[an error occurred while processing this directive]

The Zocalo Today

Welcome to the Zocalo Today. Take your shoes off, get comfortable and stay a while.

The Zocalo Today is an interactive newsletter devoted to Babylon 5 and Crusade. If you have suggestions, please send them along. The Zocalo Today is as much YOUR newsletter as it is mine! I'm just pulling together things for you! Our weekly discussion topic is just one way you can interact with other Z readers. Send along letters, sightings of B5 cast & crew in other projects, convention reports, photos, etc. Don't miss our back issues. There is a LOT of information contained there and you'll not want to miss anything.

If you have questions, drop me a line at sgbruckner@aol.com or bruckner@isnnews.net.



Again, WELCOME!

October 27, 2000 04:43am
What's New
Andrea Thompson has signed a new contract with KRQE-TV in Albuquerque, NM! Andrea came in as a cub reporter last year and covered the wildfires and broke the story of Anna-Marie, the three-year-old child who was oversight and taken away from her parents by the state. She is now the lead reporter for the station. KRQE-TV is a CBS-affiliate.
---
Gary Cole was on the set of "Frasier" the week of October 18. He's starring in an upcoming episode; his character's name is Luke.

Did you watch "Babylon Squared" the other night? I had forgotten how much I loved Zathras! Tim Choate did a marvelous job. It's impossible to see that he's actually under all that make-up!
---
David Allen Brooks now has an official website. The URL is http://www.isnnews.net/zocalo/brooks.htm. We will be adding items off and on, especially related to David's activities. David just returned from Australia and the Best of Both Worlds convention. He tells me that Adele and Brian did a great job and he had a great time!
---
JMS has a weekly column "Letters from the Edge" over at psycomic.com. This week's installment is entitled "View from the Front Porch." Joe talks about growing up with comic books in New Jersey -- and throws in some insight about what's missing from America today. It's an interesting read.
---
Ever wonder what it would be like to work on a production? We recently talked to Kenny Yakkel who was the dolly grip at B5 for 66 episodes. See what it was like to see the production through his eyes on the Interview Page.
---
A lot of people got very excited the other day -- there were some actual Babylon 5 props for sale out at e-bay. It was a small lot of patches, but there was a Londo pin and some PPGs. Anyway, the bidding was hot and people who finally won items couldn't wait until they received them. Now the other shoe is dropping!

All auction items were pulled and returned to the consignee. JMS called the seller and had the auction halted. Major disappointment! Guess they are not ready to sell off items yet. Does indicate there's a market for them though! Hint, hint!
---
Everyone had a great time with Andreas at FarPoint a couple of weeks ago. Dawn and Connie sent in their favorite photos to be posted in the Photo Gallery. Take a peek.
---
I've updated the JMS Speaks section a bit. There's a new interview and a new reference to B5 comics!
---
John Vickery -- Neroon to B5 fans -- has been enjoying a wonderful run as "Scar" in the stage version of "Lion King". The LATimes.com has a wonderful story on him and the role. There is a marvelous review of the show in the Hollywood Reporter.
---
SCIFI will begin a West Coast feed of it's program schedule. What does that mean for you? B5 at 7pm instead of 4pm in the afternoon! Check your local listings to make sure of the change. Now THIS should help ratings! All channels did not convert to this feed however. Check the description over at scifi.com.
---
It is always wonderful to see Babylon 5 mentioned at other websites -- especially those that deal with hard subjects, like space. Over at space.com, you'll find a wonderful article entitled 'Signs and Portents' - A B5 Milestone Remembered. This is a great website, mixing space science with science fiction. Another good background piece can be found over at http://scifi.ign.com/tv/5364.html. It covers the series very well, giving background on each of the seasons.
---
Sierra is giving away promotional materials from the canceled Into the Fire game. They have a mousepad, a poster, and/or a watch. They're free, except for shipping. http://www.sierra.com/b5 will take you to the order page.

This sounds the death knell for the game -- and means that the last remaining unseen footage of the cast and crew will remain unseen.
I got my mousepad and watch last night. This graphic doesn't do the mousepad justice. And the watch is very nifty as well. Super service.
---
NEWS AROUND THE SCI-FI GENRE
Friday, October 26:
Over at cinescape.com, there is an article featuring the MGM production slate. There's talk of a "Stargate" sequel. Wonder if we'll get to see the cast from the TV series on the big screen!
---
Seems like old TV shows have become a hot movie topic! "Charlies' Angels" opened this week. Leonard Goldberg is now talking about a "Fantasy Island" movie! Haven't we seen that before?
---
SciFiWire reports that SCIFI.COM will partner with Stan Lee Media to present The Drifter, an original Web-based 12-episode animated SF serial. The Drifter will debut in the first quarter of 2001.
---
I like auctions and I've been able to pick up some nice stuff at e-bay. Here's an item for you though. How would you like to own Spock's ears! Yes, they are going up on the auction block according to SciFiWire. The molds of the ears are expected to go for $20,000, so this auction is not for the faint of heart!
---
Talk about auctions! Here's one for you. The Hollywood Reporter states that Fox Television Studios is producing "The Ultimate Auction" special in conjunction with Amazon.com's Live Bid Web site. The special is set to air Dec. 7, six days after the auction takes place on a soundstage in Los Angeles. Among the items to be auctioned is a 65 million-year-old dinosaur skeleton, a letter postmarked from the Titanic and a copy of the famed poem "The Night Before Christmas," handwritten by its author, Clement Moore.
---
Andromeda is off to a great ratings start! Variety reports that Andromeda premiered with a 4.3 national rating and led all other syndicated weeklies for the week that ended Oct. 15.
---
After a LOT of to-and fro-ing, it is reported that Richard Harris will appear in the upcoming Harry Potter movie as Professor Dumbledore.
---
Here's a great new show idea -- from Ben Affleck! It's a mystery/drama, give-away show! Affleck is in talks with a network to produce a scripted mystery series that would give out clues each week as to the location of a cash cache. Tentatively titled "The Runner", this 13-week series sounds interesting!
---
The Hollywood Reporter also reports that SCIFI has ordered 22 episodes of "The Secret Adventures of Jules Verne." The show is slated to premiere next January on the network's Friday line-up and the will be the first widescreen science fiction series to be shot with high-definition video cameras. SCIFI also said it had ordered 22 episodes of "The Invisible Man" for a second season.
---
Thursday, October 25:
Mitch Pileggi, Skinner from X-Files, is getting a lot more to do this year and he's thrilled. cinescape.com has a nice interview with him where he talks about the new season, and new co-star Robert Patrick. "He has great energy, he's a really good actor and he is extremely happy to be there. He's just a regular guy who has a great sense of humor and is so happy to have this job."
---
Can you believe it's been 30 years since "Dark Shadows" began airing on TV? Some of the cast and crew recently got together to celebrate at the recently restored Vista Theatre. Great story about the event over at fandom.com. Perfect time of year for the event -- to be sure!
---
Wednesday, October 25:
While David Duchovny is anxious to shed X-Files, Gillian Anderson seems anxious to continue! Read her comments over at cinescape.com and at Expose magazine.
---
Also over at Cinescape, there are a number of folks talking about the Star Wars Episode II. One of the more interesting pieces is from editor Ben Burtt. Can you imagine the task of editing a Star Wars movie? Burtt revealed that the job at hand is massive, saying, "It's huge. There's over seven hours of footage shot for it. I have to go through all that was shot in different ways, angles, and performances. It's just a tremendous amount of material to go through."
---
Don't you wish you lived in Chicago? Why? Effects wizard and visionary Douglas Trumbull is stepping into the classroom to take on the role of a teacher. Chicago's Columbia College photography, film and video departments announced that Trumball would be teaching classes at the media oriented school. Trumbull will also be doing a series of free public addresses on digital movies (Nov. 27), "Deconstructing 2001 in 2001" (Nov. 29) and electronic cinema (Nov. 30). There's more. Read the entire article at www.cinescape.com or http://www.vfxpro.com/
---
Tim Curry (The Rocky Horror Picture Show) will star in "Tight Grip," part of SCIFI.COM's fourth annual live audio Webcast from New York's Museum of Television and Radio at 8 p.m. ET Oct. 30. "Tight Grip" is the first of two back-to-back half-hour episodes of the Tales from the Crypt audio drama series of SCIFI.COM's Seeing Ear Theatre.
---
The Hollywood Reporter announced that PBS will re-release Carl Sagan's Cosmos series as a TV special and as a digitally remastered home video and DVD. What a wonderful way makr the 1980 show's 20th anniversary!
---
I think it's fair to say that Marvel Comics have been under par for quite some time. Joe Quesada is working hard to breathe new life into the company -- and it's associated properties. Read a recent interview with Quesada over at fandom.com. He's making a lot of changes!
---
Tuesday, October 24:
For those of you looking for an overview of StarGate, there's a wonderful synopsis over at www.space.com. It gives you a lot of the background behind the series and the characters involved in it. They also discuss some of the reasons why the show is so popular with fans.
---
Dark Angel Fans: Charles Eglee, the series co-creator discusses the new show's origins and promising future over at www.fandom.com.
---
Sir Ian McKellan talks about his work on Star Wars II in a 40 minute interview. The interview was posted at Ian's website, but there's a link to it at www.fandom.com along with a brief story.
---
Robert Hewitt Wolfe, head writer and co-executive producer of Andromeda, told Space.com that the series is on track to be the No. 1 new show in syndication. Andromeda is entering its fourth week, and "overall, the numbers have been great."
---
Variety reports that UPN has ordered an SF pilot from filmmaker Wes Craven (Nightmare on Elm Street). Craven will produce and direct this untitled pilot about a millionaire and a woman who specializes in artificial intelligence as they explore the supernatural.
---
Monday, October 23:
GOOD NEWS! A tentative agreement has been reached to end the 6-month-old actors strike against the advertising industry. The Hollywood Reporter indicates that the deal was reached Sunday night in New York after four days of intense bargaining finally broke the deadlock on the last two outstanding issues -- commercials made for the Internet and residuals for ads shown on basic cable.
---
Not a lot of new information out yet. Most news services are closed over the weekend. Here are a few tidbits though.
Farscape Fans: Over at IGN.COM you'll find more season 2 information and letters from Moya's Mailbag.
---
Neil Gaiman is one of the hottest authors around. Cinescape.comand SFX Online report that he is working on a new script for the film version of "Death: The High Cost of Living". Comic book properties are HOT and the Sandman series is very popular.
---
FX is getting into the production business. Their upcoming original supernatural TV movie, The Sight, will air shortly on the network and could become a TV series! The film tells the story of Michael Lewis (Played by Andrew McCarthy) who is a young American architect sent to Britain to refurbish an old London hotel. Read all about it on cinescape.com.
---
WEBSITE OF INTEREST
Here's one for you -- Radio Repertory Company of America. No, doesn't sound much like B5, but it does feature two cast members in a recent release of "Lives of a Cat"! Pat Tallman and Claudia Christian combined their talents to bring us a fast paced audio production. The Midwest Book Review described it as "a thoroughly delightful listening experience." Do you have a favorite Babylon 5 or Crusade website? Want to see it featured here? Drop me a line -- let's talk.
UPCOMING CHATS
I am working on more chats for both the Galactic Gateway and SCIFI. So far, it looks like Tim Choate, yes Zathras, will be over at SCIFI in early November. Marjean Holden, the beautiful Dr. Chambers from Crusade and now Atrina from Beastmaster, will be at Yahoo in early November. Specific dates and times will be posted very soon.
NEW SHOWS DISCUSSION
Has a couple of weeks made a difference? Have the shows gotten better? Are you starting to like some of the new characters? There certainly was a LOT of advance press related to Andromeda. What do you think? Is there potential there? Will Dylan Hunt and his crew capture your attention?

What other new shows have you watched? Do you like/hate them? What do you think about Dark Angel, Freaky Links, the changes in Buffy, Roswell? Is Voyager gettting worse or better as they head into their final season?

Send in your responses. I'll put them out on the Genre Discussion Page.
---
BABYLON 5 CAST ON THE TUBE THIS WEEK
Wayne Alexander

Spaced Invaders
Tue 31 8:45 PM ET HBOF
Thu 2 2:50 AM ET HBOF
Sat 4 5:00 PM ET HBOF

Inept Martians invade a town on Halloween. Sam: Douglas Barr. Wrenchmuller: Royal Dano. Kathy: Ariana Richards. Brian: J.J. Anderson. Klembecker: Gregg Berger. Vern: Wayne Alexander. Blanzee: Kevin Thompson. Pillsbury: Fred Applegate. Doris: Patrika Darbo. Ernestine: Tonya Lee Williams.

Bruce Boxleitner

The Babe
Sun 29 5:00 PM ET USA

Warm but shallow character study of baseball legend George Herman Ruth (John Goodman). Kelly McGillis. Helen: Trini Alvarado. Jumpin' Joe: Bruce Boxleitner. Frazee: Peter Donat. Brother Mathias: James Cromwell. Dunn: J.C. Quinn. Huggins: Joe Ragno. Bush: Richard Tyson. Lou Gehrig: Michael McGrady. Directed by Arthur Hiller.

Tim Choate

Murder, She Wrote, Mr. Penroy's Vacation
Thu 2 10:00 AM ET A&E
Thu 2 4:00 PM ET A&E

Jessica can't believe that two sisters had anything to do with the deaths of two men planted under their chrysanthemums. Angela Lansbury. Cliff: Don Calfa. Marilee: Candice Azzara. Morris Penroy: Henry Jones. Bart Klapper: Norman Alden. Daryl Croft: Tim Choate.

Gary Cole

Office Space
Sun 29 12:30 PM ET HBOPL

Mike Judge (.Beavis & Butt-head.) directed this crude workplace comedy about a stressed out computer programmer (Ron Livingston) who plots against the world of corporate downsizing. Joanna: Jennifer Aniston. Bill: Gary Cole. Anne: Alexandra Wentworth. Samir: Ajay Naidu. Michael: David Herman.

Midnight Caller
Fri 27 5:00 PM ET TVLAND

Drama centers on a San Francisco cop turned late-night radio talk-show host who gets involved in the lives and problems of his listeners. The show was first telecast on Oct. 25, 1988 on NBC. The final episode aired on Aug. 2, 1991.

American Gothic, Dead to the World
Sat 28 4:00 AM ET SCIFI

Gail (Paige Turco) investigates the death of a friend, who she suspects might have been involved with Buck; Matt urges Ben to help his ex (Helen Baldwin), who's being abused by her second husband. Janice: Linda Pierce. Holly: Melissa Suzanne McBride. Buck: Gary Cole. Ben: Nick Searcy.

Kiss the Sky
Mon 30 9:00 PM ET TMC

During a business trip to the Philippines, two friends decide to relive their carefree and wild youth. Gary Cole, William L. Petersen, Terence Stamp, Sheryl Lee, Patricia Charbonneau.

Twilight Zone, Her Pilgrim Soul, Part 1
Wed 1 5:00 AM ET TNT

A scientist (Kristoffer Tabori) befriends the holographic projection of a child. Part 1 of two. Daniel: Gary Cole. Carol: Wendy Girard.

Jeff Conaway

Elvira, Mistress of the Dark
Sat 28 8:00 PM ET COMEDY
Sun 29 4:00 PM ET COMEDY

The horror-flick hostess (a.k.a. Cassandra Peterson) in a campy tale of present-day witchcraft. Talbot: W. Morgan Sheppard. Redding: Daniel Greene. Patty: Susan Kellermann. Travis: Jeff Conaway. Directed by James Signorelli.

Jawbreaker
Mon 30 8:00 AM ET MOMAX

Dark comedy about a group of haughty high-school vixens who try to cover up a prank gone wrong by transforming the class nerd (Judy Greer) into one of the .in. crowd. Rose McGowan, Rebecca Gayheart, Julie Benz. Vera Cruz: Pam Grier. Miss Sherman: Carol Kane. Liz: Charlotte Roldan. Zack: Chad Christ. Mr. Purr: William Katt. Mrs. Purr: P.J. Soles. Written and directed by Darren Stein.

Marjean Holden

Mortal Kombat Annihilation
Thu 26 8:05 PM ET TBS
Sun 29 4:15 PM ET TBS

Sequel to the 1995 video game turned movie picks up with warriors trying to save Earth from the clutches of an insane dictator-type. Liu Kang: Robin Shou. Kitana: Talisa Soto. Rayden: James Remar. Sonya Blade: Sandra Hess. Jax: Lynn Red Williams. John R. Leonetti directed.

** Ranger Gary points out that Renier Schone (Dukat) and Brian Thompson (Robert Black) are also in Mortal Kombat Annihilation with Marjean. Thanks Gary!

BeastMaster, Seer
Sun 29 11:00 AM ET

Dar must save a vulnerable mind reader (Victoria Dixon-Whittle) from the clutches of the Terrons and Arina, both of whom want to exploit her gift. Dar: Daniel Goddard. Tao: Jackson Raine. King Zad: Steven Grives. Sorceress: Monika Schnarre.

Peter Jurasik

Growing Pains, The Big Fix
Thu 26 4:00 PM ET DISNEY

After breaking a vacuum that reporter Maggie is about to test, Ben has Kenny repair it, and later panics when Maggie decides to rate it "dangerous." Doug: Peter Jurasik. Lucy: Christine Rose.

Dear John, The Secret of Success
Fri 27 4:30 AM ET

Ralph peddles a book promoting the power of positivity, which John could use, but won't, to publish his poetry. Connor: Rod McCary. Prescott: Oliver Clark. Brad: Peter Jurasik. Ralph: Harry Groener.

Barney Miller, The Bank
Wed 1 8:30 PM ET local channel
A man wreaks havoc at a sperm bank. Hamel: Peter Jurasik. Miss Bateman: Sandy Sprung. Barney: Hal Linden. Harris: Ron Glass.
SEEING EAR THEATRE
"Samuel Beckett, Your Ride is Here", is now available at the Seeing Ear Theatre . The introduction to the story reads:
Surrealism. Existentialism. Minimalism. Stream of Consciousness. Spaceships. What, you expected something ordinary in the City of Dreams?

"When you experiment in audio, you can do only so many things with tricks. At some point you have to dive into the form of the narrative itself. So I wanted to try something that played with stream of consciousness, surrealism, minimalism and existentialism, but without losing some SF touchstones. Hence, this week's episode. One long and very weird conversation. And no tricks."
---
Already released at SET are: "Night Calls" featuring Tim Curry.
"The Tolling of the Hour" featuring Campbell Scott.
"The Friends of Jackie Clay" featuring Merwin Goldsmith.
"Rolling Thunder" featuring Andre Braugher
"The Damned are Playing at Godzilla's Tonight" featuring Steve Buscemi
"MCSD 00121J" From: Manasee County Sheriff's Department Manasee County, New Jersey

If you like radio dramas, Seeing Ear Theatre is the place to visit. If you like science fiction, the Seeing Ear Theatre is THE place for original and classic features. Don't miss any of them.
BABYLON 5 NOVEL -- COMING SOON
Bookface.com will have the first chapter of this latest novel out soon, so be sure to drop over to www.bookface.com.

Peter David's final installment of this marvelous Centauri Trilogy, Babylon 5: Out of the Darkness Legions of Fire Book III, is scheduled for October/November release. The DelRey website has a brief synopsis of the novel up right now. Just search on author Peter David. Now would be a perfect time to wander over to your local bookstore and see if they have ordered copies of the novel!
---
MIDNIGHT NATION #2 - IS OUT
JMS' new book about a hard-nosed homicide detective investigating what looks like another drug-related murder is out. I picked up some extra issues on Friday -- so if you want one, let me know.

Want to know more about "Midnight Nation"? There's a review of the latest issue over at IGN.COM.
RISING STARS - ISSUE #11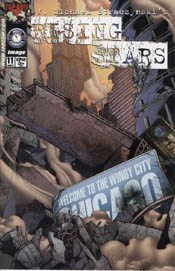 As the saga of Rising Stars continues, the Specials are seriously raging out of control. Whatever ties they once had are being unraveled. Sides have been chosen and in their minds, this battle will not end with survivors. The safety of Earth is being jeopardized with every minute that passes.

Shipping October 18

Over at IGN.COM they have a synopsis of the latest issue.
BOOKFACE
Over at www.bookface.com, the unfilmed scripts of Crusade and other writings by JMS, Fiona Avery and Peter David continue to be VERY popular items. Fiona Avery will have a special Haloween story up on October 31 entitled "LUMINA".

I noticed that Lou Anders is the editor of the site! Wonder if it's the same Lou Anders that worked for the Official Babylon 5 Magazine? Want to take bets? He did a superb job on the magazine, and is doing wonderful things with bookface.
CHATS TRANSCRIPTS
JERRY DOYLE - SCIFI has the transcript up at http://www.scifi.com/transcripts/2000/jerrydoyle.html.

JMS' chat September 20 at SCIFI is now available at http://www.scifi.com/chat.

Over the past few months, we've done a number of on-line chats with Babylon 5 cast members. To read the transcripts of the chats, visit the TNT website. The transcripts are located in the archive.

Pat Tallman and Jeffrey Willerth's chat transcripts from September 12 and September 19 are up at Galactic Gateway in the Black Hole Theater under Comet Tales.
BABYLON 5/CRUSADE PHOTOSHOP
NEW PHOTOS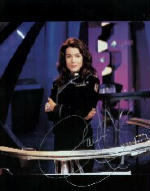 Check out the Photo Shop. Ordering is easy! If you would like to see more cast members added to the PhotoShop, drop me a note and I'll see what I can do.
KEEPING UP WITH CAST AND CREW
Robin Atkin Downes is concluding the role of "Dracula" in a production at the Hermosa Playhouse. The play ran from October 19-26. Here's what a local critic had to say about Robin. "Robin Atkin Downes, a first-timer with the CLOSBC, plays the title. Complete wi th long, straight hair and a sinister beard, Downes is a perfect fit."

Bill Blair, one of the folks who played a zillion different aliens on Babylon 5, will be in the upcoming episode of Star Trek:Voyager entitled 'Critical Care'. The episode starts the week of October 30th. Watch for Bill as the Alien Administrator - the one who never speaks but just shows up in scenes now and then:-)
---
Fiona Avery has a new comic book "No Honor" coming out shortly. She was interviewed by Silver Bullet COmic Books at SilverBulletComicBooks.com.
---
The beautiful Pat Tallman has worked with Penny Lane, an organization that benefits abused children, for many years. She was recently recognized by the organization for all her hard work in raising over $50,000 to build the Pat Tallman C.A.R.E. (computer, achievement, research, esteem) Computer Lab. The lab offers children an opportunity to learn computer skills and develop career objectives. Pat raised funds through autograph sales and she continues to be devoted to the organization. We applaud her in her efforts. (The photo shows Pat holding the Blue Skies Award for Brightening the Lives of Children.)
---
Marjean Holden is busy over at Beastmaster. Drop over and read all about her new, mysterious character Arina.
---
Jason Carter will be in an upcoming episode of "Charmed". He will not, however, be playing the Devil. He will be playing Andras, The Demon of Rage in Episode 6 titled "Power Outage". The episode is currently scheduled to air on November 16 in the US on the WB Network.
---
SCI-FI PUBLICATIONS
Starburst this month features Farscape, not only on the cover, but inside with an interview with Writer Rockne S O'Bannon. For an excerpt, go to www.visimag.com.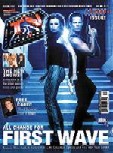 This month's TV Zone concentrates on "First Wave". There's also features on "Earth: Final Conflict", "Angel", "Voyager" and much more.
SCIFI STORE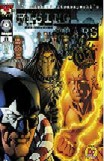 The store at SCIFI is very extensive. If you haven't been over to check it out, you may want to do so. Not only do they have a lot of Babylon 5 materials, they also have items like the special gold issue of Rising Stars #9.

Also over at the SCIFI Store, you'll find Patriot, Critical Mass, Ravenshadow and Chandra. These are the first of the Rising Star action figures. They are listed on page 18 of the new SCIFI catalog and at http://store.scifi.com/store/showitem.asp?k=JATYSET6&f=0&hd=&ft=

By the way, the catalog is great. Lots of items related to Farscape, Voyager, Earth: Final Conflict, Xena, X-Files, and more!

SCIFI Store is open 24 hours a day, 7 days a week, either ONLINE or TOLL-FREE via phone or fax. To get a free copy of the new, 48 page, full color SCIFI Store print catalog, please visit: http://store.scifi.com/catalog.
BABYLON 5 MERCHANDISE
BABYLON 5 FAN CLUB
Sad news. The Fan Club has been caught in the woes of Netter Digital. The company filed for bankruptcy some months ago and the Club has been entangled in that. I would advise you to not order material through http://www.thestation.com until things are ironed out. JMS has taken The Emporium off-line. Hopefully things will be straightened out soon and the site will be back in business before too long.
BABYLON 5 CD OFFER
Sonic Images is running a fantastic deal on Babylon 5 Episodic CDs.

We are offering this special discount when purchasing a minimum of 3 CDs.

Buy any 3 (three) or more Episodic CDs to complete your collection and receive a 46% discount. You save $5.05 per CD!

When purchasing 5 (five) or more Episodic CDs you will receive a 46% discount AND get the new release of Sonic Images Prime Time for FREE!!!!! Sonic Images Prime Time is a great collection of original main titles and music from America's favorite prime time TV series.

Hurry!!! This offer is only valid until Oct/11/2000.
(Add tax and shipping)

For full details, visit http://www.sonicimages.com.
THIS WEEK'S DISCUSSION TOPICS
Let's try something totally different this week!

Do you think merchandise helps a series? For example, Farscape, although only going into it's second season, already has action figures, trading cards, a fan club, and more. Is that helpful to the show or is it purely a dollars and cents issue? What is your opinion?

Send in your responses to either TheZocalo@aol.com or b5web@aol.com.. You can also post your comments on the message board at www.isnnews.net/board. To see what other readers have posted on this and other topics, follow this link to Current Discussion Topic page.
---
READER DIRECTORY
If you are like me, sometimes you can't find the e-mail address for someone you know has either responded to a discussion topic or you met over in one of the chat rooms and would like to send along a personal note. How would a reader's directory sound? A White Pages of Zocalo Readers! Think that would be useful? If so, send in your name, state, e-mail address and (if you'd like to have it listed) birthday (without year) to sgbruckner@aol.com. I'll begin pulling together a directory of readers.
---
I've started to pull this together. Check out the Directory of Readers.
SCI-FI SCHEDULE
Sci-Fi's Schedule Ahead for Babylon 5 is:

Season One ("Signs and Portents")

Air Date Title

October 27 Points of Departure

October 30 Revelations
November 2 A Distant Star
November 3 The Long Dark

November 6 Spider in the Web
November 7 Soul Mates
November 8 A Race Through Dark Places
November 9 The Coming of Shadows
November 10 Gropos

November 10 9:00 PM In the Beginning
November 10 12:00AM In the Beginning
NEW BABYLON 5 TOONS
John Cook has a new cartoon contest going. Try your hand at a punch line.

Old friend, Tye Bourdony has sent in another marvelous cartoon! I hope you enjoy this one. Be sure to visit Tye's website at http://www.thelightersideofscifi.com/
BABYLON 5 REFERENCE PAGES
The Official Babylon 5 Magazine is indexed here as well. With the closure of the magazine in May, you'll want to see which magazines you have -- and which ones you will want to collect. The index may help you make a decision on which ones to choose. The Fan Club has many of the issues at thestation.com , making it very easy to complete your collection.

Universe Today -- the Babylon 5 Fan Club quarterly can also be found here. The index gives you a rundown of what articles were presented, what interviews published.

If you have magazines that have featured Babylon 5 or Crusade that are not listed, send along their issue number and a note to indicate what the article was about. It would be nice to have a fairly comprehensive listing of Babylon 5 publications here.
MAILING LISTS
THE GALACTIC GATEWAY
A new list has just started for The Galactic Gateway. This site now has Jeffrey Willerth, Patricia Tallman, Mira Furlan, Claudia Christian, Robin Atkin Downes, Rick Biggs, Jerry Doyle, Bruce Boxleitner, Melissa Gilbert, Peter Jurasik and Bill Mumy under one umbrella. The Gateway will be growing with more cast members being added. To subscribe to the mailing list, send a blank note to thegalacticgateway-subscribe@egroups.com.
SAVE CRUSADE MAILING LIST
The "Save Crusade" mailing list has just topped 300! The purpose is to gather together people interested in saving Crusade and to identify people who can help with the effort. To join the mailing list, drop a blank note to savecrusade-subscribe@egroups.com. If you have a problem getting on, drop me a note and I'll add your e-mail address manually.
DOYLE FOR CONGRESS
John McCain has come out to endorse Jerry Doyle for his campaign. He's done some ad spots that are currently being shown in Jerry's District. In addition, Jerry has won endorsements from United Seniors Political Action Committee, Howard Jarvis Taxpayers Association and National Taxpayers' Union for his tax reform stance. For more information, visit www.DoyleForCongress.com. Stephen Austin (Pak'Ma'Ra Ambassador from Babylon 5) has just been added to the staff as Volunteer Coordinator, so if you would like to help Jerry as election day approaches, please drop Stephen a note at volunteer@doyleforcongress.com.
BABYLON 5 FORUM
Ranger Anthony has started a forum at delphi.com called Babylon 5: The Followers Forum... for people who follow Babylon 5.
The URL is http://www.delphi.com/bab5. Looking for a place to discuss the show, why not see what Anthony has to offer.
BABYLON 5 CHATS
Pat Tallman and Jeffrey Willerth have a chat room at their site The Galactic Gateway. You can also get there through Pat Tallman's site.

There are a couple of regular chats that you might want to take advantage. One is over at About.com. Mike Helba has organized a weekly chat on Wednesdays at 10pm EST. http://babylon5.about.com/entertainment/babylon5/mpchat.htm.

On the first Sunday of the month, there is a chat at Groucho's Babylon 5 Calvalcade beginning at 5:30pm ET. Groucho's is a good place to drop over and chat anytime.
CALLING ALL ARTISTS
The Art Gallery at The Zocalo Today is open. There are SO MANY talented people in our Babylon 5 community. We have enjoyed works by Todd Brugman and Tye Bourdony on our toons page, but there are a host of others who enjoy drawing, painting, sketching their favorite characters. Here are a few works that have been received. I have some others that will be added soon.

If you would like to share your work with us at The Zocalo Today, please send along a digital photo of your work and I'll begin putting the gallery together. If you do not have your work in digital format, drop me a note and we'll see what we can work out.
CALLING ALL CLUBS
There are a number of fabulous Babylon 5/Crusade Clubs around the world. I'd like to begin listing them here on The Zocalo Today. Eric dropped me a note the other day providing information about a Club in France. I know there are other clubs in Brazil, Germany, Russia -- and who knows how many here in the US. Let's get a listing together. Perhaps we can share resources, even get together as we travel around. Drop the information about your Club to me at sgbruckner@aol.com or bruckner@isnnews.net. That information will be added to the new B5 Fan Club Listing.

We have a new addition from HUNGARY! I hope that others will send along their information for posting.



CALLING REVIEWERS
Have you read the Babylon 5 books? Do you want to share a review? Want to voice an opinion? Here's the place to do it! Send along your review or opinion about any of the Babylon 5 books. It will be posted on the Review Page for others to read -- and comment about!
BABYLON 5 NEWSLETTERS
If you have a newsletter you'd like to have listed at The Zocalo Today, send the information along. It will be posted on the B5 Fan Club/Newsletter page.
BABYLON 5/CRUSADE CONVENTIONS
CONVENTION CALENDAR
Want to know what conventions are ahead for the Babylon 5 and/or Crusade cast and crew? Use this link Convention Calendar.

CONVENTION ATTENDANCE

Are you attending one of the conventions on the calendar? Or another one perhaps? Do you want to see who else might be there? Drop your e-mail address to TheZocalo@aol.com. We've begun an attendance page so that perhaps we can get together while enjoying the activities of the convention. Convention Attendance .
CONVENTION REPORTS
There are a number of good pictures from DragonCon and Agamemcon over in the Photo Gallery.
UPCOMING EVENTS
Vulkon
October 27-29, 2000; Cleveland, Ohio
Guests: Andreas Katsulas, Julie Caitlin Brown, Peter Woodward

For more information, visit their website at http://www.vulkon.com.
---

JumpGate Signing
November 4, 2000; Portsmoouth, NH
Guests: Julie Caitlin Brown

For more information, visit their website at http://www.jumpgatelink.com or call Hector Diaz at 800-400-6740. These signings support a very worthwhile cause, so I hope that if you are in the neighborhood, you'll drop over to see Julie.
---

United Fan Con
November 10-12, 2000; Sprintfield, MA
Guest: Robin Sachs, Tye Bourdony

For more information, visit their website at http://www.unitedfancon.com.
---

Vulkon Orlando
November 17-19, 2000; Orlando, FL
Guest: Tracy Scoggins, Marjorie Monaghan, Julie Caitlin Brown

For more information, visit their website at http://www.vulkon.com/orlando/o-stars.htm or send an e-mail note to joemotes@aol.com.
---

Exoticon
November 17-19, 2000; New Orleans, LA
Guests: Claudia Christian, Bill Blair

For more information, visit their website at http://www.exoticon.net.
---

Slanted Fedora
November 24-26, 2000; Indianapolis, IN
Guests: Claudia Christian, Bob Krimmer

For more information, visit their website at http://www.sfedora.com.
---

UncommonCon
November 24-26, 2000; Dallas, TX
Guests: Pat Tallman, Jeffrey Willerth, Jason Carter, Bill Blair

For more information, visit their website at http://www.ncommoncon.com.
---

Mid-Ohio-Con 2000
November 25 & 26, 2000; Columbus, Ohio
Guests: Bill Mumy

For more information, visit their website at http://www.wfcomics.com/midohiocon.
---
ZOCALO TRADING POST
There are some new and interesting items in the Trading Post. Take a look. If you have items you'd like to trade, post a note here. If you need a particular item, the Trading Post or Message Board could help you find it. Use this link to see what is listed. Trading Post. To have items included in The Trading Post, send a note to The Zocalo. Please put Trading Post in the subject line.
Pen Pals
If you are looking for someone to talk about Babylon 5 and Crusade with, the Pen Pal section is for you! Check it out! Drop a note to someone who is feeling B5 withdrawal -- BIG TIME!

People thought a Pen Pal page was a good idea. If you would like to meet people who you could chat with or share your opinions of the show with, send along your e-mail or snail-mail address The Zocalo. It will be incorporated on the new Pen Page Page.
IMPORTANT DATES AND BABYLON 5 HISTORY
October Birthdays

Jeff Conaway - October 5
John Vulich - October 10
Tim Choate - October 11
John Copeland - October 13
Linda Huse - October 16

Have I missed anyone? If you know the birthday of someone connected with Babylon 5, pass the information along. We want to include everyone in our Happy Birthday Wishes.
---
To follow Babylon 5/Crusade history, visit the new History Page for all significant dates in August! This is an extract from Terry Jones' wonderful Babylon 5 Chronology.
MAIL FOR CAST AND CREW
Here's a recent note from JMS on the subject:

Just an FYI to those who've been using the Ventura Blvd. mail drop for fan mail to actors....

As mentioned before, we're phasing out the forwarding of fan mail because we a) don't have the resources, complicated by b) the actors have scattered to the four winds, and it makes it very difficult to get everything to everybody in a timely fashion.

So, having provided prior notice...fan mail to actors coming to the Ventura Blvd. mail drop will be sent back. Mail to actors should be sent via their official fan clubs. I will still be taking mail there, since it's my mailbox, but that's it.

Just so's y'all know and save a few bucks on postage and returns.

JMS' mail can be sent to:

14431 Ventura Boulevard, PMB 260
Sherman Oaks, CA 91423
BACK ISSUES OF THE ZOCALO TODAY
The front page of the The Zocalo Today changes daily, so be sure to check the back issues to make sure that you haven't missed anything IMPORTANT! I don't want the front page getting too long so I shift information periodically into the archives. So if you aren't a regular visitor to The Zocalo Today, be sure to check out the back issues. Just use the button above!
---
The Zocalo - Today, August 5
PDF and DOC formats of the latest Zocalo Today are available for downloading. If you would like to have a hard-copy version of the newsletter, you can download either The Zocalo Today in PDF or in Word format. Previous issues are available in the Archives under Back Issues.
HELP!!!
NEW FLYER AVAILABLE: If you would like to take some flyers to a convention to help spread the word that The Zocalo is here and ready to provide you with information on everything Babylon 5 and Crusade! drop me a line. I'll be glad to send you some in the mail. I've created a PDF file that can be downloaded and printed. Flyer Thanks for helping to spread the word about The Z!

Take care and I look forward to hearing from you.
Sandra Bruckner (sgbruckner@aol.com)
Editor/Publisher
The Zocalo Today
http://www.isnnews.net