[an error occurred while processing this directive]

The Zocalo Today

Welcome to the Zocalo Today. Take your shoes off, get comfortable and stay a while.

The Zocalo Today is an interactive newsletter devoted to Babylon 5 and Crusade. If you have suggestions, please send them along. The Zocalo Today is as much YOUR newsletter as it is mine! I'm just pulling together things for you! Our weekly discussion topic is just one way you can interact with other Z readers. Send along letters, sightings of B5 cast & crew in other projects, convention reports, photos, etc. Don't miss our back issues. There is a LOT of information contained there and you'll not want to miss anything.

If you have questions, drop me a line at sgbruckner@aol.com or bruckner@isnnews.net.



Again, WELCOME!

November 1, 2000 05:42am
What's New
JMS's weekly column "Letters from the Edge" over at psycomic.com is entitled "Browsing Around, Part One." Joe gives some examples of great websites you may find valuable. The one I'm going to check out -- Drew's Script-O-Rama! The site contains hundreds of motion picture and TV series scripts that can be read online.
---
Word on the Technomage novel! Babylon 5 Casting Shadows : The Passing of the Techno-Mages, Book I by Jeanne Cavelos is due to be published in February 2001.
---
Ranger Nancy has placed a LOT of nifty B5 items out in the Trading Post. If you would like to have any of what is listed, contact her via e-mail.
---
The latest Babylon 5 novel "Out of the Darkness Legions of Fire Book III" by Peter David is OUT!
---
SCIFI DOES CARE!!!! The credits for the last episode of season one were not squished! Let's hope that the other season finale episodes will get the same treatment! Thanks SCIFI!
---
And a second THANK YOU to SCIFI for the December schedule! We will see 4 of the Babylon 5 movies that month, beginning with Thirdspace on December 1. The full schedule is below.
---
Andrea Thompson has signed a new contract with KRQE-TV in Albuquerque, NM! Andrea came in as a cub reporter last year and covered the wildfires and broke the story of Anna-Marie, the three-year-old child who was oversight and taken away from her parents by the state. She is now the lead reporter for the station. KRQE-TV is a CBS-affiliate.
---
Gary Cole was on the set of "Frasier" the week of October 18. He's starring in an upcoming episode; his character's name is Luke.
---
David Allen Brooks now has an official website. The URL is http://www.isnnews.net/zocalo/brooks.htm. We will be adding items off and on, especially related to David's activities. David just returned from Australia and the Best of Both Worlds convention. He tells me that Adele and Brian did a great job and he had a great time!
---
Ever wonder what it would be like to work on a production? We recently talked to Kenny Yakkel who was the dolly grip at B5 for 66 episodes. See what it was like to see the production through his eyes on the Interview Page.
---
SCIFI will begin a West Coast feed of it's program schedule. What does that mean for you? B5 at 7pm instead of 4pm in the afternoon! Check your local listings to make sure of the change. Now THIS should help ratings! All channels did not convert to this feed however. Check the description over at scifi.com.
---
Sierra is giving away promotional materials from the canceled Into the Fire game. They have a mousepad, a poster, and/or a watch. They're free, except for shipping. http://www.sierra.com/b5 will take you to the order page.

This sounds the death knell for the game -- and means that the last remaining unseen footage of the cast and crew will remain unseen.
I got my mousepad and watch last night. This graphic doesn't do the mousepad justice. And the watch is very nifty as well. Super service. I see that they are out of watches at the site, but they still have mousepads and posters!
---
NEWS AROUND THE SCI-FI GENRE
Wednesday, November 1:
Just a word about the passing of Steve Allen yesterday. He was one of those talents that come but every blue moon or so. Writer of over 50 books, more than 8,500 songs and poems, he touched many lives with his work. His contributions to the entertainment field are tremendous.
---
Ready for another Michael Crichton movie? According to Variety, the Timeline movie project, based on Crichton's time travel novel, has been placed on the fast track at Paramount. Studio execs chose to do so after seeing a new draft of the script written by George Nolfi (Pathfinder). Timeline tells the story of three archaeology students who travel back to 14th-century France to rescue their professor.
---
Remember Charlton Heston in the original Planet of the Apes movie? Well Variety reports he'll have a cameo role in the Tim Burton remake of the movie. However, he'll have an unspecified simian role. But with that voice, I don't think he'll be hard to spot!
---
John DeLancie, who everyone knows as "Q" from ST Next Generation, will appear on an upcoming episode of Andromeda. In "The Pearls That Were His Eyes," de Lancie plays an interstellar trader and old family friend of Andromeda's second-in-command, Beka Valentine (Lisa Ryder).
---
X-FILES: There's a review of the season premiere episode over at fandom.com. For people who have been following the series for a LONG time -- or even a short time -- it sounds like we're in for a very enjoyable two-part episode!
---
Tuesday, October 31:
Andromeda is off to a rousing start. Andromeda debuted as the #1 weekly hour in national syndication. You'll find video promos for the upcoming episodes, Double Helix and Angel Dark, Demon Bright at andromedatv.com.
---
David Douchovny is throwing hints about hanging around after the end of this season of X-Files!
---
Monday, October 30:
Robert Picardo, the holographic doctor on Voyager, talks about all the different things his character is doing this year. He plays a crucial part in upcoming episode "Critical Care" (which by the way features Bill Blair). Robert talks about the last season of Voyager at fandom.com.
---
Despite some positive reviews from our readers, it appears that FREAKYLINKS is gone! The network has just announced the reality series MILLION DOLLAR MYSTERIES will air in its place, at 9pm, starting November 10th.
---
Good news! The Screen Actors Guild said today that its members could resume work for the advertising industry as early as next week, after settling a dispute over payment for broadcast, cable, and Internet commercials and ending a six-month walkout that is the longest in Hollywood history. Movies.com has the story.
---
Sunday, October 29:
We've heard from Gillian Anderson and Mike Pileggi about the upcoming season of X-Files. Now you can see what Chris Carter has to say about it! What will the interaction between Scully, Mulder and Doggett be like? Cinescape.com finds out.
---
Speaking of X-Files, Ivan Reitman's new film "Evolution", staring David Duchovny, Julianne Moore, Orlando Jones and Sean William Scott was recently shooting at California State University Fullerton.
---
Saturday, October 28:
Yes, there will be a Star Trek 10! Was there ever any doubt? What had people wondering was WHO would be in it! Patrick Stewart has, indeed, signed to be in the movie! John Logan (Gladiator) is working on a script.
---
Frederick S. Clarke, founder, publisher and editor of the long running Cinefantastique (or CFQ) magazine died this week. The magazine is a tribute to his devotion to the science fiction genre. Many of their special issues of various series, like Babylon 5, were superb in their coverage and content. Read more about Clarke and the magazine over at fandom.com
---
Do you have a bit of loose change you want to invest? Variety magazine reports that Paramount Television is shopping around a package syndication deal for all its NEXT GENERATION era STAR TREK shows. They would like a cable station (SciFi and TNN are interested) but it will take $364 million for the rights to rerun STAR TREK: THE NEXT GENERATION, DEEP SPACE NINE and VOYAGER. Pretty heafty price-tag!
---
BABYLON 5 AT SCIFI
There has been a LOT of comment about SCIFI's airing of the show. Most people can't stand squishing the credits at the end; there have been problems with audio and video. Here's a recent comment from JMS on the situation.

The Science Fiction Channel has been getting a lot of guff about the condition of the letterboxed episodes, and while the guff is *correct*, it is not correctly *aimed*.

Insofar as I know, SFC has nothing to do with the conversion of these episodes. They run what WB gives them to run. If there are audio or video glitches, the eps came that way.

The audio is a good example. A number of people have voiced concerns about how the eps sound, and I think I've figured out what the problem is there.

When we mixed B5, we used the full dynamic audio range. We came close to illegal audio every so often -- y'know, when your subwoofer threatens to explode during a shadow battle -- but we never crossed the line. Nonetheless: it's a VERY dynamic mix.

I suspect -- I don't know but I suspect -- that when they did the transfer of eps, they didn't go back to the original stems. They probably just transferred the eps via a standard duplication system which has built-in audio limiters that look for excessive (for TV standards) highs and lows and damp them down.

The result is that the audio becomes "crunchy," if you will, or static-y, because you're losing frequency waves at either end.

What they're doing to the video, I don't know.

But SFC is getting a bad rap on this, and it's undeserved.

RATINGS

The ratings are holding rock solid on B5. For the last five weeks, they look like this:

0.7
0.8
0.7
0.7
0.7

Prior shows in that timeslot averaged .4 to .6 (and oddly enough we've doubled the ratings for kids and teens in that timeslot) and it bumps up every time from its lead-in.

For some kind of comparison, the most recent list of SFC shows that I've seen puts B5 in the top 10 (#4 to be exact), well ahead of most of SFC's original programming.
DOYLE PHOTO OFFER
Over at The Galactic Gateway, Jerry Doyle has a unique photo offer available. For a $50 donation to his campaign, you will receive an autographed photo of Jerry, Pat Tallman and Rick Biggs on Mars. For a $100 donation, you will receive an authentic script of a Babylon 5 episode from Jerry's personal collection, autographed by Jerry!

Details are available at the Gateway on how to purchase these photos and/or scripts.
B5 SIGHTING
Ranger John reports that last week on *ER*, one of the boys brought in from the hotel walkway collapse at the sci-fi con, one of the boys brought to the ER was wearing a B5 station security uniform. Thanks, ER, for remembering our favorite show!!

Thanks John!
WEBSITES OF INTEREST

www.space.com This site has had a lot of great material featuring not only science fiction shows like Babylon 5, but has had good coverage of the ongoing NASA space program.

Here's another one that a B5 chatter just put together. It's The Observation Dome! It's a wonderful collection of links to chat transcripts and interviews for individuals involved in the making of Babylon 5 and Crusade.

Do you have a favorite Babylon 5 or Crusade website? Want to see it featured here? Drop me a line -- let's talk.
UPCOMING CHATS
I am working on more chats for both the Galactic Gateway and SCIFI. So far, it looks like Tim Choate, yes Zathras, will be over at SCIFI in early November. Marjean Holden, the beautiful Dr. Chambers from Crusade and now Arina from Beastmaster, will be at Yahoo in early November. Specific dates and times will be posted very soon.
NEW SHOWS DISCUSSION
Has a couple of weeks made a difference? Have the shows gotten better? Are you starting to like some of the new characters? There certainly was a LOT of advance press related to Andromeda. What do you think? Is there potential there? Will Dylan Hunt and his crew capture your attention?

What other new shows have you watched? Do you like/hate them? What do you think about Dark Angel, Freaky Links, the changes in Buffy, Roswell? Is Voyager gettting worse or better as they head into their final season?

Send in your responses. I'll put them out on the Genre Discussion Page.
---
A Sci-Fi Genre area has been added to the ISN News forums for discussions of other sci-fi shows like Voyager, Farscape, Andromeda, Earth:FC and the forthcoming Dune mini-series, etc.

Why not drop by and join in or start your own discussion topics!
BABYLON 5 CAST ON THE TUBE THIS WEEK
Wayne Alexander

Spaced Invaders
Thu 2 2:50 AM ET HBOF
Sat 4 5:00 PM ET HBOF

Inept Martians invade a town on Halloween. Sam: Douglas Barr. Wrenchmuller: Royal Dano. Kathy: Ariana Richards. Brian: J.J. Anderson. Klembecker: Gregg Berger. Vern: Wayne Alexander. Blanzee: Kevin Thompson. Pillsbury: Fred Applegate. Doris: Patrika Darbo. Ernestine: Tonya Lee Williams.

Tim Choate

Murder, She Wrote, Mr. Penroy's Vacation
Thu 2 10:00 AM ET A&E
Thu 2 4:00 PM ET A&E

Jessica can't believe that two sisters had anything to do with the deaths of two men planted under their chrysanthemums. Angela Lansbury. Cliff: Don Calfa. Marilee: Candice Azzara. Morris Penroy: Henry Jones. Bart Klapper: Norman Alden. Daryl Croft: Tim Choate.

Gary Cole

Twilight Zone, Her Pilgrim Soul, Part 1
Wed 1 5:00 AM ET TNT

A scientist (Kristoffer Tabori) befriends the holographic projection of a child. Part 1 of two. Daniel: Gary Cole. Carol: Wendy Girard.

Peter Jurasik

Barney Miller, The Bank
Wed 1 8:30 PM ET local channel
A man wreaks havoc at a sperm bank. Hamel: Peter Jurasik. Miss Bateman: Sandy Sprung. Barney: Hal Linden. Harris: Ron Glass.
TODAY IN SPACE
SHEPHERD LEADS CREW INTO NEW ERA IN SPACE HISTORY

American astronaut Bill Shepherd will launch a new era in space history Oct. 31, when he lifts off in a Russian Soyuz spacecraft from the Baikonur Cosmodrome in Kazakhstan en route to his new home aboard the International Space Station. If all goes well on this and future missions, Oct. 30, 2000, will be the last day on which there were no human beings in space.

Shepherd, of Babylon, NY, is commander of the three-person Expedition 1 crew, the first of several crews that will live aboard the space station for periods of about four months. He will be accompanied by cosmonauts Yuri Gidzenko, commander of the Soyuz, and flight engineer Sergei Krikalev on this historic journey.

Aboard the station, the crew will help with assembly tasks as new elements, including the U.S. Laboratory, are added to the orbiting outpost. They will also conduct early science experiments.

Shepherd, a 1971 graduate of the U.S. Naval Academy and a Navy Seal, dreamed of becoming a pilot, but did not meet the eyesight requirements. He became a Navy diver instead, applied for the astronaut program in 1980 and was accepted in 1984.

In three space shuttle missions, he has logged 440 hours in space. He flew as a mission specialist on space shuttle missions STS-27 in 1988, STS-41 in 1990 and STS-52 in 1992. To prepare for this mission, he has trained extensively in the U.S. and Russia.

The International Space Station is the most ambitious engineering project in world history. The program involves 16 partner countries, including the U.S., Russia, Japan, the 11 members of the European Space Agency, and Brazil, who have joined together to build the most capable space laboratory ever constructed. When complete in 2006, the International Space Station will be about the size of a three-bedroom house and will be home to up to seven astronauts at a time, who will work on experiments running the gamut of scientific disciplines.
SEEING EAR THEATRE
Things just keep getting better over at the Seeing Ear Theatre at SCIFI. The latest is "Tales from the Crypt" -- a 13-episode audio series exclusively on SCIFI.COM. THIS WEEK: SPECIAL LIVE PERFORMANCE CYBERCAST, "Tight Grip" & "This Trick'll Kill You", Cybercast live, Monday October 30 at 8pm ET/5pm PT.
---
"Samuel Beckett, Your Ride is Here", is now available at the Seeing Ear Theatre . The introduction to the story reads:
Surrealism. Existentialism. Minimalism. Stream of Consciousness. Spaceships. What, you expected something ordinary in the City of Dreams?

"When you experiment in audio, you can do only so many things with tricks. At some point you have to dive into the form of the narrative itself. So I wanted to try something that played with stream of consciousness, surrealism, minimalism and existentialism, but without losing some SF touchstones. Hence, this week's episode. One long and very weird conversation. And no tricks."
---
Already released at SET are: "Night Calls" featuring Tim Curry.
"The Tolling of the Hour" featuring Campbell Scott.
"The Friends of Jackie Clay" featuring Merwin Goldsmith.
"Rolling Thunder" featuring Andre Braugher
"The Damned are Playing at Godzilla's Tonight" featuring Steve Buscemi
"MCSD 00121J" From: Manasee County Sheriff's Department Manasee County, New Jersey

If you like radio dramas, Seeing Ear Theatre is the place to visit. If you like science fiction, the Seeing Ear Theatre is THE place for original and classic features. Don't miss any of them.
BABYLON 5 NOVEL -- IS OUT!
Bookface.com has the first chapter of this latest novel out. Drop over and read it on-line. It's one of the most popular selections currently on www.bookface.com

Peter David's final installment of this marvelous Centauri Trilogy, Babylon 5: Out of the Darkness Legions of Fire Book III, is NOW AVAILABLE. The DelRey website has a brief synopsis of the novel up right now. Just search on author Peter David.

If you are having trouble finding the novel, drop me a line. I'd be happy to pick up a copy for you!
---
MIDNIGHT NATION #2 - IS OUT
JMS' new book about a hard-nosed homicide detective investigating what looks like another drug-related murder is out. I picked up some extra issues on Friday -- so if you want one, let me know.

Want to know more about "Midnight Nation"? There's a review of the latest issue over at IGN.COM.
RISING STARS - ISSUE #11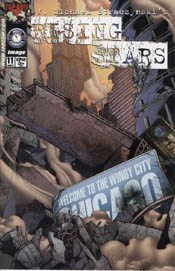 As the saga of Rising Stars continues, the Specials are seriously raging out of control. Whatever ties they once had are being unraveled. Sides have been chosen and in their minds, this battle will not end with survivors. The safety of Earth is being jeopardized with every minute that passes.

Over at IGN.COM they have a synopsis of the latest issue.
BOOKFACE
Over at www.bookface.com, the unfilmed scripts of Crusade and other writings by JMS, Fiona Avery and Peter David continue to be VERY popular items. Fiona Avery will have a special Haloween story up on October 31 entitled "LUMINA".

I noticed that Lou Anders is the editor of the site! Wonder if it's the same Lou Anders that worked for the Official Babylon 5 Magazine? Want to take bets? He did a superb job on the magazine, and is doing wonderful things with bookface.
BABYLON 5/CRUSADE PHOTOSHOP
NEW PHOTOS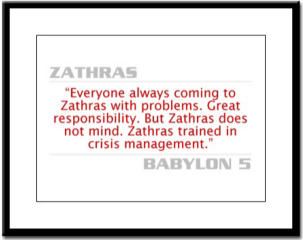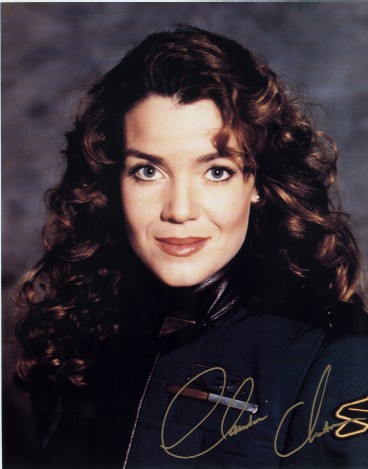 Check out the Photo Shop. Ordering is easy! If you would like to see more cast members added to the PhotoShop, drop me a note and I'll see what I can do.
KEEPING UP WITH CAST AND CREW
Robin Atkin Downes is concluding the role of "Dracula" in a production at the Hermosa Playhouse. The play ran from October 19-26. Here's what a local critic had to say about Robin. "Robin Atkin Downes, a first-timer with the CLOSBC, plays the title. Complete wi th long, straight hair and a sinister beard, Downes is a perfect fit."
---
Bill Blair, one of the folks who played a zillion different aliens on Babylon 5, will be in the upcoming episode of Star Trek:Voyager entitled 'Critical Care'. The episode starts the week of October 30th. Watch for Bill as the Alien Administrator - the one who never speaks but just shows up in scenes now and then:-)
---
Fiona Avery has a new comic book "No Honor" coming out shortly. She was interviewed by Silver Bullet Comic Books at SilverBulletComicBooks.com.
---
The beautiful Pat Tallman has worked with Penny Lane, an organization that benefits abused children, for many years. She was recently recognized by the organization for all her hard work in raising over $50,000 to build the Pat Tallman C.A.R.E. (computer, achievement, research, esteem) Computer Lab. The lab offers children an opportunity to learn computer skills and develop career objectives. Pat raised funds through autograph sales and she continues to be devoted to the organization. We applaud her in her efforts. (The photo shows Pat holding the Blue Skies Award for Brightening the Lives of Children.)

Mothership magazine covered the occasion and has a wonderful article about Pat and her efforts on behalf of Penny Lane. There are some great photos in the article by Albert Ortega -- including Pat, Jeffrey Willerth and Bill Mumy!
---
Marjean Holden is busy over at Beastmaster. Drop over and read all about her new, mysterious character Arina.
---
Jason Carter will be in an upcoming episode of "Charmed". He will not, however, be playing the Devil. He will be playing Andras, The Demon of Rage in Episode 6 titled "Power Outage". The episode is currently scheduled to air on November 16 in the US on the WB Network.
---
SCI-FI PUBLICATIONS
Ranger Larry recently purchased the December issue of Cinefantastique which features the final season of Deep Space Nine. He reports that it includes an interview with Louise Fletcher who had a recurring role as Kai Winn. In it on page 68, Fletcher talks about her role in the final episode,

"I had a stunt woman who was great. I am pushed back in space against the walls of this cave. I don't know how I survive that. The stunt woman really did a great job. She gave me her card, and I kept it because I thought she was so perfect. Her name is Patricia Tallman."

The article then goes on to remind fans that Tallman played telepath Lyta Alexander on B5.
Starburst this month features Farscape, not only on the cover, but inside with an interview with Writer Rockne S O'Bannon. For an excerpt, go to www.visimag.com.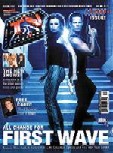 This month's TV Zone concentrates on "First Wave". There's also features on "Earth: Final Conflict", "Angel", "Voyager" and much more.
SCIFI STORE
Since there won't be a Babylon 5 calendar this year (BOOOOOO!), you might want to consider a Farscape calendar to grace your space this year. There is one available at the SCIFI store!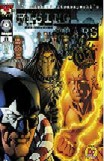 The store at SCIFI is very extensive. If you haven't been over to check it out, you may want to do so. Not only do they have a lot of Babylon 5 materials, they also have items like the special gold issue of Rising Stars #9.
Also over at the SCIFI Store, you'll find Patriot, Critical Mass, Ravenshadow and Chandra. These are the first of the Rising Star action figures. They are listed on page 18 of the new SCIFI catalog and at http://store.scifi.com/store/showitem.asp?k=JATYSET6&f=0&hd=&ft=
By the way, the catalog is great. Lots of items related to Farscape, Voyager, Earth: Final Conflict, Xena, X-Files, and more!
SCIFI Store is open 24 hours a day, 7 days a week, either ONLINE or TOLL-FREE via phone or fax. To get a free copy of the new, 48 page, full color SCIFI Store print catalog, please visit: http://store.scifi.com/catalog.
BABYLON 5 MERCHANDISE
BABYLON 5 FAN CLUB
Sad news. The Fan Club has been caught in the woes of Netter Digital. The company filed for bankruptcy some months ago and the Club has been entangled in that. I would advise you to not order material through http://www.thestation.com until things are ironed out. JMS has taken The Emporium off-line. Hopefully things will be straightened out soon and the site will be back in business before too long.
THIS WEEK'S DISCUSSION TOPICS
Now that Season One has ended and we've begun watching episodes from Season Two at SCIFI, let's talk about Season One! What did you think of it? Many of us have seen it -- more than once -- but for some it may be the first time through. What would you consider the MAJOR points of Season One? Was it to get the storyline established, give us the background of the characters only? Did it set the scene for the later seasons well? Send in your opinions to either TheZocalo@aol.com or b5web@aol.com.. You can also post your comments on the message board at www.isnnews.net/board. To see what other readers have posted on this and other topics, follow this link to Current Discussion Topic page.
---
READER DIRECTORY
If you are like me, sometimes you can't find the e-mail address for someone you know has either responded to a discussion topic or you met over in one of the chat rooms and would like to send along a personal note. How would a reader's directory sound? A White Pages of Zocalo Readers! Think that would be useful? If so, send in your name, state, e-mail address and (if you'd like to have it listed) birthday (without year) to sgbruckner@aol.com. I'll begin pulling together a directory of readers.
---
I've started to pull this together. Check out the Directory of Readers.
SCI-FI SCHEDULE
Sci-Fi's Schedule Ahead for Babylon 5 is:

Season Two ("The Coming of Shadows")


Air Date Title

November 2 A Distant Star
November 3 The Long Dark

November 6 Spider in the Web
November 7 Soul Mates
November 8 A Race Through Dark Places
November 9 The Coming of Shadows
November 10 Gropos

November 13 All Alone in the Night
November 14 Acts of Sacrifice
November 15 Hunter, Prey
November 16 There All The Honor Lies
November 17 And Now for a Word

November 20 In the Shadow ofZ'ha'Dum
November 21 Knives
November 22 Confessions and Lamentations

November 27 Divided Loyalties
November 28 The Long, Twilight Struggle
November 29 Comes the Inquisitor
November 30 The Fall of Night

SCIFI MOVIE SCHEDULE
November 10 9:00 PM In the Beginning
November 10 12:00AM In the Beginning

December 1 9:00PM Thirdspace
December 1 12:00AM Thirdspace

December 8 9:00PM River of Souls
December 8 12:00AM River of Souls

December 17 7:00PM The Gathering
December 17 9:00PM A Call To Arms
NEW BABYLON 5 TOONS
John Cook has a new cartoon contest going. Try your hand at a punch line.

Old friend, Tye Bourdony has sent in another marvelous cartoon! I hope you enjoy this one. Be sure to visit Tye's website at http://www.thelightersideofscifi.com/
BABYLON 5 REFERENCE PAGES
The Official Babylon 5 Magazine is indexed here as well. With the closure of the magazine in May, you'll want to see which magazines you have -- and which ones you will want to collect. The index may help you make a decision on which ones to choose. The Fan Club has many of the issues at thestation.com , making it very easy to complete your collection.

Universe Today -- the Babylon 5 Fan Club quarterly can also be found here. The index gives you a rundown of what articles were presented, what interviews published.

If you have magazines that have featured Babylon 5 or Crusade that are not listed, send along their issue number and a note to indicate what the article was about. It would be nice to have a fairly comprehensive listing of Babylon 5 publications here.
MAILING LISTS
THE GALACTIC GATEWAY
A new list has just started for The Galactic Gateway. This site now has Jeffrey Willerth, Patricia Tallman, Mira Furlan, Claudia Christian, Robin Atkin Downes, Rick Biggs, Jerry Doyle, Bruce Boxleitner, Melissa Gilbert, Peter Jurasik and Bill Mumy under one umbrella. The Gateway will be growing with more cast members being added. To subscribe to the mailing list, send a blank note to thegalacticgateway-subscribe@egroups.com.
SAVE CRUSADE MAILING LIST
The "Save Crusade" mailing list has just topped 300! The purpose is to gather together people interested in saving Crusade and to identify people who can help with the effort. To join the mailing list, drop a blank note to savecrusade-subscribe@egroups.com. If you have a problem getting on, drop me a note and I'll add your e-mail address manually.
DOYLE FOR CONGRESS
John McCain has come out to endorse Jerry Doyle for his campaign. He's done some ad spots that are currently being shown in Jerry's District. In addition, Jerry has won endorsements from United Seniors Political Action Committee, Howard Jarvis Taxpayers Association and National Taxpayers' Union for his tax reform stance. For more information, visit www.DoyleForCongress.com. Stephen Austin (Pak'Ma'Ra Ambassador from Babylon 5) has just been added to the staff as Volunteer Coordinator, so if you would like to help Jerry as election day approaches, please drop Stephen a note at volunteer@doyleforcongress.com.
BABYLON 5 FORUM
Ranger Anthony has started a forum at delphi.com called Babylon 5: The Followers Forum... for people who follow Babylon 5.
The URL is http://www.delphi.com/bab5. Looking for a place to discuss the show, why not see what Anthony has to offer.
BABYLON 5 CHATS
Pat Tallman and Jeffrey Willerth have a chat room at their site The Galactic Gateway. You can also get there through Pat Tallman's site.

There are a couple of regular chats that you might want to take advantage. One is over at About.com. Mike Helba has organized a weekly chat on Wednesdays at 10pm EST. http://babylon5.about.com/entertainment/babylon5/mpchat.htm.

On the first Sunday of the month, there is a chat at Groucho's Babylon 5 Calvalcade beginning at 5:30pm ET. Groucho's is a good place to drop over and chat anytime.
CALLING ALL ARTISTS
The Art Gallery at The Zocalo Today is open. There are SO MANY talented people in our Babylon 5 community. We have enjoyed works by Todd Brugman and Tye Bourdony on our toons page, but there are a host of others who enjoy drawing, painting, sketching their favorite characters. Here are a few works that have been received. I have some others that will be added soon.

If you would like to share your work with us at The Zocalo Today, please send along a digital photo of your work and I'll begin putting the gallery together. If you do not have your work in digital format, drop me a note and we'll see what we can work out.
CALLING ALL CLUBS
There are a number of fabulous Babylon 5/Crusade Clubs around the world. I'd like to begin listing them here on The Zocalo Today. Eric dropped me a note the other day providing information about a Club in France. I know there are other clubs in Brazil, Germany, Russia -- and who knows how many here in the US. Let's get a listing together. Perhaps we can share resources, even get together as we travel around. Drop the information about your Club to me at sgbruckner@aol.com or bruckner@isnnews.net. That information will be added to the new B5 Fan Club Listing.

We have a new addition from HUNGARY! I hope that others will send along their information for posting.



CALLING REVIEWERS
Have you read the Babylon 5 books? Do you want to share a review? Want to voice an opinion? Here's the place to do it! Send along your review or opinion about any of the Babylon 5 books. It will be posted on the Review Page for others to read -- and comment about!
BABYLON 5 NEWSLETTERS
If you have a newsletter you'd like to have listed at The Zocalo Today, send the information along. It will be posted on the B5 Fan Club/Newsletter page.
BABYLON 5/CRUSADE CONVENTIONS
CONVENTION CALENDAR
Want to know what conventions are ahead for the Babylon 5 and/or Crusade cast and crew? Use this link Convention Calendar.

CONVENTION ATTENDANCE

Are you attending one of the conventions on the calendar? Or another one perhaps? Do you want to see who else might be there? Drop your e-mail address to TheZocalo@aol.com. We've begun an attendance page so that perhaps we can get together while enjoying the activities of the convention. Convention Attendance .
CONVENTION ALERT
Peter Woodward has been added to the guest roster for Exoticon. He will join Claudia Christian and Bill Blair in New Orleans, NOvember 17-19.

New convention listing:
Richard Biggs and Jason Carter will join members of the Earth: Final Conflict cast on a Bahamas cruise. The Cruise is slated for February 22-25, leaving from Port Canaveral, Florida. For more information, go to their website at http://starmagicproductions.ioncannon.com
CONVENTION REPORTS
Photos from FarPoint have been added to the Photo Gallery.
UPCOMING EVENTS
JumpGate Signing
November 4, 2000; Portsmouth, NH
Guests: Julie Caitlin Brown

For more information, visit their website at http://www.jumpgatelink.com or call Hector Diaz at 800-400-6740. These signings support a very worthwhile cause, so I hope that if you are in the neighborhood, you'll drop over to see Julie.
---

United Fan Con
November 10-12, 2000; Sprintfield, MA
Guest: Robin Sachs, Tye Bourdony

For more information, visit their website at http://www.unitedfancon.com.
---

Vulkon Orlando
November 17-19, 2000; Orlando, FL
Guest: Tracy Scoggins, Marjorie Monaghan, Julie Caitlin Brown

For more information, visit their website at http://www.vulkon.com/orlando/o-stars.htm or send an e-mail note to joemotes@aol.com.
---

Exoticon
November 17-19, 2000; New Orleans, LA
Guests: Claudia Christian, Bill Blair, Peter Woodward

For more information, visit their website at http://www.exoticon.net.
---

Slanted Fedora
November 24-26, 2000; Indianapolis, IN
Guests: Claudia Christian, Bob Krimmer

For more information, visit their website at http://www.sfedora.com.
---

UncommonCon
November 24-26, 2000; Dallas, TX
Guests: Pat Tallman, Jeffrey Willerth, Jason Carter, Bill Blair

For more information, visit their website at http://www.uncommoncon.com.
---

Mid-Ohio-Con 2000
November 25 & 26, 2000; Columbus, Ohio
Guests: Bill Mumy

For more information, visit their website at http://www.wfcomics.com/midohiocon.
---
ZOCALO TRADING POST
There are some new and interesting items in the Trading Post. Take a look. If you have items you'd like to trade, post a note here. If you need a particular item, the Trading Post or Message Board could help you find it. Use this link to see what is listed. Trading Post. To have items included in The Trading Post, send a note to The Zocalo. Please put Trading Post in the subject line.
Pen Pals
If you are looking for someone to talk about Babylon 5 and Crusade with, the Pen Pal section is for you! Check it out! Drop a note to someone who is feeling B5 withdrawal -- BIG TIME!

People thought a Pen Pal page was a good idea. If you would like to meet people who you could chat with or share your opinions of the show with, send along your e-mail or snail-mail address The Zocalo. It will be incorporated on the new Pen Page Page.
IMPORTANT DATES AND BABYLON 5 HISTORY
November Birthdays

Robert Foxworth - November 1
Damian London - November 12
Tracy Scoggins - November 13
Dwight Schultz - November 24
Louise Turenne - November 26
Efrem Zimbalist, Jr. - November 30

Have I missed anyone? If you know the birthday of someone connected with Babylon 5, pass the information along. We want to include everyone in our Happy Birthday Wishes.
---
To follow Babylon 5/Crusade history, visit the new History Page for all significant dates in August! This is an extract from Terry Jones' wonderful Babylon 5 Chronology.
MAIL FOR CAST AND CREW
Here's a recent note from JMS on the subject:

Just an FYI to those who've been using the Ventura Blvd. mail drop for fan mail to actors....

As mentioned before, we're phasing out the forwarding of fan mail because we a) don't have the resources, complicated by b) the actors have scattered to the four winds, and it makes it very difficult to get everything to everybody in a timely fashion.

So, having provided prior notice...fan mail to actors coming to the Ventura Blvd. mail drop will be sent back. Mail to actors should be sent via their official fan clubs. I will still be taking mail there, since it's my mailbox, but that's it.

Just so's y'all know and save a few bucks on postage and returns.

JMS' mail can be sent to:

14431 Ventura Boulevard, PMB 260
Sherman Oaks, CA 91423
BACK ISSUES OF THE ZOCALO TODAY
The front page of the The Zocalo Today changes daily, so be sure to check the back issues to make sure that you haven't missed anything IMPORTANT! I don't want the front page getting too long so I shift information periodically into the archives. So if you aren't a regular visitor to The Zocalo Today, be sure to check out the back issues. Just use the button above!
---
HELP!!!
NEW FLYER AVAILABLE: If you would like to take some flyers to a convention to help spread the word that The Zocalo is here and ready to provide you with information on everything Babylon 5 and Crusade! drop me a line. I'll be glad to send you some in the mail. I've created a PDF file that can be downloaded and printed. Flyer Thanks for helping to spread the word about The Z!

Take care and I look forward to hearing from you.
Sandra Bruckner (sgbruckner@aol.com)
Editor/Publisher
The Zocalo Today
http://www.isnnews.net