NEW DVDS FOR THE FAMILY
ROCKIN' WITH JUDY JETSON
Official Release: August 9, 2011
Official link: http://bit.ly/WAC_JUDY

Synopsis:
Despite father George's disapproval, Judy Jetson (voiced by Janet Waldo) is totally into Sky Rocker, the biggest intergalactic rock star around. When the teen icon announces a surprise concert, Judy writes a super awesome song and sends it to him. And – oops – the song is accidentally switched with an evil magic message from music-hating witch Felonia Funk. Bummer for Judy! Then Felonia goes one diabolical step further: she kidnaps Sky Rocker. What a buzz kill – but don't freak out yet! Judy and her friends – along with brother Elroy, family dog Astro and music-loving aliens named Zoomies – set out to save Sky themselves. Is Judy Jetson the coolest Space Age teenage cartoon star ever? With songs like Gleep Gorp, Jupiter Jump, Rockin' Round the Galaxy, Shootin' Star and Surfin' in Space, the feature-length animated Rockin' with Judy Jetson is a tunefully fun blast not to be surpassed!
EVERWOOD - THE COMPLETE FOURTH SEASON
Writer: Greg Berlanti
Actors: Treat Williams, Gregory Smith, Emily Vancamp, Debra Mooney, John Beasley, Vivien Cardone, Chris Pratt, Stephanie Niznik, Merrilyn Gann, Tom Amandes
Review:
For me, EVERWOOD was one of those shows that you just loved from the start. The situations were real and the actors were just so good they drew you into the story --hook, line and sinker. The situations were those you encounter so you can relate to all of the aspects of the series.
Everwood is one of the finest written and produced family dramas ever to made for television. Family drama means a lot of different things to people, but the stories were on issues we have to deal with every day -- particularly if you are a parent. You with with your children's successes and failures, and you saw this happening with Andy and his children on EVERWOOD. The characters were written with heart and soul -- something lacking in todays' TV offerings.
If you have the chance to pick up the entire series, I think you'll enjoy watching the story and characters develop. Beautifully written and, Everwood is that rare gem of a show that you could watch with your family and friends. It has something for everyone.
BATMAN: BRAVE & THE BOLD (Season Two; Part One)
Release date: August 16, 2011

Review:
I enjoyed this series of Batman animations. They have good stories, but they are not too complicated. In addition, there is solid animation and the voice actors are great. I enjoyed seeing some of the super heroes you don't see often, Blue Beetle, for example. You will also see Aquaman, Green Arrow, Green Lantern and Robin.
Having grown up with these comic book characters, these animations are wonderful for bringing those characters to life -- for another generation of fans.
NEWS FROM WARNER BROS.
TOM AND JERRY FUR FLYING ADVENTURES VOLUME 2
Available on DVD: July 5th
WBshop URL: http://www.wbshop.com/Tom-and-Jerry-Fur-Flying-Adventures-Volume-2/1000171914,default,pd.html?cgid=&adid=WB_ADS_WBE_FB_T&JFFAV2.

Synopsis: One flustered feline + one resourceful rodent = 14 wild and wacky cartoons! Tom – the eternally crabby cat – and Jerry – the hopelessly adorable mouse – find themselves in a fracas once, twice and many times again in this latest bunch of 14 fast and funny cartoons! This time around the dizzy duo takes their tiffs to the beach (Surf-Bored Cat), to the Alps (The A-Tom-inable-Snowman) and to the orchestra (Tom and Jerry in the Hollywood Bowl). In Top with Pops Spike the dog pounces into the fray and Jerry learns a mouse's best friend is a dog! Even vampire hunter Van Helsing gets in the middle of the cat/mouse combat in Monster Con. Your hunt stops here: this new collection of animated antics will delightfully drop you into the middle of non-stop family fun!

THE SMURFS: A MAGICAL SMURF ADVENTURE
Available on DVD: July 19, 2011
WBshop URL: http://www.wbshop.com/Smurfs-A-Magical-Smurf-Adventure/1000165181,default,pd.html?cgid=&adid=WB_ADS_WBE_FB_MagicalSmurfAdventure

Synopsis: Get your Smurf on with this 2-disc set of 10 Smurftacular Episodes! In a hidden village dwells a clan of magical creatures, living in mushroom houses and taking showers with dewdrops. They're those international celebrities known far and wide as the Smurfs -- and they're back on DVD. This itty-bitty powder-blue crew, including Brainy, Lazy, Vanity and Smurfette, is led by the wise, gentle and 542-year-old Papa Smurf. Gargamel, the local evil wizard, is forever scheming against the tiny team but our little friends outsmurf him every time! The Smurfs may only be three apples high, but they left miles of smiles on the faces of Saturday morning cartoon fans from 1981 to 1989! Smurf it up again with this colorful collection of superior Smurftainment!
THE BEST OF SESAME STREET SPOOFS
SESAME STREET IMITATES THE BRIGHT LIGHTS OF HOLLYWOOD WHEN SESAME WORKSHOP AND WARNER HOME VIDEO RELEASE THE BEST OF SESAME STREET SPOOFS V1 & V2
Available ON DVD JULY 5, 2011!
BURBANK, CA (May 18, 2011) – Elmo, Big Bird and the rest of the Sesame Street gang have gone Hollywood as Warner Home Video (WHV) and Sesame Workshop, the nonprofit educational organization behind Sesame Street, release The Best of Sesame Street Spoofs Volume 1 & Volume 2 on DVD July 5, 2011 for a SRP of $19.98. The Best of Sesame Street Spoofs Volume 1 & Volume 2 features your favorite Sesame Street characters recreating in an exciting and preschooler-friendly way some of the most popular television series of yesterday and today.
Sesame Street has always been written on two levels – one for the child and one for the caregiver in the room. Research shows that children learn best from television when co-viewing with an adult - allowing the lessons to be extended beyond the program. With this in mind, Sesame has a long history of spoofing popular culture to keep the adult in the room and entertained while the child is learning. These favorite spoofs have been compiled for the first time in a special two-disc DVD set for Sesame Street fans of all ages. The Best of Sesame Street Spoofs Volume 1 features clips from classic episodes of Sesame Street, while Volume 2 features hilarious recent spoofs! Parents will feel nostalgic watching Volume 1 with classic recreations of such TV classics as "Hill Street Two's," "Born to Add" and "Monsterpiece Theatre: Gone With The Wind." Adults will also laugh as children learn valuable lessons in Volume 2's more recent spoofs of "A's Anatomy," a parody of Grey's Anatomy teaching letters; "True Mud," a parody of True Blood teaching rhyming; "Mad Mad Men," a parody of Mad Men teaching emotions; and "The Closer," a parody of The Closer teaching the concepts of open and closed. Sesame Street's recent viral smash hit of the The Old Spice commercial is also included as a DVD Extra.
"Warner Home Video is delighted to release The Best of Sesame Street Spoofs V1 & V2 on DVD," said Jeff Brown, WHV Executive Vice President and General Manager, Family, Animation & Television Marketing. "Sesame Street has always excelled at creating entertaining content that combines education with pop culture references that not only appeals to kids but also adult fans. This special collection brings together some of the greatest spoof moments ever featured on Sesame Street that the whole family will enjoy."
Now in its 41st season, Sesame Street is the longest-running program in children's television. The series has received more Emmy awards than any other show in television history (130), as well as a Lifetime Achievement Emmy Award honoring the 40th year.
Review:
This is one of those DVDs that everyone should enjoy -- regardless of age. For the little ones, the segments are short so you don't have to worry about attention span. They are also lively -- lots of music and movement to keep them interested. For the older folks, there are some recognizable spoofs -- and they are funny. I particularly loved "Hill Street Twos", "Twin Beaks" and "Johnny Trash." The other part about this DVD set is that there is some learning involved -- as with other Sesame Streat videos. You learn letters along the way. I highly recommend this DVD for general enjoyment of the family.
Herculoids, The: Complete Original Animated Series (2 DVD)
Available Date: 6/14/11

Synopsis:
Somewhere out in deep space – and out of the creative imagination of the animation aces of Hanna-Barbera Studios – live the Herculoids. Humanoid Zandor, along with his wife Tara and son Dorno, le... More
Cast: Ted Eccles
For more on this DVD, go to http://bit.ly/WAC_Herculoids

THE JETSONS MEET THE FLINTSTONES
Available on DVD June 14

Synopsis:
It's the wackiest animated adventure of all space-time when the world's favorite Modern Stone Age Family comes face to face with the First Family of the Future in a matchup that only Hanna-Barbera Studios can delightfully make possible! Thanks to Elroy's malfunctioning tie machine, the Flintstones and Rubbles are zapped into the robot-run future while the Jetsons suddenly find themselves in the dinosaur-filed past. Can our fearless families adapt? And more importantly, will they ever get back home? Find out – in a time-hopping animated feature-length romp packed with all the gags, gadgets and nonstop fun unleashed when The Jetsons Meet the Flintstones.

Review:
I loved both the Flintstones & Jetsons as a kid so what better combination can you have? In this DVD, the Jetsons and Flintstones exchange places in time. As with all of the Hanna-Barbera cartoons, it is all in good fun and with a good story behind it. This DVD is perfect for kids and grown-ups alike. It's nice to watch something that you don't have to worry about the language and excessive violence!
BATMAN, SUPERMAN, WONDER WOMAN SHINE LIKE NEVER BEFORE IN BLU-RAYTM RELEASE OF JUSTICE LEAGUE: SEASON 2
COMING JULY 26 FROM WARNER HOME VIDEO
Two-disc collector set includes all 26 second-season episodes of popular Warner Bros. Animation series
BURBANK, CA (May 25, 2011) - Superman, Batman, Wonder Woman and their DC Comics super hero comrades burst onto the scene in dazzling high definition as Justice League: Season 2 arrives on Blu-ray™ for the first time. Produced by Warner Bros. Animation, the series' 26-episode second season will be distributed on Blu-ray™ by Warner Home Video on July 26, 2011 for $39.99 SRP. Order due date is June 21,2011.
Amping up the action, intrigue and epic storylines from its successful first season, Justice League: Season 2 crossed new boundaries in its portrayal of the greatest fighting force in the universe. Comprised of Superman, Batman, Wonder Woman, Flash, Green Lantern, Martian Manhunter and Hawkgirl, the Justice League wages war with their own personal demons and internal issues of mistrust and insecurity, all the while battling a most heinous collection of villains led by Darkseid, Brainiac, Solomon Grundy, Amazo, Joker, Vandal Savage and more.
Justice League Season 2 was produced by Bruce Timm and James Tucker. The core voice cast features George Newbern (Superman), Kevin Conroy (Batman), Susan Eisenberg (Wonder Woman), Michael Rosenbaum (Flash), Phil LaMarr (Green Lantern) Carl Lumbly (Martian Manhunter) and Maria Canals Barrera (Hawkgirl).
The guest cast includes many topline actors from film and television, most notably Mark Hamill (Star Wars) as Joker, Efrem Zimbalist, Jr. (The F.B.I.) as Alfred, Robert Englund (A Nightmare on Elm Street) as Felix Faust, Powers Boothe (Deadwood, 24) as Gorilla Grodd, Ron Perlman (Hellboy, Sons of Anarchy) as both Clayface and Orion, Brad Garrett (Everybody Loves Raymond) as Lobo, Dennis Haysbert (24, The Unit) as Kilowog, Tom Sizemore (Saving Private Ryan) as Metamorpho, Eric Roberts (Runaway Train) as Mongul and Robert Picardo (Stargate) as Amazo.
Justice League: Season 2 on Blu-ray™ boasts several interesting bonus features, including:
All-New Featurette: "The Justice Lords and Beyond" - An in-depth exploration of the alternate reality concept, the use of this physical theory in the DC Comics Universe and the alternate Earth created in the fan-favorite Justice League episode "A Better World."

SCOOBY-DOO! CURSE OF THE LAKE MONSTER
Release Date: March 1, 2011

Mystical moonstones, creepy creatures and unlikely romances are on the docket for Mystery Inc. in SCOOBY-DOO! CURSE OF THE LAKE MONSTER, an all-new, live action movie featuring an exclusive extended cut of the film with never-before- seen music sequences coming to Blu-Ray™ and DVD March 1, 2011 from Warner Premiere and Cartoon Network. A follow-up to its smash-hit predecessor Scooby-Doo! The Mystery Begins, Scooby-Doo! Curse of the Lake Monster will be available from Warner Home Video as a Blu-Ray™ Combo Pack and single disc DVD. Order due date is January 25, 2011. The film will also be available On Demand and for Download.
SCOOBY-DOO! CURSE OF THE LAKE MONSTER finds the Mystery Inc. gang heading toward summer jobs at a country club owned by Daphne's uncle, only to stumble onto strange happenings around the local lake - including an enormous Frog Monster terrorizing the locals. There's mystery afoot and romance in the air that only the fearful foursome-plus-one can solve. Group leader Fred, drama queen Daphne, brainiac Velma, fun-loving Shaggy and the cowardly Scooby-Doo are on the case!



SAMANTHA: AN AMERICAN GIRL HOLIDAY
Available on DVD: January 7, 2011

Synopsis: The American Girl collection of books, dolls, and accessories makes its film debut in this inaugural title featuring bestselling character Samantha, in a live-action holiday story set in 1904. AnnaSophia Robb plays Samantha Parkington, a poised yet playful 9-year-old who lives with her wealthy grandmother (Mia Farrow) in a country estate after the untimely death of her parents. Still grieving her loss, Samantha takes comfort in her friendships with new pal Nellie, a servant girl, and her dashing Uncle Gard (Jordan Bridges), a successful businessman. When Uncle Gard marries Cornelia (Rebecca Mader), Samantha is reluctant to embrace this female "intruder" until she spends three months with the newlyweds in New York City. In time, Samantha grows to trust and admire Cornelia, a spirited suffragette. Emboldened by Cornelia's example, Samantha takes her own courageous risks to improve the plight of some young orphans. This superbly produced film provides a glimpse into America during the Industrial Revolution, while showcasing the promising talents of young Robb. (Ages 8 and older) --Lynn Gibson, Amazon.com

Review:
This is one of those movies all ages can watch -- and enjoy. While targeted at girls, with tons of merchandising to go along with it (books, dolls, etc.), the story is a good one that sends a good message as well.
This is a wonderful period piece, showing people dealing with issues like Womens Sufferage, Child labor, and the lack of mandatory education. More movies of this sort need to be show -- to enlighten young people to conditions that were quite different from today's society -- yet needed to make us appreciate the freedoms we enjoy today.

LOONEY TUNES SUPER STARS: FOGHORN LEGHORN & FRIENDS
and LOONEY TUNES SUPER STARS: TWEETY & SYLVESTER Both available on DVD: November 30th

Looney Tunes Super Stars: Foghorn Leghorn & Friends
Synopsis:
Foghorn Leghorn, the overgrown, adult rooster with the strong Virginia accent and a penchant for mischief, is featured as the Super Star is these Looney Tunes cartoon shorts. Watch the diminutive Henery Hawk's attempts to catch and eat Foghorn, Foghorn's gags on his canine nemesis Barnyard Dawg and finally the overgrown rooster's efforts to woo the widowed hen Miss Prissy in this collection of cartoon shorts. Additionally Foghorn is joined on the disc by some other Looney Friends such as Elmer Fudd and Two Crows.
This second installment of the "Looney Tunes Super Star" series, prominently stars Foghorn Leghorn & some of his Looney Tunes friends – Fans have been asking for more of Foghorn Leghorn so I Say I Say I Say Son here it is!

Looney Tunes Super Stars: Tweety & Sylvester
Synopsis:
When Friz Freleng directed 1947's "Tweetie Pie," he may not have known he was making history. This, the first pairing of Sylvester the sputtering cat and Tweetie (later Tweety) the wide-eyed canary, won an Academy Award and united a duo that would appear in more than 40 Warner Brothers cartoon shorts by 1962. Sylvester and Tweety earned their studio another Academy Award for 1957's "Birds Anonymous" and several other Oscar nominations through the years. Generations of Americans have grown up watching Sylvester's classic, ever-thwarted attempts to catch Tweety. With two of the most famous voices in cartoons, both supplied by Mel Blanc, Sylvester's sloppy "sufferin succotash" and Tweety's baby-voiced "I tawt I taw a puddy tat," Sylvester and Tweety are two of the most quickly identified characters in cartoons.
This second installment of the "Looney Tunes Super Star" series prominently stars one of the Looney Tunes franchise's most popular characters, Tweety!



Review:
I have to thank Warner Bros. for bringing these cartoons back. They are THE BEST of the best when talking about Sylvester & Tweety and Foghorn Leghorn & Friends. These cartoons have been hand picked, starting with the first Tweety Pie cartoon and going forward. These award-winning cartoons will make you laugh -- guaranteed.
The best part is that they have also been restored, so the colors are vivid and the animation still holds up after all these years. While I enjoyed watching them, I'm sure the children in my family will enjoy them as well. Can't wait to see what their reaction will be.
THE CHRONICLES OF NARNIA
Available on DVD: November 9th
Official Site URL: www.bbcamericashop.com

Synopsis:
C.S. Lewis's enchanting tale comes to life in this classic BBC adaptation from 1988. When young Second World War evacuee Lucy Pevensie hides in an old wardrobe during a game of hide and seek, she finds herself transported to the magical land of Narnia, locked in eternal winter by the evil White Witch. Her siblings do not believe her when she tells them of this strange new world, but they are soon in Narnia themselves, fighting alongside the noble lion Aslan to defeat the witch and her mighty army. This set includes the following complete stories from the book series: The Lion, The Witch and the Wardrobe; Prince Caspian; The Voyage of the Dawn Treader; The Silver Chair.

Review:
I have loved all the CHRONICLES OF NARNIA movies so far. However, this BBC production is equally as wonderful. While done on a much smaller scale, the story still is magnificent. The actors, young and old, are terrific and I find the episodic nature of the stories much easier to follow -- especially for younger viewers. This production is a good introduction to the novels written by C.S. Lewis.
HARRY POTTER AND THE DEATHLY HALLOWS - Part 1
Warner Bros. Digital Distribution (WBDD) prepares you for HARRY POTTER AND THE DEATHLY HALLOWS - PART 1 with the release of the first five Harry Potter films this month On Demand (cable & satellite) and through digital Download on iTunes, Amazon Video On Demand, XBOX and PlayStation and other online digital retailers.

Check out: ON DEMAND: www.WarnerBros.com/HarryPotter
FOR DOWNLOAD: http://bit.ly/WB_HarryPotter_1

The all-new HARRY POTTER MONTAGE: http://www.youtube.com/watch?v=BzyKcLc1jmo
WEST WING ON BLU-RAY
Warner Bros. Digital Distribution (WBDD) has announced that all seven seasons of THE WEST WING are now available for the first time in high definition exclusively through digital download on iTunes, Amazon Video On Demand and other online digital retailers. Winner of 30 Emmy Awards™ and two Golden Globes™, The West Wing aired between 1999 and 2006, giving viewers a fictionalized look inside life in the Oval Office.
WBDD is also giving fans of THE WEST WING an exclusive behind-the-scenes interview with one of the show's executive producers, Thomas Schlamme. Now available at http://bit.ly/WBDD_WestWing, fans can get a sneak peek and hear details about the show they love.
THE WEST WING offers a behind-the-scenes look at the life of the eclectic group of frenzied staffers in the Oval Office. The sophisticated series starred Rob Lowe, Dulé Hill, Allison Janney, Janel Moloney, Richard Schiff, John Spencer, Bradley Whitford and Martin Sheen. Acclaimed dramatist Aaron Sorkin (A Few Good Men, The American President, The Social Network) created the series and executive produced with Thomas Schlamme and John Wells. The West Wing is from John Wells Productions in association with Warner Bros. Television.

Video Clip:
http://pdl.warnerbros.com/wbol/us/dd/med/westwing/s7/clips/ww_interview_fondestmemory_qt_700_amazonitunes.mov
THE DC SHOWCASE ANIMATED SHORTS COLLECTION
Warner Home Video is proud to distribute two exciting DC Comics-based titles -- "The DC Showcase Animated Shorts Collection" featuring the all-new short, "Superman/Shazam: The Return of Black Adam"; and the 75- year documentary celebration, "Secret Origin: The Story of DC Comics."

Video clips:
http://raincloud.warnerbros.com/wbol/us/whv/med/dc/dcshowcase/clips/dc_showcase_superman_shazam_pt1_qt_300.mov

http://raincloud.warnerbros.com/wbol/us/whv/med/dc/dcshowcase/clips/dc_showcase_superman_shazam_pt1_qt_300.mov

Review:
I couldn't wait to see the Superman/Shazam DVD. The story of the origin of Shazam is wonderful. Many have read the story of how Shazam came to be. Orphaned Billy Batson is a friend of Clark Kent and later they become an invinsible team. Good story, especially for smaller children. The triumph of good over evil -- right over wrong.

Also on the DVD are stories featuring The Spectre (with voice of Gary Cole as The Spectre); Green Arrow and Jonah Hex. While I enjoyed all four features, it seemed that they became increasingly violent as the DVD went on. So parents will want to review the material (as they always should) before having smaller children watch the segmentrs.

FELICITY: AN AMERICAN GIRL ADVENTURE
Available: February 15, 2011

Synopsis:
Meet Felicity Merriman, a 10 year-old girl who's as spirited and independent as the American colonies she lives in. For the first time ever, Felicity comes to life on screen in Felicity: An American Girl Adventure, a full- length live action movie based on American Girl's best-selling books.
When Felicity meets Penny, a beautiful copper colored mare, she knows with all her heart that she must free Penny from her cruel owner. Felicity desperately wishes for that same sureness of heart about the rumors of revolution swirling through Williamsburg. Felicity's father believes that the colonies should be free form England's rule, but her beloved grandfather and her best friend Elizabeth both support the king. With fiercely conflicting loyalties dividing the colonists, something as simple as a cup of tea could divide Felicity from her best friend forever. As Christmastide draws near, Felicity struggles to hold her family and friends close, and to find ways for love and friendship to rise above the growing conflict.

Review:
This was a great movie! Yes, it has no special effects, it's about a girl during the pre-Revolutionary War period but it has heart, a good story and a wonderful cast. What more can you ask for?
Felicity is a young 10 year old girl with lots of spirit, an independent spirit in a difficult time. She lives in Williamsburg and her father (John Schneider from Smallville) is a storekeeper. Her family is reasonably well-off because of the business, but her father is torn between loyalty to England and the independence of the colonies.
I loved the sequences of Felicity and her grandfather (who was a Loyalist to the core). He was a wise man who owned a plantation and raised horses. Felicity acquired her love of horses from her grandfather -- along with wisdom beyond her years. When she sees a horse being mistreated, she tries to save the animal -- that she names Penny because of her copper color. The horses's owner will have none of it -- he is a cranky fellow who has recently lost his wife and fallen into alcholism.
This story has something for everyone. You watch Felicity grow into a wonderful young lady, fighting to remain independent in thought and manner.
I don't want to give away the story -- you should pick up this DVD to watch with your family. The lessons learned by Felicity would best be learned by everyone! Nothing is stronger than friendship and family.
LIFE AS WE KNOW IT -- On Demand and For Download for Valentine's Day!
LIFE AS WE KNOW IT is available now On Demand and For Download http://bit.ly/f0FI2q

SYNOPSIS
After a distastrous first date for caterer Holly (Katherine Heigl) and network sports director Messer (Josh Duhamel), all they have is common is a dislike for each other and their love for their goddaughter Sophie. But when they suddenly become all Sophie has in this world, Holly and Messer must set their differences aside. Juggling careers and social calendars, they'll have to find common ground while living under the same roof. Josh Lucas, Christina Hendricks, Hayes MacArthur and Jean Smart co-star in this tart and tender romantic comedy directed by Greg Berlanti (Brothers & Sisters, Everwood). http://lifeasweknowitmovie.warnerbros.com/

VIDEO CLIPS:
http://www.youtube.com/watch?v=a7OUb1Pz9MM

Review:
While the plot of this movie seemed pretty familiar, it had a number of twists and turns. Katherine Heigl is wonderful as Holly - a baker/caterer who must take on the responsibility of raising a young baby with a network sports director (Josh Duhamel). Neither were ready for this kind of life, but they honored the request of their best friends, to raise their daughter, Sophie if anything happened to them. Holly & Messer's first date was a total disaster, yet Sophie had brought them together and they loved the child and were willing to give up quite a lot in each of their lives. Through the dirty diapers, first steps, competing careers, Holly and Messer do develop feelings for each other. They realize they complete each other -- with Sophie -- they are a family.
If you like love stories, this is a good Sunday evening flick. Girls -- Josh Duhamel is very easy on the eyes. This is well worth the price -- and you'll want to share it with your friends.

TOM AND JERRY: FUR FLYING ADVENTURES
Available February 8, 2011

Synopsis:
They're at it again – hilariously – in a new and nutty 14-cartoon collection! In this corner, a perturbed pussycat. In the other corner, a mischievous mouse. Let the comedic mayhem begin with this menagerie of 14 fur-flying dust-ups. The tussling twosome travel through time (Guided Mouse-ille), to Europe (Neapolitan Mouse) and into space (O-Solar-Meow). And it's two against one when Tom's scaredy-cat cousin George comes to town in Timid Tabby. But Jerry comes out on top time and again in Pet Peeve, That's My Mommy and Robin Hoodwinked. This collection's classic cartoons starring your family's longstanding favorite cat and mouse duo again prove that as their rivalry is neverending, so are the joy and the laughs they spark!

SCOOBY-DOO! MYSTERY INC. SEASON 1 VOLUME 1
Available on DVD: January 25, 2011 WBShop Product Page: http://www.wbshop.com/ScoobyDoo-Mystery-Inc-Vol-1/1000155580,default,pd.html?cgid=&adid=WB_ADS_WBE_FB_Scooby-DooMysteryV1

Synopsis:
Hop in the van for Mystery Inc.'s new, cool series of spooky capers. Like, it's an all-new Scooby-Doo TV series for families who want their mysteries like Scooby-Doo and Shaggy want their pizza … spicy with extra sauce! Join the gang in Crystal Cove – the most haunted place on Earth – to solve creepy cases packed with fearsome spooks and frights, exciting chases, terrifying surprises and of course, Freddy's ingenious traps. But the gang doesn't fall for that ghost stuff anymore. They know there's always a bad guy behind the monster suit, until they receive a cryptic clue from the mysterious Mr. E, who challenges them with their greatest mystery yet – to uncover the secret behind the curse of Crystal Cove! Get trapped with Scooby-Doo, Shaggy, Freddy, Daphne and Velma in four action-packed adventures from the cool, new show that's a lot of doggone fun!

Review:
I always love watching Scooby-Doo and Mystery Inc. as they wander about solving mysteries. In this DVD, the voices are a little different, but the overall quality is very good. If you are a Scooby-Doo fan, you will love this one. While adults could have a hard time sitting still, kids should enjoy some of the childish humor sprinkled throughout the show.

The Big Bang Theory: The Complete Third Season
Available on DVD: September 14th
Official Site URL: www.bigbangtheorydvd.com

Synopsis:
Worlds collide in Season 3! A love affair with Penny has opened a big, wide, wonderful world of romance for Leonard. But Sheldon likes the world just the way it was, thank you. All of which makes for a zany comic triangle with brainy, clueless Sheldon and practical, grounded Penny hilariously vying for the role of hypotenuse. This complete 2-Disc, 23-Episode Season 3 Set also features Raj, Howard, tattoos, football, awkward dates, jail time, Stan Lee, a The Lord of the Rings ring and all the fun of a series that only gets better. The Big Bang Theory "has transformed from a cute comedy about eggheads and their hottie neighbor into an addictive ensemble piece that could be this decade's answer to Friends" (Lynette Rice, Entertainment Weekly).


SCOOBY-DOO CAMP SCARE
Available on DVD: September 14th
Official Site URL: www.scoobydoocampscare.com

Synopsis:
Back-to-nature chills and thrills with Scooby-Doo's all-new original movie!
Welcome to Camp Little Moose – where the counselors are friendly, the activities are endless and the urban legends are intense. In fact, every time someone tells a ghost story, the creepy creature comes to life! But the Mystery Inc. gang doesn't spook that easily so gather 'round the campfire to roast some bad guys. Scooby-Doo, Shaggy, Freddy, Daphne and Velma fish for clues to solve the mysteries of The Woodsman, The Fishman and The Banshee of Black Canyon. And of course, Shaggy and Scooby-Doo are hot on The Case of What's for Dinner! Scare up summertime fun with the Mystery Inc. gang in this hilarious, feature-length movie that gives new meaning to camp spirit!

TOM AND JERRY GREATEST CHASES VOLUME 5
Street Date (Blu-ray and DVD): September 21st
Official Website: www.kidswb.com/whv

Synopsis:
The chase continues with Tom and Jerry in 14 animated adventures full of more nonstop fun and outrageous antics! Lasso laughs when Cowboy Tom wrangles up a frisky Jerry in Posse Cat. Capture chuckles when Jerry the photographer snaps photos of Tom with his hand in the cookie jar…or, in this case, chocolate cake in Tom's Photo Finish. Babble with glee when the two form a dynamite duo of babysitters in Tot Watchers and Busy Buddies. Howl with delight as Tom's world goes to the dogs after Jerry befriends Butch in Fit to Be Tied and clap your fins with approval when Jerry rescues a lost seal in Little Runaway. That's just a taste of the marvelous mayhem this mischievous mouse and crazy cat will unleash on your delighted family.

HE'S YOUR DOG, CHARLIE BROWN
Release date: September 21, 2010
Official website: http://www.peanutsdvd.com

Synopsis:
A beagle is a boy's best friend. Sometimes. The gang is fed up with mischief-maker Snoopy so Charlie Brown sends the offending beagle away to puppy boot camp. Equipped with a tiny suitcase and his own doggy dish, Snoopy heads to the Daisy Hill Puppy Farm but never makes it past his first stop at Peppermint Patty's. Now Snoopy wonders if the grass might be greener with a new master. Can Charlie Brown put an end to the canine chaos and bring Snoopy back to the little red doghouse? Friendship and loyalty come out on top in He's Your Dog, Charlie Brown! And you will, too, with this Remastered Deluxe Edition with Improved Picture and Audio.


Review:
I am SO happy that the WB is releasing the Charlie Brown series again. All of the DVDs are wonderful -- with good stories and clean fun. This classic is from 1968 when life was quite different, yet these stories have stood the test of time. Kids will love watching Snoopy go off to boot camp and you might harken back to the time when you were packed off to summer camp as a kid. To say these movies bring back memories, is to just scratch the tip of the iceberg.
Also included in this special release is LIFE IS A CIRCUIS, CHARLIE BROWN and SNOOPY'S HOME ICE: THE STORY OF THE REDWOOD EMPIRE ICE ARENA.
SUPERMAN/BATMAN: APOCALYPSE
Warner Home Video, UGO.com and The Paley Center for Media proudly present the bi-coastal World Premieres of Superman/Batman: Apocalypse, the highly anticipated next entry in the ongoing series of DC Universe Animated Original PG-13 Movies, in Los Angeles on September 21 and New York on September 23. Filmmakers and members of the voice cast will attend both events for red carpet media interviews and post-screening panel discussions.
In SUPERMAN/BATMAN: APOCALYPSE, a spaceship splashes down in Gotham City Harbor -- leading Batman and Superman to encounter a mysterious Kryptonian with powers as great as those of the Man of Steel. The Kryptonian is soon revealed to be Kara, cousin of Superman, who takes her under his wing to educate her about the ways of Earth. However, the villainous Darkseid has other plans. Seeing an opportunity to finally defeat Superman, Darkseid abducts and gains control of Kara, utilizing the powerful Kryptonian to do his bidding. It's up to Batman and Superman to save Kara, but they'll have to take the fight to Darkseid within his hostile world – where unknown, deadly threats lurk around every corner, including a brainwashed Kryptonian able to match Superman blow-for-blow.

Video clip:
http://raincloud.warnerbros.com/wbol/us/whv/med/supermanbatman/apocalypse/clips/SMBMA_DC_Run_Promo_Clips_300.asx

http://pdl.warnerbros.com/wbol/us/whv/med/supermanbatman/apocalypse/clips/SMBMA_DC_Run_Promo_Clips_300.wmv

For more information about the premiere event, go to Apocalpyse. The SUPERMAN/BATMAN APOLALYPSE will be available on DVD September 28, 2010.

TIM DALY TALKS SUPERMAN/BATMAN APOCALYPSE
Tim Daly is reprising his seminal role as the Man of Steel for SUPERMAN/BATMAN: APOCALYPSE, the ninth entry in the popular, ongoing series of DC Universe Animated Original PG-13 Movies arriving Tuesday, September 28 from Warner Home Video. Tim sat down and answered some questions. You can read his responses at TimDaly. For more information about this DVD, find more information below in the DVD section along with some video clips.
SUPERMAN/BATMAN: APOCALYPSE-SUMMER GLAU IS SUPERGIRL
Summer Glau makes her animation voiceover debut as Kara/Supergirl in SUPERMAN/BATMAN: APOCALYPSE, the ninth entry in the popular, ongoing series of DC Universe Animated Original PG-13 Movies arriving Tuesday, September 28 from Warner Home Video. Read her interview as she talks about acting and relating to Supergirl! at SummerGlau.
DC SHOWCASE: Superman/Shazam! The Return of Black Adam
On November 9, 2010, Warner Home Video will distribute the DC Showcase Original Shorts Collection, the first quartet of animated adventures featuring the never-before-seen Superman/Shazam! The Return of Black Adam. DC Showcase is a series of animated shorts featuring characters from the celebrated DC Comics vault. To read more about this new collection of animated original movies, go to WB Press Release.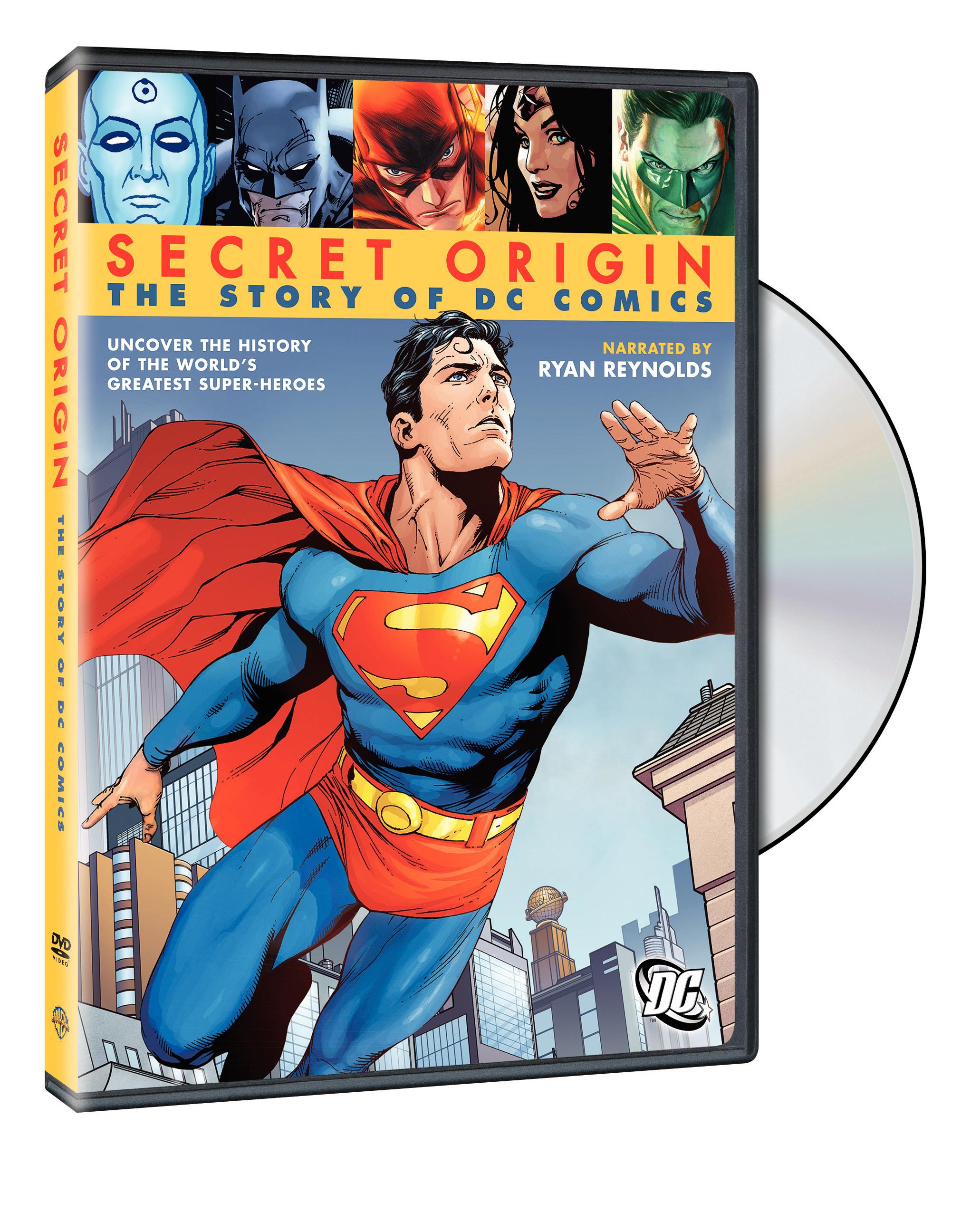 SECRET ORIGIN: THE STORY OF DC COMICS
Warner Bros. Pictures presents an enthralling examination of the creative forces behind the World's Greatest Super Heroes in Secret Origin: The Story of DC Comics, an all-new documentary that takes viewers behind the scenes of the iconic company with unprecedented access to the Warner Bros. and DC Comics archives.
Narrated by Ryan Reynolds, Secret Origin: The Story of DC Comics will be distributed by Warner Home Video on November 9, 2010 on DVD for $24.98 (SRP). Secret Origin: The Story of DC Comics will also be available On Demand and for Download.
For more information, go to Secret Origin page.
THE MIDDLE: THE COMPLETE FIRST SEASON
Release date: August 31, 2010
Official website: Synopsis:
Patricia Heaton stars as Frankie Heck in this warm and witty single-camera comedy about raising a family and lowering your expectations. Frankie Heck is a superhero. Well, no, not an actual superhero - but sometimes it seems to Frankie as though getting her kids out the door for school every morning is a superheroic act. Middle aged, middle class and living in the middle of the country, this harried wife and working mother of three uses her wry wit and sense of humor to try to get her family through each day intact.
Review:
THE MIDDLE is definitely in the same category of such great comedies as EVERYONE LOVES RAYMOND, FRAZIER and SEINFELD. ABC's THE MIDDLE gives us a look at the American family and you see your family on screen. With the same distribution of kids in the same ages and genders. THE MIDDLE gives you an honest look at life today, something no regular studio audience sitcom could convey.
The show depicts how children actually behave and the realities of middle class life without being sarcastic, mean, or condescending. The cast is perfect and Patricia Heaton shows she can easily lead a series all on her own.
It is rare when you get a show that you can watch through several showings -- and not be bored to tears. With THE MIDDLE, you see something a little different each time. Now that it is on DVD, you can go back and watch some of your favorite moments, those you may have missed something because you were laughing too loudly or caught up in the moment the first time through.
BATMAN: THE BRAVE AND THE BOLD SEASON ONE PART ONE
Release date: August 17, 2010
Official website: http://www.t

Synopsis:
Batman wings into an exciting new era, teaming with a mighty honor roll of DC Comics Super Heroes in this action-packed series. Through the show?s first 13 Animated Adventures in this 2-Disc Collection, the Dark Knight allies with Aquaman, Plastic Man, Blue Beetle, Red Tornado, Green Arrow, Wildcat, Deadman, Bronze Tiger and Atom to take on an array of evildoers ranging from mad scientists to intergalactic crooks, from power-mad dictators to out-of-control teenagers. He even travels to a parallel world, becoming the villainous Owlman! In this cool, cutting-edge and often funny series bringing back old-school comic-book styling and dry wit to crimefighting, Batman faces any peril ? including other heroes stealing the show ? in his relentless pursuit of justice.

Review:
While some may question dividing this season into two parts, you are still getting 13 episodes on 2 DVDs. That is DOUBLE the normal amount of episodes newer cartoons have been coming out. You are getting your money's worth.
If you like your Batman more like the Adam West version vs. the Dark Knight, you will enjoy this DVD set. Diedrich Bader is Batman and his voice fits the show's premise. If you are looking for something different, you'll find it in BATMAN: BOLD AND BRAVE. It features superheroes and villains that have had very few appearances outside of the comics: Calender Man, Kite Man, the Top, Plastic Man, the Blue Beetle, Kamandi, and Bronze Tiger.
The kids in my family LOVE Batman -- and they are going to enjoy this DVD set. In fact, I think we'll all watch.
SUPER FRIENDS
Release date: July 20, 2010

Available for the first time since its debut in 1973, this highly-anticipated deluxe two-disc collector's set features eight exciting one-hour episodes starring the most recognizable DC Comics super heroes and villains of all time.
Super Friends! Season 1 Volume 2 follows the adventures of Superman, Batman, Robin, Wonder Woman and Aquaman as they join forces to save the world from unthinkable disasters. This crime-stopping squad, along with heroes in training Wendy, Marvin and Wonder Dog, combine their special superhuman skills to defeat the evil villains at hand. The collection also features DC Comics favorites Plastic Man, The Flash and Green Arrow. Each hour is packed with timeless adventures of the universe's greatest heroes as they pave the way for a brighter future.
DVD TO BLU
Starting today, through TV on DVD2BLU, consumers can now experience their favorite television series again for the very first time in stunning 1080p picture quality and crisp, superior sound that only comes from a Blu-ray Disc. Titles such as "Smallville", "The Sopranos", "Fringe", "Supernatural" and more can be upgraded for as low as $14.95 plus shipping. Consumers who place orders of over $35 will receive free shipping.
The process to upgrade is simple. Consumers select the titles they want to upgrade on DVD2BLU.com, mail in their standard DVDs with pre-paid postage and a short time later receive copies of the same title and complete season on Blu-ray. See below for a complete list of TV titles available for upgrade with DVD2BLU.com:
$19.95
Smallville Season 8
Supernatural Season 1
Supernatural Season 4
Chuck Season 2
Fringe S1
The Sopranos S1
$14.95
Smallville Season 6
Smallville Season 7
Supernatural Season 3
Chuck Season 1
Pushing Daisies S1
Pushing Daisies S2
Terminator SCC S1
Terminator SCC S2
Nip/Tuck S4
Here are clips from:
SMALLVILLE, S.8:
http://pdl.warnerbros.com/wbol/us/dd/med/dvdtoblu-ray/clips/ss8_plastique_first_day_qt_700.mov
FRINGE, S.1:
http://pdl.warnerbros.com/wbol/us/dd/med/dvdtoblu-ray/clips/fs1td_3T7658_john_scott_qt_700.mov
WHAT IF
Kevin Sorbo fans! Here is some news for you.
WHAT IF stars KEVIN SORBO (Hercules, the Legendary Journeys, Gene Roddenberry's, Andromeda), DEBBY RYAN (Bailey Pickett on the Disney Channel hit show, The Suite Life on Deck, and the upcoming Disney Channel movie, Sixteen Wishes), JOHN RATZENBERGER (Cheers. voice in every one of Pixar's films) and KRISTY SWANSON (Buffy the Vampire Slayer). WHAT IF is directed and produced by Dallas Jenkins (son of famed Jerry Jenkins, co-author of the Left Behind series).
FILM OVERVIEW: WHAT IF tells the story of Ben Walker (Kevin Sorbo), fifteen years after leaving his college sweetheart Wendy (Kristy Swanson) and his calling to be a preacher in order to pursue a business opportunity. Now with a high-paying executive gig, a trophy fiancé and a new Mercedes, he hasn't even considered a family nor felt the need to set foot in a church in fifteen years.
While on a thrill ride outside the city, his new car mysteriously breaks down, and he's visited by a tow truck driver named Mike (John Ratzenberger) who claims to be an angel sent to show Ben what his life would look like had he followed his true calling. Suddenly Ben wakes up in the middle of domestic chaos as his wife Wendy and daughters (including Debby Ryan) are getting ready for church, where Ben is the new pastor.
Before he can get back to his old life, Ben must first embrace this reality and discover the value of faith and family, and perhaps restore his love for those who were heartbroken fifteen years ago: Wendy and God. In the tradition of Its a Wonderful Life and The Family Man, What If is a story of finding your true purpose in life.
For more information, go to http://thewhatifmovie.com.
To see if your city will be getting to see WHAT IF, go to http://thewhatifmovie.com/theaters-3.
Review:
To tell you the truth, I never liked Kevin Sorbo in Andromeda. There was just something about him I didn't care for. Perhaps it was an arrogance about the character that just rubbed me the wrong way. That said, I have to say that I really enjoyed WHAT IF. He was very good in the title role of Ben Walker. He showed great range as an actor and the entire cast, especially John Ratzenberger as the angel, were awesome. While the plot was familiar, very much like the classic, IT'S A WONDERFUL LIFE, there were some new twists and turns in WHAT IF that I think you'll enjoy. It was also nice not having to listen to all the foul language and seeing people getting blown away every three seconds. This was just a good, down-to-Earth movie that you could sit and watch with anyone, Mom, Dad, kids - anyone. I hope that it will be available on DVD soon so that many others will have an opportunity to watch it.
THE CLOSER: THE COMPLETE FIFTH SEASON
Release date: June 29, 2010
Official website: http://www.closerondvd.com

Synopsis:
At work, L.A. Deputy Chief Brenda Johnson is a woman in charge. Got a suspect to grill, a case to crack, a murderer about to walk? Call Brenda in and watch the fireworks. But at home...well, that's another story. Kyra Sedgwick headlines a sizzling 4-disc, 15-episode Season 5 of the series that combines heart, humor and homicide into a show that's equally compelling as a police procedural and a personal drama. As a cop, Brenda takes on everything from a corpse that comes COD to a serial killer to Sharon Raydor, an internal affairs officer as tough as she is. As a civilian, Brenda loses one family member (bye, Kitty) and gains another: her surly niece Charlie. Brenda can outsmart, outmaneuver and out a killer. But can she handle a teenager?

Here's a video clip from this outstanding series:
http://www.amazon.com/gp/mpd/permalink/m3OMTVLIEM71XS
HOW THE EARTH CHANGED HISTORY
Release: June 29, 2010

Product Description:
The traditional interpretation of history has focused largely on human factors. Yet the natural environment has also shaped history since the dawn of time. This series reveals for the first time on television how geology, geography and climate have had a far more powerful influence on mankind than has previously been acknowledged. With passionate storytelling and extraordinary HD camerawork, this series combines bold ideas with a new science, geo-determinism, to form an original version of human history. Discover why societies have succeeded or failed, and how the environment has influenced every aspect of our history from art to industry, religion to war, world domination or collapse. This series overturns preconceptions about our nations and our cultures to offer a new perspective on who we are today.

REVIEW
Iain Stewart takes you on a journey to some of the most remote parts on the Earth. The journey is divided into water, deep earth, wind and fire. Each segment will show how these elements have affected history on Earth. Water, or the lack of it in places like the Sahara Desert, has shifted the balance of power. He traces how ancient people tried to manage water and how water affected the economy as well as culture of civilization.
BBC has done an awesome job on this DVD. The photography is amaing. You follow Stewart as he ventures underwater to see where caves lead; down caverns and caves to see how ancient civilizations built tunnels to manage water. Ever wonder about the faults of the Earth? You will learn all about them and see how they have been dealt with from ancient times. A very educational -- and entertaining -- DVD.

EVERWOOD: COMPLETE THIRD SEASON
Release date: June 15, 2010
Official website: http://www.everwooddvd.com

Synopsis:
This season, love is in the clear mountain air of Everwood. Back from a troubled summer at Juilliard, Ephram commits himself to his music and to Amy. Andy is drawn to a patient's wife – and into an ethical dilemma. Dr. Jake Hartman moves to town and starts eating a lot of pancakes, as long as Nina's serving 'em up. And mousey Hannah Rogers flips over Bright. But don't expect love to conquer all, especially when the secret Andy kept from Ephram last season comes spilling out. Suddenly, trust is destroyed, lives are turned upside down and the bonds of love – romantic and father-son – are stretched to the breaking point. Andy wanted Everwood to be his family's home. Now it may be just another place they used to live.

REVIEW
I loved this series from the very first episode. When we got to Season Three, there were moments of "soap opera" stories, but because the characters were so well developed, you wanted to see how things would work out. When new characters were introduced, like Jake Hartman, you want Nina to be happy, but you know she loves Andy and hope he realizes his feelings for her before it is too late!
THE NEW ADVENTURES OF ROBIN HOOD
Release date: May 31, 2010
Synopsis:
An outlaw of Sherwood Forest and his partners, Marion, Friar Tuck and Little John, use magic, sorcery and courage to fight royal soldiers, evil Knights and whoever else tries to oppress the impoverished people of 12th Century England. Actors: Matthew Porretta, Anna Galvin, Richard Ashton, Martyn Ellis

On Tuesday, Robin Hood comes to the WBShop via the exclusive DVD release of the television series THE NEW ADVENTURES OF ROBIN HOOD Season 1 (Available Online Only at www.WBShop.com). Following the successful release last year of the TV series ELEVENTH HOUR, the WBShop.com will present several exclusive TV releases this summer commencing with TNT's THE NEW ADVENTURES OF ROBIN HOOD that first aired in 1997.
LIFE - GREAT FATHER'S DAY GIFT
About the Blu-ray:
Four years in the making, filmed over 3000 days, across every continent and in every habitat, with a production budget of £14 million ($22 million) Life is the latest wildlife blockbuster from the BBC's award-winning Natural History Unit, the producers of Planet Earth and The Blue Planet.
Packed with excitement, revelation, entertainment, and stunning screen firsts, this breathtaking ten-part blockbuster presents 130 incredible stories from the frontiers of the natural world. Discover the glorious variety of life on Earth and the spectacular and extraordinary tactics animals and plants have developed to stay alive, individual creatures under extreme pressure to overcome challenges from adversaries and their environment, pushing the boundaries of behavior.
About the Book:
Life, the spectacular companion volume to the new Discovery Channel/BBC series, tells a majestic and compelling story of survival and of the amazing behaviors animals and plants adopt to stay alive and pass their genes to a new generation. Beautifully written and illustrated with more than 300 high-definition color photographs, Life focuses on the most exciting examples of the millions of species to demonstrate the harrowing and very different challenges that all living things must overcome to prevail and to procreate. In 60 concise and captivating vignettes, intriguingly grouped in categories like Extraordinary Sea Creatures, Fabulous Fish, Irrepressible Plants, Hot- blooded Hunters, and Intellectual Primates, the authors provide the most up-to-date science. Each chapter parallels an episode of the television series, making the book a must-have addition to any interested viewer's library. From the familiar to the rare--polar bears, Japanese snow macaques, monarch butterflies, and fish- catching bats, a mega-roost of 10 million fruit bats in Zambia, capuchin monkeys that use stone tools, marine life beneath and upon the ice of Antarctica, and tiny goby fish that climb Hawaiian waterfalls--this sumptuous volume brims with information and unforgettable images of the spectacular, the dangerous, and the bizarre.
PEANUTS 1970's CCOLLECTION VOLUME 2
Be My Valentine Charlie Brown / You're a Good Sport / It's Arbor Day / What a Nightmare / It's Your First Kiss / You're the Greatest)
Release Date: June 1, 2010
Peanuts specials are timeless classics with wonderful moral lessons and clean/clever humor that you can't find presented the same way nowadays. Peanuts will always have a more adult sense of awareness but still never lose their innocence. This 1970's Volume 2 Collection contains the following six remaining specials from the later half of the 1970's on 2 discs:
Be My Valentine, Charlie Brown (aired 1/28/1975)
You're A Good Sport Charlie Brown (aired 10/28/1975)
It's Arbor Day, Charlie Brown (aired 3/16/1976)
It's Your First Kiss, Charlie Brown (aired 10/24/1977)
What a Nightmare, Charlie Brown! (aired 2/23/1978)
You're The Greatest, Charlie Brown (3/19/1979)
REVIEW
One of the hardest things to do these days is find movies for the whole family! You need not look further. These specials are all classics and perfect for parents looking for suitable programming for their children or for adults who grew up watching them and want a chance to reminisce on past days and simpler times. Now fans can start looking forward to Peanuts: 1980's Collection 1 (which should contain She's A Good Skate, Charlie Brown through to at least the one hour special, A Charlie Brown Celebration).
These stories are perfect for children of all ages - and parents too! Many haven't been seen on TV for quite some time, so take this opportunity to introduce (or re-introduce) these wonderful Peanuts characters to your family.
INVICTUS
Release date: May 18, 2010
Official website http://invictusmovie.warnerbros.com/dvd/index.html

Synopsis:
What does Nelson Mandela do after becoming president of South Africa? He rejects revenge, forgives oppressors who jailed him 27 years for his fight against apartheid and finds hope of national unity in an unlikely place: the rugby field. Clint Eastwood (named 2009's Best Director by the National Board of Review) directs an uplifting film about a team and a people inspired to greatness. Morgan Freeman (NBR's Best Actor Award winner and Oscar nominee for this role) is Mandela, who asks the national rugby team captain (Best Supporting Actor Oscar nominee Matt Damon) and his squad.

Video clip:
http://raincloud.warnerbros.com/wbol/us/whv/med/invictus/tvspots/wvivc_a2001_consumer_trailer_sd_300.asx

http://www.imdb.com/video/screenplay/vi216597529/

REVIEW
You have to see this movie!!!! It is truly outstanding.
This film brings together two top-notch actors -- Morgan Freeman and Matt Damon. They have been in countless features from Driving Miss Daisy to Robin Hood; from Goodwill Hunting to the Bourne series. How can you make it better? Have Clint Eastwood there to tell the story -- directing the action as no other director can.
Nominated for two Academy Awards -- Best Actor - Morgan Freeman; Best Supporting Actor - Matt Damon.
While this is primarily a sports movie, the over-arching story is about overcoming obstacles within South Africa after apartheid. A rugby team that had been the laughing stock of the country, becomes a winner and has the entire country rooting for it during the World Cup -- both black and white.
This movie is masterfully told, bringing you into the lives of South Africans, showing the apprehension to the new government and obstacles Mandela faced as he took over the government. The pictures of the shanty towns in Cape Town are real (I saw them during my visit there) and you wonder how people can live under those conditions. The message of hope and forgiveness is strong.
Nelson Mandela: I thank whatever gods may be / For my unconquerable soul. / I am the master of my fate / I am the captain of my soul.

DOCTOR ZHIVAGO - 45th Anniversary Edition

Release Date: May 4, 2010
Official Site URL: http://www.DoctorZhivagoMovie.com

Synopsis:
The 1965 film captures the essence of Boris Pasternak's Russian novel of remarkable passion and sweeping grandeur, presenting an intimate and deeply emotional story against the enormous backdrop of the Russian Bolshevik Revolution.

Omar Sharif stars in the title role of Doctor Zhivago, portraying the surgeon-poet over a half-century period. Zhivago, who is married to Tonya (Geraldine Chaplin), an aristocratic girl with whom he raises a family, is also in love with Lara (Julie Christie), a nurse whose life has been destroyed by tragedy. Repeatedly brought together and separated from each woman by war and revolution, Zhivago is torn apart by conflict. He loves Tonya deeply but his poetic soul belongs to Lara. Much like his beloved country, Zhivago's spirit becomes battered by the devastation of war as he struggles to maintain his individualism in the face of overwhelming odds.
Special Features:
Doctor Zhivago: A Celebration Part 1 & 2 (all-new production)
Additional Special Features:
Commentary by Omar Sharif, Rod Steiger and Lady Sandra Lean Iwife of David Lean) Part 1 & 2
Introduction by Omar Sharif
Doctor Zhivago: The Making of a Russian Epic
11 Vintage Featurettes
Zhivago: Behind the Camera with David Lean
David Lean's Film of Doctor Zhivago
Chaplin in New York

The 40th Anniversary release of Doctor Zhivago on DVD/Blu-ray and will also be made available On Demand and For Download (via iTunes) starting next Tuesday May 4th.
The official Doctor Zhivago Movie homepage is found at http://bit.ly/ADS_DrZhivago where you can obtain more information on the release and where to purchase the film on their preferred format (Blu-Ray, DVD, On Demand and For Download).
See a clip from the classic film, here:
http://www.youtube.com/user/warnerbrosonline?blend=1&ob=4#p/search/0/thzpB6FyR6M

REVIEW
This anniversary edition of DOCTOR ZHIVAGO is truly awesome. The extras features put the story into perspective and illustrates the painstaking care taken to bring this story to film. Author Boris Pasternak witnessed the savagry of Russia's history and while he was admired for telling his story, Russia refused to publish the novel. First published in Italy, it soon was published in many languages and became a true classic.
When I was a kid, I had a crush on Omar Sharif. What a tremendous actor, not only in Doctor Zhivago, but in Lawrence of Arabia and others.
David Lean's concentration to detail is amazing. Listening to the costume director talk about making the costumes and dealing with the tremendous changes throughout the movie, going from winter to summer throughout the course of making the film.
THis movie is a wonderful addition to anyone's movie collection. It not only is a movie classic, but it is a piece of history that everyone should watch.
UNDER THE SEA
Release date: April 26, 2010

Video clip: http://www.amazon.com/gp/mpd/permalink/m14BH7WASSIH6N

REVIEW
This is a marvelous look at the undersea life of the Great Barrier Reef and the underwater life near Papua New Guinea. Narrated by Jim Carrey, he infuses a bit of humor with the stunning photography contained in this video. Howard Hall has done an amazing job of bringing absolutely breath taking images to us from these distant locals. Not only has he taken us below the sea, but swimming with sharks and whales! You also go behind the scenes to see what it takes to make an IMAX movie. This huge camera captures video in just three minute segments. Can you imagine how much time it took to shoot this 40 minute video! Amazing!

Having just celebrated Earth Day, you can appreciate this movie even more. THe impact mankind is having on the oceans and the creatures that live there is astounding.
This is a wonderful video for people of all ages.
GILMORE GIRLS - HD
The wity and sassy Gilmore Girls are back in HD! The beloved Gilmore Girls: The Complete Series makes its long-awaited debut this week For Download on iTunes with Seasons 3-7 available for the first time ever on any format in HD. Now the series can be re-experienced anywhere and any time from a computer, iPhone, iPad, and more – perfect for the sassy fan!

You can find the all-new official Gilmore Girls page on iTunes at http://bit.ly/iTunes_GilmoreGirls

Here is a video clip for your enjoyment:
http://www.youtube.com/user/warnerbrosonline?blend=1&ob=4#p/a/u/1/yi_3cPpeBG8
FREE WILLY: ESCAPE FROM PIRATE'S COVE
Starring: Bindi Irwin, Beau Bridges Director: Will Geiger Rating: PG (Parental Guidance Suggested)r> SYNOPSIS:
Young Kirra (Bindi Irwin, daughter of the Crocodile Hunter and star of Bindi the Jungle Girl), leaves her Australian home to summer with her grandfather (Beau Bridges) in South Africa. Soon she discovers a baby orca stranded in the lagoon near her grandfather's rundown seaside amusement park. She names her new friend Willy - and embarks on a great quest to lead the whale back to his pod before her grandfather's greedy rival turns Willy into a money-making attraction at his slick theme park.

REVIEW
FREE WILLY has been a favorite movie of mine for years. I've watched all of the series so this one was also a must-see. Bindi Irwin is quite a talented young lady. She is quite natural in the role. Beau Bridges is marvelous as the cranky grandfather who runs an amusement park in South Africa and becomes the home for Kirra when her father is injured and unable to take care of her for the summer. Enter Grandpa Beau Bridges. Kirra eventually gets over being sent away and finds her Grandfather's amusement park a wonderful place for the summer. When Willy wanders into the cove during a storm, he quickly becomes a money-maker for Grandpa Gus and the money they make they use to fix up the aging amusement park.
As Willy gets familiar with everyone and Kirra begins to feed the little Orca, Gus startings marketing Willy -- t-shirts, stuffed animals, the works. The money bearly covers the fish bill though. As Willy gets bigger, the cove gets smaller and Gus doesn't now how Willy will survive. Enter the villain -- a competing amusement park owner. He wants to buy Willy and build an aquarium around him. While Gus doesn't want to sell Willy, he also knows that he can't continue to feed him as he gets bigger. The new aquarium would offer Willy a number of advantages -- a new trailer, steady diet, but not the people he loves.
In order to save Willy, Kirra sets out to find Willy's whale pod and hopes to return him to his family.
All in all, this is a very enjoyable movie; something to watch with your kids on a rainy afternoon - or quiet evening.

SATURDAY MORNING CARTOONS 1980's Vol. 1
Release date: May 4, 2010
Official website: This two-disc set has 11 cartoons and one extra feature for a total of over four hours running time. The extra "Lords of Light! Thundarr the Barbarian" will "explore the animated origins of this timeless hero". The set will be available for sale on May 4.

REVIEW
I love cartoons, and I love these cartoons even though some of them are unfamiliar to me. In the 80s, I was doing something else on Saturday morning - not watching cartoons. However, I find this collection of cartoons from the 1980s a wonderful resource of material -- not only did I enjoy watching them but it made me curious about watching more from that timeframe. I loved the Chuck Norris and Thundarr the Barbarian. The sense of right and wrong come through the stories, much like the cartoons of my time. Thundarr was more for a different age group, but I found the Flintstone Kids was great fun.
I'm sure I am not alone as parents look for cartoons they grew up with that they can share with their kids. This is another collection that you can both watch and enjoy.

STEEL
Available: April 7, 2010

Synopsis
Basketball superstar Shaquille O'Neal ("Kazaan") sheds his hi-tops for a dazzling suit of battle armor as the latest and greatest DC Comics superhero to wage war on crime. When evil scientist Judd Nelson ("Jay and Silent Bob Strike Back," "The Breakfast Club") begins selling top-secret weapons to LA's street gangs, former military researcher Shaq joins forces with a brilliant electronics expert to build an invincible suit of armor. Layered in his magnetic metal sheath and armed with his own hi-tech weaponry, Shaq transforms into his mythic alter-ego, "Steel." From a secret command center, Steel sets out on a high-powered silver motorcycle to confront Nelson and rid the city of crime. Co-starring Annabeth Gish ("Double Jeopardy," "Nixon") and the original urban crime-fighter, Richard Roundtree ("Shaft," "Seven"). Directed by multiple Emmy-winner Kenneth Johnson (TV's "Incredible Hulk," TV's "V"). Produced by Oscar, Emmy and Grammy-winning producer/composer/performer, Quincy Jones.

VIDEO CLIPS:
STEEL:
http://pdl.warnerbros.com/wbol/us/dd/med/steel/clips/steel_trouble_qt_700.mov

http://www.metacafe.com/watch/4384700/steel/

REVIEW
STEEL, while never going to be nominated for an Oscar, was enjoyable watching. Shaquille O'Neal is great as an ex-Army officer that decides to clean up his neighborhood when a colleague, Judd Nelson, goes power mad and starts robbing banks and the Federal Reserve. Richard Roundtree is wonderful as Shaq's uncle and Annabeth Gish portrays a crippled partner Shaq helps deal with her disability as she helps him develop weapons to combat the bad guys. If you look hard, you will notice Hill Harper (CSI:New York) as one of the main young gang leaders -- all that gold! The music, by Quincy Jones, adds considerably to the movie.

This was an enjoyable movie to watch -- the bad guys loose and the good guys win.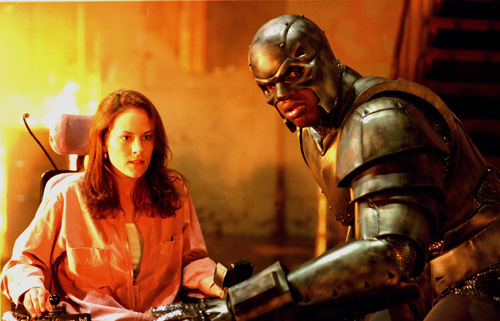 THE AMAZING CAPTAIN NEMO
Available: April 6, 2010

Synopsis
From hit making producer Irwin Allen (The Poseidon Adventure, The Towering Inferno) comes the triumphant return of the greatest adventurer of all (by way of Jules Verne)! Awakened from a 100-year cryogenic freeze, the legendary Captain Nemo (Academy Award® winner* Jose Ferrer) pursues a mad scientist (Burgess Meredith) who threatens to destroy Washington unless he's paid a billion dollars in gold. Co-written by Psycho's Robert Bloch, The Amazing Captain Nemo was originally conceived as a three-part pilot for a weekly TV series. Combining action, heroics and Emmy®-nominated special effects, The Amazing Captain Nemo is seagoing action and excitement that's simply under-and-out of this world!

VIDEO CLIPS:
THE AMAZING CAPTAIN NEMO
http://www.youtube.com/watch?v=uUMs2FY3yPc&feature=youtube_gdata

http://pdl.warnerbros.com/wbol/us/dd/mod/a/ADS_WB.com_AMAZING_CAPTAIN_NEMO-_THE__4_3_NTSC_E0050656_TRAILER_STEREO_2503702.flv

REVIEW
Jules Verne was the master of adventure stories and no one does underwater adventure like Irwin Allen. This DVD blends the two wonderfully and will take you back to the days when VOYAGE TO THE BOTTOM OF THE SEA ruled the airwaves! This movie has a wonderful cast: Burgess Meredith, Burr Debenning, Jose Ferrer, Linda Day George, Mel Ferrer, Tom Hallick. It will probably feel more like a series pilot than a movie. the ending sequence has Nemo and crew going off to further adventures.
HOLIDAY SPECIALS
THE FIRST EASTER RABBIT
Release date: April 9, 2010

In this magical animated feature, the beloved stuffed bunny of a small child miraculously becomes the first Easter rabbit. Burl Ives narrates.

REVIEW
Even though Easter has past, movies like this don't go out of style. Burl Ives is masterful in his telling of the story of Stuffy, a toy rabbit that is called upon to become the First Easter Rabbit. This enjoyable entry in the Rankin/Bass oeuvre has a simple charm that parents and children alike can appreciate. While the animation is quaint by today's standards, the story is the star here -- not the special effects.
Bugs Bunny's Easter Funnies
Release date: April 6, 2010

When the Easter Bunny calls Granny to tell her that he is sick & unable to distribute Easter Eggs. Granny thinks Bugs Bunny would be a good substitute, so she goes down to the Warner Brothers Studio where Bugs is filming 3 minute segments to complete his cartoons. Here she must sit through the various filmings & screenings of Looney Tunes Cartoon segments to try to talk to Bugs.

This collection includes cartoon clips used from:
1) Knighty Knight Bugs
2) Hillbilly Hare
3) Bully for Bugs
4) Tweety's Circus (Tweety & Sylvester)
5) Birds Anonymous (Tweety & Sylvester)
6) For Scent-Imental Reasons (Pepe Le Pew)
7) Rabbit Of Seville
8) Foghorn Leghorn cartoon
9) Robin Hood Daffy (Daffy & Porky)
10) Sahara Hare

REVIEW
This is a wonderful collection of all your Looney Tune favorites. These are very short segments, perfect for little kids with short attention spans. For those of us who just love watching Looney Tunes, you may find them too short, since these are more like clips from the original feature cartoons.
Regardless, this DVD is a lot of fun and should provide some wonderful enjoyment for you and your children.
KYLE XY: The Complete Third and Final Season
Release Date: December 22, 2009

For all KYLE XY fans, you can now pick up the third and final season of this wonderful show. No one knows why it was cut short, but at least now you will be able to watch the episodes you may have missed. This only makes the cancellation harder to take though -- sorry about that. I loved this show as well and would really like to get closure on the story.

REVIEW
I watched this show each week while it was on ABC Family. I hated when it was cancelled -- and cancelled in a way that didn't permit actually "ending the story." This was a series that said a lot about the human condition -- family life, peer pressures in school and social life, etc. Matt Dallas was marvelous as Kyle XY. As he learned what it meant to be human, hopefully others did as well. I was sorry to see this one go -- but it is good to see it finally available on DVD.
SCARECROW AND MRS.KING
I know there are a lot of Bruce Boxleitner fans out there waiting to hear this news. The SCARECROW AND MRS. KING DVD will be released on March 9, 2010 from Warner Home Video. The release will feature all 21 episodes from the show's first season in a fiv-disc collector's set. Too bad it didn't come out for Christmas.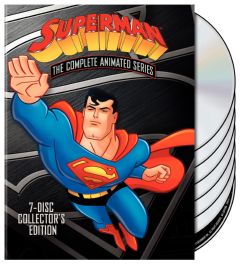 SUPERMAN: THE COMPLETE ANIMATED SERIES
Release date: November 24, 2009
Official Website: http://www.kidswb.com
Synopsis:
Your spirits will soar with this complete series set from the popular TV series! Portraying the man and hero as human while keeping the comic-book action at full speed, each animated adventure is a fast-paced spellbinder. Beginning with his arrival on Earth, Superman finds his place in his adopted home and accepts his role as its champion - facing mortal enemy Lex Luthor and countless other criminals like the Weather Wizard and the Toyman. High- flying excitement, boundless thrills and revealing Exclusive Extras collide in this superior collection about the dynamic hero that inspires us all to strive for truth and justice.
NORTH BY NORTHWEST - 50th ANNIVERSARY EDITION
Available on DVD: November 3, 2009
Official Site URL: www.warnerblu.com
Synopsis
Cary Grant (as the ultimate man-on-the-run in his fourth Hitchcock teaming) gives a superlative performance while Eva Marie Saint (perfect Hitchcock heroine Eve Kendall) is at her sultry and sexy best in this heart-pounding thriller. Grant plays Manhattan adman Roger Thornhill, who is at once plunged into the world of spies and counterspies, abducted, framed for murder, chased, and (in the signature set-piece) crop-dusted. At the films' end, he hangs on for dear life from the facial features of Mount Rushmore's Presidents where he ultimately rescues Miss Saint.
New Special Features:
Documentary: The Master's Touch: Hitchcock's Signature Style
Documentary: North by Northwest: One for the Ages
Additional Special Features:
Screenwriter commentary
Music only track
Cary Grant: A Class Apart [2003 TCM Documentary]
Destination Hitchcock: The Making of North by Northwest hosted by Eva Marie Saint
Photo gallery
Trailer gallery
RED DWARF: RETURN TO EARTH
Release date: October 6, 2009

Synopsis:
The boys are back, and while they may be older, they're still none the wiser. The crew discover a dimension-hopping leviathan, but Rimmer is threatened with replacement by the new, improved holograph Katrina. She is determined to guide Lister to his home planet, but no one is prepared for Earth 2009, where the hapless crew face death unless they can track down their creators.
-Cast commentary
-Director commentary
-All-new exclusive documentary The Making of Back to Earth
-Deleted scenes
-Smeg ups
-Featurettes
-Trailers
-Web videos
-Photo gallery
-Easter egg

VIDEO CLIPS
Here are some wonderful videos from the WB:
Fans and the Truth:
http://raincloud.warnerbros.com/wbol/us/whv/med/bbc/red_dwarf/backtoearth/clips/ dcp1o1_fans_and_the_truth_300.asx
Get Me Some Dirt:
http://raincloud.warnerbros.com/wbol/us/whv/med/bbc/red_dwarf/backtoearth/clips/ dcp1o1_get_me_some_dirt_qt_300.mov
Just Characters in a TV Series:
http://raincloud.warnerbros.com/wbol/us/whv/med/bbc/red_dwarf/backtoearth/clips/ dcp1o1_just_characters_in_a_tv_series_qt_300.mov
REVIEW:
For fans of this series, they will probably find this DVD a welcome reminder of times past. At times, the comedy is brillant -- at other times, you wonder what may be going on behind the scenes.
BACK TO EARTH takes place after the supposed season 10 of Red Dwarf, and the crew find themselves thrown through a portal, at which time they realize that they're all just characters from a TV show. Furthermore, they're characters from a TV show who are going to all die in the final episode. The only solution? To track down both the actors that play them (including a trip to the set!), and the creators of Red Dwarf itself. This opens the door for plenty of postmodern gags and situations, but arguably it's only when things get back into more familiar territory that they start to gel a little more.
The chemistry of the characters that kept this series on the tube for 10 years is still there. You can't help but enjoy the fact that the crew are back together. Will this be the last voyage for Red Dwarf? Quite possibly. But it's still a fun and entertaining send-off.
The extras include a look behind the production to see how it all came together. This is very interesting -- to see how they did a number of things with green screen that they could not have imagined in the original production.

TOM AND JERRY GREATEST CHASES VOLUME 3
Release Date: October 13, 2009
Official website: www.kidswb.com

Everyone's favorite cat and mouse are back with 14 shorts from the original popular cartoon series. Volume 3 finds Tom and Jerry engaging in some of their greatest chases ever!

This fast-paced collection serves up 14 more of this dynamic duo's funniest faceoffs that the whole family will love. Episodes include: Cat Napping, The Flying Cat, The Two Mousketeers, Smitten Kitten, Baby Butch, Designs on Jerry, The Pecos Pest, Touche Pussy Cat!, The Flying Sorceress, Blue Cat Blues, The Night Before Christmas, The Bowling Alley-Cat, Fine Feathered Friend and Puttin' on the Dog.



YELLOWSTONE: BATTLE FOR LIFE
Release date: September 29, 2009
Official website: www.bbcamerica.com
Synopsis:
America's first National Park, Yellowstone, is one of the most spectacular wildernesses on Earth and home to some of the richest wildlife beyond the plains of Africa. YELLOWSTONE: BATTLE FOR LIFE reveals the beauty and struggles of this amazing natural treasure. A must-own documentary for nature enthusiasts everywhere, the release contains three hour-long episodes that encompass nearly an entire year at Yellowstone National Park, as well as 30 minutes of behind-the-scenes special features.
Video clips:
Big Horn Sheep
http://raincloud.warnerbros.com/wbol/us/whv/med/bbc/yellowstone/battleforlife/clips/ ysa_clip_9_300.asx
Bears
http://raincloud.warnerbros.com/wbol/us/whv/med/bbc/yellowstone/battleforlife/clips/ yss_clip_1_300.asx
Food
http://raincloud.warnerbros.com/wbol/us/whv/med/bbc/yellowstone/battleforlife/clips/ yss_clip_8_300.asx
REVIEW:
The BBC has released a number of DVDs that provide excellent opportunities to entertain the entire family. YELLOWSTONE: BATTLE FOR LIFE is no exception. This series is a year in the lives of several Yellowstone wildlife: bison, grizzly bears, foxes, wolves, beavers, and elk. The three 50 minute episodes, entitled "Winter", "Summer" and Autumn" look at the animals in each season. There is some amazing photography, colorful volcanic springs that are beautiful orange and blue -- colors you don't normally associate with volcanic activity.
Along with so much breathtaking photography, you will see things you've not seen before -- learn about these creatures in the wild that you were unaware of. All in all, a wonderful addition to anyone's DVD collection. Definitely one you will want to share with your kids.
SUPERMAN/BATMAN: PUBLIC ENEMIES
Release Date: September 29, 2009
Official website: http://www.warnervideo.com/supermanbatmandvd/

DC Universe Animated Original PG-13 Movie Based on Acclaimed Jeph Loeb/Ed McGuinness Comics; Tim Daly, Kevin Conroy & Clancy Brown Reprise Original Voices of Superman, Batman & Lex Luthor

The World's Greatest Super Heroes become America's most wanted criminals – and are hunted by friends and foes alike – in SUPERMAN/BATMAN: PUBLIC ENEMIES, the sixth entry in the popular DVD series of DC Universe Animated Original PG-13 Movies. A co-production of Warner Premiere, DC Comics and Warner Bros. Animation, the full- length animated film will be distributed by Warner Home Video on September 29, 2009. SUPERMAN/BATMAN: PUBLIC ENEMIES will be available as a Special Edition 2-disc version on DVD and Blu-Ray™ Hi-Def for $24.98 (SRP) and $29.99 (SRP), respectively, as well as single disc DVD for $19.98 (SRP) and On Demand.

SUPERMAN/BATMAN: PUBLIC ENEMIES is based on the popular Jeph Loeb/Ed McGuinness comic series/graphic novel. Animation legend Bruce Timm (Superman Doomsday, Green Lantern) is executive producer. Michael Goguen (Justice League: The New Frontier) is supervising producer. Sam Liu (The Batman) is directing a script written by Stan Berkowitz (Justice League: The New Frontier).
In the film, United States President Lex Luthor uses the oncoming trajectory of a Kryptonite asteroid to frame Superman and declare a $1 billion bounty on the heads of the Man of Steel and his "partner in crime," Batman. Heroes and villains alike launch a relentless pursuit of Superman and Batman, who must unite – and recruit help – to stave off the action-packed onslaught, stop the asteroid, and uncover Luthor's devious plot to take command of far more than North America.
The movie reunites the lead voices of Superman, Batman and Lex Luthor from the landmark Superman: The Animated Series and Batman: The Animated Series. Tim Daly (Private Practice), Kevin Conroy (Batman: The Animated Series, Justice League) and Clancy Brown (The Shawshank Redemption) reprise their roles as Superman, Batman and Lex Luthor, respectively.

REVIEW
The partnership of Batman and Superman is wonderful in this animated video. They stand together against Lex Luthor, who has been elected President of the United States. Other super heroes side with Lex and begin the process of bringing order to the chaos that has been caused the a huge global economic crisis. Lex asks Superman to join him, but Superman and Batman don't trust Lex. When a meteor threatens Earth, Lex tells the military to use missiles -- despite their argument that they will not be effective. Lex's ego kicks into high-gear and does not accept their findings. When the missiles do fail, Superman and Batman try to save the Earth. It is an interesting adventure for everyone.
The extras included with this 2-disc set are awesome. The conversations with writers of the comics is intersting and informative. The extra animated videos are done very well and you get additional information on the upcoming JUSTICE LEAGUE project.
For fans of Superman and Batman, this 2-disc set is a wonderful addition.

See the Variety review at: http://weblogs.variety.com/bltv/2009/09/supermanbatman-brilliant-fun-for-a-dark-night.html
SCOOBY-DOO WHERE ARE YOU? VOLUME THREE HELLO MUMMY
Release Date: September 19, 2009

Synopsis:
The whodunit format was a daring new frontier for an animated series, but the members of the Mystery Inc. team have grown to become authentic popular-culture icons.

Video Clips:
No Accident 1:35
http://raincloud.warnerbros.com/wbol/us/whv/med/scooby/whereareyou/vol3/clips/bitb_no_accident_300.asx
Puppeteer 1:32
http://raincloud.warnerbros.com/wbol/us/whv/med/scooby/whereareyou/vol3/clips/br_puppeteer_300.asx
Mummy Catch 2:04
http://raincloud.warnerbros.com/wbol/us/whv/med/scooby/whereareyou/vol3/clips/sdaamt_mummy_catch_300.asx

REVIEW:
Scooby-Doo is one of the favorite cartoons for many kids around the country. My nephew's kids will just sit around the tube and watch this goofy dog and his friends for hours! How good is that? In this collection, you see Scooby-Doo and his friends do what they do best -- solve mysteries! Heck, I liked watching them as well. Scooby-Doo is fun for all ages and if you are a fan of this series -- you just have to have the final release. This two-disc set has wonderful episodes like "Diamonds are a Ghouls Best Friend" and of course, the Scooby-Doo Christmas - bonus episode. If you are looking for good family fun, don't miss this one.
SUPERFRIENDS: THE LOST EPISODES
Release Date: August 11, 2009
Official websiste: www.dcbeyond.com

Synopsis:
Powerful super heroes Batman, Robin, Superman, Wonder Woman, Aquaman, Wonder Twins Zan and Jayna and their rascally blue space monkey Gleek battle evil, protect humanity and save the world from unthinkable dangers in these 24 action-packed adventures. These cool cartoon actionfests showcase a gallery of DC Comics heroes and fan-favorite villains like Brainiac and Mr. Mxyzptlk, plus the Hanna-Barbera-originated hero El Dorado. Produced after the Super Friends show ended its run, these treasures were ?lost? for more than a decade until they were shown as part of The Superman/Batman Adventures series. It's a Deluxe 2-Disc Collector's Set with Bonus Downloadables -- your own pieces of super hero comic book history!


THE ADVENTURES OF ONE ESKIMO
Release Date: August 31, 2009

The U.K.-based band "One Eskimo" and Warner Premiere have created an innovative new musical experience for consumers that brings a musical album together with groundbreaking animation and story to offer music fans a fully immersive musical and visual storytelling experience. The brainchild of lead singer Kristian Leontiou, "The Adventures of One Eskimo" is a visual album comprised of a series of animated musical story episodes jointly developed and produced by the band and Warner Premiere, and will be distributed by Warner Bros. Digital Distribution (WBDD). Warner Premiere and WBDD envision "The Adventures of One Eskimo" to be the first in a slate of visual album projects that offer musicians and consumers a new and compelling way to experience musical albums through the digital medium. "The Adventures of One eskimO" will debut August 31 on iTunes and other digital channels http://tinyurl.com/oneeskimorelease.

"We believe there is an opportunity for music and narrative to be combined into a new category of storytelling for digital mediums," said Diane Nelson, president of Warner Premiere. "'The Adventures of One eskimO' is a wonderful love story using adorable characters to tell a story in a truly creative way. We're looking forward to launching this series in September and working with additional artists on similar projects in the future."

Produced by Passion Pictures, well known for their award-winning Gorillaz animation, "The Adventures of One eskimO" takes viewers on an animated journey through an epic love story starring our hero One eskimO and his band of animal friends that include Monkey, Giraffe and Penguin. The story begins with One eskimO and the love of his life Little Feather living peacefully in their igloo home, enjoying life as it passes by. One evening, Little Feather and One eskimO are torn apart by a dark force known as Mr. Top Hat who controls the world through his crystal ball. Our forlorn eskimO mopes around, pining for his lost love, imagining that she has left him for Mr. Top Hat. Through the help of a wise and brave owl he learns that she is in great peril. With only a knapsack and an enduring love, One eskimO sets out with his band of animal friends on an epic quest to rescue her.

A 10 part short form animated series, "The Adventures of One eskimO" will debut on iTunes and other digital channels August 31. To download the One eskimO trailer and to pre-order the series visit: http://tinyurl.com/oneeskimorelease.

Help One eskimO before it's too late! By visiting www.findlittlefeather.com fans can join One eskimO and his band on a quest to track down his lost love. Users are confronted with a series of challenges and games set by the dastardly Mr. Top Hat which they have to overcome if they ever want One eskimO to see Little Feather again. Each game corresponds to major plot points from the animations themselves and employs the same unique look and feel. The online experience allows fans to delve deeper into the story and to feel part of the world of One eskimO.

For more details on One eskimO and to see their tour schedule with Tori Amos visit: www.oneeskimo.com.
CELEBRATE HISPANIC HERITAGE MONTH WITH BABY LOONEY TUNES

Warner Bros. Consumer Products and renowned Latina health expert, Dra. Aliza Lifshitz, partner to reach out to Hispanic mothers and promote healthy, happy babies, utilizing Baby Looney Tunes as ambassadors for the program. The partnership announced September 1 coincides with the start of Hispanic Heritage Month and will provide new and expecting mothers with fun, engaging and educational ways to best care for and nuture their babies.

Visit the all-new Baby Looney Tunes branded sections on www.MomLogic.com and www.VidaySalud.com for more about the Happily Healthy fun initiative and video tips from Dra. Aliza and Baby Looney Tunes' downloads for kids:

Mom Logic: www.momlogic.com/babylooneytunes
VidaySalud.com (Spanish Version): www.vidaysalud.com/babylooneytunes

Follow Baby Looney Tunes on Facebook and Baby Looney Tunes En Español on Facebook.
PEANUTS 1960s COLLECTION
Release Date: July 7, 2009
Peanuts lovers rejoice. You now have only one DVD to buy to get all the most popular Peanuts TV specials. The PEANUTS 1960s COLLECTION willshowcase all six heartwarming TV specials in a two-disc set, as well as all-new enhanced content. These specials aired between 1965 and 1969, several earning Emmy Award nominations or wins. This is the first time all six specials are available to consumers in one set. Two of the specials, HE'S YOUR DOG, CHARLIE BROWN and IT WAS A SHORT SUMMER, CHARLIE BROWN make their DVD debut. All six specials have been re-mastered for beautiful picture and sound quality. Here is a list of all the specials included:
A Charlie Brown Christmas (1965)
Charlie Brown's All-Stars (1966)
It's the Great Pumpkin, Charlie Brown (1966)
You're in Love, Charlie Brown (1967)
He's Your Dog, Charlie Brown (1968)
It was a Short Summer, Charlie Brown (1969)
DVD Special Features include:
The Maestro of Menlo Park - Profiling Composer Vince Guaraldi - This short documentary film provides a glimpse into jazz musician Vince Guaraldi's life, and how his music was so much more than just the theme to Peanuts.
INKHEART
Release date: June 23, 2009
Official website: http://www.inkheartmovie.com
Synopsis:
When Mo Folchart reads a story, the characters leap off the page. Literally. And that's a problem. Mo must somehow use his special powers to send the interlopers back to their world and save ours. If ever a task was easier read than done, this is it. Mo and his daughter Meggie, aided by friends real and fictional, plunge into a thrilling quest that pits them against diabolical villains, fantastic beasts and dangers at every turn. Brendan Fraser (The Mummy films, Journey to the Center of the Earth) leads a splendid cast (including Academy Award winners* Helen Mirren and Jim Broadbent) in an all-fun, all-family film of Cornelia Funke's bestseller. Follow Mo and Meggie into adventure more exciting than any ever read. Because it's adventure they're going to live!
Video Clips:
STORY YOU'VE BEEN WAITING TO HEAR EPK 1:13
Windows:
http://raincloud.warnerbros.com/wbol/us/whv/med/inkheart/clips/idepk_storyyouvebeenwaitingtohear_300.asx
Quicktime:
http://raincloud.warnerbros.com/wbol/us/whv/med/inkheart/clips/idepk_storyyouvebeenwaitingtohear_qt_300.mov
THE MIGHTY STORM EPK 1:14
Windows:
http://raincloud.warnerbros.com/wbol/us/whv/med/inkheart/clips/idepk_themightystorm_300.asx
Quicktime:
http://raincloud.warnerbros.com/wbol/us/whv/med/inkheart/clips/idepk_themightystorm_qt_300.mov
REVIEW:
Looking for a good film for "family night"? Here's a suggestion for you. There is enough action and suspense for everyone -- and a good tale as well. Follow Mo and his daughter Meggie in their quest to free Mo's wife. The special effects are good -- but the acting is first-rate. Helen Mirren is wonderful as Elinor, an elderly aunt who is obsessed with possessing books. Brendan Fraser (Mo) and Paul Bettany (Dustfinger)are marvelous and Eliza Hope Bennett is perfect as Meggie.
If you read to your children -- or enjoy reading stories to others -- this is a story for you. This what would happen if the characters in your latest book came alive -- not just in your imagination!
EVERWOOD SEASON 2
Release date: June 16, 2009

BURBANK, CA (April 6, 2009) - One of television's most beloved and touching dramas is back when Everwood: The Complete Second Season comes to DVD June 16, 2009 from Warner Home Video. The Emmy® nominated series created by Greg Berlanti (Brothers & Sisters, Dirty Sexy Money) stars Treat Williams, Gregory Smith and Vivien Cardone as a family building a new life in Everwood while tackling difficult real-life issues such as grief, drugs, unplanned pregnancy and relationships. The long-awaited six-disc collector's set of this critically acclaimed family drama includes all 22 episodes from the second season, along with almost 40 minutes of never-before-seen unaired scenes.
TOM AND JERRY GREATEST CHASES VOLUME 2
Release Date: June 16, 2009

It's off to the races with more of a great team's greatest!

It's a well-known fact: cats chase mice. And it's also well known that nobody aces the art of the animated chase than Tom and Jerry. This fast-paced collection serves up 14 more of their funniest faceoffs that the whole family will love. Tom throws a tantrum when a girl dresses him as a baby in Sufferin' Cats. Jerry can't stop laughing... but he gets into some Academy AwardÒ-winning* Mouse Trouble when Tom tries every trick from the book How to Trap a Mouse. Jerry's cat problem disappears in The Invisible Mouse after he falls into a bottle of invisible ink. How to catch dinner while not making a sound – one that can wake up bulldog Spike – is Tom's touchy dilemma in the OscarÒ winner* Quiet Please! Whosever side you're on, you're the winner when you join the pursuit of these timeless cartoon.
TOM AND JERRY CHUCK JONES COLLECTION
Release date: June 23, 2009

Masters of the chase: Tom, Jerry…and Chuck.
34 hilarious animated shorts lovingly remastered!
The classic cartoon chase involving forever frustrated feline Tom and mightily mobile mouse Jerry got spun in new and deliciously inventive ways when animation legend Chuck Jones set up shop at the team's home studio and produced the 34 wonderful shorts in this Deluxe 2-Disc Collection. Tom got furrier cheeks and thicker eyebrows. Jerry got larger eyes and ears and a more sweet-natured expression. But Jones and his collaborators put them through their hilarious misadventures with renewed personality and style and also cleverly parodied pop culture as well. The result – now viewable in widescreen format for the first time in decades as originally shown in theatres – is a meeting of animation icons that's endlessly entertaining.
THE JETSONS: SEASON TWO, VOL. 1
Release date: June 3, 2009

The first 21 Episodes from 1985's `Season Two,' have been collected in this three-disc boxed set from Warner Home Video. Jetsons-Season 2 V01.
In addition, a special featurette, `Jetsons: Return to the Future,' is also included that focuses on the evolution of the series. Among those interviewed is animation expert Mark Evanier.
The 21 episodes in this DVD boxed set from `Season Two' are: Elroy Meets Orbitty; Rosie Come Home; Solar Snoops; Judy's Birthday Surprise; Super George; Family Fallout; S.M.A.S.H.; The Mirrormorph; Mother's Day for Rosie; Jetsons' Millions; Fugitive Fleas; Rip-Off Rosie; Far-Out Father; Astro's Big Moment; The Cosmic Courtship of George and Jane; Fantasy Planet; S'no Relative; Instant Replay; Haunted Halloween; Future Tense; and The Wrong Stuff.
Also includes a documentary featurette called, "The Jetsons Return to the Future," which looks at the various ways that the second season was updated for a new audience, as well as how it distinguished itself from its predecessor. Interviews include animation historians, cast, crew and others.
LOONEY, LOONEY, LOONEY, LOONEY BUGS BUNNY MOVIE

Available: April 28, 2009

Synopsis:
Hare we go again! The ear-repressible Bugs Bunny takes top billing (we had no choice, it's in his contract) in this rollicking, rambunctious feature-length romp through some of the cwaziest cartoon cwassics! Things start out plenty looney as Yosemite Sam strikes a Devilish bargain to send Bugs straight to you-know-where! The looniness continues as Daffy and Tweety tangle with a pair of feather-brained bird-napping gangsters. And in the even loonier finale, Bugs turns Hollywood's glitziest awards ceremony into a cartoon-star-studded disast-hare zone! A fabulous, 24-carrot tour de farce from animation legend Friz Freleng!

REVIEW
I have been a Looney Tunes fan forever! When someone mentions cartoons, Bugs Bunny and Daffy Duck immediately come to mind.
If you haven't seen Friz Freleng's LOONEY, LOONEY, LONEY BUGS BUNNY MOVIE, or if you are a hard core Looney Tunes fan, than you'll definitely love this DVD. This is one of those movies you saw when you were a kid, and made you a hard core Looney Tunes fan. The animation that Friz made for a generation is something to behold. This is definitely a must buy for your DVD collection.

The LOONEY, LOONEY, LOONEY BUGS BUNNY MOVIE reflects some of Friz Freleng's best creations: Satin's Waitin' where Yosemite Sam goes after Bugs in all parts of the world, after winding in the unmentionable place. As a result, Sam must go after Bugs, to place him down there, but doesn't actually get what he wants after battling Bugs in The Old West, the Sahara Desert and Ancient Rome. The second chapter is a expanded take-off from Friz's last classic Looney Tunes cartoon with bugs, The Unmentionables. Where Bugs a.k.a. Elegant Mess, is recruited to go after the loopy duo of Rocky and Mugsy and battle them from their needs for theft and money, with a little help from Sylvester, and Daffy too. The final chapter is more like award season, as the Looney Tunes gang celebrates at Friz's Oswald Awards, where the best of the Looney best wants to get the coveted award, with their reflection from Friz's best acrtoons like Tweety & Sylvester's Brids Anonymous, the swinging Jazz-twisted spinoff of the Three Little Pigs, Three Little Bops, all leading to High Diving Hare, all leading to a rebellion protest from Daffy where he challenges Bugs to a duel on stage into the clips from Show Biz Bugs to see who can knock 'em dead with the best applause.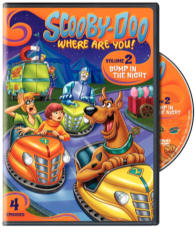 SCOOBY-DOO WHERE ARE YOU VOLUME 2: BUMP IN THE NIGHT
Available on DVD: May 5
Official website: www.kidswb.com
Vol. 2 sniffs out and serves up Episodes 5-8 – in the order aired – of Scooby-Doo's original Saturday morning series. When prize-winning show dogs begin to disappear, the crafty canine becomes a Decoy for a Dognapper. A spell-casting ghost goes a-haunting until Daphne, Velma, Freddy and Shaggy figure out What the Hex Going On? It's far from all quiet on the set when Daphne's moviemaker uncle hires the gang as extras in a horror flick and they soon learn you Never Ape an Ape Man. And then what could be scarier than exploring an abandoned amusement park with a short-circuited robot named Charley in charge in Foul Play in Funland. For cheerful chills and frightful laughs galore, this is a rrrun-rrriled ride!
Indian 1:34
Windows:
http://raincloud.warnerbros.com/wbol/us/whv/med/scooby/whereareyou/volume2/clips/ sdways1dfad_indian_300.asx
Quicktime:
http://raincloud.warnerbros.com/wbol/us/whv/med/scooby/whereareyou/volume2/ clips/sdways1dfad_indian_qt_300.mov
Midnight Express 1:03
http://raincloud.warnerbros.com/wbol/us/whv/med/scooby/whereareyou/volume2/clips/ sdways1dfad_midnight_express_300.asx
http://raincloud.warnerbros.com/wbol/us/whv/med/scooby/whereareyou/volume2/clips/ sdways1dfad_midnight_express_qt_300.mov
REVIEW
Scooby-Do has been a favorite for years. It may have been the first cartoon to actually present a mystery to young watchers! Its corny, yes, but offers a few laughs.
Shaggy (Casey Kasem), Velma (Nicole Jaffe), Fred (Frank Welker), Daphne (Stephanianna Christopherson) and Scooby-Doo (Don Messick) always get tangled up in strange local mysteries. SCOOBY-DOO WHERE ARE YOU VOLUME 2: BUMP IN THE NIGHT offers up episodes 5-8 of the original series for a little bit of classic fun. In these episodes, the gang encounters apes, ghosts, voodoo shamans and carnival robots in mysteries so classic they appear in the credits. These really are the episodes that established the show as a children's television staple -- getting back to basics. What's especially worth noting of each and every one of these episodes is that unlike some of the later episodes of the season or of following seasons, all of the villains in question here follow the really basic "villain covers his own butt with a fake supernatural ploy." The later episodes get a little trickier, but as is, this volume's selection won't be too challenging for even the youngest viewer.
FREAKAZOID SEASON 2
Available: April 21, 2009
Official website: www.kidswb.com

Synopsis:
Dexter Douglas is a mild-mannered teenager who, while logged onto the Internet one Christmas, is thrust into a horrible crash on the information superhighway and transformed into an electrifying superhero. He's average, predictable, the middle of the bell curve and the center of the silent majority, which most consider completely dull and boring; the type of person who just blends into the crowd. However, all this changes when he turns into the Freakazoid, a lightening haired superhero who wears red underwear who uses his new abilities to fight evil and do battle with villains such as the Lobe. That is, unless Cosgrove, his best friend and chief of police, can suggest something better to do. With his many trusted sidekicks, his fabulous Freakalair and his girlfriend Steph by his side, he?s ready to save the day; that is, unless there's something better on TV.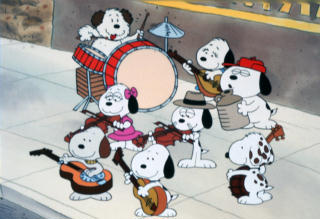 PEANUTS: SNOOPY'S REUNION: DELUXE EDITION
Release Date: April 7, 2009
Official website: http://warnervideo.com/peanutsdvd/
Synopsis:
Snoopy is homesick for his puppyhood at the Daisy Hill Puppy Farm, so he and Charlie Brown organize a reunion of his siblings Spike, Andy, Olaf, Marbles, Belle, Molly and Rover. However, when they arrive at the puppy farm, Charlie Brown is aghast to find that urban sprawl has replaced it with a parking garage. Snoopy and his family however, calmly begin to play musical instruments they've each bought, thoroughly satisfied that they are together on the sidewalk in front.
Some clips for your enjoyment:
CHARLIES GETTING A DOG FT 1:28
Windows:
http://raincloud.warnerbros.com/wbol/us/whv/med/peanuts/snoopysreunion/clips/psr_charlies_getting_a_dog_300.asx
Quicktime:
http://raincloud.warnerbros.com/wbol/us/whv/med/peanuts/snoopysreunion/clips/psr_charlies_getting_a_dog_qt_300.mov
SNOOPYS RETURNED FT 1:45
Windows:
http://raincloud.warnerbros.com/wbol/us/whv/med/peanuts/snoopysreunion/clips/psr_snoopys_returned_300.asx
Quicktime:
http://raincloud.warnerbros.com/wbol/us/whv/med/peanuts/snoopysreunion/clips/psr_snoopys_returned_qt_300.mov
STAR WARS CLONE WARS: A GALAXY DIVIDED
Release Date: March 24, 2009
Official website: www.kidswb.com
Synopsis:
The "Clone Wars" goes back to the original Star Wars film when Obi-Wan Kenobi tells Luke Skywalker that he was once a Jedi knight the same as your father and that they fought together in the Clone Wars. Since that moment fans have been obsessed with what the clone wars were. This new TV series takes place immediately after the events of Star Wars-Episode II: Attack of the Clones. The series follows Obi-Wan Kenobi and his apprentice Anakin Skywalker and introduces us to some new characters such as Ahsoka Tano a girl Jedi knight as well as characters we already know. This series is different from the existing Clone Wars DVD released by Fox.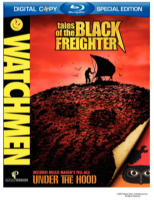 Watchmen: Tales of the Black Freighter & Under the Hood
Release date: March 24, 2009
Synopsis:
Theyre in the book. And on this disc. From the director of Watchmen and 300 come two tales from the celebrated graphic novel that do not appear in the extraordinary Watchmen Theatrical Feature. Tales of the Black Freighter (featuring the voice of 300s Gerard Butler) brings to strikingly animated life the novels richly layered story-within-a- story, a daring pirate saga whose turbulent events may mirror those in the Watchmens world. Stars from the Watchmen movie team in the amazing live-action/CGI Under the Hood, based on Nite Owls powerful first-hand account of how the hooded adventurers came into existence. Two fan-essential stories. One place to watch the excitement. Watching the Watchmen begins here.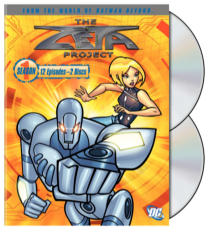 THE ZETA PROJECT SEASON 1
Release date: March 17, 2009
Synopsis:
In this spin-off from the animated series, Batman Beyond, Zeta is an experimental infiltration robot equipped with weaponry and a holographic self-projector that allows it to assume any identity. Unfortunately, his programming also evolves to the point where he acquires both feelings and a conscience. He flees the U.S. government, who believe he has been re-programmed by a foreign power.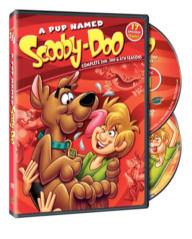 A PUP NAMED SCOOBY DOO SEASONS 2-4
Release date: March 17, 2009
Synopsis:
This series is about a pup named Scooby-Doo, with his friends, Daphne, Velma, Fred and his best pal, Shaggy. They always have adventures, try to fight evil villains, and then all along it is just a person in a rubber mask. Unlike the previous Scooby-Doo series, this one is more cartoonish.
SMURFS: VOLUME 1
Release date: March 3, 2009
Synopsis:
The Smurfs are a group of over 100 bluish, three-apple tall creatures who live in the mushroom homes of Smurf Village. They are led by 543-year-old Papa Smurf (who doesn't look a day over 530). Their lives would be perfect were it not for the villainous Gargamel, a wizard who spends his days trying to capture them to eat, turn into gold, or for other evil reason. Gargamel's cat Azrael adds to the menace, always looking for a smurfalicious snack.. Its Season Two, Vol. 1 of Smurf Adventures, the Emmy-winning animated series [Outstanding Childrens Entertainment Series 1982-83] that delighted Saturday morning cartoon fans for nearly a decade.
THE REAL ADVENTURES OF JONNY QUEST, Season 1, Volume 1
Release date: February 17, 2009
Jonny and his pal Hadji are once again headed for action-packed fun and excitement in The Real Adventures of Jonny Quest: Season 1, Volume 1, available for the first time on DVD from Warner Home Video on February 17, 2009. A remake of the classic science-fiction/adventure animated television series Jonny Quest, The Real Adventures of Jonny Quest: Season 1, Volume 1 chronicles the all new adventures of our hero and his friends Hadji and Jessie in 13 episodes guaranteed to keep fans on the edge of their seats.
"Jonny Quest is truly a classic character beloved by kids of all ages," said Amit Desai, WHV Vice President of Family, Animation & Sports Marketing. "We are very happy to add The Real Adventures of Jonny Quest: Season 1, Volume 1 to our library of animated offerings for kids, their parents and fans of animation."
The sequel to one of TV's first animated science fiction action-adventure series is about to take viewers on a breathless ride. The first 13 year-one episodes charting the fantastic exploits of brave and brainy Jonathan Quest come in a deluxe multi-disc set featuring exciting new and vintage bonus materials from Hanna-Barbera. Jonny Quest drew on science and detective-style logic to solve mysteries and apprehend sophisticated villains. Viewers are transported to exotic locales as Jonny and the Indian boy Hadji, along with new characters such as Jessie, tackle each government assignment.
REVIEW I have loved Jonny Quest since I was a kid. The adventures he had with Hadji were exciting and interesting -- and a bit educational as well. Race Banner was the big, tall and brave bodyguard who would come to the rescue in te nick of time.
This is a bit of an updated version of Jonny Quest. Race Banner has a daughter who hangs out with Jonny Quest. The adventures are still good, exciting and relevant to today's world. You see space travel, an elephant hunt for ivory and we see a glimpse of Questworld -- a dazzling virtual reality domain.
Hey, Dr. Quest just quote Tennyson -- "To seek, to strive, to find and not to yield." B5'ers will recognize that line from Jeffrey Sinclair.
This is a good adventure series for young children. There is enough action to keep them interested and the animation is pretty good. I loved the episode about the elephant graveyard. Good story.
WONDER WOMAN
Release Date: March 3, 2009
Official website: www.wonderwomanmovie.com
Synopsis:
On the mystical island of Themyscira, a proud and fierce warrior race of Amazons have raised a daughter of untold beauty, grace and strength Princess Diana. When an Army fighter pilot, Steve Trevor, crash-lands on the island, the rebellious and headstrong Diana defies Amazonian law by accompanying Trevor back to civilization. Meanwhile, Ares (the god of War) has escaped his imprisonment at the hands of the Amazonians and has decided to exact his revenge - intending to start a world war that will not only last for centuries but will wipe out every living being on the planet, starting with the Amazons! It is up to Princess Diana to save her people and the world by using her gifts and becoming the ultimate Wonder Woman!
YOU'RE A GOOD SPORT CHARLIE BROWN
Available on DVD: January 27, 2009
Official Site URL: www.kidswb.com

Start your engines! Its Motocross season and competing against the likes of Peppermint Patty and the Masked Marvel – aka a certain daredevil beagle named Snoopy – can intimidate anyone. But if Charlie Brown – tagged with unlucky number 13 – can keep the pace slow and steady (as well as hold onto his helmet), he might just win the race! It's fast and furious fun right up through the finish line of this wonderful Emmy Award® winner as Outstanding Children's Special, rolling out in a spit-shined re-mastered deluxe edition with improved picture and audio.

DVD Special Features Include:
You're the Greatest, Charlie Brown - A new-to-DVD bonus episode. Hard work and team spirit are what Charlie Brown needs for decathlon victory but this junior Olympian had better keep his eye on the track to win.

Dust Yourself Off and Pick Yourself Up, Charlie Brown - An original featurette that tells the story of how Charles Schulz' son Craig and his life-long passion for dirt biking, served as an inspiration for his dad to include it in his famous comic strip.

REVIEW:
I am a big fan of Charlie Brown -- have been for years. There seems to be something for everyone in any Charlie Brown story. In this one, Charlie Brown hopes to win the motocross race, despite being "Unlucky Number 13". While there is always a great story, each person can take away something different -- whether it be the virtue of being a good sport, whether you win or not -- or just the spirit of participation. It is a good way to introduce little folks to good sporstsmanship as well. It is always great when the gang gets together -- Charlie, Snoopy, Pepermint Patty.
Also included on this the special, YOU'RE THE GREATEST, CHARLIE BROWN. Charlie is recruited to represent his school by competing in the decathlon for the Junior Olympics. Peppermint Patty trains Chuck in all ten events. Charlie Brown wins several events and has a chance to win the entire Junior Olympics for his school.
Both of the Peanuts specials on the disc have been remastered and cleaned up. They look and sound spectacular.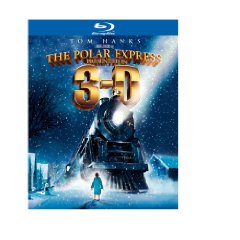 POLAR EXPRESS 3D WHITE CHRISTMAS
Official Release Date: October 28, 2008

Synopsis:
All aboard in 3D! No matter if you enjoy The Polar Express every holiday or if you are a first-time passenger, get ready for a thrilling new adventure: Three-dimension viewing from careening up and down mountains to teetering across mile-high bridges to savoring hot chocolate served up by the world s most talented singing waiters to arriving at the North Pole on Christmas Eve. Experience an amazing new dimension of fun. Tom Hanks stars in and Robert Zemeckis directs the instant holiday classic filmed in dazzling performance capture animation that makes every moment magical. "Seeing is believing," says a mysterious hobo who rides the rails with you. And now at home you will witness the wonders as never before.

Video Clips from the WB
Genuine Ticket to Ride: Intro
Windows
http://raincloud.warnerbros.com/wbol/us/whv/med/polar_express/ecm/pexprs_gen_ticket_ride_intro_300.asx Quicktime
http://raincloud.warnerbros.com/wbol/us/whv/med/polar_express/ecm/pexprs_gen_ticket_ride_intro_qt_300.mov

Snow Angels
Windows
http://raincloud.warnerbros.com/wbol/us/whv/med/polar_express/ecm/pexprs_snow_angels_300.asx
Quicktime
http://raincloud.warnerbros.com/wbol/us/whv/med/polar_express/ecm/pexprs_snow_angels_qt_300.mov

REVIEW
I love this movie!!!! If you are looking for a good holiday movie to sit down with friends and family, this is definitely one to think about. It has something for EVERYONE! The animation is amazing! There is a dance scene early on that will below you away! There is a good story or two inside as well. Not only is this a good holiday film, but there are lessons to be learned throughout. This film definitely rates an A+ in my book.
FRED CLAUS
Release date: November 25, 2008
Official website: www.fredclaus.com

Synopsis:
This is a story you've never heard before, a hilarious and heartwarming comedy about Fred Claus, Santa's brother and complete opposite. After growing up in saintly Nick's shadow, Fred becomes a grouch who's lost his belief in Christmas. Then, one magical December, Fred flies north (first class via reindeer) to find brother Nick is in trouble: a scheming efficiency expert is out to shut down Christmas forever! Expect fun by the sleighful as Fred helps save Christmas and rediscovers the gift of family. Join Vince Vaughn, Paul Giamatti, Miranda Richardson, Rachel Weisz, Kathy Bates, Kevin Spacey and more in a yuletide treat to enjoy for years to come.

REVIEW
Christmas movies are either very good -- or very bad. Thankfully, most have been very good. This movie starts out with the birth of Nicholas Claus -- uttering "Ho, ho, ho" as his first words. His older brother Frederick vowed to be the best big brother anyone could have in the world, and he really tried, but Nicholas just had a knack for doing things in a special way to help people. Frederick made a beautiful album for Nicholas for his birthday and Nicholas turned around and gave it to someone in need. It wasn't that he didn't appreciate the gift, but he saw people with less than he had and wanted to help. This would have frustrated anyone, and Fred Claus was no exception. He eventually grew to hate Nicholas because he could do no wrong.
As years passed, Fred moved away, unable to live in Nicholas' shadow. One year, he found himself in need of money and turned to his brother for help. A bargain was struck where Fred would come to the North Pole and help Nicholas with his work -- in exchange for money to open his restaurant.
Unfortunately this was also the year a scheming efficiency expert comes to inspect the operation at the North Pole. Kevin Spacey is marvelous as the efficiency expert, Clyde Northcut, who would like to outsource the entire operation.
As in any good Christmas story, there is a happy ending -- and Fred really does make it all happen for his brother -- and everyone at Christmas. Even old Clyde is won over by Nicholas and becomes an expert consultant at the North Pole. Fred brings his girlfriend, Wanda, to live in the North Pole with his family and Willie, the head elf, finally garners enough courage to kiss the beautiful Charlene, a full-sized Santa's helper.
There is enough action in this movie for every age group. The sleigh is marvelous -- and the ninja-squad protecting Santa is awesome.
While the story is not new, this rendition is worth a look.
LOONEY TUNES - SPOTLIGHT COLLECTION, Volume 6
Release Date: October 24, 2008
Synopsis:
The Spotlight Collection presents 30 classics from the more in depth Golden Collection: Volume 6. The DVD includes classics from Warner Brother greats like Bugs Bunny, Daffy Duck and others from the delightful Warner Brother gems from the great Termite Terrace era. There are several great cartoons here on the first disc including To Duck or Not To Duck, where Daffy Duck challenges Elmer Fudd to a wacky Boxing match, with unexpected results, and Crowing Pains, with a young Henry Hawk, trying to figure out if Foghorn Leghorn, the Barnyard Dog and even if Sylvester, yes that's right Sylvester is a Rooster. There also are extra cartoons with Bugs that don't bring in anything new, Broom-Stick Bunny and Baby Buggy Bunny from the Looney Tunes Golden Collection: Volume 2, if you've bought that one before, but works as a fair addition to the DVD set. The second disc includes some of the classic Warner Brothers one-toon wonder supporting cast with great classics like Wild Wife, in which a married woman tells how troubled her day always is, while the man is working for his pay, and the hilarious The Hole Idea featuring professor Calvin Q., who invents the wacky portable hole, that falls into the wrong hands, and leads into a wacky robbing spree and police chase.
Here are some clips from The WB
Intrigue
Windows Media:
http://raincloud.warnerbros.com/wbol/us/whv/med/looney_tunes/spotlight_collection/vol6/ltscv6twr_intrigue_300.asx
Quicktime
http://raincloud.warnerbros.com/wbol/us/whv/med/looney_tunes/spotlight_collection/vol6/ltscv6twr_intrigue_qt_300.mov
Daily Life
Windows:
http://raincloud.warnerbros.com/wbol/us/whv/med/looney_tunes/spotlight_collection/vol6/ltscv6twr_daily_life_300.asx
Quicktime
http://raincloud.warnerbros.com/wbol/us/whv/med/looney_tunes/spotlight_collection/vol6/ltscv6twr_daily_life_qt_300.mov
LOONEY TUNES - GOLDEN COLLECTION - Volume 6
Release date: October 21, 2008
Warner Brothers announced the "Looney Tunes: Golden Collection, Volume 6" will be the final DVD release of the GC series.
Synopsis:
"We've saved the best for last--more of your favorite Looney Tunes--your wish is our command. The concluding release from the Golden Collection Series is a 4-disc set with 60 more of the most looneytic Looney Tunes ever unleashed. Plus, 15 bonus shorts to make this the biggest collection of Looney Tunes ever! Indeed, some have never before been on home video!"
Warner IS going to continue releasing Looney Tunes on DVD, but is not ready to state any details. So, we WILL see more new remasters of these great cartoons on DVD in the future, but not using the label "Golden Collection."
Volume Six has a October 21, 2008 street date. Sporting 75 shorts, with 60 being featured cartoon titles, and another 15 items listed as "bonuses" (and not yet named) this looks to be a fine way to close out the GC releases. Also, WB has not revealed the "extras" that, most surely, will be included.

Popeye The Sailor 1941-1943 V3
Release Date: October 28, 2008
Official website: http://www.popeye.com/dvd/
Synopsis:
Popeye the Sailor: 1941-1943 Volume 3 Episode 1 Pest Pilot / Problem Pappy / Fleets of Stren'th; Popeye the Sailor: 1941-1943 Volume 3 Episode 10 Me Musical Nephews / Hull of a Mess, A / Alona on t; Popeye the Sailor: 1941-1943 Volume 3 Episode 11 Baby Wants a Bottleship / Ration for the Duration; Popeye the Sailor: 1941-1943 Volume 3 Episode 2 Blunder Below / Kickin' The Conga Round / Nix On Hyp; Popeye the Sailor: 1941-1943 Volume 3 Episode 3 Olive Oyl and Water Don't Mix / I'll Never Crow Agai; Popeye the Sailor: 1941-1943 Volume 3 Episode 4 Child Psykolojiky / Olive's Boithday Presink / Popey; Popeye the Sailor: 1941-1943 Volume 3 Episode 5 Flies Ain't Human / Olive's Sweepstakes Ticket / Qui; Popeye the Sailor: 1941-1943 Volume 3 Episode 6 Might Navy, The / Too Weak to Work / Scrap the Japs; Popeye the Sailor: 1941-1943 Volume 3 Episode 7 Cartoons Ain't Human / Wood Peckin' / Happy Birthdaz; Popeye the Sailor: 1941-1943 Volume 3 Episode 8 Hungry Goat, The / Pip-Eye, Pup-eye, Poop-eye an' Pe; Popeye the Sailor: 1941-1943 Volume 3 Episode 9 You're a Sap, Mr. Jap / Seein' Red, White n' Blue /; Popeye The Sailor: 1941-1943 Volume Three
Some clips from the WB
Fun to Make :22
Windows Media
http://raincloud.warnerbros.com/wbol/us/whv/med/popeye/1941-1943/vol3/ptsgcv3dtstaomw_funtomake_500.asx http://raincloud.warnerbros.com/wbol/us/whv/med/popeye/1941-1943/vol3/ptsgcv3dtstaomw_funtomake_qt_300.mov

Take It Easy
Windows Media
http://raincloud.warnerbros.com/wbol/us/whv/med/popeye/1941-1943/vol3/ptsgcv3pp_take_it_easy_300.asx
Quicktime
http://raincloud.warnerbros.com/wbol/us/whv/med/popeye/1941-1943/vol3/ptsgcv3pp_take_it_easy_qt_300.mov

REVIEW
For the most part, everyone will enjoy seeing these wonderful black and white cartoons again. They will definitely show you how much tings have changed -- and you will hear and see many things that are politically-uncorrect by today's standards. However, the quality of this DVD is excellent.
THE FLINTSTONES: THE COMPLETE SERIES
Release date: October 28, 2008

Synopsis:
Launched as an animated version of THE HONEYMOONERS, Hanna-Barbera's cartoon classic THE FLINTSTONES is family entertainment at its finest. From the town of Bedrock, modern Stone-Age couple Fred and Wilma Flintstone and their goofy best-friend neighbors Barney and Betty Rubble comically trudge through prehistoric daily lives populated by animals- cum-household-appliances with refreshingly sophisticated zaniness and humor. Meanwhile, the Flintstones' affectionate pet dinosaur, Dino, and daughter, Pebbles--not to mention the Rubbles' club-wielding infant Bamm Bamm--cause plenty of havoc in a prehistoric world that's seen through a 1960s lens. This collection includes all 166 episodes of the animated sitcom's six seasons. Yabba dabba doo!

Video clips from The WB
Windows:
http://raincloud.warnerbros.com/wbol/us/whv/med/flintstones/complete/fcsffotsa_ec_bam_bam_300.asx
Quicktime
http://raincloud.warnerbros.com/wbol/us/whv/med/flintstones/complete/fcsffotsa_ec_bam_bam_qt_300.mov
Peanuts: You're Not Elected Charlie Brown DE
Release date: October 7, 2008
Official website: http://warnervideo.com/peanutsdvd/

Synopsis:
Charlie Brown for student body president! Doesn't that sound wonderful? Doesn't that sound exciting? Doesn't that sound impossible?? With Lucy's polling help, good ol' Charlie Brown realizes he doesn?t have a chance. So he backs Linus, who runs on a pro-recess, anti-homework platform. Why, he once even shared his peanut butter sandwich with a prospective constituent. Talk about a shoo-in! Unless, of course, Linus talks about a certain Santa-like character who rises out of the pumpkin patch each Halloween, a belief sure to blow his chances with voters. Join the fun and cast your vote for You're Not Elected, Charlie Brown, hitting the campaign trail in a sparkling Re-mastered Deluxe Edition with Improved Picture and Audio.

Video clip from the WB
Linus Voice :56
Windows
http://raincloud.warnerbros.com/wbol/us/whv/med/peanuts/yourenotelectedcharliebrown/ pynecbtpdl_linusvoice_300.asx
Quicktime
http://raincloud.warnerbros.com/wbol/us/whv/med/peanuts/yourenotelectedcharliebrown/ pynecbtpdl_linusvoice_qt_300.mov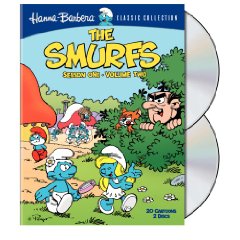 THE SMURFS: Season 1, Volume 2
Release Date: October 7, 2008
Official website: http://www.warnervideo.com/smurfsondvd/

It will be a simply "Smurfy" day October 7, 2008 when Warner Home Video (WHV) releases The Smurfs: Season 1, Volume 2 on DVD. Released in time to observe the Smurfs' 50th anniversary this year, this DVD will feature 20 re-mastered and uncut episodes from the second half of the series' premiere season, along with a special bonus featurette. Outfitted in eye-catching, super-smurfy packaging, this title makes a perfect gift this holiday season for Smurf fans of all ages.

The Smurfs are a group of over 100 bluish, three-apple tall creatures who live in the mushroom homes of Smurf Village. They are led by 543-year-old Papa Smurf (who doesn't look a day over 530). Their lives would be perfect were it not for their villainous Gargamel, a wizard who spends his days trying to capture them to eat, turn into gold, or for other evil reasons. Gargamel's cat Azrael adds to the menace, always looking for a tasty, Smurfy snack.

Produced by Hanna-Barbera Productions, The Smurfs originally premiered as part of NBC's Saturday morning programming lineup. The Emmy® nominated series ran for nine seasons on NBC earning a 42% share of the U.S. Saturday morning audience. The Smurfs: Season 1, Volume 1, which features 19 episodes from the series' first season, was released by WHV in February 2008.

REVIEW
For fans of these little blue people, this DVD is just awesome. The new 2-disc set with 20 classic cartoons will give you and your children hours of fun. With the likes of Papa, Brainy, Hefty, Grouchy, Lazy, Handy, Greedy, Dreamy, and Smurfette, there's never a dull moment in their tiny Smurf village hidden deep within the forest.
Along with these adventures, there's a special feature called "I Smurf the Smurfs" where celebrities and people who worked on the show, like writers and voices from the show, discuss the origin of the hit series and how it became a smurfy sensation for years to come.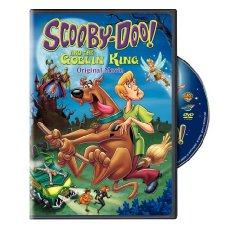 Scooby Doo and the Goblin King
Release date: September 23, 2008
Official website: www.scoobydoogoblinking.com

Synopsis:
Scooby-Doo & The Goblin King, tells the story of Shaggy and Scooby-Doo as they embark on a magic quest to save the Mystery Inc. gang from the spell of a wicked warlock.

Scooby-Doo & The Goblin King follows that lovable Great Dane Scooby-Doo and his pal Shaggy as they try to stop a second-rate, carnival magician named the Amazing Krudsky (Wayne Knight) from turning everyone into horrible Halloween monsters, after he steals the light magic from Princess Fairy Willow (Hayden Panettiere). Scooby-Doo and Shaggy board the Grim Reaper Railroad, which is bound for the fantastic world of Halloween land to retrieve the powerful Goblin scepter from the Goblin King (Tim Curry), before Krudsky can. Along the way, the Mystery Inc. crew encounters several enchanting creatures such as the infamous Headless Horseman, the helpful Jack O'Lantern and a frisky broomstick that take them on the ride of their life. The film also features the voice talents of Jay Leno, Lauren Becall, Lary Joe Campbell, Wayne Knight, Wally Shawn, Russi Taylor and Thom Adcox.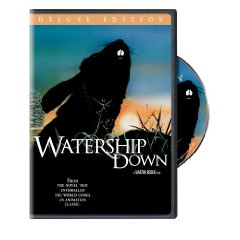 Watership Down Deluxe Edition
Official release date: October 7, 2008
Official website: www.warnervieo.com

Synopsis:
Nestled among the rolling hills and peaceful meadows of England lives a community of rabbits. When their warren is threatened, a small group of brave rabbits illegally escapes into the unknown countryside in search of a safer home. Led by the visionary Fiver, the courageous Bigwig, the clever Blackberry, and the honorable Hazel, they embark on a danger-filled journey, where they must use their strength and cunning to survive, while pursuing their dream.

This animated film adaptation is a thrilling allegorical adventure that celebrates traditional values of loyalty, courage and spirit, with a voice cast of well-known British actors such as John Hurt, Richard Briers, Harry Andrews, Simon Cadell, Nigel Hawthorne and Roy Kinnear. The featured song "Bright Eyes" was sung by Art Garfunkel and later released as a single.

Special Features include:
Watership Down: A Conversation with the Filmmakers -- Featurette with producer/ director Martin Rosen and editor Terry Rawlings
Defining a Style -- Featurette discussing the creation of Watership Down
Storyboard comparison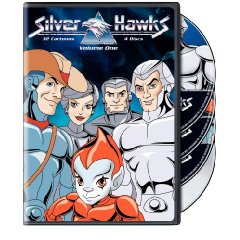 SILVERHAWKS
Official Relsease date: October 7, 2008
Official website: www.warnervideo.com

Synopsis:
In the far-flung future, the Galaxy of Limbo is in dire need of some heroes. Terrorized by the ruthless villain Mon-Star and his intergalactic horde, the only hope against this tyranny are the partly metal, partly real cybernetically enhanced super-team --the SilverHawks. Led by the daring Quicksilver, the SilverHawks use their amazingly enhanced bodies, their razor sharp wits, and a steely resolve to battle Mon-Star and the forces of evil across the galaxy. Heroes like Quicksilver, Tally Hawk, Super Twins, Blue Grass, Copper Kid and Stargazer sacrificed their human lives on Earth to be sent into outer space and challenge their intergalactic enemies.

Quicksilver, Talley Hawk, Super Twins and the rest of the SilverHawks are back with the first ever DVD release of SilverHawks: Season 1 Volume 1 on October 14, 2008 from Warner Home Video (WHV). Created as a space-bound equivalent to the hit THUNDERCATS animated series, SilverHawks originally featured many of the same voice talents. SilverHawks: Season 1 Volume 1 will be released in a four-disc collector set that includes 32 action-packed cartoons, as well as a special featurette entitled "Partly Metal, Partly Real," which examines the development of Silverhawks, the follow-up animated series from the same creative team that created Thundercats.

REVIEW
If you loved THUNDERCATS, you are going to enjoy SILVERHAWKS! Featuring the same production team and voice talent as THUNDERCATS, the series was just as popular. This 4-disc set contains the first 32 [of 65] episodes from the series; English, French and Spanish audio; English & Spanish subtitles; plus the following Special Features: "Partly Metal, Partly Real: Remembering Silverhawks" featurette, plus an exclusive Sneak Peek at DC Universe's "Wonder Woman" animated original movie.

Considering that this series first premiered in 1986, the quality of the DVD is amazing. Like any DVD lover, I look at the extras and on this set, you have some wonderful additions. The exclusive WONDER WOMAN sneak peek is an awesome addition, along with trailers for THUNDERCATS. These were created as kids cartoons -- and they succeed wonderfully. The plots are not complex and should be easy to follow for your younger viewers.
Jack Frost Deluxe Edition (Rankin & Bass)
Official Release Date: October 7, 2008
Official website: www.kidswb.com/whv<

Synopsis:
Jack Frost is sure to warm everyone's hearts with the first ever re-mastered Deluxe Edition DVD release of the classic, stop-motion animation feature Jack Frost. From the animation sorcerers at the Rankin/Bass studios, this enchanting holiday perennial about the crafty cold-weather elf. This special tells the story of Jack Frost, who one fateful winter, visits the village of January Junction, where he falls head-over- snowflakes in love with pretty maiden Elisa. Turning into a human boy, Jack begins his courtship, only to lose Elisa to the evil clutches of Kubla Kraus the Cossack. Teamed up with his elfin friends, Jack must use all his icy powers to free Elisa from Kubla's army of mechanical men. Among the featured voices are Buddy Hackett, as narrator Pardon-Me-Pete the groundhog, Robert Morse as Jack and Larry Storch as Papa.

Jack Frost Deluxe Edition DVD bonus features include:
Totally Cool Crafty Creations - Mr. Wizard meets Martha Stewart in this fun-filled featurette that teaches kids how to make their own holiday crafts, including paper snowflakes, a magical snow globe and mounds of fluffy snow.
Snip's Snowy Sing-a-long - Join Snip the Snowflake Maker in this fun sing-along with some of the all-time favorite songs from the movie, including "Me and My Shadow," and "Just What I Always Wanted."


REVIEW
There are some classic movies that make the holidays complete -- Jack Frost is one of them. This re-mastered edition is a great addition to any holiday library set -- not only because it has a good story, but because it is wonderfully done. Paul Frees (best known as Brois Badenov on "The Adventures of Rocky and Bullwinkle") is wonderful as villain, Kubla Kraus.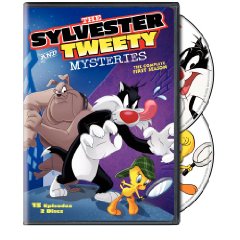 SYLVESTER AND TWEETY MYSTERIES - Season 1
Release date: September 9, 2008
Official website: www.kidswb.com/whv
Starring: Joe Alaskey, June Foray; Director: James T. Walker, Lenord Robinson
Its mysteries and mayhem with sneaky Sylvester and lovable Tweety in this hilarious collection full of crooks, comedy, and fwustwated puddy cats!
Here are some video clips from the WB
KIDNAP OF TWEETY (1:07)
Windows
http://raincloud.warnerbros.com/wbol/us/whv/med/sylvesterandtweetymysteries/season1/ satms1tcwktm_kidnap_of_tweety_300.asx
Quicktime
http://raincloud.warnerbros.com/wbol/us/whv/med/sylvesterandtweetymysteries/season1/ satms1tcwktm_kidnap_of_tweety_qt_300.mov
ASSASINS (1:11)
Windows
http://raincloud.warnerbros.com/wbol/us/whv/med/sylvesterandtweetymysteries/season1/ satms1sfa_assasins_300.asx
Quicktime
http://raincloud.warnerbros.com/wbol/us/whv/med/sylvesterandtweetymysteries/season1/ satms1sfa_assasins_qt_300.mov
BEETLEJUICE
Release Date: 10/7/08
Official website: http://www.beetlejuicedvd.com
Synopsis:
What's a couple of stay-at-home ghosts to do when their beloved home is taken over by trendy yuppies? They call on Beetlejuice, the afterlife's freelance bio-exorcist to scare off the family – and everyone gets more than she, he or it bargains for! Tim Burton guides this PG-rated comedy monsterpiece whose stars include Alec Baldwin, Geena Davis, and Winona Ryder. And Michael Keaton is Beetlejuice, the ghost with the most who flings one-liners, spins into grotesque forms, gobbles insects, and who just can't leave the ladies (living or dead) alone. Ghoul love it!
LEGION OF SUPER HEROES: VOLUME 3
Release Date: September 9, 2008
Superman and the rest of the teenage gang of heroes are back in action when Warner Home Video (WHV) and the Kids' WB! release Legion of Super Heroes: Volume 3 on DVD September 9, 2008. The DVD will include 5 exciting episodes from the first season of the smash hit, Legion of Super Heroes, which currently airs on Saturday mornings at 10:00 am and ranks among the top five shows on the Kids WB! this season.
The Legion of Super Heroes, a three-time Emmy Awards® nominee features the teen Heroes Superman, Lightning Lad, Saturn Girl, Timber Wolf, Brainiac 5, Bouncing Boy and Phantom Girl as they fight crime and protect mankind from a swarm of devious villains. In Legion of Super Heroes: Volume 3, Superman's time in the 31st century draws to a close, prompting the Legion to hold its annual tryouts for a fresh crop of heroes to replace him. The audition stars off with The Substitutes, a wacky band of rejects, and a mischievous wizard from planet Xerok who wreaks havoc in New Metropolis leaving only Phantom Girl to save the day. The adventure continues as a new member, Ferro Lad, is inducted into the Legion to help Lightning Lad defend his home from an onslaught of cosmic storms. The action-packed episodes conclude with the Legion's biggest threat yet: The Sun-Eater, a galaxy destroying weapon of mass destruction. Watch to see which Legionnaire makes the ultimate sacrifice in a grueling battle to defend the Universe and save mankind.
"Legion of Super Heroes: Volume 3 features a group of crime-fighting heroes that are both inspiring and exciting to watch" said Amit Desai, WHV Vice President of Family, Animation & Sports Marketing. "We are thrilled to release the next five enthralling episodes in the Legion series that will surely be a hit with kids everywhere."


REVIEW
While this DVD only has five episodes on it, they are pretty good -- especially for longtime fans. The early cancellation of the show is a major disappointment, but having this DVD will help smooth over feelings a bit. Having them on DVD and commercial-free is a definite plus.
JUSTICE LEAGUE SEASON 1
Release date: August 19, 2008

Synopsis:
Superman, Batman, Wonder Woman, The Flash, Green Lantern, Martian Manhunter and Hawkgirl they have all used their unique powers to fight evil across the galaxy. These 7 super heroes unite to become the Justice League. These 26 adventures feature battles with favorite villains like Lex Luthor, Vandal Savage and sorceress Morgan Le Fey. Acts of justice include saving Aquaman from a coup and clearing Green Lantern's name in a charge of genocide. From the smash hit TV series, these triumphant tales of teamwork will enthrall and inspire!

REVIEW
For fans of the Cartoon Network series, "Justice League: Season One" is one must- have DVD. All of the 26 episodes are presented in their original full screen format. The 4-Disc set has a vibrant picture quality and a clear 2.0 Dolby Digital sound. Among special features, it includes the 10-minute "Inside Justice League" panel discussion, audio commentaries by series creators on three episodes (The Enemy Below Pt.2, Legends Pt.2 & The Savage Time Pt.2), "The Look of the League" featurette, storyboards and the never-before-seen "Justice League: The First Mission" short. This set offers hours of enjoyment for all the little Justice League fans out there.

Go to the Front Page of the Zocalo