The Zocalo Today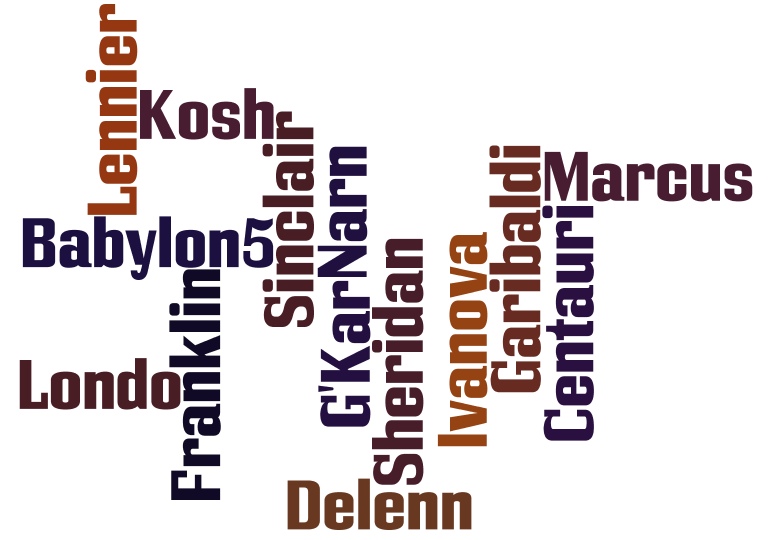 Welcome and thank you for dropping by. Babylon 5 brought many of us together -- and it remains with us, despite the fact that is no longer in production. The good thing is that the internet gives a LOT of ways to stay in touch. Don't be shy. Join in the discussion today or drop by Facebook or Twitter.

If you have questions or items for the news, drop me a line at sgbruckner@aol.com.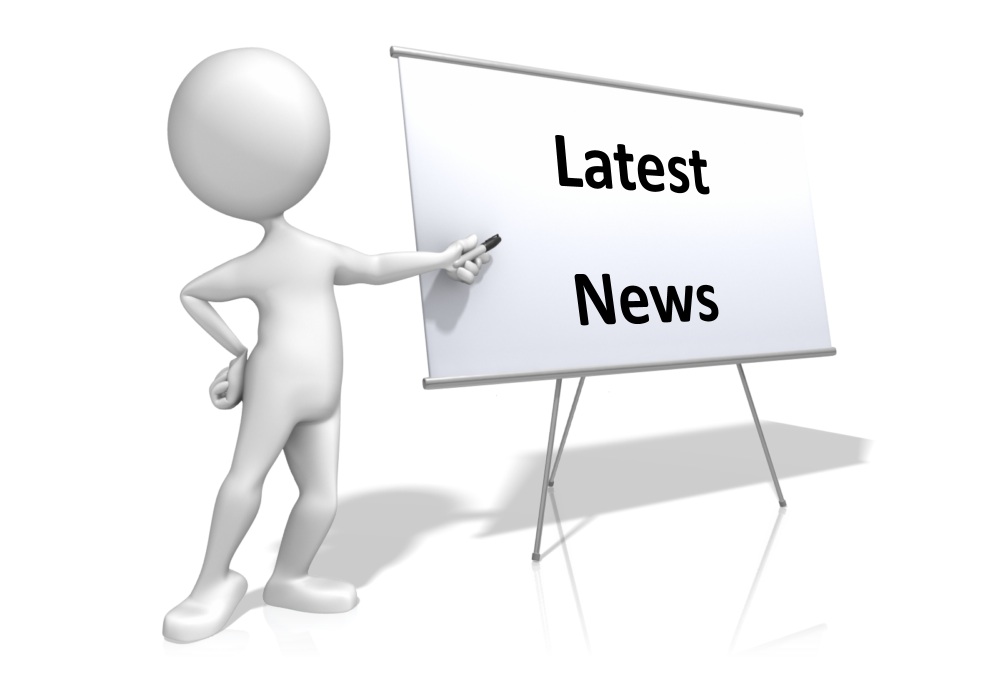 NEWS FROM JULY 2014
FRIDAY, JULY 31, 2015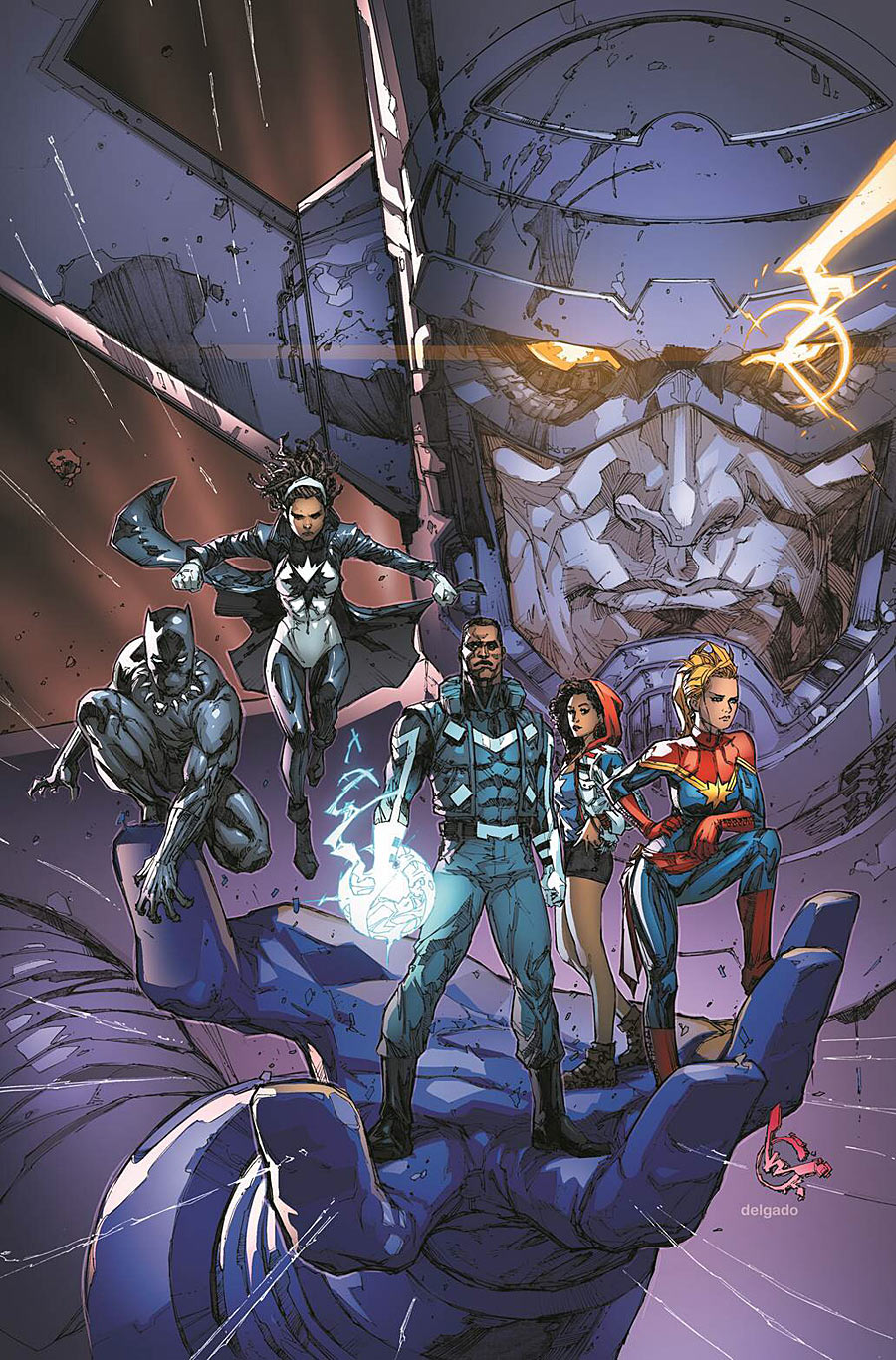 ULTIMATES
When Marvel's Secret Wars began, and the patchwork that is Battleworld formed, it meant the end of the publisher's successful Ultimate line, but it didn't mean that characters and ideas from the world were gone forever. Right now, Marvel's rolling out a series of announcements for its "All-New, All-Different" Marvel initiative, and the latest has revealed that the team name "Ultimates," which served as the Ultimate Universe's version of The Avengers, will carry on with a new group of heroes. Ultimates, from writer Al Ewing (Mighty Avengers) and artist Kenneth Rocafort (Red Hood and the Outlaws), will assemble an entirely new team of Marvel characters, and send them out into the universe to deal with cosmic-level threats. The team will feature fan-favorite Captain Marvel, former Mighty Avengers Blue Marvel and Spectrum, former Young Avenger America Chavez, and the ruler of Wakanda, himself, Black Panther. As for the kind of threats they'll be facing, a teaser image by Rocafort reveals that the team will definitely encounter the Devourer of Worlds, Galactus, during their interstellar explorations. "We're going to be doing that thing of exploring strange new worlds and other dimensions, and Kenneth's absolutely phenomenal when it comes to delineating these otherworldly places -- he's doing stuff I don't think anyone else is doing, at least in the field of cape comics," Ewing said. "He's been a real inspiration so far in terms of how out there we'll be getting." Ewing hasn't offered much information yet in terms of just how far out there the team will go, but in terms of how alien relations are with Earth, and how the Ultimates will affect that, he did offer hints at the Ultimates giving various alien races a wake-up call. "I don't think Earth is very popular. Earth is kind of a wild card -- there's this weird double standard the alien races have for Earth, which seems to be caused by a clash of pop culture tropes and metaphors. So on the one hand, Earth is seen as a bit backward and unevolved, but on the other hand, they're really dangerous and sooner or later someone should get around to blowing Earth up before these humans do something too crazy. Whatthe Ultimates might end up doing is getting aliens to see Earth in a different light -- like, 'Well, they're advanced enough to do that, that thing they did in issue #2, holy crap, maybe we'd better take them a bit more seriously.' And that could be good, or it could be bad. I don't know yet." Ultimates arrives, with what I think is a fascinating team of heroes, this fall. FANTASTIC FOUR
The movie opens next week, and now Fox has finally revealed the first clip from Josh Trank's Fantastic Four reboot. The clip focuses on a moment we've seen teased in the various trailers, with Reed Richards (Miles Teller) and the gang preparing to test out the inter-dimensional travel device that will eventually give them their superpowers. The scene tracks the final few moments before they strap in for the experiment, and we get some good banter between Reed and Johnny Storm (Michael B. Jordan). Considering how close we are to release, it's amazing this is the first actual clip the studio has dropped. Though, looking at the promotional approach, it starts to make a bit more sense. If you've been looking for a review of the superhero film in recent days, you're weirdly out of luck, because the studio has decided not to offer any advance review screenings until the day of the theatrical opening. Typically, that's a sign the studio is trying to keep a lid on bad word of mouth, so that obviously doesn't bode well for fans hoping this movie is anything but terrible. On the other hand, the studio has taken similar tacts in the past with films that weren't all bad, most notably the extremely successful (and very good) Rise of the Planet of the Apes in 2011. So, yeah. The mystery remains. Does the studio think it has a bomb? Or do they think fans will turn out regardless, because it's Marvel's First Family? We'll know in a week. Fantastic Four opens August 7.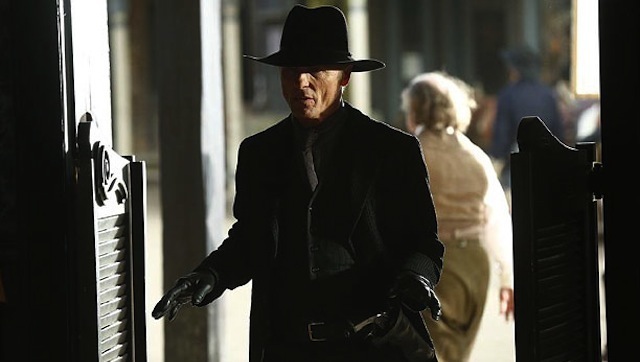 WESTWORLD
Way back in 2008, Jurassic Park producers Frank Marshall and Kathleen Kennedy shot down the idea of a fourth film in the dinosaur franchise in an interview with ComingSoon.net. "I don't know," Kennedy said at the time. "You know, when [Michael] Crichton passed away, I sorta felt maybe that's it. Maybe that's a sign that we don't mess with it." Appropriately enough to that franchise, life found a way, and this year's hugely-successful summer blockbuster, Colin Trevorrow's Jurassic World, found a bit of Crichton by loosely borrowing the plot (and some of the title) from Westworld, the 1973 sci-fi thriller Crichton wrote and directed. Now being adapted into an HBO series, Westworld saw the Icarian fallout of mankind's scientific ambition at a successful futuristic theme park. Instead of dinosaurs, though, Westworld had parkgoers facing killer robots. It's those same robots that are going to help guide the new series into a creative new direction. "This is very much told from the POV of the robots," Zap2it reports HBO President of Programming Michael Lombardo as having announced at today's TCA (Television Critics Association) panel. "The corporate world is as dimensionalized as the park. I think the visitors to the park are really not the primary focus of our show at all… I think in the film, you were very invested in one particular group of humans that were enjoying the park and their experience with the robots. This is not that." "Westworld" stars Sir Anthony Hopkins, Ed Harris, Evan Rachel Wood, James Marsden, Thandie Newton, Jeffrey Wright, Miranda Otto, Rodrigo Santoro, Shannon Woodward, Ingrid Bolsø Berdal, Angela Sarafyan, and Simon Quarterman. Executive producers alongside Lisa Joy and Jonathan Nolan are J.J. Abrams, Jerry Weintraub and Bryan Burk. A trailer for the series was also shown during the TCA panel, but it has not yet been released online. Check back, though, as we'll have it up as soon as it becomes available. "Westworld" premieres on HBO in 2016.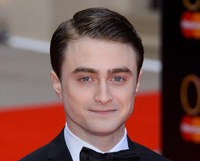 IMPERIUM
DeadlineDaniel Radcliffe Joins FBI Thriller, Imperium is reporting that actor Daniel Radcliffe is joining the FBI thriller Imperium from Atomic Features and Tycor International Film Company. Based on the experiences of FBI undercover agent Michael German, the former "Harry Potter" will play a young FBI agent who goes undercover to stop white supremacists planning a terrorist act. German spent years inside neo-Nazi and militia groups trying to stay ahead of them. It will be the directorial debut by short filmmaker Daniel Ragussis based on a screenplay he wrote with German. Ty Walker, Dennis Lee and Simon Taufique are producing the movie with plans to start shooting in the fall. Radcliffe will next be seen opposite James McAvoy in 20th Century Fox's Victor Frankenstein, which arrives on November 25, and he's currently filming the indie comedy Swiss Army Man with Paul Dano. After that, he's playing Rockstar Games president Sam Houser for the BBC2 film Game Changer about the creation of "Grand Theft Auto."

AGENTS OF S.H.I.E.L.D.
Marvel has announced that Emmy-nominated actress Constance Zimmer ("Entourage," "Houseof Cards," "Boston Legal") will join the cast of ABC and Marvel's "Agents of S.H.I.E.L.D." for the upcoming third season. Zimmer is set to play the head of a mysterious new government agency that will cross paths with S.H.I.E.L.D. as both seek out new Inhumans following the events of last season. This agency head will act as principal antagonist for Clark Gregg's Agent Coulson and might be more than his match, though it is unclear if she will turn out to be a friend or foe as the season plays out. "When casting this role, we needed someone that could go toe-to-toe with Coulson," said series Executive Producer/Head of Marvel Television, Jeph Loeb. "Constance brings a level of wit and spark to the role we could have only dreamed of, and we're beyond excited to add her to our already stellar cast going into the new season." In addition to Zimmer's new character, fans can also expect Marvel comics villain Lash along with several characters inspired by the Secret Warriors to play a prominent role in the upcoming season. "Marvel's Agents of SHIELD" is executive produced by Joss Whedon (Avengers: Age of Ultron, Marvel's The Avengers); Jed Whedon & Maurissa Tancharoen, ("Marvel's Agents of SHIELD" pilot co-writers, "Dollhouse," "Dr.Horrible's Sing-Along Blog"); Jeffrey Bell ("Angel," "Alias"); and Jeph Loeb ("Marvel's Agent Carter," "Marvel's Daredevil," "Lost"). "Marvel's Agents of SHIELD" is produced by Marvel Television and ABC Studios and returns for a third season on Tuesdays starting September 29.

SPIDER-MAN NEWS
While it's still very early in the Spider-Man development process, there's already a lot we know. Tom Holland is portraying Peter Parker, Marisa Tomei is in talks to play Aunt May and Jon Watts (Cop Car) is directing from a script currently being written by John Francis Daley and Jonathan M. Goldstein. No other characters have been confirmed yet, but today Latino Review came across a rumored cast list for Spider-Man, which reveals a slew of new cast members supposedly in various stages of negotiations. The biggest revelations on this list are the two villains, Adrian Toomes, a.k.a. The Vulture, reportedly played by Billy Zane and Mac Gagnon, a.k.a. Scorpion, which Jason Biggs is supposedly playing. According to this list, both actors are in "final negotiations," for their respective roles. As Latino Review points out, both Vulture and Scorpion wear mech suits, which would explain the inclusion of Robert Downey Jr. as Iron Man on this list. All of the finalists for the Spidey role tested in Atlanta with Robert Downey Jr., so it makes sense for him to be present in Spider-Man. Other roles included in this purported casting list include Mary Jane Watson, with Rachel G. Fox in final negotiations and Timothée Chalamet, also in final talks to play Harry Osborn. Timothee Chalamet was one of the top 5 contenders to play Peter Parker, before Tom Holland won the role. Sami Gayle is in talks to play Liz Allen and African-American actor Jacob Latimore is in negotiations to play Flash Thompson, who is a white male in the comics. The rumored cast list also reveals that Hugh Laurie is in final talks to play J. Jonah Jameson, Forest Whitaker is in talks for the Robbie Robertson role, Miranda Cosgrove is in talks to play Betty Brant and Tyler Posey is in talks to play Ned Leeds. Keep in mind, none of these actors or even the characters they're supposedly playing have been confirmed by Sony Pictures or Marvel, and it could just be created by some fan. Twitter user Geoff Breedwell reveals that the list first surfaced on Reddit, so it certainly could have come from anywhere. With that being said, these are certainly some interesting casting choices, even if they do turn out to be bogus. It's worth mentioning that Spidey screenwriters John Francis Daley and Jonathan M. Goldstein were just brought on a few weeks ago, and it isn't known how far along they are on the script, or if they have even started it at all. Then again, Spidey and Aunt May have already been cast without a script, and both Sony and Marvel could have hammered out a list of characters they want to see featured in this reboot, along with a list of potential actors for each role.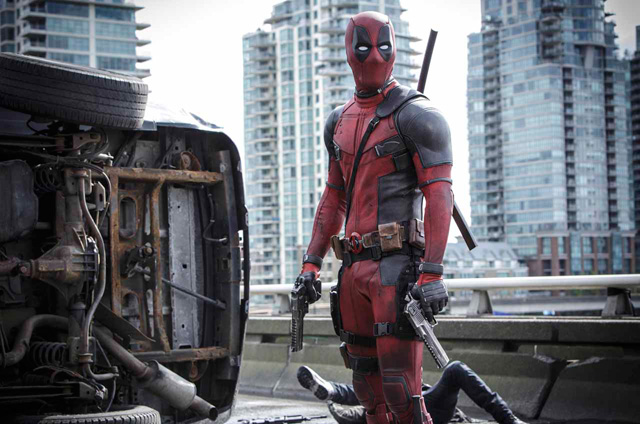 DEADPOOL
Deadpool' looks to walk new ground in the realm of super hero movies, just as the character does in comics. The movie will remain faithful, blending over-the-top violence with off-the-wall humor, with both elements evident in the trailer that debuted at Comic Con (and then leaked online). Even though the movie won't slay theatergoers until next spring, to keep the momentum going, Fox has released three new images. Then we get a really cool action pose with the antihero during (after?) the exciting SUV highway battle showcased in he trailer. And finally, 'Deadpool' will include scenes set in the past, before Wade Wilson undergoes the process to gain super human powers (and becomes hideously deformed). Here is a sampling of that, with a still pretty Wilson with his female lead Vanessa Carlyle a.k.a. Copycat, played by geek goddess Morena Baccarin. Though Fox has attempted to halt online distribution of the R-rated footage that was shown at Comic Con, the studio has another Marvel Comic-based movie debuting next week, 'Fantastic Four'. Expect Fox to capitalize on that by releasing an official, all-ages trailer to play before 'FF.' After that, the same spot will likely become available online and on TV. Based upon Marvel Comics' most unconventional anti-hero, DEADPOOL tells the origin story of former Special Forces operative turned mercenary Wade Wilson, who after being subjected to a rogue experiment that leaves him with accelerated healing powers, adopts the alter ego Deadpool. Armed with his new abilities and a dark, twisted sense of humor, Deadpool hunts down the man who nearly destroyed his life. Directed by Tim Miller, 'Deadpool' also stars Gina Carano, T.J. Miller, and Ed Skrein. It arrives in theaters on February 12, 2016… just in time for Valentines Day!
WEDNESDAY, JULY 29, 2015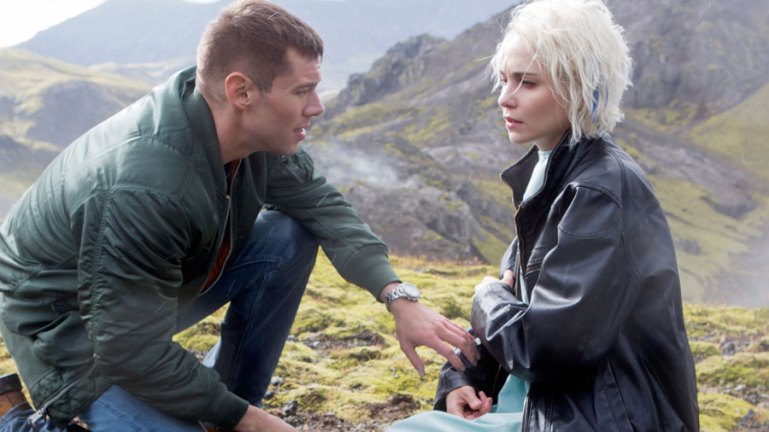 SENSE8 - NO NEWS YET
"Sense8″ fans are eagerly awaiting word that Netflix has renewed the science fiction show and while co-creator J. Michael Straczynski doesn't have any news on that front, he does say the writers have a plan for Season 2. "We're still awaiting word, we're in the [renewal] process," Straczynski tells the 2015 TCA press tour audience. "We're waiting on the final determination. We're cautiously optimistic, but ultimately it's Netflix's call." But looking ahead to Season 2, Straczynski says he and fellow creators Andy and Lisa Wachowski have a plan — and a few "surprises" in mind. "We are long-game kind of people. We look down the road and say, hey, we're setting this up now, where is this gonna go?" says Straczynski. "For ourselves, for the writing process, we need to know where we're going, where this all pays off, what this means. "So Season 1 is an origin story, Season 2 has its own particular arc and we figure it out from there. But to spoil that here would not be in the best interests of the surprises we have in mind." "Sense8″ Season 1 is streaming now on Netflix.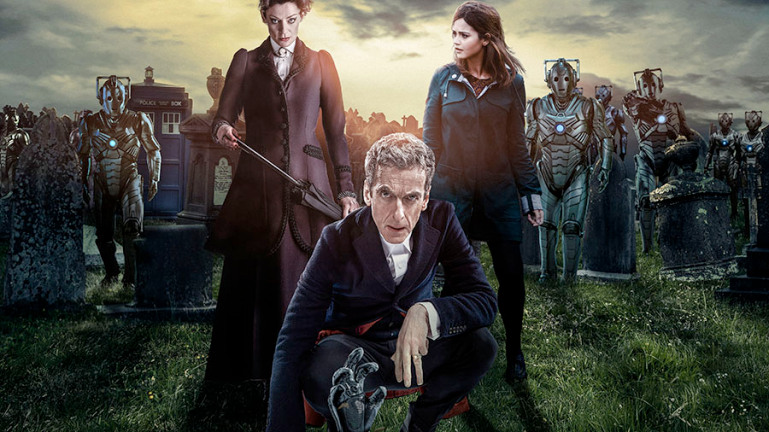 DOCTOR WHO
For "Doctor Who" fans who simply can't wait until the Season 9 premiere on Sept. 19 to get their Time Lord fix, there's some good news. The BBC has announced "Doctor Who" is returning to movie theaters on Sept. 15 and 16 for 3D screenings of the two-part Season 8 finale, "Dark Water" and "Death in Heaven." Additionally, the screening will include a special Season 9 prequel scene, "The Doctor's Meditation." The screening will also include an interview with stars Peter Capaldi and Jenna Coleman, hosted by "Star Trek: The Next Generation" star Wil Wheaton. The event will take place on over 700 screens. Tickets for the screenings go on sale Friday, July 31, through Fathom Events, who previously partnered with the BBC for screenings of the 50th anniversary special and Season 8 premiere, or at local box offices. A full list of participating theaters is available on the Fathom Events website.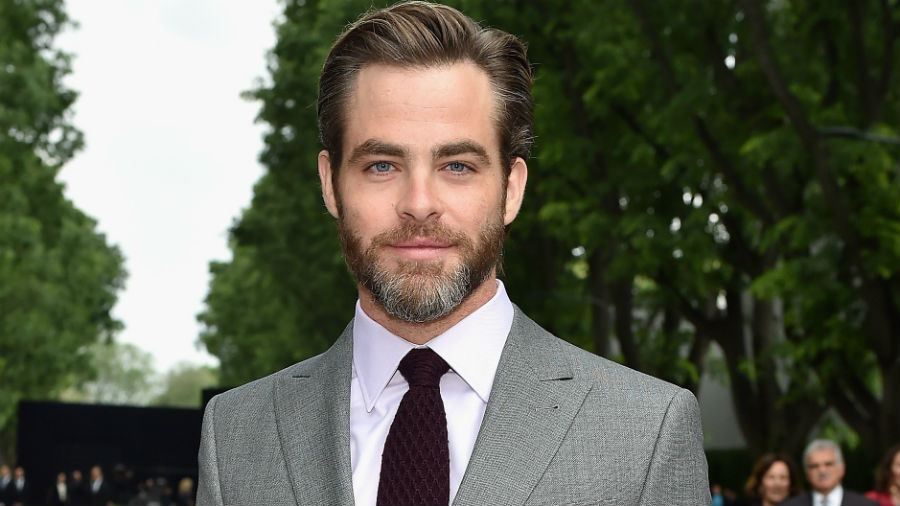 WONDER WOMAN'S STEVE TREVOR
Update: The Wrap reports that Chris Pine has closed a deal to play Steve Trevor in "Wonder Woman" opposite Gal Gadot. Insider sources tell the site that the "Star Trek" actor has signed a multi-picture deal with sequel options. Wonder Woman may have found her match in "Star Trek" leading man Chris Pine. The actor is said to be in talks to play the character's love interest in Warner Bros' 2017 "Wonder Woman" movie. Variety reports Pine will play Steve Trevor opposite Gal Gadot ("Fast & Furious"), who is already set to play Wonder Woman. In the comics, Trevor is an American war hero and intelligence officer. When his plane crashes on Paradise Island, he is nursed back to health by Amazonian princess Diana — who, of course, goes on to become Wonder Woman. Apparently, Pine and Gadot had such good chemistry that Warner Brothers executives decided he was the first choice for the part. Alexander Skarsgard and Liam Hemsworth were among other Hollywood actors who tested for the role. Pine still has some leading roles in his pipeline, including reprising his role as Captain Kirk in "Star Trek 3″ which starts shooting later in 2015. As Wonder Woman's love interest, Pine's Trevor could appear in more movies than just "Wonder Woman" since Warner Bros. is trying to create its own shared comic book universe, just like Marvel has done. Wonder Woman will be introduced in Zack Snyder's "Batman v Superman: Dawn of Justice," due out in March 2016. Fans so far seem supportive of Pine romancing Wonder Woman.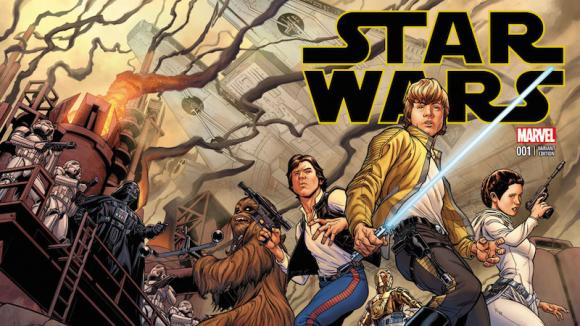 STAR WARS COMICS
Marvel's relaunch of its top-shelf Star Wars comic-book line has been a phenomenal success, with sales of the mainline title and intertwining sister books, Darth Vader and Princess Leia also enjoying a renaissance of enthused interest. Now the first collected edition, Star Wars Vol. 1: Skywalker Strikes, seems set for astronomical figures as pre-orders from retailers have topped 225,000 and are closing in on 250,000. "When Star Wars #1 was released at the beginning of the year we were thrilled at the reception and the record-setting sales numbers," said David Gabriel, SVP Print, Sales and Marketing, in a chat with ComicBook.com. "Once again, Star Wars continues to skyrocket the Marvel name even higher with the anticipated pre-order print-run between 200K and 250K units for Star Wars Vol 1 TPB. This is an unheard of number, but given the success that we've had with Star Wars since January, including the insurmountable 5MM units across all the Star Wars series, second prints and overprints, we don't see any issue in reaching such a number of printed copies of this highly anticipated collected edition." Written by Jason Aaron with fantastic art by John Cassaday, Star Wars #1 sold an incredible 1 million copies when it was unleashed in January, giving it the distinction of being the top-selling single-issue comic of the last two decades, and the flood of rapt readers has not waned one bit. Cassaday has since departed the series after wrapping up Star Wars #6, paving the way for new series artist Stuart Immonen (All-New Captain America, All-New X-Men) beginning with Star Wars #8's latest story arc. Marvel's Star Wars Vol. 1: Skywalker Strikes hits stores Oct. 6, 2015, and combines all six issues of the Aaron/Cassaday team-up.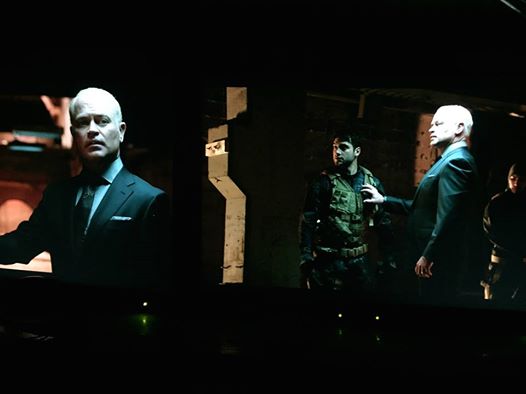 ARROW
You'd think the creative team behind The CW's Arrow would have trouble topping legendary DC baddie Ra's al Ghul, but it sounds like they have someone even scarier lined up for Season 4. Producer and showrunner Marc Guggenheim chatted with Access Hollywood about their long-term plans for new baddie Damien Darhk, who will be portrayed by new addition (and veteran actor) Neal McDonough. After dealing with somewhat relatable villains the first few years (i.e. Slade's revenge, Merlyn's efforts to "save" the city, etc.), Guggenheim said Darhk will be the show's first truly evil villain. Here's an excerpt from what he said about the new baddie: "Damien's a different kind of villain than we've had on the show before. He's not as centurion as Ra's, he's not as looney tune as Slade, he's not as -- and people will be surprised I use this word -- but he's not as noble as Malcolm Merlyn. He's pure evil. We wanted someone who was truly, truly malevolent. We've never done that on the show before. All of our big bads always thought they were doing… the wrong thing for the right reason. This guy does the wrong thing for the wrong reasons. It's a bad situation to have this guy coming in. And the other thing that we're doing that's different is in past seasons, you've had to wait 'til usually the mid-season finale to meet the big bad and have Oliver confront the big bad. We are coming out of the gate strong. We're not waiting and actually, that itself has really energized the show and it infuses even the 'villain of the week' episodes with an epic-ness that they wouldn't otherwise have." As the show prepares to return from a season finale that truly felt like a series ender, it's nice to see they're trying to shake up the formula to keep the show fresh. The formula has worked well the first few seasons, but it's going to take something truly epic to keep fans hooked after the sometimes-erratic storylines of last year. Also of note: Arrow co-star Paul Blackthorne has revealed what seems to be the first look at McDonough on-set and in-character. Arrow's fourth season debuts October 7.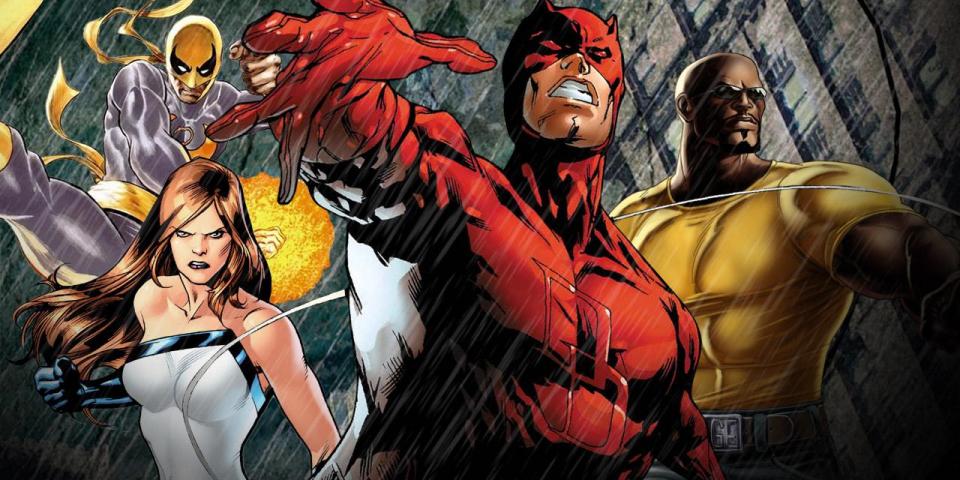 NETFLIX SERIES
The Television Critics Association Summer Press Tour kicked off in style today with a panel from Netflix, with the popular streaming company promising a whole lot of Marvel series. Netflix's chief content officer, Ted Sarandos — the dude who commissioned the critically acclaimed Daredevil as well as the upcoming Jessica Jones, Luke Cage, Iron Fist and The Defenders series — confirmed today at the TCA press tour taking place in Pasadena, Calif., that Netflix viewers can expect a new superhero series roughly every six months. Sarandos said, "I think, ideally, there will be a rhythm of about every six months you'll get a new season or a new series from the Defenders group. And then they'll cross over into a combined [Defenders] season once we've launched the first season of each of the four characters." He also added, "Some will selectively have multiple seasons as they come out of the gate. So they'll probably be two launches a year." Daredevil has already nabbed a Season 2 renewal set to air next year. Next up on Netflix's roster? it's the female-led superhero series Jessica Jones, starring Krysten Ritter and Doctor Who's David Tennant as the villainous Purple Man. It is set to premiere in late fall and will then be followed by Luke Cage (in 2016), starring Mike Colter in the titular role. Marvel's Hero for Hire will be introduced in Jessica Jones. As for Iron Fist, there was no news as to who will be the showrunner or the star of the comic-book series. However, Sarandos said announcements would be made "Hopefully soon. It's always a little extra complex with Marvel in announcing things." With the Punisher joining the Marvel fray in Season 2 of Daredevil, can we also expect a new series headlined by Jon Bernthal? "It is possible for sure," said Sarandos. "That's the beauty of the Marvel universe." He also added that "Any of them could spin out into films, too." Now, that sounds like sweet music to my ears!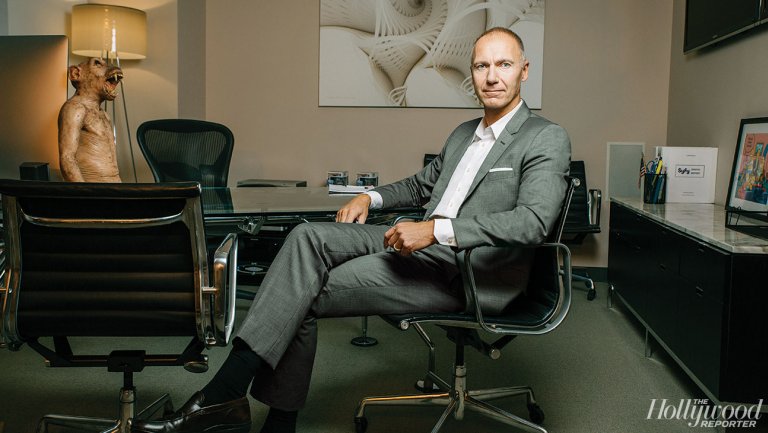 BLOOD DRIVE
Syfy is out for blood with its latest original series. The cable network has given a 13-episode straight-to-series order for the grindhouse-style drama Blood Drive, The Hollywood Reporter has confirmed. The series is described as a high-octane story set in a near-apocalyptic future centered on Los Angeles' last good cop who must join a twisted and bloody cross-country death race that includes cars powered by blood and a dangerous female character who sees people as little more than fuel. From Universal Cable Productions, Blood Drive was penned by writer James Roland. John Hlavin (Underworld: Awakening) and David Straiton (Bates Motel) will exec produce and the latter will also direct. Fredrik Malmberg (Conan the Barbarian) and Mark Wheeler will serve as producers, and Roland is attached as a supervising producer. "This highly stylized roller coaster ride is a throwback to 1970s grindhouse cinema. With its fast-paced thrills and indie feel, Blood Drive will make an exciting and edgy addition to Syfy's growing slate of original scripted series," said Syfy president Dave Howe. Added UCP president Jeff Wachtel, "The grindhouse cinema style remains largely untapped in television. The combination of gritty action and dark humor can push the envelope in some fun and unexpected ways." Blood Drive joins a rapidly growing roster of originals at Syfy that includes 12 Monkeys — already renewed for a second season — and upcoming new series The Expanse, Childhood's End, The Walking Dead exec producer Gale Anne Hurd's Hunters and The Magicians. The network's slate of dramas also includes Olympus, Defiance, Haven, Z Nation and Dark Matter, among others.
TUESDAY, JULY 28, 2015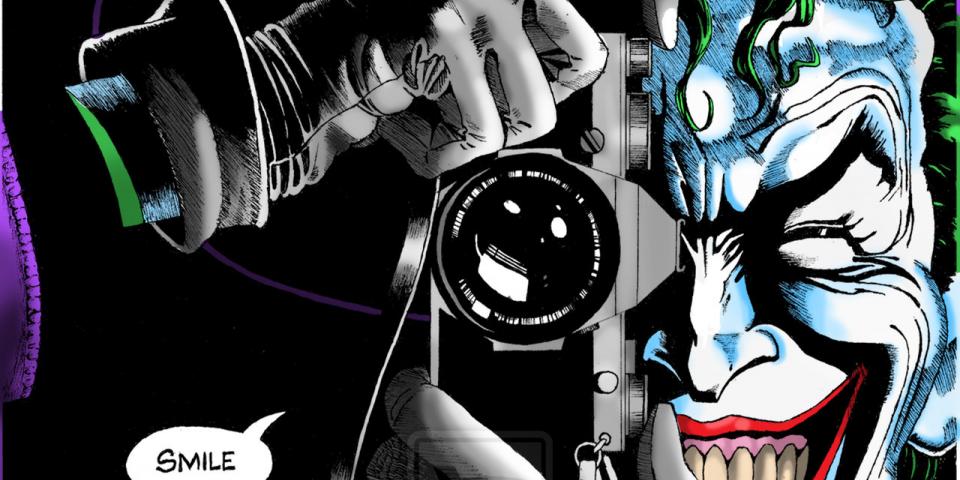 BATMAN: THE KILLING JOKE
We all kind of assumed Mark Hamill would lend his trademark voice to the upcoming animated adaptation of Batman: The Killing Joke, and now it's official. Collider has confirmed the Star Wars alum, who has built an incredible career as a voice actor in the decades since his adventures in a galaxy far, far away, will be back in the role he owned on both Batman: The Animated Series and the Batman: Arkham games. Hamill's voice is almost synonymous with The Joker at this point, and if you're doing a story as Joker-centric as this brutal Alan Moore tale, he's a must-have. According to the report, Hamill had already wrapped his voice work when the project was announced at San Diego Comic-Con, so Warner Bros. is basically just finishing up the animation on the way toward a release next year. If you're unfamiliar, this is the Batman story that finds the Joker gunning down Barbara Gordon, and torturing Commissioner Gordon with nude photos of his injured daughter. The Joker's goal is to drive Gordon insane, and the story pushes Batman to his absolute limit. We told you, it's brutal. The story also features a very controversial, and hotly-debated, final scene. It's a great read, to be sure, but it's a hard story to get through. We're still a bit torn on if this story needs an animated adaptation, and if so, exactly how they'll fit it into a PG-13 format. Or heck, could this be the studio's first R-rated animated feature? Regardless — having Hamill in the booth is a strong move in the right direction.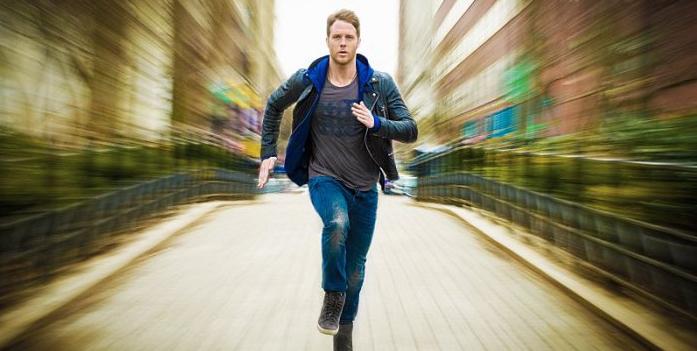 LIMITLESS
Four years ago, Limitless made a solid impact in theaters positing what might happen if humans could take a drug that would allow them to access all of their brain power. Bradley Cooper's character, Eddie Morra, was a down-on-his-luck writer who took the NZT-48 designer drug and turned into a financial whiz and, eventually, an assassin's target. The intricacies and impact of all that knowledge at our fingertips were barely touched upon in the two hours of the film, and now the questions get to be explored episodically in the upcoming CBS drama Limitless, which is a direct sequel to director Neil Burger's film. In fact, Burger and Cooper are joining veteran series producers Alex Kurtzman, Bob Orci, Heather Kadin (Sleepy Hollow), showrunner Craig Sweeny (The 4400) and pilot director Marc Webb (Amazing Spider-Man) as the powerhouse creative team ushering the mythology to the small screen. In the TV series, Morra is now a senator and shows up in the pilot to mentor Brian Sinclair (Jake McDorman), a musician with no life compass. Taking the drug makes Brian one of the smartest people on Earth, and for FBI Agent Rebecca Harris (Jennifer Carpenter) a resource to help her find out who is murdering other NZT users. Asked what about Limitless' central conceit lends itself to more storytelling, executive producer Alex Kurtzman enthused to Blastr, "I love the movie, but it doesn't dig too deeply into the moral repercussions of the drug. I think what we were excited about was creating a scenario where a guy, through the best of intentions, ended up in a situation where he has to continue taking this drug. Brian is in a situation that isn't of his own choosing. He really has a vise around his neck, and he has to lie to everyone around him. While, yes, there is wish fulfillment to the idea of 'I could have been a musician and I hoped it worked, but it none of it worked out and suddenly I'm going to exceed even my wildest dreams,' how much of that is him and how much is the drug? I think it's a question the show will ask of him over and over again. And that feels like a much longer-term goal than the movie and its two-hour length could really tackle." Director Marc Webb added that Brian Sinclair's lack of direction in life makes him the perfectly relatable hero for so many who can't figure out their true potential. "I think [his plight] is something we as humans are always searching for, and when you find that, it often presents challenges that you do not foresee." Webb said actor Jake McDorman, who worked with Cooper in American Sniper, is the perfect mix of vulnerability and swagger that fuels the show. "We had worked with him and we were, like, this guy has something special," Webb explained. "I remember when we were shooting this guitar solo [of Brian's] in Union Square, and at the end of it Jake says, [nonchalantly], 'I dabble.' It was a throwaway moment that ended up in the pilot," Webb laughed. "[It proves] this guy can play and he's having fun doing it, which was so important for us to have." Limitless debuts on CBS Sept. 22.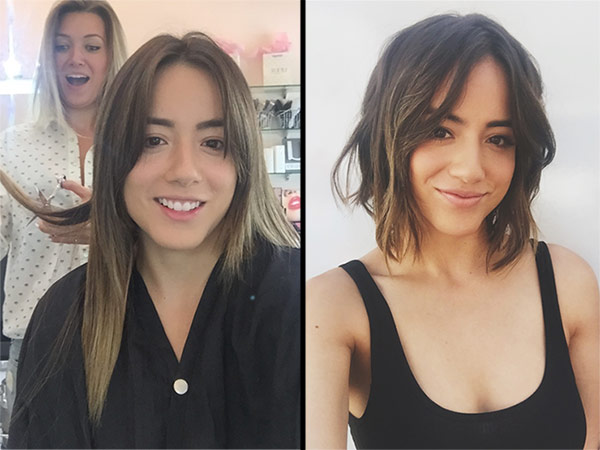 AGENTS OF S.H.I.E.L.D.
Last week, "Marvel's Agents of SHIELD" star Chloe Bennet teased her "transformation" in becoming Daisy Johnson (the real name of her character, Skye) for the upcoming third season of the series. Now, the actress has revealed her full haircut (via People). "The comic book version of Daisy Johnson has very short, Miley Cyrus-esque hair," Bennet says. "We wanted to stay true to the comic book character fans love; I wanted to please them but also make sure there was still some movement and length and sexiness in the hair." Speaking about her personal reaction to the cut, Bennet said: "It was crazy. I cried a little bit, to be honest, and definitely had some anxiety. I should have brought tequila with me. 100 percent…..I'm in love with it, and I think for the character, it is going to be awesome." Now armed with her Inhuman abilities, Bennet's character will lead a team of super-powered characters known as the Secret Warriors in the upcoming third season. In the source material, members of the Secret Warriors include the super speedster Slingshot; Stonewall, the son of Absorbing Man (another "Agents of SHIELD" character); the teleporting Manifold; the mystic Druid; Phobos, son of Ares the god of war; and the pyrotechnic Hellfire. "Marvel's Agents of SHIELD" is executive produced by Joss Whedon (Avengers: Age of Ultron, Marvel's The Avengers); Jed Whedon & Maurissa Tancharoen, ("Marvel's Agents of SHIELD" pilot co-writers, "Dollhouse," "Dr.Horrible's Sing-Along Blog"); Jeffrey Bell ("Angel," "Alias"); and Jeph Loeb ("Marvel's Agent Carter," "Marvel's Daredevil," "Lost"). The series also stars Clark Gregg, Ming-Na Wen, Brett Dalton, Iain De Caestecker, Elizabeth Henstridge, Adriannge Palicki, Luke Mitchell, and Henry Simmons.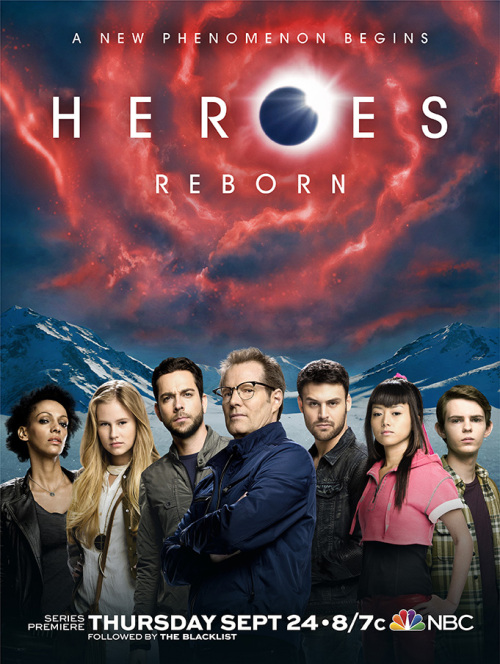 HEROES REBORN
NBC (via TVLine) has debuted the new "Heroes Reborn" poster featuring the cast of the upcoming revival series. Returning cast members include Jack Coleman as H.R.G., Jimmy Jean-Louis as The Haitian, Masi Oka as Hiro Nakamura, and Greg Grunberg as Matt Parkman. The cast also includes Zachary Levi (of NBC's "Chuck" and Thor: The Dark World) along with Robbie Kay ("Once Upon a Time"), Danika Yarosh ("Shameless"), Judith Shekoni (The Twilight Saga: Breaking Dawn – Part 2), Kiki Sukezane (Death Yankee 3), Henry Zebrowski (NBC's "A to Z"), Gatlin Green ("Criminal Minds"), and Ryan Guzman (The Boy Next Door). The supernatural phenomenon begins again with a fresh crop of inspiring heroes who take on the ultimate struggle between those with extraordinary abilities and those with nefarious motives to hunt and harness their powers. Epic adventures await these newly empowered allies as they cross paths with some of the original characters, unlocking the mysterious fate of the universe and their place within it. Tim Kring serves as writer and executive producer. Peter Elkoff and James Middleton also executive produce. "Heroes Reborn" is produced by Universal Television, Imperative Entertainment and Tailwind Productions. "Heroes Reborn" will air on Thursdays at 8 p.m. EST starting September 24.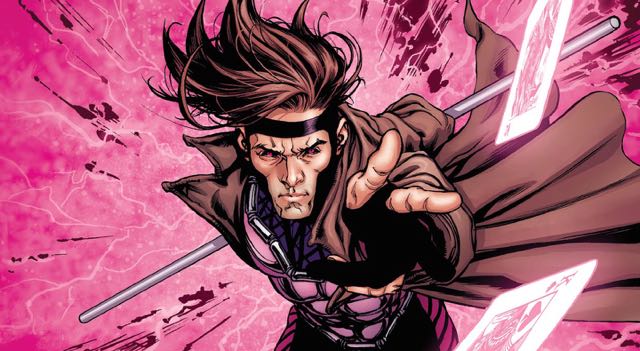 GAMBIT
Though a logo for the character's upcoming solo film was shown at San Diego Comic-Con, very little has been announced about the forthcoming Gambit movie, starring Channing Tatum and currently set for a release on October 7, 2016. Now, a new document from LouisianaEntertainment.gov reveals new details on the film, including that it will have a budget just north of $150 million and production is slated to last from October of this year until February of 2016. In other, Gambit news, Showbiz411 has found a casting call for the film with brief descriptions of some of the characters set to appear in the film, though the names have all likely been changed. They read as follows: Louis– Male, any ethnicity, 40s-50s. Elegant and intelligent. An appealing entrepreneur with an unexpected dark side.
Vera– Female, any ethnicity, mid 20s – early 30s. Beautiful, smart, tough, fiery and unpredictable.
Wes– Male, any ethnicity, mid 20s – mid 30s. Aspirational but weak minded. Soulful and sensitive.
Fritz– Male, any ethnicity, 40s – 50s. A professional thief. Charismatic con-artist. Warm hearted but untrustworthy.
Nash– Male, any ethnicity, mid 20s – early 30s. A potent threat. Heir to his mother's business. Malevolent.
Willhelm– Male, any ethnicity, 30s. Dangerous street criminal. Protective and loyal to his family. Intensely loyal and violent.
Gary– Male, any ethnicity, mid 20s – early 30s. A little simple; dim-witted and passive.
Nonna—Female, any ethnicity, mid 20s – 30 years old. Uptight, corporate, vicious, sexual.
Joe– Male, any ethnicity, 30s. He's a gun for hire. He is the black sheep of his family. Not from good breeding but from a working class family.
Ben–Male, any ethnicity, 20s. Just reaching adulthood. A street kid, a disaffected outsider, an orphan.
Boris–Male, Hispanic, 20s. Charming, handsome, and dangerous..
Clarissa– Female, mixed race, 10 – 12 years old. Ethereal and other worldly. Very expressive.
Wolfgang– Male, authentic French, 40s. A French criminal. Must speak fluent French.
Howard– Male, Caucasian. 50s. A refined European mobster who speaks fluent French. Set to be directed by Rupert Wyatt (Rise of the Planet of the Apes) and featuring a screenplay by Josh Zetumer (RoboCop), Gambit will be produced by Tatum and his creative partner Reid Carolin, along with "X-Men" franchise stewards Simon Kinberg and Lauren Shuler Donner.
MONDAY, JULY 27, 2015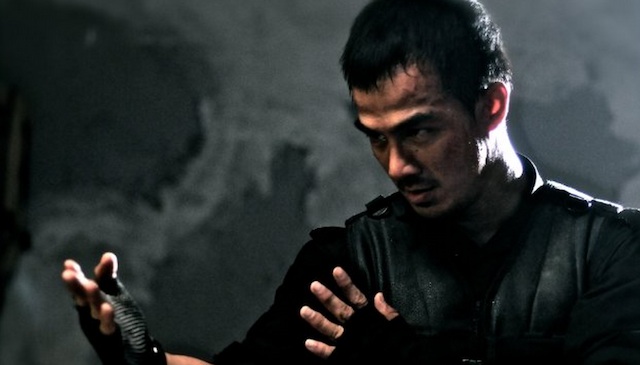 STAR TREK NEWS
Actor and martial artist Joe Taslim, who played a villain alongside Luke Evans in Fast & Furious 6, has joined the cast of Star Trek Beyond. The Indonesian actor played a police officer in the 2011 cult action movie The Raid, when he was discovered by director Gareth Evans. THR reports that Taslim has joined the cast of the third movie of the rebooted sci-fi franchise currently filming in Vancouver. The site claims that Taslim's part is being kept under wraps, but sources say he'll play a key role alongside Idris Elba (Thor: The Dark World), who has been cast as the movie's Big Bad Villain. Directed by Justin Lin, Star Trek Beyond reunites main cast members Chris Pine, Zachary Quinto, Zoe Saldana, Simon Pegg, Anton Yelchin, Karl Urban and John Cho on the bridge of the USS Enterprise. It's also a reunion for Lin and Taslim, who've worked together before on Fast & Furious 6, which Lin directed. Are you excited to see Joe Taslim join the cast of Star Trek Beyond? The upcoming movie is set to premiere on July 8, 2016 — right on time for Star Trek's 50th anniversary.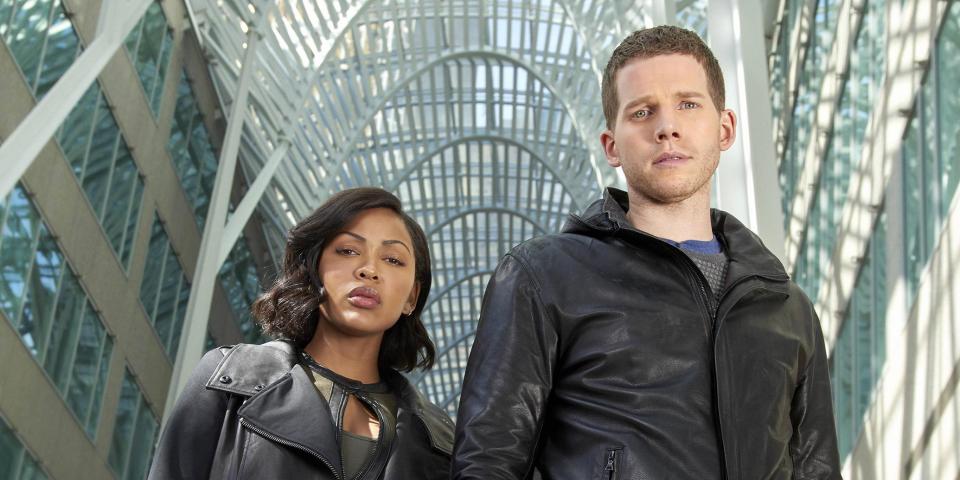 MINORITY REPORT - TV SERIES
It's been 13 years since Steven Spielberg's adaptation of Phillip K. Dick's short story, Minority Report, was a summer blockbuster success. The story, and film, posited a future (2054) where murder has become so rampant that a system was created where cops can arrest murderers before they commit their crime. It's via three sibling psychics - "Pre-Cogs" with unimpeachable visions of the murders before they occur - that the system is maintained...until the system is proven incredibly fallible. Now Spielberg has sanctioned the first television sequel to a film he's directed, as Minority Report the series will explore what happened after the movie ended. Set 10 years after the film's events, the Pre-Cogs - Agatha (Laura Regan), and twins Arthur (Nick Zano) and Dash (Stark Sands) - are now the central focus. Long-time Spielberg television producing partner, Darryl Frank, told Blastr and other select reporters at San Diego Comic-Con, that the film was a property long in television development. "We had been pitched many, many versions of Minority Report," Frank detailed, "and it was always a procedural from the cop point of view, which was the straight ahead way to do it. None of those [pitches] got to Steven because they weren't good enough." Frank said it wasn't until writer/executive producer Max Borenstein came in with a fresh take that the sequel became viable. "His point of view was from the Pre-Cog's point of view. It was the light bulb moment and when we brought it to Steven, I think that's what he really responded to, being able to humanize the Pre-Cogs which we weren't able to do in the movie. We see Samantha Morton's Agatha for the last 30 minutes of the movie but she's minutes out of the milk bath. In this, we're 10 years later and see them go into society and go from there." Borenstein then framed the series around the trio living in seclusion for both theirs and society's protection and their visions are still intact. "The exciting thing for us was being able to say we get to explore both these characters and we get to create some differences," Borenstein said of their narrative. "Their powers are literally different and they become different people." Agatha is rather bitter and angry about their lot, while Dash wants to use his powers for good. "Dash is haunted by the visions he gets which are visual," Borenstein detailed. "Whereas Arthur gets the names almost like a memory of the future so there is a difference on how you would process that. If you are Dash, you are an open wound in public and it's hard for you to interact. But at the same time, you are emotionally invested in those things you see so you are driven to try to stop them. Whereas if you are just getting factual information, it's easier to keep it as a distance." Helping Dash is Detective Laura Vega (Meagan Good) who entered the Precrime program just as it was dismantled. She runs into Dash and they decide to team up for justice. "We both want the same thing," actor Stark Sands said of their characters. "I'm haunted by these visions and she's haunted by her own past. She's sick of being the janitor and cleaning up after the murders happen. I can't escape the visions and try to do it by myself. Even if I had my twin brother and sister, it still wouldn't be enough. We had a whole police department behind us. It's an uneasy partnership at first." As to the question of how the visuals of the Minority Report film, with its Spielbergian-sized film budget, can possibly translate to a small screen television budget, executive producer Kevin Falls said advancement of technology makes that a lot less of an issue. "You also have to spend your money wisely," he added. "On the pilot, you get a lot more money but you start to build your assets like once you have your skyline you get to use that again. And you can be smart about the future and do little things. Max always talks about the wit of the show so you'll see things like The Simpsons 75th anniversary on a television in a house." Frank added, "Or in the pilot there is this selfie drone watch and everyone who sees it wants one. It flies around and takes pictures." Borenstein chimed in with a laugh, "The brand of the selfie drone is Narcissus. So for us, the fun is never just about the technology. There has to be the wit or the social commentary. It's what technology is 50 years from today, just evolving out, and that's what we're doing another 10 years later." Minority Report debutes on Fox, Monday, September 21 9/8c.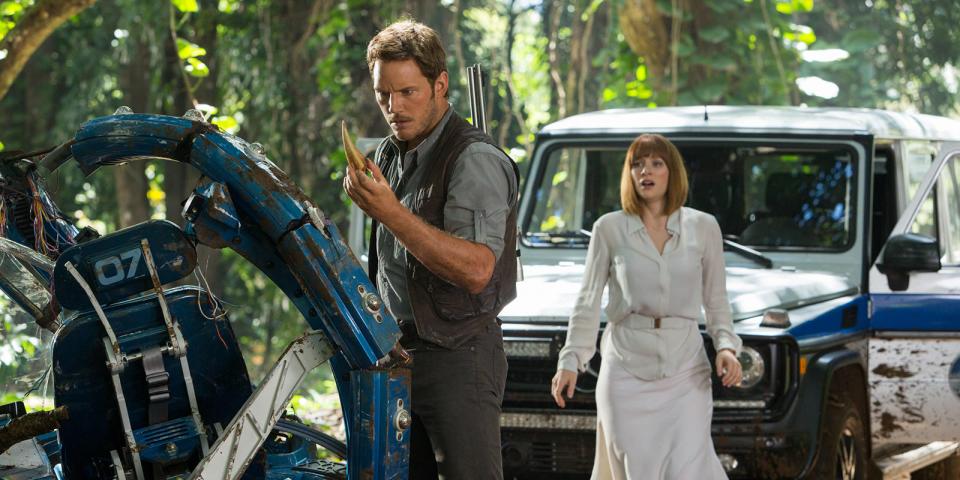 NEXT JURASSIC PARK
We knew by the end of its opening weekend that Jurassic World was probably destined for a sequel, and since it's become the third-biggest box-office success of all time at this point, it was pretty much guaranteed. Now we finally have the first details of the inevitable followup to 2015's biggest film so far. Variety reports that Universal Pictures has officially announced the sequel to Jurassic World, and given it a release date of June 22, 2018. Both Chris Pratt and Bryce Dallas Howard are signed on to return for another trip to the park (though it's hard to see why either of their characters would want to), and director Colin Trevorrow has signed on to co-write the script with his frequent collaborator Derek Connolly. At this point, though, the film does not officially have a director. We don't know yet what the plot will be (although we can guess it has to do with B.D. Wong's escape with that batch of eggs), or who'll round out the supporting cast, but since Jurassic World has already raked in more than $1.5 billion in worldwide ticket sales, it looks like this film is already destined to be a hit.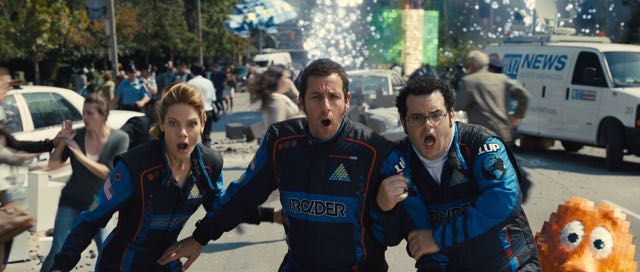 WEEKEND BOX OFFICE
Normally, the summer is a time for tentpoles and blockbusters with lots of sequels and remakes bringing in tons of money. For the second weekend in a row, moviegoers were given a number of new movie properties, but unlike last weekend, none of the three new movies broke out with only one grossing over $20 million. So now you know why studios are so nervous about taking chances with new properties rather than just rehashing old ideas and releasing sequels. After becoming Marvel Studios' twelfth movie to open in the #1 spot, Ant-Man (Disney), starring Paul Rudd, Michael Douglas, Evangeline Lilly and Corey Stoll, retained its position in the top spot with $24.8 million, down 57% from its opening weekend with $106 million grossed in its first ten days. It added another $35.4 million overseas with openings in Germany, Spain and other territories to bring its global total to $226.5 million playing in 61% of international territories. Adam Sandler's video game action-comedy Pixels, co-starring Kevin James, Josh Gad, Peter Dinklage and Michelle Monaghan and directed by Chris Columbus, opened in second place with an estimated $24 million in 3,723 theaters or $6,446 per theater. It isn't Sandler's worst opening weekend (Blended and That's My Boy opened much lower), but it's nowhere near the $35 to 40 million openings that Sandler used to score on a regular basis. His next movie is the animated sequel Hotel Transylvania 2 in September, which will be a good test whether he can still score with family audiences. Universal Pictures and Illumination Entertainment's hit animated spin-off Minions took third place with $22 million, down another 55% from weekend to weekend, which isn't good for a family film in the summer, and it's not as if it has a ton of competition. Even so, it's grossed $261 million in three weeks and that makes it the fifth-highest grossing movie of the year, and it still has a chance at hitting $300 million. In its second weekend, the Amy Schumer-Judd Apatow rom-com Trainwreck (Universal), co-starring Bill Hader, Colin Quinn, John Cena, LeBron James, Tilda Swinton and Vanessa Bayer, dropped to fourth place with $17.3 million (down 42%) to bring its running total to $61.5 million. Opening in just 2,772 theaters, Antoine (The Equalizer) Fuqua's boxing drama Southpaw (The Weinstein Co.), starring Jake Gyllenhaal, Rachel McAdams, Forest Whitaker, 50 Cent and Oona Lawrence, debuted in fifth place with $16.5 million, or $5,952 per theater. That's better than the $10.4 million for Gyllenhaal's last drama Nightcrawler, for which he received similar Oscar buzz when it opened last October. Adapted from John Green's best-selling novel, 20th Century Fox's Paper Towns, starring Nat Wolff and Cara Delevingne, was expected to do better this weekend based on the performance of Green's The Fault in Our Stars last summer, but it was severely frontloaded, grossing $2 million in Thursday previews, another $4.3 million on Friday and then just $12.5 million for the weekend. That's an average of $4,125 in 3,031 theaters putting it in sixth place behind Southpaw. (The production budget is reportedly $12 million, so it doesn't have too far to go to be profitable.) Pixar's Inside Out and Universal Pictures' Jurassic World continued to do well, grabbing seventh and eighth place respectively with $7.4 and $6.9 million. Inside Out has grossed $320 million domestically, the third-highest amount for a Pixar movie. It grossed another $28.3 million overseas this weekend in 51 territories bringing its global total to $550.1 million. Jurassic World passed Marvel's The Avengers to become the third-highest grossing movie domestically as it brought its North American total to $623.8 million. (Avengers grossed $623.4 million in North America in 2012, but even if Universal has overestimated Jurassic World for the weekend, it will surely take third place on Monday.) Jurassic World also holds the third place globally with a $1.54 billion world take. Bill Condon's drama Mr. Holmes (Roadside Attractions), starring Sir Ian McKellen and Laura Linney, expanded nationwide into 686 theaters on Friday. It earned $2.8 million over the weekend for ninth place, bringing its total to $6.4 million. Lionsgate and Pantelion Films opened Marc Neveldine's horror film The Vatican Tapes in 427 theaters on Friday where it grossed $850,000 for the weekend, or $1,991 per theater.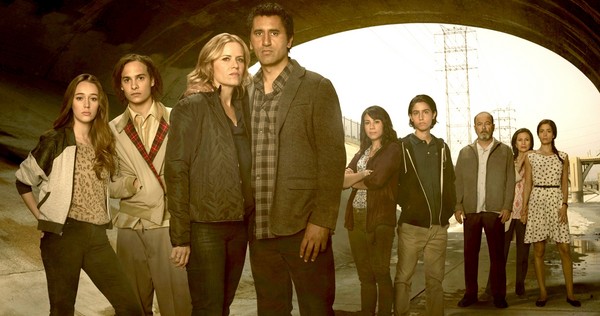 FEAR THE WALKING DEAD
Who's ready for Fear the Walking Dead? It's almost time for this Walking Dead companion series to launch, bringing us back to the start of the zombie apocalypse. While we wait another couple of weeks, Bloody Disgusting has debuted over 60 new photos including a gorgeous set of character portraits that introduce all of the main actors. We even get a glimpse behind-the-scenes as the creators bring this new story to life. In addition, we finally have the official synopsis, which adds more insight into the show. Amongst this massive collection of new photos are nine character portraits that highlight the main cast of virus survivors. Kim Dickens and Cliff Curtis star in Fear the Walking Dead as Madison Clark and Travis Manawa, a high school guidance counselor and a teacher locked in a heated romance. We also get to meet their children Nick Clark, Alicia Clark and Chris Manawa, played by Frank Dillane, Alycia Debnam Carey and Lorenzo James Henrie. Elizabeth Rodriguez stars as Chris's mother and Travis' ex-wife Liza Ortiz. The Salazar family, father Daniel, mother Griselda and daughter Ofelia, are played by Rubén Blades, Patricia Reyes Spíndola (Frida) and Mercedes Masöhn. This is the official synopsis. "Living in the same universe as The Walking Dead, Fear the Walking Dead is a gritty drama that explores the onset of the undead apocalypse through the lens of a fractured family. Set in a city where people come to escape, shield secrets, and bury their pasts, a mysterious outbreak threatens to disrupt what little stability high school guidance counselor Madison Clark and English teacher Travis Manawa have managed to assemble. The everyday pressure of blending two families while dealing with resentful, escapist, and strung out children takes a back seat when society begins to break down. A forced evolution, a necessary survival of the fittest takes hold, and our dysfunctional family must either reinvent themselves or embrace their darker histories." While setting up the main premise that we've known since the series was first announced, this synopsis also offers some new insight. We're getting a blended family, which makes this the first Brady Bunch zombie apocalypse mashup ever attempted by a major network. This main cast of nine actors will spend their time trying to avoid the chaos of a Los Angeles gone mad. And we get to see hints of that come to life in a few photos pulled directly from the pilot episode. The Walkers are just starting to arrive, so this spinoff will not likely be a gore-filled excursion during its first 6 episodes. It will build to a more visceral plateau as the series continues on into the future, with Fear the Walking Dead Season 2 already announced for 2016. The Walking Dead is notorious for killing off main cast members and introducing new ones season to season. It isn't known if Fear the Walking Dead will take the same route, but it's safe to say that at least one of these nine main individuals will not make it to the next season. We do know that the show will continue adding new characters. Southland's Shawn Hatosy has already been announced for the show, though he is not pictured here. He will be a recurring character in Season 1 who shows up in the later episodes. While Fear the Walking Dead jumps back in time to the events that started the zombie apoclaypse, the show's timeline will eventually catch up with the original series. But that doesn't mean will see a crossover anytime soon. Take a look at the lasted photos. Then be sure to set your DVRs for August 23. Los Angeles is going to look a whole lot different after this.
FRIDAY, JULY 24, 2015
THE X-FILES
"Are you sure you're ready for this?" Mulder (David Duchovny) asks his longtime partner Scully (Gillian Anderson) in a new "X-Files" revival preview. "I don't think we have a choice," Scully answers, amping up fan hopes even more for the paranormal investigative team's newest adventure. The new clip premiered during Thursday's (July 23) episode of "Wayward Pines" and is slowly building on already released footage, hopefully to a full-length trailer. While Mulder and Scully may be hesitant about a new adventure, fans have only a few short months to get prepared themselves. "The X-Files" revival premieres on Jan. 24, 2016 on FOX.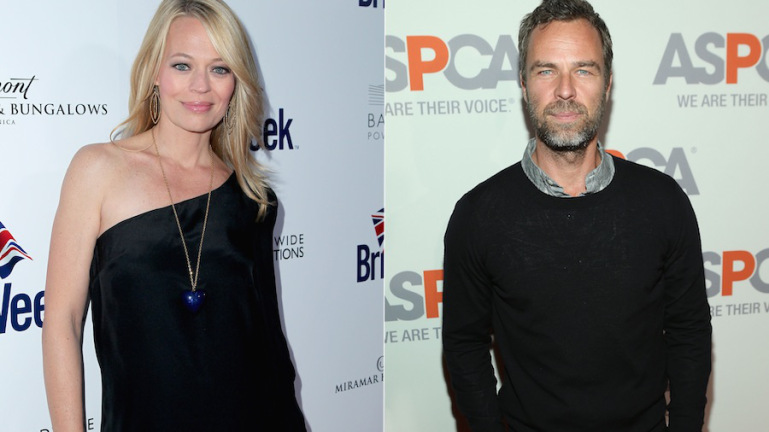 ARROW CASTING NEWS
Casting news is coming fast and furious for "Arrow" Season 4. The latest additions are a new politically driven friend of the Queen family and a new comic book villain. Access Hollywood reveals "Star Trek: Voyager" alum Jeri Ryan will play Jessica Danforth. The friend of the Queen family, whose "political ambitions will place her in the crosshairs of a menacing antagonist," will appear in the second episode of Season 4. A new villain will be entering into the mix too. The Wrap learned "Teen Wolf's" JR Bourne will play Jeremy Tell, better known as comic book baddie Double Down. The metahuman can turn his playing card tattoos into weapons, and will appear in Season 4, episode 3. These are just the latest actors to join The CW series. Jimmy Akingbola will play Baron Reiter, while Echo Kellum will play Mr. Terrific and Alexander Calvert will take on the role of Anarky/Lonnie Machin. Most notably, Neal McDonough will make "special appearances" as Damian Darhk, Ra's Al Ghul's former adversary and a new threat to Team Arrow. "At the beginning of Season 4, you will see a very well-oiled Team Arrow without Arrow, with Diggle as the leader of that team with Black Canary and Speedy," David Ramsey, who plays Diggle, told Zap2it at Comic-Con. "Five months have passed and they've learned to work together, saving the city without Oliver." "Arrow" returns for Season 4 on Wednesday, Oct. 7 on The CW. HEROES REBORN DARK MATTERS
Fans of the 2006-2010 series Heroes will be happy to know that their show, about superheroes who live, work, and teleport among us, will be returning with a 13-episode miniseries. But, awesomely, there's a prequel series to the new show, called Dark Matters. And it's just become available... ...if you have iOS. The six-episode miniseries is only available as an app. Heroes fans who don't have a Mac, an iPhone, or an iPad will have to hustle up some iOS-using friends — or their own superpowers. Or continue reading. In this series, we meet Phoebe Frady as she reveals her ability to her brother, Quentin. Her power: Shadowmancer. (It's pretty cool, actually). As the miniseries continues, she becomes more adept at her power. As her powers grow, so does her anxiety...as well as the anxieties of people who fear the Evos. According to NBC, It's been five years since the public became aware of the existence of evolved humans or "EVOs" who possess incredible, supernatural abilities. In that time, the public has grown to either fear or revere EVOs. An online community forms around the rallying cry of the anonymous Hero_Truther, who seeks to humanize EVOs in the wake of lies, slander and fear mongering. Among those posting their personal stories is Phoebe Frady (Aislinn Paul, "Degrassi: The Next Generation"), who is encouraged to document her origin story by her brother, Quentin (Henry Zebrowski, "A to Z"). But as Phoebe struggles to control her power, she attracts unwanted attention from a mysterious new company. The only real downside to this free app? It starts off with a commercial. In an app. GOTHAM SEASON 2
The first new teaser trailers for the Season 2 of Fox's Gotham have arrived, and they promise year two will be all about the baddies. Considering they're drawing from Batman's extensive DC lore, there should be more than enough to go around. The network has dropped two new teaser clips for the second season, both subtitled with the tagline "Rise of the Villains," that show off some interesting plot points we'll be exploring this fall. First up, we have young Bruce Wayne (David Mazouz) continuing his explorations into what will eventually become the Batcave, following the mysterious discovery left behind by his father Thomas Wayne late in the first season. The second clip shows Robin Lord Taylor's conniving take on a young Penguin having a sit down with Det. Jim Gordon (Ben McKenzie). The interesting part? Gordon is asking for the Penguin's help. The push and pull between these two characters made for some of the best parts of a somewhat half-baked debut season, so it's nice to know they'll continue to cross paths when the show returns. The teaser also gives us some fleeting shots of other baddies, including the young Joker we met last season.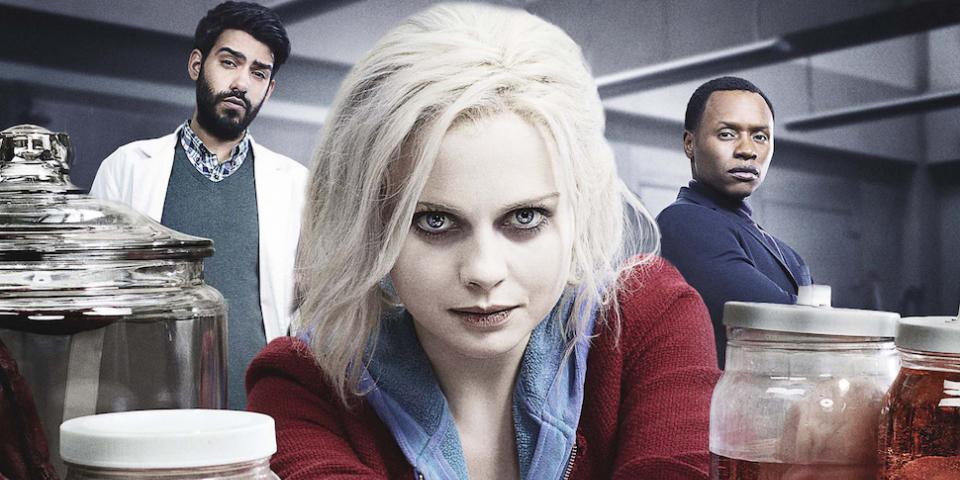 IZOMBIE - SEASON 2
iZombie turned out to be one of the most delightful surprise hits of the last TV season, and it's coming back on Oct. 6 with plenty of zombie vengeance. Executive producers/showrunners Rob Thomas and Diane Ruggiero are responsible for the off-book adaptation of the eponymous Vertigo comic and are already five scripts into charting their sophomore season. The first season finale, "Blaine's World," turned Liv's world upside down when her undead secret was revealed to Major (Robert Buckley), her former-fiance-turned-zombie-hunter, while the delightfully villainous zombie Blaine (David Anders) was poked with Dr. Ravi's (Rahul Kohli) antidote and reverted to his humanity once more. Actress Rose McIver told Blastr and other select reporters at San Diego Comic-Con that the action would pick up three months after that fateful night and that Liv's world is still in turmoil. "Liv was so fearful and didn't want anyone to find out she's a zombie, because she thought she would be abandoned or isolated," the actress detailed about her Season 1 motivations. "Now, in many ways, her worst fears have been realized. [Her sister] Peyton [Aly Michalka] left, and Major is furious and still feeling betrayed. Going into this season, if they choose to accept her and forgive her, they could potentially have a closer relationship. But it's pushed Liv away." Meanwhile, Liv will still be assisting Detective Clive Babineaux (Malcolm Goodwin) as a "psychic" on his cases, all the while ingesting victim brains to solve cases. But EP Thomas said those brain personalities that Liv manifests will get more fun in Season 2. "One of the things we've learned in Season 1 is that the more she eats the brains of the pure archetypes, the easier it is for Rose to play it and the humor to translate. Playing somebody with antisocial personality disorder, which is marked by not being emotionally engaged, is a very hard thing to play. Trying to figure out if it's Liv's brain, or the dead person's brain, becomes very hard, as opposed to say, being on cheerleader brain. That contrast is easy for the audience to understand and gives her something more concrete to play. But Rose has been knocking it out of the park, and we've gotten smarter about finding the right brain of the week to eat that is the most fun." What the show won't be doing is going back to its source material, the comic book created by Chris Roberson and Michael Allred, which delves into more supernatural creatures. "We're inspired by the comic books, but we firmly decided not to have otherworldly characters," EP Ruggiero clarified. "It's just zombies. We're not going to have a vampire, or a were-terrier or a ghost. They worked great for the comic, but I think it's not right for our show." And she added the creators were A-OK with their creative choices. "The comic writers have been super supportive and into it. If they hated it, I would be miserable. It would suck," she laughed. As for Liv's upcoming adversaries, Thomas said, "In the middle of the finale, [Max Rager energy drink CEO Vaughn Du Clark] played by Steven Webber said, 'We're going take out all the zombies,' so that will be a big part of Season 2. It will force Blaine and Liv to be strange bedfellows, because they don't want to see all the zombies taken out." And expect Blaine to still be unhappy about being human and losing his supernatural strut. Actor David Anders confirmed, "Blaine is going to be dealing with his newfound humanity. Although he's cured, there might be some side effects. It's not a perfect cure. It's not a failsafe." Until that works itself out, he also teased, "There might be some teaming up that happens between Blaine and Liv. She's going to have to get over her hatred. He's going to have to do some apologizing, and do some tap dancing to win her over."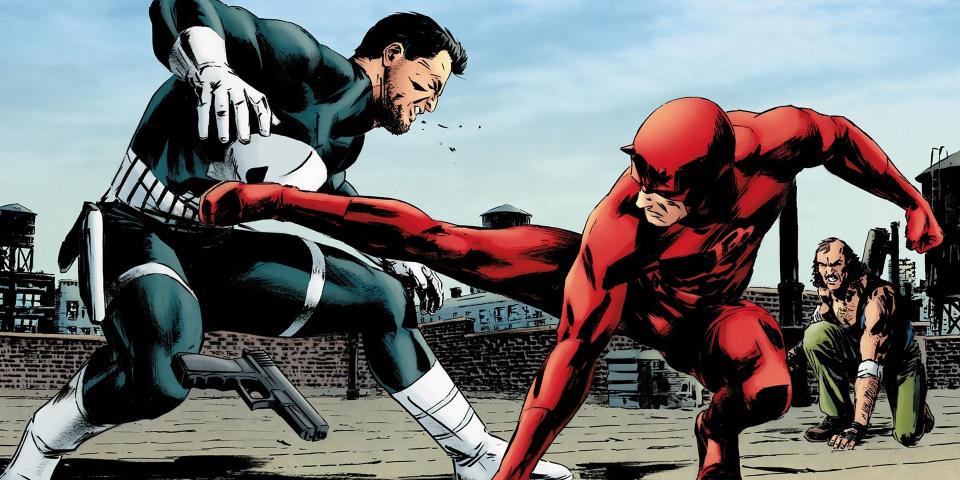 DAREDEVIL
The excitement surrounding year two of Netflix's Daredevil was already high after the stellar debut season, but it ratcheted through the roof with the casting of Walking Dead alum Jon Bernthal as the Punisher. Here's what Marvel's chief creative officer has to say about what they're cooking up. The studio's Joe Quesada opened up to IGN about the development process on Season 2 of Daredevil, and also touched on the philosophical take of the street-level Netflix shows. Quesada seemed as geeked out as the fans in regard to introducing the Punisher, and teased they plan to pay off on the awesomeness of having these two characters going toe to toe: "We're so happy to have Jon Bernthal because we have such a world-class cast on Daredevil; we have a world-class actor in Charlie Cox that we want to make sure we chose and were able to attain an actor who is on that same level so I think the combination of seeing Charlie and John perform those parts on the same screen … It's going to be epic, absolutely epic. That's why we pay our amazing Writers Room the big bucks. Doug Petrie and Mark Ramirez, the co-showrunners, have concocted an amazing series, an amazing season this year and believe me, sparks will fly and it's going to be pretty phenomenal." Quesada also had a lot to say about what's coming down the line, tonally, from shows like Jessica Jones and Luke Cage. He noted that they plan to continue down that road of differentiation started with Daredevil while continuing to focus on lower stakes and more personal stories. The Defenders are here to save their hometowns, not the world. Leave that big-picture stuff to the Avengers. Check out an additional excerpt below: "I don't want to speak too much about the other series because each one has their own flavor, but it is the smaller, darker part of the Marvel Universe. The Avengers are about saving the world. Daredevil, Jessica Jones and all those other characters, they're about saving a neighborhood, they're about saving a block, they're about saving an apartment complex. So it's smaller, but the stakes still feel the same because they're just as important. To the people living in Hell's Kitchen, saving their neighborhood is as important to the people in Manhattan when aliens start coming out of a portal in the sky and the Avengers came to save them. The other big difference is that these characters live in the neighborhood. Daredevil lives in Hell's Kitchen so it's very, very personal. Through the Netflix platform we're able to explore a much darker sensibility, a more adult sensibility. Even the choreography -- the fights and the action -- I think is heads and shoulders above anything else on television. That's just a testimonial the incredible crew and cast that we have." Jessica Jones is slated to debut in 2015, and the next season of Daredevil is set to drop in 2016.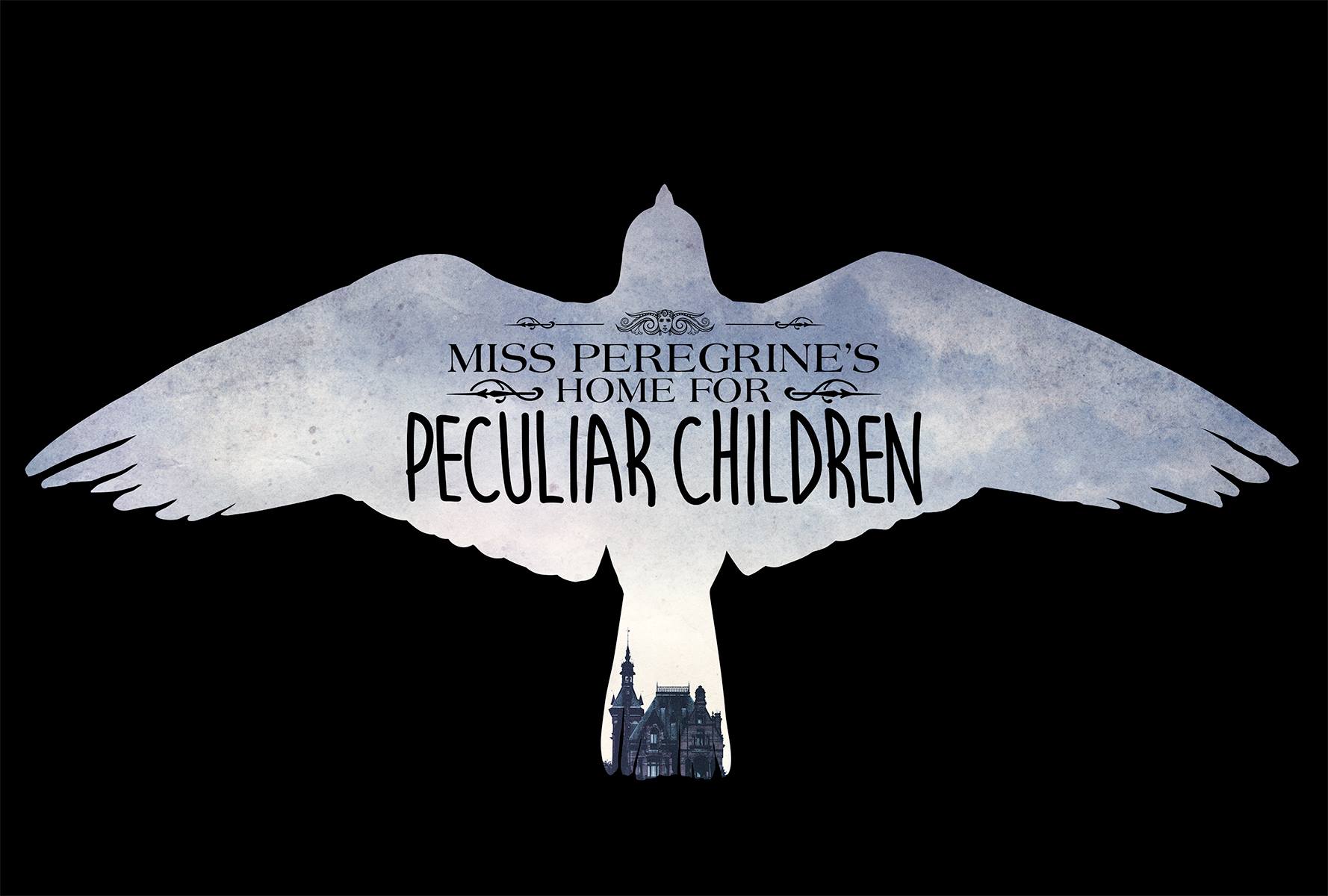 MISS PEREGRINE'S HOME FOR PECULIAR CHILDREN
Director Tim Burton took to Facebook today to share the official title treatment for his upcoming film, Miss Peregrine's Home for Peculiar Children, based upon the best-selling novel by Ransom Riggs. The film, which 20th Century Fox is set to release in theaters on March 4, 2016, stars Eva Green, Asa Butterfield, Ella Purnell, Chris O'Dowd, Allison Janney, Terence Stamp, Kim Dickens, Rupert Everett, with Judi Dench and Samuel L. Jackson. Peter Chernin and Jenno Topping are producing under the Chernin Entertainment banner. The screenplay is by Jane Goldman. The unforgettable, thrilling and haunting tale centers on 16-year-old Jacob (portrayed by Asa Butterfield), who follows clues that take him to a mysterious island, where he discovers the crumbling ruins of Miss Peregrine's Home for Peculiar Children. As Jacob explores the abandoned bedrooms and hallways, he discovers that its former occupants were far more than peculiar; they possessed incredible powers. And they may still be alive. Ransom Riggs' novel was published in 2011, followed in 2014 by a second book (in a planned trilogy), "Hollow City." MAZE RUNNER: THE SCORCH TRIALS
Following six new character posters, 20th Century Fox has released the brand new trailer for the upcoming sequel Maze Runner: The Scorch Trials. Starring Dylan O'Brien, Thomas Brodie-Sangster, Kaya Scodelario, Will Poulter, Patricia Clarkson, Rosa Salazar, Aidan Gillen and Giancarlo Esposito, The Scorch Trials adapts James Dashner's second book in "The Maze Runner" series, following Thomas and the other Gladers as they have escaped the maze and are put into a dormitory where they face new threats. Solving the Maze was supposed to be the end. Thomas was sure that escape from the Maze would mean freedom for him and the Gladers. But WICKED isn't done yet. Phase Two has just begun. The Scorch. There are no rules. There is no help. You either make it or you die. The Gladers have two weeks to cross through the Scorch—the most burned-out section of the world. And WICKED has made sure to adjust the variables and stack the odds against them. Friendships will be tested. Loyalties will be broken. All bets are off. There are others now. Their survival depends on the Gladers' destruction—and they're determined to survive. Maze Runner: The Scorch Trials will debut in 3D, 2D, and IMAX theaters on September 18, 2015. The first film, made for just $34 million, earned $340.8 million at the worldwide box office.
THURSDAY, JULY 23, 2015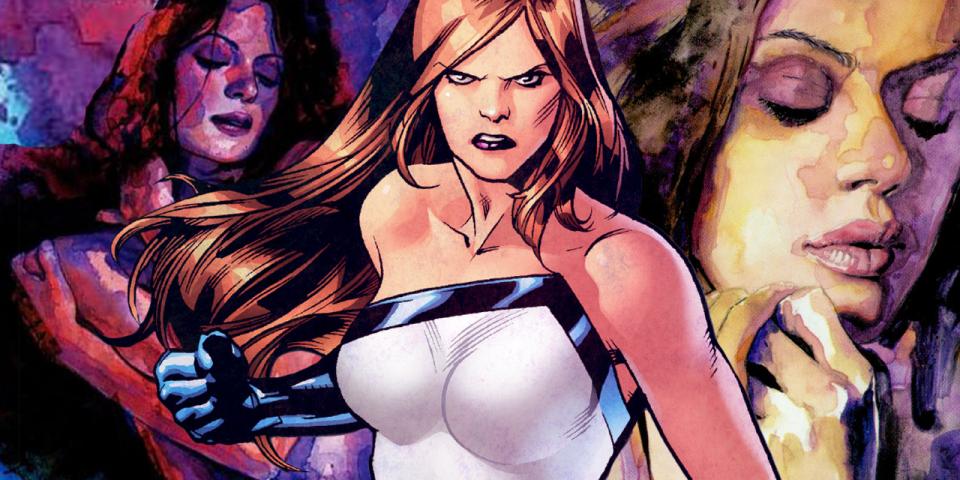 JESSICA JONES We're still geeking out over Marvel's Daredevil, but it sounds like the next Netflix series could be just as good — at least according to the guy who created the hero it's based on. Brian Michael Bendis, who created the superhero-turned-private eye Jessica Jones back in 2001, has been keeping close tabs on the TV development process. With a few episodes in the can, Bendis has had the opportunity to check them out and couldn't be happier with the finished product. While he doesn't have a very hands-on role in the series, the comic writer said it's extremely faithful to the comic canon (much like Daredevil) and is turning out exactly as he'd hoped. It also sounds like Krysten Ritter is a good fit for Jessica, and Bendis couldn't stop talking about how great Michael Colter looks as Luke Cage. So, good things down the line when his show starts filming (hopefully). Here's an excerpt from what Bendis posted on his personal Tumblr: "The show is so good. I have seen the first couple of episodes and because i didn't work on it directly i can say this with full no ego fanfare: i loved it!! and believe me, i was going to be the hardest on it. harder than any of you. jessica is a part of my DNA. A bad jessica jones show would have hurt me deeply. BUT it is faithful and lively and everything that I could personally have wanted from the show. the mean streets of marvel netflix from a different perspective than matt's but at the same time… it all fits. just like the comics on their best day. and just like Netflix DD, the look of the show is cracklin' noir but with its own palette. i did not work on the show because I'm working on Powers, and I can't be everywhere, and also the show was ALWAYS in very very very good hands. I had read the very first drafts of Melissa Rosenberg's pilot when it was at ABC and i was so flattered by her faithfulness and just getting why we made the book in the first place. i met with the assembled writer's room and had the surreal experience of finally being in a room where i knew the answers to people's question. krysten ritter is soooo good. and michael colter. wait until you see michael colter. the casting of luke cage, in my opinion, and have said this to everyone behind the scenes, is as strong and spot on as the casting of tony stark. its probably the hardest to cast and they got it. perfect." Jessica Jones is tentatively set to debut on Netflix this fall/winter.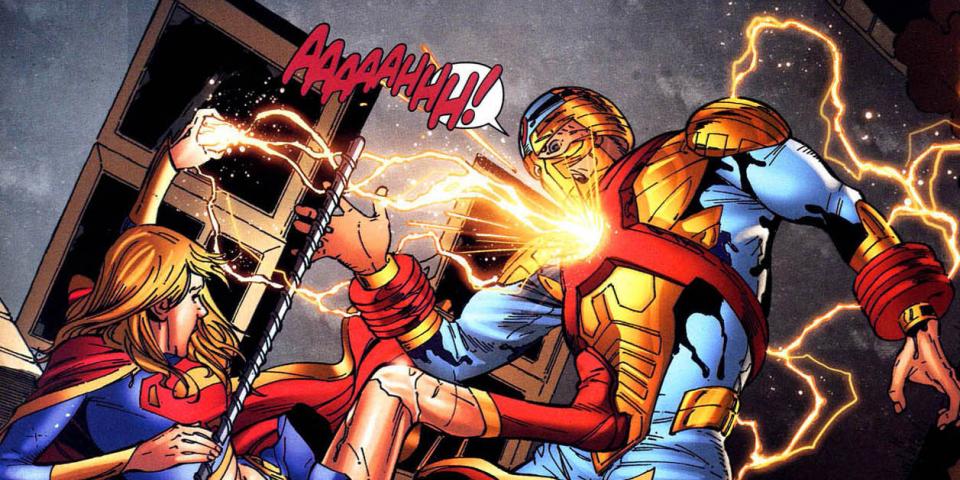 SUPERGIRL NEWS
CBS' upcoming comic-book TV series Supergirl is adding another classic supervillain to its roster. TV Line's Mike Ausiello has learned that infamous DC Comics baddie Reactron is set to face off against Kara Danvers, aka Supergirl, played by Melissa Benoist. The exoskeletal chest-plated supervillain, who first appeared in the pages of The Daring New Adventures of Supergirl #8 back in 1983, has a heart made of gold Kryptonite that is able to render any Kryptonian powerless for about 15 seconds. Reactron is also able to harness deadly radiation, which I'm pretty sure won't bode well for Kara. In DC's Superman: New Krypton comic, Reactron is the one actually responsible for the deaths of Kara's Kryptonian parents Zor-El (Robert Gant) and Alura (Laura Benanti). Will the show go down that route? TV Line says Reactron has a long-held grudge against Supes, but it'll be against Supergirl that he will strike (she is, after all, the one with the television show, as Mike Ausiello points out). The superpowered madman (who became a member of the Suicide Squad at one point in the comics and went on to create the Nuclear Legion) is set to appear in Episode 3 of the upcoming superhero series. No news on who'll play the baddie character yet. Supergirl will premiere on CBS on Oct. 26 at 8:30 PM.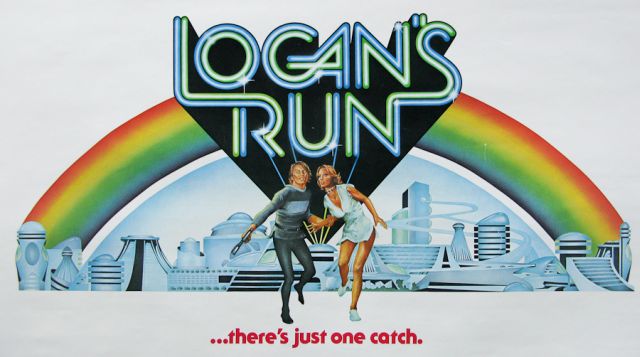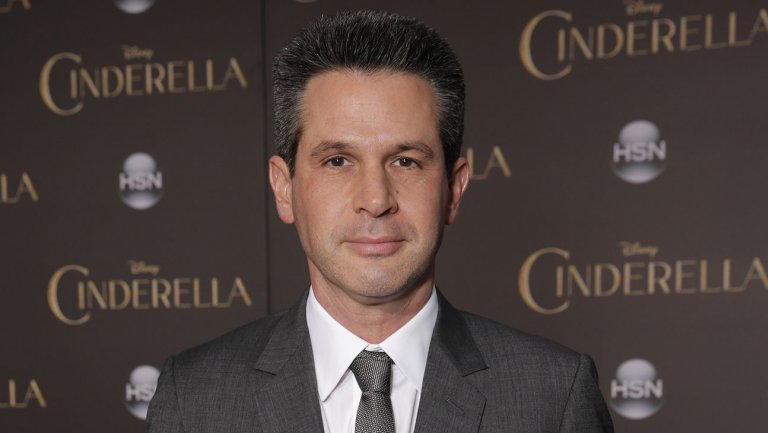 LOGAN'S RUN
After years of being dormant, Logan's Run is lacing up for another shot, this time with writer-producer Simon Kinberg. Warner Bros. has been trying to mount a remake of the cult classic 1976 sci-fi movie, itself an adaptation of 1967 novel by William F. Nolan, since 2000. Writers such as Alex Garland, Will Beall and Christopher McQuarrie have tried their hand on a script while filmmakers such as Bryan Singer and Nicolas Winding Refn oversaw development and hoped to direct. Ryan Gosling was even attached to star in the project around the 2010 mark, and that still didn't get the project to the starting line. Now comes Kinberg. Kinberg is being hired to write the story and treatment for the movie project. He will also join Joel Silver as a producer on the project. The script will be tackled by a writer to be hired in the near future. This is just the latest high-profile move for Kinberg, who is already helping steer two franchises at two different studios. He is one of the stewards of Fox' Marvel movies franchise; he is a producer on X-Men: Apocalypse, Fantastic Four and Deadpool, and shared writing credits on the former two. Tapping into his Dark Side, Kinberg is writer-producer on one of the Star Wars Anthology films and an exec producer on the Star Wars Rebels TV series. Run is set in a future society where people are executed upon reaching a certain age and those that seek to avoid their fate are deemed "Runners." The protagonist, Logan, is one of those executioners, known as the Sandmen, who ends up on the run after he becomes sympathetic with members of an underground railroad of Runners. The novel presaged the current post-apocalyptic craze and its influence can be seen in books ranging from The Maze Runner to Divergent.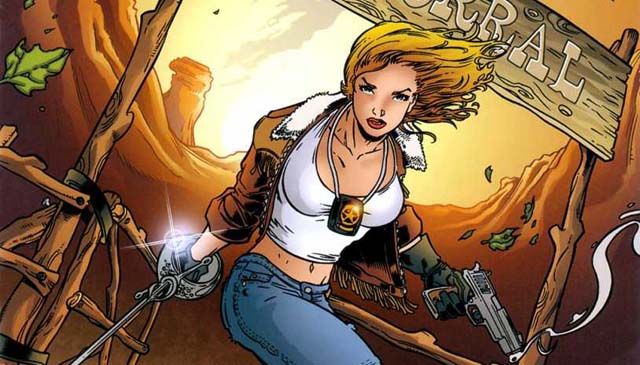 WYNONA EARP FOR SYFY
Syfy is continuing to bulk up scripted roster. The NBCUniversal-owned cable network has acquired Canadian comic book adaptation Wynonna Earp. The 13-episode drama is based on the IDW comic book created by Beau Smith. Emily Andras (Lost Girl, Killjoys) developed the series for TV and is set to serve as showrunner on the Syfy drama, which will bow in April. The series follows Wyatt Earp's great granddaughter as she battles demons and other supernatural beings. Wynonna is a witty and wild modern day gunslinger, using her unique abilities and a dysfunctional posse of allies to bring the paranormal to justice. Melanie Scrofano (Damien) will star as Wynonna. Tim Rozon (Being Human) will play con artist Doc Holliday and Shamier Anderson (Defiance) is set as the mysterious Agent Dolls. Wynonna Earp will be produced in Calgary by Seven24 Films and distributed by IDW Entertainment. Production will begin in August. Seven24's Jordy Randall and Tom Cox will exec produce alongside IDW CEO Ted Adams and David Ozer. Peleton Entertainment's Todd Berger and Circle of Confusion's Rick Jacobs packaged the series.The drama joins a roster of series at Syfy including The Magicians, Dark Matter, Childhood's End, Z Nation, 12 Monkeys and more as the cabler continues its renewed focus on science fiction.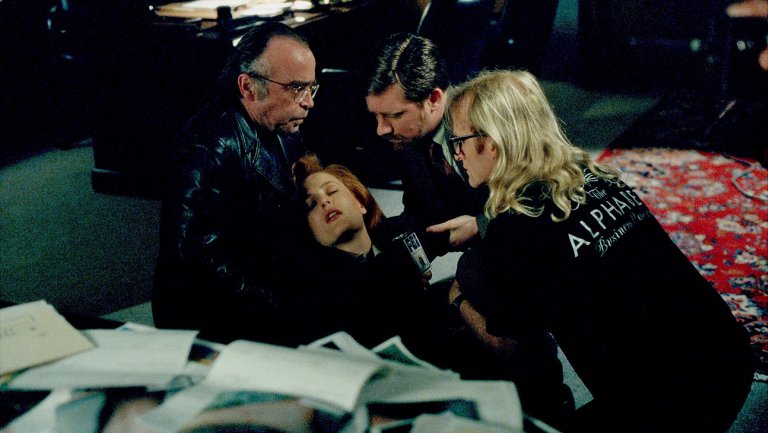 LONE GUNMEN TO X-FILES
A trio of familiar faces are returning for The X-Files' upcoming revival.

lone

Fan favorites The Lone Gunmen, played by Tom Braidwood, Dean Haglund and Bruce Harwood, will reprise their roles in the upcoming six-episode limited series, Haglund announced on Twitter Wednesday. The three characters, who starred in their own short-lived 2001 spinoff series, were all killed off in a season nine episode of The X-Files so it's unclear exactly how they will return. They join returning stars David Duchovny, Gillian Anderson, Mitch Pileggi and William B. Davis. New faces include Joel McHale, The Americans' Annet Mahendru, Flight of the Conchords' Rhys Darby, Silicon Valley's Kumail Nanjiani, The Flash's Robbie Amell and Six Feet Under's Lauren Ambrose. The X-Files returns Jan. 24 on Fox.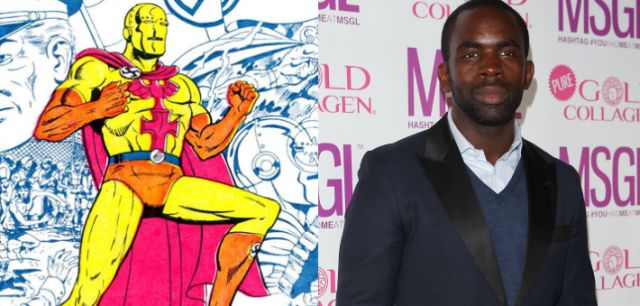 ARROW VILLAIN
The Hollywood Reporter brings word today that "Arrow" has enlisted another villain for its growing roster with British actor Jimmy Akingbola ("Holby City," "Sons of Liberty") as Baron Blitzkrieg. A Nazi super villain in the source material, and head of the now defunct group Shadowspire, the "Arrow" version of the character will be known as Baron Reiter (an alias for the character in the comics). The outlet notes that Akingbola will have a recurring role in the fourth season as Oliver's rival and we'll be prominently featured in the flashbacks of the new season. "Arrow" stars Stephen Amell as Oliver Queen, Katie Cassidy as Dinah "Laurel" Lance, David Ramsey as John Diggle, Willa Holland as Thea Queen, Emily Bett Rickards as Felicity Smoak, John Barrowman as Malcom Merlyn, with Paul Blackthorne as Detective Lance, and the recently announced Echo Kellum as Curtis Holt aka Mr. Terrific, Alexander Calvert as Anarky, and Neal McDonough as big bad Damien Darhk. The series is executive produced by Greg Berlanti, Marc Guggenheim, Andrew Kreisberg and Sarah Schechter. After defeating his most formidable foe to date and riding off into the sunset with longtime flame Felicity Smoak, Oliver Queen (a.k.a. The Arrow) left Starling City with the hopes of beginning a new life. But will Oliver ever truly be able to leave behind his past as the Arrow, and, if so, what becomes of the team he has worked so hard to assemble? Will Diggle, Thea, and Laurel be left to continue Oliver's crusade without him? And with Malcolm Merlyn having ascended to the top of the League of Assassins as the new Ra's al Ghul, is anyone really safe? "Arrow" will premiere its fourth season on Wednesday, October 7 at 8:00pm ET/PT.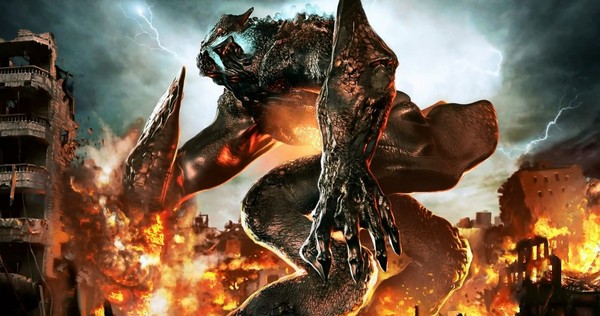 PACIFIC RIM 2
There's a lot riding on Pacific Rim 2. Namely Hellboy 3. If Guillermo del Toro's Jaeger vs Kaiju follow-up is a huge smash at the box office, Legendary will finally consider backing the finale to his Hellboy trilogy. This morning, we finally have word that Pacific Rim 2 is going to start shooting in the fall, and it even has a working title that may stay in place as the official title once it's released. A Guillermo del Toro movie is a precious thing, as he has so many projects in development at all times, it's not often that we get a finished product. That happens this Halloween, as his long-awaited gothic thriller Crimson Peak finally hits theaters October 16. At that point, he will be done with his grueling press tour for the film. He will take a couple weeks off, and then jump right into Pacific Rim 2. The sequel is currently known as Maelstrom, and according to Global News Canada, will shoot this November in Toronto. 2013's Pacific Rim did a lot to set up a solid franchise, though it only cleared $101 million in the states, coming off a budget of $190 million. That's bordering on bomb territory. But the film is based in Japanese folklore, and pulled in an impressive $411 million globally, which insured a second movie would get made. There is also an animated series and a comic book series in the works, all of which connect to the feature film side of this world. Pacific Rim 2 will require extensive production and post-production work, with Guillermo del Toro preparing for the process all throughout this past year. The film is scheduled for late summer 2017, and it looks to be on target. It was originally slated to open in spring 2017, giving its director a little extra breathing room. Though the film is already gearing up, not much about its plot has leaked yet. Guillermo del Toro did say at Comic-Con that the movie will pick up a few years after the events of the first film. Pacific Rim 2 is going to explore the mythology behind the giant Kajiu, with the monsters at the forefront of the action instead of the mechanical Jaegers and their pilots. Its heavily speculated that the Maelstrom title won't stay in place, especially since Guillermo del Toro is a fan of numbering his sequels. This will be the third time he's made the second chapter in a movie series, following Blade 2 and Hellboy II: The Golden Army. A genre fan himself, Guillermo del Toro has noted that too many sequels fall into the trap of recycling the first movie's plotline. He promises that won't happen with Pacific Rim 2. He calls it 'quite a jump' from the original. The Kaiju will no longer be attacking earth. At one point, the director and co-creator of this world wanted to make Charlie Day's scientist Newt the villain. That plans was abandoned awhile ago. Like Hellboy, Pacific Rim is envisioned as a trilogy, but part 3 of both series hinges on how well Pacific Rim 2 does at the box office. And though it may never happen, it sounds like the director already has a plan mapped out for the final chapter in this series, though future films aren't ruled out. Pacific Rim 2 comes to theaters August 4th, 2017.
WEDNESDAY, JULY 22, 2015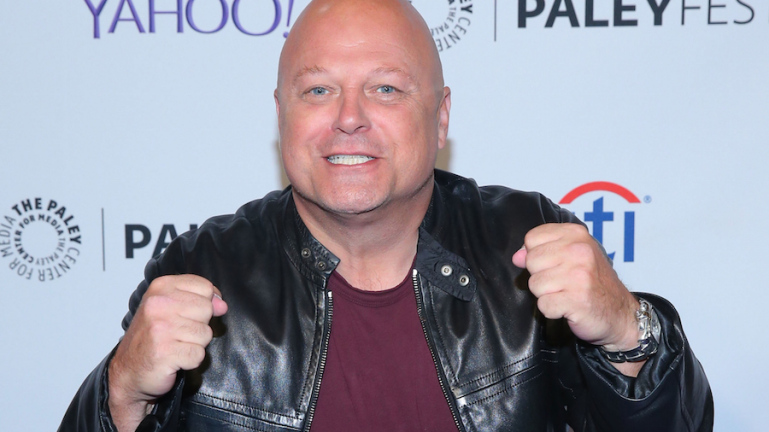 GOTHAM NEWS
Michael Chiklis is returning to his cop roots in "Gotham" Season 2. TVLine reports the "Shield" alum is joining the FOX series as Captain Nathaniel Barnes. He sounds like the sort of ally Jim Gordon (Ben McKenzie) needs when the series returns, considering the detective is newly bumped down to the rank of traffic cop. "Gotham" producers describe Nathaniel as a "tornado" who lands on the Gotham City Police Department, "ripping out the dead wood of Gotham's police force." "He is a law and order zealot; unafraid of making enemies — on either side of the law," they explain to TVLine. "For Gordon, Barnes is a hero and a mentor, someone with whom he can share the burden of heroism. Captain Barnes proves himself to be a strong ally to Gordon … but one day he will make an equally powerful enemy." He'll be one in a list of many enemies for Gordon, especially since the "Gotham" hero has finally gotten on the Penguin's bad side. "I think [Penguin] was deeply hurt by the betrayal Gordon showed him in the finale," Robin Lord Taylor tells Zap2it of his character. "He was going to leave him there to die in a hospital handcuffed to a radiator." There's also the threat of the Joker looming at the beginning of Season 2. "He's locked up in Arkham right now," executive producer Danny Cannon teases. "We get to meet him again and see what he's blossomed into. Over the first episodes, we'll see how his ideology spreads." "Gotham" Season 2 premieres Monday, Sept. 21, on FOX. JAMES BOND
Spectre, the 24th James Bond film, hits theaters on Nov. 6, but fans can already get a latest glimpse of Daniel Craig as 007. A new teaser trailer for Spectre was released Wednesday and we see Bond get up to all sorts of bother in Mexico City and then Rome where he meets the sultry Lucia Sciarra (Monica Bellucci), described in the blurb as a "beautiful and forbidden widow of an infamous criminal." We see Bond do what he does best, namely blow things up, drive rather fast and recklessly in glamorous locales, smooch the girl and then seemingly infiltrate the super secret organization Spectre. From the trailer, it appears is up against a malevolent Christoph Waltz, who very helpfully informs 007 that: "It was me James, the author of all your pain." The new teaser for Bond 24 also includes a brief glimpse of Ralph Fiennes, Lea Seydoux, Ben Whishaw as Q, wrestler Dave Bautista and Naomie Harris.

STAR TREK HEROES AND VILLAINS
CBS WATCH! ANNOUNCES NEW STAR TREK COLLECTOR'S ISSUE CONTINUING THE CELEBRATION OF SHOW'S LEGACY
Issues Hits Newsstands and Amazon Tuesday, Celebrating the Show's Heroes and Villains
Today, Watch!, the glossy celebrity/fashion/lifestyle magazine published by CBS, announced its plans to release a new Star Trek special collector's edition continuing the celebration of the show's legacy. The issue, looking at 50 Heroes and 50 Villains from the show, will be available this Tuesday on newsstands nationwide and via Amazon.com (http://amzn.to/1J0JcAy). The 100-page special issue features rarely seen photos, interviews, facts, trivia and more. Retailing for $9.99, the publication will be available for purchase on newsstands through October 21. For more information, visit CBSWATCHMAGAZINE.com. FANTASTIC FOUR
20th Century Fox has released another new TV spot for their upcoming film Fantastic Four, showing off the titular team working together and with new footage of Ben Grimm preparing to clobber someone, albeit without saying his trademark line just yet. An origin story said to be inspired largely by the "Ultimate Fantastic Four" comics, Fantastic Four offers a contemporary re-imagining of Marvel's original and longest-running superhero team. The story centers on four young outsiders who teleport to an alternate and dangerous universe, which alters their physical form in shocking ways. Their lives irrevocably upended, the team must learn to harness their daunting new abilities and work together to save Earth from a former friend turned enemy. "Marvel's First Family" will include Whiplash's Miles Teller as Reed Richards (Mr. Fantastic), "House of Cards" star Kate Mara as Sue Storm (The Invisible Woman), Fruitvale Station and Chronicle's Michael B. Jordan as Johnny Storm (The Human Torch) and The Adventures of Tintin's Jamie Bell as Ben Grimm (The Thing). Dawn of the Planet of the Apes' Toby Kebbell will also star as Doctor Doom alongside Reg E. Cathey ("The Wire") as Dr. Franklin Storm, and Tim Blake Nelson (O Brother, Where Art Thou?) as Harvey Elder, aka The Mole Man. Directed by Josh Trank (Chronicle), Fantastic Four features a screenplay by Simon Kinberg (X-Men: Days of Future Past), who is also a producer on the film. The movie opens in theaters on August 7.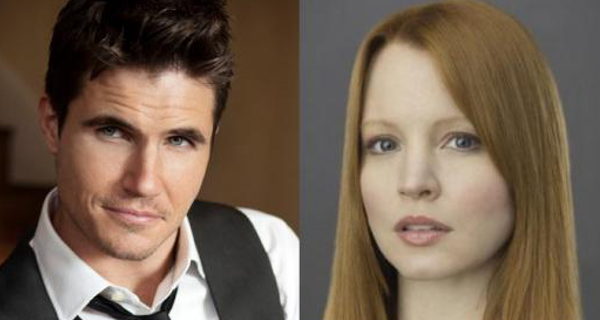 X-FILES
Fox have announced via press release that The Flash co-star, and cousin of Arrows Stephen Amell, Robbie Amell (pictured above left) will be appearing in the revival mini-series of The X-Files alongside Six Feet Unders' Lauren Ambrose (pictured above right). The two young starlets will play young FBI agents Miller and Einstein, with Amells agent Miller described as smooth and smart, and Ambroses agent Einstein described as sharp and confident. It is unknown if these two new agents have taken over the X-Files in Mulder and Scully's absence, or if they will be rookie agents unattached to the basement department of the FBI, whom somehow get mixed up in one or more of Mulder and Scully's new misadventures? It is also unkown if these two new agents will only guest star in one or more episodes or if they are intended to be long term additions to the cast like agents Doggett (Terminator 2's Robert Patrick) and Reyes (Annabeth Gish)?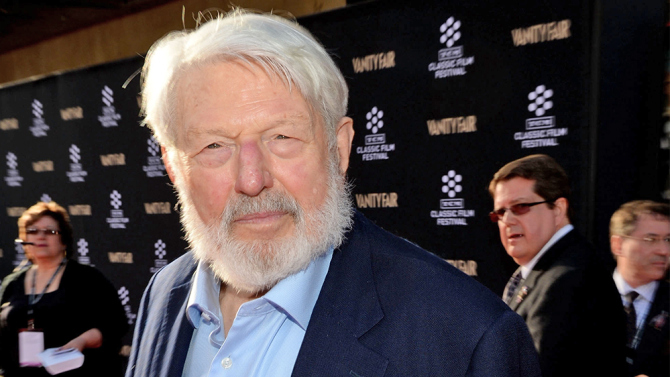 THEODORE BIKEL HAS DIED
Oscar- and Tony-nominated character actor and folk singer Theodore Bikel, who originated the role of Captain von Trapp in "The Sound of Music" on Broadway and starred in "Fiddler on the Roof" onstage in thousands of performances, died Tuesday morning in Los Angeles. He was 91. In a statement Tuesday, Actors' Equity Association said it "mourns the passing of our dear friend, our brother and former President Theo Bikel. From the time he joined Equity in 1954, Bikel has been an advocate for the members of our union and his extraordinary achievements paved the way for so many. No one loved theater more, his union better or cherished actors like Theo did. He has left an indelible mark on generation of members past and generations of members to come. We thank you, Theo, for all you have done." To some, he is best known for his 1990 appearance on "Star Trek: The Next Generation" as the Russian adopted father of the Klingon Worf. For Babylon 5 fans, he was Rabbi Koslov - one of the best parts of the episode "TKO". He guested in the '90s on "Law and Order," and repeatedly on "Murder, She Wrote." His most recent TV appearance was on an episode of "JAG" in 2003. In 2010 Bikel was nominated for the Drama Desk Award for outstanding solo performance for "Sholom Aleichem: Laughter Through Tears." "Theo: The autobiography of Theodore Bikel" was published in 1995 and reissued in 2002. Bikel was also appointed by President Carter to serve on the National Council for the Arts.
TUESDAY, JULY 21, 2015
LAVALANTULA
Syfy's ridiculous (and I mean that in a good way) monster movies have done wonders for the pop-culture discourse, including bringing Ian Zeiring and Tara Reid back into our living rooms and introducing the word "sharktopus" into the vernacular. With Lavalantula, however, they may have topped themselves by presenting us with the Police Academy reunion we never knew we wanted. The film, which features giant spiders spewed from the bowels of the Earth overrunning Los Angeles, stars Steve Guttenberg, who is probably best remembered for Short Circuit ... OK, maybe that's just me. The Gutt's big break was in Police Academy, in which he teamed up with a host of wacky cadets to lampoon law enforcement. It turns out the producers of Lavalantula were looking for a few good recruits, too, which is how Guttenberg ended up getting the band (including national treasure Michael Winslow) back together. Here, we'll let the people behind the magic describe it to you. Lavalantula premieres Saturday, July 25, at 9/8c.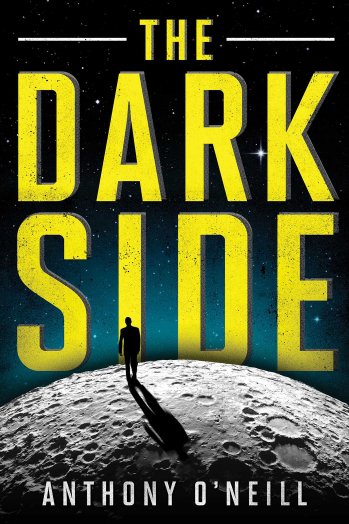 THE DARK SIDE
avier Gullon, the scribe who generated plenty of heat with his drama spec 478, has been tapped to adapt The Dark Side for Fox and producers Steve Zaillian and Garrett Basch. Side is set in a future where the moon is used as a penal colony. When an android goes on a murderous rampage, a down on his luck detective is sent in to investigate. Fox picked up the book by Anthony O'Neill late last year. The title was only published as an eBook in June. Gullon is the Spanish screenwriter who previously wrote Enemy, the Denis Villeneuve-directed Jake Gyllenhaal drama, but it's his 478 script that has Hollywood execs opening their doors for him. That script is an elevated and prestige-minded revenge drama that attracted Arnold Schwarzenegger to star and Darren Aronofsky to produce. Gullon is repped by CAA, manager Peter Dealbert of Pacific View Management and attorney Rob Szymanski.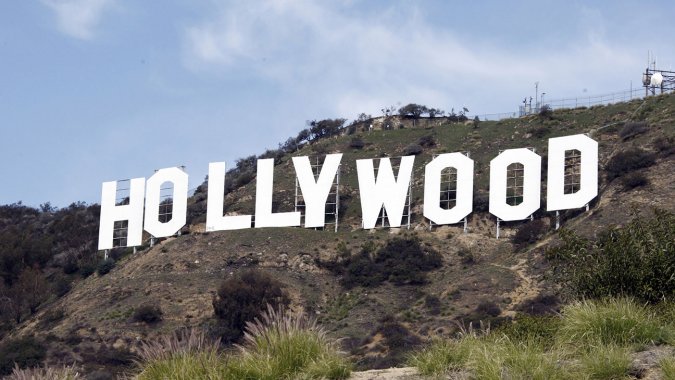 COLLARED
Bron Studios is launching a new label, The Realm, with a suspense thriller called Collared, written by Chris Osbrink and directed by Alejandro Brugues (Juan of the Dead). The British Columbia-based production company, headed by managing director Aaron L. Gilbert, said the label, which will be overseen by Bron's Garrick Dion, will specialize in director-driven genre films. Collared, which will begin production in Vancouver this fall, follows a man who, after being kidnapped and drugged, awakens in a city park to find himself fitted with a collar capable of producing motivating shocks or a fatal detonation unless he follows the orders of an unseen criminal mastermind. Additionally, The Realm is developing supernatural thriller Eden's Gate, written by Patrick Doody and Chris Valenziano, about a young couple who begin to experience evidence of the paranormal in their new home, and Parallel, a science fiction tale written by Scott Blaszak and produced by Bron and John Zaozirny, that follows a group of friends who stumble upon a mirror that serves as a portal to a multiverse. "There is a wealth of smart, pulse-pounding and edgy scripts that deserve to be brought to life on film," Gilbert said. "We intend to produce a wide array of projects that will feed today's multiplatform distribution networks." "Our goal is to work with refreshing, visionary directors and scriptwriters and bring their unique storytelling to fans of scary, thrilling, smart independent films," Dion said.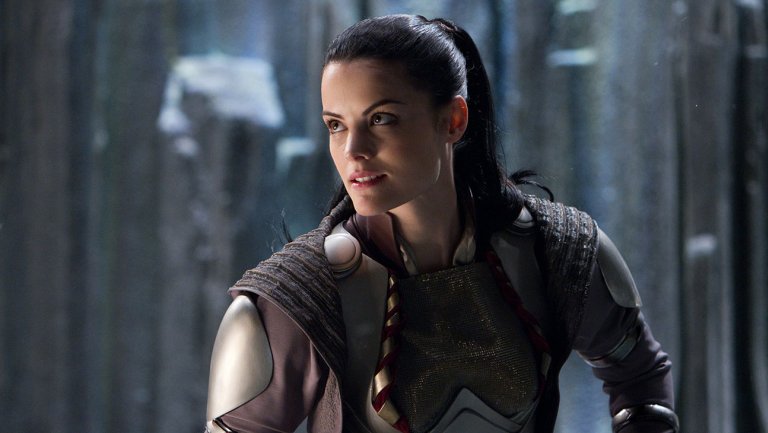 THOR: RAGNAROK
According to Jaimie Alexander, the studio's next movie will lead into Thor's third outing, in which she'll play "a pivotal role." If Chris Hemsworth's absence on the cast list for next year's Captain America: Civil War made you think the movie would be missing all things Asgardian, think again. None other than Sif herself is teasing a Thor: Ragnarok tie-in for the next Marvel Studios production. Talking to the Los Angeles Times' Hero Complex blog, Jaimie Alexander said that eagle-eyed fans can find clues about the third Thor movie all through the Marvel Cinematic Universe. "There's a lot of great stuff they've peppered in through Agents of SHIELD, [Avengers: Age of Ultron], Captain [America: Civil War] will have some stuff. There's just all kind of Easter eggs and hunts, if you're really paying attention. They're so good at interweaving everything throughout those films." That doesn't mean that Alexander, who'll be appearing in NBC's Blindspot this fall, knows the plot of Ragnarok. "Marvel, I think on purpose, they don't tell me certain things," she said, "because they know I'll be like, 'So here's what's gonna happen.' But I do know I will be in Thor 3 and that Sif will have a very pivotal part in that movie. I just can't tell you what because I'll get shot." Thor: Ragnarok is scheduled for a July 2017 release.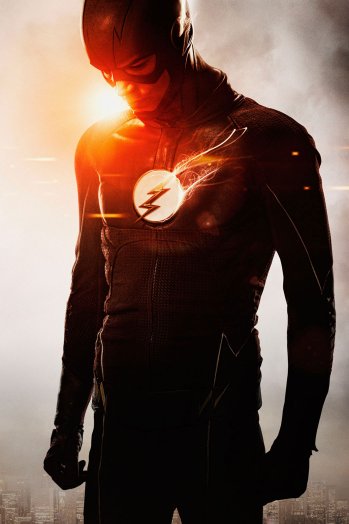 THE FLASH
Barry Allen (Grant Gustin) has a new look for season two. The CW has debuted the first photo of Gustin in the costume, which features a different logo that is closer to Barry's from the comics. The new emblem is white and gold versus the red and gold from season one. The costume was on display at Comic-Con, alongside other props from Arrow and The Flash. The Flash is delving deep into DC Comics mythology in season two, with the producers revealing at Comic-Con that the show will introduce Earth-Two, an alternate Earth featuring different heroes and villains. Among those knew heroes is Jay Garrick (Teddy Sears), who in comic book lore was the original fastest man alive. In the show, he will arrive in Central City to warn Barry and his STAR Labs friends of an impending danger that he needs help to stop. Other new faces for season two include sci-fi veteran Michael Ironside as the abusive father to Captain Cold (Wentworth Miller). The Flash returns for season two Oct. 6 on The CW at 8 p.m. SUPERGIRL
CBS has released a new Supergirl promo featuring some brand new footage from the upcoming series, including some of her fight with the pilot episode's guest star Owain Yeoman as villain Vartox. Melissa Benoist leads the series as the title character with a cast that also includes Mehcad Brooks as James Olsen, Laura Benanti as Alura Zor-El, Calista Flockhart as Cat Grant, Chyler Leigh as Alexandra "Alex" Danvers, Jeremy Jordan as Winslow "Winn" Schott, David Harewood as Hank Henshaw, Peter Facinelli as Maxwell Lord, and, in mystery roles, Dean Cain and Helen Slater. Hailing from Warner Bros. TV and Berlanti Productions (who also produce the hit DC Comics series "Arrow" and "The Flash" for The CW), "Supergirl" is based on the characters from DC Comics and centers on Kara Zor-El, who comes to Earth after escaping the destruction of Krypton. After many years hiding her abilities, she joins the ranks of her cousin Superman to become the hero she was meant to be. The pilot episode of "Supergirl" was written by Ali Adler ("No Ordinary Family") and Greg Berlanti ("Arrow," "The Flash"). They will also executive produce along with Sarah Schechter and Warner Bros. TV. "Supergirl" will premiere Monday, October 26 at a special time (8:30-9:30pm) before it moves to its regular time slot on Monday, November 2 from 8:00-9:00pm. X-MEN: APOCALYPSE
Over the weekend, there was much to celebrate as many movie studios once again stormed through Comic-Con with their latest teasers, trailers, photos and exclusive footage all showing in Hall H. A lot of this has already made it online, but one of the most talked about moments was the highly-anticipated X-Men: Apocalypse teaser trailer. It didn't surface for fans right away, but now a leak of this incredible footage is starting to make the rounds. X-Men: Apocalypse was part of 20th Century Fox's epic panel presentation. It featured The Maze Runner: The Scorch Trials, Victor Frankenstein, Fantastic Four and Deadpool, with the later also delivering a much-talked about trailer. That leaked almost immediately, with star Ryan Reynolds championed bootleg footage as the only reason the movie got made. The X-Men: Apocalypse footage brought the show to a close, though, and was a show stopper. Before the teaser debuted, fans watched a brief celebration of the entire X-Men franchise, 15 years in the making. The sizzle reel featured a montage of footage from the entire series, including the original 1999 audition tape of an up and coming Australian actor named Hugh Jackman. The actor then appeared on stage, teasing that Old Man Logan is going to be his next big screen adventure. Bryan Singer then introduced his incredible X-Men: Apocalypse cast which includes Evan Peters (Quicksilver), Lucas Till (Havok), Lana Condor (Jubilee), Kodi Smit-McPhee (Nightcrawler), Tye Sheridan (Cyclops), Sophie Turner (Jean Grey), Nicholas Hoult (Beast), James McAvoy (Professor X), Mystique (Jennifer Lawrence), Michael Fassbender (Magneto), Oscar Isaac (Apocalypse), Olivia Munn (Psylocke), Ben Hardy (Angel), Alexandra Shipp (Storm) and writer-producer Simon Kinberg. You can watch the trailer in full here, which offers a first look at Oscar Isaac as Apocalypse and introduces the Four Horsemen. It is truly a sight to behold. There is no mention as to when this will be officially released, but the official Deadpool will be here in 3 weeks, towards the beginning of August. Until then, enjoy!
MONDAY, JULY 20, 2015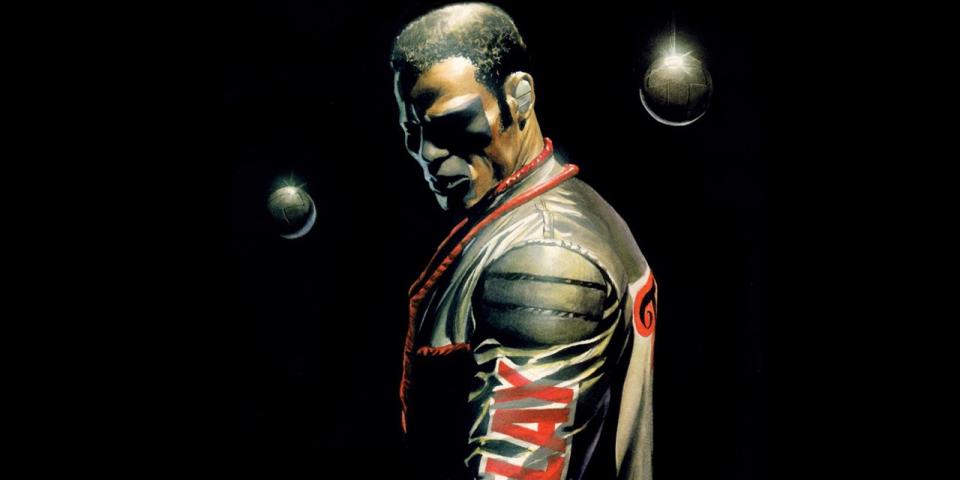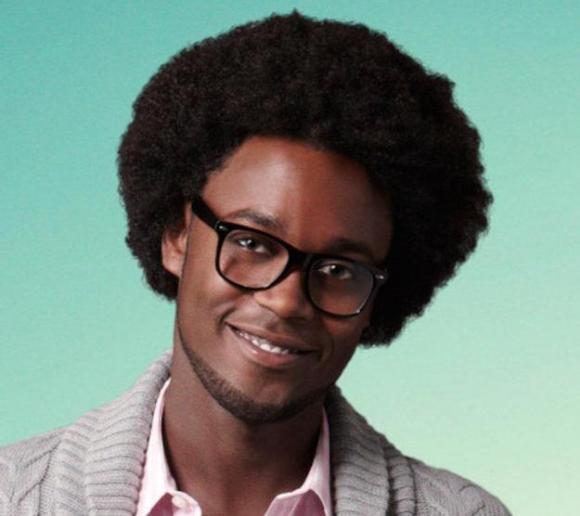 ARROW NEWS
Well, the fourth season of The CW's Arrow just got a whole lot more interesting. Minor spoilers ahead for Season 3 of Arrow! According to Entertainment Weekly, Echo Kellum (Ben and Kate) has signed on to play a version of DC hero Mr. Terrific. Kellum will play Curtis Holt (note: Mr. Terrific is typically known as Michael Holt in comic lore), a "technological savant and inventor who works at Palmer Technologies under the supervision of Felicity Smoak (Emily Bett Rickards)." So it seems Ray's plan to leave Felicity in charge of the company from late last season apparently works out in the end. Though the character has much deeper origins, the Holt version of Mr. Terrific dates back to the mid-1990s. Typically, the character is portrayed as an Olympic-caliber athlete with insanely high intellect. He's also been a member of the Justice Society of America. Most recently, his future self played a major role in bringing about the Future's End apocalypse in the year-long DC comic run. Judging by the logline here, it sounds like we'll be picking up with Mr. Terrific in the early days of his career. Considering how much Arrow has typically focused on massive corporations (Queen Consolidated, Palmer Technologies, etc.) he should be a natural fit to introduce. We'll definitely be curious see how far Arrow takes this version of Holt. Will we see him suiting up beside the Green Arrow? The fourth season of Arrow debuts Wednesday, Oct. 7.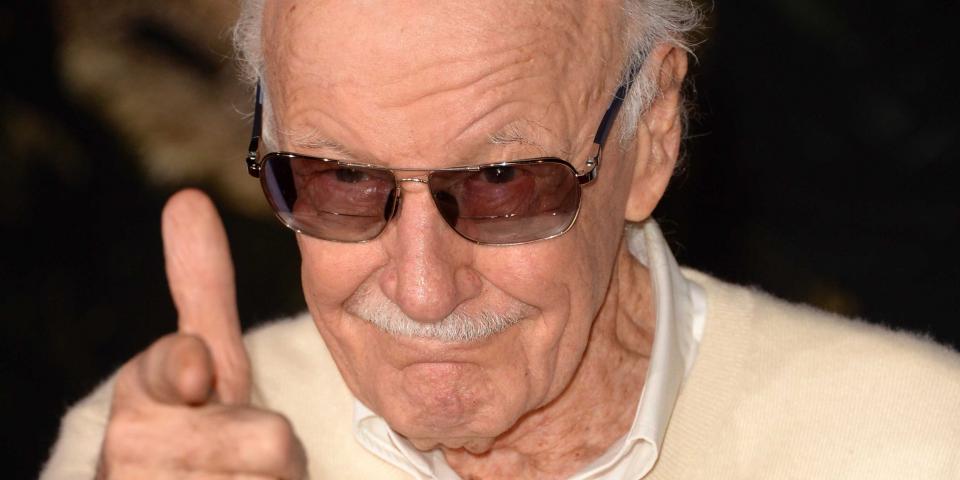 LUCKY MAN - UK ONLYStan
With decades of experience as a writer, publisher and marketer, you could never pin Stan Lee's success on plain luck. But the marvel-ous creator of Spider-Man, the X-Men, The Incredible Hulk, The Fantastic Four and many others knows he's lucky. And one of the reasons is that his upcoming show Lucky Man is soon headed to TV. Stan Lee told Radio Times, "Luck has always been a fascinating subject to me, and I am excited to finally share that fascination with audiences around the world … With all the creative projects I have worked on, I sure am a lucky man myself and I am excited to be working with Sky1 and Carnival Films on this latest project." Based on his idea and co-written with Neil Biswas (The Take), the 10-episode series is about a policeman whose luck is about to change: According to Deadline, "Nesbitt's Harry is down on his luck; his wife (Best) and child have left him due to his gambling habit, his boss thinks he's in league with the devil, and he has a huge debt to an infamous underworld crime boss who is threatening his life. A chance meeting with a mysterious woman who gives him an ancient bracelet changes everything. It appears to give Harry control over luck itself, but at what cost?" A person with the superpower of luck? We've seen it before in Longshot, a Marvel character who experiences luck when his motives are good. However, Longshot wasn't created by Stan Lee; he was created by Ann Nocenti. We've also seen luck as a plot-twisting trait in Larry Niven's Ringworld series (thanks to genetics) and The X-Files' "The Goldberg Variation" (thanks to the power of The X-Files). We have a feeling that Harry will find that luck can run out. But are we lucky enough to see it? The television show will be airing in early 2016—in the UK only. Fans outside of the UK who want to see Stan Lee's most recent project can beg at the feet of ITV, here.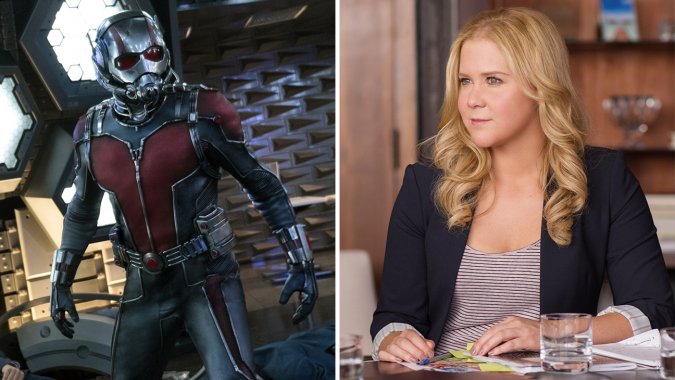 WEEKEND BOX OFFICE
The North American box office was a mixed bag this weekend. While Amy Schumer's female-fueled R-rated comedy Trainwreck overperformed, Disney and Marvel's Ant-Man came in somewhat behind expectations with $58 million. While that's certainly not a shabby number, it marks the second-lowest debut for Marvel Studios since it went solo and launched its cinematic universe, beginning with Iron Man ($98.6 million) in May 2008. Only The Incredible Hulk opened lower ($55.4 million). The opposite was true overseas, where Ant-Man earned $56.4 million from its first 37 markets, well ahead of the first Captain America and Thor. That puts Ant-Man's global bow at $114.4 million. Internationally, it placed behind the debut of Monster Hunt in China, which earned a mammoth $72 million, Minions ($66.2 million) and Chinese film Jian Bing Man ($61 million). There's a black out in China currently, meaning no Hollywood titles on the marquee. Ant-Man, starring Paul Rudd as the world's tiniest superhero, easily claimed the top spot in North America ahead of holdover Minions, which took in $50.2 million in its second weekend for a domestic total of $216.7 million. Ant-Man, earning a promising A CinemaScore, is by the far the most comedic and family-friendly superhero film to to hit the big screen, vying with Illumination Entertainment and Universal's Minions for family love (indeed, Minions fell a hefty 57 percent). Heading into the weekend, Ant-Man was expected to debut to $60 million-$65 million. As a way of comparison, the first Thor and Captain America installments both opened to roughly $65 million as Marvel went about launching new franchises featuring lesser-known superheroes. And last summer, Guardians of the Galaxy stunned in launching to $94.3 million domestically. "This is a great start, albeit not as big as some people said it would be, and Marvel has once again successfully expanded its stable of characters in a way that makes its universe fresh," said Disney distribution chief Dave Hollis, noting that Ant-Man drew the largest share of families (28 percent) and women (32 percent) of any Marvel superhero title. Directed by Peyton Reed, Ant-Man stars Rudd as con man Scott Lang who, armed with a super-suit with the ability to shrink in scale but increase in strength, attempts to pull off a heist that will save the world. The superhero film, costing $130 million to produce and taking years to get right, also stars Michael Douglas and Corey Stoll. Ant-Man saw plenty of behind-the-scenes drama throughout its making and took a decade to arrive on the big screen. Director Edgar Wright worked on the film for years with writer Joe Cornish, but he abruptly left the project in May 2014 over creative differences. Reed was brought in as Wright's replacement, while Adam McKay, who directed Rudd in Anchorman, was brought aboard to work on the script with Rudd. Thunderstorms and rain in Southern California didn't seem to dampen moviegoing overall — some theaters even saw a boost in traffic — although Ant-Man didn't appear to benefit. Conversely, Trainwreck was up on Saturday for a $30.2 million weekend, almost matching Knocked Up ($30.9 million) to mark the best debut of Judd Apatow's directing career. Thanks to females (66 percent), Trainwreck exceeded expectations and is a big win for popular comedian Schumer as she makes her feature film debut. Heading into the weekend, the Universal movie was expected to open to $20 million. The Emmy-nominated Schumer both stars in and penned Trainwreck, which played best in New York and Los Angeles, where Schumer is a media darling. The comedy, earning an A- CinemaScore and costing a modest $35 million to make, is the fifth film directed by Apatow, and the first he didn't also write. Nearly 40 percent of the audience was under the age of 30. The story centers on Schumer's character, a commitment-phobic career woman who doesn't believe in monogamy, who may have to face her fears when she meets a good guy. Bill Hader and LeBron James also star. "Amy is an absolute budding film star. She's already a star in the stand-up comedy world. And Judd has a way of finding talent, and imbuing characters with a real sense of sweetness. What you discover as the film plays on is a sweetness in her character. It's really a romance comedy wrapped up in an R-rated comedy," said Universal domestic distribution chief Nick Carpou. Pixar and Disney's Inside Out placed No. 4 in its fifth weekend, grossing $11.7 million to jump the $300 million mark domestically with a total of $306.4 million through Sunday and a global cume of $490.1 million. Jurassic World rounded out the top five in its sixth outing with $11.4 million for a domestic total of $611.1 million for Universal. Internationally, the blockbuster jumped the $900 million mark to finish Sunday with an estimated $1.513 billion, overtaking fellow Universal title Furious 7 to become the No. 4 title of all time. Indeed, Universal had a good weekend with three titles in the top five domestically, the first time that's happened since 2003. And Minions finished Sunday with an estimated global cume of $625.8 million. At the specialty box office, Woody Allen's Irrational Man launched to $188,115 from five theaters for Sony Pictures Classics, the lowest debut for the director in five years. The mystery drama stars Joaquin Phoenix, Parker Posey, Jamie Blackley and Emma Stone. However, Irrational Man's screen average of $37,623 was higher than Allen's last film, To Rome With Love, which debuted to $361,359 in 17 theaters for a screen average of $24,241. And Irrational Man's screen average is among the highest so far this year. Bill Condon's Mr. Holmes, starring Ian McKellen as Sherlock Holmes, opted for a larger footprint. The movie opened to an estimated $2.5 million from 363 locations, good enough for an 11th-place finish. Roadside Attractions and Miramax are releasing the film in the U.S. Laura Linney also stars in Mr. Holmes, which earned an A- CinemaScore and is a hit among older adults, evidenced by a Friday to Saturday jump of 59 percent. Elsewhere, two dramas from India made noise at the U.S. box office, with Bajrangi Bhaijaan and holdover Bahubali: The Beginning placing relatively high up on the chart. In its second weekend, the latter grossed $1.3 million from 210 theaters for a domestic total of $6.3 million. Opening in 256 locations, Bajrangi placed No. 10 with $2.6 million. CRIMSON PEAK
Legendary has brought online a new Crimson Peak featurette that gives you an inside look at the production. Guillermo del Toro's gothic horror story stars Mia Wasikowska (Stoker, Alice in Wonderland), Jessica Chastain (Zero Dark Thirty, A Most Violent Year), Tom Hiddleston (Marvel's The Avengers, Only Lovers Left Alive), Charlie Hunnam ("Sons of Anarchy," Pacific Rim) and Jim Beaver. Directed by Del Toro, the man responsible for films like Hellboy, Pan's Labyrinth and The Devil's Backbone, and written by both Del Toro and Matthew Robbins, Crimson Peak is a co-production between Legendary and Universal Pictures. Set in the aftermath of a family tragedy, the film follows an aspiring author, who is torn between love for her childhood friend and the temptation of a mysterious outsider. Trying to escape the ghosts of her past, she is swept away to a house that breathes, bleeds… and remembers. Crimson Peak is produced by Del Toro, Thomas Tull, Jon Jashni and Callum Greene with Jillian Share serving as executive producer. Look for it to hit both 2D theaters and IMAX beginning October 16!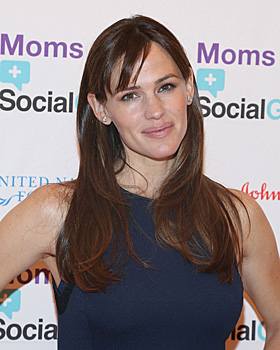 MIRACLES FROM HEAVEN
Filming began this week around Atlanta, Georgia, on Sony Pictures' new film, Miracles from Heaven, starring Jennifer Garner, Martin Henderson ("Grey's Anatomy"), John Carroll Lynch (Ted 2), Eugenio Derbez (Instructions Not Included), and Queen Latifah. The film also introduces Kylie Rogers. Miracles from Heaven is based on the amazing true story of the Beam family, whose 10-year-old daughter, Anna (Kylie Rogers), is diagnosed with a rare life-threatening disease that tests their family and everyone's faith. As they meet with doctor after doctor to find a cure, or at least offer some respite from Anna's severe symptoms, it is not until she has a near death experience that a miracle happens that changes their lives forever. Patricia Riggen, who most recently helmed The 33, starring Antonio Banderas, Rodrigo Santoro & Juliette Binoche, due for release later this year, is directing from the screenplay by Randy Brown (Trouble with the Curve) based on the book by Christy Beam. Joe Roth (Heaven Is For Real), T.D. Jakes (Heaven Is For Real), and DeVon Franklin, former Senior VP of production at Sony Pictures, are producing. Matthew Hirsch, production supervisor on Oz The Great and Powerful and Batman v. Superman: Dawn of Justice, Derrick Williams (Heaven Is For Real) and Zack Roth (Maleficent) serve as executive producers. Rounding out the behind-the-scenes team is director of photography Checco Varese (The 33), production designer David R. Sandefur (Into the Storm), and editor Emma E. Hickox (Rock of Ages). Miracles from Heaven will be released in theaters nationwide by Sony Pictures on March 18, 2016, and will be distributed by Sony Pictures Entertainment worldwide. WALKING DEAD - INTENSE PREVIEW OF SEASON SIX - OCTOBER 11
AMC announced today from Comic-Con International that The Walking Dead Season 6 will premiere Sunday, October 11th at 9:00 p.m. ET/PT with an extended 90-minute episode. As in previous seasons, the show's sixth season of 16 episodes will air in two parts, with the first eight episodes kicking off October 11th and the final eight returning February 2016. Following The Walking Dead will be the season premiere of AMC's Talking Dead, hosted by Chris Hardwick (Nerdist), at 10:30 p.m. ET/PT. A new season of Comic Book Men will debut the following week with two back-to-back episodes on Sunday, October 18 at midnight and 12:30 a.m. ET/PT. Internationally, The Walking Dead will return to audiences in 125+ FOX International Channels (FIC) markets within 24 hours of the U.S. premiere, as part of FIC's continued commitment to broadcast the series near day-and-date globally. AMC's The Walking Dead Comic-Con panel event was moderated by Chris Hardwick, with the season six trailer premiering in Hall H to thunderous applause. We'll have more details from that event as it wraps up. At AMC's The Walking Dead booth (#4237), fans can stop by to take photos of themselves among some of the iconic settings from The Walking Dead Season 5, including the infamous revolving door in which Glenn and Noah were stuck and Noah met his demise. Also today from 7:15-9:00 p.m. in Hall H, Kevin Smith will discuss the fifth season of Comic Book Men, for which he serves as executive producer, during his annual Comic-Con panel. In addition, AMC announced a Talking Dead Season 6 Preview Special, which will premiere Sunday, August 23rd at 8:00 p.m. ET/PT. Hosted by Hardwick, the special will give fans an early look at what to expect in the upcoming season of The Walking Dead, along with exclusive interviews with cast members and executive producers and behind-the-scenes moments. Fans can also catch up on seasons one through five with a "5 Sundays/5 Seasons" Marathon. Each Sunday, AMC will air a single season of the critically acclaimed hit beginning Sunday, July 26 at 2:30 p.m. ET/PT through Sunday, August 23. The network also announced today The Walking Dead Season 6 premiere event at Madison Square Garden in New York City this October. The cast and executive producers will be on hand for a screening and panel discussion at The World's Most Famous Arena. For more information, visit AMCTheWalkingDead.com and sign up to be among the first to learn how to win tickets to attend. Here's what AMC's Charlie Collier had to say in a statement. "We covet our time in person with 'The Walking Dead' fans every summer at Comic-Con International, and we always work to bring them new, exciting content and experiences that fuel their passion. With today's exclusive trailer, the upcoming preview special in August, the unprecedented fan celebration at Madison Square Garden, and so much more in store between now and the 90-minute premiere on October 11th, we are focused on The Walking Dead's passionate, loyal audiences and helping them bridge the months-long separation from Rick, Daryl, Michonne and the rest of the gang." The season premieres of The Walking Dead and Talking Dead will coincide with AMC's Zombie Apocalypse Week, from Monday, October 5 through Sunday, October 11, as well as the network's annual blockbuster marathon of thriller and horror films, AMC Fearfest. Celebrating its 19th year, AMC Fearfest will feature themed programming and more than 60 films, running from Sunday, October 18 through Friday, October 31.
FRIDAY, JULY 17, 2015
THE X-FILES
FOX just aired a new The X-Files teaser during "Wayward Pines." Officially announced back in March, six new episodes of "The X-Files" are on their way to the network starting on Sunday, January 24, 2016. David Duchovny and Gillian Anderson are returning as Fox Mulder and Dana Scully, and the Chris Carter series will also feature guest stars Annet Mahendru (Homeland) and Joel McHale (Community). Mitch Pileggi will also be returning as Walter Skinner with William B. Davis back as the Cigarette-Smoking Man. Rumors that Annabeth Gish and Robert Patrick will reprise their roles as special agents Monica Reyes and John Doggett persist, although their involvement has not yet been confirmed. There's also the potential for The Lone Gunmen (Bruce Harwood's Byers, Tom Braidwood's Frohike and Dean Haglund's Langly) to appear as well. Although the trio was apparently killed off in the ninth season episode "Jump the Shark," the currently-running IDW comic book series has revealed that the Gunmen are secretly alive and well. Whether or not that continuity will tie in any way to the new series, however, remains to be seen. "The X-Files" originally premiered in September 1993. Over the course of its nine-season run, the influential series went from breakout sci-fi favorite to massive global hit, and became one of the most successful television dramas of all time. The show, which earned 16 Emmy Awards, five Golden Globes and a Peabody Award, follows FBI special agents Scully (Anderson) and Mulder (Duchovny) as they investigate unexplained cases – "X-Files" – for which the only answers involve paranormal phenomena. The X-Files kicks off after Fox's coverage of the NFC Championship Game on Sunday, Jan. 24.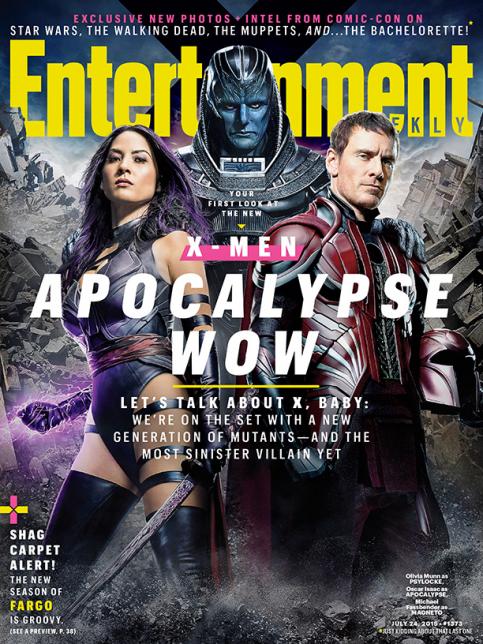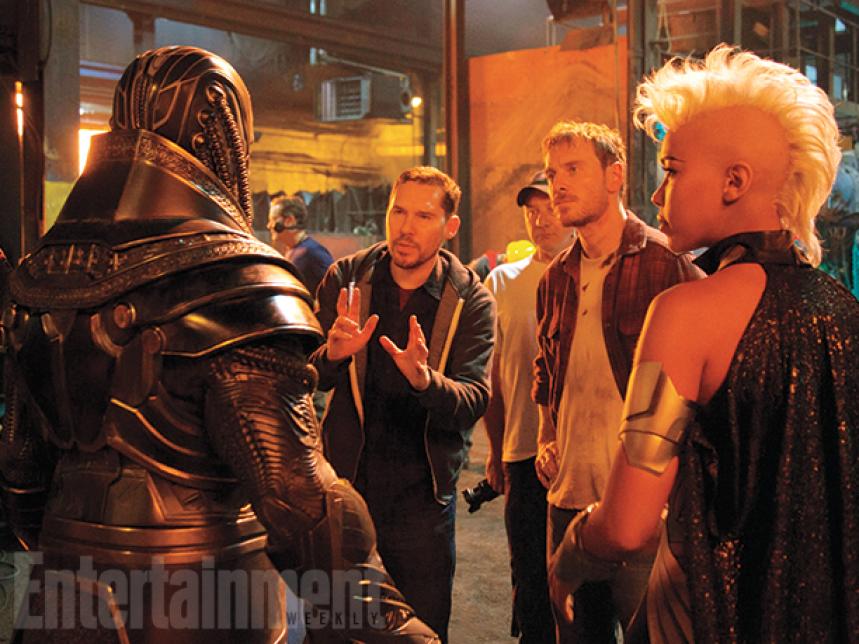 X-MEN: APOCALYPSE
Over the weekend at San Diego Comic-Con, fans in Hall H got their first peek at footage from X-Men: Apocalypse, the third in a kind of time-hopping trilogy of films that began with X-Men: First Class and continued with X-Men: Days of Future Past. This time around, the mutants will be in the '80s, which means we'll get younger versions of several of our favorite heroes, including brand-new actors for Jean Grey, Cyclops, Storm and Nightcrawler, Jubilee's first significant contribution to the films, and a proper Psylocke on the big screen. Oh, yeah, and then there's Apocalypse himself, the First Mutant and one of the most imposing villains ever to hit X-Men comics. While we're still hoping the Hall H footage will offically hit the 'Net sometime soon, we do at least now have something to tide us over. The latest issue of Entertainment Weekly is highlighting the flick, and the new cover (plus six interior photos) has delivered first official looks at Apocalypse, Psylocke and HOLY CRAP THEY FINALLY GAVE STORM A MOHAWK. Not everyone got out of a standard black tactical uniform, but it's definitely nice to see some color on characters like Psylocke, and I'm also digging that they went less gray with Apocalypse than many comics versions. Whatever else might end up happening in this film, Apocalypse at least looks to be the most visually vibrant X-flick yet. X-Men: Apocalypse opens May 27, 2016.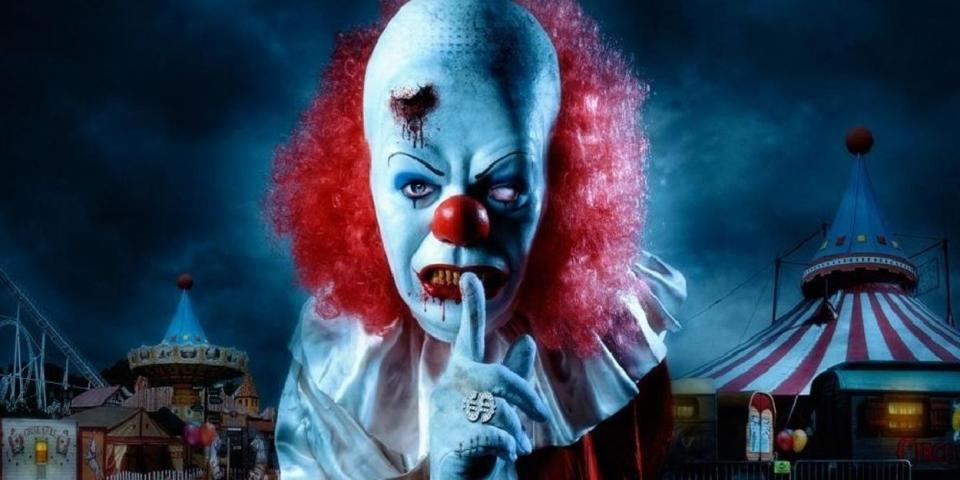 STEPHEN KING'S IT
The long-in-development film version of Stephen King's horror epic It has landed a new director. Cary Fukunaga of True Detective fame had been attached to the project for years, but exited in May over creative differences with the studio, New Line Cinema. Now, the Hollywood Reporter has revealed that Andy Muschietti, who directed the 2013 horror picture Mama, is negotiating to take over behind the camera. Muschietti and his sister and producer, Barbara, co-wrote the script for Mama and their vision for the film was enticing enough that Guillermo Del Toro signed on a producer as well. The film got good reviews for its emphasis on creepier scares over gore and grossed $146 million worldwide. Now, Muschietti will take on the task of bringing King's 1,100-page novel to the screen, with the project still envisioned as a two-part adaptation. A new script will be written with Muschietti overseeing it, although a writer has yet to be chosen. Also in question is the casting of Will Poulter (The Maze Runner) as Pennywise the Clown, the main physical embodiment of the title entity. Poulter was cast by Fukunaga and is apparently no longer attached to the film, although he could come back depending on timing and whether he works for what Muschietti has in mind. Before Fukunaga left, production had been slated to start in late June, but a new start date has yet to be announced.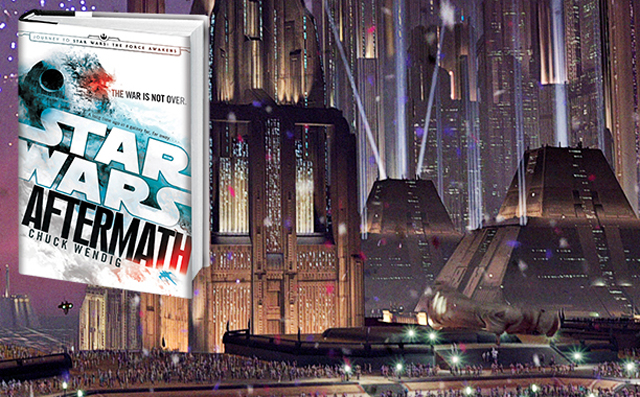 STAR WARS: AFTERMATH
As a means of bridging the gap between Return of the Jedi and the upcoming Star Wars: The Force Awakens, Disney is releasing a series of Expanded Universe novels under the umbrella of "Journey to Star Wars: The Force Awakens." The first book, "Star Wars Aftermath" by Chuck Wendig, will arrive on September 4, and now Entertainment Weekly has provided a sneak peak at the opening chapter detailing what happened immediately after the destruction of the second Death Star and ultimate demise of Darth Vader and The Emperor. "Our rebellion is over. But the war … the war is just beginning," says Admiral Ackbar. The prelude begins right where the original trilogy ends, with the famous Special Edition shot of a crowd tearing down a statue of Emperor Palpatine on Coruscant, except in this new telling the victorious celebration didn't last long. "And then: The whooping of klaxons. Red lights strobe. Three airspeeders swoop down from the traffic lanes above—Imperial police. Red-and- black helmets. The glow of their lights reflected back in their helmets. There comes no warning. No demand to stand down. The laser cannons at the fore of each airspeeder open fire. Red bolts sear the air. The crowd is cut apart. Bodies dropped and stitched with fire." The story then segues into a new POV, that of a familiar rebel pilot by the name of Wedge Antilles (played by Denis Lawson in the Original Trilogy), who believes that the wounded Empire might be regrouping away from the Core systems in the Outer Rim territories. "Wedge told Ackbar, Mon Mothma: 'Could be that's where they are again. Hiding out there.' Ackbar said that it made some sense. After all, didn't Mustafar hold some importance to the Imperial leadership? Rumors said that's where Vader took some of the Jedi long ago. Torturing them for information before their execution." Wedge is exploring a planet called Akiva when his little Starhopper ship has a run-in with Imperial Admiral Rae Sloane (introduced in the 2014 EU novel "A New Dawn" by John Jackson Miller) aboard the star destroyer Vigilance. As it turns out, Wedge was right on target about the Empire's presence on this planet, and it appears to be more critical than even he imagined, as the POV shifts to Sloane. "The meeting on Akiva cannot misfire. It must take place. It must have a result. Everything feels on the edge, the entire Empire standing on the lip of the pit, the ledge crumbling away to scree and stone." This preview ends on a cliffhanger involving the fate of Wedge after his ship is pulled into the Vigilance via tractor beam. Star Wars: The Force Awakens is set 30 years after the events of Return of the Jedi, and features a new generation of swashbuckling heroes and shadowy villains, as well as the return of fan-favorite smugglers, princesses, and Jedi. Starring Harrison Ford, Carrie Fisher, Mark Hamill, Anthony Daniels, Peter Mayhew, and Kenny Baker as their characters from the original trilogy, "The Force Awakens" also stars John Boyega as Finn, Daisy Ridley as Rey, Adam Driver as Kylo Ren, Oscar Isaac Poe Dameron, Lupita Nyong'o as Maz Kanata, and Gwendoline Christie as Captain Phasma. Also starring, Domhnall Gleeson, Max von Sydow, Crystal Clarke, Pip Anderson, Christina Chong and Miltos Yerolemou. The J.J. Abrams-directed film will debut in theaters on December 18, 2015.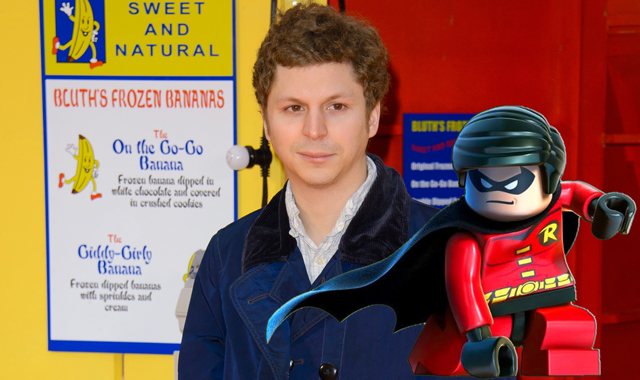 THE LEGO BATMAN MOVIE
Will Arnett's LEGO Batman has found his Boy Wonder! The Hollywood Reporter today brings word that Michael Cera will voice Robin in the upcoming The LEGO Batman Movie. Cera's Superbad costar, Jonah Hill, previously cameoed in The LEGO Movie as fellow DC Comics superhero Green Lantern. Cera has recently been lending his voice to Rob Corddry, Jonathan Stern and David Wain's Adult Swim comedy series, "Children's Hospital," and has another major voice role hitting the big screen next summer. He's set to reteam with Hill as well as Seth Rogen, Kristen Wiig, Salma Hayek, Edward Norton, David Krumholtz, Nick Kroll, James Franco, Craig Robinson, Bill Hader, Anders Holm, Paul Rudd and Danny McBride for the R-rated animated ensemble, Sausage Party. Set for release June 3, 2016, Sausage Party follows the adventures of some sausages determined to get back to their proper place in a grocery store before a big 4th of July sale. According to the trade, Cera is also making plans to write and direct a big screen adaptation of Charles Portis' "Masters of Atlantis." Portis, a famously reclusive author, is best known for his 1968 novel True Grit, twice adapted for the big screen. "Masters of Atlantis," published in 1985, is officially described as follows: Lamar Jimmerson is the leader of the Gnomon Society, the international fraternal order dedicated to preserving the arcane wisdom of the lost city of Atlantis. Stationed in France in 1917, Jimmerson comes across a little book crammed with Atlantean puzzles, Egyptian riddles, and extended alchemical metaphors. It's the Codex Pappus – the sacred Gnomon text. Soon he is basking in the lore of lost Atlantis, convinced that his mission on earth is to administer to and extend the ranks of the noble brotherhood. The LEGO Movie animation supervisor Chris McKay will direct The LEGO Batman Movie, which features a script by Abraham Lincoln: Vampire Hunter creator Seth Grahame-Smith. The LEGO Batman Movie hits theaters on May 26, 2017. COLONY
n the intriguing trailer for USA's upcoming show 'Colony' (brought to us by Producer Carlton Cuse from 'Lost' and writer Ryan Condal), we get a look at the world of the show, where alien invaders are holding LA in their grasp, keeping the people under their power much like the Nazis did to Vichi France during WWII. And that comparison is actually what the showrunners were shooting for, wanting to show the aliens as not just conquerors here to destroy. In the words of Condal: "Our invaders didn't come in just to destroy our territory; they came with the purpose of utilizing our resources for themselves for whatever they have been planning." The trailer itself, showing off stars Josh Holloway (also of 'Lost' fame) and Sara Wayne Callies ('The Walking Dead'), sets up the story of a family who lost their son during the invasion, and the father beginning to take action with the resistance in order to find their child. He is caught during an explosion while being smuggled out, and is recruited by the alien collaborators to become a double-agent within the resistance. His wife is worried that he will make their family a target, including her and their remaining daughter, but the man feels he does not have a choice. Eventually, it seems as though he relents to the demands of his overlords, but does want his son back in exchange, to which he is a given vague assurances that he will be rewarded for his help. Some people have pointed out the show's premise is similar to 'V,' the original of which came out decades ago, and the more recent one airing on ABC not so many years ago, and also starring 'Lost' alum (Elizabeth Mitchell). However, this show looks different for a number of reasons, not the least of which being that we do not see the aliens, at least not at first, as the show's creators want to keep the details vague, wanting "the audience to learn at the same pace as the characters."
THURSDAY, JULY 16, 2015
NIGHT GALLERY AND JMS
Everyone is embracing anthology series these days, though today's aren't quite like the ones of yore, and it has become more about changes over seasons rather than episodes. So your complete surprise may vary in finding out there's apparently a planned remake of the (somewhat) classic horror series Night Gallery, and what's more, it'll have Babylon 5 creator J. Michael Straczynski on board. This could be incredible…or at least weird enough to keep people's attention. Night Gallery was the creation of macabre maestro Rod Serling, who kicked this series off several years after his other genre show The Twilight Zone went off the air. I don't think you'd find many people who think that Night Gallery is better than Twilight Zone on the whole, but it did utilize a lot of famous actors of the day to tell three seasons' worth of occasionally gripping tales of terror. Here are the opening credits for those who need a square-filled reminder. Straczynski, whose pre-Babylon 5 genre cred was already earned by writing episodes of the 1980s Twlight Zone remake (as well as episodes for the He-Man series and The Real Ghostbusters) – is apparently working on several new things. Beyond trying to get a second season for his and the Wachowski siblings' Netflix Original sci-fi drama Sense8, he's working on an adaptation of Kim Stanley Robinson's Red Mars novels, a secret reboot of a British TV series from decades ago, and one of the projects he was promoting at Comic-Con: the graphic novel Flash: Earth One for DC Comics. We'll have to see where Night Gallery falls on his to-do list. Read the complete article at CinemaBlend.com. SENSE8 CAST CHAT
The Sense8 cast gathered for an on-line chat yessterday. If you missed it, here is the YouTube recording for your enjoyment. Everyone is waiting for word of a season two renewal. That information is expected next week. Stay tuned. Sense8 cast chat.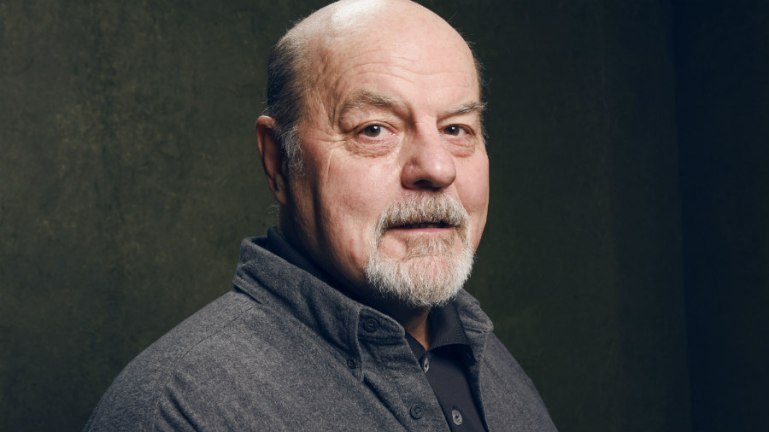 THE FLASH
Fans of "The Flash" are going to experience a Snart family reunion. Not only will siblings Leonard Snart/Captain Cold (Wentworth Miller) and Lisa Snart/Golden Glider (Peyton List) return early in Season 2 of the series, but Michael Ironside ("Top Gun," "Total Recall") will appear as their abusive father, Lewis Snart. According to The Hollywood Reporter, the elder Snart is a violent criminal, fresh out of prison and looking to cause trouble in Central City, even if it puts his own children in danger. Ironside will join Miller and List in the third episode of Season 2, titled "Family of Rogues." Perhaps Ironside's appearance will set up Captain Cold's departure from "The Flash." Cold, along with Heatwave (Dominic Purcell) and Martin Stein (Victor Garber), will leave "The Flash" to figure into "Legends of Tomorrow," which premieres in the spring on the CW. EX MACHINA
Sinister, megalomaniacal, physically aggressive, genius, funny … pretty good at dancing. These things mean Oscar Isaac's character Nathan Bateman could have been an over-the-top mad scientist Dr. Frankenstein figure in director Alex Garland's artificial intellegence/robot flick Ex Machina. Instead, the actor and writer/director Garland established a cinematic character who has been one of the most compelling and fun to watch this year. In the exclusive clip below from the DVD/Blu-ray release of Ex Machina, Garland discusses Isaac's role – and how it could have easily become a silly mustache-twirling take. PAN
Warner Bros. Pictures has released the new Pan trailer, featuring new footage from director Joe Wright's upcoming origin story. Pan is set for a worldwide release in 3D and 2D in theaters and IMAX on October 9. Offering a new take on the origin of the classic characters created by J.M. Barrie, Pan follows the story of an orphan who is spirited away to the magical Neverland. There, he finds both fun and dangers, and ultimately discovers his destiny-to become the hero who will be forever known as Peter Pan. Pan is a live-action Peter Pan feature directed by Joe Wright (Atonement, Pride & Prejudice). Offering a new take on the origin of the classic characters created by J.M. Barrie, the action adventure follows the story of an orphan who is spirited away to the magical Neverland. There, he finds both fun and dangers, and ultimately discovers his destiny—to become the hero who will be forever known as Peter Pan. The film stars Oscar nominee Hugh Jackman (Les Misérables) as Blackbeard, Garrett Hedlund (Inside Llewyn Davis) as Hook, Oscar nominee Rooney Mara (The Girl with the Dragon Tattoo) as Tiger Lily, Adeel Akhtar (The Dictator) as Smee, and newcomer Levi Miller as Peter. Rounding out the cast are Taejoo Na (The Kick) as Kwahu, Nonso Anozie (Son of God, Atonement) as Bishop, Kathy Burke (Tinker Tailor Soldier Spy) as Mother Barnabas, Kurt Egyiawan (Skyfall) as Murray, Lewis MacDougall (UK TV's "In the Name of the Children") as Nibs, newcomer Leni Zieglmeier as Wendy Darling, Jack Charles (Mystery Road) as The Chief/Tiger Lily's father, and Amanda Seyfried (Les Misérables) as Mary.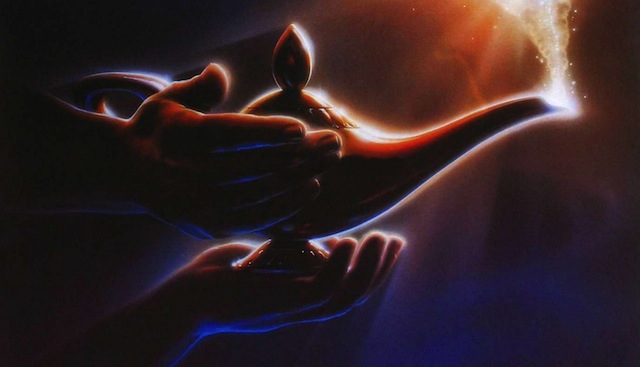 ALADDIN
et another live-action adaptation of a popular Disney animated feature is on the way today as The Hollywood Reporter brings word that the studio is developing a big screen prequel to Aladdin. The project, currently titled Genies, is designed to serve as an origin story of sorts for the djinn famously voiced by the late Robin Williams in Disney's 1992 feature film version of the classic Arabian tale. According to the outlet, the film will explore the "realm of the Genies" and explain how one became trapped inside the iconic lamp. The long term hope, then, is for Genies to develop as a franchise and pave the way for a live-action retelling of Aladdin itself. Friday the 13th remake scribes Damian Shannon and Mark Swift are attached to script Genies, which has Tripp Vinson attached to produce through his Vinson Films. Vinson is also attached to produce the recently-announced Prince Charming film, also in development through Disney. Both films are part of a growing roster of live-action Disney fairy tale films heading to the big screen. Jon Favreau's The Jungle Book hits theaters April 15, 2016 with the aforementioned Beauty and the Beast following on March 17, 2017. After that, plans call for a Tim Burton-directed Dumbo and new live-action versions of Winnie the Pooh, Mulan, Pinnochio and more. There's also a sequel to Alice in Wonderland on the way with Alice Through the Looking Glass (arriving May 27, 2016), reports of one for Maleficent in development as well, and a live-action Peter Pan spinoff, Tink, set to star Reese Witherspoon as the iconic fairy.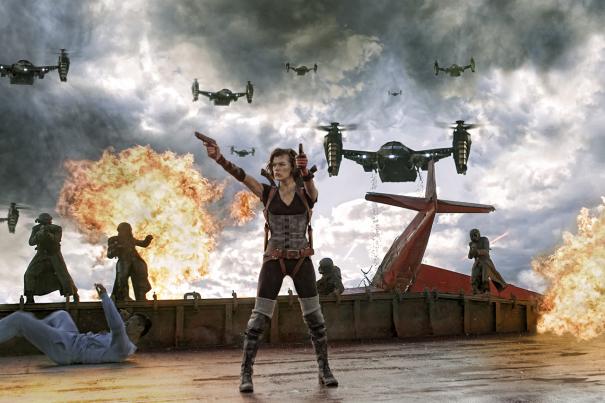 RESIDENT EVIL: AFTERLIFE
Last August, actress Milla Jovovich announced that she and her husband Paul W.S. Anderson were expecting their second child together, delaying the shooting of Resident Evil: The Final Chapter. Now, following an update earlier this year that put the franchise finale on track for an August production, Jovovich has shared the first behind-the-scenes image from the new movie's pre-production. Shooting was initially being prepped for Cape Town, South Africa, which will be one of several locales used for the sixth and (supposed) last part in the long-running Resident Evil franchise. The last film to see release was Resident Evil: Retribution in 2012. Anderson is set to return for his fourth outing as director and writer of the Screen Gems franchise. Meanwhile, actor Wentworth Miller (who, as of late, has been menacing "The Flash" as Captain Cold) will be reprising his role as Chris Redfield from 2010's Resident Evil: Afterlife.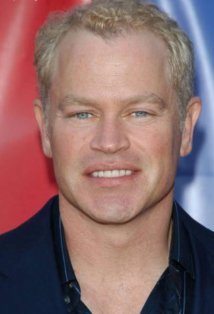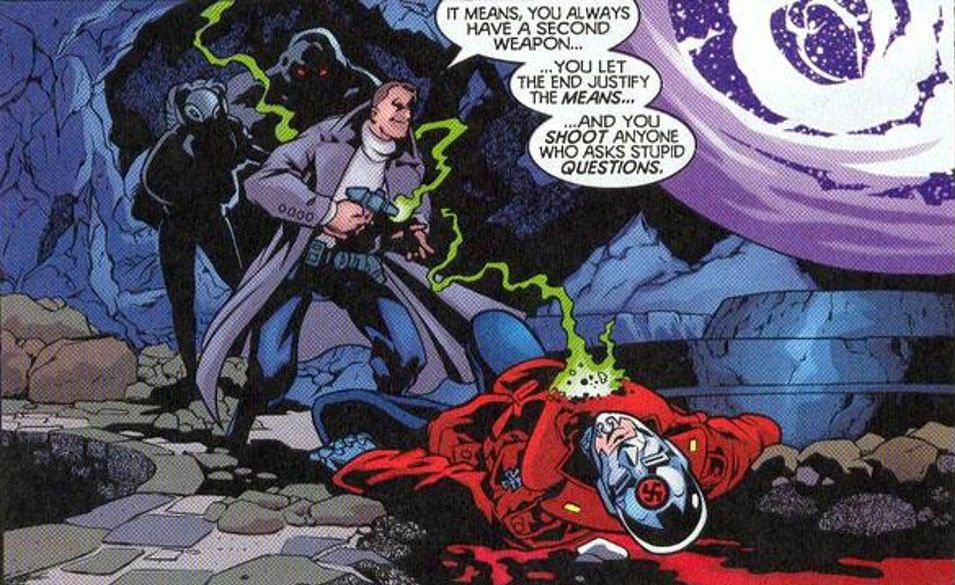 ARROW NEWS
Prolific character actor Neal McDonough jumped into the super hero pool playing Dum Dum Dugan, one of the most famous Agents of S.H.I.E.L.D. from the Marvel Comics Universe in 'Captain America: The First Avenger.' He reprised the role on 'Agent Carter' Season One and on 'Agents of S.H.I.E.L.D.' But now he's going turncoat, trading in his famous bowler hat for a role as the Big Bad of Season Four of The CW's 'Arrow', which is of course based on rival DC Comics' hero Green Arrow. damien DarhkMcDonough's role will be that of Damien Darhk. The villain was set up in Season Three and popped up briefly in the season finale. Darhk is said to be associated with last season's major antagonist Ra's Al-Ghul. The show's producers describe Darhk as, "a mysterious and sophisticated villain, and an adversary of the late Ra's al Ghul. Now the leader of his own clandestine group, this cunning foe will prove to be one of the Arrow's greatest challenges." Damien Darhk is an obscure criminal from Devin Grayson and Mark Buckingham's run on 'The Titans' in 1999. Darhk led the terrorist organization The H.I.V.E., a major thorn in the side of the Titans. Now that Ra's Al-Ghul and the League of Assassins has been dispatched, it looks like Darhk and The H.I.V.E. will take their place. NealMcDonoughIn the comics, Darhk was almost killed by Vandal Savage, who is known to be the major villain on 'Legends of Tomorrow.' Could this build another connection between these shows? McDonough is an easily recognizable face, although you might not know his name. (Is it just me or does he look like he could be the illegitimate love… er dad of Chris Pine and Kellan Lutz?) He has appeared on countless TV shows and movies. He may be most recognizable from 'Desperate Housewives,' 'Justified' and 'Suits.' Coincidentally, McDonough voiced the role of 'Green Arrow' in an animated short that appeared on the BluRay of 'Superman/Shazam!: The Return of Black Adam.' He's also lent his voice to other comic based projects, playing Bruce Banner on the 1990s cartoon series (and later a video game), the villain Firebrand on 'Iron Man,' The Flash and Nightwing in 'Injustice: Gods Among Us' and Deadshot in 'Batman: Assault On Arkham.' 'Arrow' Season Four returns on Wednesday, October 7 at 8pm eastern.
WEDNESDAY, JULY 15, 2015
FANTASTIC FOUR
Fox debuted some brand-new footage from Fantastic Four at San Diego Comic-Con last weekend, and now we finally have a look at what the lucky folks in Hall H got to see. The new trailer pulls back the curtain more than anything that's come before, finally giving us a ton of fresh footage of Marvel's First Family in action. We get some long shots of the Thing smashing stuff, along with some nifty clips of the Human Torch flaming on. Plus, Reed is stretchy and Sue is rocking those force fields. Despite the so-so buzz, the gang looks great, and we're digging the way director Josh Trank has imagined their powers. The trailer also reveals a bit more of the story, as we see the struggle within the government over how to use the Four, and the rise of Doom. There are also some peeks at a few massive set pieces, so don't worry, this movie should destroy more than enough stuff to fit in with all the other comic-book blockbusters. Go ahead and check that "Michael Bay Factor" box. The studio included Fantastic Four in its extremely buzzy Hall H panel that was largely populated with X-Men sequels and spinoffs, which served as a not-so-subtle way to remind everyone that this movie is definitely from the same house that made X-Men. We'll know in a few weeks if that positive reinforcement worked. SUICIDE SQUAD
Before Batman v Superman: Dawn of Justice took over everyone's brains at the Saturday Comic-Con panel hosted by Warner Bros., David Ayer and his cast rolled out the first official footage from Suicide Squad, a movie a lot of DC Comics fans probably thought they'd never get. The film is star-packed, the director is enthusiastic, and we've seen plenty of on-set images of the cast in action. Footage is what we really wanted, though, and the Hall H crowd got it. The three-minute trailer got a very enthusiastic response from the crowd, and some fans even managed to leak video of it online, which prompted rumors that Warner Bros. would be locking down their Comic-Con presentations in the future. That's not what's happening today, though. Instead, the studio just went ahead and officially released the footage, so the world can see what Ayer and company are up to. As expected, the film is about Amanda Waller's (Viola Davis) attempt to assemble "the worst of the worst" and compel them to save the world in exchange for a bit of freedom. Among them are Deadshot (Will Smith), Harley Quinn (Margot Robbie), and a host of other baddies, and they all have to find a way to work together. Unfortunately, the trailer doesn't give us much in the way of plot, but it does give us lots of action, from Deadshot rappelling down a wall to the whole gang marching into battle together. Then, of course, there's The Joker (Jared Leto), promising to hurt us "really, really bad" as he talks directly to the camera in a, frankly, terrifying shot. It might not be everyone's favorite version of these characters, but Ayer has a vision, and this trailer proves it.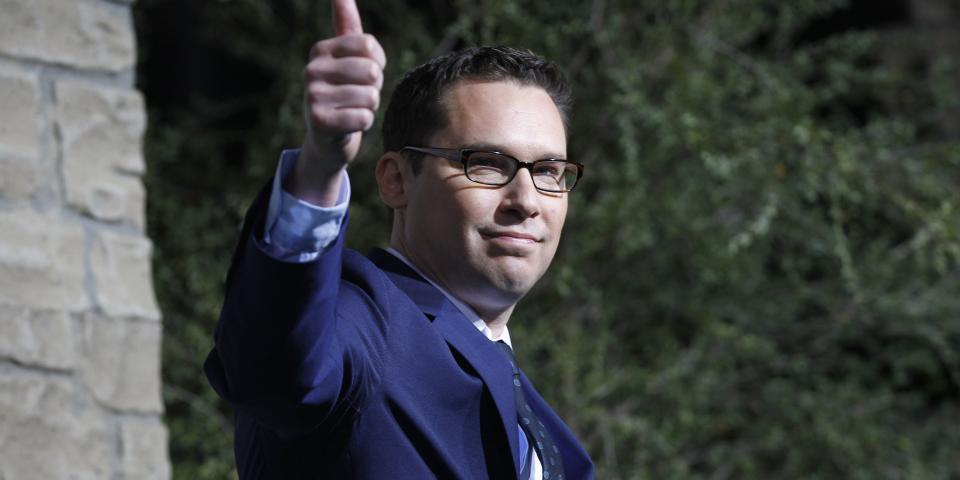 WORLD WAR III
Bryan Singer is having a good day. Today is the 15-year anniversary of X-Men, the first genuine comic-book-to-movie megahit since Superman 2 the 1989 Batman movie (although Blade earned the bucks--just not the big bucks). Now Spike TV is announcing a new Singer-backed show. According to Hollywood Reporter, Singer will be executive producing a television show called World War III. They describe it here: "As the world's geopolitical balance shifts and the next global conflict explodes, America's Heartland will become Occupied Territory. One man with a troubled past will galvanize a Resistance movement, calling upon ordinary citizens to become the extraordinary heroes of WWIII." Occupied territory? The Resistance? Sounds a great deal like the trailer for Colony that USA just pushed out. Oh, Hollywood. How you do love a clone. World War III is currently in development, which means that the director and cast have yet to be tapped. But as Singer has a history of writing and directing many of his productions, we would venture to speculate to guess that perhaps maybe it's likely we could see more than executive production work from Singer. We think. THE LAST STARFIGHTER
We already knew the film rights for a sequel to The Last Starfighter were a non-starter with original writer Jonathan Betuel, but that's apparently because he's more interested in working in TV. Variety reports Betuel, who wrote the 1984 original film, is actively developing a television reboot of The Last Starfighter, which will (somehow) include virtual reality components. Betuel has hooked up with Surreal.tv to make the project a reality, and the goal is to make it the first television show to "embrace" virtual reality. The show will be viewable on regular TVs, but apparently provide extra content for viewers using some form of VR tech. Sadly, it doesn't sound like the new series will continue the journey of teenager-turned-space hero Alex Rogan. It seems the television series will use the film universe as a jumping off point for a serialized story about "instilling a moral code," that follows an alien law enforcement agency. The series will apparently be called The Starfighter Chronicles, and from the sound of it, they're still in the fairly early phases of development. If the series sounds like a bit of a long shot, that's probably because it is. Surreal is a relatively young company in the virtual reality space, and though Last Starfighter still holds some geek cred, something this ambitious could be a tough sell. Regardless, we wish them the best of luck, because it does sound like a very cool idea at the core. STAR TREK ROLE FOR CHARITY
If you want sci-fi fans to open their wallets for a good cause, a walk-on role in the new Star Trek movie might arguably be the best incentive ever. The entire cast of the upcoming Star Trek Beyond, including new addition Idris Elba as the film's big bad, got together to stroll around the set of the Enterprise to tell fans all about their favorite charities. Paramount Pictures, along with producer J.J. Abrams, have teamed up with the charity platform Omaze to raise money for nine charities. A $10 donation will get you in the running to win a trip to the set to hang out with the cast, plus a walk-on role in the movie. The list of charities were selected by stars Chris Pine, Zoe Saldana, John Cho, Idris Elba, Simon Pegg, Zachary Quinto, Karl Urban, Anton Yelchin and Susan Nimoy on behalf of her late husband Leonard. Charities include Brave Beginnings, Camp Sunshine, Direct Relief International, Heaven Homes, KidsCan, Koreatown Youth & Community Center, Make-A-Wish, Time Is Precious, and St. Jude Children's Research Hospital.
TUESDAY, JULY 14, 2015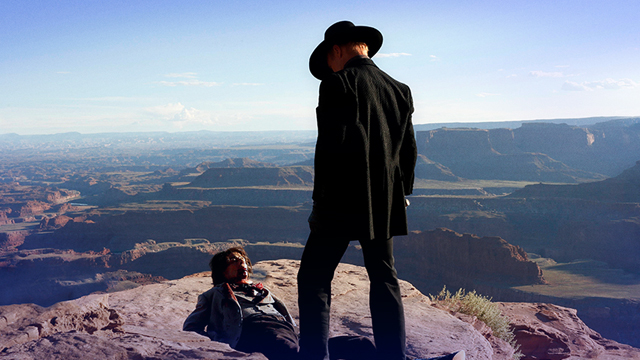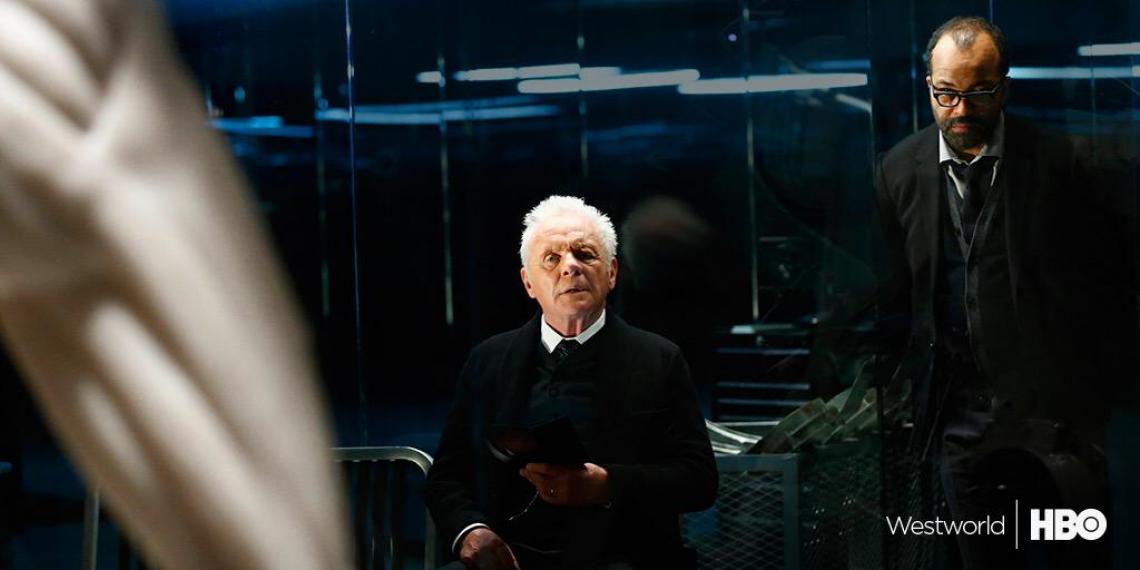 WESTWORLD
Well, HBO took their sweet time, but they finally released some brand-new stills for their upcoming Westworld TV series. Executive Producer Jonathan Nolan (The Dark Knight Rises) surprised fans during this weekend's San Diego Comic-Con with some footage of the sci-fi series based on author Michael Crichton's 1973 movie, which starred Yul Brynner as the iconic Man in Black — a role played by Ed Harris on the new series. We sadly don't have the footage here, but we have the next best thing: some first-look pics of Harris, Sir Anthony Hopkins (Thor: The Dark World), James Marsden (X-Men), Evan Rachel Wood (True Blood), Jeffrey Wright (Casino Royale) and Thandie Newton (The Chronicles of Riddick). Rodrigo Santoro (300: Rise of an Empire) and Mirando Otto (The Lord of the Rings) — not seen in the gallery below — round up the cast. Apparently the footage started off with a voiceover saying: "Bring her back online. Have you ever questioned the nature of your reality?" It had some brief snippets featuring Hopkins' character of Dr. Robert Ford, the futuristic park's creator, as well as scenes taking place in an Old West setting. Jonathan Nolan created, wrote and produced Westworld alongside his wife Lisa Joy (Burn Notice). The HBO series will also be produced by J.J. Abrams and Bryan Burk. The late Jerry Weintraub also served as an executive producer. Check out the pics below, and let us know what you think. Westworld will air on HBO in 2016. SUICIDE SQUAD
Before Batman v Superman: Dawn of Justice took over everyone's brains at the Saturday Comic-Con panel hosted by Warner Bros., David Ayer and his cast rolled out the first official footage from Suicide Squad, a movie a lot of DC Comics fans probably thought they'd never get. The film is star-packed, the director is enthusiastic, and we've seen plenty of on-set images of the cast in action. Footage is what we really wanted, though, and the Hall H crowd got it. The three-minute trailer got a very enthusiastic response from the crowd, and some fans even managed to leak video of it online, which prompted rumors that Warner Bros. would be locking down their Comic-Con presentations in the future. That's not what's happening today, though. Instead, the studio just went ahead and officially released the footage, so the world can see what Ayer and company are up to. As expected, the film is about Amanda Waller's (Viola Davis) attempt to assemble "the worst of the worst" and compel them to save the world in exchange for a bit of freedom. Among them are Deadshot (Will Smith), Harley Quinn (Margot Robbie), and a host of other baddies, and they all have to find a way to work together. Unfortunately, the trailer doesn't give us much in the way of plot, but it does give us lots of action, from Deadshot rappelling down a wall to the whole gang marching into battle together. Then, of course, there's The Joker (Jared Leto), promising to hurt us "really, really bad" as he talks directly to the camera in a, frankly, terrifying shot. It might not be everyone's favorite version of these characters, but Ayer has a vision, and this trailer proves it. BATMAN VS. SUPERMAN: DAWN OF JUSTICE
We've been talking about the movie that would become Batman v Superman: Dawn of Justice since this time two years ago, and we still have more than half a year to go before we finally see the whole thing, but today at San Diego Comic-Con, Zack Snyder and the cast rolled out our best look yet at the film with a massive Hall H trailer. The first teaser trailer was all brooding and buildup, and it drew a mixed reaction because it seemed to take the darkness of Man of Steel and just make it even darker. This time, though, Snyder and company bring some real meat to the party. This trailer has almost everything you want to see to get you excited. We get Bruce Wayne witnessing the battle against Zod, and watch as his paranoia over Superman grows. We get Lex Luthor scheming. We get Alfred trying to talk some sense into Batman. We get the Batmobile. We get Wonder Woman (briefly) in action for the first time ever in a live-action movie. We get the titular heroes actually doing heroic things. We even get hints at the Joker. And then, of course, there are the fight scenes. STAR WARS: THE FORCE AWAKENS
We knew Disney would be bringing some Star Wars goodness to San Diego Comic-Con, and now we have a look at the footage reel that just played in Hall H. Want to see? The clip is a special behind-the-scenes look at the eagerly anticipated sequel The Force Awakens, including interviews with director J.J. Abrams, Lucasfilm President Kathleen Kennedy and writer Lawrence Kasdan. Oh yeah, and a few fan-favorite cast members make an apperarance. The reel also includes some gorgeous concept art and a peek at the ambitious practical effects being employed. This is definitely not another CGI fest ... Despite the blockbuster budget and massive scale, this thing still feels like classic Star Wars at its core. This reel was an excellent way to blow fans' minds while also providing something a bit more unique than just another trailer. All the old gang is here, and all the iconic visuals you remember are back (and more!).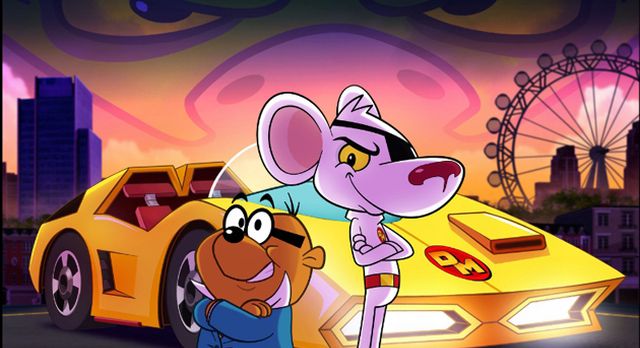 DANGER MOUSE
Earlier this year, it was announced that revival of the hit 80s series "Danger Mouse" was in the works, and now the BBC has revealed the addition of two more stars to the Danger Mouse cast with "Game of Thrones" star Lena Headey and "Last Week Tonight" host John Oliver. Headey will provide the voice of US Secret Agent Jeopardy Mouse, while Oliver will be breathing life into mad scientist wolf Dr Augustus P Crumhorn III. "Danger Mouse" will be shown on CBBC in the autumn and debut in America on Netflix in spring 2016. Lena Headey said: "I wanted to do it [Danger Mouse] because it was pure nostalgia for me. I have children now and it's just a treat to be involved in something that you loved as a kid and be able to share it. Those moments as an actor that come a long once in while are not to be missed." "Last Week Tonight" star John Oliver said: "I've loved Danger Mouse my whole life. Danger Mouse was a significant part of my childhood. So to get a chance to do it is like getting a chance to step into your childhood, which is both a magical and a potentially hazardous thing! It will be awesome, I can't wait to see it, let alone hear myself in it!" The world's greatest superspy, Danger Mouse, returns in dashing, globe-spanning style with a new animated series that features all the classic characters, catchphrases and comedy that made it an 80's cult favorite. With the world once more teetering on the edge of disaster, the small but heroic secret agent is back to thrill a whole new generation of fans as he attempts to overthrow a host of villainous rivals with the help of hapless hamster Penfold and a collection of state-of-the-art gadgetry and vehicles. Originally a loose parody of British spy fiction, this new "Danger Mouse" series will feature Alexander Armstrong as Danger Mouse, Kevin Eldon as Danger Mouse's trusty sidekick Penfold, Stephen Fry as Colonel K and Dave Lamb as the narrator.

Danger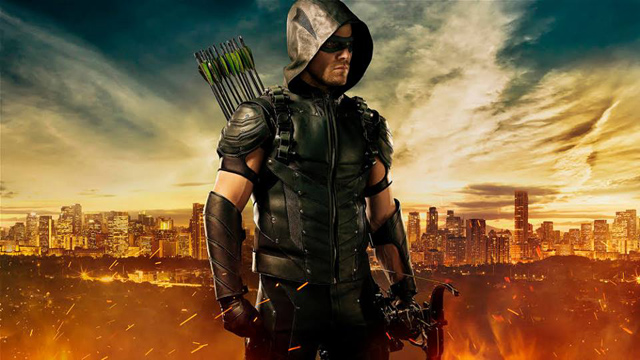 GREEN ARROW
Following a number of reveals on Saturday about the upcoming fourth season of "Arrow," executive producer Marc Guggenheim has revealed (via Twitter) that production on the first episode is set to begin today. Featuring a story by Greg Berlanti & Beth Schwartz with a teleplay by Guggenheim & Wendy Mericle, the episode is set to be directed by Thor Freudenthal (Percy Jackson: Sea of Monsters, also scripted by Guggenheim) and will officially be titled "Green Arrow." Additional details on the forthcoming season reveal that classic Batman character Anarky will make an appearance and that Justice Society character Mr. Terrific will also debut on the series, where he will work closely with Felicity. It was also announced that John Diggle will finally be getting his own costume and that Thea Queen is officially "Speedy" on the team. "Arrow" stars Stephen Amell as Oliver Queen, Katie Cassidy as Dinah "Laurel" Lance, David Ramsey as John Diggle, Willa Holland as Thea Queen, Emily Bett Rickards as Felicity Smoak, John Barrowman as Malcom Merlyn, with Paul Blackthorne as Detective Lance, and the recently announced Neal McDonough as big bad Damien Darhk. The series is executive produced by Greg Berlanti, Marc Guggenheim, Andrew Kreisberg and Sarah Schechter. After defeating his most formidable foe to date and riding off into the sunset with longtime flame Felicity Smoak, Oliver Queen (a.k.a. The Arrow) left Starling City with the hopes of beginning a new life. But will Oliver ever truly be able to leave behind his past as the Arrow, and, if so, what becomes of the team he has worked so hard to assemble? Will Diggle, Thea, and Laurel be left to continue Oliver's crusade without him? And with Malcolm Merlyn having ascended to the top of the League of Assassins as the new Ra's al Ghul, is anyone really safe? "Arrow" will premiere its fourth season on Wednesday, October 7 at 8:00pm ET/PT.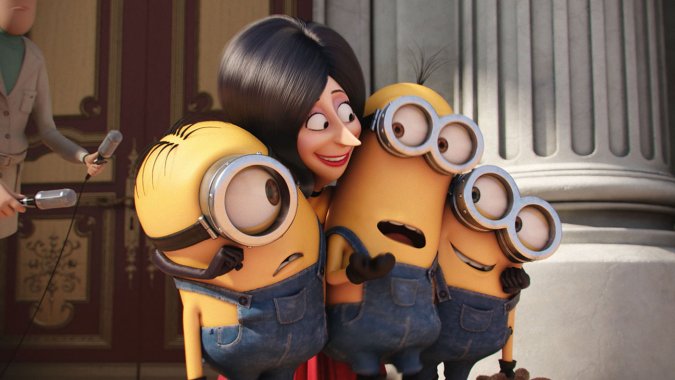 WEEKEND BOX OFFICE
Last weekend at the box office, it looked like Jurassic World had secured the top spot for the fourth weekend in a row, with a narrow victory over the animated hit Inside Out. When the actual figures were tallied, the results were flip-flopped, with Inside Out barely beating Jurassic World. This weekend, the race wasn't close at all, with Universal's Minions easily taking the top spot, earning a whopping $115.2 million. While the critics' reception was mixed on Minions, with a 54% "Fresh" rating on Rotten Tomatoes, that didn't stop audiences from coming out in droves for this animated spinoff of the Despicable Me franchise, which provides an origin story for these delightful yellow characters. The comedy pulled in an impressive $26,784 per-screen average from 4,301 theaters, and its $115.2 million opening weekend is the second highest opening weekend ever for an animated movie, behind 2007's Shrek the Third ($121.6 million). Minions may be the last summer movie to crack $100 million in its opening weekend, but it's possible that Ant-Man (July 17) and Pixels have a shot at cracking that milestone. Minions also gave the powerhouse Universal Pictures yet another box office record, as it became the only studio in history to have three movies open north of $100 million in one year, following Jurassic World and Furious 7. Jurassic World remained in second place with $18.1 million, bringing its domestic total to $590.6 million and its worldwide gross to $1.4 billion. It currently stands as the fourth-highest domestic gross of all time after just five weeks in theaters, behind Marvel's The Avengers's $623.2 million, and fifth highest worldwide, behind another Universal Pictures hit, Furious 7 with $1.51 million. We'll have to wait and see how much the movie drops in the coming weeks, to see if it will pass any of these milestones. Inside Out dropped to third place with $17.1 million ($283.6 million domestic), with Terminator Genisys falling to fourth place with $13.7 million ($68.7 million domestic). New Line's thriller The Gallows opened in fifth place with just over $10 million, taking in a meager $3,682 per-screen average from 2,720 theaters, while Magic Mike XXL dropped to sixth place with $9.6 million ($48.3 million domestic). The top 10 was rounded out by Ted 2 with $5.6 million ($71.6 million domestic), new releases Self/less ($5.3 million) and Baahubali: The Beginning ($3.5 million) and Max with $3.4 million ($33.7 million domestic). Opening in limited release were Do I Sound Gay? with $11,000 from 1 theater, Robin Williams' final film Boulevard with $7,000 from 1 theater and Meet Me in Montenegro with $6,000 from 10 theaters. Next weekend features Marvel's Ant-Man squaring off with Universal's comedy Trainwreck. There are also four movies opening in limited release, Irrational Man, The Look of Silence, Mr. Holmes and The Stanford Prison Experiment. All six of these movies have been received very well by critics, but we'll have to wait and see how audiences will respond to these new releases.
THURSDAY, JULY 9, 2015
BATMAN: ARKHAM KNIGHT
Batman: Arkham Knight has been an enjoyable ride through Gotham—and considering its heavy use of the Batmobile, we mean that literally. But in the upcoming DLC, there's nary a motorized vehicle in sight. However, there is a whole lot of our favorite ex-sidekick, Barbara Gordon, a.k.a. Batgirl (currently superhero team-leader, Oracle). Better yet, in the DLC, available for players who purchased the season pass on July 14 and as a standalone for $6.99 on July 21, we get to play as a pre-paralyzed Batgirl. We saw "the incident" in a flashback in Arkham Knight: the brief and brutal moment where the Joker shot Barbara (complete with the camera he used in The Killing Joke). In this DLC, Barbara has the use of all of her limbs. And she's using them to stop the Joker from killing her father, Commissioner Gordon. For those of us who believe that Arkham Knight has relied too much on the Batmobile, this looks like a return to what we loved about the previous Arkham Games: using some smooth moves to take down room after room of henchmen. Even though Barbara isn't as Bat-tastic as Batman, she knows how to make use of hacking tools. We also get to team up with Robin. We're coming for you, Joker. But be warned: The DLC is currently only available for console gamers. Warner Bros. has made no mention of the DLC for PC gamers, who have been left out in the cold, thanks to a buggy PC port. GOOSEBUMPS
The first official trailer for Sony Pictures' monster movie Goosebumps, starring Jack Black in the role of novelist R.L. Stine, has finally been unleashed online. The meta-narrative (you know, like The CW's Supernatural does from time to time) sees Odeya Rush in the role of Stine's daughter Hannah and Dylan Minnette as Zach Cooper, the boy who accidentally lets the monsters escape the pages of the author's books. Classic Goosebumps monsters that have made it into the movie include a massive Yeti, fan-favorite Slappy the Puppet, a mummy, a vampire, a mad scientist, a pirate, a spooky scarecrow, a creepy clown and some not-so-friendly garden gnomes (and more!). Upset about moving from a big city to a small town, teenager Zach Cooper (Dylan Minnette) finds a silver lining when he meets the beautiful girl, Hannah (Odeya Rush), living right next door. But every silver lining has a cloud, and Zach's comes when he learns that Hannah has a mysterious dad who is revealed to be R. L. Stine (Jack Black), the author of the bestselling Goosebumps series. It turns out that there is a reason why Stine is so strange… he is a prisoner of his own imagination – the monsters that his books made famous are real, and Stine protects his readers by keeping them locked up in their books. When Zach unintentionally unleashes the monsters from their manuscripts and they begin to terrorize the town, it's suddenly up to Stine, Zach, and Hannah to get all of them back in the books where they belong. Goosebumps will hit movie theaters in time for Halloween on Oct. 16, 2015. SHARKOPUS VS. WHALEWOLF
Syfy's (Disclosure: Blastr's Parent Company) continued legacy of wacky hybrid horror flicks like Mansquito and Piranhaconda will not be tarnished by its newest venture into the weird waters of crazy creature features, Sharktopus vs. Whalewolf. With its tongue-in-cheek, self-deprecating cinematic style infused with Velveeta-smooth dialog and low-grade special effects, this new original TV film is meant to be viewed as a silly summer respite from the heat, fortified with a bottomless bowl of kettlecorn and your favorite frosty beverage, surrounded by a rowdy roomful of friends and family. Produced by the legendary Roger Corman and directed by Kevin O'Neill (Dinoshark, Dinocroc), Sharktopus vs. Whalewolf stars Casper Van Dien (Starship Troopers, Sleepy Hollow) and Catherine Oxenberg (Dynasty, Acapulco H.E.A.T.) in an intentionally hilarious homage to the classic campy monster movies of the '50s and '60s , dressed up with a little digital-age gloss. Take a look and tell us if you think it'll make a sizeable splash when it premieres on Syfy on Sunday, July 19, 2015 at 9/8c. HEROES REBORN
Not many shows have enjoyed the highs and lows quite like NBC's Heroes, and with a return trip in sight, series creator Tim Kring hopes to avoid the pitfalls that doomed the one-time hit. Of course, the story behind the scenes is much more complicated than the fact that, yeah, the show went to crap around the second season and never recovered. The writers didn't suddenly forget how to tell a compelling story, and in the years since Heroes' original run ended, we've learned a bit more about what went wrong. More than that, Kring told Entertainment Weekly he plans to learn from all those things. The biggest issues, not surprisingly, were network interference and a massive episode order. It's been well-documented that Kring basically conceived Heroes as an anthology series, with new characters each season, but once the show became a hit it was a lot harder to start killing off fan favorites. There's also the fact that it's extremely challenging for a show to actually tell a compelling story with 20+ episodes per season — so Kring things the smaller season should keep the story focused and moving, with a set ending in sight. Here's an excerpt from his comments on putting together Heroes Reborn: "There is an optimum length for these things," Kring says. "An audience knows a show is not 15 minutes long, and a book is not 2,000 pages, and a movie is not 6 hours. And when a show goes on for too long — and I think now especially people have gotten so used to these shorter orders— it's like the audience has spoken as to what they want. The optimum length of a season is not 25 episodes like we did the last time. And so I do think that will allow us to aggressively tell a story in a short amount of time which keeps that momentum going … You will get an ending. I think a lot of people who log on to serialized shows are very skeptical that they're never going to get an ending. Here you have a beginning, middle, and end to your experience … If you're going to have life-and-death stakes the audience needs to understand it, and they need to painfully accept it by having certain characters killed off – and that's exactly how we felt the first time around. Also, as you are racing toward the end of a story, you need less people sort at the end to pull off the ending — it helps to have fewer characters than what you started with. We won't be really subject to the idea of 'fan favorites' and all that. We're gonna be in the can and committed to the story that we're telling." The 13-episode limited revival of Heroes Reborn is set to premiere September 24. DOCTOR WHO LEGO
As people from all across fandom prepare to converge at San Diego Comic-Con, Warner Bros. Interactive Entertainment, TT Games and The LEGO Group have released a new trailer for the upcoming LEGO Dimensions showing what happens when none other than The Doctor from "Doctor Who" runs into Gandalf, Wyldstyle, and Batman. The video not only reveals that that players will be able to take on the form of any of the twelve doctors from the series, but it has also been confirmed that stars Peter Capaldi, Jenna Coleman and Michelle Gomez will lend their voices to the game. LEGO Dimensions, the upcoming entertainment experience that merges physical brick building with interactive console gameplay, will include gameplay from "The Simpsons," "Doctor Who," Ghostbusters, Portal, Jurassic World, Midway Arcade, LEGO Chima and "Scooby Doo!" These fan-favorite worlds, most of which have never before been in a LEGO video game, will converge with the previously-announced DC Comics, The Lord of the Rings, The LEGO Movie, The Wizard of Oz, LEGO Ninjago and Back to the Future worlds in one thrilling adventure playable with the LEGO Dimensions Starter Pack. LEGO Dimensions will be available for the Xbox One, Xbox 360, PlayStation 4, PlayStation 3 and Nintendo Wii U on September 27, 2015.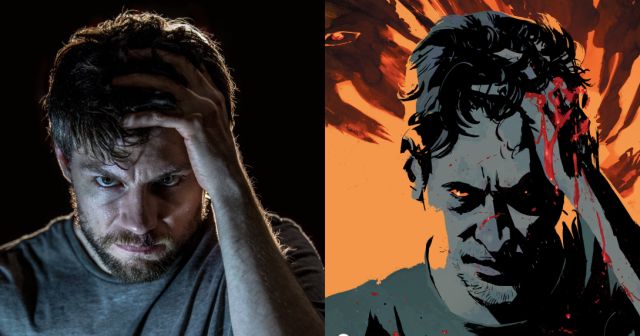 OUTCAST
The first official images from Cinemax's upcoming television series Robert Kirkman's Outcast have been released online, revealing a new look at star Patrick Fugit and one of the key locations from the series. Check them out in the gallery below along with the previously-released key art! Based on the Skybound/Image comic title by Kirkman and artist Paul Azaceta, the series follows Kyle Barnes, a young man who has been plagued by demonic possession all his life. Now, with the help of the Reverend Anderson, a preacher with personal demons of his own, Kyle embarks on a journey to find answers and regain the normal life he lost. But what Kyle discovers could change his fate — and the fate of the world — forever. Patrick Fugit (Almost Famous, Gone Girl) stars as Barnes, a man searching for answers, and for redemption, who sequesters himself from those he loves for fear of causing greater hurt. Philip Glenister stars as Reverend Anderson, a West Virginia evangelist who believes he is a soldier in God's holy war against the forces of evil on Earth. An inveterate drinker and gambler, he doesn't believe God intends people to sweat the small stuff. Gabriel Bateman stars as Joshua Austin, an eight-year-old who lives across town from Kyle. To his family's dismay, he appears to be in the clutches of demonic possession, but there's something very different about this possession and its connection to Kyle Barnes. Kirkman has penned the script for the pilot episode which has been in development since November, before the first issue was even published. You're Next and The Guest director Adam Wingard directed the pilot episode of the series.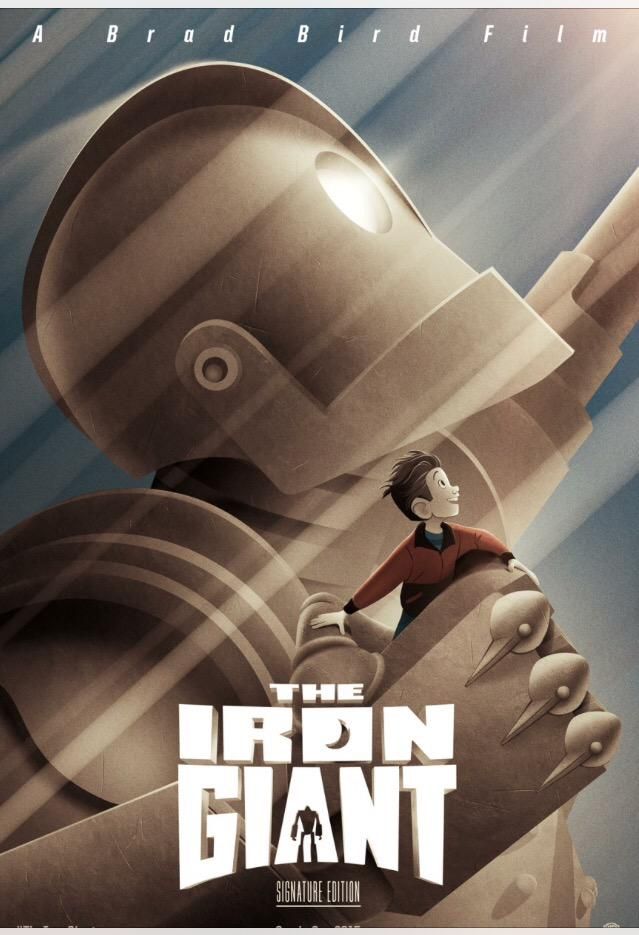 IRON GIANT - RE-RELEASE
The Iron Giant gets a re-release in theaters. Warner Bros. Pictures has announced today that the fan-favorite animated action adventure The Iron Giant will be re-released this fall, remastered and enhanced with two all-new scenes as The Iron Giant: Signature Edition. It will be released in theaters for a limited engagement through Fathom Events on Wednesday, September 30 at 7:00PM local time, with an encore event in select markets on Sunday, October 4 at 12:00PM local time. The ticket on-sale date and theater locations for The Iron Giant: Signature Edition will be announced this August online at FathomEvents.com. Winner of nine Annie Awards, The Iron Giant is the tale of an unlikely friendship between a rebellious boy named Hogarth (voiced by Eli Marienthal) and a giant robot, voiced by a then little-known actor named Vin Diesel. The voice cast also included Jennifer Aniston, Harry Connick Jr., James Gammon, Cloris Leachman, Christopher McDonald and John Mahoney. The feature directorial debut of Brad Bird, the film was produced by Allison Abbate and Des McAnuff from a screenplay written by Tim McCanlies. Adapted from poet Ted Hughes' book, "The Iron Man," The Iron Giant was first released in the summer of 1999 by Warner Bros. Following the re-release of the film in theaters, a high-definition version of The Iron Giant: Signature Edition will be available to purchase from digital retailers in the fall of 2015.
WEDNESDAY, JULY 8, 2015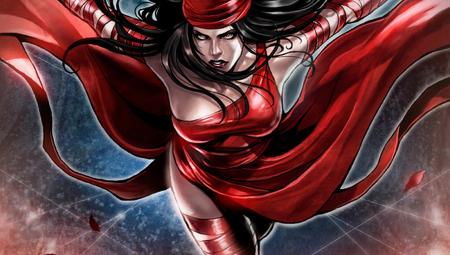 DAREDEVIL - SEASON 2
From the moment Daredevil was announced as a Marvel Studios Netflix series, fans wondered when they'd see Elektra, the iconic assassin first introduced during Frank Miller's Daredevil run in the early '80s. For a while, fans speculated that Rosario Dawson might be playing the character, but that turned out to be false, and despite hints of the character in Season 1 of the show, she never surfaced. Now, Marvel has confirmed that she's headed to Daredevil Season 2, and she's already been cast. Marvel announced Tuesday that French actress Elodie Yung (G.I. Joe: Retaliation) has been cast as Elektra in Season 2 of Daredevil, which will arrive on Netflix in 2016. The character is described as "a mysterious woman from Matt Murdock's past whose dangerous and exotic ways may be more than he can handle," which definitely brings to mind the early Miller stories that retraced their tumultous relationship. "After a worldwide search, we found in Elodie the perfect actress to embody both Elektra's impressive and deadly physicality, as well as her psychological complexity," said Executive Producer and Head of Marvel Television, Jeph Loeb. "Paired with Charlie as Matt Murdock, the two will bring one of the most beloved and tumultuous comic book relationships to life with all the accompanying sparks and spectacular action sequences the show is known for." We don't yet know how much Daredevil Season 2 will rely on the often-tragic comic book stories that link Elektra and Matt Murdock, but we can't wait to find out. THE X-FILES
X-Files fans have been clamoring for more ever since The X-Files: I Want to Believe left theater screens, and this year, we finally found out we'd get it in the form of a new limited series from creator Chris Carter. We've already seen photos of stars David Duchovny and Gillian Anderson on set, and now we've finally got our first brief-but-tantalizing look at footage from the next incarnation of the franchise. On Tuesday, FOX released a new trailer noting that July 7 marks 201 days until the show's return on January 24, 2016. That means that, starting today, you could watch one X-Files episode per day (not including the two films) and watch them all by the time the revival event series begins. That information makes up the meat of the trailer, but at the end, the network unveiled the first new footage from the revival, along with a couple of key quotes. "I'm more certain than ever that the truth is in there," Mulder says. "I've heard the truth, Mulder. Now what I want are the answers," Scully replies." For longtime fans of the show, that's enough to send chills down your spine. Check out the footage below, and start marathoning The X-Files now.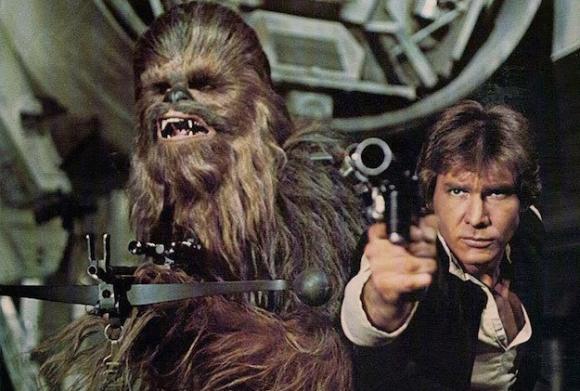 STAR WARS - HAN SOLO MOVIE
We finally know what Lucasfilm will be doing with its other Star Wars anthology film, and they've made one heck of an interesting hire to direct. Phil Lord and Chris Miller (The Lego Movie, 21 Jump Street) have signed on to direct a Han Solo origin story that will focus on the early days of young Han Solo and how he became the smuggler, thief and scoundrel who Luke Skywalker and Obi-Wan Kenobi first encountered in the cantina at Mos Eisley. The film will mark the second anthology film, after the Death Star plan heist pic Rogue One. That means we'll be meeting a new actor in the iconic role (*Chris Pratt's phone rings*) and digging deeper into the era before the original trilogy. We also wonder if the Han-centric developments in Marvel's Star Wars comic will be a factor. Disney knows Han Solo is valuable IP in his own right, and they have every intention of cashing in. But, with Miller and Lord, it could actually make for one heck of a fun movie. Here's what Lord and Miller told Star Wars about the project: "This is the first film we've worked on that seems like a good idea to begin with. We promise to take risks, to give the audience a fresh experience, and we pledge ourselves to be faithful stewards of these characters who mean so much to us. This is a dream come true for us. And not the kind of dream where you're late for work and all your clothes are made of pudding, but the kind of dream where you get to make a film with some of the greatest characters ever, in a film franchise you've loved since before you can remember having dreams at all." The screenplay is being written by Star Wars legend Lawrence Kasdan and Jon Kasdan, which is very good news. But, considering Lord and MIller's penchant for great dialogue, we'd imagine they'll almost certainly have some input in the shooting script. The Han Solo prequel film is tentatively set for a May 25, 2018, release.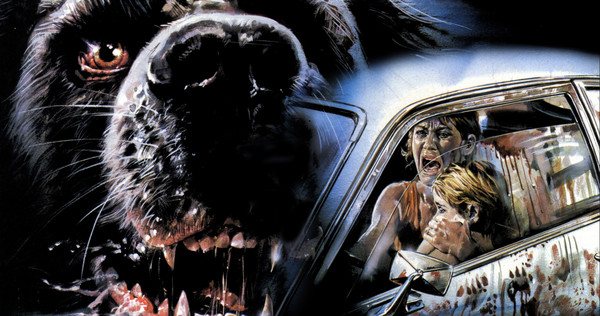 CUJO REMAKE
It's not surprising at all that a remake of Cujo, the 1983 horror film adapted from Stephen King's novel of the same name, is on the way. Horror remakes are legion, and the Stephen King library is still a popular and profitable well from which to draw. So, if the news was simply "someone's remaking Cujo," everyone would likely shrug, sigh and move on. According to a new report, though, this particular remake (or "reboot," as the producers are calling it) might be heading for something very different. Film School Rejects reports that a press release from the reboot's producers -- issued apparently to announce the casting of actor D.J. Perry (Ghost Town: The Movie) -- has revealed that the flick has a new, very odd title. The word Cujo is still there, but it's broken up into an acronym: C.U.J.O. The full title is C.U.J.O.: Canine Unit Joint Operations. Now, as you may recall, the original Cujo is about a rabid dog that attacks a mother and her son when they bring their car to Cujo's owner for repairs. The meat of the horror stems from the mother and child, trapped in a stalled, hot car, trying to survive while a monster stalks them outside. This title, if indeed it is the final one, seems to have nothing to do with the plot of the original story, so what's going on here? Is this an attempt to create some kind of monster dog unit that can be spun off into sequels? Is Cujo going to be a police dog of some kind? Is it even a horror story anymore? We have no idea at the moment, but at least this makes the reboot a little more interesting. We'll keep checking for more news, if only to see how bonkers this idea gets.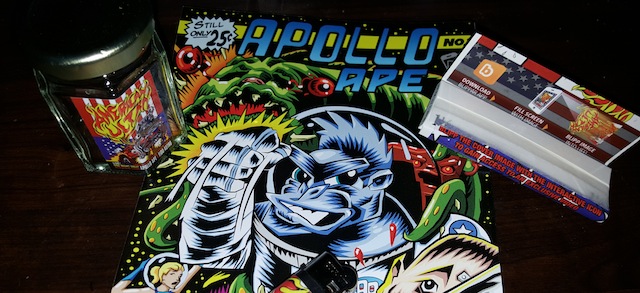 AMERICAN ULTRA VIRAL
Lionsgate appears to have a fun American Ultra viral campaign headed to Comic-Con this week. ComingSoon.net received today a manilla envelope with, in addition to a lighter, some rolling papers and a glass jar, the below "Apollo Ape" flyer with a link on the back to TheAmericanUltraProgram.net. It sounds like something is set to launch from San Diego at noon on Friday! The "Apollo Ape" comic is drawn by T.A.Z, (a.k.a. Jim Evans) and figures prominently in the film. The image actually debuted earlier today alongside a new Comic-Con poster for the film. What we didn't know then is that one can scan the image with the Blippar app to actually summon a miniature theater that will play a new clip from the film featuring Jesse Eisenberg and Kristen Stewart. While it's a pretty neat effect and will work from the below gallery image, it's best viewed from a flat surface and those on desktop monitors may have some trouble. It's a pretty safe bet, however, that congoers will be able to find their own American Ultra viral AR cards in San Diego this week. American Ultra centers on Mike (Eisenberg), a seemingly hapless and unmotivated stoner whose small-town life with his live-in girlfriend, Phoebe (Stewart), is suddenly turned upside down. Unbeknownst to him, Mike is actually a highly trained, lethal sleeper agent. In the blink of an eye, as his secret past comes back to haunt him, Mike is thrust into the middle of a deadly government operation and is forced to summon his inner action-hero in order to survive. Written by Max Landis (Chronicle) and directed by Nima Nourizadeh (Project X), American Ultra also stars Topher Grace, Bill Pullman, John Leguizamo, Connie Britton, Walton Goggins and Tony Hale. Lionsgate will release the film on August 21. Check back to see how the American Ultra viral develops as we'll be on the scene in San Diego starting with preview night, Wedneday, July 8. FROM DAWN TO DUSK
"From Dusk Till Dawn: The Series," which will be returning to El Rey Network August 25, has today released a trailer for the upcoming second season. Season one of "From Dusk Till Dawn: The Series" centered on bank robber Seth Gecko (D.J. Cotrona) and his violent, unpredictable brother, Richard "Richie" Gecko (Zane Holtz), who were on the run to Mexico when they encountered former pastor Jacob Fuller (Robert Patrick) and his family, who were taken hostage. Using the family RV to cross the border, chaos ensued when the group detoured to the Titty Twister, a strip club populated by culebras, snake-like ancient creatures who survive by drinking human blood. They were forced to fight until dawn in order to get out alive. From Dusk Till Dawn season two is set to explore a new chapter in this supernatural crime saga, spanning from Mexico to Rodriguez's edgy, tricked-out Texas. The story also deepens and complicates the core relationships between the characters, while adding new faces and new dynamics. From Dusk Till Dawn season two begins with our characters in their separate worlds – Santanico ( Eliza Gonzalez) and Richie are outside Houston, living like Bonnie and Clyde; Seth and Kate (Madison Davenport) are scraping by South of the Border; and Freddie Gonzalez (Jessie Garcia) is protecting his wife and young daughter in a Houston suburb. And Carlos Madrigal (Wilmer Valderrama) and Scott Fuller (Brandon Soo-Hoo) emerge from the Titty Twister, changed men. They will all come together once again – this time facing off against an even bigger threat. Joining From Dusk Till Dawn season two are Danny Trejo as "The Regulator," a horrifying agent of evil who has been summoned to perform a deadly errand, and Briana Evigan as Sonja – an American expatriate working as a tattoo artist in a Mexican Mercado, who also has a sideline forging papers and passports out of her back room. "From Dusk Till Dawn: The Series" is a Miramax production in association with Rodriguez International Pictures, FactoryMade Ventures, and Sugarcane Entertainment. Executive producers are Robert Rodriguez, Carlos Coto (also showrunner), Diego Gutierrez (also writer) and FactoryMade Ventures and El Rey Network co-founders John Fogelman and Cristina Patwa.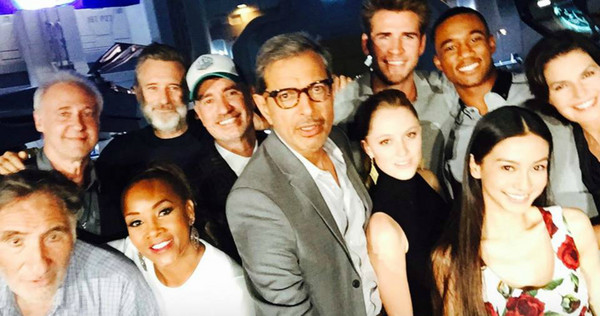 INDEPENDENCE DAY 2
While Americans across the country were celebrating the 4th of July holiday, Independence Day: Resurgence star Jeff Goldblum and director Roland Emmerich sent out two cryptic videos from their official Facebook pages, with the sequel's Twitter page sending out even more Independence Day-themed videos. Each of these viral videos includes quotes from the original 1996 classic Independence Day, with some sort of static interference that could be from the aliens who are about to return from their home planet, several years after their initial invasion. Unfortunately, we don't get any actual footage from the sequel. Since production just started last month, it's unclear when we'll get our first official look at Independence Day: Resurgence. The new title Independence Day: Resurgence was unveiled during a live stream Q&A directly from the set of this sequel, where fans also got their first look at the movie poster and a vehicle known as the Moon Tug. The story is set several years after the original movie, where, using recovered alien technology, the nations of Earth have collaborated on an immense defense program to protect the planet. But nothing can prepare us for the aliens' advanced and unprecedented force. Only the ingenuity of a few brave men and women can bring our world back from the brink of extinction. Independence Day stars Jeff Goldblum, Bill Pullman, Vivica A. Fox, Brent Spiner and Judd Hirsch reprise their roles in the sequel, along with new cast members Jessie Usher, Liam Hemsworth, Charlotte Gainsbourg, Joey King, Maika Monroe, William Fichtner and Sela Ward, who plays the new President of the United States. If that wasn't enough, we also have new photos from the set, where Liam Hemsworth photobombs Jeff Goldblum, and one with the whole cast. Stay tuned for more on Independence Day: Resurgence, as we get closer to its release on July 24, 2016.
JULY 7, 2015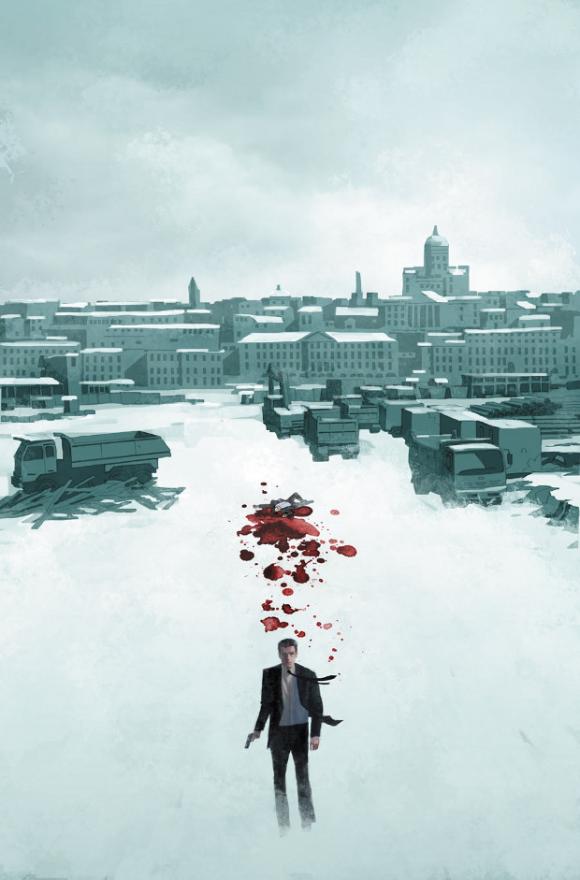 JAMES BOND COMIC
It's been months since Dynamite Entertainment announced a new line of James Bond comics that would include everything from adaptations of the original Ian Fleming novels to origin stories set before Casino Royale. Since we haven't seen much in the way of Bond comics in a while, and since Dynamite has brought back everyone from the Phantom to Doctor Specktor in recent years, it was exciting news. At the time, though, the publisher offered no other details. We didn't know exactly when these books would hit, who would write and draw them, or what versions of everyone's favorite superspy we might end up seeing. Now the first details for Dynamite's first Bond comic are here, and they're very promising. The company announced today that its first ongoing Bond series, James Bond 007, will debut in November to coincide with the release of the next Bond film, Spectre. The series will be written by none other than British comics great Warren Ellis (Transmetropolitan, Planetary), with art by rising star Jason Masters (Batwoman: Futures End, Wolverines). Here's the official synopsis of the first arc, which is titled "VARGR." "James Bond returns to London after a mission of vengeance in Helsinki, to take up the workload of a fallen 00 agent... but something evil is moving through the back streets of the city, and sinister plans are being laid for Bond in Berlin." Anyone familiar with Ellis' espionage-themed work on books like Global Frequency and RED knows he can definitely do spy stuff right, and anyone who read his recent Moon Knight run knows that he's also great at knowing when to pull back on the dialogue and let the action do the talking. Creator-owned work aside, Ellis' recent work-for-hire comics output has been characterized by very short commitments (his Moon Knight run was just six issues), but according to editor Joseph Rybandt, Dynamite is hoping to keep him around for a while. "We hope to get a year out of Warren for sure, which is my understanding of our goal here, but, like everyone else, we plan things one arc at a time! I mentioned up top that our deal term with IFPL (Ian Fleming Publications Ltd.) is 10 years, so there's going to be a lot of Bond material flowing from us, featuring a variety of writers and artists, but we're starting here, and we couldn't be happier with how it's progressing. There's only one Bond and there's only one Ellis after all!" Check out the first cover for James Bond 007, by Dom Reardon.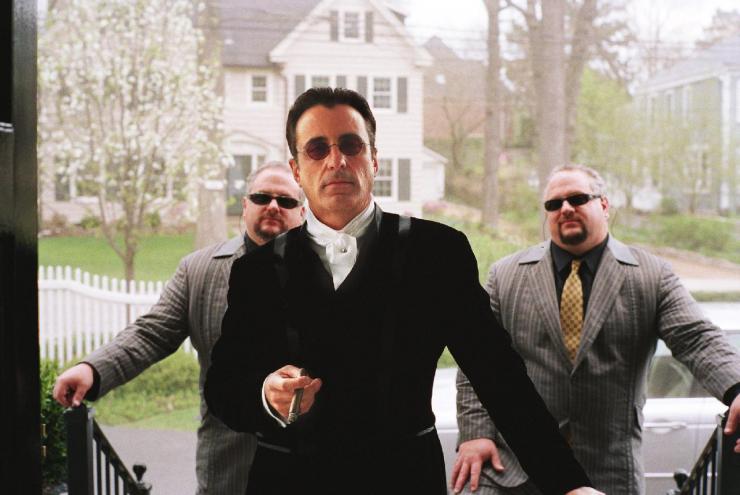 GHOSTBUSTERS
Writer/director Paul Feig is now well into production on his all-female reboot of Ghostbusters starring comedy icons Melissa McCarthy, Kristen Wiig, Kate McKinnon and Leslie Jones as the titular team of paranormal exterminators. We've seen the first set photos, we've seen the new uniforms, but what we haven't seen much of is news about the film's supporting cast. So far, the only confirmed supporting actor for the film is Chris Hemsworth, who will play the team's receptionist, but now new reports have added not one, not two, but five more people to the cast, including a new mayor of New York. The Wrap reports that Oscar-nominated actor Andy Garcia (The Godfather Part III, Ocean's Eleven), shown above with henchmen in tow, has been cast as the mayor in the film, which will likely put him in some kind of showdown with the Ghostbusters over the safety of the city. Garcia's proven his skills as a high-class villain in the Ocean's films, in which he was adept at both comedy and drama, so this sounds like a great choice. The Wrap also reports that Michael K. Williams, an acclaimed character actor best known for his work on the HBO series Boardwalk Empire and The Wire, has joined the film, though his role is not specified. Rounding out the new casting report are Veep co-star Matt Walsh, who will play a character called "Rourke," McKinnon and Jones' Saturday Night Live castmate Cecily Strong (also in an unnamed role) and longtime NY1 news anchor Pat Kiernan, who will play, appropriately, a news anchor. Ghostbusters hits theaters July 22, 2016, and we'll keep watching to see how many stars it adds before then. ANT-MAN
We're hitting the home stretch on the way to Marvel's riskiest movie since Guardians of the Galaxy, and now the studio is starting to show off a bit more of that connective tissue they've made so famous. Minor spoilers ahead for Ant-Man! The final trailer for Ant-Man, as well as a new TV spot, have been released — and both promos reveal some interesting things. First up, the final trailer shows off a bit more of the gang that'll be helping Scott Lang in the central heist, plus some new action set pieces of the shrining tech in action. It also includes a name drop for the Avengers, and Iron Man, just so it's made abundantly clear that this movie is definitely set in the MCU. But, weirdly enough, the biggest piece of intel comes in the new TV spot. In a blink-and-you'll-miss-it moment, new Avengers team member Sam Wilson (Anthony Mackie), aka Falcon, pops up for just a split second in a quick-cut montage. We figured there'd be some setup for bringing Ant-Man into the fold for Captain America: Civil War, and it seems this might be our first inkling. Ant-Man opens July 17.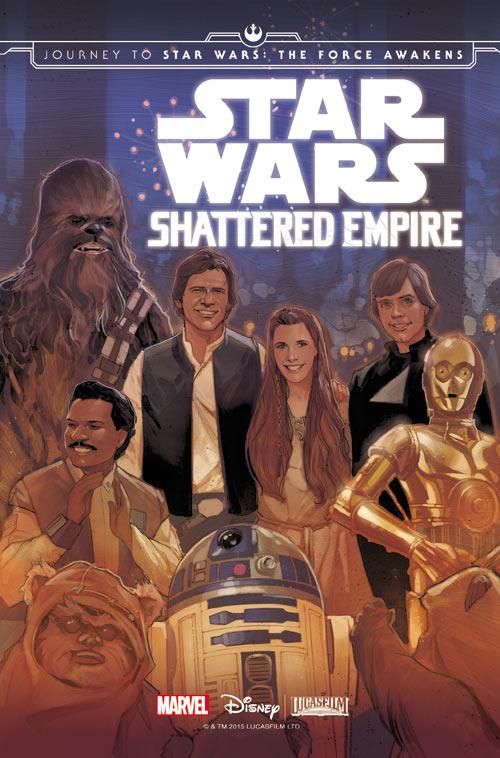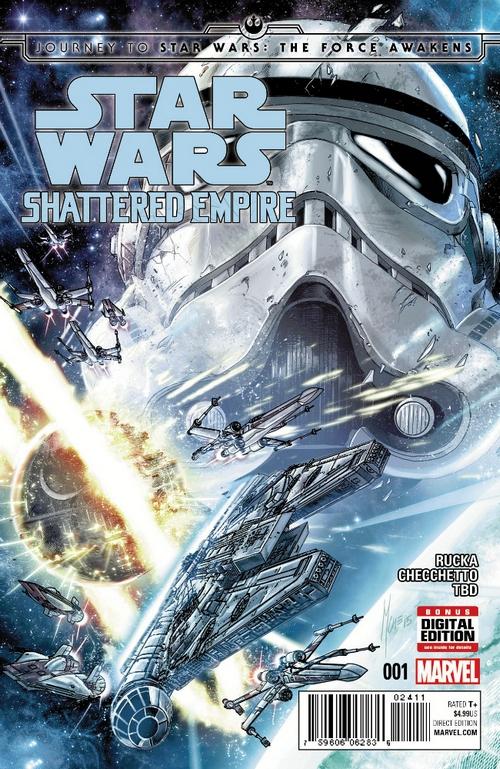 STAR WARS SHATTERED EMPIRE
Want to know what went down in that galaxy far. far away during the 30 years between the events of Return of the Jedi and The Force Awakens? At last we have a hint. During Star Wars Celebration last April, Disney/Lucasfilm announced plans for a whole plethora of books and comics to arrive between September and December 2015, when Star Wars: The Force Awakens opens, that will fill in the history of what happened before we see the J.J. Abrams-directed movie. The entire series is called Journey to Star Wars: The Force Awakens, and newly revealed is the synopsis for the Marvel prequel comic book called Star Wars: Shattered Empire that's written by Greg Rucka (Wolverine), with art by Marco Checchetto (The Punisher). It reads (via PREVIEWSworld/Slashfilm): Emperor Palpatine's twenty-year reign of terror came to an abrupt and fiery end in the skies above the forest moon of Endor. A decisive victory for the Rebel Alliance, to be sure, but even with the loss of its leadership, the Empire's Moffs and regional governors retained their hold on important systems from the Core to the Outer Rim, thanks to the might of the Imperial Starfleet. Now, with a power vacuum atop the Empire, those Moffs will jockey for position and control, and the heroes of the Rebel Alliance will soon discover that a wounded and fractious Empire may be more dangerous than any threat they faced before! So the Empire is still around in some form -- and probably pretty angry -- as Shattered Empire begins, and the four-issue limited series will probably provide some sort of glimpse into the machinations that lead to the evolution of the Empire into the First Order of the film. Shattered Empire #1 comes out Sept. 2, and all four issues will be collected into a trade paperback that arrives on Nov. 17 -- a little over a month before Star Wars: The Force Awakens opens on Dec. 19 and picks up the story. WIll you be reading?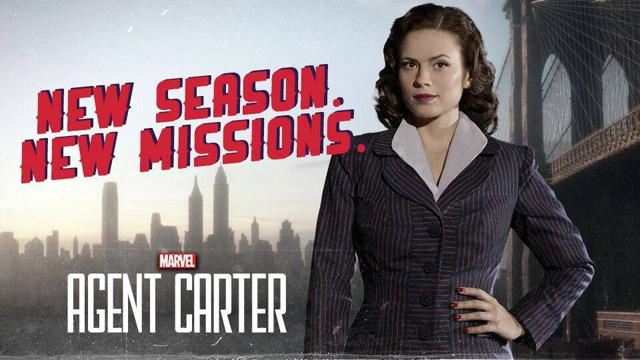 AGENT CARTER
When word broke a while back that Season 2 of ABC's Agent Carter would trade its New York setting for California, fans wondered what that meant for the supporting cast of characters around Hayley Atwell. Turns out they're also tagging along. Entertainment Weekly reports James D'Arcy (Edwin Jarvis) and Enver Gjokaj (Agent Daniel Sousa) have closed deals to co-star in the second season of the period-set Marvel series. Even better? Agreements to bring back Chad Michael Murray (Agent Jack Thompson), Bridget Regan (Dottie Underwood) and Lyndsy Fonseca (Angie Martinelli) are reportedly "forthcoming." It looks like Peggy will be getting the gang back together in Cali, or at least keeping in touch with her New York pals. Aside from the fact that Season 2 will be set in California, and apparently star several players from year one, we don't know much about the plot. Here's Marvel's official description for the series' return at midseason: "Dedicated to the fight against new atomic age threats in the wake of World War II, Peggy must now journey from New York City to Los Angeles for her most dangerous assignment yet. But even as she discovers new friends, a new home — and perhaps even a new love — she's about to find out that the bright lights of the post-war Hollywood mask a more sinister threat to everyone she is sworn to protect." No premiere date has been set for Agent Carter Season 2, though we'd expect it to follow suit with last year's scheduling model and fill Agents of S.H.I.E.L.D.'s mid-season gap.
THURSDAY, JULY 2, 2015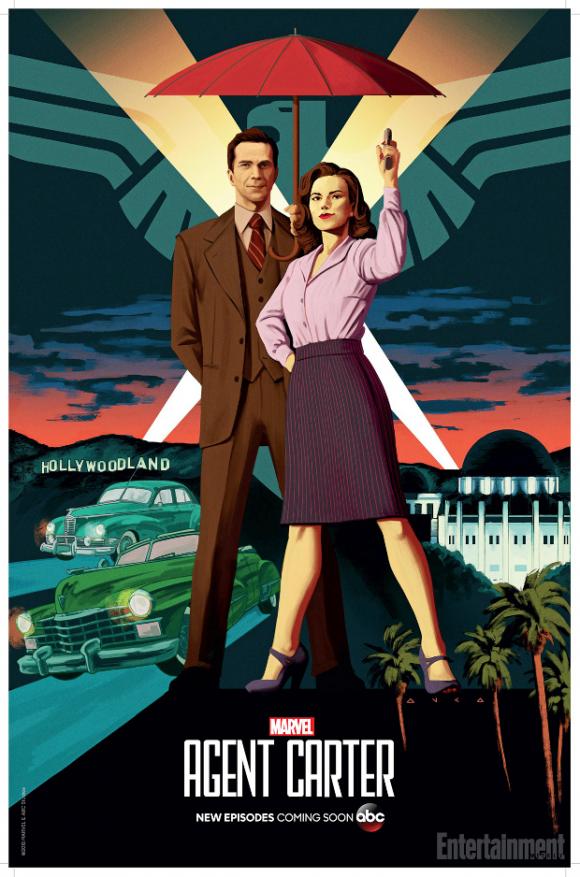 AGENT CARTER
We've known for several weeks now that Agent Carter, Marvel Studios' first female-led property, will be moving to the West Coast for its second season. For quite some time, fans of the show weren't even sure if it would get renewed, and now we know that it's both coming back and shifting locales, which opens up a whole new realm of possibilities. We've heard whispers about what might be transpiring in Season 2, and now we finally have our first real hints courtesy of the series' producers. In a new interview with Entertainment Weekly, executive producer MIchele Fazekas noted that the second season will change the visual tone of the show entirely, because Los Angeles will bring a very different vibe than New York City. "In Los Angeles, you have the spectacular wealth, glamour and beauty right next to the grit and crime—often right up against each other," Fazekas said. "We're very much being inspired by Noir films." Fazekas also commented on how Jarvis (James D'Arcy) will fit into the West Coast vibe of season 2, in which Peggy will investigate a case that the LAPD can't tackle by itself. This will be a season influenced by how much Peggy proved herself in Season 1, and though Jarvis will be around, he won't necessarily be a driving force. "We have a nice organic way to infuse Jarvis," Fazekas said. "That was always the challenge. He's not an agent. The case for the first season is over, so the biggest question for us this season was: We love Peggy and Jarvis together, that's a really important relationship, how do we keep them together? LA has provided us a really nice, organic way to do so." We don't yet know exactly how the pair will come together again, but we know that it's one of TV's most enjoyable pairings, so we're looking forward to it. The first poster for Season 2 was also revealed today, featuring Peggy and Jarvis surrounded by various Los Angeles landmarks. The poster will be available at San Diego Comic-Con next week at the Marvel booth (#2339) beginning Thursday, but if you want one you'd better get there early. Agent Carter will return in the midst of the 2015-2016 broadcast season on ABC.

VAMPIRE HUNTER D
Rejoice, Vampire Hunter D fans. Plans for a new CG-animated series based on Hideyuki Kikuchi's long-running series of Japanese novels have been unveiled. Anime News Network has been told by California-based production studio Unified Pictures that it will bring Vampire Hunter D to our TV screens. Unified Pictures producer Scott McLean said: "I've been a fan of Vampire Hunter D since I was a teenager. I'm overjoyed at being able to be a part of creating a new chapter for a story I greatly admire." The company will be co-producing the series with Japanese CGI animation studio Digital Frontier, who gave us Resident Evil: Degeneration, Tekken: Blood Vengeance and Mighty No. 9. Another piece of good news is that Kikuchi himself is involved with the project, as well as Vampire Hunter D: Bloodlust director Yoshiaki Kawajiri. Hideyuki Kikuchi began writing Vampire Hunter D back in 1983, and the 29th book in the series was released this past May. The story follows D, a half-human, half-vampire (shades of Blade, anyone?) called a dhampir, who hunts blood-sucking vampires in a far-future (and I mean really far, since it's set around 12,090 A.D.), post-nuclear world. The novels got a first animated movie in 1985, and a second one 15 years later, in 2000 (Bloodlust). It was adapted as a series of audio dramas from 1988 to 1990, before getting a videogame adaptation in 1999. In 2007, the Vampire Hunter D novels were adapted as a new manga series. Unified Pictures are set to reveal more details regarding plans for the show's format and story during its panel at Anime Expo at the Los Angeles Convention Center on Thursday, July 2.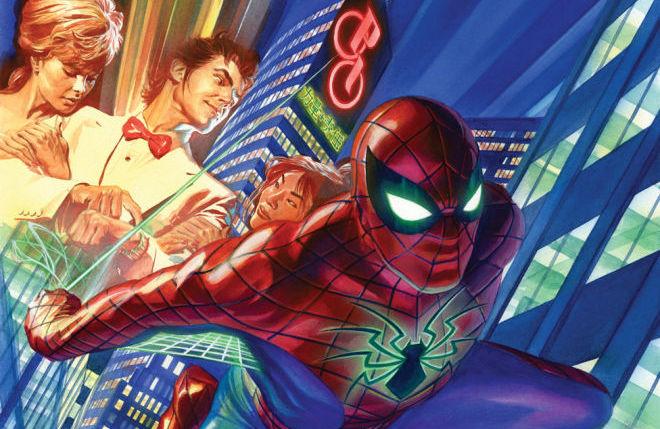 SPIDER-MAN NEWS
Sure, Miles Morales might be taking the title role as the new Spider-Man in Marvel Comics, but that doesn't mean Peter Parker is out of business. In fact, it sounds like he'll be pretty busy once the dust settles from Secret Wars. With Miles filling the angsty teenage role, Peter will embrace adulthood as a "globe-spanning entrepreneur and inventor," according to MTV. Think a cleaner version of Tony Stark who is both saving the world and running the uber-successful tech company Parker Industries. This version of Peter Parker will star in Marvel's new Amazing Spider-Man run, written by Dan Slott with art by Giuseppe Camuncoli. He also has a new (high-tech) costume, designed by comic legend Alex Ross. The new angle will take Spider-Man across the world, so look for more globe-trotting adventures from New York's Friendly Neighborhood Spider-Man. To go along with the international flair, we'll also see the return of Spidey's old-school Spider-Mobile. Here's what Slott told MTV about the new run: "He's operating with Parker industries in not just New York, but also Shanghai and San Francisco and London. He's going to be a far more global Spider-Man, and with that is going to come all new global threats. Things that will really test Spider-Man like never before… [W]hen you're reading Peter Parker 'Amazing Spider-Man,' you're going to get the Spider-Man you've been reading about since 1962 going to all new levels. Can he do the street stuff? Sure, but he can do that times ten. It's everything you know, everything you care about, amped up to a level you've never seen before. It's not just this guy is Spider-Man, or that guy is a Spider-Man. Peter Parker isn't just the greatest [Spider-Man]… We're out to make him the world's greatest superhero." The new Amazing Spider-Man run is set to debut in October, and will pick up several months after the events of Secret Wars.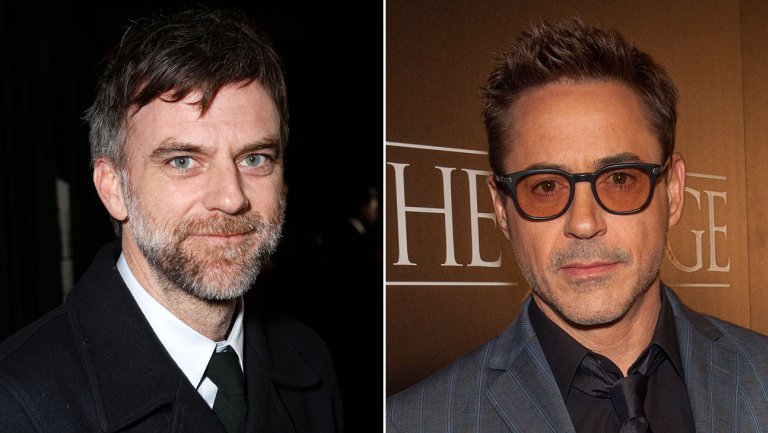 PINOCCHIO
Warner Bros. and Team Downey are moving forward with their live-action take on Pinocchio and have enlisted Paul Thomas Anderson to write a draft with an eye toward directing. Though the film would seem far outside of Anderson's wheelhouse, the move shouldn't come as too much of a surprise. Downey was poised to star in Anderson's Inherent Vice until his Avengers: Age of Ultron obligations got in the way and Joaquin Phoenix stepped in to play the lead. Downey and Anderson are good friends and have been looking to work together for some time. The Giver writer Michael Mitnick penned the latest draft of Pinocchio, and Downey has been quietly tweaking the script for the past six months. Downey has been developing Pinocchio for years, but the project has found new urgency in the wake of a string of live-action hits based on kids' classics, most recently Disney's Cinderella. Ever since auteur Tim Burton turned Alice in Wonderland into a billion-dollar live-action franchise and the Angelina Jolie starrer Maleficent earned $758 million worldwide last year, the studios have been angling to set up projects based on live-action kids' tales, with A-list directors flocking to the projects across town. Disney is bringing Beauty and the Beast to the big screen in March 2017 with Emma Watson in the lead and Bill Condon directing. Jon Favreau is filming The Jungle Book, also for Disney, for an April 2016 release. Not to be outdone, Warners has its own Jungle Book in production that stars Benedict Cumberbatch, Christian Bale and Cate Blanchett. That version, which will be released Oct. 6, 2017, will be a mix of live-action and performance capture CGI. Over at Universal, a live-action version of The Little Mermaid is in the works, though Sofia Coppola recently dropped out due to creative differences. Burton, who was initially attached to direct Pinocchio, will instead direct a live-action Dumbo for Disney. Downey is onboard to play Geppetto in the tale about a wooden puppet who wants to become a human boy. Bryan Fuller and Jane Goldman wrote previous drafts of the story that is based on a novel by Carlo Collodi. Downey, who most recently starred in Ultron, has a long-standing relationship with Warners (he recently starred in The Judge for the studio). He will produce Pinocchio alongside Team Downey partner Susan Downey as well as Dan Jinks (Milk). Anderson is a six-time Oscar nominee who received a director mention for 2007's There Will Be Blood. He most recently received a screenplay nomination this year for Inherent Vice.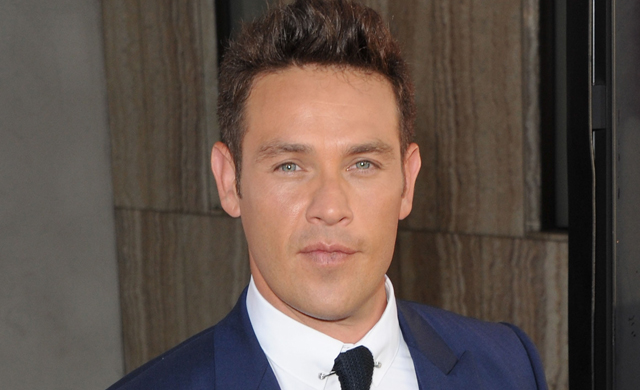 LUCIFER
There's been a change in cast for FOX's upcoming Vertigo Comics adaptation, "Lucifer," today as Deadline reports that "Arrow" and "True Blood" star Kevin Alejandro will be replacing the formerly-attached Nicholas Gonzalez in the role of Dan, an LAPD homicide detective wary of Lucifer himself. "Lucifer" stars Tom Ellis (Rush) in the title role as Lucifer, who, bored and unhappy as the Lord of Hell, resigns his throne and abandons his kingdom for the gorgeous, shimmering insanity of Los Angeles, where he gets his kicks helping the LAPD punish criminals. Co-starring alongside Ellis are Lauren German ("Chicago Fire") as Chloe Dancer, an LAPD homicide detective who finds herself both repulsed and fascinated by Lucifer; Lesley-Ann Brandt ("Spartacus") as Lucifer's best friend Maze, a fierce demon who takes the form of a human woman; D.B. Woodside as Amenadiel, an angel sent to L.A. to persuade Lucifer to return to hell; and Rachael Harris as Linda, Lucifer's therapist. The Lucifer character was first introduced to Vertigo Comics in Neil Gaiman's "The Sandman," where he abandoned his role as the lord of hell in the beloved "Season of Mists" storyline. His self-titled series, written by Mike Carey, ran for 75 issues. "Lucifer" comes from Warner Bros. TV, DC Comics and Jerry Bruckheimer Television, and was written by "Californication" creator Tom Kapinos and directed by Len Wiseman. Kapinos and Wiseman will executive produce with Jerry Bruckheimer, Jonathan Littman and Ildy Modrovich. There's no word yet on whether or not Kevin Alejandro will reshoot Gonzalez's scenes in the pilot. Doing so is not an uncommon practice, however. Riff Regan was famously replaced in the "Buffy the Vampire Slayer" pilot by Alyson Hannigan while some classic shows like "Gilligan's Island" replaced multiple cast members after completing the pilot. X-MEN: DAYS OF FUTURE PAST
20th Century Fox has released a special first look for the upcoming "Rogue Cut" of X-Men: Days of Future Past featuring an intro by director Bryan Singer which you can check out in the player below. You can also click here for a chance to win passes to the screening of the film at the San Diego Comic-Con. Featuring 17 additional minutes of previously-cut footage, in addition to an entire subplot featuring Rogue, the new release of the film will also contain brand-new special features. It debuts on Blu-ray, DVD, and Digital HD on July 14 and you can pre-order it here! X-Men: Days of Future Past stars Patrick Stewart, Ian McKellen, Hugh Jackman, Michael Fassbender, James McAvoy, Jennifer Lawrence, Halle Berry, Nicholas Hoult, Ellen Page, Shawn Ashmore, Peter Dinklage, Omar Sy, Daniel Cudmore, Fan Bingbing, Boo Boo Stewart, Adan Canto, Evan Peters, Josh Helman, Lucas Till and Evan Jonigkeit. The ultimate X-Men ensemble fights a war for the survival of the species across two time periods in X-Men: Days of Future Past. The beloved characters from the original "X-Men" film trilogy join forces with their younger selves from X-Men: First Class, in an epic battle that must change the past – to save our future. Days of Future Past is the highest-grossing X-Men film with $748 million worldwide. It's follow-up, X-Men: Apocalypse, is coming to theaters on May 27, 2016.
WEDNESDAY, JULY 1, 2015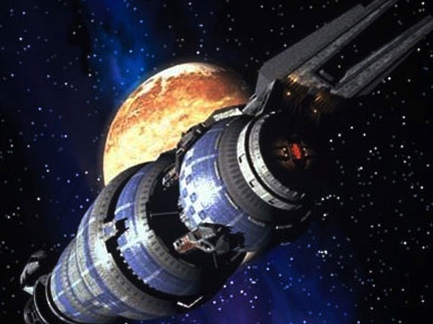 BABYLON 5 AT SAN DIEGO COMIC-CON
Here is the schedule for Babylon 5 cast at Comic-Con Friday, July 10 • 8:00pm - 9:00pm
Over30Cosplay: Cosplay for Every Age
John D. Callison (cosplayer, founder of Over30Cosplay), Bill Waters (national geek culture reporter/photographer, Examiner.com; editor/photographer, ComicsOnline), Patrica Tallman (actress best known for Lyta on Babylon 5 and Barbara from Night of the Living Dead), Alfredo Garcia (cosplayer since 1988, founding member Over30Cosplay), Anastasia Hunter (master level costumer, chair of Gaslight Gathering), April Wahlin (reality TV show winner for Search for the Next Elvira, actress, crafter, horror hostess, author, epic nerd), Ian Whyte (cosplayer, founding member Over30Cosplay), and Jennifer Vos (admin, Over30Cosplay; twitch.tv streamer; actress/model, Playboy) discuss topics appealing to the older cosplay crowd, including costume choice, dating, marriage, couples/family cosplay, societal moors/impact, marketing to the older cosplayer, social media and older cosplayers, bullying of older cosplayers, and the age of Hollywood characters and the impact on cosplay choices. Friday July 10, 2015 8:00pm - 9:00pm
Room 14A Signing Schedule
Pat Tallman, actor (Babylon 5, Night of the Living Dead)
Thursday AA29 10:00 AM - 02:30 PM
Friday AA17 02:30 PM - 07:00 PM
Saturday AA1 4:30-5:30pm with the B5 Cast!
Sunday AA22 01:30 PM - 05:00 PM Saturday 2:00pm Babble on with the Cast of Babylon 5 Celebrating their 20 years of Sci-fi TV history, castmates Bruce Boxleitner (Sheridan), Claudia Christian (Ivanova), Mira Furlan (Delenn), Peter Jurasik (Londo), Bill Mumy (Lennier), Jerry Doyle (Garibaldi), Stephen Furst (Vir), Patricia Tallman (Lyta), Robin Atkin Downes (Byron), and some surprise guests from the Hugo award-winning series Babylon 5 talk about their time on the show and what's happening now. Saturday July 11, 2015 2:00pm - 3:00pm Horton Grand Theatre 444 Fourth Ave - 2 blocks from Convention Center
Signing with the cast afterwards in the Sails Pavilion in CC.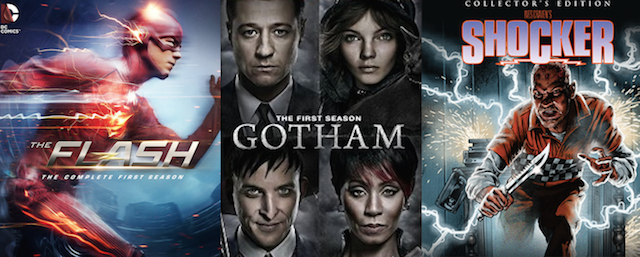 SUMMERTIME HD RELEASES
Summertime is upon us, and in our June installment of Blastr's Blu-Ray Roundup, you'll discover a ripe array of new and upcoming special editions, deluxe box sets, full-season collections and geeky retro classics remastered for your prolonged pleasure. Whether plucked from the fertile fields of sci-fi, fantasy and horror movies or TV shows, we're offering up a refreshing summer salad of HD diversions perfect for these long, lazy, hazy days and nights. For this month, we're showcasing a ferocious Jurassic World box set complete with battling dinos you'll be able to pick up later this year, The Flash's fantastic first full season, a delightful toybox of Disney Short Films, Tom Cruise's melancholy nightmare, Vanilla Sky, Wes Craven's electrifying '80s slasher flick, Shocker, the atmospheric A.I. thriller Ex Machina, Falling Skies' Complete Fourth Season and many more. COMING TO NETFLIX
Every month, Netflix shakes up its ever-popular Watch Instantly streaming service, taking out some movies and shows while adding others. So, every month, we like to give you a little heads-up about what's new to watch in sci-fi, fantasy and horror movies and TV. It's July, and it's hot outside, so we know a lot of you will want to spend your time on the couch with a big bowl of ice cream, and luckily for you there's plenty of new stuff to watch this month. New titles range from an Irish fantasy folk tale to an Underworld sequel to Spike Lee's take on a vampire story. Oh, and if you or someone in your house is really into cartoons, it's a big month. Witches of East End Season 2, Arrives July 7
Witches of East End made it two years on Lifetime as that network tried to capitalize on the wave of supernatural shows dominating so much of cable right now, but it couldn't make it longer than that. If you missed the final season, you can say goodbye this month. Lots of Children's Programming - Bionicle: The Legend Reborn, Invizimals: The Alliance Files, Octonauts Season 3 arrives July 1
Monster High: City of Frights arrives July 7
H20 Mermaid Adventures arrives July 15
Hulk and the Agents of S.M.A.S.H. Season 2 arrives July 28
My Little Pony: Friendship is Magic Season 5 arrives July 30
Turbo Fast Season 2 arrives July 31
The Secret of Roan Inish (1994)
Underworld: Evolution (2016)
Knights of Sidonia Season 2 (2015), Arrives July 3
Witches of East End Season 2 (2014), Arrives July 7
Monsters: Dark Continent (2014), Arrives July 9
Da. Sweet Blood of Jesus (2014), Arrives July 15
Bojack Horseman Season 2 (2015), Arrives July 17. BITTEN BACK FOR ANOTHER SEASON
We heard the werewolf drama Bitten would be coming back for a third season on Canadian network Space a few weeks ago, and now Syfy has cut a deal to bring the series back to the U.S. Variety reports Syfy (Corporate owner of Blastr - Ed.) has officially picked up the series for Season 3, which will consist of 10 episodes and air in 2016. Syfy has aired the first two seasons of the series, so it's not much of a surprise to see year three on the way. The wolf-y series stars Laura Vandervoort as Elena, the lone female werewolf in existence. "Bitten's emotional and engrossing storyline, combined with some truly creepy horror moments, really resonated with fans this past season," Chris Regina, SVP Program Strategy at Syfy and Chiller, said. "We eagerly anticipate seeing where the next chapter of Elena and her werewolf pack's lives leads us in Season 3." The show started off a bit paint-by-numbers, but the mythology deepened in year two and the steamy drama has gained a decent following. The series is based on Kelley Armstrong's Women of the Otherworld novel series.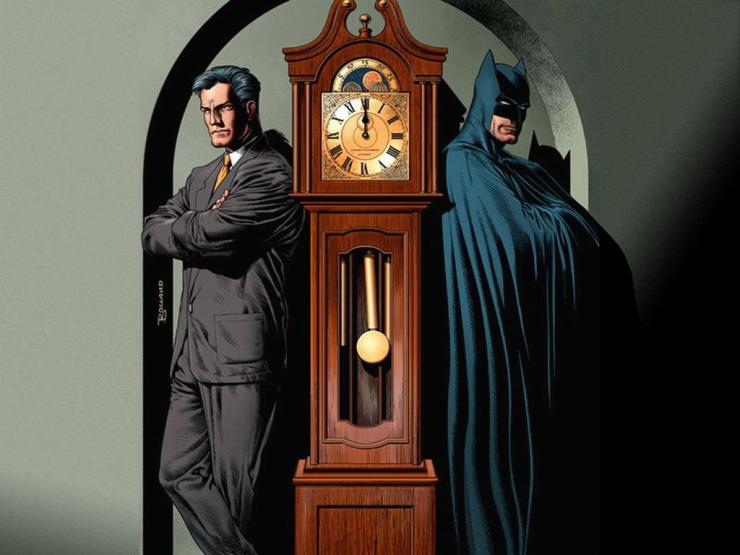 GOTHAM
If you were among those who complained about the lack of "Batman" on Gotham, things could be about to change. Actor David Mazouz, who plays a young Bruce Wayne on the Fox TV series, was in attendance at Walker Stalker Con Orlando 2015 over the weekend, and he chatted with Monkeys Fighting Robots about the direction the showrunners want to take the character for Season 2. Basically, he confirms that we'll start seeing Bruce lead a double life on the series (well, it's about time, with all the villainous rogues running around Gotham City), with the help of his faithful and loyal butler and surrogate parent, Alfred Pennyworth (Sean Pertwee): "He's on a mission and he really is going to start his dual personality into being Batman. When he's Batman there is his Batman side and then his public persona which is his playboy/party boy persona. In Season 2, he's really going to start developing that with Alfred." CREEPYPASTA
Syfy is prepping a horror anthology based on an Internet meme of sorts. The NBCUniversal-owned cable network is teaming with studio counterpart Universal Cable Productions for Channel Zero, The Hollywood Reporter has learned. Channel Zero will be written by Nick Antosca (Hannibal, Friday the 13th) and produced by Max Landis (Chronicle, American Ultra), with each season focusing on a new story. The first season of the horror anthology will be based on Kris Straub's Candle Cove, a story that originates from a user-generated Internet horror phenomenon called "creepypasta." (Creepypasta is a form of horror stories that are passed around on web forums from multiple sites with the goal of disturbing and frightening readers. It takes its name from "copypasta," slang for copying and pasting a block of text from website to website.) Straub's Candle Cove tells the story of a mysterious children's television show from the 1980s and its role in a series of murders — and one man's dark secret. "We love the idea of doing seasons of TV like rich, character-driven horror novels, and for Channel Zero: Candle Cove we've expanded this great short story Candle Cove into something really nightmarish and haunting and surreal," Landis and Antosca said in a joint statement. "We can't wait to dig in deeper and bring this to life with Syfy and Universal Cable Productions." "Channel Zero: Candle Cove is a season-long imaginative and chilling horror anthology," said Dawn Olmstead, exec vp development at Universal Cable Productions. "With its first story deriving from the cult favorite creepypasta, and the visionary minds of Landis and Antosca, it is elevated horror at its best. I'm still haunted by the first episode. It's a chilling immersive ride." Added Bill McGoldrick, executive vp original content at Syfy: "Channel Zero: Candle Cove will feature contemporary storytelling and an innovative perspective that underscores Syfy's commitment to bringing smart and provocative programming to a whole new generation of sci fi fans." Channel Zero comes as UCP and Syfy are prepping to launch Childhood's End, the first adaptation of Arthur C. Clarke's iconic novel, as well as Brave New World and The Magicians, among others. Should Channel Zero — which is in development — move forward, it would join a rapidly growing roster of anthology series including FX's American Horror Story and American Crime Story; Fox's Scream Queens; HBO's True Detective; ABC's American Crime and Secrets and Lies, among others, as broadcast and cable networks look to short orders to lure both top-name cast and live viewers in an increasingly crowed and competitive landscape. FANTASTIC FOUR
20th Century Fox has released a new Fantastic Four TV spot that, while comprised largely of footage we've seen, has a few new glimpses from the August 7 release. An origin story said to be inspired largely by the "Ultimate Fantastic Four" comics (the first arc of which was written by Brian Michael Bendis and Mark Millar with Joe Kubert illustrating), Fantastic Four offers a contemporary re-imagining of Marvel's original and longest-running superhero team. The story centers on four young outsiders who teleport to an alternate and dangerous universe, which alters their physical form in shocking ways. Their lives irrevocably upended, the team must learn to harness their daunting new abilities and work together to save Earth from a former friend turned enemy. "Marvel's First Family" will include Whiplash's Miles Teller as Reed Richards (Mr. Fantastic), "House of Cards" star Kate Mara as Sue Storm (The Invisible Woman), Fruitvale Station and Chronicle's Michael B. Jordan as Johnny Storm (The Human Torch) and The Adventures of Tintin's Jamie Bell as Ben Grimm (The Thing). Dawn of the Planet of the Apes' Toby Kebbell will also star as Doctor Doom alongside Reg E. Cathey ("The Wire") as as Dr. Franklin Storm and Tim Blake Nelson (O Brother, Where Art Thou?) as Harvey Elder, aka The Mole Man. Fantastic Four, directed by Chronicle helmer Josh Trank, features a screenplay by Simon Kinberg (X-Men: Days of Future Past), who is also a producer on the film. 20th Century Fox will be taking the Hall H stage at Comic-Con International in San Diego next Saturday, July 11 and we'll be there! Check back for lots of coverage, including news about Fantastic Four! For more news, go to ISN News.

Sandra Bruckner (sgbruckner@aol.com)
Editor/Publisher
ISN News: The Zocalo Today
http://www.isnnews.net
Copyright - SBruckner, 1999-2015