The Zocalo Today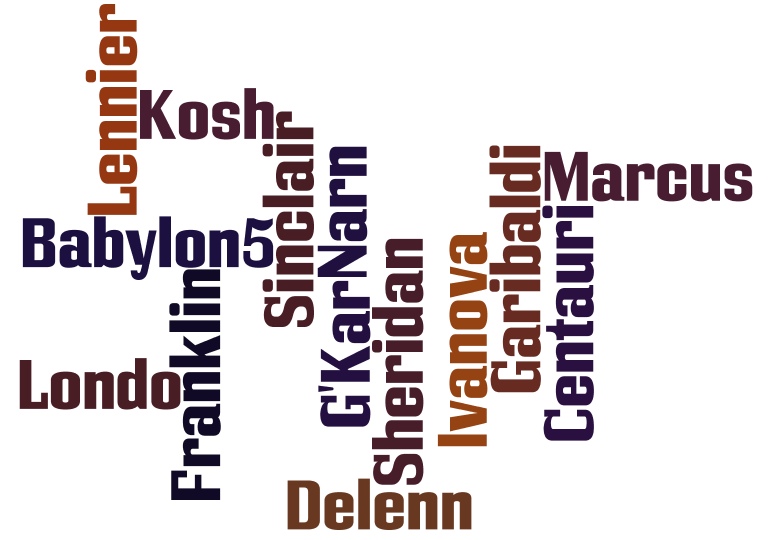 Welcome and thank you for dropping by. Babylon 5 brought many of us together -- and it remains with us, despite the fact that is no longer in production. The good thing is that the internet gives a LOT of ways to stay in touch. Don't be shy. Join in the discussion today or drop by Facebook or Twitter.

If you have questions or items for the news, drop me a line at sgbruckner@aol.com.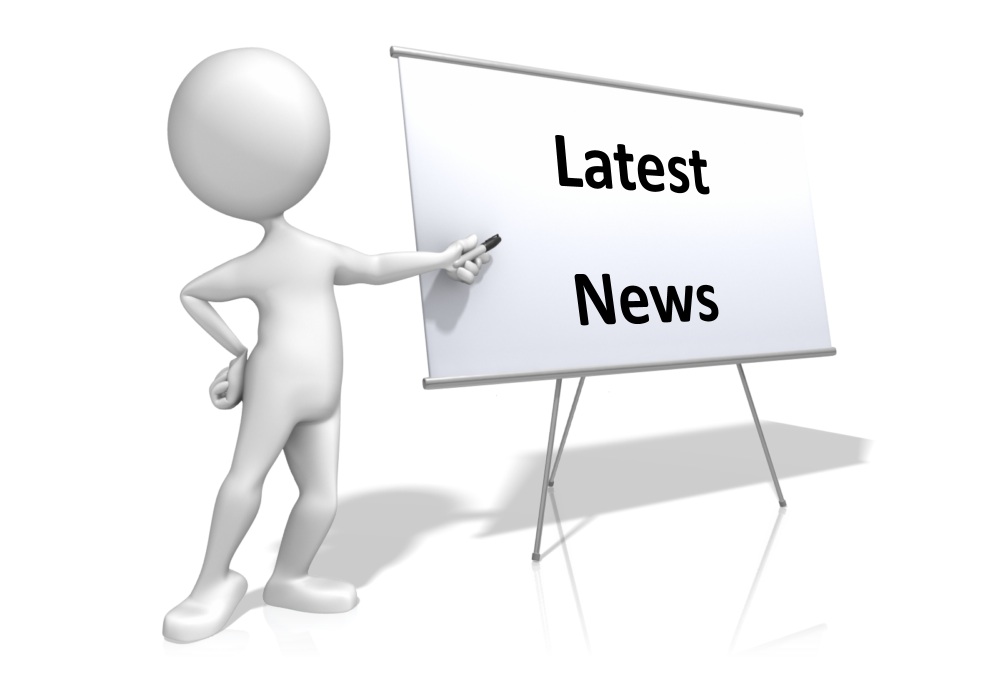 NEWS FROM JUNE 2014
MONDAY, JUNE 30, 2014
DRACULA UNTOLD
It seems the cinematic fashion these days to re-invent some of our favorite villainous characters into more victimized antiheroes whose fates were tied into events not of their own choosing. Hot on the heels of a mellowed Maleficent comes the first trailer for Universal's Dracula Untold, starring Luke Evans. Evans plays the historic Vlad Tepes, a Romanian warrior noble who enlists the help of a historic vampire played by Charles Dance in order to destroy the brutal sultan Mehmed (Dominic Cooper) and protect his family. The production values and scope in this stirring trailer are impressive and certainly bring to mind the rousing battle scenes in Snow White and the Huntsman, King Arthur and tragic skirmishes set in the Lands of Westeros. The 2006 screenplay began as Dracula: Year Zero with director Alex Proyas (Dark City, The Crow) attached to an origin story associated with the mad Roman emperor Caligula, before sustaining major rewrites and thematic changes. Comparisons to NBC's failed Dracula retelling with Jonathan Rhys Meyers will obviously abound, but this big-ticket outing has hints of Braveheart and the The Dark Knight infused into its story. Directed by Gary Shore and also starring Sarah Gadon, Diarmaid Murtagh and Samantha Barks, Dracula Untold flies into theaters on Oct. 17, 2014. KNIGHTS OF SIDONIA
From award-winning dramas to kiddie shows, Netflix's original programming is expanding into just about every category these days. The latest? Anime. The streaming-service-turned-content-company is launching its first-ever anime series, Knights of Sidonia, on July 4, based on the manga series of the same name. The 12-episode futuristic series has already aired in Japan, and Netflix is the exclusive U.S. outlet, technically making this a "Netflix Original." Check out the official synopsis below: The first Netflix original anime series, Knights of Sidonia, based on the popular manga series of the same name, follows Nagate, a low-born youth in a society of genetically engineered refugees who escaped the destruction of Earth one thousand years earlier and now occupy the massive ship Sidonia. When Nagate's talent as a pilot is revealed he becomes one of Sidonia's elite defenders against the Guana, shapeshifting aliens bent on eliminating humans from existence. The first trailer for the series has also been released, and it actually looks pretty fantastic. GUARDIANS OF THE GALAXY
There's a brand-new Guardians of the Galaxy extended TV spot that's been released featuring some truly exciting new footage and plenty of zingers. Directed by James Gunn, Marvel's Guardians of the Galaxy is set to open in just a little over a month, so Disney is ramping up its promotion for Marvel's upcoming space epic. The one-minute TV spot is full of revealing, brand-new footage that's incredibly action-packed and funny as heck. Our favorite bit? This small snippet between Rocket Racoon (voiced by Bradley Cooper) and Peter Quill, aka Star-Lord (Chris Pratt): "Why do you wanna save the galaxy?" – Rocket Racoon. "Because I'm one of the idiots who lives in it!" – Star-Lord Those are some pretty wise words. Guardians of the Galaxy will hit theaters on Aug. 1.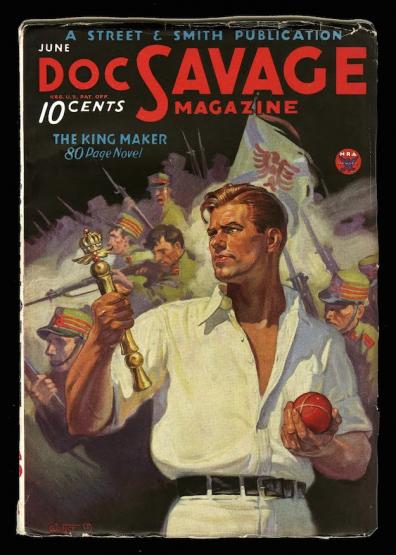 DOC SAVAGE
Not too many of us were alive during the pulp heyday of the 1930s through the 1950s, when newsstands were filled with magazines such as Thrilling Wonder Stories and Flying Aces. But Hollywood remembers just enough to say, "Hey, isn't it time for a reboot of pulp-fiction hero Doc Savage?" Shane Black is in talks to direct the upcoming movie. And now the potential movie has a potential star. Chris Hemsworth has already proven he can play a supernaturally strong god, thanks to his many appearances as Thor. But for those who want a less godly but no less perfect hero, Hemsworth fits the bill physically. He's also capable of portraying Savage's other talents as well. As Collider notes, Savage is "a mix of Sherlock Holmes' deductive abilities, Tarzan's outstanding physical abilities, Craig Kennedy's scientific education, and Abraham Lincoln's goodness." Let's not forget Indiana Jones' adventuring abilities, as well as his refusal to kill his enemies. In other words, Savage, whose Doc Savage Magazine appeared in 1933, pre-Batmanned Batman by six years. But unlike the fictional and real superstars that he's frequently compared to, Savage does not go it alone. He travels with a team of former World War I army buddies, each with his own specialty, who help the good doctor on his crime-fighting journey. The writing is so of-the-time it's practically archaic today. The racism is as casual as the sexism, which is pretty much standard for its era. But if you can put all that aside, a look or listen to the fabulous Doc Savage in his many incarnations—magazine, books, radio programs and comics—will make you want to throw on your fedora. Oh, and Doc Savage may have been based on a real person: author Lester Dent himself, who climbed mountains, explored the world in a schooner, earned a pilot's license and wrote 159 novels in 16 years.
SUNDAY, JUNE 29, 2014
JUPITER ASCENDING
Despite the film being bumped to 2015 at the eleventh hour, Warner Bros. is still pushing the Wachowskis' ambitious new sci-fi flick Jupiter Ascending. The latest? A wild new trailer.

Though the studio reportedly pushed the film to February 2015 to give the directors more time to massage the film and work out some FX work, this new trailer has a lot in common with what we've seen before. Yes, there's some new footage, but its just as bizarre as all the other footage they've released.

Depending on your take on the project, that could be a good thing or a bad thing.

Here's the full synopsis:

Jupiter Jones (Mila Kunis) was born under a night sky, with her down does Jupiter begin to glimpse the fate that has been waiting for her all along – her genetic signature marks her as next in line for an extraordinary inheritance that could alter the balance of the cosmos.

Jupiter Ascending opens February 6, 2015.

DAWN OF THE PLANET OF THE APES
In case you weren't already excited for the insane, sci-fi awesomeness of the new Planet of the Apes sequel — this should pretty much do it.

The studio has released a new clip, as well as a featurette, showing off a lot more of the ape-ruled Earth. The clip is absolutely insane, showing an army of apes as they warn humanity that they don't want war — so long as those damn, dirty humans stay out of the way. The scope is epic, and we can't wait to see more.

The featurette is also a nice touch, and digs deeper into the life and story of ape leader Caesar, whom viewers of 2011's Rise of the Planet of the Apes should already be somewhat familiar with by this point. But, it's a nice refresher and helps set up the struggles and motives here.

This is shaping up to be one of the smartest, and most ambitious sci-fi flicks of the summer. While we eagerly await the July 11 opening date, check out the new footage.
WEDNESDAY, JUNE 24, 2014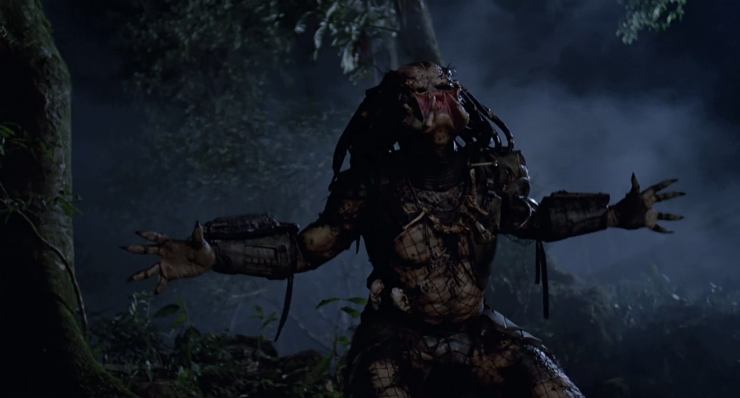 PREDATOR REBOOT
The next beloved '80s franchise to get the reboot treatment will be Predator, and you might like who's at the helm. According to The Hollywood Reporter, the franchise that began with the Arnold Schwarzenegger-starring 1987 cult classic will be relaunched by Shane Black, the writer who gave us action classics like Lethal Weapon and proved he could also deliver action in the director's chair with Iron Man 3 last year. Black has a history with the franchise, already, since he had a small role in the original film and was asked by the studio to do some polishing of the script back in 1986, but now he'll be the man in charge. Black's signed on to write a treatment for the project, then oversee scripting duties while his The Monster Squad collaborator Fred Dekker works on the screenplay. Black will also direct. It's not clear yet when the film will be released, and Black's still got other projects on his plate, like that Doc Savage movie he's been wanting to make for so long. It might be years before we see this flick, but putting Black in the mix adds an immediate layer of interest. It's also interesting to see news of a reboot for a film franchise that just released its most recent installment -- the Robert Rodriguez-helmed Predators -- four years ago. For quite a while, it's seemed like Fox was perfectly happy to churn out a Predator sequel or crossover here and there, but a full-scale reboot in the hands of a hot writer-director with lots of proven action experience is swinging for something much bigger. Predators did respectable box office numbers, grossing about three times its reported budget, but a reboot with the right stars could pull in hundreds of millions of dollars for the studio. So, Shane Black's been handed the keys to another major action franchise. SUPERMAN
The John Romita Jr. era of Superman is about to begin, and you can get a brand-new sneak peek at it right now. John Romita Jr. became a comics icon drawing the heroes of Marvel Comics for decades, happily working at the House of Ideas and rarely venturing away to other companies or creator-owned properties. So when it was announced earlier this year that Romita would be stepping across the street to finally take on one of DC Comics' biggest characters, fans were both stoked and a little nervous. What it would be like to live in a comics world where John Romita Jr. was drawing Superman full-time? Well, so far it's pretty great. Because Romita's debut on Superman, working alongside writer Geoff Johns, is so anticipated by so many, DC hasn't been shy about letting us peek at the work. We saw some early promo art from Romita in February, we saw the first preview pages last month, and now we've got a few more, plus news of a mysterious new figure in Superman's life: a fellow "man of tomorrow" called Ulysses. Like Kal-El, Ulysses also arrived on Earth from a doomed planet, and though Johns and Romita haven't revealed much about what he wants, he's apparently just one of a series of new characters the pair hope to introduce during their run. As for all the attention he's getting for switching companies and taking on an iconic hero he never really got to touch before, Romita acknowledges there are a lot of eyes on him in a way he's never quite experienced before, but he also sees it as a driving force for his work. "People are paying attention, and I've never been one to think about it that way," Romita told USA Today. "Now I've made this big noise and people are thinking that I'm doing it to make noise. And while that may or may not be true, I'm getting that microscope. "All that does to me is maybe pop a few more gray hairs, but it also makes me work that much harder." So far, that hard work is really paying off in Superman's art. Check out three new lettered pages of Romita's first issue -- Superman #32 -- along with four different covers below. Then watch the man himself discuss where the story might be going in an interview with DC All Access. The issue hits comic-book stores tomorrow (June 25), so get ready for a book everyone will be talking about this month. TEENAGE MUTANT NINJA TURTLES
Drop some dubstep and check out this kinetic new trailer for Jonathan Liebesman's Teenage Mutant Ninja Turtles reboot starring Megan Fox, Will Arnett and William Fichtner. The exact tone of this Michael Bay-led remake has been tough to pin down, alternating between "candy-colored cartoon" and "dark, grim and grime." This latest preview offers a streaking sneak of Michelangelo, Donatello, Leonardo and Raphael in full martial-arts mania against an armored Shredder wielding a potent pair of fully retractable blades. We even get to see a peek of Whoopi Goldberg as Bernadette Thompson, commenting with Megan Fox on the brothers' rumored "alien" origin that set the TMNT fanworld ablaze in anger. Of course that was stupid! Teenage Mutant Ninja Turtles skates into theaters on Aug. 8, 2014. FURY
Columbia Pictures has released a new trailer for writer/director David Ayer's Fury, opening in theaters on November 14. April, 1945. As the Allies make their final push in the European Theatre, a battle-hardened army sergeant named Wardaddy (Brad Pitt) commands a Sherman tank and her five-man crew on a deadly mission behind enemy lines. Outnumbered and outgunned, Wardaddy and his men face overwhelming odds in their heroic attempts to strike at the heart of Nazi Germany. Shia LaBeouf, Logan Lerman, Michael Pena, Jon Bernthal and Jason Isaacs co-star.
TUESDAY, JUNE 24, 2014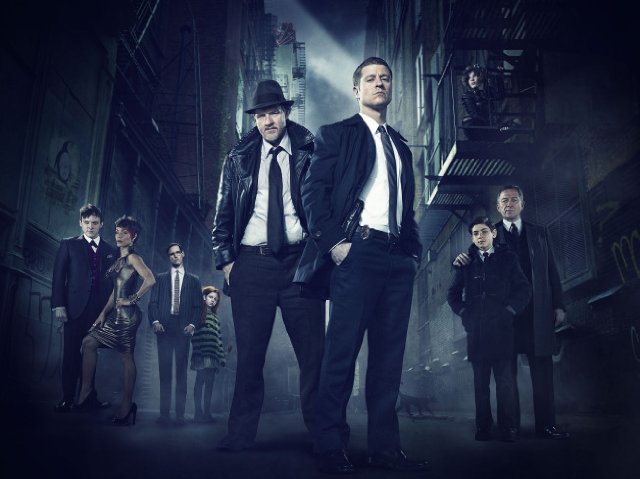 GOTHAM
We're still a few months away from the premiere of Fox's new Gotham series, but the director has opened up about what it takes to create a pre-Batman world — plus another major villain we might get to meet. Danny Cannon (Alcatraz, Tomorrow People) is the man who put together the eagerly anticipated pilot we'll see this fall. He chatted with HitFix about the films they looked to for inspiration when laying the groundwork for this new-look Gotham. Basically, imagine if New York had continued to get worse at the end of the 1970s, and that's Gotham. We kind of dig it. Here's an excerpt: "It's scary. I was on something and Bruno was on something and we met at Thanksgiving and he'd just pitched the story and it had gone very well and he instantly knew that he needed a visual partner and we talked on Thanksgiving, that morning, extensively about where to place this. I had not heard the pitch and I did not know what was in his head, but instantly I knew -- And we shared this, thank God -- I'd watched 'Serpico' again when I heard the concept, and 'The French Connection' and 'The Warriors,' and I said, 'If New York had not been gentrified, if there was no Koch, if there was no Bloomberg, if there was no Guiliani, and New York had just spiraled downwards after 1979…' we were very interested in that. That was Gotham to us. It was like a romantic version. When I visited New York and Bruno visited New York, we wanted to go to that place. We wanted to go where Al Pacino was. We wanted to go where Popeye Doyle was …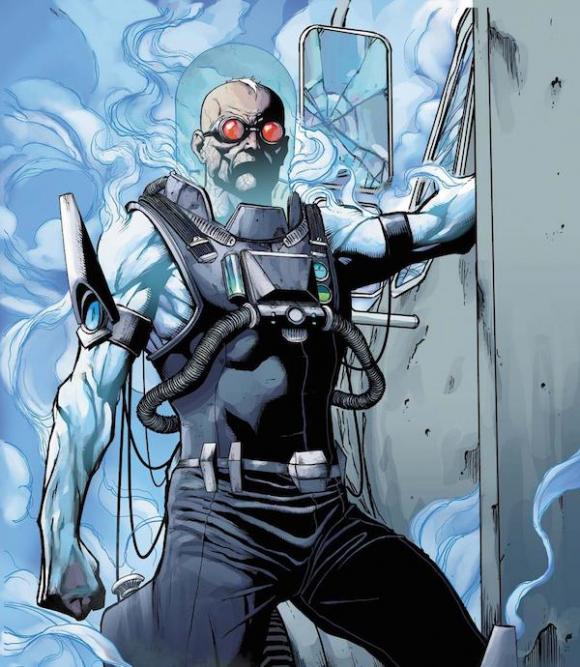 Greek tragedies were always performed by a group of actors and every night, to every village, it would always be different, but the stories were so good that everyone would always enjoy it. I think the Batman franchise is just so vivid and beautiful and visceral and, unlike other superhero things, it is based in reality. He's not a superhero. It's not supernatural. It's not sci-fi. He's a real man, a vigilante. I think, with our feet on the ground, the great thing about it was if we kept it real, our version of it would just be us singing a Rolling Stones song. It's still a good song. I just hope you like our version." Along with that fun bit of world-building, Cannon also revealed the character he's fighting to get included in the series: Mr. Freeze. Cannon said he has "a big pitch" about the character's origin story, but he's still trying to win over DC bigwig Geoff Johns. That could be either really campy or really cool, but we have to admit we're curious. Gotham will premiere this fall on Fox.
SUPERSTITION
New Line has made its first acquisition in eight years by acquiring worldwide rights to the Blumhouse Prods. and Film 360 film Superstition. The high school-set horror movie also marks the first feature-length film financed by Film 360, the film production arm of Management 360. Sources say New Line beat out a bevy of suitors that included Relativity and Lionsgate for the rights to distribute the film, which is in the vein of I Know What You Did Last Summer but with a found-footage element. The project appeared on Management 360's radar when first-time directors Chris Lofing and Travis Cluff posted rough footage from Superstition on YouTube, where manager Dean Schnider stumbled upon it. Impressed with the story and execution, Film 360 took the project to microbudget maestro Jason Blum as something they could team up on to finance. The Fresno-based directors then shot the film on a microbudget with an unknown cast. New Line's Dave Neustadter screened the finished film in early May and brought it to the attention of Carolyn Blackwood, executive vp strategy and operations at New Line. "It's a genre we have a great affinity for, and our team is particularly skilled at sizing up what will work with a youth-oriented audience," Blackwood tells The Hollywood Reporter. "Superstition was special because it gives us the opportunity to work with these young filmmakers who could be the next James Wan and to be in business with Jason." The acquisition is a surprise move for New Line, which hasn't acquired a film since the 2006 Cannes Film Festival, when its Picturehouse specialty label picked up the Marion Cotillard-starrer La Vie en Rose. But New Line is hot in the horror space — having enormous success last summer with Wan's The Conjuring, which became one of the most profitable films of 2013 — and felt that Superstition was the right fit. New Line is planning a 2016 release for Superstition. "We always hoped that our work would be seen by others, but this is beyond our wildest dreams," Lofing said. Film 360's Schnider, Guymon Casady and Ben Forkner are producing Superstition alongside Blum, while Blumhouse's Couper Samuelson is executive producing. Blumhouse's upcoming microbudget wide releases include The Purge: Anarchy and Ouija. The company's Insidious 3 and Sinister 2 are about to go into production. Film 360's upcoming slate includes Steve Jobs at Sony, adapted by Aaron Sorkin from the Walter Isaacson biography.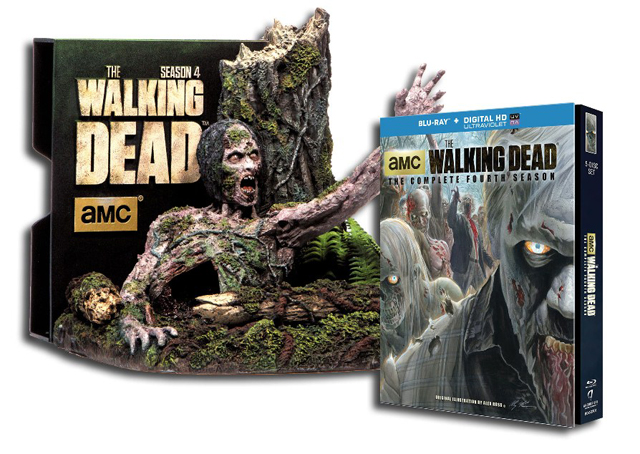 THE WALKING DEAD ON DVD
Anchor Bay Entertainment announced today that they will release "The Walking Dead: The Complete Fourth Season" on DVD and Blu-ray August 26. Each format contains five discs, presenting each episode exactly as it was originally broadcast. The Blu-ray set also includes Digital HD with Ultraviolet versions, which present the episodes in pristine 1080p high-definition and lossless Dolby TrueHD 7.1 audio. As with previous season releases, the sets include hours of bonus features, including never-before-seen production footage, deleted scenes and audio commentaries, with ultra-exclusive content only available on the Blu-ray release, including additional audio commentaries and several "extended" episodes, debuting for the first time. A "Walking Dead" home entertainment release tradition, started with the Season two Blu-ray set, is the unique concept packaging by renowned collectibles creator McFarlane Toys. Following in the "shuffling" footsteps of Season 2's "Walker Head" and Season 3's "Walker Aquarium," the fourth season will be available in a Blu-ray limited edition "Tree Walker" package. Based on the comic book series written by Robert Kirkman and published by Image Comics, AMC's "The Walking Dead" enjoyed its most popular season to date, averaging 13.3 million live/same day viewers per episode and 8.6 million adults 18-49. Whether evading walkers, resisting a super flu outbreak, escaping the fall of their temporary prison haven and desperately searching for a sanctuary called Terminus, the on-going story of a group of survivors under the protective watch and leadership of Rick Grimes (Andrew Lincoln) and Dr. Herschel Greene (Scott Wilson) continues to capture viewers' imaginations on a global scale. The fourth season's cast also includes Norman Reedus, Steven Yeun, Lauren Cohan, Danai Gurira, Chandler Riggs, David Morrissey, Melissa McBride, Chad L. Coleman, Sonequa Martin-Green and Emily Kinney. New characters introduced this season include Sgt. Abraham Ford (Michael Cudlitz), Bob Stookey (Lawrence Gillard, Jr.), Rosita Espinoza (Christian Serratos) and Dr. Eugene Porter (Josh McDermott). SRP is $79.99 for the Blu-ray + Digital HD with Ultraviolet, $69.98 for the DVD and $129.99 for the Blu-ray limited edition. Season five of "The Walking Dead" premieres on AMC this October. DAWN OF THE PLANET OF THE APES
New extended international TV spots for the upcoming "Dawn of the Planet of the Apes" have released a bunch of new footage showing off how Caesar came to power and built his community of apes that work together.
MONDAY, JUNE 23, 2014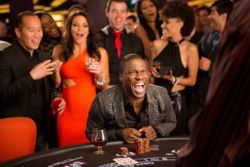 WEEKEND BOX OFFICE
Last week's big box office weekend was followed by a relatively quiet one where only one movie was able to gross $30 million and that was the ensemble comedy sequel Think Like a Man Too, which came in at #1 with that amount estimated for its first three days. Starring red-hot comic Kevin Hart, as well as Michael Ealy, Meagan Good, Regina Hall, Dennis Haysbert, Taraji P. Henson, Romany Malco, Wendi McLendon-Covey, and Gabrielle Union, the PG-13 comedy opened on Thursday night with $12.2 million in its first 24 hours, but it dropped on Saturday so that it ended up with less its opening weekend than the $33.6 million the original movie made its opening weekend in April 2012 on its way to $91.5 million domestic. The action-comedy sequel 22 Jump Street (Sony), starring Channing Tatum and Jonah Hill, dropped to second place with an estimated $29 million, down 49% from its opening weekend. It has grossed $111.5 million so far, making it the 15th movie of the year to cross the $100 million milestone. Overseas, it added another $14.1 million to make its international total $38.2 million and its worldwide total $149.7 million. After settling for second place last weekend, the animated sequel How to Train Your Dragon 2 (DreamWorks Animation/20th Century Fox) took third place with $25.3 million, a similar drop as 22 Jump Street as it reached a total domestic gross of $95.2 million after ten days. The animated movie also cost $145 million to make versus 22 Jump Street's $50 million reported budget, so it has some way to go before receipting its costs. Director Clint Eastwood returned with the musical drama Jersey Boys (Warner Bros.), based on the story of Frankie Valli and the Four Seasons. It opened in fourth place with just $13.5 million in 2,905 theaters, an average of $4,647 per site, receiving an A- CinemaScore from its audience that consisted of 92% over the age of 25 and 61% female. Angelina Jolie's fairy tale epic Maleficent (Walt Disney Studios) had a solid hold in its fourth weekend, dropping to fifth place with $13 million, down 30% from last week with a four-week gross of $186 million domestically. Internationally, the movie has grossed $335.6 million to bring its worldwide total to $521.6 million. The Tom Cruise-Emily Blunt sci-fi action flick Edge of Tomorrow (Warner Bros.) took sixth place with $10.3 million and has grossed $74.5 million in North America. Shailene Woodley's hit teen drama The Fault in Our Stars (20th Century Fox) is slowly approaching $100 million gross with another $8.6 million added this weekend for seventh place. The hit superhero sequel X-Men: Days of Future Past (20th Century Fox) took eighth place with $6.2 million with a total domestic gross of $217 million. Jon Favreau's culinary comedy Chef (Open Road) and the Godzilla (Legendary/Warner Bros.) reboot rounded out the Top 10 with just over $1.8 million each. Favreau's independent film has grossed just under $17 million to date, while Godzilla edges closer to $200 million with $194.9 million. The Top 10 grossed less than $140 million, a far cry from the same weekend last year when Pixar Animation's Monsters University and Brad Pitt's action-thriller World War Z topped the box office with $82.4 and $66.4 million, respectively, essentially grossing $148 million between them. After opening in New York and L.A. last weekend, David (Animal Kingdom) Michod's Aussie crime-thriller The Rover (A24), starring Guy Pearce and Robert Pattinson, expanded into 635 theaters where it took in a paltry $500 thousand. Opening in 5 theaters in New York and L.A., Paul Haggis' ensemble drama Third Person, starring Liam Neeson, Olivia Wilde, Adrien Brody, Mila Kunis and James Franco, brought in $42 thousand in its first weekend, roughly $8.5 thousand per venue. The other theater adaptation of the weekend was Roman Polanski's French take on Venus in Fur (Sundance Selects), which earned $26 thousand in its two New York venues. LEGEND OF KORRA
Nickelodeon surprised "The Legend of Korra" fans today with news that the 13-episode third season, "Book Three: Change," will premiere on Friday, June 27 at 7 p.m. ET. IGN says that the first two episodes of "Book Three" will air that day from 7 p.m. -8 p.m. ET/PT, followed by a special bonus presentation of the third episode of "Book Three" at 8 p.m. New episodes will then resume in the show's regular timeslot, Fridays at 8 p.m., beginning July 11th. There won't be an episode the Fourth of July.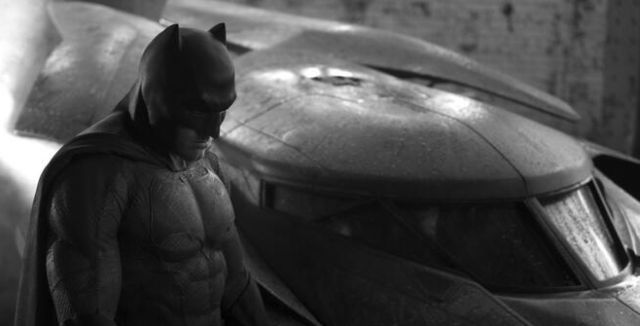 BATMAN
Last week brought the rumor that Warner Bros.' upcoming DC slate will see the release of not only Batman v Superman: Dawn of Justice and Justice League, but also Shazam!, Sandman, Wonder Woman, and a Flash/Green Lantern team up movie all between 2016 and 2018. We discuss this rumored line-up on our latest episode of Most Craved. You can now add one more title to that list as Latino-Review reports that WB is eyeing 2019 for a solo Batman film starring Ben Affleck, of which the working title is said to be "The Batman." This release window makes sense for the project given that, as the site points out, Affleck will write, direct, and star in his next directorial effort Live By Night in the summer of 2015. That film will debut October 7, 2016 and frees up a lot of time for the studio to develop the script and get production going. There is also the possibility that Affleck could direct the project, but don't expect any reveals or confirmation for some time.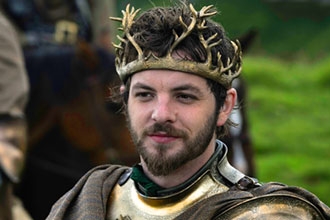 AQUARIUS
English actor Gethin Anthony has been cast as cult leader Charles Manson in NBC's upcoming mid-season event series "Aquarius". 30-year-old Anthony is best known for his role as Renly Baratheon, the gay younger brother of Stannis and Robert Baratheon and one of the contenders for the Iron Throne of Westeros, in the first season and a half of HBO's fantasy drama "Game of Thrones". David Duchovny, Grey Damon and Emma Dumont star in the series which follows LAPD police officer Sam Hodiak (Duchovny) as he hunts down Manson in the late 1960s - at the time when Manson was a small-time criminal and budding cult leader seeking out vulnerable women to join his "cause." Thirteen episodes will be produced for the first season, but the infamous Tate-LaBianca murders will not be covered in this initial outing.
SUNDAY, JUNE 22, 2014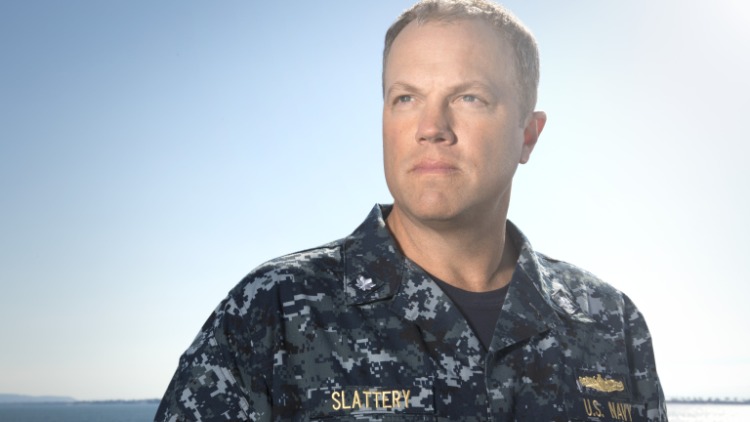 THE LAST SHIP
There's a lot of death coming in "The Last Ship." A huge percentage of the Earth's population has been infected by a killer virus, and only one U.S. Navy ship has the key to a vaccine that could save the world. Adam Baldwin ("Chuck," "Firefly") plays the executive officer of that ship, Mike Slattery.

How can one ship save the world? Why is something like this so very engrossing? What is Baldwin's take on a possible catastrophe like this?

With the stakes so high -- literally the fate of the human race -- how are a bunch of normal military sailors supposed to cope? Baldwin attributes their success to training and the structure of the Navy.

"The cool thing is that the structure within the Navy is such that there are rules and protocols in place that you have civil order maintained just by training," Baldwin says. "So how do you not let that break down with the crew onboard the ship, wanting to get back home, wanting to save their families, but also realizing that there is a higher purpose. Which is saving the world."

As the executive officer, Slattery is the near-equal of Captain Tom Chandler (Eric Dane) and is in-charge of much on the ship. But that doesn't mean he trusts everyone onboard. A big exception is Dr. Rachel Scott (Rhona Mitra), a scientist working to create the much-needed vaccine.

"Can Slattery trust her? And how do we go about that? How does that relationship develop? That's a very interesting relationship too, how that goes forward," Baldwin explains.

Baldwin and the other actors didn't just use their imaginations in creating their Navy characters -- the pilot episode was actually filmed on an active Navy vessel. In describing that experience, Baldwin is almost overwhelmed at how impressive it was. "Those ships are -- let me just say, I'm glad they're on our side," he concludes.

While giving credit to the military characters of "The Last Ship," Baldwin thinks he might try to emulate them if this science-fiction were to become fact. "I guess I'm bit of a fatalist. I have faith in God, so I think that it's in his hands. But I would maintain the charge and the mission of the people that were directly under me at that time," the actor says. "So I would stay aboard to save the world. That's what I would do. Sorry honey! Sorry kids! That's my call. Don't tell my wife ..."

Hopefully she is OK with saving the world. Either way, world-saving is what happens when "The Last Ship" premieres Sunday, June 22 at 9 p.m. ET/PT on TNT.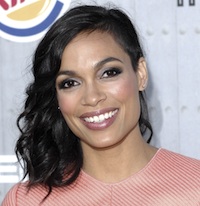 DAREDEVIL NEWS
Marvel's first Netflix series just keeps looking better.
For a while, we were excited just to be getting a new version of the Man Without Fear at all. Then things got more interesting when Charlie Cox was cast in the title role. Earlier this month, the developing series got another dose of awesome when Vincent D'Onofrio was cast as the Kingpin, and now another badass star has been added to the cast as a "key guest-star."
Marvel announced today that Sin City and Death Proof star Rosario Dawson will join the 13-episode series, which will premiere next year as the first of several Netflix series based on Marvel superheroes.
"Rosario Dawson is one the most charismatic, talented and powerful actresses in Hollywood, so she was always at the top of our list for 'Marvel's Daredevil,'" said Jeph Loeb, Marvel's Head of Television. "Her role in the series is absolutely critical to Matt Murdock's journey to become the hero we know as Daredevil."
Dawson joining the cast at all is enough to get us excited, but her casting is made more intriguing by the fact that Marvel has not specified what role she's playing, making her the first major star added to the show who hasn't been given a character reveal yet. Her character does get a somewhat vague description, though:
"Rosario Dawson will play a dedicated young woman whose quest to heal the wounds of Hell's Kitchen brings Matt Murdock unexpectedly crashing into her life, while her own journey forever alters the course of his battle against the injustices of this broken city."
So, a character who already has an association with Hell's Kitchen, seems committed to helping the community and unexpectedly becomes intertwined with Matt Murdock. That could be a lot of people, including an original character created specifically for the show. Initial character descriptions can be deceiving, though, so Dawson's character could end up being someone much more complex. It might be too early to wonder if she'll be some version of Elektra, but you never know. She could also perhaps be a character like Misty Knight, who has a long association with Hell's Kitchen and could appear here as a setup for future appearance in the Luke Cage and Iron Fist series. She could be Echo, she could be Murdock's love interest Karen Page, she could be his more recent love interest Kirsten McDuffie. She could even be a gender-swapped version of Murdock's long-suffering partner Foggy Nelson. She could even be a villain. Then again, she could be none of those people.
Whoever she is, Dawson definitely adds more potential greatness to this much-anticipated series.
SATURDAY, JUNE 21, 2014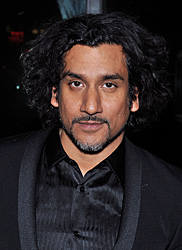 SENSE8
Netflix has announced the cast for "Sense8," a gripping global tale of minds linked and souls hunted. The 10-episode season one of "Sense8" marks the first foray into television by the Wachowskis, the filmmakers behind "The Matrix" trilogy and the upcoming Jupiter Ascending, and is the latest project from veteran show runner J. Michael Straczynski ("Babylon 5").

The cast will include Naveen Andrews ("LOST"), Daryl Hannah, Brian J. Smith ("Stargate Universe"), Tuppence Middleton (Jupiter Ascending), Aml Ameen, Freema Agyeman, Tena Desae, Doona Bae, Max Riemelt, Alfonso Herrera, Erendira Ibarra, Jamie Clayton, Miguel Silvestri and Terrence Mann.

"The series follows eight characters around the world who, in the aftermath of a tragic death, find themselves linked to each other mentally and emotionally," said Straczynski. "They can not only see and talk to each other as though they were in the same place, they have access to each other's deepest secrets. Not only must they figure out what happened and why and what it means for the future of humanity, they must do so while being hunted by an organization out to capture, kill or vivisect them."

"Sense8" is being produced by Georgeville Television, in association with Studio JMS.

DEFIANCE/DOMINION
Syfy announced today that the premieres of their new supernatural drama series "Dominion" and the second season return of the popular "Defiance" each delivered two million total viewers during their June 19 premieres.
In its 9-10:24PM (ET/PT) time period, "Dominion" averaged 805K Adults 18-49 and 935K Adults 25-54. Compared to all ad supported cable scripted drama series premieres year to date, "Dominion" ranks #4 in L+SD rating among both Adults 18-49 and Adults 25-54, and #2 among Men 18-49 and Men 25-54.
Kicking off the night at 8PM (ET/PT) with its Season 2 premiere, "Defiance" delivered 776K Adults 18-49 and 948K Adults 25-54.
Season two of "Defiance" stars Grant Bowler stars as Nolan, along with Julie Benz as Amanda Rosewater, Stephanie Leonidas as Irisa, Tony Curran as Datak Tarr, Jaime Murray as Stahma Tarr, Graham Greene as Rafe McCawley and Jesse Rath as Alak Tarr. The cast also features Dewshane Williams as Tommy, Trenna Keating as Doc Yewll, Justin Rain as Quentin McCawley and Nicole Munoz as Christie McCawley. New this season are James Murray as Mayor Pottinger, William Atherton as high-ranking Earth Republic official Viceroy Mercado and Anna Hopkins as Earth Republic soldier and documentarian Jessica "Berlin" Rainier. Linda Hamilton will play the key recurring role of Pilar McCawley, the wife of Rafe McCawley (Greene) and mother to their three children.
Kevin Murphy ("Desperate Housewives," "Caprica") resumes his role as executive producer and showrunner. Darren Swimmer ("Smallville") and Todd Slavkin return as executive producers for Season two and Michael Taylor serves as consulting producer. Michael Nankin (co-executive producer) directed the Season 2 opener.
"Dominion," meanwhile, is based on based on characters from the theatrical film Legion (2010) and is set in the year 25 A.E. In this transformed post-apocalyptic future, an army of lower angels, assembled by the archangel Gabriel, has waged a war of possession against mankind. The archangel Michael, turning against his own kind, has chosen to side with humanity against Gabriel. Rising out of the ashes of the 25 year-long battle are newly fortified cities which protect the human survivors.
"Dominion" stars Christopher Egan ("Kings"), Tom Wisdom (300), Roxanne McKee ("Game of Thrones"), Alan Dale ("Lost"), Anthony Stewart Head ("Buffy the Vampire Slayer") and Luke Allen-Gale ("The Borgias").
"Dominion" is produced by Universal Cable Productions and Bold Films. The series is executive produced by Vaun Wilmott, Todd Slavkin & Darren Swimmer, along with executive producers Scott Stewart, who co-wrote and directed Legion, Michael Litvak and David Lancaster of Bold Films who produced the original film. Film Afrika serves as the local production entity in South Africa.
FRIDAY, JUNE 20, 2014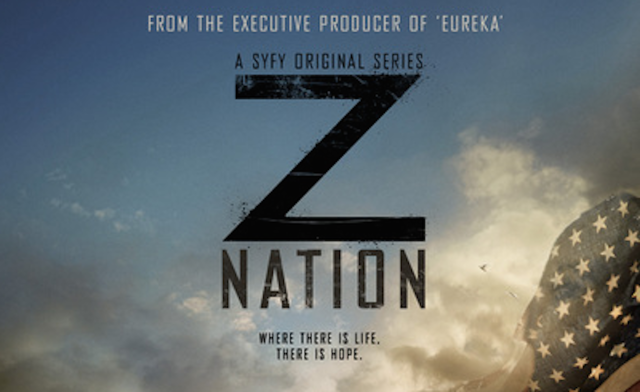 Z-NATION
Move over The Walking Dead: as you guys may already know, Syfy is getting its own zombie series, and it just nabbed some Lost and Supernatural alums along the way. TV Line reports that Harold Perrineau (Lost, Constantine), Tom Everett Scott (Southland) and DJ Qualls (Supernatural) have been cast in Syfy's upcoming series, Z Nation. Syfy is putting their own spin on the zombie genre as the 13-episode series follows a team of everyday heroes three years after a zombie virus has devastated the whole country. Perrineau (who is, by the way, still very much a Constantine series regular) will play Hammond, the leader of a group heading west from New York to California, where they must transport the only known survivor of the zombie plague, who is their only hope for a vaccine. Scott will play Hammond's second-in-command, Garnett, while Qualls has been cast in the role of computer hacker Citizen Z, who joins our ragtag group of heroes in their mission and helps them cross the zombie-infested country. Michael Welch (theTwilight saga) and Kellita Smith (The Bernie Mac Show) also star in Z Nation, which is set to air in the Fall.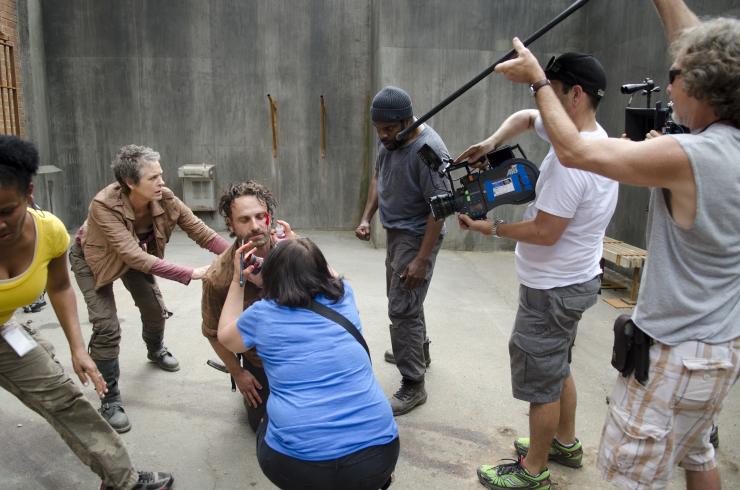 THE WALKING DEAD
It's going to be a long, lively summer while we wait for The Walking Dead's return this fall — but it sounds like AMC is going to help us out with some undead activities in the meantime. The network has announced two new documentaries framed around the series, which will both debut in July. Inside the Walking Dead is set to air Tuesday, July 8, at 10 p.m., focusing on all the production departments involved in the creation of the series, from costumes to special effects. After that, Inside the Walking Dead: Walker University will debut Tuesday, July 15, at 10 p.m., and look at the training and work involved to make those undead just the right amount of freaky and awesome. From the walk to the mumble, it takes a lot of effort to crave the delicious taste of human flesh effectively. But that's not all. Along with these nifty documentaries, the network is also planning a huge marathon of the show's entire four-season run to kick off at 9 a.m. on Friday, July 4, eventually winding down with a Talking Dead Season 5 Preview Special on Sunday, July 6, at 9 p.m. So, yeah — we still won't know how the gang gets out of that rail car any sooner, but at least we won't be apocalypse-starved all summer. For those keeping count, the fifth season of The Walking Dead is set to return in October.
OUTER LIMITS
Scott Derrickson, the writer-director who just signed on to helm Doctor Strange, is tackling another storied genre property. Derrickson is reuniting with his Sinister co-scribe, C. Robert Cargill, to write the big-screen take on the cult classic 1960s sci-fi TV series The Outer Limits for MGM. Outer Limits was an influential anthology sci-fi and horror show that ran on ABC from 1963 to 1965. Like The Twilight Zone, the other famous anthology series from that era, the show had a well-known opening with a narrator telling viewers, "There is nothing wrong with your television set. Do not attempt to adjust the picture. We are controlling transmission. … " Joseph Stefano, Robert Towne and Harlan Ellison were among the writers who penned scripts for the show, which enjoyed a revival in the late 1990s on Showtime and the Sci-Fi Channel. Derrickson is a longtime fan of the show (he has said in the past he prefers it over Twilight Zone), and he and Cargill will focus on one episode in particular: "Demon With a Glass Hand," which was written by Ellison.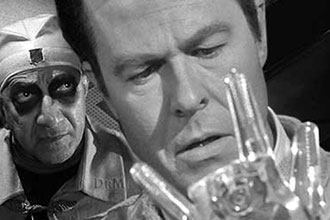 The duo will be tackling time travel, alien invasion and genetic manipulation in adapting the episode, which focused on a man with no memory beyond the last 10 days of his life and a computerized hand who discovers he is from the future. The man is being hunted by an alien race who see him as key to their survival, but he soon discovers a more complex and terrifying truth. MGM's Motion Picture Group president Jonathan Glickman and executive vp production Adam Rosenberg will oversee the project for the studio. Derrickson will work on the script while he preps Doctor Strange for Marvel. The latter project just welcomed writer Jon Spaihts to pen its script. Derrickson co-wrote and directed the upcoming Screen Gems supernatural thriller Deliver Us From Evil, which opens July 2 and stars Eric Bana, Edgar Ramirez and Olivia Munn. He also wrote, along with Cargill, Sinister 2, the sequel to the hit 2012 horror movie that was one of the most profitable movies the year it was released. While he directed Sinister, he is not tackling those duties for Sinister 2, which is in preproduction, but will join the ranks of producers, along with Jason Blum.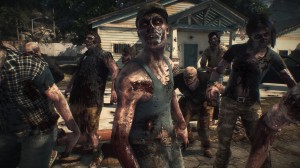 DEAD RISING
Dead Rising, the popular Capcom zombie survival video game, is being adapted into a feature film. Legendary Entertainment sold the domestic film rights to Crackle, where it will premiere in the U.S. The feature will be written by Tim Carter, who will also produce with Tomas Harlan under their Contradiction Films banner. Contradiction most recently produced the hit digital series Mortal Kombat: Legacy. Lorenzo di Bonaventura (Transformers, G.I. Joe) will executive produce. Dead Rising takes place during a large-scale zombie outbreak. When a mandatory government vaccine fails to stop the infection from spreading, the four leads must evade infection while also pursuing the root of the epidemic, with all signs pointing to a government conspiracy. Politics, public paranoia, and media coverage play an important role in the story's narrative. Crackle will debut Dead Rising as a feature-length film in the U.S. After Crackle's exclusive distribution run, the show will also be released on SVOD, DVD, VOD and TV. Content Media will distribute Dead Rising in both feature-length and episodic formats for all international platforms. The Dead Rising franchise has sold over 6.5 million copies worldwide. Publisher Capcom has sold over 100 million game copies worldwide, including juggernauts Resident Evil, Street Fighter and Mega Man.
THURSDAY, JUNE 19, 2014
GOTHAM
While FOX's "Gotham" is the story of the rise of Detective Jim Gordon and his relationship with a young Bruce Wayne, you can't ignore the villains. After all, Batman's rogue's gallery of enemies are a big part of what makes that universe so special. A new teaser for the series shows off the characters who will become the supervillains of Gotham City. The video includes Selina Kyle (Catwoman), Oswald Cobblepot (The Penguin) and Fish Mooney. All that's missing is Ivy Pepper (Poison Ivy) and Edward Nygma (The Riddler) and it would be complete. "Gotham" will air on Monday nights in the fall on FOX.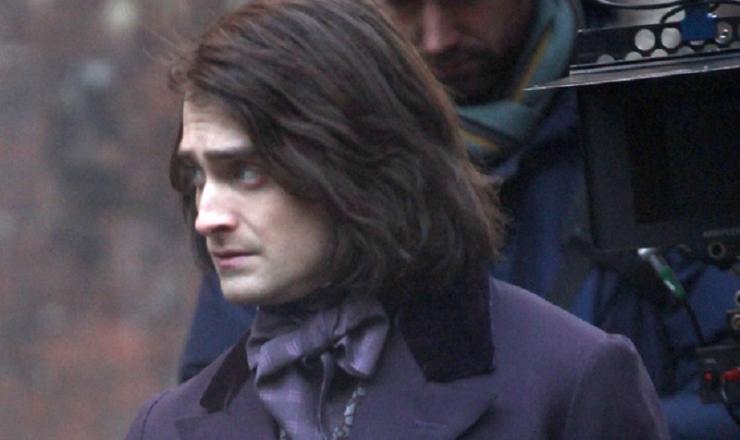 VICTOR FRANKENSTEIN
James McAvoy and Daniel Radcliffe are joining forces for the latest adaptation of an iconic novel. The film's called Victor Frankenstein, and it features McAvoy in the title role. It also stars Radcliffe as his sidekick, Igor, who's known for his unshakable loyality. Check out the official synopsis below: James McAvoy is Victor Von Frankenstein and Daniel Radcliffe stars as Igor in a unique, never-before-seen twist on Mary Shelley's classic 19th century novel. Told from Igor's perspective, we see the troubled young assistant's dark origins, his redemptive friendship with the young medical student Victor Von Frankenstein, and become eyewitnesses to the emergence of how Frankenstein became the man—and the legend—we know today. With this film, we'll finally see why Igor's so devoted and how he became Frankenstein's partner in crime. Since both characters have been portrayed on screen countless times, we're interested in seeing how McAvoy and Radcliffe's performances measure up. Also, this film should be a welcome change of pace following this year's I, Frankenstein. That movie featured a drastically different take on the doctor and his famous creation. Victor Frankenstein is directed by Paul McGuigan and opens in theaters Oct. 2, 2015.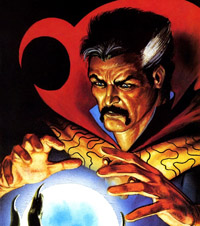 DOCTOR STRANGE
Following word early this month that Deliver Us From Evil helmer Scott Derrickson will be directing Marvel Studios' Doctor Strange, comes word, via Deadline, that Prometheus scribe Jon Spaihts will be rewriting the screenplay. Previously drafted by Thomas Dean Donnelly and Joshua Oppenheimer, Doctor Strange is based on the character created by Stan Lee and Steve Ditko, who made his first appearance in 1963's "Strange Tales" #110. It follows the adventures of Stephen Strange (nodded at in this year's Captain America: The Winter Soldier), a brilliant neurosurgeon who, following a car accident loses precision in his hands. His quest to regain his former skills sets Strange on a path to become the "Master of the Mystic Arts". Rumored candidates to play Strange are said to include Benedict Cumberbatch, Tom Hardy and Jared Leto. Although a specific release date for Doctor Strange has not yet been set, Marvel has two placeholder dates set for unnamed features on July 8, 2016 and on May 5, 2017. It's looking more and more likely that the good doctor will be claiming one of those spots.
WEDNESDAY, JUNE 18, 2014
DANGER MOUSE
"Danger Mouse" may have been one of the world's greatest animated parodies, and now there will be new episodes coming to television. British broadcaster CBBC has announced that new episodes will air on the children's network beginning in 2015. According to The Hollywood Reporter, this animated story of a super-spy mouse will get 52 new episodes. It is expected that the new series, much like the original, will feature Danger Mouse and his assistant, Penfold, fighting James Bond-like crime. Also returning is DM's hideout in a British postal box, but it is expected to have new and exciting features. The Mouse's eye patch will similarly be transformed into an i-patch that will run apps and the like. Co-creator Brian Cosgrove, who will serve as a consultant on the cartoon, released the following statement: "I had no idea the show would be such a huge success, both in the U.K. and and overseas ... I can't wait to find out what [Danger Mouse] has been up to for the last 23 years." Nickelodeon aired the original series in the U.S., while it ran on ITV in Britain in the 1980s and 1990s. THE FLASH
When "The Flash" premieres on The CW this fall, Barry Allen (Grant Gustin) will face a lot of problems. Not all of those problems will be criminal in nature. Check out some of those other problems in video interviews with the cast of the "Arrow" spinoff. Fortunately, Barry has other stuff going on in his life when "The Flash" begins. Those would include things like running really, really fast. Even the scientists at STAR Labs -- led by Dr. Harrison Wells (Tom Cavanagh) -- are fascinated by that. Barry might not have time for dating, no matter how quick he is. "The Flash" will air Tuesdays at 8 p.m. ET/PT on The CW in the fall. GUARDIANS OF THE GALAXY
If you've been waiting to see more Rocket Raccoon in the "Guardians of the Galaxy" trailer, your day has come. The latest international trailer for the upcoming Marvel filmed has new scenes with Rocket, voiced by Bradley Cooper, and gives some history on "Parks and Recreation" star Chris Pratt's Star-Lord. The trailer also shows how the Guardians, like it or not, are the last hope to save the galaxy. Everyone is probably doomed, but at least they'll laugh their way to destruction. "Guardians of the Galaxy" is in theaters Aug. 1.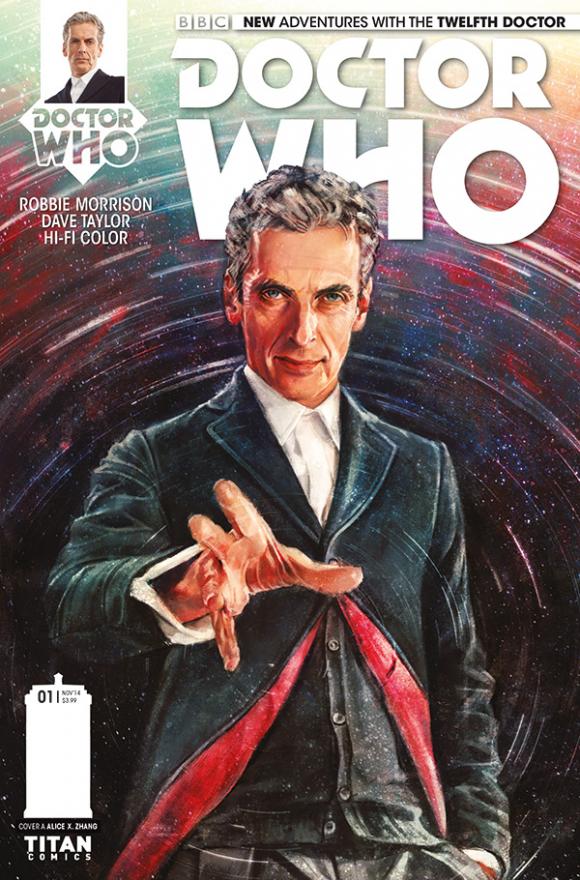 DOCTOR WHO COMIC COMING
Just in case the upcoming season of BBC America's Doctor Who doesn't bring enough Time Lord action, Titan Comics hopes to fill the void with a few more adventures for Peter Capaldi's 12th Doctor. The company has announced plans for Doctor Who: The Twelfth Doctor to debut in October, a new series that will join the upcoming Doctor Who: The Tenth Doctor and Doctor Who: The Eleventh Doctor series set to go live next month. So, regardless of which Doctor you love, there should still be some good reading materials. The 12th Doctor's series will be written by 2000AD alum Robbie Morrison, with art by Dave Taylor, who has worked for Marvel, DC and 2000AD throughout his career. The main cover for the launch issue will be painted by Alice X. Zhang, who also put together the stunning covers for the other two series. Considering the fact that we still don't know what our favorite Time Lord will be up to once the new season returns this August, the studio is keeping the comic storyline under wraps. But, according to The Hollywood Reporter, the official announcement promises "shocks, surprises and timestream-shaking revelations" and describes Capaldi's Doc as "No frills, no scarf, no messing, just 100 percent rebel Time Lord." Hmm, we dig it. DAWN OF THE PLANET OF THE APES
The first clip from Dawn of the Planet of the Apes is here, and it's a tense standoff between humans and apes. The release of director Matt Reeves' much-anticipated follow-up to the surprising Rise of the Planet of the Apes is now less than a month away, and it's got all the makings of another powerful installment in a franchise that many fans didn't think could be revived at first. We've seen several thrilling trailers for the flick, and now we've got our first clip. The footage below expands on a brief encounter first seen in the trailers, when a group of humans led by Malcolm (Jason Clarke) comes across a group of apes in the woods. Guns are drawn, apes surround the humans, and for a moment it seems like a bloody encounter is about to ensue. Then Caesar (Andy Serkis), the leader of the apes who engineered their escape from San Francisco in Rise, appears and makes a decision. It's a powerful moment, and will likely only serve to get you even more impatient to see the flick. Here's the official synopsis: A growing nation of genetically evolved apes led by Caesar is threatened by a band of human survivors of the devastating virus unleashed a decade earlier. They reach a fragile peace, but it proves short-lived, as both sides are brought to the brink of a war that will determine who will emerge as Earth¹s dominant species. Dawn of the Planet of the Apes hits theaters July 11.
TUESDAY, JUNE 17, 2014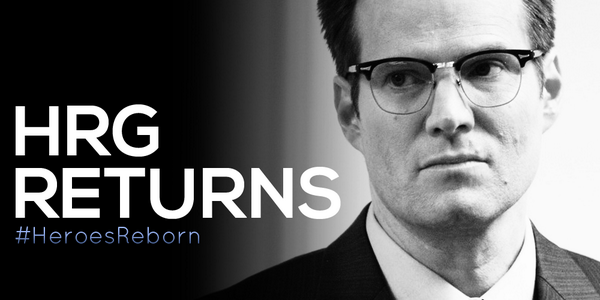 HEROES REBORN
Here's the first official casting news surrounding NBC's upcoming "Heroes" miniseries reboot, "Heroes Reborn": Jack Coleman, a.ka.a. Horn-Rimmed Glasses a.k.a. HRG a.k.a. Noah Bennett, is back. Deadline Hollywood reported the news, which was confirmed by the show's official Twitter account with a nifty new picture. Coleman played Noah Bennett, a former Company agent and father to Hayden Panettiere's cheerleader Claire Bennett, and was nicknamed HRG before the character's name was revealed on the show. Deadline reports that many of the show's original actors have been approached to return, although Zachary Quinto and Milo Ventimiglia are currently unavailable.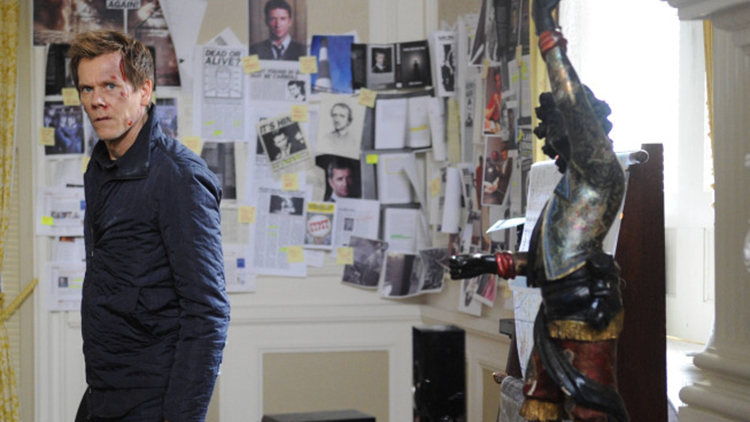 THE FOLLOWING
"The Following" just gained a new leader. As part of an overall deal with Warner Bros. TV, Jennifer Johnson will be taking over the day-to-day duties of the FOX serial killer thriller for Season 3 from Kevin Williamson, Deadline reports. While Williamson will remain an executive producer on "The Following" he is going to be focusing most of his time and attention on the fall CBS drama "Stalker" -- hence, why Johnson is stepping in. This is what Williamson did when "The Following" first premiered and he handed over the reins of The CW's "The Vampire Diaries" to co-showrunner Julie Plec. Johnson's previous TV credits include "Cold Case," "Chase" and "Alcatraz." DOMINION
Dominion (Syfy) Thursday, 9 p.m. - "Pilot" Series premiere! - Just a few months ago Syfy viewers lost Being Human, leaving a hole in many hearts for a new supernatural drama to fill. Now this spinoff from the film Legion just might take care of that void. Set 25 years after the angelic war that kicked off in the film, the series is set in a war-ravaged Earth where humans have taken to living in fortified cities. After a quarter century of fighting, a soldier named Alex (Christopher Egan) emerges in the new Las Vegas, and discovers he's destined to be the savior of humanity. The series will hopefully benefit from a built-in audience of fans of the movie, and will try to get a lead-in boost from the Defiance premiere this week. If it delivers on its ambitious premise, it could be Syfy's next big supernatural hit. We'll see how the pilot fares.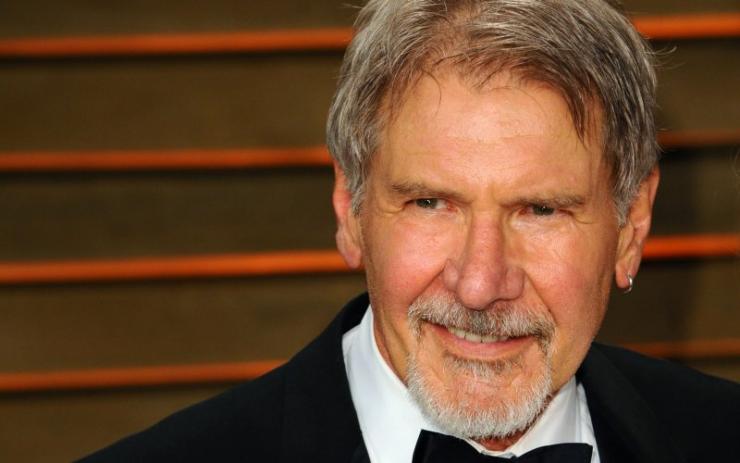 STAR WARS NEWS
Uh-ho! Looks like our favorite space smuggler and pilot Han Solo will be out of commission for a little while longer than we'd first expected. Just last week, we learned that Harrison Ford had injured his ankle (which now is said to be broken) while filming on the set of director J.J. Abrams's Star Wars: Episode VII when the door of the Millennium Falcon fell on him and he was sent to hospital. Ouch! And oh, the irony. Now The Mirror claims that the Star Wars bosses expect Ford to be out of filming commission for up to eight weeks and that the filming schedules will have to be re-arranged. A movie source said: "The initial day or two after the accident it was hard to move things around but now we have had more time we can juggle things, bring some scenes forward and push others back. There are lots of other actors in the movie so it is not a disaster. We are still confident the film can stay on schedule. "At the moment it looks like Harrison is going to be off set for 6-8 weeks but the main priority is making sure he is OK." Furthermore, a Star Wars spokesman said they were "hoping to announce some good news soon." Well, here's us crossing our fingers for a prompt and speedy recovery, as well as for that bit of good news! Hopefully, it's nothing more serious than a broken ankle. Star Wars: Episode VII will hit theaters on Dec. 18, 2015.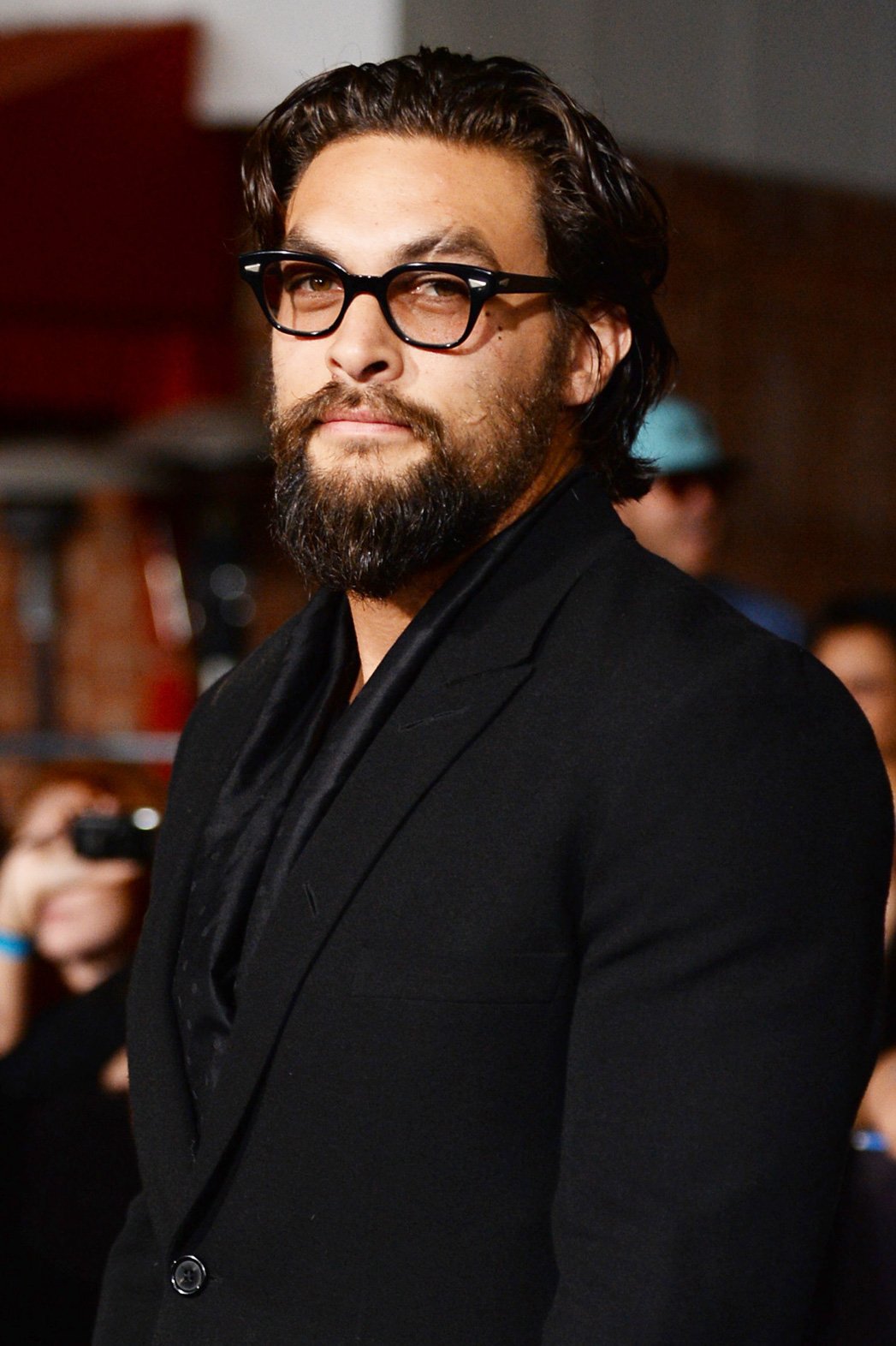 SUPERMAN VS. BATMAN
Game of Thrones actor Jason Momoa will take on the role of Aquaman in Batman v. Superman: Dawn of Justice, sources tell THR. The Hollywood Reporter exclusively broke the news that Momoa was in talks to join the film in December. Since then, the actor has been cagey about revealing what role he would play or if he was even going to appear in the film, as the whole project has been shrouded in secrecy. Warner Bros. and reps for Momoa declined to comment. Zack Snyder is directing Dawn of Justice, which is currently shooting and slated to hit theaters May 6, 2016. The film stars Henry Cavill as Superman, Ben Affleck as Batman and Israeli supermodel Gal Gadot as Diana Prince/Wonder Woman. Dawn of Justice also stars Jesse Eisenberg as Lex Luthor, Jeremy Irons as Alfred and Holly Hunter in a role newly created for the film. Amy Adams, Laurence Fishburne and Diane Lane are reprising their roles from Man of Steel. Dawn of Justice is written by Chris Terrio from a screenplay by David S. Goyer. Charles Roven and Deborah Snyder are producing, with Goyer, Benjamin Melniker, Michael E. Uslan, Wesley Coller and Geoff Johns serving as executive producers. Aquaman is a founding member of the Justice League, so it makes sense that he would appear in Warner Bros.' film along with several other founding members, and again in the Justice League film, which will shoot back-to-back with Dawn of Justice. Arthur, King of Atlantis, is the ruler of the Earth's oceans and has superstrength and the ability to communicate with sea life. Momoa played the barbarian leader Khal Drogo in the first season of HBO's Game of Thrones, as well as Conan in 2011's Conan the Barbarian. He most recently starred on SundanceTV's series The Red Road and made his directorial debut with Road to Paloma. He's attached to direct and star in a fighting drama titled Kane, and is repped by APA, Kritzer Levine Wilkins Griffin Nilon Entertainment and Edelstein Laird & Sobel. HitFix first reported the news that Momoa would play Aquaman. PLANES: FIRE & RESCUE
Walt Disney Pictures has brought online this extended trailer for Planes: Fire & Rescue, flying into 3D and 2D theaters on July 18. Planes: Fire & Rescue is a new comedy-adventure about second chances, featuring a dynamic crew of elite firefighting aircraft devoted to protecting historic Piston Peak National Park from raging wildfire. When world famous air racer Dusty (voice of Dane Cook) learns that his engine is damaged and he may never race again, he must shift gears and is launched into the world of aerial firefighting. Dusty joins forces with veteran fire and rescue helicopter Blade Ranger and his courageous team, including spirited super scooper Dipper (voice of Julie Bowen), heavy-lift helicopter Windlifter, ex-military transport Cabbie and a lively bunch of brave all-terrain vehicles known as The Smokejumpers. Together, the fearless team battles a massive wildfire and Dusty learns what it takes to become a true hero.
MONDAY, JUNE 16, 2014
DEFIANCE
We're less than a week away from the premiere of Defiance's second season, and we have a new clip that shows just how much things have changed in everyone's favorite post-apocalyptic town. The clip hits all the sweet spots we've come to expect from the Syfy series. Weird aliens, action, Grant Bowler's roguish charm and Jaime Murray's freaky weird sexiness? Check, check, check and check. Though the first season was a bit rocky, it finally hit its stride by the end — and we're intrigued to see how the Earth Republic occupation will play out in the wake of that fairly shocking cliffhanger finale. That's a storyline that could be ripe with intrigue. The new season premieres June 19 on Syfy.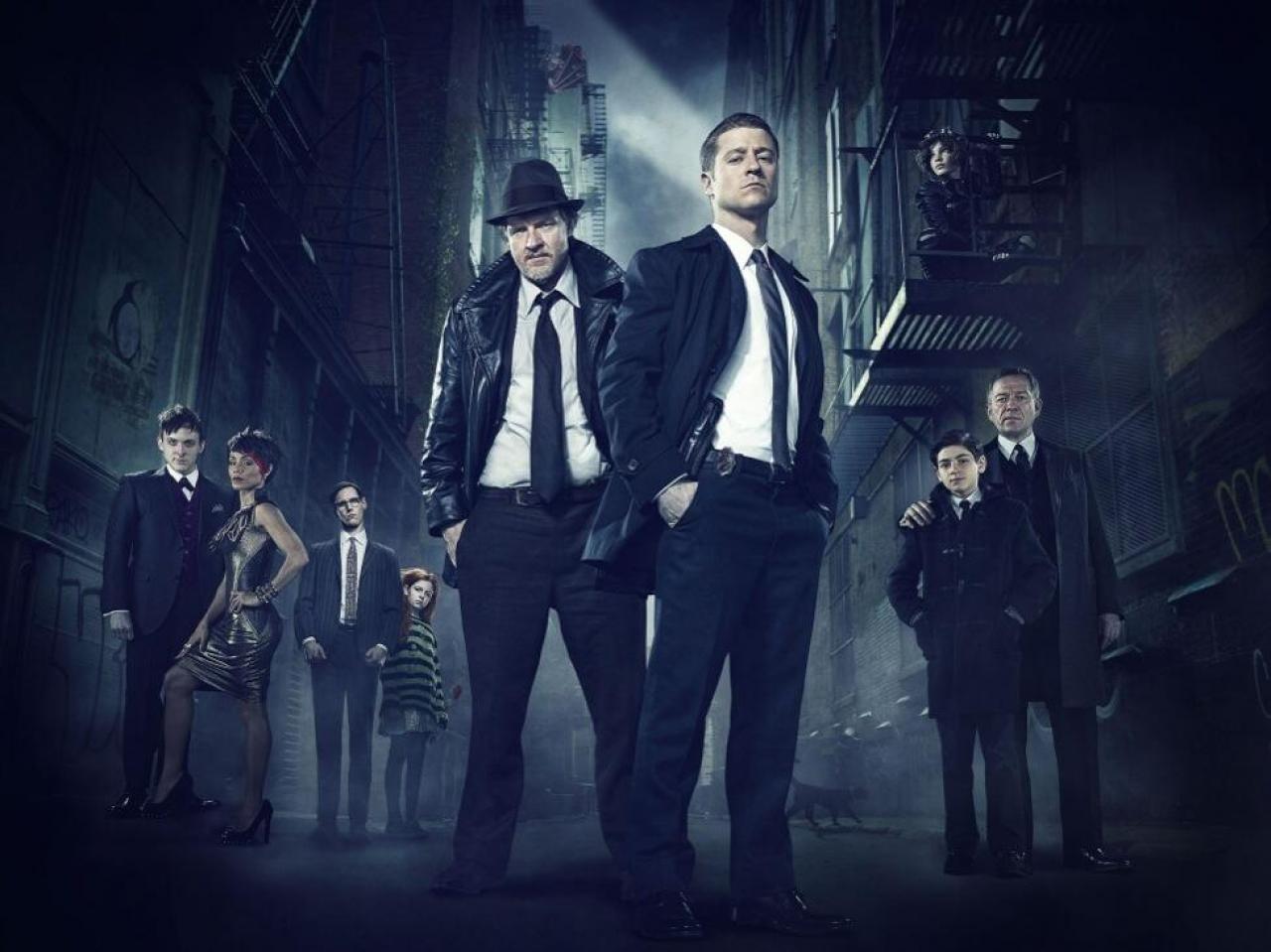 GOTHAM
Though the pilot has gotten some solid buzz, we still have a while to wait until we get a look at Fox's small-screen Batman spinoff, Gotham. Ben McKenzie, who will star as a younger version of Detective Jim Gordon before he climbs the ranks to become police commissioner, chatted with Entertainment Weekly about his take on the character during a recent set visit to the New York production. McKenzie had some interesting things to say, and the full interview is well worth a read. It's refreshing to see the actor's passion for the project and the pitch he gives on the material — and it at least sounds like they're really trying to make this a compelling show. As the trailers we've seen up to this point make clear, they won't be shying away from the morally dubious areas, and we geeked out a bit when McKenzie likened young Jim Gordon to Raymond Chandler's iconic detective Philip Marlowe. If they can nail down that type of noir feel, this could seriously rock. Check out some choice excerpts below: "He's a truly honest man. The last honest man in a city full of crooked people. It's very tricky nowadays to play a true, honest-to-goodness hero. Everybody is so cynical of people's intentions. What's interesting about him is he comes into this city that he hasn't lived in for two decades, since he was a kid, and has fresh eyes to a world he doesn't actually know. He thinks he knows it, and his journey will be to figure out how to make it better both for Gotham and himself without completely [losing] the moral standing that he has. He's not an anti-hero, he's a true hero — but he will have to compromise … He won't [maintain his ideals]. And that's one of the things we talked about very early on. This is not a Batman-from-the-'50s kind of show, with moral duality in black and white. In this world, everybody lives in the grey. Everybody is on the take. Everybody is compromised. There is no way he'll emerge unscathed from that. How does he hold onto the thread of his mortality while getting things done? … The thing I run into here is that — there's nothing wrong with having a moral center, and it sets [Gordon] apart for the rest of the people in this world. And that's an incredibly compelling concept. At the same time, for audiences, that moral centeredness can come across as naivete unless the character is written to be as smart as everybody else in the room, if not smarter. It's sort of that noir-ish thing — Phillip Marlow is going to stumble, and he's not going to know what the criminals know. But he's as smart as they are, if not smarter, and so he's going to figure it out as he goes along. So you have to juggle those balls without having the character go, 'I can't believe everybody is corrupt! What are the odds?' So that's been an ongoing conversation. The good news is Bruno and [director Danny Cannon] are fully on board with that take on the character." Gotham is set to debut this fall on Fox.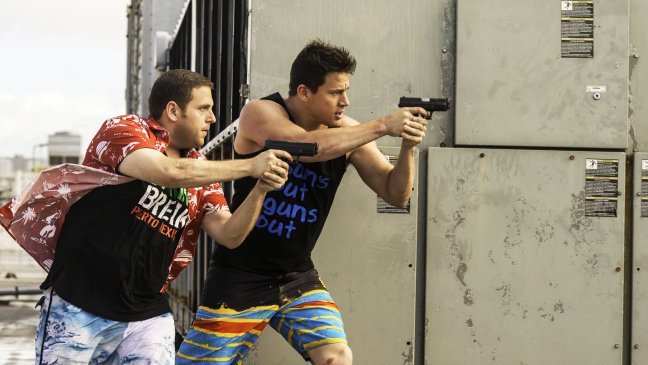 WEEKEND BOX OFFICE
Laughing its way to the second-best opening of all time for an R-rated comedy, Channing Tatum and Jonah Hill's 22 Jump Street beat out How to Train Your Dragon 2 for the top spot at the Father's Day weekend box office with $60 million. The Hangover: Part II remains the record-holder for top R-rated comedy ($85.9 million). 22 Jump Street, costing under $60 million to produce, is a win for Sony and MGM, debuting 65 percent ahead of the first Jump Street, which debuted to $36.3 million in summer 2012. Overseas, the comedy took in $6.9 million from 14 markets for an early cume of $20.6 million, including an outstanding $16.6 million in the U.K., where it opened last weekend. Earning stellar reviews, Jump Street also nabbed an A- CinemaScore from moviegoers. In this installment, Hill and Tatum, playing two bumbling undercover cops, are assigned to infiltrate a local college. Phil Lord and Christopher Miller (The Lego Movie) directed both the original and the sequel. Moviegoers between the ages of 17 and 34 are the most ardent fans of Jump Street. The audience was evenly split between males and females, with an impressive 56 percent of the audience under the age of 25. "I think it has so many things going for it, starting with the incredible chemistry between Channing and Jonah. These guys are so funny together, and we also had great directors," Sony distribution chief Rory Bruer said. From DreamWorks Animation and Fox, Dragon 2 took in $50 million, marking DWA's best opening in two years, although some had predicted it would open north of $55 million. Dragon 2 came in ahead of the first Dragon, which opened to just north of $36 million in March 2010. Jeffrey Katzenberg's DWA needs a win after a series of box-office misfires. Overseas, Dragon 2 got off to an impressive start in its first 25 markets (many are smaller), grossing $24.8 million and coming in No. 1 everywhere, including in Russia with $12.8 million. Fox and DWA believe Dragon 2 will be counterprogramming to the World Cup, which got underway June12. Based on Friday's traffic, projections had showed Dragon 2 launching to $53 million in North America, but a 7 percent drop from Friday to Saturday made that impossible. Generally, family films see a jump on Saturday. Like 22 Jump Street, Dragon 2 earned glowing notices and an even better CinemaScore (A). Dean DeBlois returned to direct Dragon 2, which follows the heroic Viking Hiccup (Jay Baruchel) and his faithful dragon as they try to save the world from the power-hungry Drago. The voice cast also features Cate Blanchett, Gerard Butler, Craig Ferguson, America Ferrera and Hill. "This is one of those rare times when audiences and critics are aligned. And with no other animated film in the marketplace for six weeks, Dragon will be flying high," said Chris Aronson, domestic distribution chief for Fox. Disney's Maleficent continued to bewitch audiences, placing No. 3 in its third weekend with $19 million for a domestic total of $163.5 million and worldwide total of $436.4 million, becoming Angelina Jolie's No. 2 live-action title of all time after Mr. & Mrs. Smith ($478 million). Tom Cruise's troubled sc-fi epic Edge of Tomorrow didn't find much relief in its second weekend, grossing $16.2 million for a domestic total of $56.6 million. The Warner Bros. and Village Roadshow title fell to No. 4. The $178 million epic continued to fare better overseas, taking in $37.4 million for a foreign total of $181 million and worldwide cume of $237.6 million. Edge narrowly edged past Maleficent ($37.2 million) internationally to come in No. 2 for the weekend behind Godzilla, which powered to a first-place finish ($38 million), thanks to a $36 million debut in China. Globally, Godzilla crossed the $400 million mark over the weekend, finishing Sunday with a total $429.6 million, including $248.3 million internationally. Even though the World Cup didn't take too much out of the foreign box office, that will change in the coming days as group play ends. Edge of Tomorrow beat out Fox's YA adaptation The Fault in Our Stars in North America, which tumbled a steep 67 percent in its second weekend to $15.7 million for a North American cume of $81.7 million. The movie's drop underscores how fan-fueled the property is (younger females make up the vast majority of the audience). Nevertheless, the film — costing just $12 million to make — will be one of the most profitable properties of the summer. Worldwide, Fault in Our Stars, based on John Green's book and starring Shailene Woodley and Ansel Elgort as young lovers who meet in a cancer support group, crossed the $100 million mark as it took in another $16.4 million overseas from 37 markets for an early international total of $39.3 million. Fox took a gamble and went up against the World Cup in Brazil, host country of the World Cup soccer championships. The move is paying off, with Brazil leading all other markets to date. The film's $4.2 million running total has already exceeded the lifetime grosses of Twilight, The Hunger Games and Divergent (Green's book is cultural phenomenon in Brazil). Fault, which has yet to open in many larger countries, including the U.K., opened to $1.9 million in Germany over the weekend. Generally speaking, Green's book isn't as well known internationally. Furthering Fox's strong summer, X-Men: Days of Future Past crossed the $200 million mark over the weekend at the domestic box office, eclipsing Godzilla and The Amazing Spider-Man 2, which will finish the weekend with estimated totals of $191 million and $198 million, respectively. Internationally, Bryan Singer's superhero tentpole has now earned $457.6 million for a world total of $663.5 million. Robert Pattinson's much-publicized gritty indie drama The Rover, directed by Australian David Michod (Animal Kingdom) and co-starring Guy Pearce, opened to troubled numbers at the specialty box office, grossing $70,000 from five locations in New York and Los Angeles for a location average of $14,000. The Rover, distributed by A24 Films in the U.S., made its world premiere last month at the Cannes Film Festival. Sci-fi thriller The Signal also stumbled in its debut, grossing $146,000 from 120 locations for a location average of $1,217. Directed by William Eubank, the 2014 Sundance Film Festival entry stars Laurence Fishburne, Brenton Thwaites, Olivia Cooke and Lin Shaye. Focus Features is releasing the film domestically. Here are the top 10 estimates for the weekend of June 13-15 at the domestic box office:
Title, Weeks in Release/Theater Count, Studio, Friday Total, Percentage Drop, Cume
1. 22 Jump Street, 1/3,306, Sony/MGM, $60 million.
2. How to Train Your Dragon 2, 1/4,253, Fox/DWA, $50 million.
3. Maleficent, 3/3,623, Disney, $19 million, -45%, $163.5 million.
4. Edge of Tomorrow, 2/3,505, Warner Bros./Village Roadshow, $16.2 million, -44%, $56.6 million.
5. The Fault in Our Stars, 2/3,273, Fox, $15.7 million, -67%, $81.7
6. X-Men: Days of Future Past, 4/3,042, Fox, $9.5 million, -37%, $205.9 million.
7. Godzilla, 5/2,088, Warner Bros./Legendary, $3.2 million, -48%, $191.3 million.
8. A Million Ways to Die in the West, 3/2,413, Universal/MRC, $3.1 million, -58%, $36.9 million.
9. Neighbors, 6/1,896, Universal, $2.5 million, -53%, $143.1 million.
10. Chef, 6/1,102, Open Road Films, $2.3 million, -13% $14.1 million.

ARROW NEWS
TVLine has managed to get their hands on a number of character breakdowns for some new roles for the upcoming third season of "Arrow," and it would appear we're getting some new DC heroes added to the mix! The first character is "Daniel," a name the site says is likely a placeholder so as not to reveal the character. His breakdown reads as follows: "20something gent — a major recurring character for Season 3 — is a handsome, enigmatic and highly intelligent entrepreneur developing groundbreaking technology. (Picture a business magnate in Ryan Gosling's body.) Though exuding charm and confidence in public, he privately harbors a tragic past that will drive him to become a tech-powered superhero. Watch for this formidable fella to be a love interest for Felicity and a rival of Oliver's – both personally and professionally." Given previous mentions of the character and his company in "Arrow," and the "Tech-powered superhero" bit, we're going to guess that this character is actually Ted Kord, aka The Blue Beetle. A member of the Justice League in the comics, the Blue Beetle Kord utilized a variety of gadgets and weapons to take down crime in addition to being a skilled acrobat and martial artist. The second character description is for a character named "Seth" and it reads as follows: "A well-educated criminal with grand ambitions and a knack for chemistry, this potentially recurring character gains power over his enemies by exposing them to a drug that drains their willpower. Oh, and he is very much a physical match for The Arrow." It's possible that this could be Jonathan Crane, aka Scarecrow, though he's never been much of a physical match for anyone in previous incarnations. The final two characters are potentially original ones who will appear in the flashbacks of the new season, named "Toshi" and "Akiko." Toshi is described as follows: "Oliver's teacher and handler, and eventually a friend. A well-trained operative, skilled in weaponry, combat and intelligence gathering, he is also a devoted father and husband." While Akiko is described as follows: "Toshi's wife is another of Oliver's Hong Kong caretakers, and is herself highly skilled in martial arts." Who do you think these casting breakdowns refer to? Sound off with your guesses below! Returning this fall for its third season, "Arrow" airs Wednesdays at 8 P.M. ET/PT on The CW.????
SUNDAY, JUNE 15, 2014

COLLECTION OF RISING STARS COMICS
Collection of JMS' comics in digital format on sale for a limited time (ends 6/16). Go to https://www.comixology.com/J-Michael-Straczynski-Sale/page/2278 for more information.

GUARDIANS OF THE GALAXY
Walt Disney Pictures and Marvel Studios have released this new character spot for James Gunn's Guardians of the Galaxy which features new footage from the August 1 release, starring Chris Pratt, Zoe Saldana, Lee Pace, Djimon Hounsou, Benicio del Toro, John C. Reilly, Glenn Close, Karen Gillan, Gregg Henry, Michael Rooker, Vin Diesel and Bradley Cooper.

An action-packed, epic space adventure, Marvel's Guardians of the Galaxy expands the Marvel Cinematic Universe into the cosmos, where brash adventurer Peter Quill finds himself the object of an unrelenting bounty hunt after stealing a mysterious orb coveted by Ronan, a powerful villain with ambitions that threaten the entire universe. To evade the ever-persistent Ronan, Quill is forced into an uneasy truce with a quartet of disparate misfits—Rocket, a gun-toting raccoon, Groot, a tree-like humanoid, the deadly and enigmatic Gamora and the revenge-driven Drax the Destroyer. But when Quill discovers the true power of the orb and the menace it poses to the cosmos, he must do his best to rally his ragtag rivals for a last, desperate stand—with the galaxy's fate in the balance.
SATURDAY, JUNE 14, 2014
DEFIANCE
We're less than a week away from the premiere of Defiance's second season, and we have a new clip that shows just how much things have changed in everyone's favorite post-apocalyptic town.

The clip hits all the sweet spots we've come to expect from the Syfy series. Weird aliens, action, Grant Bowler's roguish charm and Jaime Murray's freaky weird sexiness? Check, check, check and check.

Though the first season was a bit rocky, it finally hit its stride by the end — and we're intrigued to see how the Earth Republic occupation will play out in the wake of that fairly shocking cliffhanger finale. That's a storyline that could be ripe with intrigue.

The new season premieres June 19 on Syfy/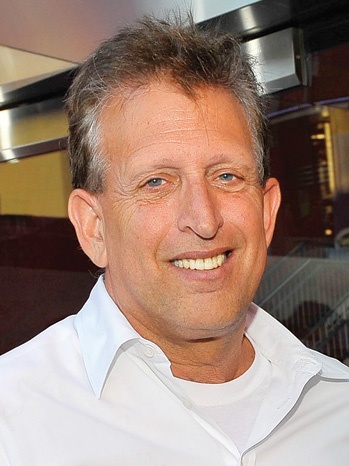 CAPTAIN NEMO
Columbia Pictures has bought Alfred Gough and Miles Millar's script Captain Nemo.
Sources say president of production Michael De Luca made a pre-emptive move for the spec, which offers a new take on the iconic antihero who was first introduced to readers in 1870 in Jules Verne's Twenty Thousand Leagues Under the Sea. Nemo also appeared in the author's The Mysterious Island and Journey Through the Impossible. Nemo is a scientific genius who roams the depths of the sea in his submarine, The Nautilus, which was built on a deserted island.
Sony declined to comment.
Joe Roth and Palak Patel are producing Captain Nemo. The pair have the Angelina Jolie starrer Maleficent in theaters now and are in preproduction on Tim Burton's Alice in Wonderland follow-up, Through the Looking Glass.
Gough and Millar will executive produce Captain Nemo.
Sony isn't the only studio interested in bringing the iconic character to the big screen. Disney has a Twenty Thousand Leagues Under the Sea adaptation in development. David Fincher had been attached to direct, but he exited after he couldn't come to terms with Disney over the film's budget. Still, the Nemo character continues to entice tentpole-minded studios and is fair game for any creator given that the book is in the public domain. Disney already spawned a Twenty Thousand Leagues Under the Sea theme park ride.
Gough and Millar have worked with Sony before, penning a draft of Spider-Man 2. The pair's more recent film credits include I Am Number Four and The Mummy: Tomb of the Dragon Emperor.
THURSDAY, JUNE 12, 2014
FOREVER
"Forever" stars Ioan Gruffudd as Henry Morgan, a New York City medical examiner with a secret: He's immortal. Alana de la Garza also stars as the NYPD detective who works with him on cases while tryin to unravel his secret. The show will air at 10 p.m. ET/PT Tuesdays in fall 2014. TRANSFORMERS: AGE OF EXTINCTION
Transformers: Age of Extinction is quietly sneaking up on us after the big-ticket Hollywood tidal waves of Godzilla, X-Men: Days of Future Past and Edge of Tomorrow subside. The more we see of this newest reboot/sequel/redux, the more we feel drawn to its monstrous mashup of Autobots, Decepticons and Dinobots chomping, slashing and whirling their way into geek hearts around the globe. This new trailer exposes more of those dastardly Dinobots that add ferocity and flair to Michael Bay's $165 million sci-fi thriller, with Stinger evolving mid-attack from an exotic Pagani Huayra supercar and Strafe wreaking hellish havoc atop a gleaming glass skyscraper. SIN CITY: A DAME TO KILL FOR
A new, full-length trailer for Sin City: A Dame to Kill For has been released, and this movie looks absolutely insane. In a good way. We think. The sequel almost a decade in the making definitely hits a niche that hasn't been filled since the original Sin City blew our minds back in 2005, and co-directors Robert Rodriguez and Frank Miller quickly show they know how to recapture the iconic look that made the first film so memorable. But only time will tell if those once-groundbreaking effects still hold up. This latest trailer does a good job of setting up the characters and stakes, as we get to catch up with the star-studded cast of Bruce Willis, Joseph Gordon-Levitt, Eva Green, Rosario Dawson, Jessica Alba, Mickey Rourke, Josh Brolin and a ton of others. The storyline is culled from two of Miller's classic Sin City stories, along with some new additions, and it looks to fit the canon well. Sin City: A Dame to Kill For opens Aug. 22.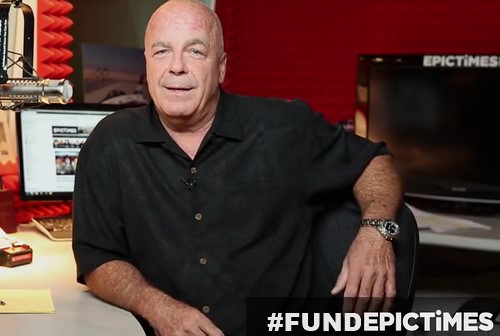 JERRY DOYLE KICKSTARTER PROJECT
Jerry Doyle, who was Mr. Garibaldi on Babylon 5, is now host of the fifth largest syndicated talk show in America, "The Jerry Doyle Show." He has announced a Kickstarter campaign to raise funds for the relaunch and expansion of his flagship website, Epictimes.com. According to the news release,
Money raised through this campaign will support the growth of EpicTimes.com, which is currently a news curation and aggregation site. The updated EpicTimes.com will be a one-stop shop for news-related audio and video content for the politically Independent "middle majority" that is currently underserved by the left- and right-leaning news media. The site will also feature podcasts of "The Jerry Doyle Show" as well as other well-known contributors . With the support of contributions from this Kickstarter campaign, the new EpicTimes.com is scheduled to relaunch in September 2014. Go to https://www.kickstarter.com/projects/1522642535/epictimes-digital-radio-and-video-news-network for more information.
WEDNESDAY, JUNE 11, 2014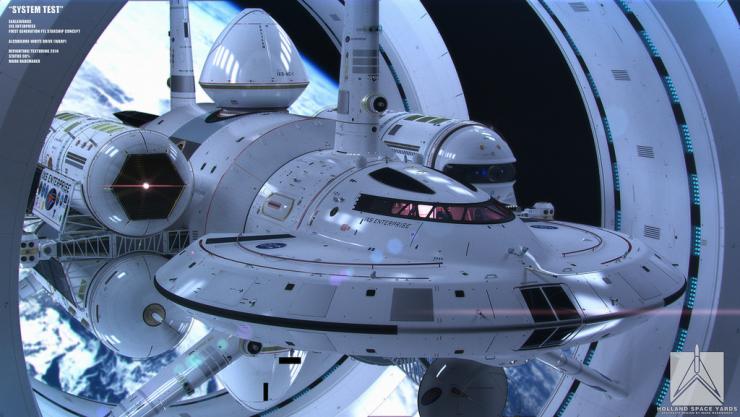 WARP-DRIVE ENGINES
Welcome to the future, when spaceships can go faster than the speed of light and look absolutely gorgeous while ferrying us to the stars. NASA physicist Harold White has been tinkering with plans for a faster-than-light engine the past few years, based on ideas pitched in Miguel Alcubierre's 1994 paper "The Warp Drive: Hyper-Fast Travel Within General Relativity," which proposes a way to actually "warp" spacetime in front of and behind a spacecraft. It's the stuff of science fiction, but White feels confident that the science is sound, and he's teamed up with artist Mark Rademaker to put together some concept art for what the warp drive and accompanying starship might actually look like, ya know, if NASA had any money and could actually build it. This stunning shot of the design, which encompasses a ship at the center of two enormous rings used to create a warp bubble. It's a gorgeous design, and we'd love to see even more. You can find some more pics at Rademaker's Flickr account.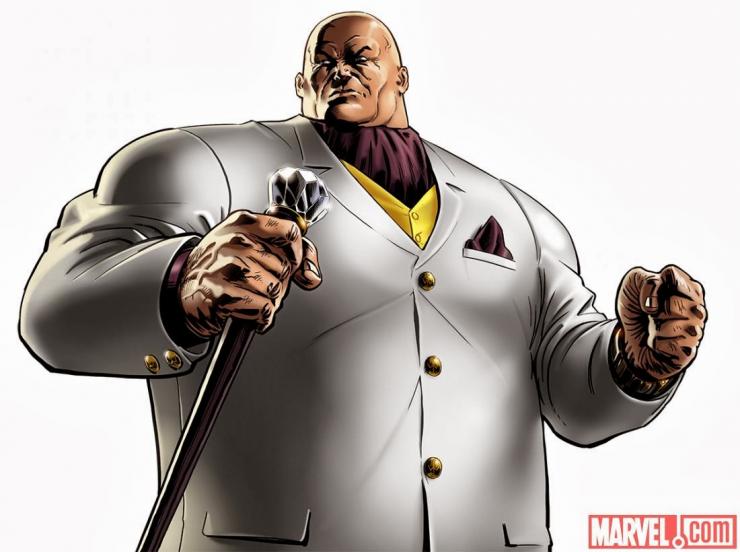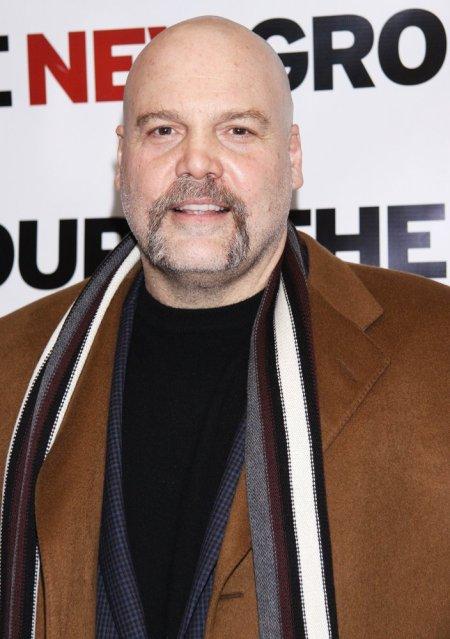 DAREDEVIL
One of Matt Murdock's greatest enemies will join him on Marvel's Daredevil series next year. We've been promised a "street level noir" vibe for Daredevil, Marvel's first foray into Netflix original programming, and when you're talking about Daredevil facing down evil in the streets of Hell's Kitchen, you're usually talking about his ongoing struggle with organized crime. When you talk organized crime in the New York City of the Marvel Universe, you can't help but think of the Kingpin, and now Marvel's found the man to bring the criminal mastermind to life. Marvel announced today that Emmy-nominated actor Vincent D'Onofrio (Homicide: Life on the Street, Men In Black, Law & Order: Criminal Intent) will play Wilson Fisk in the upcoming series, alongside Charlie Cox as Matt Murdock/Daredevil. "We're incredibly proud to have an actor with the gravitas and versatility of Vincent joining 'Marvel's Daredevil' in such an integral role," said Jeph Loeb, Marvel's Head of Television. "Wilson Fisk is an iconic villain whose cunning and power make him the dangerous equal of our hero." Marvel's announcement never mentions the name "Kingpin," Fisk's villain moniker, and describes the character as "a powerful businessman whose interests in the future of Hell's Kitchen will bring him into conflict with the blind attorney Matt Murdock and his alter ego Daredevil." The comic-book version of Fisk is well known for hiding behind his legitimate businesses and often letting others do his dirty work, though, so perhaps we'll see D'Onofrio playing the more shadowy side of the character. Or perhaps we'll see his transformation into the Kingpin. Whatever path the character's story takes in the 13-episode series, D'Onofrio seems like a great choice for the role. He's got a gift for transformation onscreen, and anyone familiar with his work knows that he can definitely bring a physically intimidating presence to the party. What do you think? Did Marvel pick the right man? Dardedevil, led by showrunner Steven S. DeKnight and writer and executive producer Drew Goddard, will arrive on Netflix sometime next year.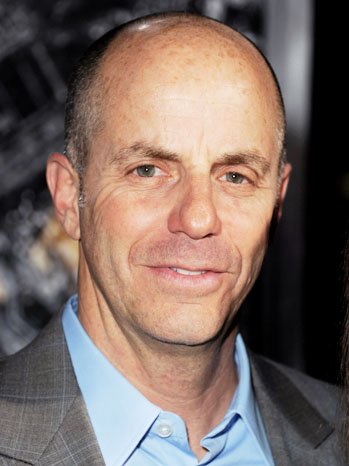 SONIC THE HEDGEHOG
Sony and producer Neal Moritz are bringing the best-selling Sega video game Sonic the Hedgehog to the big screen.

Mor

The studio is teaming with Japan-based production company Marza Animation Planet, a division of the Sega Sammy Group, to make a hybrid computer-animated/live-action feature. Upright Citizens Brigade alums Evan Susser and Van Robichaux are writing the screenplay, which will follow the antics of Sonic, the world's fastest hedgehog. The film will also feature some of the franchise's favorite characters including the evil Dr. Eggman. Sony-based Moritz (22 Jump Street) is producing through his Original Film banner alongside Marza's Takeshi Ito and Mie Onishi. Toby Ascher is executive producing. For more than two decades, the billion-dollar Sonic franchise has been one of the world's biggest gaming phenomena, with more than 140 million games sold. "There are limitless stories to tell with a character like Sonic the Hedgehog and a built-in international fan base," Columbia Pictures president of production Hannah Minghella said. "Along with our wonderful creative partners at Marza, we're looking to capture everything that generations of fans know and love about Sonic while also growing his audience wider than ever before." Added Marza CEO Masanao Maeda: "Sonic has had dozens of adventures on the console and the small screen, and we're thrilled that he's now coming to the big screen. Sony Pictures has had great success with hybrid animated and live-action features, and we're confident that this collaboration will bring a fresh take to Sonic, while still capturing everything that the fans love about him." Sony's hybrid animated/live-action Smurfs has spawned two films to date. Moritz is the producer behind the Fast & Furious franchise. He has a Goosebumps adaptation coming up for Sony on Aug. 7, 2015, starring Jack Black. Minghella and Andrea Giannetti will oversee the Sonic project for the studio. Susser and Robichaux's feature film screenplay, Chewie, was ranked No. 3 on the 2011 Black List. They are currently writing How to Grow Up, a series in development for CBS, and Fist Fight, a feature film with New Girl star Max Greenfield and producers Shawn Levy, Billy Rosenberg and Dan Cohen attached. They are also writing a live-action version of The Jetsons.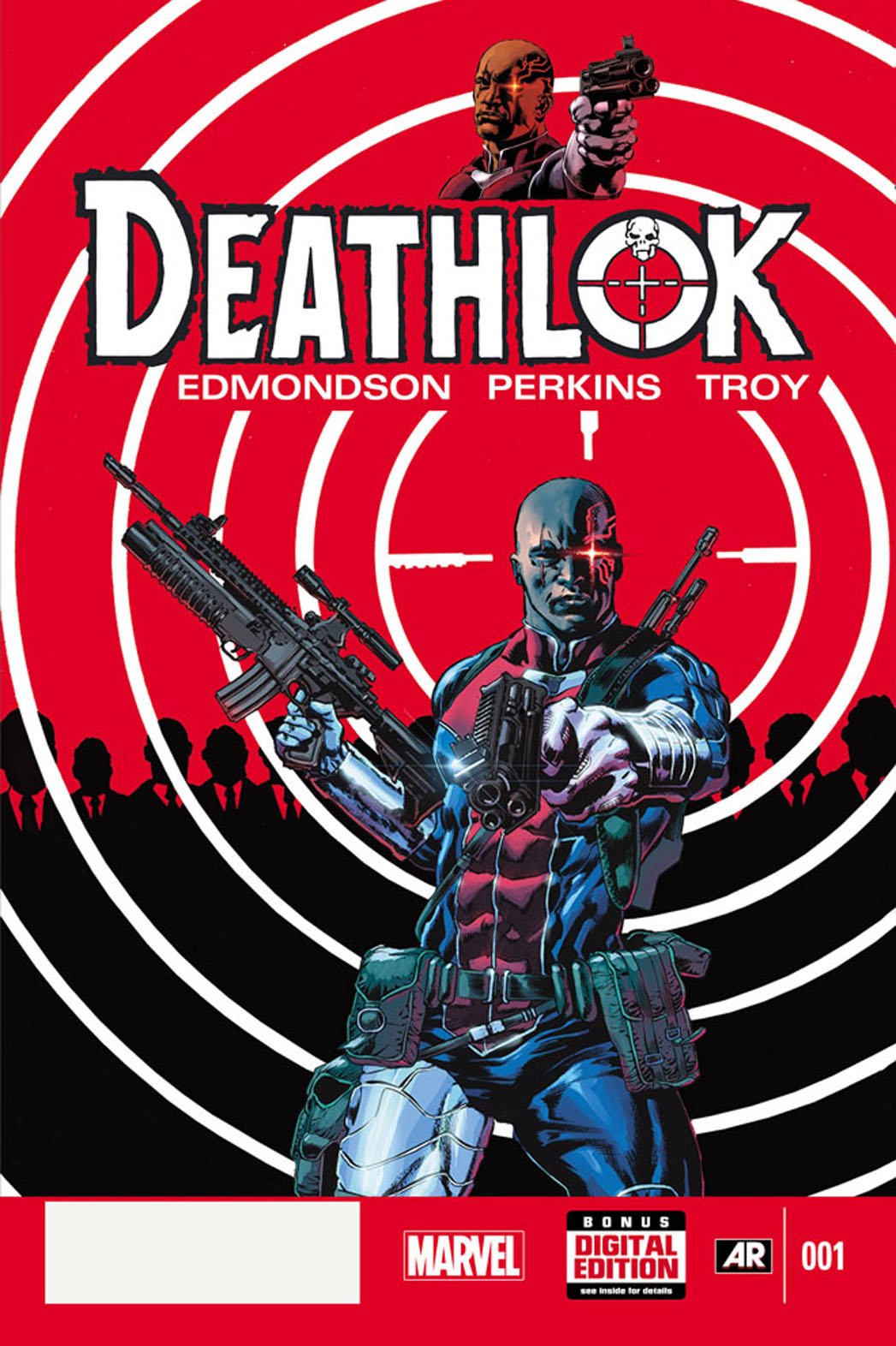 DEATHLOK SERIES
Following the character's television debut as part of Marvel's Agents of SHIELD on ABC, Deathlok has been in the spotlight in a way that he's hasn't really enjoyed since his creation forty years ago. Tomorrow sees the release of Original Sins No. 1, an anthology that sees the character return to comics in a story by Nathan Edmondson and Mike Perkins — a team that THR can exclusively reveal will be handling the character's solo title when it debuts this fall, as well. "Deathlok is an opportunity to turn the distinction between ally and foe within the Marvel universe right on its head," Edmondson told THR via email. "Wrapped up in bleeding-edge tech, our Deathlok series will take what readers remember of the iconic anti-hero and what viewers love now of the character portrayed by J. August Richards in Agents of Shield and dive in with a twisting story of espionage and family." The Deathlok in the new comic book series won't be exactly the Deathlok from the show — instead of Richards' Mike Peterson character, the new comic book focuses on Henry Hayes, someone Edmondson described as "at war with the machine of war and the machine of global enterprise — and the machine inside him that makes him a lethal, unstoppable one man army." Edmondson is no stranger to comic book intrigue. In addition to his current, critically-acclaimed, Marvel series Black Widow and The Punisher, he's also the co-creator of Who is Jake Ellis?, an Image Comics title about a CIA analyst on the run that is being developed as a movie by director David Yates and Fox. The new Deathlok, the writer explained, "is a father and a medic who doesn't know that he's a machine, a killer behind some of the sweeping changes in geopolitics." When asked to sum up the tone of the series, he suggested, "think Manchurian Candidate meets Robocop. With great friggin' art." The art comes from Captain America and The Stand veteran Perkins, who said that Deathlok is "such a visually exciting character to tackle." Calling the character "without a doubt, one of my favorite protagonists in the Marvel Universe," he told THR that working on the series "is not just a long-held dream come true for me– although that plays a massive part in my excitement – it's also a chance to introduce a new player into the Marvel Universe, albeit borrowing some existing tropes." The new series, he went on, will offer "excitement and thrills on a par with any James Bond opening or Jason Bourne set-piece nestling alongside some touching character interludes. After the 10 page introduction featuring in the first issue of Original Sins, we're attempting to grab the reader by the lapels and thrust them into a world of espionage, secrets, betrayals and action. This is a persona with a clean slate…but accompanied by a history that is anything but spotless." Edmondson and Perkins get started in Original Sins No. 1, in comic stores and available digitally Wednesday, with the new Deathlok series launching in October. THE FLASH
The CW has brought online a new featurette that explores the extended cast of characters featured in the upcoming "The Flash" series. "The Flash" arrives from co-creators Greg Berlanti and Andrew Kreisberg, who, along with Geoff Johns, wrote the pilot episode which was helmed by "Arrow" pilot director David Nutter. Grant Gustin will star as the titular hero along with Candice Patton as Iris West, Jesse L. Martin as Iris's father, Detective West, Michelle Harrison? as Barry's mother Nora Allen and many others, including John Wesley Shipp, from the original "The Flash" TV series as ABarry's father. "The Flash" will air Tuesdays this fall on The CW.
TUESDAY, JUNE 10, 2014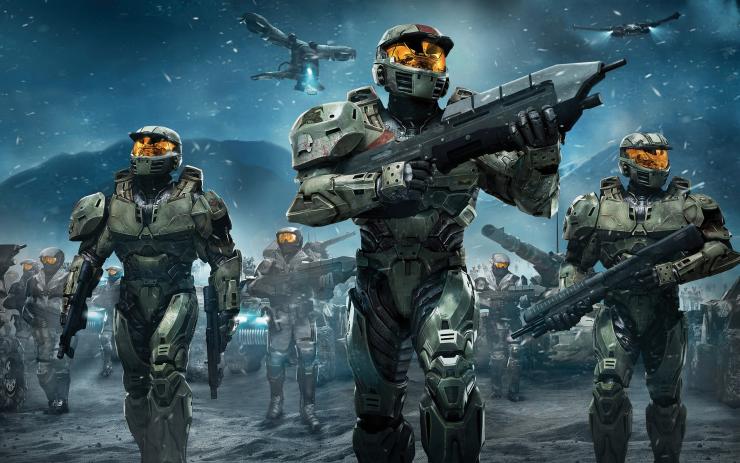 HALO NIGHTFALL
Yes, Steven Spielberg's big-budget Halo project is getting most of the attention, but fellow sci-fi heavyweight Ridley Scott (Blade Runner, Alien) is also prepping his own take on Microsoft's acclaimed videogame series. Microsoft dropped a boatload of info at the company's E3 press conference today, including the first details about Scott's project, which has been dubbed Halo Nightfall. The show is apparently a smaller-budget "digital series" akin to the company's recent Halo: Forward Until Dawn, which tested the waters for a Halo series. The new project will star The Following's Mike Colter (see photo below) as a "surgically-enhanced super soldier" named Marlowe, who is described as "a rising star in a futuristic army who is troubled by aspects of the military industrial complex he inhabits. Approaching combat situations with caution and logic, he inspires loyalty in his fellow Spartans." Scott is attached to produce, and has signed Sergio Mimica-Gezzan (Battlestar Galactica, Falling Skies) to direct the series. Paul Scheuring (Prison Break) wrote the script for Nightfall. The series will be available as part of Microsoft's Halo: The Master Chief Collection, which will hit shelves for the Xbox One on Nov. 11. The series will likely stream in the weeks before the collection's release. THE LEFTOVERS
A new trailer for Damon Lindelof's ambitious supernatural thriller The Leftovers has arrived, giving us our first peek at the global panic in his post-Lost series. The new footage spliced into the latest trailer, set to a haunting cover of "The Sound of Silence," shows the global response to the sudden disappearance of 2 percent of the planet's population. Based on Tom Perotta's novel of the same name, the HBO series focuses on a community of people left behind after an apparent Rapture-like event. It's a high-concept series, and whether you like the ending of Lost or not, it's hard to argue that Lindelof doesn't know how to make some damn compelling characters. The series looks fascinating, and the producer's recent comments to Entertainment Weekly have us even more intrigued: "What really pulled me into the book was this idea of, okay, so 2 percent of the world's population disappeared, this book is only 2 percent genre, you know? We're just going to say this event happened, it happened three years ago, so the book is not about the immediate aftermath and all the rioting and the instability and craziness. It's going to basically adopt the premise of: The world has almost ended, didn't end, and now we're back to playing softball, paying our taxes, going to school. If you look outside the window, it'll look like it does right now. But if you watch long enough, about two minutes of every 100-minute cycle, something very weird might walk by." The series stars Justin Theroux, Liv Tyler, Christopher Eccleston, Amy Brenneman, Michael Gaston and Ann Dowd. It's set to premiere June 29 on HBO. CONSTANTINE
A new, international trailer for NBC's Constantine has arrived — and it seems to drop a pretty massive DC easter egg. You can check out the trailer below, which has a fair bit of new footage, but if you look closely around the 47-second mark, you might see a certain helmet that should be pretty familiar to comic fans. That's right: Someone seems to be picking up Doctor Fate's helmet, meaning the longtime DC hero and sometime Justice League member might eventually make an appearance on the series. Or, you know, at least his helmet will. We've been wondering just how deep Constantine might dig into the DC canon, and it seems the producers will start dropping breadcrumbs early and often. Assuming they can strike a balance in the same vein as Arrow, it could be a great avenue into the mystical side of the DC universe. NBC's Constantine is set to debut this fall.
MONDAY, JUNE 9, 2014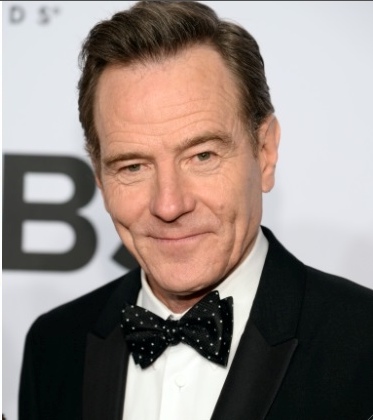 BRYAN CRANSTON WINS TONY
At the 2014 Tony Awards last night, Bryan Cranston won Leading Actor honors for "All the Way."
Cranston picked up his first theater award for playing President Lyndon B. Johnson in "All the Way." He noted his theater experience was sort of limited -- his first live production was the second act of "Hair."
In addition to his Emmy-winning "Breaking Bad" work, Cranston also starred in "Malcolm in the Middle." Babylon 5 fans will recall his small part as Captain Ericsson in "The Long Night."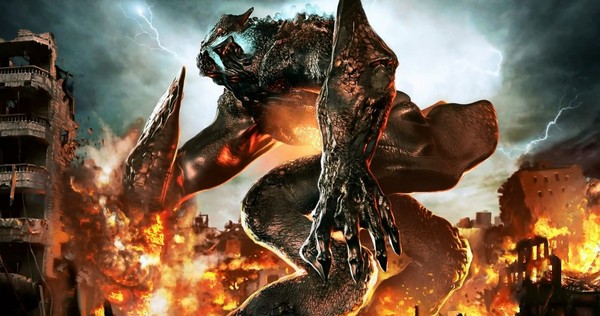 PACIFIC RIM 2
Guillermo del Toro was down in Austin, Texas for the premiere of "The Strain," which debuts July 13th on FX. In speaking with the press - in this case, BuzzFeed - del Toro said he is currently at work on a script for Pacific Rim 2 with Zak Penn (X-Men: The Last Stand). No Travis Beacham, screenwriter of the first film? "I'm working very, very hard with Zak Penn," he told the site. "We've been working for a few months now in secret. We found a way to twist it around. Travis Beacham [co-writer of the first film, now working on Fox's 'Hieroglyph'] was involved in the storyline and now I'm writing with Zak because Travis has become a TV mogul." The script hasn't been given the green light, of course. Although, when ShockTillYouDrop.com spoke to Legendary Pictures head Thomas Tull back in March, he sounded like he was up for a sequel. "I was literally just with Guillermo on the set of 'Crimson Peak,'" said Tull. "We talk about it and have some pretty great ideas. If they come to fruition and we get a great script, then we're open to it. Fans seem pretty passionate about it and working with Guillermo. So, we're open to it." Del Toro said the script for the second film will see the return of Raleigh and Mako and he reiterated what he told us last year... "I'm going for very new, very crazy ideas on the second one, which are very different from the first one — but you will get really great spectacle." The first film, which was made for about $190 million and opened in July of 2013, earned $411 million at the worldwide box office. GAME OF THRONES
HBO has revealed the first scenes from the final episode of "Game of Thrones" Season 4. In the episode, titled "The Children," circumstances change after an unexpected arrival from north of the Wall, Dany must face harsh realities, Bran learns more about his destiny, and Tyrion sees the truth about his situation. The season finale was written by David Benioff and D. B. Weiss and directed by Alex Graves. It airs on Sunday, June 15 at 9 p.m. Eastern Time.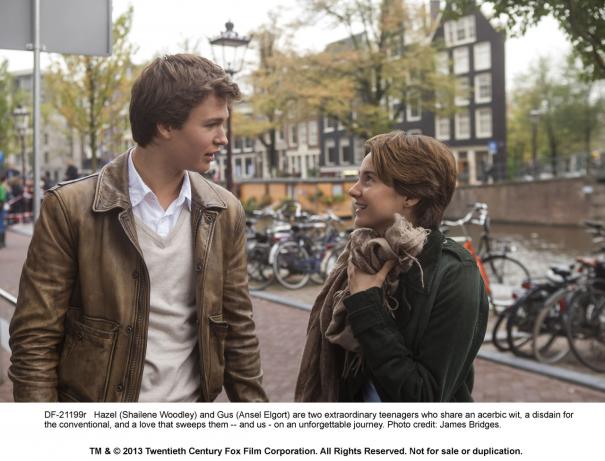 WEEKEND BOX OFFICE
Women continue to dominate the box office as Shailene Woodley's starring role in the adaptation of John Green's The Fault in Our Stars (20th Century Fox), co-starring Ansel Elgort, Nat Wolff and Laura Dern, brought them out in flocks this weekend to the tune of $48.2 million for its opening weekend. After Thursday previews that took in $8.2 million, the romantic drama was rolled out in 3,173 theaters where it reported $26 million on Friday (including the Thursday numbers) but then took a bigger than expected slide on Saturday to end up below earlier projections. Not that it's too big a concern since the movie reportedly cost 20th Century Fox just $12 million to make, which means that it was profitable even before the end of day Friday. You would think that $48 million would be a record opening for a romantic drama, but that still falls short of last year's The Great Gatsby starring Leonardo DiCaprio, which opened to $50 million and ended up with $144 million total domestically. Angelina Jolie's starring role as the evil queen Maleficent in Disney's large-scale fairy tale, fell to second place with $33.5 million, down 52% from its opening weekend. (In general, most of the returning movies took fairly hard hits this weekend as they started to give up theaters for the new movies.) It has grossed $127.4 million domestically with another $59.7 million added overseas this weekend to bring its worldwide total to $335 million. Opening in 3,490 theaters, 300 more than "Fault," the Tom Cruise-Emily Blunt action sci-fi movie Edge of Tomorrow opened with $29.1 million for third place. Normally, that wouldn't be thought of so terrible for a Tom Cruise movie, but that's a softer opening than last year's Oblivion and the movie cost $175 million. On the other hand, the movie also topped the international box office with $82 million--with $25 million from China alone--for a global weekend total of $111 million. Opening a week early in the UK, Sony's 22 Jump Street, starring Jonah Hill and Channing Tatum, scored $8.8 million ahead of its North American debut on Thursday, June 12. 20th Century Fox's X-Men: Days of Future Past dropped to fourth place with $14.7 million, down 55% from last weekend, as it brought its domestic total to $189.1 million. It's still going strong internationally with another $42 million added in 74 territories to bring its overseas total to $422 million and worldwide to $611 million. Fifth place went to Seth MacFarlane's R-rated Western A Million Ways to Die in the West (Universal), which was down 57% with $7.2 million and $30.1 million total. Warner Bros. and Legendary Pictures' take on Godzilla added just under $6 million to take sixth place with a four-week total of $185 million. Universal's hit R-rated comedy Neighbors, starring Seth Rogen and Zac Efron, took seventh place with $5.2 million, down just 35%--the best hold in the Top 10 for a non-expanding film--as it reached $137.8 million total. The Adam Sandler-Drew Barrymore comedy Blended didn't fare as well in its third weekend, dropping 50% to eighth place with $4 million and a disappointing take of $36.5 million. Jon Favreau's Chef (Open Road) nearly doubled its theaters, expanding into 1,298 sites, where it was able to maintain ninth place with $2.6 million with a total gross of $10.4 million total. The Top 10 took in $152 million this weekend, which was up slightly from the first weekend of June 2013 when The Purge (Universal) topped the box office with $34 million and the Owen Wilson-Vince Vaughn comedy The Internship (20th Century Fox) opened in fourth place with a disappointing $17 million. Oh, and Frozen is once again the #1 movie in Japan for the 13th week in a row. As far as limited releases, A24's indie comedy Obvious Child, starring Jenny Slate, opened in three theaters in New York and Los Angeles where it made $81,000 or $27,000 per site. GUARDIANS OF THE GALAXY
Marvel Studios has debuted yet another TV spot for the upcoming Guardians of the Galaxy. An action-packed, epic space adventure, Marvel's Guardians of the Galaxy expands the Marvel Cinematic Universe into the cosmos, where brash adventurer Peter Quill finds himself the object of an unrelenting bounty hunt after stealing a mysterious orb coveted by Ronan, a powerful villain with ambitions that threaten the entire universe. To evade the ever-persistent Ronan, Quill is forced into an uneasy truce with a quartet of disparate misfits—Rocket, a gun-toting raccoon, Groot, a tree-like humanoid, the deadly and enigmatic Gamora and the revenge-driven Drax the Destroyer. But when Quill discovers the true power of the orb and the menace it poses to the cosmos, he must do his best to rally his ragtag rivals for a last, desperate stand—with the galaxy's fate in the balance. Written and directed by James Gunn, the August 1 release stars Chris Pratt, Zoe Saldana, Lee Pace, Djimon Hounsou, Benicio del Toro, John C. Reilly, Glenn Close, Karen Gillan, Gregg Henry, Bradley Cooper, Michael Rooker and Vin Diesel.
SUNDAY, JUNE 8, 2014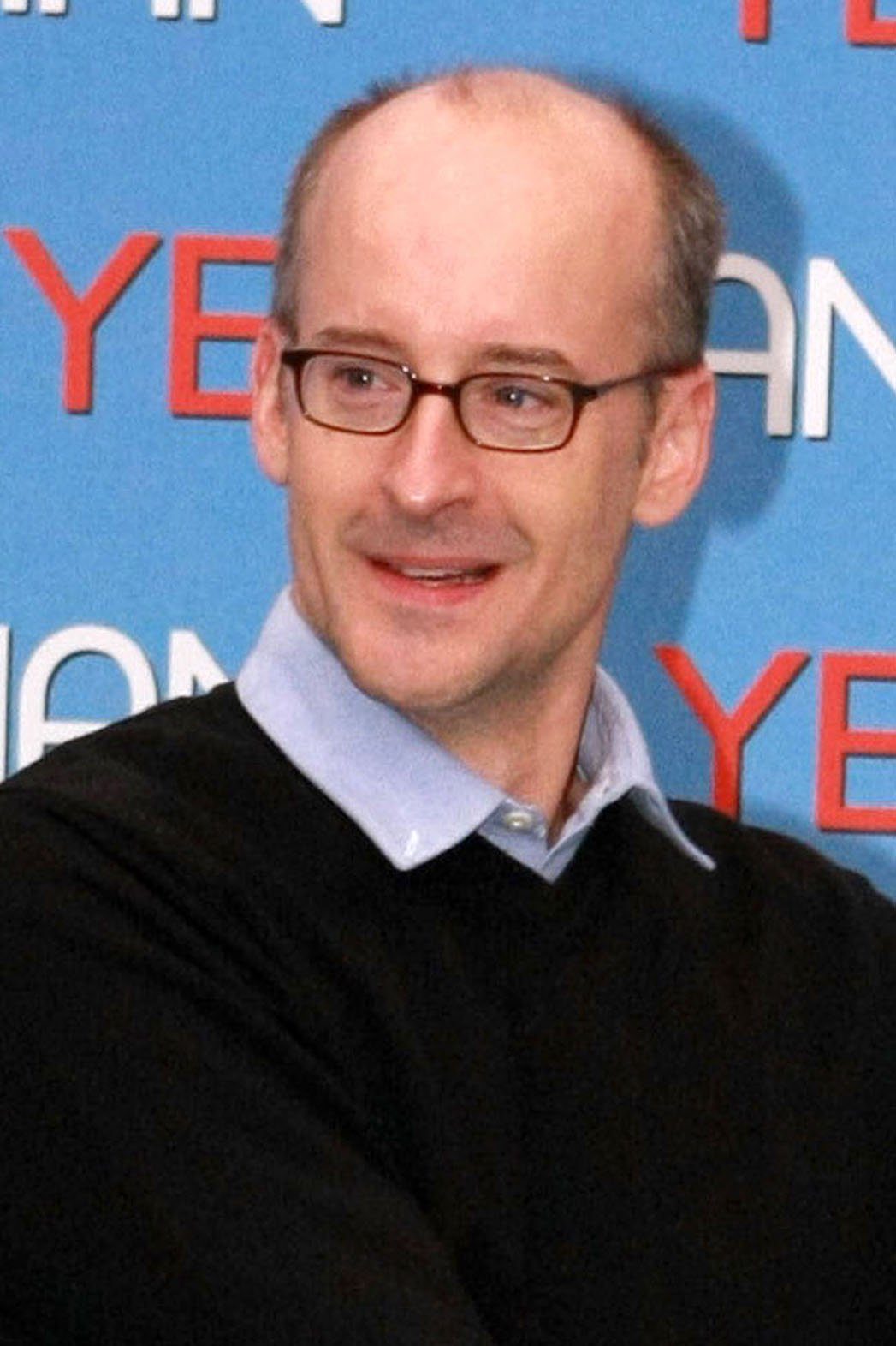 ANT MAN
It's official: Peyton Reed is the new director of Marvel's Ant-Man, while Anchorman helmer Adam McKay will work on the script.

The news was unveiled on the Marvel official website on Saturday.

After Edgar Wright abruptly left the project on May 23, Marvel launched into meetings with several helmers in hopes of quickly finding a replacement in order to get the film made by its July 17, 2015, release date.

Some of the names in consideration included McKay, Ruben Fleischer and Rawson Marshall Thurber. Later on, Peyton Reed and David Wain became frontrunners.

The film, which will star Paul Rudd in the lead role, also stars Michael Douglas, Evangeline Lilly, Michael Pena, Corey Stoll and Patrick Wilson. Sources say that the single biggest thing Marvel is looking for is someone who can work with the talent already assembled.

Marvel also released a new synopsis for the film,which will follow con-man Scott Lang (Rudd), who has the ability to shrink in scale but increase in strength. He must embrace his inner-hero and help his mentor, Dr. Hank Pym (Douglas), protect the secret behind his spectacular Ant-Man suit from a new generation of towering threats. Against seemingly insurmountable obstacles, Pym and Lang must plan and pull off a heist that will save the world.

Reed has been planted firmly in the comedy world up to this point, helming Bring It On, Down With Love and The Break-Up. His most recent film, Yes Man, starred Jim Carey as a man who decides to say "yes" to everything. It earned $223.2 million worldwide. Reed is no stranger to the Marvel universe, having developed Fantastic Four at Fox for years before Tim Story took over the property, which launched two films under Story's direction. (Fantastic Four is now being rebooted.) He's repped by WME and Sloane, Offer.

McKay, best known for directing the Anchorman films where he worked with Rudd, was initially thought to be a contender for the director position, but it looks like he'll work on polishing the script for the project.

McKay just wrapped on the Will Ferrell-Kevin Hart comedy Get Hard, and produces with Ferrell via their Gary Sanchez Productions and the female-centric spinoff banner, Gloria Sanchez Productions. He is repped by WME.

Wright was originally attached to the Marvel project, but exited on May 23, citing "creative differences." Wright's exit is a shock since the filmmaker, who would have been one of the more unique voices in Marvel's pantheon of movie directors, has been with the project since its inception in 2006, and the split has occurred late in preproduction.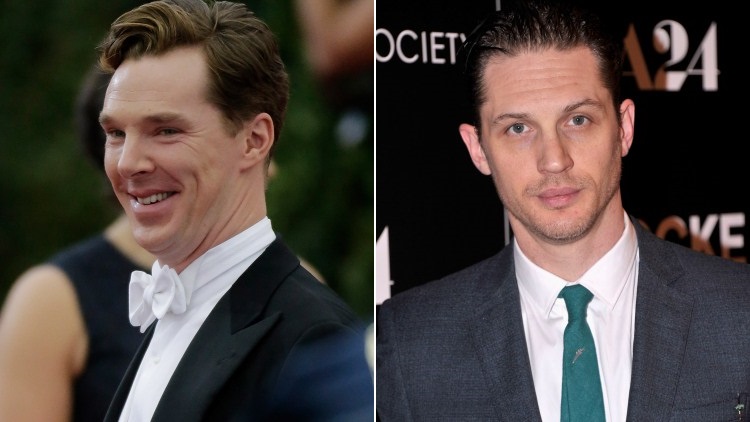 DOCTOR STRANGE NEWS
Deadline brings word tonight that Marvel has begun putting together their casting short list for the upcoming Doctor Strange having finally secured a director in Scott Derrickson.
The site reports that the list consists of two names for the time being, the first being Star Trek Into Darkness and "Sherlock" star Benedict Cumberbatch with the other being Tom Hardy of Bronson and the upcoming Mad Max: Fury Road, whose The Dark Knight Rises co-star Joseph Gordon-Levitt was previously linked as a potential candidate for the role.
Although a specific release date for Doctor Strange has not yet been set, Marvel has two placeholder dates set for unnamed features on July 8, 2016 and on May 5, 2017. It's looking more and more likely that the good doctor will be claiming one of those spots.
SATURDAY, JUNE 7, 2014
CONSTANTINE
Competing with about a half-dozen other comic-to-TV projects, NBC's upcoming Constantine stole the show with a stellar opening trailer — and now the show's star has opened up about what fans can expect from the full series.

Matt Ryan, who stars as show namesake John Constantine in the Hellblazer-inspired series, chatted with IGN as they dig into production in preparation for a fall premiere. According to Ryan, he's currently read about 100 issues of the comics and plans to read the remaining 200 issues over the next six months.

Why? Because they want to be as accurate as possible with respect to the comic canon:

"Yeah, definitely. I think as with the source material, there's so much to draw from in terms of the character and the balance of humor and wit and dark and gritty. It's great, because John has this kind of real sarcastic, ironic British wit. It's funny, but at the same time it's serious and dark and gritty. It's got it all, I think … Yeah, and we're trying to stay as close to the source material as possible and really do the comics justice. So, hopefully, we can do that."

Though fans were leery of how the dark, snarky character would translate to the small screen, Ryan absolutely blew us away with his spot-on interpretation. If they can make a good show while also honoring the comics, this could be a legit fan favorite this fall.

The series is set to debut Friday, Oct. 24, packaged with fellow genre hit Grimm.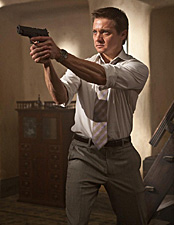 MISSION IMPOSSIBLE 5
Jeremy Renner has confirmed to Yahoo! TV that he will again play William Brandt in Mission: Impossible 5. He joins the previously-confirmed Tom Cruise and Simon Pegg in the December 25, 2015 release.
Asked whether he could possibly have a role in the second season of "True Detective," Renner responded: "It's kind of unlikely. In fact, I'm kind of strapped time-wise doing Avengers 2, and Mission: Impossible 5 is rearing its head, and then they want to do another Bourne movie. It's unlikely I can find the time right now. And that's all right. It's just really high-class problems — pretty awesome to have. Even if I really wanted to do it, which I don't, I couldn't."
The trio starred together in the Brad Bird-directed Mission: Impossible - Ghost Protocol, which opened in December of 2011 and earned an impressive $694.7 million worldwide on a budget of $145 million. We would assume that Paula Patton will also be back as Jane Carter, but that hasn't been confirmed yet.
Mission: Impossible 5 will be directed by Christopher McQuarrie, who wrote Edge of Tomorrow, now playing in theaters, and directed Tom Cruise in Jack Reacher.
DAWN OF THE PLANET OF THE APES
On the heels of yesterday's stylish new posters, 20th Century Fox aired a new TV spot for their Dawn of the Planet of the Apes during last night's NBA Finals.
The Matt Reeves-directed sequel stars Andy Serkis, Jason Clarke, Gary Oldman, Keri Russell, Toby Kebbell, Kodi Smit-McPhee, Enrique Murciano, Kirk Acevedo and Judy Greer.
A growing nation of genetically evolved apes led by Caesar is threatened by a band of human survivors of the devastating virus unleashed a decade earlier. They reach a fragile peace, but it proves short-lived, as both sides are brought to the brink of a war that will determine who will emerge as Earth's dominant species.

THE RETURNED
It was announced in April that A&E has given the greenlight "The Returned". Today, Deadline reveals that Smashed and Scott Pilgrim vs. the World star Mary Elizabeth Winstead is set to headline the new original scripted drama series. Also joining the cast are Agnes Bruckner ("Private Practice") and Sandrine Holt ("House of Cards").
A co-production of A+E Studios and FremantleMedia North America, "The Returned" is based on the popular and International Emmy-award winning French suspense series adapted by Fabrice Gobert and inspired by the feature film, Les Revenants, directed by Robin Campillo. The series focuses on a small town that is turned upside down when several local people, who have been long presumed dead suddenly reappear, bringing with them both positive and detrimental consequences. As families are reunited, the lives of those who were left behind are challenged on a physical and emotional level. Interpersonal relationships are examined with intrigue and depth as strange phenomena begin to occur.
Carlton Cuse ("Bates Motel") wrote the first episode, and he and Raelle Tucker ("True Blood") will write and executive produce the series. The first season is set for a ten-episode run.
"The Returned" is co-produced by A+E Studios and FremantleMedia North America in association with Haut et Court TV SAS, the producer of the French series, for A&E Network. Executive producers are Carlton Cuse for Carlton Cuse Productions, Raelle Tucker for Angry Annie Productions and Thom Beers, Craig Cegielski and Stefanie Berk for FremantleMedia North America. FremantleMedia will distribute the series internationally, excluding the U.S. and Canada, which will be distributed by A+E Studios.
THE NOVEMBER MAN
Relativity Media has debuted, via Fandango, the trailer for their upcoming espionage thriller, The November Man, starring Pierce Brosnan, Luke Bracey and Olga Kurylenko.
Code named 'The November Man', Peter Devereaux (Brosnan) is a lethal and highly trained ex-CIA agent, who has been enjoying a quiet life in Switzerland. When Devereaux is lured out of retirement for one last mission, he must protect valuable witness, Alice Fournier, (Kurylenko). He soon uncovers this assignment marks him a target of his former friend and CIA protégé David Mason (Bracey). With growing suspicions of a mole in the agency, there is no one Devereaux can trust, no rules and no holds barred.
Featuring a screenplay by Michael Finch and Karl Gajdusek, The November Man is based on Bill Granger's novel "There are No Spies" from the bestselling "November Man" book series. Directed by Roger Donaldson (The Bank Job, Thirteen Days), the film is produced by Beau St. Clair of Irish DreamTime and Sriram Das of Das Films.
The November Man hits theaters August 27.
FRIDAY, JUNE 6, 2014
DEFIANCE
At the end of Defiance's first season, we got to watch with lead character Nolan as Earth Republic troops rolled into the titular frontier town and assumed control. It was a bleak climax that seemingly set the tone for a pretty dramatic shift in the fortunes of several of the show's main characters, and left fans wondering if we had something of a New Caprica-esque scenario to look forward to when Season 2 came back. It looks like Syfy is ready to pull back the curtain a bit on the new look of Defiance, as they've released a series of videos intended to tease the effect E-Rep occupation has had on everybody's favorite post-apocalyptic melting pot. The first is a nicely produced PSA featuring patriotic-sounding music and talking head contributions from new mayor Niles Pottinger (Jim Murray of CBS's Chaos) as well as familiar faces like Nolan, Irisa, Datak and Stahma Tarr, and Amanda Rosewater. It's followed, however, by "leaked" clips featuring unedited versions of the character contributions (complete with green screen backdrop - a nice touch) that show everything's not quite as cheery as the first video would lead us to believe. Yeah, so, we're guessing this won't be the friendliest of occupations. But we'll have to wait until the season premiere, June 19 at 8/7c, to see how it all plays out. In the meantime, you can see more individual clips at the official Defiance site. Oh, and speaking of play, it's worth noting that the Defiance game is still alive and kicking; in fact, it's just gone free-to-play, opening up its version of alien-infested San Francisco to folks who might have been balking at the subscription fee. GUARDIANS OF THE GALAXY
The Guardians are bringing out the big guns in a brand-new TV spot. Because the footage we've seen in the Guardians trailers so far has been so, well ... awesome, we're itching for any new footage we can get at this point (you know, as long as it doesn't spoil the whole movie experience), even if that footage is just a few new seconds folded into a bunch of stuff we've already seen. Today we get some of that in a brand-new TV spot for the flick, and even though it's brief, it's worth a watch. Among the goodies in this 30-second spot: Rocket pulling an awesome four-barreled gun, another brief look at Ronan the Accuser, more dialogue from Glenn Close's Nova Prime, a pretty cool shot of Star-Lord drawing his pistols, more of Drax kicking ass in prison, and Groot choke-slamming a guy (OK, that was in the last trailer, but I brought it up again because I just like talking about it). There's also a very intriguing shot of Star-Lord bathed in purple light as he announces the team name. The spot definitely plays up the more dramatic and action-heavy elements of the film, and that shot is the height of this clip's drama. Guardians of the Galaxy hits theaters Aug. 1. SHARKNADO 2
A brief TV spot for Sharknado 2: The Second One is now online! In Sharknado 2: The Second One, a freak weather system turns its deadly fury on New York City, unleashing a Sharknado on the population and its most cherished, iconic sites – and only Fin (Ian Ziering) and April (Tara Reid) can save the Big Apple. Vivica A. Fox, Judd Hirsch and Mark McGrath also star. Sharknado 2: The Second One is set to premiere Wednesday, July 30 at 9/8c.
THURSDAY, JUNE 5, 2014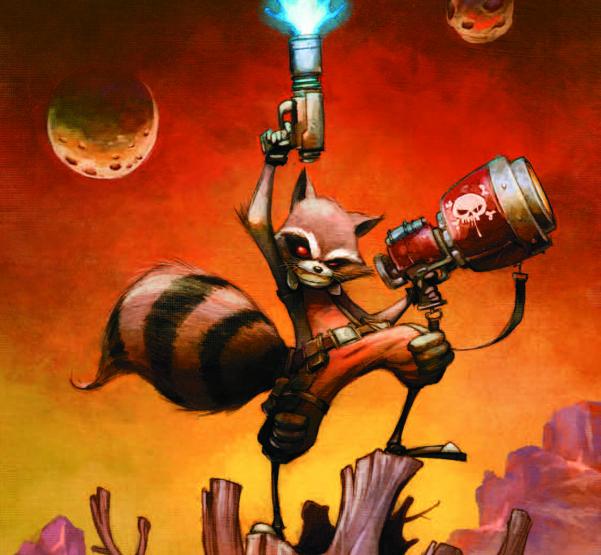 ROCKET RACOON
Before Rocket Raccoon becomes a movie star, he becomes the star of a brand-new Marvel comic from Eisner-winning, fan-favorite creator Skottie Young. As the marketing machine for Marvel's Guardians of the Galaxy feature has gained more and more speed, Rocket's gotten more and more attention, both as one of the more unusual and one of the more charismatic members of the team. For months, we eagerly awaited his first lines of dialogue in a Guardians trailer, he was a big part of Marvel's Free Comic Book Day releases, and by the end of the summer toy versions of him could be in kids' bedrooms all over the world. Before the Guardians movie hits on Aug. 1, though, we'll get even more time with Rocket when the first issue of his ongoing solo series hits comic-book stores. Here's Marvel's synopsis accompanying a new preview of Rocket Raccoon #1: As defenders of the cosmos go, Rocket Raccoon has faced his fair share of battles. He's been a hero to the weak, a champion of the good, and a protector the innocent. Not to mention a heartthrob to many intergalactic species across the galaxy. But is he ready to be…a fugitive?! Framed for a crime he didn't commit, Rocket and his pal Groot's high-flying life of adventure and heroism may be a thing of the past as he'll soon find himself on the run and on the wrong side of the law. And the authorities aren't the only one's hot on his TAIL! (Too easy). An intergalactic boxing match, fierce alien creatures, and a deadly militia of Rocket's ex-girlfriends known only as the Exterminators – and that's just the FIRST ISSUE! It's not all fun and games and cosmic adventure for our hero, though. According to Young (who's known for everything from his Eisner-winning work on Marvel's comic-book adaptations of L. Frank Baum's Oz novels to his always-spectacular Marvel variant covers), Rocket will also have to face some hard truths about his future in the galaxy. "Despite Rocket's attitude and antics he has a heart under there," Young said in an interview with Marvel. "He has some things he may or may not want to need in his life. He's going to have to examine that. When you're believed to be the last of your kind left in this galaxy or all the galaxies, that's something you carry with you. That plays a role in the way you operate. We'll see him explore that a little bit. "But ya know, right after that he'll probably shoot some stuff." Rocket Raccoon #1 hits comic-book shops everywhere July 2. THE GIVER
Usually changing a movie from black and white to color adds whimsy. With The Giver? Not so much. You remember Pleasantville, right? The movie where two real-life kids get trapped in a Nick At Nite rerun, and then they make people feel things, which makes all the black and white turn to color? Wasn't it magical? Yeah, this is nothing like that. Lois Lowry's original novel The Giver was pretty polarizing when it came out in 1993. So it's fitting that its adaptation is facing a similar hate-it-or-love-it response so far. Based on the trailers, you're either psyched or positive it'll be a poor man's Hunger Games. But the latest trailer, we suspect, may sway some of the early critics. Let's be honest -- all trailers are made better when you add the ridiculously overdramatic score from Requiem for a Dream. HERCULES
If you were on the fence about Dwayne "The Rock" Johnson's upcoming Hercules flick, this new trailer should put you over the top. This thing looks really, really fun. The flick stars the Rock as a mostly retired version of the mythical half-god, who gets pulled back into service after the gods unleash some insane badness upon the Earth. If the tone of the film can hit what they've established in the trailer, it should be one heck of a romp. Along with the Rock, this new footage offers up a good look at Ian McShane (Kings) and John Hurt (Doctor Who) in supporting roles, along with some of the humor and positively epic action beats. Think Wrath of the Titans, but less cheesy. Maybe. Hercules is slated to open July 25. EXPENDABLES 3
Lionsgate has started airing a new TV spot for The Expendables 3! Opening in theaters on August 15, the action film stars Sylvester Stallone, Jason Statham, Jet Li, Dolph Lundgren, Randy Couture, Terry Crews, Arnold Schwarzenegger, Wesley Snipes, Antonio Banderas, Mel Gibson, Harrison Ford, Kellan Lutz, Ronda Rousey, Victor Ortiz, Glen Powell and Kelsey Grammer. In The Expendables 3, Barney (Stallone), Christmas (Statham) and the rest of the team comes face-to-face with Conrad Stonebanks (Gibson), who years ago co-founded The Expendables with Barney. Stonebanks subsequently became a ruthless arms trader and someone who Barney was forced to kill… or so he thought. Stonebanks, who eluded death once before, now is making it his mission to end The Expendables -- but Barney has other plans. Barney decides that he has to fight old blood with new blood, and brings in a new era of Expendables team members, recruiting individuals who are younger, faster and more tech-savvy. The latest mission becomes a clash of classic old-school style versus high-tech expertise in the Expendables' most personal battle yet. DELIVER US FROM EVIL
Screen Gems has released a new TV spot for Scott Derrickson's Deliver Us From Evil. In the film, New York police officer Ralph Sarchie (Eric Bana), struggling with his own personal issues, begins investigating a series of disturbing and inexplicable crimes. He joins forces with an unconventional priest (Edgar Ramirez), schooled in the rituals of exorcism, to combat the frightening and demonic possessions that are terrorizing their city. Based upon the book, which details Sarchie's bone-chilling real-life cases. Olivia Munn, Sean Harris and Joel McHale co-star.
BEAUTY AND THE BEAST
On the heels of Maleficent's strong performance at the box office, Walt Disney Pictures has, according to a story at Variety, set The Twilight Saga: Breaking Dawn - Parts 1 & 2 helmer Bill Condon to direct a live-action version of their 1991 animated classic Beauty and the Beast. A traditional fairytale, the earliest published version of the story was written by Gabrielle-Suzanne Barbot de Villeneuve and appeared in France in the 18th century. Guillermo del Toro has also been planning a live-action feature film version at Warner Bros. with Emma Watson attached to star. Beauty and the Beast joins fellow animation-to-live-action projects like Cinderella, The Jungle Book and Cruella, all in various stages of development at the studio. Like Beauty and the Beast, Disney's new version of The Jungle Book will have to contend with an upcoming Warner Bros. version. Mandeville Films is producing Beauty and the Beast and has Hercules scribe Evan Spiliotopoulos attached to provide the screenplay.
WEDNESDAY, JUNE 4, 2014
ASCENSION
The cast of Syfy's ambitious new space-set series Ascension is coming together, and the network has now chosen the man who'll be piloting the generational ship. Showrunner Philip Levens (Smallville) has tapped actor Brian Van Holt (Black Hawk Down, Cougar Town) to star alongside Battlestar Galactica fan favorite Tricia Helfer. He brings comedy chops as well as action sensibilities, so it'll be interesting to see how he fits into the role. The series follows the inhabitants of a secret starship launched from Earth in the early 1960s, tasked with populating a new world. But as they approach the point of no return, the murder of a young woman causes the crew to question what the mission is really about. Holt will play the ship's captain William Denninger, who Entertainment Weekly describes as "a natural leader, a military man and politician ... strong-willed and confident." He apparently became captain of the Ascension after saving the ship from a fire that nearly killed everyone aboard. Holt's character is the husband of Helfer's Viondra, though the two apparently have a "tortured marriage." The six-hour event series is slated to debut in November, and it sounds like a mix of Mad Men and Battlestar Galactica — which is an admittedly strange mashup, but we're still dying to see it. THE STRAIN
The more of "The Strain" that is shown, the creepier it all gets. The second trailer for the upcoming series, based on novels by Guillermo del Toro and Chuck Hogan, has been released and it seems the entire planet is in danger. "Welcome to the new world," someone says while clips of vampires, parasitic worms and The Master attacking are shown. According to the trailer, it only takes two months before all of Earth is infected. Based on what's being shown, that's going to be horrifying. "The Strain" premieres Sunday, July 13 at 10 p.m. ET/PT on FX.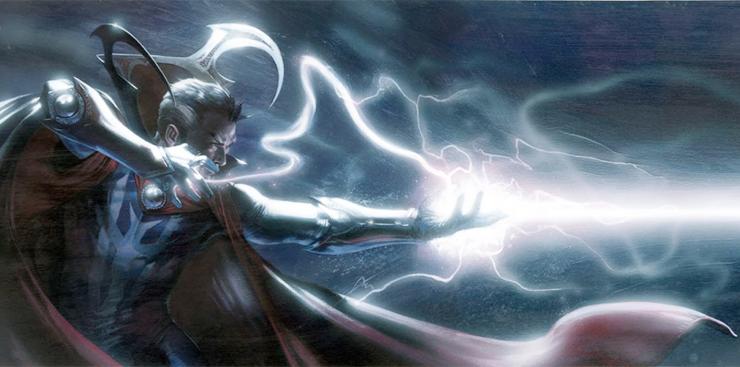 DOCTOR STRANGE
We're getting closer to a Doctor Strange movie. The director's chair has reportedly been filled. Variety has reported that director Scott Derrickson is Marvel's choice to take on the long-gestating Doctor Strange film that Marvel Studios President Kevin Feige has been hinting at for years now. Variety reported that "a deal should be struck shortly," and mere minutes after their report appeared Derrickson confirmed he's on board via Twitter.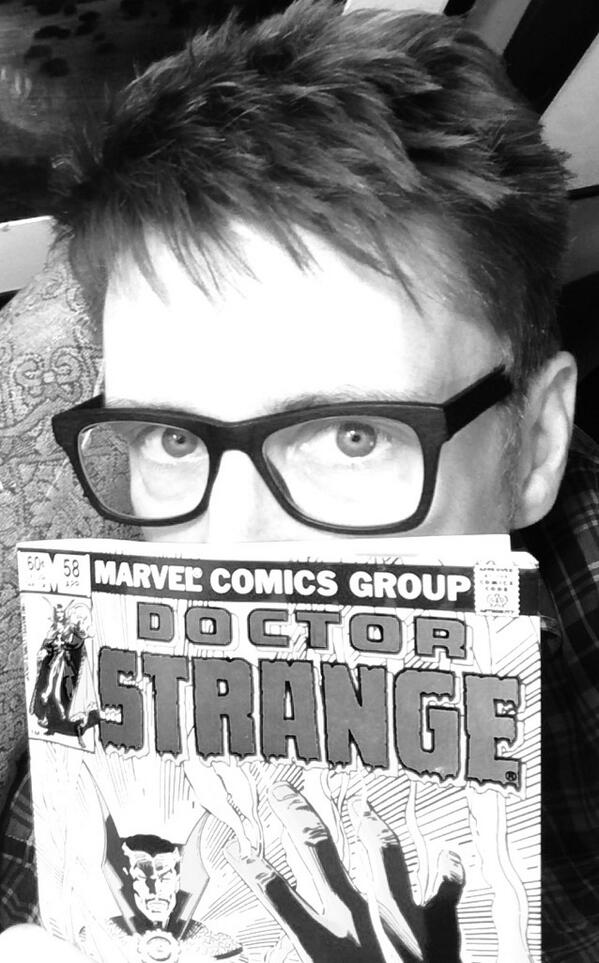 Derrickson's built a reputation as a successful director and writer in the realm of horror cinema over the past few years, with films like 2005's The Exorcism of Emily Rose and 2012's Sinister, both of which generated considerable box-office success with small budgets (Sinister's reported budget was only $3 million, and it went on to gross nearly $90 million). Derrickson also has experience with bigger-budget genre fare, like the 2008 remake of The Day the Earth Stood Still, which didn't earn much in the way of critical acclaim but did rake in nearly three times its reported $80 million budget at the box office. His next film, Deliver Us From Evil, will be released July 2. Doctor Stephen Strange has been a major part of the Marvel Comics Universe since 1963, and though he's never quite gained the fame of characters like Wolverine, Spider-Man, Captain America and Iron Man, he's remained a powerful authority figure, particularly as a member of both the Avengers and the Defenders, and a key connection to the supernatural side of Marvel. Now Feige and Derrickson will begin the work of casting the film's title role. Though big names like Johnny Depp have reportedly been in the running in the past, Variety reports that there is "no front-runner" for the gig at the moment. The film also still doesn't have a publicly known release date, though now that Derrickson's officially onboard there's a good chance we'll hear more about that at San Diego Comic-Con next month. So we've finally got concrete news on a Marvel film many of us have been waiting for since Nick Fury first said the words "Avengers Initiative" on screen back in 2008. Marvel's got a director with proven genre chops, particularly when it comes to the supernatural. Now we'll see where the project goes from here. JUPITER ASCENDING
At the 11th hour, Lana and Andy Wachowski's sci-fi epic Jupiter Ascending is being pushed back from July 18 to Feb. 6, 2015. As a result, Liam Neeson's action movie Run All Night will now need to find a different home. That film had been set to open Feb. 6; a new date has yet to be announced. Warner Bros. and Village Roadshow co-financed Jupiter Ascending, which stars Channing Tatum and Mila Kunis. Insiders say the $150 million movie needed more special effects work. Still, the move is a stunning one, considering Jupiter Ascending was to have been released in a little over six weeks. To boot, the February corridor is one of the quietest of the year, although Hollywood studios and exhibitors are trying to change that. Warners released Lego Movie in February, when it opened to a massive $69.1 million. It went on to gross $461.9 million worldwide. Bad buzz likely sparked concern on the Warner Bros. lot, where the Wachowski siblings had longtime ties to former film studio chief Jeff Robinov. They also made The Matrix films for Warners. Jupiter Ascending is an ambitious film starring Kunis as a lowly house cleaner who learns from an elf-eared, alien warrior who travels to earth (Tatum) that she is a galactic princess. Warners is facing a potentially difficult summer and thus may have wanted to minimize its exposure. Adam Sandler and Drew Barrymore's recent comedy Blended stumbled badly, grossing less than $30 million to date, and Tom Cruise's upcoming sci-fi epic Edge of Tomorrow is battling soft tracking in North America despite stellar reviews. Moving a high-profile film used to be considered the kiss of death, but that's no longer the case, although any marketing spend can't be recouped. Likewise at the 11th hour, Paramount pushed G.I. Joe: Retaliation from its 2012 summer berth to March 2013 with no apparent downside in terms of the movie's performance. The sequel took in $375.7 million worldwide, besting the first G.I. Joe ($302.5 million). In an even more famous move, Paramount pushed back the release of World War Z, which went on to become a global blockbuster. In July 2012, Warners pushed back the release of Gangster Squad from September to January after the Aurora movie theaters shooting during a screening The Dark Knight Rises in order to rework the film and remove a scene of a movie-theater shooting. Gangster Squad didn't do huge business, grossing $105.6 million globally. HOW TO TRAIN YOUR DRAGON 2
DreamWorks Animation has released a new featurette (titled "Meet the New Dragons") for their upcoming big screen sequel, How to Train Your Dragon 2. Opening in theaters on June 13, the sequel features the voices of Jay Baruchel, Gerard Butler, Kit Harington, Cate Blanchett, Djimon Honsou, Craig Ferguson, America Ferrera, Jonah Hill, Christopher Mintz-Plasse, T.J. Miller and Kristen Wiig. The thrilling second chapter of the epic "How to Train Your Dragon" trilogy returns to the fantastical world of the heroic Viking Hiccup and his faithful dragon Toothless. The inseparable duo must protect the peace – and save the future of men and dragons from the power-hungry Drago.

TUESDAY, JUNE 3, 2014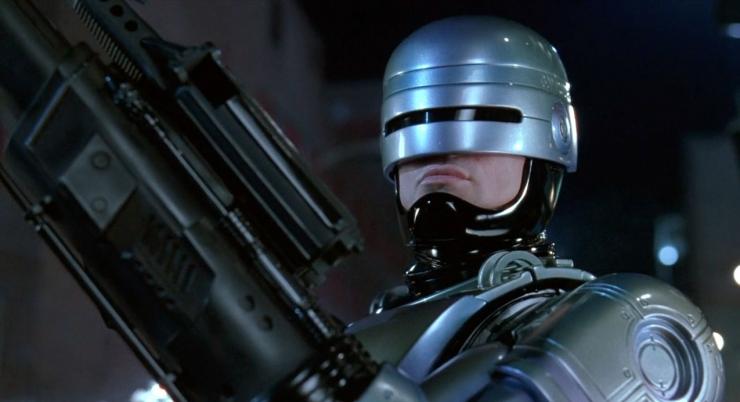 ROBOCOP
RoboCop is getting honored on Tuesday in the city he was sworn to protect. June 3rd has been set as RoboCop Day in Detroit, and the city will be getting a 10-foot bronze statue (see photos below) as a tribute to the fictional cop-turned-cyborg, according to MLive. The festivities will start around noon at Detroit Police Department headquarters, where officials and RoboCop, himself, (or someone in a RoboCop suit) will gather to unveil and dedicate the statue. Fans will have a half hour to take pictures with RoboCop, who will also show up later in the evening to throw out the first pitch at that night's Detroit Tigers game at Comerica Park. A permanent home has yet to be announced for the statue. The effort to erect a RoboCop statue in Detroit began in 2011, when a fan from Massachusetts wrote on Twitter that "Philadelphia has a statue of Rocky & Robocop would kick Rocky's butt. He's a GREAT ambassador for Detroit." The mayor at the time, Dave Bing, initially turned down the idea, but it quickly went viral and an arts non-profit called Imagination Station soon raised $50,000 for the construction of the statue. There is a commercial tie-in to this (isn't there always?) in that Sony Pictures will be releasing the Blu-ray and DVD of this year's RoboCop remake on Tuesday, as well. Fortunately, however, the statue is based on the RoboCop suit from the original 1987 film and not the 2014 version, which is the way it should be.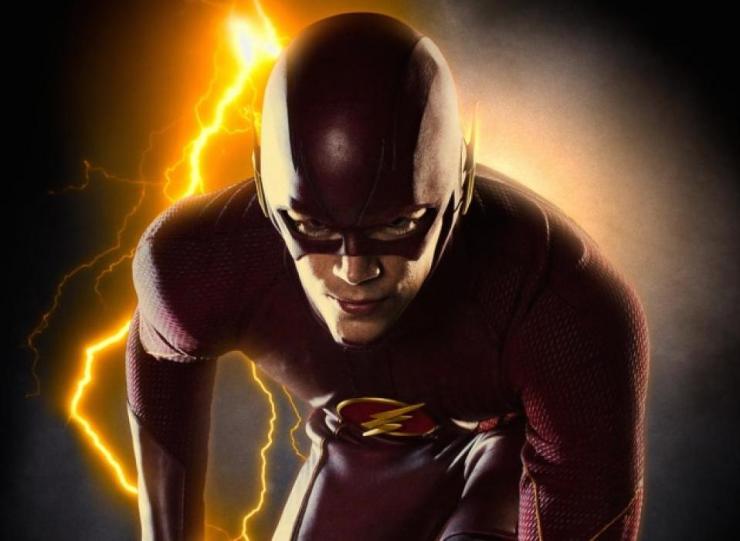 THE FLASH
When putting together the pilot for The Flash, The CW turned to the guy who filmed Arrow's stellar premiere in hopes of capturing lightning in a bottle once again. So, what does he think of the new super-speedy spinoff? Director David Nutter has been a mainstay of The CW's genre fare, having directed everything from Smallville to Supernatural to Arrow and now The Flash over the years. It's hard to argue with the resume, and in a chat with Comic Book Resources about the upcoming Arrow spinoff, Nutter sounded very high on The Flash. The biggest question fans have is exactly what type of tone the series will strike since its spinning off from the much darker Arrow. Nutter spoke a lot about that balance, and he seems to believe they've hit the happy medium of grounded but "brighter." Check out an excerpt below and judge for yourself: "We were very happy with how Arrow turned out. What we wanted to do was make the show have some other notes in it. There's humor in this (Flash) pilot, which fits very well. It's a little bit brighter of a show. It really encapsulates who Barry Allen is as a character, and who the Flash is in the comics … Geoff Johns, who had written so much of the Flash lore over the recent years, was one of the screenplay writers. We utilized his knowledge and expertise in this world. Greg and Andrew are quite aficionados as well, Andrew being a comic book writer himself. We all relied on each other to give our best work. It was a real fantastic community effort that worked out beautifully. I want to make something like Arrow and Flash relatable and understandable and not make it cartoonish. I think people get involved in a show like this and they think, "Oh, the effects are cool, but the performances may not be as strong." To me, it's working with people like Andrew Kreisberg and Greg Berlanti and Geoff Johns, who understand what great storytelling is and working with them hand-to-hand to really make the "Arrow" series and the "Flash" series something that is grounded in reality. I think it makes it more compelling, more realistic and more enjoyable for an audience because they get invested in a show that has real-life stakes in it." We still have to wait until this fall to get a proper look at The Flash, but with Nutter at the helm, the pilot should at least live up to the standard we've come to expect.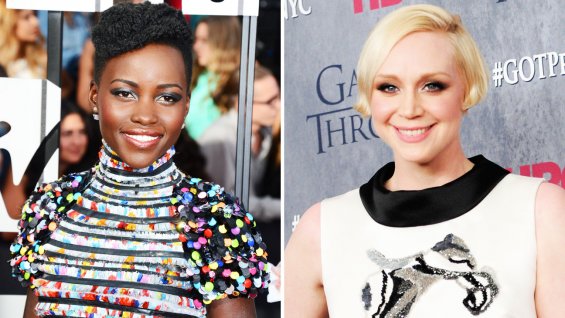 STAR WARS NEWS
Star Wars: Episode VII has added Lupita Nyong'o and Game of Thrones' Gwendoline Christie to its cast, it was announced Monday. The two join a cast that already includes Adam Driver, Oscar Isaac, Andy Serkis, Domhnall Gleeson, Max von Sydow, John Boyega and Daisy Ridley as well as returning stars Harrison Ford, Carrie Fisher, Mark Hamill, Anthony Daniels, Peter Mayhew and Kenny Baker. "I could not be more excited about Lupita and Gwendoline joining the cast of Episode VII," Lucasfilm president and Episode VII producer Kathleen Kennedy said in a statement. "It's thrilling to see this extraordinarily talented ensemble taking shape." Nyong'o, who won the best supporting actress Oscar for her breakthrough performance in 12 Years a Slave, met with Abrams about a part in the film prior to this year's Oscars. Christie currently plays Brienne of Tarth in Game of Thrones. She's also part of the cast of The Hunger Games: Mockingjay - Part 2. Shortly after the main Episode VII cast was announced via a table read photo from London, sources told The Hollywood Reporter that Abrams was still looking to cast an actress in a substantial female part. The production was previously seeking a mixed-raced female in her 20s, THR revealed earlier this year. The film, being directed by J.J. Abrams from a script by Abrams and Lawrence Kasdan, began filming last month, with shooting taking place in London and Abu Dhabi. The movie is set to hit theaters on Dec. 18, 2015. In March, Disney CEO Bob Iger said that Episode VII will be set 30 years after the events in 1983's Return of the Jedi. EXTANT
CBS has brought online a new trailer for Executive Producer Steven Spielberg's "Extant," starring Halle Berry. "Extant" is a mystery thriller about a female astronaut trying to reconnect with her family when she returns after a year in outer space. Her experiences lead to events that ultimately will change the course of human history. "Extant" is a co-production of CBS Television Studios and Amblin Television. Spielberg, Greg Walker, Mickey Fisher, who wrote the script, Brooklyn Weaver, Justin Falvey and Darryl Frank will serve as executive producers. It premieres Wednesday, July 2 at 9:00 PM, ET/PT. TRANSFORMERS: AGE OF EXTINCTION
Paramount Pictures has brought online new TV spots for the upcoming Transformers: Age of Extinction. Dubbed "Destroyer," "Help" and "Forge." Opening in theaters on June 27, Transformers: Age of Extinction is the fourth film in director Michael Bay's global blockbuster franchise. Mark Wahlberg, Stanley Tucci, Li Bingbing, Kelsey Grammer, Sophia Myles, T. J. Miller, Nicola Peltz, Jack Reynor and Titus Welliver star. The film begins after an epic battle that left a great city torn, but with the world saved. As humanity picks up the pieces, a shadowy group reveals itself in an attempt to control the direction of history… while an ancient, powerful new menace sets Earth in its crosshairs. With help from a new cast of humans, Optimus Prime (voiced by Peter Cullen) and the Autobots rise to meet their most fearsome challenge yet. In an incredible adventure, they are swept up in a war of good and evil, ultimately leading to a climactic battle across the world.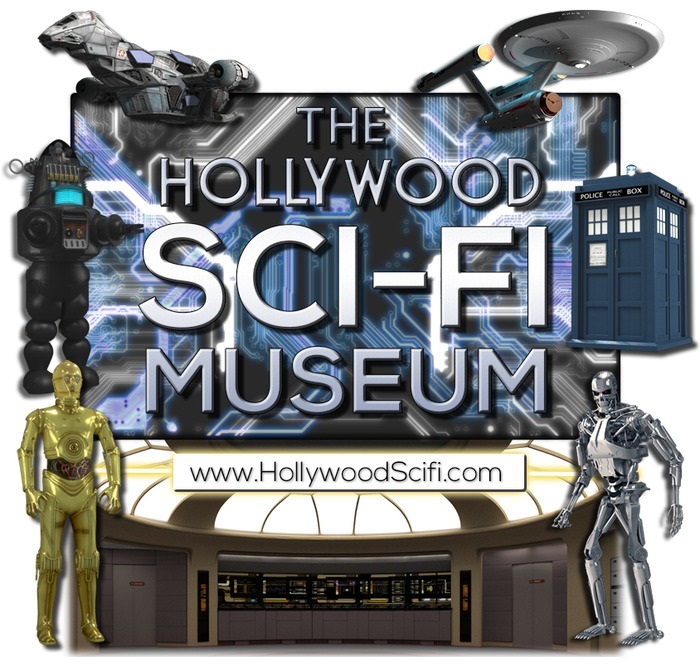 THE HOLLYWOOD SCI-FI MUSEUM
Here's a project you may want to get involved with!
About the Project:
New Starship Foundation, the nonprofit behind the Enterprise-D Bridge Restoration, with board members including the greatest talents in science fiction, presents THE HOLLYWOOD SCIENCE FICTION MUSEUM. This will be the first museum in the world to exclusively show the history of sci-fi films, TV, art and literature through props, sets and costumes, as well as show advancements in space travel and teach Real Science through Science Fiction. It will be an interactive museum with fully immersive environments and touch screens that will incorporate old and new footage from actors, filmmakers and NASA astronauts and scientists, and will present both the fact and fiction of sci-fi. This will eventually teach Science, Technology, Engineering and Math (STEM) based education in a fun new way to all ages. The museum will include exhibits from: Star Trek, Star Wars, Doctor Who, 2001, Alien, Metropolis, Thunderbirds, Firefly, Babylon 5, Battlestar Galactica, Stargate, Blake's 7, Ghostbusters, Farscape, The Time Machine, Godzilla, X-Men, Avengers, Superman, Planet of the Apes, Back to the Future, Day the Earth Stood Still, V, Batman, Six Million Dollar Man, Bionic Woman, Flash Gordon, Buck Rogers, as well as Fantasy like Lord of the Rings, Labyrinth, Legend, Munsters, Herbie the Love Bug, Chitty Chitty Bang Bang, Dark Crystal, Game of Thrones, Anime like Akira and Speed Racer, and anything else we can fit within our walls. This Kickstarter is to acquire the funds to develop our 2015 Hollywood Sci Fi Museum, which will be smaller than the future museum, but still significant and unique. This "concept art" of the giant Millennium Falcon and Enterprise-D is for our 2018 Hollywood Sci Fi Museum. Go to http://www.hollywoodscifi.org/ for more information.
MONDAY, JUNE 2, 2014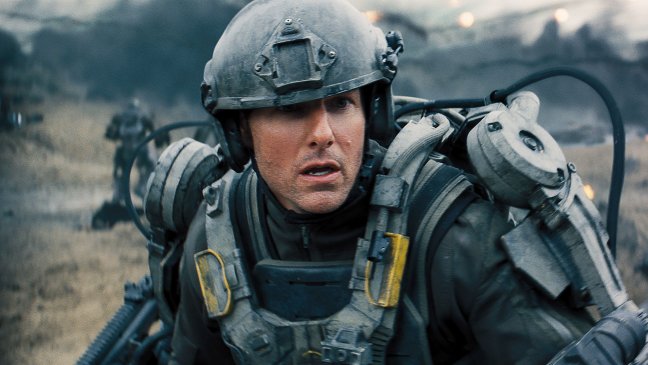 EDGE OF TOMORROW
Facing tough competition, Tom Cruise's Edge of Tomorrow opened to a soft $20 million in 28 foreign markets over the weekend, diminishing hopes that a strong international launch would boost the film's prospects in the U.S. Edge of Tomorrow -- which opens domestically June 6 after sluggish pre-release tracking -- made its strongest showing in Asia, although it has yet to open in China, Japan and South Korea. If it does well in those markets, Edge could make up ground. The big-budget sci-fi epic, directed by Doug Liman, began rolling out a week early internationally to provide breathing room between it and the World Cup soccer championships, which get underway June 12. All told, it is playing in 40 percent of the foreign marketplace. Warner Bros. and Village Roadshow partnered on the $178 million tentpole, and are counting on a strong overseas run, considering Cruise remains a bigger star internationally. Also, action tends to do better offshore, although sci-fi can be a tough sell in some markets. Edge opens in another 36 markets next weekend, including China, Russia, Mexico and France, and studio insiders believe it has a strong shot at winning the frame. During its first weekend, however, Angelina Jolie's new live-action fairy tale Maleficent and holdover X-Men: Days of Future Past made life difficult for Edge of Tomorrow in many countries, where Edge was relegated to the No. 3 spot. In the U.K., Edge of Tomorrow debuted to $3.1 million, compared to a $7.6 million debut for Cruise's last film, Oblivion, likewise a sci-fi tale. Maleficent won the weekend in the U.K. with $11 million, while Days of Future Past grossed $5.8 million in its second weekend. Edge debuted to $1.5 million in Spain and Italy, whereas Oblivion opened to $2.9 million and $2 million, respectively. Its German launch was $2.1 million, compared to $2.6 million for Oblivion. Edge will need to do more than the $197.1 million earned internationally by Oblivion, which cost $120 million to make. Oblivion, released by Universal in April 2013, faced a far less competitive play period than Edge of Tomorrow, which faces a glut of summer product. Edge of Tomorrow, about a military operative battling evil alien forces who is forced to live the same day over and over again, did beat Days of Future Past in Malaysia ($1.2 million versus $1 million). It also made a strong showing in Indonesia, earning $2 million to mark Cruise's top opening ever in that country, and grossed $1.9 million in Taiwan (the film placed No. 1 in both of those markets).a. Maleficent won the weekend internationally with $100.6 million from 47 markets, while Days of Future Past placed No. 2 with $95.6 million from 74 markets for a foreign total of $338.1 million. WEEKEND BOX OFFICE
Thanks in large part to girls and women, Maleficent debuted to a powerful $70 million from 3,948 theaters at the North American box office in a major win for star Angelina Jolie and Disney. Overseas, the live-action fairy tale took in an impressive $100.6 million for a worldwide total of $170.6 million. Seth MacFarlane's A Million Ways to Die in the West wasn't so fortunate, underscoring the risky nature of Western-themed movies. The R-rated comedy, from Universal and Media Rights Capital, opened to a disappointing $17.1 million from 3,158 locations domestically -- a fraction of the $54.5 million earned by MacFarlane's Ted on the same weekend two years ago, or the $49 million debut of fellow Universal R-rated comedy Neighbors three weeks ago (Neighbors continues to dazzle, crossing the $200 million mark globally over the weekend). Million Ways placed No. 3 after Maleficent and holdover X-Men: Days of Future Past, which fell 64 percent in its second weekend to $32.6 million for an outstanding domestic total of $162.1 million. Overseas, Days of Future Past grossed another $95.6 million for an international total of $338.1 million and global haul of $500.2 million -- the top gross of any X-Men film. Maleficent -- featuring Jolie as the infamous sorceress from Sleeping Beauty -- marked the best opening of Jolie's career. In North America, the movie bested the $60.2 million launch of Kung Fu Panda (2008), the $50.9 million grossed by Wanted (2008) and the $50.3 million debut of Mr. & Mrs. Smith (2005). Observers believe Maleficent benefited greatly from targeting girls and moms, the same core audience that turned Disney's Frozen into a global Goliath. Females made up 60 percent of the audience, while 30 percent of ticket buyers were under the age of 18. Maleficent, co-starring Elle Fanning as Princess Aurora and rated PG, also did sizable family business (45 percent) after earning an A CinemaScore (reviews were decidedly mixed). It likewise proved a big draw for couples (40 percent). "To be able to take something like Sleeping Beauty and come at it from a different angle is intriguing. Then when you can lay on the Disney brand and a star like Angelina Jolie, and you have all the ingredients," said Disney's distribution chief Dave Hollis. Overseas, Maleficent was especially strong in Latin America, representing Disney's biggest live-action opening ever (excluding Marvel titles). Still, Maleficent will need to do big business over the course of its run, having cost $175 million to produce after reshoots (there was reportedly tension between Jolie and first-time feature director Robert Stromberg). Producer Joe Roth, the force behind Disney's live-action fairy tales Alice in Wonderland and Oz the Great and Powerful, also guided Maleficent. Maleficent didn't match the $79 million debut of Oz the Great and Powerful in March 2013, or the $116 million opening of Alice in March 2010 (Disney notes that March is far less crowded than summer). Million Ways to Die, earning only a B CinemaScore and poor reviews, marks the second studio comedy to disappoint after Adam Sandler's Blended, which debuted to $17.7 million over the long Memorial Day holiday (the three day gross was $14.2 million). Both movies cost $40 million, so their financial risk is mitigated. MacFarlane's movie opened day-and-date in 21 foreign markets, grossing a subdued $10.3 million for a global opening of $27.3 million. Even though MacFarlane -- creator of Family Guy -- boasts an enthusiastic, heavily male fan base, Westerns are an inherently tough sell. Also, the raunchy Neighbors is still doing big business, coming in No. 6 domestically with $7.7 million for a stellar domestic total of $128.6 million and world cume of more than $200 million. Universal and Media Rights Capital reteamed to make Million Ways, which marks MacFarlane's first turn in a leading role. The anachronistic Western boasts plenty of well-known stars in Charlize Theron, Liam Neeson, Amanda Seyfried and Neil Patrick Harris. Roughly 55 percent of ticket buyers were male, while 28 percent were under the age of 25. Godzilla and Blended rounded out the top five at the domestic box office with $12.3 million and $8.4 million, respectively. Godzilla finishes the weekend with a domestic total of $174.7 million; Blended, $29.6 million. Overseas, Godzilla took in $15 million from 64 markets for an international total just shy of $200 and global cume of $374.7 million. Here are the top 10 estimates for the weekend of May 30-June 1 at the domestic box office:
Title, Weeks in Release/Theater Count, Studio, Weekend Total, Percentage Drop, Cume
1. Maleficent, 1/3,948, Disney, $70 million.
2. X-Men: Days of Future Past, 2/4,001, 20th Century Fox, $32.6 million, -64%, $162.1 million.
3. A Million Ways to Die in the West, 1/3,158, Universal/MRC, $17.1 million.
4. Godzilla, 3/3,501, Warner Bros./Legendary, $12.3 million, -60%, $174.7 million.
5. Blended, 2/3,555, Warner Bros., $8.4 million, -41%, $29.6 million.
6. Neighbors, 4/2,939, Universal, $7.7 million, -45%, $128.6 million.
7. The Amazing Spider-Man 2, 5/2,152, Sony, $3.8 million, -52%, $192.7 million.
8. Million Dollar Arm, 3/2,329, Disney, $3.7 million, -47%, $28.1 million.
9. Chef , 4/624, Open Road Films, $2 million, -11%, $6.9 million.
10. The Other Woman, 6/1,114, Fox, $1.4 million, -62%, $81.1 million. TRUE BLOOD
HBO has released a second trailer for "True Blood" season 7. The first episode of this finale season airs on June 22nd with the installment entitled "Jesus Gonna Be Here." Stephen Moyer – vampire Bill – is back in the director's seat. Here's a synopsis: A band of rogue H-vamps crashes the vampire-human mixer at Bellefleur's, with shocking results. As Sookie (Anna Paquin) seeks refuge from accusations that she's somehow to blame for the chaos in Bon Temps, the "one vampire for every human" plan moves forward. In the face of a vigilante insurrection led by redneck Vince (Brett Rickaby), Bill (Stephen Moyer) receives aid from an unexpected source.
SUNDAY, JUNE 1, 2014
BOOK OF LIFE
The first trailer for Guillermo del Toro's new animated fantasy flick The Book of Life has arrived, and this looks like it could be one heck of a fun film.

Produced by del Toro and directed by relative newcomer Jorge Gutierrez, the film follows a love triangle that goes absolutely bonkers when the gods start mucking around in the affairs of mortals with a little wager. The film takes its visual style from the Mexican holiday the Day of the Dead, and is easily one of the most unique animated movies we've seen in ages.

The film will feature the voice talent of Channing Tatum, Zoe Saldana, Diego Luna, Danny Trejo, Ice Cube, Hector Elizondo and Placido Domingo.

Here's the full synopsis:

From producer Guillermo del Toro and director Jorge Gutierrez comes an animated comedy with a unique visual style. THE BOOK OF LIFE is the journey of Manolo, a young man who is torn between fulfilling the expectations of his family and following his heart. Before choosing which path to follow, he embarks on an incredible adventure that spans three fantastical worlds where he must face his greatest fears. Rich with a fresh take on pop music favorites, THE BOOK OF LIFE encourages us to celebrate the past while looking forward to the future.

The film opens Oct. 17 in 3D.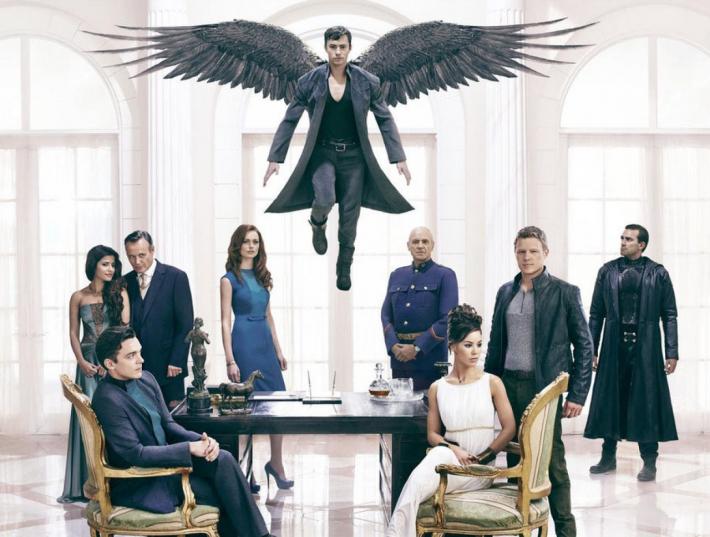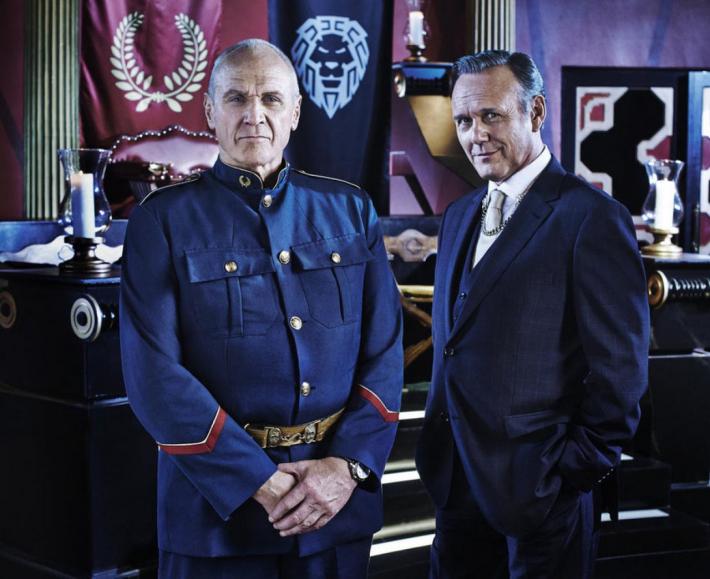 DOMINION
Syfy has debuted some new promo shots from the upcoming summer series Dominion, based on the 2010 supernatural action flick Legion. Say hello to the warriors who'll try to save us, and the angels out to kill us.
The network has unveiled 17 new pics, giving us our best look yet at the cast who will populate the war-torn future where angels have declared war on humanity. The more we see from this show, the more curious we are to actually get a look at the pilot.
Set 25 years after angels attacked the Earth, the series follows the survivors still holding on after the archangel Gabriel led a war against mankind. The series will take place in the fortified cities that have rebuilt to protect human survivors, specifically the area formerly known as Las Vegas, now just called Vega.
It looks to be chock-full of political intrigue, action and sexiness — here's hoping it can pay off the pitch. The series stars Christopher Egan (Kings), Anthony Stewart Head (Buffy the Vampire Slayer), Tom Wisdom, Roxanne McKee, Alan Dale and Luke Allen-Gale.
Dominion debuts June 19 on Syfy.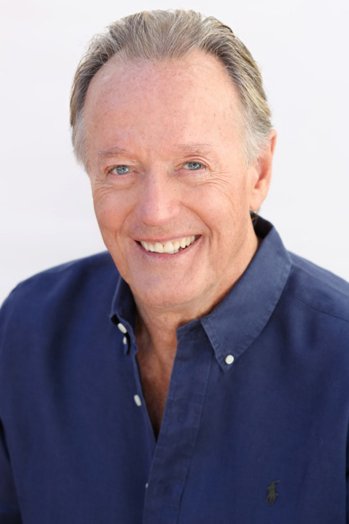 GALYNTINE
Peter Fonda has joined AMC pilot Galyntine as a series regular, The Hollywood Reporter has exclusively learned. The actor also has signed with APA for representation in all areas.
Galyntine, a sci-fi fantasy set in a postapocalyptic future that has rejected all technology, hails from Ridley Scott's banner, Scott Free, which has a first-look deal with AMC. Scott will executive produce alongside Scott Free's David Zucker, The Walking Dead's Greg Nicotero and Halt & Catch Fire's Jason Cahill, who wrote the pilot.
Fonda will play Crawford, a handyman's shop owner who is described as a "grizzled, ultratraditionalist hard-ass with a sadistic streak and a simmering resentment" about no longer being a leader among his band of survivors. David Mackenzie (Starred Up, Perfect Sense) will direct the pilot, which also features The Shield alum Catherine Dent as another survivor.
As an icon of 1960s counterculture, Fonda starred in The Wild Angels, The Trip and most famously Easy Rider, for which he shared an Oscar screenwriting nomination with Dennis Hopper and Terry Southern. A second Oscar nod, for best actor, followed in 1997 for Ulee's Gold, which earned him Golden Globe and New York Film Critics Circle wins. He won another Golden Globe and received Emmy and SAG nominations for his supporting turn opposite Helen Mirren in the Showtime movie The Passion of Ayn Rand. Fonda's acclaimed career, which began onstage with a New York Critics Circle-winning Broadway debut in 1961's Blood, Sweat and Stanley Poole, also includes Lilith, The Victors, Race With the Devil, Outlaw Blues, the NBC telepic adaptation of The Tempest, The Limey, the Showtime movie The Maldonado Miracle and the 2007 Russell Crowe-Christian Bale remake of 3:10 to Yuma.
Fonda continues to be managed by Jeff Rose, Alan Somers and Henry Mauldin of The Rose Group.
AVENGERS S.T.A.T.I.O.N.
Over the past few years, Marvel Studios have created their Cinematic Universe around the concept of Nick Fury's covert agency S.H.I.E.L.D. being the center of that world, which culminated this year in Captain America: The Winter Soldier and the hit ABC show "Marvel's Agents of S.H.I.E.L.D." Fans of the movies and show are finally getting a chance to be a part of an interactive Marvel experience with an amazing exhibit opening at Discovery Times Square in New York City next week. Marvel Studios has taken over the 10,000 square foot space for Marvel's Avengers S.T.AT.I.O.N. (Scientific Training and Tactical Intelligence Operative Network), an impressive combination of Marvel-style storytelling with real props and costumes from the Marvel Cinematic Universe, combined with an interactive experience where visitors can learn about the human body, the stars and even test their endurance and strength.
After spending two years designing, developing and building the exhibit, using some of the team behind The Avengers, Victory Hill Exhibitions Vice President Mark Smith gave SuperHeroHype a private tour through the exhibit, which was still amidst construction just one day before the exhibit would open for previews to the public. (You can check out our full gallery of pictures taken a few days later in the slideshow below.) We also had a chance to sit down with Stan "The Man" Lee for a far too brief interview talking about how his characters are now being used for educational purposes and other aspects of the legacy of the characters he either created or co-created.
Last week, the crew was still working long hours to get the exhibit up and running before its preview night and we could tell this was a hugely ambitious project that offers a lot more to those who visit than just costumes and props from the movie.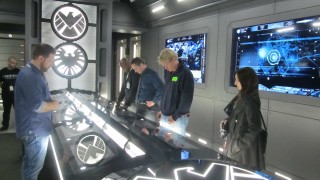 The interactive exhibit follows a storyline in which visitors to the exhibit are probationary S.H.I.E.L.D. recruits. As they arrive, they'll enter their information into a bank of S.T.A.T.I.O.N. security checkpoints after which they will be given a special card with their statistics that they can use at each exhibit to record the fact they have taken part in each aspect of their training.
Once the recruits have gotten their cards, they'll be brought thirty at a time into a room lined from floor to ceiling with video walls where they're scanned by lasers for identification and then a video of Titus Welliver's agent Felix Blake is projected onto the screens to greet and inform them what to expect on their first day. From there, it's into the Induction Room that has four large monitors showing the country on its two opposing walls and a bank of monitors in the middle where recruits can learn more about the various Avengers.
The recruits can then see actual costumes from Marvel's The Avengers including leather outfits worn by Scarlett Johansson and Jeremy Renner as Black Widow and Hawkeye, the classic Samuel L. Jackson's Nick Fury, a suit worn by Clark Gregg's Agent Phil Coulsen and Maria Hill's costume.
S.T.A.T.I.O.N.'s "containment unit" includes all of the dangerous elements that have found their way into our world, including a hermetically-sealed Chitauri warrior and an alien gun and space sled captured by S.H.I.E.L.D. Loki's helmet and scepter can be seen as well as the Red Skull's costume and guns and costumes from HYDRA agents, as seen in Captain America: The First Avenger.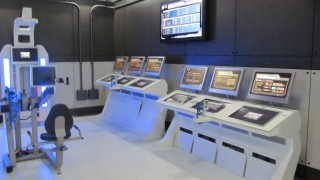 From there, the exhibit is broken up into zones dedicated to the four primary Avengers: Captain America, Thor, The Hulk and Iron Man, although the tour group needs to go through in a certain order rather than being able to break up into smaller groups to go to separate rooms.
Captain America's zone is all about strength, fitness and endurance with machines set up so that the recruits can see how strong and fit they are compared to the Star Spangled Avenger. There are a lot more props from the first movie including S.H.I.E.L.D. reports on some of the key players with injecting Captain America with the super serum, and the actual life pod from the movie is also on display. One can also see one of the actual Captain America costumes worn by Chris Evans in the movie along with one of his shields.
Thor's Observatory is all about the stars and the cosmos and besides displaying Thor's costume from the first movie, they plan to have a holographic representation of Thor's hammer Mjolnir. This was part of the exhibit that wasn't quite up and running when we went through so we can't really tell you much about how visitors interact with the displays of the cosmos. (Now normally, we'd think a Thor section of an Avengers exhibit would include bits from Asgard, but it was explained that this exhibit is from the perspective of S.H.I.E.L.D. and they've never been to Asgard.)
The next stop is Dr. Bruce Banner's laboratory where the recruits can get tested for gamma radiation, but it's hard to miss the 9-foot video wall displaying a massive interactive CG version of the Hulk that flexes and smashes against the wall and does his thunderclap on cue when the visitor puts their hand over a panel on the wall.
There are interactive monitors where recruits can learn about the sections of the brain and how it pertains to Banner changing into the Hulk, just part of the educational aspect of the exhibit that will make it a must-stop for class trips to New York City. The idea is to inform and educate visitors to the exhibit rather than just being a bunch of movie props to ogle, and they've created a study guide that can be used in schools before and after their visit. (Personally, I remember not being allowed to read comics in the class room, so it's nice to see that's changing.)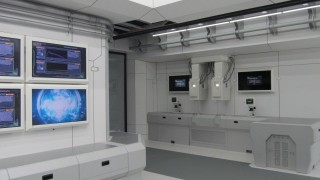 The room also includes the actual Tesseract device from The Avengers that was used by Loki to open up a portal to the Chitauri invasion, and it's as big as it looks on screen, rather than something that was just created using CG. Putting your hand on an interactive monitor turns the Tesseract's flashing lights on, although it's missing the key Asgardian shard that could potentially open another portal into outer space.
The centerpiece of the Iron Man zone, Tony Stark's lab, is an original suit of armor from the earlier movie with a large-scale arc reactor built into the floor right in front of it. It also contains specially-designed H.U.D. (heads up display) simulators that allow the visitor to experience what it's like to fly in Iron Man's suit.
Although that's technically the last stop in the exhibit, we've been told they still have more stuff to add including a few possible surprises. The S.T.A.T.I.O.N. experience doesn't just end after you finish touring the exhibit because with your personal ID card, you'll be able to go onto a website in a few months and continue to interact with new storylines and information involving your favorite Marvel characters. They're even talking about having special Marvel events exclusively for those who visited the S.T.A.T.I.O.N. in New York City.
Even the gift shop is impressive, because it's absolutely full of official Marvel merchandise from T-shirts to mugs to anything else the diehard Marvel fan might want after going through the exhibit.
Victory Hill has the Marvel license for six years and once the exhibit leaves Times Square in January, they're looking at other locations where it can be set-up so that anyone who can't make it to Discovery Times Square might still have a chance to see it. What's interesting is that it almost exclusively covers Marvel Phase 1 at this point, so it will be interesting to see if they start adding stuff from the movies after The Avengers over the next couple years.
Oh, and as promised, here's our brief interview with Stan Lee talking about the exhibit and other things Marvel. At 91, you just know that Stan Lee has probably been asked every single question possible sometime in his life, so he's good at giving quick snappy answers, but for anyone who loves Marvel, just being in his presence just makes you smile all over.
The Avengers S.T.A.T.I.O.N. Exhibit opens to the public on Monday, June 2, and will run through January 5, 2015. Tickets for adults are $27 while kids from 3 to 11 can get in for just $11. Make sure to save some money for that gift shop!
SATURDAY, MAY 31, 2014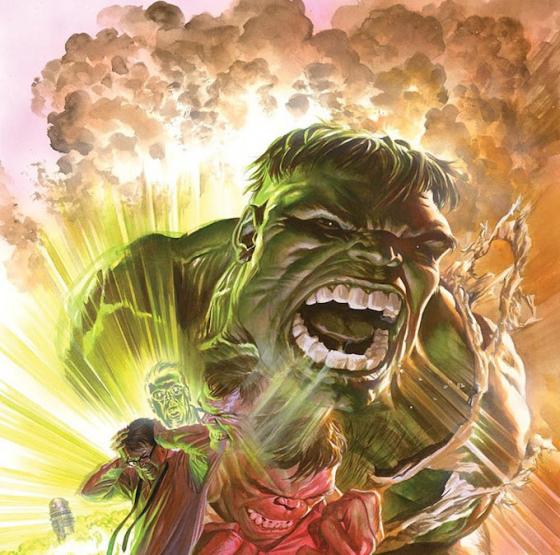 SAVAGE HULK
Wanna see Bruce Banner go bonkers in his latest Marvel showcase written and drawn by Alan Davis? Grunt once for yes! Here's an uppercut of awesome artwork for Savage Hulk #1 with the heated Hulk facing off against the X-Men, with variant covers by Davis, John Cassaday and a special Marvel 75th Anniversary painting by Alex Ross.

Hunker down with the official Hulk synopsis:

The Incredible Hulk has no shortage of enemies. But he's about to run afoul of some new ones. And it's…the X-Men?!?! The Jade Giant is about to go toe-to-toe with Marvel's mutants – and only one side is walking away! What could possibly drive these heroes to come to blows? "We wanted big names, superstars and break-out talent to tell their unique stories within continuity," says Senior Editor Mark Paniccia, in an interview with Marvel.com. "That might be now, or using elements of the past and perhaps even glimpses of the future. It all comes back to the current Hulk mythos while letting the talent cut loose with that Hulk story they've been dying to tell." Prolific comic book legend Alan Davis kicks off the exciting new series in style as a connection between Charles Xavier and Bruce Banner pits the Incredible Hulk against the Uncanny X-Men! But even as hero fights hero – two of the deadliest Hulk foes in history close in from the shadows. And it'll take both the Hulk and the X-Men united if they're to put a stop to the Leader and the Abomination. But can they? Don't miss the start of an all-new epic Hulk tale this June when Alan Davis unleashes the bombastic SAVAGE HULK #1 on comic shops this June!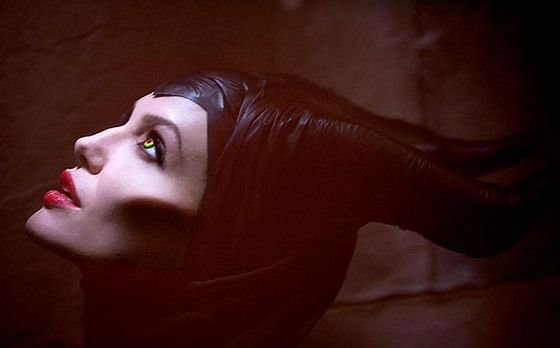 MALEFICENT
Angelina Jolie's live-action fairy tale Maleficent is whipping up a powerful potion at the Friday box office, where it could approach $25 million for the day for a weekend debut in the $65 million-plus range. Disney considers anything over $60 million a victory.
Box-office observers believe Maleficent -- featuring Jolie as the infamous sorceress from Sleeping Beauty -- will benefit greatly from targeting girls and moms, as well as families, considering the glut of male-skewing tentpoles in the marketplace (Days of Future Past, Godzilla and The Amazing Spider-Man 2). Elle Fanning plays Princess Aurora in the 3D movie, which comes on the heels of Disney's femme-fueled global juggernaut Frozen and marks Jolie's first appearance in theaters in four years.
Some believe Maleficent could even hit $70 million in its debut, since it is pacing on par with Oz the Great and Powerful, which debuted to roughly $79 million in March 2013. However, Disney cautions that more kids are out of school in summer, hence Maleficent could be front loaded and do more business on Friday than Oz did. Also, March is far less crowded.
Maleficent took in $4.2 million Thursday night, besting the $3.9 million earned in midnight runs by fellow Disney live-action fairy tale Alice in Wonderland in March 2010 and the $2 million grossed by Oz the Great and Powerful on its first Thursday night.
Disney said plenty of adults turned out Thursday night for Maleficent, and that 46 percent of ticket buyers were male, reflected in the fact that Imax locations turned in $560,000, or 13.3 percent of the $4.2 million.
Overseas, Maleficent began rolling out Wednesday, grossing a strong $20.1 million in its first two days from 35 territories including Russia, Germany, Australia, the U.K., Korea and Brazil. Domestically, the movie will have no trouble winning the weekend and toppling holdover X-Men: Days of Future Past from of the top perch. Still, Maleficent will need to do powerful business worldwide over the course of its run, having cost $175 million to produce after reshoots (there was reportedly tension between Jolie and first-time feature director Robert Stromberg).
Seth MacFarlane also enters the fray with A Million Ways to Die in the West, which looks to debut in the $20 million-plus range, well shy of the $54.4 million debut for Ted on the same weekend two years ago (Ted went on to become the top-grossing original R-rated comedy of all time, earning $549.4 million globally).
Million Ways to Die is projected to come in No. 3 after Maleficent and Fox's Days of Future Past, which is expected to earn $38 million to $40 million in its second outing after opening to a dazzling $110.7 million over Memorial Day weekend.
Million Ways to Die cost only $40 million, far less than Maleficent. Universal and Media Rights Capital reteamed to make the movie, which marks MacFarlane's first turn in a leading role. The anachronistic Western also stars Charlize Theron, Liam Neeson, Amanda Seyfried, Giovanni Ribisi, Sarah Silverman and Neil Patrick Harris.
Even though MacFarlane boasts an enthusiastic, heavily male fan base, Westerns are an inherently tough sell. Universal points out that an opening north of $20 million would be a victory considering the film's budget. Overseas, the R-rated comedy debuts day-and-date in 22 foreign territories.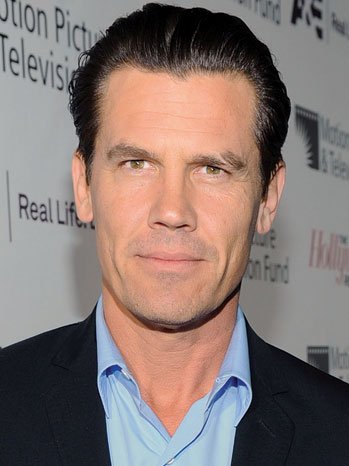 GUARDIANS OF THE GALAXY
Josh Brolin is voicing the character Thanos in Guardians of the Galaxy, sources tell THR.
The villainous character first appeared at the end of Marvel and Disney's The Avengers.
Guardians, set for release on Aug. 1, stars Chris Pratt as Peter Quill, the leader of the misfit Guardians. Zoe Saldana, Dave Bautista, Vin Diesel, Bradley Cooper and Lee Pace also star in the film. The film is directed by James Gunn from a screenplay by Gunn and Nicole Perlman. Thanos is a purple-hued alien who was born on Saturn's moon Titan. He's considered one of the baddest Marvel villains of all time, and is part of a group of god-like beings called The Eternalsand. He also trained Gamora (Saldana) to be an assassin. At the end of The Avengers, the character was played by Damon Poitier.
Brolin most recently starred in Labor Day and Oldboy. His upcoming films include Everest, Inherent Vice and Sin City: A Dame to Kill For, and he has just joined Denis Villenueve's Sicario. He's repped by CAA.
As usual with its projects, Marvel had no comment.
Sandra Bruckner (sgbruckner@aol.com)
Editor/Publisher
ISN News: The Zocalo Today
http://www.isnnews.net
Copyright - SBruckner, 1999-2014