IN MEMORY OF
UNTIL WE MEET AGAIN, IN A PLACE WHERE NO SHADOWS FALL
"I believe that when we leave a place, part of it goes with us and part of us remains. Go anywhere in the station, when it is quiet, and just listen. After a while, you will hear the echoes of all our conversations, every thought and word we've exchanged. Long after we are gone .. our voices will linger in these walls for as long as this place remains. But I will admit .. that the part of me that is going .. will very much miss the part of you that is staying."
G'Kar to Sheridan, Objects in Motion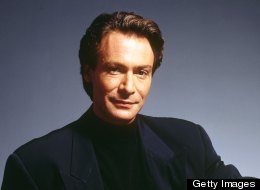 SAD NEWS - ROBIN SACHS HAS DIED
Robin Sachs has died at the age of 61, reports BBC News.
The British actor died last Friday, but news of his death was announced on his official website on Feb. 5:
"Please join us in raising a glass to Robin - goodbye, dear friend. Thank you for all the laughter and the cookies. We will miss you so very much."
Further details about the actor's death have yet to be revealed.
The actor (who was just four days shy of his 62nd birthday) is best known for playing villainous character Ethan Rayne on the hit series "Buffy The Vampire Slayer," but boasts a full resume and will also be remembered for his roles on "Babylon 5 (Coplann, Hedronn, N'Kal and Callain)" and "Star Trek: Voyager."
A NOTE TO MICHAEL'S FANS
JMS posted this note for Michael's brother Mark:
Because I don't want it to be lost in the flood of messages downstream, I'm reprinting here the note from Mark O'Hare, Michael's brother.

"Mike's Brother 'Mark": Sorry all I must admit I am not a Facebook user. This was just shown to me. I want all of Mikes friends and fans a like to know that our family very much appreciates and thank you for all the kind thoughts and words. He was not only my brother but a great friend who I will miss terribly. I can tell you he loved life his craft and being on B5 and all those associated with the show from creator, cast, crew and fans. This all happened so fast it is still a blur to us. This past Sunday he had heart attack. The hospital did every thing they could to save him. Unfortunately it took some 50 minutes to revive him. Though we knew this to be a very long time and feared the worse. We still hoped and prayed that just maybe he could some how pull through. But in the end it just was not to be. It is just so sad the way it turned out. He just never came out of a coma and when he was declared in vegetative state with no more than once percent of brain functions. We the family were just heart broken. We knew mike would never want to go on with this so we entered him in Hospice for a peaceful and painless passing. Mike will now be reunited with his younger brother and sister whom we lost a while back. So we the family is comforted to know he will be with them again. Again thank you. Mike I am sure is smiling down knowing that he was able to touch so many with his craft. God Bless."
MICHAEL O'HARE PASSES AWAY
On Friday, JMS had to post this sad news:
I regret that I must convey the sad news that Michael O'Hare passed away today. He suffered a heart attack on Sunday and was in a coma until his passing this afternoon. This is a terrible loss for all B5 fans and everyone involved with the show wishes to convey their condolences to the O'Hare family. He was an amazing man.

Michael O'Hare (May 6, 1952 Ð September 28, 2012) was an American actor, best known for playing Jeffrey Sinclair in the science fiction television series Babylon 5.

Career: Michael O'Hare appeared in a number of theatrical productions on Broadway and in the New York area, including an acclaimed revival of Shaw's Man and Superman with Philip Bosco and the role of Col. Jessup in the original stage version of A Few Good Men (the role played by Jack Nicholson in the film version).

He was the first white actor nominated by the black theater community of New York for the AUDELCO Award for the Best Actor for his performance in the play "Shades of Brown" which examined the effects of apartheid in South Africa.

In 1992, he was cast in the lead role of Commander Jeffrey Sinclair in the science fiction television series Babylon 5. O'Hare remained with the series for one full season; both he and series producer J. Michael Straczynski said the decision for the character to depart was mutual and amicable. O'Hare subsequently reprised the character in season two as well as in a two-episode guest appearance in season three, enabling the show to complete the character arc.

He has appeared on a range of television shows, including Kate & Allie, The Equalizer, Tales from the Darkside, The Cosby Mysteries, and Law & Order.

For a number of years, I worked with Michael at conventions and started the "Friends of Michael O'Hare" fan club. He was a very good friend and a very classy guy. Rest in Peace, Old Friend, until we meet again. Our hearts are heavy and our prayers are with his family.
JOHNNY SEKKA PASSES AWAY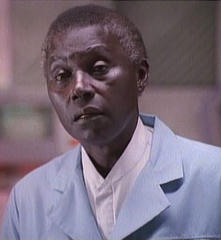 Another of the B5 family has passed away. Dr. Benjamin Kyle from the Gathering, Johnny Sekka, passed away on September 14 of lung cancer. He was 72 years old. Here is a note from JMS on his passing:

"I'd heard word about this last weekend, from a B5 cast member to Doug then to me, but wanted to wait for confirmation before putting it on the net. Then, unfortunately, I got hit with the Martian Death Flu and have been totally out of action all week...so I wasn't able to post about this sooner.

It's a great loss, and he was a fine man. His health was always problematic; even back during "The Gathering" there was concern about his health and lungs. He was noticeably fragile, and would often run out of steam in the middle of a scene, especially if there was any action involved. This was ultimately the reason we couldn't in all good conscience bring him back for the series, though we kept that to ourselves in hopes that things would eventually improve and he might be fit enough to one day return to B5 or work for other shows. But it didn't happen, and B5 was the last thing he worked on that I know about. Which is so unfortunate, because he was a vastly talented man whose compassion was evident and sincere in his eyes, even when his voice was sometimes so low that you could barely hear it on the track.

It's a genuine loss all around."

I had the pleasure of meeting Mr. Sekka at a convention in California. He was a tremendously sweet man, a gentleman who cared about people and was truly amazed that fans had enjoyed his work in The Gathering so much. He had the greatest eyes. They could show more emotion -- and pleasure -- than most. Your eyes are a mirror of your soul -- and that was very true of Mr. Sekka. I have always treasured our brief meeting and with his passing, it will be even more precious.

For more information, you can read the article in Variety at http://www.variety.com/article/VR1117950308?categoryId=25&cs=1
ANDREAS KATSULAS - GONE BUT NEVER FORGOTTEN
Andrew C. "Andreas" Katsulas, a St. Louis-born actor best known for characters he portrayed in such films as "The Fugitive" and the television series "Babylon 5," died Monday (Feb. 13, 2006) at his home in Los Angeles after a battle with lung cancer. He was 59.
RICHARD BIGGS - DR. STEPHEN FRANKLIN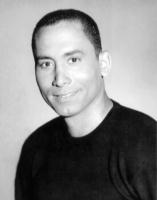 Richard Biggs, the wonderful Dr. Stephen Franklin on Babylon 5, died last year on May 22 of an brain anyerism. There are many efforts underway to help with his two small children. Be sure to go to the Richard Biggs Memorial Page for more information.




TIM CHOATE - ZATHRAS LIKE NO OTHER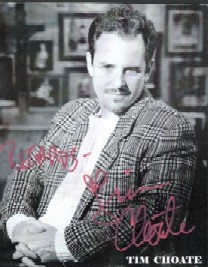 Tim Choate, who so marvelously brought Zathras to Babylon 5, was killed when he was struck by a car while going to a play rehearsal on his motorcycle. A memorial fund has been set up for Tim's son Flynn. The address for the memorial fund is:

The Tim Choate Memorial Fund
P.O. Box 861355
Los Angeles, CA 90086