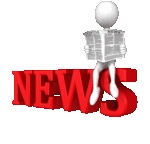 SATURDAY, AUGUST 31, 2013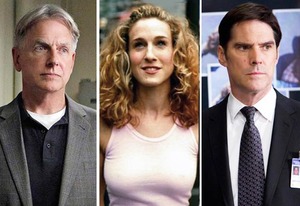 LABOR DAY WEEKEND MARATHONS
Labor Day weekend is here for 2013 and if you don't have any plans, there are plenty of great shows to check out over the weekend. You can catch up on "Continuum" Season 2 on Syfy, or watch the first three episodes of "The White Queen" on Starz. Sunday, Sept. 1 there's a killer Alfred Hitchcock movie marathon running all day on TCM. Here are just a few suggestions.

Saturday, Aug. 31
BBC America: "Doctor Who: The Doctors Revisited" special, 9 p.m. to 11:30 p.m.
Starz: "The White Queen" marathon, 9 p.m. to 12:30 the next day
Syfy: Scary movie marathon, 9 a.m. to 5:30 a.m. the next day ("Dracula 2000," "Halloween H20," "Nightmare on Elm Street 3," "Freddy's Dead: The Final Nightmare," "Freddy vs. Jason," "30 Days of Night," "Blade II," "Nightmare on Elm street 3," "Freddy's Dead," "Dracula 2000")
TCM: Rex Harrison movie marathon, 6 a.m. to 6 a.m. the next day ("Men Are Not Gods," "Storm in a Teacup," "The Citadel," "Over the Moon," "King Richard and the Crusaders," "Unfaithfully Yours," "My Fair Lady," "Anna and the King of Siam," "Sidewalks of London," "The Foxes of Harrow," "The Rake's Progress," "The Long Dark Hall")
USA: Indiana Jones movie marathon, 1 p.m. to 11:30 p.m.

Sunday, Sept. 1
AMC: New "Breaking Bad," "Low Winter Sun," "Talking Bad," 9 p.m. to 11:30 p.m.
BBC American: "Top Gear" marathon, 10 a.m. to 3 p.m., "Broadchurch" marathon, 3 p.m. to 7 p.m.
Syfy: Monster movie marathon, 9 a.m. to 10 p.m. ("Grenel," "Rise of the Gargoyles," "Reign of the Gargoyles," "Godzilla," "The Abyss"), "Ghost Mine" marathon, 10 p.m. to 4 a.m. the next day
TCM: Alfred Hitchcock movie marathon, 10 a.m. to 5:30 a.m. the next day ("Murder," "Rope," "Spellbound," "Marnie," "The Birds," "Shadow of a Doubt," "Psycho," "The Lodger," "Blackmail," "Frenzy")
TNT: "Law & Order" marathon, 4 a.m. to 1 p.m.

Monday, Sept. 2
Chiller: "Ghost Whisperer" marathon, 6 a.m. to 6 p.m. the next day
ION: "Criminal Minds" marathon, 11 a.m. to
Showtime: "Dexter" Season 8 marathon, 1 p.m. to 10 p.m.
Syfy: Shark movie marathon, 9 a.m. to 1 a.m. the next day ("Sand Sharks," "Jersey Shore Shark Attack," "Dinoshark," "Sharktopus," "Super Shark," "Ghost Shark," "Sharknado," "2 Headed Shark Attack")
TNT: "Castle" marathon, 10 a.m. to 10 p.m.
USA: "NCIS" marathon, 8 a.m. to 8 p.m., "Summer Camp" finale at 11 p.m.

THE ORIGINALS
"The Originals" may have a half-werewolf/half-hybrid pregnancy in the midst of a supernatural civil war between the witches and vampires of New Orleans, but the main conflict at the center of "The Vampire Diaries" spinoff series is the supernatural pissing match between Klaus (Joseph Morgan) and his former-protege Marcel (Charles Michael Davis).
The CW released a new promo focusing on just that, giving the tense conflict an almost romantic feel with the dark shots and stare-downs between the former-friends-turned-rivals. Who will come out on top, gaining control of the entire supernatural community of New Orleans?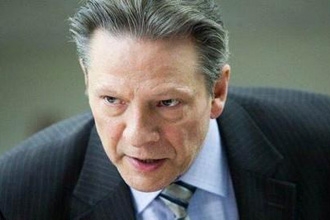 GUARDIANS OF THE GALAXY
He's going from the worst "Hangover" of his life to the farthest reaches of the galaxy: Rocket Raccoon will be voiced by none other than Academy Award-nominated actor Bradley Cooper, Marvel announced on Friday (Aug. 30).
The "Silver Linings Playbook" star has officially joined the cast of Marvel's "Guardians of the Galaxy." He is set to voice to the fan-favorite raccoon, joining already cast Chris Pratt, Zoe Saldana, Michael Rooker, Lee Pace, Karen Gillan, and Dave Bautista. Action star Vin Diesel is currently in talks to voice Groot.
"Guardians of the Galaxy" -- Cooper's first voiceover work -- takes place in the far reaches of the Marvel Cinematic Universe, with an unlikely team of characters including Peter Quill, Gamora, Drax, Groot and Rocket Raccoon. The ragtag team of heroes must join forces to defeat a cosmic force of epic proportions.
Directed by James Gunn, the live-action "Guardians of the Galaxy" hits theaters August 1, 2014.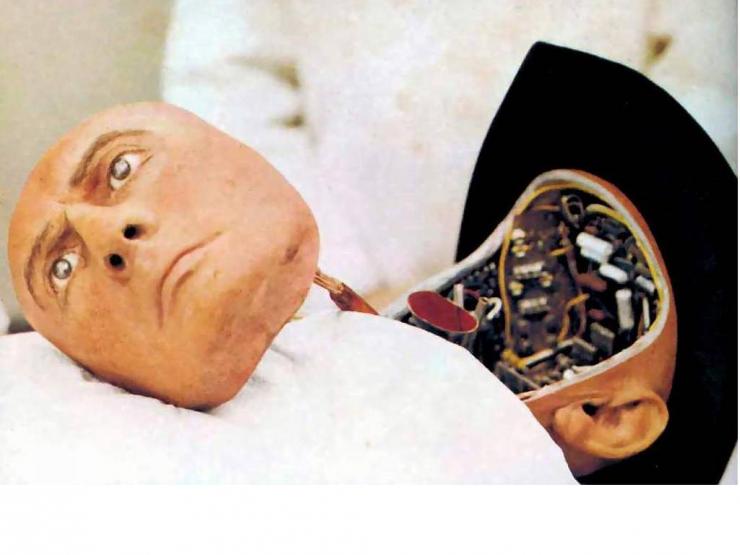 WESTWORLD REBOOT
J.J. Abrams is teaming up with Christopher Nolan's slightly less-famous brother Jonathan to make a big-budget TV adaptation of Michael Crichton's 1973 sci-fi thriller Westworld for HBO.
The series order is being described is one of the biggest ever for the network, which is saying a lot when you're talking about a channel that kicks in millions to make Game of Thrones one of the most gorgeous series on television.
The near-future story focuses on androids, artificial intelligence and sci-fi gunslinging — which could be positively epic when combined with HBO's high standard and loose censors.
Abrams is best-known for his myriad sci-fi series, from Lost, to Revolution and several more in-between. Nolan also brings a stellar pedigree, most notably his work with his director brother on The Dark Knight trilogy. He also produces CBS's hit sci-fi procedural Person of Interest. Nolan is attached to direct the pilot, and both he and Abrams will stay on to produce the series if it is picked up.
This isn't the first time someone has tried to revamp Westworld (See: the brief 1980 series Beyond Westworld), but its easily the most well-connected.
ARROW PREVIEW
Here's a fresh teaser teaming up a hot pair of CW stars speeding into the fall TV season, cousins Stephen Amell of Arrow fame and Robbie Amell with The Tomorrow People.
Centering on paranormal youths of a highly evolved nature, The Tomorrow People is a slick new series based on the cult British sci-fi series from the '70s. This energetic clip reveals a volley of whooshing arrows, teleporting teens and levitating barbells to set the autumnal mood. It's defintely some cool footage, and it seems Tomorrow People might actually match Arrow in pound-for-pound action.
The network's strategy is letting both shows bunk together on the Wednesday schedule, and from the rockin' preview here it could be a slam-dunk combo. The second season of Arrow and the premiere of The Tomorrow People begins on Oct. 9, 2013.
FRIDAY, AUGUST 30, 2013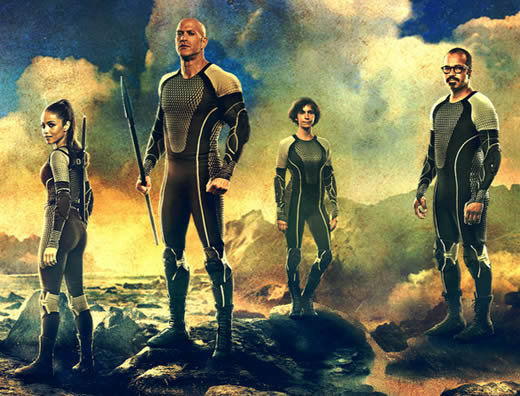 HUNGER GAMES: CATCHING FIRE
The "Hunger Games: Catching Fire" Victor Banner has two new tributes, as it continues to fill in. The latest additions are Enobaria (Meta Golding) and Beetee (Jeffrey Wright). They are pictures above on the far left and right, respectively. The pair follow Katniss (Jennifer Lawrence), Peeta (Josh Hutcherson) and six others.
Beetee hails from District 3 and enters the games with Wiress (Amanda Plummer). Enobaria, a career tribute from District 2, steps foot in the games with her partner Brutus (Bruno Gunn).
When the banner is complete, 24 tributes, all former victors, will be represented. The one big name missing so far is Finnick Odair (Sam Claflin), who plays a very important role in the story.
"The Hunger Games: Catching Fire" will be in theaters November 22.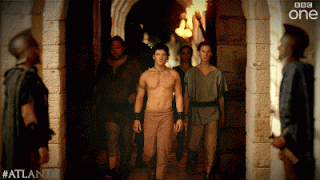 ATLANTIS
Atlantis is sinking, and we have our first real peek at some exciting footage from the new BBC fantasy series.
Thanks to a set of GIFs just released by the BBC, we get our first taste of the action (and some nice shirtless action as well) we'll get to see on the new upcoming fantasy series from the production team that brought us Merlin, and which was developed for the small screen by the creator of Misfits, Howard Overman.
Atlantis is "set in a time of legendary heroes and mythical creatures. A mysterious place; a world of bull leaping, of snake haired Goddesses and of palaces so vast it was said they were built by giants – this is the lost city of Atlantis."
The cast includes Jack Donnelly (Misfits) as Jason, Robert Emms (War Horse, Kick-Ass 2) as Pythagoras, Mark Addy (Game of Thrones) as Hercules (hum, OK, let's go with it), Jemima Rooper (Hex, Lost In Austen) as Medusa, Aiysha Hart as Ariadne, Sarah Parrish (Doctor Who) as Pasiphae and Juliet Stephenson (Bend It like Beckham, Truly, Madly, Deeply) as the Oracle.
The 13-part new series will air on BBC America on Nov. 23, 2013.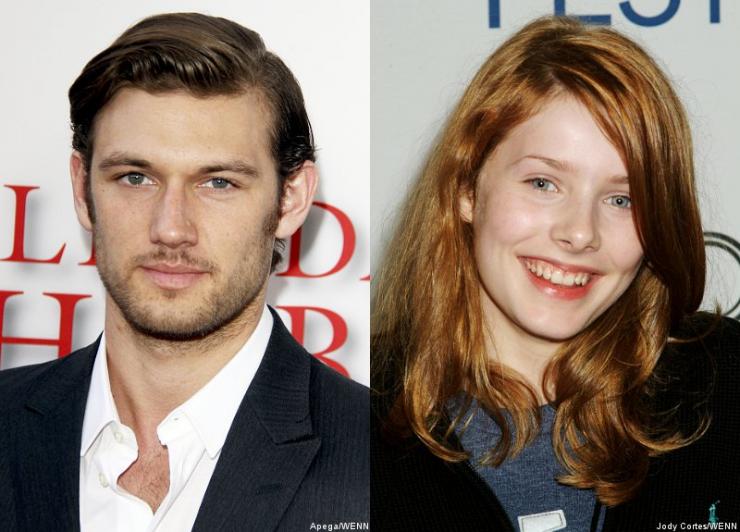 STAR WARS: EPISODE VII
Here's some juicy casting news from the Star Wars: Episode VII galaxy that hints at a couple of junior Jedi from some prominent parentage. Talented English actress Rachel Hurd-Wood has auditioned for the royal role of Han Solo and Princess Leia's daughter. Hurd-Wood is mostly known for her role as Wendy Darling in 2003's Peter Pan.
Also reading lines in front of the lens is fellow Brit Alex Pettyfer, who dropped his drawers in Magic Mike and starred in the sci-fi thriller I Am Number Four. Pettyfer is apparently up for the coveted part of Luke Skywalker's son, a role first rejected by Ryan Gosling.
With such an insanely high-profile project as the next Star Wars installment, the casting lines will be long and combative for these prime roles. What do you think of these fresh choices to possibly play the cosmic kids of Luke, Han and Leia?
Star Wars: Episode VII is slated to open sometime in December 2015. RIDDICK
Next week, Vin Diesel's Riddick returns to theaters for a third big screen adventure from director David Twohy. Today, iTunes Movie Trailers has debuted a new behind-the-scenes featurette that explores the world of the new sci-fi actioner.
The September 6th release is written and directed by David Twohy and stars Vin Diesel, Karl Urban, Jordi Molla, Matt Nable, Katee Sackhoff, Bokeem Woodbine, Dave Bautista, Conrad Pla, Raoul Trujillo, Nolan Funk and Keri Hilson.
The infamous Riddick has been left for dead on a sun-scorched planet that appears to be lifeless. Soon, however, he finds himself fighting for survival against alien predators more lethal than any human he's encountered. The only way off is for Riddick to activate an emergency beacon and alert mercenaries who rapidly descend to the planet in search of their bounty.
The first ship to arrive carries a new breed of merc, more lethal and violent, while the second is captained by a man whose pursuit of Riddick is more personal. With time running out and a storm on the horizon that no one could survive, his hunters won't leave the planet without Riddick's head as their trophy. THOR: THE DARK WORLD
Marvel Studios has debuted the first TV spot for their upcoming Thor: The Dark World, offering an extended look at the Alan Taylor film.
Thor: The Dark World continues the big-screen adventures of Thor, the Mighty Avenger, as he battles to save Earth and all the Nine Realms from a shadowy enemy that predates the universe itself. In the aftermath of Marvel's Thor and Marvel's The Avengers, Thor fights to restore order across the cosmos...but an ancient race led by the vengeful Malekith returns to plunge the universe back into darkness. Faced with an enemy that even Odin and Asgard cannot withstand, Thor must embark on his most perilous and personal journey yet, one that will reunite him with Jane Foster and force him to sacrifice everything to save us all.
Chris Hemsworth, Natalie Portman, Tom Hiddleston, Stellan Skarsgård, Idris Elba, Christopher Eccleston, Adewale Akinnuoye-Agbaje, Kat Dennings, Ray Stevenson, Zachary Levi, Tadanobu Asano, Jaimie Alexander, Rene Russo and Anthony Hopkins star in the November 8th release.
THURSDAY, AUGUST 28, 2013
BONES
What will "Bones" bring when it returns for Season 9 on Monday, Sept. 16? Fans can expect new jobs, relationship changes, guest stars and a whole lot of mysteries. Get some clues with a video preview and a handful of spoilers.
Did you know that "Bones" has aired on almost every day of the week over its 9 seasons? It's almost like the show is a hit in spite of itself.
Spoiler goodness:
Alas, there aren't any spoilers about the wedding here. Instead, check out the following tidbits to figure out what's happening in the world of "Bones" in the upcoming season.
Freddie Prinze Jr. will guest-star in the Season 9 premiere. But that won't be the only time we meet Booth's old friend. He'll be back in at least one later episode. (Source: EW.com)
You know how Sweets is wearing that casual clothing in the video? There's a reason for that. "He's trying to do something to help people avoid a criminal life. He's working with kids in the inner city," executive producer Stephen Nathan told TVLine.
"Ultimate Fighting Championship" star Chuck Liddell will guest-star in the fourth episode of the season, "The Lady on the List." He will play a mixed martial artist who is seen as the toughest guy in the world. Liddell's character will even be able to show Booth a thing or two. (Source: TVGuide.com)
Hodgins is going to meet a new family member. Since he has never had any family, this is definitely going to be a surprise. Whoever it is, Hodgins never knew about the person -- and the unexpected arrival will impact his relationship with Angela. (Source: TVLine)
Other "Bones" secrets that may be revealed in Season 9 include the explanation for "4:47" appearing on clocks and the words Brennan wrote to Booth back when she was buried alive. (Source: EW.com)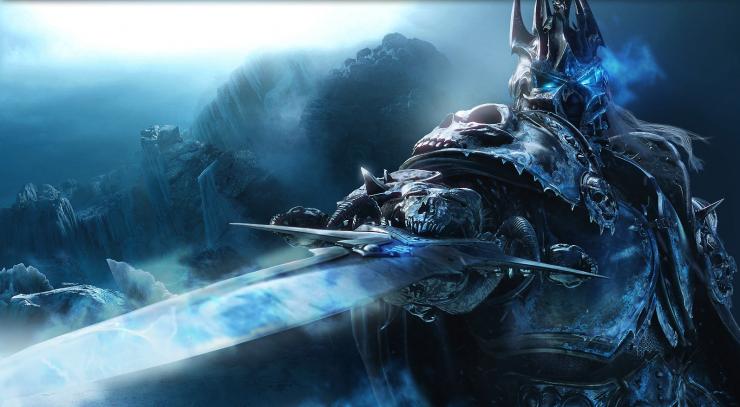 WORLD OF WARCRAFT
For one of the biggest gaming franchises of the past decade, World of Warcraft has been woefully underrepresented on the big screen — until now.
Moon director Duncan Jones has been prepping a big-screen version of the massively multiplayer online role playing game (MMORPG) for a while now, and the project is reportedly finally set to start shooting in early 2014.
The Warcraft videogame franchise was first introduced way back in 1994, set in a Lord of the Rings-style fantasy world, and rumor has it the movie will be in that vein. Think the early days of the great wars, when the Orcish Horde first showed up, as opposed to the high-flying fantasy of modern-day WoW.
Jones has already shown he can handle sci-fi concepts with nuance and depth, and if he can keep the flick close enough to the source material to appease fans — with enough Lord of the Rings-style fun thrown in for the masses — this one could be a hit. RIDDICK
New, action-packed clips from Riddick have landed online — proving our favorite Furyan might actually be even more dangerous when he's shackled.
The footage picks up after Riddick (Vin Diesel) has been captured by a team of mercenaries, and shows off quite a bit of lively banter between Riddick and Katee Sackhoff's (Battlestar Galactica) mercenary character.
Sackhoff is definitely channeling her former cigar-chomping Viper pilot, and she can definitely hold her own opposite Diesel. As for the rest of the merc team? Not so much. In the second clip, Riddick shows what he can do with just his feet and a machete. Ouch.
Take solace in the fact that we're just a little over a week away until this one opens wide on Sept. 6.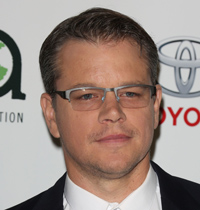 INTERSTELLAR
Production has already begun on Christopher Nolan's upcoming film Interstellar and it already boasts an impressive cast, but the filmmaker has added one more to the roster. According to The Playlist, Elysium star Matt Damon has been cast in the film in a "small, undisclosed role," continuing Nolan's trend of secrecy regarding his characters.
Interstellar's ensemble cast also includes Matthew McConaughey, Anne Hathaway, Jessica Chastain, Bill Irwin, John Lithgow, Casey Affleck, David Gyasi, Wes Bentley, Mackenzie Foy, Timothée Chalamet, Topher Grace, David Oyelowo, Ellen Burstyn, Elyes Gabel, and Michael Caine.
Directed and co-written by Christopher Nolan, the film chronicles the adventures of a group of explorers who make use of a newly discovered wormhole to surpass the limitations on human space travel and conquer the vast distances involved in an interstellar voyage.
Interstellar will be released in regular and IMAX theaters on November 7, 2014.
WEDNESDAY, AUGUST 28, 2013
RAVENSWOOD
"Ravenswood" is just a few short months away, "Pretty Little Liars" fans. Let's go over what we know so far.
The spin-off will take us to this mysterious town near Rosewood that we've seen the Liars visit several times. Tyler Blackburn, however, is the only main PLL character heading to the spin-off, which he tells Zap2it will all be laid out in the Halloween episode of PLL.
"Our annual Halloween episode is the spin-off point for my character. The majority of the episode takes place in Ravenswood, so I end up just staying. How, you'll have to watch and see. I end up just staying there," says Blackburn. "These five teenagers find out they're all involved with this curse, so they ban together and figure it all out. I think it's going to be a lot more supernatural and it's very dark."
As for Caleb'sfate with Hanna, Blackburn says, "It's not a break-up. They allow for some room to cross over. ... The fans will be pleased [with how it goes]."
Creator Marlene King echoes his comments that there's room for more PLL characters in "Ravenswood" -- "Initially, it's just Caleb who ends up staying in Ravenswood. We'll see as the story unfolds if more 'Pretty Little Liars' friends will end up going there with him."
What we're most curious about is that in the PLL summer finale, it appears as though "A's" lair (one of them, anyway) is in Ravenswood, so we would have to think crossover is inevitable.
As for the tone of the show, expect a markedly different feel from "Pretty Little Liars." Creator Joseph Dougherty tells us that it's going to have some supernatural forces at work.
"First and foremost, ['Ravenswood' is] going to give us access to an entirely different world, which is more supernatural. It has supernatural elements that are not in 'Pretty Little Liars.' There are other forces at work [in Ravenswood]," says Dougherty. "Those forces may not be terrestrial, they may not be human. That's a kind of story and a kind of suspense you wouldn't be able to do on 'Pretty Little Liars.'"
"We're going to really make it hard for you to get to sleep on those evenings," he laughs, deviously.
We can hardly wait. The first full-length trailer for "Ravenswood" is above and below is the clue puzzle that the stars of the new series were tweeting out during the summer finale of "Pretty Little Liars."
"Ravenswood" premieres Tuesday, Oct. 22 on ABC Family.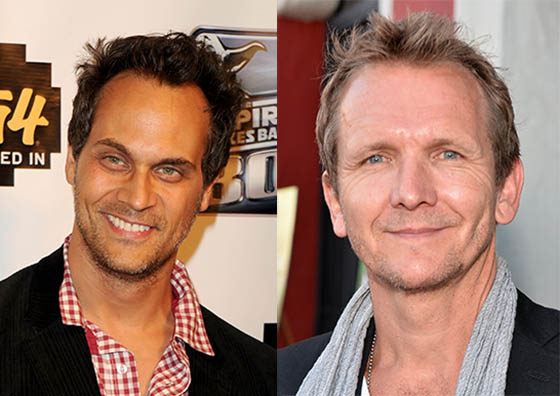 THE ORIGINALS NEWS
The Original dad is heading to New Orleans.
"Supernatural" alum Sebastian Roche will reprise his "Vampire Diaries" role as Mikael, the patriarch of the Original family, on "The Originals," EW reports. The character, first introduced in Season 3 of "The Vampire Diaries," will appear in an episode early in the season. Since Klaus (Joseph Morgan) killed Mikael in "TVD" Season 3 episode 9, we assume that Roche will be portraying Mikael in flashbacks.
In other "The Originals" casting news, Roche's fellow "Supernatural" alum Todd Stashwick is also set to recur in the new CW series (fans of "Supernatural" remember Stashwick's turn as a Dracula-impersonating shapeshifter during Season 4's "Monster Movie"). Stashwick will play the role of Father Kieran, first appearing in episode 4.
"Kieran is a tortured priest with a dark past," executive producer Julie Plec says. "Once a powerful and pragmatic diplomat between the humans and the various supernatural factions in New Orleans, he returns home looking for answers about a personal tragedy but finds a very different landscape than when he left."
"The Originals" premieres Thursday, Oct. 3, at 9 p.m. ET on The CW.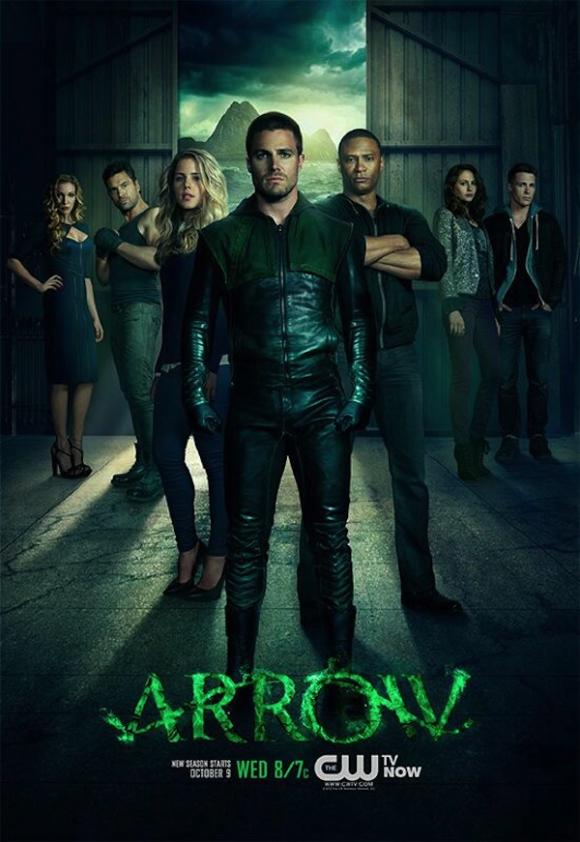 ARROW
The CW has tweeted out the first poster for Arrow season two. We've come a long way from the solo shots of Oliver Queen in his hood. This time around, the whole gang's getting in on the action. The poster features Oliver (Stephen Amell), Felicity (Emily Bett Rickards), Diggle (David Ramsey), Slade (Manu Bennett), Thea (Willa Holland), Roy (Colton Haynes) and Laurel (Katie Cassidy).
There are a few interesting things to note. First, Felicity looks great! She's gone from a basement tech geek to Oliver's right-hand woman. This only feeds our desire for an Olicity pairing. Secondly, Slade Wilson is making his presence known. Last season, we learned Bennet was upgraded to series regular, and here's proof. Slade's only been seen in flashbacks, but we'd love for him to pop up in the present day.
Last but not least, at the very back of the poster is Laurel. It's hard to tell because of the excessive airbrushing. Arrow's producers have hinted that season two will tackle the Black Canary origin story. RIDDICK
Think Vin Diesel will just be dealing with Katee Sackhoff and her band of mercenaries in Riddick? Think again.
The first clip from the upcoming sci-fi flick has finally been released, just two weeks before its Sept. 6 opening date, showing Riddick (Diesel) duking it out with a monstrous alien creature on a desolate planet. Spoiler alert: Riddick gets the upper hand in glorious fashion.
It definitely evokes the desperation of Pitch Black, with the ass-kicking loner out there just fighting for survival. This also gives us a better look at some of the effects work and action set pieces, which look solid in this footage.
If he's having this much trouble with the natives, we can't wait to see him mix it up with the mercs.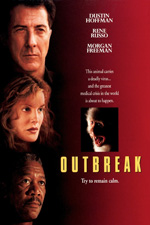 OUTBREAK
A television series based on Wolfgang Petersen's 1995 thriller Outbreak is in development at NBC from "E.R." executive producers Jack Orman and John Wells, Deadline reports. Both men are scripting a pilot with aspirations to have the project become an ongoing hourlong show.
The film, which stars Dustin Hoffman, Morgan Freeman, Cuba Gooding Jr., Rene Russo, Kevin Spacey and Donald Sutherland, follows the spread of a viral epidemic that threatens to wipe out all human life.
Gail Katz, who produced the Petersen film, is also attached to produce the series with Andrew Stearn also listed as an executive producer. AMERICAN HORROR STORY: COVEN
"American Horror Story: Coven," the newest miniseries in the "American Horror Story" franchise, will debut on Wednesday, October 9 at 10:00 PM ET/PT on FX. Currently in production in New Orleans, the 13-part miniseries will air Wednesdays at 10:00 PM ET/PT though January of 2014.
"Coven" features an ensemble cast that includes Oscar, Emmy and Golden Globe award winners Jessica Lange and Kathy Bates; Golden Globe Award winner and Academy Award nominated Angela Bassett; Emmy Award nominated Sarah Paulson; Golden Globe Award winner and Emmy nominated Frances Conroy; Oscar and Golden Globe award nominated Gabourey Sidibe; Emmy Award nominated Denis O'Hare; Emmy Award nominated Patti LuPone; Evan Peters; Taissa Farmiga; Lily Rabe; and Emma Roberts.
"Coven" tells the secret history of witches and witchcraft in America. Over 300 years have passed since the turbulent days of the Salem witch trials and those who managed to escape are now facing extinction. Mysterious attacks have been escalating against their kind and young girls are being sent away to a special school in New Orleans to learn how to protect themselves. Wrapped up in the turmoil is new arrival, Zoe (Farmiga), who is harboring a terrifying secret of her own. Alarmed by the recent aggression, Fiona (Lange), the long-absent Supreme, sweeps back into town, determined to protect the Coven and hell-bent on decimating anyone who gets in her way.
Ryan Murphy, Brad Falchuk, Dante Di Loreto, Tim Minear, James Wong, and Jennifer Saltare Executive Producers of "American Horror Story: Coven". It is produced by Twentieth Century Fox Television.
The first two AHS miniseries, "American Horror Story" and "American Horror Story: Asylum," combined for a total of 34 Emmy Award nominations. American Horror Story scored 17 Emmy nominations, which tied for the highest total of any program in 2012, and Jessica Lange won the Emmy for Outstanding Supporting Actress in a Miniseries or Movie. "Asylum" earned 17 nominations in 2013, which was the most of any program this year.
TUESDAY, AUGUST 27, 2013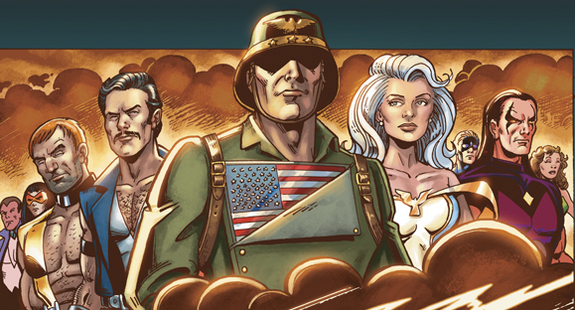 THE PROTECTORS - NEW FROM JMS
What's it like to be a hero in a world without villains? In PROTECTORS, INC., the life of a superhero is wonderful, thanks to a bevy of corporate sponsors, an adoring public, polite rivalries, sports franchises, and best of all, no super-powered bad guys to worry about. Wonderful, that is, until a hero is murdered in such a way that the only possible culprit is an unknown person with superpowers, throwing the status quo into upheaval. PROTECTORS, INC. comes from a place of deep appreciation for genre fiction.
"I've always loved superhero stories told from the bottom-up, from the point of view of ordinary people caught up in extraordinary circumstances, between people with massive amounts of power that can be used for good or ill," says Straczynski. "The book is a twelve-issue maxiseries, a superhero story crossed with a mystery and a procedural police story, and should be a fun read for folks interested in any one of those three genres."
The latest project from writer J. Michael Straczynski (TEN GRAND, SIDEKICK, RISING STARS) and artist Gordon Purcell (Star Trek: The Next Generation/Doctor Who, The X-Files), PROTECTORS, INC. focuses on Lieutenant Detective John Riley's search for the truth behind the murder of a being that shouldn't have been able to be murdered by anyone. Nothing is as it seems, however, and Riley's case will lead to a fifty-year-old secret, love affairs, and possibly even more death.
Purcell is equally excited and ready to unleash PROTECTORS, INC. on the world.
"Protectors, Inc. is one of the best projects I've ever worked on! Joe's script (I have all 12 issues here!) is fantastic and fascinating, and I feel like I'm drawing on all my comic experience to flesh out the Protectors world. I'm so jazzed to be able to share this project with the fans! Dig in–this is tasty stuff!"
PROTECTORS, INC. #1 will be in stores on November 6, is currently available to pre-order from the September issue of Previews, and features two separate covers. Cover A (Diamond Code SEP130489) features art by Gordon Purcell and Mike Atiyeh, while Cover B (Diamond Code SEP130489) features art by Whilce Portacio and Mike Atiyeh.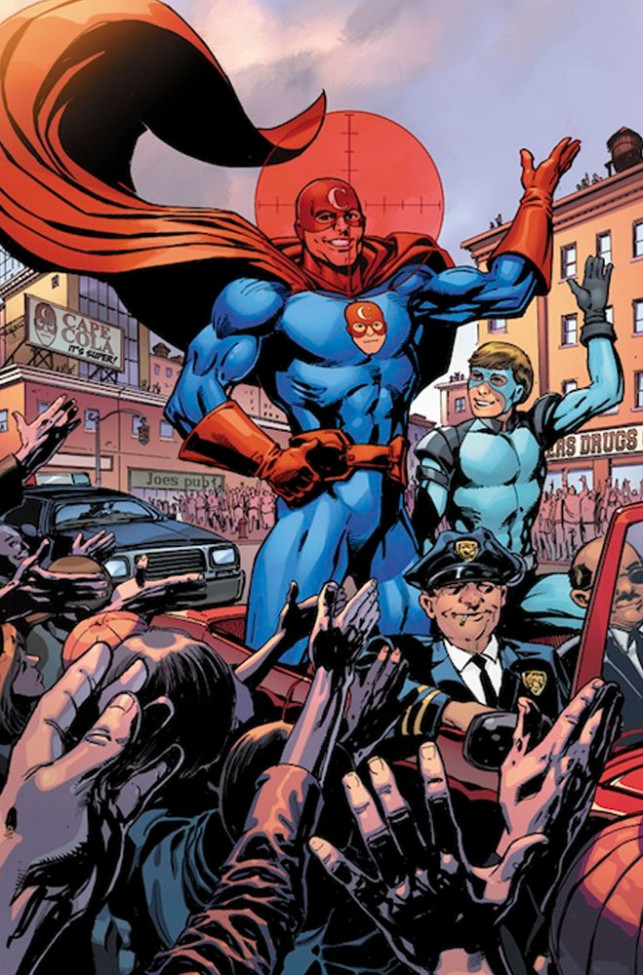 SIDEKICK AUDIO ONE
For those who bought issue 1 of Sidekick and missed or can't use the QR code for the audio track, it can be found at http://studiojms.com/sidekick-audio-one/.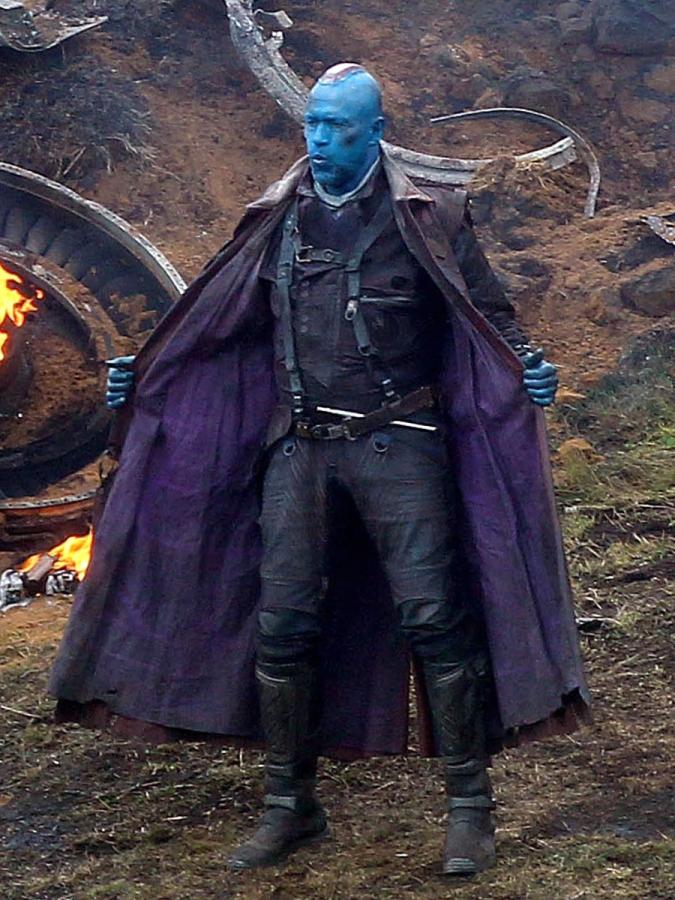 GUARDIANS OF THE GALAXY
Look closely, Walking Dead fans — because you might not recognize Michael Rooker in these Guardians of the Galaxy set pics.
Rooker is playing the blue alien Yondu, and some leaked set pics give us our first look at him in costume. In the pics, Yondu is sporting a leather outfit and can be seen walking through a spaceship crash. There's also a soldier holding a gun on him just outside the crash site.
It's interesting to see how director James Gunn is adapting this character for the big screen. Rooker is a great actor, and he definitely looks all-in rocking a toned-down version of the character's patented mohawk.
Guardians opens Aug. 1, 2014. NEW FALL SHOWS
After months of anticipation, the new fall TV shows will soon premiere, with promises to take us to new worlds and on thrilling adventures with complex mythologies. No pressure, TV people!
The good news is that this season's new sci-fi and fantasy shows are coming from people with deep backgrounds in groundbreaking genre television shows, including J.J. Abrams, Joss Whedon and producers behind Fringe, Lost and 24, not to mention hit TV shows like The Vampire Diaries and Merlin.
It's a rich new universe of possibilities, and we've put together a list of five MUST-SEE new series, plus five other shows you might find of interest in the order of which we'd most like to see them. Marvel's Agents of S.H.I.E.L.D. (ABC) - Premieres Tuesday, Sept. 24 at 8 p.m.
While it may be a mouthful, Marvel's Agents of S.H.I.E.L.D. has the biggest buzz. Not only is it a spinoff from a hit superhero movie, but it puts an exciting new twist on the material AND brings back Agent Phil Coulson (Clark Gregg), who died in the movie. Coulson runs a highly select group of not-so-superpowered Agents from the worldwide law-enforcement organization known as S.H.I.E.L.D. who are tasked with protecting the ordinary from the extraordinary. The series also stars Brett Dalton, Ming-Na Wen, Iain De Caestecker, Elizabeth Henstridge and Chloe Bennet. Along with Whedon, behind-the-scenes talent includes Dollhouse's Jed Whedon and Maurissa Tancharoen, Smallville's Jeph Loeb and Firefly's Jeff Bell.
Why Marvel's Agents of S.H.I.E.L.D. is a MUST SEE: Agents of S.H.I.E.L.D. is widely considered the best TV pilot of the new crop, and it has kick-ass action, humor, thrills AND Agent Phil Coulson. The new series boasts the return of Joss Whedon to television, along with his team, who know a little something about putting together great TV. Based on the pilot, it looks like Whedon, who once had three TV shows on at the same time, is spinning his old magic. As if that wasn't enough, WE KNEW AGENT COULSON WASN'T DEAD, and we love to be vindicated. Dracula (NBC) - Premieres Friday, Oct. 25 at 10 p.m.
The granddaddy of all vampires gets the antihero treatment in this dark new series from the people behind Carnivàle and Downton Abbey. The series takes place in the late 19th century, when Dracula (Rhys Meyers) arrives in London posing as an American entrepreneur who seeks to bring modern science to Victorian England. His real reason for going to London actually involves revenge, though, as he plots to destroy those who cursed him with immortality centuries earlier. But things get complicated when he meets a woman who appears to be the reincarnation of his dead wife. There's a nefarious organization called the Order of the Dragon, and Dracula and Van Helsing are working together to bring them down. That's a nice touch. The series also stars Victoria Smurfit, Thomas Kretschmann, Jessica De Gouw, Oliver Jackson-Cohen, Nonso Anozie and Katie McGrath. Dracula comes from Daniel Knauf (Carnivàle), Tony Krantz (24) and Colin Callender and Gareth Neame (Downton Abbey).
Why Dracula is a MUST SEE: NBC's Dracula is a limited British-American production, and it feels more like a cable series than a network series with its rich look and its 10-episode order. And you've got to love any story that can have Dracula viciously attacking innocent people and still turn him into a hero of sorts. Sleepy Hollow (Fox) - Premieres Monday, Sept. 16 at 9 p.m.
This modern-day reimagining of the Washington Irving classic rips Ichabod Crane (Tom Mison) through history to present-day Sleepy Hollow, in which a revived Headless Horseman is on a murderous rampage. Ichabod finds himself working with a young cop, Abbie Mills (Nicole Beharie), who has had her own supernatural experiences. They attempt to unravel a series of mysteries to protect Sleepy Hollow's future from an increasingly vicious cycle of evil involving the Four Horsemen of the Apocalypse. The series also stars Orlando Jones, Katia Winter and guest star Clancy Brown. Sleepy Hollow comes from Fringe's Alex Kurtzman and Roberto Orci, Underworld's Len Wiseman, Phillip Iscove and Heather Kadin.
Why Sleepy Hollow is a MUST SEE: The series has a nice mix of mystery, history and one cranky Headless Horseman, not to mention a touch of humor, thanks to Ichabod's fish-out-of-water condition. Add in Kurtzman, Orci and Wiseman behind the scenes, and if anyone can make this material fly, they can. Almost Human (Fox) - Premieres Monday, Nov. 4 at 8 p.m.
Let's call this one Blade Runner meets RoboCop. The action-packed police drama is set 35 years in the future, when all police officers are forced to partner with highly evolved human-like androids. The series follows John Kennex (Star Trek's Karl Urban), a cop who returns to work after 17 months in a coma, and after losing his human partner and his leg during one of the most catastrophic attacks ever made against a police department. Kennex, who has a passionate aversion to androids, is none too happy when he's forced to partner with one. He eventually finds himself saddled with an outdated model called Dorian (Michael Ealy), who has the ability to feel. Together they fight crime across a futuristic landscape, while the mythology behind the devastating attack unfolds. Almost Human also stars Lili Taylor, Minka Kelly, Mackenzie Crook and Michael Irby. The series comes from J.J. Abrams, J.H. Wyman and Bryan Burk.
Why Almost Human is a MUST SEE: With awesome behind-the-scenes talent, über-producer Abrams (Alias, Lost, Fringe, Revolution) and Almost Human creator J.H. Wyman (Fringe), what's not to love? Add in a grizzled hero, an intriguing concept and a cool future world, and there's plenty of viewing-worthy elements to make this a MUST SEE. Once Upon a Time in Wonderland (ABC) – Premieres Thursday, Oct. 10 at 8 p.m.
Imagine if Alice fell down the rabbit hole, went on an amazing adventure and fell in love with a genie, only to lose him and end up back home in Victorian England. Unfortunately for the beautiful Alice (Sophie Lowe), her father and her doctors think she's crazy. But just as she's about to have a treatment that will make her permanently forget her imagined land and the genie, the sardonic Knave of Hearts (Michael Socha) and the irrepressible White Rabbit (voiced by John Lithgow) arrive to save her and take her back down the rabbit hole to rescue her genie (Peter Gadiot). The series comes from Once Upon a Time creators Adam Horowitz and Edward Kitsis, who also executive-produced Lost.
Why Once Upon a Time in Wonderland is a MUST SEE: Promising to take viewers down the rabbit hole as well, creators Horowitz and Kitsis have come up with a brand-new series for their Once Upon a Time universe. And they promise that the first season, which will be 13 to 16 episodes, will be one complete stand-alone story. The Originals (The CW) - Premieres Thursday, Oct. 3 at 9 p.m., Regular time slot Tuesday, Oct. 8 at 8 p.m.
One of the most interesting villains on TV gets his own spinoff with The Originals. Last season a key episode of The Vampire Diaries took us to New Orleans to learn more about Klaus, Rebekah and Elijah. The episode, "The Originals," also served as the pilot for the new series, which follows what happens when Klaus and his siblings try to return to the city they helped build, only to discover that Klaus' protege, Marcel, has taken over New Orleans, forced the witches to stop practicing magic and driven the werewolves out of town. But the witches have a plan, and it involves Klaus' unborn child, as they attempt to force the original vampire-werewolf hybrid to help them in their coming battle. The series stars Joseph Morgan, Claire Holt, Daniel Gillies, Phoebe Tonkin, Charles Michael Davis, Daniella Pineda and Leah Pipes. The Originals comes from Diaries' Julie Plec, who wrote the pilot, Gina Girolamo, Leslie Morgenstein and Caroline Dries. The Tomorrow People (The CW) - Premieres Wednesday, Oct. 9 at 9 p.m.
The next evolutionary leap of mankind has arrived, a generation of humans who've been born with paranormal abilities, including telekinesis, teleportation and telepathic communication. Unfortunately for these Tomorrow People, an extreme paramilitary group of scientists called Ultra feel this new species is dangerous and must be hunted down. When a troubled teen, Stephen Jameson (Robbie Amell), learns he's a member of the Tomorrow People, he finds himself in the midst of a battle that will take him on a journey to uncover family secrets while trying to protect the humans he loves and his new Tomorrow People family. Star Robbie Amell is the brother of Arrow's Stephen Amell. The series also stars Lost's Mark Pellegrino, Madeleine Mantock, Luke Mitchell, Peyton List and Aaron Yoo. The series comes from Arrow's Greg Berlanti, The Vampire Diaries' Julie Plec, Chuck's Phil Klemmer and Nikita's Danny Cannon. Witches of East End (Lifetime) - Premieres Sunday, Oct. 6 at 10 p.m.
Based on the hit novel by Melissa de la Cruz, this series follows a family of witches living in a secluded seaside town of East Haven. Free-spirited artist Joanna (Julia Ormond) has hidden the fact that her two adult daughters, wild-child bartender Freya (Jenna Dewan Tatum) and shy librarian Ingrid (Rachel Boston), have a magical birthright. They are immortal witches who possess great untapped powers, which may come in handy when a formidable and ancient enemy is headed their way intent on destroying them. The series also stars Mädchen Amick, Virginia Madsen, Eric Winter, Daniel DiTomasso and Jason George. The series was created by Eastwick's Maggie Friedman, and also comes from Erwin Stoff, Jonathan Kaplan and Josh Reims. Atlantis (BBC America) - Premieres Saturday, Nov. 23 at 10 p.m.
This 13-episode fantasy series follows young Jason (Jack Donnelly) as he arrives at the strange, ancient city of Alantis, "a world of bull leaping, of reptile haired goddesses and of palaces so vast it was said they were built by giants." The series also stars Mark Addy as Hercules, Jemima Rooper as Medusa, Robert Emms as Pythagoras, Sarah Parish as Pasiphae and Juliet Stevenson as the Oracle. Atlantis comes from Merlin producers Julian Murphy and Johnny Capps, and Mitfits' Howard Overman. Fangasm (Syfy) - Premieres Tuesday, Sept. 24 at 10 p.m.
Seven very different uber-obsessed fans living together and interning for Stan Lee at his Comikaze Expo, LA's largest pop-culture convention? Get ready for this six-part docu-series and the ultimate fan debates from Star Wars vs. Star Trek to favorite superheroes to what they'd do if there was a real zombie apocalypse. From the producers of Jersey Shore.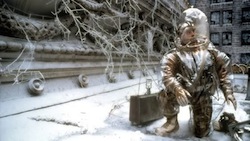 12 MONKEYS
Syfy has announced that it will be greenlighting "12 Monkeys," a drama series based on the 1995 Universal Pictures film directed by Terry Gilliam, to pilot. The 60-minute cast-contingent pilot is being produced by Universal Cable Productions and Atlas Entertainment, producer of the original Bruce Willis-Brad Pitt theatrical.
Based on the Gilliam film (in turn inspired by Chris Marker's 1962 short, "La Jetée," "12 Monkeys" follows the journey of a time traveler from the post-apocalyptic future who appears in present day on a mission to locate and eradicate the source of a deadly plague that will eventually decimate the human race.
Production is set to begin in November with Terry Matalas & Travis Fickett ("Terra Nova," "Nikita"), who wrote the pilot script, serving as Co-Executive Producers. Atlas Entertainment's Charles Roven (Man of Steel, The Dark Knight Trilogy) and Richard Suckle (American Hustle, The International), will executive produce. Roven produced the original film.
MONDAY, AUGUST 26, 2013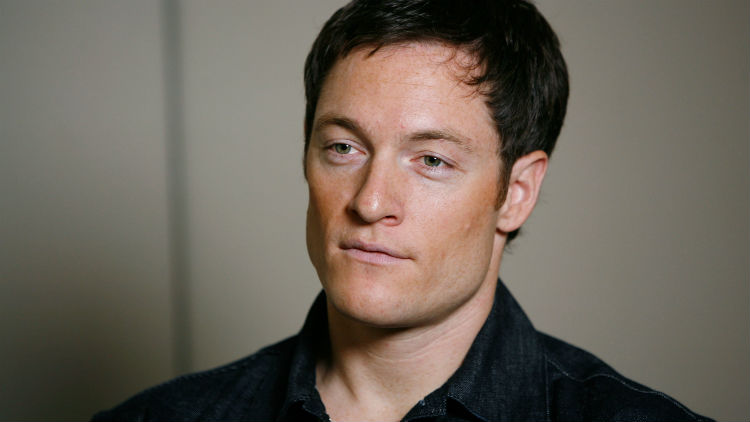 STAR-CROSSED
Battlestar Galactica vet Tahmoh Penikett has been popping up in a lot of sci-fi series lately, and the fan-fave actor just added another CW series to his resume.
In addition to his upcoming recurring gig as a fallen angel in season nine of The CW's Supernatural, Penikett has landed a role on the new futuristic alien series Star-Crossed, where he'll play a government agent tasked with keeping an eye on the alien integration.
This definitely gives the series, which has been described as Roswell 2.0, a bit of sci-fi clout as it gets ready to debut this fall. Penikett has popped up on everything from Dollhouse to Continuum to Arrow — and he's typically awesome in any and all roles. Most recently, his smarmy politician character has been a major highlight of Continuum's second season. DIVERGENT
Shailene Woodley is Tris Prior in the big screen adaptation of Veronica Roth's bestselling YA book.
After much anticipation, the first official trailer for Summit's Divergent has arrived.
The footage debuted during MTV's Video Music Awards pre-show on Sunday with an introduction from stars Shailene Woodley and Theo James.
The whirlwind trailer takes viewers into the dystopian world -- in which society is separated into five factions -- created by bestselling YA author Veronica Roth. Woodley stars as 16-year-old Tris Prior, who leaves the comfort of her family life behind to pursue a new world of thrills in the Dauntless faction. Kate Winslet also star. In the trailer, viewers see Tris as she learns that she is a divergent and begins her intitiation into Dauntless.
Divergent, the first in a planned franchise, is due out March 21, 2014. THE WALKING DEAD
AMC gave fans a first look at a scene from the fourth season of "The Walking Dead" during the network's "Low Winter Sun".
Based on the comic book series written by Robert Kirkman and published by Image Comics, "The Walking Dead" stars Andrew Lincoln, Laurie Holden, Steven Yeun, Norman Reedus, Chandler Riggs, Lauren Cohan, Scott Wilson, Melissa McBride, Chad Coleman, Sonequa Martin-Green, Emily Kinney, Larry Gilliard Jr., David Morrissey and Danai Gurira.
"The Walking Dead" returns Sunday, October 13 at 9/8c on AMC.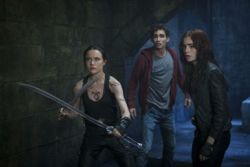 WEEKEND BOX OFFICE
Lee Daniels' The Butler (The Weinstein Company), starring Forest Whitaker, Oprah Winfrey and an impressive ensemble cast, remained atop the box office with $17 million in its second weekend, a strong 69% hold from its opening weekend as it brought its gross to $52.3 million. The independently-financed movie that took five years to get made and experienced issues when its title was put into question in a lawsuit looks to be another solid hit for The Weinstein Company who will likely ride the film's box office success all the way to Oscar night as they have with past films.
For a third weekend in a row, the R-rated road comedy We're the Millers (New Line/WB), starring Jennifer Aniston and Jason Sudeikis, retained second place, a milestone that's often unheard of even during the slower month of August. It brought in an additional $13.5 million this weekend, down just 25% last week, and it's well on its way to cross $100 million by Labor Day with $91 million grossed thus far.
After opening on Wednesday and grossing $4.7 million in its first two days, Screen Gems' adaptation of Cassandra Clare's The Mortal Instruments: City of Bones, starring Lily Collins and Jamie Campbell-Bower, brought in $9.3 million over the weekend to take third place with $14.1 million grossed in its first five days.
Director Edgar Wright reunited with his long-time collaborators Simon Pegg and Nick Frost for the third chapter in their "Three Flavours Cornetto Trilogy," The World's End, which was released into 1,548 theaters on Friday--more than either of the previous installments Hot Fuzz or Shaun of the Dead. It grossed $8.9 million over the weekend or $5,620 per location, which was the best per-theater average in the Top 10, to take fourth place. That was a stronger opening than Hot Fuzz, which opened with $5.8 million in 825 theaters back in April 2007, although that also expanded into 400 more theaters in its second weekend. There's no word whether Focus plans on capitalizing on the film's buzz to expand over Labor Day weekend.
Disney's Planes dropped to fifth place in its third weekend where it held well with $8.5 million added to its total take of $59.5 million.
Sixth place went to Neill Blomkamp's sci-fi action flick Elysium (Sony), starring Matt Damon and Jodie Foster, with $7.1 million and $69.1 million since opening earlier this month. It also grossed another $20 million internationally this weekend which brought its global gross to $139 million.
The second low budget home invasion horror flick of the summer, You're Next by filmmakers Adam Wingard and Simon Barrett (VHS) and starring Sharni Vinson, AJ Bowen, Barbara Crampton and fellow filmmakers Ti West and Joe Swanberg, finally opened theatrically in 2,437 theaters nearly two years after its Toronto Film Festival "Midnight Madness" debut. Despite rave reviews and internet buzz, it brought in roughly $7 million for seventh place, averaging $4,200 per theater.
The fantasy sequel Percy Jackson: Sea of Monsters (20th Century Fox) took eighth place with $5.2 million with a total gross of $48.3 million.
Roughly a month after platforming in New York and Los Angeles, Woody Allen's Blue Jasmine, starring Cate Blanchett, Sally Hawkins and more, expanded nationwide into 1,237 theaters, the widest release ever for the Oscar-winning veteran. It moved into the Top 10 at position #9 with $4.3 million, a per-theater average of $4,850, with a running total of $14.8 million. That wasn't nearly as strong as Allen's 2011 offering Midnight in Paris, which grossed $5.8 million when it expanded into 944 theaters putting it at $13.9 million on its way to $56.8 million.
After a weak debut, the comic book action sequel Kick-Ass 2 (Universal) took in $4.3 million in its second weekend, a steep 68% drop from its opening weekend that knocked it all the way down to #10 with $22.4 million grossed so far.
The Top 10 grossed roughly $85.2 million which was up about $9 million from last year when none of the new movie were able to open in the Top 5 with Joseph Gordon-Levitt's biker action movie Premium Rush and Dax Shepard's action-comedy Hit and Run both failing to best the Tea Party doc 2016: Obama's America, which opened with $6.5 million.
As far as the global box office, Universal Pictures' mega-blockbuster Despicable Me crossed the $800 million mark globally this weekend as it brought its total gross to $805.8 million.
As far as limited releases, Wong Kar Wai's martial arts flick The Grandmaster (The Weinstein Company), starring Tony Leung and Zhang Ziyi, opened in 7 theaters in select theaters, taking in $132 thousand or roughly $19 thousand per theater. The Weinstein Company plans to expand it wider on Friday.
After winning the Grand Jury Prize and Audience Award at this year's South by SouthWest Film Festival, Destin Daniel Cretton's Short Term 12 (Cinedigm) starring Brie Larson opened in four theaters in New York and Los Angeles where it brought in roughly $60 thousand or $15 thousand per screen.
SUNDAY, AUGUST 25, 2013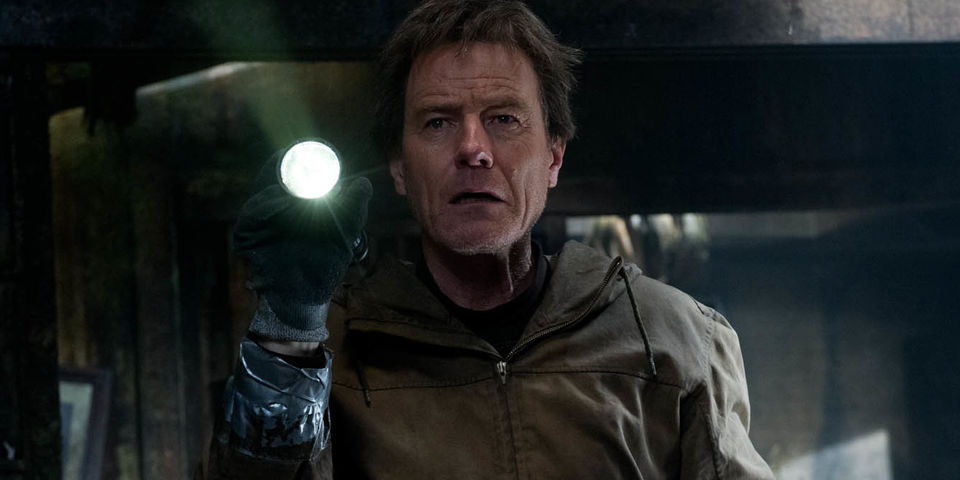 BATMAN/SUPERMAN NEWS
"Breaking Bad" star Bryan Cranston may have been cast in the role of Lex Luthor in the "Man of Steel" sequel, according to reports. If true, this means that Cranston will play the ultimate Superman foe in at least six DC superhero movies.
Cosmic Book News cites an unidentified source for its information about Cranston. The website had previously reported that the Lex Luthor role had been cast, but no details were available. Now, it appears that Cranston has the role -- he will appear in some capacity as the super-villain in at least six films. That number could rise as high as 10, if DC gets to make as many films as it wants.
Cranston's casting is not expected to be formally announced until around the time of the series finale of "Breaking Bad" on Sept. 29.
These wouldn't be major roles in all of the films. Much like Nick Fury (Samuel L. Jackson) in the Marvel superhero films, Cranston's Luthor would only have to appear briefly on screen in some cases. While Lex Luthor is reportedly going to be part of the upcoming "Man of Steel" sequel (featuring Ben Affleck as Batman and Henry Cavill returning as Superman), the nature of his specific role in the film is unknown.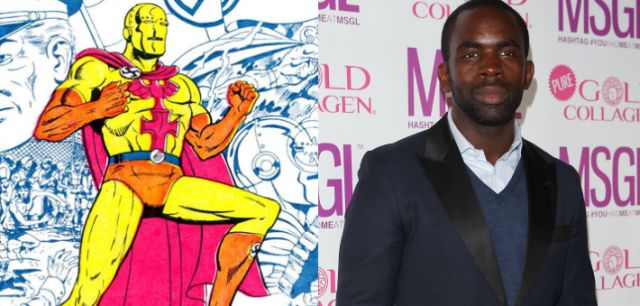 ARROW NEWS
Arrow's second season has found its new Big Bad, and it turns out he'll have a fairly major connection to the Batman mythology.
Actor Navid Negahban, best known for playing the terrorist Abu Nazir on Showtime's Homeland, has signed to play the new baddie Al-Owal. He'll be introduced in episode five, "The Hunted," and his weapon of choice will apparently be a scimitar. Nice.
Even cooler? Al-Owal is apparently a member of evil DC organization the League of Assassins, best known for its founder (and famed Batman baddie) Ra's al Ghul. This tidbit begs the question of how he might be connected to last season's Big Bad, Malcolm Merlyn (John Barrowman), who was also a member of the shadowy organization. We're thinking there's a definite connection, because c'mon, that's too good to pass up.
During his tenure on the hit series Homeland, Negahban proved he can play a truly sinister, nuanced type of evil — and we can't wait to see what he brings to Arrow.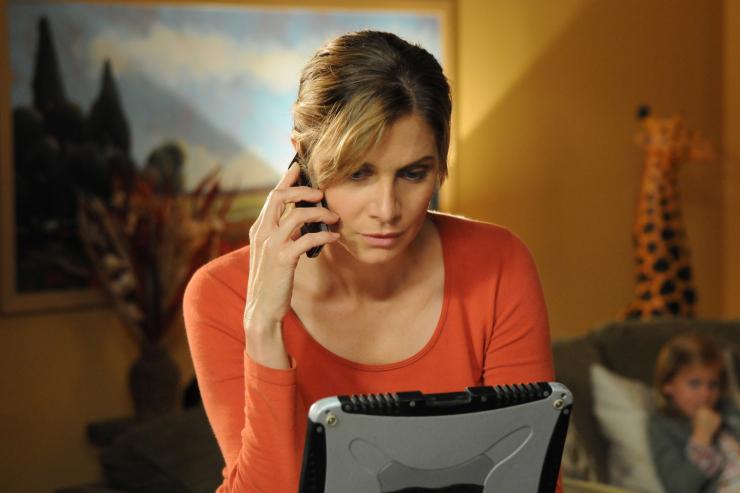 REVOLUTION
The producers had been dropping hints all through season one about the other territories in the world of Revolution, and now we know we'll definitely see Texas in season two. But why?
It has a lot to do with the recent casting of Stephen Collins (7th Heaven), who will apparently be playing Rachel's (Elizabeth Mitchell) father, who lives in Texas. Apparently the events of the season finale take a toll on Rachel — so the gang takes her to Texas to reconnect with her dad.
But don't expect things to be all warm and fuzzy, 7th Heaven-style. Apparently Collins' character is not a very nice guy. TV Line broke the news as part of a Q&A piece, talking to producer Eric Kripke about season two.
Check out the excerpt below:
You will get scoop on one of the new players — and only one. (For now.) With Rachel in a very bad place in the wake of the season finale, Aaron and Miles will bring her to Texas to reunite with her father Gene, played by 7th Heaven's Stephen Collins. And "this role is unlike anything Stephen's ever done before," says showrunner Eric Kripke. "He's gruff and pissed off and tough. It's really fascinating to see Stephen playing this part, all whiskered and haggard. I think people are going to be blown away by the work he's doing."
SCI-FI BUZZ - BABYLON 5 LOOK BACK
From the Syfy archives:
Twenty years ago, something called the SCI FI Channel (crazy, right?) ran a preview for a little show named Babylon 5.
It's always fun to dig into the archives and see how TV shows, books and movies that went on to become hugely popular were originally promoted.
Back in the day, Babylon 5 spent a lot of time heralding itself as the anti-Trek. It would be less about a pristinely perfect Federation of Planets and focus instead on the real difficulty of interspecies diplomatic relations.
I love Babylon 5 very much, but it's kind of hilarious that Deep Space Nine came out at almost exactly the same time. It's also slightly cringe-worthy when Straczynski rags on practical effects in favor of some incredibly dated-looking CGI. B5 proper absolutely holds up, but, looking back, we'll take models over early '90s CGI any day.
Still, it's a fun little time capsule getting to see how it all began. Plus, Straczynki's shop-teacher glasses and that '80s dad 'stache? Absolutely incredible. Why that look didn't make it into Babylon 5 proper, we'll never understand.
SATURDAY, AUGUST 24, 2013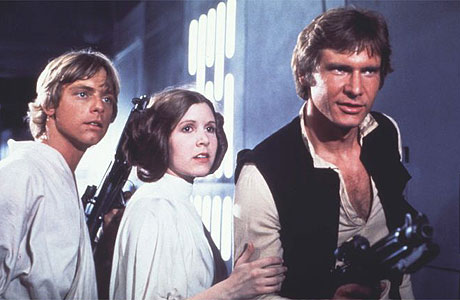 STAR WARS CINEMATOGRAPHER DIES
Gilbert Taylor, a veteran cinematographer known for his work on films like "Star Wars," "The Omen" and "Dr. Strangelove," has died on the Isle of Wight in Britain at the age of 99.
Active in the film industry since 1929, Taylor started out as a camera assistant who later began to specialize in cinematography. By the 1960s, he sufficiently in-demand that he was able to turn down work on one of the James Bond films. Taylor's work appeared in the Beatles' film "A Hard Day's Night," Alfred Hitchcock's "Frenzy," and television shows like "The Avengers.".
The cinematographer worked on several films -- including "Repulsion" and "Cul-de-Sac" -- with Roman Polanski, a man he considered to be a close personal friend. For Stanley Kubrick, Taylor was the cinematographer for the classic, "Dr. Strangelove." He later called the lighting on that film's set "sheer magic."
Despite his many credits, Taylor is perhaps best-known for his cinematography for the original "Star Wars" film in 1977. The cinematographer later described the job as not his favorite experience. "George avoided all meetings and contact with me from day one," Taylor said in an interview with the American Cinematographer magazine. "So I read the extra-long script many times and made my own decisions as to how I would shoot the picture."
Taylor made his final feature film in 1994 but continued to work on commercials for several years afterwards. The BBC reports that Gilbert Taylor died with his wife and family by his side.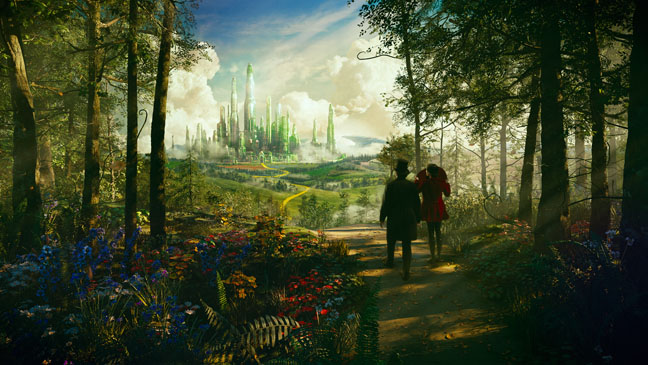 EMERALD CITY
Deadline reports on Friday (Aug. 23) that NBC has purchased "Emerald City," a "Wizard of Oz"-themed drama from "Siberia" creator Matthew Arnold -- just two weeks after CBS put "Dorothy," a medical soap inspired by "Oz" into development.
"Emerald City," which will be written by Arnold, is described as a dark remaining of the classic tale of Oz more in the vein of "Game of Thrones," using stories from author L. Frank Baum's original 14 books.
"Dorothy" and "Emerald City" aren't the only "Oz" shows making the rounds, either, it would seem. Reportedly, a treatment from "Heroes" alums Adam Armus and Nora Kay Foster, with "Heroes" creator Tim Kring supervising, is working its way about town. Syfy also has a miniseries titled "Warriors of Oz" in development. The mini, from "Wanted" director Timur Bekmambetov, is said to be a fantasy-action remaining of the well-known story.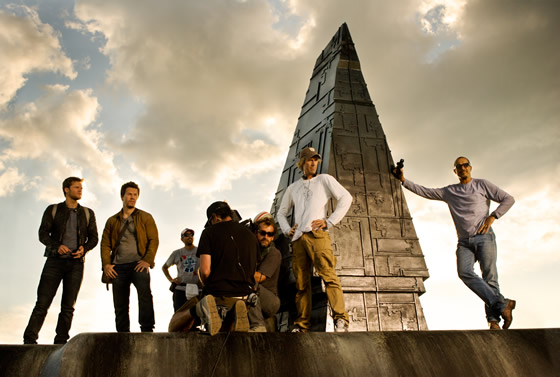 TRANSFORMERS 4
If Michael Bay is the Superman of anything, it's needless explosions. Where there are none, he swoops in to save the day with dynamite and CGI. Perhaps that's why he's posing like the Man of Steel in a photo from the set of "Transformers 4," which stars Mark Wahlberg. It also doubles as the first official image from the movie's production.
Bay posted the set photo on his own website, writing "Just another say on the set of 'Transformers 4'." If that's what shooting a "Transformers" movie looks like, count us in. There doesn't seem to be a lot of work going on and the setting is rather picturesque ... Even if there's some sort of weird alien structure next to them. Wahlberg is also in the photo, striking a far less heroic pose.
"Transformers 4" is slates for a July 27, 2014 release.
AGENTS OF S.H.I.E.L.D.
With the series' Sept. 24 premiere date getting closer and closer, Marvel has rolled out a new promo trailer with a voiceover intro from Avengers co-star Cobie Smulders (Maria Hill) talking about how the series picks up after the battle of New York.
It's a smart bit of cross-promotion (especially since Smulders cameos in the pilot) and should help catch the eye of your average TV fan, who might not realize exactly how the ABC series fits into the Marvel continuity they already know and love.
The teaser also shows off some snippets of new action footage, with explosions and gunplay galore. They're definitely playing up the movie-like budget to connect the two worlds, and we can't wait to see Coulson's gang in action for ourselves.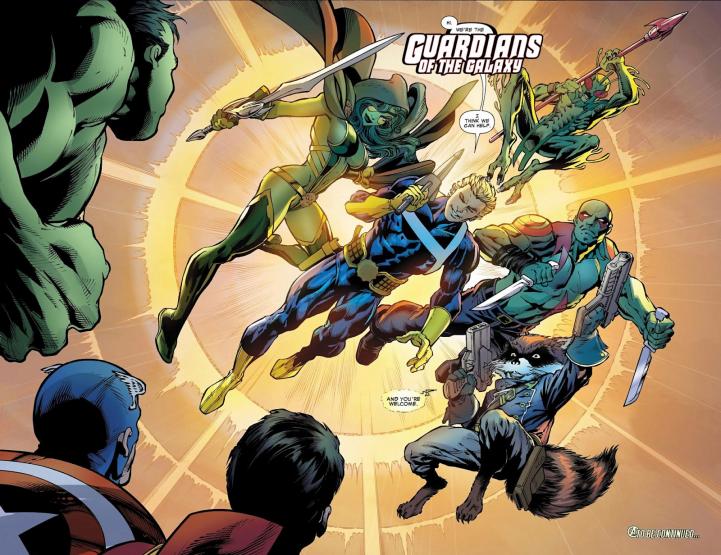 GUARDIANS OF THE GALAXY
Now that filming for Guardians of the Galaxy is happening in earnest, we're finding out more and more about our unlikely heroes.
Guardians has become the Marvel movie where, the more you hear about it, the more intriguing it becomes. Still licking our collective wounds from the bomb that was the Green Lantern movie, most of us comic fans have been very hesitant to see another space-based superhero team hit the big screen. Somewhere along the line, though, with the leaked trailer, James Gunn at the helm, some inspired casting and a bald Karen Gillan, we started to become believers.
The latest word from Marvel lord and master Kevin Feige is making us further believers even still. He's revealed some key details about each of the Guardian team members.
They are an unlikely band. It's pure circumstance that brings them all together throughout the course of the movie. Rocket has been genetically and mechanically altered, he's an experiment from one part of the galaxy. Groot is a species that happens to look like trees look, and is quite communicative if you can understand the different inflections in the way he says, "I am Groot." Peter Quill left Earth in the mid'80s, but when we meet back up with him he's very much a citizen of the universe. Drax has one goal and one goal only, which is to kill Ronan because of a past tragedy. When we meet Gamora, she's a bad guy working with Ronan and Nebula and Korath, and by extension for Thanos. Gamora doesn't necessarily like doing that anymore, and tries to find a new path for herself. But she has a reputation as the deadliest woman in the galaxy that people aren't greeting her with open arms.
First, of all, yes, Gamora starting as a villain was the headline for a reason. Her playing bad is not only narratively intriguing, it also makes a lot of sense. But can we talk about Groot? It sounds like he may just say the line "I am Groot" a lot, but in slightly different ways. It's hard to pinpoint why, but that feels hilariously inspired. All of this doesn't even mention Drax as an intergalactic Inigo Montoya or Peter Quill being an outer-space '80s kid.
Make no mistake. There is no middle ground here -- Guardians of the Galaxy is either going to be mind-blowingly amazing or fall spectacularly on its face. But if you're doing a movie like this, you've got to go big or go home. So we're glad they're going big.
DIVERGENT
We've been wondering which new, young adult sci-fi series could unseat The Hunger Games from atop the box office — and the first footage from Divergent shows it'll be trying its hardest.
With the first trailer expected to hit in the coming days, the studio has released a teaser clip showing off the first official footage from the film. So how does it look? Not surprisingly, very Hunger Games-esque. In a (mostly) good way.
The film stars up-and-comer Shailene Woodley, and if it proves to be a monster hit, it could make Marc Webb regret dropping her from Amazing Spider-Man 2. The storyline follows a teen (Woodley) living in a dystopian future where humanity has broken into manageable factions. But Woodley's character turns out to be "Divergent," meaning she can't be controlled by any one group. Cue the action, intrigue and sexiness.
Folks seem to think Woodley is poised to be a star of the Jennifer Lawrence variety, though we likely won't know for sure until this one opens on March 21, 2014.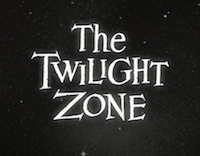 THE TWILIGHT ZONE
The Twilight Zone feature film continues to swap out writers and directors. Recently, Joseph Kosinski (Oblivion) was brought in to helm the film (replacing Matt Reeves), which has been in development since 2009.
Variety now says Ari Eli Coleite is going to write. Anthony Peckham (Invictus) came before him and before Anthony, Jason Rothenberg. Rand Ravich and Joby Harold also took a crack at it as well somewhere along the way.
Coleite's credits include television shows like "The River" and "Heroes".
Leonardo Di Caprio's company, Appian Way, is still producing for Warner Bros. The film will not be an anthology - like the '80s feature - but will instead be a single story with various elements from "The Twilight Zone" series.
FRIDAY, AUGUST 23, 2013
BABYLON 5 - FLASH FROM THE PAST
Twenty years ago, the SCI FI Channel ran a preview for a little show named Babylon 5.
Today they have a little fun digging into the archives and see how TV shows, books and movies that went on to become hugely popular were originally promoted.
Back in the day, Babylon 5 spent a lot of time heralding itself as the anti-Trek. It would be less about a pristinely perfect Federation of Planets and focus instead on the real difficulty of interspecies diplomatic relations.
I love Babylon 5 very much, but it's kind of hilarious that Deep Space Nine came out at almost exactly the same time. B5 proper absolutely holds up, but, looking back, we'll take models over early '90s CGI any day.
Still, it's a fun little time capsule getting to see how it all began.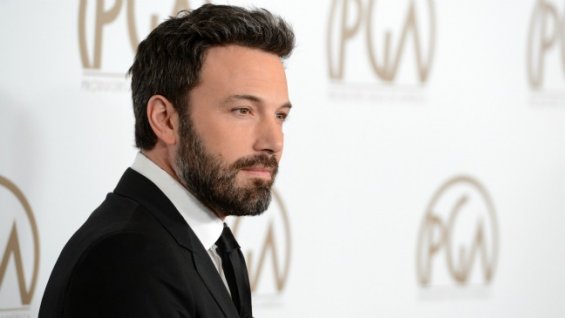 BEN AFFLECK IS THE NEW BATMAN
Oscar-winning director Ben Affleck is set to star as Batman in Warner Bros. Man of Steel sequel, the studio announced Thursday.
Zack Snyder will be returning to direct Affleck and Henry Cavill in the still-untitled film, which will be the first time Batman and Superman have shared the big screen. The press release announcing the news says that Affleck's Batman will be "an entirely new incarnation of the character." Amy Adams, Laurence Fishburne and Diane Lane will be returning to reprise their roles in the film as well, which is slated to open worldwide on July 17, 2015.
Snyder, whose Man of Steel has grossed over $649 million worldwide, said in the release: "Ben provides an interesting counter-balance to Henry's Superman. He has the acting chops to create a layered portrayal of a man who is older and wiser than Clark Kent and bears the scars of a seasoned crime fighter, but retain the charm that the world sees in billionaire Bruce Wayne. I can't wait to work with him."
"We knew we needed an extraordinary actor to take on one of DC Comics' most enduringly popular Super Heroes, and Ben Affleck certainly fits that bill, and then some. His outstanding career is a testament to his talent and we know he and Zack will bring new dimension to the duality of this character," Warner Bros. exec Greg Silverman said in the announcement.
Man of Steel and Batman Begins scribe David Goyer is working on the script for a shoot that's anticipated to begin sometime in 2014.
Affleck is no stranger to superhero roles for better or worse. His turn as the titular character in Daredevil was a box office and critical disappointment; he fared better in the reviews as Superman actor George Reeves in the 2006 film Hollywoodland.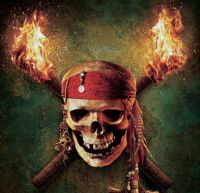 PIRATES OF THE CARIBBEAN: DEAD MEN TELL NO TALES
Reports say that the title for the fifth Pirates of the Caribbean film will be Pirates of the Caribbean: Dead Men Tell No Tales, harkening back to the famous line from the Disneyland attraction. Begin speculation on how it relates to the title below!
Launched in 2003 with The Curse of the Black Pearl, the franchise has, in every film so far, featured Johnny Depp in the role of Captain Jack Sparrow. The most recent adventure, On Stranger Tides, also starred Penelope Cruz, Ian McShane and Sam Claflin and turned out more than $1 billion at the worldwide box office.
Catch Me If You Can scribe Jeff Nathanson has provided the screenplay for the fifth installment, which will be directed by Kon-Tiki's Joachim Rønning and Espen Sandberg.
Pirates of the Caribbean: Dead Men Tell No Tales is scheduled to begin production in January of 2014 for a July 15, 2015 release.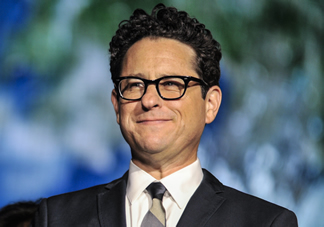 STAR WARS: EPISODE VII NEWS
It's not the biggest news in the world, but it's sure to make purists happy. It was announced Thursday (August 22) that director J.J. Abrams plans to capture "Star Wars: Episode VII" on film, rather than digitally, which is becoming a movie industry standard.
The announcement was made at an industry event, BFFC reports. It was revealed by cinematographer Dan Mindel, who has collaborated on several movies with Abrams, and will again for "Star Wars." The project will be shot on Kodak film stock 5219.
This is a change for "Star Wars," as the digital was used on some of the prequels. Abrams will commence production on "Episode VII" in 2014, aiming for a release in 2015. While many assumed it would be out in May, new reports are leaning toward a December 2015 release.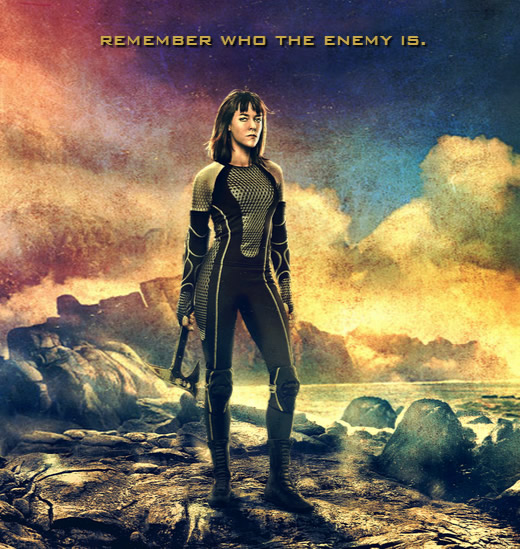 HUNGER GAMES: CATCHING FIRE
Another tribute has joined the "Hunger Games: Catching Fire" Victor Banner. Johanna Mason (Jena Malone) becomes the third victor added to the large banner, following Katniss Everdeen (Jennifer Lawrence) and Peeta Mellark (Josh Hutcherson).
Johanna and her trusty ax were revealed Thursday (August 22), along with the message "Remember who the enemy is," a line said by Haymitch Abernathy (Woody Harrelson).
The next victor is scheduled to be revealed on the Hunger Games Explorer website Friday at 6 p.m. ET. "The Hunger Games: Catching Fire" is in theaters November 22. TOMORROW PEOPLE
"The Tomorrow People" hasn't debuted on The CW yet, but there is plenty of news out there for anyone who wants to look. Alternatively, it can all be found right here. Not only has the show cast a new character, played by Meta Golding ("The Hunger Games"), but there are videos to introduce you to the world.
In the extended preview for "The Tomorrow People," the audience gets a good look at the world inhabited by Stephen Jamison (Robbie Amell). He wakes up in the wrong bed (with the wrong people). There are voices talking in his head. Math classes don't go well when those voices won't shut up.
Then, Stephen finds out he's a Tomorrow Person, capable of retrieving toothbrushes without bending over. He can also do other cool and paranormal things. By the way, make note of Stephen's reaction when he tries to crush the bully's throat -- it's important.
One of the Tomorrow People hanging out in the sewers and looking for Stephen is a guy named Russell. In the next video, the actor behind Russell, Aaron Yoo, introduces himself to the world.
If you had thought all of the super-powered people on this show were entirely moral, you were wrong. Russell at least tends to steal things and wants to live the good life. He should be an interesting aspect to the show.
There is one piece of important casting following the pilot episode of "The Tomorrow People." Meta Golding will play Stephen's new partner, according to a report from Deadline. Why does Stephen need a partner? To explain that at any length would actually be a pretty major spoiler, so it will have to remain a mystery for now.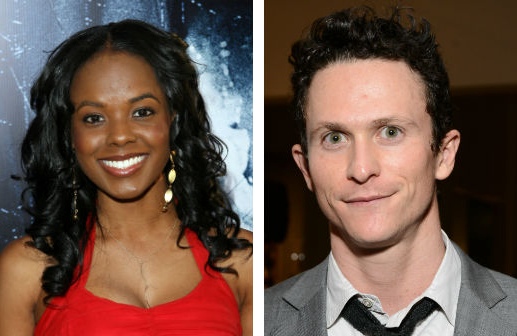 HIGH MOON
Bryan Fuller's highly anticipated Syfy project, "High Moon," continues to flesh out the cast for its 90-minute pilot, adding Dana Davis ("Heroes," "Franklin & Bash"), Jonathan Tucker ("The Black Donnellys") and Peter Macon ("Supernatural") in recurring roles, the network announced on Thursday (Aug. 22)
"High Moon," based on John Christopher's novel "The Lotus Caves," is described as "an imaginative, out-of-this-world adventure series exploring what happens when Earth establishes colonies to mine the Moon's resources and discover a new form of life." Fuller and Adam Kane ("Being Human") will executive producer the pilot, which will be written by co-executive producer Jim Danger Gray ("Pushing Daisies").
Macon will play General Gale Lynn Winehart, "a hard-as-nails American Army General able to kick the crap out of just about anybody ... intent on getting to the bottom of the explosion on the moon," while David will play Yama, his daughter, the first and only kid ever born on the moon. Pre-natal problems with artificial gravity ensure she can never leave the moon, giving way to a special connection with it and turning her into the moon's first environmentalist.
Tucker will portray Stanslav "Stan" Stavin, a handsome and outgoing miner for the Russians, though there is more than meets the eye. Charity Wakefield ("Mockingbird Lane") has also signed on for a guest starring role in the pilot, playing Eve St. John-Smythe, the British CEO responsible for opening up the moon by providing oxygen to the countries there.
They all join previously-announced leads Chris Diamantopoulos ("The Office") and Jake Sandvig ("Easy A"). Diamantopoulos plays Ian, a chief investigator for the American federal government sent to the moon to figure out the causes of an explosion. Sandvig is his brother Marty, a felon being investigated for engaging in possible espionage and sabotage when the giant blast goes off near an area where he was working on the moon.
"High Moon" is set to go into production on Monday in Vancouver BC. THE ORIGINALS
You may have already seen the backdoor pilot for "The Originals" when it aired as an episode of "The Vampire Diaries" back in April, but that means you still don't know how vampire Marcel (Charles Michael Davis) controls all of the witches in New Orleans ...
Until now. Thanks to a new extended preview video The CW just released, you can catch a glimpse of Marcel's secret weapon, a.k.a. the thing Klaus (Joseph Morgan) desperately wants to have in order to take back control of the city he helped build centuries ago.
Until Klaus can figure out how Marcel controls the witches, he'll have to respect and follow his protege's rules ... and we all know Klaus hates following the rules.
"The Originals" premieres Thursday, Oct. 3, at 9 p.m. ET on The CW.
THURSDAY, AUGUST 22, 2013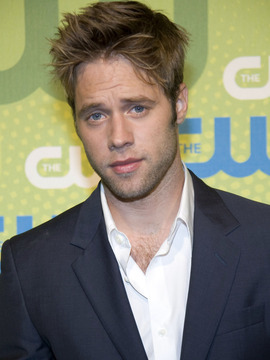 VAMPIRE DIARIES NEWS
E!Online reports that Shaun Sipos has been cast to play Aaron, the Whitmore College student who will woo Elena on "The Vampire Diaries" Season 5.
The CW alum (Sipos previously starred in "Life Unexpected" and the rebooted "Melrose Place") has been cast in a recurring capacity for Season 5. Aaron heads to college to escape his tortured past, and it's there that he meets Elena. The two will bond over the fact that they've both experienced and survived dark family tragedies. Aaron also might have a connection to a student at Whitmore who dies in an October episode ... very suspicious, no?
Though the "TVD" writers have assured fans that they plan to keep Elena and Damon (Ian Somerhalder) together and happy for the time being, it's possible that Aaron will be on the show for a lot longer than just a few episodes, keeping the door open for a possible romance with Elena. Sorry, Delena fans, but no one on "TVD" stays happy forever. If they did, the series wouldn't be nearly as compelling or addicting.
"The Vampire Diaries" Season 5 premieres Thursday, Oct. 3 at 8 p.m. ET on The CW.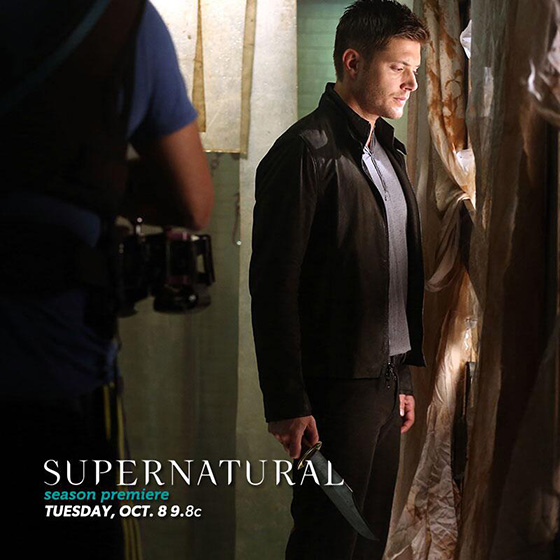 SUPERNATURAL NEWS
Thank you, CW, for making the wait for "Supernatural" Season 9 just a little bit easier.
On Wednesday (August 21), the network revealed a behind-the-scenes photo of Jensen Ackles after getting over 3,000 retweets on Twitter. The shot shows the star back as Dean Winchester, trusty knife in hand, presumably about to gank some evil demon of some sort.
This isn't the first promo shot The CW released in anticipation of the upcoming Season 9. On Aug. 13 the network unveiled a group shot of Team Free Will, a.k.a. Dean, Sam (Jared Padalecki), and newly-human Castiel (Misha Collins), all cleaned up in some nice-looking suits.
"Supernatural" Season 9 premieres on Tuesday, Oct. 8 at 9 p.m. ET on The CW.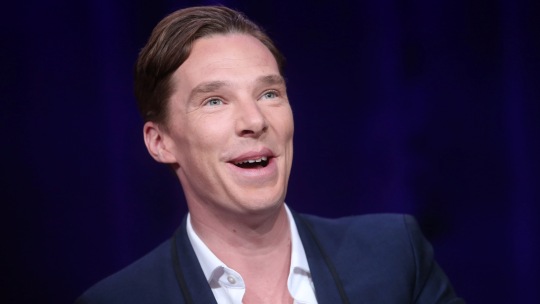 CRIMSON PEAK
Benedict Cumberbatch has exited Crimson Peak, the Legendary horror movie being directed by Guillermo del Toro.
No reason for his departure was given, although sources say his exit is not due to another project.
Charlie Hunnam, Jessica Chastain and Mia Wasikowska remain on board to star in the four-hander gothic horror story that centers on a woman who discovers that her husband might not be who he appears to be.
Peak is scheduled to shoot in January, and the exit at this early stage gives del Toro plenty of time to find a replacement. The filmmaker has already shown he can roll with the punches when he quickly cast Wasikowska after Emma Stone fell off the movie.
Cumberbatch is entering a busy period where many of his completed films will hit screens. Dreamworks' The Fifth Estate kicks off the Toronto International Film Festival in September, Fox Searchlight's 12 Years a Slave opens on Oct. 18, while the all-star August: Osage County opens Dec. 25.
He is also voicing the dragon Smaug in The Hobbit: The Desolation of Smaug and is in preproduction on The Imitation Game, in which he will portray gay cryptographer Alan Turing. POMPEI
The teaser trailer for director Paul W.S. Anderson's (Resident Evil) upcoming Pompeii is now online.
The film follows an enslaved Celtic gladiator who falls in love with a noblewoman on the eve of a massive volcanic eruption that destroys Pompeii, an event that also brings him face-to-face with the man who slaughtered his family years earlier.
Kit Harington, Emily Browning, Jared Harris, Kiefer Sutherland, Carrie-Anne Moss, Adewale Akinnuoye-Agbaje and Jessica Lucas star in the February 28, 2014 release.
WEDNESDAY, AUGUST 21, 2013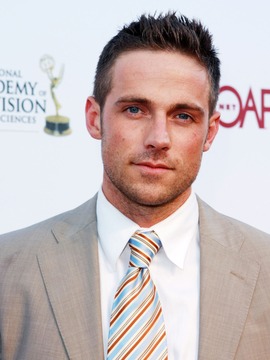 ORPHAN BLACK/FLOWERS IN THE ATTIC
Lifetime is continuing to flesh out the cast of its upcoming adaptation of V.C. Andrews' controversial novel "Flowers in the Attic," adding "Orphan Black" star Dylan Bruce.
On Tuesday (Aug. 20), the actor revealed via Twitter that he'd been cast as Bartholomew "Bart" Winslow, the second husband of Corrine (Heather Graham), a recent widow who places her children in jeopardy at her parents' mansion after their father's death.
Bruce joins a cast that also includes Ellen Burstyn as the children's grandmother, Olivia, who locks the children in the attic because of a haunting family secret, and Kiernan Shipka and Mason Dye as the oldest boy and girl, who develop a particularly icky relationship up in that attic.
Not only will Bruce appear in the film and return as Paul in Season 2 of the BBC America thriller, the actor also recently booked a two-episode guest spot on The CW's "Arrow." AGENT CARTER
Though it won't technically be released until Iron Man 3 hits Blu-ray on Sept. 24, the full cut of Marvel's Agent Carter one-shot has leaked online — and it's a ton of fun.
Starring Hayley Atwell as the ass-kicking Agent Peggy Carter, the story picks up one year after Captain America's icy crash. Carter is still dealing with the loss, but she's also fighting a glass ceiling that won't let her out into the field.
So, in classic Peggy Carter fashion, she takes on a solo mission and kicks some butt. It's a great little period action story, and it includes an awesome cameo at the end that ties it all together and peels back a layer on the birth of S.H.I.E.L.D. Seriously, we really want to see the full-length movie that would come next.
ARROW NEWS
One of the biggest supervillains in the DC Comics Universe could be headed to The CW this fall.
The universe of Arrow will definitely be growing quite a bit in season two. We've already heard that the Flash (who'll also be getting his own series spinning off from the show), Black Canary and Sin will be showing up, and one of the show's producers has already teased not one but two villains headed Oliver Queen's way this season. Now, thanks to a reported season-two episode title, we might know who one of those Big Bads will be.
According to fan site TheGreenArrow.net, the fifth episode of season two will be titled "The Demon's Head," which anyone familiar with DC Comics lore knows is the purported English translation of the name Ra's al Ghul. We're not sure yet if that episode title is 100 percent accurate, as no one officially connected to the show seems to have announced it yet, but if this is true, it could mean that the head of the League of Assassins himself could show up in Starling City next season to wreak havoc with any number of malicious plots. Or, perhaps the big man himself won't show up, but someone or something affiliated with the League of Assassins will.
Either way, if this really is an indicator that Ra's al Ghul and/or his affiliaties are making their way into the Arrow universe, it's a big deal, and it could lead to even bigger things in season two and beyond. But what could those bigger things be? A showdown between Oliver and Ra's al Ghul himself? An eventual appearance by Ra's al Ghul's principal adversary, Batman? Some help from the Justice League? We'll have to tune in to find out.
Arrow returns Oct. 9 at 8/7C on The CW.
39 CLUES
Universal is getting a clue. Thirty-nine of them, to be exact.
The studio is in negotiations to pick up 39 Clues, the adaptation of Scholastic's 10-book adventure series, out of turnaround from DreamWorks.
Scholastic president Deborah Forte is attached to produce.
The book series was part of a multi-platform media puzzle chase that included collectable cards and an online game. At the heart of it was the story of the Cahills, billed as the most powerful family in history. Two siblings, who just discovered their heritage, are thrust into a race with their more devious relatives to uncover 39 clues in order to find ultimate power.
DreamWorks picked up movie rights in 2008 as a potential vehicle for Steven Spielberg. During the development process, a script was written by Jeff Nathanson (Catch Me If You Can) and eventually attracted Shawn Levy as director.
Levy is not part of the new deal, and it is unclear at this point if Nathanson's script will move to Universal or if the studio will commission a brand new screenplay.
TUESDAY, AUGUST 20, 2013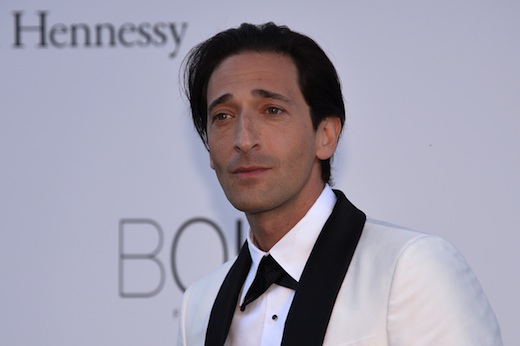 HOUDINI GETS HISTORY CHANNEL GREENLIGHT
The History Channel is looking to continue its hot streak of successful miniseries with a four-hour project based on famous magician Harry Houdini.
"Houdini," announced by the network on Monday (Aug. 19), will star Oscar winner Adrien Brody at the title character. Brody had been attached to the project since it was in the development stage. He will be joined by Kristen Connolly ("House of Cards") as Houdini's wife, Bess.
The four hours will follow the arc of Houdini's life from desperate poverty to his eventual worldwide fame. Filming on the mini is due to begin this fall.
"It's not magic that History has established a strong track record with its high-quality historical dramas from quality auspices," History's EVP and general manager Dirk Hoogstra says. "We're excited to build on that tremendous momentum with 'Houdini."
After the monster success the network reached on both "Hatfields & McCoys" and "The Bible," History will next air the four-hour "Bonnie & Clyde," which it shares with sibling network Lifetime. THE ORIGINALS
Though there are already two versions of the first episode of The CW's newest series, "The Originals," -- the backdoor pilot that aired in April as an episode of "The Vampire Diaries" and the extended cut released online -- get ready to see the story of the pilot re-told all over again. "The Vampire Diaries" spinoff's first installment is being re-shot from the point of view of Elijah (Daniel Gillies), and we've got your first look right here.
In the just-released promo video for the reshot premiere episode, we can already see that by shifting the point of view to Elijah, the story takes on a much more grand and sophisticated feel. Elijah certainly does love his suits -- almost as much as he loves his family. While all Klaus (Joseph Morgan) wants is power, Elijah just wants to bring his siblings back together again as a true family.
"The Originals" premieres Thursday, Oct. 3, at 9 p.m. ET on The CW. STRANGER
One of Hollywood's biggest secret-keepers is at it again.
J.J. Abrams has used mysterious marketing to great effect several times already, with projects like Cloverfield and Super 8, and now it seems he's got yet another trick up his sleeve. Abrams' Bad Robot Productions unveiled a mysterious 67-second teaser video on its YouTube channel today, and it's already igniting plenty of speculation across the web. The video is titled simply "Stranger," and was released with absolutely no information about what the project is, how we'll see it or when.
The video itself includes cryptic voice-over narration as we watch a man struggling on a beach at night. Then, a mysterious and very creepy face appears, followed by the words "Soon he will know." That's it. That's all we get.
So, what could it be? Well, the inclusion of stars and the words "he arrived" might suggest some kind of space connection, but we don't get anything definite there. We also don't see any real indication of when or where the story is set. Perhaps even more importantly, we don't even know what kind of project this is. Is it a film? A TV series? A web series? A miniseries? A short film? And just how much is Abrams involved? Did he manage to get in another small directorial project while we weren't looking? Did he write it? Is he just producing it? AGENTS OF S.H.I.E.L.D.
ABC and Marvel Studios have been releasing featurettes for the various characters in their upcoming new series "Marvel's Agents of S.H.I.E.L.D." and the latest includes everyone's favorite Agent Phil Coulson.
Clark Gregg reprises his role of Agent Phil Coulson from Marvel's feature films as he assembles a small, highly select group of Agents including: Brett Dalton as Agent Grant Ward, Iain De Caestecker as Agent Leo Fitz, Elizabeth Henstridge as Agent Jemma Simmons, Ming-Na Wen as Agent Melinda May and Chloe Bennet as the mysterious computer hacker Skye.
"Marvel's Agents of S.H.I.E.L.D." will premiere on ABC on Tuesday, September 24 at 8 p.m.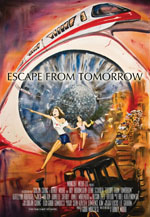 ESCAPE FROM TOMORROW
Producers Distribution Agency announced today it will be releasing Randy Moore's directorial debut Escape from Tomorrow in the U.S. this fall, in partnership with Abramorama and digital entertainment curator FilmBuff.
An epic battle begins when a middle-aged American husband and father of two learns that he has lost his job. Keeping the news from his nagging wife and wound-up children, he packs up the family and embarks on a full day of park hopping amid enchanted castles and fairytale princesses. Soon, the manufactured mirth of the fantasy land around him begins to haunt his subconscious. An idyllic family vacation quickly unravels into a surrealist and darkly comic nightmare of paranoid visions, bizarre encounters, and an obsessive pursuit of a pair of sexy teenage Parisians. Shot in black and white, Escape from Tomorrow aims to dissect the mythology of artificial perfection while subversively attacking our culture's obsession with mass entertainment.
Escape from Tomorrow will be released theatrically in select cities across the country beginning October 11th at the IFC Center in New York. The film will also be available via FilmBuff on VOD day and date with its US theatrical release on all leading On Demand platforms including iTunes, Amazon Instant Video, Cable Movies On Demand, YouTube, XBOX, Sony PlayStation, Cinemanow and Vudu.
Escape from Tomorrow was produced by Soojin Chung and Gioia Marchese. Chung also edited the film. Lucas Lee Graham served as cinematographer. UPCOMING MOVIE CLIPS
CLOSED CIRCUIT - OPENS AUGUST 28

SYNOPSIS:
In the international suspense thriller CLOSED CIRCUIT, a high-profile terrorism case unexpectedly binds together two ex-lovers (Eric Bana and Rebecca Hall) on the defense team – testing the limits of their loyalties and placing their lives in jeopardy.
One morning, a busy London market is decimated by an explosion. In the manhunt that follows, only one member of the suspected terrorist cell survives: Farroukh Erdogan (Denis Moschitto), who is arrested and jailed. Preparations begin for what promises to be the trial of the century.
But there's a hitch: the government will use classified evidence to prosecute Erdogan, evidence so secret that neither he nor his lawyers can be allowed to see it. Hence the need for the Attorney General (Academy Award winner Jim Broadbent) to appoint a Special Advocate, an additional government-approved defense lawyer (Claudia Simmons-Howe, played by Golden Globe Award nominee Rebecca Hall), one who has clearance to see classified evidence and who can argue for its full disclosure when the trial moves to "closed" session. The rules for the Special Advocate are clear: once the secret evidence is shared with her, Claudia will not be allowed to communicate even with the defendant or with other members of the defense team.
But just as the case is on the eve of going to trial, Erdogan's lawyer dies suddenly, and a new defense attorney, Martin Rose (Eric Bana), quickly steps in. Martin is tenacious, driven, brilliant – and an ex-lover of Claudia's. The two lawyers make an uncomfortable pact to keep their former affair hidden. But as Martin begins to piece the case together, the outlines of a sinister conspiracy emerge, one that will draw him and Claudia dangerously close again.
Starring Eric Bana, Rebecca Hall, Ciarán Hinds, Riz Ahmed, Anne-Marie Duff, Kenneth Cranham, Denis Moschitto, Julia Stiles, Jim Broadbent
From the producers of TINKER, TAILOR, SOLDIER, SPY comes the new international thriller, CLOSED CIRCUIT.
In Select Theatres August 28, 2013
MONDAY, AUGUST 19, 2013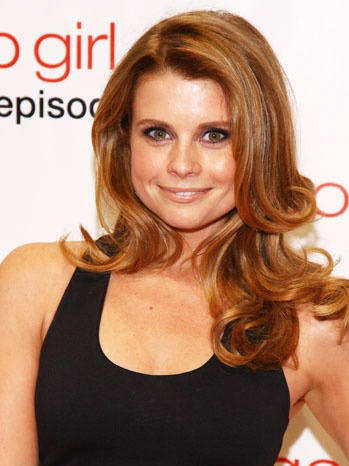 ONCE UPON A TIME NEWS
The search is over for Once Upon a Time's Little Mermaid.
JoAnna Garcia has landed the role of the Disney princess in the upcoming third season, The Hollywood Reporter confirms.
For now, Garcia is expected to appear in two episodes. TV Guide Magazine first reported the news.
It was revealed at Comic-Con that the Little Mermaid would be making an appearance in the new season, which kicks off Sept. 29, with a teaser revealing Ariel/Little Mermaid. As is ordinary practice on the ABC fairy tale drama, expect the Little Mermaid to have a slight twist from the 1989 animated feature classic.
Garcia's casting comes weeks after Once Upon a Time cast Rose McIver in the role of Tinker Bell, with executive producer Adam Horowitz hinting that she will have a "surprising connection" to a main character.
Garcia, repped by WME and John Carrabino Management, most recently starred in NBC's short-lived comedy Animal Practice and was a regular on The WB's Reba. She has also recently recurred on Royal Pains and starred in ABC's Better With You.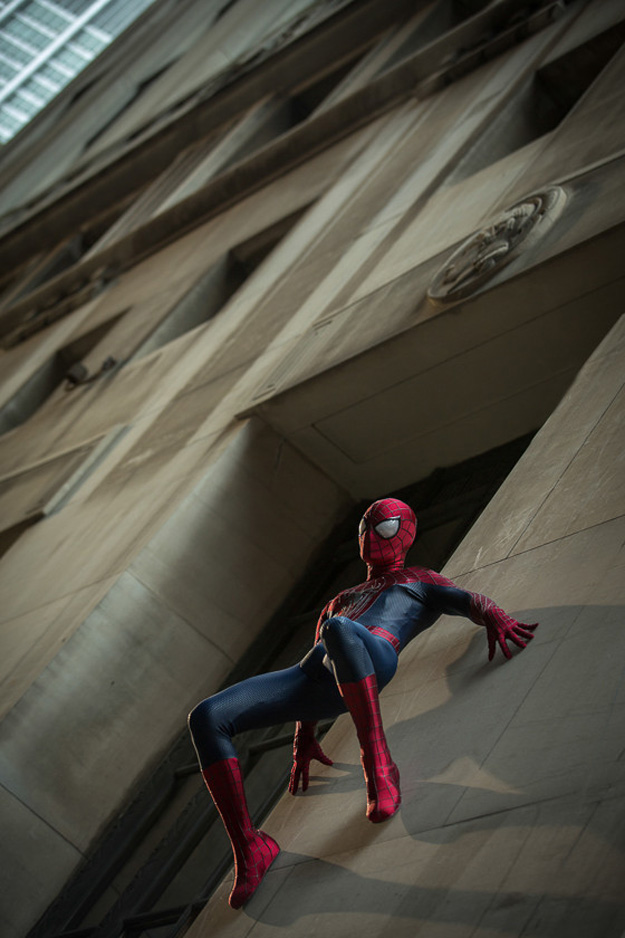 SPIDER-MAN 2
More photos from director Marc Webb's The Amazing Spider-Man 2 have come online.
Swinging into theaters on May 2, 2014, the sequel stars Andrew Garfield, Emma Stone, Jamie Foxx, Dane DeHaan, Colm Feore, Paul Giamatti, Sally Field, Chris Cooper, B.J. Novak and Sarah Gadon. For Peter Parker (Garfield), life is busy – between taking out the bad guys as Spider-Man and spending time with the person he loves, Gwen (Stone), high school graduation can't come quickly enough. Peter hasn't forgotten about the promise he made to Gwen's father to protect her by staying away – but that's a promise he just can't keep. Things will change for Peter when a new villain, Electro (Foxx), emerges, an old friend, Harry Osborn (DeHaan), returns, and Peter uncovers new clues about his past.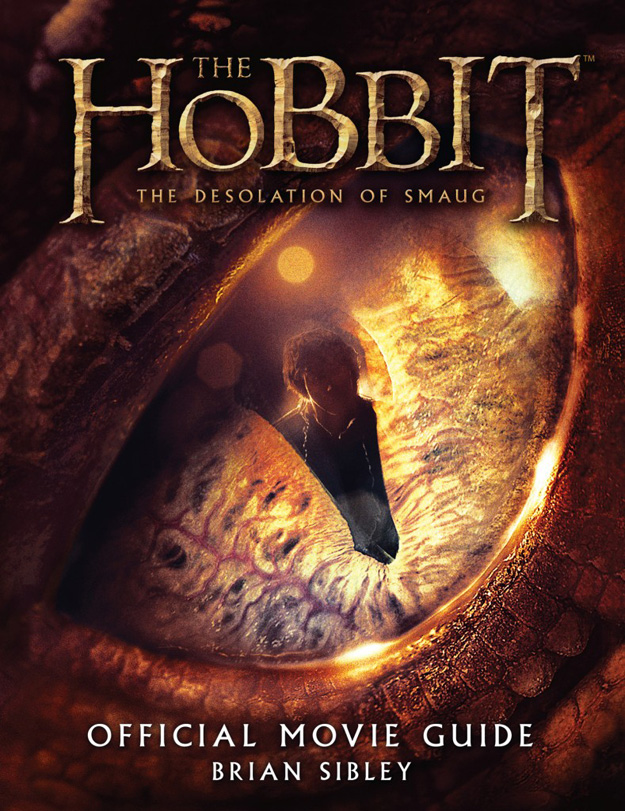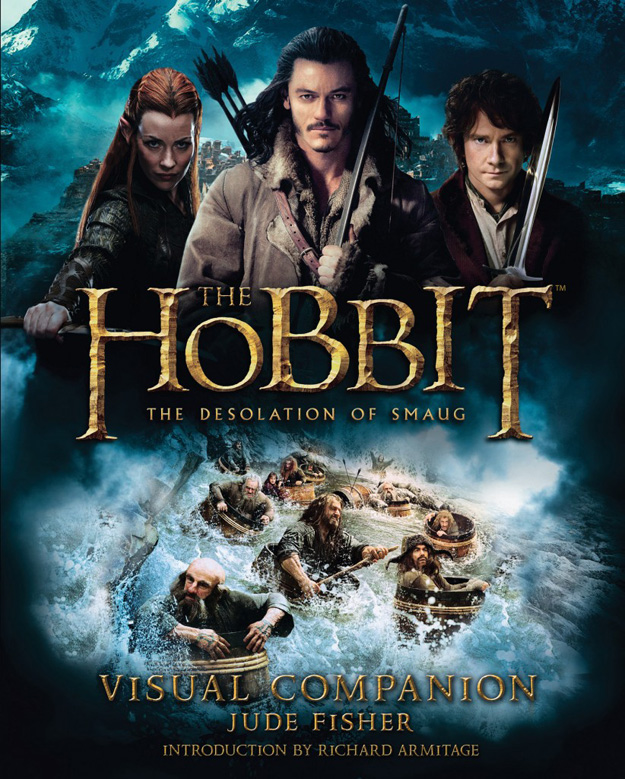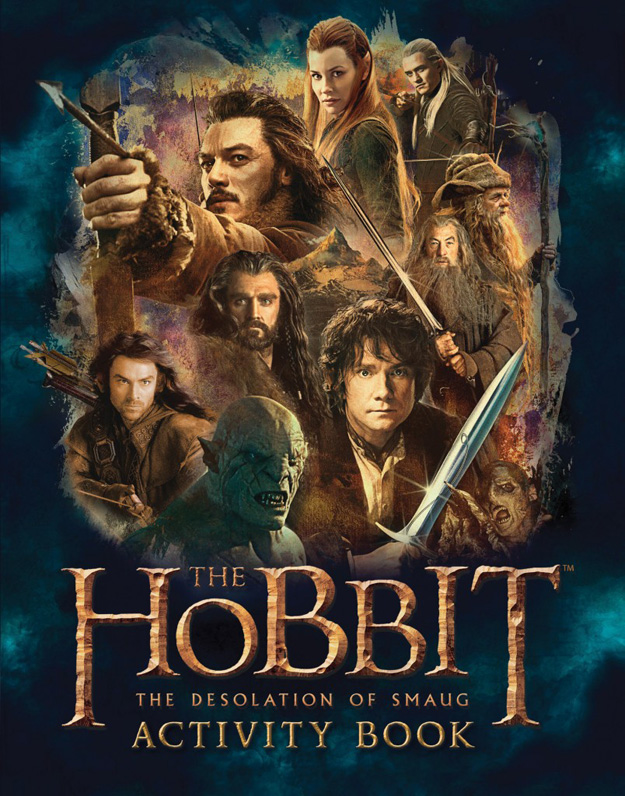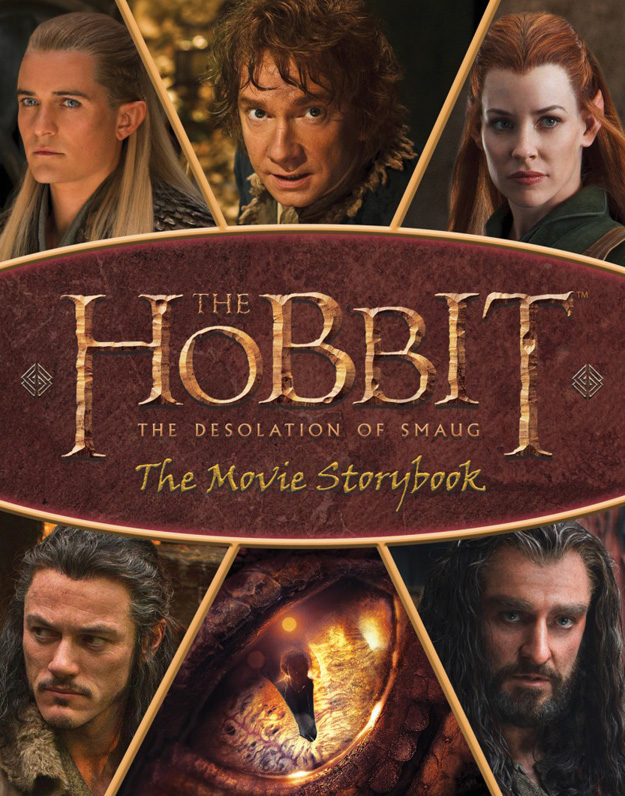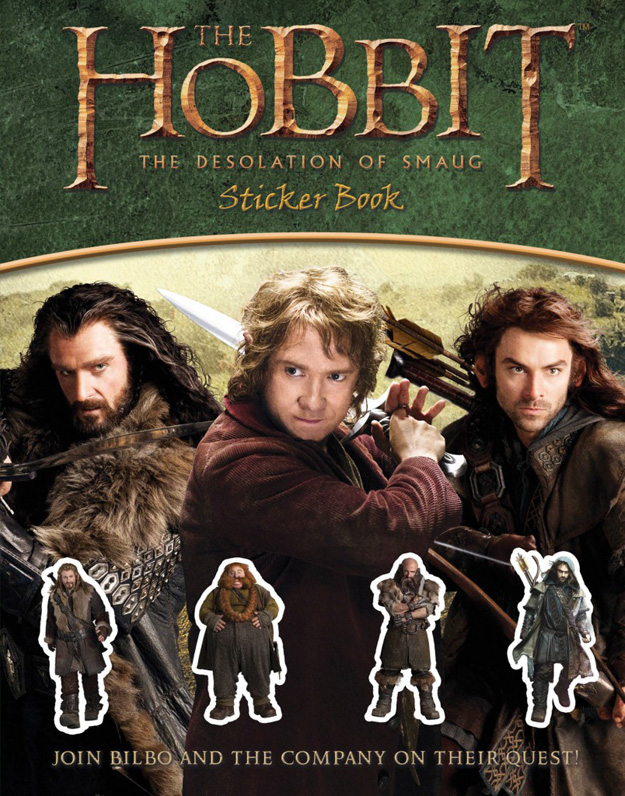 THE HOBBIT: THE DESOLATION OF SMAUG
More tie-in books for Peter Jackson's The Hobbit: The Desolation of Smaug have surfaced and reveal some new artwork and photos from the December 13 release.
The Hobbit: The Desolation of Smaug is the second in a trilogy of films adapting the enduringly popular masterpiece "The Hobbit," by J.R.R. Tolkien. The film continues the adventure of the title character Bilbo Baggins (Martin Freeman) as he journeys with the Wizard Gandalf (Ian McKellen) and thirteen Dwarves, led by Thorin Oakenshield (Richard Armitage) on an epic quest to reclaim the lost Dwarf Kingdom of Erebor.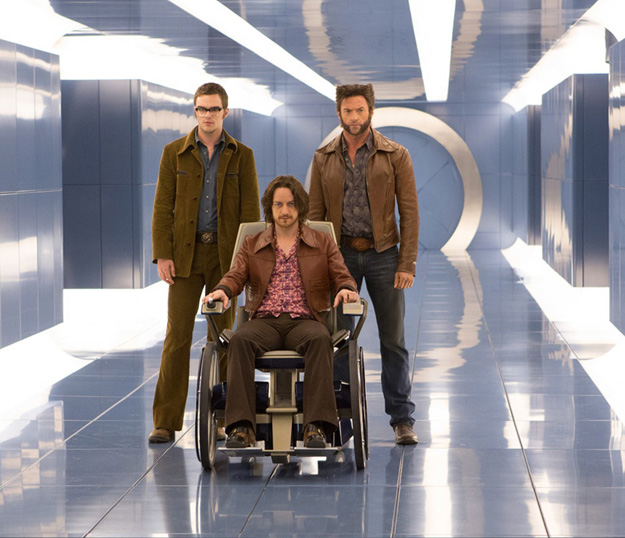 XMEN: DAYS OF FUTURE PAST
Production on X-Men: Days of Future Past wrapped on Saturday and now a new image from the May 23, 2014 has been uncovered. It features Hugh Jackman as Wolverine, Nicolas Hoult as Hank McCoy and James McAvoy as Charles Xavier.
Directed by Bryan Singer, the anticipated film also stars Ian McKellen, Patrick Stewart, Jennifer Lawrence, Michael Fassbender, Anna Paquin, Ellen Page, Shawn Ashmore, Peter Dinklage, Omar Sy, Halle Berry, Daniel Cudmore, Fan Bingbing, Boo Boo Stewart, Adan Canto, Evan Peters, Josh Helman and Lucas Till.
SUNDAY, AUUGST 18, 2013
WEEKEND BOX OFFICE
Marking a victory for Lee Daniels and his high-profile cast, The Butler won the Friday box office with an estimated $8.3 million as it raced ahead of three other new films -- Kick-Ass 2, Jobs and corporate thriller Paranoia.
The Weinstein Co.'s The Butler, returning Oprah to the big screen after a lengthy absence, is headed for a $24 million-plus weekend after nabbing stellar reviews and an A CinemaScore. The movie tells the true story of Eugene Allen (Forest Whitaker), a butler who served in the White House through eight presidential administrations. Oprah plays Allen's wife.
Oprah has thrown her marketing weight behind The Butler, which is already considered an early awards contender.
Heading into the weekend, most thought Universal's Kick-Ass 2 would win the weekend with a $20 million-plus debut because of younger fanboy moviegoers. The sequel, however, is lagging, grossing an estimated $5.8 million on Friday for a projected $15 million-plus weekend. That could put it No. 3 behind The Butler and We're the Millers.
Kick-Ass 2, starring Aaron Taylor-Johnson, Chloe Grace Moretz and Jim Carrey, won't match the success of the original Kick-Ass, which debuted to just under $40 million in spring 2010. The sequel, rebuffed by most critics, received a B+ CinemaScore.
Jobs, the independently produced Steve Jobs biopic starring Ashton Kutcher, and the corporate thriller Paranoia are faring even worse.
Made for under $15 million, Jobs took in an estimated $2.6 million on Friday for a projected $7.5 million to $8 million weekend, putting it at No. 6 or No. 7. The Open Road release was produced and financed by Five Star Films, with Endgame Entertainment partnering on the marketing. Jobs' performance is likely hurt by dismal reviews and a B- CinemaScore (Sony and Aaron Sorkin have their own Steve Jobs film in the works).
Trailing even farther behind is Robert Luketic's $35 million film Paranoia, starring Liam Hemsworth, Gary Oldman and Harrison Ford. The title was produced and financed by IM Global and Demarest Films.
Paranoia, receiving a C+ CinemaScore, grossed an estimated $1.3 million on Friday and may only earn $4 million, putting it outside the top 10 at No. 11.
Among holdovers, We're the Millers is enjoying a strong second weekend and should boast a domestic cume of nearly $70 million by through Sunday. The New Line comedy stars Jason Sudeikis and Jennifer Aniston.
Neill Blomkamp's Elysium is slipping to No. 4 in its second outing, and should finish the weekend with a domestic total of roughly $55 million.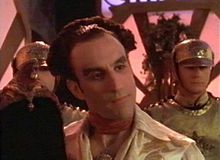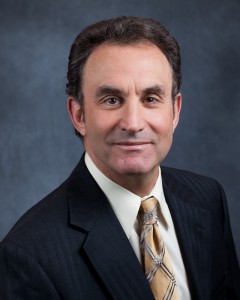 WHERE IS HE NOW!
He is a character we loved to hate! He was evil, vain and hateful. Emperor Cartagia was a key character in Babylon 5's timeline. What is he doing now?
Robert S. Krimmer brings a wealth of life experience to his "second career" as an attorney practicing in the specialized fields of water and sanitation. Robert unites his academic background in science, public policy, business and law to serve government agencies, special districts and private organizations with matters regarding water quality and control, sustainable agriculture, wastewater matters and solid waste issues.
SATURDAY, AUGUST 17, 2013
TRUE BLOOD PREVIEW
While we wait for the True Blood season-six finale coming up this Sunday (we still can't believe the season's almost over!), we can while away the time with an intriguing sneak peek.
The clip features a discussion between Sookie and Alcide (Joe Manganiello). We don't know about you, but we definitely missed these two having any interaction. Yes, he did show up rather randomly for Terry's (Todd Lowe) funeral last episode, but hey, it's True Blood!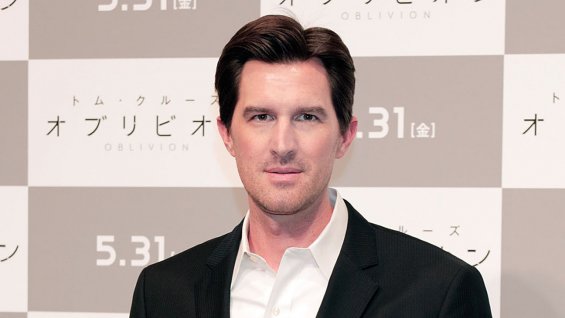 TWILIGHT ZONE MOVIE
Joseph Kosinski is about to enter The Twilight Zone. The Tron helmer is in negotiations to direct the big-screen redo of the sci-fi property for Warner Bros.
Leonardo DiCaprio and Jennifer Davisson Killoran are producing via their Appian Way banner, which is based at Warners.
A number of writers have taken a crack at the screenplay, including Anthony Peckham (Sherlock Holmes). The project is now being redeveloped for Kosinski. Plot details are being kept under wraps.
Created by Rod Serling, The Twilight Zone began as a TV series that ran for five seasons on CBS from 1959 to 1964. Subsequent TV series were revived in 1985 and 2002. The sci-fi classic, which revolves around paranormal and futuristic storylines, also spawned a 1983 film starring John Lithgow.
Scott Bloom is executive producing the new film version.
Kosinski most recently directed the Tom Cruise starrer Oblivion for Universal. He is attached to helm a Tron sequel at Disney.
HERCULES
Having teased his Hercules costume on social media in the past, leading man Dwayne Johnson posted a new video to Instagram that offers another look along with a prank he plays on the film's prop supervisor.
The film, directed by Brett Ratner and also starring Ian McShane, Rufus Sewell, Joseph Fiennes, Peter Mullan, John Hurt, Rebecca Ferguson, Ingrid Bolsø Berdal, Aksel Hennie, Reece Ritchie and Tobias Santelmann, is based on the graphic novel "Hercules: The Thracian Wars." The ensemble-action film is a revisionist take on the classic myth set in a grounded world where the supernatural does not exist.
Hercules is scheduled for release on July 25, 2014.
AUGUST 16, 2013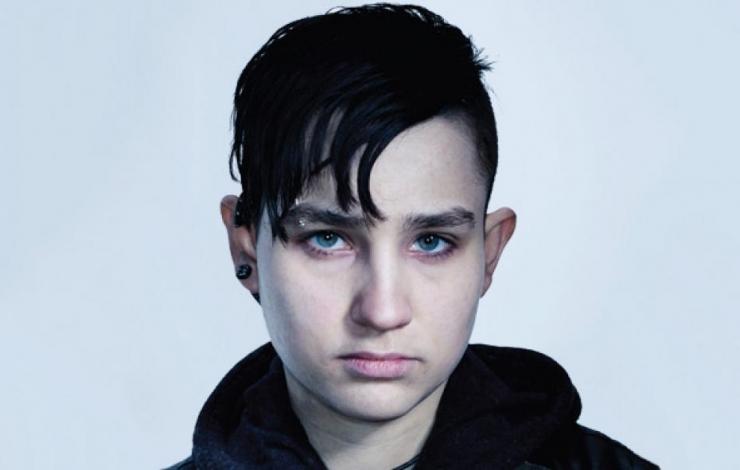 ARROW NEWS
Sure, The Flash and Black Canary are two pretty big additions to Arrow season two, but the producers just tossed another DC character into the mix. The latest addition?
That'd be Sin, played by young actress Bex Taylor-Klaus, who has been a bit of a breakout star on AMC's murder mystery The Killing.
Sin is a fairly new character in the DC universe who was introduced via Birds of Prey in 1999, and will apparently retain a Black Canary tie-in when introduced on The CW series in episodes 3-4. TV Line describes the character as "a wayward youth [who is] befriended by the Black Canary and has a connection with fellow street urchin, Roy Harper."
As for exactly how she'll fit into Arrow? We can't wait to find out. But, it is nice to see they plan on building a bit more of an ensemble around the mysterious addition of Black Canary. GAME OF THRONES DELETED SCENE
Considering the dense source material provided by George R.R. Martin, it's not much of a surprise that the producers behind HBO's Game of Thrones have to leave quite a bit of story on the cutting-room floor to keep the series moving. That fact makes it even more awesome when we get to see 3+ minutes of glorious, unused footage.
With the season-three DVD release coming out soon, the network has released the lengthy scene showing off a tense meeting between Tywin and Pycelle in regard to the Small Council.
It's a great scene and would've been a nice addition to an episode — but as it starts to drag on a bit, you can understand why it was trimmed. But hey, while we slave away until spring of 2014 and wait for season four, we'll take whatever we can get.
A BOY AND HIS DOG
Harlan Ellison still doesn't like how the film adaptation of his acclaimed novella ended, but he's at least calmed down about it.
[Spoilers ahead!]
A Boy and His Dog, the post-apocalyptic story that remains one of the most acclaimed works of science fiction cinema ever, hit Blu-ray this month, giving Ellison a chance to revisit the film. Ellison has always supported the film overall, but he never approved of director and co-writer L.Q. Jones' decision to add dialogue to the end of the film. The film's last line, delivered by the dog, Blood, is a pun based on the implication that the starving Blood ate at least part of the boy, Vic's, new love, Quilla. "Well I'd say she certainly had marvelous judgement, Albert, if not particularly good taste," Blood says, and Vic and Blood walk into the distance, laughing.
Ellison always preferred the more subtle ending to his novella. As Blood eats, Vic ponders a question Quilla asked him. "Do you know what love is?" Vic asks himself. He then answers: "Sure I know. A boy loves his dog."
It was more than just a difference of opinion, though. Ellison, never known for being soft-spoken, flat-out hated Jones' dialogue at the end of the film, once dubbing it a "moronic, hateful chauvinist last line, which I despise." He's still no fan of the ending, but time seems to have mellowed his views on it. Here's what he said when asked recently if the film is one of his favorite adaptations of his work, despite the ending.
"Yeah. I have reservations of course about everything, I don't think any 'artist'--and I use that with air quotes--any 'creative' always has reservations about adaptations, no matter how facile they may be and how much he may like them. I love this film. There are things in it that I would have done otherwise--the last line, for instance, which I think is terribly sexist and yet is beloved by fraternity boys. I would have kept the original last line from the original story, which I think is much more human and beguiling than the sort of punchline that L.Q. Jones used. But L.Q. knew what he was doing in terms of the market, I suppose."
So, while Jones may have once riled Ellison with his changes to the ending of A Boy and His Dog, it seems he still got Ellison's stamp of approval for most of the rest of the film.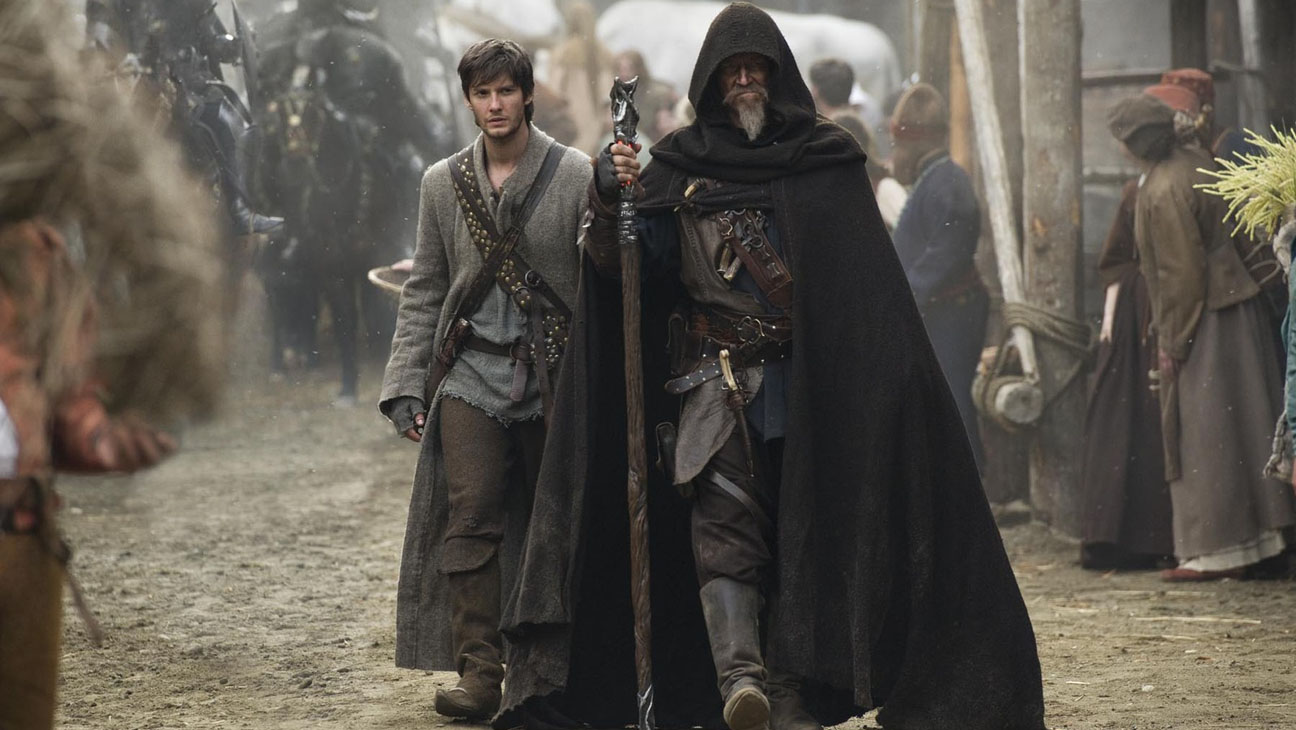 SEVENTH SON
Legendary's Seventh Son is leaving Warner Bros. The studio has taken the Jeff Bridges-Julianne Moore sorcerer-adventure, which was set for a January 17 release, off its calendar, sources tell The Hollywood Reporter.
The film is moving to Universal Pictures, where Legendary set up shop in July after a long partnership with Warner Bros. Legendary fully financed the Sergei Bodrov-directed Seventh Son, so the Universal release will be a distribution-only arrangement. A Universal rep confirms the studio is taking on the film but says "we haven't picked a release date yet."
Warner Bros. and Legendary have been busy figuring out how to divide up projects now that the studios are ending their financing and distribution arrangement. As THR reported on Wednesday, Legendary picked up the right to back Christopher Nolan's upcoming Interstellar in exchange for giving up its interest in Warners' planned Man of Steel sequel.
Other future projects that Warners still has with Legendary include Noam Murro's upcoming 300: Rise of an Empire (March 7) as well as Godzilla, for which Legendary assumed 75 to 80 percent of the budget. Godzilla is set to bow May 16.
Meanwhile, several Legendary projects once expected to be distributed via Warners no longer are poised for that treatment. Warcraft, based on the popular video game, will be submitted to Universal in the next few months, as will Hot Wheels, Mass Effect and Cyber, a Michael Mann movie starring Chris Hemsworth. Universal now will decide which of these pictures it wants to come aboard to co-finance.
Legendary declined to comment.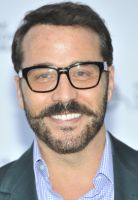 EDGE OF TOMORROW
Deadline is reporting that "Entourage" star Jeremy Piven has joinedn the upcoming film Edge of Tomorrow. Though the movie has already wrapped principal photography a handful of reshoots are underway in the UK with Piven having taken on the role of a new character, Col. Walter Marx. Based on the acclaimed novel "All You Need is Kill" by Hiroshi Sakurazaka, the Doug Liman-directed sci-fi thriller stars Tom Cruise as a man who must relive the same brutal battle against an unrelenting alien race. Slated to open in 2D and 3D theaters on June 6, 2014, the film also stars Emily Blunt, Bill Paxton, Jonas Armstrong, Tony Way, Kick Gurry, Franz Drameh, Dragomir Mrsic and Charlotte Riley.
THURSDAY, AUGUST 15, 2013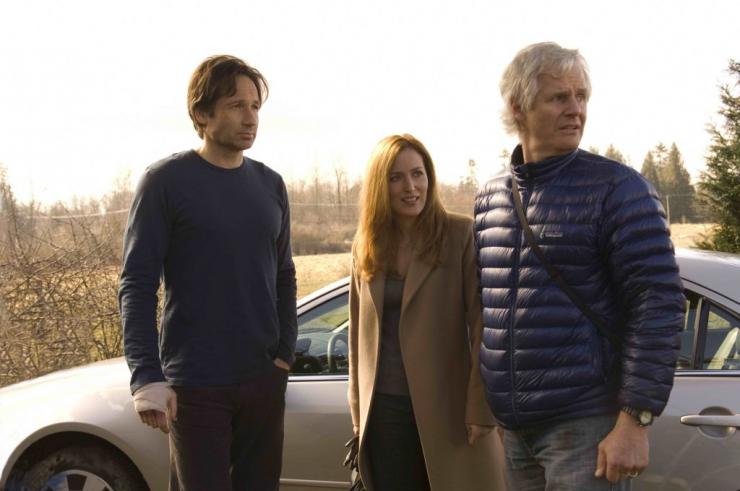 THE AFTER
It's been almost a year since we've heard anything about Chris Carter's new apocalyptic sci-fi series The After, but now it sounds like the project has finally found a home.
After passing on that uneven Zombieland show, Amazon.com is gearing up for another round of potential pilots — and the X-Files creator's long-delayed series is near the top of the list. Fingers crossed, sci-fi fans.
Little is known about the plot, other than that it is "set at the moment of the apocalypse" and would be in the "same vein" as The X-Files. That's not much to go on, but it's more than enough to pique our interest.
Though The X-Files made him a sci-fi legend, Carter has stayed relatively quiet in recent years. He had another potential series fail to make it out of development, and The After was announced almost a year ago and has been bouncing around looking for a backer ever since.
Here's hoping Amazon is the right place, because we'd love to see what Carter could come up with.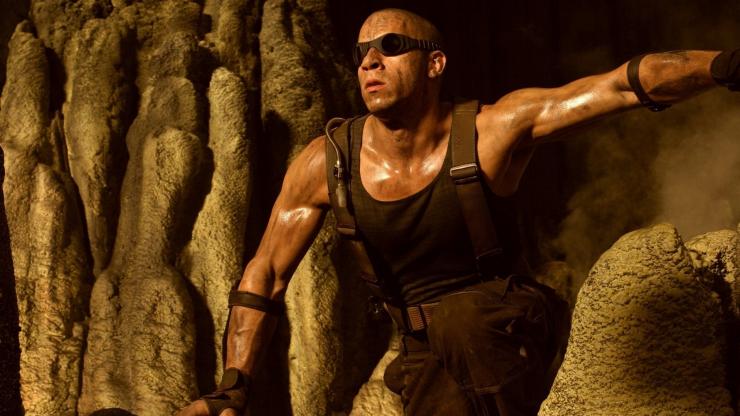 SOLDIERS OF THE SUN
With two major sci-fi franchises already on his plate, Vin Diesel just added another — and it sounds positively awesome.
Diesel has teamed up with buzzy new writer Arash Amel to develop Soldiers of the Sun, which sounds like it could be an insane sci-fi war flick. Diesel will play the leader of a military unit on a post-invasion Earth, battling aliens to try and free the planet from alien occupation.
Here's the weirdly awesome synopsis, via The Hollywood Reporter:
"Sun is set in a post-apocalyptic future and focuses on a squad of soldiers that searches for a fabled city of gold while on a tour of duty in Mexico liberating it from an alien race known as Orcs."
Considering Diesel is a hotter commodity than ever now, with everything from Riddick to his newly announced Guardians of the Galaxy gig, it seems the studio hopes Sun can be the latest feather in his cap. They're even comparing it to the massive Fast and Furious franchise, meaning this flick could spawn a lot of sequels if it does well.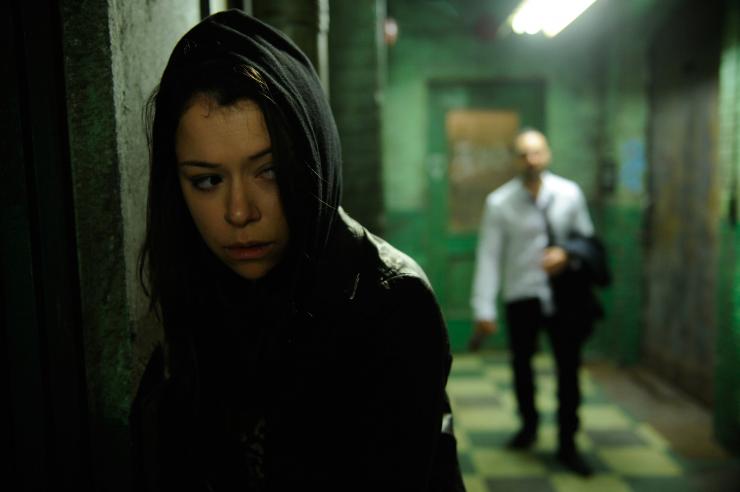 ORPHAN BLACK
The first season of BBC America's sci-fi masterpiece Orphan Black shined by keeping the cast tightly focused (even more so when you consider that half the main characters are played by Tatiana Maslany), but it looks like we'll actually meet a few new faces next year.
The surprise hit is looking to add two new recurring characters, both of which sound like they'll be shaking things up even more than all the insanity we saw in year one. For one thing, it definitely looks like those religious fanatics will be hanging around.
Here's the excerpt, via TV Line, breaking down the two new characters:
Two new recurring characters, for starters. The first one, Cal, will be introduced in Episode 3 and is described as a ruggedly handsome, adaptive and extremely well connected woodsman who possesses the heart of a lover. The other, more sinister-sounding newbie, Pastor Johanssen, debuts in Episode 2 and is the mercurial leader of a radical faith based "Prolethean" sect "who is fervently anti-science and views GMO's and synthetic biology as a modern affront to God's work."
That last one definitely sounds like it could be a major antagonist to the clone gang, and we're definitely curious to see how the first one fits into the mix. VAMPIRE UNIVERSITY
The Weinstein Company's Vampire Academy has revealed a trailer!
Directed by Mean Girls helmer Mark Waters and based on the hit book series by Richelle Mead, Vampire Academy stars Zoey Deutch, Lucy Fry, Danila Kozlovsky, Gabriel Byrne, Sarah Hyland, Joely Richardson, Cameron Monaghan, Sami Gayle, Claire Foy and Ashley Charles. The film follows Rose Hathaway (Deutch) is a Dhampir: half human/vampire, guardians of the Moroi, peaceful, mortal vampires living discretely within our world. Her legacy is to protect the Moroi from bloodthirsty, immortal Vampires, the Strigoi.
Susan Montford, Don Murphy, Deepak Nayer and Michael Preger will produce with Stuart Ford executive producing.
Vampire Academy hits theaters February 14, 2014. 300: RISE OF AN EMPIRE
Although the domestic trailer for 300: Rise of an Empire, released in June, ran for two and half minutes, a newly-debuted international take condensed the action to just under 60 seconds.
Based on Frank Miller's latest graphic novel "Xerxes" and told in the breathtaking visual style of the blockbuster 300, this new chapter of the epic saga takes the action to a fresh battlefield—on the sea—as Greek general Themistokles (Sullivan Stapleton) attempts to unite all of Greece by leading the charge that will change the course of the war. 300: Rise of an Empire pits Themistokles against the massive invading Persian forces led by mortal-turned-god Xerxes (Rodrigo Santoro), and Artemesia (Eva Green), vengeful commander of the Persian navy.
300: Rise of an Empire opens in 3D, 2D and IMAX theaters on March 7, 2014.
WEDNESDAY, AUGUST 14, 2013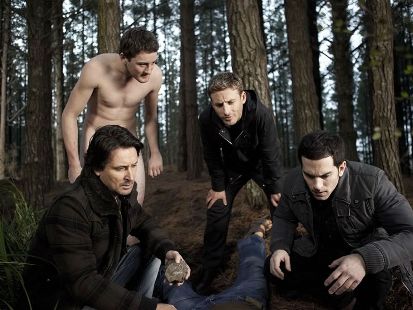 THE ALMIGHTY JOHNSONS
Syfy has purchased the first two seasons of the New Zealand show, "The Almighty Johnsons." The comedic fantasy about Norse gods living in modern-day society will premiere in the United States at some point in 2014.
"The Almighty Johnsons" focuses on the four Johnson brothers -- ordinary guys living in Auckland who just happen to be the human incarnations of Norse gods. Unfortunately, they each have very limited superpowers from this and thus must deal with everyday life like everyone else. This mostly consists of mid-level jobs and drinking a lot of beer.
Beginning when the youngest Johnson brother finds out he's Odin and therefore must find his soulmate in order to avoid potentially global catastrophe, "The Almighty Johnsons" is currently airing its third season in New Zealand. The first two seasons -- 23 episodes -- are set to air on Syfy.
While this marks the first purchase of a television program out of New Zealand, Syfy has a strong recent history when it comes to acquiring foreign productions for American viewing. The Canadian series "Lost Girl" and "Continuum" came to Syfy in this same manner.
"We're delighted to introduce quality New Zealand programming to the Syfy audience," said senior vice president of programming, Chris Regina. "A compelling blend of fantasy and comedy, this quirky series should resonate strongly with our viewers."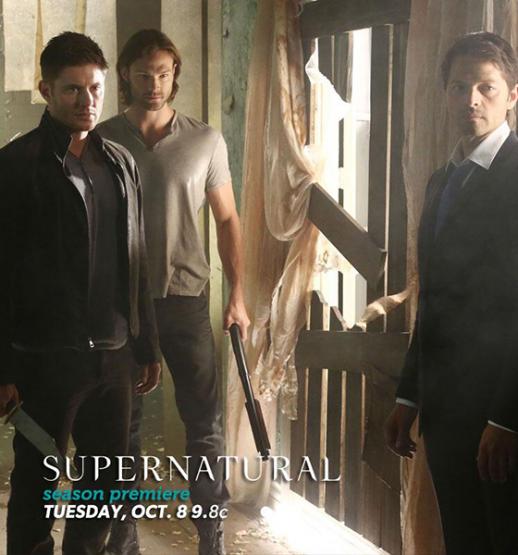 SUPERNATURAL
We still have a few months to wait until The CW's Supernatural returns on Oct. 8, but now we can at least get a peek at the gang all back together. And, wait, what the heck is Castiel wearing?
The network has dropped the first bit of season nine promo art, showing stars three stars Jensen Ackles (Dean Winchester), Jared Padalecki (Sam Winchester), and Misha Collins (Castiel) hanging out in what looks to be a broken-down farmhouse.
What stands out? For one, Castiel has traded his trademark trenchcoat in for a sharp, well-fitted suit — though the Winchesters are still sporting their usual hunter-garb (with some weapons to match). With Castiel now officially (apparently) a human, it looks like he'll finally have to find a new wardrobe.
This sneak peek also backs up reports that Castiel will have a major role in the new season, bumping up from recurring status to full-fledged regular. If the dude makes the cut in the first cast pic, it seems the fan-favorite fallen angel will be around a lot this season.
So, while we hang on to see what the producers cook up for that upcoming spin-off series, lets just be glad we get to hang without favorite hunters for another year.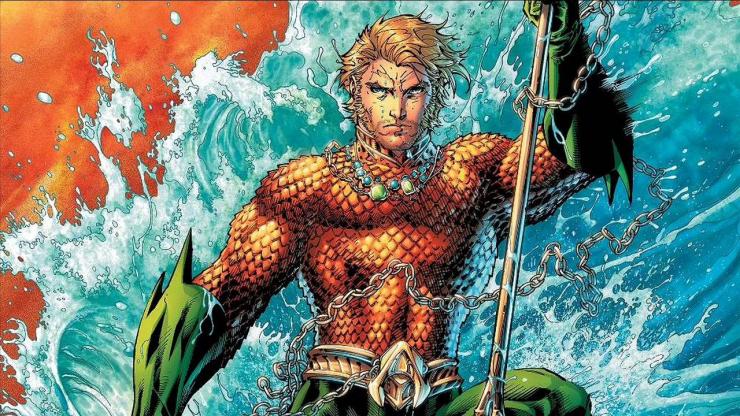 AQUAMAN
Though they're still figuring out what to do on the big screen, DC has been killing it on the animated movie front for years with some very solid superhero flicks. For the latest, you'd better hold your breath (literally).
With the Flash most recently getting the spotlight in the solid pic Justice League: The Flashpoint Paradox, based on the Flashpoint comic arc, DC Comics Chief Creative Officer Geoff Johns has now revealed that Aquaman will be getting his very own adventure sometime soon.
He revealed the development via Twitter, in response to a fan wondering when the king of Atlantis would get his own movie. Sure, he played a (murderous, bloodthirsty) role in The Flashpoint Paradox, but it's high time we get a true Aquaman flick.
The character has had a comic renaissance as of late, finally proving you can tell some pretty awesome stories with DC's typical whipping-boy hero. GRAVITY
Take a look at this longer trailer just released by Sony Pictures, detailing the reasons behind the accidental attack on the space shuttle, and going beyond Sandra Bullock's mere grasping and groaning as she tumbles into oblivion. The initial Gravity teasers have been somewhat sparse in their plot details, other than anxious astronauts dealing with an orbital disaster involving a rogue satellite, leaving some audiences snickering at their clumsy antics in outer space.
This detailed examination of the disaster gives a more accurate portrayal of the film's pace and structure. With ecstasy-inducing cinematography and brilliant, disorienting camerawork, director Alfonso Cuaron has crafted a dense, dire depiction of the horrifying harshness of space travel, no doubt designed to look awesome splashed across an epic IMAX screen ... even a year later than expected.
Grab onto something and have a nice trip.
Here the official synopsis:
Sandra Bullock plays Dr. Ryan Stone, a brilliant medical engineer on her first shuttle mission, with veteran astronaut Matt Kowalsky (George Clooney) in command of his last flight before retiring. But on a seemingly routine spacewalk, disaster strikes. The shuttle is destroyed, leaving Stone and Kowalsky completely alone–tethered to nothing but each other and spiraling out into the blackness. The deafening silence tells them they have lost any link to Earth…and any chance for rescue. As fear turns to panic, every gulp of air eats away at what little oxygen is left. But the only way home may be to go further out into the terrifying expanse of space.
Gravity spins into theaters on Oct. 4, 2013, in IMAX 3D. IRON MAN 3 GAG REEL
The man who is Tony Stark is a funny, funny guy, and we've got the first gag reel clip from Iron Man 3 to prove it.
If you've seen the third in the line of Iron Man movies, then you already know that there's a lot of comedy in it. The action flick excels at undercutting the dramatic moments with a joke to keep the movie light, fun and moving at a quick pace.
So we assumed the gag reel would be good. And this first glimpse of it confirms our conclusions.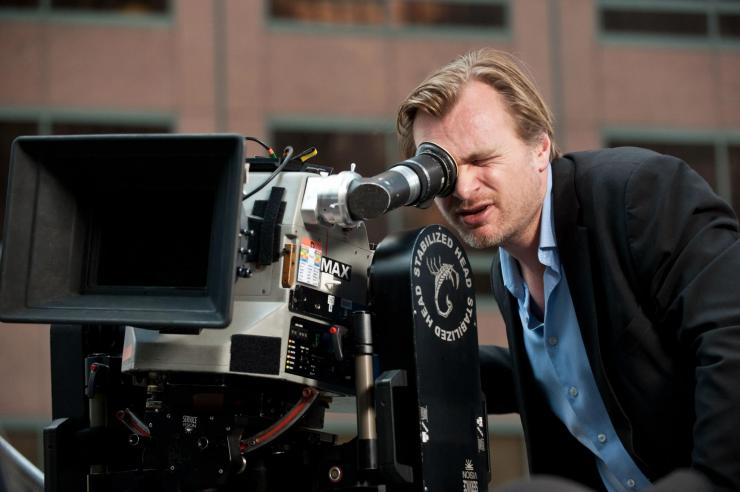 INTERSTELLAR
After hanging up his cape with the Dark Knight trilogy (well, except for his producing duties on Zack Snyder's superhero stuff), director Christopher Nolan is heading into deep space for his next big-budget adventure — and now we know a little more about what he's planning.
Principal photography for Interstellar officially started this week, en route to the film's Nov. 7, 2014, release date. Included in the announcement? An official synopsis, along with the full cast list.
The flick is being directed and co-written by Nolan (Inception, The Dark Knight), based on a script he co-developed with his brother Jonathan. It's gone through some restructuring along the way, most notably when Nolan got involved, but this new synopsis finally reveals what we can expect.
Check it out below:
The new script chronicles the adventures of a group of explorers who make use of a newly discovered wormhole to surpass the limitations on human space travel and conquer the vast distances involved in an interstellar voyage.
It sounds intriguing, and this being Nolan, you'd have to think there are some major sci-fi twists he's keeping under his hat until this thing gets further along. Regardless, we're interested to see what he can do with a full-fledged future-set sci-fi movie.
The space-set flick will star Matthew McConaughey, Anne Hathaway, Jessica Chastain, Michael Caine, Bill Irwin, John Lithgow, Casey Affleck, Topher Grace and several others.
TUESDAY, AUGUST 13, 2013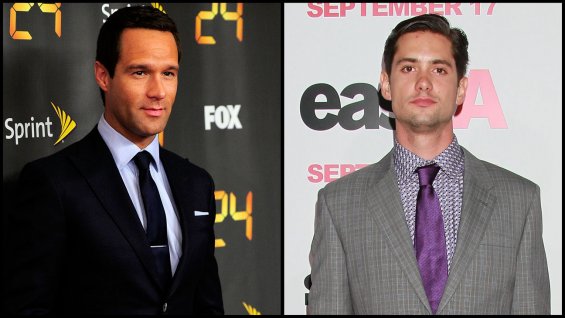 HIGH MOON
Syfy has cast the two leads in its upcoming Bryan Fuller drama pilot High Moon.
The Office's Chris Diamantopoulos and Easy A's Jake Sandvig have been tapped to star in the 90-minute pilot from the creator of Pushing Daisies and Hannibal.
High Moon centers on a future when the countries of the Earth establish colonies to mine the Moon's resources, only to see chaos erupt when new forms of life are discovered. It's based on John Christopher's novel The Lotus Caves.
Diamantopoulos will play Ian, a chief investigator for the American federal government who has been dispatched to the moon to figure out the cause of an explosion. He's stunned by what he discovers. The character is outwardly the strong and silent type but has a dizzying agenda that helps make him a closeted neurotic. The only person who can access that side of him is his brother, Marty (Sandvig), whose ability to get under his skin has led to a complex and antagonistic relationship.
Sandvig's Marty is a convict sentenced to serve time as a laborer on the moon. Passionate about his job, Marty is investigated for espionage and sabotage when a giant blast goes off near an area where he was working. The character finds something he knows is a game-changer and will go to the end of the moon to prove he's telling the truth about its existence.
Diamantopoulos (The Starter Wife, Up All Night, Arrested Development) next appears in Showtime's Episodes. He's repped by WME, Untitled and Stone Meyer.
Sandvig, who played Emma Stone's unwelcome suitor Anson in Easy A, starred on NBC's Twenty Good Years. His credits include MTV pilot Hot Mess, Weeds, The Story of Us, Once and Again, The Closer and Veronica Mars. He next appears in An Evergreen Christmas. He's repped by Innovative, Main Title and Felker Toczek.
Fuller executive produces the Universal Cable Productions and Lark Productions vehicle alongside Adam Kane (Being Human), Cary Granat and Steve Granat for Reel FX, Don Murphy and Susan Montford for Angry Films and Louise Clark and Andrew Williamson for Lark Productions. Kane (Pushing Daisies) also will direct the pilot, which was written by Jim Danger Gray (Pushing Daisies) based on a story adaption from Fuller and Gray. Production will begin Aug. 26 in Vancouver.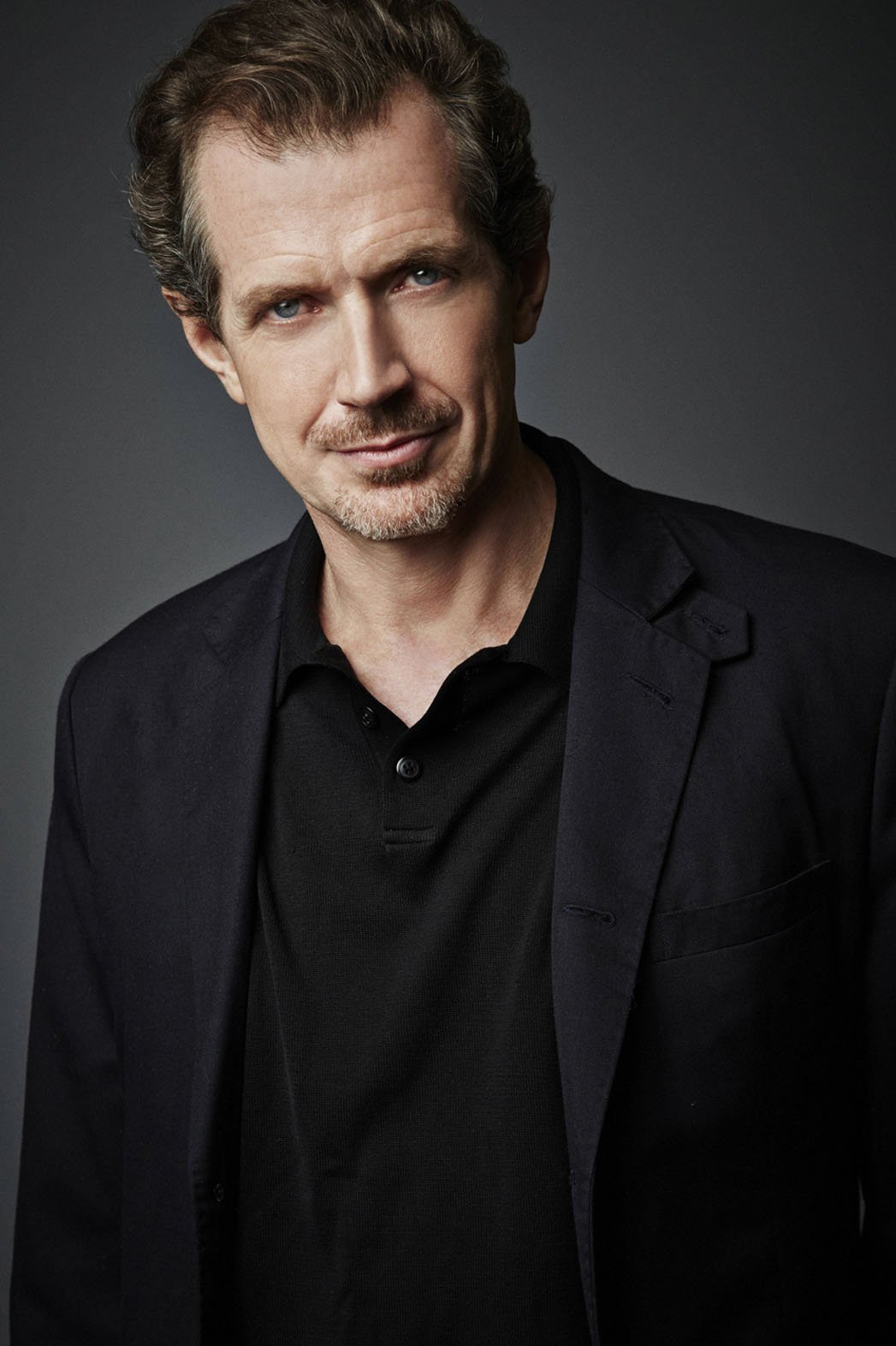 SUPERNATURAL NEWS
Gildart Jackson, the host of the freshman murder-mystery reality competition Whodunnit?, has landed a guest gig on the upcoming season of the CW's Supernatural.
The actor, who plays Butler Giles on the summer series, will play Haggerty, a veteran member of the Men of Letters, and appear during a 1930 flashback. Jackson will first appear in the fourth episode of the season, titled "Slumber Party." He's locked for one episode.
In addition to Whodunnit, Jackson's credits also include USA Network's Burn Notice, Charmed and General Hospital. He's repped by Ellis Talent Group.
Jackson joins Battlestar Galactica alum Tahmoh Penikett, who has a recurring role, as guest stars this season on Supernatural. The series returns Oct. 8 at 9 p.m. on The CW.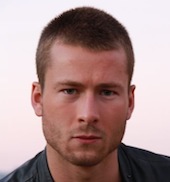 EXPENDABLES 3
Although his credits include a minor appearance in Christopher Nolan's The Dark Knight Rises (he played "Trader #1"), Glen Powell is a relatively newcomer to leading roles in Hollywood. That's all about to change, however, as The Hollywood Reporter today brings word that Powell has scored a major part in Lionsgate's upcoming The Expendables 3. He'll play a military hacker and drone expert in the ensemble sequel.
Powell will join a cast that currently includes Slyvester Stallone, Arnold Schwarzenegger, Harrison Ford, Jason Statham, Kellan Lutz, Ronda Rousey and Victor Ortiz. The film set to shoot soon in Los Angeles, rumored additional cast members have been said to include Jackie Chan, Wesley Snipes, Nicolas Cage and Milla Jovovich, although none have been, as of yet, confirmed.
The Expendables 3 will be directed by Patrick Hughes and will arrive in theaters on August 15, 2014.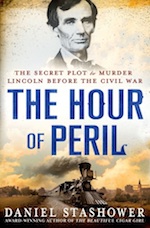 THE HOUR OF PERIL
The Weinstein Company announced today they have acquired television rights to Daniel Stashower's New York Times bestselling narrative nonfiction book, The Hour of Peril. TWC is eyeing the historical thriller as a television mini-series, with Brendan Deneen and Charles Spicer attached to executive produce on behalf of Macmillan Films.
Published in February 2013 by Minotaur Books, The Hour of Peril uncovers the riveting true story of how the legendary detective Allan Pinkerton and his most trusted operative, the fearless Kate Warne – America's first female private eye – raced against the clock to detect and prevent a plot to assassinate President-Elect Abraham Lincoln before he could take the oath of office. This pair of American Heroes safely delivered Lincoln to Washington to assume the Presidency in one of the great untold tales of the Civil War era.
Meryl Poster, TWC President of Television, commented, "Daniel Stashower's 'The Hour of Peril' is an untold and landmark moment in American history, with the suspense and fervor of a crime thriller, which will make for immensely captivating television."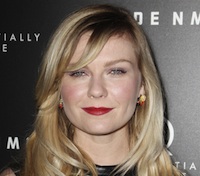 MIDNIGHT SPECIAL
Kirsten Dunst is set to join Michael Shannon and Joel Edgerton in Midnight Special, the latest from writer-director Jeff Nichols (Take Shelter, Mud), Deadline reports.
The sci-fi project, said to be set in present day, follows a father and son who are forced into going on the run when the eight-year old boy develops some kind of extraordinary power.
Dunst, who played Mary Jane Watson in Sam Raimi's Spider-Man trilogy, recently appeared in projects like Melancholia, On the Road and Upside Down.
Warner Bros. Pictures is set to take on the project with Sarah Green and Brian Kavanaugh-Jones producing.
AUGUST 12, 2013
WEEKEND BOX OFFICE
A jam-packed marquee resulted in decidedly mixed results for four new films jockeying for position at the North American box office.
Neill Blomkamp's Elysium -- the latest in a string of dystopian epics -- won the crowded race, even thought it opened lower than expected, taking in $30.5 million.
Sony and MRC had hoped the Matt Damon and Jodie Foster starrer would clear $35 million and match the $37.4 million debut of Blomkamp's breakout hit District 9, which opened in mid-August 2009. It received a B CinemaScore overall (it did receive an A- from moviegoers aged 18-24).
Sony, under pressure from shareholder activist Daniel Loeb to improve its box office fortunes, says the movie still turned in a great performance and that its exit scores matched those for District 9.
"To hit the $30 million mark is very good considering the competitive landscape and all these new movies coming in. We love being in the Neill Blomkamp business. He's a great storyteller, and this film will be a big success for the studio," said Rory Bruer, Sony's president of worldwide distribution.
Blomkamp became an overnight sensation with District 9, although that movie cost $30 million to produce, while Sony paid $115 million for worldwide rights to Elysium, which was packaged, financed and produced by MRC (It's not clear what the exact budget was). Males made up a majority of the audience (61 percent).
Sony expects Elysium to be a sizeable player overseas, where it opened in its first 17 territories over the weekend, earning a promising $10.9 million for a worldwide total of $41.4 million. Russia led with $6.8 million, 46 percent ahead of District 9. The film took in $1.7 million in Taiwan, the biggest opening for a Damon film and seven times the opening of District 9. It will roll out across the rest of the world over the next several weeks.
The movie did huge business in IMAX theaters, grossing $6.1 million worldwide, a record for August. In the U.S., 328 IMAX screens turned in $4.9 million -- or 16 percent of the total gross.
Sony took the No. 1 and No. 2 spots at the global box office between The Smurfs 2 and Elysium, respectively, with $44.1 million and $41.4 million in ticket sales.
Smurfs 2, facing competition in North America from Planes, declined 46 percent in its second weekend to $9.5 million for a domestic total of $46.6 million and coming in No. 6. Overseas, the family film crossed the $100 million mark, grossing $34.6 million from 65 markets for a foreign total of $110 million and worldwide total of $156.6 million.
Among the four new films rolling out domestically, New Line's We're the Millers was arguably the big winner. Opening midweek, the R-rated comedy grossed $26.6 million for the three-day weekend to come in No. 2, and a hearty $38 million for the Wednesday to Sunday stretch.
Directed by Rawson Marshall Thurber, We're the Millers stars Jason Sudeikis, Jennifer Aniston, Emma Roberts and Will Poulter as a fake family who smuggle marijuana out of Mexico. Ed Helms also stars in the film, which benefited from an A- CinemaScore.
On Friday, it looked as if Disney's Cars spinoff Planes would break the recent animation curse and hit $30 million in its debut, but no such luck. Battling the continued glut of family product, both Planes and Percy Jackson: Sea of Monsters suffered.
Planes, coming in No. 3 and earning an A- CinemaScore, opened to $22.5 million. Disney is in good shape financially, since the film cost a modest $50 million to produce, far less than most animated studio films. It originally was intended for a direct-to-DVD release.
Disney executive president of distribution Dave Hollis said there are seven weeks before the next family film enters the marketplace, Cloudy with a Chance of Meatballs 2. "We have an all-audience picture that will be the primary option for families until then," he said.
Pixar did not produce Planes; rather, it was the brainchild of DisneyToon Studios, Disney's direct-to-DVD unit. Dane Cook leads the voice cast of Planes, playing the role of Dusty Crophopper, who dreams of being able to fly at high speeds.
Like We're the Millers, Fox 2000's Sea of Monsters also opened midweek, grossing a tepid $23.5 million for the Wednesday to Sunday stretch, including a weekend gross of $14.6 million. The sequel, costing a pricey $90 million to make thanks to a big special-effects budget, came in well behind the $38.7 million earned by the first Percy Jackson over the long President's Day weekend in 2010.
Based on the bestselling YA series by Rick Riordan, Sea of Monsters earned a B+ CinemaScore, same as the first film. Thor Freudenthal directed this time out, with Logan Lerman, Brandon T. Jackson and Alexandra Daddario return in the top roles.
Sea of Monsters hopes to be a stronger earner overseas, where it bowed to $9.8 million from only six markets.
Rounding out the top five at the North American box office was another male-fueled film, Universal's Denzel Washington and Mark Wahlberg action pic 2 Guns, which fell nearly 59 percent in its second weekend to $11.1 million for a domestic total of $48.5 million.
Coming in No. 7 in North America was The Wolverine, which dipped 62 percent in its third weekend to $8 million. The 20th Century Fox tentpole has earned $112 million in North America.
Internationally, the Hugh Jackman superhero pic is destined to be one of the top X-Men films of all time, if not the biggest. For the weekend, Wolverine grossed $18 million from 66 markets for a foreign total of $196 million, bigger than X-Men Origins: Wolverine (195.3 million) and X2: X-Men United ($193 million). WORLD WAR Z NEWS
Brad Pitt is celebrating his most successful film to date at the global box office, not accounting for inflation.
Over the weekend, the worldwide total for his zombie tentpole World War Z grew to $502.6 million, surpassing the $497.3 million earned by historical epic Troy.
From Paramount and Skydance Productions, World War Z is one of the summer's few success stories. The movie has grossed $197.4 million domestically (also a best for Pitt) and $305.2 million at the foreign box office.
In the movie, Pitt plays an ex-United Nations investigator who traverses the globe in a race against time to stop a pandemic that is toppling armies and governments and threatening to decimate humanity itself. Mireille Enos and James Badge Dale also star.
Marc Forster directed World War Z, which is based on Max Brooks' novel. The movie was a passion project for Pitt, who produced alongside Dede Gardner, Jeremy Kleiner and Ian Bryce.
By all accounts, the tentpole overcame substantial hurdles, including a lengthy delay in releasing the movie after the final act needed to be reworked.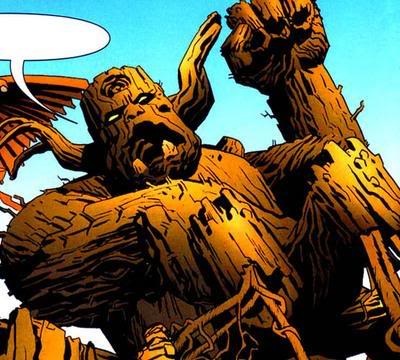 GUARDIANS OF THE GALAXY
Ever since he teased a meeting with Marvel Studios on his self-run Facebook page in June, The Fast & the Furious franchise star Vin Diesel has been the subject of much speculation regarding his future in their cinematic universe. Today, Diesel returned to Facebook and posted the below image. It looks like James Gunn's Guardians of the Galaxy has found its Groot!
Admittedly, Diesel's clues have been a little tricky in the past. He had posted a photo of himself standing in front of the second issue of "The Avengers," leading many to assume he was up for a role in Joss Whedon's Avengers: Age of Ultron. It's a good bet that that was a clever red herring on Diesel's part and he's getting a kick off the Groot reveal. After all, Groot, the living tree creature, only speaks the one phrase, "I am Groot!" That would also serve as a nice wink to Diesel's early voice role as the title character of The Iron Giant.
Assuming the casting is set, Diesel will join Chris Pratt, Zoe Saldana, Dave Bautista, Lee Pace, Michael Rooker, Karen Gillan, Djimon Hounsou, Benicio del Toro, John C. Reilly and Glenn Close in the August 1, 2014 release.
SUNDAY, AUGUST 11, 2013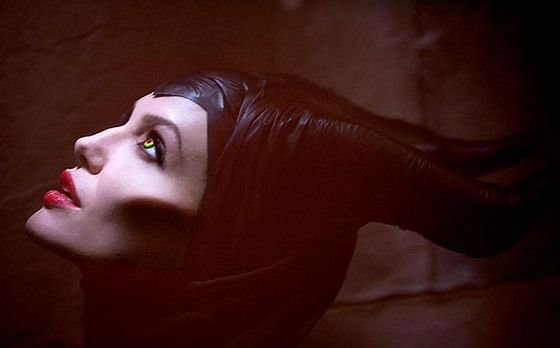 After presenting their animated slate on Friday (August 9), Disney previewed their upcoming live-action movies on Saturday (August 10) at the 2013 D23 Expo. One of the most buzzed-about movies presented was "Maleficent," which star Angelina Jolie helped introduce to the fan convention in Anaheim, Calif.
"Maleficent" is the origin story of the "Sleeping Beauty" villain (Jolie), and will show how she became so hardened and evil. Elle Fanning will portray Princess Aurora.
"The strange thing was people with little kids would visit the set and I would think, 'I'm a Disney character!'" Jolie told the crowd. "I'd go over to the children and say hi, and they would scream and run off. One little boy actually said, 'Mommy, please tell the mean witch to please stop talking to me.'"
One child who wasn't afraid of Jolie while in character? Jolie's real-life daughter Vivienne, who plays the young version of Princess Aurora/Briar Rose. "She was the only 4-year-old who wouldn't scream," Jolie said.
So what drew Jolie to the part in the first place? "I've loved Disney since I was a little girl and my children loved Disney. You know you can bring your kids to a Disney film," Jolie said. "Since I was a little girl, Maleficent was always my favorite. I was terrified of her, but I was so drawn to her. I wanted to know more about her, know what she was like and who she was. She had this elegance and grace, and yet she was so cruel, Just wonderfully and deliciously cruel."
Jolie actually found out about the upcoming live-action take on Maleficent from her brother, who remembered her fascination with the character when they were children. "I got a call from my brother who said, 'You've got to try to get in on this,'" Jolie said. Looks like she owes her brother a huge thank you.
"Maleficent" hits theaters July 2, 2014.

ONCE UPON A TIME PREVIEW
Once Upon a Time fans at D23 Expo were treated to a never-before-seen clip from the season three premiere Saturday.
The upcoming season finds the ABC drama's heroes and villains traveling from Storybrooke to Neverland to retrieve Henry (Jared S. Gilmore). The clip featured Rumplestiltskin (Robert Carlyle) given an ominous warning from one of Peter Pan's lost boys, showing viewers that this is not going to be same Pan from children's bedtime stories.
"When Rumplestiltskin lets us know he is someone to be frightened of, I am frightened," co-creator Edward Kitsis told D23 attendees during the panel. "Neverland is the heart of darkness, but they're going into it to save Henry."
Added co-creator Adam Horowitz: "We're putting our own spin on it. It's a little different than what's been seen before."
Season three will be split into two batches of 11 episodes, with the first half focusing primarily on Neverland. Of the season three overarching theme, Horowitz said that while season one was about the characters not knowing their real identity and season two was about them remembering, season three will be about them getting "back to their true selves. What better place then Neverland, where everything is stripped away, for them to confront who they are?"
Meanwhile, the creators also teased romantic sparks between Emma (Jennifer Morrison) and Captain Hook (Colin O'Donoghue) and insight, via flashbacks, into how Hook became a pirate.
Belle (Emilie de Ravin) also will return, and the show will introduce Ariel. The creators added that Ursula also is likely to appear -- "but you never know because on the show you never know who is the real Ursula," said Kitsis -- and there is also "a good chance of seeing a guy named Eric," added Horowitz, referring to Ariel's prince beau.
Horowitz and Kitsis also revealed that on their wish list of characters to incorporate into the show is Rapunzel.
"The key is when and how to honor the character and bring something new," Horowitz said.
Meanwhile, D23 attendees also got a look at the 19-minute pilot presentation for Once Upon a Time in Wonderland, the OUAT spinoff that debuts in October.
Wonderland follows a young Alice (Sophie Lowe) in Victorian London who tells of a strange new land that exists on the other side of a rabbit hole. Like OUAT, Wonderland will feature flashbacks that give more insight into the characters. Unlike OUAT, the first season will feature a complete story arc.
"It will be much like a movie, or like how they went on one mission in Star Trek, and another year it was another mission," Kitsis said.
As for their decision to create an entirely new character -- Alice's love interest, the genie Cyrus (Peter Gadiot) -- the creators likened it to OUAT's Emma, who also was an entirely new creation. "Alice was curious enough to follow a rabbit into a hole," Kitsis said. "Naturally she would fall in love with a genie -- he's seen many lives, worlds and places. People ruin their lives for wishes. So they're kindred spirits."
While Wonderland is meant to stand on its own -- meaning people new to OUAT need not have seen that show -- OUAT fans will be treated to "crumbs sprinkled" throughout the series, teased Horowitz.

HOW I LIVE NOW
Magnolia Pictures has released the trailer for Kevin Macdonald's doomsday thriller How I Live Now, starring Saoirse Ronan and based on the award winning novel by Meg Rosoff.
Set in the near-future UK, Ronan plays Daisy, an American teenager sent to stay with relatives in the English countryside. Initially withdrawn and alienated, she begins to warm up to her charming surroundings, and strikes up a romance with the handsome Edmund (George MacKay). But on the fringes of their idyllic summer days are tense news reports of an escalating conflict in Europe. As the UK falls into a violent, chaotic military state, Daisy finds herself hiding and fighting to survive.

TOMORROWLAND
The D23 audience was treated to a glimpse into the mysteries surrounding Disney's "Tomorrowland" as Sean Bailey and filmmakers Brad Bird (director, co-writer, producer) and Damon Lindelof (co-writer, producer) talked about the inspiration of the secrets of the black box, which was featured in a short behind-the-scenes piece screened for the audience about the visionary Walt Disney. Although the audience was buzzing with questions, Bailey remained coy, but then announced a special, surprise "Tomorrowland" exhibit opening in the afternoon on the D23 floor that would reveal the contents of the box and more. Starring George Clooney, Hugh Laurie, Britt Robertson, Raffey Cassidy and Thomas Robinson, the action-packed adventure hits theaters December 12, 2014.

SAVING MR. BANKS
Sean Bailey set up the story and talented cast of Disney's "Saving Mr. Banks,"the extraordinary, untold backstory of how Disney's classic "Mary Poppins" made it to the screen, and reminded everyone that "Mary Poppins" is about to celebrate its 50th anniversary. After showing two clips from the movie to the D23 audience, Bailey introduced Jason Schwartzman and B. J. Novak, who portray the famous composing team of Richard and Robert Sherman, respectively, in the film. In a big surprise moment, Schwartzman and Novak welcomed "Mary Poppins" composer Richard Sherman on stage to greet the excited audience. The two talented actors then engaged the crowd in a rousing, confetti-filled, grand finale sing-along performance of "Let's Go Fly a Kite," the classic song from "Mary Poppins."
Two-time Academy Award®–winner Emma Thompson and fellow double Oscar®-winner Tom Hanks topline Disney's "Saving Mr. Banks," which is directed by John Lee Hancock ("The Blind Side," "The Rookie") and produced by Alison Owen, Ian Collie and Philip Steuer. Kelly Marcel and Sue Smith wrote the screenplay.
When Walt Disney's daughters begged him to make a movie of their favorite book, P.L. Travers' "Mary Poppins," he made them a promise—one that he didn't realize would take 20 years to keep. In his quest to obtain the rights, Walt comes up against a curmudgeonly, uncompromising writer who has absolutely no intention of letting her beloved magical nanny get mauled by the Hollywood machine. But, as the books stop selling and money grows short, Travers reluctantly agrees to go to Los Angeles to hear Disney's plans for the adaptation. For those two short weeks in 1961, Walt Disney pulls out all the stops. Armed with imaginative storyboards and chirpy songs from the talented Sherman brothers, Walt launches an all-out onslaught on P.L. Travers, but the prickly author doesn't budge. He soon begins to watch helplessly as Travers becomes increasingly immovable and the rights begin to move further away from his grasp. It is only when he reaches into his own childhood that Walt discovers the truth about the ghosts that haunt her, and together they set Mary Poppins free to ultimately make one of the most endearing films in cinematic history.
"Saving Mr. Banks" releases in theaters December 13, 2013, limited, December 20, 2013, wide.
SATURDAY, AUGUST 10, 2013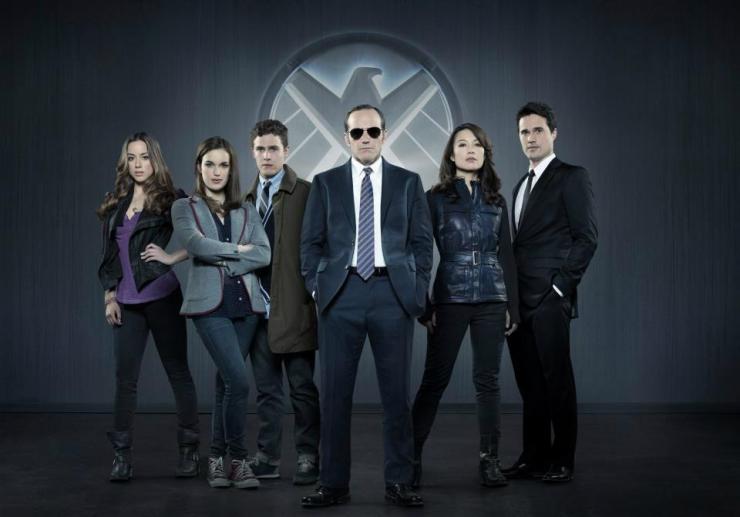 SUPER SECRET S.H.I.E.L.D.
There are some pretty typical, established rules when it comes to promoting a new television series — and Marvel is breaking just about all of them when it comes to Agents of S.H.I.E.L.D.
The company, along with ABC, has decided not to send out screener copies of the pilot as we head into the fall. What's that mean? Most critics, unless they caught one of the handful of screenings in recent weeks, will be seeing it for the first time right along with the rest of us when it premieres.
It's a pretty gutsy move, but it just goes to show the movie-style approach they're taking with the series. They'd never send out the new Avengers movie beforehand and risk it leaking, so why do it with S.H.I.E.L.D.? Heck, at the latest screening, security confiscated the ABC president's phone just to be sure no footage could show up online. Now that's hardcore.
Talking with The Hollywood Reporter, Marvel TV exec Jeph Loeb had a pretty intriguing response when asked why they're being so secretive about a pilot, and said it's mostly an effort to recreate the old adage of "appointment TV:"
"What we are trying to do with this show is just bring back some of the urgency of television. While we absolutely welcome the idea of you downloading it or you DVRing it -- because that's the way the people are watching TV -- but wouldn't it be great if we could get back to a place where, at 8 p.m. on Tuesday nights, everybody got together and decided to watch Marvel's Agents of SHIELD so that that social experience is actually one that's immediate as opposed to something that is shared and reshared and spoiled and then unrevealed and all of the other things that go along with it."
There's no denying all the secrecy has led to an ample amount of buzz, but all we've got to say is it better be good after such a long wait. The show premieres on Tuesday, Sept. 24, so we'll know soon enough.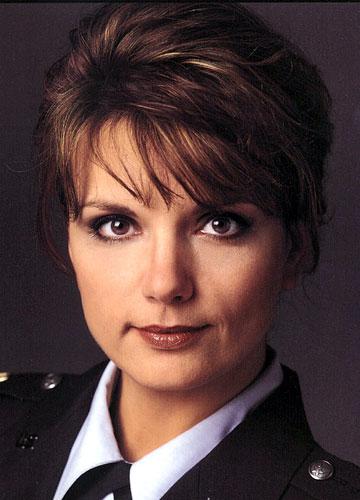 ARROW NEWS
A beloved Stargate SG-1 star will be heading to Starling City soon as part of Arrow's second season.
Teryl Rothery, who played Dr. Janet Frasier for seven years on the long-running SG-1 series, has signed on for a 3-4-episode arc in year two of The CW's hit superhero series.
No word on exactly who Rothery will be playing, though she did tease that the character is "very different" from her previous roles. Could it be related to that Flash spinoff? We have no idea, but we can't wait to find out.
After several years on SG-1, Rothery's character grew into a true fan-favorite character. It'll be nice to see her back in the sci-fi fold.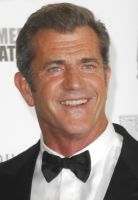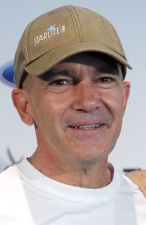 EXPENDABLES 3
After the announcement that Harrison Ford has signed on for The Expendables 3 comes the reveal from Entertainment Weekly that Mel Gibson and Antonio Banderas will also appear in the film. While there was no mention of Antonio Banderas' role, Gibson is said to play the main antagonist for the film, confirming earlier rumors.
The pair join a cast that currently includes Sylvester Stallone, Arnold Schwarzenegger, Jason Statham, Kellan Lutz, Ronda Rousey and Victor Ortiz. The film set to shoot soon in Los Angeles, rumored additional cast members have been said to include Jackie Chan, Wesley Snipes, Nicolas Cage and Milla Jovovich, although none have been, as of yet, confirmed.
Both Banderas and Gibson will also appear in Machete Kills, which will be released on October 11.
The Expendables 3 will be directed by Patrick Hughes and is scheduled to arrive in theaters on August 15, 2014.
THE HUNGER GAMES: CATCHING FIRE
eOne Films has debuted an international trailer for The Hunger Games: Catching Fire .
Opening in theaters and IMAX on November 22, the Francis Lawrence-directed sequel stars Jennifer Lawrence, Josh Hutcherson, Liam Hemsworth, Lenny Kravitz, Elizabeth Banks, Stanley Tucci, Donald Sutherland, Toby Jones, Woody Harrelson, Jena Malone, Philip Seymour Hoffman, Amanda Plummer, Lynn Cohen, Patrick St. Esprit, Meta Golding, Bruno Gunn, Alan Ritchson, E. Roger Mitchell, Maria Howell, Stephanie Leigh Schlund, Sam Claflin and Jeffrey Wright.
The Hunger Games: Catching Fire begins as Katniss Everdeen has returned home safe after winning the 74th Annual Hunger Games along with fellow tribute Peeta Mellark. Winning means that they must turn around and leave their family and close friends, embarking on a "Victor's Tour' of the districts. Along the way Katniss senses that a rebellion is simmering, but the Capitol is still very much in control as President Snow prepares the 75th Annual Hunger Games (The Quarter Quell) - a competition that could change Panem forever.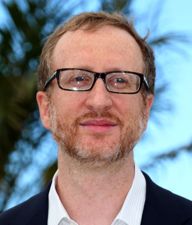 WHITE DEVIL
Director James Gray has a lot of experience writing and directing crime-thrillers with The Yards, We Own the Night and Little Odessa all having their share of fans among movie enthusiasts.
Now word comes from Deadline that Gray also has fans at Warner Bros. who have tapped the filmmaker to write and direct a contemporary drama called White Devil, set in the real world of the Chinese Mafia in Boston and a white kid adopted by a Chinese family into that world.
The movie is based on the real case of Dorchester, Mass. resident John Willis, also known as "White Devil John," who was allegedly a ringleader and enforcer within the area's Asian organized crime who was jailed earlier this year for drug-trafficking.
Gray's most recent film The Immigrant, starring Joaquin Phoenix-who has appeared in all of the director's films except for Little Odessa--Marion Cotillard and James Gray, is scheduled for release by The Weinstein Company, and Deadline states that Gray is still attached to the adaptation of David Grann's Amazon adventure tale The Lost City of Z at Paramount and the Fox/New Regency action-thriller The Gray Man.
FRIDAY, AUGUST 9, 2013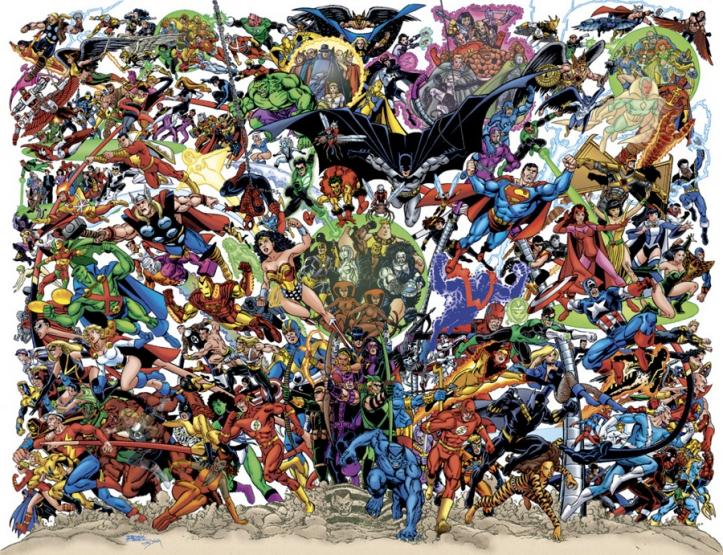 SUPERHEROES - WHO IS MOST POPULAR?
Superheroes have no shortage of representation on YouTube, but who's #1?
Who's your favorite superhero? Doesn't matter. Type their name into a YouTube search and you can watch videos involving them well into the twilight of your life and for several wasted reincarnations after that. I mean, not every single hero. Like, if you love Man-Thing the best, there aren't going to be a lot of videos about that guy.
Upon further reflection, just don't look up Man-Thing.
But all the big heroes have thousands of hours of video dedicated to them. Before we announce the big winner, though, let's take note of a few others in the top 10.
Deadpool comes in at number 10 with 200 million overall views and 8,900 hours of video dedicated just to him. I bet no other dude with a scarred-up face can say that!
Spidey's at number 7 with 340 million views and 7,400 hours, although we're pretty sure that's mostly people re-enacting that stupid cartoon meme.
Logan's in at 6 with 540 million views and 7,800 hours. We're pretty sure Wolverine's as obsessed with himself as comic fans are, so since he's basically immortal, he can pass his off hours just watching himself.
Okay, you can check out the full list here, but let's get down to the nitty and the gritty. The hero who comes in at #1 has a whoppping 3 billion views and 71,000 hours' worth of video. Who is it? It's ...
Batman, of course. Who else? Comics, TV shows, cartoons, movies -- the Bat signal is writ large across the sky no matter where you are in the world and no matter what time of day.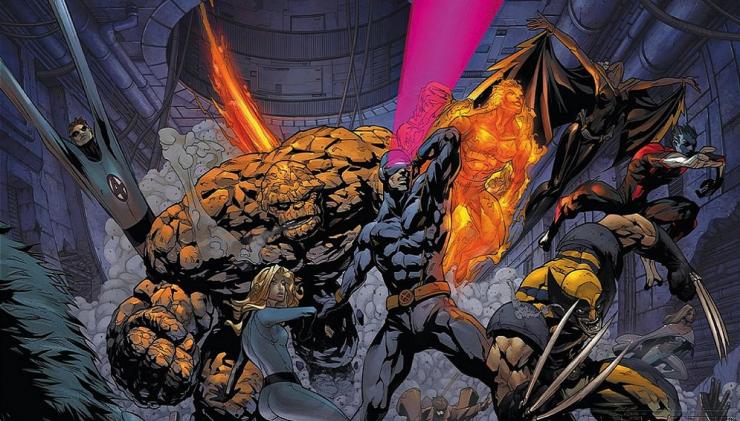 X-MEN/MARVEL MASH-UP
Bryan Singer is making his triumphant return to X-Men with Days of Future Past next year, though he's apparently already thinking another movie ahead. Up next? Something much, much bigger.
The director recently participated in a wide-ranging Q&A at Montreal's Fantasia International Film Festival, and dropped a tantalizing bombshell about what he wants to do after Days of Future Past is wrapped.
He wouldn't go into much detail, but told those in attendance he's eyeing a Marvel Universe "mashup," hinting that it might tie the X-Men 'verse into a larger world.
So how exactly could that work? A few different ways. The most likely option is that Singer is developing a project that will combine all the Marvel properties currently under 20th Century Fox's shingle, most notably X-Men and Fantastic Four. How that could fit with Josh Trank's Fantastic Four reboot? No clue. But, assuming that film does well, it could make for a hella-cool sequel to bring them all together.
The less likely options: Singer's referring to a studio-spanning uber-project that could potentially bring together Marvel's
Avengers and the X-Men. Again, that's pretty unlikely, but you never know. Also, that type of project would probably have Joss Whedon at the helm if it ever did happen — not Singer. He could also be talking about something more X-Men-centric, via the upcoming X-Force film, but the "Marvel Universe" bit makes us think the Fantastic Four are probably involved.
Regardless, this sounds pretty awesome. Whatever Singer is cooking up, we can't wait to hear more about it. He's been a good steward of the X-Men for over a decade, and we'd love to see him get to dig deeper into the Marvel characters available to him.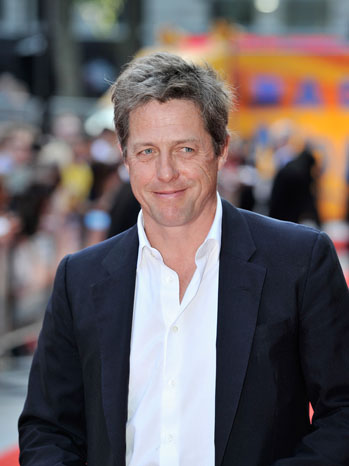 MAN FROM U.N.C.L.E.
Hugh Grant has signed on for a supporting role in Guy Ritchie's spy film The Man From U.N.C.L.E..
Warner Bros.' big-screen take on the classic 1960s spy TV series will star Man of Steel actor Henry Cavill, who stepped in to replace Tom Cruise in late May.
The film follows special agents Napoleon Solo (Cavill) and Illya Kuryakin (Armie Hammer), who work for the mysterious United Network Command for Law Enforcement (U.N.C.L.E.). Alicia Vikander also stars as the female lead in the pic.
Grant will play the head of British Naval Intelligence.
Production is slated to begin in September.
Ritchie is directing and co-wrote the script with Lionel Wigram. Ritchie and Wigram also are producing under their new production shingle, which has a first-look deal with Warner Bros. John Davis is producing as well.
Ritchie and Wigram worked together on Ritchie's last two films, Sherlock Holmes and sequel Sherlock Holmes: A Game of Shadows starring Robert Downey Jr. and Jude Law.
Cruise had been attached to star in The Man From U.N.C.L.E. but dropped out of the project due to his schedule bumping up against Mission: Impossible 5.
Grant most recently appeared in Cloud Atlas and Did You Hear About the Morgans? and voiced The Pirates! Band of Misfits. He's repped by CAA and Underarm Services Ltd.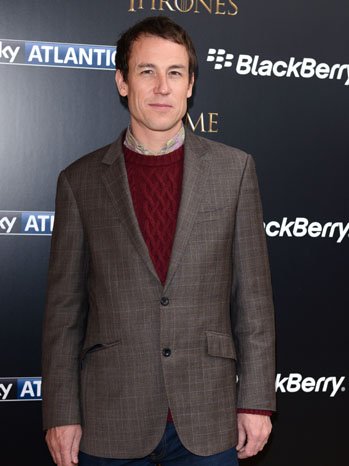 OUTLANDER
Game of Thrones and Rome star Tobias Menzies has nabbed not one but two roles on the cabler's adaptation of Diana Gabaldon's best-selling novels, The Hollywood Reporter has learned exclusively.
Outlander, the drama, from Battlestar Galactica's Ron Moore, revolves around Fraser (Sam Heughan), who strikes up a passionate affair with Claire Randall, a married combat nurse from 1945 who is mysteriously swept back in time to 1743, where she is immediately thrown into an unknown world where her life is threatened. When she is forced to marry Jamie Fraser, a chivalrous and romantic young Scottish warrior, a passionate affair is ignited that tears Clarie's heart between two vastly different men in two irreconcilable lives.
Menzies will play both Frank Randall and Jonathan "Black Jack" Randall. Frank is Claire's 20th century husband and a professional historian with a particular interest in the 18th century and his own genealogy. Frank and Claire are reunited in 1945 after being separated by the war and rekindle their relationship when Claire disappears. Jonathan, meanwhile, is Frank's dark and violent ancestor from the 18th century and a captain in the English Army posted into Scotland during the rebellion.
Menzies plays Edmure Tully, the heir to the House of Tully of Riverrun on HBO's Game of Thrones. The character was last seen disappearing during the brutal Red Wedding. His credits also include playing Brutus on HBO's Rome. The theater actor's credits also include Casino Royale and Sundance Channel's upcoming mini The Honourable Woman. He's repped by Paradigm and Conway Van Gelder Grant in the U.K.
Gabaldon's seven-book series has sold more than 18 million copies and appeared six times on The New York Times' best-seller list. The eighth book in the Outlander series is due in the spring.
Moore will write the series and executive produce alongside Jim Kohlberg. The drama hails from Sony Pictures Television and is produced by Tall Ship Productions, Story Mining & Supply Co. and Left Bank Pictures. Starz picked up the drama in June with a 16-episode order for 2014. STAR WARS COMIC BOOK SERIES
Way back in April came the announcement that Dark Horse Comics was doing a limited edition series based on George Lucas' original pitch for Star Wars titled "The Star Wars." The release date for the first issue is fast approaching and Dark Horse has released a trailer for the comic series introducing you to some of the characters that you'll find in its pages (via USA Today).
Based on the orignal screenplay by George Lucas, The Star Wars is written by J.W. Rinzler with art by Mike Mayhew. The first issue hits stores September 4th. You can see a preview at https://digital.darkhorse.com/profile/3363/.
THURSDAY, AUGUST 8, 2013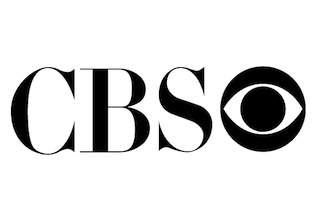 EXTANT
Following the success of this summer's "Under The Dome," CBS is re-teaming with Steven Spielberg's Amblin Television for a new straight-to-series order for summer 2014.
"Extant," a futuristic thriller about a female astronaut trying to reconnect with her family when she returns after a year in outer space, skipped the pilot process and was given a 13-episode order. In its official announcement on Wednesday (Aug. 7), the network teased that "her experiences lead to events that ultimately will change the course of human history."
"'Extant' is a very original concept with layers of humanity, mystery and surprise that reveal itself throughout the script," CBS Entertainment president Nina Tassler said. "Our partnership with Amblin for 'Under The Dome' showed that viewers respond to high-quality event programming in the summer. We look forward to building on that with 'Extant and offering CBS audiences another high-concept, unique event for summer television."
The new series is expected to air alongside the recently ordered second season of "Under The Dome" next summer. HER
One of the most poignant love stories at the movies this year might be one in which one half of the romance is a computer operating system.
Today we got the charming and very intriguing first trailer for Her, the fourth feature film from director Spike Jonze, who also brought us mind-expanding genre flicks like Being John Malkovich and Where the Wild Things Are. The story centers on Theodore (Joaquin Phoenix), a writer who keeps mostly to himself and whose life changes when he purchases a new, very sophisticated operating system that calibrates to fit his personality and calls itself Samantha (voice by Scarlett Johansson). As the single man and the remarkably human (though disembodied) artificial intelligence get to know each other, Samantha's curiosity sparks new energy in Theodore, and an unconventional romance begins to blossom.
Her also stars Amy Adams (Man of Steel), Rooney Mara (The Girl With the Dragon Tattoo) and Chris Pratt (Guardians of the Galaxy). It's set to have a limited American release on Nov. 20. THOR: THE DARK WORLD
The realms of Asgard and Midgard face total destruction in Thor 2, so hoist Mjolnir high ... and watch the new trailer!
We like Thor. He's a bit old-world (like, really, really old-world), but he's still got some swagger. And he'll need it for his latest Marvel offering. Times are desperate. Desperate enough that he'll need the help of his amoral brother, Loki.
So what lurked in the dark before the universe began? And can anything stop it?
We're digging the team of good guys (and Loki). Now we just need to see more of these Dark Elves and, more notably, more of Christopher Eccleston. Heroes only need be so bold as their villains. We've seen the destruction. Next, let's find out who walks in its wake. CAPTAIN PHILLIPS
Columbia Pictures has released a second trailer for their upcoming Captain Phillips, starring Tom Hanks.
Directed by Paul Greengrass (The Bourne Supremacy, The Bourne Ultimatum), the film tells the true story of Captain Richard Phillips (Hanks) and the 2009 hijacking by Somali pirates of the US-flagged MV Maersk Alabama, the first American cargo ship to be hijacked in two hundred years.
Catherine Keener, Max Martini, Yul Vazquez, Michael Chernus, Chris Mulkey, Corey Johnson, David Warshofsky, John Magaro and Angus MacInnes also star in the October 11 release.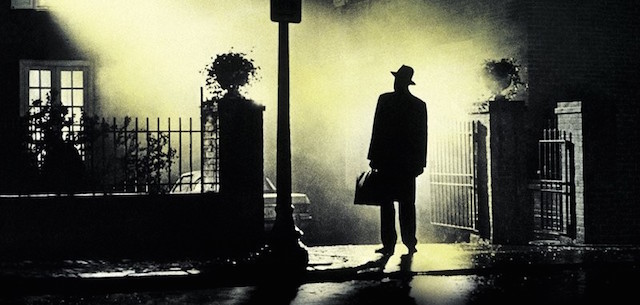 THE EXORCIST - POSSIBLE TV SERIES
Television seems to be the latest frontier for horror novels-turned-film-classics. Robert Bloch's 1959 novel Psycho led to Alfred Hitchock's 1960 feature film of the same name and, this past year, was reinvented as A&E's "Bates Motel." Thomas Harris' Hannibal Lecter novels were adapted into, among other films, Jonathan Demme's The Silence of the Lambs and now serve as the basis for NBC's "Hannibal."
Today, Deadline reports that William Peter Blatty's 1971 The Exorcist, committed to celluloid as William Friedkin's 1973 film, is planning its own small screen adaptation.
Details are currently few, but screenwriter Jeremy Slater (whose work includes the upcoming reboot of Fantastic Four) is attached to a package currently looking for a television home. Roy Lee, who also works on "Bates Motel" is attached to executive produce.
WEDNESDAY, AUGUST 7, 2013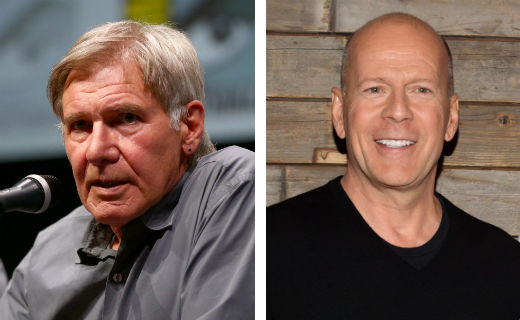 THE EXPENDABLES 3
It's become a revolving door of aging action stars in the world of "The Expendables 3."
Bruce Willis won't be back for the third go round, but Harrison Ford is on tap to replace him in the franchise, THR confirms.
Sylvester Stallone announced the news on Tuesday (Aug. 6) via Twitter: "WILLIS OUT... HARRISON FORD IN !!!! GREAT NEWS !!!!! Been waiting years for this!!!!" (Creative punctuation and spacing all a product of Stallone's, natch.)
He followed his announcement up with a jab at Willis, tweeting, "GREEDY AND LAZY ...... A SURE FORMULA FOR CAREER FAILURE."
Lionsgate has the Nu Image/Millennium Films action-adventure threequel set to open Aug. 15, 2014. Stallone returns as Barney Ross, the leader of a group of mercenaries that undertakes seemingly impossible missions. This time around, Jackie Chan and Nicolas Cage are due to take part in the fun, as well.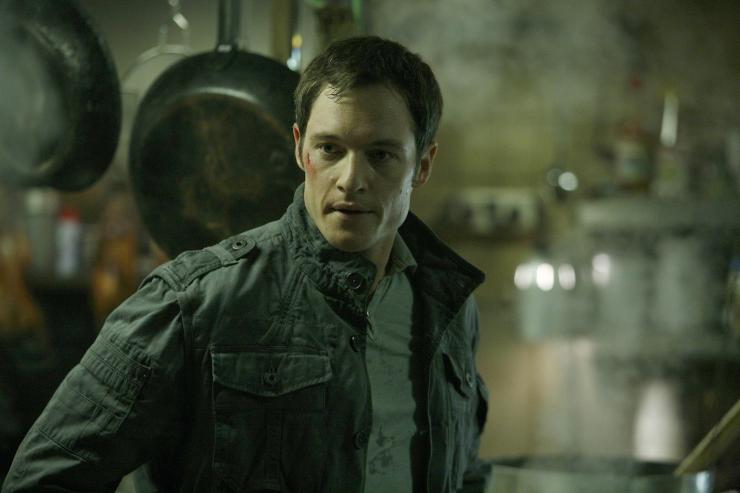 SUPERNATURAL NEWS
The angels may have fallen on Supernatural but at least one of them will be a very familiar face.
Entertainment Weekly reports that Battlestar Galactica actor Tahmoh Penikett has been cast in the role of Ezekiel who is described as "a dignified warrior angel injured in the fall," by Supernatural executive producer Jeremy Carver.
Penikett most recently appeared on Continuum but he played FBI agent Paul Blaard on two seasons of Joss Whedon's Dollhouse after playing Captain Karl 'Helo' Agathon for four seasons of Galactica.
Carver said at San Diego Comic-Con this past month that Season 9 of Supernatural will find the Winchester brothers Sam (Jared Padalecki) and Dean (Jensen Ackles) dealing with an assortment of angels who have "lots of different agendas."
"[The angels are] lost, scared, and vengeful, and I think [the storyline] is lending itself to lots of exciting and wonderful character moments for all of our characters to be dealing with. A world of fallen angels is a dirty, bloody, scary and in some ways very human world. We're very excited to explore that."
Penikett will make his first appearance on the long-running CW series in the season 9 premiere on October 8.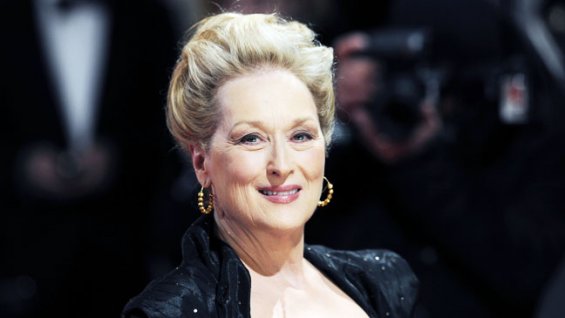 THE GIVER
Meryl Streep is going sci-fi. The Oscar-winning actress is in talks for The Giver, The Weinstein Co. and Walden Media drama being directed by Phillip Noyce.
Jeff Bridges and Brenton Thwaites are already cast in the sci-fi film as members of a society in which there is no conflict, racism or sickness.
Thwaites plays a young boy who is selected for his life service as the Receiver of Memories and works with The Giver (Bridges), an old man who teaches the boy to use his unique gifts of the senses. Streep will play the society's Chief Elder, an authoritative and antagonistic woman who assigns the young their tasks.
The movie, which is eyeing a budget of around $25 million, is being produced by Nikki Silver of Tonik Productions along with Neil Koenigsberg and Bridges. Vadim Perelman wrote the script adapting the Lois Lowry YA novel. A shoot in South Africa is being eyed.
Streep will star next in August: Osage County with Julia Roberts and Benedict Cumberbatch.
The actress tends to stick to dramatic or comedic fare, although she seems to work in one major fantasy or genre title at least once a decade. She starred in 2004's Lemony Snicket's A Series of Unfortunate Events and Robert Zemeckis' dark supernatural comedy Death Becomes Her in 1992.
Streep is also slated to portray a witch in Disney's forthcoming Stephen Sondheim adaptation Into the Woods.
TUESDAY, AUGUST 6, 2013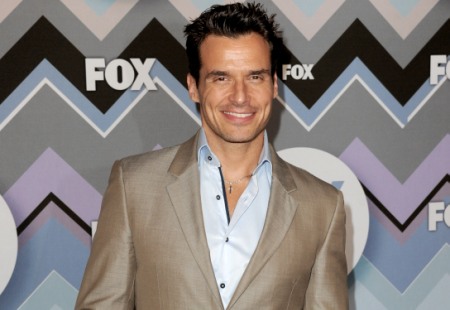 CASTLE NEWS
"Castle" Season 6 will bring some new faces to the NYPD and its murder cases. Antonio Sabato Jr. and Joshua Bitton have been announced as guest stars in the upcoming season.
Antonio Sabato Jr., best known for his roles on soap operas "The Bold and the Beautiful" and "General Hospital," will guest-star in episode 3 of Season 6. Sabato will play Ramon Russo, the heartthrob actor who once appeared in a '90s teen sitcom, "2 Cool for School." One of the actors gets murdered around the time of a reunion special, prompting a police investigation (as reported by TVGuide.com).
Considering the actor's Latin hunkiness, it's likely that Ramon Russo will be the fictional answer to Mario Lopez, who played AJ Slater on "Saved by the Bell." Sabato's episode is titled "Need to Know."
There will be some fresh blood at the police station this fall. Joshua Bitton has been cast as a new police detective assigned to the 12th Precinct, according to TVLine. Set to appear in multiple episodes, Bitton will play Grant "Sully" Sullivan.
Will Sully fit in at the station? Or is this someone set to throw off the delicate balance that already exists?
The sixth season of "Castle" will premiere on Monday, Sept. 23 at 10pm on ABC. ENDER'S GAME
Some new footage from Ender's Game has been released, showing off exactly what they used that big budget on — blockbuster special effects and massive space battles.
The new footage is a nice break from all the controversy surrounding author Orson Scott Card's social views, and shows that director Gavin Hood might've actually made a pretty good movie from the beloved young adult novel. Here's hoping.
As silly as it sounds, the new footage is part of a "teaser trailer" to help build buzz for the release of a new, full-length trailer tomorrow. Yes, it's a trailer for a trailer, but it's still some nice new footage we haven't seen before. Hey, the movie doesn't come out until November — this is the best we can do for now.
A lot of it is centered around Asa Butterfield's Ender and Harrison Ford's Col. Graff, with Ender showing off some high-tech training gear to fantastic effect. Ford also looks right at home as the gruff commander, and if they get the story right, this could be a fun winter flick.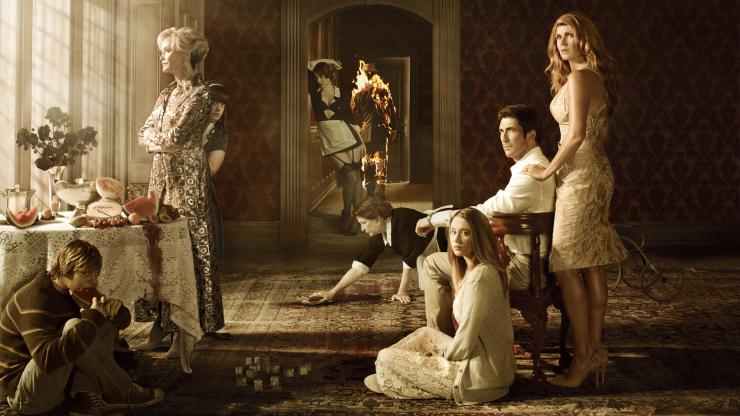 AMERICAN HORROR STORY: COVEN
Ryan Murphy is keeping most of the details about American Horror Story: Coven under wraps, but some new tidbits have finally leaked. So, what's the latest freaky story?
All we've really known about the new season is that it'll focus on witches, but now producer Tim Minear has revealed some of the wider themes they'll be touching on with their latest scarefest. One interesting note? It should be a bit funnier than the past two (extremely dark) stories:
"There's a feminist theme throughout Coven. There are also themes of race and oppression and family — especially mothers and daughters — along with laughs and scares and a few tears."
I would say that the fun quotient is higher this year. [It's still] a drama, but there is a lot of humor, and we are embracing a velocity and fun with the series this year. It might be a little bit more welcoming to an audience."
The expansive cast for the new season includes newcomers and vets such as Jessica Lange, Sarah Paulson, Frances Conroy, Kathy Bates, Angela Bassett, Evan Peters, Lily Rabe and several others.
As far as character details go, Paulson will play Lange's daughter, named Cordelia and inspired by the character in King Lear. Bassett will portray Marie Laveau, who is loosely based on "a woman in the 1800s who was very influential in the city," according to TV Line. As for new addition Bates? She'll be playing a twist on "infamous 1830s New Orleans socialite and serial killer Madame LaLaurie."
The new season is set to premiere in October.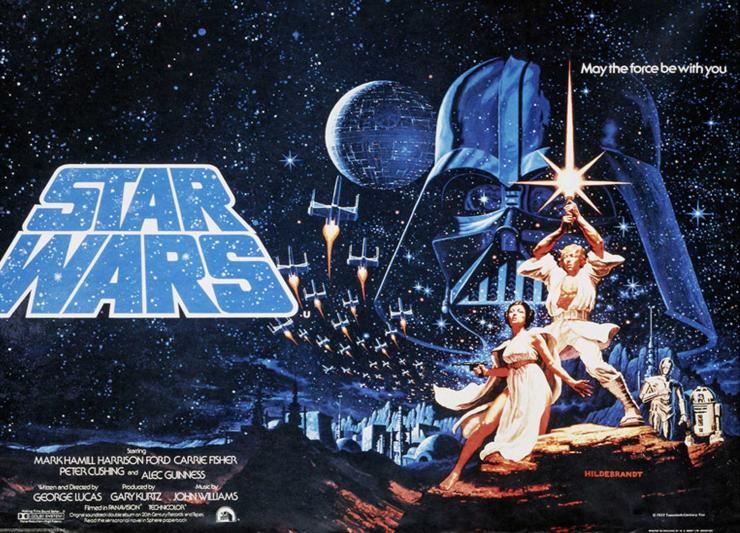 STAR WARS
That long-awaited live action Star Wars series might finally be on the horizon.
When the Walt Disney Company purchased Lucasfilm last year, it opened up a whole new realm of possibilities for the future of the Star Wars franchise. While a new Star Wars film trilogy is definitely the most ambitious part of Disney's plan so far, it's far from the only thing they're interested in. We've already heard about new animated series, possible theme park attractions and new videogames, and now Disney-owned network ABC is talking about a live-action TV series.
You might remember that ABC entertainment president Paul Lee raised the possibility of working on program with Lucasfilm back in January, but at the time it sounded like it was merely something on his wish list, not necessarily something that was about to happen. Well, on Sunday, Lee gave a group of TV critics an update on ABC's relationship with Lucasfilm.
"We've started conversations with them," Lee said. "I have an inkling in my mind, but they have a lot on their plate."
So, not much progress, but at least "conversations" have taken place at this point. That leaves us with perhaps more hope than we had before, but still no real idea of when ABC might want to start this hypothetical show, or what this hypothetical show might be. Could they end up waiting until after Star Wars Episode VII and spin off a series from that film, Agents of S.H.I.E.L.D.-style? Could they just be waiting to see how S.H.I.E.L.D. performs this season before attempting another potentially costly series tied in to a film franchise? Or could producer Rick McCallum's beloved and long-gestating Star Wars: Underworld finally be taken out of mothballs and dusted off for a network debut (despite its reputed darkness)?
Whatever that "inkling" Lee was talking about, we now at least know that the two companies are talking about a TV project. Now we're left to wonder how long we have to wait to find out more.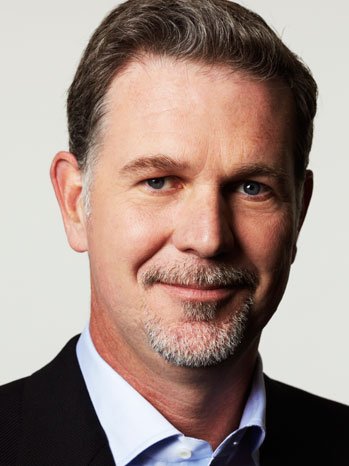 MARCO POLO
Netflix is considering setting sail with Marco Polo.
The streaming service is eyeing the drama series Marco Polo from Starz, The Hollywood Reporter has learned.
The drama was originally developed at Starz, who picked up the project straight to series in January 2012. Sources tell THR that the cable network released the drama back to producers the Weinstein Co. and Electus after its attempts to film the series in China fizzled. The Weinstein Co. is currently mulling whether to set up the series at Netflix as a nine-episode order or a feature film version of the project.
The series hails from creators John Fusco (Young Guns) and Dave Erikson (Sons of Anarchy, Low Winter Sun). The nine-chapter story chronicles the explorer's journey from the treachery surrounding him to his relationship with the tyrant Kublai Khan. Harveyand Bob Weinstein originally developed the idea alongside Electus' Ben Silverman, all of whom will serve as executive producers.
Marco Polo is the true story of the world's greatest storyteller. It's described as an epic and cinematic adventure of high politics, masterful manipulation and deadly warfare. The drama is told from the young Marco Polo's point of view when he finds himself at the center of a brutal war between two empires in 13th century China, replete with close combat, romance and sexual intrigue, religious tension, political skullduggery and spectacular battles.
The series would join an original programming roster at Netflix that includes Orange Is the New Black, which in a move similar to Starz, was renewed for a second season ahead of its premiere; horror-thriller Hemlock Grove, Emmy darling House of Cards; Arrested Development; Ricky Gervais' upcoming entry Derek; and the Wachowskis' Sense8.
The pickup comes as Netflix CEO Reed Hastings has plans to double the company's original series in 2014.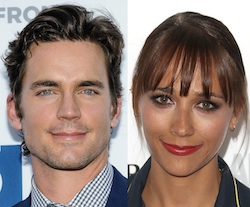 B.O.O.: BUREAU OF OTHERWORLDLY OPERATIONS
Matt Bomer and Rashida Jones have joined the cast of the upcoming 20th Century Fox and DreamWorks Animation film B.O.O.: Bureau of Otherworldly Operations, The Wrap reports. They join the previously-attached Seth Rogen and Melissa McCarthy.
Written by Tom Wheeler and directed by Tony Leondis, B.O.O. will feature Rogen and McCarthy as a pair of ghosts (Jackson Moss and Watts, respectively) who discover a plot from within their organization to take over the Earth with a ghost army.
Jones is set to voice the ex-wife of Moss with Bomer playing the man that she has since married following Moss' death.
In addition to her regular work on NBC's "Parks & Recreation," Jones recently appeared on the big screen in Celeste and Jesse Forever. Bomer, meanwhile, stars on USA Network's "White Collar" and can be seen coming up in Akiva Goldsman's directorial debut Winter's Tale.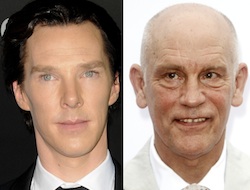 THE PENGUINS OF MADAGASCAR
A spinoff of DreamWorks Animation's Madagascar franchise, The Penguins of Madagascar has added Benedict Cumberbatch and John Malkovich to its voice cast.
Cumberbatch, who starred earlier this year in Star Trek Into Darkness, will voice an animal working for the CIA who is tracking the adventure's villain, to be voiced by Malkovich. Malkovich is in theaters now as part of the ensemble of RED 2.
To be directed by Simon J. Smith with a script by Michael Colton and John Aboud, The Penguins of Madagascar hits theaters March 27, 2015. JOBS
Open Road films has just debuted a new trailer for director Joshua Michael Stern's JOBS, starring Ashton Kutcher in the title role.
It only takes one person to start a revolution. The extraordinary story of Steve Jobs, the original innovator and ground-breaking entrepreneur who let nothing stand in the way of greatness. The film tells the epic and turbulent story of Jobs as he blazed a trail that changed technology -- and the world -- forever.
Dermot Mulroney, Josh Gad, Lukas Haas, J.K. Simmons and Matthew Modine also star in the August 16 release.
MONDAY, AUGUST 5, 2013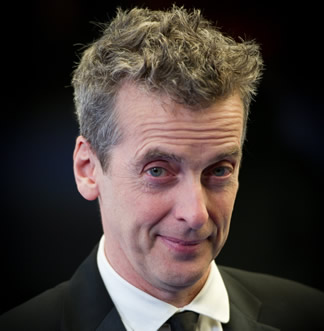 NEW DOCTOR WHO NAMED
Now that he's been announced as the 12th Doctor on "Doctor Who," Zap2it is taking a look back at some the best moments from Peter Capaldi's career, going back to the early 1980s.
Whovians may recognize him for his previous appearance on "Doctor Who," as Caecilius in the Series 4 episode "The Fires of Pompeii." He also starred in "Torchwood: Children of Earth" with John Barrowman, otherwise known as Captain Jack Harkness.
One of Capaldi's first roles was in 1983's "Local Hero," alongside Peter Riegert and Burt Lancaster. In the film he plays a young representative for an oil company who learns his employer plans to buy a small village in Scotland to turn into a refinery.
He also stars in the 2009 comedy "In The Loop" with James Gandolfini. He plays his character from the TV series "The Thick of It," the Director of Communications for the Prime Minister of Northampton. The movie is a spinoff of the show, which ran from 2005-2012. "The Thick of It" and "In The Loop" can both be watched on Hulu.
Something to note is Capaldi is the first Doctor who have won an Academy Award. He wrote and directed the short "Franz Kafka's It's a Wonderful Life," which won an Oscar in 1994.
Ironically, Capaldi's most recent role in "World War Z" came with a curious name. He played the part of W.H.O. Doctor. Of course, W.H.O. stands for World Health organization, but the coincidence is pretty awesome.
Capaldi will become the madman with a box when Matt Smith regenerates during the 2013 "Doctor Who" Christmas special, which airs on December 25.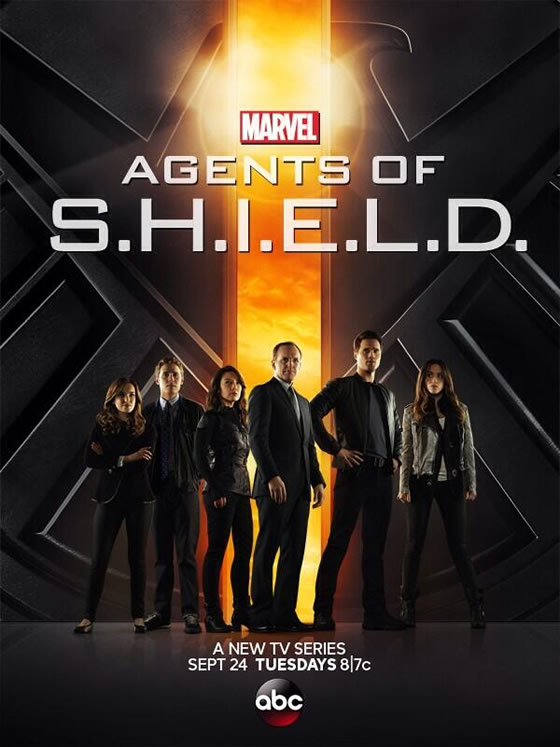 AGENTS OF S.H.I.E.L.D.
Hot on the heels of the "Marvel's Agents of SHIELD" panel at the TCA summer press tour, star Clark Gregg launched a game on Twitter. He posted the first piece of the show's official poster. Once retweeted enough times, Ming-Na posted the next piece. On it went through the cast and crew until the poster was complete.
The poster features the agents, led by a very alive Phil Coulson. Gregg reprises his role from the Marvel Cinematic Universe, and he's joined by Na, Brett Dalton, Chloe Bennet, Iain De Caestecker and Elizabeth Henstridge.
"Marvel's Agents of SHIELD" premieres September 24 on ABC.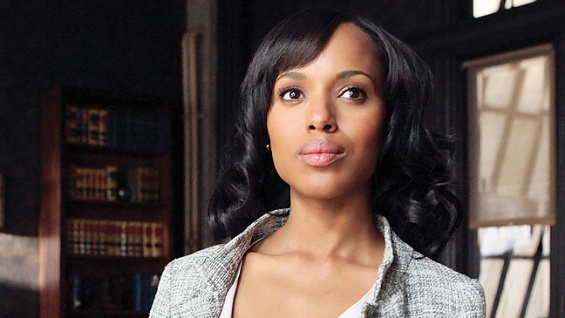 ABC'S SPLIT-SEASON LINEUP
ABC on Sunday further clarified which of its programming would be broken up into two uninterrupted blocks of 12-episode runs, in addition to announcing its midseason schedule.
ABC Entertainment Group president Paul Lee used his platform at the Television Critics Association's summer press tour to unveil his plan for midseason with reality show Quest and limited series Resurrection filling in between fall and midseason drama runs. He called the latter drama "extraordinary" and noted there's "nothing like it on television."
The scheduling marks a move on ABC's part to eliminate repeats, allow programming to continue its momentum and retain viewers. It follows the cable network model -- something Lee is familiar with during his run at ABC Family.
Resurrection will premiere Sunday, March 9 at 10 p.m., taking the slot occupied by Betrayal when the freshman drama's season concludes. The Quest will debut on Thursday, Jan. 2 with a two-hour premiere, moving into the slot occupied by Once Upon a Time in Wonderland following the latter's season finale.
Grey's Anatomy, Nashville, Once Upon a Time, Revenge and Scandal will return in the spring, following their winter finales with new episodes that will run with few or no repeats until their season finales in May.
Lee will look to series like Killer Women (among others) and its other new fare to fill in the gaps during the long hiatus for Grey's, Scandal, Nashville and OUAT.
Here's the breakdown:
Thursday, Jan. 2
8-10 p.m. The Quest Wednesday, Feb. 26
10-11 p.m. Nashville Thursday, Feb. 27
9-10 p.m. Grey's Anatomy
10-11 p.m. Scandal Sunday, March 9
8-9 p.m. Once Upon a Time
9-10 p.m. Revenge
10-11 p.m. Resurrection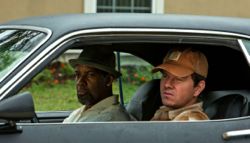 WEEKEND BOX OFFICE
The pairing of Denzel Washington and Mark Wahlberg in the R-rated crime-comedy 2 Guns (Universal) probably could have opened bigger with a summer release, but after taking in $10 million on Friday--$1.3 million of that from Thursday night previews--the superstar pairing settled in for an estimated opening weekend of $27.4 million, which was enough to win the weekend. Even with the added box office star power of Wahlberg, that was a fairly average opening for Washington, yet it represents his sixth movie in a row to open over $22 million.
After a relatively weak domestic opening, the superhero sequel The Wolverine (20th Century Fox), starring Hugh Jackman, took a typical second weekend plunge of roughly 59% to take second place with $21.7 million and roughly $95 million total.
Opening earlier in the week on Wednesday in 3,866 theaters, The Smurfs 2 (Sony), the sequel to Sony Pictures Animation's $563 million global hit, brought in just $9.5 million in its first two days before settling down to third place over the weekend with only $18.2 million. The $27.8 million the sequel earned in its first five days is less than the $35 million the original The Smurfs made in its three-day opening two years ago.
It probably goes without saying that The Smurfs 2--like most movies this summer--fared better overseas, where Sony opened it in 43 markets to the tune of $52.5 million, roughly twice its five-day North American take. Some of the big markets where it opened included the UK where it was #1 with $5.1 million, as well as being #1 in Holland, Belgium, Austria and Switzerland, all big markets for the Belgian creator Peyo's popular characters. It was #2 in France with $4.2 million, but it also scored big in Central and South America as Brazil brought in $4.7 million and Mexico did $4.3 million. The Smurfs also opened significantly better in both Russia and Korea than the original movie, all pointing to the fact that the movie will do just fine without American business. Its $80 million global total after just five days says it all.
James Wan's horror-thriller The Conjuring (New Line/Warner Bros.)--one of the few movies in the top 10 without a "2" in the title and that isn't a sequel--continues to do well as it crossed $100 million this weekend with an additional $13.6 million, down just 38% from last weekend. With $108.6 million grossed in just three weeks' time, the $20 million-budgeted breakout should be making a solid play to end the summer in the Top 10.
Meanwhile, back in the land of sequels, Despicable Me 2 (Universal) took fifth place--its first time out of the Top 3 since opening over the 4th of July weekend--with $10.4 million as it continued to bolster its standing as the second-highest grossing movie of the year with $327 million.
Sony's other summer sequel, Adam Sandler's Grown Ups 2, followed in sixth place with a solid $8.1 million and a total of $116.4 million, putting it into the Top 10 for the summer.
Barely motoring along in seventh place, DreamWorks Animation's Turbo added another $6.4 million this weekend, but it also dropped 53% from last weekend and is struggling with just $69.5 million grossed so far.
Surprise, surprise, eighth place also went to a sequel, namely Bruce Willis' RED 2 (Summit Entertainment), which added another $5.6 million to bring its total to a weak $45.1 million after three weeks in theaters.
Already one of the summer's biggest surprise sleeper hits, The Heat (20th Century Fox), starring Sandra Bullock and Melissa McCarthy, added another $4.7 million over the weekend to take ninth place, bringing its total closer to $149 million, making it the eighth-biggest movie of the summer.
It came out just ahead of Guillermo del Toro's Pacific Rim (Warner Bros.), which followed its record opening day in China with a weekend take of $4.6 million, having grossed $92.9 million domestically. This past weekend, the movie debuted at #1 there, grossing $45.2 million, Warner Bros.' biggest opening there and even bigger than The Dark Knight Rises' $32 million opening last year. That helped put Pacific Rim just ahead of The Smurfs 2 to win the international box office this weekend and put its global total across the $200 million mark.
The Top 10 movies at the box office grossed an estimated $120 million, which was up slightly from last year's August kick-off weekend where the Total Recall remake and Diary of a Wimpy Kid: Dog Days failed to dethrone Christopher Nolan's The Dark Knight Rises from its third weekend at #1.
The only significant limited release this weekend was James Ponsoldt's coming-of-age drama The Spectacular Now (A24), starring Miles Teller (Footloose) and Shailene Woodley (Divergent), which opened in four theaters in New York and Los Angeles to the tune of $200 thousand, averaging roughly $50 thousand per site. A24 plans on expanding it into more cities later in August.
SUNDAY, AUGUST 4, 2013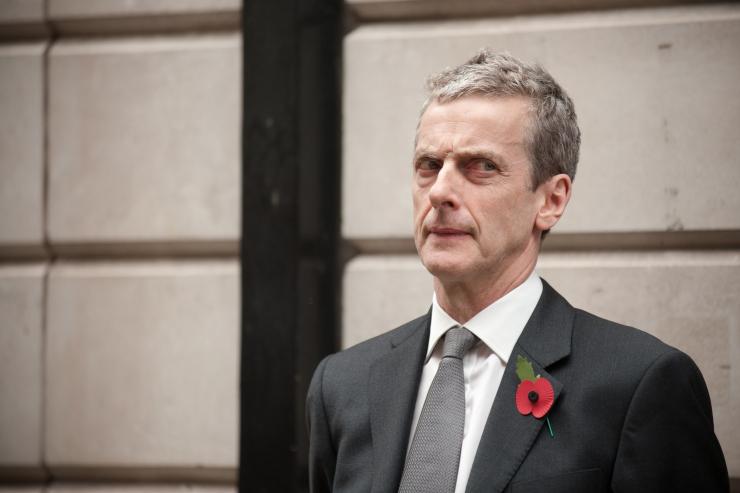 NEXT DOCTOR WHO
The search for the next star of Doctor Who has made for heavy betting in the U.K., but now bookmakers are starting to lock it down — because they're that sure they know who the next Doctor will be.
The leading candidate? Peter Capaldi, best known for his roles in The Thick of It, The Hour, World War Z and In The Loop, is heavily leading the bets to take over in the TARDIS. He's up so big, many bookies are shutting down bets because they're so sure it's him.
But that doesn't mean it's a lock. Other outlets are reporting that everyone from William Hills, Daniel Rigby and Idris Elba are all still in the hunt to make their debut Sunday during the big reveal.
If it turns out to be Capaldi, it would be a marked departure from the recent casting since Who was brought back to life in 2005. At 55, he would by far be the oldest Doctor of the modern era. Considering that fans are used to the Doctor being a bit younger these days, it'll be interesting to see if they go for a throwback and bring in an older actor for the iconic role.

NEXT BATMAN
Less than 24 hours ago, SuperHeroHype launched their own front page poll to find out which actors SHH readers want to see take over the role of Batman for Zack Snyder's recently announced Superman/Batman movie. Today, Borys Kit at The Hollywood Reporter has a list of six names that have been mentioned behind the scenes.
As is always the case with these theoretical casting stories, the usual caveats apply in that the script hasn't even been fully written yet and getting an actor to commit to a role like Batman would likely require something for them to read and respond to.
One of the top choices on Kit's list seems to be 46-year-old Josh Brolin, who famously starred in Warner Bros.' Western bomb Jonah Hex but who also has cred with the comic book and genre crowd from working with the likes of Robert Rodriguez, including his starring role in next year's Sin City: A Dame to Kill For.
It's probably not too surprising that the story also mentions Brolin's Gangster Squad co-star Ryan Gosling as a candidate, because Gosling tends to get mentioned whenever they're casting any superhero movie, although being only 32 does veer further away from the idea of having a more experienced Batman under the cowl.
Here are the other four names mentioned in the piece, two of which have been discussed on the SHH Forums and at least one seeming to come from out of left field:
Joe Manganiello - The 36-year-old star of "True Blood" was being considered for the role of Superman at one point, according to Kit.
Richard Armitage - The 41-year-old British actor who got attention playing the dwarf Thorin in Peter Jackson's The Hobbit.
Matthew Goode - The 35-year-old who previously played Ozymandias in Snyder's Watchmen.
Max Martini - The 43-year-old TV star who has appeared on "Revenge" and "Castle" and who recently appeared in Guillermo del Toro's Pacific Rim.
Regardless of who is cast in the important role, Warner Bros. hopes to start filming in early 2014 in order to make a summer 2015 release date.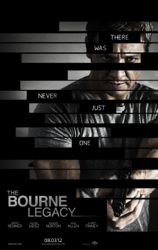 BOURNE NEWS
Just a little over one week short of a year to the date of the release of The Bourne Legacy, Universal Pictures is making plans to move forward with their lucrative "Bourne" franchise, having hired writer Anthony Peckham (Sherlock Holmes, Invictus) to script the fifth installment which will once again feature Jeremy Renner's character Aaron Cross.
Directed by regular series writer Tony Gilroy, The Bourne Legacy opened domestically on August 10, 2012 to the tune of $38.1 million its opening weekend and while it went on to make just $113.2 million domestically, its $276.6 million worldwide gross proved that the franchise was strong and the world was ready for a new Bourne lead, following the departure of Matt Damon.
Jeremy Renner's Cross was a new agent introduced in "Legacy" who had been enhanced medically to be smarter and stronger than other agents as part of Operation Outcome until he was targeted for termination. According to Deadline, Universal hopes there's enough interest to keep following that divergent storyline masterminded by Gilroy, which moved away from the original concept in the late Robert Ludlum's novels, in hopes to keep the franchise going with the ever-decreasing chances of Damon returning.
SATURDAY, AUGUST 3, 2013
MICHAEL ANSARA PASSES AWAY
One of the best voices in science fiction has passed away.
The hallmark of a truly great performer isn't that you immediately recognize his face, it's that you recognize his voice. And, within an instant of hearing it, you'll always know Michael Ansara's voice, even if his face isn't there to go along with it.
Science fiction fans know him for so many great performances -- he was the Klingon, Kang, on three separate Star Trek series, Kane on Buck Rogers, and Mr. Freeze for the Batman Animated Series. He played so many roles between 1944 and 2001 that it's hard to imagine how he was able to successfully inhabit so many.
Long before we knew him, though, Michael Ansara was born in Syria, before emigrating with his parents to the United States at the age of 2. In Lowell, Mass., he was a shy boy who had originally thought he'd be a physician. It was acting lessons that brought that boy out of his shell and helped him realize he had another destiny.
It wouldn't be easy. Acting never is. He was relegated to being a bit player mostly from the '40s and more than halfway through the '50s. He was typecast because of his dark skin and played mostly Native American roles.
It was through that particular stereotype that Ansara found his first standout role, as Cochise on the popular western Broken Arrow. He'd take on another Native American character, Deputy U.S. Marshal Sam Buckhart, in Law of the Plainsman.
The 1960s would afford Ansara the chance to break into sci-fi with roles on Outer Limits, Voyage to the Bottom of the Sea, Lost in Space and Time Tunnel. How lucky for him (and for all of us) that this path led him to discover the Klingon Dahar Master Kang. He faced off against Capt. James T. Kirk himself in the Trek classic Day of the Dove. The struggle between these two titans cemented Ansara and Kang as one of the great characters in Trek, if not all science fiction. Kang was so popular that Ansara would reprise the role on Deep Space Nine and Voyager, making him one of a select few performers to feature on three different Star Trek shows.
It was also during this time that he would marry Barbara Eden, star of I Dream of Jeannie. The two would have one child together, son Matthew.
Ansara snuck back behind the limelight again, flitting in and out of the many cop dramas that typified 1970s television. Naturally, we remember him for playing the sympathetic antagonist, Kane, on Buck Rogers in the 25th Century. It was sadly also during this time that his marriage to Eden came to an end. A few short years later, Ansara would begin again by marrying Beverly Kushida. This marriage would last.
Life has a funny way of turning around on a man. The '80s didn't bring anything substantial in the way of major roles, but the '90s would see Ansara return to Kang and, more importantly, they would find him playing one of the most richly complex villains in all of fiction -- Mr. Freeze.
For every fan of TV and film, there is a role for which a performer becomes most known, a part that it seems he was born to play. The very first time I heard Ansara's voice, it came from the mouth of Victor Fries. From that moment on, the two men, one fictional, one real, were inexorably linked.
And, indeed, Mr. Freeze became the one role Ansara would continually return to between 1992 and 2001. It would be the last role he would play. 2001 was also the year Ansara's son, Michael, passed away from a drug overdose.
It's not hard to imagine a man wanting to shy away from fame after the death of his son. The tragedy of Mr. Freeze, a man unable to save the one person he loves most, trapped forever in an unfeeling prison of ice, suddenly feels all too familiar.
And now, in a way that is much more final, Michael Ansara's deep and moving voice is silenced after battling with prolonged illness. Michael Ansara died July 31 at his home in Calabasas, Calif. He is survived by his wife, Beverly, his sister Rose, his niece Michelle, and his nephew Michael John.
He is also survived by every role he ever played, every character he ever inhabited. And in that way his voice endures, eternal, even if the man is not.

CONVENTION GUEST
Michael Ansara was a guest at my first science fiction convention - the Big E-CON in Norfolk, Virginia. Mr. Ansara was gracious and just a wonderful convention guest. On Facebook, I see other comments from folks who met him at conventions around the country. He will be missed.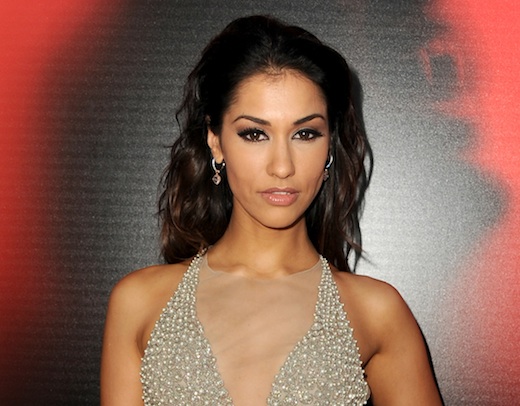 VAMPIRE DIARIES NEWS
Janina Gavankar is trading in Bon Temps for Mystic Falls.
The former "True Blood" shape-shifter (RIP, Luna!) has booked a potentially recurring role on Season 5 of "The Vampire Diaries," TV Line reports. Gavankar will play Tessa, a "beautiful, exotic and self-assured" woman who comes to Mystic Falls to rekindle an old flame.
Gavankar will first appear in the hit CW series' third episode of the season, which is also a flashback hour. Her other TV credits include "Arrow," "The League" and "The Gates."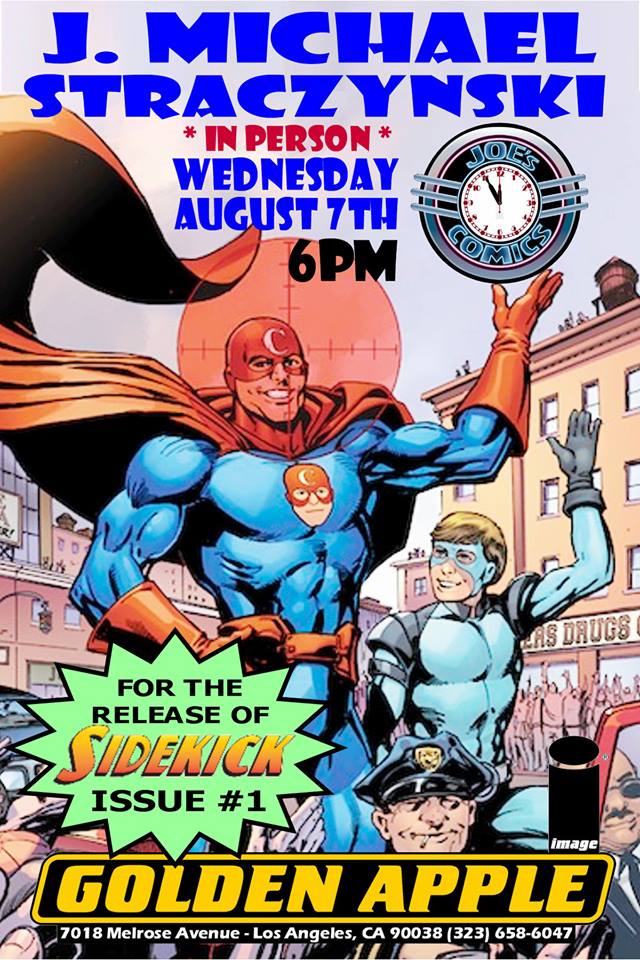 J. MICHAEL STRACZYNSKI SIGNING THIS WEEKEND
Two LA-area signings this week for Sidekick #1! Golden Apple on Melrose 8/7 6 p.m. and Collector's Paradise in Pasadena 8/10 at 1 p.m. Also: Ten Grand #4 comes out the same day!
RIDDICK
After floundering with a big-budget PG-13 sequel, Vin Diesel wants to take Riddick back to its R-rated roots — and the latest trailer shows just how hard he's trying.
From the claustrophobic setting on a dangerous alien world to the freaky monsters wreaking havoc on a small crew, this has all the makings of another sci-fi classic. There's no question anymore: This is definitely a sequel to Pitch Black, not Chronicles of Riddick — and that looks to be a very good thing.
The new footage shows a bit more of Diesel's Riddick being badass, and Battlestar Galactica alum Katee Sackhoff pops up a few more times along the way. We also get to see a bit more alien tech and weapons, which look pretty sharp.
Maybe it's just the editing job, but the production values seem a little better here when compared to previous trailers — so here's hoping this one is good and polished when it finally arrives on Sept. 6.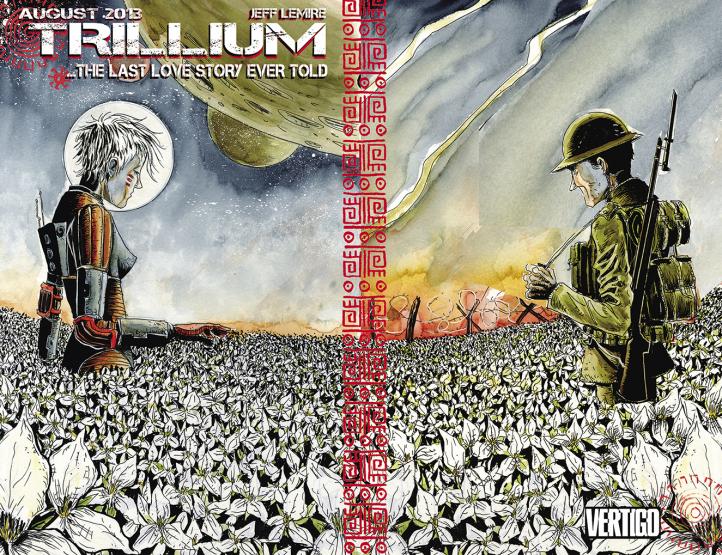 TRILLIUM
How can a man from 1921 fall in love with a woman living in 3797?
Vertigo, like any comic imprint, has its ups and downs. Lately, though, they've been knocking 'em out of the park with books like The Wake and Collider. And today we have a six-page preview of their next series, Trillium, written and drawn by one of our absolute favorite comic creators, Jeff Lemire.
If you like your science fiction with a little Twilight Zone sprinkled in for zest, then the plot for Trillium should prove a delicious one. From the official press release:
An epic and powerful love story, Trillium intertwines the lives of two souls separated by thousands of years and hundreds of millions of miles. William and Nika seem destined to meet and fall in love, but their love just might tear the universe apart. This isn't just a love story; it's the last love story ever told.
The Solider. 1921. Having faced death in the trenches of WW1, renowned English explorer William Pike now finds himself leading an expedition deep into the dangerous Peruvian jungle, in search of the 'Los t Temple of the Incas' and its mythical healing properties.
The Scientist. 3797. Dr. Nika Temsmith, Xeniologist, is attempting communication with an indigenous population near a remote science station near the outermost rim of colonized space. These strange life forms might hold the key to human survival, but no party has survived initial contact.
Even though science fiction set in space isn't the usual for Lemire, the rest of this concept is an absolute Lemire standard. The hope and sadness are already palpable just from the description. What we're saying is -- we're excited.
The first issue is due out next week on Aug. 7 and, what's more, it's "an oversized flip-book with two covers and two separate but connected stories." So, basically, you can start with either WIlliam or Nika and see where the story takes you.
SHERLOCK TRAILER
BBC One has posted a brief teaser trailer for the third series of Steven Moffat's popular television show "Sherlock," starring Benedict Cumberbatch and Martin Freeman, which will be returning sometime in 2014.
Launched in 2010, the series which airs on BBC One in the UK and on PBS in the States is a modern day retelling of the adventures of Arthur Conan Doyle's classic detective with Cumberbatch playing Holmes and Freeman playing his trusty partner, Dr. John Watson.
CONVENTION REMINDER
One of the best fan-run conventions is taking place this weekend near Baltimore. William Shatner is the guest for today only, but Amanda Tapping from Stargate SG-1 is also a guest along with Babylon 5's own Julie Caitlin Brown. For more information, go to www.shore-leave.com
FRIDAY, AUGUST 2, 2013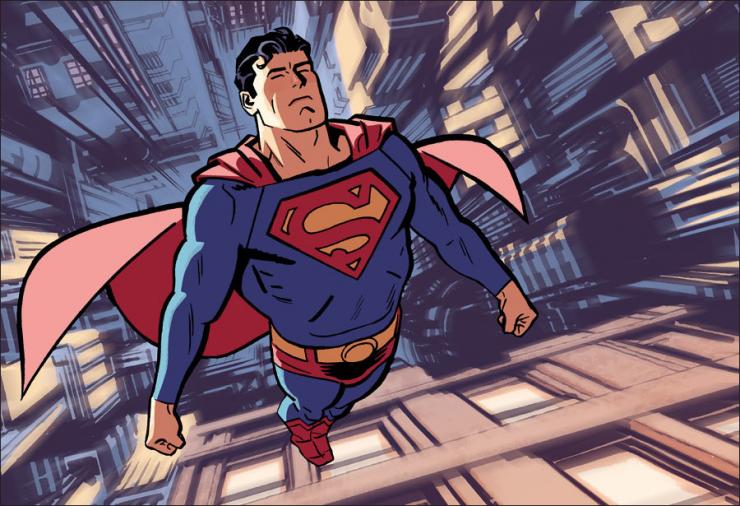 ADVENTURES OF SUPERMAN SERIES - ORSON SCOTT CARD
Controversy or no controversy, Orson Scott Card's new Superman story for DC Comics will be published ... eventually.
Back in February, DC announced Adventures of Superman, a digital-first series that would feature a variety of out-of-continuity Superman stories from creators like Marv Wolfman, Bruce Timm and Orson Scott Card. The announcement of Card's involvement in the project caused immediate controversy because of his longstanding, outspoken stance against gay marriage, a view that has also generated plenty of controversy in the lead-up to the release of the film based on his novel Ender's Game. Though DC Comics issued a statement shortly after the Adventures of Superman announcement saying that Card's views did not reflect the views of the company, the controversy continued. Comics retailers and fans began pledging to boycott the series if Card was involved, and in March artist Chris Sprouse backed out of drawing Card's story, citing a fear that the media coverage of the controversy would take away from the actual work.
Card's Superman story was originally supposed to kick off the series, but 14 issues into Adventures of Superman's digital run (as of July 29), the story remains on hold. Some readers and retailers likely hoped it would stay that way, but according to DC co-publishers Dan DiDio and Jim Lee, the story's not dead.
"We're searching for an artist to work on that story so it's been tabled until that happens," Lee said.
DiDio then added, "We have a number of projects that started at the same time, so it moved back in the queue and we have other ones that are further along in production that we're moving with first."
When asked again if Card's story would still be published eventually, DiDio answered simply "Yes."
So, even as controversy continues to swirl around Card thanks to Ender's Game, DC Comics is sticking by its decision to print his Superman comic sometime in the future. But how soon? An artist for the story still hasn't been found, apparently, so perhaps the company's waiting until after Ender's Game to address the issue again, in the hope that the controversy will have died down a bit. THE WALKING DEAD
We still have a few months to go until season four of The Walking Dead, but some new footage shows the zombies might be even freakier this time around.
The network has released some new behind-the-scenes footage from the new season, giving us another peek into what the hit AMC drama is bringing this October. It looks as freaky and gritty as ever, so that's a good sign.
It's hard to glean much from these tantalizing bits, but it looks like quite a bit of the action will be taking place at the prison, which isn't much of a surprise. The new footage is interspersed with interviews from the cast and effects crew, along with producers Gale Anne Hurd and Robert Kirkman.
The new season debuts Oct. 13.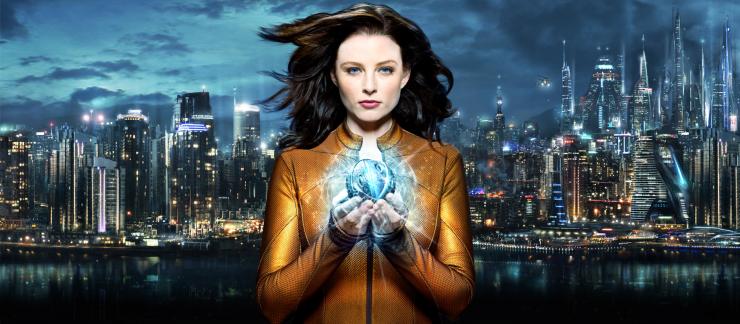 CONTINUIUM
The time-traveling adventure of future-cop Kiera Cameron (Rachel Nichols) will continue for another year in the U.S., as Syfy has snatched up the season-three rights to the sci-fi action series Continuum
. The network announced today that the 13-episode third season would premiere in 2014. The second season is currently underway in the U.S., with new episodes on Friday nights up until the season finale on Aug. 30.
Syfy has also aired the first two seasons of the Canadian import, which originally launched on the Showcase network in that market. A third season was announced by Showcase a few months ago, though this is the first confirmation of an official U.S. pickup.
Based on Live +7 data, the series is currently averaging 1.8 million total viewers, up 21 percent from the inaugural season.
The series follows future-cop Kiera Cameron after she is transported back to the modern day, as she hunts down terrorists who escaped their execution in 2077. The second season is delving deep into the potential for twisty timelines, and it'll be interesting to see how they play it all out over the next several weeks.
A portion of the press release is below:
NEW YORK – August 1, 2013 – Syfy has announced that it will air the third season of the popular time traveling police series Continuum. The #1 original cable drama in its Friday 10PM time period,Continuum will return to the network in 2014 with 13 all-new episodes.
Currently airing season two, which concludes on Friday, August 30, Continuum ranks as the #1 original cable drama in its time slot among Adults 18-49, Adults 25-54 and total viewers. Based on Live +7 data, the series is currently averaging 728K Adults 18-49, 836K Adults 25-54 and 1.8 million total viewers, up 21 percent, 18 percent, and 21 percent, respectively, from season one.
Continuum stars Rachel Nichols as Kiera Cameron, a cop from the future who finds herself trapped in the present day, swept along when a group of fanatical terrorists escaped their planned execution in 2077 by vaulting back in time.
Continuum co-stars Victor Webster (Castle, Melrose Place) as detective Carlos Fonnegra and Erik Knudsen (Jericho, Scream 4), who plays teen tech genius Alec Sadler.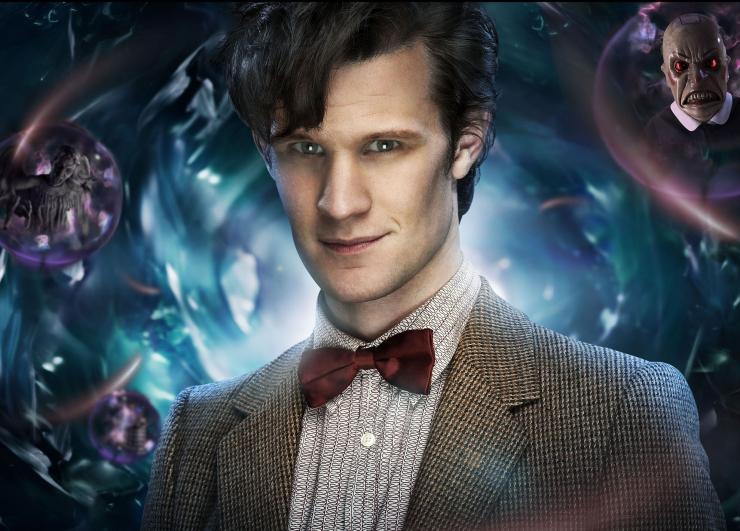 NEW DOCTOR WHO ANNOUNCEMENT - SUNDAY
This is it! Looks like we'll finally get to know just who will step in as the Twelfth Doctor on Doctor Who this upcoming Sunday. Geronimo?
Press sources have leaked that the BBC is ready to announce who will become the 12th incarnation of our beloved Time Lord on Sunday, August 4 at 7pm on BBC1 (in the UK) in a special entitled Doctor Who Live: The Next Doctor. Currently, there is a very disposable repeat of Celebrity Mastermind listed in that timeslot.
The show—which will be live—will be hosted by Zoe Ball. It'll feature interviews with past Doctors and companions. Who showrunner Steven Moffat and current Eleventh Doctor Matt Smith are said to join Ball on the show: along with the Chosen One, whoever he or she may be. Casting was apparently done under the code name Whodini ... clever.
The buzz also intensified following this tweet:
But it's probably that they'll only be announcing/confirming the live Sunday show.
Currently, actor Peter Capaldi (he appeared in the excellent Doctor Who episode "The Fires of Pompeii," as well as in the magnificent Torchwood: Children of Earth) is topping the bookies' lists as the one who'll follow in Matt Smith's shoes.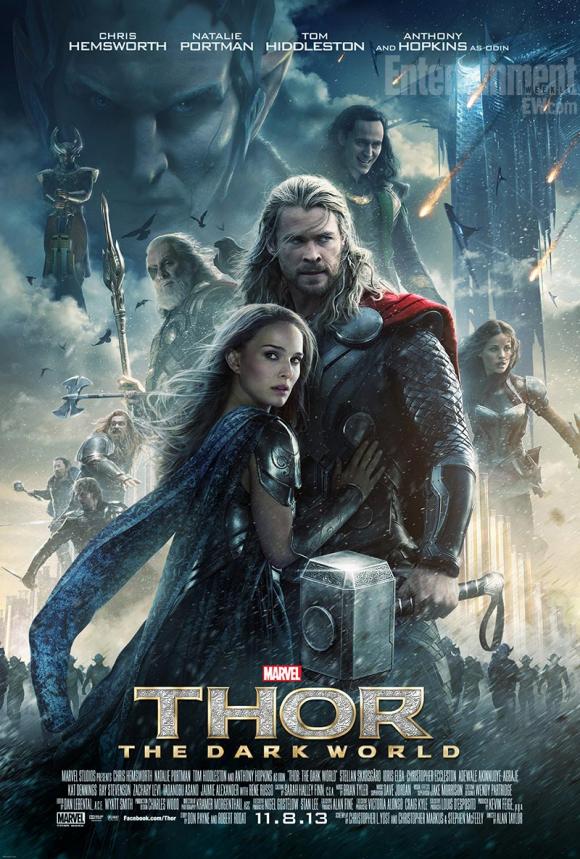 THOR: THE DARK WORLD
Never mind the summer blockbusters, here's the real hero you've been waiting for.
The first Thor movie was vastly underrated. Thankfully, over time, more and more people have come around to see the film's charms ... or just to see it at all.
As we near the end of summer and start looking toward the future, thankfully, there's another Thor movie, one that looks even better than the last. With that in mind, we've got the latest official poster for Thor: The Dark World.
It's a pretty classic shot and a nice way to quickly show most of the major players. One note -- no Kat Dennings? If we trust anyone to take down an army of Dark Elves led by evil Christopher Eccleston, it's her.
Thor: The Dark World drops on Nov. 8.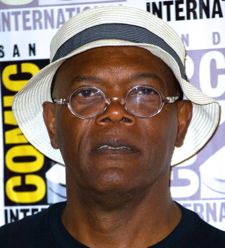 THE SECRET SERVICE
Matthew Vaughn's take on Mark Millar and Dave Gibbons' graphic novel The Secret Service has already cast Colin Firth as the secret agent who takes a young punk played by Taron Egerton under his wing, but now it's being reported by Variety that Samuel L. Jackson is set to play the villain with production expected to start this fall.
Vaughn had been looking for a big star to play the main baddie with Tom Cruise and Leonardo DiCaprio being two names that were mentioned, but now that Jackson is on board, they just need to find the movie's female lead, with Emma Watson and Dark Shadows star Bella Heathcoate both being named in the mix.
Adapted by Vaughn with his frequent writing partner Jane Goldman, Vaughn's Marv Films will finance and produce the film similar to how they did their previous Mark Millar adaptation Kick-Ass.
Jackson will next be seen reuniting with Spike Lee for the Oldboy remake, followed by a role in MGM's remake of RoboCop next February and then Marvel Studios' Captain America; The Winter Soldier in April 2014.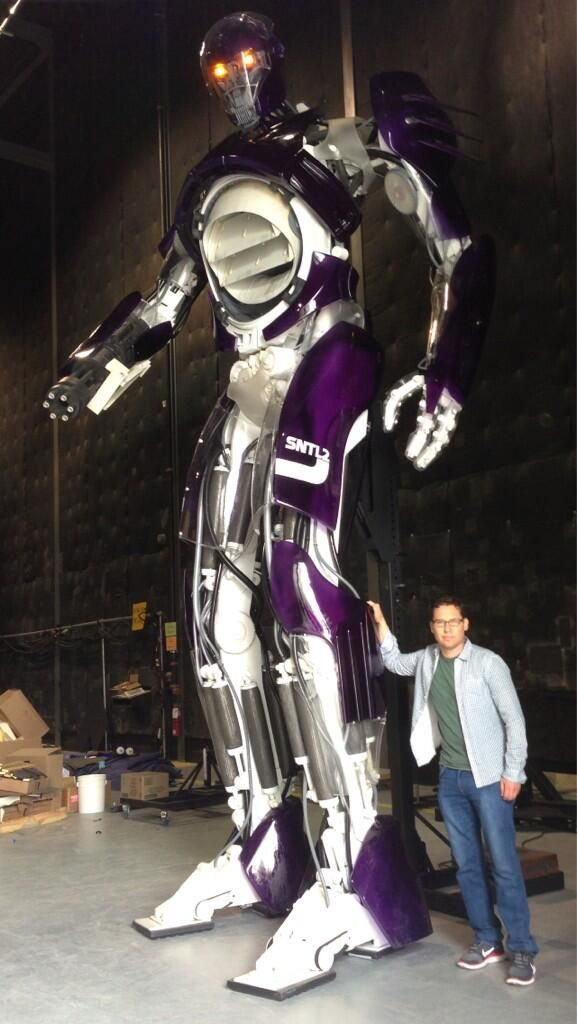 X-MEN: DAYS OF FUTURE PAST
Director Bryan Singer and 20th Century Fox have been teasing the design for the sentinels in the upcoming X-Men: Days of Future Past for some time, and now we've got a good look at one of them. Singer posted this image on his Twitter today showing him with one of the full size sentinels, captioning the image with "Here's to the next 50 years."
Coming to theaters on May 23, 2014, X-Men: Days of Future Past stars Hugh Jackman, Ian McKellen, Patrick Stewart, James McAvoy, Jennifer Lawrence, Michael Fassbender, Nicholas Hoult, Anna Paquin, Ellen Page, Shawn Ashmore, Peter Dinklage, Omar Sy, Halle Berry, Daniel Cudmore, Fan Bingbing, Boo Boo Stewart, Adan Canto, Evan Peters, Josh Helman and Lucas Till.
THURSDAY, AUGUST 1, 2013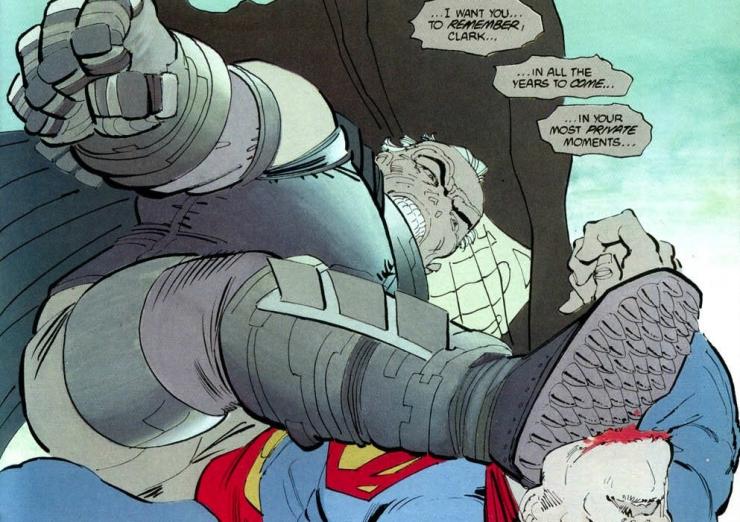 SUPERMAN/BATMAN MOVIE
Director Zach Snyder has his hands full trying to put together the first big-screen meeting of Batman and Superman, but it sounds like he's calling in the big guns to figure out the details.
A report from The Independent indicates Snyder has set up a meeting with legendary comic writer and artist Frank Miller to discuss the project, which sounds like a very smart move. Why? Because Miller wrote the comic arc they're looking to for inspiration with the script.
Among his myriad accomplishments, Miller is the mastermind behind The Dark Knight Returns comics, which pitted Batman vs. Superman in an epic battle of brains and brawn. The quote used to announce the film ("I want you to remember, Clark, in all the years to come. In your most private moments, I want you to remember my hand at your throat. I want you to remember the one man who beat you") was one of Miller's signature lines from the comic.
The collection is revered as one of the best Batman stories ever written, and it's nice to see that Snyder is open to advice from the master as he starts putting the pieces together. It'd be interesting to be a fly on the wall to hear what Miller has to say about the project, but if nothing else we can take some comfort from the fact that he'll at least be involved in an auxiliary role.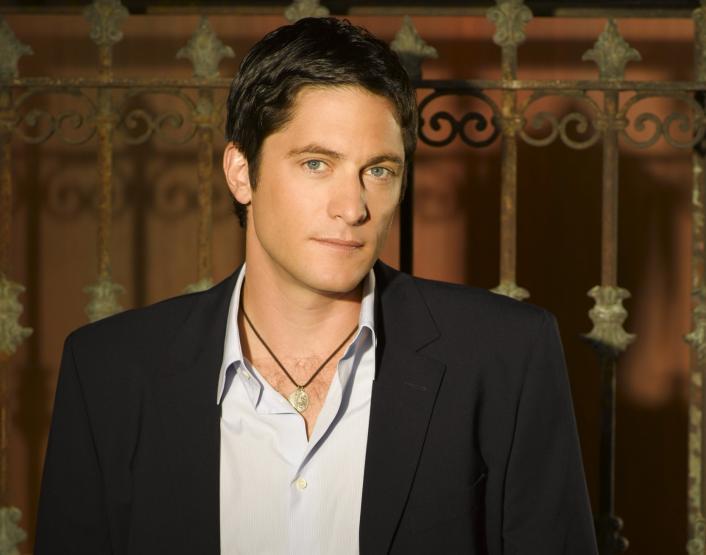 AGENTS OF S.H.I.E.L.D.
The cast of Joss Whedon's highly anticipated ABC series Agents of S.H.I.E.L.D. is getting a little bigger. So who is the latest mystery man?
David Conrad (Ghost Whisperer) has signed on for the small-screen Avengers spinoff, according to TV Line, though his exact role has not been revealed.
But the series has been looking to cast a "brilliant and quirky scientist" to recur on the series, and Conrad seems to fit all the tangibles for the role. Conrad brings some decent genre experience, so he should fit in nicely with the baddie-fighting group of secret agents.
As for confirmation on who exactly he is playing? We may have to wait until the show debuts on Sept. 24 to find out.
While tossing in some nice big-screen crossovers via Agent Maria Hill (Cobie Smulders), Whedon seems to be doing a good job of building a viable extension of the universe for television. We can't wait to see how Conrad fits into the mix.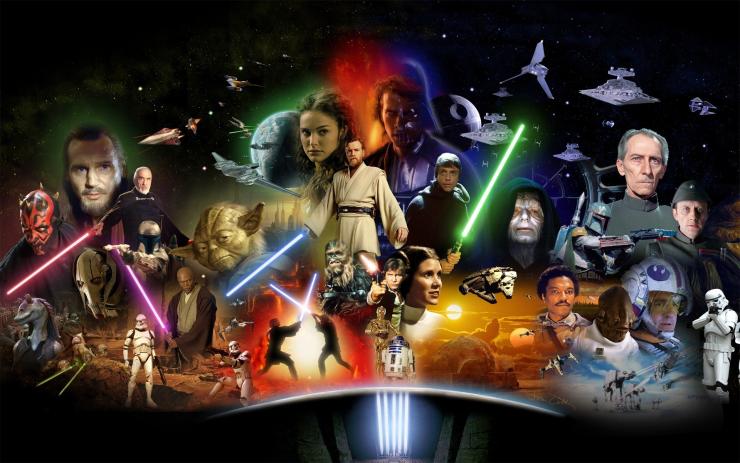 STAR WARS EPISODE VII

Star Wars Episode VII doesn't feel so far away all of a sudden.
We'd been assuming that production wasn't due to begin on the next wave of Star Wars features until next year. According to a highly reputable fan site, however, things are rolling out a good deal sooner than we thought.
Lucasfilm has used aliases in the past to cover up production on features before, most notably with Return of the Jedi. Allegedly, that is happening again, and the code name for production on Star Wars Episode VII is Foodles.
While Foodles may be a real prepackaged foodstuff with a Disney license, it doesn't seem likely that a movie would be made from it. And despite earlier rumors of a 2014 start date, production on the faux Foodles is due to begin in August.
That means we may be seeing the first Star Wars films in theaters even earlier than originally projected. Or at the very least, that Disney is making sure they get working right away to hit the deadlines they want.
Either way, we're excited that the House of Mouse has fast-tracked what we're hoping will be a return to form for the galaxy far, far away. ELYSIUM
What would you do to save one little girl? How about your whole world?
Right from the get, Elysium feels like exactly what it is -- a tense sci-fi thriller with a pretty powerful political edge. When the 1 percent leaves Earth for the ultimate gated community, a satellite far above the planet, the rest of us poor saps suffer from a rapid increase in crime, starvation, poverty and death. It's subjugation, plain and simple. There's not much hope for a way out, because, effectively, there is no way out.
The new trailer takes that concept and amplifies it while adding some great action sequences, too.
Even the hope Matt Damon finds comes at the price of some pretty nasty body horror and an all-but-guaranteed bloody end for himself. But, as you can see from the trailer, he's fighting for an endgame larger than himself -- bringing about the end to slavery of the human race at the hands of an elite few.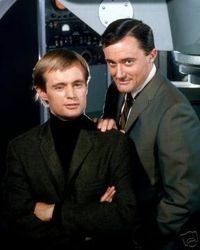 MAN FROM U.N.C.L.E.
In a lengthy article on Variety talking about the ups and downs of getting a movie made based on the popular '60s spy show show The Man From U.N.C.L.E., a project that's gone through many incarnations, directors and stars over the past few years, they're reporting that plans are set to start shooting in early September with director Guy Ritchie confirmed at the helm and Henry Cavill (Man of Steel) and Armie Hammer (The Lone Ranger) starring in the roles of U.N.C.L.E. agents Napoleon Solo and Illya Kuryakin, respectively.
Warner Bros. hopes to turn the film into a franchise despite the falling out of Tom Cruise in late May and a paring down of the production budget to $75 million. Plans are to shoot the film in Ritchie's native London and in Italy working from a script written by Ritchie with his Sherlock Holmes collaborator, writer and producer Lionel Wigram, acting as the origin story to tell how the two spies, one American and Russian, first met and started working together. Those roles were originally played by Robert Vaughn (Solo) and David McCalllum (Kurayakin) in the original series.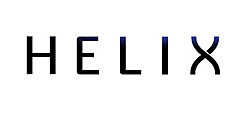 HELIX
Syfy's newest original scripted series "Helix" from Sony Pictures Television began production this past weekend in Montreal, Canada. The 13-episode drama is executive produced by Ronald D. Moore ("Battlestar Galactica," "Outlander"), Steven Maeda ("LOST," "The X-Files") who is also showrunner, and Lynda Obst (Sleepless in Seattle, Contact). Cameron Porsandeh, who wrote the pilot, will serve as a Co-Executive Producer.
"Helix" is an intense thriller about a team of scientists from the Centers for Disease Control who travel to a high-tech research facility in the Arctic to investigate a possible disease outbreak, only to find themselves pulled into a terrifying life-and-death struggle that may hold the key to mankind's salvation or total annihilation. However, the lethal threat is just the tip of the iceberg, and as the virus evolves, the chilling truth begins to unravel.
Billy Campbell ("The Killing," Killing Lincoln) stars as Dr. Alan Farragut, leader of the Centers for Disease Control outbreak field team called upon to investigate and control a potential "hot zone" at a remote Arctic research facility. Hiroyuki Sanada (The Wolverine, 47 Ronin) also stars as Dr. Hiroshi Hataki, director of the outpost and its mysterious viral research program.
"Helix" also stars Kyra Zagorsky ("Soldiers of the Apocalypse") as Dr. Julia Walker, Mark Ghanimé ("Emily Owens, M.D.") as Major Sergio Balleseros, Jordan Hayes (House at the End of the Street) as Dr. Sarah Jordan, Meegwun Fairbrother as Daniel Aerov, Catherine Lemieux (White House Down) as Dr. Doreen Boyle and Neil Napier Riddick) as Dr. Peter Farragut.
Prolific director and producer Jeffrey Reiner is directing the premiere episode of "Helix." Reiner directed multiple episodes of notable television series such as the critically acclaimed and award-winning "Friday Night Lights," "Awake" and "The Event." Reiner previously worked with Syfy directing the 90-minute pilot of the "Battlestar Galactica" prequel "Caprica."
"Helix" is produced by Tall Ship Productions, Kaji Productions and Lynda Obst Productions in association with Sony Pictures Television.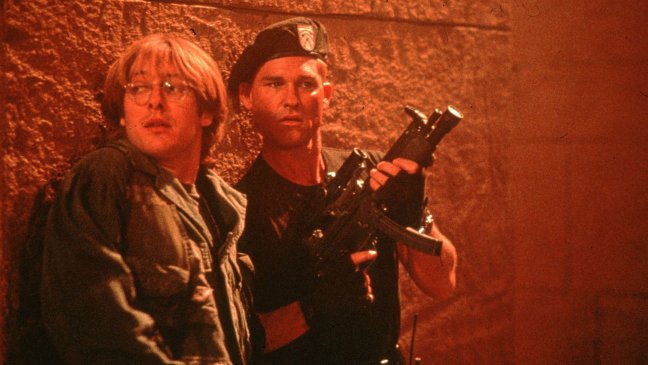 STARGATE SG-1 FANS
The Syfy channel is hosting an all-day STARGATE SG-1 Marathon today, beginning at 8:00am and running until 5:00am on Friday.