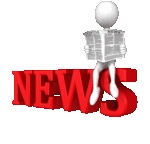 MONDAY, SEPTEMBER 30, 2013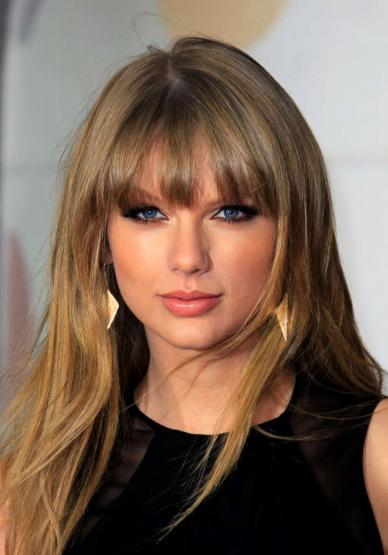 THE GIVER
Pop diva Taylor Swift is joining Meryl Streep in the cast of The Giver based on the popular 1993 young adult science fiction novel by Lois Lowry.
According to the Hollywood Reporter, Swift has officially signed to a considerably strong cast that includes the legendary Academy Award winner Streep, her fellow Oscar recipient Jeff Bridges (Tron Legacy), Katie Holmes (Batman Begins) and Alexander Skarsgard (True Blood).
That's a formidable roster to throw Swift into, since her previous acting credits only consist of the rom-com Valentine's Day, the animated The Lorax (voice only) and a couple of TV appearances.
The story takes place in a dystopian society where almost all emotions have been eradicated and everyone is assigned certain jobs or tasks, based on their skills and gifts, for the rest of their lives. The Community, as it's called, keeps true feelings -- and the populace -- in check through the use of drugs.
As a result, all memories of the past have been eradicated, with one person -- in this case, a young boy named Jonas (Brenton Thwaites) -- deemed the Receiver of Memories, who must act as an isolated receptacle for all evidence of the past. When he is brought under the tutelate of the former Receiver, now called the Giver (Bridges), Jonas begins to learn that the Community's ways may be need to be changed.
Streep will play the iron-fisted leader of the Community, while Holmes will play Jonas' mother. It's not clear yet what role Swift will play. The movie, directed by Phillip Noyce (Salt), starts shooting next month and will come out August 15, 2014.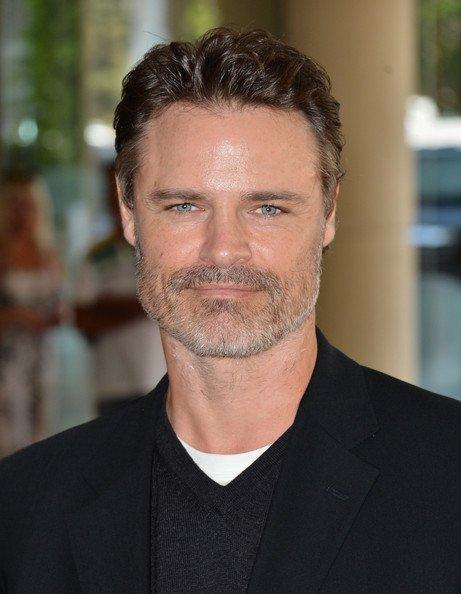 ARROW NEWS
The rogues gallery will be getting a little bigger in the new season or Arrow, as another DC baddie is set to join the ranks this year.
Classic DC villain Dr. Anthony Ivo, a mad scientist character introduced back in the 1960s, will be showing up via flashbacks to Oliver's time on the island. He'll be played by veteran actor Dylan Neal (Percy Jackson and the Lightning Thief, Blood Ties).
According to Screen Crush, the character "will emerge as a brutal but ruthless scientist who will stop at nothing to unearth a breakthrough that dates back to the latter days of World War II. Neal's Ivo will appear in a four-episode arc beginning with episode 5, 'League of Assassins,' with the potential to recur in later installments."
The character has a varied history digging back into the comic canon, and could provide some intriguing new challenges for Ollie & Co. in season two. Between introducing The Flash, Black Canary and dealing with the effects of the explosive season one finale — season two looks like it'll be jam-packed.
Season two of Arrow premieres October 9 on The CW. WEEKEND BOX OFFICE
A crowded weekend at the North American box office saw Sony's Cloudy With a Chance of Meatballs 2 opening to a strong $35 million from 4,001 theaters, while the three other new offerings -- Ron Howard's Rush, Baggage Claim and Don Jon -- turned in mixed performances.
Families fueled Cloudy 2's debut, which marks the fourth-biggest September opening of all time after fellow Sony title Hotel Transylvania, which rolled out on the same weekend a year ago, raking in $42.5 million; Insidious: Chapter 2, which opened to $40.3 million two weeks ago; and Sweet Home Alabama ($35.6 million).
Cloudy 2 is a needed boost for Sony after a dismal summer and opens just days after Sony showed its global head of marketing Marc Weinstock the door. Digital marketing president Dwight Caines is replacing Weinstock, although Caines will only spearhead domestic campaigns.
The $78 million sequel, earning an A- CinemaScore, opens four years after the first Cloudy turned into a surprise hit for Sony Pictures Animation, debuting to $30.3 million in late September on its way to grossing $245.8 million worldwide. Cloudy 2 is benefiting from being the only fresh family offering in the marketplace (some had thought the 3D animated pic would cross $40 million, although Sony had always given a lower number).
"People love this franchise. As good as it will be here, it will even be bigger internationally," said Sony worldwide president of distribution Rory Bruer. "The film is a big hit for us and has something for the huge family."
Alcon Entertainment's holdover Prisoners fell to No. 2 in its second weekend, grossing $11.3 million from 3,290 theaters to edge out Rush, the Formula One drama starring Chris Hemsworth and Daniel Bruhl. Prisoners has earned $39 million in its first 10 days.
Playing in far fewer locations than Prisoners (2,297 versus 3,290), Rush grossed $10.3 million as it expanded nationwide after debuting in New York and Los Angeles last weekend. Some box office observers are predicting that Prisoners and Rush will finish even closer to each other when official weekend numbers come in Monday morning.
Rush, independently financed by Cross Creek Pictures and Exclusive Media for $45 million after tax rebates, faces a tremendous challenge in the U.S., where Formula One has never caught on. Universal is distributing the film in the U.S., while Entertainment One is releasing Rush in Canada.
In Rush's favor are strong reviews and an A- CinemaScore. Universal and the producers say the film is playing both to sport fans and to adults seeking more sophisticated fare, and believe it will have strong legs (nearly 50 percent of those seeing the film were over the age of 40).
According to exit polling, 41 percent of Rush's audience identified themselves as fans of F1. Males made up 52 percent of the audience, but plenty of females turned out as well (48 percent).
"Women aren't going because of the racing. The advertising campaign showed them a very unique film about two guys that were very competitive," said Universal president of domestic marketing Nikki Rocco.
From an original script by British writer Peter Morgan, Rush recounts the real-life battle between James Hunt and Niki Lauda for the 1976 F1 championship. It is only the second independent film Howard has made after his first film, Grand Theft Auto (1977), and is expected to do substantial business overseas (going into the weekend, it already had earned $14 million).
Fox Searchlight's comedy Baggage Claim, targeted toward African-Americans, grossed a solid $9.3 million from 2,027 theaters to come in No. 4.
Directed by David E. Talbert, Baggage Claim stars Paula Patton as a woman who embarks on a 30,000-mile expedition to convince a suitor to marry her so that she isn't the only single person in her family. Taye Diggs and Derek Luke also star in the comedy, which nabbed an A- CinemaScore.
Joseph Gordon-Levitt's debut directorial effort Don Jon debuted to $9 million from 2,422 locations (rival studios have it opening slightly lower with $8.8 million). Gordon-Levitt stars opposite Scarlett Johansson in the porn addiction pic, which earned a problematic C+ CinemaScore despite generally strong reviews.
Don Jon made its world premiere at the 2013 Sundance Film Festival, where Relativity acquired U.S. rights for $4 million, as well as committing to a $27 million marketing spend. The film, which had to be toned down in order to receive an R-rating, was financed and produced by Voltage Pictures for $5 million to $6 million.
"We're really pleased. It's a strong gross, and we want to be in the Joseph Gordon-Levitt business," said Relativity distribution chief Kyle Davies. "We think the picture will play well. You can't have reviews this strong without there being a connection to an audience."
Opening exclusively in select Imax theaters is Metallica: Through the Never, a thriller-concert hybrid that heralds the return of Bob Berney's Picturehouse label. The movie grossed a solid $1.7 million from 308 theaters to place No. 13. In Through the Never, Dane DeHaan is a roadie whose surreal mission to retrieve an item for the heavy metal band is set against concert footage from the band's August 2012 tour.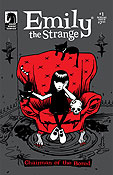 EMILY THE STRANGE
Although Chloe Moretz signed on to play the title role back in 2010, things have been relatively quiet on the Emily the Strange movie front. The project appears to be gaining some momentum today, however, as The Wrap reports that Kealan O'Rourke has been brought aboard to rewrite the screenplay. Melissa Wallack provided the previous draft.
First started as an iconic image in 1991 and used to promote a clothing line from Cosmic Debris, Emily the Strange has developed a back story through a series of Dark Horse comics, which have been published since 2001.
Dark Horse Entertainment's Mike Richardson is set to produce with Keith Golberg and Rob Reger executive producing.
SUNDAY, SEPTEMBER 29, 2013
ONCE UPON A TIME
Imagine if all the heroes and villains on Once Upon a Time had to work together to save someone they all care about. That's exactly the premise of season three when the ABC series returns Sunday at 8 p.m. ET with a thrilling journey to Neverland to face a nasty Peter Pan and a world unlike anything good guys and bad guys have faced so far, said co-creators and executive producers Adam Horowitz and Edward Kitsis in an exclusive interview with Blastr.
"Finding Henry's not going to be easy, assuming they do find Henry," said Horowitz.
"Surviving Neverland won't be easy," added Kitsis.
"And discovering the mysteries of Neverland, and more importantly the mysteries of themselves, will be what we're really interested in exploring," said Horowitz.
The very diverse heroes and villains, who have so far spent most of their time battling each other through the two previous seasons, will have to join forced to save young Henry who last season was kidnapped and taken to Neverland.
"We are very excited to go to Neverland and bring our viewers with us. We're hoping that people like our take, as always. We've done a Once twist on Neverland and, of course, as we hinted in the season two finale, Peter Pan doesn't seem to be the nicest of people," said Kitsis.
The major characters on the show set out on Hook's boat to find Henry, and while they seem united in their efforts there will be plenty of challenges ahead, promise the executive producers, who also worked on Lost and co-created the new ABC series, Once Upon a Time in Wonderland.
"What we've loved about Neverland is Peter Pan is one of our favorite fairy tales and Neverland just fits so well within our show and the characters in it. Our version of Neverland is much more dark and mysterious," said Kitsis. "It is a place that runs on belief, and it is really magical."
"That for us was one of the fun things about the season so far. How are these people going to work together? Of course, at the finale last year, they were bonded by the common purpose of getting Henry. But you'll find this season, you've got six people on a boat who all think they're leaders. So what happens when they face their first obstacle?" asked Kitsis.
"We're really focusing on the people in that boat. ... Neverland is a place where, because you have no future, because you never get old, you're forced to confront your past. So we're very excited to dig in deeper into the characters. What makes up Snow White and Prince Charming and the Evil Queen and Captain Hook and Rumpelstiltskin and Emma? We think that Neverland is the heart of darkness. We have a lot of surprises in store," he added.
This season is all about putting those six characters together "in a new, dangerous, mysterious, exciting land and letting that show them and the audience who they really are. Making them face all their inner demons and overcome all these obstacles to get to Henry and to figure out, are they going to work together to do it or are they going to have to work against each other to do it? They don't know and we don't know. That's part of the fun," said Kitsis.
While the disparate characters will agree that they must save Henry, "how they get him is what they have differences of opinion about," said Horowitz.
"Ask the Evil Queen and ask Snow White. They're probably going to have different answers for how they're going to do different things," said Kitsis.
As for the storytelling, "the structure of the show remains the same with a present day story and a flashback story. The difference is where we're telling both stories, meaning that for the most part we'll be in Neverland, and we'll be flashing back to characters' pasts, but those pasts can be in any number of places as we've seen throughout the run of the show," said Horowitz.
As for Storybrook, we're not going to see it for a while "because of Neverland, but that's not to say that Storybrook characters, Belle in particular, are forgotten. Belle plays a pivotal role in the early parts of the season. What's happening in Storybrook is something that we eventually plan to get to and hopefully it will dovetail nicely with the adventures we're seeing in Neverland," he said.
This season we'll also be meeting Tinker Bell and Ariel from The Little Mermaid.
"The challenge is the same as it's been since we got picked up for the first season. The challenge is trying to keep raising the bar and giving the audience stories that reveal characters that hopefully continue to intrigue and excite and enthrall," said Horowitz.

ENDER'S GAME
Summit Entertainment has brought online the second TV spot for director Gavin Hood's Ender's Game, hitting theaters and IMAX on November 1st.
In the near future, a hostile alien race called the Formics have attacked Earth. If not for the legendary heroics of International Fleet Commander Mazer Rackham (Ben Kingsley), all would have been lost. In preparation for the next attack, the highly esteemed Colonel Hyrum Graff (Harrison Ford) and the International Military are training only the best young minds to find the future Mazer.
Ender Wiggin (Asa Butterfield), a shy but strategically brilliant boy, is recruited to join the elite. Arriving at Battle School, Ender quickly and easily masters increasingly difficult challenges and simulations, distinguishing himself and winning respect amongst his peers. Ender is soon ordained by Graff as the military's next great hope, resulting in his promotion to Command School. Once there, he's trained by Mazer Rackham himself to lead his fellow soldiers into an epic battle that will determine the future of Earth and save the human race.
SATURDAY, SEPTEMBER 28, 2013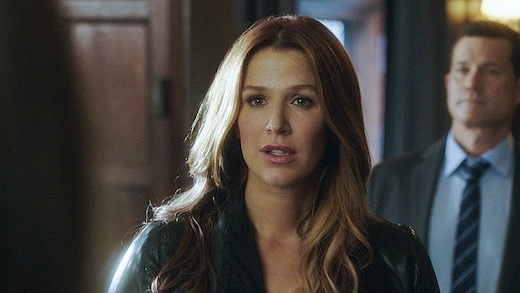 UNFORGETTABLE RENEWED
"Unforgettable" is proving to live up to its title as far as CBS is concerned.
After being canceled following its first season, the Poppy Montgomery-led procedural was raised from the dead, returned for a second season this summer and fared well enough that CBS ordered a 13-episode Season 3 on Friday (Sept. 27), Deadline reports.
In its second season, "Unforgettable" averaged 8.2 million viewers in its time slot on Sundays at 9 p.m. The show will return in summer 2014.

BATMAN: BLACK AND WHITE
This new comic book trailer for Batman: Black and White #2 is filled with a slick nostalgic flair and harkens back to old silent movie serials of the '20s and '30s. The teaser trumpets the arrival of the upcoming DC Comics issue featuring a story called Silent Knight... Unholy Knight, written by Michael Uslan and art by Dave Bullock.
Bullock's distinctive work has been seen in stylish animated titles like Star Wars: The Clone Wars, Batman Beyond, Superman: The Animated Series, The New Batman Adventures and Justice League.
Have a stark stare at this harrowing tale of the Bat Man and remember...
"It all looks better in black and white."
Batman: Black and White #2 hits the street on October 2, 2013.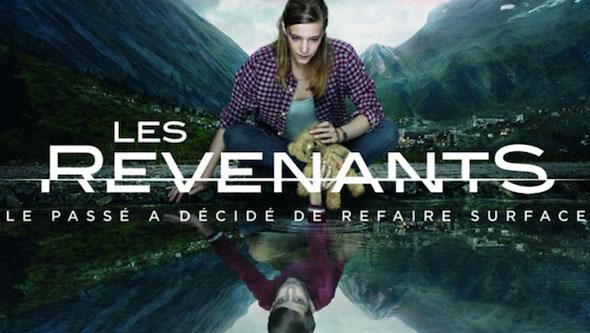 THE RETURNED
Another cable network is launching a new series about the dead returning to life, but it may be quite different from The Walking Dead's approach.
According to The Wrap, the show is called The Returned and is being developed by the A&E network. It's based on a French series called Les Revenants, which itself is based on a 2004 movie called They Came Back (also called Les Revenants in France).
If the A&E series stays faithful to the French one, the story will take place in a small town where the dead begin coming back to life -- and try to resume their normal lives. At the same time, power outages, strange marks on both the living and dead and other bizarre phenomena start to affect the village.
It doesn't sound like there will be any flesh-eating or civilization-ending plagues in this scenario, unless A&E decides it needs those elements to compete head on with AMC's massive The Walking Dead.
A&E general manager David McKillop said, "The Returned takes an incredibly unique approach, filled with suspense and twists and turns, to the subject of the living dead. Part mystery, part thriller, The Returned is a perfect complement to A&E's unique brand of scripted storytelling."
There's no word yet on when the series will premiere. The French show's first season ran in November and December 2012, with season 2 slated to air sometime next year.
THOR: THE DARK WORLD
Hail, mortals! Here's a sweet trio of individual character one-sheets of Thor, Malekith and Heimdall whipped up for the Asian and Latin markets. With leaves falling and November charging down the calendar pages, Disney has fortified their media campaign with more beautiiful art to be admired in bus stops, subway tunnels and freeway offramps.
Added to this offering is a fun featurette showing Chris Hemsworth and Tom Hiddleston chatting all about their edgy alliance in the film. Herald the Nine Realms and have a look...
Thor:The Dark World crosses into theaters on November 8, 2013.
AGENTS OF S.H.I.E.L.D.
"Marvel's Agents of S.H.I.E.L.D." debuted last week to the highest ratings of a drama debut in four years and much acclaim from fans. Marvel Entertainment has now released the first clip from the upcoming second episode, titled "0-8-4,". Here's the synopsis:
Coulson and his S.H.I.E.L.D. agents travel to Peru to investigate an object of unknown origin, codenamed 0-8-4. But when he runs into Comandante Camilla Reyes, more than just sparks fly at 30,000 feet
The first photos from "0-8-4" can be seen by clicking here. "Marvel's Agents of S.H.I.E.L.D." airs on Tuesdays at at 8/7c.
FRIDAY, SEPTEMBER 27, 2013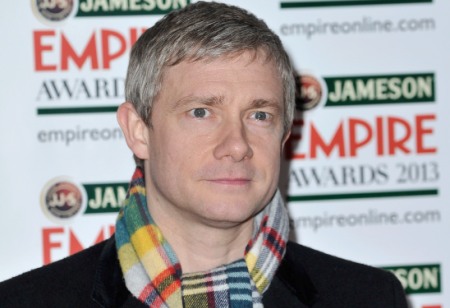 FARGO
"Sherlock" star Martin Freeman has been cast in one of the lead roles of FX's upcoming limited series, "Fargo." Executive produced by Joel and Ethan Coen, "Fargo" is based on the brothers' 1996 film of the same name.
Freeman will play the role of Lester Nygaard, a harassed and unhappily married insurance salesman in Minnesota (as reported by Deadline). His life is changed -- probably not for the better -- when a mysterious stranger named Lorne Malvo (Billy Bob Thornton) arrives in town. Freeman's role will be similar to the hapless car salesman played by William H. Macy in the film version.
Strange humor, "Minnesota nice" and murder all follow.
In addition to playing Dr. John Watson on "Sherlock," Freeman is best-known for his work in the films of "The Hobbit" and in the original British version of "The Office."
Written by Noah Hawley, the limited series will be comprised of 10 episodes, tentatively set to air at some time in 2014. "Fargo" is the first production of this type on the cable network.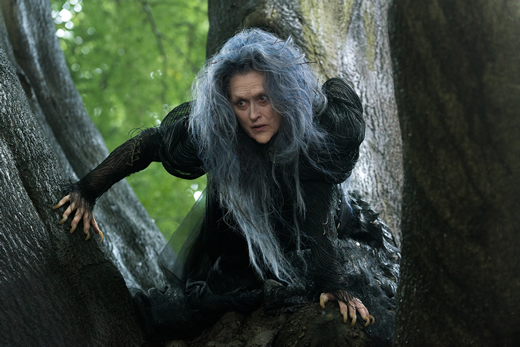 INTO THE WOODS
The first photo of Meryl Streep's portrayal of The Witch in the film adaptation of Stephen Sondheim's "Into the Woods" has arrived and it's actually pretty scary. The movie, based on a Broadway play, intertwines the many Grimm fables, as The Witch interacts with famous fairy tale characters, in an effort to teach them lessons.
The cast for the movie is rather impressive, with Anna Kendrick as Cinderella, Chris Pine as Prince Charming, Emily Blunt as The Baker's Wife and even Johnny Depp as The Big Bad Wolf.
"Into the Woods," directed by Rob Marshall, is in theaters December 25. RAIN GODS - DOCTOR WHO
The latest Who minisode (written by Neil Gaiman!) reminds us that the Doctor and River are equal parts amazing and terrible at dealing with conflict.
The complete 7th season of Doctor Who was released on DVD and Blu-ray yesterday and, thankfully, one of the three brand-new minisodes that appear has found its way online. Rain Gods tells the brief tale of who the Doctor and River were nearly sacrificed to, surprise, some rain gods.
If you're wondering where this idea came from, Neil Gaiman is happy to fill us in.
For the puzzled and curious. The lost Planet of the Rain Gods sequence from THE DOCTOR'S WIFE, which was drawn by Mark Buckingham as a comic featuring the Doctor and Amy and Rory in the 2012 Doctor Who Brilliant Book, was then rewritten by me as a Doctor/River minisode for the DVD, and then that script was filmed more or less given some limitations of time and budget, does now sort of exist.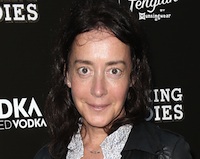 POLTERGEIST
Following word earlier today that "Touch" star Saxon Sharbino had joined the cast of MGM and Fox 2000's Poltergeist comes the news, via The Hollywood Reporter that "Hung" actress Jane Adams has signed on as well. She'll play a parapsychologist in the Gil Kenan film.
Adams also joins Sam Rockwell, Rosemarie DeWitt and Jared Harris in the horror pic, which starting filming on September 23 in Toronto. The story follows the Bowens as their home is terrorized and their youngest child goes missing when a supernatural force takes over their home.
Kenan is directing from a script by David Lindsay-Abaire. Sam Raimi and Rob Tapert are producing via their Ghost House Pictures banner with Roy Lee. Nathan Kahane is executive producing.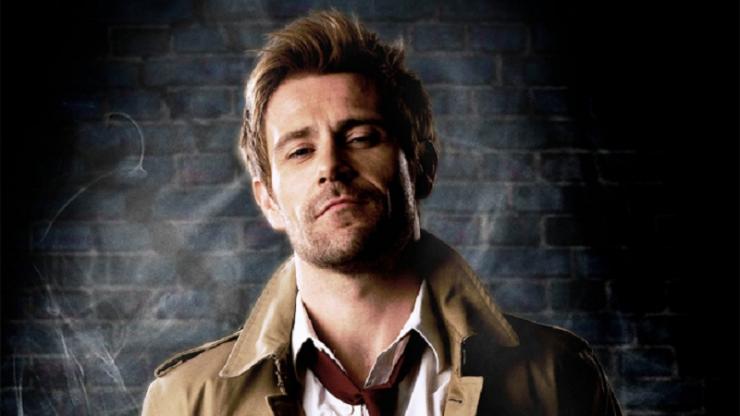 CONSTANTINE
Following news earlier this week that Fox has a Batman-inspired "Gotham" television series in the works comes word, via The Hollywood Reporter, that DC Comics' John Constantine is also headed to the small screen. David S. Goyer (Batman Begins, Man of Steel) and Daniel Cerone ("The Mentalist") will provide the script for an NBC pilot, "Constantine".
Created by Alan Moore, John Constantine, a roguish magician/detective/conman, first appeared during the author's run on "Swamp Thing" in 1985, receiving his own series, "Hellblazer," under DC's Vertigo imprint in 1988. That book ran for 300 issues before it was relaunched in DC's "New 52" continuity as "Constantine" with a younger take on the antihero. It appears that the new series will serve as the primary basis for the pilot.
The Constantine character was also brought to the big screen with a 2005 film directed by Francis Lawrence and starring Keanu Reeves. Earlier this year, Guillermo del Toro confirmed that he was working on a script based on DC's "Justice League Dark," (tentatively titled Dark Universe) that would include John Constantine as a character. As to how that film winds up being affected by these new television plans remains to be seen.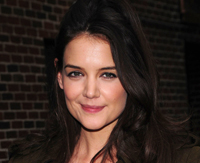 THE GIVER
With production on the film set to begin in South Africa in October, director Phillip Noyce's The Giver has added Katie Holmes to its cast. The Hollywood Reporter reports that she'll join Jeff Bridges, Meryl Streep and Brenton Thwaites in the big screen adaptation of Lois Lowry's 1993 young adult sci-fi novel.
Set in a distant future, the book tells of a society in which the entire range of human emotion has been eradicated by removing any trace of history. Only one individual in the society -- called "the Giver" -- is tasked with remembering the past in case it becomes necessary to make use of it. A twelve-year-old boy, Jonas, is tasked to become the next Giver in line and has his whole world thrown into question when he begins tutelage with the previous, elderly Giver.
Holmes, who will play Jonas' mother, was last on the big screen opposite Adam Sandler in the comedy Jack and Jill. She's next slated to appear in Days and Nights from writer-director Christian Camargo.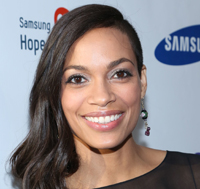 INCARNATE
Rosario Dawson is set to join Aaron Eckhart in the upcoming micro-budget supernatural thriller Incarnate, says a story today at The Hollywood Reporter.
Scripted by Ronnie Christensen (Dark Tide), Incarnate will be directed by Brad Peyton (Journey 2: The Mysterious Island) and follows an exorcist (Eckhart) who comes up against an evil from his past when he uses his supernatural skills to enter the subconscious of a nine-year-old boy.
Dawson, who starred earlier this year in Danny Boyle's Trance, can next be seen in Gimme Shelter, slated to hit theaters January 24, 2014.
Jason Blum will produce Incarnate with Trevor Engelson, Couper Samuelson and Michael Seitzman executive producing.
THURSDAY, SEPTEMBER 26, 2013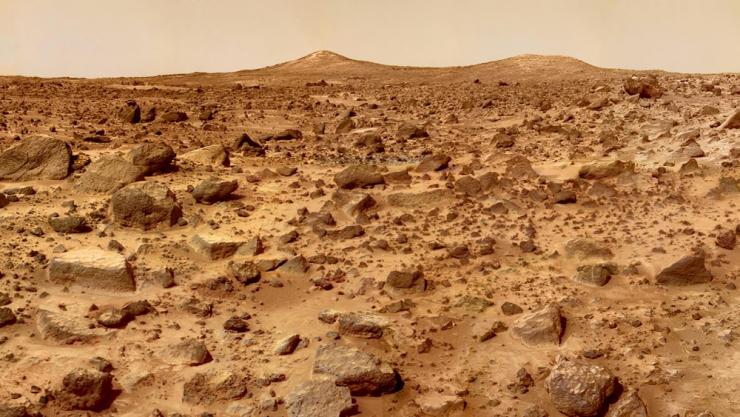 RED
The CW is adding yet another new sci-fi series to its roster, and it sounds quite a bit like Joss Whedon's beloved Firefly.
Dubbed Red, the new Western/sci-fi series is described as a "neo-Western drama about the first human settlement on Mars and life on this new frontier, centering on the relationships between the town's female sheriff, a doctor and a criminal."
So, one-part Firefly and one-part Defiance, perhaps?
The series is being developed by Bruno Heller (The Mentalist) and Tom Szentgyorgyi (Journeyman, Drive), so that's admittedly a bit of an untested team as far as straight up sci-fi goes (aside from Szentgyorgyi's stint on the short-lived Journeyman). But the premise has us intrigued, and we can't wait to see what they do with it.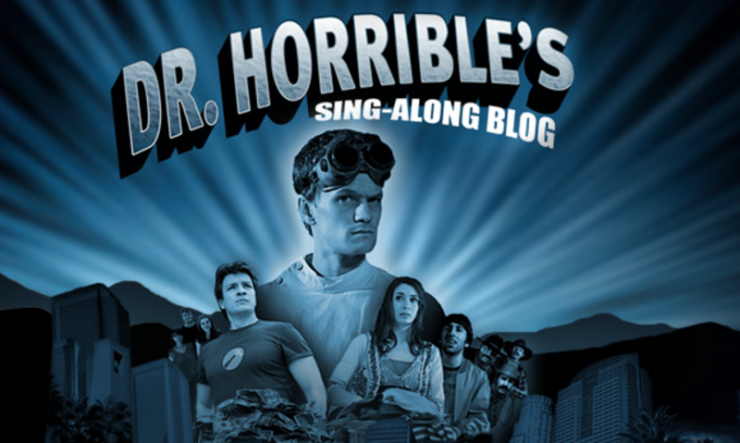 DR. HORRIBLE'S SING-ALONG BLOG
It seems like we've been hearing about a sequel to Joss Whedon's pet project Dr. Horrible's Sing-Along Blog ever since it debuted way back in 2008, but now we finally have some new info.
While out promoting their new series Agents of S.H.I.E.L.D., Joss' brother Jed and his wife Maurissa Tancharoen (Joss' sister-in-law) opened up about when we might see Neil Patrick Harris take the next step into evil-dom.
The duo joined up with Joss to develop the web musical, and despite their increased workload writing on Agents of S.H.I.E.L.D., both say they still have tangible plans to get a new Dr. Horrible finished.
But when? That's the million dollar question. Here's what they told The Hollywood Reporter about the project in a Q&A:
Tancharoen: We wish we could be doing everything at the same time, but it's always something that is in our hearts and always something we desperately want to do. But now Joss is away. He's in London prepping, and we are here everyday consumed by this. But there are about six songs ready to go.
Whedon: In some form or another, it will exist. Obviously we've been saying that for a long time and it's been slow going. But we never forget. It lives in our hearts.
Tancharoen: I will play Groupie #1 before you can call it Old Hag #1 (laughs).
It's nice to hear they've written some songs already, and we admire their confidence that it will get finished. Now, let's just get Neil Patrick Harris to guest star on S.H.I.E.L.D., and they could moonlight on Dr. Horrible. Problem solved! AMERICAN HORROR STORY: COVEN
They're here: The new haunting, chilling, creepy opening credits to FX's American Horror Story.
Co-creator Ryan Murphy released the new opener to the third season of the horror anthology, titled Coven, via Twitter on Wednesday -- encouraging viewers to spot the season's biggest clues.
Murphy previously teased that the new credits contain a major clue for how the 13-episode season will conclude. "You have to watch it 10 times because every frame is a clue for what the season will be," Murphy said in a promo offering a behind-the-scenes look at the Asylum opening sequence. "And ever year it has a different tone, look and concept. By the last frame of the main title for Coven, you'll really have an idea of what the last frame of the Coven season will be."
Coven stars Jessica Lange as a witch named Fiona; Kathy Bates plays historical personage Madame LaLaurie, a Louisiana-born socialite and serial killer who kept slaves bound in her home; and Angela Bassett portrays voodoo expert/cult leader Marie Laveau. Coven tells the secret history of witches and witchcraft in America. More than 300 years have passed since the turbulent days of the Salem witch trials, and those who managed to escape are now facing extinction. Mysterious attacks have been escalating against their kind, and young girls are being sent away to a special school in New Orleans to learn how to protect themselves.
Wrapped up in the turmoil is new arrival Zoe (Taissa Farmiga), who is harboring a terrifying secret of her own. Alarmed by the recent aggression, Fiona, the long-absent Supreme, sweeps back into town, determined to protect the Coven and hell-bent on decimating anyone who gets in her way.
The all-star cast also includes Sarah Paulson, Denis O'Hare, Evan Peters, Lily Rabe, Patti LuPone, Emma Roberts, Gabourey Sidibe and Danny Huston. Coven premieres Oct. 9 on FX.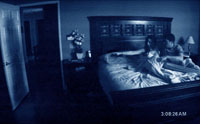 PARANORMAL ACTIVITY 5
2013 marks the first year since the original film's release that October hasn't seen a new Paranormal Activity film. 2014 is already set to make up for that, however, with a new, Latino-themed spinoff, Paranormal Activity: The Marked Ones arriving January 3 and Paranormal Activity 5 planned for October 24. The Hollywood Reporter today brings word that the latter has scored the screenwriting of Jason Pagan and Andrew Stark.
Pagan and Stark's script for the time travel-themed "found footage" film Alamanac is being directed Dean Israelite for a February 28, 2014 release. They've also got another sci-fi project in the works at Paramount with Raindrop.
As with the rest of the series, Jason Blum and Oren Peli will produce Paranormal Activity 5. PROTECTORS, INC.
THE PROTECTORS - NEW FROM JMS
What's it like to be a hero in a world without villains? In PROTECTORS, INC., the life of a superhero is wonderful, thanks to a bevy of corporate sponsors, an adoring public, polite rivalries, sports franchises, and best of all, no super-powered bad guys to worry about. Wonderful, that is, until a hero is murdered in such a way that the only possible culprit is an unknown person with superpowers, throwing the status quo into upheaval. PROTECTORS, INC. comes from a place of deep appreciation for genre fiction.
"I've always loved superhero stories told from the bottom-up, from the point of view of ordinary people caught up in extraordinary circumstances, between people with massive amounts of power that can be used for good or ill," says Straczynski. "The book is a twelve-issue maxiseries, a superhero story crossed with a mystery and a procedural police story, and should be a fun read for folks interested in any one of those three genres."
The latest project from writer J. Michael Straczynski (TEN GRAND, SIDEKICK, RISING STARS) and artist Gordon Purcell (Star Trek: The Next Generation/Doctor Who, The X-Files), PROTECTORS, INC. focuses on Lieutenant Detective John Riley's search for the truth behind the murder of a being that shouldn't have been able to be murdered by anyone. Nothing is as it seems, however, and Riley's case will lead to a fifty-year-old secret, love affairs, and possibly even more death.
Purcell is equally excited and ready to unleash PROTECTORS, INC. on the world.
"Protectors, Inc. is one of the best projects I've ever worked on! Joe's script (I have all 12 issues here!) is fantastic and fascinating, and I feel like I'm drawing on all my comic experience to flesh out the Protectors world. I'm so jazzed to be able to share this project with the fans! Dig in–this is tasty stuff!"
PROTECTORS, INC. #1 will be in stores on November 6, is currently available to pre-order from the September issue of Previews, and features two separate covers. Cover A (Diamond Code SEP130489) features art by Gordon Purcell and Mike Atiyeh, while Cover B (Diamond Code SEP130489) features art by Whilce Portacio and Mike Atiyeh.
WEDNESDAY, SEPTEMBER 25, 2013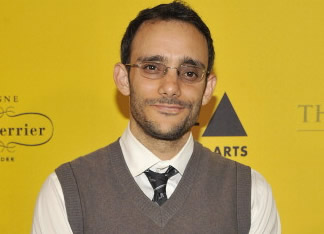 HUNGER GAMES: MOCKINGJAY
Yet another name has been announced as joining the cast of "The Hunger Games: Mockingjay Parts 1 & 2." Omid Abtahi will play the role of Homes, a member of Katniss Everdeen's (Jennifer Lawrence) rebellion military squad.
Homes is described in the books as an "older guy" with incredible firearm accuracy. He is one of the troops with Katniss during the attack on the Capitol. Abtahi was recently seen on the big screen in "Argo," in addition to a couple episodes each of "Revolution" and "NCIS: Los Angeles."
He joins a long list of actors who are new to the series, most notably Julianne Moore, who will portray District 13 President Alma Coin. The next installment in the series, "The Hunger Games: Catching Fire," is in theaters November 22.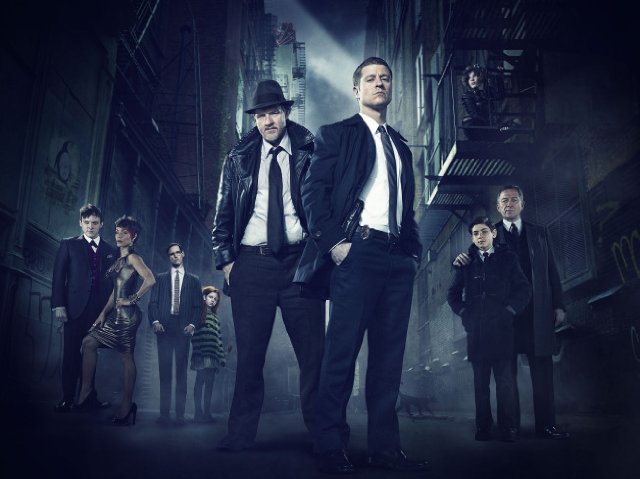 GOTHAM
Fox is jumping on the superhero bandwagon.
On Tuesday (Sept. 24), the network ordered "Gotham" -- a drama based on the DC Comics character of Commissioner Gordon from "Batman" lore -- straight to series, Deadline reports.
From Warner Bros. TV and executive-produced by "The Mentalist's" Bruno Heller (who is also developing a sci-fi Mars drama on The CW), the one-hour drama series is described as "the origin stories of Commissioner James Gordon and the villains that made Gotham famous."
The series will take place when Gordon was still a detective with the Gotham City Police Department, prior to when he met the caped crusader ... meaning the superhero will not be part of the series.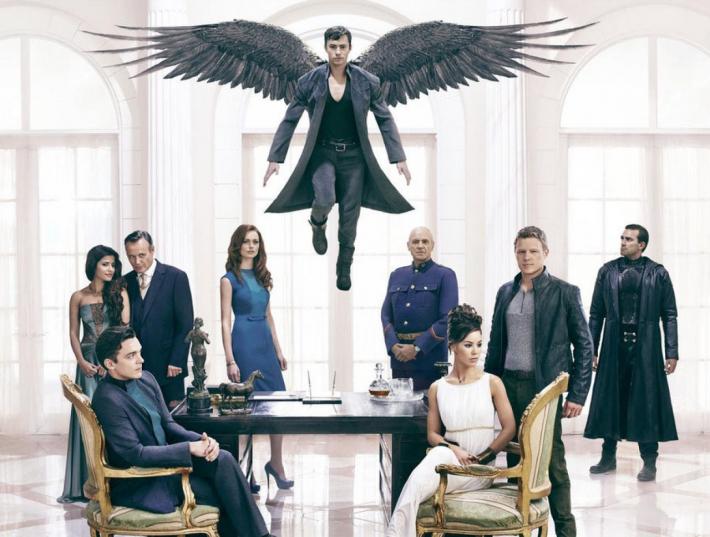 DOMINION
The post apocalyptic action drama is filling out nicely.
Dominion, which takes place 25 years after the events of the angel vs. human action flick, Legion, has found four new cast members -- Anthony Stewart Head, Roxanne McKee, Luke Allen-Gale and Shivani Ghai.
Head (who most of us know as Buffy Summers' watcher, Ruper Giles) will be taking on the role president of the Senate of Vega, one of the last standing cities on Earth.
McKee will play a kind of princess to Vega, while Allen-Gale will be the scion of another ruling family of Vega. Ghai rounds things out by taking on a guest spot as a foreign diplomat.
Not too shabby. Head's involvement should add some much-needed gravitas to Dominion.
GODS OF EGYPT
Following word this morning that Gerard Butler is eyeing a role comes word, via The Hollywood Reporter that Geoffrey Rush has signed on to Alex Proyas' Gods of Egypt. Already attached to star is "Game of Thrones" actor Nikolaj Coster-Waldau.
Proyas is directing from an original screenplay by Burk Sharpless and Matt Sazama. The film tells the story of a common thief teaming with Gods on a magical quest. Coster-Waldau is playing Horus, God of the Sky, who teams with Hathor, the Goddess of Love, and the human thief to avenge the death of his father, Osiris.
Rush, who won an Academy Award for his role in Shine, will play Ra, the Egyptian sun God, who is father to both Set and Osiris.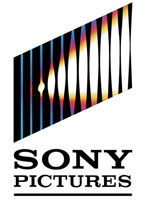 THE FINISHER
The screen rights to David Baldacci's upcoming fantasy novel, The Finisher, have been picked up Sony Pictures with Matt Tolmach attached to produce.
Set to be published on March 4, 2014, The Finisher follows the adventures of a determined young heroine named Vega Jane, who lives in an ordinary world with extraordinary secrets.
Tolmach, who produced Marc Webb's The Amazing Spider-Man (and who is working on that film's upcoming sequels) is also currently producing the all-out genre mashup Kitchen Sink, set for release on October 24, 2014.
TUESDAY, SEPTEMBER 24, 2013
ATLANTIS
Forget everything you think you know about the BBC's upcoming Atlantis fantasy series. The first clip has finally arrived, and it's definitely not what we expected.
Those early promo pics from the new series definitely looked like a straight-up fantasy project, and after that whiz-bang trailer we thought we finally had this one figured out. Apparently, we were wrong.
The first clip has thrown us for a major loop, showing our protagonist hanging out in the modern day on a boat, talking about his search for his father. No wild FX, no period-style set pieces, and (oddly enough) no obvious fantasy. Hmm.
So what does this mean? Perhaps the show involves some time travel, or a trip to an alternate universe? We have no clue, but this new footage definitely has us chomping at the bit to know more.
Viewers in the U.K. will get to see this one when it debuts next Saturday on BBC One. U.S. fans will have to wait until the 13-part new series shows up on BBC America on Nov. 23, 2013. THOR: THE DARK WORLD
Remember those reshoots we heard about a while back to add more Loki? Well, the latest trailer for Thor: The Dark World shows off a bit more of what we can expect.
A new TV spot for the upcoming Marvel sequel has been released, showing off a few more snippets of footage between Thor (Chris Hemsworth) and Loki (Tom Hiddleston). Factoring in The Avengers, their relationship has almost always been at the center of the Marvel Cinematic Universe — and it looks like they'll have a lot to do on the third go 'round.
We don't exactly know what help Loki will provide in Thor's battle against Malekith (Christopher Eccleston) and his Dark Elves, but we're dying to find out. Heck, fans are already petitioning for a standalone Loki movie, so we'll take as much of the little trickster as we can get.
The latest Thor sequel opens November 8. PENNY DREADFUL
The first dreadfully dark teaser trailer for Showtime's new upcoming horror series Penny Dreadful is here!
Meant to whet the appetite, the 16-second teaser offers small glimpses into the monsters that will populate the series.
The brand new horror show stars former Doctor Who companion Billie Piper as well as Josh Hartnett, Eva Green, Timothy Dalton, Rory Kinnear, Harry Treadaway, Reeve Carney and Helen McCrory.
Penny Dreadful is described as a "psychosexual horror series [that] features some of literature's most frightening and iconic figures as they grapple with alienation in Victorian London."
It'll intertwine the monstrous origins of such classic literary characters as Victor Frankenstein and his monster, Dracula, as well as Dorian Gray in an adult setting.
Filming on Penny Dreadful should start in October and will air sometime in 2014.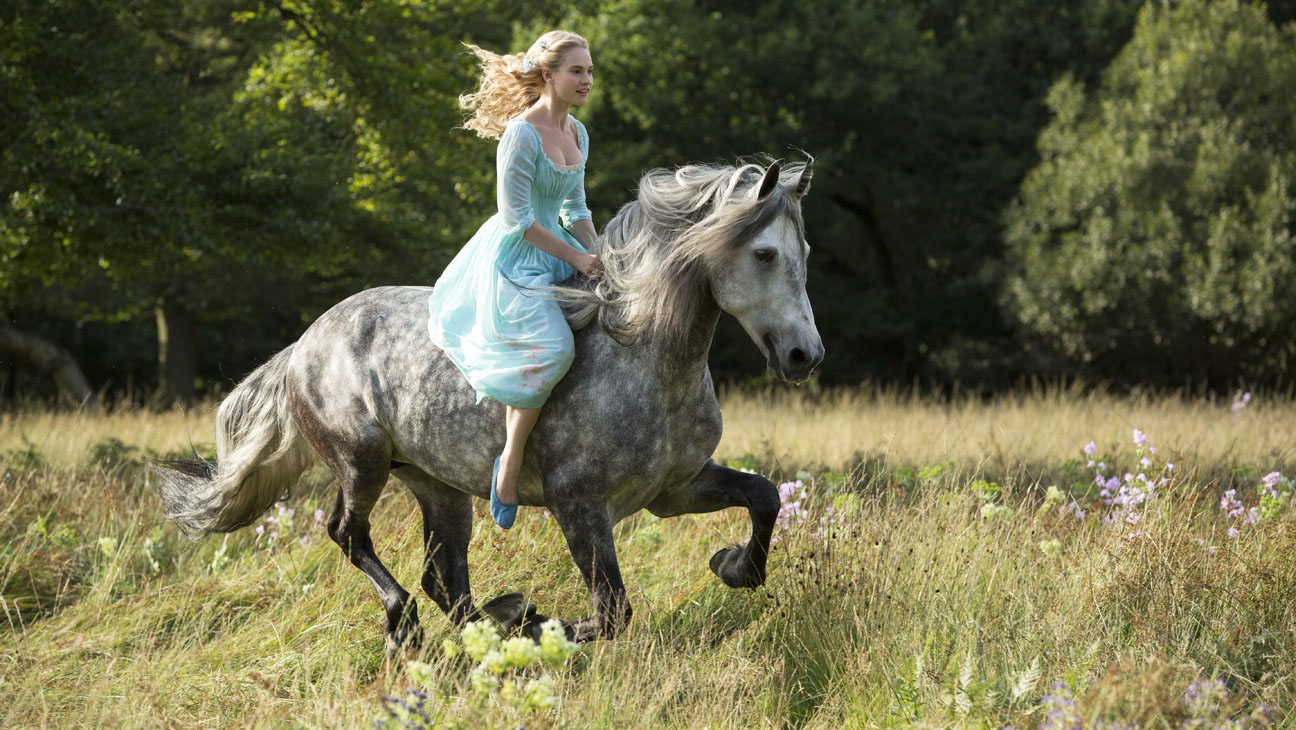 CINDERELLA
Disney has released the first image for Cinderella, the live-action film that has begun shooting in London.
The photo shows Lily James, who will take on the title role, riding a horse across a field. The new film has given the classic Disney princess quite a makeover from the beloved animated version, with Cinderella getting a new name and a wardrobe that shows a bit more skin.
"With Lily James we have found our perfect Cinderella," says director Kenneth Branagh in a statement announcing the start of production. "She combines knockout beauty with intelligence, wit, fun and physical grace."
While it looks like it's set in a similar time period to the 1950 Disney animated movie, the new project seems to feature a stronger, sexier, more independent version of Cinderella who isn't afraid to wear a lower neckline while pursuing a very active lifestyle. Cinderella will also star Richard Madden as the Prince, Cate Blanchett as the stepmother and Helena Bonham Carter as the fairy godmother.
Best known for playing Lady Rose MacClare on TV drama Downton Abbey, James will play Ella, a young girl whose merchant father remarries following the tragic death of her mother. When Ella's father suddenly dies, Ella finds herself at the mercy of her cruel new family. They make her into a servant girl and give her the nickname "Cinderella" out of spite. But Ella is determined to honor her mother's dying words and to "have courage and be kind." Then she meets a handsome prince, and, with a little help from a fairy godmother, finds her way to the ball.
Cinderella is produced by Simon Kinberg, Allison Shearmur and David Barron, from a screenplay by About a Boy writer Chris Weitz.
The cast is rounded out with Holliday Grainger and Sophie McShera playing Ella's stepsisters Anastasia and Drisella, respectively; Stellan Skarsgard playing the Grand Duke; Nonso Anozie as the Prince's loyal friend, the Captain; and Derek Jacobi portraying the King.
Disney's Cinderella is slated to open on March 13, 2015. AGENTS OF S.H.I.E.L.D.
Marvel Entertainment and ABC will take their first step into live-action television tomorrow night with the series premiere of "Marvel's Agents of S.H.I.E.L.D." In anticipation of the premiere, ABC News has released a special behind-the-scenes look at the series featuring a tour of "The Bus" set, new footage from the show, and interviews with the cast.
Clark Gregg reprises his role as Agent Phil Coulson from Marvel's feature films as he assembles a small, highly select group of Agents that also includes: Brett Dalton as Agent Grant Ward, Iain De Caestecker as Agent Leo Fitz, Elizabeth Henstridge as Agent Jemma Simmons, Ming-Na Wen as Agent Melinda May and Chloe Bennet as the mysterious computer hacker Skye.
"Marvel's Agents of S.H.I.E.L.D." will premiere on ABC on Tuesday, September 24 at 8 p.m. GRAVITY
AMC Theaters has debuted this new featurette on the 3D in Alfonso Cuarón's Gravity.
In the film, Dr. Ryan Stone (Sandra Bullock) is a brilliant medical engineer on her first shuttle mission, with veteran astronaut Matt Kowalsky (George Clooney) in command of his last flight before retiring. But on a seemingly routine spacewalk, disaster strikes. The shuttle is destroyed, leaving Stone and Kowalsky completely alone--tethered to nothing but each other and spiraling out into the blackness. The deafening silence tells them they have lost any link to Earth...and any chance for rescue. As fear turns to panic, every gulp of air eats away at what little oxygen is left. But the only way home may be to go further out into the terrifying expanse of space.
Gravity hits 3D, 2D and IMAX 3D theaters on October 4.
MONDAY, SEPTEMBER 23, 2013
AGENTS OF S.H.I.E.L.D.
ABC and Marvel Entertainment have revealed brand new footage for the upcoming "Marvel's Agents of S.H.I.E.L.D." in the series'' latest TV spot. Check it out below and be on the look out for the full spot tomorrow night during Monday Night Countdown on ESPN.
Clark Gregg reprises his role as Agent Phil Coulson from Marvel's feature films as he assembles a small, highly select group of Agents that also includes: Brett Dalton as Agent Grant Ward, Iain De Caestecker as Agent Leo Fitz, Elizabeth Henstridge as Agent Jemma Simmons, Ming-Na Wen as Agent Melinda May and Chloe Bennet as the mysterious computer hacker Skye.
"Marvel's Agents of S.H.I.E.L.D." will premiere on ABC on Tuesday, September 24 at 8 p.m.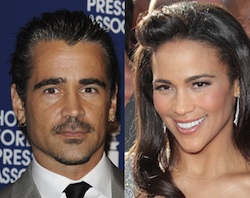 WARCRAFT
Colin Farrell and Paula Patton are the first two names said to be up for roles in the upcoming video game adaptation, Warcraft, Deadline reports. Negotiations are now underway with the production targeted to begin in January 2014.
The "Warcraft" universe is a rich fantasy setting that revolves around the epic conflict between the opposing forces of the Horde and the Alliance. Since its debut in 1994, "Warcraft" has developed a loyal following across the globe, with several bestselling, award-winning PC games and a range of popular licensed products including novels, action figures, apparel, comic books, board games, and more. "World of Warcraft," Blizzard Entertainment's subscription-based massively multiplayer online role-playing game set in the Warcraft universe, is the most popular game of its kind in the world.
Farrell starred earlier this year in Dead Man Down and Epic. He can next be seen coming up in Saving Mr. Banks. Patton, meanwhile, recently appeared in 2 Guns and can be seen back on the big screen in next week's Baggage Claim.
Set to be directed by Duncan Jones, Warcraft has Thomas Tull and Jon Jashni producing for Legendary along with Blizzard and Atlas Entertainment's Charles Roven and Alex Gartner. Charles Leavitt wrote the script.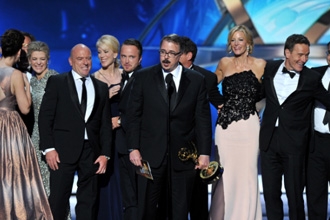 EMMY AWARD WINNERS
The Academy of Television Arts & Sciences have just announced the winners for the 65th Primetime Emmy Awards.
It was long overdue, but AMC's "Breaking Bad" finally scored the Best Drama series gong after several years of acting only honors. The show also took home a best supporting actress Emmy for Skyler White herself Anna Gunn. If there was a surprise it was that the show's Bryan Cranston and "House of Cards" actor Kevin Spacey lost the Best Actor in a Drama Series honor to Jeff Daniels from HBO's "The Newsroom".
Other big winners were Steven Soderbergh's "Behind the Candelabra" which dominated the mini-series/telemovie category, and Comedy Central's "The Colbert Report" which dominated the variety series category.
Other winners were along familiar lines - "Modern Family" winning Best Comedy Series for the fourth year in a row, Claire Danes and Julia Louis Dreyfuss taking Best Actress honors in drama and comedy respectively like they did last year. There were also some welcome wins such as Laura Linney for "The Big C," Bobby Cannavale for "Boardwalk Empire," and Abi Morgan for her writing on the UK series "The Hour".
Though nominated, "Game of Thrones," "Downton Abbey," "Mad Men," "Girls" and "Top Of The Lake" were all shut out.
SUNDAY, SEPTEMBER 22, 2013
WEEKEND BOX OFFICE
Denis Villeneuve's $30 million dark crime thriller Prisoners topped the Friday box office with $7 million, putting the movie on course for a solid $20 million debut.
Fully financed and produced by Alcon Entertainment, the Hugh Jackman and Jake Gyllenhaal starrer is being fueled by adults, who gave the film a B+ CinemaScore. Warner Bros. is distributing the movie, which opens in roughly the same corridor that the studio used to launch Ben Affleck's Argo last year.
Also starring Viola Davis, Maria Bello, Terrence Howard and Paul Dano, Prisoners tells the story of two families whose daughters are kidnapped. Jackman's character, the father of one of the girls, begins to clash with the police detective in charge of the investigation (Gyllenhaal) and takes matters into his own hands.
Prisoners made its world premiere at the Telluride Film Festival this month before heading to the Toronto Film Festival.
Insidious 2, which opened to a rousing $40.3 million last weekend, is expected to take in north of $13 million to in its second outing, a solid number for a genre film and putting the film at No. 2. By Sunday, the film's domestic cume will be roughly $60 million for FilmDistrict and the producers.
Overall box-office revenue isn't expected to be hurt by this week's release of video game Grand Auto Theft V -- which has already racked up an unprecedented $1 billion in worldwide sales in its first three days of release -- since none of the new offerings directly goes after the video game audience. Prisoners is being billed as an adult drama, while Sony/Screen Gems' Chris Brown 3D dance movie Battle of the Year will cater to younger females.
Battle of the Year, the weekend's only other new nationwide release, may have trouble crossing $4 million in its debut, a dismal number. Costing $20 million to produce and directed by Benson Lee, the 3D movie stars Brown opposite Josh Holloway, Laz Alonso, Josh Peck and Caity Lotz. The film is based on Lee's documentary about break dancing.
Imax's exclusive 3D release of The Wizard of Oz is doing impressive business, opening to $753,000 on Friday from 318 theaters for a projected weekend gross of $2.5 million.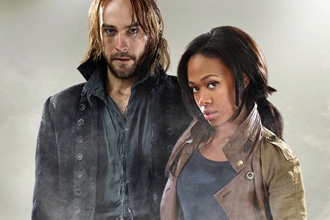 SLEEPY HOLLOW NEWS
Even with a strong live ratings start, Fox's fantasy mystery drama "Sleepy Hollow" still managed to make a remarkable impression when DVR usage was taken into account.
The September 16th debut episode jumped 43% in Live + 3 ratings, nabbing a 5.0 rating & 13.2 million viewers compared with the Live + Same Day numbers which were a 3.5 rating & 10.1 million viewers.
That makes it the best debut for a Fox fall drama series since the launch of "24" (5.4/13) all the way back in 2001. The jump of 1.5 ratings points is also the biggest new series L+3 jump this year - more than "Revolution" (1.4), "The Following" (1.1) or "Under The Dome" (0.9).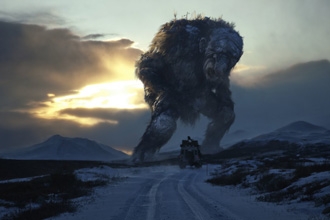 THE TROLL HUNTER
"The Descent" director Neil Marshall has been set to rewrite and direct the $25 million English-language remake of the 2010 Norwegian cult hit "Troll Hunter" at IMG Global.
The original followed a group of students investigating a series of mysterious bear killings. They soon come upon a mysterious hunter, and learn the creatures responsible won't just confine their killing to that species.
Marshall will get to work re-writing an earlier script draft from Marc Haimes. He'll also soon secure a lead for the film, and is aiming for a big name actor not normally associated with the genre.
Christopher Columbus, Michael Barnathan, John Jacobsen and Sveinung Golimo are producing. Filming is scheduled to begin in early 2014.
Before he films that, Marshall will head to Ireland to shoot the biggest episode of the fourth season of "Game of Thrones." The episode in question is said to be on the scale of Marshall's last episode for the series - the highly acclaimed "Blackwater".
SATURDAY, SEPTEMBER 21, 2013
FIREFLY COMIC COMING
Good news, "Firefly" fans: the beloved Joss Whedon series lives to see another day after all.
According to Comic Book Resources, Dark Horse Comics is launching a "Firefly" comic book series called "Serenity" that will take place after the events of the 2005 movie. Better yet, "Buffy the Vampire Slayer" artist Georges Jeanty will be behind the comic. This news was first teased back in August.
The new "Serenity" comic book series will begin with Mal and his group recouperating from their attach on the Alliance. CBR writes, "With River Tam in the co-pilot chair and a very pregnant Zoe reeling from the death of her husband, Wash, Mal is finding himself and his ship in greater danger than ever."
The writer of the comic book series has not been announced yet.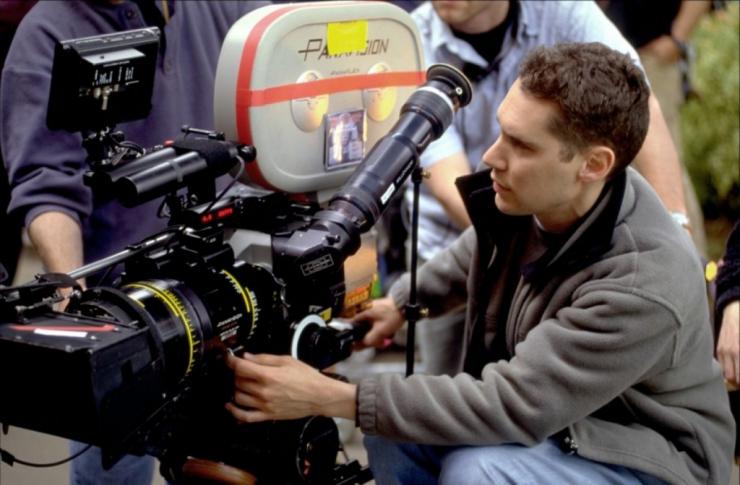 CREATURE AT BAY
In addition to getting the X-Men back on track, Bryan Singer just took on an intriguing new project.
Singer is developing a new series called Creature at Bay for Syfy, which has just received a 90-minute pilot script order. The series will be set in a small-town in the weeks and months following a Kaiju monster attack.
Here's how Deadline describes the project:
Creature At Bay is set in the wake of the US military taking down a giant, rampant creature — a modern-day "Kaiju" monster – just off the Northern California coast. A middle-management Undersecretary from the California Emergency Management Agency is charged with leading the clean-up efforts as the small town becomes the focus of the entire world.
Singer is signed on to produce the series, while the pilot will be written by John Cabrera. Cabrera co-created the acclaimed H+ digital series in a previous collaboration with Singer, which is a pretty solid pedigree. H+ is awesome, and Cabrera definitely knows how to build suspense.
This is definitely one of the most intriguing sci-fi projects we've heard about in a while, and it could make for a fascinating jumping off point for a full series.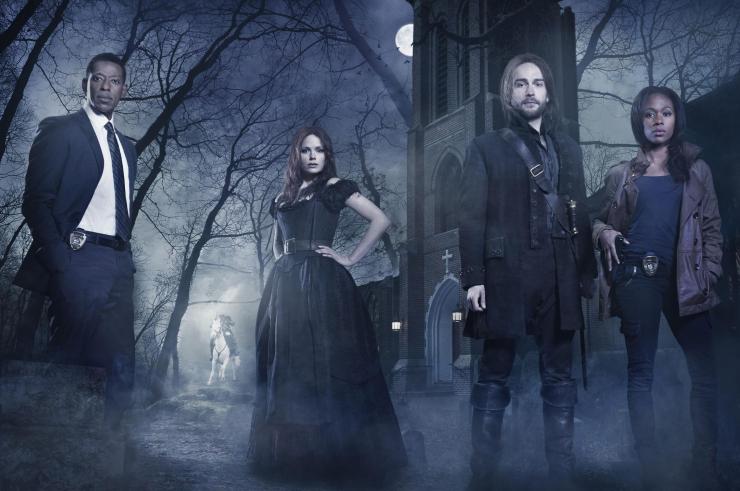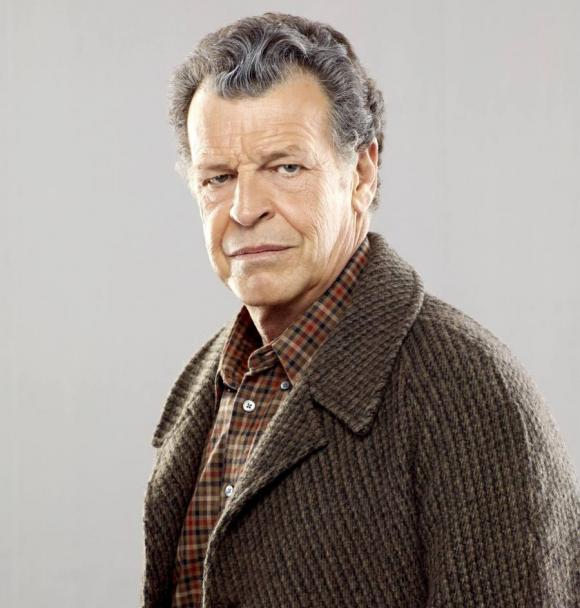 SLEEPY HOLLOW NEWS
Just when you thought the cast of Sleepy Hollow couldn't get more awesome.
According to Deadline, Fringe (and The Lord of The Rings) actor John Noble is set to star in a major recurring role on Fox's new hit drama series Sleepy Hollow.
The actor is thus reuniting with Fox, as well as with Fringe co-creators Alex Kurtzman and Roberto Orci—who co-created and executive produce Sleepy Hollow.
Noble will appear later in the season as Henry Parrish, who is described as "a kind and reclusive man who possesses supernatural powers that have the potential to help the series' protagonist, Ichabod Crane (Tom Mison)."
This exciting casting news comes hot on the heels of the casting of True Blood and Grimm star James Frain in upcoming multiple episodes. Perhaps this is when Noble's character will be of help to Ichabod against Frain's "modern-day nobleman" named Rutledge?
With John Cho (Star Trek) and fan-favorite Clancy Brown (Highlander) having both appeared in last week's season premiere, we gotta say Sleepy Hollow's main cast—as well as its roster of guest-stars—are looking rather impressive to us.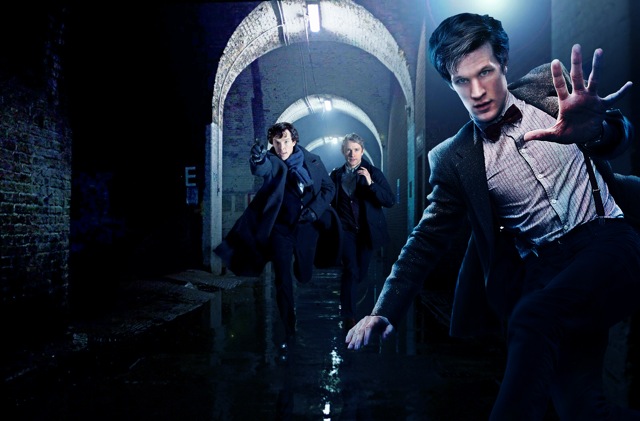 NEW HULU ADDITIONS
'Doctor Who' and 'Sherlock' will now be joining the many popular TV shows available through the American based HULU Plus service.
The subscription service, which offers video streaming of TV and movies, has entered a non-exclusive multi-year agreement with BBC Worldwide North America. The deal also includes many other popular BBC shows.
Richard Hammond's Crash Course is also available to stream for Plus members, starting today (September 18).
Meanwhile, Top Gear, MI-5 (known as Spooks in the UK), Luther and Fawlty Towers will be added in the autumn.
It was recently announced that BBC America's documentary series The Doctors Revisited will air in the UK on Watch later this year.
Showrunner Steven Moffat also stated that Sherlock could not go on without stars Benedict Cumberbatch and Martin Freeman.
FRIDAY, SEPTEMBER 20, 2013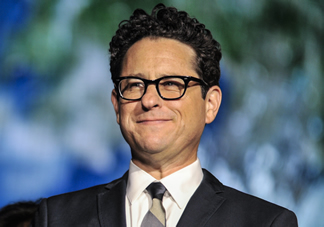 STAR WARS: EPISODE VII
Promoting the upcoming Bad Robot series "Almost Human," J.J. Abrams spoke today with EW about his much anticipated Star Wars: Episode VII, which is currently on track for an unspecified 2015 release.
"It's been nice seeing how important ['Star Wars'] is and to be reminded how important it is to so many people," says Abrams. "We all know that [George Lucas'] dream has become almost a religion to some people. I remember reading a thing somewhere, someone wrote about just wanting [the new film] to feel real; to feel authentic. I remember I felt that way when I was 11 years old when I saw the first one. As much of a fairy tale as it was, it felt real. And to me, that is exactly right."
Abrams also says that it's hard to name a specific tone for the new film because "it's going to be an evolving thing."
"I would say we are working really hard to make a movie that feels as emotional and authentic and exciting as possible," he adds. "Whatever your favorite Star Wars movie is and how to compare it is really sort of subjective."
Set to feature a script by Michael Arndt, Star Wars: Episode VII is rumored to focus on a new generation of heroes and could feature appearances by Mark Hamill, Carrie Fisher and Harrison Ford in older incarnations of their beloved characters from the original Star Wars trilogy. AGENTS OF S.H.I.E.LW
With just days to go before the September 24 premiere of ABC's "Agents of S.H.I.E.L.D.," Marvel has released a new interview with Joss Whedon wherein he discusses his vision for the ongoing series.
The series features Clark Gregg reprising his role as Agent Phil Coulson from Marvel's feature films as he assembles a small, highly select group of Agents that also includes: Brett Dalton as Agent Grant Ward, Iain De Caestecker as Agent Leo Fitz, Elizabeth Henstridge as Agent Jemma Simmons, Ming-Na Wen as Agent Melinda May and Chloe Bennet as the mysterious computer hacker Skye.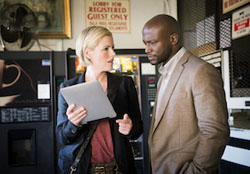 MURDER IN THE FIRST
TNT has greenlit "Murder in the First," a new scripted drama from Emmy-winner Steven Bochco and starring Taye Diggs ("Private Practice") and Kathleen Robertson ("Boss"). Co-created by Bochco and Eric Lodal ("The Locrian Mode"), "Murder in the First" also stars Tom Felton (Harry Potter), Mimi Kirkland (Safe Haven), Raphael Sbarge ("Once Upon a Time"), Ian Anthony Dale ("Hawaii Five-0"), Bess Rous (What Just Happened) and Steven Weber ("Dallas," "Wings").
Set in San Francisco, Murder in the First will follow a single case across an entire season. The drama centers on homicide detectives Terry English (Diggs) and Hildy Mulligan (Robertson) as they investigate the murder of an apparent drug addict. The mystery deepens, however, when the victim is found to have a connection to Silicon Valley wunderkind Erich Blunt (Felton), the celebrated CEO of a cutting-edge tech firm. The timing couldn't be worse for Blunt, who is preparing to take his company public. He's also being sued by a software developer who claims Blunt stole his code for a revolutionary new hologram system.
Terry and Hildy's fellow detectives in their squad include philosopher-cop David Molk (Sbarge) The squad is supervised by Lt. Jim Koto (Dale). On the home front, Hildy is a single mom with an inquisitive daughter (Kirkland). Terry, meanwhile, is struggling to take care of his terminally ill wife, Emily, played by guest star Anne-Marie Johnson ("JAG," "In the Heat of the Night"). Working for Blunt are Bill Wilkerson (Weber), his driver and pilot, and Ivana West (Rous), the company's chief technology officer.
"'Murder in the First' sets up an engrossing, season-long mystery that's certain to appeal to TNT fans," said Michael Wright, president, head of programming for TNT, TBS and Turner Classic Movies (TCM). "We are thrilled to be working with Steven Bochco once again. We look forward to seeing this fascinating mystery unspool in the hands of Steven, Eric Lodal and the incredible cast and crew of 'Murder in the First'."
TNT has ordered 10 episodes of "Murder in the First," which is being produced by TNT Originals. Bochco serves as executive producer, with Lodal as co-executive producer. The series is slated to premiere on TNT in summer 2014. SNOWPIERCER
Following the last international trailer back in July, a final French trailer for Bong Joon-ho's Snowpiercer is now online.
The film, based on the French graphic novel "Le Transperceneige," is set in a future where, after a failed experiment to stop global warming, an Ice Age kills off all life on the planet except for the inhabitants of the Snow Piercer, a train that travels around the globe and is powered by a sacred perpetual-motion engine. A class system evolves on the train but a revolution brews.
Chris Evans, Song Kangho, Tilda Swinton, Jamie Bell, Octavia Spencer, Ewen Brewmner, Alison Pill, John Hurt and Ed Harris star in the thriller. A North American release date has yet to be set.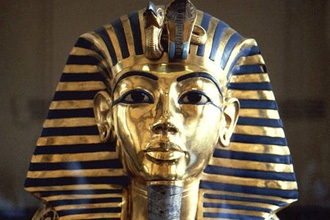 KING TUT
Spike TV and "The Kennedys" producer MUSE Entertainment have begun development of a six-part event series about the life of Tutankhamun in Egypt in 14th Century BC.
Becoming pharoah at nine years old after his father's murder, King Tut was forced to marry his sister in order to maintain the dynasty.
He was also controlled like a puppet by three men who plot against him, yet he ultimately grew into a hero in battle. The circumstances surrounding his death are still under debate.
The new mini is said to be based on historical facts from recently discovered DNA evidence. Michael Vickerman, Michael Prupas, Joel S. Rice and Greg Gugliotta will executive produce.
THURSDAY, SEPTEMBER 19, 2013
FALLING SKIES
The aliens are coming in Steven Spielberg's upcoming alien-invasion series Falling Skies, and if the new trailer just released by TNT is any indication, that invasion is going to be bloody and brutal.
We saw a shorter promo last week that teased the show, but this new, longer trailer lays out just what kind of siege we're in for.
Falling Skies will premiere on TNT in June. THOR: THE DARK WORLD
An extended trailer for Thor: The Dark World has been released, showing off a lot more Asgard action.
The latest footage is sprinkled in with scenes from previous trailers, but we can glean a bit more of how director Alan Taylor is adapting the fantastical world for the big screen. As it has in previous trailers, the footage looks spectacular — and we can't wait to see Thor duke it out with Malekith.
Before taking over Thor, Taylor worked heavily on Game of Thrones, and he explained to SFX that he brought some of those sensibilities to the project to replace the CGI-styled look from the first film. You can definitely feel that vibe in the new footage:
"I love doing period stuff, and I was immersed in Game Of Thrones. I was lucky that Marvel seemed to have an appetite for that this time. They'd consciously steered away from that kind of thing in the first one. Because they wanted to make sure they were distinguishing themselves from Lord Of The Rings. They didn't want to be mistaken for that. But by the time I came along it seemed like they were ready to embrace a slightly more historical attitude towards it."
Thor: The Dark World opens Nov. 8, 2013.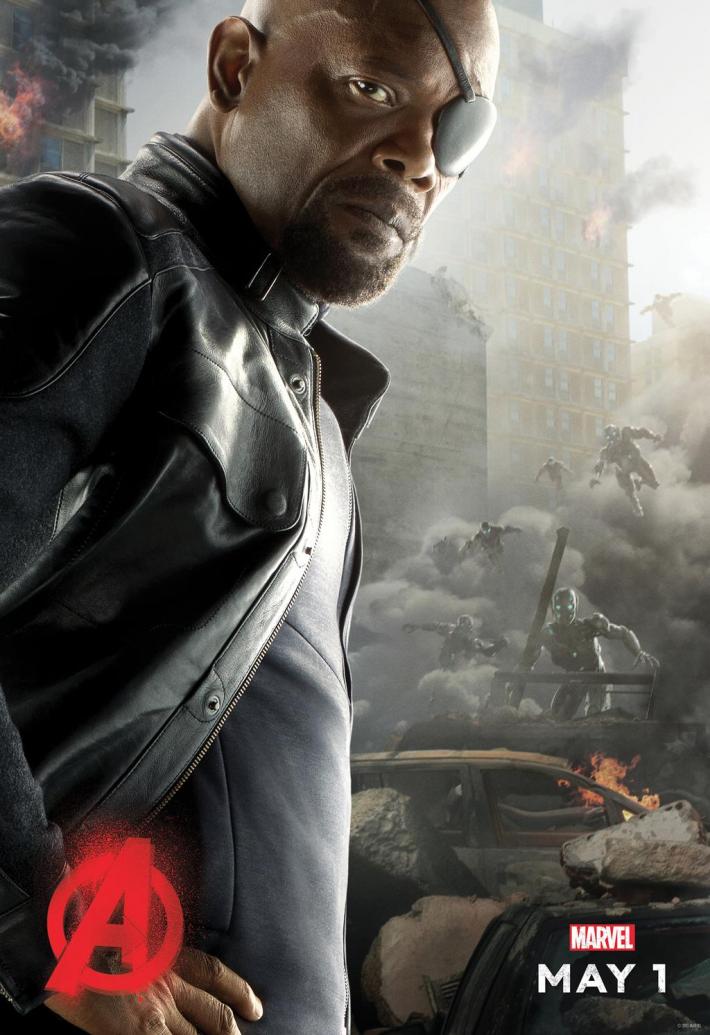 FURY
Writer/director David Ayer has tweeted the first photo of Brad Pitt, Shia LaBeouf, Logan Lerman, Michael Pena, and Jon Bernthal in Fury, the action drama opening in theaters on November 14, 2014.
Fury is set at the very end of World War II, in April 1945. As the Allies make their final push in the European Theater, a battle-hardened army sergeant named Wardaddy (Brad Pitt) commands a Sherman tank and her five-man crew on a deadly mission behind enemy lines. Outnumbered and outgunned, Wardaddy and his men face overwhelming odds in their heroic attempts to strike at the heart of Nazi Germany.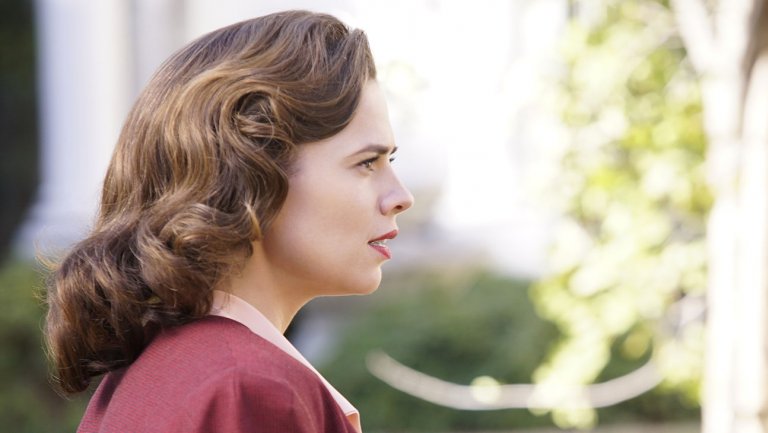 AGENT CARTER
As Marvel is poised to launch its first scripted venture next week with ABC's Agents of S.H.I.E.L.D., the comic book and entertainment company may be prepping another drama inspired by characters in the feature films.
Marvel is in the early stages of prepping a potential TV series based on Agent Carter, The Hollywood Reporter has confirmed, though no deals are currently in place.
Agent Carter is a one-shot set to be released Sept. 24 as an extra on the Iron Man 3 Blu-ray. Agent Carter takes place a year after the events of Captain America: The First Avenger and follows Steve Rogers' (Chris Evans) girlfriend Agent Carter (portrayed by Hayley Atwell) as she builds her career as a secret agent while the hero is frozen in ice. (Worth noting: Agents of S.H.I.E.L.D. was based on Item 47, an original short included on The Avengers DVD.) It's unclear if Atwell would reprise her role should the project officially move forward. (ABC and Marvel declined comment.)
No network is currently attached, though Marvel Entertainment is housed at ABC parent company Disney, making the network home to S.H.I.E.L.D. a likely candidate.
For Marvel, the potential project comes as the company is readying its Captain America follow-up, Captain America: The Winter Soldier, with Evans reprising his role. Revenge star Emily VanCamp will play Agent 13 -- Carter's niece -- in the sequel.
Word of the project comes as comics-inspired fare continues to be hot at the broadcast networks. The CW is also developing a spinoff of Arrow featuring The Flash, with Glee's Grant Gustin attached to play the speedster.
WEDNESDAY, SEPTEMBER 18, 2013
SUPERNATURAL
Sam is dying? Not if Dean has anything to say about it.
Thanks to The CW releasing an extended promo of the "Supernatural" Season 9 premiere, we now have a better understanding of what we're about to see come October. Whatever happened to Sam as a result of him not finishing the third trial is killing him, and Dean enlisted the help of injured warrior angel Ezekiel (Tahmoh Penikett) to go inside Sam's head to ... do what? We're not sure, exactly, but Dean seems to think they can "fight this," whatever "this" is. Sam, on the other hand, is less optimistic, declaring, "There's nothing left to fight for."
We also get a glimpse of Cas being hunted by angry, vengeful angels (included one pissed off Grace Phipps), and Bobby's back!
"Supernatural" Season 9 premieres on Tuesday, Oct. 8 at 9 p.m. ET on The CW.
Making of Game Of Thrones VFX by Pixomondo by itsartmag GAME OF THRONES
We already know that Game of Thrones has some of the most distinct visuals on TV, but how exactly do they make those badass dragons? Like this.
An awesome, new FX clip has been released, breaking down how the effects crew puts together those lifelike dragon designs that blend right in to the rest of the world. It's fascinating to see the layers peeled off, and put back on.
It's Art Mag also scored an interview with Pixomondo VFX supervisor Steve Martin, who explained what inspired their very distinct dragon designs:
"Main approach to create believable creatures was to study and imitate real living animals. Also we build up our dragons from 'insight out' starting with a anatomical correct skeleton, building muscles and skin above. While the skin tones are a mixture of existing reptiles, the body proportions mimic bird-like animals to make them fly when they are getting older. As with the modeling and design we referenced a variety of different flying animals and used the most interesting parts for our animation. While adopting the flight behaviors from bats till eagles we always had to maintain a believable mixture."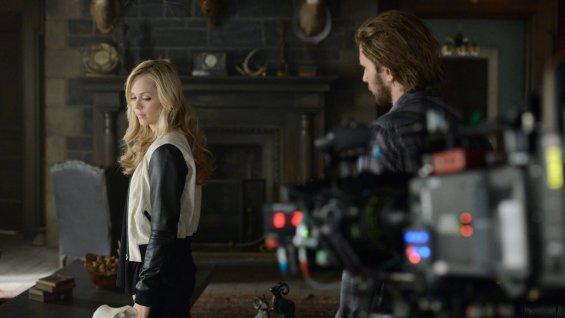 BITTEN
Another Canadian series will be heading to Syfy soon to join Lost Girl and Continuum. The latest? The sexy werewolf series Bitten.
The series is based on Kelley Armstrong's Women of the Otherworld novels, and stars Laura Vandervoort (Smallville, V) as the last female werewolf in existence.
Acquired from Space network in Canada, as part of a deal with Entertainment One, the new 13-episode series is slated to debut in 2014. The show has actually yet to premiere in Canada, and will run in both markets at some point next year.
Here's the synopsis, via The Hollywood Reporter:
The series follows Elena as she attempts to escape a world she never wanted to be part of (as well as the man who turned her into a werewolf), abandoning her pack and taking refuge in a new city, where she works as a photographer and hides her werewolf existence from her boyfriend. When bodies begin turning up in her pack's backyard, she finds herself back at Stonehaven, the werewolves' ancestral domain, where she will stop at nothing to defend her pack.
The series also stars Greg Bryk (A History of Violence, Rookie Blue) as werewolf Pack "Alpha" Jeremy Danvers, Greyston Holt (Alcatraz, Durham County) as Elena's werewolf ex-boyfriend Clayton Danvers, and Paul Greene (The Client List, Wicked Wicked Games) as Elena's current beau, Philip McAdams.
The project looks like it should be a nice fit in the existing Being Human and Lost Girl vein, and Vandervoort has a ton of sci-fi cred to carry the series. Syfy senior programming VP Chris Regina said the show should slide into the network's niche quite nicely:
"Bitten is a fantastic blend of supernatural action, intense thrills, smoldering drama and a tortured love story that artfully adapts characters beloved for more than a decade by millions of readers around the world. It's an excellent complement to our roster of programming and we cannot wait to share Elena, her pack and their stories with the Syfy audience." REVOLUTION
The first season of NBC's Revolution ended on some pretty major cliffhangers, but a new trailer for season two gives us some hints at how things turn out — plus shows off a lot more of the power-free world.
The new footage shows off a small-town in Texas, which opens up a whole new part of the country for exploration. Considering some of the facts revealed in the season-one finale, it makes sense the cast would be hitting some new locales this time around.
Presentation-wise, the series looks even bigger and splashier for season two — and it looks like there'll be more than enough action to follow up the set pieces from last year. We also get a peek at that three-month time jump, and where some of the team will wind up in the wake of season one.
Revolution season 2 premieres Wed, Sept. 25.
TUESDAY, SEPTEMBER 17, 2013
SLEEPY HOLLOW
Those Fringe guys, Alex Kurtzman and Roberto Orci, are at it again. Yes, they've developed a new Fox series, Sleepy Hollow, which they've reimagined from Washington Irving's classic short story "The Legend of Sleepy Hollow," and they promise it's just "one molecule away from insanity." Sleepy Hollow premiered last night on Fox at 9 p.m. ET.
"Well, my goodness, [it's] an enormous amount of fun, a lot of scares, a lot of humor. There is really nothing like it on television," said Kurtzman, during a press call with Orci. "We tell our stories in the present and in the past, so the storytelling spans over 250 years."
The series follows Ichabod Crane as he wakes up to find himself and his nemesis, the Headless Horseman, in modern-day Sleepy Hollow, and let's just say that the Horseman has a chip on his shoulder. When the Headless One takes out someone important, Ichabod teams up with a local cop named Abbie Mills. It turns out his knowledge of the "real" American history comes in handy in hunting down clues to what's really going on, which has something to do with the Four Horsemen of the Apocalypse. The series stars Tom Mison as Ichabod Crane, Nicole Beharie as Abbie Mills, Orlando Jones, Clancy Brown, John Cho, Katia Winter and Richard Cetrone as the Headless Horseman.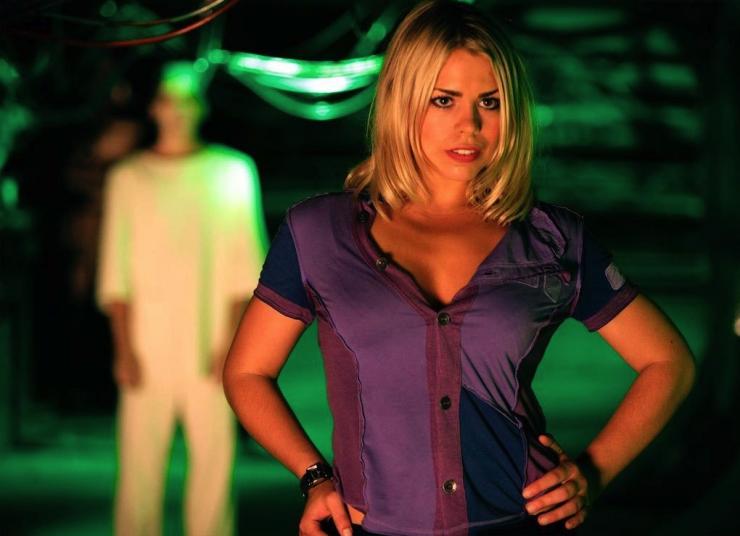 PENNY DREADFUL
Billie Piper, best know to sci-fi fans for her beloved turn as Rose Tyler on Doctor Who, has signed on to star in Showtime's new horror series Penny Dreadful. It's good timing for Piper, who will be popping back into the mainstream with her upcoming role in the 50th-anniversary episode of Who in November.
Penny Dreadful is described as a "psychosexual horror series [that] features some of literature's most frightening and iconic figures as they grapple with alienation in Victorian London." Piper joins a cast that already includes Josh Hartnett, Eva Green, Timothy Dalton, Rory Kinnear, Harry Treadaway and Reeve Carney.
The former companion will play an Irish immigrant who winds up in London while trying to escape a dark, secret past. Judging by the proposed tone, she should fit right in.
Filming on the buzzy new series is set to kick off in October, and it could likely debut next year.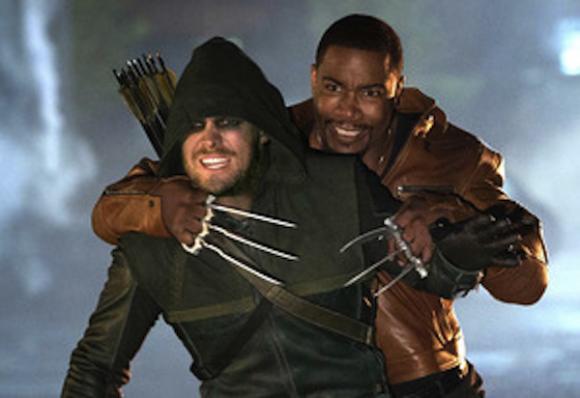 ARROW'S BRONZE TIGER
One of the best martial artists in the DC Universe has made his way to Arrow, and we've got the first image.
Arrow, as a show, is very big on trying to eschew the super part of the superhero genre. Which means they have to be very careful who from the DCU they introduce, because most of them do have some kind of extraordinary ability.
But Bronze Tiger, for all his strength and agility, is not super -- he's just really, really good at what he does. And that makes him a perfect candidate for Arrow. And casting former Spawn actor Michael Jai White as the kung-fu master was inspired.
As you can see, the costume designers just might be going for a bit of a Wolverine look. And that sees us just fine. As for White himself -- he looks crazy but determined. We're not sure what elements of Bronze Tiger will be lifted from his comic incarnation, but that sums him up pretty well once you take his Suicide Squad days into account.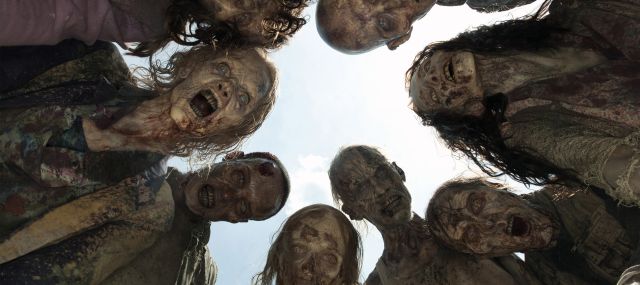 ZOMBIES
If you've been wanting to see more of The Walking Dead's post-apocalyptic world, you're in luck — we're about to meet a whole new gang of survivors.
With The Walking Dead shattering cable ratings records with every new season, AMC has green-lit a new spinoff series that will apparently tell a parallel story in the same universe. As the recent award-winning Walking Dead episodic videogame has proven, that world is more than big enough to support a lot more stories.
Thankfully, series creator Robert Kirkman will serve as an executive producer on the new series, along with fellow Walking Dead producers David Alpert and Gale Anne Hurd. So this spinoff show will have the same pedigree as the original.
The project is just getting off the ground now, but the network hopes to launch the companion series in 2015. AMC president Charlie Collier called the plan a "no-brainer" in a prepared statement:
"We look forward to working with Robert, Gale and Dave again as we develop an entirely new story and cast of characters. It's a big world and we can't wait to give fans another unforgettable view of the zombie apocalypse."
Kirkman seems genuinely excited to have a chance to fully deviate from his long-running comic canon with the side project, and it'll be interesting to see what he can cook up with a completely blank canvas. Here's what he had to say about the plan:
"After 10 years of writing the comic book series and being so close to the debut of our fourth, and in my opinion, best season of the TV series, I couldn't be more thrilled about getting the chance to create a new corner of The Walking Dead universe. The opportunity to make a show that isn't tethered by the events of the comic book, and is truly a blank page, has set my creativity racing."
We're definitely curious to see what they come up with, and we'd love to see something set outside of the South — the creepy towns and prisons of Georgia are great, but how are things going up north? Or out west, in California? Hell, or maybe even make it a prequel to the initial outbreak? The options are limitless. We can't wait to find out more.

EXTINCTION
Good Universe Films, the credits of which include the upcoming Last Vegas and Oldboy, has plans to develop an original science fiction thriller titled Extinction. The Hollywood Reporter has the news, bringing word that newcomer Spenser Cohen is providing the screenplay.
Although no plot details are currently available for Extinction, the trade notes that the script has been compared to both The Sixth Sense and Cloverfield.
Anna Halberg, David Hoberman, Todd Lieberman and Alexander Young are attached to produce.
MONDAY, SEPTEMBER 16, 2013
HUNGER GAMES: CATCHING FIRE
The second movie in the 'Hunger Games' franchise is expected to do big business when it opens in November.
According to a report from Wall Street analyst Alan Gould the movie could well gross $375 million (£236m) in the US and a further $575 million (£362m) internationally.
The Hunger Games: Catching Fire is projected to gross $950 million (£598m) at the box office.
Wall Street analyst Alan Gould of Evercore predicted that the upcoming Lionsgate film will gross $375 million (£236m) in the US and a further $575 million (£362m) internationally.
In comparison, the original Hunger Games grossed $408 million (£257m) in the US and $283 million (£178m) internationally.
"We are projecting almost $400 million (£252m) of profit from Catching Fire, the Hunger Games sequel, vs. an estimated lifetime profit of $325 million (£205m) from the original," he told Variety.
'Hunger Games: Catching Fire' will open on 22 November and stars Jennifer Lawrence, Josh Hutcherson, Liam Hemsworth, Woody Harrelson, Lenny Kravitz, Elizabeth Banks and Stanley Tucci.
The final two films in the series – titled Mockingjay – will open in November 2014 and November 2015.
THE MIDDLE MAN
Fox has given a pilot production commitment to "The Middle Man," a new drama produced by Fox and Pearl Street Films, and executive-produced by Academy Award winner Ben Affleck (Argo, upcoming Superman/Batman movie) and Emmy Award nominee Glenn Gordon Caron ("Medium," "Moonlighting"), who wrote the pilot script. Affleck is attached to direct the pilot. Pearl Street Films' Chay Carter (Argo, The Town, Gone Baby Gone) will also serve as an executive producer on the project. Production is scheduled to begin in early 2014.
Set in 1960s Boston, "The Middle Man" explores the unique relationship between Rudy MacAteer, an FBI agent charged with taking down the Italian-American mafia, and his confidential informant, Irish-American gangster Mickey Flood. As Rudy finds himself forced to bend the laws he pledged to enforce, the duo's actions inadvertently give rise to the Irish-American mob in this timeless Boston crime saga.
The project dates back to 2009, when Carter and Affleck met actor and screenwriter Michael Yebba (Ordinary Man) and screenwriter Emilio Mauro (God Only Knows) during production of The Town. The current script is based on a story developed by Caron, Yebba and Mauro.
SUNDAY, SEPTEMBER 15, 2013
#FREEBABYLON5
The Voice of the Resistance has started. Become part of the avalanche! Make your own video. Tag it FreeBabylon5, Babylon 5 and Warner Bros. Entertainment. Email your video link to FreeBabylon5@gmail.com and we will help you spread the message. "
There are more talented folks out there who can make more videos. Let's create our own Voice of Free Babylon 5!

WEEKEND BOX OFFICE
Marking another big win for horror, James Wan's Insidious 2 topped the Friday box office with roughly $20 million in ticket sales, the highest single day gross ever for the month of September and putting the movie on course to cross $40 million in its North American debut.
From FilmDistrict and costing a mere $5 million to make, Insidious 2 even has a shot at becoming the top September opener of all time. Sony's Hotel Transylvania (2012) is the current record-holder ($42.5 million). Insidious 2 also may eclipse the $41.9 million opening of New Line's The Conjuring, which currently boasts the top horror opening of 2013.
Insidious 2, produced by horror masters Jason Blum and Oren Peli, returns Patrick Wilson and Rose Byrne in the title roles. It opens more than two years after the original Insidious turned into a sleeper hit, opening to $13.3 million on its way to grossing north of $54 million domestically and $43 million internationally.
Both films were co-financed and co-produced by Blum's Blumhouse, Entertainment One (Alliance) and IM Global.
From a script by Leigh Whannell, Insidious 2 follows the Lambert family as they seek to understand the mysterious childhood secret that has left them dangerously connected to the spirit world. Lin Shaye and Ty Simpkins also star.
Executive producers are Steven Schneider, Brian Kavanaugh-Jones, Charles Layton, Peter Schlessel, Lia Buman and Xavier Marchand.
FilmDistrict is targeting younger moviegoers, focusing on females and Hispanics. It hosted a number of fan events and conducted a grassroots campaign at Comic-Con, among numerous other promotions.
Luc Besson's star-studded dark mob comedy, The Family, is the weekend's other new nationwide offering. The film is expected to open to $15 million after earning $5.4 million on Friday, putting it at No. 2.
With a cast led by Tommy Lee Jones, Robert De Niro and Michelle Pfeiffer, The Family was produced for $30 million by Relativity Media and Besson's EuropaCorp media. The movie, playing heavily to adults, is likely being hurt by poor reviews and a C CinemaScore from moviegoers. Still, it will represent one of De Niro's best openings outside of the Meet the Fockers franchise. The Family revolves around Mafia boss Fred Blake (De Niro), who enters the Witness Protection program with his family after snitching on the mob. The family, however, can't help but get into trouble after being relocated to a sleepy town in France, despite the best efforts of a government agent (Jones) to keep them in line. Dianna Argon and John D'Leo also star.

AGENTS OF S.H.I.E.L.D.
In anticipation of their new series, of which a new TV spot debuted this morning, Marvel Entertainment and ABC have revealed the official website for the upcoming "Marvel's Agents of S.H.I.E.L.D."
Clark Gregg reprises his role as Agent Phil Coulson from Marvel's feature films as he assembles a small, highly select group of Agents that also includes: Brett Dalton as Agent Grant Ward, Iain De Caestecker as Agent Leo Fitz, Elizabeth Henstridge as Agent Jemma Simmons, Ming-Na Wen as Agent Melinda May and Chloe Bennet as the mysterious computer hacker Skye.
"Marvel's Agents of S.H.I.E.L.D." will premiere on ABC on Tuesday, September 24 at 8 p.m.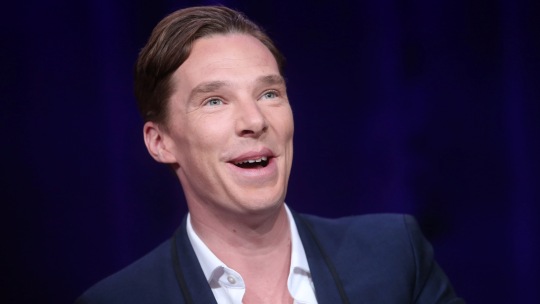 SATURDAY,SEPTEMBER 14, 2013
BENEDICT CUMBERBATCH TALE OF KIDNAPPING
Benedict Cumberbatch is a great actor, stealing scenes in everything from "Sherlock" to "Star Trek into Darkness" to the upcoming "The Fifth Estate." Everyone knows that these days. But did you know that Cumberbatch was once kidnapped in South Africa?
The bizarre tale came out during an interview with The Hollywood Reporter. Amidst questions about "The Fifth Estate," in which Cumberbatch plays Wikileaks hero/villain Julian Assange, the actor described the incident from about a decade ago.
Cumberbatch and two friends were heading back to the set of a miniseries ("To the Ends of the Earth") after a weekend of diving. They ended up traveling at night through the KwaZulu-Natal region of South Africa and had to stop for car trouble.
"It was cold, and it was dark. I felt rotten. We were wary because that's a notoriously dangerous place to drive," Cumberbatch explained. "Then, poof, the front-right tire blows. So we got the spare, but that meant getting all of our luggage out. We were like sitting ducks, adverts for -- not prosperity necessarily but materialism."
At this point, six armed men appeared and demanded money, drugs and weapons from the three travelers. Then, the kidnappers drove away with Cumberbatch and his friends bound in the car -- the actor later was placed in the trunk.
The group eventually did stop in the middle of nowhere. "I was scared, really scared. I said: 'What are you going to do with us? Are you going to kill us?' I was really worried that I was going to get raped or molested or just tortured or toyed with in some way, some act of control and savagery."
Fortunately for the victims of this crime, the kidnappers eventually left the group alone in that location. A local man later found and unbound them. Cumberbatch was mostly happy to just be alive. "It really, really enriches your values in life," he says. "It's incredibly important."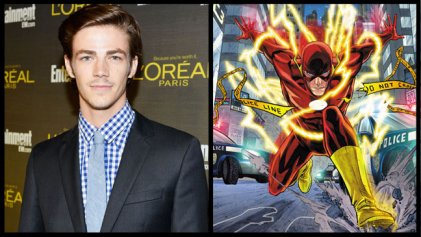 THE FLASH
With shooting set to start soon on the first few cameos, the producers of Arrow have finally cast the small screen version of The Flash. So, who will be bringing Barry Allen to life?
As has been rumored in recent days, Glee co-star Grant Gustin, 23, will portray The Flash in episodes 8, 9 and 20 of Arrow's second season. He'll also anchor the planned spin-off series, assuming The CW picks it up (which seems pretty likely at the moment).
He's definitely an interesting choice, seeing as he's almost a decade younger than Arrow star Stephen Amell, 32. The producers have said The Flash will have a lighter tone, and Gustin's baby face definitely fits the bill.
This adaptation of the character will be introduced as a forensic scientist in episodes 8 and 9, with his return appearance in episode 20 serving as a backdoor pilot.
Along with the casting scoop, The Hollywood Reporter also scored a few more details about the character's introduction. Here's an excerpt:
Barry Allen is described a Central City assistant police forensic investigator who arrives in Starling to look into a series of unexplained robberies that may have a connection to a tragedy in his past. A comic book fan boy, Barry is obsessed with the Arrow unaware that working with Oliver and Felicity to solve the crime has brought him right into the dangerous world of the vigilante.
The second season of Arrow debuts on October 9, and we should get to meet Gustin's version of Barry Allen by the end of the year.
THE WALKING DEAD
Rick and his battle-weary society of survivors on The Walking Dead are about to get the last thing they need — a new freakin' threat that is "not really walkers" nor is it "other people," co-executive producer Denise Huth teases in the following extended preview of the AMC smash's fourth season (bowing Sunday, Oct. 13). "The relative safety that they've created at the prison begins to fall apart."
Um, if it's not zombies, and it's not humans… Then what is it?!
"You can't put your finger on where it's going to come next," adds EP Greg Nicotero, allowing only that "it's from the inside."
That ominous spoiler is but one of the many newsworthy nuggets dispensed in the four-minute video, which, in addition to featuring interviews with the cast and EPs, includes a generous amount of never-before-seen footage. Among the highlights:
* New showrunner Scott M. Gimple reveals the length of the time jump between Seasons 3 and 4.
* We get a first look at Carl interacting with his new age-appropriate friends.
* Michonne cracks a smile, and it's directed at [spoiler].
* Carol forms a day school, featuring the popular class Knife Fighting for Self Defense.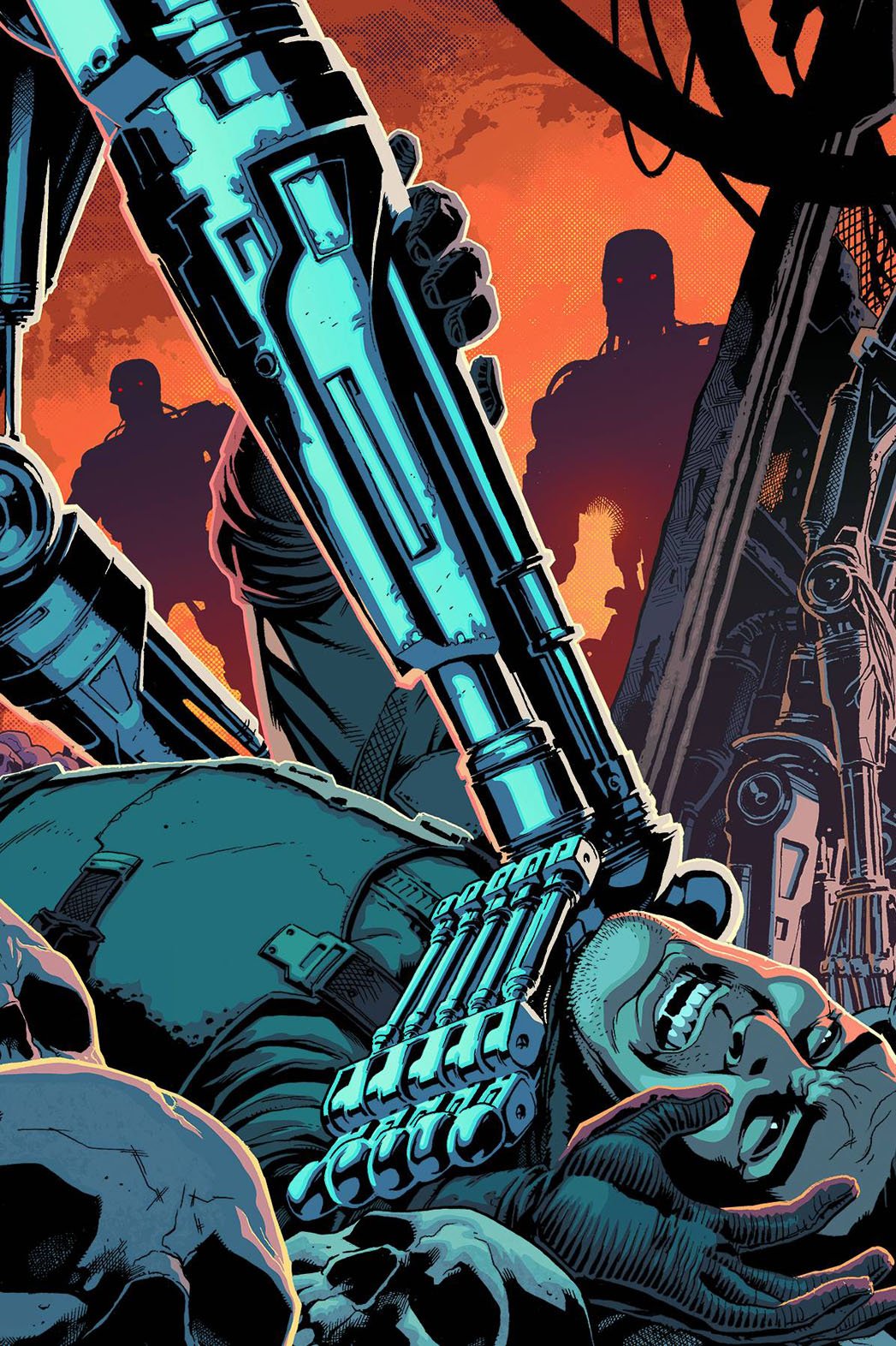 TERMINATOR SALVATION: FINAL BATTLE
The big-screen reboot of the Terminator franchise -- which may or may not be directed by Thor: The Dark World's Alan Taylor -- is still some years away. But that doesn't mean that fans of unstoppable killing machines that travel through time will be starved of the sight of a John Connor/Skynet clash in the meantime, as this winter sees J. Michael Straczynski launching a new comic series about the end of the Machine War.
Announced at this summer's San Diego Comic-Con, Straczynski and artist Pete Woods are responsible for Terminator Salvation: Final Battle, a new yearlong series spinning out of the most recent installment of the movie series from Dark Horse Comics this December.
The first issue is advertised with the plot summary: "Hopping between the future and the past, this sweeping, 12-issue epic counts down the end of the Machine War -- but not the one fans expect! Everything's at stake, and the fates of Skynet and John Connor will be told!"
Given that we know that there's a reboot of the entire franchise on the way, what is the possibility that Straczynski will have the chance to wrap up the first incarnation of the story, which has theoretically stretched from the first movie in the 1980s all the way through the more recent Salvation?
Terminator Salvation: Final Battle will be released on December 4.
FRIDAY, SEPTEMBER 13, 2013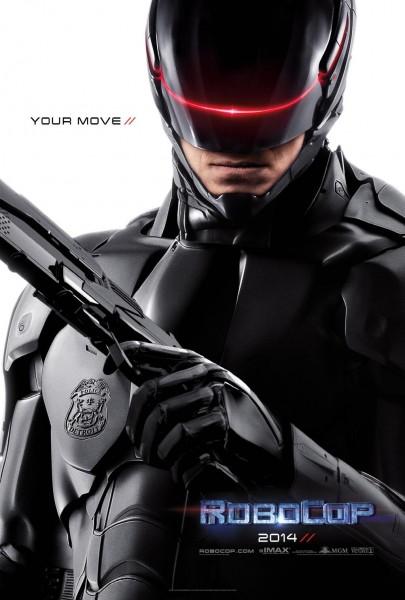 ROBOCOP REMAKE
It's "your move" -- so move your cursor downward to take a look at the new RoboCop in the first poster from the upcoming remake.
The new version of the 1987 sci-fi classic is directed by Jose Padilha and features the relatively little-known Joel Kinnaman as Alex Murphy/RoboCop, although he's backed up by a cast that includes Michael Keaton, Samuel L. Jackson, Gary Oldman, Abbie Cornish, Jay Baruchel and Jackie Earle Haley.
The new RoboCop is obviously sleeker and, er, blacker than the original, although as we've seen from the trailer, the suit from Paul Verhoeven's movie makes an appearance in this one too, seemingly as an early version of the technology.
We know that there are some other significant differences between the two films, but we'll remain optimistic and hope that this new RoboCop is worthy to stand alongside its original inspiration.
RoboCop opens in theaters on Feb. 7, 2014.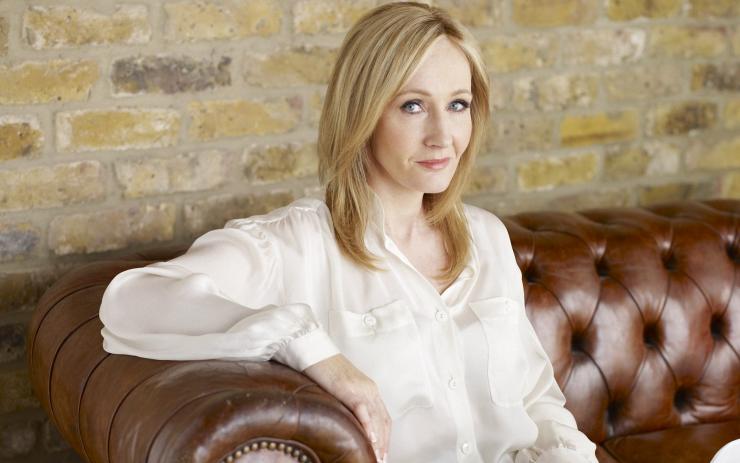 HARRY POTTER SPIN-OFF
We may not get the further adventures of Harry Potter, but J.K. Rowling's about to give us the next-best thing.
Though she finished her bestselling seven-book series detailing the magical adventures of a boy wizard and his friends six years ago, Rowling has never completely stepped away from Potter's Wizarding World. She opened a theme park attraction at Universal Studios in Orlando, Fla., promised to one day write a Potter encyclopedia, launched Pottermore, an online game experience based on her books, and has even answered fan questions about the fates of individual characters. Now it seems she's ready to return to the Wizarding World on the big screen.
Warner Bros. Pictures just announced that Rowling will make her debut as a screenwriter with Fantastic Beasts and Where to Find Them, the first in a planned series of films set in the Wizarding World several decades before Harry Potter came along. The title of the film is taken from one of Harry's textbooks (a version of which, written by Rowling, was published by Scholastic back in 2001), which first appears in the text of Harry Potter and the Sorcerer's Stone. The film will follow the adventures of the author of the Fantastic Beasts book, Newt Scamander, and will feature magical creatures and many other elements of the Wizarding World that Potter fans will find very familiar.
"Although it will be set in the worldwide community of witches and wizards where I was so happy for seventeen years, 'Fantastic Beasts and Where to Find Them' is neither a prequel nor a sequel to the Harry Potter series, but an extension of the wizarding world," Rowling said in a press release. "The laws and customs of the hidden magical society will be familiar to anyone who has read the Harry Potter books or seen the films, but Newt's story will start in New York, seventy years before Harry's gets underway."
The film will also, naturally, be tied in to Warner Bros.' videogame, consumer products and digital divisions, and will also be tied in to Rowling's Pottermore experience. There's no release date yet, but fans of the Wizarding World have to be excited that Rowling is re-teaming with the studio that brought us the eight Potter blockbusters, and Warner Bros. has to be excited that they've got a chance to recapture that Harry Potter-fueled box-office gold.
OK, Potter superfans. This is not a drill. We're officially getting a spinoff movie. Time to start your dream cast list for Newt Scamander.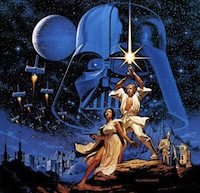 STAR WARS NEWS
As officially announced back in February, the future of Star Wars on the big screen is bright. Following J.J. Abrams' Star Wars: Episode VII in 2015, Walt Disney Pictures plans to release a series of standalone spinoff films focusing on different characters from throughout the franchise's fantasy universe. Today, Disney CFO Jay Rasulo described the projects (via Variety) as "origin story film[s]," suggesting that some of the planned features might provide insight into how fan-favorite characters began their adventures a long time ago in a galaxy far, far away.
"Larry Kasdan and Simon Kinberg are both working on films derived from great 'Star Wars' characters that are not part of the overall saga," Disney Chairman and CEO Bob Iger told CNBC earlier this year.
Rasulo, today, reiterated plans for a tentpole Star Wars release every year beginning in 2015. While previous rumors have suggested that the first such project, tentatively planned for 2016, will follow the adventures of Han Solo and/or Yoda, nothing specific has as of yet been confirmed.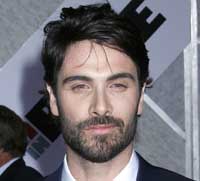 MAN FROM U.N.C.L.E.
Now in production, Warner Bros. Pictures' The Man From U.N.C.L.E. has enlisted Luca Calvani as the film's chief antagonist, Deadline reports.
Based on the popular 1960s television series, The Man From U.N.C.L.E. stars Henry Cavill (Man of Steel) as Napoleon Solo, Armie Hammer (The Social Network) as Illya Kuryakin and and Hugh Grant (Cloud Atlas) as Waverly. Alicia Vikander (Anna Karenina), Elizabeth Debicki (The Great Gatsby) and Jared Harris (Sherlock Holmes: Game of Shadows) also star.
Set against the backdrop of the early 1960s, at the height of the Cold War, The Man From U.N.C.L.E. centers on CIA agent Solo and KGB agent Kuryakin. Forced to put aside longstanding hostilities, the two team up on a joint mission to stop a mysterious international criminal organization, which is bent on destabilizing the fragile balance of power through the proliferation of nuclear weapons and technology. The duo's only lead is the daughter of a vanished German scientist, who is the key to infiltrating the criminal organization, and they must race against time to find him and prevent a worldwide catastrophe.
The screenplay is written by Ritchie and Wigram, who also serve as producers. John Davis (Chronicle) and Steve Clark-Hall (RocknRolla, the Sherlock Holmes films) are also producing. David Dobkin is executive producer. MORTAL KOMBAT: LEGACY II
All of the second season of "Mortal Kombat: Legacy II" will debut worldwide at once Sept. 26, 2013 exclusively on Machinima, the video entertainment network announced today. Produced by Warner Bros. Digital Distribution, the hit live action web series is based on the iconic video game franchise, co-created by Ed Boon, developed by NetherRealm Studios and published by Warner Bros. Interactive Entertainment.
Kevin Tancharoen ("Mortal Kombat: Legacy") returns as director and co-writer of "Mortal Kombat: Legacy II" alongside writers Josh Baizer and Marshall Johnson (Dead Loss). The cast includes Harry Shum, Jr. ("Glee") as the warlord adviser "Kuai Liang," Casper Van Dien (Starship Troopers) as martial arts film actor "Johnny Cage," Brian Tee (The Wolverine) as Shaolin Monk "Liu Kang," and Mark Dacascos (Cradle 2 the Grave) as "Kung Lao" - a close friend of "Liu Kang." Additionally, Ian Anthony Dale ("Hawaii Five-O") returns as the resurrected ninja "Scorpion," and Cary Tagawa reprises the role he made famous in the Mortal Kombat theatrical release as the powerful, arrogant sorcerer "Shang Tsung." "Mortal Kombat: Legacy II" is produced by Lance Sloane (Act of Valor) and Tancharoen.
In the second season, the saga continues as Liu Kang and Ermac join the ranks of fighters introduced in the series' first season, including Kenshi, Kung Lao, Kuai Lang, Stryker, Kitana, Mileena, Johnny Cage, Scorpion and Sub- Zero. This new season uncovers the rivalries and histories of these fierce warriors as Raiden and his recruits clash against the dark forces of Outworld. Chronicling the tournament and the interweaving storylines of the most beloved Kombatants, fans also will learn of the complex relationship between Liu Kang and Kung Lao and revisit the complicated family dynamic of Kitana and Mileena. The epic battle for EarthRealm has finally begun!
THURSDAY, SEPTEMBER 12, 2013
SUPERNATURAL
It's been a long summer waiting to find out what will happen to our favorite demon hunters Dean and Sam Winchester on "Supernatural," and The CW has finally, finally, finally released our first look at Season 9 with a promo video.
After failing to complete the third trial to close the gates of hell, Sam is in pretty bad shape ... he's laying in a hospital bed, unconscious, with Dean at his side. Though the doctor tries to offer comforting words to Dean about Sam's condition -- "You're telling me that my brother's life is in God's hands?!" -- he obviously doesn't know about Dean's issues with the big man himself ... issues that will only grow when Death comes for Sam. What will Dean do to save his brother?
The new footage also gives us a brief glimpse at newly-human Castiel on the run (from other fallen angels?), our first look at injured warrior angel Ezekiel (played by Tahmoh Penikett), Abadon raging about how the angels will bow to her or burn, and a still-imprisoned (and almost human?) Crowley.
"Supernatural" Season 9 premieres on Tuesday, Oct. 8 at 9 p.m. ET on The CW.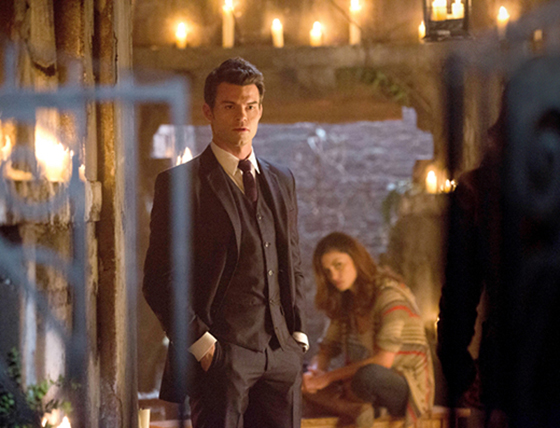 THE ORIGINALS - COMING TO THE UK
U.K. fans of "The Vampire Diaries" won't have to wait much longer to get a glimpse at the spinoff series, "The Originals." NBCUniversal's Syfy just obtained the U.K. premiere rights for the new CW drama, THR reports.
Set for a U.S. premiere in early October, the series will debut in Britain sometime this fall on Syfy based on a deal with Warner Bros. International Television Distribution.
"With such an established and successful heritage and U.S. network credentials, 'The Originals' is our biggest acquisition since 'V' in 2010," Adam Collings, channel director of Syfy U.K., said. "Its narrative is edgy and contemporary and has something for fans of 'The Vampire Diaries' and new viewers to the franchise alike."
Jeffrey Schlesinger, president of Warner Bros. Worldwide Television Distribution, added: "Syfy is the perfect home for 'The Originals,' and we are certain not only will fans in the U.K. who have made 'The Vampire Diaries' such an enormous hit embrace this new series, but new viewers will as well."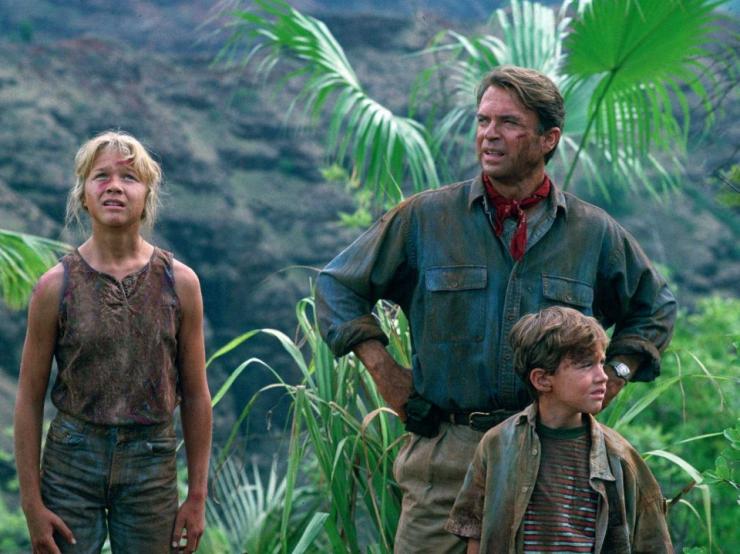 JURASSIC PARK 4
We've been wondering what the heck is going on with Jurassic Park 4 ever since the long-awaited sequel was pushed back from its 2014 release date earlier this year. Now we know.
First up, Universal Pictures has confirmed the official title for the sequel: Jurassic World. In addition, the studio has announced the film will open on June 12, 2015 — a full year after its first announced release date.
What else do we learn about director Colin Trevorrow's (Safety Not Guaranteed) upcoming installment in the beloved dino-franchise? Not much, but the title definitely has our curiosity piqued.
Jurassic World definitely seems to imply that the dinosaurs are creating problems across the globe, and combined with previous rumors that the film would feature a return to the original Isla Nublar location, perhaps our new heroes have to go back to where it all started to save the world?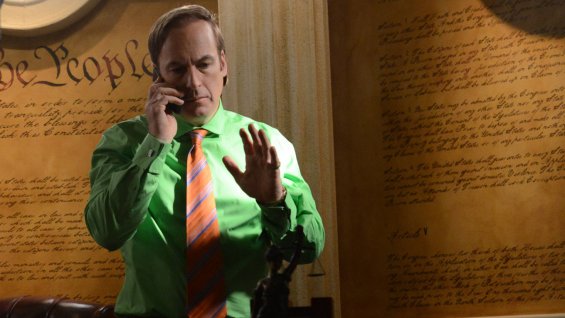 SAUL
AMC is moving forward with its Breaking Bad spinoff.
After several weeks of heated negotiations, the basic cable network has inked a licensing agreement with Sony Pictures Television for the series' next iteration. "As conceived, the new series is based on the show's popular Saul Goodman character with the working title Better Call Saul," the studio and network confirmed in a joint statement, adding: "plans call for Saul to be a one-hour prequel that will focus on the evolution of the popular Saul Goodman character before he ever became Walter White's lawyer."
The series is expected to star Bob Odenkirk, who has played Saul for several seasons, with writer-producer Peter Gould set to run the effort, as it was Gould who created the character back in season two. Bad creator Vince Gilligan, who conceived of the spinoff with Gould, will remain involved, and noted in late July that it was his "fervent wish" that the spinoff move forward. At that time, Odenkirk added: "I'd do it in a second." A formal series order won't come until Gould, Gilligan and Odenkirk have deals finalized, a topic on which the network and studio declined comment.
Had talks with AMC fallen through, there were several other distributors, including Netflix, that were set to pounce with rich offers, say several sources with knowledge of the situation. Like Bad, the series will be produced by Sony, where Gilligan spent several years under an overall deal. He has yet to re-up and has fast become the most in-demand showrunner in town.
The news arrives as Bad is set to ends its run in less than a month. Its final eight-episode arc has wowed critics and bloggers alike. "The entire run of Breaking Bad has been remarkable and, as I've stated in the past, I don't think any TV series got out of the blocks and reached greatness faster than Breaking Bad," THR's chief TV critic Tim Goodman wrote of the Bryan Cranston starrer in July. In August, it returned with a record high of 5.9 million viewers, up 102 percent year over year, with an 87 percent surge in the key 18-49 demo.
The move forward comes as AMC has struggled to launch its dark freshman drama Low Winter Sun, which is losing more than 50 percent of its Breaking Bad viewership. Following this week's cancellation of The Killing -- and with critical darling Mad Men signing off in 2014 -- the spinoff couldn't come at a better time for the network. Looking ahead, AMC is prepared to launch two new dramas next year: 1980s computer drama Halt & Catch Fire and period piece Turn.
Saul first appeared in the 2009 episode "Better Call Saul," which saw Walt (Cranston) and Jesse (Aaron Paul) employ the criminally-minded attorney to get one of their dealers, Badger (Matt Jones), out of legal trouble. The episode quickly made Odenkirk's character a fan favorite and introduced his series of cheesy TV commercials to the Bad universe. AGENTS OF S.H.I.E.L.D.
The series set to premiere in two weeks, "Marvel's Agents of S.H.I.E.L.D." has debuted a featurette that explores the show's relation to the Marvel Cinematic Universe.
Clark Gregg reprises his role as Agent Phil Coulson from Marvel's feature films as he assembles a small, highly select group of Agents that also includes: Brett Dalton as Agent Grant Ward, Iain De Caestecker as Agent Leo Fitz, Elizabeth Henstridge as Agent Jemma Simmons, Ming-Na Wen as Agent Melinda May and Chloe Bennet as the mysterious computer hacker Skye.
"Marvel's Agents of S.H.I.E.L.D." will premiere on ABC on Tuesday, September 24 at 8 p.m.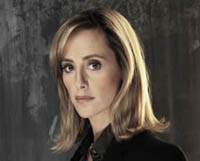 24: LIVE ANOTHER DAY
Audrey Raines look like she'll be returning to the world of "24". Deadline is reporting that actress Kim Raver is in negotiations to reprise her roles as Raines in the new event series "24: Live Another Day" premiering in spring 2014 on Fox. There, she would rejoin Kiefer Sutherland's Agent Jack Bauer and Mary Lynn Rajskub's Chloe O'Brian.
A central character in "24" seasons four through six, Raines served as Inter-Agency Liaison between the Department of Defense and CTU Los Angeles. Although she was not killed off, the character was left in a vegetative state during the sixth season.
"24: Live Another Day" restarts the groundbreaking and Emmy Award-winning drama franchise. The suspenseful event series will follow the further exploits of heroic agent Jack Bauer, taking up his story several years after the events of the final season. Once again, viewers will join Jack on a pulse-pounding ride in real time.
"24: Live Another Day" is a production of Teakwood Lane Productions in association with 20th Century Fox Television and Imagine Television. Howard Gordon, Evan Katz, Manny Coto, David Fury, Robert Cochran, Brian Grazer, Jon Cassar and Kiefer Sutherland will executive-produce. The original series, which had its last American broadcast on May 24, 2010, was created by Joel Surnow and Cochran. GRAVITY
A new tv spot for Alfonso Cuaron's Gravity is now online!
In the film, Dr. Ryan Stone (Sandra Bullock) is a brilliant medical engineer on her first shuttle mission, with veteran astronaut Matt Kowalsky (George Clooney) in command of his last flight before retiring. But on a seemingly routine spacewalk, disaster strikes. The shuttle is destroyed, leaving Stone and Kowalsky completely alone--tethered to nothing but each other and spiraling out into the blackness. The deafening silence tells them they have lost any link to Earth...and any chance for rescue. As fear turns to panic, every gulp of air eats away at what little oxygen is left. But the only way home may be to go further out into the terrifying expanse of space.
Gravity hits 3D, 2D and IMAX 3D theaters on October 4.
WEDNESDAY, SEPTEMBER 11, 2013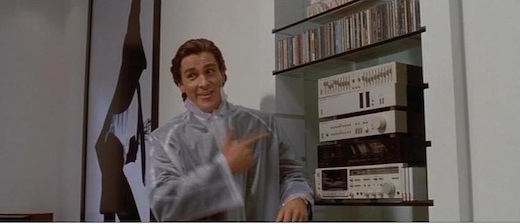 AMERICAN PSYCHO
Riding the recent wave of movie serial killers making the move to TV ("Hannibal," "Bates Motel"), Patrick Bateman is poised the join the ranks at FX.
The cable net and Lionsgate TV have partnered to work on a sequel TV series to "American Psycho," the 2000 feature film, based on Bret Easton Ellis' 1991 novel of the same name. The drama will center on the iconic killer (played by Christian Bale in the film), now in his mid-50s but just as lethal as ever. Bateman takes on a protege in a sadistic social experiment, one who eventually becomes his equal -- the next generation American Psycho.
Stefan Jaworski will write the project, as well as executive produce alongside Allison Shearmur and Ed Pressman. No actors are attached to the project as of yet. HORNS
Harry Potter is all grown up and showing off some new headgear in this first official clip from Horns, a mythological morality tale directed by Alexandre Aja (Maniac, Mirrors).
From what we've seen so far, this freaky fantasy horror flick, based on the strange book by Joe Hill, has all the makings of an intriguing little indie gem, and is a smart acting choice for Radcliffe after his restrained, image-altering role in 2012's spooky fable The Woman in Black.
Here's the official synopsis:
Horns, a supernatural thriller driven by fantasy, mystery, and romance, follows Ig Perrish (Radcliffe), the number one suspect for the violent rape and murder of his girlfriend, Merrin (Temple). Hungover from a night of hard drinking, Ig awakens one morning to find horns starting to grow from his own head and soon realizes their power drives people to confess their sins and give in to their most selfish and unspeakable impulses – an effective tool in his quest to discover the true circumstances of his late girlfriend's tragedy and for exacting revenge on her killer.
Horns sprouts onto the silver screen on Oct. 11, 2013.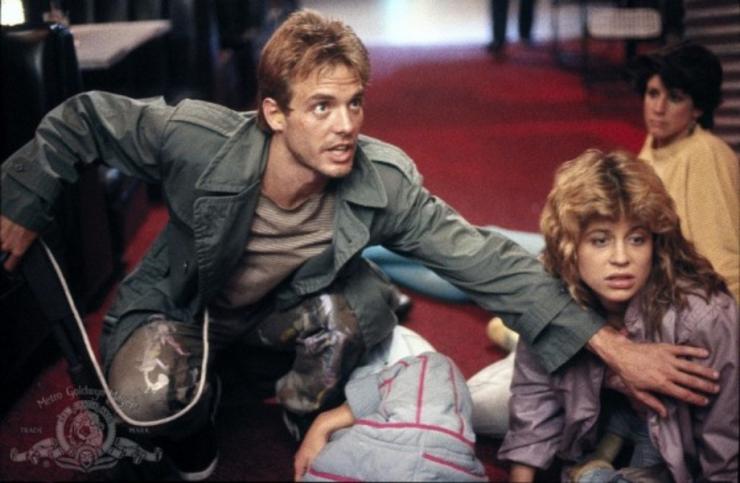 TERMINATOR 5
The time travel of Terminator might mean there's no fate but what we make. This latest casting rumor is still really surprising, though.
We've been told that Terminator 5 (and its subsequent sequels) are meant to be a reboot of sorts. Despite that, though, rumors have surfaced suggesting that both Linda Hamilton (Sarah Connor) and Michael Biehn (Kyle Reese) will return to the series.
We're not sure how that can possibly work. Obviously they're both too old to reprise the roles they once played. Or are they? We suppose there's a possibility that, in some alternate future, both Sarah and Kyle could have evaded Skynet's attacks and continued fighting the machines along with their son.
We'd normally write off a story like this completely, except that Arnold Schwarzenegger has also been insisting that he'll be, well, back. So if Arnie's really returning, then all bets are off.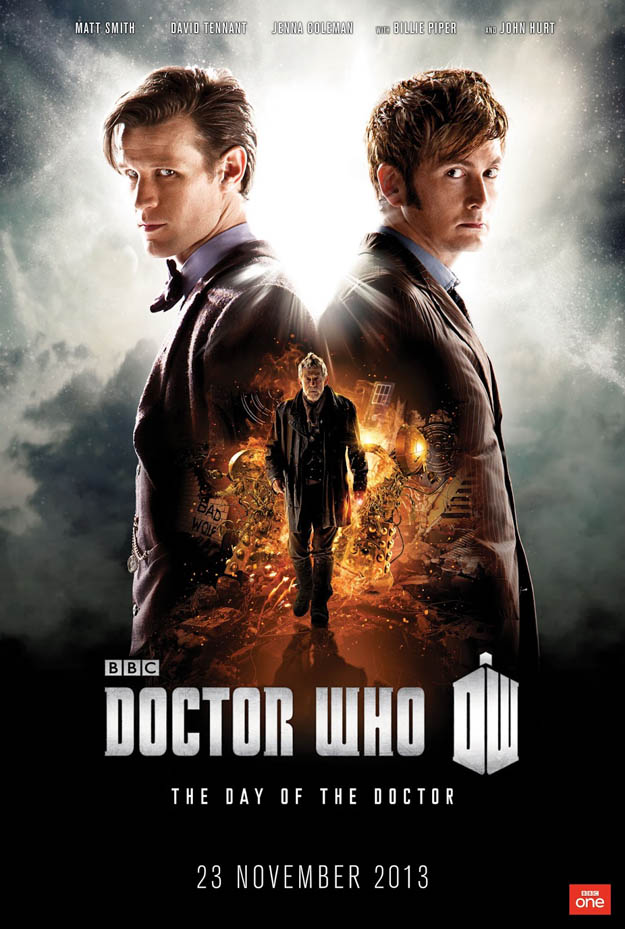 DOCTOR WHO
As "Doctor Who" fans celebrate the series' 50th anniversary this year, anticipation is building to the special anniversary episode, "The Day of the Doctor," set to premiere Saturday, November 23. Today, the BBC has debuted a special poster design for the 75-minute adventure.
"The Day of the Doctor" stars Matt Smith (How to Catch a Monster), David Tennant ("Broadchurch"), Jenna Coleman ("Dancing on the Edge"), with Billie Piper ("Secret Diary of a Call Girl") and John Hurt (Tinker Tailor Soldier Spy). This is the first time Tennant and Piper have appeared in the series since their farewells in 2010.
"'The Day of the Doctor' is nearly here!" says Smith. "Hope you all enjoy. There's lots more coming your way, as the countdown to the 50th begins now."
"50 years has turned Doctor Who from a television show into a cultural landmark," says Steven Moffat, lead writer and executive producer. "Personally I can't wait to see what it becomes after a hundred."
JURASSIC WORLD
Universal Pictures today announced that "Jurassic Park 4" has been retitled Jurassic World and that the film will be released in 3D on Friday, June 12, 2015.
Steven Spielberg returns to produce the long-awaited next installment of his groundbreaking "Jurassic Park" series. Colin Trevorrow directs the epic action-adventure from a draft of the screenplay he wrote with Derek Connolly. Frank Marshall and Pat Crowley join the team as fellow producers.
Jurassic World will be shot in 3D. AGENTS OF S.H.I.E.L.D.
The series set to premiere in two weeks, "Marvel's Agents of S.H.I.E.L.D." has debuted a new clip that features Clark Gregg's Agent Coulson recruiting Ming-Na Wen's Melinda May.
Gregg reprises his role of from Marvel's feature films as he assembles a small, highly select group of Agents that also includes: Brett Dalton as Agent Grant Ward, Iain De Caestecker as Agent Leo Fitz, Elizabeth Henstridge as Agent Jemma Simmons and Chloe Bennet as the mysterious computer hacker Skye.
"Marvel's Agents of S.H.I.E.L.D." will premiere on ABC on Tuesday, September 24 at 8 p.m.
TUESDAY, SEPTEMBER 10, 2013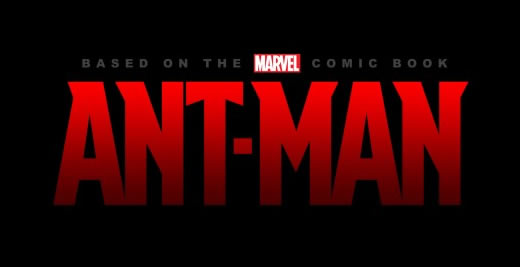 ANT MAN NEWS
Comic book fans will get their "Ant-Man" movie from Marvel earlier than expected. The movie, being written and directed by Edgar Wright, will hit theaters nearly four months earlier than expected, on July 31 2015, Deadline reports.
"Ant-Man" is meant to kick of phase three of the Marvel Cinematic Universe and now that will less than three months after "Avengers: Age of Ultron," which ends phase two. There's not much known about "Ant-Man," other than the fact that Ultron won't be involved.
In Marvel comics continuity, Ant-Man created Ultron. However, Wright says the script he wrote with Joe Cornish features no mention of the villain. Instead it focuses on Hank Pym, who becomes Ant-Man, and his journey.
So far, "Ant-Man" is the only phase three Marvel project that has been officially announced. However, it wouldn't be crazy to expect sequels to "Guardians of the Galaxy," "Captain America," "Thor" or anything else they can cook up. Naturally, there will also likely be another "Avengers" movie stuck in there somewhere.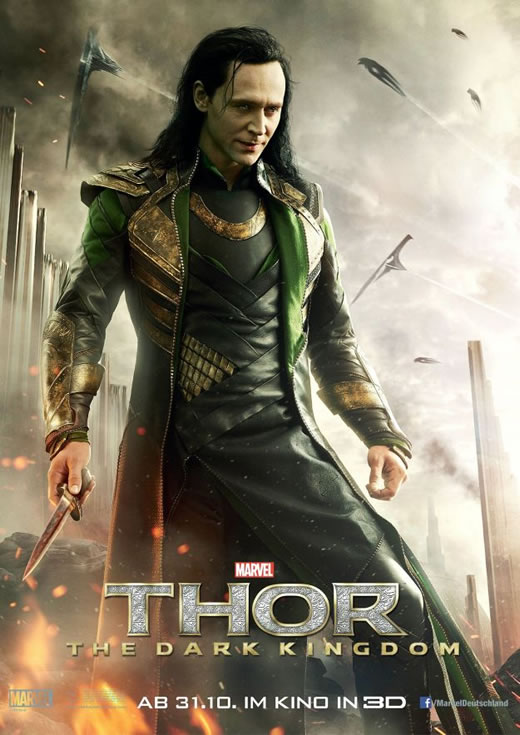 THOR: THE DARK WORLD
The world will never tire of Tom Hiddleston, and why should it? He has truly won over the heart of the internet with shenanigans like singing a verse of "Bare Necessities" and dressing as Loki for Comic-Con. So he definitely needs his own "Thor: The Dark World" poster.
In the latest poster, which follows one of Christopher Eccleston's Malekith, Loki looks like he normally does, up to no good. Knife in hand, he definitely has evil intentions in mind.
"Thor: The Dark World" will likely be Loki's swan song, at least until another "Thor" adventure comes about. It was already revealed that he will sit out the next "Avengers," as Ultron is the villain.
"Thor: The Dark World" is in theaters November 8. THE WALKING DEAD
This zombie problem is really getting out of hand. In case you forgot, AMC released teasers for The Walking Dead to remind us. The fourth season will feature a time lapse and some new obstacles. The group's dynamic has changed and they've had to adapt. The walkers are getting more aggressive and they outnumber the humans.
In one promo, Daryl, Michonne, Tyreese and newcomer Bob are trapped in a car. They're surrounded by zombies and forced to evacuate. Unfortunately, that means running through a ravenous herd hungry for flesh. Their escape is easier said than done.
Next on the chopping block is the prison itself. They've tried different forms of defense, but they can't keep the walkers out. The gates are collapsing and and they keep finding a way in. As always, more bloodshed is on the horizon and someone or something is lurking in the shadows.
The Walking Dead returns Oct. 13 on AMC.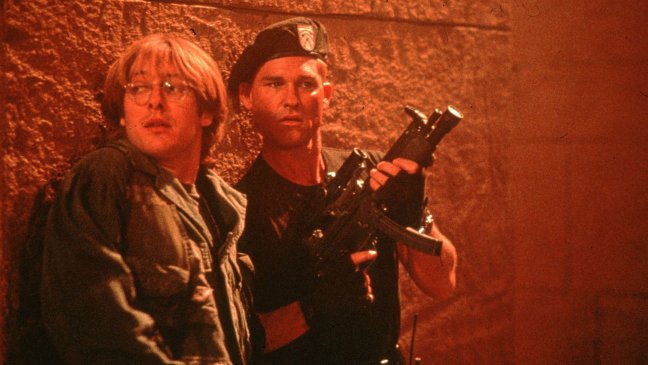 STARGATE TRILOGY
A whole lot of sci-fi fans have been bummed ever since the most recent Stargate series, Universe, went off the air a few years ago. Well, we have some good news: The franchise is coming back to the big screen.
But it won't be a continuation of Stargate SG-1, Atlantis or Universe. Heck, it won't even be connected to the original 1994 film that started it all. Get ready for a reboot.
Director Roland Emmerich has revealed that he is prepping a trilogy of new Stargate films meant to reboot the franchise. Originally Emmerich had envisioned Stargate as the first part of a trilogy — but MGM opted to make Stargate SG-1 instead, which ran for a decade and led to the two additional TV spinoffs.
Now that the franchise has been dormant a few years, Emmerich decided it was time to come back and give it another shot. Though the rebooted trilogy could borrow from some of his original plans, Emmerich was quick to point out that the new films will not be connected to the original Stargate film, noting "the actors look totally different ... it would not work."
The films will almost certainly not connect to the SG-1 universe, either, since Emmerich has never really been a huge fan of the small-screen version of the franchise. To this day, he maintains it is not a "canon" continuation from his film.
Here's what he told Digital Spy:
"We went to MGM, who has the rights, and proposed to them to do a sequel, but as a reboot... and reboot it as a movie and then do three parts. Pretty soon we'll have to look for a writer and start."
For Stargate fans, this news could come as bittersweet. Yes, the 'gate will be spinning again, but it won't be the long-delayed Atlantis or SG-1 spinoff films fans have been waiting on. But Emmerich is the man who helped create the whole thing to begin with — and we're cautiously optimistic to see where he wants to take the story.
MONDAY, SEPTEMBER 9, 2013
ATLANTIS
The first dramatic teaser trailer for the BBC's newest fantasy series Atlantis is here!
Since the brand new series is made by the production team that's brought us Merlin, with Howard Overman on board—he's the dude who gave us the awesome Misfits—it's no wonder we're getting a major Merlin vibe and a not-so surprising sense of déjà-vu. Sprinkle it with a bit of Doctor Who feels and voilà!
The new trailer also reminds us of a couple of 1990s shows such as Hercules: The Legendary Journey and Xena: Warrior Princess—and we actually like that. A lot.
Still, the Atlantis teaser trailer is also pretty darn cool in and of itself, and we're rather excited for this brand new fantasy series which is may end up being (hopefully) a worthy successor to Merlin. Looks like it's gonna be great fun to watch.
Atlantis, the 13-part new series, will air on BBC America on Nov. 23, 2013.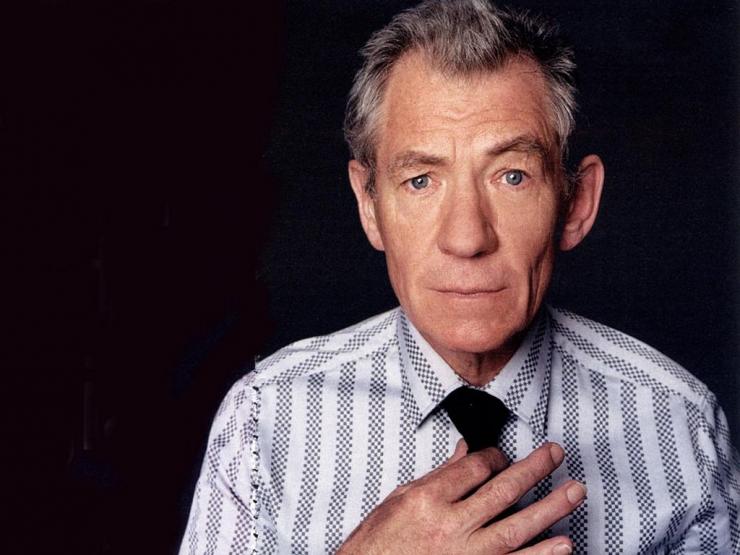 SHERLOCK HOLMES
You might have a new favorite incarnation of the world's most famous detective soon.
It was announced Thursday at the Toronto International Film Festival that Sir Ian McKellen will add Sherlock Holmes to the list of iconic characters he's embodied -- a list which already includes Hamlet, Richard III, David Copperfield, Gandalf and, oh yeah, Magneto -- when he teams up with director Bill Condon for the Holmes film A Slight Trick of the Mind.
The film, based on Mitch Cullin's book of the same name, will follow an aging, retired Holmes as he begins to lose his memory and looks back on a haunting case. Here's the synopsis:
"In 1947, Sherlock Holmes, long retired, lives in a sleepy Sussex village with his housekeeper and her amateur-sleuthing son. But far from living out a peaceful retirement, he is haunted by an unsolved case from fifty years ago. He remembers only fragments: a confrontation with an angry husband, a secret bond with his beautiful but unstable wife.
"With his legendary mental powers on the wane, and without his old sidekick Watson, Holmes is faced with the toughest case of his life — a case that might finally reveal to him the mysteries of the human heart."
Condon's recent work includes the last two films in the Twilight franchise, Breaking Dawn parts one and two, but don't hold that against him. He's also earned massive critical praise for films like Kinsey, Dreamgirls and Gods and Monsters, the 1998 film about the last days of Frankenstein director James Whale, which starred McKellen as the legendary filmmaker. That film earned McKellen his first Oscar nomination, a Golden Globe nomination and numerous film festival and film critics circle awards for Best Actor, and earned Condon an Oscar for Best Adapted Screenplay.
So, we've got two men with a history of making cinema magic together reteaming to take on a Sherlock Holmes story that'll definitely be set apart from the Benedict Cumberbatch, Robert Downey Jr. and Jonny Lee Miller incarnations of the character. In an age saturated with Sherlock, it seems McKellen is poised to leave a different kind of mark on Arthur Conan Doyle's legendary creation.
The film is set to start shooting in April, so hopefully we'll see it by 2015.
THURSDAY, SEPTEMBER 5, 2013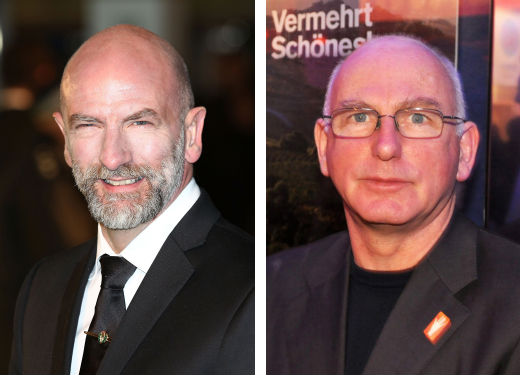 OUTLANDER NEWS
The highly-anticipated TV adaptation of Diana Gabaldon's "Outlander" novel series at Starz has added a pair of Scottish-born actors to its cast.
On Wednesday (Sept. 4), the network announced that Graham McTavish ("24," "The Hobbit: An Unexpected Journey") and Gary Lewis ("Billy Elliot," "Gangs of New York") will take on the roles of Dougal and Colum MacKenzie, respectively.
McTavish and Lewis join fellow Scotsman Sam Heughan, who was recently cast as lead Jamie Fraser. Jamie, whose full name is James Alexander Malcolm MacKenzie Fraser, is nephew to Dougal and Colum and when the series begins, he's yet to swear allegiance to their clan, causing a heated tension amongst the hot-blooded Scots.
The series spans the genres of romance, science fiction, history and adventure to tell the epic story of Claire Randall (who has yet to be cast), a married combat nurse swept from 1945 back in time to 1743, where she's forced to marry Jamie, leaving her torn between her husband in the future and her new life.
"Outlander," from executive producer Ronald D. Moore ("Battlestar Galactica) will begin filming in Scotland this fall for a premiere in 2014.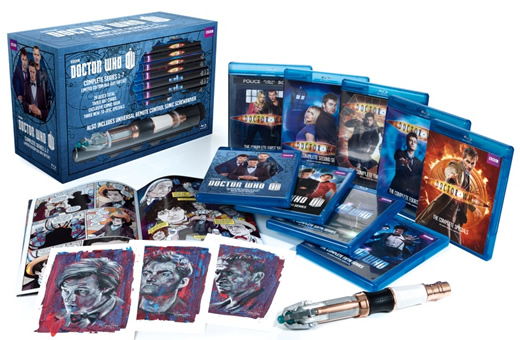 DOCTOR WHO DVD SET
Whovians gather around, because the BBC has just announced what will likely be at the top of your Christmas list. There's a brand new, super huge Blu-ray set, which collects the first seven series of "Doctor Who," from Christopher Eccleston to Matt Smith.
This behemoth of a set comes with 29 Blu-ray discs, art cards, an exclusive comic book and your very own sonic screwdriver. This one also doubles as a universal remote, so you can control your TV like only the Doctor would.
It's the first time Series 1-4 have been released on Blu-ray, and the episodes have been remastered in 1080p for the high-def experience. In addition to the normal bonus features on the discs, this collection also boasts an extra 120 minutes of material that's not been released on a disc. Some of those features include various Top 5 rankings, presented by John Barrowman, a featurette about a live "Doctor Who" concert and a special look back at Christmas specials in the series.
All of this could be yours for the low price price of $349.98 and would make one heck of a stocking stuffer for the "Who" fan in your life. The set will hit stores on November 5.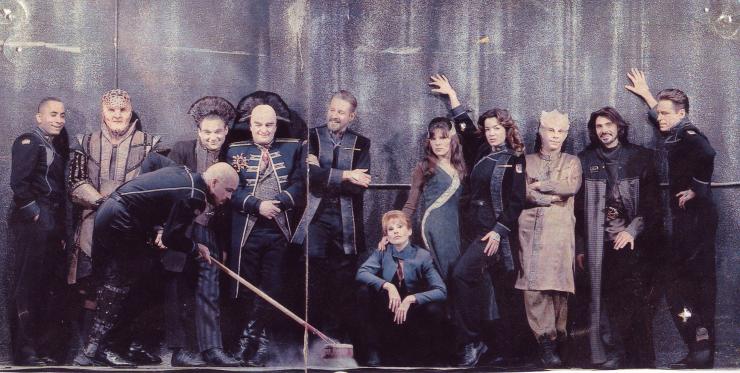 #FREE BABYLON 5
Thank You Syfy Blastr for the following story:
Tired of Babylon 5 being an obscure pop-culture reference? Want the show back on the air? Well, creator J. Michael Straczynski has some advice for you.
The beloved '90s sci-fi series was never a major hit when it was on the air, and since the series ended, it has mostly lived on in fans' hearts or on their shelves via DVD box sets. But after the show got a nice shout out in a recent episode of Breaking Bad, Straczynski fired back at fans fussing about why the show isn't on the air anymore.
Now, we're talking about the original series coming back to air in syndication — not new episodes. To make it happen, Straczynski urged fans to get organized and start a campaign to get a network interested in re-running the old series so new fans can discover it. He adds that if sufficient buzz gets rolling, there's no telling where things could go from there.
Here are some of his tweets from the other night after the Breaking bad episode aired:
Honestly, if fans want the original Babylon 5 back on the air as more than an obscure reference, then y'all need to get organized and loud. Ain't never gonna be sufficient heat for any new B5 as long as the original sits on a shelf gathering dust instead of viewers. #FreeBabylon5 @Violaytor Can't kickstarter anything B5 related, I don't own it, Warners does. After responding to dozens of fans, Straczynski apparently got tired of Twitter's character limit and jumped on Facebook to make a longer post recapping his point: "To the online backinh and forthing...some hard facts. Because Babylon 5 isn't on the air in the US anywhere, it's impossible for the show to add new viewers except one at a time, friend to friend, or if you've heard about it enough to want to shell out the money for the DVDs. Casual viewers can't stumble across it while channel surfing. (As we all know, after Trek was canceled for poor ratings, it found its audience in syndication.) So in answer to the photo below, either WB has to be convinced to release the show somewhere, or a network like Syfy or Chiller or another along those lines has to be prompted to pick it up. If not, quite honestly, and without any way to add new viewers, the show will eventually slide into obscurity. This ain't something I can do, or even directly participate in. It's up to the fans now." #FreeBabylon5 . Check out the conversation over at http://jmsnews.com/forums/showthread.php?t=27474; over at http://freebabylon5.com/ as well as Facebook, Twitter, Tumblr, Google+ and Pinterest. Join the campaign to #FreeBabylon5.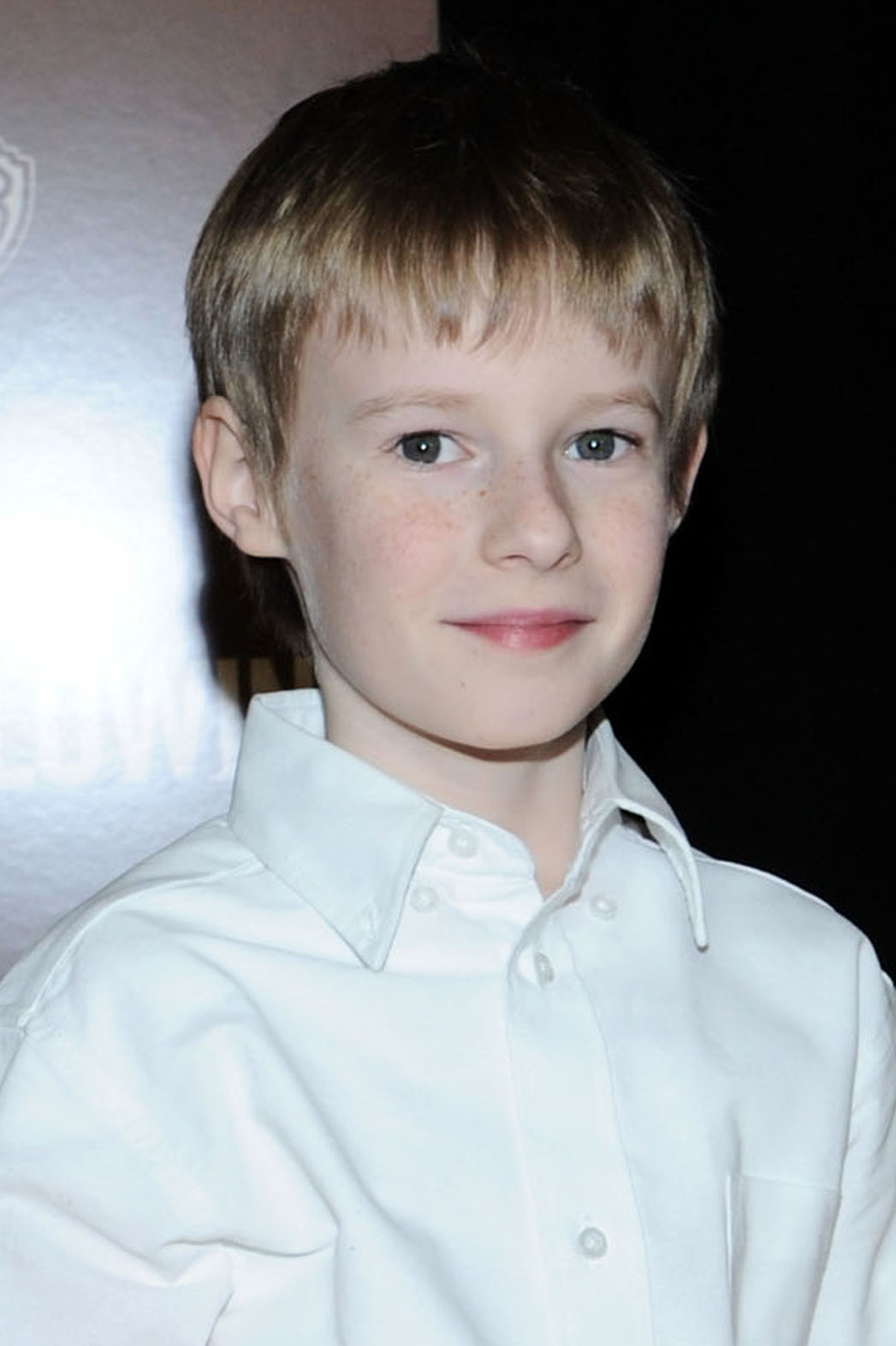 POLDERGEIST REBOOT
MGM's Poltergeist reboot has added Kyle Catlett, the young actor who starred in the first season of FX's serial-killer drama The Killing.
Catlett will play the middle child, Griffin, in the Bowen family, with Sam Rockwell and Rosemarie DeWitt set to star as the Bowen parents. City of Ember's Gil Kenan is directing from a script by David Lindsay-Abaire.
The story follows the Bowens as their home is terrorized and their youngest child goes missing when a supernatural force takes over their home.
Sam Raimi and Rob Tapert are producing via their Ghost House Pictures banner with Roy Lee. Nathan Kahane is executive producing.
Catlett played young Joey Matthews on The Following. He'll next be seen in the Weinstein Co. feature The Young and Prodigious T.S. Spivet, which will be released October. He's repped by Don Buchwald & Associates. GRAVITY
A new trailer for Alfonso Cuaron's Gravity is now online!
In the film, Dr. Ryan Stone (Sandra Bullock) is a brilliant medical engineer on her first shuttle mission, with veteran astronaut Matt Kowalsky (George Clooney) in command of his last flight before retiring. But on a seemingly routine spacewalk, disaster strikes. The shuttle is destroyed, leaving Stone and Kowalsky completely alone--tethered to nothing but each other and spiraling out into the blackness. The deafening silence tells them they have lost any link to Earth...and any chance for rescue. As fear turns to panic, every gulp of air eats away at what little oxygen is left. But the only way home may be to go further out into the terrifying expanse of space.
Gravity hits 3D, 2D and IMAX 3D theaters on October 4.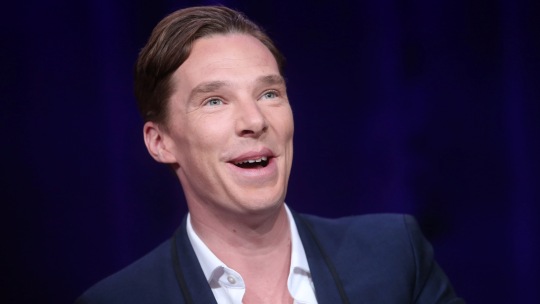 LOST CITY OF Z
"Sherlock" and Star Trek Into Darkness star Benedict Cumberbatch is negotiating to headline an upcoming adaptation of David Grann's The Lost City of Z that We Own the Night helmer James Gray will both write and direct, Deadline reports.
The nonfiction book, a New York Times best seller, was published in 2009 and is officially described as follows:
In 1925, Fawcett ventured into the Amazon to find an ancient civilization, hoping to make one of the most important discoveries in history. For centuries Europeans believed the world's largest jungle concealed the glittering kingdom of El Dorado. Thousands had died looking for it, leaving many scientists convinced that the Amazon was truly inimical to humankind. But Fawcett, whose daring expeditions helped inspire Conan Doyle's The Lost World, had spent years building his scientific case. Captivating the imagination of millions around the globe, Fawcett embarked with his twenty-one-year-old son, determined to prove that this ancient civilization—which he dubbed "Z"—existed. Then he and his expedition vanished.
Cumberbatch, who would play Fawcett, can be seen coming up in the WikiLeaks thriller The Fifth Estate and as the title antagonist in Peter Jackson's The Hobbit: The Desolation of Smaug. He's also slated to play Alan Turing in Morten Tyldum's The Imitation Game
Dede Gardner, Anthony Katagas, Jeremy Kleiner and Brad Pitt will produce The Lost City of Z through Plan B.
WEDNESDAY, SEPTEMBER 4, 2013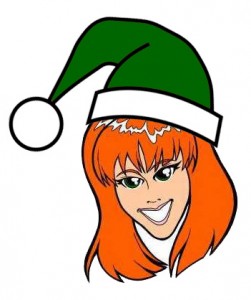 HAPPY BIRTHDAY, PAT
Today is Pat's birthday. I hope you will all leave her a birthday wish over at Facebook. I also hope you will visit her http://BeASanta.org page to see the wonderful work she has done for years with abused children. As the holidays approach, Pat's efforts to make them special for the children at Penny Lane intensifies. If you can, help out with a donation.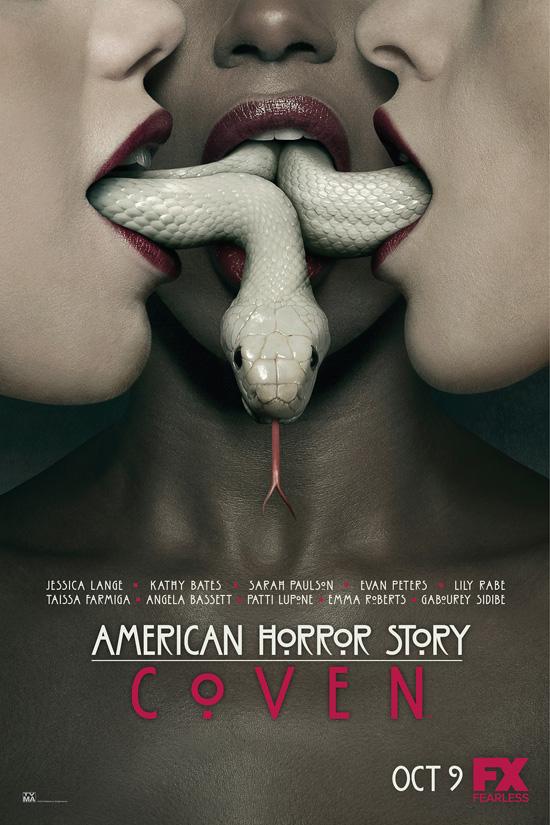 COVEN
Coven will be set both in the 1830s and the present day, and offer up a secret history of American witchcraft. More than three centuries after the Salem witch trials, the remaining American witches are threatened by new attacks that could mean the end of their kind. To combat the threat, young witches are sent to a new school in New Orleans to learn to defend themselves, and the Supreme witch Fiona (Jessica Lange) returns to help protect the coven from extinction.
In additon to Lange, Coven will feature returning American Horror Story cast members Lily Rabe, Frances Conroy, Evan Peters, Sarah Paulson, Taissa Farmiga, Alexandra Breckenridge, Denis O'Hare and Jamie Brewer, along with new stars Kathy Bates, Angela Bassett, Patti LuPone, Emma Roberts and Gabourey Sidibe.
Coven premieres Oct. 9 on FX. NEW ALRED?
Those Lex Luthor casting rumors were big, but they weren't the only Superman/Batman casting rumors in town.
For quite a while now we've been living with the rumor that Bryan Cranston is set to play Lex Luthor in director Zack Snyder's 2015 followup to Man of Steel, which will see Superman and Batman on the big screen together for the very first time. Cranston just stepped up to deny those rumors, but what about another casting rumor that's been making the rounds? What about the new Alfred?
We already know that Ben Affleck is on board as Batman/Bruce Wayne, but what is Bruce Wayne without his trusted butler and confidante, Alfred Pennyworth? Michael Caine gave the character new life for Christopher Nolan's Dark Knight trilogy, but now we need a new Aflred to carry on the partnership, and rumor has it that Alfred will be none other than Timothy Dalton.
That's right. According to Cosmic Book News it looks like the former James Bond and Lord President of the Time Lords is who Snyder wants at Batman's side to keep Wayne Manor running smoothly. Cosmic Book News also says Dalton may be providing a "different take" on the character, which might suggest that we're about to see a big-screen version of Alfred more like the one portrayed in Beware the Batman or the Batman: Earth One graphic novel: a former spy or solider who becomes the Wayne Family head of security and goes on to train Bruce Wayne himself.
Of course, Cosmic Book News was also the originator of the most recent Cranston-as-Luthor rumor, and that seems to be going nowhere at the moment, so take the Dalton casting rumor with a heaping spoonful of salt. Still, it sounds like an interesting idea.
TRUE BLOOD ENDING WITH SEASON 7
HBO has just put a stake through its hit fantasy series True Blood.
Sad but true, guys: HBO has just announced that the next season of True Blood (that would be season 7)—to be shown in the summer of 2014—will also be its last.
This is what they said in a press release:
The hit show TRUE BLOOD will end its run in 2014, it was announced today by Michael Lombardo, president, HBO Programming. Consisting of ten episodes, the previously announced seventh season will launch next summer.
"TRUE BLOOD has been nothing short of a defining show for HBO," noted Lombardo. "Alan Ball took the books by Charlaine Harris, assembled a brilliant cast led by the magnificent Anna Paquin in the role of Sookie Stackhouse, and crafted a show that has taken its many devoted fans on an unforgettable journey. Alan passed the baton to Brian Buckner, who led our fantastic writers and crew in crafting a spectacular sixth season, and he will lead us through the seventh and final season of this amazing show. Together with its legions of fans, it will be hard to say goodbye to the residents of Bon Temps, but I look forward to what promises to be a fantastic final chapter of this incredible show."
"From the moment I read Charlaine's books, I thought there was potential for something really special," says Alan Ball. "Then our amazing writers, cast and crew brought her world to life in a way that exceeded my wildest expectations. I'm deeply grateful to HBO for being true partners and collaborators, and, of course, to the viewers who chose to spend Sunday nights in Bon Temps with us."
"I feel enormously proud to have been a part of the TRUE BLOOD family since the very beginning," says Brian Buckner. "I guarantee that there's not a more talented or harder-working cast and crew out there, and I'd like to extend a personal heartfelt thanks to them for their dedication and tenacity over the years, especially this past year, as I stepped into a larger role. Thank you also to HBO for their unwavering support and of course to Alan Ball, whose genius enabled all of us to share in this incredible journey. Finally, a huge thank you to the most passionate fans in television. As we take a final walk through Bon Temps together, we will do our very best to bring Sookie's story to a close with heart, imagination and, of course, fun."
Mixing romance, suspense, mystery and humor, TRUE BLOOD takes place in a world where vampires and humans co-exist, after vampires have come out of the coffin, thanks to the invention of mass-produced synthetic blood that means they no longer need humans as a nutritional source. The series follows waitress and part-faerie Sookie Stackhouse (Anna Paquin), who can hear people's thoughts, vampire Bill Compton (Stephen Moyer) and vampire Eric Northman (Alexander Skarsgård). Alan Ball (creator of the Emmy®-winning HBO series "Six Feet Under") created the show, which is based on the bestselling Sookie Stackhouse novels by Charlaine Harris.
The sixth season of TRUE BLOOD, which concluded last month, inspired critical raves, with the Boston Herald praising the show for "suspense, surprises and crackling dialogue," while US Weekly noted that the show's "cheeky humor and vivid imagination are still there to relish," and the New York Post called it "bloody hilarious." With an average gross audience of 10.6 million viewers per episode, the show remains one of HBO's most popular series. LOST GIRL
This 30-second teaser for has all we can expect from Lost Girl—sex, sex and more sex. Plus some rough manhandling, to boot. And Bo (Anna Silk) does what a succubus does best; namely, suck the life of that very lucky guy in a very sexy way.
This is what Showcase says about Lost Girl's upcoming fourth season:
The fourth season of Lost Girl promises to be the most electrifying and best season yet," said Barbara Williams, Senior Vice President, Content, Shaw Media. "Boasting big name guest stars, dynamic story lines and high-quality production, the Showcase original will have fans on the edge of their seats."
Joining the ensemble cast of fan favourites, the jam-packed season hosts a stellar lineup of guest stars including, George Takei (Star Trek), Mia Kirshner (Defiance, Vampire Diaries) and Ali Liebert (Bomb Girls).
In the upcoming season, fate casts a wide shadow over the Fae world. With Bo's (Anna Silk; Being Erica, Ghost Whisperer) return, we see the lines between Dark and Light fae blurred causing Bo to venture into a journey of discovery. Bo and company will ultimately realize that regardless of the challenges and enemies they face, they're stronger when they face them together.
"The season three finale was our biggest climax ever. The follow up is going to be epic," said Jay Firestone, Executive Producer. UNDER THE SKIN
Fanboys and cult movie buffs alike will delight in the teaser trailer for Jonathan Glazer's upcoming movie Under the Skin, starring Scarlett Johansson as an alien seductress.
The teaser trailer surfaced online on Tuesday and features a series of images and footage from Glazer's movie, including a dark and brooding shot of Johansson in underwear walking away from the camera.
The movie also stars Paul Brannigan and Krystof Hadek and was written by Glazer, Walter Campbell and Michel Faber from Faber's novel of the same name.
In the movie, Johansson's alien arrives in Scotland and spirits men away by way of sexual seduction.
Under the Skin had its world premiere at this year's Venice International Film Festival and will also land at the Toronto Film Festival, which begins Sept. 5.
StudioCanal will release the movie in the U.K. It is still eyeing a U.S. deal.
Glazer established a cult following after directing Brit gangster movie Sexy Beast.
Under the Skin is his first film since 2004's Birth, a strange romantic thriller starring Nicole Kidman. ARROW
While a sizzle reel of the upcoming season of "Arrow" debuted back at Comic-Con, The CW has now made the first official preview available online.
Stephen Amell returns for the new season as Oliver Queen and he's joined by series regulars Katie Cassidy as Laurel Lance, Willa Holland as Thea Queen, Manu Bennett as Slade Wilson, Colton Haynes as Roy Harper, Emily Bett Rickards as Felicity Smoak, with Susanna Thompson as Moira Queen and Paul Blackthorne as Detective Quentin Lance.
The show is also expanding its roster of comic book characters and will include Caity Lotz as Black Canary, Michael Jai White as Bronze Tiger, Kevin Alejandro as Sebastian Blood, Bex Taylor-Klaus as Sin, and will feature the series debut of Barry Allen aka The Flash later in the season.
"Arrow" Season 2 premieres on Wednesday, October 9th at 8 p.m. ET/PT.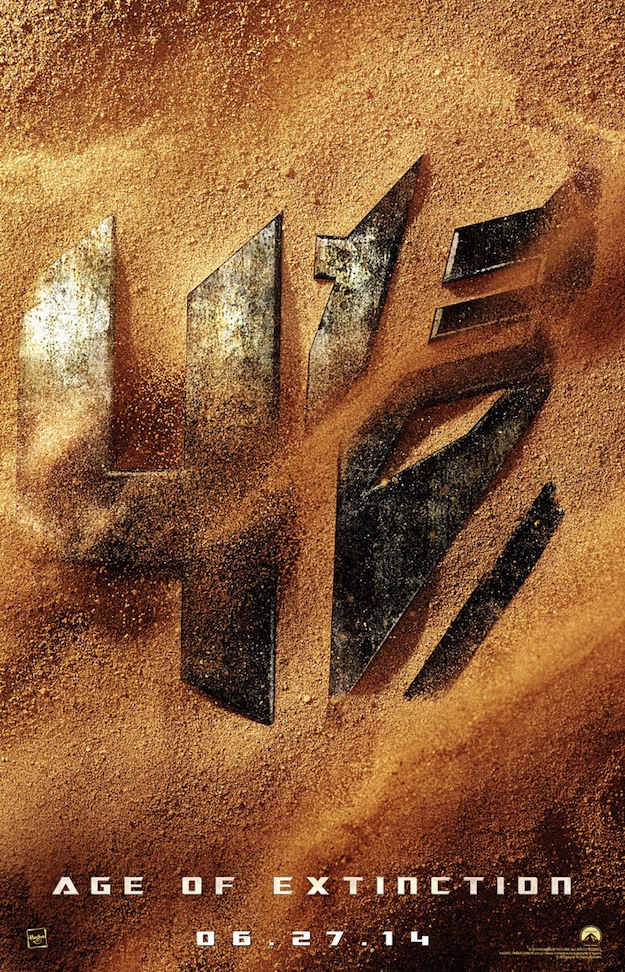 TRANSFORMERS: AGE OF EXTINCTION
Following a rumor yesterday, Paramount Pictures has confirmed that Michael Bay's fourth Transformers film will be titled Transformers: Age of Extinction.
Although the plot of the sequel is still top secret, Dinobots are said to be heavily involved and Bay himself teased to ComingSoon.net that it will involve a "Chase from Hell."
Mark Wahlberg, Jack Reynor, Nicola Peltz, Stanley Tucci, Kelsey Grammer, Sophia Myles, Li Bingbing, T.J. Miller, Han Geng and Titus Welliver are starring in the June 27, 2014 release.
TUESDAY, SEPTEMBER 3, 2013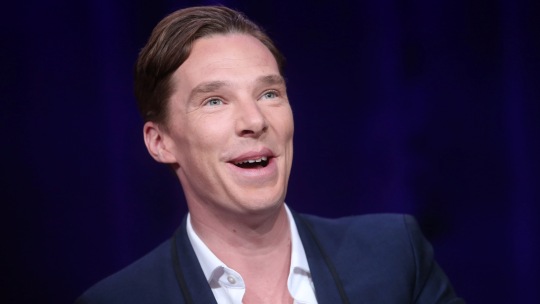 STAR WARS NEWS
Maybe director J.J. Abrams isn't all "Star Wars: Episode VII" is taking from "Star Trek Into Darkness." A report says actor Benedict Cumberbatch, who starred in "Into Darkness" as Khan, has been cast in the next "Star Wars" movie.
The report comes from Film Chronicles, who says an official announcement of Cumberbatch's addition to the movie should be coming soon. There are no plot details about the film so far, though the three leads from the original trilogy (Mark Hamill, Carrie Fisher and Harrison Ford) have all more or less confirmed they will be returning.
It's unknown who Cumberbatch would be playing, though maybe he's a child of Luke Skywalker or Han Solo. It would be strange for him to play the villain after just doing the same thing for "Into Darkness." Then again, it's a little weird that the movies would share cast members at all. The big screen world just keeps on getting smaller.
The report comes less than two weeks after it was announced Cumberbatch was dropping out of Guillermo del Toro's next movie, Crimson Peak. No reason was given for his stepping down.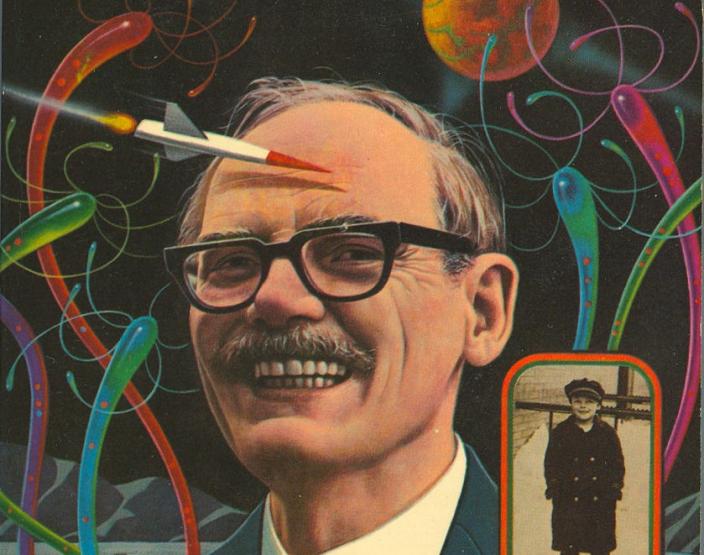 FREDERICK POHL DEAD
After spending almost a century helping shape the genre of science fiction, legendary writer and editor Frederik Pohl, 93, passed away on Monday.
He cut his teeth editing ground-breaking genre fare like Super Science Stories and Astonishing Stories in the early 1940s. He also edited Galaxy and If for most of the 1960s, along with numerous other books.
But, he's likely best know for his original works — including the short story Day Million, the award-winning 1977 novel Gateway, and his numerous collections of short stories and novellas. He leaves behind a treasure trove for sci-fi fans to rediscover, and hopefully he'll keep inspiring for years to come.
Pohl also racked up numerous Hugo Awards, Nebula Awards, the Campbell Memorial Award and the National Book Award during his decades of work. AGENTS OF S.H.I.E.L.D.
ABC aired this special behind-the-scenes look at their upcoming series "Marvel's Agents of S.H.I.E.L.D." that includes interviews with the cast of the show and some new footage.
Clark Gregg reprises his role of Agent Phil Coulson from Marvel's feature films as he assembles a small, highly select group of Agents including: Brett Dalton as Agent Grant Ward, Iain De Caestecker as Agent Leo Fitz, Elizabeth Henstridge as Agent Jemma Simmons, Ming-Na Wen as Agent Melinda May and Chloe Bennet as the mysterious computer hacker Skye.
"Marvel's Agents of S.H.I.E.L.D." will premiere on ABC on Tuesday, September 24 at 8 p.m. WOLF CREEK 2
Australian filmmaker Greg Mclean's "Wolf Creek" sequel only went into production earlier this year, so the race to get the film ready for its world premiere in Venice over the weekend was a tight one.
They made it though, the film scored good reviews from various trades in attendance. The follow-up to the 2005 original sees John Jarratt reprising his role as outback serial killer Mick Taylor, this time stalking a new set of victims including rising young Australian actor Ryan Corr ("Packed to the Rafters").
Despite the premiere, the film won't be hitting theaters for a while with an Australian release currently slated for February. No word on release dates in other parts of the world as yet.
The first behind-the-scenes footage from the feature appeared on a news broadcast last week and can be seen online below. The story reveals that despite the film being set in Western Australia, the movie was mostly shot around the Flinders Ranges in South Australia.
MONDAY, SEPTMEBER 2, 2013
#FREE BABYLON 5
This hashtag #FreeBabylon5 JMS made some interesting tweets last night and created this hashtag. I've copied the pertinent tweets over at http://jmsnews.com/forums/showthread.php?t=27474. The gist of it is, if we as fans ever want more Babylon 5, it needs to be taken off the shelf at Warner Bros. and made available to attract new viewers. And that we fans need to get organized and get WB to let it out to find those new viewers. Let's see what we can do, shall we? (posting so several sites - apologies if you see duplicates. Help spread the word!)

SHERLOCK - BBC DRAMAS
The BBC has released a new trailer for their upcoming original drama schedule, giving sneak peeks at several shows, including the highly-anticipated Series 3 of "Sherlock." Missing from the video is any mention of "Doctor Who," though former star David Tennant and future Doctor Peter Capaldi are both present.
In one of the quick moments from "Sherlock," Benedict Cumberbatch's famous detective tells John Watson (Martin Freeman), "The thrill of the chase, the blood pumping through your veins. Just the two of us against the rest of the world." There's still no premiere date for "Sherlock."
Tennant can be seen as lawyer Will Burton in "The Escape Artist," while Capaldi is shown as Cardinal Richelieu in "The Musketeers," which will air in 2014. Other shows getting the spotlight include "The Great Train Robbery," "Quirke," "Ripper Street," "What Remains" and "By Any Means."
Fans will have to continue waiting for a glimpse of the "Doctor Who" 50th anniversary special, which will see former cast members Tennant and Billie Piper return.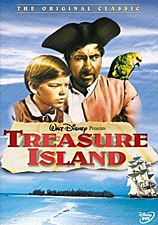 THIEVE'S FORTUNE
The 20th Anniversary Blu-ray for The Fugitive hits stores on Tuesday and CraveOnline got a chance to chat with the film's director, Andrew Davis, about what he has been working on lately.
Davis hasn't directed a feature film since the 2006 action drama The Guardian, starring Kevin Costner and Ashton Kutcher, but now he's developing a new family adventure.
"I'm currently putting together a modern version of Treasure Island set in post-Katrina Louisiana called Thieves' Fortune," Davis said. "It's the treasure of Jean LaFitte and I think it could be a really interesting, fun movie that could be about something and still be very entertaining."
The Holes director added that a team of writers, including Davis himself and Midnight Run writer George Gallo, are working on the script. Cary Brokaw is producing. There is no studio attached yet.
AVENGERS' ULTRON
Marvel has just announced that Emmy award-winning actor James Spader has been cast as Ultron in the upcoming sequel Avengers: Age of Ultron. Spader is most well known for playing Alan Shore on both "Boston Legal" and "The Practice," as well as Dr. Daniel Jackson in the Stargate movie.
Originally created by Hank Pym (Ant-Man) in the source material, Ultron has long been a chief villain for The Avengers since their inception.
Featuring favorites from the first "Avengers" film and new Marvel characters never before seen on the big screen, Avengers: Age of Ultron will open in theaters on May 1, 2015.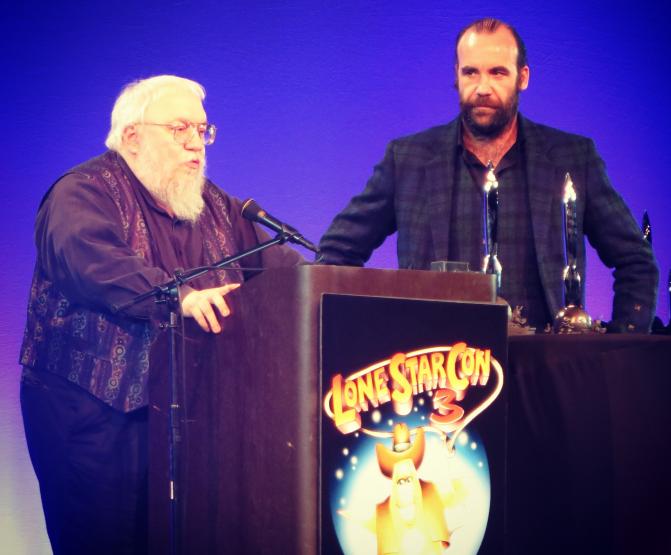 HUGO AWARDS
The full winner's roster was announced at an event gala at Worldcon in San Antonio, Texas, and it's a great wrap-up of some of the best sci-fi works of the past year. The group gives out arguably the most respected awards in the genre, but remains fan-driven in the best possible ways.
Not surprisingly, there are a few familiar names among the winners list from Sunday night's announcements — i.e. The Avengers, Game of Thrones and comic guru Brian K. Vaughn — but there are also a few surprises.
Here are all the written works, TV episodes, movies and comics you need to look into ASAP; plus some great artists and writers to keep an eye on:
Best Novel: Redshirts: A Novel with Three Codas by John Scalzi (Tor)
Best Novella: The Emperor's Soul by Brandon Sanderson (Tachyon Publications)
Best Novelette: "The Girl-Thing Who Went Out for Sushi" by Pat Cadigan (Edge of Infinity, Solaris)
Best Short Story: "Mono no Aware" by Ken Liu (The Future is Japanese, VIZ Media LLC)
Best Related Work: Writing Excuses Season Seven by Brandon Sanderson, Dan Wells, Mary Robinette Kowal, Howard Tayler and Jordan Sanderson
Best Graphic Story: Saga, Volume One written by Brian K. Vaughn, illustrated by Fiona Staples (Image Comics)
Best Dramatic Presentation, Long Form: The Avengers Screenplay & Directed by Joss Whedon (Marvel Studios, Disney, Paramount)
Best Dramatic Presentation, Short Form: Game of Thrones: "Blackwater" Written by George R.R. Martin, Directed by Neil Marshall. Created by David Benioff and D.B. Weiss (HBO)
Best Editor, Short Form: Stanley Schmidt
Best Editor, Long Form: Patrick Nielsen Hayden
Best Professional Artist: John Picacio
Best Semiprozine: Clarkesworld edited by Neil Clarke, Jason Heller, Sean Wallace and Kate Baker
Best Fanzine: SF Signal edited by John DeNardo, JP Frantz, and Patrick Hester
Best Fan Writer: Tansy Rayner Roberts
Best Fan Artist: Galen Dara
Best Fancast: SF Squeecast, Elizabeth Bear, Paul Cornell, Seanan McGuire, Lynne M. Thomas, Catherynne M. Valente (Presenters) and David McHone-Chase (Technical Producer)
John W. Campbell Award for Best New Writer: Mur Lafferty
SUNDAY, SEPTEMBER 1, 2013
THE VAMPIRE DIARIES
The first Vampire Diaries season-five promo is live, and it's filled with a whole lotta sexiness.
If you've been waiting all summer long for some more Delena — happy Delena (Damon, played by Ian Somerhalder, and Elena, played by Nina Dobrev, for the uninitiated amongst us) — as well for more of Stefan's (Paul Wesley) big bad evil double Silas (again Paul Wesley), then you're in for a treat!
'Cause there's a whole lot of that going on in that chock-full-of-flirtation-galore thirty-second promo. Along with a sparky car crash. Yep, it's full of awesome.
Also, bubble baths are hot (pun intended), and it looks like a newly human Katherine (also Nina Dobrev) found her way into Damon's bathtub with evil naughty Ivan telling her "human looks better on you than I would've thought." Attaboy! That's definitely the right way to Katherine's heart. Awww.
But the best line of them all? Damon's quip about the unendless parade of doppelgangers and the fact that he can't spell it: "If I have to hear doppelganger one more time, I may have to learn how to spell it."
The CW's The Vampire Diaries season five premieres on Oct. 3, 8 p.m.

THOR: THE DARK WORLD
You just can't trust that silver-tongued God of Mischief Loki, can you?
Still, when faced with a powerful enemy in the guise of Christopher Eccleston's Malekith the Accursed and his Dark Elves that not even the Allfather Odin (Sir Anthony Hopkins) and the might of Asgard can resist, our fave God of Thunder Thor (Chris Hemsworth) has no choice but to ask for his adopted little brother Loki's (the totally awesome Tom Hiddleston) help.
This first new extended TV spot for Thor: The Dark World features more of everyone's favorite Prince of Lies Loki, along with his big brother with the hammer, who makes a little detour to pick up his lady love Jane Foster (Natalie Portman) along the way.
The intensely dramatic minute-long trailer features a few snippets of brand-new scenes, but what we like about it is how it underlines the total family dysfunction between Thor and Loki, as well as between Loki and the other Asgardians—including Sif (Jaimie Alexander) and the Warriors Three. Just like any good ol' family, we'd say.
Thor: The Dark World also stars Kat Dennings, Idris Elba, Rene Russo, Stellan Skarsgard, Zachary Levi, Ray Stevenson and Christopher Eccleston. It'll hit theaters with all the might of Mjolnir on Nov. 8.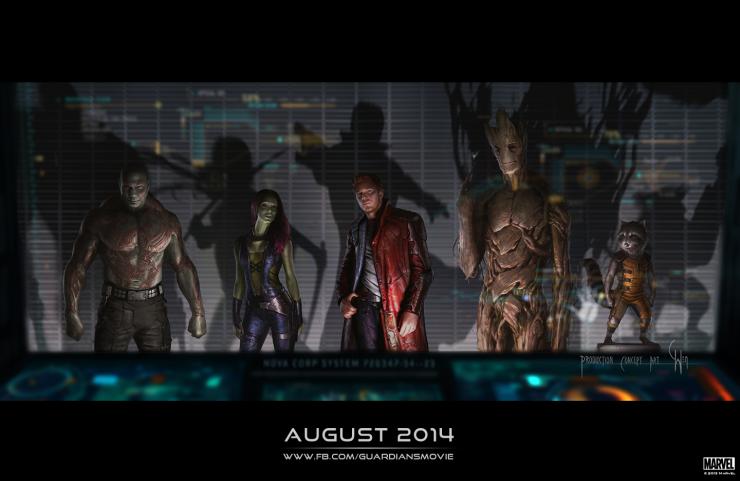 GUARDIANS OF THE GALAXY
They might both be space adventures, but Marvel mastermind Kevin Feige isn't out to copy Star Wars with Guardians of the Galaxy. Speaking to Empire about the film, which will be the first to really explore the cosmic side of the Marvel Cinematic Universe, Feige responded to the Star Wars comparison by not just pointing out the differences between the two franchises, but also by pointing out that with Guardians, Marvel has a very specific goal.
"We're not making this to make Marvel's Star Wars," he said. "We're doing this to explore the other side of the existing Marvel Universe. The fact that Peter Quill (Chris Pratt) is a human from our time, that he carries a personal cassette recorder with him, already it's very different. It's not a long time ago in a galaxy far, far away, it's now in a galaxy far, far away."
When asked where the film fits into the rest of the Marvel Cinematic Universe so far, Feige noted that Guardians is "certainly" more of a standalone film than the other Marvel Studios productions thus far, but the use of Thanos in the flick definitely gives it at least some connection to The Avengers. He also said that, though it's never specifically stated exactly when the events of Guardians are taking place, "it's the same time" as the other Marvel Phase Two films. He also, once again, confirmed that Ronan the Accuser (Lee Pace) is the main villain — though "Thanos is lurking above it all."
Then Feige was asked to break down the five main characters who make up the Guardians team, and gave a brief summation of each character. So if you're not familiar with the Guardians, or you've just been wondering how these characters would be portrayed in relation to their comic-book forms, consider this your cheat sheet:
"Rocket [Raccoon] has been genetically and mechanically altered, he's an experiment from one part of the galaxy.
"Groot is a species that happens to look like trees look, and is quite communicative if you can understand the different inflections in the way he says, 'I am Groot.'
"Peter Quill left Earth in the mid-'80s, but when we meet back up with him he's very much a citizen of the Universe.
"Drax (Dave Bautista) has one goal and one goal only, which is to kill Ronan because of a past tragedy.
"When we meet Gamora (Zoe Saldana), she's a bad guy working with Ronan and Nebula (Karen Gillan) and Korath (Djimon Hounsou), and by extension for Thanos. Gamora doesn't necessarily like doing that anymore, and tries to find a new path for herself. But she has such a reputation as the deadliest woman in the galaxy that people aren't greeting her with open arms."
As usual, it seems Feige has a very clear picture of what his studio is trying to accomplish with this film. But, will director James Gunn and company pull it off? Find out when Guardians of the Galaxy hits theaters on August 1, 2014.