[an error occurred while processing this directive]

The Zocalo Today
Welcome and thank you for dropping by. Babylon 5 brought many of us together -- and it remains with us, despite the fact that is no longer in production. The good thing is that the internet gives a LOT of ways to stay in touch. Don't be shy. Join in the discussion today or drop by Facebook or Twitter.

If you have questions or items for the news, drop me a line at sgbruckner@aol.com.

Again, WELCOME!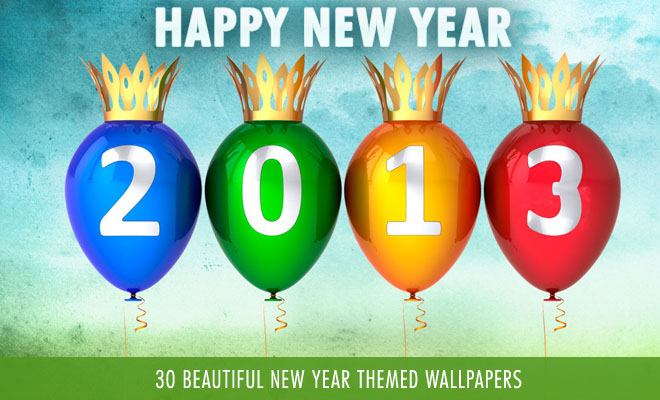 TUESDAY, JANUARY 1, 2013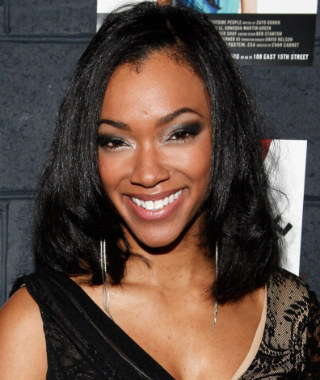 ONCE UPON A TIME
Sonequa Martin-Green is headed from one popular genre series to another -- the recent "The Walking Dead" addition has also booked a recurring role on "Once Upon a Time."
"Dead" fans saw Martin-Green's debut in the midseason finale "Made to Suffer," playing the role of Sasha, the sister of Tyreese (Chad L. Coleman) who led a new band of survivors into the prison. She's expected to play an important role in the second half of Season 3 when "Dead" returns to AMC on Feb. 10, 2013.
On "Once Upon a Time," Martin-Green has landed the mysterious new role of Tamara and will appear in multiple Season 2 episodes with the possibility of returning in Season 3. TVLine reported the casting and notes that details of the role are being kept under wraps.
How this may impact Sasha's future on "Dead" is unclear. The horror hit has already wrapped filming on Season 3. If Season 4 follows a similar production schedule, it would begin filming again around May.

FRINGE - SPOILER WARNING
We're still not ready to say goodbye to "Fringe," but we're going to have to get used to the idea -- there's only one more episode left before the two-hour finale event airs on January 18. Zap2it just got a sneak peek at the next new episode, "The Boy Must Live," which will air on January 11.
In the most recent episode, we barely had time to recover from Nina's death when it was revealed that Donald, Walter's mysterious partner in his quest to save the world, was actually September, our favorite Observer. In "The Boy Must Live," some of the biggest questions about September are finally answered when we reunite with the one who started it all.
The episode is best described as a gift to longtime fans of the show, returning to the core themes of the first season and packed with callbacks to memorable early moments, of both the heartwarming and heartbreaking variety. While we've been sworn to secrecy on some of the big twists, we can tell you six things to expect as we approach the series finale of one of the most underrated shows on television.
1. Olivia gets an eyeful. In the first of many callbacks to the pilot episode, Walter goes into the sensory deprivation tank to pull memories of September from his subconscious. He's not a fan of the swim trunks he's supposed to be wearing, though. "They were too restrictive. My body needs to be as free and open as my mind is so I can find September," he tells Olivia. It's good to know that even with his brain intact, Walter is still Walter.
2. Time travel to 2609. Captain Windmark blips into the distant future to get some answers -- and he admits that he's become consumed by the idea of eliminating Walter, Peter, and Olivia from existence entirely.
3. Walter and Peter's relationship shifts. We've always been a little bummed that in this timeline, Walter doesn't remember all of the development and growth that occurred between him and Peter over the course of the first three seasons. The father/son bonding was such an important theme to the show, so it was disappointing to have it erased, at least where Walter was concerned. There's some much-needed resolution to that in the very beginning of this episode.
4. The Observer origin story. We'll finally learn how they were created, and why. One particularly interesting piece of information? Because Observers don't feel romantic love, human methods of reproduction -- became inconvenient, and they developed a new way to reproduce, using genetic material from donors. Michael's genetic makeup is important.
5. A tiny spark of hope. As revealed in the above trailer for the episode, September and Walter's plan involves resetting time -- which gives Olivia hope that she and Peter may see Etta again. But we've seen in the past that wishful thinking can be a dangerous thing, and Peter is hesitant to be even cautiously optimistic.
6. One last sacrifice. This season, Etta and Nina both sacrificed their own lives for the greater good, making conscious decisions to die so that Walter, Peter, and Olivia could go on to save the world. In "The Boy Must Live," we learn that one more character we've grown to love will have to sacrifice his or her life in order to complete the plan.
Tune in January 11 at 9 p.m. EST.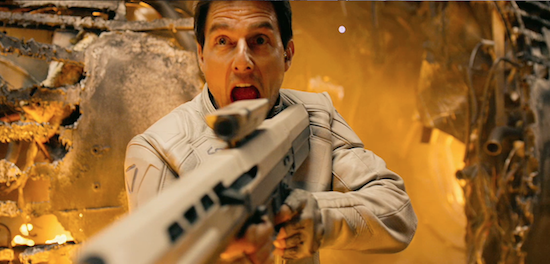 OBLIVION
Standing out in a crowded galaxy of sci-fi flicks ain't easy. To get your attention, Tron: Legacy's Joseph Kosinski wants geek fans to cozy up to his new Tom Cruise tentpole and lays out a sunny welcome mat that's both familiar and strange.
How do you lure rear ends into movie seats for an original genre flick devoid of recognizable logos from the recent realms of comics or videogames? First, grab Tom Cruise and Morgan Freeman to star. For his big-budget action fable chronicling the life of a dreary drone technician stranded on a barren, post-apocalyptic Earth, writer/director Joseph Kosinski is opening the blinds and letting the sun shine in.
In an interview with Collider, Kosinski digs deep into the genesis of the Disney-turned-Universal project and how the marketing campaign seeks to distinguish it as a fresh entry against the darker sci-fi fare of yesteryear. Instead of the dark future a la Alien, he's aiming for something a little brighter:
"You've got to build awareness early because we don't have a built in fan base, you know, we're not Star Trek or Batman or Superman and we've got to build from scratch ... I spent about a year just writing treatments and bidding on project after project with no success, and in order to keep myself from going insane I wrote this treatment for this small character driven science fiction film that I knew I had to keep contained if it was ever going to be my first movie.
So I modeled it thinking back to Omega Man or Silent Running, these very character driven stories that had a small cast of characters but set against an epic backdrop with big ideas. In terms of the look and my vision for it I felt that I wanted to do something that I hadn't seen in a while, which was a daytime science fiction film. After Alien, which is one of my favorites, science fiction kind of went into a very dark place for a long time and I thought it would be an interesting challenge to bring it into the daylight. So this aesthetic of taking this kind of very clean refined technology set against a rugged backdrop, which ended up being Iceland.""
From the highly stylized hardware and polished sheen depicted in the trailer, Kosinski clearly has optimistic sights set for Oblivion and hopes hardcore fans and newbie audiences will applaud his efforts to deliver a bright science-fiction baby for the new year.
Oblivion opens April 26, 2013.
JOHN DIES AT THE END
We now live in a time when "anti-piracy" ads are the norm. That's kind of sad. Still, it allows some promo campaigns for movies to get creative. Take John Dies at the End, for example. The Don Coscarelli-directed film is now available on VOD and Magnet Releasing has released a new "anti-piracy trailer."
A note accompanied the piece: "Before pirating JOHN DIES AT THE END be sure to watch the video below as stealing the film could result in severe health issues. Support independent films. Support something different…all without leaving your home, heck your bed. It's so simple even a meat monster could do it."
MERLIN RETURNS JANUARY 4
I am happy to report that MERLIN returns to Syfy on January 4. This is the fifth and final season for this wonderful series. It will air at 10:00pm. Stay tuned here for episode clips and other information on the series.

SCIENCE FICTION NEWS STORIES:
Did you miss the news from yesterday -- or earlier in the week. Catch up by going to the News Archive. It will bring you up to date for all that has been going on in the world of science fiction.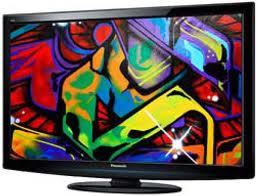 ON THE TUBE TONIGHT
8:00pm on CBS
NCIS Episode: Extreme Prejudice S10, E01 (First Aired: Sep. 25, 2012)
Following the bombing of NCIS headquarters, the team engages in a cross-agency manhunt for Harper Dearing.

8:00pm on AMC
Mad Max (1979)
In an Australia of the not-too-distant future, a police officer strikes back against motorized menaces to what is left of society after a nuclear holocaust. Mel Gibson, Joanne Samuel, Hugh Keays-Byrne, Steve Bisley, Roger Ward

9:00pm on CBS
NCIS: Los Angeles Episode: Greed S03, E08 (First Aired: Nov. 08, 2011)
When a Navy ID is found on a body linked to a hazardous material smuggling case, the team goes to Mexico to investigate and search for the missing materials.

10:00pm on CBS
Vegas Episode: (Il)Legitimate S01, E04 (First Aired: Oct. 23, 2012)
The local Milwaukee crew goes after Savino after they both try to invest in the same casino; Sheriff Lamb investigates the murder of a maid who has a connection to one of the town's wealthiest businessmen.
THE ZOCALO ON FACEBOOK
I've taken the leap and started a group over on Facebook. There is a discussion page where we can talk about Babylon 5 and all things science fiction. Be sure to check it out. http://www.facebook.com/?sk=2361831622#!/group.php?gid=132854680067759




Here is a quote from J. Michael Straczynski about emotions.
I had this theory that the more important and intimate the emotion, the fewer words are required to express it.
First it's in dating: "Will you go out with me?" Six words.
"Honey, I care for you." Five words.
"You matter to me." Four words.
"I love you." Three words.
"Marry me." Two words.
But what's left? What's the one most important and intimate word you can ever say to somebody? It's "goodbye."
While Michael O'Hare (Sinclair), Andreas Katsulas (G'Kar), Rick Biggs (Dr. Franklin), Tim Choate (Zathras) and Jeff Conoway (Zach Allen) are no longer with us, we will not forget their wonderful personalities and talent -- as well as their significant contributions to the BABYLON 5 universe. Be sure to visit In Memory Of for more information about memorial efforts.
Until we met again, in a place where no shadows fall.
BABYLON 5 BIRTHDAYS
Mary Woronov (Kka'Dath) - December 8
Sarah Douglas (Jha'Dur) - December 12
Kim Holly (costume designer) - December 25
Dark Hoffman (prop master) - December 28
John C. Flinn III (Director of Photography) - December 2

Have I missed anyone? If you know the birthday of someone connected with Babylon 5, pass the information along. We want to include everyone in our Happy Birthday Wishes.



KEEPING UP WITH BABYLON 5 CAST AND CREW
SENSE8
From JMS: Sense8, the series developed by myself and the Wachowskis, has been picked up to series. I can't give specifics, but I can relay this from the website for Georgeville Television: "We are delighted that the new series 'Sense8' with the Wachowski's and Studio JMS has found a home. The deal is being papered right now, but suffice to say, this is another straight series order for Georgeville Television!" Site can be found here: http://motionpicturecapital.tumblr.com/ BRUCE BOXLEITNER CONVENTION APPEARANCE
Bruce Boxleitner talks about Babylon 5, why Mira Furlan couldn't make it, the former cast who died too young, flying in a fighter jet, Star Trek vs Babylon 5 and more. This is from the Armageddon convention in Melbourne, Australia. BABYLON 5 PRESENCE ON FACEBOOK
I know a lot of you are already on FaceBook. However, I don't know if you knew how many other Babylon 5 folks have taken the plunge and opened FaceBook accounts. In fact, Pat Tallman has reopened her Fan Club using FaceBook at the site. For a peek, go to http://www.facebook.com/group.php?gid=45593318387. Claudia Christian has been really active -- sharing pictures of her recent trips and letting us know about upcoming convention activities. J. Michael Straczynski (JMS) has a FaceBook page as well as a new "Fans of J. Michael Straczynski" page. So check it out!

NEW BOOKS OF INTEREST
Have you read a good book lately? Do you want to share your thoughts? That is what I'm doing over at Book Reviews. I have gotten a number of marvelous books to review related to film making and I want to share my observations with you. If you have books you'd like to post, send them along.
NEW DVDS OF INTEREST
BATMAN: THE DARK KNIGHT RETURNS
The first footage from the new animated adaptation of Frank Miller's Batman: The Dark Knight Returns has been released, and even a few of Gotham's finest are glad to see that the Caped Crusader is back on the case.
This definitely looks like a faithful adaptation, it even features Miller's iconic cover in action. The scene in question appears to show one of Batman's first cases since retirement.
The animated film is part one of DC's two-part adaptation of Miller's run, and it's scheduled to hit DVD and Blu-ray on Sept. 25.
For the rundown, here's the official synopsis:
It's been a decade since Bruce Wayne hung up his cape, following most of the other superheroes who had been forced into retirement. Facing the downside of middle age, a restless Bruce Wayne pacifies his frustration with race cars and liquor - but the bat still beckons as he watches his city fall prey to gangs of barbaric criminals known as The Mutants.
The voice cast is headlined by RoboCop himself, Peter Weller as Batman, with David Selby as Commissioner Gordon, Ariel Winter as Robin, Wade Williams as Two-Face and Michael McKean as Dr. Bartholomew Wolper.

NIKITA: THE COMPLETE SECOND SEASON ON BLU-RAYTM AND DVD OCTOBER 2, 2012
Nikita: The Complete Second Season Contains All 23 Episodes of the Hit Spy Drama's Second Season and Over One Hour of Never-Before-Seen Bonus Features

For a complete listing of what's included on this DVD set, go to Nikita.

DARK SHADOWS COMING TO DVD OCTOBER 2
Vampires, werewolves and a family of quirky characters collide as "Dark Shadows" comes back to life, arriving onto Blu-ray Combo Pack, DVD and Digital Download on October 2 from Warner Home Entertainment Group. Directed by Tim Burton and starring Johnny Depp as Barnabas Collins, "Dark Shadows" follows a vampire awoken from a multi-century sleep only to find that the family business is near ruin, his descendents are struggling and his past may come back to haunt him.
Johnny Depp leads the acclaimed cast, which also includes Michelle Pfeiffer, Helena Bonham Carter, Eva Green, Bella Heathcote, Chloë Grace Moretz, Johnny Lee Miller, Gully McGrath and Jackie Earle Haley.
For more information, go to Dark Shadows page.
BABYLON 5 MUSIC VIDEOS AND TRIBUTES
" I found a touching tribute to Johnny Sekka this morning. Johnny was Dr. Kyle in "The Gathering" - the original pilot for Babylon 5. I met Johnny at a convention once. He was an awesome personality. He had vast experience in theater and a resonent voice that was hard to forget. Johnny died in 2006 of lung cancer.

" I found this message on the Babylon 5 moderated newsgroup this morning and just had to post it so that others might enjoy the marvelous music videos created by John Hudgens.

+++++++++++++++++++++++++
As some of you may know, I was hired by Joe Straczynski back in the day to create Babylon 5 music videos for him to use at science fiction conventions, and later to promote the show to networks. Eight were produced over the run of the series, not including the memorial videos I did later for Rick Biggs and Andreas Katsulas.

For the longest time, the only way to see these was if Joe or I showed them at a convention, but now, after numerous requests from fans over the years, Joe has given me permission me to post these online.

Danger Zone: http://www.youtube.com/watch?v=xYNG0ow0G0k

I Need a Hero: http://www.youtube.com/watch?v=PFo3Lau2Occ

Requiem: http://www.youtube.com/watch?v=X7ckXY6yiVQ

Nobody's Side: http://www.youtube.com/watch?v=Wk9LvldiOf0

Welcome to the Third Age: http://www.youtube.com/watch?v=YT5q_ltXiY0

Keep Yourself Alive: http://www.youtube.com/watch?v=t0lRtpWR5lo

The Phantom B5 Video: http://www.youtube.com/watch?v=uV4GMNjDdYc

Third Age 2K: http://www.youtube.com/watch?v=HqIyY0PWjbI

Richard Biggs memorial: http://www.youtube.com/watch?v=HyD4L8yNtsA

Andreas Katsulas memorial: http://www.youtube.com/watch?v=h2UQ2l9NPIg

- This is the extended version that I did for Andreas' widow ater the original cut was released on the net. It's never been seen online until now.

For those of you who've never seen these, I hope you enjoy them - and for those that have (and emailed me many times over the years about releasing them), I hope they're as good as you remember. Working with Joe on these videos was one of the highlights of my career, and I'll be forever grateful to him for the doors these have opened for me. I'm proud to have them on my resume.

John Hudgens
www.zteamproductions.com
---





Creation Entertainment's GRAND SLAM Convention
Date: February 15-17, 2013
Location: The Burbank Airport Marriott Hotel, 2500 Hollywood Way, Burbank, CA 91505
Guests include Bruce Boxleitner
For more information, go to http://www.creationent.com/cal/gs_los_angeles.html

Phoenix Con 13
Date: May 23-26, 2013
Place: Phoenix Convention Center, Phoenix, Arizona
Guests include: Bruce Boxleitner, Claudia Christian, J. Michael Straczynski, Jerry Doyle, Julie Caitlin Brown, Mira Furlan, Pat Tallman, Stephen Furst, Walter Koenig
For more information, go to http://www.phoenixcomicon.com

Creation Entertainment's Official STAR TREK Convention
Date: May 31-June 2, 2013
Location: The Westin O'Hare Hotel, Chicago
For more information, go to http://www.creationent.com/cal/stchi.htm

Creation Entertainment's Official STAR TREK Convention
Date: June 8-9, 2013
Location: BOSTON, MA
For more information, go to http://www.creationent.com/cal/stma.htm

Creation Entertainment's 12th Annual Official Las Vegas STAR TREK Convention
Date: August 8-11, 2013
Location: The Rio Suites Hotel in Las Vegas, Nevada
For more information, go to http://www.creationent.com/cal/st_lasvegas.html

SPECIAL ANNOUNCEMENTS!
Creation Entertainment has a large number of conventions planned for the next several months. They include stars from TWILIGHT, SUPERNATURAL, STARGATE, FARSCAPE, XENA, SERENITY, STAR TREK, etc. Check out their calendar to see if one will be in your neighborhood soon. Don't miss their Videos page as well. It is full of some priceless video from a number of conventions.

Be sure to visit the referenced sites to see if there have been changes in dates/guests attending. Visit our Convention Calendar for a full listing of upcoming conventions.
BACK ISSUES OF THE ZOCALO TODAY
The front page of the The Zocalo Today changes daily, so be sure to check the back issues to make sure that you haven't missed anything IMPORTANT! I hope you will become a regular visitor to The Zocalo Today!
---
Take care and I look forward to hearing from you.
Sandra Bruckner (sgbruckner@aol.com)
Editor/Publisher
ISN News: The Zocalo Today
http://www.isnnews.net
Copyright - SBruckner, 1999-2011

Sandra Bruckner


Create Your Badge