[an error occurred while processing this directive]

The Zocalo Today

Welcome to The Zocalo Today! Take your shoes off, get comfortable and stay a while. There is a LOT of information here and you won't want to miss any of it.

The Zocalo Today was begun in 1999 as a way of keeping Babylon 5 fans informed of what was going on within the B5 community. It still does that -- but it has expanded to include science fiction in general. You will find items on STARGATE SG-1, ANDROMEDA, MUTANT X as well as movies and books. We encourage interaction with readers through discussion topics and the general sharing of information. You'll see listings from various rangers around the world -- dropping hints about DVD deals, places where you can see B5 cast members in other roles, etc. We also have a convention calendar so you can see if there is an event coming up in your neighborhood.

Please feel free to send along suggestions for things you would like The Zocalo to include. The Zocalo Today is as much YOUR newsletter as it is mine! I'm just pulling together things for you!

Don't miss our back issues. I hope this will become more than just a newsletter. It's a community of people that enjoy sharing their experiences and interests. Don't be shy. Join us today!

If you have questions, drop me a line at sgbruckner@aol.com. If you would like to join the mailing list for our bi-weekly newsletter, send me a note and I'll include you on the list. Or you can use the subscription block at the left.

Again, WELCOME!




What's New Today
Saturday, June 12, 2004:
JEREMIAH: THE LAST EMPIRE: Platinum Studios and Jeremiah Portal are putting together a special online session with Andrew Foley, the writer of the upcoming JEREMIAH: THE LAST EMPIRE comic book. The session will take place tomorrow, Saturday, June 12, 2004 at 12:00 PM Pacific Time in a special chat room on Yahoo Chat. Details on which room the chat will take place can be had by emailing the JEREMIAH Portal Webmaster, Dan Forcey, at dan@jeremiahportal.com. Foley will be discussing his work on the upcoming comic series and the effect it will have on the universe of JEREMIAH as a whole. The comic series will pick up the story from where the TV series left off. To read more, go to http://www.comics2film.com/StoryFrame.php?f_id=7672.
---
ENTERPRISE CHANGES: At a British convention recently, Dominic Keating (who plays the ship's security chief) indicated that writer Manny Coto will become the showrunner on ENTERPRISE when it returns for its fourth season. Keating said executive producer Brannon Braga would be taking a step back next year and letting Coto assume his duties which would entail looking after the day-to-day business affairs with the writing staff, crew and cast members and liason to the network. Braga would still remain involved with ENTERPRISE, probably by giving episode scripts a once-over, but essentially it would be Coto's show. Coto joined the ENTERPRISE writing team this past season after his own science fiction series, ODYSSEY 5, was cancelled by Showtime. He wrote five scripts for ENTERPRISE's third season including "Similitude" where a replacement being virtually idenitical to the ship's engineer is grown by the doctor to heal the injured Trip.
---
5 DAYS TO MIDNIGHT: If you missed any of this SCIFI mini-series, it will be shown, in its entirety, on Sunday, June 12, beginning at 6:00pm ET.
---
KING KONG: According to Variety, Peter Jackson has cast LORD OF THE RINGS actor Andy Serkis as the title computer-generated ape in KING KONG. Serkis will also play a live-action character named Lumpy, the cook on tramp steamer The Venture, which sails to Skull Island and captures the ape. Serkis provided the voice and movements for the computer-animated Gollum in LORD OF THE RINGS and was seen only briefly in the finale as Smeagol. Serkis will return to New Zealand, where Jackson will shoot the film for Universal Pictures. KING KONG also stars Naomi Watts, Jack Black and Adrien Brody. Jackson wrote the script with his Rings co-writers Fran Walsh and Philippa Boyens.
---
WHAT'S ON TONIGHT
CABLE AND NETWORK SHOWS:
4:00pm on The WB
Blade Runner
A 21st-century detective is ordered to terminate obsolete android slaves ; original version.
7:00pm on UPN
Angel
Epiphany
Cordelia, Wesley and Gunn are hesitant to take back an apologetic Angel.
8:00pm on UPN
Star Trek: Enterprise
Extinction
Archer, Reed and Hoshi are exposed to a contagious virus while exploring a tropical alien world.
8:00pm on ABC
Field of Dreams
A voice tells an Iowa farmer to build a baseball field. Directed by Phil Alden Robinson.
8:00pm on CBS
Mission: Impossible 2
An IMF agent tries to stop the release of a deadly virus. Directed by John Woo.
8:00pm on HBO
Terminator 3: Rise of the Machines
A cyborg from the future must protect John Connor from a superior model sent to kill him.
9:00 on STARZ
Pirates of the Caribbean: The Curse of the Black PearlNbr> For the roguish, yet charming Captain Jack Sparrow (Johnny Depp) the crystalline waters of the Caribbean, like the high seas the world over, present a vast playground where adventure and mystery abound. But Jack's idyllic life capsizes after his nemesis, the wily Captain Barbossa (Geoffrey Rush), steals his ship, the Black Pearl, and later attacks the town of Port Royal, kidnapping the Governor's (Jonathan Pryce) beautiful daughter, Elizabeth Swann (Keira Knightley). Her childhood friend (Orlando Bloom) and Jack head to the rescue in this superb hit movie.
ON SCIFI TONIGHT:
7:00pm
Ice
A space event leaves much of Earth an icy wasteland.
9:00pm
Post Impact
A freak comet crashes to Earth, plunging the northern hemisphere into a new ice age. One man braves the frozen wasteland in order to return to his wife and daughter and possibly save all humanity. But first, he must deal with important people who do not want him to succeed. Starring Dean Cain and "Forever Knight" vampire sirer Nigel Bennett.
11:00pm
Inferno
A solar explosion wreaks havoc in Los Angeles.
ON SYNDICATED TV THIS WEEKEND: Andromeda
Waking the Tyrant's Device
The crew tries to stop the maker of the Magog Worldship from unleashing his android army.
Angel
Players
Angel and the gang probe Cordelia's mysterious pregnancy; Gwen and Gunn crash a black-tie affair.
BeastMaster
Slayer's Return
Dar embarks on a mission to save a wolf named Slayer and destroy King Rolan, an ancient monster.
Sir Arthur Conan Doyle's The Lost World
True Spirit
To save Malone, Challenger and his team risk unleashing a supernatural killer.
Mutant X
Art of Attraction
The team works to retrieve a code hidden in a series of paintings.
The Outer Limits
I Hear You Calling
A reporter overhears a cryptic cell-phone conversation.
The Outer Limits
Feasibility Study
Aliens study earthlings as a potential slave race.
INSIDE SCI-FI THIS WEEK:
Friday, June 11, 2004:
NATIONAL HOLIDAY: Today Washington and the nation will watch as the 40th President of the United States, Ronald Reagan, is laid to rest. Regardless of political persuasion, the consensus is that he was an honorable man, a man of integrity and a man who loved his country deeply.
---
RAY CHARLES DIES: Musical legend Ray Charles died yesterday at the age of 73 from liver disease. This 13-time Grammy winner touched many lives with his music. Blind from the age of 6, he proved that physical handicaps can be overcome. Over at The Hollywood Reporter, you can read some of the comments on his passing from folks like Clint Eastwood, Quincy Jones and Aretha Franklin.
---
TOP SF NETWORK SHOWS:
Joan of Arcadia 5.6
Alias 4.8
Smallville 3.7
Angel 3.4
Enterprise 2.4
Source: Nielsen Galaxy Report, 5/17/04 - 5/23/04.
---
THE FOUNTAIN: According to the ComingSoon website, director Darren Aronofsky's epic SF movie THE FOUNTAIN will start filming Nov. 1 in Montreal. Hugh Jackman stars in the movie, about a quest for immortality via a "tree of life" found in Central America.
---
SERENITY: Filming of the new Firefly movie, SERENITY continues. Over at http://www.fireflyfans.net/feature.asp?f=56 you can see pictures of some of the cast members behind a banner created by fans to celebrate the opening of production on the movie.
---
WEEKEND BOX OFFICE: This weekend there is something for everyone. Those challenging HARRY POTTER AND THE PRISONER OF AZKABAN for the #1 spot this weekend are:
THE CHRONICLES OF RIDDICK is the second film built around actor Vin Diesel's character of Richard Riddick, following 2000's "Pitch Black," which did a modest $39.2 million and established Diesel as a star. Judi Dench and Thandie Newton co-star in the PG-13 actioner written and directed by David Twohy
THE STEPFORD WIVES, co-financed by DreamWorks and starring Nicole Kidman and Matthew Broderick as the out-of-town couple who enter the seemingly idyllic community of Stepford, Conn., is the latest adaptation of the Ira Levin novel that was filmed in 1975. Directed by Frank Oz ("The Score," "Bowfinger"), the film co-stars Christopher Walken, Glenn Close, Faith Hill and Bette Midler.
GARFIELD, the popular feline star of cartoons and his own comic strip, finally gets his first feature film. Bowing in 3,094 locations, the PG-rated CG/live-action feature boasts Bill Murray as the voice of Garfield, while Breckin Meyer and Jennifer Love Hewitt co-star as the human leads. The boxoffice appeal of family-geared films can be difficult to predict, but insiders peg "Garfield's" bow in the $12 million-$15 million range.
---
OLYMPIC FILM: Variety reports that director Steven Spielberg is moving forward on his as-yet-untitled DreamWorks and Universal co-production about the 1972 Munich Olympics. Eric Bana (THE HULK and TROY) is the first to come aboard to star in the film, which will begin shooting in European locations beginning in the next six weeks. Spielberg was forced to push back the start five weeks so he could lock the score and attach a new ending for "Terminal". The trade paper adds that Spielberg, who's producing the Olympics project with Kathleen Kennedy and Barry Mendel, will now begin casting the project in earnest, even though actors are rumored to be committing without getting to read the Eric Roth script.
---
BULLITT: According to Variety, Wolfgang Petersen (TROY) and Warner Bros. are getting ready for a remake of the Steve McQueen film BULLITT. The crime caper, centered on tough-guy detective Frank Bullitt, will be contemporized by Cynthia Mort. The original drama was based on the Robert L. Pike novel "Mute Witness," but the remake isn't. Petersen sparked more to the character than to the original storyline. Peterson told Variety, "Bullitt" is not about "remaking a film or repeating a plot, it is about reviving a great character. Frank Bullitt is a cool, no-nonsense man who doesn't compromise. Bullitt walks his own path and his pursuit of the truth is unrelenting."
---
Thursday, June 10:

STARGATE SG-1: STARGATE SG-1's Richard Dean Anderson told SCI FI Wire that he has reduced his shooting schedule in the upcoming eighth season, but not necessarily his appearances in the show's episodes. Anderson (Jack O'Neill) said that he has reduced the number of days he shoots in Canada to allow him to spend more time at his home in Southern California, where he cares for a 5-year-old daughter. "We worked out a schedule that has me working essentially three weeks out of the month and then having a week off," Anderson said. "And even, like, three or four days per week that I'm working, and then that one week off. So I have weekends with my daughter, and then I'll have some time in midweek. ... So it became very workable and acceptable." Anderson appreciates the flexibility of the show's cast and crew "by creating nothing but hardship for themselves, primarily." Producers schedule scenes featuring Anderson's character from several episodes on the days when he's in Vancouver and work around him on other days. That allows O'Neill to appear in almost all of the episodes. Season eight premieres on July 9 with a two-hour premiere.

SPOILER WARNING: In talking about the upcoming two-hour season premiere, Anderson talked about O'Neill winning a promotion and a new job. "The cliche that I reference in talking about the character now in his current position is that of a fish out of water," Anderson said. "O'Neill, on paper, really doesn't belong in [that] position. ... But he's, you know, embraced it as much as he can. ... [But] in so many ways [he] would rather be on the front lines. He'd rather be a man of action than a man of great thought or great organization. ... But ... we've made the adjustment, I think, and accommodated the character quirks that I've developed over the years, and to a great degree I think that it's been successful. People are pretty happy. The writers were having a ball in the beginning, because they all know me well enough to know that I'd be putting a certain twist to it. But I still wanted to be respectful to the Air Force."

Want to race ahead and see what the new season holds? Over at Dark Horizons, you'll find an episode listing with a short synopsis of each episode. You'll find a listing for STARGATE ATLANTIS there as well.
---
DONALD TRUMBALL: Donald Edmund Trumbull, two-time winner of the Academy's Sci-Tech Award, was renowned for his contributions to visual effects cinematography. He has has died at the age of 95. He was known for his technical innovations in the field of effects photography and for his design of process projection systems, motion-control camera systems and a range of special equipment for film production. Trumbull's long career in the motion picture industry included work as a young special effects rigger on the 1939 classic "The Wizard of Oz."
---
THE LOST CITY: According to The Hollywood Reporter, Bill Murray is joining the cast of Andy Garcia's THE LOST CITY, a love story set against the backdrop of the Cuban Revolution. Set in Havana and centering on cabaret owner Fico (Garcia) who is slowly drawn into the drama of the fall of the Batista regime and the rise of Fidel Castro. Murray plays a character simply known as the Writer, an American expatriate who is Fico's friend.
---
Wednesday, June 9:
TOP 10 SYNDICATED SHOWS:
Stargate SG-1 2.0
Andromeda 1.9
Mutant X 1.7
She Spies 1.6
Angel 1.5
The X-Files 1.5
Buffy 1.4
3rd Rock 1.3
The Outer Limits 1.1
Beastmaster 1.0
Source: Nielsen Galaxy Report, 5/17/04 - 5/23/04
---
b>SLIDERS: Universal Home Video has announced that it will release a six-disc DVD set of SLIDERS on August 3 priced at $89.98. Each of the episodes will be presented in 1.33:1 full-frame format in English Dolby Digital 2.0. The set will contain all the episodes from the show's first and second seasons as well as an audio commentary track by the show's co-creators, Tracy Torme and Robert K. Weiss; a making of SLIDERS featurette; and a photo gallery.
---
FINAL DESTINATION: According to Variety, New Line Cinema has given a green light to FINAL DESTINATION 3 by reuniting with franchise creators Glen Morgan and James Wong. Wong directed the original film, which he wrote with Morgan and Jeffrey Reddick, in 2000. The second installment was directed by David R. Ellis and written by J. Mackye Gruber and Eric Bress. Both film cost only about $25 million and made $90 million and $70 million worldwide, respectively. Co-writer Morgan and writer-director Wong have not revealed what kind of accident the third film will entail.
---
A HISTORY OF VIOLENCE: Viggo Mortensen (Aragorn from LORD OF THE RINGS) will reunite with his LOTR studio New Line to topline A HISTORY OF VIOLENCE for director David Cronenberg. Adapted by Josh Olson from John Wagner and Vince Locke's graphic novel of the same name, the film tells the story of an ordinary family's life after the father receives unwanted national attention for a seemingly vigilante-style self-defense killing at his diner. The Hollywood Reporter indicates that Mortensen would play the father.
---
LORD OF THE RINGS: THE RETURN OF THE KING: New Line Home Entertainment will release the extended edition DVD of THE LORD OF THE RINGS: THE RETURN OF THE KING in December. While previous extended editions for the trilogy have been released in November, consumers have been aware of the upcoming extended take on RETURN OF THE KING, given the releases of ones for "Fellowship of the Ring" and "The Two Towers". Video Direct added that the extended edition took longer to produce because cast members, now filming new projects, had to be rounded up from all over to complete their commentaries.
---
GREEN HORNET: Rumors are coming out that Kevin Smith's GREEN HORNET adaptation has stalled, for now. Kevin Smith confirmed that it'll be a while before we see it in cinemas as he's already working on other projects: At a Q&A session with Kevin Smith at the Prince Charles Cinema in leicester square, London, Smith talked a lot about upcoming projects and when asked how he was going to tackle the leap into directing action scenes in GREEN HORNET he replied, "I may not direct it now." He said he had talked to Miramax about just writing it and then deciding if he will direct. Miramax have agreed to let him just write it but are still eager for him to direct.
---
Tuesday, June 8:
BEST SELLING SF BOOKS:
1. The Da Vinci Code
2. Song of Susannah (Dark Tower 6)
3. Angels & Demons
4. The Time Traveler's Wife
5. Potter paperback box set
6. Harry Potter and the Order of the Phoenix
7. A Feast for Crows
8. Potter hardcover box set
9. The Taking
10. Wicked
Source: Amazon.com, 6/6/04
---
ANGEL'S LORNE: Andy Hallett, who played the green-skinned demon Lorne on ANGEL, has been hospitalized for an undisclosed viral ailment after having to miss a scheduled convention appearance. Andy wrote on his official website that, "I wish I had better news for you at the moment; however, I am having a bit of a rough time right now, medically speaking. As you know, it would take a lot for me to miss a scheduled event (ya know what a ham I am ... ) but I'm unable to fly or travel at the moment. Last week I was hospitalized due to a minor viral infection that was complicated by exhaustion. This minor problem turned 'not so minor' quite quickly and was causing major problems with my lungs and breathing." Hallett was in the intensive care unit in Los Angeles' Cedars-Sinair Medical Center for five days, but doctors expect a "speedy recovery."
---
CHARLIE AND THE CHOCOLATE FACTORY: The part of Grandpa Joe has been cast in the upcoming Tim Burton film CHARLIE AND THE CHOCOLATE FACTORY. Actor David Kelly, the 74-year-old recently seen in LAWS OF ATTRACTION and AGENT CODY BANKS 2, is on board. In the Roald Dahl book, Grandpa Joe accampanies young Charlie on his tour of Willy Wonka's candy factory, offering him a shoulder to lean on when things get scary or difficult. Freddie Highmore has been cast as Charlie and Johnny Depp will play the fantastical Mr. Wonka.
---
UNDERWORLD 2: According to The Trades website, UNDERWORLD screenwriter Danny McBride, UNDERWORLD 2 is on track to start filming this fall and come out sometime next year. McBride also confirms that contracts for both of UNDERWORLD's two stars, Kate Beckinsale and Scott Speedman, are closed and the actors will star in the sequel. "The new film will carry the story further as well as incorporate a few prequel sequences, which should be extremely cool," said McBride. "Patrick Tatopolous (the creature designer) has, par for course, created some fantastic new designs for the film. Len [Wiseman] has been busy storyboarding and is gearing up for location scouting."
---
KYRA: CHRONICLES OF RIDDICK director/writer David Twohy is currently penning a two-hour movie for The Sci Fi Channel based on the Kyra character seen in the upcoming RIDDICK movie. First introduced as a boyish young teen in PITCH BLACK, the character has blossomed into a beautiful but ferocious fighter. If the movie is a success, the Channel will spin it off into an ongoing series. "They want to do a sort of KYRA, THE LOST YEARS," explains Twohy at Sci Fi Wire. The series would show what happened when Kyra chose to try and find Riddick after PITCH BLACK and what "trouble befell her along the way."
---
THE DEAD WILL TELL: According to The Hollywood Reporter, Jonathan LaPaglia and Kathleen Quinlan have been tapped to star opposite Anne Heche in CBS' original movie THE DEAD WILL TELL. Stephen Kay is on board to direct this supernatural thriller, inspired by readings of psychic James Van Praagh. The story centers on a woman (Heche) who starts to have visions of a beautiful young woman shortly after her fiance (LaPaglia) gives her an antique engagement ring. Quinlan will play the fiance's mother.
---
SPIDER-MAN 2: Tobey McGuire and Kirsten Dunst are on OPRAH today to talk about SPIDER-MAN 2. For a sneak peek, go to http://www.oprah.com/tows/pastshows/200406/tows_past_20040607.jhtml.
---
DEJA VU: According to Variety, Disney and Jerry Bruckheimer Films have purchased Terry Rossio and Bill Marsilii's romantic thriller spec DEJA VU. DEJA VU is described as a contemporary time-travel thriller and love story. "It's a very exciting script that has elements of suspense and yet romance," Bruckheimer said. It follows an FBI agent who has the ability to travel back in time and falls in love with a woman as her murder approaches.
---
Monday, June 7:
TOP 10 SCI FI CHANNEL SHOWS:
Boa vs. Python 1.8
Maximum Overdrive 1.2
Fangs 1.2
Silent Predators 1.2
Python 1.1
Trucks 1.1
Boa 1.1
Stargate SG-1 1.1
Pythons 2 1.0
Skeeter 1.0
Source: Nielsen Galaxy Report, 5/17/04 - 5/23/04
---
ZOCALO FORUM ANNIVERSARY: Would you believe it has been 5 years since ISN opened up the FORUM area for discussion? Yes, indeed. David has been doing a wonderful job of keeping things running and topics active. For those of you who have been around for a while, you are invited to share a "look back" over the years. Thanks to everyone who participates as well.
---
WEEKEND BOX OFFICE: As anticipated, HARRY POTTER stormed the box office this weekend. The studio has forecasted a $92.6 million dollar opening weekend for HARRY POTTER AND THE PRISONER OF AZKABAN, with a exceptionally strong $28.2 M opening day for Friday. If the estimate holds up when Monday's final figures are released, THE PRISONER OF AZKABAN will turn out to be the best opening weekend in the history of the franchise. DreamWorks' SHREK 2 crossed the $300 M barrier by adding an additional $37 M to its tally. The sequel has already surpassed the $267 M that the first film took in domestically and is still holding strong in each week of its performance. 20th Century Fox is happy with the job being done by THE DAY AFTER TOMORROW. With TOMORROW's grosses now at $128 M, this event movie is proving to be one of the summer's successes. Universal's VAN HELSING continues to plummet, down another 55% in this weekend's ticket receipts. MEAN GIRLS and MAN ON FIRE are still making a show and the indie documentary SUPER SIZE ME continues to hang on to tenth spot. Here are the estimated box office numbers:

1. HARRY POTTER AND THE PRISONER OF AZKABAN $92,640,000 $92,640,000
2. SHREK 2 $37,000,000 $313,591,000
3. THE DAY AFTER TOMORROW $28,150,000 $128,759,000
4. RAISING HELEN $6,675,000 $24,189,000
5. TROY $5,740,000 $119,052,000
6. MEAN GIRLS $2,900,000 $78,130,000
7. SOUL PLANE $2,850,000 $11,080,000
8. VAN HELSING $2,347,000 $114,509,000
9. MAN ON FIRE $1,025,000 $75,354,000
10. SUPER SIZE ME $835,000 $6,201,000
---
TONY AWARDS: X-MEN's Hugh Jackman won the Best Actor award at the Tony's tonight for his performance in THE BOY FROM OZ. Other familiar names on hand included Alfred Molina, Donna Murphy, Anna Paquin, and Patrick Stewart. For a full list of winners, go to http://www.tonyawards.com/en_US/nominees/winners.html.
---
CALLING REVIEWERS: Have you seen HARRY POTTER or THE DAY AFTER TOMORROW? What did you think? Read any good book lately? Pass along your views?
---
Sunday, June 6: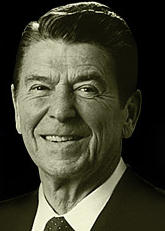 PRESIDENT RONALD REAGAN: Former President Ronald Reagan, who was also a long-time president of the Screen Actors Guild and made more than 50 films, died Saturday, June 5, at his home in Bel Air, Calif. Father, husband, actor, statesman -- we send our condolences and prayers along to the family and friends.
---
D-DAY: Today markes the 60th anniversary of D-Day. There have been a number of wonderful specials commemorating this day. Tonight the History Channel airs "D-Day: The Lost Evidence" from 8:00pm - 10:00pm ET. On June 6, 1944, Allied aerial photo reconnaissance flew 25 sorties along the Normandy beaches to record hour by hour progress of D-Day. This special report uses revolutionary computer software to bring the aerial photos alive. Veterans share their memories of that day.
---
HARRY POTTER AND THE PRISONER OF AZKABAN: The latest HARRY POTTER movied opened this weekend to record numbers. On Friday, it brought in an estimated $41.2 million becoming the all-time best first-day opening for any film, beating the previous record holder, "Spider-Man." The most any movie ever made in a single day was set recently on "Shrek 2's" second day, at $44.8 mil on Saturday, May 22. Before that, the one-day record for any film was "Spider-Man's" second day box office of $43.6 million in 2002. With numbers like this, the latest Potter book brought to film could beat the all-time movie box office records for the entire weekend, originally set by "Spider-Man," which made $114.8 million in three days.
---
SERENITY: Over at the FIREFLY site, you will find notes from Joss Whedon about the opening production of SERENITY -- the big screen return of FIREFLY. A release date of April 21 has been set.
---
MISSION IMPOSSIBLE: 3: Tom Cruise has gotten persmission to shoot MISSION: IMPOSSIBLE 3 at the historic Reichstag in Berlin. A German parliament spokesman said that after talks with Babelsberg Studios, Cruise could shoot some scenes outside the Reichstag and on the steps. The interior of the parliament building, including its famous dome, is to remain off-limits, Speaker Wolfgang Thierse said, fearing that shooting inside for Hollywood fiction would demean its stature.
---
NEXT CHAT - JULY 7
About 20 people had a wonderful time passing along stories of Richard Biggs and talking about shows we like to watch on TV (thanks Lyndonbarry for bringing in the UK interests like Red Dwarf). Since we all seemed to enjoy the company, we decided to do it once a month at 8:00pm EDT. Go to http://tv.groups.yahoo.com/group/thegalacticgateway/chat to join the chat. The next chat will be on July 7 (since a month from now would be the 4th of July weekend and the following week is Shore Leave's convention.) So we'll meet on Wednesday, July 7 at 8:00pm EDT. Hope to see you there.
---
REMEMBERING RICHARD BIGGS
All the material related to the passing of Richard Biggs has been moved to several pages devoted to him inside The Zocalo Today. Please visit now, and often, to see what has been added. RICHARD BIGGS. We will not forget Richard and let you know as new efforts are put forth in his memory.
BABYLON 5 MOVIES ANNOUNCED
Ranger Neil O. sent along the following item from http://www.tvshowsondvd.com/newsitem.cfm?NewsID=1539 No word yet on CRUSADE or the LEGEND OF THE RANGERS.

Warner Bros Home Video will continue the popular Babylon 5 DVD releases with "Babylon 5: The Movies," news we brought you back in November, 2003. This 5 disc set will contain all 5 movies as well as special features. The set will carry a $59.98 SRP and will be available in stores and online August 17th. "The Gathering" will be presented in 4:3 (original aspect ratio) while the other movies will be 16:9 anamorphic widescreen; all movies will feature Dolby Digital 5.1 tracks. The sets will be closed captioned and be subtitled in English, Spanish and French.

Each movie will contain commentary from the creator (J. Michael Straczynski), cast and crew, as well as an introduction for each movie by JMS. Rounding out the special features is the featurette, "Creating the Future - How Science Fiction and the show influenced each other."

The Gathering (1993): Alien envoys come to the giant space station in the pilot that launched the five-year TV series.

In the Beginning (1998): The B5 prequel! It's humans vs. aliens in the battle that led to the station's creation.

Thirdspace (1998): Is there a realm beyond hyperspace? Discovery of a million-years-old gateway technology may hold the answer...and more.

River of Souls (1998): After death, then what? Questions of eternity arise when a supposedly infallible harvester of souls proves to be very fallible.

A Call to Arms (1999): The torch is passed. A race against time to save Earth links the B5 mission with the Rangers' new interstellar efforts.

For more information on Babylon 5 DVDs, go to Babylon 5 DVDs.
DISCUSSION TOPIC
With the passing of Richard Biggs, I started to think of all the conventions I've attended -- Chicago, Los Angeles, Sydney, Brisbane, Berlin, New Orleans and more. Richard is part of those memories and I thought now might be a wonderful time to pull those memories together. What are some of your convention memories. Share those memories with us here at The Zocalo Today.
---
Send in your thoughts, comments and ideas to sgbruckner@aol.com. I post them on the Discussion Page for everyone to share and enjoy. See what has come in so far. If you see an old topic you want to respond to, go right ahead. We enjoy hearing from you.
STARGATE SG-1

SEASON SIX DVD
Season six of STARGATE SG-1 is now available. Amazon has had this DVD on their top 10 list for weeks. The DVD boasts incredible special effects sequences, rapid-fire pacing and awesome scenes of alien warfare, this all-new five-disc set of Stargate SG-1 is your gateway to pulse-pounding sci-fi action!

Special features include audio commentary for each episode and twelve "SG-1 Directors Series" featurettes!

For more details and to watch the trailer, go to http://www.mgm.com/title_title.do?title_star=XXXSETSTARGAT6.
KEEPING UP WITH CAST AND CREW
CLAUDIA CHRISTIAN: "What The Night Is For", a play starring Claudia Christian (Susan Ivanova) closed on May 2 at the Laguna Beach Playhouse. In the production written by Michael Weller, Claudia played Melinda Metz, a woman who has met up with an old lover Adam Penzius (played by Kip Gilman). Both of them are married now, but this doesn't stop them from reigniting their passion for each other. For a picture of Claudia in the play and more information about the production, go to http://www.b5tv.com/greatmaker/news/287/.
---
TAMLYN TOMITA: Ranger Michael reports that Tamlyn Tomita, who played Lt. Cmdr. Laurel Takashima so wonderfully in the "Babylon 5: The Gathering", has a big part in the new movie "The Day After Tomorrow", which May 28. She is listed about 15th in the credits and doesn't even have her bio up on the movie's website. She plays a NASA scientist who believes the forecast may be right and works with Dennis Quaid's character.
---
BRUCE BOXLEITNER: Bruce's movie SNAKEHEAD TERROR will be shown again on SCIFI June 27 and on July 22 at 9:00pm ET. Bruce portrays Sheriff Patrick James.
---
BILL BLAIR: Bill Blair (I don't know how many aliens he played on Babylon 5) has been a busy fellow. He and wife Toni were on this weeks episode of THAT '70s SHOW. Bill can be seen on 'THE DIVISION on The Lifetime Network - Sundays 9PM eastern and pacific. He also turns up on the new movie GARFIELD opening June 11th (he plays a "vet tech" that grooms Garfield:-).
---
ROBIN ATKIN DOWNES: Robin dropped by an update and I'm sure you'll want to check out a couple of his current projects. He is currently working post production for an independent film he directed entitled "For Pete's Wake." Some production stills can be seen at http://babylon5.jeffcushen.com/sighcorps.php?id=peteswake-onset&keyword=various&pg=1. Be sure to look for familiar faces -- like Pat Tallman! Robin is also in the process of completing an animated film called "Geppettos Secret ." Starring with Eric Roberts, Rene Aubergenois and Tom Bosley... For more information, go to http://www.geppettossecret.com/actors%20and%20characters2.htm
---
SPECIAL CAST ACTIVITY - CRUISIN' WITH BABYLON 5
STEPHEN AUSTIN - Here is a vacation idea you may enjoy. Vic Dunlop, Bruce Baum, Stephen Austin's 2005 Comedy Circus Cruise. Sailing March 6-13, 2005 on the Carnival Valor, from Miami, Florida visiting Belize, Isla Roatan, Grand Cayman, and Cozumel. Visit: www.cruiseevents.net/Dunlop,%20Baum,%20Austi/index.htm for all the info!
---
CRUISE WITH PETER WOODWARD
Peter Woodward is cruising the Eastern Caribbean on Jan. 9-16, 2005 and wants YOU to join the fun!!! Sailing January 9-16, 2005, on Holland America's Westerdam, the roundtrip from Ft. Lauderdale, Florida will visit Nassau, St. Marteen, Tortola, & Half Moon Cay. Experience a week in the Caribbean sharing laughs and fun with your new friends. Peter's cruise is unique! The group consists of friendly, people looking to have fun and share experiences. For more information, go to http://www.cruiseevents.net/celebrity.htm and then press Peter's photo. Space is limited! Don't delay, call today! 800-695- 5253 or e-mail: Susan@CruiseEvents.net.
---
JERRY DOYLE RADIO SHOW
Here's the latest from Jerry:
For the radio show, Talk Radio Network is building a new site and will have jerrydoyle.com up and running soon. It will tie into the talkradionetwork.com site as well.

The M-F show launches this coming Monday(5th), 7-10P PST. The call in number is 800/449-8255. Spread the word and give a call if you've got something to plug. I'll still be doing the Saturday show, 8-11P PST. Same phone number for that too. All the best.

All the best.
JD

For more information on Jerry Doyle, Talk Radio Show Host, you may visit www.talkradionetwork.com

Ranger Brian reports that: Bruce Boxleitner was on Jerry Doyle's Radio Show on Saturday night for about half an hour reflecting on the life of Ronald Reagan and how he impacted their lives. It was an enlightening discussion with Bruce relaying his experience on a visit to the White House during the Reagan administration and how Ronald Reagan inspired him to become a Republican.
---
BABYLON 5 BIRTHDAYS
Jeffrey Willerth - June 5
Donovan Brown (Optic Nerve) - June 6
Ann Bruice Aling - June 8
Mark Walters - June 10
Susan Norkin (Post) - June 10
Adrienne Barbeau (Amanda Carter) - June 11
Mike Vejar - June 25

Have I missed anyone? If you know the birthday of someone connected with Babylon 5, pass the information along. We want to include everyone in our Happy Birthday Wishes.
FAN CLUBS
Intergalactic Consortium
To anyone who lives in and or in the area of Toronto, Ontario, Canada I would like to invite you to attend or Join the Intergalactic Consortium. The I.C. is a new science fiction / fantasy group. We generally meet on the last Saturday of every month and generally do not collect any dues. WE are always looking for new members. If you have any questions, need more information or anything else please feel free to e-mail torsf@yahoo.ca or visit our yahoo group at http://ca.groups.yahoo.com/group/Intergalactic-Consortium/ Hope to hear from some of you.
United Federated Planets
Ranger Anne reports that in January, another chapter was added to the fold... EAS Winter Wolf (in Texas). For more information, go to their site at http://www.ufphq.com/chain_of_command.htm. You will find a great deal of interest in Babylon 5 -- with position currently available on the sector staff--EarthDome, EarthForce and the Alliance. Check it out.
STAR TREK CLUB VENEZUELA
Ranger Andres dropped a note to say that a new club has been formed -- Star Trek Club Venezuela. It is small right now, but they are ready for recomendations, opinions, and/or any other comments. They are plannig our first expocon at the end of the year, into the facilities of Humboldt Planetarium in Caracas. Visit their site at www.trekvenezuela.net.
We have a number of Fan Clubs listed here at the Zocalo. They are those associated with a particular actor -- and there are those devoted to Babylon 5 or science fiction. Be sure to check out the Clubs Page to see if there is an organization near you.
BABYLON 5 MERCHANDISE
Are you looking for Babylon 5 merchandise? Would you like to possess some of the wonderful patches or pins sold by the B5 Fan Club? Do you want to put in an order for the latest DVD? Bruce at Uncomyn Gifts still has one of the best collections around. Check out www.uncomyngifts.com. You may just find the magazine or t-shirt or patch you are looking for.
---
SCIENCE FICTION PUBLICATIONS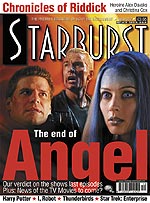 Starburst #312: Joss Whedon, creator of BUFFY and ANGEL, talks about what the future holds. Also in this issue - The Top 20 Angel Events: Take a trip back over the last five years and revisit some classic moments from one of television's darkest dramas. SEE! Angel attack Wesley in Forgiving! HEAR! The hilarious quotes from Epiphany! THRILL! As Spike takes a beating in Damage! The magazine also looks at HARRY POTTER and THE DAY AFTER TOMORROW.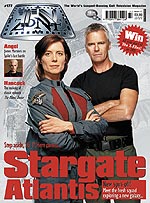 TV Zone #177: The stars of STARGATE SG-1 and STARGATE ATLANTIS adorn this month's issue. The magazine talks to co-producer and director Martin Wood about what we can expect from the highly-anticipated spin-off series - ATLANTIS. Also inside, ANGEL's James Marsters talks to us about his character Spike's sacrifice and redemption, his ongoing conflict with Angel, and the fang gang's.



Expose #86: As the latest HARRY POTTER film takes center stage, Director Alfonso Cuarón and Harry Potter himself, Daniel Radcliffe talk about their work on THE PRISONER OF AZKABAN, and the relationship between actors and directors. We also get a look at all the new characters and creatures introduced in The Prisoner of Azkaban. Also inside this issues, ALIAS' Jennifer Garner chats us about her latest big-screen outing, 13 GOING ON 30.






The 100-page Angel Yearbook serves up a feast of Angel goodies for you to enjoy! There are exclusive chats with the entire cast and a complete guide to Season Five — the last season. Following Angel's transformation into a puppet in Season Five's "Smile Time," we take an in-depth look at creating an Angel Muppet! Plus the A-Z of Angel — everything you ever wanted to know… and more!
Cult Times #104: SMALLVILLE star Tom Welling is the focus of this issue. The interview focuses on the latest changes in the life of Clark Kent and how it may affect the relationship with Lex Luthor. Also in this issue -- Amy Acker, J. August Richards and Andy Hallett talk about the cancellation of ANGEL.
Expose Special #25: CHARMED is the focus of attention in this issue. Alyssa Milano, Holly Marie Combs and Paige McGowan look ahead to a seventh season. Others featured in the issue include co-star Dorian Gregory and producer Brad Kern





NEW BOOKS ON THE HORIZON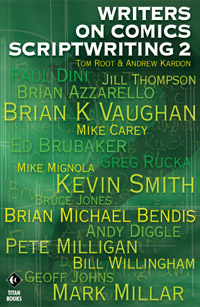 Writers On Comics Scriptwriting Volume 2 tp
by Tom Root & Andrew Kardon

Packed with fascinating behind-the-scenes information, anecdotes, and stories from the hottest writers working in comics today, this second volume of Writers on Comics Scriptwriting offers insider insight into every aspect of the creative process from the likes of Kevin Smith, Mike Mignola, Mark Millar, Brian Michael Bendis, Geoff Johns, Bruce Jones, Greg Rucka, and Bill Willingham, among other notable comics luminaries.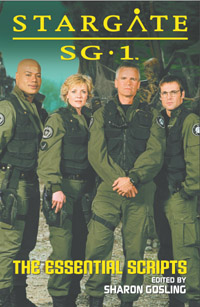 Stargate SG-1: The Essential Scripts TP
by Sharon Gosling
Far more than a script book, this essential Stargate SG-1 series guide is packed with bonus material including an in-depth introduction about writing for the show, deleted scenes, commentary and background, plus exclusive interviews with the writers, directors, and cast members. The following original Stargate SG-1 shooting scripts — complete with annotations — were specially selected for this volume: "2010," "Abyss," "The Fifth Race," "The Torment of Tantalus," "Window of Opportunity," and "Wormhole Xtreme."
(133/1-84023-887-9) (CAUT: 4)
SC, 6x9, 352pg, b&w..........$17.95
BookCloseOut.com
Ranger Dave writes that books by Bruce Boxleitner, John DE Lancie(Q), and William Shatner are available on Bookcloseouts.com in hard cover. They also now have a paperback listing and book prices are greatly reduced. Check it out.
BABYLON 5 NOVELS
DelRey is reprinting the original Babylon 5 novels. They started with #7 - Jeanne Cavelos' THE SHADOW WITHIN. Here's one I've been waiting for -- Kathryn Drennan's TO DREAM IN THE CITY OF SORROWS. The release date is scheduled for July 29, 2003. I love the new cover art! It can be pre-ordered from www.amazon.com. For those of you who love Babylon 5, this one reads just like an episode from the series. You just can't put it down.




BOOK REVIEWS
Here is a new feature for your enjoyment. I received some new book reviews that I've posted on a separate Book Review Page. Let me know if you enjoy this new feature -- and we'll continue to offer them as they are received. Agree with the review? Disagree? We can post those as well.

Other science fiction material, outside of the B5 environment can be found on the Materials Page.
FREE ON-LINE LIBRARY
Ranger Dan sends along the following information about a free, online library:

There is a free online library of Sci Fi books at www.baen.com . I have the paperbacks and hardcovers of several of the books (notably 1632 and 1633 by Eric Flint) and they are very good multi arc stories. To access the books click on Free Library then Authors. (I am not affiliated in any way with baen just happened to be a reader and looked their site up after enjoying several of their publications).
SAVE THE HUBBLE
The Hubble project is in jeopardy. Please visit http://www.savethehubble.org/petition.jsp and sign the petition to have NASA reconsider funding for the project.
---
COMIC BOOKS
AMAZING SPIDERMAN
AMAZING SPIDER-MAN #508 Amazing Spider-Man #508 will arrive in stores on Wednesday from Marvel Comics. The issue is written by J. Michael Straczynski, with art and cover by John Romita Jr.

Here's how Marvel describes the issue:
"The enigmatic Ezekiel returns to Peter's life. But is he the same man who stood by Spider-Man's side in his hour of need, or will he prove to be something much deadlier?"

Amazing Spider-Man #508 will be 32 pages and will cost $2.25.
SUPREME POWER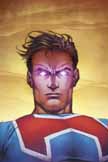 SUPREME POWER #9

Written by J. Michael Straczynski, cover and pencils by Gary Frank.
The world is still shaking from the titanic battle of Hyperion and Dr. Spectrum. Is Earth big enough for two such powerful beings? And who is Power Princess? Find out here!
32 pages, $2.99, in stores on April 7.
STARGATE SG-1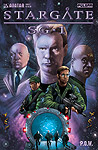 STARGATE SG-1 Comic Issue #2 now in stores
MARCH 31, 2004

The second installment of the new Stargate SG-1 comic book series is now available at retailers worldwide. "P.O.W." #2 tells part two of a 3-issue story, in which Colonel Jack O'Neill finds himself a captive of the Goa'uld. "This is meant to be our introduction to the Stargate world for new comic fans and a fun treat for the hardcore fans," said author James Anthony Kuhoric. The issue features a recounting of the events of the original "Stargate" film, as well as the beginning of the TV series. "In addition to establishing the background as a starting point for future comic book series, this feature amalgams the two universes [of the film and the TV series] into SG-1 continuity. We get to see Richard Dean Anderson as O'Neill during the first Abydos mission!"

With a story by Kuhoric and art by Renato Guedes, "P.O.W." #2 carries a $3.50 price tag and is available in several different covers. Fans who can't find the issue can order it from the publisher's online store, at ComicCavalcade.com.

"P.O.W." #3 is currently on stands, followed by a brand new 3-part series, "Fall of Rome," which will introduce new characters and expand the Stargate universe.
TV SCHEDULE ON SCIFI CHANNEL
BABYLON 5 and CRUSADE are not currently listed on any SCIFI schedule. STARGATE SCHEDULE: 14-JUN-04 6:00 PM STARGATE SG-1 SHADES OF GREY
14-JUN-04 7:00 PM STARGATE SG-1 MESSAGE IN A BOTTLE
14-JUN-04 8:00 PM STARGATE SG-1 FAMILY
14-JUN-04 9:00 PM STARGATE SG-1 SECRETS
14-JUN-04 10:00 PM STARGATE SG-1 BANE
15-JUN-04 6:00 PM STARGATE SG-1 NEW GROUND
16-JUN-04 6:00 PM STARGATE SG-1 MATERNAL INSTINCT
17-JUN-04 6:00 PM STARGATE SG-1 CRYSTAL SKULL
18-JUN-04 6:00 PM STARGATE SG-1 NEMESIS
18-JUN-04 7:00 PM STARGATE SG-1 BETWEEN TWO FIRES
18-JUN-04 9:00 PM STARGATE SG-1 (LBX) EVOLUTION - PT 2
18-JUN-04 10:00 PM STARGATE SG-1 (LBX) DEATH KNELL
21-JUN-04 6:00 PM STARGATE SG-1 SMALL VICTORIES
21-JUN-04 7:00 PM STARGATE SG-1 SPIRITS
21-JUN-04 8:00 PM STARGATE SG-1 TOUCHSTONE
21-JUN-04 9:00 PM STARGATE SG-1 THE FIFTH RACE
21-JUN-04 10:00 PM STARGATE SG-1 A MATTER OF TIME
22-JUN-04 6:00 PM STARGATE SG-1 THE OTHER SIDE
23-JUN-04 6:00 PM STARGATE SG-1 UPGRADES
24-JUN-04 6:00 PM STARGATE SG-1 CROSSROADS
25-JUN-04 6:00 PM STARGATE SG-1 DIVIDE AND CONQUER
25-JUN-04 7:00 PM STARGATE SG-1 2001
25-JUN-04 9:00 PM STARGATE SG-1 (LBX) LOST CITY - PT 1
25-JUN-04 10:00 PM STARGATE SG-1 (LBX) HEROES - PT 1
28-JUN-04 6:00 PM STARGATE SG-1 WATERGATE
28-JUN-04 7:00 PM STARGATE SG-1 HOLIDAY
28-JUN-04 8:00 PM STARGATE SG-1 SERPENT'S SONG
28-JUN-04 9:00 PM STARGATE SG-1 ONE FALSE STEP
28-JUN-04 10:00 PM STARGATE SG-1 SHOW AND TELL
29-JUN-04 6:00 PM STARGATE SG-1 THE FIRST ONES
30-JUN-04 6:00 PM STARGATE SG-1 SCORCHED EARTH

FARSCAPE SCHEDULE:

13-JUN-04 1:00 AM FARSCAPE RHAPSODY IN BLUE
17-JUN-04 3:00 AM FARSCAPE LOOK AT THE PRINCESS - PT 1: A KISS IS BUT A KISS
17-JUN-04 4:00 AM FARSCAPE LOOK AT THE PRINCESS - PT 2: I DO, I THINK
17-JUN-04 5:00 AM FARSCAPE LOOK AT THE PRINCESS - PT 3: THE MALTESE CRICHTON 20-JUN-04 1:00 AM FARSCAPE THE FLAX
24-JUN-04 3:00 AM FARSCAPE MY THREE CRICHTONS
24-JUN-04 4:00 AM FARSCAPE BEWARE OF DOG
24-JUN-04 5:00 AM FARSCAPE WON'T GET FOOLED AGAIN
27-JUN-04 1:00 AM FARSCAPE JEREMIAH CRICHTON
BABYLON 5/CRUSADE PHOTOSHOP PHOTOS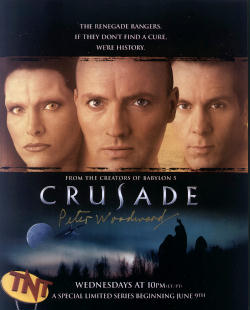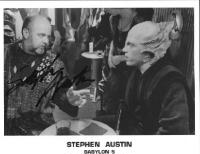 Peter Woodward has sent along a new photo -- a rather dreadful one -- from his appearance on CHARMED. It will be added to the collection of photos available from Peter, including additional copies of the Crusade poster in photo format. Both are autographed by Peter. You do NOT have to pay the prices asked for over at e-bay! Here are photos of B5 and Crusade cast members at fantastic prices. Check out Photo Shop. Ordering is easy -- and you can't beat the prices! Just let me know which photos you want and I'll check to make sure they are still in stock.
---
BABYLON 5 TOONS
John Cook has a wonderful collection of cartoons -- many are take-offs from Babylon 5. Here's just one of them.

He has a cartoon caption contest going on as well. Try your hand at a punch line.

Go to http://contests.sev.com.au/index.php?contestid=1


SCI-FI CARTOONS
While catching up on my e-mail yesterday morning, I got an instant message from LFMOA along with a nice goodie that I can share with readers. Thanks for sending along your version of Pinky and the B5 Brain.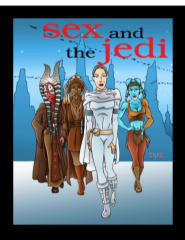 Tye Bourdony's latest Lighter Side of Sci-Fi satire can be seen here and at Tye's website www.thelightersideofscifi.com.





CONVENTION CALENDAR
DreamCon
Date: June 11-13, 2004
Place: Jacksonville, FL
B5 Guests: Stephen Furst, Peter David
Other Guests: Ron Perlman, Chase Masterson, Sam Jones III, Tony Amendola, many more For more information, visit their website at http://www.dreamcon.net/.
---

Slanted Fedora
Date: June 13, 2004
Place: Washington, DC
Site: Days Inn & Conference Center, Dulles
Guests: Dwight Schultz, Elizabeth Dennehy, Hallie Todd, Douglas Arthurs, Robin Curtis, Robert O'Reilly, J.G. Hertzler, Max Grodenchik, Mary Kay Adams, Aron Eisenberg, Casey Biggs
For more information, visit their website at http://sfedora.com/washington_dc.htm.
---

Trek Expo 2004
Date: June 18-20, 2004
Location: Tulsa, OK
Site: Exposition Square
B5 Guest: Jeffrey Combs
Other Guests: Other Guests: Brent Spiner, Michael Shanks, Lexa Doig, John Billingsley, Teryl Rothery, John Glover, Katee Sackoff, Jennifer Lein, Mark Alamo, Casey Biggs, Vaughn Armstrong
For more information, visit their website at http://www.starbase21ok.com/.
---

June 18-20, 2004
JAMES DOOHAN FAREWELL CONVENTION
Location: Los Angeles
Guests: James Doohan, William Shatner, Leonard Nimoy, George Takei, Walter Koenig, Grace Lee Whitney and Majel Roddenberry.
More Guests TBA
For more information, visit their website at http://www.planetxpo.com/ .
---

June 24-27, 2004
ORIGINS Guests: TBA
For more information, visit their website at http://www.originsgames.com/ .
---

July 2-4, 2004
Nexus: Rebellion
Location: Ramada Plaza Hotel
City: Bristol, UK
B5 Guest: Peter Jurasik
Other Guests: Paul Darrow - Blake's 7 and Robert Llewellyn - Red Dwarf
For more information, visit their website at http://www.enterthenexus.com/ .
---

July 2-4, 2004
TorontoTrek
Location: Double Tree International Hotel
City: Toronto, Canada
B5 Guest: Walter Koenig
Other Guests: Christopher Judge, Lani John Tupu (Farscape), George Hertzberg (Buffy)
For more information, visit their website at http://www.tcon.icomm.ca/tt18 .
---

July 2-4, 2004
Inconjunction
Location: Indianapolis Sheraton Hotel and Suites
City: Indianapolis, Indiana
B5 Guest: Jason Carter
Other Guests: Author Eric Flint; director David Winning
For more information, visit their website at http://www.inconjunction.org.
---

July 2-4, 2004
Alias Rendevous
Location: Radisson Edwardian Hotel
City: Heathrow, London, UK
Guests: Bradley Cooper, David Anders, Merrin Dungey
For more information, visit their website at http://www.wolfevents.com .
---

July 9-11, 2004
SHORE LEAVE
Location: Baltimore, Maryland
Guests: Cirroc Lofton, Teryl Rothery, Nicole deBoer, Brian Thompson, Michael Welch, Thom Christopher, Mercedes McNab, Clint Howard, Greg Evigan, Chase Masterson
For more information, visit their website at http://www.shore-leave.com/ .
---

July 14-19, 2004
GATECON 2004
Location: Vancouver, British Columbia (Canada)
Guests: Amanda Tapping, Michael Shanks, Corin Nemec, Teryl Rothery, Colin Cunningham, Jr Bourne, Douglas Arthurs
For more information, visit their website at http://www.gatecon.com/ .
---

July 22-25, 2004
COMIC-CON INTERNATIONAL
Location: San Diego, California (USA)
Guests: To be announced
For more information, visit their website at http://www.comic-con.org .
---

July 23-25, 2004
ALTERNATE UNIVERSE
Location: Thistle Heathrow Hotel - London
Guests: John Rhys-Davis, Colin Cunningham, J.R. Bourne, Andrea Thompson, Sarah Douglas, Peter Stebbings, Marc Cass
For more information, visit their website at http://www.l3conventions.co.uk/alternateuni.htm .
---

July 29-Aug 1, 2004
CREATION CONVENTION
Location: Las Vegas, NV
Guests William Shatner, Leonard Nimoy, Tim Russ, Ethan Phillips, Nana Visitor, Robert Picardo, Walter Koenig, David Gerrold
For more information, visit their website at http://www.creationent.com/ .
---

Be sure to visit the referenced sites to see if there have been changes in dates/guests attending. Visit our Convention Calendar for a full listing of upcoming conventions.
MAIL FOR CAST AND CREW
Here's a recent note from JMS on the subject:

Just an FYI to those who've been using the Ventura Blvd. mail drop for fan mail to actors....

As mentioned before, we're phasing out the forwarding of fan mail because we a) don't have the resources, complicated by b) the actors have scattered to the four winds, and it makes it very difficult to get everything to everybody in a timely fashion.

So, having provided prior notice...fan mail to actors coming to the Ventura Blvd. mail drop will be sent back. Mail to actors should be sent via their official fan clubs. I will still be taking mail there, since it's my mailbox, but that's it.

Just so's y'all know and save a few bucks on postage and returns.

WARNER BROS:

Warner Bros. Address:

Warner Bros. Domestic Television Distribution
4000 Warner Blvd.
Burbank, CA 91522

Warner Home Video:

Mr. Douglas Wadleigh
VP for Marketing and Special Features
Warner Bros.
4000 Warner Blvd.
Burbank, CA 91522

SCIFI:
Bonnie Hammer, President
Sci-Fi Channel
1230 Avenue of the Americas
New York, NY. 10020-1513

Mr. Thomas Vitale
Senior VP of Acquisitions, Scheduling & Program-Planning
BACK ISSUES OF THE ZOCALO TODAY
The front page of the The Zocalo Today changes daily, so be sure to check the back issues to make sure that you haven't missed anything IMPORTANT! I don't want the front page getting too long so I shift information periodically into the archives. So if you aren't a regular visitor to The Zocalo Today, be sure to check out the back issues. Just use the button above!
---
Take care and I look forward to hearing from you.
Sandra Bruckner (sgbruckner@aol.com)
Editor/Publisher
The Zocalo Today
http://www.isnnews.net
Copyright - SBruckner, 1999-2004