[an error occurred while processing this directive]

The Zocalo Today

Welcome! I am glad that you found The Zocalo Today and dropped by. Take your shoes off, get comfortable and stay a while. There is a LOT of information here and you won't want to miss any of it.

The Zocalo Today is an interactive newsletter, encouraging readers to join a discussion topic each week. If you have suggestions as to how The Zocalo can be improved -- or be more responsive -- send them along. The Zocalo Today is as much YOUR newsletter as it is mine! I'm just pulling together things for you!

Join our weekly discussion topic. It is just one way you can interact with other Z readers. If you have other information you would like to share, send it along. If you see Babylon 5 cast and crew in other roles, let us know. We enjoy convention reports, photos, etc. Don't miss our back issues. I hope this will become more than just a newsletter. It's a community of people that enjoy sharing their experiences and interests. Don't be shy. Join us today!

If you have questions, drop me a line at sgbruckner@aol.com. If you would like to join the mailing list for our newsletter, send me a note and I'll include you on the list. Or you can use the subscription block at the left.

Again, WELCOME!




What's New Today
Friday, August 1: DELAYED UPDATE: Sorry that there wasn't an update yesterday. I was in New York City all week and yesterday was travel day.
---
RATINGS: Top SF Network Shows: Alias 2.2; Smallville 1.9; Enterprise 1.3; Twilight Zone 1.3; Smallville encore 1.3, and Charmed 1.1. Source: Nielsen Galaxy Report, 6/30/03 - 7/6/03.
---
THE WINNING SEASON: Matthew Modine is in training with an active minor league baseball team in preparation for his role as Honus Wagner in a made-for-TV movie entitled THE WINNING SEASON. Based on the book "Honus and Me" by Dan Gutman, it tells the story of a boy who finds a valuable baseball card, but his parents will not let him sell it. He travels back in time to the 1909 World Series and finds himself transformed into an adult, played by Jerry O'Connell. His relationship with the classic ball players teaches him that money is not as important as he thought. Modine said that, "It's about honesty, being a gentleman, [and] about manners, how perhaps people had more manners and were more polite in the past. [It's about] the values of the past and the game of baseball." The project is being directed by TV veteran John Kent Harrison (Helen of Troy) and set to premiere on TNT in the spring of 2004.
---
JEREMIAH: JEREMIAH's second season premiere is scheduled for September 19. Sean Astin (Lord of the Rings), in a recent interview at San Diego Comi-Con that "I'm really excited to see how it turned out, actually. If Showtime picks it up [for a third season], they own me for eight more. I directed an episode of that. That was great." Astin appears in 13 of the 15 episodes as Mr. Smith, "He's sort of an unwitting prophet or a fool." The character claims that God is speaking through him.
---
ALIAS: According to the Hollywood Reporter, Jennifer Garner is finalizing a new deal that will keep her on ALIAS through the 2007-08 season. Garner is expected to receive a substantial salary bump under the new deal, which extends her commitment to the Touchstone Television show by an additional year, through its seventh season.
---
PREMIERE DATES: Here are a few WB premiere dates to mark on your calendar:
Smallville - October 1
Everwood Season Two September 15
Charmed -September 28
Angel - October 1
Tarzan premieres Sunday, October 5
---
INSIDE SCI-FI THIS WEEK:
Wednesday, July 30:
STEPHEN KING'S KINGDOM HOSPITAL: According to Variety, Andrew McCarthy, Diane Ladd and Bruce Davison will star in a 15-hour series from ABC based on Stephen King's Kingdom Hospital. The series debuts on Feb. 5 at 9 p.m. ET/PT with a two-hour premiere. According to the trade paper, McCarthy will play Dr. Hook, a surgeon who lives in the hospital basement and collects medical equipment. Ladd plays psychic hypochondriac Mrs. Druse, a regular in Kingdom Hospital's emergency room. Davison will star as Dr. Stegman, an arrogant, inept physician. King wrote all 15 hours of the hour-long series, which is based on the Danish miniseries Riget (The Kingdom) from Lars Von Trier. Kingdom Hospital tells the story of a hospital where patients and staff have chosen to ignore tell-tale signs of mysticism and unseen powers. King describes the project as a cross between ER and The Shining.
---
FINDING NEMO: This has been the little film that could for this year. It has already grossed more than $312 million and continues to charm theater-goers. On November 4, you can have your own copy of FINDING NEMO. Buena Vista Home Entertainment will release a special two-disc collector's edition DVD of the hit Disney/Pixar film. In addition to both widescreen and full-screen versions of the movie, the DVD edition will include an original short film with Jean-Michel Cousteau, never-seen-before scenes, a Pixar studio tour, an interactive game, virtual aquariums, an exclusive "making of" documentary and other extras. The discs will also feature the classic Pixar short film Knick Knack, which screened with the movie in theatrical release.
---
FANTASTIC FOUR: According to the Hollywood Reporter, Marvel Studios CEO Avi Arad announced that director Peyton Reed has exited Fox's FANTASTIC FOUR movie project. The news story indicated that Peyton's departure was due to "creative differences", but no specifics were given. The studio still wants to release FF in December 2004 and it's drafted a shortlist of replacement directors. A screenplay is still being worked on by writer Mark Frost (TWIN PEAKS).
---
AMERICAN GOTHIC: DreamWorks has bought the movie rights to AMERICAN GOTHIC, a novel by historian Gene Smith about Edwin, Junius and John Wilkes Booth. The latter of the three Booth brothers would go on to a place in American infamy as the man who murdered President Abraham Lincoln. Smith's novel examined the background of the Booth family in detail, including their roots in theater. Director Todd Field is attached to the project which was adapted by Scott Smith. Filmmakers Sydney Pollack and Anthony Minghella are also involved with the project as their production company, Mirage Enterprises, is one of three production houses involved. Both men will receive executive producer credit on the film.
---
Tuesday, July 29:
HARRY POTTER: As the third installment of the Harry Potter saga, THE PRISONER OF AZKABAN, is being created for a June 4, 2004 release, Newsweek reported that this Harry Potter will be darker than its predecessors. New director Alfonso Cuarón (A Little Princess), according to Emily Watson (Hermione Granger) "Alfonso is much more gritty than Chris [Columbus] ever was. He's really into the idea that [shooting] should be fluid and natural. People can be eating an apple during a take." There will be other changes as well. For Hogsmeade, set designer Stuart Craig labored to avoid a "pretty, chocolate-box" village, creating a main street that swerves zanily. Honeydukes, the candy store, is floor-to-ceiling psychedelia. And following the death of Richard Harris, Cuarón reimagined the role of Professor Dumbledore. British actor Michael Gambon now plays the Hogwarts headmaster as an elegant old hippie (according to Newsweek).
---
FLIGHT OF THE PHOENIX: According to The Hollywood Reporter, a remake of the 1965 picture THE FLIGHT OF THE PHOENIX is in the works at 20th Century Fox. Actor Dennis Quaid (FAR FROM HEAVEN) is in advanced negotiations to star in the project for director John Moore. The original THE FLIGHT OF THE PHOENIX told the story of a group of airplane crash survivors trapped in the Sahara desert who had to try and rebuild their vessel when no rescue is forthcoming. The remake will follow the same premise except that the situation concerning how the plane goes down will be modernized. The setting will also be shifted to the Mongolian desert.
---
BLAKE'S 7: Actor Paul Darrow, who played the rogue named Kerr Avon in BLAKE'S 7, has acquired the rights from Terry Nation's widow. (BLAKE'S 7 took place in the 30th century, with a band of seven outlaws trying desperately to overthrow a fascist regime that's taken control of Earth. The series had a gritty and dark undertone to it unlike much of the space opera from the late 70s-early 80s.) Together with two producers, Darrow is planning on making a mini-series that will serve as a sequel to the original show. Financing needs to come together before the show becomes a reality but Darrow is hoping it will air sometime in 2005. The BBC News website indicates that the BLAKE'S 7 sequel will pick up the story 25 years after the events seen in the original show, with Avon the only cast member set to return. The final episode ended on a mammoth cliffhanger, with the deaths of Blake's crew strongly implied.
---
THE INCREDIBLES: One of Disney/Pixar's upcoming projects is THE INCREDIBLES, an animated superhero comedy from Brad Bird. According to the Box Office Prophets website Craig T. Nelson, Samuel L. Jackson, Holly Hunter, Jason Lee and Wallace Shawn are among those cast. The site also claims that Nelson will provide the voice of Mr. Incredible while Jackson's voice will be used for the superhero's nemesis. We'll have to wait for official word from Disney or Pixar on this one. The film is targeted for a November 2004 opening.
---
24: Wendy Crewson has been added to the cast of "24" for its third season. Crewson ("Air Force One," "The 6th Day") will have a recurring role in the show and is expected to appear in at least a third of the show's 24 episodes. Details about her part are being kept secret, although some reports have speculated that she'll play a love interest for one of the lead characters. The third season of "24," which premieres commercial-free on Tuesday, Oct. 28, is set 2 1/2 to 3 years after the events of last season's cliffhanger finale, in which President David Palmer (Dennis Haysbert) was poisoned by the germ-laden handshake of an assassin (Mia Kirshner) after CTU agent Jack Bauer (Kiefer Sutherland) foiled a nuclear-bomb plot. Other cast changes ahead include Jack Bauer (Kiefer Sutherland) will have a partner for this season and his daughter, Kim (Elisha Cuthbert) has a job at CTU. DB Woodside ("Buffy the Vampire Slayer"), Agnes Bruckner ("Blue Car") and Zachary Quinto have also joined the cast.
---
Monday, July 28:
RATINGS: Top 10 SCIFI Channel Programs: Shark Attack 3 1.3; Stargate SG-1 1.3; Lake Placid 1.3; The Beast, Part 1 1.2; The Beast, Part 2 1.1; Octopus 2 1.0; Army of Darkness 1.0; Twilight Zone 'thon 1.0; Crocodile 1.0, and UFOs Above & Beyond 0.9. Source: Nielsen Galaxy Report, 6/30/03 - 7/06/03.
---
TERMINATOR 3: Reuters reports that Arnold Schwarzenegger will concentrate on promoting his new TERMINATOR 3 movie before announcing if he intends to challenge California Gov. Gray Davis in a recall election this fall.
---
FUTURAMA: According to the Hollywood Reporter, Fox will air the final three new Futurama episodes on Sundays at 7pm ET/PT through Aug. 10.
---
LORD OF THE RINGS: TWO TOWERS: November 18 is the release date for the Special Extended Edition on DVD and VHS of The Lord of the Rings: The Two Towers. This all-new version of the film includes over 40 minutes of never-before-seen footage integrated into the original theatrical release. The DVD release is a 4-disc set, featuring two discs loaded with extra features. For more information on the set, go to http://www.lordoftherings.net/index_400_hv_home.html. Lord of the Rings Shop, Wal-Mart and www.amazon.com will begin taking advance orders on August 26.
---
WEEKEND BOX OFFICE: It was a very busy weekend at the movies. SPY KIDS 3D: GAME OVER raked in close to $33 million this weekend and about a quarter of tickets sales. Early estimates had predicted that "Lara Croft Tomb Raider: The Cradle of Life," also a sequel, would dominate the weekend totals; however, the Angelina Jolie vehicle came in fourth, posting an estimated $22 mil. PIRATES OF THE CARRIBEAN: THE CURSE OF THE BLACK PEARL held onto the #2 spot, dropping only 34% in attendance. The Buena Vista flick has grossed an impressive $176 million after three weeks of being in release. BAD BOYS II brought in a respectable $22 million to secure the #3 spot for the weekend. Although SEABISCUIT placed fifth, it grossed the most per screen. Universal showed the film on only 1989 screens; that's almost 1,000 less than the top four.
---
CHRISTOPHER REEVE: Superman Christopher Reeve is visiting Isreal this week. Israel is a major center for stem cell study. Reeve hopes his efforts will offer hope to people with spinal cord injuries. He is to visit research institutions, tour facilities for the disabled and meet Israelis paralyzed in terrorist attacks during the five day visit. He also is expected to meet Prime Minister Ariel Sharon and visit Jerusalem's Western Wall, Judaism's holiest site.
---
Sunday, July 27:
As usual, there isn't a lot of news this Sunday morning. I hope you all have a terrific day. See you tomorrow.
---
Saturday, July 26:
RATINGS: Top SF Network Shows: Smallville 2.3; Alias 1.8; Enterprise 1.4; Charmed 1.4; Smallville encore 1.4, and The Twilight Zone 1.2. Source: Nielsen Galaxy Report, 6/23/03 - 6/29/03.
---
RESIDENT EVIL: APOCALYPSE: According to the Hollywood Reporter, Jared Harris has been added to the cast of Screen Gems/Constantin Film's upcoming zombie sequel film RESIDENT EVIL: APOCALYPSE. Production begins August 11 in Toronto with Alexander Witt set to direct. Harris will play Dr. Ashford, a wheelchair-bound genius who has developed a formula to create superhumans. Ashford's formula falls into the wrong hands and is used to create supersoldiers. Milla Jovovich, Oded Fehr and Sienna Guillory also star in the project.
---
STAR TREK DESIGNER DIES: Creator of the starship ENTERPRISE, Matt Jefferies, a film and television art director, has died at age 82. Jeffries worked as a set designer for films in the late 1950s including "Bombers B-52" starring Natalie Wood and Efrem Zimbalist Jr. He served as art director for TV shows such as "The Untouchables," "Little House on the Prairie" and "Dallas." "Star Trek" creator Gene Roddenberry had Jefferies design the Enterprise before the series debuted in 1966, and Jeffries remained with the show for many years.
---
MUTANT X: According to Tribune Entertainment, John Shea (Adam) will not be returning as a cast member of MUTANT X for its third season, but will be featured as a "special recurring guest star." The series begins a third season in syndication the week of Sept. 29. We learned last week that Karen Cliche has been added to the cast as a new character, Lexa Pierce, and Lauren Lee Smith, who played Emma, will not be returning. Victor Webster (Brennan), Victoria Pratt (Shalimar) and Forbes March (Jesse) will all return.
---
Friday, July 25:
CSI: The CSI website has a few hints about the fourth season premeire episode. "Assume Nothing" will air on September 25. This two-parter will involve Grissom and his team tracking down a husband-and-wife serial killer team. This is the first two-part episode arc story for CSI.
---
UNDERWORLD: Trailers for UNDERWORLD are now online at http://www.apple.com/trailers/sony_pictures/underworld/. You can visit the site and learn about the story -- the struggle between vampires and werewolves at http://www.sonypictures.com/movies/underworld/index.html. The film is set for release on September 19.
---
HARRY POTTER: According to the Hollywood Reporter, Warner Bros. Pictures is already building a team for the next Harry Potter installment -- HARRY POTTER AND GOBLET OF FIRE. Helmer Mike Newell and Warner Bros. are looking to team up even though Newell has not yet seen a script nor met with studio executives about the project. Both sides are eager to work together on "Goblet." Should Newell sign, he would be the first British helmer to come aboard the franchise. Mexican helmer Alfonso Cuaron is set to direct the upcoming "Harry Potter and the Prisoner of Azkaban."
---
SEABISCUIT: This will be a fun weekend at the movies. SEABISCUIT looks like the movie to watch -- with Oscar rumors already accompanying rave reviews for Jeff Bridges, Tobey McGuire and Chris Cooper. For a look at the movie through Tobey McGuire's eyes, go to http://www.prevuemagazine.com/Articles/Flash for an interview with the guy who went from being Spiderman to Red Pollard, jockey.
---
FARSCAPE: Word is out that the second season DVD for FARSCAPE is due out in August. Unfortunately it may cost you dearly to own it. The list price is $149.00!
---
THE PUNISHER: Production is set to begin August 2 in Tampa, Florida on THE PUNISHER from Artisan Entertainment/Marvel Studios. Director Jonathan Hensleigh will shape the comic book adaptation of FBI undercover agent, Frank Castle, whose world is shattered when his family is executed as a repercussion from his final undercover assignment. With unparalleled intensity, ferocious intelligence and fearless actions, Castle seeks to punish the murderers -- and finds the one thing he least expected: redemption. The cast includes Thomas Jane in the title role, Samantha Mathis, Will Patton, John Travolta, Rebecca Romijn-Stamos and Laura Harring, James Carpinello, Mark Collie, Ben Foster, John Pinette, Eddie Jamison and Russell Andrews.
---
Thursday, July 24:
BABYLON 5 DVD: Fans of Babylon 5 will be featured on the season five DVD says JMS. In a post made to the B5 moderated newsgroup just before San Diego ComiCon, JMS said, "For those who will be at my talk on Saturday, or know someone who will, Warner Bros. will be there with a film crew to interview fans and tape material for the season 5 DVD, which at my request will have a whole section on the fans, since that has always been an important part of the show."
---
JEREMIAH: Season Two of Jeremiah will premiere on Friday, September 19 at 10:00pm ET/PT. The pilot episode for Season One will air right before -- at 8:30pm ET/PT.
---
ENTERPRISE: Executive producers Brannon Braga and Rick Berman are talking about some of the changes ahead for the third season of ENTERPRISE. A new alien threat—the Xindi—is revealed and Enterprise is sent off into the dangerous Delphic Expanse to confront them. There will be new characters, members of Military Assault Command Operations, or MACO. "They're kind of semi-recurring and will be used on certain away missions." Scott Bakula said in a recent interview that Captain Archer will get a little darker, a bit more driven in his mission to stop the Xindi. "The idea of being the peaceful 'We-come-in-friendship' [guy], ... that guy is gone." Enterprise returns to Wednesdays at 8 p.m. ET/PT, starting Sept. 10.
---

DVD SALES: Top 10 SF Sales: 1. The Two Towers extended edition; 2. The Two Towers regular edition; 3. Adventures of Indiana Jones; 4. Daredevil; 5. The Chamber of Secrets; 6. Angel season two; 7. Stargate SG-1 season four; 8. Buffy season four; 9. Final Destination 2, and 10. Babylon 5 season three. Source: Amazon.com, top-selling genre DVDs, 7/21/03.
---
ATLANTIS: With the annoucement of the eighth season of STARGATE SG-1, the SCIFI Channel said that this season will serve as a launch pad for STARGATE: ATLANTIS, a spin-off series. Currently in development, ATLANTIS will feature an entirely new cast of explorers and scientists who will search for clues to the origins of the Stargate.
---
STARGATE SG-1: SCIFI has confirmed the renewal of STARGATE SG-1, bringing back the entire cast, which includes Richard Dean Anderson, Michael Shanks, Amanda Tapping and Christopher Judge. SG-1 is currently in production on its seventh season and season eight is slated to premiere in the summer of 2004. Since coming to SCIFI in June 2002, the series has become SCIFI's highest-rated original series, averaging a 1.7 rating (1.35 million households) for new episodes. Reruns of the show's earlier seasons on Monday nights have averaged a 1.2 rating (985,000 households).
---
ELLISON VS. AOL: According to the Wall Street Journal, SF author Harlan Ellison is suing America Online for copyright infringement. Ellison charges that AOL did not act fast enough when a fan posted some of his stories without permission on an online forum carried by the service. AOL says it's not to blame and that it removed the stories once it was aware of them. Ellison told the newspaper that the suit is more a crusade to hold Internet service providers accountable for material pirated by their users.
---
DEATHLOK: Die Another Day director Lee Tamahori will direct Marvel's cynical cyborg DEATHLOK. The story concerns a cop who after being badly maimed is rebuilt as a ultra-violent robot, but manages to regain his consciousness. Tamahori is currently shooting The Guide starring Halle Berry.
---
BOOGEYMAN: Lucy (Xena) Lawless has signed to star in the horror pic BOOGEYMAN. The film is being produced by Sam Raimi's new genre label Ghost House Pictures.
---
WHAT'S ON TONIGHT
8:00pm on AMC
The Day the Earth Stood Still ****
Klaatu and his guardian robot, Gort, come from afar to warn Earth about nuclear war. "Dead Like Me" ("My Room") on Showtime, 10:00pm - 11:00pm ET
Ellen Muth stars as Georgia "George" Lass, a disaffected teen surprised to find her spirit still exists after she's killed by a chunk of space station that hurtles to Earth. George soon begins her new job - as a "reaper," gathering souls under the watchful eye of her boss Rube (Mandy Patinkin). Tonight, the actress who played the evil sister on "24," Laura Harris, joins the cast as George's her new roommate, Daisy Adair, a glamorous, but annoying 1930s ingenue turned reaper who has joined their group. "Monk" ("Mr. Monk Goes to the Theater") on USA Network, 10:00pm - 11:00pm ET
Add stage fright to the growing list of things that scare Adrian Monk (Tony Shalhoub). He takes over an actor's part after the poor thespian is stabbed to death on stage with a prop knife that turned out to be the real deal. On SciFi Tonight: 8:00pm
Tremors: The Series
Water Hazard
Tyler and Rosalita are in the red, and it's not from the heat. Their dire financial straits force them to team with a slimy businessman (Robert Jayne), then they're threatened by another predator---but not a human one. 9:00pm
Stargate SG-1
Space Race
Usually a model of cool professionalism, Amanda Tapping's Maj. Samantha Carter has trouble containing herself when she takes part in an intergalactic race. Tapping scored with SG-1 fans by playing Carter as calm and resourceful without resorting to iciness. Tapping is anything but icy in this rowdy tale, seizing the chance to show her major's eager, even reckless side. Noting Carter's "unusually gung-ho" attitude about the contest, Daniel Jackson thinks she's less interested in swapping technology with her Hebridian crewmates than in "fun." "What's a girl to do?" is Carter's breezy reply. Actually, SG-1 has plenty to do after her ship is sabotaged and is Teal'c is abducted.
JMS PROJECT UPDATE
Here's the latest from JMS on his on-going projects: Polaris is still making the rounds, so we'll see what happens on that front. "World on Fire" is not do-able anymore because the events of the world caught up with the story. (Essentially, it was about the events leading up and following America getting into its next war, starting with an attack on New York. Very eerily, nearly everything that was in the script and the planned series has now happened, so the show is now a moot issue.) I've put my play "Among the Ruins" on a back burner for now, because it got too clever for its own good, too slick, almost self-consciously so...it needs time to season and develop the right kind of maturity. Comics: the first issue of Supreme Power comes out August 6th, and it's going to be a terrific book. And Spidey continues apace, I'm just about to start writing issue 500, a 38 page monster that culminates a three-issue arc that encompasses much of Spidey's history and some things that should be real surprises for people. TV: I'm making the network rounds with the people at Marvel Productions, pitching a new series, but that's all I can say about it for the moment. Audio: I've finished the 20 short scripts for "The Adventures of Apocalypse Al" for a company that will be distributing them either late fall or early Spring 2004. It's a very, very funny series. Other than that, working on a novel, making the pitch rounds for Midnight Nation as a feature, and taking some down time after finishing season two of Jeremiah last month.
RISING STARS
JMS has pointed everyone over to http://www.comicbookresources.com/columns/?column=13 for an answer to the burning question, Where is Rising Stars? While JMS' note above listed a particular column at Comic Book Resources, that page reference has changed. To read what is going on between JMS and Top Cow, go to http://www.comicbookresources.com/columns/index.cgi?column=litg&article=1670.. A number of readers have asked about JMS' comic book series, RISING STARS. It has been quite a while since the last issue came out and they were wondering when they might expect to see the next one. JMS was asked this question in the B5 moderated newsgroup not long ago. His response was: June 3: That depends entirely on a situation with Top Cow that is in need of resolution. The delay in writing has not been a delay in writing; it's been working through some problems with Top Cow for the last...almost year now. The final issues won't be turned in until those issues are resolved.
JEREMIAH
SEASON TWO BEGINS SEPTEMBER 19. JEREMIAH AND JMS FOR SEASON THREE
Here is a note from the B5 moderated newsgroup related to JMS continuing with JEREMIAH into season three: "There was a lot in that article on the Pulse that was really badly reported, things were misphrased, two different sentences were put into one, sections are wholly incomprehensible...it's just a train wreck of a piece. However, even though the article totally misstated the sentence so it didn't make any sense, the last phrase is correct, in that I have zero desire to return to a third season of Jeremiah. Showtime was great, no mistake, but MGM has overall been the most heinous, difficult and intrusive studio I've ever worked for. I've worked for, and had great relations with, Viacom, Universal, Warner Bros., and a bunch more. But I will never, ever, work for the present administration at MGM. I didn't know why so many other writers had a problem there and never wanted to go back. Now I do." In another posting, he mentioned: I read on the net -- was never informed by MGM -- that Jeremiah will be coming to DVD in January or February of next year, and season 2 begins September 19th on Showtime. ** The Pulse article referred to can be found at http://www.comicon.com/cgi-bin/pulse.cgi?http%3A//www.comicon.com/cgi-bin/ultimatebb.cgi%3Fubb%3Dget_topic%26f%3D36%26t%3D001223. There are a couple of places where you can find information on JEREMIAH. Monica has a very up-to-date site at http://abyss.hubbe.net/jeremiah/. She has a newsletter that you can sign up for as well so that information comes into your mailbox on a regular basis. The "official" website is located at http://sho.com/jeremiah/. It isn't terribly timely, but it does have background about the show if you need it.
BABYLON 5 SEASON THREE DVD - COMING AUGUST 12
Warners is SO happy with sales of Babylon 5 DVDs they are pushing up the release of Season Three. The release projected date is August 12. You can place orders now at Amazon.com. now. In fact, the Season Three set is one of their top 10 sales items! Season 3 Details
5/08/2003 Warner Brothers has announced August 12th as the street date for Babylon 5: The Complete Third Season. Subtitled "Point of No Return", it will be another 6-disc extravaganza featuring all 22 episodes of the third season. In addition, Warner is again working with producer/creator J. Michael Straczynski to bring you the very best in the way of supplements: Introduction from series creator J. Michael Straczynski
Commentaries on 3 key episodes by series creator and stars
Documentary: Behind the Mask: Creating the Aliens of Babylon 5
Documentary: Designing a Better Narn
Documentary: Designing Tomorrow: The Look of Babylon 5
Data and Personnel Files Once again this will by brought to you in 16x9 Anamorphic Widescreen, and with sound remastered in Dolby Digital 5.1...all for a list price of $99.98. DVD BARGAIN ALERT: Ranger Gary reports that CostCo has some great deals on DVDs. They have the STARGATE SG-1 SEASON THREE DVD for $39.99. That is well below what I've seen on e-bay and about $30.00 less than Suncoast Video Stores. Gary also reports that they have a huge supply of the latest BUFFY DVD. Ranger Donita has a tip for those wanting to purchase DVDs here in the U.S.
The cheapest place to get B5 Season 1 and 2 is Playcentric. I paid $59 for season 1 and $60 for season 2. Also to get the cheapest price on all DVDs I recommend using Bargainflix.com, for those of us in the US. All you have to do is to type in the name of the DVD, or actor, or director, and they will show you the price comparison. Great for those of us who like to support our favorite sci-fi shows and movies by buying the DVD. Ranger Dave sent along this report on purchasing the Season Two DVD in the UK: " I picked up the Season 2 DVD of B5 at MVC for £5 less than most other people are selling it - including Amazon.co.UK or Play.com. If you become a card member (it is free, hardly a hassle and takes a moment) you can get the set for £37.99 where as most others are selling it at £42.99 - just a handy saving tip." Ranger Manuela has a bargain to match Dave's -- in Germany. Here is here report:

Got one like that for German readers: avides.com (despite the url, they're located in Lower-Saxony here) are selling season two for 39,95 Eur. It's got English and German on the dvds, so perfectly fine. :-)
DISCUSSION TOPIC
Here's a discussion topic suggested by Ranger Helen: Now that we've had a question regarding books made into movies, how about reversing the idea? What Babylon 5 episodes, or arc of episodes, would you like to see written up as a novel, or series of novels?

Send in your comments to sgbruckner@aol.com and I'll start posting them on the Discussion Page for everyone to share.
BABYLON 5 CHRONOLOGY
Another segment of the Babylon 5 Chronology from Terry Jones is up for your reading pleasure. This segment begins with 2263. Go to 2263 and enjoy. THANKS TERRY for all your hard work on this.!
KEEPING UP WITH CAST AND CREW
FIONA AVERY: Fiona Avery got her start on Babylon 5. She wrote an episode of CRUSADE and then went on to EARTH: FINAL CONFLICT. She also developed a comic book entitled NO HONOR and that is now coming to Showtime as a TV series. At San Diego ComiCon, Fiona explained the premise of "No Honor." It's the story of an art thief who, in the course of trying to steal an ancient Japanese katana, accidentally cuts himself on the sword and frees the spirit of the samurai warrior trapped within it... who then promptly enters the body of the art thief. "But not completely," Avery added. "It's back and forth -- sometimes it's Tanin the samurai warrior in control, sometimes it's Random, the art thief." Fiona will be working with Brent Friedman on the series. In talking about their collaboration, she said "we complement each other very well. I work from character to plot, and he works from plot to character, and we sort of meet in the middle without colliding." Showtime is expected to greenlight the final script and begin casting for the series in November.
---
PETER WOODWARD: I talked to Peter on Thursday and he is very excited about the second season of CONQUEST on the History Channel. New episodes begin July 6. Peter is writer, co-producer and host of this look at martial competition throughout history. It is a fun program and airs on Sunday at 10:30pm.
---
MELISSA GILBERT: After some speculation, Melissa Gilbert's name was placed before the SAG nomination committee Thursday with actor James Cromwell for the new position of secretary-treasurer. No other candidates have announced their intention to run. Gilbert was elected in 2001 and has been involved in several tough fights, including a push to adopt a new plan to regulate the relationship between actors and talent agents. Gilbert and SAG staff strongly backed the plan, which was overwhelmingly rejected by members. Gilbert also pushed a consolidation with the American Federation of Television and Radio Artists, a proposal that failed by a slim margin this week. Other candidates have until July 24 to submit nominating petitions. Ballots will be mailed to members Aug. 26 and are due Sept. 23.
---
BRUCE BOXLEITNER: Ranger Margarets reports some very good news for Bruce Boxleitner fans. Bruce will have a recurring role in SHE SPIES, a new series coming to us from MGM. According to Bruce's Fan Club, he starts filming in July. SHE SPIES sounds like a Charlie's Angel-type show and you can get more information at http://www.mgm.com/shespies/main.html. I didn't see anything about Bruce on the page, so that may follow as the site is updated.

Ranger John reports that "She-Spies" has been on for a year. Claudia Christian was the principle guest star in one episode, playing roughly the role Demi Moore plays in the new "Charlie's Angels" movie. But it's not _exactly_ like "Charlie's Angels". It's more like the love child of "Charlie's Angels" and "The Monkees", about "three paroled former criminals who now work for a clandestine government organization dedicated to saving the world from evil on a nearly weekly basis".
---
SPECIAL B5 CAST ACTIVITIES
2003 marks the 20th anniversary of SCARECROW AND MRS. KING's debut on CBS. A very special event is being planned. On October 17-19th at the Beverly Garland Holiday Inn in Los Angeles, California, a celebration is being planned. A number of guests have already confirmed -- including Bruce Boxleitner, Beverly Garland, Martha Smith, Paul Stout and Greg Morton. For more information on activities related to the anniversary, go to http://www.smk20thanniversary.com/.
CRUISE WITH PETER WOODWARD
Peter is considering cruising the Caribbean in early 2005 and wants to invite his fans to join the fun. He would like to see if there is sufficient interest before going too far into planning, so if you would like to receive a brochure about Peter's upcoming cruise once the details are finalized please advise of your: Name:
Postal Address, City, State, Zip:
E-mail address:
Phone number:
Total number of guests in your party:
Age range of the guests including yourself:

Send this information to pwoodwardinfo@yahoo.com. Any information you send us will be handled respectfully. This is not a commitment from you, just an indication of interest.
BABYLON 5 BIRTHDAYS
Daneil Dae Kim - August 4
Claudia Christian - August 10
Stephen Austin - August 11
Tim Earls - August 15
Nancy Tarczynski - August 16
Skip Beaudine - August 26 Have I missed anyone? If you know the birthday of someone connected with Babylon 5, pass the information along. We want to include everyone in our Happy Birthday Wishes.
READER BIRTHDAYS
Sometimes you just can't find the e-mail address for someone you know you have -- it's someone who responded to a discussion topic or you met in one of the chat rooms. You'd like to send a personal note, but .... No address!!!!

We've started a White Pages of Zocalo Readers! It's a handy way of keeping track of people -- and putting together a birthday/greeting card list as well. If you would like to be part of the listing, just send me your name, state, e-mail address and (if you'd like to have it listed) birthday (without year) to sgbruckner@aol.com. Check out the Directory of Readers.

Name: Michael Antol
State: Georgia
email: michaeljohn338@yahoo.com
Birthday: August 7

Name: Captain Average
E-mail address: captain.average@home.com
Birthday: August 18

Name: gkarfan (Tammy Smith)
State: California
E-Mail: gkarfan@webtv.net
Birthday: Aug. 30

Name: Colin White
State: North Carolina
E-mail: colinwhite@mymailstation.com
Birthday: Aug. 20
TRADING CARD HELP
Ranger Tia sent along this note to share with B5 card collectors:

Don't know if you've heard of my card program yet or not, but I thought the other B5 card collectors might like to try it out. With having almost all of the B5 trading cards and CCG cards available and no program to keep track of them withm, I started writing my own. Here's the website for it. Go half way down and click on the small screen shot for a full size screen shot. I have the pic of Pat Tallman's card from the Profiles card set feautured in the shot.

Oh, and I also have a lot of the card lists already saved as files so people won't need to type in all the card names. Being written by a B5 fan, ALL the card lists have already been made and are downloadable. :)

http://cardkeeper.usethis.com/keeper/index.html

Tia
COMIC BOOKS
CSI: Miami-Smoking Gun
A 48-page one-shot, will go on sale in October from IDW Publishing. In CSI: Miami-Smoking Gun, writer Jeff Mariotte places the CSI team in the middle of a mid-day shooting spree that leaves dozens dead or wounded. The clues are as scattered as the bodies as Lt. Horatio Caine, Calleigh Duquesne and the rest of the CSI team try to piece together the chaos in this complex puzzle. The one-shot went on sale Wednesday with a retail price of $6.99.
AMAZING SPIDER-MAN #55
Amazing Spider-Man #55 will arrive in stores on Wednesday from Marvel Comics. The issue is written by J. Michael Straczynski and Fiona Avery, with art by John Romita Jr. and Scott Hanna and a cover by Mike Deodator Jr. Here's how Marvel describes the issue:
"More secrets of the enigmatic Ezekiel are revealed in this first part of a 2-part story co-written by J. Michael Straczynski and his protege Fiona Avery." Amazing Spider-Man #55 will be 32 pages and will cost $2.25.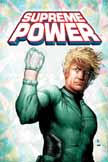 SUPREME POWER #2
Written by J. Michael Straczynski, pencils and cover by Gary Frank.
I n a world with no heroes, what happens when powerful superhumans emerge? And now that the government knows that superbeings exist, what lengths will they go to use them for their own purposes? J. Michael Straczynski tells a hard-edged, mature and deeply personal saga that pushes the limits of the comics form into new, uncharted territory.
32 pages, $2.99, in stores on Sept. 3.

SUPREME POWER
Here's a new post from JMS on SUPREME POWER from the B5 moderated newsgroup:

I've previously mentioned my new book from Marvel, called Supreme Power. I just got a note from Marvel mentioning that the cutoff for orders is going to be this Thursday, July 17th (also my birthday). I genuinely think that Surpeme Power may be one of the best things I've done in the comics field, maybe the best to date, and I just want to put out the word to any Babylon 5 folks out there who don't normally read comics, and encourage them to check this one out. This is a great book for people who don't generally go for comics, a strong character story from end to end.

Anyway, once the orders for issue #1 are filled by the 17th, they won't be taking any additional orders, and Marvel doesn't do reprints anymore. If you miss issue 1, you'll have to wait for the trade, which could take six months or more. So I wanted to let everyone know that this is your last chance, 'cause this is almost certainly going to sell out and be impossible to find afterward.

As I've noted here before, I don't usually go to this length to promote something I'm doing -- I've really not spoken a lot about the Jeremiah series for Showtime, or the B5 quote book, or other projects -- but I'm making an exception for this one because I truly believe this is something extraordinary, in large measure thanks to the amazing artwork by Gary Frank, who also penciled Midnight Nation.

You can get more info on the book at:

http://www.diamondcomics.com/news/news.asp?ai=5386

http://www.wizarduniverse.com/magazines/wizard/WZ20030616-five.cfm

And for a peek at issue 2:

http://www.marvel.com/comics/onsale/onsale.htm?id=1150

http://www.comicscontinuum.com/stories/0306/05/

So: long story made short, July 17th is the cutoff date for orders at comic shops. Just so's nobody can say later they didn't have fair warning on what Marvel thinks may end up being the book of the year for them.

From Previews magazine:
SUPREME POWER #1
by J. Michael Straczynski & Gary Frank

Presenting a brand-new vision of a world about to give birth to its first generation of superheroes! This new MAX ongoing series follows the origins of these new heroes - from their birth through adulthood, and examines how their lives and abilities change and shape the world around them. A hard edged, mature, and deeply personal saga that pushes the limits of the comics form into new, uncharted territory. FC, 32 pg ..........$2.99
BOOKS
BABYLON 5 NOVEL - ON BOOK SHELVES NOW
DelRey is reprinting the original Babylon 5 novels. They started with #7 - Jeanne Cavelos' THE SHADOW WITHIN. Here's one I've been waiting for -- Kathryn Drennan's TO DREAM IN THE CITY OF SORROWS. The release date is scheduled for July 29, 2003. I love the new cover art! It can be pre-ordered from www.amazon.com. For those of you who love Babylon 5, this one reads just like an episode from the series. You just can't put it down.



SCIENCE FICTION TELEVISION SERIES: EPISODE GUIDES
Histories, and Casts and Credits for 62 Prime Time Shows, 1959 Through 1989
by Mark Phillips and Frank Garcia While this book has been out for a while (1996), there wasn't really a lot of advertising or promotion for this reference book and you could easily have missed it all together. However, copies show up on e-bay every so often, so you may want to give it a look-see. You can get more information on the book from the publisher's page at http://clk.about.com/?zi=1/XJ&sdn=scifi&zu=http%3A%2F%2Fwww.mcfarlandpub.com%2F and there is a review now posted at http://scifi.about.com/cs/newsinformation/fr/scifitvseries.htm. Looks like a terrific addition to any science fiction lover's book shelf.
NEW BABYLON 5 RPG
Ranger Jason has filed the following report that will be some interest to you:

Mongoose Publishing recently received the B5 Licence to do a d20 style game in the B5 Universe. The main book and supplements will start rolling out very soon (next 3 weeks).

They published a sneak peak booklet at http://www.vita.clara.net/b5preview.pdf which has tons of useful B5 stuff including a diagram of the station, and a near comprehensive map of the B5 Universe.

We need B5 Fans to support this because unless JMS releases another series or book, this will be the only new B5-feel product for some time.

Mongoose's site can be reached here http://www.mongoosepublishing.com/.
SCI FI PUBLICATIONS
CFQ 35.4: This issue promises a great deal for science fiction fans. There is a big 16-page spread on SMALLVILLE. Also included Joss Whedon looks back on BUFFY over it's seven-year run; Michael Shanks returns to STARGATE SG-1 and drops a few hints about the seventh season.







Cult Times Special #26: Immortals are the subject of this issue. There have been a number in science fiction history and whether they are people who just won't die -- or images that live on and on, it is an interesting premise to explore. Also in this issue, Richard Dean Anderson joins fellow producers Robert C. Cooper, Michael Greenburg and Brad Wright in discussing STARGATE SG-1; Ben Browder looks at the last days of FARSCAPE and JJ Abrams discusses the changes ahead for ALIAS.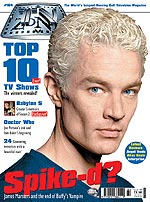 TV Zone #164: The big attraction for this issue will be JMS's look at Season Two of Babylon 5. Also included are interviews with James Marsters (Spike), Carlos Bernard from 24, and a look at what TV Zone readers feel is The Best Cult Television Program Ever.
Expose Special #77: This special issue is a review of 2002. With Harry Potter #2, Lord of the Rings and Terminator 3, they also look at Star Trek: Nemesis, FIREFLY, Buffy and Dinotopia.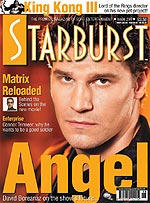 Starburst #298: ANGEL's new season is the focus of the issue. David Boreanaz talks about what makes the show so special to him. Also in this issue, a behind the scenes look at MATRIX RELOADED. Another show with changes ahead is SMALLVILLE. Alfred Gough and Miles Millar talk about what is in store for the next season.







SCI-FI SCHEDULE
BABYLON 5 01-AUG-03 9:00 AM BABYLON 5 (LBX) INTERSECTIONS IN REAL TIME

04-AUG-03 9:00 AM BABYLON 5 (LBX) BETWEEN THE DARKNESS AND THE LIGHT
05-AUG-03 9:00 AM BABYLON 5 (LBX) ENDGAME
06-AUG-03 9:00 AM BABYLON 5 (LBX) RISING STAR
07-AUG-03 9:00 AM BABYLON 5 (LBX) THE DECONSTRUCTION OF FALLING STARS
08-AUG-03 9:00 AM BABYLON 5 (LBX) NO COMPROMISES

11-AUG-03 9:00 AM BABYLON 5 (LBX) THE VERY LONG NIGHT OF LONDO MOLLARI
12-AUG-03 9:00 AM BABYLON 5 (LBX) THE PARAGON OF ANIMALS
13-AUG-03 9:00 AM BABYLON 5 (LBX) A VIEW FROM THE GALLERY
14-AUG-03 9:00 AM BABYLON 5 (LBX) LEARNING CURVE
15-AUG-03 9:00 AM BABYLON 5 (LBX) STRANGE RELATIONS 18-AUG-03 9:00 AM BABYLON 5 (LBX) SECRET OF THE SOUL
19-AUG-03 9:00 AM BABYLON 5 (LBX) IN THE KINGDOM OF THE BLIND
20-AUG-03 9:00 AM BABYLON 5 (LBX) A TRAGEDY OF TELEPATHS
21-AUG-03 9:00 AM BABYLON 5 (LBX) PHOENIX RISING
22-AUG-03 9:00 AM BABYLON 5 (LBX) DAY OF THE DEAD 25-AUG-03 9:00 AM BABYLON 5 (LBX) THE RAGGED EDGE
26-AUG-03 9:00 AM BABYLON 5 (LBX) THE CORPS IS MOTHER, THE CORPS IS FATHER
27-AUG-03 9:00 AM BABYLON 5 (LBX) MEDIATIONS ON THE ABYSS
28-AUG-03 9:00 AM BABYLON 5 (LBX) DARKNESS ASCENDING CRUSADE SCHEDULE: 08-AUG-03 11:00 AM CRUSADE THE MEMORY OF WAR
08-AUG-03 12:00 PM CRUSADE THE LONG ROAD
08-AUG-03 1:00 PM CRUSADE VISITORS FROM DOWN THE STREET
08-AUG-03 2:00 PM CRUSADE THE WELL OF FOREVER
08-AUG-03 3:00 PM CRUSADE EACH NIGHT I DREAM OF HOME STARGATE SCHEDULE: 01-AUG-03 9:00 PM STARGATE SG-1 (LBX) SPACE RACE
01-AUG-03 11:00 PM STARGATE SG-1 (LBX) SPACE RACE 04-AUG-03 7:00 PM STARGATE SG-1 SCORCHED EARTH
04-AUG-03 8:00 PM STARGATE SG-1 BENEATH THE SURFACE
04-AUG-03 9:00 PM STARGATE SG-1 POINT OF NO RETURN
04-AUG-03 10:00 PM STARGATE SG-1 TANGENT
08-AUG-03 9:00 PM STARGATE SG-1 (LBX) AVENGER 2.0
08-AUG-03 11:00 PM STARGATE SG-1 (LBX) AVENGER 2.0 11-AUG-03 7:00 PM STARGATE SG-1 THE CURSE
11-AUG-03 8:00 PM STARGATE SG-1 SERPENT'S VENOM
11-AUG-03 9:00 PM STARGATE SG-1 CHAIN REACTION
11-AUG-03 10:00 PM STARGATE SG-1 2010
15-AUG-03 9:00 PM STARGATE SG-1 (LBX) BIRTHRIGHT
15-AUG-03 11:00 PM STARGATE SG-1 (LBX) BIRTHRIGHT 18-AUG-03 7:00 PM STARGATE SG-1 ABSOLUTE POWER
18-AUG-03 8:00 PM STARGATE SG-1 THE LIGHT
18-AUG-03 9:00 PM STARGATE SG-1 PRODIGY
18-AUG-03 10:00 PM STARGATE SG-1 ENTITY
22-AUG-03 9:00 PM STARGATE SG-1 (LBX) EVOLUTION -PT 1
22-AUG-03 11:00 PM STARGATE SG-1 (LBX) EVOLUTION -PT 1 25-AUG-03 7:00 PM STARGATE SG-1 DOUBLE JEOPARDY
25-AUG-03 8:00 PM STARGATE SG-1 EXODUS -PT 1
25-AUG-03 9:00 PM STARGATE SG-1 TBD
25-AUG-03 10:00 PM STARGATE SG-1 TBD FARSCAPE SCHEDULE:

03-AUG-03 12:00 AM FARSCAPE WHAT WAS LOST -PT 2: RESURRECTION
10-AUG-03 12:00 AM FARSCAPE LAVA'S A MANY SPLENDORED THING
17-AUG-03 12:00 AM FARSCAPE PROMISES
24-AUG-03 12:00 AM FARSCAPE NATURAL ELECTION
BABYLON 5/CRUSADE PHOTOSHOP PHOTOS









Peter Woodward has sent along a new photo -- a rather dreadful one -- from his appearance on CHARMED. It will be added to the collection of photos available from Peter, including additional copies of the Crusade poster in photo format. Both are autographed by Peter. You do NOT have to pay the prices asked for over at e-bay! Here are photos of B5 and Crusade cast members at fantastic prices. Check out Photo Shop. Ordering is easy -- and you can't beat the prices! Just let me know which photos you want and I'll check to make sure they are still in stock.
---
I-SCI-FI
I-SCI-FI will be re-broadcasting their interviews with The League of Extraordinary Gentlemen cast and crew tonight from 7-9pm MDT (5-7pm EDT). These are pre-recorded so you will not be able to call in and be eligible for prizes. All of these people are special in different ways. You are sure to enjoy Dave Lea, fight choreographer and cool guy. He's been in several top flight movies and taught some of Hollywood's 'A' list of actors and actresses how to fight and look like they are fighting, including Sylvester Stallone, Sandra Bullock, Ben Affleck, Colin Farrell and more. Check out his nearly one hour interview! We had so much fun talking we lost track of time! He was just here in Utah filming on the fourth Crow movie and you're going to want to listen to every word he has to say. If for some reason you have trouble getting the audio stream at I-SCI-FI, try ufpgalaxy.org, cosmiclandscapes.com, and now at radiostarfleet.com. Cosmic Landscapes, Radio Starfleet and UFPGalaxy rebroadcast live Thursday nights from 7-9 pm MDT and Cosmic Redux rebroadcasts the previous week's shows.
SCI-FI TALK
Tony Tellado has been very busy gathering interviews from the cast and crew of MATRIX RELOADED. You can listen to interviews with Keanu Reaves, Carrie Anne Moss, Laurence Fishburn Jada Pinkett Smith, Monica Bellucci plus Producer Joe Silver and Efx Master John Gaeta daily at Sci-Fi Talk At Live365.Com. The Matrix Page will feature transcripts. Be sure to check out Sci-Fi Talk's schedule on Broadcast Schedule - http://hometown.aol.com/scifitalk/broadcast.htm. Home Page - http://www.scifitalk.com
Listen To Sci-Fi Talk:
For 56K Modem or less connection - http://www.live365.com/stations/211667
Cosmic Landscapes Radio - http://www.cosmiclanscapes.com
Broadcast Schedule - http://hometown.aol.com/scifitalk/broadcast.htm
BABYLON 5 TOONS
John Cook has a wonderful collection of cartoons -- many are take-offs from Babylon 5. Here's just one of them.

He has a cartoon caption contest going on as well. Try your hand at a punch line.

Go to http://contests.sev.com.au/index.php?contestid=1


SCI-FI CARTOONS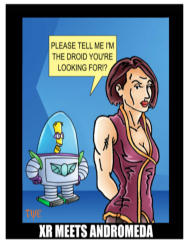 Tye Bourdony will have several cartoons published in the upcoming Cracked Magazine that hits newstands on the 29th. The issue will feature satire for Jeremy Bulloch (Star Wars) and Grace Lee Whitney, BarBara Luna, & Celeste Yarnall (Star Trek). Theese folks are all signing satires and Tye will be auctioning off one signed by Mr. Bulloch and one signed by the three Star Trek celebs for one of their favorite charities. More information on the auctions and charities shortly. I love science fiction related cartoons and Tye Bourdony is one of the most talented artists out there. He has done dozens of toons for Babylon 5. Here is his latest -- for FARSCAPE fans.



BABYLON 5/CRUSADE CONVENTIONS
CONVENTION UPDATE
RICHARD BIGGS, JASON CARTER and ROBIN ATKIN DOWNES: You can catch up with these three at the GenCom Convention in Indianapolis, Indiana beginning July 24.
---
BILL MUMY: The folks at FarPoint are excited to announce that Bill Mumy will be joining them in February!
---
CONVENTION CALENDAR
GenCon Gaming Convention
July 24-26, 2003
Place: Indianapolis, Indiana
B5 Guest: Richard Biggs, Robin Atkin Downes, Jason Carter

For more information, visit their website at http://www.gencon.com/display.aspx?file=indy.
---
Official Star Trek Las Vegas Convention
August 1-3, 2003
Place: Las Vegas Hilton, 3000 Paradise Rd.
B5 Guest: Richard Biggs
Other Guests: William Shatner, Leonard Nimoy, James Doohan, Michael Dorn (a ton of ST stars)
For more information, visit their website at http://www.creationent.com/.
---
Bill Blair Birthday Celebrity Cruise
August 18-22, 2003
Ports of Call: Key West, Cozumel
Guest: Bill Blair, Peter "Chewbacca' Mayhew
For more information, visit Bill's website at http://www.BillBlairFanClub.com.
---
DragonCon
August 29-Sept. 1, 2003
Place: Atlanta, GA
B5 Guests: Stephen Furst, Peter David, Bruce Boxleitner, Mira Furlan, Walter Koenig, Peter Woodward, Brad Dourif, Julie Caitlin Brown, Bill Mumy
Other Guests: Luke Perry, Ray Bradbury, Christopher Judge, John Rhys-Davies, George Takei, Virginia Hey, Tony Amendola

For more information, visit their website at http://www.dragoncon.org.
---
Be sure to visit our Convention Calendar for a full listing of upcoming conventions featuring Babylon 5, Crusade and Legend of the Rangers cast members as guests.
If you would like to share your convention experience with your other Zocalo readers, send along a convention report. I will gladly post it for all to read. Got pictures? I'll post those as well.
ZOCALO TRADING POST
Do you have extra copies of B5, Amazing Spiderman, Midnight Nation or Rising Stars comics you'd like to trade? How about those extra trading cards or B5 magazines? There are a lot of fans looking for these items -- and the Trading Post can help you buy or sell them. To see what's available, just use this link to the Trading Post. To have items included in The Trading Post, send a note to The Zocalo. Please put Trading Post in the subject line.
PEN PALS
If you are looking for someone to talk about Babylon 5 and Crusade with, the Pen Pal section is for you! Check it out! Drop a note to someone who is feeling B5 withdrawal -- BIG TIME!

People thought a Pen Pal page was a good idea. If you would like to meet people who you could chat with or share your opinions of the show with, send along your e-mail or snail-mail address The Zocalo. It will be incorporated on the new Pen Page Page.
MAIL FOR CAST AND CREW
Here's a recent note from JMS on the subject:

Just an FYI to those who've been using the Ventura Blvd. mail drop for fan mail to actors....

As mentioned before, we're phasing out the forwarding of fan mail because we a) don't have the resources, complicated by b) the actors have scattered to the four winds, and it makes it very difficult to get everything to everybody in a timely fashion.

So, having provided prior notice...fan mail to actors coming to the Ventura Blvd. mail drop will be sent back. Mail to actors should be sent via their official fan clubs. I will still be taking mail there, since it's my mailbox, but that's it.

Just so's y'all know and save a few bucks on postage and returns.

JMS' mail can be sent to:

14431 Ventura Boulevard, PMB 260
Sherman Oaks, CA 91423

WARNER BROS:

Warner Bros. Address:

Warner Bros. Domestic Television Distribution
4000 Warner Blvd.
Burbank, CA 91522

Warner Home Video:

Mr. Douglas Wadleigh
VP for Marketing and Special Features
Warner Bros.
4000 Warner Blvd.
Burbank, CA 91522

SCIFI:
Bonnie Hammer, President
Sci-Fi Channel
1230 Avenue of the Americas
New York, NY. 10020-1513

Mr. Thomas Vitale
Senior VP of Acquisitions, Scheduling & Program-Planning
BACK ISSUES OF THE ZOCALO TODAY
The front page of the The Zocalo Today changes daily, so be sure to check the back issues to make sure that you haven't missed anything IMPORTANT! I don't want the front page getting too long so I shift information periodically into the archives. So if you aren't a regular visitor to The Zocalo Today, be sure to check out the back issues. Just use the button above!
---
Take care and I look forward to hearing from you.
Sandra Bruckner (sgbruckner@aol.com)
Editor/Publisher
The Zocalo Today
http://www.isnnews.net
Copyright - SBruckner, 1999-2003