[an error occurred while processing this directive]

The Zocalo Today

Welcome and thank you for dropping by. Take your shoes off, get comfortable and stay a while. There is a LOT of information here and you won't want to miss any of it.

The Zocalo Today is an interactive newsletter, encouraging readers to join a discussion topic or to send along letters that can be shared with other readers.

If you have suggestions as to how The Zocalo can be improved -- or be more responsive -- send them along. The Zocalo Today is a newsletter for Babylon 5 fans everywhere. It is as much YOUR newsletter as it is mine! I'm just pulling together things for you!

Join our discussion topic. It is just one way you can share with other Z readers. If you see Babylon 5 cast and crew in other roles, let us know. We enjoy convention reports, photos, etc. Don't miss our back issues. I hope this will become more than just a newsletter. It's a community of people that enjoy sharing their experiences and interests. Babylon 5 brought many of us together -- and it remains with us, despite the fact that is no longer in production. Don't be shy. Join us today!

If you have questions, drop me a line at sgbruckner@aol.com. If you would like to join the mailing list for our newsletter, send me a note and I'll include you on the list. Or you can use the subscription block at the left.

Again, WELCOME!



TODAY'S NEWS
Saturday, August 28, 2004:
STARGATE SG-1: There have been a lot of rumors around about a STARGATE movie. According to reports in Gateworld, MGM and the producers of Stargate SG-1 are considering a new feature film that would release direct to DVD. The show's cast and crew have mentioned the project at more than one convention over the past few weeks, and co-executive producer Joseph Mallozzi confirmed to GateWorld that the project is currently being considered -- but isn't a sure thing yet. Christopher Judge said at a recent convention that the story currently being considered is set in the show's second season. Judge said he's interested to see how they will get the cast looking like they did six years ago.
---
PATRICK STEWART: Patrick Stewart, who plays wonderfully portrayed Professor Xavier in the "X-Men" films and Captain Picard on Star Trek: Next Generations, is recovering from an angioplasty procedure, which frees up the blood flow by inflating tiny balloons into the narrowed arteries. AP reports that the procedure was a "pre-emptive" measure to fix a blood-flow problem that was detected during a routine physical on Monday, Aug. 23. Unfortunately, the forced downtime will disappoint hundreds of fans at the Canadian National Expo in Toronto, where he was to make an appearance. Stewart will return to work next week to complete the soccer film "The Game of Their Lives" and begin voice work on the Fox TV animated series "American Dad."
---
THE ISLAND: According to The Hollywood Reporter, Scarlett Johansson is in final talks to team with Ewan McGregor in the SF thriller film THE ISLAND. Michael Bay (Armageddon) will direct for DreamWorks, with an Oct. 25 start planned; Caspian Tredwell-Owen wrote the script. THE ISLAND centers on a "harvested being" (McGregor) who suddenly becomes self-aware and tries to escape the utopian facility where he and others are being kept. Johansson will play a woman who is the only one that McGregor's character can trust. She helps McGregor's character try to escape and is also pregnant with her "sponsor's" child.
---
WEEKEND BOX OFFICE: Quite a mixed bag ahead for theater goers this weekend. Neither Sony Pictures' ANACONDAS" THE HUNT FOR THE BLOOD ORCHID nor Miramax Films' HERO is expected to top the high-teen-million range, and Sony's SUPERBABIES: BABY GENIUSES 2 and Paramount Pictures' SUSPECT ZERO could do even less. Warner Bros. Pictures' EXORCIST: THE BEGINNING was expected to bow in the low-teen millions last weekend, but the horror prequel exceeded those expectations by earning $18.1 million over the three-day period. A repeat performance is unlikely for the new arrivals this weekend, however, especially considering the lack of marketing might behind them. HERO, despite its long delay in reaching American theaters, is China's top-grossing film ever and has already hit the DVD market in many Asian countries, with imports creeping steadily into the United States. It also was a 2003 nominee for the foreign-language film Oscar and Golden Globe. Written and directed by Zhang Yimou, the Jet Li starrer is a highly stylized martial arts movie in the "Crouching Tiger, Hidden Dragon" vein. Miramax is hoping that Quentin Tarantino, who is serving as presenter of the PG-13 film, will help lure in a wider audience.
---
WHAT'S ON TONIGHT
CABLE AND NETWORK SHOWS:
8:00pm on UPN
Star Trek: Enterprise
E2
A ship from the future warns the Enterprise about a wormhole.
8:00pm on FX
Predator
A sneaky alien monster attacks commandos on a jungle mission in South America.
8:00pm on HBO
Underworld
"Underworld" re-imagines vampires as a secretive clan of modern, aristocratic sophisticates whose mortal enemies are the Lycans (werewolves), a shrewd gang of street thugs who prowl the city's underbelly. The balance of power is upset when a beautiful young Vampire and a nascent Lycan - deadly rivals for centuries - fall in love. Len Wiseman directs Kate Beckinsale and Scott Speedman in a fast-paced, modern-day tale of deadly action, ruthless intrigue and forbidden love, all set against the backdrop of an ancient feud between the two tribes in a timeless, Gothic metropolis.
ON SCIFI TONIGHT:
5:00pm
John Carpenter Presents Body Bags
The filmmaker presents a morbid trilogy: ``The Gas Station,'' ``Hair'' and ``Eye.''
7:00pm
John Carpenter's Vampires
Vampire killers pursue a 600-year-old specimen in the American Southwest.
9:00pm
John Carpenter's Vampires: Los Muertos
Vampire hunters battle a new flock in Mexico.
ON SYNDICATED TV THIS WEEKEND:
Andromeda
Time Out of Mind
The Abyss sends agents to murder the true Collectors and find their hidden library.
Angel
I Fall to Pieces
A demonic neurosurgeon (Andy Umberger) stalks a young woman (Tushka Bergen).
Angel
Fredless
Fred's parents arrive to take her home, but something prompts her to run away.
BeastMaster
The Devil You Know
Callista changes Dar's brother into human form to claim Eldar's throne.
Buffy the Vampire Slayer
New Moon Rising
Oz returns to Sunnydale, throwing Willow into confusion.
Sir Arthur Conan Doyle's The Lost World
The Elixir
Challenger winds up in a duel with apparitions from his own mind.
Mutant X
A Normal Life
The team tracks down a rogue scientist, while Shalimar and Adam try to uncover the real villain.
The Outer Limits
The Grid
A computer operates a mind-control project.
INSIDE SCI-FI THIS WEEK:
Friday, August 27, 2004:
TOP SF NETWORK PROGRAMS:
Joan of Arcadia 3.0
Smallville 1.7
Charmed 1.5
Enterprise 0.9
Source: Nielsen Galaxy Report, 8/2/04 - 8/8/04.
---
BREAST CANCER RESEARCH: I don't usually pass along things like this, but I checked it out and this seems like a very worthwhile effort. 3M Corporation (they make Post It's) is building the World's Largest Pink Ribbon; in Times Square for breast cancer awareness month in October. For every person who clicks on the link below and signs up, Post-It will donate $1 to breast cancer research and place a Post-It in their name on the billboard. Please sign up and pass along! http://www.3m.com/us/office/postit/research/largest_pink_ribbon.jhtml.

In response to this note, Ranger Helen wrote:
I am a 12-year breast cancer survivor, and athough I appreciate your mentioning on the Zocalo that October is Breast Cancer Awareness Month, I'm afraid you and many others have fallen for a cheap publicity stunt in asking us to participate in the World's Largest Pink Ribbon hoo-rah. If Post-It wants to make us all aware of breast cancer and help raise funds for breast cancer research, why don't they contribute the money they're wasting on the big pink ribbon directly to this research instead of spending it on a worthless showpiece to advertise themselves? They could accomplish the same purpose by putting up a website. I don't need a costly but worthless piece of pop-art to remind me that I have survived breast cancer and need to contribute funds for breast cancer research. I will certainly contribute -- but in ways where I know the money will do some good.
---
JEREMIAH: Babylon 5 fans will notice a familiar name in the JEREMIAH line-up as it returns to the SHOWTIME line-up next month. Canadian actress Enid-Raye Adams, who was Firell in B5's LEGEND OF THE RANGERS, will join series star Luke Perry as a new ally in the upcoming final eight episodes of the series. Starting with the Sept. 10 episode, "The Question," Adams will play Gina, Jeremiah's (Perry) aide and liaison in the town of Millhaven. She will appear in five episodes. In a recent interview, Adams said, "We first meet Gina as a hungry drifter, with an attitude. She has had to do things you wouldn't want to think of to survive in this world. At first, she joined [Thunder] Mountain to get three square meals and shelter. Then she found a purpose with Jeremiah and Kurdy [Malcolm-Jamal Warner]. And, more importantly, somewhere to finally belong." B5's J. Michael Straczynski (creator of JEREMIAH) tapped Adams for the role. She said, "I was very lucky to have him offer me the part of Gina in the show. He would take me aside on set, and with great excitement, show me what he had in store for me in the following episode. There is a scene in 'The Past Is Prologue' where I stomp around in the rain and mud yelling the 'F' word over and over. Joe was so stoked about it that he actually acted it out in front of me like a kid at Christmastime with a new toy." JEREMIAH is based on an adaptation of Hermann Huppen's post-apocalyptic French comic book. The series will complete its second season after initiating a run of seven episodes in October 2003.
---
AMAZING STORIES: Paizo Publishing is looking for a new editor-in-chief for its magazine Amazing Stories. The editor-in-chief oversees all aspects of the development and production of Amazing Stories. They work closely with the publisher and with Paizo's business team, including circulation, marketing, accounting and advertising sales. The publisher is seeking someone with three to five years' experience managing a monthly magazine or other deadline- driven periodical; a college degree; in-depth knowledge and passion about science fiction, fantasy, horror fandom and related media; and a proven track record managing a team of deadline-driven professionals. Amazing Stories is the new incarnation of the magazine first published in 1926 and was relaunched earlier this year. The new magazine combines fiction with features, reviews and previews of movies, TV, DVDs, books, comics and story-driven electronic games, as well as interviews with the creators of these stories.
---
STARGATE SWEEPSTAKES: Be the first Stargate SG-1 fan to have their lineness scanned and used as one of the characters within the first Stargate SG-1 video game! Use the link below to enter. The game will have all the excitement of the TV series. Players have the option to take the role of one of four main characters as they battle with enemies known and a new mysterious evil. Coming to Sony Playstation 2, Microsoft XBOX and PC.

http://www.mgm.com/sweeps/sweeps_355/index_355.html.
---
FLUSHED AWAY: THE LORD OF THE RINGS stars Ian McKellen and Andy Serkis are locked to lend their voices to a new Aardman Animation/DreamWorks stop-motion animated movie entitled FLUSHED AWAY. Created by the WALLACE AND GROMIT team, McKellen plays the film's villain, a mean spirited frog, and Serkis being his sidekick in dirty deeds, a sewer rat. X-MEN's High Jackman is in talks to join the project as well. If a deal can be struck the Aussie superstar would play the film's central character, a uppercrust British rodent that accidentally gets flushed from his life of oppulance into the sewers of London.
---
AREA 51: X-FILES star David Duchovny will lend his voice talents to Midway Games upcoming first person shooter AREA 51. Joining Duchovny will be Powers Boothe (DEADWOOD) and goth rocker Marilyn Manson. Duchovny will voice the character of Specialist Ethan Cole, the game's central character. Cole, a special forces soldier specializing in hazardous materials investigations, is called to enter and investigate the infamous Area 51 military base after a viral outbreak has shut down the research facility and the automated quarantine procedures have locked all scientific and military personnel inside. Cole and his team will explore the cavernous secret complex and discover the reason behind the outbreak as well as the dark secrets behind a worldwide conspiracy involving extraterrestrial lifeforms. The secrets to the crashed saucers from Roswell, frozen alien bodies, the soundstage where the government faked the lunar landings and even an ancient alien colony buried beneath the facility all lie in wait for Cole and his teammates to discover. Whether they will live to tell anyone about it remains the big question. Boothe will provide the voice of Major Bridges while Manson, in typical style suiting his persona, will play a gray alien named Edgar. AREA 51 is scheduled for release in the first half 2005 for the PlayStation 2 and the Xbox video game systems. The game will include an online Deathmatch component allowing up to 16 players to compete in matches.
---
AQUAMAN: Here's another familiar comic book hero coming to the big screen. Sunrise Entertainment heads Alan and Peter Riche, whose credits include the feature film versions of "Starsky and Hutch" and "The Mod Squad," are the newest team to get AQUAMAN to the big screen. First-time scribe Ben Grant is currently writing the screenplay. It is unknown whether the production will be an origin story or one which assumes filmgoers will be familiar with the character. There are no actors signed to any roles at this time.
---
GEMINI AWARDS: Congratulations goes to Breakspear, Adam de Bosch Kemper, Shannon Gurney, Robin Hackl, Kevin Little, Krista McLean, and Craig Van Den Biggelaar) for winning the Gemini Award for best visual effects, for the episode "Revelations" of STARGATE SG-1.
---
Thursday, August 26, 2004:
TOP SF DVD SELLERS:
1. Star Wars trilogy
2. The Passion of the Christ
3. The Prisoner of Azkaban
4. Angel season four
5. Futurama volume four
6. Alias season three
7. Shrek 2
8. Star Trek TOS season one
9. Babylon 5 movie collection
10. Van Helsing
Source: Amazon.com, top-selling genre DVDs, 8/23/04
---
THE MARTIAN CHILD: New Line Cinema has signed screenwriter-turned-director Menno Meyjes to helm THE MARTIAN CHILD. Meyjes replaces director Nick Cassavetes who departed the movie earlier this year over creative differences. Based on a short story by science fiction writer David Gerrold (THE WAR AGAINST THE CHTORR & B5's "The Believers"), THE MARTIAN CHILD stars John Cusack as a sci-fi writer that adopts a seven-year-old boy that comes from an abusive background. The young child believes that he's really an alien from Mars, and the new father is content to play along with the boy's imagination until strange occurrances make him start to suspect something unusual may be going on. Gerrold's novelette won him the Nebula Award, the Locus Readership Poll Award and the Hugo Award in 1994. Filming is expected to begin sometime in late fall.
---
THE BROTHERS GRIMM: Dimension Films has pushed back the release of Terry Gilliam's next film, THE BROTHERS GRIMM, nearly a full year. The studio had been scheduling a February 2005 release for the $70 million dollar fantasy-action movie but has now decided to reschedule its release until November 23, 2005. For Gilliam fans who had been awaiting the director's next picture, that's more than 14 months away. Matt Damon and Heath Ledger play the two 18th centuory storytelling brothers who go from town to town inventing tall tales of supernatural trouble so they can fleece the townsfolk. When the brothers are hired by the French government to invesitgate claims of a haunted forest, they encounter a real witch (played by Monica Bellucci) and must find a way to defeat her.
---
KEVIN SORBO: ANDROMEDA and HERCULES fans will be happy to learn that Kevin Sorbo will not be off the tube long, when ANDROMEDA completes its final season this year. The Hollywood Reporter indicates that he has signed a holding deal with ABC that calls for the network to develop a comedy project for the actor. Sorbo has been building up his comedy credentials during the past few seasons by doing guest shots on sitcoms, including ABC's "According to Jim" and "Hope & Faith."
---
THE PUNISHER: THQ announced that the lead voice actor for THE PUNISHER game would be Thomas Jane. Jane will provide the voice for--but not the likeness of--the black-clad antihero. Since Jane also played the lead role in The Punisher film, his casting in the game would seem natural -- despite the rather dismal showing the film made in movie houses, bringing in a mere $33.7 million to date.
---
DEATHLOK: The Hollywood Reporter reports that David Self (ROAD TO PERDITION, THIRTEEN DAYS, THE HAUNTING) has been signed to rewrite the big-screen version of Marvel's DEATHLOK for Paramount and Marvel Studios. Stu Zicherman and Raven Metzner wrote the first draft of the script, which follows a suburban family man who becomes the test subject for a technology research lab that transforms him into a living computer. Marvel Studios' Avi Arad is producing with Steven Paul and his Crystal Sky Prods. The studio is looking for a director.
---
Wednesday, August 25, 2004:
TOP 10 SF SYNDICATED SHOWS:
Stargate SG-1 2.0
Mutant X 1.6
Andromeda 1.5
She Spies 1.5
The X-Files 1.4
3rd Rock 1.3
Angel 1.2
Beastmaster 1.2
Buffy 1.2
John Edward 0.9
Source: Nielsen Galaxy Report, 8/2/04 - 8/8/04
---
FARSCAPE: PEACEKEEPER WARS: A trailer for SCI FI's miniseries FARSCAPE: THE PEACEKEEPER WARS debuts on the Apple Movie Trailers Web site at noon PT today. The miniseries, which picks up the story of FARSCAPE from its series finale, premieres at 9 p.m. ET/PT on Oct. 17.
---
HERCULES: On Monday, production began in New Zealand on NBC's upcoming four-hour miniseries HERCULES, from Hallmark Entertainment. The series stars Sean Astin (Lord of the Rings), Leelee Sobieski (Joan of Arc), Elizabeth Perkins (Big) and Timothy Dalton (007's License to Kill). Paul Telfer (USA's Spartacus) plays the title role of the legendary Greek hero. Emmy Award winner Robert Halmi Sr. (SCI FI Channel's upcoming Earthsea) is executive producer of the epic tale. The story will follow Hercules, who, after killing his three sons, is compelled to redeem himself by performing 12 heroic labors. Astin will portray Linus, Hercules' music instructor and best friend. Sobieski will play Deianeira, Hercules' lover. Perkins will play Hercules' mother, Alcmene, and Dalton stars as the strongman's stepfather, Amphitryon. The production is directed by Roger Young, from a screenplay by Charles Edward Pogue (Dragonheart).
---
SMALLVILLE: This season, Lois Lane comes to SMALLVILLE! Erica Durance will portray Lois Lane in at least 13 episodes, arriving to investigate her cousin Chloe's (Allison Mack) death. Durance said in an interview, "Lois comes in for that purpose, because her cousin has been killed. She's not happy with the investigation, and so she wants to find answers for herself." The Canadian actress has previously appeared in episodes of Tru Calling, Andromeda and Stargate SG-1, all of which shoot in Vancouver, B.C. Durance will debut as Lane in "Crusade," the Smallville season opener, which airs on Sept. 22.
---
THE MUNSTERS: THE MUNSTERS are coming back -- as a feature film. The Wayans brothers (Keenan, Ivory and Marlon) have plans are underway to bring the 1960s CBS series to the silver screen. The trio behind the first two SCARY MOVIE films and WHITE CHICKS will write the screenplay for the MUNSTERS movie and update the setting by placing the action in the modern day. In the 60s, THE MUNSTERS was a black-and-white sitcom about a nuclear family of monsters going about their day-to-day life. Dad (Fred Gwynne) was the Frankenstein Monster, Mom (Yvonne De Carlo) and Grandpa were vampires and their son Eddie was a werewolf who all lived in a spooky house on a surburban street. Of course, they could never quite figure out why people would get scared when they met them. The elder Wayans brother, Keenan Ivory, may direct the movie but hasn't committed to it.
---
WIDOW'S BROOM: Paramount Pictures/Nickelodeon Movies has signed a director for their production based on Chris Van Allsburg's children's book -- Sam Weisman (DICKIE ROBERTS: FORMER CHILD STAR, WHAT'S THE WORST THAT COULD HAPPEN?). Allsburg is writing the screenplay adaptation from his tome and the studio would like to see production on the film commence early next year. The story follows a New England family that is recovering from the death of their father when they discover a magical witch's broom. The broom comes to life and interacts with the grieving family, teaching the kids magic tricks and performing chores, and also giving the family some comfort in a difficult time they need it most. Allsburg's ZATHURA and THE POLAR EXPRESS are also in the process of becoming films.
---

THE BATMAN: THE BATMAN, the new animated series from Warner Bros. Animation, will premiere on Saturday, Sept. 11 at 10:30 a.m. ET/9:30 a.m. PT) with an episode featuring the Joker. The episode, titled "The Bat in the Belfry," was written by supervising producer Duane Capizzi and directed by Seung Eun Kim. The episode introduces Batman (voiced by Rino Romano) on the third anniversary of his donning the cape and cowl. Viewers will also meet Alfred (Alastair Duncan), and Chief Rojas (Edward James Olmos), Ellen Yin (Ming Na) and Ethan Bennett (Steve Harris) of the Gotham City Police Dept.
---
THE FANTASTIC FOUR: Finally, THE FANTASTIC FOUR movie has begun production in Vancouver, British Columbia, under the direction of Tim Story. In an interview with Comics Continuum, producer Ralph Winter said, "We have started principal photography, having a lot of fun. The cast (including Michael Chiklis, Ioan Gruffudd and Jessica Alba) is excited and energetic. We are on our way!"
---
Tuesday, August 24, 2004:
BEST SELLING SF BOOKS:
1. The Da Vinci Code
2. Angels & Demons
3. The Dark Tower (Dark Tower 7)
4. Brimstone
5. Harry Potter and the Order of the Phoenix
6. Jonathan Strange & Mr. Norrell
7. The Time Traveler's Wife
8. The Battle of Corrin (Legends of Dune 3)
9. The Grim Grotto (Lemony Snicket 11)
10. Song of Susannah (Dark Tower 6)
Source: Amazon.com, 8/23/04
---
SPIDER-MAN 2: November 30 has been set as the release date for SPIDER-MAN 2 on DVD. It will include more than 10 hours of bonus features, including a making-of documentary, a blooper reel and a feature called Enter the Web that will give viewers the experience of being on the set. There will also be quite a few versions released, including Widescreen and Full Screen versions, a Superbit version, a collectible gift set, plus a 2-pack of both films combined.
---
MACABRE THEATER: According to TV Guide Online, Butch Patrick, Eddie from TV's The Munsters, will host a new syndicated series called MACABRE THEATER, due in late September. While out promoting the release of the first season DVD of the 1960s MUNSTERS, Patrick said that his co-host would be a woman named "Ivonna Cadaver," and added: "We're hosting monster movies." The MUNSTERS DVD will include 38 episodes, plus the [never-before-seen] pilot. "The first 13 episodes are the ones with Beverly Owen, the first actress to play Marilyn [before Pat Priest assumed the role]," Patrick told the site. "She was my favorite, because I had a real big crush on her. The shows will also have their original full length of 24 minutes. Over the years in reruns, it's been cut back to sometimes as low as 19 or 20 minutes for commercials."
---
OH GOD: Comedienne Ellen DeGeneres is set to star in a remake of OH, GOD! where she will play the part of the Supreme Being, a role portrayed by George Burns in the 1977 movie of the same title. DeGeneres had an idea as to how to pull off her version of God and pitched it to Jerry Weintraub, the producer of the original movie. Weintraub was interested in trying to remake the film and listened to DeGeneres' take on the character. He immediately liked it. Weintraub told Variety, "Using her will allow us to do a proper 2005 view of OH, GOD! that is hip and modern." The plan is to shoot the movie next summer during DeGeneres' break from her talk show. She will also help with the writing of the screenplay, and a search is on for a writer and a director.
---
JUSTICE LEAGUE UNLIMITED: Amy Acker, Fred from ANGEL, is providing a guest-voice for an upcoming episode of JUSTICE LEAGUE UNLIMITED. Acker is voicing The Huntress in an episode called "Double Date" that will air next season on Cartoon Network. The episode also features Green Arrow, Black Canary and The Question. Kin Shriner is returning as Green Arrow, and Jeffrey Combs (Babylon 5/Star Trek) is doing the voice of The Questions.
---
SMALLVILLE: Get ready for daily episodes of the original SMALLVILLE episodes on ABC Family channel beginning on October 4. On October 2, fans can enjoy a six-hour Smallville marathon running from 2 to 8 p.m.
---
Monday, August 23, 2004:
TOP 10 SCIFI CHANNEL SHOWS:
Stargate SG-1 2.2
Stargate Atlantis 2.2
Resident Evil 1.3
Flying Virus 1.1
Route 666 0.9
Last Man on Earth 0.9
Day of the Dead 0.8
Cloned 0.8
Darwin Conspiracy 0.8
Deadly Swarm 0.8
Source: Nielsen Galaxy Report, 8/2/04 - 8/8/04.
---
WEEKEND BOX OFFICE: It was horror over humor this weekend, with Warner Bros. EXORCIST: THE BEGINNING bringing home the #1 spot for this week. Renny Harlin's prequel, which tells the tale of Father Merrin's first encounter with the Devil in post-World War II Africa, took in an estimated $18 million dollars from Friday to Sunday. Taking second position was Paramount's comedy WITHOUT A PADDLE, which had a nice net of $13 M and change. The PRINCESS DIARIES sequel took third place. OPEN WATER was expanded to another 2,600+ screens, elevating the film to fifth spot on the chart. THE BOURNE SUPREMACY has crossed $150 M domestic and now stands with $30 M more than its predecessor grossed just two years back. Zack Braff's GARDEN STATE also benefitted from opening on more screens, allowing the comedy-drama to capture tenth position.
Here are the estimated box office receipts of the top twelve films from August 20 through to August 22:
1. EXORCIST: THE BEGINNING $18,175,000 - $18,175,000
2. WITHOUT A PADDLE $13,700,000 - $13,700,000
3. THE PRINCESS DIARIES 2: ROYAL ENGAGEMENT $13,198,000 - $61,364,000
4. ALIEN VS. PREDATOR $12,500,000 - $63,052,000
5. OPEN WATER $11,750,000 - $14,830,000
6. COLLATERAL $10,500,000 - $70,100,000
7. THE BOURNE SUPREMACY $6,600,000 - $150,600,000
8. THE MANCHURIAN CANDIDATE $4,200,000 - $54,726,000
9. THE VILLAGE $3,677,000 - $107,003,000
10. GARDEN STATE $3,200,000 - $6,689,000
11. YU-GI-OH! $2,870,000 - $15,139,000
12. SPIDER-MAN 2 $2,500,000 - $365,252,000
---
THE SPIRIT: It looks like Will Eisner's THE SPIRIT are coming to the big-screen. Odd Lot Entertainment has acquired the rights to produce a feature film based on seminal superhero comic book, Will Eisner's THE SPIRIT, in partnership with Batfilm Productions. THE SPIRIT was created in 1940 and is the story of a masked detective – believed to be dead and operating out of a wildwood cemetery – who fights crime in Central City with his fists, cunning (a tongue-in-cheek sense of the absurd), and unbelievable tolerance for punishment. The property is considered by many fans and comic book historians to be the best creative work ever to come from the comic book industry in the last 70 years. Will Einser is the comic-genre master storyteller, whose name graces the comic industry's most prestigious awards each year at Comicon – The Eisner Awards. Regarding the project, Eisner says, "I'm pleased to see that a film adaptation of THE SPIRIT will be produced by so experienced a creative team as Michael, Deborah and Gigi. This is an important event in the history of the comic book character, with which I have been closely identified." The intention for the adaptation is to create a handsomely crafted, stylized, character-driven tale. Additionally, it is a perfect match for the visual medium of film as Eisner's drawings were groundbreaking in incorporating cinematic camera angles and atmospheric lighting effects.
---
JERRY BRUCKHEIMER: According to the Hollywood Reporter, NBC has given a series commitment to a defense-themed drama from producer Jerry Bruckheimer. A search is under way for a writer for the project, which is set in the Pentagon. Jerry Bruckheimer TV has six series that all air on CBS: the three "CSI" series, Without a Trace, Cold Case and the reality show The Amazing Race. The new show will be a Jerry Bruckheimer TV and Warner Bros. TV production, with Bruckheimer and Jonathan Littman executive producing.
---
THE WEST WING: As THE WEST WING begins their sixth season, five-time Emmy winner Alan Alda ("M*A*S*H*) will be joining the cast, along with Marley Shelton. Mary McCormack, who guest starred in several episodes last season, will be returning in a permanent role on the show and Jimmy Smits continues to be in talks to come on board the series. Alda will play Republican Sen. Arnold Vinick of California, who has presidential aspirations. Shelton will play Annabeth Schott, a former feature reporter mentored by Danny Concannon (Timothy Busfield) who becomes White House deputy press secretary. McCormack will continue as brash new Deputy National Security Adviser Kate Harper.
---
JMS UPDATE
From the B5 moderated newsgroup, here is a general update from JMS:

Just some quick, minor updates....

In the comics world...Supreme Power 12 came out last week, and the next Amazing Spider-Man comes out this week, and I'm very happy with how both of them came out. It's a good time to jump on board.

I was recently in NYC for a big retreat/conference with Marvel about upcoming projects, and while there are several I can't talk about yet, one thing I can mention is that I'll be doing a Silver Surfer miniseries that should shake people up a bit.

There's also going to be something very weird and funny coming from Marvel soon, which will give them cause to never, ever invite me to one of these things ever again.

Also, the first of the last three Rising Stars issues comes out next month as well as the co-written first issue of the Doctor Strange miniseries.

On the TV front, I have final confirmation that the last batch of Jeremiah episodes will be airing on the regular Showtime channels starting September 3rd. The episodes are:

Sept 3: Crossing Jordan and Running On Empty
Sept 10:: The Question and The Past Is Prologue
Sept 17: The Face In The Mirror and State Of The Union
Sept 24: Interregnum (Parts 1 and 2)

All of them are really strong episodes, and I'm glad to see them finally being aired.

You can get the Showtime schedule at: http://www.sho.com/site/jeremiah/episodes.do

Pending contractual negotiations and formal pickup by the networks involved, I've been offered two different series, so we'll see which goes first. They could both be very cool to work on, but one of them could be insanely successful. I should know more about this situation in late October. (Neither is Trek-related, just to nip any potential rumors in the bud.)

Starting sometime in October, in an unrelated project, our friends in Britain can expect to see me hanging about on-and-off in the general vicinity of London. Just, y'know, workin', doin' stuff.

I've also tentatively agreed (pending working out some details) to appear at FedCon in Bonn, Germany in May of next year. In an unrelated story, my radio series, The City of Dreams, will also apparently be airing soon on German radio. For those of you who can speak the langauge, you can get more information at http://www.sf-radio.net/radio/spezial/ .

The next of my novels to be reprinted from ibooks/Simon and Schuster is Tribulations, due out in December, which can be pre-ordered at Amazon.com at http://www.amazon.com/exec/obidos/tg/detail/-/0743497856/qid=1093312226/s r=8-1/ref=sr_8_xs_ap_i1_xgl14/103-9872970-8247801?v=glance&s=books&n=507846

Volume 2 of the Supreme Power collection, also due out in December, can be pre-ordered at
http://www.amazon.com/exec/obidos/tg/detail/-/0785114564/qid=1093312293/sr =8-1/ref=sr_8_xs_ap_i1_xgl14/103-9872970-8247801?v=glance&s=books&n=507846

Buddy the Miracle Cat (or Buddy TMC as he is known to his hip-hop friends) celebrated his first re-birthday last month, and has decided that he wants to be a shark instead of a cat. There's clear plastic covering one of the floors while work is being done, and he loves nothing more than to get under the plastic (lots of holes for air, don't worry) and circle around me like a shark, over and over. It's all he wants to do anymore.

Oh, and in the next week or so I should be turning in the next-to-final draft of the TMoS screenplay.

JMS
BABYLON 5 MOVIES -- AVAILABLE NOW
While there are a lot of places where you can pick up the new DVD of BABYLON 5: THE MOVIES, my favorite is CostCo. The price is hard to beat! They have a terrific on-line catalog as well.

Today, Warner Bros Home Video releases the "Babylon 5: The Movies," on DVD. This 5 disc set will contain all 5 movies as well as special features. The set will carry a $59.98 SRP and will be available in stores and online August 17th. "The Gathering" will be presented in 4:3 (original aspect ratio) while the other movies will be 16:9 anamorphic widescreen; all movies will feature Dolby Digital 5.1 tracks. The sets will be closed captioned and be subtitled in English, Spanish and French.

Each movie will contain commentary from the creator (J. Michael Straczynski), cast and crew, as well as an introduction for each movie by JMS. Rounding out the special features is the featurette, "Creating the Future - How Science Fiction and the show influenced each other."

The Gathering (1993): Alien envoys come to the giant space station in the pilot that launched the five-year TV series.

In the Beginning (1998): The B5 prequel! It's humans vs. aliens in the battle that led to the station's creation.

Thirdspace (1998): Is there a realm beyond hyperspace? Discovery of a million-years-old gateway technology may hold the answer...and more.

River of Souls (1998): After death, then what? Questions of eternity arise when a supposedly infallible harvester of souls proves to be very fallible.

A Call to Arms (1999): The torch is passed. A race against time to save Earth links the B5 mission with the Rangers' new interstellar efforts.

For more information on Babylon 5 DVDs, go to Babylon 5 DVDs.
---
DISCUSSION TOPICS
What do you think of the new STARGATE ATLANTIS series? Do you like the story, cast, premise for the series?

Send in your thoughts and comments to sgbruckner@aol.com. I post them on the Discussion Page for everyone to share and enjoy. See what has come in so far. If you see an old topic you want to respond to, go right ahead. We enjoy hearing from you.
REMEMBERING RICHARD BIGGS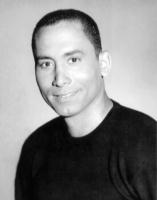 I received a note from Donna at Pipeline Productions yesterday. In it, she indicated that she and Jason Carter have been working on a web-page to replace The Biggs and Carter Experiences page. Since The Biggs and Carter Experiences had been a long time dream of Rick's, they thought it best to dedicate it to rising funds for the RJ and Hunter Educational Fund.

They are taking donations of items and putting them on the page for interested parties to buy. All donations are welcome and should be sent to the Pipeline Productions, P.O. Box 522, Allen Park Mi 48180. Please remember to mark the name of the item or name of actor as well as how much you feel it should go for or the fair market value.

This will be an on going project that Jason and Donna will need as much help as possible to raise as much money as they can. So if you do have any items or if you see anything you like let me know by email at donna@pipetap.com. The web address is still www.biggsandcarter.com .

Material related to the passing of Richard Biggs has been moved to several pages devoted to him inside The Zocalo Today. Please visit now, and often, to see what has been added. RICHARD BIGGS. We will not forget Richard and let you know as new efforts are put forth in his memory.

Ranger Jan has passed along an update on her auction efforts for Richard's children. She has sent checks totaling about $3500 to the family. She will be posting more items for auction soon. For more information, go to:
Auctions to benefit a Richard Biggs Memorial fund: http://tinyurl.com/2az5w
PayPal Account: RBiggsMemorial@aol.com
Personal auctions: http://tinyurl.com/b36t

A major thanks has to go to Ranger Connie for paying to have the condolence book for Richard Biggs remain on-line for the next year over at the LA Times. This will give fans more time to express their love and appreciation for the man Rick was -- and to let his family know how much he meant to us, not only as an actor, but as a human being. Thanks Connie.
CITY OF DREAMS
For those of you who have just joined us here at The Zocalo Today, you may want to check out The City of Dreams over at the SciFi Channel website. J. Michael Straczynski, the creator of Babylon 5, worked with Seeing Ear Theatre at SciFi to bring an exclusive, all-new audio drama anthology series featuring tales of dreamers, madmen and fanatics. If you haven't listened to the stories, you'll not want to miss them. If you haven't listened in a while, you will want to go back and listen again.
PAT TALLMAN AUDIO/VIDEOS
Patricia Tallman is looking for any recordings of her speaking appearances at conventions. She will reimburse anyone who can send in a video or DVD of Pat telling stories at a convention. She will also send along a new autographed photo (one that no one has yet) and will pay postage and the cost of the vide tape. Here is an address you can use to contact Pat:
Patricia Tallman
6433 Topanga Canyon Blvd. #207
Canoga Park, CA 91303
STARGATE SG-1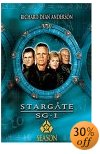 Season 7 of STARGATE SG-1 will be released on DVD October 19, 2004. The set can be pre-ordered at places like Amazon.com.

SEASON SIX DVD
Season six of STARGATE SG-1 is now available. Amazon has had this DVD on their top 10 list for weeks. The DVD boasts incredible special effects sequences, rapid-fire pacing and awesome scenes of alien warfare, this all-new five-disc set of Stargate SG-1 is your gateway to pulse-pounding sci-fi action!

Special features include audio commentary for each episode and twelve "SG-1 Directors Series" featurettes!

For more details and to watch the trailer, go to http://www.mgm.com/title_title.do?title_star=XXXSETSTARGAT6.
KEEPING UP WITH CAST AND CREW
GARY COLE: Gary has been nothing but busy since leaving the role of Capt. Gideon on B5's CRUSADE. Gary stars as Jerry "The Blade" in POP ROCKS, an upcoming TV film for ABC Family. The story follows Jerry as financial circumstances force him to return to his heavy metal rock band past -- and try to keep his secret from his family. Gary is also in MOZART AND THE WHALE with Josh Hartnett. This film is due out in December and follows a couple with Asperger's Syndrome who fall in love. (Asperger's is a form of autism, one of Gary's special interests.)
---
PETER WOODWARD: Peter is looking forward to seeing fans at Dragon Con this year - it is his ONLY convention appearance currently booked for the whole year. He has been very busy writing scripts. His movie directed by (Lord!) Richard Attenborough and starring Shirley MacLaine is slated to shoot in March; early prep begins next month; and he is finishing a History Channel documentary on Alexander the Great, which airs when the big film comes out.
---
CHRISTOPHER FRANKE: Christopher Franke is busy doing the music for UPN's new AMISH IN THE CITY.
---
SPECIAL CAST ACTIVITY - CRUISIN' WITH BABYLON 5
STEPHEN AUSTIN: Stephen Austin (B-5's "Pak'Ma'Ra Ambassador") along with comedy legends Vic Dunlop and Bruce Baum, Stephen will be cruising the Caribbean and he wants YOU to join the fun!!! Here are the details:
Departing March 6-13, 2005
The Carnival V a lor
Sailing roundtrip from Miami Florida
visiting Belize, Isla Roatan, Grand Cayman, and Cozumel
http://www.cruiseevents.net/dunlop/index.htm.
---
CRUISE WITH PETER WOODWARD
Peter Woodward sent along a reminder about his cruise:
"Just wanted to say hello to my fans and friends out there, and tell you the latest on my Caribbean Cruise plans, January 9-16 of 2005. I will be giving live teaching sessions with medieval weapons from the Conquest series, and we'll be talking about B5/Crusade and the Sci-fi universe, and uncensored stuff about Egypt. Booking is going well, and we are sailing on Holland America's Westerdam, roundtrip from Fort Lauderdale to Nassau, St Marteen, Tortola, and Half-Moon Cay."

For more information, go to http://www.cruiseevents.net/celebrity.htm and then press Peter's photo. Space is limited! Don't delay, call today! 800-695- 5253 or e-mail: Susan@CruiseEvents.net.
---
JERRY DOYLE RADIO SHOW
Here's the latest from Jerry:
For the radio show, Talk Radio Network is building a new site and will have jerrydoyle.com up and running soon. It will tie into the talkradionetwork.com site as well.

The M-F show launches this coming Monday(5th), 7-10P PST. The call in number is 800/449-8255. Spread the word and give a call if you've got something to plug. I'll still be doing the Saturday show, 8-11P PST. Same phone number for that too. All the best.

All the best.
JD
---
BABYLON 5 BIRTHDAYS
Martin Sheen - August 3
Daneil Dae Kim - August 4
Claudia Christian - August 10
Stephen Austin - August 11
Tim Earls - August 15
Nancy Tarczynski - August 16
Skip Beaudine - August 26

Have I missed anyone? If you know the birthday of someone connected with Babylon 5, pass the information along. We want to include everyone in our Happy Birthday Wishes.
SCIENCE FICTION PUBLICATIONS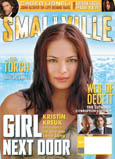 Smallville Issue #3: In Smallville Magazine this month we are joined by everyone's favorite girl next door, Lana Lang! Actress Kristin Kreuk will be telling us all about life, love, and Smallville. In the latest edition of The Torch we'll be keeping you up-to-date with the most up-to-the-minute Smallville news. We'll be unearthing the dark secrets of LuthorCorp and John Glover reveals how Lionel Luthor is coping with life behind bars! Plus there's a free, gorgeous Lana Lang poster! (Titan) (CAUT: 4)

NEWSSTAND COVER..........$5.99
PREVIEWS EXCLUSIVE COVER..........$5.99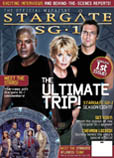 Stargate Issue #1: This is the launch of Stargate SG-1 the official magazine! Follow the missions, exploits, and adventures of the U.S. Air Force special operations team SG-1. In the first issue we'll have exclusive interviews with cast and crew, tour the set, and learn the secrets behind the special effects! Plus, get the inside story on Season 8 and meet the Stargate: Atlantis team! (Titan) (CAUT: 4)
Magazine, 68pgs, FC..........$6.99
Doctor Who Magazine reaches its 350th issue, and celebrates with a free reprint of "Doctor Who Weekly" issue #1 from 1979! The magazine is still the only official source for news, features, interviews and full-color comic strip action devoted to BBC Television's immortal traveller in time and space ... In this issue, all the latest from the new BBC One series, with exclusive reports and interviews! Meanwhile, Alan Barnes takes a look back to the story that was shown exactly 25 years ago, as The Fact of Fiction examines "City of Death"! Doctor Who Magazine speaks to the writers of the new series about the task of reinventing the Doctor for the 21st century! Gareth Roberts and Tat Wood return with the answers to more intriguing Doctor Who mysteries! The Time Team continue their quest to watch every single "Doctor Who" adventure, as they face "The Seeds of Doom"! There's yet more hints and news from Executive Producer Russell T Davies as he documents the making of the new series in his "Production Notes" column! And there's the fifth part of the epic comic strip, "The Flood" by Scott Gray, Martin Geraghty, and Adrian Salmon! (Panini Publishing Ltd) (CAUT: 4)
Magazine, FC..........$6.80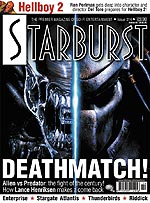 Starburst #314: Alien vs. Predator -- DEATHMATCH! The fight of the Century! Alien vs Predator brings two of cinema's greatest killers together in a fight to the death, and we have got you a ringside seat with this issue. Revisit the previous sightings of the Alien, from egg to resurrection. Catch up with Lance Henriksen as he uncovers the origins of the Bishop android (and a few unpleasant things) in AvP. Also inside, talk with Jonathan Frakes about THUNDERBIRDS and Ron Perlman talks about his HELLBOY character.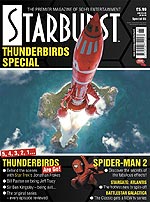 Starburst Special #65: This issue has a lot of information about the new THUNDERBIRDS movie. You go behind the scenes with Director Jonathan (Star Trek) Frakes, young stars Brady Corbet, Vanessa Anne Hudgens and Soren Fultobn who play Alan, Tin Tin and Fermat and Sir Ben Kingsley, aka 'The Hood' and Sophia (Lady Penelope) Myles and Ron (Parker)Cook. The magazine looks at the the CGI effects and the costume designs as well. You'll also find articles on STARGATE ATLANTIS as Producer Peter Deluise talks about working on the series, and actors Torri Higginson, Rachel Luttrell and Rainbow Sun Francks chat about their roles on the new Stargate team.






Expose #88: In this issue, HARRY POTTER, Daniel Radcliffe, talks about working with new directors and growing up as he looks ahead to The Prisoner of Azkaban, and beyond. Also, Ian Spelling catches up with Hagrid, alias Robbie Coltrane.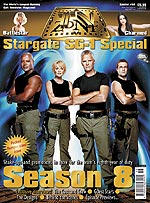 TV Zone Special #58: You will get a guide to the first part of Stargate SG-1's eighth season, complete with cast and crew interviews – and a look at the making of the new spin-off series Stargate Atlantis. Also Battlestar Galactica 2004 -- Commander William Adama, Edward James Olmos, takes the battle to the Cylons – and deals with family issues – in the continuing revival of the classic Sci-Fi show.
Expose Special #26: This 88-page Special edition brings you a comprehensive retrospective of ANGEL's five years on the air. THE DEAD ZONE's Sarah Wynter talks about playing the newest addition to the spooky paranormal series, psychologist Rebecca Caldwell, and tells us what's in store for the character and ALIAS' Alias executive producer Jesse Alexander tells us what shifting allegiances and convoluted plotting we can expect to see in the forthcoming Season Four of the hit spy series.
Cult Times #107: FARSCAPE: PEACEKEEPER WARS - Ben Browder talks about returning to the Farscape universe; Shawn Reaves takes a deep look at his TRU CALLING character Harrison Davies and reveals what he would do if he got the chance to relive a day and ALIAS Producer Jesse Alexander gives us a look at season three and provides some information on what's in store for Season Four.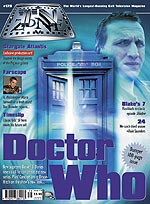 Time Zone Special #179: Executive producer and writer Russell T Davies tells us about his plans for the BBC's revival of Doctor Who, the designers from STARGATE ATLANTIS give insights into the Pegasus galaxy, and Spencer Banks talks about playing boy hero Simon in the classic children's Sci-Fi series, THUNDERBIRDS, and legend David Graham, who played Simon's older self.




BABYLON 5 MERCHANDISE
Are you looking for Babylon 5 merchandise? Would you like to possess some of the wonderful patches or pins sold by the B5 Fan Club? Do you want to put in an order for the latest DVD? Bruce at Uncomyn Gifts still has one of the best collections around. Check out www.uncomyngifts.com. You may just find the magazine or t-shirt or patch you are looking for.
---
BABYLON 5 INTERVIEWS ON VIDEO
Ranger Mark was Dragon-Con's OFFICIAL videographer for 1998 and 1999. He has pulled together a series of interviews from various conventions over the past 10 years available and they are now available on e-bay. This includes footage from Dragon-Con with Peter Jurasik hosting the Dawn Look a Like Contest , and 2 panels of the B5ers, one all women the other the men. There is now a 2-hour tape devoted to BABYLON 5 cast members, including two interviews with the late Richard Biggs.

Mark's Ebay page is http://stores.ebay.com/markscelebrityinterviews and his text page is http://members.tripod.com/cosmicmc/. If you are interested, drop over and give this a look-see.

For those of us who have enjoyed going to DragonCon over the last few years, these tapes will be especially enjoyable. They will bring back memories -- that can be shared.
---
NEW ON THE BOOK SHELVES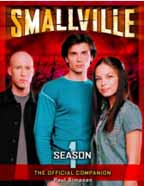 Titan Books has announced a September release for the first in a series of Smallville companion books, the first of which focuses on Season 1.

The book's author is Paul Simpson, with a foreword by executive producers Al Gough and Miles Millar.

The Season 2 Companion will be released in early 2005, with Seasons 3 and 4 to follow before the end of the year.
BABYLON 5 NOVELS
DelRey is reprinting the original Babylon 5 novels. They started with #7 - Jeanne Cavelos' THE SHADOW WITHIN. Here's one I've been waiting for -- Kathryn Drennan's TO DREAM IN THE CITY OF SORROWS. The release date is scheduled for July 29, 2003. I love the new cover art! It can be pre-ordered from www.amazon.com. For those of you who love Babylon 5, this one reads just like an episode from the series. You just can't put it down.




BOOK REVIEWS
Here is a new feature for your enjoyment. I received some new book reviews that I've posted on a separate Book Review Page. Let me know if you enjoy this new feature -- and we'll continue to offer them as they are received. Agree with the review? Disagree? We can post those as well.

Other science fiction material, outside of the B5 environment can be found on the Materials Page.
COMIC BOOKS
RISING STARS RETURNS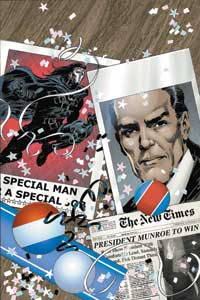 RISING STARS #22
by J. Michael Straczynski & Brent Anderson
"Phoenix In Ascension" Pt. 1 of 3. J. Michael Straczynski's superhero tour-de-force returns and speeds toward its whipsaw conclusion! The superpowered "Specials" set out to change the world. Now that one of the Specials is elected President of the United States, the world will change...whether it wants to or not!
FC, 32pg..........$2.99

Saw this in the B5 moderated newsgroup and thought I would pass it along:
http://previews.diamondcomics.com/support/previews_docs/orderforms/cof.txt

In The October 2004 Solicitations...
AUG04 1597 RISING STARS #1/2 (O/A) $2.95 = $
AUG04 1598 RISING STARS #10 (O/A) $2.50 = $
AUG04 1599 RISING STARS #12 (O/A) $2.50 = $
AUG04 1600 RISING STARS #13 (O/A) $2.50 = $
AUG04 1601 RISING STARS #14 (O/A) $2.50 = $
AUG04 1602 RISING STARS #15 (O/A) $2.50 = $
AUG04 1603 RISING STARS #16 (O/A) $2.50 = $
AUG04 1604 RISING STARS #17 (O/A) $2.50 = $
AUG04 1605 RISING STARS #18 (O/A) $2.50 = $
AUG04 1606 RISING STARS #19 (Of 24) (O/A) $2.50 = $
AUG04 1607 RISING STARS #20 (Of 24) (O/A) $2.99 = $
AUG04 1608 RISING STARS #21 (Of 24) (O/A) $2.99 = $
AUG04 1609 RISING STARS PRELUDE (O/A) $2.95 = $
AUG04 1623 RISING STARS #22 (Of 24) $2.99 = $
AUG04 1624 RISING STARS VOL 1 BORN IN FIRE TP (STAR12207) $19.95 = $
AUG04 1625 RISING STARS VOL 2 POWER TP (STAR15724) $19.95 = $
AUG04 1626 RISING STARS VISITATIONS TP (STAR16700) $8.99 = $
(The dates related to the issue of Previews and the item number in the catalogue, not the release date which is OCTOBER).
AMAZING SPIDERMAN
AMAZING SPIDER-MAN #514
Written by J. Michael Straczynski, art and cover by Mike Deodato.
"Sins Past," part 6 of 6. All is revealed in the pulse-pounding conclusion to "Sins Past"!
32 pages, $2.25, in stores on Nov. 24.
AMAZING SPIDER-MAN #513 "Sins Past," part 5 of 5. The worst defeat that Peter Parker ever endured -- a moment frozen in the minds of Spider-Man fans everywhere -- was supposed to be far in his past. But now, two villains -- ripped, perhaps, directly from that very moment -- have emerged, and they threaten to destroy everything that he holds dear.

32 pages, $2.25, in stores on Oct. 27.

AMAZING SPIDER-MAN #512
Written by J. Michael Straczynski, art and cover by Mike Deodato.

"Sins Past," part 4 of 5. The worst defeat that Peter Parker ever endured -- a moment frozen in the minds of Spider-Man fans everywhere -- was supposed to be far in his past. But now, two villains -- ripped, perhaps, directly from that very moment -- have emerged and they threaten to destroy everything that he holds dear.

32 pages, $2.25, in stores on Sept. 29.

"'Sins Past,' part 2 of 6. The second part of a Spider-Man arc that will have people talking for years. Featuring art by new series regular Mike Deodato."
Amazing Spider-Man #511 will arrive in stores on Wednesday, Aug. 18 from Marvel Comics. The issue is written by J. Michael Straczynski, with art and cover by Mike Deodato Jr.

Here's how Marvel describes the issue:
"'Sins Past,' Part 3. Holy! Looks Like--! It Can¹t Be... Is It!?! The biggest Spider-Man event in years continues to shake the wall-crawler¹s world, leaving you, and us, breathless!"

Amazing Spider-Man #511 will be 32 pages and will cost $2.25.
SUPREME POWER
SUPREME POWER #13
Written by J. Michael Straczynski, art and cover by Gary Frank.
"The Squadron," part 1 of 6. In their first adventure as a team, Hyperion, Blur and Nighthawk -- the newly formed Squadron -- encounter a super-powered serial killer! But will they live long enough to stop him?

32 pages, $2.99, in stores on Oct. 27.
STRANGE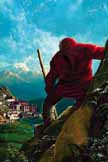 Strange #1 will arrive in stores on Sept. 15 from Marvel Comics. The issue is written by J. Michael Straczynski and Samm Barnes, with art and cover by Brandon Peterson.

Here's how Marvel describes the issue:
" The master of the mystic arts is back -- as only J. Michael Straczynski and superstar artist Brandon Peterson could envision him. Brash young surgeon Dr. Stephen Strange is on a collision course with destiny -- a journey that will force him to search the deepest corners of his own heartŠand the outer reaches of the cosmos."

Strange #1 will be 32 pages and will cost $3.50.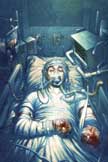 STRANGE #2
Written by J. Michael Straczynski and Samm Barnes, art and cover by Brandon Peterson.
Brash young surgeon Dr. Stephen Strange is on a collision course with destiny -- a journey that will force him to search the deepest corners of his own heart...and the outer reaches of the cosmos. The adventures of the Master of the Mystic Arts in the year's most highly anticipated origin story.

32 pages, $3.50, in stores on Oct. 13.
DOCTOR SPECTRUM
DOCTOR SPECTRUM #3
Written by Samm Barnes, art by Travel Foreman, cover by Dale Keown, creative consultant J. Michael Straczynski.

Part 3 of 6. From the pages of Supremere Power, the limited series that reveals the dark secrets of Joe Ledger¹s past. And while figures from Dr. Spectrum¹s past continue to haunt him, the government searches for a way to solve the Hyperion problem.

32 pages, $2.99, in stores on Oct. 13.

AMAZING FANTASY
Amazing Fantasy #3 will arrive in stores on Wednesday from Marvel Comics. The issue is written by Fiona Avery, with art by Roger Cruz and a cover by Mark Brooks.

Here's how Marvel describes the issue:
"Enough with the questions -- now it's time for some answers! Marvel's newest heroine confronts the tall, dark, and mysterious stranger who¹s been shadowing her every move. The secret she's about to learn has a history far bigger and far older than anything she's ever dreamed -- so how exactly does a scrappy girl from Brooklyn figure in? "

Amazing Fantasy #3 will be 32 pages and will cost $2.99.
TV SCHEDULE ON SCIFI CHANNEL
BABYLON 5 and CRUSADE are not currently listed on any SCIFI schedule. STARGATE SCHEDULE: 08/30/2004 06:00 PM STARGATE SG-1 THE NOX
08/30/2004 07:00 PM STARGATE SG-1 THE FIRST ONES
08/30/2004 08:00 PM STARGATE SG-1 SCORCHED EARTH (SG-1)
08/30/2004 09:00 PM STARGATE SG-1 BENEATH THE SURFACE
08/30/2004 10:00 PM STARGATE SG-1 POINT OF NO RETURN
08/31/2004 06:00 PM STARGATE SG-1 BRIEF CANDLE
/01/2004 06:00 PM STARGATE SG-1 THOR'S HAMMER
09/02/2004 06:00 PM STARGATE SG-1 THE TORMENT OF TANTALUS
09/03/2004 06:00 PM STARGATE SG-1 BLOODLINES
09/03/2004 08:00 PM STARGATE SG-1 THE FIFTH RACE
09/03/2004 09:00 PM STARGATE SG-1 (SEASON 8) ICON
09/03/2004 11:00 PM STARGATE SG-1 (SEASON 8) ICON
09/06/2004 06:00 PM STARGATE SG-1 FIRE AND WATER
09/06/2004 07:00 PM STARGATE SG-1 TANGENT
09/06/2004 08:00 PM STARGATE SG-1 THE CURSE
09/06/2004 09:00 PM STARGATE SG-1 SERPENT'S VENOM
09/06/2004 10:00 PM STARGATE SG-1 CHAIN REACTION
09/07/2004 06:00 PM STARGATE SG-1 HATHOR
09/08/2004 06:00 PM STARGATE SG-1 SINGULARITY
09/09/2004 06:00 PM STARGATE SG-1 COR-AI
09/10/2004 06:00 PM STARGATE SG-1 ENIGMA (STARGATE)
09/10/2004 08:00 PM STARGATE SG-1 A MATTER OF TIME (STARGATE)
09/10/2004 09:00 PM STARGATE SG-1 (SEASON 8) SACRIFICES
09/10/2004 11:00 PM STARGATE SG-1 (SEASON 8) SACRIFICES
09/13/2004 06:00 PM STARGATE SG-1 TIN MAN (STARGATE)
09/13/2004 07:00 PM STARGATE SG-1 2010
09/13/2004 08:00 PM STARGATE SG-1 ABSOLUTE POWER
09/13/2004 09:00 PM STARGATE SG-1 THE LIGHT
09/13/2004 10:00 PM STARGATE SG-1 PRODIGY
09/14/2004 06:00 PM STARGATE SG-1 THERE BUT FOR THE GRACE OF GOD
09/15/2004 06:00 PM STARGATE SG-1 POLITICS - PT- 1
09/16/2004 06:00 PM STARGATE SG-1 WITHIN THE SERPENT'S GRASP - PT 2

STARGATE ATLANTIS SCHEDULE:

09/03/2004 10:00 PM STARGATE ATLANTIS THIRTY EIGHT MINUTES
09/03/2004 12:00 AM STARGATE ATLANTIS THIRTY EIGHT MINUTES
09/10/2004 10:00 PM STARGATE ATLANTIS HOME
09/10/2004 12:00 AM STARGATE ATLANTIS HOME
09/17/2004 10:00 PM STARGATE ATLANTIS THE STORM
09/17/2004 12:00 AM STARGATE ATLANTIS THE STORM
09/24/2004 10:00 PM STARGATE ATLANTIS RISING - PT 1
09/24/2004 12:00 AM STARGATE ATLANTIS RISING - PT 1

FARSCAPE SCHEDULE:

08/29/2004 01:00 AM FARSCAPE DREAM A LITTLE DREAM
09/02/2004 03:00 AM FARSCAPE FRACTURES
09/02/2004 04:00 AM FARSCAPE DOG WITH TWO BONES
09/02/2004 05:00 AM FARSCAPE CRICHTON KICKS
09/05/2004 01:00 AM FARSCAPE MIND THE BABY
09/09/2004 03:00 AM FARSCAPE WHAT WAS LOST - PT 1: SACRIFICE
09/09/2004 04:00 AM FARSCAPE WHAT WAS LOST - PT 2: RESURRECTION
09/09/2004 05:00 AM FARSCAPE LAVA'S A MANY SPLENDORED THING
09/12/2004 01:00 AM FARSCAPE VITAS MORTIS
09/16/2004 08:00 AM FARSCAPE MENTAL AS ANYTHING
09/16/2004 09:00 AM FARSCAPE BRINGING HOME THE BEACON
09/16/2004 10:00 AM FARSCAPE A CONSTELLATION OF DOUBT
09/16/2004 11:00 AM FARSCAPE PRAYER
09/16/2004 12:00 PM FARSCAPE WE'RE SO SCREWED - PART 1: FETAL ATTRACTION
09/16/2004 01:00 PM FARSCAPE WE'RE SO SCREWED - PART 2: HOW TO KATRATZI
09/16/2004 02:00 PM FARSCAPE WE'RE SO SCREWED - PART 3: LA BOMBA
09/16/2004 03:00 PM FARSCAPE BAD TIMING
09/16/2004 03:00 AM FARSCAPE PROMISES
09/16/2004 04:00 AM FARSCAPE NATURAL ELECTION
09/16/2004 05:00 AM FARSCAPE JOHN QUIXOTE
09/19/2004 01:00 AM FARSCAPE TAKING THE STONE
BABYLON 5/CRUSADE PHOTOSHOP PHOTOS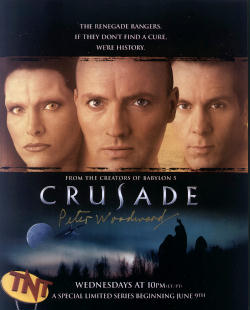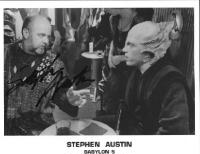 Peter Woodward has sent along a new photo -- a rather dreadful one -- from his appearance on CHARMED. It will be added to the collection of photos available from Peter, including additional copies of the Crusade poster in photo format. Both are autographed by Peter. You do NOT have to pay the prices asked for over at e-bay! Here are photos of B5 and Crusade cast members at fantastic prices. Check out Photo Shop. Ordering is easy -- and you can't beat the prices! Just let me know which photos you want and I'll check to make sure they are still in stock.
---
BABYLON 5 TOONS
John Cook has a wonderful collection of cartoons -- many are take-offs from Babylon 5. Here's just one of them.

He has a cartoon caption contest going on as well. Try your hand at a punch line.

Go to http://contests.sev.com.au/index.php?contestid=1




SCI-FI CARTOONS
While catching up on my e-mail yesterday morning, I got an instant message from LFMOA along with a nice goodie that I can share with readers. Thanks for sending along your version of Pinky and the B5 Brain.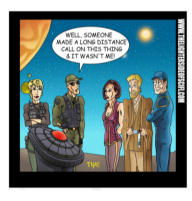 Tye Bourdony's latest Lighter Side of Sci-Fi satire can be seen here and at Tye's website www.thelightersideofscifi.com.








FAN CLUBS
Intergalactic Consortium

To anyone who lives in and or in the area of Toronto, Ontario, Canada I would like to invite you to attend or Join the Intergalactic Consortium. The I.C. is a new science fiction / fantasy group. We generally meet on the last Saturday of every month and generally do not collect any dues. WE are always looking for new members. If you have any questions, need more information or anything else please feel free to e-mail torsf@yahoo.ca or visit our yahoo group at http://ca.groups.yahoo.com/group/Intergalactic-Consortium/ Hope to hear from some of you.

United Federated Planets

The Babylon 5 Sector of United Federated Planets The Babylon 5 Sector is a chartered branch of United Federated Planets (UFP); a not-for-profit fan club for all fans of Star Trek, science fiction and fantasy. We've been part of UFP almost from the time the series first went on the air. We welcome all fans of Babylon 5--from the series & TV movies, to "Crusade" & "Legend of the Rangers," to the literary works in between. Our parent organization, UFP, has its roots in Star Trek & the late Gene Roddenberry's vision of the future; which includes community service along with social & fan-related activities. Our sector takes those ideas and puts them into the Babylon 5 universe that J. Michael Straczynski created. We're here for fellowship, good times, service and, in a way, living the fantasy that is Babylon 5. To that end, we enjoy role-play via the written word & live action; costuming; discussions; literary works; and anything else that we can imagine. No matter what you're interested in, we can accomodate you. We have positions currently available on the sector staff--EarthDome, EarthForce and the Alliance; chapter opportunities limited only by your imagination; and ways for you to live out your Babylon 5 fantasy. You can even be part of the B5 station staff! Our sector staff is available to answer your questions about what we do, how to join, how to start a B5 chapter, and more. To contact us, visit www.ufphq.com/chain_of_command.htm. In addition, we also put out a newsletter called "Voice of the Alliance." This newsletter--available in electronic & hard copy formats--informs our sector members with staff reports, upcoming events, available staff positions, chapter activities and more. For a sample copy of "Voice of the Alliance" contact our editor, Anne Zecca, via our website www.ufphq.com/babylon5sec.htm ("Chain of Command").

Membership in United Federated Planets is required to join UFP's Babylon 5 Sector. For information on joining UFP, contact:
Mike Ferguson, President/CEO
United Federated Planets
300 W. Oak Street
Midwest City, OK 73110 USA
E-Mail: mikeferg1@yahoo.com
Organization Website: www.ufphq.com
SubSpace Newsletter (on-line): www.ufphq.com/current.htm
Application: www.ufphq.com/application.htm (on-line version available)
Chapter Application: www.ufphq.com/chapterApp.htm (on-line version available)

For more information, go to the Clubs Page.

United Federated Planets (UFP) has a Rick Biggs memorial page set up at the following address:
http://www.ufphq.com/rick_biggs.htm

STAR TREK CLUB VENEZUELA

Ranger Andres dropped a note to say that a new club has been formed -- Star Trek Club Venezuela. It is small right now, but they are ready for recomendations, opinions, and/or any other comments.

This is the last update of our 1st Expo in November 2004. This event will take place in the Best Western Hotel CCCT Caracas. Visit their site at www.trekvenezuela.net for more information.

We have a number of Fan Clubs listed here at the Zocalo. They are those associated with a particular actor -- and there are those devoted to Babylon 5 or science fiction. Be sure to check out the Clubs Page to see if there is an organization near you.
CONVENTION CALENDAR
August 31, 2004
On Aug. 31 at 10:30 a.m., James Doohan will be honored with a star on the Hollywood Walk of Fame, in front of the Hollywood Entertainment Museum at 7021 Hollywood Blvd.

September 2-6, 2004
WorldCon - Noreascon Four
Location: Boston, Mass.
Guests: Authors Terry Prachett, William Tenn
For more information, visit their website at http://www.noreascon.org.
---

Sept. 3-5, 2004
WOLF EVENTS - 10th Anniversary
Location: Thistle Heathrow Hotel - London
Guests: Teryl Rothery, Von Flores, Rob LaBelle, Andrew Robinson, Suanne Braun. John Novak
For more information, visit their website at http://www.wolfevents.com/php/ .
---

Sept. 3-6, 2004
DRAGON*CON
Location: Atlanta, GA
Guests: David Carradine, Jason Carter, Hunter Cressall, Sybil Danning, Mark Goddard, Anthony Michael Hall, Richard Hatch, Virginia Hey, Peter Jurasik, Margot Kidder, Marta Kristen, Alice Krige
For more information, visit their website at http://www.dragoncon.com/ .
---

September 10-12, 2004
Chicagoland Entertainment Collectors Expo
Place: Rosemont, IL
Site: Ramada O'Hare
Guests: Boris Vallejo, Julie Bell, Chris Achilleos, Dick Durock, Kathy Garver, Jeremy Bulloch, Tim Dry, Gerald Home, Michael Dante, BarBara Luna, Christine Hewett, Steve Speirs, Mark Allan Shepard, Sean Crawford,Warren Martineck plus a surprise guest
For more information, visit their website at http://www.nonsportcardexpo.com.
---

Sept. 12, 2004
WOLF GATEDAYS
Location: Paris, France
Guests: John Novak, Suanne Braun, Teryl Rothery
For more information, visit their website at http://www.dragoncon.com/ .
---

September 17-19, 2004
Slanted Fedora
Place: Salt Lake City, UT
Site: Holiday Inn Downtown
B5 Guests: Jerry Doyle, Jason Carter, Mary Kay Adams
Other Guests: Garrett Wang, Robin Curtis, Robert O'Reilly, J.G. Hertzler, Max Grodenchik, Aron Eisenberg, Casey Biggs, Tony Amendola, Julie Benz, Greg Evigan, Dee Wallace Stone
For more information, visit their website at http://sfedora.com/salt_lake_city.htm.
---

September 24-25, 2004
Slanted Fedora
Place: Rochester, NY
Site: The Rochester Museum and Science Center
B5 Guests: Jerry Doyle, Jason Carter, Mary Kay Adams
Other Guests: Garrett Wang, Robin Curtis, Robert O'Reilly, J.G. Hertzler, Max Grodenchik, Aron Eisenberg, Casey Biggs, Tony Amendola, Julie Benz, Greg Evigan, Dee Wallace Stone
For more information, visit their website at http://sfedora.com/rochester,_ny.htm.
---

Be sure to visit the referenced sites to see if there have been changes in dates/guests attending. Visit our Convention Calendar for a full listing of upcoming conventions.
MAIL FOR CAST AND CREW
Here's a recent note from JMS on the subject:

Just an FYI to those who've been using the Ventura Blvd. mail drop for fan mail to actors....

As mentioned before, we're phasing out the forwarding of fan mail because we a) don't have the resources, complicated by b) the actors have scattered to the four winds, and it makes it very difficult to get everything to everybody in a timely fashion.

So, having provided prior notice...fan mail to actors coming to the Ventura Blvd. mail drop will be sent back. Mail to actors should be sent via their official fan clubs. I will still be taking mail there, since it's my mailbox, but that's it.

Just so's y'all know and save a few bucks on postage and returns.

WARNER BROS:

Warner Bros. Address:

Warner Bros. Domestic Television Distribution
4000 Warner Blvd.
Burbank, CA 91522

Warner Home Video:

Mr. Douglas Wadleigh
VP for Marketing and Special Features
Warner Bros.
4000 Warner Blvd.
Burbank, CA 91522

SCIFI:
Bonnie Hammer, President
Sci-Fi Channel
1230 Avenue of the Americas
New York, NY. 10020-1513

Mr. Thomas Vitale
Senior VP of Acquisitions, Scheduling & Program-Planning
BACK ISSUES OF THE ZOCALO TODAY
The front page of the The Zocalo Today changes daily, so be sure to check the back issues to make sure that you haven't missed anything IMPORTANT! I don't want the front page getting too long so I shift information periodically into the archives. So if you aren't a regular visitor to The Zocalo Today, be sure to check out the back issues. Just use the button above!
---
Take care and I look forward to hearing from you.
Sandra Bruckner (sgbruckner@aol.com)
Editor/Publisher
The Zocalo Today
http://www.isnnews.net
Copyright - SBruckner, 1999-2004