The Zocalo Today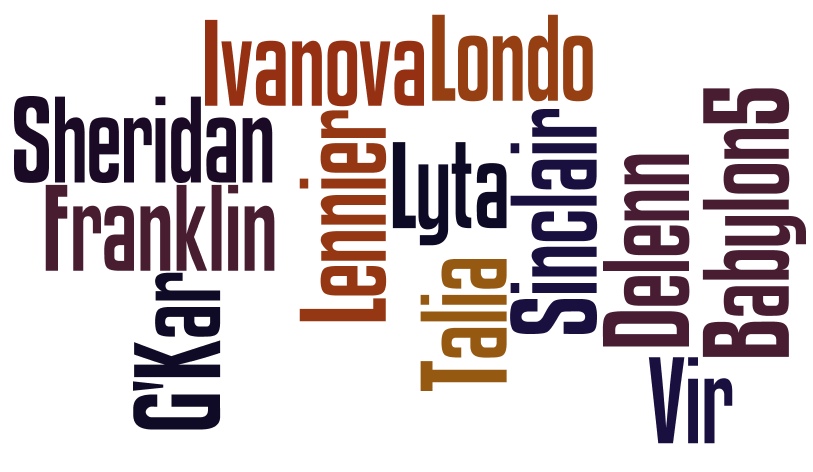 Welcome and thank you for dropping by. Babylon 5 brought many of us together -- and it remains with us, despite the fact that is no longer in production. The good thing is that the internet gives a LOT of ways to stay in touch. Don't be shy. Join in the discussion today or drop by Facebook or Twitter.

If you have questions or items for the news, drop me a line at sgbruckner@aol.com.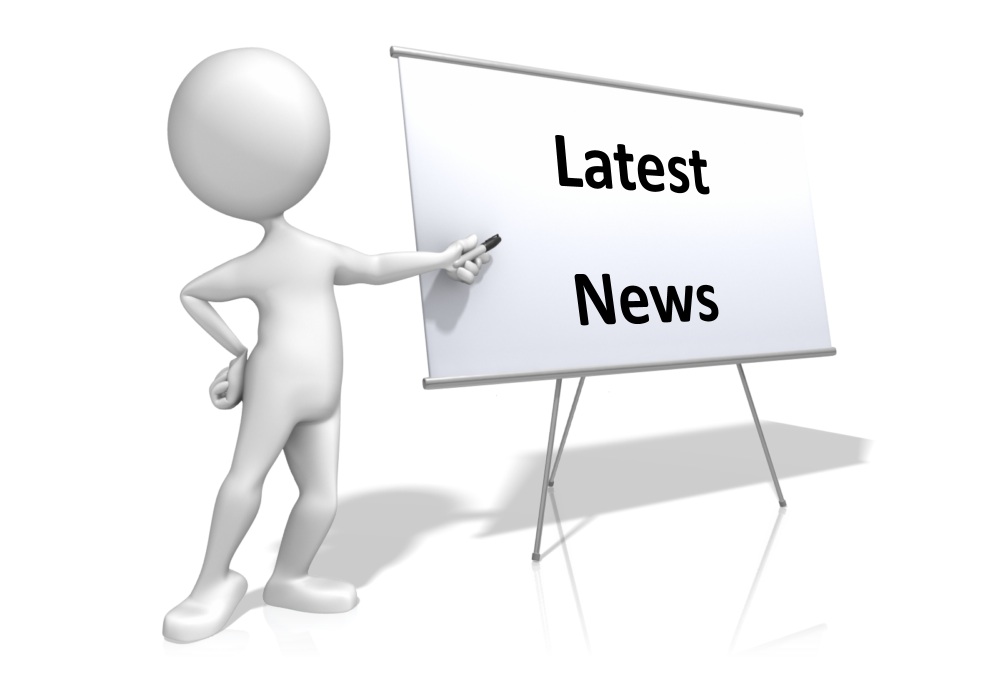 LATEST SCIENCE FICTION NEWS:
SATURDAY, OCTOBER 25, 2014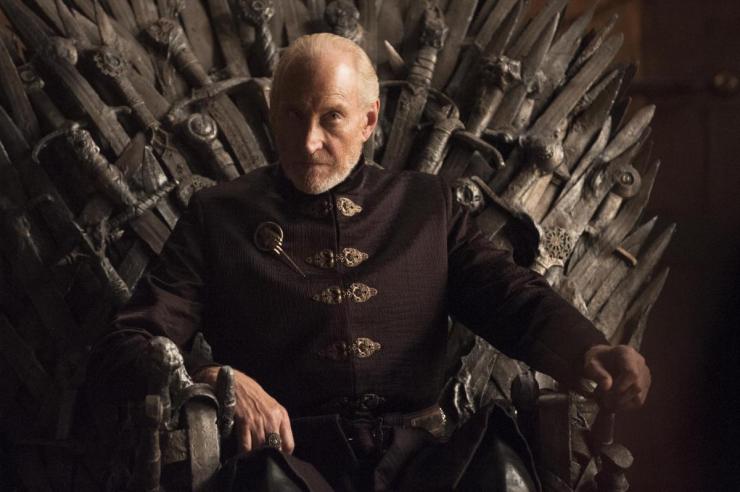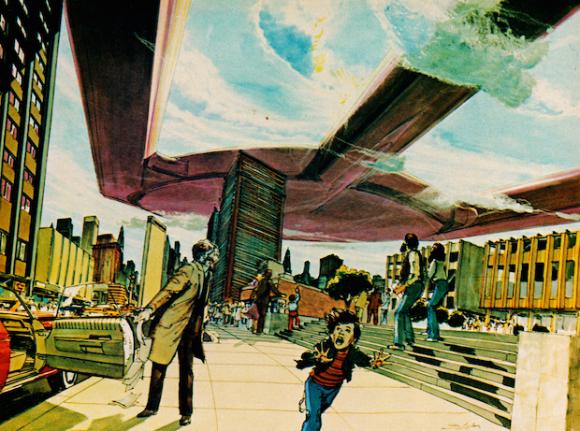 CHILDHOOD'S END
We're extremely curious to see how things come together with Syfy's high-concept Childhood's End miniseries, and the first big casting move has us even more excited.

Iconic character actor Charles Dance, likely best known to modern-day genre fans as Tywin Lannister in Game of Thrones, has signed on for the first major role in the project — based on Arthur C. Clarke's sci-fi classic of the same name.

The basic plot: The six-hour miniseries focuses on a breed of aliens called the "Overlords," who peacefully invade and rule Earth, then create a pseudo-utopia that comes at the price of human identity and culture. It's an ambitious pitch, and Dance's presence will definitely bring some legitimacy to the proceedings.

According to Entertainment Weekly, Dance plays Karellen, the ambassador for the Overlords who makes first contact with human Ricky Stormgren (currently uncast). The character is described as using "comforting words and amazing technological gifts quickly win humanity's favor, beginning decades of apparent utopia at the cost of human identity and culture. However, his refusal to reveal his physical appearance and insistence on dealing only through Ricky have some people questioning whether his intentions are truly benevolent."

The miniseries will be executive produced by Akiva Goldsman (Lone Survivor) and Mike DeLuca (The Social Network). The pilot (and possibly entire run) will be directed by Nick Hurran (Sherlock) and scripted by Matthew Graham (BBC's Life on Mars).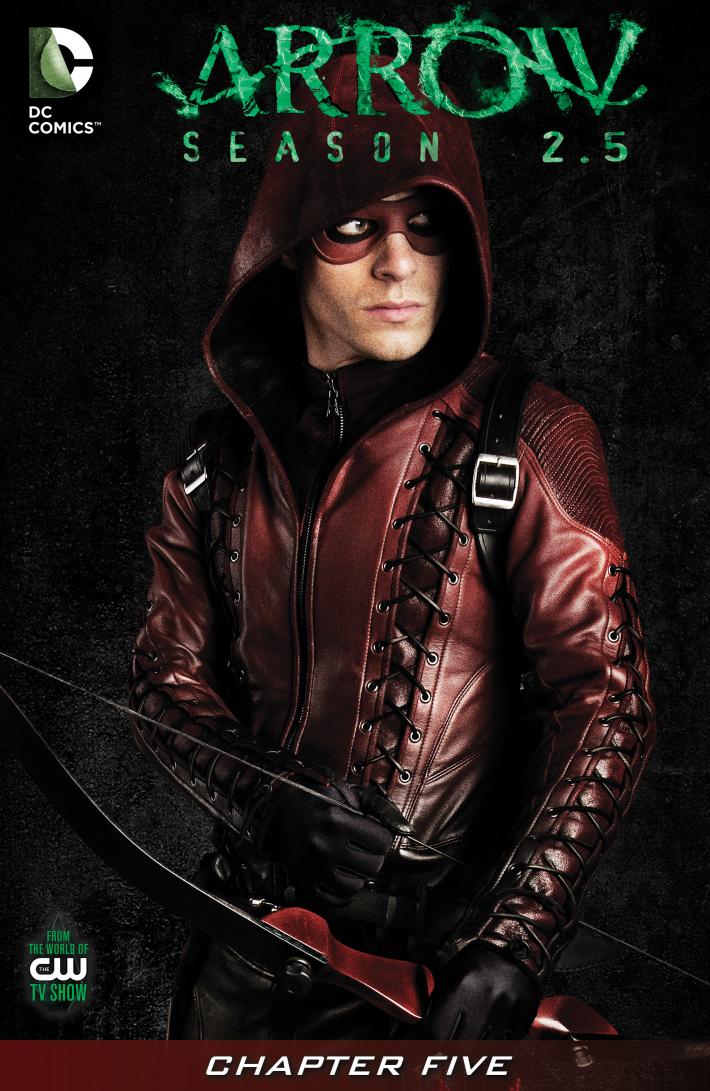 ARROW 2.5
In the latest installment of DC Comics' Arrow 2.5, the comic set between The CW show's second and third season, our green-hooded vigilante heads to St. Walker's Church to confront Brother Blood. And we have an exclusive sneak peek at the issue, written by Arrow executive producer Marc Guggenheim and Keto Shimizuwhich.
Check it out now, then download the entire issue on Monday via the DC Comics App, Readdcentertainment.com, comiXology.com, Google Play, Kindle Store, Nook Store and iBooks.
Written by Marc Guggenheim and Keto Shimizu, with art by Joe Bennett, Craig Yeung, and Szymon Kudranski.
HELIX
Syfy has released a brand-new promo teaser for the upcoming second season of its sci-fi series Helix, and looks like things are about to get chilling again.
Whereas the tension-filled viral action of the first season took place in the arctic, the second is firmly moving away from the freezing cold and onto an island with warmer weather. So what does executive producer extraordinaire Ronald D. Moore (Battlestar Galactica, Outlander) have in store for us? Well, a new viral outbreak is heading our way, and Steven Weber's cult leader looks sinister enough ...,p> As per TV Line:
Season 2 of the sci-fi drama finds Billy Campbell's Dr. Alan Farragut and his CDC team, still haunted by the Narvik crisis at Arctic Biosystems, investigating the outbreak of a new disease on a Windjammer. Clues lead them to an island inhabited by a cult that is dead-set on creating a utopian society.
Weber (Murder in the First, Studio 60) will heavily recur as Brother Michael, the cult's charismatic leader… who just so happens to be a world-class geneticist.
Syfy's Helix season two will premiere on Friday, Jan. 16, 2015.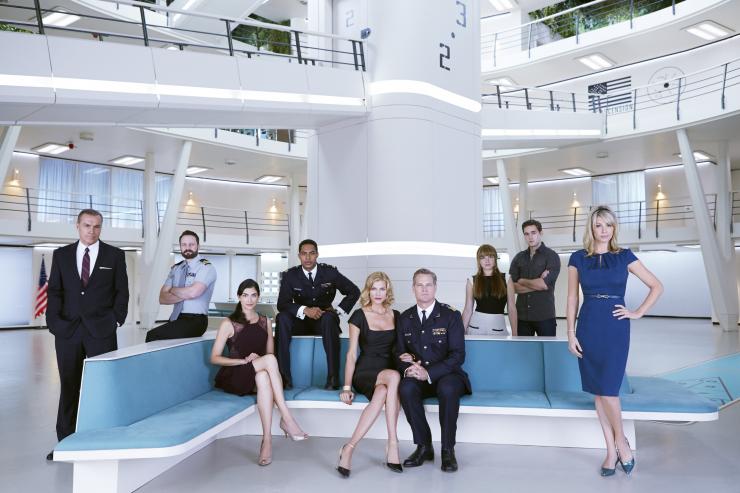 ASCENSION
When the journey on the spaceship Ascension begins this December on Syfy, viewers will find themselves on a blast from the past that takes place in an alternate retro sci-fi timeline, and one that might just recapture the network's previous success with Battlestar Galactica.
Loosely based around the actual atomic-powered spacecraft of Project Orion, the 6-hour miniseries (and likely ongoing series) is about a covert craft that was launched by the U.S. in Kennedy-era 1963. The U.S.S. Ascension was to carry the smartest men, women and children to populate a new world, and 50 years into the journey, a mysterious murder -- the first on board -- takes place.
"It's Mad Men meets Star Trek meets Lost," summed up actor Al Sapienza at this week's Syfy press tour in Orlando, where he was joined by costars Tricia Helfer, Brian Van Holt, Andrea Roth and Brandon P. Bell.
Premiering Dec. 15 at 9 p.m., and airing over three nights, Ascension is a big-idea kind of show, and the return of Helfer to the network makes it feel like this could be Syfy's next BSG.
The world on the ship is a small microcosm of what U.S. society looked like in the early '60s, with the intention of preserving that.
"I'm very excited about the concept of this show, and the parallel society, not influenced in any way by what's happened on Earth in 50 years," said Sapienza, who plays Councilman Rose. "We don't know John Kennedy got shot, we don't about know the civil rights movement or women's lib; our input from Earth stopped in 1963."
But to maintain balance, there is genetic pairing, arranged marriages and limits on how many children can be born -- which looks to be part of a major plot point.
"There's a birthless ceremony every year, so it depends on how many people have passed away as to how many children can be born," said Helfer. "So many couples on the ship will never have the right to have a child."
She teased that her character, Viondra Denniger, and her husband, Capt. William Denniger (Van Holt), have opted out of having a kid.
Additionally, a self-created caste system is in place. It was not initially established when Ascension launched, and it consists of the upper decks and lower decks. But the system allows for a lower-decker like Bell's African-American character Oren Gault to achieve second-in-command status despite the civil rights movement never happening on board.
Gender equality is also skewed in this timeline, and Helfer's Viondra has gained behind-the-scenes power through her sexuality and position as the captain's wife.
"She stands behind her man, but is the steel in his spine," said Helfer. "She works hard to stay in power; she grew up in the lower decks and made her way up, and is determined to stay there."
Meanwhile, Roth's Juliet Bryce is the Ascension's head doctor and has a job of importance. But Bryce's teenage daughter is flexing her muscles and trying to push beyond the restrictive rules of their on-board life.
Speaking to this, Helfer said their world has evolved in the 50 years since they launched.
"It's not exactly like Mad Men; it is its own society that has evolved in its own way, but a society of 600 people evolves much slower."
Sapienza said he thinks that evolution is any human culture, but on Ascension –- and anywhere that the status quo is challenged –- "there are always those forces that are self-serving, with their own reasons to keep things unfair."
Some of the other threads the series follows: A ground government is tracking the starship, and the craft is nearly at the point where they won't be able to turn around and head back to Earth. In conjunction with the first murder on board, people are starting to panic.
He revealed that, aside from his character, most of his co-stars play the first generation born on the vessel. And their children mark the second generation. So the brain trust of Ascension may be deteriorating.
"President Kennedy picked the smartest people, and most qualified, to take this journey," he said. "Well, as you know, you could get a perfect score on your SATs, but your kids may not be so bright. This is the second generation, so you don't have (what was the phrase Kennedy used?) the best and the brightest."
Still, some things never change, even in an alternate sci-fi timeline.
"Interestingly enough, even though we've had no influence from Earth, politics have evolved in the same way as on Earth," said Sapienza about his character. "I'm self-serving, put myself ahead of the good of the ship and am having an affair with the captain's wife -- I'm the perfect politician!"
Speaking of the captain, Van Holt introduced his character as a natural-born leader in charge of 600 passengers but "definitely not Captain Kirk," and referred to Helfer's Viondra as "the real captain."
"He's not without his moral ambiguities," he said. "He deals with his demons, and his outlets are morally questionable."
Wrapping up the panel, Bell said the purpose of the Ascension mission is "super righteous" because they're leaders on a new frontier.
He added, and his co-stars agreed, that a show compared to Mad Men, Star Trek and Lost has the makings to be the focus of social media conversations.
"It's extremely socially relevant and has the ability to be one of those shows people will want to talk about the themes," he said. "There are so many parallels to what's going on currently to what's going on on the ship. Social media is the new water cooler talk, and there are so many angles and elements to Ascension that lean into that that it's something people will want to discuss," said Helfer. "I'm looking forward to engaging."
"It's a forward-thinking show ... plus, we've got a great-looking cast," joked Van Holt.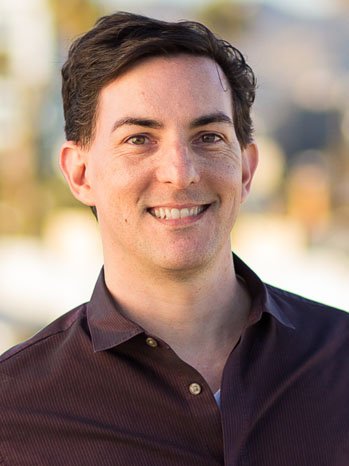 EXPOSURE
Sony has picked up Exposure, a pitch from Eric Heisserer with Neal Moritz and his Original Film producing.
Heisserer, who will write the script, is also attached to direct and executive produce. Details of the plot are being kept under quarantine but it is described as a supernatural thriller with elements tonally similar to The Ring, the 2002 horror movie in which a mysterious videotape caused the death of those who watched it.
Terms of the deal were not disclosed but insiders say it was a competitive situation.
Heisserer is already exposed to Sony, working on an adaptation of the Valiant comic Harbinger that Moritz is also producing.
The scribe has made a career writing smart genre material. Earlier this year he sold Understand, a spec based on a Ted Chiang short story, to Fox with 21 Laps producing. He also wrote (and is exec producing) Story of Your Life, another sci-fi drama based on a Chiang short story, that has Denis Villeneuve (Prisoners) attached to direct and Amy Adams attached to star.
His produced credits include the prequel to The Thing, the 2010 remake of A Nightmare on Elm Street, and Final Destination 5. He made his directorial debut with Hours, a thriller that starred Paul Walker.
Heisserer is repped by WME, Julie Bloom at Art/Work Entertainment and Jackoway Tyerman. Moritz is coming off of the success of 22 Jump Street, which grossed $191 million domestically and over $327 million worldwide.
THE ZOCALO TODAY
Be sure to check out The Zocalo Today on Facebook as well as at ISN News: The Zocalo Today on Yahoo Groups. Did you miss the news from yesterday -- or earlier in the week. Catch up by going to the October News Archive. I have broken up the huge file into months to make it easier to scan through. It will bring you up to date for all that has been going on in the world of science fiction. Go to:
September News.
August News.
July News.
June News.
May News.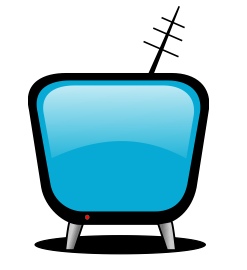 ON THE TUBE TONIGHT 8:00pm on CBS
Elementary
Season 2, Episode 4: Poison Pen
While investigating the murder of a financial CEO, a woman from Sherlock's past becomes a suspect.

8:00pm on AMC
Seed of Chucky
Gentle Glen (Billy Boyd) is a ventriloquist's dummy, the offspring of evil doll Chucky (Brad Dourif) and his doll bride (Jennifer Tilly), both of whom are now deceased. When the orphaned Glen hears that a film is being made about his parents, he goes to Hollywood and resurrects them in an attempt to get to know them better. He is horrified when Chucky and his lover embark on a new killing spree, and Chucky is equally horrified that his son has no taste for evil.

8:00pm on BBC America
Doctor Who
Season 8, Episode 9: Flatline
Clara discovers a menace from another dimension while she is separated from the Doctor.

9:00pm on NBC
Constantine
Season 1, Episode 1: Non Est Asylum
John Constantine decides to walk away from fighting evil -- until a friend's daughter needs help.

9:00pm on BBC America
Doctor Who
Season 8, Episode 10: In the Forest of the Night
The human race wakes up one morning to discover a surprising invasion: a forest has grown.

9:00pm on Syfy
Resident Evil: Extinction
Captured by the Umbrella Corp., Alice (Milla Jovovich) receives genetic alterations that leave her with superhuman abilities. Hiding out in the Nevada desert, she joins forces with former cohorts Carlos (Oded Fehr) and L.J. (Mike Epps) as well as new survivors Claire (Ali Larter), K-Mart (Spencer Locke) and Nurse Betty (Ashanti) to eradicate the virus that threatens to turn every human on Earth into a zombie.
KEEPING UP WITH CAST AND CREW
LANTERN CITY
Lantern City is not a television show. Not yet. But Bruce Boxleitner is planning for it to be one. As he says… And now it will be a comic book from Archaia, a twelve issue series, and the first such title since The Secret History in 2007. More details to come, as and when….








Here is a quote from J. Michael Straczynski about emotions.
I had this theory that the more important and intimate the emotion, the fewer words are required to express it.

First it's in dating: "Will you go out with me?" Six words.
"Honey, I care for you." Five words.
"You matter to me." Four words.
"I love you." Three words.
"Marry me." Two words.
But what's left? What's the one most important and intimate word you can ever say to somebody? It's "goodbye."

While Michael O'Hare (Sinclair), Andreas Katsulas (G'Kar), Rick Biggs (Dr. Franklin), Tim Choate (Zathras) and Jeff Conoway (Zach Allen) are no longer with us, we will not forget their wonderful personalities and talent -- as well as their significant contributions to the BABYLON 5 universe. Be sure to visit In Memory Of for more information about memorial efforts.
Until we met again, in a place where no shadows fall.
BABYLON 5 BIRTHDAYS
OCTOBER
Dylan Neal - October 8
Jeff Conaway - October 5 - Gone too soon
John Vulich - October 10
Tim Choate - October 11 - we miss you
John Copeland - October 13
Linda Huse - October 16

Have I missed anyone? If you know the birthday of someone connected with Babylon 5, pass the information along. We want to include everyone in our Happy Birthday Wishes.


Go to http://www.hollywoodscifi.org/ for more information.
BABYLON 5 MUSIC VIDEOS AND TRIBUTES
John Hudgens has created many Babylon 5 videos, but I believe this is the most moving. It was first shown at the Phoenix Comic Con 20th Anniversary and honors many of the Babylon 5 family who have passed on.

Here is a link to John's Babylon 5 videos:
https://www.youtube.com/user/Babylon5MusicVideos?feature=watch

Richard Biggs memorial: http://www.youtube.com/watch?v=HyD4L8yNtsA

Andreas Katsulas memorial: http://www.youtube.com/watch?v=h2UQ2l9NPIg

- This is the extended version that I did for Andreas' widow ater the original cut was released on the net. It's never been seen online until now.

For those of you who've never seen these, I hope you enjoy them - and for those that have (and emailed me many times over the years about releasing them), I hope they're as good as you remember. Working with Joe on these videos was one of the highlights of my career, and I'll be forever grateful to him for the doors these have opened for me. I'm proud to have them on my resume.

John Hudgens
www.zteamproductions.com








Spooky's Ultimate Horror Weekend
Dates: Oct. 24-26, 2014
Place: Doubletree Universal Studios, Orlando, FL 32819
Guests:
Michael Rooker - Walking Dead & Jeremiah; Stephen Pearcy - Ratt; Dee Wallace Stone - ET & Cuju; Tyler Mane - Halloween & X Men, and Tobin Bell - Dexter
For more information, go to http://www.spookyempire.com/.

MALTA COMIC EXPO
Dates: October 31-November 2, 2014
Place: Mediterranean Conference Center, Valletta, Malta
Guests: Richard Piccardo, Dirk Benedict,Silvester McCoy and many more
For more information, go to http://maltacomicsexpo.com/. LOSCON 41
Dates: November 28-30, 2014
Place: LAX Marriott Hotel, LA, California
Babylon 5 Guest of Honor: J. Michael Straczynski
For more information, go to http://loscon.org/41/. STAR TREK SAN FRANCISCO: NEXT GENERATION REUNION
Dates: December 12-14, 2014
Place: Hyatt Regency San Francisco, CA
Guests: KATE MULGREW, JAMES DARREN, ROBERT PICARDO, Klingon Representatives GOWRON AND MARTOK, GARRETT WANG, DOMINIC KEATING AND CONNOR TRINNEER, JONATHAN FRAKES, BRENT SPINER, LeVAR BURTON, MICHAEL DORN, GATES McFADDEN and MARINA SIRTIS
For more information, go to www.creationent.com/cal/st_sanfrancisco.html. MAGIC CITY COMIC CON
Dates: January 16-18, 2015 Place: Miami Airport Convention Center
Comic Guests: John Romita, Jr., Allen Bellman, Adelso Corona, Greg Kirkpatrick, Dan Scott
For more information, go to http://www.magiccitycomiccon.com/. STEEL CITY CON
Dates: December 5-7, 2014
Place: Monroeville Convention Center, Monroeville, PA
Guests: Adam West, Burt Ward, Linda Blair, Henry Winkler, Michael Dorn, Peter Mayhew, Terry Farrell, John Wesley Shippe, and more.
For more information, go to http://www.steelcitycon.com/. FED-CON 24
Dates: May 21-24, 2015
Place: Maritim Hotel, Dusseldorf, Germany
Guests: Sam Jones, Aaron Douglas, Grant Bowler and more to come
For more information, go to http://www.fedcon.de/en/. SPECIAL ANNOUNCEMENTS!
Wizard World Conventions has a large number of events planned for the year. Be sure to visit the page to see if there is a convention of interest near you.

Creation Entertainment has a large number of conventions planned for the next several months. They include stars from TWILIGHT, SUPERNATURAL, STARGATE, FARSCAPE, XENA, SERENITY, STAR TREK, etc. Check out their calendar to see if one will be in your neighborhood soon. Don't miss their Videos page as well. It is full of some priceless video from a number of conventions.

Be sure to visit the referenced sites to see if there have been changes in dates/guests attending. Visit our Convention Calendar for a full listing of upcoming conventions.
BACK ISSUES OF THE ZOCALO TODAY
The front page of the The Zocalo Today changes daily, so be sure to check the back issues to make sure that you haven't missed anything IMPORTANT! I hope you will become a regular visitor to The Zocalo Today!
---
Take care and I look forward to hearing from you.
Sandra Bruckner (sgbruckner@aol.com)
Editor/Publisher
ISN News: The Zocalo Today
http://www.isnnews.net
Copyright - SBruckner, 1999-2014