The Zocalo Today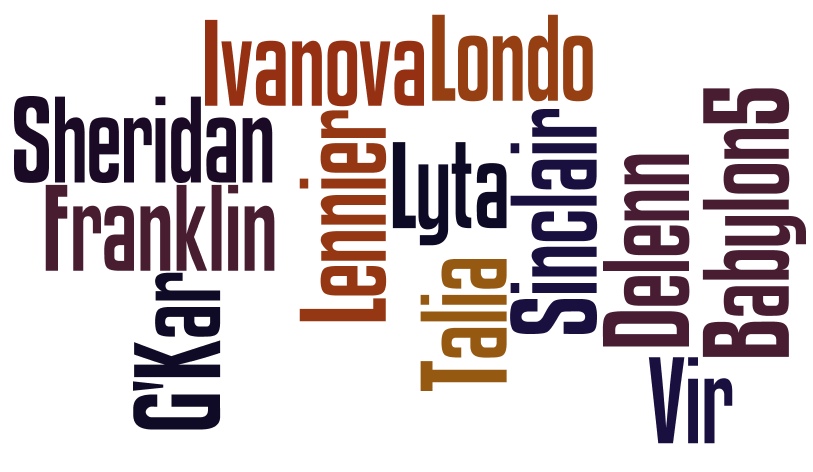 Welcome and thank you for dropping by. Babylon 5 brought many of us together -- and it remains with us, despite the fact that is no longer in production. The good thing is that the internet gives a LOT of ways to stay in touch. Don't be shy. Join in the discussion today or drop by Facebook or Twitter.

If you have questions or items for the news, drop me a line at sgbruckner@aol.com.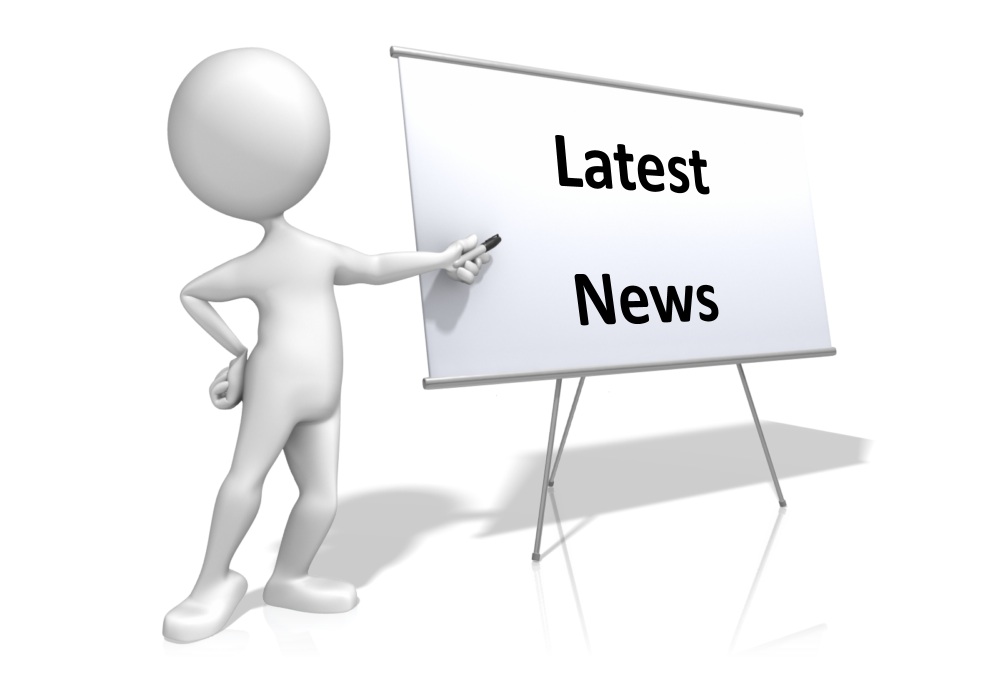 LATEST SCIENCE FICTION NEWS:
MONDAY, SEPTEMBER 1, 2014
LABOR DAY
Labor Day is a day of rest or the last chance for many people to go on trips before the summer ends. For students, it is the last chance to organize parties before school starts again. In some neighborhoods, people organize fireworks displays, barbecues and public arts or sports events. The football season starts on or around Labor Day and many teams play their first game of the year during Labor Day weekend.

Traditionally, people did not wear white clothes, particularly shoes, after Labor day. However, this custom is slowly dying out. More and more people now wear white all year round, rather than just in the summer. Similarly, it is the custom to wear a straw cowboy hat from Memorial Day until Labor Day, then a felt one until Memorial Day comes around again.

I hope everyone who has the day off enjoys whatever they choose to do -- kick back and enjoy.


Unedited Star Wars Cantina Scene by chanoy UNEDITED STAR WARS FOOTAGE OF BAR SCENE
While we patiently wait to see what J.J. Abrams is putting together for Episode VII, how about a walk down memory lane through one of Star Wars' most iconic scenes?

A boatload of behind-the-scenes pics, original design sketches and even the original uncut footage from Star Wars' alien cantina scene have surfaced online — offering up a fascinating peek into a piece of footage that would go on to inspire tons of other sci-fi projects and set the tone for one of the genre's biggest franchises.

Considering the mid-size budget that George Lucas was working with to make the original Star Wars, the Mos Eisley cantina scene was ambitious as hell. Combining an insane amount of practical effects to create our first peek at the truly alien universe abroad, it's amazing to get a closer look at all the masks and costume designs that went into making it happen. Even dated, it's still impressive.

It's easy to forget just how trendsetting the original Star Wars trilogy was for its time, and though we give Lucas a lot of grief for the prequel trilogy, he's still one of the greatest genre minds living today. You just have to, ya know, go back a few decades to hit the highlights.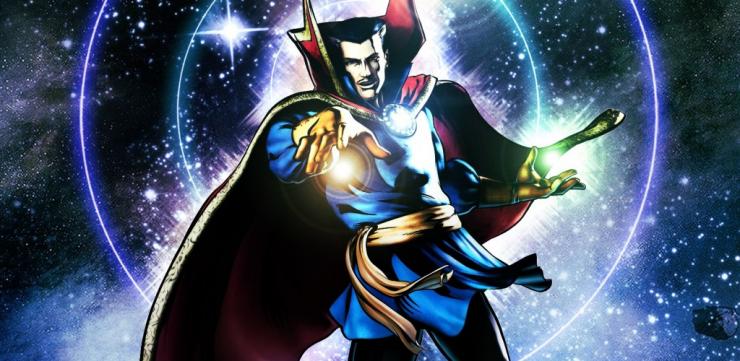 DOCTOR STRANGE
A little more than a month ago, as Marvel Studios geared up for its annual Hall H presentation at San Diego Comic-Con, we were all pretty convinced we were about to get some major Doctor Strange news. Marvel had already announced the film's director, Scott Derrickson, in June, and as rumors that Oscar nominee Joaquin Phoenix would take the title role heated up the day before the panel, we expected something big.

Well, the panel came and went, and nothing happened. Since then we've heard nothing but more rumors about who exactly Marvel wants for the film, including recent whispers that Boardwalk Empire star Jack Huston was up for the lead. Though we don't know exactly when the film will hit theaters, we know a director is already attached, which almost certainly means the release can't be all that far off. So why hasn't Stephen Strange himself been cast?

Earlier today, Collider reported that Phoenix is now in "final talks" to join Doctor Strange as the Sorcerer Supreme, noting that his Marvel contract is "at the 1 yard line, about to pass into the endzone." As for what's taking so long, Collider's report attributed the delay to Phoenix's desire to make his Marvel contract as flexible as possible, so he can continue work on other films. Badass Digest's Devin Faraci then reported via Twitter that Phoenix did indeed meet with Marvel sometime this week, but that there was still a chance he'd back away from a Doctor Strange commitment. Latino Review's Umberto Gonzalez backed up that report shortly thereafter, tweeting that he'd heard directly from Phoenix's representatives, and that there was "lots still to work out." Though there's some dispute as to how close a final deal is, all three outlets seem to be in agreement that Phoenix is the guy Marvel wants. Now the question is: Why hasn't the superhero juggernaut been able to lock Phoenix down yet?

In a Badass Digest post expanding on his tweets from earlier today, Faraci reported that Marvel was indeed pursuing Phoenix in July, not just to be Doctor Strange, but to make his debut as a Marvel Studios star during the Hall H panel. They were hoping to seal the deal with him that very day and get him to walk out on the stage that night (think of the eruption in that hall if it had happened), but they just couldn't make it work in time. Ever since the Phoenix reports first surfaced, we've been talking about the multipicture demands Marvel makes on its actors as a major obstacle between him and joining this film, but according to Faraci, the uncertainty might run deeper. This might not just be a case of Phoenix shying from a long-term commitment to one character. It might be that he's simply not sure if he can adapt to the FX-heavy demands of this kind of blockbuster.

"He's a great actor, and he can play the role. But the Marvel Studios blockbuster machine is full of pre-viz and fight-viz and green screen and massive reshoots. It's not a world that's as comfortable for him, and he's just not certain he can do it," Faraci said. "And I kind of think this is a terrific piece of self-awareness, and a piece of self-awareness that might keep the deal from closing. If Marvel can get past any issues Phoenix has with the larger contract they still have to get over the doubt this terrific actor has about working in this larger environment."

So, it seems the difficulty could lie beyond Phoenix's reluctance to sign on for multiple movies. It could be that his biggest concern is not being able to work on whatever else he wants, but being able to work on these films -- with all of the unique acting challenges they present -- while remaining at the top of his game. That's an admirable thing to be concerned about, but as Faraci notes, it may also be the thing that ultimately keeps Phoenix from this project.

ARROW
A new Arrow teaser is here and fans of Oliver and Felicity will have a lot to talk about.

The 20-second season-three promo opens with Oliver hinting that he still has secrets before it cuts to an anticipated moment by fans, the much talked-about Oliver-Felicity kiss in the premiere. At Comic-Con, the Arrow gang offered some teases about Oliver and Felicity's date — first revealed in the season-three trailer. Executive producer Greg Berlanti reassured that producers "weren't trying to fake anybody out with Oliver's confession to her at the end of last year, so we'll deal with that directly this year," while Stephen Amell hinted that their date goes "horribly." There are also glimpses of a new Thea under the guise of her father, Malcolm, and some major knock-down, drag-out fights. As executive producer Marc Guggenheim told The Hollywood Reporter, season three follows the theme of identity. "It's the first season where this theme of identity is not only about Oliver but is also about all the other characters," he said.

Arrow returns Oct. 8 on The CW.

ONCE UPON A TIME
Storybrooke is about to get Frozen.

In a new Once Upon a Time season-four teaser exclusive to The Hollywood Reporter, Frozen's Elsa (Georgina Haig) passes through the town's landmark hangouts (Mr. Gold's shop, Granny's diner), leaving her chilly mark wherever she goes.

Naturally, her unwelcome presence puts everyone — from Mr. Gold/Rumpelstiltskin (Robert Carlyle) and Mary Margaret/Snow (Ginnifer Goodwin) to David/Charming (Josh Dallas) and Captain Hook (Colin O'Donoghue) — on edge.

Though Elsa's face is never shown, her looming threat is powerful enough to get even Regina/Evil Queen (Lana Parrilla) to ready for the coming wrath. Just as the voiceover ominously hints at trouble for Storybrooke, Regina voices her dread, "Here we go again ....."

But Emma (Jennifer Morrison), in her signature red leather jacket, has her own thoughts on the new villainess: "Really?"

Frozen is getting a major presence on Once in the new season with a flurry of familiar characters as it picks up after the events of Disney's Oscar-winning movie: Anna (Elizabeth Lail), Kristoff (Scott Michael Foster), Prince Hans (Tyler Jacob Moore) and Pabbie the Troll King (John Rhys-Davies). Lost alumna Elizabeth Mitchell appears in a mysterious Frozen-related role.

Comic-Con attendees in July were treated to a special first look from the premiere that featured Elsa and Anna at their parents' grave site as they prepare for Anna's wedding to Kristoff.

Executive producer Adam Horowitz told The Hollywood Reporter in May that they were "honored" to incorporate the Frozen universe into Once. "We fell in love with [the movie] when it came out last year like everyone did, and we want to do our best to do it justice," he said.

Once Upon a Time returns Sunday, Sept. 28 on ABC.

AGENTS OF S.H.I.E.L.D.
ABC and Marvel have released new promos for "Marvel's Agents of S.H.I.E.L.D." Season Two.

The "Marvel's Agents of S.H.I.E.L.D." cast includes Clark Gregg as fan favorite Phil Coulson, along with Ming-Na Wen as Agent Melinda May, Brett Dalton as Agent Grant Ward, Chloe Bennet as Skye, Iain De Caestecker as Agent Leo Fitz and Elizabeth Henstridge as Agent Jemma Simmons.

The series is executive produced by Joss Whedon, Jed Whedon, Maurissa Tancharoen, Jeffrey Bell and Jeph Loeb. Season Two will premiere on September 23.
THE ZOCALO TODAY
Be sure to check out The Zocalo Today on Facebook as well as at ISN News: The Zocalo Today on Yahoo Groups. Did you miss the news from yesterday -- or earlier in the week. Catch up by going to the August News Archive. I have broken up the huge file into months to make it easier to scan through. It will bring you up to date for all that has been going on in the world of science fiction. Go to:
August News.
July News.
June News.
May News.
April News.
March News.
February News
January News
December News
November News
October News.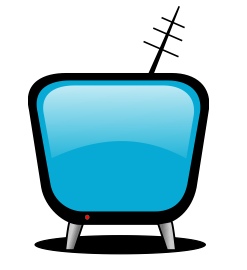 ON THE TUBE TONIGHT 7:00pm on Syfy
Star Trek IV: The Voyage Home
Living in exile on the planet Vulcan, the ragtag former crew of the USS Enterprise steal a starship after receiving a planetary distress call from Earth: a space probe has entered into orbit around Earth, disabled global power on the planet and evaporated the oceans. Captain Kirk (William Shatner), Spock (Leonard Nimoy) and the rest of the officers travel back in time to retrieve now-extinct humpback whales, which Spock has deduced will communicate with the probe and send it away from Earth.

9:00pm on History
Houdini
Erich Weiss works the vaudeville circuit before finding fame as master escape artist Harry Houdini.

9:30pm on Syfy
Star Trek VI: The Undiscovered Country
Capt. James Kirk (William Shatner) and the crew of the USS Enterprise are carrying Klingon Chancellor Gorkon (David Warner) to Earth to negotiate a peace treaty with the United Federation of Planets. The ship appears to fire on a Klingon vessel, and Gorkon is killed in the subsequent confusion. Kirk and the ship's doctor, Leonard McCoy (DeForest Kelley), are arrested for murder, leaving Spock (Leonard Nimoy) to figure out who is behind the attack and save the negotiations.

10:00pm on CBS
Under the Dome
Season 2, Episode 10: The Fall
Big Jim finally learns what happened to his wife; Chester's Mill faces a new threat.
KEEPING UP WITH CAST AND CREW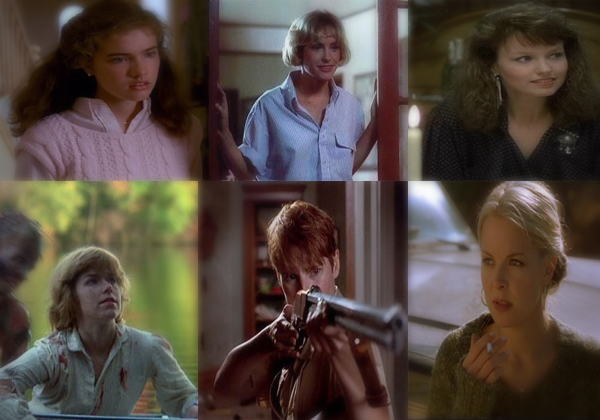 PAT TALLMAN IN FINAL GIRLS
Horror actor/director William Butler (LEATHERFACE: TCM III, NIGHT OF THE LIVING DEAD remake, director of MADHOUSE) has just announced THE SURVIVORS, an upcoming horror ensemble, featuring quite an impressive cast of some of horrors most beloved final girls, all banding together to stop a serial killer. This is a horror lover's dream, as it's always been a topic of conversation among fans regarding what it would be like if all of horror's final girls got together to kick some ass and thansk to Butler and his Transition Entertainment company, that topic is about to see the light of day. "Butler and writer Patrick J. Doody (Beneath) are currently penning the story for "THE SURVIVORS" a horror-action feature-film about a multi-generational group of strong female survivors who decide to get revenge as they ban to together and turn the tables on legendary murderer who, during their youth pursued them all. After the killer resurfaces, the women make a pack to track him down and end his twenty-five year killing spree. Starring in the project so far are an impressive cast of fan favorites including: Adrienne King (FRIDAY THE 13TH) Heather Langenkamp (NIGHTMARE ON ELM STREET) Jordan Ladd (CABIN FEVER) Amanda Wyss (A NIGHTMARE ON ELM STREET) Deborah Foreman (WAXWORK, APRIL FOOLS DAY) and Patricia Tallman (NIGHT OF THE LIVING DEAD '90). Butler is also meeting with with Amy Steel (FRIDAY THE 13th 2), P.J. Soles (HALLOWEEN), Kelli Maroney (NIGHT OF THE COMET), Tuesday Knight (NIGHTMARE ON ELM ST 4) and Lisa Wilcox (NIGHTMARE ON ELM ST 4/5), Beverly Randolph (RETURN OF THE LIVING DEAD) in hopes they will also join the dream team.

THE ART OF BABYLON 5
There was a fabulous panel at San Diego Comic Con to celebrate the art of Babylon 5. Follow this link to see the video and enjoy the exchange with John Iacovelli, Mark Walters, Tim Earls, Alan Kobayashi, Dark Hoffman and John Copeland. http://vimeo.com/channels/788028.

CLAUDIA CHRISTIAN - ONE LITTLE PILL
Claudia Christian has a number of wonderful B5 and other goodies at her store on her website. Please check them out to see if you would like to help Claudia complete her documentary. Follow the link below for more information.

All new goodies have landed in the Official Claudia Christian Store, including more autographed photos, postcards, scripts, magazines, and books! Remember, all proceeds go to support the C Three Foundation as we head in to the final lengths of the "One Little Pill" documentary post-production process. ~ Admin Kelly http://www.ClaudiaChristian.net/ecommerce/index.php.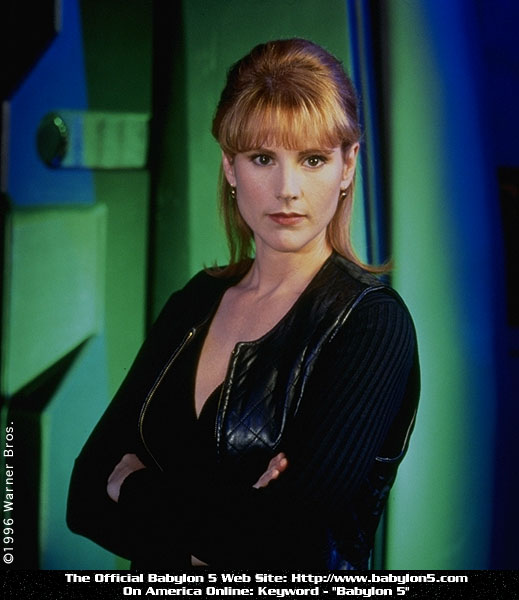 PAT TALLMAN UPDATE
Pat is talking to you straight! Facebook has made it harder than ever for you to see the posts from your favorite Pages. If you follow Pat on FB, you know her brand of snarky sexy humor. Well now it's no holds barred! Sign up for Pat's newsletter on her site PatriciaTallman.com and get it unsensored.The newsletter has content that will not be on the Facebook page or the site.
In this first issue, there is a special offer only available to those on the newsletter. Sign up by March 31st and be in the know.




Here is a quote from J. Michael Straczynski about emotions.
I had this theory that the more important and intimate the emotion, the fewer words are required to express it.

First it's in dating: "Will you go out with me?" Six words.
"Honey, I care for you." Five words.
"You matter to me." Four words.
"I love you." Three words.
"Marry me." Two words.
But what's left? What's the one most important and intimate word you can ever say to somebody? It's "goodbye."

While Michael O'Hare (Sinclair), Andreas Katsulas (G'Kar), Rick Biggs (Dr. Franklin), Tim Choate (Zathras) and Jeff Conoway (Zach Allen) are no longer with us, we will not forget their wonderful personalities and talent -- as well as their significant contributions to the BABYLON 5 universe. Be sure to visit In Memory Of for more information about memorial efforts.
Until we met again, in a place where no shadows fall.
BABYLON 5 BIRTHDAYS
AUGUST
Martin Sheen - August 3
Daneil Dae Kim - August 4
Claudia Christian - August 10
Stephen Austin - August 11
Tim Earls - August 15
Nancy Tarczynski - August 16
William Morgan Sheppard - August 25 (Soul Hunter and The Long Twilight Struggle)
Skip Beaudine - August 26

Have I missed anyone? If you know the birthday of someone connected with Babylon 5, pass the information along. We want to include everyone in our Happy Birthday Wishes.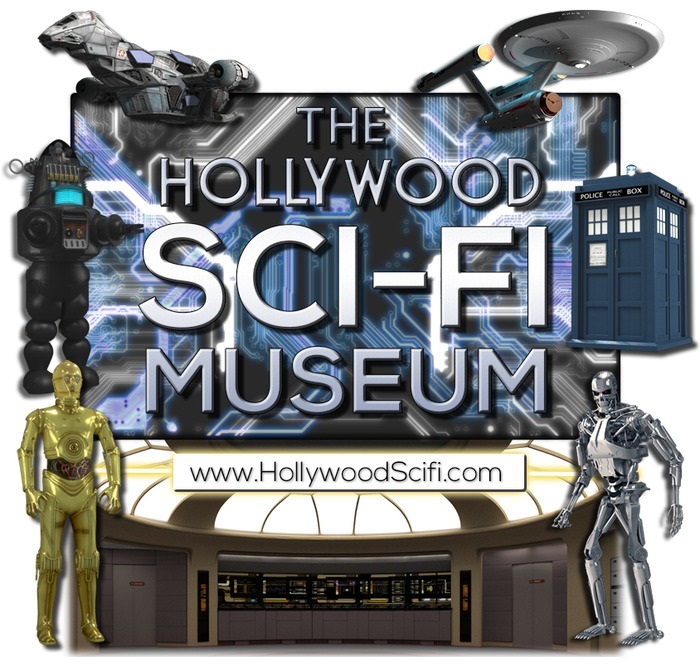 THE HOLLYWOOD SCI-FI MUSEUM
Here's a project you may want to get involved with!
About the Project:
New Starship Foundation, the nonprofit behind the Enterprise-D Bridge Restoration, with board members including the greatest talents in science fiction, presents THE HOLLYWOOD SCIENCE FICTION MUSEUM. This will be the first museum in the world to exclusively show the history of sci-fi films, TV, art and literature through props, sets and costumes, as well as show advancements in space travel and teach Real Science through Science Fiction. It will be an interactive museum with fully immersive environments and touch screens that will incorporate old and new footage from actors, filmmakers and NASA astronauts and scientists, and will present both the fact and fiction of sci-fi. This will eventually teach Science, Technology, Engineering and Math (STEM) based education in a fun new way to all ages. The museum will include exhibits from: Star Trek, Star Wars, Doctor Who, 2001, Alien, Metropolis, Thunderbirds, Firefly, Babylon 5, Battlestar Galactica, Stargate, Blake's 7, Ghostbusters, Farscape, The Time Machine, Godzilla, X-Men, Avengers, Superman, Planet of the Apes, Back to the Future, Day the Earth Stood Still, V, Batman, Six Million Dollar Man, Bionic Woman, Flash Gordon, Buck Rogers, as well as Fantasy like Lord of the Rings, Labyrinth, Legend, Munsters, Herbie the Love Bug, Chitty Chitty Bang Bang, Dark Crystal, Game of Thrones, Anime like Akira and Speed Racer, and anything else we can fit within our walls. This Kickstarter is to acquire the funds to develop our 2015 Hollywood Sci Fi Museum, which will be smaller than the future museum, but still significant and unique. This "concept art" of the giant Millennium Falcon and Enterprise-D is for our 2018 Hollywood Sci Fi Museum. Go to http://www.hollywoodscifi.org/ for more information.
BABYLON 5 MUSIC VIDEOS AND TRIBUTES
John Hudgens has created many Babylon 5 videos, but I believe this is the most moving. It was first shown at the Phoenix Comic Con 20th Anniversary and honors many of the Babylon 5 family who have passed on.

Here is a link to John's Babylon 5 videos:
https://www.youtube.com/user/Babylon5MusicVideos?feature=watch

Richard Biggs memorial: http://www.youtube.com/watch?v=HyD4L8yNtsA

Andreas Katsulas memorial: http://www.youtube.com/watch?v=h2UQ2l9NPIg

- This is the extended version that I did for Andreas' widow ater the original cut was released on the net. It's never been seen online until now.

For those of you who've never seen these, I hope you enjoy them - and for those that have (and emailed me many times over the years about releasing them), I hope they're as good as you remember. Working with Joe on these videos was one of the highlights of my career, and I'll be forever grateful to him for the doors these have opened for me. I'm proud to have them on my resume.

John Hudgens
www.zteamproductions.com
---





Worldcon, LONCON3
Dates: August 17-20, 2014
Place: London, England
For more information, go to http://www.loncon3.org/index.php. DRAGONCON 2014
Dates: August 29-September 1, 2014
Place: Atlanta, GA
Guests: Patrick Stewart, Peter Weller, Peter Williams, Richard Hatch, Wesley Eure - and many more
For more information, go to www.dragoncon.org. HAWAII CON
Dates: September 12-14, 2014
Place: Hapuna Beach Prince Hotel, Hawaii
Babylon 5 Guests: Pat Tallman, Claudia Christian, Walter Koenig
Other Guests from Stargate Atlantis, Battlestar Galactica, Games of Thrones and more
For more information, go to www.hawaiicon.com. CRYSTAL COAST CON
Date: October 18, 2014
Place: Mac Daddys Family Entertainment Facility, Cape Carteret, NC
B5 Guests: Pat Tallman and Bill Blair
Pat will be a media signing guest. The facility located at 130 Golfin Dolphin Dr., Cape Carteret, NC 28584
For more information, go to http://www.crystalcoastcon.com/. LONDON FILM AND COMIC CON WINTER
Dates: October 18-19, 2014
Place: Earls Court 2, Old Brompton Road, SW5 9TA
Guests: Katee Sackhoff, Nicola Bryant, Ralph Macchio, Christopher Cousins, Colin Baker, David Prowse and many more
For more information, go to http://www.londonfilmandcomiccon.com/ Spooky's Ultimate Horror Weekend
Dates: Oct. 24-26, 2014
Place: Doubletree Universal Studios, Orlando, FL 32819
Guests:
Michael Rooker - Walking Dead & Jeremiah; Stephen Pearcy - Ratt; Dee Wallace Stone - ET & Cuju; Tyler Mane - Halloween & X Men, and Tobin Bell - Dexter
For more information, go to http://www.spookyempire.com/. MALTA COMIC EXPO
Dates: October 31-November 2, 2014
Place: Mediterranean Conference Center, Valletta, Malta
Guests: Richard Piccardo, Dirk Benedict,Silvester McCoy and many more
For more information, go to http://maltacomicsexpo.com/. MAGIC CITY COMIC CON
Dates: January 16-18, 2015 Place: Miami Airport Convention Center
Comic Guests: John Romita, Jr., Allen Bellman, Adelso Corona, Greg Kirkpatrick, Dan Scott
For more information, go to http://www.magiccitycomiccon.com/. STEEL CITY CON
Dates: December 5-7, 2014
Place: Monroeville Convention Center, Monroeville, PA
Guests: Linda Blair, Henry Winkler, Michael Dorn, Peter Mayhew, Terry Farrell, John Wesley Shippe, and more.
For more information, go to http://www.steelcitycon.com/. FED-CON 24
Dates: May 21-24, 2015
Place: Maritim Hotel, Dusseldorf, Germany
Guests: Sam Jones, Aaron Douglas, Grant Bowler and more to come
For more information, go to http://www.fedcon.de/en/. SPECIAL ANNOUNCEMENTS!
Wizard World Conventions has a large number of events planned for the year. Be sure to visit the page to see if there is a convention of interest near you.

Creation Entertainment has a large number of conventions planned for the next several months. They include stars from TWILIGHT, SUPERNATURAL, STARGATE, FARSCAPE, XENA, SERENITY, STAR TREK, etc. Check out their calendar to see if one will be in your neighborhood soon. Don't miss their Videos page as well. It is full of some priceless video from a number of conventions.

Be sure to visit the referenced sites to see if there have been changes in dates/guests attending. Visit our Convention Calendar for a full listing of upcoming conventions.
BACK ISSUES OF THE ZOCALO TODAY
The front page of the The Zocalo Today changes daily, so be sure to check the back issues to make sure that you haven't missed anything IMPORTANT! I hope you will become a regular visitor to The Zocalo Today!
---
Take care and I look forward to hearing from you.
Sandra Bruckner (sgbruckner@aol.com)
Editor/Publisher
ISN News: The Zocalo Today
http://www.isnnews.net
Copyright - SBruckner, 1999-2014