The Zocalo Today

Welcome to ISN News: The Zocalo Today. Babylon 5 celebrated its 20th Anniversary but because of the quality of the series, fans are still out there supporting the show -- and new ones are joining each day. With J. Michael Straczynski promising a new production in the near future, we need to continue support of the show -- bringing new people to watch and discuss the show. Join in the discussion today on Facebook or Twitter.

If you have questions or items for the news, drop me a line at sgbruckner@isnnews.net.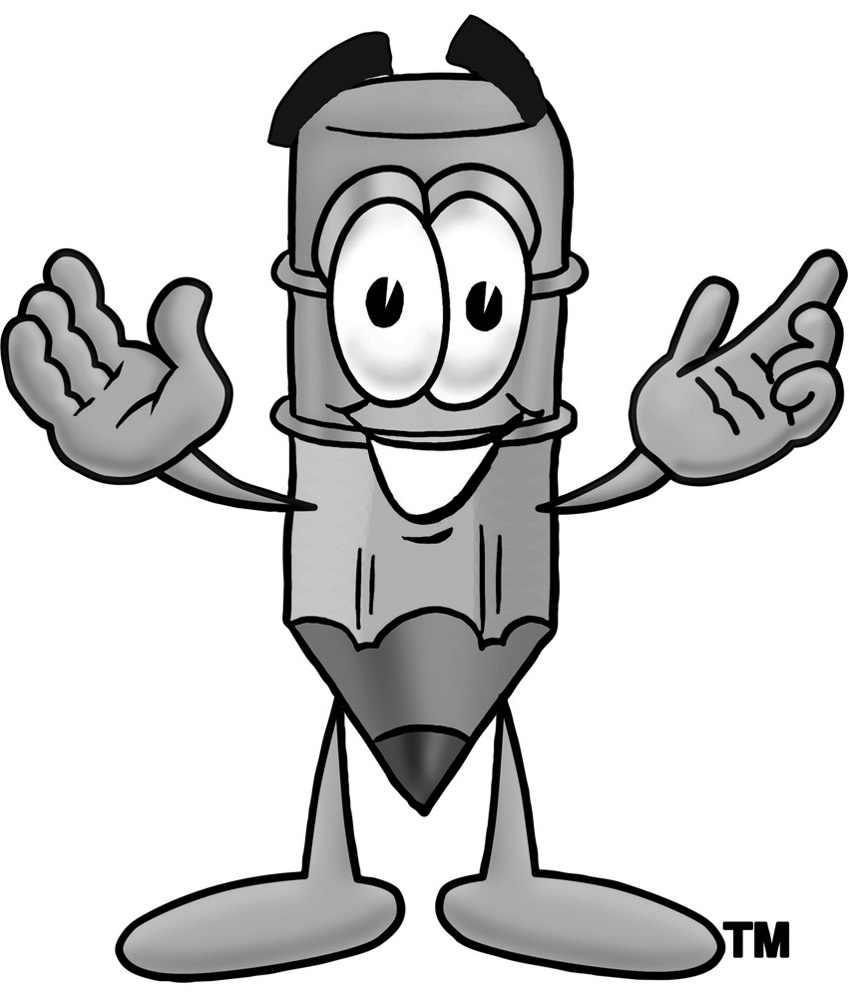 HERE IS TODAY'S NEWS
THE ZOCALO TODAY
SATURDAY, NOVEMBER 19, 2016
DOCTOR WHO XMAS SPECIAL - SNEAK PEEK
BBC America has debuted a first sneak peek at Doctor Who's upcoming superhero-themed Christmas Special "The Return of Doctor Mysterio" during the BBC's annual Children In Need telethon (in the UK).

The nearly 3-minute-long clip features Peter Capaldi — who's obviously back in top shape as the Twelfth Doctor — as well as Matt Lucas as Nardole, who was last seen with his head separated from his body in last year's Yuletide special "The Husbands of River Song." Lucas is said to be a regular presence in Season 10 when the show returns in the spring of 2017. And although that's great news in and of itself, I'm really just glad to see Nardole back in one piece! Phewwww!

The special taking place in New York City will also introduced Charity Wakefield in the role of Lois Lane a fearless reporter, and Justin Chadwick as a super-strong, bullet-proof Superman-like superhero. Here's an official description of the Xmas episode:

The Doctor, played by Peter Capaldi, teams up with an investigative journalist, played by Charity Wakefield (Wolf Hall, The Player) and a superhero to save New York from a deadly alien threat. Matt Lucas (Bridesmaids, Little Britain) returns to the series as Nardole and Justin Chatwin (Orphan Black, Shameless) joins the cast in a guest starring role as Grant.

"The Return of Doctor Mysterio" is penned by showrunner Steven Moffat and will debut on the BBC, BBC America and Space on Christmas Day.

THE FLASH ADDS A RECURRING CHARACTER FROM HERO
Heroes alum and J.J. Abrams' BFF Greg Grunberg has landed a recurring role on The CW's speedy superhero series The Flash.

According to the good folks over at Mashable, Grunberg has been tapped to play Detective Tom Patterson (which is a return to form of sorts for the actor, who also played a detective on Heroes), and the character will make his debut in next week's new episode, titled "Killer Frost." Grunberg seems to be everywhere in the geekdom. Dude even had guest bits in Star Trek and Star Wars (which were helmed by Abrams), as well as starring in the pilot episode of Lost.

The character is described as "a gruff, stalwart figure at Central City Police Department, Det. Patterson is unwavering in his commitment to protecting Central City from the dangerous metas that threaten it." Here's the episode synopsis for "Killer Frost"

Caitlin (Danielle Panabaker) uses her powers to save Barry (Grant Gustin), but as her mother predicted, the effort unleashes her inner Killer Frost. Killer Frost goes on a rampage looking for Dr. Alchemy, kidnapping Julian (Tom Felton) and battling both The Flash and Vibe (Carlos Valdes). Meanwhile, Joe (Jesse L. Martin) and H.R. (Tom Cavanagh) have a heart to heart talk.

The new Season 3 installment will be directed by Kevin Smith, who also happens to be Greg Grunberg's co-host on Geeking Out. This will mark Smith's second turn behind the camera for The Flash. Last year, the Clerks helmer and massive comic book fan directed one of Season 2's most acclaimed episodes: "The Runaway Dinosaur." Smith will also call the shots in an upcoming episode of Supergirl titled "Supergirl Lives," slated to air on Jan. 16, 2017. As for The Flash's "Killer Frost" episode, it is set to air on Nov. 22.

MORTAL KOMBAT
Variety reports that Simon McQuoid has been tapped to direct New Line's big screen reboot of Mortal Kombat. James Wan (The Conjuring, Aquaman) is set to produce the film alongside Michael Clear, Todd Garner, and Jeremy Stein. The most recent draft of the script was written by Greg Russo.

Though this would mark McQuoid's feature debut, he is no stranger to bringing video games to life having directed commercials for both PlayStation and Halo, which you can find below.

"The key here is to try and do it right," Wan previously told us about the film. "I don't want to rush into it. So right now, we're just trying to take our time to make sure it's heading in the right direction. I think that's more important than trying to rush through it and pump up something that no one likes. I love the characters. I think they're such colorful characters. It's such an amazing take on, basically, Enter the Dragon. It's that fantasy version, the video game version, of Enter the Dragon."

The first Mortal Kombat video game was developed by Midway Games and released in 1992. The storyline sees a diverse range of fighters hailing from eighteen different realms become pitted against one another in an epic tournament. Quite a few sequels followed the original game with the most recent, Mortal Kombat X, being released last year.

Two Mortal Kombat movies have already been released. The first, simply titled Mortal Kombat, was directed by Paul W.S. Anderson and saw release in 1995. It was followed two years later with a sequel, Mortal Kombat: Annihilation, which also paved the way for two television series: the animated "Mortal Kombat: Defenders of the Realm" and the live-action "Mortal Kombat: Konquest." Two web series have been released based on the property as well from director Kevin Tancharoen.

The new Mortal Kombat movie will follow a male protagonist who becomes drawn into the interdimensional tournament, and who begins to realize his true potential as a result of the experience.

Be sure to check out The Zocalo Today on Facebook as well as at ISN News: The Zocalo Today on Yahoo Groups.

Catch up on news by going to the September News Archive.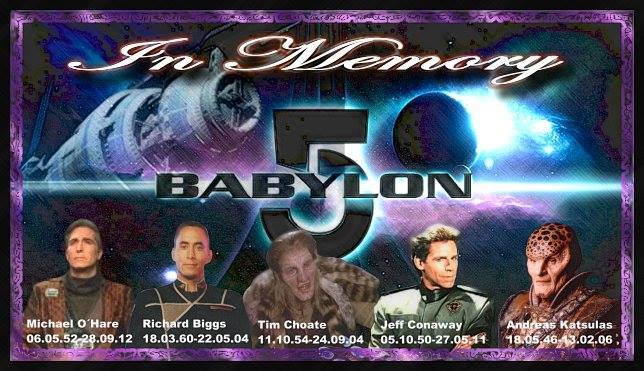 Here is a quote from J. Michael Straczynski about emotions.
I had this theory that the more important and intimate the emotion, the fewer words are required to express it.

First it's in dating: "Will you go out with me?" Six words.
"Honey, I care for you." Five words.
"You matter to me." Four words.
"I love you." Three words.
"Marry me." Two words.
But what's left? What's the one most important and intimate word you can ever say to somebody? It's "goodbye."

While Michael O'Hare (Sinclair), Andreas Katsulas (G'Kar), Rick Biggs (Dr. Franklin), Tim Choate (Zathras), Jeff Conoway (Zach Allen) and Jerry Doyle (Michael Garibaldi) are no longer with us, we will not forget their wonderful personalities and talent -- as well as their significant contributions to the BABYLON 5 universe. Be sure to visit In Memory Of for more information about memorial efforts.
Until we met again, in a place where no shadows fall.
BABYLON 5 BIRTHDAYS
NOVEMBER
November 1 - Robert Foxworth
November 3 - Marjean Holden
November 4 - John Vickery
November 7 - Carolyn Seymour (Senator Crosby in "Endgame" Season 4)
November 9 - Teryl Rothery (ISN reporter Miss Chambers in "Lost Tales")
November 10 - Neil Gaiman (Writer - Day of the Dead)
November 12 - Damian London Centauri Regent
November 13 - Tracy Scoggins
November 24 - Dwight Schultz
November 26 - Louise Turenne
November 30 - Efrem Zimbalist, Jr. (Missed Greatly)

Have I missed anyone? If you know the birthday of someone connected with Babylon 5, pass the information along. We want to include everyone in our Happy Birthday Wishes.



BABYLON 5 MUSIC VIDEOS AND TRIBUTES
John Hudgens has created many Babylon 5 videos, but I believe this is the most moving. It was first shown at the Phoenix Comic Con 20th Anniversary and honors many of the Babylon 5 familywho have passed on.

Here is a link to John's Babylon 5 videos:
https://www.youtube.com/user/Babylon5MusicVideos?feature=watch

Richard Biggs memorial: http://www.youtube.com/watch?v=HyD4L8yNtsA

Andreas Katsulas memorial: http://www.youtube.com/watch?v=h2UQ2l9NPIg

- This is the extended version that I did for Andreas' widow ater the original cut was released on the net. It's never been seen online until now.

For those of you who've never seen these, I hope you enjoy them - and for those that have (and emailed me many times over the years about releasing them), I hope they're as good as you remember. Working with Joe on these videos was one of the highlights of my career, and I'll be forever grateful to him for the doors these have opened for me. I'm proud to have them on my resume.

John Hudgens
www.zteamproductions.com

CONVENTION DATES

If you know of any conventions coming up, please drop me a note at sgbruckner@aol.com and I will put it on the convention listing. Thanks for your help.

SPECIAL ANNOUNCEMENTS!
Wizard World Conventions has a large number of events planned for the year. Be sure to visit the page to see if there is a convention of interest near you.

Creation Entertainment has a large number of conventions planned for the next several months. They include stars from TWILIGHT, SUPERNATURAL, STARGATE, FARSCAPE, XENA, SERENITY, STAR TREK, etc. Check out their calendar to see if one will be in your neighborhood soon. Don't miss their Videos page as well. It is full of some priceless video from a number of conventions.

Be sure to visit the referenced sites to see if there have been changes in dates/guests attending. Visit our Convention Calendar for a full listing of upcoming conventions.
BACK ISSUES OF THE ZOCALO TODAY
The front page of the The Zocalo Today changes daily, so be sure to check the back issues to make sure that you haven't missed anything IMPORTANT! I hope you will become a regular visitor to The Zocalo Today!
---
Take care and I look forward to hearing from you.
Sandra Bruckner (sgbruckner@isnnews.net)
Editor/Publisher
ISN News: The Zocalo Today
http://www.isnnews.net
Copyright - SBruckner, 1999-2016