The Zocalo Today

Welcome to ISN News: The Zocalo Today. Babylon 5 celebrated its 20th Anniversary but because of the quality of the series, fans are still out there supporting the show -- and new ones are joining each day. With J. Michael Straczynski promising a new production in the near future, we need to continue support of the show -- bringing new people to watch and discuss the show. Join in the discussion today on Facebook or Twitter.

If you have questions or items for the news, drop me a line at sgbruckner@isnnews.net.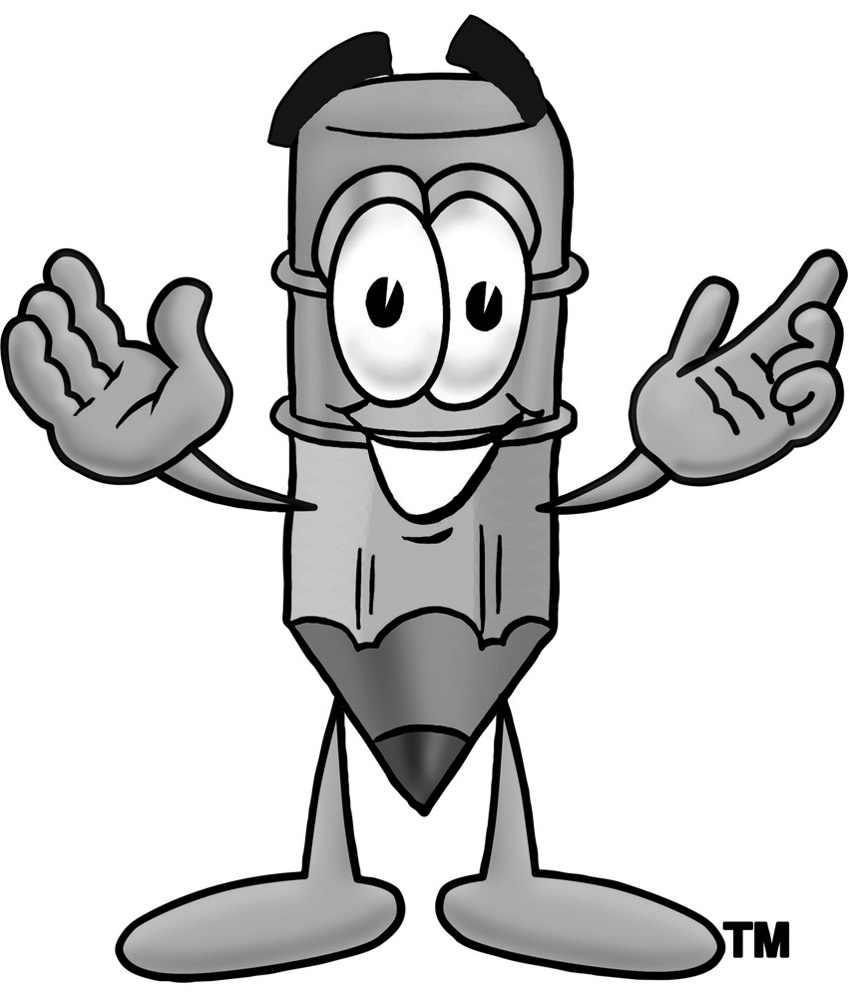 TODAY'S NEWS
FRIDAY, AUGUST 28, 2015
STAR WARS: THE FORCE AWAKENS
"There's been an awakening, can you feel it?" That's the primary question posed in the new "Star Wars: The Force Awakens" trailer that debuted on Instagram on Thursday (Aug. 27). If you can't feel the awakening maybe you can feel the excitement of a closer look at Finn (John Boyega) with a lightsaber. A new poster for the film revealed at D23 shows that Finn will be wielding the chosen weapon of the Jedi, but the teaser takes it to a new level by pumping up a showdown between him and Kylo Ren (Adam Driver). There's also a quick glance at Rey (Daisy Ridley) and BB8. Feel the force fully awaken on Dec. 18, 2015 when "Star Wars: The Force Awakens" flies into theaters.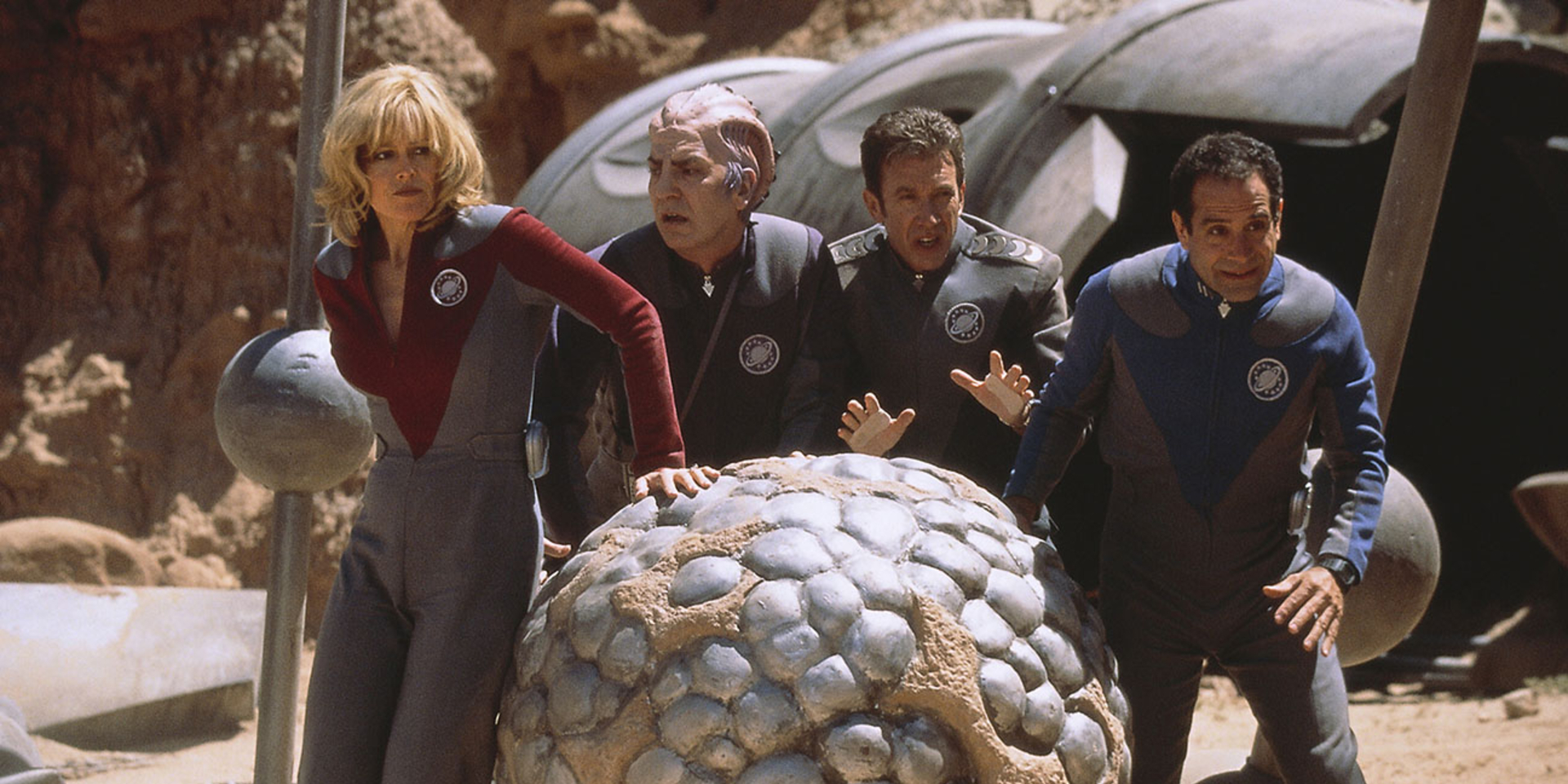 GALAXY QUEST TV SERIES
There have been rumblings of a Galaxy Quest revival for a while, and now the project has apparently found a home: Amazon Prime. Entertainment Weekly reports the 1999 cult hit has landed at Amazon, after being shopped around to several different suitors by Paramount. Even better? The streaming service has tapped the film's co-writer, Robert Gordon, to write and produce, along with the film's director Dean Parisot also back behind the camera. Executive producers Mark Johnson and Melissa Bernstein are also set to return. As for the star-studded cast of Tim Allen, Sigourney Weaver, Alan Rickman, Sam Rockwell, Tony Shalhoub, etc.? It's far too early to say whether or not Amazon plans to bring the cast back for a revival series, or reboot and recast the concept with a new group of actors. But, considering this motley crew would be a hard one to bring back for a TV series. So, no word on exactly which (in-story) washed-up actors will be heading into deep space to save us all. Best guess? They'll probably go the recasting route, which we have to note, didn't work out so well with that aborted Zombieland pilot a few years ago. But, Amazon has come a long way since then with buzzy projects like Transparent and The Man in the High Castle, so maybe the studio is at a point now where they could actually pull it off. But, could you imagine how great it would be if they could actually get the original cast back 15 years later? Let's keep dreaming. IRON GIANT
One of the greatest animated films in modern history, The Iron Giant, is coming back to the big screen — and here's a stunning new trailer to prove it. Subtitled the Signature Edition, this remastered cut of Brad Bird's animated classic will include improved animation and additional scenes not previously shown in theaters. The film originally opened in 1999 to little fanfare, but has become an acclaimed cult classic in the decade and a half since. Plus, the director went on to make a few more classics (see: The Incredibles). The film is set to play in select theaters nationwide, with screenings at 7:30 p.m. (local times) on Sept. 30, and again at midnight on Oct. 4. That's it, so go ahead and get your tickets now. Along with the nationwide release, the Signature Edition is also headed to the 2015 Toronto International Film Festival next month. If you can't make it out to a theater, Warner Bros. is also planning a home release at some point in the fall. So, how does it hold up? In an age of overblown CGI, the clean (and now remastered) animation/CGI hybrid look of Iron Giant seems like a throwback to a forgotten era. In a good way. STAR TREK: RENEGADES
Fan films are sophisticated enough that they now rival television shows in terms of acting talent and special effects. The most recent fan-tacular Star Trek film, Star Trek: Renegades, which hit YouTube today, is no exception. According to Trek Renegade's YouTube channel, below is the pilot episode in what producers hope is an ongoing series. Walter Keonig (Chekov) has signed on as a member of the recurring cast, and the episode contains Star Trek: Voyager alumni Tim Russ (Tuvok), Robert Picardo (the Doctor), Manu Intiraymi (Icheb) and Richard Herd (Admiral Paris). In addition, Renegades includes other recognizable names such as Edward Furlong (Terminator 2), Sean Young (Blade Runner, Dune), Adrienne Marie Wilkinson (Xena: Warrior Princess), Herbert Jefferson Jr (original Battlestar Galactica), Gary Graham (Alien Nation) and others. So, what's it all about? In 2388, it seems that the dilithium-crystal-producing planet of Reuel Seven had been folded into the fabric of space-time, as has a planet in the Gamma Tauri system. To quote one Lt. Masaru, "These are not natural phenomena." Admiral Chekov pins the blame on an alien named Borrada. But for some reason, the council isn't calling the hue and cry. Perhaps because one of Borrada's allies sits on the council? It's up to Chekov to gather a ragtag band of outsiders to do what the Federation will not -- and learn who's behind Borrada's machinations. The fan film suffers from some extreme closeups and lighting that's just a bit too harsh. But the makeup is spectacular, the protagonists are engaging, and the antagonists are nicely threatening. We're looking forward to seeing more from the Renegades team. GOTHAM
FOX has just released a new Gotham tv spot that teases an exploration of the mysterious cave discovered by Bruce Wayne (David Mazouz) and Alfred Pennyworth (Sean Pertwee) at the end of season one. It was recently revealed by Mazouz that, while this isn't the Batcave, it will have a life-changing impact on the future caped crusader. Check out the video in the player below and catch the first new Gotham since early May when season two premieres Monday, September 21. Everyone knows the name Commissioner Gordon. He is one of the crime world's greatest foes, a man whose reputation is synonymous with law and order. But what is known of Gordon's story and his rise from rookie detective to Police Commissioner? What did it take to navigate the multiple layers of corruption that secretly ruled Gotham City, the spawning ground of the world's most iconic villains? And what circumstances created them – the larger-than-life personas who would become Catwoman, The Penguin, The Riddler, Two-Face and The Joker? "Gotham" is an origin story of the great DC Comics super villains and vigilantes, revealing an entirely new chapter that has never been told. From executive producer/writer Bruno Heller ("The Mentalist," "Rome"), "Gotham" follows one cop's rise through a dangerously corrupt city teetering on the edge of evil and chronicles the birth of one of the most popular super heroes of our time. The series stars Ben McKenzie, Donal Logue, Sean Pertwee, Robin Lord Taylor, Erin Richards, David Mazouz, Camren Bicondova, Zabryna Guevara, Cory Michael Smith, Victoria Cartagena, Andrew Stewart Jones, and John Doman. Newcomers for the second season include Natalie Alyn Lind, Jessica Lucas, James Frain, and Michael Chiklis. HEMLOCK GROVE
Netflix has revealed the Hemlock Grove Season 3 trailer for what will be known as "The Final Chapter." The series is from Gaumont International Television and executive producer Eli Roth. Hemlock Grove is based on Brian McGreevy's novel of the same name. Showrunner Charles H. (Chic) Eglee will return for the ten-episode final season, which is slated to stream exclusively on Netflix beginning October 23. In the second season, the town of Hemlock Grove continued to come to grips with the shocking massacre incurred by one of its deadliest creatures. Roman (Bill Skarsgard) and Peter (Landon Liboiron) faced new responsibilities and the realities that come with adulthood. Roman struggled with his relationship with his mother (Famke Janssen) as he wrestled with his unwanted Upir birthright and the disappearance of his sister, Shelley (Madeleine Martin). Peter moved in with Destiny (Kaniehtiio Horn) and was forced to get a job after his mother was sent away. Meanwhile, in search of a new life, newcomer Miranda Cates (Madeline Brewer), embarked on Hemlock Grove with an unknowingly profound effect on Peter and Roman. And Norman (Dougray Scott), still reeling from the loss of his family, faced the harsh truth about those he loved.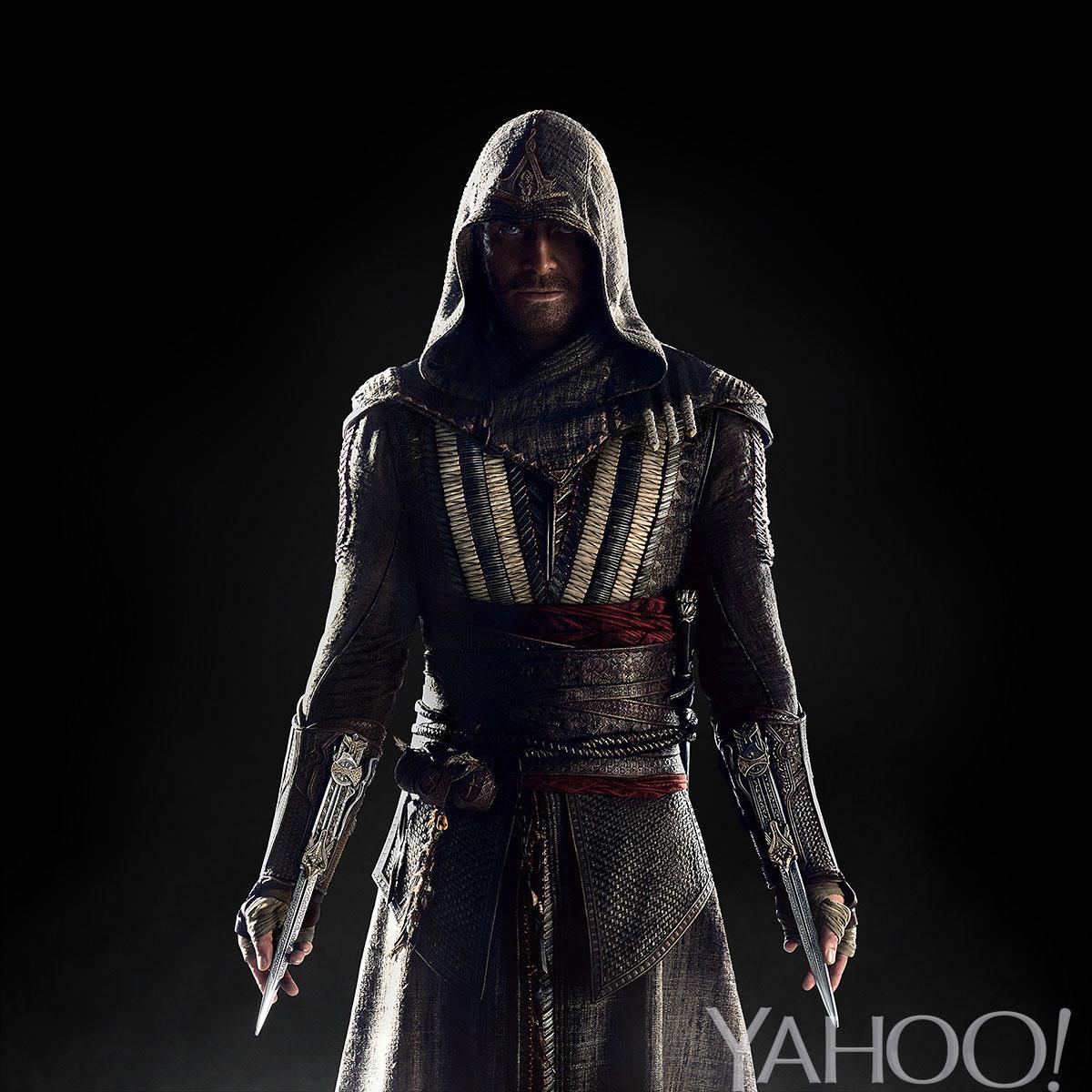 THE ASSASSIN'S CREED
20th Century Fox and New Regency (Via Yahoo!) have revealed the first official look at Michael Fassbender in the upcoming Assassin's Creed movie. Fassbender plays Callum Lynch in the film, an original character not from any of the many games in the series. The film is officially described as follows: Through a revolutionary technology that unlocks his genetic memories, Callum Lynch (Michael Fassbender) experiences the adventures of his ancestor, Aguilar, in 15th Century Spain. Callum discovers he is descended from a mysterious secret society, the Assassins, and amasses incredible knowledge and skills to take on the oppressive and powerful Templar organization in the present day. Assassin's Creed stars Academy Award nominee Michael Fassbender (X-Men: Days of Future Past, 12 Years a Slave) and Academy Award winner Marion Cotillard (The Dark Knight Rises, La Vie en Rose). The film is directed by Justin Kurzel (Snowtown, Macbeth); produced by New Regency, Ubisoft Motion Pictures, DMC Films and Kennedy/Marshall; co-financed by RatPac Entertainment and Alpha Pictures; and distributed by 20th Century Fox. The Assassin's Creed movie opens in theaters worldwide on December 21st, 2016. Production is set to begin on Assassin's Creed tomorrow with photography taking place in Matla, London, and Spain.
THE ZOCALO TODAY
Be sure to check out The Zocalo Today on Facebook as well as at ISN News: The Zocalo Today on Yahoo Groups. July News Archive.
ON THE TUBE TONIGHT
8:00pm on BBC America
Kingdom of Heaven (2005)
During the Crusades, a young blacksmith rises to knighthood and protects Jerusalem from invading forces.
Orlando Bloom, Eva Green, Jeremy Irons, David Thewlis, Brendan Gleeson 8:00pm on Syfy
Defiance
Episode: Upon the March We Fittest Die FINALE NEW S03, E13
Omec hunts Defiance citizens; Nolan, Amanda, and the others undertake a potential suicide mission to end the threat once and for all. 9:00pm on Fox
Gotham
Episode: Everyone Has a Cobblepot S01, E18 (First Aired: Mar. 02, 2015)
As Gordon investigates the recent controversy with Comissioner Loeb, the prisoners question Fish's loyalty when she seems to join forces with Dr. Dulmacher (Colm Feore); Bruce deals with the aftermath of an attack. 9:00pm on Syfy
Dark Matter
NEW S01, E12
The team's handler sends the crew on another mission to retrieve a scientist being held against his will. 10:00pm on Syfy
Dark Matter
FINALE NEW S01, E13
Crew members are targeted and paranoia mounts as they search for the perpetrator; the person responsible for the mind-wipe makes a move.








Here is a quote from J. Michael Straczynski about emotions.
I had this theory that the more important and intimate the emotion, the fewer words are required to express it.

First it's in dating: "Will you go out with me?" Six words.
"Honey, I care for you." Five words.
"You matter to me." Four words.
"I love you." Three words.
"Marry me." Two words.
But what's left? What's the one most important and intimate word you can ever say to somebody? It's "goodbye."

While Michael O'Hare (Sinclair), Andreas Katsulas (G'Kar), Rick Biggs (Dr. Franklin), Tim Choate (Zathras) and Jeff Conoway (Zach Allen) are no longer with us, we will not forget their wonderful personalities and talent -- as well as their significant contributions to the BABYLON 5 universe. Be sure to visit In Memory Of for more information about memorial efforts.
Until we met again, in a place where no shadows fall.
BABYLON 5 BIRTHDAYS
AUGUST
Martin Sheen - August 3
Daneil Dae Kim - August 4
Adam Nimoy - August 9 (director - "Passing Through Gethsemane" and "Z'ha'dum" )
Claudia Christian - August 10
Stephen Austin - August 11
Tim Earls - August 15
Nancy Tarczynski - August 16
William Morgan Sheppard - August 25 (Soul Hunter and The Long Twilight Struggle)
Skip Beaudine - August 26

Have I missed anyone? If you know the birthday of someone connected with Babylon 5, pass the information along. We want to include everyone in our Happy Birthday Wishes.



BABYLON 5 MUSIC VIDEOS AND TRIBUTES
John Hudgens has created many Babylon 5 videos, but I believe this is the most moving. It was first shown at the Phoenix Comic Con 20th Anniversary and honors many of the Babylon 5 familywho have passed on.

Here is a link to John's Babylon 5 videos:
https://www.youtube.com/user/Babylon5MusicVideos?feature=watch

Richard Biggs memorial: http://www.youtube.com/watch?v=HyD4L8yNtsA

Andreas Katsulas memorial: http://www.youtube.com/watch?v=h2UQ2l9NPIg

- This is the extended version that I did for Andreas' widow ater the original cut was released on the net. It's never been seen online until now.

For those of you who've never seen these, I hope you enjoy them - and for those that have (and emailed me many times over the years about releasing them), I hope they're as good as you remember. Working with Joe on these videos was one of the highlights of my career, and I'll be forever grateful to him for the doors these have opened for me. I'm proud to have them on my resume.

John Hudgens
www.zteamproductions.com








WIZARD WORLD COMIC CON - SAN JOSE
Date: September 4-6, 2015
Place: San Jose Convention Center
Guests: Brett Dalton, Bruce Campbell, Billy Boyd, and many more
For more information, go to http://www.wizardworld.com/home-sanjose.html.

HAWAIICON
Date: September 10-13, 2015
Location: Kamuela, Hawaii, USA
Guests: Patricia Tallman and others
Official Website: http://www.hawaiicon.com WIZARD WORLD COMIC CON - PITTSBURGH
Date: September 11-13, 2015
Place: David L. Lawrence Convention Center, Pittsburgh, PA
Guests: William Shatner, Ian Somerhalder, Jewel Staite, David Doucovny and many more
For more information, go to http://www.wizardworld.com/home-pittsburgh.html. WIZARD WORLD COMIC CON - COLUMBUS (OHIO)
Date: September 18-20, 2015
Place: Greater Columbus Convention Center
Guests: William Shatner, Michael Rooker, and many more
For more information, go to http://www.wizardworld.com/home-ohio.html. WIZARD WORLD COMIC CON - FORT LAUDERDALE
Date: October 2-4, 2015
Place: Greater Ft. Lauderdale Broward County Convention Center
Guests: William Shatner, Adrian Paul, Christian Kane, Norman Reedus and many more
For more information, go to http://www.wizardworld.com/home-fortlauderdale.html. WIZARD WORLD COMIC CON - NEW ORLEANS
Date: January 8-10, 2016
Place: Ernest N. Morial Convention Center
Guests: William Shatner, Edward James Olmos, Eily Kinney, and many more
For more information, go to http://www.wizardworld.com/home-neworleans.html. STEEL CITY CON
Dates: December 4-6, 2015
Place: Monroeville Convention Center (near Pittsburgh, PA)
Guests: Walter Koenig, Danny Glover, William Katt, Amy Allen, Nalini Krishan, Naomi Grossman, Jason Mewes, John Ratzenberger, George Wendt and more
For more information, go to http://www.steelcitycon.com. PHOENIX COMICON
Dates: December 12-14, 2015
Place: Phoenix Convention Center, Phoenix, AR
Guests: Tom Skerritt, Linda Blair, Eddie McClintock, Ben Browser
For more information, to go http://phoenixcomicon.com/. FARPOINT 23
Dates: February 12-14, 2016
Place: Radisson Hotel North Baltimore
Guests: Sean Maher - more to be announced
For more information, go to http://www.farpointcon.com PENSACON
Date: Feburary 19- 21, 2016
Location: Pensacola, Florida, USA
Official Website: http://pensacon.com. SPECIAL ANNOUNCEMENTS!
Wizard World Conventions has a large number of events planned for the year. Be sure to visit the page to see if there is a convention of interest near you.

Creation Entertainment has a large number of conventions planned for the next several months. They include stars from TWILIGHT, SUPERNATURAL, STARGATE, FARSCAPE, XENA, SERENITY, STAR TREK, etc. Check out their calendar to see if one will be in your neighborhood soon. Don't miss their Videos page as well. It is full of some priceless video from a number of conventions.

Be sure to visit the referenced sites to see if there have been changes in dates/guests attending. Visit our Convention Calendar for a full listing of upcoming conventions.
BACK ISSUES OF THE ZOCALO TODAY
The front page of the The Zocalo Today changes daily, so be sure to check the back issues to make sure that you haven't missed anything IMPORTANT! I hope you will become a regular visitor to The Zocalo Today!
---
Take care and I look forward to hearing from you.
Sandra Bruckner (sgbruckner@isnnews.net)
Editor/Publisher
ISN News: The Zocalo Today
http://www.isnnews.net
Copyright - SBruckner, 1999-2015