The Zocalo Today

Welcome to ISN News: The Zocalo Today. Babylon 5 celebrated its 20th Anniversary but because of the quality of the series, fans are still out there supporting the show -- and new ones are joining each day. With J. Michael Straczynski promising a new production in the near future, we need to continue support of the show -- bringing new people to watch and discuss the show. Join in the discussion today on Facebook or Twitter.

If you have questions or items for the news, drop me a line at sgbruckner@isnnews.net.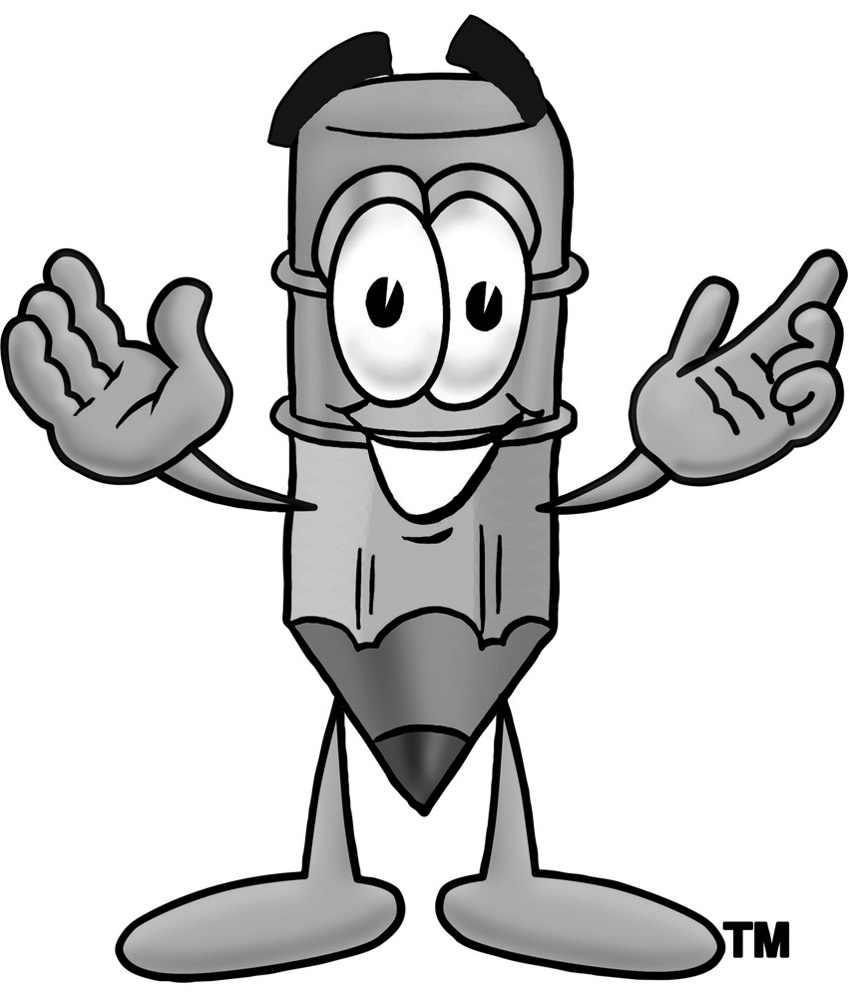 TODAY'S NEWS
MONDAY, MARCH 2, 2015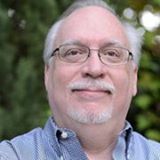 JMS NEWS:
A short note from JMS yesterday.
Come Monday, keep watching the skies...some news coming....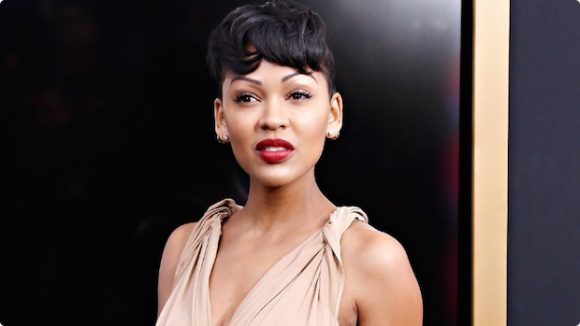 MINORITY REPORT
Fox's future-set Minority Report is one of the most intriguing genre series winding its way through development, and now we know who'll take over the lead role previously held by Tom Cruise's Chief Jon Anderton.
Deadline is reporting that Meagan Good (Think Like a Man) has signed on as the female lead in the series, playing Detective Lara Vega. According to the casting report, she's a cop who is "not afraid to break a few rules," and teams up with the former pre-cog Dash, who is now trying to live a normal life. It sounds like that relationship will be the focus of the series, which should be a nice way to shake up the formula from the 2002 film.
The television adaptation of the hit Steven Spielberg sci-fi flick is set 10 years after the events of the film. Considering Dash is apparently trying to live his own life and is not hooked up to a machine to solve crimes, it sounds like the shutdown of the Precrime division persists a decade later. But just because there's no official division doesn't mean Dash has lost those pre-cog skills. If there were ever a concept built for a sci-fi procedural, this would be it.
As the casting news makes apparent, Fox has already placed a pilot order for the series, and it's considered a leading candidate to eventually earn a spot on the network's schedule. Considering the genre series Gotham was one of the network's few breakout hits this year, it stands to reason they'd take another shot with a relatively well-known property. The pilot is being written by Max Borenstein (Godzilla) and directed by Mark Mylod (Game of Thrones), so there's also some solid pedigree behind the scenes.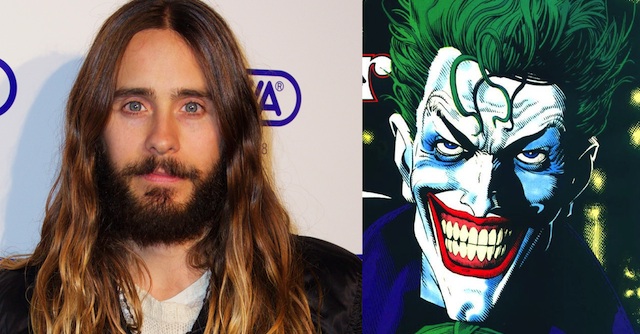 SUICIDE SQUAD
Suicide Squad director David Ayer (Fury, End of Watch) returned to Twitter today and answered a fan, who asked Ayer to describe what Jared Leto's Joker will be like in one word. "Majestic," the director said while also posting a new behind-the-scenes photo.
Leto himself previously described The Joker as a "nearly Shakespearean character." Leto said: "The opportunity to take on this nearly Shakespearean character — that's what graphic novels and comic books are becoming, right? [He's] this beautiful disaster of a character — what a big challenge."
In related news, The Hollywood Reporter talked to Viola Davis ("How to Get Away with Murder") about taking on the role of Amanda Waller in Suicide Squad.
"As a comic book and Wonder Woman fan, I love the whole DC Comics universe," she said. "I traded comic books as a kid so all of that appeals to me. When you dream about being an actor as a kid, that's what you dream about. That's like play acting: being the superhero, getting the gun; it plays into that fantasy. How to Get Away with Murder changed my exposure. I don't know if it changed the quality of roles as much as it changed the exposure. I mean certainly Amanda Waller is a fabulous character.
Created by Robert Kanigher and Ross Andru back in 1959, the Suicide Squad team has included countless DC villains among its ranks, including Deadshot, Captain Boomerang, Bane, Killer Frost, Poison Ivy, Count Vertigo, Deathstroke, and Harley Quinn. The CW's "Arrow" introduced their own version of the team in the most recent season of the series and the recent animated film, Batman: Assault on Arkham, offered another version of the team.
Leto and Davis star opposite two-time Academy Award nominee Will Smith as Deadshot; Joel Kinnaman as Rick Flagg; Margot Robbie as Harley Quinn; Jai Courtney as Captain Boomerang; and Cara Delevingne as Enchantress.
Written and directed by Ayer, Suicide Squad is setting up shop in Toronto, Canada at their Pinewood extension. Following two months of pre-production, the film will shoot from April until September for an August 5, 2016 release.
GAME OF THRONES
Two new clips from HBO's "Game of Thrones" season five are here, delivered via "The Sight," a promotional campaign launched last fall and thematically tied to the upcoming season. What's more, there's also a new teaser poster that you can check out in the gallery viewer below! The first new clip features Brienne of Tarth and Podrick Payne while the second offers a conversation between Jon Snow and Mance Rayder.
Also called "Greensight," The Sight is, in the original books, an incredibly rare prophetic ability that some children are born with. An animated "Histories and Lore" special feature on the season three set of "Game of Thrones" briefly explores the legend of The Sight with Isaac Hempstead-Wright narrating in character as Bran Stark.
Season 5 of "Game of Thrones" is set to premiere April 12 at 9 p.m on HBO, and will include new cast members Alexander Siddig, Toby Sebastian, Nell Tiger Free, Keisha Castle-Hughes, Jessica Henwick, Rosabell Laurenti Sellers, DeObia Oparei, Jonathan Pryce, Hannah Waddingham, Enzo Cilenti, Michael Condron, and Adewale Akinnuoye-Agbaje.
Series creators David Benioff and D.B. Weiss return as executive producers and showrunners for Season 5, which will be based mostly on the fourth and fifth novels of George R. R. Martin's A Song of Ice and Fire book series, "A Feast for Crows" and "A Dance with Dragons."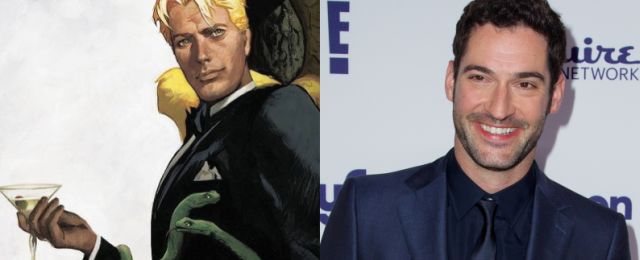 LUCIFER
FOX and DC Entertainment have announced that Tom Ellis ("Miranda," "Rush") has been cast in the title role of the upcoming "Lucifer" series, based on the Vertigo title by Mike Carey.
The TV series centers on Lucifer, who, bored and unhappy as the Lord of Hell, resigns his throne and abandons his kingdom for the gorgeous, shimmering insanity of Los Angeles, where he gets his kicks helping the LAPD punish criminals. "Sleepy Hollow" co-creator and Underworld director Len Wiseman will helm the pilot episode which has Jerry Bruckheimer as an executive producer.
Largely inspired by John Milton's approach to the character in "Paradise Lost," this version of Lucifer first appeared in Neil Gaiman's "Sandman" (itself in the process of heading to the big screen). Carey expanded the character into a solo title in 2000. The popular series was published through 2006 and ran 75 issues.
"Lucifer" joins the ever-growing slate of small screen DC Comics adaptations, including "Arrow," "The Flash," and "Gotham," the upcoming "iZombie," and the in-development "Supergirl", "Krypton," and "Titans."
THE ZOCALO TODAY
Be sure to check out The Zocalo Today on Facebook as well as at ISN News: The Zocalo Today on Yahoo Groups. Did you miss the news from yesterday -- or earlier in the week. Catch up by going to the January News Archive.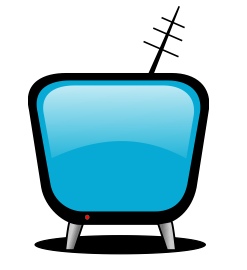 ON THE TUBE TONIGHT
8:00pm on Fox
Gotham
Season 1, Episode 18: Everyone Has a Cobblepot
As Gordon investigates the controversy with Comissioner Loeb, the prisoners question Fish's loyalty.

8:00pm on The CW
The Originals
Season 2, Episode 10: Gonna Set Your Flag on Fire
After jumping into a new body, Rebekah gets trapped inside an insane asylum.

9:00pm on CBS
Scorpion
Season 1, Episode 9: Rogue Element
Cabe's ex-wife discovers evidence that suggests a prominent congressman's death involved foul play.

9:00pm on Fox
The Following
Season 3, Episode 1: New Blood
A series of brutally staged tableaus threatens to open old wounds for Ryan.

9:00pm on Syfy
Predator 2
Los Angeles is enduring a heat wave and a crime wave, so the pressure on police officer Michael Harrigan (Danny Glover) to solve a strange string of murders is mounting. Harrigan thinks the culprit can be found among the warring gangs and drug cartels, but FBI Special Agent Peter Keyes (Gary Busey) knows the horrible truth: Their killer is a fearsome extraterrestrial (Kevin Peter Hall) with keen hunting abilities that include superior night vision and the power to make itself invisible.

10:00pm on CBS
NCIS: Los Angeles
Season 6, Episode 1: Deep Trouble, Part II
The team tries to find Callen and Sam, who are trapped in a submarine aimed at an aircraft carrier.

KEEPING UP WITH JMS
SENSE8
Not much information so far for JMS' new Netflix series Sense8, but check this out:

Sense8 now has a page on Netflix. No release date yet but the blurb is: Coming 2015 One gunshot, one death, one moment out of time that irrevocably links eight minds in disparate parts of the world, putting them in each other's lives, each other's secrets, and in terrible danger. Ordinary people suddenly reborn as "Sensates."
http://www.netflix.com/WiMovie/80025744

.








Here is a quote from J. Michael Straczynski about emotions.
I had this theory that the more important and intimate the emotion, the fewer words are required to express it.
First it's in dating: "Will you go out with me?" Six words.
"Honey, I care for you." Five words.
"You matter to me." Four words.
"I love you." Three words.
"Marry me." Two words.
But what's left? What's the one most important and intimate word you can ever say to somebody? It's "goodbye."
While Michael O'Hare (Sinclair), Andreas Katsulas (G'Kar), Rick Biggs (Dr. Franklin), Tim Choate (Zathras) and Jeff Conoway (Zach Allen) are no longer with us, we will not forget their wonderful personalities and talent -- as well as their significant contributions to the BABYLON 5 universe. Be sure to visit In Memory Of for more information about memorial efforts.
Until we met again, in a place where no shadows fall.
BABYLON 5 BIRTHDAYS
FEBRUARY
Michael Beck - February 4
Ardwight Chamberlain - February 16
Karen Harrell - February 21
John Iacovelli - February 25
Bill Mumy - February 1
Matt Plummer - February 26
Majel Barrett Roddenberry - February 23 - she is greatly missed
John Schuck - February 4
Myriam Sirois - February 2
Teller, Zooty in the episode "Day of the Dead (Season 5)," Feb. 14

Have I missed anyone? If you know the birthday of someone connected with Babylon 5, pass the information along. We want to include everyone in our Happy Birthday Wishes.



BABYLON 5 MUSIC VIDEOS AND TRIBUTES
John Hudgens has created many Babylon 5 videos, but I believe this is the most moving. It was first shown at the Phoenix Comic Con 20th Anniversary and honors many of the Babylon 5 familywho have passed on.

Here is a link to John's Babylon 5 videos:
https://www.youtube.com/user/Babylon5MusicVideos?feature=watch

Richard Biggs memorial: http://www.youtube.com/watch?v=HyD4L8yNtsA

Andreas Katsulas memorial: http://www.youtube.com/watch?v=h2UQ2l9NPIg

- This is the extended version that I did for Andreas' widow ater the original cut was released on the net. It's never been seen online until now.

For those of you who've never seen these, I hope you enjoy them - and for those that have (and emailed me many times over the years about releasing them), I hope they're as good as you remember. Working with Joe on these videos was one of the highlights of my career, and I'll be forever grateful to him for the doors these have opened for me. I'm proud to have them on my resume.

John Hudgens
www.zteamproductions.com








MEGACON 2015
Dates: April 10-12, 2015
Place: Orange County Convention Center in Orlando, FL
Guests include Stan Lee (GoH), Adam Baldwin, Cary Elwes, James Renar, Karen Gillian, Norman Reedus, Vic Mignogna, Ron Perlman.

For more information, call 386-364-1826 or go to http://megaconvention.com.
(About 2 weeks prior to Megacon, try listening to WTKS, real radio 104.1, to win free passes to Megacon. WTKS can be accessed anywhere in the country thru their free app)

STEEL CITY CON
Dates: April 10-12, 2015
Place: Monroeville Convention Center, Monroeville, PA
Guests include: Ari Lehman (First "Jason Moorhees"); Noah Wyle (Falling Skies, The Librarian); Tom Wopat (Dukes of Hazzard - Sunday only); Doug Bradley (Lord Cenobite-Hellraiser films), Ray Park (Darth Maul-Star Wars); Gates McFadden (Star Trek: Next Generation); Karen Allen (Raiders of the Lost Ark), and more.
For more information, go to www.steelcitycon.com. TREKLANTA
Dates: April 24-26, 2015
Place: Atlanta Marriott Century Center, Atlanta, GA
Guests: Jason Carter, Sean Kenney, Keith R.A. DeCandido, and more
For more information, go to http://www.trektrax.org/.

FED-CON 24
Dates: May 21-24, 2015
Place: Maritim Hotel, Dusseldorf, Germany
Guests: Sam Jones, Aaron Douglas, Grant Bowler and more to come
For more information, go to http://www.fedcon.de/en/.

PHOENIX COMIC CON 2014
Dates: May 28-31, 2015 Place: Phoenix Convention Center, Phoenix, Arizona
For more information, go to http://www.phoenixcomicon.com/. SOUTH FLORIDA SUPER CONVENTION
Date: Late June 2015
Place: Miami Beach Convention Center STAR TREK: THE OFFICIAL CONVENTION
Date: August 6-9, 2015
Place: Rio Suites Hotel, Las Vegas, Nevada
Guests: William Shatner, Karl Urban, Jeri Ryan, Walter Koenig, James Darren - and many more
For more information, go to http://www.creationent.com/cal/st_lasvegas.html. WORLDCON 2015: Sasquan
Dates: August 19-23, 2015
Place: Spokane, Washington
Guests: David Gerrold will be one of the featured guests
For More information, go to http://sasquan.org.
The Sasquan website says they are looking for help. Anyone looking for a way to help defray expenses, can go to sasquan.org and volunteer some time.
Hugo Nominations - Also deadline is drawing near to nominate. Nominations are due by March 10 at 11:59pm. SPECIAL ANNOUNCEMENTS!
Wizard World Conventions has a large number of events planned for the year. Be sure to visit the page to see if there is a convention of interest near you.

Creation Entertainment has a large number of conventions planned for the next several months. They include stars from TWILIGHT, SUPERNATURAL, STARGATE, FARSCAPE, XENA, SERENITY, STAR TREK, etc. Check out their calendar to see if one will be in your neighborhood soon. Don't miss their Videos page as well. It is full of some priceless video from a number of conventions.

Be sure to visit the referenced sites to see if there have been changes in dates/guests attending. Visit our Convention Calendar for a full listing of upcoming conventions.
BACK ISSUES OF THE ZOCALO TODAY
The front page of the The Zocalo Today changes daily, so be sure to check the back issues to make sure that you haven't missed anything IMPORTANT! I hope you will become a regular visitor to The Zocalo Today!
---
Take care and I look forward to hearing from you.
Sandra Bruckner (sgbruckner@isnnews.net)
Editor/Publisher
ISN News: The Zocalo Today
http://www.isnnews.net
Copyright - SBruckner, 1999-2015