The Zocalo Today

Welcome to ISN News: The Zocalo Today. Babylon 5 celebrated its 20th Anniversary but because of the quality of the series, fans are still out there supporting the show -- and new ones are joining each day. With J. Michael Straczynski promising a new production in the near future, we need to continue support of the show -- bringing new people to watch and discuss the show. Join in the discussion today on Facebook or Twitter.

If you have questions or items for the news, drop me a line at sgbruckner@isnnews.net.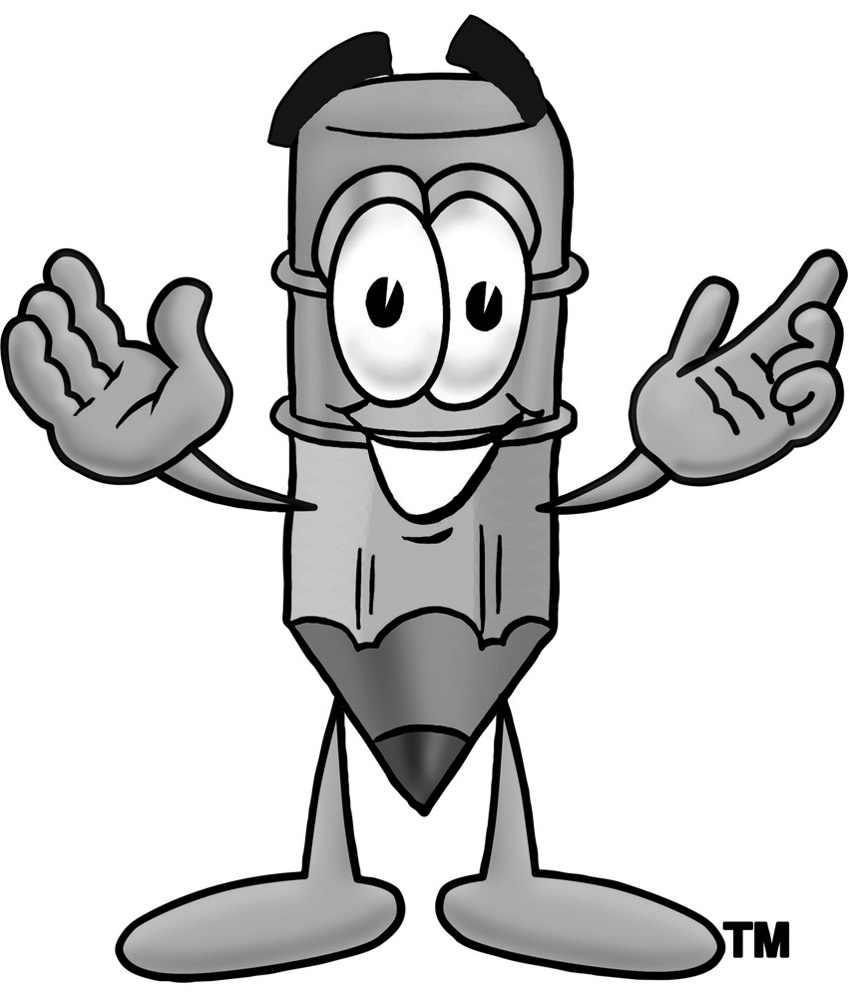 TODAY'S NEWS
MONDAY, OCTOBER 5, 2015
SPECTRE
SPECTRE is set to strike next month, and Sony Pictures wants to inject your eyeballs with a riot of sensational superspy action with the final release trailer. Here's the film's official synopsis: A cryptic message from Bond's past sends him on a trail to uncover a sinister organisation. While M battles political forces to keep the secret service alive, Bond peels back the layers of deceit to reveal the terrible truth behind SPECTRE. Sit back and settle in for Daniel Craig slugging it out in a slew of exotic locales, rip-roaring gunplay, villainous sneering, looping choppers and metal-mashing car chases, all orchestrated to bring your Bond-loving blood to a boil. Directed by Skyfall's Sam Mendes, SPECTRE opens on Nov. 6, 2015, and also stars Christoph Waltz, Ralph Fiennes, Monica Bellucci and Lea Seydoux. STAR WARS REBELS
Sarah Michelle Gellar's mysterious Star Wars Rebels role has been revealed, and she ain't no princess. When news came out that the Buffy the Vampire Slayer star would be voicing a character on the Disney XD series, people really got excited and assumed she would be playing Princess Leia (rumors were even fueled by Gellar, who posted a pic of herself as Leia, buns and all, on her Instagram). But not so! Gellar has revealed to BuzzFeed that she'll actually be playing one of the new big bad villains of the second season of Star Wars Rebels. She'll play an Inquisitor called the "Seventh Sister." Described as a cunning and crafty villain who's brought in by the Empire to track down the Rebels, Gellar will share some on-screen time with hubby Freddy Prinze Jr., who voices the Jedi leader of the Rebels, Kanan Jarrus. As for the creation of her character, the actress said that she didn't get to see the design before she went into the recording booth and that some of her mannerisms and hand movements were added later to the animation. "They would record my mannerisms — sometimes when I would get into character I would do certain things with my hands, and then a couple weeks later I would see that in the drawing. They sort of reflect and mirror each other." Star Wars Rebels returns on Oct. 14.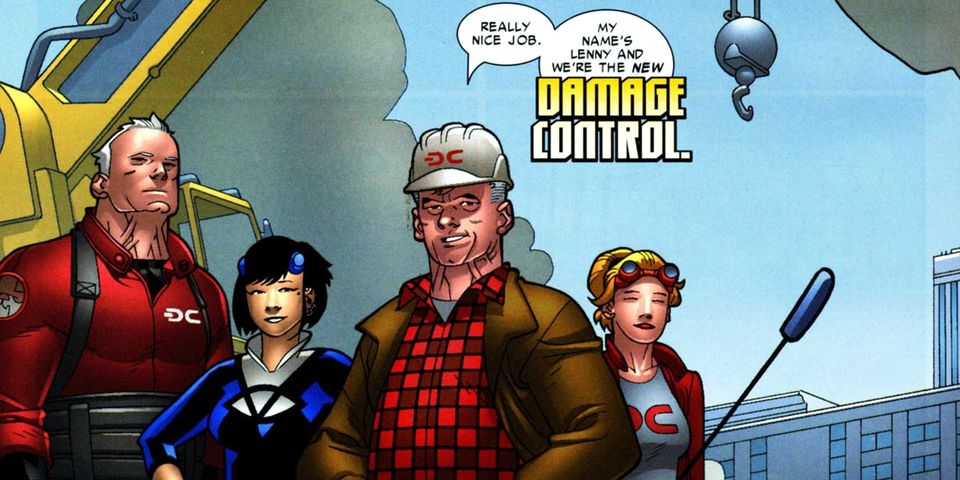 DAMAGE CONTROL
The superhero studio supreme is introducing some funny business into the TV wing of the Marvel Universe. The Hollywood Reporter says that ABC has ordered a script from Marvel for a half-hour comedy pilot called Damage Control, based on the Marvel Comics property that has been the subject of four limited comic-book series. The concept focuses on the title organization, which is charged with cleaning up the wreckage left behind by battles between superheroes and supervillains. Lost a powerful ray gun? Need a wedding rescheduled after a massive fight pulverized the venue? Looking for that prize African parrot that's gone missing and may be turned to stone or goo? Damage Control are the folks you call. The original Damage Control first appeared in the comics in 1989 and was founded by Mrs. Ann-Marie Hoag, with initial funding supplied by Tony Stark and Wilson Fisk (yes, the Kingpin himself).The company has changed hands a few times, although Mrs. Hoag is the current owner. The show is being developed by former Daily Show and Colbert Report writer/producer Ben Karlin, who will be one of three executive producers along with David Miner (Parks and Recreation) and Marvel TV head honcho Jeph Loeb. If it's picked up, it will be the third Marvel series to hit the ABC airwaves, following Agents of S.H.I.E.L.D. and Agent Carter, with a fourth (Marvel's Most Wanted) and fifth (a secret project being developed by John Ridley) possibly on the way as well. SUPERNATURAL
It's hard to believe we're less than a week away from the premiere of Supernatural's 11th season, but judging by some new footage dropped by The CW, the Winchesters haven't lost a step in their old age. The network has released a new trailer and clip from the season premiere, "Out of the Darkness, Into the Fire," which focuses on the immediate aftermath of the evil badness the boys unleashed last season. All of the core cast looks worse for the wear, while Sam and Dean have apparently wandered into something that has killed a whole lot of people. The clip shows off an extended look at that discovery, but it's the trailer that really steals the show. Set to the folk tune "O, Death," the trailer is positively haunting. It does a great job of establishing the tone for the season, and for a show on the back end of its decade-long run, it manages to feel unique. Though Supernatural has been through a few dry spells, they've kept the quality fairly high throughout — so here's hoping Season 11 is a high point in the twilight of the Winchesters' battle against the forces of evil. Season 11 of Supernatural debuts October 7 on The CW.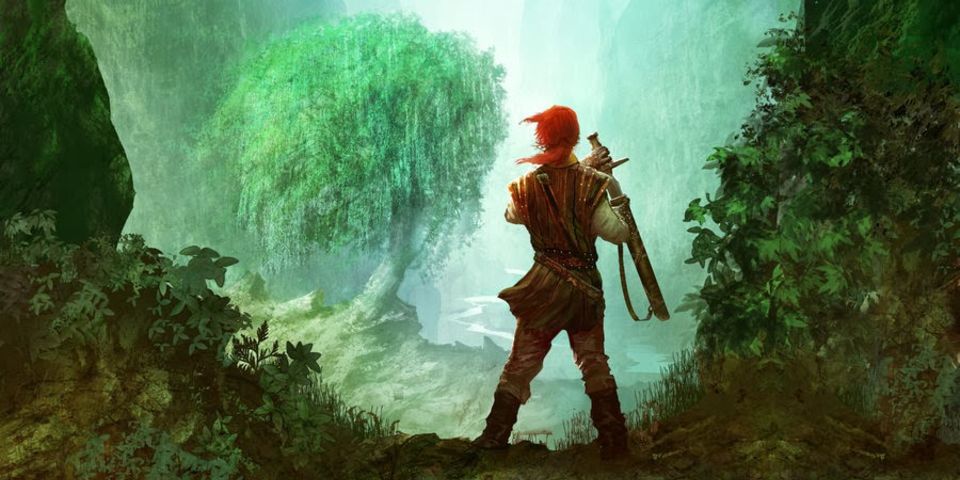 KINGKILLER CHRONICLE
Lionsgate has won the ferocious bidding war against MGM and Warner Bros. to bring Patrick Rothfuss's epic fantasy series, The Kingkiller Chronicle, across several platforms. The series will be developed simultaneously into movies, television series and videogames, The Hollywood Reporter revealed today. The (lofty) goal is to adapt several stories across those different media at the same time. The Kingkiller Chronicle recounts the life and times of Kvothe, a magically gifted young musician, magician and adventurer who grows to become the most notorious wizard of his world. The first book in the trilogy, The Name of the Wind, was published in 2007. Book two, The Wise Man's Fear, was released in 2011, while the third novel, The Doors of Stone, is tentatively set to hit shelves in 2016. The second novel, as well as three novellas that were published between 2013 and 2014, have sold more than 10 million copies. The books are so popular, it's said that only George R.R. Martin's Game of Thrones comes before Rothfuss's series in terms of bestsellers in the modern epic fantasy genre. "Honestly, I've never been very interested in a straight-up movie deal," said Rothfuss. "But Lionsgate was willing to work out something different, a multiplatform deal where they develop the films, TV series, and games simultaneously. That will give us the screen time to develop the characters and show off the world. What's more, through this whole process, they've treated me with amazing respect. I never thought a studio would approach me as a creative partner who understands how stories work." Lionsgate Motion Picture Group co-president Erik Feig — who will oversee the development on the movie side along with creative executives Jeyun Choi Munford and Jessica Switch — said about the project: "Pat Rothfuss's imaginative storytelling, the spellbinding character Kvothe and the vivid world of Temerant in The Kingkiller Chronicle series have a passionate and savvy fan base and the potential to reach an even broader audience in adaptation," said Feig. "It is rare that a property comes along with a world so rich and multilayered that it lends itself to exploration across film, television and video game audiences at the same time." Executive VP Television Chris Selak will be in charge of the TV side of the franchise, while Peter Levin, the company's president of interactive ventures and games, will oversee the videogames. Feig added that the books were not only unique to support multiple media, but that the franchise "even demands multiplatform exploration."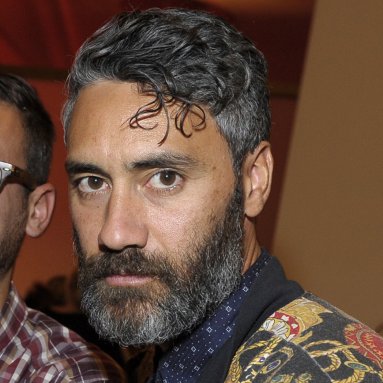 THOR 3: RAGNAROK
Taika Waititi, who co-wrote and co-directed the vampire spoof What We Do In the Shadows, is in negotiations to direct the third installment of Marvel's Thor movies, titled Thor: Ragnarok. Chris Hemsworth is reprising his role of the Norse god of thunder. Waititi's emergence as the choice caps off a round of intense meetings that took place over the last month. Ruben Fleischer, Rob Letterman and Rawson Marshall Thurber were the other directors that were finalists for the gig. Waititi is the latest head-scratcher from Marvel for their pick to direct a big-budget extravaganza, especially one steeped in the Norse mythology and an Apocalypse myth. Waititi is best known for his comedic work — co-starring with Jemaine Clement in What We Do In the Shadows, the well-regarded vampire parody that debuted at Sundance. He wrote and directed episodes of Flight of the Conchords and is a writer on Disney's upcoming animated feature Moana, which will star Dwayne Johnson. (Fun fact: he appeared with Ryan Reynolds in Green Lantern, the 2011 adventure movie from Marvel's superhero movie rival, Warner Bros.) While Waititi may not be the obvious choice for a movie such as a Thor installment, the kind of outside-of-the-box thinking behind hires like Waititi's has served Marvel well. The studio tapped comedy directors Joe and Anthony Russo for Captain America: The Winter Soldier, a move that turned out so well that the brothers not only directed the third Captain America movie, they are now working on the new Avengers outings. Guardians of the Galaxy director James Gunn is another example of someone from the fringes that Marvel brought into the majors. THE FLASH
We're just two days away from The Flash Season 2 premiere and The CW has debuted more promos for the first episode of the season. The Flash stars Grant Gustin as Barry Allen/The Flash, Candice Patton as Iris West, Rick Cosnett as Eddie Thawne, Danielle Panabaker as Caitlin Snow, Carlos Valdes as Cisco Ramon and Jesse L. Martin as Detective Joe West. The new season will see the addition of newcomers Teddy Sears as Jay Garrick, Keiynan Lonsdale as Wally West, Shantel VanSanten as Patty Spivot, Violett Beane as Jesse Quick, Demore Barnes as Tokamak, and Candyman himself Tony Todd as the voice of the new "big bad," Zoom. The Flash is executive produced by Greg Berlanti, Andrew Kreisberg, David Nutter and Sarah Schechter. Following the defeat of Barry Allen's arch-nemesis Eobard Thawne (aka Reverse Flash), Team Flash quickly turned their attention to the singularity swirling high above Central City, which fans last saw consuming everything in its path. Armed with the heart of a hero and the ability to move at super speeds, Barry charged into the eye of the singularity, but will he actually be able to save his city from impending doom? WEEKEND BOX OFFICE
Ridley Scott's 3D space epic The Martian rocketed to a $55 million opening in North America, coming in ahead of expectations and almost beating Gravity to nab the top October opening of all time, according to Sunday estimates. The Martian, from 20th Century Fox, continues Hollywood's love affair with space, and comes exactly two years after Alfonso Cuaron's Gravity opened to a record $55.8 million. Last November, Christopher Nolan's Interstellar debuted just north of $47 million. If The Martian does better than expected Sunday, it could beat Gravity and become the new October record-holder. Overseas, The Martian also placed No. 1, blasting off with $45.2 million from 49 markets, or 40 percent of the marketplace, for a global debut of $100.2 million. It soared to $10.3 million in the U.K., the top showing ever for Scott and star Matt Damon, and is pacing well ahead of Gravity and Interstellar in numerous markets. The other big headline internationally was Lost in Hong Kong, which grossed $41 million in China to clear the $200 mark at the Chinese box office in just 10 days. Drew Goddard wrote the adapted script for The Martian based on Andy Weir's best-selling book about a NASA astronaut left for dead on Mars. The movie, costing $108 million to produce, is a critical darling and earned a glowing A CinemaScore from audiences. Damon stars opposite Jessica Chastain, Chiwetel Ejiofor, Kristen Wiig, Jeff Daniels, Michael Pena, Kate Mara, Sean Bean, Sebastian Stan and Aksel Hennie. The filmmakers worked closely with NASA throughout the making of The Martian. And last week, just as the movie prepared to open, the space agency — which hopes to have a man on Mars in the 2030s — held an an urgent press conference to announce it has confirmed the discovery of liquid salt water on the red planet (NASA says the timing was a coincidence). "Science is at the heart of The Martian and is presented in a very accessible way," said Fox distribution chief Chris Aronson. "This movie has the potential to get people excited about our space program again." Males made up 56 percent of ticket buyers, while 72 percent of the audience was over the age of 25. Roughly 45 percent saw it in 3D. The Martian's performance is no small feat considering its running time of 141 minutes (Gravity was 91 minutes), and the fact that it didn't have a berth in Imax theaters. Gravity and Interstellar both saw big returns from Imax. Instead, Imax was committed to an exclusive run of Robert Zemeckis' The Walk, starring Joseph Gordon-Levitt as French artist Philippe Petit, who gained fame after he walked on a high wire between the Twin Towers of the World Trade Center in 1974. The Walk, playing in 365 Imax theaters and 83 PLF locations not carrying The Martian, had trouble finding its footing, grossing a meek $1.6 million to come in No. 11 and putting its five-day debut at $2 million. Heading into the weekend, tracking suggested the $35 million film would take in $3 million for the three-day weekend. Sony/TriStar used the exclusive Imax run to highlight the film's 3D format and to build word-of-mouth in advance of The Walk's nationwide opening on Oct. 9. Two weeks ago, Universal's Everest earned $7.2 million when debuting exclusively in Imax and PLF theaters. "We believe so much in this film," Sony distribution president Rory Bruer said. "We will be heavily marketing the film this week to promote its wide release. That's what it has always been about. It's all about the long haul for us." The 375 PLF theater operators carrying The Martian instead of The Walk were no doubt happy with their decision. PLF theaters were running at capacity, with The Martian generating a total of $6 million, or 11 percent of the total opening gross. Elsewhere, Denis Villeneuve's critically acclaimed Sicario expanded nationwide with gusto, grossing $12.1 million from 2,620 theaters to place No. 3 behind The Martian and holdover Hotel Transylvania 2. From Lionsgate, the drug cartel drama nabbed an A- CinemaScore and stars Benicio Del Toro, Emily Blunt and Josh Brolin. Sicario took in another $3.3 million internationally for a foreign cume of $10 million and global haul of $25.1 million (its domestic total is $15.1 million). Sony's Hotel Transylvania sequel remains a winner in its second outing. The animated film took in $33 million for a 10-day domestic total of $90.5 million after falling a scant 32 percent. Overseas, it grossed another $20.4 million from 50 markets for a foreign cume of $59.8 million and global total of $150.3 million. It's especially huge in Latin America, where it came in ahead of The Martian in Mexico, among other countries in the region. Nancy Meyers' The Intern also held nicely in its second weekend as well, grossing $11.6 million for a North American tally of $36.5 million for Warner Bros. The Anne Hathaway-Robert De Niro comedy took in $15.7 million from 57 markets overseas for a foreign cume of $35.6 million and global total of $72.1 million. Fox sequel Maze Runner: The Scorch Trials rounded out the top five, grossing $7.7 million in its third outing for a domestic cume of $63.2 million. Globally, the movie jumped the $200 million mark after grossing another $13.7 million internationally from 58 markets for a foreign cume of $147.8 million and worldwide tally of $211 million through Sunday. Johnny Depp's Black Mass placed No. 6 in is third weekend with $5.9 million for a domestic total of $52.5 million. Everest followed with $5.5 million in its second weekend in wide release for a North American cume of $33.2 million. It's a far bigger player overseas, where it grossed $16.4 million from 65 markets to jump the $100 million mark internationally. Through Sunday, the film's worldwide total is $136.5 million. New openings at the U.S. specialty box office included Davis Guggenheim's acclaimed documentary He Named Me Malala, the story of Malala Yousafzai, who became the youngest Nobel Peace Prize winner in history after she was shot by the Taliban for insisting upon an education. The film opened to $56,000 from four theaters in New York and Los Angeles for a solid location average of $14,000. Next weekend, Fox Searchlight expands Malala into more than 400 theaters. LGBT drama Freeheld, starring Julianne Moore and Ellen Page, also began its platform run, albeit to tepid results. The Lionsgate title grossed $40,000 from five theaters for a location average of $8,000. The Metropolitan Opera's The Met: Live in HD kicked off its 10th season with Saturday's live transmission of Verdi's Il Trovatore, which earned a strong $2 million from 900 screens.
THE ZOCALO TODAY
Be sure to check out The Zocalo Today on Facebook as well as at ISN News: The Zocalo Today on Yahoo Groups. August News Archive.
ON THE TUBE TONIGHT
8:00pm on Fox
Gotham
Episode: Rise of the Villains: The Last Laugh NEW S02, E03
Gordon faces off with Jerome (Cameron Monaghan); a magic show at a gala for the Gotham Children's Hospital becomes a hostage situation. 9:00pm on CBS
Scorpion
Episode: Fish Filet NEW S02, E03
Sylvester goes under cover in a federal prison in hope of saving three judges' lives; the team must orchestrate a prison break when Sylvester's life is threatened. 9:00pm on Fox
Minority Report
Episode: Hawk-Eye NEW S01, E03
Vega wants Dash to be the analyst for Hawk-Eye, a new police program monitoring suspicious behavior; Dash and Vega wonder what Arthur's plans are. 9:00pm on Syfy
Blade: Trinity (2004)
Blade and a pair of vampire slayers battle Dracula, the newly resurrected ancestor of the undead.
Wesley Snipes, Kris Kristofferson, Jessica Biel, Ryan Reynolds, Parker Posey 10:00pm on ABC
Castle
Episode: PhDead NEW S08, E03
Castle poses as a college professor so he can investigate a student's gruesome murder; Beckett and Castle find out that the university is hiding dark secrets. 10:00pm on CBS
NCIS: Los Angeles
Episode: Driving Miss Diaz NEW S07, E03
The NCIS team investigates a Peruvian massacre that occurred 20 years ago after it learns that a fashion model, who may have survived the incident, may now be in danger. 10:00pm on NBC
Blindspot
Episode: Eight Slim Grins NEW S01, E03
A jewel thief -- a member of an infamous crew -- with a tattoo identical to one of Jane's is caught after a nearly perfect heist; Jane is visited by the bearded man from her first memory.








Here is a quote from J. Michael Straczynski about emotions.
I had this theory that the more important and intimate the emotion, the fewer words are required to express it.

First it's in dating: "Will you go out with me?" Six words.
"Honey, I care for you." Five words.
"You matter to me." Four words.
"I love you." Three words.
"Marry me." Two words.
But what's left? What's the one most important and intimate word you can ever say to somebody? It's "goodbye."

While Michael O'Hare (Sinclair), Andreas Katsulas (G'Kar), Rick Biggs (Dr. Franklin), Tim Choate (Zathras) and Jeff Conoway (Zach Allen) are no longer with us, we will not forget their wonderful personalities and talent -- as well as their significant contributions to the BABYLON 5 universe. Be sure to visit In Memory Of for more information about memorial efforts.
Until we met again, in a place where no shadows fall.
BABYLON 5 BIRTHDAYS
OCTOBER
Dylan Neal - October 8
Jeff Conaway - October 5 - Gone too soon
John Vulich - October 10
Tim Choate - October 11 - we miss you
John Copeland - October 13
Linda Huse - October 16

Have I missed anyone? If you know the birthday of someone connected with Babylon 5, pass the information along. We want to include everyone in our Happy Birthday Wishes.



BABYLON 5 MUSIC VIDEOS AND TRIBUTES
John Hudgens has created many Babylon 5 videos, but I believe this is the most moving. It was first shown at the Phoenix Comic Con 20th Anniversary and honors many of the Babylon 5 familywho have passed on.

Here is a link to John's Babylon 5 videos:
https://www.youtube.com/user/Babylon5MusicVideos?feature=watch

Richard Biggs memorial: http://www.youtube.com/watch?v=HyD4L8yNtsA

Andreas Katsulas memorial: http://www.youtube.com/watch?v=h2UQ2l9NPIg

- This is the extended version that I did for Andreas' widow ater the original cut was released on the net. It's never been seen online until now.

For those of you who've never seen these, I hope you enjoy them - and for those that have (and emailed me many times over the years about releasing them), I hope they're as good as you remember. Working with Joe on these videos was one of the highlights of my career, and I'll be forever grateful to him for the doors these have opened for me. I'm proud to have them on my resume.

John Hudgens
www.zteamproductions.com








WIZARD WORLD COMIC CON - FORT LAUDERDALE
Date: October 2-4, 2015
Place: Greater Ft. Lauderdale Broward County Convention Center
Guests: William Shatner, Adrian Paul, Christian Kane, Norman Reedus and many more
For more information, go to http://www.wizardworld.com/home-fortlauderdale.html.

NECRONOMICON EXPECITION 2015
Dates: October 9-11, 2015
Place: Grant Hyatt, Tampa Bay, FL
For more information, go to www.necro2015.com CONJURATION '15
Dates: November 13-15, 2015
Place: Marriott Century Center, Atlanta, GA
For more information, go to www.consurationcon.com. SPOOKY EMPIRE
Coming Halloween Weekend
Dates: October 30 - November 1, 2015
Place: Hyatt Regency Orlando, Orlando, FL
www.spookyempire.com ICHIBAN CON 7
Dates: Dec 31 to Jan 3 2016
Place: Embassy Suites Hotel, Concord, NC
For more information, go to http://ichibancon.com. WIZARD WORLD COMIC CON - NEW ORLEANS
Date: January 8-10, 2016
Place: Ernest N. Morial Convention Center
Guests: William Shatner, Edward James Olmos, Eily Kinney, and many more
For more information, go to http://www.wizardworld.com/home-neworleans.html. STEEL CITY CON
Dates: December 4-6, 2015
Place: Monroeville Convention Center (near Pittsburgh, PA)
Guests: Walter Koenig, Danny Glover, William Katt, Amy Allen, Nalini Krishan, Naomi Grossman, Jason Mewes, John Ratzenberger, George Wendt and more
For more information, go to http://www.steelcitycon.com. PHOENIX COMICON
Dates: December 12-14, 2015
Place: Phoenix Convention Center, Phoenix, AR
Guests: Tom Skerritt, Linda Blair, Eddie McClintock, Ben Browser
For more information, to go http://phoenixcomicon.com/. FARPOINT 23
Dates: February 12-14, 2016
Place: Radisson Hotel North Baltimore
Guests: Sean Maher - more to be announced
For more information, go to http://www.farpointcon.com PENSACON
Date: Feburary 19- 21, 2016
Location: Pensacola, Florida, USA
Official Website: http://pensacon.com. GNOMECON
Dates: March 4-6, 2016
Place: Savanah, GA
For more information, go to http://gnomecon.org TRIAD ANIME CONVENTION 5
Dates: March 11-13 2016
Place: Winston Salem Marriott, North Carolina
For more information, go to http://triadanimecon.com. ConCarolinas
http://www.concarolinas.org/
https://www.eventbrite.com/e/concarolinas-2015-registration-6735603371 Conregate
July 15-17 2016
https://www.facebook.com/fansofcongregate?fref=ts Heroes Convention
June 17-19 2016
http://www.heroesonline.com/heroescon/ Charlotte Comic Con
Min con happen four times a year http://charlottecomicon.info/ Mace
March 18-20 2016
MACE 2016 - Anime and game Convention on UpcomingCons.com SPECIAL ANNOUNCEMENTS!
Wizard World Conventions has a large number of events planned for the year. Be sure to visit the page to see if there is a convention of interest near you.

Creation Entertainment has a large number of conventions planned for the next several months. They include stars from TWILIGHT, SUPERNATURAL, STARGATE, FARSCAPE, XENA, SERENITY, STAR TREK, etc. Check out their calendar to see if one will be in your neighborhood soon. Don't miss their Videos page as well. It is full of some priceless video from a number of conventions.

Be sure to visit the referenced sites to see if there have been changes in dates/guests attending. Visit our Convention Calendar for a full listing of upcoming conventions.
BACK ISSUES OF THE ZOCALO TODAY
The front page of the The Zocalo Today changes daily, so be sure to check the back issues to make sure that you haven't missed anything IMPORTANT! I hope you will become a regular visitor to The Zocalo Today!
---
Take care and I look forward to hearing from you.
Sandra Bruckner (sgbruckner@isnnews.net)
Editor/Publisher
ISN News: The Zocalo Today
http://www.isnnews.net
Copyright - SBruckner, 1999-2015