The Zocalo Today

Welcome to ISN News: The Zocalo Today. Babylon 5 celebrated its 20th Anniversary but because of the quality of the series, fans are still out there supporting the show -- and new ones are joining each day. With J. Michael Straczynski promising a new production in the near future, we need to continue support of the show -- bringing new people to watch and discuss the show. Join in the discussion today on Facebook or Twitter.

If you have questions or items for the news, drop me a line at sgbruckner@isnnews.net.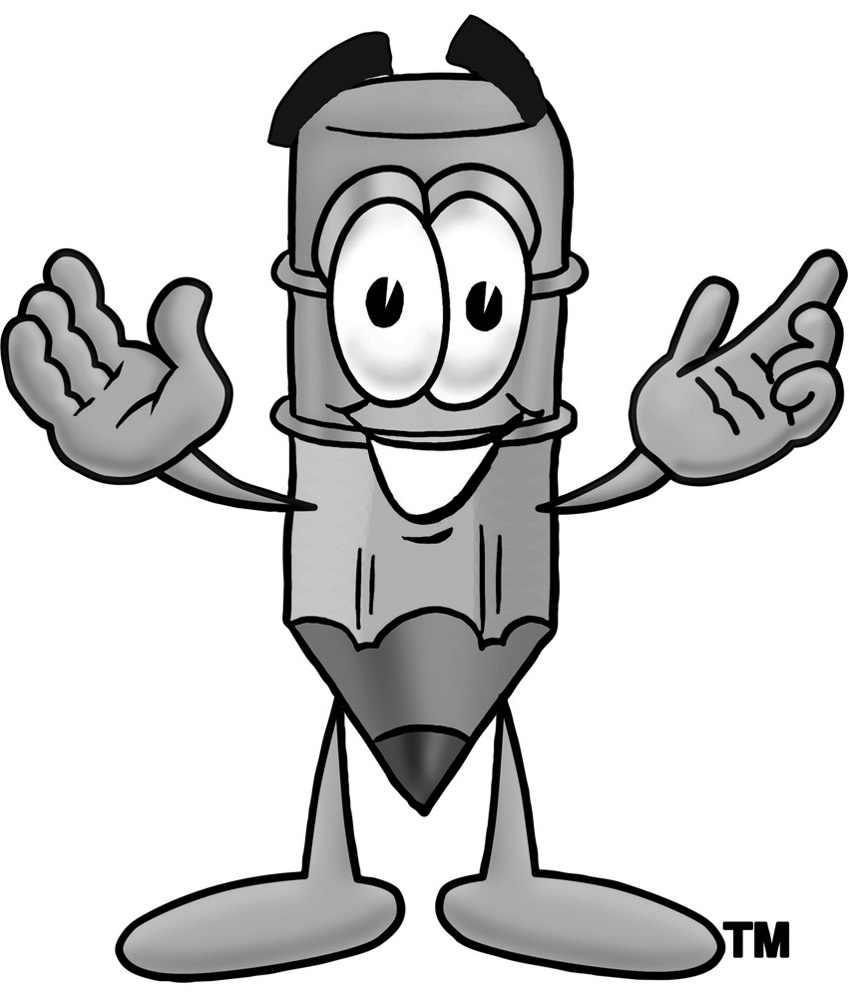 HERE IS TODAY'S NEWS
MONDAY, FEBRUARY 8, 2016
X-MEN: APOCALYPSE
The mutants are going to war in the new "X-Men: Apocalypse" trailer which premiered during Super Bowl 50. New footage for the highly anticipated sequel to the franchise hit the air on Sunday (Feb. 7) and it looks like this time around, a darker story will be presented. Bryan Singer returned to helm the new movie which features some familiar faces, as well as newcomers that is sure to help push the Marvel movie series forward. With Jubilee (Lana Condor), Cyclops (Tye Sheridan), Nightcrawler (Kodi Smit-McPhee) and Jean Grey (Sophie Turner) joining the canon as their younger selves, an epic battle is forming. Apocalypse, the world's first and oldest mutant, is the big bad this time around. Played by Oscar Isaac, he puts together his very own Four Horsemen that includes Magneto (Michael Fassbender), Archangel (Ben Hardy), Psylocke (Olivia Munn) and Storm (Alexandra Shipp). The mission here is to destroy the world and literally bring on the apocalypse. It's up to the X-Men to stop the imminent threat in what is sure to be an action-packed sequel. The movie also stars Rose Byrne (Moira MacTaggert), Josh Helman (William Stryker), Nicholas Hoult (Beast), Jennifer Lawrence (Mystique) and Evan Peters (Quicksilver). "X-Men: Apocalypse" hits theaters everywhere on May 27, 2016. INDEPENDENCE DAY: RESURGENCE
The movie trailer marathon that transpired during the commercial breaks for Super Bowl 50 were all highly entertaining, but none more-so than the epic trailer for "Independence Day: Resurgence" -- the highly anticipated sequel to Will Smith's original 1996 action hit. While Smith isn't returning for the July 4th disaster film, the new ad features Liam Hemsworth as new character Jake Morrison and Jeff Goldblum reprising his role as part of the Earth Space Defense program. Bill Pullman returns as President Whitmore, and Vivica A. Fox is back as Jasmine Dubrow. The movie's original director, Roland Emmerich, returned to helm the sequel. The graphics in the new trailer literally blow up the world. And with "The Hunger Games" star Hemsworth leading the pack, it appears the new movie will have audiences everywhere saying, "Will who?" "Independence Day: Resurgence" will hit theaters on June 24, 2016. A 3rd installment of the franchise is already in the works. CAPTAIN AMERICA: CIVIL WAR
Nothing says Super Bowl like superhero trailers. The new "Captain America: Civil War" trailer for Super Bowl 50, sports barely any dialogue, but who needs dialogue during an action packed 45 second teaser like that? With cameos from the Scarlet Witch, Vision, Falcon, and Black Panther, this might as well be another Avengers movie. Tony Stark ominously speaks the foreboding words, "You chose the wrong side," as all our heroes face-off for battle. The trailer also shows an awesome shot of Bucky vs. Stark, as the former assassin fires a gun right into Stark's closed Iron Man fist. Are you #TeamIronMan or #TeamCap? Tweet your preference and check out the new hashtag emojis for each team. Fans can also use the tags #TeamCapSweepstakes or #TeamIronManSweepstakes for a chance to win a walk-on role in Marvel's Avengers: Infinity War - Part I. JASON BOURNE
When word hit that Matt Damon would be reprising his role as rogue CIA operative Jason Bourne, fans were left cheering the spy's return. No offense, Jeremy Renner, but a "Bourne" movie without a Bourne is just missing something ... important. With Julia Stiles reprising her "Bourne Identity" role as Nikki in the new movie, Super Bowl viewers got a glimpse at the first trailer for the highly anticipated film. Simple titled, "Jason Bourne," the 30-second spot didn't give viewers much to go on. What audiences do know is the movie will feature Tommy Lee Jones and find Matt Damon shirtless, wrecking shop in a gritty looking fight club. "Jason Bourne" is set to hit theaters everywhere on July 29, 2016. HALF LIFE
The first trailer for an upcoming sci-fi thriller movie titled Half Life (not to be confused with Half-Life, the awesome video game) has dropped. Deadline reports that Epic Pictures Group (JeruZalem, Nina Forever) has nabbed the rights to Half Life, a movie set in the near future. The story follows a safety inspector (Sarah Habel, Whip It, Hostel III) sent to investigate when a remote nuclear waste repository mysteriously goes offline. While there, she bumps into the plant's only employee, played by Lost's Dominic Monaghan, a paranoid and suspicious recluse appropriately named Robinson. The newly formed duo also encounters an injured stranger (Tom Sizemore) claiming to have knowledge as to what really happened [Insert sounds of impending doom]. Here's the official synopsis: In the near future, where the world relies on renewable energy, a safety inspector is sent on a dangerous mission to a remote nuclear power plant after it suddenly goes offline. With the world on the brink of a nuclear meltdown, she begins to have doubts about the sanity — and the identities — of the very people she must rely on. The movie is directed by Dagen Merrill (Beneath, Murder in the Dark) and produced for Lifeboat Productions by Jaime Burke and Vahan Paretchan. Half Life is currently in post-production and will be released sometime in 2016.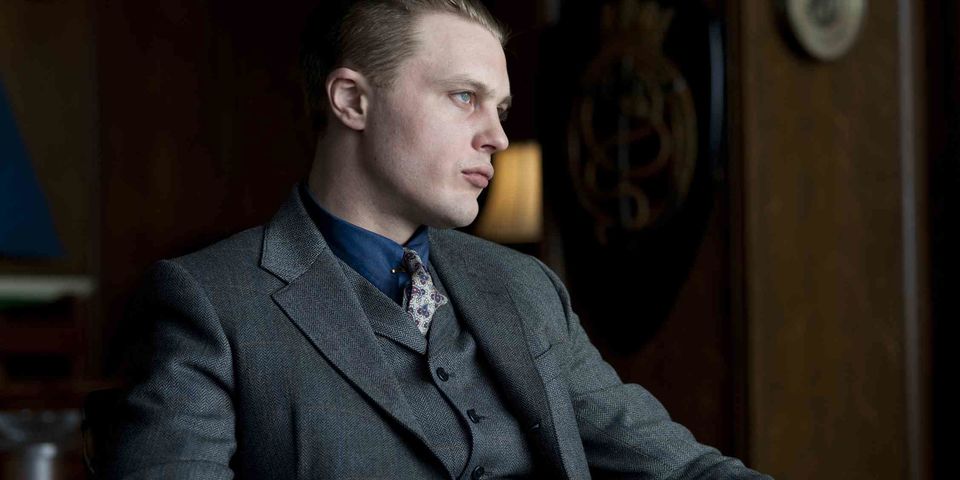 GHOST IN THE SHELL
Michael Pitt has nabbed the role of the villain opposite star Scarlett Johansson in DreamWorks' hotly anticipated Ghost in the Shell. According to The Hollywood Reporter, Pitt — who played gangster Jimmy Darmody on Boardwalk Empire — will play the Laughing Man, a character from the manga series the site describes as "a bitter and vengeful man with a body that is part robot. He has a unique sense of style and has been described as a bad guy filtered through the lens of a street artist." Rupert Sanders (Snow White and The Huntsman) is set to helm the long-gestating sci-fi film based on Masamune Shirow's cyberpunk Japanese manga series (and anime), Ghost in the Shell. The story takes place in a near-future Japan and follows the exploits of Public Security Section 9, a counter-cyberterrorist organization led by Major Motoko Kusanagi (Scarlett Johansson), an augmented-cybernetic human (aka a cyborg) as they deal with dangerous criminals. Production on the movie is expected to start in late February in New Zealand. With a script penned by Jonathan Herman, Ghost in the Shell also stars Pilou Asbæk (Game of Thrones) as Batou, Major Motoko Kusanagi's second-in-command. The movie is set to open in theaters on March 31, 2017. 10 CLOVERFIELD LANE
Paramount Pictures has released a 10 Cloverfield Lane Super Bowl spot. About the Bad Robot film, producer J.J. Abrams confirmed it's not a direct sequel to the 2008 Matt Reeves film and said: "The idea came up a long time ago during production. We wanted to make it a blood relative of 'Cloverfield.' The idea was developed over time. We wanted to hold back the title for as long as possible." Directed by Dan Trachtenberg, the March 11, 2016 release stars John Goodman, Mary Elizabeth Winstead and John Gallagher Jr. The script was written by Josh Campbell and Matthew Stuecken. DAREDEVIL
Ahead of the show's premiere in just a few weeks, Netflix has revealed a new promo for Marvels' Daredevil season two marking the start of the Chinese New Year, which begins tomorrow. We can only imagine how Madame Gao is marking the occasion. Just when Matt thinks he is bringing order back to the city, new forces are rising in Hell's Kitchen. Now the Man Without Fear must take on a new adversary in Frank Castle and face an old flame – Elektra Natchios. Bigger problems emerge when Frank Castle, a man looking for vengeance, is reborn as The Punisher, a man who takes justice into his own hands in Matt's neighborhood. Meanwhile, Matt must balance his duty to his community as a lawyer and his dangerous life as the Devil of Hell's Kitchen, facing a life-altering choice that forces him to truly understand what it means to be a hero. Marvel's Daredevil season two will feature the return of Charlie Cox as Matt Murdock (who moonlights as The Man Without Fear), Deborah Ann Woll as Karen Page, Elden Henson as Foggy Nelson, Scott Glenn as Stick and Rosario Dawson as Claire Temple. The new season will also see Jon Bernthal debut as Frank Castle (aka the Punisher) with Elodie Yung also set to appear, playing the deadly assassin Elektra Natchios. Marvel's Daredevil is Executive Produced by Doug Petrie (American Horror Story, Buffy The Vampire Slayer), Marco Ramirez (DaVinci's Demons) and Drew Goddard (The Cabin in the Woods, Lost), along with Marvel TV's Jeph Loeb (Marvel's Agents of S.H.I.E.L.D., Marvel's Jessica Jones.) It is is produced by Marvel Television in association with ABC Studios. The new 13-episode season of the series will premiere on March 18, 2016. GODS OF EGYPT
Lionsgate has released the Gods of Egypt Super Bowl spot. In this spectacular action-adventure inspired by the classic mythology of Egypt, the survival of mankind hangs in the balance as an unexpected mortal hero Bek (Brenton Thwaites) undertakes a thrilling journey to save the world and rescue his true love. In order to succeed, he must enlist the help of the powerful god Horus (Nikolaj Coster-Waldau) in an unlikely alliance against Set (Gerard Butler), the merciless god of darkness, who has usurped Egypt's throne, plunging the once peaceful and prosperous empire into chaos and conflict. As their breathtaking battle against Set and his henchmen takes them into the afterlife and across the heavens, both god and mortal must pass tests of courage and sacrifice if they hope to prevail in the epic final confrontation. Directed by Alex Proyas (The Crow, Dark City), the film also stars Chadwick Boseman, Elodie Yung, Courtney Eaton and Geoffrey Rush. Gods of Egypt is set to debut in theaters on February 26, 2016.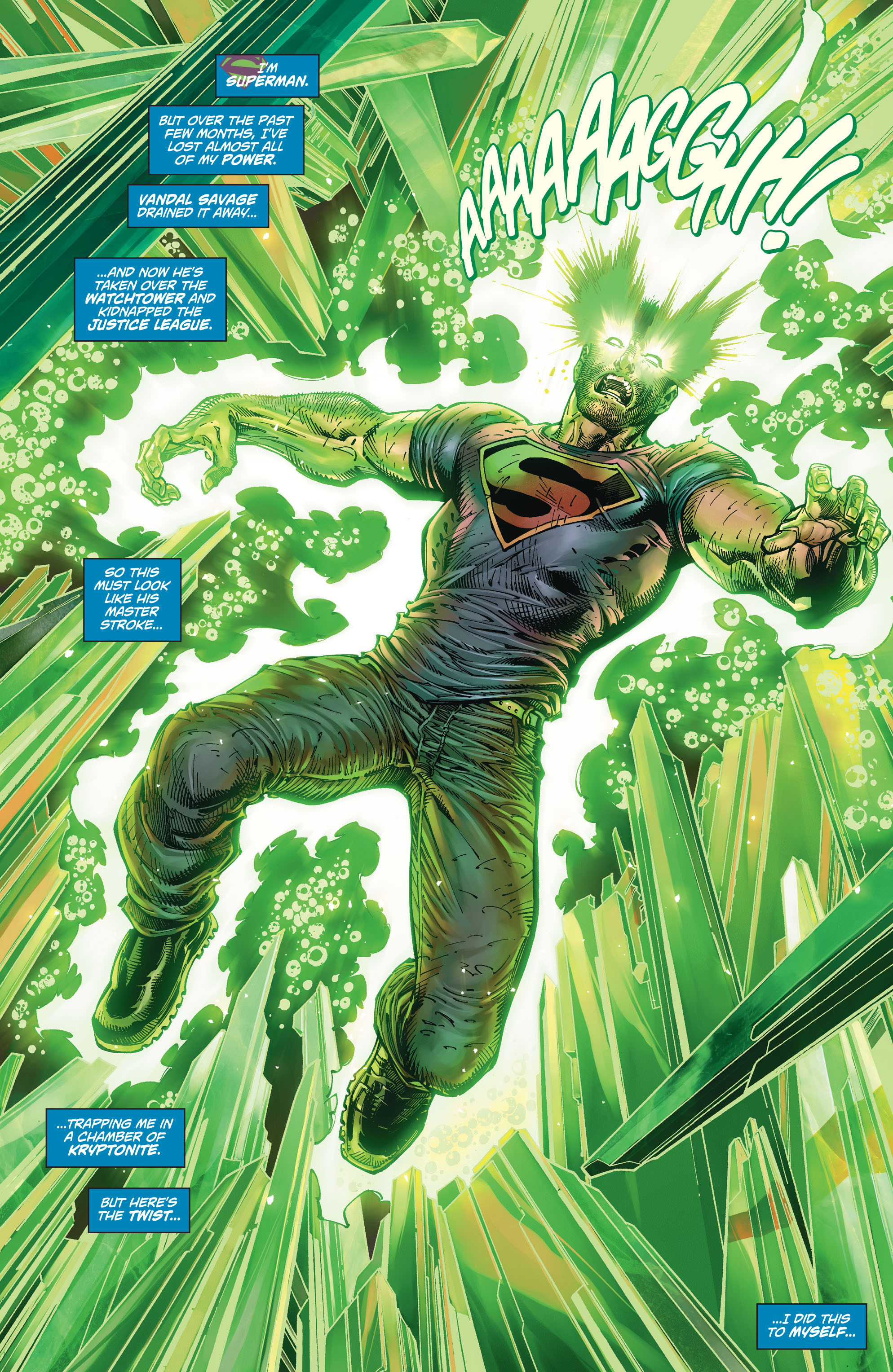 SUPERMAN COMIC #49
Director Zack Snyder claims that his Kal-El seen in both Batman v Superman: Dawn of Justice and Man of Steel is more accurate to what has been laid out in the classic comics than anything else brought to the screen. But at the same time, DC Comics is having fun changing up the iconic superhero and his powers. Another month has gone by, and Clark Kent's infamous alter ego has been changed in the pages of the comic books yet again. This time, he's getting a completely new super power. Though, it is similar to one he's had before. Released this past week, Action Comics #49 has Superman back in action. In this particular story, he throws himself on a big pile of Kryptonite hoping to rejuvenate his super powers. His abilities have been in decline and acting up after he used his Solar Flare in the Truth saga. But Kal-El's plan hits a snag. When he finds himself fully back up to speed, he feels a bit different. His eyes are now green due to the abundance of Kryptonite in his blood cells. And because of this, a new super ability has been discovered. This new super power is a variation on Superman's super-hearing. Its comparable to how his new super flare was a slight take on his heat vision. Kal-El has always had the ability to see radio waves and different signal frequencies, but he could never hear what was on them. But now, Superman can fully receive and interpret these signals. And he can hear what is being broadcast. The power emerged in Superman before. In the 90s, he had this ability back when he had electric powers, giving him blue skin and hair. But Action Comics #49 is the first time this super power has been added to Superman's standard set of skills. In the comic book itself, Superman tells Wonder Woman the following. "It's this Kryptonite in my cells, Diana. I can feel transmissions...Energy Waves...From all around the world...Including signals!" ComicBook.com notes that with the new hair and green eyes, Superman resembles the Eradicator from the 1993 comic book Superman #82. That issue gave us a Kal-El who had no powers. But he gets them back when he is bombarded with Kryptonite radiation, "its radiological makeup changed by passing through The Eradicator en route." They go onto call Superman's recharge by Kryptonite a very interesting coincidence.
THE ZOCALO TODAY
Be sure to check out The Zocalo Today on Facebook as well as at ISN News: The Zocalo Today on Yahoo Groups. Catch up on news by going to the January News Archive.
ON THE TUBE TONIGHT
7:00pm on TNT
The Dark Knight Rises (2012)
Eight years after he took the blame for Harvey Dent's death and vanished into the night, Batman is forced out of his self-imposed exile by a cunning cat burglar and a merciless terrorist called Bane.
Christian Bale, Anne Hathaway, Tom Hardy, Marion Cotillard, Joseph Gordon-Levitt 8:00pm on CBS
Supergirl
Episode: For the Girl Who Has Everything NEW S01, E13
A parasitic alien traps Kara in a dream where her home planet is intact and her family is alive; Alex, Hank and the DEO have to fend off a Kryptonian attack without Kara. 8:00pm on Fox
The X-Files
Episode: Home Again NEW S10, E04
When a city official is murdered, it seems that a human could not have committed the crime; Scully experiences deep feelings about the child she gave up for adoption. 8:00pm on AMC
Jurassic Park (1993)
An entrepreneur invites scientists, a mathematics theorist and others to his jungle theme-park featuring dinosaurs regenerated from DNA. Based on the book by Michael Crichton.
Sam Neill, Laura Dern, Jeff Goldblum, Richard Attenborough, Bob Peck 9:00pm on CBS
Scorpion
Episode: Fractured NEW S02, E16
When a powerful earthquake hits Los Angeles, Team Scorpion must prevent a pinched gas line from causing a massive explosion. 9:00pm on Fox
Lucifer
Episode: The Would-Be Prince of Darkness NEW S01, E03
An up-and-coming quarterback calls Lucifer after finding a corpse in his pool; Lucifer asks Chloe to help investigate, which leads them into the world of big-money sports. 9:00pm on Syfy
The Magicians
Episode: The World in the Walls NEW S01, E04
Quentin panics when he wakes up in a mental hospital; upset over her fight with Quentin, Julia commits herself to learning more powerful spells. 10:00pm on ABC
Castle
Episode: Tone Death NEW S08, E09
When a corpse is discovered in the theater of Martha's latest show, Castle and Beckett's investigation reveals surprising details about the world of competitive a capella. 10:00pm on Syfy
Lost Girl
Episode: Like Father, Like Daughter NEW S05, E10
Bo tracks down a Fae painting for a friend; Lauren makes a revelation.








Here is a quote from J. Michael Straczynski about emotions.
I had this theory that the more important and intimate the emotion, the fewer words are required to express it.

First it's in dating: "Will you go out with me?" Six words.
"Honey, I care for you." Five words.
"You matter to me." Four words.
"I love you." Three words.
"Marry me." Two words.
But what's left? What's the one most important and intimate word you can ever say to somebody? It's "goodbye."

While Michael O'Hare (Sinclair), Andreas Katsulas (G'Kar), Rick Biggs (Dr. Franklin), Tim Choate (Zathras) and Jeff Conoway (Zach Allen) are no longer with us, we will not forget their wonderful personalities and talent -- as well as their significant contributions to the BABYLON 5 universe. Be sure to visit In Memory Of for more information about memorial efforts.
Until we met again, in a place where no shadows fall.
BABYLON 5 BIRTHDAYS
FEBRUARY
Michael Beck - February 4
Ardwight Chamberlain - February 16
Karen Harrell - February 21
John Iacovelli - February 25
Bill Mumy - February 1
Matt Plummer - February 26
Majel Barrett Roddenberry - February 23 - she is greatly missed
John Schuck - February 4
Myriam Sirois - February 2
Teller, Zooty in the episode "Day of the Dead (Season 5)," Feb. 14

Have I missed anyone? If you know the birthday of someone connected with Babylon 5, pass the information along. We want to include everyone in our Happy Birthday Wishes.



BABYLON 5 MUSIC VIDEOS AND TRIBUTES
John Hudgens has created many Babylon 5 videos, but I believe this is the most moving. It was first shown at the Phoenix Comic Con 20th Anniversary and honors many of the Babylon 5 familywho have passed on.

Here is a link to John's Babylon 5 videos:
https://www.youtube.com/user/Babylon5MusicVideos?feature=watch

Richard Biggs memorial: http://www.youtube.com/watch?v=HyD4L8yNtsA

Andreas Katsulas memorial: http://www.youtube.com/watch?v=h2UQ2l9NPIg

- This is the extended version that I did for Andreas' widow ater the original cut was released on the net. It's never been seen online until now.

For those of you who've never seen these, I hope you enjoy them - and for those that have (and emailed me many times over the years about releasing them), I hope they're as good as you remember. Working with Joe on these videos was one of the highlights of my career, and I'll be forever grateful to him for the doors these have opened for me. I'm proud to have them on my resume.

John Hudgens
www.zteamproductions.com








FARPOINT 23
Dates: February 12-14, 2016
Place: Radisson Hotel North Baltimore
Guests: David Gerrold, Sean Maher - more to be announced
For more information, go to http://www.farpointcon.com

PENSACON
Date: Feburary 19- 21, 2016
Location: Pensacola, Florida, USA
Official Website: http://pensacon.com. GNOMECON
Dates: March 4-6, 2016
Place: Savanah, GA
For more information, go to http://gnomecon.org TRIAD ANIME CONVENTION 5
Dates: March 11-13 2016
Place: Winston Salem Marriott, North Carolina
For more information, go to http://triadanimecon.com. Mace
March 18-20 2016
MACE 2016 - Anime and game Convention on UpcomingCons.com MEGACON 2016
Dates: May 26-29, 2016
Place: Orange County Convention Center
For more information, go to http://megaconvention.com/. PHOENIX COMIC CON
Dates: June 2-5, 2016
Place: Phoenix Convention Center
For more information, go to http://phoenixcomiccon.com. ConCarolinas
http://www.concarolinas.org/
https://www.eventbrite.com/e/concarolinas-2015-registration-6735603371 Heroes Convention
June 17-19 2016
http://www.heroesonline.com/heroescon/ Conregate
July 15-17 2016
https://www.facebook.com/fansofcongregate?fref=ts Charlotte Comic Con
Min con happen four times a year http://charlottecomicon.info/ SPECIAL ANNOUNCEMENTS!
Wizard World Conventions has a large number of events planned for the year. Be sure to visit the page to see if there is a convention of interest near you.

Creation Entertainment has a large number of conventions planned for the next several months. They include stars from TWILIGHT, SUPERNATURAL, STARGATE, FARSCAPE, XENA, SERENITY, STAR TREK, etc. Check out their calendar to see if one will be in your neighborhood soon. Don't miss their Videos page as well. It is full of some priceless video from a number of conventions.

Be sure to visit the referenced sites to see if there have been changes in dates/guests attending. Visit our Convention Calendar for a full listing of upcoming conventions.
BACK ISSUES OF THE ZOCALO TODAY
The front page of the The Zocalo Today changes daily, so be sure to check the back issues to make sure that you haven't missed anything IMPORTANT! I hope you will become a regular visitor to The Zocalo Today!
---
Take care and I look forward to hearing from you.
Sandra Bruckner (sgbruckner@isnnews.net)
Editor/Publisher
ISN News: The Zocalo Today
http://www.isnnews.net
Copyright - SBruckner, 1999-2016