The Zocalo Today

Welcome to ISN News: The Zocalo Today. Babylon 5 celebrated its 20th Anniversary but because of the quality of the series, fans are still out there supporting the show -- and new ones are joining each day. With J. Michael Straczynski promising a new production in the near future, we need to continue support of the show -- bringing new people to watch and discuss the show. Join in the discussion today on Facebook or Twitter.

If you have questions or items for the news, drop me a line at sgbruckner@isnnews.net.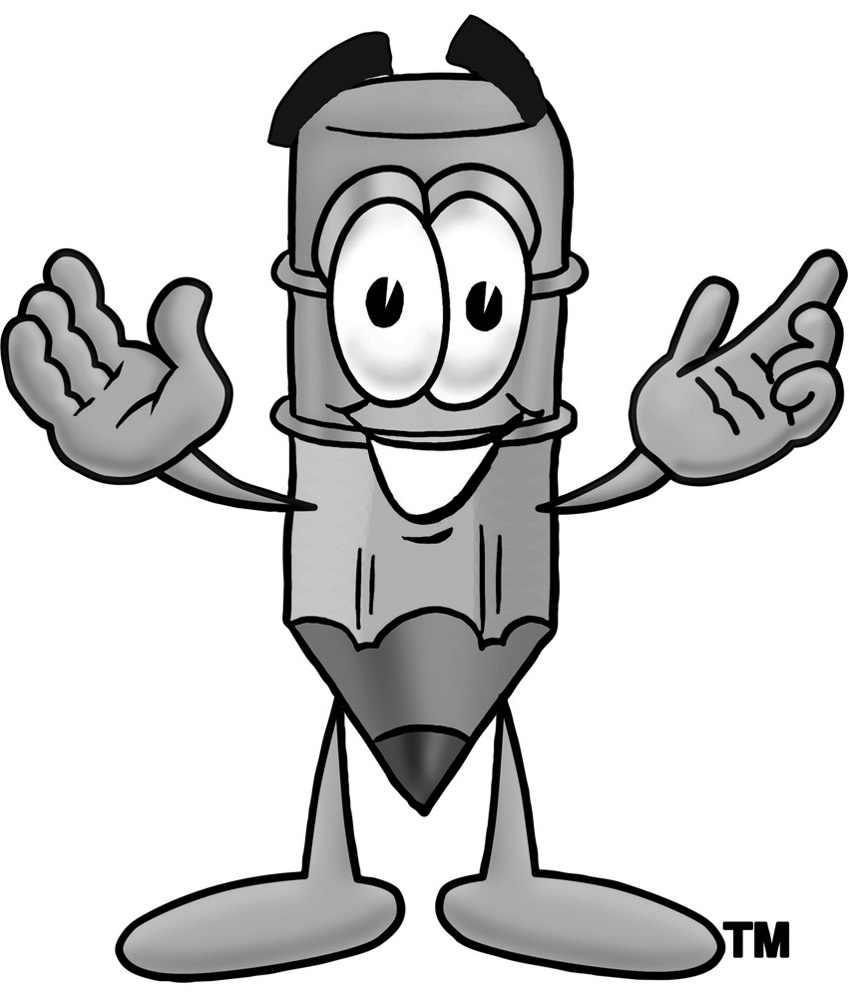 HERE IS TODAY'S NEWS
WEDNESDAY, AUGUST 17, 2016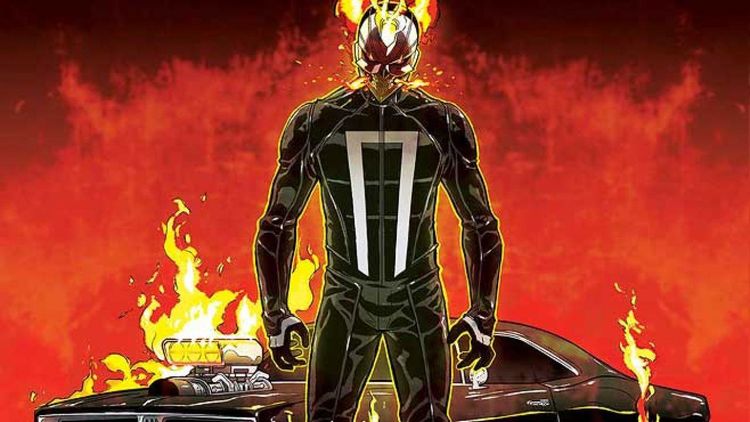 AGENTS OF S.H.I.E.L.D.
The man whose skull will burst into flames this fall on Agents of S.H.I.E.L.D. has a few thoughts on playing Ghost Rider.

Actor Gabriel Luna, who landed the role of Robbie Reyes a.k.a. Ghost Rider for the upcoming fourth season of the Marvel/ABC series, spoke with the Hollywood Reporter about the character -- which he didn't even know existed until after he won the role. With Reyes, the third iteration of Ghost Rider after Johnny Blaze and Danny Ketch, only introduced in the comics in early 2014, Luna had to do some catching up:

"I knew about Johnny Blaze and Danny Ketch, those were really my generation of the Ghost Rider. I in fact did not know that the Ghost Rider spirit of vengeance was now inhabiting Robbie Reyes now. When [Marvel TV head] Jeph [Loeb] and [Agents of S.H.I.E.L.D. executive producers] Jed [Whedon] and Mo [Tancharoen] finally cracked the lid on what I'd be playing, I was shocked because when they called me they were very secretive as to what it was. When I finally found out what it was, I did my research and I looked into it, and that's when I discovered that there was this new incarnation of Ghost Rider."

Luna went out and bought the entire Reyes run, but said that the TV show will be "expanding the Ghost Rider canon" of Reyes since there is relatively little material about him in the comics. But there is enough back story for the character that Reyes hopes to explore it over the course of the season:

"It's so early right now, and there's very little I know right now. We have the first episode in the can. What I'm really excited about is that the Robbie I had in my mind, he's there. It's not just his name or his body. His personality is all there. And it's still the Ghost Rider. The Ghost Rider is a completely separate thing from Robbie. It's something that always inhabits his body and something that he always has to fight. It's an evil thing. That's what they have maintained in the writing. It's going to be a really solid interpretation of Ghost Rider. But as for his family, we're going to have to wait and see if they show up."

Part of that family history in the comics involves Robbie's late uncle Eli, a serial killer whose evil spirit is bound to the black Dodge Charger that Robbie drives and who facilitates Robbie's transformation into the Ghost Rider, but at a cost. Luna didn't say whether Eli would be a factor in the TV series, but did allude to the comics in discussing his take on the character:

"A lot of what happens in the books is that Robbie has this internal conflict with the spirit of vengeance. It's a really strong story. I'm excited to get to show how he's able to exist with this spirit of vengeance and not only harness it but own it. That's always been central to the Ghost Rider story. Sometimes the Rider totally takes over and that's a terrifying process. It's always this push and pull between the two characters."

Luna wasn't able to divulge much more, including how Ghost Rider comes into contact with the gang from S.H.I.E.L.D., but did acknowledge that when you see the signature flaming skull onscreen, that will be him under the VFX: "The flaming head? Yeah, that's me."

Agents of S.H.I.E.L.D. returns to ABC on Tuesday, September 20, at 10 p.m.

ARRIVAL
Paramount Pictures has dropped the first official trailer and 12 posters (for each of the 12 UFOs called "Shells" that have landed across the Earth) for Denis Villeneuve's upcoming alien movie, Arrival.

Starring Amy Adams (Batman v Superman: Dawn of Justice) in the role of an expert linguist who has to find a way to communicate with some new arrivals from another world, and Jeremy Renner (Captain America: Civil War) as a physicist, the movie is based on the novella Story of Your Life, penned by Ted Chiang.

Directed by Villeneuve (Prisoners, Sicario) from a script by Eric Heisserer (2011's The Thing), Arrival also stars Forest Whitaker (Rogue One: A Star Wars Story) and Michael Stuhlbarg (Men in Black 3).

While the first teaser released last week shied away from showing us what the aliens looked like (if that's indeed their form), the first full-length trailer gives us a peek at the space visitors' intriguing appearance. Let's just say, we're not looking at E.T. or those aliens from Close Encouters of the Third Kind.

When mysterious spacecrafts touch down across the globe, an elite team - lead by expert linguist Louise Banks (Amy Adams) - is brought together to investigate. As mankind teeters on the verge of global war, Banks and the team race against time for answers – and to find them, she will take a chance that could threaten her life, and quite possibly humanity.

Arrival is set to open on Nov. 11, but the sci-fi film will have its premiere at the Venice Film Festival on Sept. 2.

THE WALKING DEAD
AMC has finally released the first official clip from the upcoming new season of The Walking Dead. The one-minute sneak peek premiered during the Season 7 preview special and has now found its merry way online.

The clip features Dwight (Austin Amelio, introduced last season) sporting some very familiar duds — namely Daryl Dixon's (Norman Reedus) trademark angel-winged leather vest — and riding his bike. So, what does that mean for our favorite crossbow-wielding-squirrel-hunting-motorcycle-riding red neck?

Nothing super exciting actually happens in the clip, but if I were a betting woman, I'd bet a fair amount of squirrel pelts and gigantic cans of chocolate pudding that sneak peek is there to troll us make us anxious about Daryl's ultimate fate at the hands of Negan (Jeffrey Dean Morgan). Could this be a case of misdirection on AMC's part? That's a fair assumption to make, and I hope it means Daryl won't be the one who meets Lucille (Negan's beloved barbed-wired baseball bat. See pic above) when the show returns in the fall.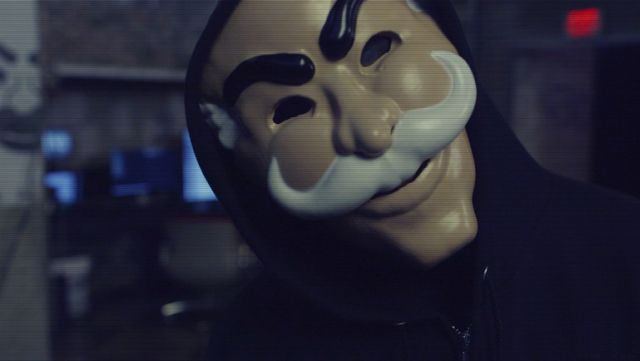 MR. ROBOT
USA Network announced today that their hit original drama series Mr. Robot, recently nominated for six Primetime Emmys, has been renewed for a third season slated to air in 2017.
"We couldn't be more proud of Mr. Robot, a series that has pushed boundaries, captured the cultural zeitgeist, and been honored as one of the best dramas on television," said Chris McCumber, President, Entertainment Networks for NBCUniversal Cable Entertainment. "Midway through its second season, Mr. Robot continues to break new ground and open up new opportunities for the network. We can't wait to see where Sam Esmail and the entire brilliant Robot team take us next."
"Being the home studio for this wonderful, completely original show is an exhilarating experience. Sam and company just keep taking it to another level," said Jeff Wachtel, Chief Content Officer, NBCUniversal Cable Entertainment and President, Universal Cable Productions. "We can't wait to get going on Season 3… as soon as we finish Season 2!"
Mr. Robot follows Elliot Alderson (Rami Malek), a cyber-security engineer who becomes involved in the underground hacker group fsociety, after being recruited by their leader (Christian Slater). Following the events of fsociety's five/nine hack on multi-national company Evil Corp, the second season explores the consequences of that attack as well as the illusion of control.
The series also stars Portia Doubleday, Carly Chaikin, Martin Wallstrom, Grace Gummer, Michael Cristofer and Stephanie Corneliussen.
Since its premiere, Mr. Robot has received six Emmy nominations including Drama Series and Lead Actor; three Golden Globe Award nominations and two wins including Best Drama; a Peabody Award; a SAG Award nomination; four Critics' Choice Award nominations and three wins; two Writers Guild Award nominations and one win for Best New Series; three IPA Satellite Award nominations and one win for Best Supporting Actor; and the TCA Award for Outstanding New Program. The series was also selected for an AFI Award for Television Program of the Year, won a Gotham Independent Film Award for Breakthrough Long Form Series, won the coveted Audience Award in the Episodics category at the 2015 SXSW Festival and was an official selection at the 2015 Tribeca Film Festival.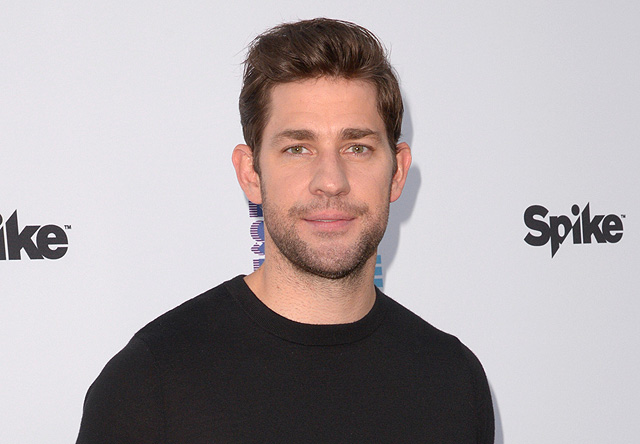 JACK RYAN SERIES
Amazon today announced it has greenlit the Tom Clancy's Jack Ryan TV series from Paramount and Skydance Television, to debut on Amazon Prime Video. The one-hour, 10-episode dramatic series is slated to star John Krasinski (13 Hours, "The Office") as Jack Ryan and is projected to shoot in the US, Europe and Africa. Jack Ryan is a reinvention with a modern sensibility of the famed and lauded Tom Clancy hero, a character with a star-filled Hollywood history, having been previously portrayed by Alec Baldwin, Harrison Ford, Ben Affleck and Chris Pine.
Tom Clancy's Jack Ryan follows an up-and-coming CIA analyst thrust into a dangerous field assignment for the first time. Ryan (Krasinski) uncovers a pattern in terrorist communication that launches him into the center of a dangerous gambit with a new breed of terrorism that threatens destruction on a global scale.
Set to executive produce are Carlton Cuse ("Lost," "Bates Motel") and Graham Roland ("Almost Human"), who wrote the pilot based on a story he and Cuse developed. Jack Ryan is co-produced with Paramount and Skydance Television, executive produced by Platinum Dunes' Michael Bay, Brad Fuller, and Andrew Form (Transformers, Teenage Mutant Ninja Turtles), as well as Skydance's David Ellison, Dana Goldberg and Marcy Ross, along with Mace Neufeld (Patriot Games, Clear and Present Danger, The Sum of All Fears and Jack Ryan: Shadow Recruit) and Lindsey Springer.
"We're excited to add the Jack Ryan global franchise to our robust originals pipeline," said Roy Price, Head of Amazon Studios. "Our customers will enjoy a compelling adaptation of the action-packed spy thriller book series, further raising the bar for the quality level of storytelling that has made Prime Video a leading destination for content."
THE ZOCALO TODAY
Be sure to check out The Zocalo Today on Facebook as well as at ISN News: The Zocalo Today on Yahoo Groups. Catch up on news by going to the July News Archive.
ON THE TUBE TONIGHT
9:00pm on Syfy
Ghost Hunters
Episode: Phantom for the First Course NEW S11, E03
Renovations and construction at renowned restaurant The Whitney could be causing a spiritual uprising.

10:00pm on Syfy
Paranormal Witness
Episode: From H.E.L.L. NEW S05, E03
Three young girls break all the rules of the Ouija board and open a gateway to Hell.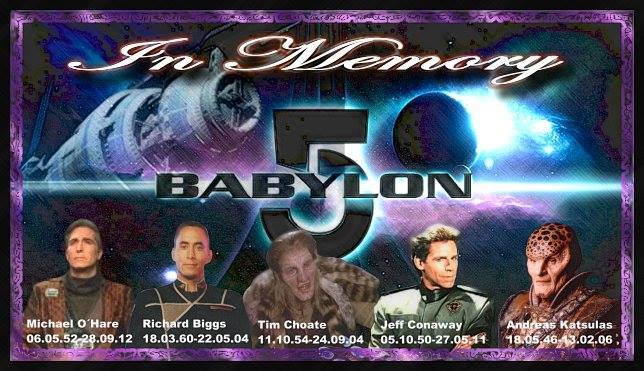 Here is a quote from J. Michael Straczynski about emotions.
I had this theory that the more important and intimate the emotion, the fewer words are required to express it.
First it's in dating: "Will you go out with me?" Six words.
"Honey, I care for you." Five words.
"You matter to me." Four words.
"I love you." Three words.
"Marry me." Two words.
But what's left? What's the one most important and intimate word you can ever say to somebody? It's "goodbye."
While Michael O'Hare (Sinclair), Andreas Katsulas (G'Kar), Rick Biggs (Dr. Franklin), Tim Choate (Zathras), Jeff Conoway (Zach Allen) and Jerry Doyle (Michael Garibaldi) are no longer with us, we will not forget their wonderful personalities and talent -- as well as their significant contributions to the BABYLON 5 universe. Be sure to visit In Memory Of for more information about memorial efforts.
Until we met again, in a place where no shadows fall.
BABYLON 5 BIRTHDAYS
AUGUST
August 3 - Martin Sheen
August 4 - Daniel Dae Kim
August 9 - Adam Nimoy - (Director - "Passing Through Gethsemane" and "Z'ha'dum" )
August 10 - Claudia Christian
August 11 - Stephen Austin - Pak Ma Ra Ambassador
August 15 - Tim Earls - Art Department
August 16 - Nancy Tarczynski - Art Department
August 25 - William Morgan Sheppard (Soul Hunter and The Long Twilight Struggle)
August 26 - Skip Beaudine

Have I missed anyone? If you know the birthday of someone connected with Babylon 5, pass the information along. We want to include everyone in our Happy Birthday Wishes.



BABYLON 5 MUSIC VIDEOS AND TRIBUTES
John Hudgens has created many Babylon 5 videos, but I believe this is the most moving. It was first shown at the Phoenix Comic Con 20th Anniversary and honors many of the Babylon 5 familywho have passed on.

Here is a link to John's Babylon 5 videos:
https://www.youtube.com/user/Babylon5MusicVideos?feature=watch

Richard Biggs memorial: http://www.youtube.com/watch?v=HyD4L8yNtsA

Andreas Katsulas memorial: http://www.youtube.com/watch?v=h2UQ2l9NPIg

- This is the extended version that I did for Andreas' widow ater the original cut was released on the net. It's never been seen online until now.

For those of you who've never seen these, I hope you enjoy them - and for those that have (and emailed me many times over the years about releasing them), I hope they're as good as you remember. Working with Joe on these videos was one of the highlights of my career, and I'll be forever grateful to him for the doors these have opened for me. I'm proud to have them on my resume.

John Hudgens
www.zteamproductions.com








WORLDCON 2016: MidAmeriCon II
Dates: August 17-21, 2016
Place: Kansas City, MO
Deadline for HUGO Awards is July 31, 2016

PENSACOLA COMIC CONVENTION
Place: Pensacola Interstate Fair Grounds Expo Hall, Pensacola, Florida
Dates: August 20-21, 2016
B5 Guest: Jason Carter
Other Guests: Tim Russ, William Katt, Michael Beck, and many more
For more information, go to http://www.pensacolacomiccon.com/"

Charlotte Comic Con
Min con happen four times a year
http://charlottecomicon.info/ DRAGONCON
Place: Atlanta, GA
Dates: Sept. 2-5, 2016
For more information, go to http://www.dragoncon.org/

FAYETTEVILLE COMIC CON
Place: Fayetteville, NC
Place: Crown Expo Center
Dates: October 15-16, 2016
Guests: Walking Dead; Power Rangers and More
For more information, go to http://www.fayettevillecomiccon.com"

PHOENIX FAN FEST
Dates: October 22 and 23, 2016
Place: Phoenix Convention Center, Phoenix, AZ
Guests: To be announced
For more information, go to http://www.phoenixcomicon.com

SPECIAL ANNOUNCEMENTS!
Wizard World Conventions has a large number of events planned for the year. Be sure to visit the page to see if there is a convention of interest near you.

Creation Entertainment has a large number of conventions planned for the next several months. They include stars from TWILIGHT, SUPERNATURAL, STARGATE, FARSCAPE, XENA, SERENITY, STAR TREK, etc. Check out their calendar to see if one will be in your neighborhood soon. Don't miss their Videos page as well. It is full of some priceless video from a number of conventions.

Be sure to visit the referenced sites to see if there have been changes in dates/guests attending. Visit our Convention Calendar for a full listing of upcoming conventions.
BACK ISSUES OF THE ZOCALO TODAY
The front page of the The Zocalo Today changes daily, so be sure to check the back issues to make sure that you haven't missed anything IMPORTANT! I hope you will become a regular visitor to The Zocalo Today!
---
Take care and I look forward to hearing from you.
Sandra Bruckner (sgbruckner@isnnews.net)
Editor/Publisher
ISN News: The Zocalo Today
http://www.isnnews.net
Copyright - SBruckner, 1999-2016