The Zocalo Today

Welcome to ISN News: The Zocalo Today. Babylon 5 celebrated its 20th Anniversary but because of the quality of the series, fans are still out there supporting the show -- and new ones are joining each day. With J. Michael Straczynski promising a new production in the near future, we need to continue support of the show -- bringing new people to watch and discuss the show. Join in the discussion today on Facebook or Twitter.

If you have questions or items for the news, drop me a line at sgbruckner@isnnews.net.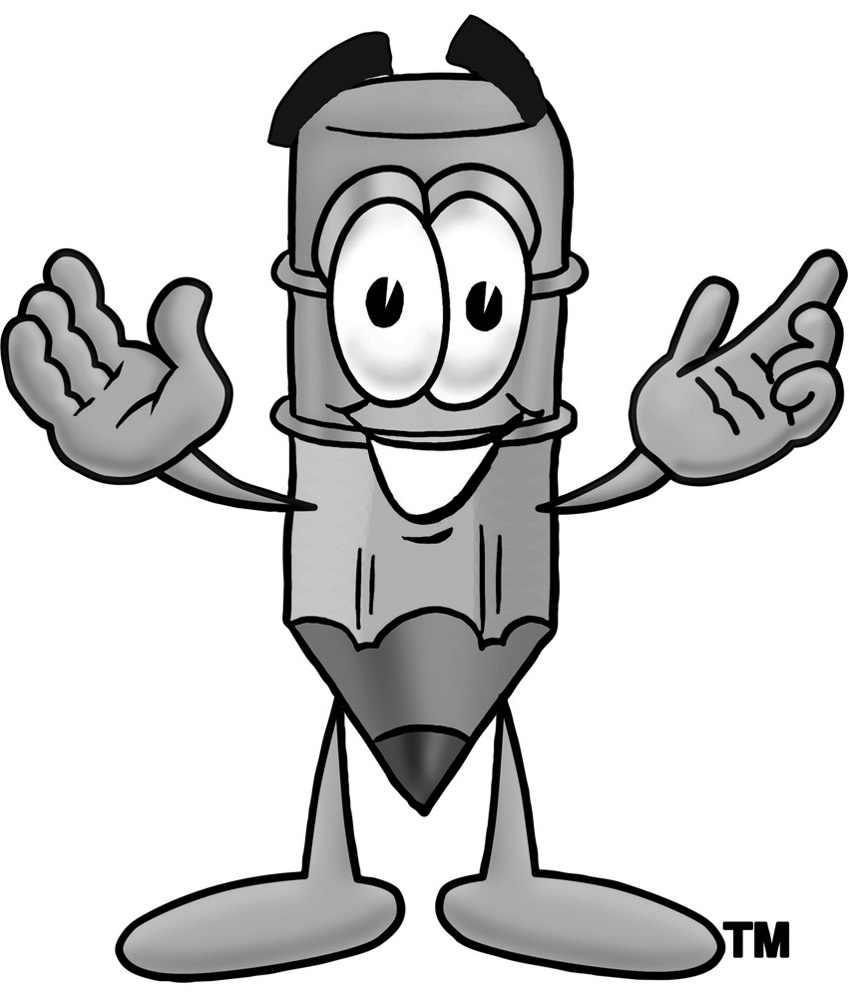 HERE IS TODAY'S NEWS
WEDNESDAY, JUNE 22, 2016
KILLJOYS
The Killjoys season 2 countdown to the July 1st debut is almost over, but if you're anything like me, you've been jonesing for any sort of new Killjoys news or footage since the season one finale.

Good news –– I have your fix.

Variety has a first look at the opening three minutes of the premiere and it's everything you love about Killjoys on steroids.

There's a lot going on in a very short amount of time, but it's pretty obvious that showrunner Michelle Lovretta's promise that this season wouldn't be pulling punches is in full force.

Killjoys has also gotten a new opening credits sequence. If I'm being honest, I'm not sure what I think about it, but this show has never really done what I've expected, so why should it start now?

If you're not caught up on season one yet, may I suggest you head over to Syfy and watch it?

Killjoys season 2 premieres July 1 on Syfy.

THE STRAIN
Guillermo del Toro's horror TV series The Strain (based on his own series of novels) is returning for a third season near the end of summer, and FX has finally unleashed the very first trailer ahead of the season premiere.

Set to premiere on Aug. 28, The Strain picks up 23 days after the world as-we-know-it has ceased to exist. We're told that "fear and confusion reign supreme" as full-on paranoia has now spread to the rest of the globe. I mean, yeah, I totally get it. I'd be freaking out big time if I had those things coming after me.

Most of the main characters are back for Season 3 (Eph, Dutch, Gus, Fet, Setrakian, Mr. Quinlan), except for Dr. Nora Martinez, who was sadly killed off at the end of a pretty uneven Season 2, with the characters reaching an unprecedented level of stupid and the awesome Mr. Quinlan being criminally underused. Crossing my fingers Season 3 gets better.

This is an official synopsis for the show, although it's obviously from Season 2. Question is: Why wasn't it changed?

The transformation has begun.

It can no longer be denied — New York City is rapidly falling to an evil epidemic, and no one is coming to its rescue. Its citizens must fight or die.

Dr. Ephraim Goodweather and his unlikely allies tried to take down the embodiment of this evil — the Master — and failed. Now Eph and Dr. Nora Martinez concentrate on creating a biological weapon to wipe out the creatures, while Abraham Setrakian searches for an ancient book he hopes will reveal the strigoi's entire history...and possibly a way to kill them. Meanwhile, the Master is out for revenge, unleashing new and even more terrifying breeds of bloodthirsty creatures. They need to find a way to defeat him before the infection spreads too far and becomes irreparable...before they become monsters themselves.

The Strain will return to FX on Aug. 28.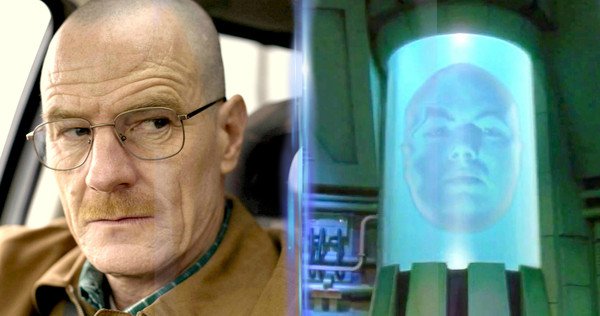 POWER RANGERS
While we await the first official poster for the Power Rangers movie tomorrow, "Breaking Bad" star Bryan Cranston has revealed via Twitter that he will be playing the Rangers' mentor Zordon!
Saban's Power Rangers follows five ordinary high school kids who must become something extraordinary when they learn that their small town of Angel Grove – and the world – is on the verge of being obliterated by an alien threat. Chosen by destiny, our heroes quickly discover that they are the only ones who can save the planet. But to do so they will have to overcome their real-life issues and band together as the Power Rangers before it is too late.
The Power Rangers cast includes Dacre Montgomery (A Few Less Men) as Jason the Red Ranger, RJ Cyler (Me and Earl and the Dying Girl) as Billy the Blue Ranger, Naomi Scott (The 33) as Kimberly the Pink Ranger, Becky G (Empire) as Trini the Yellow Ranger, Ludi Lin (Monster Hunt) as Zack the Black Ranger, and Elizabeth Banks (Pitch Perfect, The Hunger Games franchise) as Rita Repulsa.
Directed by Dean Israelite (Project Almanac), Power Rangers is written by John Gatins (Kong: Skull Island, Real Steel), Burk Sharpless and Matt Sazama (Dracula Untold), Zack Stentz and Ashley Miller (X-Men: First Class, Thor), and Max Landis (Chronicle). Producers are Power Rangers creator Haim Saban, Brian Casentini, Wyck Godfrey, and Marty Bowen (The Twilight Saga, The Fault in Our Stars, The Maze Runner franchise).
Now shooting in Vancouver, the new Power Rangers hits the big screen March 24, 2017.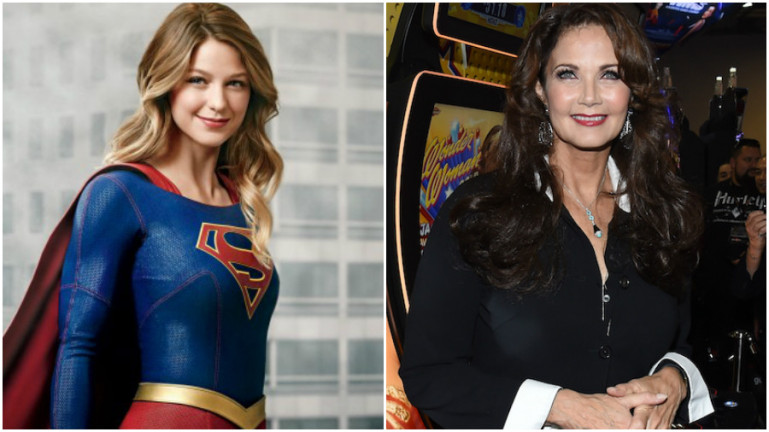 WONDER WOMAN COMING TO SUPERGIRL
Back in March, Supergirl executive producer Greg Berlanti revealed that they wanted to have former Wonder Woman herself, Lynda Carter, play a role on the series. Today, Warner Bros. and The CW confirmed that Carter has been cast on Supergirl in a recurring role as the President of the United States.
Carter is set to appear in multiple episodes and will first appear in the third episode of the show's second season.
Best known for her role as the iconic hero, Lynda Carter is also an accomplished singer who has performed to rave reviews before sell-out crowds from the Kennedy Center in Washington, DC to Jazz at Lincoln Center in New York City. She's also recently leant her voice to many popular video games, including this year's Fallout 4.
Melissa Benoist leads the cast of Supergirl as the title character alongside Mehcad Brooks as James Olsen, Laura Benanti as Alura Zor-El, Calista Flockhart as Cat Grant, Chyler Leigh as Alexandra "Alex" Danvers, Jeremy Jordan as Winslow "Winn" Schott, Jenna Dewan Tatum as Lucy Lane (sister of Lois), David Harewood as Hank Henshaw, Peter Facinelli as Maxwell Lord, with Dean Cain and Helen Slater.
Supergirl airs at 8/7c p.m. Mondays on The CW. The second season premieres on October 10th.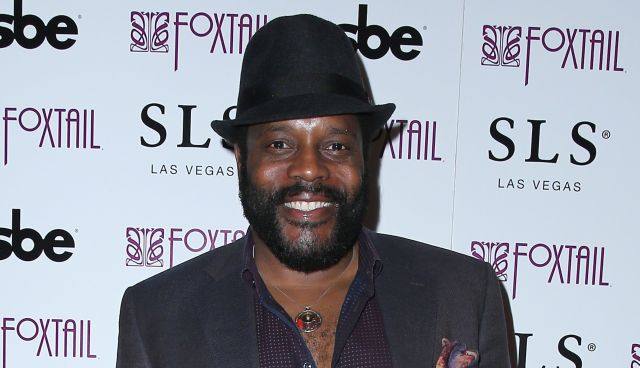 NEW VILLAIN FOR ARROW
IGN brings word that former The Walking Dead star Chad L. Coleman has been cast in the recurring villain role of Tobias Church for the upcoming fifth season of Arrow. The character is reportedly described as "an imposing gangster looking to unite the various criminal enterprises in Star City under his own singular command." The outlet notes that the character will be making his debut in the Season 5 premiere of the series.
Fans may know Colemon mostly for his role in The Walking Dead as Tyreese, though he previously gained notoriety as Dennis "Cutty" Wise on HBO's The Wire.
He joins an ever-growing cast for Arrow Season 5, which also features Rick Gonzalez (Rush, Mr. Robot) as Wild Dog, Josh Segarra as Vigilante, Madison McLaughli as Evelyn Sharp, and the previously-seen Black Canary impersonator Evelyn Sharp as the vigilante Artemis.
Arrow stars Stephen Amell as Oliver Queen, David Ramsey as John Diggle, Willa Holland as Thea Queen, Emily Bett Rickards as Felicity Smoak, John Barrowman as Malcom Merlyn, with Paul Blackthorne as Detective Lance. The series is executive produced by Greg Berlanti, Marc Guggenheim, Andrew Kreisberg and Sarah Schechter.
If you missed an episode of Arrow or just need a refresher on what happened you can read our weekly recaps to catch up. Arrow season 5 will premiere on Wednesday, October 5.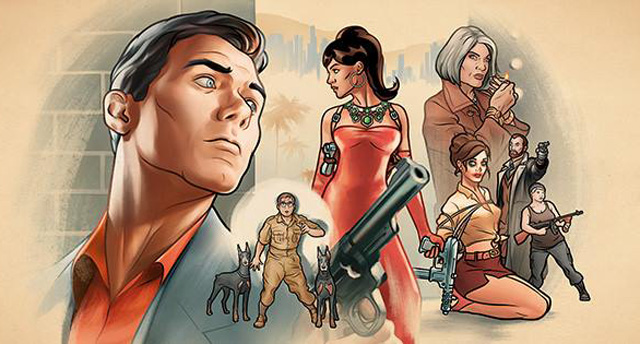 ARCHER RENEWED FOR TWO MORE SEASONS
The hit animated comedy series Archer has been renewed for three more seasons, it was announced today by Nick Grad and Eric Schrier, Presidents of Original Programming, FX Networks and FX Productions. Archer will return for an eight-episode season 8 in early 2017, followed by two additional eight-episode seasons. FX Networks has also reached a new overall production deal with Floyd County Productions.
"We can't say enough about what Adam, Matt and the entire Archer team at Floyd County have done to keep this series so insanely funny and vital through seven seasons," said Grad. "The move to Los Angeles this past season as private detectives was just the latest twist in Archer's legendary exploits and the next three seasons will to be just as amazing and unpredictable. We are thrilled to continue making great TV with our friends and colleagues at Floyd County."
Archer is an animated, half-hour comedy that revolves around a former spy agency turned private investigation firm and the lives of its employees. The Figgis Agency presented all new challenges for the former spies in Season 7, the most difficult of which might have been the move to Los Angeles. Every seedy surveillance of a suspected adulterer or investigation into insurance fraud was actually just another excuse for the staff to undermine, sabotage and betray each other for personal gain.
The series features the voices of H. Jon Benjamin as the highly skilled and incredibly vain private eye "Sterling Archer;" Aisha Tyler as Archer's fellow detective and on-again-off-again girlfriend, "Lana Kane;" Jessica Walter as Archer's domineering mother and former spy agency director, "Malory Archer;" Chris Parnell as the agency owner and lead investigator "Cyril Figgis;" Judy Greer as the agency's loquacious, dingbat secretary, "Cheryl;" Amber Nash as the gruff but lovable muscle, "Pam Poovey;" Adam Reed as the gay voice of reason, "Ray Gillette;" and Lucky Yates as the firm's possibly mad scientist/possible clone of himself, "Krieger."
Archer was created by Adam Reed and Floyd County Productions and is executive produced by Reed and Matt Thompson. The show is produced by FX Productions.
THE GIRL WITH ALL THE GIFTS
Warner Bros. Pictures UK has released a new trailer for the zombie movie The Girl With All the Gifts, directed by Colm McCarthy ("Peaky Blinders") and starring Sennia Nanua, Gemma Arterton, Glenn Close and Paddy Considine.
The near future; humanity has been all but destroyed by a mutated fungal disease that eradicates free will and turns its victims into flesh-eating "hungries". Only a small group of children seem immune to its effects. At an army base in rural England, this group of unique children are being studied, subjected to cruel experiments by biologist Dr. Caldwell. Despite having been infected with the zombie pathogen that has decimated the world, these children retain normal thoughts and emotions. And while still being subject to the craving for human flesh that marks the disease these second- generation "hungries" are able to think and feel making them a vital resource in the search for a cure.
The children attend school lessons daily, guarded by the ever watchful Sergeant Parks. But one little girl, Melanie, stands out from the rest. Melanie is special. She excels in the classroom, is inquisitive, imaginative and loves her favourite teacher Miss Justineau.When the base falls, Melanie escapes along with Miss Justineau, Sergeant Parks and Dr. Caldwell. Against the backdrop of a blighted Britain, Melanie must discover what she is and ultimately decide both her own future and that of the human race.
The Girl With All the Gifts opens in the UK on September 23.
THE ZOCALO TODAY
Be sure to check out The Zocalo Today on Facebook as well as at ISN News: The Zocalo Today on Yahoo Groups. Catch up on news by going to the May News Archive.
ON THE TUBE TONIGHT
8:00pm on The CW
Arrow
Episode: Restoration S04, E03 (First Aired: Oct. 21, 2015)
The tension between Oliver and Diggle puts them at risk when they target Damien Darhk and a meta-human; Laurel convinces Thea to return to Nanda Parbat to request Sara be put into the Lazarus Pit.

8:00pm on AMC
Alice in Wonderland (2010)
Now a teenager, Alice returns to Underland, where she must find her destiny and put an end to the Red Queen's reign of terror. Live action/animated. Based on books by Lewis Carroll.
Johnny Depp, Mia Wasikowska, Helena Bonham Carter, Anne Hathaway, Crispin Glover

9:00pm on The CW
Supernatural
Episode: Baby S11, E04 (First Aired: Oct. 28, 2015)
Sam and Dean's road trip to fight monsters and demons is chronicled entirely from the Impala's perspective.

9:00pm on Fox
Wayward Pines
Episode: Sound the Alarm NEW S02, E05
Rebecca remembers meeting Pilcher as an architect; Rebecca shares a shocking secret with Theo; Teresa tells C.J. and Adam she wants to live outside the walls; Megan experiments on a female Abbie.

9:00pm on Syfy
Land of the Lost (2009)
A time-space vortex sucks a scientific has-been and his companions into an alternate dimension populated by dinosaurs and painfully slow creatures called Sleestaks. Based on the TV series.
Will Ferrell, Anna Friel, Danny R. McBride, Jorma Taccone, John Boylan

9:30pm on BBC America
Star Trek III: The Search for Spock (1984)
Kirk and the crew steal the old Enterprise and head for Vulcan to reunite the mind and body of Mr. Spock.
William Shatner, DeForest Kelley, James Doohan, George Takei, Walter Koenig

10:00pm on CBS
American Gothic Episode: Arrangement in Grey and Black PREMIERE NEW S01, E01
A prominent Boston family discovers that one of its own may be behind a series of infamous grisly killings as the case of ``The Silver Bells Killer'' is reopened.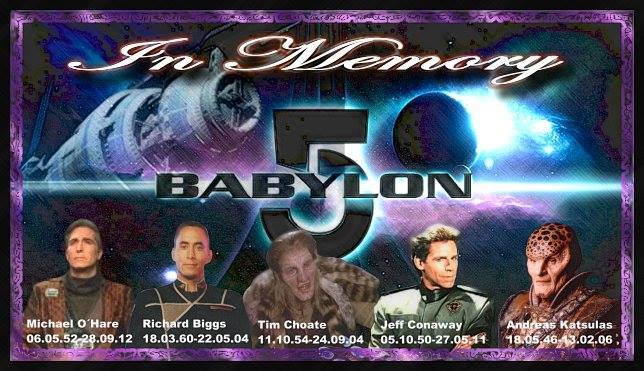 Here is a quote from J. Michael Straczynski about emotions.
I had this theory that the more important and intimate the emotion, the fewer words are required to express it.
First it's in dating: "Will you go out with me?" Six words.
"Honey, I care for you." Five words.
"You matter to me." Four words.
"I love you." Three words.
"Marry me." Two words.
But what's left? What's the one most important and intimate word you can ever say to somebody? It's "goodbye."
While Michael O'Hare (Sinclair), Andreas Katsulas (G'Kar), Rick Biggs (Dr. Franklin), Tim Choate (Zathras) and Jeff Conoway (Zach Allen) are no longer with us, we will not forget their wonderful personalities and talent -- as well as their significant contributions to the BABYLON 5 universe. Be sure to visit In Memory Of for more information about memorial efforts.
Until we met again, in a place where no shadows fall.
BABYLON 5 BIRTHDAYS
JUNE
June 1 - Edward Woodward (remembered fondly as Technomage Alwyn in Crusade-father of Peter Woodward, Galen)
June 3 - Tristan Rogers (Home Guard leader Malcolm Biggs)
June 5 - Jeffrey Willerth
June 5 - Nancy Stafford - (IPX - Dr. Mary Kirkish)
June 6 - Donovan Brown (Optic Nerve)
June 6 - Alan Scarfe(Father Cassidy in "Lost Tales")
June 6 - Robert Englund - Jeremiah "Grey 17 is Missing"
June 8 - Ann Bruice Aling
June 8 - Bernie Casey (Earth Special Intelligence Agent Derek Cranston in "Hunter, Prey" -Season 2)
June 10 - Mark Walters (Art Dept.)
June 10 - Susan Norkin (Post)
June 11 - Adrienne Barbeau (Amanda Carter)
June 15 - Robin Curtis - Ambassador Kalika in "Deathwalker' (Season 1)
June 17 - James Shigeta (Mars independent advocate; Talia's old friend Taro Isogi in "Spider in the Web")
June 21 - Leigh McCloskey (rogue telepath in "A Tragedy of Telepaths" and "Phoenix Rising")
June 25 - Mike Vejar - Director Have I missed anyone? If you know the birthday of someone connected with Babylon 5, pass the information along. We want to include everyone in our Happy Birthday Wishes.



BABYLON 5 MUSIC VIDEOS AND TRIBUTES
John Hudgens has created many Babylon 5 videos, but I believe this is the most moving. It was first shown at the Phoenix Comic Con 20th Anniversary and honors many of the Babylon 5 familywho have passed on.

Here is a link to John's Babylon 5 videos:
https://www.youtube.com/user/Babylon5MusicVideos?feature=watch

Richard Biggs memorial: http://www.youtube.com/watch?v=HyD4L8yNtsA

Andreas Katsulas memorial: http://www.youtube.com/watch?v=h2UQ2l9NPIg

- This is the extended version that I did for Andreas' widow ater the original cut was released on the net. It's never been seen online until now.

For those of you who've never seen these, I hope you enjoy them - and for those that have (and emailed me many times over the years about releasing them), I hope they're as good as you remember. Working with Joe on these videos was one of the highlights of my career, and I'll be forever grateful to him for the doors these have opened for me. I'm proud to have them on my resume.

John Hudgens
www.zteamproductions.com








FLORIDA SUPERCON 2016
Place: Miami Beach Convention Center, Miami Beach, FL
Dates: July 1-4, 2016
B5 Guests: Walter Koenig, David Warner, Bruce Boxleitner
Guests: William Shatner, Karl Urban, Rene Auberjonois and many more
For more information, go to www.fsc.com.

Conregate
July 15-17 2016
https://www.facebook.com/fansofcongregate?fref=ts SHORE LEAVE
Dates: July 15-17, 2016
Place: Hunt Valley Inn, Hunt Valley, MD (Near Baltimore)
Guests: John Noble, Karen Gillan, Zoie Palmer, Ronnie Amell, and many more
For more information, go to www.shore-leave.com. COMIC-CON INTERNATIONAL
Dates: July 21-24, 2016
Place: San Diego Convention Center
For more information, go to http://www.comic-con.org/cci. STEEL CITY CON
Dates: August 12-14, 2016
Place: Monroeville Convention Center (near Pittsburgh)
Guests include: Christopher Lloyd, Michael Rooker, Anthony Michael Hall and many more
For more information, go to www.steelcitycon.com PENSACOLA COMIC CONVENTION
Place: Pensacola Interstate Fair Grounds Expo Hall, Pensacola, Florida
Dates: August 20-21, 2016
B5 Guest: Jason Carter
Other Guests: Tim Russ, William Katt, Michael Beck, and many more
For more information, go to http://www.pensacolacomiccon.com/" Charlotte Comic Con
Min con happen four times a year
http://charlottecomicon.info/ SPECIAL ANNOUNCEMENTS!
Wizard World Conventions has a large number of events planned for the year. Be sure to visit the page to see if there is a convention of interest near you.

Creation Entertainment has a large number of conventions planned for the next several months. They include stars from TWILIGHT, SUPERNATURAL, STARGATE, FARSCAPE, XENA, SERENITY, STAR TREK, etc. Check out their calendar to see if one will be in your neighborhood soon. Don't miss their Videos page as well. It is full of some priceless video from a number of conventions.

Be sure to visit the referenced sites to see if there have been changes in dates/guests attending. Visit our Convention Calendar for a full listing of upcoming conventions.
BACK ISSUES OF THE ZOCALO TODAY
The front page of the The Zocalo Today changes daily, so be sure to check the back issues to make sure that you haven't missed anything IMPORTANT! I hope you will become a regular visitor to The Zocalo Today!
---
Take care and I look forward to hearing from you.
Sandra Bruckner (sgbruckner@isnnews.net)
Editor/Publisher
ISN News: The Zocalo Today
http://www.isnnews.net
Copyright - SBruckner, 1999-2016