The Zocalo Today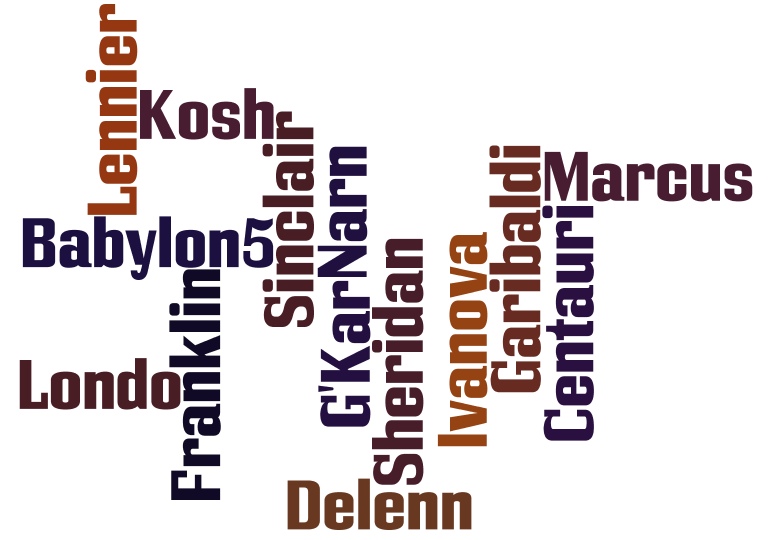 Welcome and thank you for dropping by. Babylon 5 brought many of us together -- and it remains with us, despite the fact that is no longer in production. The good thing is that the internet gives a LOT of ways to stay in touch. Don't be shy. Join in the discussion today or drop by Facebook or Twitter.

If you have questions or items for the news, drop me a line at sgbruckner@aol.com.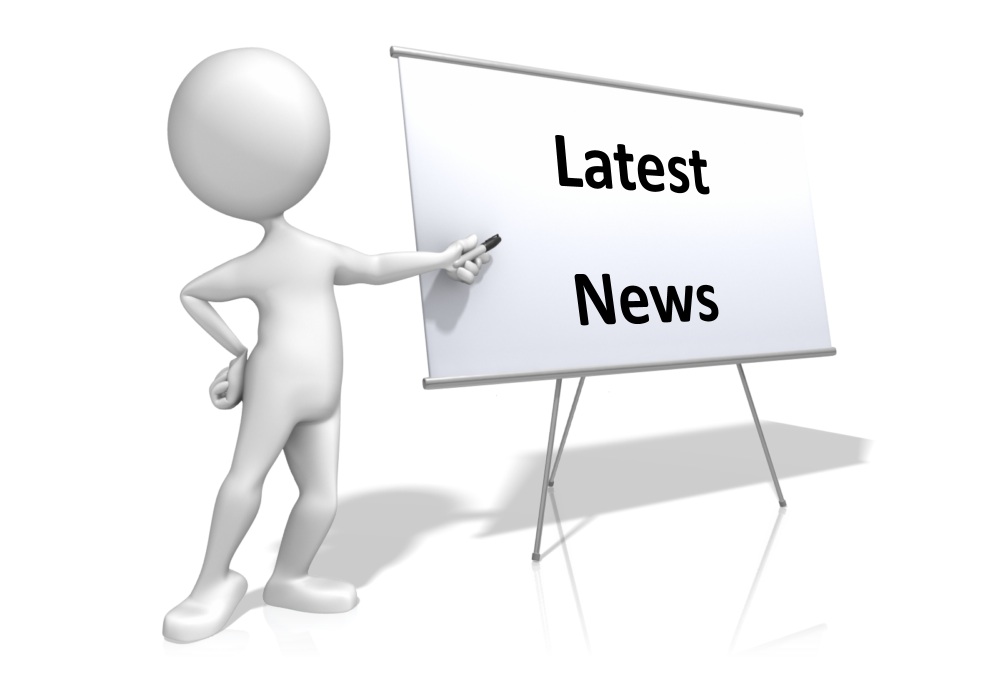 TUESDAY, MARCH 11, 2014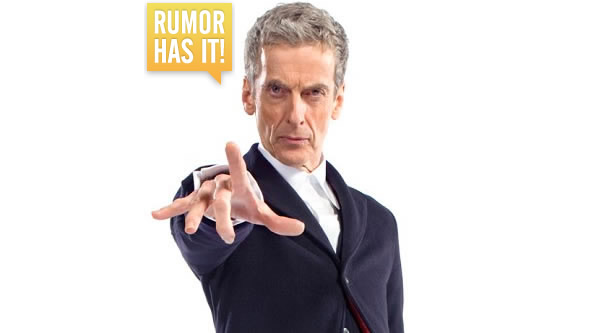 DOCTOR WHO NEWS
SPOILER WARNING: The following contains spoilers regarding a possible returning character in Season 8. Read at your own risk.
Is "Doctor Who" ready for the return of yet another Time Lord? According to a rumor, The Master will make his return to the series during Season 8, battling Peter Capaldi.
It all comes from Twitter, where an attendee at the Newcastle Film and Comic Con says he spoke to former Doctor Sylvester McCoy, and the actor revealed he knew who the new Master was. Naturally, as a Time Lord, the master can and does regenerate.
Another attendee says McCoy revealed the new Master will "be very scary," which is a good thing because he's a pretty terrifying being. Naturally, this isn't an official announcement and should be taken with a pinch of salt. McCoy could simply be having a little fun with the fans. FALLING SKIES
Tom and Anne's daughter is getting creepier by the moment. Since her conception, we knew something was up with the littlest member of the Mason clan. Last season, she went from being 2 months to roughly 6 years old over the course of a few episodes. It's clear that she's not an average child, and the latest promo proves that. The alien DNA is strong with this one.
In what looks like a flashback, Karen acknowledges, "In time she'll become just like me." That's unfortunate, because we all know how unstable Karen is. There's also the appearance of a bright-eyed, blond woman who reminds us of Daenerys from Game of Thrones. She seems to have awakened from an alien pod and tries to explain, "This is the only way. The better way." What does that mean?
We hope the new season fleshes out Anne's backstory. What really happened back there besides Alexis' unnatural growth spurt?
Falling Skies returns Sunday, June 22, on TNT.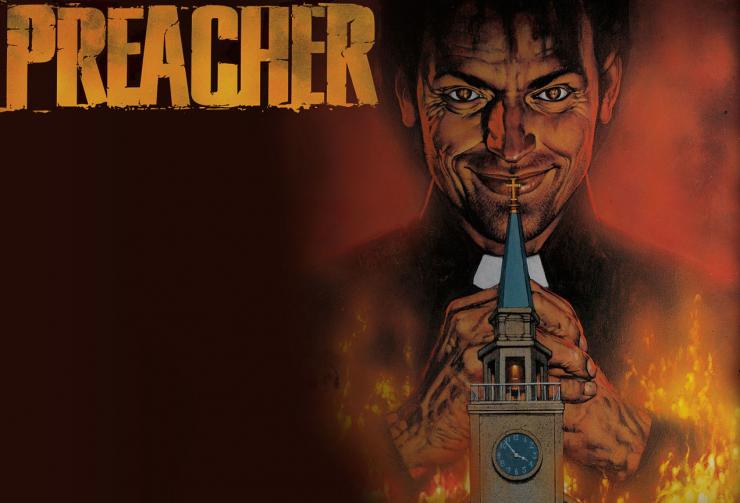 PREACHER
After more than a decade gestating in development, a TV series based on Garth Ennis' super-dark comic Preacher is finally happening. But they'll be tweaking a few things for the change of medium.
Producer Evan Goldberg talked with Collider at SXSW about the project, which is currently winding its way toward an eventual debut on AMC. Goldberg promised they'll be "as true to the comic" as possible, but noted a few structure changes will be needed to flesh out the story on the small screen.
Basically they'll be reordering some background and rejiggering some flashbacks, but they plan to keep the overall story and ending the same. Here's a excerpt where Goldberg discusses what he and collaborator Seth Rogen are up to behind closed doors:
"We just had a meeting with AMC and Garth Ennis, who's the writer, and we all kind of seemed to agree that we're gonna stay as true to the comic as we can. We need to change some stuff but we're not gonna change much, I hope. We're just gonna do a little more of the preamble instead of doing flashbacks and restructure how we dole out the information a little, but we're gonna [do the] same characters, same story, same ending. We're gonna try to stick to Preacher as best we can. We're making it with Sam Catlin who did Breaking Bad, and so he might tell me I'm wrong about all of this and that the real way to do it is different because he's much smarter and better at all this than I am. But we're gonna try to stick to what it is as best we can.
We're beyond excited, we've tried to make it for 10 years. The big difference is everyone else tried to make it a movie and it shouldn't be a movie. It should be an AMC show, that's the proper way for it to get done… It's too big; you can't do that in a movie. It's just too big. You've gotta learn the characters, it's all about a love triangle and you need to grow with them and see the woman swayed one way or the other, and in a movie you just can't accomplish all that."
It sounds like Goldberg really has a reverence for the comic but won't be so beholden to it that it affects the adaptation. If it turns out that way, it should make for one awesome compromise.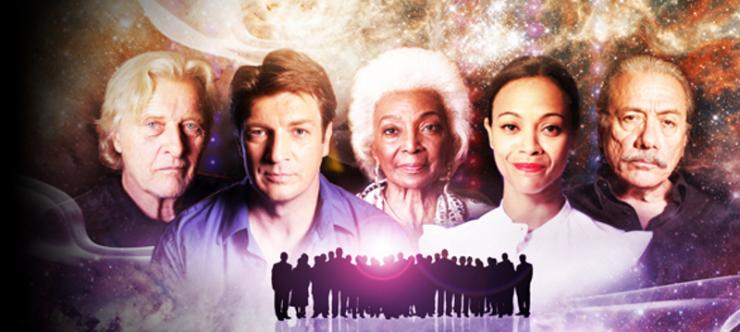 THE REAL HISTORY OF SCIENCE FICTION
The stateside home of the BBC just announced an ambitious new documentary series, and a horde of sci-fi legends are along for the ride.
Next month, BBC America will premiere a four-part documentary series titled The Real History of Science Fiction, which will chart the development of the genre we all know and love through four major concepts, the sci-fi stories that embody those concepts and the creators who told those stories. Here's the official synopsis from the network's website:
"The Real History of Science Fiction delves into the real history of science fiction with filmmakers, writers, actors, and graphic artists looking back on their experiences and on how their obsession and imagination has taken them into the unknown.
"From Star Wars to 2001: A Space Odyssey, and from Jurassic Park to Doctor Who, each program is packed with contributors behind these creations and traces the developments of Robots, Space, Invasion and Time. Narrated by Mark Gatiss, Doctor Who writer, actor and co-creator of the BBC's Sherlock, the series determines why science fiction is not merely a genre… for its audience it's a portal to a multi-verse – one that is all too easy to get lost in."
Having someone like Mark Gatiss to take us on this ride through sci-fi history might be enticing enough, but things get even more exciting when you see the truly massive list of stars who are contributing to this project in some way or other. So, who's on board? Take a look at this list of writers, directors and actors:
"Among those taking part are: William Shatner (Star Trek), Nathan Fillion (Firefly), Zoe Saldana (Avatar, Star Trek), Steven Moffat (Doctor Who), Richard Dreyfuss (Close Encounters of the Third Kind), Chris Carter (The X-Files), Ronald D Moore (Battlestar Galactica), John Landis (An American Werewolf in London, Schlock), David Tennant (Doctor Who), Christopher Lloyd (Back to the Future), Rutger Hauer (Blade Runner), John Carpenter (Dark Star, The Thing), Karen Gillan (Doctor Who), Neil Gaiman (The Sandman, Stardust), Kim Stanley Robinson (Mars Trilogy), Scott Bakula (Quantum Leap, Star Trek: Enterprise), Ursula K Le Guin (The Left Hand of Darkness), Syd Mead (Blade Runner), Kenny Baker (Star Wars), Anthony Daniels (Star Wars), Nichelle Nichols (Star Trek), Peter Weller (Robocop), Edward James Olmos (Blade Runner, Battlestar Galactica), and many more."
With that list, this went from intriguing documentary to star-packed must-watch fangasm. The stars are certainly not the only reason to watch, though. Sci-fi is a field that just keeps expanding, so it's always nice to get an in-depth refersher course, especially if it comes to us from this many greats of the genre.
The first episode of The Real History of Science Fiction, "Robots," will air Saturday, April 19, at 10/9C on BBC America, followed by the "Space" episode (April 26), the "Invasion" episode (May 3) and the "Time" episode (TBA). Hopefully we'll get a trailer for this potentially epic project soon. ABBREVIATED VERSION OF WEBSITE
I broke my wrist last week so I am limited to how much information I will be posting for a couple of weeks. Be sure to check out the Facebook site for more information.
THE ZOCALO TODAY
Be sure to check out The Zocalo Today on Facebook as well as at ISN News: The Zocalo Today on Yahoo Groups. SCIENCE FICTION NEWS STORIES:
Did you miss the news from yesterday -- or earlier in the week. Catch up by going to the March News Archive. I have broken up the huge file into months to make it easier to load. It will bring you up to date for all that has been going on in the world of science fiction. Go to:
February News
January News
December News
November News
October News.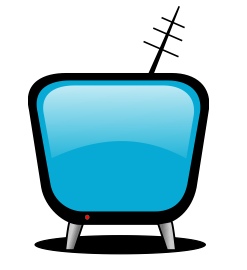 ON THE TUBE TONIGHT
7:00pm on FX
Transformers: Revenge of the Fallen (2009)
When an ancient Decepticon rises for revenge, Sam and Mikaela must figure out the history of the Transformers' presence on Earth and find a way to save the planet. Shia LaBeouf, Megan Fox, Josh Duhamel, Tyrese Gibson, Kevin Dunn 8:00pm on ABC
Marvel's Agents of S.H.I.E.L.D. Episode: Yes Men NEW S01, E15
Lorelei, a deadly seductress from Asgard, attacks Coulson and the team; Lorelei's nemesis, Lady Sif (Jaimie Alexander), steps in to help. 8:00pm on CBS
NCIS Episode: Anonymous Was a Woman S11, E04 (First Aired: Oct. 15, 2013)
A murder investigation brings Gibbs and McGee to Afghanistan where they encounter a women's shelter tied to Mike Franks' past. 8:00pm on The CW
The Originals Episode: Farewell to Storyville NEW S01, E16
Elijah remains determined to protect Rebekah despite Klaus' fury; Marcel is forced to make a deal with Genevieve; concern for Hayley's unborn baby brings her and Rebekah together. 8:00pm on Syfy
Face Off Episode: Ego Trip Abroad S06, E08 (First Aired: Mar. 04, 2014)
While in Tokyo, the artist must use the ancient culture of Japan in two challenges. 9:00pm on CBS
NCIS: Los Angeles Episode: The Livelong Day S05, E07 (First Aired: Nov. 05, 2013)
The team must alert Homeland Security when they uncover a threat to a Los Angeles-based train during a murder investigation. 9:00pm on The CW
Supernatural Episode: The Purge S09, E13 (First Aired: Feb. 04, 2014)
Dean and Sam go under cover at a fancy day spa to investigate recent murders that left the victims hundreds of pounds lighter after their death. 9:00pm on Syfy
Face Off Episode: Mad Science
NEW S06, E09 10:00pm on CBS
Person of Interest Episode: Lady Killer S03, E03 (First Aired: Oct. 08, 2013)
Finch and Reese ask Zoe Morgan, Carter and Shaw to help them determine if a playboy is a predator or a target; Root plots an escape from the psych ward with the help of the machine. 10:00pm on Syfy
My Big Fat Geek Wedding NEW
Julian Roman and Mandie Bettencourt seek to create a medieval fantasy style wedding that is a true reflection of their relationship and shared passions. 10:00pm on TNT
Perception Episode: Cobra NEW S02, E13
Pierce receives a tip that the CIA might be assassinating U.S. citizens; one of Pierce's close friends is murdered; Moretti tries to overcome her trust issues.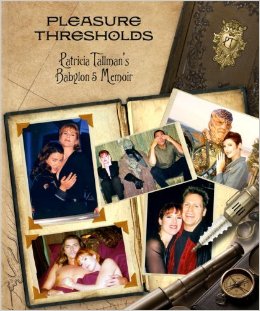 PLEASURE THRESHOLDS
"We are thrilled to announce Pat Tallman's book Pleasure Thresholds is finally available on Amazon! Amazon link.

The Ultimate Insider's Experience of Babylon 5: A behind-the-scenes peek into Patricia Tallman's life during her "B5 Years." A candid (and occasionally spicy) memoir told through print, video and audio. Pleasure Thresholds is a behind the scenes look at Patricia Tallman's life during the 5 years she spent shooting the hit science fiction series Babylon 5. An actress and stunt woman, Tallman recounts the deeply personal details of her life working on Babylon5, Star Trek:TNG, Deep Space Nine and films such as Jurassic Park ( as Laura Dern's stunt double). Autographed by Pat Tallman and J. Michael Straczynski . Can be personalized! Also available for overseas sales. Message us here: Pattallmannewsletter@gmail.com for shipping rates for non USA purchase. Thank you!"
KEEPING UP WITH CAST AND CREW
INTERVIEW WITH J. MICHAEL STRACZYNSKI
ABOUT THIS INTERVIEW:
In his three-and-a-half hour Archive interview, J. Michael Straczynski talks about his early life and writing career. He discusses working as an assistant to Norman Corwin and having a chance meeting with Rod Serling at an early age. He recalls his journalism career and his book on screenwriting, and discusses his time writing for the animated series He-Man and the Masters of the Universe and for Ghostbusters. Straczynski recalls making the transition to live-action writing on the revival of The Twilight Zone, which led to a job on the writing staff of Jake and the Fatman and later on Murder, She Wrote. He outlines creating, writing and producing the cult-classic television show Babylon 5 and shares his "five year plan" for the series. He speaks of lead actor Michael O'Hare's mental illness in season one, which led to O'Hare leaving the show and being replaced by Bruce Boxleitner. He talks about the CGI, special effects and storylines of Babylon 5 and discusses working with the cast and directors. He recounts his post-Babylon 5 career, which has included the follow-up series Crusade as well as comic books and several successful feature films. Karen Herman conducted the interview on May 15, 2013 in Encino, California.
Go to http://www.emmytvlegends.org/interviews/people/j-michael-straczynski to read through the interview, see the highlights of the intreview and watch the related video. This is a very well-done interview.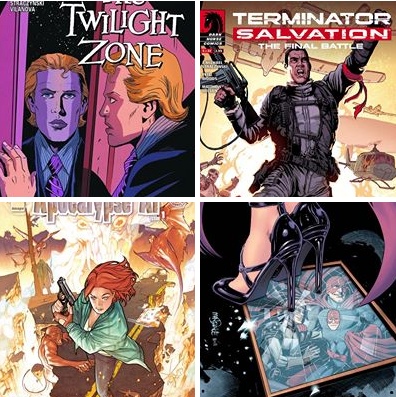 UPDATE FROM JMS
Holy crap...I just realized that I'd written down a date wrong...turns out that next Wednesday not only are The Adventures of Apocalypse Al #1 and Sidekick #5 hitting comic stores from Joe's Comics and Image, but so are issue 2 of the Twilight Zone book I'm doing for Dynamite AND issue 3 of the Terminator title I'm writing for Dark Horse. Four books on the same day...I may pass out.... Here are the covers for all four issues in one spot...

#FREEBABYLON5 BABYLON 5 is back on TV and from the comments on the Watch site, people are enjoying the first season all over again. Episodes air daily at 5:00pm. If you are in the UK, dial up Watch (Sky 109/Virgin 124). Don't miss an episode.
Would you believe 118 comments for just the first day of showing the series! I sure hope someone takes notice. Be sure to use the @Watch_channel twitter handle and link to the Watch Facebook page when posting. http://watch.uktv.co.uk/shows.babylon-5.
Be sure to visit the the newFree Babylon 5 website. It is time to gather and support the show we know and love.




Here is a quote from J. Michael Straczynski about emotions.
I had this theory that the more important and intimate the emotion, the fewer words are required to express it.

First it's in dating: "Will you go out with me?" Six words.
"Honey, I care for you." Five words.
"You matter to me." Four words.
"I love you." Three words.
"Marry me." Two words.
But what's left? What's the one most important and intimate word you can ever say to somebody? It's "goodbye."

While Michael O'Hare (Sinclair), Andreas Katsulas (G'Kar), Rick Biggs (Dr. Franklin), Tim Choate (Zathras) and Jeff Conoway (Zach Allen) are no longer with us, we will not forget their wonderful personalities and talent -- as well as their significant contributions to the BABYLON 5 universe. Be sure to visit In Memory Of for more information about memorial efforts.
Until we met again, in a place where no shadows fall.
BABYLON 5 BIRTHDAYS
Richard Biggs - March 18 (in loving memory)
Jesus Trevino - March 26
Ed Wasser - March 26 Have I missed anyone? If you know the birthday of someone connected with Babylon 5, pass the information along. We want to include everyone in our Happy Birthday Wishes.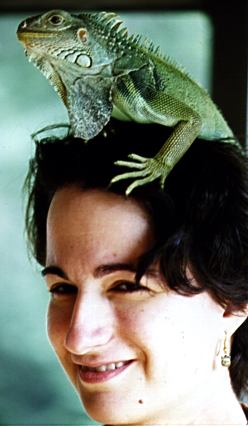 ITEMS OF INTEREST
Jeanne Cavelos, Author/Writer of novels that include Babylon5: Invoking Darkness, Summoning Light, Casting Shadows, and The Shadow Within; will be hosting Odyssey Workshops early in the coming year. Check her website and newsletter for details.
BABYLON 5 MUSIC VIDEOS AND TRIBUTES
John Hudgens has created many Babylon 5 videos, but I believe this is the most moving. It was first shown at the Phoenix Comic Con 20th Anniversary and honors many of the Babylon 5 family who have passed on.

Here is a link to John's Babylon 5 videos:
https://www.youtube.com/user/Babylon5MusicVideos?feature=watch

Richard Biggs memorial: http://www.youtube.com/watch?v=HyD4L8yNtsA

Andreas Katsulas memorial: http://www.youtube.com/watch?v=h2UQ2l9NPIg

- This is the extended version that I did for Andreas' widow ater the original cut was released on the net. It's never been seen online until now.

For those of you who've never seen these, I hope you enjoy them - and for those that have (and emailed me many times over the years about releasing them), I hope they're as good as you remember. Working with Joe on these videos was one of the highlights of my career, and I'll be forever grateful to him for the doors these have opened for me. I'm proud to have them on my resume.

John Hudgens
www.zteamproductions.com
---





SACRAMENTO COMIC CON
Dates: March 7-9, 2014
Place: Sacramento Convention Center
Guests: Stan Lee, William Shatner, Michael Rosenbaum, James Marsters, and many others.
Go to Sacramento for more information.

MEGACONVENTION 2014
Dates: March 21-23, 2014
Place: Orange County Convention Center, Orlando, FL
Guests include Stan Lee and David Morrissey.
For more information, go to www.Megaconvention.com.

STEEL CITY CON
Dates: April 11-13, 2014
Place: Monroeville Convention Center, Monroeville, PA
Guests: Jonathan Frakes, Lee Majors, Brent Spiner, Travis Love, Nicholas Brendon - and more
For more information, go to Steel City Con. AWESOME CON
Dates: April 18-20, 2014
Place: Walter E. Washington Convention Center, Washington, DC
Guests: Billie Piper, Kevin Sorbo, J.August Richards, Jewel Staite, and more
For more information, go to http://awesomecondc.com/.

SPOOKY EMPIRE'S MAY-HEM
Date: MAY 30 - JUNE 1, 2014
Place: Doubletree at Universal Studios
Guests: John Carpenter, Mark Ramones, Nick Castle, Laurie Holden
For more information, go to www.spookyempire.com.

PHILADELPHIA COMIC CON
Dates: June 19-22, 2014
Place: Pennsylvania Convention Center, Philadelphia, PA
Guests include: Michael Rooker, David McClintock, James Marsters, Sean Austin, and many others.
Go to Philadelphia for more information.

Florida Super Convention
Dates: July 3-6, 2014
Place: Miami Beach Convention Center, Miami Beach, FL
Guests: William Katt, Nichelle Nichols, Peter David
For more information, go to www.floridasupercon.com.

COMIC-CON INTERNATIONAL
Dates: July 24-27, 2014 Place: San Diego Convention Center
Guests: J. Michael Straczynski will be there along with a host of other guests
For more information, go to San Diego Comic Con. Star Trek Convention - Creation Entertainment
Dates: July 31 - August 3, 2014
Place: Rio Suites Hotel, Las Vegas, Nevada
Guests: WILLIAM SHATNER, KATE MULGREW, COLM MEANEY, WALTER KOENIG, NICHELLE NICHOLS, "ROM and NOG" as portrayed by Max Grodenchik and Aron Eisenberg, ANTHONY MONTGOMERY, JERRY HARDIN, TIM RUSS and MICHAEL FOREST. 87 plus more guests to come!
For more information, go to http://www.creationent.com/cal/st_lasvegas.html. SHORE-LEAVE
Dates: August 1-3, 2014
Place: Hunt Valley, MD (near Baltimore)
Guests: Richard Dean Anderson, Robert Piccardo and many more.
For more information, go to www.shore-leave.com. SPECIAL ANNOUNCEMENTS!
Wizard World Conventions has a large number of events planned for the year. Be sure to visit the page to see if there is a convention of interest near you.

Creation Entertainment has a large number of conventions planned for the next several months. They include stars from TWILIGHT, SUPERNATURAL, STARGATE, FARSCAPE, XENA, SERENITY, STAR TREK, etc. Check out their calendar to see if one will be in your neighborhood soon. Don't miss their Videos page as well. It is full of some priceless video from a number of conventions.

Be sure to visit the referenced sites to see if there have been changes in dates/guests attending. Visit our Convention Calendar for a full listing of upcoming conventions.
BACK ISSUES OF THE ZOCALO TODAY
The front page of the The Zocalo Today changes daily, so be sure to check the back issues to make sure that you haven't missed anything IMPORTANT! I hope you will become a regular visitor to The Zocalo Today!
---
Take care and I look forward to hearing from you.
Sandra Bruckner (sgbruckner@aol.com)
Editor/Publisher
ISN News: The Zocalo Today
http://www.isnnews.net
Copyright - SBruckner, 1999-2014