The Zocalo Today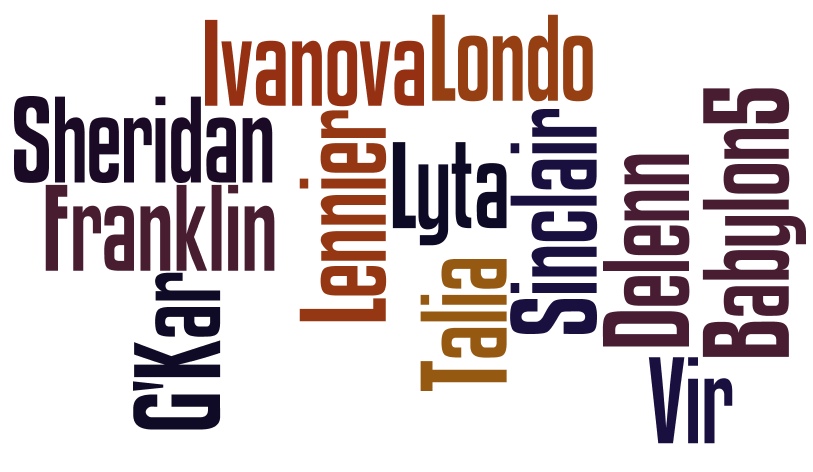 Welcome to ISN News: The Zocalo Today. Babylon 5 celebrated its 20th Anniversary but because of the quality of the series, fans are still out there supporting the show -- and new ones are joining each day. With J. Michael Straczynski promising a new production in the near future, we need to continue support of the show -- bringing new people to watch and discuss the show. Join in the discussion today on Facebook or Twitter.

If you have questions or items for the news, drop me a line at sgbruckner@isnnews.net.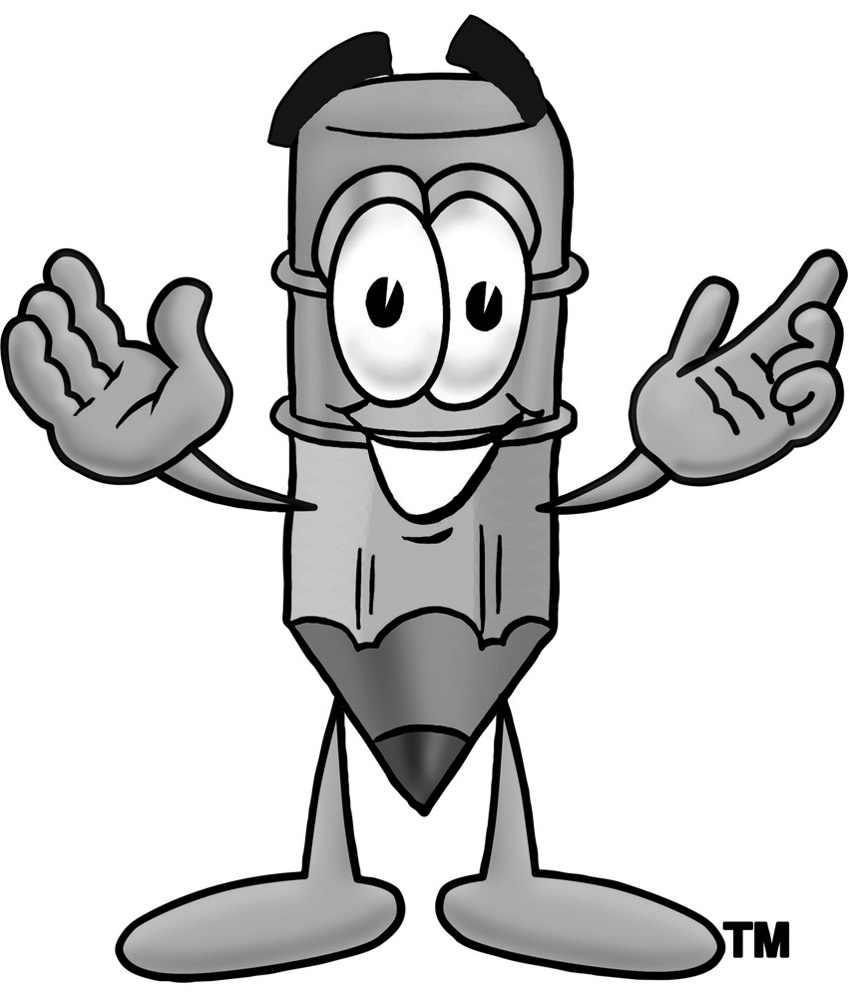 TODAY'S NEWS
SATURDAY, JANUARY 31, 2015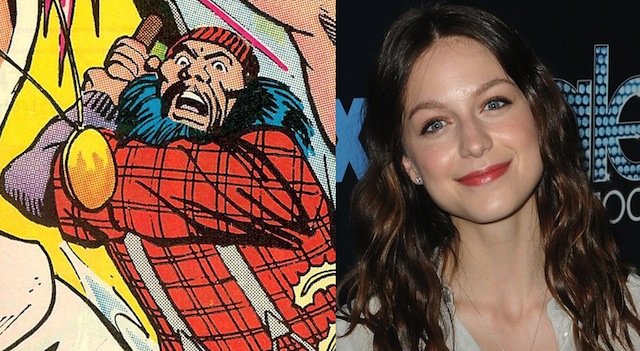 SUPERGIRL NEWS
The identity of the very first villain set to appear on CBS's upcoming Supergirl has been revealed. Most importantly, we also have confirmation that the series will take place in a world in which the Man of Steel DOES exist.

Supergirl will star Melissa Benoist as Kara Zor-El/Danvers, and the very-recently-cast Mehcad Brooks (True Blood) as photographer Jimmy Olsen.

So, who is Kara going toe-to-toe with? According to TV line, her first foe, who will make his appearance in the pilot episode, will be DC Comics villain Lumberjack. Yep, he's a VERY obscure character. According to Matt's Inside Line, THIS:

The CBS freshman is seeking a hulk akin to "Rory McCann, the 6-foot-6 actor from Game of Thrones" to play this "big, burly monster of a man, who has battled Kara's cousin" — that'd be you-know-who — "in the past" and shows up to ascertain her level of power, on behalf of an unseen superior.

So, will we catch a glimpse of (some version of) Supes on the TV show? What does it mean to the DC Cinematic Universe at large? Does it mean Supergirl also exists in that world? Considering the fact that it was hinted (but not confirmed) that CBS's upcoming superhero series may also share the same TV universe as The CW's Arrow and The Flash — two series that have been confirmed NOT to be part of the DCU — it could mean Supergirl might also be left out in the cold, or that we'll be seeing a different version of Big Blue. But until we get official word/confirmation, we'll just have to wait and see. Kryptonian food for thought, though.

As for the use of Lumberjack as Kara's first adversary? Meh. Maybe he'll just be a (very big) blip on Supergirl's radar until someone a little bit more...super, comes along.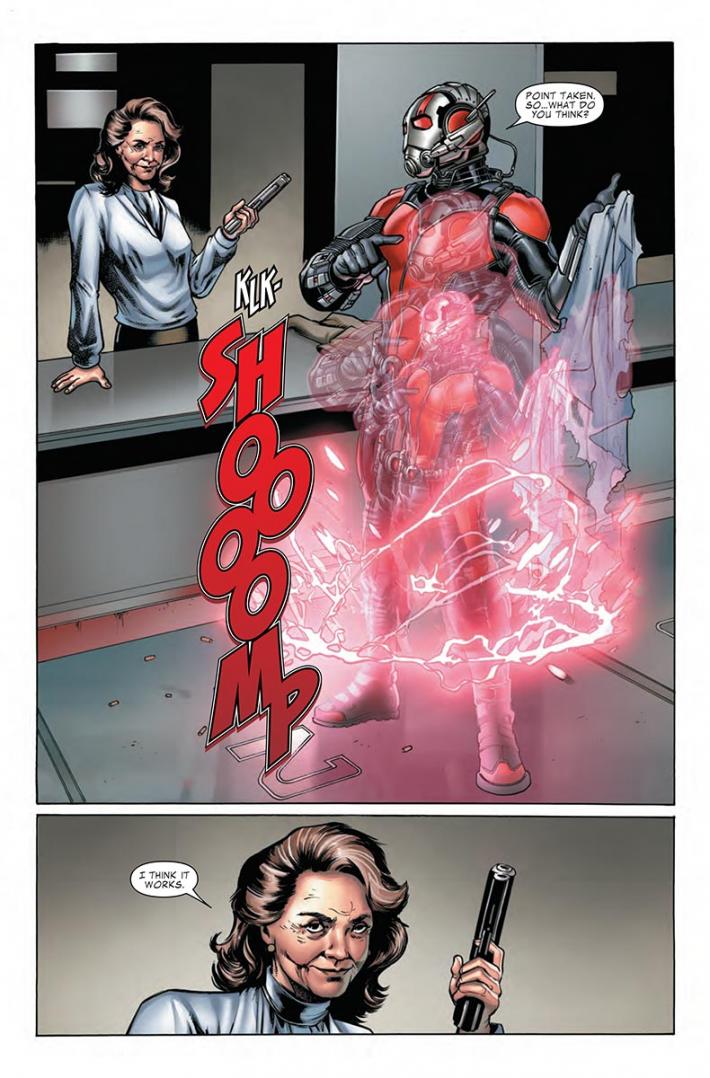 ANT-MAN - AGENT CARTER CONNECTION
With Marvel's Ant-Man film hitting later this year, the company has put out a prequel comic that drops some major intel on Dr. Hank Pym's tenure as the tiny hero.
Marvel has been dabbling with these comic prequels the past few years, which are actually set within the Marvel Cinematic Universe (MCU) and not the comic universe proper — meaning they officially fit into the film continuity. With Ant-Man opening July 17, the first issue of the official Ant-Man prequel comic lands on shelves this Wednesday.
The comic is set well before the events of the Ant-Man film, when Dr. Hank Pam (Michael Douglas) is a younger man apparently working in some capacity with S.H.I.E.L.D. during the Cold War era. So, who is his contact in this instance? None other than Peggy Carter, played by Hayley Atwell on the big screen and currently in her own (awesome) spinoff TV series at ABC.
We'd heard rumblings an aged-up version of Peggy could show up in Ant-Man flashbacks (she already appeared in the modern day as an old woman in Captain America: The Winter Soldier), and now we seem to know the context of her appearance. Pym was working with S.H.I.E.L.D., and she apparently helped him test out the tech by shooting at him.
ARROW
The CW has unveiled an extended teaser for next week's episode of Arrow, and this thing looks more like a season finale than a regular installment. Seriously, this is absolutely epic.
Spoilers ahead for next week's episode of Arrow!
First up, it looks like Oliver (Stephen Amell) will be heading back to Starling City — just in time for all hell to break loose as the remaining members of his team face off with Brick's (Vinnie Jones) army for control of The Glades. The scenes look massive, and again, just as big as anything you might see in a season-finale-caliber event.
The Arrow Team has gone through a lot in Oliver's absence, and it looks like they might finally be getting it together. Though, admittedly, they still seem to be insanely outmatched. But at least Laurel seems to be holding her own, which is a nice change of pace for the Canary 2.0. Diggle and Roy are also knee-deep in bad guys.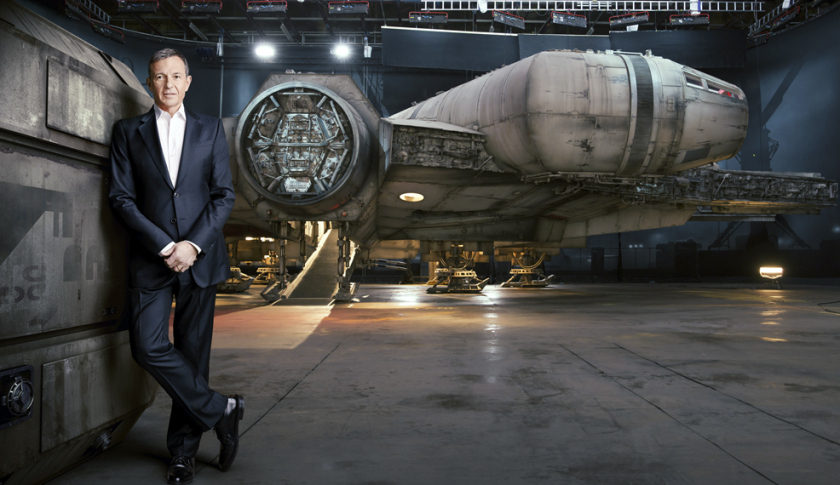 MORE STAR WARS SOONER THAN LATER
Disney chairman and CEO Bob Iger released an annual report for the company to stockholders this week, which included some very interesting tidbits about the 'Star Wars' franchise. Below is the part pertaining to the galaxy far, far away:
"As one of the few people allowed to visit the set during filming….and one of the fewer who's seen most of the footage…I can assure the millions of Star Wars fans who have spent the last decade hoping for a new movie this one will be worth the wait. And it's only the beginning of a new era of exceptional Star Wars storytelling; next year we'll release our first standalone movie based on these characters, followed by Star Wars: Episode VIII in 2017, and we'll finish this trilogy with Episode IX in 2019."
Star-Wars-The-Force-Awake-010 red lightsaberDid Bob Iger just confirm we'll be getting a new film in this trilogy every other year? I believe so, probably with all of them set to hit theaters in December, if they follow the pattern of 'Star Wars: The Force Awakens' (December 18, 2015) and the stand-alone 'Star Wars' movie (December 16, 2016).
Also of note is the fact that Iger has seen most of the footage from the movie already and truly seems to think that the film is 'worth the wait.' Of course there's alway a chance of that just being the words of a good CEO who wants to build excitement for a product, but in this case, I truly think Iger is excited by what he has seen.
There's also his word choice here, such as when he says they'll "finish this trilogy,' which might just imply that the studio is already planning a sequel trilogy to the, well, sequel trilogy. Also his phrasing about the stand-alone film, stating "we'll release our first standalone movie based on these characters," which might mean that the stand-alone film will be about the characters introduced in 'Star Wars: The Force Awakens,' which would be a neat trick since the stand-alone is supposed to take place about 30 years before JJ Abrams' film.
No matter how you read it, it seems Disney and Iger have a lot of excitement for the release of the film, which should also get the fans excited, as we are less than 11 months away from the premiere. And as long as the film is better the 'The Phantom Menace,' (which honestly shouldn't be that hard), Disney has nothing to worry about.

LEWIS AND CLARK COMING TO HBO
HBO has greenlit "Lewis and Clark," with production on the six-hour miniseries to begin this summer, it was announced today by Michael Lombardo, president, HBO Programming. Casey Affleck (Interstellar; Oscar nominee for The Assassination of Jesse James by the Coward Robert Ford) stars as Meriwether Lewis and Matthias Schoenaerts (the upcoming Far from the Madding Crowd; César Award winner for Rust and Bone) stars as William Clark.
The miniseries is executive produced by Tom Hanks (Emmy winner for HBO's "The Pacific"), Gary Goetzman (Emmy winner for HBO's "Game Change"), Edward Norton (HBO's "By the People: The Election of Barack Obama"), Brad Pitt (Emmy winner for HBO's "The Normal Heart"), Dede Gardner (Emmy winner for HBO's "The Normal Heart"), Tim Kelly and Adam Leipzig.
"In 'Lewis and Clark,' we can see American idealism and the breathtaking natural beauty of the continent, as well as the complexities and tragedies of what came to be known as America's 'manifest destiny'," said Lombardo. "We are tremendously excited to bring together this incredible group of talents to tell a seminal American story."
Based on the book "Undaunted Courage," by Stephen E. Ambrose, "Lewis and Clark" tells the story of America's first contact with the land and native tribes of the country west of the Mississippi River. The miniseries follows the epic journey of the Corps of Discovery and its captains, Meriwether Lewis and William Clark, who traverse uncharted territory on a mission to deliver President Jefferson's message of sovereignty as they search for his fabled all-water route to the Pacific. "Lewis and Clark" focuses not just on their incredible achievements, but also on the physical, spiritual and emotional toll the expedition takes on them.
HBO and National Geographic Studios present a Playtone, Plan B and Class 5 production, to be directed by John Curran (The Painted Veil). The writers are Michelle Ashford (Emmy nominee for HBO's "The Pacific"), John Curran and Edward Norton.

EXTANT ADDS JEFFREY DEAN MORGAN
Jeffrey Dean Morgan ("Grey's Anatomy," "Supernatural," Watchmen) has been cast as a series regular in the CBS summer drama series "Extant," starring Academy Award-winner Halle Berry, from Steven Spielberg's Amblin Television and CBS Television Studios.
Morgan will play JD Richter, a roguish womanizer and a cop of the future who is a mercenary/bounty hunter. He is free-wheeling, hard-drinking and fearless, bordering on reckless, mostly because he's got nothing to lose. He is the everyman who thought he had seen everything until Molly Woods (Halle Berry) enters his life. The second season will premiere in summer 2015.
"Extant" is a serialized mystery thriller about female astronaut Molly Woods, who discovers she has unwittingly put the human race on a path to destruction, and that she and a mysterious stranger may be the only hope for survival.
Morgan's television credits also include "Magic City" and the upcoming miniseries "Texas Rising." His feature film credits include The Losers, P.S. I Love You and the upcoming Bus 657, alongside Robert De Niro.
THE ZOCALO TODAY
Be sure to check out The Zocalo Today on Facebook as well as at ISN News: The Zocalo Today on Yahoo Groups. Did you miss the news from yesterday -- or earlier in the week. Catch up by going to the January News Archive.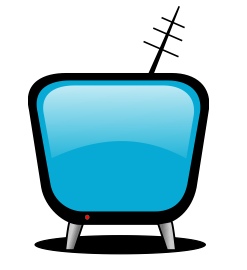 ON THE TUBE TONIGHT
7:00pm on ABC Family
The Twilight Saga: Eclipse
Danger once again surrounds Bella (Kristen Stewart), as a string of mysterious killings terrorizes Seattle and a malicious vampire continues her infernal quest for revenge. Amid the tumult, Bella must choose between her love for Edward (Robert Pattinson) and her friendship with Jacob (Taylor Lautner), knowing that her decision may ignite the long-simmering feud between vampire and werewolf.

7:30pm on TNT
Cowboys & Aliens
Bearing a mysterious metal shackle on his wrist, an amnesiac gunslinger (Daniel Craig) wanders into a frontier town called Absolution. He quickly finds that strangers are unwelcome, and no one does anything without the approval of tyrannical Col. Dolarhyde (Harrison Ford). But when Absolution faces a threat from beyond Earth, the stranger finds that he is its only hope of salvation. He unites townspeople, outlaws and Apache warriors against the alien forces in an epic battle for survival.

8:00pm on ABC
Despicable Me
A man who delights in all things wicked, supervillain Gru (Steve Carell) hatches a plan to steal the moon. Surrounded by an army of little yellow minions and his impenetrable arsenal of weapons and war machines, Gru makes ready to vanquish all who stand in his way. But nothing in his calculations and groundwork has prepared him for his greatest challenge: three adorable orphan girls (Miranda Cosgrove, Dana Gaier, Elsie Fisher) who want to make him their dad.

8:00pm on CBS
Hawaii Five-0
Season 4, Episode 19: Ku I Ka Pili Koko
Danny and McGarrett are trapped inside an abandoned building rigged to explode.

8:00pm on BBC America
Star Trek: The Next Generation
Season 4, Episode 10: The Loss
As an unknown force drags the Enterprise, Troi struggles with the sudden loss of her powers.

9:00pm on CBS
Criminal Minds
Season 10, Episode 1: X
The team investigates a series of murders with unidentifiable victims in Bakersfield, Calif.

9:00pm on BBC America
The Musketeers
Season 2, Episode 3: The Good Traitor
A Spanish general agrees to trade the formula for gunpowder in exchange for help.

9:00pm on Syfy
Spawn
Covert government assassin Al Simmons (Michael Jai White) is killed after being double-crossed by his boss, Jason Wynn (Martin Sheen). Upon arriving in Hell, Simmons is offered an opportunity to return to Earth if he's willing to lead an evil army. He accepts, and is reincarnated as a "Hellspawn" -- a twisted, horribly disfigured version of his former self. However, Spawn serves as a force of good, much to the dismay of the Devil's henchman, a wicked clown (John Leguizamo).

10:15pm on BBC America
Doctor Who
Last Christmas
Creatures attack The Doctor and Clara while they are trapped on an Arctic base.

KEEPING UP WITH JMS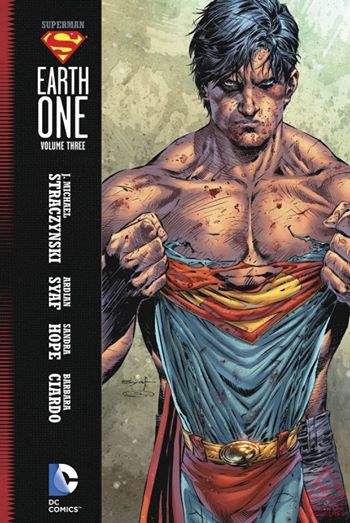 SUPERMAN: EARTH ONE VOLUME 1
Superman is back next week in a third volume, written by screenwriter and comics author J. Michael Straczynski (Brave and the Bold, Babylon Five), with art by Ardan Syaf (Bat Girl). In this book, a young Superman is just figuring out how to balance his life as Clark Kent with his heroic duties. And meanwhile his nemesis Lex Luthor is also beginning to figure out just what Superman's weakness may be…

The new Superman series is the latest addition to DC's Earth One line of graphic novels. The storylines follow DC's top heroes in origin stories with a fresher take to appeal to new generations of graphic novel readers. And so far, the line has been a hit, with the first book, 2010's Superman: Earth One Volume 1 hitting the NY Times bestseller list, and leading the way for further series featuring Batman and the Teen Titans. With Syaf's crisp, dynamic art—illuminated by Barbara Ciardo's coloring— and Straczynski's surehanded storytelling, it's a refreshing take on one of comics most lasting characters that new and veteran readers can enjoy. It's also proof that superheroes can succeed in the original graphic novel format. The Earth One series continues in May with the second volume of Batman: Earth One by Geoff Johns and Gary Frank.

Superman Earth One: Volume 3 goes on sale on February 4th in comics shops and February 10th in bookstores.

To see more, go to Publishers Weekly.








Here is a quote from J. Michael Straczynski about emotions.
I had this theory that the more important and intimate the emotion, the fewer words are required to express it.
First it's in dating: "Will you go out with me?" Six words.
"Honey, I care for you." Five words.
"You matter to me." Four words.
"I love you." Three words.
"Marry me." Two words.
But what's left? What's the one most important and intimate word you can ever say to somebody? It's "goodbye."
While Michael O'Hare (Sinclair), Andreas Katsulas (G'Kar), Rick Biggs (Dr. Franklin), Tim Choate (Zathras) and Jeff Conoway (Zach Allen) are no longer with us, we will not forget their wonderful personalities and talent -- as well as their significant contributions to the BABYLON 5 universe. Be sure to visit In Memory Of for more information about memorial efforts.
Until we met again, in a place where no shadows fall.
BABYLON 5 BIRTHDAYS
JANUARY
January 3 - Danica McKellar (Centauri noble Aria Tensus in the "The War Prayer.")
January 9 - David Allen Brooks
January 10 - William Sanderson (Desmond "Deuce" Modichenko in Grail)
January 13 - Richard Moll (Max in "Hunter,Prey")
January 24 - Peter Woodward
January 27 - Julie Caitlin Brown
January 27 - Tamilyn Tomita

Have I missed anyone? If you know the birthday of someone connected with Babylon 5, pass the information along. We want to include everyone in our Happy Birthday Wishes.



BABYLON 5 MUSIC VIDEOS AND TRIBUTES
John Hudgens has created many Babylon 5 videos, but I believe this is the most moving. It was first shown at the Phoenix Comic Con 20th Anniversary and honors many of the Babylon 5 familywho have passed on.

Here is a link to John's Babylon 5 videos:
https://www.youtube.com/user/Babylon5MusicVideos?feature=watch

Richard Biggs memorial: http://www.youtube.com/watch?v=HyD4L8yNtsA

Andreas Katsulas memorial: http://www.youtube.com/watch?v=h2UQ2l9NPIg

- This is the extended version that I did for Andreas' widow ater the original cut was released on the net. It's never been seen online until now.

For those of you who've never seen these, I hope you enjoy them - and for those that have (and emailed me many times over the years about releasing them), I hope they're as good as you remember. Working with Joe on these videos was one of the highlights of my career, and I'll be forever grateful to him for the doors these have opened for me. I'm proud to have them on my resume.

John Hudgens
www.zteamproductions.com








PENSACON - Pensacola Comic Con
Dates: February 27 - March 1, 2015
Place: Pensacola, Florida
Guests: Julian Glover, John Hudgens, Herbert Jefferson, Jr., Daavid Fielding, Lisa Bowerman, David Warner, Iita Ford, Natalia Tena, Marina Sirtis, Mira Furlan, Michael Biehn, Nichelle Nichols, Tony Todd, and many more
For more information about the convention, go to pensacon.com.

MEGACON 2015
Dates: April 10-12, 2015
Place: Orange County Convention Center in Orlando, FL

STEEL CITY CON
Dates: April 10-12, 2015
Place: Monroeville Convention Center, Monroeville, PA
Guests include: Ari Lehman (First "Jason Moorhees"); Noah Wyle (Falling Skies, The Librarian); Tom Wopat (Dukes of Hazzard - Sunday only); Doug Bradley (Lord Cenobite-Hellraiser films), Ray Park (Darth Maul-Star Wars); Gates McFadden (Star Trek: Next Generation); Karen Allen (Raiders of the Lost Ark), and more.
For more information, go to www.steelcitycon.com.

TREKLANTA
Dates: April 24-26, 2015
Place: Atlanta Marriott Century Center, Atlanta, GA
Guests: Jason Carter, Sean Kenney, Keith R.A. DeCandido, and more
For more information, go to http://www.trektrax.org/.

FED-CON 24
Dates: May 21-24, 2015
Place: Maritim Hotel, Dusseldorf, Germany
Guests: Sam Jones, Aaron Douglas, Grant Bowler and more to come
For more information, go to http://www.fedcon.de/en/.

PHOENIX COMIC CON 2014
Dates: May 28-31, 2015 Place: Phoenix Convention Center, Phoenix, Arizona
For more information, go to http://www.phoenixcomicon.com/. SOUTH FLORIDA SUPER CONVENTION
Date: Late June 2015
Place: Miami Beach Convention Center SPECIAL ANNOUNCEMENTS!
Wizard World Conventions has a large number of events planned for the year. Be sure to visit the page to see if there is a convention of interest near you.

Creation Entertainment has a large number of conventions planned for the next several months. They include stars from TWILIGHT, SUPERNATURAL, STARGATE, FARSCAPE, XENA, SERENITY, STAR TREK, etc. Check out their calendar to see if one will be in your neighborhood soon. Don't miss their Videos page as well. It is full of some priceless video from a number of conventions.

Be sure to visit the referenced sites to see if there have been changes in dates/guests attending. Visit our Convention Calendar for a full listing of upcoming conventions.
BACK ISSUES OF THE ZOCALO TODAY
The front page of the The Zocalo Today changes daily, so be sure to check the back issues to make sure that you haven't missed anything IMPORTANT! I hope you will become a regular visitor to The Zocalo Today!
---
Take care and I look forward to hearing from you.
Sandra Bruckner (sgbruckner@isnnews.net)
Editor/Publisher
ISN News: The Zocalo Today
http://www.isnnews.net
Copyright - SBruckner, 1999-2015