The Zocalo Today

Welcome to ISN News: The Zocalo Today. Babylon 5 celebrated its 20th Anniversary but because of the quality of the series, fans are still out there supporting the show -- and new ones are joining each day. With J. Michael Straczynski promising a new production in the near future, we need to continue support of the show -- bringing new people to watch and discuss the show. Join in the discussion today on Facebook or Twitter.

If you have questions or items for the news, drop me a line at sgbruckner@isnnews.net.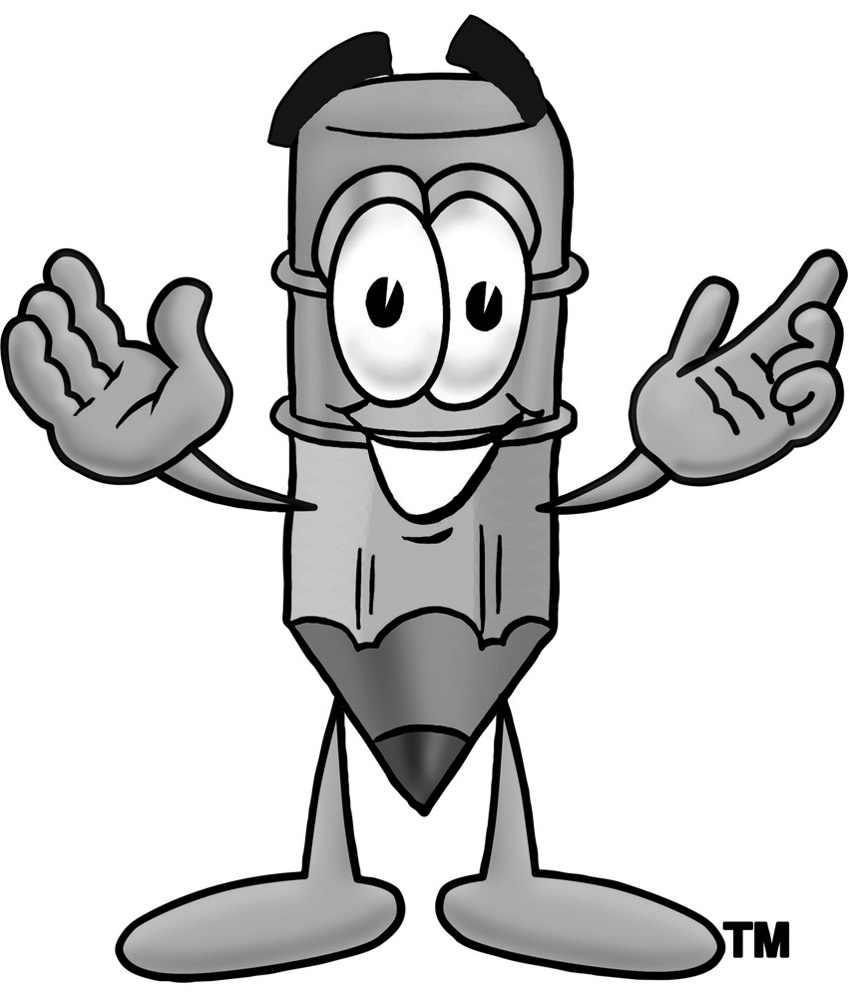 HERE IS TODAY'S NEWS
FRIDAY, MAY 27, 2016
NEIL GAIMAN: DREAM DANGEROUSLY
A documentary about iconic fantasy author Neil Gaiman will be available exclusively on Vimeo in a little more than a month, and the first trailer has been released. Titled Neil Gaiman: Dream Dangerously, the documentary will chronicle the Doctor Who and American Gods writer's youth in Portsmouth (in the UK) and take us through his first success -- that'd be DC Comics imprint Vertigo's Sandman comic series -- to a more recent body of works including novels like Coraline, The Graveyard Book and The Ocean at the End of the Lane. Fun fact: Gaiman became the first author to win both the Newbery and the Carnegie medals for the same novel (The Graveyard Book). The documentary will be told in Gaiman's own words but will also feature interviews with the late, great Terry Pratchett (Discworld), Bill Hader, Michael Sheen, Lenny Henry, Wil Wheaton, Stoya, JH Williams III, Lev Grossman, Brea Grant, Merrilee Heifetz, Charles Brownstein, Sam Kieth, Jill Thompson and Colleen Doran. It'll also include some of his chats with Game of Thrones author George R.R. Martin, Jonathan Ross, John Barrowman, Grant Morrison and Phillip Pullman (His Dark Materials). Neil Gaiman: Dream Dangerously is available for pre-order for a July 8 release on Vimeo. MIRROR'S EDGE
Good news, video game fans! Endemol Shine Studios has nabbed the rights to adapt EA's action-adventure video game Mirror's Edge as a female-centered action TV series. Developed by EA DICE and published by Electronic Arts back in 2008, Mirror's Edge is set in a quasi-futuristic dystopian society where a network of "Runners" act as underground couriers to transmit messages, all the while evading government surveillance. One such "Runner" is Faith Connors, the game's main character and heroine. When her sister is framed for murder, the game follows Faith – who's also a skilled warrior, BTW – as she tries to clear her sister's name, all the while being drawn into a conspiracy that could bring down society itself and involves the powerful organization called The Conglomerate, which rules the City of Glass. Here's what Saron Hall, president of Endemol Shine Studios, had to say about getting the rights to Mirror's Edge: "We clearly see Mirror's Edge as a franchise for the global TV audience. It has a strong female protagonist, a wildly rabid fan base and a worldwide brand that Electronic Arts and EA DICE have done an amazing job establishing." Offering a unique first-person gameplay mechanic (just look at the trailer below to see what I mean), the video game was generally a hit with critics and fans alike and has now been semi-rebooted with the upcoming Mirror's Edge Catalyst. A cross between a reboot and a prequel, the new game relaunches the franchise by exploring Faith's origin story as she attempts to overthrow the Conglomerate. The new game will be released for Xbox One, PS4 and Origin PC on June 7. MORGAN
Ridley Scott's son Luke is following along in the family business of sci-fi horror, and now we have the first peek at his ambitious feature debut: Morgan. The film has a mild Ex Machina vibe, but with more classic Scott-style horror mixed into the formula. The plot is a relative mystery but follows a corporate troubleshooter (played by Kate Mara) who is sent to a remote, top-secret location to investigate and evaluate a terrifying accident. Once she arrives, Mara's character learns the event was triggered by a seemingly innocent "human," who presents a mystery of both infinite promise and incalculable danger. So ... an advanced AI of some kind, maybe? The trailer certainly sets up some nice creepiness, though it really is light on plot. But, when that recurring little lullaby starts building at the end, you can't help but have your skin crawl a bit. This could be one to look out for later this year. Along with Mara, the cast list also includes Anya Taylor-Joy, Toby Jones, Rose Leslie, Boyd Holbrook, Michelle Yeoh, Jennifer Jason Leigh and Paul Giamatti. Morgan opens Sept. 2. THE SCIENCE BETWEEN US
The first trailer for director Peter Chelsom's (Serendipity) sci-fi movie The Space Between Us has just landed, boasting quite an intriguing concept. The screenplay was penned by Allan Loeb (The Switch) from a story he wrote with Stewart Schill and Richard Barton Lewis. The movie stars former Spider-Man hopeful Asa Butterfield (Ender's Game) as Gardner Eliot, a 16-year-old boy born on Mars (he's also the first human born on the Red Planet), whose entire existence was kept a secret by NASA and who now gets the chance to go to Earth. Also starring in this touching sci-fi tale is Britt Robertson (Tomorrowland) as Gardner's Earthly love interest Tulsa, Gary Oldman (The Dark Knight Trilogy), Carla Gugino (Watchmen), B.D. Wong (Jurassic World) and Salem's Janet Montgomery. Here's the movie synopsis: In this interplanetary adventure, a space shuttle embarks on the first mission to colonize Mars, only to discover after takeoff that one of the astronauts is pregnant. Shortly after landing, she dies from complications while giving birth to the first human born on the red planet – never revealing who the father is. Thus begins the extraordinary life of Gardner Elliot – an inquisitive, highly intelligent boy who reaches the age of 16 having only met 14 people in his very unconventional upbringing. While searching for clues about his father, and the home planet he's never known, Gardner begins an online friendship with a street smart girl in Colorado named Tulsa. When he finally gets a chance to go to Earth, he's eager to experience all of the wonders he could only read about on Mars – from the most simple to the extraordinary. But once his explorations begin, scientists discover that Gardner's organs can't withstand Earth's atmosphere. Eager to find his father, Gardner escapes the team of scientists and joins with Tulsa on a race against time to unravel the mysteries of how he came to be, and where he belongs in the universe. The Space Between Us is set for an Aug. 19 release.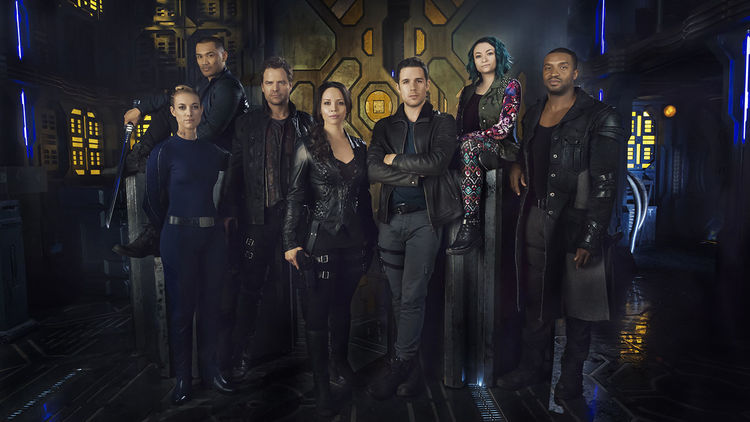 DARK MATTER
In a piece of awesome casting news, Franka Potente (American Horror Story, The Bridge, Copper) has joined the cast of Syfy's space opera series Dark Matter. The Bourne Identity actress (who will soon be seen in The Conjuring 2, coming June 10) has come on board in a recurring role for the show's upcoming second season. She will play Commander Shaddick, Chief Inspector of the Galactic Authority Serious Crimes Division. Described as "cool, calculated and determined to prove the crew of the Raza were involved in the destruction of Iriden 3," Potente will join series regulars Marc Bendavid (One), Melissa O'Neil (Two), Anthony Lemke (Three), Alex Mallari Jr. (Four), Jodelle Ferland (Five), Roger Cross (Six) and Zoie Palmer as the android. Melanie Liburd and Shaun Sipos have also come on board for Season 2 as series regulars. Dark Matter is the brainchild of Stargate writers and executive producers Joseph Mallozzi and Paul Mullie. The first season of the sci-fi series followed six people (and an android) who first wake up from stasis aboard a spaceship (the Raza) with no memories of who they are and how they got there. In Season 2, the crew of the Raza becomes entangled in an intergalactic conspiracy and are on a mission to find a mysterious device that may hold the key to victory in an impending all-out corporate war. Dark Matter will return on July 1 on Syfy.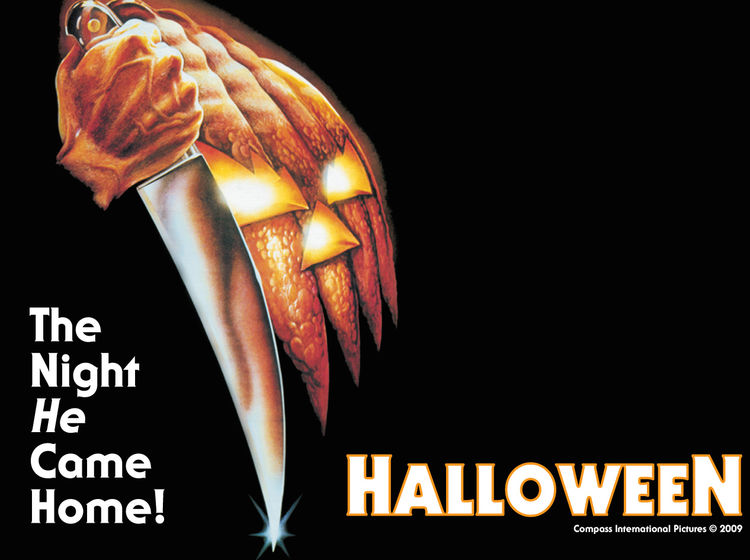 HALLOWEEN
In news that will have horror fans cheering far into the night, iconic fright-flick director, writer, musician and producer John Carpenter (The Thing, Christine, They Live) makes a triumphant return to the Halloween franchise he created to spawn a new additiion to the Michael Myers saga. Carpenter's seminal 1978 slasher film helped launch an entire genre and is still one of the highest-grossing independent horror films ever made, raking in a total of $47 million off a $325K budget and spurring nine sequels, remakes and odd reimaginings. Plans are for Carpenter to partner with Miramax, Jason Blum's Blumhouse Productions (Sinister, Insidious) and franchise producer Malek Akkad and serve as executive producer and creative consultant on this new Halloween movie. "Halloween needs to return to its traditions," Carpenter said at the press conference. "I feel like the movies have gotten away from that… Michael is not just a human being; he's a force of nature, like the wind. That's what makes him so scary." This resurrection is said to be matched with a moderate budget, and could possibly be scored by Carpenter himself, who has recently been on tour promoting his two Lost Themes fantasy soundtrack albums with his son and musical colleague, Cody Carpenter. "We made the original HALLOWEEN for very little money," he added. "At heart it's just a good, scary story, and that's why it works. 38 years later, I'm going to help to try to make the tenth sequel the scariest of them all." The ink is still fresh on this deal, so no official casting, screenplay or director details have been decided yet, but we'll be sure to deliver them when released. Oculus director Mike Flanagan has been mentioned as a possible candidate and is currently in talks to helm this neo Halloween.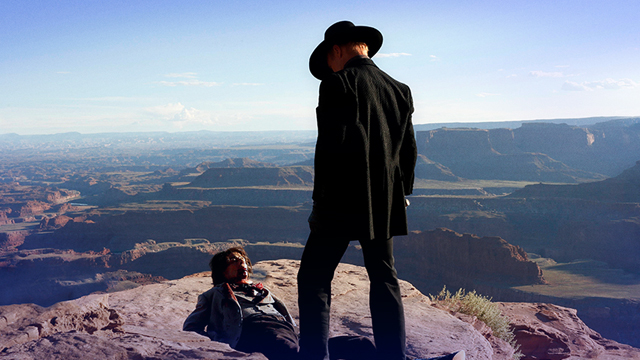 WESTWORLD
The Westworld series is coming to HBO this fall. A one hour drama, the Westworld series (ten episodes) offers a dark odyssey about the dawn of artificial consciousness and the evolution of sin. Set at the intersection of the near future and the reimagined past, it explores a world in which every human appetite, no matter how noble or depraved, can be indulged. The Westworld series cast includes Anthony Hopkins, Ed Harris, Evan Rachel Wood, James Marsden, Thandie Newton, Jeffrey Wright, Tessa Thompson, Sidse Babett Knudsen, Jimmi Simpson, Rodrigo Santoro, Shannon Woodward, Ingrid Bolsø Berdal, Ben Barnes, Simon Quarterman, Angela Sarafyan, Luke Hemsworth and Clifton Collins, Jr. Inspired by the motion picture Westworld, written and directed by Michael Crichton, the Westworld series is produced by Bad Robot Productions, Jerry Weintraub Productions and Kilter Films in association with Warner Bros. Television. Jonathan Nolan and Lisa Joy both serve as executive producer/writer/director, with J.J. Abrams executive producing alongside Jerry Weintraub and Bryan Burk.
THE ZOCALO TODAY
Be sure to check out The Zocalo Today on Facebook as well as at ISN News: The Zocalo Today on Yahoo Groups. Catch up on news by going to the April News Archive.
ON THE TUBE TONIGHT
8:00pm on BBC America
Star Trek: The Next Generation
Episode: Qpid S04, E20 (First Aired: Apr. 22, 1991)
The immortal Q returns to fan the flames of romance between Picard and an archaeologist he met while on vacation. 8:00pm on FX
The Avengers (2012)
S.H.I.E.L.D.'s Nick Fury recruits a team of superheroes to pull the world back from the brink of disaster when an unexpected enemy threatens global security. Based on the Marvel comic-book series.
Robert Downey Jr., Chris Evans, Mark Ruffalo, Chris Hemsworth, Scarlett Johansson 8:00pm on TNT
Alice in Wonderland (2010)
Now a teenager, Alice returns to Underland, where she must find her destiny and put an end to the Red Queen's reign of terror. Live action/animated. Based on books by Lewis Carroll.
Johnny Depp, Mia Wasikowska, Helena Bonham Carter, Anne Hathaway, Crispin Glover 9:00pm on AMC
The Matrix Reloaded (2003)
Freedom fighters use extraordinary skills and weaponry to revolt against machines.
Keanu Reeves, Laurence Fishburne, Carrie-Anne Moss, Hugo Weaving, Jada Pinkett Smith 9:00pm on BBCAmerica
Star Trek: The Next Generation
Episode: The Drumhead S04, E21 (First Aired: Apr. 29, 1991)
A Klingon's confession to spying touches off a witch hunt for conspirators aboard the Enterprise, resulting in Picard being implicated. 10:00pm on BBC America
Star Trek: The Next Generation
Episode: Half a Life S04, E22 (First Aired: May. 06, 1991)
Picard (Patrick Stewart) risks war when he grants asylum to a scientist (David Ogden Stiers) bent on saving his planet's sun while trying to defy a fatal societal tradition. 10:00pm on Syfy
Wynonna Earp
Episode: Bury Me With My Guns On NEW S01, E09
Wynonna tries to get past her encounter with the last of the Seven, and gets swept up in Henry's vendetta.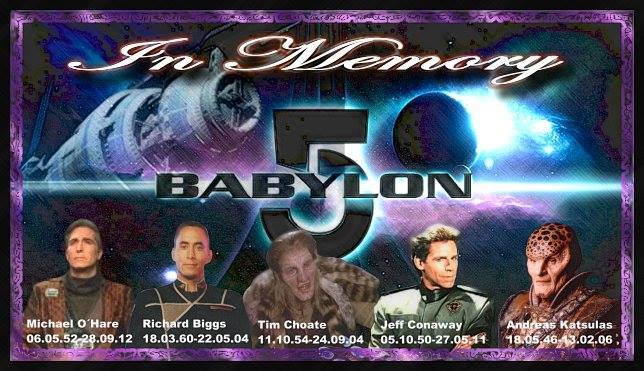 Here is a quote from J. Michael Straczynski about emotions.
I had this theory that the more important and intimate the emotion, the fewer words are required to express it.

First it's in dating: "Will you go out with me?" Six words.
"Honey, I care for you." Five words.
"You matter to me." Four words.
"I love you." Three words.
"Marry me." Two words.
But what's left? What's the one most important and intimate word you can ever say to somebody? It's "goodbye."

While Michael O'Hare (Sinclair), Andreas Katsulas (G'Kar), Rick Biggs (Dr. Franklin), Tim Choate (Zathras) and Jeff Conoway (Zach Allen) are no longer with us, we will not forget their wonderful personalities and talent -- as well as their significant contributions to the BABYLON 5 universe. Be sure to visit In Memory Of for more information about memorial efforts.
Until we met again, in a place where no shadows fall.
BABYLON 5 BIRTHDAYS
MAY
May 2 - Theodore Bikel - His great talent is sorely missed.
May 6 - Michael O'Hare - Remembered with fond memories, we miss you old friend
May 8 - Stephen Furst
May 8 - Melissa Gilbert
May 12 - Bruce Boxleitner
May 18 - Andreas Katsulas - Gone, but never forgotten.
May 19 - Steven Ford (Commander Alan Chafin, First Officer on EAS Prometheus)
May 21 - Doug Wise
May 22 - Andrea Thompson
May 22 - Paul Winfield
May 23 - Douglas Netter
May 26 - Roy Dotrice
May 27 - Harlan Ellison

Have I missed anyone? If you know the birthday of someone connected with Babylon 5, pass the information along. We want to include everyone in our Happy Birthday Wishes.



BABYLON 5 MUSIC VIDEOS AND TRIBUTES
John Hudgens has created many Babylon 5 videos, but I believe this is the most moving. It was first shown at the Phoenix Comic Con 20th Anniversary and honors many of the Babylon 5 familywho have passed on.

Here is a link to John's Babylon 5 videos:
https://www.youtube.com/user/Babylon5MusicVideos?feature=watch

Richard Biggs memorial: http://www.youtube.com/watch?v=HyD4L8yNtsA

Andreas Katsulas memorial: http://www.youtube.com/watch?v=h2UQ2l9NPIg

- This is the extended version that I did for Andreas' widow ater the original cut was released on the net. It's never been seen online until now.

For those of you who've never seen these, I hope you enjoy them - and for those that have (and emailed me many times over the years about releasing them), I hope they're as good as you remember. Working with Joe on these videos was one of the highlights of my career, and I'll be forever grateful to him for the doors these have opened for me. I'm proud to have them on my resume.

John Hudgens
www.zteamproductions.com








MEGACON 2016
Dates: May 26-29, 2016
Place: Orange County Convention Center
For more information, go to http://megaconvention.com/.

PHOENIX COMIC CON
Dates: June 2-5, 2016
Place: Phoenix Convention Center
Guests: Alex Kingston, Gates McFadden, Lee Majors, Lindsay Wagner, Billie Piper and more
For more information, go to http://www.phoenixcomicon.com/. ConCarolinas
http://www.concarolinas.org/
https://www.eventbrite.com/e/concarolinas-2015-registration-6735603371 FLORIDA SUPERCON 2016
Place: Miami Beach Convention Center, Miami Beach, FL
Dates: July 1-4, 2016
B5 Guests: Walter Koenig, David Warner, Bruce Boxleitner
Guests: William Shatner, Karl Urban, Rene Auberjonois and many more
For more information, go to www.fsc.com. Heroes Convention
June 17-19 2016
http://www.heroesonline.com/heroescon/ Conregate
July 15-17 2016
https://www.facebook.com/fansofcongregate?fref=ts SHORE LEAVE
Dates: July 15-17, 2016
Place: Hunt Valley Inn, Hunt Valley, MD (Near Baltimore)
Guests: John Noble, Karen Gillan, Zoie Palmer, Ronnie Amell, and many more
For more information, go to www.shore-leave.com. COMIC-CON INTERNATIONAL
Dates: July 21-24, 2016
Place: San Diego Convention Center
For more information, go to http://www.comic-con.org/cci. STEEL CITY CON
Dates: August 12-14, 2016
Place: Monroeville Convention Center (near Pittsburgh)
Guests include: Christopher Lloyd, Michael Rooker, Anthony Michael Hall and many more
For more information, go to www.steelcitycon.com PENSACOLA COMIC CONVENTION
Place: Pensacola Interstate Fair Grounds Expo Hall, Pensacola, Florida
Dates: August 20-21, 2016
B5 Guest: Jason Carter
Other Guests: Tim Russ, William Katt, Michael Beck, and many more
For more information, go to http://www.pensacolacomiccon.com/" Charlotte Comic Con
Min con happen four times a year
http://charlottecomicon.info/ SPECIAL ANNOUNCEMENTS!
Wizard World Conventions has a large number of events planned for the year. Be sure to visit the page to see if there is a convention of interest near you.

Creation Entertainment has a large number of conventions planned for the next several months. They include stars from TWILIGHT, SUPERNATURAL, STARGATE, FARSCAPE, XENA, SERENITY, STAR TREK, etc. Check out their calendar to see if one will be in your neighborhood soon. Don't miss their Videos page as well. It is full of some priceless video from a number of conventions.

Be sure to visit the referenced sites to see if there have been changes in dates/guests attending. Visit our Convention Calendar for a full listing of upcoming conventions.
BACK ISSUES OF THE ZOCALO TODAY
The front page of the The Zocalo Today changes daily, so be sure to check the back issues to make sure that you haven't missed anything IMPORTANT! I hope you will become a regular visitor to The Zocalo Today!
---
Take care and I look forward to hearing from you.
Sandra Bruckner (sgbruckner@isnnews.net)
Editor/Publisher
ISN News: The Zocalo Today
http://www.isnnews.net
Copyright - SBruckner, 1999-2016