The Zocalo Today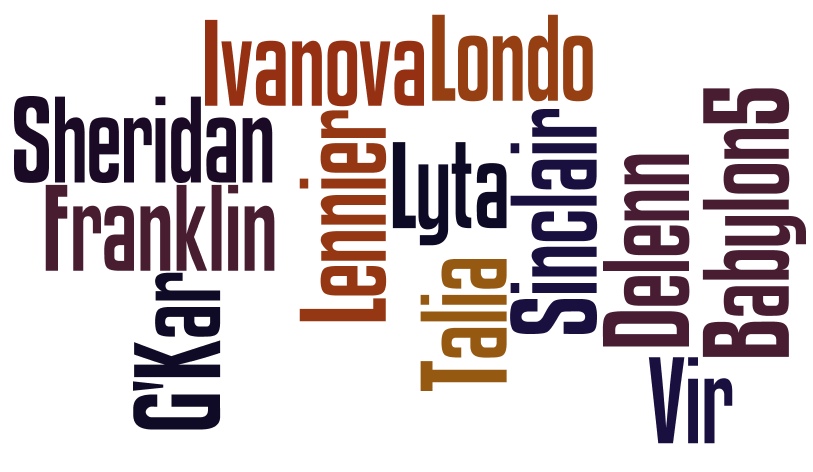 Welcome and thank you for dropping by. Babylon 5 brought many of us together -- and it remains with us, despite the fact that is no longer in production. The good thing is that the internet gives a LOT of ways to stay in touch. Don't be shy. Join in the discussion today or drop by Facebook or Twitter.

If you have questions or items for the news, drop me a line at sgbruckner@aol.com.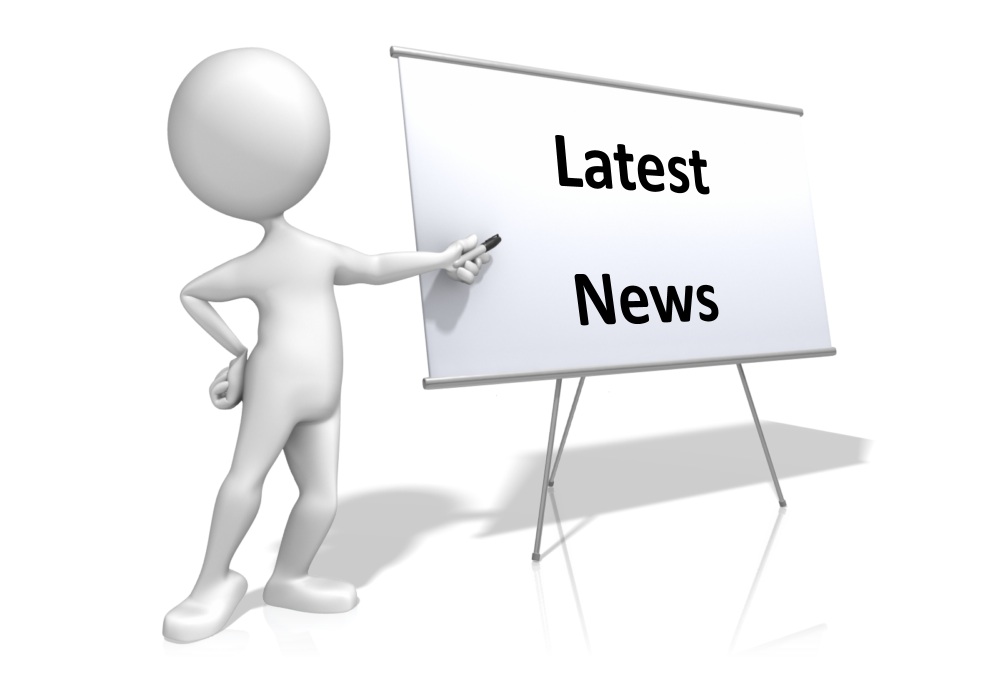 LATEST SCIENCE FICTION NEWS:
SUNDAY, NOVEMBER 23, 2014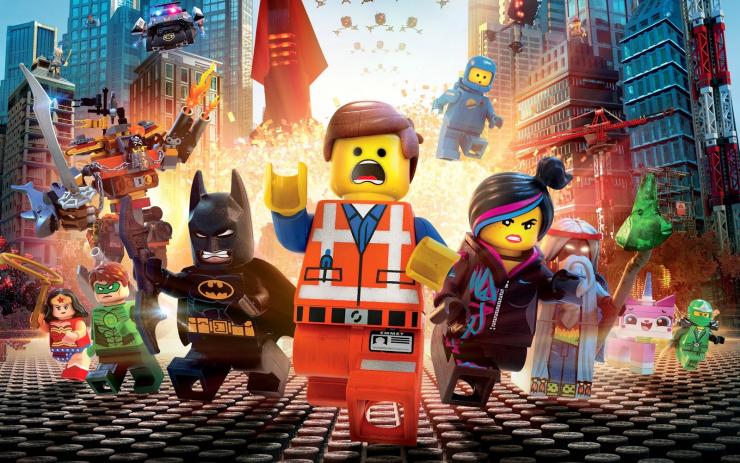 LEGO MOVIE
Han Solo, C-3PO and Lando Calrissian (as well as the Millennium Falcon) all had a part in The LEGO Movie. But did you know that R2-D2 -- who ultimately never made it in -- was actually meant to have a big role?

That's what creators Phil Ford and Chris Miller recently revealed. In an interview with Yahoo!, Lord and Miller said that they'd written a major role for everyone's favorite Star Wars Astromech droid in the first draft of the film, but that they weren't able to obtain the rights from Disney.

"He was a Batman-level character," Miller said. As you guys may know, there was quite a bit of awesome Batman/Bruce Wayne (voiced by Will Arnett) screen time in the film. He was a Master Builder, and Wyldstyle's (Elizabeth Banks) boyfriend, who helped Emmet (Chris Pratt) on his quest.

Lord added: "We figured we could get R2-D2 because his voice wasn't a human being."

When Miller and Lord started working on The LEGO Movie script, the two weren't actually concerned with which studios owned which characters. Their aim was to bring characters from various studios into one movie a la Who Framed Roger Rabbit. However, they unfortunately hit a bit of a copyright snag with R2-D2 ...

Miller explained, "A kid doesn't have lawyers that won't allow the toys to play together."

Here you go. That's why we had no R2-D2 in The LEGO Movie. At least we'll get to see the little bugger droid in the next Star Wars flick. Everything is awesome, right?

ORIGINAL BATTLESTAR GALACTICA
What do you get when you combine the retro-geek awesomeness of the original Battlestar Galactica with new effects on par with Ronald D. Moore's recent reboot of the series? This, and it's glorious.

Longtime VFX guru Adam "Mojo" Lebowitz is behind a new push to release a restored collection of the original 1978 Battlestar Galactica series with brand-new effects. To help demo the concept, he's developer a stellar pitch reel to show how the new effects would mesh with the restored footage.

The proposal is being compared to the recent restoration of Star Trek: The Original Series with new effects and restored footage to make the old reels as clean and clear as possible. As Ain't It Cool News notes, the big plus here is that some fresh FX work could finally replace the largely recycled stock footage that permeated the original series.

Considering that Moore's seminal reimagining of the franchise from the early 2000s brought new respect to the sci-fi classic, while a big-screen reboot is actively in development, it might be the perfect time to bring the original series back to life for a new audience.

Coupled with the recent, tragic passing of original creator Glen A. Larson, a restored release could be a perfect tribute to the enduring franchise he helped birth.

INTO THE WOODS
Walt Disney Studios has released this new featurette on Into the Woods, the musical adaptation starring Meryl Streep, Emily Blunt, James Corden, Anna Kendrick, Chris Pine, Johnny Depp, Lilla Crawford, Daniel Huttlestone, Tracey Ullman, Christine Baranski, MacKenzie Mauzy, Billy Magnussen, Tammy Blanchard, Lucy Punch, Richard Glover, Frances de la Tour, Simon Russell Beale, Joanna Riding and Annette Crosbie.

Into the Woods is a modern twist on the beloved Brothers Grimm fairy tales, intertwining the plots of a few choice stories and exploring the consequences of the characters' wishes and quests. This humorous and heartfelt musical follows the classic tales of Cinderella, Little Red Riding Hood, Jack and the Beanstalk, and Rapunzel?all tied together by an original story involving a baker and his wife, their wish to begin a family and their interaction with the witch who has put a curse on them.

Rob Marshall, the acclaimed filmmaker behind the Academy Award-winning musical Chicago and Disney's Pirates of the Caribbean: On Stranger Tides, directs the film, which is based on the musical stage production by legendary eight-time Tony, Grammy and Oscar-winning composer and lyricist Stephen Sondheim and Tony winner James Lapine, who also wrote the screenplay. Into the Woods is produced by John DeLuca, Marshall, "Wicked" producer Marc Platt and Callum McDougall, and will be released in theaters on December 25.

GOTHAM
We're currently nine episodes in on the first season of FOX's new hit DC Comics series, "Gotham," and, if you've been watching, you know that events have been set in motion that will be drivingthe show forward throughout the rest of the season (at least). It's a safe bet that next week's episode, titled "Lovecraft," will offer a fair share of twists and turns, as it represents the show's midseason finale. To tease the event, FOX has just released a promo and five clips from "Lovecraft," totaling about eight minutes of footage from the November 24 episode.

"Selina leads a new friend on a perilous journey through Gotham to evade the assassins who are on her trail," reads the episode's official description. "Following a misstep, Gordon is reassigned to duty at Arkham Asylum."

Based upon characters published by DC Entertainment and produced by Warner Bros. Television, "Gotham" is an origin story of the great DC Comics super-villains and vigilantes, revealing an entirely new chapter that has never been told. Starring Ben McKenzie ("Southland," "The O.C."), Donal Logue ("Sons of Anarchy," "Terriers," "Vikings," "Copper") and Jada Pinkett Smith (The Matrix films, "HawthoRNe"), "Gotham" follows one cop's rise through a dangerously corrupt city teetering on the edge of evil and chronicles the birth of one of the most popular super heroes.

Guest stars for "Lovecraft" include Richard Kind as Mayor James, Drew Powell as Butch Gilzean, Mackenzie Leigh as Liza, Nicholas D'Agosto as Harvey Dent, Leslie Odom Jr. as Ian Hargrove and Luke Forbes as John Hargrove.

"Gotham" airs Mondays at 8 P.M. on FOX.
SATURDAY, NOVEMBER 22, 2014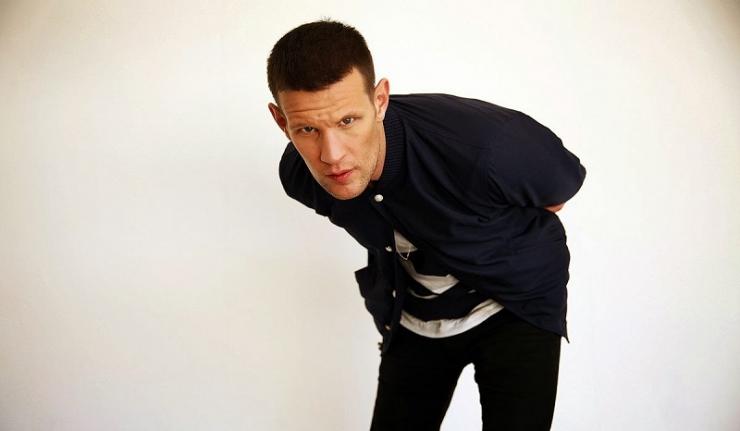 PATIENT ZERO
British actor Matt Smith is stepping his game up. After leaving BBC's Doctor Who, he's snagged one feature role after another. The latest is called Patient Zero, and it co-stars Game of Thrones alum Natalie Dormer.

In the film, "an unprecedented global pandemic of a super strain of rabies has resulted in the evolution of a new species driven by violence. An inexplicably immune human survivor with the ability to communicate with this new species must spearhead a hunt for Patient Zero in order to find a cure to save his infected wife and humanity."

The premise sounds like a mix of 28 Days Later, I Am Legend andWorld War Z. There's no word on which role Smith will play. One might assume he's been cast as the human survivor, although we think it would be interesting if he were Patient Zero himself.

Stefan Ruzowitzky will direct Patient Zero from a script written by Mike Le. This is the latest in a long line of action-heavy sci-fi projects Smith has signed on for. His other upcoming films include the reboot Terminator: Genisys, as well as Pride and Prejudice and Zombies.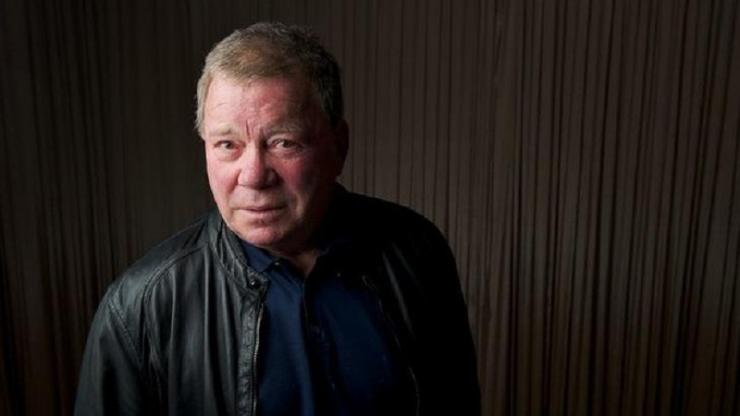 HAVEN NEWS
William Shatner is coming to Haven. The sci-fi legend revealed that he would appear on the series, but details surrounding his role were being kept under wraps. Now, thanks to TVLine, we know what Shatner has up his sleeve.
The site reports that Shatner will appear in four episodes of season five. His character is a bit of a mystery, but he's said to have "the potential to forever impact the fate of the town of Haven and its Troubled residents." Shatner's "seminal role" sounds like one to watch.
This character could do a lot of good, or bad, over the course of those four episodes. The Troubles already have their hands full leading up to the midseason finale (on Dec. 5). Some characters are being forced to make unlikely alliances, which could put everyone at odds. Maybe their latest conflict sets the stage for Shatner's arrival?
Aside from Star Trek, Shatner's TV resume includesThe Twilight Zone, T.J. Hooker and Boston Legal.
Haven airs Fridays at 7 p.m. on Syfy.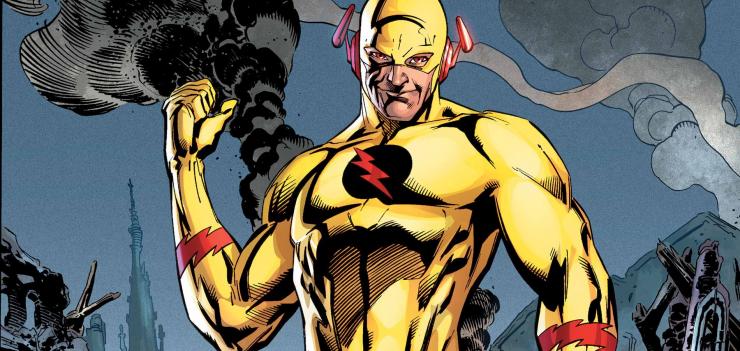 THE FLASH - POSSIBLE SPOILER ALERT
The official synopsis for The Flash's upcoming midseason finale has been revealed, and it sounds like we'll be getting a massive mythology episode — not to mention a potentially huge twist.
Potential spoilers ahead for The CW's Flash!
One of the central mysteries introduced in the pilot is the identity of the mysterious man in the yellow suit, aka the Flash's archnemesis Reverse Flash, who was seemingly present at (and responsible for) the murder of Barry's mother. Well, Barry's about to meet the baddie head-on.
Many fans have speculated that Reverse-Flash's secret identity is Harrison Wells (Tom Cavanagh), Barry's mentor who was directly responsible for Barry gaining his abilities through the S.T.A.R. Labs particle accelerator incident. We already know he's someone connected to the future, and that's a logical conclusion.
Now here's the official description for the Tuesday, Dec. 9 midseason finale:
BARRY COMES FACE-TO-FACE WITH THE MAN IN THE YELLOW SUIT/AMANDA PAYS RETURNS TO THE FLASH — Barry (Grant Gustin) finds himself face-to-face with his nemesis, the man in the yellow suit, a.k.a. Reverse Flash, who killed his mother. Barry is frustrated when the Reverse Flash escapes, but Dr. Wells (Tom Cavanagh) and Cisco (Carlos Valdes) come up with a plan to trap him. All they need is bait, so they turn to Dr. Tina McGee (guest star Amanda Pays) from Mercury Labs to help. Meanwhile, it's Christmas at The West household and Iris (Candice Patton) is in full holiday cheer. Eddie (Rick Cosnett) gives her a surprising gift but also leaves her with a question that could change her life. Joe (Jesse L. Martin) joins the search for the man in yellow and ends up in the crossfire. Caitlin (Danielle Panabaker) finds Ronnie (Robbie Amell). Ralph Hemecker directed the episode written by Todd Helbing & Aaron Helbing (#109).
Hmm. According to this, Dr. Wells is working with Barry to trap Reverse-Flash — and though that could obviously be subterfuge — it definitely sounds like he's not the yellow-suited speedster. Other fan guesses for Wells' identity range everywhere from a future-Barry Allen to lesser-known DC character Vandal Salvage. Also of note: As we'd previously heard, we'll also have Ronnie/Firestorm (Robbie Amell) back that week. So, a lot going on.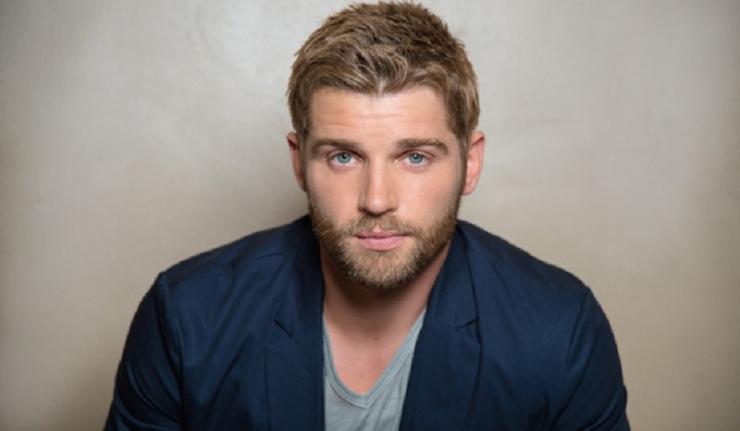 CHILDHOOD'S END
Syfy has just filled a pivotal role for the upcoming miniseries Childhood's End. If you're a fan of CBS' Under the Dome, you'll know a thing or two about actor Mike Vogel. Once again, he's being pushed to the forefront of an unusual event.
In Childhood's End, Vogel will take the lead as Ricky Stormgren. He's a midwestern farmer who's given the epic task of bridging human and alien life. He's chosen to act as a representive to an extraterrestrial species that's interested in aiding humanity.
It's a stressful task that will weigh heavily on him. "Ricky struggles with his new-found fame as a blue collar prophet, facing the weight of the entire world looking to him for answers." It surely doesn't help that the alien Overlords' boss, Karellen, is played by Game of Thrones alum Charles Dance (Tywin Lannister). Talk about intimidating.
Childhood's End will be a six-part miniseries written by Matthew Graham (BBC's Life on Mars). It's based on the 1953 novel of the same name by Arthur C. Clarke. Childhood's End is expected to premiere sometime next year.
STRANGE MAGIC
Following the reveal last week that Touchstone Pictures will release the upcoming project, Lucasfilm (via Yahoo!) has officially debuted the trailer for their upcoming animated film Strange Magic.
Strange Magic is a madcap fairy tale musical inspired by "A Midsummer Night's Dream." Popular songs from the past six decades help tell the tale of a colorful cast of goblins, elves, fairies and imps, and their hilarious misadventures sparked by the battle over a powerful potion. Lucasfilm Animation Singapore and Industrial Light & Magic, which created the CGI animation for 2011's Academy Award-winning film Rango, bring to life the fanciful forest turned upside down.
With a story by George Lucas, Strange Magic is directed by Gary Rydstrom ("Toy Story Toons: Hawaiian Vacation," "Lifted"), produced by Mark S. Miller (associate producer Mars Attacks!) and executive produced by George Lucas, with a screenplay by David Berenbaum (Elf), Irene Mecchi (Brave, The Lion King) and Rydstrom.
The voice cast includes Alan Cumming, Evan Rachel Wood, Kristin Chenoweth, Maya Rudolph, Sam Palladio, newcomer Meredith Anne Bull, Alfred Molina, Elijah Kelley, Bob Einstein and Peter Stormare.
Strange Magic will open in theaters on January 23, 2015.
THE ZOCALO TODAY
Be sure to check out The Zocalo Today on Facebook as well as at ISN News: The Zocalo Today on Yahoo Groups. Did you miss the news from yesterday -- or earlier in the week. Catch up by going to the November News Archive. I have broken up the huge file into months to make it easier to scan through. It will bring you up to date for all that has been going on in the world of science fiction. Go to:
October News.
September News.
August News.
July News.
June News.
May News.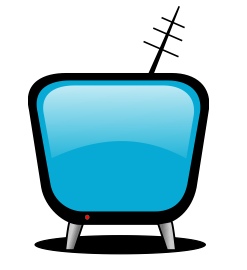 ON THE TUBE TONIGHT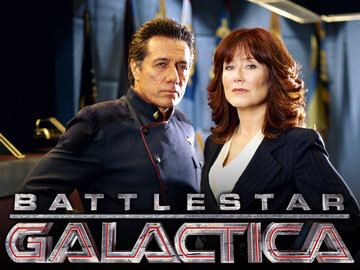 7:00pm on BBC America
Battlestar Galactica
Forty years after the Cylon wars, humanity's deadliest enemies re-emerge with a vengeance.

8:00pm on AMC
The Walking Dead
Season 5, Episode 6:
Stakes are high when members of the group must go on a rescue mission in a familiar location.

8:00pm on FX
Looper
In a future society, time-travel exists, but it's only available to those with the means to pay for it on the black market. When the mob wants to eliminate someone, it sends the target into the past, where a hit man known as a looper lies in wait to finish the job. Joe (Joseph Gordon-Levitt) is one such hired gun, and he does his job well -- until the day his bosses decide to "close the loop" and send Joe's future self (Bruce Willis) back in time to be killed.

8:31pm on CBS
Madam Secretary
Season 1, Episode 10: Collateral Damage
A deranged gunman puts the State Department on lockdown; Matt reveals information to Daisy's fiance.

9:00pm on AMC
The Walking Dead
Season 5, Episode 7: Crossed
Some members hold down the church while the others are on a rescue mission.

9:00pm on BBC America
Battlestar Galactica
With little defense against the Cylons, humanity's last survivors flee in search of a new home.

9:00pm on Syfy
Thirteen Ghosts
A state-of-the-art remake of the classic William Castle horror film about a family that inherits a spectacular old house from an eccentric uncle. There's just one problem: the house seems to have a dangerous agenda all its own. Trapped in their new home by strangely shifting walls, the family encounters powerful and vengeful entities that threaten to annihilate anyone in their path.

10:30pm on CBS
CSI: Crime Scene Investigation
Season 15, Episode 7: Road to Recovery
The team investigate the death of a woman at a rehab facility.
KEEPING UP WITH CAST AND CREW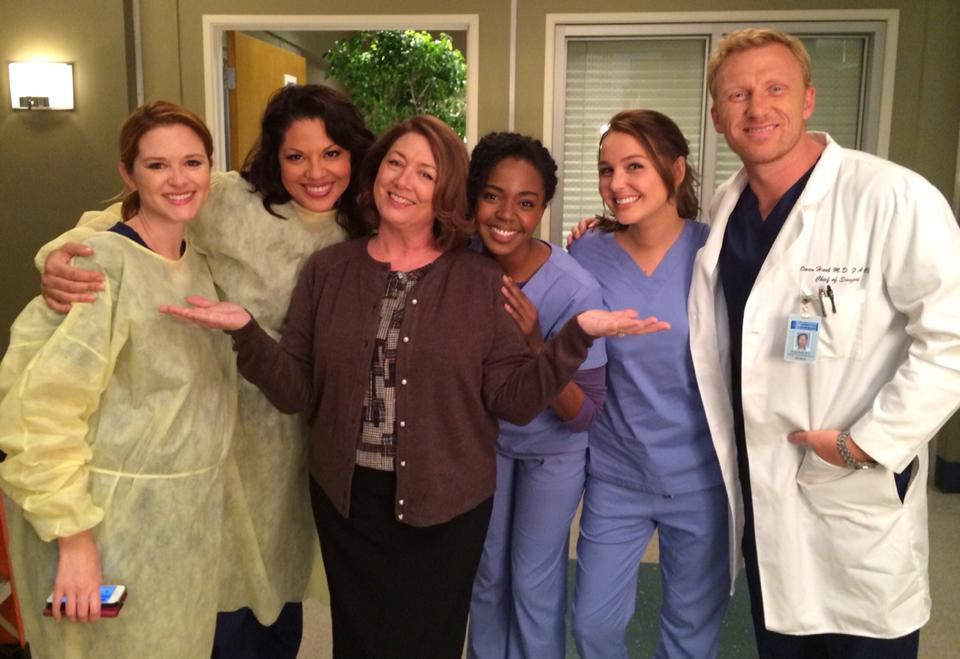 MAGGIE EGAN-CUMMINGS
Our wonderful ISN Reporter from Babylon 5, Maggie Egan-Cummings, has landed a part on an upcoming Grey's Anatomy. She is being directed by Debbie Allen! There is a chance this will turn into a recurring role for Maggie. Finger's crossed! DYLAN NEAL
Dylan Neal, Captain from "Legend of the Rangers", will be in the film "Fifty Shades of Grey." Dylan will play Robbin "Bob" Adams in the film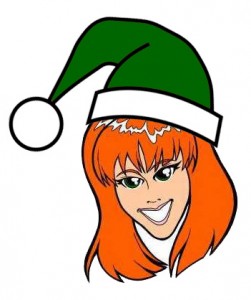 BE A SANTA
Each year, Pat Tallman works very hard to make the holiday season special for disadvantaged kids at Penny Lane. It is that time of year again and she is working to reach a goal of $15,000 so that she can provide some happiness to these children who have known very little of it for most of their lives. If you can, please go to beasanta.org and help make this holiday a very special one.
Thank you.

LANTERN CITY
Lantern City is not a television show. Not yet. But Bruce Boxleitner is planning for it to be one. As he says…

And now it will be a comic book from Archaia, a twelve issue series, and the first such title since The Secret History in 2007. More details to come, as and when….








Here is a quote from J. Michael Straczynski about emotions.
I had this theory that the more important and intimate the emotion, the fewer words are required to express it.

First it's in dating: "Will you go out with me?" Six words.
"Honey, I care for you." Five words.
"You matter to me." Four words.
"I love you." Three words.
"Marry me." Two words.
But what's left? What's the one most important and intimate word you can ever say to somebody? It's "goodbye."

While Michael O'Hare (Sinclair), Andreas Katsulas (G'Kar), Rick Biggs (Dr. Franklin), Tim Choate (Zathras) and Jeff Conoway (Zach Allen) are no longer with us, we will not forget their wonderful personalities and talent -- as well as their significant contributions to the BABYLON 5 universe. Be sure to visit In Memory Of for more information about memorial efforts.
Until we met again, in a place where no shadows fall.
BABYLON 5 BIRTHDAYS
NOVEMBER
Robert Foxworth - November 1
Marjean Holden - November 3
John Vickery - November 4
Teryl Rothery - November 9 - She was Miss Chambers, the ISN News reporter who interviewed Interstellar Alliance President John Sheridan, in the direct-to-DVD movie "The Lost Tales" (segment "Over There").
Damian London - November 12
Tracy Scoggins - November 13
Dwight Schultz - November 24
Louis Turenne - November 26
Efrem Zimbalist, Jr. - November 30 - remembered fondly

Have I missed anyone? If you know the birthday of someone connected with Babylon 5, pass the information along. We want to include everyone in our Happy Birthday Wishes.
BABYLON 5 MUSIC VIDEOS AND TRIBUTES
John Hudgens has created many Babylon 5 videos, but I believe this is the most moving. It was first shown at the Phoenix Comic Con 20th Anniversary and honors many of the Babylon 5 familywho have passed on.

Here is a link to John's Babylon 5 videos:
https://www.youtube.com/user/Babylon5MusicVideos?feature=watch

Richard Biggs memorial: http://www.youtube.com/watch?v=HyD4L8yNtsA

Andreas Katsulas memorial: http://www.youtube.com/watch?v=h2UQ2l9NPIg

- This is the extended version that I did for Andreas' widow ater the original cut was released on the net. It's never been seen online until now.

For those of you who've never seen these, I hope you enjoy them - and for those that have (and emailed me many times over the years about releasing them), I hope they're as good as you remember. Working with Joe on these videos was one of the highlights of my career, and I'll be forever grateful to him for the doors these have opened for me. I'm proud to have them on my resume.

John Hudgens
www.zteamproductions.com








LOSCON 41
Dates: November 28-30, 2014
Place: LAX Marriott Hotel, LA, California
Babylon 5 Guest of Honor: J. Michael Straczynski
For more information, go to http://loscon.org/41/.

STAR TREK SAN FRANCISCO: NEXT GENERATION REUNION
Dates: December 12-14, 2014
Place: Hyatt Regency San Francisco, CA
Guests: KATE MULGREW, JAMES DARREN, ROBERT PICARDO, Klingon Representatives GOWRON AND MARTOK, GARRETT WANG, DOMINIC KEATING AND CONNOR TRINNEER, JONATHAN FRAKES, BRENT SPINER, LeVAR BURTON, MICHAEL DORN, GATES McFADDEN and MARINA SIRTIS
For more information, go to www.creationent.com/cal/st_sanfrancisco.html. MAGIC CITY COMIC CON
Dates: January 16-18, 2015 Place: Miami Airport Convention Center
Comic Guests: John Romita, Jr., Allen Bellman, Adelso Corona, Greg Kirkpatrick, Dan Scott
For more information, go to http://www.magiccitycomiccon.com/. STEEL CITY CON
Dates: December 5-7, 2014
Place: Monroeville Convention Center, Monroeville, PA
Guests: Adam West, Burt Ward, Linda Blair, Henry Winkler, Michael Dorn, Peter Mayhew, Terry Farrell, John Wesley Shippe, and more.
For more information, go to http://www.steelcitycon.com/. FED-CON 24
Dates: May 21-24, 2015
Place: Maritim Hotel, Dusseldorf, Germany
Guests: Sam Jones, Aaron Douglas, Grant Bowler and more to come
For more information, go to http://www.fedcon.de/en/. SPECIAL ANNOUNCEMENTS!
Wizard World Conventions has a large number of events planned for the year. Be sure to visit the page to see if there is a convention of interest near you.

Creation Entertainment has a large number of conventions planned for the next several months. They include stars from TWILIGHT, SUPERNATURAL, STARGATE, FARSCAPE, XENA, SERENITY, STAR TREK, etc. Check out their calendar to see if one will be in your neighborhood soon. Don't miss their Videos page as well. It is full of some priceless video from a number of conventions.

Be sure to visit the referenced sites to see if there have been changes in dates/guests attending. Visit our Convention Calendar for a full listing of upcoming conventions.
BACK ISSUES OF THE ZOCALO TODAY
The front page of the The Zocalo Today changes daily, so be sure to check the back issues to make sure that you haven't missed anything IMPORTANT! I hope you will become a regular visitor to The Zocalo Today!
---
Take care and I look forward to hearing from you.
Sandra Bruckner (sgbruckner@aol.com)
Editor/Publisher
ISN News: The Zocalo Today
http://www.isnnews.net
Copyright - SBruckner, 1999-2014