The Zocalo Today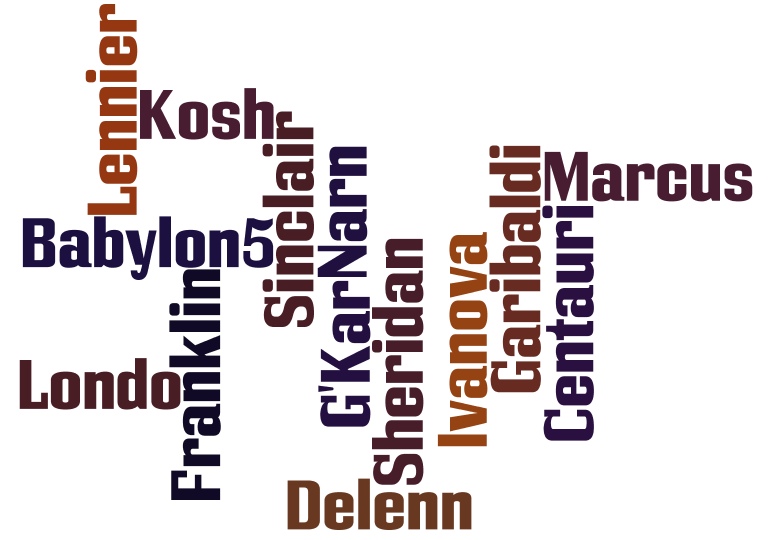 Welcome and thank you for dropping by. Babylon 5 brought many of us together -- and it remains with us, despite the fact that is no longer in production. The good thing is that the internet gives a LOT of ways to stay in touch. Don't be shy. Join in the discussion today or drop by Facebook or Twitter.

If you have questions or items for the news, drop me a line at sgbruckner@aol.com.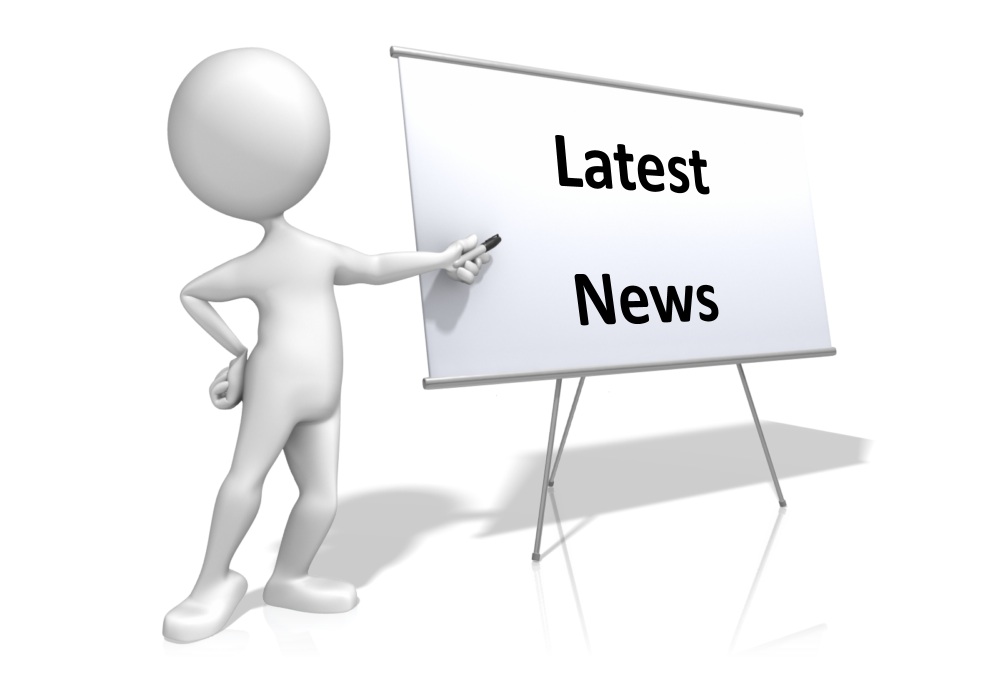 LATEST SCIENCE FICTION NEWS:
THURSDAY, JULY 31, 2014
NIGHT AT THE MUSEUM 3
It's time to go back to the museum, and this time, the adventure's going international. While they've always had to settle for mixed reviews so far, the Shawn Levy-directed Night at the Museum films have raked in more than $1 billion in worldwide box-office grosses, and they continue to be a hit with families to the extent that, even if you can't stand them, you've probably had a hard time avoiding a glimpse of cable reruns. So it was no surprise when a third film was announced to follow 2009's $400 million hit, Battle of the Smithsonian. Today, Fox released the trailer for the third installment in the franchise, subtitled Secret of the Tomb, and it packs the same brand of humor and adventure that kept audiences coming back to the first two films, with a twist: The magic of the Egyptian tablet that makes all of the characters in the museum come to life seems to be running out. To save his friends, former security guard Larry Daley (Ben Stiller) must head to London to visit the British Museum, and hopefully learn the secrets of the tablet from the Pharaoh who created it (Ben Kingsley). Robin Williams, Owen Wilson, Steve Coogan, Ricky Gervais and more return to reprise their roles, with the addition of new cast members like Kingsley, Dan Stevens and Rebel Wilson, who's featured heavily in the trailer. If you're a fan of these movies, you'll probably get a kick out of it. If you're already over them, it's probably not the sort of thing that'll change your mind. As for me, I'll admit there were some chuckles. Night at the Museum: Secret of the Tomb opens Dec. 19. PACIFIC RIM SEQUEL NEWS
Guillermo del Toro's passion positively bleeds into his movies, and there's hardly a film that can rival Pacific Rim when it comes to pure, fist-pumping fun. So what does he have planned for the sequel? Del Toro obviously isn't spilling everything just yet, but now that a sequel is officially on the way, he chatted with Hero Complex about where he'd like to take the Pacific Rim universe next. We've already heard that he wants to dig into the world-building with that upcoming animated series, but what about the big-screen followup? The director said the first draft of the screenplay will be done within a month, and they're in the prep stages of cranking up design work. Considering all the monsters and mechs, we could see where the design phase might take a while. As for the story, he promised a whole lot of new things for everyone's favorite pilot, Raleigh (Charlie Hunnam), plus a deeper exploration of the Anteverse: "We start designing in three weeks. We get the first draft of the screenplay in three weeks; Zak Penn and I are co-writing and then there's a long, long, long journey of drafts and design. It took nine months to design "Pacific Rim"; it will take nine months or more to design the second one. We start scouting for the movie in the summer next year, July, and then we start shooting in November. Then it's a long year of post after we wrap and we'll probably be showing the movie in January/February 2017 to test audiences … No, it's all over the world this time. I want it to be different enough to the first one that you don't feel you're seeing the same movie. I'm doing a little more location-oriented stuff, there are night battles, but there are also daylight battles. The things we do in the action scenes is very different from the first one. We are expanding the mythology of the Anteverse. We are taking the characters into a completely different journey this time because Raleigh for me solved his problem the minute he was able to go full circle and save Mako by sacrificing himself, which is what he couldn't do with his brother. He's not on that journey anymore, he's on a new journey." Though it borrowed from the proud tradition of massive monster movies from decades past, Pacific Rim was one of the most distinctive films we've seen in years. INTERSTELLAR
One of the buzziest trailers to debut at San Diego Comic-Con belonged to Christopher Nolan's sci-fi epic Interstellar, and now the rest of us have a chance to check out the awe-inspiring new footage. From Inception to his Dark Knight trilogy, Nolan has never taken the easy approach when it comes to the genre. The more we see of Interstellar, the more it seems like this has a chance to be his magnum opus. It's sweeping, heartfelt and gorgeous — and above all, ambitious. It's hard to sum up in a logline, but the film essentially focuses on a dying Earth as we reach the tipping point of sustainability and look to the stars for a chance at survival. This being Nolan, it seems to tackle the big issues of society and space exploration through the hyper-focused lens of Matthew McConaughey's character and his family. The Comic-Con trailer shows off some great new footage, including more of our dust-covered planet and the stunning deep-space vistas McConaughey will find once he heads out into the stars. Check out the new trailer below and let us know what you think: The film stars McConaughey, Anne Hathaway, Jessica Chastain, Michael Caine, Casey Affleck, Topher Grace and a few others. Interstellar opens Nov. 6. 12 MONKEYS
The first trailer for Syfy's upcoming 12 Monkeys series left us impressed, and now the studio is ramping up production on the full 13-episode run ahead of the January 2015 premiere. As the series looks to expand beyond the world of the pilot, producers have added a few more cast members to round out the reimagined time-travel universe. Both Tom Noonan (The House of the Devil, Hell on Wheels) and Emily Hampshire (Cosmopolis, Rookie Blue) have signed on in recurring roles. Noonan will portray a mysterious villain who is the face of the enigmatic Army of the 12 Monkeys. He's described as "imposing and intelligent," and he will be at the center of the conspiracy. Hampshire will play Jennifer Goines, a dangerous, unstable mental patient who might just hold the key to unraveling the mystery of the 12 Monkeys. The series is slated to commence full production on Aug. 6, 2014, in Toronto, Canada. These new casting additions will join series regulars Aaron Stanford (Cole), Amanda Schull (Dr. Cassandra Railly), Kirk Acevedo (Ramse) and Noah Bean (Aaron Marker).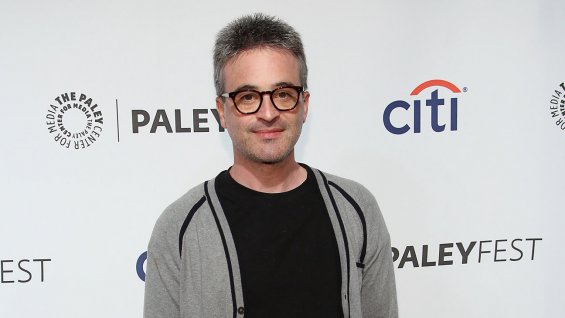 THE MUMMY REBOOT
Alex Kurtzman is in final negotiations to direct Universal's reboot of The Mummy. Kurtzman, who with former writing partner Roberto Orci wrote some of the biggest franchise players in the past decade, already is producing the movie with Chris Morgan. Kurtzman and Morgan are weaving together a cinematic universe for Universal based on its movie monsters properties, and Mummy is due to be the first one out of the gate, with a release date of April 22, 2016. The movie is important as it will set the tone and stage for the rest of the universe. Plot details are being kept under wraps, but it's understood that the new Mummy is set in the present and is not a horror play but rather an action-adventure tentpole with horror elements. It also will feature new characters and not rehash previous incarnations. Jon Spaihts worked on the script, as did Kurtzman and Orci. Sean Daniel also is a producer on the project. Bobby Cohen is executive producer. The project already has gone through a couple of directors — Len Wiseman and Andy Muschietti (Mama) — but that was before Universal began implementing its master monster plan. "Over the course of developing The Mummy, Alex has demonstrated such clarity and passion about this character and mythology," said co-president of production Jeff Kirschenbaum. "He knows why The Mummy has fascinated us for so long and how to bring that into an inventive, incredible new adventure. It became obvious that he is the perfect choice to be not only one of the narrative engineers of this new vision but its director as well." Kurtzman made his directorial debut with the modestly budgeted drama People Like Us, which starred Chris Pine and Elizabeth Banks, so Mummy would mark a significant leap in terms of budget and scope. He also is attached to direct Venom, the Spider-Man spinoff, for Sony, though that project is not on the studio's release calendar for the foreseeable future. He is repped by CAA. Universal executive vp production Jon Mone and director of development Jay Polidoro are overseeing the project .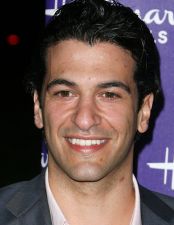 AGENTS OF S.H.I.E.L.D. NEWS
Deadline brings word that "Marvel's Agents of S.H.I.E.L.D." has cast Simon Kassianides (Quantum of Solace) in the major recurring role of "Bakshi," who is described as a "confident right-hand man who's not afraid to do the dirty work." The "Marvel's Agents of S.H.I.E.L.D." cast includes Clark Gregg as fan favorite Phil Coulson, along with Ming-Na Wen as Agent Melinda May, Brett Dalton as Agent Grant Ward, Chloe Bennet as Skye, Iain De Caestecker as Agent Leo Fitz and Elizabeth Henstridge as Agent Jemma Simmons. The series is executive produced by Joss Whedon, Jed Whedon, Maurissa Tancharoen, Jeffrey Bell and Jeph Loeb. Season 1 of "Marvel's Agents of S.H.I.E.L.D." will debut on DVD and Blu-ray on September 9, with Season 2 set to premiere on September 23.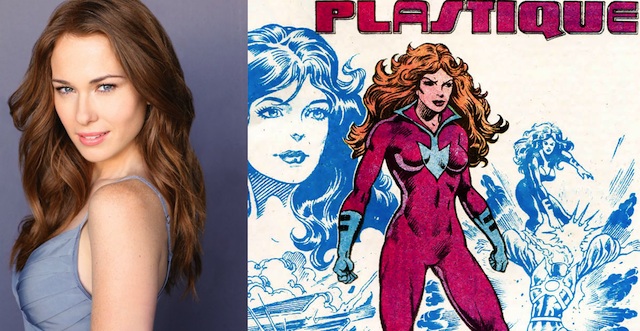 THE FLASH NEWS
It was just days ago that we learned that DC supervillainess Plastique would be heading to The CW's upcoming "The Flash." Now, E! Online has learned that the character of Bette Sans Souci will be portrayed by actress Kelly Frye! Having first appeared in "Fury of Firestorm" #7, Plastique was primarily a villain against Captain Atom and sometimes Firestorm (who could potentially appear in the series as Robbie Amell has already been cast as half of the nuclear man). The character also has had ties to both the Justice League as well as the Suicide Squad and made a previous live-action appearance in the eighth season of "Smallville". There, she was played by Jessica Parker Kennedy. "The Flash" arrives from co-creators Greg Berlanti and Andrew Kreisberg, who, along with Geoff Johns, wrote the pilot episode which was helmed by "Arrow" pilot director David Nutter. Grant Gustin will star as the titular hero along with Candice Patton as Iris West, Jesse L. Martin as Iris's father, Detective West, Michelle Harrison​ as Barry's mother Nora Allen and many others, including John Wesley Shipp, from the original "The Flash" TV series as Barry's father. "The Flash" premieres October 7 on The CW. Look for Frye to make her debut in the fifth episode of "The Flash."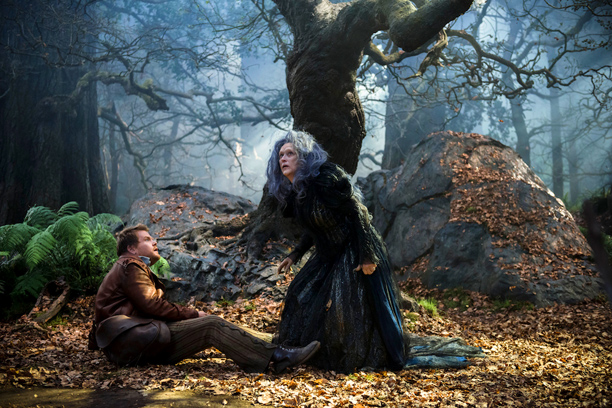 INTO THE WOODS
The trailer for Disney's forthcoming adaptation of the beloved Stephen Sondheim musical Into the Woods is on the horizon—but before the trailer debuts, the studio has released ten new production photos from the film exclusively to People. Previously, fans have only seen a glimpse of Meryl Streep's Witch. Now, though, they can take a good look at (almost) every major character in the movie, in which a handful of fairy tale characters—including Cinderella, Rapunzel, Red Riding Hood, and Jack (of beanstalk fame)—weaving an interconnected story as they each journey into the forest to find their dreams and make their wishes come true. In addition to Streep as the rapping Witch and Johnny Depp as the Wolf (whose face has been kept hidden in the shots), Into the Woods stars a huge ensemble of both established film stars and relative newcomers from New York theater. The film hits cinemas on December 25. Meryl Streep as the Witch and James Corden as the Baker.
THE ZOCALO TODAY
Be sure to check out The Zocalo Today on Facebook as well as at ISN News: The Zocalo Today on Yahoo Groups. Did you miss the news from yesterday -- or earlier in the week. Catch up by going to the July News Archive. I have broken up the huge file into months to make it easier to scan through. It will bring you up to date for all that has been going on in the world of science fiction. Go to:
June News.
May News.
April News.
March News.
February News
January News
December News
November News
October News.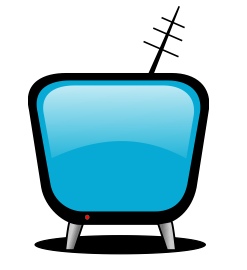 ON THE TUBE TONIGHT 8:00pm on Fox
Sleepy Hollow
Season 1, Episode 1: Pilot
Ichabod forms a bond with Detective Abbie Mills after the Headless Horseman murders the sheriff. 8:00pm on The CW
The Vampire Diaries
Season 5, Episode 14: No Exit
Stefan decides to track down Damon, whose behavior has escalated from destructive to deadly. 8:00pm on Syfy
Defiance
Season 2, Episode 7: If You Could See Her Through My Eyes
Datak is framed for murder and turns to an unlikely ally; Irisa discovers more about her destiny. 9:00pm on The CW
The Originals
Season 1, Episode 10: The Casket Girls
Hayley has to make a difficult decision; Rebekah turns to someone from Marcel's past. 9:00pm on Syfy
Dominion
Season 1, Episode 7: Ouroboros
When innocent higher angels turn up dead in Vega, Michael enlists Alex to help protect the others. 10:00pm on CBS
Elementary
Season 2, Episode 5: Ancient History
The body of a former assassin is discovered; Watson helps a friend locate a mystery man. 10:00pm on Syfy
Spartacus: Blood and Sand
Season 1, Episode 6: Delicate Things
After winning in the arena, Spartacus is told by Batiatus that he will be reunited with his wife.
KEEPING UP WITH CAST AND CREW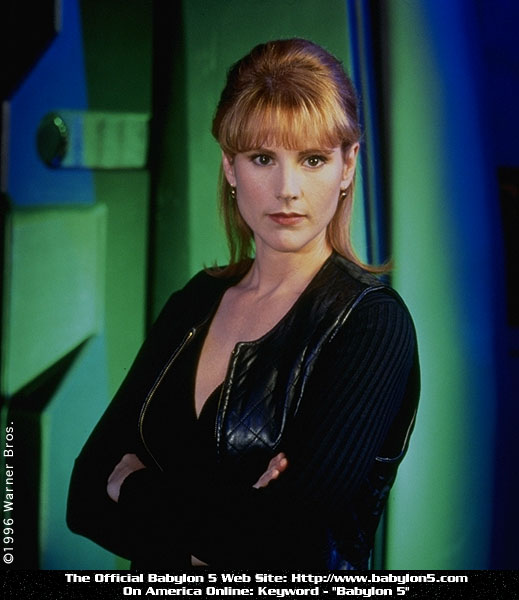 PAT TALLMAN UPDATE
Pat is talking to you straight! Facebook has made it harder than ever for you to see the posts from your favorite Pages. If you follow Pat on FB, you know her brand of snarky sexy humor. Well now it's no holds barred! Sign up for Pat's newsletter on her site PatriciaTallman.com and get it unsensored.The newsletter has content that will not be on the Facebook page or the site.
In this first issue, there is a special offer only available to those on the newsletter. Sign up by March 31st and be in the know.




Here is a quote from J. Michael Straczynski about emotions.
I had this theory that the more important and intimate the emotion, the fewer words are required to express it.

First it's in dating: "Will you go out with me?" Six words.
"Honey, I care for you." Five words.
"You matter to me." Four words.
"I love you." Three words.
"Marry me." Two words.
But what's left? What's the one most important and intimate word you can ever say to somebody? It's "goodbye."

While Michael O'Hare (Sinclair), Andreas Katsulas (G'Kar), Rick Biggs (Dr. Franklin), Tim Choate (Zathras) and Jeff Conoway (Zach Allen) are no longer with us, we will not forget their wonderful personalities and talent -- as well as their significant contributions to the BABYLON 5 universe. Be sure to visit In Memory Of for more information about memorial efforts.
Until we met again, in a place where no shadows fall.
BABYLON 5 BIRTHDAYS
JULY
Vaughn Armstrong, July 7 - He appeared in the Season 3 episodes "Messages From Earth" and "Point of No Return" as an unnamed security guard. IMDB referred to the role as "Security Guard #1."
Bruce McGill - July 11 - (Major Ed Ryan in "Severed Dreams" (Season 3)
Judson Scott - July 15 - (Knight One in "And the Sky Full of Stars")
Jerry Doyle - July 16
J. Michael Straczynski - July 17
David Warner - July 29

Have I missed anyone? If you know the birthday of someone connected with Babylon 5, pass the information along. We want to include everyone in our Happy Birthday Wishes.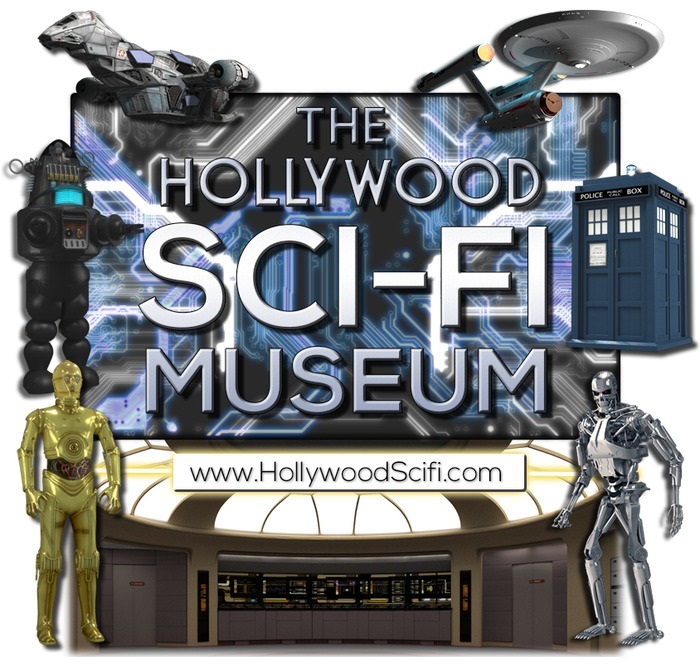 THE HOLLYWOOD SCI-FI MUSEUM
Here's a project you may want to get involved with!
About the Project:
New Starship Foundation, the nonprofit behind the Enterprise-D Bridge Restoration, with board members including the greatest talents in science fiction, presents THE HOLLYWOOD SCIENCE FICTION MUSEUM. This will be the first museum in the world to exclusively show the history of sci-fi films, TV, art and literature through props, sets and costumes, as well as show advancements in space travel and teach Real Science through Science Fiction. It will be an interactive museum with fully immersive environments and touch screens that will incorporate old and new footage from actors, filmmakers and NASA astronauts and scientists, and will present both the fact and fiction of sci-fi. This will eventually teach Science, Technology, Engineering and Math (STEM) based education in a fun new way to all ages. The museum will include exhibits from: Star Trek, Star Wars, Doctor Who, 2001, Alien, Metropolis, Thunderbirds, Firefly, Babylon 5, Battlestar Galactica, Stargate, Blake's 7, Ghostbusters, Farscape, The Time Machine, Godzilla, X-Men, Avengers, Superman, Planet of the Apes, Back to the Future, Day the Earth Stood Still, V, Batman, Six Million Dollar Man, Bionic Woman, Flash Gordon, Buck Rogers, as well as Fantasy like Lord of the Rings, Labyrinth, Legend, Munsters, Herbie the Love Bug, Chitty Chitty Bang Bang, Dark Crystal, Game of Thrones, Anime like Akira and Speed Racer, and anything else we can fit within our walls. This Kickstarter is to acquire the funds to develop our 2015 Hollywood Sci Fi Museum, which will be smaller than the future museum, but still significant and unique. This "concept art" of the giant Millennium Falcon and Enterprise-D is for our 2018 Hollywood Sci Fi Museum. Go to http://www.hollywoodscifi.org/ for more information.
BABYLON 5 MUSIC VIDEOS AND TRIBUTES
John Hudgens has created many Babylon 5 videos, but I believe this is the most moving. It was first shown at the Phoenix Comic Con 20th Anniversary and honors many of the Babylon 5 family who have passed on.

Here is a link to John's Babylon 5 videos:
https://www.youtube.com/user/Babylon5MusicVideos?feature=watch

Richard Biggs memorial: http://www.youtube.com/watch?v=HyD4L8yNtsA

Andreas Katsulas memorial: http://www.youtube.com/watch?v=h2UQ2l9NPIg

- This is the extended version that I did for Andreas' widow ater the original cut was released on the net. It's never been seen online until now.

For those of you who've never seen these, I hope you enjoy them - and for those that have (and emailed me many times over the years about releasing them), I hope they're as good as you remember. Working with Joe on these videos was one of the highlights of my career, and I'll be forever grateful to him for the doors these have opened for me. I'm proud to have them on my resume.

John Hudgens
www.zteamproductions.com
---





COMIC-CON INTERNATIONAL
Dates: July 24-27, 2014 Place: San Diego Convention Center
Guests: J. Michael Straczynski will be there along with a host of other guests
For more information, go to San Diego Comic Con. Star Trek Convention - Creation Entertainment
Dates: July 31 - August 3, 2014
Place: Rio Suites Hotel, Las Vegas, Nevada
Guests: WILLIAM SHATNER, KATE MULGREW, COLM MEANEY, WALTER KOENIG, NICHELLE NICHOLS, "ROM and NOG" as portrayed by Max Grodenchik and Aron Eisenberg, ANTHONY MONTGOMERY, JERRY HARDIN, TIM RUSS and MICHAEL FOREST. 87 plus more guests to come!
For more information, go to http://www.creationent.com/cal/st_lasvegas.html. SHORE-LEAVE
Dates: August 1-3, 2014
Place: Hunt Valley, MD (near Baltimore)
Guests: Richard Dean Anderson, Robert Piccardo and many more.
For more information, go to www.shore-leave.com. OSFest 7
Dates: August 1-3, 2014
Place: Omaha, Nebraska
B5 Media Guest of Honor: Maggie Egan-Cunningham (ISN Reporter)
For more information, go to http://www.osfes.org/. Worldcon, LONCON3
Dates: August 17-20, 2014
Place: London, England
For more information, go to http://www.loncon3.org/index.php. DRAGONCON 2014
Dates: August 29-September 1, 2014
Place: Atlanta, GA
Guests: Patrick Stewart, Peter Weller, Peter Williams, Richard Hatch, Wesley Eure - and many more
For more information, go to www.dragoncon.org. HAWAII CON
Dates: September 12-14, 2014
Place: Hapuna Beach Prince Hotel, Hawaii
Babylon 5 Guests: Pat Tallman, Claudia Christian, Walter Koenig
Other Guests from Stargate Atlantis, Battlestar Galactica, Games of Thrones and more
For more information, go to www.hawaiicon.com. Spooky's Ultimate Horror Weekend
Dates: Oct. 24-26, 2014
Place: Doubletree Universal Studios, Orlando, FL 32819
Guests:
Michael Rooker - Walking Dead & Jeremiah; Stephen Pearcy - Ratt; Dee Wallace Stone - ET & Cuju; Tyler Mane - Halloween & X Men, and Tobin Bell - Dexter
For more information, go to http://www.spookyempire.com/. MAGIC CITY COMIC CON
Dates: January 16-18, 2015 Place: Miami Airport Convention Center
Comic Guests: John Romita, Jr., Allen Bellman, Adelso Corona, Greg Kirkpatrick, Dan Scott
For more information, go to http://www.magiccitycomiccon.com/. MALTA COMIC EXPO
Dates: October 31-November 2, 2014
Place: Mediterranean Conference Center, Valletta, Malta
Guests: Richard Piccardo, Dirk Benedict,Silvester McCoy and many more
For more information, go to http://maltacomicsexpo.com/. SPECIAL ANNOUNCEMENTS!
Wizard World Conventions has a large number of events planned for the year. Be sure to visit the page to see if there is a convention of interest near you.

Creation Entertainment has a large number of conventions planned for the next several months. They include stars from TWILIGHT, SUPERNATURAL, STARGATE, FARSCAPE, XENA, SERENITY, STAR TREK, etc. Check out their calendar to see if one will be in your neighborhood soon. Don't miss their Videos page as well. It is full of some priceless video from a number of conventions.

Be sure to visit the referenced sites to see if there have been changes in dates/guests attending. Visit our Convention Calendar for a full listing of upcoming conventions.
BACK ISSUES OF THE ZOCALO TODAY
The front page of the The Zocalo Today changes daily, so be sure to check the back issues to make sure that you haven't missed anything IMPORTANT! I hope you will become a regular visitor to The Zocalo Today!
---
Take care and I look forward to hearing from you.
Sandra Bruckner (sgbruckner@aol.com)
Editor/Publisher
ISN News: The Zocalo Today
http://www.isnnews.net
Copyright - SBruckner, 1999-2014