The Zocalo Today

Welcome to ISN News: The Zocalo Today. Babylon 5 celebrated its 20th Anniversary but because of the quality of the series, fans are still out there supporting the show -- and new ones are joining each day. With J. Michael Straczynski promising a new production in the near future, we need to continue support of the show -- bringing new people to watch and discuss the show. Join in the discussion today on Facebook or Twitter.

If you have questions or items for the news, drop me a line at sgbruckner@isnnews.net.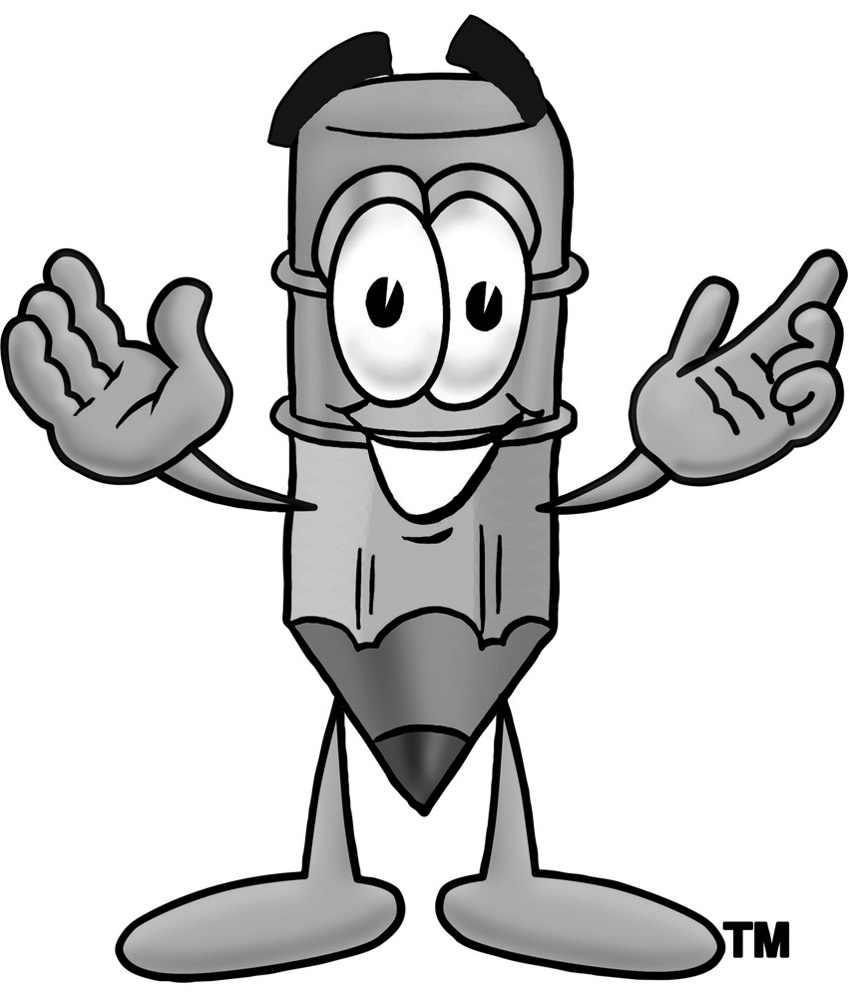 HERE IS TODAY'S NEWS
FRIDAY, APRIL 29, 2016
THE OMEN-REBOOT
It's all for you, Damien. We may have an Omen sequel tearing its way on our TV screens right now, but a movie prequel is also in the works. According to The Hollywood Reporter, indie filmmaker Antonio Campos (Christine) is in talks to helm The First Omen for 20th Century Fox. The new horror movie will take place before the 1976 Richard Donner film starring Gregory Peck, Lee Remick and David Warner. It even starred the Second Doctor, Patrick Troughton. Peck played the role of an American ambassador in England who discovers that his 5-year-old son is the Antichrist. Remick played his wife, and Warner was a photographer who sets out to help Peck's character. When The Omen was released 40 years ago, it was considered one of the scariest movies of its time. Three years before that, The Exorcist (1973) was scaring the living daylights out of moviegoers. Nowadays, The Omen would be considered tame compared to, say, Sinister, but it does boast quite a few scares that can still manage to make you jump out of your seat. As for Damien, the young Antichrist himself, he would go on to feature in two Omen sequels and a 2006 remake (also at Fox) starring Liev Schreiber and Julia Stiles. The character is also currently featured in his own TV series on A&E. A sequel to The Omen (but not of the subsequent two movies), Damien stars Merlin and iZombie's Bradley James in the title role. With a screenplay by Ben Jacoby (Bleed, Borderland), The First Omen will be produced by David Goyer and Kevin Turen and their Phantom Four banner. APPROACHING THE UNKNOWN
Sure, the blaring noise generated from the mammoth publicity machines for Captain America: Civil War, X-Men: Apocalypse and Warcraft have reached deafening crescendos and tend to drown out smaller fare, but there are still some interesting indie gems out there to be discovered. Here's a new trailer for a low-budget sci-fi film starring Mark Strong (Kingsman: The Secret Service) as an American astronaut aboard a malfunctioning spacecraft on his way to the Red Planet. Directed by newcomer Mark Elijah Rosenberg, Approaching the Unknown tells the haunting tale of Captain William Stanaforth, the first man to visit Mars, who experiences a series of hallucinatory episodes while debating whether to abort the one-way mission as he attempts to get a grip on his sanity. Here's the official synopsis: Captain William D. Stanaforth, a brilliant scientist and newly trained astronaut, embarks on an epic 270-day journey to Mars. When he docks with Captain Emily Maddox, another astronaut on a concurrent solo-journey to Mars, things go terribly wrong and they are forced to consider aborting the mission and turning back to Earth. Stanaforth's ambition and commitment is all consuming – so he decides to undock his ship and continue his mission into unexplored space. As Stanaforth breaches the unknown, he is forced to confront the magnitude and complexity of being a hero, including the pain he's caused and the sacrifices he has made, and what it means to complete the mission at all costs. The trailer does approach spoilery territory in its psychological examination of the isolation of space travel and its unforeseen perils, but this smart independent production could be a sleeper hit in the making. Have a look ... Also starring Luke Wilson, Sanaa Lathan, Anders Danielsen Lie and Charles Baker, Approaching the Unknown launches into theaters on June 3. X-MEN APOCALYPSE
After sitting out Days of Future Past (and a whole decade), Moira MacTaggert (Rose Byrne) is finally back for director Bryan Singer's final mutant-filled opus with X-Men: Apocalypse. Ahead of the movie's premiere next month, 20th Century Fox has released the first clip from the hotly anticipated superhero movie, and a new video featurette has also made its way online, taking us behind the scenes of the amazing set for the X-Mansion. In the clip, Moira is filling in her old friend, Charles Xavier (James McAvoy), and Havok (Lucas Till) on Apocalypse (Oscar Isaac), the all-powerful — and the world's first ever — mutant who will soon wreak havoc (get it?) on Xavier's X-Men. She explains that there's a cult of En Sabah Nur (aka Apocalypse) out there awaiting his impending return before talk turns to his fabled Four Horsemen: War, Pestilence, Famine, Death Storm (Alexandra Shipp), Psylocke (Olivia Munn), Angel (Ben Hardy), Magneto (Michael Fassbender). X-Men: Apocalypse will blast into theaters on May 27.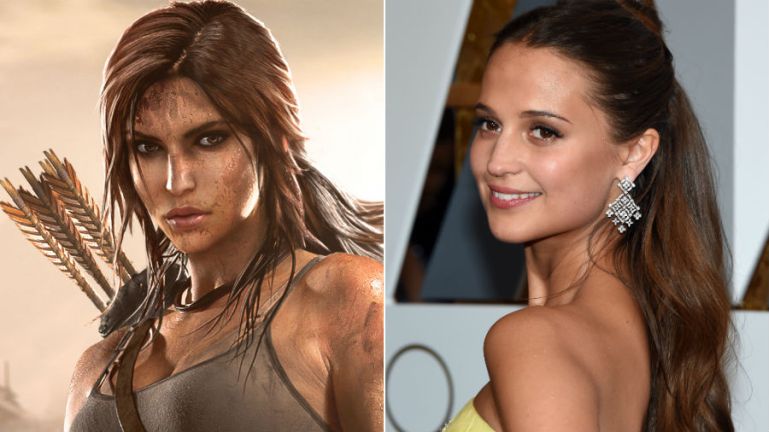 TOMB RAIDER REBOOT
The Tomb Raider reboot has finally found its Lara Croft! And she's an Oscar-winning actress. According to a report over at The Hollywood Reporter, Alicia Vikander has signed on the dotted line to play the Indiana Jones & Allan Quatermain-inspired English archaeologist in the new Tomb Raider movie. Just last year, the busy Swedish actress starred in Ex Machina, The Man From UNCLE and The Danish Girl, for which she won an Academy Award as best supporting actress at this year's Oscars. This year, Vikander will be seen in The Light Between Oceans and Matt Damon's Jason Bourne. Vikander was at one point considered for a role in another video game adaptation, Assassin's Creed, but she chose to film the new Bourne movie instead. Directed by Norwegian filmmaker Roar Uthaug (The Wave) and produced by Graham King, the live-action adaptation of Square Enix's popular video game franchise will a see a young and untested Lara Croft fighting to survive her first adventure. The movie will be a new origin story based on the 2013 rebooted game. Just last month, Star Wars: The Force Awakens' Daisy Ridley had been rumored to be one in a number of actresses the Warner Bros and MGM action-adventure movie was considering, but the role has gone to Vikander. The kickass role was previously played by Angelina Jolie (another Oscar-winner) in Lara Croft: Tomb Raider (2001) and its sequel, Lara Croft Tomb Raider: The Cradle of Life (2003). CELL
It only took a couple of years, but the first trailer for the big-screen adaptation of Stephen King' Cell has finally been released. You won't look at your cell phone the same way again. Ever since it was announced back in November 2013 that Nick Fury Samuel L. Jackson would be reuniting with John Cusack on another Stephen King project —if you guys will recall, Jackson and Cusack previously worked together on Stephen King's 2007 haunted-hotel-room story, 1408 — we've been chomping at the bit to see anything about the movie. Heck, I think some of us even started to believe the whole thing was an urban myth. Well, now we have proof that the movie is real. Based on Stephen King's titular apocalyptic novel, Cell is directed by Tod Williams (Paranormal Activity 2) and also stars Isabelle Fuhrman (Orphan, The Hunger Games) and Stacy Keach (The Bourne Legacy). King himself wrote the screenplay alongside Adam Alleca (The Last House on the Left). Here's a synopsis: When a mysterious cell phone signal is broadcast across the network and turns the population into mindless animals, struggling graphic artist Clay Riddell (Cusack) bands together with a small group of fellow survivors to trek across a decimated New England to seek answers and reunite with his son. What do you think of the trailer? Does it make you want to lock away that cell phone under six feet of concrete? Cell will first be released on Ultra VOD on June 10, before seeing a theatrical and VOD release on July 8. BLACK PANTHER
Marvel Studios has released a new behind-the-scenes featurette for the upcoming Captain America: Civil War focusing on their Berlin chase sequence where Black Panther goes after The Winter Soldier. Marvel's Captain America: Civil War finds Steve Rogers leading the newly formed team of Avengers in their continued efforts to safeguard humanity. But after another incident involving the Avengers results in collateral damage, political pressure mounts to install a system of accountability, headed by a governing body to oversee and direct the team. The new status quo fractures the Avengers, resulting in two camps—one led by Steve Rogers and his desire for the Avengers to remain free to defend humanity without government interference, and the other following Tony Stark's surprising decision to support government oversight and accountability. The film is set to feature the return of Chris Evans as Steve Rogers / Captain America, this time joined by Robert Downey Jr. as Tony Stark / Iron Man, Scarlett Johansson as Natasha Romanoff / Black Widow, Anthony Mackie as Sam Wilson / Falcon, Elizabeth Olsen as Wanda Maximoff / Scarlet Witch, Paul Bettany as The Vision, Jeremy Renner as Clint Barton / Hawkeye and Don Cheadle as Jim Rhodes/War Machine. Sebastian Stan will also be back as Bucky Barnes / Winter Soldier alongside Chadwick Boseman as T'Challa / Black Panther, Emily VanCamp as Sharon Carter / Agent 13, Daniel Brühl as Baron Helmut Zemo, Frank Grillo as Brock Rumlow / Crossbones, William Hurt as General Thaddeus "Thunderbolt" Ross, Paul Rudd as Scott Lang / Ant-Man, and Tom Holland as Peter Parker / Spider-Man. Directed by Anthony and Joe Russo from a screenplay by Christopher Markus & Stephen McFeely, Captain America: Civil War will debut in theaters on May 6, 2016.
THE ZOCALO TODAY
Be sure to check out The Zocalo Today on Facebook as well as at ISN News: The Zocalo Today on Yahoo Groups. Catch up on news by going to the March News Archive.
ON THE TUBE TONIGHT
7:00pm on Syfy
The Mummy Returns (2001)
Two evil forces believe the 9-year-old son of adventurer Rick O'Connell is the key to the reincarnation of Isis.
Brendan Fraser, Rachel Weisz, John Hannah, Arnold Vosloo, Oded Fehr 8:00pm on The CW
The Vampire Diaries
Episode: Kill 'em All NEW S07, E20
Damon and Enzo lead the charge to rescue Bonnie before her condition worsens; Stefan learns the source of Matt's anger toward him; Caroline realizes how much she misses her former supernatural lifestyle; Damon makes a fateful decision. 8:00pm on FX
Thor (2011)
After his reckless actions reignite an ancient war, the Norse god is stripped of his powers, cast out of Asgard and forced to live among humans. Based on the comic book by Stan Lee, Larry Lieber and Jack Kirby.
Chris Hemsworth, Natalie Portman, Anthony Hopkins, Tom Hiddleston, Stellan Skarsgård 9:00pm on NBC
Grimm
Episode: The Taming of the Wu NEW S05, E19
Wu gets entangled in a surprising altercation while suffering from a bite he sustained; Adalind faces a decision that could impact her and Nick's lives forever; Hank and Zuri's relationship begins to evolve. 9:00pm on The CW
The Originals
Episode: No More Heartbreaks NEW S03, E19
Following Cami's violent encounter, Klaus relies on his family and allies to find a cure while he watches over Cami at the compound; Freya turns to her arsenal of spells while Vincent and Marcel look for a crucial ingredient at Cami's apartment. 10:00pm on Syfy
Wynonna Earp
Episode: Diggin' Up Bones NEW S01, E05
Wynonna and Dolls make a daring raid on the trailer park run by the lead Revenant; Henry comes face to face with an old nemesis.








Here is a quote from J. Michael Straczynski about emotions.
I had this theory that the more important and intimate the emotion, the fewer words are required to express it.

First it's in dating: "Will you go out with me?" Six words.
"Honey, I care for you." Five words.
"You matter to me." Four words.
"I love you." Three words.
"Marry me." Two words.
But what's left? What's the one most important and intimate word you can ever say to somebody? It's "goodbye."

While Michael O'Hare (Sinclair), Andreas Katsulas (G'Kar), Rick Biggs (Dr. Franklin), Tim Choate (Zathras) and Jeff Conoway (Zach Allen) are no longer with us, we will not forget their wonderful personalities and talent -- as well as their significant contributions to the BABYLON 5 universe. Be sure to visit In Memory Of for more information about memorial efforts.
Until we met again, in a place where no shadows fall.
BABYLON 5 BIRTHDAYS
APRIL
April 4 - Phil Morris (Season 3-Lt. Bill Trainor, EAS Alexander)
April 6 - Christopher Franke
April 11 - Maggie Egan - ISN Reporter
April 13 - Tony Dow
April 13 - Erick Avari (Rabbi Leo Mayers in "And the Rock Cried Out, No Hiding Place" -Season 3.)
April 18 - Clive Revill (Trakis, the Golian criminal & slave owner in "Born to the Purple" Season 1.
April 19 - Warren Takeuchi
April 24 - Glenn Morshower (EarthForce officer, in "Acts of Sacrifice" -Season 2).
April 25 - Peter Jurasik

Have I missed anyone? If you know the birthday of someone connected with Babylon 5, pass the information along. We want to include everyone in our Happy Birthday Wishes.



BABYLON 5 MUSIC VIDEOS AND TRIBUTES
John Hudgens has created many Babylon 5 videos, but I believe this is the most moving. It was first shown at the Phoenix Comic Con 20th Anniversary and honors many of the Babylon 5 familywho have passed on.

Here is a link to John's Babylon 5 videos:
https://www.youtube.com/user/Babylon5MusicVideos?feature=watch

Richard Biggs memorial: http://www.youtube.com/watch?v=HyD4L8yNtsA

Andreas Katsulas memorial: http://www.youtube.com/watch?v=h2UQ2l9NPIg

- This is the extended version that I did for Andreas' widow ater the original cut was released on the net. It's never been seen online until now.

For those of you who've never seen these, I hope you enjoy them - and for those that have (and emailed me many times over the years about releasing them), I hope they're as good as you remember. Working with Joe on these videos was one of the highlights of my career, and I'll be forever grateful to him for the doors these have opened for me. I'm proud to have them on my resume.

John Hudgens
www.zteamproductions.com








MEGACON 2016
Dates: May 26-29, 2016
Place: Orange County Convention Center
For more information, go to http://megaconvention.com/.

PHOENIX COMIC CON
Dates: June 2-5, 2016
Place: Phoenix Convention Center
Guests: Alex Kingston, Gates McFadden, Lee Majors, Lindsay Wagner, Billie Piper and more
For more information, go to http://www.phoenixcomicon.com/. ConCarolinas
http://www.concarolinas.org/
https://www.eventbrite.com/e/concarolinas-2015-registration-6735603371 FLORIDA SUPERCON 2016
Place: Miami Beach Convention Center, Miami Beach, FL
Dates: July 1-4, 2016
B5 Guests: Walter Koenig, David Warner, Bruce Boxleitner
Guests: William Shatner, Karl Urban, Rene Auberjonois and many more
For more information, go to www.fsc.com. Heroes Convention
June 17-19 2016
http://www.heroesonline.com/heroescon/ Conregate
July 15-17 2016
https://www.facebook.com/fansofcongregate?fref=ts SHORE LEAVE
Dates: July 15-17, 2016
Place: Hunt Valley Inn, Hunt Valley, MD (Near Baltimore)
Guests: John Noble, Karen Gillan, Zoie Palmer, Ronnie Amell, and many more
For more information, go to www.shore-leave.com. STEEL CITY CON
Dates: August 12-14, 2016
Place: Monroeville Convention Center (near Pittsburgh)
Guests include: Christopher Lloyd, Michael Rooker, Anthony Michael Hall and many more
For more information, go to www.steelcitycon.com PENSACOLA COMIC CONVENTION
Place: Pensacola Interstate Fair Grounds Expo Hall, Pensacola, Florida
Dates: August 20-21, 2016
B5 Guest: Jason Carter
Other Guests: Tim Russ, William Katt, Michael Beck, and many more
For more information, go to http://www.pensacolacomiccon.com/" Charlotte Comic Con
Min con happen four times a year
http://charlottecomicon.info/ SPECIAL ANNOUNCEMENTS!
Wizard World Conventions has a large number of events planned for the year. Be sure to visit the page to see if there is a convention of interest near you.

Creation Entertainment has a large number of conventions planned for the next several months. They include stars from TWILIGHT, SUPERNATURAL, STARGATE, FARSCAPE, XENA, SERENITY, STAR TREK, etc. Check out their calendar to see if one will be in your neighborhood soon. Don't miss their Videos page as well. It is full of some priceless video from a number of conventions.

Be sure to visit the referenced sites to see if there have been changes in dates/guests attending. Visit our Convention Calendar for a full listing of upcoming conventions.
BACK ISSUES OF THE ZOCALO TODAY
The front page of the The Zocalo Today changes daily, so be sure to check the back issues to make sure that you haven't missed anything IMPORTANT! I hope you will become a regular visitor to The Zocalo Today!
---
Take care and I look forward to hearing from you.
Sandra Bruckner (sgbruckner@isnnews.net)
Editor/Publisher
ISN News: The Zocalo Today
http://www.isnnews.net
Copyright - SBruckner, 1999-2016