The Zocalo Today

Welcome to ISN News: The Zocalo Today. Babylon 5 celebrated its 20th Anniversary but because of the quality of the series, fans are still out there supporting the show -- and new ones are joining each day. With J. Michael Straczynski promising a new production in the near future, we need to continue support of the show -- bringing new people to watch and discuss the show. Join in the discussion today on Facebook or Twitter.

If you have questions or items for the news, drop me a line at sgbruckner@isnnews.net.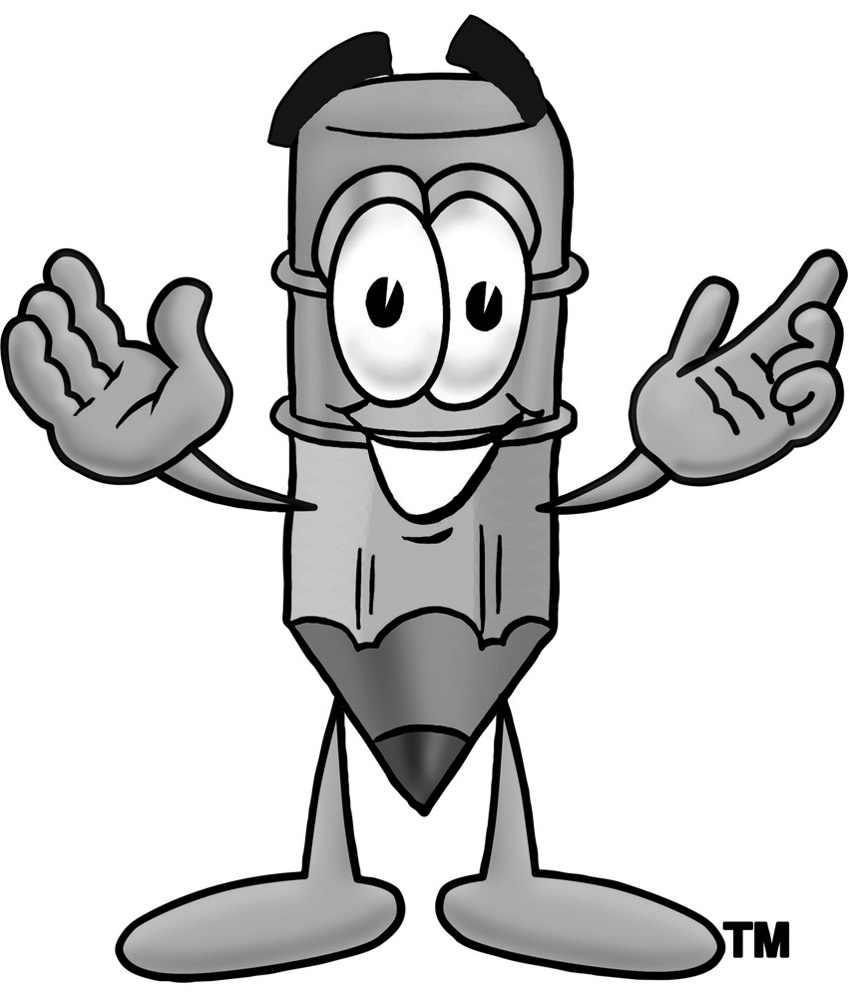 HERE IS TODAY'S NEWS
WEDNESDAY, MAY 4, 2016
ANDRON
With movies like The Hunger Games, The Maze Runner and The Divergent Series leading the charge of dystopian sci-fi tales featuring pretty young people having to fight for their very survival in games of some sort, it's not surprising that we get yet another movie offering more of the same. But where we got various degrees of quality with the above-mentioned films, this one looks downright cheap -- and not even in an "it's-so-bad-it's-good" type of way. Heck, even the first poster is painfully bad, although the second one is a bit better, even if super generic. But eh, I could be wrong, and you might even kinda sorta enjoy it. Starring Alec Baldwin (30 Rock) in the role of a President Snow wannabe, Michelle Ryan (Jekyll, Bionic Woman), Skin (lead singer of U.K. band Skunk Anansie), Jon Kortajarena (A Single Man), Gale Harold (Queer as Folk), Leo Howard (G.I. Joe: The Rise of Cobra) and Danny Glover (Lethal Weapon movies), the movie is directed by Italian filmmaker Francesco Cinquemani. Here's the official synopsis: In the year 2154, a group of young men and women awake in a dark claustrophobic maze. They don't remember who they are or how they got stuck in the Black Labyrinth of ANDRON. The group must learn to decipher codes, understand the signals and beat the tests in this mysterious and bizarre place. Out of necessity they struggle to form a bond to survive, while the outside world watches and wagers on their fate. Andron will open in movie theaters on June 3.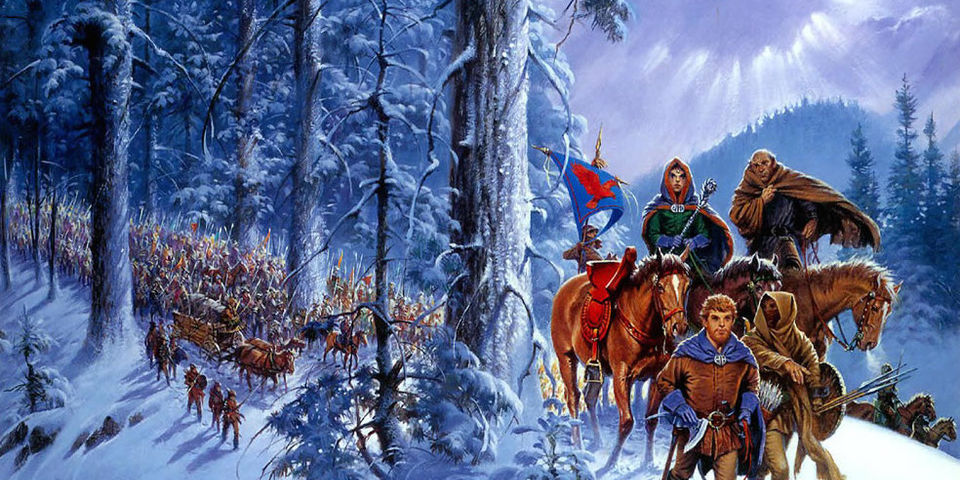 WHEEL OF TIME
The epic forces of light and darkness are set to strike the small screen as recent news broke of legendary fantasy author Robert Jordan's 14-novel saga The Wheel of Time being targeted for a future TV adaptation. James Oliver Rigney Jr., who wrote under the pen name of Robert Jordan, passed away in 2007, and the rights to the intellectual property had been tied up in the courts over a legal issue with Red Eagle Entertainment. Jordan's widow, Harriet McDougal, made the announcement on Thursday night regarding the resolved matter and freeing the way for a major network or production house to pick up the adaptation rights for a prestige miniseries or ongoing episodic show. "Wanted to share with you exciting news about The Wheel of Time. Legal issues have been resolved. The Wheel of Time will become a cutting edge TV series! I couldn't be more pleased. Look for the official announcement coming soon from a major studio." This is a sizeable prize for a cable network or streaming entity to grab, and chances are it will be snatched up pretty quickly, especially with HBO's Game of Thrones coming to an end in the next 18-24 months and Outlander enjoying roaring success on Starz. Transcending conventional notions of time and religion and steeped in European and Asian mythology, the first book in the sprawling series, The Eye of the World, was published in 1990, launching the best-selling series into high fantasy literary legend. The final three books were released posthumously, written by Brandon Sanderson using Jordan's detailed story notes. The family's estate hopes to land a major player soon (if not already found) to give this vividly conceived world a proper TV transformation.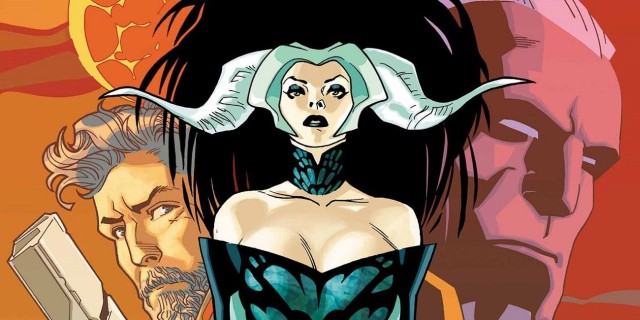 EMPRESS
Just days after it was revealed that his comics American Jesus and Supercrooks were getting the adaptation treatment, The Hollywood Reporter brings word that Mark Millar is teaming with producers Joe Roth (Alice in Wonderland, Maleficent) and Jeff Kirschenbaum to bring his latest series, Empress, to the big screen. Screenwriter F. Scott Frazier (XXX: The Return of Xander Cage) will write the script for Empress movie. "Nobody creates universes that translate into big movie ideas better than Millar," said Kirschenbaum. "With Empress he's raised the bar yet again. Part Star Wars, part Guardians of the Galaxy and part something wholly fresh that only the amazing brain of Millar could spawn." "In terms of pure concept, this is the most ambitious story I've ever come up with so it needed the most experienced producers I've ever been in business with," Millar added. "Joe Roth is a genuine Hollywood legend and Jeff Kirschenbaum was part of the team that broke every record in the book at Universal last year. Even being on the same poster as these two guys is exciting to me." The series, written by Millar with art by Stuart Immonen, is described as follows: "Imagine you're married to the worst bad guy from your favorite sci-fi movie. An alien dictator feared throughout the universe, who will kill you if you leave, but you need to escape for the sake of your three children. All you have are your wits, your bodyguard, and three guns."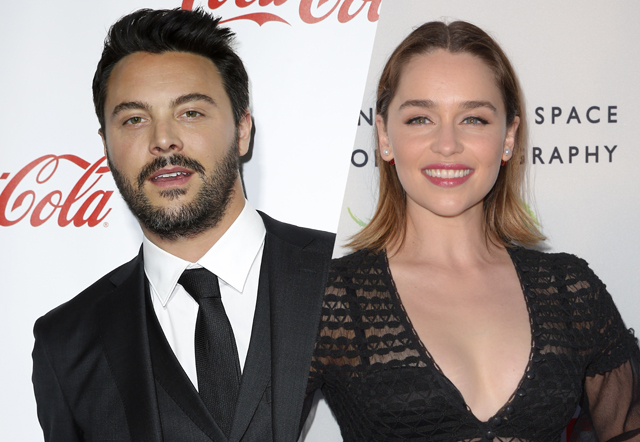 ABOVE SUSPICION
Jack Huston and Emilia Clarke will star in veteran filmmaker Phillip Noyce's thriller film Above Suspicion. Adapted from the book of the same name by New York Times columnist Joe Sharkey and based on a true story, the film is written by Golden Globe nominee Chris Gerolmo. The film will be produced by Colleen Camp for Colleen Camp Productions, and produced and financed by Mohamed AlRafi and Tim Degraye. Also producing are Emmy nominated writer Angela Amato-Velez and Amy Adelson. Principal photography is slated to begin May 23, 2016. Sierra/Affinity will commence international sales on behalf of the film at this year's Cannes Film Market. Jay Cohen at The Gersh Agency will represent US rights to the film. Above Suspicion is the chilling true story of a newly married FBI poster-boy assigned to an Appalachian mountain town in Kentucky. There he is drawn into an illicit affair with an impoverished local woman who becomes his star informant. She sees in him her means of escape; instead, it's a ticket to disaster for both of them. This scandal shook the foundations of the nation's top law enforcement agency, ending in the first ever conviction of an FBI agent for murder. Noyce previously directed Salt, The Giver, The Bone Collector, The Saint and Clear and Present Danger. Huston will next star in the title role of the upcoming re-imagining of Ben-Hur from MGM and Paramount Pictures this summer, followed by Alexandre Moors' Yellow Birds. He was most recently seen in Hail, Caesar! and Pride and Prejudice and Zombies. Additional credits include David O'Russell's Oscar-winning American Hustle and the HBO television series "Boardwalk Empire." Clarke stars on the critically acclaimed HBO television series "Game of Thrones," which is currently in its sixth season and has earned her two Primetime Emmy nominations. She will next star in the upcoming feature Me Before You for MGM and Warner Bros., based on the number one best-selling novel of the same name. Last year, she also starred in Terminator Genysis, which earned over $440 million worldwide. Gerolmo's writing credits include Mississippi Burning, for which he was nominated for a Golden Globe for Best Screenplay, and critically acclaimed Citizen X. He was also the creator/writer/director of "Over There" for 20th Century Fox Television. TEENAGE MUTANT NINJA TURTLES: OUT OF THE SHADOWS
Paramount Pictures has released the new Teenage Mutant Ninja Turtles: Out of the Shadows trailer, which you can watch below! The David Green-directed sequel opens in theaters on June 3, 2016. Michelangelo, Donatello, Leonardo, and Raphael return to theaters this summer to battle bigger, badder villains, alongside April O'Neil (Megan Fox), Vern Fenwick (Will Arnett), and a newcomer: the hockey-masked vigilante Casey Jones (Stephen Amell). After supervillain Shredder escapes custody, he joins forces with mad scientist Baxter Stockman (Tyler Perry) and two dimwitted henchmen, Bebop (Gary Anthony Williams) and Rocksteady (WWE Superstar Stephen "Sheamus" Farrelly), to unleash a diabolical plan to take over the world. As the Turtles prepare to take on Shredder and his new crew, they find themselves facing an even greater evil with similar intentions: the notorious Krang. The original film, which opened in theaters on August 7, 2014 and was directed by Jonathan Liebesman, grossed more than $485 million at the worldwide box office. It also starred Danny Woodburn and Tony Shalhoub.
THE ZOCALO TODAY
Be sure to check out The Zocalo Today on Facebook as well as at ISN News: The Zocalo Today on Yahoo Groups. Catch up on news by going to the April News Archive.
ON THE TUBE TONIGHT
7:00pm on FX
The Avengers (2012)
S.H.I.E.L.D.'s Nick Fury recruits a team of superheroes to pull the world back from the brink of disaster when an unexpected enemy threatens global security. Based on the Marvel comic-book series.
Robert Downey Jr., Chris Evans, Mark Ruffalo, Chris Hemsworth, Scarlett Johansson 8:00pm on The CW
Arrow
Episode: Genesis NEW S04, E20
Oliver and Felicity seek a magical solution to defeat Darhk; Diggle seeks revenge and heads out to confront Andy; Alex takes Thea on a vacation, which turns into a nightmare. 8:00pm on BBC America
Lara Croft Tomb Raider: The Cradle of Life (2003)
A globe-trotter must find Pandora's box before a maniacal scientist can harness its power for world domination.
Angelina Jolie, Gerard Butler, Ciarán Hinds, Christopher Barrie, Noah Taylor 9:00pm on The CW
Supernatural
Episode: Don't Call Me Shurley NEW S11, E20
Amara causes a small town to go mad when she places a dark fog upon it; Sam, Dean and the sheriff try to protect the town, but the old remedy fails. 9:00pm on Syfy
The Cabin in the Woods (2011)
Two unseen scientists manipulate the gory goings-on at a backwoods cabin inhabited by a group of unsuspecting college friends.
Kristen Connolly, Chris Hemsworth, Anna Hutchison, Fran Kranz, Jesse Williams








Here is a quote from J. Michael Straczynski about emotions.
I had this theory that the more important and intimate the emotion, the fewer words are required to express it.

First it's in dating: "Will you go out with me?" Six words.
"Honey, I care for you." Five words.
"You matter to me." Four words.
"I love you." Three words.
"Marry me." Two words.
But what's left? What's the one most important and intimate word you can ever say to somebody? It's "goodbye."

While Michael O'Hare (Sinclair), Andreas Katsulas (G'Kar), Rick Biggs (Dr. Franklin), Tim Choate (Zathras) and Jeff Conoway (Zach Allen) are no longer with us, we will not forget their wonderful personalities and talent -- as well as their significant contributions to the BABYLON 5 universe. Be sure to visit In Memory Of for more information about memorial efforts.
Until we met again, in a place where no shadows fall.
BABYLON 5 BIRTHDAYS
MAY
May 2 - Theodore Bikel - His great talent is sorely missed.
May 6 - Michael O'Hare - Remembered with fond memories, we miss you old friend
May 8 - Stephen Furst
May 8 - Melissa Gilbert
May 12 - Bruce Boxleitner
May 18 - Andreas Katsulas - Gone, but never forgotten.
May 19 - Steven Ford (Commander Alan Chafin, First Officer on EAS Prometheus)
May 22 - Andrea Thompson
May 21 - Doug Wise
May 23 - Douglas Netter
May 22 - Paul Winfield
May 26 - Roy Dotrice
May 27 - Harlan Ellison

Have I missed anyone? If you know the birthday of someone connected with Babylon 5, pass the information along. We want to include everyone in our Happy Birthday Wishes.



BABYLON 5 MUSIC VIDEOS AND TRIBUTES
John Hudgens has created many Babylon 5 videos, but I believe this is the most moving. It was first shown at the Phoenix Comic Con 20th Anniversary and honors many of the Babylon 5 familywho have passed on.

Here is a link to John's Babylon 5 videos:
https://www.youtube.com/user/Babylon5MusicVideos?feature=watch

Richard Biggs memorial: http://www.youtube.com/watch?v=HyD4L8yNtsA

Andreas Katsulas memorial: http://www.youtube.com/watch?v=h2UQ2l9NPIg

- This is the extended version that I did for Andreas' widow ater the original cut was released on the net. It's never been seen online until now.

For those of you who've never seen these, I hope you enjoy them - and for those that have (and emailed me many times over the years about releasing them), I hope they're as good as you remember. Working with Joe on these videos was one of the highlights of my career, and I'll be forever grateful to him for the doors these have opened for me. I'm proud to have them on my resume.

John Hudgens
www.zteamproductions.com








MEGACON 2016
Dates: May 26-29, 2016
Place: Orange County Convention Center
For more information, go to http://megaconvention.com/.

PHOENIX COMIC CON
Dates: June 2-5, 2016
Place: Phoenix Convention Center
Guests: Alex Kingston, Gates McFadden, Lee Majors, Lindsay Wagner, Billie Piper and more
For more information, go to http://www.phoenixcomicon.com/. ConCarolinas
http://www.concarolinas.org/
https://www.eventbrite.com/e/concarolinas-2015-registration-6735603371 FLORIDA SUPERCON 2016
Place: Miami Beach Convention Center, Miami Beach, FL
Dates: July 1-4, 2016
B5 Guests: Walter Koenig, David Warner, Bruce Boxleitner
Guests: William Shatner, Karl Urban, Rene Auberjonois and many more
For more information, go to www.fsc.com. Heroes Convention
June 17-19 2016
http://www.heroesonline.com/heroescon/ Conregate
July 15-17 2016
https://www.facebook.com/fansofcongregate?fref=ts SHORE LEAVE
Dates: July 15-17, 2016
Place: Hunt Valley Inn, Hunt Valley, MD (Near Baltimore)
Guests: John Noble, Karen Gillan, Zoie Palmer, Ronnie Amell, and many more
For more information, go to www.shore-leave.com. COMIC-CON INTERNATIONAL
Dates: July 21-24, 2016
Place: San Diego Convention Center
For more information, go to http://www.comic-con.org/cci. STEEL CITY CON
Dates: August 12-14, 2016
Place: Monroeville Convention Center (near Pittsburgh)
Guests include: Christopher Lloyd, Michael Rooker, Anthony Michael Hall and many more
For more information, go to www.steelcitycon.com PENSACOLA COMIC CONVENTION
Place: Pensacola Interstate Fair Grounds Expo Hall, Pensacola, Florida
Dates: August 20-21, 2016
B5 Guest: Jason Carter
Other Guests: Tim Russ, William Katt, Michael Beck, and many more
For more information, go to http://www.pensacolacomiccon.com/" Charlotte Comic Con
Min con happen four times a year
http://charlottecomicon.info/ SPECIAL ANNOUNCEMENTS!
Wizard World Conventions has a large number of events planned for the year. Be sure to visit the page to see if there is a convention of interest near you.

Creation Entertainment has a large number of conventions planned for the next several months. They include stars from TWILIGHT, SUPERNATURAL, STARGATE, FARSCAPE, XENA, SERENITY, STAR TREK, etc. Check out their calendar to see if one will be in your neighborhood soon. Don't miss their Videos page as well. It is full of some priceless video from a number of conventions.

Be sure to visit the referenced sites to see if there have been changes in dates/guests attending. Visit our Convention Calendar for a full listing of upcoming conventions.
BACK ISSUES OF THE ZOCALO TODAY
The front page of the The Zocalo Today changes daily, so be sure to check the back issues to make sure that you haven't missed anything IMPORTANT! I hope you will become a regular visitor to The Zocalo Today!
---
Take care and I look forward to hearing from you.
Sandra Bruckner (sgbruckner@isnnews.net)
Editor/Publisher
ISN News: The Zocalo Today
http://www.isnnews.net
Copyright - SBruckner, 1999-2016