The Zocalo Today

Welcome to ISN News: The Zocalo Today. Babylon 5 celebrated its 20th Anniversary but because of the quality of the series, fans are still out there supporting the show -- and new ones are joining each day. With J. Michael Straczynski promising a new production in the near future, we need to continue support of the show -- bringing new people to watch and discuss the show. Join in the discussion today on Facebook or Twitter.

If you have questions or items for the news, drop me a line at sgbruckner@isnnews.net.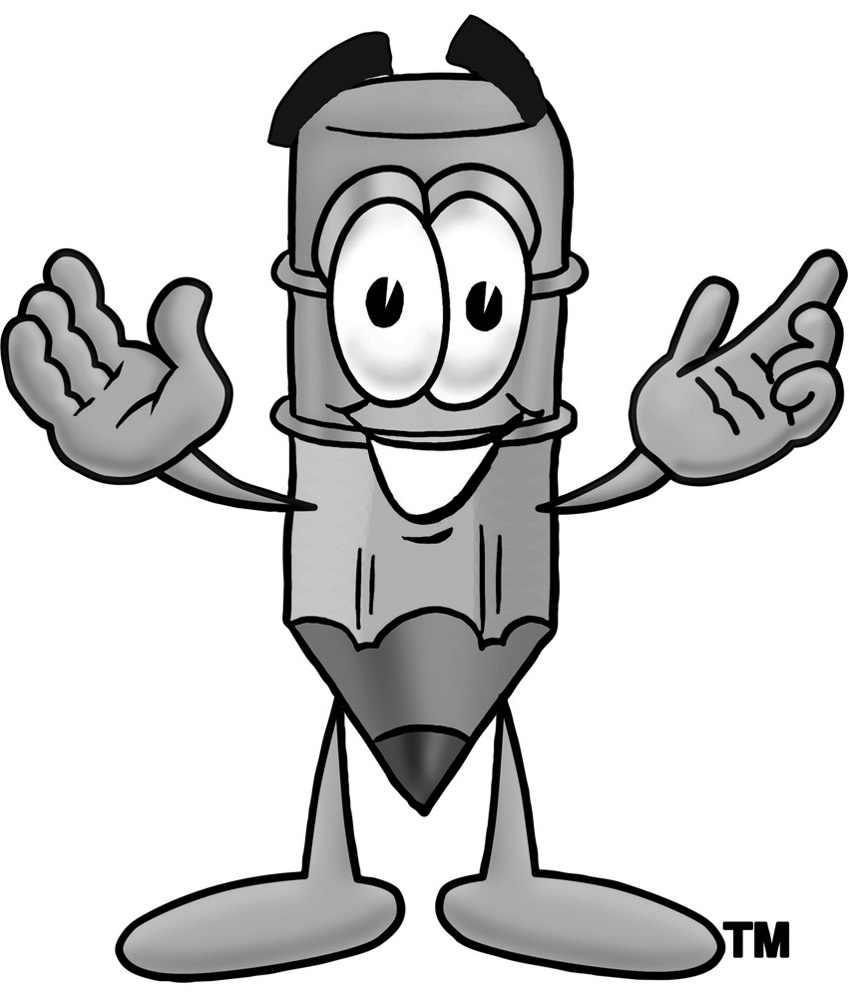 TODAY'S NEWS
WEDNESDAY, JULY 29, 2015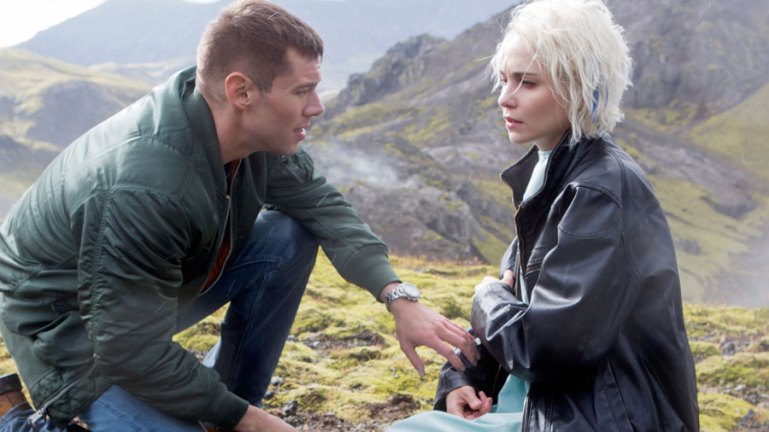 SENSE8 - NO NEWS YET
"Sense8″ fans are eagerly awaiting word that Netflix has renewed the science fiction show and while co-creator J. Michael Straczynski doesn't have any news on that front, he does say the writers have a plan for Season 2. "We're still awaiting word, we're in the [renewal] process," Straczynski tells the 2015 TCA press tour audience. "We're waiting on the final determination. We're cautiously optimistic, but ultimately it's Netflix's call." But looking ahead to Season 2, Straczynski says he and fellow creators Andy and Lisa Wachowski have a plan — and a few "surprises" in mind. "We are long-game kind of people. We look down the road and say, hey, we're setting this up now, where is this gonna go?" says Straczynski. "For ourselves, for the writing process, we need to know where we're going, where this all pays off, what this means. "So Season 1 is an origin story, Season 2 has its own particular arc and we figure it out from there. But to spoil that here would not be in the best interests of the surprises we have in mind." "Sense8″ Season 1 is streaming now on Netflix.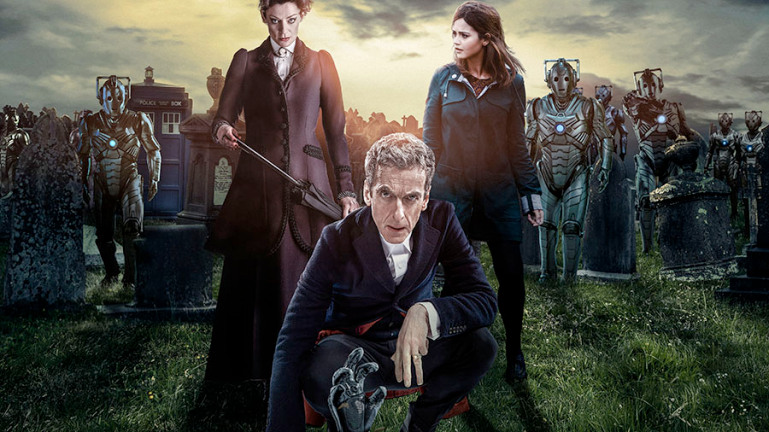 DOCTOR WHO
For "Doctor Who" fans who simply can't wait until the Season 9 premiere on Sept. 19 to get their Time Lord fix, there's some good news. The BBC has announced "Doctor Who" is returning to movie theaters on Sept. 15 and 16 for 3D screenings of the two-part Season 8 finale, "Dark Water" and "Death in Heaven." Additionally, the screening will include a special Season 9 prequel scene, "The Doctor's Meditation." The screening will also include an interview with stars Peter Capaldi and Jenna Coleman, hosted by "Star Trek: The Next Generation" star Wil Wheaton. The event will take place on over 700 screens. Tickets for the screenings go on sale Friday, July 31, through Fathom Events, who previously partnered with the BBC for screenings of the 50th anniversary special and Season 8 premiere, or at local box offices. A full list of participating theaters is available on the Fathom Events website.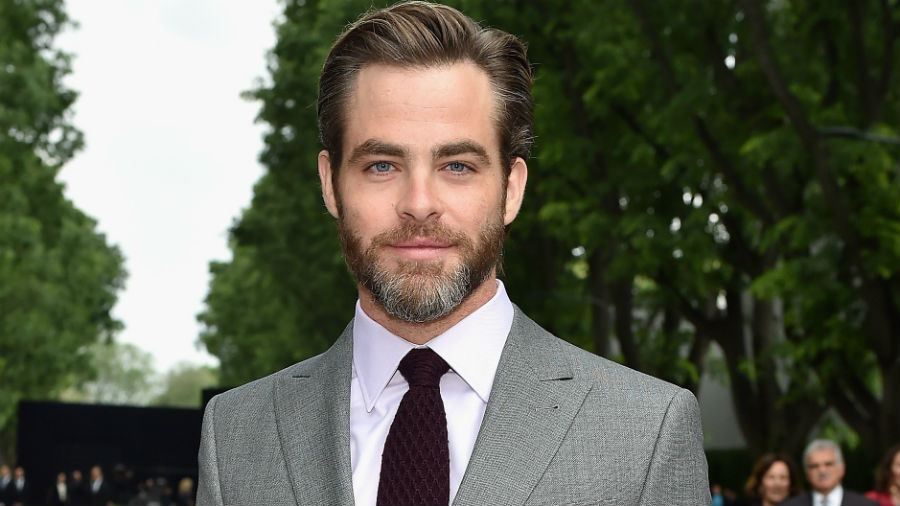 WONDER WOMAN'S STEVE TREVOR
Update: The Wrap reports that Chris Pine has closed a deal to play Steve Trevor in "Wonder Woman" opposite Gal Gadot. Insider sources tell the site that the "Star Trek" actor has signed a multi-picture deal with sequel options. Wonder Woman may have found her match in "Star Trek" leading man Chris Pine. The actor is said to be in talks to play the character's love interest in Warner Bros' 2017 "Wonder Woman" movie. Variety reports Pine will play Steve Trevor opposite Gal Gadot ("Fast & Furious"), who is already set to play Wonder Woman. In the comics, Trevor is an American war hero and intelligence officer. When his plane crashes on Paradise Island, he is nursed back to health by Amazonian princess Diana — who, of course, goes on to become Wonder Woman. Apparently, Pine and Gadot had such good chemistry that Warner Brothers executives decided he was the first choice for the part. Alexander Skarsgard and Liam Hemsworth were among other Hollywood actors who tested for the role. Pine still has some leading roles in his pipeline, including reprising his role as Captain Kirk in "Star Trek 3″ which starts shooting later in 2015. As Wonder Woman's love interest, Pine's Trevor could appear in more movies than just "Wonder Woman" since Warner Bros. is trying to create its own shared comic book universe, just like Marvel has done. Wonder Woman will be introduced in Zack Snyder's "Batman v Superman: Dawn of Justice," due out in March 2016. Fans so far seem supportive of Pine romancing Wonder Woman.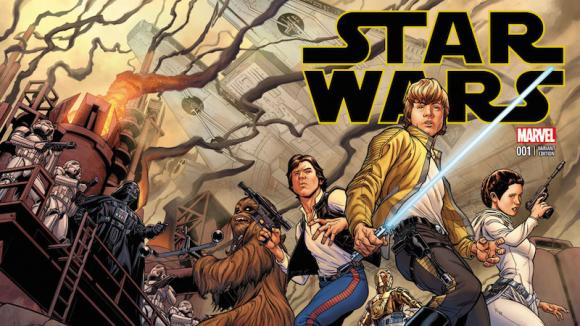 STAR WARS COMICS
Marvel's relaunch of its top-shelf Star Wars comic-book line has been a phenomenal success, with sales of the mainline title and intertwining sister books, Darth Vader and Princess Leia also enjoying a renaissance of enthused interest. Now the first collected edition, Star Wars Vol. 1: Skywalker Strikes, seems set for astronomical figures as pre-orders from retailers have topped 225,000 and are closing in on 250,000. "When Star Wars #1 was released at the beginning of the year we were thrilled at the reception and the record-setting sales numbers," said David Gabriel, SVP Print, Sales and Marketing, in a chat with ComicBook.com. "Once again, Star Wars continues to skyrocket the Marvel name even higher with the anticipated pre-order print-run between 200K and 250K units for Star Wars Vol 1 TPB. This is an unheard of number, but given the success that we've had with Star Wars since January, including the insurmountable 5MM units across all the Star Wars series, second prints and overprints, we don't see any issue in reaching such a number of printed copies of this highly anticipated collected edition." Written by Jason Aaron with fantastic art by John Cassaday, Star Wars #1 sold an incredible 1 million copies when it was unleashed in January, giving it the distinction of being the top-selling single-issue comic of the last two decades, and the flood of rapt readers has not waned one bit. Cassaday has since departed the series after wrapping up Star Wars #6, paving the way for new series artist Stuart Immonen (All-New Captain America, All-New X-Men) beginning with Star Wars #8's latest story arc. Marvel's Star Wars Vol. 1: Skywalker Strikes hits stores Oct. 6, 2015, and combines all six issues of the Aaron/Cassaday team-up.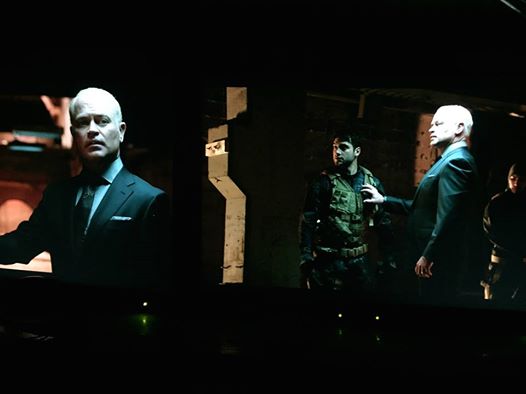 ARROW
You'd think the creative team behind The CW's Arrow would have trouble topping legendary DC baddie Ra's al Ghul, but it sounds like they have someone even scarier lined up for Season 4. Producer and showrunner Marc Guggenheim chatted with Access Hollywood about their long-term plans for new baddie Damien Darhk, who will be portrayed by new addition (and veteran actor) Neal McDonough. After dealing with somewhat relatable villains the first few years (i.e. Slade's revenge, Merlyn's efforts to "save" the city, etc.), Guggenheim said Darhk will be the show's first truly evil villain. Here's an excerpt from what he said about the new baddie: "Damien's a different kind of villain than we've had on the show before. He's not as centurion as Ra's, he's not as looney tune as Slade, he's not as -- and people will be surprised I use this word -- but he's not as noble as Malcolm Merlyn. He's pure evil. We wanted someone who was truly, truly malevolent. We've never done that on the show before. All of our big bads always thought they were doing… the wrong thing for the right reason. This guy does the wrong thing for the wrong reasons. It's a bad situation to have this guy coming in. And the other thing that we're doing that's different is in past seasons, you've had to wait 'til usually the mid-season finale to meet the big bad and have Oliver confront the big bad. We are coming out of the gate strong. We're not waiting and actually, that itself has really energized the show and it infuses even the 'villain of the week' episodes with an epic-ness that they wouldn't otherwise have." As the show prepares to return from a season finale that truly felt like a series ender, it's nice to see they're trying to shake up the formula to keep the show fresh. The formula has worked well the first few seasons, but it's going to take something truly epic to keep fans hooked after the sometimes-erratic storylines of last year. Also of note: Arrow co-star Paul Blackthorne has revealed what seems to be the first look at McDonough on-set and in-character. Arrow's fourth season debuts October 7.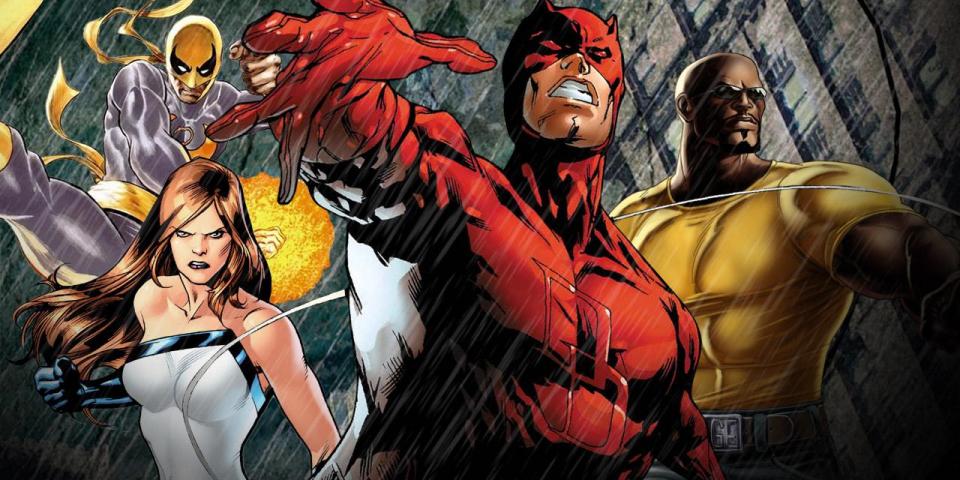 NETFLIX SERIES
The Television Critics Association Summer Press Tour kicked off in style today with a panel from Netflix, with the popular streaming company promising a whole lot of Marvel series. Netflix's chief content officer, Ted Sarandos — the dude who commissioned the critically acclaimed Daredevil as well as the upcoming Jessica Jones, Luke Cage, Iron Fist and The Defenders series — confirmed today at the TCA press tour taking place in Pasadena, Calif., that Netflix viewers can expect a new superhero series roughly every six months. Sarandos said, "I think, ideally, there will be a rhythm of about every six months you'll get a new season or a new series from the Defenders group. And then they'll cross over into a combined [Defenders] season once we've launched the first season of each of the four characters." He also added, "Some will selectively have multiple seasons as they come out of the gate. So they'll probably be two launches a year." Daredevil has already nabbed a Season 2 renewal set to air next year. Next up on Netflix's roster? it's the female-led superhero series Jessica Jones, starring Krysten Ritter and Doctor Who's David Tennant as the villainous Purple Man. It is set to premiere in late fall and will then be followed by Luke Cage (in 2016), starring Mike Colter in the titular role. Marvel's Hero for Hire will be introduced in Jessica Jones. As for Iron Fist, there was no news as to who will be the showrunner or the star of the comic-book series. However, Sarandos said announcements would be made "Hopefully soon. It's always a little extra complex with Marvel in announcing things." With the Punisher joining the Marvel fray in Season 2 of Daredevil, can we also expect a new series headlined by Jon Bernthal? "It is possible for sure," said Sarandos. "That's the beauty of the Marvel universe." He also added that "Any of them could spin out into films, too." Now, that sounds like sweet music to my ears!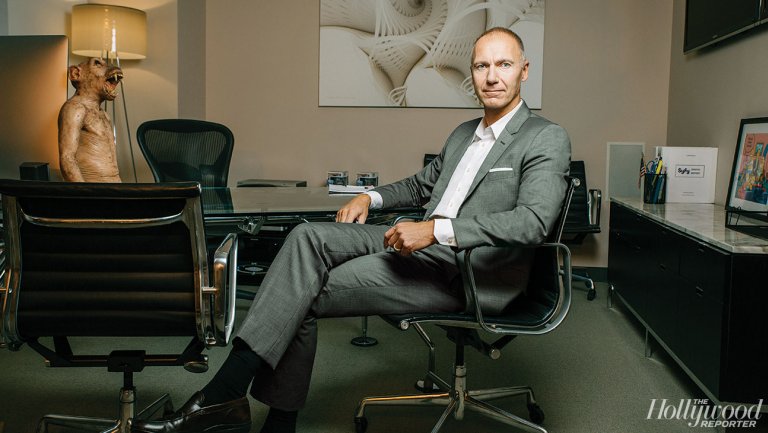 BLOOD DRIVE
Syfy is out for blood with its latest original series. The cable network has given a 13-episode straight-to-series order for the grindhouse-style drama Blood Drive, The Hollywood Reporter has confirmed. The series is described as a high-octane story set in a near-apocalyptic future centered on Los Angeles' last good cop who must join a twisted and bloody cross-country death race that includes cars powered by blood and a dangerous female character who sees people as little more than fuel. From Universal Cable Productions, Blood Drive was penned by writer James Roland. John Hlavin (Underworld: Awakening) and David Straiton (Bates Motel) will exec produce and the latter will also direct. Fredrik Malmberg (Conan the Barbarian) and Mark Wheeler will serve as producers, and Roland is attached as a supervising producer. "This highly stylized roller coaster ride is a throwback to 1970s grindhouse cinema. With its fast-paced thrills and indie feel, Blood Drive will make an exciting and edgy addition to Syfy's growing slate of original scripted series," said Syfy president Dave Howe. Added UCP president Jeff Wachtel, "The grindhouse cinema style remains largely untapped in television. The combination of gritty action and dark humor can push the envelope in some fun and unexpected ways." Blood Drive joins a rapidly growing roster of originals at Syfy that includes 12 Monkeys — already renewed for a second season — and upcoming new series The Expanse, Childhood's End, The Walking Dead exec producer Gale Anne Hurd's Hunters and The Magicians. The network's slate of dramas also includes Olympus, Defiance, Haven, Z Nation and Dark Matter, among others.
THE ZOCALO TODAY
Be sure to check out The Zocalo Today on Facebook as well as at ISN News: The Zocalo Today on Yahoo Groups. June News Archive.
ON THE TUBE TONIGHT
8:00pm on The CW
Arrow
Episode: Left Behind S03, E10 (First Aired: Jan. 21, 2015)
As Diggle, Felicity and Roy start to fear the worst after Oliver's disappearance, Merlyn pays them a surprise visit; Ray experiments with part of his new suit; Laurel takes on the role of the Black Canary. 9:00pm on CBS
Extant
Episode: The New Frontier NEW S02, E05
Molly learns Ethan is alive and sets out to get him back; J.D. looks into Julie's potential involvement in John's death. 9:00pm on The CW
Supernatural
Episode: The Hunter Games S10, E10 (First Aired: Jan. 20, 2015)
In search of a cure for the Mark of Cain, Castiel comes up with an idea that Sam does not support; as Rowena plots against Crowley, Castiel tries to make things right with Claire. 9:00pm on Syfy
Lavalantula (2015)
Volcanic eruptions in Los Angeles unleash a swarm of gigantic, lava-breathing tarantulas.
Steve Guttenberg, Leslie Easterbrook, Michael Winslow, Nia Peeples, Ralph Garman 10:00pm on CBS
Criminal Minds
Episode: Beyond Borders S10, E19 (First Aired: Apr. 08, 2015)
International Unit Chief Jack Garrett (Gary Sinise) and his team requires assistance from the BAU when a family of four is abducted during their Barbados vacation.








Here is a quote from J. Michael Straczynski about emotions.
I had this theory that the more important and intimate the emotion, the fewer words are required to express it.

First it's in dating: "Will you go out with me?" Six words.
"Honey, I care for you." Five words.
"You matter to me." Four words.
"I love you." Three words.
"Marry me." Two words.
But what's left? What's the one most important and intimate word you can ever say to somebody? It's "goodbye."

While Michael O'Hare (Sinclair), Andreas Katsulas (G'Kar), Rick Biggs (Dr. Franklin), Tim Choate (Zathras) and Jeff Conoway (Zach Allen) are no longer with us, we will not forget their wonderful personalities and talent -- as well as their significant contributions to the BABYLON 5 universe. Be sure to visit In Memory Of for more information about memorial efforts.
Until we met again, in a place where no shadows fall.
BABYLON 5 BIRTHDAYS
JULY
Vaughn Armstrong, July 7 - He appeared in the Season 3 episodes "Messages From Earth" and "Point of No Return" as an unnamed security guard. IMDB referred to the role as "Security Guard #1."
Bruce McGill - (Major Ed Ryan in "Severed Dreams" (Season 3)
Judson Scott - July 15 - (Knight One in "And the Sky Full of Stars")
Jerry Doyle - July 16
J. Michael Straczynski - July 17
Anne-Marie Johnson - July 18 - Mariah Cirrus in the Season 2 episode "The Long Dark"
David Warner - July 29

Have I missed anyone? If you know the birthday of someone connected with Babylon 5, pass the information along. We want to include everyone in our Happy Birthday Wishes.



BABYLON 5 MUSIC VIDEOS AND TRIBUTES
John Hudgens has created many Babylon 5 videos, but I believe this is the most moving. It was first shown at the Phoenix Comic Con 20th Anniversary and honors many of the Babylon 5 familywho have passed on.

Here is a link to John's Babylon 5 videos:
https://www.youtube.com/user/Babylon5MusicVideos?feature=watch

Richard Biggs memorial: http://www.youtube.com/watch?v=HyD4L8yNtsA

Andreas Katsulas memorial: http://www.youtube.com/watch?v=h2UQ2l9NPIg

- This is the extended version that I did for Andreas' widow ater the original cut was released on the net. It's never been seen online until now.

For those of you who've never seen these, I hope you enjoy them - and for those that have (and emailed me many times over the years about releasing them), I hope they're as good as you remember. Working with Joe on these videos was one of the highlights of my career, and I'll be forever grateful to him for the doors these have opened for me. I'm proud to have them on my resume.

John Hudgens
www.zteamproductions.com








GEEKYCON
Dates: July 30 - August 2, 2015
Place: Orange County Convention Center, Orlando, Florida
$60 wknd pass, covers everything
For more information, go to www.geekycon.com

STAR TREK: THE OFFICIAL CONVENTION
Date: August 6-9, 2015
Place: Rio Suites Hotel, Las Vegas, Nevada
Guests: William Shatner, Karl Urban, Jeri Ryan, Walter Koenig, James Darren - and many more
For more information, go to http://www.creationent.com/cal/st_lasvegas.html. SHORE LEAVE 37
Dates: August 7-9, 2015
Place: Hunt Valley Inn, Hunt Valley, MD
Guests: John Barrowman, David Nykl, Daniel Davis, Shawn Ashmore, Aaron Ashmore and many more
For more information, go to http://www.shore-leave.com/. STEEL CITY CON
Dates: August 7-9, 2015
Place: Monroeville Convention Center, Monroeville, PA
Guests: Ralph Macchio, Andrew McCarthy, Tricia Helfer, Nichelle Nichols, Matthew Wood, and many more
For more information, go to Steel City Con. WORLDCON 2015: Sasquan
Dates: August 19-23, 2015
Place: Spokane, Washington
Guests: David Gerrold will be one of the featured guests
For More information, go to http://sasquan.org.
The Sasquan website says they are looking for help. Anyone looking for a way to help defray expenses, can go to sasquan.org and volunteer some time.
Hugo Nominations - Also deadline is drawing near to nominate. Nominations are due by March 10 at 11:59pm. PHOENIX COMICON
Dates: December 12-14, 2015
Place: Phoenix Convention Center, Phoenix, AR
Guests: Tom Skerritt, Linda Blair, Eddie McClintock, Ben Browser
For more information, to go http://phoenixcomicon.com/. SPECIAL ANNOUNCEMENTS!
Wizard World Conventions has a large number of events planned for the year. Be sure to visit the page to see if there is a convention of interest near you.

Creation Entertainment has a large number of conventions planned for the next several months. They include stars from TWILIGHT, SUPERNATURAL, STARGATE, FARSCAPE, XENA, SERENITY, STAR TREK, etc. Check out their calendar to see if one will be in your neighborhood soon. Don't miss their Videos page as well. It is full of some priceless video from a number of conventions.

Be sure to visit the referenced sites to see if there have been changes in dates/guests attending. Visit our Convention Calendar for a full listing of upcoming conventions.
BACK ISSUES OF THE ZOCALO TODAY
The front page of the The Zocalo Today changes daily, so be sure to check the back issues to make sure that you haven't missed anything IMPORTANT! I hope you will become a regular visitor to The Zocalo Today!
---
Take care and I look forward to hearing from you.
Sandra Bruckner (sgbruckner@isnnews.net)
Editor/Publisher
ISN News: The Zocalo Today
http://www.isnnews.net
Copyright - SBruckner, 1999-2015