The Zocalo Today

Welcome to ISN News: The Zocalo Today. Babylon 5 celebrated its 20th Anniversary but because of the quality of the series, fans are still out there supporting the show -- and new ones are joining each day. With J. Michael Straczynski promising a new production in the near future, we need to continue support of the show -- bringing new people to watch and discuss the show. Join in the discussion today on Facebook or Twitter.

If you have questions or items for the news, drop me a line at sgbruckner@isnnews.net.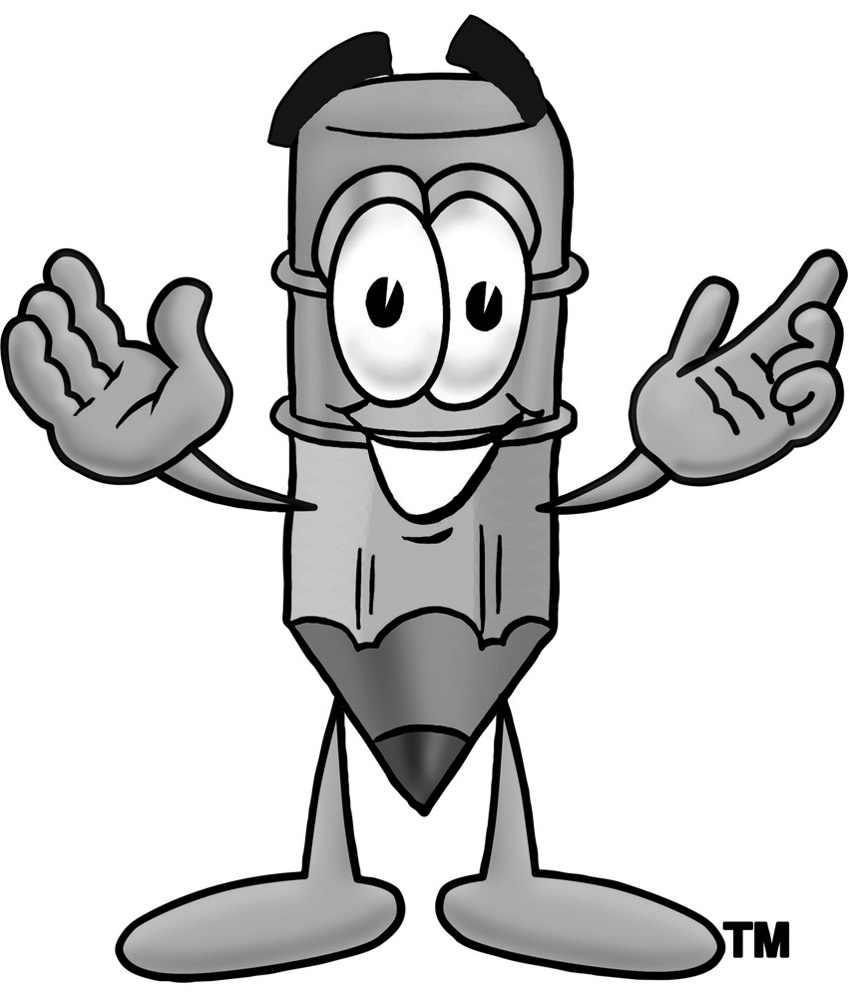 TODAY'S NEWS
WEDNESDAY, AUGUST 26, 2015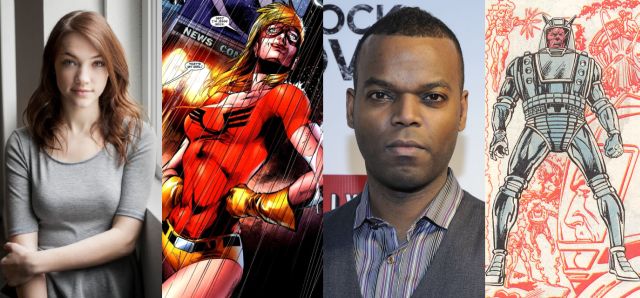 THE FLASH
The cast for The CW's The Flash continues to swell for the eagerly-anticipated second season, and now we have yet another speedster — and villain — added to the mix. TV Line reports newcomer Violett Beane has signed on to play DC Comics speedster Jesse Quick, aka Jesse Chambers, a speedster first introduced to the comic canon in 1992. Beane is signed on for a multiple episode arc, and her character is described as a "brilliant but quirky college student who gets caught up in the battle between The Flash and Season 2 Big Bad (the not-yet-cast) Zoom." Along with Jay Garrick and Wally West, the second season is looking a whole lot faster than year one. In addition to Beane's Jesse, the series has also cast Demore Barnes as the comic villain Tokamak, aka Henry Hewitt, who is best known as a recurring villain for Firestorm. The casting news comes from ComicBook.com. The character is described as "a charming, but cocky scientist who was affected by the same Particle Accelerator explosion that created the Flash. When Caitlin Snow (Danielle Panabaker) recruits him to join the team at S.T.A.R. Labs, Hewitt jumps at the opportunity to fulfill his destiny as a powerful meta-human." His story is a bit different in the comics, as the character has typically been portrayed as the head of a corrupt energy conglomerate. As Tokamak, he also has powers similar to Firestorm and has used an armored suit. Again, since this is the TV adaptation, who knows how much (or little) they'll use from the comic lore.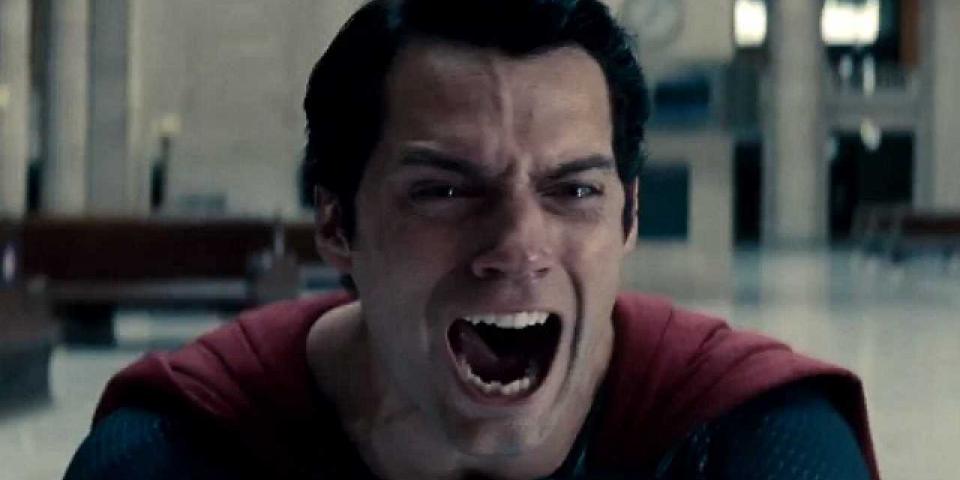 MAN OF STEEL 2
Although Warner Bros. Pictures is rolling out an ambitious slate of DC Comics-based movies over the next five years, the fate of one film remains uncertain. That movie is Man of Steel 2, which cannot be found anywhere on the list of films that the studio has mapped out between now and 2020 -- a list that includes Suicide Squad, two Justice League pictures, Wonder Woman, The Flash, Cyborg, Green Lantern Corps and Shazam. Nevertheless, a rumor broke last week that Man of Steel 2 was in fact in the works and that Mad Max: Fury Road genius George Miller was being wooed to direct it. Now, however, a source has told Den Of Geek that Miller is indeed in talks to direct a movie for Warner Bros. -- and that it is not Man of Steel 2, which is apparently on "permanent hold." On the surface that makes sense. As played by Henry Cavill, Kal-El's next screen appearance will be in March's Batman v Superman: Dawn of Justice, with Justice League Parts 1 and 2 scheduled to start filming fairly soon after that for release in 2017 and 2019. With all those and the other DC movies in production, there might not even be room to make Man of Steel 2 for a good long while. Then again, Warner Bros. is allegedly planning to make three more solo Batman movies with Ben Affleck, so could it be that the studio simply doesn't feel like another standalone Superman movie is warranted? Man of Steel was a hit ($668 million worldwide), but not the billion-dollar blockbuster Warner was hoping for. That responsibility now falls upon Batman v Superman, and its success or lack thereof will have a major impact on the rest of the DC Cinematic Universe -- including the future of Superman. If Batman v Superman and the Justice League two-parter are huge enough, then perhaps the studio will feel more comfortable with doing Man of Steel 2. STAR TREK TRIBUTE
The final entry in the Star Trek Beyond promo campaign for the Omaze charity project has arrived, and it's a fond farewell to a legend. Hosted by Zachary Quinto, the featurette finds the cast and crew of Star Trek Beyond honoring the legacy of the late Leonard Nimoy and the impact he made in the decades he played Spock. In a move Nimoy would certainly be proud of, the campaign spotlights one of Nimoy's favorite charities: St. Jude Children's Research Hospital. The Omaze campaign has the Star Trek Beyond team working with the charity group to raise money and awareness for several different charities. For a $10 donation, fans are entered to win a grand prize walk-on role in Star Trek Beyond, and each week they are randomly selecting an additional winner to visit the set, hang with the cast and watch the sequel as it's made. Even though Nimoy can't be there, it's nice to see the cast and crew include his favorite charity. If nothing else, he's there in spirit. LLAP.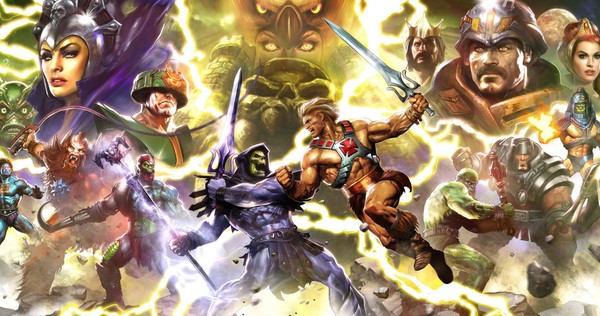 MASTERS OF THE UNIVERSE
Sony Pictures has brought on Thor: Ragnarok screenwriter Christopher Yost to take a crack at the Masters of the Universe script, according to a new report at Variety. The project has been in development for years, but fans hoped that it may finally get off the ground earlier this year, when the studio released a new Masters of the Universe logo, and it was revealed that Jeff Wadlow's (Kick-Ass 2) script was complete. It seems the studio is going back to the drawing board with yet another writing coming on board. The franchise is set on the planet Eternia, following a young man named Adam who has the power to turn himself into a mighty warrior named He-Man. Adam becomes the planet's last hope to defeat the evil Skeletor, who has devastated the entire planet on his quest to conquer castle Greyskull. It isn't known how much the plot of this adaptation will be altered with another writer on board, or whether it will be set on Earth or Eternia. Masters of the Universe was first launched as a toy line from Mattel in 1982, which quickly spawned He-Man and the Masters of the Universe, an animated series that debuted in 1983. The spin-off She-Ra: Princess of Power debuted in 1985, with the Masters of the Universe live-action feature debuting in 1987, starring Dolph Lundgren as He-Man and Frank Langella as the nefarious Skeletor. Throughout the years, writers such as Evan Daugherty (Divergent), Alex Litvak and Michael Finch (Predators), Richard Wenk, Terry Rossio and Jeff Wadlow have been attached to the project. The director's chair has been a revolving door as well, with John Stevenson (Kung Fu Panda), and, most recently, Jon M. Chu set to direct. Escape Artists' Todd Black, Jason Blumenthal and Steve Tisch are producing. Christopher Yost started his writing career on the small screen, working on animated shows such as X-Men: Evolution, Fantastic Four: World's Greatest Heroes, Teenage Mutant Ninja Turtles, The Avengers: Earth's Mightiest Heroes and Iron Man: Armored Adventures. After writing the animated feature Hulk Vs., and doing some uncredited work on the first Thor, he was brought in to write the script for 2013's Thor: The Dark World. He is currently writing Thor: Ragnarok with Craig Kyle. Masters of the Universe is in development.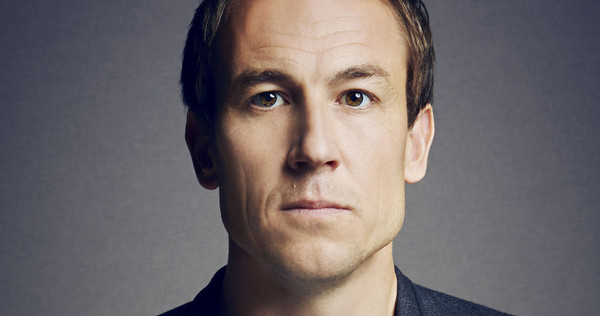 UNDERWORLD 5
Now that Screen Gems' Underworld 5 has brought back franchise star Kate Beckinsale to reprise her role as the vampire Selene, the studio is starting to round out the supporting cast. Deadline reports that Outlander star Tobias Menzies has signed on to play a new Lycan leader named Marius. Theo James is also confirmed to star, reprising his role as David from 2012's Underworld Awakening. The project reunites Tobias Menzies with director Anna Foerster, who is making her feature directorial debut with Underworld 5. The filmmaker directed the controversial Outlander season finale, where Tobias Menzies' character Frank Randall tortured and sexually assaulted Sam Heughan's Jamie Fraser. Deadline reports that this deal wasn't easy to make, but Outlander is a Sony-produced show, and since Screen Gems is a sister company to the studio, they most likely facilitated the deal. Little is known about the Underworld 5 story, except that it is said to center on younger vampires and werewolves who are stuck in a long-standing war between the two species. The project was initially conceived as a reboot, with a script by Cory Goodman (Priest, Apollo 18), but it was later revealed that the story will instead center on Theo James' David. The initial report from last year revealed the studio is seeking actresses to play two new female characters, but they have not been cast yet. The Underworld franchise has never been a massive box office juggernaut, but they have always performed fairly well, for the budget they are given. The first Underworld, which hit theaters in 2003, earned $51.9 domestic and $95.7 million worldwide from a $22 million budget. The 2006 follow-up Underworld: Evolution fared a bit better, earning $62.3 million domestic and $111.3 million worldwide. Underworld 3: The Rise of The Lycans, the first movie in the franchise that Kate Beckinsale didn't star in, earned $45.8 million domestic and $91.3 million worldwide, from a $33 million production budget. The last installment, 2012's Underworld Awakening, brought back Kate Beckinsale, earning a franchise-best $160.2 million worldwide ($62.3 million domestic). Tobias Menzies most recently starred in Black Sea alongside Jude Law on the big screen. Along with his role as Frank Randall in Outlander, the actor played Edmure Tully in HBO's hit series Game of Thrones. Underworld 5 comes to theaters October 21st, 2016.
THE ZOCALO TODAY
Be sure to check out The Zocalo Today on Facebook as well as at ISN News: The Zocalo Today on Yahoo Groups. July News Archive.
ON THE TUBE TONIGHT
8:00pm on AMC
Lara Croft Tomb Raider: The Cradle of Life (2003)
A globe-trotter must find Pandora's box before a maniacal scientist can harness its power for world domination.
Angelina Jolie, Gerard Butler, Ciarán Hinds, Christopher Barrie, Noah Taylor 8:00pm on Syfy
Ghost Hunters
Episode: Phantoms of the Opera S09, E26 (First Aired: Oct. 29, 2014)
The TAPS team investigates reports of paranormal activity at the Cincinnati Music Hall in Ohio where the hauntings are said to be very frequent. 9:00pm on CBS
Extant
Episode: Don't Shoot the Messenger NEW S02, E10
After a near-death experience, Molly has a terrifying vision; Shepherd's loyalty to the Global Space Commission is questioned. 9:00pm on Syfy
Ghost Hunters
Episode: Barrels of Boos PREMIERE NEW S10, E01
TAPS investigates the Wild Turkey Distillery in Kentucky, where it is believed the spirits of the founding family members reside. 10:00pm on CBS
Criminal Minds
Episode: A Thousand Suns S10, E03 (First Aired: Oct. 15, 2014)
The BAU team goes to Colorado to investigate when a passenger jet crashes; the incident reminds Kate of a family tragedy. 10:00pm on Syfy
Paranormal Witness
Episode: The Motel PREMIERE NEW
S04, E01
A darkness lurks in the hallways of the Windrift Motel, which frightens the new owners and pushes them to the brink of evil.








Here is a quote from J. Michael Straczynski about emotions.
I had this theory that the more important and intimate the emotion, the fewer words are required to express it.

First it's in dating: "Will you go out with me?" Six words.
"Honey, I care for you." Five words.
"You matter to me." Four words.
"I love you." Three words.
"Marry me." Two words.
But what's left? What's the one most important and intimate word you can ever say to somebody? It's "goodbye."

While Michael O'Hare (Sinclair), Andreas Katsulas (G'Kar), Rick Biggs (Dr. Franklin), Tim Choate (Zathras) and Jeff Conoway (Zach Allen) are no longer with us, we will not forget their wonderful personalities and talent -- as well as their significant contributions to the BABYLON 5 universe. Be sure to visit In Memory Of for more information about memorial efforts.
Until we met again, in a place where no shadows fall.
BABYLON 5 BIRTHDAYS
AUGUST
Martin Sheen - August 3
Daneil Dae Kim - August 4
Adam Nimoy - August 9 (director - "Passing Through Gethsemane" and "Z'ha'dum" )
Claudia Christian - August 10
Stephen Austin - August 11
Tim Earls - August 15
Nancy Tarczynski - August 16
William Morgan Sheppard - August 25 (Soul Hunter and The Long Twilight Struggle)
Skip Beaudine - August 26

Have I missed anyone? If you know the birthday of someone connected with Babylon 5, pass the information along. We want to include everyone in our Happy Birthday Wishes.



BABYLON 5 MUSIC VIDEOS AND TRIBUTES
John Hudgens has created many Babylon 5 videos, but I believe this is the most moving. It was first shown at the Phoenix Comic Con 20th Anniversary and honors many of the Babylon 5 familywho have passed on.

Here is a link to John's Babylon 5 videos:
https://www.youtube.com/user/Babylon5MusicVideos?feature=watch

Richard Biggs memorial: http://www.youtube.com/watch?v=HyD4L8yNtsA

Andreas Katsulas memorial: http://www.youtube.com/watch?v=h2UQ2l9NPIg

- This is the extended version that I did for Andreas' widow ater the original cut was released on the net. It's never been seen online until now.

For those of you who've never seen these, I hope you enjoy them - and for those that have (and emailed me many times over the years about releasing them), I hope they're as good as you remember. Working with Joe on these videos was one of the highlights of my career, and I'll be forever grateful to him for the doors these have opened for me. I'm proud to have them on my resume.

John Hudgens
www.zteamproductions.com








WORLDCON 2015: Sasquan
Dates: August 19-23, 2015
Place: Spokane, Washington
Guests: David Gerrold will be one of the featured guests
For More information, go to http://sasquan.org.
The Sasquan website says they are looking for help. Anyone looking for a way to help defray expenses, can go to sasquan.org and volunteer some time.
Hugo Nominations - Also deadline is drawing near to nominate. Nominations are due by March 10 at 11:59pm.

PHOENIX COMICON
Dates: December 12-14, 2015
Place: Phoenix Convention Center, Phoenix, AR
Guests: Tom Skerritt, Linda Blair, Eddie McClintock, Ben Browser
For more information, to go http://phoenixcomicon.com/. SPECIAL ANNOUNCEMENTS!
Wizard World Conventions has a large number of events planned for the year. Be sure to visit the page to see if there is a convention of interest near you.

Creation Entertainment has a large number of conventions planned for the next several months. They include stars from TWILIGHT, SUPERNATURAL, STARGATE, FARSCAPE, XENA, SERENITY, STAR TREK, etc. Check out their calendar to see if one will be in your neighborhood soon. Don't miss their Videos page as well. It is full of some priceless video from a number of conventions.

Be sure to visit the referenced sites to see if there have been changes in dates/guests attending. Visit our Convention Calendar for a full listing of upcoming conventions.
BACK ISSUES OF THE ZOCALO TODAY
The front page of the The Zocalo Today changes daily, so be sure to check the back issues to make sure that you haven't missed anything IMPORTANT! I hope you will become a regular visitor to The Zocalo Today!
---
Take care and I look forward to hearing from you.
Sandra Bruckner (sgbruckner@isnnews.net)
Editor/Publisher
ISN News: The Zocalo Today
http://www.isnnews.net
Copyright - SBruckner, 1999-2015