The Zocalo Today

Welcome to ISN News: The Zocalo Today. Babylon 5 celebrated its 20th Anniversary but because of the quality of the series, fans are still out there supporting the show -- and new ones are joining each day. With J. Michael Straczynski promising a new production in the near future, we need to continue support of the show -- bringing new people to watch and discuss the show. Join in the discussion today on Facebook or Twitter.

If you have questions or items for the news, drop me a line at sgbruckner@isnnews.net.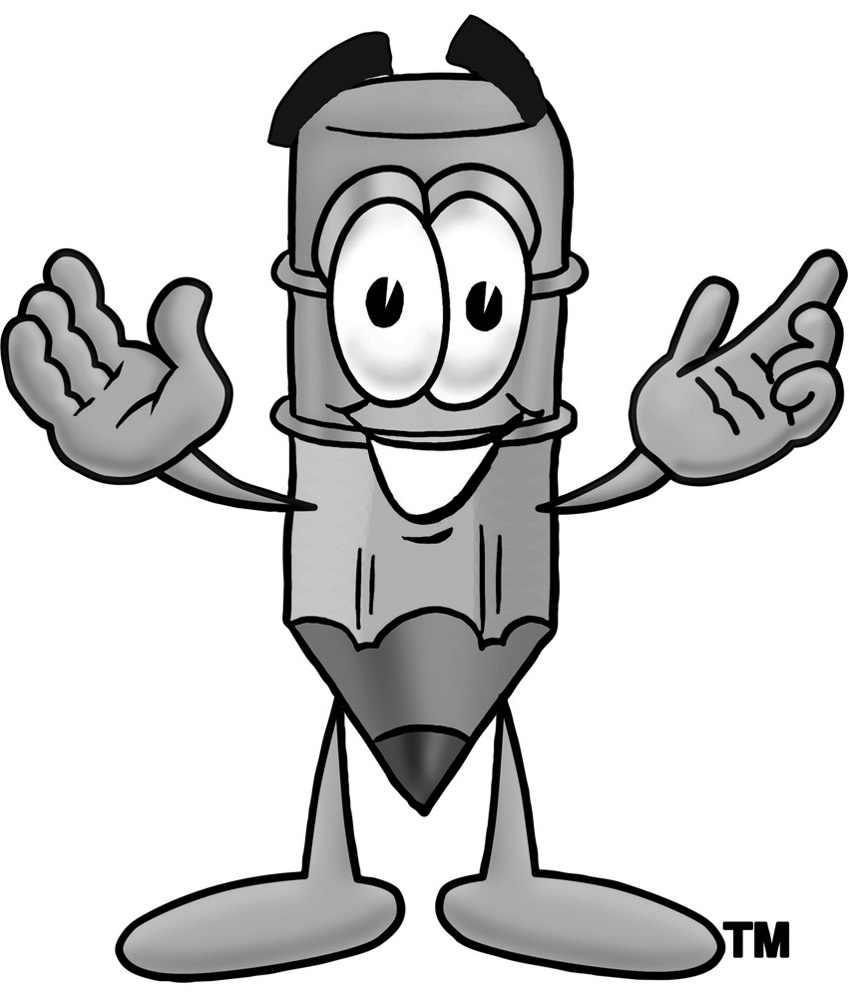 TODAY'S NEWS
WEDNESDAY, APRIL 1, 2015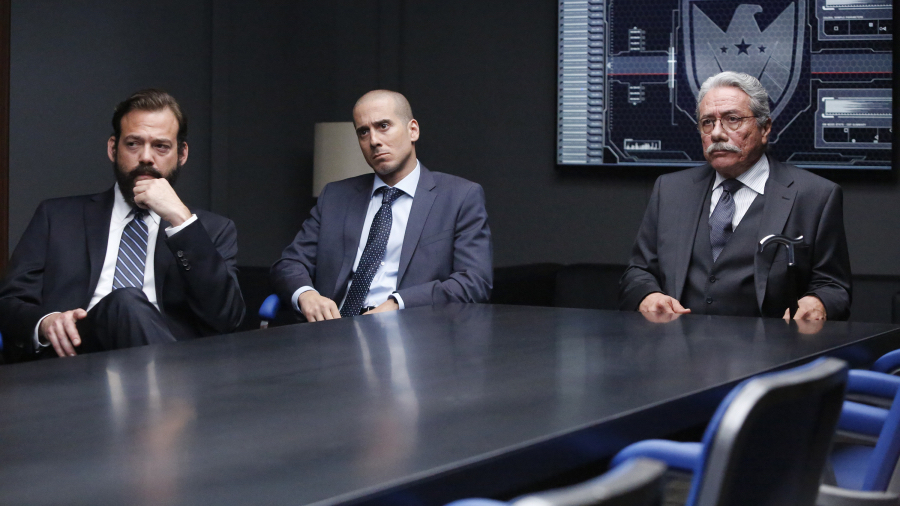 AGENTS OF S.H.I.E.L.D.
WARNING: POSSIBLE SPOILERS
If the goal of "Marvel's Agents of SHIELD's" March 31 episode "Afterlife" was to make its audience question whether or not Phil Coulson (Clark Gregg) is the best-equipped man to run a post-Nick Fury SHIELD, then it was a job well done. By the end of the episode, Coulson was on the run and viewers got a deeper understanding of his maybe-replacement, Robert Gonzales (Edward James Olmos). "Afterlife" features a series of flashbacks to the fall of SHIELD to HYDRA (aka the events of "Captain America: The Winter Soldier") which explain the founding of "the real SHIELD." It turns out this new group is actually just SHIELD after all, but led by people who questioned Nick Fury's (Samuel L. Jackson) way of running the organization and decided transparency trumps secrecy. Things get confusing when you realize every complaint Gonzales and his group have about the way Coulson is running SHIELD now is totally valid. And with the "real SHIELD" not being some evil organization -- though, like anything on this show, that could change -- it's easy to understand the problems they see with Coulson's leadership. He got multiple SHIELD agents, like Hartley and Triplett, killed pursuing something he didn't understand, and then irrevocably transformed another agent, Skye, in the process. While the audience will likely side with Coulson -- everyone's seen the story through his eyes, after all -- it's daring that "Agents of SHIELD" is asking its viewers to reassess whether arguably the main character on the show is the right person to be running SHIELD. This all seems to be building up to some big change, and with "Avengers: Age of Ultron" hitting theaters on May 1 (that's four episodes away, for those keeping track), there might be some major connection between the end of "SHIELD" Season 2 and that film. Whatever comes next, it won't be with Coulson at the helm of SHIELD. "Afterlife" ends with Melinda May (Ming-Na Wen) sending him away, while Gonzales and his SHIELD have taken over the organization's base. If you're finding it hard to pick a side between Coulson's SHIELD and Gonzales', expect that feeling to continue going forward. Olmos teases to Zap2it that the audience will be "completely confused" by the end of Gonzales' arc.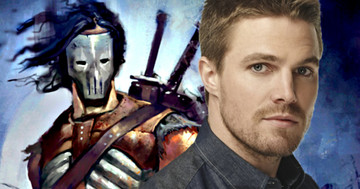 TEENAGE MUTANT NINJA TURTLES 2
Stephen Amell just landed another major role in a comic book adaptation, this time on the big screen. The "Arrow" leading man has joined the cast of Paramount Pictures' "Teenage Mutant Ninja Turtles 2." Variety reports Amell will play Casey Jones, a famous ally of the Turtles. A fellow vigilante, he's known for his long hair, hockey mask and -- often -- romancing April O'Neil. Considering Variety reports that Amell's chemistry with Megan Fox, the actress who plays April, is what landed him the role, chances are there will be some romantic overtones in this version as well. April isn't the only main character in "Teenage Mutant Ninja Turtles 2" seemingly getting a love interest. E! reports that supermodel Alessandra Ambrosio will play the romantic partner of Will Arnett's character Vernon Fenwick, and they were spotted filming a scene together in Madison Square Garden. Directed by David Green, "Teenage Mutant Ninja Turtles 2" will be released on June 3, 2016.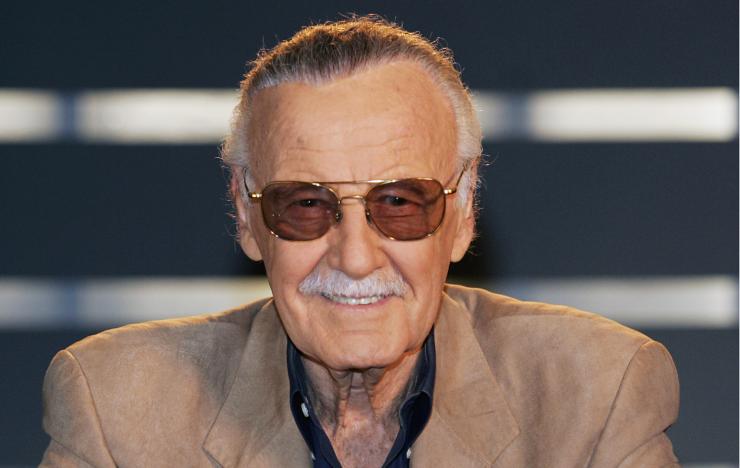 LUCKY MAN
Stan Lee is already a living legend, having created the better part of Marvel's all-star roster, but you definitely can't accuse the guy of resting on his laurels. Up next? An all-new superhero series for a U.K. network. The new series is dubbed Lucky Man, and is based on an original idea by Lee that focuses on a detective who is given a charmed bracelet that allows him to make his own good luck. Though the pitch sounds a bit wide for a superhero show, that's how they're apparently billing the project, so we'll go along. The series will star James Nesbitt (The Hobbit) in the lead detective role, along with co-stars Eve Best, Amara Karan and Omid Djalili. Lee told The Guardian that he's always found the concept of luck to be a fascinating topic, and this series will finally give him a chance to "share that fascination with audiences around the world." Behind the scenes, Lee is joined by veteran U.K. executive producer Richard Fell, who teased that Lucky Man will be "a different kind of superhero show": "Stan has come up with an absolutely brilliant idea; something that we can all relate to. What if you could control luck? Would that be the greatest thing you could give someone, or their worst nightmare? It's a twist which brings the whole superhero genre right back down to earth." The first season of Lucky Man will consist of 10 hourlong episodes, and the series is set to air in 2016 on Sky 1. NBC Universal International Distribution is handling global rights, so if the series is any good, there's a chance it could eventually head stateside.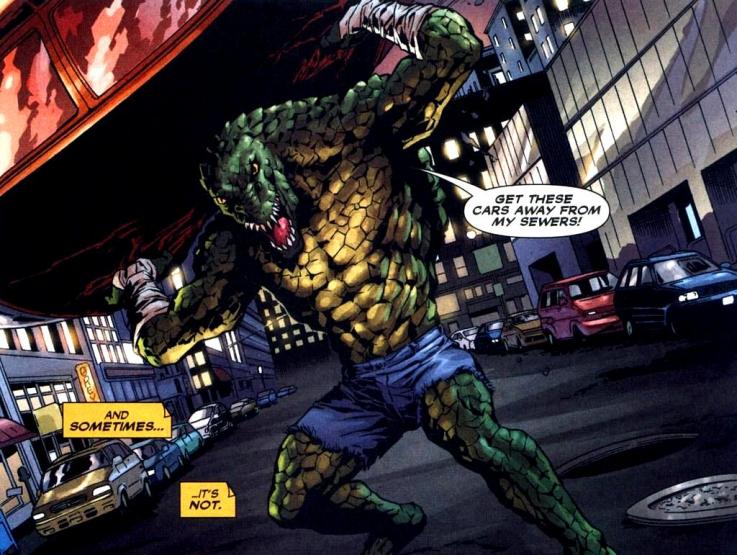 SUICIDE SQUAD
The initial announcement of the Suicide Squad main cast back in December stirred up plenty of interest among superhero movie fans, and not just because the film will feature the return of the Joker, this time in the form of Oscar winner Jared Leto. The main team includes Will Smith as Deadshot, Jai Courtney as Captain Boomerang, Morgot Robbie as Harley Quinn and more. Throw in Viola Davis as the intimidating Amanda Waller, and you've got a total of seven characters we were expecting to be in the film from the outset. Those seven characters generated plenty of excitement among fans wondering what director David Ayer will do with this band of DC Comics misfits, but in the months since rumors and reports all over the web have brought up a whole host of other characters for the film, from some who seem like a natural fit to some we might never have expected. We've heard about everyone from fan favorites like Deathstroke to lesser-known villains like the Thinker and Antiphon, and just today reports broke that Steve Trevor might be popping up with a cameo appearance in the flick. Even Batman's rumored to show up, but we're still not at the end of the rumored list of characters joining Suicide Squad in some form or other. Thanks to new reports today we've got not one, not two, but three more characters to consider. Earlier today, wrapped up in his Steve Trevor report, Latino Review's Umberto Gonzalez also mentioned that he's hearing that Nigerian actor and boxer Raymond Olubowale (Resident Evil: Retribution) has joined the film in two different roles, acting both as a member of Amanda Waller's security detail and as a motion capture artist for supervillain and sometime Squad member King Shark. Then came The Wrap's Jeff Sneider, who reported that Adewale Akinnuoye-Agbaje (Thor: The Dark World) has joined the film and will play Batman villain (and Batman: The Animated Series fan favorite) Killer Croc. Sneider also noted that actress Karen Fukuhara has been cast in an unknown role. Building on that report, Gonzalez then reported at Latino Review that Fukuhara is set to play DC villain and sometime Squad member Plastique, who's recently seem some live-action exposure on The CW's The Flash. So that's three more DC Comics villains, two of whom have decidedly monstrous looks traditionally, joining an already character-packed movie. These reports are still unconfirmed, and we don't yet know how much screen time each character will get, but these are some exciting choices if they're true. I for one know who I'm particularly interested in seeing on the big screen ... Oh, and one more thing. Gonzalez also dropped this tidbit on Twitter about the film's place in the DC Movieverse timeline: FREE TWITTER SCOOP! SUICIDE SQUAD is set & takes place between events of MAN OF STEEL & BATMAN v SUPERMAN: DAWN OF JUSTICE. RT Suicide Squad hits theaters, with a bevy of DC Comics characters in its corner, on Aug. 5, 2016. GOTHAM
The streets of "Gotham" have been pretty quiet the last few weeks as we've been without any new episodes of the hit Batman-inspired FOX television series. That's going to change in less than a fortnight, however, as "Gotham" is back April 13 with a brand new episode, "Beasts of Prey," the first of the final four episodes of season one. Today, FOX has released a new "Gotham" TV spot that teases what's to come between now and the end of the season. "Gotham" is an origin story of the great DC Comics super villains and vigilantes, revealing an entirely new chapter that has never been told. From executive producer/writer Bruno Heller ("The Mentalist," "Rome"), "Gotham" follows one cop's rise through a dangerously corrupt city teetering on the edge of evil and chronicles the birth of one of the most popular super heroes of our time. "Gotham" is based upon characters published by DC Comics and is produced by Warner Bros. Television. BATMAN 1966
Hot news coming out of the Mad Monster Party in Charlotte, North Carolina. Original stars of the hit 1966 live-action TV series Batman are returning to reprise their roles in a new animated movie. While an exact release date has yet to be announced, the film will hit Blu-ray, DVD and VOD in 2016. It will be released in conjunction with the big screen Batman v Superman: Dawn of Justice, and it promises to provide a campy alternative to that film's more serious take on the DC superhero mythos. Burt Ward, who played Robin in the original series, broke the news while participating in a Q&A with co-star Adam West. Both will return to their respective roles for this brand-new animated film. Burt Ward says the movie will run 90 minutes, and there is the possibility of a new animated Batman franchise, as a second movie is in the works. Though, a second movie actually getting released depends on how well the first one is received. While not confirmed, the film will most likely be released as part of Warner Bros.' DC Universe Animated Original Movies, but it probably won't tie into their ongoing story lines, standing as its own entity. The 1966 Batman series has seen a resurgence in popularity as of late, as the full series was released for the first time on Blu-ray and DVD. There have also been quite a few new toys and other merchandise based on the property, which is selling quite well. So it makes sense why Warner Bros. would want to revisit the property with the original players. The Batman 1966 (Animated Movie) will be released to celebrate the 50th Anniversary of the original show itself. No other details have been revealed at this time.
THE ZOCALO TODAY
Be sure to check out The Zocalo Today on Facebook as well as at ISN News: The Zocalo Today on Yahoo Groups. Did you miss the news from yesterday -- or earlier in the week. Catch up by going to the February News Archive.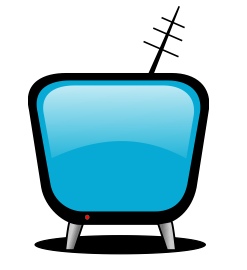 ON THE TUBE TONIGHT
8:00pm on The CW
Arrow
Episode: Public Enemy NEW S03, E18
Ray is seriously injured when the mayor's office is attacked; Felicity's mother visits to offer support; Oliver and the team's pursuit of the person responsible becomes complicated when Capt. Lance is kidnapped by Ra's al Ghul. 8:00pm on Syfy
Total Blackout
Episode: Love Is Blind S02, E09 (First Aired: Feb. 12, 2013)
Players must determine the ingredients after biting into a donut; they must identify various objects and creatures. 8:30pm on Syfy
Total Blackout
Episode: All-Star Blackout S02, E10 (First Aired: Feb. 19, 2013)
Most memorable contestants compete for another chance at the grand prize. 9:00pm on The CW
Supernatural
Episode: Inside Man NEW S10, E17
Castiel and Sam pursue a lead about the Mark of Cain; Rowena (Ruth Connell) and Dean have an encounter. 9:00pm on Syfy
Total Blackout
Episode: Parental Blackout S02, E11 (First Aired: Jun. 04, 2013)
Mothers team up with their offspring to conquer challenges in the dark. 9:30pm on Syfy
Total Blackout
Episode: All Bark, No Bite S02, E12 (First Aired: Jun. 11, 2013)
Three tough women and one army vet compete in pitch darkness through mind-twisting challenges. 10:00pm on Syfy
Total Blackout
Episode: Lick It Before You Pick It S02, E13 (First Aired: Jun. 18, 2013)
Four teams test their limits through three challenges for a winner-take-all cash prize. 10:30pm on Syfy
Total Blackout
Episode: Cold Feet S02, E14 (First Aired: Jun. 25, 2013)
Four teams overcome their fears and phobias.
KEEPING UP WITH JMS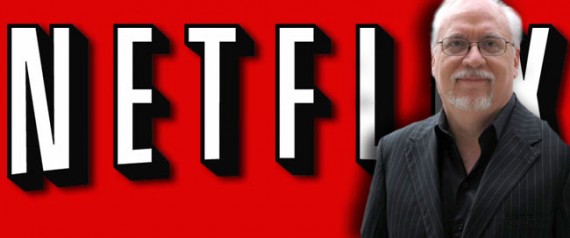 SENSE8
"Sense8," the sci fi thriller from J. Michael Straczynski and Andy and Lana Wachowski, will make its Netflix debut on June 5. The Wachowskis' first television venture, the series is touted as "a gripping global tale of minds linked and souls hunted." Brian J. Smith (SGU Stargate Universe), Tuppence Middleton (Jupiter Ascending), Aml Ameen (The Maze Runner), Doona Bae (Cloud Atlas), Miguel Silvestre (Velvet), Tena Desae (The Best Exotic Marigold Hotel), Max Riemelt (Amnesia) and Jamie Clayton (Dirty Work) play eight characters who are both emphatically linked — which gives them the ability to access each other's thoughts, feelings and deepest secrets — and hunted by an organization that wants to learn more about this power through any means possible. Daryl Hannah (Kill Bill), Naveen Andrews (Lost), Freema Agyeman (Doctor Who), Alfonso Herrera, Erendira Ibarra and Terrence Mann (The Dresden Files) also star. The 10-episode series was ordered in March 2013.








Here is a quote from J. Michael Straczynski about emotions.
I had this theory that the more important and intimate the emotion, the fewer words are required to express it.

First it's in dating: "Will you go out with me?" Six words.
"Honey, I care for you." Five words.
"You matter to me." Four words.
"I love you." Three words.
"Marry me." Two words.
But what's left? What's the one most important and intimate word you can ever say to somebody? It's "goodbye."

While Michael O'Hare (Sinclair), Andreas Katsulas (G'Kar), Rick Biggs (Dr. Franklin), Tim Choate (Zathras) and Jeff Conoway (Zach Allen) are no longer with us, we will not forget their wonderful personalities and talent -- as well as their significant contributions to the BABYLON 5 universe. Be sure to visit In Memory Of for more information about memorial efforts.
Until we met again, in a place where no shadows fall.
BABYLON 5 BIRTHDAYS
MARCH
Richard Compton - March 2 (Babylon 5 director)
Penn Jillette - March 5 (Rebo in the Season 5 episode "Day of the Dead')
Tricia O'Neil - March 11 (Earth Alliance President (Elizabeth Levy)"In the Beginning" and the Onteen female M'Ola in the episode "Believers" (Season 1)
Richard Biggs - March 18 (in loving memory)
Brad Dourif - March 18 - (Brother Edward in the Season 3 episode "Passing Through Gethsemane" (directed by Adam Nimoy).
Marjorie Monaghan - March 19 - Tessa Holloran ("Number One"), a recurring character during Seasons 4 & 5
Jesus Trevino - March 26
Ed Wasser - March 26
Have I missed anyone? If you know the birthday of someone connected with Babylon 5, pass the information along. We want to include everyone in our Happy Birthday Wishes.



BABYLON 5 MUSIC VIDEOS AND TRIBUTES
John Hudgens has created many Babylon 5 videos, but I believe this is the most moving. It was first shown at the Phoenix Comic Con 20th Anniversary and honors many of the Babylon 5 familywho have passed on.

Here is a link to John's Babylon 5 videos:
https://www.youtube.com/user/Babylon5MusicVideos?feature=watch

Richard Biggs memorial: http://www.youtube.com/watch?v=HyD4L8yNtsA

Andreas Katsulas memorial: http://www.youtube.com/watch?v=h2UQ2l9NPIg

- This is the extended version that I did for Andreas' widow ater the original cut was released on the net. It's never been seen online until now.

For those of you who've never seen these, I hope you enjoy them - and for those that have (and emailed me many times over the years about releasing them), I hope they're as good as you remember. Working with Joe on these videos was one of the highlights of my career, and I'll be forever grateful to him for the doors these have opened for me. I'm proud to have them on my resume.

John Hudgens
www.zteamproductions.com








MEGACON 2015
Dates: April 10-12, 2015
Place: Orange County Convention Center in Orlando, FL
Guests include Stan Lee (GoH), Adam Baldwin, Cary Elwes, James Renar, Karen Gillian, Norman Reedus, Vic Mignogna, Ron Perlman.

For more information, call 386-364-1826 or go to http://megaconvention.com.
(About 2 weeks prior to Megacon, try listening to WTKS, real radio 104.1, to win free passes to Megacon. WTKS can be accessed anywhere in the country thru their free app)

STEEL CITY CON
Dates: April 10-12, 2015
Place: Monroeville Convention Center, Monroeville, PA
Guests include: Ari Lehman (First "Jason Moorhees"); Noah Wyle (Falling Skies, The Librarian); Tom Wopat (Dukes of Hazzard - Sunday only); Doug Bradley (Lord Cenobite-Hellraiser films), Ray Park (Darth Maul-Star Wars); Gates McFadden (Star Trek: Next Generation); Karen Allen (Raiders of the Lost Ark), and more.
For more information, go to www.steelcitycon.com. TREKLANTA
Dates: April 24-26, 2015
Place: Atlanta Marriott Century Center, Atlanta, GA
Guests: Jason Carter, Sean Kenney, Keith R.A. DeCandido, and more
For more information, go to http://www.trektrax.org/.

WIZARD WORLD COMIC CON LAS VEGAS
Dates: April 24-26
Place: Las Vegas Convention Center
Guests: Tom Mison, Kevin Sorbo, Billy Martin, and many more
For more information, go to http://www.wizardworld.com/home-lasvegas.html

WIZARD WORLD COMIC CON PHILADELPHIA
Dates: May 5-10, 2015
Place: Pennsylvania Convention Center
Guests: Nathan Fillion, Ben McKenzie, Stephen Amell, Hayley Atwell and many more
For more information, go to http://www.wizardworld.com/home-philadelphia.html FED-CON 24
Dates: May 21-24, 2015
Place: Maritim Hotel, Dusseldorf, Germany
Guests: Sam Jones, Aaron Douglas, Grant Bowler and more to come
For more information, go to http://www.fedcon.de/en/. PHOENIX COMIC CON 2014
Dates: May 28-31, 2015 Place: Phoenix Convention Center, Phoenix, Arizona
For more information, go to http://www.phoenixcomicon.com/. SOUTH FLORIDA SUPER CONVENTION
Date: June 25-28, 2015
Place: Miami Beach Convention Center
Guests: Billie Piper (Dr Who, Penny Dreadful, Secret Diary of a Call Girl); Maximillian Hernandez (Agents of S.H.I.E.L.D. Walking Dead); Brett Dalton (Agents of S.H.I.E.L.D.); Paul McGann, Simon Fisher-Becker (Dr. Who); Walter Koenig (Babylon5, Star Trek); Nichelle Nichols, Marina Sirtis (Star Trek); Billy Dee Williams, Peter Mayhew (Star Wars) andLew Temple, Maximillian Hernandez, Vincent Ward, Daniel Thomas (Walking Dead)
For more information, go to http://floridasupercon.com/. STAR TREK: THE OFFICIAL CONVENTION
Date: August 6-9, 2015
Place: Rio Suites Hotel, Las Vegas, Nevada
Guests: William Shatner, Karl Urban, Jeri Ryan, Walter Koenig, James Darren - and many more
For more information, go to http://www.creationent.com/cal/st_lasvegas.html. WORLDCON 2015: Sasquan
Dates: August 19-23, 2015
Place: Spokane, Washington
Guests: David Gerrold will be one of the featured guests
For More information, go to http://sasquan.org.
The Sasquan website says they are looking for help. Anyone looking for a way to help defray expenses, can go to sasquan.org and volunteer some time.
Hugo Nominations - Also deadline is drawing near to nominate. Nominations are due by March 10 at 11:59pm. SPECIAL ANNOUNCEMENTS!
Wizard World Conventions has a large number of events planned for the year. Be sure to visit the page to see if there is a convention of interest near you.

Creation Entertainment has a large number of conventions planned for the next several months. They include stars from TWILIGHT, SUPERNATURAL, STARGATE, FARSCAPE, XENA, SERENITY, STAR TREK, etc. Check out their calendar to see if one will be in your neighborhood soon. Don't miss their Videos page as well. It is full of some priceless video from a number of conventions.

Be sure to visit the referenced sites to see if there have been changes in dates/guests attending. Visit our Convention Calendar for a full listing of upcoming conventions.
BACK ISSUES OF THE ZOCALO TODAY
The front page of the The Zocalo Today changes daily, so be sure to check the back issues to make sure that you haven't missed anything IMPORTANT! I hope you will become a regular visitor to The Zocalo Today!
---
Take care and I look forward to hearing from you.
Sandra Bruckner (sgbruckner@isnnews.net)
Editor/Publisher
ISN News: The Zocalo Today
http://www.isnnews.net
Copyright - SBruckner, 1999-2015