The Zocalo Today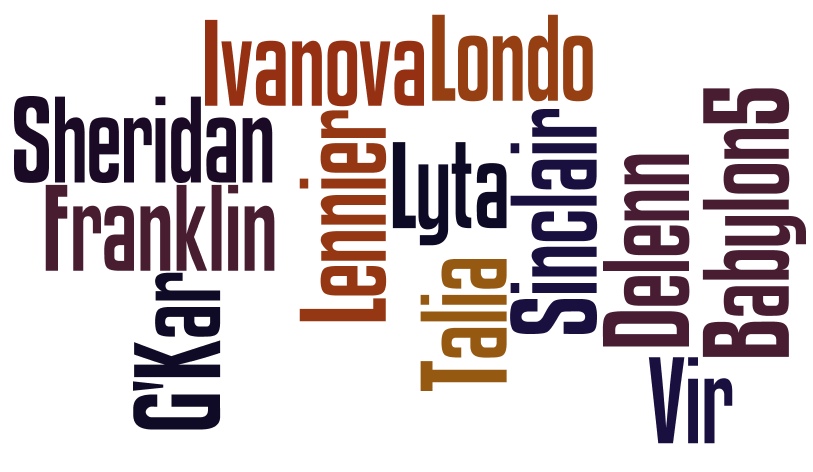 Welcome and thank you for dropping by. Babylon 5 brought many of us together -- and it remains with us, despite the fact that is no longer in production. The good thing is that the internet gives a LOT of ways to stay in touch. Don't be shy. Join in the discussion today or drop by Facebook or Twitter.

If you have questions or items for the news, drop me a line at sgbruckner@aol.com.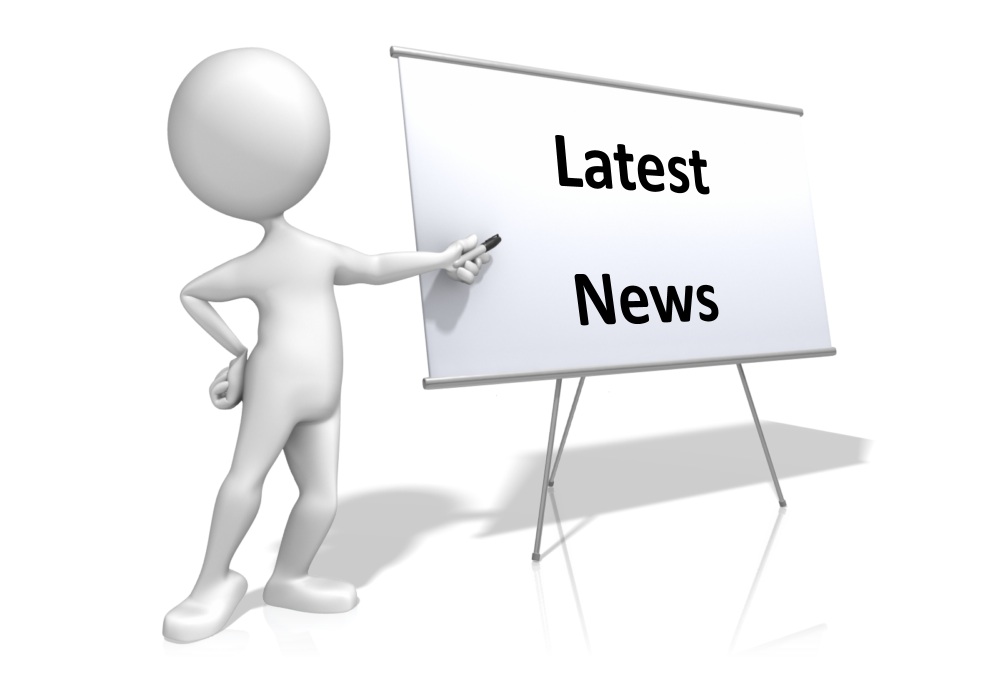 LATEST SCIENCE FICTION NEWS:
TUESDAY, OCTOBER 21, 2014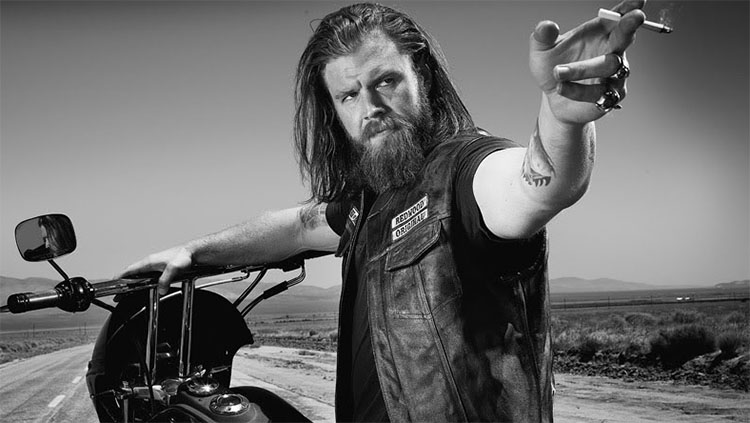 BATES MOTEL
Are you still reeling from the death of Opie on "Sons of Anarchy"? If so, you might find this particular casting decision to be very exciting. Deadline is reporting that Ryan Hurst will appear on Season 3 of "Bates Motel" as a recurring guest star. While that's great news, things get a bit weird from there. His character, Chick Hogan, is described as the owner of a motorcycle shop who makes his money running guns. Does that sound familiar? Motorcycles and illegal firearms are right up SAMCRO's alley. His shop will be located near Dylan's pot farm, and Hurst will stick around for six episodes. Whether or not his character will be married to a porn star named Lyla remains to be seen. It'll be interesting to see if they throw in any Opie-related treats for fans, though.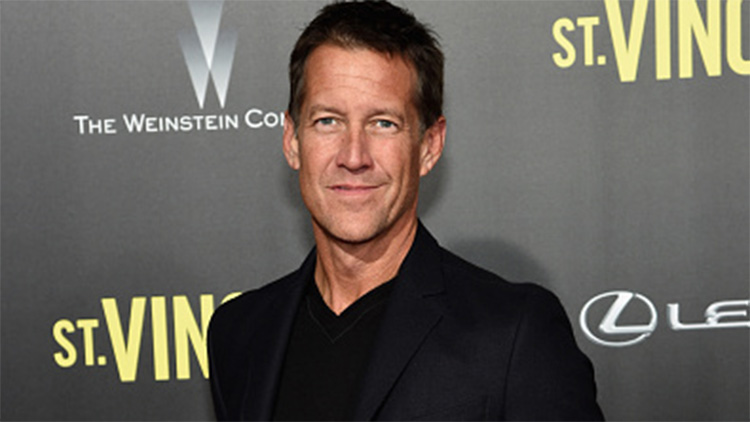 THE GOOD WITCH
Wisteria Lane's hottest plumber is heading to Middleton, USA. James Denton has joined the cast of Hallmark's "The Good Witch" television series alongside Catherine Bell and "The Fosters" star Bailee Madison. Denton will play Cassie Nightingale's (Bell) next door neighbor -- a divorced father and a doctor who stirs up a lot of trouble in Middleton when he discovers that Cassie's signature charm is "more than just a magic touch" in the series based off of Hallmark's popular TV movie franchise "The Good Witch." Could having such an attractive (and single) next door neighbor also stir up trouble between Cassie and Jake? It wouldn't be too far out of range for Denton, who specialized in marriage shenanigans for eight years on "Desperate Housewives." The fourth movie in "The Good Witch" franchise airs on the Hallmark channel Oct. 25 at 9 p.m. ET/PT. Fans can look forward to the series, and Denton's appearance, in early 2015. AMBITION
We don't know exactly what this is, but we're extremely intrigued. Dubbed Ambition, the plot tells of a young apprentice (Aisling Franciosi) struggling to master nanotechnology on an alien world and prove herself to her enigmatic master (Aidan Gillen). The film asks: Will her herculean goals remain tantalizingly out of reach, or will she fulfill them and in the process, change life as we know it? Oscar-nominated director Tomek Bagiński (The Cathedral) directed the mysterious "special film project," and judging by the way it's described, we'd think it could potentially be a short film or even a web series. Maybe. Or, perhaps a feature length film with some additional stuff tying in. We don't really know, but it sure looks nice. Sploid inquired for more details, but the folks behind the project would only tease more info coming on October 24.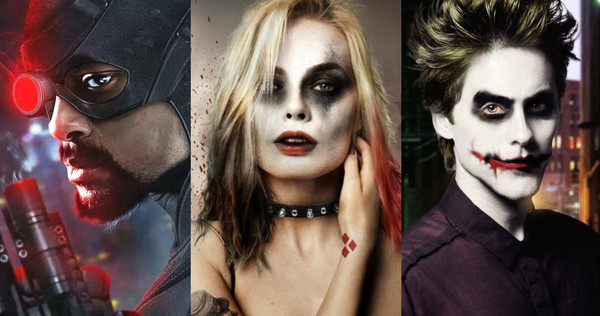 SUICIDE SQUAD
While doing press rounds for his WWII flick Fury, David Ayer answered questions about his upcoming DC supervillain flick Suicide Squad. While speaking to Empire, who quizzed the director about the Warner Bros. movie, Ayer revealed he was more than ready for the challenge of bringing this DC comics property to the big screen: "Fury whetted my appetite for a bigger canvas and this idea of world creation. You can do amazing things as a filmmaker if you have the proper tools, and those are time and money." Suicide Squad is set to be the second big whopping DC flick to hit theatres with a release date of Aug. 5, 2016, right after David Goyer's highly anticipated Batman v Superman in May of that year. Ayer couldn't reveal much about the movie, but he could say this, which should definitely please the fans: "I can say that it's a Dirty Dozen with supervillains. Then I can ask the question, 'Does a movie really need good guys?'" Though he wouldn't spill the beans as to who could potentially be cast in the movie — Will Smith, Tom Hardy and Margot Robbie are rumored for roles — Ayer appears to have somewhat confirmed that we'll get to see the villainous Captain Boomerang in the upcoming flick when the director answered a question as to how he'd go about casting the Australian racist, saying: "Like one would cast any other role. I don't know what I'm going to do. I'm going to do what I do in my typical fever dream of directing." He also added: "I love the passion [comic-book fans] have for these characters and these worlds. I think there's something incredible about the comic genre and technology has finally caught up with pen and ink to render these fantastic worlds in a way that feels believable and visceral to audiences. It's a secular religion in that regards. The mythology that these characters represent – the idea of them as fallen gods on Earth – is intriguing to me. I can't wait to start exploring those corridors."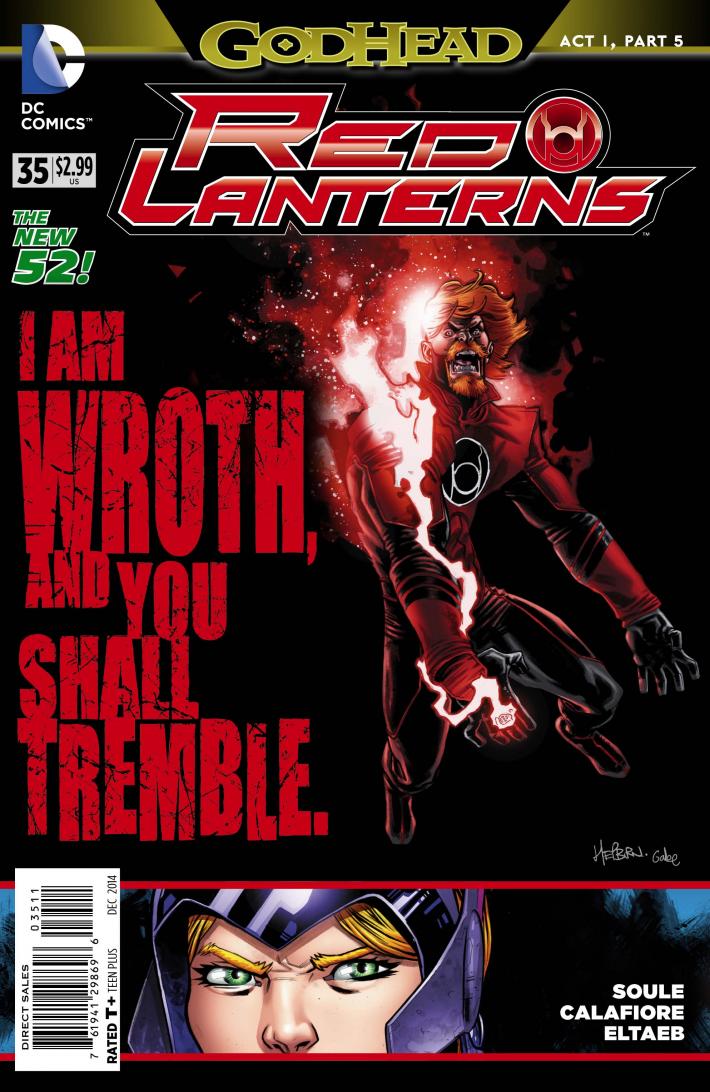 RED LANTERN
Are you ready for more Red Lanterns? We've teamed up with DC for an exclusive preview of the next issue in this epic series. "GODHEAD," Act 1 Part 5: Guy Gardner's at his lowest point in he horrific aftermath of "The Atrocitus War," consumed with rage towards himself for the many lives lost, and he's taking it out on whomever he can! His actions have caught the attention of Earth's sole Green Lantern, Simon Baz! Unfortunately, Earth itself has caught the attention of the New God, Malhedron!? But unlike his green compatriot, Guy's on a rage-filled suicide mission, and he's just looking for a target!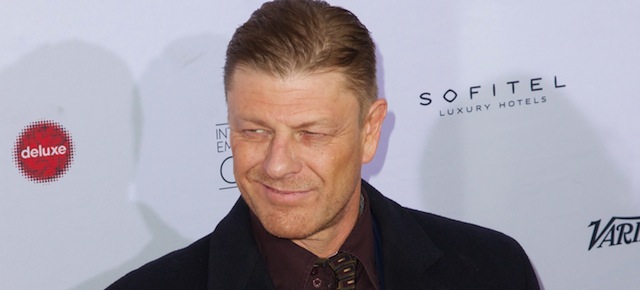 THE MARTIAN
Sean Bean (The Lord of the Rings: The Fellowship of the Ring, "Game of Thrones") has taken a role in Ridley Scott's upcoming science fiction feature The Martian. The Hollywood Reporter has the news, bringing word that Bean will play a NASA flight director opposite Matt Damon, Jeff Daniels, Kate Mara, Michael Pena, Kristen Wiig and Jessica Chastain. The Martian is based on Andy Weir's 2012 e-book publication, which issued a print edition this past February. It is officially described as follows: Six days ago, astronaut Mark Watney became one of the first people to walk on Mars. Now, he's sure he'll be the first person to die there. After a dust storm nearly kills him and forces his crew to evacuate while thinking him dead, Mark finds himself stranded and completely alone with no way to even signal Earth that he's alive—and even if he could get word out, his supplies would be gone long before a rescue could arrive. Chances are, though, he won't have time to starve to death. The damaged machinery, unforgiving environment, or plain-old "human error" are much more likely to kill him first. But Mark isn't ready to give up yet. Drawing on his ingenuity, his engineering skills—and a relentless, dogged refusal to quit—he steadfastly confronts one seemingly insurmountable obstacle after the next. Will his resourcefulness be enough to overcome the impossible odds against him? Currently starring on TNT's "Legends," Bean can be seen next year in both the Wachowskis' Jupiter Ascending and in Chris Columbus' Pixels. Simon Kinberg and Aditya Sood are attached to produce The Martian. THE GOOD DINOSAUR
In its original incarnation, Disney•Pixar's animated feature The Good Dinosaur was supposed to hit theaters this past May. That all changed last year when the formerly-attached co-helmer Bob Peterson (co-director on Up) was removed from the project. Shortly thereafter, the release date was shifted to November 25, 2015 and word on the status of the film has been relatively quiet every since. That changes today with the release of the below video. Posted to Disney•Pixar's official feed, it shows Peter Sohn, now the sole director on The Good Dinosaur, drawing an image of the film's lead, Arlo the apatosaurus. The Good Dinosaur is set to feature the voice talents of Lucas Neff, John Lithgow, Frances McDormand, Bill Hader and Neil Patrick Harris. The storyline asks, "What would have happened if the cataclysmic asteroid that forever changed life on Earth actually missed the planet completely and giant dinosaurs never became extinct?" CONSTANTINE
We're just a few days away from the series premiere of "Constantine," NBC's television adaptation of the long-running Vertigo comic series "Hellblazer," and the network has revealed a new extended TV spot for the series that features quite a bit of new footage. Seasoned demon hunter and master of the occult John Constantine (Matt Ryan) specializes in giving hell… hell. Armed with a ferocious knowledge of the dark arts and his wickedly naughty wit, he fights the good fight - or at least he did. With his soul already damned to hell, he's decided to leave his do-gooder life behind, but when demons target Liv (Lucy Griffiths), the daughter of one of Constantine's oldest friends, he's reluctantly thrust back into the fray - and he'll do whatever it takes to save her. Before long, it's revealed that Liv's "second sight"-an ability to see the worlds behind our world and predict supernatural occurrences–is a threat to a mysterious new evil that's rising in the shadows. Now it's not just Liv who needs protection; the angels are starting to get worried too. So, together, Constantine and Liv must use her power and his skills to travel the country, find the demons that threaten our world and send them back where they belong. After that, who knows… maybe there's hope for him and his soul after all. Set to premiere on Friday, October 24, "Constantine" will air Fridays at 10 PM on NBC.
THE ZOCALO TODAY
Be sure to check out The Zocalo Today on Facebook as well as at ISN News: The Zocalo Today on Yahoo Groups. Did you miss the news from yesterday -- or earlier in the week. Catch up by going to the October News Archive. I have broken up the huge file into months to make it easier to scan through. It will bring you up to date for all that has been going on in the world of science fiction. Go to:
September News.
August News.
July News.
June News.
May News.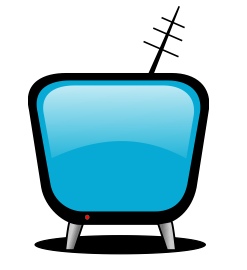 ON THE TUBE TONIGHT 7:15pm on AMC
Jason X
The year is 2455. The Place is Old Earth. Once the shimmering blue jewel of the galaxy, Old Earth is now a contaminated planet abandoned for centuries. Yet humans have returned to the deadly place that they once fled. Not to live, but to research the ancient rusting artifacts of the bygone civilizations that caused this environmental disaster. And little does the most recent landing party of intrepid young explorers realize the fate that awaits them. 7:30pm on FX
Abraham Lincoln: Vampire Hunter
While still a boy, Abraham Lincoln loses his mother to a vampire's bite. He vows revenge, but fails in the attempt, narrowly escaping with his life. He is rescued by Henry (Dominic Cooper), a charismatic vampire hunter who instructs Abe in the fine art of dispatching bloodsuckers. Abe (Benjamin Walker) continues his fight against the undead well into adulthood and his presidency, making a last stand against the ultimate vampire foe (Rufus Sewell) on the eve of the Civil War's defining battle. 8:00pm on CBS
NCIS
Season 12, Episode 5: The San Dominick
A deceased man is spotted overboard during a Coast Guard and NCIS training exercise at sea. 8:00pm on The CW
The Flash
Season 1, Episode 3: Thing You Can't Outrun
Barry and the team track The Mist -- a dangerous new meta-human with toxic gas powers. 8:00pm on Syfy
Face Off
Season 7, Episode 12: Beautiful Disaster
The artists take inspiration from disaster scenarios and craft elemental fairies born from each one. 9:00pm on ABC
Marvel's Agents of S.H.I.E.L.D.
Season 2, Episode 5: A Hen in the Wolf House
Coulson and the team are faced with Hydra's security chief -- the beautiful, deadly Bobbi Morse. 9:00pm on CBS
NCIS: New Orleans
Season 1, Episode 5: It Happened Last Night
The investigation into a chief warrant officer's death reveals that his wife has been abducted. 9:00pm on The CW
Supernatural
Season 10, Episode 3: Soul Survivor
Sam works to save Dean from the mark of Cain; Crowley seeks the help of an unexpected ally. 9:00pm on Syfy
Face Off
Season 7, Episode 13: Creature Carnage
The four semifinalists conquer giant city-crushing monstrosities in order to reach the finale.[New] 9:15pm on AMC
Friday the 13th
Against the advice of locals and police, Clay (Jared Padalecki) scours the eerie woods surrounding Crystal Lake for his missing sister. But the rotting cabins of an abandoned summer camp are not the only things he finds. Hockey-masked killer Jason Voorhees lies in wait for a chance to use his razor-sharp machete on Clay and the group of college students who have come to the forest to party. 10:00pm on ABC
Forever
Season 1, Episode 6: The Frustrating Thing About Psychopaths
Henry and Jo investigate homicides that mimic those of Jack the Ripper and the Black Dahlia murder. 10:00pm on CBS
Person of Interest
Season 4, Episode 5: Prophets
A political pollster's predictions uncharacteristically fail as he becomes a person of interest. 10:00pm on Syfy
Town of the Living Dead
Season 1, Episode 5: A Zombie Baby is Born 10:30pm on Syfy
Town of the Living Dead
Season 1, Episode 6: Don't Mess With the Money Maker
KEEPING UP WITH CAST AND CREW
LANTERN CITY
Lantern City is not a television show. Not yet. But Bruce Boxleitner is planning for it to be one. As he says… And now it will be a comic book from Archaia, a twelve issue series, and the first such title since The Secret History in 2007. More details to come, as and when….








Here is a quote from J. Michael Straczynski about emotions.
I had this theory that the more important and intimate the emotion, the fewer words are required to express it.

First it's in dating: "Will you go out with me?" Six words.
"Honey, I care for you." Five words.
"You matter to me." Four words.
"I love you." Three words.
"Marry me." Two words.
But what's left? What's the one most important and intimate word you can ever say to somebody? It's "goodbye."

While Michael O'Hare (Sinclair), Andreas Katsulas (G'Kar), Rick Biggs (Dr. Franklin), Tim Choate (Zathras) and Jeff Conoway (Zach Allen) are no longer with us, we will not forget their wonderful personalities and talent -- as well as their significant contributions to the BABYLON 5 universe. Be sure to visit In Memory Of for more information about memorial efforts.
Until we met again, in a place where no shadows fall.
BABYLON 5 BIRTHDAYS
OCTOBER
Dylan Neal - October 8
Jeff Conaway - October 5 - Gone too soon
John Vulich - October 10
Tim Choate - October 11 - we miss you
John Copeland - October 13
Linda Huse - October 16

Have I missed anyone? If you know the birthday of someone connected with Babylon 5, pass the information along. We want to include everyone in our Happy Birthday Wishes.


Go to http://www.hollywoodscifi.org/ for more information.
BABYLON 5 MUSIC VIDEOS AND TRIBUTES
John Hudgens has created many Babylon 5 videos, but I believe this is the most moving. It was first shown at the Phoenix Comic Con 20th Anniversary and honors many of the Babylon 5 family who have passed on.

Here is a link to John's Babylon 5 videos:
https://www.youtube.com/user/Babylon5MusicVideos?feature=watch

Richard Biggs memorial: http://www.youtube.com/watch?v=HyD4L8yNtsA

Andreas Katsulas memorial: http://www.youtube.com/watch?v=h2UQ2l9NPIg

- This is the extended version that I did for Andreas' widow ater the original cut was released on the net. It's never been seen online until now.

For those of you who've never seen these, I hope you enjoy them - and for those that have (and emailed me many times over the years about releasing them), I hope they're as good as you remember. Working with Joe on these videos was one of the highlights of my career, and I'll be forever grateful to him for the doors these have opened for me. I'm proud to have them on my resume.

John Hudgens
www.zteamproductions.com








Spooky's Ultimate Horror Weekend
Dates: Oct. 24-26, 2014
Place: Doubletree Universal Studios, Orlando, FL 32819
Guests:
Michael Rooker - Walking Dead & Jeremiah; Stephen Pearcy - Ratt; Dee Wallace Stone - ET & Cuju; Tyler Mane - Halloween & X Men, and Tobin Bell - Dexter
For more information, go to http://www.spookyempire.com/.

MALTA COMIC EXPO
Dates: October 31-November 2, 2014
Place: Mediterranean Conference Center, Valletta, Malta
Guests: Richard Piccardo, Dirk Benedict,Silvester McCoy and many more
For more information, go to http://maltacomicsexpo.com/. LOSCON 41
Dates: November 28-30, 2014
Place: LAX Marriott Hotel, LA, California
Babylon 5 Guest of Honor: J. Michael Straczynski
For more information, go to http://loscon.org/41/. STAR TREK SAN FRANCISCO: NEXT GENERATION REUNION
Dates: December 12-14, 2014
Place: Hyatt Regency San Francisco, CA
Guests: KATE MULGREW, JAMES DARREN, ROBERT PICARDO, Klingon Representatives GOWRON AND MARTOK, GARRETT WANG, DOMINIC KEATING AND CONNOR TRINNEER, JONATHAN FRAKES, BRENT SPINER, LeVAR BURTON, MICHAEL DORN, GATES McFADDEN and MARINA SIRTIS
For more information, go to www.creationent.com/cal/st_sanfrancisco.html. MAGIC CITY COMIC CON
Dates: January 16-18, 2015 Place: Miami Airport Convention Center
Comic Guests: John Romita, Jr., Allen Bellman, Adelso Corona, Greg Kirkpatrick, Dan Scott
For more information, go to http://www.magiccitycomiccon.com/. STEEL CITY CON
Dates: December 5-7, 2014
Place: Monroeville Convention Center, Monroeville, PA
Guests: Adam West, Burt Ward, Linda Blair, Henry Winkler, Michael Dorn, Peter Mayhew, Terry Farrell, John Wesley Shippe, and more.
For more information, go to http://www.steelcitycon.com/. FED-CON 24
Dates: May 21-24, 2015
Place: Maritim Hotel, Dusseldorf, Germany
Guests: Sam Jones, Aaron Douglas, Grant Bowler and more to come
For more information, go to http://www.fedcon.de/en/. SPECIAL ANNOUNCEMENTS!
Wizard World Conventions has a large number of events planned for the year. Be sure to visit the page to see if there is a convention of interest near you.

Creation Entertainment has a large number of conventions planned for the next several months. They include stars from TWILIGHT, SUPERNATURAL, STARGATE, FARSCAPE, XENA, SERENITY, STAR TREK, etc. Check out their calendar to see if one will be in your neighborhood soon. Don't miss their Videos page as well. It is full of some priceless video from a number of conventions.

Be sure to visit the referenced sites to see if there have been changes in dates/guests attending. Visit our Convention Calendar for a full listing of upcoming conventions.
BACK ISSUES OF THE ZOCALO TODAY
The front page of the The Zocalo Today changes daily, so be sure to check the back issues to make sure that you haven't missed anything IMPORTANT! I hope you will become a regular visitor to The Zocalo Today!
---
Take care and I look forward to hearing from you.
Sandra Bruckner (sgbruckner@aol.com)
Editor/Publisher
ISN News: The Zocalo Today
http://www.isnnews.net
Copyright - SBruckner, 1999-2014