The Zocalo Today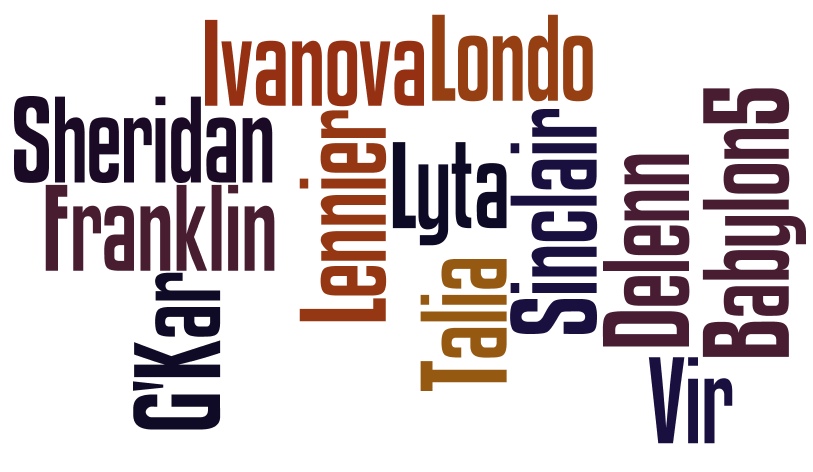 Welcome and thank you for dropping by. Babylon 5 brought many of us together -- and it remains with us, despite the fact that is no longer in production. The good thing is that the internet gives a LOT of ways to stay in touch. Don't be shy. Join in the discussion today or drop by Facebook or Twitter.

If you have questions or items for the news, drop me a line at sgbruckner@aol.com.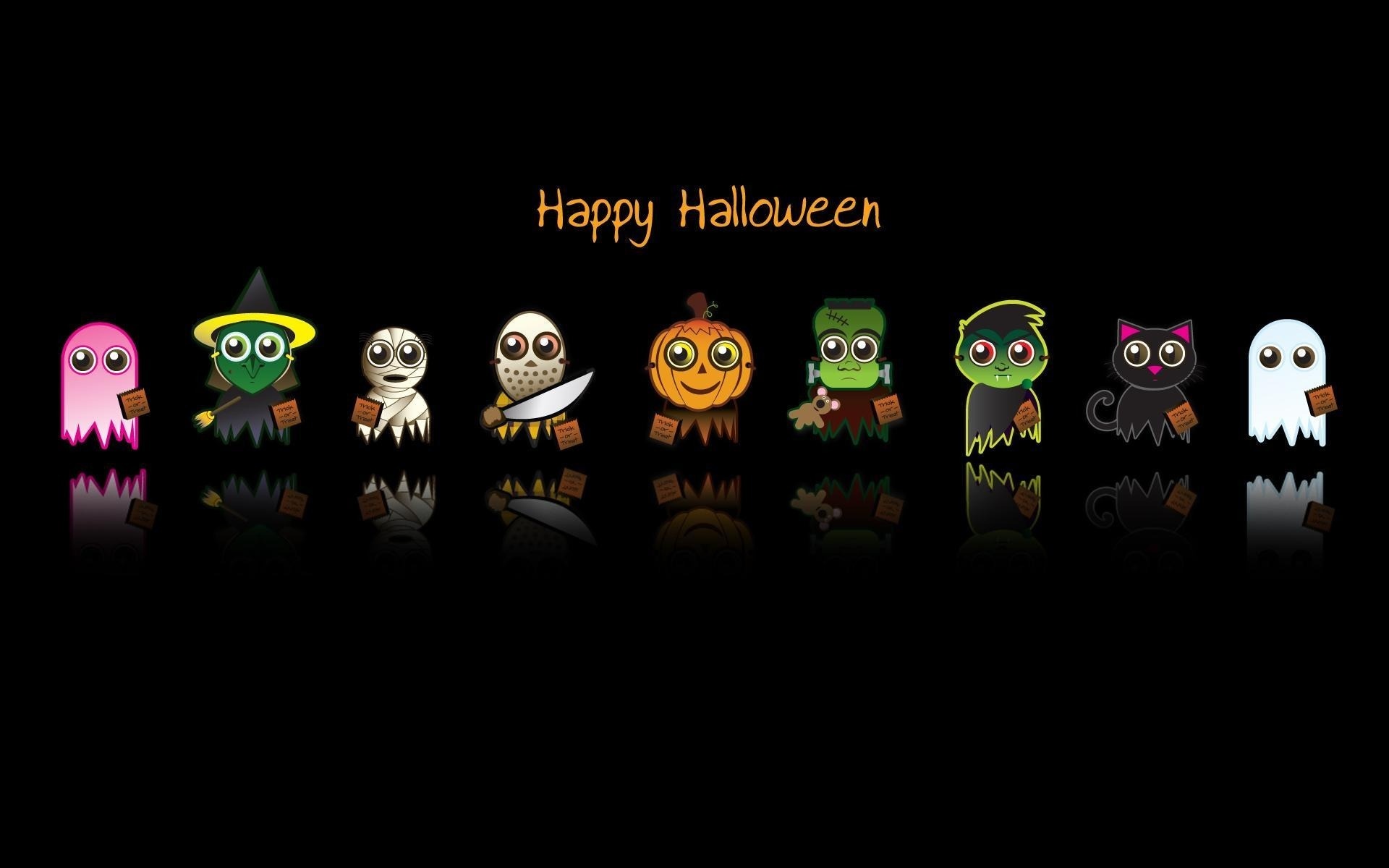 LATEST SCIENCE FICTION NEWS:
FRIDAY, OCTOBER 31, 2014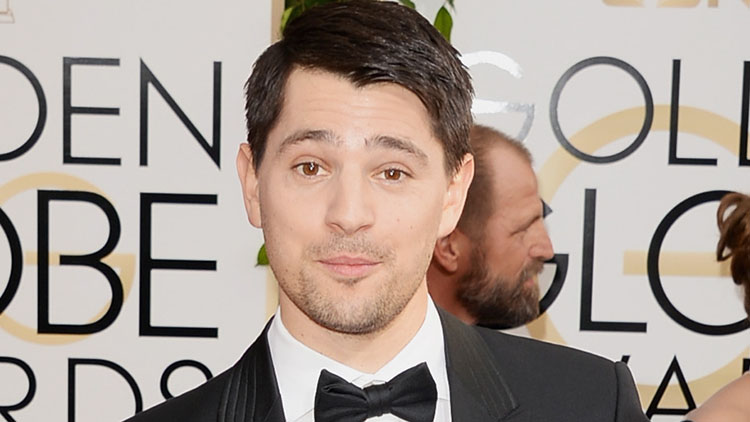 GOTHAM NEWS: HARVEY DENT IS COMING
Watch out "Gotham," there's a couple new faces coming to town. FOX has revealed when Harvey Dent, the eventual Two-Face, will debut on the series. Played by Nicholas D'Agosto, Dent will first appear on the Nov. 17 episode, appropriately titled "Harvey Dent." The official episode description from FOX reads, "Trying to close the Wayne murder case, a young Harvey Dent and Gordon team up, much to Mayor James' chagrin. Meanwhile, Penguin makes contact with Mooney's secret weapon, Liza." At the moment, D'Agosto is merely a guest star on the series. However, it's no secret how important Harvey Dent is to the story "Gotham" is trying to tell. This definitely won't be the only time he sets foot in Gotham City. After all, what's Gotham City without a little Two-Face in the works? "Gotham" airs Mondays at 8 p.m. ET/PT on FOX. 12 MONKEYS ON SYFY
Another new trailer for Syfy's upcoming 12 Monkeys series has landed, showing off a ton of new footage from the time-travel thriller. Put into development as part of the network's renewed push toward original fare, 12 Monkeys looks to use Terry Gilliam's acclaimed 1995 sci-fi classic as a jumping-off point to put a more layered spin on the apocalyptic story of a man sent back in time to save the world. The new footage looks top-notch, and it really does a good job of setting the stakes for what appears to be a high-concept drama with a ton of great time travel and action beats. Syfy has been promising more big-budget science fiction shows — and this one seems to pass the eye test, at least at this point. The series stars Aaron Stanford, Zeljko Ivanek, Amanda Schull, Kirk Acevedo, Tom Noonan and Shannon Lucio. Here's the official synopsis: 12 Monkeys follows the journey of a time traveler, Cole, from the post-apocalyptic future. Using a dangerous and untested method of time travel, Cole arrives in the present day on a mission to locate and eradicate the source of a deadly plague that will eventually decimate 93.6% of the human race. Will Cole be able to save the fate of mankind or is mankind bound by fate? Taking place in the ravaged future of 2043 and the present day (2015), 12 Monkeys explores themes of destiny, fate, love and the possibility of second chances. 12 Monkeys debuts Friday, Jan. 16, 2015, on Syfy.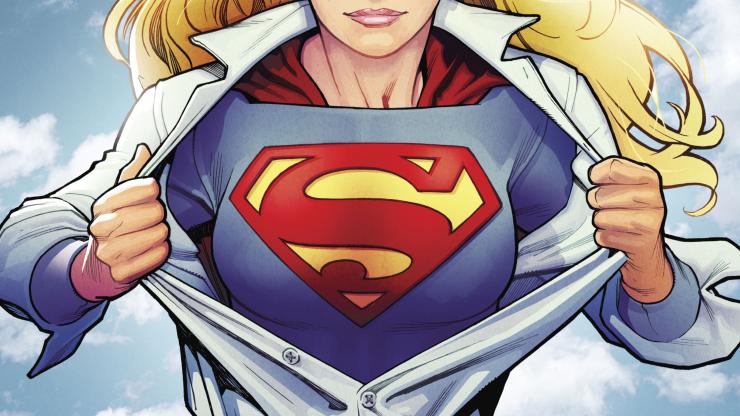 SUPERGIRL
Character descriptions for CBS' upcoming Supergirl TV series have been released, revealing quite a few intriguing details for the upcoming small-screen comic-book adaptation. Not only that, but they show that there will be some major changes from the comics. Casting has now begun for Supergirl — and the good casting folks are the same ones who awesomely cast The CW's Arrow and The Flash — and TVLine have gotten their hands on who the upcoming drama series is looking for to fill its two lead roles. Here's the description for Kara Zor-El, aka Kara Danvers, aka Supergirl: For Kara Zor-El aka Kara Danvers, the show is eyeing Caucasian females, age 22 to 26, to play 24. As the series' mythology goes, Kara at age 12 was sent from her dying home planet of Krypton to Earth, where she was taken in by the Danvers, a foster family who taught her to be careful with her extraordinary powers. After repressing said skills for more than a decade, Kara is forced to bust out her super moves in public during an unexpected disaster. Energized by her heroism for the first time in her life, she begins embracing her abilities in the name of helping the people of her city, earning herself a super moniker along the way. The other lead character currently being cast is a major departure from the original comic-book source material. The role is that of Kara's sister. Yep, you read that right. But she's not her sister sister. She's a foster sister. Here's the description for the character: The other lead role currently being cast is that of 26-year-old Alexandra "Alex" Danvers, Kara's gorgeous, brilliant, science-minded foster sister. Growing up, Alex was partly jealous of her sibling yet also fascinated by her abilities, prompting Alex to learn as much as she could about alien anthropology, sociology and culture. Today, Alex works for a secret government organization and, alongside her heroic sis, will face many challenges, both mundane and super. It's going to be interesting to see this new take on the Supergirl mythos — with a flying Supergirl, thank you very much! The pilot was penned by Ali Adler (No Ordinary Family) and Greg Berlanti (Arrow). Both Adler and Berlanti will executive-produce the superhero TV show alongside Sarah Schechter (of Berlanti Productions) and Warner Bros. TV. INTERSTELLAR
We're now a little more than a week away from the release of Christopher Nolan's sci-fi epic, easily one of our most anticipated movies of 2014, and after being wowed by trailer after trailer, we finally got to see our first clip from the film today. We already knew that the film would focus on a dying Earth that could no longer support the human race, and the team of astronauts who embark on a daring voyage to find humanity's next home, but this clip sheds new light on just how much things have changed. In the clip, Cooper (Matthew McConaughey) is apparently in the midst of a parent-teacher conference regarding his daughter, Murph (Mackenzie Foy). Murph brought an old textbook to school to show her friends pictures of the Apollo missions to the moon, and that's apparently a problem. t's not just food we've run out of in the future Nolan's imagined here. It's ambition. It's hope. It's a sense that our achievements as a species are anything but cynical, or even simply self-serving lies. Apparently, in this future, even medical science has taken a step backward in favor of preserving what little Earth has left to offer us. It's a dark vision, to be sure, one that's countered by the hope inherent in the film's tagline: "Mankind was born on Earth. It was never meant to die here." Nolan's wrestling with light and dark, hope and resignation, ambition and complacency, and those themes will likely only be writ larger when the film takes us to space. Interstellar lifts off Nov. 7. EX_MACHINA
We've been intrigued by Alex Garland's upcoming sci-fi flick Ex Machina for a while, and now that we've seen the first trailer, we're definitely psyched for this high-concept thriller. Set around the tag line "To erase the line between man and machine is to obscure the line between men and gods," the film is Garland's (28 Days Later, Sunshine, Dredd) latest attempt to push the boundaries of the genre. This time, he's taking aim at artificial intelligence. The crux of the story follows two techies (Domhnall Gleeson, Oscar Isaac) as they're tasked with testing out a cutting-edge new AI that has been uploaded into a creepy, semi-sexualized robot played perfectly by Alicia Vikander. From there, things get weird and twisty — and we're dying to see more from this real-life Turing test. Ex Machina is slated for release April 10, 2015.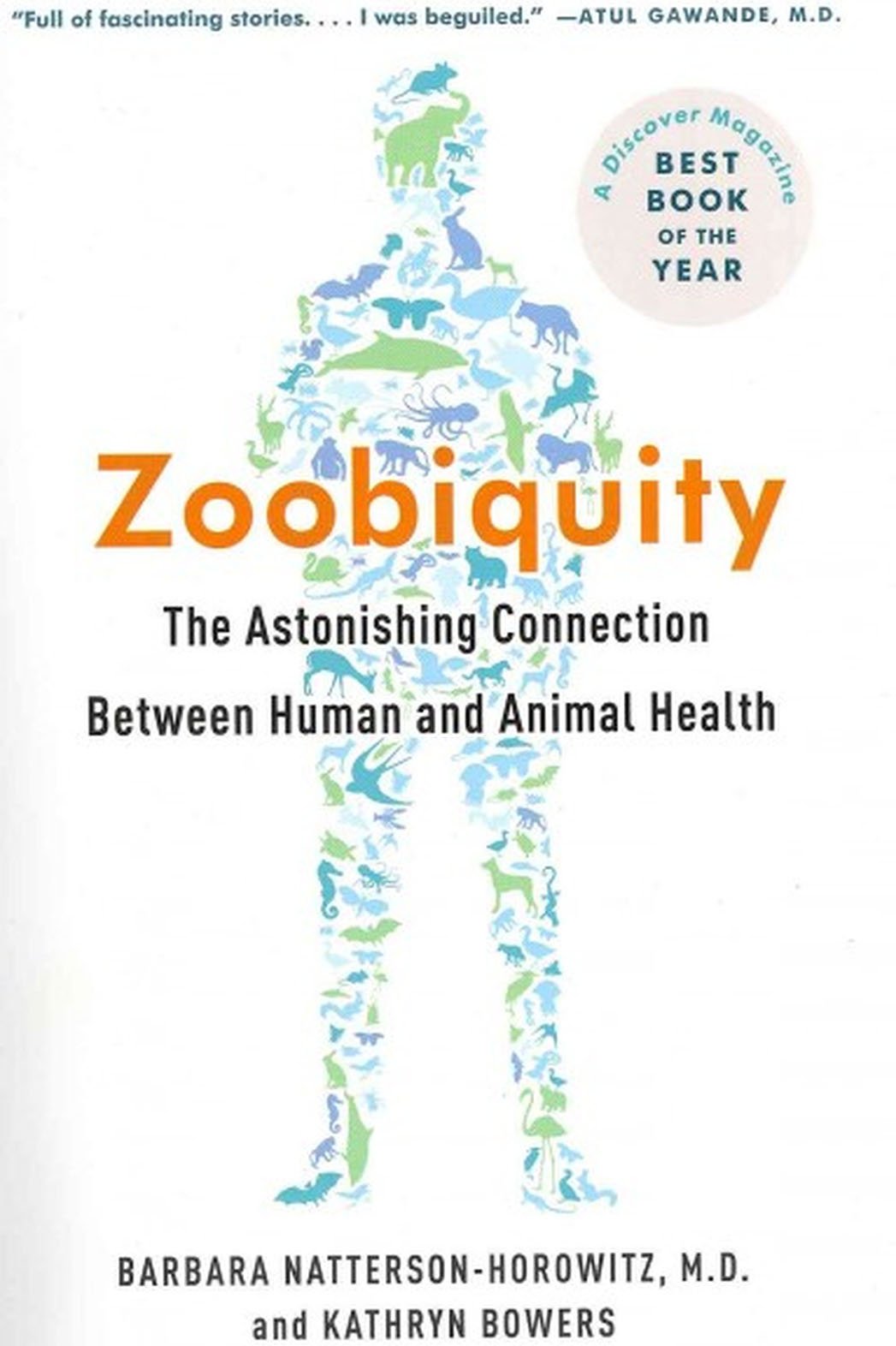 ZOOBIQUITY
Fox is adapting New York Times best-seller Zoobiquity for the small screen. The network has committed to a script with penalty for the TV version of the 2013 nonfiction book written by Dr. Barbara Natterson-Horowitz and Kathryn Bowers, teaming with Bones executive producers Stephen Nathan and Jon Collier, The Hollywood Reporter has learned. Zoobiquity is a medical drama following a dynamic group of doctors helping treat patients by searching for correlation in an unexpected place — the animal kingdom. Nathan will write the pilot script with Collier. Produced by 20th Television, Nathan and Collier will serve as executive producers, along with Spencer Medof. Natterson-Horowitz and Bowers will produce. This should be familiar territory for Nathan, who executive produces Fox's long-running crime procedural Bones, itself an adaptation from a series of novels by author Kathy Reichs. Nathan is repped by WME. Collier is repped by UTA, The Shuman Co. and Morris Yorn. Medof is repped by WME, manager Eric Ortner and attorney Myman Greenspan. Natterson-Horowitz and Bowers are repped by WME and Franklin Weinrib.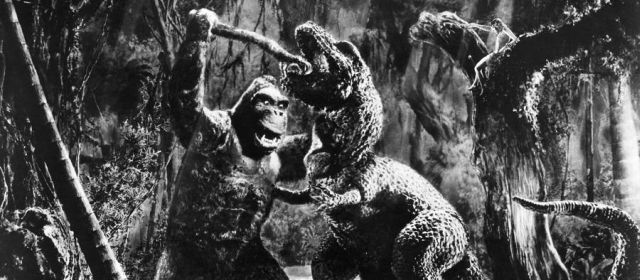 SKULL ISLAND
Deadline brings word today that Legendary Pictures and Universal's upcoming King Kong prequel Skull Island is set to get a re-write from screenwriter John Gatins, who was nominated for an Academy Award for the 2012 film Flight and also penned the adaptations of Real Steel and Need for Speed. The initial draft of the film was penned by Godzilla scribe Max Borenstein. Set to be directed by The Kings of Summer's Jordan Vogt-Roberts, Skull Island will star Loki himself Tom Hiddleston, though what role he plays in the film has yet to be confirmed. Appearing to be a sort of Kong "origin story," Skull Island looks like it will explore the life of the classic movie monster before he was taken to civilization. Previous works have touched on the island, but staying and exploring this mysterious and dangerous place offers Legendary the opportunity to take audiences deeper inside this rich world with a style and scope that parallels other Legendary productions. Skull Island is set for release on November 4, 2016 where it is scheduled to go up against Marvel Studios' Doctor Strange film.
THE ZOCALO TODAY
Be sure to check out The Zocalo Today on Facebook as well as at ISN News: The Zocalo Today on Yahoo Groups. Did you miss the news from yesterday -- or earlier in the week. Catch up by going to the October News Archive. I have broken up the huge file into months to make it easier to scan through. It will bring you up to date for all that has been going on in the world of science fiction. Go to:
September News.
August News.
July News.
June News.
May News.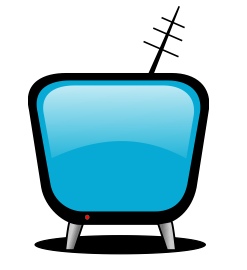 ON THE TUBE TONIGHT 8:00pm on BBC America
The Silence of the Lambs
Jodie Foster stars as Clarice Starling, a top student at the FBI's training academy. Jack Crawford (Scott Glenn) wants Clarice to interview Dr. Hannibal Lecter (Anthony Hopkins), a brilliant psychiatrist who is also a violent psychopath, serving life behind bars for various acts of murder and cannibalism. Crawford believes that Lecter may have insight into a case and that Starling, as an attractive young woman, may be just the bait to draw him out. 8:00pm on FX
Men in Black 3
Even though agents J (Will Smith) and K (Tommy Lee Jones) have been protecting the Earth from alien scum for many years, J still does not know much about his gruff partner. However, J soon gets an unexpected chance to find out what makes K tick when an alien criminal called Boris the Animal (Jemaine Clement) escapes, goes back to 1969, and kills K. With the fate of the planet at stake, J goes back in time and teams up with K's younger self (Josh Brolin) to put things right. 9:00pm on CBS
Hawaii Five-0
Season 5, Episode 6: Ho'oma'ike
On Halloween, the team hunts a serial killer who mimics murders from a cult slasher film. 9:00pm on NBC
Grimm
Season 4, Episode 2: Octopus Head
Trubel is jeopardized after helping with an investigation; a mysterious visitor helps Renard. 9:00pm on Fox
Gotham
Season 1, Episode 5: Viper
Gordon and Bullock seek out the source of a new street drug that is killing users. 9:00pm on ABC Family
Casper
Casper (voiced by Malachi Pearson) is a kind young ghost who peacefully haunts a mansion in Maine. When specialist James Harvey (Bill Pullman) arrives to communicate with Casper and his fellow spirits, he brings along his teenage daughter, Kat (Christina Ricci). Casper quickly falls in love with Kat, but their budding relationship is complicated not only by his transparent state, but also by his troublemaking apparition uncles and their mischievous antics. 9:00pm on AMC
Halloween 4: The Return of Michael Myers
The apparently comatose Michael Myers (George P. Wilbur) is being transferred from one hospital to another, but he wakes up when the ambulance crew talk about his surviving niece, Jamie (Danielle Harris). After slaughtering his attendants, Myers sets out to find his one living relative who is, fortunately, being cared for by a kind and resourceful foster sister named Rachel (Ellie Cornell). Meanwhile, the ever-cautious Dr. Loomis (Donald Pleasence) remains on the killer's path. 10:00pm on CBS
Blue Bloods
Season 5, Episode 6: Most Wanted 10:00pm on NBC
Constantine
Season 1, Episode 2: The Darkness Beneath
John tries to protect residents of a mining community who are being threatened by a Welsh spirit. 10:00pm on Syfy
Z Nation
Season 1, Episode 8: Zunami
In Nebraska, a zombie tsunami engulfs the survivors and desperate measures must be taken to survive.
KEEPING UP WITH CAST AND CREW
DYLAN NEAL
Dylan Neal, Captain from "Legend of the Rangers", will be in the film "Fifty Shades of Grey." Dylan will play Robbin "Bob" Adams in the film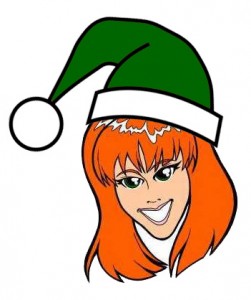 BE A SANTA
Each year, Pat Tallman works very hard to make the holiday season special for disadvantaged kids at Penny Lane. It is that time of year again and she is working to reach a goal of $15,000 so that she can provide some happiness to these children who have known very little of it for most of their lives. If you can, please go to beasanta.org and help make this holiday a very special one.
Thank you.

LANTERN CITY
Lantern City is not a television show. Not yet. But Bruce Boxleitner is planning for it to be one. As he says…

And now it will be a comic book from Archaia, a twelve issue series, and the first such title since The Secret History in 2007. More details to come, as and when….








Here is a quote from J. Michael Straczynski about emotions.
I had this theory that the more important and intimate the emotion, the fewer words are required to express it.

First it's in dating: "Will you go out with me?" Six words.
"Honey, I care for you." Five words.
"You matter to me." Four words.
"I love you." Three words.
"Marry me." Two words.
But what's left? What's the one most important and intimate word you can ever say to somebody? It's "goodbye."

While Michael O'Hare (Sinclair), Andreas Katsulas (G'Kar), Rick Biggs (Dr. Franklin), Tim Choate (Zathras) and Jeff Conoway (Zach Allen) are no longer with us, we will not forget their wonderful personalities and talent -- as well as their significant contributions to the BABYLON 5 universe. Be sure to visit In Memory Of for more information about memorial efforts.
Until we met again, in a place where no shadows fall.
BABYLON 5 BIRTHDAYS
OCTOBER
Dylan Neal - October 8
Jeff Conaway - October 5 - Gone too soon
John Vulich - October 10
Tim Choate - October 11 - we miss you
John Copeland - October 13
Linda Huse - October 16
Carmen Argenziano - October 17 (Londo's old friend Urza Jaddo in "Knives" (Season 2) Have I missed anyone? If you know the birthday of someone connected with Babylon 5, pass the information along. We want to include everyone in our Happy Birthday Wishes.


Go to http://www.hollywoodscifi.org/ for more information.
BABYLON 5 MUSIC VIDEOS AND TRIBUTES
John Hudgens has created many Babylon 5 videos, but I believe this is the most moving. It was first shown at the Phoenix Comic Con 20th Anniversary and honors many of the Babylon 5 family who have passed on.

Here is a link to John's Babylon 5 videos:
https://www.youtube.com/user/Babylon5MusicVideos?feature=watch

Richard Biggs memorial: http://www.youtube.com/watch?v=HyD4L8yNtsA

Andreas Katsulas memorial: http://www.youtube.com/watch?v=h2UQ2l9NPIg

- This is the extended version that I did for Andreas' widow ater the original cut was released on the net. It's never been seen online until now.

For those of you who've never seen these, I hope you enjoy them - and for those that have (and emailed me many times over the years about releasing them), I hope they're as good as you remember. Working with Joe on these videos was one of the highlights of my career, and I'll be forever grateful to him for the doors these have opened for me. I'm proud to have them on my resume.

John Hudgens
www.zteamproductions.com








MALTA COMIC EXPO
Dates: October 31-November 2, 2014
Place: Mediterranean Conference Center, Valletta, Malta
Guests: Richard Piccardo, Dirk Benedict,Silvester McCoy and many more
For more information, go to http://maltacomicsexpo.com/.

LOSCON 41
Dates: November 28-30, 2014
Place: LAX Marriott Hotel, LA, California
Babylon 5 Guest of Honor: J. Michael Straczynski
For more information, go to http://loscon.org/41/. STAR TREK SAN FRANCISCO: NEXT GENERATION REUNION
Dates: December 12-14, 2014
Place: Hyatt Regency San Francisco, CA
Guests: KATE MULGREW, JAMES DARREN, ROBERT PICARDO, Klingon Representatives GOWRON AND MARTOK, GARRETT WANG, DOMINIC KEATING AND CONNOR TRINNEER, JONATHAN FRAKES, BRENT SPINER, LeVAR BURTON, MICHAEL DORN, GATES McFADDEN and MARINA SIRTIS
For more information, go to www.creationent.com/cal/st_sanfrancisco.html. MAGIC CITY COMIC CON
Dates: January 16-18, 2015 Place: Miami Airport Convention Center
Comic Guests: John Romita, Jr., Allen Bellman, Adelso Corona, Greg Kirkpatrick, Dan Scott
For more information, go to http://www.magiccitycomiccon.com/. STEEL CITY CON
Dates: December 5-7, 2014
Place: Monroeville Convention Center, Monroeville, PA
Guests: Adam West, Burt Ward, Linda Blair, Henry Winkler, Michael Dorn, Peter Mayhew, Terry Farrell, John Wesley Shippe, and more.
For more information, go to http://www.steelcitycon.com/. FED-CON 24
Dates: May 21-24, 2015
Place: Maritim Hotel, Dusseldorf, Germany
Guests: Sam Jones, Aaron Douglas, Grant Bowler and more to come
For more information, go to http://www.fedcon.de/en/. SPECIAL ANNOUNCEMENTS!
Wizard World Conventions has a large number of events planned for the year. Be sure to visit the page to see if there is a convention of interest near you.

Creation Entertainment has a large number of conventions planned for the next several months. They include stars from TWILIGHT, SUPERNATURAL, STARGATE, FARSCAPE, XENA, SERENITY, STAR TREK, etc. Check out their calendar to see if one will be in your neighborhood soon. Don't miss their Videos page as well. It is full of some priceless video from a number of conventions.

Be sure to visit the referenced sites to see if there have been changes in dates/guests attending. Visit our Convention Calendar for a full listing of upcoming conventions.
BACK ISSUES OF THE ZOCALO TODAY
The front page of the The Zocalo Today changes daily, so be sure to check the back issues to make sure that you haven't missed anything IMPORTANT! I hope you will become a regular visitor to The Zocalo Today!
---
Take care and I look forward to hearing from you.
Sandra Bruckner (sgbruckner@aol.com)
Editor/Publisher
ISN News: The Zocalo Today
http://www.isnnews.net
Copyright - SBruckner, 1999-2014