The Zocalo Today

Welcome to ISN News: The Zocalo Today. Babylon 5 celebrated its 20th Anniversary but because of the quality of the series, fans are still out there supporting the show -- and new ones are joining each day. With J. Michael Straczynski promising a new production in the near future, we need to continue support of the show -- bringing new people to watch and discuss the show. Join in the discussion today on Facebook or Twitter.

If you have questions or items for the news, drop me a line at sgbruckner@isnnews.net.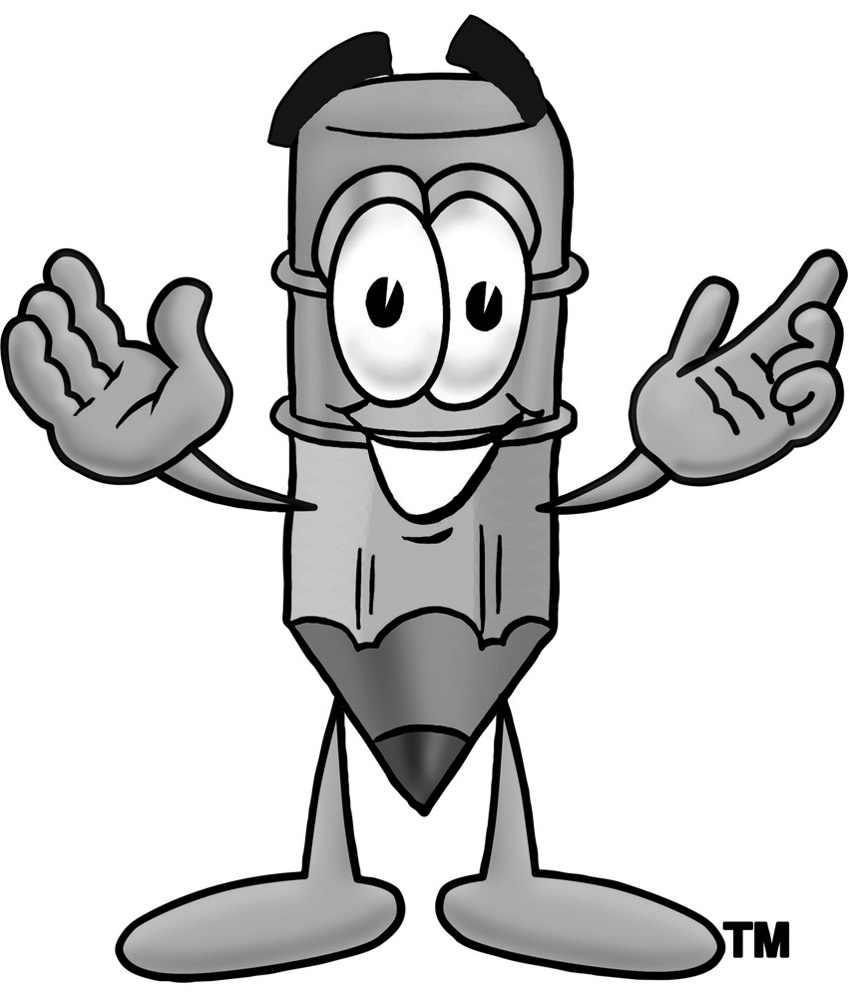 HERE IS TODAY'S NEWS
SEPTEMBER 17, 2016
SUPERNATURAL
The Winchester brothers are back for a new season on one of the longest running horror series in TV history and they're bringing mom along for the ride. It's a real testament to the fan base, showrunners, writers, producers and cast that this indie paranormal show has lasted so long and we're excited to see it will make its milestone 13th season with new showrunners Robert Singer and Andrew Dabb as announced in July.

In this fresh S12 promo, the Winchester's resurrected mother (Samantha Smith) drifts back into the family business and embarks with her sons on a fearful hunting trip. Also, check out "Jessie's Girl" '80s pop star Rick Springfield in a sinister new role as the physical incarnation of a rock 'n roll Lucifer.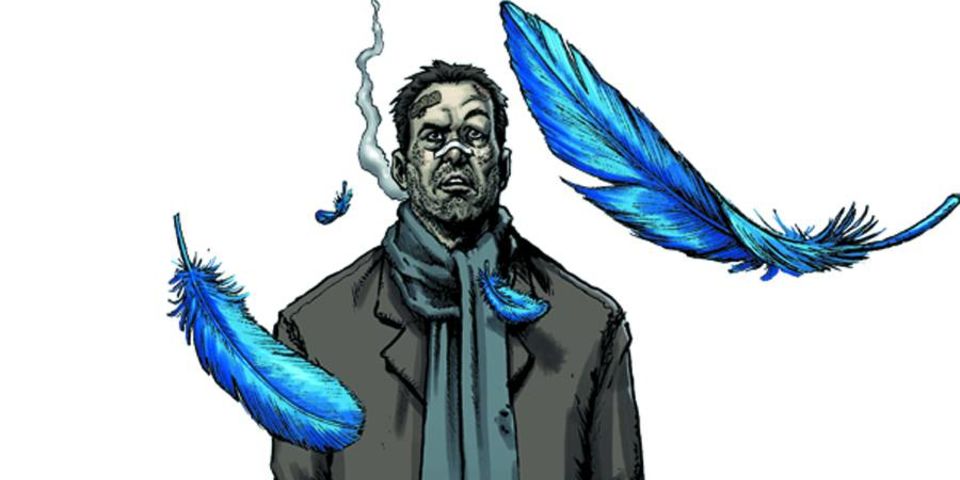 SYFY NEW SERIES ORDERS
Syfy is ramping up its development slate, and has ordered pilots for three new series — including one based on the film The Machine, and an adaptation of a Grant Morrison graphic novel.
Variety reports the network has placed pilot orders for The Machine, Happy! and The Haunted. The shows range from supernatural horror to straight-up sci-fi and mega-quirky. As far as development slate additions, an interesting mix to throw onto the drawing board.
Here's the full breakdown on all three:
The Machine: This one is based on the 2013 film that starred Arrow alum Caity Lotz and Toby Stephens, and is set in a world transformed by the emergence of artificial intelligence. The series will follow six characters as their stories weave around the conflict between man and technology. The series will keep much of the film's creative team intact, with original director Caradog James signed on to produce, along with original producer John Giwa-Amu.
Happy!: This series is based on the Grant Morrison (Batman) and Darick Robertson graphic novel of the same name. The series follows an intoxicated and corrupt ex-cop who becomes a hit man. He stumbles into a world of souls, sex, murder and betrayal — but everything changes when he meets an imaginary blue horse who is "relentlessly positive." It sounds crazy-weird, and the comic is a trip, but could be a lot of fun as a series. Morrison is attached.
The Haunted: This one sounds like a straight-up horror-drama project, and comes from the co-writer of Syfy's The Magicians pilot, Noga Landau. The series follows four siblings who reunite in the wake of their parent's deaths. While grappling with inner demons, they quickly realize they might have to fight some real ones, too. Author James Frey (A Million Little Pieces) is also attached to produce.
All three of these projects are currently ordered to pilot, though that obviously doesn't mean all three will make it to the screen (though it stands to reason at least one might).
AGENTS OF S.H.I.E.L.D.
Marvel Entertainment and ABC have released the first clip from the Marvel's Agents of SHIELD Season 4 premiere, which makes the episode's title of "The Ghost" take on a double meaning!
In light of the Sokovia Accords, and with Hydra obliterated, S.H.I.E.L.D. has been legitimized again and no longer needs to operate in the shadows. Since the world presumes that Coulson is dead, the organization needed a new Director to be the face of the organization. Coulson finds himself back in the role as an agent and teamed with Mack, and together they are tasked with tracking down and confirming the presence of Enhanced people, aka Inhumans. They have been trying to track down and capture Daisy, aka Quake, who has gone rogue in an attempt to atone for sins from the past. But with the world believing that Daisy is a dangerous outlaw who has taken down banks and bridges, the new Director has no qualms about taking her down for good. Agent May is tasked with training specialist strike teams, and Fitz and Simmons have taken a big step forward in their relationship. But with Simmons' new promotion as Special Advisor to the Director in Science and Technology, Fitz, as well as her former team members, finds it hard to confide in or trust her since she's now the Director's confidant.
Marvel's Agents of SHIELD stars Clark Gregg as Director Phil Coulson, Ming-Na Wen as Agent Melinda May, Brett Dalton as Grant Ward, Chloe Bennet as Agent Daisy Johnson, Iain De Caestecker as Agent Leo Fitz, Elizabeth Henstridge as Agent Jemma Simmons, Nick Blood as Agent Lance Hunter, Adrianne Palicki as Agent Bobbi Morse, Henry Simmons as Agent Alphonso "Mack" MacKenzie and Luke Mitchell as Lincoln Campbell. Gabriel Luna also joins hte cast for the fourth season as Robbie Reyes aka the spirit of vengeance, Ghost Rider.
Marvel's Agents of SHIELD returns Tuesday, September 20 in its new timeslot, 10:00 PM ET on ABC.
DELAYED UPDATES
Sorry for the delay in publishing updates for The Zocalo Today. I have been pretty sick and unable to deal with the regular publishing shedule. I will update the page whenever I can. Hopefully things will improve and I can return to my regular update schedule.
THE ZOCALO TODAY
Be sure to check out The Zocalo Today on Facebook as well as at ISN News: The Zocalo Today on Yahoo Groups. Catch up on news by going to the August News Archive.
ON THE TUBE TONIGHT
8:00pm on FX
During a night of government-sanctioned mayhem, a man's mission to avenge his late son turns into a quest to protect a group of strangers from violent assailants.
Frank Grillo, Carmen Ejogo, Zach Gilford, Kiele Sanchez, Michael K. Williams

8:00pm on Syfy
National Treasure: Book of Secrets (2007)
A page from the diary of John Wilkes Booth implicates Ben Gates' great-great grandfather as a major conspirator in the assassination of President Lincoln.
Nicolas Cage, Jon Voight, Harvey Keitel, Ed Harris, Diane Kruger

10:00pm on FX
The Strain
Episode: Gone but Not Forgotten NEW S03, E04
The infection enters a new phase; Setrakian and Eph worry that there is more work to be done while Fet wants to celebrate; Justine drafts an unwilling army in the fight; Eichhorst lashes out and plans to strike back.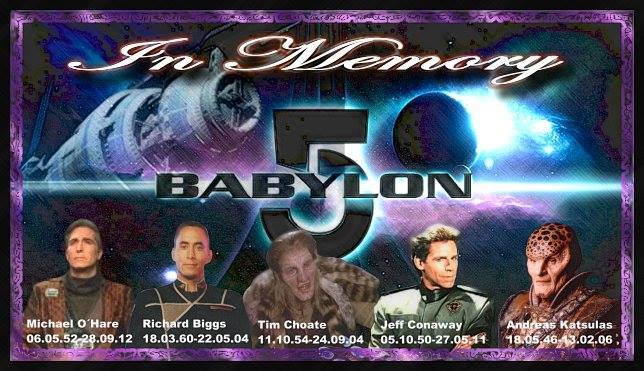 Here is a quote from J. Michael Straczynski about emotions.
I had this theory that the more important and intimate the emotion, the fewer words are required to express it.
First it's in dating: "Will you go out with me?" Six words.
"Honey, I care for you." Five words.
"You matter to me." Four words.
"I love you." Three words.
"Marry me." Two words.
But what's left? What's the one most important and intimate word you can ever say to somebody? It's "goodbye."
While Michael O'Hare (Sinclair), Andreas Katsulas (G'Kar), Rick Biggs (Dr. Franklin), Tim Choate (Zathras), Jeff Conoway (Zach Allen) and Jerry Doyle (Michael Garibaldi) are no longer with us, we will not forget their wonderful personalities and talent -- as well as their significant contributions to the BABYLON 5 universe. Be sure to visit In Memory Of for more information about memorial efforts.
Until we met again, in a place where no shadows fall.
BABYLON 5 BIRTHDAYS
SEPTEMBER
September 1 - Judy Levitt (Mrs. Walter Koenig) (Unnamed Psi Cop in "A Race Through Dark Places" and "Dust to Dust")
September 4 - Pat Tallman
September 5 - Cinzia Zanetti
September 6 - Robin Atkin Downes
September 7 - Mira Furlan
September 9 - Jeffrey Combs (Harrison Gray in 'Eyes')
September 12 - Christopher Neame (Knight One in "And the Sky Full of Stars")
September 13 - Clyde Kusatsu (Dr. Bill Morishi in Thirdspace)
September 14 - Walter Koenig
September 15 - Henry Darrow (psychiatrist Dr. William Indiri, S4 episode "The Illusion of Truth)
September 19 - Paul Williams
September 20 - Robert Rusler
September 20 - Gary Cole
September 23 - Bear Burge (Property Master)
September 23 - Jason Carter
September 23 - Manny Case (Make-up Artist)

September 25 - Beth Toussant (Anna Sheridan in "Revelations" - Season 2)
September 30 - Ian Ogilvy (Centauri Lord Jano in "In the Kingdom of the Blind" - Season 5

Have I missed anyone? If you know the birthday of someone connected with Babylon 5, pass the information along. We want to include everyone in our Happy Birthday Wishes.



BABYLON 5 MUSIC VIDEOS AND TRIBUTES
John Hudgens has created many Babylon 5 videos, but I believe this is the most moving. It was first shown at the Phoenix Comic Con 20th Anniversary and honors many of the Babylon 5 familywho have passed on.

Here is a link to John's Babylon 5 videos:
https://www.youtube.com/user/Babylon5MusicVideos?feature=watch

Richard Biggs memorial: http://www.youtube.com/watch?v=HyD4L8yNtsA

Andreas Katsulas memorial: http://www.youtube.com/watch?v=h2UQ2l9NPIg

- This is the extended version that I did for Andreas' widow ater the original cut was released on the net. It's never been seen online until now.

For those of you who've never seen these, I hope you enjoy them - and for those that have (and emailed me many times over the years about releasing them), I hope they're as good as you remember. Working with Joe on these videos was one of the highlights of my career, and I'll be forever grateful to him for the doors these have opened for me. I'm proud to have them on my resume.

John Hudgens
www.zteamproductions.com








FAYETTEVILLE COMIC CON
Place: Fayetteville, NC
Place: Crown Expo Center
Dates: October 15-16, 2016
Guests: Walking Dead; Power Rangers and More
For more information, go to http://www.fayettevillecomiccon.com"

PHOENIX FAN FEST
Dates: October 22 and 23, 2016
Place: Phoenix Convention Center, Phoenix, AZ
Guests: To be announced
For more information, go to http://www.phoenixcomicon.com

SPECIAL ANNOUNCEMENTS!
Wizard World Conventions has a large number of events planned for the year. Be sure to visit the page to see if there is a convention of interest near you.

Creation Entertainment has a large number of conventions planned for the next several months. They include stars from TWILIGHT, SUPERNATURAL, STARGATE, FARSCAPE, XENA, SERENITY, STAR TREK, etc. Check out their calendar to see if one will be in your neighborhood soon. Don't miss their Videos page as well. It is full of some priceless video from a number of conventions.

Be sure to visit the referenced sites to see if there have been changes in dates/guests attending. Visit our Convention Calendar for a full listing of upcoming conventions.
BACK ISSUES OF THE ZOCALO TODAY
The front page of the The Zocalo Today changes daily, so be sure to check the back issues to make sure that you haven't missed anything IMPORTANT! I hope you will become a regular visitor to The Zocalo Today!
---
Take care and I look forward to hearing from you.
Sandra Bruckner (sgbruckner@isnnews.net)
Editor/Publisher
ISN News: The Zocalo Today
http://www.isnnews.net
Copyright - SBruckner, 1999-2016