The Zocalo Today

Welcome to ISN News: The Zocalo Today. Babylon 5 celebrated its 20th Anniversary but because of the quality of the series, fans are still out there supporting the show -- and new ones are joining each day. With J. Michael Straczynski promising a new production in the near future, we need to continue support of the show -- bringing new people to watch and discuss the show. Join in the discussion today on Facebook or Twitter.

If you have questions or items for the news, drop me a line at sgbruckner@isnnews.net.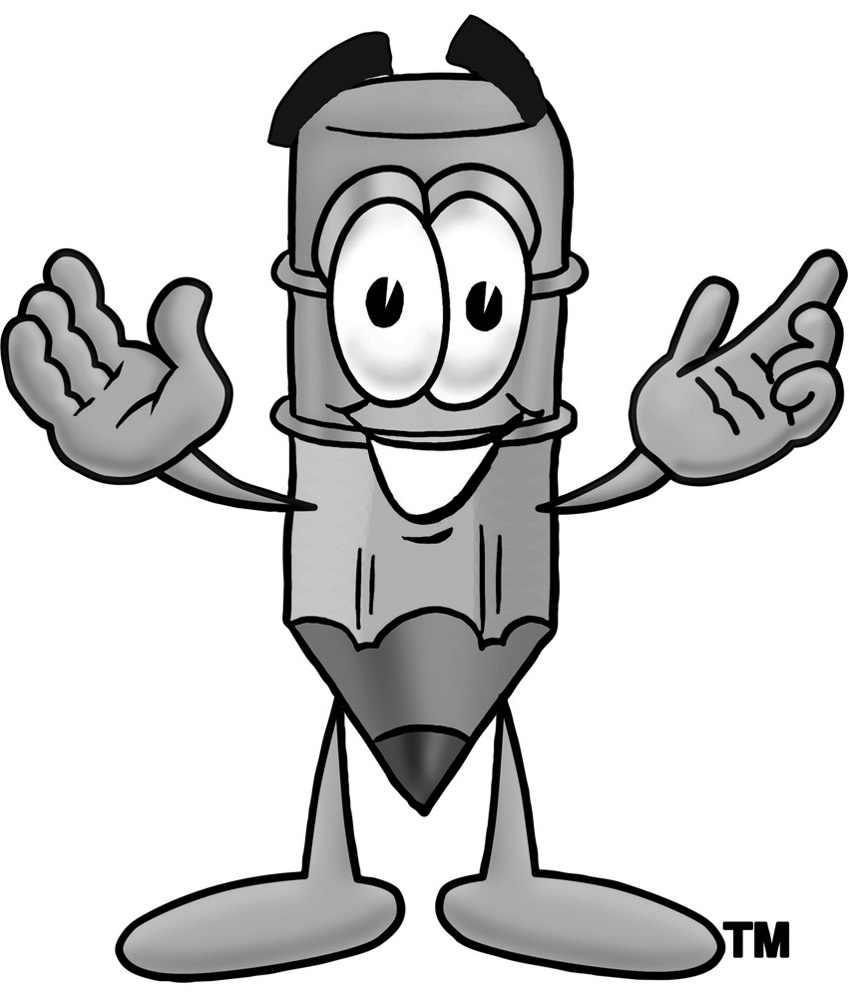 TODAY'S NEWS
MONDAY, NOVEMBER 30, 2015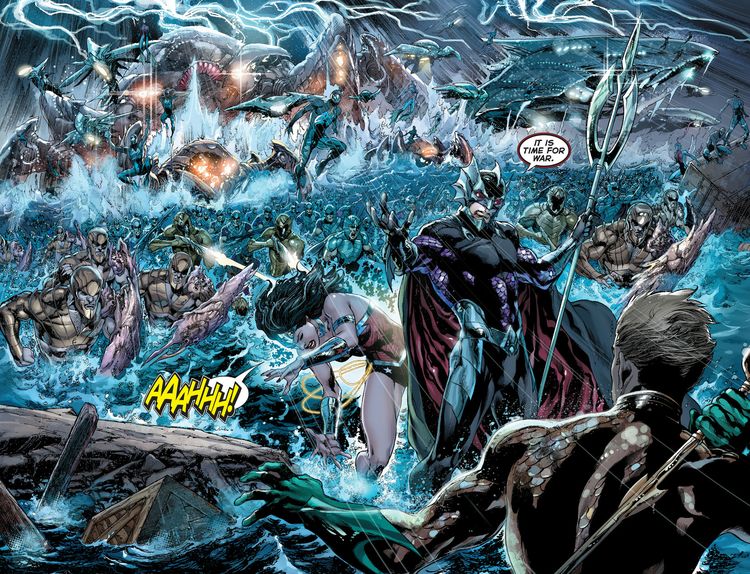 AQUAMAN
Looks like the main baddie for Aquaman's solo movie won't be the one we were expecting to see. While many of us expected to see the King of the Seven Seas go toe-to-toe with Black Manta, a new report over at JoBlo claims that the DC Comics villain Jason Momoa's Aquaman will face in director James Wan's movie will be his half-brother, Orm Marius, aka the Ocean Master. Nothing's confirmed at this point since they've just started working on the screenplay (I know!), so take this news with a grain of salt, aka it's a RUMOR (albeit a cool one). As per the site report: I'm told that OCEAN MASTER aka Orm Marius/Curry aka Aquaman's half brother is the villain that's currently being developed to square off with the King of Atlantis in his first solo outing, which is said to be reminiscent of the comic struggles of the duo in a brother-vs-brother fight for the throne of Atlantis. Now doesn't that sound a tiny bit familiar? Shades of Marvel's Thor versus Loki? Except we have Atlantis instead of Asgard. Created by Bob Haney and Nick Cardy, Ocean Master first appeared in Aquaman #29 back in September 1966. Over the decades, his origin story has been retconned quite a few times, with the latest version of the character (starting with DC Comic's 2011 relaunch with The New 52) having him be the second son of Atlanna, Queen of Atlantis (and Arthur Curry's mother) and a member of the Atlantean Guard she was forced to marry. His earliest origins had him as Arthur Curry's human half-brother and the son of Tom Curry (Aquaman's dad) and a woman named Mary O'Sullivan. Suffering from amnesia, he renamed himself Orm Marius, and became a high-tech pirate who tried to usurp his brother's throne. JoBlo also seems to confirm the rumor that Mera will have a big role in Aquaman, and that she'll be "a force to be reckoned with," comparing her to Furiosa from Mad Max: Fury Road. They also claim that Warner Bros. is looking to cast a "non-white" actress in the part. The superhero movie is set to open on July 27, 2018. WEEKEND BOX OFFICE
Katniss Everdeen, a lovable dinosaur and an aging Rocky Balboa made for an appetizing feast at the Thanksgiving box office, where revenue was up sharply from last year. As expected, holdover The Hunger Games: Mockingjay — Part 2 dominated overall in its second outing, earning $75.8 million for the Wednesday-Sunday holiday stretch. The final installment in Lionsgate's YA film franchise continues to pace behind The Hunger Games: Mockingjay — Part 1, which earned $82.7 million over Thanksgiving in 2014, but is still pulling in huge numbers. Mockingjay 2 also dominated overseas, grossing another $62 million for a foreign tally of $242.4 million and global total of $440.7 million through Sunday. Coming in second offshore was Ridley Scott's The Martian, thanks to a late run in China, where the space epic opened to $50.1 million for a global total of $545.1 million. The Good Dinosaur and Rocky reboot Creed played a big part in fueling the holiday box-office boom in North America, even if Good Dinosaur marks one of the lowest starts for a Pixar title. The only turkey was Victor Frankenstein, which quickly bombed. The trio of new films opened Wednesday, with overall revenue for the five-day stretch hitting an estimated $256 million, up 12 percent from last year. The Good Dinosaur debuted to $56 million from 3,749 locations for the five days, the fourth best Thanksgiving launch of all time. Still, tracking had suggested the animated tentpole would cross $60 million. The Pixar/Disney release, boasting an A CinemaScore, earned $39.2 million for the three-day weekend. Families made up 80 percent of ticket buyers, followed by adults (17 percent) and teens (4 percent). Overseas, Good Dinosaur opened to a promising $28.7 million from 39 markets for a global bow of $84 million. The U.K. led with $4.3 million, followed by Mexico ($3.6 million) and France ($3.2 million). "With this start, buoyed by great critical and consumer response, we're in a fantastic place to play throughout Christmas," said Disney distribution president Dave Hollis, adding that there will be enough room for both Good Dinosaur and Disney/Lucasfilm's Star Wars: The Force Awakens, which opens Dec. 18. He also noted that every Pixar movie has earned some variation of an A CinemaScore. Costing between $175 million and $200 million to produce, Good Dinosaur marks the first time Pixar has ever released two films in the same year. In June, Inside Out opened to a rousing $90.4 million after earning $3.7 million in Thursday-night previews. Disney has made a habit of launching animated fare over the Thanksgiving holiday. In 2013, Disney Animation Studios' Frozen debuted to $93.6 million, the biggest five-day Thanksgiving opening of all time. MGM and New Line's Creed, boasting rave reviews and an A CinemaScore, outperformed expectations in opening to an estimated $42.6 million from 3,284 theaters for the five days, including a three-day weekend gross of $30.1 million. The $35 million movie — a Rocky reboot of sorts starring Michael B. Jordan and Sylvester Stallone — is a needed win for Warner Bros., parent company of New Line. Reuniting up-and-coming director Ryan Coogler with his Fruitvale Station leading man (Jordan), Creed stars Stallone as the aging Rocky Balboa, who agrees to train the son of Apollo Creed, played by Jordan. Creed played heavily male (66 percent), with 62 percent of the audience over the age of 25. Caucasians made up 38 percent of the audience, followed by African-Americans (30 percent) and Hispanics (20 percent), according to Rentrak exit polls. "It played very broadly, which is what we need for long legs," said Jeff Goldstein, Warners executive vp domestic distribution. "Ryan Coogler just brought out the best in these actors. Everyone loves an underdog story." The holiday's third new movie, Paul McGuigan's Victor Frankenstein, couldn't even crack the top 10 after receiving a C CinemaScore. Revisiting the classic story from the perspective of Igor (Daniel Radcliffe), the $40 million Fox movie placed No. 12 with a dismal five-day gross of $3.4 million from 2,797 theaters, including a three-day take of $2.4 million. It's the latest 2015 title to post one of the worst openings of all time for a major studio release. Victor Frankenstein, starring James McAvoy as Dr. Frankenstein, was supposed to open in October 2014, then in January. It was moved a final time to Thanksgiving. The film is faring better overseas, opening to a solid $10 million from 24 markets, including $2 million in Russia. New offerings at the Thanksgiving specialty box office in the U.S. included Tom Hooper's The Danish Girl, starring Eddie Redmayne and Alicia Vikander. Opening Friday, Danish Girl debuted to $181,000 from four theaters in New York and Los Angeles for a solid location average of $45,221. From Focus Features, the movie skewed female (58 percent), while 67 percent of ticket buyers were over the age of 40. That wasn't enough to best Todd Haynes' Carol, however. In its second weekend, Carol took in a $203,076 from four locations in New York and Los Angeles for a theater average of $50,769 and cume of $588,355 for The Weinstein Co. Among other awards contenders, Brooklyn expanded nationwide over Thanksgiving, earning a pleasing $4.9 million from 845 theaters for the five days to place No. 9. Spotlight stayed at No. 8 as it upped its theater count from 598 to 897 locations, grossing $5.7 million for the five days for a cume of $12.3 million. STAR WARS: THE FORCE AWAKENS
With just three weeks to go until the highly-anticipated film hits theaters worldwide, Walt Disney Pictures and Lucasfilm have started airing two more Star Wars TV spots and two more promos on Rey (Daisy Ridley) and Finn (John Boyega) can be seen on Disney Channel. Opening in theaters on December 18, 2015, Star Wars: The Force Awakens is set 30 years after the events of Return of the Jedi, and features a new generation of swashbuckling heroes and shadowy villains, as well as the return of fan-favorite smugglers, princesses, and Jedi. Directed by J.J. Abrams, the highly-anticipated movie stars Harrison Ford, Mark Hamill, Carrie Fisher, Adam Driver, Daisy Ridley, John Boyega, Oscar Isaac, Lupita Nyong'o, Andy Serkis, Domhnall Gleeson, Anthony Daniels, Peter Mayhew and Max Von Sydow. Kathleen Kennedy, J.J. Abrams and Bryan Burk are producing with Tommy Harper and Jason McGatlin serving as executive producers. The screenplay is by Lawrence Kasdan & J.J. Abrams and Michael Arndt. Star Wars: The Force Awakens will be followed on December 16, 2016 by Rogue One: A Star Wars Story, Star Wars: Episode VIII on May 26, 2017, and the Han Solo anthology movie on May 25, 2018. No release dates have been announced for Star Wars: Episode IX or for the third anthology movie. It was recently confirmed, however, that Jurassic World's Colin Trevorrow will be helming the third Saga chapter. BATMAN V. SUPERMAN: DAWN OF JUSTICE
FOX announced today that fans will get to see a Batman v Superman sneak peek on this Monday's Gotham midseason finale! Fearing the actions of a god-like Super Hero left unchecked, Gotham City's own formidable, forceful vigilante takes on Metropolis's most revered, modern-day savior, while the world wrestles with what sort of hero it really needs. And with Batman and Superman at war with one another, a new threat quickly arises, putting mankind in greater danger than it's ever known before. Directed by Zack Snyder and written by Chris Terrio from a screenplay by David S. Goyer, Batman V Superman: Dawn of Justice stars Henry Cavill in the role of Clark Kent/Superman and Ben Affleck as Bruce Wayne/Batman. The film also stars Gal Gadot as Diana Prince/Wonder Woman, with Amy Adams, Laurence Fishburne and Diane Lane returning from Man of Steel, joined by Jesse Eisenberg as Lex Luthor, Jeremy Irons as Alfred, and Holly Hunter in a role newly created for the film. Jason Momoa will also be making an appearance as Aquaman. Batman v Superman: Dawn of Justice is set to open worldwide on March 25, 2016. CAPTAIN AMERICA: CIVIL WAR
Following the debut of the Captain America: Civil War trailer, which you can check out in the player below, directors Anthony and Joe Russo sat down with Empire to talk about the film and the teases that the trailer offers. "You cannot have a character called Captain America without examining the politics of what that means, especially in this day and age," Joe Russo says. "The heroes in this universe operate under their own auspices, not under the directive of a government, and that can cause a lot of problems. There's a certain level of imperialism that we're examining – what right do those that have power have to use that power, even if it's to do good? How do you govern that kind of power?" Russo went on to talk about the namesake for the film, the 2006 comic event, and how there's not much by way of adaptation. "We're using the essence of what Civil War was about," Joe Russo said of the source material. "The comic book isn't applicable to the storytelling that we've structured up to this point, but the concept of registration, the notion that heroes need to be either monitored or controlled because their power can be scary, is applicable." "The challenge was, we're doing the story of Civil War," Anthony Russo adds. "Which everybody knows is nominally about superhero registration. And in a lot of ways that can be a political issue, and we didn't want the conflict of the movie to solely exist on that level. We wanted to figure out very personal reasons why everyone's relationship to this idea of registration is going to become complicated. That's what the relationship between Steve and Bucky allowed us to do, to get very personal in terms of why people would lean one way or the other." "The Accords are the world jointly trying to govern the Avengers moving forward," continues Joe Russo. "It has to do with the effects of Ultron and Sokovia, and New York City , and Washington D.C. Examining the third acts of all the Marvel movies, we're saying, if you could point to the collateral damage in all those incidents, could you use that against the Avengers to control them?" Finally, Joe Russo spoke about the inclusion of William Hurt as General Thunderbolt Ross in the film. "The job is to tie all these films together. To be able to pull from The Hulk, which may have been forgotten about a little bit, and make it relevant again within the cinematic universe, is important to us. We thought it would be interesting to take a character who had a fanatical anti-superhero point of view. Now he's become much savvier and more political and has put himself in a position of power, not unlike a Colin Powell. He's cornering the Avengers politically now, he's out-manoeuvring them." Captain America: Civil War will be released on May 6, 2016.
THE ZOCALO TODAY
Be sure to check out The Zocalo Today on Facebook as well as at ISN News: The Zocalo Today on Yahoo Groups. October News Archive.
ON THE TUBE TONIGHT
8:00pm on CBS
Supergirl
Episode: Red Faced NEW S01, E06
Kara goes too far during a training exercise against a military cyborg commissioned by Lucy Lane's father; Cat's judgmental mother visits; Alex asks Winn to investigate her father's death. 8:00pm on Fox
Gotham
Episode: Rise of the Villains: Worse Than a Crime NEW S02, E11
Detective Jim Gordon turns to dangerous -- and unlikely -- allies for assistance when Bruce Wayne is abducted. 9:00pm on CBS
Scorpion
Episode: Going South S01, E17 (First Aired: Feb. 23, 2015)
The members of the team travel to Mexico when the daughter of a tech billionaire is abducted; Walter participates in an interview that leads to hurt feelings. 9:00pm on Syfy
Zombieland (2009)
Survivors of a zombie apocalypse use creative means to dispatch the undead as they make their way toward a rumored safe haven in Los Angeles.
Woody Harrelson, Jesse Eisenberg, Emma Stone, Abigail Breslin, Amber Heard








Here is a quote from J. Michael Straczynski about emotions.
I had this theory that the more important and intimate the emotion, the fewer words are required to express it.

First it's in dating: "Will you go out with me?" Six words.
"Honey, I care for you." Five words.
"You matter to me." Four words.
"I love you." Three words.
"Marry me." Two words.
But what's left? What's the one most important and intimate word you can ever say to somebody? It's "goodbye."

While Michael O'Hare (Sinclair), Andreas Katsulas (G'Kar), Rick Biggs (Dr. Franklin), Tim Choate (Zathras) and Jeff Conoway (Zach Allen) are no longer with us, we will not forget their wonderful personalities and talent -- as well as their significant contributions to the BABYLON 5 universe. Be sure to visit In Memory Of for more information about memorial efforts.
Until we met again, in a place where no shadows fall.
BABYLON 5 BIRTHDAYS
NOVEMBER
Robert Foxworth - November 1
Marjean Holden - November 3
John Vickery - November 4
Carolyn Seymour - November 7 (Senator Crosby in "Endgame" Season 4)
Teryl Rothery - November 9 (ISN reporter Miss Chambers in "Lost Tales")
Neil Gaiman - November 10 (writer - Day of the Dead)
Damian London - November 12
Tracy Scoggins - November 13
Dwight Schultz - November 24
Louise Turenne - November 26
Efrem Zimbalist, Jr. - November 30 (Missed Greatly)

Have I missed anyone? If you know the birthday of someone connected with Babylon 5, pass the information along. We want to include everyone in our Happy Birthday Wishes.



BABYLON 5 MUSIC VIDEOS AND TRIBUTES
John Hudgens has created many Babylon 5 videos, but I believe this is the most moving. It was first shown at the Phoenix Comic Con 20th Anniversary and honors many of the Babylon 5 familywho have passed on.

Here is a link to John's Babylon 5 videos:
https://www.youtube.com/user/Babylon5MusicVideos?feature=watch

Richard Biggs memorial: http://www.youtube.com/watch?v=HyD4L8yNtsA

Andreas Katsulas memorial: http://www.youtube.com/watch?v=h2UQ2l9NPIg

- This is the extended version that I did for Andreas' widow ater the original cut was released on the net. It's never been seen online until now.

For those of you who've never seen these, I hope you enjoy them - and for those that have (and emailed me many times over the years about releasing them), I hope they're as good as you remember. Working with Joe on these videos was one of the highlights of my career, and I'll be forever grateful to him for the doors these have opened for me. I'm proud to have them on my resume.

John Hudgens
www.zteamproductions.com








STEEL CITY CON
Dates: December 4-6, 2015
Place: Monroeville Convention Center (near Pittsburgh, PA)
Guests: Walter Koenig, Danny Glover, William Katt, Amy Allen, Nalini Krishan, Naomi Grossman, Jason Mewes, John Ratzenberger, George Wendt and more
For more information, go to http://www.steelcitycon.com.

PHOENIX COMICON
Dates: December 12-14, 2015
Place: Phoenix Convention Center, Phoenix, AR
Guests: Tom Skerritt, Linda Blair, Eddie McClintock, Ben Browser
For more information, to go http://phoenixcomicon.com/. ICHIBAN CON 7
Dates: Dec 31 to Jan 3 2016
Place: Embassy Suites Hotel, Concord, NC
For more information, go to http://ichibancon.com. WIZARD WORLD COMIC CON - NEW ORLEANS
Date: January 8-10, 2016
Place: Ernest N. Morial Convention Center
Guests: William Shatner, Edward James Olmos, Eily Kinney, and many more
For more information, go to http://www.wizardworld.com/home-neworleans.html. FARPOINT 23
Dates: February 12-14, 2016
Place: Radisson Hotel North Baltimore
Guests: Sean Maher - more to be announced
For more information, go to http://www.farpointcon.com PENSACON
Date: Feburary 19- 21, 2016
Location: Pensacola, Florida, USA
Official Website: http://pensacon.com. GNOMECON
Dates: March 4-6, 2016
Place: Savanah, GA
For more information, go to http://gnomecon.org TRIAD ANIME CONVENTION 5
Dates: March 11-13 2016
Place: Winston Salem Marriott, North Carolina
For more information, go to http://triadanimecon.com. Mace
March 18-20 2016
MACE 2016 - Anime and game Convention on UpcomingCons.com MEGACON 2016
Dates: May 26-29, 2016
Place: Orange County Convention Center
For more information, go to http://megaconvention.com/. ConCarolinas
http://www.concarolinas.org/
https://www.eventbrite.com/e/concarolinas-2015-registration-6735603371 Heroes Convention
June 17-19 2016
http://www.heroesonline.com/heroescon/ Conregate
July 15-17 2016
https://www.facebook.com/fansofcongregate?fref=ts Charlotte Comic Con
Min con happen four times a year http://charlottecomicon.info/ SPECIAL ANNOUNCEMENTS!
Wizard World Conventions has a large number of events planned for the year. Be sure to visit the page to see if there is a convention of interest near you.

Creation Entertainment has a large number of conventions planned for the next several months. They include stars from TWILIGHT, SUPERNATURAL, STARGATE, FARSCAPE, XENA, SERENITY, STAR TREK, etc. Check out their calendar to see if one will be in your neighborhood soon. Don't miss their Videos page as well. It is full of some priceless video from a number of conventions.

Be sure to visit the referenced sites to see if there have been changes in dates/guests attending. Visit our Convention Calendar for a full listing of upcoming conventions.
BACK ISSUES OF THE ZOCALO TODAY
The front page of the The Zocalo Today changes daily, so be sure to check the back issues to make sure that you haven't missed anything IMPORTANT! I hope you will become a regular visitor to The Zocalo Today!
---
Take care and I look forward to hearing from you.
Sandra Bruckner (sgbruckner@isnnews.net)
Editor/Publisher
ISN News: The Zocalo Today
http://www.isnnews.net
Copyright - SBruckner, 1999-2015