The Zocalo Today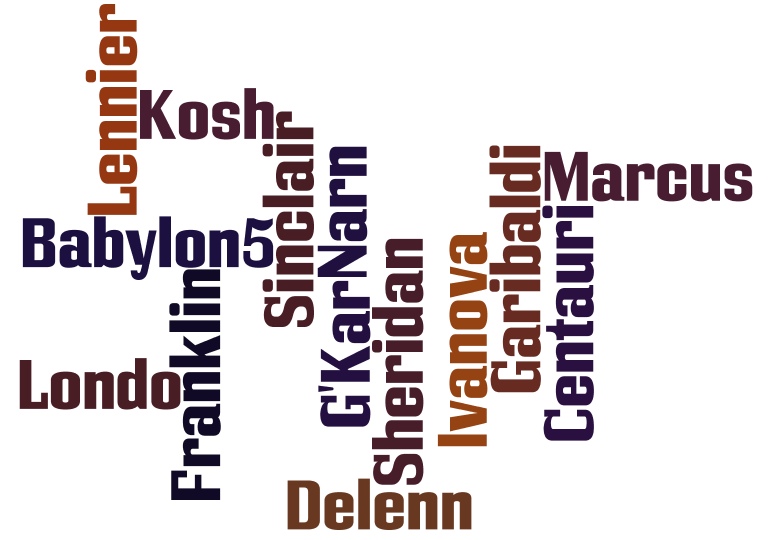 Welcome and thank you for dropping by. Babylon 5 brought many of us together -- and it remains with us, despite the fact that is no longer in production. The good thing is that the internet gives a LOT of ways to stay in touch. Don't be shy. Join in the discussion today or drop by Facebook or Twitter.

If you have questions or items for the news, drop me a line at sgbruckner@aol.com.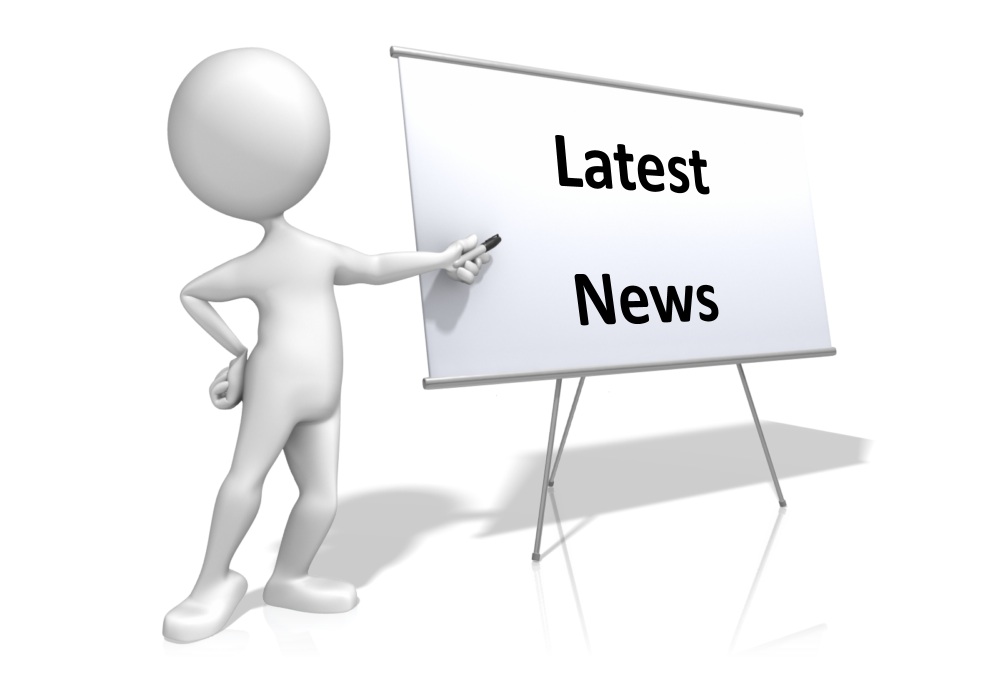 WEDNESDAY, MARCH 12, 2014
TEEN WOLF
Death is coming to "Teen Wolf" Season 3. The upcoming episode "Insatiable" seems all but certain to be the one in which a major character dies. In the promo for the episode, attacks from both the Oni and the nogitsune make it clear that death is in the air.
And then Lydia screams. You know what the scream means, don't you?
Several people seem to be in the line of fire in "Insatiable." Real Stiles, of course, is still in mortal peril -- the nogitsune version of Stiles flat-out says that death is coming for him. The banshee whispers might be agreeing. Meanwhile, Oni attack Isaac, Kira and Allison at various points in the short video. An Oni attack is never a good sign for survival, after all.
It seems likely that Lydia does survive, despite her dangerous predicament -- unless a banshee screams for her own death too? If that's the case, all bets are off.
Interestingly, one major character is nowhere to be seen: Scott. Is he off helping the real Stiles survive? Is there another fight that "Teen Wolf" has not yet shown?
Whatever the case, "Insatiable" is sure to be a terrifying one when it airs Monday (March 17) at 10 p.m. ET/PT on MTV.

GOTHAM
The first full synopsis for Gotham has arrived, and it definitely sets the stage for what we can expect from Fox's upcoming Batman prequel.
The synopsis digs into the background of naive Detective James Gordon (Ben McKenzie) as he works his way into the underbelly to get a look at the crime and evil that lives in the heart of the big city. It promises shady politics, action and DC-tinged crime drama.
We can also glean how young Bruce Wayne (David Mazouz) will get to know Gordon, and it sounds like the idealistic detective will be a mentor for Bruce. That could be a nice, organic way to bring them together — assuming they can pull it off with any subtlety.
Fox has also dropped the first official artwork for the series, via the title bar you see below. Not surprisingly, it seems they're shooting for the dark and gritty style, and it definitely wouldn't be out of place promoting Batman Begins. If this series is half as good as Christopher Nolan's trilogy, we should be in good shape.
Check out the full synopsis below:
Everyone knows the name Commissioner Gordon. He is one of the crime world's greatest foes, a man whose reputation is synonymous with law and order. But what is known of Gordon's story and his rise from rookie detective to Police Commissioner? What did it take to navigate the multiple layers of corruption that secretly ruled Gotham City, the spawning ground of the world's most iconic villains? And what circumstances created them – the larger-than-life personas who would become Catwoman, The Penguin, The Riddler, Two-Face and The Joker?
"Gotham" is an origin story of the great DC Comics super villains and vigilantes, revealing an entirely new chapter that has never been told. From executive producer/writer Bruno Heller ("The Mentalist," "Rome"), "Gotham" follows one cop's rise through a dangerously corrupt city teetering on the edge of evil and chronicles the birth of one of the most popular super heroes of our time.
Growing up in Gotham City's surrounding suburbs, James Gordon (Ben McKenzie, "Southland," "The O.C.") romanticized the city as a glamorous and exciting metropolis where his late father once served as a successful district attorney. Now, two weeks into his new job as a Gotham City detective and engaged to his beloved fiancée, Barbara Kean (Erin Richards, Open Grave, "Breaking In"), Gordon is living his dream – even as he hopes to restore the city back to the pure version he remembers it was as a kid.
Brave, honest and ready to prove himself, the newly-minted detective is partnered with the brash, but shrewd police legend Harvey Bullock (Donal Logue, "Sons of Anarchy," "Terriers," "Vikings," "Copper"), as the two stumble upon the city's highest-profile case ever: the murder of local billionaires Thomas and Martha Wayne. At the scene of the crime, Gordon meets the sole survivor: the Waynes' hauntingly intense 12-year-old son, Bruce (David Mazouz, "Touch"), toward whom the young detective feels an inexplicable kinship. Moved by the boy's profound loss, Gordon vows to catch the killer.
As he navigates the often-underhanded politics of Gotham's criminal justice system, Gordon will confront imposing gang boss Fish Mooney (Jada Pinkett Smith, The Matrix films, "HawthoRNe," Collateral), and many of the characters who will become some of fiction's most renowned, enduring villains, including a teenaged Selina Kyle/the future Catwoman (acting newcomer Camren Bicondova) and Oswald Cobblepot/The Penguin (Robin Lord Taylor, "The Walking Dead," Another Earth).
Although the crime drama will follow Gordon's turbulent and singular rise through the Gotham City police department, led by Police Captain Sarah Essen (Zabryna Guevara, "Burn Notice"), it also will focus on the unlikely friendship Gordon forms with the young heir to the Wayne fortune, who is being raised by his unflappable butler, Alfred (Sean Pertwee, "Camelot," "Elementary"). It is a friendship that will last them all of their lives, playing a crucial role in helping the young boy eventually become the crusader he's destined to be. ) CAPTAIN AMERICA: THE WINTER SOLDIER
News from the Captain America: Winter Soldier camp is coming at us fast and furious leading up to its April 4 debut, with detailed hints at its post-credit scenes, character posters and an action-packed mission clip assaulting us from all angles. Now here's a second Marvel clip showing Captain America sprinting through walls, doors and cubicles to confront the Winter Soldier atop a roof.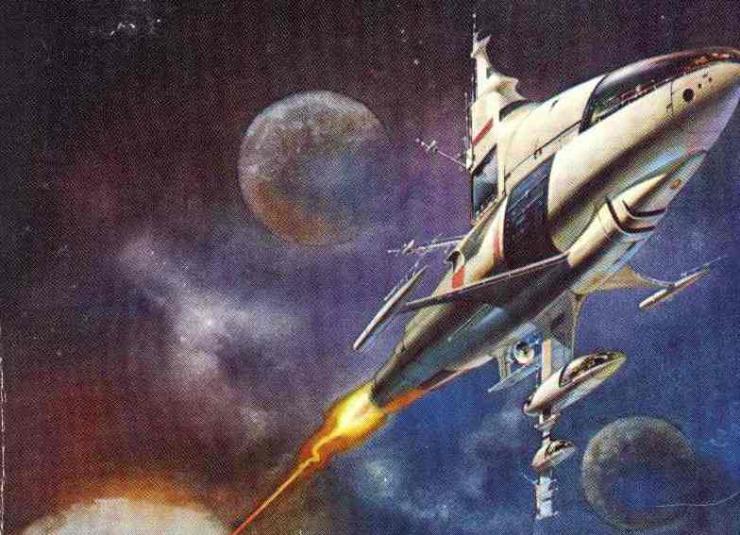 GATEWAY
One of genre author Frederik Pohl's best-known sci-fi novels is coming to the small screen, and it could make for one heck of a series.
Entertainment One Television (Hell on Wheels) and De Laurentiis Co. (Hannibal) are developing a series based on Pohl's 1977 novel Gateway, set on an abandoned alien space station that has since been taken over by humans. The novel has won a Hugo Award, a Locus Award, a Nebula Award and the John W. Campbell Memorial Award.
De Laurentiis noted that they went for television over a feature film because it "gives [them] the opportunity of exploring the rich world of the novel and the complexity of its characters." Producer Lorenzo De Maio described the project as a border town-type setting that's an "absolute, complete, desperate gamble with very high stakes."
Here's the synopsis via Deadline:
Gateway is set in the Heechee, a space station constructed by a long-vanished alien race, now inhabited by humans. It centers on Robinette "Rob" Broadhead, who, haunted by a dark love story, has traveled on a one-way ticket from Earth for the extremely dangerous mission of piloting one of thousands of abandoned alien spacecrafts on Gateway. The technology of these alien ships is not fully understood, with most trips resulting in death. The reward for a rare successful return, however, can be untold riches, so crews continue to sign up despite the desperate odds.
No word on a network yet, but eOne has ties with a lot of them, so it certainly has a good shot at making it. With the right execution, Gateway could make for one heck of a space opera. WAR OF THE WORLDS: GOLIATH
Here's a first clip with stills from the upcoming awesomeness of War of the Worlds: Goliath, a badass indie anime epic directed by Joe Pearson with the help of more than 300 artists, illustrators and animators in four countries. It gives the 19th-century sci-fi novel a distinctive steampunk twist with some brutal battle sequences against the murderous Martian tripods. The spotlight of the story are the 1200-foot-long, armored zepellin aircraft carriers that clog the skies, and the heroic heft of the allied's Goliath machine attempting to halt the voracious alien invasion.
Here's the official synopsis:
In a parallel universe, World War I is imminent as we follow the gripping story of human resistance fighters who march to battle against the second invasion of the Martians. In 1899, the Earth was attacked by ruthless invaders from the planet Mars. The Martians' 80 ft tall, heat-ray spewing, Tripod battle machines laid waste to the planet, but the invaders ultimately fell prey to Earth's tiny bacteria. Fifteen years later, Man has rebuilt his shattered world, in large part by utilizing captured Martian technology. Equipped with giant, steam-powered Tripod battle machines, the international rapid reaction force, is Mankind's first line of defense against the return of the rapacious Martian invaders. And return the Martians do. The rematch finds the multinational battle squad tripod "Goliath" on the front-lines of a vicious interplanetary offensive. This time the Martians are using even more advanced alien technology. In the crucible of combat, the young crew helming the mighty Goliath will be tested to the limits of their endurance and courage as they fight for Mankind's very survival under the onslaught of an implacable enemy.
War of the Worlds: Goliath features the vocal talents of Adrian Paul, Adam Baldwin and Peter Wingfield. It's currently out in a limited 3D theatrical run in Los Angeles and New York, then launches on DVD and Blu-ray via Walmart, Target, Best Buy and others on April 1. THE AMAZING SPIDER-MAN 2
New clips from The Amazing Spider-Man 2 have surfaced, originating from "Kellogg's The Amazing Spider-Man 2 Web-Slinging Game," and not only do they feature brand new footage from the upcoming sequel, but they're also narrated by Spider-Man co-creator Stan Lee!
Opening in theaters on May 2, the Marc Webb-directed sequel stars Andrew Garfield, Emma Stone, Jamie Foxx, Dane DeHaan, Campbell Scott, Embeth Davidtz, Colm Feore, Paul Giamatti, Sally Field and B.J. Novak. ABBREVIATED VERSION OF WEBSITE
I broke my wrist last week so I am limited to how much information I will be posting for a couple of weeks. Be sure to check out the Facebook site for more information.
THE ZOCALO TODAY
Be sure to check out The Zocalo Today on Facebook as well as at ISN News: The Zocalo Today on Yahoo Groups. SCIENCE FICTION NEWS STORIES:
Did you miss the news from yesterday -- or earlier in the week. Catch up by going to the March News Archive. I have broken up the huge file into months to make it easier to load. It will bring you up to date for all that has been going on in the world of science fiction. Go to:
February News
January News
December News
November News
October News.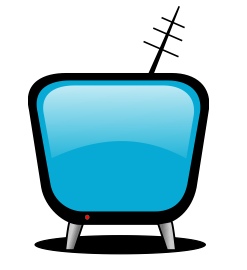 ON THE TUBE TONIGHT
8:00pm on NBC
Revolution Episode: Exposition Boulevard NEW S02, E16
Upon returning to Willoughby, Monroe, Charlie and Connor find the Patriots' re-education center is up and running; Rachel and Miles are at odds on how far they are willing to go to take down the Patriots; Neville and Jason find a new ally. 8:00pm on The CW
Arrow Episode: Heir to the Demon S02, E13 (First Aired: Feb. 05, 2014)
Lance and Oliver try to talk Sara into reuniting with Laurel, who continues to unravel; Dinah is kidnapped. 9:00pm on CBS
Criminal Minds Episode: Rabid NEW S09, E18
Three bodies bitten by humans and animals are found in a shallow grave; Garcia and Reid hide their preparation for a company fitness test from Morgan. 9:00pm on The CW
The Tomorrow People Episode: Rumble S01, E11 (First Aired: Jan. 22, 2014)
Jedikiah tests Stephen and the other trainees to see who is worthy of becoming an Ultra agent; Cara is visited by someone from her past; a dangerous mission. 9:00pm on BBC America
The Silence of the Lambs (1991)
An FBI trainee seeks advice from a brilliant, psychopathic prisoner to catch a killer who skins his victims. Jodie Foster, Anthony Hopkins, Scott Glenn, Ted Levine, Anthony Heald 9:00pm on Syfy
Paycheck (2003)
After learning that his memory has been erased, a technical wizard goes on the run to piece together clues from his past. Ben Affleck, Aaron Eckhart, Uma Thurman, Paul Giamatti, Colm Feore 10:00pm on CBS
CSI: Crime Scene Investigation Episode: Long Road Home NEW S14, E17
A murdered groupie and a missing prostitute both have connections to a mysterious band.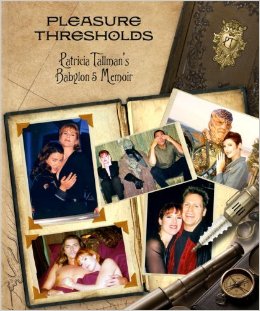 PLEASURE THRESHOLDS
"We are thrilled to announce Pat Tallman's book Pleasure Thresholds is finally available on Amazon! Amazon link.

The Ultimate Insider's Experience of Babylon 5: A behind-the-scenes peek into Patricia Tallman's life during her "B5 Years." A candid (and occasionally spicy) memoir told through print, video and audio. Pleasure Thresholds is a behind the scenes look at Patricia Tallman's life during the 5 years she spent shooting the hit science fiction series Babylon 5. An actress and stunt woman, Tallman recounts the deeply personal details of her life working on Babylon5, Star Trek:TNG, Deep Space Nine and films such as Jurassic Park ( as Laura Dern's stunt double). Autographed by Pat Tallman and J. Michael Straczynski . Can be personalized! Also available for overseas sales. Message us here: Pattallmannewsletter@gmail.com for shipping rates for non USA purchase. Thank you!"
KEEPING UP WITH CAST AND CREW
INTERVIEW WITH J. MICHAEL STRACZYNSKI
ABOUT THIS INTERVIEW:
In his three-and-a-half hour Archive interview, J. Michael Straczynski talks about his early life and writing career. He discusses working as an assistant to Norman Corwin and having a chance meeting with Rod Serling at an early age. He recalls his journalism career and his book on screenwriting, and discusses his time writing for the animated series He-Man and the Masters of the Universe and for Ghostbusters. Straczynski recalls making the transition to live-action writing on the revival of The Twilight Zone, which led to a job on the writing staff of Jake and the Fatman and later on Murder, She Wrote. He outlines creating, writing and producing the cult-classic television show Babylon 5 and shares his "five year plan" for the series. He speaks of lead actor Michael O'Hare's mental illness in season one, which led to O'Hare leaving the show and being replaced by Bruce Boxleitner. He talks about the CGI, special effects and storylines of Babylon 5 and discusses working with the cast and directors. He recounts his post-Babylon 5 career, which has included the follow-up series Crusade as well as comic books and several successful feature films. Karen Herman conducted the interview on May 15, 2013 in Encino, California.
Go to http://www.emmytvlegends.org/interviews/people/j-michael-straczynski to read through the interview, see the highlights of the intreview and watch the related video. This is a very well-done interview.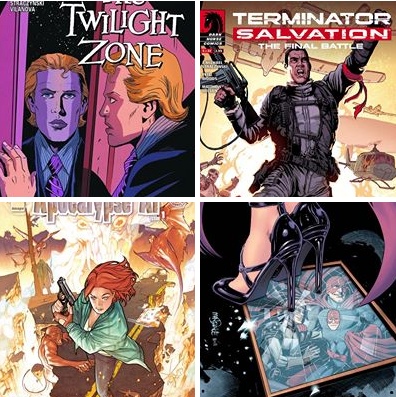 UPDATE FROM JMS
Holy crap...I just realized that I'd written down a date wrong...turns out that next Wednesday not only are The Adventures of Apocalypse Al #1 and Sidekick #5 hitting comic stores from Joe's Comics and Image, but so are issue 2 of the Twilight Zone book I'm doing for Dynamite AND issue 3 of the Terminator title I'm writing for Dark Horse. Four books on the same day...I may pass out.... Here are the covers for all four issues in one spot...

#FREEBABYLON5 BABYLON 5 is back on TV and from the comments on the Watch site, people are enjoying the first season all over again. Episodes air daily at 5:00pm. If you are in the UK, dial up Watch (Sky 109/Virgin 124). Don't miss an episode.
Would you believe 118 comments for just the first day of showing the series! I sure hope someone takes notice. Be sure to use the @Watch_channel twitter handle and link to the Watch Facebook page when posting. http://watch.uktv.co.uk/shows.babylon-5.
Be sure to visit the the newFree Babylon 5 website. It is time to gather and support the show we know and love.




Here is a quote from J. Michael Straczynski about emotions.
I had this theory that the more important and intimate the emotion, the fewer words are required to express it.

First it's in dating: "Will you go out with me?" Six words.
"Honey, I care for you." Five words.
"You matter to me." Four words.
"I love you." Three words.
"Marry me." Two words.
But what's left? What's the one most important and intimate word you can ever say to somebody? It's "goodbye."

While Michael O'Hare (Sinclair), Andreas Katsulas (G'Kar), Rick Biggs (Dr. Franklin), Tim Choate (Zathras) and Jeff Conoway (Zach Allen) are no longer with us, we will not forget their wonderful personalities and talent -- as well as their significant contributions to the BABYLON 5 universe. Be sure to visit In Memory Of for more information about memorial efforts.
Until we met again, in a place where no shadows fall.
BABYLON 5 BIRTHDAYS
Richard Biggs - March 18 (in loving memory)
Jesus Trevino - March 26
Ed Wasser - March 26 Have I missed anyone? If you know the birthday of someone connected with Babylon 5, pass the information along. We want to include everyone in our Happy Birthday Wishes.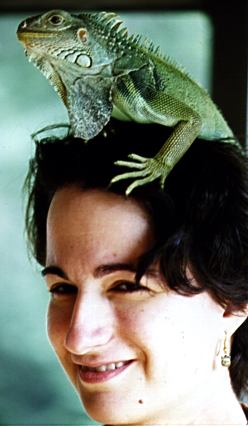 ITEMS OF INTEREST
Jeanne Cavelos, Author/Writer of novels that include Babylon5: Invoking Darkness, Summoning Light, Casting Shadows, and The Shadow Within; will be hosting Odyssey Workshops early in the coming year. Check her website and newsletter for details.
BABYLON 5 MUSIC VIDEOS AND TRIBUTES
John Hudgens has created many Babylon 5 videos, but I believe this is the most moving. It was first shown at the Phoenix Comic Con 20th Anniversary and honors many of the Babylon 5 family who have passed on.

Here is a link to John's Babylon 5 videos:
https://www.youtube.com/user/Babylon5MusicVideos?feature=watch

Richard Biggs memorial: http://www.youtube.com/watch?v=HyD4L8yNtsA

Andreas Katsulas memorial: http://www.youtube.com/watch?v=h2UQ2l9NPIg

- This is the extended version that I did for Andreas' widow ater the original cut was released on the net. It's never been seen online until now.

For those of you who've never seen these, I hope you enjoy them - and for those that have (and emailed me many times over the years about releasing them), I hope they're as good as you remember. Working with Joe on these videos was one of the highlights of my career, and I'll be forever grateful to him for the doors these have opened for me. I'm proud to have them on my resume.

John Hudgens
www.zteamproductions.com
---





SACRAMENTO COMIC CON
Dates: March 7-9, 2014
Place: Sacramento Convention Center
Guests: Stan Lee, William Shatner, Michael Rosenbaum, James Marsters, and many others.
Go to Sacramento for more information.

MEGACONVENTION 2014
Dates: March 21-23, 2014
Place: Orange County Convention Center, Orlando, FL
Guests include Stan Lee and David Morrissey.
For more information, go to www.Megaconvention.com.

STEEL CITY CON
Dates: April 11-13, 2014
Place: Monroeville Convention Center, Monroeville, PA
Guests: Jonathan Frakes, Lee Majors, Brent Spiner, Travis Love, Nicholas Brendon - and more
For more information, go to Steel City Con. AWESOME CON
Dates: April 18-20, 2014
Place: Walter E. Washington Convention Center, Washington, DC
Guests: Billie Piper, Kevin Sorbo, J.August Richards, Jewel Staite, and more
For more information, go to http://awesomecondc.com/.

SPOOKY EMPIRE'S MAY-HEM
Date: MAY 30 - JUNE 1, 2014
Place: Doubletree at Universal Studios
Guests: John Carpenter, Mark Ramones, Nick Castle, Laurie Holden
For more information, go to www.spookyempire.com.

PHILADELPHIA COMIC CON
Dates: June 19-22, 2014
Place: Pennsylvania Convention Center, Philadelphia, PA
Guests include: Michael Rooker, David McClintock, James Marsters, Sean Austin, and many others.
Go to Philadelphia for more information.

Florida Super Convention
Dates: July 3-6, 2014
Place: Miami Beach Convention Center, Miami Beach, FL
Guests: William Katt, Nichelle Nichols, Peter David
For more information, go to www.floridasupercon.com.

COMIC-CON INTERNATIONAL
Dates: July 24-27, 2014 Place: San Diego Convention Center
Guests: J. Michael Straczynski will be there along with a host of other guests
For more information, go to San Diego Comic Con. Star Trek Convention - Creation Entertainment
Dates: July 31 - August 3, 2014
Place: Rio Suites Hotel, Las Vegas, Nevada
Guests: WILLIAM SHATNER, KATE MULGREW, COLM MEANEY, WALTER KOENIG, NICHELLE NICHOLS, "ROM and NOG" as portrayed by Max Grodenchik and Aron Eisenberg, ANTHONY MONTGOMERY, JERRY HARDIN, TIM RUSS and MICHAEL FOREST. 87 plus more guests to come!
For more information, go to http://www.creationent.com/cal/st_lasvegas.html. SHORE-LEAVE
Dates: August 1-3, 2014
Place: Hunt Valley, MD (near Baltimore)
Guests: Richard Dean Anderson, Robert Piccardo and many more.
For more information, go to www.shore-leave.com. SPECIAL ANNOUNCEMENTS!
Wizard World Conventions has a large number of events planned for the year. Be sure to visit the page to see if there is a convention of interest near you.

Creation Entertainment has a large number of conventions planned for the next several months. They include stars from TWILIGHT, SUPERNATURAL, STARGATE, FARSCAPE, XENA, SERENITY, STAR TREK, etc. Check out their calendar to see if one will be in your neighborhood soon. Don't miss their Videos page as well. It is full of some priceless video from a number of conventions.

Be sure to visit the referenced sites to see if there have been changes in dates/guests attending. Visit our Convention Calendar for a full listing of upcoming conventions.
BACK ISSUES OF THE ZOCALO TODAY
The front page of the The Zocalo Today changes daily, so be sure to check the back issues to make sure that you haven't missed anything IMPORTANT! I hope you will become a regular visitor to The Zocalo Today!
---
Take care and I look forward to hearing from you.
Sandra Bruckner (sgbruckner@aol.com)
Editor/Publisher
ISN News: The Zocalo Today
http://www.isnnews.net
Copyright - SBruckner, 1999-2014