The Zocalo Today

Welcome to ISN News: The Zocalo Today. Babylon 5 celebrated its 20th Anniversary but because of the quality of the series, fans are still out there supporting the show -- and new ones are joining each day. With J. Michael Straczynski promising a new production in the near future, we need to continue support of the show -- bringing new people to watch and discuss the show. Join in the discussion today on Facebook or Twitter.

If you have questions or items for the news, drop me a line at sgbruckner@isnnews.net.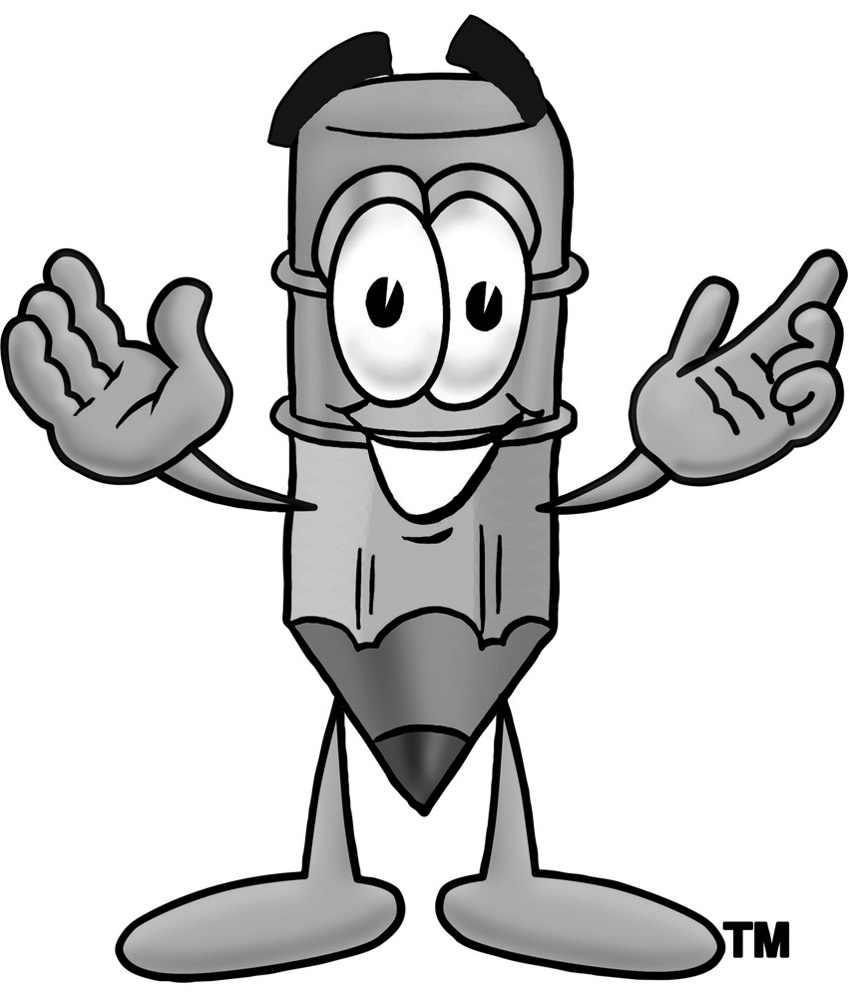 TODAY'S NEWS
FRIDAY, OCTOBER 2, 2015
ARROW
The CW's hit superhero series Arrow returns next week, and now we have an extended peek at the new status quo. Turns out the city is doing (mostly) all right without the Arrow. Or at least, it was. Executive producer Wendy Mericle provides some context in the new trailer, which features her interview and some new footage from the season premiere. We get to see more of the team's visit to Oliver and Felicity, where they ask them to return to Starling Star City and join the good fight. We also learn a bit more about the "ghosts" Damien Darhk is using to wreak havoc and destroy the city. There's also some fill-in material from the past few months, with Team Arrow (sans the Arrow) cleaning up the streets. As for Mericle, she provides an update on what we've missed over the past several months. Thankfully, we'll be able to jump past the learning curve for Thea's version of Speedy and Laurel's take on the Canary. They've been doing the job for months while Oliver and Felicity were away, and they're well equipped to kick butt and take names in Season 4. We also get to see more of Diggle's new costume in action, which actually looks a bit better than that initial (Magneto-esque) pic. Arrow's new season begins Oct. 7 at 8/7c on The CW.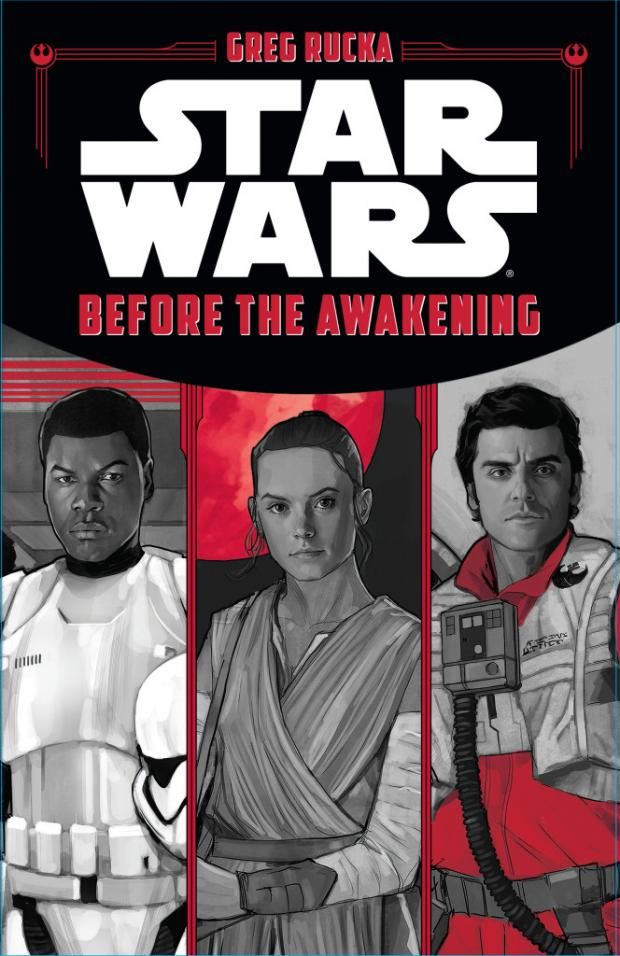 STAR WARS: BEFORE THE AWAKENING
Disney and Lucasfilm want to make dang sure you're primed for the events that launch the next chapter of the Star Wars Saga when J.J. Abrams' The Force Awakens catapults into a galaxy of theaters on Dec. 28, 2015. Their potent force of tie-in comics, sticker sets, visual dictionaries, novels and illustrated YA books is geared to fill in the gaps between our last on-screen experiences inside the confines of the Lucas Universe. To further the effort, Disney has assigned Greg Rucka (Star Wars: Shattered Empire) to write a new prequel anthology book highlighting the backstories of The Force Awakens characters, Finn, Rey and Poe Dameron. This upcoming collection, called Before the Awakening, will act as companion material to the dizzying series of Journey to Star Wars: The Force Awakens products and should shed some revealing light on the lives of these three pivotal characters. With Rucka on board the trio's origin tales, it should be required reading leading up to December's space opera spectacle. Greg Rucka's Star Wars: Before The Awakening hits stores on Dec. 18, 2015. FLASH
The CW has unleashed a fresh new trailer for the upcoming second season of The Flash. The exciting new promo gives us our first look at this season's newest Big Bad: Zoom (voiced by horror icon Tony Todd). A DC Comics character, Zoom is another speedster who comes from the same alternate universe (that'd be Earth-2) as Golden Age Flash Jay Garrick, aka the Cimson Comet (I do love those awesome monikers), played by Teddy Sears. Garrick is set to replace Harrison Wells (Tom Cavanagh) as Barry Allen's (Grant Gustin) new mentor this season, but don't worry! Cavanagh is back as a series regular as the real Wells, but from an alternate universe. Still, I have to admit what I'm looking forward the most to see is the "Flash of Two Worlds" team up in the face of this brand-new threat. In The Flash Season 2, following the defeat of Barry Allen's arch-nemesis Eobard Thawne (aka Reverse Flash), Team Flash quickly turned their attention to the singularity swirling high above Central City, which fans last saw consuming everything in its path. Armed with the heart of a hero and the ability to move at super speeds, Barry charged into the eye of the singularity, but will he actually be able to save his city from impending doom? The Flash premieres on Oct. 6 on The CW. Are you excited about the Scarlet Speedster's return to our TV screen? Which new character are you the most excited to meet for the first time? UPDATE: Hot on the heels of the new promo with Zoom, The CW has released a One Week Trailer which introduces us to the new Firestorm, Jay Jackson (Franz Drameh). Not much is known about the character besides the fact that he'll be in Legends of Tomorrow, and he's said to be the last person Professor Stein (Victor Garber) wants to be sharing Firestorm with.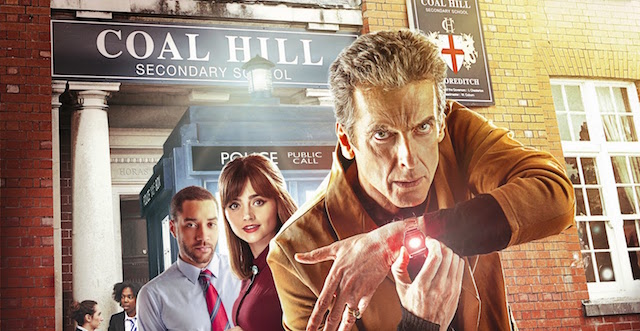 DOCTOR WHO SPINOFF
The forthcoming series, titled, Class, hails from bestselling young adult author Patrick Ness, BBC Three announced Thursday. Set in contemporary London, Class centers on incredible dangers that breaking through the walls of time and space. With darkness coming, the city is left unprotected. The announcement promises to reveal a side of Doctor Who and Coal Hill School that fans have never seen before. Ness, whose works include the Chaos Walking trilogy and A Monster Calls, will exec produce the project with longtime Doctor Who executive producer Steven Moffat and Brian Minchin. BBC Cymru Wales will produce Class in association with BBC Worldwide for BBC Three. The series will begin filming in and around Wales next spring for a 2016 debut. "No one has documented the dark and exhilarating world of the teenager like Patrick Ness, and now we're bringing his brilliant story-telling into Doctor Who," said Moffat in a statement. "This is growing up in modern Britain - but with monsters!" Eight, 45-minute episodes have been ordered of Class, which marks Ness's first TV series. His young adult novel of the same name is due out next year. "I'm astounded and thrilled to be entering the Doctor Who universe, which is as vast as time and space itself," he said. "There's so much room there for all kinds of amazing stories, and to work with Steven Moffat and Brian Minchin to find a place to tell one of my own has been an absolute joy. I can't wait for people to meet the heroes of Class, to meet the all-new villains and aliens, to remember that the horrors of the darkest corners of existence are just about on par with having to pass your A-Levels." Added BBC Three controller Damian Kavanagh: "We're excited to give Patrick Ness this opportunity to work with us at BBC Three and the Doctor Who family. Patrick understands young audiences and I'm delighted he will use his incredible skills as a storyteller to delight audiences on BBC Three. BBC Three will always innovate and offer opportunities for brilliant new talent." This is the fourth Doctor Who spinoff, following Torchwood, which ran for four seasons, the short-lived animated series K-9 and the children's series The Sarah Jane Adventures, which lasted five seasons. Doctor Who recently kicked off its ninth season on BBC One and BBC America.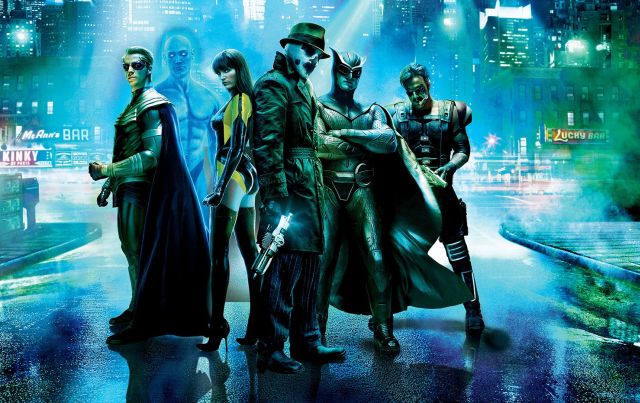 WATCHMAN SERIES CONSIDERED BY HBO
Update: HBO has confirmed earlier reports with the following statement: "Preliminary discussions regarding Watchmen have occurred but we have no additional information and no deals are in place." The original story follows. Meetings have reportedly taken place between fan-favorite premium cable outlet HBO and director Zack Snyder about developing a Watchmen series, says Collider. What remains unclear is if the TV series would be a prequel to the film, a retelling of the original source material, or a sequel to the movie. Check back here for any updates as we learn them. Snyder's feature adaptation of Watchmen was released in 2009 and brought in just $185 million at the worldwide box office at the time. The long-awaited adaptation of the Alan Moore and Dave Gibbons series starred Malin Akerman, Billy Crudup, Matthew Goode, Jackie Earle Haley, Jeffrey Dean Morgan, Carla Gugino, and Patrick Wilson. Adaptations of the series had been attempted by director Terry Gilliam and writer David Hayter, though neither ever went past the development stage. Since the film's release, DC Comics released an extensive "Before Watchmen" comic line, telling stories from the past of the heroes at the center which could serve as the basis for a television series. Should the Watchmen series move forward, it's unclear how much involvement Snyder would have in it as he's currently editing Batman v Superman: Dawn of Justice and is beginning prep work on two Justice League films that will debut in 2017 and 2019.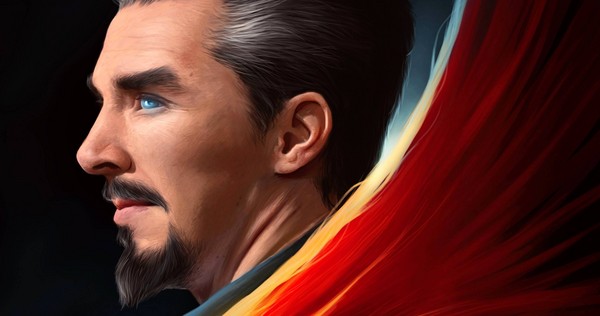 DOCTOR STRANGE
Over the course of Phase One and Phase Two, Marvel has told several origin stories. Back in August 2014, a rumor surfaced that one of Marvel's most highly-anticipated movies, Doctor Strange, was going to shake things up a bit, discarding the origin story from the comics and starting with Dr. Stephen Strange already established as a superhero. With production now set to begin in November, Kevin Feige debunked that previous report, revealing that they are sticking with the origin story from the Doctor Strange comics, while teasing that they may have a different way to tell it. "For some reason people sometimes talked about how we're not doing an origin story, we're bored of origin stories. I think people are bored of origin stories they've seen before or origin stories that are overly familiar. Doctor Strange has one of the best, most classic, most unique origin stories of any hero we have, so why wouldn't we do that? That was sort of always the plan. How you tell that origin, perhaps there are ways to twist it or play with that, but for the most part, it's a gift when the comics have something with such clarity of story and of character. That doesn't always happen in the comics, and when it does, you use it." Benedict Cumberbatch signed on to play the Sorcerer Supreme back in December, with Tilda Swinton starring as The Ancient One, Chiwetel Ejiofor portraying the villainous Baron Mordo and Rachel McAdams set to play the female lead. While her character has not yet been confirmed, there are rumors that she is actually playing Linda Carter, a.k.a. Night Nurse. Kevin Feige wouldn't confirm her character's identity, but he did state that she has a very large role in the story. "She plays a very, very big part in the movie and represents a certain point of view of the worlds that we experience in that movie, but Doctor Strange, without a doubt, is the character we follow through the movie." Back in July, Tilda Swinton revealed in an interview that she wasn't sure if Marvel wants her to play The Ancient One as a man or a woman. In the comics, The Ancient One has always been portrayed as a man, and, given Tilda Swinton's history of playing androgynous characters in films like Constantine, We Need to Talk About Kevin and Snowpiercer (a role originally written for a man), many were wondering what the actress truly meant by those comments. Kevin Feige clarified that The Ancient One would be a woman, although her portrayal will be quite "ambiguous." "We get an amazing actress to play an amazing character, and do it in a way that's very unique and doesn't fall into any outdated stereotypes that sometimes pop up in the comics from years past. It's funny you ask 'Will Tilda Swinton be playing a woman?' and you ask it because she does an amazing job of being sort of ambiguous in terms of gender. I think you'll see us playing it in ways that she's played other characters that way. Clearly she's a woman, but it is very ambiguous in her portrayal." Scott Derrickson is directing Doctor Strange from a script by Jon Spaihts, based on the comic book character created by Stan Lee and Steve Ditko. What changes to Doctor Strange's origin story do you think will be made in this new Marvel adventure? Let us know what you think, and stay tuned for more on Doctor Strange as we get closer to production starting up. Doctor Strange comes to theaters November 4th, 2016.
THE ZOCALO TODAY
Be sure to check out The Zocalo Today on Facebook as well as at ISN News: The Zocalo Today on Yahoo Groups. August News Archive.
ON THE TUBE TONIGHT
8:00pm on AMC
The Shining (1980)
A writer goes mad while serving as caretaker with his wife and clairvoyant son at a snowbound Colorado hotel. Based on the book by Stephen King.
Jack Nicholson, Shelley Duvall, Danny Lloyd, Scatman Crothers, Barry Nelson 8:00pm on BBC America
The Fifth Element (1997)
A New York City cabdriver tries to save 2259 Earth from impact with an onrushing anti-life force.
Bruce Willis, Gary Oldman, Ian Holm, Milla Jovovich, Chris Tucker 8:00pm on FX
Spider-Man 3 (2007)
Peter Parker undergoes an ominous transformation when his Spider-Man suit turns black and brings out the dark, vengeful side of his personality.
Tobey Maguire, Kirsten Dunst, James Franco, Thomas Haden Church, Topher Grace 8:00pm on Syfy
Men in Black II (2002)
Two interstellar agents try to stop an alien disguised as a lingerie model from destroying the world.
Tommy Lee Jones, Will Smith, Rip Torn, Lara Flynn Boyle, Rosario Dawson 8:00pm on TNT
The Sorcerer's Apprentice (2010)
A wizard trains a reluctant protege in the art of magic to help him protect Manhattan from a powerful adversary.
Nicolas Cage, Jay Baruchel, Alfred Molina, Teresa Palmer, Toby Kebbell 9:00pm on CBS
Hawaii Five-0
Episode: Lehu a Lehu NEW S06, E02
A bomb squad is attacked and the culprit threatens to detonate hidden explosive devices unless arsonist Jason Sinclair (Randy Couture) is released from prison. 10:00pm on CBS
Blue Bloods
Episode: Absolute Power NEW S06, E02
Danny receives a chilling message from a possible serial killer; Erin considers applying for a judgeship; mayoral candidate Katherine Tucker (Mary Stuart Masterson) thinks Frank is secretly investigating her husband. 10:00pm on Syfy
Z Nation
Episode: Batch 47 NEW S02, E04
While looking for a ``natural'' cure for the virus, the survivors head to the greenhouse, where Batch 47 is being grown.








Here is a quote from J. Michael Straczynski about emotions.
I had this theory that the more important and intimate the emotion, the fewer words are required to express it.

First it's in dating: "Will you go out with me?" Six words.
"Honey, I care for you." Five words.
"You matter to me." Four words.
"I love you." Three words.
"Marry me." Two words.
But what's left? What's the one most important and intimate word you can ever say to somebody? It's "goodbye."

While Michael O'Hare (Sinclair), Andreas Katsulas (G'Kar), Rick Biggs (Dr. Franklin), Tim Choate (Zathras) and Jeff Conoway (Zach Allen) are no longer with us, we will not forget their wonderful personalities and talent -- as well as their significant contributions to the BABYLON 5 universe. Be sure to visit In Memory Of for more information about memorial efforts.
Until we met again, in a place where no shadows fall.
BABYLON 5 BIRTHDAYS
OCTOBER
Dylan Neal - October 8
Jeff Conaway - October 5 - Gone too soon
John Vulich - October 10
Tim Choate - October 11 - we miss you
John Copeland - October 13
Linda Huse - October 16

Have I missed anyone? If you know the birthday of someone connected with Babylon 5, pass the information along. We want to include everyone in our Happy Birthday Wishes.



BABYLON 5 MUSIC VIDEOS AND TRIBUTES
John Hudgens has created many Babylon 5 videos, but I believe this is the most moving. It was first shown at the Phoenix Comic Con 20th Anniversary and honors many of the Babylon 5 familywho have passed on.

Here is a link to John's Babylon 5 videos:
https://www.youtube.com/user/Babylon5MusicVideos?feature=watch

Richard Biggs memorial: http://www.youtube.com/watch?v=HyD4L8yNtsA

Andreas Katsulas memorial: http://www.youtube.com/watch?v=h2UQ2l9NPIg

- This is the extended version that I did for Andreas' widow ater the original cut was released on the net. It's never been seen online until now.

For those of you who've never seen these, I hope you enjoy them - and for those that have (and emailed me many times over the years about releasing them), I hope they're as good as you remember. Working with Joe on these videos was one of the highlights of my career, and I'll be forever grateful to him for the doors these have opened for me. I'm proud to have them on my resume.

John Hudgens
www.zteamproductions.com








WIZARD WORLD COMIC CON - FORT LAUDERDALE
Date: October 2-4, 2015
Place: Greater Ft. Lauderdale Broward County Convention Center
Guests: William Shatner, Adrian Paul, Christian Kane, Norman Reedus and many more
For more information, go to http://www.wizardworld.com/home-fortlauderdale.html.

NECRONOMICON EXPECITION 2015
Dates: October 9-11, 2015
Place: Grant Hyatt, Tampa Bay, FL
For more information, go to www.necro2015.com CONJURATION '15
Dates: November 13-15, 2015
Place: Marriott Century Center, Atlanta, GA
For more information, go to www.consurationcon.com. SPOOKY EMPIRE
Coming Halloween Weekend
Dates: October 30 - November 1, 2015
Place: Hyatt Regency Orlando, Orlando, FL
www.spookyempire.com ICHIBAN CON 7
Dates: Dec 31 to Jan 3 2016
Place: Embassy Suites Hotel, Concord, NC
For more information, go to http://ichibancon.com. WIZARD WORLD COMIC CON - NEW ORLEANS
Date: January 8-10, 2016
Place: Ernest N. Morial Convention Center
Guests: William Shatner, Edward James Olmos, Eily Kinney, and many more
For more information, go to http://www.wizardworld.com/home-neworleans.html. STEEL CITY CON
Dates: December 4-6, 2015
Place: Monroeville Convention Center (near Pittsburgh, PA)
Guests: Walter Koenig, Danny Glover, William Katt, Amy Allen, Nalini Krishan, Naomi Grossman, Jason Mewes, John Ratzenberger, George Wendt and more
For more information, go to http://www.steelcitycon.com. PHOENIX COMICON
Dates: December 12-14, 2015
Place: Phoenix Convention Center, Phoenix, AR
Guests: Tom Skerritt, Linda Blair, Eddie McClintock, Ben Browser
For more information, to go http://phoenixcomicon.com/. FARPOINT 23
Dates: February 12-14, 2016
Place: Radisson Hotel North Baltimore
Guests: Sean Maher - more to be announced
For more information, go to http://www.farpointcon.com PENSACON
Date: Feburary 19- 21, 2016
Location: Pensacola, Florida, USA
Official Website: http://pensacon.com. GNOMECON
Dates: March 4-6, 2016
Place: Savanah, GA
For more information, go to http://gnomecon.org TRIAD ANIME CONVENTION 5
Dates: March 11-13 2016
Place: Winston Salem Marriott, North Carolina
For more information, go to http://triadanimecon.com. ConCarolinas
http://www.concarolinas.org/
https://www.eventbrite.com/e/concarolinas-2015-registration-6735603371 Conregate
July 15-17 2016
https://www.facebook.com/fansofcongregate?fref=ts Heroes Convention
June 17-19 2016
http://www.heroesonline.com/heroescon/ Charlotte Comic Con
Min con happen four times a year http://charlottecomicon.info/ Mace
March 18-20 2016
MACE 2016 - Anime and game Convention on UpcomingCons.com SPECIAL ANNOUNCEMENTS!
Wizard World Conventions has a large number of events planned for the year. Be sure to visit the page to see if there is a convention of interest near you.

Creation Entertainment has a large number of conventions planned for the next several months. They include stars from TWILIGHT, SUPERNATURAL, STARGATE, FARSCAPE, XENA, SERENITY, STAR TREK, etc. Check out their calendar to see if one will be in your neighborhood soon. Don't miss their Videos page as well. It is full of some priceless video from a number of conventions.

Be sure to visit the referenced sites to see if there have been changes in dates/guests attending. Visit our Convention Calendar for a full listing of upcoming conventions.
BACK ISSUES OF THE ZOCALO TODAY
The front page of the The Zocalo Today changes daily, so be sure to check the back issues to make sure that you haven't missed anything IMPORTANT! I hope you will become a regular visitor to The Zocalo Today!
---
Take care and I look forward to hearing from you.
Sandra Bruckner (sgbruckner@isnnews.net)
Editor/Publisher
ISN News: The Zocalo Today
http://www.isnnews.net
Copyright - SBruckner, 1999-2015