The Zocalo Today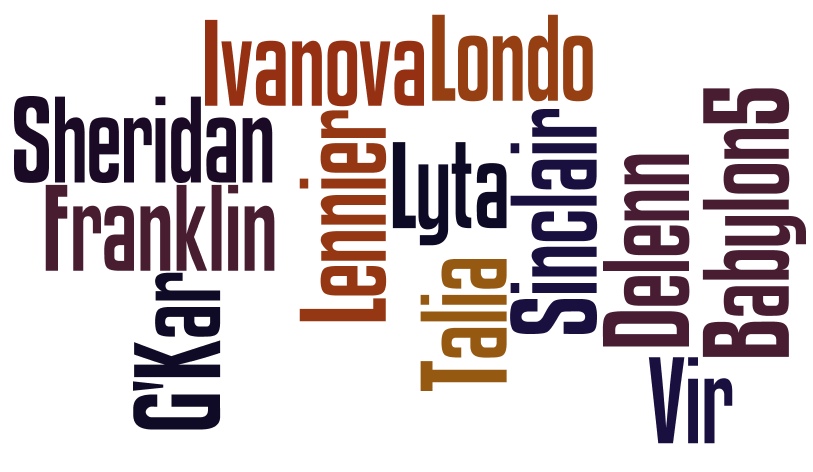 Welcome and thank you for dropping by. Babylon 5 brought many of us together -- and it remains with us, despite the fact that is no longer in production. The good thing is that the internet gives a LOT of ways to stay in touch. Don't be shy. Join in the discussion today or drop by Facebook or Twitter.

If you have questions or items for the news, drop me a line at sgbruckner@aol.com.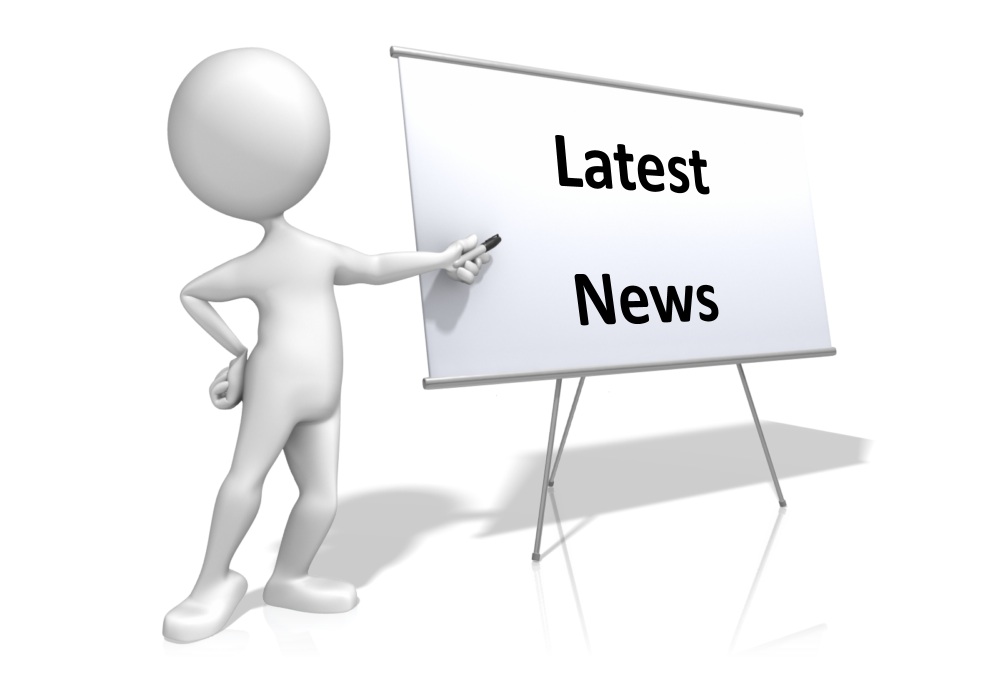 LATEST SCIENCE FICTION NEWS:
MONDAY, NOVEMBER 24, 2014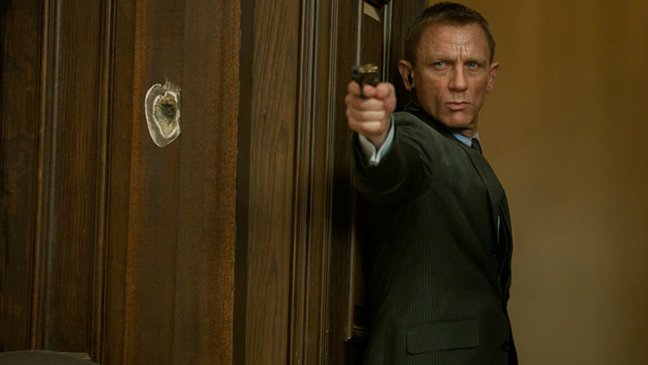 BOND 24
The 24th installment of the James Bond franchise, set to start shooting at Pinewood Shepperton outside of London in the coming weeks, will shoot some scenes in Rome. The film will be Daniel Craig's fourth turn as James Bond after taking the title role in Casino Royale, Quantum of Solace and Skyfall. Sam Mendes is returning to direct. While details are still under wraps, a source confirmed that shooting was planned for Rome. Italian news agency ANSA reported that Rome will host no less than three key action scenes for the upcoming film. Several night-time high-speed car chases are planned through the historical center's narrow, winding streets, as well as on main thoroughfare Corso Vittorio Emanuele II, with one car ending up in the Tibur river, it reported. Another high-speed car chase will reportedly result in an iconic Fiat 500 getting crushed in Borgo Vittorio, near the Vatican. And perhaps most memorably, Bond will parachute from a helicopter onto Ponte Sisto, a 15th century pedestrian bridge that connects Trastevere to the center, ANSA said. There will also be scenes shot outside of Rome, in Campania, in the Royal Palace of Caserta, known as the Versailles of Italy, according to the report. The new James Bond project is expected to hit theaters in late 2015. Production in Italy will run Feb. 19-March 12. Having 007 in Rome marks a major win for the city's film industry. Production offices will be based at the Cinecitta studios. Cinecitta is currently hosting several other large Hollywood productions. Anne Rice project Christ the Lord: Out of Egypt was recently shot in the city, as was Everest starring Keira Knightley, Jake Gyllenhaal, Robin Wright and Josh Brolin. And Ben Hur and Ben Stiller's Zoolander 2 will also commence shooting in February. Sources close to the production told THR that key filming for the movie will also take place in Morocco.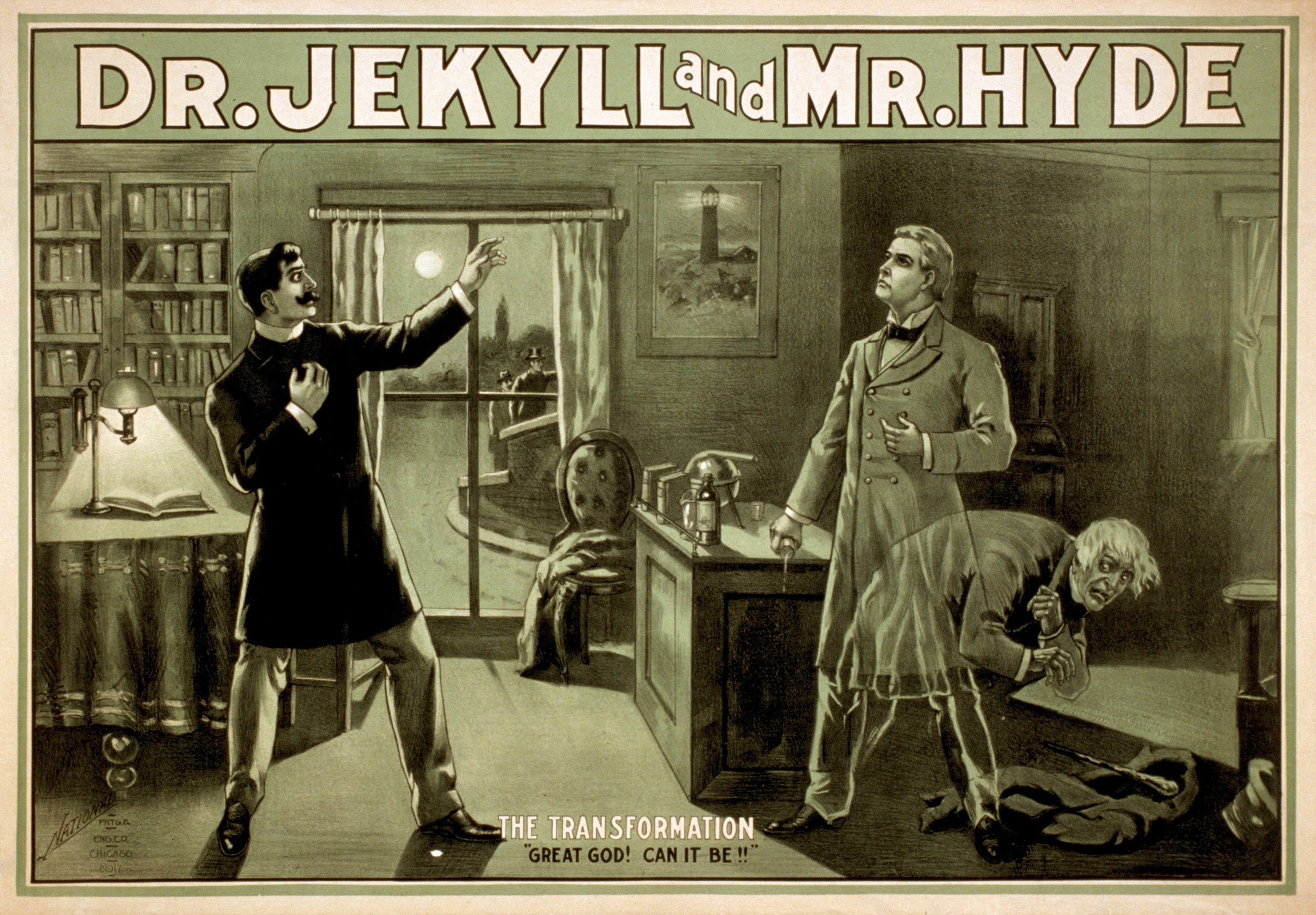 JEKYLL & HYDE
Just a week after it announced new six-part crime drama called The Frankenstein Chronicles, starring Sean Bean, U.K. TV giant ITV said Monday that it had ordered a new action-adventure series based on Robert Louis Stevenson's book The Strange Case of Dr Jekyll and Mr Hyde. Written and executive produced by Charlie Higson, Jekyll & Hyde will be a 10-part series that is set to "exude mystery, fantasy, horror and sci-fi," according to a statement. The story will be set in 1930s London during a time of "Hollywood glamor, aerodynamic cars and monster movies" and will focus on Robert Jekyll, the grandson of the original doctor, on a quest to discover the nature of his curse, the company said. "It's an exciting challenge to take Stevenson's work and use it as the basis for a new Jekyll & Hyde," said Higson, who rose to fame in the 1990s on BBC sketch comedy show The Fast Show before becoming an author of young adult fiction. "So many superheroes with secret dual personalities have been brought to life thanks to Jekyll & Hyde. He's one of literature's most important and influential characters and it's a privilege to be rediscovering him." Jekyll & Hyde will be directed by Colin Teague (Being Human, Sinbad), and will start production in India in January before moving to London for shooting between February and July. Casting decisions are expected in the coming weeks.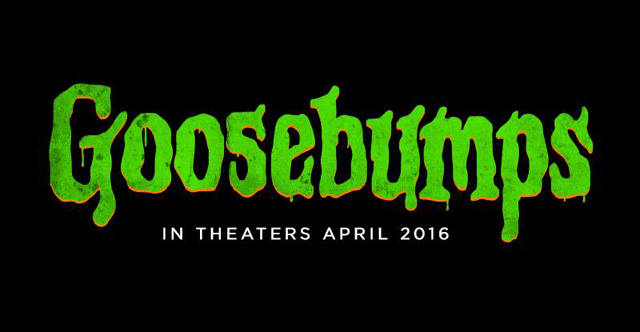 GOOSEBUMPS
We still have a while to go before Columbia Pictures releases the Goosebumps movie in theaters in April 2016, but they have already kicked off a Create a Meme contest in which they reveal many of the monsters in the film. Directed by Rob Letterman, the big screen adaptation stars Jack Black, Amy Ryan, Ken Marino, Dylan Minnette, Odeya Rush, Jillian Bell and Ryan Lee. Upset about moving from a big city to a small town, teenager Zach Cooper (Dylan Minnette) finds a silver lining when he meets the beautiful girl, Hannah (Odeya Rush), living right next door. But every silver lining has a cloud, and Zach's comes when he learns that Hannah has a mysterious dad who is revealed to be R. L. Stine (Jack Black), the author of the bestselling Goosebumps series. It turns out that there is a reason why Stine is so strange… he is a prisoner of his own imagination – the monsters that his books made famous are real, and Stine protects his readers by keeping them locked up in their books. When Zach unintentionally unleashes the monsters from their manuscripts and they begin to terrorize the town, it's suddenly up to Stine, Zach, and Hannah to get all of them back in the books where they belong.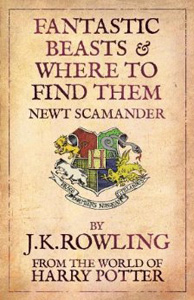 FANTASTIC BEASTS
J.K. Rowling has completed the script for Fantastic Beasts and Where to Find Them, the first film in Warner Bros. Pictures' upcoming trilogy, producer David Heyman told The Telegraph. At the premiere of his new film, Paddington, Heyman said that "Jo [Rowling] has written a wonderful script. It's early stages. David Yates is directing and we start filming next year. I'm just really excited about it." The November 18, 2016 release is inspired by Harry Potter's Hogwarts textbook "Fantastic Beasts and Where to Find Them" and the adventures of the book's fictitious author, Newt Scamander. Set in the wizarding world, the story will feature magical creatures and characters, some of which will be familiar to devoted Harry Potter fans. The laws and customs of the hidden magical society will be familiar to anyone who has read the Harry Potter books or seen the films, but Newt's story will start in New York, seventy years before Harry's gets underway. The second and third "Fantastic Beasts" films are scheduled for release on November 16, 2018 and November 20, 2020. JURASSIC WORLD
With just four days to go before the full trailer premieres, Universal Pictures has debuted a brief teaser showing the first footage from Jurassic World. Opening in 3D, 2D and IMAX theaters on June 12, 2015, the anticipated movie stars Chris Pratt, Bryce Dallas Howard, Ty Simpkins, Jake Johnson, Nick Robinson, Irrfan Khan, Vincent D'Onofrio, BD Wong, Omar Sy, Judy Greer, Katie McGrath, Lauren Lapkus and Andy Buckley. Jurassic World is a sci-fi terror adventure set 22 years after the horrific events of the original Jurassic Park.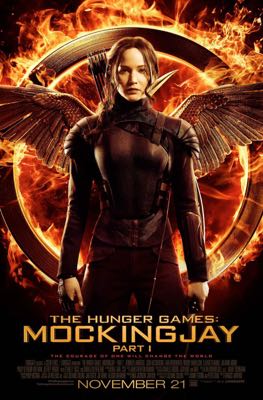 WEEKEND BOX OFFICE
After ten months with just a single movie grossing more than $300 million domestically, all eyes were on the third installment of Suzanne Collins' blockbuster franchise, The Hunger Games: Mockingjay Part 1 (Lionsgate) to "save" the box office. It's not like we haven't had numerous blockbusters over the course of the year with many $90 to 100 million openers, but the only movie to cross the $300 million mark domestically was Marvel Studios' Guardians of the Galaxy, and that was very much a surprise sleeper which did far better than anyone expected. With most of the cast returning from last year's The Hunger Games: Catching Fire, including Jennifer Lawrence, Josh Hutcherson, Liam Hemsworth, Sam Claflin, Woody Harrelson, Elizabeth Banks, Donald Sutherland and the late Philip Seymour Hoffman in his final performance, the first part of the finale had them joined by Julianne Moore, Natalie Dormer and a few others. It was mainly seen as a set-up for the true finale next year, which may account for its softer opening than expected. It opened on Friday with $55 million, including $17 million from Thursday previews, and that was already down from Catching Fire, which made more than $70 million its opening day. With a small drop on Saturday, The Hunger Games ended up with an estimated $123 million in 4,151 theaters or $29,631 per location. That's $35 million less than the $158 million opening weekend for Catching Fire and almost $30 million less than the opening for the original The Hunger Games back in March 2012. Even so, Mockingjay – Part 1 can claim the largest opening weekend of the year, surpassing Transformers: Age of Extinction's $100 million opening, and it's one of the Top 15 domestic openings of all time. Internationally, the latest "Hunger Games" fared better than the previous movie, opening in 85 overseas markets where it grossed $152 million, up 4% from "Catching Fire." Some of the standouts included the UK with nearly $20 million, Germany with $13.7 million, Mexico with $12.1 million, Russia with $11.1 million and Australia with $10.1 million. Added together, that's an absolutely incredible global opening weekend of $275 million. Remaining in second place with a decent 58% hold from last week was the animated adventure Big Hero 6 (Walt Disney Animation), which took in $20.1 million to bring its domestic total to $135.7 million. It added another $7 million internationally to take its global total to $185 million, although it's only in 19% of the rest of the world so far. Christopher Nolan's star-studded outer space epic Interstellar (Paramount) also held its place in third with $15.1 million, down 47%, as it brought its domestic gross to $120.7 million. Last week's #1, the reunion of the Farrelly Brothers with Jim Carrey and Jeff Daniels for Dumb and Dumber To (Universal) took a nasty tumble to fourth place with $13.8 million, down a shocking 62%, showing that most of the fans looking forward to see it rushed out opening weekend. It has grossed $57.5 million and it's dubious that it will see $100 million even with the holidays coming up. David Fincher's hit thriller Gone Girl (20th Century Fox) remained in fifth place–its 8th weekend in the Top 5–with $2.8 million and $156.8 million grossed so far in North America alone. Gina Prince-Blythewood's romantic drama Beyond the Lights (Relativity), starring Gugu Mbatha-Raw and Nate Parker, took sixth place with $2.6 million, down 58% from its opening weekend thanks to the "Hunger Games" competition, with $10.1 million total. The Bill Murray-Melissa McCarthy sleeper hit St. Vincent (TWC) added another $2.3 million in its seventh weekend in theaters, bringing its own total to $36.6 million. The rest of the Top 10 made less than $2 million, which allowed Focus Features to get their awards contender The Theory of Everything, starring Eddie Redmayne as Professor Stephen Hawking and Felicity Jones as his wife Jane, into the Top 10 with just $1.5 million in 150 theaters. We can probably expect that one to go even wider for the Thanksgiving holiday weekend to keep the momentum going for the early awards and nominations announced the following week. As one might expect, with Mockingjay not doing as well as last year's Catching Fire, the box office was down about 14% ($30 million) from this same weekend last year, the first down weekend in months, with the Top 10 films accounting for about $185 million.
THE ZOCALO TODAY
Be sure to check out The Zocalo Today on Facebook as well as at ISN News: The Zocalo Today on Yahoo Groups. Did you miss the news from yesterday -- or earlier in the week. Catch up by going to the November News Archive. I have broken up the huge file into months to make it easier to scan through. It will bring you up to date for all that has been going on in the world of science fiction. Go to:
October News.
September News.
August News.
July News.
June News.
May News.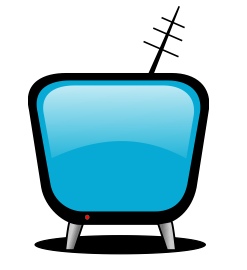 ON THE TUBE TONIGHT 8:00pm on Fox
Gotham
Season 1, Episode 10: LoveCraft
Selina leads her friend through Gotham, evading assassins on her trail. 8:00pm on The CW
The Originals
Season 2, Episode 8: The Brothers That Care Forgot
Rebekah must go on the run when she realizes Esther knows her location. 8:00pm on AMC
The Sorcerer's Apprentice
Dave Stutler (Jay Baruchel) is just an average guy, but the wizard Balthazar Blake (Nicolas Cage) sees in him a hidden talent for sorcery. He becomes Balthazar's reluctant protege, getting a crash course in the art of magic. As Dave prepares to help his mentor defend Manhattan from a powerful adversary (Alfred Molina), he wonders if he can survive the training, save the city and find his true love. 8:00pm on Syfy
Paranormal Witness
Season 2, Episode 7: The Real Haunting in Connecticut
A family moves into a colonial house that once was a funeral parlor. 8:30pm on ABC Family
Dark Shadows
In 18th-century Maine, Barnabas Collins (Johnny Depp) presides over the town of Collinsport. A rich and powerful playboy, Barnabas seals his own doom when he breaks the heart of a witch named Angelique (Eva Green). Angelique turns Barnabas into a vampire and buries him alive. Two centuries later, Barnabas escapes from his tomb and finds 1972 Collinsport a very different place. His once-grand estate has fallen into ruin, and the dysfunctional remnants of his family have fared little better. 9:00pm on CBS
Scorpion
Season 1, Episode 10: Talismans
The team must recover stealth technology from a military plane that was shot down in Bosnia. 9:00pm on Fox
Sleepy Hollow
Season 2, Episode 10: Magnus Opus
Abbie and Ichabod seek out the sword of Methuselah to kill Moloch before the Horseman can stop them. 9:00pm on Syfy
Paranormal Witness
Season 2, Episode 8: Fox Hollow Farm
A family buys a mansion that was once the home of Indiana's notorious serial killer. 10:00pm on ABC
Castle
Season 7, Episode 8: Kill Switch
Esposito is among subway passengers taken hostage by a mysterious gunman. 10:00pm on CBS
NCIS: Los Angeles
Season 6, Episode 9: Traitor
Eric becomes one of seven suspects when Granger is poisoned by the mole. 10:00pm on Syfy
Paranormal Witness
Season 2, Episode 9: The Abduction
1975 abduction of Arizona logger Travis Walton.
KEEPING UP WITH CAST AND CREW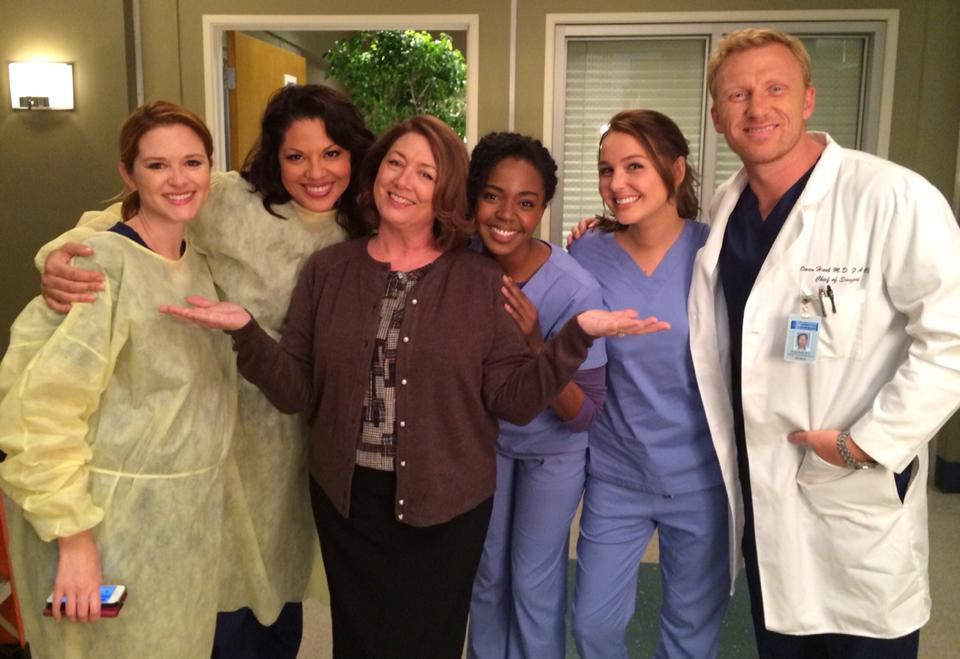 MAGGIE EGAN-CUMMINGS
Our wonderful ISN Reporter from Babylon 5, Maggie Egan-Cummings, has landed a part on an upcoming Grey's Anatomy. She is being directed by Debbie Allen! There is a chance this will turn into a recurring role for Maggie. Finger's crossed! DYLAN NEAL
Dylan Neal, Captain from "Legend of the Rangers", will be in the film "Fifty Shades of Grey." Dylan will play Robbin "Bob" Adams in the film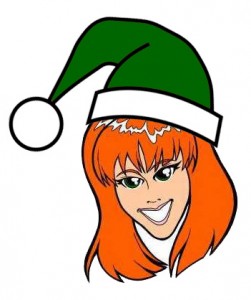 BE A SANTA
Each year, Pat Tallman works very hard to make the holiday season special for disadvantaged kids at Penny Lane. It is that time of year again and she is working to reach a goal of $15,000 so that she can provide some happiness to these children who have known very little of it for most of their lives. If you can, please go to beasanta.org and help make this holiday a very special one.
Thank you.

LANTERN CITY
Lantern City is not a television show. Not yet. But Bruce Boxleitner is planning for it to be one. As he says…

And now it will be a comic book from Archaia, a twelve issue series, and the first such title since The Secret History in 2007. More details to come, as and when….








Here is a quote from J. Michael Straczynski about emotions.
I had this theory that the more important and intimate the emotion, the fewer words are required to express it.

First it's in dating: "Will you go out with me?" Six words.
"Honey, I care for you." Five words.
"You matter to me." Four words.
"I love you." Three words.
"Marry me." Two words.
But what's left? What's the one most important and intimate word you can ever say to somebody? It's "goodbye."

While Michael O'Hare (Sinclair), Andreas Katsulas (G'Kar), Rick Biggs (Dr. Franklin), Tim Choate (Zathras) and Jeff Conoway (Zach Allen) are no longer with us, we will not forget their wonderful personalities and talent -- as well as their significant contributions to the BABYLON 5 universe. Be sure to visit In Memory Of for more information about memorial efforts.
Until we met again, in a place where no shadows fall.
BABYLON 5 BIRTHDAYS
NOVEMBER
Robert Foxworth - November 1
Marjean Holden - November 3
John Vickery - November 4
Teryl Rothery - November 9 - She was Miss Chambers, the ISN News reporter who interviewed Interstellar Alliance President John Sheridan, in the direct-to-DVD movie "The Lost Tales" (segment "Over There").
Damian London - November 12
Tracy Scoggins - November 13
Dwight Schultz - November 24
Louis Turenne - November 26
Efrem Zimbalist, Jr. - November 30 - remembered fondly

Have I missed anyone? If you know the birthday of someone connected with Babylon 5, pass the information along. We want to include everyone in our Happy Birthday Wishes.
BABYLON 5 MUSIC VIDEOS AND TRIBUTES
John Hudgens has created many Babylon 5 videos, but I believe this is the most moving. It was first shown at the Phoenix Comic Con 20th Anniversary and honors many of the Babylon 5 familywho have passed on.

Here is a link to John's Babylon 5 videos:
https://www.youtube.com/user/Babylon5MusicVideos?feature=watch

Richard Biggs memorial: http://www.youtube.com/watch?v=HyD4L8yNtsA

Andreas Katsulas memorial: http://www.youtube.com/watch?v=h2UQ2l9NPIg

- This is the extended version that I did for Andreas' widow ater the original cut was released on the net. It's never been seen online until now.

For those of you who've never seen these, I hope you enjoy them - and for those that have (and emailed me many times over the years about releasing them), I hope they're as good as you remember. Working with Joe on these videos was one of the highlights of my career, and I'll be forever grateful to him for the doors these have opened for me. I'm proud to have them on my resume.

John Hudgens
www.zteamproductions.com








LOSCON 41
Dates: November 28-30, 2014
Place: LAX Marriott Hotel, LA, California
Babylon 5 Guest of Honor: J. Michael Straczynski
For more information, go to http://loscon.org/41/.

STAR TREK SAN FRANCISCO: NEXT GENERATION REUNION
Dates: December 12-14, 2014
Place: Hyatt Regency San Francisco, CA
Guests: KATE MULGREW, JAMES DARREN, ROBERT PICARDO, Klingon Representatives GOWRON AND MARTOK, GARRETT WANG, DOMINIC KEATING AND CONNOR TRINNEER, JONATHAN FRAKES, BRENT SPINER, LeVAR BURTON, MICHAEL DORN, GATES McFADDEN and MARINA SIRTIS
For more information, go to www.creationent.com/cal/st_sanfrancisco.html. MAGIC CITY COMIC CON
Dates: January 16-18, 2015 Place: Miami Airport Convention Center
Comic Guests: John Romita, Jr., Allen Bellman, Adelso Corona, Greg Kirkpatrick, Dan Scott
For more information, go to http://www.magiccitycomiccon.com/. STEEL CITY CON
Dates: December 5-7, 2014
Place: Monroeville Convention Center, Monroeville, PA
Guests: Adam West, Burt Ward, Linda Blair, Henry Winkler, Michael Dorn, Peter Mayhew, Terry Farrell, John Wesley Shippe, and more.
For more information, go to http://www.steelcitycon.com/. FED-CON 24
Dates: May 21-24, 2015
Place: Maritim Hotel, Dusseldorf, Germany
Guests: Sam Jones, Aaron Douglas, Grant Bowler and more to come
For more information, go to http://www.fedcon.de/en/. SPECIAL ANNOUNCEMENTS!
Wizard World Conventions has a large number of events planned for the year. Be sure to visit the page to see if there is a convention of interest near you.

Creation Entertainment has a large number of conventions planned for the next several months. They include stars from TWILIGHT, SUPERNATURAL, STARGATE, FARSCAPE, XENA, SERENITY, STAR TREK, etc. Check out their calendar to see if one will be in your neighborhood soon. Don't miss their Videos page as well. It is full of some priceless video from a number of conventions.

Be sure to visit the referenced sites to see if there have been changes in dates/guests attending. Visit our Convention Calendar for a full listing of upcoming conventions.
BACK ISSUES OF THE ZOCALO TODAY
The front page of the The Zocalo Today changes daily, so be sure to check the back issues to make sure that you haven't missed anything IMPORTANT! I hope you will become a regular visitor to The Zocalo Today!
---
Take care and I look forward to hearing from you.
Sandra Bruckner (sgbruckner@aol.com)
Editor/Publisher
ISN News: The Zocalo Today
http://www.isnnews.net
Copyright - SBruckner, 1999-2014