The Zocalo Today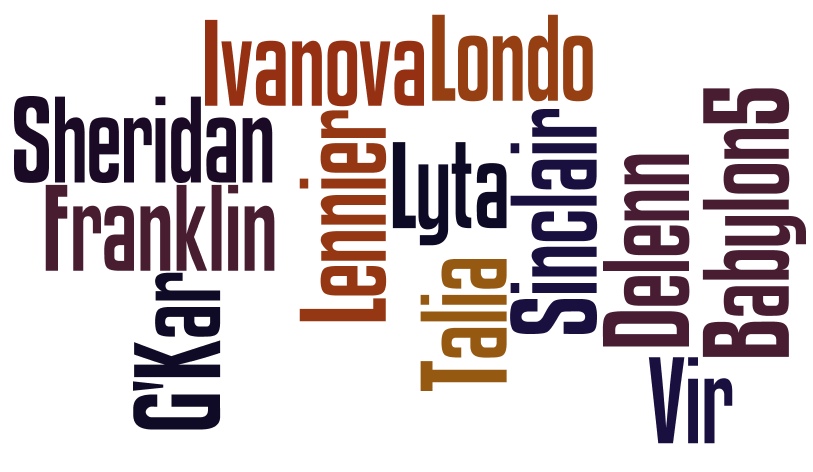 Welcome to ISN News: The Zocalo Today. Babylon 5 celebrated its 20th Anniversary but because of the quality of the series, fans are still out there supporting the show -- and new ones are joining each day. With J. Michael Straczynski promising a new production in the near future, we need to continue support of the show -- bringing new people to watch and discuss the show. Join in the discussion today on Facebook or Twitter.

If you have questions or items for the news, drop me a line at sgbruckner@isnnews.net.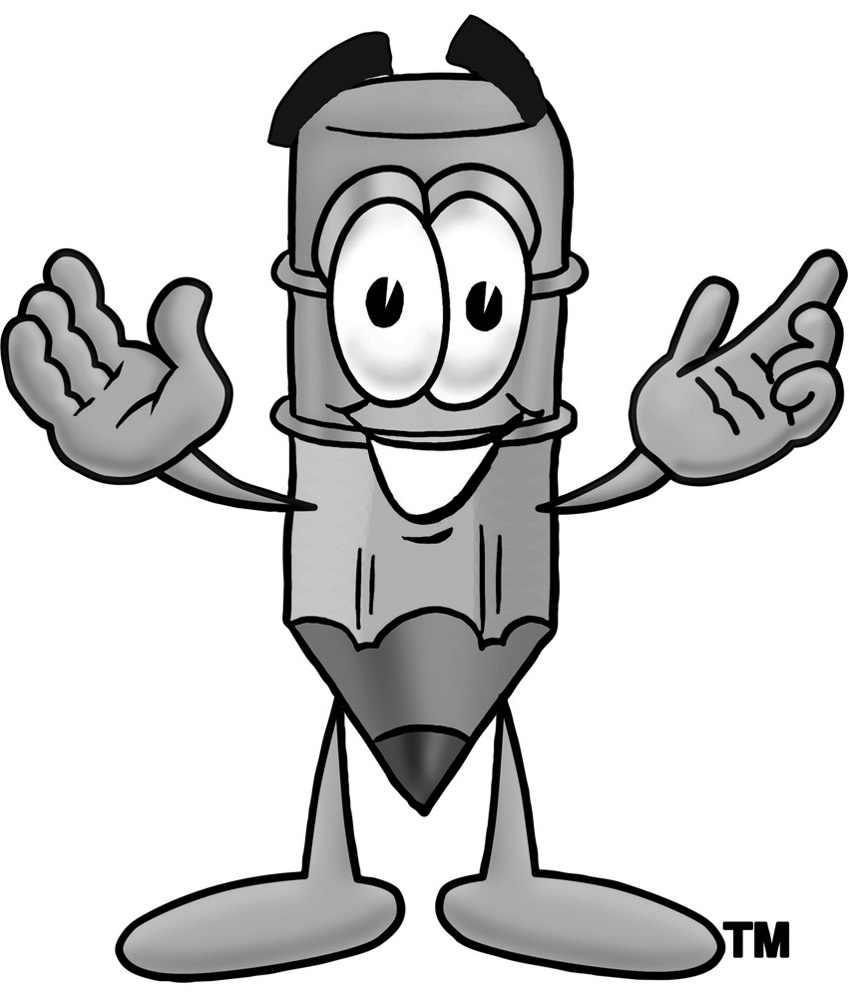 TODAY'S NEWS
THURSDAY, JANUARY 29, 2015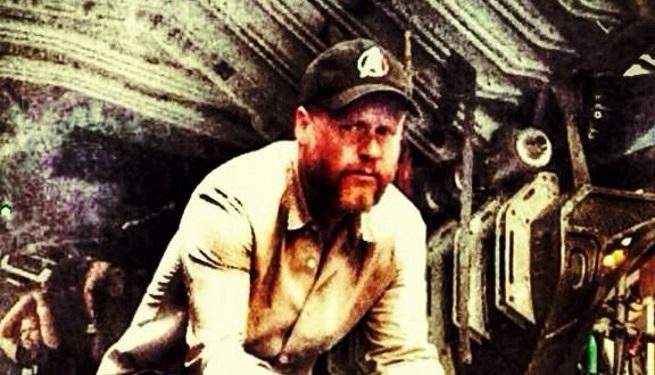 JOSS WHEDON LEAVING THE AVENGERS?
Just a few years ago, we weren't even sure if the Marvel Cinematic Universe laid out by mastermind Kevin Feige could work. Now it's not only working, but intensifying. It's a blockbuster juggernaut that's primed to deliver at least two movies a year for the forseeable future, and its success has spawned similarly ambitious universe plans over at Warner Bros., Sony and Fox. There are a lot of factors that drove this success, but Joss Whedon is inarguably one of them. So far, Whedon's contributions to Marvel Studios include writing and directing its two biggest films, co-creating its first TV series and serving as a kind of guiding hand that helped steer the universe on the road from Avengers to Age of Ultron. Now Marvel's planning to take Earth's Mightiest Heroes to even greater heights with Infinity War, a two-part saga that will likely serve as both a culmination of everything Marvel's done so far and a launching pad for what's next. It's a massive project, and yesterday we heard that Whedon is likely not the man to helm it. "I couldn't imagine doing this again. It's enormously hard, and it would be, by then, a good five years since I created anything that was completely my own. So it's very doubtful that I would take on the two-part Infinity War movie that would eat up the next four years of my life. I obviously still want to be a part of the Marvel Universe - I love these guys - but it ain't easy. This year has been more like running three shows than any year of my life. It is bonkers." Whedon spoke similarly about exhaustion and wanting to create something new after he'd made The Avengers, and just like last time these Infinity War remarks were met with a particular kind of reaction from a particular kind of Whedon fan. Now, this reaction is rooted in loving what the guy does and wanting him to do more of it, so I don't want to call anyone out specifically, but tell me if this sounds familiar: "What's so hard about this? You get to make SUPERHERO MOVIES! That's so much fun and I love them and you're the only guy who can make them the way I like so don't go please just let this be a negotiating tactic so you can be richer I love you Joss please only do what I want you to do AND OH YEAH BRING BACK FIREFLY TOO IT'S THE BEST AHHHHHHH" Ahem, sorry. Maybe I got a bit carried away there, but you get my drift. Some fans tend to react that way, and they tend to do it every time this particular man makes a career move. I suppose you could make the argument that it's the price someone like Whedon pays for getting to do what he does, and he's certainly not the only creator to face such reactions (George R.R. Martin knows a thing or two about fans trying to keep him on task), but as a fan of the guy myself, I find it exhausting and tedious. Joss Whedon says Firefly is probably never coming back, so someone asks about Doctor Horrible 2. He says he might not want to do another Avengers film, so someone asks about a Cabin in the Woods prequel. He says making Age of Ultron was hard, so someone says he shouldn't complain about being a big-shot Marvel director. It's hard to change the mind of a fan like that, but after hearing Whedon's remarks on his future with Marvel, I'm perfectly happy to see him leave the director's chair open for someone else. For one thing, negotiating tactic or not, no one is lying when they say making a movie is hard. I have no doubt that Whedon's exhausted, and now he has to go back out and promote the movie to boot, so it would make sense if he wants to step away from this kind of work, if only for a while. And hey, didn't we start to love this dude in the first place because of all those original stories he told? Don't we throw around words like "groundbreaking" and "innovative" when we talk about Buffy and Firefly? Wouldn't you all like to see him given free rein to try for something like that again? I know I would. Then there's the Marvel Cinematic Universe itself, a universe that thrived in the past year not on Joss Whedon's steady presence, but on new filmmakers looking at the universe in new ways. The Russo Brothers have been entrusted with a huge chunk of Phase 3's storytelling thanks to their swagger-packed thriller Captain America: The Winter Soldier, and James Gunn gets to further map out the Marvel cosmos after crushing Guardians of the Galaxy. Then there's Scott Derrickson, who's about to delve into the spookier side of Marvel with Doctor Strange. As I look ahead at the new projects Marvel's about to launch, at T'Challa and Carol Danvers and the Inhumans, I see an opportunity not to maintain the status quo, but to get more exciting filmmakers involved. So, while it would be sad to see Joss Whedon leave the Marvel sandbox altogether, stepping aside would create a more exciting future for both him and Marvel. Comics have long thrived on a changing of the guard, on new voices taking on familiar characters, and if done right, comic-book movies will, too. JUPITER ASCENDING
A lengthy new trailer for the Wachowskis' new sci-fi epic Jupiter Ascending has been released, showing off a ton of weird and beautiful footage from the film. The more we see, the more intrigued we are to get a good look at the Wachowskis' latest sci-fi offering. Channing Tatum and Mila Kunis should make for a great cast, but it's hard to look past those weird ears on Tatum. The new footage is gorgeous and strange, which might just sum up this movie pretty well. It's worth noting that, in an effort to generate some buzz for the project, the studio actually did a surprise screening at the recent Sundance Film Festival. Sadly, it did not go well. The screening apparently wasn't that well attended, according to reports from the event, and those who did see it did not come away impressed by the troubled production (choice quote: "I hated it"). Oops. Check out an updated synopsis below: Jupiter Jones (Mila Kunis) was born under a night sky, with signs predicting that she was destined for great things. Now grown, Jupiter dreams of the stars but wakes up to the cold reality of a job cleaning other people's houses and an endless run of bad breaks. Only when Caine (Channing Tatum), a genetically engineered ex-military hunter, arrives on Earth to track her down does Jupiter begin to glimpse the fate that has been waiting for her all along—her genetic signature marks her as next in line for an extraordinary inheritance that could alter the balance of the cosmos. Jupiter Ascending opens Feb. 6, 2015. STAR WARS: EPISODE VII - THE FORCE AWAKENS
Roll out your Ray-Bans and watch this strangely addictive "neon version" of the little trailer that nearly broke the Internet. Experience the brief-but-magical moments of The Force Awakens tease in a whole new fashion, brilliantly animated by the artist Neonardo, and tell us if the overlay of bright neon intoxicates you with its warm glare. Light it up! MARVEL'S AGENTS OF S.H.I.E.L.D.
Agents of S.H.I.E.L.D. left us in December not with a cliffhanger but with a cliff-exploder. In "What They Become" we finally got to see the "evolution" that Raina had been working toward for the last season and a half: Raina and Skye were encased by obelisk crystals and emerged with ground-shaking powers. Now ABC has released its first trailer for the following episode … in which we get a hint of what they became. You'll see it for yourselves, below. Skye is no longer the quick-witted do-gooder with daddy issues. She's something more than that. Mark our words, there will be trouble ahead. In "What They Become," Skye and Raina's transformation came with consequences, as Agent Triplett, disintegrated in the process that separated the humans from the Inhumans. It won't be the only one —especially as it seems that Skye doesn't yet know how to control her new abilities (we expect nothing less than dire consequences from Joss Whedon's team; after all, this is the man who killed and resurrected Buffy, to devastating effect). Will Skye turn to her father for help? Or, worse, Raina? Will she finish off Ward with her newfound abilities? Will she still remain an agent of S.H.I.E.L.D.? All we know is what we see in the trailer: There's something very wrong with Skye. And we'll learn what's wrong when Agents of S.H.I.E.L.D. returns on March 3.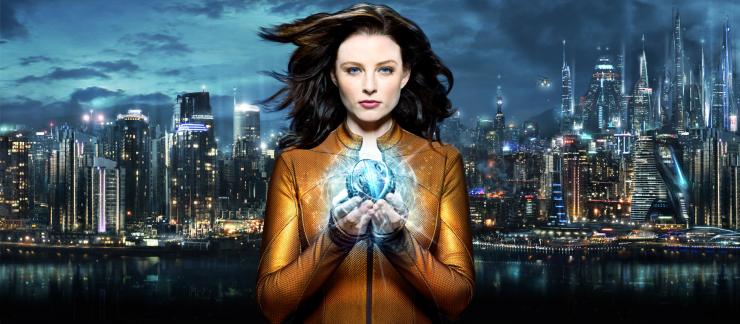 CONTINUUM
For a while there, it looked like we'd never get a chance to see how the twisty time-travel saga Continuum would come to an end. But thankfully, a final season is finally on the way. After several months of leaving the creators and stars (not to mention fans) in purgatory, Canadian network Showcase (the show airs on Syfy in the U.S.) finally worked out a deal a few months ago to renew the series for a fourth and final season of six episodes. Fans were obviously hoping for more, but considering season three ended on a crazy cliffhanger, it's at least a nice gesture to try and answer several of the lingering questions. Despite the end date seemingly locked in at this point, star Rachel Nichols isn't quite ready to let go of her dream job. Nichols, who plays time-traveling future cop Kiera Cameron, expressed her heartbreak over the series' end to Digital Spy. The odds are long, obviously, but Nichols hopes the shortened final season will be so great it'll make Showcase (or perhaps another suitor) interested in keeping the show alive even longer: "I'd like to see the fourth season be such an incredible success that maybe we can get a little bit more out of it. Maybe there are some legs to it somewhere else and I think that the fans would be in support of that. I know that we're gonna do everything possible to make season four even more electric and thought-provoking than prior seasons, so of course I'd like to be optimistic and think that perhaps this isn't the end. I don't want the story to end and I know there's so much more to be told. I know the show creator Simon Barry has so much more in his head that he could do with the show for years to come, but those aren't the decisions that I get to make. But at least we're being given a chance to give the show the proper end it deserves, and give the fans answers to at least some of their questions… I can't promise that all of their questions will be answered!" The first season did a great job of laying the groundwork, and the past two years saw it grow into one of the most fascinating and creative shows on television. We'd obviously love to see the series continue, but it's a cult hit at best — and the odds are long that it'd be feasible for anyone else to pick it up. If nothing else, we're glad the crew will get a chance to bring the show to a close. Here's hoping they bring the heat in those final six episodes. Production is set to ramp up in March, with the final season debuting in late 2015 and early 2016.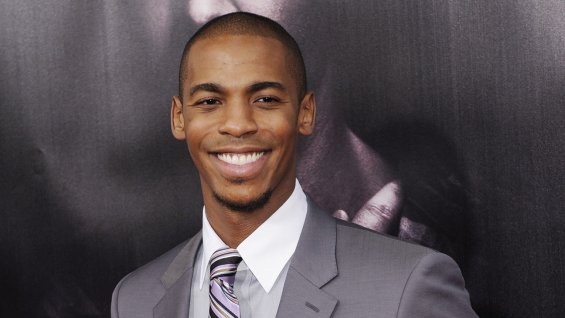 JIMMY OLSEN FOUND FOR SUPERGIRL
CBS' Supergirl adaptation has found its Jimmy Olsen. Necessary Roughness alum Mehcad Brooks has been tapped to co-star opposite Glee's Melissa Benoist in the DC Comics take, The Hollywood Reporter has learned. The hourlong drama, which received a hefty series commitment, centers on Kara Zor-El (Benoist), Superman's cousin, who was born on the planet Krypton and escaped amid its destruction years ago. Benoist will play Kara, who after arriving on Earth was taken in by a foster family, the Danvers, who taught her to be careful with her extraordinary powers (which she shares with her famous cousin, Superman). Now 24, Kara feels disempowered, a slave to having repressed her innate abilities. She's still pretty, but with her face hidden behind glasses and her hair pulled back, she doesn't know it herself. But an unexpected disaster forces her to use her powers in public. Energized by her heroic deed, for the first time in her life Kara begins embracing her extraordinary abilities. She begins helping the people of her city, and they soon take notice. She's even given a new moniker: Supergirl. Olsen, in the CBS take, is a photographer at CatCo.,
where Kara works. He's the 
salt of the earth and this only makes Kara crush on him even more. The character has recently been living and working in National City, though the reason is still a secret. But with Kara emerging as Supergirl they grow closer. Arrow and Flash's Greg Berlanti and his No Ordinary Family cohort Ali Adler (The New Normal) will pen the script and executive produce the drama via Berlanti Productions' Warner Bros. Television-based banner. Berlanti Productions' topper Sarah Schechter is also on board to executive produce. Brooks' credits include HBO's vampire drama True Blood and ABC's Desperate Housewives, as well as features About Last Night and In the Valley of Elah. He's repped by Gersh, Atlas Artists and attorney Dave Feldman.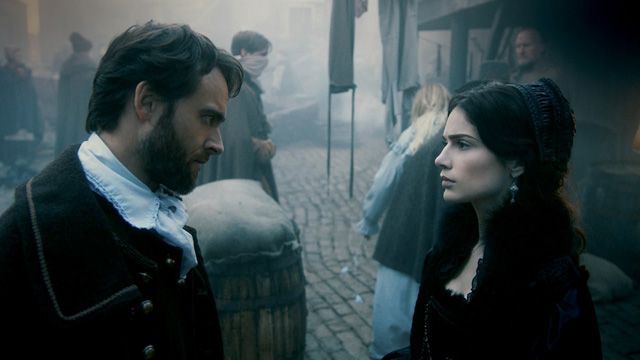 SALEM - SEASON TWO BEGINS - APRIL 5
WGN America has set the premiere date for the second season of its hit supernatural thriller "Salem," which will make its return on Sunday, April 5 at 10:00 p.m. ET/ 9:00 p.m. CT. The network also released the above first-look photo from the new season, currently in production in Shreveport, LA for its 13-episode sophomore run, featuring recurring guest stars Lucy Lawless and Stuart Townsend. From creators and writers Brannon Braga ("Cosmos," "24") and Adam Simon (The Haunting in Connecticut), "Salem" season two opens at the dawn of the witch war set into motion at the end of season one, with its catalyst and Salem's deadliest witch, Mary Sibley (Janet Montgomery) at the center of the mayhem as she faces off against new and old adversaries vying for her throne. In the wake of the destruction caused by the Grand Rite, completed by Mary and inadvertently triggered by Isaac Walton (Iddo Goldberg) in the season one finale, the fates of Captain John Alden (Shane West), Cotton Mather (Seth Gabel), Tituba (Ashley Madekwe), Anne Hale (Tamzin Merchant), Mercy Lewis (Elise Eberle) and Isaac hang in the balance. New to the embattled 17th-century village for the second season of "Salem" are Lucy Lawless as Countess Marburg, one of the last descendants of a legendary line of ancient German witches; Stuart Townsend as Samuel Wainwright, a mysterious doctor looking to uncover the secrets of Salem as he keeps a few of his own; Joe Doyle as Baron Sebastian Marburg, the charming and cultured son of the Countess; and Oliver Bell as Mary's long-lost son, who was revealed in the season one finale to have been secretly kept alive all along by her coven. "Salem" is executive produced by Brannon Braga, Adam Simon, Kelly Souders, Brian Peterson and Prospect Park's Josh Barry and Jeff Kwatinez. Nick Copus directs and serves as co-executive producer. The series is produced by Fox 21.
THE ZOCALO TODAY
Be sure to check out The Zocalo Today on Facebook as well as at ISN News: The Zocalo Today on Yahoo Groups. Did you miss the news from yesterday -- or earlier in the week. Catch up by going to the January News Archive.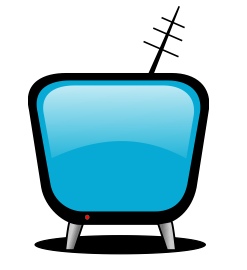 ON THE TUBE TONIGHT
7:00pm on FX
Marvel's the Avengers
When Thor's evil brother, Loki (Tom Hiddleston), gains access to the unlimited power of the energy cube called the Tesseract, Nick Fury (Samuel L. Jackson), director of SHIELD, initiates a superhero recruitment effort to defeat the unprecedented threat to Earth. Joining Fury's "dream team" are Iron Man (Robert Downey Jr.), Captain America (Chris Evans), the Hulk (Mark Ruffalo), Thor (Chris Hemsworth), Black Widow (Scarlett Johansson) and Hawkeye (Jeremy Renner). 8:00pm on The CW
The Vampire Diaries
Season 6, Episode 12: Prayer for the Dying
Luke and Liv try to talk their dad into letting Jo and Kai take their place in the merge ceremony. 8:00pm on ABC Family
Twilight
High-school student Bella Swan (Kristen Stewart), always a bit of a misfit, doesn't expect life to change much when she moves from sunny Arizona to rainy Washington state. Then she meets Edward Cullen (Robert Pattinson), a handsome but mysterious teen whose eyes seem to peer directly into her soul. Edward is a vampire whose family does not drink blood, and Bella, far from being frightened, enters into a dangerous romance with her immortal soulmate. 9:00pm on The CW
Reign
Season 2, Episode 12: Banished
Mary is forced to do something she didn't expect; a rivalry grows between Francis and Condé. 10:00pm on CBS
Elementary
Season 3, Episode 12: The One That Got Away
As Kitty starts to unravel, Joan and Sherlock ramp up their efforts to help her. 10:00pm on Syfy
Wizard Wars
Season 1, Episode 12: Fire and Mice








Here is a quote from J. Michael Straczynski about emotions.
I had this theory that the more important and intimate the emotion, the fewer words are required to express it.

First it's in dating: "Will you go out with me?" Six words.
"Honey, I care for you." Five words.
"You matter to me." Four words.
"I love you." Three words.
"Marry me." Two words.
But what's left? What's the one most important and intimate word you can ever say to somebody? It's "goodbye."

While Michael O'Hare (Sinclair), Andreas Katsulas (G'Kar), Rick Biggs (Dr. Franklin), Tim Choate (Zathras) and Jeff Conoway (Zach Allen) are no longer with us, we will not forget their wonderful personalities and talent -- as well as their significant contributions to the BABYLON 5 universe. Be sure to visit In Memory Of for more information about memorial efforts.
Until we met again, in a place where no shadows fall.
BABYLON 5 BIRTHDAYS
JANUARY
January 3 - Danica McKellar (Centauri noble Aria Tensus in the "The War Prayer.")
January 9 - David Allen Brooks
January 10 - William Sanderson (Desmond "Deuce" Modichenko in Grail)
January 13 - Richard Moll (Max in "Hunter,Prey")
January 24 - Peter Woodward
January 27 - Julie Caitlin Brown
January 27 - Tamilyn Tomita

Have I missed anyone? If you know the birthday of someone connected with Babylon 5, pass the information along. We want to include everyone in our Happy Birthday Wishes.



BABYLON 5 MUSIC VIDEOS AND TRIBUTES
John Hudgens has created many Babylon 5 videos, but I believe this is the most moving. It was first shown at the Phoenix Comic Con 20th Anniversary and honors many of the Babylon 5 familywho have passed on.

Here is a link to John's Babylon 5 videos:
https://www.youtube.com/user/Babylon5MusicVideos?feature=watch

Richard Biggs memorial: http://www.youtube.com/watch?v=HyD4L8yNtsA

Andreas Katsulas memorial: http://www.youtube.com/watch?v=h2UQ2l9NPIg

- This is the extended version that I did for Andreas' widow ater the original cut was released on the net. It's never been seen online until now.

For those of you who've never seen these, I hope you enjoy them - and for those that have (and emailed me many times over the years about releasing them), I hope they're as good as you remember. Working with Joe on these videos was one of the highlights of my career, and I'll be forever grateful to him for the doors these have opened for me. I'm proud to have them on my resume.

John Hudgens
www.zteamproductions.com








PENSACON - Pensacola Comic Con
Dates: February 27 - March 1, 2015
Place: Pensacola, Florida
Guests: Julian Glover, John Hudgens, Herbert Jefferson, Jr., Daavid Fielding, Lisa Bowerman, David Warner, Iita Ford, Natalia Tena, Marina Sirtis, Mira Furlan, Michael Biehn, Nichelle Nichols, Tony Todd, and many more
For more information about the convention, go to pensacon.com.

MEGACON 2015
Dates: April 10-12, 2015
Place: Orange County Convention Center in Orlando, FL

STEEL CITY CON
Dates: April 10-12, 2015
Place: Monroeville Convention Center, Monroeville, PA
Guests include: Ari Lehman (First "Jason Moorhees"); Noah Wyle (Falling Skies, The Librarian); Tom Wopat (Dukes of Hazzard - Sunday only); Doug Bradley (Lord Cenobite-Hellraiser films), Ray Park (Darth Maul-Star Wars); Gates McFadden (Star Trek: Next Generation); Karen Allen (Raiders of the Lost Ark), and more.
For more information, go to www.steelcitycon.com.

TREKLANTA
Dates: April 24-26, 2015
Place: Atlanta Marriott Century Center, Atlanta, GA
Guests: Jason Carter, Sean Kenney, Keith R.A. DeCandido, and more
For more information, go to http://www.trektrax.org/.

FED-CON 24
Dates: May 21-24, 2015
Place: Maritim Hotel, Dusseldorf, Germany
Guests: Sam Jones, Aaron Douglas, Grant Bowler and more to come
For more information, go to http://www.fedcon.de/en/.

PHOENIX COMIC CON 2014
Dates: May 28-31, 2015 Place: Phoenix Convention Center, Phoenix, Arizona
For more information, go to http://www.phoenixcomicon.com/. SOUTH FLORIDA SUPER CONVENTION
Date: Late June 2015
Place: Miami Beach Convention Center SPECIAL ANNOUNCEMENTS!
Wizard World Conventions has a large number of events planned for the year. Be sure to visit the page to see if there is a convention of interest near you.

Creation Entertainment has a large number of conventions planned for the next several months. They include stars from TWILIGHT, SUPERNATURAL, STARGATE, FARSCAPE, XENA, SERENITY, STAR TREK, etc. Check out their calendar to see if one will be in your neighborhood soon. Don't miss their Videos page as well. It is full of some priceless video from a number of conventions.

Be sure to visit the referenced sites to see if there have been changes in dates/guests attending. Visit our Convention Calendar for a full listing of upcoming conventions.
BACK ISSUES OF THE ZOCALO TODAY
The front page of the The Zocalo Today changes daily, so be sure to check the back issues to make sure that you haven't missed anything IMPORTANT! I hope you will become a regular visitor to The Zocalo Today!
---
Take care and I look forward to hearing from you.
Sandra Bruckner (sgbruckner@isnnews.net)
Editor/Publisher
ISN News: The Zocalo Today
http://www.isnnews.net
Copyright - SBruckner, 1999-2015