The Zocalo Today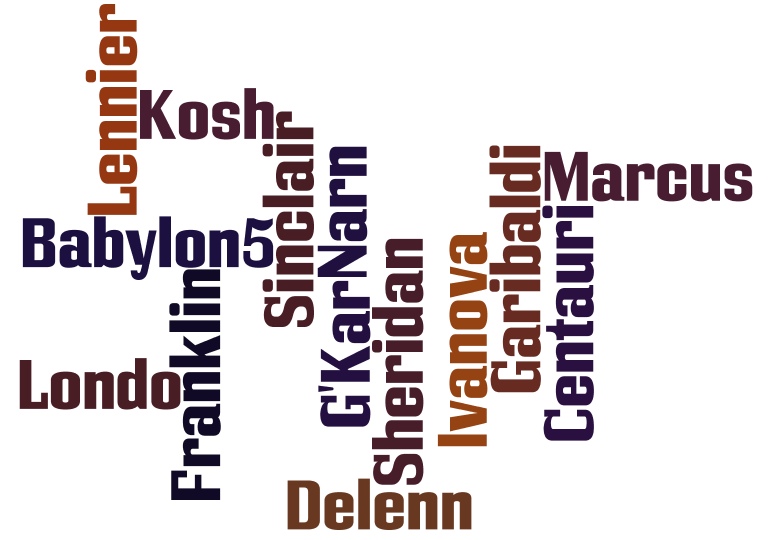 Welcome and thank you for dropping by. Babylon 5 brought many of us together -- and it remains with us, despite the fact that is no longer in production. The good thing is that the internet gives a LOT of ways to stay in touch. Don't be shy. Join in the discussion today or drop by Facebook or Twitter.

If you have questions or items for the news, drop me a line at sgbruckner@aol.com.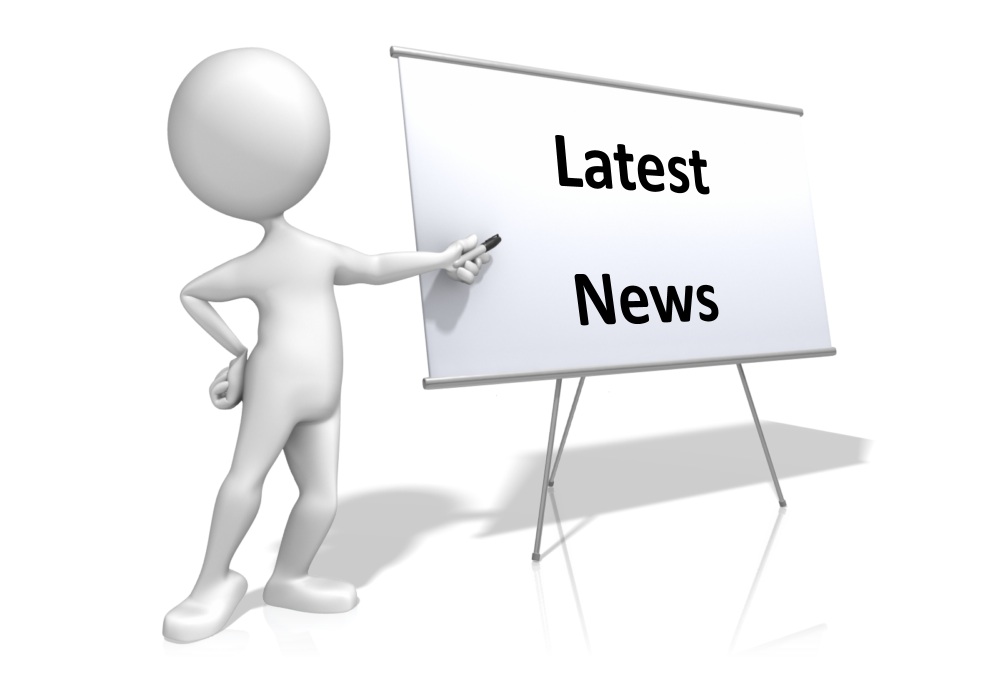 LATEST SCIENCE FICTION NEWS:
MONDAY, JULY 28, 2014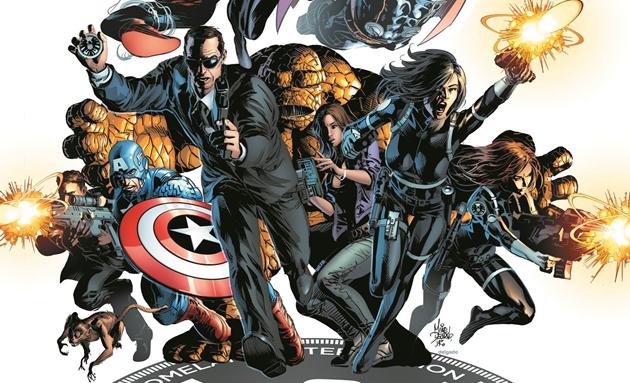 AGENTS OF S.H.I.E.L.D. COMIC
Do you like Agents of S.H.I.E.L.D., but find it a bit lacking in the superpowers department? Well, Marvel Comics is about to fix that. The Marvel live-action series is about to enter its second season, and while we have seen characters like Deathlok play a major role in the story so far, and heard that characters like Mockingbird will join the action next season, some fans still miss the superhero scope that Agent Phil Coulson was first thrown into on the big screen. For many viewers who'd been dazzled by things like The Avengers, Agents of S.H.I.E.L.D. just felt small, and while you might think it unfair to criticize a TV show with a much smaller budget for being not enough like a movie, the good news is that comic books have no such constraints. Fortunately for us, Marvel Comics seems to have realized that. During the publisher's "Next Big Thing" panel Sunday at San Diego Comic-Con, it was announced that fan-favorite writer Mark Waid (Daredevil, Indestructible Hulk) will script a brand-new series simply called S.H.I.E.L.D., working alongside a rotating team of artists that will begin with Carlos Pacheco (Uncanny X-Men, Ultimate Comics: Avengers) and continue with the likes of Alan Davis (Excalibur, Uncanny X-Men) and Chris Sprouse (Tom Strong, Batman: The Return of Bruce Wayne). The series will star Agent Coulson (who's already had a presence in the Marvel Comics universe) and feature other characters from the TV series, including Fitz (who, apparently, gets a monkey), Simmons, May and Skye. Waid said he hopes to focus on Coulson's superhero fandom and use that to pair the S.H.I.E.L.D. team up with a number of superheroes (Rocket Raccoon and Howard the Duck were both named) from throughout the Marvel universe for what sound like self-contained stories that will be easily accessible to fans of the show who might not be so familiar with comics. "This is S.H.I.E.L.D. the TV show, the unlimited budget edition," Waid said. "This is our chance to introduce a lot of the other characters into the Marvel Universe, and give them the Marvel Universe spin." We don't know yet when the first issue of this series will hit (UPDATE: This December), but it's honestly kind of surprising that it took this long for Marvel to launch such a title in the first place. In any case, it's nice to see them take advantage of the cross-promotion opportunity now, and it's nice to see a writer like Waid, who has both an incredible knowledge of comics minutiae and a talent for getting everything to make sense for new readers, taking the helm on this project. Marvel also released a promo image for the series by Mike Deodato, which features the S.H.I.E.L.D. team sharing the page with the likes of Captain America, Thor, Storm, Spider-Man and the Thing. OUTLANDER
Starz has released the opening credits for Ronald D. Moore's upcoming time-travel series Outlander. Written by Emmy-award-winning composer Bear McCreary (Da Vinci's Demons, Black Sails, Agents of S.H.I.E.L.D., The Walking Dead), the hauntingly beautiful opening credits theme is an arrangement of the "Sky Boat Song" featuring the amazing vocals of Raya Yarbrough. The opening sequence -- which Starz unvealed with Outlander fans during yesterday's Comic-Con premiere -- also has snippets of never-before-seen footage. On hand during the panel were actors Graham McTavish (Douglas MacKenzie), Lotte Verbeek (Geillis Duncan), Tobias Menzies (Frank Randall/Black Jack Randall), Caitriona Balfe (Claire Randall), Sam Heughan (Jamie Fraser), Herself -- author Diana Gabaldon, and executive producer extraordinaire Ron D. Moore (Battlestar Galactica), who's totally rocking that kilt. HUNGER GAMES: MOCKINGJAY
The first trailer for The Hunger Games: Mockingjay — Part 1 debuted Sunday night. While Lionsgate did not host a panel at Comic-Con, it did put together some special events to promote the upcoming third installment in the mega-YA franchise, including premiering the first trailer on Friday. Jennifer Lawrence reprises her role as Katniss, who has been recruited by the rebel District 13 to help inspire the people of Panem to fight against their corrupt government, The Capital. Directed by Francis Lawrence, Mockingjay is an adaptation of the first half of Suzanne Collins' third book. It's also the first book to not feature an actual Hunger Games (where teens were forced by the government to fight one another to the death), focusing only on the political rebellion. The film, hitting theaters on November 21, also stars Josh Hutcherson, Liam Hemsworth, Elizabeth Banks, Julianne Moore and the late Philip Seymour Hoffman. The final installment, The Hunger Games: Mockingjay — Part 2, will hit theaters one year later, on November 20, 2015.
THE ZOCALO TODAY
Be sure to check out The Zocalo Today on Facebook as well as at ISN News: The Zocalo Today on Yahoo Groups. Did you miss the news from yesterday -- or earlier in the week. Catch up by going to the July News Archive. I have broken up the huge file into months to make it easier to scan through. It will bring you up to date for all that has been going on in the world of science fiction. Go to:
June News.
May News.
April News.
March News.
February News
January News
December News
November News
October News.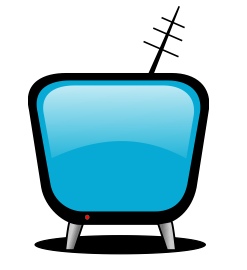 ON THE TUBE TONIGHT 9:00pm on Syfy
Ghost Shark
Tortured and killed, a white shark returns from the dead to seek vengeance. 10:00pm on CBS
Under the Dome
Season 2, Episode 5: Reconciliation
Julia takes over as the town's leader; Norrie and Joe help Melanie find more clues.
KEEPING UP WITH CAST AND CREW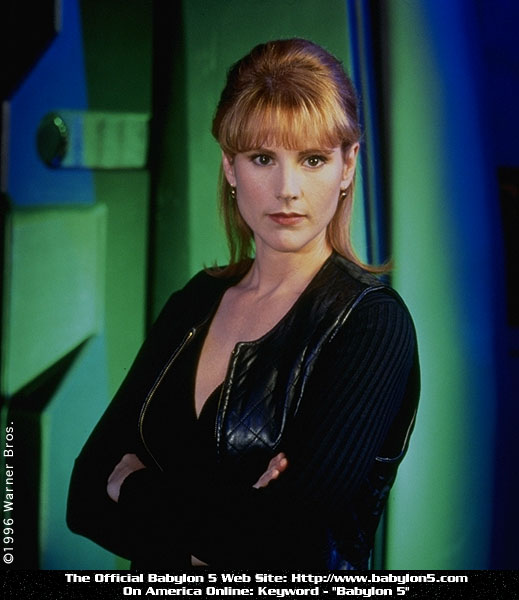 PAT TALLMAN UPDATE
Pat is talking to you straight! Facebook has made it harder than ever for you to see the posts from your favorite Pages. If you follow Pat on FB, you know her brand of snarky sexy humor. Well now it's no holds barred! Sign up for Pat's newsletter on her site PatriciaTallman.com and get it unsensored.The newsletter has content that will not be on the Facebook page or the site.
In this first issue, there is a special offer only available to those on the newsletter. Sign up by March 31st and be in the know.




Here is a quote from J. Michael Straczynski about emotions.
I had this theory that the more important and intimate the emotion, the fewer words are required to express it.

First it's in dating: "Will you go out with me?" Six words.
"Honey, I care for you." Five words.
"You matter to me." Four words.
"I love you." Three words.
"Marry me." Two words.
But what's left? What's the one most important and intimate word you can ever say to somebody? It's "goodbye."

While Michael O'Hare (Sinclair), Andreas Katsulas (G'Kar), Rick Biggs (Dr. Franklin), Tim Choate (Zathras) and Jeff Conoway (Zach Allen) are no longer with us, we will not forget their wonderful personalities and talent -- as well as their significant contributions to the BABYLON 5 universe. Be sure to visit In Memory Of for more information about memorial efforts.
Until we met again, in a place where no shadows fall.
BABYLON 5 BIRTHDAYS
JULY
Vaughn Armstrong, July 7 - He appeared in the Season 3 episodes "Messages From Earth" and "Point of No Return" as an unnamed security guard. IMDB referred to the role as "Security Guard #1."
Bruce McGill - July 11 - (Major Ed Ryan in "Severed Dreams" (Season 3)
Judson Scott - July 15 - (Knight One in "And the Sky Full of Stars")
Jerry Doyle - July 16
J. Michael Straczynski - July 17
David Warner - July 29

Have I missed anyone? If you know the birthday of someone connected with Babylon 5, pass the information along. We want to include everyone in our Happy Birthday Wishes.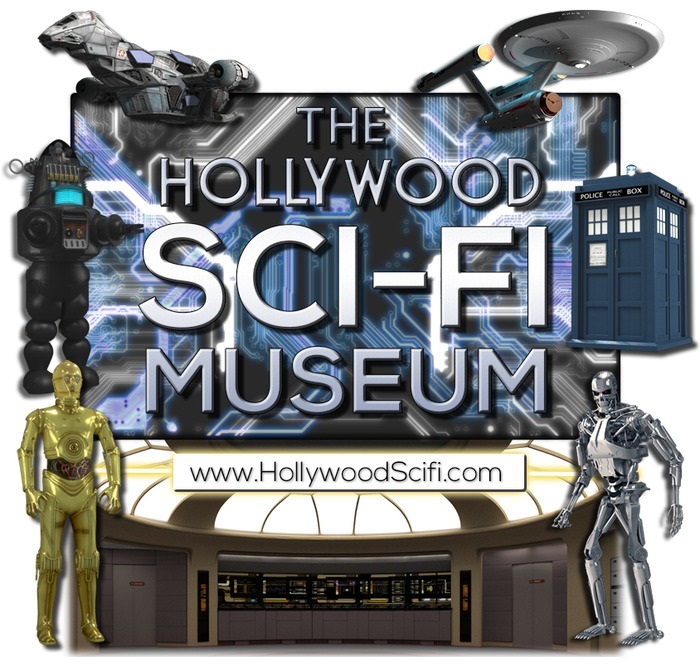 THE HOLLYWOOD SCI-FI MUSEUM
Here's a project you may want to get involved with!
About the Project:
New Starship Foundation, the nonprofit behind the Enterprise-D Bridge Restoration, with board members including the greatest talents in science fiction, presents THE HOLLYWOOD SCIENCE FICTION MUSEUM. This will be the first museum in the world to exclusively show the history of sci-fi films, TV, art and literature through props, sets and costumes, as well as show advancements in space travel and teach Real Science through Science Fiction. It will be an interactive museum with fully immersive environments and touch screens that will incorporate old and new footage from actors, filmmakers and NASA astronauts and scientists, and will present both the fact and fiction of sci-fi. This will eventually teach Science, Technology, Engineering and Math (STEM) based education in a fun new way to all ages. The museum will include exhibits from: Star Trek, Star Wars, Doctor Who, 2001, Alien, Metropolis, Thunderbirds, Firefly, Babylon 5, Battlestar Galactica, Stargate, Blake's 7, Ghostbusters, Farscape, The Time Machine, Godzilla, X-Men, Avengers, Superman, Planet of the Apes, Back to the Future, Day the Earth Stood Still, V, Batman, Six Million Dollar Man, Bionic Woman, Flash Gordon, Buck Rogers, as well as Fantasy like Lord of the Rings, Labyrinth, Legend, Munsters, Herbie the Love Bug, Chitty Chitty Bang Bang, Dark Crystal, Game of Thrones, Anime like Akira and Speed Racer, and anything else we can fit within our walls. This Kickstarter is to acquire the funds to develop our 2015 Hollywood Sci Fi Museum, which will be smaller than the future museum, but still significant and unique. This "concept art" of the giant Millennium Falcon and Enterprise-D is for our 2018 Hollywood Sci Fi Museum. Go to http://www.hollywoodscifi.org/ for more information.
BABYLON 5 MUSIC VIDEOS AND TRIBUTES
John Hudgens has created many Babylon 5 videos, but I believe this is the most moving. It was first shown at the Phoenix Comic Con 20th Anniversary and honors many of the Babylon 5 family who have passed on.

Here is a link to John's Babylon 5 videos:
https://www.youtube.com/user/Babylon5MusicVideos?feature=watch

Richard Biggs memorial: http://www.youtube.com/watch?v=HyD4L8yNtsA

Andreas Katsulas memorial: http://www.youtube.com/watch?v=h2UQ2l9NPIg

- This is the extended version that I did for Andreas' widow ater the original cut was released on the net. It's never been seen online until now.

For those of you who've never seen these, I hope you enjoy them - and for those that have (and emailed me many times over the years about releasing them), I hope they're as good as you remember. Working with Joe on these videos was one of the highlights of my career, and I'll be forever grateful to him for the doors these have opened for me. I'm proud to have them on my resume.

John Hudgens
www.zteamproductions.com
---





COMIC-CON INTERNATIONAL
Dates: July 24-27, 2014 Place: San Diego Convention Center
Guests: J. Michael Straczynski will be there along with a host of other guests
For more information, go to San Diego Comic Con. Star Trek Convention - Creation Entertainment
Dates: July 31 - August 3, 2014
Place: Rio Suites Hotel, Las Vegas, Nevada
Guests: WILLIAM SHATNER, KATE MULGREW, COLM MEANEY, WALTER KOENIG, NICHELLE NICHOLS, "ROM and NOG" as portrayed by Max Grodenchik and Aron Eisenberg, ANTHONY MONTGOMERY, JERRY HARDIN, TIM RUSS and MICHAEL FOREST. 87 plus more guests to come!
For more information, go to http://www.creationent.com/cal/st_lasvegas.html. SHORE-LEAVE
Dates: August 1-3, 2014
Place: Hunt Valley, MD (near Baltimore)
Guests: Richard Dean Anderson, Robert Piccardo and many more.
For more information, go to www.shore-leave.com. OSFest 7
Dates: August 1-3, 2014
Place: Omaha, Nebraska
B5 Media Guest of Honor: Maggie Egan-Cunningham (ISN Reporter)
For more information, go to http://www.osfes.org/. Worldcon, LONCON3
Dates: August 17-20, 2014
Place: London, England
For more information, go to http://www.loncon3.org/index.php. DRAGONCON 2014
Dates: August 29-September 1, 2014
Place: Atlanta, GA
Guests: Patrick Stewart, Peter Weller, Peter Williams, Richard Hatch, Wesley Eure - and many more
For more information, go to www.dragoncon.org. HAWAII CON
Dates: September 12-14, 2014
Place: Hapuna Beach Prince Hotel, Hawaii
Babylon 5 Guests: Pat Tallman, Claudia Christian, Walter Koenig
Other Guests from Stargate Atlantis, Battlestar Galactica, Games of Thrones and more
For more information, go to www.hawaiicon.com. Spooky's Ultimate Horror Weekend
Dates: Oct. 24-26, 2014
Place: Doubletree Universal Studios, Orlando, FL 32819
Guests:
Michael Rooker - Walking Dead & Jeremiah; Stephen Pearcy - Ratt; Dee Wallace Stone - ET & Cuju; Tyler Mane - Halloween & X Men, and Tobin Bell - Dexter
For more information, go to http://www.spookyempire.com/. MAGIC CITY COMIC CON
Dates: January 16-18, 2015 Place: Miami Airport Convention Center
Comic Guests: John Romita, Jr., Allen Bellman, Adelso Corona, Greg Kirkpatrick, Dan Scott
For more information, go to http://www.magiccitycomiccon.com/. MALTA COMIC EXPO
Dates: October 31-November 2, 2014
Place: Mediterranean Conference Center, Valletta, Malta
Guests: Richard Piccardo, Dirk Benedict,Silvester McCoy and many more
For more information, go to http://maltacomicsexpo.com/. SPECIAL ANNOUNCEMENTS!
Wizard World Conventions has a large number of events planned for the year. Be sure to visit the page to see if there is a convention of interest near you.

Creation Entertainment has a large number of conventions planned for the next several months. They include stars from TWILIGHT, SUPERNATURAL, STARGATE, FARSCAPE, XENA, SERENITY, STAR TREK, etc. Check out their calendar to see if one will be in your neighborhood soon. Don't miss their Videos page as well. It is full of some priceless video from a number of conventions.

Be sure to visit the referenced sites to see if there have been changes in dates/guests attending. Visit our Convention Calendar for a full listing of upcoming conventions.
BACK ISSUES OF THE ZOCALO TODAY
The front page of the The Zocalo Today changes daily, so be sure to check the back issues to make sure that you haven't missed anything IMPORTANT! I hope you will become a regular visitor to The Zocalo Today!
---
Take care and I look forward to hearing from you.
Sandra Bruckner (sgbruckner@aol.com)
Editor/Publisher
ISN News: The Zocalo Today
http://www.isnnews.net
Copyright - SBruckner, 1999-2014