The Zocalo Today

Welcome to ISN News: The Zocalo Today. Babylon 5 celebrated its 20th Anniversary but because of the quality of the series, fans are still out there supporting the show -- and new ones are joining each day. With J. Michael Straczynski promising a new production in the near future, we need to continue support of the show -- bringing new people to watch and discuss the show. Join in the discussion today on Facebook or Twitter.

If you have questions or items for the news, drop me a line at sgbruckner@isnnews.net.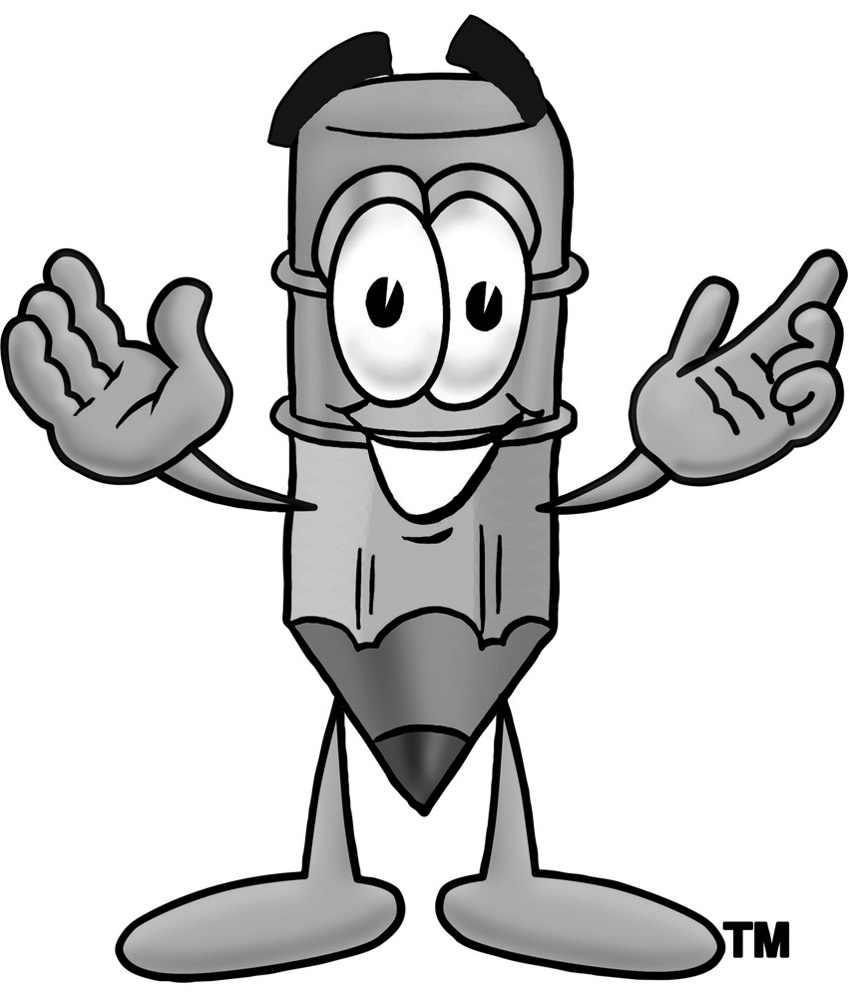 TODAY'S NEWS
WEDNESDAY, JULY 1, 2015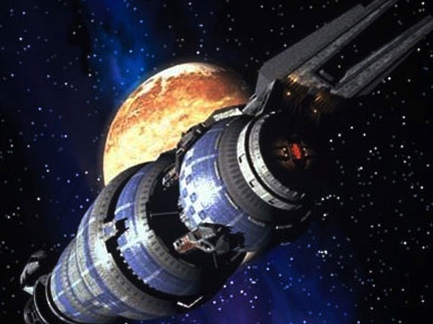 BABYLON 5 AT SAN DIEGO COMIC-CON
Here is the schedule for Babylon 5 cast at Comic-Con Friday, July 10 • 8:00pm - 9:00pm
Over30Cosplay: Cosplay for Every Age
John D. Callison (cosplayer, founder of Over30Cosplay), Bill Waters (national geek culture reporter/photographer, Examiner.com; editor/photographer, ComicsOnline), Patrica Tallman (actress best known for Lyta on Babylon 5 and Barbara from Night of the Living Dead), Alfredo Garcia (cosplayer since 1988, founding member Over30Cosplay), Anastasia Hunter (master level costumer, chair of Gaslight Gathering), April Wahlin (reality TV show winner for Search for the Next Elvira, actress, crafter, horror hostess, author, epic nerd), Ian Whyte (cosplayer, founding member Over30Cosplay), and Jennifer Vos (admin, Over30Cosplay; twitch.tv streamer; actress/model, Playboy) discuss topics appealing to the older cosplay crowd, including costume choice, dating, marriage, couples/family cosplay, societal moors/impact, marketing to the older cosplayer, social media and older cosplayers, bullying of older cosplayers, and the age of Hollywood characters and the impact on cosplay choices. Friday July 10, 2015 8:00pm - 9:00pm
Room 14A Signing Schedule
Pat Tallman, actor (Babylon 5, Night of the Living Dead)
Thursday AA29 10:00 AM - 02:30 PM
Friday AA17 02:30 PM - 07:00 PM
Saturday AA1 4:30-5:30pm with the B5 Cast!
Sunday AA22 01:30 PM - 05:00 PM Saturday 2:00pm Babble on with the Cast of Babylon 5 Celebrating their 20 years of Sci-fi TV history, castmates Bruce Boxleitner (Sheridan), Claudia Christian (Ivanova), Mira Furlan (Delenn), Peter Jurasik (Londo), Bill Mumy (Lennier), Jerry Doyle (Garibaldi), Stephen Furst (Vir), Patricia Tallman (Lyta), Robin Atkin Downes (Byron), and some surprise guests from the Hugo award-winning series Babylon 5 talk about their time on the show and what's happening now. Saturday July 11, 2015 2:00pm - 3:00pm Horton Grand Theatre 444 Fourth Ave - 2 blocks from Convention Center
Signing with the cast afterwards in the Sails Pavilion in CC.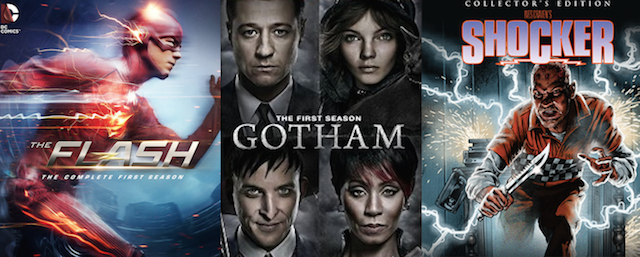 SUMMERTIME HD RELEASES
Summertime is upon us, and in our June installment of Blastr's Blu-Ray Roundup, you'll discover a ripe array of new and upcoming special editions, deluxe box sets, full-season collections and geeky retro classics remastered for your prolonged pleasure. Whether plucked from the fertile fields of sci-fi, fantasy and horror movies or TV shows, we're offering up a refreshing summer salad of HD diversions perfect for these long, lazy, hazy days and nights. For this month, we're showcasing a ferocious Jurassic World box set complete with battling dinos you'll be able to pick up later this year, The Flash's fantastic first full season, a delightful toybox of Disney Short Films, Tom Cruise's melancholy nightmare, Vanilla Sky, Wes Craven's electrifying '80s slasher flick, Shocker, the atmospheric A.I. thriller Ex Machina, Falling Skies' Complete Fourth Season and many more. COMING TO NETFLIX
Every month, Netflix shakes up its ever-popular Watch Instantly streaming service, taking out some movies and shows while adding others. So, every month, we like to give you a little heads-up about what's new to watch in sci-fi, fantasy and horror movies and TV. It's July, and it's hot outside, so we know a lot of you will want to spend your time on the couch with a big bowl of ice cream, and luckily for you there's plenty of new stuff to watch this month. New titles range from an Irish fantasy folk tale to an Underworld sequel to Spike Lee's take on a vampire story. Oh, and if you or someone in your house is really into cartoons, it's a big month. Witches of East End Season 2, Arrives July 7
Witches of East End made it two years on Lifetime as that network tried to capitalize on the wave of supernatural shows dominating so much of cable right now, but it couldn't make it longer than that. If you missed the final season, you can say goodbye this month. Lots of Children's Programming - Bionicle: The Legend Reborn, Invizimals: The Alliance Files, Octonauts Season 3 arrives July 1
Monster High: City of Frights arrives July 7
H20 Mermaid Adventures arrives July 15
Hulk and the Agents of S.M.A.S.H. Season 2 arrives July 28
My Little Pony: Friendship is Magic Season 5 arrives July 30
Turbo Fast Season 2 arrives July 31
The Secret of Roan Inish (1994)
Underworld: Evolution (2016)
Knights of Sidonia Season 2 (2015), Arrives July 3
Witches of East End Season 2 (2014), Arrives July 7
Monsters: Dark Continent (2014), Arrives July 9
Da. Sweet Blood of Jesus (2014), Arrives July 15
Bojack Horseman Season 2 (2015), Arrives July 17. BITTEN BACK FOR ANOTHER SEASON
We heard the werewolf drama Bitten would be coming back for a third season on Canadian network Space a few weeks ago, and now Syfy has cut a deal to bring the series back to the U.S. Variety reports Syfy (Corporate owner of Blastr - Ed.) has officially picked up the series for Season 3, which will consist of 10 episodes and air in 2016. Syfy has aired the first two seasons of the series, so it's not much of a surprise to see year three on the way. The wolf-y series stars Laura Vandervoort as Elena, the lone female werewolf in existence. "Bitten's emotional and engrossing storyline, combined with some truly creepy horror moments, really resonated with fans this past season," Chris Regina, SVP Program Strategy at Syfy and Chiller, said. "We eagerly anticipate seeing where the next chapter of Elena and her werewolf pack's lives leads us in Season 3." The show started off a bit paint-by-numbers, but the mythology deepened in year two and the steamy drama has gained a decent following. The series is based on Kelley Armstrong's Women of the Otherworld novel series.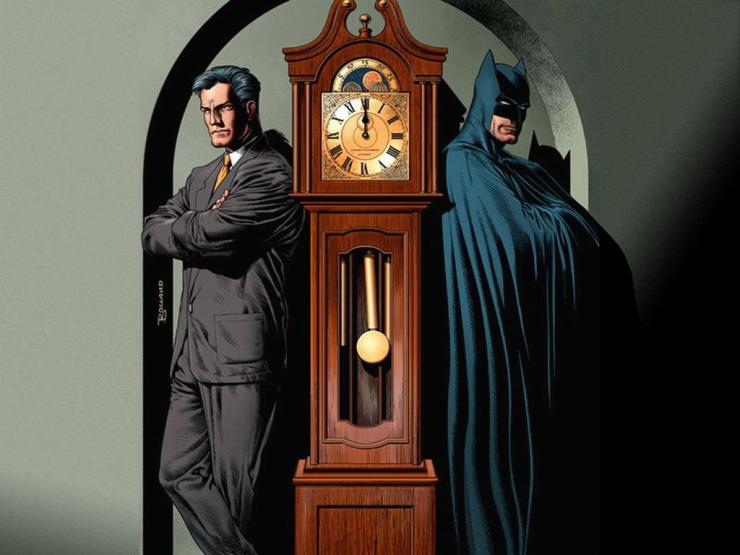 GOTHAM
If you were among those who complained about the lack of "Batman" on Gotham, things could be about to change. Actor David Mazouz, who plays a young Bruce Wayne on the Fox TV series, was in attendance at Walker Stalker Con Orlando 2015 over the weekend, and he chatted with Monkeys Fighting Robots about the direction the showrunners want to take the character for Season 2. Basically, he confirms that we'll start seeing Bruce lead a double life on the series (well, it's about time, with all the villainous rogues running around Gotham City), with the help of his faithful and loyal butler and surrogate parent, Alfred Pennyworth (Sean Pertwee): "He's on a mission and he really is going to start his dual personality into being Batman. When he's Batman there is his Batman side and then his public persona which is his playboy/party boy persona. In Season 2, he's really going to start developing that with Alfred." CREEPYPASTA
Syfy is prepping a horror anthology based on an Internet meme of sorts. The NBCUniversal-owned cable network is teaming with studio counterpart Universal Cable Productions for Channel Zero, The Hollywood Reporter has learned. Channel Zero will be written by Nick Antosca (Hannibal, Friday the 13th) and produced by Max Landis (Chronicle, American Ultra), with each season focusing on a new story. The first season of the horror anthology will be based on Kris Straub's Candle Cove, a story that originates from a user-generated Internet horror phenomenon called "creepypasta." (Creepypasta is a form of horror stories that are passed around on web forums from multiple sites with the goal of disturbing and frightening readers. It takes its name from "copypasta," slang for copying and pasting a block of text from website to website.) Straub's Candle Cove tells the story of a mysterious children's television show from the 1980s and its role in a series of murders — and one man's dark secret. "We love the idea of doing seasons of TV like rich, character-driven horror novels, and for Channel Zero: Candle Cove we've expanded this great short story Candle Cove into something really nightmarish and haunting and surreal," Landis and Antosca said in a joint statement. "We can't wait to dig in deeper and bring this to life with Syfy and Universal Cable Productions." "Channel Zero: Candle Cove is a season-long imaginative and chilling horror anthology," said Dawn Olmstead, exec vp development at Universal Cable Productions. "With its first story deriving from the cult favorite creepypasta, and the visionary minds of Landis and Antosca, it is elevated horror at its best. I'm still haunted by the first episode. It's a chilling immersive ride." Added Bill McGoldrick, executive vp original content at Syfy: "Channel Zero: Candle Cove will feature contemporary storytelling and an innovative perspective that underscores Syfy's commitment to bringing smart and provocative programming to a whole new generation of sci fi fans." Channel Zero comes as UCP and Syfy are prepping to launch Childhood's End, the first adaptation of Arthur C. Clarke's iconic novel, as well as Brave New World and The Magicians, among others. Should Channel Zero — which is in development — move forward, it would join a rapidly growing roster of anthology series including FX's American Horror Story and American Crime Story; Fox's Scream Queens; HBO's True Detective; ABC's American Crime and Secrets and Lies, among others, as broadcast and cable networks look to short orders to lure both top-name cast and live viewers in an increasingly crowed and competitive landscape. FANTASTIC FOUR
20th Century Fox has released a new Fantastic Four TV spot that, while comprised largely of footage we've seen, has a few new glimpses from the August 7 release. An origin story said to be inspired largely by the "Ultimate Fantastic Four" comics (the first arc of which was written by Brian Michael Bendis and Mark Millar with Joe Kubert illustrating), Fantastic Four offers a contemporary re-imagining of Marvel's original and longest-running superhero team. The story centers on four young outsiders who teleport to an alternate and dangerous universe, which alters their physical form in shocking ways. Their lives irrevocably upended, the team must learn to harness their daunting new abilities and work together to save Earth from a former friend turned enemy. "Marvel's First Family" will include Whiplash's Miles Teller as Reed Richards (Mr. Fantastic), "House of Cards" star Kate Mara as Sue Storm (The Invisible Woman), Fruitvale Station and Chronicle's Michael B. Jordan as Johnny Storm (The Human Torch) and The Adventures of Tintin's Jamie Bell as Ben Grimm (The Thing). Dawn of the Planet of the Apes' Toby Kebbell will also star as Doctor Doom alongside Reg E. Cathey ("The Wire") as as Dr. Franklin Storm and Tim Blake Nelson (O Brother, Where Art Thou?) as Harvey Elder, aka The Mole Man. Fantastic Four, directed by Chronicle helmer Josh Trank, features a screenplay by Simon Kinberg (X-Men: Days of Future Past), who is also a producer on the film. 20th Century Fox will be taking the Hall H stage at Comic-Con International in San Diego next Saturday, July 11 and we'll be there! Check back for lots of coverage, including news about Fantastic Four!
THE ZOCALO TODAY
Be sure to check out The Zocalo Today on Facebook as well as at ISN News: The Zocalo Today on Yahoo Groups. May News Archive.
ON THE TUBE TONIGHT
7:30pm on AMC
Back to the Future (1985)
A teen takes a crackpot's DeLorean time machine to 1955 and sees his parents in high school.
Michael J. Fox, Christopher Lloyd, Crispin Glover, Lea Thompson, Wendie Jo Sperber 8:00pm on The CW
Arrow
Episode: Guilty S03, E06 (First Aired: Nov. 12, 2014)
Ted Grant becomes the primary suspect when a body is found in the Wildcat gym; Roy divulges a secret to Felicity. 8:00pm on BBC America
The Terminator (1984)
A cyborg from the future arrives in 20th-century Los Angeles to kill the woman who will give birth to mankind's post-apocalyptic savior.
Arnold Schwarzenegger, Linda Hamilton, Michael Biehn, Paul Winfield, Lance Henriksen 9:00pm on CBS
Criminal Minds
Episode: Hero Worship S10, E14 (First Aired: Feb. 04, 2015)
When a hero emerges from the wreckage of an explosion in Indianapolis, the BAU team members must protect him as they try to identify the person responsible before more bombings occur. 9:00pm on The CW
Supernatural
Episode: Ask Jeeves S10, E06 (First Aired: Nov. 18, 2014)
Dean and Sam go to claim their fortune after discovering that Bobby or his next of kin have been named as a beneficiary in an heiress' will. 9:00pm on Syfy
Déjà Vu (2006)
A time-folding federal agent falls in love with a New Orleans woman who is targeted to be murdered.
Denzel Washington, Val Kilmer, Jim Caviezel, Paula Patton, Adam Goldberg 10:00pm on CBS
Extant
Episode: Change Scenario PREMIERE NEW S02, E01
Molly escapes from a psychiatric hospital to investigate bizarre deaths that mirror those she saw in space; Molly meets J.D. Richter, a cop assigned to the case.








Here is a quote from J. Michael Straczynski about emotions.
I had this theory that the more important and intimate the emotion, the fewer words are required to express it.

First it's in dating: "Will you go out with me?" Six words.
"Honey, I care for you." Five words.
"You matter to me." Four words.
"I love you." Three words.
"Marry me." Two words.
But what's left? What's the one most important and intimate word you can ever say to somebody? It's "goodbye."

While Michael O'Hare (Sinclair), Andreas Katsulas (G'Kar), Rick Biggs (Dr. Franklin), Tim Choate (Zathras) and Jeff Conoway (Zach Allen) are no longer with us, we will not forget their wonderful personalities and talent -- as well as their significant contributions to the BABYLON 5 universe. Be sure to visit In Memory Of for more information about memorial efforts.
Until we met again, in a place where no shadows fall.
BABYLON 5 BIRTHDAYS
JULY
Vaughn Armstrong, July 7 - He appeared in the Season 3 episodes "Messages From Earth" and "Point of No Return" as an unnamed security guard. IMDB referred to the role as "Security Guard #1."
Bruce McGill - (Major Ed Ryan in "Severed Dreams" (Season 3)
Judson Scott - July 15 - (Knight One in "And the Sky Full of Stars")
Jerry Doyle - July 16
J. Michael Straczynski - July 17
David Warner - July 29

Have I missed anyone? If you know the birthday of someone connected with Babylon 5, pass the information along. We want to include everyone in our Happy Birthday Wishes.



BABYLON 5 MUSIC VIDEOS AND TRIBUTES
John Hudgens has created many Babylon 5 videos, but I believe this is the most moving. It was first shown at the Phoenix Comic Con 20th Anniversary and honors many of the Babylon 5 familywho have passed on.

Here is a link to John's Babylon 5 videos:
https://www.youtube.com/user/Babylon5MusicVideos?feature=watch

Richard Biggs memorial: http://www.youtube.com/watch?v=HyD4L8yNtsA

Andreas Katsulas memorial: http://www.youtube.com/watch?v=h2UQ2l9NPIg

- This is the extended version that I did for Andreas' widow ater the original cut was released on the net. It's never been seen online until now.

For those of you who've never seen these, I hope you enjoy them - and for those that have (and emailed me many times over the years about releasing them), I hope they're as good as you remember. Working with Joe on these videos was one of the highlights of my career, and I'll be forever grateful to him for the doors these have opened for me. I'm proud to have them on my resume.

John Hudgens
www.zteamproductions.com








STAR TREK: THE OFFICIAL CONVENTION
Date: August 6-9, 2015
Place: Rio Suites Hotel, Las Vegas, Nevada
Guests: William Shatner, Karl Urban, Jeri Ryan, Walter Koenig, James Darren - and many more
For more information, go to http://www.creationent.com/cal/st_lasvegas.html.

SHORE LEAVE 37
Dates: August 7-9, 2015
Place: Hunt Valley Inn, Hunt Valley, MD
Guests: John Barrowman, David Nykl, Daniel Davis, Shawn Ashmore, Aaron Ashmore and many more
For more information, go to http://www.shore-leave.com/. STEEL CITY CON
Dates: August 7-9, 2015
Place: Monroeville Convention Center, Monroeville, PA
Guests: Ralph Macchio, Andrew McCarthy, Tricia Helfer, Nichelle Nichols, Matthew Wood, and many more
For more information, go to Steel City Con. WORLDCON 2015: Sasquan
Dates: August 19-23, 2015
Place: Spokane, Washington
Guests: David Gerrold will be one of the featured guests
For More information, go to http://sasquan.org.
The Sasquan website says they are looking for help. Anyone looking for a way to help defray expenses, can go to sasquan.org and volunteer some time.
Hugo Nominations - Also deadline is drawing near to nominate. Nominations are due by March 10 at 11:59pm. PHOENIX COMICON
Dates: December 12-14, 2015
Place: Phoenix Convention Center, Phoenix, AR
Guests: Tom Skerritt, Linda Blair, Eddie McClintock, Ben Browser
For more information, to go http://phoenixcomicon.com/. SPECIAL ANNOUNCEMENTS!
Wizard World Conventions has a large number of events planned for the year. Be sure to visit the page to see if there is a convention of interest near you.

Creation Entertainment has a large number of conventions planned for the next several months. They include stars from TWILIGHT, SUPERNATURAL, STARGATE, FARSCAPE, XENA, SERENITY, STAR TREK, etc. Check out their calendar to see if one will be in your neighborhood soon. Don't miss their Videos page as well. It is full of some priceless video from a number of conventions.

Be sure to visit the referenced sites to see if there have been changes in dates/guests attending. Visit our Convention Calendar for a full listing of upcoming conventions.
BACK ISSUES OF THE ZOCALO TODAY
The front page of the The Zocalo Today changes daily, so be sure to check the back issues to make sure that you haven't missed anything IMPORTANT! I hope you will become a regular visitor to The Zocalo Today!
---
Take care and I look forward to hearing from you.
Sandra Bruckner (sgbruckner@isnnews.net)
Editor/Publisher
ISN News: The Zocalo Today
http://www.isnnews.net
Copyright - SBruckner, 1999-2015