[an error occurred while processing this directive]

The Zocalo Today
Welcome and thank you for dropping by. Babylon 5 brought many of us together -- and it remains with us, despite the fact that is no longer in production. The good thing is that the internet gives a LOT of ways to stay in touch. Don't be shy. Join in the discussion today or drop by Facebook or Twitter.

If you have questions or items for the news, drop me a line at sgbruckner@aol.com.

Again, WELCOME!

SUNDAY, JANUARY 13, 2013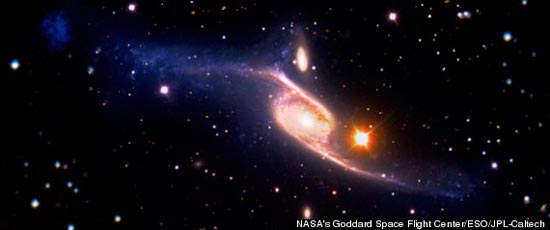 NEW SPIRAL GALAXY
The spiral galaxy we live in, known as the Milky Way, is a massive place. From outer arm to outer arm, it's a whopping 100,000 light-years across. But using a variety of astronomical instruments, scientists have now confirmed there's a spiral galaxy more than five times bigger than the one we live in, and now we can see what it looks like.
The above image is a composite of spiral galaxy NGC 6872, put together using visible light images from the European Southern Observatory's Very Large Telescope, far ultraviolet light data from NASA's Galaxy Evolution Explorer (GALEX) and infrared light data from NASA's Spitzer Space Telescope. It's a gorgeous image, and all that data combined has confirmed for astronomers what they've long suspected: NGC 6872 is the biggest spiral out there.
The galaxy has been listed among the biggest in the universe for decades, but scientists couldn't definitively call it the largest spiral galaxy because they couldn't see all of it. Now, thanks to GALEX, they can.
"Without GALEX's ability to detect the ultraviolet light of the youngest, hottest stars, we would never have recognized the full extent of this intriguing system," lead scientist Rafael Eufrasio, of NASA's Goddard Space Flight Center in Greenbelt, Md., and the Catholic University of America, said. From arm to arm, NGC 6872 measures a whopping 522,000 light-years across. How'd it get so big? Eufrasio and his fellow researchers believe it has to do with gravitational interaction with a much smaller nearby galaxy, IC 4970.
"The northeastern arm of NGC 6872 is the most disturbed and is rippling with star formation, but at its far end, visible only in the ultraviolet, is an object that appears to be a tidal dwarf galaxy similar to those seen in other interacting systems," Duilia de Mello, a professor of astronomy at Catholic University, said.
So, after years of speculation, astronomers have crowned the king of the spiral galaxies.

OBLIVION
Just like he did with picking music duo Daft Punk to do the score for TRON: Legacy, director Joseph Kosinski has chosen another great band, M83, to do the music for his next film, Oblivion. M83 has been keeping their fans updated and they just posted this clip of a "Drum Battle" recording for an action scene in the Tom Cruise-starrer.
Opening in IMAX theaters first on April 12 before hitting conventional theaters on April 19, the Universal Pictures release co-stars Morgan Freeman, Olga Kurylenko, Andrea Riseborough, Nikolaj Coster-Waldau and Melissa Leo.
In the film, on a spectacular future Earth that has evolved beyond recognition, one man's confrontation with the past will lead him on a journey of redemption and discovery as he battles to save mankind. Jack Harper (Cruise) is one of the last few drone repairmen stationed on Earth. Part of a massive operation to extract vital resources after decades of war with a terrifying threat known as the Scavs, Jack's mission is nearly complete.
Living in and patrolling the breathtaking skies from thousands of feet above, his soaring existence is brought crashing down when he rescues a beautiful stranger from a downed spacecraft. Her arrival triggers a chain of events that forces him to question everything he knows and puts the fate of humanity in his hands.

A GOOD DAY TO DIE HARD
"Die Hard" series fans received some great news on Friday with word that A Good Day to Die Hard will be rated R. Now Twentieth Century Fox Film has released a new TV spot for the February 14 release which includes the R rating.
The John Moore-directed action film stars Bruce Willis, Jai Courtney, Sebastian Koch, Yulia Snigir, Cole Hauser, Amaury Nolasco, Megalyn Echikunwoke and Anne Vyalitsyna.
Since the first Die Hard in 1988, John McClane has found himself in the wrong place at the wrong time, with the skills and attitude to always be the last man standing, making him enemy #1 for terrorists the world over. Now, McClane faces his greatest challenge ever, this time on an international stage, when his estranged son Jack is caught up in the daring prison escape of a rogue Russian leader, and father and son McClane must work together to keep each other alive and keep the world safe for democracy.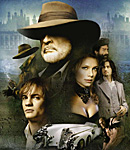 PENNY DREADFUL
On Friday, news broke that Skyfall director Sam Mendes and screenwriter John Logan's new high-concept drama series "Penny Dreadful" would be going to Showtime, and the company has now confirmed the deal. Here's the press release:
Some of literature's most iconic figures will step into the light on SHOWTIME in PENNY DREADFUL, a psychosexual horror series created, written and executive produced by three-time Oscar(R) nominee John Logan (Hugo, The Aviator, Gladiator) and executive produced by Oscar winner Sam Mendes (American Beauty, Revolutionary Road) and Neal Street's Pippa Harris (Revolutionary Road, Call The Midwife), it was announced today by David Nevins, President of Entertainment, Showtime Networks. PENNY DREADFUL will begin production in London in the second half of 2013.
In PENNY DREADFUL, some of literature's most famously terrifying characters - including Dr. Frankenstein and his creature, Dorian Gray and iconic figures from the novel Dracula - become embroiled in Victorian London. The series weaves together these classic horror origin stories as the characters grapple with their monstrous alienation. This project marks Logan and Mendes' second major collaboration, following Skyfall, their recent critically-acclaimed and box office record-breaking James Bond film, which Mendes directed and Logan co-wrote; and their first ever collaboration for television. The project will be produced by Mendes' production company Neal Street Productions.
"John Logan and Sam Mendes are two of the great storytellers of our time," said Nevins. "The visual spectacle combined with the psychological insight in their reimagining of these iconic literary characters seems totally mesmerizing to me. This promises to be a wholly original television show."
SATURDAY, JANUARY 12, 2013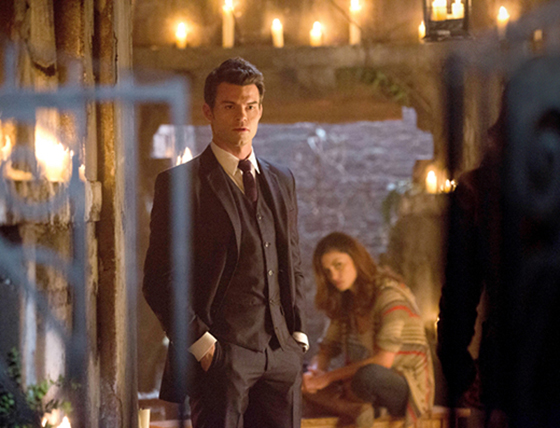 VAMPIRE DIARIES SPIN-OFF
The CW's going into vampire overload. The network's confirmed that they're planning a spinoff of their hit, The Vampire Diaries. The good news is, the holy trinity of Stefan, Elena and Damon will stay intact. But their biggest adversary is moving on.
According to EW, The CW will "launch a backdoor pilot for a spinoff within the show's current fourth season." The episode will be written by TVD executive producer Julie Plec. If the show's picked up for a series order, it will center on Klaus (Joseph Morgan) and his family of Originals.
Here's the pilot description:
In the episode, Klaus "returns to the supernatural melting pot that is the French Quarter of New Orleans — a town he helped build centuries ago — and is reunited with his diabolical former protégé Marcel.
Phoebe Tonkin, who currently plays werewolf Hayley on TVD, will also appear on the new series. The episode's scheduled to premiere April 25, under the show's working title The Originals.
Even though Plec's on board as The Originals showrunner, Kevin Williamson won't be involved.

GAME OF THRONES
We still don't have any actual footage from the third season of Game of Thrones, but a stark (get it?) new teaser definitely sets the mood for a return to Westeros.
Set to the tune of Lord Tywin's "The Rains of Castamere," the teaser shows the creepy three-eyed black raven flying around several major cities. From New York, to Paris, to Florence, it looks like winter is coming soon.
The only teaser text? "Their world returns to ours." The crew behind Thrones has made the surreal, epic teaser a true art form. The latest is a great addition to the canon. Yeah, we can't wait.
The new season premieres March 31 on HBO.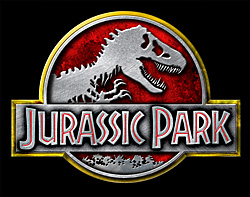 JURASSIC PARK 4
Steven Spielberg and Frank Marshall are returning to produce the long-awaited next installment in the franchise, although no director or cast is yet attached. Rick Jaffa and Amanda Silver (Rise of the Planet of the Apes) are writing the script.
Spielberg -- who only days ago revealed that Robopocalypse won't be his next directing project -- directed the first two films in the Jurassic Park franchise.
A fourth installment has been in works for years. Jurassic Park III, directed by Joe Johnston, opened in theaters in July 2001.
Marshall said in a July interview that Jurassic Park 4 would still rely on animatronic dinosaurs despite the advancements in technology over the past decade.
So far, the movie has June 13, 2014 to itself.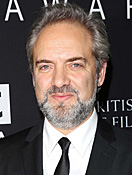 FRANKENSTEIN COMING TO SHOWTIME
Skyfall helmer Sam Mendes and co-writer John Logan are in talks with Showtime to develop a high-concept drama series, reports Deadline. But this isn't any ordinary "drama" as the site says:
"The untitled drama, which has undergone some tweaking from the original spec to tailor it to the Showtime audiences, is described as a psychological horror drama series with literary underpinnings, including Dr. Frankenstein and his creature, set in the 1800s."
This is just the latest Frankenstein-themed project to get some heat. There are a number of films in the works - including Fox's Frankenstein and Lionsgate's I, Frankenstein as well as a television series at NBC.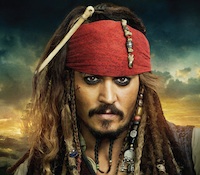 PIRATES OF THE CARIBBEAN
Although reports from back in 2011 seemed to suggest that Pirates of the Caribbean: On Stranger Tides co-writer Terry Rossio had developed a screenplay for a fifth installment in the hugely successful franchise, Variety reports today that Catch Me If You Can scribe Jeff Nathanson has been brought aboard the same project. It's unclear whether or not Nathanson will be working from Rossio's draft or if he'll be tackling the project as a page one rewrite.
Launched in 2003 with The Curse of the Black Pearl, the Walt Disney Pictures franchise has, in every film so far, featured Johnny Depp in the role of Captain Jack Sparrow. The most recent adventure, On Stranger Tides, also starred Penelope Cruz, Ian McShane and Sam Claflin and turned out more than $1 billion at the worldwide box office.
SCIENCE FICTION NEWS STORIES:
Did you miss the news from yesterday -- or earlier in the week. Catch up by going to the News Archive. It will bring you up to date for all that has been going on in the world of science fiction.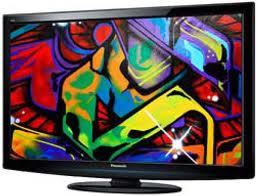 ON THE TUBE TONIGHT
8:00pm on ABCr> Once Upon a Time Episode: The Outsider NEW S02, E11
Mr. Gold tries to use an unwilling test subject to see if his spell works; Belle runs into vengeful Capt. Hook; David and Mary Margaret look for a bigger house.

8:00pm on NBC
The 70th Annual Golden Globe Awards
The Hollywood Foreign Press Association honors achievement in film and television; Tina Fey and Amy Poehler host.

8:00pm on AMC
Gone in Sixty Seconds (2000)
A former thief must agree to steal 50 cars in one night to save his brother from being killed by a vehicle smuggler. Nicolas Cage, Angelina Jolie, Giovanni Ribisi, Delroy Lindo, Will Patton.

8:00pm on BBC America
The Pink Panther Strikes Again (1976)
Inspector Clouseau is on the trail of his ex-boss, who is out to destroy the world. Peter Sellers, Herbert Lom, Colin Blakely, Leonard Rossiter, Lesley-Anne Down

8:00pm on FX
Iron Man 2 (2010)
With the world now aware that he is Iron Man, billionaire inventor Tony Stark must forge new alliances and confront a powerful new enemy. Based on the Marvel comic book. Robert Downey Jr., Gwyneth Paltrow, Don Cheadle, Scarlett Johansson, Sam Rockwell

8:00pm on TNT
The Bourne Ultimatum (2007)
Jason Bourne continues his international quest to uncover his true identity while staying one step ahead of those who want to kill him. Based on the novel by Robert Ludlum. Matt Damon, Julia Stiles, Joan Allen, David Strathairn, Scott Glenn

9:00pm on ABC Family
Despicable Me (2010)
As he tries to execute a fiendish plot to steal the moon, a supervillain meets his match in three little orphan girls who want to make him their dad. Animated. Steve Carell, Jason Segel, Russell Brand, Julie Andrews, Will Arnett.

9:00pm on Syfy
Star Trek: Nemesis (2002)
The crew of the Enterprise must prevent a replica of Capt. Picard from overtaking Earth. Patrick Stewart, Jonathan Frakes, Brent Spiner, LeVar Burton, Michael Dorn 10:00pm on CBS
The Mentalist Episode: Little Red Corvette NEW S05, E12
The team looks into the death of a geologist, which Lisbon thinks could be the key to taking down Tommy Volker.
THE ZOCALO ON FACEBOOK
I've taken the leap and started a group over on Facebook. There is a discussion page where we can talk about Babylon 5 and all things science fiction. Be sure to check it out. http://www.facebook.com/?sk=2361831622#!/group.php?gid=132854680067759




Here is a quote from J. Michael Straczynski about emotions.
I had this theory that the more important and intimate the emotion, the fewer words are required to express it.
First it's in dating: "Will you go out with me?" Six words.
"Honey, I care for you." Five words.
"You matter to me." Four words.
"I love you." Three words.
"Marry me." Two words.
But what's left? What's the one most important and intimate word you can ever say to somebody? It's "goodbye."
While Michael O'Hare (Sinclair), Andreas Katsulas (G'Kar), Rick Biggs (Dr. Franklin), Tim Choate (Zathras) and Jeff Conoway (Zach Allen) are no longer with us, we will not forget their wonderful personalities and talent -- as well as their significant contributions to the BABYLON 5 universe. Be sure to visit In Memory Of for more information about memorial efforts.
Until we met again, in a place where no shadows fall.
BABYLON 5 BIRTHDAYS
January 9 - David Allen Brooks
January 24 - Peter Woodward
January 27 - Julie Caitlin Brown
January 27 - Tamilyn Tomita

Have I missed anyone? If you know the birthday of someone connected with Babylon 5, pass the information along. We want to include everyone in our Happy Birthday Wishes.



KEEPING UP WITH BABYLON 5 CAST AND CREW
SUPERMAN: EARTH ONE V2
J. Michael Straczynski: Nice review of Superman: Earth One v2 over at Barnes and Noble.
This Earth and Others. SENSE8
From JMS: Sense8, the series developed by myself and the Wachowskis, has been picked up to series. I can't give specifics, but I can relay this from the website for Georgeville Television: "We are delighted that the new series 'Sense8' with the Wachowski's and Studio JMS has found a home. The deal is being papered right now, but suffice to say, this is another straight series order for Georgeville Television!" Site can be found here: http://motionpicturecapital.tumblr.com/ BABYLON 5 PRESENCE ON FACEBOOK
I know a lot of you are already on FaceBook. However, I don't know if you knew how many other Babylon 5 folks have taken the plunge and opened FaceBook accounts. In fact, Pat Tallman has reopened her Fan Club using FaceBook at the site. For a peek, go to http://www.facebook.com/group.php?gid=45593318387. Claudia Christian has been really active -- sharing pictures of her recent trips and letting us know about upcoming convention activities. J. Michael Straczynski (JMS) has a FaceBook page as well as a new "Fans of J. Michael Straczynski" page. So check it out!

NEW BOOKS OF INTEREST
Have you read a good book lately? Do you want to share your thoughts? That is what I'm doing over at Book Reviews. I have gotten a number of marvelous books to review related to film making and I want to share my observations with you. If you have books you'd like to post, send them along.
NEW DVDS OF INTEREST
For information on new DVDs coming out that may be of interest to you, go to New DVD Releases for more information.
BABYLON 5 MUSIC VIDEOS AND TRIBUTES
" I found a touching tribute to Johnny Sekka this morning. Johnny was Dr. Kyle in "The Gathering" - the original pilot for Babylon 5. I met Johnny at a convention once. He was an awesome personality. He had vast experience in theater and a resonent voice that was hard to forget. Johnny died in 2006 of lung cancer.

" I found this message on the Babylon 5 moderated newsgroup this morning and just had to post it so that others might enjoy the marvelous music videos created by John Hudgens.

+++++++++++++++++++++++++
As some of you may know, I was hired by Joe Straczynski back in the day to create Babylon 5 music videos for him to use at science fiction conventions, and later to promote the show to networks. Eight were produced over the run of the series, not including the memorial videos I did later for Rick Biggs and Andreas Katsulas.

For the longest time, the only way to see these was if Joe or I showed them at a convention, but now, after numerous requests from fans over the years, Joe has given me permission me to post these online.

Danger Zone: http://www.youtube.com/watch?v=xYNG0ow0G0k

I Need a Hero: http://www.youtube.com/watch?v=PFo3Lau2Occ

Requiem: http://www.youtube.com/watch?v=X7ckXY6yiVQ

Nobody's Side: http://www.youtube.com/watch?v=Wk9LvldiOf0

Welcome to the Third Age: http://www.youtube.com/watch?v=YT5q_ltXiY0

Keep Yourself Alive: http://www.youtube.com/watch?v=t0lRtpWR5lo

The Phantom B5 Video: http://www.youtube.com/watch?v=uV4GMNjDdYc

Third Age 2K: http://www.youtube.com/watch?v=HqIyY0PWjbI

Richard Biggs memorial: http://www.youtube.com/watch?v=HyD4L8yNtsA

Andreas Katsulas memorial: http://www.youtube.com/watch?v=h2UQ2l9NPIg

- This is the extended version that I did for Andreas' widow ater the original cut was released on the net. It's never been seen online until now.

For those of you who've never seen these, I hope you enjoy them - and for those that have (and emailed me many times over the years about releasing them), I hope they're as good as you remember. Working with Joe on these videos was one of the highlights of my career, and I'll be forever grateful to him for the doors these have opened for me. I'm proud to have them on my resume.

John Hudgens
www.zteamproductions.com
---





Creation Entertainment's GRAND SLAM Convention
Date: February 15-17, 2013
Location: The Burbank Airport Marriott Hotel, 2500 Hollywood Way, Burbank, CA 91505
Guests include Bruce Boxleitner
For more information, go to http://www.creationent.com/cal/gs_los_angeles.html

Phoenix Con 13
Date: May 23-26, 2013
Place: Phoenix Convention Center, Phoenix, Arizona
Guests include: Bruce Boxleitner, Claudia Christian, J. Michael Straczynski, Jerry Doyle, Julie Caitlin Brown, Mira Furlan, Pat Tallman, Stephen Furst, Walter Koenig
For more information, go to http://www.phoenixcomicon.com

Creation Entertainment's Official STAR TREK Convention
Date: May 31-June 2, 2013
Location: The Westin O'Hare Hotel, Chicago
For more information, go to http://www.creationent.com/cal/stchi.htm

Creation Entertainment's Official STAR TREK Convention
Date: June 8-9, 2013
Location: BOSTON, MA
For more information, go to http://www.creationent.com/cal/stma.htm

Creation Entertainment's 12th Annual Official Las Vegas STAR TREK Convention
Date: August 8-11, 2013
Location: The Rio Suites Hotel in Las Vegas, Nevada
For more information, go to http://www.creationent.com/cal/st_lasvegas.html

SPECIAL ANNOUNCEMENTS!
Creation Entertainment has a large number of conventions planned for the next several months. They include stars from TWILIGHT, SUPERNATURAL, STARGATE, FARSCAPE, XENA, SERENITY, STAR TREK, etc. Check out their calendar to see if one will be in your neighborhood soon. Don't miss their Videos page as well. It is full of some priceless video from a number of conventions.

Be sure to visit the referenced sites to see if there have been changes in dates/guests attending. Visit our Convention Calendar for a full listing of upcoming conventions.
BACK ISSUES OF THE ZOCALO TODAY
The front page of the The Zocalo Today changes daily, so be sure to check the back issues to make sure that you haven't missed anything IMPORTANT! I hope you will become a regular visitor to The Zocalo Today!
---
Take care and I look forward to hearing from you.
Sandra Bruckner (sgbruckner@aol.com)
Editor/Publisher
ISN News: The Zocalo Today
http://www.isnnews.net
Copyright - SBruckner, 1999-2013

Sandra Bruckner


Create Your Badge