[an error occurred while processing this directive]

The Zocalo Today
Welcome and thank you for dropping by. Babylon 5 brought many of us together -- and it remains with us, despite the fact that is no longer in production. The good thing is that the internet gives a LOT of ways to stay in touch. Don't be shy. Join in the discussion today or drop by Facebook or Twitter.

If you have questions or items for the news, drop me a line at sgbruckner@aol.com.

Again, WELCOME!

SATURDAY, JANUARY 26, 2012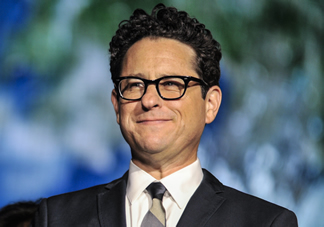 JJ ABRAMS TO DIRECT STAR WARS VII
Turns out, the rumors about J.J. Abrams directing the upcoming "Star Wars: Episode VII" are completely true. Walt Disney Studios has officially announced that the filmmaker is on-board for the first of the new films.
In addition to Abrams as the film's director, Kathleen Kennedy has been named as the film's producer while Michael Arndt (an Oscar winner for "Little Miss Sunshine") will write the screenplay. Abrams' production company, Bad Robot, and his producing partner, Bryan Burk, will produce along with Kennedy. Lawrence Kasdan, the screenwriter for "The Empire Strikes Back" and "Return of the Jedi" will serve as a consultant on the film, along with Simon Kinberg ("Sherlock Holmes").
Everyone involved with the project had nothing but good things to say about everyone else. First of all, George Lucas endorsed the choice of director for the newest "Star Wars" film: "I've consistently been impressed with J.J. as a filmmaker and storyteller. He's an ideal choice to direct the new 'Star Wars' film and the legacy couldn't be in better hands."
Kennedy agreed, saying "J.J. is the perfect director to helm this. Beyond having such great instincts as a filmmaker, he has an intuitive understanding of this franchise. He understands the essence of the 'Star Wars' experience, and will bring that talent to create an unforgettable motion picture."
As for J.J. Abrams himself, the director's statement was nothing short of enthusiastic: "To be a part of the next chapter of the 'Star Wars' saga, to collaborate with Kathy Kennedy and this remarkable group of people, is an absolute honor. I may be even more grateful to George Lucas now than I was as a kid."
Known until recently for his television career -- as the creator of "Felicity," "Alias," "Lost" and "Fringe" -- Abrams has enjoyed a series of directing successes in film. His credits include "Star Trek" and its upcoming sequel, "Star Trek into Darkness," "Mission Impossible: Ghost Protocol" and "Super 8."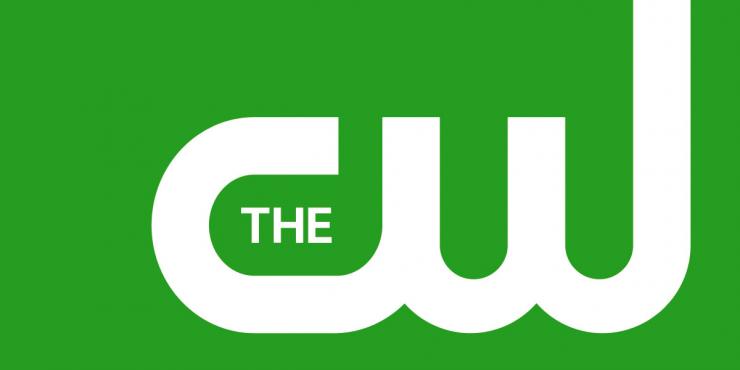 THE CW NEWS
With shows like Arrow, Supernatural and The Vampire Diaries among the networks most popular shows, The CW is sticking close to the sci-fi and fantasy genre as they head toward the fall of 2013.
The most intriguing pitch is Oxygen, which sounds like a mix between District 9 and the old (but awesome) WB alien high school drama Roswell. The show tells the story of a group of aliens and humans integrated in a high school 10 years after aliens land on Earth. The District 9 comparisons come in because the project will also tackle the politics of combining civilizations, with the humans first sending the E.T.'s to internment camps after they show up.
The network has also snagged a pilot dubbed The Hundred, based on an upcoming novel of the same name by author Kass Morgan. Set nearly 100 years in the future, after nuclear war has destroyed society, the series will follow a group of juvenile delinquents sent back to Earth to make a run at colonizing old Terra Firma once again.
These two join the long-in-development pilot The Selection, which the network snagged (again) about a week ago. The show has a strong Hunger Games vibe, with young women competing in a dangerous competition to become a fictional nation's new queen. The CW has danced around the series for two seasons now, but asked the producers to rework the pilot due to quality concerns. The network honchos are apparently much happier with the 2.0 version, though.
It'll be interesting to see which of these actually stick come the fall, but between the three, at least one of them is likely to get a series order.
VIKINGS
Life without Game of Thrones is hard, but the History Channel is hoping it's got the cure for what ails you.
On March 3rd, History will be launching its first scripted series, Vikings, which they're hoping will be all the drama and intrigue you've hoped for. Based around Norse legendary hero, Ragnar Lothbrok, the series also co-stars veteran actor Gabriel Byrne and looks to be telling the tale of Lothbrok's rise to power as King of the Vikings. The series proper promises to tell the tell of Lothbrok, his brothers, and their lust for conquest. That means plenty of Norse mythology and probably a fair helping of violence and deceit as well.
Lothbrok is a cool character to build a series around. He believed (or at least claimed to believe) that he was the son of Odin and spent quite a lot of time cutting a bloody swarth through France. Not exactly the most moral of heroes, but exciting nontheless.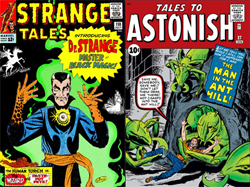 MARVEL STUDIOS NEWS
We're just over three months from the official launch of Marvel Studios' "Phase Two" of their cinematic universe when Iron Man 3 hits theaters on May 3. Today, President of Production Kevin Feige updated MTV with plans for future big screen entries that look even further into the future. Ant-Man, he says, will officially launch "Phase Three" and early plans also call for the long-rumored Doctor Strange to be included.
"'Ant-Man' is definitely part of Phase Three," Feige explains. "Like 'Iron Man 3,' it's certainly set in the Marvel Universe, but it's also through the lens of Edgar Wright — which is the only reason we're making the movie... It's very much an 'Ant-Man' origin movie from the perspective of Edgar Wright and his co-writer Joe Cornish. It will of course be firmly planted in the MCU, but a different corner than we've seen before."
The official line-up for "Phase Two," then, includes Iron Man 3 in May, Thor: The Dark World on November 8, Captain America: The Winter Soldier on April 4, 2014, Guardians of the Galaxy on August 1, 2014 and, finally, The Avengers 2 on May 1, 2015. That's all in addition to the upcoming "Marvel's S.H.I.E.L.D." television series, now filming its pilot episode. After that, there are several new characters being considered for features.
"'Doctor Strange,' which I've been talking about for years, is definitely one of them," Feige continues. "He's a great, original character, and he checks the box off this criteria that I have: he's totally different from anything else we have, just like 'Guardians of the Galaxy.' He's totally different from anything we've done before, as is 'Ant-Man,' which keeps us excited."
SCIENCE FICTION NEWS STORIES:
Did you miss the news from yesterday -- or earlier in the week. Catch up by going to the News Archive. It will bring you up to date for all that has been going on in the world of science fiction.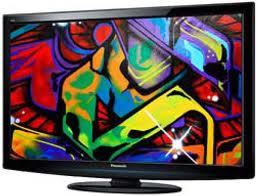 ON THE TUBE TONIGHT
8:00pm on CBS
NCIS: Los Angeles Episode: Betrayal S03, E09 (First Aired: Nov. 15, 2011)
Callen and the team try to track down Sam when he disappears during a mission in Sudan.

8:00pm on ABC Family
Pirates of the Caribbean: At World's End (2007)
While the Flying Dutchman ghost ship wreaks havoc on the Seven Seas, Will, Elizabeth and Barbossa unite to save Jack Sparrow from Davy Jones' locker. Johnny Depp, Orlando Bloom, Keira Knightley, Geoffrey Rush, Chow Yun-Fat

8:00pm on BBC America
Star Trek: The Next Generation Episode: Hollow Pursuits S03, E21 (First Aired: Apr. 30, 1990)
A shy lieutenant (Dwight Schultz) retreats into fantasies actualized by the holodecks..

8:30pm on USA
G.I. Joe: The Rise of Cobra (2009)
The elite G.I. Joe team uses the latest technology in its battle against corrupt arms dealer Destro and a mysterious organization known as Cobra. Channing Tatum, Dennis Quaid, Adewale Akinnuoye-Agbaje, Christopher Eccleston, Sienna Miller

9:00pm on BBC America
Ripper Street Episode: In My Protection NEW S01, E02
A toy maker is beaten to death and a possible culprit refuses to deny the charge.

9:00pm on Syfy
Abominable Snowman (2013)
Skiers encounter the legendary Abominable Snowman. Adrian Paul, Chuck Campbell
THE ZOCALO ON FACEBOOK
I've taken the leap and started a group over on Facebook. There is a discussion page where we can talk about Babylon 5 and all things science fiction. Be sure to check it out. http://www.facebook.com/?sk=2361831622#!/group.php?gid=132854680067759




Here is a quote from J. Michael Straczynski about emotions.
I had this theory that the more important and intimate the emotion, the fewer words are required to express it.
First it's in dating: "Will you go out with me?" Six words.
"Honey, I care for you." Five words.
"You matter to me." Four words.
"I love you." Three words.
"Marry me." Two words.
But what's left? What's the one most important and intimate word you can ever say to somebody? It's "goodbye."
While Michael O'Hare (Sinclair), Andreas Katsulas (G'Kar), Rick Biggs (Dr. Franklin), Tim Choate (Zathras) and Jeff Conoway (Zach Allen) are no longer with us, we will not forget their wonderful personalities and talent -- as well as their significant contributions to the BABYLON 5 universe. Be sure to visit In Memory Of for more information about memorial efforts.
Until we met again, in a place where no shadows fall.
BABYLON 5 BIRTHDAYS
January 9 - David Allen Brooks
January 24 - Peter Woodward
January 27 - Julie Caitlin Brown
January 27 - Tamilyn Tomita

Have I missed anyone? If you know the birthday of someone connected with Babylon 5, pass the information along. We want to include everyone in our Happy Birthday Wishes.



KEEPING UP WITH BABYLON 5 CAST AND CREW
SUPERMAN: EARTH ONE V2
J. Michael Straczynski: Nice review of Superman: Earth One v2 over at Barnes and Noble.
This Earth and Others. SENSE8
From JMS: Sense8, the series developed by myself and the Wachowskis, has been picked up to series. I can't give specifics, but I can relay this from the website for Georgeville Television: "We are delighted that the new series 'Sense8' with the Wachowski's and Studio JMS has found a home. The deal is being papered right now, but suffice to say, this is another straight series order for Georgeville Television!" Site can be found here: http://motionpicturecapital.tumblr.com/ BABYLON 5 PRESENCE ON FACEBOOK
I know a lot of you are already on FaceBook. However, I don't know if you knew how many other Babylon 5 folks have taken the plunge and opened FaceBook accounts. In fact, Pat Tallman has reopened her Fan Club using FaceBook at the site. For a peek, go to http://www.facebook.com/group.php?gid=45593318387. Claudia Christian has been really active -- sharing pictures of her recent trips and letting us know about upcoming convention activities. J. Michael Straczynski (JMS) has a FaceBook page as well as a new "Fans of J. Michael Straczynski" page. So check it out!

NEW BOOKS OF INTEREST
Have you read a good book lately? Do you want to share your thoughts? That is what I'm doing over at Book Reviews. I have gotten a number of marvelous books to review related to film making and I want to share my observations with you. If you have books you'd like to post, send them along.
NEW DVDS OF INTEREST
For information on new DVDs coming out that may be of interest to you, go to New DVD Releases for more information.
BABYLON 5 MUSIC VIDEOS AND TRIBUTES
" I found a touching tribute to Johnny Sekka this morning. Johnny was Dr. Kyle in "The Gathering" - the original pilot for Babylon 5. I met Johnny at a convention once. He was an awesome personality. He had vast experience in theater and a resonent voice that was hard to forget. Johnny died in 2006 of lung cancer.

" I found this message on the Babylon 5 moderated newsgroup this morning and just had to post it so that others might enjoy the marvelous music videos created by John Hudgens.

+++++++++++++++++++++++++
As some of you may know, I was hired by Joe Straczynski back in the day to create Babylon 5 music videos for him to use at science fiction conventions, and later to promote the show to networks. Eight were produced over the run of the series, not including the memorial videos I did later for Rick Biggs and Andreas Katsulas.

For the longest time, the only way to see these was if Joe or I showed them at a convention, but now, after numerous requests from fans over the years, Joe has given me permission me to post these online.

Danger Zone: http://www.youtube.com/watch?v=xYNG0ow0G0k

I Need a Hero: http://www.youtube.com/watch?v=PFo3Lau2Occ

Requiem: http://www.youtube.com/watch?v=X7ckXY6yiVQ

Nobody's Side: http://www.youtube.com/watch?v=Wk9LvldiOf0

Welcome to the Third Age: http://www.youtube.com/watch?v=YT5q_ltXiY0

Keep Yourself Alive: http://www.youtube.com/watch?v=t0lRtpWR5lo

The Phantom B5 Video: http://www.youtube.com/watch?v=uV4GMNjDdYc

Third Age 2K: http://www.youtube.com/watch?v=HqIyY0PWjbI

Richard Biggs memorial: http://www.youtube.com/watch?v=HyD4L8yNtsA

Andreas Katsulas memorial: http://www.youtube.com/watch?v=h2UQ2l9NPIg

- This is the extended version that I did for Andreas' widow ater the original cut was released on the net. It's never been seen online until now.

For those of you who've never seen these, I hope you enjoy them - and for those that have (and emailed me many times over the years about releasing them), I hope they're as good as you remember. Working with Joe on these videos was one of the highlights of my career, and I'll be forever grateful to him for the doors these have opened for me. I'm proud to have them on my resume.

John Hudgens
www.zteamproductions.com
---





Creation Entertainment's GRAND SLAM Convention
Date: February 15-17, 2013
Location: The Burbank Airport Marriott Hotel, 2500 Hollywood Way, Burbank, CA 91505
Guests include Bruce Boxleitner
For more information, go to http://www.creationent.com/cal/gs_los_angeles.html

Phoenix Con 13
Date: May 23-26, 2013
Place: Phoenix Convention Center, Phoenix, Arizona
Guests include: Bruce Boxleitner, Claudia Christian, J. Michael Straczynski, Jerry Doyle, Julie Caitlin Brown, Mira Furlan, Pat Tallman, Stephen Furst, Walter Koenig
For more information, go to http://www.phoenixcomicon.com

Creation Entertainment's Official STAR TREK Convention
Date: May 31-June 2, 2013
Location: The Westin O'Hare Hotel, Chicago
For more information, go to http://www.creationent.com/cal/stchi.htm

Creation Entertainment's Official STAR TREK Convention
Date: June 8-9, 2013
Location: BOSTON, MA
For more information, go to http://www.creationent.com/cal/stma.htm

Creation Entertainment's 12th Annual Official Las Vegas STAR TREK Convention
Date: August 8-11, 2013
Location: The Rio Suites Hotel in Las Vegas, Nevada
For more information, go to http://www.creationent.com/cal/st_lasvegas.html

SPECIAL ANNOUNCEMENTS!
Creation Entertainment has a large number of conventions planned for the next several months. They include stars from TWILIGHT, SUPERNATURAL, STARGATE, FARSCAPE, XENA, SERENITY, STAR TREK, etc. Check out their calendar to see if one will be in your neighborhood soon. Don't miss their Videos page as well. It is full of some priceless video from a number of conventions.

Be sure to visit the referenced sites to see if there have been changes in dates/guests attending. Visit our Convention Calendar for a full listing of upcoming conventions.
BACK ISSUES OF THE ZOCALO TODAY
The front page of the The Zocalo Today changes daily, so be sure to check the back issues to make sure that you haven't missed anything IMPORTANT! I hope you will become a regular visitor to The Zocalo Today!
---
Take care and I look forward to hearing from you.
Sandra Bruckner (sgbruckner@aol.com)
Editor/Publisher
ISN News: The Zocalo Today
http://www.isnnews.net
Copyright - SBruckner, 1999-2013

Sandra Bruckner


Create Your Badge