[an error occurred while processing this directive]

The Zocalo Today
Welcome and thank you for dropping by. Babylon 5 brought many of us together -- and it remains with us, despite the fact that is no longer in production. The good thing is that the internet gives a LOT of ways to stay in touch. Don't be shy. Join in the discussion today or drop by Facebook or Twitter.

If you have questions or items for the news, drop me a line at sgbruckner@aol.com.

Again, WELCOME!

SUNDAY, FEBRUARY 3, 2013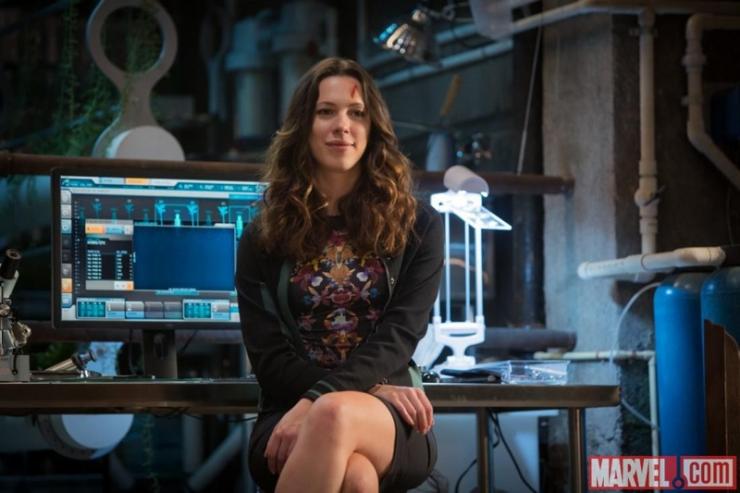 IRON MAN 3
Marvel's released a new photo from Iron Man 3 featuring Dr. Maya Hansen, played by British actress Rebecca Hall, and she appears to be slightly injured. Judging from the bloody scar on her head, Hansen just escaped a dangerous situation.
Hansen's a brilliant mind who plays a huge role in developing the Extremis technology. Marvel Chief Kevin Feige told Empire Magazine (via CBM), "Maya is a scientist who makes a pretty astounding discovery that leads her to places -- and some are healthier than others. It's not dissimilar to what Tony's been through, and it's a great parallel."
It's been said that Iron Man 3 will find Stark in a state of paranoia. He'll develop a dependence on his suit. In the comics, the Extremis technology allows the hero to become biologically integrated with his armor. It makes sense that they'd introduce this story as he battles his biggest opponent yet (the Mandarin).
Iron Man 3 hits theaters May 3.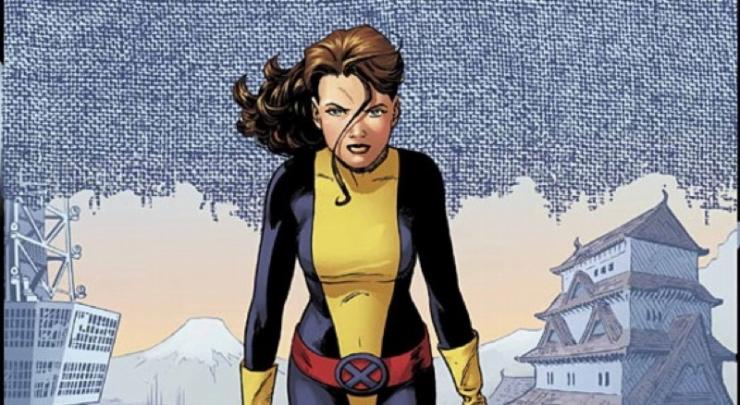 X-MEN: DAYS OF FUTURE PAST
Mark Millar continues to stir the pot for X-Men: Days of Future Past. As Fox's Marvel consultant, he has firsthand knowledge of the sequel, and in a recent interview he teased some key elements from the story. He confirmed that Sentinels will make an appearance, and suggested the return of Kitty Pryde.
"I don't really want to give too much away, but the Sentinels are a big feature of this story," Millar revealed. "They will be cool and this will deliver on all of the teasers. We've all been waiting for this ever since X-Men: The Last Stand showed us one of their heads. Now it is finally coming, and we only have to pay ten quid to see it in the cinema, whereas they're having to pay $100 million to deliver it. So I'm delighted [laughs]."
As for Kitty, Millar didn't openly discuss the character, but he did drop a hint.
"Ach, I cannae get into that [laughs]. As soon as I say something it will turn into a big Internet story. Let me put it this way though: Kitty Pride fans will not be disappointed."
We can't imagine Days of Future Past without Kitty. She was a huge part of the comic arc. They need to make that work.
X-Men: Days of Future Past opens in theaters July 18, 2014.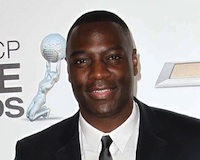 THOR: THE DARK WORLD
Starring in this weekend's Bullet to the Head, Adewale Akinnuoye-Agbaje spoke today with The LA Times about appearing on the big screen later this year in another comic book-inspired feature, Thor: the Dark World. He'll be playing both Algrim and the character's demonic alter-ego, Kurse, in the November 8 release.
"It's an amalgamation of a bull and a lava-like creature," the actor told the outlet. "He has very animalistic tendencies but with this insatiable and unstoppable power. As an actor, that's one of the hardest things to embody. You have to realize you are probably the most powerful thing you could imagine. And you have to be that. You can't pretend, so that when you face Thor, it's real."
Algrim first appeared in Thor #347 and was one of the most powerful of the dark elves. He is given the task of killing Thor by Malekith the Accursed (set to be played by Christopher Eccleston). He is betrayed by Malekith who tries to kill Thor by allowing both the god of thunder and Algrim to fall to their deaths. While both survived, Algrim developed amnesia from the event and is transformed into the much more powerful being, Kurse.
Thor: the Dark World reunites Chris Hemsworth's Thor with Tom Hiddleston as Loki, Anthony Hopkins as Odin, and Natalie Portman as the love interest, Jane Foster. Alan Taylor ("Game of Thrones") is directing.
SATURDAY, FEBRUARY 2, 2013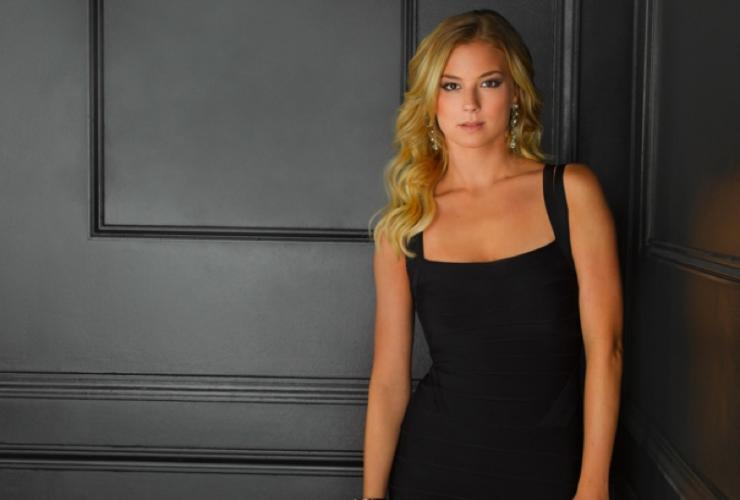 CAPTAIN AMERICA 2
Chris Evans has found his new leading lady. According to Deadline, when he returns for Captain America: The Winter Soldier, he'll be sharing scenes with Emily VanCamp. The actress is currently causing a stir on television as the star of ABC's Revenge. She beat out tough competition including Anna Kendrick, Felicity Jones and Imogen Poots.
In the initial report, it doesn't clarify what character VanCamp will play. It just cites her as the "female lead." But we assume Sharon Carter, the niece of Peggy (Hayley Atwell), would fit the bill. Aside from her headlining gig on Revenge, VanCamp previously appeared as a regular on the defunct series Brothers & Sisters and Everwood.
Captain America: The Winter Soldier co-stars Sebastian Stan, Anthony Mackie, Frank Grillo, Samuel L. Jackson, Cobie Smulders, Scarlett Johansson and Toby Jones.
The film hits theaters April 4, 2014 and is directed by Joe and Anthony Russo.

CULT
One of the most intriguing shows coming up this season is The CW's Cult, developed by Farscape creator Rockne S. O'Bannon. It's been described as a mysterious meta-twist on Twin Peaks—and the opening of the pilot episode definitely fits the bill.
The series revolves around a cult series (dubbed Cult), with an investigative journalist looking into the show's rabid fan base after a fan disappears. It's definitely a unique premise, but O'Bannon knows how to write his share of quirky characters, and it should be cool to see what he's cooked up. The only concern is that, with a premise like this, you have to wonder how long it can be sustained. But if it proves too quirky for an audience (even by The CW's standards), it won't survive long enough to matter.
The clip looks like a convoluted mishmash of bloody fingerprints, VHS tapes and static-filled screens. Mysterious, but weirdly cool.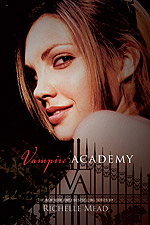 VAMPIRE ACADEMY
First announced back in 2010, Richelle Mead's hit book series Vampire Academy is headed to the big screen. Today, Deadline announces that Mean Girls director Mark Waters has signed on to direct the first film in a planned franchise with a cast that now includes Zoey Deutch, Lucy Fry and Danila Kozlovski. The title has been amended as well and the first film will now be known as Vampire Academy: Blood Sisters.
The Vampire Academy book series is a coming-of-age, action driven, "paranormal romance" fantasy. It is set in the present day against a hidden universe of vampires, half-humans, alchemy, and magic. The series centers on a strong, yet flawed, 17-year-old female who confronts her world with grit, determination, and lots of moxie. Rose Hathaway is a dhampir, half human/half vampire and guardian of the Moroi, a race of peaceful and magical mortal vampires who can walk in the daylight, survive by feeding off willing blood donors, grow old and die. Hidden deep in the forests of Montana is St. Vladimir's Academy, where Moroi and dhampirs learn to take their place in Moroi society. Rose must master her inherited abilities as a dhampir and earn the approval of the Royal Council, as guardian to Princess Lissa, her best friend and sole heir of one of the twelve Royal families of Moroi. Rose and Lissa share a mysterious psychic bond and sense of destiny, but first they must survive an intense social scene, politics and the physical challenges of Moroi life at the Academy. Outside the sanctuary of St. Vladimir's waits their greatest threat of all, the Strigoi, a race of bloodthirsty immortal vampires and predators of the Moroi.
Deutch, who stars in the upcoming Beautiful Creatures, will play Rose with newcomers Fry as Lissa and Kozlovski as Dmitri.
Susan Montford, Don Murphy, Deepak Nayer and Michael Preger will produce with Stuart Ford executive producing.
NOON
Noon, a sci-fi short from writer/director Kasra Farahani, is headed to the big screen through Chernin Entertainment, says a story at The Hollywood Reporter. Farahani, best known in Hollywood for his work as an art director, will make his directing debut with the feature version.
Noon is said to be a science fiction story about a soul-deadened "coyote" who reluctantly guides a band of rebels on journey to take control of water and energy on a future Earth where the Sun has stopped moving in the sky.
The full short is actually a scene from the feature screenplay. It introduces the protagonist, Gray, officially described as "a coyote numbed to the cruelty of the world and his part in it."
SCIENCE FICTION NEWS STORIES:
Did you miss the news from yesterday -- or earlier in the week. Catch up by going to the News Archive. It will bring you up to date for all that has been going on in the world of science fiction.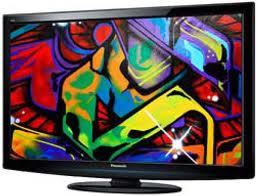 ON THE TUBE TONIGHT
8:00pm on AMC
The Walking Dead Episode: Wildfire S01, E05 (First Aired: Nov. 28, 2010)
Rick leads the group to the CDC; Jim must make a life and death decision. 8:00pm on BBC America
Star Trek: The Next Generation Episode: Time's Arrow S06, E01 (First Aired: Sep. 21, 1992)
Picard and an Away Team transport to the 19th century to find Data and stop aliens from stealing neural energy from Earth inhabitants. 8:00 on Syfy
The Chronicles of Narnia: Prince Caspian (2008)
The Pevensie children return to Narnia, where 1300 years have passed, to help a prince overthrow his evil uncle and restore peace to the land. Based on the book by C.S. Lewis. Georgie Henley, Skandar Keynes, William Moseley, Anna Popplewell, Ben Barnes

9:00pm on AMC
The Walking Dead Episode: TS-19 S01, E06 (First Aired: Dec. 05, 2010)
Rick and the group are allowed into the CDC by a strange doctor; all is not what it seems in their newfound haven.

9:00 on BBC America
Star Trek: The Next Generation Episode: Realm of Fear S06, E02 (First Aired: Sep. 28, 1992)
A skittish member of Geordi's engineering staff encounters a bizarre creature while in the process of transporting from another ship. 10:00pm on CBS
Elementary Episode: The Deductionist NEW S01, E13
Sherlock tries to catch Martin Ennis, an erratic criminal, before he strikes again; Sherlock works with an FBI profiler who wrote a book on Ennis; Watson may be evicted from her apartment.

10:00pm on AMC
The Walking Dead Episode: Days Gone Bye S01, E01 (First Aired: Oct. 31, 2010)
Rick searches for his family after emerging from a coma; Morgan and Duane help teach Rick the new rules for survival.

10:00pm on BBC America
Star Trek: The Next Generation Episode: Man of the People S06, E03 (First Aired: Oct. 05, 1992)
A visiting ambassador conceals the deadly secret to his successful negotiations as he attempts to use Troi to further his reputation.
THE ZOCALO ON FACEBOOK
I've taken the leap and started a group over on Facebook. There is a discussion page where we can talk about Babylon 5 and all things science fiction. Be sure to check it out. http://www.facebook.com/?sk=2361831622#!/group.php?gid=132854680067759




Here is a quote from J. Michael Straczynski about emotions.
I had this theory that the more important and intimate the emotion, the fewer words are required to express it.
First it's in dating: "Will you go out with me?" Six words.
"Honey, I care for you." Five words.
"You matter to me." Four words.
"I love you." Three words.
"Marry me." Two words.
But what's left? What's the one most important and intimate word you can ever say to somebody? It's "goodbye."
While Michael O'Hare (Sinclair), Andreas Katsulas (G'Kar), Rick Biggs (Dr. Franklin), Tim Choate (Zathras) and Jeff Conoway (Zach Allen) are no longer with us, we will not forget their wonderful personalities and talent -- as well as their significant contributions to the BABYLON 5 universe. Be sure to visit In Memory Of for more information about memorial efforts.
Until we met again, in a place where no shadows fall.
BABYLON 5 BIRTHDAYS
Michael Beck - February 4
Ardwight Chamberlain - February 16
Karen Harrell - February 21
John Iacovelli - February 25
Bill Mumy - February 1
Matt Plummer - February 26
Majel Barrett Roddenberry - February 23 - she is greatly missed
John Schuck - February 4
Myriam Sirois – February 2

Have I missed anyone? If you know the birthday of someone connected with Babylon 5, pass the information along. We want to include everyone in our Happy Birthday Wishes.



KEEPING UP WITH BABYLON 5 CAST AND CREW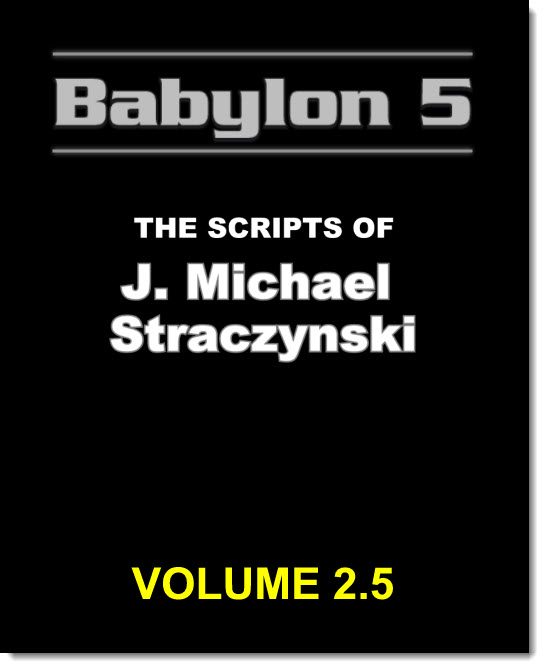 NEW BABYLON 5 BOOK-POINTS OF DEPARTURE DISCOVERED
A completely different version of the Season 2 premiere episode, "Points of Departure."
A NEW BABYLON 5 EXPERIENCE
Featuring the teleplay and an audio-photo re-creation of the "lost" version of Sheridan's debut episode...illuminating new facts about BABYLON 5's storylines, characters and canon
While we were aware there were two very different scripts of Babylon 5's Season 2 premiere, "Points of Departure," we never thought we'd get to publish the original. Here's why:
In the early 2000s, J. Michael Straczynski's hard drive suffered a fatal crash and the original script was thought lost forever. That's why, when Volume 3 of "Babylon 5: The Scripts of J. Michael Straczynski" was released, JMS included the shooting script for "Points of Departure" instead of an earlier draft of the teleplay, as he'd done with most of his other scripts.
Enter Editor Jason Davis – former feature writer for Creative Screenwriting magazine (and resident Indiana Jones) – somehow, secured the original version of the "Points of Departure" script.
Surprised by the differences between this original script and the shooting script, and aware of some "classified" reshoots early in Season 2, we realized that this original draft was actually produced and edited before the episode was rewritten and scenes were re-shot.
Unable to reach JMS, we found proof of our theory in the Babylon 5 storage vault: a VHS video tape — the Season 2 opener as written in the ORIGINAL teleplay.
When J. Michael Straczynski resurfaced, he was thrilled that we now had the original teleplay and the tape and suggested we put together a "re-creation" of the original episode by using screenshots from the VHS tape and lining them up with the dialogue in the original script, since we would not be able to get permission to release the actual video.
For a more holistic experience, JMS had us pull the audio track from the VHS cassette, have it professionally remixed and included on an audio CD. This way, you can listen to the original episode's dialogue as you read the script and view the accompanying 300 images.
All of which makes the point: if we had then what we have now, all of this would have been included in Volume 3, which is why we are inserting this book between volumes 2 and 3 -- a moment of transition, if you'll forgive the phrase.

SUPERMAN: EARTH ONE V2
J. Michael Straczynski: Nice review of Superman: Earth One v2 over at Barnes and Noble.
This Earth and Others.

SENSE8
From JMS: Sense8, the series developed by myself and the Wachowskis, has been picked up to series. I can't give specifics, but I can relay this from the website for Georgeville Television: "We are delighted that the new series 'Sense8' with the Wachowski's and Studio JMS has found a home. The deal is being papered right now, but suffice to say, this is another straight series order for Georgeville Television!" Site can be found here: http://motionpicturecapital.tumblr.com/ BABYLON 5 PRESENCE ON FACEBOOK
I know a lot of you are already on FaceBook. However, I don't know if you knew how many other Babylon 5 folks have taken the plunge and opened FaceBook accounts. In fact, Pat Tallman has reopened her Fan Club using FaceBook at the site. For a peek, go to http://www.facebook.com/group.php?gid=45593318387. Claudia Christian has been really active -- sharing pictures of her recent trips and letting us know about upcoming convention activities. J. Michael Straczynski (JMS) has a FaceBook page as well as a new "Fans of J. Michael Straczynski" page. So check it out!

NEW BOOKS OF INTEREST
Have you read a good book lately? Do you want to share your thoughts? That is what I'm doing over at Book Reviews. I have gotten a number of marvelous books to review related to film making and I want to share my observations with you. If you have books you'd like to post, send them along.
NEW DVDS OF INTEREST
For information on new DVDs coming out that may be of interest to you, go to New DVD Releases for more information.
BABYLON 5 MUSIC VIDEOS AND TRIBUTES
" I found this message on the Babylon 5 moderated newsgroup this morning and just had to post it so that others might enjoy the marvelous music videos created by John Hudgens.

+++++++++++++++++++++++++
As some of you may know, I was hired by Joe Straczynski back in the day to create Babylon 5 music videos for him to use at science fiction conventions, and later to promote the show to networks. Eight were produced over the run of the series, not including the memorial videos I did later for Rick Biggs and Andreas Katsulas.

For the longest time, the only way to see these was if Joe or I showed them at a convention, but now, after numerous requests from fans over the years, Joe has given me permission me to post these online.

Danger Zone: http://www.youtube.com/watch?v=xYNG0ow0G0k

I Need a Hero: http://www.youtube.com/watch?v=PFo3Lau2Occ

Requiem: http://www.youtube.com/watch?v=X7ckXY6yiVQ

Nobody's Side: http://www.youtube.com/watch?v=Wk9LvldiOf0

Welcome to the Third Age: http://www.youtube.com/watch?v=YT5q_ltXiY0

Keep Yourself Alive: http://www.youtube.com/watch?v=t0lRtpWR5lo

The Phantom B5 Video: http://www.youtube.com/watch?v=uV4GMNjDdYc

Third Age 2K: http://www.youtube.com/watch?v=HqIyY0PWjbI

Richard Biggs memorial: http://www.youtube.com/watch?v=HyD4L8yNtsA

Andreas Katsulas memorial: http://www.youtube.com/watch?v=h2UQ2l9NPIg

- This is the extended version that I did for Andreas' widow ater the original cut was released on the net. It's never been seen online until now.

For those of you who've never seen these, I hope you enjoy them - and for those that have (and emailed me many times over the years about releasing them), I hope they're as good as you remember. Working with Joe on these videos was one of the highlights of my career, and I'll be forever grateful to him for the doors these have opened for me. I'm proud to have them on my resume.

John Hudgens
www.zteamproductions.com
---





Creation Entertainment's GRAND SLAM Convention
Date: February 15-17, 2013
Location: The Burbank Airport Marriott Hotel, 2500 Hollywood Way, Burbank, CA 91505
Guests include Bruce Boxleitner
For more information, go to http://www.creationent.com/cal/gs_los_angeles.html

Steel City Con
Date: April 5-7, 2013
Place: Monroeville Convention Center (near Pittsburgh, PA)
Guests: David Prowse, Kevin Sorbo, Madison Lintz, Ernie Hudson, Sofia Milos, Dawn Wells and more
For more information, go to http://www.steelcitycon.com

StarFest 2013
Date: April 19-21, 2013
Place: Denver, Colorado
Guests: Bill Mumy from Babylon 5, Ben Browder from Farscape -- and more
For more information, go to www.starland.com Phoenix Con 13
Date: May 23-26, 2013
Place: Phoenix Convention Center, Phoenix, Arizona
Guests include: Bruce Boxleitner, Claudia Christian, J. Michael Straczynski, Jerry Doyle, Julie Caitlin Brown, Mira Furlan, Pat Tallman, Stephen Furst, Walter Koenig
For more information, go to http://www.phoenixcomicon.com

Creation Entertainment's Official STAR TREK Convention
Date: May 31-June 2, 2013
Location: The Westin O'Hare Hotel, Chicago
For more information, go to http://www.creationent.com/cal/stchi.htm

Creation Entertainment's Official STAR TREK Convention
Date: June 8-9, 2013
Location: BOSTON, MA
For more information, go to http://www.creationent.com/cal/stma.htm

Creation Entertainment's 12th Annual Official Las Vegas STAR TREK Convention
Date: August 8-11, 2013
Location: The Rio Suites Hotel in Las Vegas, Nevada
For more information, go to http://www.creationent.com/cal/st_lasvegas.html

SPECIAL ANNOUNCEMENTS!
Creation Entertainment has a large number of conventions planned for the next several months. They include stars from TWILIGHT, SUPERNATURAL, STARGATE, FARSCAPE, XENA, SERENITY, STAR TREK, etc. Check out their calendar to see if one will be in your neighborhood soon. Don't miss their Videos page as well. It is full of some priceless video from a number of conventions.

Be sure to visit the referenced sites to see if there have been changes in dates/guests attending. Visit our Convention Calendar for a full listing of upcoming conventions.
BACK ISSUES OF THE ZOCALO TODAY
The front page of the The Zocalo Today changes daily, so be sure to check the back issues to make sure that you haven't missed anything IMPORTANT! I hope you will become a regular visitor to The Zocalo Today!
---
Take care and I look forward to hearing from you.
Sandra Bruckner (sgbruckner@aol.com)
Editor/Publisher
ISN News: The Zocalo Today
http://www.isnnews.net
Copyright - SBruckner, 1999-2013

Sandra Bruckner


Create Your Badge