[an error occurred while processing this directive]

The Zocalo Today
Welcome and thank you for dropping by. Babylon 5 brought many of us together -- and it remains with us, despite the fact that is no longer in production. The good thing is that the internet gives a LOT of ways to stay in touch. Don't be shy. Join in the discussion today or drop by Facebook or Twitter.

If you have questions or items for the news, drop me a line at sgbruckner@aol.com.

Again, WELCOME!

SUNDAY, FEBRUARY 17, 2013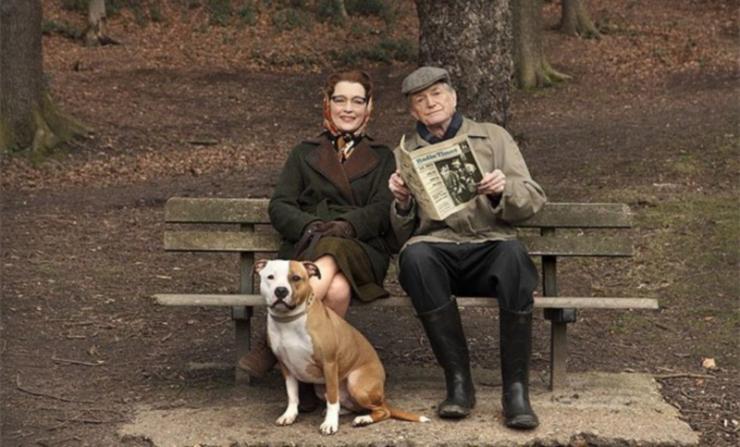 DOCTOR WHO NEWS
After much teasing, we have our first tantalizing look at Harry Potter and Game of Thrones actor David Bradley in the role of William Hartnell, aka the First Doctor.
Ever since it was announced by the BBC that they were doing a special for the 50th anniversary of Doctor Who retelling how the show first came about, we were excited about the project.
Titled An Adventure in Space and Time, the Mark Gatiss-penned drama is currently filming and will air sometime in November on BBC2.
Bradley is playing the role of William Hartnell, who played the first mysterious time traveler from Gallifrey. At first, Hartnell was apparently reluctant to take on the role, but he was sad to leave in 1966. He died in 1975.
David Bradley said that when Mark Gatiss offered him the part, "I almost bit his hand off."
This very first picture shows Bradley as William Hartnell (incidentally reading a copy of Radio Times magazine) along with actress Lesley Manville who plays Hartnell's wife Heather.
An Adventure in Space and Time also stars Jessica Raines (Call the Midwife) as producer Verity Lambert (who was then only 27 years old) and Brian Cox as colorful Canadian Sydney Newman, BBC head of drama, who was the "father" of Doctor Who.

HANNIBAL
Set to premiere on NBC on April 4, Bryan Fuller's upcoming "Hannibal" series has debuted a first trailer..
The pilot is directed by David Slade and the series is said to explore the early days of Hannibal Lecter (Mads Mikkelsen) and the working relationship he had with FBI agent Will Graham (Hugh Dancy) before it turned sour.
"Hannibal" will also feature appearances by Gillian Anderson and Lance Henriksen.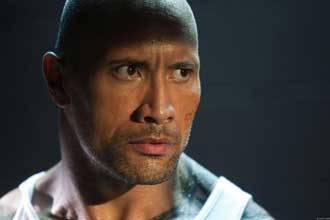 HERCULES
Dwayne Johnson says Brett Ratner's "Hercules" project at MGM and Paramount is a dream project for him.
Ryan Condal ("Paradise Lost") adapted the script from the Radical Publishing comic book series' "The Thracian Wars" and "The Knives of Kush" by Steve Moore and Chris Boslin.
Johnson became attached to the project back in November, and while out doing promotional work for "Snitch," he waxed on enthusiastically with MTV about his upcoming role as the ancient Greek hero:
"The next shoot, I'm really excited about, a passion project I've had now on my mind ever since I got into Hollywood, over 15 years now, Hercules. I can't wait. We're going to shoot that in Croatia and Budapest. I've been preparing for this role now for the good part of a year."
"Understand, for me when I was a kid, Hercules was always a hero of mine, from Steve Reeves to the multiple guys who have played Hercules, but the idea and the notion of this man. When I first got into movies, I thought, 'Gosh, I would love to do that one day.' I always thought that the version of Hercules that I want to play was one that was more dramatic and survived in barren lands and not necessarily slick in any way or anything like that. It's been around and been on my mind for some time."
BABYLON 5 ART WORK ON E-BAY
Tim Earls, set designer for Babylon 5, has put a number of his drawings out on e-bay for sale. Tim is awesomely talented and you may want to add a piece of original art to your Babylon 5 collection. Go to http://www.ebay.com/sch/platijaguar/m.html?item=111013958942&pt=LH_DefaultDomain_0&hash=item19d8f2951e&rt=nc&_trksid=p2047675.l2562 to look at what he has to offer.
SATURDAY, FEBRUARY 16, 2013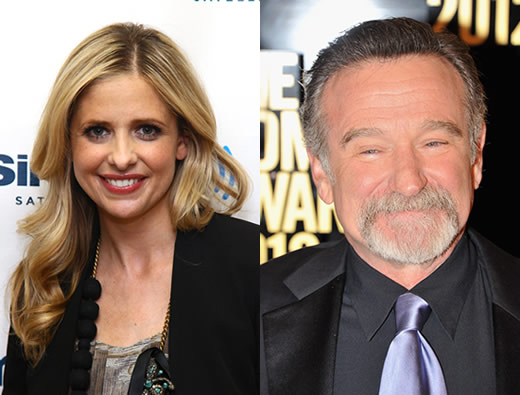 CRAZY ONES
"Buffy the Vampire Slayer" herself, Sarah Michelle Gellar, is attempting a return to TV. The actress was last seen on CW's "Ringer," which was canceled after one season in early 2012. This time, she's looking to make the audience laugh, and she's got a secret weapon named Robin Williams.
THR reports Gellar has signed on to co-star with Williams in the CBS pilot "Crazy Ones." The show is a single-camera comedy, about an advertising agency run by a father and daughter. Williams plays Simon Roberts, while Gellar plays his driven, yet practical daughter, Sydney.
The pilot's script is written by TV veteran David E. Kelley, who is also the show's producer. If the show goes to series, it would be Williams' first since "Mork & Mindy" ended in 1982.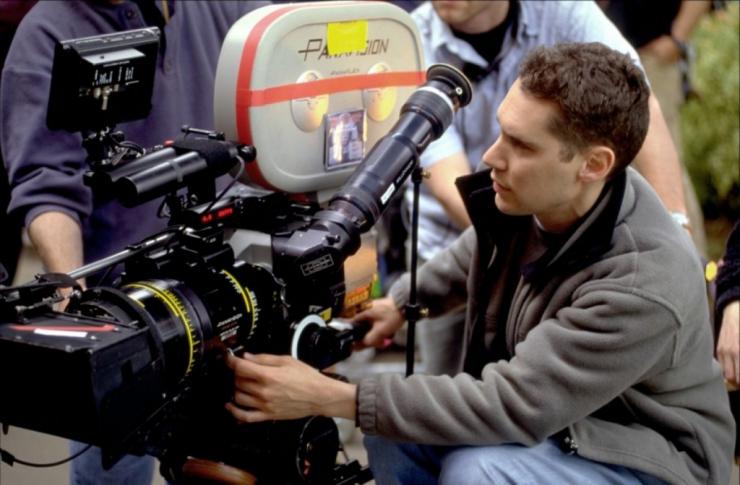 TWILIGHT ZONE
Bryan Singer has a plan for his proposed Twilight Zone reboot -- but he says he's going to need a lot of help to make it happen.
News that Singer was getting involved with yet another new version of the classic anthology series first surfaced last January, with the X-Men and Jack the Giant Slayer director negotiating with CBS to develop and executive produce the show. But with Singer now taking the helm of next year's X-Men: Days of Future Past, projects like this and his Battlestar Galactica movie may have taken a back seat.
Singer, however, says he's still very much attached to The Twilight Zone, telling Total Film:
"I've taken over The Twilight Zone. I'd love to direct one -- at least the pilot. It's really not easy to jumpstart an anthology show, particularly because it's hard to pair them with other things. The production is complex too, because you don't have standing sets and you have a revolving cast. But I like the challenge."
Singer goes on to say that for The Twilight Zone to be successful again, it needs to attract the kind of top-notch actors and writers that the 1959 Rod Serling original featured:
"If we can get Twilight Zone to a place where A-list talent is participating, then it would emulate the experience of the Rod Serling show which had, you know, William Shatner, Agnes Moorehead, Burgess Meredith...all these terrific actors doing these really serious morality tales. If we achieve that it could be really something."
Certainly the 1985 version of the program attempted to aspire to those same goals (the 2002 version not so much). And Singer, who has worked with actors like Tom Cruise, Ian McKellen, Hugh Jackman and Kevin Spacey, probably has a deep enough contact list on his phone to make a few calls.
But will top-shelf talent be willing to work for less pay on the kind of anthology series that is rarely seen these days (except on New Year's Day marathons)? And will the Twilight Zone "brand" still be strong enough to attract a new generation of viewers already bombarded with plenty of sci-fi series on broadcast and cable?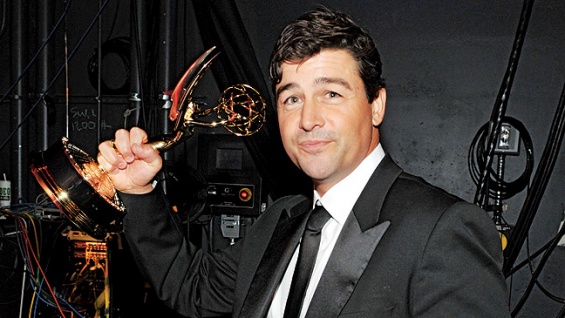 THE VATICAN
Kyle Chandler is returning to the small screen.
The Friday Night Lights Emmy winner has been tapped to star in Showtime's drama pilot The Vatican, The Hollywood Reporter has learned.
The Vatican, a contemporary thriller about spirituality, power and politics, is set against the modern-day political machinations within the Catholic Church. The potential series would explore the relationships and rivalries in addition to the mysteries and miracles behind the institution.
Chandler, who has been among the most sought-after actors since his five-season run on NBC's Friday Night Lights, will star as Cardinal Thomas Duffy, a charismatic yet enigmatic archbishop of New York whose progressive leanings excite some and alarm others within the hierarchy of the Catholic Church. The casting reunites Chandler with former Friday Night Lights executive producer and Showtime Entertainment president David Nevins, who is said to have wanted to cast the actor for the role of Brody on Homeland.
The Super 8 and Argo actor joins a cast that also includes A Good Day to Die Hard's Sebastian Koch and A Single Man's Matthew Goode.
Paul Attanasio (House) penned the one-hour script, with Ridley Scott (Prometheus, The Good Wife) onboard to direct his first television pilot. Production on the Sony Pictures Television entry is expected to begin soon. Attanasio, Scott and David Zucker (The Good Wife) are onboard to exec produce.
"Kyle Chandler is one of the most talented and sought-after actors working today and was a fantastic creative partner through five seasons of Friday Night Lights," Nevins said. "With Kyle, Matthew Goode and Sebastian Koch, Ridley and Paul have put together a powerhouse cast to anchor this incredibly timely show."
Koch will play Cardinal Marco Malerba, the Vatican's secretary of state, who is informally known as the "dark prince of the Curia" for his ability to ruthlessly wield power within the Church hierarchy. Goode will play papal secretary Bernd Koch, the pope's closest confidant, who has a very powerful perch within the Vatican inner circle.
Chandler earned two Emmy nominations and one win for his role as Coach Eric Taylor on FNL. His credits include The Day the Earth Stood Still, Broken City and best picture Oscar nominee Argo and Zero Dark Thirty. He also earned an Emmy nomination for his guest turn in ABC's Grey's Anatomy. He's repped by Gersh and Brillstein Entertainment.

THE CROODS
The first clip from DreamWorks Animation's The Croods is online.
Opening in 3D, 2D and IMAX 3D theaters on March 22, the animated adventure is voiced by Nicolas Cage, Ryan Reynolds, Emma Stone, Catherine Keener, Clark Duke and Cloris Leachman.
The Croods is a prehistoric comedy adventure that follows the world's first family as they embark on a journey of a lifetime when the cave that has always shielded them from danger is destroyed. Traveling across a spectacular landscape, the Croods discover an incredible new world filled with fantastic creatures - and their outlook is changed forever.

THE LAST EXORCISM PART II
A UK trailer for horror thriller The Last Exorcism Part II has surfaced!
Opening in North American theaters on March 1st, the film continues where the last one left off. Nell Sweetzer (Ashley Bell) is found terrified and alone in rural Louisiana. Back in the relative safety of New Orleans, Nell realizes that she can't remember entire portions of the previous months only that she is the last surviving member of her family. Just as Nell begins the difficult process of starting a new life, the evil force that once possessed her is back with other, unimaginably horrific plans that mean her last exorcism was just the beginning.

OLYMPUS HAS FALLEN
FilmDistrict has released this new featurette on the R-rated action-thriller Olympus Has Fallen, starring Gerard Butler, Aaron Eckhart, Morgan Freeman, Angela Bassett, Dylan McDermott, Ashley Judd, Melissa Leo and Rick Yune.
In the March 22 release, directed by Antoine Fuqua, the White House (Secret Service Code: "Olympus") is captured by a terrorist mastermind and the President is kidnapped, while disgraced former Presidential guard Mike Banning finds himself trapped within the building. As our national security team scrambles to respond, they are forced to rely on Banning's inside knowledge to help retake the White House, save the President, and avert an even bigger disaster.

FARPOINT THIS WEEKEND
For those of you in the Washington-Baltimore area, don't forget the 20th Anniversary of FARPOINT this weekend. This is one of the best fan-run conventions in the country. They have some wonderful guests coming -- and I'm sure you will have a marvelous time. For more information, go to www.farpointcon.com.

SCIENCE FICTION NEWS STORIES:
Did you miss the news from yesterday -- or earlier in the week. Catch up by going to the News Archive. It will bring you up to date for all that has been going on in the world of science fiction.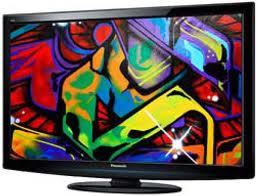 ON THE TUBE TONIGHT
8:00pm on ABC
Once Upon a Time Episode: Manhattan NEW S02, E14
Emma, Henry and Mr. Gold search for Gold's son in New York; Hook, Cora and Regina look for one of Rumplestiltskin's most precious possessions.

8:00pm on AMC
The Walking Dead Episode: The Suicide King S03, E09 (First Aired: Feb. 10, 2013)
Rick tries to save one of his group; Woodbury is in disarray; new guests at the prison raise concerns

8:00pm on FX
Tron: Legacy (2010)
A strange signal leads the son of a long-missing video-game designer to the visually stunning cyberworld in which his father has been trapped for 20 years. Jeff Bridges, Garrett Hedlund, Olivia Wilde, Bruce Boxleitner, James Frain

9:00pm on AMC
The Walking Dead Episode: Home NEW S03, E10
The group debates the next step; Rick searches for a lost friend; Daryl and Merle question their choices; the Governor restores order. 9:00pm on Syfy
G.I. Joe: The Rise of Cobra (2009)
The elite G.I. Joe team uses the latest technology in its battle against corrupt arms dealer Destro and a mysterious organization known as Cobra. Channing Tatum, Dennis Quaid, Adewale Akinnuoye-Agbaje, Christopher Eccleston, Sienna Miller

10:00pm on ABC
Zero Hour Episode: Strike S01, E01 (First Aired: Feb. 14, 2013)
After Hank Galliston's wife, Leila, finds a special antique clock at a flea market, she is abducted by an international terrorist; as the search for Leila progresses, Hank questions everything he ever believed in.

10:00pm on CBS
The Mentalist Episode: Red in Tooth and Claw NEW S05, E14
As the team investigates a case involving a graduate student at a natural history museum, they are thrust into the cutthroat world of academics.

10:01pm on AMC
Talking Dead NEW S02, E10
Guests discuss the episode ``Home.
THE ZOCALO ON FACEBOOK
I've taken the leap and started a group over on Facebook. There is a discussion page where we can talk about Babylon 5 and all things science fiction. Be sure to check it out. http://www.facebook.com/?sk=2361831622#!/group.php?gid=132854680067759




Here is a quote from J. Michael Straczynski about emotions.
I had this theory that the more important and intimate the emotion, the fewer words are required to express it.
First it's in dating: "Will you go out with me?" Six words.
"Honey, I care for you." Five words.
"You matter to me." Four words.
"I love you." Three words.
"Marry me." Two words.
But what's left? What's the one most important and intimate word you can ever say to somebody? It's "goodbye."
While Michael O'Hare (Sinclair), Andreas Katsulas (G'Kar), Rick Biggs (Dr. Franklin), Tim Choate (Zathras) and Jeff Conoway (Zach Allen) are no longer with us, we will not forget their wonderful personalities and talent -- as well as their significant contributions to the BABYLON 5 universe. Be sure to visit In Memory Of for more information about memorial efforts.
Until we met again, in a place where no shadows fall.
BABYLON 5 BIRTHDAYS
Michael Beck - February 4
Ardwight Chamberlain - February 16
Karen Harrell - February 21
John Iacovelli - February 25
Bill Mumy - February 1
Matt Plummer - February 26
Majel Barrett Roddenberry - February 23 - she is greatly missed
John Schuck - February 4
Myriam Sirois – February 2

Have I missed anyone? If you know the birthday of someone connected with Babylon 5, pass the information along. We want to include everyone in our Happy Birthday Wishes.



KEEPING UP WITH BABYLON 5 CAST AND CREW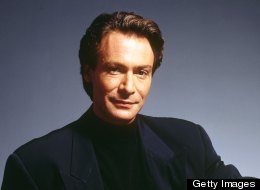 SAD NEWS - ROBIN SACHS HAS DIED
Robin Sachs has died at the age of 61, reports BBC News.
The British actor died last Friday, but news of his death was announced on his official website on Feb. 5:
"Please join us in raising a glass to Robin - goodbye, dear friend. Thank you for all the laughter and the cookies. We will miss you so very much."
Further details about the actor's death have yet to be revealed.
The actor (who was just four days shy of his 62nd birthday) is best known for playing villainous character Ethan Rayne on the hit series "Buffy The Vampire Slayer," but boasts a full resume and will also be remembered for his roles on "Babylon 5 (Coplann, Hedronn, N'Kal and Callain)" and "Star Trek: Voyager."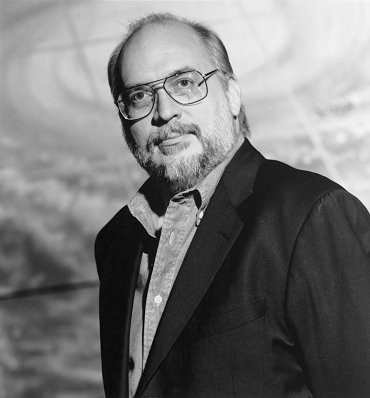 JMS TO DIRECT THE FLICKERING LIGHT
Acording to Variety, Babylon 5's J. Michael Straczynski will be working on a The Flickering Light, World War II drama about the plight of Gypsies in the Marzahn Concentration Camp.
THE FLICKERING LIGHT, which Straczynski will direct, is based on his script about Leni Riefenstahl's filming of TIEFLAND, which used Gypsies as actors. Every day Riefenstahl would use the prisoners in her film, and at the end of the day the Gypsies would return to the terrors of Marzahn. "During the day, the prisoners were escorted to the studio by armed guard and corralled onto movie sets," said Straczynski. "They were cleaned up by the largely sympathetic Aryan crew, feasted on food unimaginable to prisoners, then dressed in period Spanish wardrobe as Riefenstahl required 'authenticity' on camera. Then after filming each day, returned, once more in rags, to the horror of the camp."
It sounds like a fascinating piece of history from World War II, and not the usual work we expect from Straczynski. Leni Riefenstahl is a hugely controversial director, and it's quite a difficult subject to cover. Riefenstahl was obviously a very gifted filmmaker, who worked for the most evil people imaginable. THE FLICKERING LIGHT sounds like a very personal project for Straczynski and we have yet to see what he can do behind the camera. Straczynski will be producing along with Grant Hill and Norman Golightly.

BABYLON 5 PRESENCE ON FACEBOOK
I know a lot of you are already on FaceBook. However, I don't know if you knew how many other Babylon 5 folks have taken the plunge and opened FaceBook accounts. In fact, Pat Tallman has reopened her Fan Club using FaceBook at the site. For a peek, go to http://www.facebook.com/group.php?gid=45593318387. Claudia Christian has been really active -- sharing pictures of her recent trips and letting us know about upcoming convention activities. J. Michael Straczynski (JMS) has a FaceBook page as well as a new "Fans of J. Michael Straczynski" page. So check it out!

NEW BOOKS OF INTEREST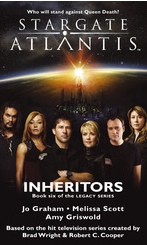 STARGATE ATLANTIS: The Inheritors
by Jo Graham, Melissa Scott and Amy Griswold

The battle lines are drawn. Queen Death is mustering her fleet. But who will stand against her?
As conflicts and betrayal threaten to shatter Atlantis's fragile alliances with Guide's Wraith and the Genii, humanity's only hope of survival rests on the fate of an Ancient device — a weapon too terrible to use but too powerful to cast aside. A weapon capable of exterminating every Wraith in the galaxy, and with them every human carrying Wraith DNA…
With Queen Death's fleet fast approaching, Colonel Sheppard and his team must make their final choice. In the sixth and concluding installment of the STARGATE ATLANTIS Legacy series, the future of Atlantis will be decided — and more than one of her crew will be called upon to sacrifice everything in the fight for her survival…
Buy the ebook from Amazon [US | UK | DE | FR] or from Crossroad Press. Have you read a good book lately? Do you want to share your thoughts? That is what I'm doing over at Book Reviews. I have gotten a number of marvelous books to review related to film making and I want to share my observations with you. If you have books you'd like to post, send them along.
NEW DVDS OF INTEREST
For information on new DVDs coming out that may be of interest to you, go to New DVD Releases for more information.
BABYLON 5 MUSIC VIDEOS AND TRIBUTES
" I found this message on the Babylon 5 moderated newsgroup this morning and just had to post it so that others might enjoy the marvelous music videos created by John Hudgens.

+++++++++++++++++++++++++
As some of you may know, I was hired by Joe Straczynski back in the day to create Babylon 5 music videos for him to use at science fiction conventions, and later to promote the show to networks. Eight were produced over the run of the series, not including the memorial videos I did later for Rick Biggs and Andreas Katsulas.

For the longest time, the only way to see these was if Joe or I showed them at a convention, but now, after numerous requests from fans over the years, Joe has given me permission me to post these online.

Danger Zone: http://www.youtube.com/watch?v=xYNG0ow0G0k

I Need a Hero: http://www.youtube.com/watch?v=PFo3Lau2Occ

Requiem: http://www.youtube.com/watch?v=X7ckXY6yiVQ

Nobody's Side: http://www.youtube.com/watch?v=Wk9LvldiOf0

Welcome to the Third Age: http://www.youtube.com/watch?v=YT5q_ltXiY0

Keep Yourself Alive: http://www.youtube.com/watch?v=t0lRtpWR5lo

The Phantom B5 Video: http://www.youtube.com/watch?v=uV4GMNjDdYc

Third Age 2K: http://www.youtube.com/watch?v=HqIyY0PWjbI

Richard Biggs memorial: http://www.youtube.com/watch?v=HyD4L8yNtsA

Andreas Katsulas memorial: http://www.youtube.com/watch?v=h2UQ2l9NPIg

- This is the extended version that I did for Andreas' widow ater the original cut was released on the net. It's never been seen online until now.

For those of you who've never seen these, I hope you enjoy them - and for those that have (and emailed me many times over the years about releasing them), I hope they're as good as you remember. Working with Joe on these videos was one of the highlights of my career, and I'll be forever grateful to him for the doors these have opened for me. I'm proud to have them on my resume.

John Hudgens
www.zteamproductions.com
---





20TH ANNIVERSARY OF FARPOINT
Date: February 15-17, 2013
Location: Timonium, MD (near Baltimore)
Celebrity guests: Giancarlo Esposito, Felicia Day, John Billingsley, Lee Arenberg, Bonita Friedericy, and Rob Paulson
For more information, go to www.farpointcon.com. Creation Entertainment's GRAND SLAM Convention
Date: February 15-17, 2013
Location: The Burbank Airport Marriott Hotel, 2500 Hollywood Way, Burbank, CA 91505
Guests include Bruce Boxleitner
For more information, go to http://www.creationent.com/cal/gs_los_angeles.html

Steel City Con
Date: April 5-7, 2013
Place: Monroeville Convention Center (near Pittsburgh, PA)
Guests: David Prowse, Kevin Sorbo, Madison Lintz, Ernie Hudson, Sofia Milos, Dawn Wells and more
For more information, go to http://www.steelcitycon.com

StarFest 2013
Date: April 19-21, 2013
Place: Denver, Colorado
Guests: Bill Mumy from Babylon 5, Ben Browder from Farscape -- and more
For more information, go to www.starland.com Phoenix Con 13
Date: May 23-26, 2013
Place: Phoenix Convention Center, Phoenix, Arizona
Guests include: Bruce Boxleitner, Claudia Christian, J. Michael Straczynski, Jerry Doyle, Julie Caitlin Brown, Mira Furlan, Pat Tallman, Stephen Furst, Walter Koenig
For more information, go to http://www.phoenixcomicon.com

Creation Entertainment's Official STAR TREK Convention
Date: May 31-June 2, 2013
Location: The Westin O'Hare Hotel, Chicago
For more information, go to http://www.creationent.com/cal/stchi.htm

Creation Entertainment's Official STAR TREK Convention
Date: June 8-9, 2013
Location: BOSTON, MA
For more information, go to http://www.creationent.com/cal/stma.htm

SHORE LEAVE 35
Date: August 2-4, 2013
Place: Hunt Valley Inn, Timonium, MD (near Baltimore) Guests include: William Shatner (Saturday only), Amanda Tapping, Babylon 5's Julie Caitlin Brown
For more information, go to www.shore-leave.com

Creation Entertainment's 12th Annual Official Las Vegas STAR TREK Convention
Date: August 8-11, 2013
Location: The Rio Suites Hotel in Las Vegas, Nevada
For more information, go to http://www.creationent.com/cal/st_lasvegas.html

SPECIAL ANNOUNCEMENTS!
Creation Entertainment has a large number of conventions planned for the next several months. They include stars from TWILIGHT, SUPERNATURAL, STARGATE, FARSCAPE, XENA, SERENITY, STAR TREK, etc. Check out their calendar to see if one will be in your neighborhood soon. Don't miss their Videos page as well. It is full of some priceless video from a number of conventions.

Be sure to visit the referenced sites to see if there have been changes in dates/guests attending. Visit our Convention Calendar for a full listing of upcoming conventions.
BACK ISSUES OF THE ZOCALO TODAY
The front page of the The Zocalo Today changes daily, so be sure to check the back issues to make sure that you haven't missed anything IMPORTANT! I hope you will become a regular visitor to The Zocalo Today!
---
Take care and I look forward to hearing from you.
Sandra Bruckner (sgbruckner@aol.com)
Editor/Publisher
ISN News: The Zocalo Today
http://www.isnnews.net
Copyright - SBruckner, 1999-2013

Sandra Bruckner


Create Your Badge