[an error occurred while processing this directive]

The Zocalo Today
Welcome and thank you for dropping by. Babylon 5 brought many of us together -- and it remains with us, despite the fact that is no longer in production. The good thing is that the internet gives a LOT of ways to stay in touch. Don't be shy. Join in the discussion today or drop by Facebook or Twitter.

If you have questions or items for the news, drop me a line at sgbruckner@aol.com.



SUNDAY, MARCH 10, 2013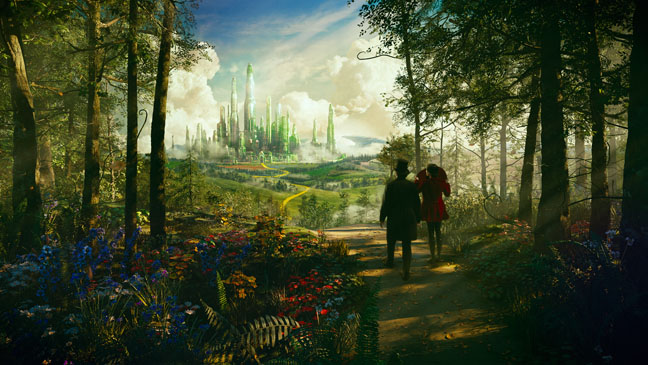 WEEKEND BOX OFFICE
Sam Raimi's 3D fantasy-adventure Oz the Great and Powerful is expected to gross north of $75 million in its North American debut after topping Friday's chart with $24.1 million. The big question is just how much more.
Some box office experts believe The Wizard of Oz origins pic, from Disney, could approach $80 million for the weekend if family traffic surges on Saturday. Disney insiders are giving a more modest range of $69 million to $74 million.
The studio hopes to launch a new franchise with Oz, which is on pace to score the top debut so far of 2013, as well as the third-best March opening of all time after last year's The Hunger Games ($152.5 million) and fellow Disney fantasy-adventure Alice in Wonderland, which debuted to $116.1 million in early March 2010.
Disney has spent north of $300 million on Oz, between the $215 million production budget and a hefty worldwide marketing campaign. It is opening in the same corridor as Tim Burton's Alice in Wonderland, starring Johnny Depp. Alice received an A- CinemaScore from moviegoers, versus a B+ for Oz.
Oz tells the story of how a fast-talking Kansas circus worker (James Franco) became the Wizard of Oz. The three witches central to the story are played by Mila Kunis, Rachel Weisz and Michelle Williams.
As expected, Oz is making life impossible for Bryan Singer's 3D fantasy-adventure Jack and the Giant Slayer, which fell 67 percent on its second Friday to $2.5 million. From New Line and Legendary Pictures, Jack is expected to gross $10 million for the weekend, putting its 10-day domestic cume in the $44 million range.
The weekend's other new wide release, romantic thriller Dead Man Down, fared dismally on Friday, coming in No. 3 with $1.8 million for a projected weekend debut of $5.5 million. Marking the English-language debut of Niels Arden Oplev, Dead Man Down reteams the filmmaker with his The Girl With the Dragon Tattoo star Noomi Rapace. Colin Farrell, Terrence Howard and Dominic Cooper also star in the movie, which is being distributed domestically by FilmDistrict. IM Global, Original Films and Frequency Films are partners on the film.

STAR TREK INTO DARKNESS
The latest trailer for J.J. Abrams next entry in the Star Trek series ditches the ominous tone of previous teasers in favor of rollicking action.
The clip opens with a familiar sequence seen in the first trailer, Captain Kirk (Chris Pine) running and jumping off a cliff into an ocean, that's been revealed as a chase sequence (via The Playlist).
From there, Kirk gets lectured on breaking the rules, Benedict Cumberbatch's presumed villain delivers some glowering looks and some spaceship hijinks result in a one-liner delivered by Spock (Zachary Quinto). There's even an Enterprise warp drive scene as the teaser draws to a close. The sci-fi tentpole release, produced by Paramount, hits U.S. theaters on May 17.

GAME OF THRONES RECAP
Need a reminder of what happened in Season 2 of "Game of Thrones" before Season 3 premieres on March 31 at 9 p.m.? HBO has brought online this 14-minute recap of the last season which features executive producers D.B. Weiss and David Benioff talking about the show.
If you previously missed them, you can check out the new extended trailer for Season 3 here, view 12 character posters here and the dragon teaser poster here.
Summers span decades. Winters can last a lifetime. And the struggle for the Iron Throne has begun. It will stretch from the south, where heat breeds plots, lust and intrigues; to the vast and savage eastern lands; all the way to the frozen north, where an 800-foot wall of ice protects the kingdom from the dark forces that lie beyond. Kings and queens, knights and renegades, liars, lords and honest men...all will play the 'Game of Thrones.'
SATURDAY, MARCH 9, 2013
DAYLIGHT SAVINGS TIME IS COMING!!!!!
Be sure to set your clocks ahead an hour tonight so that you aren't running behind all day tomorrow!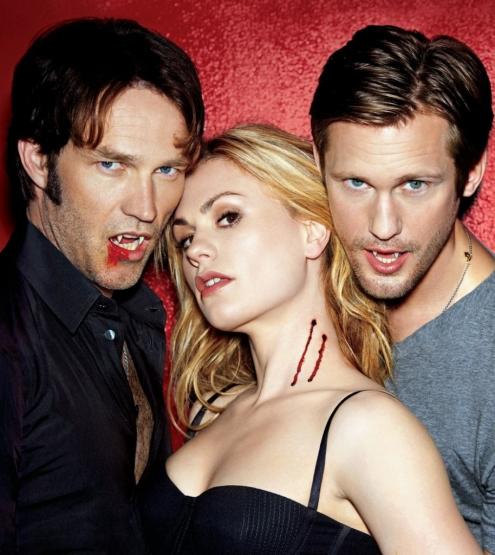 TRUE BLOOD
Some big changes are being made in the "True Blood" offices.
Mark Hudis, who was hired as a showrunner for Season 6 after series creator Alan Ball resigned to work on "Banshee," is now being ousted. The rest of the sixth season will be run by series vet Brian Buckner, a writer/producer who has been with "True Blood" since Season 1.
Hudis, who has a two-year deal with HBO, will still be developing under the HBO umbrella. "Mark Hudis has stepped down as showrunner of 'True Blood' to focus on development under his overall deal with the network," HBO confirms to THR, which first reported the news.
"True Blood" began filming Season 6 earlier this year. Though a premiere date has yet to be announced, the show will return with new episodes this summer.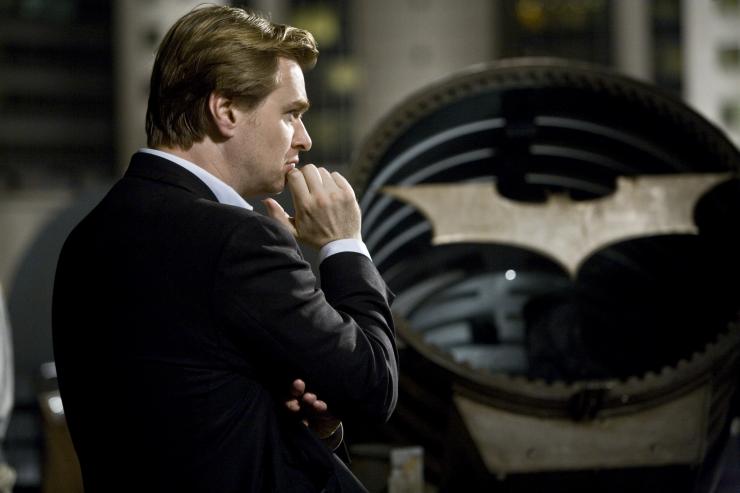 INTERSTELLAR
Good news, sci-fi fans: We won't have to wait too long to see what Dark Knight mastermind Christopher Nolan is working on next.
He's been kicking a new sci-fi epic around in development the past several months, and now Interstellar has a green light and will be hitting theaters and IMAX on Nov. 7, 2014.
The script was written by Nolan's brother Jonathan, and reportedly chronicles a "heroic interstellar voyage to the furthest reaches of our scientific understanding." In layman's terms, the story will reportedly feature time travel and alternate dimensions wrapped up in a deep-space package. Good, old-fashioned hard sci-fi.
It sounds like a "big idea" movie, and Nolan's proven he can do smart sci-fi with his 2010 box-office smash Inception.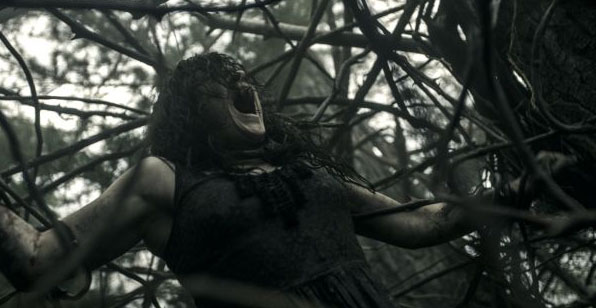 EVIL DEAD 2
Some breaking news out of SXSW where ShockTillYouDrop.com is on the scene at the very first public screening for the Evil Dead remake.
Director Fede Alvarez told the crowd this evening that they have begun writing Evil Dead 2. Yes, a sequel to the remake. That demonstrates the studio (Sony, in this case) is confident in the remake, as are the producers, and they should be given the response the film received tonight in Austin, Texas.
So far, based on the various Twitter reactions, Evil Dead is a real "crowd pleaser."
The film opens in theaters April 5th!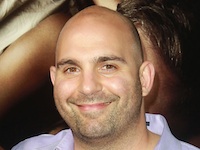 MONSTER X
A big screen ensemble of monstrous proportions is on the way as The Hollywood Reporter reveals that Benderspink and Monsterfoot Productions are teaming for Monster X, based on an original story by Ahmet Zappa.
The film finds humanity assembling of team of ten of ten of the world's most famous monsters (Dracula, Mr. Hyde and Frankenstein's monster are all mentioned) to defend the Earth from an even bigger threat.
Monster X marks the latest original idea from Zappa. He has, in various stages of development, the Charles Dickens-inspired Dodge & Twist, the Hawaiian family adventure Tiki, and the similarly monster-themed Monster Relocation Program.
Zappa will produce alongside Chris Bender, J.S. Spink and Jake Weiner.
SCIENCE FICTION NEWS STORIES:
Did you miss the news from yesterday -- or earlier in the week. Catch up by going to the News Archive. It will bring you up to date for all that has been going on in the world of science fiction.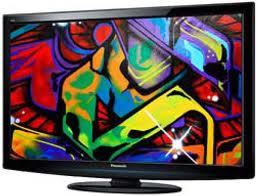 ON THE TUBE TONIGHT
8:00pm on ABC
Once Upon a Time Episode: The Miller's Daughter NEW S02, E16
Cora and Regina try to overpower Mr. Gold; dark magic tempts Mary Margaret; Rumplestiltskin offers his services to Cora.

8:00pm on AMC
The Walking Dead Episode: Clear S03, E12 (First Aired: Mar. 03, 2013)
Outgunned by the governor's forces, Rick leads an expedition to obtain more weapons.

8:00pm on BBC America
Resident Evil (2002)
Commandos infiltrate a research facility after a deadly virus turns the entire staff into ravenous zombies. Milla Jovovich, Michelle Rodriguez, Eric Mabius, Ryan McCluskey, Oscar Pearce

9:00pm on AMC
The Walking Dead Episode: Arrow on the Doorpost NEW S03, E13
Rick and the Governor convene to create a peace treaty in hopes of preventing further deaths.

9:00pm on Syfy
Snowmageddon (2011)
Disaster strikes when a snow globe affects events in the real world. Michael Hogan, David Cubitt, Magda Apanowicz, Laura Harris, Leanne Lapp

10:00pm on CBS
The Mentalist Episode: There Will Be Blood NEW S05, E16
Lorelei returns, determined to find out if Red John had a part in her sister's death; Jane is forced to admit his role in Lorelei's prison escape.

10:01pm on AMC
Talking Dead NEW S02, E13
Guests discuss the episode, ``Arrow on the Doorpost.''
THE ZOCALO ON FACEBOOK
I've taken the leap and started a group over on Facebook. There is a discussion page where we can talk about Babylon 5 and all things science fiction. Be sure to check it out. http://www.facebook.com/?sk=2361831622#!/group.php?gid=132854680067759




Here is a quote from J. Michael Straczynski about emotions.
I had this theory that the more important and intimate the emotion, the fewer words are required to express it.
First it's in dating: "Will you go out with me?" Six words.
"Honey, I care for you." Five words.
"You matter to me." Four words.
"I love you." Three words.
"Marry me." Two words.
But what's left? What's the one most important and intimate word you can ever say to somebody? It's "goodbye."
While Michael O'Hare (Sinclair), Andreas Katsulas (G'Kar), Rick Biggs (Dr. Franklin), Tim Choate (Zathras) and Jeff Conoway (Zach Allen) are no longer with us, we will not forget their wonderful personalities and talent -- as well as their significant contributions to the BABYLON 5 universe. Be sure to visit In Memory Of for more information about memorial efforts.
Until we met again, in a place where no shadows fall.
BABYLON 5 BIRTHDAYS
Richard Biggs - March 18 (in loving memory)
Jesus Trevino - March 26
Ed Wasser - March 26

Have I missed anyone? If you know the birthday of someone connected with Babylon 5, pass the information along. We want to include everyone in our Happy Birthday Wishes.



KEEPING UP WITH BABYLON 5 CAST AND CREW
SHADOWMAN
Last year, Valiant Comics approached J. Michael Straczynski to write the movie adaption of "Shadowman" and JMS jumped at the opportunity because, as he told us in out exclusive video interview: "A, I like jazz. B, I like the supernatural. And there's a really cool mix between those two, not just in terms of the usual New Orleans, Voodooo environment, but what is music but incantation?"
Find out more about JMS's work on the script including whether or not Valiant is planning a Marvel-esque cinematic universe.
JOE'S COMICS
It's official: Joe's Comics, the imprint that created Midnight Nation and Rising Stars, is back in business. And MTVGeek has exclusively learned from JMS himself that the first comic book from the new line will be "Ten Grand," illustrated by best-selling artist Ben Templesmith ("30 Days of Night"). The comic will officially debut May 1st -- but a convention variant will be unveiled at C2E2 in Chicago the week before for those who can't wait.
Watch our exclusive video interview with J. Michael Straczynski after the jump!
"The temptation to bring back Joe's Comics has been very powerful over the last few years," J. Michael Straczynski remarked, "but I really wanted to wait until I had a collection of stories that I absolutely had to tell, that like Midnight Nation wouldn't let me go until they were told. Stories that could be dark, funny, deeply personal but also played out on a large stage in terms of action."
Read the rest of the piece at http://geek-news.mtv.com/2013/02/27/jms-joes-comics-ten-grand/. BABYLON 5 PRESENCE ON FACEBOOK
I know a lot of you are already on FaceBook. However, I don't know if you knew how many other Babylon 5 folks have taken the plunge and opened FaceBook accounts. In fact, Pat Tallman has reopened her Fan Club using FaceBook at the site. For a peek, go to http://www.facebook.com/group.php?gid=45593318387. Claudia Christian has been really active -- sharing pictures of her recent trips and letting us know about upcoming convention activities. J. Michael Straczynski (JMS) has a FaceBook page as well as a new "Fans of J. Michael Straczynski" page. So check it out!

NEW BOOKS OF INTEREST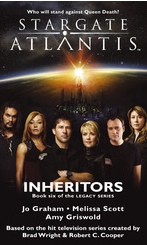 STARGATE ATLANTIS: The Inheritors
by Jo Graham, Melissa Scott and Amy Griswold

The battle lines are drawn. Queen Death is mustering her fleet. But who will stand against her?
As conflicts and betrayal threaten to shatter Atlantis's fragile alliances with Guide's Wraith and the Genii, humanity's only hope of survival rests on the fate of an Ancient device — a weapon too terrible to use but too powerful to cast aside. A weapon capable of exterminating every Wraith in the galaxy, and with them every human carrying Wraith DNA…
With Queen Death's fleet fast approaching, Colonel Sheppard and his team must make their final choice. In the sixth and concluding installment of the STARGATE ATLANTIS Legacy series, the future of Atlantis will be decided — and more than one of her crew will be called upon to sacrifice everything in the fight for her survival…
Buy the ebook from Amazon [US | UK | DE | FR] or from Crossroad Press. Have you read a good book lately? Do you want to share your thoughts? That is what I'm doing over at Book Reviews. I have gotten a number of marvelous books to review related to film making and I want to share my observations with you. If you have books you'd like to post, send them along.
NEW DVDS OF INTEREST
For information on new DVDs coming out that may be of interest to you, go to New DVD Releases for more information.
BABYLON 5 MUSIC VIDEOS AND TRIBUTES
" I found this message on the Babylon 5 moderated newsgroup this morning and just had to post it so that others might enjoy the marvelous music videos created by John Hudgens.

+++++++++++++++++++++++++
As some of you may know, I was hired by Joe Straczynski back in the day to create Babylon 5 music videos for him to use at science fiction conventions, and later to promote the show to networks. Eight were produced over the run of the series, not including the memorial videos I did later for Rick Biggs and Andreas Katsulas.

For the longest time, the only way to see these was if Joe or I showed them at a convention, but now, after numerous requests from fans over the years, Joe has given me permission me to post these online.

Here is a link to John's Babylon 5 videos:
https://www.youtube.com/user/Babylon5MusicVideos?feature=watch

Richard Biggs memorial: http://www.youtube.com/watch?v=HyD4L8yNtsA

Andreas Katsulas memorial: http://www.youtube.com/watch?v=h2UQ2l9NPIg

- This is the extended version that I did for Andreas' widow ater the original cut was released on the net. It's never been seen online until now.

For those of you who've never seen these, I hope you enjoy them - and for those that have (and emailed me many times over the years about releasing them), I hope they're as good as you remember. Working with Joe on these videos was one of the highlights of my career, and I'll be forever grateful to him for the doors these have opened for me. I'm proud to have them on my resume.

John Hudgens
www.zteamproductions.com
---





MEGACONVENTION 2013
Date: March 15-17, 2013
Place: Organge County Convention Center, Hall D
9800 International Drive
Orlando, FL 32819
Guests: Mostly Star Trek folks but an assortment of others as well
For more information, go to http://www.megaconvention.com. Steel City Con
Date: April 5-7, 2013
Place: Monroeville Convention Center (near Pittsburgh, PA)
Guests: David Prowse, Kevin Sorbo, Madison Lintz, Ernie Hudson, Sofia Milos, Dawn Wells and more
For more information, go to http://www.steelcitycon.com StarFest 2013
Date: April 19-21, 2013
Place: Denver, Colorado
Guests: Bill Mumy from Babylon 5, Ben Browder from Farscape -- and more
For more information, go to www.starland.com Phoenix Con 13
Date: May 23-26, 2013
Place: Phoenix Convention Center, Phoenix, Arizona
Guests include: Bruce Boxleitner, Claudia Christian, J. Michael Straczynski, Jerry Doyle, Julie Caitlin Brown, Mira Furlan, Pat Tallman, Stephen Furst, Walter Koenig
For more information, go to http://www.phoenixcomicon.com

Creation Entertainment's Official STAR TREK Convention
Date: May 31-June 2, 2013
Location: The Westin O'Hare Hotel, Chicago
For more information, go to http://www.creationent.com/cal/stchi.htm

Creation Entertainment's Official STAR TREK Convention
Date: June 8-9, 2013
Location: BOSTON, MA
For more information, go to http://www.creationent.com/cal/stma.htm

SHORE LEAVE 35
Date: August 2-4, 2013
Place: Hunt Valley Inn, Timonium, MD (near Baltimore) Guests include: William Shatner (Saturday only), Amanda Tapping, Babylon 5's Julie Caitlin Brown
For more information, go to www.shore-leave.com

Creation Entertainment's 12th Annual Official Las Vegas STAR TREK Convention
Date: August 8-11, 2013
Location: The Rio Suites Hotel in Las Vegas, Nevada
For more information, go to http://www.creationent.com/cal/st_lasvegas.html

SPECIAL ANNOUNCEMENTS!
Creation Entertainment has a large number of conventions planned for the next several months. They include stars from TWILIGHT, SUPERNATURAL, STARGATE, FARSCAPE, XENA, SERENITY, STAR TREK, etc. Check out their calendar to see if one will be in your neighborhood soon. Don't miss their Videos page as well. It is full of some priceless video from a number of conventions.

Be sure to visit the referenced sites to see if there have been changes in dates/guests attending. Visit our Convention Calendar for a full listing of upcoming conventions.
BACK ISSUES OF THE ZOCALO TODAY
The front page of the The Zocalo Today changes daily, so be sure to check the back issues to make sure that you haven't missed anything IMPORTANT! I hope you will become a regular visitor to The Zocalo Today!
---
Take care and I look forward to hearing from you.
Sandra Bruckner (sgbruckner@aol.com)
Editor/Publisher
ISN News: The Zocalo Today
http://www.isnnews.net
Copyright - SBruckner, 1999-2013

Sandra Bruckner


Create Your Badge