[an error occurred while processing this directive]

The Zocalo Today
Welcome and thank you for dropping by. Babylon 5 brought many of us together -- and it remains with us, despite the fact that is no longer in production. The good thing is that the internet gives a LOT of ways to stay in touch. Don't be shy. Join in the discussion today or drop by Facebook or Twitter.

If you have questions or items for the news, drop me a line at sgbruckner@aol.com.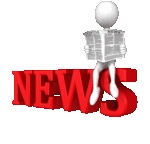 SUNDAY, APRIL 7, 2013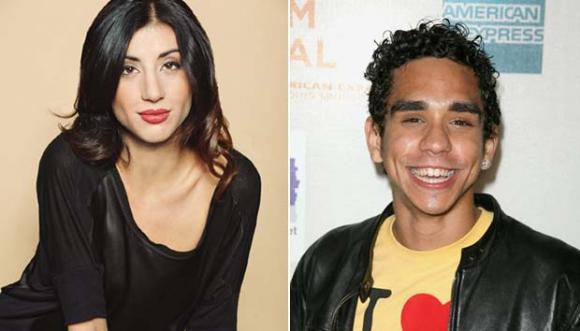 WEEKEND BOX OFFICE
The remake of Sam Raimi's 1981 cult horror pic Evil Dead easily won the Friday box office race with $11.9 million for an expected weekend gross of $27 million.
Nostalgia invaded the box office all the way around. The 3D rerelease of Steven Spielberg's Jurassic Park also did better than expected, landing at No. 2 with $7 million. That puts the redo on course for weekend earnings of $18.5 million.
The Croods and G.I. Joe: Retaliation are both expected to overtake Jurassic Park as the weekend gets fully underway. Croods should place No. 2 with a weekend gross in the $21 million to $22 million range, while G.I. Joe is projected to take in $20 million.
Evil Dead, from Sony/TriStar, FilmDistrict and Raimi's Ghost House Pictures, earned a C+ CinemaScore. Usually that would be problematic but horror films often receive a middling grade. It is the fourth Evil Dead title and the first not to be directed by Raimi, who personally tapped Fede Alvarez to direct the reboot, which follows five friends who awaken a demonic presence while visiting a cabin in rural Massachusetts. The pic also opens this weekend in 19 foreign markets.
Universal opens the 3D rerelease of Jurassic Park 20 years after the original dinosaur movie debuted and is using the pic to prime audiences for Jurassic Park IV, which rolls out in June 2014 (Spielberg is producing but not directing). Hollywood has had a mixed track record with 3D rereleases and will be watching closely to see how Jurassic Park performs.
G.I. Joe, from Paramount, MGM and Skydance, placed No. 3 on Friday for a domestic total of $72 million.
DreamWorks Animation and Fox's Croods came in No. 4 with $6 million, pushing its domestic cume to $110.7 million. The family film is anticipating a sizeable bump on Saturday.
Lionsgate and Tyler Perry's sultry thriller Temptation came in No. 5 on its second Friday with $3.4 million for an eight-day total of $31.7 million.

GODZILLA
Warner Bros. Pictures has been filming Godzilla at Golden Ears Provincial Park in British Columbia, Canada and a new video of the production is online.
Directed by Gareth Edwards, the May 16, 2014 release stars Aaron Taylor-Johnson, Ken Watanabe, Elizabeth Olsen, Juliette Binoche, David Strathairn, Bryan Cranston and Sally Hawkins.
A presentation of Warner Bros. Pictures and Legendary Pictures, Godzilla will be distributed worldwide by Warner Bros. Pictures, a Warner Bros. Entertainment Company, except in Japan, where it will be distributed by Toho Co., Ltd. Legendary Pictures is a division of Legendary Entertainment.
SATURDAY, APRIL 6, 2013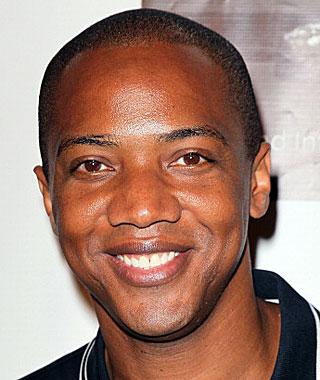 S.H.I.E.L.D.
A familiar face from the Whedonverse is joining the cast of ABC's pilot "S.H.I.E.L.D."
J. August Richards, who starred on "Angel," is reteaming with Joss Whedon on the show, about the organization that provides support for the Avengers and occasionally has to save the world on its own. His casting was first reported by SHIELDtv.net and later confirmed by other outlets.
No details about Richards' role are available.
Whedon is directing the pilot and co-writing it with his brother Jed and Jed's wife, Maurissa Tancharoen ("Dollhouse"). Or rather, Whedon directed the pilot -- it was on an earlier production schedule than most pilots and wrapped filming in mid-February.
That would mean either that Whedon will shoot some extra scenes for the pilot featuring Richards ... or that ABC has signaled that it's OK to begin planning for a series pickup. To be clear, the network has not made any kind of announcement about a pickup yet -- ABC reveals its lineup for 2013-14 at its upfront presentation in May.
In January, ABC Entertainment president Paul Lee said he's "very hopeful" the pilot will go to series, but at the time he hadn't seen anything beyond a script.
Richards' post-"Angel" credits include "Conviction," "Raising the Bar" and recent guest roles on "Warehouse 13" and "Emily Owens, M.D.".

IRON MAN 3
Marvel Studios has dropped an exclusive new trailer for Iron Man 3. The sequel pits the hero against his biggest enemy yet -- the Mandarin (Ben Kingsley). Without the assistance of the Avengers, Tony Stark (Robert Downey Jr.) has to depend on his brain as well as his brawn.
The Mandarin is a terrorist whose sole purpose is to destroy Iron Man. He hits Tony where it hurts and breaks him down mentally and physically. Following the events of The Avengers, Tony's not in the best state. He's a changed man. Will that help or hinder his chances of survival?
Here's the official synopsis:
Marvel Studios' Iron Man 3 pits brash-but-brilliant industrialist Tony Stark/Iron Man against an enemy whose reach knows no bounds. When Stark finds his personal world destroyed at his enemy's hands, he embarks on a harrowing quest to find those responsible. This journey, at every turn, will test his mettle. With his back against the wall, Stark is left to survive by his own devices, relying on his ingenuity and instincts to protect those closest to him. As he fights his way back, Stark discovers the answer to the question that has secretly haunted him: does the man make the suit or does the suit make the man?
hits theaters May 3.

PERCY JACKSON: SEA OF MONSTERS
Twentieth Century Fox has moved up the release date for Percy Jackson: Sea of Monsters a week-and-a-half from Friday, August 16 to Wednesday, August 7. This change puts the release date just five days after 2 Guns and 300: Rise of an Empire and only two days before Disney's Planes, Elysium and We're the Millers.
Directed by Thor Freudenthal, Percy Jackson: Sea of Monsters stars Logan Lerman, Brandon T. Jackson, Alexandra Daddario, Douglas Smith, Mary Birdsong, Yvette Nicole Brown, Missi Pyle, Nathan Fillion, Anthony Head, Paloma Kwiatkowski, Leven Rambin, Stanley Tucci, Robert Maillet and Zoe Aggeliki.
Percy Jackson: Sea of Monsters continues the young demigod's epic journey to fulfill his destiny. To save their world, Percy and his friends must find the fabled and magical Golden Fleece. Embarking on a treacherous odyssey into the uncharted waters of the Sea of Monsters (known to humans as the Bermuda Triangle), they battle terrifying creatures, an army of zombies, and the ultimate Evil.

SCIENCE FICTION NEWS STORIES:
Did you miss the news from yesterday -- or earlier in the week. Catch up by going to the News Archive. It will bring you up to date for all that has been going on in the world of science fiction.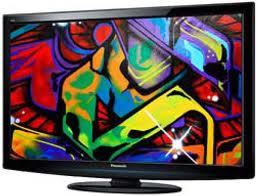 ON THE TUBE TONIGHT
8:00pm on ABC
Once Upon a Time Episode: The Miller's Daughter S02, E16 (First Aired: Mar. 10, 2013)
Cora and Regina try to overpower Mr. Gold; dark magic tempts Mary Margaret; Rumpelstiltskin offers his services to Cora.

8:00pm on ABC Family
Batman Begins (2005)
Following the death of his parents, young heir Bruce Wayne becomes a masked avenger who fights the forces of evil in Gotham City. Christian Bale, Michael Caine, Liam Neeson, Katie Holmes, Gary Oldman

8:00pm on FX
Transformers: Revenge of the Fallen (2009)
When an ancient Decepticon rises for revenge, Sam and Mikaela must figure out the history of the Transformers' presence on Earth and find a way to save the planet. Shia LaBeouf, Megan Fox, Josh Duhamel, Tyrese Gibson, Kevin Dunn

8:00pm on TNT
National Treasure (2004)
An adventurer must steal the Declaration of Independence and use its hidden map to find a legendary fortune. Nicolas Cage, Hunter Gomez, Diane Kruger, Justin Bartha, Sean Bean

9:00pm on Syfy
G.I. Joe: The Rise of Cobra (2009)
The elite G.I. Joe team uses the latest technology in its battle against corrupt arms dealer Destro and a mysterious organization known as Cobra. Channing Tatum, Dennis Quaid, Adewale Akinnuoye-Agbaje, Christopher Eccleston, Sienna Miller

9:00pm on BBC America
The Exorcist (1973)
An actress calls upon Jesuit priests to try to end the demonic possession of her 12-year-old daughter. Ellen Burstyn, Linda Blair, Max von Sydow, Lee J. Cobb, Kitty Winn
THE ZOCALO ON FACEBOOK
I've taken the leap and started a group over on Facebook. There is a discussion page where we can talk about Babylon 5 and all things science fiction. Be sure to check it out. http://www.facebook.com/?sk=2361831622#!/group.php?gid=132854680067759




Here is a quote from J. Michael Straczynski about emotions.
I had this theory that the more important and intimate the emotion, the fewer words are required to express it.

First it's in dating: "Will you go out with me?" Six words.
"Honey, I care for you." Five words.
"You matter to me." Four words.
"I love you." Three words.
"Marry me." Two words.
But what's left? What's the one most important and intimate word you can ever say to somebody? It's "goodbye."

While Michael O'Hare (Sinclair), Andreas Katsulas (G'Kar), Rick Biggs (Dr. Franklin), Tim Choate (Zathras) and Jeff Conoway (Zach Allen) are no longer with us, we will not forget their wonderful personalities and talent -- as well as their significant contributions to the BABYLON 5 universe. Be sure to visit In Memory Of for more information about memorial efforts.
Until we met again, in a place where no shadows fall.
BABYLON 5 BIRTHDAYS
Christopher Franke - April 6
Maggie Egan - April 11
Tony Dow - April 13
Warren Takeuchi - April 19
Peter Jurasik - April 25

Have I missed anyone? If you know the birthday of someone connected with Babylon 5, pass the information along. We want to include everyone in our Happy Birthday Wishes.


KEEPING UP WITH CAST AND CREW
JMS SIGNING ON SATURDAY - TEN GRAND #1 COPIES
At C2E2 Saturday 4/27 at 4:30 Ben and I will be at Joe's Comics table signing and giving away 500 convention variant copies of Ten Grand #1. That's Chicago Comic & Entertainment Expo (C2E2). For more information, go to http://www.c2e2.com.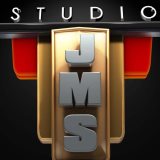 SENSE8 - BREAKING NEWS
Netflix signs up The Matrix, Babylon 5 creators to develop a new sci-fi series: Sense8
Continuing its quest to sate subscribers' appetites with a flow of original content, Netflix has announced a new original series, Sense8. Due in late 2014, it's being developed by the Wachowskis of The Matrix, V for Vendetta, Cloud Atlas and Speed Racer fame, as well as J. Michael Straczynski, creator of Babylon 5. Details are thin, but the press release promises a gripping global tale of minds linked and souls hunted with a ten episode run for its first season.
As it did with House of Cards, Arrested Development and other productions, Netflix is relying heavily on data from viewers to decide which programs to support. According to chief content officer Ted Sarandos, "Andy and Lana Wachowski and Joe Straczynski are among the most imaginative writers and gifted visual storytellers of our time," whose creations are very frequently viewed on the service. According to the creators themselves, they've sought to work together for a decade, and this idea started from a late night conversation about "the ways technology simultaneously unites and divides us." If that's not enough for now, then there are a few more details and quotes in the press release, which is included after the break.
Go to http://www.engadget.com/2013/03/27/netflix-wachowskis-sense8/ to read the Press Release. TEN GRAND
Writer J. Michael Straczynski wanted to do something special to commemorate the launch of his Joe's Comics at Image Comics. The creator has teamed up with Dynamic Forces to release two variant covers by artist Jae Lee. The covers will be for the first series, TEN GRAND #1 which is set to hit comic store shelves this May.
In addition to the new series TEN GRAND, Straczynski has an entire new line of series and titles prepared to be released under the Joes Comics banner.
Read more over at http://www.comicvine.com/news/exclusive-first-look-j-michael-straczynskis-joe-comics-variant-covers/146226/.
BABYLON 5 BOOKS UPDATE
ALERT #1 - CRUSADE UPDATE
WHAT THE HELL HAPPENED?, Volume 2 is planned for release after the re-launch of B5books.com.
J. Michael Straczynski, being painfully aware of the lag in the CRUSADE book release schedule, is putting together a "thank you for your patience" bonus that makes it worth the wait: he's producing his two unfilmed CRUSADE episodes as audio dramas with "voices the fans are familiar with." The audio drama episodes are "To the Ends of the Earth" and "The End of the Line".
Since neither of these unproduced scripts are in Volume 2, one CD will be included FREE with Volume 3 of WHAT THE HELL HAPPENED? and the other CD FREE with Volume 4.
Reminder: ALL CRUSADE books will be available until the HELL series is complete.

ALERT #2 - RELEASE SCHEDULE ADJUSTMENT
B5-20, our release honoring the 20th Anniversary of BABYLON 5, will be released in June instead of April.
Budget-constrained fans are requesting we hold the release of more books until after the ECHOES series is retired so they can complete their ECHOES collection before the May 15th deadline. (Apparently, ECHOES is a popular way for U.S. customers to spend their tax refunds.)
This means that instead of releasing B5-20 in April, we are going to release B5-20 in June, after ECHOES retires (and is never, ever available again in any form).
Be assured, the dates below are LOCKED and will NOT change again.
ADJUSTED RELEASE SCHEDULE
March: No new releases
April: No new releases
May 15: ECHOES retired
June: B5-20 released

ABOUT B5-20
In our next update we will be revealing more details about B5-20.

BABYLON 5 PRESENCE ON FACEBOOK
I know a lot of you are already on FaceBook. However, I don't know if you knew how many other Babylon 5 folks have taken the plunge and opened FaceBook accounts. In fact, Pat Tallman has reopened her Fan Club using FaceBook at the site. For a peek, go to http://www.facebook.com/group.php?gid=45593318387. Claudia Christian has been really active -- sharing pictures of her recent trips and letting us know about upcoming convention activities. J. Michael Straczynski (JMS) has a FaceBook page as well as a new "Fans of J. Michael Straczynski" page. So check it out!

NEW BOOKS OF INTEREST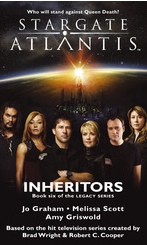 STARGATE ATLANTIS: The Inheritors
by Jo Graham, Melissa Scott and Amy Griswold

The battle lines are drawn. Queen Death is mustering her fleet. But who will stand against her?
As conflicts and betrayal threaten to shatter Atlantis's fragile alliances with Guide's Wraith and the Genii, humanity's only hope of survival rests on the fate of an Ancient device — a weapon too terrible to use but too powerful to cast aside. A weapon capable of exterminating every Wraith in the galaxy, and with them every human carrying Wraith DNA…
With Queen Death's fleet fast approaching, Colonel Sheppard and his team must make their final choice. In the sixth and concluding installment of the STARGATE ATLANTIS Legacy series, the future of Atlantis will be decided — and more than one of her crew will be called upon to sacrifice everything in the fight for her survival…
Buy the ebook from Amazon [US | UK | DE | FR] or from Crossroad Press. Have you read a good book lately? Do you want to share your thoughts? That is what I'm doing over at Book Reviews. I have gotten a number of marvelous books to review related to film making and I want to share my observations with you. If you have books you'd like to post, send them along.
NEW DVDS OF INTEREST
For information on new DVDs coming out that may be of interest to you, go to New DVD Releases for more information.
BABYLON 5 MUSIC VIDEOS AND TRIBUTES
" I found this message on the Babylon 5 moderated newsgroup this morning and just had to post it so that others might enjoy the marvelous music videos created by John Hudgens.

+++++++++++++++++++++++++
As some of you may know, I was hired by Joe Straczynski back in the day to create Babylon 5 music videos for him to use at science fiction conventions, and later to promote the show to networks. Eight were produced over the run of the series, not including the memorial videos I did later for Rick Biggs and Andreas Katsulas.

For the longest time, the only way to see these was if Joe or I showed them at a convention, but now, after numerous requests from fans over the years, Joe has given me permission me to post these online.

Here is a link to John's Babylon 5 videos:
https://www.youtube.com/user/Babylon5MusicVideos?feature=watch

Richard Biggs memorial: http://www.youtube.com/watch?v=HyD4L8yNtsA

Andreas Katsulas memorial: http://www.youtube.com/watch?v=h2UQ2l9NPIg

- This is the extended version that I did for Andreas' widow ater the original cut was released on the net. It's never been seen online until now.

For those of you who've never seen these, I hope you enjoy them - and for those that have (and emailed me many times over the years about releasing them), I hope they're as good as you remember. Working with Joe on these videos was one of the highlights of my career, and I'll be forever grateful to him for the doors these have opened for me. I'm proud to have them on my resume.

John Hudgens
www.zteamproductions.com
---





Steel City Con
Date: April 5-7, 2013
Place: Monroeville Convention Center (near Pittsburgh, PA)
Guests: David Prowse, Kevin Sorbo, Madison Lintz, Ernie Hudson, Sofia Milos, Dawn Wells and more
For more information, go to http://www.steelcitycon.com StarFest 2013
Date: April 19-21, 2013
Place: Denver, Colorado
Guests: Bill Mumy from Babylon 5, Ben Browder from Farscape -- and more
For more information, go to www.starland.com Phoenix Con 13
Date: May 23-26, 2013
Place: Phoenix Convention Center, Phoenix, Arizona
Guests include: Bruce Boxleitner, Claudia Christian, J. Michael Straczynski, Jerry Doyle, Julie Caitlin Brown, Mira Furlan, Pat Tallman, Stephen Furst, Walter Koenig
For more information, go to http://www.phoenixcomicon.com

Creation Entertainment's Official STAR TREK Convention
Date: May 31-June 2, 2013
Location: The Westin O'Hare Hotel, Chicago
For more information, go to http://www.creationent.com/cal/stchi.htm

WIZARD WORLD CONVENTION
Date: May 30-June 2, 2013
Place: Philadelphia, PA
Guests: Nathan Fllio, Jewel Staite, Adam Baldwin, Summer Glau, Stan Lee, William Shatner, and more
For more information, go to http://www.wizardworld.com/home-pa.html.

Creation Entertainment's Official STAR TREK Convention
Date: June 8-9, 2013
Location: BOSTON, MA
For more information, go to http://www.creationent.com/cal/stma.htm

South Florida FSC 2013 Date: July 4-7, 2013
Place: Miami (International) Airport Convention Center Miami, Florida
Media guests include: Adam Baldwin, Alex Zahara (Legend of the Rangers), Erin Gray,
George Takei-Guest of Honor, Traci Lord and Dana Snyder
Contact: 954-399-1330 mike@supercon.com

SHORE LEAVE 35
Date: August 2-4, 2013
Place: Hunt Valley Inn, Timonium, MD (near Baltimore) Guests include: William Shatner (Saturday only), Amanda Tapping, Babylon 5's Julie Caitlin Brown
For more information, go to www.shore-leave.com

Creation Entertainment's 12th Annual Official Las Vegas STAR TREK Convention
Date: August 8-11, 2013
Location: The Rio Suites Hotel in Las Vegas, Nevada
For more information, go to http://www.creationent.com/cal/st_lasvegas.html

Worldcon 2014: Loncon 3 - 72nd World Science Fiction Convention
Place: London, England
Date: Thur 14 Aug 2014 - Mon 18 Aug 2014
For more information, go to http://www.loncon3.org/contact

Worldcon 2013: Lone Star Con 3 the 71st World Science Fiction Convention,
Place: San Antonio, Texas, USA
Date: Thur 29 Aug 2013 - Mon 2 Sept 2013
For more information: Email: info@lonestarcon3.org
Postal: Alamo, Inc., PO Box 27277, Austin, TX 78755-7277
Writer Guests: Ellen Datlow, James Gunn, Willie Siros, Norman Spinrad, Paul Cornell, Leslie Fish
Nominations for Hugo Awards is now open, download the link.
All Attendees and Supporters can vote http://www.lonestarcon3.org/hugo-awards/index.shtml.

Dragoncon 2013
Dates: Aug. 30 - Sept. 2, 2013
Place: Atlanta, GA
Wknd Memberships: $100 to 5/15; $115, 5/15-7/15; $130, 8/16 to door, And daily memberships
Banquet $65
Guests include Alex Zahara from Legend of the Rangers: To Live and Die in Starlight
For more information, go to http://www.dragoncon.org/

SPECIAL ANNOUNCEMENTS!
Creation Entertainment has a large number of conventions planned for the next several months. They include stars from TWILIGHT, SUPERNATURAL, STARGATE, FARSCAPE, XENA, SERENITY, STAR TREK, etc. Check out their calendar to see if one will be in your neighborhood soon. Don't miss their Videos page as well. It is full of some priceless video from a number of conventions.

Be sure to visit the referenced sites to see if there have been changes in dates/guests attending. Visit our Convention Calendar for a full listing of upcoming conventions.
BACK ISSUES OF THE ZOCALO TODAY
The front page of the The Zocalo Today changes daily, so be sure to check the back issues to make sure that you haven't missed anything IMPORTANT! I hope you will become a regular visitor to The Zocalo Today!
---
Take care and I look forward to hearing from you.
Sandra Bruckner (sgbruckner@aol.com)
Editor/Publisher
ISN News: The Zocalo Today
http://www.isnnews.net
Copyright - SBruckner, 1999-2013