[an error occurred while processing this directive]

The Zocalo Today
Welcome and thank you for dropping by. Babylon 5 brought many of us together -- and it remains with us, despite the fact that is no longer in production. The good thing is that the internet gives a LOT of ways to stay in touch. Don't be shy. Join in the discussion today or drop by Facebook or Twitter.

If you have questions or items for the news, drop me a line at sgbruckner@aol.com.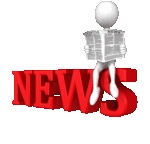 SUNDAY, APRIL 14, 2013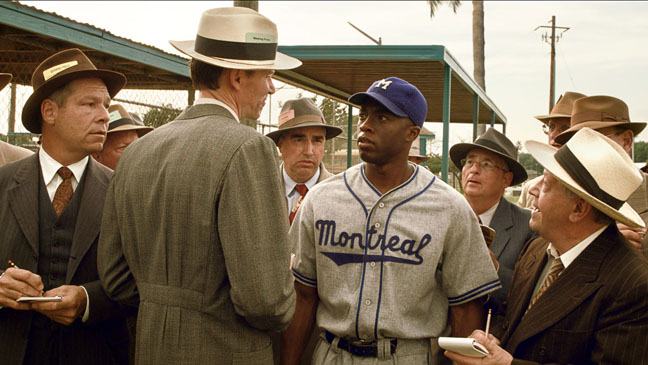 WEEKEND BOX OFFICE NUMBERS
Moviegoers took themselves out to the ballgame at Friday's box office, giving a rousing cheer to 42, the biopic about the legendary Jackie Robinson. The Legendary production released by Warners took in an estimated $9.1 million at 3003 locations in North America as it heads for a weekend in the mid $20 million range, buoyed by an enthusiastic A-plus CinemaScore.
Thing weren't quite so rousing for Dimension's Scary Movie 5, the weekend's other new wide release. While it arrived in second place, the horror movie parody collected $5.5 million in 3,402 locations and is looking at a weekend total of $13.5 million, with moviegoers giving it a C-minus CinemaScore.
Financed by Legendary Pictures, whose CEO Thomas Tull personally produced the $40 million project, the PG-13-rated 42 was written and directed by Brian Helgeland (A Knight's Tale), and stars Chadwick Boseman as Robinson and Harrison Ford as the Dodgers general manager Branch Rickey.
Scary Movie is the latest installment in the long-running franchise from The Weinstein Co.'s Dimension label that dates back to 2000. Malcolm D. Lee, who last directed 2008's Soul Men, handled the directing reins of the PG-13 comedy, which cost just $19.5 million, and the cast is something of a rogue's gallery of boldface names including Charlie Sheen, Lindsay Lohan, Simon Rex and Ashley Tisdale.
Among the holdovers, Sony/Screen Gems Evil Dead, which was number one at the box office last weekend, checked in in third place with $3.2 million.
Fox's release of DreamWorks Animation's The Croods, entering its fourth weekend, claimed the fourth spot with $3.1 million.
Paramount's GI Joe: Retaliation was fifth with $2.9 million as it climbs above the $100 million domestic mark this weekend.

STAR TREK INTO DARKNESS
A new international spot for Star Trek Into Darkness has hit the web and it highlights the film's villain, played by Benedict Cumberbatch.
In the wake of a shocking act of terror from within their own organization, the crew of The Enterprise is called back home to Earth. In defiance of regulations and with a personal score to settle, Captain Kirk leads his crew on a manhunt to capture an unstoppable force of destruction and bring those responsible to justice.
As our heroes are propelled into an epic chess game of life and death, love will be challenged, friendships will be torn apart, and sacrifices must be made for the only family Kirk has left: his crew.
Star Trek Into Darkness hits IMAX 3D theaters on May 15 and conventional theaters on May 17. The anticipated sequel stars Chris Pine, Zachary Quinto, Zoe Saldana, Karl Urban, John Cho, Bruce Greenwood, Simon Pegg, Anton Yelchin, Benedict Cumberbatch, Alice Eve and Peter Weller.

PARANOIA/OUT OF THE FURNACE
Relativity Media has shifted a few of their 2013 releases around, moving Robert Luketic's thriller Paranoia, the adaptation of Joseph Finder's novel starring Harrison Ford, Liam Hemsworth and Gary Oldman, to August 16, and placing Scott Cooper's crime drama Out of the Furnace, starring Christian Bale, Casey Affleck and Zoe Saldana, into its original date of October 4.
Paranoia now faces Universal's action sequel Kick-Ass 2 and CBS Films' comedy The To Do List while Out of the Furnace, the second feature from Crazy Heart director Scott Cooper, takes on another comic book sequel, Robert Rodriguez & Frank Miller's Sin City: A Dame to Kill For, Henry Selick's animated The Shadow King and Vince Vaughn's comedy Delivery Man.
So far, neither film has rolled out any sort of marketing although Relativity has a good four months to plan their strategy on Paranoia.
SATURDAY, APRIL 13, 2013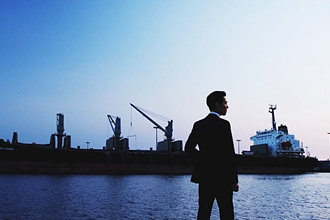 NEW WORLD
Sony Pictures has picked up the remake rights to Park Hoon-Jung's recent South Korean crime thriller "New World".
After spending eight intense years deep undercover, a cop has become the right-hand man to the leader of South Korea's largest crime syndicate, Goldmoon.
Things get complicated when that leader is killed in a car accident, and various criminal factions vie to be named his replacement. Lee Jung-jae, Choi Min-shik and Hwang Jung-min starred.
Will Fetters ("The Lucky One") will pen the screenplay for the remake. Roy Lee and Dan Lin will produce.
SATURDAY, APRIL 13, 2013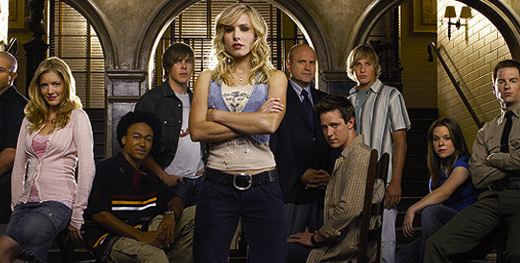 VERONICA MARS KICKSTARTER EFFORT ENDS
The "Veronica Mars" movie Kickstarter has finally ended. The groundbreaking crowd-funding effort ended up making $5,701,694 from 91,564 total backers. The Kickstarter's goal had only been $2 million.
These final totals are record-setters for Kickstarter. With less than a day left, the "Veronica Mars" movie passed 87,143 backers to become the most backed Kickstarter ever. It also was the fastest project to reach $1 million, the fastest project to reach $2 million and the all-time highest-funded project in Kickstarter's film category. The film ended up being the third-highest funded project in Kickstarter history, falling behind "Pebble: E-Paper Watch's" $10.3 million and "Ouya's" $8.6 million.
The fact that the Kickstarter is now over means that creator Rob Thomas and stars like Kristen Bell and Jason Dohring need to get cracking making the actual movie. The script is complete, and now it remains to be seen how long it takes the movie to follow suit. Based on the fact the film will have a presence at San Diego Comic-Con and will debut footage there, fans shouldn't have to wait too long.
It will be interesting to see what other cancelled shows start getting Kickstarters now that "Veronica Mars" has shown that fans will lend their support. Bryan Fuller has already teased a "Pushing Daisies" movie, though it remains to be seen if he can follow through.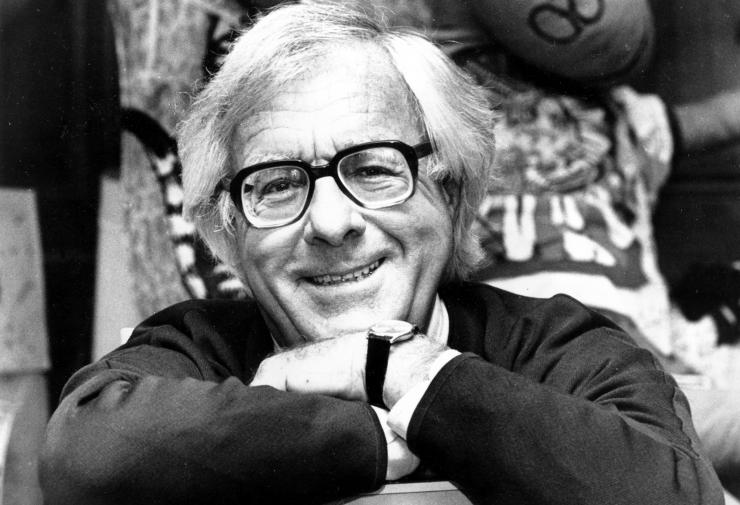 BRADBURY BOOKS GOING E-BOOK
Almost a year after the prolific writer's death, the bulk of his library is heading toward the digital clouds.
Ray Bradbury is famous for saying, "I don't try to describe the future, I try to prevent it." It's an edict he lived by, even to his last breath. This was a feeling he ascribed to many modern comforts, e-books included. In fact, when Yahoo approached him about putting one of his works on their site, he claims to have said, "To hell with you. To hell with you and to hell with the Internet."
Bradbury was a fierce advocate for libraries, and he only agreed to publish his most famous work, Fahrenheit 451, in digital form in order to renew the hardcover rights as well.
But the past is the past, and now the majority of his library is headed to Kindles, iPads and all the rest.
So, why now? The approval came not from Bradbury, but from his descendants. In a press release, one of Bradbury's four daughters, Alexandra, said "The entire Bradbury family is excited to know that Dad's work will finally be available to all readers: traditional print readers and the new generation of digital readers."
And with that, Bradbury's publisher, William Morrow, has begun adapting his works, and, over the remainder of April, we will see these titles made available on the following dates:
April 16: Bradbury Speaks, Death Is a Lonely Business, A Graveyard for Lunatics, Now and Forever, One More for the Road, Green Shadows, White Whale.
April 23: Dandelion Wine, Something Wicked This Way Comes, We'll Always Have Paris.
April 30: The Illustrated Man, Quicker Than the Eye, Driving Blind, The October Country, The Cat's Pajamas, Let's All Kill Constance, A Medicine for Melancholy and Other Stories.
We won't judge whether this is the right move. Certainly it's easy to see the benefit in having the best of Bradbury in the palm of your hand, especially if you live in a tiny apartment on a crowded island. Still, we can't help but think of Bradbury and about that future he was trying to prevent. Hopefully, history (as accessible through the digital cloud, no doubt) will prove him wrong.
CONTINUIUM SEASON TWO
The first season of Syfy's Continuum asked some pretty big questions in its final episode, and our first look at season two promises more twisty time travel and terrorist-fighting action.
The show, which was developed by the Canadian network Showcase, has released a season two promo showing off some of the massive action set pieces the producers have whipped up for next season.
It sounds like they'll be digging deeper into the question of destiny, and how the actions in our present might affect Kiera's (Rachel Nichols) future. That's always been one of the most promising aspects of the show, and it looks like the writers won't be backing away from some of the big reveals (and mysteries) presented in the finale.
Also, we're not entirely sure what's happening with that epic helicopter chase, but we can't wait to find out.
Season two is set to debut in the U.S. on June 7 at 10 p.m., but until then check out the trailer and let us know what you think the series has in store for the next 13 episodes.
STAR TREK INTO DARKNESS
Paramount Pictures has revealed the new poster for Star Trek Into Darkness. The new trailer arrives on Tuesday!
In the wake of a shocking act of terror from within their own organization, the crew of The Enterprise is called back home to Earth. In defiance of regulations and with a personal score to settle, Captain Kirk leads his crew on a manhunt to capture an unstoppable force of destruction and bring those responsible to justice. As our heroes are propelled into an epic chess game of life and death, love will be challenged, friendships will be torn apart, and sacrifices must be made for the only family Kirk has left: his crew.
Chris Pine, Zachary Quinto, Zoe Saldana, Karl Urban, John Cho, Bruce Greenwood, Simon Pegg, Anton Yelchin, Benedict Cumberbatch, Alice Eve and Peter Weller star in the J.J. Abrams-directed film, opening on May 15 in IMAX and May 17 in conventional theaters.
SCIENCE FICTION NEWS STORIES:
Did you miss the news from yesterday -- or earlier in the week. Catch up by going to the News Archive. It will bring you up to date for all that has been going on in the world of science fiction.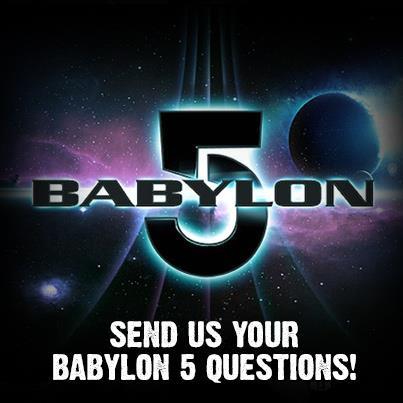 BABYLON 5 QUESTIONS -- DO YOU HAVE ANY?
The Phoenix Comicon is collecting questions to pose to the Babylon 5 20th Anniversary Panel - entries are only accepted until April 13th! Send your questions to BabylonQuestions@phoenixcomicon.com. Please put 'Babylon 5 Question' in the subject line.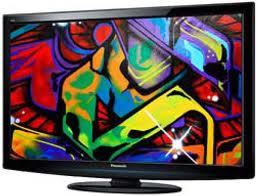 ON THE TUBE TONIGHT
8:00pm on ABC
Once Upon a Time Episode: The Price of Magic NEW
How Storybrooke's residents have fared since their fairytale memories were restored; the mythology of the show; a preview of the season's final four episodes.

8:00pm on BBC America
Robin Hood: Prince of Thieves (1991)
The archer and his Moorish sidekick join Sherwood Forest outlaws against the sheriff of Nottingham, who covets Maid Marian. Kevin Costner, Morgan Freeman, Mary Elizabeth Mastrantonio, Christian Slater, Alan Rickman

8:00pm on FX
The Green Hornet (2011)
The heir to a newspaper fortune joins forces with a resourceful company employee to bring a powerful Los Angeles crime lord to justice. Seth Rogen, Jay Chou, Cameron Diaz, Tom Wilkinson, Christoph Waltz 9:00pm on ABC Family
Despicable Me (2010)
As he tries to execute a fiendish plot to steal the moon, a supervillain meets his match in three little orphan girls who want to make him their dad. Animated. Steve Carell, Jason Segel, Russell Brand, Julie Andrews, Will Arnett 9:00pm on Syfy
The Lord of the Rings: The Two Towers (2002)
Now divided, members of a fellowship take different paths to destroy the ring and defeat evil Sauron and his pawns. Based on a book by J.R.R. Tolkien. Elijah Wood, Ian McKellen, Liv Tyler, Viggo Mortensen, Sean Astin

10:00pm on CBS
The Mentalist Episode: Red Letter Day NEW S05, E19
The team investigates the death of the owner of a Wild West tourist attraction; Kirkland tries to figure out what Jane knows about Red John.
THE ZOCALO ON FACEBOOK
I've taken the leap and started a group over on Facebook. There is a discussion page where we can talk about Babylon 5 and all things science fiction. Be sure to check it out. http://www.facebook.com/?sk=2361831622#!/group.php?gid=132854680067759




Here is a quote from J. Michael Straczynski about emotions.
I had this theory that the more important and intimate the emotion, the fewer words are required to express it.
First it's in dating: "Will you go out with me?" Six words.
"Honey, I care for you." Five words.
"You matter to me." Four words.
"I love you." Three words.
"Marry me." Two words.
But what's left? What's the one most important and intimate word you can ever say to somebody? It's "goodbye."
While Michael O'Hare (Sinclair), Andreas Katsulas (G'Kar), Rick Biggs (Dr. Franklin), Tim Choate (Zathras) and Jeff Conoway (Zach Allen) are no longer with us, we will not forget their wonderful personalities and talent -- as well as their significant contributions to the BABYLON 5 universe. Be sure to visit In Memory Of for more information about memorial efforts.
Until we met again, in a place where no shadows fall.
BABYLON 5 BIRTHDAYS
Christopher Franke - April 6
Maggie Egan - April 11
Tony Dow - April 13
Warren Takeuchi - April 19
Peter Jurasik - April 25

Have I missed anyone? If you know the birthday of someone connected with Babylon 5, pass the information along. We want to include everyone in our Happy Birthday Wishes.


KEEPING UP WITH CAST AND CREW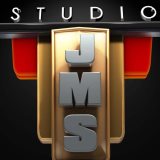 SENSE8 - BREAKING NEWS
Netflix signs up The Matrix, Babylon 5 creators to develop a new sci-fi series: Sense8
Continuing its quest to sate subscribers' appetites with a flow of original content, Netflix has announced a new original series, Sense8. Due in late 2014, it's being developed by the Wachowskis of The Matrix, V for Vendetta, Cloud Atlas and Speed Racer fame, as well as J. Michael Straczynski, creator of Babylon 5. Details are thin, but the press release promises a gripping global tale of minds linked and souls hunted with a ten episode run for its first season.
As it did with House of Cards, Arrested Development and other productions, Netflix is relying heavily on data from viewers to decide which programs to support. According to chief content officer Ted Sarandos, "Andy and Lana Wachowski and Joe Straczynski are among the most imaginative writers and gifted visual storytellers of our time," whose creations are very frequently viewed on the service. According to the creators themselves, they've sought to work together for a decade, and this idea started from a late night conversation about "the ways technology simultaneously unites and divides us." If that's not enough for now, then there are a few more details and quotes in the press release, which is included after the break.
Go to http://www.engadget.com/2013/03/27/netflix-wachowskis-sense8/ to read the Press Release. TEN GRAND
Writer J. Michael Straczynski wanted to do something special to commemorate the launch of his Joe's Comics at Image Comics. The creator has teamed up with Dynamic Forces to release two variant covers by artist Jae Lee. The covers will be for the first series, TEN GRAND #1 which is set to hit comic store shelves this May.
In addition to the new series TEN GRAND, Straczynski has an entire new line of series and titles prepared to be released under the Joes Comics banner.
Read more over at http://www.comicvine.com/news/exclusive-first-look-j-michael-straczynskis-joe-comics-variant-covers/146226/.
BABYLON 5 BOOKS UPDATE
ALERT #1 - CRUSADE UPDATE
WHAT THE HELL HAPPENED?, Volume 2 is planned for release after the re-launch of B5books.com.
J. Michael Straczynski, being painfully aware of the lag in the CRUSADE book release schedule, is putting together a "thank you for your patience" bonus that makes it worth the wait: he's producing his two unfilmed CRUSADE episodes as audio dramas with "voices the fans are familiar with." The audio drama episodes are "To the Ends of the Earth" and "The End of the Line".
Since neither of these unproduced scripts are in Volume 2, one CD will be included FREE with Volume 3 of WHAT THE HELL HAPPENED? and the other CD FREE with Volume 4.
Reminder: ALL CRUSADE books will be available until the HELL series is complete.

ALERT #2 - RELEASE SCHEDULE ADJUSTMENT
B5-20, our release honoring the 20th Anniversary of BABYLON 5, will be released in June instead of April.
Budget-constrained fans are requesting we hold the release of more books until after the ECHOES series is retired so they can complete their ECHOES collection before the May 15th deadline. (Apparently, ECHOES is a popular way for U.S. customers to spend their tax refunds.)
This means that instead of releasing B5-20 in April, we are going to release B5-20 in June, after ECHOES retires (and is never, ever available again in any form).
Be assured, the dates below are LOCKED and will NOT change again.
ADJUSTED RELEASE SCHEDULE
March: No new releases
April: No new releases
May 15: ECHOES retired
June: B5-20 released

ABOUT B5-20
In our next update we will be revealing more details about B5-20.

BABYLON 5 PRESENCE ON FACEBOOK
I know a lot of you are already on FaceBook. However, I don't know if you knew how many other Babylon 5 folks have taken the plunge and opened FaceBook accounts. In fact, Pat Tallman has reopened her Fan Club using FaceBook at the site. For a peek, go to http://www.facebook.com/group.php?gid=45593318387. Claudia Christian has been really active -- sharing pictures of her recent trips and letting us know about upcoming convention activities. J. Michael Straczynski (JMS) has a FaceBook page as well as a new "Fans of J. Michael Straczynski" page. So check it out!

NEW BOOKS OF INTEREST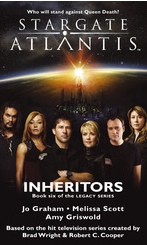 STARGATE ATLANTIS: The Inheritors
by Jo Graham, Melissa Scott and Amy Griswold

The battle lines are drawn. Queen Death is mustering her fleet. But who will stand against her?
As conflicts and betrayal threaten to shatter Atlantis's fragile alliances with Guide's Wraith and the Genii, humanity's only hope of survival rests on the fate of an Ancient device — a weapon too terrible to use but too powerful to cast aside. A weapon capable of exterminating every Wraith in the galaxy, and with them every human carrying Wraith DNA…
With Queen Death's fleet fast approaching, Colonel Sheppard and his team must make their final choice. In the sixth and concluding installment of the STARGATE ATLANTIS Legacy series, the future of Atlantis will be decided — and more than one of her crew will be called upon to sacrifice everything in the fight for her survival…
Buy the ebook from Amazon [US | UK | DE | FR] or from Crossroad Press. Have you read a good book lately? Do you want to share your thoughts? That is what I'm doing over at Book Reviews. I have gotten a number of marvelous books to review related to film making and I want to share my observations with you. If you have books you'd like to post, send them along.
NEW DVDS OF INTEREST
For information on new DVDs coming out that may be of interest to you, go to New DVD Releases for more information.
BABYLON 5 MUSIC VIDEOS AND TRIBUTES
" I found this message on the Babylon 5 moderated newsgroup this morning and just had to post it so that others might enjoy the marvelous music videos created by John Hudgens.

+++++++++++++++++++++++++
As some of you may know, I was hired by Joe Straczynski back in the day to create Babylon 5 music videos for him to use at science fiction conventions, and later to promote the show to networks. Eight were produced over the run of the series, not including the memorial videos I did later for Rick Biggs and Andreas Katsulas.

For the longest time, the only way to see these was if Joe or I showed them at a convention, but now, after numerous requests from fans over the years, Joe has given me permission me to post these online.

Here is a link to John's Babylon 5 videos:
https://www.youtube.com/user/Babylon5MusicVideos?feature=watch

Richard Biggs memorial: http://www.youtube.com/watch?v=HyD4L8yNtsA

Andreas Katsulas memorial: http://www.youtube.com/watch?v=h2UQ2l9NPIg

- This is the extended version that I did for Andreas' widow ater the original cut was released on the net. It's never been seen online until now.

For those of you who've never seen these, I hope you enjoy them - and for those that have (and emailed me many times over the years about releasing them), I hope they're as good as you remember. Working with Joe on these videos was one of the highlights of my career, and I'll be forever grateful to him for the doors these have opened for me. I'm proud to have them on my resume.

John Hudgens
www.zteamproductions.com
---





StarFest 2013
Date: April 19-21, 2013
Place: Denver, Colorado
Guests: Bill Mumy from Babylon 5, Ben Browder from Farscape -- and more
For more information, go to www.starland.com Phoenix Con 13
Date: May 23-26, 2013
Place: Phoenix Convention Center, Phoenix, Arizona
Guests include: Bruce Boxleitner, Claudia Christian, J. Michael Straczynski, Jerry Doyle, Julie Caitlin Brown, Mira Furlan, Pat Tallman, Stephen Furst, Walter Koenig
For more information, go to http://www.phoenixcomicon.com

SPOOKY EMPIRE'S MAY-HEM
Date: May 24-26, 2013
Place: Rosen Centre, Orlando, Florida
For more information, go to http://spookyempire.com/#

Creation Entertainment's Official STAR TREK Convention
Date: May 31-June 2, 2013
Location: The Westin O'Hare Hotel, Chicago
For more information, go to http://www.creationent.com/cal/stchi.htm

WIZARD WORLD CONVENTION
Date: May 30-June 2, 2013
Place: Philadelphia, PA
Guests: Nathan Fllio, Jewel Staite, Adam Baldwin, Summer Glau, Stan Lee, William Shatner, and more
For more information, go to http://www.wizardworld.com/home-pa.html.

Creation Entertainment's Official STAR TREK Convention
Date: June 8-9, 2013
Location: BOSTON, MA
For more information, go to http://www.creationent.com/cal/stma.htm

South Florida FSC 2013 Date: July 4-7, 2013
Place: Miami (International) Airport Convention Center Miami, Florida
Media guests include: Adam Baldwin, Alex Zahara (Legend of the Rangers), Erin Gray,
George Takei-Guest of Honor, Traci Lord and Dana Snyder
Contact: 954-399-1330 mike@supercon.com

SHORE LEAVE 35
Date: August 2-4, 2013
Place: Hunt Valley Inn, Timonium, MD (near Baltimore) Guests include: William Shatner (Saturday only), Amanda Tapping, Babylon 5's Julie Caitlin Brown
For more information, go to www.shore-leave.com

Creation Entertainment's 12th Annual Official Las Vegas STAR TREK Convention
Date: August 8-11, 2013
Location: The Rio Suites Hotel in Las Vegas, Nevada
For more information, go to http://www.creationent.com/cal/st_lasvegas.html

Worldcon 2014: Loncon 3 - 72nd World Science Fiction Convention
Place: London, England
Date: Thur 14 Aug 2014 - Mon 18 Aug 2014
For more information, go to http://www.loncon3.org/contact

Worldcon 2013: Lone Star Con 3 the 71st World Science Fiction Convention,
Place: San Antonio, Texas, USA
Date: Thur 29 Aug 2013 - Mon 2 Sept 2013
For more information: Email: info@lonestarcon3.org
Postal: Alamo, Inc., PO Box 27277, Austin, TX 78755-7277
Writer Guests: Ellen Datlow, James Gunn, Willie Siros, Norman Spinrad, Paul Cornell, Leslie Fish
Nominations for Hugo Awards is now open, download the link.
All Attendees and Supporters can vote http://www.lonestarcon3.org/hugo-awards/index.shtml.

Dragoncon 2013
Dates: Aug. 30 - Sept. 2, 2013
Place: Atlanta, GA
Wknd Memberships: $100 to 5/15; $115, 5/15-7/15; $130, 8/16 to door, And daily memberships
Banquet $65
Guests include Alex Zahara from Legend of the Rangers: To Live and Die in Starlight
For more information, go to http://www.dragoncon.org/

SPECIAL ANNOUNCEMENTS!
Creation Entertainment has a large number of conventions planned for the next several months. They include stars from TWILIGHT, SUPERNATURAL, STARGATE, FARSCAPE, XENA, SERENITY, STAR TREK, etc. Check out their calendar to see if one will be in your neighborhood soon. Don't miss their Videos page as well. It is full of some priceless video from a number of conventions.

Be sure to visit the referenced sites to see if there have been changes in dates/guests attending. Visit our Convention Calendar for a full listing of upcoming conventions.
BACK ISSUES OF THE ZOCALO TODAY
The front page of the The Zocalo Today changes daily, so be sure to check the back issues to make sure that you haven't missed anything IMPORTANT! I hope you will become a regular visitor to The Zocalo Today!
---
Take care and I look forward to hearing from you.
Sandra Bruckner (sgbruckner@aol.com)
Editor/Publisher
ISN News: The Zocalo Today
http://www.isnnews.net
Copyright - SBruckner, 1999-2013