[an error occurred while processing this directive]

The Zocalo Today
Welcome and thank you for dropping by. Babylon 5 brought many of us together -- and it remains with us, despite the fact that is no longer in production. The good thing is that the internet gives a LOT of ways to stay in touch. Don't be shy. Join in the discussion today or drop by Facebook or Twitter.

If you have questions or items for the news, drop me a line at sgbruckner@aol.com.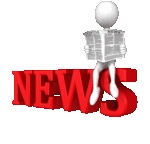 SUNDAY, APRIL 21, 2013
STAR TREK INTO DARKNESS
There's a new image out, as well as a menacing viral video, of Benedict Cumberbatch's villainous "John Harrison" from this summer's Star Trek Into Darkness.
The new short viral promo below features the menacing voice of John Harrison in a video that's similar to General Zod's threat to Earth from Man of Steel.
It's also dripping with quiet menace (helped along by Cumberbatch's sexy, velvety voice, but we digress) and taunts Capt. Kirk (Chris Pine) as well as the rest of the crew of the USS Enterprise.

IRON MAN 3
A short new TV spot for Iron Man 3 has come online! The third installment hits international theaters this week and will be available in North America the evening of May 2nd.
Marvel Studios' Iron Man 3 pits brash-but-brilliant industrialist Tony Stark/Iron Man against an enemy whose reach knows no bounds. When Stark finds his personal world destroyed at his enemy's hands, he embarks on a harrowing quest to find those responsible. This journey, at every turn, will test his mettle. With his back against the wall, Stark is left to survive by his own devices, relying on his ingenuity and instincts to protect those closest to him. As he fights his way back, Stark discovers the answer to the question that has secretly haunted him: does the man make the suit or does the suit make the man?
SATURDAY, APRIL 20, 2013
WAREHOUSE 13 NEWS
"Warehouse 13" has cast "Buffy the Vampire Slayer" actor Anthony Head as a villain called Paracelsus. Head's role on the Syfy series will begin with the final three episodes of Season 4.5 this spring and summer.
The casting news was first announced by The Hollywood Reporter, but no details about the character -- other than the fact that he will be a bad guy -- made available. Head is but one of several guest stars already announced for the upcoming episodes, including Joel Grey, Enrico Colantoni, Missi Pyle, Polly Walker, Nora Zehetner, Kelly Hu and Steve Valentine.
While we don't know anything for sure about Head's future character, the name -- Paracelsus -- might give some clues. If you're an avid "Harry Potter" fan, you may recognize the name from a Chocolate Frog card in the series' first book. For you medieval history buffs out there, the actual Paracelsus was a 16th-century Swiss scientist known for work in alchemy, physics, medicine and astrology.
As was becoming increasingly common at the time, Paracelsus insisted on the primacy of natural observation over authoritative texts, although his medical practice was based on ancient Greek theories as much as anything. The scholar was also influential in what became the field of toxicology, noting that toxicity depends as much on dosage and concentration as anything else.
That said, history has mostly remembered Paracelsus as an alchemist and astrologer. "Warehouse 13" will probably go with that.
Best known for playing the role of Rupert Giles on "Buffy," Anthony Head more recently co-starred on "Merlin" as King Uther and has been cast in the CW pilot, "The Selection."
New episodes of "Warehouse 13" begin on Monday, April 29 at 10pm on Syfy.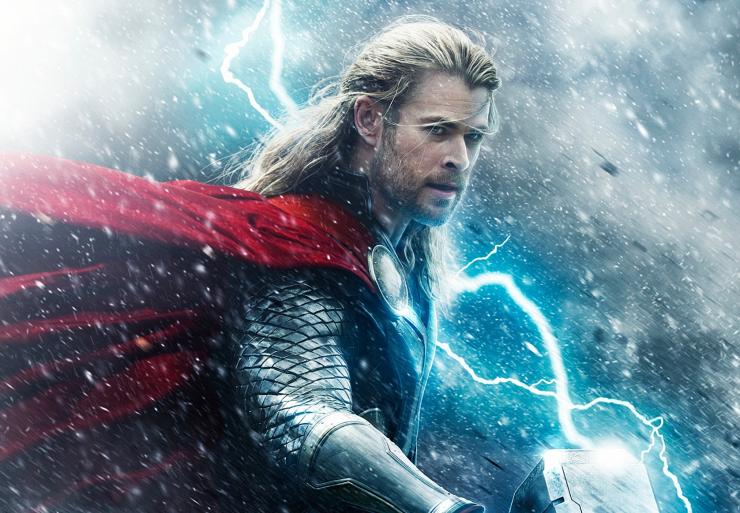 THOR: THE DARK WORLD
Chris Hemsworth looks as sharp as ever in his slightly tweaked battle armor, and the lightning effects are top-notch. It also has that otherworldly vibe, as it should, since it's supposedly set out in the cosmos, as opposed to the Earth-centric first film.
If nothing else, it's great to finally get an official look.
The flick stars Hemsworth, Natalie Portman, Tom Hiddleston, Stellan Skarsgård, Idris Elba, Christopher Eccleston, Adewale Akinnuoye-Agbaje, Kat Dennings, Ray Stevenson, Zachary Levi, Tadanobu Asano and Jaimie Alexander.
Here's the official synopsis:
Marvel's "Thor: The Dark World" continues the big-screen adventures of Thor, the Mighty Avenger, as he battles to save Earth and all the Nine Realms from a shadowy enemy that predates the universe itself. In the aftermath of Marvel's "Thor" and "Marvel's The Avengers," Thor fights to restore order across the cosmos...but an ancient race led by the vengeful Malekith returns to plunge the universe back into darkness. Faced with an enemy that even Odin and Asgard cannot withstand, Thor must embark on his most perilous and personal journey yet, one that will reunite him with Jane Foster and force him to sacrifice everything to save us all.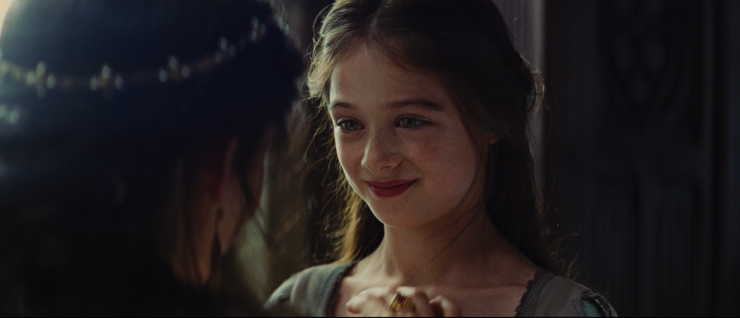 TOMORROWLAND
A little over a month ago, we heard a pretty weird rumor claiming to be the convoluted plot for Damon Lindelof and Brad Bird's upcoming sci-fi project Tomorrowland. Now a new casting note could've confirmed it.
According to The Hollywood Reporter, young actress Raffey Cassidy (Dark Shadows, Snow White and the Huntsman) has been cast in the mysterious flick as a "young girl robot who has been around for decades." Cassidy joins George Clooney and Hugh Laurie in the project, which was previously known by the code name 1952.
Now, if that little point sounds familiar, it should — because it's the crux of that rumored plot breakdown that made the rounds earlier this year. If you need a reminder, here's the alleged plot pitch:
"A teenage girl, a genius middle-aged man (who was kicked out of Tomorrowland) and a pre-pubescent girl robot attempt to get to and unravel what happened to Tomorrowland, which exists in an alternative dimension, in order to save Earth."
It looks like it's all starting to come together. Clooney is the man booted out of Tomorrowland, Laurie is the guy who kicked him out, and Cassidy is the girl robot. For fans hoping those initial rumors that the film would follow a 1950s UFO crash would turn out to be true, it sounds like we can officially put those to rest.
Of course, that doesn't change the fact that the plot synopsis is pretty, well, weird. But, like most complicated sci-fi flicks, it can sometimes be hard to boil down a high-concept plot in the span of one sentence.
If nothing else, this sounds like it could be a pretty cool combination of A.I. Artificial Intelligence with the heart of Close Encounters of the Third Kind. And with Bird in the director's chair, it should at least look great.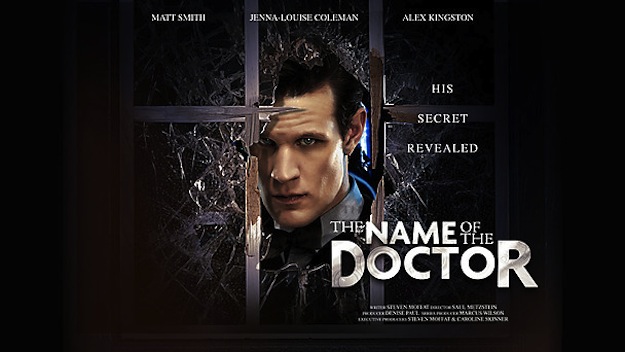 DOCTOR WHO NEWS
Celebrating its 50th anniversary this year, the BBC's "Doctor Who" has today revealed the title of its season finale. "The Name of the Doctor" will feature the return of Alex Kingston as River Song.
The seventh modern season of the show follows the adventures of The Doctor (Matt Smith) and his new companion Clara (Jenna-Louise Coleman) on their incredible adventures through space and time. Known only as "The Doctor" for half a century, the reveal of the character's real name has been teased ever since Kingston's first appearance in 2008's "Silence in the Library."
Written by showrunner Steven Moffat and directed by Saul Metzstein, "The Name of the Doctor" will air on May 18. Fans won't have to wait too long after that for another new episode, however, as a 50th anniversary special will follow later this year, featuring the return of both David Tennant and Billie Piper.
SCIENCE FICTION NEWS STORIES:
Did you miss the news from yesterday -- or earlier in the week. Catch up by going to the News Archive. It will bring you up to date for all that has been going on in the world of science fiction.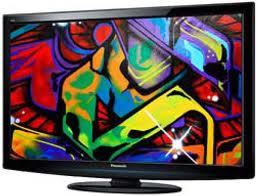 ON THE TUBE TONIGHT
8:00pm on ABC
Once Upon a Time Episode: Lacey NEW S02, E19
Mr. Gold asks David for help jogging Belle's memory; Anton's magic beans begin to grow; Rumpelstiltskin goes after a thief.

8:00pm on FX
Battle: Los Angeles (2011)
After the world's great cities fall, a Marine staff sergeant and his platoon make a last stand against alien invaders. Aaron Eckhart, Michelle Rodriguez, Ramon Rodriguez, Bridget Moynahan, Ne-Yo

8:00pm on Syfy
The Mummy Returns (2001)
Two evil forces believe the 9-year-old son of adventurer Rick O'Connell is the key to the reincarnation of Isis. Brendan Fraser, Rachel Weisz, John Hannah, Arnold Vosloo, Oded Fehr

10:00pm on CBS
The Mentalist Episode: Red Velvet Cupcakes NEW S05, E20
When a woman dies after receiving advice from a radio love doctor, Van Pelt and Rigsby go under cover as a couple with relationship issues.
THE ZOCALO ON FACEBOOK
I've taken the leap and started a group over on Facebook. There is a discussion page where we can talk about Babylon 5 and all things science fiction. Be sure to check it out. http://www.facebook.com/?sk=2361831622#!/group.php?gid=132854680067759




Here is a quote from J. Michael Straczynski about emotions.
I had this theory that the more important and intimate the emotion, the fewer words are required to express it.
First it's in dating: "Will you go out with me?" Six words.
"Honey, I care for you." Five words.
"You matter to me." Four words.
"I love you." Three words.
"Marry me." Two words.
But what's left? What's the one most important and intimate word you can ever say to somebody? It's "goodbye."
While Michael O'Hare (Sinclair), Andreas Katsulas (G'Kar), Rick Biggs (Dr. Franklin), Tim Choate (Zathras) and Jeff Conoway (Zach Allen) are no longer with us, we will not forget their wonderful personalities and talent -- as well as their significant contributions to the BABYLON 5 universe. Be sure to visit In Memory Of for more information about memorial efforts.
Until we met again, in a place where no shadows fall.
BABYLON 5 BIRTHDAYS
Christopher Franke - April 6
Maggie Egan - April 11
Tony Dow - April 13
Warren Takeuchi - April 19
Peter Jurasik - April 25

Have I missed anyone? If you know the birthday of someone connected with Babylon 5, pass the information along. We want to include everyone in our Happy Birthday Wishes.


KEEPING UP WITH CAST AND CREW

BILL MUMY - COMIC AUTHOR
Bill announced on Facebook that today the very first issue of his brand new monthly comic book, "The Curse of the Mumy" was released on Bluewater Comics. It is available on Amazon at http://amzn.to/110NmPL .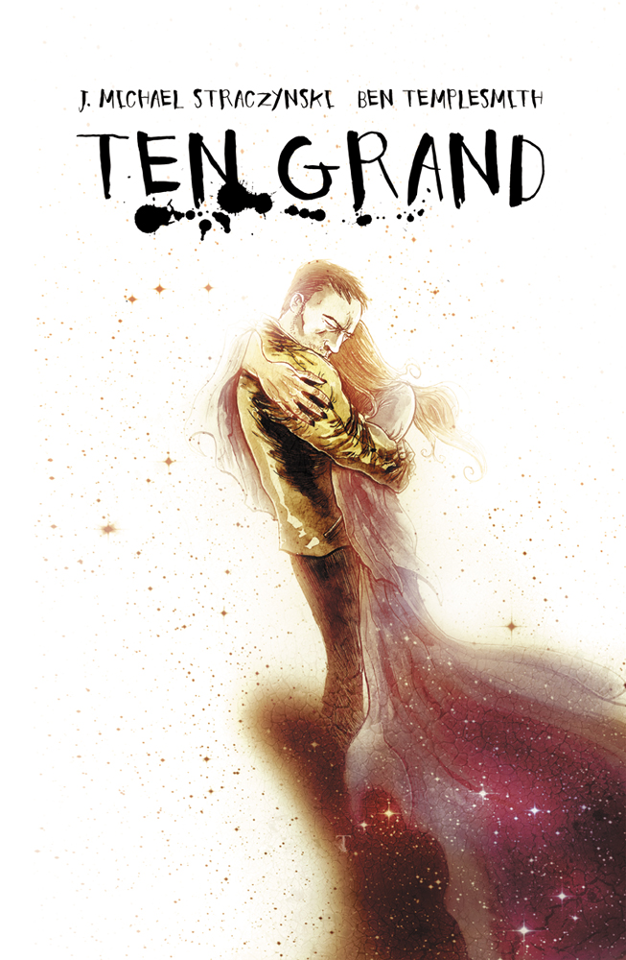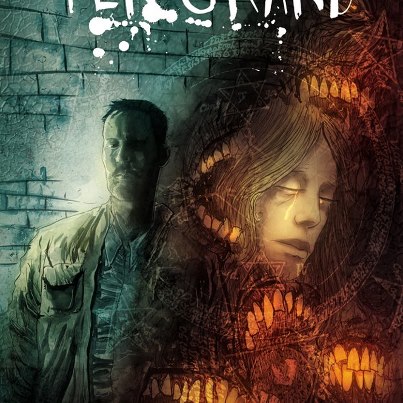 TEN GRAND - ISSUE #2 AND #3
J. Michael Straczynski's comic book #2 hits the street on June 5. Issue #3 is shipping July 3. Here's a peek at the cover art from JMS.
Those wishing to order our premiere comic Ten Grand can do so through Midtown comics http://www.midtowncomics.com/ Gahl Buslov is the point of contact. gahl@midtowncomics.com.
JMS SIGNING MAY 1 IN SAN DIEGO
Justin posted this information about JMS signing at Yesteryear Comics on May 1 at 3:00pm.
Read his post at http://thirteenminutes.blogspot.com/2013/04/j-michael-straczynski-yesteryear-comics.html.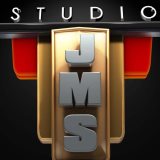 SENSE8 - BREAKING NEWS
Netflix signs up The Matrix, Babylon 5 creators to develop a new sci-fi series: Sense8
Continuing its quest to sate subscribers' appetites with a flow of original content, Netflix has announced a new original series, Sense8. Due in late 2014, it's being developed by the Wachowskis of The Matrix, V for Vendetta, Cloud Atlas and Speed Racer fame, as well as J. Michael Straczynski, creator of Babylon 5. Details are thin, but the press release promises a gripping global tale of minds linked and souls hunted with a ten episode run for its first season.
As it did with House of Cards, Arrested Development and other productions, Netflix is relying heavily on data from viewers to decide which programs to support. According to chief content officer Ted Sarandos, "Andy and Lana Wachowski and Joe Straczynski are among the most imaginative writers and gifted visual storytellers of our time," whose creations are very frequently viewed on the service. According to the creators themselves, they've sought to work together for a decade, and this idea started from a late night conversation about "the ways technology simultaneously unites and divides us." If that's not enough for now, then there are a few more details and quotes in the press release, which is included after the break.
Go to http://www.engadget.com/2013/03/27/netflix-wachowskis-sense8/ to read the Press Release.
BABYLON 5 BOOKS UPDATE
ALERT #1 - CRUSADE UPDATE
WHAT THE HELL HAPPENED?, Volume 2 is planned for release after the re-launch of B5books.com.
J. Michael Straczynski, being painfully aware of the lag in the CRUSADE book release schedule, is putting together a "thank you for your patience" bonus that makes it worth the wait: he's producing his two unfilmed CRUSADE episodes as audio dramas with "voices the fans are familiar with." The audio drama episodes are "To the Ends of the Earth" and "The End of the Line".
Since neither of these unproduced scripts are in Volume 2, one CD will be included FREE with Volume 3 of WHAT THE HELL HAPPENED? and the other CD FREE with Volume 4.
Reminder: ALL CRUSADE books will be available until the HELL series is complete.

ALERT #2 - RELEASE SCHEDULE ADJUSTMENT
B5-20, our release honoring the 20th Anniversary of BABYLON 5, will be released in June instead of April.
Budget-constrained fans are requesting we hold the release of more books until after the ECHOES series is retired so they can complete their ECHOES collection before the May 15th deadline. (Apparently, ECHOES is a popular way for U.S. customers to spend their tax refunds.)
This means that instead of releasing B5-20 in April, we are going to release B5-20 in June, after ECHOES retires (and is never, ever available again in any form).
Be assured, the dates below are LOCKED and will NOT change again.
ADJUSTED RELEASE SCHEDULE
March: No new releases
April: No new releases
May 15: ECHOES retired
June: B5-20 released

ABOUT B5-20
In our next update we will be revealing more details about B5-20.

BABYLON 5 PRESENCE ON FACEBOOK
I know a lot of you are already on FaceBook. However, I don't know if you knew how many other Babylon 5 folks have taken the plunge and opened FaceBook accounts. In fact, Pat Tallman has reopened her Fan Club using FaceBook at the site. For a peek, go to http://www.facebook.com/group.php?gid=45593318387. Claudia Christian has been really active -- sharing pictures of her recent trips and letting us know about upcoming convention activities. J. Michael Straczynski (JMS) has a FaceBook page as well as a new "Fans of J. Michael Straczynski" page. So check it out!

NEW BOOKS OF INTEREST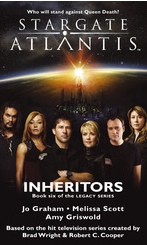 STARGATE ATLANTIS: The Inheritors
by Jo Graham, Melissa Scott and Amy Griswold

The battle lines are drawn. Queen Death is mustering her fleet. But who will stand against her?
As conflicts and betrayal threaten to shatter Atlantis's fragile alliances with Guide's Wraith and the Genii, humanity's only hope of survival rests on the fate of an Ancient device — a weapon too terrible to use but too powerful to cast aside. A weapon capable of exterminating every Wraith in the galaxy, and with them every human carrying Wraith DNA…
With Queen Death's fleet fast approaching, Colonel Sheppard and his team must make their final choice. In the sixth and concluding installment of the STARGATE ATLANTIS Legacy series, the future of Atlantis will be decided — and more than one of her crew will be called upon to sacrifice everything in the fight for her survival…
Buy the ebook from Amazon [US | UK | DE | FR] or from Crossroad Press. Have you read a good book lately? Do you want to share your thoughts? That is what I'm doing over at Book Reviews. I have gotten a number of marvelous books to review related to film making and I want to share my observations with you. If you have books you'd like to post, send them along.
NEW DVDS OF INTEREST
For information on new DVDs coming out that may be of interest to you, go to New DVD Releases for more information.
BABYLON 5 MUSIC VIDEOS AND TRIBUTES
" I found this message on the Babylon 5 moderated newsgroup this morning and just had to post it so that others might enjoy the marvelous music videos created by John Hudgens.

+++++++++++++++++++++++++
As some of you may know, I was hired by Joe Straczynski back in the day to create Babylon 5 music videos for him to use at science fiction conventions, and later to promote the show to networks. Eight were produced over the run of the series, not including the memorial videos I did later for Rick Biggs and Andreas Katsulas.

For the longest time, the only way to see these was if Joe or I showed them at a convention, but now, after numerous requests from fans over the years, Joe has given me permission me to post these online.

Here is a link to John's Babylon 5 videos:
https://www.youtube.com/user/Babylon5MusicVideos?feature=watch

Richard Biggs memorial: http://www.youtube.com/watch?v=HyD4L8yNtsA

Andreas Katsulas memorial: http://www.youtube.com/watch?v=h2UQ2l9NPIg

- This is the extended version that I did for Andreas' widow ater the original cut was released on the net. It's never been seen online until now.

For those of you who've never seen these, I hope you enjoy them - and for those that have (and emailed me many times over the years about releasing them), I hope they're as good as you remember. Working with Joe on these videos was one of the highlights of my career, and I'll be forever grateful to him for the doors these have opened for me. I'm proud to have them on my resume.

John Hudgens
www.zteamproductions.com
---





StarFest 2013
Date: April 19-21, 2013
Place: Denver, Colorado
Guests: Bill Mumy from Babylon 5, Ben Browder from Farscape -- and more
For more information, go to www.starland.com Phoenix Con 13
Date: May 23-26, 2013
Place: Phoenix Convention Center, Phoenix, Arizona
Guests include: Bruce Boxleitner, Claudia Christian, J. Michael Straczynski, Jerry Doyle, Julie Caitlin Brown, Mira Furlan, Pat Tallman, Stephen Furst, Walter Koenig
For more information, go to http://www.phoenixcomicon.com

SPOOKY EMPIRE'S MAY-HEM
Date: May 24-26, 2013
Place: Rosen Centre, Orlando, Florida
For more information, go to http://spookyempire.com/#

Creation Entertainment's Official STAR TREK Convention
Date: May 31-June 2, 2013
Location: The Westin O'Hare Hotel, Chicago
For more information, go to http://www.creationent.com/cal/stchi.htm

WIZARD WORLD CONVENTION
Date: May 30-June 2, 2013
Place: Philadelphia, PA
Guests: Nathan Fllio, Jewel Staite, Adam Baldwin, Summer Glau, Stan Lee, William Shatner, and more
For more information, go to http://www.wizardworld.com/home-pa.html.

Creation Entertainment's Official STAR TREK Convention
Date: June 8-9, 2013
Location: BOSTON, MA
For more information, go to http://www.creationent.com/cal/stma.htm

South Florida FSC 2013 Date: July 4-7, 2013
Place: Miami (International) Airport Convention Center Miami, Florida
Media guests include: Adam Baldwin, Alex Zahara (Legend of the Rangers), Erin Gray,
George Takei-Guest of Honor, Traci Lord and Dana Snyder
Contact: 954-399-1330 mike@supercon.com

SHORE LEAVE 35
Date: August 2-4, 2013
Place: Hunt Valley Inn, Timonium, MD (near Baltimore) Guests include: William Shatner (Saturday only), Amanda Tapping, Babylon 5's Julie Caitlin Brown
For more information, go to www.shore-leave.com

Creation Entertainment's 12th Annual Official Las Vegas STAR TREK Convention
Date: August 8-11, 2013
Location: The Rio Suites Hotel in Las Vegas, Nevada
For more information, go to http://www.creationent.com/cal/st_lasvegas.html

Worldcon 2014: Loncon 3 - 72nd World Science Fiction Convention
Place: London, England
Date: Thur 14 Aug 2014 - Mon 18 Aug 2014
For more information, go to http://www.loncon3.org/contact

Worldcon 2013: Lone Star Con 3 the 71st World Science Fiction Convention,
Place: San Antonio, Texas, USA
Date: Thur 29 Aug 2013 - Mon 2 Sept 2013
For more information: Email: info@lonestarcon3.org
Postal: Alamo, Inc., PO Box 27277, Austin, TX 78755-7277
Writer Guests: Ellen Datlow, James Gunn, Willie Siros, Norman Spinrad, Paul Cornell, Leslie Fish
Nominations for Hugo Awards is now open, download the link.
All Attendees and Supporters can vote http://www.lonestarcon3.org/hugo-awards/index.shtml.

Dragoncon 2013
Dates: Aug. 30 - Sept. 2, 2013
Place: Atlanta, GA
Wknd Memberships: $100 to 5/15; $115, 5/15-7/15; $130, 8/16 to door, And daily memberships
Banquet $65
Guests include Alex Zahara from Legend of the Rangers: To Live and Die in Starlight
For more information, go to http://www.dragoncon.org/

SPECIAL ANNOUNCEMENTS!
Creation Entertainment has a large number of conventions planned for the next several months. They include stars from TWILIGHT, SUPERNATURAL, STARGATE, FARSCAPE, XENA, SERENITY, STAR TREK, etc. Check out their calendar to see if one will be in your neighborhood soon. Don't miss their Videos page as well. It is full of some priceless video from a number of conventions.

Be sure to visit the referenced sites to see if there have been changes in dates/guests attending. Visit our Convention Calendar for a full listing of upcoming conventions.
BACK ISSUES OF THE ZOCALO TODAY
The front page of the The Zocalo Today changes daily, so be sure to check the back issues to make sure that you haven't missed anything IMPORTANT! I hope you will become a regular visitor to The Zocalo Today!
---
Take care and I look forward to hearing from you.
Sandra Bruckner (sgbruckner@aol.com)
Editor/Publisher
ISN News: The Zocalo Today
http://www.isnnews.net
Copyright - SBruckner, 1999-2013