[an error occurred while processing this directive]

The Zocalo Today

Welcome and thank you for dropping by. Babylon 5 brought many of us together -- and it remains with us, despite the fact that is no longer in production. The good thing is that the internet gives a LOT of ways to stay in touch. Don't be shy. Join in the discussion today or drop by my blog! You can also find me on FaceBook and Twitter.

If you have questions or items for the news, drop me a line at sgbruckner@aol.com.

Again, WELCOME!
SATURDAY, APRIL 24, 2010
ALIEN PREQUEL
As he prepares for the prequel for his seminal 1979 sci-fi movie ALIENS, director Ridley Scott says that the movie will indeed deal with the identity of the "space jockey" discovered by the crew of the Nostromo on LV-426 in the original movie.
It's one of the nagging mysteries from the original movie: Who were the race that crashed that giant ship on LV-426 in the first place, leaving a wreck—and a bunch of leathery alien eggs—for Ripley and her crew to discover?
Here's what he told MTV:
It's set in 2085, about 30 years before Sigourney [Weaver's character Ellen Ripley]. It's fundamentally about going out to find out 'Who the hell was that Space Jockey?' The guy who was sitting in the chair in the alien vehicle—there was a giant fellow sitting in a seat on what looked to be either a piece of technology or an astronomer's chair. Remember that? ...
And our man [Tom Skerritt as Captain Dallas] climbs up and says "There's been an explosion in his chest from the inside out—what was that?" I'm basically explaining who that Space Jockey—we call him the Space Jockey— I'm explaining who the space jockeys were.
Scott says the movie is still being written. "As we speak, I've got a pile of pages next to me; it's like the fourth draft. It's a work in progress, but we're not dreaming it up anymore. We know what the story is. We're now actually trying to improve the three acts and make the characters better, build it up to something [we can shoot]. It's a work in progress, but we're actually making the film. There's no question about it, we're going to make the film."
TWILIGHT: ECLIPSE
TWILIGHT fans. Here is the trailer you have been waiting for: the new trailer for THE TWILIGHT SAGA: ECLIPSE, which debuted on Oprah Winfrey's show Friday.
In Eclipse, based on the third of Stephenie Meyer's best-sellers, Bella once again finds herself surrounded by danger as Seattle is ravaged by a string of mysterious killings and a malicious vampire continues her quest for revenge. In the midst of it all, she is forced to choose between Edward and Jacob—knowing that her decision has the potential to ignite the struggle between vampire and werewolf. With her graduation quickly approaching, Bella is confronted with the most important decision of her life.
ECLIPSE opens June 30.
SYFY'S 51
Syfy announced that Bruce Boxleitner will star in the upcoming Saturday-night original movie 51. 51 is not the prequel to 61, Billy Crystal's movie about the Roger Maris/Mickey Mantle home-run race, but rather a movie about what happens when a visitor escapes from the most secretive base on the planet: Area 51.
Below is a portion of Syfy's full release:
BRUCE BOXLEITNER (BABYLON 5) WILL STAR IN NEW SYFY SATURDAY ORIGINAL MOVIE 51
New York, NY - April 23, 2010 - Bruce Boxleitner (Babylon 5) will star as a military hero nearing retirement in the upcoming Syfy Saturday Original Movie, 51. The movie is scheduled to premiere on Syfy in 2011.
A co-production with After Dark Films, 51, co-starring John Shea (Lois & Clark: The New Adventures of Superman) chronicles what happens after political pressure from the American public forces the Air Force to allow a few well-known reporters limited access to the most secretive base on the planet: Area 51, the rumored repository of captured alien technology and extra-terrestrial beings. When one of the base's hidden "long term visitors" exploits this unprecedented visit as a chance to liberate himself and his fellow alien captives, Area 51 turns from a secure military installation to a horrifying destination of terror. Directed by Jason Connery (The Devil's Tomb).
THE PARSIFAL MOSAIC
Variety reports that Universal Pictures has attached Ron Howard to direct THE PARSIFAL MOSAIC, an adaptation of the espionage thriller by "The Bourne Identity" author Robert Ludlum.
David Self will adapt the Ludlum novel about a CIA operative who thinks he witnessed the execution of his lover after she was identified as a KGB double agent.
Imagine Entertainment's Brian Grazer will produce with Captivate Entertainment partners Jeffrey Weiner and Ben Smith. Imagine's David Bernardi will be executive producer.
Universal is separately developing a fourth "Bourne" installment with director Paul Greengrass and THE SIGMA PROTOCOL, an adaptation of yet another Ludlum thriller.
SCIENCE FICTION NEWS STORIES:
News from yesterday and the last couple of months can be found in the News Archive. Check it out to catch up on all that has been going on in the world of science fiction.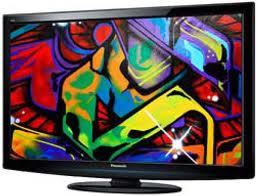 8:00pm on CBS
CSI: NY-Episode: The Triangle (First Aired: December 10, 2008)
The team must investigate two crimes at once when a mysterious energy field seems to be the cause of a billionaire's disappearance and the death of his limo driver.
8:00pm on BBC America
Doctor Who-Episode: The Eleventh Hour (First Aired: April 17, 2010)
The newly regenerated Doctor and Amy Pond must save the world in less than 20 minutes from galactic policemen known as the Atraxi.
9:00pm on BBC America
Doctor Who-Episode: The Beast Below (NEW)
The Doctor and Amy travel to Britain of the future, where people live in a giant spaceship; Amy comes across the terrifying Smilers.
10:00pm on ABCbr> Castle-Episode: Suicide Squeeze (First Aired: February 08, 2010)
The murder of a former pro ballplayer upsets fans; Alexis' genealogy project forces Castle to contemplate the identity of his father.
ON SYFY TONIGHT
9:00pm
Mothman (2010)
An evil entity stalks unsuspecting victims.
Jewel Staite
KEEPING UP WITH CAST AND CREW
BABYLON 5 CAST MEMBERS IN DALLAS THIS WEEKEND
Bruce Boxleitner and Mira Furlan will join Adam Baldwin (Chuck, Firefly) this weekend at the Dallas Sci-Fi Expo at the Richardson Civic Center. Mira will appear only on Saturday.
Tickets are $15 per person, per day, with a Priority Pass available for $25 per day. For more information on the Sci-Fi Expo, visit SciFiExpo.com
J. MICHAEL STRACZYNSKI
J. Michael Straczynski has been nominated for the Eisner Award in the category Best Single Issue (or One-Shot) for Brave & the Bold #28: Blackhawk and the Flash: Firing Line. When asked about the nomination on facebook, his response was:
Thanks. I think that Ed Brubaker is most likely to win in this categegory because it's a good story, a pivotal, well-publicized issue (the return of Captain America) and as a result sold far more copies than B&B did...but as they say, it's always good to be nominated.
JMS UPDATE FROM FACEBOOK
J. Michael Straczynski:
Here is a link to the Orange County event:
http://www.ocscreenwriters.com/newsletter/newsletter_20100522.html?utm_source=newsletter&utm_medium=email&utm_content=jms&utm_campaign=20100522
Demonstrating a serious lack of decorum on their part, the Orange County Screenwriters Association has invited me to talk about writing on May 22nd at the Regency South Coast Theater in Santa Ana. It's open to the public, with the first hour spent on general business before I show up. So the services start at 10 a.m...., the trouble begins at 11, and the first arrests should commence by noon.
ISN BLOG
Join me on the ISN News Blog at http://isnnews.blogspot.com. I'll put in stuff that I think is interesting for others to read about and I hope you will join in to discuss of the issues -- related to science fiction or not!




Here is a quote from J. Michael Straczynski about emotions.
I had this theory that the more important and intimate the emotion, the fewer words are required to express it.

First it's in dating: "Will you go out with me?" Six words.
"Honey, I care for you." Five words.
"You matter to me." Four words.
"I love you." Three words.
"Marry me." Two words.
But what's left? What's the one most important and intimate word you can ever say to somebody? It's "goodbye."

While Andreas Katsulas (G'Kar), Rick (Biggs) and Tim (Choate) are no longer with us, we will not forget their wonderful personalities and talent -- as well as their significant contributions to the BABYLON 5 universe. Be sure to visit In Memory Of for more information about memorial efforts.
Until we met again, in a place where no shadows fall.
BABYLON 5 BIRTHDAYS
Christopher Franke - April 6
Maggie Egan - April 11
Tony Dow - April 13
Warren Takeuchi - April 19
Peter Jurasik - April 25

Have I missed anyone? If you know the birthday of someone connected with Babylon 5, pass the information along. We want to include everyone in our Happy Birthday Wishes.
BILL MUMY RADIO
Bill Mumy is inviting you to check out his brand new weekly radio show, "THE REAL GOOD RADIO HOUR with your host Bill Mumy".

We'll be listening to many different styles of music and learning about those who pioneered them.
"The Real Good Radio Hour" will air every Wednesday and Friday at 7 PM both Pacific and Eastern time and can be heard weekly on KSAV.org.

Bill has a new place on FaceBook as well http://www.myspace.com/billmumy
BABYLON PODCAST
Welcome to Show #195!
We have no Vorlon tonight, but he did send us a message about the successful docking of STS-131 with the ISS. And we really need to get Bret to get on the horse and start providing us with more B5 goodies from his back pocket.
Deep Geeking: Tim, Summer and Bret weigh in on "Thirdspace", the good the bad and the ugly of the movie. One of the TNT projects, it was much anticipated, but contained a few more warts than the die-hard B5 fans had become accustomed to over the previous seasons.
How deep was the suspense, and was the payoff equal to the build? How apparent were the Lovecraftian undertones, if you weren't aware that's where the influence came from?
Smackdowns: What will we argue about more in the near future: "Day of the Dead" science, or the reasons given for why the station was blown up?
Voicemail: Jason from Murfreesboro wonders if Franklin had taken into account the use of hired telepaths to pluck the passcodes from Franklin's mind when they wanted to grab his medical research; Neil from Bowie recounts his enjoyment of the Jerry Doyle interview; John from Jersey weighs in on "Sleeping in Light", and his recollections of watching it the first time; Neil from Bowie comments on interpretations of Lady Morella's prophecies; Neil from Bowie jokes about the short-lived TV series "Touched by a Vorlon"
Parody/Filk Songs Wanted: If you know of any B5-related fan songs out there, definitely let us know, so we can let other B5 fans know where to buy them! If the CDs are out of print, let's brainstorm on ways to get those songs back out there for fans!
Submitting your own Feedback: If you have any suggestions or comments, please let us know! Call 206-338-2259, or just email us a comment you've recorded yourself!
Live Video Stream: Yes, the technology has progressed to the point where we can now play video voicemails into the video live stream. Check out the video stream of our live feed at our FarPoint Media Page (and leave a review for our show while you're there!).
Second Life Info: FarPoint Media's Second Life space can be found on the Third Life Books island in the Wind River Territory. Find the island here: http://slurl.com/secondlife/Wind%20River%20Territory/50/129/22
Babylon 5 Information Gathering: If you know of a dead or abandoned B5 related website that may be in need of a new home, let Summer know! Maybe we can mirror it here or house it on a sister site.
To catch up on all the previous Babylon 5 podcasts, go to www.babylonpodcast.com
NEW RELEASES FROM THE WARNER ARCHIVE
DOCTOR ZHIVAGO - 45th Anniversary Edition
Release Date: May 4, 2010
Official Site URL: http://www.DoctorZhivagoMovie.com
Synopsis:
The 1965 film captures the essence of Boris Pasternak's Russian novel of remarkable passion and sweeping grandeur, presenting an intimate and deeply emotional story against the enormous backdrop of the Russian Bolshevik Revolution.
Omar Sharif stars in the title role of Doctor Zhivago, portraying the surgeon-poet over a half-century period. Zhivago, who is married to Tonya (Geraldine Chaplin), an aristocratic girl with whom he raises a family, is also in love with Lara (Julie Christie), a nurse whose life has been destroyed by tragedy. Repeatedly brought together and separated from each woman by war and revolution, Zhivago is torn apart by conflict. He loves Tonya deeply but his poetic soul belongs to Lara. Much like his beloved country, Zhivago's spirit becomes battered by the devastation of war as he struggles to maintain his individualism in the face of overwhelming odds.
Special Features:
Doctor Zhivago: A Celebration Part 1 & 2 (all-new production)
Additional Special Features:
Commentary by Omar Sharif, Rod Steiger and Lady Sandra Lean Iwife of David Lean) Part 1 & 2
Introduction by Omar Sharif
Doctor Zhivago: The Making of a Russian Epic
11 Vintage Featurettes
Zhivago: Behind the Camera with David Lean
David Lean's Film of Doctor Zhivago
Moscow in Madrid
Pasternak
New York Press Interviews Omar Sharif
New York Press Interviews Julie Christie
Geraldine Chaplin Screen Test
This is Omar Sharif
This is Julie Christie
This is Geraldine Chaplin
Chaplin in New York
SATURDAY MORNING CARTOONS 1980's Vol. 1
Release date: May 4, 2010
Official website: This two-disc set has 11 cartoons and one extra feature for a total of over four hours running time. The extra "Lords of Light! Thundarr the Barbarian" will "explore the animated origins of this timeless hero". The set will be available for sale on May 4.
STEEL
Available: April 7, 2010
Synopsis
Basketball superstar Shaquille O'Neal ("Kazaan") sheds his hi-tops for a dazzling suit of battle armor as the latest and greatest DC Comics superhero to wage war on crime. When evil scientist Judd Nelson ("Jay and Silent Bob Strike Back," "The Breakfast Club") begins selling top-secret weapons to LA's street gangs, former military researcher Shaq joins forces with a brilliant electronics expert to build an invincible suit of armor. Layered in his magnetic metal sheath and armed with his own hi-tech weaponry, Shaq transforms into his mythic alter-ego, "Steel." From a secret command center, Steel sets out on a high-powered silver motorcycle to confront Nelson and rid the city of crime. Co-starring Annabeth Gish ("Double Jeopardy," "Nixon") and the original urban crime-fighter, Richard Roundtree ("Shaft," "Seven"). Directed by multiple Emmy-winner Kenneth Johnson (TV's "Incredible Hulk," TV's "V"). Produced by Oscar, Emmy and Grammy-winning producer/composer/performer, Quincy Jones.
VIDEO CLIPS:
STEEL:
http://pdl.warnerbros.com/wbol/us/dd/med/steel/clips/steel_trouble_qt_700.mov
http://www.metacafe.com/watch/4384700/steel/
REVIEW
STEEL, while never going to be nominated for an Oscar, was enjoyable watching. Shaquille O'Neal is great as an ex-Army officer that decides to clean up his neighborhood when a colleague, Judd Nelson, goes power mad and starts robbing banks and the Federal Reserve. Richard Roundtree is wonderful as Shaq's uncle and Annabeth Gish portrays a crippled partner Shaq helps deal with her disability as she helps him develop weapons to combat the bad guys. If you look hard, you will notice Hill Harper (CSI:New York) as one of the main young gang leaders -- all that gold! The music, by Quincy Jones, adds considerably to the movie.
This was an enjoyable movie to watch -- the bad guys loose and the good guys win.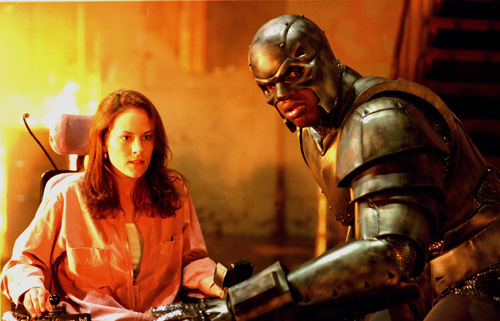 THE AMAZING CAPTAIN NEMO
Available: April 6, 2010

Synopsis
From hit making producer Irwin Allen (The Poseidon Adventure, The Towering Inferno) comes the triumphant return of the greatest adventurer of all (by way of Jules Verne)! Awakened from a 100-year cryogenic freeze, the legendary Captain Nemo (Academy Award® winner* José Ferrer) pursues a mad scientist (Burgess Meredith) who threatens to destroy Washington unless he's paid a billion dollars in gold. Co-written by Psycho's Robert Bloch, The Amazing Captain Nemo was originally conceived as a three-part pilot for a weekly TV series. Combining action, heroics and Emmy®-nominated special effects, The Amazing Captain Nemo is seagoing action and excitement that's simply under-and-out of this world!

VIDEO CLIPS:
THE AMAZING CAPTAIN NEMO
http://www.youtube.com/watch?v=uUMs2FY3yPc&feature=youtube_gdata

http://pdl.warnerbros.com/wbol/us/dd/mod/a/ADS_WB.com_AMAZING_CAPTAIN_NEMO-_THE__4_3_NTSC_E0050656_TRAILER_STEREO_2503702.flv

REVIEW
Jules Verne was the master of adventure stories and no one does underwater adventure like Irwin Allen. This DVD blends the two wonderfully and will take you back to the days when VOYAGE TO THE BOTTOM OF THE SEA ruled the airwaves! This movie has a wonderful cast: Burgess Meredith, Burr Debenning, Jose Ferrer, Linda Day George, Mel Ferrer, Tom Hallick. It will probably feel more like a series pilot than a movie. the ending sequence has Nemo and crew going off to further adventures.






THE SURVIVORS: COMPLETE SEASON ONE AND TWO
Release date: April 27, 2010
Official website: http://www.bbcamericashop.com/dvd/survivors-2008-complete-seasons-1-and-2-15521.html

Synopsis:
This April, the BBC releases a chilling reinvention of the unforgettable post-apocalyptic 1970's series - Survivors - in the 5-disc DVD set, Survivors: Complete Seasons One and Two. Written by BAFTA Award-winner Adrian Hodges (Primeval) and premiering on BBC AMERICA February 13, Survivors is based on Terry Nation's thrilling novel about a deadly virus that has swept across the world, destroying all but a random selection of desperate souls. Still alive when so many have died, these "lucky ones" must step into a new world where everything that was once safe and familiar is now strange and dangerous. In the ghost cities and empty fields, power, water and food supplies are scarce. Just to stay alive they will have to band together, utilize their talents and learn new skills as they rebuild civilization. But can they all be trusted?
Survivors: Complete Seasons One and Two features all 12 episodes, filmed in high definition, of the engrossing BBC AMERICA series along with extensive bonus materials including a making-of featurette, character profiles and an Easter Egg. Additionally, on the same date, the BBC will release the original 1970's version, Survivors: The Complete Original Series. The 6-disc set will include all 38 original episodes along with the featurette "The Cult of Survivors," photo galleries and a personal collection of Lucy Fleming's photographs.

VIDEO CLIPS:
All is lost:
http://raincloud.warnerbros.com/wbol/us/whv/med/bbc/survivors/season1season2/clips/Survivors_S1-2_Ep1_02_DV_300.asx

Phillip Rhys
http://raincloud.warnerbros.com/wbol/us/whv/med/bbc/survivors/season1season2/clips/Survivors_S1-2_VAM_05_DV_300.asx

Original Series Clip: Flu Shot
http://raincloud.warnerbros.com/wbol/us/whv/med/bbc/survivors/season1season2/clips/Survivors_S1-2_VAM_05_DV_300.asx
GILMORE GIRLS - HD
The wity and sassy Gilmore Girls are back in HD! The beloved Gilmore Girls: The Complete Series makes its long-awaited debut this week For Download on iTunes with Seasons 3-7 available for the first time ever on any format in HD. Now the series can be re-experienced anywhere and any time from a computer, iPhone, iPad, and more – perfect for the sassy fan!
You can find the all-new official Gilmore Girls page on iTunes at http://bit.ly/iTunes_GilmoreGirls
Here is a video clip for your enjoyment:
http://www.youtube.com/user/warnerbrosonline?blend=1&ob=4#p/a/u/1/yi_3cPpeBG8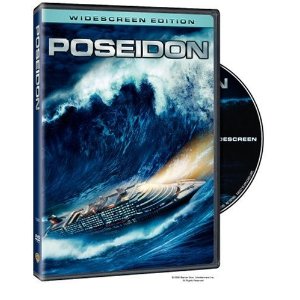 POSEIDON
Release date: April 6, 2010
Synopsis:
It's New Year?s Eve on the Poseidon. Partying voyagers toast the future. The future comes in a rush: a 150- foot rogue wave flips the cruise ship over?and a struggle to survive begins. Director Wolfgang Petersen (The Perfect Storm) returns to the sea with a thrill-packed, cutting-edge screen adaptation of Paul Gallico's novel The Poseidon Adventure. Josh Lucas, Kurt Russell, Richard Dreyfuss, Emmy Rossum and more play passengers who must rely on each other as they seek safety through the water, flames and wreckage of an upside-down world.
REVIEW
The special effects are the real stars of this movie. Wolfgang Peterson has pulled together a wonderful remake of the 1972 disaster movie THE POSEIDON ADVENTURE. However, this version is far more spectacular, with shocking digital effects, massive sets, amazing stunt-work and enough fire and water to fill five movies with challenging worst-case scenarios. A small group of survivors (including Josh Lucas, Kurt Russell, Emmy Rossum, and Richard Dreyfuss) begin their long climb climb upwards, to the ship's hull, in their treacherous quest for a safe exit. Unfortunately, not a lot of time was spent on character development for any of the principal characters. You are fed bits and pieces here and there, but you don't get close to any of them. However Petersen's handling of non-stop action is so slick and professional that you can't wait to see what obstacle will be put in front of the survivors next! The capsizing scenes are nothing less than awesome, with some effects so real (and so horrifying) that younger and more sensitive viewers may need to look away. Even without getting involved with a character, POSEIDON is certainly never boring.
FREE WILLY: ESCAPE FROM PIRATE'S COVE
Starring: Bindi Irwin, Beau Bridges Director: Will Geiger Rating: PG (Parental Guidance Suggested)r> SYNOPSIS:
Young Kirra (Bindi Irwin, daughter of the Crocodile Hunter and star of Bindi the Jungle Girl), leaves her Australian home to summer with her grandfather (Beau Bridges) in South Africa. Soon she discovers a baby orca stranded in the lagoon near her grandfather's rundown seaside amusement park. She names her new friend Willy - and embarks on a great quest to lead the whale back to his pod before her grandfather's greedy rival turns Willy into a money-making attraction at his slick theme park.

REVIEW
FREE WILLY has been a favorite movie of mine for years. I've watched all of the series so this one was also a must-see. Bindi Irwin is quite a talented young lady. She is quite natural in the role. Beau Bridges is marvelous as the cranky grandfather who runs an amusement park in South Africa and becomes the home for Kirra when her father is injured and unable to take care of her for the summer. Enter Grandpa Beau Bridges. Kirra eventually gets over being sent away and finds her Grandfather's amusement park a wonderful place for the summer. When Willy wanders into the cove during a storm, he quickly becomes a money-maker for Grandpa Gus and the money they make they use to fix up the aging amusement park.
As Willy gets familiar with everyone and Kirra begins to feed the little Orca, Gus startings marketing Willy -- t-shirts, stuffed animals, the works. The money bearly covers the fish bill though. As Willy gets bigger, the cove gets smaller and Gus doesn't now how Willy will survive. Enter the villain -- a competing amusement park owner. He wants to buy Willy and build an aquarium around him. While Gus doesn't want to sell Willy, he also knows that he can't continue to feed him as he gets bigger. The new aquarium would offer Willy a number of advantages -- a new trailer, steady diet, but not the people he loves.
In order to save Willy, Kirra sets out to find Willy's whale pod and hopes to return him to his family.
All in all, this is a very enjoyable movie; something to watch with your kids on a rainy afternoon - or quiet evening.

THE PRISONER
Key Actors: Jim Caviezel, Ian McKellen, Ruth Wilson, Jamie Campbell-Bower, Hayley Atwell, Lennie James
Release date: April 6, 2010

Synopsis:
The Prisoner miniseries is a reinterpretation of the British 1960s cult hit series that starred and was co-created by Patrick McGoohan. The Premise : A man, known as Six, finds himself inexplicably trapped in The Village with no memory of how he arrived. As he explores his environment, he discovers that his fellow inhabitants are identified by number instead of name, have no memory of any prior existence, and are under constant surveillance. Not knowing whom to trust, Six is driven by the need to discover the truth behind The Village, the reason for his being there, and most importantly -- how he can escape. Jim Caviezel (The Passion of the Christ, The Thin Red Line) plays the role of Six; and two-time Oscar nominee Ian McKellen (Lord of the Rings, The Da Vinci Code) co-stars as Two.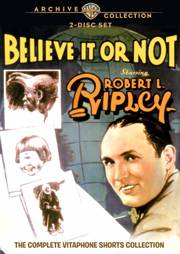 RIPLEY'S BELIEVE IT OR NOT
Release date: March 16, 2010
Official website: http://bit.ly/WAC_Ripley
Here is something unusual for you to consider. The all-new Warner Archive release of Ripley's Believe It Or Not; the 2-Disc DVD set contains all 24 theatrical shorts circa 1930-1932 starring Mr. Ripley as your host through the world of "Believe It or Not".
The collection is being made available for the first time ever on DVD by the Warner Archive starting March
. REVIEW
Everyone knows of Ripley's Believe it or Not, but I wonder how many have actually seen any of the episodes from the show. This recent release not only has Robert Ripley stalking about unbelievable things -- but showing you them through his drawings. As a cartoonist, Ripley also would draw to illustrate the item he was talking about. These new videos were part of the regular cinema entertainment prior to a major feature. Made in the 1930s, they were both entertaining and informative.
NINJA ASSASSIN
Release Date: March 16, 2010
Official website: http://ninja-assassin-movie.warnerbros.com/dvd/

Synopsis:
The filmmakers behind The Matrix and V for Vendetta bring new blood to martial arts movies in this smashing adventure. Korean pop star Rain plays heroic, deadly Raizo. Trained from childhood in the way of the Ozunu Clan ninja, he is stalked by fellow warriors and their dojo patriarch (martial arts legend Sho Kosugi)…and is on the run with a Europol agent (Naomie Harris) who has proof the clan sells assassination services to governments.

Video Clip:
http://www.youtube.com/watch?v=WQv1dk_dXIc

REVIEW
From the first opening sequence, with body parts and blood flying around the screen, you know that this is going to be an energetic movie about children taught to be assassins -- assassins like no other - Ninjas! Ninjas, an order of ancient warriors, move like ghosts, coming into a room like whisps of smoke!
I can see where men (age group 18-28) would love this movie. Rain does a wonderful job as Raizo -- a ninja that breaks with his clan and defends a researcher who is looking into ninja and the nine clans represented. The final battle between Raizo and martial arts legend Sho Kosugi is outstanding.

THE BROTHERS WARNER
Release date: March 9, 2010

REVIEW
The producer of this film, Cass Warner, is actually the granddaughter of Harry Warner, one of the four original Warner Brothers. This documentary focuses on the studio and the story of the four Warner Brothers themselves, starting back in the 19th century and their ventures into the entertainment industry that predate the forming of Warner Brothers the company by twenty years. It goes forward past the time that they exited the running of Warner Brothers the company and talks about the lives of the brothers themselves. Although there were real problems between the brothers in their own private lives, they were devoted to making movies. This is a very fascinating documentary for those interested in film history. Given Warner Bros. place in the movie industry today, it gives a different perspective on the movie industry from the early days through today.

THE BLIND SIDE
Release date: March 23, 2010
Blu-ray Combo Pack, DVD and Download, at http://bit.ly/blfduZ

THE BLIND SIDE is a 2009 American drama–sports film written and directed by John Lee Hancock, and based on the 2006 book THE BLIND SIDE: EVOLUTION OF A GAME by Michael Lewis.[2][3] The storyline features Michael Oher, an offensive lineman who plays for the Baltimore Ravens of the NFL. The film follows Oher from his impoverished upbringing, through his years at Wingate Christian School (a fictional representation of Briarcrest Christian School in suburban Memphis, Tennessee[4]), his adoption by Sean and Leigh Anne Tuohy, and on to his position as one of the most highly coveted prospects in college football. For her performance, Sandra Bullock won the Golden Globe Award for Best Actress and a Screen Actors Guild Award for Outstanding Performance by a Female Actor in a Leading Role as well as an Academy Award for Best Actress. The film itself also received an Academy Award for Best Picture nomination.
The film stars Quinton Aaron as Michael Oher, Sandra Bullock as Leigh Anne Tuohy, Tim McGraw as Sean Tuohy, Oher's adoptive parents, and Kathy Bates as Miss Sue, Oher's tutor. The movie also features appearances by several current and former NCAA coaches, including SEC coaches Houston Nutt and Ed Orgeron (Oher's coaches in college, though Nutt represented Arkansas at the time and therefore does so in the film) and Nick Saban (who was at LSU at the time and represents them in the film), former coaches Lou Holtz, Tommy Tuberville, Phillip Fulmer, as well as recruiting analyst Tom Lemming.

Video Clip:
http://www.youtube.com/watch?v=RVlLbYptsUs

REVIEW
If you are looking for a feel-good movie to watch with the whole family, check out THE BLIND SIDE. This heart-warming story teaches a number of lessons -- sharing, kindness, family! Sandra Bullock is awesome as Leigh Anne Tuohy, a Memphis Mom who takes in "Big Mike", a lumbering black youth who had no family but a big heart and a desire to belong somewhere. Along with his big size, he could play sports. The Tuohys took him in, opened up their hearts and home to him.
This is a wonderful, true story -- meant to be shared.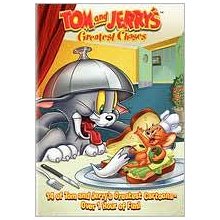 TOM AND JERRY'S GREATEST CHASES, VOLUME 4
Warner Home Video - 98 min - Region: 1 (USA & territories, Canada)

REVIEW
Parents rejoice! Another Tom & Jerry DVD is available for you and your children to enjoy! Since the 1940s, Tom and Jerry have provided cat and mouse antics for all ages. What kid hasn't enjoyed these characters created by William Hanna and Joseph Barbera? I enjoyed them when I was a kid; now my nieces & nephews and their children are enjoying these videos. The other advantage is that they are short, so they will hold the attention of the smallest children. The giggles that come from the room when I put on this DVD is pure pleasure talking!

Among some of my favorite shorts in this collection are:
"Little Quacker" (1950) and "Just Ducky" (1953), featuring Jerry's little friend duck
"Tom and Chérie" (1955) features Tom, Jerry, and Jerry's assistant Tuffy in the third "Mouseketeer" short (after "The Two Mouseketeers" (1952) and "Touche', Pussy Cat!" (1954))
"Jerry & Jumbo" (1953) featuring Jerry and his baby elephant friend Jumbo, who fell off a circus train
"Little School Mouse" (1954) entertains the notion of Jerry teaching Tuffy how to outwit cats and ends up with him needing to learn a thing or two himself
Watching these videos not only harkens back to a different time, but it presents a certain innocence to cartoons that I still love after after all these years. The only blood you'll see is the ketchup used to fool Tom into thinking he's bleeding every now and then. Try to find that in today's cartoons!
Be sure to look for Tom and Jerry's Greatest Chases, Volume 4. Share them with those you love -- laugh together! It's good for your health!

SCARECROW AND MRS. KING - SEASON ONE
Release date: March 22, 2010

It has been a LONG time coming, but this 1983 series has finally come to DVD. The series ran from October 3, 1983, to May 28, 1987 on CBS. The show starred Kate Jackson and Bruce Boxleitner as divorced housewife Amanda King and top-level "Agency" operative Lee Stetson who begin a strange association, and eventual romance, after encountering one another in a subway station.

REVIEW
Has it really been that long ago? I guess time has flown by, but it was still good to see this series finally hit DVD release. I know a lot of people have been waiting to see it!

This was one of those charming duos that had great chemistry. Bruce Boxleitner and Kate Jackson were marvelous together. Mrs. King was always getting embroiled in one adventure after another. It was comical watching her try to balance between her family and the "spy" business.

I think this DVD -- and the entire series -- will be a great addition to my library. There are a number of episodes I'll want to watch over and over again. The relationship between Lee Stetson and Mrs. King will remind you somewhat of other old classics -- Beauty and the Beast, for one!

ALICE IN WONDERLAND
Available on DVD: March 2, 2010
Official Site URL: www.bbcamericashop.com

Synopsis:
Fans of the upcoming ALICE IN WONDERLAND film starring Johnny Depp will revel in this surreal, gothic version of the Lewis Carroll fantasy directed by Jonathan Miller. Miller's masterpiece was filmed for the BBC in 1966 and stars acting legends Peter Sellers, John Gielgud, Michael Redgrave, Peter Cook and Leo McKern, with dreamlike music written and performed by Ravi Shankar. In this Alice, an enigmatic young girl wanders through a Victorian landscape populated by the most bizarre and astonishing characters. Alice gently questions each one in turn, subtly mocking their middle-class English values. Packed with extras from the BBC vault, this Alice in Wonderland is a feast for the imagination!

SCOOBY-DOO! ABRACADABRA-DOO
Release date: February 18, 2010
Official website: www.abracadabradoo.com

Synopsis:
In this brand-new adventure, Scooby-Doo and the Mystery Inc. gang set out on a trip to visit Daphne's sister Madelyn, who has been studying magic at the Whirlen Merlin Magic Academy. However, when the gang arrives, they learn that the school has been troubled with strange disturbances. Many of its students have fled after reporting sightings of a giant Gryphon that's frightened them. The gang smells trouble and sets out to investigate.

CLINT EASTWOOD: 35 FILMS 35 YEARS
There are few actors or movie makers with the staying power of Clint Eastwood. He is a master storyteller and one of the few actors who have made the transition to director successfully -- while continuing to act. Here is a wonderful documentary that chronicles Clint Eastwood's 35 years at Warner Bros. They have made so many classics together -- from Dirty Harry to The Changeling. You will go behind the scenes as films are made and be given a peek at the complex personality of Clint Eastwood.

Here are a few clips from the WB:

Bird EC - EC Piece: The Eastwood Factor - 0:46
http://raincloud.warnerbros.com/wbol/us/whv/med/eastwood_collection/clips/US-HEMAR-ECClip-TEFBird-CE35_qt_300.mov

Mystic River EC - EC Piece: The Eastwood Factor - 0:49
Scoring Stage EC - EC Piece: The Eastwood Factor - 1:29
http://raincloud.warnerbros.com/wbol/us/whv/med/eastwood_collection/clips/US-HEMAR-ECClip-TEFScoringStage-CE35_qt_300.mov

Unforgiven Rewrite EC - EC Piece: The Eastwood Factor - 0:38
http://raincloud.warnerbros.com/wbol/us/whv/med/eastwood_collection/clips/US-HEMAR-ECClip-TEFUnforgivenRewrite-CE35_qt_300.mov

Wardrobe EC - EC Piece: The Eastwood Factor - 1:24
http://raincloud.warnerbros.com/wbol/us/whv/med/eastwood_collection/clips/US-HEMAR-ECClip-TEFwardrobe-CE35_qt_300.mov

REVIEW
Clint Eastwood is a tremendous story teller. He has proven time and time again that he knows what stories to bring to life on the big screen. In this collection, you will share some special moments with Clint Eastwood -- watch him play piano, talk about some of his movies and watch him work as he directs some of his greatest movies. Even if you don't like Clint Eastwood, this collection of work is impressive in its breadth of subject matter. You go from Dirty Harry to Million Dollar Baby. The emotion that comes across the screen is unlike any other. "Do you feel lucky?" "Make My Day." These are just a few of the superb lines he delivers -- as only Clint Eastwood could. Go back in time a bit to relive the emergence of Eastwood as Harry Callaghan. See if one of your favorites is included in the mix!
NEW FAMILY DVDS
Looking for movies you can watch with your children? I have moved many of the family-oriented DVDs to a Family DVDs page. Here you will find wonderful DVDs you can enjoy with your entire family -- no matter the age. You will find background information about the DVD, but there are clips as well from Warner Bros. Enjoy!
BABYLON 5 MUSIC VIDEOS AND TRIBUTES
I found this message on the Babylon 5 moderated newsgroup this morning and just had to post it so that others might enjoy the marvelous music videos created by John Hudgens.

+++++++++++++++++++++++++
As some of you may know, I was hired by Joe Straczynski back in the day to create Babylon 5 music videos for him to use at science fiction conventions, and later to promote the show to networks. Eight were produced over the run of the series, not including the memorial videos I did later for Rick Biggs and Andreas Katsulas.

For the longest time, the only way to see these was if Joe or I showed them at a convention, but now, after numerous requests from fans over the years, Joe has given me permission me to post these online.

Danger Zone: http://www.youtube.com/watch?v=xYNG0ow0G0k

I Need a Hero: http://www.youtube.com/watch?v=PFo3Lau2Occ

Requiem: http://www.youtube.com/watch?v=X7ckXY6yiVQ

Nobody's Side: http://www.youtube.com/watch?v=Wk9LvldiOf0

Welcome to the Third Age: http://www.youtube.com/watch?v=YT5q_ltXiY0

Keep Yourself Alive: http://www.youtube.com/watch?v=t0lRtpWR5lo

The Phantom B5 Video: http://www.youtube.com/watch?v=uV4GMNjDdYc

Third Age 2K: http://www.youtube.com/watch?v=HqIyY0PWjbI

Richard Biggs memorial: http://www.youtube.com/watch?v=HyD4L8yNtsA

Andreas Katsulas memorial: http://www.youtube.com/watch?v=h2UQ2l9NPIg

- This is the extended version that I did for Andreas' widow ater the original cut was released on the net. It's never been seen online until now.

For those of you who've never seen these, I hope you enjoy them - and for those that have (and emailed me many times over the years about releasing them), I hope they're as good as you remember. Working with Joe on these videos was one of the highlights of my career, and I'll be forever grateful to him for the doors these have opened for me. I'm proud to have them on my resume.

John Hudgens
www.zteamproductions.com
THE BRAVE AND THE BOLD #29
Written by J. Michael Straczynski, art and cover by Jesus Saiz.
A thing that lives...and fights for its soul! The shambling walking doll that is Brother Power, the Geek has been reborn in Gotham City without a home or purpose! Could destiny have something in store for this seemingly lost relic? And why does his appearance cut into Batman's.
32 pages, $2.99, in stores on Nov. 18.
RED CIRCLE: THE HANGMAN #1
Written by J. Michael Straczynski; Art by Tom Derenick and Bill Sienkiewicz; Cover by Jesus Saiz.
J. Michael Straczynski dives into the DC Universe, bringing four of the finest heroes of the Golden and Silver Ages with him! Completely reimagined for the modern world from their original appearances in Archie/MLJ publications, these four heroes will show you a side of the DC Universe you've never seen before! The Civil War claimed many lives…but one of those lives still hasn't ended! Union doctor Robert Dickering found himself on the wrong side of the battle lines, and despite his heroic treatment of a fallen enemy soldier, he also found himself on the wrong end of a noose! But a shadowy power stepped forth in the twilight moments between life and death and offered him a deal he couldn't refuse: to forever roam the Earth, saving the lives of innocents condemned like himself – or hastening the deaths of the guilty! But in taking the seemingly righteous mission of the Hangman, has he accepted God's work? Or has he become the vengeful fist of the Devil himself?





April 15-18, 2010
Official Stargate SG-1/Atlantis Convention
City: VANCOUVER, B.C.
Site: Hilton Metrotown Vancouver
Guests: Michael Shanks, Joe Flanagan, Colin Cunningham, Cliff Simon, Dan Shea, David Hewlett, Brian Smith, James Bamford, Dan Payne, Christopher Heyerdahl, Rachel Luttrell, Andres Frizzell, David Blue, Elyse Levesque, N. John Smith
For more information, go to Creation Conventions
SPECIAL ANNOUNCEMENTS!
Creation Entertainment has a large number of conventions planned for the next several months. They include stars from TWILIGHT, SUPERNATURAL, STARGATE, FARSCAPE, XENA, SERENITY, STAR TREK, etc. Check out their calendar to see if one will be in your neighborhood soon. Don't miss their Videos page as well. It is full of some priceless video from a number of conventions.
Be sure to visit the referenced sites to see if there have been changes in dates/guests attending. Visit our Convention Calendar for a full listing of upcoming conventions.
BACK ISSUES OF THE ZOCALO TODAY
The front page of the The Zocalo Today changes daily, so be sure to check the back issues to make sure that you haven't missed anything IMPORTANT! I don't want the front page getting too long so I shift information periodically into the archives. So if you aren't a regular visitor to The Zocalo Today, be sure to check out the back issues. Just use the button above!
---
Take care and I look forward to hearing from you.
Sandra Bruckner (sgbruckner@aol.com)
Editor/Publisher
ISN News: The Zocalo Today
http://www.isnnews.net
Copyright - SBruckner, 1999-2010