[an error occurred while processing this directive]

The Zocalo Today

Welcome and thank you for dropping by. Babylon 5 brought many of us together -- and it remains with us, despite the fact that is no longer in production. The good thing is that the internet gives a LOT of ways to stay in touch. Don't be shy. Join in the discussion today or drop by my blog! You can also find me on FaceBook and Twitter.

If you have questions or items for the news, drop me a line at sgbruckner@aol.com.

Again, WELCOME!
MONDAY, MAY 31, 2010
HAPPY MEMORIAL DAY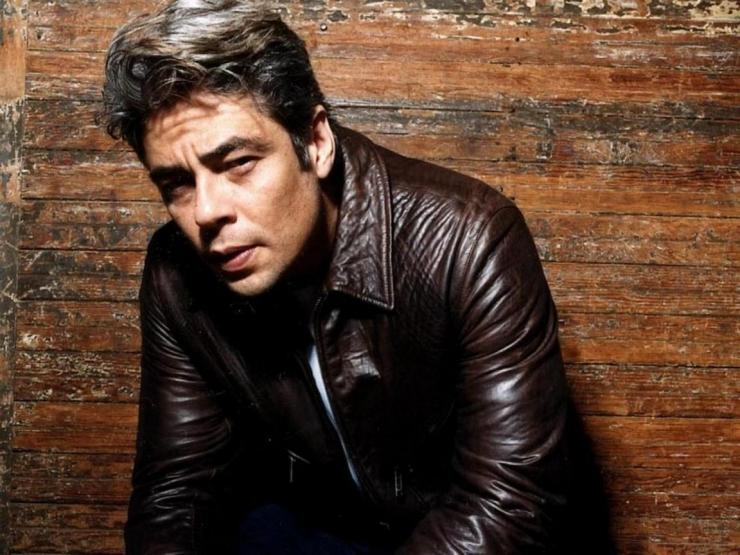 THE HOBBIT NEWS - DEL TORRO QUITS
Guillermo Del Toro announced today that he is no longer directing the two movies based on J.R.R Tolkien's THE HOBBIT, but will continue to co-write the screenplays. Out of respect to the legions of loyal Tolkien fans, both Guillermo and Peter Jackson wanted to break the news to The One Ring first. They are both committed to protecting THE HOBBIT and will do everything in their power to ensure the films are everything that the fans want them to be. Del Toro told the site:
"In light of ongoing delays in the setting of a start date for filming "The Hobbit," I am faced with the hardest decision of my life", says Guillermo. "After nearly two years of living, breathing and designing a world as rich as Tolkien's Middle Earth, I must, with great regret, take leave from helming these wonderful pictures. I remain grateful to Peter, Fran and Philippa Boyens, New Line and Warner Brothers and to all my crew in New Zealand. I've been privileged to work in one of the greatest countries on earth with some of the best people ever in our craft and my life will be forever changed. The blessings have been plenty, but the mounting pressures of conflicting schedules have overwhelmed the time slot originally allocated for the project. Both as a co-writer and as a director, I wlsh the production nothing but the very best of luck and I will be first in line to see the finished product. I remain an ally to it and its makers, present and future, and fully support a smooth transition to a new director".
Jackson also weighed and talked about how Del Toro would be missed but added "New Line and Warner Bros will sit down with us this week, to ensure a smooth and uneventful transition, as we secure a new director for the Hobbit. We do not anticipate any delay or disruption to ongoing pre-production work."
The movies are allegedly still on track for December 2012 and 2013 releases.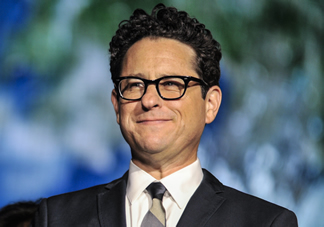 ALIAS REBOOT
ABC is in talks with J.J. Abrams about rebooting his TV spy venture, ALIAS, to eonline.com.
The new series would have some elements of the original that propelled Jennifer Garner to stardom. However, they'd skip the intricate mythology involving the Rambaldi prophecy.
While the discussion is only in its very initial stages, according to an insider source, they believe that ABC is looking to hold onto its LOST audience, especially now that that series ended and FLASH FORWARD was cancelled.
Spies are an especially hot genre right now. Beyond NBC's CHUCK and USA's BURN NOTICE, there are two new series, NBC's UNDERCOVERS and the CW's NIKITA.
ALIAS premiered on ABC in 2001 and ran for five years, averaging about 8 to 10 million viewers, except in its final year when it captured just under 7 million viewers.
TERRA NOVA
According to Entertainment Weekly, the guy who gave us our first looks at Fox's FRINGE and NBC's JOURNEYMAN is now set to take us back to the prehistoric past in Steven Spielberg's TERRA NOVA.
Alex Graves has been hired to direct the series' highly anticipated debut episode. Graves, who was also responsible for the pilot episode of THE NINE and was executive producer of THE WEST WING, will help fling a family from 100 years in the future back to the prehistoric era.
The series has already received a 13-episode commitment from Fox, and filming will likely begin in Australia at the end of the summer.
Entertainment Weekly reviewed the script for TERRA NOVA and describes what they've seen as follows:
The scene: a large group of settlers are preparing to leave the apocalyptic world they live in to time travel back millions of years via a massive, high-tech contraption. Their goal is to see trees, enjoy a blue sky, eat real food—basically, to start over in this so-called Eden. But what they find is unlike anything they were expecting. We look forward to seeing what Graves does with that concept once he gets his Fringe-y fingers all over it.
WEEKEND BOX OFFICE
SHREK FOREVER AFTER, the 3D family comedy from DreamWorks Animation and Paramount, fell just 39% from its first Friday through Sunday tally to rule the domestic boxoffice with an estimated $55.7 million from the four-day holiday weekend. The PG-rated pic's impressive second-frame performance follows its disappointing $70.8 million debut, while the movie expected to woo the most moolah -- Warner Bros.' bowing SEX AND THE CITY -- proved a mere boxoffice bridesmaid with $37.1 million in Memorial Day weekend coin.
Another $14.2 million from its first day in release on Thursday gave SEX 2 a five-day opening of $51.4 million, underperforming forecasts of a $60 million-plus debut. The original SEX AND THE CITY movie fetched $62.6 million in a four-day bow during 2008's Memorial Day frame.
Disney's Jerry Bruckheimer-produced adventure fantasy PRINCE OF PERSIA: THE SANDS OF TIME drifted into second place with $37.8 million since opening Friday, in line with soft pre-release projections for Jake Gyllenhaal starrer. And Universal's action spoof MAC GRUBER followed its weak week-earlier bow with a dismal $1.9 million in ninth place for an 11-day cume of $7.6 million.
All together, the top 10 pics rung up $180.4 million, or 17% more coin than top performers in the comparable session last year, a non-holiday weekend that followed 2009's Memorial Day, Rentrak said.
In a limited run, Sony Pictures Classics unspooled Jean-Pierre Jeunet's MICMACS in two New York locations to gross $41,641, while Entertainment One opened the dark comedy on a pair of Toronto sites with $15,130. The first-weekend performances represented encouraging U.S. and Canadian theater averages of $20,811 and $7,565, respectively, ahead of scheduled expansions into additional domestic markets on Friday.
Elsewhere in the specialty market, First Independent's crime drama HOLLY ROLLERS added 17 playdates for a total 20 and grossed $71,289. That represented an acceptable $3,564 per engagement, with cume rolling to $125,419.
The SHREK four-quel now boasts a $145.5 million cume, with its latest performance aided by $3.6 million from top-grossing Imax venues. Execs hope the strong sophomore session for the final chapter in the SHREK film series will help the franchise's first 3D installment mimic the leggy 3D run of HOW TO TRAIN YOUR DRAGON, a disappointing $43.7 million opener in March that went on to register an impressive $213 million domestically.
"It was a really strong hold for 'Shrek Forever,' and certainly we feel good about the weeks to come," DreamWorks Animation marketing maven Anne Globe said.
SEX 2 features returning topliners Sarah Jessica Parker, Kim Cattrall, Cynthia Nixon and Kristin Davis, with Michael Patrick King again directing.
The R-rated pic was challenged by harsh reviews and a 146-minute running time in seeking to rally a fan base of older females, mostly viewers of the HBO TV series SEX AND THE CITY that completed its six-season run more than six years ago. Opening audiences were comprised 90% of females, with 46% of patrons aged 35 or older.
KNIGHT AND DAY
A new trailer for 20th Century Fox action-comedy Knight and Day has come online. Opening in theaters on June 25, the James Mangold-directed film stars Tom Cruise, Cameron Diaz, Peter Sarsgaard, Viola Davis, Paul Dano, Maggie Grace and Marc Blucas.
In the movie, a chance encounter thrusts a woman and a charming but lethal operative into a series of adventures across the globe. As if dodging assassins and uncovering world-changing secrets weren't enough, she must now figure out if he is a good guy, a traitor – or just plain crazy.
SCIENCE FICTION NEWS STORIES:
News from yesterday and the last couple of months can be found in the News Archive. Check it out to catch up on all that has been going on in the world of science fiction.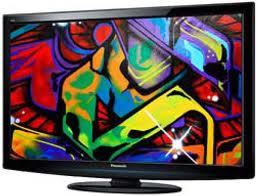 8:00pm on Fox
Lie to Me-Episode: Tractor Man (First Aired: December 14, 2009)
A disgruntled farmer threatens the nation's capital during a political protest; Loker must act as a baby sitter when a 3rd-grade field trip gets stuck in the Lightman offices.
8:00pm on BBC America
Star Trek: The Next Generation-Episode: Qpid (First Aired: April 22, 1991)
The immortal Q returns to fan the flames of romance between Picard and an archaeologist he met while on vacation.
8:00pm on ABC Family
Harry Potter and the Order of the Phoenix (2007)
When a new professor's inadequacy leaves Hogwarts unprepared to fight the rising tide of evil, Harry teaches a small group of students how to defend against the dark arts. Based on the novel by J.K. Rowling. Daniel Radcliffe, Rupert Grint, Emma Watson, Helena Bonham Carter, Robbie Coltrane
10:00pm on CBS
CSI: Miami-Episode: Delko for the Defense (First Aired: December 14, 2009)
Eric Delko returns as an expert witness for the defense, pitting himself against his old team.
10:00 on TNT
Saving Grace-Episode: So Help You God (NEW)
Grace has to answer for herself and face judgment for her life's deeds.
ON SYFY TONIGHT
9:00pm
Stephen King's The Stand (First Aired: May 12, 1994)
Flagg (Jamey Sheridan) orders Nadine (Laura San Giacomo) to ditch Harold (Corin Nemec); Julie (Shawnee Smith) exposes Cullen (Bill Fagerbakke) as a spy; Nadine, then others, rebel against Flagg.
ISN BLOG
Join me on the ISN News Blog at http://isnnews.blogspot.com. I'll put in stuff that I think is interesting for others to read about and I hope you will join in to discuss of the issues -- related to science fiction or not!
KEEPING UP WITH CAST AND CREW
J. MICHAEL STRACZYNSKI
Over at the Babylon 5 newsgroup, Craig has posted a report of the event JMS participated in on Saturday. Here's something for all BABYLON 5 fans. Let's hope that it works out:
One B5 item of interest that Joe did address, is that with 2013 coming up (the 20th anniversary of B5) it would be a good time to do a movie. He has a story in mind, and apparently WB is willing to put the money out to do a feature film right (approx 100 million). But as he did say he would have to have a script ready by 2011, shoot in 2012 for a 2013 release so he is already behind schedule.
For more on the event, go to http://scriptwrecked.com/2010/05/23/q-a-with-j-michael-straczynski-part-1/
http://scriptwrecked.com/2010/05/25/q-a-with-j-michael-straczynski-part-2/




Here is a quote from J. Michael Straczynski about emotions.
I had this theory that the more important and intimate the emotion, the fewer words are required to express it.
First it's in dating: "Will you go out with me?" Six words.
"Honey, I care for you." Five words.
"You matter to me." Four words.
"I love you." Three words.
"Marry me." Two words.
But what's left? What's the one most important and intimate word you can ever say to somebody? It's "goodbye."
While Andreas Katsulas (G'Kar), Rick (Biggs) and Tim (Choate) are no longer with us, we will not forget their wonderful personalities and talent -- as well as their significant contributions to the BABYLON 5 universe. Be sure to visit In Memory Of for more information about memorial efforts.
Until we met again, in a place where no shadows fall.
BABYLON 5 BIRTHDAYS
Theodore Bikel - May 2
Michael O'Hare - May 6
Stephen Furst - May 8
Melissa Gilbert-Boxleitner - May 8
Bruce Boxleitner - May 12
Andreas Katsulas - May 18
Andrea Thompson - May 22
Doug Wise - May 21
Douglas Netter - May 23
Paul Winfield - May 22
Roy Dotrice - May 26
Harlan Ellison - May 27

Have I missed anyone? If you know the birthday of someone connected with Babylon 5, pass the information along. We want to include everyone in our Happy Birthday Wishes.
BILL MUMY RADIO
Bill Mumy is inviting you to check out his brand new weekly radio show, "THE REAL GOOD RADIO HOUR with your host Bill Mumy".

We'll be listening to many different styles of music and learning about those who pioneered them.
"The Real Good Radio Hour" will air every Wednesday and Friday at 7 PM both Pacific and Eastern time and can be heard weekly on KSAV.org.

Bill has a new place on FaceBook as well http://www.myspace.com/billmumy




BABYLON PODCAST
Welcome to Show #200!

Here it is a major milestone episode, and we were so excited to get to the daydreaming that I totally forgot what show number we were on.
Laura from the League of Non-Aligned Knitters and Sandy Bruckner from ISNNews.net join Summer in chatting about the male eye candy (or lack thereof) on Babylon 5.
Tonight's definitely Ladies' Night, but we're still not sure if Bret was more interested in exploring his boundaries, or learning some new things about what women really want from a man.
Girl Talk: Summer, Laura and Sandy go into deep detail about which men they'd go for and why, which features or traits attract our attentions and desires, and which ones turn us off fast.
And the discussion's not limited to the human men… some of the aliens are given serious consideration, and Bret weighs in on a number of characters he could seriously consider entertaining.
And we just can't stop thinking about the possibilities when you've got six.
Lurker's Guide 2.0: Summer is starting a push to get Lurker's Guide 2.0 completed and finished, including missing collectibles, photos of magazine covers and toys, and all sorts of other B5 goodies that didn't get included in the original guide during the years after Crusade. Let her know if you want to lend a hand.
Submitting your own Feedback: If you have any suggestions or comments, please let us know! Call 206-338-2259, or just email us a comment you've recorded yourself!
More Parody/Filk Songs Wanted: If you know of any more B5-related fan songs out there, definitely let us know, so we can let other B5 fans know where to buy them! And if those CDs are out of print, let's brainstorm on ways to get those songs back out there for fans!
Live Video Stream: Yes, the technology has progressed to the point where we can now play video voicemails into the video live stream. Check out the video stream of our live feed at our FarPoint Media Page (and leave a review for our show while you're there!).
Second Life Info: FarPoint Media's Second Life space can be found on the Third Life Books island in the Wind River Territory. Find the island here: http://slurl.com/secondlife/Wind%20River%20Territory/50/129/22
Babylon 5 Information Gathering: If you know of a dead or abandoned B5 related website that may be in need of a new home, let Summer know! Maybe we can mirror it here or house it on a sister site.
If you can, Please Donate to the show!

To catch up on all the previous Babylon 5 podcasts, go to www.babylonpodcast.com
NEW RELEASES FROM THE WARNER ARCHIVE
LOUIE L'AMOUR COLLECTION
Release Date: May 19, 2010

Western lovers! Have I got a deal for you. Warner Bros. has three classics to fill out your Western collection. The Louis L'Amour Collection: THE SACKETTS, CONAGHER and CATLOW. Featuring Acclaimed Actors Including Tom Selleck, Sam Elliott, and Yul Brynner.

"Known as 'America's Storyteller,' Louis L'Amour brought the American Frontier to life through his novels and we are proud to share his work through these terrific films," said Rosemary Markson, WHV Vice President, TV and Special Interest Marketing. "Following our successful Tom Selleck and Sam Elliott Western collections and just in time for Father's Day, The Louis L'Amour Collection is one we are confident Western fans will treasure and enjoy."

THE SACKETTS - Tom Selleck, Sam Elliott and Jeff Osterhage play brothers who migrate west to make their fortunes in cattle-herding and gold prospecting. Each aims to make it on his own - but each also stands up for the other when the going gets tough. And their guns blaze a name for themselves in untamed New Mexico territory.

CONAGHER - He conquered the range. She conquered his heart. Sam Elliott and Katharine Ross star as a cowhand and a widowed ranch owner who are drawn to each other when ruthless rustlers threaten his livelihood and her homestead.

CATLOW - A renegade outlaw wants to pull off a gold heist but finds it hard because he's such a wanted man - by the Mexican Army, his hellcat girlfriend, an Indian war party, a vengeful killer and several hotheaded cowpokes from his former gang. Yul Brynner, Richard Crenna and Leonard Nimoy star.

DOCTOR ZHIVAGO - 45th Anniversary Edition

Release Date: May 4, 2010
Official Site URL: http://www.DoctorZhivagoMovie.com

Synopsis:
The 1965 film captures the essence of Boris Pasternak's Russian novel of remarkable passion and sweeping grandeur, presenting an intimate and deeply emotional story against the enormous backdrop of the Russian Bolshevik Revolution.

Omar Sharif stars in the title role of Doctor Zhivago, portraying the surgeon-poet over a half-century period. Zhivago, who is married to Tonya (Geraldine Chaplin), an aristocratic girl with whom he raises a family, is also in love with Lara (Julie Christie), a nurse whose life has been destroyed by tragedy. Repeatedly brought together and separated from each woman by war and revolution, Zhivago is torn apart by conflict. He loves Tonya deeply but his poetic soul belongs to Lara. Much like his beloved country, Zhivago's spirit becomes battered by the devastation of war as he struggles to maintain his individualism in the face of overwhelming odds.
Special Features:
Doctor Zhivago: A Celebration Part 1 & 2 (all-new production)
Additional Special Features:
Commentary by Omar Sharif, Rod Steiger and Lady Sandra Lean Iwife of David Lean) Part 1 & 2
Introduction by Omar Sharif
Doctor Zhivago: The Making of a Russian Epic
11 Vintage Featurettes
Zhivago: Behind the Camera with David Lean
David Lean's Film of Doctor Zhivago
Moscow in Madrid
Pasternak
New York Press Interviews Omar Sharif
New York Press Interviews Julie Christie
Geraldine Chaplin Screen Test
This is Omar Sharif
This is Julie Christie
This is Geraldine Chaplin
Chaplin in New York

The 40th Anniversary release of Doctor Zhivago on DVD/Blu-ray and will also be made available On Demand and For Download (via iTunes) starting next Tuesday May 4th.
The official Doctor Zhivago Movie homepage is found at http://bit.ly/ADS_DrZhivago where you can obtain more information on the release and where to purchase the film on their preferred format (Blu-Ray, DVD, On Demand and For Download).
See a clip from the classic film, here:
http://www.youtube.com/user/warnerbrosonline?blend=1&ob=4#p/search/0/thzpB6FyR6M

REVIEW
This anniversary edition of DOCTOR ZHIVAGO is truly awesome. The extras features put the story into perspective and illustrates the painstaking care taken to bring this story to film. Author Boris Pasternak witnessed the savagry of Russia's history and while he was admired for telling his story, Russia refused to publish the novel. First published in Italy, it soon was published in many languages and became a true classic.
When I was a kid, I had a crush on Omar Sharif. What a tremendous actor, not only in Doctor Zhivago, but in Lawrence of Arabia and others.
David Lean's concentration to detail is amazing. Listening to the costume director talk about making the costumes and dealing with the tremendous changes throughout the movie, going from winter to summer throughout the course of making the film.
THis movie is a wonderful addition to anyone's movie collection. It not only is a movie classic, but it is a piece of history that everyone should watch.
THE NEW ADVEVTURES OF ROBIN HOOD
Release date: May 31, 2010
Synopsis:
An outlaw of Sherwood Forest and his partners, Marion, Friar Tuck and Little John, use magic, sorcery and courage to fight royal soldiers, evil Knights and whoever else tries to oppress the impoverished people of 12th Century England. Actors: Matthew Porretta, Anna Galvin, Richard Ashton, Martyn Ellis

On Tuesday, Robin Hood comes to the WBShop via the exclusive DVD release of the television series THE NEW ADVENTURES OF ROBIN HOOD Season 1 (Available Online Only at www.WBShop.com). Following the successful release last year of the TV series ELEVENTH HOUR, the WBShop.com will present several exclusive TV releases this summer commencing with TNT's THE NEW ADVENTURES OF ROBIN HOOD that first aired in 1997.
LIFE - GREAT FATHER'S DAY GIFT
About the Blu-ray:
Four years in the making, filmed over 3000 days, across every continent and in every habitat, with a production budget of £14 million ($22 million) Life is the latest wildlife blockbuster from the BBC's award-winning Natural History Unit, the producers of Planet Earth and The Blue Planet.
Packed with excitement, revelation, entertainment, and stunning screen firsts, this breathtaking ten-part blockbuster presents 130 incredible stories from the frontiers of the natural world. Discover the glorious variety of life on Earth and the spectacular and extraordinary tactics animals and plants have developed to stay alive, individual creatures under extreme pressure to overcome challenges from adversaries and their environment, pushing the boundaries of behavior.
About the Book:
Life, the spectacular companion volume to the new Discovery Channel/BBC series, tells a majestic and compelling story of survival and of the amazing behaviors animals and plants adopt to stay alive and pass their genes to a new generation. Beautifully written and illustrated with more than 300 high-definition color photographs, Life focuses on the most exciting examples of the millions of species to demonstrate the harrowing and very different challenges that all living things must overcome to prevail and to procreate. In 60 concise and captivating vignettes, intriguingly grouped in categories like Extraordinary Sea Creatures, Fabulous Fish, Irrepressible Plants, Hot- blooded Hunters, and Intellectual Primates, the authors provide the most up-to-date science. Each chapter parallels an episode of the television series, making the book a must-have addition to any interested viewer's library. From the familiar to the rare--polar bears, Japanese snow macaques, monarch butterflies, and fish- catching bats, a mega-roost of 10 million fruit bats in Zambia, capuchin monkeys that use stone tools, marine life beneath and upon the ice of Antarctica, and tiny goby fish that climb Hawaiian waterfalls--this sumptuous volume brims with information and unforgettable images of the spectacular, the dangerous, and the bizarre.
PEANUTS 1970's CCOLLECTION VOLUME 2
Be My Valentine Charlie Brown / You're a Good Sport / It's Arbor Day / What a Nightmare / It's Your First Kiss / You're the Greatest)
Release Date: June 1, 2010
Peanuts specials are timeless classics with wonderful moral lessons and clean/clever humor that you can't find presented the same way nowadays. Peanuts will always have a more adult sense of awareness but still never lose their innocence. This 1970's Volume 2 Collection contains the following six remaining specials from the later half of the 1970's on 2 discs:
Be My Valentine, Charlie Brown (aired 1/28/1975)
You're A Good Sport Charlie Brown (aired 10/28/1975)
It's Arbor Day, Charlie Brown (aired 3/16/1976)
It's Your First Kiss, Charlie Brown (aired 10/24/1977)
What a Nightmare, Charlie Brown! (aired 2/23/1978)
You're The Greatest, Charlie Brown (3/19/1979)
INVICTUS
Release date: May 18, 2010
Official website http://invictusmovie.warnerbros.com/dvd/index.html
Synopsis:
What does Nelson Mandela do after becoming president of South Africa? He rejects revenge, forgives oppressors who jailed him 27 years for his fight against apartheid and finds hope of national unity in an unlikely place: the rugby field. Clint Eastwood (named 2009's Best Director by the National Board of Review) directs an uplifting film about a team and a people inspired to greatness. Morgan Freeman (NBR's Best Actor Award winner and Oscar nominee for this role) is Mandela, who asks the national rugby team captain (Best Supporting Actor Oscar nominee Matt Damon) and his squad.
Video clip:
http://raincloud.warnerbros.com/wbol/us/whv/med/invictus/tvspots/wvivc_a2001_consumer_trailer_sd_300.asx
http://www.imdb.com/video/screenplay/vi216597529/
REVIEW
You have to see this movie!!!! It is truly outstanding.
This film brings together two top-notch actors -- Morgan Freeman and Matt Damon. They have been in countless features from Driving Miss Daisy to Robin Hood; from Goodwill Hunting to the Bourne series. How can you make it better? Have Clint Eastwood there to tell the story -- directing the action as no other director can.
Nominated for two Academy Awards -- Best Actor - Morgan Freeman; Best Supporting Actor - Matt Damon.
While this is primarily a sports movie, the over-arching story is about overcoming obstacles within South Africa after apartheid. A rugby team that had been the laughing stock of the country, becomes a winner and has the entire country rooting for it during the World Cup -- both black and white.
This movie is masterfully told, bringing you into the lives of South Africans, showing the apprehension to the new government and obstacles Mandela faced as he took over the government. The pictures of the shanty towns in Cape Town are real (I saw them during my visit there) and you wonder how people can live under those conditions. The message of hope and forgiveness is strong.
Nelson Mandela: I thank whatever gods may be / For my unconquerable soul. / I am the master of my fate / I am the captain of my soul.
EDGE OF DARKNESS
Release date: May 11, 2010
Official website: http://www.edge-of-darkness.com

Synopsis:
The bullet that killed his daughter was meant for Boston cop Thomas Craven. That's what police brass and Craven himself think, but that's not what the investigation finds. Clue after clue and witness after witness, the search leads him into a shadowy realm where money and political intrigue intersect. If Craven wasn't a target before, he and anyone linked to his inquiry now is. Mel Gibson stars in his first screen lead in eight years, making Craven's grief palpable and his quest for payback stone-cold and relentless. Martin Campbell (Casino Royale) directs from a screenplay co-written by The Departed's William Monahan. Gibson is back, taking us to the edge and into the sinister darkness.

REVIEW
If you are looking for a tight, suspenseful thriller, EDGE OF DARKNESS may be for you. While there is a good bit of violence, there is also a good story supporting all actions taken. Gibson is right on as the vengeful father seeing justice for his slain daughter. You see him struggle with his desire for vengence while trying to honor the sense of justice he has lived by all his life. You feel his anger, rage, sorrow and you hope that in the end the bad guys get their due.
Director Martin Campbell keeps things moving through the Boston locale, with a nice mix of action and introspective moments between Craven and his daughter. The flashbacks add depth to the drama, and more meaning to the relationship between father and daughter.

HAMLET
Available on DVD: May 4th
Official Site URL: http://www.bbcamericashop.com

Synopsis:
David Tennant and Patrick Stewart star in this critically acclaimed production of Shakespeare's masterpiece from Britain's renowned Royal Shakespeare Company. No recent stage production in Britain has attracted the excitement and nearly unanimous critical praise as this Hamlet. Tennant's interpretation was recognized as defining the role for a generation, and Stewart's complex Claudius won the Olivier award, Britain's highest stage honor. In this specially-shot screen version, filmed on location rather than in the theater, Tennant and Stewart reprise their roles. Dynamic, exciting and contemporary, it breathes new life into Shakespeare's greatest play.

Featured Actors: David Tennant (Doctor Who), Patrick Stewart (X-Men, Star Trek: The Next Generation), Oliver Ford Davis (Waking the Dead), Penny Downie, Mariah Gale

REVIEW
This is a modern production of the play by Shakespeare. I can't remember if I have ever really sat through the play before, but I did yesterday. THe Royal Shakespeare Company is marvelous, and I kept thinking of what we have done to the English language over the years. Patric Stewart is marvelous as Claudius and the ghost; David Tennant shows tremendous range as he runs the emotional gamut of love, pain, comedy, sorry and shock. While we have seen this plot played out in many different ways over the years, this production has it all. Prince Hamlet of Denmark learns that his father's death was not an accident, but murder so that his uncle could marry his mother and become King. The ghost of his father tells Hamlet of this as he wanders the dark halls of the castle at midnight. Poor Hamlet is torn in his indecision about how to handle the situation.
This is indeed a memorable production. With this cast and modern dress, it could be just the one you will sit through.
UNDER THE SEA
Release date: April 26, 2010

Video clip: http://www.amazon.com/gp/mpd/permalink/m14BH7WASSIH6N

REVIEW
This is a marvelous look at the undersea life of the Great Barrier Reef and the underwater life near Papua New Guinea. Narrated by Jim Carrey, he infuses a bit of humor with the stunning photography contained in this video. Howard Hall has done an amazing job of bringing absolutely breath taking images to us from these distant locals. Not only has he taken us below the sea, but swimming with sharks and whales! You also go behind the scenes to see what it takes to make an IMAX movie. This huge camera captures video in just three minute segments. Can you imagine how much time it took to shoot this 40 minute video! Amazing!

Having just celebrated Earth Day, you can appreciate this movie even more. THe impact mankind is having on the oceans and the creatures that live there is astounding.
This is a wonderful video for people of all ages.

THE SURVIVORS - The Original Series
Release date: April 27, 2010

The original SURVIVOR series, broadcast by the BBC between 1975 and 1977 was one of the most popular series of all time. Terry Nation does a wonderful job of developing his characters so that you learn a little about them each episode. In the original series, you follow a few individuals that survived a deadly disease that struck the world with swiftly and without warning. This is the chilling story of some of those who survive -- Jenny, Greg, Abby and others -- determined to construct a new community from the surrounding wasteland where the technology and skills of the old life have become obsolete.

REVIEW
The focus of the series lands on three main characters. Abby Grant, a very middle class mother, who is played by Carolyn Seymour. Ian McCulloch plays Greg Preston, a Civil Engineer and someone who seems to find some sense of purpose in an otherwise unfulfilled life after the coming of the "death". Lucy Fleming's Jenny Richards is written very variably from occasionally being utterly wet to eventually becoming something of an action heroine towards the end of the show.

THE SURVIVORS: COMPLETE SEASON ONE AND TWO
Release date: April 27, 2010
Official website: http://www.bbcamericashop.com/dvd/survivors-2008-complete-seasons-1-and-2-15521.html

Synopsis:
This April, the BBC releases a chilling reinvention of the unforgettable post-apocalyptic 1970's series - Survivors - in the 5-disc DVD set, Survivors: Complete Seasons One and Two. Written by BAFTA Award-winner Adrian Hodges (Primeval) and premiering on BBC AMERICA February 13, Survivors is based on Terry Nation's thrilling novel about a deadly virus that has swept across the world, destroying all but a random selection of desperate souls. Still alive when so many have died, these "lucky ones" must step into a new world where everything that was once safe and familiar is now strange and dangerous. In the ghost cities and empty fields, power, water and food supplies are scarce. Just to stay alive they will have to band together, utilize their talents and learn new skills as they rebuild civilization. But can they all be trusted?
Survivors: Complete Seasons One and Two features all 12 episodes, filmed in high definition, of the engrossing BBC AMERICA series along with extensive bonus materials including a making-of featurette, character profiles and an Easter Egg. Additionally, on the same date, the BBC will release the original 1970's version, Survivors: The Complete Original Series. The 6-disc set will include all 38 original episodes along with the featurette "The Cult of Survivors," photo galleries and a personal collection of Lucy Fleming's photographs.

VIDEO CLIPS:
All is lost:
http://raincloud.warnerbros.com/wbol/us/whv/med/bbc/survivors/season1season2/clips/Survivors_S1-2_Ep1_02_DV_300.asx

Phillip Rhys
http://raincloud.warnerbros.com/wbol/us/whv/med/bbc/survivors/season1season2/clips/Survivors_S1-2_VAM_05_DV_300.asx

Original Series Clip: Flu Shot
http://raincloud.warnerbros.com/wbol/us/whv/med/bbc/survivors/season1season2/clips/Survivors_S1-2_VAM_05_DV_300.asx

REVIEW
In the revived version of the SURVIVORS, you fairly quickly see a group forming from some of the most disparate and desperate people. This series quickly becomes addictive -- you want to see what happens to the group next, what challenges they will be faced with as they struggle to survive.
What would you do if there was no electricity, no cell phones, no government? You see this small group of people struggle to survive, gathering food and water from warehouses, stores, homes. They fight for their survival against other looters and finally the government that is established in these primitive times.
GILMORE GIRLS - HD
The wity and sassy Gilmore Girls are back in HD! The beloved Gilmore Girls: The Complete Series makes its long-awaited debut this week For Download on iTunes with Seasons 3-7 available for the first time ever on any format in HD. Now the series can be re-experienced anywhere and any time from a computer, iPhone, iPad, and more – perfect for the sassy fan!

You can find the all-new official Gilmore Girls page on iTunes at http://bit.ly/iTunes_GilmoreGirls

Here is a video clip for your enjoyment:
http://www.youtube.com/user/warnerbrosonline?blend=1&ob=4#p/a/u/1/yi_3cPpeBG8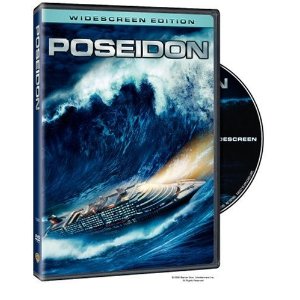 POSEIDON
Release date: April 6, 2010
Synopsis:
It's New Year?s Eve on the Poseidon. Partying voyagers toast the future. The future comes in a rush: a 150- foot rogue wave flips the cruise ship over?and a struggle to survive begins. Director Wolfgang Petersen (The Perfect Storm) returns to the sea with a thrill-packed, cutting-edge screen adaptation of Paul Gallico's novel The Poseidon Adventure. Josh Lucas, Kurt Russell, Richard Dreyfuss, Emmy Rossum and more play passengers who must rely on each other as they seek safety through the water, flames and wreckage of an upside-down world.
REVIEW
The special effects are the real stars of this movie. Wolfgang Peterson has pulled together a wonderful remake of the 1972 disaster movie THE POSEIDON ADVENTURE. However, this version is far more spectacular, with shocking digital effects, massive sets, amazing stunt-work and enough fire and water to fill five movies with challenging worst-case scenarios. A small group of survivors (including Josh Lucas, Kurt Russell, Emmy Rossum, and Richard Dreyfuss) begin their long climb climb upwards, to the ship's hull, in their treacherous quest for a safe exit. Unfortunately, not a lot of time was spent on character development for any of the principal characters. You are fed bits and pieces here and there, but you don't get close to any of them. However Petersen's handling of non-stop action is so slick and professional that you can't wait to see what obstacle will be put in front of the survivors next! The capsizing scenes are nothing less than awesome, with some effects so real (and so horrifying) that younger and more sensitive viewers may need to look away. Even without getting involved with a character, POSEIDON is certainly never boring.
FREE WILLY: ESCAPE FROM PIRATE'S COVE
Starring: Bindi Irwin, Beau Bridges Director: Will Geiger Rating: PG (Parental Guidance Suggested)r> SYNOPSIS:
Young Kirra (Bindi Irwin, daughter of the Crocodile Hunter and star of Bindi the Jungle Girl), leaves her Australian home to summer with her grandfather (Beau Bridges) in South Africa. Soon she discovers a baby orca stranded in the lagoon near her grandfather's rundown seaside amusement park. She names her new friend Willy - and embarks on a great quest to lead the whale back to his pod before her grandfather's greedy rival turns Willy into a money-making attraction at his slick theme park.

REVIEW
FREE WILLY has been a favorite movie of mine for years. I've watched all of the series so this one was also a must-see. Bindi Irwin is quite a talented young lady. She is quite natural in the role. Beau Bridges is marvelous as the cranky grandfather who runs an amusement park in South Africa and becomes the home for Kirra when her father is injured and unable to take care of her for the summer. Enter Grandpa Beau Bridges. Kirra eventually gets over being sent away and finds her Grandfather's amusement park a wonderful place for the summer. When Willy wanders into the cove during a storm, he quickly becomes a money-maker for Grandpa Gus and the money they make they use to fix up the aging amusement park.
As Willy gets familiar with everyone and Kirra begins to feed the little Orca, Gus startings marketing Willy -- t-shirts, stuffed animals, the works. The money bearly covers the fish bill though. As Willy gets bigger, the cove gets smaller and Gus doesn't now how Willy will survive. Enter the villain -- a competing amusement park owner. He wants to buy Willy and build an aquarium around him. While Gus doesn't want to sell Willy, he also knows that he can't continue to feed him as he gets bigger. The new aquarium would offer Willy a number of advantages -- a new trailer, steady diet, but not the people he loves.
In order to save Willy, Kirra sets out to find Willy's whale pod and hopes to return him to his family.
All in all, this is a very enjoyable movie; something to watch with your kids on a rainy afternoon - or quiet evening.

THE PRISONER
Key Actors: Jim Caviezel, Ian McKellen, Ruth Wilson, Jamie Campbell-Bower, Hayley Atwell, Lennie James
Release date: April 6, 2010

Synopsis:
The Prisoner miniseries is a reinterpretation of the British 1960s cult hit series that starred and was co-created by Patrick McGoohan. The Premise : A man, known as Six, finds himself inexplicably trapped in The Village with no memory of how he arrived. As he explores his environment, he discovers that his fellow inhabitants are identified by number instead of name, have no memory of any prior existence, and are under constant surveillance. Not knowing whom to trust, Six is driven by the need to discover the truth behind The Village, the reason for his being there, and most importantly -- how he can escape. Jim Caviezel (The Passion of the Christ, The Thin Red Line) plays the role of Six; and two-time Oscar nominee Ian McKellen (Lord of the Rings, The Da Vinci Code) co-stars as Two.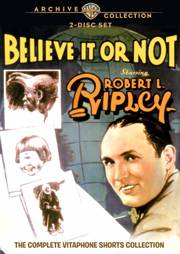 RIPLEY'S BELIEVE IT OR NOT
Release date: March 16, 2010
Official website: http://bit.ly/WAC_Ripley
Here is something unusual for you to consider. The all-new Warner Archive release of Ripley's Believe It Or Not; the 2-Disc DVD set contains all 24 theatrical shorts circa 1930-1932 starring Mr. Ripley as your host through the world of "Believe It or Not".
The collection is being made available for the first time ever on DVD by the Warner Archive starting March
. REVIEW
Everyone knows of Ripley's Believe it or Not, but I wonder how many have actually seen any of the episodes from the show. This recent release not only has Robert Ripley stalking about unbelievable things -- but showing you them through his drawings. As a cartoonist, Ripley also would draw to illustrate the item he was talking about. These new videos were part of the regular cinema entertainment prior to a major feature. Made in the 1930s, they were both entertaining and informative.
NEW FAMILY DVDS
Looking for movies you can watch with your children? I have moved many of the family-oriented DVDs to a Family DVDs page. Here you will find wonderful DVDs you can enjoy with your entire family -- no matter the age. You will find background information about the DVD, but there are clips as well from Warner Bros. Enjoy!
BABYLON 5 MUSIC VIDEOS AND TRIBUTES
I found this message on the Babylon 5 moderated newsgroup this morning and just had to post it so that others might enjoy the marvelous music videos created by John Hudgens.

+++++++++++++++++++++++++
As some of you may know, I was hired by Joe Straczynski back in the day to create Babylon 5 music videos for him to use at science fiction conventions, and later to promote the show to networks. Eight were produced over the run of the series, not including the memorial videos I did later for Rick Biggs and Andreas Katsulas.

For the longest time, the only way to see these was if Joe or I showed them at a convention, but now, after numerous requests from fans over the years, Joe has given me permission me to post these online.

Danger Zone: http://www.youtube.com/watch?v=xYNG0ow0G0k

I Need a Hero: http://www.youtube.com/watch?v=PFo3Lau2Occ

Requiem: http://www.youtube.com/watch?v=X7ckXY6yiVQ

Nobody's Side: http://www.youtube.com/watch?v=Wk9LvldiOf0

Welcome to the Third Age: http://www.youtube.com/watch?v=YT5q_ltXiY0

Keep Yourself Alive: http://www.youtube.com/watch?v=t0lRtpWR5lo

The Phantom B5 Video: http://www.youtube.com/watch?v=uV4GMNjDdYc

Third Age 2K: http://www.youtube.com/watch?v=HqIyY0PWjbI

Richard Biggs memorial: http://www.youtube.com/watch?v=HyD4L8yNtsA

Andreas Katsulas memorial: http://www.youtube.com/watch?v=h2UQ2l9NPIg

- This is the extended version that I did for Andreas' widow ater the original cut was released on the net. It's never been seen online until now.

For those of you who've never seen these, I hope you enjoy them - and for those that have (and emailed me many times over the years about releasing them), I hope they're as good as you remember. Working with Joe on these videos was one of the highlights of my career, and I'll be forever grateful to him for the doors these have opened for me. I'm proud to have them on my resume.

John Hudgens
www.zteamproductions.com
THE BRAVE AND THE BOLD #29
Written by J. Michael Straczynski, art and cover by Jesus Saiz.
A thing that lives...and fights for its soul! The shambling walking doll that is Brother Power, the Geek has been reborn in Gotham City without a home or purpose! Could destiny have something in store for this seemingly lost relic? And why does his appearance cut into Batman's.
32 pages, $2.99, in stores on Nov. 18.
RED CIRCLE: THE HANGMAN #1
Written by J. Michael Straczynski; Art by Tom Derenick and Bill Sienkiewicz; Cover by Jesus Saiz.
J. Michael Straczynski dives into the DC Universe, bringing four of the finest heroes of the Golden and Silver Ages with him! Completely reimagined for the modern world from their original appearances in Archie/MLJ publications, these four heroes will show you a side of the DC Universe you've never seen before! The Civil War claimed many lives…but one of those lives still hasn't ended! Union doctor Robert Dickering found himself on the wrong side of the battle lines, and despite his heroic treatment of a fallen enemy soldier, he also found himself on the wrong end of a noose! But a shadowy power stepped forth in the twilight moments between life and death and offered him a deal he couldn't refuse: to forever roam the Earth, saving the lives of innocents condemned like himself – or hastening the deaths of the guilty! But in taking the seemingly righteous mission of the Hangman, has he accepted God's work? Or has he become the vengeful fist of the Devil himself?





WIZARD WORLD'S PHILADELPHIA COMIC CON
Site: Philadelphia Convention Center
Date: June 11-12-13, 2010
Guests: Linda Hamilton, William Shatner, Adam West, Bruce Campbell, James Marsters, Tia Carrere Among Celebrity Guests; Leading Comics Artists, Creative Directors and More than 150 Pop Culture Icons to Attend!
For more information, go to http://www.wizardworld.com/
SHORE LEAVE 32
Place: Baltimore, MD
Time: July 9-11, 2010
Site: Marriott's Hunt Valley Inn
Guests: Edward James Olmos, Katee Sackhoff, Torri Higginson, Kevin Sorbo, Catherine Hicks, Dominic Keating, Bill Dow
For more information, go to http://www.shore-leave.com/
STEEL CITY CON
Place: Monroeville Convention Center (near Pittsburgh, PA)
August 6, 7 and 8, 2010
Guests: Jake Lloyd (Anakin Skywalker), Micky Dolenz (Monkees), David Faustino (Married With Children), more guests to follow
For more information, go to http://www.steelcitycon.com/
SPECIAL ANNOUNCEMENTS!
Creation Entertainment has a large number of conventions planned for the next several months. They include stars from TWILIGHT, SUPERNATURAL, STARGATE, FARSCAPE, XENA, SERENITY, STAR TREK, etc. Check out their calendar to see if one will be in your neighborhood soon. Don't miss their Videos page as well. It is full of some priceless video from a number of conventions.
Be sure to visit the referenced sites to see if there have been changes in dates/guests attending. Visit our Convention Calendar for a full listing of upcoming conventions.
BACK ISSUES OF THE ZOCALO TODAY
The front page of the The Zocalo Today changes daily, so be sure to check the back issues to make sure that you haven't missed anything IMPORTANT! I don't want the front page getting too long so I shift information periodically into the archives. So if you aren't a regular visitor to The Zocalo Today, be sure to check out the back issues. Just use the button above!
---
Take care and I look forward to hearing from you.
Sandra Bruckner (sgbruckner@aol.com)
Editor/Publisher
ISN News: The Zocalo Today
http://www.isnnews.net
Copyright - SBruckner, 1999-2010