[an error occurred while processing this directive]

The Zocalo Today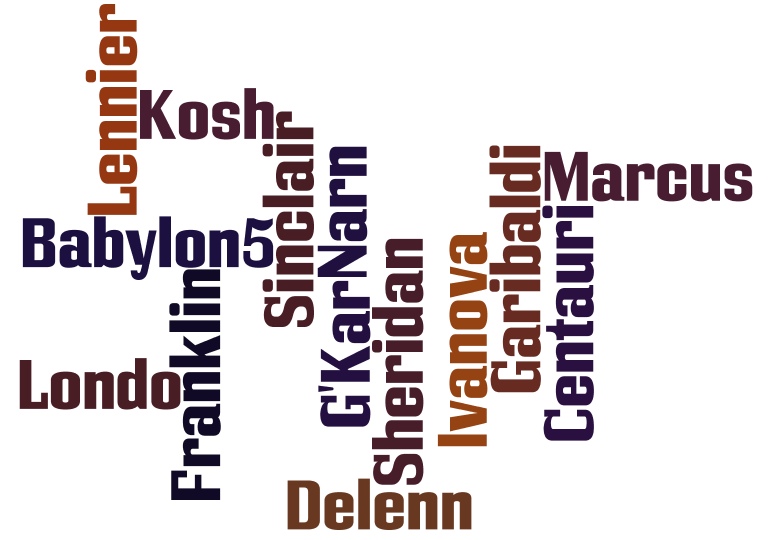 Welcome and thank you for dropping by. Babylon 5 brought many of us together -- and it remains with us, despite the fact that is no longer in production. The good thing is that the internet gives a LOT of ways to stay in touch. Don't be shy. Join in the discussion today or drop by Facebook or Twitter.

If you have questions or items for the news, drop me a line at sgbruckner@aol.com.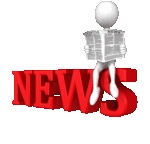 SUNDAY, JUNE 2, 2013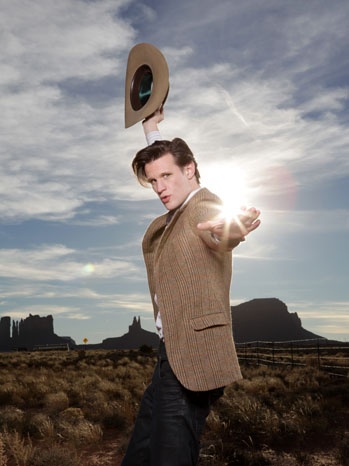 DOCTOR WHO NEWS
Weeks after the return of Doctor Who was made official, season eight will be without star Matt Smith.
Smith, who first made his debut as the Doctor in 2010, will depart following the 50th anniversary Doctor Who special that will air Nov. 23 and the annual Christmas special, the BBC announced Saturday on its official blog. There had been speculation that Smith would return for another go-around.
"Doctor Who has been the most brilliant experience for me as an actor and a bloke, and that largely is down to the cast, crew and fans of the show," said Smith. I'm incredibly grateful to all the cast and crew who work tirelessly every day, to realise all the elements of the show and deliver Doctor Who to the audience. Many of them have become good friends and I'm incredibly proud of what we have achieved over the last four years."
Smith also thanked the fans for their never-ending support during his four-year stint as the title character on the beloved British staple: "It's been an honour to play this part, to follow the legacy of brilliant actors, and helm the TARDIS for a spell with 'the ginger, the nose and the impossible one'. But when ya gotta go, ya gotta go and Trenzalore calls. Thank you guys." Steven Moffat, who returns as showrunner/executive producer for season eight, praised Smith's performance on the series, and acknowledged that oftentimes there is an end to all good things. "But great actors always know when it's time for the curtain call, so this Christmas prepare for your hearts to break, as we say goodbye to number Eleven," he said.
Though his focus is on the upcoming specials, Moffat teased the search for the 12th Doctor: "Somewhere out there right now -- all unknowing, just going about their business -- is someone who's about to become the Doctor. A life is going to change, and Doctor Who will be born all over again!"
The 50th anniversary Doctor Who special will feature Smith, Jenna-Louise Coleman, David Tennant, Billie Piper and John Hurt, who was seen in the season seven finale.
Stateside, Doctor Who airs on BBC America, and is the cable network's highest-rated series. Doctor Who is produced by BBC Cymru Wales.
Over the past few seasons, Doctor Who parted ways with Karen Gillan (Amy Pond), who has joined the cast of Marvel's Guardians of the Galaxy, and Arthur Darvill (Rory Williams). Smith, the first actor to be nominated for a BAFTA award as the Doctor, will star in Ryan Gosling's directorial debut, How to Catch a Monster, expected to hit theaters in 2014.
INTERSTELLAR
Collider is reporting that long time Chris Nolan collaborator Hans Zimmer will score his upcoming film Interstellar and has already started working on the film's music. Zimmer has served as the composer for four of Nolan's films including Inception and the entire "Dark Knight" trilogy. His work can be heard next in the upcoming Man of Steel.
Directed and written by Nolan, Interstellar is based on a script by Jonathan Nolan. The film will be produced by Emma Thomas and Christopher Nolan of Syncopy Films and Obst of Lynda Obst Productions. Kip Thorne will executive produce. Matthew McConaughey, Anne Hathaway, Jessica Chastain and Michael Caine will star.
Interstellar will depict a heroic interstellar voyage to the furthest reaches of our scientific understanding. The movie hits theaters on November 7, 2014.
SATURDAY, JUNE 1, 2013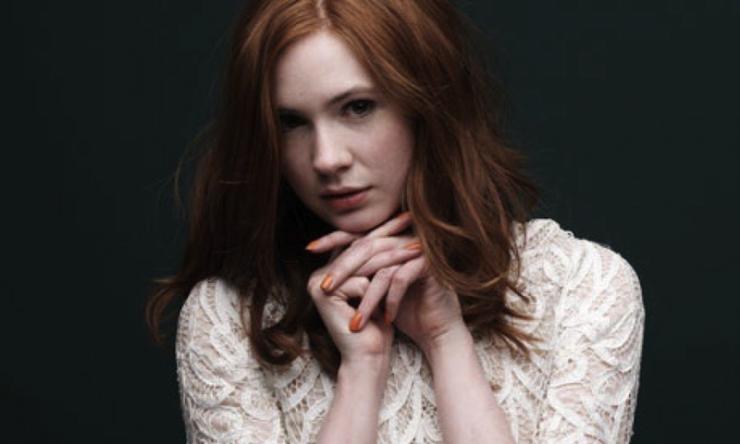 GUARDINS OF THE GALAXY
Marvel has answered our sci-fi prayers -- they've put someone from the Doctor Who universe in Guardians of the Galaxy. Friday evening it was announced that Karen Gillan -- who you may know her from her run on Doctor Who as Amy Pond -- is joining the cast.
It's being reported that Gillan will play the lead female villain in the film. That means she'll probably share scenes with Lee Pace (The Hobbit), who was previously announced as the main baddie. Further details regarding Gillan's role are being kept under wraps.
The actress joins the growing cast, which includes Chris Pratt, Zoe Saldana, Dave Bautista, Michael Rooker and the recently added Glenn Close. The film's scheduled to start shooting in late June in the UK.
Guardians of the Galaxy is directed by James Gunn and hits theaters Aug. 1, 2014.

REVOLUTION
NBC has released a preview clip from next week's highly anticipated Revolution season finale, which should answer the question "Will the lights come back on?" Not only that, but will more Rebels meet their maker? The previous episode featured several standoffs, including one between Miles (Billy Burke) and Monroe (David Lyons).
In the following clip, we'll see what happened to Captain Neville (Giancarlo Esposito) and his son Jason (JD Pardo) after they talked their way out of militia hands. Last week, Neville was able to convince one of his captors to start a coup. Monroe's still stuck in the Tower, so while the boss is away, his enemies will play.
What will Neville do with Monroe's army? In the official episode description it says, "Neville and Flynn give new meaning to evil." That can't be good.

HAMMER OF THE GODS
Here is the first look at an almost three-minute clip from Hammer of the Gods in theaters on July 5th.
Set in Viking Britain in 871 AD, Hammer of the Gods is a visceral, intense tale set in a world whose only language is violence. A young Viking warrior, Steinar (Charlie Bewley), is sent by his father the king on a quest to find his estranged brother, who was banished from the kingdom many years before. Steinar's epic journey across terrifyingly hostile territory gradually sees him emerge as the man his father wants him to be – the ruthless and unforgiving successor to his throne.
Elliot Cowan, Clive Standen, Guy Flanagan and Michael Jibson co-star.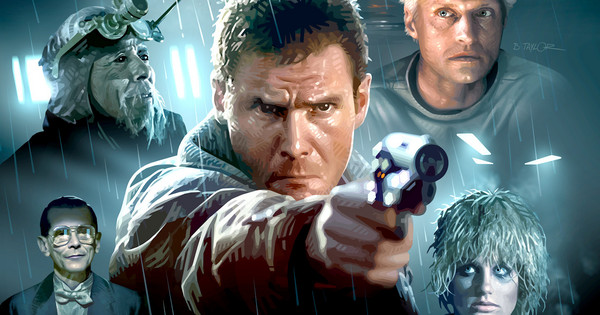 BLADE RUNNER 2
Writer Michael Green is in negotiations to do a rewrite of Alcon Entertainment's Blade Runner sequel penned by Hampton Fancher (Blade Runner, The Minus Man, The Mighty Quinn) and to be directed by Ridley Scott. Fancher's original story/screenplay is set some years after the first film concluded.
Alcon co-founders and co-Chief Executive Officers Broderick Johnson and Andrew Kosove will produce with Bud Yorkin and Cynthia Sikes Yorkin, along with Ridley Scott. Frank Giustra and Tim Gamble, CEO's of Thunderbird Films, will serve as executive producers.
Green recently completed rewrites on Robopocalypse and Warners Bros.' Gods and Kings.
Alcon and Yorkin previously announced that they are partnering to produce Blade Runner theatrical sequels and prequels, in addition to all television and interactive productions.
The original film was selected for preservation in the United States National Film Registry by the Library of Congress as being "culturally, historically, or aesthetically significant." The film was selected for preservation in the United States National Film Registry in 1993 and is frequently taught in university courses. In 2007, it was named the 2nd most visually influential film of all time by the Visual Effects Society.
Released by Warner Bros. almost 30 years ago, Blade Runner was adapted by Hampton Fancher and David Peoples from Philip K. Dick's groundbreaking novel "Do Androids Dream of Electric Sheep?" and directed by Scott following his landmark Alien. The film was nominated for two Academy Awards (Best Visual Effects, and Best Art Direction).
SCIENCE FICTION NEWS STORIES:
Did you miss the news from yesterday -- or earlier in the week. Catch up by going to the News Archive. It will bring you up to date for all that has been going on in the world of science fiction.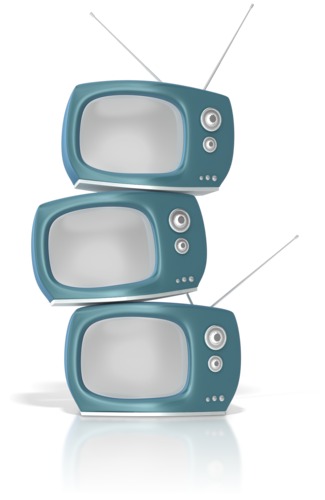 ON THE TUBE TONIGHT:
7:00pm on BBC America
The Lord of the Rings: The Two Towers (2002)
Now divided, members of a fellowship take different paths to destroy the ring and defeat evil Sauron and his pawns. Based on a book by J.R.R. Tolkien. Elijah Wood, Ian McKellen, Liv Tyler, Viggo Mortensen, Sean Astin

7:45pm on ABC Family
Cinderella (1950)
With a wicked stepmother and two jealous stepsisters who keep her enslaved and in rags, Cinderella stands no chance of attending the royal ball, until her fairy godmother appears. Animated. Ilene Woods, Eleanor Audley, Verna Felton, Claire DuBrey, Rhoda Williams

8:00pm on AMC
The Killing Episode: The Jungle; That You Fear the Most PREMIERE NEW
Sarah makes a grim discovery in regards to her past; Holder catches an unsettling case; Seward shows his true colors.

9:00pm on Syfy
Mega Piranha (2010)
A mutated strain of giant and ferocious Amazonian piranha escape from the jungle rivers and eat their way toward Florida. Tiffany, Paul Logan, Barry Williams, David Labiosa, Jude Gerard Prest

9:30pm on ABC Family
The Princess Diaries (2001)
A woman gives etiquette lessons to her reluctant granddaughter who is heir apparent to a throne. Julie Andrews, Anne Hathaway, Hector Elizondo, Heather Matarazzo, Mandy Moore

10:00pm on CBS
The Mentalist Episode: Red Sails in the Sunset S05, E08 (First Aired: Nov. 18, 2012)
Brett Stiles (Malcolm McDowell) helps Jane orchestrate a plan to break Lorelei out of prison in hope that she will lead them to Red John.

10:00pm on AMC
Mad Men Episode: A Tale of Two Cities NEW S06, E10
The agency works to keep a client; Joan is caught off-guard.
BABYLON 5 20TH ANNIVERSARY BOOK
FIRST EVER BABYLON 5 BOOK PRINTED EXCLUSIVELY IN COLOR
Not just full color, but the actual colors of the sets, costumes and props. Extensive care was taken to ensure that the final pages precisely matched the color qualities of the original photographs, which were taken on set during production. B5-20 covers everything from the pilot through The Lost Tales.
DETAILS ABOUT THE PHYSICAL BOOK
256 pages. 753 images. 150gsm heavy-weight paper designed for high-resolution, full-color printing. Matte finish. Extra durable WIBALIN® cloth cover. WIBALIN® slipcase. Title and B5-20 logo embossed with foil stamping. Ribbon bookmark.
A NOTE ABOUT THE BINDING
We used the highest quality Smyth-sewn binding. This means the book lays flat for every page. More importantly, the pages will not pull away from the binding (nor will the spine crack) because the pages are NOT glued.
HOW THIS OVERSIZED BOOK IS BEING SHIPPED
We had a custom shipping box made to the exact specs of the book. It is a padded, double-walled bumper box that will withstand the weight of this book during shipping. The book itself is shrink-wrapped for authenticity and additional protection. Your B5-20 is guaranteed to arrive in perfect condition and if not, we will pay all expenses to get you one in pristine condition (including return shipping, and this does include international orders.) There is zero risk to you.
ABOUT THE PRICE
The retail price—the final price the book will be sold for—is $134.
HOWEVER, during the debut discount period (the first 7 days the book is released) the price will be $88. This $46 savings will only be available once, when we release the book on June 24. Exception: Books being picked up at the Phoenix Comicon will also be $88.
We are still negotiating the shipping prices and will have that information closer to the June 24 on-sale date.
RELEASE SCHEDULE
The official release date is Monday, June 24. Pre-orders will be available closer to the ship date.
For more information on this magnificant volume, go to b5books.com.
THE ZOCALO ON FACEBOOK
I've taken the leap and started a group over on Facebook. There is a discussion page where we can talk about Babylon 5 and all things science fiction. Be sure to check it out. http://www.facebook.com/?sk=2361831622#!/group.php?gid=132854680067759




Here is a quote from J. Michael Straczynski about emotions.
I had this theory that the more important and intimate the emotion, the fewer words are required to express it.
First it's in dating: "Will you go out with me?" Six words.
"Honey, I care for you." Five words.
"You matter to me." Four words.
"I love you." Three words.
"Marry me." Two words.
But what's left? What's the one most important and intimate word you can ever say to somebody? It's "goodbye."
While Michael O'Hare (Sinclair), Andreas Katsulas (G'Kar), Rick Biggs (Dr. Franklin), Tim Choate (Zathras) and Jeff Conoway (Zach Allen) are no longer with us, we will not forget their wonderful personalities and talent -- as well as their significant contributions to the BABYLON 5 universe. Be sure to visit In Memory Of for more information about memorial efforts.
Until we met again, in a place where no shadows fall.
BABYLON 5 BIRTHDAYS
Jeffrey Willerth - June 5
Donovan Brown (Optic Nerve) - June 6
Ann Bruice Aling - June 8
Mark Walters (Art Dept.) - June 10
Susan Norkin (Post) - June 10
Adrienne Barbeau (Amanda Carter) - June 11
Mike Vejar - June 25

Have I missed anyone? If you know the birthday of someone connected with Babylon 5, pass the information along. We want to include everyone in our Happy Birthday Wishes.


KEEPING UP WITH CAST AND CREW

BILL MUMY - COMIC AUTHOR
Bill announced on Facebook that today the very first issue of his brand new monthly comic book, "The Curse of the Mumy" was released on Bluewater Comics. It is available on Amazon at http://amzn.to/110NmPL .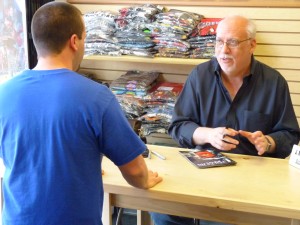 J. MICHAEL STRACZYNSKI
JMS was at Southwestern College the other day and was interviewed by "The Sun" of Southwestern College. To read the entire interview, to go http://www.theswcsun.com/straczynski/. Joe recounts a lot of the work he has been involved with, including "Jake and the Fat Man", "Murder She Wrote" and "Babylon 5". He also talks about comic books and movies.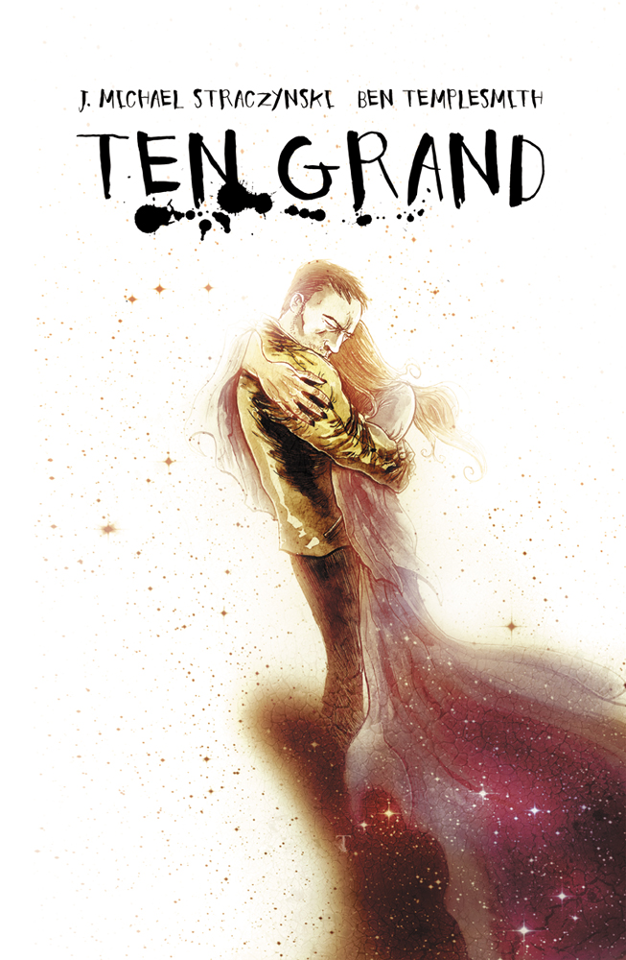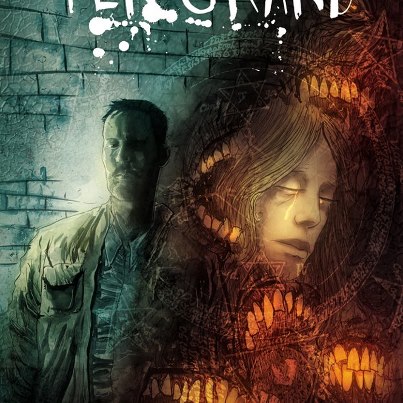 TEN GRAND
JMS reports on Facebook that his new comic, TEN GRAND is doing very well.
"Spectacular news! Pre-orders for Ten Grand #1 = 67,218! Stunning debut, likely top 15-20! On par with Walking Dead!"
Read more about it at http://www.comicbookresources.com/?page=article&id=45104. TEN GRAND - ISSUE #2 AND #3
J. Michael Straczynski's comic book #2 hits the street on June 5. Issue #3 is shipping July 3. Here's a peek at the cover art from JMS.
Those wishing to order our premiere comic Ten Grand can do so through Midtown comics http://www.midtowncomics.com/ Gahl Buslov is the point of contact. gahl@midtowncomics.com.

SENSE8 - BREAKING NEWS
Netflix signs up The Matrix, Babylon 5 creators to develop a new sci-fi series: Sense8
Continuing its quest to sate subscribers' appetites with a flow of original content, Netflix has announced a new original series, Sense8. Due in late 2014, it's being developed by the Wachowskis of The Matrix, V for Vendetta, Cloud Atlas and Speed Racer fame, as well as J. Michael Straczynski, creator of Babylon 5. Details are thin, but the press release promises a gripping global tale of minds linked and souls hunted with a ten episode run for its first season.
As it did with House of Cards, Arrested Development and other productions, Netflix is relying heavily on data from viewers to decide which programs to support. According to chief content officer Ted Sarandos, "Andy and Lana Wachowski and Joe Straczynski are among the most imaginative writers and gifted visual storytellers of our time," whose creations are very frequently viewed on the service. According to the creators themselves, they've sought to work together for a decade, and this idea started from a late night conversation about "the ways technology simultaneously unites and divides us." If that's not enough for now, then there are a few more details and quotes in the press release, which is included after the break.
Go to http://www.engadget.com/2013/03/27/netflix-wachowskis-sense8/ to read the Press Release. BABYLON 5 PRESENCE ON FACEBOOK
I know a lot of you are already on FaceBook. However, I don't know if you knew how many other Babylon 5 folks have taken the plunge and opened FaceBook accounts. In fact, Pat Tallman has reopened her Fan Club using FaceBook at the site. For a peek, go to http://www.facebook.com/group.php?gid=45593318387. Claudia Christian has been really active -- sharing pictures of her recent trips and letting us know about upcoming convention activities. J. Michael Straczynski (JMS) has a FaceBook page as well as a new "Fans of J. Michael Straczynski" page. So check it out!

NEW BOOKS OF INTEREST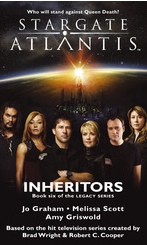 STARGATE ATLANTIS: The Inheritors
by Jo Graham, Melissa Scott and Amy Griswold

The battle lines are drawn. Queen Death is mustering her fleet. But who will stand against her?
As conflicts and betrayal threaten to shatter Atlantis's fragile alliances with Guide's Wraith and the Genii, humanity's only hope of survival rests on the fate of an Ancient device — a weapon too terrible to use but too powerful to cast aside. A weapon capable of exterminating every Wraith in the galaxy, and with them every human carrying Wraith DNA…
With Queen Death's fleet fast approaching, Colonel Sheppard and his team must make their final choice. In the sixth and concluding installment of the STARGATE ATLANTIS Legacy series, the future of Atlantis will be decided — and more than one of her crew will be called upon to sacrifice everything in the fight for her survival…
Buy the ebook from Amazon [US | UK | DE | FR] or from Crossroad Press. Have you read a good book lately? Do you want to share your thoughts? That is what I'm doing over at Book Reviews. I have gotten a number of marvelous books to review related to film making and I want to share my observations with you. If you have books you'd like to post, send them along.
NEW DVDS OF INTEREST
For information on new DVDs coming out that may be of interest to you, go to New DVD Releases for more information.
VIDEOS FROM PHOENIX COMIC CON BABYLON 5 REUNION

There are lot of funny stories recounted by the cast members, including Jerry talking about rooming with Andreas and the joke played on Jason by Bill Mumy.

BABYLON 5 MEMORIAL VIDEO BY JOHN HUDGENS
John Hudgens created a marvelous video to honor all who have gone beyond the Rim. Here is a link to John's Babylon 5 videos:
https://www.youtube.com/user/Babylon5MusicVideos?feature=watch

Richard Biggs memorial: http://www.youtube.com/watch?v=HyD4L8yNtsA

Andreas Katsulas memorial: http://www.youtube.com/watch?v=h2UQ2l9NPIg

- This is the extended version that I did for Andreas' widow ater the original cut was released on the net. It's never been seen online until now.

For those of you who've never seen these, I hope you enjoy them - and for those that have (and emailed me many times over the years about releasing them), I hope they're as good as you remember. Working with Joe on these videos was one of the highlights of my career, and I'll be forever grateful to him for the doors these have opened for me. I'm proud to have them on my resume.

John Hudgens
www.zteamproductions.com
---





Creation Entertainment's Official STAR TREK Convention
Date: May 31-June 2, 2013
Location: The Westin O'Hare Hotel, Chicago
For more information, go to http://www.creationent.com/cal/stchi.htm

WIZARD WORLD CONVENTION
Date: May 30-June 2, 2013
Place: Philadelphia, PA
Guests: Nathan Fllio, Jewel Staite, Adam Baldwin, Summer Glau, Stan Lee, William Shatner, and more
For more information, go to http://www.wizardworld.com/home-pa.html.

Creation Entertainment's Official STAR TREK Convention
Date: June 8-9, 2013
Location: BOSTON, MA
For more information, go to http://www.creationent.com/cal/stma.htm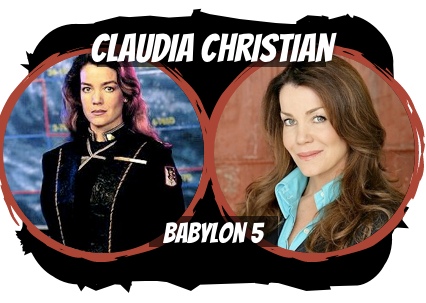 HEROES FOR SALE
Date: June 29-30, 2013
Place: Manchester, UK
Guests include Claudia Christian (Ivanova from Babylon 5)
For more information, go to http://www.heroesforsale.co.uk/.

South Florida FSC 2013 Date: July 4-7, 2013
Place: Miami (International) Airport Convention Center Miami, Florida
Media guests include: Adam Baldwin, Alex Zahara (Legend of the Rangers), Erin Gray,
George Takei-Guest of Honor, Traci Lord and Dana Snyder
Contact: 954-399-1330 mike@supercon.com

STEEL CITY CON
Date: July 26-28, 2013
Place: Monroeville Convention Center, Monroeville, PA
Guests: Marina Sirtis (Star Trek), Eric Roberts (The Dark Knight), Jett Lucas (son of George), Laine Kazan, "Rowdy" Roddy Piper, Ernie Hudson (Ghostbusters), Theodus Crane (Walking Dead), James Best (Dukes of Hazzard), Marta Kristen (Lost in Space), Eliza Roberts (Animal House), Tom Kane (animator)
For more information, go to www.steelcitycon.com.

SHORE LEAVE 35
Date: August 2-4, 2013
Place: Hunt Valley Inn, Timonium, MD (near Baltimore) Guests include: William Shatner (Saturday only), Amanda Tapping, Babylon 5's Julie Caitlin Brown
For more information, go to www.shore-leave.com Creation Entertainment's 12th Annual Official Las Vegas STAR TREK Convention
Date: August 8-11, 2013
Location: The Rio Suites Hotel in Las Vegas, Nevada
For more information, go to http://www.creationent.com/cal/st_lasvegas.html

Worldcon 2014: Loncon 3 - 72nd World Science Fiction Convention
Place: London, England
Date: Thur 14 Aug 2014 - Mon 18 Aug 2014
For more information, go to http://www.loncon3.org/contact

Worldcon 2013: Lone Star Con 3 the 71st World Science Fiction Convention,
Place: San Antonio, Texas, USA
Date: Thur 29 Aug 2013 - Mon 2 Sept 2013
For more information: Email: info@lonestarcon3.org
Postal: Alamo, Inc., PO Box 27277, Austin, TX 78755-7277
Writer Guests: Ellen Datlow, James Gunn, Willie Siros, Norman Spinrad, Paul Cornell, Leslie Fish
Nominations for Hugo Awards is now open, download the link.
All Attendees and Supporters can vote http://www.lonestarcon3.org/hugo-awards/index.shtml.

Dragoncon 2013
Dates: Aug. 30 - Sept. 2, 2013
Place: Atlanta, GA
Wknd Memberships: $100 to 5/15; $115, 5/15-7/15; $130, 8/16 to door, And daily memberships
Banquet $65
Guests include Alex Zahara from Legend of the Rangers: To Live and Die in Starlight
For more information, go to http://www.dragoncon.org/

SPECIAL ANNOUNCEMENTS!
Creation Entertainment has a large number of conventions planned for the next several months. They include stars from TWILIGHT, SUPERNATURAL, STARGATE, FARSCAPE, XENA, SERENITY, STAR TREK, etc. Check out their calendar to see if one will be in your neighborhood soon. Don't miss their Videos page as well. It is full of some priceless video from a number of conventions.

Be sure to visit the referenced sites to see if there have been changes in dates/guests attending. Visit our Convention Calendar for a full listing of upcoming conventions.
BACK ISSUES OF THE ZOCALO TODAY
The front page of the The Zocalo Today changes daily, so be sure to check the back issues to make sure that you haven't missed anything IMPORTANT! I hope you will become a regular visitor to The Zocalo Today!
---
Take care and I look forward to hearing from you.
Sandra Bruckner (sgbruckner@aol.com)
Editor/Publisher
ISN News: The Zocalo Today
http://www.isnnews.net
Copyright - SBruckner, 1999-2013