[an error occurred while processing this directive]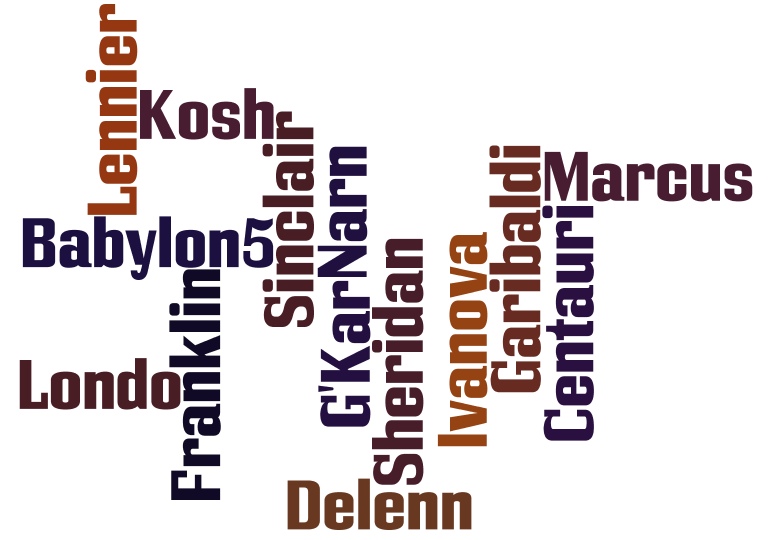 Welcome and thank you for dropping by. Babylon 5 brought many of us together -- and it remains with us, despite the fact that is no longer in production. The good thing is that the internet gives a LOT of ways to stay in touch. Don't be shy. Join in the discussion today or drop by Facebook or Twitter.

If you have questions or items for the news, drop me a line at sgbruckner@aol.com.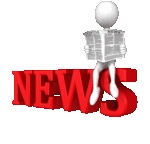 SUNDAY, JUNE 23, 2013
SUPER MOON TONIGHT
The largest full moon of 2013 will be rising Sunday evening (June 23), when the moon will be at its closest point to the Earth (the perigee), creating what has become known as the "supermoon." The moon will appear roughly 12 percent bigger in the sky than normal.
"It doesn't matter where you are, the full moon you're seeing will be the biggest for 2013," NASA's assistant director of science Michelle Thaller tells Space.com. "That 12 percent size difference can mean as much as a 30 percent change in brightness, so this will be a particularly bright supermoon."
Thaller adds that while a supermoon does happen about once a year, this year the supermoon is closer than it has been in a while. Space.com adds that if you take an amazing picture of the supermoon on Sunday, send it to spacephotos@space.com and maybe it you'll see it on their website.

WORLD WAR Z
After this weekend, Mr. and Mrs. Smith will no longer be Brad Pitt's biggest opening weekend earner.
The actor's World War Z is set to surpass the $50 million brought in by the 2005 spy film, which co-starred Angelina Jolie. Paramount expects the zombie apocalypse tentpole, which earned a B+ CinemaScore from audiences, to gross more than $60 million in its debut.
WWZ earned $25 million on Friday, placing the title at No. 2 on the domestic box office chart behind Disney/Pixar's Monsters University at $30.5 million.
The movie, co-financed with Skydance Productions, underwent an arduous production process that included numerous reshoots before finally making its way into theaters.
Pitt's last summer film was Quentin Tarantino's Inglourious Basterds, which opened to $38 million in August 2009. He also starred in Steven Soderbergh's 2007 heist sequel, Ocean's Thirteen, which opened to $36 million in June. And the actor opened the mythology epic, Troy, to $46 million in May, 2004.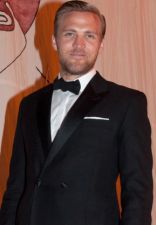 HERCULES
Kon-Tiki star Tobias Santelmann has joined Brett Ratner's upcoming Hercules film, according to The Hollywood Reporter. Santelmann will play the lead villain in the film, a character named Rhesus. Santelmann's character is described as "a golden-locked barbarian and revolutionary" who will go toe-to-toe with Dwayne Johnson's Hercules in the movie.
Hercules also stars Ian McShane, Rufus Sewell, Joseph Fiennes, Peter Mullan and John Hurt. Rounding out the main cast are Rebecca Ferguson, Ingrid Bolsø Berdal, Aksel Hennie and Reece Ritchie.
Based on the Radical Studios graphic novel "Hercules: The Thracian Wars," the ensemble-action film is a revisionist take on the classic myth set in a grounded world where the supernatural does not exist. The screenplay is by Ryan Condal and Evan Spiliotopoulos. President Barry Levine of Radical Studios is a producer and Executive VP Jesse Berger is an executive producer on the film.
Hercules will land in theaters on July 25, 2014.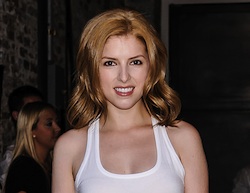 INTO THE WOODS
Anna Kendrick is the latest name said to be joining the cast of the ensemble Broadway musical adaptation Into the Woods, says a story today at The Hollywood Reporter. She will play Cinderella opposite Johnny Depp, Meryl Streep, Chris Pine, Jake Gyllenhaal, James Corden, Emily Blunt, Tracey Ullman and Christine Baranski.
Into the Woods weaves together the story of several of the most beloved fairytales (Cinderella, Little Red Riding Hood, Jack and the Beanstalk, Rapunzel) into the original story of a Baker and his wife who try to reverse a curse on their family in order to have a child, exploring the consequences of the characters' wishes and quests and their desire for "happily ever after."
With music and lyrics by Stephen Sondheim and book and direction by James Lapine, "Into the Woods" earned 10 nominations at the 1988 Tony Awards, winning three including best score and best book of a musical. The 2002 Broadway revival won a Tony for best revival of a musical.
Kendrick recently starred in Rapture-Palooza and can be seen coming up in the Dylan Kidd-directed comedy Get a Job.
Walt Disney Pictures is expected to start filming in the fall. James Lapine wrote the script and Rob Marshall will direct.
SATURDAY, JUNE 22, 2013
MATT SMITH THANKS THE FANS
We're still trying to make peace with the fact Matt Smith is leaving "Doctor Who" after this year's Christmas special, and this heartfelt video thank you to fans and colleagues is only making it harder.
He starts the message Bob Dylan/INXS/"Love Actually"-style with a series of words written on sheets of paper he holds up to the camera. The silence makes it all the more touching when Smith finally speaks.
The announcement Smith will be ending his tenure as the Eleventh Doctor came earlier this month, and ever since speculation has been rampant about who might replace him. This video is just more proof the replacement has big shoes to fill.

DOCTOR SLEEP
Stephen King's Doctor Sleep, the sequel to his legendary scarefest The Shining, won't hit bookstores until the fall. But we're just days away from the debut of Under the Dome, a CBS miniseries based on King's novel of the same name, and King's publisher is taking the opportunity to give Doctor Sleep a plug.
The short spot above will air during Under the Dome broadcasts (which begin Monday night) to promote the forthcoming novel, which will follow the exploits of an adult Danny Torrance as he battles a new supernatural foe. Here's the official synopsis for the book:
On highways across America, a tribe of people called The True Knot travel in search of sustenance. They look harmless—mostly old, lots of polyester, and married to their RVs. But as Dan Torrance knows, and spunky twelve-year-old Abra Stone learns, The True Knot are quasi-immortal, living off the 'steam' that children with the 'shining' produce when they are slowly tortured to death.
Haunted by the inhabitants of the Overlook Hotel where he spent one horrific childhood year, Dan has been drifting for decades, desperate to shed his father's legacy of despair, alcoholism, and violence. Finally, he settles in a New Hampshire town, an AA community that sustains him, and a job at a nursing home where his remnant 'shining' power provides the crucial final comfort to the dying. Aided by a prescient cat, he becomes 'Doctor Sleep.'
Then Dan meets the evanescent Abra Stone, and it is her spectacular gift, the brightest shining ever seen, that reignites Dan's own demons and summons him to a battle for Abra's soul and survival. This is an epic war between good and evil, a gory, glorious story that will thrill the millions of devoted readers of The Shining and satisfy anyone new to the territory of this icon in the King canon.
Doctor Sleep hits bookstores Sept. 24.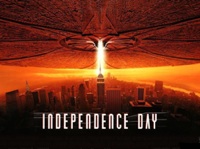 RELEASE DATES FOR ID-4, X-MEN AND MORE
Good news, sci-fi fans. It looks like 2014 and 2015 should be a whole lot of fun.
The folks at 20th Century Fox have just announced some major sci-fi release dates, while also confirming that long-rumored Independence Day sequel really is happening.
We also get a new date for Bryan Singer's eagerly anticipated X-Men: Days of Future Past, which will be showing up a little earlier than expected in the summer of 2014. But that comes at the cost of bumping the Rise of the Planet of the Apes sequel further down the line.
If it means we get the X-Men back together a little sooner, that's not a bad tradeoff. Here's the full breakdown:
Roland Emmerich (Stargate, Independence Day) is returning to direct Independence Day 2, which is set to open wide on July 3, 2015. For those keeping count, that's 19 years after the original. Still no official word on whether original stars Will Smith and Jeff Goldblum will be back to battle aliens.
The new X-Men sequel Days of Future Past is moving up from its originally set July 18, 2014, release date to May 23, 2014. As far as competition is concerned, it'll roll out a week after Gareth Edwards' Godzilla reboot.
To make room for Days of Future Past, Dawn of the Planet of the Apes is moving from May to July 18, 2014. The first installment in this rebooted Apes canon was a surprise blockbuster, so this one will probably gain some steam heading into next year.
A new date for the videogame adaptation Assassin's Creed has been set for June 19, 2015, which bumps it back a month from its original May 22 release date.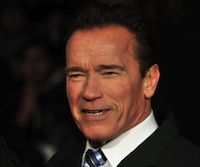 MAGGIE
Arnold Schwarzenegger has taken a leading role in the upcoming zombie project Maggie, Variety reports. He's also planning to serve as a producer on the 2011 "Black List" project. Written by John Scott 3, it was given the following official logline:
As a "walking dead" virus spreads across the country, a farm family helps their eldest daughter come to terms with her infection as she slowly becomes a flesh-eating zombie.
Although she was up for the title role earlier this year, Chloe Grace Moretz is no longer set to star due to scheduling conflicts.
Schwarzenegger, who recently starred in The Last Stand, also recently confirmed that he'll be returning to his most popular franchise with Terminator 5.
Commercials director Henry Hobson will helm Maggie and the modestly-budgeted film will mark his theatrical debut.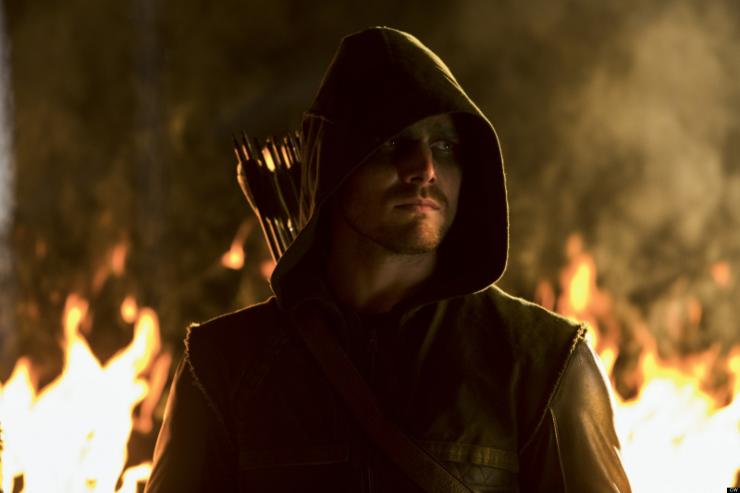 WARNER BROS. AT COMIC-CON
Warner Bros. Television Group has announced their return to San Diego's Comic-Con International next month with 17 series, including 10 returning fan-favorite shows and seven programs making their Comic-Con debut. For the full schedule, go to Comic-Con.
SCIENCE FICTION NEWS STORIES:
Did you miss the news from yesterday -- or earlier in the week. Catch up by going to the News Archive. It will bring you up to date for all that has been going on in the world of science fiction.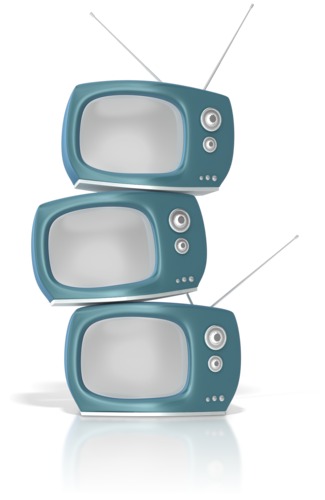 ON THE TUBE TONIGHT:
6:00pm on BBC America
The Lord of the Rings: The Two Towers (2002)
Now divided, members of a fellowship take different paths to destroy the ring and defeat evil Sauron and his pawns. Based on a book by J.R.R. Tolkien. Elijah Wood, Ian McKellen, Liv Tyler, Viggo Mortensen, Sean Astin 8:00pm on CBS
Elementary Episode: Déjà Vu All Over Again S01, E18 (First Aired: Mar. 14, 2013)
Joan tackles her first solo case when a woman disappears after leaving a tearful breakup video for her husband.

9:00pm on NBC
Crossing Lines Episode: Pilot PREMIERE NEW
Hoping to capture an international serial killer with a trail of victims, a unique team of specialists assemble -- including former NYPD detective Carl Hickman, who became a recluse after an injury left him disabled; a tragedy impacts the team.

9:00pm on HBO
True Blood Episode: The Sun NEW S06, E02
Jason and Sookie meet a long-lost relative; Tara is victimized by a new government weapon; Eric attempts to thwart the governor's anti-vampire initiatives; Sookie is drawn to a stranger; Alcide and Martha confront Sam about Emma's future. 9:00pm on Syfy
The Ruins (2008)
Tourists fall prey to carnivorous vines ensnaring the ruins of an ancient Mayan temple. Based on the novel by Scott Smith. Jonathan Tucker, Jena Malone, Laura Ramsey, Shawn Ashmore, Joe Anderson. 10:00pm on ABC
Castle Episode: After Hours S05, E08 (First Aired: Nov. 19, 2012)
While retrieving a murder witness, Castle and Beckett are ambushed, forcing them to take the witness on the run.

10:00pm on CBS
The Mentalist Episode: Black Cherry S05, E09 (First Aired: Nov. 25, 2012)
The team investigates the death of a real estate agent with gang ties in his past; Jane looks for leads on a new connection to Red John.

10:00pm on BBC America
Copper Episode: Home, Sweet Home PREMIERE NEW S02, E01
Corcoran must follow the rules of the new sergeant while hunting for missing boys; Freeman makes a difficult choice; Maguire awaits his fate. 10:00pm on TNT
Falling Skies Episode: At All Costs NEW S03, E04
The people of Charleston defeat another alien attack; Tom is invited to meet a powerful leader; Ben struggles with his identity; Anne uncovers information that puts everyone in jeopardy.
BABYLON 5 20TH ANNIVERSARY BOOK
FIRST EVER BABYLON 5 BOOK PRINTED EXCLUSIVELY IN COLOR
Not just full color, but the actual colors of the sets, costumes and props. Extensive care was taken to ensure that the final pages precisely matched the color qualities of the original photographs, which were taken on set during production. B5-20 covers everything from the pilot through The Lost Tales.
DETAILS ABOUT THE PHYSICAL BOOK
256 pages. 753 images. 150gsm heavy-weight paper designed for high-resolution, full-color printing. Matte finish. Extra durable WIBALIN® cloth cover. WIBALIN® slipcase. Title and B5-20 logo embossed with foil stamping. Ribbon bookmark.
A NOTE ABOUT THE BINDING
We used the highest quality Smyth-sewn binding. This means the book lays flat for every page. More importantly, the pages will not pull away from the binding (nor will the spine crack) because the pages are NOT glued.
HOW THIS OVERSIZED BOOK IS BEING SHIPPED
We had a custom shipping box made to the exact specs of the book. It is a padded, double-walled bumper box that will withstand the weight of this book during shipping. The book itself is shrink-wrapped for authenticity and additional protection. Your B5-20 is guaranteed to arrive in perfect condition and if not, we will pay all expenses to get you one in pristine condition (including return shipping, and this does include international orders.) There is zero risk to you.
ABOUT THE PRICE
The retail price—the final price the book will be sold for—is $134.
HOWEVER, during the debut discount period (the first 7 days the book is released) the price will be $88. This $46 savings will only be available once, when we release the book on June 24. Exception: Books being picked up at the Phoenix Comicon will also be $88.
We are still negotiating the shipping prices and will have that information closer to the June 24 on-sale date.
RELEASE SCHEDULE
The official release date is Monday, June 24. Pre-orders are being accepted now.
For more information on this magnificant volume, go to b5books.com.
THE ZOCALO ON FACEBOOK
I've taken the leap and started a group over on Facebook. There is a discussion page where we can talk about Babylon 5 and all things science fiction. Be sure to check it out. http://www.facebook.com/?sk=2361831622#!/group.php?gid=132854680067759




Here is a quote from J. Michael Straczynski about emotions.
I had this theory that the more important and intimate the emotion, the fewer words are required to express it.
First it's in dating: "Will you go out with me?" Six words.
"Honey, I care for you." Five words.
"You matter to me." Four words.
"I love you." Three words.
"Marry me." Two words.
But what's left? What's the one most important and intimate word you can ever say to somebody? It's "goodbye."
While Michael O'Hare (Sinclair), Andreas Katsulas (G'Kar), Rick Biggs (Dr. Franklin), Tim Choate (Zathras) and Jeff Conoway (Zach Allen) are no longer with us, we will not forget their wonderful personalities and talent -- as well as their significant contributions to the BABYLON 5 universe. Be sure to visit In Memory Of for more information about memorial efforts.
Until we met again, in a place where no shadows fall.
BABYLON 5 BIRTHDAYS
Jeffrey Willerth - June 5
Donovan Brown (Optic Nerve) - June 6
Ann Bruice Aling - June 8
Mark Walters (Art Dept.) - June 10
Susan Norkin (Post) - June 10
Adrienne Barbeau (Amanda Carter) - June 11
Mike Vejar - June 25

Have I missed anyone? If you know the birthday of someone connected with Babylon 5, pass the information along. We want to include everyone in our Happy Birthday Wishes.


KEEPING UP WITH CAST AND CREW

BILL MUMY - COMIC AUTHOR
Bill announced on Facebook that today the very first issue of his brand new monthly comic book, "The Curse of the Mumy" was released on Bluewater Comics. It is available on Amazon at http://amzn.to/110NmPL .
WORLD WAR Z
Listen as J. Michael Straczynski talks about his involvement with WORLD WAR Z. SIDEKICK!
Surprise! A video trailer for issue one of Sidekick, the second title coming this summer from Joe's Comics, a division of Studio JMS!
The first promo image/ad/poster for SIDEKICK, the next title due out from Joe's Comics! The book is due out in early August but we're publishing a special convention variant just for San Diego Comic Con a couple of weeks earlier.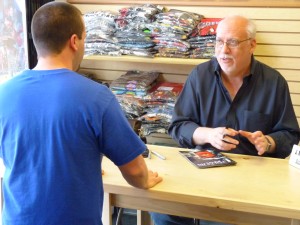 J. MICHAEL STRACZYNSKI
JMS was at Southwestern College the other day and was interviewed by "The Sun" of Southwestern College. To read the entire interview, to go http://www.theswcsun.com/straczynski/. Joe recounts a lot of the work he has been involved with, including "Jake and the Fat Man", "Murder She Wrote" and "Babylon 5". He also talks about comic books and movies.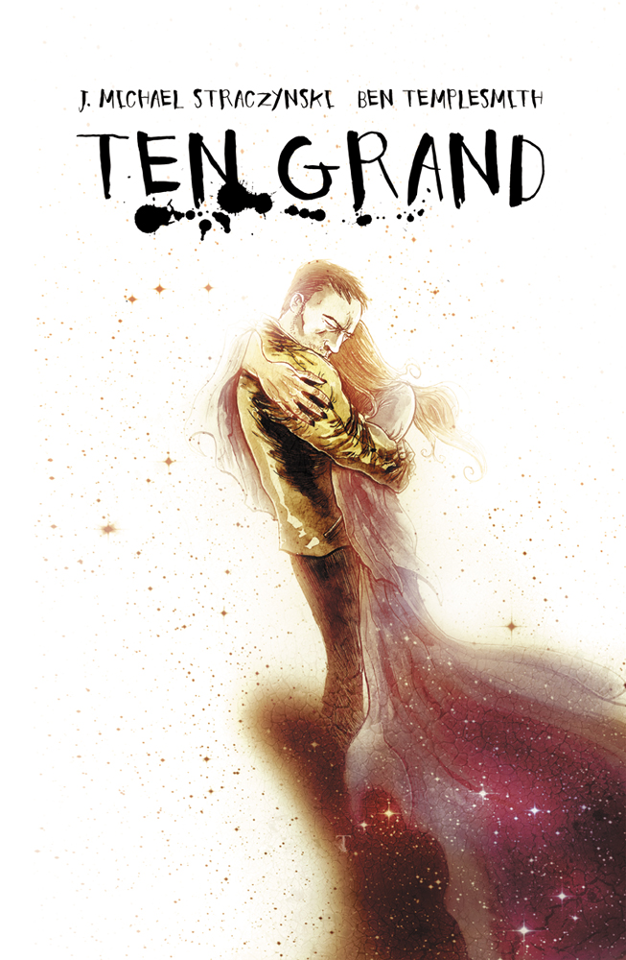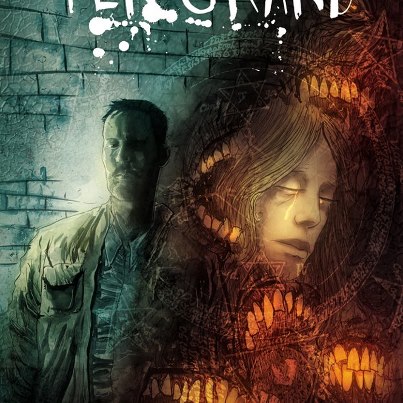 TEN GRAND
JMS reports on Facebook that his new comic, TEN GRAND is doing very well.
"Spectacular news! Pre-orders for Ten Grand #1 = 67,218! Stunning debut, likely top 15-20! On par with Walking Dead!"
Read more about it at http://www.comicbookresources.com/?page=article&id=45104. TEN GRAND - ISSUE #2 AND #3
J. Michael Straczynski's comic book #2 hits the street on June 5. Issue #3 is shipping July 3. Here's a peek at the cover art from JMS.
Those wishing to order our premiere comic Ten Grand can do so through Midtown comics http://www.midtowncomics.com/ Gahl Buslov is the point of contact. gahl@midtowncomics.com.
BABYLON 5 PRESENCE ON FACEBOOK
I know a lot of you are already on FaceBook. However, I don't know if you knew how many other Babylon 5 folks have taken the plunge and opened FaceBook accounts. In fact, Pat Tallman has reopened her Fan Club using FaceBook at the site. For a peek, go to http://www.facebook.com/group.php?gid=45593318387. Claudia Christian has been really active -- sharing pictures of her recent trips and letting us know about upcoming convention activities. J. Michael Straczynski (JMS) has a FaceBook page as well as a new "Fans of J. Michael Straczynski" page. So check it out!

BACKYARD BLOCKBUSTERS
Here is the first 12 minutes of BACKYARD BLOCKBUSTERS from John Hudgens (the guy who did all of the Babylon 5 videos). You are going to love it if you are a fan of any science fiction genre!
NEW DVDS OF INTEREST
For information on new DVDs coming out that may be of interest to you, go to New DVD Releases for more information.
VIDEOS FROM PHOENIX COMIC CON BABYLON 5 REUNION

There are lot of funny stories recounted by the cast members, including Jerry talking about rooming with Andreas and the joke played on Jason by Bill Mumy.

BABYLON 5 MEMORIAL VIDEO BY JOHN HUDGENS
John Hudgens created a marvelous video to honor all who have gone beyond the Rim. Here is a link to John's Babylon 5 videos:
https://www.youtube.com/user/Babylon5MusicVideos?feature=watch

Richard Biggs memorial: http://www.youtube.com/watch?v=HyD4L8yNtsA

Andreas Katsulas memorial: http://www.youtube.com/watch?v=h2UQ2l9NPIg

- This is the extended version that I did for Andreas' widow ater the original cut was released on the net. It's never been seen online until now.

For those of you who've never seen these, I hope you enjoy them - and for those that have (and emailed me many times over the years about releasing them), I hope they're as good as you remember. Working with Joe on these videos was one of the highlights of my career, and I'll be forever grateful to him for the doors these have opened for me. I'm proud to have them on my resume.

John Hudgens
www.zteamproductions.com
---





South Florida FSC 2013 Date: July 4-7, 2013
Place: Miami (International) Airport Convention Center Miami, Florida
Media guests include: Adam Baldwin, Alex Zahara (Legend of the Rangers), Erin Gray,
George Takei-Guest of Honor, Traci Lord and Dana Snyder
Contact: 954-399-1330 mike@supercon.com

STEEL CITY CON
Date: July 26-28, 2013
Place: Monroeville Convention Center, Monroeville, PA
Guests: Marina Sirtis (Star Trek), Eric Roberts (The Dark Knight), Jett Lucas (son of George), Laine Kazan, "Rowdy" Roddy Piper, Ernie Hudson (Ghostbusters), Theodus Crane (Walking Dead), James Best (Dukes of Hazzard), Marta Kristen (Lost in Space), Eliza Roberts (Animal House), Tom Kane (animator)
For more information, go to www.steelcitycon.com.

SHORE LEAVE 35
Date: August 2-4, 2013
Place: Hunt Valley Inn, Timonium, MD (near Baltimore) Guests include: William Shatner (Saturday only), Amanda Tapping, Babylon 5's Julie Caitlin Brown
For more information, go to www.shore-leave.com Creation Entertainment's 12th Annual Official Las Vegas STAR TREK Convention
Date: August 8-11, 2013
Location: The Rio Suites Hotel in Las Vegas, Nevada
For more information, go to http://www.creationent.com/cal/st_lasvegas.html

SPACE CITY CON
Date: August 2-4, 2013
Place: Houston Marriott, Houston, Texas
Guests include: Babylon 5's Walter Koenig, Tracey Scoggins and Jason Carter. Other guests include Jewel Staite from Firefly and an assortment of people from Star Trek, Stargate and other science fiction programming.
For more information, go to http://www.spacecitycon.com/# for more information.

Worldcon 2014: Loncon 3 - 72nd World Science Fiction Convention
Place: London, England
Date: Thur 14 Aug 2014 - Mon 18 Aug 2014
For more information, go to http://www.loncon3.org/contact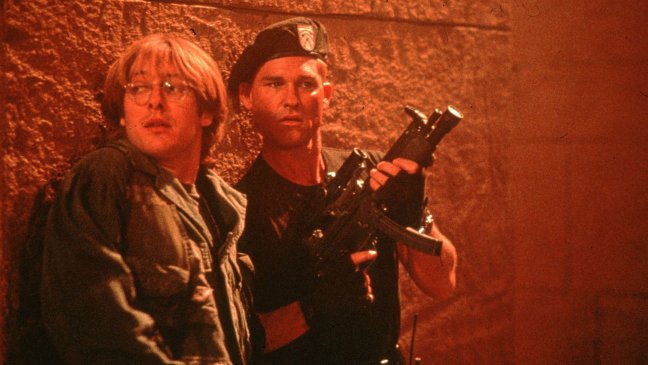 OFFICIAL STARTATE SG-1/ATLANTIS/UNIVERSE CONVENTION
Date: August 16-18, 2013
Place: Westin O'Hare, Chicago, Illnois
Guests: Amanda Tapping, Ben Browder, Christopher Judge, Joe Flanigan, Torri Higginson and more
For additional information, go to http://www.creationent.com/cal/sgchi.htm.

WORLDCON 2013: Lone Star Con 3 the 71st World Science Fiction Convention,
Place: San Antonio, Texas, USA
Date: Thur 29 Aug 2013 - Mon 2 Sept 2013
For more information: Email: info@lonestarcon3.org
Postal: Alamo, Inc., PO Box 27277, Austin, TX 78755-7277
Writer Guests: Ellen Datlow, James Gunn, Willie Siros, Norman Spinrad, Paul Cornell, Leslie Fish
Nominations for Hugo Awards is now open, download the link.
All Attendees and Supporters can vote http://www.lonestarcon3.org/hugo-awards/index.shtml.

DRAGONCON 2013
Dates: Aug. 30 - Sept. 2, 2013
Place: Atlanta, GA
Wknd Memberships: $100 to 5/15; $115, 5/15-7/15; $130, 8/16 to door, And daily memberships
Banquet $65
Guests include Alex Zahara from Legend of the Rangers: To Live and Die in Starlight
For more information, go to http://www.dragoncon.org/

OFFICIAL STAR TREK CONVENTION
Date: November 8-10, 2013
Place: Hyatt Regency San Francisco Airport
Guests: William Shatner, Kate Mulgrew, Jeri Ryan, Robert Beltran, Jonathan Frakes, Gates McFadden, Robert Picardo, John de Lancie, Tim Russ, Max Grodenchik, Aron Eisenberg, Lee Meriwether and more.
For more information, go to http://www.creationent.com/cal/st_sanfrancisco.html.

SPECIAL ANNOUNCEMENTS!
Creation Entertainment has a large number of conventions planned for the next several months. They include stars from TWILIGHT, SUPERNATURAL, STARGATE, FARSCAPE, XENA, SERENITY, STAR TREK, etc. Check out their calendar to see if one will be in your neighborhood soon. Don't miss their Videos page as well. It is full of some priceless video from a number of conventions.

Be sure to visit the referenced sites to see if there have been changes in dates/guests attending. Visit our Convention Calendar for a full listing of upcoming conventions.
BACK ISSUES OF THE ZOCALO TODAY
The front page of the The Zocalo Today changes daily, so be sure to check the back issues to make sure that you haven't missed anything IMPORTANT! I hope you will become a regular visitor to The Zocalo Today!
---
Take care and I look forward to hearing from you.
Sandra Bruckner (sgbruckner@aol.com)
Editor/Publisher
ISN News: The Zocalo Today
http://www.isnnews.net
Copyright - SBruckner, 1999-2013