[an error occurred while processing this directive]

The Zocalo Today

Welcome and thank you for dropping by. Babylon 5 brought many of us together -- and it remains with us, despite the fact that is no longer in production. The good thing is that the internet gives a LOT of ways to stay in touch. Don't be shy. Join in the discussion today or drop by my blog! You can also find me on FaceBook and Twitter.

If you have questions or items for the news, drop me a line at sgbruckner@aol.com.

Again, WELCOME!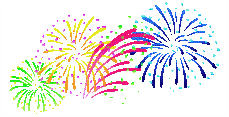 SUNDAY, JULY 4, 2010
Here's hoping everyone has a wonderful Fourth of July.
HARRY POTTER AND THE DEATHLY HALLOWS
The image above is the first poster for HARRY POTTER AND THE DEATHLY HALLOWS, which arrives in theaters in November. And if you've read the book, you know why the school is ablaze.
The poster doesn't reflect the real-life fire that happened on one of the Hogwarts sets during the filming of DEATHLY HALLOWS.
Explosions set off during a battle scene got out of control, and the set burned despite the efforts of several fire crews. The 100 people on set at the time escaped without injury.
The poster follows the release of the first trailer for DEATHLY HALLOWS, PART 1, which is scheduled for release Nov. 19. The conclusion follows in July 2011.

THE SORCERER'S APPRENTICE
Walt Disney Pictures has released this five-minute scene from Jon Turteltaub's THE SORCERER'S APPRENTICE along with two more clips from the July 14 release. Produced by Jerry Bruckheimer, the epic comedy adventure stars Nicolas Cage, Jay Baruchel, Alfred Molina, Teresa Palmer, Monica Bellucci and Toby Kebbell.
SATURDAY, JULY 3, 2010
HARRY POTTER AND THE DEATHLY HALLOWS
Warner Brothers has just released the second trailer for HARRY POTTER AND THE DEATHLY HALLOWS as part of the LEGO Harry Potter Collector's Edition, and things don't look good for the boy wizard.
But then, if you've read the books, you already know that poor Harry has some tough times ahead.
HARRY POTTER AND THE DEATHLY HALLOWS: Part I hits theaters Nov. 19.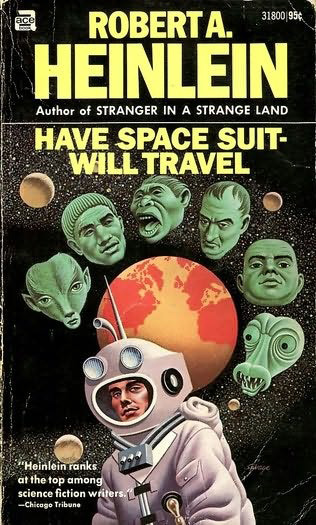 HAVE SPACE SUIT -- WILL TRAVEL
One of Robert A. Heinlein greatest novels, HAVE SPACE SUIT -- WILL TRAVEL—the last the author published specifically for a young audience—is being adapted for the big screen by Harry Kloor, who's written for STAR TREK: VOYAGER and EARTH: FINAL CONFLICT, Variety reported.
"I was inspired to become a scientist and science fiction writer in part by reading the works of Grand Master Robert Heinlein," said Kloor, who has also written the upcoming animated feature Quantum Quest: A Cassini Space Odyssey.
HAVE SPACE SUIT -- WILL TRAVEL was originally serialized in 1958 in The Magazine of Fantasy & Science Fiction and published later that year in hardcover. The novel, set in 2040, tells the story of a teenager who loses a contest for a free trip to the moon but wins an obsolete spacesuit—which ends up leading him to humanity's first contact with aliens.
The project is apparently further along than any of us knew, because Kloor's production company, Jupiter 9, obtained the rights from the Heinlein estate only after showing them a completed script.
GREATEST AMERICAN HERO
Over on SyFy, they begin a marathon of THE GREATEST AMERICAN HERO series tomorrow at 9:00am. Be sure to catch some of this wonderful series starring William Katt and Robert Culp
SCIENCE FICTION NEWS STORIES:
News from yesterday and the last couple of months can be found in the News Archive. Check it out to catch up on all that has been going on in the world of science fiction.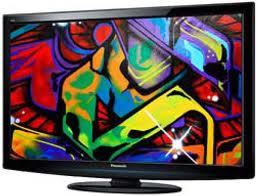 8:00pm on CBS
Three Rivers-Episode: Status 1A (NEW)
Andy puts Kuol at the top of the donor list for a new heart; cops threaten to seize the money that was raised for Kuol's surgery.
8:00pm on BBC America
Doctor Who-Episode: The Time of Angels; Flesh and Stone (First Aired: May 30, 2010)
The Doctor hunts the last of the Weeping Angels through the Maze of the Dead; the mysterious River Song is back in the Doctor's life, but he doesn't know if he can trust her; Amy is warned against blinking.
9:00pm on ABC
the forgotten=Episode: Designer Jane (NEW)
Gunfire outside a charity event kills a woman and injures others, including a person (Aisha Tyler) from Alex's past.
9:00pm on CBS
Die Another Day (2002)
James Bond teams with a beautiful agent to battle a terrorist and a businessman bent on world domination. Pierce Brosnan, Halle Berry, Toby Stephens, Rosamund Pike, Rick Yune
10:00pm on ABC
the forgotten-Episode: Living Doe (NEW)
A mysterious young man seeks the Forgotten Network's help in finding his identity following a violent attack that put him in a coma.
ON SYFY TONIGHT
9:00pm
Supernova (2005)
Electromagnetic pulses wreak havoc on the Earth following a scientist's secret discovery that the sun will soon explode. Peter Fonda, Luke Perry, Tia Carrere, Lance Henriksen, Emma Samms
ISN BLOG
Join me on the ISN News Blog at http://isnnews.blogspot.com. I'll put in stuff that I think is interesting for others to read about and I hope you will join in to discuss of the issues -- related to science fiction or not!
KEEPING UP WITH CAST AND CREW
NEW INTERVIEWS
Marc N. Kleinhenz has begun a series of interviews of the cast of BABYLON 5, one of the landmark television shows in American history. Look back with them as they discuss their characters, their emotional evolution, and their participation in television history.

Pat Tallman at:
http://poplitiko.blogspot.com/2010/06/and-sky-full-of-stars-i.html

Me, Sandra Bruckner:
http://poplitiko.blogspot.com/2010/05/interview-sandy-bruckner.html

J. MICHAEL STRACZYNSKI
Over at the Babylon 5 newsgroup, JMS writes about his participation at upcoming conventions:
Quick update: I'll be appearing at the San Diego Comic Con (July 22-25) and the Toronto Expo (August 27-29), though the latter is tentative depending on work schedules. These also correspond to the release of my work on Superman (with issue 700 and the first regular issue thereafter) and Wonder Woman (ditto but 600 and the next thereafter). No other conventions scheduled at this time, buried under too much work.

JMS recently had a speaking engagement at the Orange County Screenwriters Association. For more on the event, go to http://scriptwrecked.com/2010/05/23/q-a-with-j-michael-straczynski-part-1/

http://scriptwrecked.com/2010/05/25/q-a-with-j-michael-straczynski-part-2/
BILL MUMY
Bill has a new place on FaceBook as well http://www.myspace.com/billmumy. There you will find information about some of his new projects, including a graphic novel LOST IN SPACE and a Star Trek novel with Peter David, "The Return of the Worthy."
BABYLON 5 PRESENCE ON FACEBOOK
I know a lot of you are already on FaceBook. However, I don't know if you knew how many other Babylon 5 folks have taken the plunge and opened FaceBook accounts. In fact, Pat Tallman has reopened her Fan Club using FaceBook at the site. For a peek, go to http://www.facebook.com/group.php?gid=45593318387. Claudia Christian has been really active -- sharing pictures of her recent trips and letting us know about upcoming convention activities. J. Michael Straczynski has a FaceBook presence as well. So check it out!
THE ZOCALO ON FACEBOOK
I've taken the leap and started a group over on Facebook. There is a discussion page where we can talk about Babylon 5 and all things science fiction. Be sure to check it out. http://www.facebook.com/?sk=2361831622#!/group.php?gid=132854680067759
BILL MUMY RADIO
Bill Mumy has a new CD out. Check it out at: http://www.reverbnation.com/artist/artist_songs/648253

Also, listen to Bill Mumy's interview on ON SCREEN & BEYOND at www.OnScreenAndBeyond.com

Bill is inviting you to check out his brand new weekly radio show, "THE REAL GOOD RADIO HOUR with your host Bill Mumy". We'll be listening to many different styles of music and learning about those who pioneered them. "The Real Good Radio Hour" will air every Wednesday and Friday at 7 PM both Pacific and Eastern time and can be heard weekly on KSAV.org.




Here is a quote from J. Michael Straczynski about emotions.
I had this theory that the more important and intimate the emotion, the fewer words are required to express it.

First it's in dating: "Will you go out with me?" Six words.
"Honey, I care for you." Five words.
"You matter to me." Four words.
"I love you." Three words.
"Marry me." Two words.
But what's left? What's the one most important and intimate word you can ever say to somebody? It's "goodbye."

While Andreas Katsulas (G'Kar), Rick (Biggs) and Tim (Choate) are no longer with us, we will not forget their wonderful personalities and talent -- as well as their significant contributions to the BABYLON 5 universe. Be sure to visit In Memory Of for more information about memorial efforts.
Until we met again, in a place where no shadows fall.
BABYLON 5 BIRTHDAYS
Jeffrey Willerth - June 5
Donovan Brown (Optic Nerve) - June 6
Ann Bruice Aling - June 8
Mark Walters - June 10
Susan Norkin (Post) - June 10
Adrienne Barbeau (Amanda Carter) - June 11
Mike Vejar - June 25
Have I missed anyone? If you know the birthday of someone connected with Babylon 5, pass the information along. We want to include everyone in our Happy Birthday Wishes.



BABYLON PODCAST
Welcome to Show #203!

Since the Draco Vista Studios are still undergoing moving and renovations, Summer's recording this episode from her secret lair. Gary from Jacksonville also joins in the fun, starting off by recounting his currently unsuccessful search for his own copy of the book "Parliament of Dreams: Conferring on Babylon 5?.
Deep Geeking: Tim was inspired by our discussion on "River of Souls", which leads to tonight's topic. Tim, Summer and Gary discuss religion, faith and spirituality as portrayed in Babylon 5.
From the premise and purpose of the Soul Hunters, to the clashes between science and faith, to the waning old faiths contrasted with the rise of new ones, there are no simple answers, which is why we keep debating the questions.
Voicemails: Gary comments on Gary; Gary comments on Gary and Edmund; John in Atlanta has been a very good minion despite the fact that Summer frightened him, and John in Oregon submits a theory that the main reason why Lochley would be implicitly trusted by Sheridan by having them have been married was a story-telling gimmick to create a relationship "shortcut"
Submitting your own Feedback: If you have any suggestions or comments, please let us know! Call 206-338-2259, or just email us a comment you've recorded yourself!
Lurker's Guide 2.0: Summer is starting a push to get Lurker's Guide 2.0 completed and finished, including missing collectibles, photos of magazine covers and toys, and all sorts of other B5 goodies that didn't get included in the original guide during the years after Crusade. Let her know if you want to lend a hand.
More Parody/Filk Songs Wanted: If you know of any more B5-related fan songs out there, definitely let us know, so we can let other B5 fans know where to buy them! And if those CDs are out of print, let's brainstorm on ways to get those songs back out there for fans!
Live Video Stream: Yes, the technology has progressed to the point where we can now play video voicemails into the video live stream. Check out the video stream of our live feed at our FarPoint Media Page (and leave a review for our show while you're there!).
Second Life Info: FarPoint Media's Second Life space can be found on the Third Life Books island in the Wind River Territory. Find the island here: http://slurl.com/secondlife/Wind%20River%20Territory/50/129/22
Babylon 5 Information Gathering: If you know of a dead or abandoned B5 related website that may be in need of a new home, let Summer know! Maybe we can mirror it here or house it on a sister site.
If you can, Please Donate to the show!
To catch up on all the previous Babylon 5 podcasts, go to www.babylonpodcast.com
NEW RELEASES FROM THE WARNER ARCHIVE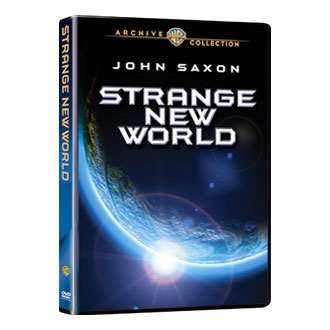 STRANGE NEW WORLD
Release date: May 18, 2010

Synopsis:
Cult icon John Saxon (Enter the Dragon) battles clones, barbarians, beasts and more in this startling sci-fi adventure based on concepts developed by Gene Roddenberry, the visionary creator of Star Trek. After 180 years in a cryogenic freeze, a trio of astronauts returns to Earth, only to find giant asteroids have devastated the planet. Roaming across America's vast wastelands, they encounter weird new cities, strange civilizations and bizarre descendants of Earth's distant past. Co-written by Academy Award® winner* Walon Green (The Wild Bunch), Strange New World features foxy film femmes Martine Beswick (Thunderball), Catherine Bach (The Dukes of Hazzard) and 1974 Playmate of the Year Cynthia Wood (Apocalypse Now) in an otherworldly thriller where Earth itself is the final frontier.

Director: Robert Butler
Cast: Ford Rainey, James Olson, John Saxon, Kathleen Miller, Keene Curtis, Martine Beswick, Reb Brown
Important Note: This film has been manufactured from the best-quality video master currently available and has not been remastered or restored specifically for this DVD and Digital Download release.

LOUIE L'AMOUR COLLECTION
Release Date: May 19, 2010

Western lovers! Have I got a deal for you. Warner Bros. has three classics to fill out your Western collection. The Louis L'Amour Collection: THE SACKETTS, CONAGHER and CATLOW. Featuring Acclaimed Actors Including Tom Selleck, Sam Elliott, and Yul Brynner.

"Known as 'America's Storyteller,' Louis L'Amour brought the American Frontier to life through his novels and we are proud to share his work through these terrific films," said Rosemary Markson, WHV Vice President, TV and Special Interest Marketing. "Following our successful Tom Selleck and Sam Elliott Western collections and just in time for Father's Day, The Louis L'Amour Collection is one we are confident Western fans will treasure and enjoy."

THE SACKETTS - Tom Selleck, Sam Elliott and Jeff Osterhage play brothers who migrate west to make their fortunes in cattle-herding and gold prospecting. Each aims to make it on his own - but each also stands up for the other when the going gets tough. And their guns blaze a name for themselves in untamed New Mexico territory.

CONAGHER - He conquered the range. She conquered his heart. Sam Elliott and Katharine Ross star as a cowhand and a widowed ranch owner who are drawn to each other when ruthless rustlers threaten his livelihood and her homestead.

CATLOW - A renegade outlaw wants to pull off a gold heist but finds it hard because he's such a wanted man - by the Mexican Army, his hellcat girlfriend, an Indian war party, a vengeful killer and several hotheaded cowpokes from his former gang. Yul Brynner, Richard Crenna and Leonard Nimoy star.

REVIEW
I love a good Western and here you have a number of them. Babylon 5 fans will recognize the name of Doug Netter on the production side of the Sackett videos. These videos harken back to another time when Westerns were all over the TV. THe stories were rich and full; the scenery was marvelous and rustic. It was easy to identify to good guys -- they didn't necessarily wear white hats, but they talked and shot straight. Having grown up with Roy Rogers, Gene Autry, The VIrginian and others, these movies brought back good memories and a yearning for something similar today. Where have all the westerns gone?

DOCTOR ZHIVAGO - 45th Anniversary Edition

Release Date: May 4, 2010
Official Site URL: http://www.DoctorZhivagoMovie.com

Synopsis:
The 1965 film captures the essence of Boris Pasternak's Russian novel of remarkable passion and sweeping grandeur, presenting an intimate and deeply emotional story against the enormous backdrop of the Russian Bolshevik Revolution.

Omar Sharif stars in the title role of Doctor Zhivago, portraying the surgeon-poet over a half-century period. Zhivago, who is married to Tonya (Geraldine Chaplin), an aristocratic girl with whom he raises a family, is also in love with Lara (Julie Christie), a nurse whose life has been destroyed by tragedy. Repeatedly brought together and separated from each woman by war and revolution, Zhivago is torn apart by conflict. He loves Tonya deeply but his poetic soul belongs to Lara. Much like his beloved country, Zhivago's spirit becomes battered by the devastation of war as he struggles to maintain his individualism in the face of overwhelming odds.
Special Features:
Doctor Zhivago: A Celebration Part 1 & 2 (all-new production)
Additional Special Features:
Commentary by Omar Sharif, Rod Steiger and Lady Sandra Lean Iwife of David Lean) Part 1 & 2
Introduction by Omar Sharif
Doctor Zhivago: The Making of a Russian Epic
11 Vintage Featurettes
Zhivago: Behind the Camera with David Lean
David Lean's Film of Doctor Zhivago
Chaplin in New York

The 40th Anniversary release of Doctor Zhivago on DVD/Blu-ray and will also be made available On Demand and For Download (via iTunes) starting next Tuesday May 4th.
The official Doctor Zhivago Movie homepage is found at http://bit.ly/ADS_DrZhivago where you can obtain more information on the release and where to purchase the film on their preferred format (Blu-Ray, DVD, On Demand and For Download).
See a clip from the classic film, here:
http://www.youtube.com/user/warnerbrosonline?blend=1&ob=4#p/search/0/thzpB6FyR6M

REVIEW
This anniversary edition of DOCTOR ZHIVAGO is truly awesome. The extras features put the story into perspective and illustrates the painstaking care taken to bring this story to film. Author Boris Pasternak witnessed the savagry of Russia's history and while he was admired for telling his story, Russia refused to publish the novel. First published in Italy, it soon was published in many languages and became a true classic.
When I was a kid, I had a crush on Omar Sharif. What a tremendous actor, not only in Doctor Zhivago, but in Lawrence of Arabia and others.
David Lean's concentration to detail is amazing. Listening to the costume director talk about making the costumes and dealing with the tremendous changes throughout the movie, going from winter to summer throughout the course of making the film.
THis movie is a wonderful addition to anyone's movie collection. It not only is a movie classic, but it is a piece of history that everyone should watch.
THE CLOSER: THE COMPLETE FIFTH SEASON
Release date: June 29, 2010
Official website: http://www.closerondvd.com

Synopsis:
At work, L.A. Deputy Chief Brenda Johnson is a woman in charge. Got a suspect to grill, a case to crack, a murderer about to walk? Call Brenda in and watch the fireworks. But at home...well, that's another story. Kyra Sedgwick headlines a sizzling 4-disc, 15-episode Season 5 of the series that combines heart, humor and homicide into a show that's equally compelling as a police procedural and a personal drama. As a cop, Brenda takes on everything from a corpse that comes COD to a serial killer to Sharon Raydor, an internal affairs officer as tough as she is. As a civilian, Brenda loses one family member (bye, Kitty) and gains another: her surly niece Charlie. Brenda can outsmart, outmaneuver and out a killer. But can she handle a teenager?

Here's a video clip from this outstanding series:
http://www.amazon.com/gp/mpd/permalink/m3OMTVLIEM71XS
HOW THE EARTH CHANGED HISTORY
Release: June 29, 2010

Product Description:
The traditional interpretation of history has focused largely on human factors. Yet the natural environment has also shaped history since the dawn of time. This series reveals for the first time on television how geology, geography and climate have had a far more powerful influence on mankind than has previously been acknowledged. With passionate storytelling and extraordinary HD camerawork, this series combines bold ideas with a new science, geo-determinism, to form an original version of human history. Discover why societies have succeeded or failed, and how the environment has influenced every aspect of our history from art to industry, religion to war, world domination or collapse. This series overturns preconceptions about our nations and our cultures to offer a new perspective on who we are today.

REVIEW
Iain Stewart takes you on a journey to some of the most remote parts on the Earth. The journey is divided into water, deep earth, wind and fire. Each segment will show how these elements have affected history on Earth. Water, or the lack of it in places like the Sahara Desert, has shifted the balance of power. He traces how ancient people tried to manage water and how water affected the economy as well as culture of civilization.
BBC has done an awesome job on this DVD. The photography is amaing. You follow Stewart as he ventures underwater to see where caves lead; down caverns and caves to see how ancient civilizations built tunnels to manage water. Ever wonder about the faults of the Earth? You will learn all about them and see how they have been dealt with from ancient times. A very educational -- and entertaining -- DVD.

EVERWOOD: COMPLETE THIRD SEASON
Release date: June 15, 2010
Official website: http://www.everwooddvd.com

Synopsis:
This season, love is in the clear mountain air of Everwood. Back from a troubled summer at Juilliard, Ephram commits himself to his music and to Amy. Andy is drawn to a patient's wife – and into an ethical dilemma. Dr. Jake Hartman moves to town and starts eating a lot of pancakes, as long as Nina's serving 'em up. And mousey Hannah Rogers flips over Bright. But don't expect love to conquer all, especially when the secret Andy kept from Ephram last season comes spilling out. Suddenly, trust is destroyed, lives are turned upside down and the bonds of love – romantic and father-son – are stretched to the breaking point. Andy wanted Everwood to be his family's home. Now it may be just another place they used to live.

REVIEW
I loved this series from the very first episode. When we got to Season Three, there were moments of "soap opera" stories, but because the characters were so well developed, you wanted to see how things would work out. When new characters were introduced, like Jake Hartman, you want Nina to be happy, but you know she loves Andy and hope he realizes his feelings for her before it is too late!

NIP/TUCK: THE SIXTH AND FINAL SEASON
Release date: June 8, 2010
19 episodes on five discs
Featurette: Tell Me What You Don't Like About Yourself--The Psychology

Sex. Seduction. Liposuction. Find them all in the fearless Nip/Tuck, the award-winning series that's the scalpel's edge of entertainment...and the spark for debate about what cosmetic surgery can or cannot bring to a patient's life. Dylan Walsh and Julian McMahon play plastic surgeons/best friends whose glamorous South Beach practice is a revolving door for Season 4's hot-button issues (including a terrifying story arc about an organ-harvest ring) and human foibles (a ventriloquist wants to look like his dummy). Guest stars include Jacqueline Bissett, Larry Hagman, Alanis Morissette, Mo'Nique, Rosie O'Donnell, Brooke Shields and more. Thrills, surprises, shocks, stars abound in this 5-disc set. And all it takes is a little Nip/Tuck.
THE NEW ADVENTURES OF ROBIN HOOD
Release date: May 31, 2010
Synopsis:
An outlaw of Sherwood Forest and his partners, Marion, Friar Tuck and Little John, use magic, sorcery and courage to fight royal soldiers, evil Knights and whoever else tries to oppress the impoverished people of 12th Century England. Actors: Matthew Porretta, Anna Galvin, Richard Ashton, Martyn Ellis
On Tuesday, Robin Hood comes to the WBShop via the exclusive DVD release of the television series THE NEW ADVENTURES OF ROBIN HOOD Season 1 (Available Online Only at www.WBShop.com). Following the successful release last year of the TV series ELEVENTH HOUR, the WBShop.com will present several exclusive TV releases this summer commencing with TNT's THE NEW ADVENTURES OF ROBIN HOOD that first aired in 1997.
LIFE - GREAT FATHER'S DAY GIFT
About the Blu-ray:
Four years in the making, filmed over 3000 days, across every continent and in every habitat, with a production budget of £14 million ($22 million) Life is the latest wildlife blockbuster from the BBC's award-winning Natural History Unit, the producers of Planet Earth and The Blue Planet.
Packed with excitement, revelation, entertainment, and stunning screen firsts, this breathtaking ten-part blockbuster presents 130 incredible stories from the frontiers of the natural world. Discover the glorious variety of life on Earth and the spectacular and extraordinary tactics animals and plants have developed to stay alive, individual creatures under extreme pressure to overcome challenges from adversaries and their environment, pushing the boundaries of behavior.
About the Book:
Life, the spectacular companion volume to the new Discovery Channel/BBC series, tells a majestic and compelling story of survival and of the amazing behaviors animals and plants adopt to stay alive and pass their genes to a new generation. Beautifully written and illustrated with more than 300 high-definition color photographs, Life focuses on the most exciting examples of the millions of species to demonstrate the harrowing and very different challenges that all living things must overcome to prevail and to procreate. In 60 concise and captivating vignettes, intriguingly grouped in categories like Extraordinary Sea Creatures, Fabulous Fish, Irrepressible Plants, Hot- blooded Hunters, and Intellectual Primates, the authors provide the most up-to-date science. Each chapter parallels an episode of the television series, making the book a must-have addition to any interested viewer's library. From the familiar to the rare--polar bears, Japanese snow macaques, monarch butterflies, and fish- catching bats, a mega-roost of 10 million fruit bats in Zambia, capuchin monkeys that use stone tools, marine life beneath and upon the ice of Antarctica, and tiny goby fish that climb Hawaiian waterfalls--this sumptuous volume brims with information and unforgettable images of the spectacular, the dangerous, and the bizarre.
PEANUTS 1970's CCOLLECTION VOLUME 2
Be My Valentine Charlie Brown / You're a Good Sport / It's Arbor Day / What a Nightmare / It's Your First Kiss / You're the Greatest)
Release Date: June 1, 2010
Peanuts specials are timeless classics with wonderful moral lessons and clean/clever humor that you can't find presented the same way nowadays. Peanuts will always have a more adult sense of awareness but still never lose their innocence. This 1970's Volume 2 Collection contains the following six remaining specials from the later half of the 1970's on 2 discs:
Be My Valentine, Charlie Brown (aired 1/28/1975)
You're A Good Sport Charlie Brown (aired 10/28/1975)
It's Arbor Day, Charlie Brown (aired 3/16/1976)
It's Your First Kiss, Charlie Brown (aired 10/24/1977)
What a Nightmare, Charlie Brown! (aired 2/23/1978)
You're The Greatest, Charlie Brown (3/19/1979)
REVIEW
One of the hardest things to do these days is find movies for the whole family! You need not look further. These specials are all classics and perfect for parents looking for suitable programming for their children or for adults who grew up watching them and want a chance to reminisce on past days and simpler times. Now fans can start looking forward to Peanuts: 1980's Collection 1 (which should contain She's A Good Skate, Charlie Brown through to at least the one hour special, A Charlie Brown Celebration).
These stories are perfect for children of all ages - and parents too! Many haven't been seen on TV for quite some time, so take this opportunity to introduce (or re-introduce) these wonderful Peanuts characters to your family.
INVICTUS
Release date: May 18, 2010
Official website http://invictusmovie.warnerbros.com/dvd/index.html

Synopsis:
What does Nelson Mandela do after becoming president of South Africa? He rejects revenge, forgives oppressors who jailed him 27 years for his fight against apartheid and finds hope of national unity in an unlikely place: the rugby field. Clint Eastwood (named 2009's Best Director by the National Board of Review) directs an uplifting film about a team and a people inspired to greatness. Morgan Freeman (NBR's Best Actor Award winner and Oscar nominee for this role) is Mandela, who asks the national rugby team captain (Best Supporting Actor Oscar nominee Matt Damon) and his squad.

Video clip:
http://raincloud.warnerbros.com/wbol/us/whv/med/invictus/tvspots/wvivc_a2001_consumer_trailer_sd_300.asx

http://www.imdb.com/video/screenplay/vi216597529/

REVIEW
You have to see this movie!!!! It is truly outstanding.
This film brings together two top-notch actors -- Morgan Freeman and Matt Damon. They have been in countless features from Driving Miss Daisy to Robin Hood; from Goodwill Hunting to the Bourne series. How can you make it better? Have Clint Eastwood there to tell the story -- directing the action as no other director can.
Nominated for two Academy Awards -- Best Actor - Morgan Freeman; Best Supporting Actor - Matt Damon.
While this is primarily a sports movie, the over-arching story is about overcoming obstacles within South Africa after apartheid. A rugby team that had been the laughing stock of the country, becomes a winner and has the entire country rooting for it during the World Cup -- both black and white.
This movie is masterfully told, bringing you into the lives of South Africans, showing the apprehension to the new government and obstacles Mandela faced as he took over the government. The pictures of the shanty towns in Cape Town are real (I saw them during my visit there) and you wonder how people can live under those conditions. The message of hope and forgiveness is strong.
Nelson Mandela: I thank whatever gods may be / For my unconquerable soul. / I am the master of my fate / I am the captain of my soul.
EDGE OF DARKNESS
Release date: May 11, 2010
Official website: http://www.edge-of-darkness.com

Synopsis:
The bullet that killed his daughter was meant for Boston cop Thomas Craven. That's what police brass and Craven himself think, but that's not what the investigation finds. Clue after clue and witness after witness, the search leads him into a shadowy realm where money and political intrigue intersect. If Craven wasn't a target before, he and anyone linked to his inquiry now is. Mel Gibson stars in his first screen lead in eight years, making Craven's grief palpable and his quest for payback stone-cold and relentless. Martin Campbell (Casino Royale) directs from a screenplay co-written by The Departed's William Monahan. Gibson is back, taking us to the edge and into the sinister darkness.

REVIEW
If you are looking for a tight, suspenseful thriller, EDGE OF DARKNESS may be for you. While there is a good bit of violence, there is also a good story supporting all actions taken. Gibson is right on as the vengeful father seeing justice for his slain daughter. You see him struggle with his desire for vengence while trying to honor the sense of justice he has lived by all his life. You feel his anger, rage, sorrow and you hope that in the end the bad guys get their due.
Director Martin Campbell keeps things moving through the Boston locale, with a nice mix of action and introspective moments between Craven and his daughter. The flashbacks add depth to the drama, and more meaning to the relationship between father and daughter.

HAMLET
Available on DVD: May 4th
Official Site URL: http://www.bbcamericashop.com

Synopsis:
David Tennant and Patrick Stewart star in this critically acclaimed production of Shakespeare's masterpiece from Britain's renowned Royal Shakespeare Company. No recent stage production in Britain has attracted the excitement and nearly unanimous critical praise as this Hamlet. Tennant's interpretation was recognized as defining the role for a generation, and Stewart's complex Claudius won the Olivier award, Britain's highest stage honor. In this specially-shot screen version, filmed on location rather than in the theater, Tennant and Stewart reprise their roles. Dynamic, exciting and contemporary, it breathes new life into Shakespeare's greatest play.

Featured Actors: David Tennant (Doctor Who), Patrick Stewart (X-Men, Star Trek: The Next Generation), Oliver Ford Davis (Waking the Dead), Penny Downie, Mariah Gale

REVIEW
This is a modern production of the play by Shakespeare. I can't remember if I have ever really sat through the play before, but I did yesterday. THe Royal Shakespeare Company is marvelous, and I kept thinking of what we have done to the English language over the years. Patric Stewart is marvelous as Claudius and the ghost; David Tennant shows tremendous range as he runs the emotional gamut of love, pain, comedy, sorry and shock. While we have seen this plot played out in many different ways over the years, this production has it all. Prince Hamlet of Denmark learns that his father's death was not an accident, but murder so that his uncle could marry his mother and become King. The ghost of his father tells Hamlet of this as he wanders the dark halls of the castle at midnight. Poor Hamlet is torn in his indecision about how to handle the situation.
This is indeed a memorable production. With this cast and modern dress, it could be just the one you will sit through.
NEW FAMILY DVDS
Looking for movies you can watch with your children? I have moved many of the family-oriented DVDs to a Family DVDs page. Here you will find wonderful DVDs you can enjoy with your entire family -- no matter the age. You will find background information about the DVD, but there are clips as well from Warner Bros. Enjoy!
BABYLON 5 MUSIC VIDEOS AND TRIBUTES
I found this message on the Babylon 5 moderated newsgroup this morning and just had to post it so that others might enjoy the marvelous music videos created by John Hudgens.

+++++++++++++++++++++++++
As some of you may know, I was hired by Joe Straczynski back in the day to create Babylon 5 music videos for him to use at science fiction conventions, and later to promote the show to networks. Eight were produced over the run of the series, not including the memorial videos I did later for Rick Biggs and Andreas Katsulas.

For the longest time, the only way to see these was if Joe or I showed them at a convention, but now, after numerous requests from fans over the years, Joe has given me permission me to post these online.

Danger Zone: http://www.youtube.com/watch?v=xYNG0ow0G0k

I Need a Hero: http://www.youtube.com/watch?v=PFo3Lau2Occ

Requiem: http://www.youtube.com/watch?v=X7ckXY6yiVQ

Nobody's Side: http://www.youtube.com/watch?v=Wk9LvldiOf0

Welcome to the Third Age: http://www.youtube.com/watch?v=YT5q_ltXiY0

Keep Yourself Alive: http://www.youtube.com/watch?v=t0lRtpWR5lo

The Phantom B5 Video: http://www.youtube.com/watch?v=uV4GMNjDdYc

Third Age 2K: http://www.youtube.com/watch?v=HqIyY0PWjbI

Richard Biggs memorial: http://www.youtube.com/watch?v=HyD4L8yNtsA

Andreas Katsulas memorial: http://www.youtube.com/watch?v=h2UQ2l9NPIg

- This is the extended version that I did for Andreas' widow ater the original cut was released on the net. It's never been seen online until now.

For those of you who've never seen these, I hope you enjoy them - and for those that have (and emailed me many times over the years about releasing them), I hope they're as good as you remember. Working with Joe on these videos was one of the highlights of my career, and I'll be forever grateful to him for the doors these have opened for me. I'm proud to have them on my resume.

John Hudgens
www.zteamproductions.com
THE BRAVE AND THE BOLD #29
Written by J. Michael Straczynski, art and cover by Jesus Saiz.
A thing that lives...and fights for its soul! The shambling walking doll that is Brother Power, the Geek has been reborn in Gotham City without a home or purpose! Could destiny have something in store for this seemingly lost relic? And why does his appearance cut into Batman's.
32 pages, $2.99, in stores on Nov. 18.
RED CIRCLE: THE HANGMAN #1
Written by J. Michael Straczynski; Art by Tom Derenick and Bill Sienkiewicz; Cover by Jesus Saiz.
J. Michael Straczynski dives into the DC Universe, bringing four of the finest heroes of the Golden and Silver Ages with him! Completely reimagined for the modern world from their original appearances in Archie/MLJ publications, these four heroes will show you a side of the DC Universe you've never seen before! The Civil War claimed many lives…but one of those lives still hasn't ended! Union doctor Robert Dickering found himself on the wrong side of the battle lines, and despite his heroic treatment of a fallen enemy soldier, he also found himself on the wrong end of a noose! But a shadowy power stepped forth in the twilight moments between life and death and offered him a deal he couldn't refuse: to forever roam the Earth, saving the lives of innocents condemned like himself – or hastening the deaths of the guilty! But in taking the seemingly righteous mission of the Hangman, has he accepted God's work? Or has he become the vengeful fist of the Devil himself?





SHORE LEAVE 32
Place: Baltimore, MD
Time: July 9-11, 2010
Site: Marriott's Hunt Valley Inn
Guests: Edward James Olmos, Katee Sackhoff, Torri Higginson, Kevin Sorbo, Catherine Hicks, Dominic Keating, Bill Dow
For more information, go to http://www.shore-leave.com/
STEEL CITY CON
Place: Monroeville Convention Center (near Pittsburgh, PA)
August 6, 7 and 8, 2010
Guests: Jake Lloyd (Anakin Skywalker), Micky Dolenz (Monkees), David Faustino (Married With Children), more guests to follow
For more information, go to http://www.steelcitycon.com/
AUSSIECON FOUR
Place: Melbourne, Australia
Date: September 2-6, 2010
Guests: Kim Stanely Robinson, Shaun Tan and Robin Johnson
For more information, go to http://www.aussiecon4.org.au/index.php?page=1
SPECIAL ANNOUNCEMENTS!
Creation Entertainment has a large number of conventions planned for the next several months. They include stars from TWILIGHT, SUPERNATURAL, STARGATE, FARSCAPE, XENA, SERENITY, STAR TREK, etc. Check out their calendar to see if one will be in your neighborhood soon. Don't miss their Videos page as well. It is full of some priceless video from a number of conventions.
Be sure to visit the referenced sites to see if there have been changes in dates/guests attending. Visit our Convention Calendar for a full listing of upcoming conventions.
BACK ISSUES OF THE ZOCALO TODAY
The front page of the The Zocalo Today changes daily, so be sure to check the back issues to make sure that you haven't missed anything IMPORTANT! I don't want the front page getting too long so I shift information periodically into the archives. So if you aren't a regular visitor to The Zocalo Today, be sure to check out the back issues. Just use the button above!
---
Take care and I look forward to hearing from you.
Sandra Bruckner (sgbruckner@aol.com)
Editor/Publisher
ISN News: The Zocalo Today
http://www.isnnews.net
Copyright - SBruckner, 1999-2010