[an error occurred while processing this directive]

The Zocalo Today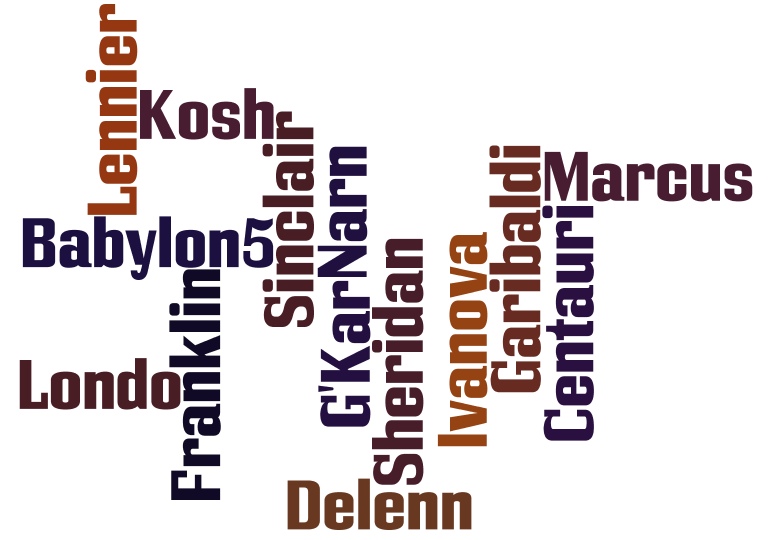 Welcome and thank you for dropping by. Babylon 5 brought many of us together -- and it remains with us, despite the fact that is no longer in production. The good thing is that the internet gives a LOT of ways to stay in touch. Don't be shy. Join in the discussion today or drop by Facebook or Twitter.

If you have questions or items for the news, drop me a line at sgbruckner@aol.com.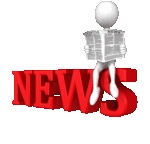 SUNDAY, JULY 28, 2013
GRIMM STAYING ON FRIDAY NIGHT
There was a time when if a series looked like it had a pulse while airing on Friday nights, a network would quickly move it to a different night that had higher overall viewership.
That thinking led people to assume that as "Grimm" quietly became a solid performer on Fridays, it would move too. NBC experimented with it a little last season, giving it a Monday slot after the Summer Olympics and a post-"The Voice" Tuesday berth in the spring, but Season 3 will once again air Fridays.
"We kept hearing from people, 'Don't take it off Friday, we love it on Friday. Why are you screwing with our show?'" NBC Entertainment chairman Bob Greenblatt said Saturday (July 27) at the TCA press tour. "We put it in on Tuesdays in the spring for a few weeks because we thought it deserved the jolt of 'The Voice' lead-in, just to drive more viewers into it. But everybody inside the company, and we kept hearing from people outside the company saying 'Don't screw with it on Friday' and 'Leave it on Friday.' We took that to heart."
It has paid off. Season 2 of "Grimm" averaged 7.4 million viewers (in Live +7 ratings) and a 2.6 rating among adults 18-49. The demographic number is the best of any show that regularly aired on Fridays last season.
"Grimm" is now in the position of serving as a launchpad for a new series, "Dracula," which will follow it on Friday nights.
"We tried to build a night that's a little bit more genre with 'Dracula,'" Greenblatt says. "We saw last year, the week before Halloween when we aired the 'Mockingbird Lane' pilot at 8 o'clock and 'Grimm' at 9, and it felt like a genre thing has some juice on Friday night. It's always good not to screw something up that's working."
Season 3 of "Grimm" is scheduled to premiere Oct. 25 on NBC.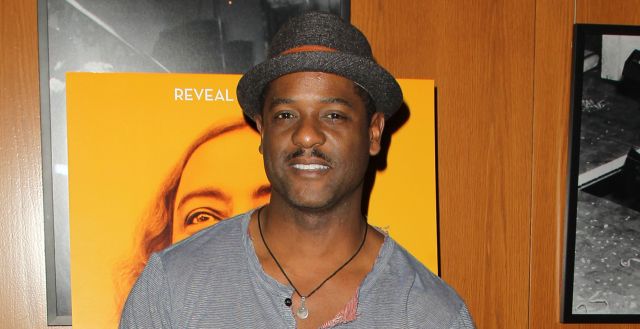 IRONSIDE RE-DO COMING IN OCTOBER
NBC's remake/redo of the 1960s-'70s cop show "Ironside" is a crime drama, but according to the people making it, it's not a procedural.
So what's the difference? Executive producer Ken Sanzel explains Saturday (July 27) at the TCA summer press tour.
"Procedurals are about process and kind of inevitably go to catching a bad guy at the end of the episode, says Sanzel, who previously worked as a writer and producer on "Blue Bloods" and "Numb3rs." "We'll catch plenty of bad guys, but as you see in the pilot, this is a man who -- because of who he was before, because of who he is now -- is driven to answer deeper questions about tragedy, having been steeped in some of his own."
"Ironside" stars Blair Underwood as a New York detective who was shot in the line of duty two years earlier and now is in a wheelchair. He carries some residual issues from the shooting, but has largely channeled any anger into his work, where he leads a hand-picked team of detectives and approaches cases from a not especially by-the-book angle.
Ironside's situation "doesn't necessarily just make him an angry guy, it makes him a driven guy. I think there's a little bit of a difference," Sanzel says. "I think he's probably an angrier guy than in the past, and now he's more consumed with all the things that would [as in the series pilot] lead a woman to jump off of a roof, when he knows it's just a suicide. He puts that in his pocket and takes us in 42 minutes through all the truth that happens with that.
"That's the key you use to open what makes this show special in the crime drama element, which I think is something that comes off of Ironside's situation."
"Ironside" is scheduled to premiere Oct. 2 on NBC.
STAR WARS VII SCORE - JOHN WILLIAMS RETURNS
It's official: the latest chapter of Star Wars will be scored by John Williams.
The composer, who has crafted the score for all six titles in the space opera saga, was confirmed to be joining J.J. Abrams' Episode VII by Lucasfilm president Kathleen Kennedy on Saturday at a Star Wars fan event in Essen, Germany.
In April, Abrams had indicated that he wanted the composer to return to score his film, but cautioned that it was still in the "early days." The Star Wars website posted an interview where Williams explains how he'll score the latest film.
"Of course, I haven't seen the script," the composer says in the clip. "The story is still unknown to me, the new story. But I can't imagine that there will not be some references to the existing stories that we know that would necessitate, and make appropriate, the use of some of the earlier themes."
The Episode VII script will be penned by Michael Arndt (Toy Story 3, Little Miss Sunshine) and is set to hit theaters in 2015, with Episode VIII and IX scheduled in the years after. Original trilogy stars Mark Hamill, Carrie Fisher and Harrison Ford are expected to appear in the film. In addition, THR reported that Lawrence Kasdan, writer of Empire Strikes Back, and Simon Kinberg, who penned X-Men: Days of Future Past, are writing separate spinoff projects set in the Star Wars universe.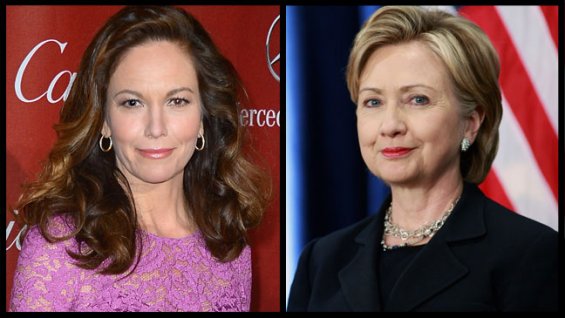 NBC NEW MINI-SERIES PLANS
NBC is becoming the latest network to dive head-first into the limited series.
NBC Entertainment chairman Bob Greenblatt used his forum Saturday at the Television Critics Association's summer press tour to announce the network is developing four new high-profile event series.
In addition to the previously announced six-hour miniseries based on Cleopatra, NBC has ordered a four-hour miniseries based on former first lady Hillary Clinton starring Diane Lane, an "updated remake" of Rosemary's Baby, a new version of Stephen King's Tommyknockers and another limited series from Mark Burnett tentatively called Plymouth.
Greenblatt gave credit to CBS' Nina Tassler for the network's big summer swing with King's Under the Dome, noting that being in business with the author "sounds interesting" to executives at the network. Thus far this summer, Dome ranks as the No. 1 scripted series and a bona fide hit on Monday nights.
The four minis come a month after NBC hired ABC's Quinn Taylor as its new longform point person, who in the past has overseen King's previous miniseries.
For Burnett, this marks his second miniseries at the network, joining his follow-up to History's record-breaking The Bible with A.D.: Beyond the Bible, which the network added in early July.
Greenblatt noted the deal for the Clinton biopic just closed and casting has yet to begin for an actor to play Bill Clinton. While the former secretary of state is likely to announce her candidacy for president, Greenblatt said the mini will likely air before then -- avoiding concerns about offering about equal time to her potential Republican challenger.
"She's not going to declare her candidacy for two more years, so I think it will be the late spring or early summer of '15 that she will declare," Greenblatt told reporters. "This could well have aired before that. We have to talk through all that."
Hilary will be written and directed by Frozen River's Courtney Hunt and will recount Clinton's life as a wife, mother, politician and cabinet member from 1998 to the present. The script will begin with Clinton living in the White House as her husband is serving the second of his two terms as president. It will include her likely run for president. Busted Shark's Sherryl Clark will executive produce alongside James D. Stern (Looper). Greenblatt told reporters following his presentation that the former first lady hadn't yet heard of the project. (The project comes almost 10 years after Greenblatt opted to air CBS' controversial mini The Reagans during his tenure at Showtime.)
The NBC miniseries comes as a Hillary Clinton theatrical film also is taking shape. Rodham, which focuses on the future first lady's formative years in the 1970s and her courtship with Bill Clinton, is currently in development and seeking an actress to play the lead character.
Rosemary's Baby will also be a four-hour mini and is described as an updated retelling of the novel by Ira Levin that led to a feature film about devil worship and the relationship between a young husband and wife. In the new incarnation, the couple lives in Paris. Lionsgate will produce with Scott Abbott (Winchell) on board to pen the project. Joshua Maurer, David Stern, Perri Kipperman and Alix Witlin will executive produce.
King's Tommyknockers is based on the author's 1987 novel about the residents of a small Maine town and how they deal with what they perceive to be an alien spacecraft that has landed nearby. Frank Konigsberg and Larry Sanitsky will executive produce, while Emmy winner Yves Simoneau (Bury My Heart at Wounded Knee) will direct.
Limited series Plymouth will follow the challenges and drama of the Pilgrims' journey across the Atlantic and the difficulties of settling in a new country. Burnett and Anne Thomopoulos of Mark Burnett Productions will executive produce alongside Gina Matthews and Grant Scharbo of Little Engine. Oscar and Emmy winner Walon Green (NYPD Blue, The Hellstrom Chronicle) will pen the project.
With the additions, NBC becomes the latest network to delve further into the longform/event series business. The big push, which includes multiple high-profile projects at FX, Fox and ABC, comes as broadcast and cable networks alike look to lure A-list actors, prestige and eyeballs in an era dominated by DVRs. Greenblatt stressed the importance of event series and must-see live programming at NBC, including shows like The Voice as well as sports and Olympics programming.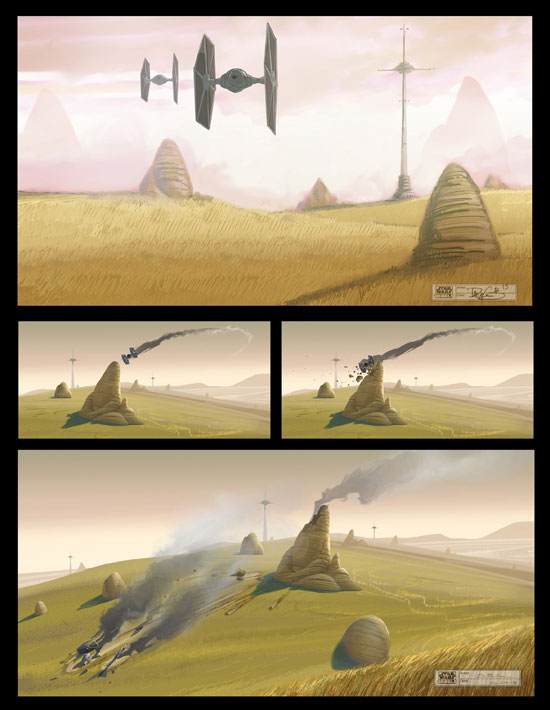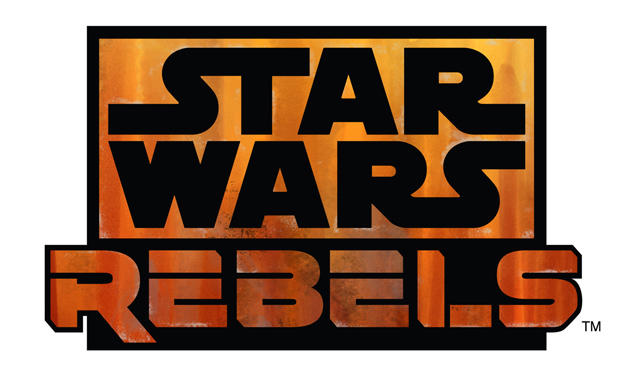 STAR WARS REBELS
The first concept art and logo for Disney's animated Star Wars Rebels television series was revealed at Star Wars Celebration Europe on Saturday.
Executive producer Dave Filoni offered attendees the first look by unveiling drawings by concept artist Ralph McQuarrie that offer a better glimpse at the look and feel of Star Wars Rebels. Additionally, the official logo for the series was revealed. Executive producers Simon Kinberg and Greg Weisman sent a video message recorded for the attendees.
Star Wars Rebels takes place between Star Wars: Episode III - Revenge of the Sith and Star Wars: Episode IV - A New Hope, which spans about two decades. The animated series is set "in a time where the Empire is securing its grip on the galaxy and hunting down the last of the Jedi Knights as a fledgling rebellion against the Empire is taking shape."
Star Wars Rebels is scheduled to premiere in fall 2014 as a one-hour special on Disney Channel before debuting as a television series on Disney XD.
SATURDAY, JULY 27, 2013
CLONE WARS TRAILER
The fifth and final season of Star Wars: The Clone Wars is coming to DVD and Blu-Ray, and here's the last bit of promo footage we'll probably ever get to see. But, what about those never-released episodes still sitting on the shelf?
As we all know, Disney pulled the plug on the series after buying Lucasfilm to make way for Star Wars: Rebels on Disney XD — leaving an unknown amount of content in development and unreleased.
Fans had hoped the eventual DVD release (a.k.a. this one) would bring all that footage to the masses, but it sounds like we might be out of luck. The release info only mentions the 20 season five episodes that aired on television, meaning whatever else we might've been wanting probably didn't make the cut.
There is still the promise of two director's cut episodes, plus a "host of behind the scenes bonus materials, cast and crew interviews, and deleted and alternate scenes" on the way. But, "alternate" and "deleted" will probably not cover episodes that died in the pipe.
The fifth season, as well as a complete series package, are both scheduled to hit shelves on October 15, 2013. Until then, start reliving all the glorious action with the trailer above and officially say your goodbyes.

STAR TREK: NEXT GENERATION GAG REEL
Need proof a Klingon can have a good time? See the fourth wall break in these hilarious outtakes from the fourth season of Star Trek: The Next Generation.
As the classic Trek series continues to find new live on Blu-Ray, the studio is teasing the latest set with a nice clip from the gag reel. We get to peek at a few scenes going off the rails, and it's great to see Patrick Stewart, Michael Dorn & Co. having a little fun back in the day.
Considering how melodramatic the show could get at times, these clips are all the more surreal.
If you want to check out the full blooper reel, pick up a copy of the season once it hits Blu-Ray on July 30.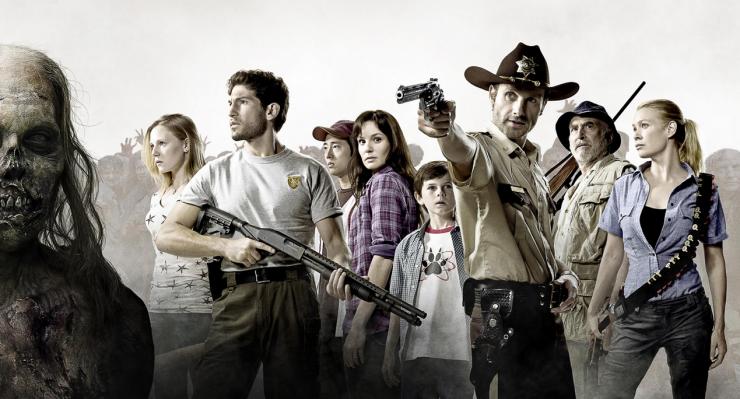 THE WALKING DEAD - SEASON 4
With 50+ new Woodbury refugees pouring into the prison, we knew the cast was poised to swell for season four of The Walking Dead. So here are three more characters we'll meet this fall.
After hearing about three other new characters on the way, plus three recurring characters that'll be beefed up to regulars, it looks like the back half of season four will be adding even more survivors to the gang.
The folks at TV Line have the scoop, and here are the three new characters on the way later this year:
"While I can't say if we're due for another major death anytime soon, it's looking like there will be warm bodies to fill any gaps. For midseason, the show is casting the recurring roles of John Tyler, a rough-around-the-edges and vulgar man with a propensity towards violence; Wayne Kesey, a gent in the 30s/40s whose book smarts are his main tools in survival; and Jordana Barraza, a Latina with a shameful past but a desire to learn right from others."
Hmm. It sounds like "John Tyler" could fill the Merle void this season, while "Wayne Kesey" might be stepping into Milton's role as the brain of the operation. As for "Jordana Barraza"? It sounds like she'll slide right into Andrea's conflicted mold quite nicely.
AGENTS OF S.H.I.E.L.D.
It looks like Coulson won't be the only agent with a fair share of secrets on Joss Whedon's Agents of S.H.I.E.L.D. series.
A new featurette has been released showing off Ming-Na Wen's Agent Melinda May, who doesn't seem very keen to join up with Coulson's secret unit. At least not at first.
We get to see a bit more of her backstory, as she has apparently requested to be taken out of the field for some unknown reason. But Coulson knows she can still kick ass, so he drags her back into the action. Judging by some of her fight scenes, the field is definitely where she belongs.
For Stargate fans, Ming-Na should also look familiar, as she played Camile Wray on Universe. This role looks to be a whole different animal, though, so it'll be nice to see her getting in on the action a little more.
The series debuts on Tuesday, Sept. 24.
BABYLON 5 VIDEO - PHOENIX COMIC CON
Here is a great video that was shot at the Phoenix Comic Con. It may become part of the documentary JMS is pulling together on Babylon 5 fandom.
SAN DIEGO COMIC CON VIDEO
Here is a video JMS used at San Diego Comic Con. It goes over many of the upcoming projects including Ten Grand, Sidekick, and Studio JMS Games!
SCIENCE FICTION NEWS STORIES:
Did you miss the news from yesterday -- or earlier in the week. Catch up by going to the News Archive. It will bring you up to date for all that has been going on in the world of science fiction.
THE ZOCALO ON FACEBOOK
I hope that you will join us over on FACEBOOK. We have a great discussion group, tons of visuals and just a nice group of people participating on the page every day. Do drop over and stay a while.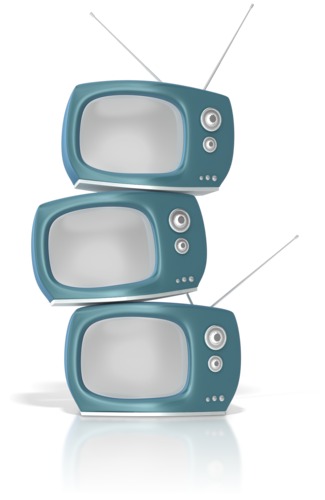 ON THE TUBE TONIGHT
7:15pm on TNT
Sherlock Holmes (2009)
The resourceful detective and his astute partner, Dr. Watson, meet a powerful criminal, a devotee of black magic who arises from his grave. Based on characters created by Arthur Conan Doyle. Robert Downey Jr., Jude Law, Rachel McAdams, Mark Strong, Eddie Marsan.

7:30pm on ABC Family
Harry Potter and the Deathly Hallows: Part 1 (2010)
Harry, Ron and Hermione leave Hogwarts behind on a mission to destroy the Horcruxes, the secrets to Voldemort's power and immortality. Based on the book by J.K. Rowling. Daniel Radcliffe, Rupert Grint, Emma Watson, Ralph Fiennes, Alan Rickman

7:30pm on BBC America
X2: X-Men United (2003)
After a mutant-hating militarist named Stryker invades their school, the X-Men must join forces with Magneto to rescue Professor Xavier and neutralize the threat posed by Stryker. Patrick Stewart, Hugh Jackman, Ian McKellen, Halle Berry, Famke Janssen

8:00pm on FX
X-Men Origins: Wolverine (2009)
Explores Wolverine's violent past, the death of his lover and his complex relationship with Victor Creed. Hugh Jackman, Liev Schreiber, will.i.am, Lynn Collins, Kevin Durand 9:00pm on CBS
Unforgettable Episode: Bigtime PREMIERE NEW S02, E01
Carrie and Al's first case with the NYPD's Major Crimes Section -- a high-profile kidnapping -- hits close to home.

9:00pm on Syfy
Underworld: Rise of the Lycans (2009)
Lucian and Sonja, his vampire lover, rally the Lycans against their cruel enslavement at the hands of Viktor, the vampire king. Michael Sheen, Bill Nighy, Rhona Mitra, Steven Mackintosh, Kevin Grevioux

10:00pm on ABC
Castle Episode: Recoil S05, E13 (First Aired: Feb. 04, 2013)
Castle and Beckett discover evidence that links a young woman's murder to Sen. William H. Bracken (Jack Coleman) -- the man responsible for the murder of Beckett's mother; Beckett faces complications as she tries to finally bring Bracken to justice. 10:00pm on CBS
The Mentalist Episode: Red Lacquer Nail Polish S05, E15 (First Aired: Mar. 03, 2013)
Jane and the team investigate when an elderly heiress's remains are found in her spooky mansion.

10:00pm on TNT
Falling Skies Episode: Journey to Xibalba NEW S03, E09
Tom uncovers intelligence about the heart of the alien operation; Charleston prepares to mount an offensive; the mole's identity is discovered.

KEEPING UP WITH CAST AND CREW
PENDRAGON P.I. - HELP JASON CARTER
Want to see British actor Jason Carter (Marcus on the classic hit sci-fi series Babylon 5) return as an unconventional private investigator who's a bit of Sherlock Holmes, a splash of Sam Spade, and a dash of The Doctor?
Jason Carter is working with Jerry Seward, creator and executive producer of an independent movie pilot titled Pendragon, P.I.that They are developing a gifted and accomplished production team to produce this series. Jason will play the lead, a man who - along with his helper Lucy (played by April Washko) - relies on his deductive skills to sort through a maze of clues in an attempt to solve the case of mysterious disappearances in a small, lakeside town where impossible things happen.
For more information on how you can help, go to http://www.indiegogo.com/projects/help-get-pendragon-p-i-jason-carter-project-made?show_todos=true.

BILL MUMY - COMIC AUTHOR/MUSICIAN
BILL MUMY is quite a musician as well as a marvelous actor. We all know and love him as Lennier, but here is a link to his latest CD "Illumination" http://gragroup.com/bill_mumy.html. The CD can also be purchased on iTunes and Amazon.
After nearly 2 years of waiting Bill Mumy is back with a new release. Bill's latest release Illuminations is truly a masterpiece of Americana music. This album continues the musical format journey that Bill has been developing over his last three albums, Carnival Sky, Glorious in Defeat and Until the Big Bang Whimpers were all leading up to the pinnacle and that is Bill's latest release Illuminations.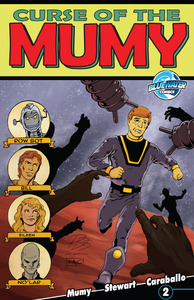 THE CURSE OF THE MUMY - Issue #2
As the first arc of The Curse of the Mumy continues... The Wolf Cub has captured Spaceboy and is holding him prisoner on the nazi moon base with plans to sacrifice the nobel boy astronaut in a blood ritual to summon a demon... We meet the mysterious alien mystic warrior, No'Lar... and learn that Mumy's family infiltrated the Illuminati over a century ago in hopes to thwart the present danger that threatens to wipe out millions. All this, plus Eileen makes tea!
You can order an issue at http://www.comicfleamarket.com/servlet/the-432/Curse-of-the-Mumy/Detail. J. MICHAEL STRACZYNSKI
JMS has a ton of new projects in various forms of production. This video talks about a documentary JMS is pulling together on Babylon 5 fandom. Here is a recent interview with Ain't It Cool News http://www.aintitcool.com/node/63381.
READER'S CORNER
If anyone would like to submit reports from a convention they recently attended or items they would like to share with fellow Zocalo readers, please send them along to me at sgbruckner@aol.com. I will happily open up a new page for any submissions you care to send along.
BABYLON 5 20TH ANNIVERSARY BOOK - DISCOUNT EXTENDED TO JULY 31
FIRST EVER BABYLON 5 BOOK PRINTED EXCLUSIVELY IN COLOR
Not just full color, but the actual colors of the sets, costumes and props. Extensive care was taken to ensure that the final pages precisely matched the color qualities of the original photographs, which were taken on set during production. B5-20 covers everything from the pilot through The Lost Tales.
DETAILS ABOUT THE PHYSICAL BOOK
256 pages. 753 images. 150gsm heavy-weight paper designed for high-resolution, full-color printing. Matte finish. Extra durable WIBALIN® cloth cover. WIBALIN® slipcase. Title and B5-20 logo embossed with foil stamping. Ribbon bookmark.
A NOTE ABOUT THE BINDING
We used the highest quality Smyth-sewn binding. This means the book lays flat for every page. More importantly, the pages will not pull away from the binding (nor will the spine crack) because the pages are NOT glued.
HOW THIS OVERSIZED BOOK IS BEING SHIPPED
We had a custom shipping box made to the exact specs of the book. It is a padded, double-walled bumper box that will withstand the weight of this book during shipping. The book itself is shrink-wrapped for authenticity and additional protection. Your B5-20 is guaranteed to arrive in perfect condition and if not, we will pay all expenses to get you one in pristine condition (including return shipping, and this does include international orders.) There is zero risk to you.
ABOUT THE PRICE
The retail price—the final price the book will be sold for—is $134.
The final day to get B5 at Twenty for $88 -- $46 off the retail price of $134 -- is July 31.
For more information on this magnificant volume, go to b5books.com.




Here is a quote from J. Michael Straczynski about emotions.
I had this theory that the more important and intimate the emotion, the fewer words are required to express it.

First it's in dating: "Will you go out with me?" Six words.
"Honey, I care for you." Five words.
"You matter to me." Four words.
"I love you." Three words.
"Marry me." Two words.
But what's left? What's the one most important and intimate word you can ever say to somebody? It's "goodbye."

While Michael O'Hare (Sinclair), Andreas Katsulas (G'Kar), Rick Biggs (Dr. Franklin), Tim Choate (Zathras) and Jeff Conoway (Zach Allen) are no longer with us, we will not forget their wonderful personalities and talent -- as well as their significant contributions to the BABYLON 5 universe. Be sure to visit In Memory Of for more information about memorial efforts.
Until we met again, in a place where no shadows fall.
BABYLON 5 BIRTHDAYS
Jerry Doyle - July 16
J. Michael Straczynski - July 17
David Warner - July 29

Have I missed anyone? If you know the birthday of someone connected with Babylon 5, pass the information along. We want to include everyone in our Happy Birthday Wishes.


BABYLON 5 PRESENCE ON FACEBOOK
I know a lot of you are already on FaceBook. However, I don't know if you knew how many other Babylon 5 folks have taken the plunge and opened FaceBook accounts. In fact, Pat Tallman has reopened her Fan Club using FaceBook at the site. For a peek, go to http://www.facebook.com/group.php?gid=45593318387. Claudia Christian has been really active -- sharing pictures of her recent trips and letting us know about upcoming convention activities. J. Michael Straczynski (JMS) has a FaceBook page as well as a new "Fans of J. Michael Straczynski" page. So check it out!

NEW BOOKS OF INTEREST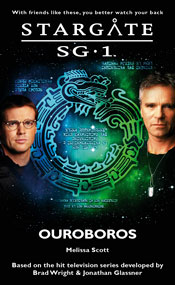 STARGATE SG-1: Ouroboros
From the pen of Melissa Scott (co-author of the STARGATE ATLANTIS Legacy series) comes STARGATE SG-1: Ouroboros, a fast paced adventure taking Colonel O'Neill and his team into new and dangerous territory. Oh, and if you're a fan of STARGATE Legacy, watch out for a few familiar faces along the way… These books are now available for the kindle as well as paperback. Go to www.stargatenovels.com to order or to to Amazon.com.

Have you read a good book lately? Do you want to share your thoughts? That is what I'm doing over at Book Reviews. I have gotten a number of marvelous books to review related to film making and I want to share my observations with you. If you have books you'd like to post, send them along.
NEW DVDS OF INTEREST
For information on new DVDs coming out that may be of interest to you, go to New DVD Releases for more information.
BABYLON 5 MUSIC VIDEOS AND TRIBUTES
" I found this message on the Babylon 5 moderated newsgroup this morning and just had to post it so that others might enjoy the marvelous music videos created by John Hudgens.

+++++++++++++++++++++++++
As some of you may know, I was hired by Joe Straczynski back in the day to create Babylon 5 music videos for him to use at science fiction conventions, and later to promote the show to networks. Eight were produced over the run of the series, not including the memorial videos I did later for Rick Biggs and Andreas Katsulas.

For the longest time, the only way to see these was if Joe or I showed them at a convention, but now, after numerous requests from fans over the years, Joe has given me permission me to post these online.

Here is a link to John's Babylon 5 videos:
https://www.youtube.com/user/Babylon5MusicVideos?feature=watch

Richard Biggs memorial: http://www.youtube.com/watch?v=HyD4L8yNtsA

Andreas Katsulas memorial: http://www.youtube.com/watch?v=h2UQ2l9NPIg

- This is the extended version that I did for Andreas' widow ater the original cut was released on the net. It's never been seen online until now.

For those of you who've never seen these, I hope you enjoy them - and for those that have (and emailed me many times over the years about releasing them), I hope they're as good as you remember. Working with Joe on these videos was one of the highlights of my career, and I'll be forever grateful to him for the doors these have opened for me. I'm proud to have them on my resume.

John Hudgens
www.zteamproductions.com
---





SHORE LEAVE 35
Date: August 2-4, 2013
Place: Hunt Valley Inn, Timonium, MD (near Baltimore) Guests include: William Shatner (Saturday only), Amanda Tapping, Babylon 5's Julie Caitlin Brown, Teryl Rothery has had to cancel her appearance
For more information, go to www.shore-leave.com SPACE CITY CON
Date: August 2-4, 2013
Place: Houston, Texas (Houston Marriott Westchase)
Babylon 5 Guests: Jason Carter, Tracey Scoggins, Walter Koenig
Other guests include: Jewel Staite, Sylvester McCoy, Tim Russ, John deLancie, Robert Picardo, Torri Higginson
and many more
For more information, go to www.spacecitycon.com. CONTAMINATION DEFCON 4
Date: August 2-4, 2013
Place: St. Louis Horror & Pop Culture Convention
Guests: David Naughton, Andrew Prine, Steve Railsback, cast members from The Walking Dead, and many more
For more information, go to http://www.con-tamination.com/. Creation Entertainment's 12th Annual Official Las Vegas STAR TREK Convention
Date: August 8-11, 2013
Location: The Rio Suites Hotel in Las Vegas, Nevada
For more information, go to http://www.creationent.com/cal/st_lasvegas.html

Worldcon 2014: Loncon 3 - 72nd World Science Fiction Convention
Place: London, England
Date: Thur 14 Aug 2014 - Mon 18 Aug 2014
For more information, go to http://www.loncon3.org/contact

Worldcon 2013: Lone Star Con 3 the 71st World Science Fiction Convention,
Place: San Antonio, Texas, USA
Date: Thur 29 Aug 2013 - Mon 2 Sept 2013
For more information: Email: info@lonestarcon3.org
Postal: Alamo, Inc., PO Box 27277, Austin, TX 78755-7277
Writer Guests: Ellen Datlow, James Gunn, Willie Siros, Norman Spinrad, Paul Cornell, Leslie Fish
Nominations for Hugo Awards is now open, download the link.
All Attendees and Supporters can vote http://www.lonestarcon3.org/hugo-awards/index.shtml.

Dragoncon 2013
Dates: Aug. 30 - Sept. 2, 2013
Place: Atlanta, GA
Wknd Memberships: $100 to 5/15; $115, 5/15-7/15; $130, 8/16 to door, And daily memberships
Banquet $65
Guests include: Eddie McClintock, Richard Dean Anderson, John Barrowman, Edward James Olmos, William Shatner, George Takei, Nicholas Brendon, Avery Brooks, and many, many more. Alex Zahara is scheduled from LEGEND OF THE RANGERS
For more information, go to http://www.dragoncon.org/

SPECIAL ANNOUNCEMENTS!
Creation Entertainment has a large number of conventions planned for the next several months. They include stars from TWILIGHT, SUPERNATURAL, STARGATE, FARSCAPE, XENA, SERENITY, STAR TREK, etc. Check out their calendar to see if one will be in your neighborhood soon. Don't miss their Videos page as well. It is full of some priceless video from a number of conventions.

Be sure to visit the referenced sites to see if there have been changes in dates/guests attending. Visit our Convention Calendar for a full listing of upcoming conventions.
BACK ISSUES OF THE ZOCALO TODAY
The front page of the The Zocalo Today changes daily, so be sure to check the back issues to make sure that you haven't missed anything IMPORTANT! I hope you will become a regular visitor to The Zocalo Today!
---
Take care and I look forward to hearing from you.
Sandra Bruckner (sgbruckner@aol.com)
Editor/Publisher
ISN News: The Zocalo Today
http://www.isnnews.net
Copyright - SBruckner, 1999-2013