[an error occurred while processing this directive]

The Zocalo Today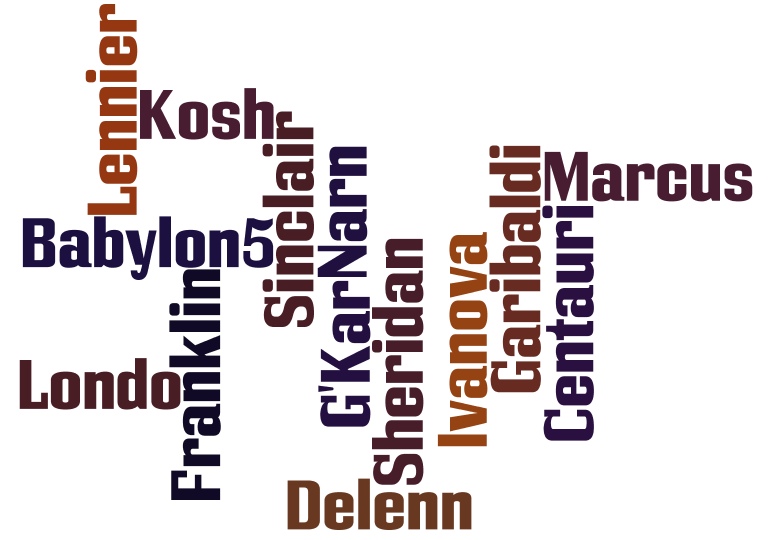 Welcome and thank you for dropping by. Babylon 5 brought many of us together -- and it remains with us, despite the fact that is no longer in production. The good thing is that the internet gives a LOT of ways to stay in touch. Don't be shy. Join in the discussion today or drop by Facebook or Twitter.

If you have questions or items for the news, drop me a line at sgbruckner@aol.com.


SUNDAY, AUGUST 11, 2013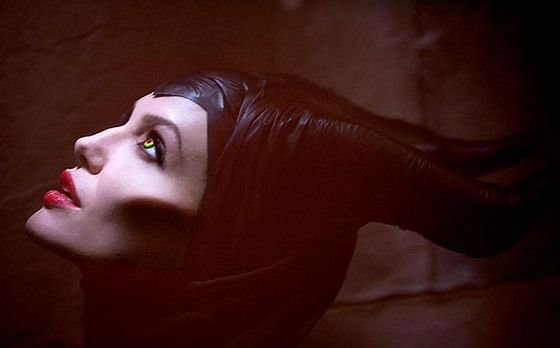 After presenting their animated slate on Friday (August 9), Disney previewed their upcoming live-action movies on Saturday (August 10) at the 2013 D23 Expo. One of the most buzzed-about movies presented was "Maleficent," which star Angelina Jolie helped introduce to the fan convention in Anaheim, Calif.
"Maleficent" is the origin story of the "Sleeping Beauty" villain (Jolie), and will show how she became so hardened and evil. Elle Fanning will portray Princess Aurora.
"The strange thing was people with little kids would visit the set and I would think, 'I'm a Disney character!'" Jolie told the crowd. "I'd go over to the children and say hi, and they would scream and run off. One little boy actually said, 'Mommy, please tell the mean witch to please stop talking to me.'"
One child who wasn't afraid of Jolie while in character? Jolie's real-life daughter Vivienne, who plays the young version of Princess Aurora/Briar Rose. "She was the only 4-year-old who wouldn't scream," Jolie said.
So what drew Jolie to the part in the first place? "I've loved Disney since I was a little girl and my children loved Disney. You know you can bring your kids to a Disney film," Jolie said. "Since I was a little girl, Maleficent was always my favorite. I was terrified of her, but I was so drawn to her. I wanted to know more about her, know what she was like and who she was. She had this elegance and grace, and yet she was so cruel, Just wonderfully and deliciously cruel."
Jolie actually found out about the upcoming live-action take on Maleficent from her brother, who remembered her fascination with the character when they were children. "I got a call from my brother who said, 'You've got to try to get in on this,'" Jolie said. Looks like she owes her brother a huge thank you.
"Maleficent" hits theaters July 2, 2014.

ONCE UPON A TIME PREVIEW
Once Upon a Time fans at D23 Expo were treated to a never-before-seen clip from the season three premiere Saturday.
The upcoming season finds the ABC drama's heroes and villains traveling from Storybrooke to Neverland to retrieve Henry (Jared S. Gilmore). The clip featured Rumplestiltskin (Robert Carlyle) given an ominous warning from one of Peter Pan's lost boys, showing viewers that this is not going to be same Pan from children's bedtime stories.
"When Rumplestiltskin lets us know he is someone to be frightened of, I am frightened," co-creator Edward Kitsis told D23 attendees during the panel. "Neverland is the heart of darkness, but they're going into it to save Henry."
Added co-creator Adam Horowitz: "We're putting our own spin on it. It's a little different than what's been seen before."
Season three will be split into two batches of 11 episodes, with the first half focusing primarily on Neverland. Of the season three overarching theme, Horowitz said that while season one was about the characters not knowing their real identity and season two was about them remembering, season three will be about them getting "back to their true selves. What better place then Neverland, where everything is stripped away, for them to confront who they are?"
Meanwhile, the creators also teased romantic sparks between Emma (Jennifer Morrison) and Captain Hook (Colin O'Donoghue) and insight, via flashbacks, into how Hook became a pirate.
Belle (Emilie de Ravin) also will return, and the show will introduce Ariel. The creators added that Ursula also is likely to appear -- "but you never know because on the show you never know who is the real Ursula," said Kitsis -- and there is also "a good chance of seeing a guy named Eric," added Horowitz, referring to Ariel's prince beau.
Horowitz and Kitsis also revealed that on their wish list of characters to incorporate into the show is Rapunzel.
"The key is when and how to honor the character and bring something new," Horowitz said.
Meanwhile, D23 attendees also got a look at the 19-minute pilot presentation for Once Upon a Time in Wonderland, the OUAT spinoff that debuts in October.
Wonderland follows a young Alice (Sophie Lowe) in Victorian London who tells of a strange new land that exists on the other side of a rabbit hole. Like OUAT, Wonderland will feature flashbacks that give more insight into the characters. Unlike OUAT, the first season will feature a complete story arc.
"It will be much like a movie, or like how they went on one mission in Star Trek, and another year it was another mission," Kitsis said.
As for their decision to create an entirely new character -- Alice's love interest, the genie Cyrus (Peter Gadiot) -- the creators likened it to OUAT's Emma, who also was an entirely new creation. "Alice was curious enough to follow a rabbit into a hole," Kitsis said. "Naturally she would fall in love with a genie -- he's seen many lives, worlds and places. People ruin their lives for wishes. So they're kindred spirits."
While Wonderland is meant to stand on its own -- meaning people new to OUAT need not have seen that show -- OUAT fans will be treated to "crumbs sprinkled" throughout the series, teased Horowitz.

HOW I LIVE NOW
Magnolia Pictures has released the trailer for Kevin Macdonald's doomsday thriller How I Live Now, starring Saoirse Ronan and based on the award winning novel by Meg Rosoff.
Set in the near-future UK, Ronan plays Daisy, an American teenager sent to stay with relatives in the English countryside. Initially withdrawn and alienated, she begins to warm up to her charming surroundings, and strikes up a romance with the handsome Edmund (George MacKay). But on the fringes of their idyllic summer days are tense news reports of an escalating conflict in Europe. As the UK falls into a violent, chaotic military state, Daisy finds herself hiding and fighting to survive.

TOMORROWLAND
The D23 audience was treated to a glimpse into the mysteries surrounding Disney's "Tomorrowland" as Sean Bailey and filmmakers Brad Bird (director, co-writer, producer) and Damon Lindelof (co-writer, producer) talked about the inspiration of the secrets of the black box, which was featured in a short behind-the-scenes piece screened for the audience about the visionary Walt Disney. Although the audience was buzzing with questions, Bailey remained coy, but then announced a special, surprise "Tomorrowland" exhibit opening in the afternoon on the D23 floor that would reveal the contents of the box and more. Starring George Clooney, Hugh Laurie, Britt Robertson, Raffey Cassidy and Thomas Robinson, the action-packed adventure hits theaters December 12, 2014.

SAVING MR. BANKS
Sean Bailey set up the story and talented cast of Disney's "Saving Mr. Banks,"the extraordinary, untold backstory of how Disney's classic "Mary Poppins" made it to the screen, and reminded everyone that "Mary Poppins" is about to celebrate its 50th anniversary. After showing two clips from the movie to the D23 audience, Bailey introduced Jason Schwartzman and B. J. Novak, who portray the famous composing team of Richard and Robert Sherman, respectively, in the film. In a big surprise moment, Schwartzman and Novak welcomed "Mary Poppins" composer Richard Sherman on stage to greet the excited audience. The two talented actors then engaged the crowd in a rousing, confetti-filled, grand finale sing-along performance of "Let's Go Fly a Kite," the classic song from "Mary Poppins."
Two-time Academy Award®–winner Emma Thompson and fellow double Oscar®-winner Tom Hanks topline Disney's "Saving Mr. Banks," which is directed by John Lee Hancock ("The Blind Side," "The Rookie") and produced by Alison Owen, Ian Collie and Philip Steuer. Kelly Marcel and Sue Smith wrote the screenplay.
When Walt Disney's daughters begged him to make a movie of their favorite book, P.L. Travers' "Mary Poppins," he made them a promise—one that he didn't realize would take 20 years to keep. In his quest to obtain the rights, Walt comes up against a curmudgeonly, uncompromising writer who has absolutely no intention of letting her beloved magical nanny get mauled by the Hollywood machine. But, as the books stop selling and money grows short, Travers reluctantly agrees to go to Los Angeles to hear Disney's plans for the adaptation. For those two short weeks in 1961, Walt Disney pulls out all the stops. Armed with imaginative storyboards and chirpy songs from the talented Sherman brothers, Walt launches an all-out onslaught on P.L. Travers, but the prickly author doesn't budge. He soon begins to watch helplessly as Travers becomes increasingly immovable and the rights begin to move further away from his grasp. It is only when he reaches into his own childhood that Walt discovers the truth about the ghosts that haunt her, and together they set Mary Poppins free to ultimately make one of the most endearing films in cinematic history.
"Saving Mr. Banks" releases in theaters December 13, 2013, limited, December 20, 2013, wide.
SATURDAY, AUGUST 10, 2013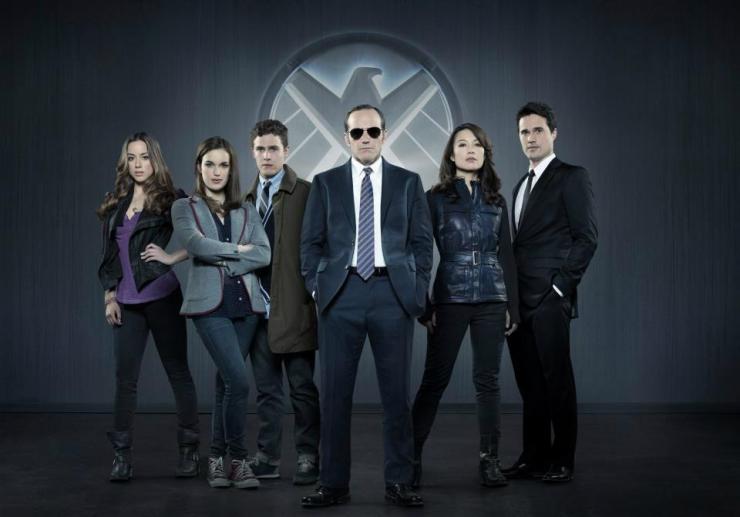 SUPER SECRET S.H.I.E.L.D.
There are some pretty typical, established rules when it comes to promoting a new television series — and Marvel is breaking just about all of them when it comes to Agents of S.H.I.E.L.D.
The company, along with ABC, has decided not to send out screener copies of the pilot as we head into the fall. What's that mean? Most critics, unless they caught one of the handful of screenings in recent weeks, will be seeing it for the first time right along with the rest of us when it premieres.
It's a pretty gutsy move, but it just goes to show the movie-style approach they're taking with the series. They'd never send out the new Avengers movie beforehand and risk it leaking, so why do it with S.H.I.E.L.D.? Heck, at the latest screening, security confiscated the ABC president's phone just to be sure no footage could show up online. Now that's hardcore.
Talking with The Hollywood Reporter, Marvel TV exec Jeph Loeb had a pretty intriguing response when asked why they're being so secretive about a pilot, and said it's mostly an effort to recreate the old adage of "appointment TV:"
"What we are trying to do with this show is just bring back some of the urgency of television. While we absolutely welcome the idea of you downloading it or you DVRing it -- because that's the way the people are watching TV -- but wouldn't it be great if we could get back to a place where, at 8 p.m. on Tuesday nights, everybody got together and decided to watch Marvel's Agents of SHIELD so that that social experience is actually one that's immediate as opposed to something that is shared and reshared and spoiled and then unrevealed and all of the other things that go along with it."
There's no denying all the secrecy has led to an ample amount of buzz, but all we've got to say is it better be good after such a long wait. The show premieres on Tuesday, Sept. 24, so we'll know soon enough.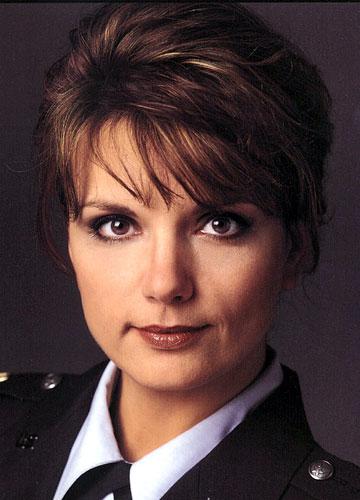 ARROW NEWS
A beloved Stargate SG-1 star will be heading to Starling City soon as part of Arrow's second season.
Teryl Rothery, who played Dr. Janet Frasier for seven years on the long-running SG-1 series, has signed on for a 3-4-episode arc in year two of The CW's hit superhero series.
No word on exactly who Rothery will be playing, though she did tease that the character is "very different" from her previous roles. Could it be related to that Flash spinoff? We have no idea, but we can't wait to find out.
After several years on SG-1, Rothery's character grew into a true fan-favorite character. It'll be nice to see her back in the sci-fi fold.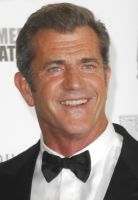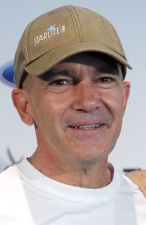 EXPENDABLES 3
After the announcement that Harrison Ford has signed on for The Expendables 3 comes the reveal from Entertainment Weekly that Mel Gibson and Antonio Banderas will also appear in the film. While there was no mention of Antonio Banderas' role, Gibson is said to play the main antagonist for the film, confirming earlier rumors.
The pair join a cast that currently includes Sylvester Stallone, Arnold Schwarzenegger, Jason Statham, Kellan Lutz, Ronda Rousey and Victor Ortiz. The film set to shoot soon in Los Angeles, rumored additional cast members have been said to include Jackie Chan, Wesley Snipes, Nicolas Cage and Milla Jovovich, although none have been, as of yet, confirmed.
Both Banderas and Gibson will also appear in Machete Kills, which will be released on October 11.
The Expendables 3 will be directed by Patrick Hughes and is scheduled to arrive in theaters on August 15, 2014.
THE HUNGER GAMES: CATCHING FIRE
eOne Films has debuted an international trailer for The Hunger Games: Catching Fire .
Opening in theaters and IMAX on November 22, the Francis Lawrence-directed sequel stars Jennifer Lawrence, Josh Hutcherson, Liam Hemsworth, Lenny Kravitz, Elizabeth Banks, Stanley Tucci, Donald Sutherland, Toby Jones, Woody Harrelson, Jena Malone, Philip Seymour Hoffman, Amanda Plummer, Lynn Cohen, Patrick St. Esprit, Meta Golding, Bruno Gunn, Alan Ritchson, E. Roger Mitchell, Maria Howell, Stephanie Leigh Schlund, Sam Claflin and Jeffrey Wright.
The Hunger Games: Catching Fire begins as Katniss Everdeen has returned home safe after winning the 74th Annual Hunger Games along with fellow tribute Peeta Mellark. Winning means that they must turn around and leave their family and close friends, embarking on a "Victor's Tour' of the districts. Along the way Katniss senses that a rebellion is simmering, but the Capitol is still very much in control as President Snow prepares the 75th Annual Hunger Games (The Quarter Quell) - a competition that could change Panem forever.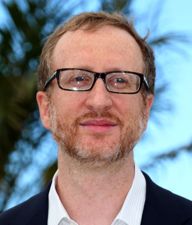 WHITE DEVIL
Director James Gray has a lot of experience writing and directing crime-thrillers with The Yards, We Own the Night and Little Odessa all having their share of fans among movie enthusiasts.
Now word comes from Deadline that Gray also has fans at Warner Bros. who have tapped the filmmaker to write and direct a contemporary drama called White Devil, set in the real world of the Chinese Mafia in Boston and a white kid adopted by a Chinese family into that world.
The movie is based on the real case of Dorchester, Mass. resident John Willis, also known as "White Devil John," who was allegedly a ringleader and enforcer within the area's Asian organized crime who was jailed earlier this year for drug-trafficking.
Gray's most recent film The Immigrant, starring Joaquin Phoenix-who has appeared in all of the director's films except for Little Odessa--Marion Cotillard and James Gray, is scheduled for release by The Weinstein Company, and Deadline states that Gray is still attached to the adaptation of David Grann's Amazon adventure tale The Lost City of Z at Paramount and the Fox/New Regency action-thriller The Gray Man.
SCIENCE FICTION NEWS STORIES:
Did you miss the news from yesterday -- or earlier in the week. Catch up by going to the News Archive. It will bring you up to date for all that has been going on in the world of science fiction.
THE ZOCALO ON FACEBOOK
I hope that you will join us over on FACEBOOK. We have a great discussion group, tons of visuals and just a nice group of people participating on the page every day. Do drop over and stay a while.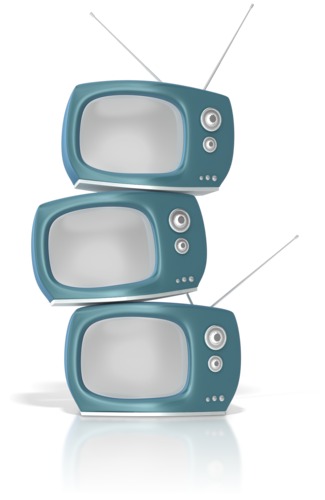 ON THE TUBE TONIGHT
8:00pm on ABC Family
Despicable Me (2010)
As he tries to execute a fiendish plot to steal the moon, a supervillain meets his match in three little orphan girls who want to make him their dad. Animated. Steve Carell, Jason Segel, Russell Brand, Julie Andrews, Will Arnett

8:00pm on AMC
Breaking Bad Episode: Gliding Over All S05, E08 (First Aired: Sep. 02, 2012)
Walt takes care of loose ends; Walt makes a dangerous decision.

8:00pm on Hallmark
Cedar Cove : Suspicious Minds NEW S01, E04 (First Aired: August 10, 2013)
Bob and Peggy Beldon deal with a suspicious death at their bed and breakfast; Justine gets a chance to show her work at the local Art Walk; Jack struggles with his relationship with his son Eric; Olivia tries to help Jack by giving Eric a job.

9:00pm on CBS
Unforgettable Episode: Day of the Jackie NEW S02, E03
As Carrie and Al investigate the murder of a businessman, they realize his death was collateral damage in an assassination plot.

9:00pm on AMC
Breaking Bad Episode: Blood Money NEW S05, E09
Walt and Jessie adjust to a new kind of life; Hank struggles with a troubling lead.

9:00pm on BBC America
28 Days Later (2002)
Survivors try to stay a step ahead of vicious, virus-infected humans that have overrun London. Cillian Murphy, Noah Huntley, Naomie Harris, Brendan Gleeson, Megan Burns 9:05pm on Syfy
Indiana Jones and the Temple of Doom (1984)
In 1935 archaeologist Jones, a lounge singer and a Chinese orphan search for mystical stones stolen from an Indian tribe. Harrison Ford, Kate Capshaw, Ke Huy Quan, Amrish Puri, Roshan Seth

10:00pm on ABC
Castle Episode: Scared to Death S05, E17 (First Aired: Mar. 18, 2013)
Castle and Beckett tackle one of their creepiest cases yet when a woman appears to have been scared to death by a ``haunted'' DVD; Castle fears for his life after he accidentally watches the video.

10:00pm on CBS
The Mentalist Episode: Behind the Red Curtain S05, E18 (First Aired: Mar. 24, 2013)
The team investigates when the young lead of a theater production dies; Jane wants to get more information about Red John from Jason Lennon.

KEEPING UP WITH CAST AND CREW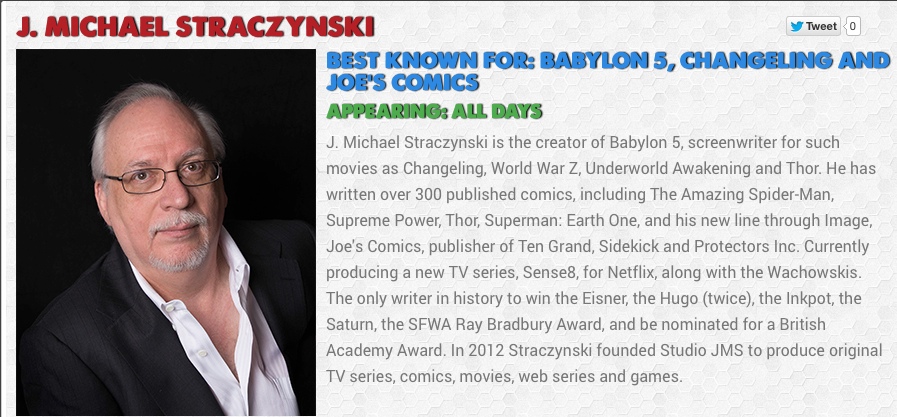 J. MICHAEL STRACZYNSKI - NEW YORK COMIC CON
New York Comic Con has just announced that JMS will be a guest Oct 10-13. For more information, go to http://www.newyorkcomiccon.com/.
Two new reviews, for Sidekick 1 and Ten Grand 4, hitting stores tomorrow:
http://www.comichype.com/2013/08/06/j-michael-straczynskis-ten-grand-4-review/ and http://robpatey.com/2013/08/06/sidekick-1-review-joes-comics/. J. MICHAEL STRACZYNSKI
Here's an interview with JMS during San Diego ComicCon. He talks about TEN GRAND and other upcoming projects.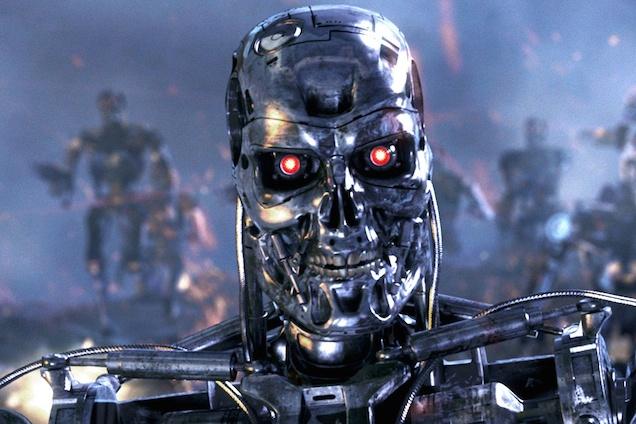 TERMINATOR: THE FINAL BATTLE
Update and sample page of the upcoming Terminator comic:
"Aaand I just turned in the script for issue two of Terminator: The Final Battle. Here's the b&w inked cover page for issue one. Tired but pleased."
Aaand I just turned in the script for issue two of Terminator: The Final Battle. Here's the b&w inked cover page for issue one. Tired but pleased.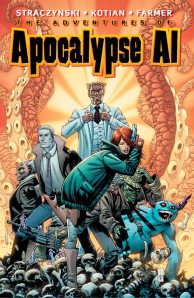 APOCALYPSE AL
From JMS about the long-awaited Adventures of Apocalypse Al:
"Yesterday I got the first 69 inked pages of The Adventures of Apocalypse Al, coming out later this year through MTV.com.
Beautiful work by Sid Kotian (who will be doing Dream Police for us once he's done with Al). Very excited. I think this is going to be a real sleeper hit. Here's a glimpse of page two...."
Yesterday I got the first 69 inked pages of The Adventures of Apocalypse Al, coming out later this year through MTV.com. Beautiful work by Sid Kotian (who will be doing Dream Police for us once he's done with Al). Very excited. I think this is going to be a real sleeper hit. Here's a glimpse of page two....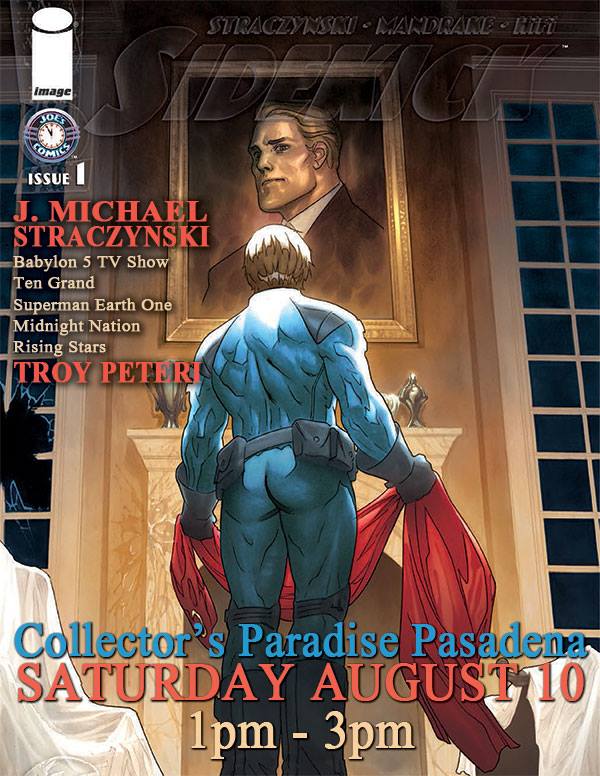 JMS SIGNING - AUGUST 10
Collector's Paradise Pasadena
J. Michael Straczynski, creator of Babylon 5 TV Show, Ten Grand, Midnight Nation,Rizing Stars, ... and writer of Superman Earth One GN (vol 1 & 2) as well as huge runs on The Amazing Spider-Man and Thor among others, is our guest on August 10th, along with Leterrer Extraordinaire Troy Peteri, to celebrate the release of SIDEKICK, the 2nd book in the new @oe's Comics line from Image Comics. PENDRAGON P.I. - HELP JASON CARTER
Want to see British actor Jason Carter (Marcus on the classic hit sci-fi series Babylon 5) return as an unconventional private investigator who's a bit of Sherlock Holmes, a splash of Sam Spade, and a dash of The Doctor?
Jason Carter is working with Jerry Seward, creator and executive producer of an independent movie pilot titled Pendragon, P.I.that They are developing a gifted and accomplished production team to produce this series. Jason will play the lead, a man who - along with his helper Lucy (played by April Washko) - relies on his deductive skills to sort through a maze of clues in an attempt to solve the case of mysterious disappearances in a small, lakeside town where impossible things happen.
For more information on how you can help, go to http://www.indiegogo.com/projects/help-get-pendragon-p-i-jason-carter-project-made?show_todos=true. BILL MUMY - ACTOR/COMIC AUTHOR/MUSICIAN
BILL MUMY is quite a musician as well as a marvelous actor. We all know and love him as Lennier, but here is a link to his latest CD "Illumination" http://gragroup.com/bill_mumy.html. The CD can also be purchased on iTunes and Amazon.
After nearly 2 years of waiting Bill Mumy is back with a new release. Bill's latest release Illuminations is truly a masterpiece of Americana music. This album continues the musical format journey that Bill has been developing over his last three albums, Carnival Sky, Glorious in Defeat and Until the Big Bang Whimpers were all leading up to the pinnacle and that is Bill's latest release Illuminations.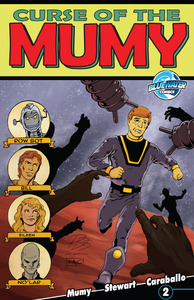 THE CURSE OF THE MUMY - Issue #2
As the first arc of The Curse of the Mumy continues... The Wolf Cub has captured Spaceboy and is holding him prisoner on the nazi moon base with plans to sacrifice the nobel boy astronaut in a blood ritual to summon a demon... We meet the mysterious alien mystic warrior, No'Lar... and learn that Mumy's family infiltrated the Illuminati over a century ago in hopes to thwart the present danger that threatens to wipe out millions. All this, plus Eileen makes tea!
You can order an issue at http://www.comicfleamarket.com/servlet/the-432/Curse-of-the-Mumy/Detail.
READER'S CORNER
If anyone would like to submit reports from a convention they recently attended or items they would like to share with fellow Zocalo readers, please send them along to me at sgbruckner@aol.com. I will happily open up a new page for any submissions you care to send along.
BABYLON 5 20TH ANNIVERSARY BOOK - PRICES GOING UP SOON
UPDATE:
Prices are going up! THe cost of shipping has doubled and the end of the first printing is in sight. If you order B5-20 by Friday, you'll pay only $88 for the book ($46 off the retail price of $134) for a total savings of up to $53.
If you have any questions, send a note to help@B5Books.com. FIRST EVER BABYLON 5 BOOK PRINTED EXCLUSIVELY IN COLOR
Not just full color, but the actual colors of the sets, costumes and props. Extensive care was taken to ensure that the final pages precisely matched the color qualities of the original photographs, which were taken on set during production. B5-20 covers everything from the pilot through The Lost Tales.
DETAILS ABOUT THE PHYSICAL BOOK
256 pages. 753 images. 150gsm heavy-weight paper designed for high-resolution, full-color printing. Matte finish. Extra durable WIBALIN® cloth cover. WIBALIN® slipcase. Title and B5-20 logo embossed with foil stamping. Ribbon bookmark.
A NOTE ABOUT THE BINDING
We used the highest quality Smyth-sewn binding. This means the book lays flat for every page. More importantly, the pages will not pull away from the binding (nor will the spine crack) because the pages are NOT glued.
HOW THIS OVERSIZED BOOK IS BEING SHIPPED
We had a custom shipping box made to the exact specs of the book. It is a padded, double-walled bumper box that will withstand the weight of this book during shipping. The book itself is shrink-wrapped for authenticity and additional protection. Your B5-20 is guaranteed to arrive in perfect condition and if not, we will pay all expenses to get you one in pristine condition (including return shipping, and this does include international orders.) There is zero risk to you.
ABOUT THE PRICE
The retail price—the final price the book will be sold for—is $134.
The final day to get B5 at Twenty for $88 -- $46 off the retail price of $134 -- is July 31.
For more information on this magnificant volume, go to b5books.com.




Here is a quote from J. Michael Straczynski about emotions.
I had this theory that the more important and intimate the emotion, the fewer words are required to express it.

First it's in dating: "Will you go out with me?" Six words.
"Honey, I care for you." Five words.
"You matter to me." Four words.
"I love you." Three words.
"Marry me." Two words.
But what's left? What's the one most important and intimate word you can ever say to somebody? It's "goodbye."

While Michael O'Hare (Sinclair), Andreas Katsulas (G'Kar), Rick Biggs (Dr. Franklin), Tim Choate (Zathras) and Jeff Conoway (Zach Allen) are no longer with us, we will not forget their wonderful personalities and talent -- as well as their significant contributions to the BABYLON 5 universe. Be sure to visit In Memory Of for more information about memorial efforts.
Until we met again, in a place where no shadows fall.
BABYLON 5 BIRTHDAYS
Martin Sheen - August 3
Daneil Dae Kim - August 4
Claudia Christian - August 10
Stephen Austin - August 11
Tim Earls - August 15
Nancy Tarczynski - August 16
Skip Beaudine - August 26

Have I missed anyone? If you know the birthday of someone connected with Babylon 5, pass the information along. We want to include everyone in our Happy Birthday Wishes.


BABYLON 5 PRESENCE ON FACEBOOK
I know a lot of you are already on FaceBook. However, I don't know if you knew how many other Babylon 5 folks have taken the plunge and opened FaceBook accounts. In fact, Pat Tallman has reopened her Fan Club using FaceBook at the site. For a peek, go to http://www.facebook.com/group.php?gid=45593318387. Claudia Christian has been really active -- sharing pictures of her recent trips and letting us know about upcoming convention activities. J. Michael Straczynski (JMS) has a FaceBook page as well as a new "Fans of J. Michael Straczynski" page. So check it out!

NEW BOOKS OF INTEREST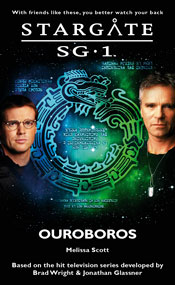 STARGATE SG-1: Ouroboros
From the pen of Melissa Scott (co-author of the STARGATE ATLANTIS Legacy series) comes STARGATE SG-1: Ouroboros, a fast paced adventure taking Colonel O'Neill and his team into new and dangerous territory. Oh, and if you're a fan of STARGATE Legacy, watch out for a few familiar faces along the way… These books are now available for the kindle as well as paperback. Go to www.stargatenovels.com to order or to to Amazon.com.

Have you read a good book lately? Do you want to share your thoughts? That is what I'm doing over at Book Reviews. I have gotten a number of marvelous books to review related to film making and I want to share my observations with you. If you have books you'd like to post, send them along.
NEW DVDS OF INTEREST
For information on new DVDs coming out that may be of interest to you, go to New DVD Releases for more information.
BABYLON 5 MUSIC VIDEOS AND TRIBUTES
John Hudgens has created many Babylon 5 videos, but I believe this is the most moving. It was first shown at the Phoenix Comic Con 20th Anniversary and honors many of the Babylon 5 family who have passed on.

Here is a link to John's Babylon 5 videos:
https://www.youtube.com/user/Babylon5MusicVideos?feature=watch

Richard Biggs memorial: http://www.youtube.com/watch?v=HyD4L8yNtsA

Andreas Katsulas memorial: http://www.youtube.com/watch?v=h2UQ2l9NPIg

- This is the extended version that I did for Andreas' widow ater the original cut was released on the net. It's never been seen online until now.

For those of you who've never seen these, I hope you enjoy them - and for those that have (and emailed me many times over the years about releasing them), I hope they're as good as you remember. Working with Joe on these videos was one of the highlights of my career, and I'll be forever grateful to him for the doors these have opened for me. I'm proud to have them on my resume.

John Hudgens
www.zteamproductions.com
---





Creation Entertainment's 12th Annual Official Las Vegas STAR TREK Convention
Date: August 8-11, 2013
Location: The Rio Suites Hotel in Las Vegas, Nevada
For more information, go to http://www.creationent.com/cal/st_lasvegas.html

Worldcon 2014: Loncon 3 - 72nd World Science Fiction Convention
Place: London, England
Date: Thur 14 Aug 2014 - Mon 18 Aug 2014
For more information, go to http://www.loncon3.org/contact

Worldcon 2013: Lone Star Con 3 the 71st World Science Fiction Convention,
Place: San Antonio, Texas, USA
Date: Thur 29 Aug 2013 - Mon 2 Sept 2013
For more information: Email: info@lonestarcon3.org
Postal: Alamo, Inc., PO Box 27277, Austin, TX 78755-7277
Writer Guests: Ellen Datlow, James Gunn, Willie Siros, Norman Spinrad, Paul Cornell, Leslie Fish
Nominations for Hugo Awards is now open, download the link.
All Attendees and Supporters can vote http://www.lonestarcon3.org/hugo-awards/index.shtml.

Dragoncon 2013
Dates: Aug. 30 - Sept. 2, 2013
Place: Atlanta, GA
Wknd Memberships: $100 to 5/15; $115, 5/15-7/15; $130, 8/16 to door, And daily memberships
Banquet $65
Guests include: Eddie McClintock, Richard Dean Anderson, John Barrowman, Edward James Olmos, William Shatner, George Takei, Nicholas Brendon, Avery Brooks, and many, many more. Alex Zahara is scheduled from LEGEND OF THE RANGERS
For more information, go to http://www.dragoncon.org/

New York Comic Con
Dates: October 10-13, 2013
Place: Javits Center, NYC
Guests: J. Michael Straczynski
For more information go to http://www.newyorkcomiccon.com/.

FARPOINT
Dates: February 15-17, 2014
Place: Corwne Plaza, Baltimore, MD
Guests: Melissa McBride, others to be named shortly
For more information, go to . SPECIAL ANNOUNCEMENTS!
Creation Entertainment has a large number of conventions planned for the next several months. They include stars from TWILIGHT, SUPERNATURAL, STARGATE, FARSCAPE, XENA, SERENITY, STAR TREK, etc. Check out their calendar to see if one will be in your neighborhood soon. Don't miss their Videos page as well. It is full of some priceless video from a number of conventions.

Be sure to visit the referenced sites to see if there have been changes in dates/guests attending. Visit our Convention Calendar for a full listing of upcoming conventions.
BACK ISSUES OF THE ZOCALO TODAY
The front page of the The Zocalo Today changes daily, so be sure to check the back issues to make sure that you haven't missed anything IMPORTANT! I hope you will become a regular visitor to The Zocalo Today!
---
Take care and I look forward to hearing from you.
Sandra Bruckner (sgbruckner@aol.com)
Editor/Publisher
ISN News: The Zocalo Today
http://www.isnnews.net
Copyright - SBruckner, 1999-2013