[an error occurred while processing this directive]

The Zocalo Today

Welcome and thank you for dropping by. Babylon 5 brought many of us together -- and it remains with us, despite the fact that is no longer in production. The good thing is that the internet gives a LOT of ways to stay in touch. Don't be shy. Join in the discussion today or drop by my blog! You can also find me on FaceBook and Twitter.

If you have questions or items for the news, drop me a line at sgbruckner@aol.com.

Again, WELCOME!
SUNDAY, AUGUST 15, 2010
WEEKEND BOX OFFICE
Friday found Lionsgate's THE EXPENDABLES, starring Sylvester Stallone and a cast of his fellow he-men, debuted in the top slot for the day. The R-rated action movie from Nu Image/Millennium about a bunch of mercenaries, which Stallone also co-wrote and directed, corralled an estimated $13.3 million as it bowed in 3,270 locations in the United States.
The PG-13-rated Julia Roberts vehicle, EAT PRAY LOVE, based on Elizabeth Gilbert's memoir of the same name, bowed in 3,082 theaters, took the second slot. The Ryan Murphy-directed tale of an around-the-world search for happiness, released by Sony, turned up $8.5 million.
Playing to a younger crowd, Universal checked in at fourth place with Edgar Wright's SCOTT PILGRIM VS. THE WORLD, starring Michael Cera. The PG-13 graphic novel adaptation about a teen who faces down his new girlfriend's ex-boyfriends arrived in 2,818 locations with $4.6 million.
Rounding out the top five, Sony's comedy THE OTHER GUYS, starring Will Ferrell and Mark Wahlberg, which presided over the boxoffice last weekend, moved to third place as it made way for the newcomers. With an estimated Friday take of $5.6 million, its cumulative domestic tally as it enters its second weekend amounts to more than $58.1 million.
Warners' durable INCEPTION took the fifth spot. Entering its fifth weekend, Chris Nolan's brain-teaser attracted an additional $3.4 million, bringing its domestic cume to more than $240 million.

STAR WARS ON BLU-RAY
Lucasfilm Ltd. and Twentieth Century Fox officially announced that all six live-action Star Wars films will arrive on the Blu-Ray format in Fall 2011 as a commemorative box set.
The news, part of this week's Celebration V festivities, promises "the highest possible picture and audio presentation, along with extensive special features – including documentaries, vintage behind-the-scenes moments, interviews, retrospectives and never-before-seen footage from the Lucasfilm archives."
"Blu-ray is the absolute best way to experience Star Wars at home – in pristine high definition," said George Lucas of the release, "The films have never looked or sounded better."
At this time it is unclear what versions of each film will appear in the set. Past Star Wars home video releases have focused on the updated special editions, though fan demand led to a later, unrestored release of the original theatrical version on the DVD format.

JUDGE DREDD
There were murmurings out of Comic-Con that the new Judge Dredd had been cast and that it would be none other than New Zealand's own Karl Urban ("Bones" McCoy from Star Trek with upcoming comic movies Red and Priest). Empire Online has gotten confirmation from the film's producers Andrew MacDonald and Allon Reich, who were asked about it during a Q 'n' A at BFI's Movie-Con III in London.
Here's what else MacDonald said about the project during the Q 'n' A:
"The main thing about Dredd is that it's a fantastic comic that was completely messed up 20 years ago. Our idea is to make a very hard, R-rated, gritty, realistic movie of Dredd in Megacity, so we've got to get the tone right. He's not going to take off his helmet. His bike is going to feel real. He's going to hit people and it's going to feel real. There's been a change in comic-book movies; they were treated unseriously and now they're treated seriously."
Director Pete Travis (Vantage Point) will begin shooting JUDGE DREDD in Johannesburg, South Africa with the same people who made Neill Blomkamp's DISTRICT 9 later this year.
SATURDAY, AUGUST 14, 2010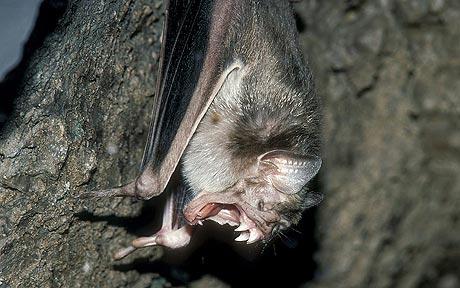 VAMPIRE BATS IN PERU
Vampire bats driven crazy by rabies have attacked 508 people in Peru, and four children may have died as a result. The London Telegraph reports health teams are on the scene and ready to treat anyone who's been attacked in the last six months.
"The attacks occurred in the village of Urakusa, in northeastern Peru, where the indigenous Aguajun tribe lives. At least four people are believed to have succumbed to rabies as a result. Medical supplies and vaccines to treat those infected with rabies have been sent to the tribe.
Rabies, a virus that causes acute inflammation of the brain, is usually spread to humans by dog bites and has an incubation period that can last several months."

SCOTT PILGRIM PREQUEL
If you are planning to catch SCOTT PILGRIM VS. THE WORLD this weekend, you should first watch this animated prequel starring Michael Cera—which explains everything that happens before the film begins.
The short prequel from Adult Swim, titled SCOTT PILGRIM VS. THE ANIMATION, was sanctioned by both director Edgar Wright and Scott Pilgrim creator Bryan Lee O'Malley. So make sure to check it out before you buy that tub of popcorn!
Scott Pilgrim prequel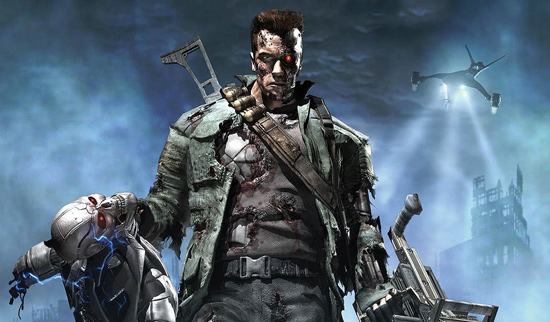 NEW TERMINATOR MOVIE NEWS
According to the Hollywood Reporter, plans for an animated "Terminator" feature film hit a roadblock Friday with franchise rights holder Pacificor sending a cease and desist letter to Hannover House, the firm that announced the project on Thursday.
As TheWrap reported, Pacificor says it did not "license or authorize" the film, called "Terminator 3000," and wants co-producers Hannover and Red Bear Entertainment to stop sending press releases with any references to "Terminator" or the proposed film, among other things.
Hannover House CEO Eric Parkinson maintains that he gained animation rights to the franchise as part of his compensation package when exiting as CEO of Hemdale Home Video and Hemdale Communications. Hemdale produced the first "Terminator" film and in 1990, released sequel rights that, after repeatedly changing hands, recently became the property of Pacificor at auction. Parkinson says animation rights were never included in Hemdale's "Terminator" transactions.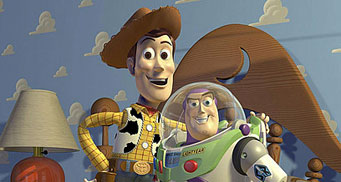 It's official! Disney•Pixar's acclaimed TOY STORY 3, directed by Lee Unkrich, has become the highest grossing animated film of all time with the $920 million it has grossed globally since opening in mid-June. This weekend, the computer- animated family comedy should become only the second Disney movie to cross the $400 million mark domestically, as it shoots to become the ninth highest grossing movie in North America by summer's end. It's currently Disney's fourth biggest global hit.
In a statement released earlier today, Rich Ross, Chairman of The Walt Disney Studios, said:
"In 1995, the talented team at Pixar introduced a cowboy, a space ranger and their friends who have gone on to become some of the most beloved characters in the world. The success of Toy Story is due to the tremendously creative and innovative team at Pixar, led by John Lasseter and Ed Catmull, and our incredible marketing and distribution teams around the world. In Toy Story 3, director Lee Unkrich, producer Darla Anderson and the incredible team at Pixar have given audiences a film that continued the rich storytelling and character building that have become synonymous with every Pixar release."
Walt Disney Home Entertainment has announced that Toy Story 3 will be released on Blu-ray and DVD on November 2, 2010, when it will probably set a few more records.
SCIENCE FICTION NEWS STORIES:
News from yesterday and the last couple of months can be found in the News Archive. Check it out to catch up on all that has been going on in the world of science fiction.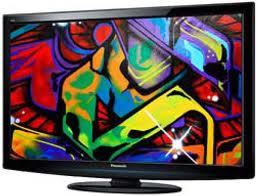 9:00pm on HBO
True Blood-Episode: Everything Is Broken (NEW)
Eric is confronted about the Magister's disappearance; Russell vows revenge against his foes; Bill uncovers the truth about Sookie's identity; Sam is distressed by Tommy's attitude; Tara encounters a new ally; Hoyt confronts his true feelings.
9:00pm on TNT
Leverage-Episode: The Underground Job (NEW)
In the aftermath of a deadly mine explosion, the team infiltrates the coal mines of West Virginia to stop the dangerous practices of the mine's owner.
9:00pm on AMC
Rubicon=Episode: The Outsider (NEW)
The team must make an important decision while Will is in DC; a suspicious voicemail on Tom's cell phone.
10:00pm on CBS
CSI: Miami=Episode: In Plane Sight (First Aired: October 12, 2009)
When Miami's most-hated man is murdered, members of the CSI team search for the killer and hidden treasure.
10:00pm on A&E
The Glades=Episode: Doppelganger (NEW)
A head-trauma patient believes his assailant shares his face.
ON SYFY TONIGHT
9:00pm
Eragon (2006)
The discovery of a dragon's egg puts a poor farm boy on the path to his destiny to be a Dragon Rider and defeat an evil king. Based on the book by Christopher Paolini. Ed Speleers, Jeremy Irons, Sienna Guillory, Robert Carlyle, Djimon Hounsou
ISN BLOG
Join me on the ISN News Blog at http://isnnews.blogspot.com. I'll put in stuff that I think is interesting for others to read about and I hope you will join in to discuss of the issues -- related to science fiction or not!
KEEPING UP WITH CAST AND CREW
NANCY STAFFORD
Ranger Anne sent in this report for B5 cast member Nancy Stafford. She appeared as archeologist Dr. Mary Kirkish in the B5 Season 3 episode "Messages From Earth." She's also known for playing Ben Matlock's law partner Michelle Thomas in the series "Matlock." In recent years, she's written several Christian books and shot the upcoming faith-based holiday film "Christmas With a Capital C."
Nancy Stafford will be appearing in the indie romantic comedy film "Three Times a Lady," starring Kevin Sorbo.
The story deals with Reverend Shepherd (Sorbo), a sincere preacher who hears several "stories" about a certain member of his congregation. Being a "voice of reason," Shepherd is on a mission to "restore the truth."
Stafford's character is the town cougar who repeatedly comes to the rescue during the film.
"Three Times a Lady" was written by Darlene Lofgren and Barbara Kerr Condon (who's also the producer). Condon is better known as an actress who's appeared in such TV shows as "Mad Men" & "Big Love," and films such as the Coen Brothers' "Intolerable Cruelty." The film is currently in development.
The full story can be found at: http://www.examiner.com/x-11989-Nashville-Gospel-Music--Entertainment-Examiner~y2010m7d23-Matlock-star-Nancy-Stafford-set-to-join-the-cast-of-Three-Times-A-Lady
NEW INTERVIEWS
Marc N. Kleinhenz has begun a series of interviews of the cast of BABYLON 5, one of the landmark television shows in American history. Look back with them as they discuss their characters, their emotional evolution, and their participation in television history.

Pat Tallman at:
http://poplitiko.blogspot.com/2010/06/and-sky-full-of-stars-i.html

Me, Sandra Bruckner:
http://poplitiko.blogspot.com/2010/05/interview-sandy-bruckner.html
J. MICHAEL STRACZYNSKI AT COMIC-CON
Here are a few reports from JMS' presentations at Comic-Con:
http://www.comicbookresources.com/?page=article&id=27474
http://www.comicbookresources.com/?page=article&id=17551
http://www.comicsalliance.com/2010/06/30/j-michael-straczynski-wonder-woman/
BABYLON 5 PRESENCE ON FACEBOOK
I know a lot of you are already on FaceBook. However, I don't know if you knew how many other Babylon 5 folks have taken the plunge and opened FaceBook accounts. In fact, Pat Tallman has reopened her Fan Club using FaceBook at the site. For a peek, go to http://www.facebook.com/group.php?gid=45593318387. Claudia Christian has been really active -- sharing pictures of her recent trips and letting us know about upcoming convention activities. J. Michael Straczynski (JMS) has a FaceBook page as well as a new "Fans of J. Michael Straczynski" page. So check it out!
THE ZOCALO ON FACEBOOK
I've taken the leap and started a group over on Facebook. There is a discussion page where we can talk about Babylon 5 and all things science fiction. Be sure to check it out. http://www.facebook.com/?sk=2361831622#!/group.php?gid=132854680067759
BILL MUMY RADIO
Bill Mumy has a new CD out. Check it out at: http://www.reverbnation.com/artist/artist_songs/648253

Also, listen to Bill Mumy's interview on ON SCREEN & BEYOND at www.OnScreenAndBeyond.com

Bill is inviting you to check out his brand new weekly radio show, "THE REAL GOOD RADIO HOUR with your host Bill Mumy". We'll be listening to many different styles of music and learning about those who pioneered them. "The Real Good Radio Hour" will air every Wednesday and Friday at 7 PM both Pacific and Eastern time and can be heard weekly on KSAV.org.

Bill has a new place on FaceBook as well http://www.myspace.com/billmumy. There you will find information about some of his new projects, including a graphic novel LOST IN SPACE and a Star Trek novel with Peter David, "The Return of the Worthy."




Here is a quote from J. Michael Straczynski about emotions.
I had this theory that the more important and intimate the emotion, the fewer words are required to express it.

First it's in dating: "Will you go out with me?" Six words.
"Honey, I care for you." Five words.
"You matter to me." Four words.
"I love you." Three words.
"Marry me." Two words.
But what's left? What's the one most important and intimate word you can ever say to somebody? It's "goodbye."

While Andreas Katsulas (G'Kar), Rick (Biggs) and Tim (Choate) are no longer with us, we will not forget their wonderful personalities and talent -- as well as their significant contributions to the BABYLON 5 universe. Be sure to visit In Memory Of for more information about memorial efforts.
Until we met again, in a place where no shadows fall.
BABYLON 5 BIRTHDAYS
Martin Sheen - August 3
Daneil Dae Kim - August 4
Claudia Christian - August 10
Stephen Austin - August 11
Tim Earls - August 15
Nancy Tarczynski - August 16
Skip Beaudine - August 26

Have I missed anyone? If you know the birthday of someone connected with Babylon 5, pass the information along. We want to include everyone in our Happy Birthday Wishes.



BABYLON PODCAST
Welcome to Show #207!

Summer's down for the count, but Tim and Bret soldier on! Tim also restrains himself from mauling Bret for even bringing up the myth that mankind has not landed on the Moon.
But yeah, it'd be real nice if we started landing on other planets and moons again.
Discussion: This episode is all about the justice, law, and the legal system as portrayed on Babylon 5, and how much it did or didn't influence the story as a whole.
The guys discuss, amongst other things:
* legal entanglements involving telepaths and PsiCorps
* whether or not petty street crimes exist in Minbari society
* that the conundrum of what's legal to one race and isn't to another wasn't addressed
* how hard it would be to develop a Universal Code of Justice amongst diverse worlds
* what became of the justice system on B5 after they broke away from Earth Alliance
* whether Sheridan was a criminal and a terrorist, or a hero and a freedom fighter
Feedback: Kurt in St George brings up what he thinks was a missed opportunity with Lyta in Season 5; Rapid Eye surmises how insects might have been wrangled on the set; Roger wonders where Delenn got the authority to break the Grey Council and why they abided with her declaration; Hated Bunny comments on the statue of the Centauri goddess Li having tentacles… (HB, the goddess and the average Centauri female are differently endowed, remember?)
Submitting your own Feedback: If you have any suggestions or comments, please let us know! Call 206-338-2259, or just email us a comment you've recorded yourself!
Lurker's Guide 2.0: Summer is starting a push to get Lurker's Guide 2.0 completed and finished, including missing collectibles, photos of magazine covers and toys, and all sorts of other B5 goodies that didn't get included in the original guide during the years after Crusade. Let her know if you want to lend a hand.
More Parody/Filk Songs Wanted: If you know of any more B5-related fan songs out there, definitely let us know, so we can let other B5 fans know where to buy them! And if those CDs are out of print, let's brainstorm on ways to get those songs back out there for fans!
Second Life Info: FarPoint Media's Second Life space can be found on the Third Life Books island in the Wind River Territory. Find the island here: http://slurl.com/secondlife/Wind%20River%20Territory/50/129/22
Babylon 5 Information Gathering: If you know of a dead or abandoned B5 related website that may be in need of a new home, let Summer know! Maybe we can mirror it here or house it on a sister site.
If you can, Please Donate to the show!
To catch up on all the previous Babylon 5 podcasts, go to www.babylonpodcast.com
MTV NEEDS YOUR HELP
SAVAGE COUNTRY
MTV is teaming up with Eventful to experiment with a social media campaign that will allow folks to vote if they want to see the indie horror film, SAVAGE COUNTRY, on MTV2. Directed by up-and-coming filmmaker David Harris, SAVAGE COUNTRY follows a group of teens that collide with their towns dark past when a prank gone wrong makes them the target of a family of bloodthirsty killers.
Use this link to watch the trailer and then vote if they want to see it premiere on MTV2. If 100,000 fans demand it, MTV2 will air it.
http://eventful.com/competitions/savagecounty2010/confirmed
WARNER HOME VIDEO
DC SHOWCASE: Superman/Shazam! The Return of Black Adam
On November 9, 2010, Warner Home Video will distribute the DC Showcase Original Shorts Collection, the first quartet of animated adventures featuring the never-before-seen Superman/Shazam! The Return of Black Adam. DC Showcase is a series of animated shorts featuring characters from the celebrated DC Comics vault. To read more about this new collection of animated original movies, go to WB Press Release.
SECRET ORIGIN: THE STORY OF DC COMICS
Warner Bros. Pictures presents an enthralling examination of the creative forces behind the World's Greatest Super Heroes in Secret Origin: The Story of DC Comics, an all-new documentary that takes viewers behind the scenes of the iconic company with unprecedented access to the Warner Bros. and DC Comics archives.
Narrated by Ryan Reynolds, Secret Origin: The Story of DC Comics will be distributed by Warner Home Video on November 9, 2010 on DVD for $24.98 (SRP). Secret Origin: The Story of DC Comics will also be available On Demand and for Download.
For more information, go to Secret Origin page.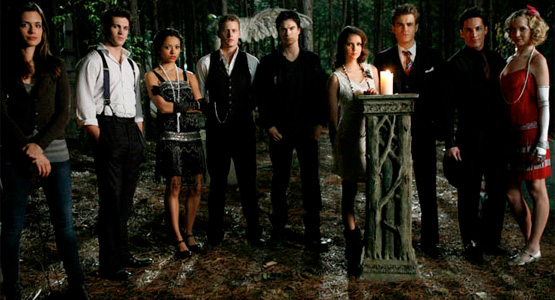 VAMPIRE DIARIES - THE COMPLETE FIRST SEASON
The best selling young adult book series is now a hit CW show. Two vampire brothers -- one good, one evil -- are at war for 17-year-old Elena Gilbert's soul and for the sourls of her friends & family. Contains all 22 episodes and over 8 hours of bonus material including featurettes, unaired scenes, gag reel, webisodes, and a downloadable audio book.
Pre-order your copy now by going to http://www.wbshop.com/on/demandware.store.
Be sure to check out all the swag at http://www.wbshop.com/Vampire-Diaries/vd,default,sc.html.
THE NEW ADVENTURES OF OLD CHRISTINE - SEASON THREE
Release date: July 27, 2010
I-tunes download site: http://bit.ly/WBS_Christine3
Audiences will love Emmy® Award winner Julia Louis-Dreyfus (Seinfeld) as Christine Campbell in the third season of this hilarious ensemble comedy.
Life gets even more complicated for Christine in season three when she recognizes that her ex-husband, Richard (Clark Gregg - Ironman), has moved on with his life and his impossible-to-hate new girlfriend, aptly named New Christine (Emily Rutherford - Van Wilder). While successfully juggling the daily stresses of motherhood and owning a woman's gym with her best friend, Barb (Wanda Sykes - The Wanda Sykes Show, Curb Your Enthusiasm), "Old" Christine realizes it may be time to move on with her love life as well. Things get steamy for Christine as she embraces a romantic relationship with Mr. Harris (recurring guest star Blair Underwood - Dirty Sexy Money, Something New, L.A. Law), a teacher at her son Ritchie's school. Will Old Christine finally find new love?
Video clip from the WB:

CLASH OF THE TITANS
Release date: July 27, 2010
Official website: http://clash-of-the-titans.warnerbros.com/dvd/
Synopsis
In Clash of the Titans, the ultimate struggle for power pits men against kings and kings against gods. But the war between the gods themselves could destroy the world. Born of a god but raised as a man, Perseus (Sam Worthington) is helpless to save his family from Hades (Ralph Fiennes), vengeful god of the underworld. With nothing to lose, Perseus volunteers to lead a dangerous mission to defeat Hades before he can seize power from Zeus (Liam Neeson) and unleash hell on earth. Battling unholy demons and fearsome beasts, Perseus and his warriors will only survive if Perseus accepts his power as a god, defies fate and creates his own destiny.
Video Clips
http://www.youtube.com/watch?v=2U_6_sgCEAI
http://www.youtube.com/watch?v=4LH1j2jk2gc
http://www.youtube.com/watch?v=ngCENLNnshw
REVIEW
I really didn't know what to expect from this movie. The reviews were mixed and like most remakes, CLASH OF THE TITANS will always be compared to the one before -- in this case the 1981 version starring Harry Hamlin as Perseus. This version is a more realistic Bronze age world, but the story hasn`t changed all that much. The citizens of Argos have become disenchanted with the rule of the Gods. The Gods have caused too much chaos and ruin to their lives so they've decided to take their destinies into their own hands, and destroy the temples and statues of the Gods. In doing so, Perseus'(Sam Worthington) family is killed by a falling statue of Zeus. When Zeus (Liam Neeson) learns of the desecration urged on by Hades (Ralph Fiennes), he decides to destroy the city in four days or they can offer the sacrifice of the King of Argos' daughter Andromeda (Alexa Davalos). In a visit to the throne room of Argos, Hades tells Perseus he is a son of Zeus, a demi-god. Being told of his near divinity, Perseus and a group of soldiers go off on their quest to save the city.
The advances in special effects are very evident in this movie. They are great! The monsters look real and the characters realistically interact with them. The giant scorpions look deadly, Medusa is creepy, and the Kraken is HUGE. I sort of had a flashback to STAR WARS as I watched the heroes riding the scorpions with the help of a tribe of warriors made of stone. The photography is awesome. The special features are wonderful as well. You follow the crew as they build the ships and sets. This project became a labor of love for everyone. This is a good adventure movie everyone should enjoy.
SUPER FRIENDS
Release date: July 20, 2010

Available for the first time since its debut in 1973, this highly-anticipated deluxe two-disc collector's set features eight exciting one-hour episodes starring the most recognizable DC Comics super heroes and villains of all time.
Super Friends! Season 1 Volume 2 follows the adventures of Superman, Batman, Robin, Wonder Woman and Aquaman as they join forces to save the world from unthinkable disasters. This crime-stopping squad, along with heroes in training Wendy, Marvin and Wonder Dog, combine their special superhuman skills to defeat the evil villains at hand. The collection also features DC Comics favorites Plastic Man, The Flash and Green Arrow. Each hour is packed with timeless adventures of the universe's greatest heroes as they pave the way for a brighter future.
ER: THE COMPLETE 13th SEASON
Release date: July 6, 2010
Synopsis:
Shaking things up: Former paramedic, now intern Dr. Tony Gates arrives with a straightforward attitude and a complicated personal life. Except for his devotion to healing, he's Gallant's opposite: brash, cocksure, with a bad-boy past – and maybe he's the right prescription for Neela's broken heart. Really shaking things up: Contentious Weaver leaves County General for a career move you wouldn't expect. And the profound dramas of the outside world continue to make their way to the ER, including a hostile patient whose real condition is a secret even to himself, homeless children who escape to a magic world of their own making, and a Christmas miracle. Then again, miracles happen every day at County General.
REVIEW
This series just keeps going and going. This season opens with trama in the ER -- both patients and doctors are affected. The drama builds as Abby has her baby and Sam is kidnapped by her ex-husband. Each episode of the series is filled not only with your usual hospital drama, but deep charcterizations that have made this series a favorite for years. Even if you haven't been following the series for years, you can enjoy the well-written episodes that involve some very good segments showing surgery and trama medicine, but you'll quickly get caught up in the personal lives of the staff at County General. This season includes guest appearances from Forrest Whitaker, who received an emmy nomination for his role as Curtis Ames, a former patient of Dr. Kovac who sues him for malpractice.
DARK BLUE – THE COMPLETE FIRST SEASON
Release date: July 6, 2010 exclusively online at WBSHOP.com and TNT.tv

DARK BLUE (from iconic producer Jerry Bruckheimer and starring Golden Globe® winner Dylan McDermott) is the story of Lt. Carter Shaw (McDermott) and his special undercover task force that tread the line between right and wrong to bring down a criminal underworld.
Experience each heart-stopping moment again or for the first time with the release of SEASON 1 on DVD before the start of the all-new DARK BLUE Season 2, August 4 only on TNT.

REVIEW
If you are looking for a good, tight, gritty police drama, look no further than DARK BLUE. From the pilot onward, you get a little information on each of the main characters -- just enough to keep you watching! Dylan McDermott is an awesome actor and he fits the persona outlined for Lt. Carter Shaw. In the pilot, one of the main characters says, he will do anthing to protect you and anything to get the bad guy. It's just hard figuring out which one comes first."
Produced by Jerry Bruckheimer, you get that feel of realism and you are on the edge of your seat with each episode. There is a good bit of violence, so it may be a bit much for some. But the violence fits the feel of this cable TV show -- dark and hard. I can't wait to see what season two brings.
THE CLOSER: THE COMPLETE FIFTH SEASON
Release date: June 29, 2010
Official website: http://www.closerondvd.com

Synopsis:
At work, L.A. Deputy Chief Brenda Johnson is a woman in charge. Got a suspect to grill, a case to crack, a murderer about to walk? Call Brenda in and watch the fireworks. But at home...well, that's another story. Kyra Sedgwick headlines a sizzling 4-disc, 15-episode Season 5 of the series that combines heart, humor and homicide into a show that's equally compelling as a police procedural and a personal drama. As a cop, Brenda takes on everything from a corpse that comes COD to a serial killer to Sharon Raydor, an internal affairs officer as tough as she is. As a civilian, Brenda loses one family member (bye, Kitty) and gains another: her surly niece Charlie. Brenda can outsmart, outmaneuver and out a killer. But can she handle a teenager?

Here's a video clip from this outstanding series:
http://www.amazon.com/gp/mpd/permalink/m3OMTVLIEM71XS
HOW THE EARTH CHANGED HISTORY
Release: June 29, 2010

Product Description:
The traditional interpretation of history has focused largely on human factors. Yet the natural environment has also shaped history since the dawn of time. This series reveals for the first time on television how geology, geography and climate have had a far more powerful influence on mankind than has previously been acknowledged. With passionate storytelling and extraordinary HD camerawork, this series combines bold ideas with a new science, geo-determinism, to form an original version of human history. Discover why societies have succeeded or failed, and how the environment has influenced every aspect of our history from art to industry, religion to war, world domination or collapse. This series overturns preconceptions about our nations and our cultures to offer a new perspective on who we are today.

REVIEW
Iain Stewart takes you on a journey to some of the most remote parts on the Earth. The journey is divided into water, deep earth, wind and fire. Each segment will show how these elements have affected history on Earth. Water, or the lack of it in places like the Sahara Desert, has shifted the balance of power. He traces how ancient people tried to manage water and how water affected the economy as well as culture of civilization.
BBC has done an awesome job on this DVD. The photography is amaing. You follow Stewart as he ventures underwater to see where caves lead; down caverns and caves to see how ancient civilizations built tunnels to manage water. Ever wonder about the faults of the Earth? You will learn all about them and see how they have been dealt with from ancient times. A very educational -- and entertaining -- DVD.

EVERWOOD: COMPLETE THIRD SEASON
Release date: June 15, 2010
Official website: http://www.everwooddvd.com

Synopsis:
This season, love is in the clear mountain air of Everwood. Back from a troubled summer at Juilliard, Ephram commits himself to his music and to Amy. Andy is drawn to a patient's wife – and into an ethical dilemma. Dr. Jake Hartman moves to town and starts eating a lot of pancakes, as long as Nina's serving 'em up. And mousey Hannah Rogers flips over Bright. But don't expect love to conquer all, especially when the secret Andy kept from Ephram last season comes spilling out. Suddenly, trust is destroyed, lives are turned upside down and the bonds of love – romantic and father-son – are stretched to the breaking point. Andy wanted Everwood to be his family's home. Now it may be just another place they used to live.

REVIEW
I loved this series from the very first episode. When we got to Season Three, there were moments of "soap opera" stories, but because the characters were so well developed, you wanted to see how things would work out. When new characters were introduced, like Jake Hartman, you want Nina to be happy, but you know she loves Andy and hope he realizes his feelings for her before it is too late!
NEW FAMILY DVDS
Looking for movies you can watch with your children? I have moved many of the family-oriented DVDs to a Family DVDs page. Here you will find wonderful DVDs you can enjoy with your entire family -- no matter the age. You will find background information about the DVD, but there are clips as well from Warner Bros. Enjoy!
BABYLON 5 MUSIC VIDEOS AND TRIBUTES
I found this message on the Babylon 5 moderated newsgroup this morning and just had to post it so that others might enjoy the marvelous music videos created by John Hudgens.

+++++++++++++++++++++++++
As some of you may know, I was hired by Joe Straczynski back in the day to create Babylon 5 music videos for him to use at science fiction conventions, and later to promote the show to networks. Eight were produced over the run of the series, not including the memorial videos I did later for Rick Biggs and Andreas Katsulas.

For the longest time, the only way to see these was if Joe or I showed them at a convention, but now, after numerous requests from fans over the years, Joe has given me permission me to post these online.

Danger Zone: http://www.youtube.com/watch?v=xYNG0ow0G0k

I Need a Hero: http://www.youtube.com/watch?v=PFo3Lau2Occ

Requiem: http://www.youtube.com/watch?v=X7ckXY6yiVQ

Nobody's Side: http://www.youtube.com/watch?v=Wk9LvldiOf0

Welcome to the Third Age: http://www.youtube.com/watch?v=YT5q_ltXiY0

Keep Yourself Alive: http://www.youtube.com/watch?v=t0lRtpWR5lo

The Phantom B5 Video: http://www.youtube.com/watch?v=uV4GMNjDdYc

Third Age 2K: http://www.youtube.com/watch?v=HqIyY0PWjbI

Richard Biggs memorial: http://www.youtube.com/watch?v=HyD4L8yNtsA

Andreas Katsulas memorial: http://www.youtube.com/watch?v=h2UQ2l9NPIg

- This is the extended version that I did for Andreas' widow ater the original cut was released on the net. It's never been seen online until now.

For those of you who've never seen these, I hope you enjoy them - and for those that have (and emailed me many times over the years about releasing them), I hope they're as good as you remember. Working with Joe on these videos was one of the highlights of my career, and I'll be forever grateful to him for the doors these have opened for me. I'm proud to have them on my resume.

John Hudgens
www.zteamproductions.com
COMIC BOOKS
WONDER WOMAN #601
Written by J. MICHAEL STRACZYNSKI Art and cover by DON KRAMER & MICHAEL BABINSKI Best-selling comics writer J. Michael Straczynski (THE BRAVE AND THE BOLD, Thor) smashes all your expectations of Wonder Woman by lauching an all-new era for the Amazon Princess! Spinning out of the mind-bending events of WONDER WOMAN #600, Diana must face the biggest mystery of all - who destroyed Paradise Island? On sale JULY 28 32 pg, FC, $2.99 US





CHICAGO COMIC-CON
Dates: August 19-22, 2010
Place: Donald E. Stephens Convention Center (Rosemont)
Guests: William Shatner, Patrick Stewart, Adam West, James Marsters - and more
For more information, go to http://www.wizardworld.com/home-ch.html
AUSSIECON FOUR
Place: Melbourne, Australia
Date: September 2-6, 2010
Guests: Kim Stanely Robinson, Shaun Tan and Robin Johnson
For more information, go to http://www.aussiecon4.org.au/index.php?page=1
DRAGON CON
Date: September 3-6, 2010
City: Atlanta, GA
Babylon 5 Guests: Claudia Christian, Jason Carter
Other Guests: There are tons of guests shows like Farscape, Battlestar Galactica and movies as well.
For more information, go to www.dragoncon.org
BIG APPLE COMIC CON
Date: October 1-3, 2010
City: New York City - Penn Plaza Pavilion
Guests: Lee Majors, Jake Lloyd
For more information, go to http://www.wizardworld.com/home-apple.html"
SPECIAL ANNOUNCEMENTS!
Creation Entertainment has a large number of conventions planned for the next several months. They include stars from TWILIGHT, SUPERNATURAL, STARGATE, FARSCAPE, XENA, SERENITY, STAR TREK, etc. Check out their calendar to see if one will be in your neighborhood soon. Don't miss their Videos page as well. It is full of some priceless video from a number of conventions.
Be sure to visit the referenced sites to see if there have been changes in dates/guests attending. Visit our Convention Calendar for a full listing of upcoming conventions.
BACK ISSUES OF THE ZOCALO TODAY
The front page of the The Zocalo Today changes daily, so be sure to check the back issues to make sure that you haven't missed anything IMPORTANT! I don't want the front page getting too long so I shift information periodically into the archives. So if you aren't a regular visitor to The Zocalo Today, be sure to check out the back issues. Just use the button above!
---
Take care and I look forward to hearing from you.
Sandra Bruckner (sgbruckner@aol.com)
Editor/Publisher
ISN News: The Zocalo Today
http://www.isnnews.net
Copyright - SBruckner, 1999-2010