[an error occurred while processing this directive]

The Zocalo Today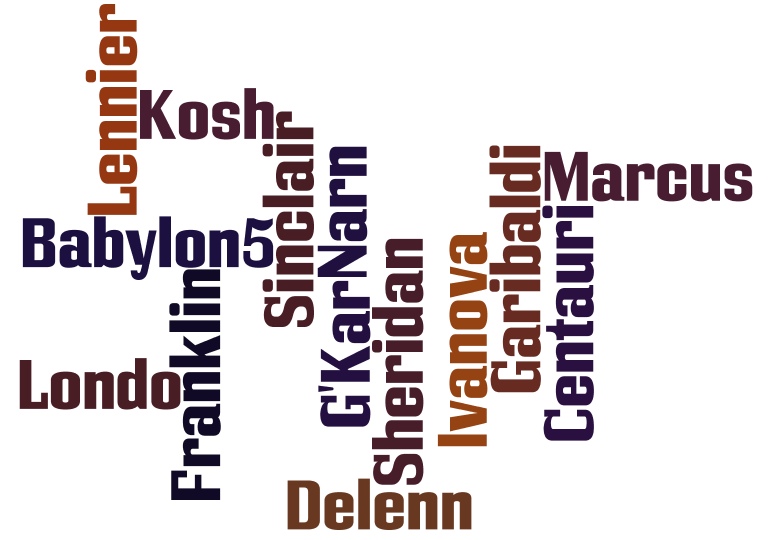 Welcome and thank you for dropping by. Babylon 5 brought many of us together -- and it remains with us, despite the fact that is no longer in production. The good thing is that the internet gives a LOT of ways to stay in touch. Don't be shy. Join in the discussion today or drop by Facebook or Twitter.

If you have questions or items for the news, drop me a line at sgbruckner@aol.com.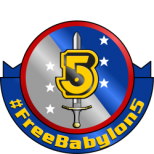 SUNDAY, SEPTEMBER 29, 2013
ONCE UPON A TIME
Imagine if all the heroes and villains on Once Upon a Time had to work together to save someone they all care about. That's exactly the premise of season three when the ABC series returns Sunday at 8 p.m. ET with a thrilling journey to Neverland to face a nasty Peter Pan and a world unlike anything good guys and bad guys have faced so far, said co-creators and executive producers Adam Horowitz and Edward Kitsis in an exclusive interview with Blastr.
"Finding Henry's not going to be easy, assuming they do find Henry," said Horowitz.
"Surviving Neverland won't be easy," added Kitsis.
"And discovering the mysteries of Neverland, and more importantly the mysteries of themselves, will be what we're really interested in exploring," said Horowitz.
The very diverse heroes and villains, who have so far spent most of their time battling each other through the two previous seasons, will have to join forced to save young Henry who last season was kidnapped and taken to Neverland.
"We are very excited to go to Neverland and bring our viewers with us. We're hoping that people like our take, as always. We've done a Once twist on Neverland and, of course, as we hinted in the season two finale, Peter Pan doesn't seem to be the nicest of people," said Kitsis.
The major characters on the show set out on Hook's boat to find Henry, and while they seem united in their efforts there will be plenty of challenges ahead, promise the executive producers, who also worked on Lost and co-created the new ABC series, Once Upon a Time in Wonderland.
"What we've loved about Neverland is Peter Pan is one of our favorite fairy tales and Neverland just fits so well within our show and the characters in it. Our version of Neverland is much more dark and mysterious," said Kitsis. "It is a place that runs on belief, and it is really magical."
"That for us was one of the fun things about the season so far. How are these people going to work together? Of course, at the finale last year, they were bonded by the common purpose of getting Henry. But you'll find this season, you've got six people on a boat who all think they're leaders. So what happens when they face their first obstacle?" asked Kitsis.
"We're really focusing on the people in that boat. ... Neverland is a place where, because you have no future, because you never get old, you're forced to confront your past. So we're very excited to dig in deeper into the characters. What makes up Snow White and Prince Charming and the Evil Queen and Captain Hook and Rumpelstiltskin and Emma? We think that Neverland is the heart of darkness. We have a lot of surprises in store," he added.
This season is all about putting those six characters together "in a new, dangerous, mysterious, exciting land and letting that show them and the audience who they really are. Making them face all their inner demons and overcome all these obstacles to get to Henry and to figure out, are they going to work together to do it or are they going to have to work against each other to do it? They don't know and we don't know. That's part of the fun," said Kitsis.
While the disparate characters will agree that they must save Henry, "how they get him is what they have differences of opinion about," said Horowitz.
"Ask the Evil Queen and ask Snow White. They're probably going to have different answers for how they're going to do different things," said Kitsis.
As for the storytelling, "the structure of the show remains the same with a present day story and a flashback story. The difference is where we're telling both stories, meaning that for the most part we'll be in Neverland, and we'll be flashing back to characters' pasts, but those pasts can be in any number of places as we've seen throughout the run of the show," said Horowitz.
As for Storybrook, we're not going to see it for a while "because of Neverland, but that's not to say that Storybrook characters, Belle in particular, are forgotten. Belle plays a pivotal role in the early parts of the season. What's happening in Storybrook is something that we eventually plan to get to and hopefully it will dovetail nicely with the adventures we're seeing in Neverland," he said.
This season we'll also be meeting Tinker Bell and Ariel from The Little Mermaid.
"The challenge is the same as it's been since we got picked up for the first season. The challenge is trying to keep raising the bar and giving the audience stories that reveal characters that hopefully continue to intrigue and excite and enthrall," said Horowitz.

ENDER'S GAME
Summit Entertainment has brought online the second TV spot for director Gavin Hood's Ender's Game, hitting theaters and IMAX on November 1st.
In the near future, a hostile alien race called the Formics have attacked Earth. If not for the legendary heroics of International Fleet Commander Mazer Rackham (Ben Kingsley), all would have been lost. In preparation for the next attack, the highly esteemed Colonel Hyrum Graff (Harrison Ford) and the International Military are training only the best young minds to find the future Mazer.
Ender Wiggin (Asa Butterfield), a shy but strategically brilliant boy, is recruited to join the elite. Arriving at Battle School, Ender quickly and easily masters increasingly difficult challenges and simulations, distinguishing himself and winning respect amongst his peers. Ender is soon ordained by Graff as the military's next great hope, resulting in his promotion to Command School. Once there, he's trained by Mazer Rackham himself to lead his fellow soldiers into an epic battle that will determine the future of Earth and save the human race.
SATURDAY, SEPTEMBER 28, 2013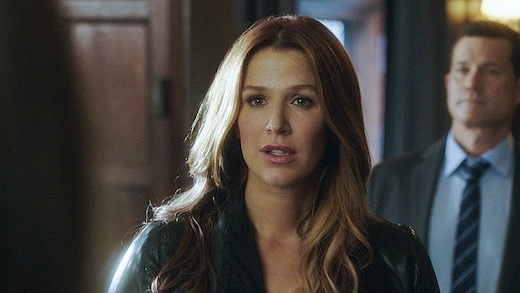 UNFORGETTABLE RENEWED
"Unforgettable" is proving to live up to its title as far as CBS is concerned.
After being canceled following its first season, the Poppy Montgomery-led procedural was raised from the dead, returned for a second season this summer and fared well enough that CBS ordered a 13-episode Season 3 on Friday (Sept. 27), Deadline reports.
In its second season, "Unforgettable" averaged 8.2 million viewers in its time slot on Sundays at 9 p.m. The show will return in summer 2014.

BATMAN: BLACK AND WHITE
This new comic book trailer for Batman: Black and White #2 is filled with a slick nostalgic flair and harkens back to old silent movie serials of the '20s and '30s. The teaser trumpets the arrival of the upcoming DC Comics issue featuring a story called Silent Knight... Unholy Knight, written by Michael Uslan and art by Dave Bullock.
Bullock's distinctive work has been seen in stylish animated titles like Star Wars: The Clone Wars, Batman Beyond, Superman: The Animated Series, The New Batman Adventures and Justice League.
Have a stark stare at this harrowing tale of the Bat Man and remember...
"It all looks better in black and white."
Batman: Black and White #2 hits the street on October 2, 2013.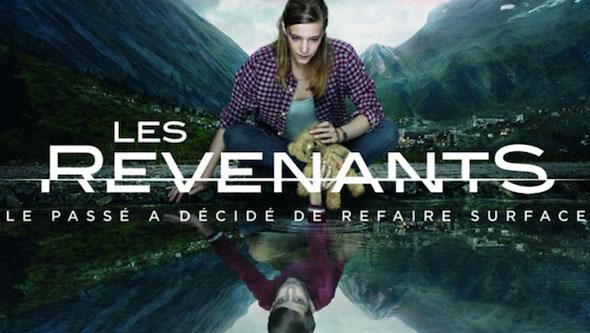 THE RETURNED
Another cable network is launching a new series about the dead returning to life, but it may be quite different from The Walking Dead's approach.
According to The Wrap, the show is called The Returned and is being developed by the A&E network. It's based on a French series called Les Revenants, which itself is based on a 2004 movie called They Came Back (also called Les Revenants in France).
If the A&E series stays faithful to the French one, the story will take place in a small town where the dead begin coming back to life -- and try to resume their normal lives. At the same time, power outages, strange marks on both the living and dead and other bizarre phenomena start to affect the village.
It doesn't sound like there will be any flesh-eating or civilization-ending plagues in this scenario, unless A&E decides it needs those elements to compete head on with AMC's massive The Walking Dead.
A&E general manager David McKillop said, "The Returned takes an incredibly unique approach, filled with suspense and twists and turns, to the subject of the living dead. Part mystery, part thriller, The Returned is a perfect complement to A&E's unique brand of scripted storytelling."
There's no word yet on when the series will premiere. The French show's first season ran in November and December 2012, with season 2 slated to air sometime next year.
THOR: THE DARK WORLD
Hail, mortals! Here's a sweet trio of individual character one-sheets of Thor, Malekith and Heimdall whipped up for the Asian and Latin markets. With leaves falling and November charging down the calendar pages, Disney has fortified their media campaign with more beautiiful art to be admired in bus stops, subway tunnels and freeway offramps.
Added to this offering is a fun featurette showing Chris Hemsworth and Tom Hiddleston chatting all about their edgy alliance in the film. Herald the Nine Realms and have a look...
Thor:The Dark World crosses into theaters on November 8, 2013.
AGENTS OF S.H.I.E.L.D.
"Marvel's Agents of S.H.I.E.L.D." debuted last week to the highest ratings of a drama debut in four years and much acclaim from fans. Marvel Entertainment has now released the first clip from the upcoming second episode, titled "0-8-4,". Here's the synopsis:
Coulson and his S.H.I.E.L.D. agents travel to Peru to investigate an object of unknown origin, codenamed 0-8-4. But when he runs into Comandante Camilla Reyes, more than just sparks fly at 30,000 feet
The first photos from "0-8-4" can be seen by clicking here. "Marvel's Agents of S.H.I.E.L.D." airs on Tuesdays at at 8/7c.
#FREEBABYLON5
The Voice of the Resistance has started. Become part of the avalanche! Make your own video. Tag it FreeBabylon5, Babylon 5 and Warner Bros. Entertainment. Email your video link to FreeBabylon5@gmail.com and we will help you spread the message. "
There are more talented folks out there who can make more videos. Let's create our own Voice of Free Babylon 5!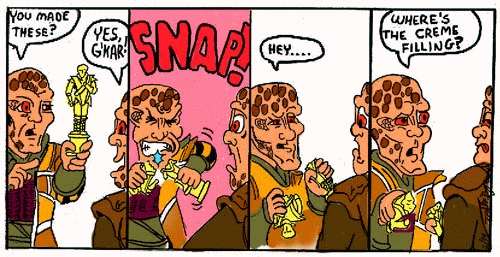 BABYLON 5 TOONS
Ranger Todd has created some amazing toons that he has allowed me to share here and on Facebook. Be sure to check them out. Wonderful stuff. Thanks Todd.
SCIENCE FICTION NEWS STORIES:
Did you miss the news from yesterday -- or earlier in the week. Catch up by going to the News Archive. It will bring you up to date for all that has been going on in the world of science fiction.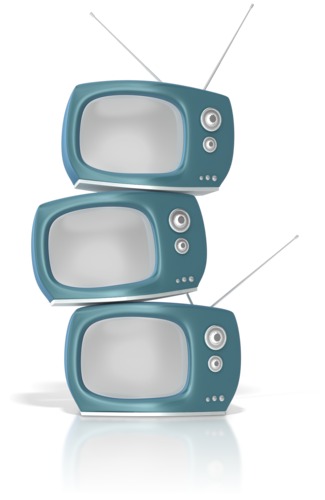 ON THE TUBE TONIGHT
8:00pm on ABC
Once Upon a Time Episode: Heart of the Truest Believer PREMIERE NEW S03, E01
Unfriendly mermaids threaten those searching for Henry in Neverland; Henry and another escapee from Peter Pan's encampment go on the run; a still-recovering Neal travels the enchanted forest with Mulan in search of Emma's and Henry's fates.

8:00pm on ABC Family
Despicable Me(2010)
As he tries to execute a fiendish plot to steal the moon, a supervillain meets his match in three little orphan girls who want to make him their dad. Animated. Steve Carell, Jason Segel, Russell Brand, Julie Andrews, Will Arnett

8:00pm on BBC America
Doctor Who: The Doctors Revisited Episode: The Ninth Doctor NEW
Christopher Eccleston stars as the ninth incarnation of The Doctor when the series reboots.

8:00pm on Hallmark
Cedar Cove Episode: Stormfront S01, E11 (First Aired: Sep. 28, 2013)
Jack considers taking his dream job far away from Cedar Cove; Stan separates from his wife and returns to town hoping to win Olivia back; Maryellen tries to find out what is in John's past; Grace decides to come clean to Olivia.

8:00pm on TNT
Transformers(2007)
Humanity's fate rests in the hands of a youth when two races of warring robots make Earth their final battleground. Shia LaBeouf, Tyrese Gibson, Josh Duhamel, Anthony Anderson, Megan Fox

9:00pm on Syfy
Friday the 13th Part V(1985)
Teens flee and use a chain saw against someone wearing slasher Jason's hockey mask. John Shepard, Melanie Kinnaman, Shavar Ross, Richard Young, Marco St. John

10:00pm on CBS
The Mentalist Episode: The Desert Rose PREMIERE NEW S06, E01
The team investigates the murder of a man who was missing for two years, as Jane and Lisbon continue their secret mission of narrowing down the list of Red John suspects.
KEEPING UP WITH CAST AND CREW
THE PROTECTORS - NEW FROM JMS - COMING IN NOVEMBER
What's it like to be a hero in a world without villains? In PROTECTORS, INC., the life of a superhero is wonderful, thanks to a bevy of corporate sponsors, an adoring public, polite rivalries, sports franchises, and best of all, no super-powered bad guys to worry about. Wonderful, that is, until a hero is murdered in such a way that the only possible culprit is an unknown person with superpowers, throwing the status quo into upheaval. PROTECTORS, INC. comes from a place of deep appreciation for genre fiction.
"I've always loved superhero stories told from the bottom-up, from the point of view of ordinary people caught up in extraordinary circumstances, between people with massive amounts of power that can be used for good or ill," says Straczynski. "The book is a twelve-issue maxiseries, a superhero story crossed with a mystery and a procedural police story, and should be a fun read for folks interested in any one of those three genres."
The latest project from writer J. Michael Straczynski (TEN GRAND, SIDEKICK, RISING STARS) and artist Gordon Purcell (Star Trek: The Next Generation/Doctor Who, The X-Files), PROTECTORS, INC. focuses on Lieutenant Detective John Riley's search for the truth behind the murder of a being that shouldn't have been able to be murdered by anyone. Nothing is as it seems, however, and Riley's case will lead to a fifty-year-old secret, love affairs, and possibly even more death.
Purcell is equally excited and ready to unleash PROTECTORS, INC. on the world.
"Protectors, Inc. is one of the best projects I've ever worked on! Joe's script (I have all 12 issues here!) is fantastic and fascinating, and I feel like I'm drawing on all my comic experience to flesh out the Protectors world. I'm so jazzed to be able to share this project with the fans! Dig in–this is tasty stuff!"
PROTECTORS, INC. #1 will be in stores on November 6, is currently available to pre-order from the September issue of Previews, and features two separate covers. Cover A (Diamond Code SEP130489) features art by Gordon Purcell and Mike Atiyeh, while Cover B (Diamond Code SEP130489) features art by Whilce Portacio and Mike Atiyeh. BILL MUMY - ACTOR/COMIC AUTHOR/MUSICIAN
Been really busy for the last several days... writing final scripting tweaks on the "Curse of the Mumy" comic book issue # 4, Shooting on location for a new "Illuminations" video, voice over auditions, writing two other new spec projects... (who knows?)... wrote a new song yesterday... and I'm writing new instrumental music for a soundtrack to a novel... (interesting!)... AND, this Friday, I'll be on a panel with Marc Vahanian at the Billy Wilder Theater in Westwood at a screening of Stanley Kramer's "Bless the Beasts & Children"... come on down and see the film. CD "Illumination" http://gragroup.com/bill_mumy.html. The CD can also be purchased on iTunes and Amazon.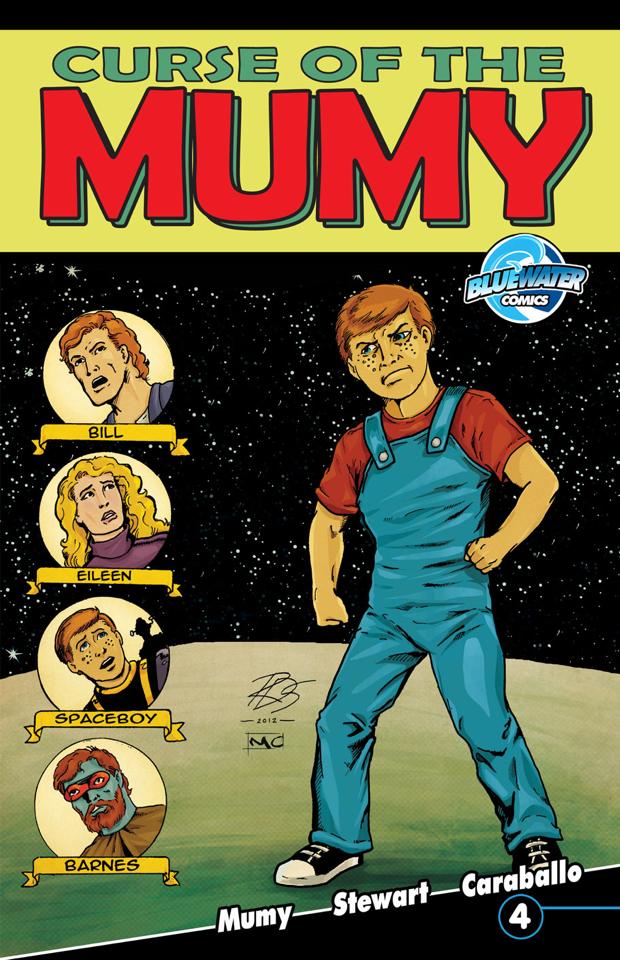 THE CURSE OF THE MUMY - Issue #4
Issue #4 The Curse of the Mumy continues...
You can order an issue at http://www.comicfleamarket.com/servlet/the-432/Curse-of-the-Mumy/Detail.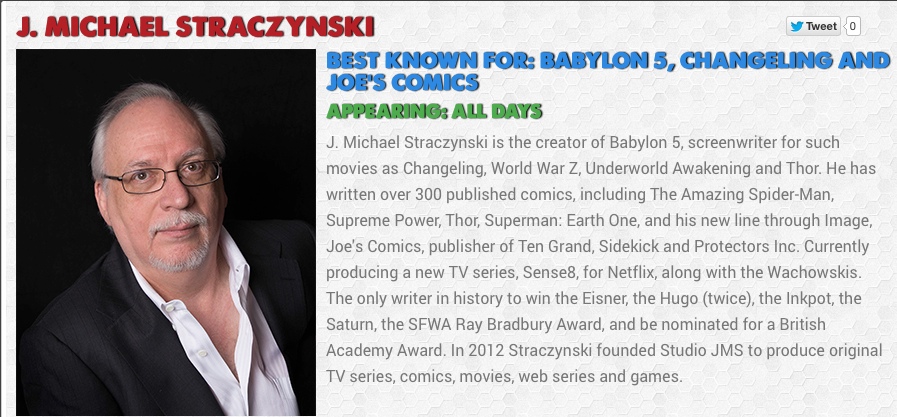 J. MICHAEL STRACZYNSKI - NEW YORK COMIC CON ADDS WRITING WORKSHOP IN OCTOBER
Revised NYCC Schedule:
Friday 12:30 writing workshop 1a03; 4:00 signing with Tom Mandrake at table dd10 for Sidekick 3; 5:15 MTV panel about The Adventures of Apocalypse Al.
Saturday: spotlight at 12:15 in 1a14; 2:00 JMS signing and distribution window for convention variant issue 1 of Protectors, Inc. at table dd10. 500 copies, first come, first gone.
For more information, go to http://www.newyorkcomiccon.com/.

PENDRAGON P.I. - HELP JASON CARTER
Want to see British actor Jason Carter (Marcus on the classic hit sci-fi series Babylon 5) return as an unconventional private investigator who's a bit of Sherlock Holmes, a splash of Sam Spade, and a dash of The Doctor?
Jason Carter is working with Jerry Seward, creator and executive producer of an independent movie pilot titled Pendragon, P.I.that They are developing a gifted and accomplished production team to produce this series. Jason will play the lead, a man who - along with his helper Lucy (played by April Washko) - relies on his deductive skills to sort through a maze of clues in an attempt to solve the case of mysterious disappearances in a small, lakeside town where impossible things happen.
For more information on how you can help, go to http://www.indiegogo.com/projects/help-get-pendragon-p-i-jason-carter-project-made?show_todos=true.
THE ZOCALO ON FACEBOOK
I hope that you will join us over on FACEBOOK. We have a great discussion group, tons of visuals and just a nice group of people participating on the page every day. Do drop over and stay a while.
READER'S CORNER
If anyone would like to submit reports from a convention they recently attended or items they would like to share with fellow Zocalo readers, please send them along to me at sgbruckner@aol.com. I will happily open up a new page for any submissions you care to send along.
BABYLON 5 20TH ANNIVERSARY BOOK
FIRST EVER BABYLON 5 BOOK PRINTED EXCLUSIVELY IN COLOR
Not just full color, but the actual colors of the sets, costumes and props. Extensive care was taken to ensure that the final pages precisely matched the color qualities of the original photographs, which were taken on set during production. B5-20 covers everything from the pilot through The Lost Tales.
For more information on this magnificant volume, go to b5books.com.




Here is a quote from J. Michael Straczynski about emotions.
I had this theory that the more important and intimate the emotion, the fewer words are required to express it.

First it's in dating: "Will you go out with me?" Six words.
"Honey, I care for you." Five words.
"You matter to me." Four words.
"I love you." Three words.
"Marry me." Two words.
But what's left? What's the one most important and intimate word you can ever say to somebody? It's "goodbye."

While Michael O'Hare (Sinclair), Andreas Katsulas (G'Kar), Rick Biggs (Dr. Franklin), Tim Choate (Zathras) and Jeff Conoway (Zach Allen) are no longer with us, we will not forget their wonderful personalities and talent -- as well as their significant contributions to the BABYLON 5 universe. Be sure to visit In Memory Of for more information about memorial efforts.
Until we met again, in a place where no shadows fall.
BABYLON 5 BIRTHDAYS
Pat Tallman - September 4
Cinzia Zanetti - September 5
Robin Atkin Downes - September 6
Mira Furlan - September 7
Walter Koenig - September 14
Paul Williams - September 19
Robert Rusler - September 20
Gary Cole - September 20
Bear Burge - September 23
Jason Carter - September 23
Manny Case - September 23

Have I missed anyone? If you know the birthday of someone connected with Babylon 5, pass the information along. We want to include everyone in our Happy Birthday Wishes.


BABYLON 5 PRESENCE ON FACEBOOK
I know a lot of you are already on FaceBook. However, I don't know if you knew how many other Babylon 5 folks have taken the plunge and opened FaceBook accounts. In fact, Pat Tallman has reopened her Fan Club using FaceBook at the site. For a peek, go to http://www.facebook.com/group.php?gid=45593318387. Claudia Christian has been really active -- sharing pictures of her recent trips and letting us know about upcoming convention activities. J. Michael Straczynski (JMS) has a FaceBook page as well as a new "Fans of J. Michael Straczynski" page. So check it out!
BABYLON 5 MUSIC VIDEOS AND TRIBUTES
John Hudgens has created many Babylon 5 videos, but I believe this is the most moving. It was first shown at the Phoenix Comic Con 20th Anniversary and honors many of the Babylon 5 family who have passed on.

Here is a link to John's Babylon 5 videos:
https://www.youtube.com/user/Babylon5MusicVideos?feature=watch

Richard Biggs memorial: http://www.youtube.com/watch?v=HyD4L8yNtsA

Andreas Katsulas memorial: http://www.youtube.com/watch?v=h2UQ2l9NPIg

- This is the extended version that I did for Andreas' widow ater the original cut was released on the net. It's never been seen online until now.

For those of you who've never seen these, I hope you enjoy them - and for those that have (and emailed me many times over the years about releasing them), I hope they're as good as you remember. Working with Joe on these videos was one of the highlights of my career, and I'll be forever grateful to him for the doors these have opened for me. I'm proud to have them on my resume.

John Hudgens
www.zteamproductions.com
---





New York Comic Con
Dates: October 10-13, 2013
Place: Javits Center, NYC
Guests: J. Michael Straczynski
For more information go to http://www.newyorkcomiccon.com/. Salute to SUPERNATURAL
Dates: October 11-13, 2013
Place: Toronto, Canada - Westin Harbour Castle
Guests: Jensen Ackles, Jared Padalecki, Misha Collins, Mark Sheppard and more
For more information, go to http://www.creationent.com/cal/supernatural_toronto.htm. Spooky Empire's Ultimate Horror Weekend
Date: October 25-27, 2013
Place: Doubletree Universal, Orlando, FL
Just added, special guest George Romero
For more information, go to www.spookyempire.com. STEEL CITY CON
Dates: December 6-8, 2013
Place: Monroeville Convention Center, Monroeville, PA
Guests: Star Trek's George Takei, Terminator's Michael Biehn, Catherine Bach, Kyle Szymanski and more.
For more information, go to http://www.steelcitycon.com. SPACE CITY CON
Dates: January 3-5, 2014
Place: Galveston City, Texas
Guests: Claudia Christian, Mira Furlan, Bill Mumy. Peter Jurasik, Stephen Furst, Pat Tallman, Julie Caitlin Brown, Tracey Scoggins, Jerry Doyle
For more information, go to http://spacecitycon.com/.

FARPOINT
Dates: February 15-17, 2014
Place: Corwne Plaza, Baltimore, MD
Guests: Melissa McBride, others to be named shortly
For more information, go to . SPECIAL ANNOUNCEMENTS!
Creation Entertainment has a large number of conventions planned for the next several months. They include stars from TWILIGHT, SUPERNATURAL, STARGATE, FARSCAPE, XENA, SERENITY, STAR TREK, etc. Check out their calendar to see if one will be in your neighborhood soon. Don't miss their Videos page as well. It is full of some priceless video from a number of conventions.

Be sure to visit the referenced sites to see if there have been changes in dates/guests attending. Visit our Convention Calendar for a full listing of upcoming conventions.
BACK ISSUES OF THE ZOCALO TODAY
The front page of the The Zocalo Today changes daily, so be sure to check the back issues to make sure that you haven't missed anything IMPORTANT! I hope you will become a regular visitor to The Zocalo Today!
---
Take care and I look forward to hearing from you.
Sandra Bruckner (sgbruckner@aol.com)
Editor/Publisher
ISN News: The Zocalo Today
http://www.isnnews.net
Copyright - SBruckner, 1999-2013