[an error occurred while processing this directive]

The Zocalo Today

Welcome! I am glad that you found The Zocalo Today and dropped by. Take your shoes off, get comfortable and stay a while. There is a LOT of information here and you won't want to miss any of it.

The Zocalo Today is an interactive newsletter, encouraging interaction with readers through a discussion topic each week. If you have suggestions as to how The Zocalo can be improved -- or be more responsive -- send them along. The Zocalo Today is as much YOUR newsletter as it is mine! I'm just pulling together things for you!

Join our weekly discussion topic. It is just one way you can interact with other Z readers. If you have other information you would like to share, send it along. If you see Babylon 5 cast and crew in other roles, let us know. We enjoy convention reports, photos, etc. Don't miss our back issues. I hope this will become more than just a newsletter. It's a community of people that enjoy sharing their experiences and interests. Don't be shy. Join us today!

If you have questions, drop me a line at sgbruckner@aol.com or thezocalo@aol.com. If you would like to join the mailing list for our bi-weekly newsletter, send me a note and I'll include you on the list. Or you can use the subscription block at the left.

Again, WELCOME!




What's New Today
Saturday, January 4: KEVIN SORBO RETURNS HOME: If you live near the Mall of America in Minnesota, you might consider putting 6pm CST, January 14 on your calendar. Kevin will visit Sam Goody Central to hang with his fellow Minnesotans while he autographs DVD copies of Andromeda: Season 1. Sorbo was born in Mound and attended the Univ. of Minn. before becoming an actor.
---
DAREDEVIL: As premiere date approaches, word of completion of special effects and adding the musical score are coming out. The next issue of "Premiere" will feature DAREDEVIL on the cover. It is described as the "sexiest comic-book movie ever." The issue hits stands on January 14. Rumors indicate that the studio will advertise the movie during ABC's telecast of the Super Bowl.
---
NEW PREMIERES: Next week will be a busy one! FARSCAPE and STARGATE SG-1 return with new episodes on SCIFI. DEAD ZONE premieres on Sunday night and MISTER STERLING looks like it could merit a look-see on Friday. Notice something here! Friday is starting to get really busy with shows. I already have a problem with STARGATE being placed opposite JOHN DOE. Drat! With a whole week of nights to populate, why have so much on Friday only????
---
INSIDE SCIFI THIS WEEK:
Friday, January 3:
RATINGS: Top 10 SF Network Shows: Alias 5.2; Smallville 4.6; Dinotopia 2.9; Buffy 2.8; Birds of Prey 2.8; Enterprise 2.7; Charmed 2.4; Twilight Zone 1.9; Angel 1.5, and Mysterious Ways 0.3. Source: Nielsen Galaxy Report, 11/25/02 - 12/1/02.
---
DEAD ZONE: DEADZONE returns to USA Network for a second season on January 5. The last episode was an absolute cliffhanger and Shawn Piller, co-creator of the series told SCI FI Wire that the upcoming second season will raise storytelling and character arcs to a new level. To read more of what Pillar has in store for us, go to http://www.scifi.com/scifiwire/art-main.html?2003-01/02/13.00.tv. There may be some spoiler information here for some folks.
---
ROYCE APPLEGATE: While you may not recognize his name, you would indeed recognize his face and voice. Royce Applegate appeared in a number of shows, including Quantam Leap and Twin Peaks. He was Chief Manilow Crocker in the 1993 series "SeaQuest DSV" and most recently, portrayed Brigadier General James L. Kemper, in 'Gettysburg.' Applegate, 64, was found dead after flames swept through a three-story home in the Hollywood Hills area of Los Angeles Wednesday, Jan. 1, 2003.
---
FILMS TO WATCH in 2003: According to Entertainment Tonight, The Hulk, X², Daredevil and The League of Extraordinary Gentlemen are among the movies to watch in 2003.
---
SCIFI TONIGHT: A night of FARSCAPE and STARGATE SG-1 is ahead for you tonight. Check the schedule below. New episodes return next week!
---
Thursday, January 2:
HARRY POTTER: Who does one replace a Richard Harris? Well, they are going to try and Michael Gambon is the gentleman selected for the task. According to E Online! Michael Gambon, who picked up Emmy and Golden Globe nominations for his virtuoso performance as Lyndon Johnson in HBO's Path to War, will be donning the robes as Dumbledore for the upcoming Harry Potter and the Prisoner of Azkaban, according to a source familiar with the production. Shooting is slated to begin on Prisoner of Azkaban in early 2003 for a proposed summer 2004 release. Alfonso Cuaron (Y Tu Mama Tambien) will direct, with Daniel Radcliffe, Emma Watson and Rupert Grint set to reprise their roles as Harry, Hermione and Ron.
---
Wednesday, January 1:
HAPPY NEW YEAR -- 2003!
---
TWILIGHT ZONE: SCIFI continues their TWILIGHT ZONE marathon today. They have a special treat to offer as well. Richard Matheson has signed 10 scripts that are being made available to fans watching the marathon. Go to http://www.scifi.com/twilightzone/sweepstakes/ for more information on how to sign up for the scripts.
---
ROSWELL: SCIFI will begin airing ROSWELL on January 13. For more information on the show and the schedule, go to http://www.scifi.com/roswell/.
---
Tuesday, December 31:
TOP SF CHARACTERS: Here's a readers poll that you may be interested in. SFX magazine asked readers to name their top 10 science-fiction characters of all time. The results of the poll are below: 1. Doctor Who (Doctor Who)
2. Spike (Buffy the Vampire Slayer)
3. Buffy Summers (Buffy the Vampire Slayer)
4. John Crichton (Farscape)
5. Aeryn Sun (Farscape)
6. Han Solo (the Star Wars saga)
7. Willow Rosenberg (Buffy the Vampire Slayer)
8. Darth Vader (the Star Wars saga)
9. Angel (Buffy the Vampire Slayer)
10. Gandalf (Lord of the Rings)
---
HARRY POTTER: According to the British newspaper, The Mail, Harry Potter author J.K. Rowling was listed as the top woman earner of 2002. According to the newspaper, her annual salary of about $77 million is six times greater than the salary of the queen.
---
STAR TREK MAGAZINE FOLDS: SyFy Portal reports that the Star Trek: The Magazine will shut down after its April 2003 issue. No reason for the closure were given. Back issues are available through the magazine for $7.99.
---
THE SOUND OF MUSIC: Good movies never go out of style! This 1965 movie helped ABC tie for the No. 1 spot in the ratings Sunday night. The Sound of Music, starring Julie Andrews, averaged a 7.0/12 to put it even with Fox, which was helped by a football overrun. CBS, the usual Sunday winner, finished third with a 6.9/11, followed by NBC with a 5.5/9.
---
TWILIGHT ZONE: One way to ring in the New Year is to watch the Twilight Zone Marathon. Some of the BEST episodes air this evening. The schedule is below.
---
STARGATE SG-1: The title of the latest issue of TV Zone is SEVENTH HEAVEN! For Stargate fans, this is indeed true. There's a wonderful article/interview with Richard Dean Anderson over at http://www.visimag.com/tvzone/t158_feat01.htm. This looks like a magazine to watch for!
---
Monday, December 30:
I'M BACK! I'm back from the snowy mountains of Pennsylvania. It was great to get back to family for a bit and to play Santa for a while. I got my B5 DVD as well, so I can't wait to get some time on the player at home! Hope you all had an enjoyable holiday as well and look forward to a bright New Year.
---
RATINGS: Top 10 SCIFI Programs: Taken, Part 1 4.9; Taken, Part 3 4.3; Taken, Part 2 4.1; Taken, Part 4 3.6; Taken, Part 5 3.6; Taken, Part 5 repeat 1.9; Taken, Part 2 repeat 1.9; Taken, Part 1 repeat 1.8; Taken, Part 3 repeat 1.8, and Taken, Part 4 repeat 1.7. Source: Nielsen Galaxy Report, 12/2/02 - 12/8/02.
---
WEEKEND BOX OFFICE: LORD OF THE RINGS: THE TWO TOWERS, passed the $200 million mark at the box office adding an additional $49 million this weekend for about $100 million in revenue for the week. STAR TREK: NEMESIS fell off the top ten with $4.1 million, down from last weekend's $4.4 million with B.O. take to date of about $34 million. Here are the numbers: 1. THE LORD OF THE RINGS: THE TWO TOWERS, $48.9 million this weekend, $200.1 million since opening; 2. CATCH ME IF YOU CAN, $30.0 million this weekend; 3. TWO WEEKS NOTICE, $16.1 million this weekend, $43.6 million since opening; 4. MAID IN MANHATTAN, $13.0 million this weekend, $57.4 million since opening; 5. GANGS OF NEW YORK, $11.2 million this weekend, $30.1 million since opening; 6. DRUMLINE, $8.4 million this weekend, $36.9 million since opening; 7. THE WILD THORNBERRYS, $7.4 million this weekend, $18.5 million since opening; 8. HARRY POTTER AND THE CHAMBER OF SECRETS, $6.5 million this weekend, $240.3 million since opening; 9. THE HOT CHICK, $4.8 million this weekend, $22.2 million since opening, and 10. DIE ANOTHER DAY, $4.5 million this weekend, $146.8 million since opening.
---
ODYSSEY 5: It appears as if Showtime has canceled Odyssey 5. No official word has been given, but an e-mail from a member of the show's production staff says, "Alas, Showtime canceled Odyssey this week, despite our being their highest-rated original series! Apparently the powers that be want to get out of doing SF (they picked up Jeremiah, as I understand it, because it's part of a long-standing deal with MGM)." I guess we'll have to wait to see when official notice is given.
---
ANDROMEDA: Win a visit to the set of ANDROMEDA! For more details on how to enter, go to http://www.andromedatv.com/community/contests/contest.html.
---
DAREDEVIL: Over at MovieHole.com, there are comments about the upcoming movie from Kevin Smith. He has seen "Daredevil" and says "I saw it. It's great. Mark and Co. nailed the tone of the character/book. If you're a fan of the comics/character, you'll dig this flick." Sounds good to me.
---
WHAT'S ON TODAY
"A Beautiful Mind" on HBO, 8:00pm - 10:20pm ET
The handsome and highly eccentric John Nash (Russell Crowe) made an astonishing discovery early in life and stood on the brink of international acclaim. But his white-hot ascent into the intellectual stratosphere drastically changed course when Nash's intuitive brilliance was undermined by schizophrenia. Facing challenges that have destroyed many others, Nash fought back, with the help of his devoted wife Alicia (Jennifer Connelly). This is their exciting true story. A great mystery that will keep you in suspense. On SCIFI tonight: 7:00 PM Dragonheart: A New Beginning
A stableboy (Christopher Masterson) who dreams of becoming a knight befriends a dragon (voice of Robby Benson) that has been hidden in a monastery. 9:00 PM Dragon Fighter
Capt. David Carver (Dean Cain), the new security officer at a secret research facility that specializes in cloning, finds himself battling a dragon after the lead scientist (Robert Zachar) had his crew resurrect the mythical beast from DNA recovered from a cave in England. On Syndicated TV tonight: Stargate SG-1
Beast of Burden
Daniel undertakes a rescue mission when his Unas friend Chaka is abducted by slave traders. (You may catch Alex Zahara from "Legend of the Rangers" as a friend of Chaka.) Mutant X
The Future Revealed
The powerful, but dying, mutant Ashlocke (Michael Easton) gives Adam an ultimatum: Save his life or his followers will destroy the entire city. Gene Roddenberry's Andromeda
The Lone and Level Sands
As Beka and Trance try to find the mysteriously vanished Maru, its crew is taken in by a fleet of deceptive Bellerophons in the midst of a mutiny. Buffy the Vampire Slayer
Welcome to Hellmouth
Student Buffy Summers (Sarah Michelle Gellar) comes to Sunnydale, Cal., where she must stop a team of bloodsuckers from turning her new town into a buffet.
BE A SANTA
For a number of weeks now, I've had a notice posted about a program Pat Tallman (Lyta) has supported for years -- PENNY LANE. Pat's role this year as SANTA was successful and I thought I'd share a note she wrote to tell everyone who helped with the effort:

December 18, 2002
Dear Fellow Santas,
Another great success! We delivered the toys, boomboxes, clothes, books, videos and games last night. It was fantastic. Thanks to you, these 104 kids had a Christmas. These were the only gifts they received, and many won't even get anything from their families. This year, Penny Lane had so many additional kids from their new programs that they couldn't spare a thing. They knew the children were in good hands! We averaged about $60 per child in goods and gift cards. Last year we were at about $100. Why the difference? In Los Angeles alone, our industry is so crunched that many of our supporters just didn't have as much to give. The rest of the country has the same economic concerns, thus our smaller budget. But I think it's just fine, and the Penny Lane kids are grateful for anything. Many of them don't even think they will get anything at all. I write letters to companies that produce the products most requested all year round. Universal Studios is the only one that has come through, and that's because one of their employees is a supporter of the Be A Santa program. But someday they will! If any of you work for Nintendo, Nike, Michael Jordan shoes, Disney, Warner Bros, Sony etc., please let me know. There may be a program we can get in on if we act soon enough. I am collecting gifts a full year before we deliver. If you have anything you want to get out of the house, send it in! We need laptops for the older kids who wish to go to college, and printers. Everything is tax deductible, of course.

Thank you for being the Angels you are and helping me with this program. It's gotten bigger and better each year. I started this with a need in my heart but without much of a plan as to how to do it. I learn more every time and it's getting much clearer. I appreciate your feedback. This year, there will be thank you notes from the kids. Please be patient! This is really hard to coordinate! But they are grateful and want to let you know. I am very grateful, and blessed to have you with me. I know it's for the kids, and it moves me so with how generous you are to children you have never met.

Have a beautiful Holiday Season.
Much love to you and yours,
Pat Tallman
BABYLON 5 NOVEL
DelRey has reprinted one of the most popular Babylon 5 novels written! Jeanne Cavelos' novel SHADOW WITHIN is now at your book store or available through online ordering. If you haven't read the book already, now is your chance to own a copy. Here is the description of the novel from DelRey: The electrifying space epic continues as Anna and John Sheridan battle deadly foes at opposite ends of the universe. The dedication of the new Babylon 5 Station is fast approaching, and desperate enemies intend to see it end in catastrophe. The fate of the fledgling space alliance lies in the hands of John Sheridan, newly appointed captain of the spaceship Agamemnon. His orders are to stop the attack. Unless he first gets to the bottom of the near-mutinous behavior of the Agamemnon's unruly crew, Sheridan and his spaceship will share Babylon 5's doom. Time is also running out for his wife Anna, headed to Z'ha'dum aboard the Icarus. Young, beautiful, and brilliant, she was thrilled to be appointed chief science officer of the follow-up mission to this mysterious planet on the edge of the known universe, where artifacts rumored to hold stupendous powers have been discovered. But the offer she could not resist threatens to become a dark destiny she cannot avoid, for an unimaginable horror lies somnolent on Z'ha'dum–and the monstrous consequences of disturbing the sleeping evil will haunt every living thing in the cosmos. . . . Babylon 5 created by J. Michael Straczynski
BABYLON 5 DVDs
News on Season Two DVD:
JMS wrote this in the B5 moderated newsgroup recently:
Interviews for year 2's DVD have been set, or already conducted, with Stephen Furst, Andrea Thompson, John Iacovelli, Anne Bruice-Ailing, Jerry, Claudia, Bruce, me, John Copeland, Doug Netter and others. In addition, I'll be doing commentaries on "The Coming of Shadows" and "The Fall of Night," and there will be a bonus group commentary by Bruce, Claudia and Jerry on "The Long, Twilight Struggle." There's talk about a special musical sequence for the season 3 DVD, with Chris re-scoring 2-3 episodes end to end with non-stop music, future segments on "The Future According to Babylon 5" with NASA and JPL guys (btw, James over at a certain House subcommittee, if you're reading this and could drop me a note, that'd be great). I'd like to see the final bonus section on year 5 be about the fans of the show. Point being...they're putting a LOT of energy and work into this to make each set better than the one before.
Season One DVD
The long awaited Season One of BABYLON 5 is now available on DVD. The 6-disc set is loaded with extras, including commentaries by series creator, J. Michael Straczynski. You can pre-order the DVD over at www.babylon5.com for $79.95. Warner Home Video has extended their "Free Shipping" deadline thru November 30th. For a preview of a few of the extras available on this wonderful DVD set, WB has given me permission to post a number of trailer streams (they are in Windows Media, Real Media and Quicktime formats). Go to Extras to hear Joe, Rick Biggs, Jerry Doyle, Stephen Furst and others talk about their time on Babylon 5. Use this link to read the Press Release from WB. Here's the latest from The WB on distribution of the DVD sets: Babylon 5 season 1 has already been released in Europe. The Gathering will be available in Europe in January. Season 2 will be available in Europe in May, and season 3 in September. Babylon 5 Seasons 1,2 & 3 do in fact have worldwide rights, but the other international territories (Latin America, Japan and Asia) are not releasing...for now.
BABYLON 5 CHRONOLOGY
Terry Jones has updated the tremendous Babylon 5 chronology and we will post it here in segments, beginning with the INTRODUCTION TO THE BABYLON 5 CHRONOLOGY. New segments will be added over the next few weeks, so stay tuned. Another section of the wonderful Babylon 5 Chronology is available for your enjoyment. Go to 20th Century . A BIG THANK YOU and note appreciation goes to Terry for taking the time (and considerable effort) to pull the chronology together -- and for updating it to include CRUSADE, the novels and other relevant Babylon 5 material. THANKS TERRY!
DISCUSSION TOPIC:
Has anyone made any interesting New Years Resolutions? I don't mean those to loose 20 lbs. Or climb Mt. Everest. How about reading more science fiction or writing short stories? That's mine. What are yours?

Send in your favorite first season episode to thezocalo@aol.com. I am catching up with the topic responses submitted this week, so keep an eye out to see what others thought about season one and other topics as well. The Discussion Page will have it all.
REVIEWS WANTED:
Read any good books lately? How about the movies. Did you like LORD OF THE RINGS, NEMESIS? Send along a review and share your thoughts with the readers here. Let's make one of our New Years Resolution one of staying in touch here at The Zocalo Today.

Cameras are rolling on the second season of JEREMIAH. Comics2Film reports that the crew has filmed three episodes of the hit show already. The cast has expanded to include Sean Astin (Lord of the Rings: The Two Towers) and Joanne Kelly (Mutant X). Showtime has not yet scheduled a timeslot or premiere date. JMS has added these titles for upcoming episodes:
The season debut is "Letters From the Other Side," parts one and two, followed by "Strange Attractors," "Deus Ex Machina," "Rites of Passage," and "The Mysterious Mister Smith." For more information about this episode and the entire series, be sure to visit www.sho.com/jeremiah. For those of you who want to keep up on what is going on with Jeremiah, Ranger Monica has started up a Jeremiah newsletter. Please go to http://groups.yahoo.com/group/jeremiah-news/ and subscribe. Monica also has a very nice Jeremiah site so don't forget to bookmark that as well.
KEEPING UP WITH CAST AND CREW
PETER WOODWARD: The schedule for Peter's upcoming series can be found on the B5 Cast page. CONQUEST airs tomorrow and Sunday with DEMOLITION DERBY and WEIRD WEAPONS OF THE MIDDLE AGES.
---
JASON CARTER: Jason's latest movie, BEHIND THE RED DOOR (starring Kiefer Sutherland, Stockard Channing, and Kyra Sedgwick) will air on Showtime on January 12, 2003 at 8:00pm ET. For more information on the movie, go to http://www.sho.com/movies/movies_product.cfm?titleid=114974.
---
TIM CHOATE: I received a postcard from Tim the other day. He's starring in THE EMIGRANTS at The Coronet Theater in Los Angeles. The play by Slawomir Mrozek (translated by Henry Belssel) is being directed by Neno Pervan. The play runs from December 6 thru the 22nd. If you are interested in attending, call 310-657-7377 for reservations.
---
RICHARD BIGGS: Richard was in the series ANY DAY NOW for quite a while. The series is running on A&E now so check your local listings.
---
ANDREA THOMPSON: Ranger John reports that TNT is showings of the NYPD Blue episodes with Andrea Thompson now. They are on at 1:00 and 2:00 (EST) each afternoon.
---
CLAUDIA CHRISTIAN: Just a girl who wants to have fun! Yes, Claudia was over in Britain recently and had a ball with friends at Pages Bar. For a peek at photos go to http://homepages.poptel.org.uk/steve.rogerson/claudia.html.
---
PETER JURASIK: Want to learn more about Peter Jurasik. There is a lot to this guy who played so marvelously the role of Londo Mollari. Over at http://filmforce.ign.com/articles/377/3777726p1.html you can read about Peter's early career and how he came to the role of Londo. It's a great interview.
---
STEPHEN FURST: If you have been wondering what Stephen Furst has been up to since the end of Babylon 5, catch the interview Done by IGN at FilmForce.IGN.com.
---
BABYLON 5 BIRTHDAYS
January 9 - David Allen Brooks
January 24 - Peter Woodward
January 27 - Julie Caitlin Brown
January 27 - Tamilyn Tomita Have I missed anyone? If you know the birthday of someone connected with Babylon 5, pass the information along. We want to include everyone in our Happy Birthday Wishes.
READER DIRECTORY
Sometimes you just can't find the e-mail address for someone you know you have -- it's someone who responded to a discussion topic or you met in one of the chat rooms. You'd like to send a personal note, but .... No address!!!!

We've started a White Pages of Zocalo Readers! It's a handy way of keeping track of people -- and putting together a birthday/greeting card list as well. If you would like to be part of the listing, just send me your name, state, e-mail address and (if you'd like to have it listed) birthday (without year) to sgbruckner@aol.com. Check out the Directory of Readers.

HAPPY BIRTHDAY READERS

Here are some of our readers who are having birthdays this month:

Name: Justin Fisch
State: Ohio
E-mail address: jfisch2042@aol.com
Birthday: January 1

Name: Lessa Redding
State: Colorado
E-mail address: queendragonrider@juno.com
Birthday: January 26

Name: Arwen Rosenbaum
State: New York
E-mail: arwen@panix.com
Birthday: Jan. 1

Name: Michael Rosenthal
Birthday: January 12

Don't see YOUR birthday here? That's easy to remedy. Send your birthdate along to me and I'll post it with others in our directory.
UNIQUE CHARITY ITEM
Ten popular science fiction actors have donated their time, images and autographs for an exclusive photograph, the proceeds of which will go to charity. For sale through the actors themselves and at , the limited-edition photo is in color, edged in white and ready to place in an 11X14 frame, and handsigned. Each of the 1,000 limited edition photos comes embossed with a seal of authenticity and numbered. The photograph is now available for a pre-sale price of $100. After Sept 11, 2002, the price will go up to at least $125.00. Among the charities to benefit will be the Penny Lane home for abused children in Los Angeles, and various September 11 funds. The actors hope to raise more than $100,000 through the charity project. The Penny Lane Home is a residential facility for children who have been severely abused, physically, emotionally and sexually. Many have "fallen through the cracks" of the social service outreach programs, and Penny Lane is their last chance at escaping the abuse. Actors in the photo include: Patricia Tallman, known best for her roles as Lyta Alexander in Babylon 5 and Barbara in Night of the Living Dead (1990) Vaughn Armstrong, who has portrayed more guest star aliens on Star Trek:TNG, DS9 and Voyager than any other actor in Star Trek history. Currently, he holds the recurring role of Admiral Maxwell Forrest on Enterprise, as well as at least eight other Guest Starring roles on board the new Trek series to date. Stephen Austin portrayed many bizarre alien creatures on Babylon 5. His most notable was the lovable Pak'ma'ra Ambassador. David Brooks is an accomplished artist as well as actor. He is best known to the sci fi community as Max Eilerson on the Babylon 5 spin off, Crusade. Jeffrey Willerth portrayed Ambassador Kosh and was Associate Producer of Babylon 5 Robin Atkin Downes, best known for his role of Byron in Babylon 5 Carrie Dobro, Dureena Nafeel in Crusade. Tim Choate was extremely popular on B5 as Zathras (and his brothers, all named Zathras). He also portrayed Pollack on Crusade. Beata Pozniak appeared as Babylon 5's Earth Alliance President Luchenko. Ed Wasser, the evil Mr. Morden on Babylon 5. As a special promotion, the first 100 orders will receive a special gift: former Star Trek stunt coordinator, Dennis Madalone, has donated 100 copies of his single, "America, We Stand As One," to say thank you to the science fiction fans who purchase the charity photograph. To order the photo online, go to http://www.thegalacticgateway.com, click on shop, and search on the word charity.
COMIC BOOKS
I picked up a bunch of comic books last night, including Rising Stars #21 and Amazing Spiderman #48. Here's an update from JMS:
BTW, for those following the comics, Spidey 46 and 47 came out over the last month or so, and 48 is due out this coming week. I've just finished going over the balloon placements on 49, and in some ways, though this has the least amount of action, it's my favorite issue to date...there are a lot of laugh-out-loud pages, and some real emotion, and it follows up on what I wanted to do from the start, to really build up Peter's character, get to the core of who he is. This builds on that foundation and takes it to the next level. I'm just real happy with it. I should have 51 turned in shortly.
---
NEW NOVELS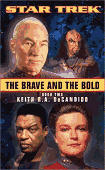 Over at Cinescape.com the latest Star Trek novel is reviewed. Star Trek: The Brave and the Bold, Book 2 by Keith R.A. DeCandido covers both Voyager and Next Generation, having Captains Picard and Janeway working together. The review is quite favorable and makes me want to check out Book 1 to see how the entire story plays out!
Buffy the Vampire Slayer: Angel & Buffy—Monster Island
by Christopher Golden & Thomas E. Sniegoski
The half-demon Doyle's demonic father, Axtius, has arrived in Los Angeles, intent on building a pure-demon army and avenging his son's death. But the massing of a demon army has not escaped the notice of Buffy the Vampire Slayer! Now, on a small island off the coast of California, a showdown is scheduled, with nothing less than the fate of the world, and a human soul, at stake!
---
SCI FI PUBLICATIONS
Cult Times #88: Nicholas Brendon takes a look at being Xander Harris on Buffy; Sam Jones III talks about being Clark Kent's friend and Amy Acker and J. August Richards discuss their lives on and off the set of Angel.







Cult Times Special #24: This special issue looks back at 2002 and ahead to 2003! There are previews of Angel, Buffy, Charmed, Enterprise, Smallville, Alias and more. Tim Minear talks about the new season of Angel and Brandon Camp, co-creator of John Doe, takes a look at the series and it's main character.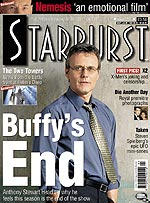 Starburst #294: Anthony Stewart Head has returned to Buffy as Rupert Giles; the actor talks about coming back and playing an active role in the series. New releases are also featured, including Two Towers, Nemesis, Die Another Day and Harry Potter.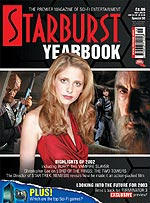 Starburst Special #55: A look at 2002 -- Harry Potter, Lord of the Rings, Terminator 3, Nemesis, Firefly, Buffy. Christopher Lee discusses his role as Saruman in Lord of the Rings.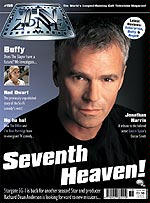 TV Zone #158: Ah Yes! Seventh Heaven - a seventh season for Stargate SG-1 and Executive Producer Richard Dean Anderson talks about the show's future. Also featured series include Dark Angel, Buffy and British sitcoms.







Expose #75: The Two Towers is breaking records at the box office. In this issue, some of the cast talk about making the movie -- including Brad Dourif -- from B5 fame. Dominic Purcell talks about being John Doe -- and how much fun he is having on the show. Also featured, Victoria Pratt of Mutant X and Vincent Kartheiser as Connor on Angel.
Expose Special #22: A look at some of the best programs for 2002 -- including Stargate SG-1, Buffy, Angel and Dead Zone. John Shea talks about Mutant X and Bryan Singer looks at X2.



BABYLON 5 BOOK OF QUOTES
For all those who submitted quotes and experiences to the Babylon 5 Book of Quotes, word from JMS is that the book, plus emails and suggestions, is being compiled now, and they're targeting February, the 10th anniversary of B5, for the publication date.
SCI-FI SCHEDULE
BABYLON 5 SCHEDULE: 06-JAN-03 4:00 PM BABYLON 5 (LBX)
07-JAN-03 4:00 PM BABYLON 5 (LBX)
08-JAN-03 4:00 PM BABYLON 5 (LBX)
09-JAN-03 4:00 PM BABYLON 5 (LBX) STARGATE SCHEDULE: 02-JAN-03 1:00 AM STARGATE:SG-1 SETH
03-JAN-03 9:00 PM STARGATE:SG-1 PROMETHEUS -PT 1
03-JAN-03 10:00 PM STARGATE:SG-1 ALLEGIANCE
03-JAN-03 11:00 PM STARGATE:SG-1 PROMETHEUS -PT 1
03-JAN-03 12:00 AM STARGATE:SG-1 THE CURE
03-JAN-03 1:00 AM STARGATE:SG-1 ALLEGIANCE
06-JAN-03 7:00 PM STARGATE:SG-1 FAIR GAME
06-JAN-03 8:00 PM STARGATE:SG-1 LEGACY
06-JAN-03 9:00 PM STARGATE:SG-1 LEARNING CURVE
06-JAN-03 10:00 PM STARGATE:SG-1 POINT OF VIEW
06-JAN-03 1:00 AM STARGATE:SG-1 FAIR GAME
07-JAN-03 1:00 AM STARGATE:SG-1 LEGACY
08-JAN-03 1:00 AM STARGATE:SG-1 LEARNING CURVE
09-JAN-03 1:00 AM STARGATE:SG-1 POINT OF VIEW
10-JAN-03 9:00 PM STARGATE:SG-1 UNNATURAL SELECTION -PT 2
10-JAN-03 11:00 PM STARGATE:SG-1 UNNATURAL SELECTION -PT 2
13-JAN-03 7:00 PM STARGATE:SG-1 DEAD MAN SWITCH
13-JAN-03 8:00 PM STARGATE:SG-1 DEMONS
13-JAN-03 9:00 PM STARGATE:SG-1 RULES OF ENGAGEMENT
13-JAN-03 10:00 PM STARGATE:SG-1 FOREVER IN A DAY
13-JAN-03 1:00 AM STARGATE:SG-1 DEAD MAN SWITCH
14-JAN-03 1:00 AM STARGATE:SG-1 DEMONS
15-JAN-03 1:00 AM STARGATE:SG-1 RULES OF ENGAGEMENT
16-JAN-03 1:00 AM STARGATE:SG-1 FOREVER IN A DAY
17-JAN-03 9:00 PM STARGATE:SG-1 SIGHT UNSEEN
17-JAN-03 11:00 PM STARGATE:SG-1 SIGHT UNSEEN
20-JAN-03 7:00 PM STARGATE:SG-1 PAST AND PRESENT
20-JAN-03 8:00 PM STARGATE:SG-1 JOLINAR'S MEMORIES -PT 1
20-JAN-03 9:00 PM STARGATE:SG-1 THE DEVIL YOU KNOW -PT 2
20-JAN-03 10:00 PM STARGATE:SG-1 FOOTHOLD
20-JAN-03 1:00 AM STARGATE:SG-1 PAST AND PRESENT
21-JAN-03 1:00 AM STARGATE:SG-1 JOLINAR'S MEMORIES -PT 1
22-JAN-03 1:00 AM STARGATE:SG-1 THE DEVIL YOU KNOW -PT 2
23-JAN-03 1:00 AM STARGATE:SG-1 FOOTHOLD
24-JAN-03 9:00 PM STARGATE:SG-1 SMOKE AND MIRRORS
24-JAN-03 11:30 PM STARGATE:SG-1 SMOKE AND MIRRORS
27-JAN-03 7:00 PM STARGATE:SG-1 PRETENSE
27-JAN-03 8:00 PM STARGATE:SG-1 URGO
27-JAN-03 9:00 PM STARGATE:SG-1 A HUNDRED DAYS
27-JAN-03 10:00 PM STARGATE:SG-1 SHADES OF GREY
27-JAN-03 1:00 AM STARGATE:SG-1 PRETENSE
28-JAN-03 1:00 AM STARGATE:SG-1 URGO
29-JAN-03 1:00 AM STARGATE:SG-1 A HUNDRED DAYS
30-JAN-03 1:00 AM STARGATE:SG-1 SHADES OF GREY
31-JAN-03 9:00 PM STARGATE:SG-1 PARADISE LOST
31-JAN-03 11:30 PM STARGATE:SG-1 PARADISE LOST
BABYLON 5/CRUSADE PHOTOSHOP PHOTOS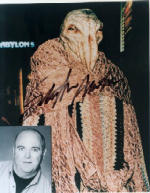 You do NOT have to pay the prices asked for over at e-bay! Here are photos of B5 and Crusade cast members at fantastic prices. Check out Photo Shop. Ordering is easy -- and you can't beat the prices! Just let me know which photos you want and I'll check to make sure they are still in stock.
---
BABYLON 5 TOONS
John Cook has a new cartoon contest going. Try your hand at a punch line.



NEW B5 TOON
Ranger Bill created this toon for his website www.wondertemp.com, but wanted to share it with readers here at the Zocalo. Thanks Bill.



BABYLON 5 REFERENCE PAGES
The Official Babylon 5 Magazine is indexed here as well. With the closure of the magazine in May, you'll want to see which magazines you have -- and which ones you will want to collect. The index may help you make a decision on which ones to choose. The Fan Club has many of the issues at thestation.com , making it very easy to complete your collection.

Universe Today -- the Babylon 5 Fan Club quarterly can also be found here. The index gives you a rundown of what articles were presented, what interviews published.

If you have magazines that have featured Babylon 5 or Crusade that are not listed, send along their issue number and a note to indicate what the article was about. It would be nice to have a fairly comprehensive listing of Babylon 5 publications here.

I have added a listing of all the Babylon 5 novels and now the B5 comic books to the reference page. If there are other items that you feel should be included, let me know.
BABYLON 5 COMMUNITIES
CHAT GROUP:
Ranger Renee reports that she has a Babylon 5 chat group (for those of you over 30) at http://groups.msn.com/Babtrek30. It covers Babylon 5 and all of Star Trek. Drop on over and give it a peek.
MAILING LISTS
REDEMPTION: Ranger Steve reports that a new discussion group has been created for the upcoming REDEMPTION convention. Redemption 03, 21-23 February 2003, Ashford, Kent, Celebrating 25 years of Blake's 7 and 10 years of Babylon 5. www.smof.com/redemption.
NW-B5
NW-B5 is a mailing list devoted to bringing critical information to the Vancouver Island, Lower Mainland, and Northern Washington areas. More specifically, anyone north of Seattle. B5 is broadcast on SPACE:TIS in Canada, and Sci-Fi channel in the US. By subscribing to nw-b5, you'll be able to know info bringing you up to date on the current scheduling and events happening in the community related to B5. You'll also be subscribed to the list itself, which means that you'll receive email when there is a scheduling change or critical information needs to go out to you (for example, if we need to start another mailing campaign).

For further information, see http://www.nw-b5.com
John Francis
Webmaster, Listowner, and Co-Moderator
mailto:nw-b5@iname.com

Reports of "The Gathering" are beginning to turn up on the list. John posted a mini-report, with photos, over at http://www.geocities.com/jnf.geo/nw-b5/gathered.htm#0501. You may want to check it out. It was a terrific event in which JMS showed clips from "Legend of the Rangers". Most of the cast was in attendance -- a great group of individuals.
BABYLON 5 DISCUSSION LIST
The Babylon 5 discussion mailing list is for any and all discussions and/or news pertaining to or related to Babylon 5 and/or Crusade. The list has been in existence for the past three years now, and has recently moved. The new location is http://lists.apparition.org/cgi-bin/lyris.pl, and you can subscribe by sending a blank e-mail message to join-babylon_5-l@lists.apparition.org.
THE GALACTIC GATEWAY
Here's a unique site for you! Jeffrey Willerth, Patricia Tallman, Mira Furlan, Claudia Christian, Robin Atkin Downes, Rick Biggs, Jerry Doyle, Bruce Boxleitner, Melissa Gilbert, Peter Jurasik, Bill Mumy and Carrie Dobro are under it's umbrella. Actors from other shows have joined the Gateway. Ted Raimi and Robert Trebor from Xena and Hercules are now at GG. To subscribe to a mailing list for GG, send a blank note to thegalacticgateway-subscribe@egroups.com.
GATEWAY CHATTERS
There is never enough time to keep in touch with friends! To help out, a mailing list has been started for chatters over at the Galactic Gateway. If you are interested in joining, send a blank note to gateway-chatter-subscribe@egroups.com.
GATEWAY TRADER
Are you looking for a particular Babylon 5 collectible? Do you have some items you'd like to trade? Then this is the list for you. To join, send a blank note to gateway-trader-subscribe@egroups.com.
CALLING ALL ARTISTS
The Art Gallery at The Zocalo Today is open. There are SO MANY talented people in our Babylon 5 community. We have enjoyed works by Todd Brugman and Tye Bourdony on our toons page, but there are a host of others who enjoy drawing, painting, sketching their favorite characters. Here are a few works that have been received. I have some others that will be added soon.

If you would like to share your work with us at The Zocalo Today, please send along a digital photo of your work and I'll begin putting the gallery together. If you do not have your work in digital format, drop me a note and we'll see what we can work out.
CALLING ALL CLUBS
There are a number of fabulous Babylon 5/Crusade Clubs around the world. Visit the B5 Fan Club page to see if there is a club near you. If you have a club that you would like to have listed, drop the information about your Club to me at sgbruckner@aol.com or bruckner@isnnews.net. That information will be added to the new B5 Fan Club Listing.

Massimo has sent an update for the B5 Fan Club in Italy. Founded in 1995, the club now has 230 members! In Italy, they have just seen the last two episodes from season five! Membership in the club includes: the club card, a poster, a personalized pen and four number of ISN Network the fanzine published by the club. The cost is Euro 20 for an year in Italy. Interested? Contact Massimo at mmartini@italway.it.
BABYLON 5 FAN CLUB
Netter Digital filed for bankruptcy in July of 2000 and all their worldly posessions were auctioned off on December 7. The B5 Fan Club site, Thestation.com and it's store, the Emporium, has been closed.
BABYLON 5 NEWSLETTERS
If you have a newsletter you'd like to have listed at The Zocalo Today, send the information along. It will be posted on the B5 Fan Club/Newsletter page.

Ranger Shane in North Carolina sent in the following note about their "Jumpgate" newsletter.

Hey Sandy! Just wanted to give you an update on the NC B5 group's newsletter, Jumpgate. There's now a dedicated EMail address for submissions - jumpgatemag@bellsouth.net - and any submissions, solicited or un-, can be sent to this address. Also, issues are available for free download at the URL at the bottom of this message.

Jumpgate - The Newsletter of the North Carolina Babylon 5 Fan Club
Shane Killian, Editor
HELP WANTED
A new HELP WANTED section has been added to the Z. If you need help finding a comic book, getting a special item, etc. here's the place to post a note. Just send whatever help you need to thezocalo@aol.com.
---
BABYLON 5/CRUSADE CONVENTIONS
CONVENTION CALENDAR
Slanted Fedora
January 3/4/5, 2003
Place: New York City
B5 Guests: Jerry Doyle, Mary Kay Adams
For more information, visit their website at http://www.sfedora.com/Conventionschedule.htm.
---
Farpoint 2003
February 14-16, 2003
Place: Hunt Valley Inn, Hunt Valley, MD
Guests: Armin Shimerman, Gary Graham, Eric Pierpoint, Michele Scarabelli, Gil Gerard, Erin Gray
For more information, visit their website at http://www.bcpl.net/~wilsonr/flier.htm.
---
Gallifrey 2003
February 14-16, 2003
Place: Airtel Plaza Hotel, Los Angeles, CA
B5 Guests: Julia Nickson, Tim Choate, Julie Caitlin Brown, Carrie Dobro, Stephen Austin and Bill Blair
For more information, visit their website at http://www.gallifreyone.org.
---
Slanted Fedora
February 20-23, 2003
Place: Las Vegas, NV
B5 Guests: Jerry Doyle, Bill Mumy
For more information, visit their website at http://www.sfedora.com/Conventionschedule.htm.
---
Redemption '03
February 21-23, 2003
Place: Ashford, Kent, England
B5 Guest: Damian London (Regent of Centauri Prime), Mike Collins (comic artist who worked on In Valen's Name)
For more information, visit their website at http://www.smof.com/redemption.
---
Be sure to visit our Convention Calendar for a full listing of upcoming conventions featuring Babylon 5, Crusade and Legend of the Rangers cast members as guests.
If you would like to share your convention experience with your other Zocalo readers, send along a convention report. I will gladly post it for all to read. Got pictures? I'll post those as well.
ZOCALO TRADING POST
Do you have extra copies of B5, Amazing Spiderman, Midnight Nation or Rising Stars comics you'd like to trade? How about those extra trading cards or B5 magazines? There are a lot of fans looking for these items -- and the Trading Post can help you buy or sell them. To see what's available, just use this link to the Trading Post. To have items included in The Trading Post, send a note to The Zocalo. Please put Trading Post in the subject line.
Pen Pals
If you are looking for someone to talk about Babylon 5 and Crusade with, the Pen Pal section is for you! Check it out! Drop a note to someone who is feeling B5 withdrawal -- BIG TIME!

People thought a Pen Pal page was a good idea. If you would like to meet people who you could chat with or share your opinions of the show with, send along your e-mail or snail-mail address The Zocalo. It will be incorporated on the new Pen Page Page.
MAIL FOR CAST AND CREW
Here's a recent note from JMS on the subject:

Just an FYI to those who've been using the Ventura Blvd. mail drop for fan mail to actors....

As mentioned before, we're phasing out the forwarding of fan mail because we a) don't have the resources, complicated by b) the actors have scattered to the four winds, and it makes it very difficult to get everything to everybody in a timely fashion.

So, having provided prior notice...fan mail to actors coming to the Ventura Blvd. mail drop will be sent back. Mail to actors should be sent via their official fan clubs. I will still be taking mail there, since it's my mailbox, but that's it.

Just so's y'all know and save a few bucks on postage and returns.

JMS' mail can be sent to:

14431 Ventura Boulevard, PMB 260
Sherman Oaks, CA 91423

WARNER BROS:

Warner Bros. Address:

Warner Bros. Domestic Television Distribution
4000 Warner Blvd.
Burbank, CA 91522

Warner Home Video:

Mr. Douglas Wadleigh
VP for Marketing and Special Features
Warner Bros.
4000 Warner Blvd.
Burbank, CA 91522

SCIFI:
Bonnie Hammer, President
Sci-Fi Channel
1230 Avenue of the Americas
New York, NY. 10020-1513

Mr. Thomas Vitale
Senior VP of Acquisitions, Scheduling & Program-Planning
BACK ISSUES OF THE ZOCALO TODAY
The front page of the The Zocalo Today changes daily, so be sure to check the back issues to make sure that you haven't missed anything IMPORTANT! I don't want the front page getting too long so I shift information periodically into the archives. So if you aren't a regular visitor to The Zocalo Today, be sure to check out the back issues. Just use the button above!
---
Take care and I look forward to hearing from you.
Sandra Bruckner (sgbruckner@aol.com)
Editor/Publisher
The Zocalo Today
http://www.isnnews.net
Copyright - SBruckner, 2002