[an error occurred while processing this directive]

The Zocalo Today

Welcome and thank you for dropping by. Take your shoes off, get comfortable and stay a while. There is a LOT of information here and you won't want to miss any of it.

The Zocalo Today is an interactive newsletter, encouraging readers to join a discussion topic or to send along letters that can be shared with other readers.

If you have suggestions as to how The Zocalo can be improved -- or be more responsive -- send them along. The Zocalo Today is a newsletter for Babylon 5 fans everywhere. It is as much YOUR newsletter as it is mine! I'm just pulling together things for you!

Join our discussion topic. It is just one way you can share with other Z readers. If you see Babylon 5 cast and crew in other roles, let us know. We enjoy convention reports, photos, etc. Don't miss our back issues. I hope this will become more than just a newsletter. It's a community of people that enjoy sharing their experiences and interests. Babylon 5 brought many of us together -- and it remains with us, despite the fact that is no longer in production. Don't be shy. Join us today!

If you have questions, drop me a line at sgbruckner@aol.com. If you would like to join the mailing list for our newsletter, send me a note and I'll include you on the list. Or you can use the subscription block at the left.

Again, WELCOME!




What's New Today
Friday, October 17: LORD OF THE RINGS: The final installment of the Lord of the Rings trilogy debuts on December 17. On December 16, there will be marathon screenings of the Rings trilogy of films, featuring the extended versions of the previous two movies and the debut of the third installment, The Return of the King, at selected theaters. Fans lined up around blocks and jammed online sites last week to buy tickets to New Line Cinema's "Trilogy Tuesday." Demand has proven overwhelming, and tickets sold out in a matter of hours at the 99 U.S. locations that will host the marathon. According to the Hollywood Reporter, tickets, which went on sale Oct. 9, ranging in price from $25-$49 each and drew so many fans that online ticketing sites became clogged, forcing theaters to open up their box offices to handle the demand for what had been originally designed as an online promotion. Unfortunately, New Line has no plans to expand the promotion. New Line also plans separate theatrical bookings of the extended version of the first Rings movie, The Fellowship of the Ring, from Dec. 5-11, followed by the extended version of the second film, The Two Towers, Dec. 12-15.
---
DAWN OF THE DEAD: Although it is only expected in theaters on March 26, 2004, the first trailer for Universal Pictures' DAWN OF THE DEAD is now available at http://www.apple.com/trailers/universal/dawnofthedead/. If you download the trailer, you'll get your first look at the mall where the survivors are holed up in, a taste of what kind of scares you can expect to see, and your first glimpse at the film's zombies.
---
KEVIN COSTNER HONORED: In honor of the Autry Museum of Western Heritage's merger with the Southwest Museum of the American Indian and the creation of the new Autry National Center, the combined organizations presented their first annual gala, Rendezvous, at the Autry Museum on Friday, October 3rd, with more than 800 people in attendance. The Western Heritage Award was presented to Academy Award-winning actor, director and producer Kevin Costner for his smash hit western-themed motion pictures that include DANCES WITH WOLVES, WYATT EARP, SILVERADO, THE POSTMAN and the recently released OPEN RANGE. The Humanities Prize for American Literature was presented to Buffalo Trust founder, poet, playwright and storyteller, Dr. N. Scott Momaday. Celebrities on hand included SAG President Melissa Gilbert and Bruce Boxleitner. Past recipients of the award, prior to the merger of the two museums, included Melissa Gilbert and Bruce Boxleitner. Gilbert commented to the press "I feel the West holds values that we should focus on more."
---
SUPERMAN: Rumors abound about the lead in the upcoming SUPERMAN movie. The latest is Henry Cavill (Count of Monte Cristo). According to Superman-V.com, rumour is building that Henry Cavill will be offered Superman if the McG/Peters/Abrams SUPERMAN goes forward. I'm sure we'll hear more as this project develops further.
---
THE BOY FROM OZ: X-MEN star Hugh Jackman opens today on Broadway. It tells the dazzling, funny and heart-breaking story of the great entertainer Peter Allen. For more information, go to http://www.theboyfromoz.com/intro.html.
---
ANGEL: In an interview with AP, ANGEL creator Joss Whedon says he'd like to bring Charisma Carpenter back to the show sometime this season, even if it's just to achieve an end to her character's story. "We definitely want to see Charisma again. She has an important part to play this season to bring some closure." If things work out, there's a chance viewers could see Cordelia around the midway point of the season. While the odds are against seeing BUFFY, it is more likely that viewers will again see Willow (Alyson Hannigan), who appeared on the show last season.
---
INSIDE SCI-FI THIS WEEK:
Thursday, October 16:
TOP SF DVD SALES: 1. The Matrix Reloaded widescreen edition
2. The Lion King platinum edition
3. Finding Nemo
4. Adventures of Indiana Jones
5. The Two Towers extended edition
6. Pirates of the Caribbean
7. Terminator 3: Rise of the Machines
8. X2
9. The Matrix Reloaded regular edition
10. Buffy season five
Source: Amazon.com, top-selling genre DVDs, 10/13/03
---
THE TALISMAN: According to The Hollywood Reporter, Vadim Perelman (The House of Sand and Fog) is near a deal to direct THE TALISMAN, to be produced by Steven Spielberg and Kathleen Kennedy, based on Stephen King and Peter Straub's 1984 fantasy novel; Universal Pictures and DreamWorks will co-produce. THE TALISMAN centers on 12-year-old Jack Sawyer, who goes on a quest in both the real world and a parallel world known as the Territories to acquire a talisman that will save the lives of his dying mother and of the queen of the Territories. The book marked the first collaboration between King and Straub and spawned the sequel Black House.
---
CSI: MIAMI: You can now tag along with Horatio Caine from CSI: Miami in a new interactive feature courtesy of GoldPocket Interactive (and sponsor American Express). Every week, viewers will be able to follow the evidence trail, weed through suspects and ultimately solve the mysteries along with (or ahead of) the CSI team. "CSI: Miami" interactive features include "Weekly Web Investigation," which will test viewers' ability to investigate the crimes and analyze forensic evidence. A series of "Crack the Case" quiz viewers on the facts of the night's episode. Finally the "Evidence Tracker" feature helps accumulate all of the week's evidence for easy reference. "This is the only interactive drama series on network television, and passionate fans of the show will really enjoy the chance to get more immersed in the cases and to receive more in-depth information on the tools, techniques and procedures used by the investigators," says David Katz, senior vice president of strategic planning and interactive ventures for CBS. "The tight integration with the show makes for a very compelling experience."
---
CATWOMAN: There have been a number of pictures released of Halle Berry as Catwoman. Over at http://www.superherohype.com/catwoman/index.php?id=277 you'll find some great close-ups. Set for release on July 30, 2004, the Warner Bros. film, stars Berry and Sharon Stone, Benjamin Bratt and Lambert Wilson. Halle plays Patience Price, a mild mannered graphic artist, who is murdered in order to keep her silent about an accidental discovery she made. An ancient myth is played out, when an Egyptian Mao cat, indebted to Patience for saving her it's own life, breathes life back into the young woman. Patience is reborn with an independent attitude, carefree behavior and the heightened senses of a cat. Now she must investigate the circumstances behind her murder and learn to accept both parts of herself.
---
INVISIBLE MAN: Starting tomorrow, October 17, Ebay will begin bidding on INVISIBLE MAN scripts. Included will be writers first drafts (these are RARE) and production drafts. According to sources, these are real scripts, in good shape, that were used by cast or crew. Six to ten scripts will be put online at a time, to be auctioned over a three day period.
---
Wednesday, October 15:
BEST SELLING SF BOOKS:
1. The Da Vinci Code
2. Eragon Inheritance, Book I
3. Angels & Demons
4. The Slippery Slope (Lemony Snicket)
5. Wolves of the Calla
6. Harry Potter and the Order of the Phoenix
7. Quicksilver: Volume One of The Baroque Cycle
8. The Time Traveler's Wife
9. The Lovely Bones
10. Loamhedge (Redwall)
Source: Amazon.com, 10/13/03
---
A SERIES OF UNFORTUNATE EVENTS: From the list above, you can identify a number of film properties -- either in the movie houses or under production. In a recent interview, Liam Aiken, who stars in the big-screen adaptation Lemony Snicket's A SERIES OF UNFORTUNATE EVENTS, talked about the close match in tone of the movie and the best-selling children's book. "It's pretty good," Aiken said. "I read the script and it's pretty close." Aiken was impressed with the humor in the script and looks forward to the start of filming in November. "It's pretty funny," he said. "It's kind of a dark comedy. It sounds like it's going to be really good." Aiken plays one of a trio of orphans sent to live with relatives after their parents die in a fire. Is he apprehensive about working with Meryl Streep and Jim Carrey? "I've heard the best about everyone," he said. "I'm blessed to work with anyone, really. What I do is a privilege, and I treat it as such."
---
THE LORD OF THE RINGS: THE RETURN OF THE KING The soundtrack for THE LORD OF THE RINGS: THE RETURN OF THE KING will be released Nov. 25. The official LOTR web site has been updated with new interviews with cast members Viggo Mortenson and Karl Urban, as well as director Peter Jackson.
---
MASTER AND COMMANDER: Russel Crowe's new movie, MASTER AND COMMANDER, has a new website at http://www.masterandcommanderthefarsideoftheworld.com/. If you like swashbuckler movies, this is one you'll not want to miss. Check out the trailer.
---
Tuesday, October 14:
ALONE IN THE DARK: Fresh from completing filming the upcoming video-game adaptation of ALONE IN THE DARK, Christian Slater told SCI FI Wire that the film will recreate the spooky atmosphere of the game. "It's loosely based on the game. I played it a little bit, but I like to say that it scared me too much, so I had to stop. The movie is in a similar type of vein to that." Slater plays a detective who uncovers an ancient demon-worshiping cult planning to literally raise hell in the 21st century. "I play Edward Carnby, a paranormal investigator" he said. "So it's like a cross between The X-Files and Blade Runner. ... I just had a great time with the character. Really loved it. It was a lot of fun." Atari (formerly Infogrames) is currently working on a fifth ALONE IN THE DARK game, which will be released in conjunction with the film in the fall of 2004. Slater said that he would love to be involved in making of the game. "I'm a video-game nut," he said. "I'm hoping that I'll be able to do the work in the game as well."
---
RIDING THE BULLET: The adaptation of Stephen King's short story, RIDING THE BULLET, will begin shooting in Vancouver next month, with Mick Garris (The Shining, The Strand) on board to direct. Jonathan Jackson (Tuck Everlasting) has the lead role of Alan Parker, a college student who hitchhikes his way home one Halloween night to visit his dying mother. David Arquette (Scream, Eight Legged Freaks) will also star as the driver who gives Parker the ride of his life. Rounding out the rest of the cast is Erika Christensen (Swimfan) as Parker's girlfriend and Charles Durning as Old Man Farmer. The film is set to begin shooting in Vancouver in 2004.
---
MATCH MADE IN SUNNYDALE: Over the weekend, former Buffy the Vampire Slayer costars Alyson Hannigan and Alexis Denisof tied the knot. It's the first marriage for both. More good news for Buffy lovers, Alyson Hannigan has signed a deal with NBC to star in her own comedy for the network that will debut in fall 2004.
---
THE WB WEDNESDAY: The WB loves Wednesdays. Their new line-up with SMALLVILLE and ANGEL did better in the second week of the season than it did during its initial outing. The WB's Wednesday outperformed its premiere week performance in adults 18-34 (3.6/11), women 18-34 (3.5/10), men 18-34 (3.7/12), persons 12-34 (3.6/11), women 12-34 (3.4/10), men 12-34 (3.8/12), adults 18-49 (2.8/7), women 18-49 (2.7/7), men 18-49 (2.9/8), teens (3.7/13), male teens (4.2/13) and household rating (4.0/6). From 8-10 p.m. The WB placed #2, behind only the baseball playoffs on Fox, in men 18-34 (3.7/12), men 12-34 (3.8/12), #3 in adults 18-34 (3.6/11), persons 12-34 (3.6/11), women 18-34 (3.5/10), women 12-34 (3.4/10) and #1 in teens (3.7/13). Smallville improved on, or maintained, its audience from Week 1 in adults 18-34 (3.8/13), persons 12-34 (4.0/13), men 18-34 (4.0/14), women 12-34 (3.6/12), men 12-34 (4.3/15), adults 18-49 (3.0/9), women 18-49 (2.8/8), men 18-49 (3.1/9), teens (4.4/16), male teens (5.1/17) and household rating (4.4/7). Smallville was #2 in its time period in adults 18-34 (3.8/13), persons 12-34 (4.0/13), men 18-34 (4.0/14), women 12-34 (3.6/12), men 12-34 (4.3/15) and men 18-49 (3.1/9), #3 in women 18-34 (3.6/11) and adults 18-49 (3.0/9) and #1 in teens (4.4/16) and male teens (5.1/17).
---
THE PUNISHER: As principal photography comes to an end, THE PUNISHER is getting more and more press. With a release date scheduled for April 16, a small group of journalists were premitted to observe shooting in downtown Tampa on Sunday. The scenes included the Punisher (Thomas Jane) beginning his strike against the film's villain, Howard Saint (John Travolta), invaded Saint WorldWide's building and forcing his men to throw money on the streets below. Dozens of extras were involved, trying to grab money that was shot from air cannons to simulate falling from the penthouse offices. A new trailer is in the works but has not been completed yet, it is expected for the holiday season.
---
Monday, October 13:
RATINGS: Top 10 SCIFI Channel Shows:
Deadly Swarm 1.5
Dragonheart: New Beginning 1.4
Stargate SG-1 1.3
Dragon Fighter 1.3
Waterworld 1.2
Dragonheart 1.1
Prophecy 3 1.0
Prophecy 2 0.9
Screamers 0.9
John Carpenter's Vampires 0.9
Source: Nielsen Galaxy Report, 9/15/03 - 9/21/03
---
PITCHING UNPLUGGED: On September 25, writer Frank Garcia had a chance to watch a new creative format at the Vancouver International Film Festival Trade Forum. Two budding screenwriters had the opportunity to stage their own one-hour dramatic TV series before the president of MGM-TV and Mutant X producer Peter Mohan. Eleven acators were invited to participate in the exercise -- you'll recognize a number of the names involved: Jim Byrnes (Highlander)< Alex Zahara (Babylon 5: Legend of the Rangers, Jeremiah, Stargate SG-1), Michelle Harrison (40 Days and 40 Nights), J.R. Bourne (Stargate SG-1), Peter Williams (DaVinci's Inquest), Gabrielle Rose (Taken), Ken Tremblett (Caitlin's Way), Jacqueline Samunda (First Target), Mackenzie Gray (Babylon 5: Legend of the Rangers), Pamela Perry (Twice Upon a Christmas) and John Taylor (DaVinci's Inquest). After an hour, critiques were given and there were lessons to be learned. All in all, a very worthwhile experience for all involved. To read all about it, go to http://www.hollywoodnorthreport.com/pages/interviews/pitching1.htm.
---
DIEHARD 4: DIE HARD 4 has a new writer -- screenwriter Mark Bomback. The Hollywood Reporter announced Bomback's job yesterday but had little information about the project. The good news is that Bruce Willis seems to be interested in playing Detective John McClane again; Willis' production company Cheyenne Enterprises is producing DH4. Bomback is credited with a rewrite of the CONSTANTINE script as well as full credit on the upcoming Lions Gate supernatural thriller GODSEND.
---
WEEKEND BOX OFFICE: KILL BILL, Quentin Tarantino's kung-fu extravaganza, opened as the weekend's top movie with an estimated $22.6 million, according to preliminary figures Sunday. Helping KILL BILL bury the competition was last week's number one SCHOOL OF ROCK, which only rolled back 22 percent from its opening weekend. Down to second place Jack Black's comedy earned $15.4 million, bringing its current gross to $39.5 million. Last week's number-two movie, Denzel Washington's OUT OF TIME, plummeted 47 percent, down to fifth place with just $8.6 million to reach a two-week gross of $28.7 million. In limited release, MYSTIC RIVER, Clint Eastwood's dark drama of broken friendships and murder starring people like Sean Penn and Tim Robbins, proved it will be a talking point at least through Oscar time. Debuting at just 13 sites, the R-rated Warners release averaged a major $45,492 per screen to earn $591,390. It has made $778,997. since opening Wednesday. Here are the earnings estimates:
1. Kill Bill: Volume 1, $22.6 million
2. School of Rock, $15.4 million
3. Intolerable Cruelty, $13.1 million
4. Good Boy!, $13 million
5. Out of Time, $8.6 million
6. House of the Dead, $5.5 million
7. The Rundown, $5.3 million
8. Under the Tuscan Sun, $4.8 million
9. Secondhand Lions, $3.2 million
10 .Lost in Translation, $2.8 million
---
JAKE 2.0: UPN is encouraged by the ratings so far for both ENTERPRISE and JAKE 2.0. Enterprise is earning a 2.6 rating share, and Jake 2.0 is keeping most of the lead in audience with a 2.3 audience share. SMALLVILLE and ANGEL are killing them in the ratings though.
---
Sunday, October 12:
CONAN MINUS ARNOLD: Now that Arnold Schwarzenegger has been elected Governor of California, there are questions about the future of the CONAN series. Writer/director John Milius definitely plans to go forward with King Conan: Crown of Iron. "This could be John's best script ever," says a source about the Conan the Barbarian follow-up. There's a challenging Conan role and it contains five significant female roles. According to www.comingsoon.com, someone close to the project says there will be advantages about going with another actor. It'll be cheaper to make, no studio interference, it'll be possible to shoot in exotic locales for which Arnold wouldn't get insurance from the studio, and less CGI.
---
I SAW WHAT YOU DID: Warner Bros. has hired screenwriters Danny Kuchuck and John Weiner to come up with a remake of the William Castle's horror pic I SAW WHAT YOU DID. The plot revolves around two teen pranksters who make crank calls saying "I saw what you did, and I know who you are." The joke is over when they accidentally call a murderer who traces their call.
---
SUPREME POWER: For those of you following JMS' latest comic, Issue #3 is out on stands now.
---
FARSCAPE MARATHON: SCIFI will air several episodes of FARSCAPE on October 14 and 15 from 8:00am until 6:00pm. It looks as if they start from the premiere episode and go forward, so get your VCRs ready.
---
SPIDER-MAN 3: Nothing official yet, but according to Ain't-It-Cool-News, Spider-Man director Sam Raimi looks to be set for a third Spidey film. Rumor has it that Sony has already got Sam committed to doing SPIDER-MAN 3. Given the popularity of SPIDER-MAN and the upcoming SPIDER-MAN 2, that is a very smart move.
---
Saturday, October 11:
RATINGS FOR TOP SF NETWORK SHOWS:
Alias 2.8
Enterprise 2.6
Jake 2.0 2.3
Smallville 1.8
Angel 1.5
Source: Nielsen Galaxy Report, 9/8/03 - 9/14/03.
---
THE MATRIX: THE MATRIX saga comes to an end when the final installment of the trilogy premieres in theaters on November 5. On October 14, the DVD for MATRIX RELOADED will be released. At a release party for the DVD, star of the films, Keanu Reeves, talked about some impressive extras. "I've seen some of the behind-the-scenes footage. It looks really incredible. They had a documentary crew during the course of making the film, and so I was interviewed a couple of times for that." Reeves said he will be both relieved and saddened to leave the franchise behind. "I had a great experience making these films, and it's been great to be a part of them," he said. "I feel very fortunate, very lucky. And when the cycle is complete, I'll miss that. I really enjoy the films, and there won't be any more."
---
BLAKE'S 7: The revival of BLAKE'S 7 on British TV will be done without Paul Darrow, the rogue Avon in the original series. Though Darrow has pushed for the revival of the series for years, reports at the Paul Darrow Society website indicate that he has left the project, citing artistic differences. In a message to fans, Darrow wrote, "I am sorry to say that circumstances have arisen, that leave me no alternative but to sever relations with the company formed to revive, BLAKE'S SEVEN." The actor goes on to say "I have fallen foul of modern business practice, which seems to prefer exploitation of a, 'brand', and therefore, a TV Movie such as Terry (Nation) and I envisaged seems as far off as when it was first mooted. Otherwise, I must quote, 'artistic differences', with those with whom I was previously in association. This is not a Damascene revelation – I have been disturbed by the situation for quite a while and have tried to remedy it, but my efforts have been overruled or ignored. My position became untenable." To read the entire note, go to http://www.avon-paul-darrow.co.uk/news.htm.
---
INTO THE BLUE: A couple of former SF stars, Ashley Scott (BIRDS OF PREY) and Jessica Alba (DARK ANGEL) will be joining Paul Walker in MGM's INTO THE BLUE. BLUE is about a group of scuba-diving friends who discover the crashed wreckage of a plane off the coast of Florida. Swimming inside the wreckage, they find that it has a load of contraband that could make them all rich or dead. John Stockwell (BLUE CRUSH) is directing, with filming slated to commence in January.
---
HIDE AND SEEK: TAKEN co-star Dakota Fanning has been cast to play Robert De Niro's troubled daughter in HIDE AND SEEK for 20th Century Fox. Fanning will play Emily, a girl who copes with her mother's sudden suicide by interacting with an imaginary friend. This thriller is scheduled to start filming this fall.
---
THURSDAY NIGHT RATINGS: One of the few nights with a real ratings battle going on is Thursday. According to The Hollywood Reporter, the baseball playoffs did nothing to deter fans. NBC's "Friends" posted its biggest adults 18-49 demo number in its three airings this season, opening the night for NBC with an average of 21.1 million viewers and 9.8 rating/28 share in the key demo, according to preliminary estimates from Nielsen Media Research. CBS' "CSI" was red-hot at 9 p.m. with an average of 26.2 million viewers and 9.6/23 in adults 18-49.
---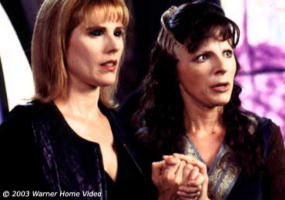 ANGEL: In the upcoming episode of ANGEL (October 15), our hero with a heart, Angel, is pitted against a classic movie monster -- the werewolf. It's not the first time a vampire and a werewolf have squared off in series co-creator Joss Whedon's fictional universe. You may remember in early seasons of "Buffy the Vampire Slayer," which spun off "Angel," Seth Green's laconic Oz lived a double life as a rock musician and a werewolf.
---
LIFE OF PI: SIGNS Director, Director M. Night Shyamalan is in talks to direct the LIFE OF PI, a film based on the Booker Prize-winning novel about an Indian teenager stranded on a lifeboat with animals from his father's zoo. The boy believes his survival hinges on the mystical bond he develops with a Bengal tiger.
---

STARGATE SG-1: January is going to be a very busy month for DVDs. Season Five of STARGATE SG-1 will be released on January 20. The 5 disc, 22 episode set will include:
Bonus Features:
Commentary on every episode featuring cast and crew
Photo Galleries
SG-1 Video Diary With Amanda Tapping
SG-1 Video Diary With Christopher Judge
SG-1 Video Diary With Michael Shanks
"Inside the Tomb" featurette
"Dr. Daniel Jackson - A Tribute" featurette
---
WHAT'S ON TONIGHT
8:00pm on CBS
Joan of Arcadia
The Boat
Helen fears Joan is becoming eccentric when she enthusiastically tackles her boat-building project. 10:00pm
Jeremiah
Part 2 of 2: Letters From the Other Side
Kurdy joins forces with Mr. Smith to rescue Jeremiah, Markus and Erin. On SCIFI Tonight:

8:00pm
Tremors: The Series
Graboid Rights
A media frenzy erupts in Perfection when environmentalists decide to protect El Blanco.

9:00pm
Stargate SG-1
Enemy Mine
O'Neill and the crew investigate the Naquadah planet to discover it is inhabited by Unas. 9:00 on CBS
CSI: Crime Scene Investigation
Invisible Evidence
Warrick (Gary Dourdan) testifies in a rape/murder trial, but the defense gets the key piece of evidence, a bloody knife, thrown out on a technicality. Xander Berkeley ("24") guest stars as the new sheriff who looks for Warrick to take the fall for the suspect going free.
JEREMIAH TONIGHT
SPOILER WARNING:
A new episode of Jeremiah, "Letters From the Other Side: Part Two," premieres Friday at 10 p.m. (ET) on Showtime. Here's how Showtime describes the episode: "Kurdy meets the mysterious Mister Smith. Reluctantly, they join others from Thunder Mountain in Lee Chen's danger-ridden plan to rescue Jeremiah, Marcus, and Erin from Valhalla Sector." The episode was written by J. Michael Straczynski an directed by Martin Wood. "The plot lines built up through the past season all converge in part two of the Jeremiah season premiere," executive producer Scott Rosenberg of Platinum Studios said. "Jeremiah has finally learned the secret of the mysterious Valhalla Sector, the place his father was trying to reach when they were separated 15 years ago in the final days of the Big Death. He's discovered the connection between Valhalla and the 'Burners' who've clashed with the forces of Thunder Mountain and... he's finally learned the fate of his father. Now he, Marcus, and Erin are captives, pawns in Valhalla Sector's plans to assert their control over the remnants of society. "To free Jeremiah and the others, Thunder Mountain security chief Lee Chen -- whose loyalty has been suspect -- actually releases the Big Death Virus in a desperate attack against Valhalla Sector. Remember, the only other time it was released wiped out 6 billion people in a few months! "Fighting to save his friends, Kurdy is aided by an unusual ally, the mysterious Mister Smith, who once again comes to Kurdy's rescue, still claiming that everything he does is moved by the word of God. If you haven't seen Jeremiah, this is a great place to start: this episode is the climax of everything that's come before, and its shattering finale changes the world of Jeremiah and the direction of the series forever."
SEASON FOUR OF BABYLON 5
Warner Brothers have announced that January 6th, 2004 (Region 1) is the release date for Babylon 5: The Complete Fourth Season ("No Surrender, No Retreat"). There is no information at this time about when region 2 will be released. DESCRIPTION:
The future begins -- or ends -- here and now. Here is the huge space station Babylon 5. Now is the fateful year 2261. Commander John Sheridan has already declared the station free, breaking the ties between it and Earth Alliance. It was perhaps only a matter of time before he would have to fight to remain free. That time has come in this complete 22-episode fourth-season adventure presented on 6 discs and featuring an exciting array of Exclusive Extras. This six DVD set will include (preliminary listing):
Introduction to Babylon 5 - Season 4 by series creator J. Michael Straczynski
Two commentaries by series creator J. Michael Straczynski and another from director Mike Vejar
Commentary by cast members Bruce Boxleitner, Jerry Doyle, Peter Jurasik and Patricia Tallman
"Celestial Sounds" featurette about series composer Christopher Franke and the making of the series music
"No Surrender, No Retreat" DVD Suite, original music composed exclusively for the DVD
"The Universe of Babylon 5"
Personnel Files and Data Files
Gag Reel
Episode Previews
16x9 Anamorphic Widescreen
Dolby Surround 5.1 (English only)
Subtitles in English, French, and Spanish
Closed Captioned for the hearing impaired Pre-orders should be available soon.
BABYLON 5 SEASON THREE DVD - OUT NOW!
Season Three of Babylon 5 was released in the U.S. on August 12. It will be available in the UK beginning October 27. A review can be found over at http://www.imdb.com/Recommends/Rec2.html and the DVD series is on their recommended list. It was a featured item on http://www.imdb.com/. BABYLON 5: THE COMPLETE THIRD SEASON DVD Order Date: 7/15/03 Street Date: 8/12/03
Catalog #: 24243 WB Synopsis: The long-running Emmy Award-winning television series Babylon 5 takes place in the year 2257 A.D. on an immense spaces station floating in a stationary orbit in a neutral corner of a distant galaxy. Staffed by a crew of peaceful Earthmen and women, Babylon 5 serves as a non-political economic and social hub for the four alien races - the Narn, Centauri, Vorlon and Minbari - who fight to control the galaxy. Starring Bruce Boxleitner, Claudia Christian, Jerry Doyle, and Bill Mumy. Special Features and Specifications: o Six-disc DVD collector's set
o Introduction from series creator J. Michael Straczynski,
o Commentary on three key episodes by series creator and stars,
o"Behind the Mask: Creating the Aliens of Babylon 5" Documentary
o"Designing a Better Narn" Documentary
o"Designing Tomorrow: The Look of Babylon 5" Documentary
o Data and Personnel Files
o 16X19 Anamorphic Widescreen
o Dolby Digital 5.1
o English, French Spanish subtitles
o Running Time: 968 minutes For a look at Season Three, go to Season Three. Here you will find individual synopses of each episode and a graphic provided by Warner Bros.
GAG REEL
As with the other DVDs, there is a gag reel portion on the Season Three DVD as well. Ranger Mike sent along instructions on how to get there.

Babylon 5 Season 3 DVD Blooper Reel

The Season 3 "Gag Reel" is for real! It is actually an Easter Egg (a hidden component in the DVD) and is about three minutes long. There is a brief musical introduction and the segment mostly contains dialog goofs and other blunders the cast had.

To get to the Gag Reel, put in disc #6 and from the main menu:

* Select "The Universe Of Babylon 5"
* Select "Data Files"
* Cursor down Between the middle menu option "The Battle For Babylon 5" and the bottom menu option "The Universe Of Babylon 5". You should get a highlighted "5" logo to appear
* Press select to view the Gag Reel.
DISCUSSION TOPIC
What do you think of the new series out so far this year? Do you enjoy any of them? Which are winners -- which are stinkers?

Send in your comments to sgbruckner@aol.com and I'll post them on the Discussion Page for everyone to share.
KEEPING UP WITH CAST AND CREW
JERRY DOYLE: Over on the SCIFI B5 site, I noticed a message saying JERRY DOYLE would be on an upcoming episode of JAG. Filming was underway so we can keep an eye out for the episode in 4-5 weeks.
---
BRUCE BOXLEITNER: Bruce has just finished filming an independent movie entitled THEY ARE AMONG US. SNAKEHEAD TERROR was filmed for the Sci-Fi Channel, also starring Carol Alt and William B. Davis. That project is currently in post-production.
---
TIM CHOATE: Tim has been spotted in what may be a recurring role on the new CBS series COLD CASES. He portrays one of the homicide detectives in the squad room.
---
STEPHEN AUSTIN: I got a wonderful note from the Pa'Ka'Ma Ambassador, saying that he will be appearing at UNITED FAN CON, November 7-9 at the Sheraton Hotel, Springfield, Mass. (For more information on the convention, go to http://www.unitedfancon.com/. In addition, he's been quite busy with a number of projects. He has has completed work on two CDs and is putting the finishing touches on a DVD/Video -- a compelation of several of his stand-up comedy performances. Another CD is a work done by an ensemble group of comedians including Stephen, Vic Dunlop and The Unknown Comic titiled "Lunatics and Losers" a lampoon about our war on terrorism.
---
JASON CARTER: Jason will appear this season of SHE SPIES as an assassin named Morgan Porter. The episode was to begin shooting 09/10/03. Jason's new audio book, ILL MET BY MOONLIGHT (written by Sarah Hoyt) began shipping on October 1.
---
ROBIN ATKIN DOWNES: Robin (Byron from Babylon 5) has been quite busy since the end of the series. His latest project, the BATTLESTAR GALACTICA video game where he provides the voice for Ensign William "Husker" Adama . To read more, go to www.galactica2003.net/videogame/downes081603.htm.
---
PETER WOODWARD: Ranger Spiffy reports: The History Channel UK website has a simple on-line game of Peter Woodward's Conquest. The setup is hilarious! Peter's character challenges the player to a duel involving crossbows, longbows, and battle axes. The design is not morbid--it is cartoonish and the quips from Peter's character are very comical. I think that the game would appeal to anyone who likes history and especially the Conquest tv show. (It may also be a good stress-reliever!) Go to http://www.thehistorychannel.co.uk/index_continue.htm, select games and go to CONQUEST.
---
SPECIAL B5 CAST ACTIVITIES
PAT TALLMAN: THE PENNY LANE VOICES OF OUR CHILDREN EVENT - OCTOBER 18!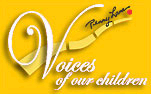 This year's Masters of Ceremony are PATRICIA TALLMAN and Edd Hall. The event takes place at The Center at Cathedral Plaza, 555 West Temple Street in Los Angeles. The evening includes a silent auction and performances of the children's writings. In addition to Pat and Edd, other celebs appearing include Yvette Freeman from ER, Marg Helgenberger from CSI, Simon Baker and Alan Rosenberg from The Guardian and Juliet Mills from Passions.

The event is October 18 at 6:00pm. For tickets and more information, call 818.892.3423, ext. 344. Or visit www.pennylane.org.
2003 marks the 20th anniversary of SCARECROW AND MRS. KING's debut on CBS. A very special event is being planned. On October 17-19th at the Beverly Garland Holiday Inn in Los Angeles, California, a celebration is being planned. A number of guests have already confirmed -- including Bruce Boxleitner, Beverly Garland, Martha Smith, Paul Stout and Greg Morton. For more information on activities related to the anniversary, go to http://www.smk20thanniversary.com/.
CRUISE WITH PETER WOODWARD
Peter is considering cruising the Caribbean in early 2005 and wants to invite his fans to join the fun. He would like to see if there is sufficient interest before going too far into planning, so if you would like to receive a brochure about Peter's upcoming cruise once the details are finalized please advise of your: Name:
Postal Address, City, State, Zip:
E-mail address:
Phone number:
Total number of guests in your party:
Age range of the guests including yourself:

Send this information to pwoodwardinfo@yahoo.com. Any information you send us will be handled respectfully. This is not a commitment from you, just an indication of interest.
BABYLON 5 BIRTHDAYS
Jeff Conaway - October 5
Dylan Neal - October 8
John Vulich - October 10
Tim Choate - October 11
John Copeland - October 13
Linda Huse - October 16 Have I missed anyone? If you know the birthday of someone connected with Babylon 5, pass the information along. We want to include everyone in our Happy Birthday Wishes.
READER BIRTHDAYS
Sometimes you just can't find the e-mail address for someone you know you have -- it's someone who responded to a discussion topic or you met in one of the chat rooms. You'd like to send a personal note, but .... No address!!!!

We've started a White Pages of Zocalo Readers! It's a handy way of keeping track of people -- and putting together a birthday/greeting card list as well. If you would like to be part of the listing, just send me your name, state, e-mail address and (if you'd like to have it listed) birthday (without year) to sgbruckner@aol.com. Check out the Directory of Readers.

Name: W Andrew York
State: Texas
EMail: wandrew@compuserve.com
Birthday: October 28

Name: James Green
State: Massachusetts
E-mail address: jrgreenmd@yahoo.com
Birthday: October 29

Name: Oliver Iten
Country: Switzerland
E-Mail: oliveriten@itenuscars.com
Birthday: October 23

Name: Mike Tuck
State: Tennessee
E-mail address: tuckbros@crunet.com
Birthday: October 24
BABYLON 5 FANS - SPECIAL HELP SECTION
BABYLON 5 FAN CLUBS
Swedish Babylon 5-Club We're situated in Gothenburg, Sweden's second largest city, and have been around since 1999. Our activities consist of showing B5 episodes on the big screen. The next time will be on November 8th here in Gothenburg. Our webpage is at http://www.babcon.org/. Asbjorn
President, Interstellar Alliance
sheridan@babcon.org -- Interstellar Alliance - Sweden's largest Babylon 5 club
BabCon XIII on November 8th 12.30 - 02.00
http://www.babcon.org/ Italian Babylon 5 News Ranger Bianca has a website that provides Italian Babylon 5 fans with news. The site is located at www.babylon5.it.
BABYLON 5 MERCHANDISE
Are you looking for Babylon 5 merchandise? Would you like to possess some of the wonderful patches or pins sold by the B5 Fan Club? Do you want to put in an order for the latest DVD? Bruce at Uncomyn Gifts still has one of the best collections around. Check out www.uncomyngifts.com. You may just find the magazine or t-shirt or patch you are looking for.
---
BABYLON 5 SCREENSAVER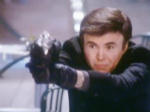 I received a wonderful note from Warner Bros. yesterday. It said:
"we also got this link from WHV for B5 screensavers, if you want to post this anywhere:
http://www.eyetide.com/download/?p=104117."
The graphics are awesome and it will add a certain measure of class to any desktop. Don't miss the preview feature. You can see what graphics have been included for your viewing pleasure. Thanks WB.
---
BABYLON 5 ROLE PLAYING AND FACT BOOK
The Babylon 5 Roleplaying Game and Fact Book
"Signs and Portents"
By Matthew Sprange
Mongoose Publishing
ISBN: 1-904577-11-3
MSRP: $49.99 From the review written at http://www.scifi.com/sfw/current/games.html B5 fans might want to pick up this game whether they actually play it or not. Based on the first season of the series, the "fact book" portion of the book includes an overview and maps of Babylon 5 and an episode-by-episode breakdown of the first season.
TRADING CARD HELP
Ranger Tia sent along this note to share with B5 card collectors:

Don't know if you've heard of my card program yet or not, but I thought the other B5 card collectors might like to try it out. With having almost all of the B5 trading cards and CCG cards available and no program to keep track of them withm, I started writing my own. Here's the website for it. Go half way down and click on the small screen shot for a full size screen shot. I have the pic of Pat Tallman's card from the Profiles card set feautured in the shot.

Oh, and I also have a lot of the card lists already saved as files so people won't need to type in all the card names. Being written by a B5 fan, ALL the card lists have already been made and are downloadable. :)

http://cardkeeper.usethis.com/keeper/index.html

Tia
NEW SCI-FI PUBLICATIONS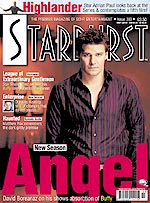 Starburst #303: ANGEL is back for a fifth season and David Boreanaz looks at the changes ahead -- and reveals what BUFFY meant to him. Also in this issue, Dominic Keating from ENTERPRISE talks about the future of his character, Lt. Malcolm Reed.



Cult Times #97: ANGEL takes over Wolfram & Hart this year and J. August Richards (Charles Gunn) talks about his character and changes ahead. Showtime's DEAD LIKE ME gets some pace, talking with Ellen Muth and Callum Blue about the tricky work of taking souls. Also read more from John Billingsley (Phlox on ENTERPRISE) and John L. Adams (Bruce Lewis on DEAD ZONE).





Expose #80: This month's issue focus on the upcoming HARRY POTTER movie. New Director Alfonso Cuaron will be making his mark and the kids are growing up. What other changes await? Also in this issue, a look at the extended second season of DEAD ZONE.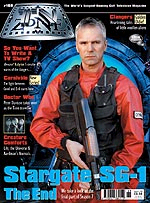 TV Zone #168: While Richard Dean Anderson may be on the cover of this issue, for Babylon 5 fans, be sure not to miss another section of JMS' diary -- this one covers the fourth season. Stargate SG-1's executive producer Robert C. Cooper and co-executive producer John Smith look ahead at the series.





The Buffy finale saw Spike crumbling into the light, sacrificing himself so that humanity, and Buffy, might be saved. But now he's back from limbo and settling into LA life alongside Angel. We talk to James Marsters about his new role. Plus, Alexis Denis tells about Wes' transformation from Watcher to Rogue Demon Hunter and now Commander of Angel Investigations. Available at Newsstand.





Cult Times #100: Celebrate a century of Cult Times with this issue. Read interviews with the stars, and features on shows currently airing in the UK. A Classic Series is given a light-hearted but informative look in our Instant Guide and the highlights of the previous month's viewing are featured in Times Past. Cult Times is the complementary magazine to TV Zone, and together they provide the ultimate guide to the many worlds of Cult Television.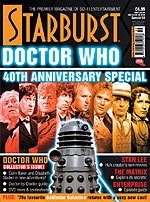 Starburst Special #59 A look back at 40 years of Doctor Who makes this issue special indeed. Also included in this issue - Battlestar Galactica -- an update on the SCIFI miniseries; Stan Lee on his upcoming film projects, and Michael Rosenbaum talk about being Lex Luthor on SMALLVILLE.





Cult Times Special #27: With the passing of BUFFY the Vampire Slyaer, CT looks back over the series; its characters and why it was so successful. Also included in this issue, Joss Whedon talks about possiblities for the future, including a movie for FIREFLY -- and BUFFY.



Shivers #107: As the new season approaches, everyone is speculating about the fireworks that could occur between Spike and ANGEL. Shivers takes a look at that this month -- along with Freddy vs. Jason, Underworld, and House of the Dead. There is an interview with Jeffrey Combs -- who most will know from Babylon 5 and Star Trek.



BABYLON 5 NOVEL - ON BOOK SHELVES NOW
DelRey is reprinting the original Babylon 5 novels. They started with #7 - Jeanne Cavelos' THE SHADOW WITHIN. Here's one I've been waiting for -- Kathryn Drennan's TO DREAM IN THE CITY OF SORROWS. The release date is scheduled for July 29, 2003. I love the new cover art! It can be pre-ordered from www.amazon.com. For those of you who love Babylon 5, this one reads just like an episode from the series. You just can't put it down.




AMAZING SPIDERMAN
Amazing Spider-Man #500 will arrive in stores on Wednesday from Marvel Comics. The issue is written by J. Michael Straczynski, with art by John Romita Jr. and John Romita Sr. and a cover by J. Scott Campbell.
Here's how Marvel describes the issue:
"It's Peter Parker's birthday ... but how do you throw a surprise party for someone with a Spider-sense? Someone figures out how and Spidey spends his special day looking back at his career and every villain he's faced over those years ... against his will. A special story for Spidey fans new and old. " Amazing Spider-Man #500 will be 48 pages and will cost $3.50.
RISING STARS UPDATE
Since many of us wonder when JMS will be able to finish the RISING STARS comic book, here is an update from JMS: I've asked Top Cow for three things: for Dream Police back, since they've had it now for 3 years and have done nothing with it...for confirmation that the Joe's Comics title belongs to me, and for an apology for deliberately keeping me out of the loop on my own project at the feature stage and misleading me about drafts that had come in. Once those three things have been attended to, I can finish the series.
SCI-FI SCHEDULE
BABYLON 5 27-OCT-03 9:00 AM BABYLON 5 (LBX) SURVIVORS
28-OCT-03 9:00 AM BABYLON 5 (LBX) BY ANY MEANS NECESSARY
29-OCT-03 9:00 AM BABYLON 5 (LBX) SIGNS AND PORTENTS
30-OCT-03 9:00 AM BABYLON 5 (LBX) TKO
04-NOV-03 9:00 AM BABYLON 5 (LBX) EYES
05-NOV-03 9:00 AM BABYLON 5 (LBX) LEGACIES
06-NOV-03 9:00 AM BABYLON 5 (LBX) A VOICE IN THE WILDERNESS -PT 1
07-NOV-03 9:00 AM BABYLON 5 (LBX) A VOICE IN THE WILDERNESS -PT 2
10-NOV-03 9:00 AM BABYLON 5 (LBX) BABYLON SQUARED
12-NOV-03 9:00 AM BABYLON 5 (LBX) THE QUALITY OF MERCY
13-NOV-03 9:00 AM BABYLON 5 (LBX) CHRYALIS
14-NOV-03 9:00 AM BABYLON 5 (LBX) POINTS OF DEPARTURE
17-NOV-03 9:00 AM BABYLON 5 (LBX) REVELATIONS
18-NOV-03 9:00 AM BABYLON 5 (LBX) THE GEOMETRY OF SHADOWS
19-NOV-03 9:00 AM BABYLON 5 (LBX) A DISTANT STAR
20-NOV-03 9:00 AM BABYLON 5 (LBX) THE LONG DARK
21-NOV-03 9:00 AM BABYLON 5 (LBX) SPIDER IN THE WEB
23-NOV-03 3:00 AM MOVIE BABYLON 5: IN THE BEGINNING (LBX)
24-NOV-03 9:00 AM BABYLON 5 (LBX) SOUL MATES
25-NOV-03 9:00 AM BABYLON 5 (LBX) A RACE THROUGH DARK PLACES
26-NOV-03 9:00 AM BABYLON 5 (LBX) THE COMING OF SHADOWS
29-NOV-03 3:00 AM MOVIE MARATHON BABYLON 5: A CALL TO ARMS (LBX) CRUSADE:

19-OCT-03 2:00 AM CRUSADE THE PATH OF SORROWS
26-OCT-03 2:00 AM CRUSADE RULING FROM THE TOMB
02-NOV-03 2:00 AM CRUSADE THE RULES OF THE GAME
09-NOV-03 2:00 AM CRUSADE WAR ZONE
16-NOV-03 2:00 AM CRUSADE APPEARANCES AND OTHER DECEITS
20-NOV-03 11:00 AM DAYTIME ROTATION - CRUSADE
23-NOV-03 2:00 AM CRUSADE RACING THE NIGHT
30-NOV-03 2:00 AM CRUSADE THE NEEDS OF EARTH

STARGATE SCHEDULE: 16-OCT-03 6:00 PM STARGATE SG-1 SERPENT'S VENOM
17-OCT-03 6:00 PM STARGATE SG-1 CHAIN REACTION
17-OCT-03 7:00 PM STARGATE SG-1 (LBX) FRAGILE BALANCE
17-OCT-03 9:00 PM STARGATE SG-1 (LBX) ENEMY MINE
17-OCT-03 11:00 PM STARGATE SG-1 (LBX) ENEMY MINE
20-OCT-03 6:00 PM STARGATE SG-1 2010
20-OCT-03 7:00 PM STARGATE SG-1 BRIEF CANDLE
20-OCT-03 8:00 PM STARGATE SG-1 THOR'S HAMMER
20-OCT-03 9:00 PM STARGATE SG-1 THE TORMENT OF TANTALUS
20-OCT-03 10:00 PM STARGATE SG-1 BLOODLINES
21-OCT-03 6:00 PM STARGATE SG-1 ABSOLUTE POWER
22-OCT-03 6:00 PM STARGATE SG-1 THE LIGHT
23-OCT-03 6:00 PM STARGATE SG-1 PRODIGY
24-OCT-03 6:00 PM STARGATE SG-1 ENTITY
24-OCT-03 7:00 PM STARGATE SG-1 (LBX) ORPHEUS
24-OCT-03 8:00 PM STARGATE SG-1 (LBX) REVISIONS
27-OCT-03 6:00 PM STARGATE SG-1 DOUBLE JEOPARDY
27-OCT-03 7:00 PM STARGATE SG-1 FIRE AND WATER
27-OCT-03 8:00 PM STARGATE SG-1 HATHOR
27-OCT-03 9:00 PM STARGATE SG-1 SINGULARITY
27-OCT-03 10:00 PM STARGATE SG-1 COR-AI
28-OCT-03 6:00 PM STARGATE SG-1 EXODUS -PT 1
29-OCT-03 6:00 PM STARGATE SG-1 ENEMIES -PT 2
30-OCT-03 6:00 PM STARGATE SG-1 THRESHOLD -PT 3 FARSCAPE SCHEDULE:

16-OCT-03 8:00 AM FARSCAPE MARATHON BONE TO BE WILD
16-OCT-03 9:00 AM FARSCAPE MARATHON FAMILY TIES
16-OCT-03 10:00 AM FARSCAPE MARATHON DREAM A LITTLE DREAM
17-OCT-03 8:00 AM FARSCAPE MARATHON MIND THE BABY
17-OCT-03 9:00 AM FARSCAPE MARATHON VITAS MORTIS
17-OCT-03 10:00 AM FARSCAPE MARATHON TAKING THE STONE

EARTH: FINAL CONFLICT

17-OCT-03 5:00 AM EARTH: FINAL CONFLICT POINT OF NO RETURN
24-OCT-03 5:00 AM EARTH: FINAL CONFLICT UNEARTHED
07-NOV-03 5:00 AM EARTH: FINAL CONFLICT
12-NOV-03 11:00 AM DAYTIME ROTATION - EARTH: FINAL CONFLICT
14-NOV-03 5:00 AM EARTH: FINAL CONFLICT
21-NOV-03 5:00 AM EARTH: FINAL CONFLICT
BABYLON 5/CRUSADE PHOTOSHOP PHOTOS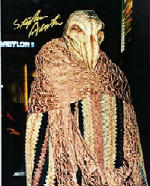 Peter Woodward has sent along a new photo -- a rather dreadful one -- from his appearance on CHARMED. It will be added to the collection of photos available from Peter, including additional copies of the Crusade poster in photo format. Both are autographed by Peter. You do NOT have to pay the prices asked for over at e-bay! Here are photos of B5 and Crusade cast members at fantastic prices. Check out Photo Shop. Ordering is easy -- and you can't beat the prices! Just let me know which photos you want and I'll check to make sure they are still in stock.
---
BABYLON 5 TOONS
John Cook has a wonderful collection of cartoons -- many are take-offs from Babylon 5. Here's just one of them.

He has a cartoon caption contest going on as well. Try your hand at a punch line.

Go to http://contests.sev.com.au/index.php?contestid=1


SCI-FI CARTOONS
You've heard of Charlie's Angels. Well now Tye Bourdony has introduced you to Kirk's Angels. Visit Tye's site at www.thelightersideofscifi.com.



BABYLON 5/CRUSADE CONVENTIONS
CONVENTION UPDATE
CONVENTION CALENDAR
JVL-CON 2003
October 24-27, 2003
Jainesville, Wisconsin
Place: Ramada Inn
Guest: Barbara March
For more information, visit their website at www.si-fi-nut.com .
---



Galacticon 2003
October 24-26, 2003
Place: Sheraton Universal Hotel, Los Angeles, CA
Guests: Stars, Producers, Writers and Crew fro the Original Battlestar Galactica
For more information, visit their website at http://www.galacticonevents.com/index2.html .
---



Vulkon
October 31-November 2, 2003
Place: Nashville, TN
B5 Guest: Robin Atkin Downes
Other Guests: Julie Benz, Robia LaMorte, George Hertzberg
For more information, visit their website at http://www.vulkon.com.
---



United Fan Con
November 7-9, 2003
Place: Marriott Hotel, Springfield, MA
B5 Guest: Stephen Austin
Other guests: Michael Shanks, Mercedes McNab, Peter Davison, Gary Graham, Katy Manning, Matthew Waterhouse
For more information, visit their website at http://www.unitedfancon.com/.
---



Montreal Science Fiction Expo 2003
November 14-16, 2003
Place: Palais des Congres, Montreal, Quebec, Canada
Other Guests: Marina Sirtis, Ethan Phillips, Peter Mayhew, Lou Ferrigno, Kirby Morrow
For more information, visit their website at http://www.hobbystar.com/montreal-eng/index.html.
---



Alternate Universe POSTPONED UNTIL JULY 23-25, 2004
November 14-16, 2003
Place: London, UK
Site: Thistle London Heathrow
B5 Guests: Andrea Thompson, Sarah Douglas
Other Guests: Kent McCord, JRBourne, Peter Stebbings, Marc Cass, Brian Aldiss
For more information, visit their website at http://www.l3conventions.co.uk/alternateuni.htm.
---



Vulkon Orlando
November 14-16, 2003
Place: ORLANDO HILTON NORTH
Orlando, FL
B5 Guests: Julie Caitlin Brown, Jeffrey Combs
Other Guests: William Shatner, John Billingsley, Chase Masterson, Lolita Fatjo, Walt Cunningham, Boby Clark, Arne Starr
For more information, visit their website at http://www.vulkon.com.
---



Farscape Convention
November 14-16, 2003
Location: Hilton Burbank Airport & Convention Center
Place: Burbank, CA
Guests: Most of the Farscape Cast
For more information, visit their website at " TARGET="_new"> http://www.creationent.com"> .
---



Slanted Fedora Convention
November 28-30, 2003
Location: Indianapolis Marriott
Place: Indianapolis, IN
B5 Guests: Richard Biggs, Jason Carter
Other Guests: Tony Amendola, Julie Benz, Teryl Rothery, Robert Duncan Mcneill
For more information, visit their website at " TARGET="_new"> http://www.sfedora.com"> .
---



Be sure to visit our Convention Calendar for a full listing of upcoming conventions featuring Babylon 5, Crusade and Legend of the Rangers cast members as guests.
CONVENTION HIGHLIGHTS
Ranger Brian had a blast with Rick, Jason and Jeffrey at the 2BeContinued Convention last week in Indiana. He sent along a picture for everyone to enjoy. Thanks Brian.
If you would like to share your convention experience with your other Zocalo readers, send along a convention report. I will gladly post it for all to read. Got pictures? I'll post those as well.
ZOCALO TRADING POST
Do you have extra copies of B5, Amazing Spiderman, Midnight Nation or Rising Stars comics you'd like to trade? How about those extra trading cards or B5 magazines? There are a lot of fans looking for these items -- and the Trading Post can help you buy or sell them. To see what's available, just use this link to the Trading Post. To have items included in The Trading Post, send a note to The Zocalo. Please put Trading Post in the subject line.
PEN PALS
If you are looking for someone to talk about Babylon 5 and Crusade with, the Pen Pal section is for you! Check it out! Drop a note to someone who is feeling B5 withdrawal -- BIG TIME!

People thought a Pen Pal page was a good idea. If you would like to meet people who you could chat with or share your opinions of the show with, send along your e-mail or snail-mail address The Zocalo. It will be incorporated on the new Pen Page Page.
MAIL FOR CAST AND CREW
Here's a recent note from JMS on the subject:

Just an FYI to those who've been using the Ventura Blvd. mail drop for fan mail to actors....

As mentioned before, we're phasing out the forwarding of fan mail because we a) don't have the resources, complicated by b) the actors have scattered to the four winds, and it makes it very difficult to get everything to everybody in a timely fashion.

So, having provided prior notice...fan mail to actors coming to the Ventura Blvd. mail drop will be sent back. Mail to actors should be sent via their official fan clubs. I will still be taking mail there, since it's my mailbox, but that's it.

Just so's y'all know and save a few bucks on postage and returns.

WARNER BROS:

Warner Bros. Address:

Warner Bros. Domestic Television Distribution
4000 Warner Blvd.
Burbank, CA 91522

Warner Home Video:

Mr. Douglas Wadleigh
VP for Marketing and Special Features
Warner Bros.
4000 Warner Blvd.
Burbank, CA 91522

SCIFI:
Bonnie Hammer, President
Sci-Fi Channel
1230 Avenue of the Americas
New York, NY. 10020-1513

Mr. Thomas Vitale
Senior VP of Acquisitions, Scheduling & Program-Planning
BACK ISSUES OF THE ZOCALO TODAY
The front page of the The Zocalo Today changes daily, so be sure to check the back issues to make sure that you haven't missed anything IMPORTANT! I don't want the front page getting too long so I shift information periodically into the archives. So if you aren't a regular visitor to The Zocalo Today, be sure to check out the back issues. Just use the button above!
---
Take care and I look forward to hearing from you.
Sandra Bruckner (sgbruckner@aol.com)
Editor/Publisher
The Zocalo Today
http://www.isnnews.net
Copyright - SBruckner, 1999-2003