[an error occurred while processing this directive]

The Zocalo Today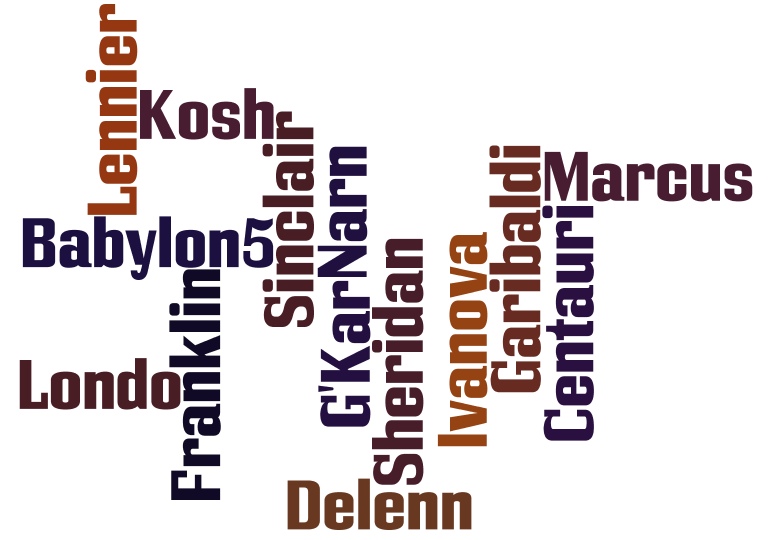 Welcome and thank you for dropping by. Babylon 5 brought many of us together -- and it remains with us, despite the fact that is no longer in production. The good thing is that the internet gives a LOT of ways to stay in touch. Don't be shy. Join in the discussion today or drop by Facebook or Twitter.

If you have questions or items for the news, drop me a line at sgbruckner@aol.com.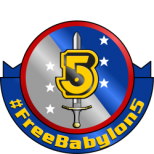 SUNDAY, OCTOBER 20, 2013
DOCTOR WHO 50th ANNIVERSARY
The time is drawing even closer. Soon enough "The Day of The Doctor" will arrive as "Doctor Who" celebrates its 50th anniversary. The BBC has released the first trailer from the special 75-minute episode.
The trailer doesn't contain any actual footage from the special, but is a nice look back at each of the Doctors, set to a voice over of Matt Smith's 11th Doctor talking about "the day I've been running from all my life. The day of the Doctor." The trailer also reintroduces several iconic "Who" baddies, from Daleks to the Ood.
It's still unclear exactly what the day of the Doctor is, but the special episode features Smith, along with returning Doctor David Tennant. Then there's John Hurt, playing what's being called the dark Doctor. Three Doctors on one episode should make for some happy Whovians.
"The Day of the Doctor" airs November 23 on BBC America.
THOR: THE DARK WORLD
International press is assembled this week in London to see Thor: The Dark World, and some tidbits of info are beginning to leak out about the film.
While journalists are embargoed from posting full reactions to the movie, we're hearing that it's quite good -- and that film features not one, but two bonus scenes during the end credits.
According to Comic Book Movie, one of those scenes takes place as the credits are rolling, while the second happens at the very end of the movie. We verified that with our own source, who confirmed that both scenes are "amazing."
We didn't ask for any more info, since we don't want to be spoiled ourselves and would probably have the wrath of Marvel come down on our heads if we did. But at the very least, it seems like we'll be getting something a lot meatier than Tony Stark (Robert Downey Jr.) and Bruce Banner (Mark Ruffalo) sitting in Tony's living room at the end of Iron Man 3.
Will we get our first look at the Guardians of the Galaxy? Another glimpse of Thanos? Some sort of lead-in to Captain America: The Winter Soldier or The Avengers: Age of Ultron? Maybe even -- we're going out on a limb now -- a hint that Dr. Strange is on his way?
Whatever it is, all we know is that we're thrilled to see Marvel putting the pieces of its Phase 2 and Phase 3 films into place, and we're intrigued to see what Thor: The Dark World has up its armored sleeves when it opens on Nov. 8.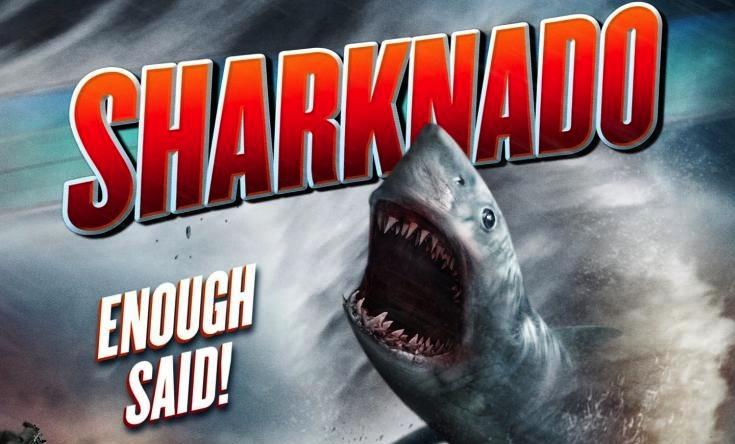 STONADOS
After scoring a monster hit with Sharknado earlier this year, Syfy has announced they'll be another 'nado coming soon — and no, we're not talking about Sharknado 2.
The network has announced the original flick Stonados will premiere Nov. 23, described as a "disaster movie about a freak weather system which hurls deadly boulders." The movie will star Paul Johanssen (One Tree Hill), William B. Davis (The X Files) and Thea Gill (Queer as Folk). Sharks are pretty scary, sure, but there's also some blunt allure to being crushed to death by flying boulders.
But that's not all. On Nov. 9, the network will debut the original movie Beast of the Bering Sea, which will follow a "sister and brother team prospecting for gold, who accidentally disturb a colony of blood-sucking amphibious predators (sea vampires) in an underwater cave." Yeah, that's right — sea vampires. This one will star Cassie Scerbo (Sharknado) and Jonathan Lipnicki (Jerry Maguire).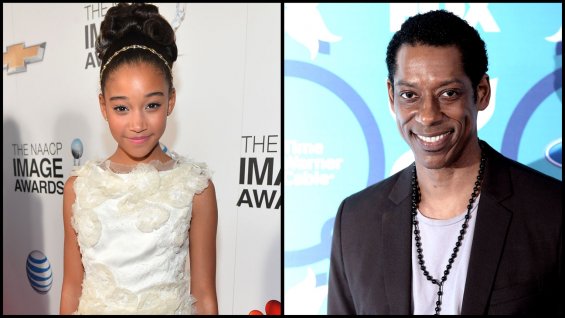 SLEEPY HOLLOW NEWS
A Hunger Games alum is heading to Sleepy Hollow.
Amandla Stenberg, who starred as Rue in the 2012 box-office juggernaut, The Hunger Games, will recur on the breakout Fox drama as Orlando Jones' daughter, The Hollywood Reporter has learned exclusively.
First appearing in the Nov. 25 episode, Stenberg will play Macey, the teenage daughter of Capt. Frank Irving and ex-wife Cynthia. Macey feels disconnected from her dad since he has taken up his post in Sleepy Hollow. (The character's name was previously Mae.)
Thus far this season, Sleepy Hollow is the biggest percentage gainer when factoring in DVR, posting a staggering 71 percent increase in its second episode's live-plus-seven numbers to a 5.3 rating in adults 18-49.
When the series returns after baseball, Fringe favorite John Noble will make his debut for a major recurring role.
Stenberg is repped by WME and The Schiff Co. She next voice stars in the Rio sequel and starred in NBC's Craig Robinson comedy pilot.
Sleepy Hollow returns Nov. 4 at 9 p.m. on Fox.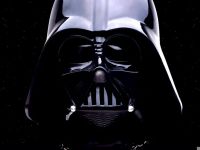 DARTH VADER SPECIALS
Ever since Disney purchased Lucasfilm, the future has looked very bright for the possibilities of "Star Wars," but today's announcement, straight out of the European Brand Licensing Show, is a little out of left field.
Jedi News has discovered a brochure from the official show that shares some details that Disney is planning for the franchise, most notably some "Darth Vader themed" television specials. The brochure doesn't specify if the specials will be animated or live action, but we have our guesses that it could be a tie-in to the upcoming Star Wars Rebels.
Other information included in the brochure includes Star Wars LEGO games coming for mobile platforms in the spring/summer of 2014, a "digital library" in the fall/winter of 2014, and the tentative plans for a spring/summer 2015 release date for the highly anticipated Star Wars: Episode VII.
JURASSIC WORLD
Josh Brolin is reportedly in talks to star in Universal Pictures' Jurassic World. TheWrap says a deal has not been made yet, however. Also in talks to star are Bryce Dallas Howard, Ty Simpkins and Nick Robinson.
Last month, the studio announced that Jurassic World will be released in 3D on Friday, June 12, 2015.
Steven Spielberg returns to produce the long-awaited next installment of his groundbreaking "Jurassic Park" series. Colin Trevorrow directs the epic action-adventure from a draft of the screenplay he wrote with Derek Connolly. Frank Marshall and Pat Crowley join the team as fellow producers.
SATURDAY, OCTOBER 19, 2013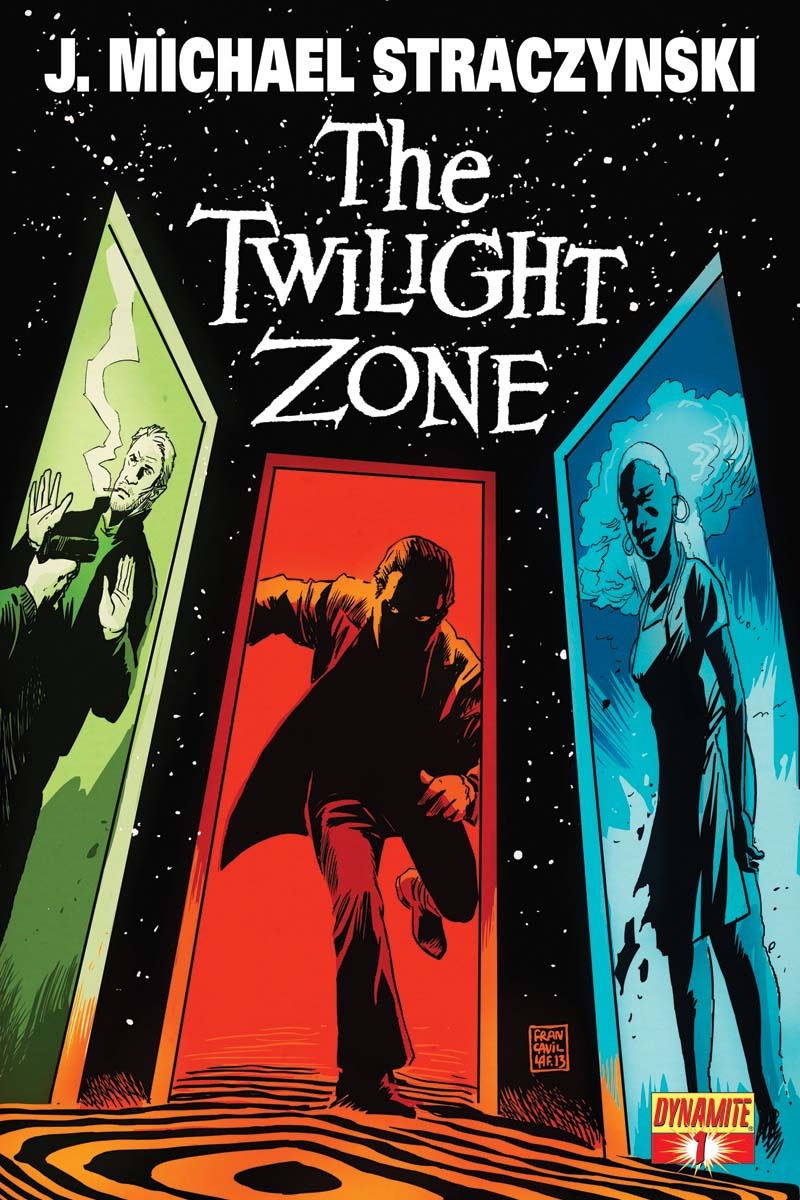 JMS-TWILIGHT ZONE
Back in July, Dynamite Entertainment announced J. Michael Straczynski would be writing THE TWILIGHT ZONE, based on the original television show. Today they are ready to announce the interior artist as well as give us a look at some pages.
Guiu Vilanova (DARK SHADOWS) will be joining JMS along with Francesco Francavilla providing art for the covers.
THE TWILIGHT ZONE #1 will be solicited in Diamond Previews November 2013 catalog. Each issue will also be available on digital platforms through comiXology, iVerse and Dark Horse Digital.
The Twilight Zone #1 introduces Wall Street investor Trevor Richmond, a man who has embezzled millions and is about to tank the economy. Desperate to avoid the consequences for his actions, he goes to Expedited Services, which offers to help him disappear and enjoy a life of leisure in a new life. But what exactly is this new life, how much is freedom worth, and what happens to the old life when someone else shows up to claim it? The first installment of three interlocking stories, The Twilight Zone #1 will push the boundaries of science fiction into new and uncharted territory, a journey that will travel into the past and the future, through murder and revenge, ...and into the sunrise of nuclear Armageddon.
To see more of this issue, go to http://www.comicvine.com/articles/first-look-twilight-zone-1/1100-147426/.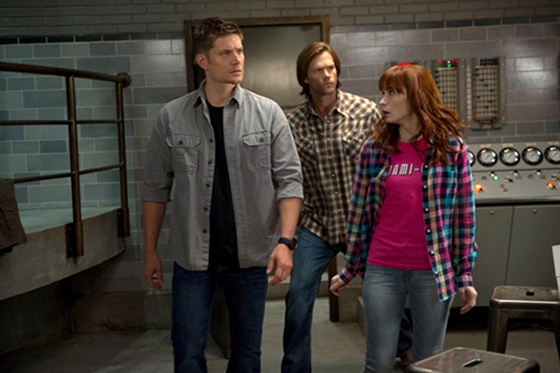 SUPERNATURAL NEWS
The Winchesters are about to follow the yellow brick road in an upcoming episode of "Supernatural" ... with returning fan-favorite guest star Felicia Day.
Sam and Dean's tech-saavy friend Charlie will be making her way back to the Men of Letters bunker in episode 4, "Slumber Party," just in time to help the Winchesters battle the Wicked Witch of Oz after they accidentally set her and Dorothy free from an enchanted wall in the bunker. The resulting magical fight is so massive, the Men of Letters bunker that Sam and Dean have worked so hard to make their home might not survive.
The CW just released first look photos from the episode airing Tuesday, Oct. 29, and the hour will allow viewers to see more of the Men of Letters bunker, including the garage that houses some pretty cool vehicles.
Read the full synopsis of the episode below:
"Sam and Dean discover that the table in the Men of Letters house (the one that lit up like a Christmas Tree when the angels fell), has an ancient computer attached to it. They figure if they can get the computer on, they can track the angels. Who better to call for help than the best IT girl there is, Charlie (guest star Felicia Day)? While moving the massive computer, they dislodge a hidden hexbag that unleashes a magical green-webbed wall. Sam and Dean break through it and discover the one and only Dorothy (guest star Tiio Horn) from Oz. She had trapped herself and the wicked witch (guest star Maya Massar) in the web years ago to stop the witch from finding the key that would open the gate that connected their world with Oz. With the wall broken, a massive and magical fight ensues that threatens to destroy the Men of Letters house."
"Supernatural" airs Tuesdays at 9 p.m. ET on The CW.
BATMAN: ARKHAM ORIGINS
This haunting new TV spot for the upcoming Batman: Arkham Origins videogame launches just before Halloween. Weep and witness the brutal reality of young Wayne's shattered childhood as he morphs into the cursed crimefighter of legend. It's a poignant prelude to the Dark Knight saga to prime us for the glorious game release next week.
Batman: Arkham Origins will strike on Oct. 25, 2013.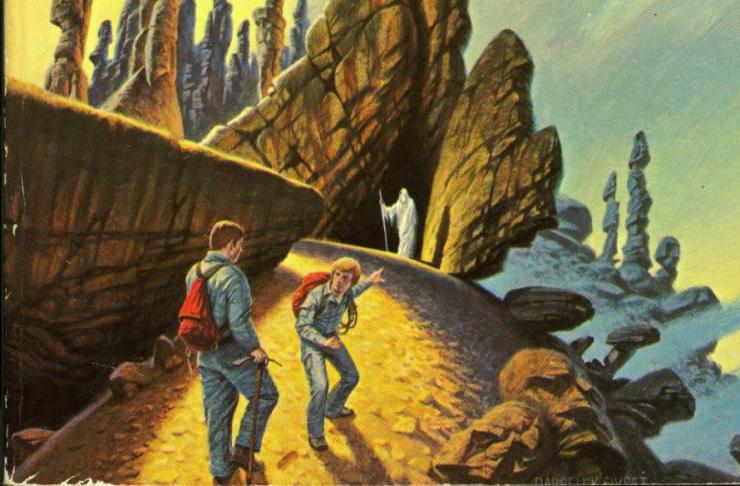 MARTIAN TIME-SLIP
From Minority Report to Blade Runner, the back catalog of sci-fi legend Philip K. Dick has been mined pretty deep for film projects — and now yet another classic is coming to the big screen.
Director Dee Rees (Pariah) has reportedly signed on to bring the 1964 novel Martian Time-Slip to the big screen, meaning it'll be the first time in a while that we get a nice, space-set Dick story. The book focuses on a schizophrenic repairman living on a Martian colony, and also has a fair bit of political undertones surrounding the real estate market on Mars.
So, it could be fun.
For those uninitiated, here's the synopsis for the novel:
On an arid Mars, local bigwigs compete with Earth-bound interlopers to buy up land before the UN develops it and its value skyrockets. Martian Union leader Arnie Kott has an ace up his sleeve, though: an autistic boy named Manfred who seems to have the ability to see the future. In the hopes of gaining an advantage on a Martian real estate deal, powerful people force Manfred to send them into the future, where they can learn about development plans. But is Manfred sending them to the real future or one colored by his own dark and paranoid filter? As the time travelers are drawn into Manfred's dark worldview in both the future and present, the cost of doing business may drive them all insane.
No word on how or when the adaptation will work out.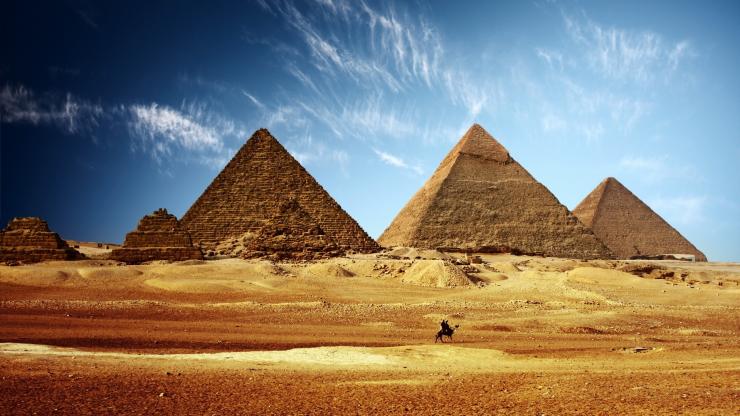 HIEROGLYPH
Fox is heading back in time with a new fantasy series set in ancient Egypt.
Following the surprising—and awesome—success of its hit series Sleepy Hollow, which was recently renewed for a second, 13-episode season (and ahead of the release of the upcoming and more sci-fi-ish series Almost Human), Fox has directly ordered to series Hieroglyph, a 13-part action/drama/fantasy series set to take place in the land of the pharaohs.
Penned by Travis Beacham, who worked on Clash of the Titans and Pacific Rim, Hieroglyph will blend fantasy with reality (a bit like Starz's Da Vinci's Demons, for example) by telling the tale of a disreputable thief taken from prison to serve the mighty Pharaoh of Egypt.
In his new position, the thief must face court intrigues, seductive concubines, the criminal underworld and divine sorcerers, to boot.
Fox entertainment chief Kevin Reilly said in a statement:
"We wanted to do a show about deceit, sex, intrigue in the court and fantastical goings-on – no better place to set that than ancient Egypt. Travis Beacham has an inventive mind, and he has wrapped this all together in this intoxicating new drama."
Beacham will also executive-produce alongside Peter Chenin (Rise of the Planet of the Apes). Katherine Pope (New Girl), and Miguel Sapochnik (Fringe), who will also be pulling double duty since he'll direct the pilot, as well.
The premise sounds intriguing—and frankly, there are no ancient Egypt shows out there (though perhaps the BBC's Atlantis comes close in genre, but that's more ancient Greek stuff and myths), so that's a bit refreshing. What's more, Fox seems to have discovered a very interesting niche here: fantasy and sci-fi shows that boast shorter (and, let's face it, tighter) seasons made up of 13 episodes.

VOTE FOR BABYLON 5
There are two polls over at IMDb now where you can vote and make a difference. The first is for the best series finale episode. Predictably, 'Breaking Bad' has been winning hands down. But Babylon 5's 'Sleeping in Light' is holding on to #3! Not bad for a show that hasn't been on the tube for a long while! Go to IMDb and cast your vote! It is a great way to show support for the show. #FREEBABYLON5
The second poll is for your favorite story set in the 23rd century. Go to Favorite 23rd Century Story and vote for BABYLON 5. Early voting shows Babylon 5 just ahead of Star Trek.
THE ZOCALO TODAY
Be sure to check out The Zocalo Today on Facebook as well as the ISN News Blog at ISN News Blog. SCIENCE FICTION NEWS STORIES:
Did you miss the news from yesterday -- or earlier in the week. Catch up by going to the News Archive. I have broken up the huge file into months to make it easier to load. It will bring you up to date for all that has been going on in the world of science fiction.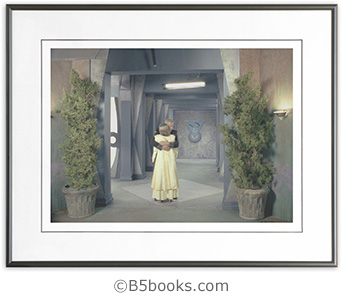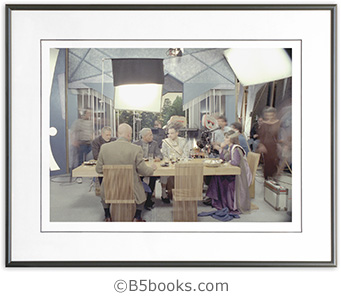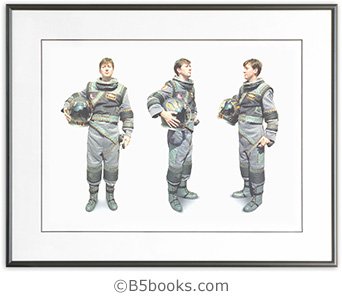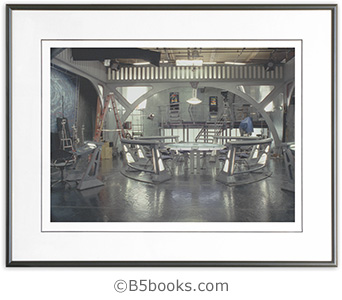 BABYLON 5 PRINTS
The countdown is on. These limited edition prints from the Babylon 5 20th Anniversary ends October 26.
About the Prints:
Archival inks will not fade.
Archival inks are pigment-based, intended for high-quality art reproductions.
Printed on acid-free paper that will not yellow.
Each image is hand printed on a 6-color digital printer for quality control.
Sourced from the original photographs used in Babylon 5 at Twenty: A Visual Celebration. For more information on these prints, go to http://www.cafepress.com/b5prints.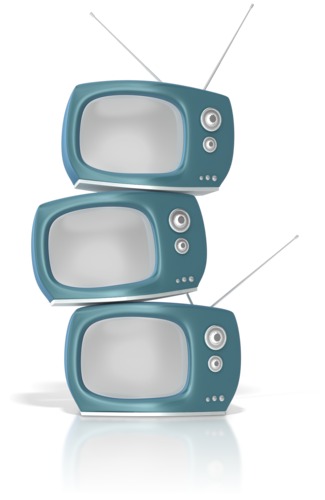 ON THE TUBE TONIGHT
8:00pm on ABC
Once Upon a Time Episode: Nasty Habits NEW S03, E04
Mr. Gold decides to confront Pan; one of Pan's most loyal Lost Boys holds Neal captive; David fights against the poison; Rumpelstiltskin searches for Bae.

8:00pm on ABC Family
The Addams Family (1991)
Gomez, Morticia and their ghoulish household are prey to a scam involving long-lost Uncle Fester. Anjelica Huston, Raul Julia, Christopher Lloyd, Dan Hedaya, Elizabeth Wilson

8:00pm on AMC
The Walking Dead Episode: 30 Days Without an Accident S04, E01 (First Aired: Oct. 13, 2013)
The group lives an ideal life at the prison, and strives to hold onto humanity.

8:00pm on BBC America
Fantastic Four (2005)
Four people gain unusual powers after a space mission exposes them to cosmic radiation. Based on the comic book. Ioan Gruffudd, Jessica Alba, Chris Evans, Michael Chiklis, Julian McMahon

8:00pm on TNT
Gladiator (2000)
Condemned to arena fights by corrupt Roman leader Commodus, Gen. Maximus seeks revenge for his family's deaths. Russell Crowe, Joaquin Phoenix, Connie Nielsen, Oliver Reed, Derek Jacobi

9:00pm on AMC
The Walking Dead Episode: Infected NEW S04, E02
The group faces a new enemy; Rick and the others fight to protect their hard-won livelihood.

9:00pm on Syfy
Indiana Jones and the Temple of Doom (1984)
In 1935 archaeologist Jones, a lounge singer and a Chinese orphan search for mystical stones stolen from an Indian tribe. Harrison Ford, Kate Capshaw, Ke Huy Quan, Amrish Puri, Roshan Seth

10:00pm on AMC
Talking Dead NEW S03, E02
Guests discuss ``Infected.''

10:30pm on CBS
The Mentalist Episode: Red Listed NEW S06, E04
When Jane's list of fake Red John suspects is stolen, the team realizes those named are in danger.
KEEPING UP WITH CAST AND CREW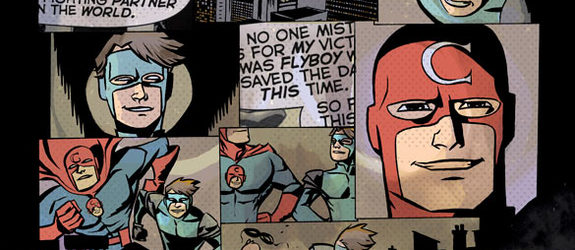 JMS at New York Comic Con. Were you wondering what was going on at New York Comic Con? Here is an article that covers J. Michael Straczynski's presentation. BILL MUMY - ACTOR/COMIC AUTHOR/MUSICIAN
Been really busy for the last several days... writing final scripting tweaks on the "Curse of the Mumy" comic book issue # 4, Shooting on location for a new "Illuminations" video, voice over auditions, writing two other new spec projects... (who knows?)... wrote a new song yesterday... and I'm writing new instrumental music for a soundtrack to a novel... (interesting!)... AND, this Friday, I'll be on a panel with Marc Vahanian at the Billy Wilder Theater in Westwood at a screening of Stanley Kramer's "Bless the Beasts & Children"... come on down and see the film. CD "Illumination" http://gragroup.com/bill_mumy.html. The CD can also be purchased on iTunes and Amazon.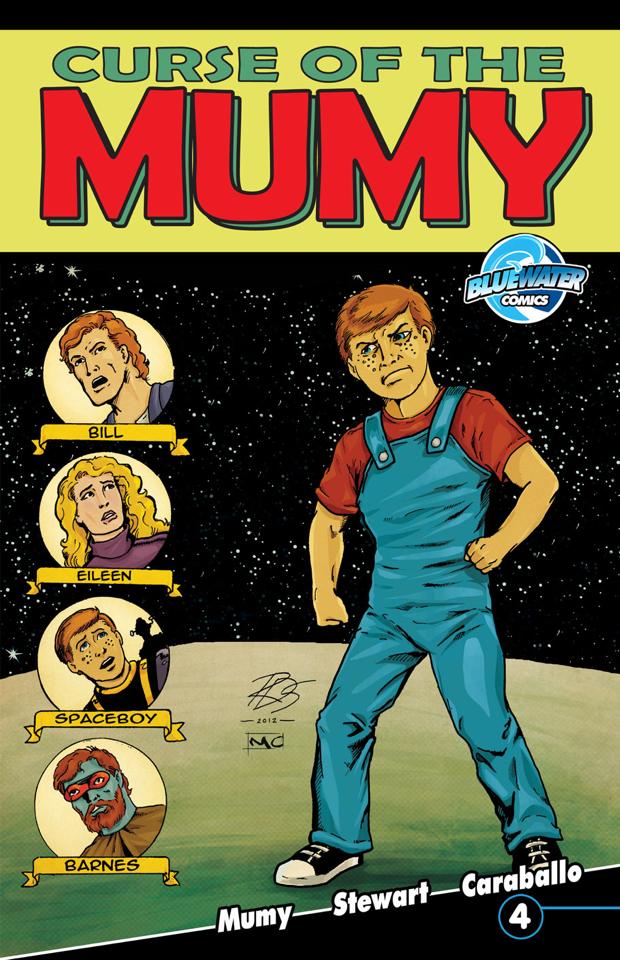 THE CURSE OF THE MUMY - Issue #4
Issue #4 The Curse of the Mumy continues...
You can order an issue at http://www.comicfleamarket.com/servlet/the-432/Curse-of-the-Mumy/Detail. PENDRAGON P.I. - HELP JASON CARTER
Want to see British actor Jason Carter (Marcus on the classic hit sci-fi series Babylon 5) return as an unconventional private investigator who's a bit of Sherlock Holmes, a splash of Sam Spade, and a dash of The Doctor?
Jason Carter is working with Jerry Seward, creator and executive producer of an independent movie pilot titled Pendragon, P.I.that They are developing a gifted and accomplished production team to produce this series. Jason will play the lead, a man who - along with his helper Lucy (played by April Washko) - relies on his deductive skills to sort through a maze of clues in an attempt to solve the case of mysterious disappearances in a small, lakeside town where impossible things happen.
For more information on how you can help, go to http://www.indiegogo.com/projects/help-get-pendragon-p-i-jason-carter-project-made?show_todos=true. THE PROTECTORS - NEW FROM JMS - COMING IN NOVEMBER
What's it like to be a hero in a world without villains? In PROTECTORS, INC., the life of a superhero is wonderful, thanks to a bevy of corporate sponsors, an adoring public, polite rivalries, sports franchises, and best of all, no super-powered bad guys to worry about. Wonderful, that is, until a hero is murdered in such a way that the only possible culprit is an unknown person with superpowers, throwing the status quo into upheaval. PROTECTORS, INC. comes from a place of deep appreciation for genre fiction.
"I've always loved superhero stories told from the bottom-up, from the point of view of ordinary people caught up in extraordinary circumstances, between people with massive amounts of power that can be used for good or ill," says Straczynski. "The book is a twelve-issue maxiseries, a superhero story crossed with a mystery and a procedural police story, and should be a fun read for folks interested in any one of those three genres."
The latest project from writer J. Michael Straczynski (TEN GRAND, SIDEKICK, RISING STARS) and artist Gordon Purcell (Star Trek: The Next Generation/Doctor Who, The X-Files), PROTECTORS, INC. focuses on Lieutenant Detective John Riley's search for the truth behind the murder of a being that shouldn't have been able to be murdered by anyone. Nothing is as it seems, however, and Riley's case will lead to a fifty-year-old secret, love affairs, and possibly even more death.
Purcell is equally excited and ready to unleash PROTECTORS, INC. on the world.
"Protectors, Inc. is one of the best projects I've ever worked on! Joe's script (I have all 12 issues here!) is fantastic and fascinating, and I feel like I'm drawing on all my comic experience to flesh out the Protectors world. I'm so jazzed to be able to share this project with the fans! Dig in–this is tasty stuff!"
PROTECTORS, INC. #1 will be in stores on November 6, is currently available to pre-order from the September issue of Previews, and features two separate covers. Cover A (Diamond Code SEP130489) features art by Gordon Purcell and Mike Atiyeh, while Cover B (Diamond Code SEP130489) features art by Whilce Portacio and Mike Atiyeh.
THE ZOCALO ON FACEBOOK
I hope that you will join us over on FACEBOOK. We have a great discussion group, tons of visuals and just a nice group of people participating on the page every day. Do drop over and stay a while.
READER'S CORNER
If anyone would like to submit reports from a convention they recently attended or items they would like to share with fellow Zocalo readers, please send them along to me at sgbruckner@aol.com. I will happily open up a new page for any submissions you care to send along.
BABYLON 5 20TH ANNIVERSARY BOOK
FIRST EVER BABYLON 5 BOOK PRINTED EXCLUSIVELY IN COLOR
Not just full color, but the actual colors of the sets, costumes and props. Extensive care was taken to ensure that the final pages precisely matched the color qualities of the original photographs, which were taken on set during production. B5-20 covers everything from the pilot through The Lost Tales.
For more information on this magnificant volume, go to b5books.com.




Here is a quote from J. Michael Straczynski about emotions.
I had this theory that the more important and intimate the emotion, the fewer words are required to express it.

First it's in dating: "Will you go out with me?" Six words.
"Honey, I care for you." Five words.
"You matter to me." Four words.
"I love you." Three words.
"Marry me." Two words.
But what's left? What's the one most important and intimate word you can ever say to somebody? It's "goodbye."

While Michael O'Hare (Sinclair), Andreas Katsulas (G'Kar), Rick Biggs (Dr. Franklin), Tim Choate (Zathras) and Jeff Conoway (Zach Allen) are no longer with us, we will not forget their wonderful personalities and talent -- as well as their significant contributions to the BABYLON 5 universe. Be sure to visit In Memory Of for more information about memorial efforts.
Until we met again, in a place where no shadows fall.
BABYLON 5 BIRTHDAYS
Dylan Neal - October 8
Jeff Conaway - October 5 - Gone too soon
John Vulich - October 10
Tim Choate - October 11 - we miss you
John Copeland - October 13
Linda Huse - October 16 Have I missed anyone? If you know the birthday of someone connected with Babylon 5, pass the information along. We want to include everyone in our Happy Birthday Wishes.



ITEMS OF INTEREST
BATMAN: THE DARK KNIGHT RETURNS
Listen to the great soundtrack for this video.
"Batman: The Dark Knight Returns Deluxe Edition" arrived October 8, 2013 from Warner Bros. Home Entertainment as a Blu-ray Combo Pack and as a DVD.
This seamless combination of the heralded two-part "Batman: The Dark Knight Returns" is accompanied on the Blu-ray Combo Pack by several new bonus features, including a 70-minute Frank Miller retrospective, an all-new filmmaker commentary, four exclusive collector cards with never-before-seen artwork, and all of the extra content originally found on the original Part 1 & 2 releases.
Based on Frank Miller's celebrated graphic novel, the film finds the Dark Knight, along with new sidekick Robin, battling iconic villains, including Two-Face and The Joker. Beyond his longtime foes awaits a global catastrophe racing toward Gotham City, and with it comes a familiar face, Superman – though this time he has Batman in his sights. Witness this aging Dark Knight as he wages a tireless war against crime while proving that courage and will are indeed timeless. BABYLON 5 PRESENCE ON FACEBOOK
I know a lot of you are already on FaceBook. However, I don't know if you knew how many other Babylon 5 folks have taken the plunge and opened FaceBook accounts. In fact, Pat Tallman has reopened her Fan Club using FaceBook at the site. For a peek, go to http://www.facebook.com/group.php?gid=45593318387. Claudia Christian has been really active -- sharing pictures of her recent trips and letting us know about upcoming convention activities. J. Michael Straczynski (JMS) has a FaceBook page as well as a new "Fans of J. Michael Straczynski" page. So check it out!
BABYLON 5 MUSIC VIDEOS AND TRIBUTES
John Hudgens has created many Babylon 5 videos, but I believe this is the most moving. It was first shown at the Phoenix Comic Con 20th Anniversary and honors many of the Babylon 5 family who have passed on.

Here is a link to John's Babylon 5 videos:
https://www.youtube.com/user/Babylon5MusicVideos?feature=watch

Richard Biggs memorial: http://www.youtube.com/watch?v=HyD4L8yNtsA

Andreas Katsulas memorial: http://www.youtube.com/watch?v=h2UQ2l9NPIg

- This is the extended version that I did for Andreas' widow ater the original cut was released on the net. It's never been seen online until now.

For those of you who've never seen these, I hope you enjoy them - and for those that have (and emailed me many times over the years about releasing them), I hope they're as good as you remember. Working with Joe on these videos was one of the highlights of my career, and I'll be forever grateful to him for the doors these have opened for me. I'm proud to have them on my resume.

John Hudgens
www.zteamproductions.com
---





Salute to SUPERNATURAL
Dates: October 11-13, 2013
Place: Toronto, Canada - Westin Harbour Castle
Guests: Jensen Ackles, Jared Padalecki, Misha Collins, Mark Sheppard and more
For more information, go to http://www.creationent.com/cal/supernatural_toronto.htm. Spooky Empire's Ultimate Horror Weekend
Date: October 25-27, 2013
Place: Doubletree Universal, Orlando, FL
Just added, special guest George Romero
For more information, go to www.spookyempire.com. DOCTOR WHO CRUISE
Ranger Lyta sends the following information in:
In celebration of the 50th Anniversary, Oct. 19-26, 2013, cruise the Caribbean with Peter Davison and Sylvester McCoy. The cruise leaves from the Port of Miami on Sat., Oct 19. If you live or are going to be in South Florida, but can't make the cruise, you can attend the pre-cruise party on Fri., Oct. 28. Go to http://scificruise.com or just type in Doctor Who Cruise. STEEL CITY CON
Dates: December 6-8, 2013
Place: Monroeville Convention Center, Monroeville, PA
Guests: Star Trek's George Takei, Terminator's Michael Biehn, Catherine Bach, Kyle Szymanski and more.
For more information, go to http://www.steelcitycon.com. SPACE CITY CON
Dates: January 3-5, 2014
Place: Galveston City, Texas
Guests: Claudia Christian, Mira Furlan, Bill Mumy. Peter Jurasik, Stephen Furst, Pat Tallman, Julie Caitlin Brown, Tracey Scoggins, Jerry Doyle, Bruce Boxleitner, Robin Atkin Downes
For more information, go to http://spacecitycon.com/.

FARPOINT
Dates: February 15-17, 2014
Place: Crowne Plaza, Baltimore, MD
Guests: Melissa McBride, others to be named shortly
For more information, go to Farpoint.

Star Trek Convention - Creation Entertainment
Dates: July 31 - August 3, 2014
Place: Rio Suites Hotel, Las Vegas, Nevada
Guests: WILLIAM SHATNER, KATE MULGREW, COLM MEANEY, WALTER KOENIG, NICHELLE NICHOLS, "ROM and NOG" as portrayed by Max Grodenchik and Aron Eisenberg, ANTHONY MONTGOMERY, JERRY HARDIN, TIM RUSS and MICHAEL FOREST. 87 plus more guests to come!
For more information, go to www.creationent.com/cal/st_lasvegas.html. SPECIAL ANNOUNCEMENTS!
Creation Entertainment has a large number of conventions planned for the next several months. They include stars from TWILIGHT, SUPERNATURAL, STARGATE, FARSCAPE, XENA, SERENITY, STAR TREK, etc. Check out their calendar to see if one will be in your neighborhood soon. Don't miss their Videos page as well. It is full of some priceless video from a number of conventions.

Be sure to visit the referenced sites to see if there have been changes in dates/guests attending. Visit our Convention Calendar for a full listing of upcoming conventions.
BACK ISSUES OF THE ZOCALO TODAY
The front page of the The Zocalo Today changes daily, so be sure to check the back issues to make sure that you haven't missed anything IMPORTANT! I hope you will become a regular visitor to The Zocalo Today!
---
Take care and I look forward to hearing from you.
Sandra Bruckner (sgbruckner@aol.com)
Editor/Publisher
ISN News: The Zocalo Today
http://www.isnnews.net
Copyright - SBruckner, 1999-2013