[an error occurred while processing this directive]

The Zocalo Today

Welcome and thank you for dropping by. Take your shoes off, get comfortable and stay a while. There is a LOT of information here and you won't want to miss any of it.

The Zocalo Today is an interactive newsletter, encouraging readers to join a discussion topic or to send along letters that can be shared with other readers.

If you have suggestions as to how The Zocalo can be improved -- or be more responsive -- send them along. The Zocalo Today is a newsletter for Babylon 5 fans everywhere. It is as much YOUR newsletter as it is mine! I'm just pulling together things for you!

Join our discussion topic. It is just one way you can share with other Z readers. If you see Babylon 5 cast and crew in other roles, let us know. We enjoy convention reports, photos, etc. Don't miss our back issues. I hope this will become more than just a newsletter. It's a community of people that enjoy sharing their experiences and interests. Babylon 5 brought many of us together -- and it remains with us, despite the fact that is no longer in production. Don't be shy. Join us today!

If you have questions, drop me a line at sgbruckner@aol.com. If you would like to join the mailing list for our newsletter, send me a note and I'll include you on the list. Or you can use the subscription block at the left.

Again, WELCOME!



TODAY'S NEWS
Saturday, October 29, 2004:
SMALLVILLE: This year, SMALLVILLE is bringing a number of comic book characters to life. They have also brought in guest stars who have added greatly to the story -- and the upcoming story arc featuring Jane Seymour will be interesting to watch unfold. Seymour kicks off a five-episode story on Nov. 17, playing the sinister mother of Lana's new boyfriend (Jensen Ackles).
---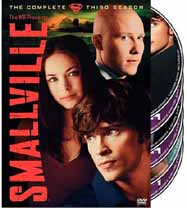 SMALLVILLE DVD: On November 16, Warner Home Video will release the SMALLVILLE Third Season on DVD. The DVD set will include 22 episodes of Smallville and bonus features, including:
* Audio commentary on three episodes by the show's producers Alfred Gough and Miles Millar and cast members Michael Rosenbaum, Allison Mack and John Glover.
* Producing Smallville: The Heroes Behind The Camera -- a behind-the-scenes featurette.
* The Chloe Chronicles: Volume II -- Webisodes from Season 3.
* Unaired scenes with optional commentary.
* Gag reel.
* Easter Egg -- cast member Michael Rosenbaum interviews one of the crew as they role play a DVD executive.
* DVD-ROM capabilities with link to Smallville website
---
SUPERMAN RETURNS: According to the Hollywood Reporter, Sony Pictures Imageworks has been tapped to provide the visual effects for director Bryan Singer's 2006 release SUPERMAN RETURNS. Filming is expected to begin on the Warner Brothers film in Australia early next year.
---
SNOW AND THE SEVEN: Pulitzer Prize-winning novelist Michael Chabon will write SNOW AND THE SEVEN, a martial-arts retelling of Snow White and the Seven Dwarfs, for Walt Disney Pictures. Variety reported that Yuen Wo Ping, the choreographer of groundbreaking action films The Matrix and Crouching Tiger, Hidden Dragon, will direct the live-action movie. Previously known as Snow White and the Seven Shao Lin, the movie will mark Yuen's English- language directorial debut. The original draft of the script was written by Josh Harman and Scott Elder; this version will be a retelling of Snow White and the Seven Dwarfs with a martial-arts/Chinese fantasy twist.
---
THE BLOB: Variety reports that Paramount Pictures and producer Scott Rudin will remake THE BLOB, the 1958 camp SF movie that launched the career of Steve McQueen. The movie centers on a jelly-like substance that crashes from space and grows as it consumes every human in its path. Paramount is picking the project up from Warner Brothers. No writer has yet been set for the updated remake.
---
WHAT'S ON TONIGHT:
ON NETWORK OR CABLE TV:
6:00pm on UPN
Star Trek: Enterprise
Borderland
Genetically engineered humans try to create a war with the Klingons.
8:00pm on Showtime
Wes Craven Presents: They
Laura Regan (photo), Marc Blucas and Ethan Embry star in this horror story of lifelong pals and college students who begin to experience the horrifying "night terrors" that plagued them as children, leaving them convinced that a real-life supernatural force is pursuing them - and won't rest until they're dead. Dagmara Dominczyk costars in this bloodcurdling thriller from the director of "The Hitcher," Robert Harmon, who worked from a script by Brenden Hood.
8:00pm on Discovery
"Jekyll and Hyde: The True Story"
Brodie by day, successful business man, Burgess, Deacon, sat on the Edinburgh Town Council for 25 years. At night, however, after bidding goodnight to his sister and father, he would slip out, wearing all black. Learn more about the criminal psychopath.
8:00pm on ABC
"Monsters, Inc."
Featuring the voices of John Goodman, Billy Crystal, Steve Buscemi, James Coburn and Jennifer Tilly, this one tells the story of the world behind our closet doors, where monsters like Mike and Sulley work hard for their income. To be precise, they work in the factory, Monsters, Inc., that collects the screams of children and turns them into energy that powers their city, Monstropolis. However, it's getting harder and harder to shock kids, forcing the monsters to face a serious energy shortage. Ironically, while they are provoking screams of terror from youngsters, the monsters themselves believe human children are toxic.
8:00pm on TNT
"Salem's Lot"
Jerusalem's Lot (affectionately referred to as Salem's Lot by the natives) appears to be a picture perfect small town, right out of a Norman Rockwell painting. But it's not. It's straight out of Stephen King's mind with vampires on the loose and Rob Lowe caught in all the trouble. With Andre Braugher, Donald Sutherland, Samantha Mathis, Rutger Hauer and James Cromwell.
9:00pm on CBS
Without a Trace
Moving On
Malone and the team search for a neurosurgeon who disappeared after a jog in the city.
9:30pm on Showtime
Wes Craven Presents Dracula II: Ascension
Researchers study Dracula's body.
ON SCIFI:
5:00pm
The Bone Snatcher
A scientist finds a monster that devours its prey in the deserts of South Africa.
7:00pm
Darklight
A demon and a secret-society member hunt an evil beast.
9:00pm
Gargoyles: Wings of Darkness
An ancient creature wreaks havoc in Romania.
ON SYNDICATED TV THIS WEEKEND:
Andromeda
The Eschatology of Our Present
Virgil Vox (Dena Ashbaugh) offers Beka a mysterious prize and a vision of her past.
Mutant X
Lit Fuse
A mutant's insatiable consumption of electricity causes citywide blackouts.
The Outer Limits
Birthright
A senator makes a life-changing discovery on the eve of a crucial vote.
Stargate SG-1
Enemy Mine
O'Neill and the crew investigate the Naquadah planet and find it inhabited by Unas.
The Twilight Zone
The Pool Guy; Azoth the Avenger Is a Friend of Mine
A boy beset by bullies conjures his favorite superhero to settle scores.
INSIDE SCI-FI THIS WEEK:
Friday, October 29, 2004:
TOP 10 SF NETWORK SHOWS:
Lost 10.4
Joan of Arcadia 5.6
Smallville 3.4
Charmed 3.0
Enterprise 2.0
Source: Nielsen Galaxy Report, 10/4/04 - 10/10/04.
---
WAR OF THE WORLDS: During a three-hour "Conversation with Tom Cruise" sponsored by the American Film Institute and run by DreamWorks, Tom Cruise revealed that he has already begun shooting scenes for the upcoming film adaptation of H.G. Wells' WAR OF THE WORLDS. The project will be directed by Steven Spielberg. Cruise said that he has already shot an emotional scene as Justin Chatwin, an estranged father in the middle of a Martian invasion of Earth. "As I was looking at a photograph I found of my son in the scene, Steven told me to think of the good times I had with my own son, and to get into the mood that way," Cruise reportedly said. "Things like that really help." Cruise starts shooting Mission: Impossible III in Europe next.
---
DESPERATION: According to the Hollywood Reporter, DESPERATION, ABC's upcoming three-hour movie based on Stephen King's horror novel, is slated to begin production in Bisbee, Ariz., on Halloween. A Herculean effort by Desperation's executive producer Mark Sennet and director Mick Garris kept the $12 million film in the United States, with the help of Arizona Sen. John McCain and Gov. Janet Napolitano, as well as local businesses and Calif. Gov. Arnold Schwarzenegger. Cliff Robertson, Tom Skerritt, Annabeth Gish, Ron Perlman and Steven Weber lead the cast of DESPERATION, which chronicles the ordeals of a group of travelers thrown together in the nearly deserted spooky Nevada mining town of Desperation, complete with an enormous haunted mine pit and an abandoned movie theater.
---
DREAMWORKS: Yesterday, DreamWorks began selling shares of its animation unit as DWA on the New York Stock Exchange. The company timed its initial public offering to coincide with the recent success of its Shark Tale and the Nov. 5 DVD release of Shrek 2. DreamWorks Animation sold 27% of itself to investors, offering 29 million shares for $28 apiece. While the windfall from 25 million of those shares went to company coffers to pay off debt and fund operations, 4 million of the shares were sold by insiders, most notably billionaire Paul Allen, an early investor in the DreamWorks SKG movie studio founded by Steven Spielberg, Jeffrey Katzenberg and David Geffen. Stock was up 38% in the first day of trading.
---
ARGONAUTS: Variety reports that DreamWorks is developing the adventure movie ARGONAUTS, to be written by Michael Cooney and produced by Stephen Sommers. A story follows a group of treasure hunters on the eve of World War II who think they've figured out the location of the fabled sunken ship of Jason and the Argonauts.
---
Thursday, October 28:
TOP SF DVD SALES:
1. Return of the King platinum edition
2. Shrek 2
3. Star Wars trilogy
4. Prisoner of Azkaban
5. Spider-Man 2
6. Aladdin
7. Van Helsing
8. Day After Tomorrow
9. Looney Tunes Golden Collection, volume two
10. Buffy season seven
Source: Amazon.com, top-selling genre DVDs, 10/24/04
---
INDIANA JONES 4: Variety reports that George Lucas and Steven Spielberg have hired Jeff Nathanson (Catch Me If You Can) to pen a new draft of a proposed fourth Indiana Jones movie. Nathanson has a track record with Spielberg, having written Catch and co-written The Terminal. If Lucas, Spielberg and star Harrison Ford approve of the draft, Spielberg would still have to make the film a priority to get it into production anytime soon. The Indiana Jones project seemed all but dead in February, when Paramount Pictures called off a summer production start because the script didn't get a unanimous thumbs-up from Lucas, Spielberg and Ford. The trio has worked toward a fourth Indy film for a decade, with the understanding that each had to approve the script or they wouldn't go forward.
---
DAWN OF THE DEAD: Director Zack Snyder says that the current DVD includes deleted scenes, featurettes and commentary from Snyder and producer Eric Newman. Snyder said that the excised scenes were not re-inserted into the film for his director's cut because they slowed down the pacing of the film. Snyder added that his extended cut required additional computer and practical effects to blend them into the original film. But Snyder said that he is extremely happy with the finished product. "I looked at all of that stuff, and I think it's cool and well done," he said. "To me, I've never seen it, so it's a treat for me, too. To their credit, they know how to make a DVD." Dawn of the Dead is now in stores. If you have seen the ads on TV for the DVD, you'll notice the late Richard Biggs briefly featured as a news reporter.
---
BATMAN BEGINS: The BATMAN BEGINS Batmobile is featured in the latest issue of "Rolling Stone" magazine. John Kerry is on the cover of this issue which has a special "Cars" section on all things automotive. More and more information is being released about the movie, including great pictures of cast members.
---
KOJAK: Bonnie Hammer, president of USA Network and SCI FI Channel, officially announced yesterday that Vin Rhames has a new television deal to star in a remade version of Telly Savalas' superb cop drama KOJAK. Rhames last appeared on TV in THE DISTRICT in the recurring role of Attorney General Troy Hatcher. The series is scheduled to premiere in March 2005.
---
TOP SF SYNDICATED SHOWS:
Stargate SG-1 1.7
Andromeda 1.6
Twilight Zone 1.4
The X-Files 1.4
The X-Files 1.4
Mutant X 1.3
She Spies 1.2
Buffy 1.1
Angel 1.0
The Outer Limits 1.0
Source: Nielsen Galaxy Report, 10/4/04 - 10/10/04
---
PLATINUM STUDIOS: Scott Rosenberg's Platinum Studios has signed a $200 million deal with Gold Circle Films to develop 10 movies from Platinum Studios' library and o ther sources. They are seeking submissions from creators of comic books to develop into films in the area of suspense, thriller and horror, high-concept comedies and high-concept, real-world action stories. In addition, Platinum is willing to option existing comic-book properties or finance new graphic novels and miniseries, which it will distribute through Image/Top Cow or other publishers. The entertainment company said it will also subsidize independent publishers if it thinks a property can work in other media. The $200 million deal represents the largest deal in history between studios, financiers and comic- book producers.
---
Tuesday, October 26, 2004:
TOP 10 SF BESTSELLING BOOKS:
1. The Da Vinci Code
2. The Polar Express
3. The Dark Tower (Dark Tower 7)
4. Jonathan Strange & Mr. Norrell
5. Angels & Demons
6. The Grim Grotto (Lemony Snicket 11)
7. The Two Swords (Forgotten Realms)
8. Song of Susannah (Dark Tower 6)
9. The Time Traveler's Wife
10. The Order of the Phoenix
Source: Amazon.com, 10/24/04
---
BUFFY: According to Variety, BUFFY THE VAMPIRE SLAYER creator Joss Whedon has ended his TV production deal with 20th Century Fox TV, effectively shuttering his Mutant Enemy production company and putting a close to his TV plans for now.
---
VAN HELSING: Variety reported that the DVD of VAN HELSING is a hit, having sold more than 4 million copies in North America in its first six days of release, taking in about $65 million, or more than half of the $120 million the movie earned at the domestic box office in its theatrical release.
---
THE EXORCISM OF ANNELIESE MICHEL: The Hollywood Reporter indicates that Campbell Scott, Shohreh Aghdashloo and Jennifer Carpenter are joining the cast of Screen Gems and Lakeshore Entertainment's untitled exorcism movie. Formerly known as The Exorcism of Anneliese Michel, Scott Derrickson is directing the horror thriller. The movie is based on true events involving the Catholic Church's officially recognizing the demonic possession of an 18-year-old German college freshman. The young woman died during her exorcism, and a priest stood trial for causing her death. The script, written by Derrickson and Paul Harris Boardman, unfolds Rashomon-style, with different points of view recounting the events. Scott has been cast as a district attorney, while Aghdashloo is a doctor. Carpenter plays the possessed freshman. Laura Linney and Tom Wilkinson have already been cast. Production is scheduled to shoot Nov. 16 in Vancouver, B.C.
---
THE DARK: According to the Hollywood Reporter, Emmy-winning writer-producer Stephen J. Cannell is returning to series television. TNT is in negotiations with Warner Bros. TV to greenlight THE DARK, a drama pilot from Cannell, whose long list of series includes "The A-Team" and "The Rockford Files." Cannell wrote the story for "Dark" with Paul Guyot (CBS' "Judging Amy"). Guyot penned the pilot script for the project, which is based on a tracking and apprehension FBI team called upon when only the most disturbing, dangerous and baffling serial criminals are on the loose. Cannell will executive produce the show through his Cannell Studios.
---
PAINKILLER JANE: Variety reports that the Sci Fi Channel has greenlit production on a two-hour pilot for PAINKILLER JANE, a female-centered action-hero series. NBC Universal TV Studios will produce the project -- which marks Sci Fi's first comicbook adaptation -- in association with MGM TV. JANE is based on Joe Quesada and Jim Palmiotti's Event Comic series about a young Marine officer who is exposed to a biochemical weapon that endows her with self-healing powers. Jane is forced to work covertly, fighting crime while running from military and medical officials who would exploit her gifts. Along the way she will meet up with a disparate group of outsiders who become her surrogate family. PAINKILLER JANE is targeted for a Summer 2005 premiere on the channel. John Harrison ("Dune," "Children of Dune"), Don Opper and Greg Gold wrote and will executive produce. Casting is under way, and production is expected to begin before the end of the year.
---
THE GHOST RIDER: According to GHOSE RIDER writer/director Mark Steven Johnson, filming will be starting January 31st. In an interview with "The Herald Sun", Johnson said half the film would be shot in Melbourne streets. The rest will be shot in the Central City Studios at Docklands, with a small portion in Broken Hill. Melbourne won over Sydney and Brisbane because of its versatility, Johnson said. "I just thought it was such a cooler town," he said. "This film is really going to be a showcase for Melbourne." He pinpointed Little Collins St, some the city lanes and Telstra Dome as key locations. "There's a huge set-piece on the river downtown near an abandoned railway line, where we're having a big police chase with helicopters," he said.
---
Monday, October 25, 2004:
TOP 10 SCIFI CHANNEL SHOWS:
Frankenfish 1.7
Ghost Hunters 1.4
Snakehead Terror 1.3
Proof Positive 1.0
Scare Tactics 1.0
Dragon Fighter 1.0
Raptor Island 1.0
Stargate SG-1 1.0
Village of the Damned 0.9
Octopus 2 0.9
Source: Nielsen Galaxy Report, 10/4/04 - 10/10/04.
---
DVD SALES: Ranger Tom sent along an interesting note regarding DVD sales at Amazon. A number of TV series are in the weekly top 10. Why? Because 24, Buffy, Futurama, Simpsons, and Roswell are on sale for $14.99 each! Now that is a deal.
---
WEEKEND BOX OFFICE: Columbia Pictures' THE GRUDGE opened big with $40 million in receipts for the weekend. After three weeks at #1, DreamWorks' SHARK TALE dropped to #2 on the box office charts. Just four weeks after opening, the animated flick has earned nearly $137 M, making that DreamWorks Animation IPO very attractive to Wall Street investors. Miramax's light-hearted drama SHALL WE DANCE? rose one spot to third overall while Universal's FRIDAY NIGHT LIGHTS dropped down one to fourth. TEAM AMERICA has now made its budget back for Paramount (fifth spot), LADDER 49 is turning out to be a modest hit for Buena Vista (sixth if you're keeping count) but DreamWorks' SURVIVING CHRISTMAS may have opened too early. It brought in just $4.5 M in its opening week. Here are the estimated box office receipts of the top twelve films from October 22 through to October 24 with their weekend gross and the movie's total domestic gross to date.
1. THE GRUDGE $40,000,000 - $40,000,000
2. SHARK TALE $14,300,000 - $136,900,000
3. SHALL WE DANCE? $8,614,000 - $24,442,000
4. FRIDAY NIGHT LIGHTS $7,000,000 - $47,284,000
5. TEAM AMERICA: WORLD POLICE $6,600,000 - $22,327,000
6. LADDER 49 $5,416,000 - $61,457,000
7. SURVIVING CHRISTMAS $4,500,000 - $4,500,000
8. TAXI $4,250,000 - $29,856,000
9. THE FORGOTTEN $3,400,000 - $62,110,000
10. I HEART HUCKABEES $3,000,000 - $5,905,000
11. THE MOTORCYCLE DIARIES $1,448,000 - $7,828,000
12. RAISE YOUR VOICE $1,200,000 - $9,571,000
---
TRU CALLING: Eliza Dushku's TRU CALLING has officially been cancelled. Fox has removed the show from the line-up. To many, the show got better as it went on, especially with the introduction of Jason Priestley to the cast. According to Supporttrucalling.com, Dushku and Shawn Reaves appeared at the London Movie, Comic and Media Expo in the UK and broke the news there. According to Reeves, it's going to take a fight for fans to even get to see the remaining six episodes of the show.
---
CATWOMAN: On January 18, Warner Home Video will release CATWOMAN on DVD. The Catwoman DVD includes special features such as an alternate ending, five additional scenes and two documentaries exploring the evolution of this legendary character. Catwoman will be available in DVD foil packaging for $27.95 on widescreen and full frame formats. The VHS will be priced for rental.
---
X-MEN 3: For quite some time, it had been rumored that Joss Whedon (Buffy) could be directing the new X-MEN 3 movie. Alas, Joss broke the news in a conference call. He will not be directing X-Men 3 but he's working on a new screen play which is not based on anything he has done before.
---
INKHEART: According to Variety, New Line Cinema has grabbed the rights to Cornelia Funke's novel INKHEART and hired playwright David Lindsay-Abaire to pen the script. INKHEART tells the story of a father and daughter that can read books out loud and have the characters spring to life.
---
Sunday, October 24, 2004:
DISCUSSION TOPIC: Wow, I guess there are a few of you out there reading the website and e-mail newsletter!
Thanks to those of you who have already sent in answers to the discussion topic. If you haven't, go to the Discussion Page and see if you agree with those already sent in. If you don't send in YOUR comments.
---
FARSCAPE: If you missed FARSCAPE: PEACEKEEPER WARS, you can catch part 1 and 2 on SCIFI today beginning at 3:00pm.
---
DISCUSSION TOPICS
There have been lots of good responses to this one!
Ranger Gary suggested:
Spanning the last 20 years of Sci-Fi/Fantasy TV, which three TV shows were most underrated/underappreciated and had the plug pulled too soon (2 seasons or less)? Why did they deserve a longer life?

Alternatively, in your opinion which three shows during the same period lasted way too long and never should have made it past their 1st season? Why should these 3 overrated TV shows should have expired ASAP?

Send in your thoughts and comments to sgbruckner@aol.com and I will post them on the Discussion Page for everyone to share and enjoy. See what has come in so far. If you see an old topic you want to respond to, go right ahead. We enjoy hearing from you.
CRUSADE DVD - COMING DECEMBER 7
Warner Bros Home Video has announced that the Babylon 5 spinoff, Crusade will hit DVD on December 7. The series stars Peter Woodward, Gary Cole, Marjean Holden, Tracy Scoggins, Daniel Dae Kim, David Allen Brooks and Carrie Dobro. This 13 episode series (576 mins) will be released in a 4 disc set, and carries a suggested price of $59.98 US. It'll contain an English Dolby Digital 5.1 audio track, along with English, French and Spanish subtitles. The video will be presented in the original aspect ratio: 1.33:1. We have little information on the special features, just that there will be audio commentaries and a documentary.

For those of you not familiar with CRUSADE, here is a synopsis of the plot:
In 2267 the Earth is quarantined, having been infected with a deadly plague by an attacking alien force. Scientists estimate that it will kill every inhabitant within 5 years, not nearly enough time for a cure to be developed. So the planet's only hope lies with the Excalibur, an advanced prototype starship sent out to search ancient alien ruins for their former inhabitant's secrets, hoping that somewhere out there a cure can be found.
BABYLON 5 MOVIES -- AVAILABLE NOW
While there are a lot of places where you can pick up the new DVD of BABYLON 5: THE MOVIES, my favorite is CostCo. The price is hard to beat! They have a terrific on-line catalog as well.

Today, Warner Bros Home Video releases the "Babylon 5: The Movies," on DVD. This 5 disc set will contain all 5 movies as well as special features. The set will carry a $59.98 SRP and will be available in stores and online August 17th. "The Gathering" will be presented in 4:3 (original aspect ratio) while the other movies will be 16:9 anamorphic widescreen; all movies will feature Dolby Digital 5.1 tracks. The sets will be closed captioned and be subtitled in English, Spanish and French.

Each movie will contain commentary from the creator (J. Michael Straczynski), cast and crew, as well as an introduction for each movie by JMS. Rounding out the special features is the featurette, "Creating the Future - How Science Fiction and the show influenced each other."

For more information on Babylon 5 DVDs, go to Babylon 5 DVDs.
---
REMEMBERING RICHARD BIGGS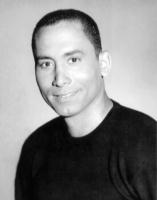 For those of you just coming to the site for the first time, this may be a shock, but Richard Biggs, the wonderful Dr. Stephen Franklin on Babylon 5, died on May 24 of an brain anyerism. There are many efforts underway to help with his two small children. Be sure to go to the Richard Biggs Memorial Page for more information. Below are efforts by folks like Jason Carter.

BIGGS AND CARTER EXPERIENCES DVD
Copies of the BIGGS AND CARTER EXPERIENCES DVD are no available at http://www.pipetap.com/dvd.htm. All proceeds from the sale of this DVD (which includes a personalized autograph from Jason Carter) will be donated to the RJ & Hunter Biggs Educational Trust Fund.

Additional items have been donated to the fund raising efforts, please visit http://www.biggsandcarter.com for new additions.

Jason and Donna would also like to thank everyone for their support and donations for the RJ & Hunter Biggs Educational Trust Fund at this year's DragonCon event.

Ranger Jan has come up with a wonderful way for raising funds for the Richard Biggs Memorial. Read on and decide which package you want to bid on!

The latest phase of my fund raising for Richard Biggs children is ready to unveil. So many people have donated so many wonderful things that I've put together six Prize Packages that I'll be raffling off. Simon from www.starstuff.co.uk/ has put up a *really* nice website at http://rbiggsmemorial.starstuff.co.uk so that anybody anywhere can buy chances to win the prize packages I've put together.

The drawing will be held on November 15 which should give me time to get items to the winners in time for Christmas.

Chances will be priced $5 each, 3 chances for $10, 6 chances for $20 or 10 chances for $30. Each chance can be designated for whichever drawing the buyer wants.

Be sure to check out the packages at Richard Biggs Memorial Page.
REMEMBERING TIM CHOATE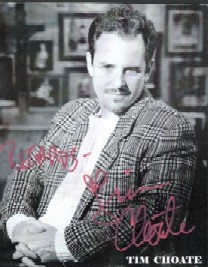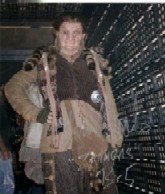 Tim Choate, the wonderful Zathras on Babylon 5, was killed when he was struck by a car while going to a play rehearsal on his motorcycle. A memorial fund has been set up in lieu of flowers for Tim. The address for the memorial fund is:

The Tim Choate Memorial Fund
P.O. Box 861355
Los Angeles, CA 90086

Proceeds will be placed in an educational trust for Flynn, who is 4 years old.
KEEPING UP WITH CAST AND CREW
BRUCE BOXLEITNER: You can catch Bruce in SAVING EMILY on October 21 at 9 pm et/pt on Lifetime. This 2004 thriller also stars Alexandra Paul and Michael Riley. Here's the story: Cheryl discovers that her daughter Emily has leukemia. She's forced to turn to her ex-husband Kurt, a shady ex-con just released from prison, in order to find a cure. Cheryl will find herself drawn further and further into the dangerous world of her long-lost husband in the hopes of helping Emily. Will she be able to save her child without jeopardizing her own life? Find out!
---
MIRA FURLAN: Mira Furlan has been cast as a recurring character on LOST named Danielle Rousseau. Her first episode will be "Solitary" which will probably air on November 17th.
"Disi duboko" ("Take a Deep Breath") the film that Mira Furlan shot in Belgrade during the summer of 2003 is going to be aired at the Serbian Film Festival in Sydney, Melbourne & Perth, Australia. For more information, go to http://www.serbianfilmfestival.org.au/.
SPECIAL CAST ACTIVITY
STEPHEN AUSTIN
Stephen Austin portrayed the wonderful Pak'Ma'Ra Ambassador on Babylon 5. He is part of a month-long comedy tour of military bases. Stephen has enjoyed performing at military bases here at home and sent in this report to let us know what he has been up to:

Hi All.
Computer time has been sparce and I don't have much now so I have to make this quick.

After we left Kyrgystan we went to a base called "K-2" in Uzbekystan. A former Soviet Air Base. Let me tell you, for an old "cold war" vet such as myself, I never would have imagined ever visiting here. Let alone being up close and personal with old Mig 25's and 27's. I'll post the pictures when I get home.

We had a great show at K-2 and then the next day left for Afghanistan via C-130 transport. We'll we are all safe and sound. It is a very strange feeling to be here. This is officially a War Zone. Everyone wears a gun. Loaded and ready.

We've been based at the Bagwha Air Base about 30 miles outside of the capitol city of Kabul. We had a show yesterday at one of the forward Fire Bases "Camp Phoenix", just outside Kabul. Did it outside on the back of a platform truck. A real "Bob Hope" kinda moment. We had an audience of about 150. It was freezing but we went on and not a single sole left until we we're done and then they wanted to hang around and talk with us and get autographs. What an experience.

This is a very windy and dusty place. For those in L.A. it's like a constant Santa Ana Wind condition. It's tough on the throat.

Everyone here has been great to us.

We do a show tonight here at Baghwa and then tom. it's off to Kandahar on the eastern part of the country. We do one show there and then to Pakistan for a couple of days.

Gotta run. Miss you all. Be good to each other.
PAT TALLMAN
For years, Pat Tallman has been involved with the Penny Lane Organization. Patty is now getting ready for her BE A SANTA program. Pat wants to again make sure that every child at the PENNY LANE receives a Christmas gift. Please go to The Galactic Gateway for more details.

LET'S GET TOGETHER! Pat needs our help. There are more and more children being helped at the PENNY LANE facilities each year. This means there are more and more children to reach -- and brightening their Christmas morning gets a little harder. If anyone wants to join me in sending a donation to PENNY LANE in memory of Richard Biggs and Tim Choate, let me know. Let's show Pat we support her in her efforts.

Patricia Tallman is looking for any recordings of her speaking appearances at conventions. She will reimburse anyone who can send in a video or DVD of Pat telling stories at a convention. She will also send along a new autographed photo (one that no one has yet) and will pay postage and the cost of the vide tape. Here is an address you can use to contact Pat:
Patricia Tallman
6433 Topanga Canyon Blvd. #207
Canoga Park, CA 91303
CRUISIN' WITH BABYLON 5
STEPHEN AUSTIN: Stephen Austin (B-5's "Pak'Ma'Ra Ambassador") along with comedy legends Vic Dunlop and Bruce Baum, Stephen will be cruising the Caribbean and he wants YOU to join the fun!!! Here are the details:
Departing March 6-13, 2005
The Carnival V a lor
Sailing roundtrip from Miami Florida
visiting Belize, Isla Roatan, Grand Cayman, and Cozumel
http://www.cruiseevents.net/dunlop/index.htm.
---
CRUISE WITH PETER WOODWARD
Peter Woodward sent along a reminder about his cruise:
"Just wanted to say hello to my fans and friends out there, and tell you the latest on my Caribbean Cruise plans, January 9-16 of 2005. I will be giving live teaching sessions with medieval weapons from the Conquest series, and we'll be talking about B5/Crusade and the Sci-fi universe, and uncensored stuff about Egypt. Booking is going well, and we are sailing on Holland America's Westerdam, roundtrip from Fort Lauderdale to Nassau, St Marteen, Tortola, and Half-Moon Cay."

For more information, go to http://www.cruiseevents.net/celebrity.htm and then press Peter's photo. Space is limited! Don't delay, call today! 800-695- 5253 or e-mail: Susan@CruiseEvents.net.
---
JERRY DOYLE RADIO SHOW
Here's the latest from Jerry:
For the radio show, Talk Radio Network is building a new site and will have jerrydoyle.com up and running soon. It will tie into the talkradionetwork.com site as well.

The M-F show launches this coming Monday(5th), 7-10P PST. The call in number is 800/449-8255. Spread the word and give a call if you've got something to plug. I'll still be doing the Saturday show, 8-11P PST. Same phone number for that too. All the best.

All the best.
JD
---
BABYLON 5 BIRTHDAYS
Dylan Neal - October 8
Jeff Conaway - October 5
John Vulich - October 10
Tim Choate - October 11
John Copeland - October 13
Linda Huse - October 16

Have I missed anyone? If you know the birthday of someone connected with Babylon 5, pass the information along. We want to include everyone in our Happy Birthday Wishes.
STARGATE SG-1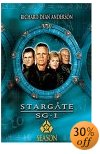 Season 7 of STARGATE SG-1 was released on DVD October 19, 2004. The set can be ordered at places like Amazon.com.

Here are some of the DVD Features:
22 episodes on five discs: Fallen, Homecoming, Fragile Balance, Orpheus, Revisions, Lifeboat, Enemy Mine, Space Race, Avenger 2.0, Birthright, Evolution Part 1, Evolution Part 2, Grace, Heroes Part 1, Heroes Part 2, Fallout, Death Knell, Resurrection, Chimera, Inauguration, Lost City Part 1, Lost City Part 2

Commentaries for each episode by the directors, cast, and crew
SG-1 Director's Series featurettes: Fragile Balance, Space Race, Avenger 2.0, Death Knell, Lost City
SG-1 Beyond the Gate featurettes: Michael Shanks, Christopher Judge, Richard Dean Anderson, Amanda Tapping
Photo galleries
Fan club spot
Limited-time offer: bonus disc with two featurettes related to the new series Stargate Atlantis




SCIENCE FICTION PUBLICATIONS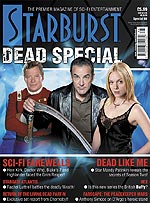 Starburst Special #66: In this issue, Mandy Patinkin talks about his role as Rube, the leader of the somewhat- less-than-grim band of Reapers from DEAD LIKE ME. Neil Gaiman, author of the SANDMAN stories turns director and talks about bringing his newest project, Death – The High Cost of Living to the big screen. And more from the land of the living, Atlantis star Rachel Luttrell tells us about developing her role as a feisty freedom fighter battling vampiric creatures in the new series.




Cult Times #110: CHARMED Executive Producer Brad Kern previews some of the twists and turns on Season Seven. Also in this issue, James Callis looks at taking on the role of arch-traitor Dr Gaius Baltar made famous by John Colicos in the original BATTLESTAR GALACTICA. Navy NCIS Producer/Creator Donald P Bellisario explains how his new show differs from the successful JAG, what the real NCIS does, and why he still loves his old show Quantum Leap.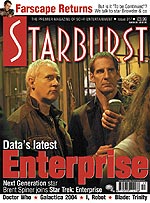 Starburst #317: BATTLESTAR GALACTICA's Cylon Tricia Helfer talks about becoming Number Six in the new Sci-Fi series. DEAD LIKE ME's Laura Harris talks to us about life and life-after-life as the dead attractive Daisy Adair in this hit series and STAR TREK's George Takei talks about the recent reunion with the original cast. Also included, Claudia Black is back as Aeryn Sun in The Peacekeeper Wars, in the form of a two part epic.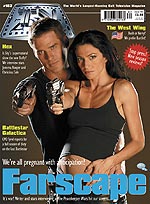 TV Zone #182: FARSCAPE: PEACEKEEPER WARS: Producer David Kemper talks about the mini-series and that the story's just beginning… DOCTOR WHO: See a photo report on the making of the new series, with exclusive pictures! This issue, the Doctor and companion Rose pop back to Victorian times and meet Charles Dickens – played by none other than Über-thesp Simon Callow…






Expose #89: CHARMED star Rose McGowan gives us an in-depth insight into battling Evil in a tiny mini-skirt, where a red-headed witch's Achilles Heel is her blood sugar levels. She tells us why, despite her love of change, she'll be sticking with Charmed into Season Eight. THE DEAD ZONE Producer Lloyd Segan looks back on the latest runs of the psychic drama, from the unexpected 'summer seven' of the second season through to the postponed finale of Season 3.
Dreamwatch USA #4: The U.S. edition: This month you will find interviews with Tru Calling star Eliza Dushku, taking a look at the sequel to The Mask, Son of The Mask, and stepping aboard the final Stargate SG-1 mission of season eight! Plus, all the latest from your favorite TV shows!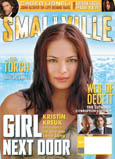 Smallville Issue #3: In Smallville Magazine this month we are joined by everyone's favorite girl next door, Lana Lang! Actress Kristin Kreuk will be telling us all about life, love, and Smallville. In the latest edition of The Torch we'll be keeping you up-to-date with the most up-to-the-minute Smallville news. We'll be unearthing the dark secrets of LuthorCorp and John Glover reveals how Lionel Luthor is coping with life behind bars! Plus there's a free, gorgeous Lana Lang poster! (Titan) (CAUT: 4)
NEWSSTAND COVER..........$5.99
PREVIEWS EXCLUSIVE COVER..........$5.99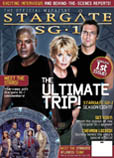 Stargate Issue #1: This is the launch of Stargate SG-1 the official magazine! Follow the missions, exploits, and adventures of the U.S. Air Force special operations team SG-1. In the first issue we'll have exclusive interviews with cast and crew, tour the set, and learn the secrets behind the special effects! Plus, get the inside story on Season 8 and meet the Stargate: Atlantis team! (Titan) (CAUT: 4)
Magazine, 68pgs, FC..........$6.99
Doctor Who Magazine reaches its 350th issue, and celebrates with a free reprint of "Doctor Who Weekly" issue #1 from 1979! The magazine is still the only official source for news, features, interviews and full-color comic strip action devoted to BBC Television's immortal traveller in time and space ... In this issue, all the latest from the new BBC One series, with exclusive reports and interviews! Meanwhile, Alan Barnes takes a look back to the story that was shown exactly 25 years ago, as The Fact of Fiction examines "City of Death"! Doctor Who Magazine speaks to the writers of the new series about the task of reinventing the Doctor for the 21st century! Gareth Roberts and Tat Wood return with the answers to more intriguing Doctor Who mysteries! The Time Team continue their quest to watch every single "Doctor Who" adventure, as they face "The Seeds of Doom"! There's yet more hints and news from Executive Producer Russell T Davies as he documents the making of the new series in his "Production Notes" column! And there's the fifth part of the epic comic strip, "The Flood" by Scott Gray, Martin Geraghty, and Adrian Salmon! (Panini Publishing Ltd) (CAUT: 4)
Magazine, FC..........$6.80
AMAZING STORIES: An old favorite is returning to newstands! Amazing Stories returns with a September 2004 issue. Amazing Stories is one of the most beloved magazines in the history of science fiction. Launched in 1926 under the watchful eye of legendary editor Hugo Gernsback, Amazing Stories introduced generations of fans to exciting adventure and equally exciting cover art. The magazine was published regularly (as a monthly, bimonthly or quarterly) all the way up to 1995. It was revived briefly as a quarterly by Wizards of the Coast (WotC) in 1998 but couldn't make it past the summer of 2000. Now WotC and Paizo Publishing have revived Amazing Stories yet again with the "first issue of the 21st century!" - issue #603 (September 2004), a slick magazine-sized monthly that hit newsstands on August 3, 2004. This new Amazing promises a much wider range of subject matter than its previous incarnations. This isssue includes 20 pages of original fiction from luminaries such as Harlan Ellison, Gene Wolfe and Bruce Sterling, it is also packs in news, reviews and interviews covering feature films, DVDs, books, comics - even genre-related music CDs.
---
BABYLON 5 MERCHANDISE
Are you looking for Babylon 5 merchandise? Would you like to possess some of the wonderful patches or pins sold by the B5 Fan Club? Do you want to put in an order for the latest DVD? Bruce at Uncomyn Gifts still has one of the best collections around. Check out www.uncomyngifts.com. You may just find the magazine or t-shirt or patch you are looking for.
---
BABYLON 5 INTERVIEWS ON VIDEO
Ranger Mark was Dragon-Con's OFFICIAL videographer for 1998 and 1999. He has pulled together a series of interviews from various conventions over the past 10 years available and they are now available on e-bay. This includes footage from Dragon-Con with Peter Jurasik hosting the Dawn Look a Like Contest , and 2 panels of the B5ers, one all women the other the men. There is now a 2-hour tape devoted to BABYLON 5 cast members, including two interviews with the late Richard Biggs.

Mark's Ebay page is http://stores.ebay.com/markscelebrityinterviews and his text page is http://members.tripod.com/cosmicmc/. If you are interested, drop over and give this a look-see.

For those of us who have enjoyed going to DragonCon over the last few years, these tapes will be especially enjoyable. They will bring back memories -- that can be shared.
---
NEW ON THE BOOK SHELVES
THE CINEMA OF GEORGE LUCAS HC
by Marcus Hearn
Marcus Hearn drawns on exclusive interviews - as well as unprecedented access to the Lucasfilm archives - to craft a definitive look at more than four decades of the director's work. Lavishly illustrated, the book features many never and rarely seen images, including stills from Lucas's student films and behind-the-scnes photographs from the first Star Wars, the Indiana Jones adventures, and Star Wars Episode III. Hearn delves deep into Lucas's achievements in the film industry as a director, writer, editor, and producer. Destined to be the classic illustrated survey of Lucas's carrer, the book is sure to fascinate not only die-hard fans but also general film and popular culture enthusiasts.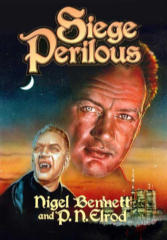 SIEGE PERILOUS
For fans of PN Elrod and Nigel Bennet, you'll be happy to know that the third book in the trilogy will be out in the next few weeks. The title is "Siege Perilous" by BAEN Books. It has a wonderful cover by Jamie Murray.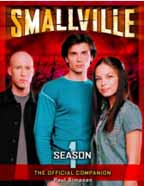 SMALLVILLE
Titan Books has announced a September release for the first in a series of Smallville companion books, the first of which focuses on Season 1.
The book's author is Paul Simpson, with a foreword by executive producers Al Gough and Miles Millar.
The Season 2 Companion will be released in early 2005, with Seasons 3 and 4 to follow before the end of the year.
BABYLON 5 NOVELS
DelRey is reprinting the original Babylon 5 novels. They started with #7 - Jeanne Cavelos' THE SHADOW WITHIN. Here's one I've been waiting for -- Kathryn Drennan's TO DREAM IN THE CITY OF SORROWS. The release date is scheduled for July 29, 2003. I love the new cover art! It can be pre-ordered from www.amazon.com. For those of you who love Babylon 5, this one reads just like an episode from the series. You just can't put it down.




CITY OF DREAMS
For those of you who have just joined us here at The Zocalo Today, you may want to check out The City of Dreams over at the SciFi Channel website. J. Michael Straczynski, the creator of Babylon 5, worked with Seeing Ear Theatre at SciFi to bring an exclusive, all-new audio drama anthology series featuring tales of dreamers, madmen and fanatics. If you haven't listened to the stories, you'll not want to miss them. If you haven't listened in a while, you will want to go back and listen again.
BOOK REVIEWS
Here is a new feature for your enjoyment. I received some new book reviews that I've posted on a separate Book Review Page. Let me know if you enjoy this new feature -- and we'll continue to offer them as they are received. Agree with the review? Disagree? We can post those as well.

Other science fiction material, outside of the B5 environment can be found on the Materials Page.
COMIC BOOKS
RISING STARS RETURNS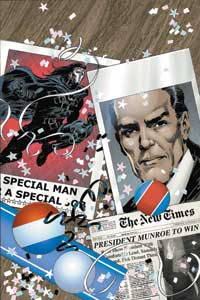 RISING STARS #22
by J. Michael Straczynski & Brent Anderson
"Phoenix In Ascension" Pt. 1 of 3. J. Michael Straczynski's superhero tour-de-force returns and speeds toward its whipsaw conclusion! The superpowered "Specials" set out to change the world. Now that one of the Specials is elected President of the United States, the world will change...whether it wants to or not!
FC, 32pg..........$2.99

Saw this in the B5 moderated newsgroup and thought I would pass it along:
http://previews.diamondcomics.com/support/previews_docs/orderforms/cof.txt
AMAZING SPIDERMAN
AMAZING SPIDER-MAN #513
Amazing Spider-Man #513 will arrive in stores on Wednesday from Marvel Comics. The issue is written by J. Michael Straczynski, with art and cover by Mike Deodato Jr.

Here's how Marvel describes the issue:
"'Sins Past,' part 5 of 5. The worst defeat that Peter Parker ever endured -- a moment frozen in the minds of Spider-Man fans everywhere -- was supposed to be far in his past. But now, two villains -- ripped, perhaps, directly from that very moment -- have emerged, and they threaten to destroy everything that he holds dear."

Amazing Spider-Man #513 will be 32 pages and will cost $2.25.
AMAZING SPIDER-MAN #514
Written by J. Michael Straczynski, art and cover by Mike Deodato.
"Sins Past," part 6 of 6. All is revealed in the pulse-pounding conclusion to "Sins Past"!
32 pages, $2.25, in stores on Nov. 24.
AMAZING SPIDER-MAN #515
Written by J. Michael Straczynski, penciled by Mike Deodato, Jr. and Mark Brooks, cover by Gary Frank. "Skin Deep," part 1 of 4. When a former classmate of Peter Parker botches an ambitious scientific experiment, it's Peter Parker who just might pay the ultimate price, and learn a valuable lesson about great power and great responsibility... Sound familiar? Don't bet on it.
32 pages, $2.25, in stores on Dec. 29.
SUPREME POWER
SUPREME POWER #14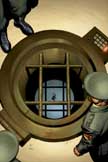 Written by J. Michael Straczynski, pencils and cover by Gary Frank.
"The Squadron" part 2 of 6. It's high noon as Hyperion, Nighthawk and The Blur have a long-overdue showdown with the super-powered serial killer that has been terrorizing the nation. Find out here if the newly formed squadron makes it out of this fight alive.

32 pages, $2.99, in stores on Dec. 8.

SUPREME POWER #13
Written by J. Michael Straczynski, art and cover by Gary Frank.
"The Squadron," part 1 of 6. In their first adventure as a team, Hyperion, Blur and Nighthawk -- the newly formed Squadron -- encounter a super-powered serial killer! But will they live long enough to stop him?

32 pages, $2.99, in stores on Oct. 27.
STRANGE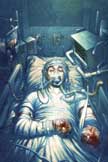 STRANGE #2
Written by J. Michael Straczynski and Samm Barnes, art and cover by Brandon Peterson.
Brash young surgeon Dr. Stephen Strange is on a collision course with destiny -- a journey that will force him to search the deepest corners of his own heart...and the outer reaches of the cosmos. The adventures of the Master of the Mystic Arts in the year's most highly anticipated origin story.

32 pages, $3.50, in stores on Oct. 13.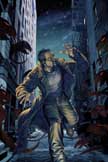 Written by J. Michael Straczynski and Samm Barnes, art and cover by Brandon Peterson.
Part 3 of 6. Brash young surgeon Dr. Stephen Strange is on a collision course with destiny -- a journey that will force him to search the deepest corners of his own heart...and the outer reaches of the cosmos.
32 pages, $3.50, in stores on Dec. 1.
TV SCHEDULE ON SCIFI CHANNEL
STARGATE SCHEDULE: 10/29/2004 06:00 PM STARGATE SG-1 DEMONS
10/29/2004 08:00 PM STARGATE SG-1 DIVIDE AND CONQUER
10/29/2004 09:00 PM STARGATE SG-1 (SEASON 8) AFFINITY
10/29/2004 11:00 PM STARGATE SG-1 (SEASON 8) AFFINITY
11/01/2004 06:00 PM STARGATE SG-1 RULES OF ENGAGEMENT (SG-1)
11/01/2004 07:00 PM STARGATE SG-1 MENACE
11/01/2004 08:00 PM STARGATE SG-1 SENTINEL
11/01/2004 09:00 PM STARGATE SG-1 MERIDIAN
11/01/2004 10:00 PM STARGATE SG-1 REVELATIONS
11/02/2004 06:00 PM STARGATE SG-1 FOREVER IN A DAY
11/03/2004 06:00 PM STARGATE SG-1 PAST AND PRESENT
11/04/2004 06:00 PM STARGATE SG-1 JOLINARS MEMORIES - PT 1
11/05/2004 06:00 PM STARGATE SG-1 THE DEVIL YOU KNOW (SG-1) - PT 2
11/05/2004 08:00 PM STARGATE SG-1 THE ENEMY WITHIN (STARGATE)
11/05/2004 09:00 PM STARGATE SG-1 (SEASON 8) COVENANT
11/05/2004 10:00 PM STARGATE ATLANTIS UNDERGROUND
11/05/2004 11:00 PM STARGATE SG-1 (SEASON 8) COVENANT
11/05/2004 12:00 AM STARGATE ATLANTIS UNDERGROUND
11/08/2004 06:00 PM STARGATE SG-1 FOOTHOLD
11/08/2004 07:00 PM STARGATE SG-1 (SEASON 6) REDEMPTION - PT 1
11/08/2004 08:00 PM STARGATE SG-1 (SEASON 6) REDEMPTION - PT 2
11/08/2004 09:00 PM STARGATE SG-1 (SEASON 6) DESCENT
11/08/2004 10:00 PM STARGATE SG-1 (SEASON 6) ABYSS
11/09/2004 06:00 PM STARGATE SG-1 PRETENSE
11/10/2004 06:00 PM STARGATE SG-1 URGO
11/11/2004 06:00 PM STARGATE SG-1 A HUNDRED DAYS
11/12/2004 06:00 PM STARGATE SG-1 SHADES OF GREY
11/12/2004 08:00 PM STARGATE SG-1 EMANCIPATION (STARGATE)
11/12/2004 09:00 PM STARGATE SG-1 (SEASON 8) SACRIFICES
11/12/2004 10:00 PM STARGATE ATLANTIS HOME
11/12/2004 11:00 PM STARGATE SG-1 (SEASON 8) SACRIFICES
11/12/2004 12:00 AM STARGATE ATLANTIS HOME
11/15/2004 06:00 PM STARGATE SG-1 NEW GROUND
11/15/2004 07:00 PM STARGATE SG-1 (SEASON 6) NIGHTWALKER
11/15/2004 08:00 PM STARGATE SG-1 (SEASON 6) FROZEN
11/15/2004 09:00 PM STARGATE SG-1 (SEASON 6) SHADOW PLAY
11/15/2004 10:00 PM STARGATE SG-1 (SEASON 6) THE OTHER GUYS

FARSCAPE SCHEDULE:

11/04/2004 03:00 AM FARSCAPE THRONE FOR A LOSS
11/04/2004 04:00 AM FARSCAPE PK TEK GIRL
11/04/2004 05:00 AM FARSCAPE THANK GOD IT'S FRIDAY AGAIN
11/07/2004 01:00 AM FARSCAPE OUT OF THEIR MINDS
11/08/2004 11:00 PM SCI FI ORIGINAL MINISERIES FARSCAPE: THE PEACEKEEPER WARS - PT 1
11/09/2004 11:00 PM SCI FI ORIGINAL MINISERIES FARSCAPE: THE PEACEKEEPER WARS - PT 2
11/11/2004 03:00 AM FARSCAPE I, E.T.
11/11/2004 04:00 AM FARSCAPE THAT OLD BLACK MAGIC
11/11/2004 05:00 AM FARSCAPE DNA MAD SCIENTIST
11/14/2004 01:00 AM FARSCAPE LOOK AT THE PRINCESS PT 1: A KISS IS BUT A KISS
11/18/2004 03:00 AM FARSCAPE THEY'VE GOT A SECRET
11/18/2004 04:00 AM FARSCAPE TILL THE BLOOD RUNS CLEAR
11/18/2004 05:00 AM FARSCAPE A BUG'S LIFE
11/21/2004 01:00 AM FARSCAPE LOOK AT THE PRINCESS PT 2: I DO, I THINK
11/28/2004 01:00 AM FARSCAPE LOOK AT THE PRINCESS PT 3: THE MALTESE CRICHTON
BABYLON 5/CRUSADE PHOTOSHOP PHOTOS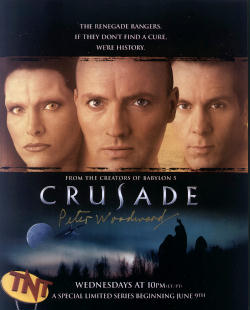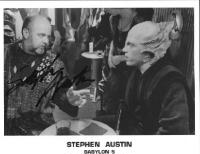 Peter Woodward has sent along a new photo -- a rather dreadful one -- from his appearance on CHARMED. It will be added to the collection of photos available from Peter, including additional copies of the Crusade poster in photo format. Both are autographed by Peter. You do NOT have to pay the prices asked for over at e-bay! Here are photos of B5 and Crusade cast members at fantastic prices. Check out Photo Shop. Ordering is easy -- and you can't beat the prices! Just let me know which photos you want and I'll check to make sure they are still in stock.
---
BABYLON 5 TOONS
John Cook has a wonderful collection of cartoons -- many are take-offs from Babylon 5. Here's just one of them.

He has a cartoon caption contest going on as well. Try your hand at a punch line.

Go to http://contests.sev.com.au/index.php?contestid=1




SCI-FI CARTOONS
While catching up on my e-mail yesterday morning, I got an instant message from LFMOA along with a nice goodie that I can share with readers. Thanks for sending along your version of Pinky and the B5 Brain.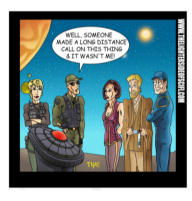 Tye Bourdony's latest Lighter Side of Sci-Fi satire can be seen here and at Tye's website www.thelightersideofscifi.com.








FAN CLUBS
Intergalactic Consortium

To anyone who lives in and or in the area of Toronto, Ontario, Canada I would like to invite you to attend or Join the Intergalactic Consortium. The I.C. is a new science fiction / fantasy group. We generally meet on the last Saturday of every month and generally do not collect any dues. WE are always looking for new members. If you have any questions, need more information or anything else please feel free to e-mail torsf@yahoo.ca or visit our yahoo group at http://ca.groups.yahoo.com/group/Intergalactic-Consortium/ Hope to hear from some of you.

United Federated Planets

The Babylon 5 Sector of United Federated Planets The Babylon 5 Sector is a chartered branch of United Federated Planets (UFP); a not-for-profit fan club for all fans of Star Trek, science fiction and fantasy. We've been part of UFP almost from the time the series first went on the air. We welcome all fans of Babylon 5--from the series & TV movies, to "Crusade" & "Legend of the Rangers," to the literary works in between. Our parent organization, UFP, has its roots in Star Trek & the late Gene Roddenberry's vision of the future; which includes community service along with social & fan-related activities. Our sector takes those ideas and puts them into the Babylon 5 universe that J. Michael Straczynski created. We're here for fellowship, good times, service and, in a way, living the fantasy that is Babylon 5. To that end, we enjoy role-play via the written word & live action; costuming; discussions; literary works; and anything else that we can imagine. No matter what you're interested in, we can accomodate you. We have positions currently available on the sector staff--EarthDome, EarthForce and the Alliance; chapter opportunities limited only by your imagination; and ways for you to live out your Babylon 5 fantasy. You can even be part of the B5 station staff! Our sector staff is available to answer your questions about what we do, how to join, how to start a B5 chapter, and more. To contact us, visit www.ufphq.com/chain_of_command.htm. In addition, we also put out a newsletter called "Voice of the Alliance." This newsletter--available in electronic & hard copy formats--informs our sector members with staff reports, upcoming events, available staff positions, chapter activities and more. For a sample copy of "Voice of the Alliance" contact our editor, Anne Zecca, via our website www.ufphq.com/babylon5sec.htm ("Chain of Command").

Membership in United Federated Planets is required to join UFP's Babylon 5 Sector. For information on joining UFP, contact:
Mike Ferguson, President/CEO
United Federated Planets
300 W. Oak Street
Midwest City, OK 73110 USA
E-Mail: mikeferg1@yahoo.com
Organization Website: www.ufphq.com
SubSpace Newsletter (on-line): www.ufphq.com/current.htm
Application: www.ufphq.com/application.htm (on-line version available)
Chapter Application: www.ufphq.com/chapterApp.htm (on-line version available)

For more information, go to the Clubs Page.

United Federated Planets (UFP) has a Rick Biggs memorial page set up at the following address:
http://www.ufphq.com/rick_biggs.htm

STAR TREK CLUB VENEZUELA

Ranger Andres dropped a note to say that a new club has been formed -- Star Trek Club Venezuela. It is small right now, but they are ready for recomendations, opinions, and/or any other comments.

This is the last update of our 1st Expo in November 2004. This event will take place in the Best Western Hotel CCCT Caracas. Visit their site at www.trekvenezuela.net for more information.

We have a number of Fan Clubs listed here at the Zocalo. They are those associated with a particular actor -- and there are those devoted to Babylon 5 or science fiction. Be sure to check out the Clubs Page to see if there is an organization near you.
CONVENTION CALENDAR
October 29-31 2004
Vulkon
Place: Sheraton Nashville Downtown
Guests: Kate Mulgrew, George Takei, Garrett Wang
For more information, visit their website at http://www.vulkon.com/nashvillescifi2004/.
---

October 29-31, 2004
Chiller Theatre
Place: Sheraton Meadowlands Hotel
Location: E. Rutherford, N. J.
B5 Guests: Mira Furlan, Pat Tallman, Bill Mumy, Walter Koenig, Brad Dourif
For more information, visit their website at http://www.chillertheatre.com/.
---

November 2, 2004
Stargate - Scotland
Place: Quality Central Hotel
Guests: Teryl Rothery and Ronny Cox
For more information, visit www.wolfevents.com
---

November 5-7, 2004
United Fan Con XIV
Place: Springfield Marriott, Springfield, MA
Crusade Guest: John Novak A.K.A. Dr. Alain Lebecque
Guests: Gates McFadden, Tony Amendola
For more information, go to their website at http://www.unitedfancon.com/
---
November 5-7, 2004
Wolf SG-8 - Equinox Equalibria
Place: Thistle London Heathrow, England
Guests: Michael Shanks, Chris Judge, Teryl Rothery, Jacqueline Samuda
For more information, go to http://www.wolfevents.com/
---
November 13-14, 2004
Concept 2440: Montreal's Annual Science Fiction and Fantasy Convention
Location: Montreal, Quebec
Place: Day's Inn 1005 Guy Street
Guests: Peter Williams, Douglas Arthurs -- and more
For more information, visit their website at http://www.conceptsff.ca/. .
---

November 19-21, 2004
Vulkon
Place: Orlando North Hilton
Altamonte Springs, FL
B5 Guest: Peter Jurasik, Malachi Throne (Centauri Prime Minister)
Other Guests: Leonard Nimoy, Don S. Davis, Gary Lockwood, Keir Dullea
For more information, visit their website at http://www.vulkon.com/orlandoscifi2004/.
---

November 19-21, 2004
Best of Both Worlds 23
Place: The Chifley On Northbourne, Canberra, Australia
Guests: LOTR - Bruce Hopkins, David Weatherley, Brett Beattie, Jed Brophy, Stephen Ure, John Howe, Ben Wootten
For more information, contact alc@bobw.com.au or visit http://www.bobw.com.au/.
---
November 26-28, 2004
Slanted Fedora
Place: Indianapolis, IN
Site: Indianapolis Omni North
B5 Guests: Mary Kay Adams
Other Guests: Garrett Wang, Robin Curtis, Robert O'Reilly, J.G. Hertzler, Max Grodenchik, Dwight Schultz, Aron Eisenberg, Casey Biggs, Tony Amendola, Julie Benz, Greg Evigan, Dee Wallace Stone
For more information, visit their website at http://sfedora.com/rochester,_ny.htm.
---

February 18-20, 2005
VisionCon 2005
Place: Springfield, Missouri
B5 Guest: Mira Furlan
For more information, visit their website at http://www.visioncon.net/Welcome.htm.
---

Be sure to visit the referenced sites to see if there have been changes in dates/guests attending. Visit our Convention Calendar for a full listing of upcoming conventions.
MAIL FOR CAST AND CREW
Here's a recent note from JMS on the subject:

Just an FYI to those who've been using the Ventura Blvd. mail drop for fan mail to actors....

As mentioned before, we're phasing out the forwarding of fan mail because we a) don't have the resources, complicated by b) the actors have scattered to the four winds, and it makes it very difficult to get everything to everybody in a timely fashion.

So, having provided prior notice...fan mail to actors coming to the Ventura Blvd. mail drop will be sent back. Mail to actors should be sent via their official fan clubs. I will still be taking mail there, since it's my mailbox, but that's it.

Just so's y'all know and save a few bucks on postage and returns.

WARNER BROS:

Warner Bros. Address:

Warner Bros. Domestic Television Distribution
4000 Warner Blvd.
Burbank, CA 91522

Warner Home Video:

Mr. Douglas Wadleigh
VP for Marketing and Special Features
Warner Bros.
4000 Warner Blvd.
Burbank, CA 91522

SCIFI:
Mr. Thomas Vitale
Senior VP of Acquisitions, Scheduling & Program-Planning

Sci-Fi Channel
1230 Avenue of the Americas
New York, NY. 10020-1513
BACK ISSUES OF THE ZOCALO TODAY
The front page of the The Zocalo Today changes daily, so be sure to check the back issues to make sure that you haven't missed anything IMPORTANT! I don't want the front page getting too long so I shift information periodically into the archives. So if you aren't a regular visitor to The Zocalo Today, be sure to check out the back issues. Just use the button above!
---
Take care and I look forward to hearing from you.
Sandra Bruckner (sgbruckner@aol.com)
Editor/Publisher
The Zocalo Today
http://www.isnnews.net
Copyright - SBruckner, 1999-2004
Search Engine Optimization