[an error occurred while processing this directive]

The Zocalo Today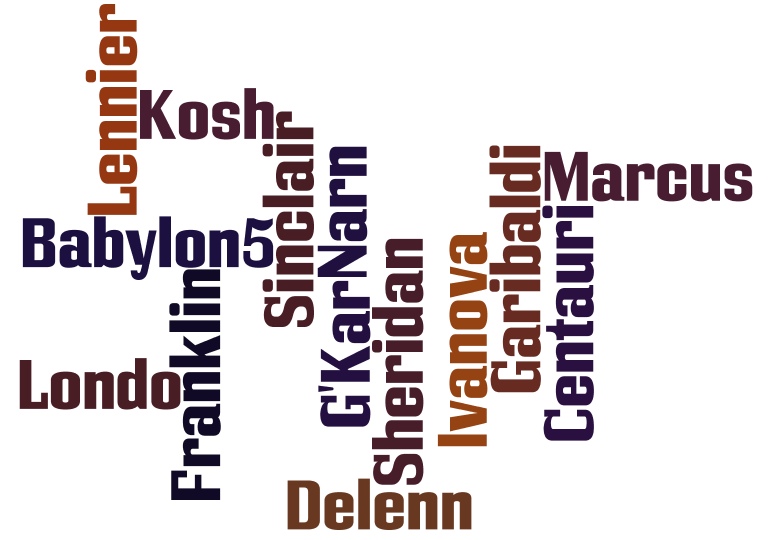 Welcome and thank you for dropping by. Babylon 5 brought many of us together -- and it remains with us, despite the fact that is no longer in production. The good thing is that the internet gives a LOT of ways to stay in touch. Don't be shy. Join in the discussion today or drop by Facebook or Twitter.

If you have questions or items for the news, drop me a line at sgbruckner@aol.com.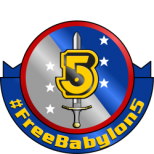 SUNDAY, NOVEMBER 3, 2013

GUARDIANS OF THE GALAXY
How pumped are you for the next stage of Marvel's Phase 2 launching next year with Guardians of the Galaxy? Enough to salivate over this slick South American artwork featuring Star Lord, Gamora, Drax, Groot and Rocket Raccoon ripe for some silver-screen interstellar intrigue? Absolutely!
Watch for a brief sneak peek of the film during a mid-credit sequence in next week's Thor: The Dark World.
Directed by James Gunn, the twisted team's cosmic escapades star Chris Pratt, Zoe Saldana, Dave Bautista, Vin Diesel, Bradley Cooper, Lee Pace, Karen Gillan, John C. Reilly, Glenn Close, Michael Rooker, Djimon Hounsou, Peter Serafinowicz and Benicio Del Toro.
Guardians of the Galaxy blazes into U.S. theaters on August 1, 2014.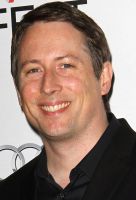 STAR TREK 3 NEWS
Possibly one of the more interesting developments of last year happened when Star Trek director J.J. Abrams was announced as the director of the upcoming Star Wars: Episode VII, leaving a vacancy in the director's chair for Paramount Pictures' planned sequel to his summer hit Star Trek Into Darkness.
Now Deadline has heard from their sources that Paramount and Skydance Productions are interested in getting Joe Cornish, the writer and director of the 2011 cult hit Attack the Block and frequent collaborator of Edgar Wright (who shot a single scene in "Into Darkness"), to direct the third installment of their "Star Trek" reboot.
Besides Attack the Block, Cornish has been a frequent writing partner with Edgar Wright, having co-written the upcoming Marvel Studios movie Ant-Man with the popular director.
There's been word that Paramount want to start filming Star Trek 3 sometime in 2014 with Alex Kurtzman and Roberto Orci having returned from the previous two movies to write the three-quel.
Deadline is claiming that it's "early days" on this deal and a lot can happen between now and Paramount's final decision, but let us know below what you think of Cornish as a possible choice.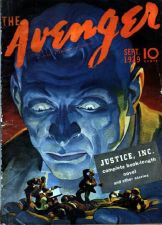 THE AVENGER
Deadline is reporting that CBS TV Studios is working on a new project from Neal Baer and Conde Nast Entertainment inspired by the '30s pulp character "The Avenger." The show is described as "an updated Biopunk version" of the character and wil be written by Warehouse 13's Deric Hughes and Benjamin Raab.
Though the original "Avenger" stories starred the character Richard Benson, avenging the death of his family, this updated series is said to star "Alice Benson." Sharing the name of Richard's daughter, this version of Benson is described as "a young woman who, in the wake of her parents' murder, discovers she possesses a superpower as a result of genetic bio-hacking which allows her to transform her appearance at will. Alice will use her face-altering talents to investigate the mystery of her parents' deaths and uncover the origins of her strange ability."
Originally created by Paul Ernst, the character appeared in many short stories and novels from 1939-1944 and was revived for a series of additional novels in the mid-'70s. The character later went on to appear in a few DC comic series in the '70s and '80s and most recently in Brian Azzarello's Frist Wave, where he appeared alongside Doc Savage, The Spirit and Batman.
Should the project be picked up for series at The CW, it will join the two other DC comic hero shows - Arrow and the upcoming The Flash spin-off.
SATURDAY, NOVEMBER 2, 2013
SLEEPY HOLLOW
Sure, the World Series rocks, but it's become the arch-nemesis of sci-fi fans this year by bumping new episodes of Sleepy Hollow. Luckily, there's no need to worry — we have the first 8 minutes of the next new episode right here.
Opening with Ichabod (Tim Mison) and Abbie Mills (Nicole Beharie) checking out a baseball game on their day off (which is as funny as it sounds), the episode quickly turns dark as Ichabod visits the grave of his wife — and is struck by a dart and abducted by a mysterious man. Uh oh.
As for Abbie, she zones out while driving to interact with Katrina in purgatory to try and figure out what the heck is going on, while Katrina warns her the Horseman is coming back soon (and that Ichabod has been taken). All while driving.
Yeah, and this is just the first 8 minutes.
Dubbed "The Sin Eater," the new episode will also feature the introduction of fan favorite Fringe star John Noble as the mysterious character Henry Parrish. Sadly, Noble does not show up in the first 8 minutes. Oh well, we can't have it all just yet.
Catch the new episode November 4 on Fox.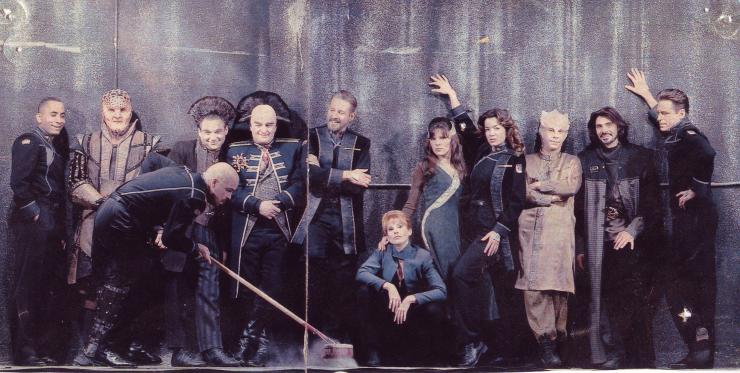 SENSE8
After blowing our minds with the cult hit Babylon 5, J. Michael Straczynski is coming back to the small screen — and he's bringing the Wachowskis along with him.
Straczynski has partnered with Matrix directors Andy and Lana Wachowski to create the mysterious new 10-episode Netflix series Sense8, and has finally opened up to explain what the project is actually about. Spoiler alert: It sounds awesome.
The show will follow eight people from across the planet who simultaneously develop telepathic abilities. The series will delve into their journey, as well as the reaction from the world. Think a smarter (and hopefully better) version of The Tomorrow People, basically. With Straczynski and the Wachowskis all involved, this really could be a gem.
Here's how Straczynski described the series, which sounds like a great high-concept think piece:
"We started out at one point talking about how evolution involves creating ever greater circles of empathy: You belong to your family, then you belong to your tribe, then two tribes link up and now you have empathy for your people on this side of the river, and you're against the people on the other side of the river … on and on through villages, cities, states and nations. One day we'll hit the planetary level but we're not there yet. So what if a more literal form of empathy could be triggered in eight individuals around the planet, in India, the U.S., London, Mumbai, Nairobi and elsewhere, who suddenly became mentally aware of each other, able to communicate as directly as if they were in the same room.
How would they react? What would they do? To what degree could they accept each other? What does it mean? And what would the world think about people with this ability? Would they embrace it, or hunt them down as threats to our own evolution? How would they survive? It would give us a perfect platform to do a show that was loaded with action, big ideas, some amazing stunts that no one's done before, and play to a planetary audience."
As for how the series actually came together, Straczynski says Netflix was the first and only distributor they met with. The streaming service snatched up the project before they could even make it to anyone else for pitch meetings.
He also noted that, even though this is a Netflix production, we shouldn't take that to mean it'll have a low-ish sci-fi budget. In fact, they'll be shooting on location for most of those globetrotting scenes:
"We plan to block shoot this as a 10-hour movie, and the best part is that we're going to be shooting in the very same locations we describe, meaning we don't fake Mumbai, we go to Mumbai, we go to Nairobi, we go to London. The plan is to shoot as much as we can on stages in Chicago, then the Wachowskis, I and two or three other directors will blitz out and shoot simultaneously in seven different countries, taking along the appropriate cast."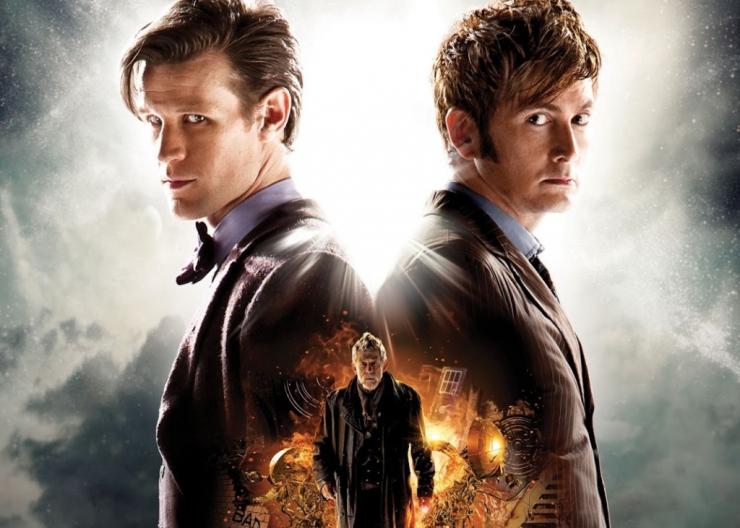 DOCTOR WHO NEWS
You've been waiting, but the time is nigh upon us.
Remember San Diego Comic-Con this year? And do you remember that the people packed into Hall H got some preview footage for the Doctor Who 50th-anniversary episode, "The Day of the Doctor"?
That was nice for them.
But, ever since that fateful day, the rest of us have been pulling out our hair and wondering -- WHEN, GOD? WHEN'S GONNA BE MY TIME?
Relax. The day is nearly here.
It's been confirmed that the annual fundraiser event for Children in Need will, indeed, be showing some footage from "The Day of the Doctor." The benefit airs on Nov. 15. That's only two weeks away.




AGENTS OF S.H.I.E.L.D.
Agents of S.H.I.E.L.D. isn't back until Tuesday, but you can get a head start on the next episode by watching the cold open right now.
Next week's episode, titled "F.Z.Z.T.," opens on a camping trip and features a pair of scoutmasters telling the young scouts a ghost story around a campfire (why in the world didn't ABC want to air this on Halloween week?). It all seems like good clean fun, until some very strange things start happening in the darkness. Here's the brief official synopsis of the episode from ABC:
"When floating bodies turn up, Coulson and the Agents of S.H.I.E.L.D must hunt down an elusive killer. No one is safe -- not even the team, on Marvel's Agents of S.H.I.E.L.D."
This episode will also feature an appearance by actor Titus Welliver, who will reprise his role as S.H.I.E.L.D. Agent Blake from the Marvel One-Shot short film "Item 47."
The full episode airs Tuesday at 8/7C on ABC.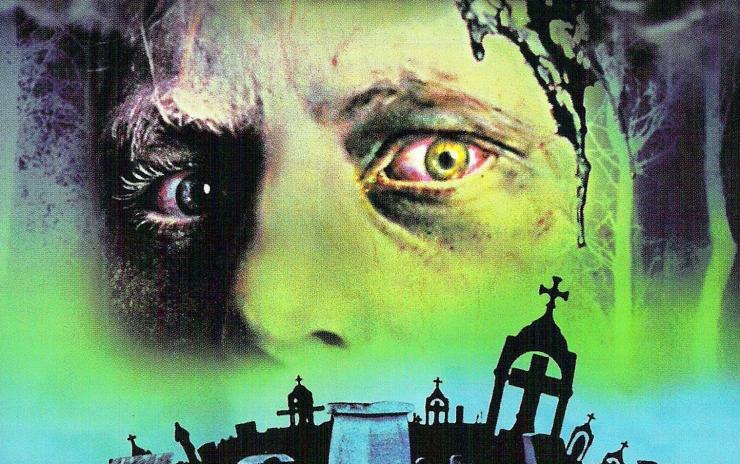 PET SEMATARY
It seems the world just can't get enough of Stephen King. The latest book-turned-film up for the reboot treatment? Pet Sematary.
Director Juan Carlos Fresnadillo (28 Weeks Later) has signed on to bring King's horror classic back to the big screen, scaring a whole new generation with stories of zombie pets and undead shenanigans.
For those unfamiliar (read the book, you won't regret it), the story follows a family that moves to a new home beside a cemetery that has the ability to bring dead things back to life. A previous 1989 film version was a solid hit, and the book remains a horror mainstay to this day. So, yeah, not much of a surprise the studio would go back to the well.
Lorenzo di Bonaventura (Constantine, Transformers) and Steven Schneider (Paranormal Activity) will produce the script, which was written by Matt Greenberg (1408) and David Kajganich (The Invasion).
Sure, you have to wonder if we really need another version of this story, but Fresnadillo knows his way around a good scare — so this could at least make for a fun ride.

VOTE FOR BABYLON 5
There are two polls over at IMDb now where you can vote and make a difference. The first is for the best series finale episode. Predictably, 'Breaking Bad' has been winning hands down. But Babylon 5's 'Sleeping in Light' is holding on to #3! Not bad for a show that hasn't been on the tube for a long while! Go to IMDb and cast your vote! It is a great way to show support for the show. #FREEBABYLON5
The second poll is for your favorite story set in the 23rd century. Go to Favorite 23rd Century Story and vote for BABYLON 5. Early voting shows Babylon 5 just ahead of Star Trek.
THE ZOCALO TODAY
Be sure to check out The Zocalo Today on Facebook as well as the ISN News Blog at ISN News Blog. SCIENCE FICTION NEWS STORIES:
Did you miss the news from yesterday -- or earlier in the week. Catch up by going to the News Archive. I have broken up the huge file into months to make it easier to load. It will bring you up to date for all that has been going on in the world of science fiction.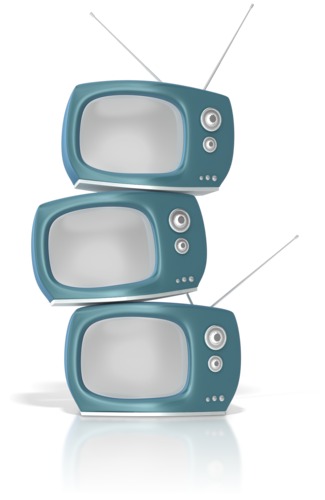 ON THE TUBE TONIGHT
8:00pm on ABC
Once Upon a Time Episode: Ariel NEW S03, E06
To repay Ariel (JoAnna Garcia Swisher) for saving her life, Snow White helps her get acquainted with Prince Eric; Mr. Gold and Regina begrudgingly agree to work together to take down Pan.

8:00pm on AMC
The Walking Dead Episode: Isolation S04, E03 (First Aired: Oct. 27, 2013)
A group leaves the prison to search for supplies; the remaining members of the group deal with recent losses.

8:42pm on FX
Iron Man 2 (2010)
With the world now aware that he is Iron Man, billionaire inventor Tony Stark must forge new alliances and confront a powerful new enemy. Based on the Marvel comic book. Robert Downey Jr., Gwyneth Paltrow, Don Cheadle, Scarlett Johansson, Sam Rockwell

9:00pm on AMC
The Walking Dead Episode: Indifference NEW S04, E04
The supply mission faces hurdles; the situation at the prison worsens.

9:00pm on Syfy
The Adjustment Bureau (2011)
After glimpsing his future, an ambitious politician battles the agents of Fate itself to be with the woman he loves. Based on a short story by Philip K. Dick. Matt Damon, Emily Blunt, Anthony Mackie, John Slattery, Michael Kelly

10:01pm on AMC
Talking Dead NEW S03, E04
Guests discuss ``Indifference.''

10:30pm on CBS
The Mentalist Episode: Fire and Brimstone NEW S06, E06
With the final clue in hand, Jane attempts to reveal the identity of Red John.
KEEPING UP WITH CAST AND CREW
BILL MUMY - ACTOR/COMIC AUTHOR/MUSICIAN
Been really busy for the last several days... writing final scripting tweaks on the "Curse of the Mumy" comic book issue # 4, Shooting on location for a new "Illuminations" video, voice over auditions, writing two other new spec projects... (who knows?)... wrote a new song yesterday... and I'm writing new instrumental music for a soundtrack to a novel... (interesting!)... AND, this Friday, I'll be on a panel with Marc Vahanian at the Billy Wilder Theater in Westwood at a screening of Stanley Kramer's "Bless the Beasts & Children"... come on down and see the film. CD "Illumination" http://gragroup.com/bill_mumy.html. The CD can also be purchased on iTunes and Amazon.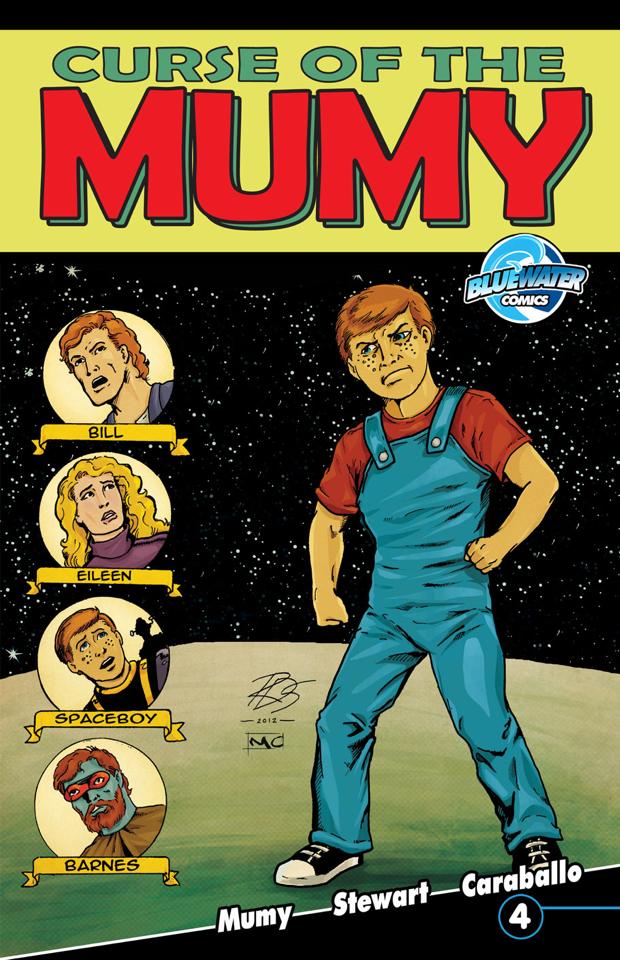 THE CURSE OF THE MUMY - Issue #4
Issue #4 The Curse of the Mumy continues...
You can order an issue at http://www.comicfleamarket.com/servlet/the-432/Curse-of-the-Mumy/Detail.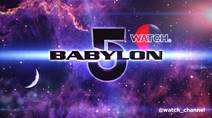 BABYLON 5 ON TV AGAIN!!!
I received a nice message from UKTV yesterday with the attached announcement of BABYLON 5 returning to UK TV. I'm including the entire note, since you helped make this all possible. Following a passionate campaign by Babylon 5 fans, we are absolutely thrilled to be announcing the return of the programme to TV screens in the UK. Viewers will be able to watch every single episode from the very beginning on entertainment channel Watch from 4th November.
TX: 4th November 2013, 5pm
The fans campaigned in their thousands for Babylon 5 to return to TV and we listened. From 4th November, viewers will be able to watch every single episode of the '90s sci-fi classic from the very beginning, only on Watch.
This exciting announcement follows a passionate campaign by the show's loyal fans, who took to social media platforms, websites and blogs to publicise their global 'Free Babylon 5' movement, which called for the series to be rerun on TV, to protect the show's legacy and gather new followers.
Determined to shine the spotlight on Babylon 5 once more, devoted fans have sent a whopping 4,139 Tweets using the hashtag #FreeBabylon5 and 2,780 have liked the dedicated Facebook page, since the campaign launched in September. They've even handed out bespoke merchandise at events and held auctions to fund their mission.
The quest has been an astronomical success. Now, superfans and new viewers alike will be able to see all 110 episodes of the cult classic, weekdays at 5pm, plus six feature length telefilms on Watch.
The series, which celebrates its twentieth anniversary next year, was created by J. Michael Straczynski, who also wrote Clint Eastwood's BAFTA-nominated film, Changeling.
The American writer and producer says: "I am thrilled beyond words that Watch has successfully drilled through the walls and allowed Babylon 5 to escape onto television screens throughout the UK TV universe. My thanks to the thousands of fans who made this happen. As noted more than once in the show, Faith Manages."
General Manager, Watch, Steve Hornsey said "The fans' sheer enthusiasm for Babylon 5 proves what an appetite there is for this iconic series and I'm delighted Watch its exclusive new home. This television epic perfectly matches the channel's premise of being a unique viewing destination that provides out-of-this-world programming."
The series, set between the years 2258 and 2281, is about an enormous space station called Babylon 5 which floats in a stationary orbit in a neutral corner of a distant galaxy. Manned by a crew of peaceful Earth men and women, Babylon 5 serves as a non-political economic and social hub for four alien races, which fight to control the galaxy.
Watch also showcases other popular sci-fi classics, including Dr Who, Torchwood and Doctor Who: The Doctors Revisited.
READER'S CORNER
If anyone would like to submit reports from a convention they recently attended or items they would like to share with fellow Zocalo readers, please send them along to me at sgbruckner@aol.com. I will happily open up a new page for any submissions you care to send along.
BABYLON 5 20TH ANNIVERSARY BOOK
FIRST EVER BABYLON 5 BOOK PRINTED EXCLUSIVELY IN COLOR
Not just full color, but the actual colors of the sets, costumes and props. Extensive care was taken to ensure that the final pages precisely matched the color qualities of the original photographs, which were taken on set during production. B5-20 covers everything from the pilot through The Lost Tales.
For more information on this magnificant volume, go to b5books.com.




Here is a quote from J. Michael Straczynski about emotions.
I had this theory that the more important and intimate the emotion, the fewer words are required to express it.

First it's in dating: "Will you go out with me?" Six words.
"Honey, I care for you." Five words.
"You matter to me." Four words.
"I love you." Three words.
"Marry me." Two words.
But what's left? What's the one most important and intimate word you can ever say to somebody? It's "goodbye."

While Michael O'Hare (Sinclair), Andreas Katsulas (G'Kar), Rick Biggs (Dr. Franklin), Tim Choate (Zathras) and Jeff Conoway (Zach Allen) are no longer with us, we will not forget their wonderful personalities and talent -- as well as their significant contributions to the BABYLON 5 universe. Be sure to visit In Memory Of for more information about memorial efforts.
Until we met again, in a place where no shadows fall.
BABYLON 5 BIRTHDAYS
Robert Foxworth - November 1
John Vickery - November 4
Damian London - November 12
Tracy Scoggins - November 13
Dwight Schultz - November 24
Louise Turenne - November 26
Efrem Zimbalist, Jr. - November 30 Have I missed anyone? If you know the birthday of someone connected with Babylon 5, pass the information along. We want to include everyone in our Happy Birthday Wishes.



ITEMS OF INTEREST
BATMAN: THE DARK KNIGHT RETURNS
Listen to the great soundtrack for this video.
"Batman: The Dark Knight Returns Deluxe Edition" arrived October 8, 2013 from Warner Bros. Home Entertainment as a Blu-ray Combo Pack and as a DVD.
This seamless combination of the heralded two-part "Batman: The Dark Knight Returns" is accompanied on the Blu-ray Combo Pack by several new bonus features, including a 70-minute Frank Miller retrospective, an all-new filmmaker commentary, four exclusive collector cards with never-before-seen artwork, and all of the extra content originally found on the original Part 1 & 2 releases.
Based on Frank Miller's celebrated graphic novel, the film finds the Dark Knight, along with new sidekick Robin, battling iconic villains, including Two-Face and The Joker. Beyond his longtime foes awaits a global catastrophe racing toward Gotham City, and with it comes a familiar face, Superman – though this time he has Batman in his sights. Witness this aging Dark Knight as he wages a tireless war against crime while proving that courage and will are indeed timeless. BABYLON 5 PRESENCE ON FACEBOOK
I know a lot of you are already on FaceBook. However, I don't know if you knew how many other Babylon 5 folks have taken the plunge and opened FaceBook accounts. In fact, Pat Tallman has reopened her Fan Club using FaceBook at the site. For a peek, go to http://www.facebook.com/group.php?gid=45593318387. Claudia Christian has been really active -- sharing pictures of her recent trips and letting us know about upcoming convention activities. J. Michael Straczynski (JMS) has a FaceBook page as well as a new "Fans of J. Michael Straczynski" page. So check it out!
BABYLON 5 MUSIC VIDEOS AND TRIBUTES
John Hudgens has created many Babylon 5 videos, but I believe this is the most moving. It was first shown at the Phoenix Comic Con 20th Anniversary and honors many of the Babylon 5 family who have passed on.

Here is a link to John's Babylon 5 videos:
https://www.youtube.com/user/Babylon5MusicVideos?feature=watch

Richard Biggs memorial: http://www.youtube.com/watch?v=HyD4L8yNtsA

Andreas Katsulas memorial: http://www.youtube.com/watch?v=h2UQ2l9NPIg

- This is the extended version that I did for Andreas' widow ater the original cut was released on the net. It's never been seen online until now.

For those of you who've never seen these, I hope you enjoy them - and for those that have (and emailed me many times over the years about releasing them), I hope they're as good as you remember. Working with Joe on these videos was one of the highlights of my career, and I'll be forever grateful to him for the doors these have opened for me. I'm proud to have them on my resume.

John Hudgens
www.zteamproductions.com
---





STEEL CITY CON
Dates: December 6-8, 2013
Place: Monroeville Convention Center, Monroeville, PA
Guests: Star Trek's George Takei, Terminator's Michael Biehn, Catherine Bach, Kyle Szymanski and more.
For more information, go to http://www.steelcitycon.com. SPACE CITY CON
Dates: January 3-5, 2014
Place: Galveston City, Texas
Guests: Claudia Christian, Mira Furlan, Bill Mumy. Peter Jurasik, Stephen Furst, Pat Tallman, Julie Caitlin Brown, Tracey Scoggins, Jerry Doyle, Bruce Boxleitner, Robin Atkin Downes
For more information, go to http://spacecitycon.com/.

FARPOINT
Dates: February 15-17, 2014
Place: Crowne Plaza, Baltimore, MD
Guests: Melissa McBride, others to be named shortly
For more information, go to Farpoint.

Star Trek Convention - Creation Entertainment
Dates: July 31 - August 3, 2014
Place: Rio Suites Hotel, Las Vegas, Nevada
Guests: WILLIAM SHATNER, KATE MULGREW, COLM MEANEY, WALTER KOENIG, NICHELLE NICHOLS, "ROM and NOG" as portrayed by Max Grodenchik and Aron Eisenberg, ANTHONY MONTGOMERY, JERRY HARDIN, TIM RUSS and MICHAEL FOREST. 87 plus more guests to come!
For more information, go to www.creationent.com/cal/st_lasvegas.html. SPECIAL ANNOUNCEMENTS!
Creation Entertainment has a large number of conventions planned for the next several months. They include stars from TWILIGHT, SUPERNATURAL, STARGATE, FARSCAPE, XENA, SERENITY, STAR TREK, etc. Check out their calendar to see if one will be in your neighborhood soon. Don't miss their Videos page as well. It is full of some priceless video from a number of conventions.

Be sure to visit the referenced sites to see if there have been changes in dates/guests attending. Visit our Convention Calendar for a full listing of upcoming conventions.
BACK ISSUES OF THE ZOCALO TODAY
The front page of the The Zocalo Today changes daily, so be sure to check the back issues to make sure that you haven't missed anything IMPORTANT! I hope you will become a regular visitor to The Zocalo Today!
---
Take care and I look forward to hearing from you.
Sandra Bruckner (sgbruckner@aol.com)
Editor/Publisher
ISN News: The Zocalo Today
http://www.isnnews.net
Copyright - SBruckner, 1999-2013