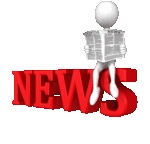 FRIDAY, NOVEMBER 29, 2013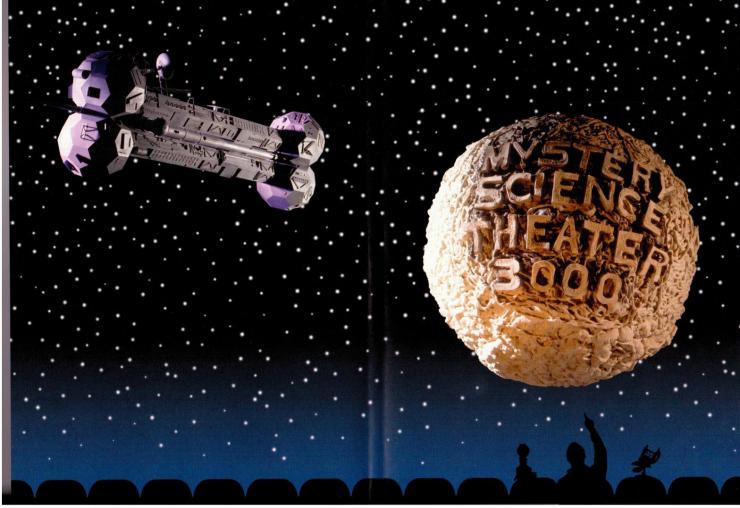 MYSTERY SCIENCE THEATER 3000
It's after Turkey Day, and what better way to celebrate than with an intriguingly goofy tidbit about a series that became a Thanksgiving tradition -Mystery Science Theater 3000?
The snarky little show that built a cult audience making fun of ridiculous sci-fi flicks is timeless fun, but where the heck did it get that strange title? Turns out, the reason is just as ridiculous as the series itself.
Series creator Joel Hodgson explained the wacky story in a 2011 interview with Art of the Title. Basically? Everything was being named "2000" at the time, and Hodgson thought it'd be funny to toss a "3000" in the title. Turns out, the joke endured — and became a key piece of the weirdness that made the title so memorable.
Here's an excerpt from his comments:
"The 3000 was a joke on all the people that were attaching the year 2000 to various programs. In the late '80s it was everywhere: 'America 2000' was something that George Bush Sr. was talking about a lot so I thought, 'Wouldn't it be cool if I name it 3000 just to confound people?' But there was a lot of confusion about it. I never meant for the show to take place in the year 3000. That simply makes no sense!
If it is the year 3000, then why are all the films and the references about the end of the 20th century? For the concept of the show, it's just a series number like Galaxie 500 or HAL 9000. Fords aren't from the year 500 and the HAL wasn't from the year 9000. In hindsight, I think it's likely that the Mads were trying to snazz up the name of the show by tacking on the 3000."
So, there you have it. Of course, the only thing missing is the good ol' TV marathon to celebrate Thanksgiving. Luckily for us, the tradition will return this year with an online marathon streaming some of the greatest eps. So, snark on.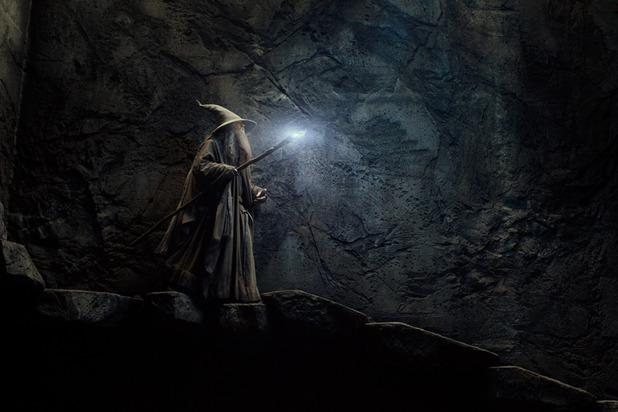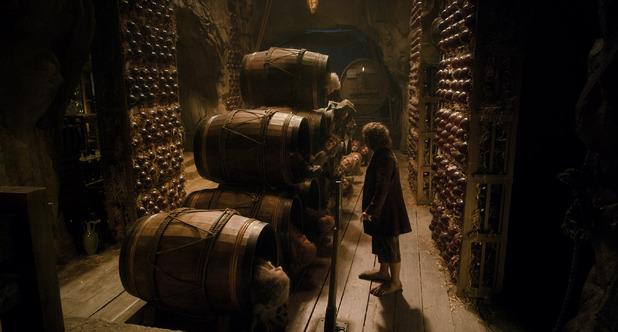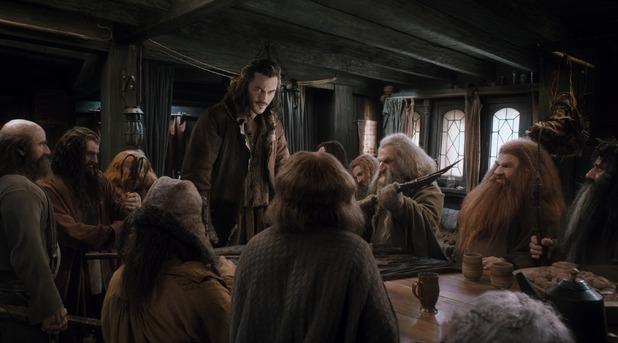 THE HOBBIT: THE DESOLATION OF SMAUG
It's an awesome day to be a Middle-earth fan, because we have seven brand-new pics from The Hobbit: The Desolation of Smaug to share with you.
The new images from Peter Jackson's upcoming second installment in his Hobbit trilogy feature the return of our brave little hobbit Bilbo Baggins (Martin Freeman), the company of dwarves' fearless leader Thorin Oakenshield (Richard Armitage), Gandalf the Grey (Sir Ian McKellen), Radagast the Brown (Sylvester McCoy) and one of Desolation of Smaug's new characters, Bard the Bowman (Luke Evans).
We also get a sort of cool little sneak peek at the moment just prior the iconic escape-in-a-barrel scene we've already glimpsed in plenty of trailers already.
Following last year's An Unexpected Journey, The Desolation of Smaug sees Bilbo seeking to recover the dwarves' gold beneath Erebor (aka the Lonely Mountain) from that pesky dragon Smaug (voiced and mocapped by Benedict Cumberbatch).
Lee Pace, Orlando Bloom and Evangeline Lilly also star, respectively as the Elvenking of Mirkwood forest Thranduil, his son Legolas and new elf character Tauriel.
The Hobbit: The Desolation of Smaug opens in theaters on Dec. 13, 2013. HELIX
Syfy has debuted this new preview for "Helix," from executive producer Ron Moore ("Battlestar Galactica"). The sci-fi thriller premieres on Friday, January 10 at 10/9c.
"Helix" is an intense thriller about a team of scientists from the Centers for Disease Control who travel to a high-tech research facility in the Arctic to investigate a possible disease outbreak, only to find themselves pulled into a terrifying life-and-death struggle that may hold the key to mankind's salvation or total annihilation. However, the lethal threat is just the tip of the iceberg, and as the virus evolves, the chilling truth begins to unravel.
Billy Campbell stars as Dr. Alan Farragut, leader of the Centers for Disease Control outbreak field team called upon to investigate and control a potential "hot zone" at a remote Arctic research facility. Hiroyuki Sanada plays Dr. Hiroshi Hataki, director of the outpost and its mysterious viral research program. The show also stars Kyra Zagorsky as Dr. Julia Walker, Mark Ghanimé as Major Sergio Balleseros, Jordan Hayes as Dr. Sarah Jordan, Meegwun Fairbrother as Daniel Aerov, Catherine Lemieux as Dr. Doreen Boyle and Neil Napier as Dr. Peter Farragut.
THURSDAY, NOVEMBER 28, 2013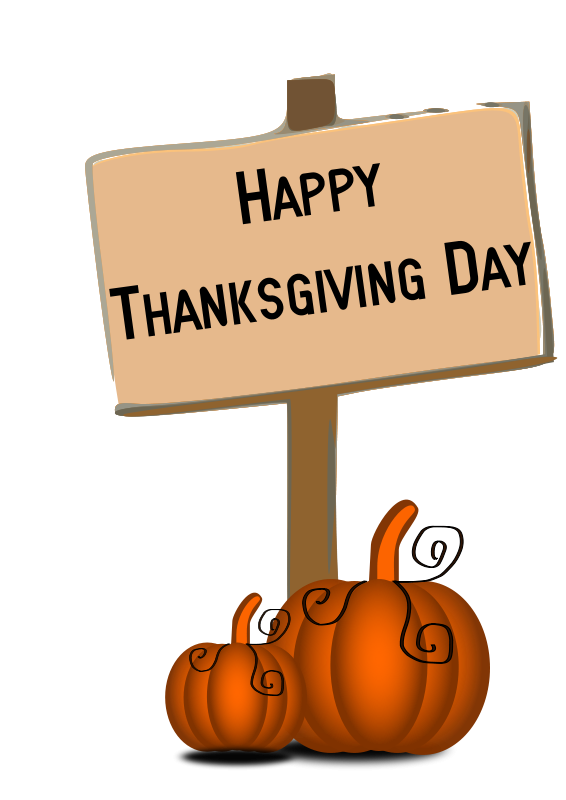 HAPPY THANKSGIVING
For those of you in the U.S. who celebrate Thanksgiving today, I hope you all have a joyous day with friends, family and fun. The best thing of any holiday is getting together with those you love. Here's hoping you all have a wonderful Thanksgiving - whenever it is celebrated for you!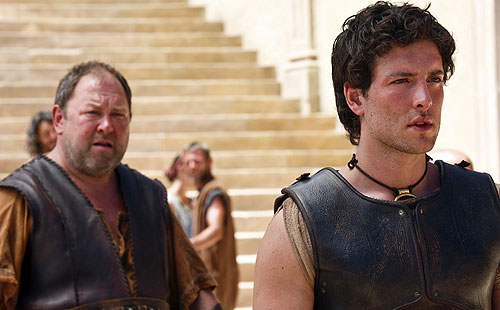 ATLANTIS
BBC America's new series "Atlantis" is getting a second season after airing just a single episode of its first season.
The renewal comes after the debut of "Atlantis" scored a record audience for the channel's Supernatural Saturday programming block. Airing after a rebroadcast of "Doctor Who's" 50th anniversary special, the Nov. 23 premiere drew 838,000 viewers, the most ever for a series premiere under the Supernatural Saturday banner.
The show also performed well in the United Kingdom, scoring the best launch for a Saturday-night drama on the BBC since 2006.
"'Atlantis' is off to a fantastic start and is the centerpiece of our Saturday nights for the next twelve weeks," says Richard De Croce, head of programming at BBC America. "We're committed to bringing our viewers even more entertaining episodes inspired by Greek mythology from [creator] Howard [Overman] and the talented team in Season 2."
"Atlantis" centers on Jason (Jack Donnelly), a 21st-century man who suddenly finds himself in the ancient land of Atlantis, where he finds himself better suited to the times. The show's mashup of Greek myth and history features Jason befriending and going on adventures with Hercules (Mark Addy) and Pythagoras (Robert Emms). Jemima Rooper also stars.
RATINGS FOR SCIENCE FICTION SHOWS THIS WEEK
Doctor Who returned this week for a special episode, and brought with it a lot of fandom and a new ratings record.
The 50th anniversary Who story "Day of the Doctor" was the highest-rated broadcast ever on BBC America, and that's not even counting all the people watching in theaters and the 10.2 million viewers who tuned in in the U.K. Meanwhile, The Walking Dead and The Big Bang Theory were predictably dominant, and Agents of S.H.I.E.LD. finally got a ratings boost.
MONDAY, November 18
Sleepy Hollow (FOX) 7.09 million viewers/2.5/6 share
Sleepy Hollow took a small ratings drop this week, but its numbers overall are comfortingly consistent. Looks like it's got an audience willing to follow where it leads. We'll see if anyone else joins the ride before the year's out.
Beauty and the Beast (CW) 0.68 million viewers/0.3/1 share Beauty and the Beast dropped viewers again after a boost last week, but didn't lose its ratings score. That's good news. The bad news, though, is that the ratings score wasn't that high to begin with.
Almost Human (FOX) 6.76 million viewers/2.3/6 share
After a very strong premiere, Almost Human lost quite a few viewers and a hefty chunk of its premiere demo score when it moved to Mondays for the second part of its two-night premiere event. The Monday numbers were good enough to tie it for second in its timeslot, and tie it for fifth on the night overall. That's not bad, but now we have to say if it keeps dropping amid some stiff Monday competition.
Shows on Hiatus
Bates Motel (A&E) — Returns 2014
Being Human (Syfy) — Returns 2014
Defiance (Syfy) — Returns June 2014
Lost Girl (Syfy) — Returns 2014
Teen Wolf (MTV) — Returns January, 2014
Tron: Uprising (Disney XD) — Returns Unknown
Under the Dome (CBS) — Returns 2014
Warehouse 13 (Syfy) — Returns 2014
TUESDAY, November 19
Marvel's Agents of S.H.I.E.L.D. (ABC) 6.89 million viewers/2.4/7 share
We've talked a lot over the last few weeks about the continued ratings drops Agents of S.H.I.E.L.D. has suffered, and we've been wondering all the while if the show will just keep spiraling down until ABC has to cancel it. Well, this week fans have some good news. After six straight weeks of drops, the show picked up both more viewers and a higher demo score this week, good enough to put it in second place in its timeslot. It could, of course, drop again later, but for the moment this is an encouraging sign that the show may be leveling off or even gaining on the competition. We'll keep a close eye on the remaining 2013 episodes.
Person of Interest (CBS) 12.28 million viewers/2.0/6 share
Person of Interest lost a few viewers but held on to a solid demo score to keep its big midseason event rolling.
Supernatural (CW) 2.01 million viewers/0.9/2 share
Supernatural slumped a bit this week, but even with this drop it still hasn't dropped below two million viewers once this season.
The Originals (CW) -- OFF
Ravenswood (ABC Family) 1.10 million viewers/0.4
Ravenswood lost a little off its demo score for its 2013 finale after its first boost last week. We'll see if it can rebound in the new year.
WEDNESDAY, November 20
American Horror Story: Coven (FX) 3.99 million viewers/2.2
Coven slipped slightly this week but remains a very powerful Wednesday night force.
Arrow (CW) 2.66 million viewers/1.0/3 share
Arrow slipped a bit this week, but it's rebounded from much lower before, and it's got plenty of event TV stuff coming up, so don't worry.
Revolution (NBC) 5.37 million viewers/1.4/4 share
Revolution picked up viewers but dropped its demo score again to tie for its lowest ever.
The Tomorrow People (CW) 1.70 million viewers/0.6/2 share
The Tomorrow People held its demo score and picked up a few viewers for another OK week.
THURSDAY, November 21
The Big Bang Theory (CBS) 18.94 million viewers/5.3/16 share
The Big Bang Theory 's Thanksgiving episode earned it a boost in both viewers and demo score. No surprise there.
Elementary (CBS) 9.24 million viewers/1.8/5 share
Elementary got a very nice rebound after last week's drop, picking up a nice chunk of viewers and two tenths of a ratings point.
The Vampire Diaries (CW) 2.67 million viewers/1.3/4 share
The Vampire Diaries lost a few viewers but held on to its demo score to stay on top of the CW.
Once Upon a Time in Wonderland (ABC) 3.53 million viewers/0.9/3 share
Once Upon a Time in Wonderland broke even with its low demo score and also hit a new low in viewers. Another bad sign for a struggling series.
DreamWorks' Dragons: Defenders of Berk (TOON) 1.18 million viewers/0.3
Dragons held its somehwat low demo score and lost viewers to the point that it very nearly hit a new low.
Shows on Hiatus
Archer (FX) — Returns 2014
Hannibal (NBC) — Returns 2014
Saving Hope (NBC) — Returns Unknown
Wilfred (FX) — Returns Unknown
FRIDAY, November 22
Dracula (NBC) -- OFF
Grimm (NBC) -- OFF
Haven (Syfy) 1.45 million viewers/0.4
Haven held its demo score this week but lost a few viewers. We'll see if it can get a boost in the final two episodes of the season next month.
The Neighbors (ABC) 3.93 million viewers/0.8/3 share
The Neighbors picked up a tenth of a ratings point, but hit another new low in viewers. Hope is fading for this one.
Shows On Hiatus
Continuum (Syfy) — Returns 2014
Da Vinci's Demons (Starz) — Returns 2014
SATURDAY, November 23
Doctor Who (BBCA) 2.43 million viewers/1.1
Doctor Who's big 50th anniversary blowout didn't disappoint BBC America. The special episode, "Day of the Doctor," drew a record audience for the network, which is especially impressive when you consider that it initially aired not in primetime, but in the early afternoon. When you combine these numbers with the primetime encore, you get 3.6 million for the day, and that's not even counting all the people who went to see the show in movie theaters. We'll see if comparably big numbers come in when Matt Smith regenerates into Peter Capaldi come Christmas.
Atlantis (BBCA) 0.83 million viewers/0.2
Atlantis premiered this week with numbers that look dull compared to Doctor Who, but are actually quite good for a BBC America series. The premiere numbers, for instance, best many episodes of new hit drama Orphan Black, and that one's coming back for season two. The question now is how many people will wind up sticking around to see what happens next on Atlantis?
Shows on Hiatus
Orphan Black (BBC) -- Returns April 2014
In The Flesh (BBC) — Returns Spring 2014
SUNDAY, November 24
The Walking Dead (AMC) 11.29 million viewers/5.7
The Walking Dead slipped again this week, but it'll take more than this drop to harm its dominance.
Once Upon a Time (ABC) -- OFF
Witches of East End (Lifetime) 1.50 million viewers/0.6
Witches of East End lost some viewers but got a boost to its demo score. It seems to be leveling off, but we'll see if more boosts are in its future.
Shows on Hiatus
Falling Skies (TNT) — Returns 2014
Game of Thrones (HBO) — Returns Spring 2014
True Blood (HBO) — Returns 2014
TARZAN
Well, I've got to be honest — didn't really see this one coming. That new CGI Tarzan flick will apparently find the jungle kid duking it out with alien monsters. Or, something.
A new trailer for the CGI project based on Edgar Rice Burroughs' classic tale of a boy raised by apes reveals they're adding a whole lot of sci-fi stuff to the original formula. After introducing us to Tarzan and Jane, this new trailer takes a big twist —focusing on some crashed alien tech that an evil corporation is fighting to obtain.
The only person who can stop him? Tarzan (apparently), who will be battling corporate thugs and weird alien monsters to keep the jungle safe. Admittedly, this is a little weird. But, hey, everything is better with aliens. Right?
The flick is set to open in May 2014.
AGENTS OF S.H.I.E.L.D.
ABC and Marvel have aired this first promo for "The Bridge," the 10th episode of "Marvel's Agents of S.H.I.E.L.D." which will be the first half of the show's first two-part episode and will also feature the return of J. August Richard's Mike Peterson.
"In a shocking cliffhanger episode," the official synopsis reads, "Coulson takes the war back to Centipede, and this time he brings in Mike Peterson for some super-soldier support. As they get closer to the truth, startling secrets are revealed and an unexpected twist threatens the team."
"Marvel's Agents of S.H.I.E.L.D." stars Clark Gregg as Agent Phil Coulson, Ming-Na Wen as Agent Melinda May, Brett Dalton as Agent Grant Ward, Chloe Bennet as Skye, Iain De Caestecker as Agent Leo Fitz and Elizabeth Henstridge as Agent Jemma Simmons.
Guest starring on "The Bridge" are also Ajani Wrighster as Ace, Ruth Negga as Raina, Rick Malambri as Brian Hayward, Molly McCook as Laura Hayward, Cullen Douglas as Edison Po, Rico Devereaux as prison guard and Albert Marrero Jr. as trainer.
"The Bridge" was written by Shalisha Francis and directed by Holly Dale and will air Tuesday, December 10 at 8pm on ABC.
WEDNESDAY, NOVEMBER 27, 2013
HELIX
A brand-new extended promo for Ron Moore's upcoming sci-fi series Helix is out, and it's full of intense creepy goodness.
This new extended promo hits all the right spots: It's intense, it's dark, and it's creepy-giving us a sense of something out of a horror-filled zombie apocalypse à la 28 Days Later mixed in with a bit of Outbreak. It even has an almost blink-and-you'll-miss-her look at Star Trek's former sexy Borg Jeri Ryan.
Helix is about a team of scientists who work for the Centers for Disease Control, which is led by The Killing's Billy Campbell and The Wolverine's Hiroyuki Sanada. They launch a routine investigation at an arctic research facility when a new pathogen threatens the fate humankind (cue sounds of doom).
Executive producer Ronald D. Moore (Battlestar Galactica) says that the researchers are hiding secrets that have "the potential to change the nature of humanity itself," and that the CDC team will be trying to uncover the truth in a facility that was built intentionally outside the legal reach of national governments.
"Play God. Pay the Price." You can't get more ominous than that.
Helix is set to to premiere on Jan. 10 at 10/9C on Syfy. HERCULES: THE LEGEND BEGINS
Summit Entertainment has debuted a new trailer for the upcoming Hercules: The Legend Begins.
Directed by Renny Harlin, the film stars Kellan Lutz as Hercules, the mythical Greek hero, demigod and son of Zeus. Betrayed by his King and sold into slavery, Hercules must use his formidable strength to fight for his freedom and return to his true love, Hebe, the Princess of Crete (played by Gaia Weiss).
The supporting cast includes Scott Adkins (The Expendables 2), Liam McIntyre ("Spartacus"), Liam Garrigan ("Strike Back"), Johnathon Schaech ("Ray Donovan," "The Client List"), Roxanne McKee ("Game Of Thrones") and Rade Serbedzija ("Red Widow").
The screenplay is by Daniel Gliat. The producers are Danny Lerner, Les Weldon, Boaz Davidson and Renny Harlin. Executive Producers are Avi Lerner, Trevor Short and John Thompson. Hercules: The Legend Begins will be released in 2D and 3D theaters on January 10, 2014.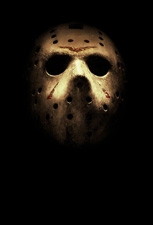 FRIDAY THE 13TH
A new Friday the 13th film is indeed coming. Paramount has confirmed this by locking in a release date of March 13, 2015!
Yes, that's a Friday the 13th. (The 13th also falls on a Friday in February and November of that year.) And no, an official title has not been revealed (will it be Friday the 13th 2? Friday the 13th: Part 2? Friday the 13 with some subtitle attached?)
Warner Bros. relinquished the rights to the franchise and gave them back to Paramount. The studio had five years to get a new entry in theaters before those rights reverted back to WB.
There are no further details other than that. We know Platinum Dunes will be producing the film, but there is no director and there are rumblings of the producers looking for a "found footage" approach.
Paramount has also decided to move up the release of Anchorman 2: The Legend Continues two days to December 18.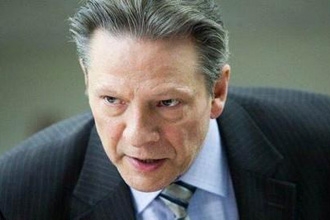 THE AMAZING SPIDER-MAN 2
Chris Cooper takes over the role of Norman Osborn in the upcoming "The Amazing Spider-Man 2" and has already confirmed that he is coming back for the third film in the series.
Whilst speaking with MTV today, Cooper confirmed that his appearance in the upcoming first sequel is really just an introduction to something far more significant:
"Amazing Spider-Man 2 was an introduction to Norman, and - you'll see - an extremely odd introduction, which apparently will lead to something more."
Cooper was then asked what he knew about the Sinister Six and the potential future of the franchise. He responded that he was "vaguely" aware of the direction the franchise will take. He added:
"They sent me some material. But they said also that this Spider-Man is its own Spider-Man. We're just kind of starting from the beginning."
Previously actor Paul Giamatti, who plays Rhino in the upcoming sequel, said "there's a lot of stage-setting for the next film. There are several villains in this movie, and some of them are more foreground and important. Jamie Foxx is and stuff. A couple of us are more hanging around the background because I think there will be a bigger deal."
TUESDAY, NOVEMBER 26, 2013
TIME OF THE DOCTOR
We're one month away from Matt Smith's final episode as the Doctor, and now we've got some clues about what might happen in his sendoff story.
Most Whovians are probably still digesting all the craziness that was the 50th-anniversary special, "Day of the Doctor," but we all know there's another big event on the horizon. Matt Smith's exit and Peter Capaldi's debut as the 12th Doctor (or the 13th, depending on how you number it) will come Christmas Day in an episode reportedly titled "Time of the Doctor." So far, officially, anyway, all we've got to go on is this brief teaser released by the BBC shortly after "Day of the Doctor" aired.
Those who've been closely following the 11th Doctor endgame will be familiar with terms like "Trenazalore" and "Silence Will Fall," and longtime Who viewers will recognize the alien beings known as "The Silence," along with Weeping Angels (a signature Steven Moffat creation), Daleks and Cybermen. So how will this all come together? Well, Bleeding Cool's Rich Johnston has snagged what seems to be an outline of "Time of the Doctor," and though he's not disclosing the super-spoilery stuff that he's apparently learned, he is letting loose a few highlights from what could be (and could is a key word here for the moment) the final Matt Smith Doctor Who episode. So what's been revealed? Here are Johnston's bullet points.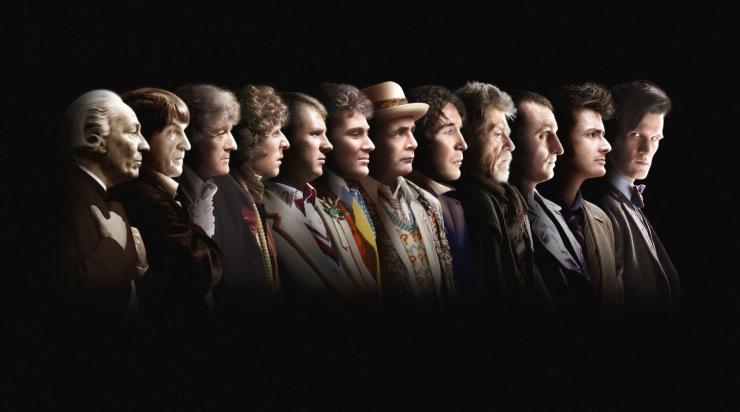 A bell tolls across the Universe. Many are afraid, The Doctor and Clara are… curious.
You will come to Christmas Town, a place of peace, welcomed by Rob Jarvis and Tessa Peake-Jones.
You will come to Trenzalore, a planet of war.
You will find out where Gallifrey went.
You will discover what the Silence are.
You will see who the voice in the TARDIS was.
The episode will be nine hundred years long.
There will be Daleks, Cybermen and Weeping Angels. Some of them will be wooden. So will The Doctor.
He always has Handles. And grab hold, as you will find out what the hell that crack in space and time actually was. Because The Time Of The Doctor will be going right back to The Eleventh Hour.
So, if this outline proves to be real (and there's always a chance that it won't), we could be getting solutions to not just the 50th-anniversary special but Matt Smith's entire run as the Doctor, which would be an immensely satisfying thing, considering how many times Moffat's swerved to avoid any real resolution so far. Of course, we won't know for sure until Christmas, because if we've learned anything at this point, it's that no matter how much Steven Moffat and company do tell us, they could be prepared to deliver something completely different onscreen.
"The Time of the Doctor" airs December 25 on BBC America.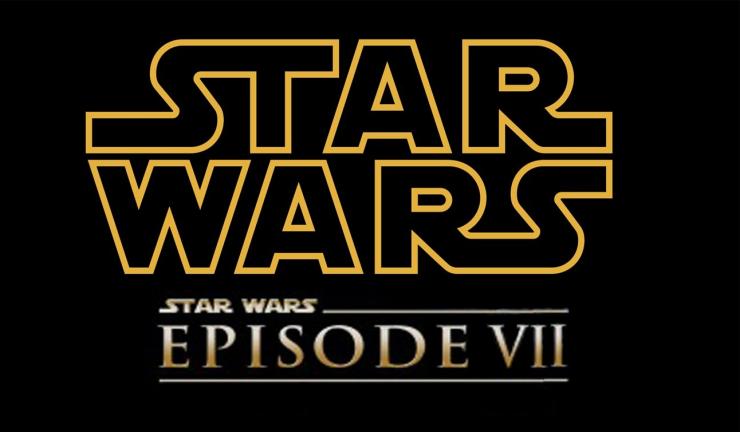 STAR WARS: EPISODE VII
Now that J.J. Abrams and Lawrence Kasdan have taken over screenwriting duties for Star Wars Episode VII, we may be seeing the first results of the changes they're making to the story.
According to The Hollywood Reporter, the film is now looking to cast a new character that is described as a "40-something military man a la Matt Damon in Elysium." This newly added figure is said to be a direct result of the new direction in which Abrams and Kasdan have been taking the script since original screenwriter Michael Arndt was shown the door last month.
There's no explanation as to how this new person fits into the plot, mainly because there's been absolutely no hint of what the movie's plot is -- and we don't know how extensively Abrams and Kasdan are changing it from the original conception.
We do know that casting directors are still on the lookout for two young leads, a 17-to-18-year-old girl and a 19-to-23-year-old guy, but despite testing everyone from the hottest young actors in Hollywood to your cousin Rob who was willing to drop out of college for the part, the two teen heroes have yet to be found.
Now we can add this middle-aged military man to the mix. Is he someone we've met or heard of before? Slashfilm seems to think that Abrams might want to use a minor character from the previous trilogy, like Wedge Antilles, and give him a lot more to do in the new films. Or will it be someone completely new?
Whoever the character is, they need to fill the role soon, before Abrams begins directing the thing early next year to make that Dec. 18, 2015 release date. ORPHAN BLACK
The folks at BBC America scored a monster hit for their first original sci-fi series in Orphan Black, and now we have our first peek at season two.
Starring Tatiana Maslany as about a half-dozen characters, the series has been peeling away the layers of a vast conspiracy surrounding a group of cloned women. The show just kept getting better and better throughout its first season, and by the end it was one of the most critically praised new shows of the year.
Now the studio has been kind enough to drop the first tantalizing teaser trailer for season two. Focusing on Sarah (the clone at the center of the story), the new teaser does a nice voiceover to hit on the themes that'll drive season two, while showing our favorite clone looking very perturbed. Considering the way season one ended, we couldn't blame her.
The network has also revealed when we'll get to see season two: April 19, 2014. So, yeah, still a pretty good wait — but it gives us more than enough time to binge-watch season one a few more times. Or maybe a few dozen times.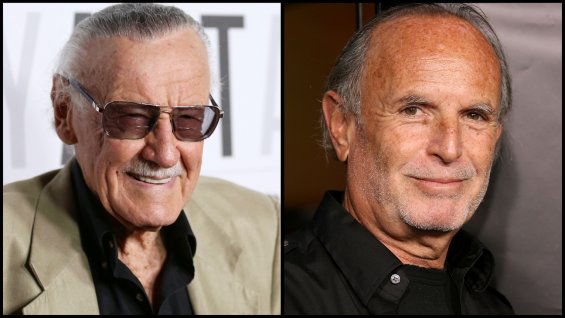 NEW PROJECT ANNOUNCEMENT
Stan Lee, the co-creator of the X-Men, Spider-Man, Hulk and other Marvel characters, may be turning 91 in December, but shows no signs of slowing down.
Lee is teaming up with Avi Arad, the former Marvel Studios head who now produces movies such as The Amazing Spider-Man and its upcoming sequels, for a new big-screen project featuring a new Lee creation.
The title and plot details are being kept under wraps, as Arad tells The Hollywood Reporter's Heat Vision: "Some titles give away too much."
The project is set up at Columbia and will be produced by Arad, Arad Productions' Ari Arad, Lee and Lee's partner at POW! Entertainment, Gill Champion.
"At the ripe old age of 90, he can still put together magic," said Arad. "He's as sharp as a Japanese cooking knife. His mind is as young as it used to be."
The project is still in the early stages and the producers will soon be meeting with writers to pen a screenplay.
MONDAY, NOVEMBER 25, 2013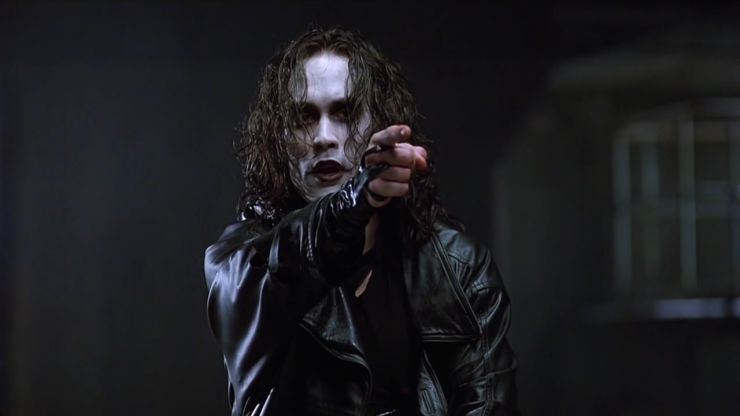 THE CROW
If you weren't excited for that reboot of The Crow before, you might be after you hear who's rumored to be joining it now.
After an impressively extended period of development hell, a new adaptation of James O'Barr's classic comic seems finally to be heading toward production. It's got a director in F. Javier Gutierrez (Before the Fall), a star in Luke Evans (The Raven) and O'Barr himself on board as a creative consultant. Now it might be getting some star power of the zombie-killer variety.
According to Schmoes Know, the Walking Dead star and resident favorite cast member Norman Reedus is the "top choice" for the role of "James" in the Crow reboot. Exactly who James is and what his role will be are unclear at the moment. He could be an ally to Evans' Eric Draven, helping on his quest to supernaturally avenge his losses, or he could be an adversary, one of the people who murdered Eric's lady love and put him in the ground. Whatever the case, the amount of goodwill Reedus carries with genre fans at the moment makes it likely that his role will be a big one, and we're betting he could take on either hero or villain with ease.
So, even if many fans of the original film starring Brandon Lee aren't counting on this reboot to be anything special, the addition of Reedus to the cast will certainly draw more interest from more than a few Walking Dead viewers (and as we know, there are a lot of those), and it might even turn around some fans who didn't want this reboot to happen at all.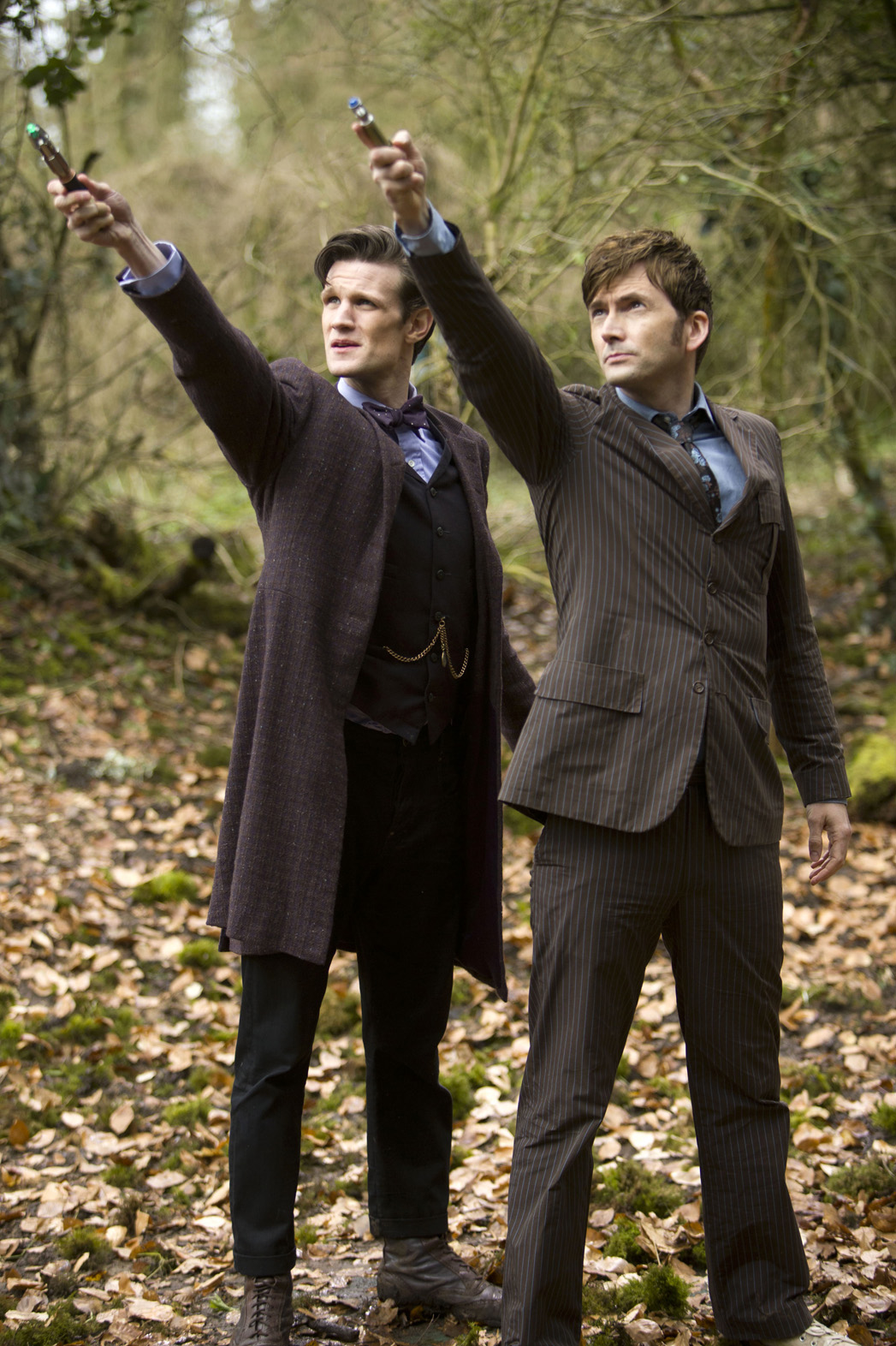 DOCTOR WHO SPECIAL
It was the most-watched episode of the drama since late 2010, but the U.K. public broadcaster's ballroom competition "Strictly Come Dancing" drew a bigger audience.
The BBC's special 50th anniversary episode of sci-fi evergreen Doctor Who on Saturday night drew an average audience of 10.2 million for the U.K. public broadcaster's flagship network.
The 75-minute special on BBC One peaked with 10.6 million viewers, making it the fifth-highest-rated episode of Doctor Who since the broadcaster brought it back in 2005. It was also the most-watched episode since the 2010 holiday season episode.
However, the Doctor Who anniversary special attracted fewer viewers than celebrity dance competition Strictly Come Dancing.
The show averaged 10.6 million and peaked with 11.7 million viewers.
The X Factor on ITV, meanwhile, reached an average audience of 7.7 million on Saturday night.
The Doctor Who special aired simultaneously in 94 countries, setting a Guinness world record for the largest global simulcast of a TV drama ever.
Said BBC One controller Charlotte Moore: "The 50th anniversary episode of Doctor Who was a spectacular event on BBC One that brought the nation together, cutting through time and space to simulcast in 94 countries, to celebrate this great British icon." WEEKEND BOX OFFICE UPDATE
UPDATED: In North America, the sequel scores the top November opening of all time, while "Delivery Man" marks Vince Vaughn's worst nationwide launch for a movie opening in more than 1,000 theaters; "Captain Phillips" sails past $100 million.
Ravenous moviegoers propelled Lionsgate's sequel The Hunger Games: Catching Fire to a $307.7 million global opening, easily outpacing the first film's $211.8 million debut in March 2012.
In North America, Catching Fire scored the top November opening of all time with $161.1 million, slaying the record set by fellow YA film adaptation The Twilight Saga: New Moon ($142.8) and marking the fourth-biggest opening of all time after The Avengers ($207.4 million), Iron Man 3 ($174.1 million) and the final Harry Potter film ($169.2 million). Catching Fire enjoys the distinction of toppling The Dark Knight Rises ($160.9 million).
Catching Fire is already a much bigger player overseas than the first film, launching to $146.6 million from 65 markets (the tally includes grosses from Brazil, where the film opened last weekend.). It's doing double the business of Hunger Games overall, and even more in key markets including Russia, where it was up 64 percent.
Producer Nina Jacobson said Lionsgate has been much more aggressive internationally in marketing the film, culminating with a whirlwind premiere tour last week. "They really shifted the orientation to a global orientation. I'm incredibly thrilled with the domestic numbers, but I think we are all really excited to see the international plan paying off," she said.
Hunger Games topped out at $408 million domestically and $283.2 million internationally for a global total of $691.2 million; Catching Fire is expected to do substantially more, particularly offshore.
The sequel, earning an A CinemaScore, is reaching a broader audience than Hunger Games did, with males making up 12 percent more of the domestic audience, or 41 percent. Catching Fire also played evenly in terms of age, with 50 percent under the age of 25 and and 50 percent over.
Directed by Francis Lawrence, the sequel returns Jennifer Lawrence, Josh Hutcherson and Liam Hemsworth in the lead roles. Woody Harrelson, Donald Sutherland, Stanley Tucci, Elizabeth Banks, Lenny Kravitz, Philip Seymour Hoffman, Jeffrey Wright, Sam Claflin and Jena Malone also star.
Simon Beaufoy and Michael deBruyn wrote the screenplay, adapting it from the Suzanne Collins best-seller.
The weekend's only other new nationwide entry was Delivery Man, starring Vince Vaughn. Placing No. 4, the $22 million DreamWorks dramedy took in $8.2 million, marking the worst nationwide debut of the actor's career for a film debuting in excess of 1,000 theaters (excluding cameos). It's the third Vaughn movie to struggle after The Internship and The Watch.
Delivery Man's modest budget minimizes the financial risk for DreamWorks and partner Disney, which had hoped the film would serve as potent counterprogramming to Catching Fire, a risky movie. Moviegoers liked the film -- about a sperm donor who fathers 500 children -- better than critics, giving in a B+ CinemaScore. The film quickly transformed into a date movie for older adults (81 percent).
Overseas, Delivery Man took in $1.2 million as it launched in Russia.
Elsewhere at the box office, Disney's decision to open Thanksgiving animated entry Frozen at the El Capitan theater in Los Angeles before the family film rolls out everywhere on Thanksgiving eve paid off. Frozen grossed $237,606, by far the best location average of the weekend.
Disney enjoyed another strong weekend with Thor: The Dark World despite the onslaught of Catching Fire. The Marvel Studios' 3D tentpole grossed $14.1 million domestically to place No. 2 and $24.8 million overseas for a global total of $548.8 million.
Malcolm D. Lee's African-American comedy The Best Man Holiday placed No. 3 in its second weekend, grossing $12.5 million for a hearty domestic total of $50.4 million.
Rounding out the top five was Relativity's animated family film Free Birds. The family pic grossed $5.3 million for a total North American gross of $48.6 million.
Among awards contenders, Fox Searchlight's 12 Years a Slave placed No. 9, grossing $2.8 million from 1,474 theaters for an impressive domestic total of $29.4 million. Focus Features' Dallas Buyers Club cracked the top 10 chart for the first time, placing No. 10 with $2.7 million from 666 theaters for a total of $6.4 million in its fourth weekend.
Paul Greengrass' Captain Phillips sailed past the $100 million mark in its seventh weekend, grossing $1.8 million domestically to come in No. 12. The Sony drama, boasting a North American total of $100.7 million, also is doing strong business overseas, where it took in another $6.8 million for an international total of $76.3 million and global haul of $177 million.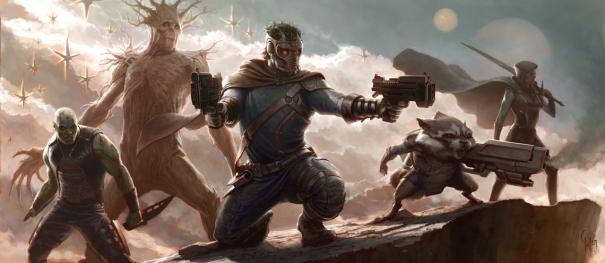 GUARDIANS OF THE GALAXY
Next year will see the release of Marvel's most unique film to date, James Gunn's Guardians of the Galaxy, and with it comes one of their more eccentric heroes, Peter Quill aka Star-Lord, played by Chris Pratt. Pratt recently spoke with Fandango about the role, revealing why he signed onto the film and what he loves about the character.
"Just the fact that he was part of the Marvel brand was really exciting," Pratt said. "I was signed up to do the movie before I was even allowed to read a script, so it wasn't like something about this particular character that got me to do it. The fact that it was a Marvel movie is what got me to do it.
"Granted, once I did read it there were so many things about the character that I love, and one thing is that he's very much a kid at heart. He's like a man-child. And I like the idea that he's got a false sense of bravado. Deep down inside he's lonely and desperate. But on the outside he walks around like he's big and tough, and I don't think he does a great job of convincing everybody that he's not just a scared little child."
Guardians of the Galaxy, which also stars Dave Bautista, Zoe Saldana, Michael Rooker, Ophelia Lovibond, Benicio Del Toro, Lee Pace, Karen Gillan, Djimon Honsou, Glenn Close and John C. Reilly, is set for release on August 1, 2014.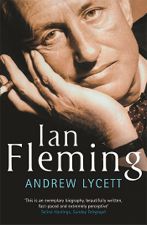 WARCRAFT
Before Moon and Source Code director Duncan Jones signed on to direct Legendary Pictures' Warcraft, which will be released by Universal Pictures on December 18, 2015, he had been attached to a number of projects including Fleming, a biopic about James Bond creator Ian Fleming.
According to TheWrap, Jones has had to put that project behind him to start production on Warcraft in January with the amount of post-producton likely to keep him busy for most of the year. The producers of Fleming weren't willing to wait that long to start the movie and are currently looking for a new director who can come on board and start casting next year.
Based on Andrew Lycett's biography of Fleming with a screenplay by John Orloff (Anonymous), the film will explore his life as an international spy which influenced the James Bond books.
The film is being produced by K5 International's Oliver Simon and Daniel Baur with PalmStar Media Capital's Kevin Frakes and Liberty Films' Stuart Fenegan, as well as the Ian Fleming estate, represented by Jim Young and Robert Laycock.
SUNDAY, NOVEMBER 24, 2013
DOCTOR WHO CHRISTMAS TEASER
Matt Smith is going out with a bang in the 2013 "Doctor Who" Christmas special. Though "The Day of the Doctor" was everything a Whovian could have hopes for, it seems the 11th Doctor will face off one last time with his most feared enemies. All of them.
In the first teaser trailer for the special, the Doctor is on a planet he doesn't know about, but it seems that everything he hates it there with him, including Daleks, Cybermen, Weeping Angels and The Silence.
This special episode will also be Smith's last as the Doctor. At the episode's end he will regenerate, with Peter Capaldi taking his place.
The "Doctor Who" Christmas special airs, when else, on December 25.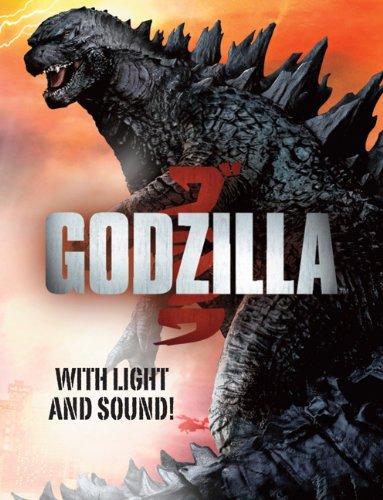 GODZILLA
The more we see of the new monster for next year's Godzilla reboot, the more confident we are that this is a redesign we can believe in.
While that 1998 reboot that we don't really like to talk about much seemed to get just about everything wrong when it came to Godzilla, the next attempt to revitalize the classic kaiju seems to, so far, be getting everything right. It's got acclaimed Monsters direct Gareth Edwards at the helm, and a script that includes work by Frank Darabont. It's got a star-packed cast that includes Aaron Taylor-Johnson, Elizabeth Olsen, Bryan Cranston, Ken Watanabe and original Godzilla star Akira Takarada. It's also got some killer early footage that, according to those who've seen it, includes more than one monster.
The production has also done a pretty good job of keeping the monster himself under wraps until they want to show him to us in all his destructive majesty, so we really haven't seen much but a tail here or a head there. Until now, that is.
A Godzilla tie-in book "kit" that will feature both a Godzilla figure that roars and 48 pages of material on the history of Godzilla and the making of the new movie will be released sometime next year, but the cover has already popped up online, and it's pretty much a full body shot of the star of the show himself. So, if you don't want to see the full creature until Gareth Edwards decides to show it to you in some stylized way, click away now.
Everyone else, step right this way and meet the monster.
While we're certain that he'll no doubt look much better when he's in motion, leveling buildings and battling other kaiju on the big screen, this is nonetheless a very encouraging shot of the monster. It looks classic without looking corny, and it definitely looks ready for some serious destruction.
We'll get to see the monster in all his gargantuan glory when Godzilla roars into theaters on May 16, 2014.
SHERLOCK
A brand new trailer for the anticipated return of Sherlock has hit the web and it plays up the social media frenzy surrounding Sherlock Holmes' (Benedict Cumberbatch) return from the dead.
"Oh. My. God!" exclaims a Sherlock fan after her phone buzzes to life.
Various Twitter hashtags take over the screen: #SherlockIsAlive!, #SherlockIsNotDead and #SherlockLives are among the most popular ones. (Talk about being meta.)
In August, the first trailer touting the return of the British series -- which plays on PBS Masterpiece in the U.S. -- debuted, focusing on various characters' reactions to learning of Sherlock's faked death. This one goes a step further, opening with John Watson (Martin Freeman) visiting Sherlock's grave and later likely coming face to face with the news.
Sherlock returns Sunday, Jan. 19 on PBS Masterpiece.
WEEKEND BOX OFFICE
Lionsgate's sequel The Hunger Games: Catching Fire topped the Friday box office with a historic $70.5 million, one of the biggest opening-day grosses of all time in North America and putting the sequel back on course to eclipse the $152.5 million earned by the first film in March 2012.
Catching Fire is also destined to score the top November opening of all time, eclipsing the $142.8 million earned by fellow YA film adaptation The Twilight Saga: New Moon. The movie, earning an A CinemaScore, marks another major victory for Lionsgate and is reaching a broader audience than Hunger Games did, with males making up 12 percent more of the audience.
Overseas, where it is rolling out in 65 markets, Catching Fire has already earned a stellar $64 million. The movie is doing double the business of Hunger Games overall, and is four times larger in Germany and nearly 40 percent bigger in Australia.
Domestically, many were confounded on Friday when Catching Fire trailed Hunger Games in matinee grosses. But by the time final numbers were tallied, the sequel had narrowly eclipsed the $67.3 million grossed by Hunger Games on its first Friday in late March 2012.
In its November slot, Catching Fire faces far more competition than Hunger Games did, including Thor: The Dark World, which is heading into its third weekend. The first Hunger Games also had the advantage of opening during the spring break corridor.
Hunger Games topped out at $408 million domestically and $283.2 million internationally for a global total of $691.2 million; Catching Fire is expected to do substantially more. By Sunday alone, the movie could cross $300 million in global ticket sales.
Directed by Francis Lawrence, the sequel returns Jennifer Lawrence, Josh Hutcherson and Liam Hemsworth in the lead roles. Woody Harrelson, Donald Sutherland, Stanley Tucci, Elizabeth Banks, Lenny Kravitz, Philip Seymour Hoffman, Jeffrey Wright, Sam Claflin and Jena Malone also star.
Simon Beaufoy and Michael deBruyn wrote the screenplay, adapting it from the Suzanne Collins best-seller.
The weekend's only other new nationwide entry is Delivery Man, starring Vince Vaughn. The $22 million DreamWorks dramedy, grossing a tepid $2.7 million on Friday to place No. 4, may only open in the $8 million range for the weekend, marking the worst nationwide opening of the actor's career for a film debuting in excess of 1,000 theaters (excluding cameos).
The film's modest budget minimizes the financial risk for DreamWorks and partner Disney. Moviegoers liked the dramedy -- about a sperm donor who fathers 500 children -- better than critics, giving in a B+ CinemaScore.
Elsewhere at the box office, Disney's decision to open Thanksgiving animated entry Frozen at the El Capitan theater in Los Angeles before the family film rolls out everywhere on Thanksgiving eve is paying off. Frozen grossed $66,498 on Friday for a weekend opening average north of $200,000.
AGENTS OF S.H.I.E.L.D.
Yahoo! has debuted the opening scene from this week's episode of "Marvel's Agents of S.H.I.E.L.D." Titled "Repairs," the episode is described as follows:
"Coulson and his team are haunted by a mysterious force that threatens to destroy them all, and only a secret from May's past can save them."
"Marvel's Agents of S.H.I.E.L.D." airs Tuesdays at 8 P.M. on ABC.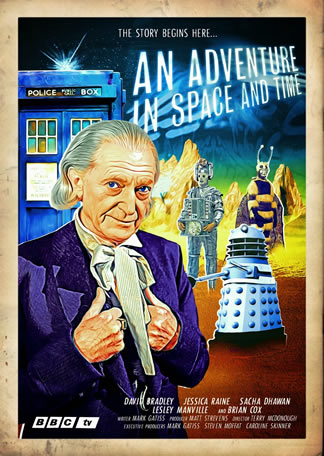 SATURDAY, NOVEMBER 23, 2013
AN ADVENTURE IN SPACE AND TIME
The BBC TV movie "An Adventure in Space and Time" is perhaps the most fitting tribute to "Doctor Who" during its 50th anniversary celebration, as it tells the story of the Doctor's origin, as unlikely as it may be.
The movie opens when the first Doctor, William Hartnell (David Bradley) preparing for his final scenes in the role, before retiring from the series. Standing at the console of his TARDIS, Hartnell remembers his time as the Doctor, which sets the story.
A lot of interesting things are shown throughout the story. One of the more interesting things to note is how the show is constantly spelled out as "Dr. Who," even though it's become taboo to Whovians to refer to it as such.
The creation of the show was largely in part because the BBC wanted something fun to lift up their programming, a show kids and adults would both love. Once they had the idea, there was some question about why the lead, a quirky old man, had to be a doctor. Co-creator Sydney Newman (Brian Cox) simply explains, "He should be a doctor, don't you think? Makes him an authority figure."
The movie paints Hartnell as a grumpy old man before "Doctor Who," though as the shows popularity grew and children began looking to him as a hero, he took major pride in the role and those who love it.
The movie touches on how the series premiere came a day after John F. Kennedy was assassinated, leading to less than stellar ratings and attention. However, the second serial introduced the Daleks, which brought the show success. Little kids running around yelling "Exterminate!" is pretty entertaining.
They also cover the Doctor's first companion, Carole Ann Ford (Claudia Grant) leaving the series and how it impacted Hartnell. The two has grown close during production and he was sad to see the one who had been on the ride with him depart. Things got worse when original producer Verity Lambert (Jessica Raine) also stepped down, leaving him with a new team to guide the ship.
As time went on, Hartnell's health began to deteriorate and remembering his lines became difficult. While he wanted a lighter schedule, the network went another way. The idea of regenerating the Doctor into a new actor was proposed, with Hartnell eventually being informed that he would be retiring the role.
In a crushing moment, he cries to his wife, "I don't want to go." The moment is significant as that was also David Tennant's last line as the Doctor when he left the series.
Finally, as the movie catches up to Hartnell shooting his last scene, greeting his predecessor, Patrick Troughton, the first Doctor looks across his TARDIS control panel to see a familiar face.
Matt Smith, dressed as his 11th Doctor, makes a surprise cameo, smiling back at Hartnell, assuring him that the Doctor is eternal, something that might not have happened without him. It's a fitting end to the story of the first Doctor.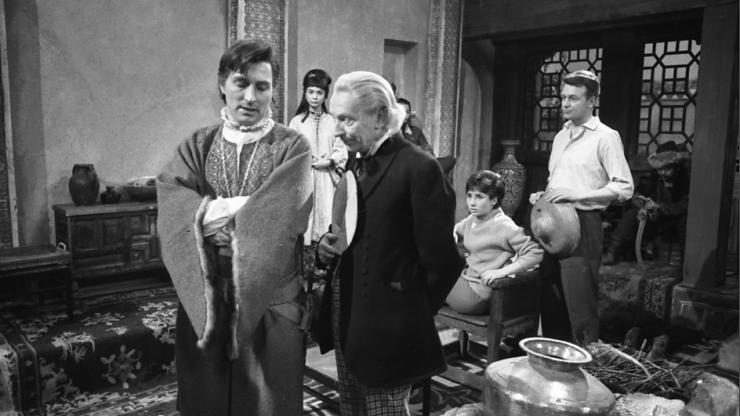 LOST EPISODES OF DOCTOR WHO
Happy 50th anniversary, fellow Whovians! Looks like all the missing episodes of a classic Doctor Who story have been found!
The Mirror reports that all seven missing episodes from a classic William Hartnell (the First Doctor) story from 1964, "Marco Polo," have been found and that it'll be officially unveiled next month.
Here's the report (thanks to a "Neil" and Doctor Who TV for this):
Seven lost Doctor Who episodes that were recorded by a fan are set to be unveiled next month.
The BBC are desperately keeping the existence of the 1964 series – called Marco Polo, featuring William Hartnell as the Doctor – secret.
They are one of the only series where no video footage exists – and was thought to have been lost forever.
A TV insider revealed: "This is a massive deal for Doctor Who fans, these episodes were hugely popular with viewers when they were first shown and are set to be a hit again." The chance to recover the wiped Marco Polo episodes has come from the dedication of a fan who enthusiastically recorded the episodes on a cine camera.
The fan recorded the episodes directly from the television onto a 16mm film camera. Since the discovery of the cine film, the recordings have been carefully restored and transferred onto broadcast tape by BBC Worldwide.
The source continued: "This new discovery is all down to a dedicated fan who spent ages recording the episodes back in the sixties. The recording – which is a silent film – came out really clearly so it will be easy to watch… the fan did it in a very professional way.
"There are already audio recordings of the episodes so the Beeb have had to match everything up. There are some gaps in the audio so it has been a painstaking process. Where there are gaps in audio they are going to be re-recorded using contemporary actors who sound as close to the original actors as possible.
"The fan had been holding onto these tapes for a long time and when the BBC found out about the tapes they jumped at the chance of using them. It's a massive coup for the broadcaster."
If this turns out to be true—and it's not just another rumor—then this is indeed another awesome find! More Doctor Who goodies for us all.
Back in October, another batch of long-lost Doctor Who episodes discovered in Nigeria were finally revealed to the world and released on iTunes.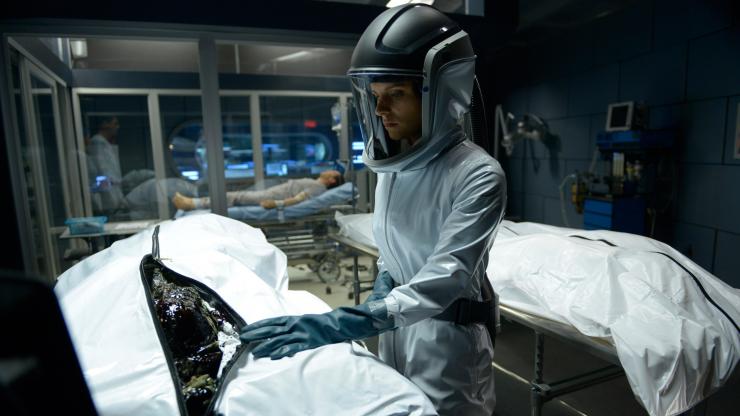 SYFY SERIES UPDATE
From Ronald D. Moore's TV return to sexy werewolves — there's going to be a lot of new stuff to check out on Syfy come January.
The network has announced its premiere date schedule for early 2014, including the debut of new series Helix and Bitten. The thriller Helix was developed by Moore (Battlestar Galactica) and tells a story reminiscent of The Thing, set at an arctic research base. It premieres Friday, Jan. 10.
Bitten is a sexy Canadian export about werewolves starring Laura Vandervoort (V, Smallville), which generated a fair bit of buzz in the land up north. It's set to premiere Monday, Jan. 13.
But that's not all. Returning series Being Human (U.S.) is set to debut its fourth season on Monday, Jan. 13, along with the fourth season of sexy fantasy series Lost Girl on the same night.
There are also some new and returning reality series that will be hitting the airwaves in early 2014, to go along with the scripted fare. New live series Opposite Worlds debuts Tuesday, Jan. 21, and will pit groups against one another in future and past settings, where both sides have to complete fast-paced challenges.
Returning favorite Ghost Hunters will be back with new episodes on Wednesday, Jan. 22, while the hit makeup artist competition Face Off will start its sixth season on Tuesday, Jan. 14.
For more details, check out the full press release below:
SYFY'S JANUARY 2014 PREMIERE SCHEDULE (All Times ET/PT)
SERIES PREMIERES
HELIX (TWO EPISODE PREMIERE): FRIDAY, JANUARY 10 AT 10PM
Helix is an intense thriller about a team of scientists from the Centers for Disease Control who travel to the high-tech research facility, Arctic BioSystems, to investigate a possible disease outbreak, only to find themselves pulled into a terrifying life-and-death struggle that may hold the key to mankind's salvation or total annihilation. However, the lethal threat is just the tip of the iceberg, and as the virus evolves, the chilling truth begins to unravel.
Billy Campbell (Killing Lincoln, The Killing) stars as Dr. Alan Farragut, leader of the Centers for Disease Control outbreak field team called upon to investigate and control a potential outbreak. Hiroyuki Sanada (The Wolverine, 47 Ronin) also stars as Dr. Hiroshi Hatake, director of Arctic BioSystems and its mysterious viral research program.
Helix also stars Kyra Zagorsky (Supernatural) as Dr. Julia Walker; Mark Ghanimé (Emily Owens, M.D.) as Major Sergio Balleseros; Jordan Hayes (House at the End of the Street) as Dr. Sarah Jordan; Meegwun Fairbrother as Daniel Aerov; Catherine Lemieux (White House Down) as Dr. Doreen Boyle, and Neil Napier (Riddick) as Dr. Peter Farragut.
Ronald D. Moore (Battlestar Galactica, Outlander), Steven Maeda (Lost, The X-Files) who is also showrunner, and Lynda Obst (Contact, Sleepless in Seattle) are Executive Producers. The 13-episode series is produced by Tall Ship Productions, Kaji Productions and Lynda Obst Productions in association with Sony Pictures Television. Prolific director and producer Jeffrey Reiner (Friday Night Lights) directed the premiere episode, which was written by creator and co-executive producer, Cameron Porsandeh.
OPPOSITE WORLDS: TUESDAY, JANUARY 21 AT 10PM
An all-new reality series pitting contestants in a past vs. future competition - featuring a live social experiment - Opposite Worlds will run for 12 episodes over six weeks (two episodes per week), with the second weekly episode featuring a live element (a first for a Syfy reality series).
In Opposite Worlds, 14 people from all walks of life face off in opposing teams that live in a house separated into two distinctly different worlds: one past and one future, each with its own unique advantages and disadvantages. Adding to the drama is a glass wall dividing the house into the two environments, allowing the teams to watch, envy and dread each other's every move. Every week, as cast members compete in a series of fast-paced challenges, viewers will be asked to participate in real time on social media and affect the outcome of each player's fate.
Opposite Worlds will be Executive Produced by JD Roth, Todd A. Nelson, Brant Pinvidic and Adam Kaloustian for Eyeworks USA. The series is based on the hit Chilean format, Mundos Opuestos, originally broadcast on Canal 13 and distributed by Banijay International.
BITTEN: MONDAY, JANUARY 13 AT 10PM
Based on the New York Times best-selling Women of the Otherworld novels by Kelley Armstrong, the 13-episode Bitten is an emotionally charged supernatural thriller starring Laura Vandervoort (Smallville, Ted) as Elena Michaels, the lone female werewolf in existence.
Desperate to escape both a world she never wanted to be part of and the man who turned her into a werewolf, Elena (Vandervoort) has abandoned her Pack and taken refuge in a new city. There, she works as a photographer and hides her werewolf existence from her new boyfriend. When bodies start turning up in her Pack's backyard, Elena finds herself back at Stonehaven, the werewolves' ancestral domain. Torn between two worlds and two loves, she quickly realizes that – when push comes to shove – she'll stop at nothing to defend her Pack.
Bitten also stars Greg Bryk (A History of Violence) as werewolf Pack "Alpha" Jeremy Danvers, Greyston Holt (Alcatraz) as Elena's werewolf ex-boyfriend Clayton Danvers, and Paul Greene (The Client List) as Elena's current beau, Philip McAdams.
Bitten is produced by No Equal Entertainment, Hoodwink Entertainment, and eOne in association with Space and Bell Media, with the participation of Rogers Cable Network Fund and Cogeco Program Development Fund and the Canadian Film or Video Production Tax Credit. Executive producers include J.B. Sugar for No Equal Entertainment, Patrick Banister and John Barbisan for Hoodwink Entertainment and Tecca Crosby, John Morayniss, and Margaret O'Brien for eOne. Daegan Fryklind and Grant Rosenberg are Executive Producers and co-showrunners.
SERIES RETURNS
LOST GIRL (SEASON 4 PREMIERE): MONDAY, JANUARY 13 AT 8PM
This season on Lost Girl, fate casts a wide shadow over the Fae world. With Bo's (Anna Silk) return, the lines between Dark and Light Fae are blurred, causing her embark on a journey of discovery. Bo and company will ultimately realize that, regardless of the challenges and enemies they face, they're stronger when they confront them together. George Takei (Star Trek) and Ali Liebert (Bomb Girls) are among the new season's guest stars.
Lost Girl also stars Ksenia Solo as Kenzi, Bo's human sidekick and street-smart confidante; Kris Holden-Ried as Dyson, the shape shifting homicide detective and noble warrior of the Light Fae; Zoie Palmer as Lauren, the brilliant human doctor who competes with Dyson for Bo's affection; Rick Howland as Trick, Bo's grandfather and the ancient and mysterious Blood King, and K.C. Collins as Hale, Dyson's partner and a Light Fae siren born of noble blood. Paul Amos returns as the ever devious Dark Fae Mesmer, Vex, and Emmanuelle Vaugier reprises her role as the evil Dark Fae leader, The Morrigan.
Lost Girl was developed by Prodigy Pictures, in association with Shaw Media and Showcase. Executive Producers are Jay Firestone and Emily Andras. Vanessa Piazza and Wendy Grean are producers. Lost Girl is produced with the participation of the Canadian Media Fund created by the Government of Canada and the Canadian cable industry, and with the assistance of the Canadian Film or Video Production Tax Credit and the Ontario Film and Television Tax Credit Program.
BEING HUMAN (SEASON 4 PREMIERE): MONDAY, JANUARY 13 AT 9PM
Season 4 of Being Human picks up four months from last season's shocking finale and, for Aidan, Sally, Josh and Nora, the past is about to come back to haunt them!
Aidan (Sam Witwer) and Nora (Kristen Hager) struggle to save Josh (Sam Huntington), who is trapped in his wolf form. At the same time, an unbelievable visitor collides with Aidan, forcing him to make impossible choices between the people he loves the most. Meanwhile, Sally (Meaghan Rath), having been dragged down into her death spot by Witch Donna (guest star Amy Aquino), finds herself trapped and at the mercy of her foe, but Sally's newly imbued magical powers could change everything.
Executive Producers are Michael Prupas, Anna Fricke (Men in Trees,Everwood), who is also writer and showrunner, Stefan Pleszczynski, and Rob Pursey & Toby Whithouse. Irene Litinsky is series producer.
FACE OFF (SEASON 6 PREMIERE): TUESDAY, JANUARY 14 AT 9PM
The critically-acclaimed hit reality competition series Face Off returns for a sixth season by introducing 14 new makeup artists in what will be Face Off'sboldest season yet. In the new season, the contestants will face extreme challenges that will inspire them to create the most magnificent characters and creatures in Face Off history.
Face Off is a competition/elimination series exploring the world of special-effects make-up artists and the unlimited imagination that allows them to create amazing works of living art. As a member of the multi-generational family dynasty whose name is synonymous with the make-up effects field, actress McKenzie Westmore brings expertise to her role as host of the series. Some of SFX world's most celebrated figures judge the competition – multiple Academy-Award winner Ve Neill (The Hunger Games, Pirates of the Caribbean), industry veteran Glenn Hetrick (CSI: New York, Heroes, Legion), and creature designer Neville Page (Avatar, Prometheus). World-renowned Hollywood makeup artist Michael Westmore (Star Trek) serves as the contestant mentor.
Face Off is a production of Mission Control Media with Dwight D. Smith, Michael Agbabian and Derek Atherton serving as Executive Producers.
GHOST HUNTERS (ALL-NEW EPISODES): WEDNESDAY, JANUARY 22 AT 9PM
Ghost Hunters, Syfy's longest-running unscripted series, returns with brand new investigations this winter. For its first episode back, TAPS (The Atlantic Paranormal Society), led by Jason Hawes, heads to Gettysburg, Pennsylvania as the town commemorates the 150th anniversary of the Civil War's Battle of Gettysburg. There, the team collects impressive paranormal evidence at a variety of locations.
Other famed sites getting the Ghost Hunters treatment this season include Buffalo and Erie County's Naval & Military Park, Historic Jordan Springs in Winchester, Virginia and Belle Grove Plantation in King George, Virginia. Ghost Hunters is produced for Syfy by Craig Piligian's Pilgrim Studios (The Ultimate Fighter, Fast N' Loud, Wicked Tuna). Piligian and Mike Nichols are Executive Producers, along with Tom Thayer and Alan David.
THE HOBBIT: THE DESOLATION OF SMAUG
Warner Bros. Pictures has debuted this new TV spot for The Hobbit: The Desolation of Smaug which heavily features Evangeline Lilly's Tauriel. The film opens in 3D, 2D and IMAX theaters on December 13.
The second in a trilogy of films adapting the enduringly popular masterpiece "The Hobbit" by J.R.R. Tolkien. The Hobbit: The Desolation of Smaug continues the adventure of the title character Bilbo Baggins as he journeys with the Wizard Gandalf and thirteen Dwarves, led by Thorin Oakenshield on an epic quest to reclaim the last Dwarf Kingdom of Erebor.
FRIDAY, NOVEMBER 22, 2013
HAVEN
Ever wonder how no one in the wider world knows about the strange stuff that's been happening in Haven? You don't have to wonder anymore: They do know. At least, they know in the strange and obscure corners of the Internet where the Darkside Seekers thrive.
In "Shot in the Dark," the two men who make up the Darkside Seekers -- played by Danny Masterson ("That '70s Show," "Men at Work") and Kris Lemche ("Joan of Arcadia") -- arrive in the small Maine town. They're seeking the truth behind stories of a monster that steals hearts in the middle of the night.
But this is "Haven." There's an excellent chance that monsters have nothing to do with this. Will the two guys find a Troubled person behind the attacks? How will the regular residents of Haven react when outsiders come to town?
Considering how Audrey and William ended up shot at the end of the previous episode, how will those two even figure into the story?
"Haven" airs Friday at 10 p.m. on Syfy.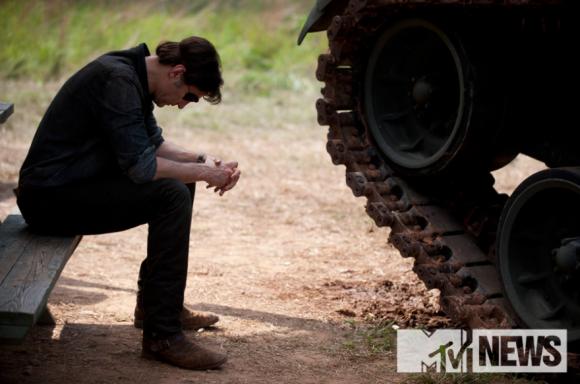 WALKING DEAD
Good news, Walking Dead fans — it seems we might get to see that epic clash between Rick and the Governor after all.
Spoilers ahead for the Walking Dead comic and possibly the series!
The producers behind The Walking Dead have released an intriguing new pic that hints at one of the most iconic scenes from Robert Kirkman's comic run. The shot shows the Governor (David Morrissey) sitting at a picnic table … beside a tank. Yep, that's right.
For fans of the comic, this should ring a few bells. Though the TV series has deviated a good bit from the book, fans know that the epic clash between the Governor's forces and Rick's gang at the prison essentially came to an end when the eyepatched fiend decided to crash his tank through the prison fence, getting just about everyone killed (himself included).
The big battle didn't go down as anyone expected last season, but now that the Governor has hooked up with a new group, it makes sense that they might make a run at the prison as their new base of operations — which could bring with it some of the death and destruction we were expecting last season. Who knows, might the Governor's new "family" get killed, driving him back to full-on psychopath?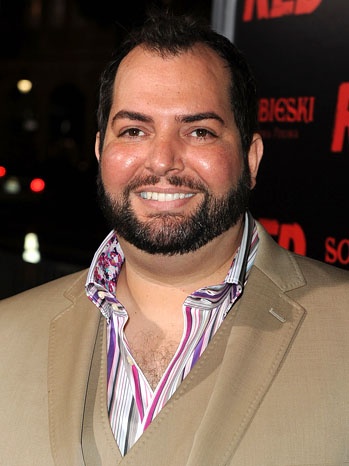 SHAKE-UP AT SYFY
The reorganization at NBC Universal continues.
Two weeks after Bill McGoldrick replaced Mark Stern as head of programming at NBCU's Syfy television arm, the film section -- a joint venture between Syfy and Universal -- is getting a shake-up.
Gregory Noveck, senior vp at Syfy Films, as well as director of development, Joshua Banta, are leaving as parent NBCU refocuses its plan for the division. Syfy and Universal spokespersons tell The Hollywood Reporter that the exact plans are not clear. They declined further comment.
Some SyFy Films projects are expected to remain in development at the division, while others will be put into turnaround and returned to their producers and writers.
Syfy Films was created 2010 to develop lower-budget genre films and was overseen by Stern and then-Universal chairman Adam Fogelson. Noveck came on board in 2011. While no project reached cameras, the arm's biggest coup was nabbing the screen rights to Wild Cards, a superhero anthology edited, co-created and co-written by George R.R. Martin, author of the Game of Thrones books.
Sources say Noveck is now attached as one of the producers on Wild Cards. Day 38, being produced by McG, and Beyond were other projects in development there.
Syfy Films has not had the chance to establish itself, and sometimes found itself in odd competition with Universal's slate, which includes the low-budget but high-yielding thrillers produced by Jason Blum. Some of those titles could have been in Syfy Films' wheelhouse, making the division a bit redundant.
Other factors in the shake-up might have been the recent exit of Fogelson in September and the revamping of Focus Features. That Universal division was originally an art house label, but in an October move, Focus was combined with Film District, and its mandate expanded to include movies in Syfy Films' genre portfolio.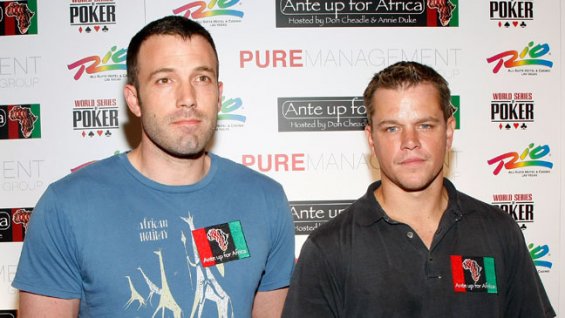 SLEEPER
Sleeper, Warner Bros.' long-in-development adaptation of the Ed Brubaker DC Entertainment/Vertigo comic, is waking up once more.
Originally developed as a vehicle for Tom Cruise with Sam Raimi and Josh Donen producing, Sleeper will now be produced by Ben Affleck, Matt Damon and Jennifer Todd.
Additionally, Shawn Ryan, creator of the acclaimed cop drama The Shield, and David Wiener, a writer and playwright whose credits include AMC's gritty cop show The Killing, are attached to write the screenplay.
Sleeper, which ran from 2003 to 2005 and had art by Sean Phillips, centers on an operative whose fusion with an alien artifact makes him impervious to pain. He is placed undercover in a villainous organization by an intelligence agency and falls for a member of the group named Miss Misery.
The comic featured characters from WildC.A.T.s and Gen 13.
Lynn Harris is supervising for the studio.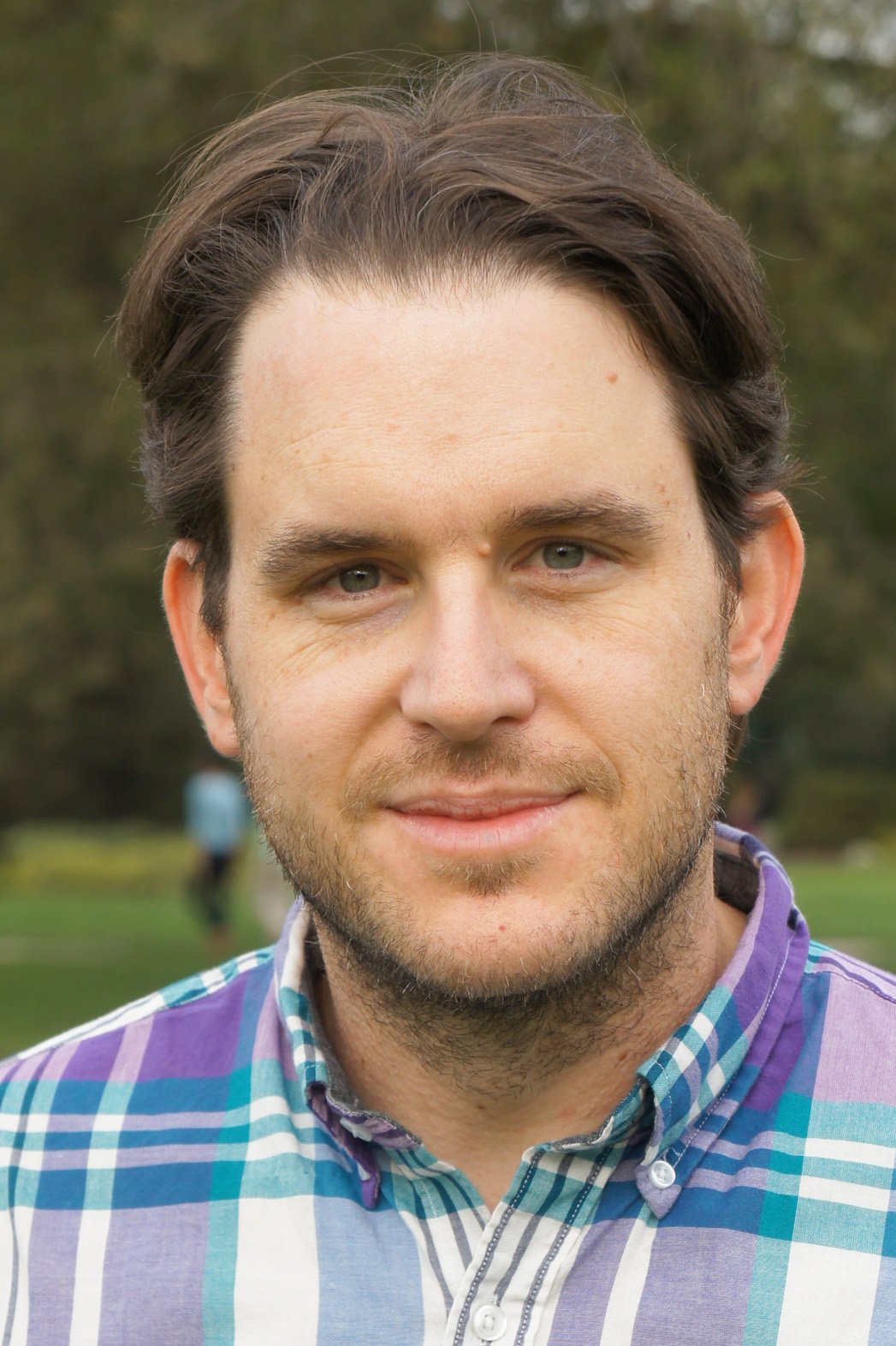 THE WOODS
Chuck co-creator/showrunner Chris Fedak is heading to Syfy.
The writer/executive producer is developing mystery thriller The Woods for the NBCUniversal-owned cable network, The Hollywood Reporter has learned.
The drama centers on a young woman who returns to the mysterious wooded mansion her sister disappeared from when they were girls, only to learn that the sinister beings that took her are still there. Fedak will executive produce the drama alongside Liz Phang (90210, My Generation, Hung, The Ex-List), who will pen the script. Amblin TV's Darryl Frank and Justin Falvey are also on board to executive produce the drama, which hails from Universal Cable Productions.
For Fedak, the drama marks his latest sale following the conclusion of NBC's Zachary Levi-starrer. In addition to The Woods, Fedak is also developing an untitled mystery organ donor drama at NBC with Legendary TV and last year reteamed with Fake Empire's Josh Schwartz, Stephanie Savage and Len Goldstein for an adaptation of Midnighters set up at Fox.
Syfy, meanwhile, also has an adaptation of Beowulf in the works from 1408's Matt Greenberg, as well as pilots 12 Monkeys -- based on the Brad Pitt-Bruce Willis feature -- and Legion adaptation Dominion in the works. The cabler's development slate, under new exec vp original content Bill McGoldrick, also includes Bryan Fuller's High Moon and Gale Anne Hurd's Hunters, among others. VAMPIRE ACADEMY
The Weinstein Company has brought online a new trailer for director Mark Waters' Vampire Academy.
Starring Zoey Deutch, Lucy Fry, Danila Kozlovsky, Gabriel Byrne, Sarah Hyland, Joely Richardson, Cameron Monaghan, Sami Gayle, Claire Foy and Ashley Charles, the film is based on the hit book series by Richelle Mead.
Vampire Academy tells the legend of Rose Hathaway (Deutch) and Lissa Dragomir (Fry), two 17-year-old girls who attend a hidden boarding school for Moroi (mortal, peaceful Vampires) and Dhampirs (half-vampire/half-human guardians). Rose, a rebellious Guardian-in-training and her best friend, Lissa - a royal vampire Princess - have been on the run when they are captured and returned to St.Vladamirs Academy, the very place where they believe their lives may be in most jeopardy. Thrust back into the perils of Moroi Society and high school, Lissa struggles to reclaim her status while Rose trains with her mentor and love-interest, Dimitri (Kozlovsky), to guarantee her place as Lissa's guardian. Rose will sacrifice everything to protect Lissa from those who intend to exploit her from within the Academy walls and the Strigoi (immortal, evil vampires) who hunt her kind from outside its sanctuary.
Vampire Academy hits theaters February 14, 2014.

AGENTS OF S.H.I.E.L.D.
ABC and Marvel Entertainment have revealed details for "The Bridge," the 10th episode of "Marvel's Agents of S.H.I.E.L.D." which will be the first half of the show's first two-part episode and will also feature the return of J. August Richard's Mike Peterson.
"In a shocking cliffhanger episode," the official synopsis reads, "Coulson takes the war back to Centipede, and this time he brings in Mike Peterson for some super-soldier support. As they get closer to the truth, startling secrets are revealed and an unexpected twist threatens the team."
"Marvel's Agents of S.H.I.E.L.D." stars Clark Gregg as Agent Phil Coulson, Ming-Na Wen as Agent Melinda May, Brett Dalton as Agent Grant Ward, Chloe Bennet as Skye, Iain De Caestecker as Agent Leo Fitz and Elizabeth Henstridge as Agent Jemma Simmons.
Guest starring on "The Bridge" are also Ajani Wrighster as Ace, Ruth Negga as Raina, Rick Malambri as Brian Hayward, Molly McCook as Laura Hayward, Cullen Douglas as Edison Po, Rico Devereaux as prison guard and Albert Marrero Jr. as trainer.
"The Bridge" was written by Shalisha Francis and directed by Holly Dale and will air Tuesday, December 10 at 8pm on ABC.
THURSDAY, NOVEMBER 21, 2013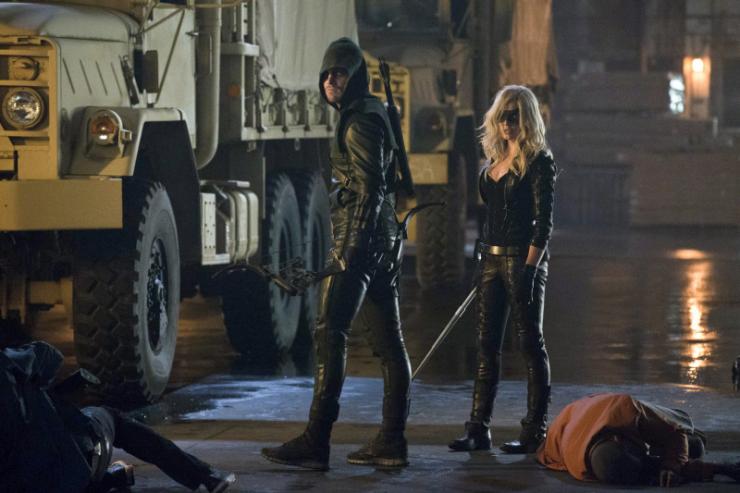 ARROW
A League of Assassins bigwig is about to emerge on Arrow, but it might not be who you were expecting.
Ever since we learned that the League would be part of Arrow's second season, we've been wondering just how deep into the lore of that organization the show would go. Would Batman's legendary nemesis, Ra's al Ghul, show up himself, or would we perhaps be treated to a visit from his daughter Talia, who enjoyed some big-screen glory last year in The Dark Knight Rises? Now we've got some answers, and it seems a different al Ghul is headed to the small screen.
According to TV Guide, Katrina Law (Spartacus: War of the Damned, Legend of the Seeker) is about to join the Arrow cast in the role of Nyssa al Ghul, daughter of Ra's al Ghul and half-sister to Talia al Ghul. In DC Comics continuity (where she's known more often as Nyssa Raatko), she's the product of an affair between Ra's and a Russian woman, and it seems she's set to be a major player in the League of Assassins on the CW series when season two, episode 13, "Heir to the Demon," rolls around next year. Nyssa will first appear in pursuit of Caity Lotz's Canary, but who knows where her tale will go from there?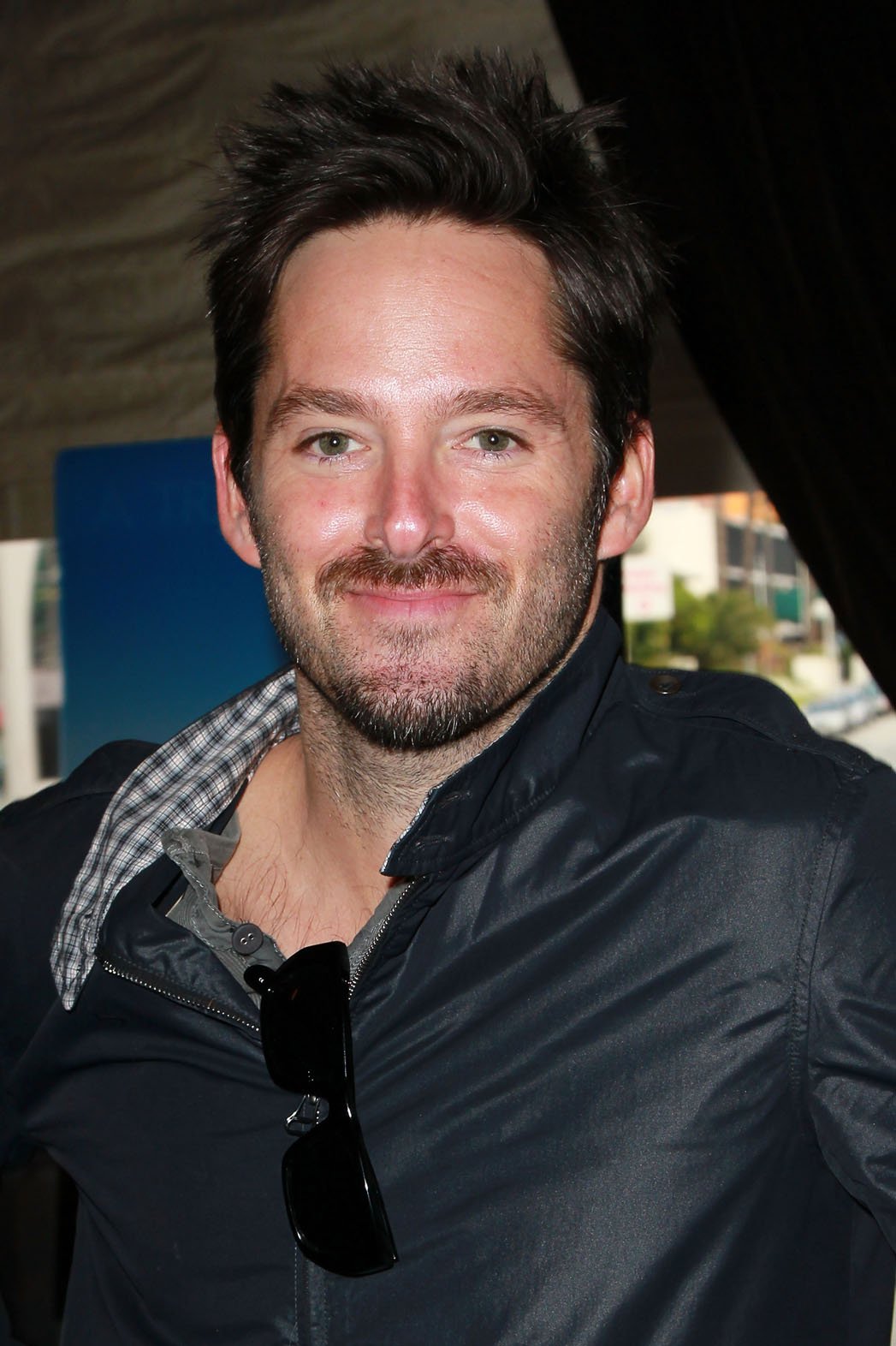 THE STAND LOSES A DIRECTOR
Scott Cooper, whose Out of the Furnace opens Dec. 6, has fallen off The Stand, the adaptation of Stephen King's epic novel being made by Warner Bros. and CBS Films.
Cooper was writing and was attached to direct the adaptation, which is one of the most influential of King's works.
It is unclear why Cooper left. Sources say the parting was over creative differences, while one insider says it came down to the project's potential rating. Cooper wants an R rating, in keeping with the rawness of King's novel, while Warners, the lead on the project, aims to make a PG or PG-13 movie.
Another source said the project's scope is so massive that the studios are not sure how many movies are needed to cover the entire adaptation.
David Yates and Ben Affleck were previously attached as directors.
The studio is said to be moving fast to find a replacement, and the names being thrown out as possibilities range from Cary Fukunaga and Paul Greengrass to Daniel Espinosa and Denis Villeneuve.
Cooper is best known for writing and directing the 2009 drama Crazy Heart, for which Jeff Bridges won an Oscar. Out of the Furnace, which stars Christian Bale, Casey Affleck and Zoe Saldana, opens Dec. 6.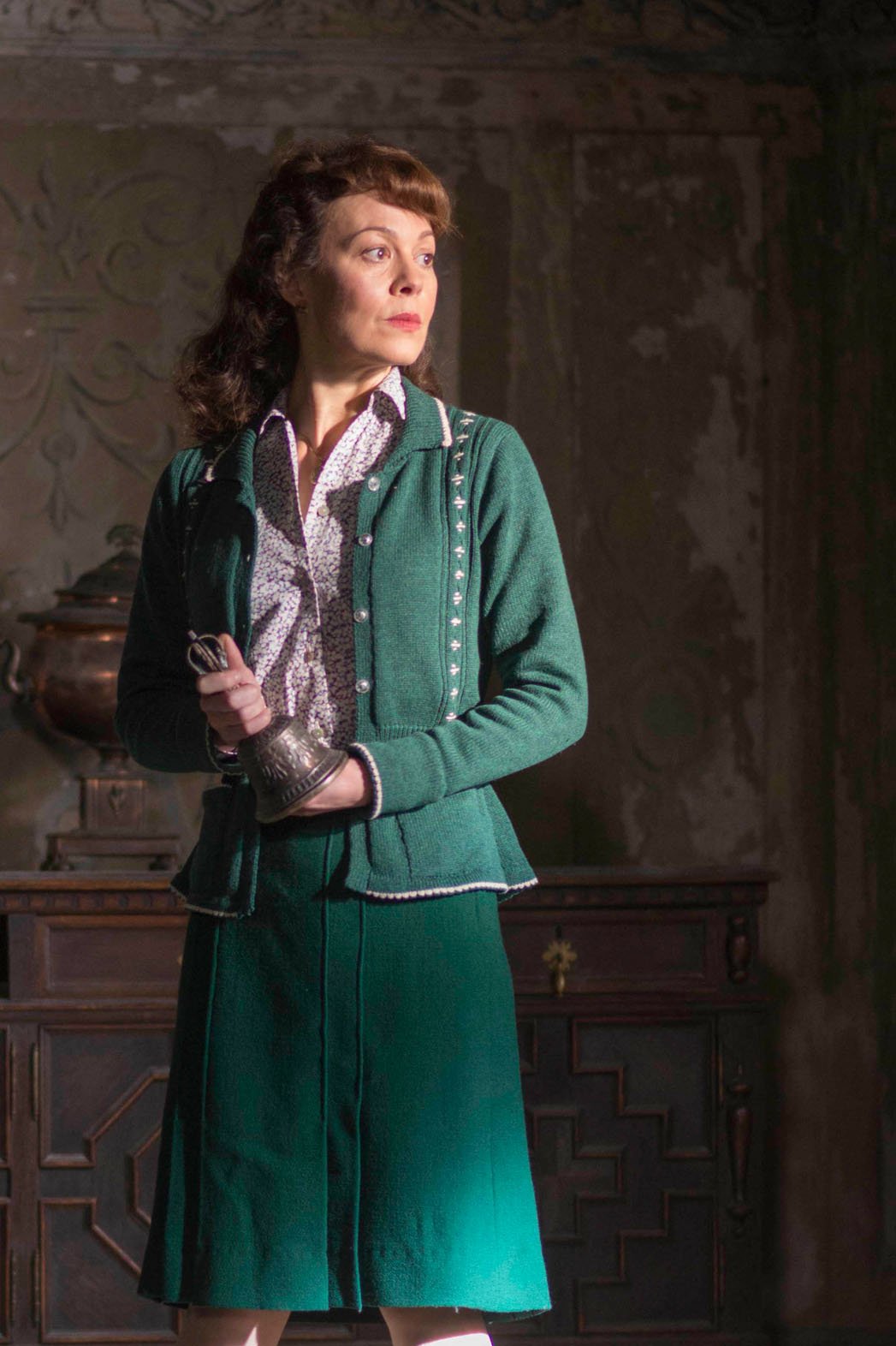 THE ABOMINABLE SNOWMAN RETURNS
LONDON – U.K. genre banner Hammer Films, a division of Exclusive Media, plans to bring an updated version of 1957 iconic horror movie The Abominable Snowman to the big screen.
Billed as a modern take on the Yeti myth, the update sees a scientific expedition's illegal ascent of the peak of one of the world's most formidable mountains accidentally awakening an ancient creature.
The original screenplay by Matthew Read (Pusher, Hammer of the Gods) and Jon Croker (The Woman In Black: Angel of Death) updates the 1957 film from Hammer's classic library.
The update is being developed by Hammer in association with producer Ben Holden, whose resume boasts The Quiet Ones and The Woman in Black: Angel of Death, both with Exclusive.
The project marks a continuation of Hammer's ongoing aim to maintain a heritage of producing enduring British horror films, which are original, current and relevant for modern audiences.
It follows The Woman in Black, starring Daniel Radcliffe, which became the most successful British horror film of all time at the box office.
Hammer president & CEO and Exclusive Media vice chairman Simon Oakes said: "The success of Let Me In and The Woman In Black has shown that there is an appetite for quality horror films, so it is exciting to draw on Hammer's unparalleled source material in this genre which can be re-imagined and updated for a new audience."
Holden is currently working with Hammer on The Woman in Black: Angel of Death, which is in production in the U.K. now.
Still in the early stages of planning, there is no director or cast attached or start date for Snowman.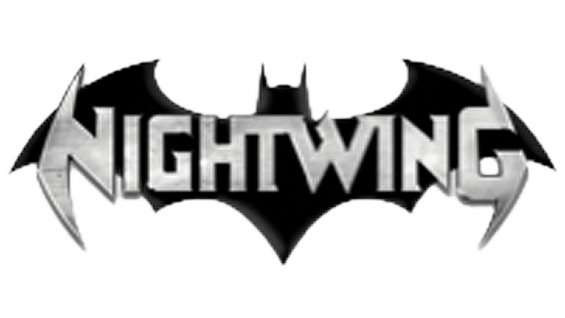 NIGHTWING
When studios begin to develop new film projects, their trademark attorneys often are the first to know. On Nov. 8, for example, Warner Bros. filed for registrations at the U.S. Patent and Trademark Office on "Nightwing," the Dick Grayson/Robin alter ego rumored to be featured in its upcoming Batman vs. Superman film. And when Warners announced it was extending its relationship with Harry Potter author J.K. Rowling, the first order of business was to register such Potter universe marks as "Beedle the Bard," "Wimbourne Wasps" and "Quidditch Through the Ages."
Warners perhaps is the most aggressive studio in marking its legal turf. It has 6,304 active U.S. trademarks, compared with only 160 for Sony Pictures, according to data provided to THR by Thomson CompuMark. Disney also is a trademark hound with 5,275 active marks, while Paramount maintains 389.
What explains the vastly different approaches?
According to insiders, Sony thinks that zealous trademark registration -- at least in the U.S. -- is a waste. Although formal registrations put others on notice, they aren't necessary to win a lawsuit should a rival decide to market Spider-Man underwear. A studio can rely on the federal Lanham Act to establish its common law rights to the mark. "The administrative costs of registering every trademark does not seem particularly cost-effective," says Bennett Bigman, an attorney at Liner Grode. "Registration also requires vigilant monitoring of the trademark, including making certain filings with the U.S. Patent and Trademark Office office at designated times. A studio risks losing the mark if it fails to pay attention to these administrative requirements, and may be subject to an 'abandonment' claim if it fails to use the trademark within a certain period of time. All of this monitoring, of course, is at a cost."
Plus, trademark specialist Ron Coleman notes that registrations tip one's hand. "Sony may well be taking the view that it is not interested in feeding analysts, hobbyists or competitors this sort of information," he says.
By its own count, Sony has 221 active trademarks. A spokesperson says, "A straight numerical count of active U.S. trademarks does not fully reflect the depth or number of our assets or provide a complete picture of how we protect them."
Warners' registrations could be a sign of its franchise-oriented approach, or that it prefers to be battle-ready. It has been in court recently over unlicensed Superman yarmulkes, custom Batmobiles and a Harry Potter store called Whimsic Alley.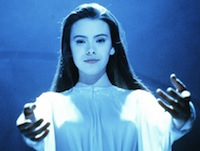 LIFEFORCE
Ringleader Studios has plans to bring Lifeforce to the small screen. Deadline reports that they have secured the rights to re-adapt the 1976 Colin Wilson novel, "The Space Vampires," and will be using the title of Tobe Hooper's 1985 cult classic for an ongoing series and other related media tie-ins including a video game and a graphic novel.
Set in the late 21st century, "The Space Vampires" follows an Earth spacecraft, the Hermes, that uncovers a massive derelict craft filled with bat creatures and three humanoids in suspended animation. When the Hermes' crew brings the bodies back to Earth, they accidentally awaken an evil force intent on stealing the life-force energy of the entire planet.
The original film starred Steve Railsback and Mathilda May and, while it was a failure at the 1985 box office, has achieved a cult popularity today.
Steve Harris is attached to executive produce the new series. ROBOCOP
Yesterday Studiocanal released the third trailer for their forthcoming remake of 'Robocop,' which gives a more modern take on the edgy cyborg police officer, who first appeared on our screens in 1987.
The new film stars Joel Kinnaman in the title role, which was originated by Peter Weller in the original movie series.
Starring alongside Kinnaman are Samuel L. Jackson, Gary Oldman, Michael Keeton and Abbie Cornish.
The film is directed by José Padilha and will be released here in the UK on February 7th 2014.
"In the future with autonomous robots you can have a robot in the middle of the desert going after terrorists and you don't even know the robot is there and the robot is making its own decisions. And let's say this robot kills a kid, who is to blame? Is it the company that made the robot, is it the army that deployed the robot, the software handler or the manufacturer? Who is to blame? When you start making machines who make decisions over life and death, something fundamental changes…" – José Padilha
WEDNESDAY, NOVEMBER 20, 2013
ARROW NEWS
It's taken a season and a half, but Arrow's suit is getting a bit of a redesign — and it should look very familiar for fans of the Green Arrow comic series.
Starting soon, the CW series will introduce a domino mask to Arrow's ass-kicking outfit, instead of that dark eye makeup he's been sporting since the series debuted. As comic fans know, the domino mask is a signature part of Green Arrow's look — so it makes sense it would work its way into the series.
But why now? Executive producer Andrew Kreisberg says the new look will be representative of Oliver's transformation from "vigilante to hero" as he takes on a different appearance for his new role in Starling City.
Here's an excerpt of how he explained it to Entertainment Weekly:
"Conceptually, it was something we wanted to do because Oliver himself is evolving as the Arrow– from vigilante to hero, sort of from Arrow to Green Arrow — and we wanted to see that progression in his costume as well. As Oliver is embracing being a hero, being a hero means stepping out of the dark and being more of a symbol, so he has to take steps to conceal his identity more."
As for the look of the mask? That apparently took some time. Kreisberg reveals that their initial designs were a little too "Joel Schumacher-esque", but they kept working at it to finally land on the understated design below. Honestly, it looks like a good fit — and we can't wait to see how they introduce it.
Kreisberg wouldn't go into too much detail, but did tease that it'll be a "big plot point" in the Dec. 11 episode when it shows up, largely because of how Oliver comes to have it. AGENTS OF S.H.I.E.L.D.
ABC and Marvel Entertainment have debuted the official promo for episode 9 of their new series "Marvel's Agents of S.H.I.E.L.D." which you can watch in the player below. Titled "Repairs," the episode is described as follows:
"Coulson and his team are haunted by a mysterious force that threatens to destroy them all, and only a secret from May's past can save them."
"Marvel's Agents of S.H.I.E.L.D." airs Tuesdays at 8 P.M. on ABC. Another of the Marvel Universe's greatest legends could be making his way to Agents of S.H.I.E.L.D..
The ABC series has already had one major cameo from the Marvel Cinematic Universe in the form of S.H.I.E.L.D. director Nick Fury (Samuel L. Jackson), who showed up in the second episode to scold Agent Coulson (Clark Gregg) for nearly destroying the team's plane. That cameo seemed inevitable. After all, Fury is Coulson's boss and they've had a very close working relationship in the Marvel movies, so it's natural the director would want to look in on his recently resurrected employee. Now S.H.I.E.L.D. showrunner Jed Whedon is teasing another big appearance from a Marvel icon, and when you think about it, this one seems just as inevitable as Fury's appearance.
When asked in a recent interview whether S.H.I.E.L.D. co-creator and all-around merry Marvel maven Stan "The Man" Lee would be interested in making one of his legendary cameos on the show someday, Whedon gave this reply:
"I would say there's a strong chance."
Honestly, it's hard to imagine a world in which Lee isn't beating down Whedon's door with a million ideas about how he could pop up on the show. A little more than a month out from his 91st birthday, Lee remains one of the most enthusiastic comic-book personalities around, and his recent cameo in Thor: The Dark World was one of his best in the Marvel Cinematic Universe thus far.
Speaking of Marvel movies, we already know that this week's Agents of S.H.I.E.L.D. episode, "The Well," will tie in to the events of the second Thor feature, and will show Coulson and his team cleaning up a bit after the film.
"After the fallout of the film, we're in charge of the clean-up," Whedon said. "We spilled into more of the ancient aspects into Asgardians and how they visited us long ago, so we get into a little bit of that aspect of Asgard and how it's affected our planet in the past and currently."
But what about the rest of the Marvel films? We've got two heading our way in 2014, beginning with April's Captain America: The Winter Soldier. There have already been whispers that the series will tie in to the events of that film, and now Whedon seems to have confirmed that they're toying around with the notion.
"Nick Fury is in that one, and S.H.I.E.L.D. makes an appearance, so we will definitely try to tee-up some stuff and probably play a little bit of the fallout from that film," Whedon said. "We're hoping to do some cool stuff."
So the future of Agents of S.H.I.E.L.D. is bringing with it at least one movie tie-in, with another possibly on the way this spring, plus a probable cameo by a comic-book legend. TRANSFORMERS: AGE OF EXTINCTION
Entertainment Tonight visited the Detroit set of Michael Bay's Transformers: Age of Extinction and has brought online a video!
Coming to theaters on June 27, 2014, the film stars Mark Wahlberg, Nicola Peltz, Jack Reynor, Stanley Tucci, Kelsey Grammer, Sophia Myles, Li Bingbing, T.J. Miller, Han Geng and Titus Welliver.
Although the plot of the sequel is still top secret, Dinobots are said to be heavily involved and Bay himself teased to ComingSoon.net that it will involve a "Chase from Hell."
TUESDAY, NOVEMBER 19, 2013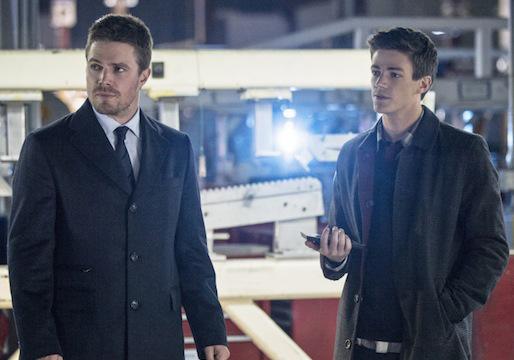 ARROW - FLASH NEWS
It's been the subject of a boatload of fan debate, but now we finally have our first look at Grant Gustin as Barry Allen on Arrow. So how's it look?
Not terrible, though Gustin definitely looks baby-faced while standing among the weathered Starling City gang (though we suppose that's on purpose). Gustin will, of course, be introduced as Barry Allen in the upcoming eighth and ninth episodes of Arrow season two — before spinning off into his own series as The Flash.
Gustin's Allen, a Central City police scientist, visits Starling City to investigate a seemingly impossible robbery at Queen Consolidated — which, of course, has him crossing paths with Oliver and his merry gang of crime fighters.
Whatever you think of these pics of Gustin in character, the folks at the network are apparently very impressed with his take on Barry Allen. So much, in fact, they've opted to nix the proposed backdoor pilot that was supposed to air next year as episode 20 of Arrow, and instead tell the Flash origin story in a full-fledged pilot episode.
As for when we'll actually get to see that Flash pilot? We have no clue. But if the network is this impressed with Gustin, we'd think a series order could be on the way soon (assuming the pilot is up to snuff). Here's hoping they'll show off the pilot early, packaged with a late-season episode of Arrow, so we can get a taste of the concept.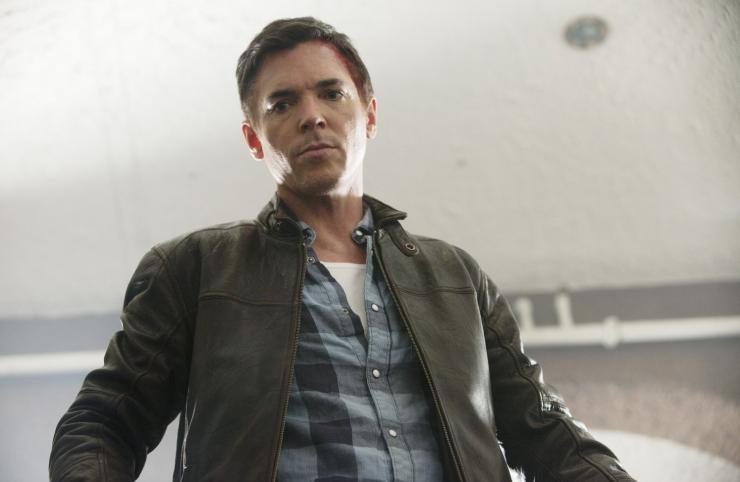 MORE ARROW NEWS
From Fringe to Firefly, The CW's superhero hit Arrow has done a great job of bringing in guest stars from other series — and now they're taking aim at The X-Files.
Actor Nicholas Lea, who played Mulder and Scully's recurring antagonist Krycek on The X-Files, has signed on for a recurring role in episodes 12-13 as Mark Francis, a close associate of Walter Steele. According to TV Line, the character will play a "crucial part in the surprising twist that Moira's life will take after her murder trial." Of course, Lea has kept busy after his stint on The X-Files ended, and has popped up on everything from Supernatural to Continuum in recent years — but he's still best known for playing Krycek.
He was one of the best parts of the X-Files mythology during his tenure, so it'll be great to see him back at work in the genre. Plus, though he's only signed on for a two-episode arc, he could almost certainly stick around a while longer. Heck, Summer Glau originally joined for just a handful of appearances, and she's still shooting episodes.
The ratings for Arrow have been solid this year, and after trending up last season the writing has really hit a creative peak. It's arguably one of the best genre shows on television these days, and definitely pushes the envelope (especially for a CW series).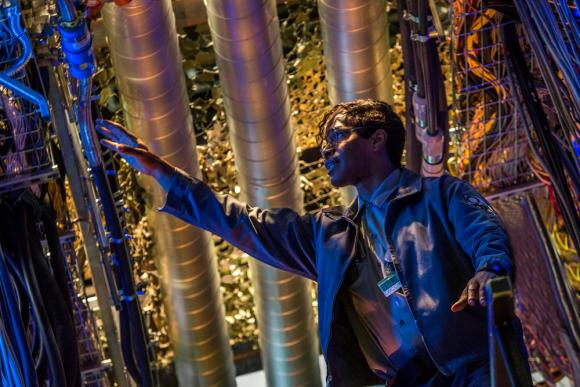 Crank up the Electric Six, because it's time for another look at everyone's favorite high-voltage villain ... albeit prior to his transformation from mild-mannered factory worker to thorn in Spider-Man's side.
Sony Pictures has released a new image from The Amazing Spider-Man 2, and it features Jamie Foxx as Oscorp employee Max Dillon, reaching for a cable in what looks like a highly dangerous industrial setting that's bathed in a vaguely threatening blue light. Could this be just seconds before the character's transformation into Electro? What is the mysterious machinery with which he's surrounded? And, most importantly, will we ever learn what's up with his haircut?
Hopefully, all of these questions will be answered when the movie hits theaters May 2, 2014. ANIMATED TARZAN FILM
Constantin Film has released a new German trailer for their 3D animated adventure Tarzan, now playing in German and Russian theaters. Though solely in German, I think you can get the gist of the story.
The English version of the film features the captured performances and voices of Kellan Lutz ("The Twilight Saga," upcoming Hercules: The Legend Begins) and Spencer Locke ("Resident Evil" films).
The movie was directed by Reinhard Klooss from a script by Klooss, Jessica Postigo and Yoni Brenner.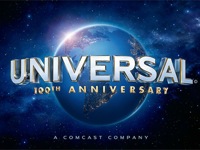 UNIVERSAL PICTURES BREAKS BOX OFFICE RECORDS
Universal Pictures today announced that the studio has set a new record for its highest-grossing year ever at the North American box office with a total of $1.352 billion through Sunday. The previous record was set in 2012 with total grosses having reached $1.335 billion. The studio bested its previous international box office record ($1.794 billion/2012) in mid-August and the previous worldwide record ($3.129 billion/2012) in September. Universal's total worldwide grosses to date are $3.49 billion.
Propelling Universal's success at the North American box office this year were eight films that claimed the number one spot including: Mama ($71.6 million), Identity Thief ($134.5 million), Oblivion ($89.1 million), Fast & Furious 6 ($238.7 million), Despicable Me 2 ($365.9 million), The Purge ($64.5 million), 2 Guns ($75.6 million) and Riddick ($42 million). Identity Thief, Fast & Furious 6 and Despicable Me 2 each claimed the No. 1 spot at the weekend box office twice. Fast & Furious 6 was Universal's top North American opening of 2013 ($117 million) and the second-highest domestic opening of the year (behind Iron Man 3). Illumination Entertainment's Despicable Me 2 had the highest opening for an animated film in 2013 domestically ($83.5 million). In addition, Universal's first micro-budget film under the studio's production deal with Jason Blum's Blumhouse Productions, The Purge, grossed more than ten times its $3 million production budget in its North American opening weekend and has gone on to gross $89.9 million worldwide.
On a worldwide basis, Universal Pictures boasts the second and third highest-grossing films of 2013 with Despicable Me 2, having grossed $916.1 million to date, and Fast & Furious 6 with $788 million. Despicable Me 2 is the highest-grossing animated film of 2013 and is currently the fifth highest-grossing animated film of all time. Despicable Me 2 is also the studio's second highest-grossing film of all time behind 1993's Jurassic Park.
Universal has two films yet to be released in 2013: 47 Ronin, the epic 3D feature that stars Keanu Reeves in his explosive return to the action-adventure genre on Christmas Day; and also in limited release on December 25, Lone Survivor, based on The New York Times bestselling true story of heroism, courage and survival starring Mark Wahlberg, Taylor Kitsch, Emile Hirsch and Ben Foster.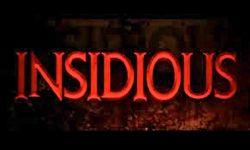 INSIDIOUS 3
It's already been noted a few times what a crazy year 2015 is going to be for movies, especially anticipated sequels, and you can add another one to the list as it was announced today that Insidious Chapter 3, the second horror franchise created by James Wan and Leigh Whannell of "Saw" fame, will open in North America on April 3 of that year.
So far, all we know about the threequel, which was teased at the end of Insidous Chapter 2--a sequel that grossed $149 million worldwide since opening in September--is that it will be written once again by Whannell. He'll also likely return as his supernatural investigator character "Specs."
No director has been announced for the movie as of yet--original director James Wan is currently working on finishing up Fast & Furious 7 for a 2014 release--but one has to expect that announcement will come soon now that they've set a release date.
It's also interesting to note that the movie will be released officially under the "Focus Features" banner following the merger of Focus with original Insidious distributor FilmDistrict.
Although April 2015 is still fairly open, as of now, Insidious Chapter 3 will be taking on Keanu Reeves' sci-fi romance Passengers, which was just put on that date last week by the Weinstein Company.
MONDAY, NOVEMBER 18, 2013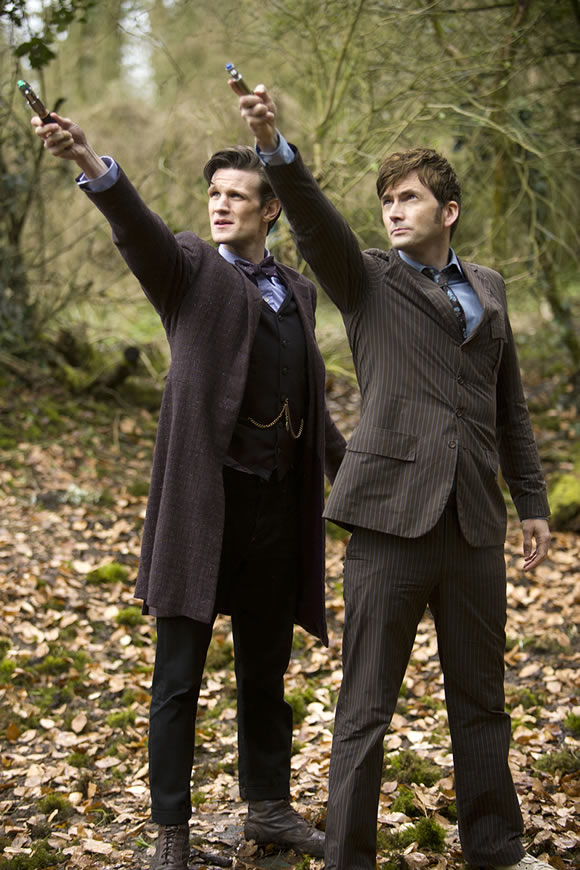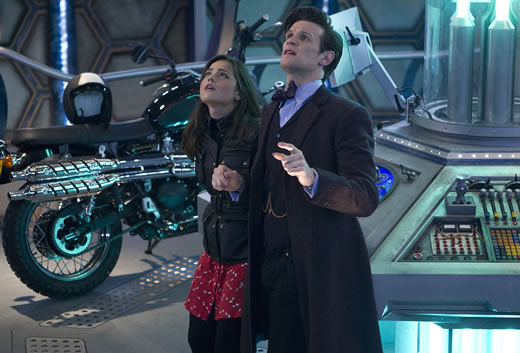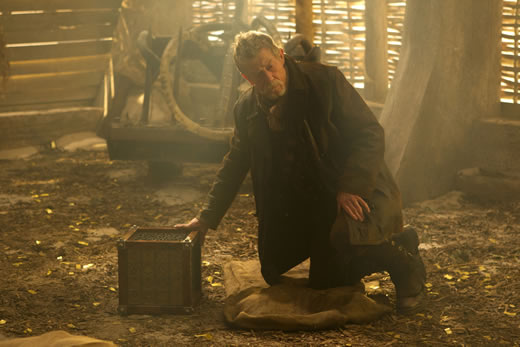 DOCTOR WHO
Less than a week to go before "The Day of the Doctor," and the "Doctor Who" sneak peeks keep on coming. Now BBC America has released new photos from the special featuring Matt Smith, David Tennant, Billie Piper, Daleks and more.
With all of the news, photos and clips being released leading up to "The Day of the Doctor," this is perhaps the most highly-anticipated episode since the series relaunched in 2005. By putting all these surprises out there, it might lead one to wonder what aren't they showing fans?
The only way to find out for sure is to tune into "The Day of the Doctor," November 23 at 11:50 a.m. ET on BBC America. THOR: THE DARK WORLD AND THE WEEKND BOX OFFICE
Thor: The Dark World stayed at No. 1 in its second weekend at the North American box office, but Malcolm D. Lee's African-American comedy The Best Man Holiday came much closer than anyone expected to the hammer-wielding superhero in grossing $30.6 million to place No. 2.
In another sensational showing for Disney and Marvel Studios, Thor 2 -- returning Chris Hemsworth in the title role -- fell 55 percent domestically to $38.4 million for a total of $150 million. Overseas, the 3D tentpole took in $52.5 million from 69 markets for a foreign total of $332.8 million and global haul of $479.8 million -- already surpassing the lifetime grosses of Captain America: The First Avenger ($371 million) and the first Thor ($449 million).
Enjoying The Avengers halo effect in particular overseas, Thor 2 has already earned more internationally than Captain America ($192 million), Iron Man ($267 million), Thor ($268 million) and Iron Man 2 ($312 million). China leads with $41.8 million, followed by Russia ($31.6 million), the U.K. ($27.4 million), Brazil ($20.9 million) and Mexico ($19.4 million).
Universal's Best Man Holiday, hitting theaters nearly 15 years after the first film, opened notably higher than expected after receiving an A+ CinemaScore in every category. The film, expected to debut in the $20 million range, nabbed the fifth-largest opening ever for an R-rated romantic-comedy and was fueled by females (75 percent). Black movieogers made up 87 percent of the audience.
Best Man Holiday sees Morris Chestnut, Taye Diggs, Regina Hall, Terrence Howard, Sanaa Lathan, Nia Long, Monica Calhoun and Melissa De Sousa reprising their roles. The first film, opening to $9 million in 1999, is credited with helping to usher in the era of aspirational African-American comedies.
"Besides being a great movie, the marketing department did a great job of reaching out to the core audience," said Universal distribution chief Nikki Rocco.
Black films have been making strong gains at the North American box office, with Fruitvale Station, Lee Daniels' The Butler and 12 Years a Slave all overperforming. Those movies -- all dramas -- are drawing a mixed audience, while Best Man Holiday is expected to play primarily to African-Americans, similar to Tyler Perry's pics.
The sequel took some amount of business away from Fox Searchlight's 12 Years a Slave, which fell 30 percent to $4.6 million. The awards contender is still one of the biggest indie success stories of the year, grossing $24.9 million to date in North America.
Universal spent a modest $17 million to make Best Man Holiday, which Lee produced with Sean Daniel.
CBS Films continues to prosper with comedy Last Vegas, which came in No. 3 in its third weekend, falling a mere 20 percent to $8.9 million. The pic has now earned $47 million domestically and is the second-highest grossing CBS Films release after The Woman in Black ($54.3 million).
Animated family film Free Birds placed No. 4 in its third outing, grossing $8.3 million for a domestic total of $42.2 million for Relativity Media.
Paramount's Jackass Presents: Bad Grandpa crossed the $90 million mark domestically, grossing $7.8 million and coming in No. 5.
Sony's Captain Phillips continues to see strong results across the globe, ending Sunday with a domestic total of $97.6 million and worldwide haul of $164 million.
The weekend was supposed to have seen the debut of Martin Scorsese's The Wolf of Wall Street in North America, but Paramount pushed the film to Christmas Day in order for Scorsese to trim the running time.
Next weekend, The Hunger Games: Catching Fire officially kicks off the 2013 year-end holiday season when opening around the globe. The sequel is poised to turn into an instant blockbuster, with bullish box-office observers saying it could open to a mammoth $170 million domestically (the first film debuted to $152.5 million in March 2012).
Catching Fire is rolling out early in Brazil, where it opened over the weekend, grossing $6.3 million -- triple the first film. THE HOBBIT: THE DESOLATION OF SMAUG
Warner Bros. Pictures has released a new TV spot for Peter Jackson's The Hobbit: The Desolation of Smaug.
The second in a trilogy of films adapting the enduringly popular masterpiece "The Hobbit," by J.R.R. Tolkien, The Hobbit: The Desolation of Smaug continues the adventure of the title character Bilbo Baggins (Martin Freeman) as he journeys with the Wizard Gandalf (Ian McKellen) and thirteen Dwarves, led by Thorin Oakenshield (Richard Armitage) on an epic quest to reclaim the lost Dwarf Kingdom of Erebor.
The Hobbit: The Desolation of Smaug opens in 3D, 2D and IMAX theaters on December 13. AGENTS OF S.H.I.E.L.D.
This week's episode of "Marvel's Agents of S.H.I.E.L.D.," the eighth in the series, will see the first major crossover with Marvel's latest theatrical release, Thor: The Dark World. Titled "The Well,". Set to air this Tuesday, the episode is described as follows:
"In the aftermath of the events chronicled in the feature film Marvel's "Thor: The Dark World," Coulson and the Agents of S.H.I.E.L.D. pick up the pieces--one of which threatens to destroy a member of the team."
"Marvel's Agents of S.H.I.E.L.D." airs Tuesdays at 8 P.M. on ABC.
SUNDAY, NOVEMBER 17, 2013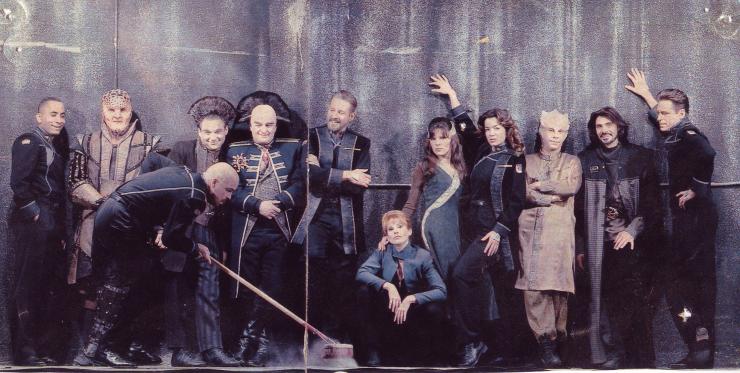 SENSE8 - NEW JMS SERIES
This information was posted some time ago, but I thought I would take the opportunity to re-post for those who may have missed it.
After blowing our minds with the cult hit Babylon 5, J. Michael Straczynski is coming back to the small screen — and he's bringing the Wachowskis along with him.
Straczynski has partnered with Matrix directors Andy and Lana Wachowski to create the mysterious new 10-episode Netflix series Sense8, and has finally opened up to explain what the project is actually about. Spoiler alert: It sounds awesome.
The show will follow eight people from across the planet who simultaneously develop telepathic abilities. The series will delve into their journey, as well as the reaction from the world. Think a smarter (and hopefully better) version of The Tomorrow People, basically. With Straczynski and the Wachowskis all involved, this really could be a gem.
Here's how Straczynski described the series, which sounds like a great high-concept think piece:
"We started out at one point talking about how evolution involves creating ever greater circles of empathy: You belong to your family, then you belong to your tribe, then two tribes link up and now you have empathy for your people on this side of the river, and you're against the people on the other side of the river … on and on through villages, cities, states and nations. One day we'll hit the planetary level but we're not there yet. So what if a more literal form of empathy could be triggered in eight individuals around the planet, in India, the U.S., London, Mumbai, Nairobi and elsewhere, who suddenly became mentally aware of each other, able to communicate as directly as if they were in the same room.
How would they react? What would they do? To what degree could they accept each other? What does it mean? And what would the world think about people with this ability? Would they embrace it, or hunt them down as threats to our own evolution? How would they survive? It would give us a perfect platform to do a show that was loaded with action, big ideas, some amazing stunts that no one's done before, and play to a planetary audience."
As for how the series actually came together, Straczynski says Netflix was the first and only distributor they met with. The streaming service snatched up the project before they could even make it to anyone else for pitch meetings.
He also noted that, even though this is a Netflix production, we shouldn't take that to mean it'll have a low-ish sci-fi budget. In fact, they'll be shooting on location for most of those globetrotting scenes:
"We plan to block shoot this as a 10-hour movie, and the best part is that we're going to be shooting in the very same locations we describe, meaning we don't fake Mumbai, we go to Mumbai, we go to Nairobi, we go to London. The plan is to shoot as much as we can on stages in Chicago, then the Wachowskis, I and two or three other directors will blitz out and shoot simultaneously in seven different countries, taking along the appropriate cast."
SAVING MR. BANKS
NAPA, Calif. -- The late Walt Disney was a notorious chain smoker, but his empire's modern-day prohibition on smoking means not even his character could be seen lighting up in Saving Mr. Banks, the whimsical comedy-drama about the making of Mary Poppins.
"They told us there could be no smoking," Owen said.
The filmmakers, however, don't ignore Walt Disney's unhealthy habit altogether. In one scene, as Thompson's character enters Disney's office, Hank's character is seen putting out a cigarette (the cigarette and smoke are obscured, however). The well-reviewed Saving Mr. Banks is already viewed as an awards contender. The movie, opening in select theaters on Dec. 13 before expanding nationwide a week later, is one of several high-profile films playing at Napa, now in its third year. Other titles include Nebraska, Philomena, Osage: August County, Mandela: Long Walk to Freedom and Out of the Furnace.
Napa, running Nov. 13-17 and imbued with plenty of wine and culinary events, hosted its celebrity tribute Friday night, where Hancock and Saving Mr. Banks' co-star Colin Ferrell, who plays Travers' father, were both honored, alongside rising stars Dianna Argon and Miles Teller. Access Hollywood's Billy Bush hosted the event for festival founders Brenda and Marc Lhormer.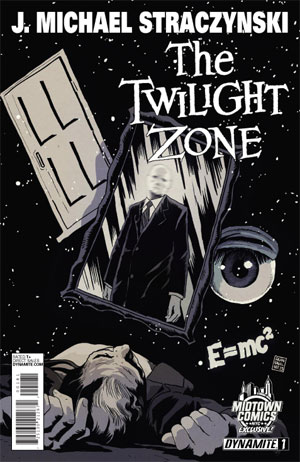 TWILIGHT ZONE
Description:
The Twilight Zone, Issue One: Trevor Richmond is a Wall Street investor who embezzled millions and is about to tank the economy. Again. Desperate to avoid the consequences for his actions, he goes to Expedited Services, Inc., which offers to help him disappear and enjoy a life of leisure in a new life. But what exactly is this new life, how much is freedom worth, and what happens to the old life when someone else shows up to claim it? This is the first installment of three interlocking stories that will push the boundaries of The Twilight Zone into new and uncharted territory, a journey that will travel into the past and the future, into murder and revenge and the sunrise of nuclear Armageddon. From J. Michael Straczynski, Hugo-winning creator of Babylon 5, writer for Thor and Changeling and World War Z as well as the 1988 Twilight Zone.
SATURDAY, NOVEMBER 16, 2013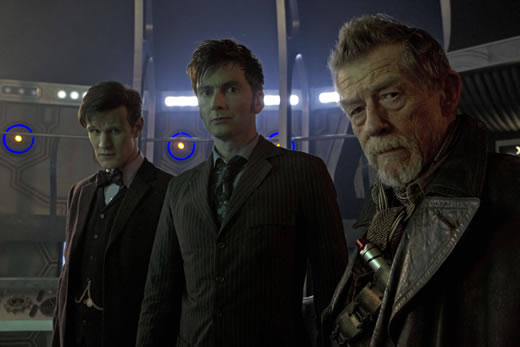 DOCTOR WHO
The "Doctor Who" 50th anniversary celebration doesn't end after "The Day of the Doctor." BBC has that following the broadcast, there will be a live afterparty show airing on BBC Three.
The broadcast will include special appearances by the 11th Doctor himself, Matt Smith, and the boy band One Direction, who will appear via satellite from Los Angeles. Other Doctors and their companions are scheduled to appear, according to THR, but no names have been announced.
"Doctor Who Live: The Afterparty" is, sadly, not scheduled to air in the United States at the moment. "The Day of the Doctor" airs November 23 on BBC America.

ALMOST HUMAN
The debut of J.J. Abrams' new sci-fi series, Almost Human is almost here, and the latest trailer should appeal to fans of a few sci-fi favorites.
Focusing on a cop (Karl Urban) who is partnered with a human-like android (Michael Ealy), the series looks like it could be a fun addition to the fall lineup. Plus, with Abrams' pedigree, this one could be a surprise hit. Fingers crossed.
The latest movie-style trailer sets up the premise and shows off the Blade Runner-style future and a healthy dose of Fringe-ish tech craziness. Considering that the series was co-created by Abrams' fellow Fringe producer J.H. Wyman, that makes sense.
This will probably be the last peek we get before the series premiere Sunday on Fox.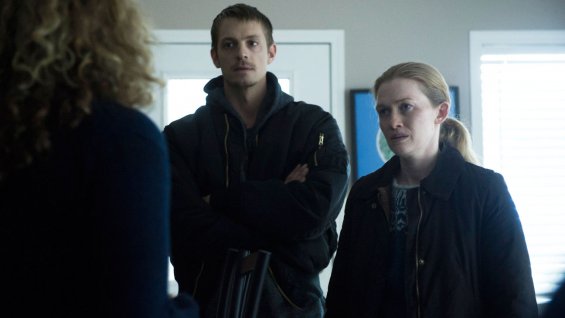 THE KILLING RETURNS
The Killing is coming back from the dead, again.
Two months after the crime drama's second cancelation, The Killing is being resurrected for a fourth season at Netflix. The streaming service, which stepped up to make the last revival feasible, will air six episodes, which will be billed as the series' "final season." AMC, which developed and aired the show for its first three seasons, will have no part in the latest move for the Fox Television Studios series.
The series' stars Joel Kinnaman and Mireille Enos will return, with the show set to explore a new case. The series' writing staff and crew will return as well, with production set to begin in Canada in February. Though creator Veena Sud's WME agents and the studio began exploring its options immediately following the series' September cancelation, conversations with Netflix began in earnest about a month ago. As part of the unprecedented deal, the series' final installment will bow simultaneously across Netflix's global territories.
"The rich, serialized storytelling in The Killing thrives on Netflix, and we believe that it is only fitting to give Sarah Linden and Stephen Holder a proper send off," Cindy Holland, vice president of original content for Netflix, said in a statement. "We are looking forward to offering fans - both existing and new - a series that we know is perfectly suited for on-demand viewing."
Added Fox TV Studios president David Madden: "It's a true testament to The Killing creator Veena Sud, and the stellar cast led so compellingly by Mireille Enos and Joel Kinnaman, that fans remained so passionate about the show. We're gratified that our partners at Netflix recognized this, and are giving us the opportunity to complete the story in a way that will be satisfying to our loyal audience."
The Killing's trajectory has quickly become the stuff of TV legend. It was first canceled in July 2012 after two acclaimed seasons on AMC. The network called its decision to pull the plug a "difficult" one at the time, but the news came as little surprise given the series' considerable ratings tumble coupled with the critical beating it took when the first season finale failed to reveal a critical plot point: who killed Rosie Larsen.
Then, nearly a year later, Fox TV Studios announced that the series, based on Danish series Forbrydelsen, would return after all, thanks to a unique deal with AMC and Netflix. The latter, which had built a sizable audience for the series' first two seasons on its service, would stream the third season 90 days after the finale aired on the cable network. In that arrangement, the studio was able to offset AMC's reduced license fee with the premium that Netflix agreed to pay to shrink the window from about a year to three months.
Killing's most recent third season opened to a steady 1.8 million viewers and generally positive reviews in June, but it saw its ratings dip over the course of the self-contained 12 episodes. It wrapped with 1.5 million viewers, making the season relatively flat year over year. It was not enough to garner a fourth season renewal, and AMC released another statement in which it announced it would be making the "difficult decision" to end the series' run.
HERCULES: THE LEGEND BEGINS
Although it was announced for a February release just three days ago, Summit Entertainment has decided HERCULES: THE LEGEND BEGINS will now be released in 3D and 2D on January 10, 2014.
Directed by Remy Martin, the film stars Kellan Lutz as Hercules, the mythical Greek hero, demigod and son of Zeus. Betrayed by his King, sold into slavery, Hercules must use his formidable strength to fight for freedom and return to his true love, Hebe, the Princess of Crete (played by Gaia Weiss).
The supporting cast includes Scott Adkins (Expendables 2) Liam McIntyre (Spactacus), Liam Garrigan (Strike Back), Johnathon Schaech (Ray Donovan, The Client List), Roxanne McKee (Game of Thrones) and Rade Serbedzija (Red Widow).
The screenplay is by Daniel Gliat. The producers are Danny Lerner, Les Weldon, Boaz Davidson and Renny Harlin. Executive Producers ae Avi Lerner, Trevor Short and John Thompson.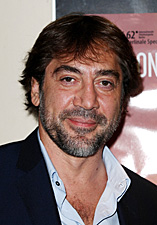 PETER PAN NEWS
It was reported earlier this week that Joe Wright (Hanna, Atonement) was in negotiations to direct a new untitled Peter Pan Origin Film, and now comes word that Warner Bros. is eyeing Javier Bardem (No Country for Old Men, Skyfall) for the lead villain role - the pirate Blackbeard.
Jason Fuchs will be providing the screenplay for the adaptation of J.M. Barrie's classic character with "Arrow" executive producer Greg Berlanti producing under his Berlanti Productions and Sarah Schechter overseeing for Warner Bros.
According to Deadline, Fuchs' script has an orphan taken to the magical world of Neverland, where he becomes the savior of the natives and leads a rebellion against evil pirates.
The question, of course, is why they are going with Blackbeard and not Hook? Only time will tell.
A similarly-themed "origin story" take on the property is also in the works at Columbia Pictures with Neverland. Among that film's producers are Channing Tatum and Joe Roth (Alice in Wonderland) with Shattered Glass scribe Billy Ray providing the screenplay.
The story of "Peter Pan" has been adapted on quite a few occasions, including, most famously, a 1953 Disney animated version. Alternate takes on the Barrie story have been offered in cases like Steven Spielberg's 1991 film Hook, a sequel of sorts to the original tale. The literal origin of "Peter Pan" was also detailed on film in the 2004 biopic of Barrie, Finding Neverland, starring Johnny Depp in the lead.
FRIDAY, NOVEMBER 15, 2013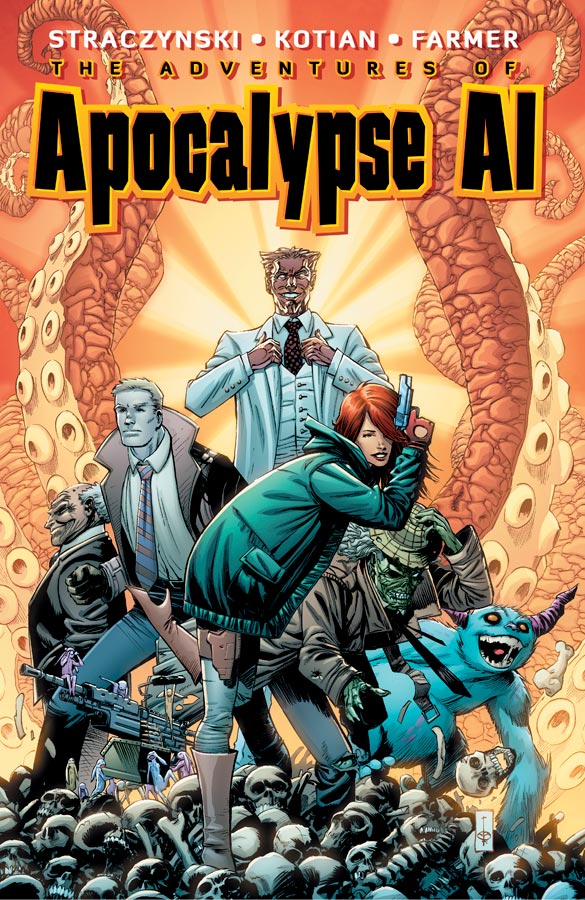 APOCALYPSE AL
News! Joe's Comics to publish 4-issue miniseries The Adventures of Apocalypse Al (originally with MTV) starting in February! Guest covers on Apocalypse Al include Ariel Olivetti, Francesco Francavilla and John Romita Jr., my first collaboration with JR since we worked together on The Amazing Spider-Man! Go to http://multiversitycomics.com/news/joes-comics-to-publish-the-adventures-of-apocalypse-al-in-2014/ for more information and a preview of the issue.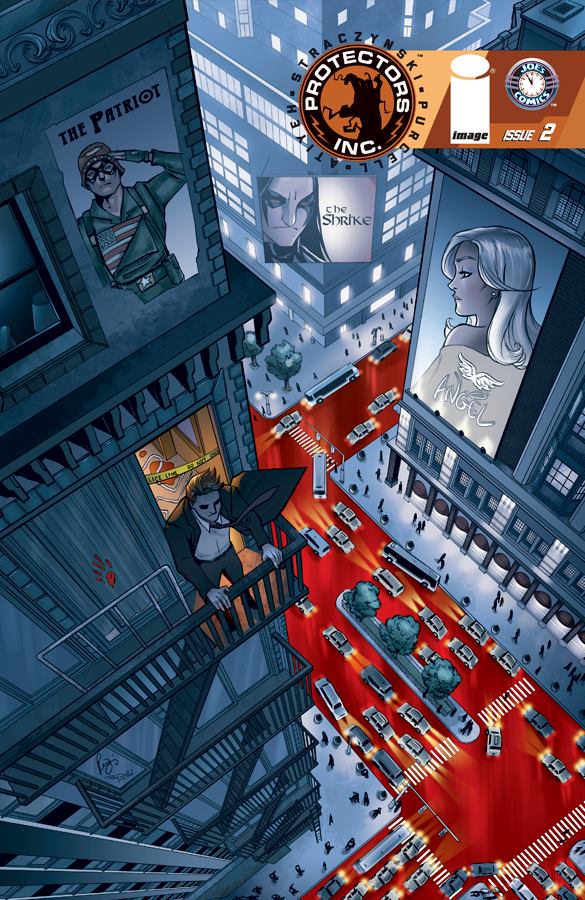 PROTECTORS #2
JMS posted this alternate cover for Protectors Inc. #2, by Renae De Liz and Ray Dillon. It will hit stores on the 27th with the Apocalypse Al preview at the back.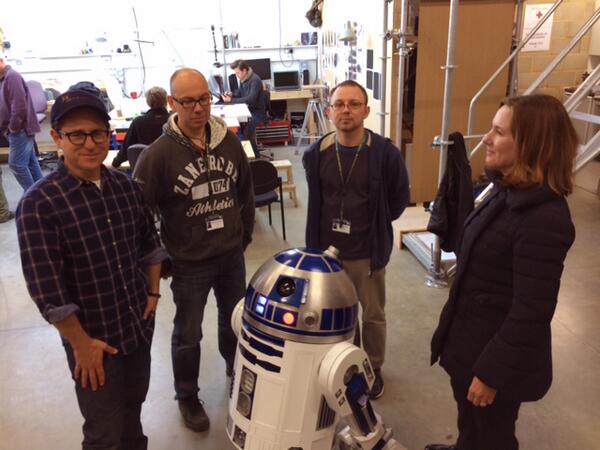 STAR WARS: EPISODE VII
There is now, for the first time, photographic evidence of work being done on Star Wars: Episode VII.
We still know very little about the next installment in George Lucas' space opera franchise. We know that it's set after Return of the Jedi. We know that director J.J. Abrams is now co-writing it with Empire Strikes Back scribe Lawrence Kasdan. We know that Mark Hamill, Carrie Fisher and Harrison Ford are all (hopefully, probably) returning for more adventures. And we know that the release date has been shifted from May 2015 to December 2015. The rest is just casting rumors and lots and lots of that legendary J.J. Abrams secrecy.
But even Abrams isn't afraid to tease us now and then with a little bit of Star Wars fun. He may have teased us with a stack of Star Wars screenplays a few months back, but now he's definitely giving us a taste of a long time ago in a galaxy far, far away. Here's the latest from the official Twitter account of Abrams' Bad Robot production company.
That's Abrams on the far left, Star Wars producer Kathleen Kennedy on the far right, and in the middle a certain Droid you just might recognize, all surrounded but what at least looks like production progress.
Star Wars: Episode VII is scheduled to start shooting early next year, so it's no surprise Abrams is getting acquainted with the universe on a very up-close level. It's also no surprise that the photo seems to be hinting that R2-D2 will show up in Episode VII, since he's one of the select few characters who've spanned the whole saga so far.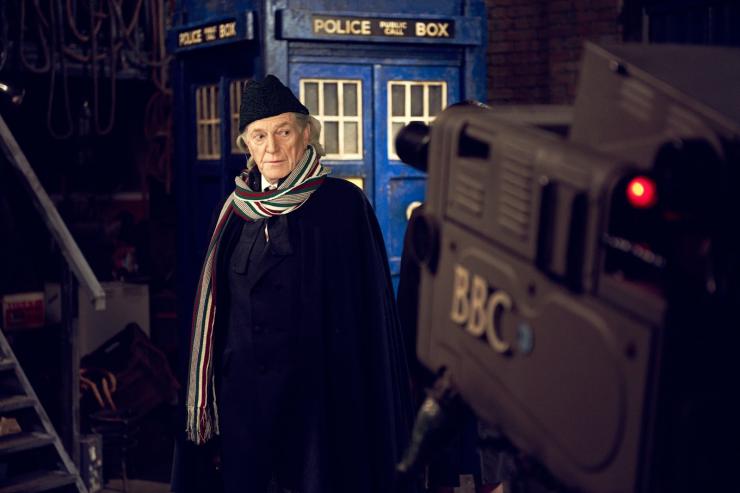 ADVENTURE IN SPACE AND TIME
William Hartnell may be long gone, but that doesn't mean there won't be any Doctors in An Adventure in Space and Time.
While most of the excitement is being siphoned off to "The Day of the Doctor," there's still the matter of Mark Gatiss' biopic of how Doctor Who (the show, that is) got started in the first place.
And while you might not have expected it, there's a cameo in this special featuring one of our favorite actors -- Matt Smith.
Why? Well, according to Gatiss, it's all about legacy.
There were certain parts of this that I've been thinking about for years. I always knew that I wanted to start on the day of [Hartnell's] regeneration [into Second Doctor actor Patrick Troughton] and use the TARDIS as a flashback device – because you can't get a better one!
But then I had this idea – wouldn't it be wonderful if Bill looks across the console and sees Matt – the Doctor!
That's just neat! Always nice to see the past connect with the present in a meaningful way. Sounds like An Adventure in Space and Time is going to be even more exciting than we thought.
Gatiss also added, tongue in cheek, that the program could be updated at any time to reflect the present Doctor.
Because Matt wasn't there we can now crop in any Doctor we like and the film can be shown every November!
Sounds good to us.

ARROW-THE FLASH
It's been a while since we heard about that Flash series The CW is putting together, but a new synopsis for the Arrow episode that will introduce Barry Allen finally reveals what brings the future speedster to Starling City.
Dubbed "Barry Allen Comes to Starling City," the episode will introduce Grant Gustin as Central City police scientist Barry Allen, who is investigating a robbery at Queen Consolidated (which explains how he hooks up with Oliver). It also sounds like young Mr. Allen will hit it off with adorable techie Felicity (Emily Bett Rickards), which could ruffle some feathers with Oliver.
Of course, this is just the first time we'll be hanging out with Barry Allen this year. He'll also return later in the season for a backdoor pilot to help show off how a Flash series would work.
The episode is set to air Dec. 4. Until then, catch up on the synopsis below:
BARRY ALLEN COMES TO STARLING CITY — A seemingly impossible robbery at Queen Consolidated's Applied Sciences Division brings Central City police scientist Barry Allen (guest star Grant Gustin) to town. Citing a similar case back home, Barry offers to help Oliver (Stephen Amell) and team with the investigation. Oliver senses there is more to Barry than meets the eye, but he's distracted by the similarities between this current case and something that happened on the island. Meanwhile, Felicity (Emily Bett Rickards) takes a liking to Barry, which doesn't go unnoticed by Oliver. Sin (guest star Bex Taylor-Klaus) asks Roy (Colton Haynes) for help when a friend of hers goes missing. Roy is surprised when Thea (Willa Holland) not only encourages him to help, but joins the search. Unfortunately, Sin's friend is connected to Brother Blood (guest star Kevin Alejandro), and their search ultimately gets one of them seriously injured. Michael Schultz directed the episode with story by Greg Berlanti & Andrew Kresiberg and teleplay by Andrew Kreisberg & Geoff Johns (#208).
It'll be interesting to see how Barry Allen fits in with the Starling City gang, but the Arrow writers have done a stellar job of building out the wider DC universe — though this will be their biggest challenge yet. HEAVEN IS FOR REAL
The trailer for writer-director Randall Wallace's Heaven is for Real is now online.
Based on the #1 New York Times best-selling book of the same name, the film brings to the screen the true story of a small-town Pastor who must find the courage and conviction to share his son's extraordinary, life-changing experience.
The film stars Greg Kinnear as Todd Burpo and co-stars Kelly Reilly as Sonja Burpo, the real-life couple whose son Colton (newcomer Connor Corum) claims to have visited Heaven during a near death experience. Colton recounts the details of his amazing journey with childlike innocence and speaks matter-of-factly about things that happened before his birth ... things he couldn't possibly know. Todd and his family are then challenged to examine the meaning from this remarkable event.
Heaven is for Real is scheduled for release on April 16, 2014. ALMOST HUMAN
Fox has released a movie-style trailer for their new series, "Almost Human," which will have a special two-night series premiere on Sunday, November 17, and Monday, November 18. The sci-fi crime series arrives from executive producers J.J. Abrams (Star Trek, "Lost") and J.H. Wyman ("Fringe," The Mexican).
Starring Karl Urban (the Star Trek and The Lord of the Rings franchises) and Michael Ealy ("Sleeper Cell," "Common Law"), the new series is set in 2048, when police officers are partnered with highly evolved human-like androids. "Almost Human" will follow the week-to-week missions of John Kennex (Urban), a detective and sole survivor of a devastating police ambush, and his robot partner, Dorian (Ealy), as this buddy-cop duo solve cases and fight to keep the lid on dangerously evolved criminals in this futuristic landscape. THE MACHINE
Set for a UK release next March, writer-director Caradog James' new sci-fi thriller The Machine has debuted a trailer.
With an impoverished world plunged into a Cold War with a new enemy, Britain's Ministry of Defense is on the brink of developing a game-changing weapon. Lead scientist Vincent McCarthy (Toby Stephens) provides the answer with his creation, 'The Machine'- an android with unrivalled physical and processing skills. When a programming glitch causes an early prototype to destroy his lab, McCarthy enlists artificial intelligence expert Ava (Caity Lotz) to help him harness the full potential of a truly conscious fighting machine.
THURSDAY, NOVEMBER 14, 2013
NEIL GAIMAN TALKS DOCTOR WHO
For this latest Doctor Who tale, Neil Gaiman's concocted an alien invasion he hopes you'd never thought of before.
Gaiman is the last of 11 writers (along with Eoin Colfer, Patrick Ness and others) tasked with writing a new short story about a particular Doctor for the "11 Doctors, 11 Stories" series of ebooks intended to celebrated the 50th anniversary of Doctor Who. His story, "Nothing O'Clock," follows Matt Smith's Eleventh Doctor and his first companion, Amy Pond, as they deal with a powerful alien threat known as "The Kin." The story will be available for download on Nov. 21, followed closely by the release of a print book containing all 11 stories.
For "Nothing O'Clock," Gaiman not only got to create a brand-new Doctor Who monster, but also got to craft a different kind of alien invasion for the Who universe. In a new video released on the BBC's Doctor Who YouTube page, he described the inspiration that drove his tale.
"I started thinking of ways that aliens could invade, and over the years aliens have invaded the world of Doctor Who, they've invaded the Earth every possible way that aliens could invade the Earth except one," Gaiman said. "They'd never actually tried to buy it, legitimately, a bit at a time. And when I realized they could do that, I got very pleased with myself, and that really was the driving force behind the story."
So, even though Matt Smith is bowing out as the on-screen Doctor later this year, he will get to have at least one more Neil Gaiman adventure when "Nothing O'Clock" is released later this month. Check out the video below to hear more about the story, as well as Gaiman's thoughts on writing dialogue for Matt Smith and the future of Doctor Who. AGENTS OF S.H.I.E.L.D./THOR CROSSOVER
We already knew that Joss Whedon's Agents of S.H.I.E.L.D. series would have a crossover with the box-office smash Thor: The Dark World, and now we finally have a look at the Asgardian adventure.
The writers have managed to keep the details of the episode, which is set to air next week, under wraps — but the first teaser for the episode shows off some nifty footage to set up the plot. From what we can glean, it looks like Coulson's gang will be tracking down an Asgardian artifact that has a very dangerous effect on humans.
It looks to be an Earth-based story, and there's no sign of any potential big-screen cameos — but hey, you never know. Guess that's why we need to watch it, I suppose. Here's how series co-star Brett Dalton (Agent Grant Ward) jokingly explained the pitch to TV Guide:
"The story centers around an Asgardian relic. As for how it affects the team ... I'm hoping it gives me Chris Hemsworth arms."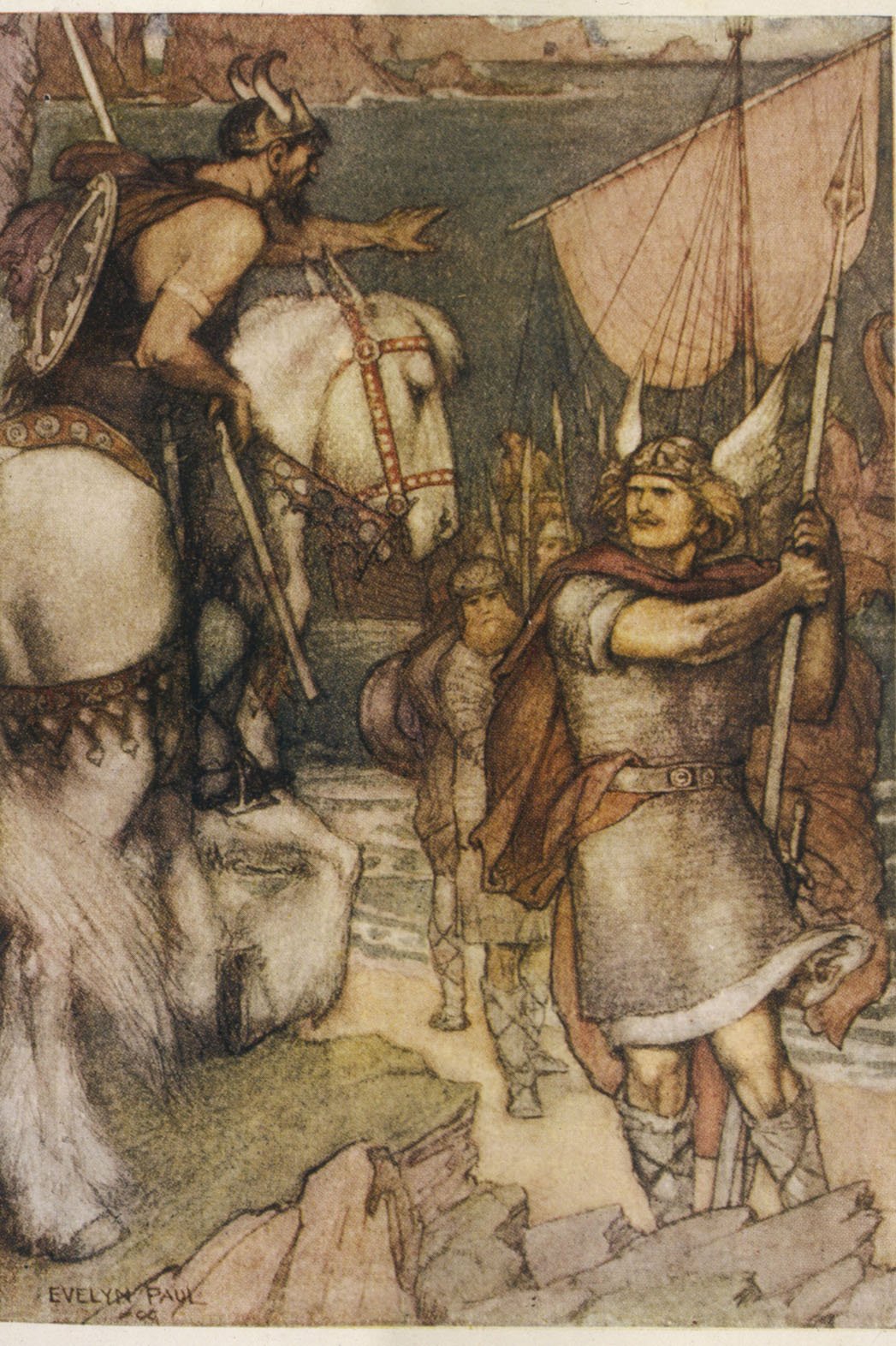 BEOWULF
Syfy is prepping to explore one of the oldest poems in literature.
The network is teaming with 1408 writer Matt Greenberg to adapt Beowulf, The Hollywood Reporter has learned.
The development project, from Universal Cable Productions, is described as an adaptation of the classic epic poem that further examines the hero's rise to power and his feud with the monster Grendel.
Universal Cable Productions and Omnifilm Entertainment will co-distribute the project, with the latter serving as the production company on the drama. Brian Hamilton, Michael Chechik, Matt Greenberg, Andrew Cosby and Paulo de Oliveira are on board to executive produce.
The Old English poem, which is cited as one of the most important works in literature, originated between the 8th and 11th century. Beowulf was previously adapted for the big screen in 2007 with Robert Zemeckis' animated take starring Robin Wright and Anthony Hopkins. The feature grossed $191 million worldwide.
Previous takes have included 2007's Grendel, Syfy's TV movie; and 2005's Beowulf & Grendel, with Gerard Butler, among others.
Beowulf comes as Syfy is also prepping a take on Brad Pitt-Bruce Willis feature 12 Monkeys, which recently began casting, and Dominion, a take on 2010 feature Legion. The project joins a development slate that also includes a Jamie Foxx horror anthology series, Bryan Fuller's High Moon and Gale Anne Hurd's Alien Hunter, among others. MALEFICENT
Walt Disney Pictures has revealed the first trailer for Maleficent! Opening in theaters on May 30, 2014, the action adventure stars Angelina Jolie, Sharlto Copley, Elle Fanning, Sam Riley, Imelda Staunton, Juno Temple and Lesley Manville.
From Disney comes Maleficent—the untold story of Disney's most iconic villain from the 1959 classic Sleeping Beauty. A beautiful, pure-hearted young woman, Maleficent has an idyllic life growing up in a peaceable forest kingdom, until one day when an invading army threatens the harmony of the land. Maleficent rises to be the land's fiercest protector, but she ultimately suffers a ruthless betrayal—an act that begins to turn her pure heart to stone. Bent on revenge, Maleficent faces an epic battle with the invading king's successor and, as a result, places a curse upon his newborn infant Aurora. As the child grows, Maleficent realizes that Aurora holds the key to peace in the kingdom—and perhaps to Maleficent's true happiness as well.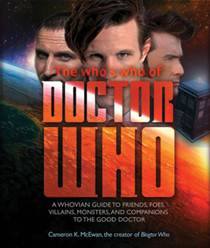 DOCTOR WHO BOOK COMING IN JANUARY
[New York, NY] November 13, 2013 - - - Race Point Publishing, an imprint of the Quayside Publishing Group announces the January 2, 2014 publication of the new book, The Who's Who of Doctor Who: A Whovian's Guide to Friends, Foes, Villains, Monsters, and Companions to the Good Doctor. In addition, in honor of the 50th Anniversary of Doctor Who, Quayside has just launched "12 Days of the Doctor - The Who's Who of Doctor Who Trivia Contest."
The Who's Who of Doctor Who is the must-have handbook exploring the dynamic cast of characters in Doctor Who over the past half century. With a heavy focus on the past three doctors, including Matt Smith, author Cameron K. McEwan will explore the tumultuous relationships between characters, their loyalties, and of course, how they collide with each doctor.
Sample chapters like "Unseen Enemies," "Celebrity Cameos," "Unnamed Aliens," "Double Acts," "Teams," and "Frenemies" represent just a sampling of all that will be included. Just like his popular blog, Blogtor Who, author McEwan will also include his popular "Top 10" lists citing the best and worst moments all focusing on popular characters over the years. Also includes a Doctor Who Family Tree as well as charts citing monster success rate and other notable character events through the years. McEwan frequently interviews the Doctor Who actors and attends conventions and press events. He works alongside the BBC, BBC Worldwide, BBC America, Silva Screen, Ebury, and others.
The contest is running now via QGeekbooks, the social media arm of Quayside. A new trivia question will be posted every day at 12:00 p.m. eastern time until November 23 with winners chosen every day at 4:00 p.m.; complete details are available QGeekbooks' Twitter, Facebook, Instagram and Pinterest pages. DIVERGENT
Summit Entertainment has debuted the new trailer for Divergent!
Opening in theaters and IMAX on March 21, 2014, Divergent stars Shailene Woodley, Theo James, Kate Winslet, Ray Stevenson, Mekhi Phifer, Maggie Q, Jai Courtney, Miles Teller, Zoë Kravitz, Ansel Elgort, Ben Lloyd-Hughes, Ben Lamb, Christian Madsen, Amy Newbold, Ashley Judd and Tony Goldwyn.
Divergent is a thrilling adventure set in a future world where people are divided into distinct factions based on their personalities. Tris Prior (Woodley) is warned she is Divergent and will never fit into any one group. When she discovers a conspiracy to destroy all Divergents, she must find out what makes being Divergent so dangerous before it's too late.
WEDNESDAY, NOVEMBER 13, 2013
HUNGER FIRE: CATCHING FIRE
Nothing sells Subway sandwiches like "The Hunger Games: Catching Fire" -- right?
While early reviews of "The Hunger Games" sequel are calling it a "political science fiction epic" that inspires viewers to think of "the power of the state, the complicity of the crowd and the need for dissent," Subway's new tie-in commercial for the movie neuters the point of the flick down to simply noting that Katniss is "bold." Yes, really.
The ad shows an emotional shot of Panem citizens -- many of whom are likely on the brink of starving in the context of the story -- raising their hands to salute Katniss and Peeta in a blatant act of rebellion against the Capitol. Except while it is a hugely impactful moment in the flick, here it is used to convince viewers that Subway's new Sriracha Chicken Melt is something they should eat. Honestly, this is probably one of the worst movie tie-in commercials we've seen air.
It's no secret that many films make a decent chunk of their money from marketing campaigns like these, but did Subway have to so blatantly disregard the messages of "The Hunger Games" in this ad? Sure, there's the connection that the latest flick in the series is called "Catching Fire" and sriracha sauce catches fire to one's taste buds, but this commercial is just downright insulting to fans of this franchise. Seriously, this is a series about an uprising against an evil government that makes children fight to the death yearly and Subway is making it all about sandwiches.
"Bold can be standing up for what you believe in. Bold can be testing your limits and defying all odds. And now, bold can be found at Subway," the narration on the commercial says before promoting the fast food chain's new "Fiery Footlongs." While the subs are likely delicious, somehow it doesn't seem likely that Katniss would find herself relating to Subway the way this commercial seems to imply that she does. THE HOBBIT: THE DESOLATION OF SMAUG
Warner Bros. has released a brand-new behind-the-scenes featurette that focuses of Beorn (played by Swedish actor Mikael Persbrandt), whom we—as well as the company of dwarves—are set to meet during their continuing quest to reach and reclaim the Kingdom of Erebor under the Lonely Mountain in this year's upcoming The Hobbit: The Desolation of Smaug flick.
Peppered with interesting interviews with Hobbit actors, producers and director Peter Jackson himself, this behind-the-scenes video focuses at the tremendous work it took to make the massive set—along with the massive set pieces that go with them.
Besides the featurette, we also get some more amazing footage of a fully motion-captured Benedict Cumberbatch sneering and slithering his way as the—let's face it, awesome—dragon Smaug; more Legolas (the ever-youthful Orlando Bloom); and Tauriel (a graceful and regal Evangeline Lilly); and more of that escape-in-the-barrels scene, as well as those scary, big-A spiders.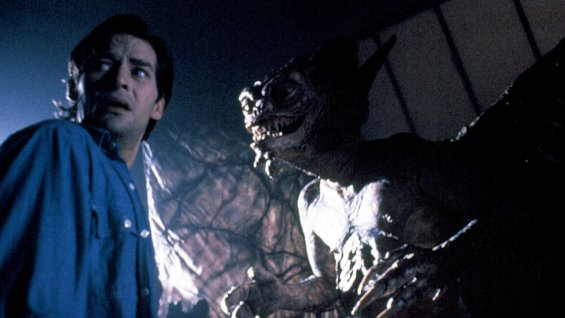 TALES FROM THE DARKSIDE
The CW is revisiting Tales From the Darkside.
The network has put into development a reboot of the horror TV series created by George A. Romero, The Hollywood Reporter has learned.
The new take hails from writer Joe Hill (writer of the Locke & Key comics and Stephen King's son) and will be executive produced by Alex Kurtzman and Roberto Orci via the Sleepy Hollow duo's overall deal with CBS Television Studios. Mitchell Galin (Pet Sematary, The Stand), K/O Paper Products president Heather Kadin and Jerry Golod -- who produced the original Darkside ­-- are also on board to executive produce the half-hour entry.
The new take is described as a reinvention of the horror/fantasy/thriller anthology series that ran in the 1980s. Should The CW move forward with the project, it would likely air in the summer of 2014. The CW take reunites Kurtzman and Orci with Hill. The trio previously teamed to bring Locke & Key to the small screen.
The original Tales From the Darkside ran for 90 half-hour episodes, each of which was an individual short story that ended with a twist. The syndicated series hailed from CBS Television Distribution.
The reboot of Tales comes as FX has found both critical and ratings success with American Horror Story, an anthology series from Glee's Ryan Murphy and Brad Falchuk that reboots itself every season with a new story and largely similar cast.
The half-hour horror project comes as horror continues to be a hot genre on both broadcast and cable. In addition to AHS and AMC's The Walking Dead -- the latter is TV's No. 1 scripted drama among adults 18-49 -- Cinemax is also prepping an exorcism drama from Robert Kirkman. NBC also has its Hannibal reboot set for a second run in 2014 and, this season, launched Dracula on Fridays, in addition to countless other projects.
For Kurtzman and Orci, this marks the duo's second project set up at The CW this development season. The pair also has an untitled sibling terrorist drama in the works at the network with Corinne Brinkerhoff attached to pen the script. Kurtzman and Orci (Star Trek, Fringe) are repped by CAA and Michael Gendler.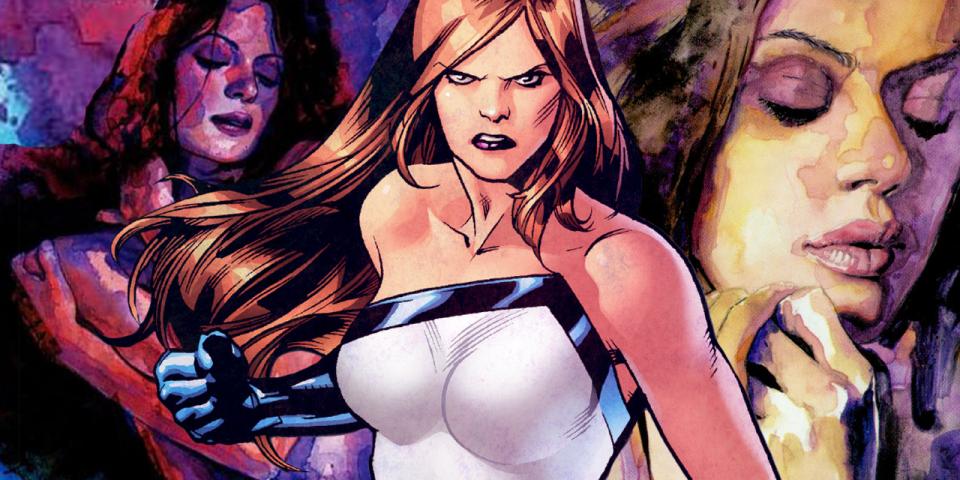 JESSICA JONES
Following the news of Drew Goddard boarding Marvel Studios' "Daredevil" Netflix series comes word, via Deadline, that Twilight scribe Melissa Rosenberg will be handling writing duties on "Jessica Jones". She was actually attached to an earlier iteration of the project back in 2010.
The Jones character made her first appearance in 2001's Marvel MAX title "Alias". Retroactively a former Avenger, Jones left the superhero life behind to run Alias Private Investigations. Although "Alias" ended after just 28 issues, Jones has since become a major character in the Marvel Universe.
"Jessica Jones" joins "Daredevil," "Luke Cage," and "Iron Fist" as one of four series that will build to a crossover miniseries, "The Defenders". Each is designed to take Netflix members deep into the gritty world of heroes and villains of Hell's Kitchen, New York. Netflix has committed to a minimum of four, thirteen episodes series and the culminating mini-series event that reimagines a dream team of self-sacrificing, heroic characters.
Rosenberg will serve as both writer and executive producer on "Jessica Jones," which is expected to be the second show to premiere, following "Daredevil".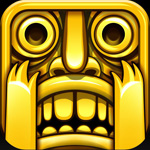 TEMPLE RUN
David Heyman, one of the key producers behind the Harry Potter franchise, has set his sights on the popular video game Temple Run. The Hollywood Reporter today brings word that Heyman is looking to work with Warner Bros. to bring the world of the action adventure game to the big screen.
"From the makers of the award-winning best-seller 'Harbor Master' comes the most exhilarating running game on the App Store," reads the game's official description. "Test your reflexes as you race down ancient temple walls and along sheer cliffs. Swipe to turn, jump and slide to avoid obstacles, collect coins and buy power ups, and see how far you can run!"
Naturally, the storyline of the game (which has the treasure-seeking protagonist on the run from demonic monkeys) will be expanded for the feature version and Warner Bros. is said to currently be on the search for a screenwriter.
In addition to two tie-in spinoffs (Temple Run: Brave and Temple Run: Oz), Temple Run released a direct sequel, Temple Run 2, earlier this year.
TUESDAY, NOVEMBER 12, 2013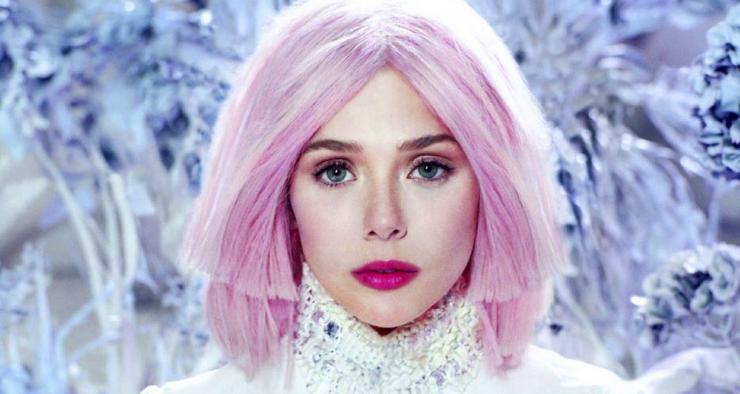 AVENGERS: AGE OF ULTRON
Sam Jackson claimed Elizabeth Olsen was our new Scarlet Witch, but was he telling the truth?
It's seemed like one of the worst-kept secrets in comic book movies, but Elizabeth Olsen, despite all the rumors out there, has never officially admitted that she's playing the Scarlet Witch in the Avengers sequel, Age of Ultron.
Until now.
While stumping for some tiny indie movie called Godzilla (whatever that is), Olsen talked about the actor whose wife she plays, Aaron Taylor Johnson. In case you needed a reminder, Johnson is absolutely playing Scarlet Witch's brother, Quicksilver, in Age of Ultron.
And on the topic of Johnson, Olsen said, "We get to play husband and wife, and we get to play twin brother and sister."
So unless there's some other movie out there where these two performers happen to be playing fraternal twins, we're confident that Elizabeth Olsen is our Scarlet Witch. DOCTOR WHO
Remember begging the BBC for months to see something, anything at all in the way of a trailer for the Doctor Who 50th? Well those are blissfully at an end.
Tenth Doctor? Check. Rose Tyler? Check. References galore to the last, great Time War. Oh, you better believe it. Everything you ever, ever wanted (except for the first nine Doctors) and more are contained within a trio of trailers that finally appeared over the weekend.
There's a BBC America trailer, a short BBC trailer and an extended trailer. And while, yes, they often recycle the same footage, each comes with its own flavor. So, rather than just choose one, we're giving them all to you at once.
Lest you thought trailers were the only thing that appeared through the time vortex this weekend, we've also got an additional four behind-the-scenes images from the 50th special as well. Careful, though -- the last one of those packs quick a spoiler punch.
There's a lot to absorb -- a Bad Wolf Rose, the fall of Arcadia, John Hurt's Doctor and the infamous Moment that was mentioned in the 10th Doctor's swan song, The End of Time. Plus, we get brainy specs, a sonic screwdriver competition, and a horse! So it's nearly impossible to pick a favorite. AGENTS OF S.H.I.E.L.D.
Since it debuts tonight, ABC and Marvel Entertainment have revealed the first clip for the upcoming seventh episode of "Mavel's Agents of S.H.I.E.L.D.". Titled "The Hub," and set to feature the series debut of Maximiliano Hernández as Agent Sitwell, the episode is described as follows:
"Dangerous secrets are being kept from Coulson's team and he works the system to save Ward and Fitz when they are sent on a Level 8 classified mission that may end in tragedy."
"Marvel's Agents of S.H.I.E.L.D." airs Tuesdays at 8 p.m. on ABC.


THE CW
The CW has ordered full season pickups for all three of its freshmen series, "The Originals," "The Tomorrow People," and "Reign," it was announced today by Mark Pedowitz, President, The CW.
"In just a few seasons, we have built a much stronger primetime schedule. Our on-air ratings are up year to year, and our digital viewing continues to grow exponentially," said Pedowitz. "We're excited about the creative momentum the producers have established for all three of our new series, and now our fans will have the chance to see the full stories unfold for them this season. With the additional episodes ordered, plus two new dramas and new reality for midseason, we'll be able to continue our commitment to adding more original programming all year long."
Season to date on-air, The CW is up 9% year to year in total viewers, up 10% among adults 18-49, and is flat year to year in both adults and women 18-34. With DVR usage and digital viewing continuing to rise, 31% of The CW's total broadcast audience now comes from time-shifted viewing after the original airdate. 40% of The CW's total overall audience for its season premieres this fall came from digital viewing. The CW's digital streaming of full episodes is up 50% season to date versus last season, and the three new series picked up today see 84% more digital viewing than The CW's new series last fall.
MONDAY, NOVEMBER 11, 2013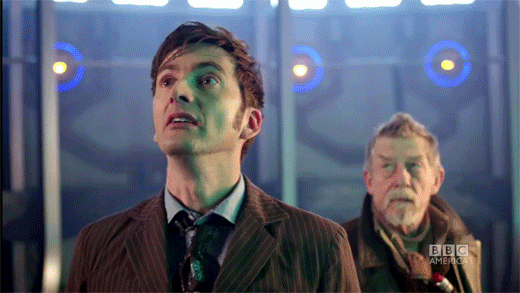 DOCTOR WHO
Now that the trailer for "The Day of the Doctor" is out, it's time for "Doctor Who" fans to relive it again and again. Two fan favorite Doctors (Matt Smith and David Tennant) are meeting up and things are going to get pretty entertaining.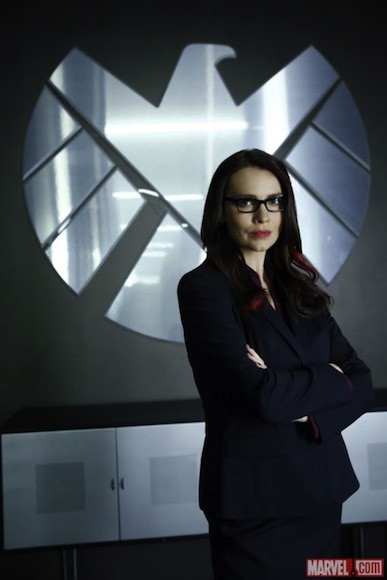 AGENTS OF S.H.I.E.L.D.
"Marvel's Agents of SHIELD" is incorporating another character from Marvel cannon into the series. In the Nov. 12 episode "The Hub," Saffron Burrows will play the role of Victoria Hand.
Marvel.com introduced the first images of her in the episode. It's unclear what exactly she will be doing in "The Hub," but the synopsis reads, "Victoria Hand is the next phase of the fans' S.H.I.E.L.D. experience -- a strong, ruthless woman who will do anything to get the job done. She and Agent Coulson will have a power play."
In the comics, Victoria Hand started off as a SHIELD accountant who went on to work for Norman Osborn and help found H.A.M.M.E.R. She later earned redemption with the New Avengers and became a close ally of Steve Rogers.
Since none of that seems likely to happen in "Agents of SHIELD," it will be interesting to see how the Marvel show does a twist on her storyline. Based on the episode synopsis, it seems likely that she is at least an agent of SHIELD.
"Marvel's Agents of SHIELD" airs Tuesdays on ABC at 8 p.m.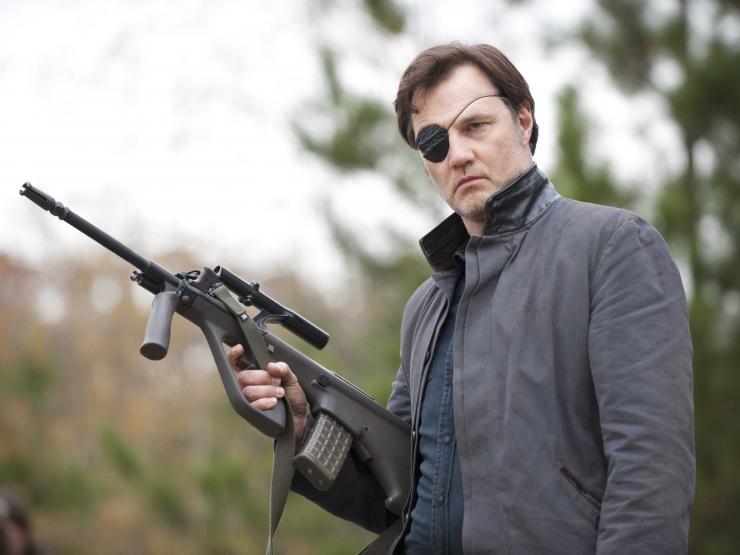 THE WALKING DEAD
We've been wondering when the Governor (David Morrissey) would make his epic return on The Walking Dead, and now we finally know.
Spoilers ahead for Sunday night's Walking Dead episode!
After a boatload of death and destruction from the mystery flu, things were finally starting to look up for Rick and company at the prison. Well, at least until that foreboding music kicked up to show us who is just outside the gates watching the prison … last season's baddie, the Governor.
The man who brings the psycho to life, David Morrissey, opened up with Entertainment Weekly to tease a bit about his return. Turns out we'll finally get to see what the ol' eyepatch has been up to these past few months, thanks to some Governor-centric episodes set to kick off next week.
Morrissey revealed that, after spending the past few months in the wild, the Governor is stalking the prison for the potential safe haven it represents — "a place of protection," according to Morrissey — and not so much for vengeance against its current occupants.
He also teased the mental state of the Governor, after we last saw him slaughtering a few truckloads of Woodbury residents:
"He's still the man that we know. It's not like we can erase his past or change the character totally. He is a man who is aware of himself now. I think the Governor at the beginning of season 3 was a man who was building a future. He had a future for Woodbury. He had a plan for Woodbury. And those plans get smashed. And certainly the future for his daughter and any sort of cure experiment that he and Milton were exploring — that's out the window now. We leave him with himself and his two henchmen — he's lost everything. So he is a man that has lost everything. And I think what we see coming up is how he deals with that loss. He's a dangerous man still and he knows how dangerous he is. He knows what he's capable of and that is a very dangerous thing. And like I said, it's about whether he embraces that man and how dangerous he is, or whether he fights him. That's the question coming in — which character is he happy to be? Which character is he trying to be? We see him at the end of episode 5 and he's standing outside that prison and looking at that prison and we don't know whether he's come in peace or come in war. We don't know that yet. So we have to wait for that reveal in the upcoming episodes. He might have had an about face, but we don't know. He's a man who recognizes his own capabilities. That is fair to say.
I think he's intelligent enough to know that there is something that can take over himself. I don't think he's totally happy with the capabilities that he's shown. It was never in his plan to turn on his own people. And the loss of his daughter has done something terrible to his brain. That's the fight he will have going forward. I think once anybody has committed an act like that or done something like that, they know their capabilities, and it's about whether they can keep control of themselves. Because they really know now — it's that cliché of 'you wouldn't like me when I'm angry' — there's a sense from him that he knows where his anger can take him. And that's his battle. And will certainly be his battle in season 4."
The Walking Dead continues this Sunday night on AMC.
THURSDAY, NOVEMBER 7, 2013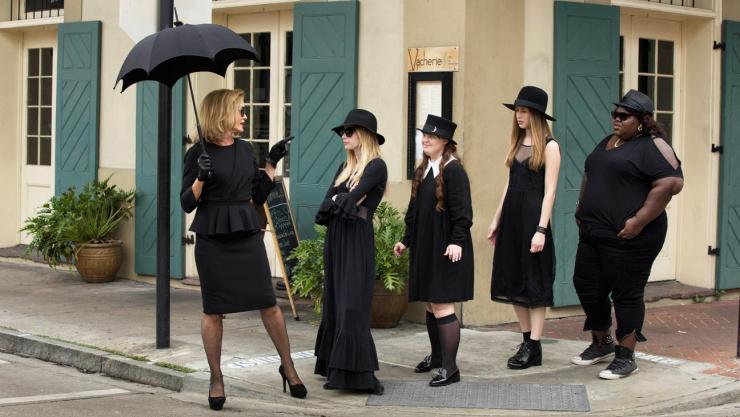 AMERICAN HORROR STORY
With the latest run of FX's hit series American Horror Story scaring up killer ratings, the network is bringing the horror anthology back for a fourth season — along with its best-known star.
The show has proven surprisingly good at reinventing itself each season with a new story, setting and characters — but versatile star Jessica Lange has been the constant throughout the series' various incarnations. The network wants to make sure it stays that way, so they've locked up Lange to return for a fourth series in 2014.
Here's what FX CEO John Landgraf had to say about the decision:
"Put simply, Ryan Murphy is a master television producer. Every year, they create a riveting and brilliant new miniseries. AHS: Coven is the best yet, and I have no doubt that the next installment will be even better."
After floundering through a mish-mash sophomore year with the uneven Asylum, the series has bounced back with the extremely awesome witchy run of Coven this year. Viewers and critics noticed, as well, and the latest episodes are garnering great reviews and even better ratings.
Of course, considering the premium that series co-creator Ryan Murphy puts on secrecy, it could be a while until we actually know what next season will be about. The big question: Will it be something entirely new, or more Coven (or both)?
There have been rumblings the current season could generate a spinoff, which means Lange might be sticking around for another year of Coven while the "mothership" series of American Horror Story reinvents itself with a new setting, with both running concurrently. Or not. Honestly, it probably just depends on how many insane, depraved ideas Murphy can cook up.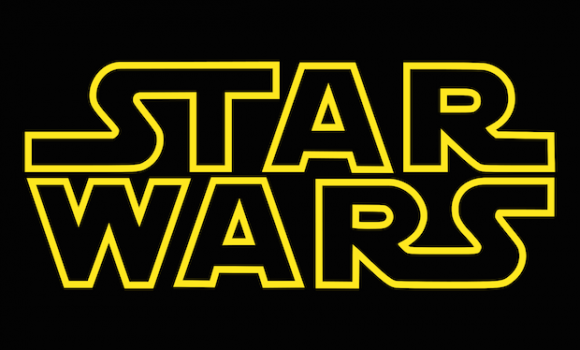 STAR WARS RUMORS
Despite all the rumors and buzz, the only thing we really know about Star Wars: Episode VII is that we don't really know that much. But we might finally have some intel on two major new characters.
Considering the fact that Disney plans to release the movie in 2015 — regardless of whether it's ready, apparently — it makes sense they'd be ramping up the casting efforts. According to a leaked casting report many believe is from the upcoming Star Wars sequel, it seems the flick will feature two late teen/early 20-something characters in lead roles.
The character details definitely sound like they'd be a good fit for Luke and Leia 2.0. Check out character descriptions (FYI, the names are probably fake) below and let us know what you think:
Rachel: Was young when she lost her parents. With no other family, she was forced to make her way in a tough, dangerous town. Now 17, she has become street smart and strong. She is able to take of herself using humor and guts to get by. Always a survivor, never a victim, she remains hopeful that she can move away from this harsh existence to a better life. She is always thinking of what she can do to move ahead.
Thomas: Has grown up without a father's influence. Without the model of being a man, he doesn't have the strongest sense of himself, despite that he is smart, capable and shows courage when it is needed. He can appreciate the absurdity in life and understands you can't take life too seriously.
Though the schedule dictates that some casting news will be coming soon, the fact that J.J. Abrams and Lawrence Kasdan had to take over scripting duties from Michael Arndt makes these descriptions all the more interesting. If they can go ahead and release character descriptions now — just as Abrams and Kasdan ramp up their work on the script — it means the core of the story from Arndt's draft will likely remain in place.
Bleeding Cool claims to have a source close to the project confirming as much, noting "the same story -- at least as much as it might boil down to a synopsis -- will still be in play" even after the rewrite job.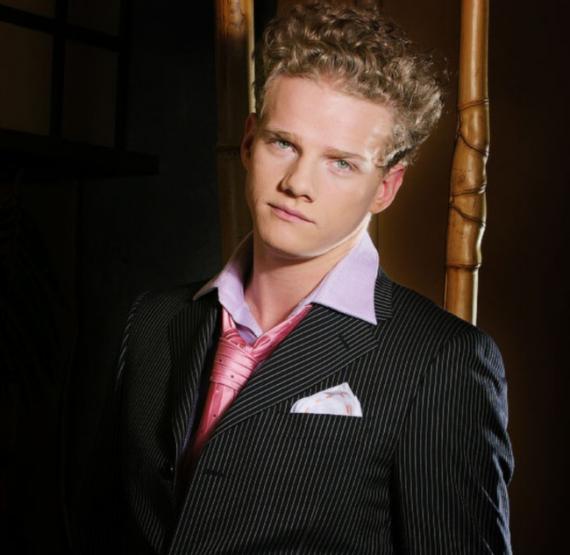 GAME OF THRONES NEWS
Another cast member has been added to the 'Game Of Thrones' ensemble in the form of respected Russian actor Yuri Kolokolnikov.
Kolokolnikov is to play Styr, the Magnar of Thenn.
While largely unknown outside Russia, he has appeared in over two dozen films in his homeland.
In the original books by George RR Martin, Styr leads the Thenn, who are the most warlike tribe from beyond the Wall.
The third season of the series ended with the tribes preparing to invade Westeros under the leadership of Mance Rayder (Ciarán Hinds).
Joseph Gatt was previously reported to be playing Styr in the fourth season. It is currently unknown if he will play a different part, or if he will no longer appear at all.
Kolokolnikov joins a large ensemble cast, including fellow new members Mark Gatiss as Tycho Nestoris, Roger Ashton-Griffiths as Mace Tyrell, Pedro Pascal as Oberyn Martell, Indira Varma as Ellaria Sand, Struan Rodger as the Three-Eyed Raven, Michiel Huisman as Daario Naharis, Dean Charles-Chapman as Tommen Baratheon and Hafþór Júlíus Björnsson as Gregor 'The Mountain' Clegane. HUNGER GAMES: CATCHING FIRE
Lionsgate has released a second clip from The Hunger Games: Catching Fire.
The November 22 release stars Jennifer Lawrence, Josh Hutcherson, Liam Hemsworth, Lenny Kravitz, Elizabeth Banks, Stanley Tucci, Donald Sutherland, Toby Jones, Woody Harrelson, Jena Malone, Philip Seymour Hoffman, Amanda Plummer, Lynn Cohen, Patrick St. Esprit, Meta Golding, Bruno Gunn, Alan Ritchson, E. Roger Mitchell, Maria Howell, Stephanie Leigh Schlund, Sam Claflin and Jeffrey Wright.
The Hunger Games: Catching Fire begins as Katniss Everdeen has returned home safe after winning the 74th Annual Hunger Games along with fellow tribute Peeta Mellark. Winning means that they must turn around and leave their family and close friends, embarking on a "Victor's Tour' of the districts. Along the way Katniss senses that a rebellion is simmering, but the Capitol is still very much in control as President Snow prepares the 75th Annual Hunger Games (The Quarter Quell) - a competition that could change Panem forever. WINTER'S TALE
The trailer for screenwriter Akiva Goldsman's directorial debut, Winter's Tale, is now online.
Starring Colin Farrell, Jessica Brown Findlay, Jennifer Connelly, William Hurt, Eva Marie Saint, Russell Crowe, Ripley Sobo and Mckayla Twiggs, Winter's Tale adapts the 1983 Mark Helprin novel.
Set in a mythic New York City and spanning more than a century, Winter's Tale is a story of miracles, crossed destinies, and the age-old battle between good and evil.
Winter's Tale hits theaters February 14, 2014.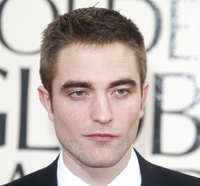 THE LOST CITY OF Z
The Twilight Saga star Robert Pattinson is set to join writer-director James Gray's The Lost City of Z opposite Benedict Cumberbatch, Screen Daily reveals (via The Playlist).
The nonfiction book, a New York Times best seller, was published in 2009 and is officially described as follows:
In 1925, Fawcett ventured into the Amazon to find an ancient civilization, hoping to make one of the most important discoveries in history. For centuries Europeans believed the world's largest jungle concealed the glittering kingdom of El Dorado. Thousands had died looking for it, leaving many scientists convinced that the Amazon was truly inimical to humankind. But Fawcett, whose daring expeditions helped inspire Conan Doyle's The Lost World, had spent years building his scientific case. Captivating the imagination of millions around the globe, Fawcett embarked with his twenty-one-year-old son, determined to prove that this ancient civilization—which he dubbed "Z"—existed. Then he and his expedition vanished.
Cumberbatch will star as Fawcett, though there's no word yet as to who Pattinson will be playing.
Dede Gardner, Anthony Katagas, Jeremy Kleiner and Brad Pitt will produce The Lost City of Z through Plan B.
WEDNESDAY, NOVEMBER 6, 2013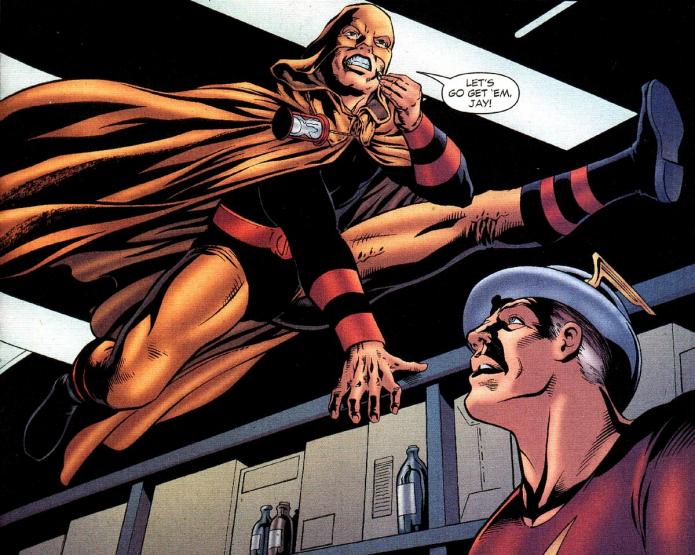 HOURMAN COMING TO THE CW
There are a lot of DC characters we thought might make their way to the small screen. This is not one of them.
Green Arrow has a show. The Flash is almost definitely about to join him. So who else can The CW bring to TV? Aquaman? Nah, too fishy. Green Lantern? Too expensive (and too green, probably). Wonder Woman? Too tricky, apparently. But, hark! There's one superhero who's up to the challenge!
Hourman.
If, in this moment, you are asking, "Who?" then you are not alone. There have been three different people (one who was an android) to take up the mantle of Hourman, but, despite that, he remains relatively unknown.
In the comics, Rex Tyler uses a "miraculous vitamin" (read: addictive chemical substance) called Miraclo that would give him all sorts of super powers, but only for the span of one hour. His son, Rick, also uses the drug later and becomes Hourman but, in addition to the regular powers, he also has one ability that the CW seems to have taken special interest in -- visions.
So if your follow-up question is, "Why this guy?" then we think the answer stems from that particular power. Being able to see exactly one hour into the future is a perfect trope for an hourlong drama. In fact, if there's a single classic device that people love most in their genre television, it's the one that involves the phrase, "I've seen the future and it must be stopped!"
Looks like the TV version of the character will blend elements from Rex and son Rick. This Hourman has a son but is divorced, so his power represents a perfect opportunity to make good with this ex-wife, his kid and probably the community too while he's at it.
Hourman is in development for a two-year deal. Former Sopranos writer Michael Caleo is writing the pilot script and will executive-produce the show alongside Dan Lin and Jennifer Gwartz for Warner Bros. Television.
We think the show has potential, even though the character is almost entirely unknown. Certainly with such a basic power, Hourman could fit in nicely with Arrow and the Flash. LEGO SERIES
Not content to blow DC's superheroes out of the water in the upcoming LEGO Movie, the toy company has teamed up with Marvel for an awesome new animated series.
Dubbed LEGO Marvel Super Heroes: Maximum Overload, the new 10-episode online series debuted today with the first five episodes rolling out online. The series stars a who's who of Marvel's roster, from Spider-Man to Wolverine to Captain America and the Hulk.
In a classic storyline that fans should be able to jump in on, the series follows Earth's Mightiest Heroes as they duke it out with the trickster god Loki for the fate of the planet. The mini-sodes look to pull out a ton of great baddies from the rogue's gallery, as well as play up S.H.I.E.L.D.'s role in the LEGO-verse.
Keep an eye out for the final five episodes soon. NEW ENDER'S GAME SEQUELS
On the heels of the film version currently slumping through the box office, Orson Scott Card has announced he's prepping a few new sequels to his acclaimed sci-fi novel Ender's Game.
The controversial author — whose stance against same-sex marriage became a lightning rod during the buildup to the film's release — made the book sequels (plural) official via a video release through Southern Virginia University.
No word on exactly how many books he has on the way, but he did note he's planning "sequels" to the original. The storyline will pick up after the events of Ender's Game, with Battle School being repurposed to help train young students to be the next generation of great explorers.
Here's Card's description of the project:
"A new set of sequels to Ender's Game, It's for a YA audience, but it's what happens to Battle School after the international fleet loses its purpose of war. It becomes what is called Fleet School and prepares kids to be commanders, explorers in the colonies that are going to be forming. We get to see as the school administrators repurpose the school, the Battle Room is still there, but it's a whole different kind of education."
Despite the film's somewhat tepid opening, it's still the perfect time to announce some new book sequels. The original novel has been selling well, and this should ride the wave to help generate some buzz. HELIX
We're now just months away from the premiere of Helix on Syfy, and we've finally got a proper trailer to creep us out.
Details surrounding Battlestar Galactica reboot mastermind Ronald D. Moore's new series have been slowly oozing out for the last year, and we get more and more excited to see it every time we hear something new, but on the trailer front things have been mostly quiet. Sure, we've gotten a few very atmospheric teasers, but very little in the way of action. That all changed this week with Syfy's new trailer, which features much of the cast, plenty of tension and lots of The Thing-style medical paranoia as that menacing black ooze begins to settle in.
In case you haven't heard by now, Helix is the story of a group of scientists from the Centers for Disease Control who arrive at an arctic research facility to investigate a new pathogen, only to find that what's broken out there is much more than a simple disease. As things escalate, they realize the future of mankind could be at stake. In addition to Moore, the creative team behind the show also includes executive producers Lynda Obst (Contact) and Steven Meade (Lost and The X-Files), so there's plenty of genre credibility right off the bat.
After watching the trailer, be prepared to have some hand sanitizer standing by when you're done, because this thing will get under your skin. If you like what you see, head over to the Helix homepage on Syfy's website to learn more about the show, the cast and more.
Helix premieres Jan. 10 at 10/9C on Syfy.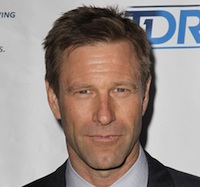 FADE OUT
Aaron Eckhart (Olympus Has Fallen, Battle Los Angeles) is set to headline the psychological thriller Fade Out, to be directed by Robert Salerno (the producer of Alejandro González Iñárritu's 21 Grams, Tom Ford's A Single Man and Lynne Ramsay's We Need to Talk About Kevin), it was announced today by producers Anthony Bregman from Likely Story and Naomi Despres from Artina Films.
Recovering from a nervous breakdown, screenwriter Jim Connelly (Eckhart) spends his days in a tropical beachfront villa being cared for by his glamorous wife Anne. He starts writing a new screenplay about a jealous husband who murders his unfaithful wife, but his intense paranoia and hallucinations cause fiction and reality to blur. As the events in Jim's screenplay appear to materialize, he becomes a suspect in his own wife's disappearance and must outrun the police as he pieces together the puzzle seemingly designed by his very own mind.
"'Fade Out' is as irresistible as a potent Caribbean cocktail: a twisted mind-bending thriller set in a sun-soaked beach town -- from a smart script full of surprising twists, and with true artists in front of and behind the camera," said Anthony Bregman.
"Aaron is a versatile actor who has shown immense range across his performances and is the perfect actor to bring the character to life in this Hitchcockian thriller. We're delighted to be partnering with Bob Salerno on his directorial debut and debuting the project at AFM," said Lisa Wilson and Myles Nestel.
Salerno will direct from an original screenplay by Pulitzer Prize winner Michael Cristofer (Original Sin, Casanova). The Solution Entertainment Group's Lisa Wilson and Myles Nestel will executive produce alongside John Penotti and Tim Williams.
Currently in pre-production, principal photography on the film will commence in mid-February 2014 in Puerto Rico.
TUESDAY, NOVEMBER 5, 2013
FIREFLY COMIC
Though we were psyched to hear a new comic would continue the adventures of the Serenity crew after the events of the 2005 film, many also took it to mean a big screen sequel was officially off the table. Apparently, it means the exact opposite — at least according to Joss Whedon's pal and artist on the new project.
Dubbed Serenity: Leaves on the Wind, the new comic series picks up nine months after the film sequel to Whedon's short-lived Firefly series. Comic artist Georges Jeanty is working on the project, and chatted with Bleeding Cool about the story (expect a mysterious new character to be introduced) and potential consequences for more Firefly action on the big screen.
Though it's easy to see the comic as the last nail in the proverbial coffin for a film follow-up, Jeanty said he views the new funny book as a way for Whedon to hash out his ideas for a potential film sequel to see how the story might work. That's a great idea!
Here's an excerpt:
"I thought just the opposite, I thought, especially when Joss was on it, this was something where if there was gonna be a film, he was working it out in comics first."
You've got to love the way Jeanty thinks, and we hope and pray he has it all figured out. So, as if the comic wasn't cool enough, we can hold out a slight glimmer of hope that it could be Whedon's rough draft for a film sequel. MIGHTY 7 Stan Lee Comics has a slick new animated sci-fi slate launching next year, with a saga featuring Star Marshalls and their five alien prisoners crash-landing in the desert. Stan Lee's Mighty 7 is a trilogy of direct-to-DVD anime films with Stan Lee playing himself as an Archie Comics writer suffering from writer's block who collides with the alien survivors and decides to create a comic-book series based on their paranormal Earthly exploits. The talented voice cast stars Armie Hammer, Christian Slater, Mayim Bialik, Teri Hatcher, Flea, Darren Criss, Sean Austin, Jim Belushi and Michael Ironside.
Here's Smilin' Stan's official synopsis:
SLAM 7 is the first reality-style comic books series and the first superhero project from Stan Lee Comics. We're combining fantasy and reality, comedy and adventure for a superhero series unlike anything I've created before. These incredible actors have brought these alien superheroes to life even better than I could have imagined…if that's even possible! The SLAM 7 trilogy begins with three feature-length films, a monthly comic book and an animated television series thereafter, to debut in 2015. The Hub Network has the world premiere of all three movies starting with the first movie, Beginnings, in early 2014. Cinedigm will release a DVD and Digital release in the U.S. in summer 2014.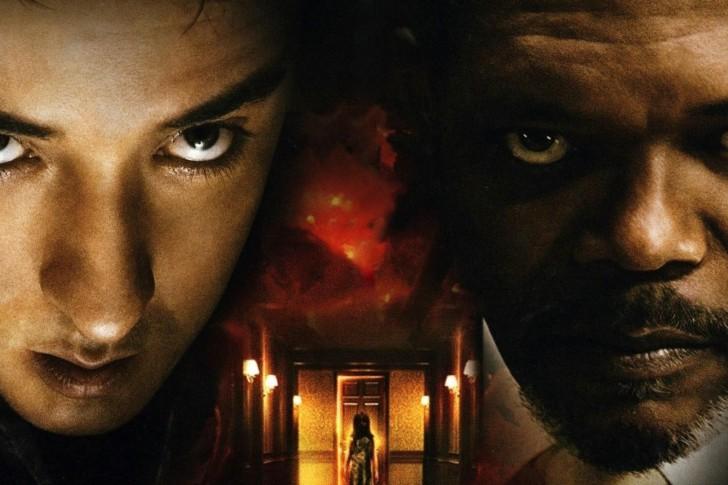 CELL
Two of the actors who starred in one of the more successful Stephen King adaptations are coming back for more.
According to The Wrap, Samuel L. Jackson and John Cusack, who appeared together in the 2007 film of King's haunted hotel room story 1408, are reuniting in another King picture -- this time an adaptation of his novel Cell.
Cusack actually joined the film over a year ago; Jackson is just coming on board now. The movie starts filming in January and will be directed by Tod "Kip" Williams, whose one previous genre title is Paranormal Activity 2.
Cell, published in 2006, was about a mysterious signal, broadcast worldwide over cell phones, that turns most of the population into savage zombie-like creatures.
The key word there is "zombie." A film version of Cell has been in development since the year the book came out, with Hostel director Eli Roth attached for a while to direct it. After that, there was talk of a miniseries, and then the project went cold. But with the success of The Walking Dead and World War Z, it's hardly surprising that somebody (in this case a company called Benaroya Pictures) wants to get a King-branded story that's sort of in the same ballpark to the screen pronto.
King himself wrote a script a while back, although we don't know if that's the one that's being used.
As for Jackson and Cusack, whatever screen magic they have together helped earn 1408 a number of good reviews and $132 million at the worldwide box office -- a nice little sum for a movie that cost $25 million to make. Perhaps the producers of Cell are hoping that the same combo brings their film the same luck.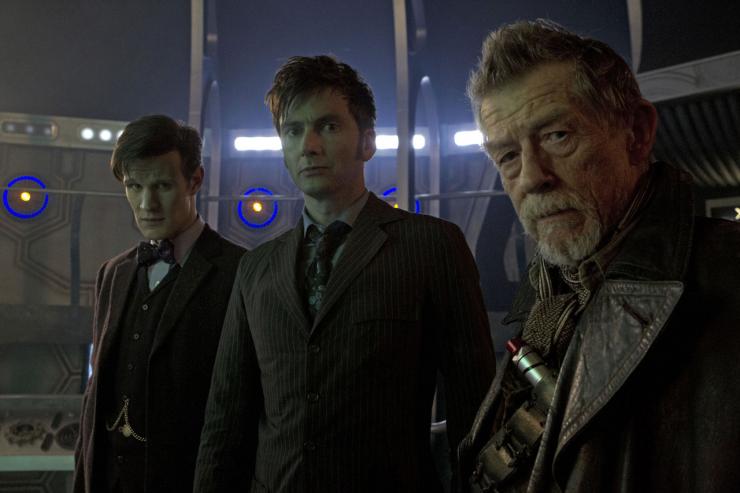 DOCTOR WHO NEWS
Not only is the eagerly anticipated Doctor Who 50th-anniversary episode coming up later this month, but we'll also get two bonus minisodes!
Yep! You've heard it right! There will be not one but TWO Doctor Who minisodes to help celebrate the big 5-0 of Doctor Who.
The first minisode will be titled "The Last Day" and will run for 3 minutes and 57 seconds, whereas the second one will be called "The Night of the Doctor." It has a running time of 6 minutes and 54 seconds.
If you guys will recall, the full-length 50th-anniversary special (to be also shown in glorious 3D) is called "The Day of the Doctor" and stars Matt Smith as the Eleventh Doctor, David Tennant as the Tenth Doctor and the legendary John Hurt as "The Doctor," as well as Jenna Coleman and Billie Piper.
No one knows as of yet when the two minisodes will air, but it's probable that at least one of them may (and we're speculating here) be shown during this year's BBC Children in Need yearly fundraiser telethon (along with that long-waited-for San Diego Comic-Con Who trailer) on Nov. 15.
"The Day of the Doctor" will be aired in simulcast around the world on Nov. 23.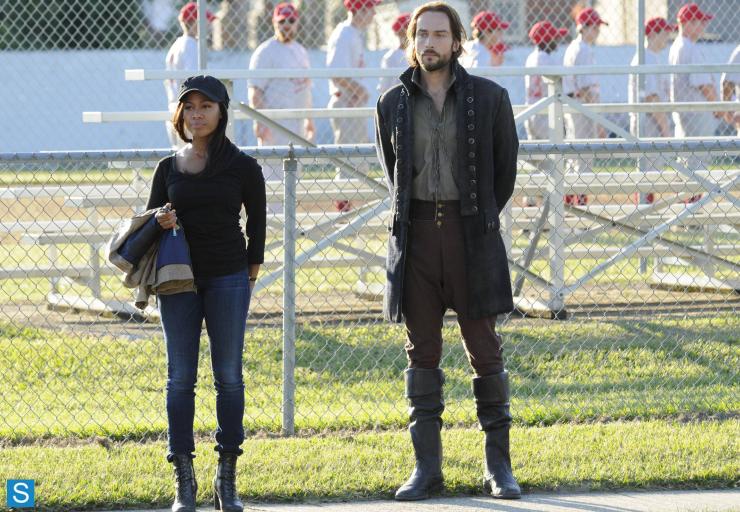 SLEEPY HOLLOW
The first season of Fox's surprise hit Sleepy Hollow has done a good job of weaving in monster-of-the-week stories with the show's bigger mythology, but it sounds like things are about to get a lot more focused.
In a chat with Entertainment Weekly, star Tom Mison (Ichabod Crane) teased that the season-long threads they've been planting in the first half of season one will be taking center stage as it barrels into the last half of its freshman run.
Here's an excerpt, where he teases the "disastrous avalanche" to come:
"We're fast approaching the end. But I spoke to [Sleepy creator] Alex Kurtzman the other day. We had a long conversation where he explained in fine detail what's happening in this season and the plans for season 2. And at the end of the phone call, every hair on my arms was standing on end. It really, really snowballs into a big avalanche, a disastrous avalanche for everyone. The next episode, the one that brings us back from the break, is I think one that we're all incredibly proud of, and that's the arrival of John Noble. That starts shifting us away from the episodic structure of the first half of the season and then gets into a really strong, clear single story, which plows through to the very end. And the season finale, I mean, it killed me when he was telling me about that."
The deeper arcs have really been the strength of the series, and it's great to see they'll be doubling down as they head toward the end.
But, what about the 'shippers? Mison was also asked about fans who are pulling for his character and cop partner Abbie Mills (Nicole Beharie) to become an item, and he (smartly) played coy on how he thinks it'll play out:
"Well, you're going to start seeing a lot more of Katrina, and a lot more of their relationship in the past. And you'll kind of understand why their relationship is so strong. Of course, Ichabod and Abbie, that's just lovely, isn't it? That's just a wonderful pairing. I wouldn't like to pick sides, because I know that there are very strong opinions on both sides, and I wouldn't like to upset either camp."
New episodes resume this week on Fox.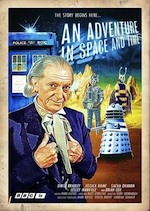 DOCTOR WHO TALE FROM BBC AMERICA
BBC America has announced that they will air the upcoming true "Doctor Who" tale, "An Adventure in Space and Time," on Friday, November 22 at 9:00pm ET/PT. The story of how the iconic series all began stars David Bradley, Jessica Raine and Brian Cox and is officially described as follows:
What do you get when you mix C.S. Lewis with H.G. Wells, and sprinkle in a bit of Father Christmas? An alien Time Lord exploring space and time in a Police Box spaceship called the "TARDIS" (Time And Relative Dimension in Space). On November 23, 1963, a television legend began when the very first episode of Doctor Who was broadcast on BBC One. Fifty years later, the genesis story is retold in a new BBC America co-production film celebrating the 50th anniversary of the franchise.
An unlikely trio of misfits set out to create a genre series that all ages would love. A 55-year-old actor conceivably at the end of a frustrating career, a former production assistant fighting to make her mark in television, and a foreign born, novice director were tasked with bringing a vision for an exciting new science fiction story to life. William 'Bill' Hartnell, displeased with his career, was presented with a chance to break out of the hard-man roles he'd become known for. And with the instincts of first time producer, Verity Lambert and first time director, Waris Hussein, The Doctor was born. As the success of the show grew, William went from unhappy curmudgeon to beloved television star who relished his career resurgence and found a new lease on life. But all good things come to an end. How will Bill face leaving behind the part that has made him a hero to millions of children? And can the show survive without him? Journey back fifty years through space and time to witness the exciting beginning and untimely end of the First Doctor in this touching drama.
From writer and executive producer Mark Gatiss ("Sherlock," "Doctor Who"), executive producers Steven Moffat ("Doctor Who," "Sherlock") and Caroline Skinner ("Doctor Who," "The Fades") and director Terry McDonough ("Breaking Bad," "The Street"), the narrative drama reveals the struggles and ultimate triumph of the British series created to "keep the sports fans and kids hooked."
"'An Adventure in Space and Time' is principally a human interest story you can enjoy even if you know nothing about Doctor Who," says Gatiss. "You'll see the story of some amazing people who come together under extraordinary circumstances to create this wonderful thing that is still with us today."
"An Adventure in Space and Time" is a co-production between BBC Cymru Wales and BBC America.
MONDAY, NOVEMBER 4, 2013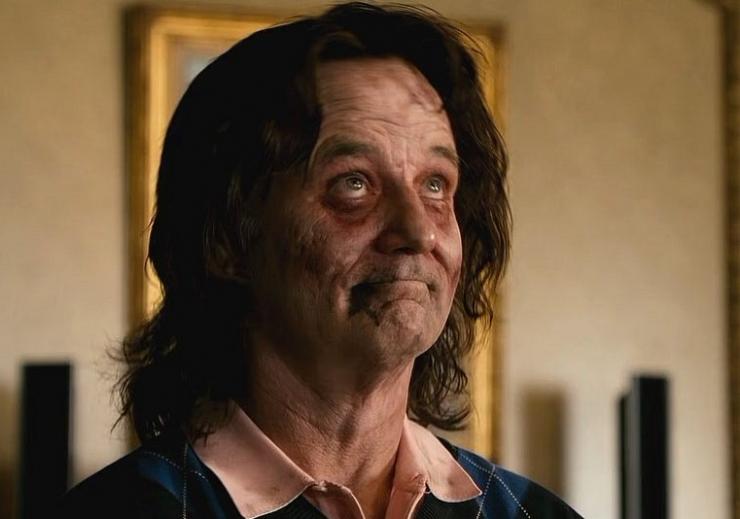 B.O.O.:Bureau of Otherwordly Operations
It's no secret that Bill Murray has no real interest in reprising the role of Dr. Peter Venkman, but that doesn't mean he's outright all out of love for ghosts. In fact, it's just been made official that he'll be playing a particularly nasty specter in the new Dreamworks movie B.O.O.: Bureau of Otherworldly Operations.
According to director Tony Leondis, the film is about "two bumbling apparitions who find themselves in an extraordinary after-life adventure when they join the Bureau of Otherworldly Operations (B.O.O.) – the ghost world's elite counter-haunting unit – and ultimately must face off against the planet's greatest haunter."
Murray will be taking on the role of big bad ghost Addison Drake. He joins a pretty solid cast that includes Seth Rogen, Melissa McCarthy and Rashida Jones. That's a diverse comedic bunch. Certainly enough to get our PKE meters going.
B.O.O.: Bureau of Otherworldly Operations is due to come out on June 5, 2015.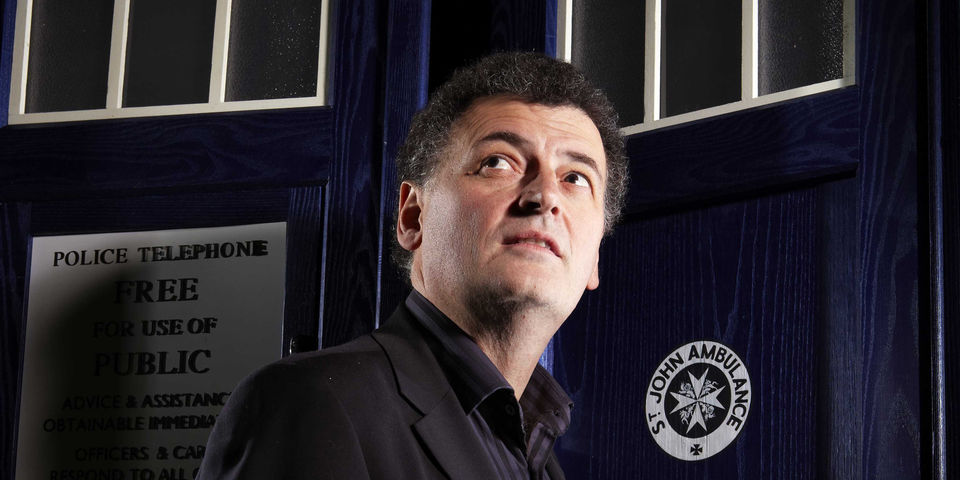 DOCTOR WHO NEWS
We can all heave a little sigh of relief, because it looks like season eight of Doctor Who will have "at least" 13 episodes in 2014.
So that means a full series for Peter Capaldi's Twelfth Doctor! Brilliant, Allons-y, Geronimo!
That's what Doctor Who showrunner Steven Moffat has revealed in an interview with Broadcast. He confirmed that they (the powers that be) are committed to producing "at least" 13 episodes for 2014. However, it's unclear whether the yearly Xmas special will be included in that 13 episodes order.
(Apparently there were earlier reports that suggested that season eight would have comprised 12 episodes instead of the regular 13.)
Moffat spoke about his difficulties with managing the grueling workload of the Doctor Who series (and, let's not forget, the dude's got to juggle Sherlock as well):
"There's always a point in production, usually half-way, maybe two thirds, through a series when you realise you're juggling at least one aspect of each show at once: maybe a press launch for one, another in the edit and I might not have written the last one. You wake up in the night thinking about 13 emergencies, each of them equally calamitous. As a lifestyle choice, it's questionable."
"One of the hardest things for me to do is work out when I'll have time to write. A whole week can disappear when I haven't had a moment to sit down. I was amazed recently when I got a script ready in time for the tone meeting."
Hopefully they won't split season eight like they did season six and, worst of all, season seven, which was split between 2012 and 2013. (Worst. Decision. Ever.)
This year marks the 50th anniversary of the series, and frankly it felt like there was barely any Doctor Who to be had. (Apparently there will have been only 10 episodes to have been broadcast by the end of 2013.) WEEKEND BOX OFFICE
Director Gavin Hood's sci-fi epic Ender's Game opened to a solid $28 million in North America, but it will need strong legs in order to make back its pricey $110 million budget -- a potentially difficult task considering that Thor: The Dark World enters the domestic marketplace next weekend.
Ender's Game, receiving a B+ CinemaScore, is based on the best-selling novel of the same name by Orson Scott Card, whose anti-gay comments have riled many. Many consider Ender's Game to be a YA property, although Card said he wrote it for adults. He seems to have a point: 58 percent of those going to see the movie were over the age of 25.
A co-production between Summit Entertainment, OddLot Entertainment and Digital Domain, Ender's Game hopes to launch a franchise, and stars Asa Butterfield, Harrison Ford, Ben Kingsley, Viola Davis, Hailee Steinfeld and Abigail Breslin. Set in the near future, the story revolves around a young boy (Butterfield) who is recruited by the military to stop an alien race from destroying the world.
Ender's Game is a sizeable gamble for Gigi Pritzker's OddLot, which financed much of the movie and dispatched sister company Sierra/Affinity to sell it internationally. The film is off to a start overseas grossing $9.1 million so far from 15 markets (the book was never as popular internationally).
The movie opened in a raft of markets this weekend, but saw subdued results because of Thor 2, which launched to a massive $109.4 million as it opened in 70 percent of the foreign marketplace this weekend. Thor 2 opens next weekend in North America.
Outside of The Hunger Games and Twilight film franchises, YA film properties have struggled, with The Host, Beautiful Creatures and Mortal Instruments: City of Bones all flopping this year.
Elsewhere at the box office, Paramount's Jackass Presents: Bad Grandpa has quickly turned into a box office hit, falling less than 38 percent in its second weekend. The R-rated comedy grossed $20.5 million to end the weekend with $62.1 million in domestic grosses. It came in No. 2, and had no trouble beating sexagenarian comedy Last Vegas and Free Birds.
Bad Grandpa, costing a mere $15 million to make, is also impressing internationally, where it earned $6 million from 19 markets this weekend for an early foreign total of $17.6 million and worldwide total of $79.7 million.
From CBS Films and Good Universe, Last Vegas, starring Robert De Niro, Michael Douglas, Morgan Freeman and Kevin Kline as four friends in their 60s who travel to Las Vegas for a bachelor party, came in No. 3 Friday with a better-than-expected $16.5 million. The $28 million film should have an especially strong multiple since it is being fueled by older adults, who don't rush out to see a film opening weekend.
Older moviegoers rarely rush to see a film on its opening weekend. CBS Films believes Last Vegas will serve as strong counterprogramming throughout the month. In August 2012, Hope Springs, starring Meryl Streep and Tommy Lee Jones, opened to a modest $14.7 million on its way to earning $63.5 million domestically and a hearty $114.3 million globally.
Free Birds, costing $55 million to produce, performed on the low end of expectations, grossing $16.2 million. The family film marks the first animated 3D pic from Relativity Media, who partnered with Reel FX in making the movie.
The Thanksgiving-themed movie, marking Relativity's first foray into the animation business, is about a pair of turkeys who travel back in time to prevent their kind from becoming the traditional holiday meal. The voice cast is led by Owen Wilson, Woody Harrelson and Amy Poehler.
Both Free Birds and Last Vegas earned an A- CinemaScore.
Steve McQueen's 12 Years a Slave continued to build momentum, moving up the chart to No. 7 as it expanded into a total of 410 theaters in its third weekend, grossing $4.6 million for a North American total of $8.8 million for Fox Searchlight. THOR: THE DARK WORLD
Throwing down the hammer in a big way, Thor: The Dark World opened to a sizeable $109.4 million at the foreign box office a week ahead of its North American debut, marking another victory for Marvel Studios and parent company Disney. Returning Chris Hemsworth in the title role, the superhero tentpole opened in 36 countries this weekend representing 70 percent of the international marketplace. Imax theaters generated more than $5 milion in ticket sales.
Thor 2 alights in North America on Nov. 8. Other returning cast members include Natalie Portman, Anthony Hopkins, Tom Hiddleston and Idris Elba.
Thor 2 delivered Disney a notable victory as the studio raced past the $2.3 billion mark in foreign grosses for the year, setting a new record for the studio.
The movie opened notably ahead of the first Thor in many territories, and scored one of the top openings of the year so far.
The U.K. led with $13.4 million, followed by France with $9.4 million, Mexico with $8.2 million and Brazil in $8.1 million.
Major territories where Thor 2 isn't opening this weekend include China, Japan, Italy and Argentina.
SUNDAY, NOVEMBER 3, 2013

GUARDIANS OF THE GALAXY
How pumped are you for the next stage of Marvel's Phase 2 launching next year with Guardians of the Galaxy? Enough to salivate over this slick South American artwork featuring Star Lord, Gamora, Drax, Groot and Rocket Raccoon ripe for some silver-screen interstellar intrigue? Absolutely!
Watch for a brief sneak peek of the film during a mid-credit sequence in next week's Thor: The Dark World.
Directed by James Gunn, the twisted team's cosmic escapades star Chris Pratt, Zoe Saldana, Dave Bautista, Vin Diesel, Bradley Cooper, Lee Pace, Karen Gillan, John C. Reilly, Glenn Close, Michael Rooker, Djimon Hounsou, Peter Serafinowicz and Benicio Del Toro.
Guardians of the Galaxy blazes into U.S. theaters on August 1, 2014.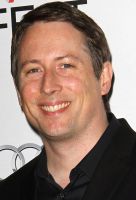 STAR TREK 3 NEWS
Possibly one of the more interesting developments of last year happened when Star Trek director J.J. Abrams was announced as the director of the upcoming Star Wars: Episode VII, leaving a vacancy in the director's chair for Paramount Pictures' planned sequel to his summer hit Star Trek Into Darkness.
Now Deadline has heard from their sources that Paramount and Skydance Productions are interested in getting Joe Cornish, the writer and director of the 2011 cult hit Attack the Block and frequent collaborator of Edgar Wright (who shot a single scene in "Into Darkness"), to direct the third installment of their "Star Trek" reboot.
Besides Attack the Block, Cornish has been a frequent writing partner with Edgar Wright, having co-written the upcoming Marvel Studios movie Ant-Man with the popular director.
There's been word that Paramount want to start filming Star Trek 3 sometime in 2014 with Alex Kurtzman and Roberto Orci having returned from the previous two movies to write the three-quel.
Deadline is claiming that it's "early days" on this deal and a lot can happen between now and Paramount's final decision, but let us know below what you think of Cornish as a possible choice.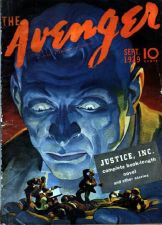 THE AVENGER
Deadline is reporting that CBS TV Studios is working on a new project from Neal Baer and Conde Nast Entertainment inspired by the '30s pulp character "The Avenger." The show is described as "an updated Biopunk version" of the character and wil be written by Warehouse 13's Deric Hughes and Benjamin Raab.
Though the original "Avenger" stories starred the character Richard Benson, avenging the death of his family, this updated series is said to star "Alice Benson." Sharing the name of Richard's daughter, this version of Benson is described as "a young woman who, in the wake of her parents' murder, discovers she possesses a superpower as a result of genetic bio-hacking which allows her to transform her appearance at will. Alice will use her face-altering talents to investigate the mystery of her parents' deaths and uncover the origins of her strange ability."
Originally created by Paul Ernst, the character appeared in many short stories and novels from 1939-1944 and was revived for a series of additional novels in the mid-'70s. The character later went on to appear in a few DC comic series in the '70s and '80s and most recently in Brian Azzarello's Frist Wave, where he appeared alongside Doc Savage, The Spirit and Batman.
Should the project be picked up for series at The CW, it will join the two other DC comic hero shows - Arrow and the upcoming The Flash spin-off.
SATURDAY, NOVEMBER 2, 2013
SLEEPY HOLLOW
Sure, the World Series rocks, but it's become the arch-nemesis of sci-fi fans this year by bumping new episodes of Sleepy Hollow. Luckily, there's no need to worry — we have the first 8 minutes of the next new episode right here.
Opening with Ichabod (Tim Mison) and Abbie Mills (Nicole Beharie) checking out a baseball game on their day off (which is as funny as it sounds), the episode quickly turns dark as Ichabod visits the grave of his wife — and is struck by a dart and abducted by a mysterious man. Uh oh.
As for Abbie, she zones out while driving to interact with Katrina in purgatory to try and figure out what the heck is going on, while Katrina warns her the Horseman is coming back soon (and that Ichabod has been taken). All while driving.
Yeah, and this is just the first 8 minutes.
Dubbed "The Sin Eater," the new episode will also feature the introduction of fan favorite Fringe star John Noble as the mysterious character Henry Parrish. Sadly, Noble does not show up in the first 8 minutes. Oh well, we can't have it all just yet.
Catch the new episode November 4 on Fox.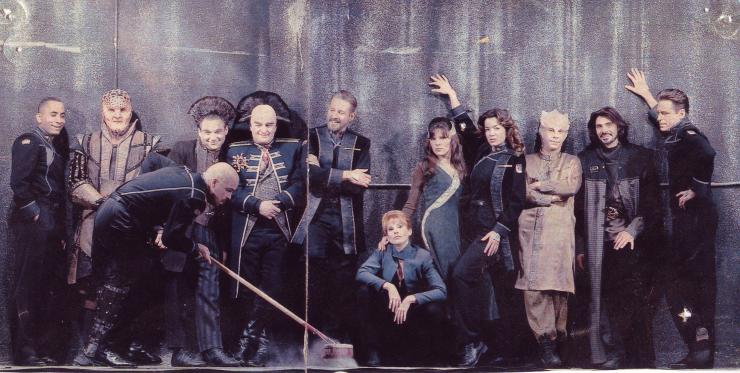 SENSE8
After blowing our minds with the cult hit Babylon 5, J. Michael Straczynski is coming back to the small screen — and he's bringing the Wachowskis along with him.
Straczynski has partnered with Matrix directors Andy and Lana Wachowski to create the mysterious new 10-episode Netflix series Sense8, and has finally opened up to explain what the project is actually about. Spoiler alert: It sounds awesome.
The show will follow eight people from across the planet who simultaneously develop telepathic abilities. The series will delve into their journey, as well as the reaction from the world. Think a smarter (and hopefully better) version of The Tomorrow People, basically. With Straczynski and the Wachowskis all involved, this really could be a gem.
Here's how Straczynski described the series, which sounds like a great high-concept think piece:
"We started out at one point talking about how evolution involves creating ever greater circles of empathy: You belong to your family, then you belong to your tribe, then two tribes link up and now you have empathy for your people on this side of the river, and you're against the people on the other side of the river … on and on through villages, cities, states and nations. One day we'll hit the planetary level but we're not there yet. So what if a more literal form of empathy could be triggered in eight individuals around the planet, in India, the U.S., London, Mumbai, Nairobi and elsewhere, who suddenly became mentally aware of each other, able to communicate as directly as if they were in the same room.
How would they react? What would they do? To what degree could they accept each other? What does it mean? And what would the world think about people with this ability? Would they embrace it, or hunt them down as threats to our own evolution? How would they survive? It would give us a perfect platform to do a show that was loaded with action, big ideas, some amazing stunts that no one's done before, and play to a planetary audience."
As for how the series actually came together, Straczynski says Netflix was the first and only distributor they met with. The streaming service snatched up the project before they could even make it to anyone else for pitch meetings.
He also noted that, even though this is a Netflix production, we shouldn't take that to mean it'll have a low-ish sci-fi budget. In fact, they'll be shooting on location for most of those globetrotting scenes:
"We plan to block shoot this as a 10-hour movie, and the best part is that we're going to be shooting in the very same locations we describe, meaning we don't fake Mumbai, we go to Mumbai, we go to Nairobi, we go to London. The plan is to shoot as much as we can on stages in Chicago, then the Wachowskis, I and two or three other directors will blitz out and shoot simultaneously in seven different countries, taking along the appropriate cast."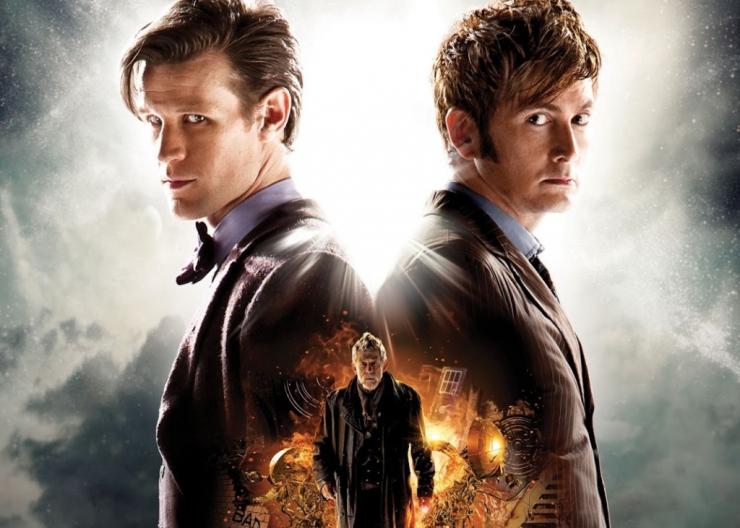 DOCTOR WHO NEWS
You've been waiting, but the time is nigh upon us.
Remember San Diego Comic-Con this year? And do you remember that the people packed into Hall H got some preview footage for the Doctor Who 50th-anniversary episode, "The Day of the Doctor"?
That was nice for them.
But, ever since that fateful day, the rest of us have been pulling out our hair and wondering -- WHEN, GOD? WHEN'S GONNA BE MY TIME?
Relax. The day is nearly here.
It's been confirmed that the annual fundraiser event for Children in Need will, indeed, be showing some footage from "The Day of the Doctor." The benefit airs on Nov. 15. That's only two weeks away.




AGENTS OF S.H.I.E.L.D.
Agents of S.H.I.E.L.D. isn't back until Tuesday, but you can get a head start on the next episode by watching the cold open right now.
Next week's episode, titled "F.Z.Z.T.," opens on a camping trip and features a pair of scoutmasters telling the young scouts a ghost story around a campfire (why in the world didn't ABC want to air this on Halloween week?). It all seems like good clean fun, until some very strange things start happening in the darkness. Here's the brief official synopsis of the episode from ABC:
"When floating bodies turn up, Coulson and the Agents of S.H.I.E.L.D must hunt down an elusive killer. No one is safe -- not even the team, on Marvel's Agents of S.H.I.E.L.D."
This episode will also feature an appearance by actor Titus Welliver, who will reprise his role as S.H.I.E.L.D. Agent Blake from the Marvel One-Shot short film "Item 47."
The full episode airs Tuesday at 8/7C on ABC.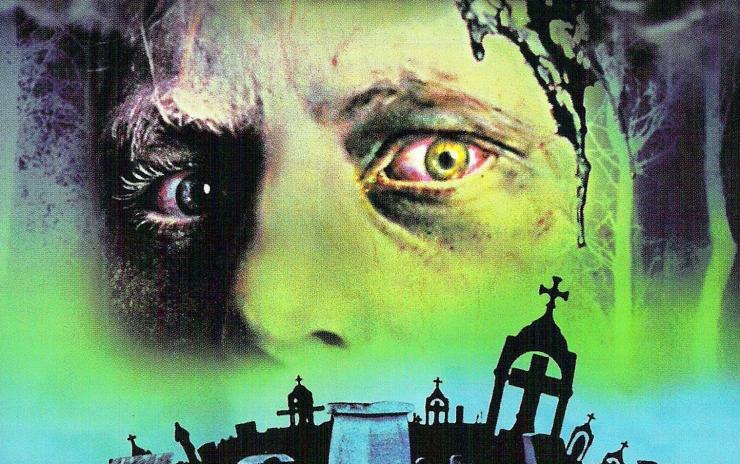 PET SEMATARY
It seems the world just can't get enough of Stephen King. The latest book-turned-film up for the reboot treatment? Pet Sematary.
Director Juan Carlos Fresnadillo (28 Weeks Later) has signed on to bring King's horror classic back to the big screen, scaring a whole new generation with stories of zombie pets and undead shenanigans.
For those unfamiliar (read the book, you won't regret it), the story follows a family that moves to a new home beside a cemetery that has the ability to bring dead things back to life. A previous 1989 film version was a solid hit, and the book remains a horror mainstay to this day. So, yeah, not much of a surprise the studio would go back to the well.
Lorenzo di Bonaventura (Constantine, Transformers) and Steven Schneider (Paranormal Activity) will produce the script, which was written by Matt Greenberg (1408) and David Kajganich (The Invasion).
Sure, you have to wonder if we really need another version of this story, but Fresnadillo knows his way around a good scare — so this could at least make for a fun ride.
FRIDAY, NOVEMBER 1, 2013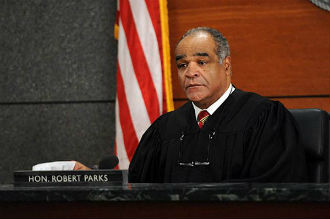 SLEEPY HOLLOW NEWS
John Noble is joining the cast of "Sleepy Hollow" on Monday (Nov. 4), but the new show will get another familiar TV face later this season. David Fonteno, one of the many recurring judges from "The Good Wife's" stellar guest star roster, will drop by several upcoming episodes of the new FOX hit.
According to TVLine, Fonteno will play Reverend Boland, a Catholic priest in Manhattan who has been an advisor to Captain Frank Irving (Orlando Jones) for many years. Fonteno will appear in episodes 8 and 10.
Noble will make his debut in Monday's "The Sin Eater" as the mysterious Henry Parrish, a man who knows plenty about how Ichabod Crane (Tom Mison) can cut his blood tie to the Headless horseman.
"Sleepy Hollow" airs Mondays at 9 p.m. ET/PT on FOX.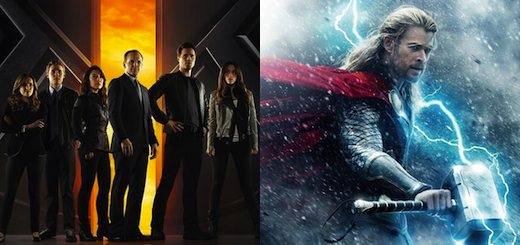 AGENTS OF S.H.I.E.L.D.
It's a good thing that "Thor: The Dark World" is coming out in time for November sweeps, because it sounds pretty likely that the events of that movie will have a presence in "Marvel's Agents of SHIELD." The ABC series hasn't been able to capture the ratings glory of its premiere, but a boost from the Marvel Cinematic Universe could be just the thing it needs.
In an interview with The Playlist, Marvel Studios President Kevin Feige teased what fans can expect of crossovers between the Marvel films and TV show. There have already been plenty of post-"The Avengers" and "Iron Man 3" references on "Agents of SHIELD," so it makes sense that fans will see "Thor: The Dark World's" impact as well.
"Well, Jeph Loeb, who runs the TV division for Marvel, is in charge of that show, and is doing a great job of overseeing that show, and the studio's involvement in that is limited to them going 'Hey, we're thinking of doing something like this, is that ok?' and we'll go yay or nay," Feige says. "But I'll say that it's a smart question, and it'll probably happen sooner than you realize. I think that's part of the fun they're having with that show is that it inhabits the same universe, so if there's a big event, there'll be ripples."
What will be really interesting is the way "Captain America: The Winter Soldier" will affect the "SHIELD" storyline considering Captain America and Black Widow are major SHIELD agents. That movie comes out on April 4, 2014.
"Marvel's Agents of SHIELD" airs Tuesdays at 8 p.m. on ABC. THE QUIET ONES
Kids, don't try this at home!
This first teaser for Hammer Films' The Quiet Ones is a creepy new supernatural film starring Fringe's Jared Harris as an Oxford scientist trying to create a phantasm out of everybody's bad vibes. (Sounds like Ghostbusters' psychoreactive slime to us.) Directed by John Pogue (Quarantine 2), the film also stars Sam Claflin and Olivia Cooke.
Here's the official synopsis:
Inspired by true events, The Quiet Ones tells the story of an unorthodox professor (Jared Harris) who uses controversial methods and leads his best students off the grid to take part in a dangerous experiment: to create a poltergeist. Based on the theory that paranormal activity is caused by human negative energy, the rogue scientists perform a series of tests on a young patient, pushing her to the edge of sanity. As frightening occurrences begin to take place with shocking and gruesome consequences, the group quickly realizes they have triggered a force more terrifying and evil than they ever could have imagined.
The Quiet Ones screams into theaters on April 11, 2014. THE LEGO MOVIE
Relax everybody, the Dark Knight is here in this latest Bat-tastic LEGO Movie teaser.
Normal guys, unite! Here's an awesome new trailer for The LEGO Movie, with a cavalcade of caped crimefighters and Batman revealing the more humorous angles of his twisted nature. Throw in the rest of the superhero gang and this might be the closest we get to Justice League for at least a few years.
Directed by Phil Lord, Chris Miller and Chris McKay, this all-star, plastic-bricked cinematic bonanza stars the voice talents of Will Arnett, Will Ferrell, Nick Offerman, Chris Pratt, Elizabeth Banks, Morgan Freeman, Liam Neeson, Alison Brie, Channing Tatum, Jonah Hill, Charlie Day and Cobie Smulders.
The LEGO Movie assembles in theaters Feb. 7, 2014.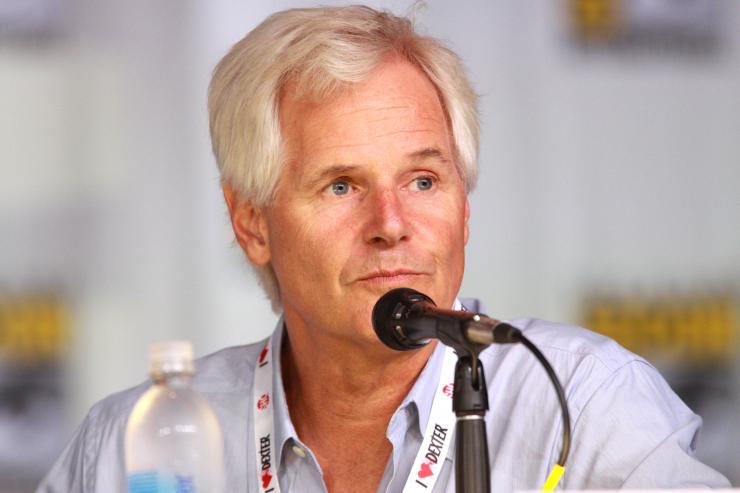 THE AFTER
Today is a good day for X-Files and Chris Carter fans.
Not only are we getting confirmation that Carter's new series The After is definitely getting the green light at Amazon, but some of the first details emerge about the apocalyptic supernatural series.
According to Deadline, The After, which is being written and directed by Emmy nominee and The X-Files creator Chris Carter, "follows eight strangers who are thrown together by mysterious forces and must help each other survive in a violent world that defies explanation."
The brand-new online series produced by Amazon Studios stars Sharon Lawrence (Drop Dead Diva), Jamie Kennedy (Ghost Whisperer), Aldis Hodge (Leverage), Andrew Howard (Limitless), Arielle Kebbel (The Vampire Diaries), Jaina Lee Ortiz, Adrian Pasdar (Heroes) and French actress Louise Monot.
The pilot will be made available for streaming on Amazon Instant Video in early 2014 — so not too long to wait. As they've done in the past, public response to the pilot will likely determine if the project gets a full series pickup.
About his upcoming new series, Carter said:
"I'm very superstitious about talking about what I'm working on before it's finished, and it's more fun if it's kept a mystery! So let me just say that this is a show that explores human frailty, possibility, terror, and the triumph of the human spirit. I'm so excited to be telling this story with Amazon in this new frontier of television." THE HEAVENLY SWORD
The first official trailer for that upcoming CGI flick Heavenly Sword, starring Fringe's Anna Torv, is finally here! So is it any kind of heavenly?
Actually, we think it looks pretty darn decent.
For those of you lay peeps not into gaming, Heavenly Sword was a hack-and-slash game developed by Ninja Theory and launched six years ago with the PlayStation 3. It starred Anna Torv as the game's heroine, the flaming red-haired Nariko, and Andy Serkis (The Lord of the Rings, The Hobbit) as the villainous King Bohan (now played by Alfred Molina, since Serkis was not available for the flick).
The film began as a trial thingie between Sony and Blockade Entertainment, and Heavenly Sword apparently started to make some waves at the Cannes film festival before securing distribution for a June 2014 release at the American Film Market.
Brad Foxhoven, one of Heavenly Sword's producers, explained how the movie came about:
The film initially began as a production experiment between Blockade and Sony. The objective was to use existing video game assets and development materials, along with various game pipeline techniques, to produce a feature length film. By capitalizing on the enhanced production efficiencies, the additional resources and investment could then be placed on the actual production itself. The result would be a smaller-budgeted film that would look and feel like a much more expensive production. It just happened that we loved Heavenly Sword, and Sony agreed to allow us to work with the franchise.
David Wohl, the other executive producer, added the hows and the whys this particular property appealed to them:
The story and characters. For a video game franchise, Sony and Ninja Theory did an amazing job at creating a wonderful set of characters and a compelling storyline. Additionally they made a beautiful-looking game with the help of Andy Serkis and the WETA team. This allowed us to hit the ground running.
As for the voice acting for Heavenly Sword, Foxhoven said:
We wanted Anna Torv back – it was a must. When she was cast for the game and recorded her part, she wasn't as much of a well-known actress. Following the game's release, she starred on the hit television series, Fringe. So, of course, we were concerned that she could be too busy to reprise her role as Nariko, or just wouldn't want to do it. Thankfully she said yes.
Our next challenge was Andy Serkis, who not only directed the game's cinematics, but also played King Bohan in the game. He wasn't available when we were making the film, so our challenge was how to replace him? Fortunately we were able to bring Alfred Molina aboard. His version of King Bohan was great, and we think the fans will enjoy his take on the character.
Finally, we were able to get Thomas Jane to come in to play Loki, a new and pivotal character in the film. The rest of the cast, including Nolan North and Barry Dennen were already friends of ours – and were exceptionally talented actors in their own rights. This was vital since we needed the two of them to play several key roles.
All in all, the animation is nothing too extraordinary (we've seen better), but the storyline is really fun and interesting and we think that the voice acting is what will probably elevate this flick.

VOTE FOR BABYLON 5
There are two polls over at IMDb now where you can vote and make a difference. The first is for the best series finale episode. Predictably, 'Breaking Bad' has been winning hands down. But Babylon 5's 'Sleeping in Light' is holding on to #3! Not bad for a show that hasn't been on the tube for a long while! Go to IMDb and cast your vote! It is a great way to show support for the show. #FREEBABYLON5

The second poll is for your favorite story set in the 23rd century. Go to Favorite 23rd Century Story and vote for BABYLON 5. Early voting shows Babylon 5 just ahead of Star Trek.
THE ZOCALO TODAY
Be sure to check out The Zocalo Today on Facebook as well as the ISN News Blog at ISN News Blog. SCIENCE FICTION NEWS STORIES:
Did you miss the news from yesterday -- or earlier in the week. Catch up by going to the News Archive. I have broken up the huge file into months to make it easier to load. It will bring you up to date for all that has been going on in the world of science fiction.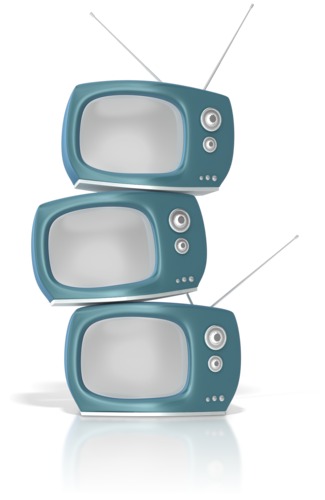 ON THE TUBE TONIGHT
8:00pm on AMC
The Matrix(1999)
A computer hacker joins forces with rebel warriors to battle a malevolent cyberintelligence. Keanu Reeves, Laurence Fishburne, Carrie-Anne Moss, Hugo Weaving, Joe Pantoliano 8:00pm on BBC America
Star Trek: The Next Generation Episode: Descent S07, E01 (First Aired: Sep. 20, 1993)
Imprisoned by the Borg and cut off from the ship, Picard, Troi and La Forge attempt to disrupt Lore's hold over Data. 9:00pm on NBC
Grimm Episode: PTZD NEW S03, E02
The hunt to find Nick escalates while he is in a manic state; Capt. Renard deals with zombie fallout on domestic and international fronts; Adalind and Stefania spend more time together. 9:00pm on CBS
Hawaii Five-0 Episode: Kupouli 'la NEW S04, E06
When a zombielike man is shot, the team members are led to a madman who is performing experiments on humans. 9:00pm on BBC America
Highlander(1986)
A New Yorker beheads a swordsman in a parking lot, continuing a battle of immortals. Christopher Lambert, Sean Connery, Roxanne Hart, Clancy Brown, Beatie Edney 10:00pm on NBC
Dracula Episode: A Whiff of Sulfur NEW S01, E02
Grayson and Lady Jayne become lovers as he looks into her connections; Grayson helps Mina face a challenge; Jonathan strikes a bargain that has unexpected consequences. 10:00pm on CBS
Blue Bloods Episode: Growing Boys NEW S04, E06
Jamie's conduct is questioned when a suspect he was pursuing is fatally injured; Baez goes under cover to investigate a drug dealer -- the fiance of Danny's ex-girlfriend (Charisma Carpenter). 10:00pm on Syfy
Haven Episode: Crush NEW S04, E08
A deadly sea trouble threatens to crush the town.
KEEPING UP WITH CAST AND CREW
BILL MUMY - ACTOR/COMIC AUTHOR/MUSICIAN
Been really busy for the last several days... writing final scripting tweaks on the "Curse of the Mumy" comic book issue # 4, Shooting on location for a new "Illuminations" video, voice over auditions, writing two other new spec projects... (who knows?)... wrote a new song yesterday... and I'm writing new instrumental music for a soundtrack to a novel... (interesting!)... AND, this Friday, I'll be on a panel with Marc Vahanian at the Billy Wilder Theater in Westwood at a screening of Stanley Kramer's "Bless the Beasts & Children"... come on down and see the film. CD "Illumination" http://gragroup.com/bill_mumy.html. The CD can also be purchased on iTunes and Amazon.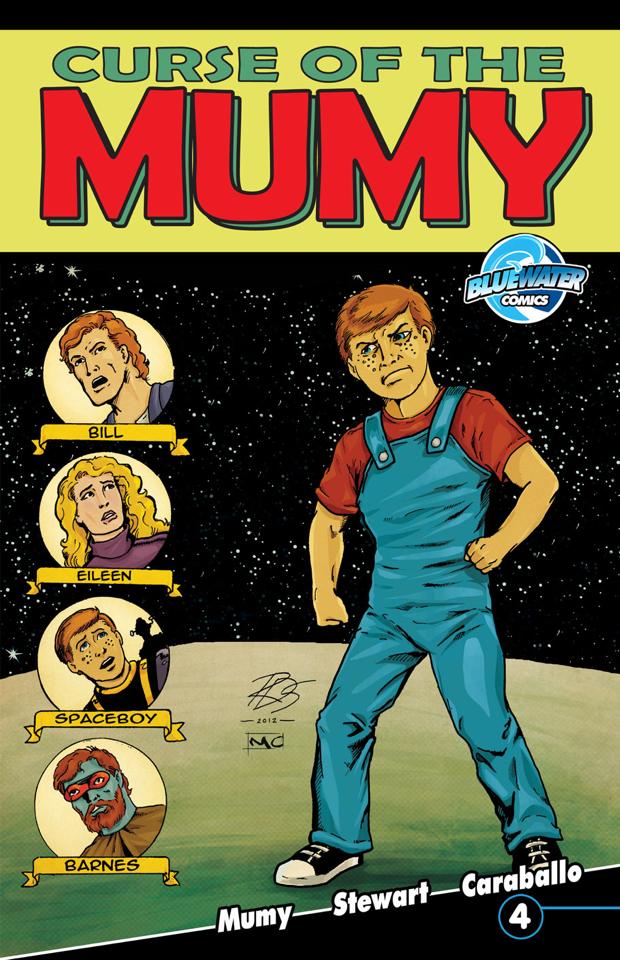 THE CURSE OF THE MUMY - Issue #4
Issue #4 The Curse of the Mumy continues...
You can order an issue at http://www.comicfleamarket.com/servlet/the-432/Curse-of-the-Mumy/Detail.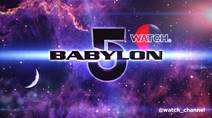 BABYLON 5 ON TV AGAIN!!!
I received a nice message from UKTV yesterday with the attached announcement of BABYLON 5 returning to UK TV. I'm including the entire note, since you helped make this all possible. Following a passionate campaign by Babylon 5 fans, we are absolutely thrilled to be announcing the return of the programme to TV screens in the UK. Viewers will be able to watch every single episode from the very beginning on entertainment channel Watch from 4th November.
TX: 4th November 2013, 5pm
The fans campaigned in their thousands for Babylon 5 to return to TV and we listened. From 4th November, viewers will be able to watch every single episode of the '90s sci-fi classic from the very beginning, only on Watch.
This exciting announcement follows a passionate campaign by the show's loyal fans, who took to social media platforms, websites and blogs to publicise their global 'Free Babylon 5' movement, which called for the series to be rerun on TV, to protect the show's legacy and gather new followers.
Determined to shine the spotlight on Babylon 5 once more, devoted fans have sent a whopping 4,139 Tweets using the hashtag #FreeBabylon5 and 2,780 have liked the dedicated Facebook page, since the campaign launched in September. They've even handed out bespoke merchandise at events and held auctions to fund their mission.
The quest has been an astronomical success. Now, superfans and new viewers alike will be able to see all 110 episodes of the cult classic, weekdays at 5pm, plus six feature length telefilms on Watch.
The series, which celebrates its twentieth anniversary next year, was created by J. Michael Straczynski, who also wrote Clint Eastwood's BAFTA-nominated film, Changeling.
The American writer and producer says: "I am thrilled beyond words that Watch has successfully drilled through the walls and allowed Babylon 5 to escape onto television screens throughout the UK TV universe. My thanks to the thousands of fans who made this happen. As noted more than once in the show, Faith Manages."
General Manager, Watch, Steve Hornsey said "The fans' sheer enthusiasm for Babylon 5 proves what an appetite there is for this iconic series and I'm delighted Watch its exclusive new home. This television epic perfectly matches the channel's premise of being a unique viewing destination that provides out-of-this-world programming."
The series, set between the years 2258 and 2281, is about an enormous space station called Babylon 5 which floats in a stationary orbit in a neutral corner of a distant galaxy. Manned by a crew of peaceful Earth men and women, Babylon 5 serves as a non-political economic and social hub for four alien races, which fight to control the galaxy.
Watch also showcases other popular sci-fi classics, including Dr Who, Torchwood and Doctor Who: The Doctors Revisited.
READER'S CORNER
If anyone would like to submit reports from a convention they recently attended or items they would like to share with fellow Zocalo readers, please send them along to me at sgbruckner@aol.com. I will happily open up a new page for any submissions you care to send along.
BABYLON 5 20TH ANNIVERSARY BOOK
FIRST EVER BABYLON 5 BOOK PRINTED EXCLUSIVELY IN COLOR
Not just full color, but the actual colors of the sets, costumes and props. Extensive care was taken to ensure that the final pages precisely matched the color qualities of the original photographs, which were taken on set during production. B5-20 covers everything from the pilot through The Lost Tales.
For more information on this magnificant volume, go to b5books.com.




Here is a quote from J. Michael Straczynski about emotions.
I had this theory that the more important and intimate the emotion, the fewer words are required to express it.

First it's in dating: "Will you go out with me?" Six words.
"Honey, I care for you." Five words.
"You matter to me." Four words.
"I love you." Three words.
"Marry me." Two words.
But what's left? What's the one most important and intimate word you can ever say to somebody? It's "goodbye."

While Michael O'Hare (Sinclair), Andreas Katsulas (G'Kar), Rick Biggs (Dr. Franklin), Tim Choate (Zathras) and Jeff Conoway (Zach Allen) are no longer with us, we will not forget their wonderful personalities and talent -- as well as their significant contributions to the BABYLON 5 universe. Be sure to visit In Memory Of for more information about memorial efforts.
Until we met again, in a place where no shadows fall.
BABYLON 5 BIRTHDAYS
Robert Foxworth - November 1
John Vickery - November 4
Damian London - November 12
Tracy Scoggins - November 13
Dwight Schultz - November 24
Louise Turenne - November 26
Efrem Zimbalist, Jr. - November 30 Have I missed anyone? If you know the birthday of someone connected with Babylon 5, pass the information along. We want to include everyone in our Happy Birthday Wishes.



ITEMS OF INTEREST
BATMAN: THE DARK KNIGHT RETURNS
Listen to the great soundtrack for this video.
"Batman: The Dark Knight Returns Deluxe Edition" arrived October 8, 2013 from Warner Bros. Home Entertainment as a Blu-ray Combo Pack and as a DVD.
This seamless combination of the heralded two-part "Batman: The Dark Knight Returns" is accompanied on the Blu-ray Combo Pack by several new bonus features, including a 70-minute Frank Miller retrospective, an all-new filmmaker commentary, four exclusive collector cards with never-before-seen artwork, and all of the extra content originally found on the original Part 1 & 2 releases.
Based on Frank Miller's celebrated graphic novel, the film finds the Dark Knight, along with new sidekick Robin, battling iconic villains, including Two-Face and The Joker. Beyond his longtime foes awaits a global catastrophe racing toward Gotham City, and with it comes a familiar face, Superman – though this time he has Batman in his sights. Witness this aging Dark Knight as he wages a tireless war against crime while proving that courage and will are indeed timeless. BABYLON 5 PRESENCE ON FACEBOOK
I know a lot of you are already on FaceBook. However, I don't know if you knew how many other Babylon 5 folks have taken the plunge and opened FaceBook accounts. In fact, Pat Tallman has reopened her Fan Club using FaceBook at the site. For a peek, go to http://www.facebook.com/group.php?gid=45593318387. Claudia Christian has been really active -- sharing pictures of her recent trips and letting us know about upcoming convention activities. J. Michael Straczynski (JMS) has a FaceBook page as well as a new "Fans of J. Michael Straczynski" page. So check it out!
BABYLON 5 MUSIC VIDEOS AND TRIBUTES
John Hudgens has created many Babylon 5 videos, but I believe this is the most moving. It was first shown at the Phoenix Comic Con 20th Anniversary and honors many of the Babylon 5 family who have passed on.

Here is a link to John's Babylon 5 videos:
https://www.youtube.com/user/Babylon5MusicVideos?feature=watch

Richard Biggs memorial: http://www.youtube.com/watch?v=HyD4L8yNtsA

Andreas Katsulas memorial: http://www.youtube.com/watch?v=h2UQ2l9NPIg

- This is the extended version that I did for Andreas' widow ater the original cut was released on the net. It's never been seen online until now.

For those of you who've never seen these, I hope you enjoy them - and for those that have (and emailed me many times over the years about releasing them), I hope they're as good as you remember. Working with Joe on these videos was one of the highlights of my career, and I'll be forever grateful to him for the doors these have opened for me. I'm proud to have them on my resume.

John Hudgens
www.zteamproductions.com
---





STEEL CITY CON
Dates: December 6-8, 2013
Place: Monroeville Convention Center, Monroeville, PA
Guests: Star Trek's George Takei, Terminator's Michael Biehn, Catherine Bach, Kyle Szymanski and more.
For more information, go to http://www.steelcitycon.com. SPACE CITY CON
Dates: January 3-5, 2014
Place: Galveston City, Texas
Guests: Claudia Christian, Mira Furlan, Bill Mumy. Peter Jurasik, Stephen Furst, Pat Tallman, Julie Caitlin Brown, Tracey Scoggins, Jerry Doyle, Bruce Boxleitner, Robin Atkin Downes
For more information, go to http://spacecitycon.com/.

FARPOINT
Dates: February 15-17, 2014
Place: Crowne Plaza, Baltimore, MD
Guests: Melissa McBride, others to be named shortly
For more information, go to Farpoint.

Star Trek Convention - Creation Entertainment
Dates: July 31 - August 3, 2014
Place: Rio Suites Hotel, Las Vegas, Nevada
Guests: WILLIAM SHATNER, KATE MULGREW, COLM MEANEY, WALTER KOENIG, NICHELLE NICHOLS, "ROM and NOG" as portrayed by Max Grodenchik and Aron Eisenberg, ANTHONY MONTGOMERY, JERRY HARDIN, TIM RUSS and MICHAEL FOREST. 87 plus more guests to come!
For more information, go to www.creationent.com/cal/st_lasvegas.html. SPECIAL ANNOUNCEMENTS!
Creation Entertainment has a large number of conventions planned for the next several months. They include stars from TWILIGHT, SUPERNATURAL, STARGATE, FARSCAPE, XENA, SERENITY, STAR TREK, etc. Check out their calendar to see if one will be in your neighborhood soon. Don't miss their Videos page as well. It is full of some priceless video from a number of conventions.

Be sure to visit the referenced sites to see if there have been changes in dates/guests attending. Visit our Convention Calendar for a full listing of upcoming conventions.
BACK ISSUES OF THE ZOCALO TODAY
The front page of the The Zocalo Today changes daily, so be sure to check the back issues to make sure that you haven't missed anything IMPORTANT! I hope you will become a regular visitor to The Zocalo Today!
---
Take care and I look forward to hearing from you.
Sandra Bruckner (sgbruckner@aol.com)
Editor/Publisher
ISN News: The Zocalo Today
http://www.isnnews.net
Copyright - SBruckner, 1999-2013