[an error occurred while processing this directive]

The Zocalo Today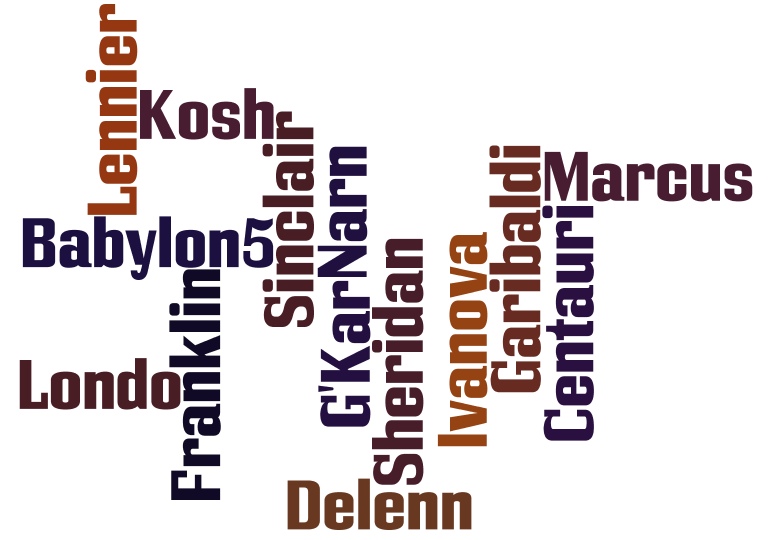 Welcome and thank you for dropping by. Babylon 5 brought many of us together -- and it remains with us, despite the fact that is no longer in production. The good thing is that the internet gives a LOT of ways to stay in touch. Don't be shy. Join in the discussion today or drop by Facebook or Twitter.

If you have questions or items for the news, drop me a line at sgbruckner@aol.com.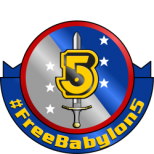 SUNDAY, DECEMBER 1, 2013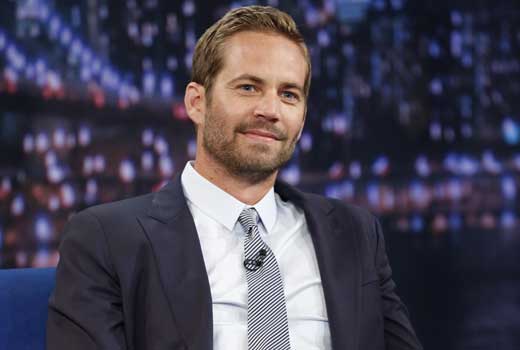 FAST AND FURIOUS ACTOR DIES IN CAR ACCIDENT
While not science fiction or Babylon 5 news, it is always sad to learn of someone who dies well ahead of his time. We as Babylon 5 fans have a lot in common with the fans of Paul Walker. He died way too early and our prayers go out to his family at this time.

Sad news out of the world of entertainment Saturday night (Nov. 30). Actor Paul Walker, best known for the "Fast and Furious" movie franchise, was killed in a car accident near Santa Clarita, Calif., a rep for the actor confirms to Zap2it (as first reported by TMZ).
Walker's Facebook page posted this:
It is with a truly heavy heart that we must confirm that Paul Walker passed away today in a tragic car accident while attending a charity event for his organization Reach Out Worldwide. He was a passenger in a friend's car, in which both lost their lives. We appreciate your patience as we too are stunned and saddened beyond belief by this news. Thank you for keeping his family and friends in your prayers during this very difficult time. We will do our best to keep you apprised on where to send condolences. - #TeamPW
Universal Pictures says in a statement:
All of us at Universal are heartbroken. Paul was truly one of the most beloved and respected members of our studio family for 14 years, and this loss is devastating to us, to everyone involved with the 'Fast and the Furious' films, and to countless fans. We send our deepest and most sincere condolences to Paul's family.
The "Varsity Blues" star was known for his love of cars. He told a journalist in a 2009 interview when asked what car best represents him:
"My problem is I appreciate them all. Cars are my vice. I collect cars, that's what I do. I love everything about them. ... It's a big part of my lifestyle, it's a big part of who I am and it'll always remain that way."
The seventh "Fast and Furious" movie is currently filming. Walker recently did an interview with Collider about the decision to sign on for the seventh and eighth franchise installments and how he wasn't sure when the director switched over from Justin Lin, who directed the fourth, fifth and sixth movies, to James Wan.
"I think I've had enough successes to where the journey is more important to me now. There's no guarantee, no matter what. We get one run in life," says Walker. But ultimately, he was won over by Wan.
"Fast and Furious 7" is slated for release in July 2014. Walker leaves behind a 15-year-old daughter, Meadow.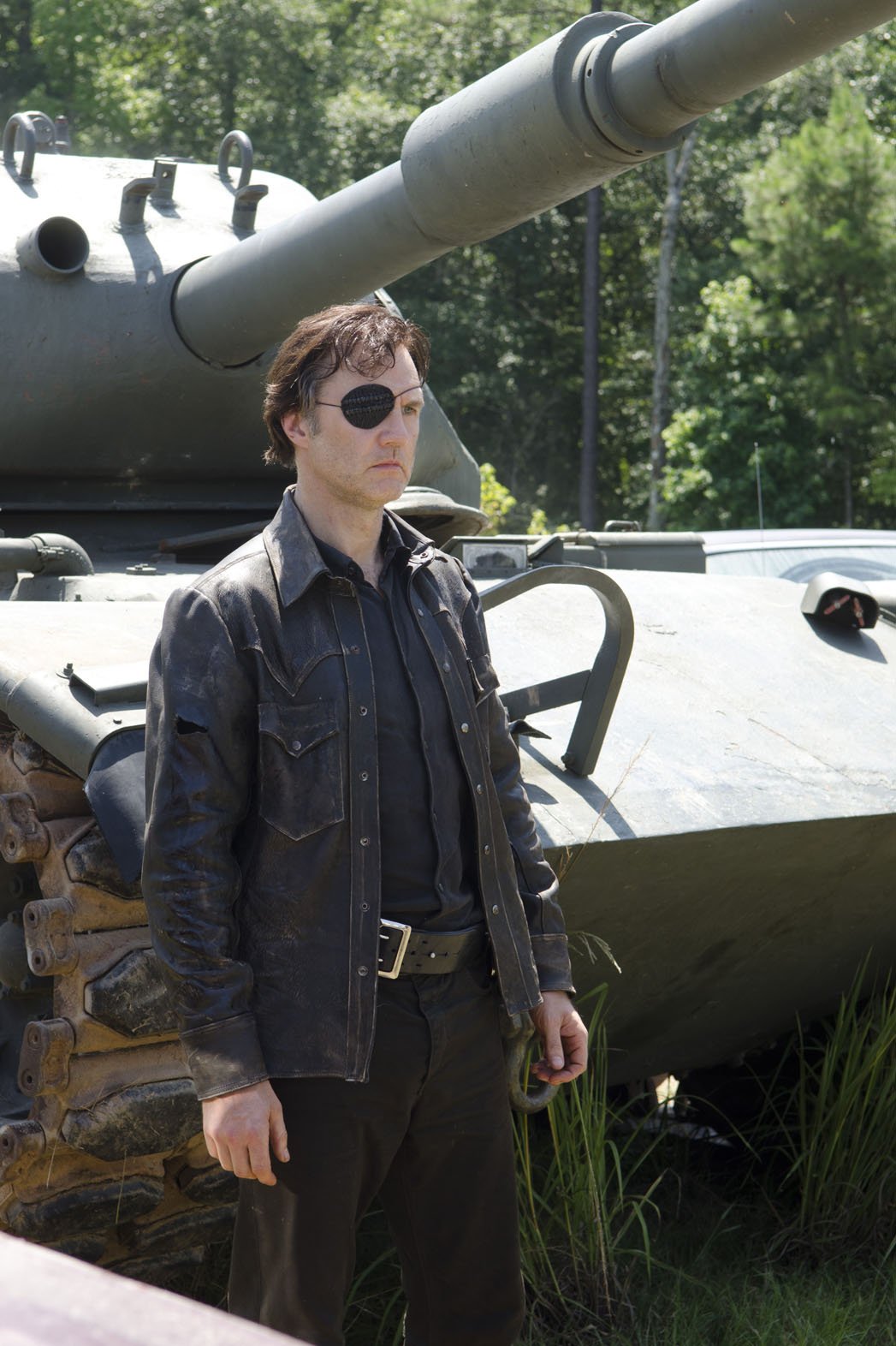 WALKING DEAD - MIDSEASON FINALE
Will Rick and The Governor finally come to blows in the long-awaited battle for the prison Sunday during The Walking Dead's midseason finale?
After waiting a season and a half, the duo may come face to face, as The Governor (David Morrissey) may now see Rick's prison compound as a potential safe haven for his new family. But will the sight of Michonne (Danai Gurira), who put down his zombie daughter Penny and claimed his eye, reignite The Governor's quest for vengeance?
Meanwhile, there's still drama and uncertainty within the prison as Rick (Andrew Lincoln) has yet to tell Daryl (Norman Reedus) that Carol (Melissa McBride) has been banished following her role in Karen's death?
The Hollywood Reporter turned to showrunner Scott M. Gimple to preview what's ahead in season four's midseason finale, "Too Far Gone." Here are five things to know about the episode.
1. There will be blood. In the comics, the battle for the prison claims Lori and baby Judith before a member of The Governor's camp -- named Lily, as potentially in Brian's new love interest -- turns her gun on the eye-patched baddie. "We've seen The Governor kill people to ensure the safety of his new family and we see him determined," Gimple says. "We see Rick is very much back as someone with a gun on his hip, ready to participate in the brutality of the world to keep his people safe. It's a very explosive situation and it's entirely possible that everybody doesn't make it back. That sort of thing would be something that would affect these characters even more deeply."
2. Things will get worse for the prison group. The Governor's likely attack comes (again) as the prison community is at one of its lowest moments of the season, with Glenn (Steven Yeun) still recovering from his near-death battle with the flu and having banished Carol (Melissa McBride) -- and with Daryl (Norman Reedus) still unaware of it. "It's a potentially explosive situation on top of an explosive situation; one from inside the prison [Daryl and Rick] and one from outside the prison [The Governor]," Gimple notes. "If both were to happen at the same time, that could be quite dangerous for the people inside the prison."
3. The prison may be sustainable. Rick's ragtag group has reinforced the prison fences to withstand the walkers that have been drawn by a mysterious person feeding rats to the undead. "They've proven that they can stem the tide of walkers and keep the place safe," Gimple says. "They can get through whatever is thrown their way. They could potentially have that place for a good, long time."
4. Unfinished business. The Governor, Michonne and Daryl, as well as Maggie (and Hershel), all have open wounds after the events of season three. The Governor still sees red in Michonne, who killed his zombie daughter Penny and claimed his eye, while the katana-carrying heroine hasn't avenged Andrea's (Laurie Holden) death yet. Daryl, meanwhile, lost his brother, Merle (Michael Rooker), at the hands of The Governor. "Michonne and Daryl will not react well if they were to see The Governor -- they're not all the way healed from their experiences with him," Gimple warns.
5. Help could be on the way. The AMC zombie drama has a history of introducing characters in dramatic fashion -- see Michonne in the season-two finale -- and comics hero Abraham (Southland's Michael Cudlitz), Eugene (Retired at 35's Josh McDermitt) and Rosita (Twilight's Christian Serratos) are all cast but have yet to make their debuts. "There is a potential to see them sooner rather than later," a coy Gimple teases.
The Walking Dead's midseason finale airs tonight at 9 p.m.
WEEKEND BOX OFFICE
Holiday moviegoers remained ravenous for The Hunger Games: Catching Fire on Friday, putting the sequel on course to score one of the best second weekends in the history of the film business, not accounting for inflation.b The Lionsgate pic grossed $31.3 million from 4,163 theaters for a domestic total of $253.3 million and stunning global haul of $482.3 million. If traffic holds at these levels, Catching Fire is poised to gross $110 million-plus for the five-day Thanksgiving stretch (Wednesday-Sunday) and $75 million-plus for the weekend itself in North America.
Costing $130 million to produce, Catching Fire could edge out Avatar ($75.6 million) and The Dark Knight ($75.2 million) to boast the top second weekend (three-day) on record after The Avengers ($103.1 million).
Disney's 3D animated entry Frozen, opening Wednesday, also continued to soar, grossing $26.9 million from 3,742 locations for a three-day domestic total of $53.5 million and projected five-day debut in the $93 million range.
Loosely based on Hans Christian Andersen's classic fairy tale The Snow Queen, Frozen -- earning a coveted A+ CinemaScore -- tells the story of a fearless princess (Kristen Bell) who sets off on an epic journey to find her sister, whose icy powers have caused an eternal winter. Last weekend, the 3D pic, costing $150 million to make, did big business when it played exclusively at Disney's El Capitan Theatre in Hollywood.
Between them, Frozen and Catching Fire are serving up a record-breaking Thanksgiving. Frozen is poised to score the top holiday debut of all time, eclipsing the $80.1 million five-day debut of Pixar's Toy Story 2 in 1999. It's also destined to score the top opening for a Disney Animation Studios title, besting the $68.7 million debut of Tangled over Thanksgiving in 2010.
Catching Fire, now in its second weekend, will mark the top-grossing Thanksgiving film of any movie, topping previous record-holder Harry Potter and the Sorcerer's Stone ($82.4 million). It also nabbed the best gross ever for Thanksgiving day -- $14.9 million from 4,163 theaters -- besting the $13.1 million earned by Toy Story 2. After Frozen, the news was mixed for the other new holiday films.
Action-thriller Homefront, starring Jason Statham, is expected to post a five-day debut in the $9 million range, a so-so start. Homefront, receiving a B CinemaScore, features Statham as a widowed ex-DEA agent who moves to a small town with his daughter, only to have the decision blow up in his face. James Franco and Winona Ryder also star.
Spike Lee's Oldboy, playing in 583 theaters Wednesday, is bombing in its North American launch and may only gross $1.2 million for the five days. From a script by Mark Protosevich, the remake of the cult South Korean film stars Josh Brolin, Elizabeth Olsen and Sharlto Copley. Oldboy marks the final release from Peter Schlessel's FilmDistrict before Schlessel officially takes over as CEO of Focus Features on Jan. 1. Among adult-skewing fare, 20th Century Fox's The Book Thief, Fox Searchlight's African-American musical Black Nativity and The Weinstein Co.'s Philomena have all landed on the top 10 chart.
Book Thief, opening in in select cities earlier this month in a bid to build word of mouth, expanded into a total of 1,234 theaters on Wednesday and is pacing to post a five-day Thanksgiving gross of $6.5 million. Based on the best-selling novel by Markus Zusak about a young girl living with her foster parents in Nazi Germany, the film stars Geoffrey Rush, Emily Watson, Sophie Nelisse and Ben Schnetzer.
Black Nativity, targeting faith-based consumers and earning an A- CinemaScore, got off to a disappointing start on Wednesday, but improved its standing somewhat on Thursday and Friday. The pic, playing in 1,516 locations and facing tough competition from African-American comedy The Best Man Holiday, should earn $5 million through Sunday.
Directed by Kasi Lemmons and based loosely on Langston Hughes' play, Black Nativity's ensemble cast is led by Forest Whitaker, Angela Bassett, Tyrese Gibson, Jennifer Hudson and Mary J. Blige.
Stephen Frears' critically acclaimed Philomena, now playing in a total of 853 locations, is expected to turn in a five-day gross in the $4 million to $5 million range. The awards contender stars Judi Dench and Steve Coogan.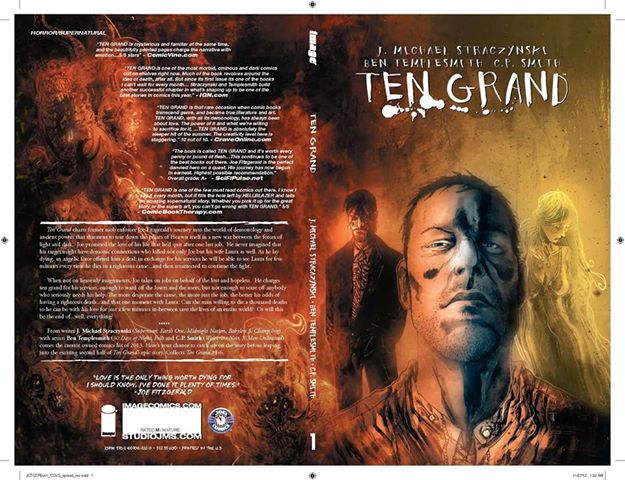 TEN GRAND PAPERBACK COMING
Facebook posting on Fans of J. Michael Straczynski:
Good news, everyone! If you've been interested in checking out Ten Grand but you're a bit late to the party, and missed the first few issues, a Ten Grand trade paperback will hit comic shops on January 15. The book sells for $12.99 and includes all six issues as well as a gallery showing all the variant covers. Pre-orders are due soon, so get yours in via Diamond Code SEP130560. Here's a first peek at the cover.
SATURDAY, NOVEMBER 30, 2013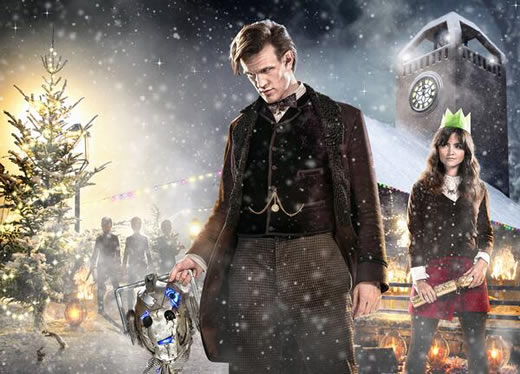 DOCTOR WHO CHRISTMAS SPECIAL SPOILERS
Warning: The following contains possible big time spoilers from the "Doctor Who" Christmas special. If you don't want key moments and plot points spoiled, stop reading now.
If you thought "The Day of the Doctor" was intense, the "Doctor Who" Christmas special might blow your mind. The Sun has revealed what they claim are spoilers for "The Time of the Doctor" and they paint a very bleak picture of the 11th Doctor's (Matt Smith) final episode.
According to The Sun (via MTV), 11 will be seen growing old in the episode, and even lose his leg during a battle with the Weeping Angels. It seems the episode's plot will see him fighting a 300-year long war against the Angels, Daleks, Santorans and Cybermen, all while trying to save a city on the planet Trenzalore called, of course, Christmas Town.
Clara (Jenna Coleman) will be there as well, but mostly sticks to the TARDIS so she doesn't age like 11 does. Instead, he calls on her when needed. A source notes that the Christmas special has an uphill battle ahead of it, following "The Day of the Doctor," "but we think this has cracked it."
What's missing is any mention of the Silence, who were seen in the teaser promo for the episode, so don't get too over excited about any of these "spoilers." Their validity will be found out on December 25, when "The Time of the Doctor" airs on BBC America.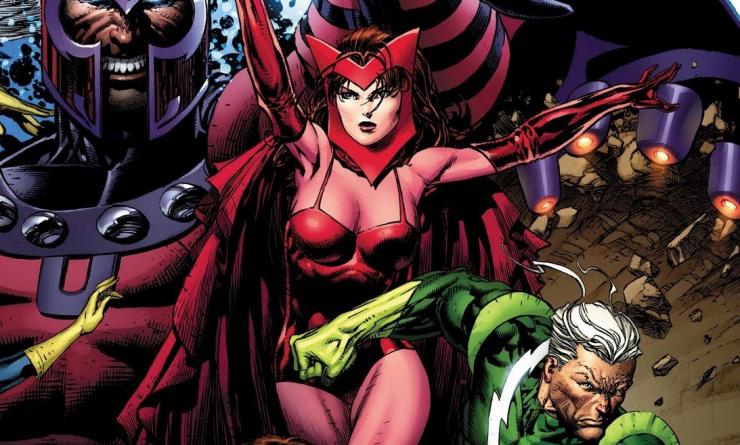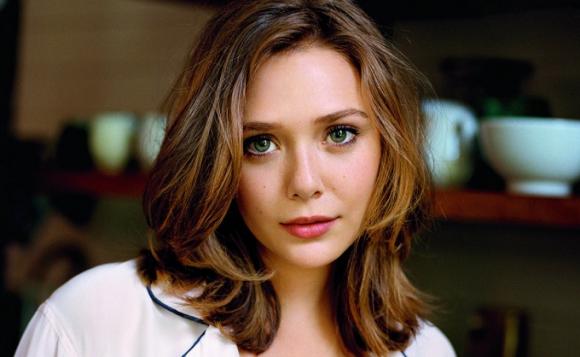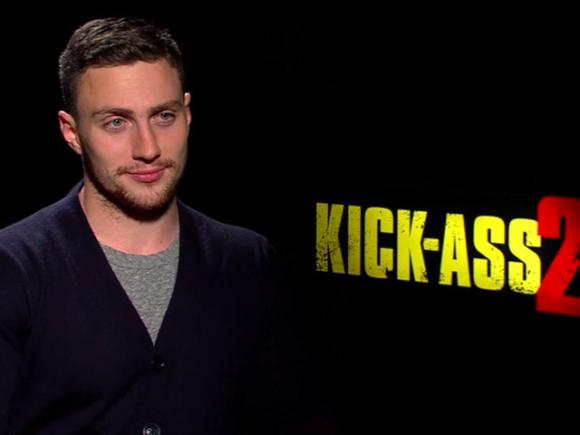 AVENGERS: AGE OF ULTRON
We've been hearing rumors for months that two stars would be joining Avengers: Age of Ultron, and now Marvel has finally made it official.
Aaron Taylor-Johnson (Kick-Ass, Godzilla) and Elizabeth Olsen (Silent House) have officially joined the Avengers gang as brother-sister duo Quicksilver and Scarlet Witch. There have been rumblings about the two for some time, and both have commented that it was likely. Now it's fact.
It'll be cool to see what director Joss Whedon does with the two new additions, especially since he'll finally get to write a super-powered female hero via Scarlet Witch. Sure, Black Widow can kick a mountain of ass — but it's about time we add some super-powered ladies to the mix. Considering her epic abilities in the comics, she should be an interesting fit with Thor and the gang.
As for Quicksilver? Well, Taylor-Johnson's portrayal will not be the first version of the super-speedster we get to see on the big screen. The guy falls in that awkward trap between studios, so both Whedon and X-Men: Days of Future Past director Bryan Singer will be using different versions of the character in their respective comic-book flicks. FYI: The X-Men version is played by American Horror Story alum Evan Peters.
The Avengers: Age of Ultron is set to open May 1, 2015.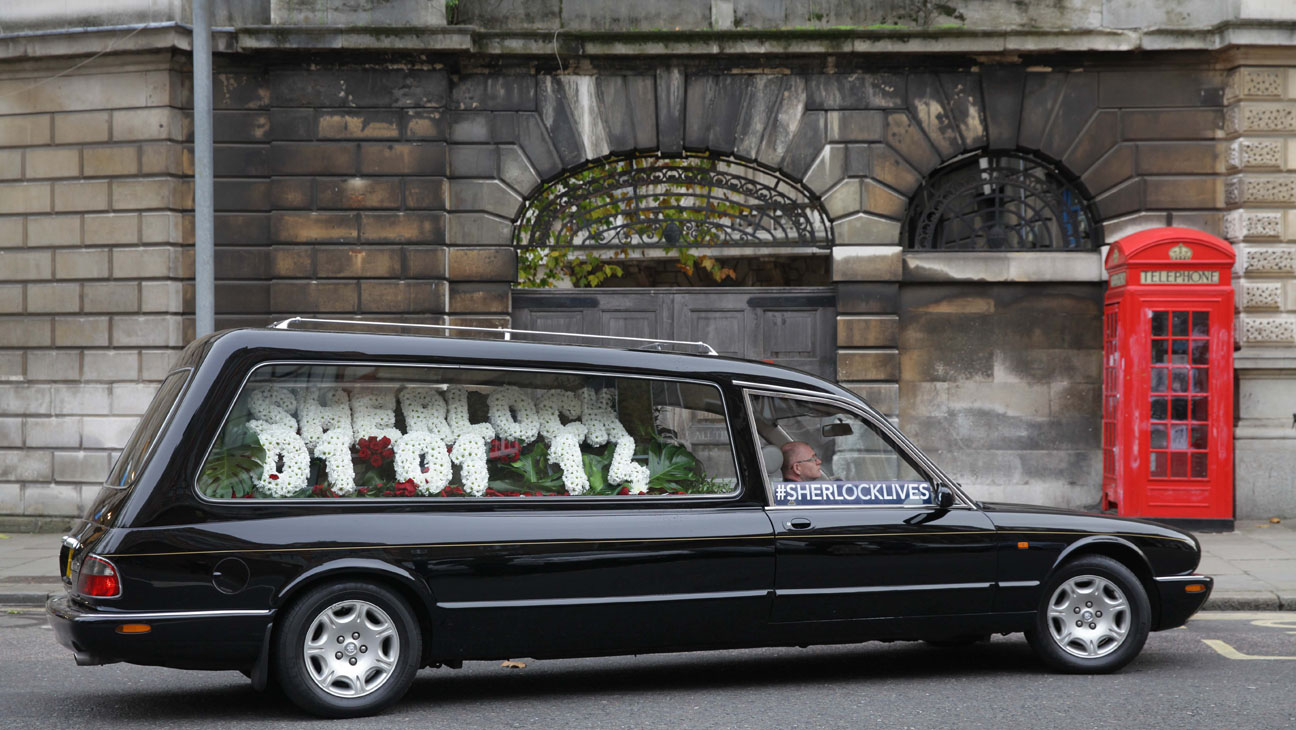 SHERLOCK
A black funeral hearse with a floral arrangement spelling out the name "Sherlock" and the date 01/01/14 cruised around the British capital on Friday.
It was part of a BBC promotion heralding the return to U.K. screens of the hit detective show of the same name starring Benedict Cumberbatch and Martin Freeman as Sherlock Holmes and John Watson, respectively.
The London hearse also carried the hash tag #sherlocklives in the funeral driver's window.
The new season picks up two years after Holmes was last seen falling from a building in season two's finale, "The Reichenbach Fall."
The BBC aimed to ignite anticipation for the show's third season with the not too subtle publicity stunt for the first episode in the new three-parter, which is entitled "The Empty Hearse." The first episode will air Jan. 1 on the public broadcaster's flagship channel BBC One.
The season's second episode will air just later that same week on Jan. 5, with the third and final episode of the season scheduled for Jan. 12.
The drama airs on PBS in the U.S., with the third season scheduled to kick off there on Jan. 19.
The BBC had already flagged its intention to make the show a big part of its holiday programming in the U.K., but hadn't confirmed U.K. dates so far.

ROBOCOP
Columbia Pictures and MGM have released a new international TV spot for RoboCop.
Opening in theaters and IMAX on February 12, the Jose Padilha-directed film stars Joel Kinnaman, Gary Oldman, Michael Keaton, Samuel L. Jackson, Abbie Cornish, Jackie Earle Haley, Michael K. Williams, Jay Baruchel, Jennifer Ehle and Marianne Jean-Baptiste.
In the year is 2028 and multinational conglomerate OmniCorp is at the center of robot technology. Their drones are winning American wars around the globe and now they want to bring this technology to the home front. Alex Murphy (Kinnaman) is a loving husband, father and good cop doing his best to stem the tide of crime and corruption in Detroit. After he is critically injured in the line of duty, OmniCorp utilizes their remarkable science of robotics to save Alex's life. He returns to the streets of his beloved city with amazing new abilities, but with issues a regular man has never had to face before.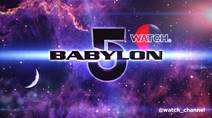 #FREE BABYLON 5
BABYLON 5 is back on TV and from the comments on the Watch site, people are enjoying the first season all over again. Episodes air daily at 5:00pm. If you are in the UK, dial up Watch (Sky 109/Virgin 124). Don't miss an episode.
Would you believe 118 comments for just the first day of showing the series! I sure hope someone takes notice. Be sure to use the @Watch_channel twitter handle and link to the Watch Facebook page when posting. http://watch.uktv.co.uk/shows.babylon-5.
Be sure to visit the the newFree Babylon 5 website. It is time to gather and support the show we know and love.
THE ZOCALO TODAY
Be sure to check out The Zocalo Today on Facebook as well as the ISN News Blog at ISN News Blog. SCIENCE FICTION NEWS STORIES:
Did you miss the news from yesterday -- or earlier in the week. Catch up by going to the News Archive. I have broken up the huge file into months to make it easier to load. It will bring you up to date for all that has been going on in the world of science fiction.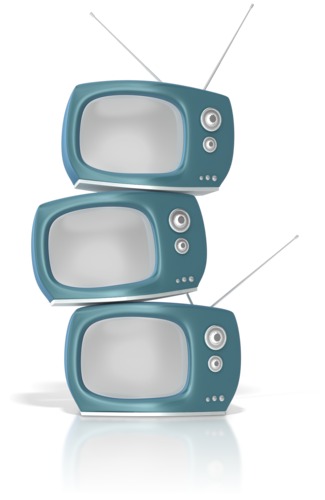 ON THE TUBE TONIGHT
7:00pm on ABC Family
Dr. Seuss' How the Grinch Stole Christmas (2000)
A curmudgeon living atop Mount Crumpit sets out to quash the yuletide preparations of the Christmas-loving Whos of Whoville. Anthony Hopkins narrates. Based on the book by Dr. Seuss. Jim Carrey, Jeffrey Tambor, Christine Baranski, Bill Irwin, Molly Shannon

8:00pm on ABC
Once Upon a Time Episode: Save Henry NEW S03, E09
The race to stop Pan is on as Henry's life hangs in the balance; with Mr. Gold's help, Regina decides to adopt a baby.

8:00pm on AMC
The Walking Dead Episode: Dead Weight S04, E07 (First Aired: Nov. 24, 2013)
Something new unfolds at a camp outside the prison; the addition of new members may threaten peace.

8:00pm on BBC America
Jurassic Park III (2001)
A paleontologist and a couple outrun cloned dinosaurs after their plane crashes on an island. Sam Neill, William H. Macy, Tea Leoni, Alessandro Nivola, Trevor Morgan

8:00pm on Syfy
Indiana Jones and the Kingdom of the Crystal Skull (2008)
Indy and a young adventurer must ferret out a powerful artifact and keep it out of the hands of a deadly Soviet agent. Harrison Ford, Cate Blanchett, Shia La Beouf, Karen Allen, Ray Winstone

9:00pm on AMC
The Walking Dead Episode: Too Far Gone NEW S04, E08
After things begin to calm at the prison, Rick and the group face imminent danger.

10:01pm on AMC
Talking Dead NEW S03, E08
Guests discuss ``Too Far Gone.''

10:30pm on CBS
The Mentalist Episode: My Blue Heaven NEW S06, E09
Two years after the Red John case was closed, Jane receives a surprising job offer that could change his life.
KEEPING UP WITH CAST AND CREW
JMS AT WRITER'S GUILD - DECEMBER 17
Tue, December 17, 2013
7:15 PM - 8:30 PM

Though he's written drama like the Clint Eastwood-directed CHANGELING, J. Michael Straczynski is perhaps best known for his genre material. Straczynski - he goes by "Joe" - created the groundbreaking BABYLON 5 as well as the lesser-known-but-still-excellent JEREMIAH, contributed to the first THOR movie and the WORLD WAR Z script.
But that's not all. Joe also writes comics, like SUPERMAN, THE FANTASTIC FOUR and THE AMAZING SPIDER-MAN as well as his own titles like RISING STARS and MIDNIGHT NATION.
He'll meet us in the fabulous NerdMelt Showroom to chat about his work, his early history as an animation writer, and how he felt when BABYLON 5 was mentioned on BREAKING BAD.
For more information, go to Writer's Guild.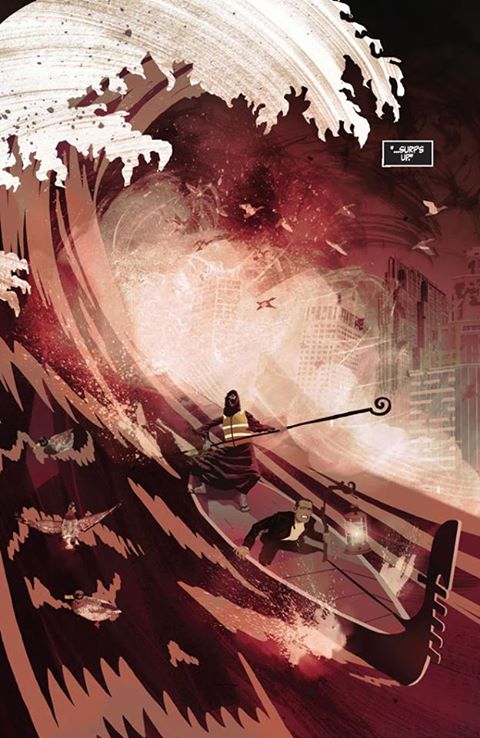 JMS-TEN GRAND #5
A four-page preview of Ten Grand #5, hitting stores Wednesday, with art by CP Smith! A chat in hell.... Ten Grand #5.


PROTECTORS TRAILER
Quick reminder: Protectors Inc. #1 hits stores this Wednesday with a free audio drama track. Here's the trailer for those who missed it.

READER'S CORNER
If anyone would like to submit reports from a convention they recently attended or items they would like to share with fellow Zocalo readers, please send them along to me at sgbruckner@aol.com. I will happily open up a new page for any submissions you care to send along.
BABYLON 5 20TH ANNIVERSARY BOOK
FIRST EVER BABYLON 5 BOOK PRINTED EXCLUSIVELY IN COLOR
Not just full color, but the actual colors of the sets, costumes and props. Extensive care was taken to ensure that the final pages precisely matched the color qualities of the original photographs, which were taken on set during production. B5-20 covers everything from the pilot through The Lost Tales.
For more information on this magnificant volume, go to b5books.com.




Here is a quote from J. Michael Straczynski about emotions.
I had this theory that the more important and intimate the emotion, the fewer words are required to express it.

First it's in dating: "Will you go out with me?" Six words.
"Honey, I care for you." Five words.
"You matter to me." Four words.
"I love you." Three words.
"Marry me." Two words.
But what's left? What's the one most important and intimate word you can ever say to somebody? It's "goodbye."

While Michael O'Hare (Sinclair), Andreas Katsulas (G'Kar), Rick Biggs (Dr. Franklin), Tim Choate (Zathras) and Jeff Conoway (Zach Allen) are no longer with us, we will not forget their wonderful personalities and talent -- as well as their significant contributions to the BABYLON 5 universe. Be sure to visit In Memory Of for more information about memorial efforts.
Until we met again, in a place where no shadows fall.
BABYLON 5 BIRTHDAYS
Robert Foxworth - November 1
John Vickery - November 4
Damian London - November 12
Tracy Scoggins - November 13
Dwight Schultz - November 24
Louise Turenne - November 26
Efrem Zimbalist, Jr. - November 30 Have I missed anyone? If you know the birthday of someone connected with Babylon 5, pass the information along. We want to include everyone in our Happy Birthday Wishes.
ITEMS OF INTEREST
BATMAN: THE DARK KNIGHT RETURNS
Listen to the great soundtrack for this video.
"Batman: The Dark Knight Returns Deluxe Edition" arrived October 8, 2013 from Warner Bros. Home Entertainment as a Blu-ray Combo Pack and as a DVD.
This seamless combination of the heralded two-part "Batman: The Dark Knight Returns" is accompanied on the Blu-ray Combo Pack by several new bonus features, including a 70-minute Frank Miller retrospective, an all-new filmmaker commentary, four exclusive collector cards with never-before-seen artwork, and all of the extra content originally found on the original Part 1 & 2 releases.
Based on Frank Miller's celebrated graphic novel, the film finds the Dark Knight, along with new sidekick Robin, battling iconic villains, including Two-Face and The Joker. Beyond his longtime foes awaits a global catastrophe racing toward Gotham City, and with it comes a familiar face, Superman – though this time he has Batman in his sights. Witness this aging Dark Knight as he wages a tireless war against crime while proving that courage and will are indeed timeless. BABYLON 5 PRESENCE ON FACEBOOK
I know a lot of you are already on FaceBook. However, I don't know if you knew how many other Babylon 5 folks have taken the plunge and opened FaceBook accounts. In fact, Pat Tallman has reopened her Fan Club using FaceBook at the site. For a peek, go to http://www.facebook.com/group.php?gid=45593318387. Claudia Christian has been really active -- sharing pictures of her recent trips and letting us know about upcoming convention activities. J. Michael Straczynski (JMS) has a FaceBook page as well as a new "Fans of J. Michael Straczynski" page. So check it out!
BABYLON 5 MUSIC VIDEOS AND TRIBUTES
John Hudgens has created many Babylon 5 videos, but I believe this is the most moving. It was first shown at the Phoenix Comic Con 20th Anniversary and honors many of the Babylon 5 family who have passed on.

Here is a link to John's Babylon 5 videos:
https://www.youtube.com/user/Babylon5MusicVideos?feature=watch

Richard Biggs memorial: http://www.youtube.com/watch?v=HyD4L8yNtsA

Andreas Katsulas memorial: http://www.youtube.com/watch?v=h2UQ2l9NPIg

- This is the extended version that I did for Andreas' widow ater the original cut was released on the net. It's never been seen online until now.

For those of you who've never seen these, I hope you enjoy them - and for those that have (and emailed me many times over the years about releasing them), I hope they're as good as you remember. Working with Joe on these videos was one of the highlights of my career, and I'll be forever grateful to him for the doors these have opened for me. I'm proud to have them on my resume.

John Hudgens
www.zteamproductions.com
---





STEEL CITY CON
Dates: December 6-8, 2013
Place: Monroeville Convention Center, Monroeville, PA
Guests: Star Trek's George Takei, Terminator's Michael Biehn, Catherine Bach, Kyle Szymanski and more.
For more information, go to http://www.steelcitycon.com. SPACE CITY CON
Dates: January 3-5, 2014
Place: Galveston City, Texas
Guests: Claudia Christian, Mira Furlan, Bill Mumy. Peter Jurasik, Stephen Furst, Pat Tallman, Julie Caitlin Brown, Tracey Scoggins, Jerry Doyle, Bruce Boxleitner, Robin Atkin Downes
For more information, go to http://spacecitycon.com/.

FARPOINT
Dates: February 15-17, 2014
Place: Crowne Plaza, Baltimore, MD
Guests: Melissa McBride, others to be named shortly
For more information, go to Farpoint.

Star Trek Convention - Creation Entertainment
Dates: July 31 - August 3, 2014
Place: Rio Suites Hotel, Las Vegas, Nevada
Guests: WILLIAM SHATNER, KATE MULGREW, COLM MEANEY, WALTER KOENIG, NICHELLE NICHOLS, "ROM and NOG" as portrayed by Max Grodenchik and Aron Eisenberg, ANTHONY MONTGOMERY, JERRY HARDIN, TIM RUSS and MICHAEL FOREST. 87 plus more guests to come!
For more information, go to www.creationent.com/cal/st_lasvegas.html. SPECIAL ANNOUNCEMENTS!
Creation Entertainment has a large number of conventions planned for the next several months. They include stars from TWILIGHT, SUPERNATURAL, STARGATE, FARSCAPE, XENA, SERENITY, STAR TREK, etc. Check out their calendar to see if one will be in your neighborhood soon. Don't miss their Videos page as well. It is full of some priceless video from a number of conventions.

Be sure to visit the referenced sites to see if there have been changes in dates/guests attending. Visit our Convention Calendar for a full listing of upcoming conventions.
BACK ISSUES OF THE ZOCALO TODAY
The front page of the The Zocalo Today changes daily, so be sure to check the back issues to make sure that you haven't missed anything IMPORTANT! I hope you will become a regular visitor to The Zocalo Today!
---
Take care and I look forward to hearing from you.
Sandra Bruckner (sgbruckner@aol.com)
Editor/Publisher
ISN News: The Zocalo Today
http://www.isnnews.net
Copyright - SBruckner, 1999-2013