[an error occurred while processing this directive]

The Zocalo Today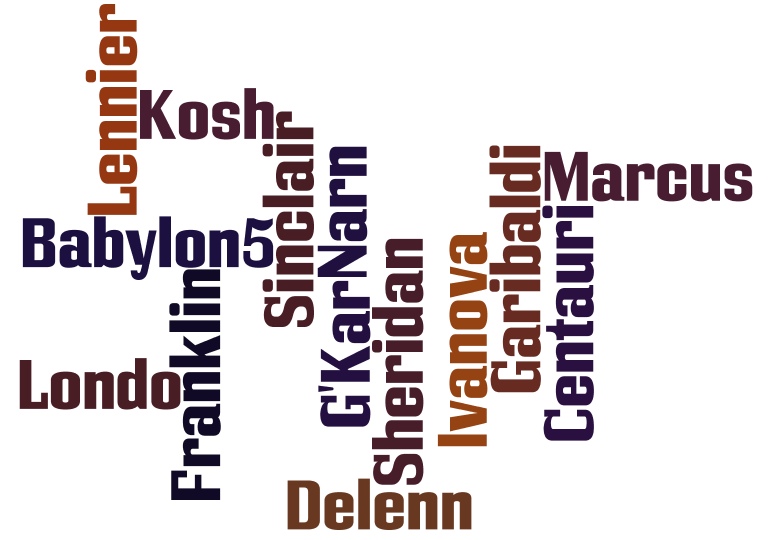 Welcome and thank you for dropping by. Babylon 5 brought many of us together -- and it remains with us, despite the fact that is no longer in production. The good thing is that the internet gives a LOT of ways to stay in touch. Don't be shy. Join in the discussion today or drop by Facebook or Twitter.

If you have questions or items for the news, drop me a line at sgbruckner@aol.com.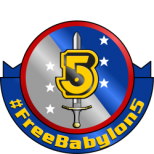 SUNDAY, DECEMBER 15, 2013
#FREEBABYLON5
Here's a note from Ranger Jan:
Here it is! It's time to 'get organized and loud', as JMS said back in September.

Support the Thunderclap and send the word out to everyone that you want Babylon 5 back on the air and you want all of your contacts to join us in contacting anybody likely to show Babylon 5 and let them know that we want to #FreeBabylon5!
Go to ThunderClapto show your support.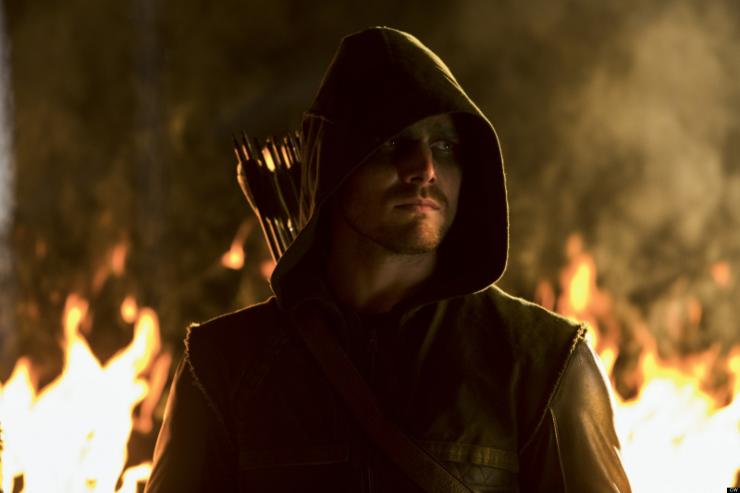 ARROW NEWS
Arrow's had a lot of guest stars this year. So what did its star have to say about a rumor that the biggest one yet could be on the way?
The second season of the hit CW superhero series has already seen the arrival in Starling City of DC Comics standards like Black Canary, the League of Assassins, Solomon Grundy (kinda) and, of course, the Flash, but rumor has it the show could have some even bigger tricks up its sleeve in the second half of season two.
The rumors began when the Arrow plot summary page on IMDB added this one-sentence synopsis for the 21st episode of season two:
"Oliver gets a business opportunity from a famous billionaire in the neighboring Gotham City."
Wow. So, if that's true, it could mean that Bruce Wayne himself, who we've always considered too big for the small screen at the moment, could make an appearance on Arrow. Heck, maybe Ben Affleck would even play him. That's big news for the Arrow-verse, right? Well, it would be, if it were real.
When fans started talking about the synopsis on his official Facebook page, Oliver Queen himself, Stephen Amell, quickly shot the rumor down.
That's it. No "maybe" or "watch and see" out of Amell. Just "no." The description has also since been removed from IMDB.
It's not surprising, though. Batman's got his own big things in the works, so a stop off on Arrow, even without his cape and cowl, has always seemed a little out of reach. Still, there are likely plenty more thrilling DC Comics characters on their way to the series. We'll find out who when Arrow returns on Jan. 15.
SHERLOCK MEETS DOCTOR WHO
Doctor Who and Sherlock fans are the most meticulously creative fans out there. And here's the proof!
Steven Moffat is the show runner for both Doctor Who and Sherlock. Unsurprisingly, fans have a bit of a tendency (they talk about it all the time, basically) to imagine what might happen should the two title characters ever meet. There's even a term for it -- Wholock.
And while there has been many a fan video generated to expound upon the Doctor Who/Sherlock hypothetical gambit, we feel that they all live in the shadow of the following video, which caused our jaws to do a crossover with the floor.
You may recall this video producer as the one responsible for that fake "Day of the Doctor" trailer that had everyone fooled. On this occasion, you can see the man pulling the strings a little more clearly, but it's still very impressive work.
Of course, the only downside is it makes us long for the real thing more than ever!
INTERSTELLAR
Paramount Pictures has revealed the teaser trailer for The Dark Knight Trilogy director Christopher Nolan's Interstellar! The trailer is also playing in theaters with The Hobbit: The Desolation of Smaug.
Hitting theaters and IMAX on November 7, 2014, the sci-fi film stars Matthew McConaughey, Anne Hathaway, Jessica Chastain, Bill Irwin, John Lithgow, Casey Affleck, David Gyasi, Wes Bentley, Mackenzie Foy, Timothée Chalamet, Topher Grace, David Oyelowo Ellen Burstyn, Michael Caine and Matt Damon.
Interstellar chronicles the adventures of a group of explorers who make use of a newly discovered wormhole to surpass the limitations on human space travel and conquer the vast distances involved in an interstellar voyage.
SATURDAY, DECEMBER 14, 2013
VAMPIRE DIARIES = SPOILER WARNING
Thanks to the just-released promo for "The Vampire Diaries" upcoming milestone -- the 100th episode! -- we know that Katherine survives her fall-finale-ending heart attack. But unfortunately for our favorite sassy survivor, her days are numbered. That's right: Katherine's dying, and there's nothing our group of ragtag vampires, witches, and humans can do to stop it.
In the promo, Damon, Elena, Jeremy, Bonnie, and Caroline toast to all the terrible things Katherine's ever done to them -- she has killed more than one of them successfully and attempted to kill the rest unsuccessfully, after all -- while Stefan sits by Kat's side, sugar coating how everyone feels about her impending death. But wait, last we checked Nadia had an idea of how they could save Kat's life ... will she be able to save her mother before time runs out?
Zap2it was on set during filming of the 100th episode, and while we're sworn to secrecy about many things, we can reveal the episode is going to be one shocking, dramatic hour filled with nostalgic and game-changing reveals. Be on the lookout for interviews with the cast and show runners in the week leading up to the big episode's airing in January.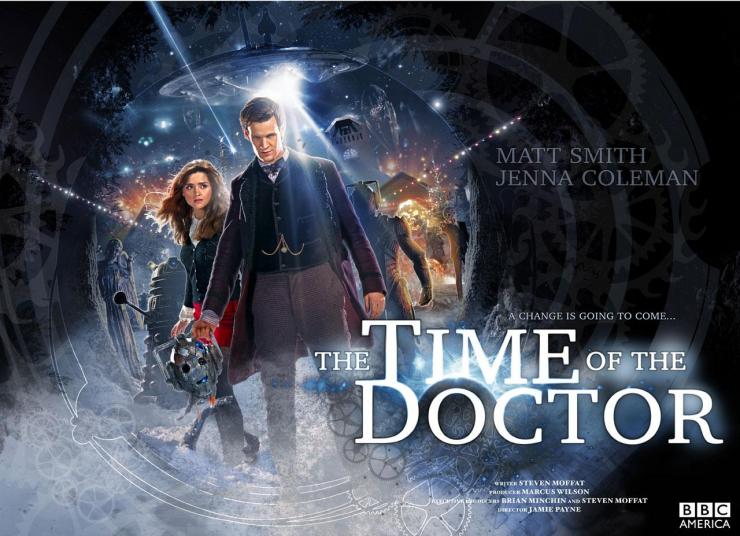 DOCTOR WHO - TIME OF THE DOCTOR
Matt Smith's swan song as the Doctor is fast approaching (snif!).br> The latest issue of Doctor Who Magazine (issue #468 out yesterday in the U.K.) featured a preview of Matt Smith's final episode as the beloved Time Lord, the Christmas special "The Time of the Doctor."
Thanks to our colleagues over at Doctor Who TV, here are some highlights from the mag.
First off, here's the synopsis:
The Doctor dies on Trenzalore. It's a fact. He's seen it. His own tomb, somewhere out there in his future. The Great Intelligence knew it to be true: "One day, it was just too much for the old man." The Doctor's death is inevitable – and the time has come for him to return to Trenzalore to fight his final battle. But first, there's Christmas dinner to prepare…
If that wasn't dramatic enough, here are some highly interesting quotes:
CLARA: "But you don't die. You change – you pop right back with a new face."
THE DOCTOR: "Not forever. I can change 12 times. 13 versions of me. 13 silly Doctors."
CLARA: "But you're number eleven, so -"
THE DOCTOR: "Are we forgetting Captain Grumpy? I didn't call myself the Doctor during the Time War, but it was still a regeneration."
Captain Grumpy? How awesome to call John Hurt's Doctor that. It'll be interesting to see how Steven Moffat will resolve the regeneration issue, but this bit of conversation makes us wonder: Have they forgotten the hand and the meta-crisis Doctor then? Moffat DID say that Matt Smith's Doctor really was the last Doctor, aka Number 13. Perhaps this particular info isn't part of this bit of conversation above, then? Or it is, but they've not revealed it here? Mmm, the plot thickens. Or not.
And now here are some other VERY interesting tidbits from the Xmas special:
• Moffat ponders, "Why are they called the Silence?"
• The question wasn't asked in The Name of the Doctor. Moffat was surprised many fans thought that was it
• Moffat says "Matt gives the greatest single performance by anyone who has played the Doctor"
• Matt is in virtually every scene of the episode
• The Doctor helps Clara cook Christmas dinner
• There's a "fair bit" of nudity!
• Tasha Lem (the character played by Orla Brady) is an old friend and someone from the Doctor's distant past. Someone who knows him very well, but we have never met. She's the Mother Superious of the Papal Mainframe.
The Doctor Who Christmas special episode will air on Christmas Day.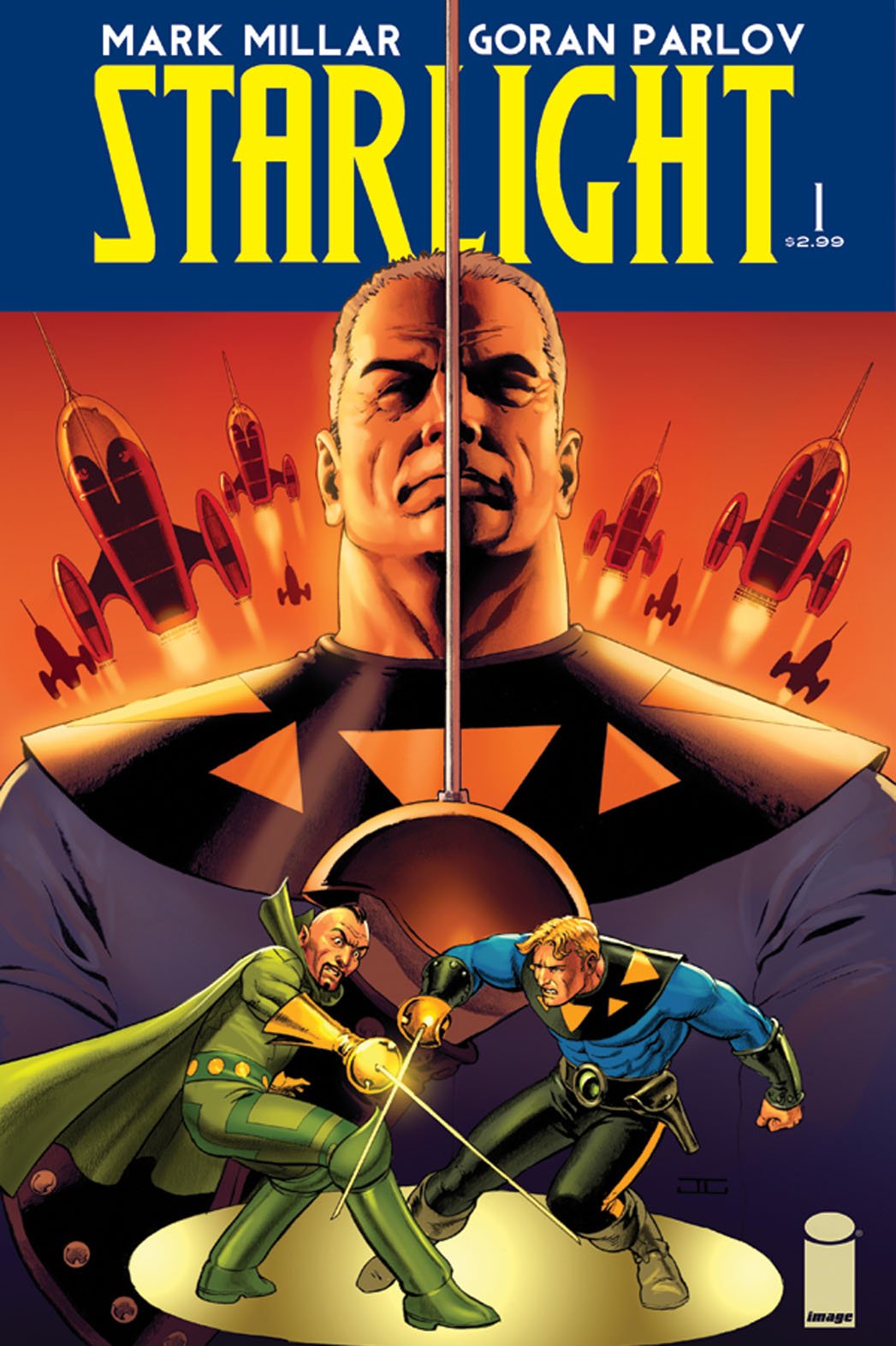 STARLIGHT
Twentieth Century Fox is in negotiations to pick up Starlight, an upcoming comic from Wanted and Kick-Ass creator Mark Millar.
Simon Kinberg, who worked on X-Men: First Class and X-Men: Days of Future Past, will produce the adaptation.
The comic, drawn by Goran Parlov and due to be published by Image in March, is described by Millar as Flash Gordon meets The Dark Knight Returns. It centers on a space hero who saved the universe 35 years ago but came back to Earth, where no one believed his fantastic stories. He settled down, got married, had kids and got old, but then is called back for one last adventure when his old rocket shows up.
The deal marks a reteaming between Kinberg and Millar. Kinberg is producing an adaptation of Millar's Kindergarten Heroes, which has Carter Blanchard on board writing the script.
It also keeps Millar in the studio fold, as Fox is behind Matthew Vaughn's adaptation of Millar's miniseries The Secret Service, which stars Colin Firth.
Kinberg, who just reupped his first-look deal at the studio and is overseeing the expansion of the X-Men universe there, is repped by CAA and Jackoway Tyerman.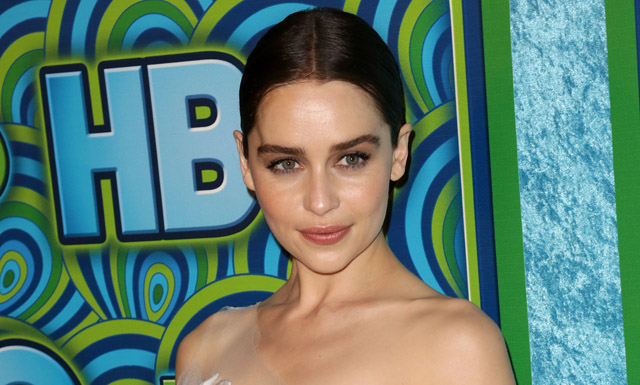 TERMINATOR REBOOT NEWS
Said to be one of two finalists for the role last week, "Game of Thrones" star Emilia Clarke has won the role of Sarah Connor in the upcoming Terminator reboot. Deadline has the news, reporting that Clarke joins the already-attached Arnold Schwarzenegger with Jason Clarke nearly set to play a later version of Sarah Connor's son, John Connor.
The first in a stand-alone trilogy, Terminator will be produced by Megan Ellison of Annapurna and David Ellison of Skydance. Dana Goldberg and Paul Schwake of Skydance will serve as executive producers. Laeta Kalorgridis (Avatar, Shutter Island) and Patrick Lussier (Drive Angry) are attached to write the screenplay.
Alan Taylor, who has previously worked with Emilia Clarke on the hit HBO fantasy series, is directing the new film, which is slated to hit theaters July 2, 2015.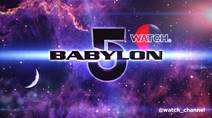 #FREE BABYLON 5
BABYLON 5 is back on TV and from the comments on the Watch site, people are enjoying the first season all over again. Episodes air daily at 5:00pm. If you are in the UK, dial up Watch (Sky 109/Virgin 124). Don't miss an episode.
Would you believe 118 comments for just the first day of showing the series! I sure hope someone takes notice. Be sure to use the @Watch_channel twitter handle and link to the Watch Facebook page when posting. http://watch.uktv.co.uk/shows.babylon-5.
Be sure to visit the the newFree Babylon 5 website. It is time to gather and support the show we know and love.
THE ZOCALO TODAY
Be sure to check out The Zocalo Today on Facebook as well as at ISN News: The Zocalo Today on Yahoo Groups. SCIENCE FICTION NEWS STORIES:
Did you miss the news from yesterday -- or earlier in the week. Catch up by going to the News Archive. I have broken up the huge file into months to make it easier to load. It will bring you up to date for all that has been going on in the world of science fiction.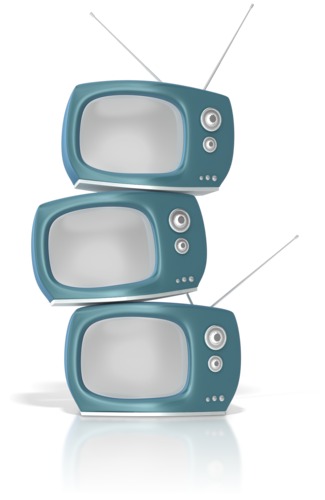 ON THE TUBE TONIGHT
7:00pm on AMC
Jack Frost (1998)
A man who died on Christmas Eve returns to his wife and son one year later in the form of a snowman. Michael Keaton, Kelly Preston, Mark Addy, Joseph Cross, Scott Kraft

8:00pm on ABC
Once Upon a Time Episode: Going Home NEW S03, E11
The residents of Storybrooke race to stop Pan from placing another curse on the town.

8:00pm on FX
Thor (2011)
After his reckless actions reignite an ancient war, the Norse god is stripped of his powers, cast out of Asgard and forced to live among humans. Chris Hemsworth, Natalie Portman, Anthony Hopkins, Tom Hiddleston, Stellan Skarsgård

9:00pm on BBC America
The League of Extraordinary Gentlemen (2003)
Allan Quatermain, Capt. Nemo, Dorian Gray, Dr. Jekyll, Tom Sawyer and others unite to stop a mad bomber. Sean Connery, Shane West, Stuart Townsend, Richard Roxburgh, Peta Wilson
9:00pm on Syfy
28 Days Later (2002)
Survivors try to stay a step ahead of vicious, virus-infected humans that have overrun London. Cillian Murphy, Noah Huntley, Naomie Harris, Brendan Gleeson, Megan Burns
KEEPING UP WITH CAST AND CREW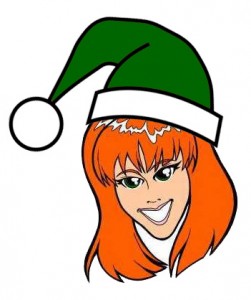 PENNY LANE: Pat Tallman (Lyta Alexander on Babylon 5) has labored on behalf of Penny Lane for years. Her BE A SANTA program has grown each year -- but so has the number of kids who need your help to have a "merry" holiday season. For more information about the BE A SANTA project, go to Be A Santa.

JMS AT WRITER'S GUILD - DECEMBER 17
Tue, December 17, 2013
7:15 PM - 8:30 PM

Though he's written drama like the Clint Eastwood-directed CHANGELING, J. Michael Straczynski is perhaps best known for his genre material. Straczynski - he goes by "Joe" - created the groundbreaking BABYLON 5 as well as the lesser-known-but-still-excellent JEREMIAH, contributed to the first THOR movie and the WORLD WAR Z script.
But that's not all. Joe also writes comics, like SUPERMAN, THE FANTASTIC FOUR and THE AMAZING SPIDER-MAN as well as his own titles like RISING STARS and MIDNIGHT NATION.
He'll meet us in the fabulous NerdMelt Showroom to chat about his work, his early history as an animation writer, and how he felt when BABYLON 5 was mentioned on BREAKING BAD.
For more information, go to Writer's Guild.

JMS-TEN GRAND #5
A four-page preview of Ten Grand #5, hitting stores Wednesday, with art by CP Smith! A chat in hell.... Ten Grand #5.


PROTECTORS TRAILER
Quick reminder: Protectors Inc. #1 hits stores this Wednesday with a free audio drama track. Here's the trailer for those who missed it.

READER'S CORNER
If anyone would like to submit reports from a convention they recently attended or items they would like to share with fellow Zocalo readers, please send them along to me at sgbruckner@aol.com. I will happily open up a new page for any submissions you care to send along.
BABYLON 5 20TH ANNIVERSARY BOOK
FIRST EVER BABYLON 5 BOOK PRINTED EXCLUSIVELY IN COLOR
Not just full color, but the actual colors of the sets, costumes and props. Extensive care was taken to ensure that the final pages precisely matched the color qualities of the original photographs, which were taken on set during production. B5-20 covers everything from the pilot through The Lost Tales.
For more information on this magnificant volume, go to b5books.com.




Here is a quote from J. Michael Straczynski about emotions.
I had this theory that the more important and intimate the emotion, the fewer words are required to express it.

First it's in dating: "Will you go out with me?" Six words.
"Honey, I care for you." Five words.
"You matter to me." Four words.
"I love you." Three words.
"Marry me." Two words.
But what's left? What's the one most important and intimate word you can ever say to somebody? It's "goodbye."

While Michael O'Hare (Sinclair), Andreas Katsulas (G'Kar), Rick Biggs (Dr. Franklin), Tim Choate (Zathras) and Jeff Conoway (Zach Allen) are no longer with us, we will not forget their wonderful personalities and talent -- as well as their significant contributions to the BABYLON 5 universe. Be sure to visit In Memory Of for more information about memorial efforts.
Until we met again, in a place where no shadows fall.
BABYLON 5 BIRTHDAYS
Mary Woronov (Kka'Dath) - December 8
Sarah Douglas (Jha'Dur) - December 12
Kim Holly - December 25
Dark Hoffman - December 28
John C. Flinn III - December 2 Have I missed anyone? If you know the birthday of someone connected with Babylon 5, pass the information along. We want to include everyone in our Happy Birthday Wishes.



ITEMS OF INTEREST
BATMAN: THE DARK KNIGHT RETURNS
Listen to the great soundtrack for this video.
"Batman: The Dark Knight Returns Deluxe Edition" arrived October 8, 2013 from Warner Bros. Home Entertainment as a Blu-ray Combo Pack and as a DVD.
This seamless combination of the heralded two-part "Batman: The Dark Knight Returns" is accompanied on the Blu-ray Combo Pack by several new bonus features, including a 70-minute Frank Miller retrospective, an all-new filmmaker commentary, four exclusive collector cards with never-before-seen artwork, and all of the extra content originally found on the original Part 1 & 2 releases.
Based on Frank Miller's celebrated graphic novel, the film finds the Dark Knight, along with new sidekick Robin, battling iconic villains, including Two-Face and The Joker. Beyond his longtime foes awaits a global catastrophe racing toward Gotham City, and with it comes a familiar face, Superman – though this time he has Batman in his sights. Witness this aging Dark Knight as he wages a tireless war against crime while proving that courage and will are indeed timeless. BABYLON 5 PRESENCE ON FACEBOOK
I know a lot of you are already on FaceBook. However, I don't know if you knew how many other Babylon 5 folks have taken the plunge and opened FaceBook accounts. In fact, Pat Tallman has reopened her Fan Club using FaceBook at the site. For a peek, go to http://www.facebook.com/group.php?gid=45593318387. Claudia Christian has been really active -- sharing pictures of her recent trips and letting us know about upcoming convention activities. J. Michael Straczynski (JMS) has a FaceBook page as well as a new "Fans of J. Michael Straczynski" page. So check it out!
BABYLON 5 MUSIC VIDEOS AND TRIBUTES
John Hudgens has created many Babylon 5 videos, but I believe this is the most moving. It was first shown at the Phoenix Comic Con 20th Anniversary and honors many of the Babylon 5 family who have passed on.

Here is a link to John's Babylon 5 videos:
https://www.youtube.com/user/Babylon5MusicVideos?feature=watch

Richard Biggs memorial: http://www.youtube.com/watch?v=HyD4L8yNtsA

Andreas Katsulas memorial: http://www.youtube.com/watch?v=h2UQ2l9NPIg

- This is the extended version that I did for Andreas' widow ater the original cut was released on the net. It's never been seen online until now.

For those of you who've never seen these, I hope you enjoy them - and for those that have (and emailed me many times over the years about releasing them), I hope they're as good as you remember. Working with Joe on these videos was one of the highlights of my career, and I'll be forever grateful to him for the doors these have opened for me. I'm proud to have them on my resume.

John Hudgens
www.zteamproductions.com
---





SPACE CITY CON
Dates: January 3-5, 2014
Place: Galveston City, Texas
Guests: Claudia Christian, Mira Furlan, Bill Mumy. Peter Jurasik, Stephen Furst, Pat Tallman, Julie Caitlin Brown, Tracey Scoggins, Jerry Doyle, Bruce Boxleitner, Robin Atkin Downes
For more information, go to http://spacecitycon.com/.

FARPOINT
Dates: February 15-17, 2014
Place: Crowne Plaza, Baltimore, MD
Guests: Melissa McBride, others to be named shortly
For more information, go to Farpoint.

Star Trek Convention - Creation Entertainment
Dates: July 31 - August 3, 2014
Place: Rio Suites Hotel, Las Vegas, Nevada
Guests: WILLIAM SHATNER, KATE MULGREW, COLM MEANEY, WALTER KOENIG, NICHELLE NICHOLS, "ROM and NOG" as portrayed by Max Grodenchik and Aron Eisenberg, ANTHONY MONTGOMERY, JERRY HARDIN, TIM RUSS and MICHAEL FOREST. 87 plus more guests to come!
For more information, go to www.creationent.com/cal/st_lasvegas.html. SPECIAL ANNOUNCEMENTS!
Creation Entertainment has a large number of conventions planned for the next several months. They include stars from TWILIGHT, SUPERNATURAL, STARGATE, FARSCAPE, XENA, SERENITY, STAR TREK, etc. Check out their calendar to see if one will be in your neighborhood soon. Don't miss their Videos page as well. It is full of some priceless video from a number of conventions.

Be sure to visit the referenced sites to see if there have been changes in dates/guests attending. Visit our Convention Calendar for a full listing of upcoming conventions.
BACK ISSUES OF THE ZOCALO TODAY
The front page of the The Zocalo Today changes daily, so be sure to check the back issues to make sure that you haven't missed anything IMPORTANT! I hope you will become a regular visitor to The Zocalo Today!
---
Take care and I look forward to hearing from you.
Sandra Bruckner (sgbruckner@aol.com)
Editor/Publisher
ISN News: The Zocalo Today
http://www.isnnews.net
Copyright - SBruckner, 1999-2013