[an error occurred while processing this directive]

The Zocalo Today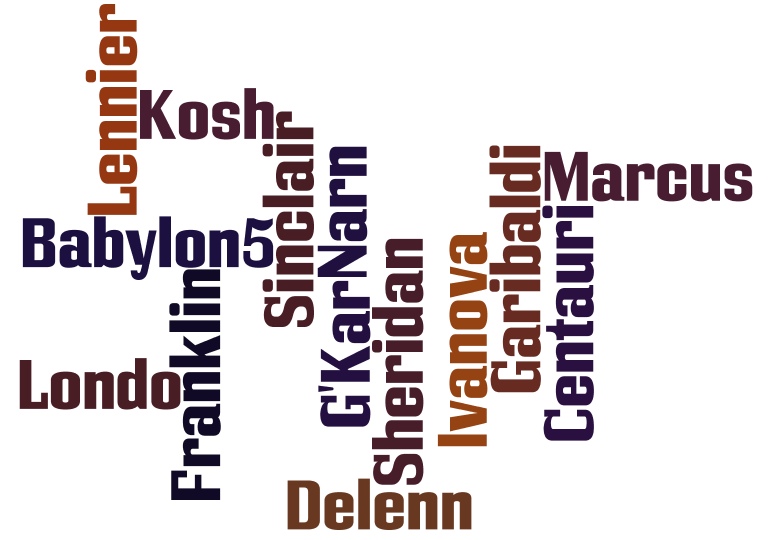 Welcome and thank you for dropping by. Babylon 5 brought many of us together -- and it remains with us, despite the fact that is no longer in production. The good thing is that the internet gives a LOT of ways to stay in touch. Don't be shy. Join in the discussion today or drop by Facebook or Twitter.

If you have questions or items for the news, drop me a line at sgbruckner@aol.com.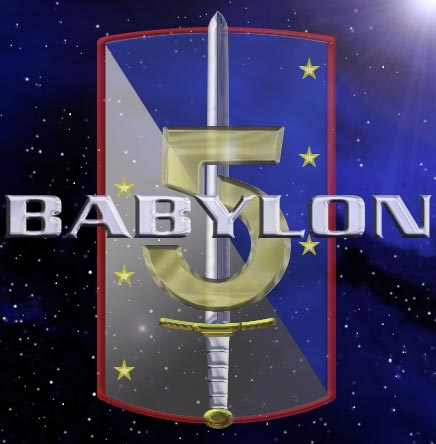 SUNDAY, DECEMBER 22, 2013
VOTE FOR BABYLON 5 AND CRUSADE
Another opportunity has presented itself to vote for Babylon 5, Crusade and the B5 movies and measure them against other programs like Battlestar Galactica, Star Trek and others. Go to The Best Sci-Fi Series and vote -- and vote often. Don't forget to rank your favorites as well, up ranking has brought Babylon 5 from 12 to 10 just recently. You can make a difference.

JACK RYAN: SHADOW RECRUIT
Paramount Pictures has released the first TV spot for director Kenneth Branagh Jack Ryan: Shadow Recruit.
Opening in theaters in IMAX on January 17, the film stars Chris Pine, Kiera Knightly, Kevin Costner, Peter Andersson Branagh, David Paymenr and Colm Feore.
Based on the Jack Ryan character created by bestselling author Tom Clancy, Jack Ryan: Shadow Recruit is a contemporary action thriller set in the present day. The original story written by David Koepp follows a young Jack as he uncovers a financial terrorist plot.

ARROW
The CW aired a short promo for "Arrow" after the mid-season finale, but now the network has brought online a slightly longer version you see here. No plot synopsis has been released for the episode yet, but it bears the title of "Blast Radius" and will air on January 15th, 2014.
"Blast Radius" is directed by Rob Hardy and written by Jake Coburn & Keto Shimizu. "Arrow" airs on Wednesdays at 8 P.M. ET/PT on The CW.
SATURDAY, DECEMBER 21, 2013
STAR WARS: DARK RESURRECTION
The folks at Disney are looking to ramp up production on a boatload of new Star Wars content, but a group of intrepid fans hope to beat them to the punch.
The team behind Star Wars: Dark Resurrection, a two-part Italian fan film series that has been kicking around since 2007, are coming back together for a final entry in their saga. They're gearing up for a crowdfunding campaign next month, but have posted an initial trailer to pitch the concept.
The story follows a dark Jedi's search for a mythical source of power, while the good guys try to stop him. For the final episode, the producers hope to crank up the production budget to make a rockin' finale. It looks like a fun project, and could be a nice diversion while we wait for Disney to kick things into high gear.
Considering the fact that they've already released two Star Wars fan films — one in 2007, the other in 2011 — it's possible Disney might stay mum and let production on the last installment go on as planned with no copyright claims. But I wouldn't hold my breath.
If the pushback against that (awesome-looking) Punisher fan film is any indication, it seems pretty likely Disney could step in and knock this thing off track before it has a chance to get started. The Mouse House takes its intellectual property very seriously, and Star Wars looks to become a major part of the equation soon, so I'd look for the lawyers to pounce soon.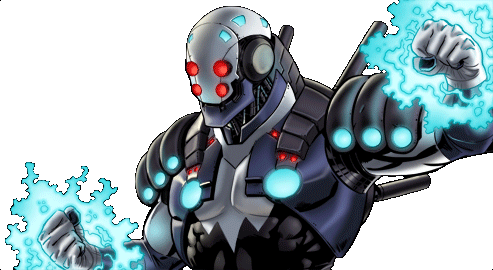 AGENTS OF S.H.I.E.L.D.
The producers have promised that Joss Whedon's Agents of S.H.I.E.L.D. would dig deeper into the Marvel canon, and now it sounds like a classic Iron Man baddie is next on the list.
Marvel TV exec Jeph Loeb recently promised "there's a plan," and it looks like the next phase starts with Donnie "Blizzard" Gill, a baddie introduced to the Marvel-verse in the late 1980s. As the name implies, the character is typically portrayed with the ability to manipulate ice and water. He's set to debut on Jan. 14, when the series returns from hiatus.
Along with trying to build its own universe, S.H.I.E.L.D. has also been sprinkling in some official easter eggs along the way, though the series has yet to find the right balance for either. Hopefully they can take a page out of Arrow's playbook of awesomeness — (who'd ever have guessed we'd be touting a CW series as the way to do it best?) — and find a way to actually enrich S.H.I.E.L.D.'s universe with the comic lore.
Check out the official episode synopsis below:
The villainous Ian Quinn returns to "Marvel's Agents of S.H.I.E.L.D." alongside the debut of Donnie Gill--a name eagle-eyed Marvel fans may find familiar--in an all-new episode premiering Tuesday, January 14 on ABC…
"Seeds" – Coulson and May uncover startling information about Skye's past, while the team is swept into a storm at S.H.I.E.L.D. Academy, on "Marvel's Agents of S.H.I.E.L.D.," Tuesday, January 14 (8:00-9:00 p.m., ET) on the ABC Television Network.
TRANSCENDENCE
The mysterious campaign for Johnny Depp's Transcendence continues with new teasers.
The first featured a voiceover from Morgan Freeman, whose character waxes philosophical about what artificial intelligence would mean for humanity.
"For 2 million years, the human brain has evolved more than any species in existence," Freeman says. "But what if all our knowledge, all our accomplishments, and all our achievements could be learned in mere minutes? What if humanity's next evolution wasn't human at all? What happens when artificial intelligence becomes self aware? Is it the key to immortality, or is it the path towards annihilation?
The second teaser features a digitally-altered voice from an anti-A.I. group called Rift. The voice warns that A.I. will destroy humanity and urges people to stop the scientists creating it. The teaser also features a URL to a new site, EvolutionWithoutTechnology.com.
The sci-fi drama from executive producer Christopher Nolan is being directed by Nolan's longtime cinematographer, Wally Pfister.
The film sees Depp play a researcher obsessed with creating a sentient artificial intelligence.
Transcendence also stars Rebecca Hall, Paul Bettany, Kate Mara and Cillian Murphy. The film is being distributed by Warner Bros. and hits theaters April 18, 2014.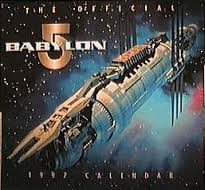 BABYLON 5 1997 CALENDAR
A reader on Facebook pointed out an interesting fact yesterday -- one I hope you will enjoy. The dates on the 1997 Babylon 5 calendar are the same as 2014. Drag out your old calendars and use them this year! Should be wonderful counting down the days, remembering the episodes!
#FREEBABYLON5
Here's a note from Ranger Jan:
Here it is! It's time to 'get organized and loud', as JMS said back in September.
Support the Thunderclap and send the word out to everyone that you want Babylon 5 back on the air and you want all of your contacts to join us in contacting anybody likely to show Babylon 5 and let them know that we want to #FreeBabylon5!
Go to ThunderClapto show your support.

BABYLON 5 is back on TV and from the comments on the Watch site, people are enjoying the first season all over again. Episodes air daily at 5:00pm. If you are in the UK, dial up Watch (Sky 109/Virgin 124). Don't miss an episode.
Would you believe 118 comments for just the first day of showing the series! I sure hope someone takes notice. Be sure to use the @Watch_channel twitter handle and link to the Watch Facebook page when posting. http://watch.uktv.co.uk/shows.babylon-5.
Be sure to visit the the newFree Babylon 5 website. It is time to gather and support the show we know and love.
THE ZOCALO TODAY
Be sure to check out The Zocalo Today on Facebook as well as at ISN News: The Zocalo Today on Yahoo Groups. SCIENCE FICTION NEWS STORIES:
Did you miss the news from yesterday -- or earlier in the week. Catch up by going to the News Archive. I have broken up the huge file into months to make it easier to load. It will bring you up to date for all that has been going on in the world of science fiction.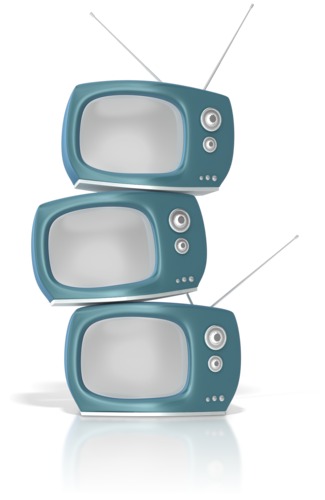 ON THE TUBE TONIGHT
7:00pm on ABC
The Sound of Music (1965)
A novitiate leaves her convent and becomes governess to Capt. Von Trapp's seven children in Austria before World War II. Julie Andrews, Christopher Plummer, Eleanor Parker, Richard Haydn, Peggy Wood

7:00pm on ABC Family
Dr. Seuss' How the Grinch Stole Christmas (2000)
A curmudgeon living atop Mount Crumpit sets out to quash the yuletide preparations of the Christmas-loving Whos of Whoville. Anthony Hopkins narrates. Based on the book by Dr. Seuss. Jim Carrey, Jeffrey Tambor, Christine Baranski, Bill Irwin, Molly Shannon

8:00pm on BBC America
Star Trek V: The Final Frontier (1989)
A renegade Vulcan makes Kirk, Spock, McCoy and the Enterprise go to a planet at the center of the galaxy. William Shatner, Leonard Nimoy, DeForest Kelley, James Doohan, Walter Koenig

8:00pm on FX
Iron Man 2 (2010)
With the world now aware that he is Iron Man, billionaire inventor Tony Stark must forge new alliances and confront a powerful new enemy. Based on the Marvel comic book. Robert Downey Jr., Gwyneth Paltrow, Don Cheadle, Scarlett Johansson, Sam Rockwell

9:00pm on Syfy
The Matrix (1999)
A computer hacker joins forces with rebel warriors to battle a malevolent cyberintelligence. Keanu Reeves, Laurence Fishburne, Carrie-Anne Moss, Hugo Weaving, Joe Pantoliano

9:30pm on CBS
The Mentalist Episode: Devil's Cherry S05, E02 (First Aired: Oct. 07, 2012)
A diamond cutter is murdered; Jane meets a young woman who claims to be his late daughter, Charlotte.

10:30pm on CBS
Elementary Episode: The Deductionist S01, E14 (First Aired: Feb. 03, 2013)
Sherlock tries to catch Martin Ennis, an erratic criminal, before he strikes again; Sherlock works with an FBI profiler who wrote a book on Ennis; Watson may be evicted from her apartment.
KEEPING UP WITH CAST AND CREW
Ranger Anne sent along the following report: two current holiday direct-to-DVD releases have B5 connections. Here goes...:

Bruce Boxleitner stars in "Jingle Bells." Bruce plays Bruce Dalt, an ultra-competitive TV sportscaster who wants his son on the local school's basketball team. When he gets into a scuffle with his son's coach, Bruce has to pay for his "crime" by managing a Salvation Army kettle during the holidays. It's the start of a journey for Bruce to discover hope and the true meaning of the season. The film is available in both standard & Blu-ray formats. The production company, Pure Flix Entertainment, has released other faith-based films such as "Christmas Angel" with Della Reese, and "What If..." with Kevin Sorbo & Kristy Swanson.

Nancy Stafford (Dr. Mary Kirkish "Messages from Earth") stars in "Christmas Oranges," based on a classic holiday story. Nancy plays Mrs. Hartley, the owner of an orphanage that takes in a little girl named Rose (Bailee Michelle Johnson). When Mrs. Hartley dies of influenza, Rose and the other children are sent to other locations. Rose ends up at an orphanage run by a cold, heartless man named Mr. Crampton (Edward Herrmann). She finds joy in the simple things, including the oranges Crampton's brother hopes to bring to the kids at Christmas. The film was made last year, but is just now out on DVD (Blu-ray availability unknown).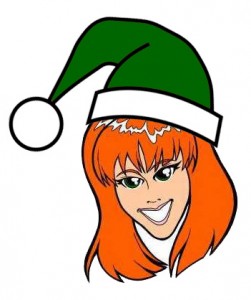 PENNY LANE: Pat Tallman (Lyta Alexander on Babylon 5) has labored on behalf of Penny Lane for years. Her BE A SANTA program has grown each year -- but so has the number of kids who need your help to have a "merry" holiday season. For more information about the BE A SANTA project, go to Be A Santa.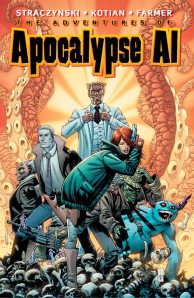 THE ADVENTURES OF APOCALYPSE AL #1
You may remember this from the Syfy audio adventure series. It's now a comic book. For a review, go to Rob Patey'sBlog.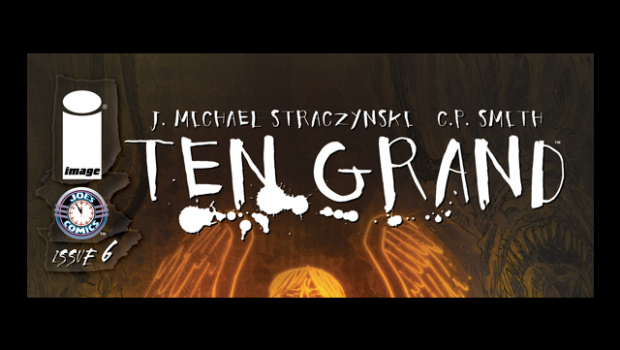 TEN GRAND - ISSUE #6
JMStraczynski's TEN GRAND, issue #6, is out. For a review, go to TM Smash.
BABYLON 5 20TH ANNIVERSARY BOOK
FIRST EVER BABYLON 5 BOOK PRINTED EXCLUSIVELY IN COLOR
Not just full color, but the actual colors of the sets, costumes and props. Extensive care was taken to ensure that the final pages precisely matched the color qualities of the original photographs, which were taken on set during production. B5-20 covers everything from the pilot through The Lost Tales.
For more information on this magnificant volume, go to b5books.com.




Here is a quote from J. Michael Straczynski about emotions.
I had this theory that the more important and intimate the emotion, the fewer words are required to express it.

First it's in dating: "Will you go out with me?" Six words.
"Honey, I care for you." Five words.
"You matter to me." Four words.
"I love you." Three words.
"Marry me." Two words.
But what's left? What's the one most important and intimate word you can ever say to somebody? It's "goodbye."

While Michael O'Hare (Sinclair), Andreas Katsulas (G'Kar), Rick Biggs (Dr. Franklin), Tim Choate (Zathras) and Jeff Conoway (Zach Allen) are no longer with us, we will not forget their wonderful personalities and talent -- as well as their significant contributions to the BABYLON 5 universe. Be sure to visit In Memory Of for more information about memorial efforts.
Until we met again, in a place where no shadows fall.
BABYLON 5 BIRTHDAYS
Mary Woronov (Kka'Dath) - December 8
Sarah Douglas (Jha'Dur) - December 12
Kim Holly - December 25
Dark Hoffman - December 28
John C. Flinn III - December 2 Have I missed anyone? If you know the birthday of someone connected with Babylon 5, pass the information along. We want to include everyone in our Happy Birthday Wishes.



ITEMS OF INTEREST
BATMAN: THE DARK KNIGHT RETURNS
Listen to the great soundtrack for this video.
"Batman: The Dark Knight Returns Deluxe Edition" arrived October 8, 2013 from Warner Bros. Home Entertainment as a Blu-ray Combo Pack and as a DVD.
This seamless combination of the heralded two-part "Batman: The Dark Knight Returns" is accompanied on the Blu-ray Combo Pack by several new bonus features, including a 70-minute Frank Miller retrospective, an all-new filmmaker commentary, four exclusive collector cards with never-before-seen artwork, and all of the extra content originally found on the original Part 1 & 2 releases.
Based on Frank Miller's celebrated graphic novel, the film finds the Dark Knight, along with new sidekick Robin, battling iconic villains, including Two-Face and The Joker. Beyond his longtime foes awaits a global catastrophe racing toward Gotham City, and with it comes a familiar face, Superman – though this time he has Batman in his sights. Witness this aging Dark Knight as he wages a tireless war against crime while proving that courage and will are indeed timeless. BABYLON 5 PRESENCE ON FACEBOOK
I know a lot of you are already on FaceBook. However, I don't know if you knew how many other Babylon 5 folks have taken the plunge and opened FaceBook accounts. In fact, Pat Tallman has reopened her Fan Club using FaceBook at the site. For a peek, go to http://www.facebook.com/group.php?gid=45593318387. Claudia Christian has been really active -- sharing pictures of her recent trips and letting us know about upcoming convention activities. J. Michael Straczynski (JMS) has a FaceBook page as well as a new "Fans of J. Michael Straczynski" page. So check it out!
BABYLON 5 MUSIC VIDEOS AND TRIBUTES
John Hudgens has created many Babylon 5 videos, but I believe this is the most moving. It was first shown at the Phoenix Comic Con 20th Anniversary and honors many of the Babylon 5 family who have passed on.

Here is a link to John's Babylon 5 videos:
https://www.youtube.com/user/Babylon5MusicVideos?feature=watch

Richard Biggs memorial: http://www.youtube.com/watch?v=HyD4L8yNtsA

Andreas Katsulas memorial: http://www.youtube.com/watch?v=h2UQ2l9NPIg

- This is the extended version that I did for Andreas' widow ater the original cut was released on the net. It's never been seen online until now.

For those of you who've never seen these, I hope you enjoy them - and for those that have (and emailed me many times over the years about releasing them), I hope they're as good as you remember. Working with Joe on these videos was one of the highlights of my career, and I'll be forever grateful to him for the doors these have opened for me. I'm proud to have them on my resume.

John Hudgens
www.zteamproductions.com
---





SPACE CITY CON
Dates: January 3-5, 2014
Place: Galveston City, Texas
Guests: Claudia Christian, Mira Furlan, Bill Mumy. Peter Jurasik, Stephen Furst, Pat Tallman, Julie Caitlin Brown, Tracey Scoggins, Jerry Doyle, Bruce Boxleitner, Robin Atkin Downes
For more information, go to http://spacecitycon.com/.

FARPOINT
Dates: February 14-16, 2014
Place: Crowne Plaza, Baltimore, MD
Guests: Melissa McBride, others to be named shortly
For more information, go to Farpoint.

Star Trek Convention - Creation Entertainment
Dates: July 31 - August 3, 2014
Place: Rio Suites Hotel, Las Vegas, Nevada
Guests: WILLIAM SHATNER, KATE MULGREW, COLM MEANEY, WALTER KOENIG, NICHELLE NICHOLS, "ROM and NOG" as portrayed by Max Grodenchik and Aron Eisenberg, ANTHONY MONTGOMERY, JERRY HARDIN, TIM RUSS and MICHAEL FOREST. 87 plus more guests to come!
For more information, go to www.creationent.com/cal/st_lasvegas.html. SPECIAL ANNOUNCEMENTS!
Creation Entertainment has a large number of conventions planned for the next several months. They include stars from TWILIGHT, SUPERNATURAL, STARGATE, FARSCAPE, XENA, SERENITY, STAR TREK, etc. Check out their calendar to see if one will be in your neighborhood soon. Don't miss their Videos page as well. It is full of some priceless video from a number of conventions.

Be sure to visit the referenced sites to see if there have been changes in dates/guests attending. Visit our Convention Calendar for a full listing of upcoming conventions.
BACK ISSUES OF THE ZOCALO TODAY
The front page of the The Zocalo Today changes daily, so be sure to check the back issues to make sure that you haven't missed anything IMPORTANT! I hope you will become a regular visitor to The Zocalo Today!
---
Take care and I look forward to hearing from you.
Sandra Bruckner (sgbruckner@aol.com)
Editor/Publisher
ISN News: The Zocalo Today
http://www.isnnews.net
Copyright - SBruckner, 1999-2013