[an error occurred while processing this directive]

The Zocalo Today

Welcome and thank you for dropping by. Take your shoes off, get comfortable and stay a while. There is a LOT of information here and you won't want to miss any of it.

The Zocalo Today is an interactive newsletter, encouraging readers to join a discussion topic or to send along letters that can be shared with other readers.

If you have suggestions as to how The Zocalo can be improved -- or be more responsive in some way -- send those suggestions along. The Zocalo Today is a newsletter for Babylon 5 and science fiction fans everywhere. It is as much YOUR newsletter as it is mine! I'm just pulling together things for you!

Join our discussion topic. It is just one way you can share with other Z readers. If you see Babylon 5 cast and crew in other roles on TV, let us know. We enjoy convention reports, photos, etc. Don't miss our back issues. I hope this will become more than just a newsletter for you. It's a community of people that enjoy sharing their experiences and interests. Babylon 5 brought many of us together -- and it remains with us, despite the fact that is no longer in production. Don't be shy. Join us today!

If you have questions, drop me a line at sgbruckner@aol.com. If you would like to join the mailing list for our newsletter, send me a note and I'll include you on the list. Or you can use the subscription block at the left.

Again, WELCOME!




What's New Today
Saturday, February 14: TOP SF NETWORK SHOWS:
Joan of Arcadia 6.0
Tru Calling 3.6
Smallville 3.1
Alias 3.0
Charmed 2.7
Enterprise 2.3
Angel 2.3
Source: Nielsen Galaxy Report, 1/19/03 - 1/25/03.
---
ANGEL - CANCELLED: Word has just come down that this year will be the last season for ANGEL. The show follows a list of old favorites that are departing the airwaves. When asked to confirm the information, ANGEL co-creator and producer David Greenwalt said "It's official enough to know it's real but I haven't talked to anybody at the network or the studio. I can tell you that it's real, that it makes Mr. Whedon and myself very sad, that we wish it had kept going and we thought it was only getting better." Nine new episodes remain unaired in ANGEL's full season commitment at The WB. The cancellation announcement would seem timed to provide Joss Whedon and his staff time to wrap up the series in the remaining episodes left which would still be in the early stages of planning and writing.
---
STARGATE SG-1: MGM Studios has opened the first theme-park ride based on STARGATE SG-1, at the Space Center in Bremen, Germany. The theme park has allowed visitors into the Stargate SG 3000 simulator ride since a soft opening on Dec. 19, but officially launched the ride at a VIP celebration on Feb. 11. Stargate SG 3000 features a four-minute simulation film that lets audiences experience what happens when the Stargate allows them to jump to different dimensions. Thirty-five people at a time can ride in one of three simulators, trying to recapture the Gate Key from the evil Satra, a character created especially for the ride. The attraction also includes a themed queuing area and a retail shop. The Space Center Bremen is Europe's largest indoor adventure park, with space-themed attractions and entertainment.
---
STARGATE: ATLANTIS: Production is set to begin in Burnaby, BC (near Vancouver) on February 23. The series is set to joing the SCIFI line-up in June. While the character profiles can be found at the Gateworld website, there is no information about actors slated to portray them.
---
ENTERPRISE: Rumors about ENTERPRISE have been surfacing for months. Leslie Moonves, the CBS chief who also oversees sister network UPN, told the Scripps Howard News Service that the fate of UPN's STAR TREK: ENTERPRISE is uncertain and will remain so for the next several months. Despite a change in the series' storyline and the addition of Star Trek to its title, ENTERPRISE has seen little improvement in ratings over last season. "We just picked up three drama pilots. We'll pick up a few more after that," Moonves said. "You see the new stuff, you see the old stuff, and you compare and say, 'What is the better schedule?' So it's not like, 'Gee, if ENTERPRISE is up 10 percent between now and May, it will get picked up.' ... It's, 'All right. How do we build Wednesday better?' 'Does it include ENTERPRISE?' Very possibly. 'Does it not?' Possibly as well." It's possible that, instead of being canceled, ENTERPRISE could move to Friday nights, Moonves added.
---
RESIDENT EVIL 2: Set to open on October 1, Milla Jovovich, star of the upcoming sequel film RESIDENT EVIL: APOCALYPSE told MTV.com that the movie picks up where the last one left off. "At the end of the first movie my character survives by the skin of her teeth, and she enters this city, and it's completely destroyed, and we don't really know what's going on. At the beginning of this one we pick that up, and we see the back history of how the city became deserted, and we meet all of the characters." RESIDENT EVIL: APOCALYPSE is based on the hit video game series. It introduces the new character of Jill Valentine, the heroine of the game series, to be played by Sienna Guillory. The new movie pits the two heroines against zombies, their corporate creators and a giant monster called Nemesis.
---
MASTER AND COMMANDER: THE FAR SIDE OF THE WORLD: 20th Century Fox Home Video has announced that MASTER AND COMMANDER: THE FAR SIDE OF THE WORLD will be released to DVD on April 20. The Oscar-nominated picture will arrive in an unusual choice of three different DVD versions: a full-screen version, a widescreen version, and a collector's edition two-disc set. The deluxe DVD will be a two-disc set and contain the widescreen version of the film on disc one. The second disc will hold a 70-minute documentary showcasing the making of the Peter Weir film; three 20 to 30-minute long featurettes; a 28-page book; and multiple-angle versions of four different battle sequences shot for the film. By switching between angles, you will be able to see all of the footage that Weir shot with as many as six multiple cameras to capture the action. Additional bonus material will also be included on this set, to be revealed at a future time.
---
JAMES BOND: 21: There has been continual speculation regarding Pierce Brosnan's return for the 21st JAMES BOND film slated for November 2005. Those rumors have been put to bed. Brosnan had stated in past interviews that he would like to play the character again for the fifth time and even possibly one more adventure after that. The Hollywood Reporter and Variety stated yesterday that Brosan's film production company, Irish Dreamtime, had reupped their first-look deal with MGM, the Bond studio. MGM made a point of mentioning that they have Brosnan in mind to play James Bond in the next as-yet untitled 007 film, effectively ending the current rumor du jour. Brosnan has plans for a sequel to THE THOMAS CROWN AFFAIR, the thriller MATADOR and the action-adventure MEXICALI. The Irish actor has just finished work on a new thriller for New Line Cinema called AFTER THE SUNSET.
---
LORD OF WAR: Nicolas Cage is set to team with writer-director Andrew Niccol in LORD OF WAR, a drama that will shoot this summer. Niccol, who scripted "The Truman Show" and wrote and directed "Gattaca" and "Simone," has penned a drama that casts Cage as a ruthless global arms dealer who is trying to stay a step ahead of a relentless Interpol agent.
---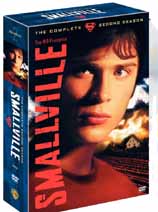 SMALLVILLE: Warner has announced the release of SMALLVILLE Season Two for May 25. The six-disc set will feature: Anamorphic Widescreen Presentations
English Dolby Digital 2.0 Stereo Tracks
Audio Commentary on Episodes Red and Rosetta
Multiple Deleted Scenes & Gag Reel
The Chloe Chronicles Featurette
Faster Than a Speeding Bullet: The Visual FX of Smallville
Christopher Reeve: Man of Steel Featurette
English, French and Spanish Subtitles
---
MORE DVD NEWS: DEAD LIKE ME - Season One on DVD is getting pushed back from May 4th to June 15th. And THE DEAD ZONE: The Complete Second Season is moving from March 16th back to June 8th.
---
WHAT'S ON TONIGHT
7:00pm on UPN
Star Trek: Enterprise
Harbinger
Feuding disrupts an investigation of a rescued alien; T'Pol confesses her feelings for Trip. 8:00pm on UPN
Unexplained Mysteries
Target: Earth
Frightening accounts of UFOs and their possible intention to attack. On SCIFI Tonight: 5:00pm
Bride of Chucky
An evil doll and its mate seek human form. 7:00pm
Faust: Love of the Damned
A troubled artist seeks revenge for his girlfriend's death. 9:00pm
Final Destination
A teen and his friends try to thwart death. On Syndicated TV This Weekend: Andromeda
The Warmth of an Invisible Light
Dylan is transported to an alternate reality. Angel
Blind Date
Angel works to save children from a demonic assassin. BeastMaster
Heart Like a Lion
Dar goes to battle to save a village from the forces of the evil despot Arkon. Buffy the Vampire Slayer
Same Time, Same Place
Willow's homecoming is more problematic than anyone anticipated. Sir Arthur Conan Doyle's The Lost World
Divine Right
Roxton saves a young woman and steps right into Balar's trap. MacGyver
The Walking Dead
Mac aids a collegian who faces extortionists. Mutant X
Art of Attraction
The team works to retrieve a code hidden in a series of paintings. The Outer Limits
Caught in the Act
A college student develops an insatiable sexual appetite.
INSIDE SCI-FI THIS WEEK:
Friday, February 13: TOP SF DVD SALES:
1. Angel season three
2. Pirates of the Caribbean
3. Finding Nemo
4. The Two Towers extended edition
5. Fellowship of the Ring extended edition
6. The Lion King 1 1/2
7. Alice in Wonderland
8. Red Dwarf series three and four
9. Firefly
10. Stargate SG-1 season five
Source: Amazon.com, top-selling genre DVDs, 2/6/04
---
POPEYE: Variety reports that Kathy Bates will supply a character in an upcoming computer-animated TV special Popeye's Voyage: The Quest for Pappy, marking the character's 75th anniversary. Due to air at the end of the year, Bates will supply the voice of Popeye's archenemy, the Sea Hag/Siren, in the Fox network special. Former Devo frontman Mark Mothersbaugh is slated to whip up a new version of the classic theme Popeye the Sailor Man. Hearst-owned King Features Syndicate is relaunching the Popeye franchise in honor of the anniversary. Mainframe Entertainment is animating the special. Billy West (Ren and Stimpy) will supply the voice of Popeye. Paul Reiser and Jim Hardison co-wrote the 30-minute special.
---
DOCTOR WHO: According to the BBCi Web site, Phil Collinson has been hired to produce a proposed new U.K. DOCTOR WHO TV series, with plans for an initial 13-episode run. Russell T. Davies, the man behind the Who revival, will write seven of the proposed episodes, the site reported. Other writers will be contracted soon.
---
SATURN AWARDS: Cinescape Magazine announced the nominees for the 30th Annual Saturn Awards yesterday. These awards, given by the Academy of Science Fiction, Fantasy and Horror Films, single out their favorite movies, series, actors, directors and creators who have entertained and delighted audiences with their tales of the extraordinary. For this special anniversary year, this year's theme for the Saturn Awards is "A Celebration of the Fantastic". Not unexpectedly, J.R.R. Tolkien's fantasy series, THE LORD OF THE RINGS: THE RETURN OF THE KING led the nominations with a total of 13, including Best Picture (Science Fiction), two nominations for Best Actor (Viggo Mortensen and Elijah Wood), and three nominations for Best Supporting Actor (Sean Astin, Ian McKellen, and Andy Serkis). Peter Jackson has received Saturn nominations for Best Director and Best Writing (along with his co-writers Fran Walsh and Philippa Boyens).
Other films making a strong showing includE Gore Verbinski's PIRATES OF THE CARIBBEAN: THE CURSE OF THE BLACK PEARL (a total of 9 nominations); Bryan Singer's X2: X-MEN UNITED (7 nominations); Quentin Tarantino's KILL BILL VOL> 1 (6 nominations) and Ed Zwick's THE LAST SAMURAI (5 nominations.) A total of 32 films are represented this year with nominations.
In television, The WB leads all other networks this year with 11 nominations for their television series, including 5 nominations each for both SMALLVILLE and ANGEL. In second place is The Sci Fi Channel with 9 nominations (4 for STARGATE: SG-1), while UPN and ABS both garnered 6 nominations apiece (ALIAS has 4.)
For a full run-down of nominations, go to http://www.cinescape.com. The 30th Annual Saturn Awards will be held May 5.
---
CASTING NEWS: According to the Hollywood Reporter, Mike Erwin ("Hulk") has joined the WB Network's drama pilot "The Robinsons: Lost in Space," playing Don West.
---
---
SESAME STREET TAKES WEST WING: The Wednesday, March 3 episode of WEST WING will feature cameos by the characters from Sesame Street. This will mark the first time that these Muppets have guest starred on a prime time series. In the episode, President Bartlett (Martin Sheen) enlists C.J. (Allison Janney) to try to improve the First Lady's (Stockard Channing) image. As a solution, the First Lady films a public service announcement where she gives Elmo a checkup. This year marks the 35th anniversary of "Sesame Street." Way to go Elmo!
---
THE GRID: Robert Forster is teaming up Dylan McDermott (The Practice) and Julianna Margulies in the six-hour miniseries for TNT and BBC. Forster plays the mentor of a counterterrorism agent (McDermott) out to save humanity from global annihilation. The drama is scheduled to air this summer.
---
A HISTORY OF VIOLENCE: Variety reports that David Cronenberg ("Spider") will direct A HISTORY OF VIOLENCE at New Line Cinema, the first book in the Paradox Graphic Mystery line of books published by Paradox Press/DC Comics. The second book in the series was ROAD TO PERDITION, on which the Tom Hanks film was based on. The plot of the graphic novel follows an ordinary family's life after the father receives unwanted national attention for a seemingly vigilante self-defense killing at his diner and his previously unknown past is dredged up. The novel was written by Judge Dredd creator John Wagner. "Violence" was adapted by screenwriter Josh Olson, who also wrote "Three Gun Blues," set up at Paramount.
---
Thursday, February 12:
SHREK: According to Variety, NBC will premiere a new trailer for SHREK 2 following the broadcast debut of the original Shrek in February. The 2 1/2-minute trailer will promote the computer-animated sequel, which opens May 21.
---
BATMAN: Cinescape.com reported trusted sources had informed them that had either signed -- or was close to closing the loop -- to star in BATMAN: INTIMIDATION GAME. Neeson would join Bale -- set to play Bruce Wayne, aka Batman -- and Michael Caine, who is appearing as Wayne's butler, Alfred. Katie Holmes and Cillian Murphy also have been cast. The Hollywood Reporter indicated that the studio declined comment on Neeson's role. Neeson, who was nominated for an Oscar for his portrayal of Oskar Schindler in "Schindler's List," was most recently seen in "Love Actually." Villains rumored to be in David Goyer's screenplay include R'as al Ghul, Jonathan Crane (a.k.a. The Scarecrow) and crime boss Carmine Falcone.
---
STAR WARS: There is a new solicitation from Amazon.com for a forthcoming STAR WARS novel for young readers, set during the Clone Wars and featuring a young Boba Fett. STAR WARS: BOBA FETT - A NEW THREAT is scheduled for an April 2004 publishing date, but what's causing STAR WARS fans to take notice is the cover artwork depicting a new villain that audiences will see in EPISODE III. SPOILER WARNING:
Insiders indicate that a new villain called General Grievious. Grievious is commander of Count Dooku's Separtist armies, and we will see him in combat during the opening sequence of EPISODE III. The buzz is that Grievious is a 100% computer generated character who is said to have a mysterious appearance undernearth the cloak that he wears. Fans have been speculating for months what Grievious will look like -- and now it appears that the character is front and center on the cover for A NEW THREAT. According to our sources, the grey-skinned being standing between Boba Fett (wearing his father's armor) and Techno Guild official Wat Tambor (on the right) is none other than Grievious. No specifics are mentioned in the Amazon.com announcement.
---
ANGEL: The WB has released information for next week's episode of ANGEL, "Smile Time." Their description of the episode follows:
"When a popular children's show begins to steal the life forces of children by hypnotizing them, Angel (David Boreanaz) goes directly to the studio to uncover the evil doings. Upon entering the building, Angel triggers a spell that transforms him into a puppet. In a race against time, puppet-Angel and company must find a way to reverse the spell, save the lives of hundreds of children and return Angel to his normal vampire state. Meanwhile, Nina (guest star Jenny Mollen), the werewolf Angel befriended, returns to declare her romantic intentions, but puppet-Angel is too embarrassed to reciprocate."
---
ZEROMAN: Variety reports that Leslie Nielsen, who's appeared in both dramatic and comic roles on stage, TV and movies, will now be caricatured as the star of ZEROMAN, a half-hour animated series in which he'll voiceover his own image, a superhero with the same faults and virtues as his Frank Drebin character in "Naked Gun."
---
FIREFLY: Fireflymovie.com provides an update on the FIREFLY feature:
"...we knew that the movie became held up back at the end of December. The original script was shelved and Joss wrote something else entirely. Something less of an epilogue and more of a potential springboard to a series return. Due to that and some other time constraints and projects, there was significant delay. Distribution stuff bogged down the works. Look for a few more official type snippets at the usual sources... "
---
Wednesday, February 11, 2004:
TOP SF SYNDICATED SHOWS:
Stargate SG-1 2.4
She Spies 2.1
Andromeda 1.8
Mutant X 1.8
Buffy 1.5
Angel 1.4
The X-Files 1.4
Beastmaster 1.3
3rd Rock 1.2
The Outer Limits 1.1
Source: Nielsen Galaxy Report, 1/19/03 - 1/25/03
---
BATTLESTAR GALACTICA: It's official! SCI FI Channel has announced that it has given the green light to produce 13 episodes of a new BATTLESTAR GALACTICA series, based on the channel's "reimagined" Galactica miniseries that aired in December 2003. The network has ordered 13 one-hour episodes of the show, which will bring back cast members Edward James Olmos (Adama), Mary McDonnell (Laura Roslin), Katee Sackhoff (Starbuck) and Tricia Helfer (Number Six). The network announced that production is slated to begin next month in Vancouver, B.C. Ronald D. Moore (Carnivale, Roswell) returns as executive producer. Galactica will be produced exclusively for SCI FI, in association with Sky One and distributed by USA Cable Entertainment, where David Eick, an executive producer of the miniseries, serves as executive vice president.
---
As SCIFI announced the greenlight for BATTLESTAR GALACTICA, Executive Producer Ronald D. Moore told SCI FI Wire that the 13-episode first season will pick up where the December miniseries left off and will build on that show's characters and situations. As the new series begins, "a few days have passed and we're in sort of a dire situation right from the get-go," Moore said in an interview. "I think one of the hallmarks of the series will be that it's always going to be a tense situation. These people are always going to be one step away from disaster. Which doesn't mean that the Cylons will be attacking them every week. But I think the nature of their situation and the reality of what they're facing out there alone, with most of them left with the clothes on their back and whatever food and supplies they happen to have on those ships when the events of the pilot occur is only, God, the beginning. And it's going to take a long time for them to get to any kind of stability or normalcy." Moore said that he is currently assembling a writing staff for the series, which may include colleagues from Moore's old series Roswell, Star Trek: The Next Generation and HBO's Carnivale. Moore is drafting the script for the series' first episode, has roughed out stories for the first three and has written a series bible, with story and character arcs for the first season.
---
ENDERS: According to Variety, X2 writers Dan Harris and Michael Dougherty will adapt Orson Scott Card's beloved SF novels "Ender's Game" and "Ender's Shadow" for the screen, to be directed by Wolfgang Petersen. Warner Brothers will produce. The Hugo Award-winning book series begins on Earth after an alien attack, when gifted children are recruited for war, with a prodigy leading the assault against the aliens. Card signed the Warner deal not only for a potential film franchise, but also for potential computer and video games with the Warners Consumer Products division.
---
ANGEL: The third season of ANGEL is now available on DVD. All 22 episodes from the show's 2000-2001 season are spread out over six discs, including commentaries by series creator Joss Whedon, writers Tim Minear and Mere Smith, screen tests for Amy Acker and Vincent Kartheiser, outtakes, three new featurettes and more ways to spend your free time staring at the television. To celebrate the release of ANGEL - SEASON THREE, Fox Home Video and M80 have made six clips to Cinescape.com. Three of the clips highlight key moments from the season while the remaining three preview the bonus material to be found on the DVDs. They are:
Highlight: the son of Angel is born
Highlight: Angel confronts Wesley shortly after the kidnapping of his infant son
Highlight: Angel says hello to the demon known as Skip
An overview of ANGEL season three
Julie Benz discusses her role as Darla
David Boreanaz talks about the return of Darla to Angel's life
All clips are in Windows Media format.
---
XENA: The third season of XENA: WARRIOR PRINCESS has arrived on store shelves. This nine-disc set contains all 22 episodes digitally re-mastered in 5.1 Dolby Digital Surround Sound, and with over nine hours of supplemental and bonus material including commentaries by Lucy Lawless (Xena), Renee O'Connor (Gabrielle), Hudson Leick (Callisto) and Ted Raimi (Joxer). Included on the third season of XENA are: interviews with actors Lucy Lawless, Renee O'Connor, Hudson Leick, and Ted Raimi plus executive producer R.J. Stewart and other key crew members; video and audio commentaries from the aforementioned Lawless, Leick, O'Connor, Raimi, plus producers Steven L. Sears, R.J. Stewart, Robert Tapert and Elizabeth Friedman; a blooper reel of third season foul-ups; deleted, alternate and newly-discovered scenes; and a 30-minute featurette on the two part "Sacrifice" episode that changed Gabrielle's life forever. There are also storyboards, design sketches, a trivia game, screensaver, cast, director and writer biographies, and digital games made exclusively for the DVD set.
---
MUTANT X: Two more new episode titles have been released by Tribune Entertainment for MUTANT X. "Age of Innocence" will be the new episode airing the week of April 5, followed by "She's Come Undone" the week of April 12. John Shea will return as Adam Kane in "A Normal Life," the episode scheduled to air next week. The episode is described in this way: "Mutant X tracks down a rogue scientist while Shalimar (Victoria Pratt) breaks away from the team to help Adam (John Shea) save the scientist and uncover the real bad guy."
---
Tueday, February 10:
BEST SELLING SF BOOKS:
1. The Da Vinci Code
2. Angels & Demons
3. Seduced by Moonlight
4. Tale of Despereaux
5. Hobbit Rings box set
6. Eragon
7. The Time Traveler's Wife
8. Harry Potter and the Order of the Phoenix
9. Fool's Fate (The Tawny Man)
10. Glorious Appearing (Left Behind)
Source: Amazon.com, 2/9/04
---
LORD OF THE RINGS: THE RETURN OF THE KING: Entertainment Weekly magazine reports that director Peter Jackson indicates that some of the hour's worth of extra footage cut from the theatrical release of The Lord of the Rings: The Return of the King could find its way into the upcoming DVD edition. "I'm going to work on an extended DVD version, though I don't think all of that will make it in, because the pacing would be really weird. But there's some good stuff that's not in the book." Among the excised scenes: a humorous bit between Gimli (John Rhys-Davies) and Legolas (Orlando Bloom) having a drinking competition. "I really quite liked [it]," Jackson said. "But we felt [it was too comedic] at a point when we wanted to set up the tension of the story. And there's a sequence of Sam [Sean Astin] and Frodo [Elijah Wood] disguised as orcs, where they end up in the orc army for a while."
---
STAR WARS DVD: According to The Hollywood Reporter, "Star Wars Trilogy," one of the most-requested DVD episodic film franchises, is expected to be released as a four-disc DVD box set Sept. 21, with a global rollout on DVD expected within days of the domestic release, according to Lucasfilm Ltd. and 20th Century Fox Home Entertainment. The trilogy featuring the classic franchise films "Star Wars," "The Empire Strikes Back" and "Return of the Jedi" will be released on three DVD discs, with a fourth disc likely to hold a newly made documentary about the "Star Wars" franchise and never-before-seen footage, among several other bonus materials, said Jim Ward, Lucasfilm's vp marketing and distribution and the DVD trilogy's executive producer. "We are currently in the process of restoring and remastering all three titles for the DVD release, so we're still working on details of the marketing strategy," Ward said. "But I believe that it is safe to say that it will receive tremendous exposure across all media."
---
ALIAS: Buena Vista Home Entertainment have sent over the final details on season three of ALIAS starring Jennifer Garner. This six disc package will be available on September 7. Each of the included twenty-two episodes will be presented in anamorphic widescreen along with Dolby Digital 5.1 tracks. Extras will include a Burbank to Barcelona production design featurette, deleted scenes, a blooper reel, an inside look at the gadget lab where you can see Marshall Finkman's gadgets go from script to screen, audio commentaries (including one with the Biggest ALIAS fan who will be chosen in a national promotion) a script scanner and the ALIAS Diaries where you can meet the unsung craftsmen and technicians who bring the show to life.
---
ASSAULT ON PRECINCT 13: According to Production Weekly, Ethan Hawke will star in an updated U.S. version of John Carpenter's cult classic ASSAULT ON PRECINCT 13, to be distributed domestically by Focus Features. He replaces original star, Mark Wahlberg. Slated to begin production on April 5 in Toronto, the new version of this story, directed by Jean-Frans Richet and written by James DeMonaco, takes place in the present day, in a police precinct made obsolete by the industrialization of its surroundings. Inspired by Howard Hawks' RIO BRAVO, the 1976 "Assault" took place in an isolated, nearly abandoned Los Angeles police station, in which officers, staff and prisoners are forced to negotiate a partnership when a vengeful street gang lays siege to the building. Laurence Fishburne has also joined the cast.
---
Monday, February 9:
TOP SCIFI CHANNEL SHOWS: Dragon Storm 2.3
Stargate SG-1 1.9
Dragon Fighter 1.6
Dragonheart 1.5
Dolly Dearest 1.5
Leprechaun 1.4
Idle Hands 1.3
Devil's Prey 1.3
Dog Soldiers 1.2
Bride of Chucky 1.1
Source: Nielsen Galaxy Report, 1/19/03 - 1/25/03
---
WEEKEND BOX OFFICE: MGM's BARBERSHOP 2: BACK IN BUSINESS took the #1 spot this weekend, bringing in an estimated $25.1 million -- the fourth-biggest opening in February. According to The Hollywood Reporter, the debut of the Kevin Rodney Sullivan-helmed "Barbershop 2" was nearly 22% higher than the $20.6 million opening of the original "Barbershop" in 2002. Buena Vista's MIRACLE was not far behind with an estimated $19.4 million in the second spot. The PG-rated sports-set drama stars Kurt Russell and is directed by Gavin O'Connor. MIRACLE chronicles the 1980 U.S. Olympic hockey team's unlikely defeat of the heavily favored Soviets and their eventual winning of the gold medal. 20th Century Fox's CATCH THAT KID was the widest release of the weekend's new films but had the worst performance, finishing sixth with an estimated $6 million from 2,844 theaters. With an estimated budget of $12 million-$15 million, the PG-rated film was aimed at a younger audience, but missed that target in the numbers department. Last weekend's boxoffice champ, Sony's YOU GOT SERVED, placed third with an estimated $7.7 million, dropping 52% in its second frame. The big drop for the hip-hop comedy can be directly linked to "Barbershop 2," which appeals to the same audience. "Served" has stepped up to an estimated $26 million in 10 days. Universal's ALONG CAME POLLY finished in the fourth spot with $7 million, down a skimpy 25% from a week earlier. The Ben Stiller-Jennifer Aniston starrer has generated around $75.2 million to date. New Line Cinema's THE BUTTERFLY EFFECT landed in the fifth spot with an estimated $6.7 million. The sci-fi thriller was off a respectable 30% in its third frame, taking the cume to an estimated $41.5 million.
---
SECRET SERVICE: Fans of the short-lived TARZAN series on the WB last year will be happy to see Sarah Wayne Callies as the lead in the ABC drama pilot THE SECRET SERVICE. From Touchstone TV and exec producers Alex Kurtzman-Counter, Roberto Orci and Francie Calfo, SERVICE is a character-driven procedural drama that centers on a young woman (Callies) who struggles to balance her marriage with the demands and dangers of her career in the Secret Service.
---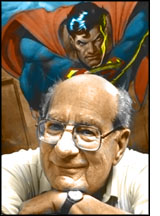 JULIUS SCHWARTZ: Julius Schwartz, a familiar face for many science fiction convention goers here on the East Coast, was one of the founding fathers of science-fiction fandom and later of comic book fandom. For a time, he was an agent for science-fiction authors where among other accomplishments, he sold the first stories by a kid named Ray Bradbury. He passed on Sunday at the age of 89. If you would like to read more about Julie, go to http://www.newsfromme.com/index.html for a wonderful tribute.
---
SUPREME POWER: Issue #7 is out on news stands now along with Issue #503 of AMAZING SPIDERMAN.
---
SCIENCE FICTION: According to Variety, Columbia Pictures has picked up remake rights to the Dutch family film SCIENCE FICTION, for producer Lauren Shuler Donner. The original 2002 movie, directed by Danny Deprez, is the story of a boy who arrives in a new neighborhood and makes friends with the local kids by convincing them that his odd parents are actually aliens. Kevin and Dan Hageman, whose credits include the upcoming Charlie Dills for Steven Spielberg and The Wizard of Oz Project for Jerry Bruckheimer, have been hired to write the Hollywood version. The brothers are expected to keep the storyline and atmosphere of the original film intact.
---
GARY COLE: Gary Cole (Captain Gideon from CRUSADE) is featured in Sunday's Parade magazine. His new role as Vice President on THE WEST WING gives him enough extra time to take on other parts, including WIN A DATE WITH TAD HAMILTON. Did notice one omission from his bio though -- no mention of CRUSADE at all.
---
JERRY DOYLE: "The Jerry Doyle Show", now heard Saturdays from 8-11PM PST on the Talk Radio Network, will be adding a weekday show starting April 5th. Jerry is working on an affiliate list for the 95 stations across the country.
---
Sunday, February 8:
LORD OF THE RINGS: THE RETURN OF THE KING: Last night, Peter Jackson took home top honors for outstanding directorial achievement in feature film for New Line Cinema's THE LORD OF THE RINGS: THE RETURN OF THE KING at the 56th annual Directors Guild of America Awards. Jackson had received nominations for the first two installments of his epic trilogy, but the final episode, based on the novel by J.R.R. Tolkien, brought home his first DGA award. He prevailed over a competitive field of nominees that included Sofia Coppola for "Lost in Translation," Clint Eastwood for "Mystic River," Gary Ross for "Seabiscuit" and Peter Weir for "Master and Commander: The Far Side of the World." In accepting the award, Jackson said, "I am so proud to accept this for making a film that, thanks to J.R.R. Tolkien's book, promotes the values of courage, of friendship and faith."
---
FINDING NEMO: Pixar Animation Studios' FINDNG NEMO won every category in which it was nominated at the 31st Annual Annie Awards. Fox's "The Simpsons" copped four Annies including the primetime animated television for the 11th straight year. The little orange fish that could netted nine nods, including best animated feature, directing, writing, music, production design, voice acting, character animation, character design and effects animation. Pixar's short film division also claimed a win with the Bud Luckey short "Boundin'" about a miserable newly shorn sheep.
---
DVD BUYING TIPS
Ranger Dave found JEREMIAH nearly $20 less than Amazon's price at DVDsoon.com. Dave used Brian's suggestion and went to www.dvdpricesearch.net and found STARGATE SG-1 Seasons 1,2,&3 for $32.88 each (including ) tax and free shipping). There is even a coupon for $4 off purchases over $100 from that company. Season 4 was listed at a bit over $40.

I understand from Ranger Judy that all CostCo stores don't have the prices mentioned here. Hope some of the other options given help out.

I picked up the Season 5 DVD of STARGATE SG-1 at CostCo yesterday. It was $39.99 and they had all of the previous seasons there as well. I snapped up the last Season 5! I love that place.

Ranger Brian sent along a terrific tip for purchasing any DVDs. Go to http://www.dvdpricesearch.net/. You can do a search on any title and it will find the lowest price for you. It includes mailing information as well. Thanks Brian!

Ranger Frank in Seattle indicates that again, CostCo is saving Babylon 5 fans money!
Costco stores have a limited time sale on the Babylon 5 DVD sets. I went into a Costco in the Seattle area today, and they have seasons 1, 2 and 3 for $59.99 each -- about $25 less than Amazon.com, and $40 less than list price, as I recall. Season 4 is $64.99. But the deal is that if you buy Season 4, you get $20 off any one of the other seasons.

Thanks Frank for passing along the info. Other folks should check out CostCo for Babylon 5 and other DVDs. They usually have very competitive prices.
SEASON FOUR OF BABYLON 5 - ON SALE NOW
BABYLON 5:
THE COMPLETE FOURTH SEASON Collectible Six-Disc DVD Set Featuring All 22 Episodes
Fully-Loaded with New Bonus Materials
Remastered in Widescreen and Dolby Digital 5.1 Audio
Available January 6 from Warner Home Video Burbank, Calif., October 14, 2003 - The future begins - or ends - here and now. Here is the huge space station Babylon 5. Now is the fateful year 2261. Commander John Sheridan has already declared the station free, breaking the ties between it and Earth Alliance. It was perhaps only a matter of time before he would have to fight to remain free. That time has come on January 6, 2003 with the complete 22-episode fourth season adventure of the acclaimed Babylon 5 sci-fi series from Warner Home Video (WHV). Presented on a must-have six-disc collector's set, Babylon 5: The Complete Fourth Season is priced to own at $99.98 SRP. Orders are due December 9. Packed with out-of-this-world DVD bonus materials including a featurette about the series composer and the making of the series' music, an original music suite composed exclusively for the DVD release, in-depth audio commentaries from cast members and the series creator, personnel files and a gag reel. "The Babylon 5 series has consistently been one of Warner Home Video's most in-demand DVD collections, proving the loyalty and strong fan base for this acclaimed sci-fi series," said Jeff Baker, Vice President, Non-Theatrical Franchise Marketing. "The TV to DVD trend has been very strong in the marketplace and WHV plans to continue releasing fan-favorite series throughout the year." Babylon 5 has won two Emmy Awards for Groundbreaking Visual Effects and Makeup as well as the 1998 Science Fiction Writers of America Ray Bradbury Award. It also earned the 1999 Saturn Award for Best Genre Cable/Syndicated Series from the Academy of Science Fiction, Fantasy & Horror Films. Currently, Babylon 5 continues to be seen by legions of fans with episodes syndicated on the Sci-Fi Channel. I have put together a listing of the episodes and pictures from each episode of Season 4 with a synopsis from the Lurker's Guide. Enjoy. If you have found bargain prices out there on this set, let us know. If you have had problems with the set, here is an address to use to report them: Send any complaints/issues directly to Sherri Bogard at sherri.bogard@warnerbros.com. She handles all DVD problems with "Babylon 5".
SEASON FIVE OF BABYLON 5 - APRIL 13, 2004
Over at TV Shows on DVD, you'll find a notice that Season 5 of Babylon 5 will be available on April 13. Nothing official from the WB yet. Here is the information available so far:

Description:
From the beginning, both were running out of time. The space station that was the last, best hope for peace was sooner or later certain to be eclipsed by new political coalitions and technical advances. And John Sheridan, who guided the massive freeport through its most tumultuous days, knew that his own fate had been inalterably prophesied.

Now both storylines converge in a 22-episode final season (with dazzling Exclusive DVD Extras!) whose events also include Sheridan's attempts to wage peace for the Interstellar Alliance, the tragic fate of the telepaths and the ultimate fireball destruction of the outmoded station after it is declared to be a spaceway navigational hazard. You're cleared for final approach...to Babylon 5.

Features:
Introduction to Wheel of Fire (Season 5 of Babylon 5) by series creator, J. Michael Straczynski
Two audio commentaries by J. Michael Straczynski
Movements of Fire and Shadow commentary by cast members Bruce Boxleitner, Peter Jurasik, Patricia Tallman and Tracy Scoggins
Digital Tomorrow - a featurette about making the special effects for the series
Beyond Babylon 5 - a featurette focusing on the fans, their reactions to the show and available Babylon 5 merchandise
The Universe of Babylon 5 including: Personnel Files, Data Files and Gag Reel
Episode previews
Easter Egg: Marcus Cole: Dead or Frozen
Additional and Extended Scenes
DISCUSSION TOPIC
Let's talk favorites -- favorite music, books, movies, and of course, TV series. Why is it your favorite? Does it take you away from it all and transport you to a safer, friendlier place? Does it awaken your imagination and stretch your mind? Send in your comments and views to sgbruckner@aol.com. I post them on the Discussion Page for everyone to share. See what has come in so far. If you see an old topic you want to respond to, go right ahead. We enjoy hearing from you.
JEREMIAH
SEASON ONE DVD
$5 COUPON FOR JEREMIAH Here's a great value for you. Download this $5 coupon that can be applied to your purchase of the season one DVD set of JEREMIAH. Here's a link to the file. Jeremiah coupon.

For information on the season one DVD of JEREMIAH, read the Season One Press Release which describes the DVD set in detail. You will also find links to clips from the DVD here.

NEW PORTAL PAGE FOR JEREMIAH: For new information on JEREMIAH, visit the JEREMIAH PORTAL . You'll find a lot of new information for the series, including a photo gallery, wallpaper, links to other JEREMIAH sites and much more. For all that is new with JEREMIAH, go to JEREMIAH page. Showtime does not have the show on it's schedule right now. Fans are putting pen to paper and writing to voice their support for the series and their desire to have it back on the airwaves. Check out how you can help.

Nothing official, but I read somewhere that Showtime will return JEREMIAH to their schedule in March of 2004. Hopefully we will get a date on that soon.
STARGATE SG-1

SEASON FIVE DVD
For information on the season five DVD of STARGATE SG-1, read the Press Release which describes the DVD set in detail. More information on both of this DVD, go to Stargate Season 5 DVD. You will find photos from episodes as well as a TV trailer.
KEEPING UP WITH CAST AND CREW
BRUCE BOXLEITNER: Bruce will star in an upcoming SCIFI Channel original movie "Snake River". Bruce portrays a Sherriff in the project. There is an article about the feature in the new SCIFI magazine.
---
STEPHEN AUSTIN: Our favorite Pak'Ma'Ra Ambassador has a wonderful of stand-up comedy routine that he takes on the road. His latest dates are: THE COMEDY SPOT, Feb. 13th-14th
Scottsdale, AZ. 480-945-4422
THE IMPROV Tues., Feb. 24th - 8p
Ontario, CA 909-484-5411
MALONE'S Thurs., Feb. 26th - 8p
Santa Ana, CA 714-979-6000
---
BILL MUMY: Bill has a new CD out entitled, "Redwood, Lost, But Not Really, the history of tree music". It captures and preserves the music that Paul Gordon, Gary David and Bill made together from 1969 through 1974. As Bill writes at his website, "It will always be special to me. I think what makes it unique was for the most part there was an innocence and purity in our songwriting back then that simply cannot be duplicated." For more about this project, go to http://www.billmumyfanclub.com/ .
---
PETER WOODWARD: Peter has been a busy fellow! CLOSING THE RING, a feature film written by Peter, and to be directed by Lord Richard Attenborough, is now scheduled to start official "prep" the end of February. It is expected to begin shooting in May in Ireland and Canada. Peter has completed shooting a 3-part special on ALEXANDER THE GREAT. The documentary is for The History Channel and is currently expected to air sometime in 2004.
---
SPECIAL CAST ACTIVITY
CRUISE WITH PETER WOODWARD
Peter is considering cruising the Caribbean in early 2005 and wants to invite his fans to join the fun. He would like to see if there is sufficient interest before going too far into planning, so if you would like to receive a brochure about Peter's upcoming cruise once the details are finalized please advise of your: Name:
Postal Address, City, State, Zip:
E-mail address:
Phone number:
Total number of guests in your party:
Age range of the guests including yourself:

Send this information to pwoodwardinfo@yahoo.com. Any information you send us will be handled respectfully. This is not a commitment from you, just an indication of interest.

JERRY DOYLE RADIO SHOW:

"The Jerry Doyle Show", now heard Saturdays from 8-11PM PST on the Talk Radio Network, will be adding a weekday show starting April 5th. Jerry is working on an affiliate list for the 95 stations across the country. "The Jerry Doyle Show" launched in syndication, coast to coast, on 12/6 through Talk Radio Network. It's on Saturday nights, 8-11 PM PST. According to Jerry, it's about "Politics, pop culture and things that tick me off is the general theme. It's been a great ride and the folks at TRN have been fantastic. You can go to Talk Radio Network for more information.
---
BABYLON 5 BIRTHDAYS
Michael Beck - February 4
Ardwight Chamberlain - February 16
Karen Harrell - February 21
John Iacovelli - February 25
Bill Mumy - February 1
Matt Plummer - February 26
Majel Barrett Roddenberry - February 23
John Schuck - February 4
Myriam Sirios - February 2 Have I missed anyone? If you know the birthday of someone connected with Babylon 5, pass the information along. We want to include everyone in our Happy Birthday Wishes.
READER BIRTHDAYS
Sometimes you just can't find the e-mail address for someone you know you have -- it's someone who responded to a discussion topic or you met in one of the chat rooms. You'd like to send a personal note, but .... No address!!!!

We've started a White Pages of Zocalo Readers! It's a handy way of keeping track of people -- and putting together a birthday/greeting card list as well. If you would like to be part of the listing, just send me your name, state, e-mail address and (if you'd like to have it listed) birthday (without year) to sgbruckner@aol.com. Check out the Directory of Readers.

Name: Andrea Barna
State: Szekszárd, Hungary
E-mail: delenn@tolna.net
Birthday: February 8

Name: Yue Cole
State: NY

Email: CorpsIsMother@aol.com
Birthday: Feb. 5th

Name: Sean Lyons
E-mail: sean@efcfrance.com
State/Country: West Yorkshire, UK
Birthday: February 02

Name: Andres E. Hidalgo Sandoval
Country: Venezuela
E-mail: andresvene11@hotmail.com
Birthday: February 17

Name: Matthew Sweet
State: New York
E-mail address: msweet2@stny.rr.com
Birthday: February 16
FAN CLUBS
We have a number of Fan Clubs listed here at the Zocalo. They are those associated with a particular actor -- and there are those devoted to Babylon 5 or science fiction. Be sure to check out the Clubs Page to see if there is an organization near you.
NEW SCIENCE FICTION MERCHANDISE
BABYLON 5 MERCHANDISE
Are you looking for Babylon 5 merchandise? Would you like to possess some of the wonderful patches or pins sold by the B5 Fan Club? Do you want to put in an order for the latest DVD? Bruce at Uncomyn Gifts still has one of the best collections around. Check out www.uncomyngifts.com. You may just find the magazine or t-shirt or patch you are looking for.
---
SCIENCE FICTION PUBLICATIONS
Cult Times #101: Go behind the scenes of CHARMED in this issue. Stunt co-ordinator Noon Orsatti, costume designer Eilish Zebrasky and special effects genius Tim Jacobsen provide some of the secrets to the show. Also in this issue, Don S. David, General Hammond from STARGATE SG-1 talks about 7 years of the series and why it may be time for him to call it a day. With BATTLESTAR GALACTICA getting series status, the article with Katee Sackhoff is timely as she talks about her role as Starbuck.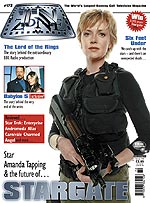 TV Zone #172: JMS concludes his series on BABYLON 5 in this issue. He reminisces about the making of the series during the final season. Also in this issue, Amanda Tapping talks about things coming up for her character, Maj. Samantha Carter during the final season of the series and set dectorators Mark and Robert Davidson explain how a blank canvas can be transformed into a scene for the hit TV series.



Expose #83: In this issue, we get a look at ALIAS thru the eyes of Agent Weiss - Greg Grunberg. Sean Astin tells us about how LORD OF THE RINGS has been a life-changing experience. Co-producer of CHARMED, Peter Chomsky, looks back over six years of special effects.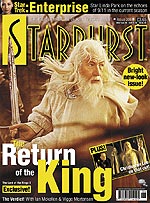 Starburst #306: This 100-page issue is full of exciting interviews -- including Sir Ian McKellen and Viggo Mortensen from LORD OF THE RINGS. Also in this issue, Neil Gaiman talks about his upcoming projects and Linda Park discusses Ensign Sato's story arc on ENTERPRISE.
NEW BOOKS ON THE HORIZON
BookCloseOut.com
Ranger Dave writes that books by Bruce Boxleitner, John DE Lancie(Q), and William Shatner are available on Bookcloseouts.com in hard cover. They also now have a paperback listing and book prices are greatly reduced. Check it out.
CSI Companion TP
by Mike Flaherty Featuring episode summaries, behind-the-scenes information, exclusive celebrity interviews, and more, this official companion book to TV's most watched drama, CSI: Crime Scene Investigation, takes fans behind the scenes to the world behind the yellow tape. (248/0-7434-6741-8) (CAUT: 4) RES. from Previews V13, #6 (JUN032803) SC, 7x9, 272pg, FC..........$24.00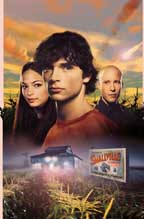 SMALLVILLE TRADE PAPERBACK
DC Comics will release the first Smallville Trade Paperback on April 7. The 160-page book will cost $9.95. The paperback will feature nine stories, collecting material from Smallville: The Comic and Smallville #1-4, an introduction by Smallville consulting producer Jeph Loeb and a cover by John Van Fleet. Contributors include writers by Mark Verheiden, Clint Carpenter and Michael Green and artists Roy Allan Martinez, Kilian Plunkett, John Paul Leon, Renato Guedes, Tom Derenick, Mark Morales, Oclair Albert, Norm Rapmund and Adam DeKraker.
DC describes the book:
"Witness young Clark Kent's battles with a raptor-like Kryptonite freak in Smallville and another foe he can't even see! Watch as strange things happen at the Miss Smallville beauty pageant, then find out what Chloe did on her summer internship at the Daily Panet! Plus, one of Lex¹s old friends is murdered, and he's the prime suspect! All this, and much, much more!"
BABYLON 5 NOVELS
DelRey is reprinting the original Babylon 5 novels. They started with #7 - Jeanne Cavelos' THE SHADOW WITHIN. Here's one I've been waiting for -- Kathryn Drennan's TO DREAM IN THE CITY OF SORROWS. The release date is scheduled for July 29, 2003. I love the new cover art! It can be pre-ordered from www.amazon.com. For those of you who love Babylon 5, this one reads just like an episode from the series. You just can't put it down.




COMIC BOOKS
AMAZING SPIDERMAN
AMAZING SPIDER-MAN #507

Written by J. Michael Straczynski, cover and pencils by John Romita Jr.
Concluding a 3-part arc, featuring the mysterious Ezekiel!
32 pages, $2.25, in stores on April 28.
SUPREME POWER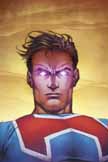 SUPREME POWER #9

Written by J. Michael Straczynski, cover and pencils by Gary Frank.
The world is still shaking from the titanic battle of Hyperion and Dr. Spectrum. Is Earth big enough for two such powerful beings? And who is Power Princess? Find out here!
32 pages, $2.99, in stores on April 7.
NEW CSI GAME
You can now become part of Gil Grissom's CSI team! Check out the latest video game featuring CBS' CSI series. Here is the storyline:
Master the Tools. Solve the crime.
A murdered woman…a slain police officer…a mysterious arson case. What do these crimes have in common? Enter the gritty world of CSI and search for the truth with Grissom, Catherine, and the entire Crime Scene Investigation team. Armed with high-powered forensic equipment and razor-sharp wits, delve deeply into the mysteries of 5 baffling crime scenes to reveal the truth. Don't just watch the action. Live it! For more information, go to http://csi.ubi.com/index.php.
STARGATE SG-1 CARD SET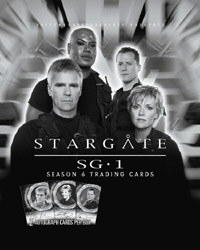 STARGATE SG-1 SEASON 6 CARDS This 72-card set features three cards per episode for each of the 22 in Season 6. Signers include Michael Shanks, Amanda Tapping, Ronnie Cox, John Billingsley, Musetta Vander, Bruce Harwood, Enid Raye-Adams, Jacqueline Samuda, Exec. Producer brad Wright, and more! Look for "Behind the Scenes with Brad Wright" cards, "In the Line of Duty" cards, "Stargate Galley" cards, and more! Also available is the album, custom designed to store the entire collection, including plastic pages, bonus promo card, and a Colonel O'Neill "From the Archives" costume card. 7 cards per pack. 40 packs per box. MSRP: $2.00 per pack.
TV SCHEDULE ON SCIFI CHANNEL
BABYLON 5 and CRUSADE are not currently listed on any SCIFI schedule. STARGATE SCHEDULE: 16-FEB-04 7:00 PM STARGATE SG-1 WATERGATE
16-FEB-04 8:00 PM STARGATE SG-1 THE FIRST ONES
16-FEB-04 9:00 PM STARGATE SG-1 SCORCHED EARTH
16-FEB-04 10:00 PM STARGATE SG-1 BENEATH THE SURFACE
20-FEB-04 9:00 PM STARGATE SG-1 HEROES - PT 2
20-FEB-04 11:00 PM STARGATE SG-1 HEROES - PT 2
23-FEB-04 7:00 PM STARGATE SG-1 POINT OF NO RETURN
23-FEB-04 8:00 PM STARGATE SG-1 TANGENT
23-FEB-04 9:00 PM STARGATE SG-1 THE CURSE
23-FEB-04 10:00 PM STARGATE SG-1 SERPENT'S VENOM
27-FEB-04 9:00 PM STARGATE SG-1 RESURRECTION
27-FEB-04 11:00 PM STARGATE SG-1 RESURRECTION
05-MAR-04 9:00 PM STARGATE SG-1 (LBX) INAUGURATION
05-MAR-04 11:00 PM STARGATE SG-1 (LBX) INAUGURATION
12-MAR-04 9:00 PM STARGATE SG-1 (LBX) LOST CITY - PT 1
12-MAR-04 11:00 PM STARGATE SG-1 (LBX) LOST CITY - PT 1
19-MAR-04 9:00 PM STARGATE SG-1 (LBX) LOST CITY - PT 2
19-MAR-04 11:00 PM STARGATE SG-1 (LBX) LOST CITY - PT 2
26-MAR-04 9:00 PM STARGATE SG-1 (LBX) EVOLUTION - PT 2
26-MAR-04 11:00 PM STARGATE SG-1 (LBX) EVOLUTION - PT 2 FARSCAPE SCHEDULE:

15-FEB-04 11:00 PM FARSCAPE (LBX) WE'RE SO SCREWED - PT 2: HOT TO KATRATZI
19-FEB-04 3:00 AM FARSCAPE (LBX) TWICE SHY
19-FEB-04 4:00 AM FARSCAPE (LBX) MENTAL AS ANYTHING
19-FEB-04 5:00 AM FARSCAPE (LBX) BRINGING HOME THE BEACON
22-FEB-04 11:00 PM FARSCAPE (LBX) WE'RE SO SCREWED - PT 3: LA BOMBA
26-FEB-04 3:00 AM FARSCAPE FAMILY TIES
26-FEB-04 4:00 AM FARSCAPE DREAM A LITTLE DREAM
26-FEB-04 5:00 AM FARSCAPE MIND THE BABY
04-MAR-04 3:00 AM FARSCAPE VITAS MORTIS
04-MAR-04 4:00 AM FARSCAPE TAKING THE STONE
04-MAR-04 5:00 AM FARSCAPE CRACKERS DON'T MATTER
11-MAR-04 3:00 AM FARSCAPE PICTURE IF YOU WILL
11-MAR-04 4:00 AM FARSCAPE THE WAY WE WEREN'T
11-MAR-04 5:00 AM FARSCAPE HOME ON THE REMAINS
12-MAR-04 11:00 AM DAYTIME ROTATION - FARSCAPE THANKS FOR SHARING
12-MAR-04 12:00 PM DAYTIME ROTATION - FARSCAPE GREEN EYED MONSTER
12-MAR-04 1:00 PM DAYTIME ROTATION - FARSCAPE LOSING TIME
12-MAR-04 2:00 PM DAYTIME ROTATION - FARSCAPE RELATIVITY
12-MAR-04 3:00 PM DAYTIME ROTATION - FARSCAPE INCUBATOR
14-MAR-04 1:00 AM FARSCAPE BAD TIMING
18-MAR-04 3:00 AM FARSCAPE LOOK AT THE PRINCESS - PT 1: A KISS IS BUT A KISS
18-MAR-04 4:00 AM FARSCAPE LOOK AT THE PRINCESS - PT 2: I DO, I THINK
18-MAR-04 5:00 AM FARSCAPE LOOK AT THE PRINCESS - PT 3: THE MALTESE CRICHTON
21-MAR-04 1:00 AM FARSCAPE PREMIERE
25-MAR-04 3:00 AM FARSCAPE OUT OF THEIR MINDS
25-MAR-04 4:00 AM FARSCAPE MY THREE CRICHTONS
25-MAR-04 5:00 AM FARSCAPE BEWARE OF DOG
28-MAR-04 1:00 AM FARSCAPE BACK AND BACK TO THE FUTURE

EARTH: FINAL CONFLICT

17-FEB-04 8:00 AM EARTH: FINAL CONFLICT ISABEL
18-FEB-04 8:00 AM EARTH: FINAL CONFLICT BETWEEN HEAVEN AND HELL
19-FEB-04 8:00 AM EARTH: FINAL CONFLICT THE GAUNTLET
20-FEB-04 8:00 AM EARTH: FINAL CONFLICT ONE MAN'S CASTLE
23-FEB-04 8:00 AM EARTH: FINAL CONFLICT SECOND CHANCES
24-FEB-04 8:00 AM EARTH: FINAL CONFLICT PAYBACK
25-FEB-04 8:00 AM EARTH: FINAL CONFLICT FRIENDLY FIRE
26-FEB-04 8:00 AM EARTH: FINAL CONFLICT VOLUNTEERS
27-FEB-04 8:00 AM EARTH: FINAL CONFLICT BLISS
01-MAR-04 8:00 AM EARTH: FINAL CONFLICT HIJACKED
02-MAR-04 8:00 AM EARTH: FINAL CONFLICT DEFECTOR
03-MAR-04 8:00 AM EARTH: FINAL CONFLICT HEROES AND HEARTBREAK
04-MAR-04 8:00 AM EARTH: FINAL CONFLICT MESSAGE IN A BOTTLE
05-MAR-04 8:00 AM EARTH: FINAL CONFLICT CROSSFIRE
08-MAR-04 8:00 AM EARTH: FINAL CONFLICT CRACKDOWN
09-MAR-04 8:00 AM EARTH: FINAL CONFLICT THE VANISHED
10-MAR-04 8:00 AM EARTH: FINAL CONFLICT EMANCIPATION
11-MAR-04 8:00 AM EARTH: FINAL CONFLICT DEJA VU
12-MAR-04 8:00 AM EARTH: FINAL CONFLICT THE ONCE AND FUTURE WORLD
15-MAR-04 8:00 AM EARTH: FINAL CONFLICT THICKER THAN BLOOD
16-MAR-04 8:00 AM EARTH: FINAL CONFLICT A LITTLE BIT OF HEAVEN
17-MAR-04 8:00 AM EARTH: FINAL CONFLICT PAD'AR
18-MAR-04 8:00 AM EARTH: FINAL CONFLICT IN MEMORY
19-MAR-04 8:00 AM EARTH: FINAL CONFLICT THE CLOISTER
22-MAR-04 8:00 AM EARTH: FINAL CONFLICT INTERVIEW
23-MAR-04 8:00 AM EARTH: FINAL CONFLICT KEEP YOUR ENEMIES CLOSER
24-MAR-04 8:00 AM EARTH: FINAL CONFLICT SUBTERFUGE
25-MAR-04 8:00 AM EARTH: FINAL CONFLICT SCORCHED EARTH
26-MAR-04 8:00 AM EARTH: FINAL CONFLICT SANCTUARY
29-MAR-04 8:00 AM EARTH: FINAL CONFLICT THROUGH YOUR EYES
30-MAR-04 8:00 AM EARTH: FINAL CONFLICT TIME BOMB
31-MAR-04 8:00 AM EARTH: FINAL CONFLICT THE FIELDS
BABYLON 5/CRUSADE PHOTOSHOP PHOTOS







Peter Woodward has sent along a new photo -- a rather dreadful one -- from his appearance on CHARMED. It will be added to the collection of photos available from Peter, including additional copies of the Crusade poster in photo format. Both are autographed by Peter. You do NOT have to pay the prices asked for over at e-bay! Here are photos of B5 and Crusade cast members at fantastic prices. Check out Photo Shop. Ordering is easy -- and you can't beat the prices! Just let me know which photos you want and I'll check to make sure they are still in stock.
---
BABYLON 5 TOONS
John Cook has a wonderful collection of cartoons -- many are take-offs from Babylon 5. Here's just one of them.

He has a cartoon caption contest going on as well. Try your hand at a punch line.

Go to http://contests.sev.com.au/index.php?contestid=1


SCI-FI CARTOONS
Tye Bourdony's latest Lighter Side of Sci-Fi satire can be seen in the latest issue of the Star Trek Communicator #148. See more of Tye's works at www.thelightersideofscifi.com.



BABYLON 5/CRUSADE CONVENTIONS
CONVENTION UPDATE
CONVENTION CALENDAR
Creation Entertainment (Buffy & Angel)
February 15, 2004
Location: Phoenix Hilton East/Mesa
Place: Phoenix, Arizona
B5 Guest: Robin Atkin Downes
Guests: Stephanie Romanov, Julie Benz, Iyari Limon, John Kassir, Jacqueline Lichtenberg

For more information, visit their website at http://www.creationent.com/calendar.htm.
---

Farpoint
February 13-15, 2004
Location: Marriott's Hunt Valley Inn
Place: Baltimore, MD
B5 Guests: Bill Mumy, Brad Dourif
Other Guests: Peter David, Liliana Mumy

For more information, visit their website at http://www.farpointcon.com.
---
SF Ball
February 13-15, 2004
Location: Carrington House Hotel
Place: Bournemouth, UK
B5 Guests: Richard Biggs, Jason Carter
Other Guests: Linda Thorson, Dwight Schultz, Carolyn Seymour, Scott Macdonald, Celeste Yarnall, Michael Sheard, Michael Dorn and Alexandra Tydings

For more information, visit their website at http://www.sfball.com.
---
Marcon
March 5-7, 2004
Location: Hilton Mpls/St. Paul Airport Hotel
Place: Bloomington, Minneapolis
B5 Guest: Richard Biggs
Other Guests: Dr. Demento, John M. Ford, Davina, David E Romm, the Great Luke Ski, The Nick Atoms, Tri-Destiny

For more information, visit their website at http://www.marscon.org.
---
Megacon
March 5-7, 2004
Location: Orlando, FL
Place: Orange County Convention Center
B5 Guest: Bill Mumy, Brad Dourif
Other Guests: Allison Mack, Lost in Space cast: Angela Cartright, Mark Goddard, Marta Kristen, June Lockhart, Bob May, and many more

For more information, visit their website at http://www.megaconvention.com/.
---
Best of Both Worlds
Date: March 13-14, 2004
Place: Canberra, Australia
Theme: Lord of the Rings
Guests: Dominic Monaghan - Meriadoc "Merry" Brandybuck (The Lord Of The Rings Movie Trilogy)
For more information, visit their website at http://johnvb.tripod.com/asn2.html.
---
I-CON 23
Date: March 26-28, 2004
Place: SUNY, Stony Brook Campus
Location: Stony Brook, NY
B5 Guests: Peter Jurasik, Bill Blair
Other Guests: Vaughn Armstrong For more information, visit their website at http://www.iconsf.org.
---
United Fan Con East
Date: March 26-28, 2004
Place: Marriott Hotel
Location: Quincy, MAbr> Guests: Teryl Rothery (Maj. Janet Frasier, STARGATE); Marina Sirtis (Deanna Troi from Star Trek: The Next Generation); more guests to be announced For more information, visit their website at http://www.unitedfancon.com/.
---
Creation Entertainment GRAND SLAM: THE SCI-FI SUMMIT
March 26-28, 2004
Location: Pasadena Center
Place: Pasadena, CA
Guests: William Shatner, Leonard Nimoy, Brent Spiner, Sally Kellerman, Connor Trinneer, Alexander Siddig, Dominic Keating, Anthony Montgomery, Walter Koenig, Andrew Robinson, Armen Shimerman, Kren Auberjonois, Cirroc Lofton, John Rhys-Davies, Amanda Tapping, Michael Shanks, Corin Nemec, Michael Rosenbaum, Mark Verheiden, Anthony Michael Hall, Nicole de Boer, Chris Bruno, John L. Adams, Kristen Dalton, Andy Hallett, Mercedes McNab, Robia La Morte, Iyari Limon, Mark Lutz, James Leary, Julie Benz, Jeremy Bulloch, Kenny Baker, Rusty Goffe, Ken Colley, Peter Mayhew, Leni Parker, Gina Torres

For more information, visit their website at http://www.creationent.com/calendar.htm.
---

Be sure to visit the referenced sites to see if there have been changes in dates/guests attending. Also visit our Convention Calendar for a full listing of upcoming conventions featuring Babylon 5, Crusade and Legend of the Rangers cast members as guests.
CONVENTION HIGHLIGHTS
Ranger Brian had a blast with Rick, Jason and Jeffrey at the 2BeContinued Convention last week in Indiana. He sent along a picture for everyone to enjoy. Thanks Brian.
If you would like to share your convention experience with your other Zocalo readers, send along a convention report. I will gladly post it for all to read. Got pictures? I'll post those as well.
ZOCALO TRADING POST
Do you have extra copies of B5, Amazing Spiderman, Midnight Nation or Rising Stars comics you'd like to trade? How about those extra trading cards or B5 magazines? There are a lot of fans looking for these items -- and the Trading Post can help you buy or sell them. To see what's available, just use this link to the Trading Post. To have items included in The Trading Post, send a note to The Zocalo. Please put Trading Post in the subject line.
PEN PALS
If you are looking for someone to talk about Babylon 5 and Crusade with, the Pen Pal section is for you! Check it out! Drop a note to someone who is feeling B5 withdrawal -- BIG TIME!

People thought a Pen Pal page was a good idea. If you would like to meet people who you could chat with or share your opinions of the show with, send along your e-mail or snail-mail address The Zocalo. It will be incorporated on the new Pen Page Page.
MAIL FOR CAST AND CREW
Here's a recent note from JMS on the subject:

Just an FYI to those who've been using the Ventura Blvd. mail drop for fan mail to actors....

As mentioned before, we're phasing out the forwarding of fan mail because we a) don't have the resources, complicated by b) the actors have scattered to the four winds, and it makes it very difficult to get everything to everybody in a timely fashion.

So, having provided prior notice...fan mail to actors coming to the Ventura Blvd. mail drop will be sent back. Mail to actors should be sent via their official fan clubs. I will still be taking mail there, since it's my mailbox, but that's it.

Just so's y'all know and save a few bucks on postage and returns.

WARNER BROS:

Warner Bros. Address:

Warner Bros. Domestic Television Distribution
4000 Warner Blvd.
Burbank, CA 91522

Warner Home Video:

Mr. Douglas Wadleigh
VP for Marketing and Special Features
Warner Bros.
4000 Warner Blvd.
Burbank, CA 91522

SCIFI:
Bonnie Hammer, President
Sci-Fi Channel
1230 Avenue of the Americas
New York, NY. 10020-1513

Mr. Thomas Vitale
Senior VP of Acquisitions, Scheduling & Program-Planning
BACK ISSUES OF THE ZOCALO TODAY
The front page of the The Zocalo Today changes daily, so be sure to check the back issues to make sure that you haven't missed anything IMPORTANT! I don't want the front page getting too long so I shift information periodically into the archives. So if you aren't a regular visitor to The Zocalo Today, be sure to check out the back issues. Just use the button above!
---
Take care and I look forward to hearing from you.
Sandra Bruckner (sgbruckner@aol.com)
Editor/Publisher
The Zocalo Today
http://www.isnnews.net
Copyright - SBruckner, 1999-2004