[an error occurred while processing this directive]

The Zocalo Today

Welcome and thank you for dropping by. Take your shoes off, get comfortable and stay a while. There is a LOT of information here and you won't want to miss any of it.

The Zocalo Today is an interactive newsletter, encouraging readers to join a discussion topic or to send along letters that can be shared with other readers.

If you have suggestions as to how The Zocalo can be improved -- or be more responsive in some way -- send those suggestions along. The Zocalo Today is a newsletter for Babylon 5 and science fiction fans everywhere. It is as much YOUR newsletter as it is mine! I'm just pulling together things for you!

Join our discussion topic. It is just one way you can share with other Z readers. If you see Babylon 5 cast and crew in other roles on TV, let us know. We enjoy convention reports, photos, etc. Don't miss our back issues. I hope this will become more than just a newsletter for you. It's a community of people that enjoy sharing their experiences and interests. Babylon 5 brought many of us together -- and it remains with us, despite the fact that is no longer in production. Don't be shy. Join us today!

If you have questions, drop me a line at sgbruckner@aol.com. If you would like to join the mailing list for our newsletter, send me a note and I'll include you on the list. Or you can use the subscription block at the left.

Again, WELCOME!




What's New Today
Saturday, March 20:
STARGATE SG-1: Did you see the season finale? It was marvelous! It qualifies as cruel and unusual punishment to leave us, frozen in time, until season eight begins, but the episode was just full of precious moments! William DeVane is marvelous as the President -- and Ronny Cox is just superb as Senator Kinsey! I don't want to spoil the ending for anyone that hasn't seen it yet, but I think this was the best episode I have seen in a while.
---
Robert Picardo: Speaking of Stargage SG-1, Robert Picardo's memorable appearance last week on the series as Mr. Woolsey was awesome. During an interview to talk about his involvement in the new Borg event in Las Vegas, Picardo also talked about his involvement with SG-1. He said that he has been asked back to reprise his Mr. Woolsey next year. "I appeared twice on Stargate, and they've contacted me about some more," Picardo said in an interview. What was it like playing Woolsey? "He has his mind turned around and starts to feel that maybe he's been the henchman of an evil character," Picardo said. "So I'm about to turn on my original employer and investigate him. What's fun is, it's always nice to play a sympathetic character, especially to go from a character who seems to be very creepy and evil at first, and then to have his conscience transformed. It's been a nice journey so far."
---
BATMAN BEGINS: Warner Bros. Pictures has revealed the new logo from director Christopher Nolan's BATMAN BEGINS. In theaters next summer, the official teaser website for the film, written by David Goyer and produced by Charles Roven, is now online at http://batmanbegins.warnerbros.com/. The new adaptation explores the origins of the Batman legend and the Dark Knight's emergence as a force for good in Gotham. Christian Bale stars as Bruce Wayne/Batman; Michael Caine as his trusted butler Alfred; Gary Oldman as Lieutenant James Gordon, a detective on the Gotham police force; Katie Holmes as a childhood friend of Wayne's; Liam Neeson as Wayne's mentor, Henri Ducard; Ken Watanabe as the villainous Ra's Al Ghul; and Morgan Freeman as Lucius Fox, a former board member and sidelined employee of Wayne Enterprises.
---
WHAT'S ON TONIGHT
Star Trek: Enterprise
Similitude
Trip is injured in an accident that disables the ship.

On SCIFI Tonight:

7:00pm
Project Viper
A creature with human genes and computer chips runs rampant.

9:00pm Silent Predators
Years after a truck accident released a single rattler, hybrid snakes terrorize a California town.

11:00pm
Tremors II: Aftershocks
The Mexican government hires two handymen to battle big man-eating worms plaguing an oil field.

On Syndicated TV This Weekend:

Andromeda
Exalted Reason, Resplendent Daughter
Dylan hunts down an infamous criminal who has kidnapped a Commonwealth leader's daughter.

Angel
Slouching Toward Bethlehem
Cordelia returns with no memory of who she is or of the vampiric nature of Angel.>

Angel
Untouched
Angel helps a woman who possesses telekinetic powers beyond her control.

BeastMaster
A Terrible Silence
Iara strips Dar of power to communicate with animals and, unwittingly, sets nature off balance.

Sir Arthur Conan Doyle's The Lost World
Voodoo Queen
Danielle crafts a voodoo doll of Roxton, putting him in her control.

Mutant X
Brother's Keeper
Lexa's estranged twin brother becomes the target of an underground operation.

The Outer Limits
The Grell
A government official and his family are shot down over slave territory.

The Outer Limits
The Inheritors When a meteor explodes, three people emerge from the dead.
INSIDE SCI-FI THIS WEEK:
Friday, March 19:
TOP SF NETWORK PROGRAMS
Joan of Arcadia 7.0
Smallville 3.2
Angel 2.6
Enterprise 2.5
Source: Nielsen Galaxy Report, 2/23/04 - 2/29/04.
---
CSI: NEW YORK: CBS has confirmed the signing of Gary Sinise for the third installment of the "CSI" franchise. Sinise will play Detective Rick Calucci, a "dedicated and driven crime scene investigator" in "CSI: New York." The show, which is guaranteed a spot on the CBS schedule in the fall, will be set up in an episode of "CSI: Miami" in May.
---
EVERYTHING IS ILLUMINATED: "The Lord of the Rings" star Elijah Wood has joined Warner Independent Pictures' EVERYTHING IS ILLUMINATED. Based on Jonathan Safran Foer's best-selling novel and adapted by Liev Schreiber, the film tells the story of a young American Jewish man (Wood) and his quest to find the woman who saved his grandfather in a small Ukrainian town that was wiped off the map by the Nazis. Schreiber will make his directorial debut on the feature. The movie starts shooting June 14 in Prague.
---
PINK PANTHER: Kevin Kline is in negotiations to team up with Steve Martin in THE PINK PANTHER for MGM and director Shawn Levy. Beyonce Knowles and Jean Reno also star in the project which starts shooting this May in New York, followed by Paris. The new version follows the story of chief Inspector Dreyfus (Kline), who needs an idiot to take over the investigation of the missing legendary "Pink Panther" diamond ring. The person he needs is a fool who will divert public attention that in turn will make him look better when he solves the case himself. He then turns to Inspector Clouseau (Martin). In the original PINK PANTHER films, Inspector Dreyfus was marvelously played by Herbert Lom, who originated the role in 1964's A Shot in the Dark.
---
STARGATE SG-1: Tonight is the season finale -- and one that promises to leave you hanging -- along with a number of cast members. Who will survive? Don't miss this episode!
---
KEN FOREE: Coming soon! I have been having a fabulous e-mail chat with Ken Foree. He played PFC Large in the Babylon 5 episode GROPOS and he has been in dozens of movies and TV shows. He has been turning up at sci-fi conventions for his DAWN OF THE DEAD connections and we'll have a special interview with Ken here soon.
---
Thursday, March 18:
SUDBURY: According to The Hollywood Reporter, former Star Trek: Voyager star Jeri Ryan is in final negotiations to join Kim Delaney in a CBS pilot entitled SUDBURY. Ryan and Delaney would plays sisters, both witches, in the drama.
---
WONDERFALLS: WONDERFALLS' co-executive producer Tim Minear is imploring genre fans to tune into the new fantasy show. WONDERFALLS, which chronicles the plight of a young woman (Caroline Dhavernas) who must follow the orders of talking inanimate animals at the Niagara Falls gift shop where she works, debuted on March 12 to less than stellar ratings despite mostly excellent reviews. Minear wrote in an open letter to fans, "There are several things stacking the odds against us. Our timeslot, charmingly known as 'The Fox Friday Death Slot,' is quickly living up to its name. There has been much confusion and differing opinion over just how to promote this odd little series. Maybe the unique charm, heart and volcanic snark aren't coming through. I dunno. Fact is, I have no power over network promotion. I can't force Fox to air Wonderfalls on Monday nights. I don't have a Nielsen box or know anyone who does." Minear does have a relationship with genre fans worldwide thanks to the Internet, and he's hopeful that fans who supported his previous genre shows, including The X-Files, Angel and Firefly, will help get the word out about Wonderfalls. "I know that every one of you is connected to many others that I can't reach," Minear continued in his letter. The next new episode of WONDERFALLS airs on Friday, March 19. Fox will also repeat the show's acclaimed pilot episode on Thursday, March 18, following TRU CALLING.
---
PETER PAN: Universal Home Video announced its fantasy film PETER PAN will come to home video on May 4. The DVD will be priced at $26.98. Instead of offering such traditional bonus features as a commentary track, the PETER PAN disc will feature 11 featurettes spread out over 5 different "fantasy worlds".
---
CSI: NEW YORK: A few details have been published about the cast of characters we'll see in the new spinoff series CSI: NEW YORK. The chief who runs the NYC CSI division is a man named Calucci. Calucci's scenes in the episode paint the character as more physical than CSI's Gil Grissom or CSI: MIAMI's Horatio Caine. One scene mentioned has Calucci chasing after a suspect on the rooftops of the Big Apple. Calucci's right-hand woman is Stella Bonasera, described as being a scientific whiz that loves to use all the tools of her profession to close cases. Rounding out the team are the supporting characters of Detective Don Flack and medical examiner Dr. Sheldon Hawkes. CSI Files has a description of the NYC team's medical examiner offices and other character traits. CSI director/producer Danny Cannon has been promoted to executive producer on all three CSI shows. Cannon will direct the new show's pilot episode.
---
SMALLVILLE: The stars of SMALLVILLE is talking about the third-season finale, which promises to shake the show up considerably. Tom Welling said, "There's some big some suprises, especially in the season finale. They let me in on a few of the ideas and there's a few people leaving the show and there's a few people coming back and there's some people whose characters disappear." Sam Jones III, who plays Pete Ross indicated, "Not everybody's coming back to Smallville next year." Annette O'Toole, who plays Martha Kent, said there will be cliffhangers, with an emphasis on the plural. "I think every single charcter is somehow in grave peril, which is just the way you want it, isn't it?" she said.
---
THE GREEN HORNET: The Hollywood Reporter says that writer/director Kevin Smith has met with Jake Gyllenhaal for the role of The Green Hornet. Kevin Smith is zeroing in on an actor to jump into the "Green Hornet" suit. Prepping for the March 26 release of Miramax Films' "Jersey Girl," starring Ben Affleck and Liv Tyler -- Smith has met with Jake Gyllenhaal about taking the title role in the Miramax project. Other names may still be in the mix, but sources said Gyllenhaal appears to fit Smith's current conception of the character.
---
BRUCE BOXLEITNER: SCIFI will re-run Bruce's movie, SNAKEHEAD TERROR tonight at 7:00pm.
---
Wednesday, March 17:
TOP SF SYNDICATED SHOWS:
Stargate SG-1 2.4
Mutant X 1.9
Andromeda 1.7
Angel 1.6
Beastmaster 1.6
Buffy 1.6
She Spies 1.6
The X-Files 1.6
The Outer Limits 1.5
3rd Rock 1.2
Source: Nielsen Galaxy Report, 2/23/04 - 2/29/04
---
FRANKENSTEIN: The USA Network has hired Marcus Nispel to direct a remake of FRANKENSTEIN. The TV movie will update Mary Shelley's classic SF tale with modern science and genetic engineering. "Humans playing God these days has everything to do with [the story]," Nispel said in an interview. "I think that's a big moral question and links that back to the age-old tale of Frankenstein, which is all about 'Who am I? Where am I from? Where am I going?'" The script, written by thriller author Dean Koontz, hooked Nispel because it reversed the creator and the monster. "The monster discovers a soul, while the creator turns more and more into the monster," Nispel said. "And this whole idea of a disciple becoming the master and the master becoming disciple was always interesting to me. I'm always interested in coming-of-age stories or rites-of-passage stories, baptism under fire." Shooting for the project begins in May in Toronto. Casting has begun for the movie that will air in the fall.
---
NANNY MC PHEE: Kelly Macdonald has joined the cast of Working Title's NANNY MC PHEE, based on Christianna Brand's out-of-print books in the Nurse Matilda series. The film tells the story of a magical nanny (Emma Thompson) who uses her powers to teach seven naughty kids their lessons. Macdonald will play the maid of the house, who is very close to the children. With the success of the Harry Potter movies, more children's fantasies are being produced. Macdonald said that she feels McPhee has an older sensibility. "It's old school," she said. "It could be set in any time. It's a bit of Mary Poppins, and it's really unusual. I've never read anything like it." Filming begins in April, with Kirk Jones directing from Emma Thompson's script and release sometime in 2005.
---
WIZARD OF OZ: Variety reports that the Muppets are moving to Oz. ABC is getting ready for a Muppet version of THE WIZARD OF OZ with producers Jim Henson Productions and Fox TV Studios. With Disney's deal to take control of the Muppets brand and characters, this may be the first project since the changeover. Debra Frank and Steven Hayes are writing a script, which will feature familiar Muppet characters retelling the classic Wizard of Oz story. It's possible the movie will include a human character as well, most likely Dorothy, insiders told Variety. The movie will be based on the original L. Frank Baum novel The Wizard of Oz and not on the classic 1939 MGM musical.
---
HELLBOY: Sony Pictures and Best Buy have partnered to give away free preview DVDs of the soon-to-be-released HELLBOY. The free DVD contains film highlights and behind-the-scenes footage of the supernatural action adventure. The promotional DVD, which carries the Best Buy logo, is packaged in the same type of DVD box as full-length feature films. It contains 10 minutes of "Hellboy" footage, plus additional material. The DVDs have been available at checkout counters in Best Buy stores nationwide since March 8 and, according to Best Buy, are being snapped up by customers.
---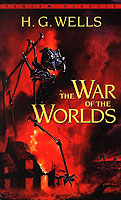 WAR OF THE WORLDS: According to Variety, Steven Spielberg and Tom Cruise will bring THE WAR OF THE WORLDS to the big screen, with Cruise expected to star. David Koepp (Secret Window) will rewrite a Josh Friedman first-draft script based on the classic H.G. Wells alien-invasion novel. Depending on how quickly a script is approved, the sci-fi epic could start filming in late 2005. Cruise and his C/W Productions partner Paula Wagner set up the film at Paramount in May 2002. Now that Spielberg is involved, DreamWorks will come aboard as a partner.
---
SPIDER-MAN 2: Computer graphics people -- listen up! Forbes magazine reports that the SPIDER-MAN 2 production used a new graphics chip for the special effects. The new graphics chips allowing artists to see instantly what the shot will look like post-rendering. Sony's ImageWorks arm started testing Nvidia's last top-flight chips in February for some of its 300 digital artists, who were working on the SPIDER-MAN sequel and other movies heavy with special effects. In the new SPIDER-MAN film, ImageWorks artists used the chips to draw more realistic skin on the actors' digital stand-ins. "It's about giving each artist the power to work more efficiently, perhaps to work faster, although, more likely, to work better," says George Joblove, senior vice president of technology at ImageWorks.
---
BLADE: TRINITY: New Line has changed the release date of David Goyer's upcoming BLADE: TRINITY to Dec. 10 from Aug. 13.
---
EPISODE III: Industrial Light & Magic reported reaching a milestone this week in the post-production for STAR WARS: EPISODE III with the completion of 105 visual-effects shots. The official Star Wars Web site reported that there are 1,895 to go in the 55 weeks left before the film's release in 2005. Director George Lucas is working with editor Roger Barton to cut out any extraneous material, a process Lucas describes as "hell and brimstone time. We have to take a real hard look at what it takes to tell the story, and what else we still need."
---
Tuesday, March 16:
TOP SELLING SF BOOKS:
1. The Da Vinci Code
2. Angels & Demons
3. Glorious Appearing (Left Behind)
4. Potter hardcover box set
5. Harry Potter and the Order of the Phoenix
6. Hobbit Rings box set
7. The Time Traveler's Wife
8. Seduced by Midnight
9. Wicked
10. New Spring (Wheel of Time)
Source: Amazon.com, 3/15/04
---
STARHYKE: A number of people have written for more information about Claudia's new show, STARHYKE. Managing Director Andrew Diamond responded by sending along the Press Release announcing the project and I have placed it on a Starhyke page for everyone to read. Thanks so much Andrew.
---
TOUCHING EVIL: According to the Hollywood Reporter, the two-hour premiere of USA's crime drama "Touching Evil" drew 3.3 million total viewers last Friday. While "Evil" led all key demographics among basic cable networks at 10 p.m. -- during its second hour -- its first half was beaten by the TNT premiere of theatrical "Men in Black." "Evil" did, however, build slightly on its 8 p.m. lead-in, "Law & Order: Special Victims Unit," which attracted 3.1 million. "Evil" lured 1.4 million viewers 18-49. Stacked against such other USA series premieres as "The Dead Zone" (6.4 million), "Peacemakers" (5.2 million) and "Monk" (4.8 million), "Evil" fell far short. However, "Evil's" predecessors benefited by launching during the less competitive summer season. Produced by Cheyenne Enterprises, "Evil" stars Jeffrey Donovan as an uninhibited detective working with an elite FBI crime-fighting unit.
---
SPIDER-MAN 2: Folks are out promoting the film already. Tobey Maguire is in Japan this week where approximately 12 minutes of the film were screened before several hundred journalists and industry guests at a Tokyo hotel. "I'm very excited about it and I hope you guys enjoy it," Maguire said in a clip shown on Access Hollywood on Monday night. Wizard World Los Angeles has added a panel devoted to the film on Sunday, following The Punisher movie. Marvel Studios' Avi Arad will be a guest. Kirsten Dunst, who returns as Mary Jane, will appear on ABC's Good Morning America on Wednesday and Jay Leno on Thursday.
---
CELESTINE PROPHECY: According to the Hollywood Reporter, Thomas Kretschmann has signed on to star with Sarah Wayne Callies and Matthew Settle in the big-screen adaptation of James Redfield's best-selling New Age novel THE CELESTINE PROPHECY. In CELESTINE, Kretschmann will play Will, an outdoorsman and guide who also is a mystic. The film follows a spiritual search in a Peruvian rain forest for a long-lost manuscript containing insights into the nature of human existence. Also joining CELESTINE are Hector Elizondo, Jurgen Prochnow and Joaquim de Almeida.
---
ASSAULT ON PRECINCT 13: The Hollywood Reporter indicates that actors Gabriel Byrne (The Usual Suspects) and Brian Dennehy (First Blood) have joined the cast for Focus Features' remake of AASAULT ON PRECINCT 13. The cast includes Ethan Hawke, Laurence Fishburne, Maria Bello, John Leguizamo, and Drea de Matteo. PRECINCT 13 is set in "a police precinct building that is about to be shut down. On New Year's Eve, a mobster (Fishburne) is temporarily incarcerated at Precinct 13, the soon-to-close police station. As a rogue gang tries to free him, a cop (Hawke) must command a crew of policemen and prisoners to defend the station."
---
Monday, March 15:
TOP SCIFI CHANNEL SHOWS:
Stargate SG-1 1.7
Stargate SG-1 1.7
Stargate SG-1 1.6
Odyssey, part 2 1.5
Stargate SG-1 1.4
Stargate SG-1 1.4
Odyssey, part 1 1.2
Stargate SG-1 1.2
Stargate SG-1 1.1
Odyssey, part 1 1.1
Source: Nielsen Galaxy Report, 2/23/04 - 2/29/04.
---
CASANOVA: Heath Ledger has signed on to topline the Walt Disney Co. period tale, with shooting set to start in August in Venice, Italy. The casting continues Ledger's busy work slate for 2004. Later this month, he's due to step in front of the cameras on "Lords of Dogtown" for Columbia Pictures and helmer Catherine Hardwicke. He'll then follow that up with a lead role opposite Jake Gyllenhaal as a pair of love-crossed cowboys in Ang Lee's "Brokeback Mountain" for Focus Features. He then segues to Hallstrom's "Casanova," a romantic comedy about the legendary Casanova and his pursuit of the one woman in Venice who doesn't fall prey to his charm.
---
Sunday, March 14:
WEEKEND BOX OFFICE: Columbia Pictures thriller, SECRET WINDOW, starring Johnny Depp and John Turturro, opened to $7.1 million on Friday from 3,018 theaters. The film is the first to come close to taking over the top spot from Mel Gibson's THE PASSION OF THE CHRIST, which was first again with $7.8 million from 3,221 theaters. The film has now collected an amazing $240.3 million in 17 days and has moved up to #34 on the all-time domestic blockbuster list. Warner Bros.' STARSKY & HUTCH took the third spot for the day with $5.4 million to push its total to $40.8 million, and Touchstone's HIDALGO earned $3.3 million for fourth and a total of $32.9 million. MGM's AGENT CODY BANKS 2: DESTINATION LONDON rounded out the top five with just $2 million from 2,973 million, while Warner's SPARTAN made only $633,500 from 832 theaters for the ninth spot.
---
STARGATE SG-1: Did you have a chance to see Part 1 of the season finale episode on Friday night? I love this series (could you tell?) and the cliffhanger they are setting up will keep us all on the edge until season eight begins.
---
E-MAIL NEWSLETTER: I got another issue of The Zocalo Today out via e-mail. If you want a copy and didn't get one, let me know and I'll put you on the mailing list. While it has only a small amount of the information captured here at the website, it is easier to read on the train!
---
CONVENTION LISTINGS: I've added a few new conventions to the calendar. Check it out. There are a bunch of them at the end of March and hopefully one will be held near you. If you know of conventions that aren't on ths list, drop the information to me and I'll list it. Babylon 5 conventions are still among some of my fondest memories and while B5 conventions aren't held much any longer, there are still a few having Babylon 5 cast members as guests. Check out Planet Comicon in Kansas City this month. Jerry, Andrea and Catlin. Cool.

Saturday, March 13:
SISTERHOOD OF THE TRAVELING PANTS: JOAN OF ARCADIA fans will be happy to see star Amber Tamblyn in the lead for SISTERHOOD OF THE TRAVELING PANTS, a coming-of-age fantasy film based on the best-selling novel. According to the Hollywood Reporter, writer/director Ken Kwapis will helm the project for Warner Brothers Pictures and Alcon Entertainment. Shooting is scheduled to begin in mid-May. Written by Delia Ephron from the novel by Ann Brashares, the film centers on four friends who vow to keep in touch over the summer by circulating a magical pair of second-hand jeans that fits each of them perfectly.
---
STEPHEN KING'S KINGDOM HOSPITAL: Ratings for Stephen King's KINGDOM HOSPITAL fell 35 percent this week from its premiere. According to Variety, KINGDOM HOSPITAL's second Wednesday-night episode saw a preliminary 3.7 rating in adults 18-49 and a total viewership of 8.5 million. That was down more than one-third off its key demographic audience and a staggering 40 percent off its total audience from the previous week. KINGDOM HOSPITAL's two-hour premiere scored a 5.5 rating in the demographic and 14.1 million viewers.
---
CENTURY CITY: CBS' new drama series CENTURY CITY is set in a high-end Los Angeles law firm in the year 2030. It premieres Tuesday at 10 p.m. followed by a second episode at 10 p.m. Saturday. It is described as a high-tech playground where blended ethnicity is the multicultural and women hold as many, if not more, positions of power as men. Viola Davis exudes a steely authority as head of the firm Crane, Constable, McNeil & Montero and the show's ensemble cast, which includes Ioan Gruffudd, Nestor Carbonell, Hector Elizondo and Eric Schaeffer. Katie Jacobs is executive producer of the Universal Network TV series along with her husband, writer-producer Paul Attanasio, and CENTURY CITY creator/exec producer Ed Zuckerman.
---
DARK SHADOWS: The WB has announced the first cast member for it's upcoming DARK SHADOWS series. Marley Shelton has been cast in the gothic soap opera.
---
WEEKEND AT THE MOVIES: Three new films open in wide release this weekend. Frankie Muniz is back as Cody Banks in AGENT CODY BANKS 2: DESTINATION LONDON, Johnny Depp and John Turturro star in the thriller SECRET WINDOW, and David Mamet's SPARTAN also opens with Val Kilmer in the lead. To help you choose which one you might want to see, go to http://filmforce.ign.com/articles/498/498573p1.html for reviews.
---
SAVE THE HUBBLE
The Hubble project is in jeopardy. Please visit http://www.savethehubble.org/petition.jsp and sign the petition to have NASA reconsider funding for the project.
---
DVD BUYING TIPS
CostCo continues to be my favorite store for DVDs. I picked up the Season 6 DVD of STARGATE SG-1 for $39.95 there on Saturday.

Ranger Dave found JEREMIAH nearly $20 less than Amazon's price at DVDsoon.com. Dave used Brian's suggestion and went to www.dvdpricesearch.net and found STARGATE SG-1 Seasons 1,2,&3 for $32.88 each (including ) tax and free shipping). There is even a coupon for $4 off purchases over $100 from that company. Season 4 was listed at a bit over $40.

I understand from Ranger Judy that all CostCo stores don't have the prices mentioned here. Hope some of the other options given help out.

Ranger Brian sent along a terrific tip for purchasing any DVDs. Go to http://www.dvdpricesearch.net/. You can do a search on any title and it will find the lowest price for you. It includes mailing information as well. Thanks Brian!

Ranger Frank in Seattle indicates that again, CostCo is saving Babylon 5 fans money!
Costco stores have a limited time sale on the Babylon 5 DVD sets. I went into a Costco in the Seattle area today, and they have seasons 1, 2 and 3 for $59.99 each -- about $25 less than Amazon.com, and $40 less than list price, as I recall. Season 4 is $64.99. But the deal is that if you buy Season 4, you get $20 off any one of the other seasons.

Thanks Frank for passing along the info. Other folks should check out CostCo for Babylon 5 and other DVDs. They usually have very competitive prices.
SEASON FOUR OF BABYLON 5 - ON SALE NOW
BABYLON 5:
THE COMPLETE FOURTH SEASON Collectible Six-Disc DVD Set Featuring All 22 Episodes
Fully-Loaded with New Bonus Materials
Remastered in Widescreen and Dolby Digital 5.1 Audio
Available January 6 from Warner Home Video Burbank, Calif., October 14, 2003 - The future begins - or ends - here and now. Here is the huge space station Babylon 5. Now is the fateful year 2261. Commander John Sheridan has already declared the station free, breaking the ties between it and Earth Alliance. It was perhaps only a matter of time before he would have to fight to remain free. That time has come on January 6, 2003 with the complete 22-episode fourth season adventure of the acclaimed Babylon 5 sci-fi series from Warner Home Video (WHV). Presented on a must-have six-disc collector's set, Babylon 5: The Complete Fourth Season is priced to own at $99.98 SRP. Orders are due December 9. Packed with out-of-this-world DVD bonus materials including a featurette about the series composer and the making of the series' music, an original music suite composed exclusively for the DVD release, in-depth audio commentaries from cast members and the series creator, personnel files and a gag reel. "The Babylon 5 series has consistently been one of Warner Home Video's most in-demand DVD collections, proving the loyalty and strong fan base for this acclaimed sci-fi series," said Jeff Baker, Vice President, Non-Theatrical Franchise Marketing. "The TV to DVD trend has been very strong in the marketplace and WHV plans to continue releasing fan-favorite series throughout the year." Babylon 5 has won two Emmy Awards for Groundbreaking Visual Effects and Makeup as well as the 1998 Science Fiction Writers of America Ray Bradbury Award. It also earned the 1999 Saturn Award for Best Genre Cable/Syndicated Series from the Academy of Science Fiction, Fantasy & Horror Films. Currently, Babylon 5 continues to be seen by legions of fans with episodes syndicated on the Sci-Fi Channel. I have put together a listing of the episodes and pictures from each episode of Season 4 with a synopsis from the Lurker's Guide. Enjoy. If you have found bargain prices out there on this set, let us know. If you have had problems with the set, here is an address to use to report them: Send any complaints/issues directly to Sherri Bogard at sherri.bogard@warnerbros.com. She handles all DVD problems with "Babylon 5".
SEASON FIVE OF BABYLON 5 - APRIL 13, 2004
Over at TV Shows on DVD, you'll find a notice that Season 5 of Babylon 5 will be available on April 13. Nothing official from the WB yet. Here is the information available so far:

Description:
From the beginning, both were running out of time. The space station that was the last, best hope for peace was sooner or later certain to be eclipsed by new political coalitions and technical advances. And John Sheridan, who guided the massive freeport through its most tumultuous days, knew that his own fate had been inalterably prophesied.

Now both storylines converge in a 22-episode final season (with dazzling Exclusive DVD Extras!) whose events also include Sheridan's attempts to wage peace for the Interstellar Alliance, the tragic fate of the telepaths and the ultimate fireball destruction of the outmoded station after it is declared to be a spaceway navigational hazard. You're cleared for final approach...to Babylon 5.

Features:
Introduction to Wheel of Fire (Season 5 of Babylon 5) by series creator, J. Michael Straczynski
Two audio commentaries by J. Michael Straczynski
Movements of Fire and Shadow commentary by cast members Bruce Boxleitner, Peter Jurasik, Patricia Tallman and Tracy Scoggins
Digital Tomorrow - a featurette about making the special effects for the series
Beyond Babylon 5 - a featurette focusing on the fans, their reactions to the show and available Babylon 5 merchandise
The Universe of Babylon 5 including: Personnel Files, Data Files and Gag Reel
Episode previews
Easter Egg: Marcus Cole: Dead or Frozen
Additional and Extended Scenes
DISCUSSION TOPIC
With all the speculation about what JMS is currently working on, I thought it might be fun to get a look at what everyone here would like to see -- on the Babylon 5 front. (This is pure speculation and has nothing to do with what JMS might have in the works.) I find it fascinating to see which Babylon 5 universe people enjoy the most. Is it the early Babylon 5? Crusade? Technomages? G'Kar and Lyta's trip into the galaxy? I think Galen's journal would make fascinating reading. With a story as rich as Babylon 5, there are tons of story lines that could be possible jumping off points. Send in your comments and ideas to sgbruckner@aol.com. I post them on the Discussion Page for everyone to share. See what has come in so far. If you see an old topic you want to respond to, go right ahead. We enjoy hearing from you.
STARGATE SG-1

SEASON SIX DVD
Season six of STARGATE SG-1 is now available. Amazon has had this DVD on their top 10 list for weeks. The DVD boasts incredible special effects sequences, rapid-fire pacing and awesome scenes of alien warfare, this all-new five-disc set of Stargate SG-1 is your gateway to pulse-pounding sci-fi action!

Special features include audio commentary for each episode and twelve "SG-1 Directors Series" featurettes!

For more details and to watch the trailer, go to http://www.mgm.com/title_title.do?title_star=XXXSETSTARGAT6.
KEEPING UP WITH CAST AND CREW
CLAUDIA CHRISTIAN: Claudia has landed the lead in a play called WHAT THE NIGHT IS FOR by Michael Weller. At the Laguna Playhouse from 3 April 2004 - 2 May 2004 there will be previews 30 March – 2 April. The play charts the night when two former lovers - both married - meet again for dinner in a hotel bedroom. It's truthful, powerful, and funny, and explores territory many of us have had to face - or chosen to ignore. Reservations can be made on-line by visiting the Laguna Playhouse website and clicking on tickets or calling them at 1-800-946-5556. Thanks Ranger Jim for the information.
Ranger Michael reports that Claudia Christian announced at the London Film and Comic Con she is in a new sci fi film. She got the lead role in Starhyke. For more information, go to www.starhyke.com . Not a lot of information there yet, but more news will be posted soon.
---
ANDREA THOMPSON: Andrea Thompson was in the new episode ''What If'' on JAG which aired Friday, March 12. She played Admiral Alison Krennick. She played Cmdr. Alison Krennick during JAG's first season. JAG is now in its ninth season, so it was a nice touch for longtime viewers of the military drama show. Thanks Ranger Rob for the sighting data.
---
STEPHEN AUSTIN: Our favorite Pak'Ma'Ra Ambassador has sent in an update.
"Everything is progressing well towards the production of our first episode of BUENA PARK AFTER DARK. I've been brought on as the Associate Producer of this weekly satirical talk show (think Fernwood Tonight meets Larry Sanders) starring L..A. radio icon and legend (just ask him) Frazer Smith. We're looking to premier in April on the Pax-owned station, KDOC-TV here in the Orange-Los Angeles County Area.
Post production is finally finished on REPTILE RANGERS. This is a film I worked on with J.G. Hertzler, Robert O'Reilly and Aron Eisenberg this past summer." Stephen will keep us posted as to when and where you will be able to see it.

---
SPECIAL CAST ACTIVITY
STEPHEN AUSTIN: Stephen has a fantastic stand-up comedy routine. Here is his latest appearance schedule:
THE IMPROV - Fri., Mar. 26th - 10p
Hollywood, CA - 323-651-2583
---
CRUISE WITH PETER WOODWARD
Peter is considering cruising the Caribbean in January 2005 and wants to invite his fans to join the fun. He would like to see if there is sufficient interest before going too far into planning, so if you would like to receive a brochure about Peter's upcoming cruise once the details are finalized please advise of your: Name:
Postal Address, City, State, Zip:
E-mail address:
Phone number:
Total number of guests in your party:
Age range of the guests including yourself:

Send this information to pwoodwardinfo@yahoo.com. Any information you send us will be handled respectfully. This is not a commitment from you, just an indication of interest.
---
JERRY DOYLE RADIO SHOW:
On Saturday evening, March 27, Jerry Doyle will host a LIVE radio show from 10:00 PM to 1:00 am from:
American Bandstand Restaurant
10975 Metcalf
Overland Park, KS 66210
(913)451-1600

For more information on Jerry Doyle, Talk Radio Show Host, you may visit www.talkradionetwork.com

"The Jerry Doyle Show", now heard Saturdays from 8-11PM PST on the Talk Radio Network, will be adding a weekday show starting April 5th. Jerry is working on an affiliate list for the 95 stations across the country.

"The Jerry Doyle Show" launched in syndication, coast to coast, on 12/6 through Talk Radio Network. It's on Saturday nights, 8-11 PM PST. According to Jerry, it's about "Politics, pop culture and things that tick me off is the general theme. It's been a great ride and the folks at TRN have been fantastic. You can go to Talk Radio Network for more information.
---
BABYLON 5 BIRTHDAYS
Richard Biggs - March 18
Jesus Trevino - March 26
Ed Wasser - March 26

Have I missed anyone? If you know the birthday of someone connected with Babylon 5, pass the information along. We want to include everyone in our Happy Birthday Wishes.
READER BIRTHDAYS
Sometimes you just can't find the e-mail address for someone you know you have -- it's someone who responded to a discussion topic or you met in one of the chat rooms. You'd like to send a personal note, but .... No address!!!!

We've started a White Pages of Zocalo Readers! It's a handy way of keeping track of people -- and putting together a birthday/greeting card list as well. If you would like to be part of the listing, just send me your name, state, e-mail address and (if you'd like to have it listed) birthday (without year) to sgbruckner@aol.com. Check out the Directory of Readers.

Name: Connie Colvin
State: New York
E-mail address: CCB5Flamekeeper@aol.com
Birthday: March 4

Name: Lance Coviello
State: North Carolina
E-mail: EsperFF3@aol.com
Birthday: March 3

Name: Helen Cripe
State: Delaware
E-mail address: cripehl@itrcorporation.com
Birthday: March 2

Name: Melvin Good
State/Country: Cambridge, England, United Kingdom
E mail address melvin-good@lineone.net
Birthday 18 March
FAN CLUBS
We have a number of Fan Clubs listed here at the Zocalo. They are those associated with a particular actor -- and there are those devoted to Babylon 5 or science fiction. Be sure to check out the Clubs Page to see if there is an organization near you.
NEW SCIENCE FICTION MERCHANDISE
BABYLON 5 MERCHANDISE
Are you looking for Babylon 5 merchandise? Would you like to possess some of the wonderful patches or pins sold by the B5 Fan Club? Do you want to put in an order for the latest DVD? Bruce at Uncomyn Gifts still has one of the best collections around. Check out www.uncomyngifts.com. You may just find the magazine or t-shirt or patch you are looking for.
---
SCIENCE FICTION PUBLICATIONS
Expose #84: Harry Potter captures the cover of the latest issue and Daniel Radcliffe provides us with a glimpse of the third movie and what it is like learning the trade from directors with different styles. Also in this issue, Amy Acker talks about her changing role on ANGEL and Orlando Bloom and Liv Tyler look back on the RING saga.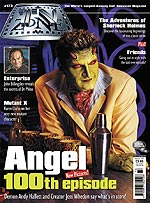 TV Zone #173: Green is his favorite color -- Andy Hallett wears a lot of the color in his role as Lorne in ANGEL. He talks about his life as a demon in this issue. Also included: John Billingsley talks about his role as Dr. Phlox on ENTERPRISE and Karen Cliche gives us some insight into Lexa Pierce on MUTANT X.
Expose Special #24: This special 2003/2004 Yearbook issue presents 88-pages of special material. Sir Ian McKellan reflects on differences between the two Gandalfs and how it feels to see his image on a stamp and coin. This issue also looks at Buffy, Angel, Harry Potter and much more.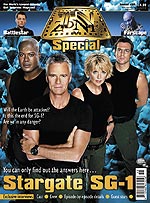 TV Zone Special #55: This issue takes a special look at the Worlds of Stargate. Special attention is given to the second half of season 7 and looks at the changes ahead. Interviews include Richard Dean Anderson, Amanda Tapping, Christopher Judge and Michael Shanks. Looks like a keeper for STARGATE SG-1 fans!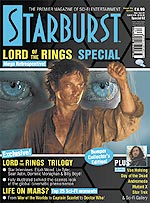 Starburst Special #62: It's all about LORD OF THE RINGS. This special issue brings you continued coverage of the trilogy. Included are interviews with Elijah Wood, Liv Tyler, Sean Astin, Billy Boyd and Dominic Monaghan. Also in this issue, you'll get an insight into VAN HELSING. The magazine talks to the cast and crew, including Hugh Jackman and Kate Keckinsale.






Cult Times #102: ANGEL's Alexis Denisof looks back on over five years as Wesley Wyndam-Price and how his character has evolved from wimp to high-powered executive at Wolfram & Hart. Also in this issue, Steve Bacic talks about ANDROMEDA and his return as Relemachus Rhade and Michael Gross talks about TREMORS - the movies and TV series.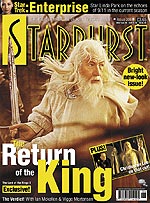 Starburst #306: This 100-page issue is full of exciting interviews -- including Sir Ian McKellen and Viggo Mortensen from LORD OF THE RINGS. Also in this issue, Neil Gaiman talks about his upcoming projects and Linda Park discusses Ensign Sato's story arc on ENTERPRISE.




NEW BOOKS ON THE HORIZON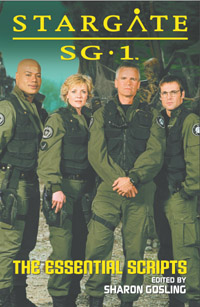 Stargate SG-1: The Essential Scripts TP
by Sharon Gosling

Far more than a script book, this essential Stargate SG-1 series guide is packed with bonus material including an in-depth introduction about writing for the show, deleted scenes, commentary and background, plus exclusive interviews with the writers, directors, and cast members. The following original Stargate SG-1 shooting scripts — complete with annotations — were specially selected for this volume: "2010," "Abyss," "The Fifth Race," "The Torment of Tantalus," "Window of Opportunity," and "Wormhole Xtreme."
(133/1-84023-887-9) (CAUT: 4)
SC, 6x9, 352pg, b&w..........$17.95
RAY HARRYHAUSEN: AN ANIMATED LIFE
by Ray Harryhausen & Tony Dalton, with a Foreword by Ray Bradbury Ray Harryhausen is arguably the greatest stop-motion animator in the history of motion pictures, blazing new trails in special effects from the 1950s to the 1980s creating realistic dinosaurs, fantastic aliens, and imaginative mythological creatures. In the animator's own words, accompanied by hundreds of previously unpublished photographs, sketches, and storyboards from his personal archives, this book details Harryhausen's entire career — from 20 Million Miles to Earth and Earth vs. The Flying Saucers, to Clash of the Titans and Jason and the Argonauts. (356/0-8230-8402-7)
HC, 9x11, 304pg, FC..........$50.00 BookCloseOut.com

Ranger Dave writes that books by Bruce Boxleitner, John DE Lancie(Q), and William Shatner are available on Bookcloseouts.com in hard cover. They also now have a paperback listing and book prices are greatly reduced. Check it out.
BABYLON 5 NOVELS
DelRey is reprinting the original Babylon 5 novels. They started with #7 - Jeanne Cavelos' THE SHADOW WITHIN. Here's one I've been waiting for -- Kathryn Drennan's TO DREAM IN THE CITY OF SORROWS. The release date is scheduled for July 29, 2003. I love the new cover art! It can be pre-ordered from www.amazon.com. For those of you who love Babylon 5, this one reads just like an episode from the series. You just can't put it down.




COMIC BOOKS
AMAZING SPIDERMAN
AMAZING SPIDER-MAN #505
Amazing Spider-Man #505 will arrive in stores on Wednesday, March 17 from Marvel Comics. The issue is written by Fiona Avery and J. Michael Straczynski, with art and cover by John Romita Jr.
Here's how Marvel describes the issue:
"A new story arc begins as Peter delves further into the mysterious totemistic origin of his powers when the enigmatic Ezekiel returns! Is he truly Peter¹s mentor and ally, or something much more?"
Amazing Spider-Man #505 will be 32 pages and will cost $2.25.
AMAZING SPIDER-MAN #507

Written by J. Michael Straczynski, cover and pencils by John Romita Jr.
Concluding a 3-part arc, featuring the mysterious Ezekiel!
32 pages, $2.25, in stores on April 28.
AMAZING SPIDER-MAN #508 Written by J. Michael Straczynski, pencils and cover by John Romita Jr. The enigmatic Ezekiel returns to Peter's life. But is he the same man who stood by Spider-Man's side in his hour of need, or will he prove to be something much deadlier? 32 pages, $2.25, in stores on May 26.
Star Trek : The Key Collection Volume 1 The original full-color Star Trek comics reprinted in paperback at last! Star Trek comics debuted in 1967, the same year as the original television series and outlasted the TV version by 10 years. This volume collects the first eight issues of the original Enterprise crew in adventures to be found nowhere else. SC, FC ..........$22.95
SUPREME POWER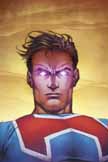 SUPREME POWER #9

Written by J. Michael Straczynski, cover and pencils by Gary Frank.
The world is still shaking from the titanic battle of Hyperion and Dr. Spectrum. Is Earth big enough for two such powerful beings? And who is Power Princess? Find out here!
32 pages, $2.99, in stores on April 7.
SMALLVILLE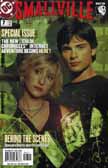 FIRST LOOK: SMALLVILLE #7
Smallville #7 will arrive in stores on Wednesday, March 17 from DC Comics. The issue is written by Clint Carpenter, with art by Tom Derenick, Adam DeKraker, Tom Grummett and Kevin Conrad and a cover by John Van Fleet.
Here's how DC describes the issue:
"A special issue kicking off a 3-month-long cross-media event. The story begins here, continues online, and concludes in May's Smallville #8. In the lead story, Chloe reopens her secret files after gaining information from a fugitive member of Lionel Luthor's Deletion Force...and her investigation leads to new secrets concerning Kryptonite! In the backup, Jonathan and Martha deal with the hazards of raising a super-powered teen. Plus, a report from Christopher James Beppo sheds new light on the enigmatic founder of Smallville."
Smallville #7 will be 48 pages and will cost $3.95.
STARGATE SG-1 CARD SET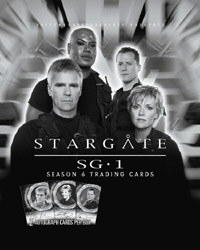 STARGATE SG-1 SEASON 6 CARDS This 72-card set features three cards per episode for each of the 22 in Season 6. Signers include Michael Shanks, Amanda Tapping, Ronnie Cox, John Billingsley, Musetta Vander, Bruce Harwood, Enid Raye-Adams, Jacqueline Samuda, Exec. Producer brad Wright, and more! Look for "Behind the Scenes with Brad Wright" cards, "In the Line of Duty" cards, "Stargate Galley" cards, and more! Also available is the album, custom designed to store the entire collection, including plastic pages, bonus promo card, and a Colonel O'Neill "From the Archives" costume card. 7 cards per pack. 40 packs per box. MSRP: $2.00 per pack.
TV SCHEDULE ON SCIFI CHANNEL
BABYLON 5 and CRUSADE are not currently listed on any SCIFI schedule. Ranger Anne reports that the SciFi Channel has scheduled "The Legend of the Rangers" for April 17, at 9:30 am ET.

STARGATE SCHEDULE:

22-MAR-04 6:00 PM STARGATE:SG-1 WATERGATE
22-MAR-04 7:00 PM STARGATE:SG-1 RED SKY
22-MAR-04 8:00 PM STARGATE:SG-1 THE RITE OF PASSAGE
22-MAR-04 9:00 PM STARGATE:SG-1 BEAST OF BURDEN
22-MAR-04 10:00 PM STARGATE:SG-1 THE TOMB
23-MAR-04 6:00 PM STARGATE:SG-1 THE FIRST ONES
24-MAR-04 6:00 PM STARGATE:SG-1 SCORCHED EARTH
25-MAR-04 6:00 PM STARGATE:SG-1 BENEATH THE SURFACE
26-MAR-04 6:00 PM STARGATE:SG-1 POINT OF NO RETURN
26-MAR-04 9:00 PM STARGATE SG-1 (LBX) EVOLUTION - PT 1
26-MAR-04 10:00 PM STARGATE SG-1 (LBX) ORPHEUS
26-MAR-04 11:00 PM STARGATE SG-1 (LBX) EVOLUTION - PT 1
26-MAR-04 2:00 AM STARGATE SG-1 (LBX) ORPHEUS
29-MAR-04 6:00 PM STARGATE:SG-1 TANGENT
29-MAR-04 7:00 PM STARGATE:SG-1 BETWEEN TWO FIRES
29-MAR-04 8:00 PM STARGATE:SG-1 2001
29-MAR-04 9:00 PM STARGATE:SG-1 DESPERATE MEASURES
29-MAR-04 10:00 PM STARGATE:SG-1 WORMHOLE X-TREME!
30-MAR-04 6:00 PM STARGATE:SG-1 THE CURSE
31-MAR-04 6:00 PM STARGATE:SG-1 SERPENT'S VENOM

FARSCAPE SCHEDULE:

21-MAR-04 1:00 AM FARSCAPE PREMIERE
25-MAR-04 3:00 AM FARSCAPE OUT OF THEIR MINDS
25-MAR-04 4:00 AM FARSCAPE MY THREE CRICHTONS
25-MAR-04 5:00 AM FARSCAPE BEWARE OF DOG
28-MAR-04 1:00 AM FARSCAPE BACK AND BACK TO THE FUTURE

EARTH: FINAL CONFLICT

22-MAR-04 8:00 AM EARTH: FINAL CONFLICT INTERVIEW
23-MAR-04 8:00 AM EARTH: FINAL CONFLICT KEEP YOUR ENEMIES CLOSER
24-MAR-04 8:00 AM EARTH: FINAL CONFLICT SUBTERFUGE
25-MAR-04 8:00 AM EARTH: FINAL CONFLICT SCORCHED EARTH
26-MAR-04 8:00 AM EARTH: FINAL CONFLICT SANCTUARY
29-MAR-04 8:00 AM EARTH: FINAL CONFLICT THROUGH YOUR EYES
30-MAR-04 8:00 AM EARTH: FINAL CONFLICT TIME BOMB
31-MAR-04 8:00 AM EARTH: FINAL CONFLICT THE FIELDS
BABYLON 5/CRUSADE PHOTOSHOP PHOTOS







Peter Woodward has sent along a new photo -- a rather dreadful one -- from his appearance on CHARMED. It will be added to the collection of photos available from Peter, including additional copies of the Crusade poster in photo format. Both are autographed by Peter. You do NOT have to pay the prices asked for over at e-bay! Here are photos of B5 and Crusade cast members at fantastic prices. Check out Photo Shop. Ordering is easy -- and you can't beat the prices! Just let me know which photos you want and I'll check to make sure they are still in stock.
---
BABYLON 5 TOONS
John Cook has a wonderful collection of cartoons -- many are take-offs from Babylon 5. Here's just one of them.

He has a cartoon caption contest going on as well. Try your hand at a punch line.

Go to http://contests.sev.com.au/index.php?contestid=1


SCI-FI CARTOONS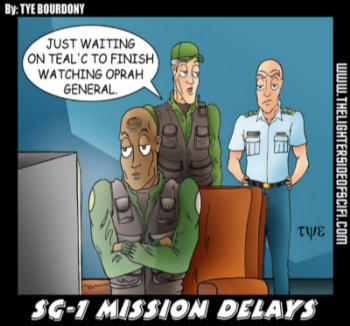 Tye Bourdony's latest Lighter Side of Sci-Fi satire can be seen in the Star Trek Communicator as well as at his website www.thelightersideofscifi.com.



CONVENTION CALENDAR
Cult TV Expo
Date: March 20-21, 2004
Place: Rosemont, IL
Site: Ramada O'Hare
Guests: Richard Hatch,Anne Lockhart,Sarah Rush,Laurette Spang, Jack Stauffer and Herb Jefferson, Jr.

For more information, visit their website at www.dg-promotions.5u.com/galactica.htm.
---

I-CON 23
Date: March 26-28, 2004
Place: SUNY, Stony Brook Campus
Location: Stony Brook, NY
B5 Guests: Peter Jurasik, Bill Blair
Other Guests: Vaughn Armstrong For more information, visit their website at " TARGET="_new"> http://www.iconsf.org.
---



United Fan Con East
Date: March 26-28, 2004
Place: Marriott Hotel
Location: Quincy, MA
Guests: Teryl Rothery, Marina Sirtis, Erin Gray, Virgnia Hey, Elisabeth Sladen, Arne Starr, Michael Cuneo

For more information, visit their website at " TARGET="_new"> http://www.unitedfancon.com/.
---

Creation Entertainment GRAND SLAM: THE SCI-FI SUMMIT
March 26-28, 2004
Location: Pasadena Center
Place: Pasadena, CA
Guests: William Shatner, Leonard Nimoy, Brent Spiner, Sally Kellerman, Connor Trinneer, Alexander Siddig, Dominic Keating, Anthony Montgomery, Walter Koenig, Andrew Robinson, Armen Shimerman, Kren Auberjonois, Cirroc Lofton, John Rhys-Davies, Amanda Tapping, Michael Shanks, Corin Nemec, Michael Rosenbaum, Mark Verheiden, Anthony Michael Hall, Nicole de Boer, Chris Bruno, John L. Adams, Kristen Dalton, Andy Hallett, Mercedes McNab, Robia La Morte, Iyari Limon, Mark Lutz, James Leary, Julie Benz, Jeremy Bulloch, Kenny Baker, Rusty Goffe, Ken Colley, Peter Mayhew, Leni Parker, Gina Torres

For more information, visit their website at http://www.creationent.com/calendar.htm.
---


Planet ComiCon
March 27-28, 2004
Location: Overland Park International Trade Center
Place: Kansas City
B5 Guests: Jerry Doyle, Julie Caitlin Brown, Andrea Thompsonn

For more information, visit their website at http://www.planetcomicon.com.
---


Concourse
April 9-12, 2004
Location: The Winter Gardens
Place: Blackpool, UK
Guests: Philip Pullman, Christopher Priest, Danny Flynn, Mitchell Burnside Clapp, Sue Mason

For more information, visit their website at http://www.eastercon.com/concourse.
---

Cult TV Expo
Date: March 20-21, 2004
Place: Rosemont, IL
Site: Ramada O'Hare
Guests: Richard Hatch,Anne Lockhart,Sarah Rush,Laurette Spang, Jack Stauffer and Herb Jefferson, Jr.

For more information, visit their website at www.dg-promotions.5u.com/galactica.htm.
---

I-CON 23
Date: March 26-28, 2004
Place: SUNY, Stony Brook Campus
Location: Stony Brook, NY
B5 Guests: Peter Jurasik, Bill Blair
Other Guests: Vaughn Armstrong For more information, visit their website at " TARGET="_new"> http://www.iconsf.org.
---



United Fan Con East
Date: March 26-28, 2004
Place: Marriott Hotel
Location: Quincy, MA
Guests: Teryl Rothery, Marina Sirtis, Erin Gray, Virgnia Hey, Elisabeth Sladen, Arne Starr, Michael Cuneo

For more information, visit their website at " TARGET="_new"> http://www.unitedfancon.com/.
---

Creation Entertainment GRAND SLAM: THE SCI-FI SUMMIT
March 26-28, 2004
Location: Pasadena Center
Place: Pasadena, CA
Guests: William Shatner, Leonard Nimoy, Brent Spiner, Sally Kellerman, Connor Trinneer, Alexander Siddig, Dominic Keating, Anthony Montgomery, Walter Koenig, Andrew Robinson, Armen Shimerman, Kren Auberjonois, Cirroc Lofton, John Rhys-Davies, Amanda Tapping, Michael Shanks, Corin Nemec, Michael Rosenbaum, Mark Verheiden, Anthony Michael Hall, Nicole de Boer, Chris Bruno, John L. Adams, Kristen Dalton, Andy Hallett, Mercedes McNab, Robia La Morte, Iyari Limon, Mark Lutz, James Leary, Julie Benz, Jeremy Bulloch, Kenny Baker, Rusty Goffe, Ken Colley, Peter Mayhew, Leni Parker, Gina Torres

For more information, visit their website at http://www.creationent.com/calendar.htm.
---


Planet ComiCon
March 27-28, 2004
Location: Overland Park International Trade Center
Place: Kansas City
B5 Guests: Jerry Doyle, Julie Caitlin Brown, Andrea Thompsonn

For more information, visit their website at http://www.planetcomicon.com.
---


Concourse
April 9-12, 2004
Location: The Winter Gardens
Place: Blackpool, UK
Guests: Philip Pullman, Christopher Priest, Danny Flynn, Mitchell Burnside Clapp, Sue Mason

For more information, visit their website at http://www.eastercon.com/concourse.
---
Be sure to visit the referenced sites to see if there have been changes in dates/guests attending. Also visit our Convention Calendar for a full listing of upcoming conventions featuring Babylon 5, Crusade and Legend of the Rangers cast members as guests.
CONVENTION HIGHLIGHTS
Ranger Brian had a blast with Rick, Jason and Jeffrey at the 2BeContinued Convention last week in Indiana. He sent along a picture for everyone to enjoy. Thanks Brian.
If you would like to share your convention experience with your other Zocalo readers, send along a convention report. I will gladly post it for all to read. Got pictures? I'll post those as well.
ZOCALO TRADING POST
Do you have extra copies of B5, Amazing Spiderman, Midnight Nation or Rising Stars comics you'd like to trade? How about those extra trading cards or B5 magazines? There are a lot of fans looking for these items -- and the Trading Post can help you buy or sell them. To see what's available, just use this link to the Trading Post. To have items included in The Trading Post, send a note to The Zocalo. Please put Trading Post in the subject line.
PEN PALS
If you are looking for someone to talk about Babylon 5 and Crusade with, the Pen Pal section is for you! Check it out! Drop a note to someone who is feeling B5 withdrawal -- BIG TIME!

People thought a Pen Pal page was a good idea. If you would like to meet people who you could chat with or share your opinions of the show with, send along your e-mail or snail-mail address The Zocalo. It will be incorporated on the new Pen Page Page.
MAIL FOR CAST AND CREW
Here's a recent note from JMS on the subject:

Just an FYI to those who've been using the Ventura Blvd. mail drop for fan mail to actors....

As mentioned before, we're phasing out the forwarding of fan mail because we a) don't have the resources, complicated by b) the actors have scattered to the four winds, and it makes it very difficult to get everything to everybody in a timely fashion.

So, having provided prior notice...fan mail to actors coming to the Ventura Blvd. mail drop will be sent back. Mail to actors should be sent via their official fan clubs. I will still be taking mail there, since it's my mailbox, but that's it.

Just so's y'all know and save a few bucks on postage and returns.

WARNER BROS:

Warner Bros. Address:

Warner Bros. Domestic Television Distribution
4000 Warner Blvd.
Burbank, CA 91522

Warner Home Video:

Mr. Douglas Wadleigh
VP for Marketing and Special Features
Warner Bros.
4000 Warner Blvd.
Burbank, CA 91522

SCIFI:
Bonnie Hammer, President
Sci-Fi Channel
1230 Avenue of the Americas
New York, NY. 10020-1513

Mr. Thomas Vitale
Senior VP of Acquisitions, Scheduling & Program-Planning
BACK ISSUES OF THE ZOCALO TODAY
The front page of the The Zocalo Today changes daily, so be sure to check the back issues to make sure that you haven't missed anything IMPORTANT! I don't want the front page getting too long so I shift information periodically into the archives. So if you aren't a regular visitor to The Zocalo Today, be sure to check out the back issues. Just use the button above!
---
Take care and I look forward to hearing from you.
Sandra Bruckner (sgbruckner@aol.com)
Editor/Publisher
The Zocalo Today
http://www.isnnews.net
Copyright - SBruckner, 1999-2004