[an error occurred while processing this directive]

The Zocalo Today

Welcome and thank you for dropping by. Take your shoes off, get comfortable and stay a while. There is a LOT of information here and you won't want to miss any of it.

The Zocalo Today is an interactive newsletter, encouraging readers to join a discussion topic or to send along letters that can be shared with other readers.

If you have suggestions as to how The Zocalo can be improved -- or be more responsive in some way -- send those suggestions along. The Zocalo Today is a newsletter for Babylon 5 and science fiction fans everywhere. It is as much YOUR newsletter as it is mine! I'm just pulling together things for you!

Join our discussion topic. It is just one way you can share with other Z readers. If you see Babylon 5 cast and crew in other roles on TV, let us know. We enjoy convention reports, photos, etc. Don't miss our back issues. I hope this will become more than just a newsletter for you. It's a community of people that enjoy sharing their experiences and interests. Babylon 5 brought many of us together -- and it remains with us, despite the fact that is no longer in production. Don't be shy. Join us today!

If you have questions, drop me a line at sgbruckner@aol.com. If you would like to join the mailing list for our newsletter, send me a note and I'll include you on the list. Or you can use the subscription block at the left.

Again, WELCOME!




What's New Today
Saturday, March 27:
TOP SF NETWORK SHOWS:
Kingdom Hospital 8.7
Joan of Arcadia 5.9
Alias 4.6
Smallville 3.4
Tru Calling 3.0
Angel 2.6
Enterprise 2.5
Charmed 2.4
Source: Nielsen Galaxy Report, 3/1/04 - 3/7/04.
---
PHANTOM FORCE: On SCIFI tonight at 9pm, Richard Grieco stars as the leader of a paranormal task force called PHANTOM FORCE. The movie is a spinoff of the popular INTERCEPTOR FORCE movies, which earned high ratings for the network in the past. Like its predecessors, the film centers on an elite task of specialists investigating a threat to humankind. This time, however, the threat is paranormal rather than supernatural. Also starring are Tangi Miller and Nigel Bennett, reprising the role he played in IF2: Interceptor Force 2. Grieco plays Marcus Dupree, a soldier with a special gift who must lead the crew of a submarine in a fight against an ancient supernatural force.
---
FOX AND SF: At ShoWest, Twentieth Century Fox previewed an SF-heavy summer slate of movies to conventioneers. The Hollywood Reporter indicated that Fox unveiled a preview reel that included Roland Emmerich's big-budget disaster picture THE DAY AFTER TOMORROW, Peter Hewitt's computer-animated/live-action GARFIELD: THE MOVIE, director Paul Anderson's ALIEN VS. PREDATOR, and the Isaac Asimov adaptation I, ROBOT, starring Will Smith and directed by Alex Proyas, among other movies.
---
HERCULES: This week, the third season of HERCULES: THE LEGENDARY JOURNEYS arrived in stores bringing all 22 episodes plus hours of new bonus material for fans to watch. For the DVD set all of the episodes were remastered in 5.1 Dolby Digital Surround Sound and new interviews with the show's cast, like Kevin Sorbo (Hercules), Michael Hurst (Iolaus) and producers Eric Gruendemann and Robert Tapert, are contained on the nine-disc set.
---
ALIAS: SPOILER ALERT: ABC's ALIAS series has been full for surprises this year. With hints that Arvin Sloane (Ron Rifkin) could be Sydney's (Jennifer Garner) father, we're about to discover she has a sister as well. Mia Maestro ("Frida") has signed on to play Sydney's sister in three episodes of she show, beginning Sunday, April 25. It's also likely that she'll be a regular on the series next season.
---
THE INTERPRETER: Universal Pictures' THE INTERPRETER with Nicole Kidman and Sean Penn are filming in Manhattan the next few days. THE INTERPRETER is a suspenseful thriller of international intrigue set inside the political corridors of the United Nations. Kidman stars as South African U.N. interpreter Silvia Broome, who inadvertently overhears a hushed, after-hours conversation in the General Assembly Hall. And what she hears could topple a government...if she can just survive long enough to get someone to believe her. The studio is targeting a November 19 release.
---
ELEKTRA: With filming set to begin in May, ELEKTRA's star Jennifer Garner and producer Gary Foster are giving hints about the upcoming DAREDEVIL spin-off. Garner says, "I'm getting ready to train to battle Typhoid Mary." Producer Gary Foster, who with co-producer Avi Arad helped choose the supervillain, says, "Typhoid Mary is a psychotic. By day she's this normal woman, and at night she loses her mind and drives you into this disease, where you literally get typhoid."
---
WEEKEND BOX OFFICE: Four new films open in wide release this weekend along with a number of limited release flicks. Opening everywhere, there's the SCOOBY-DOO sequel, Kevin Smith's JERSEY GIRL, Tom Hanks in THE LADYKILLERS and DMX's NEVER DIE ALONE. For reviews of all these features, go to http://filmforce.ign.com/articles/502/502149p1.html or at http://www.imdb.com/news/.
---
WHAT'S ON TONIGHT
8:00pm on UPN
Star Trek: Enterprise
Carpenter Street
Archer and T'Pol travel to the 21st century to stop the Xindi from destroying Earth.

8:00pm on NBC
A Knight's Tale
A commoner jousts with nobles in 14th-century France.

6:00pm on AMC
Conan the Destroyer
An evil queen wants Conan to fetch a wizard's magic key to the horn of a huge statue.

8:00pm on AMC
Star Trek: The Motion Picture
Adm. Kirk and the crew seek an intelligent alien entity.

10:30pm on AMC
Star Trek II: The Wrath of Khan
Kirk, Spock and the Enterprise crew battle an old foe who blames Kirk for the death of his wife.

On SCIFI Tonight:

5:00pm
Interceptor Force
A soldier leads an elite team against aliens.

7:00pm
Interceptor Force II
Soldiers battle a huge shape-shifting alien.

9:00pm
Phantom Force
A squad of soldiers must protect the human race from the supernatural.

On Syndicated TV This Weekend:

Andromeda
Soon the Nearing Vortex
Capt. Dylan Hunt comes up against former crew member Tyr for possession of a map.

Angel
Supersymmetry
A portal opens while Fred addresses a symposium on her recently published physics article.

Angel
Dear Boy
The friends fear Angel's dreams may push him toward a life of evil. TVPG CC Stereo BeastMaster
Birds
An avenging angel causes an imbalance in nature that Dar must correct.

Buffy the Vampire Slayer
Never Leave Me
Buffy gives Spike the third degree; the gang grills Andrew about evil forces.

Sir Arthur Conan Doyle's The Lost World
The Guardian
Challenger, Marguerite and Veronica follow tracks through gas defenses, looking for Challenger.

Mutant X
Into the Moonless Night
The surviving members of Mutant X emerge encounter a beautiful, mysterious woman.

The Outer Limits
Unnatural Selection
A couple considers an illegal procedure to produce a perfect baby.
INSIDE SCI-FI THIS WEEK:
Friday, March 26:
TOP SF DVD SALES:
1. Return of the King
2. The Matrix Revolutions
3. Stargate SG-1 season six
4. Pirates of the Caribbean
5. Brother Bear
6. Buffy season six
7. The Last Unicorn
8. Futurama volume three
9. Finding Nemo
10. Fellowship of the Ring extended edition
Source: Amazon.com, top-selling genre DVDs, 3/22/04
---
SPIDER-MAN 2: In order to take maximum advantage of the July 4 box office weekend, Sony has moved up the release date of Spider-Man 2 to June 30 from July 2. According to Variety, Sony made the surprise announcement at a ShoWest session promoting the sequel to 2002's action blockbuster. The studio also confirmed its intent to shoot a third installment in the comic-book movie franchise. The original Spider-Man opened over a three-day May weekend with a then-record $114.8 million.
---
BATMAN BEGINS: More veterans have signed up for Warner Brothers' BATMAN BEGINS movie. Oscar nominee Tom Wilkinson and Rutger Hauer have joined the cast, according to The Hollywood Reporter. According to the trade paper, Wilkinson plays Falcone, one of the leading crime figures in Gotham City and Hauer portrays Earle, a business contemporary of Bruce Wayne's murdered father, who has designs on the Wayne corporate empire.
---
ANGEL: After much speculation about Sarah Michelle Gellar coming back as Buffy the Vampire Slayer for the finale of ANGEL, TV Guide Online reports that this will not happen. Gellar was reportedly asked to appear in the second-to-last episode, airing May 5, but was working on her upcoming supernatural movie THE GRUDGE while that hour was being shot. Gellar was free to appear in the finale, which airs May 19, but ANGEL executive producer Joss Whedon told the site that he didn't want the send-off to "revolve around a guest star." "We will deal with the issue of Buffy and how much she means to Angel and Spike, but I want to end the show with the people who've been in the trenches together, the characters who have lived—and occasionally died—together: the regulars." Though Geller will not appear, the May 5 episode will reportedly resolve the Angel-Spike- Buffy triangle. "Angel and Spike arrive at an understanding. That's all I'll say about that," executive producer Jeffrey Bell told TV Guide. "And without her being involved, Buffy's character has come to some sort of understanding, too."
---
CARTOON NETWORK: The Hollywood Reporter indicates that actor Seth Green (Scooby-Doo 2: Monsters Unleashed and BUFFY) will be stepping behind the camera as executive producer of a new animated series for the Cartoon Network. With an order for 20 episodes of the untitled project, Green is moving forward on this stop-motion cartoon that depicts iconic toys acting out satirical vignettes. "It's like Saturday Night Live with toys instead of actors," Green said. "We're ecstatic to be doing it with the Cartoon Network."
---
SMALLVILLE: The Hollywood Reporter reports that ABC Family has acquired rerun rights to the WB's SMALLVILLE and JKX: THE JAMIE KENNEDY EXPPERIMENT from Warner Bros. Domestic Cable Distribution. SMALLVILLE topped a long list of Warner Bros.-syndicated series, movies and specials that ABC Family has acquired in a wide-ranging deal that could signal a shift in programming strategy for the cable network. ABC Family has spent the past year weathering rocky ratings and executive turnover with the departure last year of president Angela Shapiro and the death in December of programming head Linda Mancuso.
---
USA NETWORK: KAREN SISCO fans will be thrilled to learn that USA Network has picked up unaired episodes of the critically hailed KAREN SISCO and Dick Wolf's DRAGNET. Starting on March 31, the three unaired episodes of KAREN SISCO will get their premieres. On Wednesday, April 21, the five remaining fresh episodes of L.A. DRAGNET will hit the small screen.
---
STAR TREK PREQUEL: Rumors are floating around about an early Star Trek trilogy at Paramount. This one does not involve Rick Berman and Brannon Braga. Jordan Kerner (SNOW DOGS, INSPECTOR GADGET, THE MIGHTY DUCKS and D2 and D3) is being brought in to produce. Word is that he is in the early stages of developing a prequel trilogy. The first film's about a civil war, the second film's devoted largely to the galactic switch-over from a fission standard to fusion, and then there's a third film where we'll finally see an Ensign Kirk show up for all of about the last 20 minutes.
---
Thursday, March 25:
TOP 10 SF SYNDICATED SERIES:
Stargate SG-1 2.6
Mutant X 2.1
The X-Files 2.0
Andromeda 1.9
She Spies 1.8
Buffy 1.7
Angel 1.5
Beastmaster 1.4
The Outer Limits 1.4
3rd Rock 1.3
Source: Nielsen Galaxy Report, 3/1/04 - 3/7/04
---
MISSION IMPOSSIBLE: 3: According to The Hollywood Reporter, writer/director Frank Darabont (The Green Mile) has been tapped to write Mission: Impossible 3 for Cruise/Wagner Productions and Paramount Pictures. He replaces original writer Robert Towne. Towne had begun writing the third installment of the action franchise, but is now focusing on his long-gestating pet project ASK THE DUST. Joe Carnahan is directing M:I-3 after David Fincher withdrew this year. Set for release next year, M:I-3 finds Tom Cruise returning to the role as secret agent Ethan Hunt.
---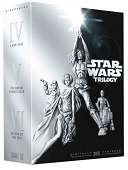 STAR WARS TRILOGY: Set to hit shelves on September 21, the STAR WARS TRILOGY DVD will be available in both widescreen (silver box artwork) and full screen (gold box artwork) versions. The four-disc set features STAR WARS characters Luke Skywalker, Princess Leia, Han Solo and the two droids similar to their appearance on the artwork used in the 1977 novelization and poster. The reverse side of the box features a profile of Darth Vader, the legendary screen villain of the trilogy.
---
TRU CALLING: Tonight, Jason Priestly (Beverly Hills 90210, Jeremiah) begins a stint on Fox's TRU CALLING. Jason joins the cast for seven episodes, playing Jack Harper, a former EMT who joins the morgue staff, working under Tru's boss, Davis, played by comic Zach Galifianakis. Eliza Dushku stars in "Tru Calling" as Tru Davies, a morgue assistant who can travel back in time 24 hours and prevent deaths.
---
10.5: Emmy-award winning actor Beau Bridges is set to star in NBC's four-hour miniseries 10.5 when the original production debuts on the network Sunday, May 2 at 9pm. The title of the telepic refers to the strength of a deadly earthquake that just might shatter the register on the noted Richter scale. Bridges stars as President Paul Hollister, charged with assigning the proper government agencies to deal with the tragic event. Emmy winner Kim Delaney stars as the earthquake research scientist who just might have the answers that will save the West Coast.
---
HARRY POTTER: With the new Harry Potter movie, HARRY POTTER AND THE PRISONER OF AZKABAN ready to hit theaters on June 4, Warner Bros. has launched the newly designed website which includes the brand new trailer and lots of features worth checking out! Harry Potter and his friends Ron and Hermione return as teenagers to Hogwarts School of Witchcraft and Wizardry for their third year of study, where they delve into the mystery surrounding an escaped prisoner who poses a dangerous threat to the young wizard.
---
CSI: MIAMI: The first season of CSI: Miami is headed to DVD in June 2004.
---
MATRIX REVOLUTIONS: Coming to DVD on April 6, the MATRIX REVOLUATIONS Neo (Keanu Reeves), Trinity (Carrie-Anne Moss), and Morpheus (Laurence Fishburne) continued to fight for the human race in the face of the overwhelming power of the Matrix, while Zion fought the onslaught of the machines. The third installment of the series by the Wachowski brothers arrives as a two disc set with "Revolutions Recalibrated," a behind-the-scenes feature which includes "Neo Realism: The Evolution of Bullet Time." There are several other featurettes as well, including a segment on the "Super Burly Brawl," the ultimate showdown with Agent Smith. Also included is "Future Gamer: The Matrix Online," an introduction to the massive multi-player game, photo galleries and much, much more.
---
Wednesday, March 24:
E-MAIL PROBLEMS: I've gotten a number of notes from folks who have gotten mail on the B5Fan Mailing List from a Lady Day. Delete the mail. The B5Fan Mailing list is mine and I only use it on extreme occasions -- when something important needs to be announced. I suspect someone hacked into the Yahoo list and captured the e-mail addresses there. So please, delete any messages from a Lady Day.
---
DUNE: Kevin J. Anderson, co-author of six DUNE prequel books with Brian Herbert, has just signed a deal with Tor Books to write two final novels intended to conclude the series according to Frank Herbert's recently discovered outlines. "This wraps up everything we can envision in how the story ends," Anderson said in an interview. "People have honestly been waiting 18 years to get to the end of this story." The two volumes, entitled "Hunters of Dune" and "Sandworms of Dune", are based on an outline left behind by the elder Herbert before he died. "When we started going through all his notes we found these keys to a safe deposit box, and inside the safe deposit box was Frank Herbert's full and complete outline for what he called Dune Seven," Anderson said. "In it is his giant outline for the grand climax, which wraps up everything in the whole story." Anderson and Herbert are also working on a compendium entitled Road to Dune, which will contain lost chapters written by Frank Herbert for the original Dune novel, as well as new stories from Anderson and Brian Herbert. Also included are a few letters that should provide encouragement to aspiring writers. "One other thing we hope to include in the Road to Dune is a stack of the original rejection slips that Dune got," Anderson said. "One of them, I can't remember which publisher, said, 'I might be making the mistake of my career, but I just can't see how anybody would ever read a book like this.'" "Road to Dune" will be released next fall. "The Battle of Corrin", the sixth and final Dune prequel written by Anderson and Herbert, is due in August.
---
STARGATE SG-1: The SCIFI Channel reports that the March 19 seventh-season finale of STARGATE SG-1, "Lost City, Part 2," drew a 2.1 rating (2.56 million viewers). The finale sets up SCI FI Channel's newest original series, STARGATE ATLANTIS, which will debut in July, alongside SG-1's eighth season.
---
THE MARK: Nickelodeon Movies and Will Smith's Overbrook Entertainment are moving forward on sci-fi actioner THE MARK. After a long time in development, Will Smith will star in the project, that will launch first as a feature and then as an animated TV series on Spike TV. Variety says the project was first set up in 1998 by Overbrook and Centropolis at Universal with a script from Rob Lifield. The producers have tapped the writing team of Gregg Chabot and Kevin Peterka (Reign of Fire) to adapt THE MARK. Smith will star as an everyman who discovers a strange mark has transferred to his body from the corpse of a Confederate soldier. Although the mark grants him special powers, he also struggles with the impulse to use it for evil purposes.
---
CSI: NEW YORK: According to The Hollywood Reporter, Melina Kanakaredes (Providence) will star opposite Gary Sinise in CBS' latest CSI spinoff, CSI: New York. Kanakaredes and Sinise will play forensic investigators working in the Big Apple. CBS plans to introduce the characters in this season's second-to-last episode of CSI: Miami with a story line that involves the Miami forensic crew traveling to New York to investigate a case. Vanessa Ferlito and Carmine Giovinazzo also star in CSI: NEW YORK.
---
SPONGEBOB SQUAREPANTS: Nickelodeon Movies has signed up Scarlett Johansson, Alec Baldwin and Jeffrey Tambor for voice work in Paramount's animated The SpongeBob SquarePants Movie, opening on November 19. Directed by Stephen Hillenburg, creator of the series, the story centers on the irrepressible SpongeBob's efforts to retrieve King Neptune's stolen crown. The film was written by Hillenburg, Derek Drymon, Tim Hill, Kent Osborne, Aaron Springer and Paul Tibbitt.
---
Tuesday, March 23:
BEST SELLING SF BOOKS:
1. The Da Vinci Code
2. Angels & Demons
3. Glorious Appearing (Left Behind)
4. Song of Susannah (Dark Tower 6)
5. Potter hardcover box set
6. Hobbit Rings box set
7. New Spring (Wheel of Time)
8. The Time Traveler's Wife
9. Seduced by Moonlight
10. Wicked
Source: Amazon.com, 3/22/04
---
STAR TREK: ENTERPRISE: According to Variety, UPN will begin airing double episodes of STAR TREK: ENTERPRISE on Wednesdays. The network will pull GAME OVER from Wednesdays and will shift it to Fridays, where the network will air a mix of original and repeat episodes from 8-9 p.m. ET/PT, effective immediately.
---
STARSHIP TROOPERS 2: Columbia TriStar Home Entertainment announced that STARSHIP TROOPERS 2: HERO OF THE FEDERATION will debut on a special-edition DVD and VHS on June 1. This straight-to-video sequel to Paul Verhoeven's 1997 hit SF movie offers oscar-winning visual-effects master Phil Tippett making his directorial debut, which will star Kelly Carlson, Ed Lauter, Richard Burgi and Sandrine Holt. Ed Neumeier, who wrote the first Starship Troopers, also wrote the script for Starship Troopers 2: Hero of the Federation. It picks up the story where the original film left off, back on the front lines of the battle against the arachnid warrior bugs at the desolated outpost of Zulu Angel. A small group of mobile infantry troopers, led by Gen. Shepherd (Lauter), finds itself taking refuge in an abandoned Federation outpost. There, they discover the last remaining soldier, Capt. Dax (Burgi), who helps them fight off the encroaching arachnids. The original STARSHIP TROOPERS will also be release with Troopers 2 in a special two-pack DVD set with a suggested price of $36.95. Bonus features include commentary by Tippett, Neumeier and producer Jon Davison; a visual-effects featurette, From Green Screen to Silver Screen; commentary from visual-effects supervisor Eric Levin; a making-of featurette, Inside the Federation; and interviews with cast and crew.
---
FRANKENSTEIN: Variety reports that Parker Posey will star in the USA Network drama FRANKENSTEIN, the update of Mary Shelley's classic. USA has ordered a two-hour pilot and four scripts of the project earlier this year. Executive producers are Martin Scorsese, author Dean Koontz and Flame TV topper Tony Krantz. Marcus Nispel (The Texas Chainsaw Massacre) is set to direct from a script by Koontz. Lions Gate Television is on board to produce in association with Flame TV. According to the trade paper, Posey will play a female cop who unravels the myth of Frankenstein, alongside her partner, through a seemingly standard homicide investigation. The weekly series finds doctor Victor Frankenstein and his creature residing in present-day Seattle, having survived the past two centuries through the doctor's genetic tinkering. Casting for Victor, the creature and the partner of Posey's character is still under way. Production is scheduled to begin in May in Toronto. USA will probably debut Frankenstein in the fall.
---
DEEP SPACE NINE: On April 9, Spike TV will air the two-hour premiere of STAR TREK: DEEP SPACE NINE uncut from 9pm to 11pm. DEEP SPACE NINE premieres on Spike TV beginning April 5th in a week long marathon.
---
Monday, March 22:
WEEKEND BOX OFFICE: Universal's DAWN OF THE DEAD, a remake of the 1978 zombie horror-fest pulled out a higher-than-expected estimate of $27.3 million this weekend to easily claim the top spot at the boxoffice. After holding down the #1 spot for three consecutive weekends, Newmarket Films' THE PASSION OF THE CHRIST slipped to the second spot with an estimated $19.2 million, down 40% in its fourth weekend. The Mel Gibson-helmed drama has earned a domestic cume of around $295.3 million to date. Warner Bros. Pictures' TAKING LIVES debuted in the third spot with an estimated $11.4 million. The suspense thriller starring Angelina Jolie and Ethan Hawke and directed by D.J. Caruso, was produced by Village Roadshow and arrived in the area anticipated. Warners' STARSKY & HUTCH came into the fourth spot with an estimated $10.7 million, slipping a modest 33% in its third session. The action-comedy, based on the 1970s television show, has sped off with an estimated $67.8 million in 17 days. Sony's SECRET WINDOW looked at similar demographic as TAKING LIVES. WINDOW, starring Johnny Depp, placed fifth with an estimated $9.6 million and has picked up an estimated $33.1 million so far.
---
WIZARD WORLD: There were a number of panel discussions this weekend in Los Angeles at Wizard World ComiCon. Of interest to B5 and J. Michael Straczynski fans, Marvel Comics editor-in-chief Joe Quesada confirmed a J. Michael Straczynski Dr. Strange project and said several writers are showing interest in Cloak and Dagger. He also said Joss Whedon "hits the ground running" when talking about the writer's work on Astonishing X-Men.
---
BEWITCHED: Michael Caine and Shirley MacLaine are joining Nicole Kidman and Will Ferrell in the film version of BEWITCHED. Variety reports that MacLaine would play Endora, meddling mother to witch Samantha (Kidman). Agnes Moorehead played the role on the TV show. Caine would star as Samantha's father. Red Wagon partners Douglas Wick and Lucy Fisher are producing the film, which begins shooting this summer. Nora Ephron and her sister Delia are co-writing the script.
---
Sunday, March 21:
JMS UPDATE: You all know how much JMS loves toying with our emotions! He is in 7th Heaven these days. Here is his latest coded message:
The trade paperback containing the first six issues of Supreme Power hit the stands this past week, for those who want to jump on.

Oh...and starting around the Ides of May, look to the wrong side of the river for word from Harry, Jack and Albert.

Not that I'm enjoying this, of course....
jms
---
DOCTOR WHO: Ranger Gary reports that the new Doctor Who series headed up by Russel T. Davies has just selected Christopher Eccleston to be the new Doctor. Eccleston's roles include being in the BBC TV series Cracker and movies such as The Others, 28 Days Later, and Gone in 60 Seconds. Gary indicates that everyone over at the BBC and Outpost Gallifrey websites are very excited about this!
---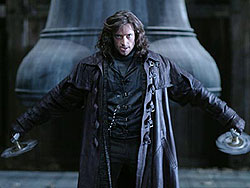 VAN HELSING: Hugh Jackman's VAN HELSING is set for release on May 7. There is a new trailer up for your viewing enjoyment at http://www.apple.com/trailers/universal/van_helsing/trailer/. You will need Quicktime 6.0 to view. In the latest issue of ENTERTAINMENT WEEKLY, they talk with Hugh Jackman about his latest role. Universal has invested $148 million in this project and expects that it will help launch its most synergistically ambitious entertainment franchise ever. Plans are already are in the works for a sequel, a TV show, and a videogame based on the studio's ancient horror archives.
---
AMAZING STORIES: Paizo Publishing announced that it will resurrect the classic pulp magazine AMAZING STORIES in July. The magazine, which was first published in 1926, will be relaunched as a monthly magazine with both cutting-edge fiction from top authors and coverage of the entire spectrum of SF, fantasy, superheroes and supernatural horror, the publisher said. The first issue of Amazing Stories this century will run 84 pages and carry a cover price of $5.99. Dave Gross, editor-in-chief of Star Wars Insider, will also helm Amazing Stories.
---
ANDROMEDA: ANDROMEDA is coming to SCIFI on March 26 at 7pm. The SCIFI network will begin showing the series from the beginning so that everyone can see the origins of the series -- and changes that have taken place over time.
---
SAVE THE HUBBLE
The Hubble project is in jeopardy. Please visit http://www.savethehubble.org/petition.jsp and sign the petition to have NASA reconsider funding for the project.
---
DVD BUYING TIPS
CostCo continues to be my favorite store for DVDs. I picked up the Season 6 DVD of STARGATE SG-1 for $39.95 there on Saturday.

Ranger Dave found JEREMIAH nearly $20 less than Amazon's price at DVDsoon.com. Dave used Brian's suggestion and went to www.dvdpricesearch.net and found STARGATE SG-1 Seasons 1,2,&3 for $32.88 each (including ) tax and free shipping). There is even a coupon for $4 off purchases over $100 from that company. Season 4 was listed at a bit over $40.

I understand from Ranger Judy that all CostCo stores don't have the prices mentioned here. Hope some of the other options given help out.

Ranger Brian sent along a terrific tip for purchasing any DVDs. Go to http://www.dvdpricesearch.net/. You can do a search on any title and it will find the lowest price for you. It includes mailing information as well. Thanks Brian!

Ranger Frank in Seattle indicates that again, CostCo is saving Babylon 5 fans money!
Costco stores have a limited time sale on the Babylon 5 DVD sets. I went into a Costco in the Seattle area today, and they have seasons 1, 2 and 3 for $59.99 each -- about $25 less than Amazon.com, and $40 less than list price, as I recall. Season 4 is $64.99. But the deal is that if you buy Season 4, you get $20 off any one of the other seasons.

Thanks Frank for passing along the info. Other folks should check out CostCo for Babylon 5 and other DVDs. They usually have very competitive prices.
SEASON FOUR OF BABYLON 5 - ON SALE NOW
BABYLON 5:
THE COMPLETE FOURTH SEASON Collectible Six-Disc DVD Set Featuring All 22 Episodes
Fully-Loaded with New Bonus Materials
Remastered in Widescreen and Dolby Digital 5.1 Audio
Available January 6 from Warner Home Video Burbank, Calif., October 14, 2003 - The future begins - or ends - here and now. Here is the huge space station Babylon 5. Now is the fateful year 2261. Commander John Sheridan has already declared the station free, breaking the ties between it and Earth Alliance. It was perhaps only a matter of time before he would have to fight to remain free. That time has come on January 6, 2003 with the complete 22-episode fourth season adventure of the acclaimed Babylon 5 sci-fi series from Warner Home Video (WHV). Presented on a must-have six-disc collector's set, Babylon 5: The Complete Fourth Season is priced to own at $99.98 SRP. Orders are due December 9. Packed with out-of-this-world DVD bonus materials including a featurette about the series composer and the making of the series' music, an original music suite composed exclusively for the DVD release, in-depth audio commentaries from cast members and the series creator, personnel files and a gag reel. "The Babylon 5 series has consistently been one of Warner Home Video's most in-demand DVD collections, proving the loyalty and strong fan base for this acclaimed sci-fi series," said Jeff Baker, Vice President, Non-Theatrical Franchise Marketing. "The TV to DVD trend has been very strong in the marketplace and WHV plans to continue releasing fan-favorite series throughout the year." Babylon 5 has won two Emmy Awards for Groundbreaking Visual Effects and Makeup as well as the 1998 Science Fiction Writers of America Ray Bradbury Award. It also earned the 1999 Saturn Award for Best Genre Cable/Syndicated Series from the Academy of Science Fiction, Fantasy & Horror Films. Currently, Babylon 5 continues to be seen by legions of fans with episodes syndicated on the Sci-Fi Channel. I have put together a listing of the episodes and pictures from each episode of Season 4 with a synopsis from the Lurker's Guide. Enjoy. If you have found bargain prices out there on this set, let us know. If you have had problems with the set, here is an address to use to report them: Send any complaints/issues directly to Sherri Bogard at sherri.bogard@warnerbros.com. She handles all DVD problems with "Babylon 5".
SEASON FIVE OF BABYLON 5 - APRIL 13, 2004
Over at TV Shows on DVD, you'll find a notice that Season 5 of Babylon 5 will be available on April 13. Nothing official from the WB yet. Here is the information available so far:

Description:
From the beginning, both were running out of time. The space station that was the last, best hope for peace was sooner or later certain to be eclipsed by new political coalitions and technical advances. And John Sheridan, who guided the massive freeport through its most tumultuous days, knew that his own fate had been inalterably prophesied.

Now both storylines converge in a 22-episode final season (with dazzling Exclusive DVD Extras!) whose events also include Sheridan's attempts to wage peace for the Interstellar Alliance, the tragic fate of the telepaths and the ultimate fireball destruction of the outmoded station after it is declared to be a spaceway navigational hazard. You're cleared for final approach...to Babylon 5.

Features:
Introduction to Wheel of Fire (Season 5 of Babylon 5) by series creator, J. Michael Straczynski
Two audio commentaries by J. Michael Straczynski
Movements of Fire and Shadow commentary by cast members Bruce Boxleitner, Peter Jurasik, Patricia Tallman and Tracy Scoggins
Digital Tomorrow - a featurette about making the special effects for the series
Beyond Babylon 5 - a featurette focusing on the fans, their reactions to the show and available Babylon 5 merchandise
The Universe of Babylon 5 including: Personnel Files, Data Files and Gag Reel
Episode previews
Easter Egg: Marcus Cole: Dead or Frozen
Additional and Extended Scenes
DISCUSSION TOPIC
Ranger Gary suggested this topic.
"I thought that because B5 Season 5 DVD set will be released on 4/13 it would be a good time to dicsuss this season. This is definitely the least watched (many have never seen it) as well as the least discussed of the 5 year arc. So, my thoughts are why not ask B5 ers what their favorite new character and story arc that were introduced during this season.

Or an alternative question: Do you feel that many of the Season 5 storylines (such as Lyta's anti-psicorps, G'Kar's need to escape his cult-like status from Narns, Garabaldi's Bestor revenge, etc..) were sufficiently tied up?

Send in your thoughts, comments and ideas to sgbruckner@aol.com. I post them on the Discussion Page for everyone to share. See what has come in so far. If you see an old topic you want to respond to, go right ahead. We enjoy hearing from you.
STARGATE SG-1

SEASON SIX DVD
Season six of STARGATE SG-1 is now available. Amazon has had this DVD on their top 10 list for weeks. The DVD boasts incredible special effects sequences, rapid-fire pacing and awesome scenes of alien warfare, this all-new five-disc set of Stargate SG-1 is your gateway to pulse-pounding sci-fi action!

Special features include audio commentary for each episode and twelve "SG-1 Directors Series" featurettes!

For more details and to watch the trailer, go to http://www.mgm.com/title_title.do?title_star=XXXSETSTARGAT6.
KEEPING UP WITH CAST AND CREW
CLAUDIA CHRISTIAN: Claudia has landed the lead in a play called WHAT THE NIGHT IS FOR by Michael Weller. At the Laguna Playhouse from 3 April 2004 - 2 May 2004 there will be previews 30 March – 2 April. The play charts the night when two former lovers - both married - meet again for dinner in a hotel bedroom. It's truthful, powerful, and funny, and explores territory many of us have had to face - or chosen to ignore. Reservations can be made on-line by visiting the Laguna Playhouse website and clicking on tickets or calling them at 1-800-946-5556. Thanks Ranger Jim for the information.
Ranger Michael reports that Claudia Christian announced at the London Film and Comic Con she is in a new sci fi film. She got the lead role in Starhyke. For more information, go to www.starhyke.com . Not a lot of information there yet, but more news will be posted soon.
---
STEPHEN AUSTIN: Our favorite Pak'Ma'Ra Ambassador has sent in an update.
"Everything is progressing well towards the production of our first episode of BUENA PARK AFTER DARK. I've been brought on as the Associate Producer of this weekly satirical talk show (think Fernwood Tonight meets Larry Sanders) starring L..A. radio icon and legend (just ask him) Frazer Smith. We're looking to premier in April on the Pax-owned station, KDOC-TV here in the Orange-Los Angeles County Area.
Post production is finally finished on REPTILE RANGERS. This is a film I worked on with J.G. Hertzler, Robert O'Reilly and Aron Eisenberg this past summer." Stephen will keep us posted as to when and where you will be able to see it.

---
SPECIAL CAST ACTIVITY
STEPHEN AUSTIN: Stephen has a fantastic stand-up comedy routine. Here is his latest appearance schedule:
T.B. SCOTT'S FOOD AND DRINK - Weds., Mar., 31st - 8p
Corona, CA
909-340-3474
---
CRUISE WITH PETER WOODWARD
Peter is considering cruising the Caribbean in January 2005 and wants to invite his fans to join the fun. He would like to see if there is sufficient interest before going too far into planning, so if you would like to receive a brochure about Peter's upcoming cruise once the details are finalized please advise of your: Name:
Postal Address, City, State, Zip:
E-mail address:
Phone number:
Total number of guests in your party:
Age range of the guests including yourself:

Send this information to
Susan Helfrich, Director
Cruise Events LLC
www.CruiseEvents.net
Susan@CruiseEvents.net
800 695 5253 - phone
215 322 0515 - phone
215 355 6664 - fax
Any information you send us will be handled respectfully. This is not a commitment from you, just an indication of interest.
---
JERRY DOYLE RADIO SHOW:
Here's the latest from Jerry:
I'll be sitting in for Michael Savage today 4-7P PST, 350+ affiliates, 9.9 million listeners.Details on the show are at talkradionetwork.com. Call in if you have anything to plug.

My weekday show, launching April 5th, is moving up into the 7-10P time slot.

The weekend show will continue to be heard on Saturdays, 8-11P PST.

All the best.
JD

On Saturday evening, March 27, Jerry Doyle will host a LIVE radio show from 10:00 PM to 1:00 am from:
American Bandstand Restaurant
10975 Metcalf
Overland Park, KS 66210
(913)451-1600

For more information on Jerry Doyle, Talk Radio Show Host, you may visit www.talkradionetwork.com

"The Jerry Doyle Show", now heard Saturdays from 8-11PM PST on the Talk Radio Network, will be adding a weekday show starting April 5th. Jerry is working on an affiliate list for the 95 stations across the country.

"The Jerry Doyle Show" launched in syndication, coast to coast, on 12/6 through Talk Radio Network. It's on Saturday nights, 8-11 PM PST. According to Jerry, it's about "Politics, pop culture and things that tick me off is the general theme. It's been a great ride and the folks at TRN have been fantastic. You can go to Talk Radio Network for more information.
---
BABYLON 5 BIRTHDAYS
Richard Biggs - March 18
Jesus Trevino - March 26
Ed Wasser - March 26

Have I missed anyone? If you know the birthday of someone connected with Babylon 5, pass the information along. We want to include everyone in our Happy Birthday Wishes.
READER BIRTHDAYS
Sometimes you just can't find the e-mail address for someone you know you have -- it's someone who responded to a discussion topic or you met in one of the chat rooms. You'd like to send a personal note, but .... No address!!!!

We've started a White Pages of Zocalo Readers! It's a handy way of keeping track of people -- and putting together a birthday/greeting card list as well. If you would like to be part of the listing, just send me your name, state, e-mail address and (if you'd like to have it listed) birthday (without year) to sgbruckner@aol.com. Check out the Directory of Readers.

Name: Connie Colvin
State: New York
E-mail address: CCB5Flamekeeper@aol.com
Birthday: March 4

Name: Lance Coviello
State: North Carolina
E-mail: EsperFF3@aol.com
Birthday: March 3

Name: Helen Cripe
State: Delaware
E-mail address: cripehl@itrcorporation.com
Birthday: March 2

Name: Melvin Good
State/Country: Cambridge, England, United Kingdom
E mail address melvin-good@lineone.net
Birthday 18 March
FAN CLUBS
We have a number of Fan Clubs listed here at the Zocalo. They are those associated with a particular actor -- and there are those devoted to Babylon 5 or science fiction. Be sure to check out the Clubs Page to see if there is an organization near you.
NEW SCIENCE FICTION MERCHANDISE
BABYLON 5 MERCHANDISE
Are you looking for Babylon 5 merchandise? Would you like to possess some of the wonderful patches or pins sold by the B5 Fan Club? Do you want to put in an order for the latest DVD? Bruce at Uncomyn Gifts still has one of the best collections around. Check out www.uncomyngifts.com. You may just find the magazine or t-shirt or patch you are looking for.
---
SCIENCE FICTION PUBLICATIONS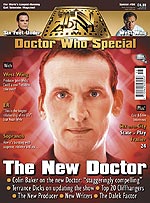 TV Zone Special #56: The big topic in this issue -- the new DOCTOR WHO! Meet Christopher Eccleston and see what qualities he will bring to the role. Also in this issue, Terrance Dicks, writer & and former script editor for DOCTOR WHO, offers some advice for the new production team. Colin Baker played the sixth Doctor and gives you some insights into his memories of the series.




Cult Times Special #29: The theme of this special issue, "Defense of the Realm" -- and we are given profiles of folks like ALIAS' Sydney Bristow, ANGEL's Wesley Wyndam-Price; THE AVENGERSs' John Steed, 24's Jack Bauer and THE MAN FROM UNCLE's Napoleon Solo. Also in this issue, hear from Michael Shanks and Christopher Judge about STARGATE SG-1 and upcoming ATLANTIS.





Expose #84: Harry Potter captures the cover of the latest issue and Daniel Radcliffe provides us with a glimpse of the third movie and what it is like learning the trade from directors with different styles. Also in this issue, Amy Acker talks about her changing role on ANGEL and Orlando Bloom and Liv Tyler look back on the RING saga.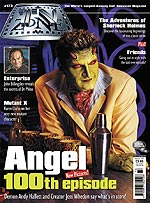 TV Zone #173: Green is his favorite color -- Andy Hallett wears a lot of the color in his role as Lorne in ANGEL. He talks about his life as a demon in this issue. Also included: John Billingsley talks about his role as Dr. Phlox on ENTERPRISE and Karen Cliche gives us some insight into Lexa Pierce on MUTANT X.
Expose Special #24: This special 2003/2004 Yearbook issue presents 88-pages of special material. Sir Ian McKellan reflects on differences between the two Gandalfs and how it feels to see his image on a stamp and coin. This issue also looks at Buffy, Angel, Harry Potter and much more.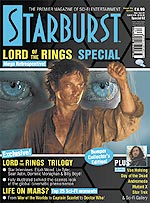 Starburst Special #62: It's all about LORD OF THE RINGS. This special issue brings you continued coverage of the trilogy. Included are interviews with Elijah Wood, Liv Tyler, Sean Astin, Billy Boyd and Dominic Monaghan. Also in this issue, you'll get an insight into VAN HELSING. The magazine talks to the cast and crew, including Hugh Jackman and Kate Keckinsale.






Cult Times #102: ANGEL's Alexis Denisof looks back on over five years as Wesley Wyndam-Price and how his character has evolved from wimp to high-powered executive at Wolfram & Hart. Also in this issue, Steve Bacic talks about ANDROMEDA and his return as Relemachus Rhade and Michael Gross talks about TREMORS - the movies and TV series.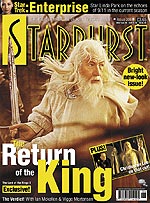 Starburst #306: This 100-page issue is full of exciting interviews -- including Sir Ian McKellen and Viggo Mortensen from LORD OF THE RINGS. Also in this issue, Neil Gaiman talks about his upcoming projects and Linda Park discusses Ensign Sato's story arc on ENTERPRISE.




NEW BOOKS ON THE HORIZON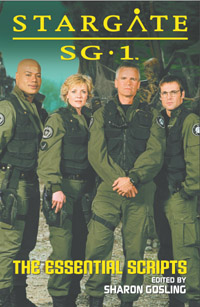 Stargate SG-1: The Essential Scripts TP
by Sharon Gosling

Far more than a script book, this essential Stargate SG-1 series guide is packed with bonus material including an in-depth introduction about writing for the show, deleted scenes, commentary and background, plus exclusive interviews with the writers, directors, and cast members. The following original Stargate SG-1 shooting scripts — complete with annotations — were specially selected for this volume: "2010," "Abyss," "The Fifth Race," "The Torment of Tantalus," "Window of Opportunity," and "Wormhole Xtreme."
(133/1-84023-887-9) (CAUT: 4)
SC, 6x9, 352pg, b&w..........$17.95
RAY HARRYHAUSEN: AN ANIMATED LIFE
by Ray Harryhausen & Tony Dalton, with a Foreword by Ray Bradbury

Ray Harryhausen is arguably the greatest stop-motion animator in the history of motion pictures, blazing new trails in special effects from the 1950s to the 1980s creating realistic dinosaurs, fantastic aliens, and imaginative mythological creatures. In the animator's own words, accompanied by hundreds of previously unpublished photographs, sketches, and storyboards from his personal archives, this book details Harryhausen's entire career — from 20 Million Miles to Earth and Earth vs. The Flying Saucers, to Clash of the Titans and Jason and the Argonauts. (356/0-8230-8402-7)
HC, 9x11, 304pg, FC..........$50.00 BookCloseOut.com

Ranger Dave writes that books by Bruce Boxleitner, John DE Lancie(Q), and William Shatner are available on Bookcloseouts.com in hard cover. They also now have a paperback listing and book prices are greatly reduced. Check it out.
BABYLON 5 NOVELS
DelRey is reprinting the original Babylon 5 novels. They started with #7 - Jeanne Cavelos' THE SHADOW WITHIN. Here's one I've been waiting for -- Kathryn Drennan's TO DREAM IN THE CITY OF SORROWS. The release date is scheduled for July 29, 2003. I love the new cover art! It can be pre-ordered from www.amazon.com. For those of you who love Babylon 5, this one reads just like an episode from the series. You just can't put it down.




COMIC BOOKS
AMAZING SPIDERMAN
AMAZING SPIDER-MAN #505
Amazing Spider-Man #505 will arrive in stores on Wednesday, March 17 from Marvel Comics. The issue is written by Fiona Avery and J. Michael Straczynski, with art and cover by John Romita Jr.
Here's how Marvel describes the issue:
"A new story arc begins as Peter delves further into the mysterious totemistic origin of his powers when the enigmatic Ezekiel returns! Is he truly Peter¹s mentor and ally, or something much more?"
Amazing Spider-Man #505 will be 32 pages and will cost $2.25.
AMAZING SPIDER-MAN #507

Written by J. Michael Straczynski, cover and pencils by John Romita Jr.
Concluding a 3-part arc, featuring the mysterious Ezekiel!
32 pages, $2.25, in stores on April 28.
AMAZING SPIDER-MAN #508 Written by J. Michael Straczynski, pencils and cover by John Romita Jr. The enigmatic Ezekiel returns to Peter's life. But is he the same man who stood by Spider-Man's side in his hour of need, or will he prove to be something much deadlier? 32 pages, $2.25, in stores on May 26.
Star Trek : The Key Collection Volume 1 The original full-color Star Trek comics reprinted in paperback at last! Star Trek comics debuted in 1967, the same year as the original television series and outlasted the TV version by 10 years. This volume collects the first eight issues of the original Enterprise crew in adventures to be found nowhere else. SC, FC ..........$22.95
SUPREME POWER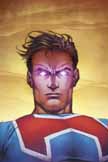 SUPREME POWER #9

Written by J. Michael Straczynski, cover and pencils by Gary Frank.
The world is still shaking from the titanic battle of Hyperion and Dr. Spectrum. Is Earth big enough for two such powerful beings? And who is Power Princess? Find out here!
32 pages, $2.99, in stores on April 7.
SMALLVILLE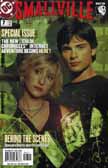 FIRST LOOK: SMALLVILLE #7
Smallville #7 will arrive in stores on Wednesday, March 17 from DC Comics. The issue is written by Clint Carpenter, with art by Tom Derenick, Adam DeKraker, Tom Grummett and Kevin Conrad and a cover by John Van Fleet.
Here's how DC describes the issue:
"A special issue kicking off a 3-month-long cross-media event. The story begins here, continues online, and concludes in May's Smallville #8. In the lead story, Chloe reopens her secret files after gaining information from a fugitive member of Lionel Luthor's Deletion Force...and her investigation leads to new secrets concerning Kryptonite! In the backup, Jonathan and Martha deal with the hazards of raising a super-powered teen. Plus, a report from Christopher James Beppo sheds new light on the enigmatic founder of Smallville."
Smallville #7 will be 48 pages and will cost $3.95.
TV SCHEDULE ON SCIFI CHANNEL
BABYLON 5 and CRUSADE are not currently listed on any SCIFI schedule. Ranger Anne reports that the SciFi Channel has scheduled "The Legend of the Rangers" for April 17, at 9:30 am ET.

STARGATE SCHEDULE:

26-MAR-04 6:00 PM STARGATE:SG-1 POINT OF NO RETURN
26-MAR-04 9:00 PM STARGATE SG-1 (LBX) EVOLUTION - PT 1
26-MAR-04 10:00 PM STARGATE SG-1 (LBX) ORPHEUS
26-MAR-04 11:00 PM STARGATE SG-1 (LBX) EVOLUTION - PT 1
26-MAR-04 2:00 AM STARGATE SG-1 (LBX) ORPHEUS
29-MAR-04 6:00 PM STARGATE:SG-1 TANGENT
29-MAR-04 7:00 PM STARGATE:SG-1 BETWEEN TWO FIRES
29-MAR-04 8:00 PM STARGATE:SG-1 2001
29-MAR-04 9:00 PM STARGATE:SG-1 DESPERATE MEASURES
29-MAR-04 10:00 PM STARGATE:SG-1 WORMHOLE X-TREME!
30-MAR-04 6:00 PM STARGATE:SG-1 THE CURSE
31-MAR-04 6:00 PM STARGATE:SG-1 SERPENT'S VENOM

FARSCAPE SCHEDULE:

28-MAR-04 1:00 AM FARSCAPE BACK AND BACK TO THE FUTURE

01-APR-04 3:00 AM FARSCAPE I, E.T.
01-APR-04 4:00 AM FARSCAPE THAT OLD BLACK MAGIC
01-APR-04 5:00 AM FARSCAPE DNA MAD SCIENTIST
04-APR-04 1:00 AM FARSCAPE EXODUS FROM GENESIS
08-APR-04 5:00 AM FARSCAPE THEY'VE GOT A SECRET
11-APR-04 1:00 AM FARSCAPE THRONE FOR A LOSS
15-APR-04 5:00 AM FARSCAPE TILL THE BLOOD RUNS CLEAR
18-APR-04 1:00 AM FARSCAPE PK TEK GIRL
22-APR-04 5:00 AM FARSCAPE A BUG'S LIFE
25-APR-04 1:00 AM FARSCAPE THANK GOD IT'S FRIDAY AGAIN
29-APR-04 5:00 AM FARSCAPE RHAPSODY IN BLUE

EARTH: FINAL CONFLICT

26-MAR-04 8:00 AM EARTH: FINAL CONFLICT SANCTUARY
29-MAR-04 8:00 AM EARTH: FINAL CONFLICT THROUGH YOUR EYES
30-MAR-04 8:00 AM EARTH: FINAL CONFLICT TIME BOMB
31-MAR-04 8:00 AM EARTH: FINAL CONFLICT THE FIELDS
BABYLON 5/CRUSADE PHOTOSHOP PHOTOS







Peter Woodward has sent along a new photo -- a rather dreadful one -- from his appearance on CHARMED. It will be added to the collection of photos available from Peter, including additional copies of the Crusade poster in photo format. Both are autographed by Peter. You do NOT have to pay the prices asked for over at e-bay! Here are photos of B5 and Crusade cast members at fantastic prices. Check out Photo Shop. Ordering is easy -- and you can't beat the prices! Just let me know which photos you want and I'll check to make sure they are still in stock.
---
BABYLON 5 TOONS
John Cook has a wonderful collection of cartoons -- many are take-offs from Babylon 5. Here's just one of them.

He has a cartoon caption contest going on as well. Try your hand at a punch line.

Go to http://contests.sev.com.au/index.php?contestid=1


SCI-FI CARTOONS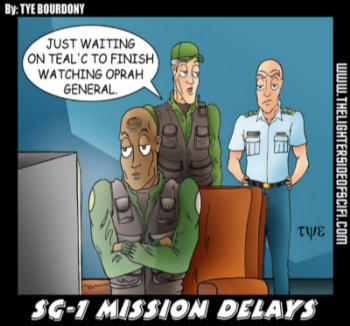 Tye Bourdony's latest Lighter Side of Sci-Fi satire can be seen in the Star Trek Communicator as well as at his website www.thelightersideofscifi.com.



CONVENTION CALENDAR
I-CON 23
Date: March 26-28, 2004
Place: SUNY, Stony Brook Campus
Location: Stony Brook, NY
B5 Guests: Peter Jurasik, Bill Blair
Other Guests: Vaughn Armstrong For more information, visit their website at " TARGET="_new"> http://www.iconsf.org.
---



United Fan Con East
Date: March 26-28, 2004
Place: Marriott Hotel
Location: Quincy, MA
Guests: Teryl Rothery, Marina Sirtis, Erin Gray, Virgnia Hey, Elisabeth Sladen, Arne Starr, Michael Cuneo

For more information, visit their website at " TARGET="_new"> http://www.unitedfancon.com/.
---

Creation Entertainment GRAND SLAM: THE SCI-FI SUMMIT
March 26-28, 2004
Location: Pasadena Center
Place: Pasadena, CA
Guests: William Shatner, Leonard Nimoy, Brent Spiner, Sally Kellerman, Connor Trinneer, Alexander Siddig, Dominic Keating, Anthony Montgomery, Walter Koenig, Andrew Robinson, Armen Shimerman, Kren Auberjonois, Cirroc Lofton, John Rhys-Davies, Amanda Tapping, Michael Shanks, Corin Nemec, Michael Rosenbaum, Mark Verheiden, Anthony Michael Hall, Nicole de Boer, Chris Bruno, John L. Adams, Kristen Dalton, Andy Hallett, Mercedes McNab, Robia La Morte, Iyari Limon, Mark Lutz, James Leary, Julie Benz, Jeremy Bulloch, Kenny Baker, Rusty Goffe, Ken Colley, Peter Mayhew, Leni Parker, Gina Torres

For more information, visit their website at http://www.creationent.com/calendar.htm.
---


Planet ComiCon
March 27-28, 2004
Location: Overland Park International Trade Center
Place: Kansas City
B5 Guests: Jerry Doyle, Julie Caitlin Brown, Andrea Thompsonn

For more information, visit their website at http://www.planetcomicon.com.
---


To be CONtinued
April 9-11, 2004
Place: Rosemont, IL
Location: Radisson O'Hare
B5 Guests: Tim Choate (Zathras), Jeffrey Willerth, and Peter David
Other Guests: Chase Masterson, Max Grodenchick, James Wilson

For more information, visit their website at http://www.2becontinued.
---

Concourse
April 9-12, 2004
Location: The Winter Gardens
Place: Blackpool, UK
Guests: Philip Pullman, Christopher Priest, Danny Flynn, Mitchell Burnside Clapp, Sue Mason

For more information, visit their website at http://www.eastercon.com/concourse.
---

Be sure to visit the referenced sites to see if there have been changes in dates/guests attending. Also visit our Convention Calendar for a full listing of upcoming conventions featuring Babylon 5, Crusade and Legend of the Rangers cast members as guests.
CONVENTION HIGHLIGHTS
Ranger Brian had a blast with Rick, Jason and Jeffrey at the 2BeContinued Convention last week in Indiana. He sent along a picture for everyone to enjoy. Thanks Brian.
If you would like to share your convention experience with your other Zocalo readers, send along a convention report. I will gladly post it for all to read. Got pictures? I'll post those as well.
ZOCALO TRADING POST
Do you have extra copies of B5, Amazing Spiderman, Midnight Nation or Rising Stars comics you'd like to trade? How about those extra trading cards or B5 magazines? There are a lot of fans looking for these items -- and the Trading Post can help you buy or sell them. To see what's available, just use this link to the Trading Post. To have items included in The Trading Post, send a note to The Zocalo. Please put Trading Post in the subject line.
PEN PALS
If you are looking for someone to talk about Babylon 5 and Crusade with, the Pen Pal section is for you! Check it out! Drop a note to someone who is feeling B5 withdrawal -- BIG TIME!

People thought a Pen Pal page was a good idea. If you would like to meet people who you could chat with or share your opinions of the show with, send along your e-mail or snail-mail address The Zocalo. It will be incorporated on the new Pen Page Page.
MAIL FOR CAST AND CREW
Here's a recent note from JMS on the subject:

Just an FYI to those who've been using the Ventura Blvd. mail drop for fan mail to actors....

As mentioned before, we're phasing out the forwarding of fan mail because we a) don't have the resources, complicated by b) the actors have scattered to the four winds, and it makes it very difficult to get everything to everybody in a timely fashion.

So, having provided prior notice...fan mail to actors coming to the Ventura Blvd. mail drop will be sent back. Mail to actors should be sent via their official fan clubs. I will still be taking mail there, since it's my mailbox, but that's it.

Just so's y'all know and save a few bucks on postage and returns.

WARNER BROS:

Warner Bros. Address:

Warner Bros. Domestic Television Distribution
4000 Warner Blvd.
Burbank, CA 91522

Warner Home Video:

Mr. Douglas Wadleigh
VP for Marketing and Special Features
Warner Bros.
4000 Warner Blvd.
Burbank, CA 91522

SCIFI:
Bonnie Hammer, President
Sci-Fi Channel
1230 Avenue of the Americas
New York, NY. 10020-1513

Mr. Thomas Vitale
Senior VP of Acquisitions, Scheduling & Program-Planning
BACK ISSUES OF THE ZOCALO TODAY
The front page of the The Zocalo Today changes daily, so be sure to check the back issues to make sure that you haven't missed anything IMPORTANT! I don't want the front page getting too long so I shift information periodically into the archives. So if you aren't a regular visitor to The Zocalo Today, be sure to check out the back issues. Just use the button above!
---
Take care and I look forward to hearing from you.
Sandra Bruckner (sgbruckner@aol.com)
Editor/Publisher
The Zocalo Today
http://www.isnnews.net
Copyright - SBruckner, 1999-2004