[an error occurred while processing this directive]

The Zocalo Today

Welcome! I am glad that you found The Zocalo Today and dropped by. Take your shoes off, get comfortable and stay a while. There is a LOT of information here and you won't want to miss any of it.

The Zocalo Today is an interactive newsletter, encouraging interaction with readers through a discussion topic each week. If you have suggestions as to how The Zocalo can be improved -- or be more responsive -- send them along. The Zocalo Today is as much YOUR newsletter as it is mine! I'm just pulling together things for you!

Join our weekly discussion topic. It is just one way you can interact with other Z readers. If you have other information you would like to share, send it along. If you see Babylon 5 cast and crew in other roles, let us know. We enjoy convention reports, photos, etc. Don't miss our back issues. I hope this will become more than just a newsletter. It's a community of people that enjoy sharing their experiences and interests. Don't be shy. Join us today!

If you have questions, drop me a line at sgbruckner@aol.com. If you would like to join the mailing list for our bi-weekly newsletter, send me a note and I'll include you on the list. Or you can use the subscription block at the left.

Again, WELCOME!




What's New Today
Friday, April 16:
TOP SF NETWORK SHOWS:
Alias 5.2
Century City 5.0
Kingdom Hospital 3.8
Tru Calling 3.8
Wonderfalls 2.3
Charmed 2.0
Smallville 1.9
Enterprise 1.4
Game Over 1.1
Source: Nielsen Galaxy Report, 3/22/04 - 3/28/04.
---
WIND IN THE WILLOWS: Walt Disney Pictures has hired screenwriter Mark Friedman to adapt Kenneth Grahame's THE WIND IN THE WILLOWS for the big screen. The movie will be a combination of live-action and CGI animation, bringing to life the classic children's characters of Mole, Badger and Mr. Toad. As of yet Disney hasn't found a director for the project. WILLOWS is being produced by Neal Moritz (THE FAST AND THE FURIOUS), Amanda Cohen, Corey May and M. Dooma Wendschuh.
---
PASSION OF THE ARK: Thanks to the tremendous success of Mel Gibson's PASSION OF THE CHRIST, Bobby Florsheim and Josh Stolberg's THE PASSION OF THE ARK was sold to Columbia Pictures for $1.5 million dollars, with another million waiting for the two writers if the project gets greenlighted. It's a huge sale for the industry, especially for two previously unproduced screenwriters, but that's the kind of heat that high concept religious movie ideas have in the wake of Gibson's CHRIST film. THE PASSION OF THE ARK is set in the modern day and follows a regular man who is told by God that a second great flood will be coming. God instructs the man to build an Ark like the one Noah made thousands of years ago. Columbia beat out all of the major studios for the Florsheim and Stolberg's screenplay.
---
24: With "24" bumped out of its regular time period this week, FOX is making sure viewers have a couple extra chances to see the show. The network will use its cable sibling FX for additional airings of the episode, which debuts at 9 p.m. ET Sunday (April 18). FOX had to move "24" from its normal home this week to accommodate President Bush's televised press conference Tuesday night, which also bumped "American Idol" back a day. The episode, "6:00 A.M.-7:00 A.M.," will have some stiff competition on Sunday, airing opposite new episodes of "Law & Order: Criminal Intent" on NBC and "Alias" on ABC, plus "The Sopranos" on HBO. FX will rebroadcast "24" at 11 p.m. ET Monday and 6 p.m. ET Tuesday, three hours before the show returns to its regular spot on FOX. FOX used this strategy during the show's first season, scheduling multiple repeats of "24" on FX to allow viewers to keep up with the real-time thriller's plot. Network executives credited the "multiplexing" with helping keep the series on the air as early episodes struggled somewhat in the ratings. FOX is not the only network struggling to recoup from Bush's press conference. CBS will re-air Thursday's (April 15) episode of "Survivor: All-Stars" -- which is up against the delayed "American Idol" results show -- at 8 p.m. ET Friday. It pre-empts a repeat of "Joan of Arcadia."
---
FLASH GORDON: Writer-director Stephen Sommers is involved with Universal's big-screen revival of FLASH GORDON. Sommers has been a rumored contender to helm the project for several months now. Sommers will produce FLASH GORDON but has not yet decided whether he will write and direct it, too. We were also told that Sommers won't announce his decision on Flash Gordon until after VAN HELSING opens in May.
---
WHAT'S ON TONIGHT
7:00pm on Spike TV
Star Trek: Deep Space Nine
Babel
Kira races to find a cure for a deadly virus.

8:00pm on Spike TV
Star Trek: The Next Generation
Sub Rosa
After her grandmother's death, Beverly falls under the spell of a ghost lover.

9:00pm on Spike TV
Star Trek: Deep Space Nine
Part 1 of 2: The Maquis
Federation terrorists threaten to start another Cardassian war.

10:00pm on Spike TV
Star Trek: Deep Space Nine
Part 2 of 2: The Maquis
Sisko and Gul Dukat ally to avert war between Federation colonists and the Cardassians.

10:00pm on Showtime
Dead Like Me
Dead Girl Walking
George tries to shirk her grim reaper responsibilities.

10:00pm on USA
Touching Evil
Memorial
Tonight, Branca and Creegan (Jeffrey Donovan) look for the person who has been assassinating military people who fought in the Iraq War. Is another terrorist loose?

On SciFi Tonight:

6:00pm
Stargate SG-1
Serpent's Lair
O'Neill and the group are on a suicide mission to protect Earth from the Goa'uld.

7:00pm
Stargate SG-1
Foothold
The team returns from a mission to find that all at AGC are not who they seem to be.

8:000pm
Andromeda
Lost in Space That Isn't There
The Abyss takes over the mind of a crew member, causing betrayal of Dylan.

9:00pm
Stargate SG-1
Fallout
Jonas prevents a massive explosion.

10:00pm
Stargate SG-1
Enemy Mine
O'Neill and the crew investigate the Naquadah planet to discover it is inhabited by Unas.
INSIDE SCI-FI THIS WEEK:
Thursday, April 15:
STAR WARS: The Associated Press reports that STAR WARS: EPISODE III star Ewan McGregor and fellow actor Charley Boorman are setting out this week on an around-the-world motorcycle journey from London, across Europe, Asia and North America, that will get them to New York City by about July.
---
SMALLVILLE: Did you catch last night's episode? It was TERRIFIC! Christopher Reeve was marvelous and his role as Dr. Swan is key. In talking about his return to SMALLVILLE, Reeve said, "It's nice to come back." "It makes me feel that I'm not separated from life before the injury," Reeve said, "that there is still a continuity to it. And that really brings a lot of pleasure." SMALLVILLE's star, Tom Welling enjoyed working with Reeve again in "Legacy". Welling said, "It's fascinating to me, to be aroumd him. I mean, you talk about someone who is a real-life hero." The WB has announced the renewal of SMALLVILLE for next year. It will be interesting to see what lies ahead.
---
GLORY ROAD: Variety reports that Ben Affleck will be working on Disney's Jerry Bruckheimer production GLORY ROAD. Production starts this summer with James Gartner directing. Affleck will star as a college basketball coach who led the first all-black lineup of players to the NCAA championship.
---

THUNDERBIRDS: Universal has announced that August 6 is the release date for THE THUNDERBIRDS. It is expected to open in the US and UK on July 30. This live-action version of the 60s British marionetter stars Bill Paxton as Jeff Tracy, patriarch of the top secret organization International Rescue, and commander of their five highly specialized rescue crafts: the Thunderbirds. The official website, ThunderbirdsMovie.com provides a stills gallery, trailer, summary and a couple downloadable desktop images. This is the movie Jonathan Frakes has been working on as director.
---
CONVENTION LISTINGS: I've been gathering convention listings and adding them to the convention calendar. Be sure to check it out to see if there is something coming to your neighborhood.
---
Wednesday, April 14:
BABYLON 5 FEATURED: Over at IGN Force, there is a marvelous overview of BABYLON 5. The piece goes through the history of the series and talks with J. Michael Straczynski about the future. Besides having some gorgeous pictures, there is a huge teaser at the end -- in true JMS style.
---
BABYLON 5 QUIZ: Are you having as much fun as I am answering the questions related to Babylon 5 -- as a way of celebrating the Season 5 DVD? Though the questions are easy, it is fun remembering the story -- and the characters.
---
TOP SF SYNDICATED PROGRAMS:
Stargate SG-1 2.1
Mutant X 1.7
Andromeda 1.6
She Spies 1.6
3rd Rock 1.4
Angel 1.4
The X-Files 1.4
Beastmaster 1.3
Buffy 1.3
The Outer Limits 1.1
Source: Nielsen Galaxy Report, 3/22/04 - 3/28/04
---
DARK SHADOWS: According to Variety, The WB has added Kelly Hu (X2) to the cast of its updated DARK SHADOWS pilot. Hu will play Dr. Julia Hoffman, a physician who discovers that Barnabas Collins is a vampire. Warner Brothers TV and John Wells Productions are behind DARK SHADOWS, which is executive produced by Mark Verheiden, Dan Curtis and Wells. The remake of the classic '60s vampire series also stars Martin Donovan, Matt Czuchry, Alexander Gould, Blair Brown, Marley Shelton, Ivana Milicevic, Alec Newman.
---
CHARMED: With the sixth season coming to a close for CHARMED, co-executive producer and director James L. Conway has thrown out a few juicy tidbits about the upcoming two-hour season finale. The conflict between Gideon and Wyatt is coming to a head. "Gideon [Gildart Jackson] has been trying to do something with Wyatt," Piper's (Holie Marie Combs) child, Conway said in a recent interview. "He's afraid that Wyatt is too powerful." Gideon will open a window to a parallel dimension, an evil version of our world. "In the parallel dimension, there's an evil version of the Charmed Ones [Combs, Alyssa Milano and Rose McGowan]. There's an evil version of him, and the world is all evil," Conway said while lining up shots for a confrontation between Gideon and Leo (Brian Krause). "Our girls are inadvertently sent over there, and they have to escape. The only way they can escape that world is by doing a lot of good." The whole situation gets complicated -- so you'll just have to watch! The CHARMED finale airs in a two-hour block starting at 8 p.m. ET/PT on May 16.
---
HARRY POTTER: Warner Brothers has announced a Nov. 18, 2005 release date for the fourth Harry Potter movie, HARRY POTTER AND THE GOBLET OF FIRE. The film goes into production later this year with Mike Newell directing. The third film, HARRY POTTER AND THE PRISONER OF AZKABAN, opens June 4. GOBLET finds 14-year-old Harry entered in the Triwizard Tournament against two rival wizardry schools, Beauxbatons and Durmstrang.
---
I, ROBOT: Will Smith's upcoming science fiction/action film I, ROBOT, opens July 16. A trailer for the movie is now up and running on the Apple trailer website. The new trailer beefs up the emphasis on the film's action, teasing the viewer with plenty of scenes showing Will Smith's detective character running for his life. Want a better look at the robots, check it out at http://www.apple.com/trailers/fox/i_robot/.
---
HELLBOY: News of the HELLBOY DVD editions is coming out already. Writer and director Guillermo del Toro tells is planning two separate DVD editions for the film. "The first edition is going to be a double disc hopefully, and the second edition is going to be a long cut of the movie, 20 minutes added, and you add a third disc to it," del Toro said. "I think you have the chance of the more casual fan just buying the first one, and the guy who really is hardcore going for the second one." The extra scenes will develop subplots with one of the villains, Rasputin (Karel Roden), and a love triangle with Hellboy (Ron Perlman), Liz Sherman (Selma Blair) and Agent Myers (Rupert Evans). In the film, there is only one scene where Sherman and Myers seem to be developing a romantic relationship that makes Hellboy jealous. "There is a little subplot that was taken from the movie that involved Rasputin's eyes," del Toro said. "That adds a layer of strangeness and beauty to him. There are more scenes between Selma and Rupert, and there's a little bit more of being able to follow those subplots. I feel that they couldn't be in the movie because the theatrical cut has to be a cut that moves to a pace that any casual fan or nonfan can enjoy, and the DVD is hardcore."
---
UPCOMING TV APPEARANCES: Folks are out promoting their new films. Here are some upcoming appearances you may want to catch:
John Travolta (THE PUNISHER) will on The Ellen DeGeneres Show on Wednesday (4/21).
Rebecca Romijn-Stamos (THE PUNISHER/X-MEN) can be seen on The Daily Show with Jon Stewart on Thursday, April 27, and on The Ellen DeGeneres Show on Friday, April 30.

Jennifer Garner (ALIAS, ELEKTRA) will be out promoting her new film, "13 Going on 30," and she is likely to mention the Daredevil spin-off ELEKTRA which she'll start shooting in May. She can be seen on The Tonight Show with Jay Leno on Wednesday (4/14) and on The Ellen DeGeneres Show on Wednesday, April 28.
---
HOUSE OF WAX: Jon Abrahams has signed on to Warner Bros./ Village Roadshow Pictures' remake of the 1953 Vincent Price classic HOUSE OF WAX. The film centers on a mad professor (Price) who cuts down on the cost of rebuilding his wax museum after a fire by using real humans covered with wax. The update will pit a group of teens against twisted murderers who encase their victims in wax. The teens become stranded in a small town and can only turn to a creepy gas station owner for help. The 26-year-old Abrahams will join Jared Padalecki, Elisha Cuthbert, Paris Hilton and Chad Michael Murray as one of the hapless teens.
---
ROSWELL: With the ROSWELL DVD sales proving the continued series popularity, there are rumors that the canceled SF TV series may come back as a feature film. Series creator Jason Katims is reportedly looking at continuing the adventures of Isabel (Katherine Heigl), Michael (Brendan Fehr), Max (Jason Behr) and Liz (Shiri Appleby) in a movie. ROSWELL, about four aliens living as high-school students in the famed UFO town in New Mexico, ran for two seasons on The WB before moving in its third and last season to UPN. It left the airwaves in 2003.
---
THE DAY AFTER TOMORROW: Now with HELLBOY behind them, Visual-effects house The Orphanage has landed Fox's SF disaster movie THE DAY AFTER TOMORROW as its next project. They will complete more than 45 shots for the film, which opens May 28.
---
Tuesday, April 13:
TOP SELLING SF BOOKS:
1. The Da Vinci Code
2. Angels & Demons
3. Glorious Appearing (Left Behind)
4. Harry Potter and the Order of the Phoenix
5. Kiss of the Night
6. The Song of Susannah (Dark Tower 6)
7. Expanded Psionics Handbook
8. The Time Traveler's Wife
9. New Spring (Wheel of Time)
10. Wicked
Source: Amazon.com, 4/12/04
---
THE PUNISHER: With the comic-book film adaptation of THE PUNISHER opening at theaters this week, Thomas Jane of the film indicates that he was a fan of comics long before he signed on to play Frank Castle, the former FBI agent who becomes a vigilante after his family is murdered by mobsters. "I think it's a great medium, a very valid artistic medium," Jane said in an interview. Listing a few of the comics he grew up collecting, he said, "I read EC comics, like Tales From the Crypt, Vault of Horror, Incredible Science Fiction, Shock Suspense Stories, Two Fisted Tales." No superheros? "I liked all the real genre stuff. That's where all the real literary talents, the Ray Bradbury, the Robert Heinlein adaptations were. I really got off on the writing. Then I got into Frank Miller and guys like that: the underground books, Robert Crumb. All that American Splendor stuff, I've been reading since I was a kid. I love that stuff. It's literate." His experience on THE PUNISHER has brought him back to reading some of the source material for his latest film. "I'm into Steve Niles right now, and anything Garth Ennis does," he said. " Ennis' The Return of Frank was the loose basis for the film's screenplay."
---
MUTANT X: Change is no stranger to Tribune Entertainment's MUTANT X. At the end of season two, two cast members left and the series took on a different direction. Victoria Pratt (Shalimar Fox) said in a recent interview that the upcoming season-three finale alters the universe of the show. "Something so drastic has happened that no one's character is going to be the same. Everyone's life is affected after the finale. If it goes to season four, it's going to be a shocking new world." Pratt's contract ends at the end of season three, and she said that she's still undecided about returning, though an offer is on the table. "I've been invited back if it goes back," she said. "We're just waiting to hear what happens."
---
STAR WARS TRILOGY: According to Video Business, pre-orders of the upcoming DVD set of the original STAR WARS trilogy have reached record levels. When Amazon.com opened pre-orders last week, they reported that the STAR WARS DVD set, which is scheduled for retail on Sept. 21, had already outsold expectations. The FYE Web site, meanwhile, reported that the DVD set will carry extensive special features, including commentaries by director George Lucas, cast member Carrie Fisher, sound designer Ben Burtt and cameraman Dennis Muren, as well as a 150-minute feature-length Kevin Burns documentary about the making of Star Wars. The set will also include a 30-minute featurette about the evolution of the Star Wars characters, a 20-minute featurette on the influence of Star Wars on moviemaking during the past two decades, a 10-minute featurette about lightsabers and a 20-minute featurette showcasing the opening of each Star Wars movie and its cultural reach.
---
HUGO AWARDS: Nominations for this year's HUGO awards have been announced. For a full listing in each of the categories, go to http://www.scifi.com/scifiwire/art-main.html?2004-04/12/10.00.books. The Hugos will be presented Sept. 4 at Noreascon Four, the 62nd Worldcon, in Boston.
---
THE TRIANGLE: The Hollywood Reporter reports that Dean Devlin and co-executive producer Bryan Singer have assigned writer Rockne O'Bannon (FARSCAPE) to script their upcoming Sci Fi Channel miniseries THE TRIANGLE.
---
BUFFY/ANGEL: UPN has ordered a new comedy pilot starring ANGEL co-star Charisma Carpenter. Carpenter will star in an untitled comedy from Andrew Secunda, a former "Late Night with Conan O'Brien" writer. The series focuses on on a career-minded single women (Carpenter) and her brother (Tyler Labine), the kind of fun-loving sibling sitcoms love. Secunda is co-executive producing the pilot and wrote the script. Adam Chase and Warren Littlefield will serve as executive producers, while television veteran James Widdoes ("8 Simple Rules") will direct.
---
DISCUSSION TOPIC: I thought I'd stir up things a bit and throw out a new discussion topic. Let's see what you would like to see on e-bay and why you would buy it!
---
Monday, April 12:
TOP 10 SCIFI CHANNEL SHOWS:
Stargate SG-1 1.7
Phantom Force 1.5
Interceptor Force 2 1.5
Andromeda 1.4
Tripping the Rift 1.3
Lost Voyage 1.2
The Arrival 1.1
Invasion, Part 2 1.1
Interceptor Force 1.1
The Second Arrival 1.0
Source: Nielsen Galaxy Report, 3/22/04 - 3/28/04
---
WEEKEND BOX OFFICE: Mel Gibson's THE PASSION OF THE CHRIST returned to the top of the box office charts this weekend, benefitting from the Easter holiday weekend. PASSION took in an estimated $17 million dollars from Friday to Sunday, bringing its combined total to over $350 M. As it stands now Gibson's film is now the eighth highest-grossing film domestically of all time. PASSION continued to bring in substantial sums in international markets, and while exact figures were not available, Fox reported a marked increase from last weekend's $6.4 million gross in Latin America. In Italy, PASSION broke every record in the books on its opening day Wednesday and was expected to perform strongly through Easter weekend. In its second weekend, HELLBOY dropped 51% and netted $11.1 M. Opening this weekend were THE ALAMO and JOHNSON FAMILY VACATION, and both films are tied right now for third overall spot with $9.2 M. When the final figures are released tomorrow we'll find out which film grossed more. A difference of just $700,000 separates THE WHOLE 10 YARDS, ELLA ENCHANTED and THE GIRL NEXT DOOR from each other, and undoubtedly each film's studio was hoping for more from their entries. Here are the estimated box office receipts from April 9 through to April 11, with their weekend gross and the movie's total domestic gross to date:
1. THE PASSION OF THE CHRIST $17,086,000 $354,877,000
2. HELLBOY $11,100,000 $41,080,000
3. (tie) JOHNSON FAMILY VACATION $9,200,000 $11,619,000
3. (tie) THE ALAMO $9,200,000 $9,200,000
5. WALKING TALL $8,300,000 $28,802,000
6. HOME ON THE RANGE $8,194,000 $27,507,000
7. SCOOBY-DOO 2: MONSTERS UNLEASHED $8,000,000 $62,862,000
8. THE WHOLE 10 YARDS $6,720,000 $6,720,000
9. ELLA ENCHANTED $6,108,000 $6,108,000
10. THE GIRL NEXT DOOR $6,000,000 $6,000,000
---
THE 4400: According to Variety, USA Network has picked up the sci-fi drama pilot THE 4400 to series. The project was ordered as a pilot plus five scripts from executive producers Rene Echevarria (Dark Angel) and Maira Suro (Platinum) last year. Picking up where most alien-abduction tales end, the hour-long series centers on the return of 4,400 missing people to Earth. The series kicks off with an apocalyptic ball of light sailing toward Earth. In place of the expected catastrophic event, however, thousands of returned abductees are left with no memory of their otherworldly experiences. Each has been gone anywhere from a few months to several decades, but hasn't aged a day. The 4400 is set for a summer premiere on USA, which will also roll out a new season of THE DEAD ZONE in June. "4400" is planned as a limited series, with the possibility of more episodes should the first round perform well. Peter Coyote, Joel Gretsch and Jacqueline McKenzie starred in the pilot alongside Michael Moriarty, Mahershalalhashbaz Ali, Laura Allen, Kaj-Erik Eriksen and Chad Faust.
---
BLACK WIDOW: Rumor has it that Lions Gate Entertainment is developing a feature film based on the Marvel Comic book character. X-MEN producer David Hayter is in talks to script as well as make his directorial debut with this espionage thriller. The project is envisioned as a low budget film set in during the Cold War. BLACK WIDOW centers on KGB-trained Russian spy Natasha Romanoff, who becomes the Black Widow after the death of her husband.
---
MISSION IMPOSSIBLE III: Tom Cruise is overseas scouting locations for MISSION IMPOSSIBLE: III, including the Reichstag in Berlin. He also stopped off in Accra, Jamestown, in Ghana.
---
Sunday, April 11:
EASTER: Here is hoping that all of you have an enjoyable holiday weekend.
---
NEWS: As is the case on most weekends, there isn't a lot of "new" news to gather. Another edition of THe Zocalo Today was sent out yesterday. If you didn't get your coppy, be sure to let me know. I can check the mailing list to make sure your address has been included. If you don't want to join the mailing list, go to http://tv.groups.yahoo.com/group/thezocalo/ to read this edition -- and previous ones sent out.
---
AGAINST ALL ENEMIES: According to The Hollywood Reporter, Sony Pictures has optioned film rights to Richard Clarke's nonfiction best seller AGAINST ALL ENEMIES: INSIDE AMERICA'S WAR ON TERROR for producer John Calley. Published last month by the Free Press, a subsidiary of Simon & Schuster -- ENEMIES has been at the center of the current national debate about America's readiness to respond to terrorist threats before Sept. 11. Clarke, who was a counterterrorism expert in the administrations of both Bill Clinton and George W. Bush, appeared before the 9/11 Commission the week the book was published. During that hearing, he testified that the Bush White House didn't consider terrorism "an urgent issue" in the months before the al-Qaida attacks on New York and Washington.
---
Saturday, April 10:
SKY CAPTAIN AND THE WORLD OF TOMORROW: Novice director Kerry Conran has taken on the live-action/computer-animated SF movie SKY CAPTAIN AND THE WORLD OF TOMORROW and is using some unique production methods. "I think it's minimally an evolutionary way to make a movie," Conran said in an interview. "I hope it opens up the door a little bit for [filmmakers]." Conran created the movie's story and backgrounds in a computer, then went out and shot real actors (Gwyneth Paltrow, Jude Law and Angelina Jolie) against blue screens. The actors were then digitally composited into the film's environments, which were enhanced in post-production. SKY CAPTAIN is set in a mythical 1930s-era New York and deals with a spunky reporter (Paltrow) who researches the mysterious disappearance of prominent scientists when a squadron of giant flying robots invades. The movie owes its look and feel in part to old-time film serials. Using computer-generated environments greatly reduces the cost of making movies, Conran said. "It's hard to say whether or not Hollywood would embrace this wholesale, but I think it's a very viable thing for the independent market," said Conran. "I do think, given how expensive films have gotten, to some extent, they're going to have to [embrace it]. They have to start thinking of something to do a little differently. I don't think they can keep edging up these budgets the way they are. ... I'm [not so much] concerned about how much these films cost, [but] that they can't afford to be terribly risky with them, and so what you get are films that ... may be very entertaining, but they're very safe. And they're very much generic in their own way." SKY CAPTAIN opens June 25.
---
TRU CALLING: The first season of this series will wrap with back to back episodes on Fox April 29th. There is still no word on the series fate. CALLING's ratings have not been stellar, keeping the series on the cancellation bubble for most of the season.
---
BLACK WIDOW: Lions Gate Entertainment is developing a feature film based on the Marvel Comic book character. X-Men producer David Hayter is in talks to script as well as make his directorial debut with this espionage thriller. The project is envisioned as a low budget film set in during the Cold War. BLACK WIDOW centers on KGB-trained Russian spy Natasha Romanoff, who becomes the Black Widow after the death of her husband.
---
ICON: Friday, Marvel Comics announced the launch of ICON, a new publishing imprint that will produce projects utilizing properties outside of the Marvel Universe. ICON will launch with two titles currently published at Image Comics: Brian Bendis' Powers and David Mack's Kabuki. Marvel says the ICON imprint has been created with "a mandate to pursue both these creator and licensed projects, while maintaining the highest level of talent and the brands that readers have come to expect from Marvel." Dan Buckley, Publisher, said, "We had been considering this kind of imprint for a while before talking to Brian and David. But once we did, everything fell into place. Starting with Brian and David on Powers and Kabuki really sets the standard for the whole line. We are very excited about this initiative, and are thrilled that Powers and Kabuki are launching it."
---
Friday, April 9:
TOP SF NETWORK SHOWS:
Joan of Arcadia 6.0
Kingdom Hospital 5.7
Alias 4.7
Wonderfalls 3.1
Charmed 3.0
Smallville 2.6
Enterprise 1.7
Game Over 1.4
Source: Nielsen Galaxy Report, 3/8/04 - 3/14/04.
---
MAGICK: Dreamworks has announced that Tommy O'Haver will direct the supernatural romantic comedy film MAGICK -- a body-swapping story with a twist. O'Haver said in an interview, "It's totally sick, because it's a guy and a girl who switch from the neck down only. It will be PG-13, maybe R, so I'll get away with a lot more." Robert Zemeckis is producing the film, and script development is underway. The title might change to avoid confusion with other similarly titled films.
---
GREEN HORNET: Filmmaker Kevin Smith's official View Askew Web site has opened The Hornet's Nest, a page that will track the production of Smith's upcoming Green Hornet movie. The site should be a good way of checking rumors against official word from Smith on the project.
---
ALIAS: Jeffrey Bell, veteran from ANGEL and X-FILES has joined ABC's ALIAS for next season as part of his new two-year, seven-figure overall pact with Touchstone Television. Bell will sign on to ALIAS as a writer and co-executive producer. His Touchstone pact calls for him to be upped to executive producer on the drama series in the 2005-06 season.
---
SPIDER-MAN 2: An absolutely AWESOME trailer for Columbia Pictures' SPIDER-MAN 2, which will take over the box office on June 30 is now on-line at http://www.apple.com/trailers/sony_pictures/spider-man_2/trailer/. Sam Raimi directs the sequel starring Tobey Maguire, Kirsten Dunst, James Franco, Rosemary Harris, J.K. Simmons, and Alfred Molina. Here is a brief description of where the movie begins:
Two years have passed, and the mild-mannered Peter Parker faces new challenges as he struggles with "the gift and the curse," desperately trying to balance his dual identities as the web-slinging superhero Spider-Man and his life as a college student. Tormented by his secrets, Peter finds that his relationships with all those he holds dear are in danger of unraveling. His life-long yearning for M.J. (Dunst) becomes even stronger as he fights the impulse to reveal his secret life and declare his love. His friendship with Harry Osborn (Franco) is complicated by the young Osborn's bitterness over his father's death and his growing vendetta against Spider-Man. Even Peter's beloved Aunt May (Harris), who has fallen on hard times after the death of Uncle Ben, begins to have doubts about her nephew. Peter's life is about to become even more complicated as he encounters a formidable new foe -- Dr. Otto Octavius (Molina). Peter must use all the powers at his disposal to try to stop this diabolical madman in his octagonal tracks.
---
WEEKEND AT THE MOVIES: Disney's long-delayed THE ALAMO has an army of adversaries at the box office over the Easter weekend. Analysts expect it to claim a victory with receipts in the range of $16-19 million, a win is nevertheless likely to be regarded as costly, given the $100-million expenditure on the film. Moreover, if such an outcome does in fact ensue, it will almost surely follow by one week the disappointing take for Disney's HOME ON THE RANGE. The film's chief competitor is believed to be Warner's THE WHOLE TEN YARDS, starring Bruce Willis and Matthew Perry, a sequel to THE WHOLE NINE YARDS, in which Willis played a former mob hit man, and Perry, his skittish dentist. It also faces rivalry over the year's most strictly religious holiday from Mel Gibson's THE PASSION OF THE CHRIST. On its opposite flank, THE ALAMO will be struggling against Sony's HELLBOY, last weekend's No. 1 film. On another front, two new films aimed at female moviegoers will be battling it out -- 20th Century Fox's THE GIRL NEXT DOOR, and Miramax's ELLA ENCHANTED. There is also Fox Searchlight's JOHNSON FAMILY VACATION (which opened Wednesday), starring Cedric the Entertainer and Vanessa Williams, directed at the urban audience.
---
A PRINCESS OF MARS: According to Daily Variety, Robert Rodriguez's decision to resign from the Directors Guild of America rather than conform to its "one director-one film" policy has now imperiled Paramount's A PRINCESS OF MARS, which Rodriguez had been slated to direct. Under terms of its agreement with the DGA, Paramount may only hire directors who are members of the guild. "We are in discussions with Mr. Rodriguez and are trying to come up with a solution," Paramount COO Rob Friedman told the trade publication. Rodriguez quit the DGA last month so that he could co-direct Dimension Films' SIN CITY with Frank Miller, who wrote and illustrated the graphic novel series on which the movie is based. Rodriguez had sought a waver from the DGA so that he could work with Miller, but the guild had refused, maintaining that it has a firm position that only one director may receive screen credit on any film. Further complicating matters, Rodriguez has said that he wants Quentin Tarantino to direct part of SIN CITY as well.
---
SEASON 5 BABYLON 5 DVD ON SALE TODAY
Materials are arriving from Warner Bros. and will be posted shortly related to the release of the Season 5 DVD for Babylon 5.

For the press release, which includes all the details for the DVD set, go to Babylon Season 5 DVD page.
AUCTION OF NOTE
Alan Zimmerman, who hosted many signings for Michael O'Hare in the early days of Babylon 5, is starting to auction off the contents of his store, Science Fiction, Mysteries and More! Most of the items posted now are paperbacks (some of which have autographs). Many of these books are out of print. Books include science fiction, fantasies, mysteries, spy novels, true crime, romance novels, westerns, action adventure, environmental, political horror, young adult, media tie-ins, new age and the ever popular miscellaneous. Not all categories are in each lot and this is just the first lot more will come. The hardcovers, used and collectibles will be offered latter. Check out the website at www.lotauctions.com . Look for the featured auction. Science Fiction, Mysteries and More. You can bid on a single book or the whole lot.
SAVE THE HUBBLE
The Hubble project is in jeopardy. Please visit http://www.savethehubble.org/petition.jsp and sign the petition to have NASA reconsider funding for the project.
---
DISCUSSION TOPIC
As I wander through e-bay (or other auction sites) and see materials for sale from various TV series -- or movies, I wondered what some favorite items would be. Do you like being able to buy a script so that you can read how your favorite episode was put together -- and perhaps what was not seen? Do you like to pick up items of apparel so that you can wear a t-shirt or hat or jacket to represent your favorite show? What are you willing to pay for?

Send in your thoughts, comments and ideas to sgbruckner@aol.com. I post them on the Discussion Page for everyone to share. See what has come in so far. If you see an old topic you want to respond to, go right ahead. We enjoy hearing from you.
DVD BUYING TIPS
CostCo continues to be my favorite store for DVDs. I picked up the Season 6 DVD of STARGATE SG-1 for $39.95 there on Saturday.

Ranger Dave found JEREMIAH nearly $20 less than Amazon's price at DVDsoon.com. Dave used Brian's suggestion and went to www.dvdpricesearch.net and found STARGATE SG-1 Seasons 1,2,&3 for $32.88 each (including ) tax and free shipping). There is even a coupon for $4 off purchases over $100 from that company. Season 4 was listed at a bit over $40.

I understand from Ranger Judy that all CostCo stores don't have the prices mentioned here. Hope some of the other options given help out.

Ranger Brian sent along a terrific tip for purchasing any DVDs. Go to http://www.dvdpricesearch.net/. You can do a search on any title and it will find the lowest price for you. It includes mailing information as well. Thanks Brian!

Ranger Frank in Seattle indicates that again, CostCo is saving Babylon 5 fans money!
Costco stores have a limited time sale on the Babylon 5 DVD sets. I went into a Costco in the Seattle area today, and they have seasons 1, 2 and 3 for $59.99 each -- about $25 less than Amazon.com, and $40 less than list price, as I recall. Season 4 is $64.99. But the deal is that if you buy Season 4, you get $20 off any one of the other seasons.

Thanks Frank for passing along the info. Other folks should check out CostCo for Babylon 5 and other DVDs. They usually have very competitive prices.
BABYLON 5:
THE COMPLETE FOURTH SEASON Collectible Six-Disc DVD Set Featuring All 22 Episodes
Fully-Loaded with New Bonus Materials
Remastered in Widescreen and Dolby Digital 5.1 Audio
Available January 6 from Warner Home Video I have put together a listing of the episodes and pictures from each episode of Season 4 with a synopsis from the Lurker's Guide. Enjoy. If you have found bargain prices out there on this set, let us know. If you have had problems with the set, here is an address to use to report them: Send any complaints/issues directly to Sherri Bogard at sherri.bogard@warnerbros.com. She handles all DVD problems with "Babylon 5".
STARGATE SG-1

SEASON SIX DVD
Season six of STARGATE SG-1 is now available. Amazon has had this DVD on their top 10 list for weeks. The DVD boasts incredible special effects sequences, rapid-fire pacing and awesome scenes of alien warfare, this all-new five-disc set of Stargate SG-1 is your gateway to pulse-pounding sci-fi action!

Special features include audio commentary for each episode and twelve "SG-1 Directors Series" featurettes!

For more details and to watch the trailer, go to http://www.mgm.com/title_title.do?title_star=XXXSETSTARGAT6.
KEEPING UP WITH CAST AND CREW
BRUCE MCGILL: Bruce McGill (Major Ryan in SEVERED DREAMS) will star in Universal and Miramax's CINDERELLA MAN, directed by Ron Howard. He will play a boxing promoter who is instrumental in guiding the career of Russell Crowe's title character. McGill next can be seen in DreamWorks' COLLATERAL opposite Tom Cruise as well as SLOW BURN with Ray Liotta.
---
DANIEL DAE KIM: Daniel (Lt. Matheson from CRUSADE) has landed a role in the upcoming series PARTY OF FIVE, being produced by J.J. Abrams from ALIAS.
---
CLAUDIA CHRISTIAN: Claudia has landed the lead in a play called WHAT THE NIGHT IS FOR by Michael Weller. At the Laguna Playhouse from 3 April 2004 - 2 May 2004. The play charts the night when two former lovers - both married - meet again for dinner in a hotel bedroom. It's truthful, powerful, and funny, and explores territory many of us have had to face - or chosen to ignore. Reservations can be made on-line by visiting the Laguna Playhouse website and clicking on tickets or calling them at 1-800-946-5556. Thanks Ranger Jim for the information.
Ranger Michael reports that Claudia Christian announced at the London Film and Comic Con she is in a new sci fi film. She got the lead role in Starhyke. For more information, go to www.starhyke.com . Not a lot of information there yet, but more news will be posted soon.
---
STEPHEN AUSTIN: Our favorite Pak'Ma'Ra Ambassador has sent in an update.
"Everything is progressing well towards the production of our first episode of BUENA PARK AFTER DARK. I've been brought on as the Associate Producer of this weekly satirical talk show (think Fernwood Tonight meets Larry Sanders) starring L..A. radio icon and legend (just ask him) Frazer Smith. We're looking to premier in April on the Pax-owned station, KDOC-TV here in the Orange-Los Angeles County Area.
Post production is finally finished on REPTILE RANGERS. This is a film I worked on with J.G. Hertzler, Robert O'Reilly and Aron Eisenberg this past summer." Stephen will keep us posted as to when and where you will be able to see it.

---
SPECIAL CAST ACTIVITY
CRUISE WITH PETER WOODWARD
Peter is considering cruising the Caribbean in January 2005 and wants to invite his fans to join the fun. He would like to see if there is sufficient interest before going too far into planning, so if you would like to receive a brochure about Peter's upcoming cruise once the details are finalized please advise of your: Name:
Postal Address, City, State, Zip:
E-mail address:
Phone number:
Total number of guests in your party:
Age range of the guests including yourself:

Send this information to
Susan Helfrich, Director
Cruise Events LLC
www.CruiseEvents.net
Susan@CruiseEvents.net
800 695 5253 - phone
215 322 0515 - phone
215 355 6664 - fax
Any information you send us will be handled respectfully. This is not a commitment from you, just an indication of interest.
---
JERRY DOYLE RADIO SHOW:
Here's the latest from Jerry:
For the radio show, Talk Radio Network is building a new site and will have jerrydoyle.com up and running soon. It will tie into the talkradionetwork.com site as well.

The M-F show launches this coming Monday(5th), 7-10P PST. The call in number is 800/449-8255. Spread the word and give a call if you've got something to plug. I'll still be doing the Saturday show, 8-11P PST. Same phone number for that too. All the best.

All the best.
JD

For more information on Jerry Doyle, Talk Radio Show Host, you may visit www.talkradionetwork.com
---
BABYLON 5 BIRTHDAYS
Christopher Franke - April 6
Maggie Egan - April 11
Tony Dow - April 13
Warren Takeuchi - April 19
Peter Jurasik - April 25

Have I missed anyone? If you know the birthday of someone connected with Babylon 5, pass the information along. We want to include everyone in our Happy Birthday Wishes.
READER BIRTHDAYS
Sometimes you just can't find the e-mail address for someone you know you have -- it's someone who responded to a discussion topic or you met in one of the chat rooms. You'd like to send a personal note, but .... No address!!!!

We've started a White Pages of Zocalo Readers! It's a handy way of keeping track of people -- and putting together a birthday/greeting card list as well. If you would like to be part of the listing, just send me your name, state, e-mail address and (if you'd like to have it listed) birthday (without year) to sgbruckner@aol.com. Check out the Directory of Readers.
FAN CLUBS
United Federation of Planets
Ranger Anne reports that in January, another chapter was added to the fold... EAS Winter Wolf (in Texas). For more information, go to their site at http://www.ufphq.com/chain_of_command.htm. You will find a great deal of interest in Babylon 5 -- with position currently available on the sector staff--EarthDome, EarthForce and the Alliance. Check it out.
STAR TREK CLUB VENEZUELA
Ranger Andres dropped a note to say that a new club has been formed -- Star Trek Club Venezuela. It is small right now, but they are ready for recomendations, opinions, and/or any other comments. They are plannig our first expocon at the end of the year, into the facilities of Humboldt Planetarium in Caracas. Visit their site at www.trekvenezuela.net.
We have a number of Fan Clubs listed here at the Zocalo. They are those associated with a particular actor -- and there are those devoted to Babylon 5 or science fiction. Be sure to check out the Clubs Page to see if there is an organization near you.
NEW SCIENCE FICTION MERCHANDISE
BABYLON 5 MERCHANDISE
Are you looking for Babylon 5 merchandise? Would you like to possess some of the wonderful patches or pins sold by the B5 Fan Club? Do you want to put in an order for the latest DVD? Bruce at Uncomyn Gifts still has one of the best collections around. Check out www.uncomyngifts.com. You may just find the magazine or t-shirt or patch you are looking for.
---
SCIENCE FICTION PUBLICATIONS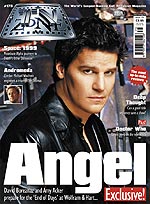 TV Zone #175: ANGEL star David Boreanaz talks about the big changes undergone by the characters in ANGEL's Season Five, his directorial début on the show, and his work on upcoming movie The Crow: Wicked Prayer. ANDROMEDA's Gordon Michael Woolvett tells us about his latest season playing fix-anything engineer Seamus Zelazny Harper, and about making his writing début on the show.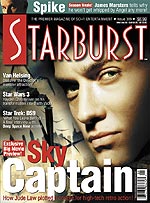 Starburst #309: SKY CAPTAIN captures the cover of this month's issue. This retro movie set in the 1930s, stars Jude Law and Gwenyth Paltrow. Read about how the movie was created, using some interesting new techniques. Also in this issue, a look at this summer's big monster flick, VAN HELSING with Hugh Jackman. Also see what James Marsters is up to now that ANGEL has been cancelled.




Expose Special #25: CHARMED is the focus of attention in this issue. Alyssa Milano, Holly Marie Combs and Paige McGowan look ahead to a seventh season. Others featured in the issue include co-star Dorian Gregory and producer Brad Kern





Cult Times #103: 24 gets a bit of attention in this month's issue. The magazine looks at what makes the show unique. Also in this issue, CHARMED writer Krista Vernoff talks about including baby Wyatt into the story -- and her reasons for leaving to work on WONDERFALLS. CSI's Robert David Hall talks about being part of the biggest crime drama in the US.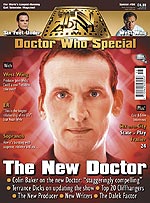 TV Zone Special #56: The big topic in this issue -- the new DOCTOR WHO! Meet Christopher Eccleston and see what qualities he will bring to the role. Also in this issue, Terrance Dicks, writer & and former script editor for DOCTOR WHO, offers some advice for the new production team. Colin Baker played the sixth Doctor and gives you some insights into his memories of the series.




Cult Times Special #29: The theme of this special issue, "Defense of the Realm" -- and we are given profiles of folks like ALIAS' Sydney Bristow, ANGEL's Wesley Wyndam-Price; THE AVENGERSs' John Steed, 24's Jack Bauer and THE MAN FROM UNCLE's Napoleon Solo. Also in this issue, hear from Michael Shanks and Christopher Judge about STARGATE SG-1 and upcoming ATLANTIS.





Expose #84: Harry Potter captures the cover of the latest issue and Daniel Radcliffe provides us with a glimpse of the third movie and what it is like learning the trade from directors with different styles. Also in this issue, Amy Acker talks about her changing role on ANGEL and Orlando Bloom and Liv Tyler look back on the RING saga.





NEW BOOKS ON THE HORIZON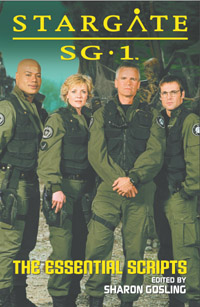 Stargate SG-1: The Essential Scripts TP
by Sharon Gosling

Far more than a script book, this essential Stargate SG-1 series guide is packed with bonus material including an in-depth introduction about writing for the show, deleted scenes, commentary and background, plus exclusive interviews with the writers, directors, and cast members. The following original Stargate SG-1 shooting scripts — complete with annotations — were specially selected for this volume: "2010," "Abyss," "The Fifth Race," "The Torment of Tantalus," "Window of Opportunity," and "Wormhole Xtreme."
(133/1-84023-887-9) (CAUT: 4)
SC, 6x9, 352pg, b&w..........$17.95
RAY HARRYHAUSEN: AN ANIMATED LIFE
by Ray Harryhausen & Tony Dalton, with a Foreword by Ray Bradbury

Ray Harryhausen is arguably the greatest stop-motion animator in the history of motion pictures, blazing new trails in special effects from the 1950s to the 1980s creating realistic dinosaurs, fantastic aliens, and imaginative mythological creatures. In the animator's own words, accompanied by hundreds of previously unpublished photographs, sketches, and storyboards from his personal archives, this book details Harryhausen's entire career — from 20 Million Miles to Earth and Earth vs. The Flying Saucers, to Clash of the Titans and Jason and the Argonauts. (356/0-8230-8402-7)
HC, 9x11, 304pg, FC..........$50.00 BookCloseOut.com

Ranger Dave writes that books by Bruce Boxleitner, John DE Lancie(Q), and William Shatner are available on Bookcloseouts.com in hard cover. They also now have a paperback listing and book prices are greatly reduced. Check it out.
BABYLON 5 NOVELS
DelRey is reprinting the original Babylon 5 novels. They started with #7 - Jeanne Cavelos' THE SHADOW WITHIN. Here's one I've been waiting for -- Kathryn Drennan's TO DREAM IN THE CITY OF SORROWS. The release date is scheduled for July 29, 2003. I love the new cover art! It can be pre-ordered from www.amazon.com. For those of you who love Babylon 5, this one reads just like an episode from the series. You just can't put it down.




COMIC BOOKS
24: One Shot #1
by J. C. Vaughn and Mark L. Haynes, with Renato Guedes
24, the award-winning TV series from Fox, comes to comics from the publisher that brought you CSI and The Shield! CTU's Jack Bauer has to keep a beautiful terrorist alive for 24 hours—and his gun only has one bullet! Brilliantly conceived by J. C. Vaughn and Mark L. Haynes (Battlestar Galactica), with photo-realistic art by Renato Guedes (CSI: Miami—Thou Shalt Not…). Prestige Format. MATURE READERS
AMAZING SPIDERMAN
AMAZING SPIDER-MAN #506
Amazing Spider-Man #506 will arrive in stores on Wednesday from Marvel Comics. The issue is written by J. Michael Straczynski, with art and cover by John Romita Jr.
Here's how Marvel describes the issue:
"Part one of an arc featuring the mysterious Ezekiel."
Amazing Spider-Man #506 will be 32 pages and will cost $2.25
AMAZING SPIDER-MAN #507

Written by J. Michael Straczynski, cover and pencils by John Romita Jr.
Concluding a 3-part arc, featuring the mysterious Ezekiel!
32 pages, $2.25, in stores on April 28.
AMAZING SPIDER-MAN #508 Written by J. Michael Straczynski, pencils and cover by John Romita Jr. The enigmatic Ezekiel returns to Peter's life. But is he the same man who stood by Spider-Man's side in his hour of need, or will he prove to be something much deadlier? 32 pages, $2.25, in stores on May 26.
SUPREME POWER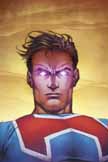 SUPREME POWER #9

Written by J. Michael Straczynski, cover and pencils by Gary Frank.
The world is still shaking from the titanic battle of Hyperion and Dr. Spectrum. Is Earth big enough for two such powerful beings? And who is Power Princess? Find out here!
32 pages, $2.99, in stores on April 7.
STARGATE SG-1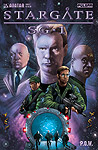 STARGATE SG-1 Comic Issue #2 now in stores
MARCH 31, 2004

The second installment of the new Stargate SG-1 comic book series is now available at retailers worldwide. "P.O.W." #2 tells part two of a 3-issue story, in which Colonel Jack O'Neill finds himself a captive of the Goa'uld. "This is meant to be our introduction to the Stargate world for new comic fans and a fun treat for the hardcore fans," said author James Anthony Kuhoric. The issue features a recounting of the events of the original "Stargate" film, as well as the beginning of the TV series. "In addition to establishing the background as a starting point for future comic book series, this feature amalgams the two universes [of the film and the TV series] into SG-1 continuity. We get to see Richard Dean Anderson as O'Neill during the first Abydos mission!"

With a story by Kuhoric and art by Renato Guedes, "P.O.W." #2 carries a $3.50 price tag and is available in several different covers. Fans who can't find the issue can order it from the publisher's online store, at ComicCavalcade.com.

"P.O.W." #3 is expected in April, followed by a brand new 3-part series, "Fall of Rome," which will introduce new characters and expand the Stargate universe.
TV SCHEDULE ON SCIFI CHANNEL
BABYLON 5 and CRUSADE are not currently listed on any SCIFI schedule. The SciFi Channel has scheduled "The Legend of the Rangers" for April 17, at 9:30 am ET.

STARGATE SCHEDULE:

04/16/2004 9:00 PM STARGATE SG-1 (LBX) FALLOUT
04/16/2004 10:00 PM STARGATE SG-1 (LBX) ENEMY MINE
04/16/2004 11:00 PM STARGATE SG-1 (LBX) FALLOUT
04/16/2004 1:00 AM STARGATE SG-1 (LBX) ENEMY MINE
04/23/2004 9:00 PM STARGATE SG-1 (LBX) CHIMERA
04/23/2004 10:00 PM STARGATE SG-1 (LBX) SPACE RACE
04/23/2004 11:00 PM STARGATE SG-1 (LBX) CHIMERA
04/23/2004 1:00 AM STARGATE SG-1 (LBX) SPACE RACE
04/30/2004 9:00 PM STARGATE SG-1 (LBX) DEATH KNELL
04/30/2004 10:00 PM STARGATE SG-1 (LBX) AVENGER 2.0
04/30/2004 11:00 PM STARGATE SG-1 (LBX) DEATH KNELL
04/30/2004 1:00 AM STARGATE SG-1 (LBX) AVENGER 2.0

FARSCAPE SCHEDULE:

18-APR-04 1:00 AM FARSCAPE PK TEK GIRL
22-APR-04 5:00 AM FARSCAPE A BUG'S LIFE
25-APR-04 1:00 AM FARSCAPE THANK GOD IT'S FRIDAY AGAIN
29-APR-04 5:00 AM FARSCAPE RHAPSODY IN BLUE

EARTH: FINAL CONFLICT

04/16/2004 8:00 AM EARTH: FINAL CONFLICT ESSENCE
04/19/2004 8:00 AM EARTH: FINAL CONFLICT PHANTOM COMPANION
04/20/2004 8:00 AM EARTH: FINAL CONFLICT DREAM STALKER
04/21/2004 8:00 AM EARTH: FINAL CONFLICT LOST GENERATION
04/22/2004 8:00 AM EARTH: FINAL CONFLICT THE SUMMIT
04/23/2004 8:00 AM EARTH: FINAL CONFLICT DARK MATTER
04/26/2004 8:00 AM EARTH: FINAL CONFLICT KEYS TO THE KINGDOM
04/27/2004 8:00 AM EARTH: FINAL CONFLICT STREET CHASER
04/28/2004 8:00 AM EARTH: FINAL CONFLICT TRAPPED BY TIME
04/29/2004 8:00 AM EARTH: FINAL CONFLICT ATONEMENT
04/30/2004 8:00 AM EARTH: FINAL CONFLICT BLOOD TIES
BABYLON 5/CRUSADE PHOTOSHOP PHOTOS







Peter Woodward has sent along a new photo -- a rather dreadful one -- from his appearance on CHARMED. It will be added to the collection of photos available from Peter, including additional copies of the Crusade poster in photo format. Both are autographed by Peter. You do NOT have to pay the prices asked for over at e-bay! Here are photos of B5 and Crusade cast members at fantastic prices. Check out Photo Shop. Ordering is easy -- and you can't beat the prices! Just let me know which photos you want and I'll check to make sure they are still in stock.
---
BABYLON 5 TOONS
John Cook has a wonderful collection of cartoons -- many are take-offs from Babylon 5. Here's just one of them.

He has a cartoon caption contest going on as well. Try your hand at a punch line.

Go to http://contests.sev.com.au/index.php?contestid=1


SCI-FI CARTOONS
While catching up on my e-mail yesterday morning, I got an instant message from LFMOA along with a nice goodie that I can share with readers. Thanks for sending along your version of Pinky and the B5 Brain.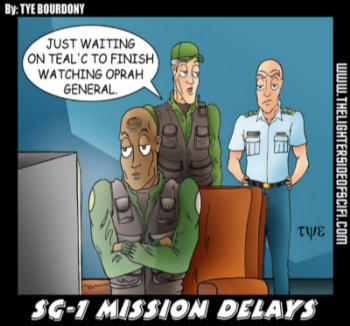 Tye Bourdony's latest Lighter Side of Sci-Fi satire can be seen in the Star Trek Communicator as well as at his website www.thelightersideofscifi.com.





CONVENTION CALENDAR
StarFest, Denver
April 16-18, 2004
Location: Marriott Denver Tech Center
Place: I-25 and Bellevue, Denver. CO
Guests: Sean Astin - Michael Shanks - Dominic Keating - Lexa Doig - Lance Henriksen - Gary Graham - Lani Tupu - Peter Mayhew - Richard Hatch - David Franklin Director: Roland Emmerich Authors: Christie Golden - Dayton Ward - Kevin Dilmore - Dave McDonnell Also: Walt Faulconer - Jeff Walker - Kevin Atkins
For more information, visit their website at http://www.starland.com.
---


April 16-18, 2004
CHIMERACON
Location: San Antonio, TX
Guests: Brent Strait,
For more information, visit their website at http://www.chimaeracon.com/ .
---


April 16-18, 2004
ARMAGEDDON PULP CULTURE EXPO
Location: Auckland, New Zealand
Guests: Corin Nemec
For more information, visit their website at http://www.pulpexpo.com/ .
---


April 24-25, 2004
CREATION CONVENTION
Location: Chicago, IL
Guests: William Shatner, Leonard Nimoy
For more information, visit their website at http://www.creationent.com/ .
---


April 30-May 1-2, 2004
WONDERCON 2004
Location: Moscone Convention Center
City: San Francisco, California (USA)
Guests: To be announced
For more information, visit their website at http://www.comic-con.org .
---


April 30-May 3, 2004
COLLECTORMANIA 5
Location: Milton Keynes, England
Guests: Corin Nemec, Sarah Douglas, Robert Picardo
For more information, visit their website at http://www.collectormania.com/ .
---


Creation Entertainment Cruise 2
May 14-21, 2004
Location: Ft. Lauderdale, FL
7 day Caribbean Cruise
Guests: Salute to Star Trek, Stargate and Xena
For more information, visit their website at http://www.creationent.com/calendar.htm.
---

May 15-16, 2004
BEST OF BOTH WORLDS 22
Location: Canberra, Australia
Guests: Don S. Davis, Carmen Argenziano, Frida Betrani, Alex Zahara, David Winning
For more information, visit their website at http://www.bobw.com.au/.
---

May 15-16, 2004
LONDON EXPO
Location: London, England
Guests: Alexis Cruz, Marina Sirtis
For more information, visit their website at http://www.londonexpo.co.uk/.
---

May 21-23, 2004
Fed con
Location: Bonn, Germany
Guests: Anthony Montgomery, Rene Auberjonois, Armin Shimerman, Terry Farrell, More Guests TBA
For more information, visit their website at http://www.fedcon.de/.
---

May 28-31, 2004
MEDIAWEST*CON
Location: Lansing, Mi
A SF/Media fandom convention
For more information, visit their website at http://members.aol.com/MdiaWstCon/mwc24.htm .
---

Be sure to visit the referenced sites to see if there have been changes in dates/guests attending. Also visit our Convention Calendar for a full listing of upcoming conventions featuring Babylon 5, Crusade and Legend of the Rangers cast members as guests.
CONVENTION HIGHLIGHTS
Ranger Brian had a blast with Rick, Jason and Jeffrey at the 2BeContinued Convention last week in Indiana. He sent along a picture for everyone to enjoy. Thanks Brian.
If you would like to share your convention experience with your other Zocalo readers, send along a convention report. I will gladly post it for all to read. Got pictures? I'll post those as well.
ZOCALO TRADING POST
Do you have extra copies of B5, Amazing Spiderman, Midnight Nation or Rising Stars comics you'd like to trade? How about those extra trading cards or B5 magazines? There are a lot of fans looking for these items -- and the Trading Post can help you buy or sell them. To see what's available, just use this link to the Trading Post. To have items included in The Trading Post, send a note to The Zocalo. Please put Trading Post in the subject line.
PEN PALS
If you are looking for someone to talk about Babylon 5 and Crusade with, the Pen Pal section is for you! Check it out! Drop a note to someone who is feeling B5 withdrawal -- BIG TIME!

People thought a Pen Pal page was a good idea. If you would like to meet people who you could chat with or share your opinions of the show with, send along your e-mail or snail-mail address The Zocalo. It will be incorporated on the new Pen Page Page.
MAIL FOR CAST AND CREW
Here's a recent note from JMS on the subject:

Just an FYI to those who've been using the Ventura Blvd. mail drop for fan mail to actors....

As mentioned before, we're phasing out the forwarding of fan mail because we a) don't have the resources, complicated by b) the actors have scattered to the four winds, and it makes it very difficult to get everything to everybody in a timely fashion.

So, having provided prior notice...fan mail to actors coming to the Ventura Blvd. mail drop will be sent back. Mail to actors should be sent via their official fan clubs. I will still be taking mail there, since it's my mailbox, but that's it.

Just so's y'all know and save a few bucks on postage and returns.

WARNER BROS:

Warner Bros. Address:

Warner Bros. Domestic Television Distribution
4000 Warner Blvd.
Burbank, CA 91522

Warner Home Video:

Mr. Douglas Wadleigh
VP for Marketing and Special Features
Warner Bros.
4000 Warner Blvd.
Burbank, CA 91522

SCIFI:
Bonnie Hammer, President
Sci-Fi Channel
1230 Avenue of the Americas
New York, NY. 10020-1513

Mr. Thomas Vitale
Senior VP of Acquisitions, Scheduling & Program-Planning
BACK ISSUES OF THE ZOCALO TODAY
The front page of the The Zocalo Today changes daily, so be sure to check the back issues to make sure that you haven't missed anything IMPORTANT! I don't want the front page getting too long so I shift information periodically into the archives. So if you aren't a regular visitor to The Zocalo Today, be sure to check out the back issues. Just use the button above!
---
Take care and I look forward to hearing from you.
Sandra Bruckner (sgbruckner@aol.com)
Editor/Publisher
The Zocalo Today
http://www.isnnews.net
Copyright - SBruckner, 1999-2004