[an error occurred while processing this directive]

The Zocalo Today

Welcome! I am glad that you found The Zocalo Today and dropped by. Take your shoes off, get comfortable and stay a while. There is a LOT of information here and you won't want to miss any of it.

The Zocalo Today is an interactive newsletter, encouraging interaction with readers through a discussion topic each week. If you have suggestions as to how The Zocalo can be improved -- or be more responsive -- send them along. The Zocalo Today is as much YOUR newsletter as it is mine! I'm just pulling together things for you!

Join our weekly discussion topic. It is just one way you can interact with other Z readers. If you have other information you would like to share, send it along. If you see Babylon 5 cast and crew in other roles, let us know. We enjoy convention reports, photos, etc. Don't miss our back issues. I hope this will become more than just a newsletter. It's a community of people that enjoy sharing their experiences and interests. Don't be shy. Join us today!

If you have questions, drop me a line at sgbruckner@aol.com. If you would like to join the mailing list for our bi-weekly newsletter, send me a note and I'll include you on the list. Or you can use the subscription block at the left.

Again, WELCOME!




What's New Today
Saturday, May 22:
TOP SF NETWORK SHOWS:
Joan of Arcadia 5.2
Alias 5.1
Tru Calling 2.9
Smallville 2.8
Angel 2.6
Charmed 2.6
Enterprise 2.3
Kingdom Hospital 1.8
Source: Nielsen Galaxy Report, 4/26/04 - 5/2/04.
---
STAR TREK: ENTERPRISE: Along with word of the renewal for STAR TREK: ENTERPRISE came word of its move to the Friday night line-up on UPN. UPN's president of entertainment, Dawn Ostroff, said that fan clamor was partly responsible for the network's renewing the series for a fourth season. "By the amount of mail and calls that we've received from loyal Star Trek fans, we have every reason to believe that the viewers will follow Enterprise to its new night and time." The new timeslot "is the same night and time where X-Files found its following and thrived for years," Ostroff added. The network said that the new season will be "more action-packed, with spectacular special effects," and "will take Star Trek: Enterprise into further uncharted territory, while advancing last season's critically acclaimed storylines, including Vulcan Sub Commander T'Pol's (Jolene Blalock) blossoming relationship with Chief Engineer Charles 'Trip' Tucker III (Connor Trinneer) and mysterious twists in the familiar timeline." The third-season finale is just ahead. "Zero Hour" airs May 26 at 8 p.m.
---
SHREK 2: According to Reuters, Shrek 2 debuted May 21 to a record $11.8 million at the domestic box office, marking the best performance by an animated film opening at midweek ever. The first Shrek raked in $267 million at North American box offices and a total of around $455 million worldwide. DreamWorks has high hopes that the sequel, which has earned solid reviews, can perform at least as well.
---
STAR WARS: More Star Wars novels will be on shelves for quite some time to come! Del Rey Books and Lucas Licensing have renewed their agreement to continue publishing more original novels set in the STAR WARS universe. Del Rey's contract has been extended all the way to December 2008 and covers 18 new novels. Beginning in 2005, each year will see three new hardcover and three new paperback STAR WARS books published by Del Rey. Additionally, the company will also release two oversized non-fiction paperbacks each year. Sue Rostoni, the Managing Editor of Lucasfilm Licensing, revealed on the official STAR WARS message forums that nine of the new novels will "form a [series] set in the Old Republic era, somewhere between 1,000 and 4,000 years before SW: ANH." Rostoni also added that Lucasfilm is hoping to sign three authors to write the nine Old Republic books.
---
CBS THURSDAY: With the help of two season finales ICSI: Crime Scene Investigation and Without a Trace), CBS soared on the final Thursday of the May sweep (April 29-May 26). NBC served up a super-sized repeat of "Friends" at 8 p.m., which drew 7.2 million viewers and 2.9/10 in the adults 18-49 demographic, according to preliminary estimates from Nielsen Media Research. That was followed from 8:43-8:52 p.m. by the nine-minute short "The Adventures of Seinfeld and Friend" (7.1 million, 3.2/10), and neither did much business even against CBS' 8 p.m. repeat of "CSI: Crime Scene Investigation" (14.1 million, 4.0/13). At 9 p.m., CBS' the fourth-season finale of "CSI" brought in 25.1 million viewers and 8.6/24 in adults 18-49. "Without a Trace" wrapped its sophomore year at 10 p.m. with a series-record 19.7 million viewers and 6.4/18 in adults 18-49.
---
ZORRO 2: Antonio Banderas confirmed that he will return as the masked swashbuckler in a sequel to "The Mask of Zorro," which starts shooting in Mexico on July 26. Banderas also confirmed the return of co-star Catherine Zeta-Jones as well as Martin Campbell, who directed the first film. Steven Spielberg is producing.
---
DEAD LIKE ME: Showtime will provide us with some original programming this summer. DEAD LIKE ME is set to return Sunday, July 25. It will pick up the story of Georgia "George" Lass (Ellen Muth), an unmotivated 18- year-old who dies unexpectedly but finds work and a purpose in the afterlife, where she becomes a grim reaper. Mandy Patinkin, Laura Harris ("24"), Jasmine Guy and Callum Blue play George's fellow reapers.
---
WHAT'S ON TONIGHT
On Cable or Network TV:
2:00pm on Spike TV
Star Trek: Deep Space Nine
In Purgatory's Shadow
Jem'Hadar captives Worf and Garak learn of an imminent Dominion invasion of Alpha Quadrant.
3:00pm on Spike TV
Star Trek: Deep Space Nine
By Inferno's Light
Gul Dukat and the Cardassians join the Dominion and prepare to invade Alpha Quadrant.
8:00pm on NBC
Jurassic Park
Experts and others are invited to a theme-park site featuring dinosaurs man-made from DNA.
8:00pm on UPN
Star Trek: Enterprise
Countdown
Archer and his new Xindi allies attack the superweapon. CC Stereo 9:00pm on UPN
Unexplained Mysteries
Destination: Earth
Evidence gathered outside the United States leads to speculation about extraterrestrials.
9:00pm on STARZ

Finding Nemo
In the colorful and warm tropical waters of the Great Barrier Reef, a Clownfish named Marlin lives safe and secluded in a quiet cul-de-sac with his only son, Nemo. Fearful of the ocean and its unpredictable risks, he struggles to protect the young one. Nemo, like all young fish, is eager to explore the mysterious reef. When Nemo is unexpectedly taken far from home and thrust into a dentist's office fish tank, Marlin finds himself the unlikely hero on an epic journey to rescue his son. This delightful animated adventure from Walt Disney Pictures features the voices of Albert Brooks, Ellen Degeneres, Geoffrey Rush, Allison Janney, Elizabeth Perkins and Barry Humphries.
On SciFi Tonight:
5:00pm
Python
A massive snake stalks the residents of a small town.
7:00pm
Pythons 2
Genetically enhanced snakes go on a killing spree inside a Russian military base.
9:00pm
Boa vs. Python
Gigantic snakes slither to a deadly confrontation.
On Syndicated TV This Weekend:
Andromeda
Part 2 of 2: The Dissonant Interval
The crew makes a last stand against the Magog onslaught.
Angel
Salvage
Wesley frees Faith (Eliza Dushku) from prison to help capture Angelus.
Angel
Happy Anniversary
Angel and The Host try to keep a deranged physicist from stopping time.
BeastMaster
The Veil of Death
Dar protects a white tiger, which embodies his long-lost sister Lycia (Louise Crawford).
Sir Arthur Conan Doyle's The Lost World
Into the Fire
An escape route opens to the expedition when an airship lands on the plateau.
Mutant X
The Assault
The team uncovers many mysteries surrounding Mutant X after the Dominion captures Lexa and Jesse.
She Spies
Remember When
Shane suffers acute memory loss after being injected with a drug.
Stargate SG-1
Full Circle
The SG-1 team races to prevent Anubis from capturing a powerful necklace.
The Outer Limits
Dark Rain
Chemical warfare leaves humanity unable to reproduce normally.
INSIDE SCI-FI THIS WEEK:
Friday, May 21:
TOP SELLING SF DVDS:
1. The Return of the King
2. Buffy season six
3. Smallville season two
4. Lord of the Rings trilogy
5. Disney Treasures, Vol. 1
6. Star Wars trilogy
7. Disney Treasures, On the Front Lines
8. The Matrix Revolutions
9. Disney Treasures, Mickey Mouse Part 2
10. Triplets of Belleville
Source: Amazon.com, top-selling genre DVDs, 5/17/04
---
THE WBTV: The Hollywood Reporter reports that for the second year in a row, Warner Bros. Television has emerged at the end of a marathon week of upfront presentations as the leading supplier of primetime series to the six major broadcast networks. Warner Bros. TV's 2004-05 season roster comprises 10 new series and 15 returning series with committed fall and midseason time slots for the upcoming season. Warner Bros. TV's tally totals four new comedies -- including NBC's "Friends" spinoff, "Joey" -- and six new dramas. 20th Century Fox Television ranks No. 2 with eight new and 10 returning series, including a spinoff of "The Practice" from David E. Kelley and a new animated comedy, "American Dad," from "Family Guy" creator Seth MacFarlane. Touchstone Television's tally came in at 13 shows, including five new entries for ABC and one new drama for UPN, "Kevin Hill." Paramount Network Television has nine new and returning shows, including NBC's new Friday night drama "Medical Investigation."
---
CATWOMAN: A new trailer for the upcoming CATWOMAN movie starring Halle Berry can be found at http://www.apple.com/trailers/wb/catwoman/.
---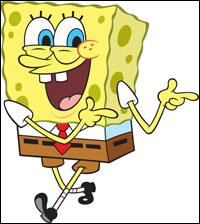 SPONGEBOB: Here's a fun trailer for you. Over at http://www.apple.com/trailers/paramount/spongebobsquarepantsmovie/ you can get a glimpse of the SpongeBob movie, to be released on November 19. Nickelodeon's most absorbing character is making his way to the big screen. Here's the setup for SpongeBob's feature-length adventure... It's seems there's trouble in Bikini Bottom. Someone has stolen King Neptune's crown, and it looks like Mr. Krabs is the culprit. Though he's just been passed over for the promotion of his dreams, SpongeBob stands by his boss and along with his best pal Patrick sets out on a treacherous mission to Shell City to reclaim the crown and save Mr. Krabs' life. The journey takes SpongeBob and Patrick through some of the darker recesses of the ocean floor; including Thug Tug, a rough bar where few fish dare to visit, and a monster-filled trench. All the while, the pair are pursued by a relentless hitman named Dennis. Back in Bikini Bottom, Plankton carries out his evil "Plan Z," designed to help him steal the top-secret Krabby Patty formula and ultimately rule the world.
---
Thursday, May 20:
TOP 10 SF SYNDICATED SHOWS:
Andromeda 1.9
Mutant X 1.8
Stargate SG-1 1.8
She Spies 1.7
Buffy 1.6
The X-Files 1.5
3rd Rock 1.4
Beastmaster 1.3
Angel 1.2
The Outer Limits 1.1
Source: Nielsen Galaxy Report, 4/26/04 - 5/2/04
---
SMALLVILLE: If anyone watched last night's season finale, you know that everyone's fate is in the hands of the writers for the coming season of SMALLVILLE. Nearly all of the cast members were left in jeopardy. Michael Rosenbaum, who so wonderfully plays Lex Luthor on the show, enjoys playing the bald genius and added in a recent interview that he is eager to develop the villain-in-waiting further next fall, when the show returns for its fourth season. "The great part is that fans embrace the character," Rosenbaum said. "He's not just going from good to bad right away. It's the journey to try and prevent the inevitable." Rosenbaum confirmed rumors that Lex will head down a darker path next season and that fissures in the friendship between Lex and Clark Kent (Tom Welling) will begin to reveal themselves. "Lex is just trying to stay focused and do the right thing," Rosenbaum said. "But he keeps going and drifting off. The powers that be—one of them being his father [John Glover as Lionel Luthor]—just push him further and further to the dark side. That's where they're heading. People always say, 'Oh, what's going to happen with Lex? We saw a little sparkle in his eye.' There's always that, and there's always finding out the truth. I think the finale is very important."
---
WB FALL SCHEDULE: As the new fall schedules are being announced, The WB had little to offer science fiction fans. CHARMED and SMALLVILLE return, but the remake of LOST IN SPACE and DARK SHADOWS was not on the list of new shows that will make an appearance. The WB did announce that production was to begin this summer on GLOBAL FREQUENCY, a midseason replacement action/conspiracy series based on the Warren Ellis/DC Comics graphic novel of the same name. John Rodgers (Catwoman, The Core) is writing and producing, with Survivor impresario Mark Burnett co-producing. Nelson McCormick (Alias, Sheena) will direct. The network also announced that it will air the network television premiere of THE LORD OF THE RINGS: THE FELLOWSHIP OF THE RING in November. And The WB revealed that it is developing a new version of Stephen King's IT, but did not elaborate as to whether it would be a series, miniseries or made-for-television movie.
---
STAR TREK: ENTERPRISE: Variety reports that UPN has renewed STAR TREK: ENTERPRISE for a fourth season, though it's likely to move to Friday night. UPN is expected to make the formal announcement as part of its prime-time schedule in its "upfront" presentation to advertisers today. The fate of Enterprise has been up in the air, with ratings having stagnated despite changes in the show's storylines.
---
ALIAS: ABC announced that the fourth season of ALIAS will air without repeats next year, but that it won't begin until January. ABC made the announcement yesterday during presentations to advertisers in New York. Location-heavy shooting schedules for the series have made it difficult to deliver a large number of consecutive episodes, network executives said. Stephen McPherson, ABC's president of prime-time entertainment, said that Alias creator J.J. Abrams came to him at the end of this season and said he wanted to "get back to some of the stuff that first inspired [Abrams] about the show." The third-season finale of Alias, "Resurrection," will air May 23.
---
STAR WARS EPISODE III: There is just one year left until the premiere of STAR WARS EPISODE III, the final film in the sci-fi series. The fall of Anakin Skywalker and the rise of Darth Vader is just ahead and rumors abound regarding the actual title of the film. The Sun newspaper in the UK announced that the most popular title thusfar is The Birth of the Empire. May 19, 2005 is the date and EPISODE III will soon be upon us. The STAR WARS site informs that ILM is in the thick of post-production, striving to meet a hard April 1, 2005 deadline to complete more than 2,000 effects shots. Reshoots are scheduled to take place in August but some second unit work, such as addition shots of Wookiee for background usage, are being done this week, and director George Lucas will be overseeing dialogue recording sessions for Bruce Spence and Temuera Morrison via high-speed phone connection to Australia. EPISODE III's teaser poster and the first trailer will be coming before the end of the year.
---
THE NEW WORLD: Wes Studi, August Schellenberg, Michael Greyeyes and Raoul Trujillo have joined the cast of Terrence Malick's THE NEW WORLD. This 17th century drama/adventure is about the colony at Jamestown, its struggle to survive in the new wilderness of America and the clash of cultures between the European newcomers and the Native Americans. Colin Farrell will play John Smith, the explorer that falls in love with Indian princess Pocahontas while Christopher Plummer will play Captain Christopher Newport, Jamestown's leader.
---
RETURN OF THE LIVING DEAD: The Hollywood Reporter indicates that Anatoly Fradis' Los Angeles-based Aurora Entertainment Corp. is set to start back-to-back shooting from June 7 in Romania on the fourth and fifth sequels to the "Return of the Living Dead" series of films, with Ellory Elkayem attached to direct and Peter Coyote headlining. Both films have been fully financed by a $35 million equity fund that Fradis ("Eight Legged Freaks") set up last year. The fund is based in America but backed by a group of private Eastern European and Russian investors. They set the scene for plans to make six or seven films a year in the $6 million-$10 million budget range through the fund, Fradis said. Titled "Return of the Living Dead 4: Necropolis" and "Return of the Living Dead 5: Rave From the Grave," the films were written by William Butler and Aaron Strongoni and feature a relatively unknown cast drawn from TV. Special effects will be done by Optic Nerve Studios.
---
CSI: NEW YORK: Gary Sinise and CSI: NEW YORK scored big numbers for CBS in his first run on a high-profile television series. Starring along with Melina Kanakaredes, CSI: NY is the new drama from CBS that was introduced to viewers via the Monday night CSI: Miami episode that found Horatio David Caruso on his way to the big city to track down the person who killed two people in Miami. Over 23 million people tuned in to see what the fall season will look like through the eyes of Detective Mac Taylor (Sinise) and his team of forensic investigators. The lofty total proved to be CSI: Miami's most-watched night, beating the series premiere on September 23, 2002.
---
MEASLE AND THE WRATHMONK: According to Variety, Warner Bros. and ImageMovers have purchased MEASLE AND THE WRATHMONK, the first of what will be a three-book series by Ian Ogilvy. This picture is eyed as another opportunity to use the "performance capture" animation technique to be used this fall in "The Polar Express". "Measle" concerns a young boy who, after his parents go missing, is sent to live with an eccentric uncle who turns out to be a crazy wizard. Before the kid knows it, he's been shrunk and banished to be a villager in the wrathmonk's toy train set..."
---
Wednesday, May 19:
TOP 10 SF BESTSELLERS:
1. The Da Vinci Code
2. Song of Susannah (Dark Tower 6)
3. Angels & Demons
4. The Confusion (Baroque Cycle)
5. Dead to the World
6. Tale of Despereaux
7. Eragon (Inheritance)
8. Dead to the World
9. Harry Potter and the Order of the Phoenix
10. Wicked
Source: Amazon.com, 5/17/04
---
TRU CALLING: According to Variety, Fox has renewed TRU CALLING, the supernatural series starring Eliza Dushku, for a second season. Like many series, it has struggled in the ratings and was considered "on the bubble," meaning its fate was in doubt. TRU CALLING centers on a woman (Dushku) who relives days at the request of dead people who seek her help. Fox will make its full schedule presentation to advertisers on May 20.
---
GLOBAL FREQUENCY: Joining SMALLVILLE on the WB Wednesday night line-up will be GLOBAL FREQUENCY. Based on the suspenseful and action-packed graphic novel franchise, GLOBAL FREQUENCY marks the dramatic television debut of successful producer Mark Burnett. The GLOBAL FREQUENCY is an independent, illegal, covert intelligence agency determined to prevent international politics from undermining the security of the global community. Led by the former NSA agent Miranda Zero, GF is everywhere and nowhere -- and it's mankind's best defense against everything that occurs outside our peripheral vision. This marvel of brains and machinery is hacked into every satellite, mainframe, cell phone and database across the globe. With the help of her central command dispatcher, the feisty but brilliant Aleph, Zero is just a phone call away from tapping anyone anywhere to volunteer their skills to help save the world. GF's newest 'recruit,' suspended cop Sean Ronin, is paired with introverted Kate Finch, a mastermind of the scientific inner workings of the covert network. Described as "The most original conspiracy saga since The X-Files", GLOBAL FREQUENCY shows us that one person can make a difference in the battle against the dangers of the modern world. From Warner Bros. Television Production Inc. and Cloudbreak Entertainment with writer/executive producer John Rogers (upcoming film Catwoman, The Core) and director Nelson McCormick (Alias, Third Watch)."
---
X-MEN 2: X2 will air on Cinemax five times in July. Air dates include Sunday, July 4, at 4 p.m.; Friday, July 9 at 10 p.m.: Saturday, July 24 at noon; Sunday, July 25 at 12:10 a.m.; and Tuesday, July 27 at 3:15 p.m.
---
ALIBI: The Hollywood Reporter indicates that James Marsden will join fellow "X-Men" series star Rebecca Romijn-Stamos in ALIBI, an independent film about a man (Steve Coogan) who runs an alibi service for men and women who cheat on their spouses. One specific client (Marsden) gets into a situation over his head, and Coogan's character must help him fix it. In the process, he relies on and falls for the woman (Romijn-Stamos). Shooting starts in July in Los Angeles, with Kurt Mattila and Matt Checkowski making their directorial debuts.
---
HALF LIGHT: Demi Moore (Charlie's Angels: Full Throttle) will star in Craig Rosenberg's romantic thriller HALF LIGHT, reports Variety. Lakeshore is handling international sales for the film, which starts shooting August 23 in England, Ireland and Wales. HALF LIGHT, based on Rosenberg's original screenplay, is described as a Hitchcockian thriller with a supernatural twist. Moore will play Rachel Carlson, a successful mystery novelist whose life falls apart when her 5-year-old son drowns at her country home. A year later, in an effort to heal her wounds and help her to start writing again, her best friend rents her a secluded cottage in a remote fishing village. But events unfold that rock the tranquil village and cause Rachel to fear for her sanity and her life. Australian-born Rosenberg most recently wrote After the Sunset, directed by Brett Ratner for New Line, and a remake of Korean hit A Tale of Two Sisters for DreamWorks.
---
JAMES BOND: Reports coming in from Britain indicate that Pierce Brosnan has patched up his differences with the Bond stable and they've worked out an agreement that will see Brosnan headlining the next Bond movie. It looked like the actor (currently starring in "Laws of Attraction") wouldn't be back for Bond 21, with everyone from Heath Ledger to Clive Owen being either mentioned or approached to take over.
---
KING ARTHUR: With the release of TROY last weekend and epic films making a come-back, you'll want to take a look at KING ARTHUR. Set for release this summer, KING ARTHUR has an impressive website -- at http://kingarthur.movies.go.com/mainsite.html. There are two trailers, a gallery of photos and a lot of information about the movie itself.
---
Tuesday, May 18:
JMS COMICS: I picked this up from the newsgroup this morning. "Amazing Spiderman (ASM) 507 is hitting stands this week, and I'm about to turn in 511 (Supreme Power) SP 9 hits next week, and I'm about to turn in issue 13. In addition, I've just turned in the first issues of the DOC STRANGE, plus a new series I'm doing for Marvel. "
---
TOP 10 SCIFI PROGRAMS:
Flying Virus 1.4
Stargate SG-1 1.3
Marabunta 1.2
Night Flier 1.1
Deadly Invasion 1.1
Mad Mad House 1.0
Van Helsing Special 0.9
House of Frankenstein 2 0.9
Andromeda 0.9
Deadly Swarm 0.9
Source: Nielsen Galaxy Report, 4/26/04 - 5/2/04.
---
REVELATIONS: Variety reports that NBC has put two supernatural shows on its fall 2004 schedule. REVELATIONS, an eight-episode limited series, could air during the fall sweeps period. REVELATIONS, from executive producers David Seltzer and Gavin Polone, is an end-of-days thriller.
---
MEDIUM: NBC has also ordered an eight-episode run of the supernatural-tinged MEDIUM, with five backup scripts ordered as well. From Paramount and Kelsey Grammer's Grammnet, MEDIUM stars Patricia Arquette as a housewife who's also psychic. Glenn Gordon Caron, Grammer and Steve Stark executive produce.
---
X-FILES: Robert Patrick from X-FILES revealed at this past weekend's London Expo that he has joined the cast of WALK THE LINE, writer-director James Mangold's biopic of country music icon Johnny Cash. Patrick will reportedly portray Johnny's father Ray Cash. Joaquin Phoenix will star as Johnny Cash and Reese Witherspoon plays his wife June Carter Cash.
---
THE INCREDIBLES: A new trailer has just been released by Walt Disney Pictures for Pixar's THE INCREDIBLES -- check it out by clicking this link to theIncredibles official site. THE INCREDIBLES, due out on November 5, is the story of a family of superheroes, struggling to live a quiet, suburban life, who are forced to save the world. Iron Giant filmmaker Brad Bird is directing the film. Oscar-winning composer John Barry (Dances with Wolves, Out of Africa) is delivering the musical score. The movie features the voices of Craig T. Nelson, Holly Hunter, Samuel L. Jackson, Jason Lee, and Pixar favorite John Ratzenberger.
---
TIDBITS:
GREEN HORNET: Kevin Smith confirmed on his messageboard he's 1/3 of the way through the script's first draft for the GREEN HORNET feature.

STAR TREK: ENTERPRISE: Over at Dark Horizons website, a post indicates that a couple of fans saw Connor Trinneer at the London Expo this past weekend and asked him if he had any word on the show being renewed. He told them that he and Dominic Keating, who was also at the event, had received calls to report back to the set.

24: 24's Kiefer Sutherland, Cliff Curtis and Temuera Morrison will headline Vincent Ward's new historical drama RIVER QUEEN, set to start shooting June 28 in New Zealand. Samantha Morton is in talks to star in the feature..."

MADROX: Peter David announced at the Motor City Comic Con he is teaming with Pablo Raimondi on a Madrox five-issue series.
---
Monday, May 17:
WEEKEND BOX OFFICE: Much as expected, Warner Bros. Pictures' TROY marched through the gates of the North American boxoffice this weekend with an estimated $45.6 million to claim an easy victory in the top spot. In addition, the film starring Brad Pitt debuted internationally in 47 countries, where it pulled in an estimated $55 million, bringing the worldwide boxoffice for the epic Greek tale to $100.6 million. Universal's VAN HELSING dropped 61% from its debut to take the second spot with an estimated $20.1 million. The Stephen Sommers-helmed monster-filled thrill ride has generated an estimated $84.5 million in 10 days. Including international grosses, which total about $95 million, the worldwide tally for VAN HELSING is an estimated $179.5 million to date. Paramount's MEAN GIRLS occupied the third spot with an estimated $10.1 million, slipping a very nice 26% in its third weekend. The Lindsay Lohan-starring comedy has scored an estimated $55.3 million since its release. The only other film debuting in wide release this weekend was Screen Gems' BREAKIN' ALL THE RULES, a low-budget comedy starring Jamie Foxx. Directed by Daniel Taplitz, RULES took in an estimated $5.3 million from 1,318 theaters, averaging a moderate $4,021 per theater.
---
FARSCAPE: In an interview with SFX Magazine, executive producer Brian Henson spoke about the upcoming FARSCAPE mini-series and revealed "It's great, it's big, it's epic. I think it's going to be the biggest thing there has ever been. It was tough to figure out how to make a big event mini-series of Farscape when on every episode we were trying to make a movie a week". So what did he reveal? "It's basically the continuing love story of Crichton and Aeryn... set against a backdrop of a full, all-out, intergalactic was between the Scarrans and the Peacekeepers". He also indicated it opens up all sorts of other possibilities for the franchise.
---
MUTANT X: The season & series finale will air this weekend. The episode, entitled, "The Assault" is set for a cliffhanger -- but Tribune has not picked up the series for renewal. For a synopsis and pictures, go to http://www.comics2film.com/FanFrame.php?f_id=7197. SPOILER ALERT.
---
HBO SPECIALS: CATWOMAN: HBO First Look, a behind-the-scenes special for the upcoming movie starring Halle Berry, will premiere on HBO on July 14 and air seven times in July. Air dates include: Wednesday, July 14 at 8:45 p.m.; Saturday, July 17 at 6 p.m.; Thursday, July 22 at 10:45 p.m.; Friday, July 23, at 10:15 a.m.; Sunday, July 25, at 11 a.m.; Tuesday, July 27 at 6 a.m.; and Friday, July 30 at 3:45 p.m. The special runs 13 minutes.

SPIDER-MAN 2: HBO will also air Spider-Man 2: HBO First Look twice in July. Air dates are Friday, July 3 at 1:45 p.m. and Wednesday, July 7 at 12:15 a.m.
---
DEAD LIKE ME: With the second season of the show set for launching on Showtime in July, Grim Reapers Ellen Muth and Callum Blue (George and Mason) don't believe a romantic relationship between their characters is in the cards. "I think they're steering away from any kind of involvement," Blue said in an interview. "There's always a bit of a flirtation between Mason and George. They pretend not to like each other, but they've got a deep affection for each other. He was her first friend, so she won't forget that. I think he's going to be like a big brother to her most of the time." Muth explained that she thinks the upcoming second season of DEAD LIKE ME will eclipse year one, particularly as far as George is concerned. "The reason I love this season so much more than last is that George has gained so much more confidence. She's really become a Reaper. She still has trouble with authority, but I'm not bothered by the deaths anymore, unless it happens to be someone that I know. But my character is very confident this year."
---
Sunday, May 16:
STARGATE ATLANTIS: Over at www.scifi.com, they have revamped the STARGATE ATLANTIS site, putting in new cast bios and a teaser. If you haven't visited recently, you will want to drop over to http://www.scifi.com/atlantis to see what's new. STARGATE ATLANTIS will introduce viewers to a new galaxy. Executive Producer Paul Mullie said, "The franchise is Stargate, right? So it's still people who go through a gate to other worlds," Mullie said in an interview. "The difference with Atlantis is that it's in another galaxy, with a new set of villains, a new set of heroes, a new set of adventures. The hero crop is still the same."
---
What's New: Not a lot of new news -- it is Sunday after all. However, we have a new discussion topic (Thanks Armen), a couple of new items under B5 Cast Activity and a new cartoon from Tye. So be sure to look at the whole page -- not just the top where the latest news can be found!

Have a great Sunday!
---
BABYLON 5 MOVIES ANNOUNCED
Ranger Neil O. sent along the following item from http://www.tvshowsondvd.com/newsitem.cfm?NewsID=1539 No word yet on CRUSADE or the LEGEND OF THE RANGERS.

Warner Bros Home Video will continue the popular Babylon 5 DVD releases with "Babylon 5: The Movies," news we brought you back in November, 2003. This 5 disc set will contain all 5 movies as well as special features. The set will carry a $59.98 SRP and will be available in stores and online August 17th. "The Gathering" will be presented in 4:3 (original aspect ratio) while the other movies will be 16:9 anamorphic widescreen; all movies will feature Dolby Digital 5.1 tracks. The sets will be closed captioned and be subtitled in English, Spanish and French.

Each movie will contain commentary from the creator (J. Michael Straczynski), cast and crew, as well as an introduction for each movie by JMS. Rounding out the special features is the featurette, "Creating the Future - How Science Fiction and the show influenced each other."

The Gathering (1993): Alien envoys come to the giant space station in the pilot that launched the five-year TV series.

In the Beginning (1998): The B5 prequel! It's humans vs. aliens in the battle that led to the station's creation.

Thirdspace (1998): Is there a realm beyond hyperspace? Discovery of a million-years-old gateway technology may hold the answer...and more.

River of Souls (1998): After death, then what? Questions of eternity arise when a supposedly infallible harvester of souls proves to be very fallible.

A Call to Arms (1999): The torch is passed. A race against time to save Earth links the B5 mission with the Rangers' new interstellar efforts.

All we have is this small shot of the box art, but the news will be updated once a larger version is available.
JMS UPDATE
REPORT FROM NEW JERSEY
Ranger Jan traveled to New Jersey to where JMS appeared at a small comic con held by Hawthorne High School on 5/8 to benefit their art department that is sorely in need of funds. JMS traveled there at his own expense and he removed his 5 item cap and charged a $1 per autograph fee to benefit the school. Jan flew up from Florida for the day and meet up with several folks from the moderated newsgroup, JMSNews and B5TV. She has posted a report, which I have copied to the Reports Page.

I know I've been absent for a while now, but there are reasons, especially in regards to B5:TMoS. In a project of this nature, and this size, there's stage one (let's do this) stage two (let's make everybody's deal) and stage three (making it). We're hip-deep in stage two just now, and it's taking a freaking long amount of time to get through it all. Stage two is also the most unnerving and nerve-wracking stage when there's a lot of money involved, as there is in this situation.

So every day is a case of "Are we there yet?" and being told yes...almost.

I swear, it's the kind of thing that could lead a monk to murder.

Thing of it is...there's a LOT happening right now in the B5 universe, on a multitude of fronts, some of it in response to TMoS, some of it coming up completely on its own. All I can say at this moment is that if you've been waiting for new stuff in the B5 universe, you may be getting your wish in spades very soon.

Soon, I promise, all will be made clear. I don't like being Mr. Mysterioso on this, but if I say too much, the-powers-that-be will use my head to make a 2.35:1 sized hole in the wall.

More of this update is at JMS Speaks.
SEASON 5 BABYLON 5 DVD ON SALE NOW
A number of clips have been received from Warner Bros. for your viewing pleasure. Don't miss them. They have been provided in a number of formats so that everyone can enjoy them -- no matter what the speed of your connection is. Go to Season 5 to view them.

Materials are arriving from Warner Bros. and will be posted shortly related to the release of the Season 5 DVD for Babylon 5.

For the press release, which includes all the details for the DVD set, go to Babylon Season 5 DVD page.
BOOK REVIEWS
Here is a new feature for your enjoyment. I received some new book reviews that I've posted on a separate Book Review Page. Let me know if you enjoy this new feature -- and we'll continue to offer them as they are received. Agree with the review? Disagree? We can post those as well.

Other science fiction material, outside of the B5 environment can be found on the Materials Page.
SAVE THE HUBBLE
The Hubble project is in jeopardy. Please visit http://www.savethehubble.org/petition.jsp and sign the petition to have NASA reconsider funding for the project.
---
DISCUSSION TOPIC
Here is a great discussion topic suggested by Ranger Armen:
If you won the lottery, or became insanely successful on the order of at least a net worth of $100M or more, what would stop you from bankrolling your favorite show? We all know Hollywood is driven by money. If I won a huge lottery, I'd ask JMS if he'd be willing to contine production of "Crusade" or more B5 movies if I helped guarantee someone a profit. First, do you think this is right,and second, what would you bankroll if you could?
---
Send in your thoughts, comments and ideas to sgbruckner@aol.com. I post them on the Discussion Page for everyone to share. See what has come in so far. If you see an old topic you want to respond to, go right ahead. We enjoy hearing from you.
DVD BUYING TIPS
CostCo continues to be my favorite store for DVDs. I picked up the Season 6 DVD of STARGATE SG-1 for $39.95 there on Saturday.

Ranger Dave found JEREMIAH nearly $20 less than Amazon's price at DVDsoon.com. Dave used Brian's suggestion and went to www.dvdpricesearch.net and found STARGATE SG-1 Seasons 1,2,&3 for $32.88 each (including ) tax and free shipping). There is even a coupon for $4 off purchases over $100 from that company. Season 4 was listed at a bit over $40.

I understand from Ranger Judy that all CostCo stores don't have the prices mentioned here. Hope some of the other options given help out.

Ranger Brian sent along a terrific tip for purchasing any DVDs. Go to http://www.dvdpricesearch.net/. You can do a search on any title and it will find the lowest price for you. It includes mailing information as well. Thanks Brian!

Ranger Frank in Seattle indicates that again, CostCo is saving Babylon 5 fans money!
Costco stores have a limited time sale on the Babylon 5 DVD sets. I went into a Costco in the Seattle area today, and they have seasons 1, 2 and 3 for $59.99 each -- about $25 less than Amazon.com, and $40 less than list price, as I recall. Season 4 is $64.99. But the deal is that if you buy Season 4, you get $20 off any one of the other seasons.

Thanks Frank for passing along the info. Other folks should check out CostCo for Babylon 5 and other DVDs. They usually have very competitive prices.
BABYLON 5:
THE COMPLETE FOURTH SEASON Collectible Six-Disc DVD Set Featuring All 22 Episodes
Fully-Loaded with New Bonus Materials
Remastered in Widescreen and Dolby Digital 5.1 Audio
Available January 6 from Warner Home Video I have put together a listing of the episodes and pictures from each episode of Season 4 with a synopsis from the Lurker's Guide. Enjoy. If you have found bargain prices out there on this set, let us know. If you have had problems with the set, here is an address to use to report them: Send any complaints/issues directly to Sherri Bogard at sherri.bogard@warnerbros.com. She handles all DVD problems with "Babylon 5".
STARGATE SG-1

SEASON SIX DVD
Season six of STARGATE SG-1 is now available. Amazon has had this DVD on their top 10 list for weeks. The DVD boasts incredible special effects sequences, rapid-fire pacing and awesome scenes of alien warfare, this all-new five-disc set of Stargate SG-1 is your gateway to pulse-pounding sci-fi action!

Special features include audio commentary for each episode and twelve "SG-1 Directors Series" featurettes!

For more details and to watch the trailer, go to http://www.mgm.com/title_title.do?title_star=XXXSETSTARGAT6.
KEEPING UP WITH CAST AND CREW
BRUCE BOXLEITNER: Bruce's movie SNAKEHEAD TERROR will be shown again on SCIFI June 27 at 9:00pm ET. Bruce portrays Sheriff Patrick James.
---
MARJORIE MONAGHAN: Ranger Anne reports that Marjorie Monaghan (Number One from B5) will have a guest appearance in part one of "The Dissonant Interval," the two-part season 4 finale of "Gene Roddenberry's Andromeda." Monaghan's character, Louisa Messereau, is a Nietzschean & has some moments with Telemachus Rhade (a Nietzschean member of Dylan Hunt's crew). The SciFi Channel will show part one of "The Dissonant Interval" on 5/21/04 at 8pm ET (repeat 5/22/04 12am ET). Part 2 of "The Dissonant Interval" will air in syndication beginning May 22; SciFi Channel will air it on May 28 at 8pm ET. "The Dissonant Interval, Part 2" will be replayed on SciFi on May 29 at 12am ET. Yes, early Saturday morning on the East Coast of the USA.
---
BILL BLAIR: Bill Blair (I don't know how many aliens he played on Babylon 5) has been a busy fellow. He and wife Toni were on this weeks episode of THAT '70s SHOW. Bill can be seen on 'THE DIVISION on The Lifetime Network - Sundays 9PM eastern and pacific. He also turns up on the new movie GARFIELD opening June 11th (he plays a "vet tech" that grooms Garfield:-).
---
ROBIN ATKIN DOWNES: Robin dropped by an update and I'm sure you'll want to check out a couple of his current projects. He is currently working post production for an independent film he directed entitled "For Pete's Wake." Some production stills can be seen at http://babylon5.jeffcushen.com/sighcorps.php?id=peteswake-onset&keyword=various&pg=1. Be sure to look for familiar faces -- like Pat Tallman! Robin is also in the process of completing an animated film called "Geppettos Secret ." Starring with Eric Roberts, Rene Aubergenois and Tom Bosley... For more information, go to http://www.geppettossecret.com/actors%20and%20characters2.htm
---
KEN FOREE: Ken (Pvt. Thurow in B5's Gropos episode) and Michael Berryman recently joined the cast of THE DEVIL'S REJECTS, which centers on a band of bounty hunters led by Sheriff Wydell's brother who is fueled by revenge when he finds out that his kin was slain by the Firefly family. The film will pick up shortly after HOUSE OF 1000 CORPSES with the Firefly clan going on the road after their house is burned down and a few family members have been gunned down during a police raid.
---
DANIEL DAE KIM: Daniel (Lt. Matheson from CRUSADE) has landed a role in the upcoming series PARTY OF FIVE, being produced by J.J. Abrams from ALIAS. Ranger John also reports that Daniel Daniel has a role as a non-English speaking character in JJ Abrams's new pilot, LOST.
---
SPECIAL CAST ACTIVITY - CRUISIN' WITH BABYLON 5
STEPHEN AUSTIN - Here is a vacation idea you may enjoy. Vic Dunlop, Bruce Baum, Stephen Austin's 2005 Comedy Circus Cruise. Sailing March 6-13, 2005 on the Carnival Valor, from Miami, Florida visiting Belize, Isla Roatan, Grand Cayman, and Cozumel. Visit: www.cruiseevents.net/Dunlop,%20Baum,%20Austi/index.htm for all the info!
---
CRUISE WITH PETER WOODWARD
Peter Woodward is cruising the Eastern Caribbean on Jan. 9-16, 2005 and wants YOU to join the fun!!! Sailing January 9-16, 2005, on Holland America's Westerdam, the roundtrip from Ft. Lauderdale, Florida will visit Nassau, St. Marteen, Tortola, & Half Moon Cay. Experience a week in the Caribbean sharing laughs and fun with your new friends. Peter's cruise is unique! The group consists of friendly, people looking to have fun and share experiences. For more information, go to http://www.cruiseevents.net/celebrity.htm and then press Peter's photo. Space is limited! Don't delay, call today! 800-695- 5253 or e-mail: Susan@CruiseEvents.net.
---
JERRY DOYLE RADIO SHOW
Here's the latest from Jerry:
For the radio show, Talk Radio Network is building a new site and will have jerrydoyle.com up and running soon. It will tie into the talkradionetwork.com site as well.

The M-F show launches this coming Monday(5th), 7-10P PST. The call in number is 800/449-8255. Spread the word and give a call if you've got something to plug. I'll still be doing the Saturday show, 8-11P PST. Same phone number for that too. All the best.

All the best.
JD

For more information on Jerry Doyle, Talk Radio Show Host, you may visit www.talkradionetwork.com
---
BABYLON 5 BIRTHDAYS
Theodore Bikel - May 2
Michael O'Hare - May 6
Stephen Furst - May 8
Melissa Gilbert-Boxleitner - May 8
Bruce Boxleitner - May 12
Andreas Katsulas - May 18
Andrea Thompson - May 22
Doug Wise - May 21
Douglas Netter - May 23
Paul Winfield - May 22
Roy Dotrice - May 26
Harlan Ellison - May 27

Have I missed anyone? If you know the birthday of someone connected with Babylon 5, pass the information along. We want to include everyone in our Happy Birthday Wishes.
READER BIRTHDAYS
Sometimes you just can't find the e-mail address for someone you know you have -- it's someone who responded to a discussion topic or you met in one of the chat rooms. You'd like to send a personal note, but .... No address!!!!

We've started a White Pages of Zocalo Readers! It's a handy way of keeping track of people -- and putting together a birthday/greeting card list as well. If you would like to be part of the listing, just send me your name, state, e-mail address and (if you'd like to have it listed) birthday (without year) to sgbruckner@aol.com. Check out the Directory of Readers.
FAN CLUBS
Intergalactic Consortium
To anyone who lives in and or in the area of Toronto, Ontario, Canada I would like to invite you to attend or Join the Intergalactic Consortium. The I.C. is a new science fiction / fantasy group. We generally meet on the last Saturday of every month and generally do not collect any dues. WE are always looking for new members. If you have any questions, need more information or anything else please feel free to e-mail torsf@yahoo.ca or visit our yahoo group at http://ca.groups.yahoo.com/group/Intergalactic-Consortium/ Hope to hear from some of you.
United Federated Planets
Ranger Anne reports that in January, another chapter was added to the fold... EAS Winter Wolf (in Texas). For more information, go to their site at http://www.ufphq.com/chain_of_command.htm. You will find a great deal of interest in Babylon 5 -- with position currently available on the sector staff--EarthDome, EarthForce and the Alliance. Check it out.
STAR TREK CLUB VENEZUELA
Ranger Andres dropped a note to say that a new club has been formed -- Star Trek Club Venezuela. It is small right now, but they are ready for recomendations, opinions, and/or any other comments. They are plannig our first expocon at the end of the year, into the facilities of Humboldt Planetarium in Caracas. Visit their site at www.trekvenezuela.net.
We have a number of Fan Clubs listed here at the Zocalo. They are those associated with a particular actor -- and there are those devoted to Babylon 5 or science fiction. Be sure to check out the Clubs Page to see if there is an organization near you.
NEW SCIENCE FICTION MERCHANDISE
STAR WARS TRADING CARDS
This September, Topps will release a new card series, encompassing all six Star Wars movies -- including a sneak peek at the forthcoming final film, Star Wars: Episode III. Titled, Star Wars Heritage, the series is timed to coincide with the eagerly awaited Star Wars Trilogy DVD release.

"The melding of Star Wars with Topps Heritage is a great, natural fit," said Ira Friedman, Topps VP of Publishing and New Product Development. "The timeless appeal of Star Wars imagery -- combined with the nostalgia sensibilities of the Heritage brand ­ all adds up to one retro-cool collectible."

As with the sports-based Heritage releases, Star Wars Heritage features vintage card designs printed on greyback stock and a wrapped piece of bubblegum in every pack.

Topps selected photography that has never been seen before on its past cards. This required the editors to view many reels of actual footage and countless images from Lucasfilm's digital archives.

Insert cards include a new assortment of artist sketch cards, only included in hobby boxes. A select number of well-known Star Wars actors have agreed to come on board and provide their signatures for autograph cards. Participating artists, celebrity signers and other exciting content will be detailed prior to publication through the Company¹s website, www.topps.com.
BABYLON 5 MERCHANDISE
Are you looking for Babylon 5 merchandise? Would you like to possess some of the wonderful patches or pins sold by the B5 Fan Club? Do you want to put in an order for the latest DVD? Bruce at Uncomyn Gifts still has one of the best collections around. Check out www.uncomyngifts.com. You may just find the magazine or t-shirt or patch you are looking for.
---
SCIENCE FICTION PUBLICATIONS
The 100-page Angel Yearbook serves up a feast of Angel goodies for you to enjoy! There are exclusive chats with the entire cast and a complete guide to Season Five — the last season. Following Angel's transformation into a puppet in Season Five's "Smile Time," we take an in-depth look at creating an Angel Muppet! Plus the A-Z of Angel — everything you ever wanted to know… and more!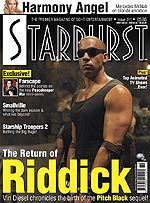 Starburst #311: CHRONICLES OF RIDDICK -- the stormy sequel to PITCH BLACK, returns to the wide screen. Vin Diesel returns and talks about his love for science fiction and his views on what makes a great sci-fi movie. Also in this issue, FARSCAPE - PEACEKEEPER WAR -- an update on the new mini-series. SMALLVILLE's Executive Producer Mark Miller also talks about what is ahead.
Cult Times #104: SMALLVILLE star Tom Welling is the focus of this issue. The interview focuses on the latest changes in the life of Clark Kent and how it may affect the relationship with Lex Luthor. Also in this issue -- Amy Acker, J. August Richards and Andy Hallett talk about the cancellation of ANGEL.




Expose #85: This issue is full of ANGEL interviews. James Marsters and David Boreanaz discuss Spike and Angel's rivalry; Sarah Thompson looks at Eve from Wolfram & Hart and producer Steven S. DeKnight talks about the shocking cancellation. Also in this issue Richard Roxburgh gives insight into becoming Dracula for VAN HELSING and Cary Elwes tells us about his role as the villain in ELLA ENCHANTED.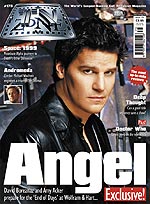 TV Zone #175: ANGEL star David Boreanaz talks about the big changes undergone by the characters in ANGEL's Season Five, his directorial début on the show, and his work on upcoming movie The Crow: Wicked Prayer. ANDROMEDA's Gordon Michael Woolvett tells us about his latest season playing fix-anything engineer Seamus Zelazny Harper, and about making his writing début on the show.
Expose Special #25: CHARMED is the focus of attention in this issue. Alyssa Milano, Holly Marie Combs and Paige McGowan look ahead to a seventh season. Others featured in the issue include co-star Dorian Gregory and producer Brad Kern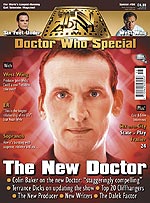 TV Zone Special #56: The big topic in this issue -- the new DOCTOR WHO! Meet Christopher Eccleston and see what qualities he will bring to the role. Also in this issue, Terrance Dicks, writer & and former script editor for DOCTOR WHO, offers some advice for the new production team. Colin Baker played the sixth Doctor and gives you some insights into his memories of the series.




Cult Times Special #29: The theme of this special issue, "Defense of the Realm" -- and we are given profiles of folks like ALIAS' Sydney Bristow, ANGEL's Wesley Wyndam-Price; THE AVENGERSs' John Steed, 24's Jack Bauer and THE MAN FROM UNCLE's Napoleon Solo. Also in this issue, hear from Michael Shanks and Christopher Judge about STARGATE SG-1 and upcoming ATLANTIS.





NEW BOOKS ON THE HORIZON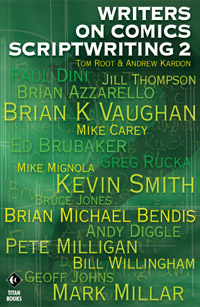 Writers On Comics Scriptwriting Volume 2 tp
by Tom Root & Andrew Kardon

Packed with fascinating behind-the-scenes information, anecdotes, and stories from the hottest writers working in comics today, this second volume of Writers on Comics Scriptwriting offers insider insight into every aspect of the creative process from the likes of Kevin Smith, Mike Mignola, Mark Millar, Brian Michael Bendis, Geoff Johns, Bruce Jones, Greg Rucka, and Bill Willingham, among other notable comics luminaries.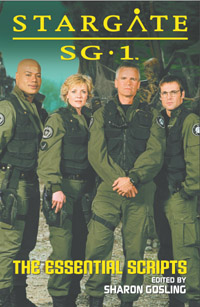 Stargate SG-1: The Essential Scripts TP
by Sharon Gosling
Far more than a script book, this essential Stargate SG-1 series guide is packed with bonus material including an in-depth introduction about writing for the show, deleted scenes, commentary and background, plus exclusive interviews with the writers, directors, and cast members. The following original Stargate SG-1 shooting scripts — complete with annotations — were specially selected for this volume: "2010," "Abyss," "The Fifth Race," "The Torment of Tantalus," "Window of Opportunity," and "Wormhole Xtreme."
(133/1-84023-887-9) (CAUT: 4)
SC, 6x9, 352pg, b&w..........$17.95
RAY HARRYHAUSEN: AN ANIMATED LIFE
by Ray Harryhausen & Tony Dalton, with a Foreword by Ray Bradbury

Ray Harryhausen is arguably the greatest stop-motion animator in the history of motion pictures, blazing new trails in special effects from the 1950s to the 1980s creating realistic dinosaurs, fantastic aliens, and imaginative mythological creatures. In the animator's own words, accompanied by hundreds of previously unpublished photographs, sketches, and storyboards from his personal archives, this book details Harryhausen's entire career — from 20 Million Miles to Earth and Earth vs. The Flying Saucers, to Clash of the Titans and Jason and the Argonauts. (356/0-8230-8402-7)
HC, 9x11, 304pg, FC..........$50.00 BookCloseOut.com

Ranger Dave writes that books by Bruce Boxleitner, John DE Lancie(Q), and William Shatner are available on Bookcloseouts.com in hard cover. They also now have a paperback listing and book prices are greatly reduced. Check it out.
BABYLON 5 NOVELS
DelRey is reprinting the original Babylon 5 novels. They started with #7 - Jeanne Cavelos' THE SHADOW WITHIN. Here's one I've been waiting for -- Kathryn Drennan's TO DREAM IN THE CITY OF SORROWS. The release date is scheduled for July 29, 2003. I love the new cover art! It can be pre-ordered from www.amazon.com. For those of you who love Babylon 5, this one reads just like an episode from the series. You just can't put it down.




COMIC BOOKS
AMAZING SPIDERMAN
AMAZING SPIDER-MAN #506
Amazing Spider-Man #506 will arrive in stores on Wednesday from Marvel Comics. The issue is written by J. Michael Straczynski, with art and cover by John Romita Jr.
Here's how Marvel describes the issue:
"Part one of an arc featuring the mysterious Ezekiel."
Amazing Spider-Man #506 will be 32 pages and will cost $2.25
AMAZING SPIDER-MAN #507

Written by J. Michael Straczynski, cover and pencils by John Romita Jr.
Concluding a 3-part arc, featuring the mysterious Ezekiel!
32 pages, $2.25, in stores on April 28.
AMAZING SPIDER-MAN #508 Written by J. Michael Straczynski, pencils and cover by John Romita Jr. The enigmatic Ezekiel returns to Peter's life. But is he the same man who stood by Spider-Man's side in his hour of need, or will he prove to be something much deadlier? 32 pages, $2.25, in stores on May 26.
SUPREME POWER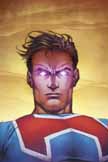 SUPREME POWER #9

Written by J. Michael Straczynski, cover and pencils by Gary Frank.
The world is still shaking from the titanic battle of Hyperion and Dr. Spectrum. Is Earth big enough for two such powerful beings? And who is Power Princess? Find out here!
32 pages, $2.99, in stores on April 7.
STARGATE SG-1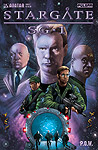 STARGATE SG-1 Comic Issue #2 now in stores
MARCH 31, 2004

The second installment of the new Stargate SG-1 comic book series is now available at retailers worldwide. "P.O.W." #2 tells part two of a 3-issue story, in which Colonel Jack O'Neill finds himself a captive of the Goa'uld. "This is meant to be our introduction to the Stargate world for new comic fans and a fun treat for the hardcore fans," said author James Anthony Kuhoric. The issue features a recounting of the events of the original "Stargate" film, as well as the beginning of the TV series. "In addition to establishing the background as a starting point for future comic book series, this feature amalgams the two universes [of the film and the TV series] into SG-1 continuity. We get to see Richard Dean Anderson as O'Neill during the first Abydos mission!"

With a story by Kuhoric and art by Renato Guedes, "P.O.W." #2 carries a $3.50 price tag and is available in several different covers. Fans who can't find the issue can order it from the publisher's online store, at ComicCavalcade.com.

"P.O.W." #3 is currently on stands, followed by a brand new 3-part series, "Fall of Rome," which will introduce new characters and expand the Stargate universe.
TV SCHEDULE ON SCIFI CHANNEL
BABYLON 5 and CRUSADE are not currently listed on any SCIFI schedule. The SciFi Channel has scheduled "The Legend of the Rangers" for May 21 at 11pm ET.

STARGATE SCHEDULE:

24-MAY-04 6:00 PM STARGATE SG-1 POINT OF VIEW
24-MAY-04 7:00 PM STARGATE SG-1 POLITICS
24-MAY-04 8:00 PM STARGATE SG-1 WITHIN THE SERPENT'S GRASP
24-MAY-04 9:00 PM STARGATE SG-1 THE SERPENT'S LIAR
24-MAY-04 10:00 PM STARGATE SG-1 IN THE LINE OF DUTY
25-MAY-04 6:00 PM STARGATE SG-1 DEAD MAN SWITCH
26-MAY-04 6:00 PM STARGATE SG-1 DEMONS
27-MAY-04 6:00 PM STARGATE SG-1 RULES OF ENGAGEMENT
28-MAY-04 6:00 PM STARGATE SG-1 FOREVER IN A DAY
28-MAY-04 7:00 PM STARGATE SG-1 (RPT) WATERGATE
28-MAY-04 9:00 PM STARGATE SG-1 (LBX) INAUGURATION
28-MAY-04 10:00 PM STARGATE SG-1 (LBX) GRACE
28-MAY-04 11:00 PM STARGATE SG-1 (LBX) INAUGURATION
28-MAY-04 1:00 AM STARGATE SG-1 (LBX) GRACE
31-MAY-04 6:00 PM STARGATE SG-1 PAST AND PRESENT
31-MAY-04 7:00 PM STARGATE SG-1 PRISONERS
31-MAY-04 8:00 PM STARGATE SG-1 GAMEKEEPER
31-MAY-04 9:00 PM STARGATE SG-1 NEED
31-MAY-04 10:00 PM STARGATE SG-1 THOR'S CHARIOT

FARSCAPE SCHEDULE:

23-MAY-04 1:00 AM FARSCAPE THEY'VE GOT A SECRET
27-MAY-04 3:00 AM FARSCAPE DREAM A LITTLE DREAM
27-MAY-04 4:00 AM FARSCAPE MIND THE BABY
27-MAY-04 5:00 AM FARSCAPE VITAS MORTIS
30-MAY-04 1:00 AM FARSCAPE TILL THE BLOOD RUNS CLEAR

EARTH: FINAL CONFLICT

24-MAY-04 8:00 AM EARTH: FINAL CONFLICT ATAVUS HIGH
25-MAY-04 8:00 AM EARTH: FINAL CONFLICT DEEP SLEEP
26-MAY-04 8:00 AM EARTH: FINAL CONFLICT ART OF WAR
27-MAY-04 8:00 AM EARTH: FINAL CONFLICT GRAVE DANGER
28-MAY-04 8:00 AM EARTH: FINAL CONFLICT DEPORTATION
BABYLON 5/CRUSADE PHOTOSHOP PHOTOS







Peter Woodward has sent along a new photo -- a rather dreadful one -- from his appearance on CHARMED. It will be added to the collection of photos available from Peter, including additional copies of the Crusade poster in photo format. Both are autographed by Peter. You do NOT have to pay the prices asked for over at e-bay! Here are photos of B5 and Crusade cast members at fantastic prices. Check out Photo Shop. Ordering is easy -- and you can't beat the prices! Just let me know which photos you want and I'll check to make sure they are still in stock.
---
BABYLON 5 TOONS
John Cook has a wonderful collection of cartoons -- many are take-offs from Babylon 5. Here's just one of them.

He has a cartoon caption contest going on as well. Try your hand at a punch line.

Go to http://contests.sev.com.au/index.php?contestid=1


SCI-FI CARTOONS
While catching up on my e-mail yesterday morning, I got an instant message from LFMOA along with a nice goodie that I can share with readers. Thanks for sending along your version of Pinky and the B5 Brain.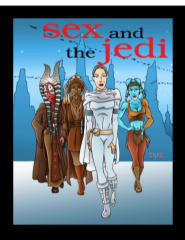 Tye Bourdony's latest Lighter Side of Sci-Fi satire can be seen here and at Tye's website www.thelightersideofscifi.com.





CONVENTION CALENDAR
May 28-31, 2004
MEDIAWEST*CON
Location: Lansing, Mi
A SF/Media fandom convention
For more information, visit their website at http://members.aol.com/MdiaWstCon/mwc24.htm .
---

Slanted Fedora
Date: June 13, 2004
Place: Washington, DC
Site: Days Inn & Conference Center, Dulles
Guests: Dwight Schultz, Elizabeth Dennehy, Hallie Todd, Douglas Arthurs, Robin Curtis, Robert O'Reilly, J.G. Hertzler, Max Grodenchik, Mary Kay Adams, Aron Eisenberg, Casey Biggs
For more information, visit their website at http://sfedora.com/washington_dc.htm.
---

Trek Expo 2004
Date: June 18-20, 2004
Location: Tulsa, OK
Site: Exposition Square
B5 Guest: Jeffrey Combs
Other Guests: Other Guests: Brent Spiner, Michael Shanks, Lexa Doig, John Billingsley, Teryl Rothery, John Glover, Katee Sackoff, Jennifer Lein, Mark Alamo, Casey Biggs, Vaughn Armstrong
For more information, visit their website at http://www.starbase21ok.com/.
---

June 18-20, 2004
JAMES DOOHAN FAREWELL CONVENTION
Location: Los Angeles
Guests: James Doohan, William Shatner, Leonard Nimoy, George Takei, Walter Koenig, Grace Lee Whitney and Majel Roddenberry.
More Guests TBA
For more information, visit their website at http://www.planetxpo.com/ .
---

June 24-27, 2004
ORIGINS Guests TBA
For more information, visit their website at http://www.originsgames.com/ .
---

Be sure to visit the referenced sites to see if there have been changes in dates/guests attending. Also visit our Convention Calendar for a full listing of upcoming conventions featuring Babylon 5, Crusade and Legend of the Rangers cast members as guests.
CONVENTION HIGHLIGHTS
Ranger Brian had a blast with Rick, Jason and Jeffrey at the 2BeContinued Convention last week in Indiana. He sent along a picture for everyone to enjoy. Thanks Brian.
If you would like to share your convention experience with your other Zocalo readers, send along a convention report. I will gladly post it for all to read. Got pictures? I'll post those as well.
ZOCALO TRADING POST
Do you have extra copies of B5, Amazing Spiderman, Midnight Nation or Rising Stars comics you'd like to trade? How about those extra trading cards or B5 magazines? There are a lot of fans looking for these items -- and the Trading Post can help you buy or sell them. To see what's available, just use this link to the Trading Post. To have items included in The Trading Post, send a note to The Zocalo. Please put Trading Post in the subject line.
PEN PALS
If you are looking for someone to talk about Babylon 5 and Crusade with, the Pen Pal section is for you! Check it out! Drop a note to someone who is feeling B5 withdrawal -- BIG TIME!

People thought a Pen Pal page was a good idea. If you would like to meet people who you could chat with or share your opinions of the show with, send along your e-mail or snail-mail address The Zocalo. It will be incorporated on the new Pen Page Page.
MAIL FOR CAST AND CREW
Here's a recent note from JMS on the subject:

Just an FYI to those who've been using the Ventura Blvd. mail drop for fan mail to actors....

As mentioned before, we're phasing out the forwarding of fan mail because we a) don't have the resources, complicated by b) the actors have scattered to the four winds, and it makes it very difficult to get everything to everybody in a timely fashion.

So, having provided prior notice...fan mail to actors coming to the Ventura Blvd. mail drop will be sent back. Mail to actors should be sent via their official fan clubs. I will still be taking mail there, since it's my mailbox, but that's it.

Just so's y'all know and save a few bucks on postage and returns.

WARNER BROS:

Warner Bros. Address:

Warner Bros. Domestic Television Distribution
4000 Warner Blvd.
Burbank, CA 91522

Warner Home Video:

Mr. Douglas Wadleigh
VP for Marketing and Special Features
Warner Bros.
4000 Warner Blvd.
Burbank, CA 91522

SCIFI:
Bonnie Hammer, President
Sci-Fi Channel
1230 Avenue of the Americas
New York, NY. 10020-1513

Mr. Thomas Vitale
Senior VP of Acquisitions, Scheduling & Program-Planning
BACK ISSUES OF THE ZOCALO TODAY
The front page of the The Zocalo Today changes daily, so be sure to check the back issues to make sure that you haven't missed anything IMPORTANT! I don't want the front page getting too long so I shift information periodically into the archives. So if you aren't a regular visitor to The Zocalo Today, be sure to check out the back issues. Just use the button above!
---
Take care and I look forward to hearing from you.
Sandra Bruckner (sgbruckner@aol.com)
Editor/Publisher
The Zocalo Today
http://www.isnnews.net
Copyright - SBruckner, 1999-2004