[an error occurred while processing this directive]

The Zocalo Today

Welcome! I am glad that you found The Zocalo Today and dropped by. Take your shoes off, get comfortable and stay a while. There is a LOT of information here and you won't want to miss any of it.

The Zocalo Today is an interactive newsletter, encouraging readers to join a discussion topic each week. If you have suggestions as to how The Zocalo can be improved -- or be more responsive -- send them along. The Zocalo Today is as much YOUR newsletter as it is mine! I'm just pulling together things for you!

Join our weekly discussion topic. It is just one way you can interact with other Z readers. If you have other information you would like to share, send it along. If you see Babylon 5 cast and crew in other roles, let us know. We enjoy convention reports, photos, etc. Don't miss our back issues. I hope this will become more than just a newsletter. It's a community of people that enjoy sharing their experiences and interests. Don't be shy. Join us today!

If you have questions, drop me a line at sgbruckner@aol.com or thezocalo@aol.com. If you would like to join the mailing list for our bi-weekly newsletter, send me a note and I'll include you on the list. Or you can use the subscription block at the left.

Again, WELCOME!




What's New Today
Friday, June 13: RATINGS: Top Network Shows: Smallville 4.2; Buffy 2.5; Enterprise 2.4; Enterprise encore 2.4, and Smallville encore 2.6. Source: Nielsen Galaxy Report, 5/12/03 - 5/18/03.
---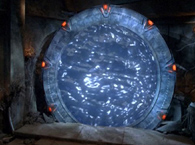 STARGATE SG-1: TONIGHT is the night! Starting at 8:00pm, Amanda Topping and Michael Shanks will host a sneak peek at season seven premiere and other upcoming episodes. There are some wonderful clips over at http://www.scifi.com/stargate/lowdown/ that you will NOT want to miss! Then at 9:00pm, season seven begins with a two-hour episode.
---
RAY HARRHAUSEN: Effects legend Ray Harryhausen received a star on the Hollywood Walk of Fame on June 10. Harryhausen, who has created legions of movie monsters and aliens over the years, turns 83 on June 29. He appeared at a ceremony with SF author Ray Bradbury and Forrest J. Ackerman, founder of the Famous Monsters of Filmland magazine.
---
KING ARTHUR: Touchstone Pictures' KING ARTHUR has begun filming in Ireland. The Hollywood Reporter indicated that Stellan Skarsgard and Til Schweiger have joined the cast. Skarsgard will play the father of Cynric, a Saxon knight while Schweiger is cast as the son. Clive Owen is playing the role of the legendary British king while Keira Knightly will play Guinevere, his queen. The movie will be out in 2004.
---
FINAL CUT: Variety reports that Mira Sorvino (Solaris) has joined the cast of FINAL CUT, a sci-fi picture starring Robin Williams. Sorvino's character is the girlfriend of the cutter (Robin Williams) who removes the microchips from dead people. Part of the cutter's job is to edit the footage the chip records, removing all the depressing or black moments from one's life. That angers some who oppose the technology and it makes the cutter a target in their eyes. Filming begins next month.
---
THE HULK: Over at Comics Continuum you will find a ton of stills from THE HULK. MTV premiered THE HULK SPECIAL last night. It included comments from former Hulk writer PETER DAVID and Marvel editors Joe Quesada and Axel Alonso. The show will repeat Friday at 8:30 p.m. (ET), Saturday at 1:30 p.m. and Sunday at 4:30 p.m.
---
NOTED PASSINGS: GREGORY PECK passed on yesterday. He was one of the greatest actors of our time. Starring in more than 60 films, including "To Kill a Mockingbird", "Cape Fear", "The Omen" and "The Guns of Navarone", he had a natural grace about him that is rare. His "12 O'Clock High" and "Moby Dick" rank among my most favorite movies of all time.

DAVID BRINKLEY also passed away yesterday. He brought a sense of integrity and wit to TV broadcasting that can not be matched. I met him once, as we waited in a baggage claim area at Dulles Airport. We were all returning from an Economic Summit in Seattle and I was amazed that a man of his stature would be here, waiting for his luggage like anybody else. I am tempted to say, "Good night, David" as Chet Huntley did so many years ago. But that would seem like an ending. I think that Mr. Brinkley's influence of the news media will be with us for a very long time -- at least I hope it will be.
---
INSIDE SCI-FI THIS WEEK:
Thursday, June 12:
CRIMINAL MACABRE: According to The Hollywood Reporter MGM has picked up the film rights to Steve Niles' supernatural detective comic series CRIMINAL MACABRE Dark Horse. The series centers on supernatural private eye Cal MacDonald, who doubles as a hit man targeting monsters, ghouls and vampires. The first issue in Dark Horse's five-issue series came out last month. Issue two of CRIMINAL MACABRE arrives in stores now.
---
STAY: Naomi Watts (Mulholland Drive) and Ewan McGregor (Star Wars) are set to star in Marc Forster's STAY, a drama about a man's attempt to prevent one of his patients from taking their own life. Watts will play the girlfriend of Ewan McGregor's psychologist professor character. Filming begins in September.
---
WEBS: Sci-Fi will premiere WEBS, a telefilm starring Richard Grieco on June 28th at 9pm. WEBS is directed by David Wu. The movie begins when electrical workers stumble upon an underground portal that transports them to a parallel world, where spider people have overtaken the city of Chicago. To get home alive, they must defeat not only the creatures, but also their queen.
---
TRANSFORMERS: Don Murphy ( 'The League of Extraordinary Gentlemen') and writer-producer Tom DeSanto ('X-Men' and 'X2: X-Men United') have teamed to produce a feature-length, live-action movie based on the Hasbros' TRANSFORMERS. The duo are expected to shop the project to studios shortly, and DeSanto said they have already received interest from a handful of directors hoping to get involved in the project. DeSanto is currently working on a story treatment for the project before he and Murphy hire a screenwriter to adapt it for the big screen.
---
Wednesday, June 11:
RATINGS: Top 10 Syndicated Series: Stargate SG-1 2.3; Buffy 2.2; Mutant X 2.2; The X-Files 2.2; Andromeda 2.1; 3rd Rock 1.8; Adventure Inc. 1.8; Sabrina 1.4; Beastmaster 1.3, and The Lost World 1.3. Source: Nielsen Galaxy Report, 5/12/03 - 5/18/03.
---
TREKKIES 2: According to the Star Trek website, TREKKIES 2, a follow-up to the 1997 fandom documentary Trekkies, has gotten the official green light from Paramount. Denise Crosby (Star Trek: The Next Generation) will again serve as host and executive producer for the sequel, as will director Roger Nygard and producer Mike Leahy. The feature documentary is already in production and will reportedly widen its scope to explore the fan community abroad. The team has already filmed at several conventions in Europe.
---
STAR WARS: For an annual subscription rate of $19.95 (or $3.95 per month), you can join the official STAR WARS website. The new service called "Hyperspace" provides subscribers with exclusive content and personalization features, with most of the exclusive info being related to EPISODE III. Hyperspace members will be given access to such novelties as a webcam stationed on the Fox Sydney studio lot; daily journal entries during the production of EPISODE III; access to EPISODE III documentaries; the ability to download episodes of the upcoming animated CLONE WARS TV series directly after their initial broadcast on the Cartoon Network; privledges to participate in chats with key movie and expanded universe creators; and the chance to own your own unique STAR WARS themed email address and avatar. The regular features previously available at STAR WARS.com, such as the character databank, newsletters, polls, regular news updates and such, remain free for all.
---
SPIDERMAN ANIMATED SERIES: One voice you'll recognize for sure on MTV's upcoming SPIDER-MAN animated series. That will be Star Trek's Michael Dorn providing the voice of Kraven the Hunter. The series is being targeted to start on Friday, July 11 at 10 p.m. Other roles in Spider-Man include Rob Zombie as Lizard, Virginia Madsen as Silver Sable and Michael Clarke Duncan as the Kingpin.
---
TIME COP: This the short-lived series, TIMECOP, is coming to the Sci-Fi Channel on July 11. Besides being based on a comic, "Smallville" writers Mark Verheiden (co-creator of the concept), Alfred Gough, and Miles Millar all worked on the show.
---
Tuesday, June 10:
BEST SELLING SF BOOKS: 1. Harry Potter and the Order of the Phoenix; 2. The Da Vinci Code; 3. The Eternity Code; 4. The Lovely Bones; 5. Angels & Demons; 6. Potter box set; 7. Holes; 8. Potter Schoolbooks; 9. The Dark Tower V, and 10. Fahrenheit 451. Source: Amazon.com, 6/5/03.
---
AOL AND MOVIEFLIX: According to The Hollywood Reporter, America Online will be offering subscribers a month of classic science-fiction films for free on the MovieFlix.com Web site. The AOL-MovieFlix partnership is part of a previously announced push on the part of AOL to encourage dial-up users to continue with AOL via its broadband service. The service, called Theater B, will feature a new film each week based on a theme. July has been dubbed Sci-Fi Cinema Month and includes such films as Monster From Green Hell and Teenagers From Outer Space.
---
SPIDER-MAN ANIMATED SERIES: MTV's animated version of SPIDER-MAN is set to debut on July 11. The series stars Neil Patrick Harris as the voice of Peter Parker, Ian Ziering as Harry Osborn and Lisa Loeb as Mary Jane Watson. Creator and producer Stan Lee also lends his voice to a guest role as a villain.
---
FIREFLY MOVIE: I don't know how likely this really is, but now Adam Baldwin mentioned in a recent chat that FIREFLY may make a comeback on the big screen. Nathan Fillion had also mentioned this possibility at the Saturn awards. We'll wait to see if Joss Whedon drops a few hints as well.
---
Monday, June 9:
RATINGS: Top 10 SCIFI Programs: Stargate SG-1 1.4; Deathlands 1.2; The Road Warrior 0.9; Operation Sandman 0.8; Back to the Future III 0.8; Scare Tactics 0.8; Darkdrive 0.7; Blade Runner 0.7; Thirteenth Floor 0.7, and Beyond Thunderdome 0.7. Source: Nielsen Galaxy Report, 5/12/03 - 5/18/03.
---
WEEKEND BOX OFFICE: 2FAST 2 FURIOUS brought home the #1 spot this weekend, pulling in an estimated $52.1 million. It finished just ahead of Buena Vista's FINDING NEMO from Pixar, which finished second with a solid $45.8 million -- off a relatively mild 35% from its $70.3 million opening last week. NEMO has netted an estimated $143.3 million in 10 days. Universal's BRUCE ALMIGHTY filled the third slot with an estimated $21.7 million, down 42% from a week ago. The Jim Carrey flick directed by Tom Shadyac is closing in on the $200 million mark, having accumulated an estimated $170.8 million after 17 days. Paramount Pictures' THE ITALIAN JOB with an estimated $13.3 million. Warner Bros. Pictures' sequel "The Matrix Reloaded" was in the fifth slot with an estimated $9.1 million.
---
V TO RETURN: Variety reports that NBC has given a green light for a three-hour made-for-television movie, called V: The Second Generation. The project will be directed, written and produced by Kenneth Johnson, creator of the original series. Johnson is talking to original stars Marc Singer, Robert Englund, Jane Badler and Faye Grant about reprising their roles. The Second Generation will be set 20 years after the original, with the alien Visitors now in control of much of the Earth, according to Johnson. If ratings are high, future sequels are possible.
---
STARGATE SG-1: Michael Shanks is very happy to be returning to STARGATE SG-1 this season. He talks about his decision to return and some of the things that Daniel Jackson is going through as season seven opens at http://tv.zap2it.com/sciencefiction/otherworlds.html?31792.
---
MUTANT X: ADV Films has announced an Aug. 19 release for Mutant X: Season One, Disc 3. Two complete episodes: "Kilohertz" and "Meaning of Death" will be included on the disk. Mutant X: Season One, Disc 3 ($24.98) is a DVD-only release, in English. Extras include: widescreen video and Dolby Digital sound; outtakes; episodic photo gallery; character profile: Brennan; cast biography: Victor Webster; original TV promos; and ADV previews.
---
Sunday, June 8:
DISCUSSION TOPIC: Wow, what fun! A lot of people have responded to the new discussion topic about first TV science fiction. It has been fun putting them on the Discussion Page and seeing how many people I could identify with. Just thinking back to those days and the fun that I had watching TV was fun and it's great to share that feeling with others. At times I think it would be so nice to have all those old TV shows back on the air. You certainly wouldn't have to worry about your kid watching them.
---
CONVENTION CALENDAR: I've updated the convention calendar with some information sent along by readers, including a note about JMS attending San Diego ComiCon. Haven't seen anything from JMS on this one as yet, but he rarely misses this one and he's in the con program.
---
Saturday, June 7:
THE INCREDIBLES: An incredibly funny trailer for this animated superhero feature from Disney/Pixar film can be found at http://www.pixar.com/theater/trailers/incredibles/index.html. The film is scheduled to open Nov. 5, 2004.
---
HARRY POTTER: There are probably only a few people on the planet that are unaware of HARRY POTTER, boy wizard. According to AP, Scholastic, Inc. is preparing for a massive media campaign to accompany the launch of, J.R. Rowling's latest in the series, HARRY POTTER AND THE ORDER OF THE PHOENIX. The publisher plans to promote the upcoming book include billboards, baseball parks and a special event in New York City. Timed to the midnight June 21 release of ORDER OF THE PHOENIX, "Harry Potter Eve" will begin at midnight Friday night June 20, with a countdown in Times Square. A billboard on Sunset Strip will announce the news in Los Angeles. National promotions are also underway. The publisher already has distributed 3 million bumper stickers, 400,000 buttons, 50,000 window displays and 24,000 stand-up posters with countdown clocks. Scholastic has also sent more than 15,000 "event kits" to bookstores and other retail outlets, where parties are planned all over the country. The kits include stickers, buttons, a trivia quiz and suggestions for how to handle long lines of impatient fans. Now that is HYPE in capital letters!
---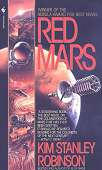 RED MARS: With the Mars rover launching soon, it is very appropriate to announce that Producer Gale Ann Hurd (Hulk, Terminator 3: Rise of the Machines) has signed a deal with SCI FI to produce the six-hour miniseries, Kim Stanley Robinson's RED MARS. Based on Robinson's best-selling novel of the same name, RED MARS chronicles the epic adventure of the first hundred colonists on Mars and their perilous mission to create a new world. Author Robinson, a member of NASA's Mars Committee, will consult on the project, which will be written by Gregory Widen (Highlander, Backdraft). Currently in development, the project is slated to air in late 2004.
---
THE TRIANGLE: The SCI FI Channel has just closed a deal with filmmakers Dean Devlin (Independence Day, Stargate) and Bryan Singer (X-Men, X2) to develop THE TRIANGLE, an eight-hour miniseries centered around the mysteries of the Bermuda Triangle.
---
BUFFY THE VAMPIRE SLAYER: Have you signed up for Zap2it's Ultimate Buffy Sweepstakes? The contest runs from April 30 through June 13. One grand prize winner will receive a Toshiba DVD player plus Seasons 1-4 of "Buffy The Vampire Slayer" on DVD. Nine runner-up winners will each receive Seasons 1-4 on DVD. Each DVD box set includes multiple discs with episodes plus commentary, featurettes, special bonus materials and much more. Season 4 of BUFFY arrives in stores on June 10.
---
WHAT'S ON TONIGHT
"The Sum of All Fears" (2002) on Showtime, 8:00pm - 10:10pm ET
Ben Affleck takes over the role of hero CIA agent Jack Ryan in this box office hit based on the best-selling novel by Tom Clancy. Low-level analyst Ryan is elevated to prominence by his expertise on an obscure strongman (Ciaran Hinds) after the politician's surprising ascendancy to the Russian presidency. But that's just the tip of a very large, very lethal iceberg involving neo-Nazis and a nuclear warhead smuggled into the U.S. by terrorists. On SciFi Tonight: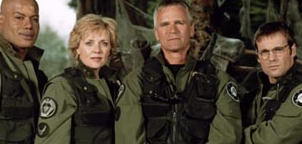 "Stargate SG-1: The Return" on Sci-Fi Channel, 8:00pm - 11:00pm ET
Fans of the hit series are in for a treat. During the first hour, cast members Michael Shanks -- returning from the dead this season as Daniel Jackson -- and Amanda Tapping give viewers the real skinny on the new season. At 9pm, the year starts off with a new episode that finds the crew amazed to find a living, breathing Daniel Jackson (Shanks) alive on an alien world. At 10pm, another new episode follows the team as they return to Jonas' (Corin Nemec) homeworld when they learn that the Goa'uld are after its naquadria.
BABYLON 5 SCRIPTS ON SALE AT E-BAY
B5 Merlin dropped me a note to say that he will be placing a number of Babylon 5 scripts, made available through the B5 Fan Club, on sale at eBay. He would love for a true fan to get them, rather than a dealer, so he asked me to post a note regarding the sale. A list of the scripts is below. Those already up for auction are noted. You can find the items by searching on seller name -- Humormage. "In the Beginning"
"The Gathering" (signed:JMS) (already on eBay)
"Midnight on the Firing Line" 101
"Soul Hunter"102
"Mind War"106
"A Voice in the Wilderness" pt.1 and pt. 2 (both signed: JMS) 118 119 (both already on eBay)
"Babylon Squared" 120
"Chrysalis" 122
"Coming of Shadows" (Signed: JMS) 209 (already on eBay)
"The Long Twilight Struggle" 220
"Comes the Inquisitor" 221
"The Fall of Night" 222
"Severed Dreams" 310
"Interludes and Examinations"315
"Z'ha'dum" 322 (already on eBay)
CHATS AHEAD - NEXT WEEK
SCIFI has arranged for a number of chats over the next few nights. Here's a schedule: AMANDA TAPPING - Maj. Samantha Carter from Stargate SG-1
Monday, June 16, at 9PM ET, 6PM PT GLADISE JIMINEZ - Rosalita Sanchez on TREMORS: THE SERIES
Tuesday, June 17, at 9PM ET, 6PM PT RICHARD DEAN ANDERSON - Col. O'Neill from STARGATE SG-1
Wednesday, June 18 at 9PM ET CHRISTOPHER JUDGE - TEAL'C from STARGATE SG-1
Thursday, June 19 at 9PM ET For information on how to join a chat, go to http://www.scifi.com/chat/.
NEW BABYLON 5 RPG
Ranger Jason has filed the following report that will be some interest to you:

Mongoose Publishing recently received the B5 Licence to do a d20 style game in the B5 Universe. The main book and supplements will start rolling out very soon (next 3 weeks).

They published a sneak peak booklet at http://www.vita.clara.net/b5preview.pdf which has tons of useful B5 stuff including a diagram of the station, and a near comprehensive map of the B5 Universe.

We need B5 Fans to support this because unless JMS releases another series or book, this will be the only new B5-feel product for some time.

Mongoose's site can be reached here http://www.mongoosepublishing.com/.
BABYLON 5 SEASON THREE DVD
Warners is SO happy with sales of Babylon 5 DVDs they are pushing up the release of Season Three. The release projected date is August 12. You can put in orders now at Amazon.com. Season 3 Details
5/08/2003 Warner Brothers has announced August 12th as the street date for Babylon 5: The Complete Third Season. Subtitled "Point of No Return", it will be another 6-disc extravaganza featuring all 22 episodes of the third season. In addition, Warner is again working with producer/creator J. Michael Straczynski to bring you the very best in the way of supplements: Introduction from series creator J. Michael Straczynski
Commentaries on 3 key episodes by series creator and stars
Documentary: Behind the Mask: Creating the Aliens of Babylon 5
Documentary: Designing a Better Narn
Documentary: Designing Tomorrow: The Look of Babylon 5
Data and Personnel Files Once again this will by brought to you in 16x9 Anamorphic Widescreen, and with sound remastered in Dolby Digital 5.1...all for a list price of $99.98.
BABYLON 5 SEASON TWO DVD
Over at SciFi Dimensions you can read a review of the Season Two DVD. I think you'll agree with this closing comment: Babylon 5: The Complete Second Season firmly establishes this show as one of the great all-time franchises in science fiction. Every self-respecting fan owes it to himself or herself to own this DVD series. The WB has promoted the new Season Two DVD in a number of ways. You will see ads on the WB network and they provided a number of B5 sites with promotional material. Rather than try to deal with all the material, I invite you to visit Monica over at The Abyss who has done a marvelous job of putting all the material out for everyone to enjoy! Thanks Monica. Go to http://abyss.hubbe.net/b5/dvds/boxed-s2promos.html Don't forget about the Season One DVD! I spent a very enjoyable evening watching many of the season one episodes again -- and listening to JMS' commentary on disks 4 and 6. It is a wonderful way to keep Babylon 5 for future fans to see.
SYNOPSIS
The long-running Emmy Award-winning television series Babylon 5 takes place in the year 2257 A.D, on an immense space station floating in a stationary orbit in a neutral corner of a distant galaxy. Staffed by a crew of peaceful Earthmen and women, Babylon 5 serves as a non-political economic and social hub for the four alien races -- the Narn, Centauri, Vorlon and Minbari -- who fight to control the galaxy. Babylon 5: The Complete Second Season
$99.98 SRP
STREET DATE: April 29
RATING: NR
RUN TIME: approx: 990 minutes BARGAIN ALERT: Ranger Donita has a tip for those wanting to purchase DVDs here in the U.S.
The cheapest place to get B5 Season 1 and 2 is Playcentric. I paid $59 for season 1 and $60 for season 2. Also to get the cheapest price on all DVDs I recommend using Bargainflix.com, for those of us in the US. All you have to do is to type in the name of the DVD, or actor, or director, and they will show you the price comparison. Great for those of us who like to support our favorite sci-fi shows and movies by buying the DVD. Ranger Dave sent along this report on purchasing the Season Two DVD in the UK: " I picked up the Season 2 DVD of B5 at MVC for £5 less than most other people are selling it - including Amazon.co.UK or Play.com. If you become a card member (it is free, hardly a hassle and takes a moment) you can get the set for £37.99 where as most others are selling it at £42.99 - just a handy saving tip." Ranger Manuela has a bargain to match Dave's -- in Germany. Here is here report:

Got one like that for German readers: avides.com (despite the url, they're located in Lower-Saxony here) are selling season two for 39,95 Eur. It's got English and German on the dvds, so perfectly fine. :-)
DISCUSSION TOPIC
With the popularity of the last topic suggestion from Ranger Helen, I thought I'd spin-off the idea into a related area. Instead of books, what was the first science fiction movie or TV series you remember? How did it affect your choices for watching -- or reading -- in the science fiction genre? Send in your comments to sgbruckner@aol.com. I'll post the responses on the Discussion Page for everyone to share.
BABYLON 5 CHRONOLOGY
I've put up another wonderful segment of the Babylon 5 Chronology. This segment begins with 2256 and runs through2258 . Go to 2256 . This chronology continues to be a source of information for a great number of people -- including JMS. Terry Jones has done the B5 community a great service in pulling this chronology together. It is a tremendous resource. THANKS TERRY!
REVIEWS WANTED:
REVIEWS OF THE NEW DVD: A number of people have commented on the new DVD so I've begun adding them to the review page. Check it out. Send in your comments for others to see.

NEW REVIEWS! See if you agreed with the reviews received thus far! Go to Reviews to see. Want to express your opinion? Just drop me a line and you too can see your name in lights.

Read any good books lately? How about the movies. Did you like LORD OF THE RINGS, NEMESIS? Send along a review and share your thoughts with the readers here. Let's make one of our New Years Resolution one of staying in touch here at The Zocalo Today.
CONVENTION UPDATE
J. MICHAEL STRACZYNSKI: JMS will be at San Diego ComiCon this year -- July 17-20. From a post available in the B5 moderated newsgroup, JMS says he will be offering the last of the Sleeping in Light scripts with missing material that he had at Wondercon. This will be the last time they will be made available at a convention.
---
CARRIE DOBRO: Carrie will be attending the Origins Gaming Convention in Columbus, Ohio on June 26.
---
RICHARD BIGGS, JASON CARTER and ROBIN ATKIN DOWNES: You can catch up with these three at the GenCom Convention in Indianapolis, Indiana beginning July 24.
---
JASON CARTER: Jason has been added to the guest list for TORONTO TREK for July.

---
BILL MUMY: The folks at FarPoint are excited to announce that Bill Mumy will be joining them in February!
---
KEEPING UP WITH CAST AND CREW
MELISSA GILBERT: According to E!Online, Farrah Fawcett and Melissa Gilbert are set to star in the telepic HOLLYWOOD WIVES: THE NEW GENERATION based on Jackie Collins bestselling book. Thus made-for-TV movie follows the exploits of a successful Hollywood wife (Fawcett) who falls for the private eye she hires to spy on her husband.
---
ROBIN ATKIN DOWNES: Robin has been pretty active over the last few months. He will be turning up in conventions over the summer in Cleveland, Tampa, Indiana, England, France, Prague, Atlanta and Orange County. You will also see him in some advertisements on the tube as well. For example, beginning this summer, he will be the Irish announcer in the Sprint Yellow Pages on Golf Spot. He also plays a Russian Basketball player in love with a chicken for Dairy Queen. That spot is scheduled to run nationally beginning in September. He has done some CD ROM work as well for gamers, including BATTLESTAR GALACTICA. He plays the lead pilot, Adama. The game is coming to game cube. Visit http://www.xbox365.com/news/zcomment.cgi?article=EpVEVVFkAyPCtMysan&tmpl=xxt_zc_template&prof=dev for a preview.
---
J. MICHAEL STRACZYNSKI: For those of you who just can't get enough from JMS, there is a long, but interesting interview in Sketch Magazine at http://www.hypethis.com/interviews/interview_jmichaelstraczynski.html.
---
BILL MUMY: Bill will be releasing his 5th solo CD in April on Renaissance Records. GHOSTS will be a compilation of songs (the best of) taken from the first four CD's plus a few brand new ones. The brand new songs include "Always Open", "Take it Back", "The Recalcitrant Princess" and "Just A Drop of Rain in the Ocean." Angela Cartwright from Lost in Space will design the package. The album will be available through Amazon.com and other internet sites as well as a few of the bigger stores.
---
BABYLON 5 BIRTHDAYS
Jeffrey Willerth - June 5
Donovan Brown (Optic Nerve) - June 6
Ann Bruice Aling - June 8
Mark Walters - June 10
Susan Norkin (Post) - June 10
Adrienne Barbeau (Amanda Carter) - June 11
Mike Vejar - June 25 Have I missed anyone? If you know the birthday of someone connected with Babylon 5, pass the information along. We want to include everyone in our Happy Birthday Wishes.
READER BIRTHDAYS
Sometimes you just can't find the e-mail address for someone you know you have -- it's someone who responded to a discussion topic or you met in one of the chat rooms. You'd like to send a personal note, but .... No address!!!!

We've started a White Pages of Zocalo Readers! It's a handy way of keeping track of people -- and putting together a birthday/greeting card list as well. If you would like to be part of the listing, just send me your name, state, e-mail address and (if you'd like to have it listed) birthday (without year) to sgbruckner@aol.com. Check out the Directory of Readers.

Name: Sandra Bruckner
E-mail: sgbruckner@aol.com
State: Maryland/Washington, DC/Pennsylvania
Birthday: June 2

Name: Melody Pritchard
State: North Carolina
E-mail: mockinbird_21@yahoo.com
Birthday: June 9

Name: David Shepherdson
State/Country: West Yorkshire, Great Britain
E-mail address: dragonrider@clara.co.uk
Birthday: 14th June

Name: Marilyn Strauss
E-mail: marilyn@miraclebaby.com
Birthday: June 1
TRADING CARD HELP
Ranger Tia sent along this note to share with B5 card collectors:

Don't know if you've heard of my card program yet or not, but I thought the other B5 card collectors might like to try it out. With having almost all of the B5 trading cards and CCG cards available and no program to keep track of them withm, I started writing my own. Here's the website for it. Go half way down and click on the small screen shot for a full size screen shot. I have the pic of Pat Tallman's card from the Profiles card set feautured in the shot.

Oh, and I also have a lot of the card lists already saved as files so people won't need to type in all the card names. Being written by a B5 fan, ALL the card lists have already been made and are downloadable. :)

http://cardkeeper.usethis.com/keeper/index.html

Tia
COMIC BOOKS
AMAZING SPIDERMAN
AMAZING SPIDER-MAN #56
Written by J. Michael Straczynski and Fiona Avery, pencils by John Romita Jr. and cover by Mike Deodato Jr.
The conclusion of the 2-part "Unintended Consequences" story arc co-written by JMS and Fiona Avery.
32 pages, $2.25. AMAZING SPIDER-MAN #57
Written by J. Michael Straczynski, pencils by John Romita Jr. and cover by Tony Harris.
J. Michael Straczynski is back flying the Spider-Man ship solo in a 2-part story arc leading up to October's Amazing Spider-Man #500.
32 pages, $2.25, in stores on Aug. 13 and Aug. 27.
For a review of the current issue, go to http://cherokee.thmedia.net/~zenterta/comicreviews.php?op=showcontent&id=925. Amazing Spider-Man #53 is on shelves now. The issue is written by J. Michael Straczynski, with art and cover John Romita Jr. and Scott Hanna. Here's how Marvel describes the issue:
"Part 3 of a 3-part story." Amazing Spider-Man #53 is 32 pages and costs 25 cents.

SUPREME POWER
Joe Quesada talks about SUPREME POWER at Wizard World East. See the excerpt over at http://www.comicscontinuum.com/stories/0306/05/index.htm. Here is an update from JMS on SUPREME POWER: Just an FYI for those who've been keeping an eye on this one...on August 6, Supreme Power will hit the stands, with pre-orders being taken now at comics stores. Up until now, I'd always felt that Midnight Nation was the best thing I'd ever managed to pull off in comics. (I enjoy the heck out of writing Spidey, but there's just something about Midnight Nation that won't let me go.) Supreme Power may, I finally think, supplant that one. There's something going in in Supreme Power, a strong emotional core, that pulls me in every time I sit down to write it. It's got an edge, it's profoundly sad in places, and weirdly funny in other places. Some elements are bound to be a bit controversial, but that's part and parcel of telling this particular story. Emotions are, for me, the whole point of telling a story, and those who've read and reviewed Midnight Nation as it slowly revealed itself know what I'm talking about. Not coincidentally, Gary Frank is doing the art, who also did the art on Midnight Nation. So that may also be a part of it. The art is just stunning, especially the way he captures the emotion of the characters in their eyes. Given the reactions of some folks who've seen the black and whites proofs of the first issue, I think this is going to move out pretty fast, and Marvel for the most part doesn't reprint issues, so if it ain't ordered in advance, it might not be available until the gather it together for the trade. Anyway...I don't want to belabor the point. I don't generally come on to promote something unless I feel strongly about it, and this one I *definitely* feel strongly about. I'm inestimably proud of this book, and I hope you'll check it out. From Previews magazine:
SUPREME POWER #1
by J. Michael Straczynski & Gary Frank Presenting a brand-new vision of a world about to give birth to its first generation of superheroes! This new MAX ongoing series follows the origins of these new heroes - from their birth through adulthood, and examines how their lives and abilities change and shape the world around them. A hard edged, mature, and deeply personal saga that pushes the limits of the comics form into new, uncharted territory. FC, 32 pg ..........$2.99
CSI: BAD RAP
IDW Publishing will launch its next series of CSI: Crime Scene Investigation comic books, entitled Bad Rap, in August. IDW will return the creative team of writer Max Allan Collins and artists Gabriel Rodriguez and Ashley Wood. The publisher describes the series: "Bad Rap injects the CSI team into the world of gangsta rap and murder. Murder is something they know well; rap is one they will soon learn. When famous and volatile rapper Busta Kapp is found dead in his limo, the suspects are many. It seems that Busta had as many enemies as he had gold chains, and when things go from Bling Bling to bang bang, the CSI team will have to separate the blood from the gold." Also in August, IDW Publishing will collect their original 5-issue CSI mini-series, CSI: Crime Investigation--Serial. In addition to the story, the trade paperback features an exclusive introduction by CSI TV series creator Anthony E. Zuiker, never before seen story pages, and a new three-page story by Collins and Woods.
BOOKS
BABYLON 5 NOVEL
DelRey is reprinting the original Babylon 5 novels. They started with #7 - Jeanne Cavelos' THE SHADOW WITHIN. Here's one I've been waiting for -- Kathryn Drennan's TO DREAM IN THE CITY OF SORROWS. The release date is scheduled for July 29, 2003. I love the new cover art! It can be pre-ordered from www.amazon.com. For those of you who love Babylon 5, this one reads just like an episode from the series. You just can't put it down.




SCI FI PUBLICATIONS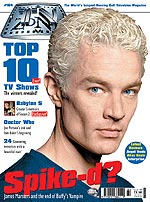 TV Zone #164: The big attraction for this issue will be JMS's look at Season Two of Babylon 5. Also included are interviews with James Marsters (Spike), Carlos Bernard from 24, and a look at what TV Zone readers feel is The Best Cult Television Program Ever.







Cult Times #93: Writer/director/extra Peter DeLuise talks about Season Seven of STARGATE SG-1, bringing back Daniel Jackson and some extras. Also in this issue, Gina Torres from FIREFLY and ANGEL; Chloe Sullivan from SMALLVILLE and Carl Lumbly from ALIAS.
Expose Special #77: This special issue is a review of 2002. With Harry Potter #2, Lord of the Rings and Terminator 3, they also look at Star Trek: Nemesis, FIREFLY, Buffy and Dinotopia.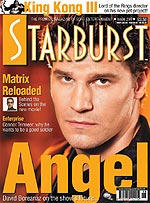 Starburst #298: ANGEL's new season is the focus of the issue. David Boreanaz talks about what makes the show so special to him. Also in this issue, a behind the scenes look at MATRIX RELOADED. Another show with changes ahead is SMALLVILLE. Alfred Gough and Miles Millar talk about what is in store for the next season.







SCI-FI SCHEDULE
BABYLON 5 12-JUN-03 9:00 AM BABYLON 5 (LBX) DUST TO DUST
13-JUN-03 9:00 AM BABYLON 5 (LBX) EXOGENESIS 16-JUN-03 9:00 AM BABYLON 5 (LBX) MESSAGE FROM EARTH
17-JUN-03 9:00 AM BABYLON 5 (LBX) POINT OF NO RETURN
18-JUN-03 9:00 AM BABYLON 5 (LBX) SEVERED DREAMS
19-JUN-03 9:00 AM BABYLON 5 (LBX) CEREMONIES OF LIGHT AND DARK
20-JUN-03 9:00 AM BABYLON 5 (LBX) SIR TRANSIT VIR

23-JUN-03 9:00 AM BABYLON 5 (LBX) A LATE DELIVERY FROM AVALON
24-JUN-03 9:00 AM BABYLON 5 (LBX) SHIP OF TEARS
25-JUN-03 9:00 AM BABYLON 5 (LBX) INTERLUDES AND EXAMINATIONS

26-JUN-03 9:00 AM BABYLON 5 (LBX) WAR WITHOUT END -PT 1
27-JUN-03 9:00 AM BABYLON 5 (LBX) WAR WITHOUT END -PT 2
30-JUN-03 9:00 AM BABYLON 5 (LBX) WALKABOUT

STARGATE SCHEDULE: 12-JUN-03 1:00 AM STARGATE SG-1 SETH
13-JUN-03 9:00 PM STARGATE SG-1 PREMIERE MOVIE (PTS 1 & 2) FALLEN PT 1 / HOMECOMING PT 2 (LBX)
13-JUN-03 11:00 PM STARGATE SG-1 PREMIERE MOVIE (PTS 1 & 2) FALLEN PT 1 / HOMECOMING PT 2 (LBX)

16-JUN-03 7:00 PM STARGATE SG-1 FAIR GAME
16-JUN-03 8:00 PM STARGATE SG-1 LEGACY
16-JUN-03 9:00 PM STARGATE SG-1 LEARNING CURVE
16-JUN-03 10:00 PM STARGATE SG-1 POINT OF VIEW
16-JUN-03 1:00 AM STARGATE SG-1 FAIR GAME
17-JUN-03 1:00 AM STARGATE SG-1 LEGACY
18-JUN-03 1:00 AM STARGATE SG-1 LEARNING CURVE
19-JUN-03 1:00 AM STARGATE SG-1 POINT OF VIEW
20-JUN-03 9:00 PM STARGATE SG-1 (LBX)
20-JUN-03 11:00 PM STARGATE SG-1 (LBX)

23-JUN-03 7:00 PM STARGATE SG-1 DEAD MAN SWITCH
23-JUN-03 8:00 PM STARGATE SG-1 DEMONS
23-JUN-03 9:00 PM STARGATE SG-1 RULES OF ENGAGEMENT
23-JUN-03 10:00 PM STARGATE SG-1 FOREVER IN A DAY
23-JUN-03 1:00 AM STARGATE SG-1 DEAD MAN SWITCH
24-JUN-03 1:00 AM STARGATE SG-1 DEMONS
25-JUN-03 1:00 AM STARGATE SG-1 RULES OF ENGAGEMENT
26-JUN-03 1:00 AM STARGATE SG-1 FOREVER IN A DAY
27-JUN-03 9:00 PM STARGATE SG-1 (LBX)
27-JUN-03 11:00 PM STARGATE SG-1 (LBX)

30-JUN-03 7:00 PM STARGATE SG-1 PAST AND PRESENT
30-JUN-03 8:00 PM STARGATE SG-1 JOLINAR'S MEMORIES -PT 1
30-JUN-03 9:00 PM STARGATE SG-1 THE DEVIL YOU KNOW -PT 2
30-JUN-03 10:00 PM STARGATE SG-1 FOOTHOLD

FARSCAPE SCHEDULE:

12-JUN-03 12:00 AM FARSCAPE LOSING TIME
13-JUN-03 5:00 AM FARSCAPE (LBX) BAD TIMING

15-JUN-03 12:00 AM FARSCAPE RELATIVITY
16-JUN-03 12:00 AM FARSCAPE INCUBATOR
17-JUN-03 12:00 AM FARSCAPE MELTDOWN
18-JUN-03 12:00 AM FARSCAPE SCRATCH & SNIFF
19-JUN-03 12:00 AM FARSCAPE INFINITE POSSIBILITIES-PT 1: DAEDALUS DEMANDS 22-JUN-03 12:00 AM FARSCAPE INFINITE POSSIBILITIES-PT 2: ICARUS ABIDES
23-JUN-03 12:00 AM FARSCAPE REVENGE ANGEL
24-JUN-03 12:00 AM FARSCAPE THE CHOICE
25-JUN-03 12:00 AM FARSCAPE FRACTURES
26-JUN-03 12:00 AM FARSCAPE I YENSCH, YOU YENSCH 29-JUN-03 12:00 AM FARSCAPE INTO THE LION'S DEN -PT 1:LAMB TO THE SLAUGHTER

BABYLON 5/CRUSADE PHOTOSHOP PHOTOS









You do NOT have to pay the prices asked for over at e-bay! Here are photos of B5 and Crusade cast members at fantastic prices. Check out Photo Shop. Ordering is easy -- and you can't beat the prices! Just let me know which photos you want and I'll check to make sure they are still in stock.
---
BABYLON 5 TOONS
John Cook has a wonderful collection of cartoons -- many are take-offs from Babylon 5. Here's just one of them.

He has a cartoon caption contest going on as well. Try your hand at a punch line.

Go to http://contests.sev.com.au/index.php?contestid=1


BABYLON 5/CRUSADE CONVENTIONS
CONVENTION CALENDAR
Origins
June 26, 2003
Place: Columbus, Ohio
B5 Guest: Carrie Dobro

For more information, visit their website at http://www.originsgames.com/.
---
Trek Expo 2003
June 27-29, 2003
Place: Exposition Center, Tulsa, OK
B5 Guest: Walter Koenig
Other Guests: William Shatner, Leonard Nemoy, George Takei, Dominic Keating
For more information, visit their website at http://www.starbase21ok.com/trek__expo__2003.htm.
---
Toronto Trek 2003
July 11-13, 2003
Place: Regal Constellation Hotel, Toronto, CA
B5 Guest: Julie Caitlin Brown, Jason Carter
Other guests: James Marsters-CANCELLED (Anthony Stewart Head replacing him), Gil Gerard, Erin Gray
For more information, visit their website at http://tcon.icomm.ca.
---
Shore Leave 25
July 11-13, 2003
Place: Marriott's Hunt Valley Inn
245 Shawan Rd., Hunt Valley, MD 21031
Tel. 410-785-7000
B5 Guest: Andrea Thompson (Talia)
For more information, visit their website at http://www.shore-leave.com.
---
Vulkon
July 18-19, 2003
Place: Tampa, Florida
Tampa Airport Hilton
B5 Guest: Robin Atkin Downes
Other Guests: James Marsters, Mercedes Mcnab, Jeams C. Leary, Andy Hallett, Iyari Limon
For more information, visit their website at http://www.vulkon.com.
---
San Diego ComiCon
July 17-20, 2003
Place: San Diego Convention Center
B5 Guest: J. Michael Straczynski

For more information, visit their website at http://www.comic-con.org/.
---
GenCon Gaming Convention
July 24-26, 2003
Place: Indianapolis, Indiana
B5 Guest: Richard Biggs, Robin Atkin Downes, Jason Carter

For more information, visit their website at http://www.gencon.com/display.aspx?file=indy.
---
Bill Blair Birthday Celebrity Cruise
August 18-22, 2003
Ports of Call: Key West, Cozumel
Guest: Bill Blair, Peter "Chewbacca' Mayhew
For more information, visit Bill's website at http://www.BillBlairFanClub.com.
---
DragonCon
August 29-Sept. 1, 2003
Place: Atlanta, GA
B5 Guests: Stephen Furst, Peter David, Bruce Boxleitner, Mira Furlan, Walter Koenig, Peter Woodward, Brad Dourif, Julie Caitlin Brown, Bill Mumy
Other Guests: Luke Perry, Ray Bradbury, Christopher Judge, John Rhys-Davies, George Takei, Virginia Hey, Tony Amendola

For more information, visit their website at http://www.dragoncon.org.
---
Be sure to visit our Convention Calendar for a full listing of upcoming conventions featuring Babylon 5, Crusade and Legend of the Rangers cast members as guests.
If you would like to share your convention experience with your other Zocalo readers, send along a convention report. I will gladly post it for all to read. Got pictures? I'll post those as well.
ZOCALO TRADING POST
Do you have extra copies of B5, Amazing Spiderman, Midnight Nation or Rising Stars comics you'd like to trade? How about those extra trading cards or B5 magazines? There are a lot of fans looking for these items -- and the Trading Post can help you buy or sell them. To see what's available, just use this link to the Trading Post. To have items included in The Trading Post, send a note to The Zocalo. Please put Trading Post in the subject line.
PEN PALS
If you are looking for someone to talk about Babylon 5 and Crusade with, the Pen Pal section is for you! Check it out! Drop a note to someone who is feeling B5 withdrawal -- BIG TIME!

People thought a Pen Pal page was a good idea. If you would like to meet people who you could chat with or share your opinions of the show with, send along your e-mail or snail-mail address The Zocalo. It will be incorporated on the new Pen Page Page.
MAIL FOR CAST AND CREW
Here's a recent note from JMS on the subject:

Just an FYI to those who've been using the Ventura Blvd. mail drop for fan mail to actors....

As mentioned before, we're phasing out the forwarding of fan mail because we a) don't have the resources, complicated by b) the actors have scattered to the four winds, and it makes it very difficult to get everything to everybody in a timely fashion.

So, having provided prior notice...fan mail to actors coming to the Ventura Blvd. mail drop will be sent back. Mail to actors should be sent via their official fan clubs. I will still be taking mail there, since it's my mailbox, but that's it.

Just so's y'all know and save a few bucks on postage and returns.

JMS' mail can be sent to:

14431 Ventura Boulevard, PMB 260
Sherman Oaks, CA 91423

WARNER BROS:

Warner Bros. Address:

Warner Bros. Domestic Television Distribution
4000 Warner Blvd.
Burbank, CA 91522

Warner Home Video:

Mr. Douglas Wadleigh
VP for Marketing and Special Features
Warner Bros.
4000 Warner Blvd.
Burbank, CA 91522

SCIFI:
Bonnie Hammer, President
Sci-Fi Channel
1230 Avenue of the Americas
New York, NY. 10020-1513

Mr. Thomas Vitale
Senior VP of Acquisitions, Scheduling & Program-Planning
BACK ISSUES OF THE ZOCALO TODAY
The front page of the The Zocalo Today changes daily, so be sure to check the back issues to make sure that you haven't missed anything IMPORTANT! I don't want the front page getting too long so I shift information periodically into the archives. So if you aren't a regular visitor to The Zocalo Today, be sure to check out the back issues. Just use the button above!
---
Take care and I look forward to hearing from you.
Sandra Bruckner (sgbruckner@aol.com)
Editor/Publisher
The Zocalo Today
http://www.isnnews.net
Copyright - SBruckner, 2003