[an error occurred while processing this directive]

The Zocalo Today

Welcome! I am glad that you found The Zocalo Today and dropped by. Take your shoes off, get comfortable and stay a while. There is a LOT of information here and you won't want to miss any of it.

The Zocalo Today is an interactive newsletter, encouraging readers to join a discussion topic each week. If you have suggestions as to how The Zocalo can be improved -- or be more responsive -- send them along. The Zocalo Today is as much YOUR newsletter as it is mine! I'm just pulling together things for you!

Join our weekly discussion topic. It is just one way you can interact with other Z readers. If you have other information you would like to share, send it along. If you see Babylon 5 cast and crew in other roles, let us know. We enjoy convention reports, photos, etc. Don't miss our back issues. I hope this will become more than just a newsletter. It's a community of people that enjoy sharing their experiences and interests. Don't be shy. Join us today!

If you have questions, drop me a line at sgbruckner@aol.com or thezocalo@aol.com. If you would like to join the mailing list for our bi-weekly newsletter, send me a note and I'll include you on the list. Or you can use the subscription block at the left.

Again, WELCOME!




What's New Today
Friday, July 4:
TOP SF DVD SALES: 1. The Two Towers; 2. Adventures of Indiana Jones; 3. Smallville Season One; 4. Chamber of Secrets; 5. Buffy Season Four; 6. Cowboy Bebop; 7. Stargate SG-1 Season Three; 8. Animatrix; 9. Angel Season Two, and 10. Die Another Day. Source: Amazon.com, top-selling genre DVDs, 6/27/03.
---
SPIDERMAN, ANIMATED SERIES: MTV's animated SPIDERMAN series is getting a number of people to come as guest-voices for villains on the series. The latest is James Marsters from Buffy the Vampire Slayer who will be the villainous Sergei, leader of Pterodax. Other guest voices will include Eve, Harold Perrineau, Tara Strong, David DeLuise, Gina Gershon, Kathy Griffin, Jeremy Piven and Spidey co-creator Stan Lee.
---
TERMINATOR 3: According to Variety, TERMINATOR 3: RISE OF THE MACHINES took in a whopping $4.04 million in sneak-preview showings on July 1. The film began screening at 8 p.m. in 2,569 theaters.
---
INSIDE SCI-FI THIS WEEK:
Thursday, July 3:
RATINGS: Top 10 Syndicated Series: Buffy 2.2; Stargate SG-1 2.2; 3rd Rock 2.1; Mutant X 2.1; Adventure, Inc. 1.9; The X-Files 1.9; Andromeda 1.8; Beastmaster 1.6; John Edward 1.3 and Lost World 1.3. Source: Nielsen Galaxy Report, 6/2/03 - 6/8/03.
---
JEREMIAH: Good news! There is a blurb about the return of JEREMIAH in this week's MGM Newsletter. It does not give a specific date for the return, but I would hope the inclusion of the show in the newsletter indicates it will be coming back very soon. So stay tuned. The JEREMIAH website at http://www.jeremiah.tv/ has been updated as well. There's a new banner that includes Sean Astin.
---
INDIANA JONES 4: According to Empire Online, Sean Connery has indicated that Steven Spielberg may drop out of the proposed fourth Indiana Jones film. Connery was on a press junket promoting his upcoming LEAGUE OF EXTRAORDINARY GENTLEMEN when he said, "All I know is that someone called the office and said that Steven was not doing the movie." When asked about Harrison Ford and his own involvement with the film, Connery added, "Harrison [Ford] had in fact verbally agreed to do another one, and would I be interested? And I said of course I would. I had a very good experience with him. [I was] disappointed to hear that Steven wouldn't be doing it, but in the end it all comes down to how good the script is, if it's really workable."
---
SCIFI RATINGS: THe SCI FI Channel had it's best ratings second quarter ever. They finished in the top 10 of all non-news cable networks in key demographics. The ratings were the best second-quarter prime-time ratings in the channel's history, marking a record 14th consecutive month of year-over-year ratings growth and the longest current prime-time growth streak in television. The network reported its best June ever, with a 1.0 prime-time average rating (787,000 households and 1.07 million viewers), an 11 percent increase over the same month a year ago. Second-quarter ratings average a 0.9 household rating (728,000 households and 994,000 viewers). The channel's SCI FI Fridays block of original programming made it the highest-rated network on all basic cable for the night among males 25-54. The block featured the seventh-season launch of Stargate SG-1 and new first-season episodes of Tremors: The Series and Scare Tactics. This year, SCI FI became the largest producer of original movies in television, beating out all cable and broadcast networks.
---
TWILIGHT ZONE: The TWILIGHT ZONE marathon begins today on SCIFI. Two full days of nothing but TWLIGHT ZONE. Check your local listings to see when your favorite episode will be shown.
---
Wednesday, July 2:
STAR WARS: EPISODE III: Principal photography began on EPISODE III of the STAR WARS saga on Monday at Fox Studios in Sydney, Australia. It is reported that the first scenes were shot in a new set environment, featuring returning stars Hayden Christensen (Anakin Skywalker) and Ewan McGregor (Obi-Wan Kenobi). According to the official Star Wars Web site, Silas Carson will again play the dual roles of the Jedi master Ki-Adi-Mundi and the trade federation's Nute Gunray, roles he played in the previous two prequels. New Zealander Bodie Taylor, who appeared in Episode II as the helmetless clone troopers, returns as a clone in Episode III and Chinese-born Bai Ling joins the cast as a senator.
---
ALONE IN THE DARK: The Hollywood Reporter indicates that filming is scheduled to begin on July 14 in Vancouver for Artisan Entertainment's ALONE IN THE DARK, a movie based on the video-game franchise (launched in 1993 for the PC and considered the first horror video-game franchise). Christian Slater has been tapped to star as supernatural detective Edward Carnby, an explorer of haunted houses who faces many ghouls and beasties. The ALONE IN THE DARK movie is expected in theaters sometime in 2004 along with a new video game.
---
BATTLESTAR GALACTICA: The entire first season of the original BATTLESTAR GALACTICA is coming to DVD this fall. BATTLESTAR GALACTICA: THE COMPLETE EPIC SERIES will be a six-disc set scheduled for release on October 21, 2003. Additionally, Universal Studios Home Video will release the theatrical film on DVD with a preview of the new GALACTICA mini-series included. The six-disc set will feature all 24 episodes of the show's first season in broadcast order, with each episode re-mastered and with a 5.1 Dolby Digital surround track as well as the episode's original monotrack. Also featured on the set will be new bonus material including interviews with cast members Richard Hatch (Apollo), Terry Carter (Colonel Tigh) and Anne Lockhart (Sheba) as well as series creator Glen A. Larson. The suggested retail price for BATTLESTAR GALACTICA: THE COMPLETE EPIC SERIES is $119.98 while the BATTLESTAR GALACTICA movie carries a retail price of $19.98.
---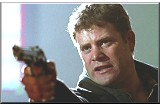 LEAGUE OF EXTRAORDINARY GENTLEMEN: One of my most anticipated movies of the summer is LEAGUE OF EXTRAORDINARY GENTLEMEN. I love Sean Connery -- and he just gets better and better. I hope you have been catching the teasers on TV about the movie. Wondering if it's good or not? Over at http://www.aint-it-cool-news.com/display.cgi?id=15569 you'll find some reviews. Over at http://www.darkhorizons.com/2003/TheLeagueOfExtraordinaryGentlemen.htm you'll find a bunch of delicious pictures and teasers. I love that car!
---
STRIPPERELLA: TNN has a new original series that they are ecstatic about. The two-hour animated premiere episode last Thursday at 10pm was the highest-rated network premiere ever, with over two million viewers. The series from legendary Stan Lee, features the voice of actress Pamela Anderson for an exotic dancer who takes on superhero duties after getting off from work. Stripperella aired at 11pm, after the thirty-minute debuts of Ren & Stimpy Adult Party Cartoon and Gary the Rat, the lawyer toon starring the voice of Kelsey Grammer.
---
STAR TREK SUIT: Activision Inc. has terminated its "Star Trek" licensing agreement with Viacom Inc. and sued the conglomerate for allegedly neglecting the franchise to a degree that Activision can no longer develop video games from it. According to The Hollywood Reporter, Activision is seeking unspecified damages for breach of contract, claiming that Viacom has failed to consistently develop new movies and television series from the 37-year-old franchise. "Viacom recently confirmed what Activision feared most: Viacom has now decided to put the 'Star Trek' franchise 'on ice' ... and Viacom has no plans to make another 'Star Trek' movie," according to Activision's complaint, filed Monday in Los Angeles Superior Court. Viacom sources said they plan to continue the "Star Trek" movie franchise and support the current TV series, "Enterprise," which will enter its third season on UPN in the fall. Activision also accused Viacom of refusing to help it develop a game based on "Star Trek: Nemesis" and providing crucial information on plot, characters and spaceships only shortly before the movie's release.
---
VIDEO GAMES AND SCIENCE FICTION: Ranger Nick reports that a new XBOX game is coming out entitled, "Advent Rising." The game developer hired SCI-Fi Writer, "Orson Scott Card" to write the story line for it. Card wrote "Ender's Game" (and is Carrid Dobro's favorite author).
---
Tuesday, July 1:
RATINGS: Top 10 SCIFI Channel Shows: Stargate SG-1 1.3; Highlander Endgame 1.3; Reptilian 1.0; Batman 1.0; Shark Attack 2 1.0; Project Viper 0.9; Highlander 2 0.9; Scare Tactics 0.9; Komodo 0.9, and Blood Surf 0.8. Source: Nielsen Galaxy Report, 6/2/03 - 6/8/03.
---
THE HULK: Author Peter David is a lot of things -- to a lot of people. For Babylon 5 fans, he wrote the "Soul Mates" episode, the novelizations for IN THE BEGINNING and THIRDSPACE. To Star Trek fans, many consider IMZADI the best Trek novel ever written. For others, he's THE HULK guy. Peter has done another fine job of bringing THE HULK movie to the printed page. Over at Cinescape, they describe the book in this way, "His novel version of the gamma-irradiated dog scene is a stunning as the film's version."
---
BROTHERS GRIMM: Principal photography began yesterday on BROTHERS GRIMM in Prague, in the Czech Republic. The $75 million dollar fantasy/adventure film stars Matt Damon, Heath Ledger, Jonathan Pryce, Peter Stormare and Lena Heady. The picture is being directed by Terry Gilliam and anticipated for a 2004 release. Robin Williams was to have played one of the two evil-doers opposing the youthful brothers but it appears Williams has dropped out of the film.
---
SPIDER-MAN: With filming still underway, word comes from Variety that a trailer for SPIDERMAN 2 will be out in November. The November trailer will be timed to capitalize on the holiday movie season, less than seven months before the summer release.
---
24: Fox has announced the details for the second season DVD of 24. The seven-disc set will retail for $69.88 and be released on September 23. It includes all 24 episodes (obviously), 44 deleted scenes, alternate endings, commentaries, and assorted making-of featurettes.
---
TERMINATOR 3: Storyboards for TERMINATOR 3 are now available for your viewing pleasure. If you like to see how things are put together in the movie world, this is a great glimpse at how things are mapped out before they are filmed. The film opens tomorrow.
---
JAMES BOND: EVERYTHING OR NOTHING: Electronic Arts is working on a new 007 video game. Pierce Brosnan and the cast from James Bond films will voice their characters in JAMES BOND 007: EVERYTHING OR NOTHING. Voices will include Brosnan, as Bond, John Cleese as Q, Dame Judi Dench as M and Richard Kiel as legendary henchman Jaws. New cast members will include Willem Dafoe (Spider-Man) as Bond's new nemesis, Nikolai Diavolo; Shannon Elizabeth as new Bond girl Serena St. Germaine; and Heidi Klum as the malevolent Katya Nadanova. All cast members will provide their likenesses for their game counterparts through EA's electronic "cyberscanning" process, the company said. Veteran Bond screenwriter Bruce Feirstein wrote the script for the game, which offers gamers missions that span exotic locales in four continents, in a third-person view that showcases the Hollywood cast playing out a real-time cinematic action adventure. The video game is scheduled for release this fall for the PlayStation 2, Xbox, GameCube and Game Boy Advance.
---
COLD CASE: Shaun Cassidy has come a LONG way since his Hardy Boys days. The Hollywood Reporter indicates that now writer-producer Shaun Cassidy has inked a two-year deal with Warner Bros. TV. Under the seven-figure pact, Cassidy will serve as an executive producer on the studio's new Jerry Bruckheimer/Meredith Stiehm drama series for CBS COLD CASE and will develop new projects. Set to air on Sunday nights at 8 p.m., COLD CASE stars Kathryn Morris as a Philadelphia detective investigating old, unsolved crimes.
---
Monday, June 30:
KATHERINE HEPBURN: Katharine Hepburn, an icon of feminist strength and spirit who brought a chiseled beauty and bearing to such films as "The Philadelphia Story" and "The African Queen," died Sunday. She was 96 years old and had been in declining health in recent years. The four-time Oscar winning actress was the 20th century's most celebrated screen actress and an enduring role model for generations of women.
---
WEEKEND BOX OFFICE: Sony's "Charlie's Angels: Full Throttle" opened this weekend to an estimated $38 million in receipts. Universal's "The Hulk" took a huge 70% drop from it's first week, taking in an estimated $18.4 million and placing second. The picture nevertheless has crossed the $100 million mark in 10 days, the 10th release this year to do so. Buena Vista's "Finding Nemo" seems to keep finding more business as the Pixar film netted an estimated $13.9 million in its fifth weekend to take third, slipping 34% -- the second best hold in the top 10. "Nemo" has brought in an estimated $253.9 million, topping "Toy Story 2" ($245.8 million) and with the expectation that it will surpass "Monsters, Inc." ($255.9 million) in the next few days to become the highest grossing Pixar film ever. Fox Searchlight's "28 Days Later" had a stellar opening in fourth as the sci-fi horror film from director Danny Boyle, about a virus that turns most of the world's population into raging zombies, debuted in 1,260 theaters and grossed an estimated $9.7 million. The film in the top 10 that had the best hold was Paramount's "The Italian Job," which slipped 25% as it grossed an estimated $5.4 million to place seventh, moving its cume to roughly $76.7 million.
---
Sunday, June 29:
RAY HARRYHAUSEN: Ranger Don reminded me that for those with The Movie Channel on their cable system, there is a very good special on Ray Harryhausen's work. THere are also some movie marathons this weekend? The Sinbad movies today (Sat.) and JASON and TITANS on Sunday. I think they're running the documentary a couple of times.
---
B5 DVD EASTER EGG: Have all of you found the Easter Egg on the Season Two B5 DVD? If not, that is where some of the bloopers are located. To find the Easter Egg, follow these instructions:
Go to the special features page on the sixth disc. Select the universe of Babylon 5 and when you get the menu click over to Data Files. Scroll down to the Lazaurus File and click left , a Babylon 5 logo will appear. Click enter and you will get a 3 minute gag reel. Also available under title 24.
---
B5/JEREMIAH FORUMS: If you are looking for a place to chat about Babylon 5 (aside from the forums we have here at The Zocalo), be sure to drop over to http://abyss.hubbe.net/jeremiah/excl/promos.html#forums. Monica and the crowd there would be very happy to have you. They are running a big promotion that involves participating on the boards and people will be entered to win some really neat Jeremiah and B5 stuff. Anyplace that combines B5 and Jeremiah have to be special. Be sure to visit.
---
TWILIGHT ZONE: SCIFI always has a marathon on holidays like July 4. This year, they are going to run TWILIGHT ZONE on July 3 and 4! Max yourself out on this fantastic TV series.
---
TERMINATOR 3: Arnold Schwarzenegger will host a TERMINATOR special tonight at 8:00PM on SCIFI. During the breaks for special, see never-before-seen footage from Terminator 3: Rise of the Machines. Throughout the three-hour broadcast, the stars(Arnold, Claire Danes, Nick Stahl and Kristanna Loken) will answer fans' questions about T3, which opens July 2. Also joining the cast will be award-winning animatronics master Stan Winston (Terminator 2: Judgment Day, Jurassic Park, A.I. Artificial Intelligence) and director Jonathan Mostow (U-571), who will provide fans with an exclusive, behind-the-scenes glimpse of one of the biggest movies of this summer!
---
DISCUSSION TOPIC: The notes that have come in thusfar have been fantastic. How could I have forgotten the WAR OF THE WORLDS. There are so many images that are special to us in science fiction. Thanks to those who have shared their impressions with us. Be sure to go over to Discussion page to see if you share some of those first impressions.
---
Saturday, June 28:<
HARRY POTTER: Reuters reported on a rare J.K. Rowling public appearance. During a webcast from London's Royal Albert Hall on June 26, Rowling answered one boy in Sydney, who asked if she would write any stories about Harry as an adult: "You have to wait and see if he survives to be a grownup. I don't want to give anything away at the moment." Rowling also confessed, "I don't believe in magic in the way that it appears in the books. I would want to believe in it, but I cannot." Rowling's latest book, Harry Potter and the Order of the Phoenix, came out June 21 and has broken sales records around the globe.
---
DA VINCI CODE: Dan Brown's DA VINCI CODE has been on the top 10 SF book listing for months. Now Variety reports that Columbia Pictures has acquired film rights to Brown's second novel centering on Robert Langdon, a Harvard professor who studies religious symbols. DA VINCI CODE centers on the murder of a curator at the Louvre and clues to a 2,000-year-old conspiracy encoded in the paintings of Leonardo Da Vinci.
---
28 DAYS: Opening this weekend, 28 DAYS is described by the folks at Cinescape as "a gift for horror fans." The film opens with animal-rights activists raiding a primate lab, liberating the chimpanzees being experimented on. Unfortunately, the chimps have been "infected… with rage."
---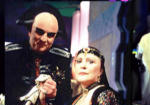 RETURN OF THE KING: New Line Cinema has just unveiled the first poster for the final film in Peter Jackson's LORD OF THE RINGS trilogy of films, THE RETURN OF THE KING. The movie is set for release on on December 17. Go to http://www.theonering.net/perl/newsview/1/1056693558 for more.
---
TARZAN: WB has another TARZAN project in the works (totally separate from the TARZAN AND JANE TV series coming this fall). They have hired screenwriter John August to develop a screenplay for a new big-budget TARZAN movie. The project will be produced by Jerry Weintraub, Alan Riche and Tony Ludwig onboard. August is going back to the Edgar Rice Burrough's version of TARZAN. "He's more ferocious and wild, like Wolverine without the claws. That's the version we want to use," August told Variety. He will also update Jane. August plans to make Jane as much of an active action hero as her hunky partner, with smarts and guile to match.
---
DEAD ZONE: DEAD ZONE returns with new episodes on July 6 with a preview of ZION on June 29 at midnight/1:00PM ET. THE DEAD ZONE -- The Complete First Season is now available with four discs on DVD! Purchase the box set before September 20th and receive a fifth bonus disc with the unaired Season One pilot.
---
SMALLVILLE AND SAN DIEGO COMICON: According to Comics Continuum, a panel devoted to SMALLVILLE will be staged at Comic-Con International in San Diego on Saturday, July 19 from 11:30 a.m.-12:30 p.m. (PT) in Room 6B. The panel will feature main members of the cast, as well as executive producers Al Gough and Miles Millar, supervising producer Mark Verheiden and consulting producer Jeph Loeb. The presentation will include producers' picks of the top 10 Smallville moments of all time, a question-and-answer session, limited-edition posters and a sneak peek at other new WB shows.
---
THE ZOCALO TODAY: EMAIL VERSION: Now that I have the website updated, I'll get the e-mail version ready to send out. Ranger Fredrica has sent along a wonderful listing of B5 Cast in Other Roles that I'll include in this issue. If you aren't receiving your own copy, be sure to drop me a note at sgbruckner@aol.com so that I either add you or check your subscription information.
---
ORIGINS: If you are off to ORIGINS (gaming convention) in Columbus, Ohio this weekend and see CARRIE DOBRO, send her a BIG HI for me. She's a terrific lady -- very talented as well.
---
WHAT'S ON TONIGHT
8:00 PM on AMC
Planet of the Apes
Franklin J. Schaffner ("Patton") directed this 1968 science fiction classic, which spawned four sequels and a short-lived TV series. Charlton Heston plays George Taylor, an astronaut who crash-lands on a planet where humans are mute savages who are despised, preyed upon and enslaved by a race of civilized apes. Rod Serling and Michael Wilson adapted the script from a novel by Pierre Boulle. John Chambers' monkey makeup won a special Oscar. Cornelius: Roddy McDowell. Zira: Kim Hunter. Dr. Zaius: Maurice Evans. Nova: Linda Harrison.

An American Werewolf in Paris
Tom Everett Scott and Julie Delpy are star-crossed lovers in this sequel to 1981's "An American Werewolf in London." The 1997 film, which lacks the comic bite of the original, revolves around several testosterone- fueled undergrads who have been performing daredevil stunts as they bum around Europe. When they land in Paris and are preparing to bungee jump from the Eiffel Tower, one student, Andy (Scott), spies a svelte, suicidal Parisian (Delpy) and heroically stops her from leaping to her death. A romantic relationship develops, but Andy is horrified when he discovers that there is more to this Gallic gal than perfume and pinafores.

The Patriot on TBS
Mel Gibson's bravura performance sparks this rousing Revolutionary War epic, set in 1776 South Carolina. Gibson plays pacifist farmer Benjamin Martin, a battle-weary veteran of the French and Indian War. Although he cautions his fellow colonists to seek an "alternative to war" against the British, his headstrong eldest son, Gabriel (Heath Ledger), enlists, is captured and sentenced to be hanged as a spy. Then a British officer (Jason Isaacs) guns down Martin's 15-year-old son in cold blood, and the aggrieved father enters the fight with a vengeance. Roland Emmerich ("Independence Day") directed the 2000 film.

On SciFi Tonight:

8:00 PM
Twilight Zone
No Time like the Past
Dana Andrews plays a scientist who goes back in time seeking to alter disasters in history.

9:00 PM
Twilight Zone
Of Late I Think of Cliffordville
Julie Newmar is the devil dealing with a bored tycoon (Albert Salmi) who exchanges his fortune for a trip to the past and a new start. But he should have been more specific.

10:00 PM
Twilight Zone
The Bard
Jack Weston plays an aspiring TV writer as Rod Serling wittily bites the hand that feeds him in "The Bard" (originally telecast May 23, 1963). Weston is Julius Moomer, whose enthusiasm far outweighs his talent. While researching a script about black magic, Julius inadvertently conjures up William Shakespeare (John Williams), whom he enlists to write a teleplay. The story sells, and Julius becomes an instant celebrity. But "Will," as Julius calls him, fumes at Julius for taking all the credit, and he visits the rehearsal to see if his tale as he wrote it is to be or not to be. Burt Reynolds plays method actor Rocky Rhodes, who also rubs the Bard the wrong way.

11:00 PM
Twilight Zone
Nightmare at 20,000 Feet
'Tis a dark and stormy night as salesman Bob Wilson (William Shatner) is flying home from a six-month stay at a sanitarium following a nervous breakdown. In his "Nightmare at 20,000 Feet" he sees a creature on the wing, apparently trying to sabotage one of the engines. But when anyone else takes a look, it disappears. Wilson is convinced it's up to him to stop the creature. This was Shatner's second appearance on the anthology, and the 16th and final script written by, or from a story by, Richard Matheson, who praised Shatner's performance as "marvelous," but was unhappy with the creature's "panda bear" look.
FAN FILM CONTEST
Buddy and B5 music video creator John Hudgens has entered another fabulous film in the competition for the Star Wars FanFilm Awards 2003 sponsored by Lucasfilm. Here's John's description of his entry: The Jedi Hunter
Directed by John E. Hudgens

The Jedi Hunter uses a sharp two pronged stick to poke fun at both the Star Wars universe and the The Crocodile Hunter TV show. In this thrilling episode, Boba Fett dons his bounty hunter gear as he canvasses the galaxy, hunting Jedi in their natural habitat. Crikey! There's some feisty ones out there!

Go to http://atomfilms.shockwave.com/af/content/jedi_hunter to see John's entry. Be sure to watch the other entries and cast your vote! On-line voting ends July 7th, and the winners will be announced at the San Diego ComicCon International in July. The grand prize is being picked by George Lucas himself as his favorite fanfilm... and that winner and another (they call it the Skywalker Sound Award) will get a visit to the Skywalker Ranch for an audio-production session with a Skywalker Sound engineer.
RISING STARS
JMS has pointed everyone over to http://www.comicbookresources.com/columns/?column=13 for an answer to the burning question, Where is Rising Stars? While JMS' note above listed a particular column at Comic Book Resources, that page reference has changed. To read what is going on between JMS and Top Cow, go to http://www.comicbookresources.com/columns/index.cgi?column=litg&article=1670.. A number of readers have asked about JMS' comic book series, RISING STARS. It has been quite a while since the last issue came out and they were wondering when they might expect to see the next one. JMS was asked this question in the B5 moderated newsgroup not long ago. His response was: June 3: That depends entirely on a situation with Top Cow that is in need of resolution. The delay in writing has not been a delay in writing; it's been working through some problems with Top Cow for the last...almost year now. The final issues won't be turned in until those issues are resolved.
SCI-FI TALK
Tony Tellado has been very busy gathering interviews from the cast and crew of MATRIX RELOADED. You can listen to interviews with Keanu Reaves, Carrie Anne Moss, Laurence Fishburn Jada Pinkett Smith, Monica Bellucci plus Producer Joe Silver and Efx Master John Gaeta daily at Sci-Fi Talk At Live365.Com. The Matrix Page will feature transcripts. Be sure to check out Sci-Fi Talk's schedule on Broadcast Schedule - http://hometown.aol.com/scifitalk/broadcast.htm. Home Page - http://www.scifitalk.com
Listen To Sci-Fi Talk:
For 56K Modem or less connection - http://www.live365.com/stations/211667
Cosmic Landscapes Radio - http://www.cosmiclanscapes.com
Broadcast Schedule - http://hometown.aol.com/scifitalk/broadcast.htm
JEREMIAH
Here is the blurb from the MGM Newsletter that arrived this morning. Not a lot of information in it, but it's good to see it finally arrive.

Jeremiah returns this summer for its second season on Showtime.
Luke Perry and Malcolm-Jamal Warner star as two drifters living in a post-apocalyptic world. Joining the cast for the new season is Sean Astin (The Lord of the Rings) playing Mr. Smith, a man with a very unique gift.

Fans of this JMS show have been wondering when it will return to the Showtime line-up. JMS responded to a question in the B5 moderated newsgroup that gives a bit more information than previously available:

"The season finale aired July 19, 2002, so it's less than one year since the season ended. Last I heard the show was going to run starting the first week in September so that it could conclude with the last four shows in November sweeps."

There are a couple of places where you can find information on JEREMIAH. Monica has a very up-to-date site at http://abyss.hubbe.net/jeremiah/. She has a newsletter that you can sign up for as well so that information comes into your mailbox on a regular basis. The "official" website is located at http://sho.com/jeremiah/. It isn't terribly timely, but it does have background about the show if you need it.
NEW BABYLON 5 RPG
Ranger Jason has filed the following report that will be some interest to you:

Mongoose Publishing recently received the B5 Licence to do a d20 style game in the B5 Universe. The main book and supplements will start rolling out very soon (next 3 weeks).

They published a sneak peak booklet at http://www.vita.clara.net/b5preview.pdf which has tons of useful B5 stuff including a diagram of the station, and a near comprehensive map of the B5 Universe.

We need B5 Fans to support this because unless JMS releases another series or book, this will be the only new B5-feel product for some time.

Mongoose's site can be reached here http://www.mongoosepublishing.com/.
BABYLON 5 SEASON THREE DVD
Thanks to everyone who have sent along their suggestions for extras on the upcoming DVDs. So far, some good items have been mentioned. Warners is SO happy with sales of Babylon 5 DVDs they are pushing up the release of Season Three. The release projected date is August 12. You can put in orders now at Amazon.com. Season 3 Details
5/08/2003 Warner Brothers has announced August 12th as the street date for Babylon 5: The Complete Third Season. Subtitled "Point of No Return", it will be another 6-disc extravaganza featuring all 22 episodes of the third season. In addition, Warner is again working with producer/creator J. Michael Straczynski to bring you the very best in the way of supplements: Introduction from series creator J. Michael Straczynski
Commentaries on 3 key episodes by series creator and stars
Documentary: Behind the Mask: Creating the Aliens of Babylon 5
Documentary: Designing a Better Narn
Documentary: Designing Tomorrow: The Look of Babylon 5
Data and Personnel Files Once again this will by brought to you in 16x9 Anamorphic Widescreen, and with sound remastered in Dolby Digital 5.1...all for a list price of $99.98. DVD BARGAIN ALERT: Ranger Gary reports that CostCo has some great deals on DVDs. They have the STARGATE SG-1 SEASON THREE DVD for $39.99. That is well below what I've seen on e-bay and about $30.00 less than Suncoast Video Stores. Gary also reports that they have a huge supply of the latest BUFFY DVD. Ranger Donita has a tip for those wanting to purchase DVDs here in the U.S.
The cheapest place to get B5 Season 1 and 2 is Playcentric. I paid $59 for season 1 and $60 for season 2. Also to get the cheapest price on all DVDs I recommend using Bargainflix.com, for those of us in the US. All you have to do is to type in the name of the DVD, or actor, or director, and they will show you the price comparison. Great for those of us who like to support our favorite sci-fi shows and movies by buying the DVD. Ranger Dave sent along this report on purchasing the Season Two DVD in the UK: " I picked up the Season 2 DVD of B5 at MVC for £5 less than most other people are selling it - including Amazon.co.UK or Play.com. If you become a card member (it is free, hardly a hassle and takes a moment) you can get the set for £37.99 where as most others are selling it at £42.99 - just a handy saving tip." Ranger Manuela has a bargain to match Dave's -- in Germany. Here is here report:

Got one like that for German readers: avides.com (despite the url, they're located in Lower-Saxony here) are selling season two for 39,95 Eur. It's got English and German on the dvds, so perfectly fine. :-)
DISCUSSION TOPIC
I know a lot of you have read science fiction material extensively -- and others have watched a LOT of TV and movies. When you look back, what is your BEST science fiction image? For me, it's Rocky Jones, Space Ranger! I loved that show. It captured my imagination and brought me into the world of science fiction. There's also Ray Harryhausen's cyclops in SINBAD. That got me interested in movie magic! How about you? What do you remember best about science fiction? Send in your comments to sgbruckner@aol.com. I'll post the responses on the Discussion Page for everyone to share.
BABYLON 5 CHRONOLOGY
I've put up another wonderful segment of the Babylon 5 Chronology. This segment begins with 2256 and runs through2258 . Go to 2256 . This chronology continues to be a source of information for a great number of people -- including JMS. Terry Jones has done the B5 community a great service in pulling this chronology together. It is a tremendous resource. THANKS TERRY!
KEEPING UP WITH CAST AND CREW
http://www.mgm.com/shespies/main.html. I didn't see anything about Bruce on the page, so that may follow as the site is updated.
---
MIRA FURLAN: Ranger Moya sends in this report on Mira's activities:
Mira is currently in Belgrade shooting a new movie called "Disi duboko" co-starring Bogdan Diklic, a charming actor who she's worked with in numerous other films. He was Pipo in "In the Jaws of Life" which is one of the few of Mira's movies available in North America *with* English subtitles. From there she's going back to Istria to reprise her Medea role of last summer for 5 performances July 11th through 15th.
---
MELISSA GILBERT: The Hollywood Reporter indicates that Robin Givens has joined Farrah Fawcett and Melissa Gilbert in CBS' telefilm HOLLYWOOD WIVES: THE NEXT GENERATION, based on Jackie Collins' best-selling novel. The project, from Patriarch Pictures, centers on a Hollywood superstar (Fawcett) who, fed up with her fourth husband's cheating, hires a private investigator. Givens and Gilbert play the star's best friends, a sultry soul singer and an actress married to a powerful Hollywood director, respectively. Filming of the telepic, based on a script by Nicole Avril, is scheduled to begin next month with Joyce Chopra directing. Collins, Tom Patricia and Renee Valente are executive producing.
---
ROBIN ATKIN DOWNES: Robin has been pretty active over the last few months. He will be turning up in conventions over the summer in Cleveland, Tampa, Indiana, England, France, Prague, Atlanta and Orange County. You will also see him in some advertisements on the tube as well. For example, beginning this summer, he will be the Irish announcer in the Sprint Yellow Pages on Golf Spot. He also plays a Russian Basketball player in love with a chicken for Dairy Queen. That spot is scheduled to run nationally beginning in September. He has done some CD ROM work as well for gamers, including BATTLESTAR GALACTICA. He plays the lead pilot, Adama. The game is coming to game cube. Visit http://www.xbox365.com/news/zcomment.cgi?article=EpVEVVFkAyPCtMysan&tmpl=xxt_zc_template&prof=dev for a preview.
---
BABYLON 5 BIRTHDAYS
Jerry Doyle - July 16
J. Michael Straczynski - July 17
David Warner - July 29 Have I missed anyone? If you know the birthday of someone connected with Babylon 5, pass the information along. We want to include everyone in our Happy Birthday Wishes.
READER BIRTHDAYS
Sometimes you just can't find the e-mail address for someone you know you have -- it's someone who responded to a discussion topic or you met in one of the chat rooms. You'd like to send a personal note, but .... No address!!!!

We've started a White Pages of Zocalo Readers! It's a handy way of keeping track of people -- and putting together a birthday/greeting card list as well. If you would like to be part of the listing, just send me your name, state, e-mail address and (if you'd like to have it listed) birthday (without year) to sgbruckner@aol.com. Check out the Directory of Readers.

Name: Julie L Bemment
State/ Country: Southampton, England
Email: jbemment@hotmail.com
Birthday: July 8

Name: Peter Dougherty
State: New York
E-mail: ve3thx@canada.com
Birthday: July 5

Name: Christopher Moore
State: Florida
E-mail address: psycho_pcb@yahoo.com
Birthday: July 21

Name: Lauren Swinkey
State: Michigan
E-mail address:
Birthday: July 17
TRADING CARD HELP
Ranger Tia sent along this note to share with B5 card collectors:

Don't know if you've heard of my card program yet or not, but I thought the other B5 card collectors might like to try it out. With having almost all of the B5 trading cards and CCG cards available and no program to keep track of them withm, I started writing my own. Here's the website for it. Go half way down and click on the small screen shot for a full size screen shot. I have the pic of Pat Tallman's card from the Profiles card set feautured in the shot.

Oh, and I also have a lot of the card lists already saved as files so people won't need to type in all the card names. Being written by a B5 fan, ALL the card lists have already been made and are downloadable. :)

http://cardkeeper.usethis.com/keeper/index.html

Tia
COMIC BOOKS
AMAZING SPIDER-MAN #58
Written by J. Michael Straczynski, pencils by John Romita Jr., cover by Tony Harris.
J. Michael Straczynski concludes the two-issue story arc leading into next month's historic Amazing Spider-Man #500.
32 pages, $2.25, in stores on Sept. 24. AMAZING SPIDER-MAN #57
Written by J. Michael Straczynski, pencils by John Romita Jr. and cover by Tony Harris.
J. Michael Straczynski is back flying the Spider-Man ship solo in a 2-part story arc leading up to October's Amazing Spider-Man #500.
32 pages, $2.25, in stores on Aug. 13 and Aug. 27.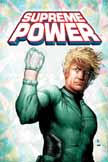 SUPREME POWER #2
Written by J. Michael Straczynski, pencils and cover by Gary Frank.
I n a world with no heroes, what happens when powerful superhumans emerge? And now that the government knows that superbeings exist, what lengths will they go to use them for their own purposes? J. Michael Straczynski tells a hard-edged, mature and deeply personal saga that pushes the limits of the comics form into new, uncharted territory.
32 pages, $2.99, in stores on Sept. 3.

SUPREME POWER
Joe Quesada talks about SUPREME POWER at Wizard World East. See the excerpt over at http://www.comicscontinuum.com/stories/0306/05/index.htm. Here is an update from JMS on SUPREME POWER: Just an FYI for those who've been keeping an eye on this one...on August 6, Supreme Power will hit the stands, with pre-orders being taken now at comics stores. Up until now, I'd always felt that Midnight Nation was the best thing I'd ever managed to pull off in comics. (I enjoy the heck out of writing Spidey, but there's just something about Midnight Nation that won't let me go.) Supreme Power may, I finally think, supplant that one. There's something going in in Supreme Power, a strong emotional core, that pulls me in every time I sit down to write it. It's got an edge, it's profoundly sad in places, and weirdly funny in other places. Some elements are bound to be a bit controversial, but that's part and parcel of telling this particular story. Emotions are, for me, the whole point of telling a story, and those who've read and reviewed Midnight Nation as it slowly revealed itself know what I'm talking about. Not coincidentally, Gary Frank is doing the art, who also did the art on Midnight Nation. So that may also be a part of it. The art is just stunning, especially the way he captures the emotion of the characters in their eyes. Given the reactions of some folks who've seen the black and whites proofs of the first issue, I think this is going to move out pretty fast, and Marvel for the most part doesn't reprint issues, so if it ain't ordered in advance, it might not be available until the gather it together for the trade. Anyway...I don't want to belabor the point. I don't generally come on to promote something unless I feel strongly about it, and this one I *definitely* feel strongly about. I'm inestimably proud of this book, and I hope you'll check it out. From Previews magazine:
SUPREME POWER #1
by J. Michael Straczynski & Gary Frank Presenting a brand-new vision of a world about to give birth to its first generation of superheroes! This new MAX ongoing series follows the origins of these new heroes - from their birth through adulthood, and examines how their lives and abilities change and shape the world around them. A hard edged, mature, and deeply personal saga that pushes the limits of the comics form into new, uncharted territory. FC, 32 pg ..........$2.99
CSI: BAD RAP
IDW Publishing will launch its next series of CSI: Crime Scene Investigation comic books, entitled Bad Rap, in August. IDW will return the creative team of writer Max Allan Collins and artists Gabriel Rodriguez and Ashley Wood. The publisher describes the series: "Bad Rap injects the CSI team into the world of gangsta rap and murder. Murder is something they know well; rap is one they will soon learn. When famous and volatile rapper Busta Kapp is found dead in his limo, the suspects are many. It seems that Busta had as many enemies as he had gold chains, and when things go from Bling Bling to bang bang, the CSI team will have to separate the blood from the gold." Also in August, IDW Publishing will collect their original 5-issue CSI mini-series, CSI: Crime Investigation--Serial. In addition to the story, the trade paperback features an exclusive introduction by CSI TV series creator Anthony E. Zuiker, never before seen story pages, and a new three-page story by Collins and Woods.
BOOKS
BABYLON 5 NOVEL
DelRey is reprinting the original Babylon 5 novels. They started with #7 - Jeanne Cavelos' THE SHADOW WITHIN. Here's one I've been waiting for -- Kathryn Drennan's TO DREAM IN THE CITY OF SORROWS. The release date is scheduled for July 29, 2003. I love the new cover art! It can be pre-ordered from www.amazon.com. For those of you who love Babylon 5, this one reads just like an episode from the series. You just can't put it down.




SCI FI PUBLICATIONS
Cult Times Special #26: Immortals are the subject of this issue. There have been a number in science fiction history and whether they are people who just won't die -- or images that live on and on, it is an interesting premise to explore. Also in this issue, Richard Dean Anderson joins fellow producers Robert C. Cooper, Michael Greenburg and Brad Wright in discussing STARGATE SG-1; Ben Browder looks at the last days of FARSCAPE and JJ Abrams discusses the changes ahead for ALIAS.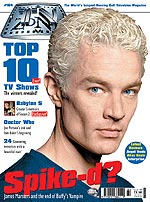 TV Zone #164: The big attraction for this issue will be JMS's look at Season Two of Babylon 5. Also included are interviews with James Marsters (Spike), Carlos Bernard from 24, and a look at what TV Zone readers feel is The Best Cult Television Program Ever.







Expose Special #77: This special issue is a review of 2002. With Harry Potter #2, Lord of the Rings and Terminator 3, they also look at Star Trek: Nemesis, FIREFLY, Buffy and Dinotopia.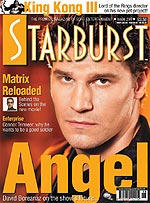 Starburst #298: ANGEL's new season is the focus of the issue. David Boreanaz talks about what makes the show so special to him. Also in this issue, a behind the scenes look at MATRIX RELOADED. Another show with changes ahead is SMALLVILLE. Alfred Gough and Miles Millar talk about what is in store for the next season.







SCI-FI SCHEDULE
BABYLON 5 07-JUL-03 9:00 AM BABYLON 5 (LBX) SHADOW DANCING
08-JUL-03 9:00 AM BABYLON 5 (LBX) Z'HA'DUM
09-JUL-03 9:00 AM BABYLON 5 (LBX) THE HOUR OF THE WOLF
10-JUL-03 9:00 AM BABYLON 5 (LBX) WHATEVER HAPPENED TO MR. GARIBALDI?
11-JUL-03 9:00 AM BABYLON 5 (LBX) THE SUMMONING 14-JUL-03 9:00 AM BABYLON 5 (LBX) FALLING TOWARD APOTHEOSIS
15-JUL-03 9:00 AM BABYLON 5 (LBX) THE LONG NIGHT
16-JUL-03 9:00 AM BABYLON 5 (LBX) INTO THE FIRE
17-JUL-03 9:00 AM BABYLON 5 (LBX) EPIPHANIES
18-JUL-03 9:00 AM BABYLON 5 (LBX) THE ILLUSION OF TRUTH 21-JUL-03 9:00 AM BABYLON 5 (LBX) ATONEMENT
22-JUL-03 9:00 AM BABYLON 5 (LBX) RACING MARS
23-JUL-03 9:00 AM BABYLON 5 (LBX) LINES OF COMMUNICATION
24-JUL-03 9:00 AM BABYLON 5 (LBX) CONFLICTS OF INTEREST
25-JUL-03 9:00 AM BABYLON 5 (LBX) RUMORS, BARGAINS AND LIES 28-JUL-03 9:00 AM BABYLON 5 (LBX) MOMENTS OF TRANSITION
29-JUL-03 9:00 AM BABYLON 5 (LBX) NO SURRENDER, NO RETREAT
30-JUL-03 9:00 AM BABYLON 5 (LBX) THE EXERCISE OF VITAL POWERS
31-JUL-03 9:00 AM BABYLON 5 (LBX) THE FACE OF THE ENEMY STARGATE SCHEDULE: 07-JUL-03 7:00 PM STARGATE SG-1 PRETENSE
07-JUL-03 8:00 PM STARGATE SG-1 URGO
07-JUL-03 9:00 PM STARGATE SG-1 A HUNDRED DAYS
07-JUL-03 10:00 PM STARGATE SG-1 SHADES OF GREY 11-JUL-03 9:00 PM STARGATE SG-1 (LBX) REVISIONS
11-JUL-03 11:00 PM STARGATE SG-1 (LBX) REVISIONS
14-JUL-03 7:00 PM STARGATE SG-1 NEW GROUND
14-JUL-03 8:00 PM STARGATE SG-1 MATERNAL INSTINCT
14-JUL-03 9:00 PM STARGATE SG-1 CRYSTAL SKULL
14-JUL-03 10:00 PM STARGATE SG-1 NEMESIS 18-JUL-03 9:00 PM STARGATE SG-1 (LBX) LIFEBOAT
18-JUL-03 11:00 PM STARGATE SG-1 (LBX) LIFEBOAT
21-JUL-03 7:00 PM STARGATE SG-1 SMALL VICTORIES
21-JUL-03 8:00 PM STARGATE SG-1 THE OTHER SIDE
21-JUL-03 9:00 PM STARGATE SG-1 UPGRADES
21-JUL-03 10:00 PM STARGATE SG-1 CROSSROADS 25-JUL-03 9:00 PM STARGATE SG-1 (LBX) ENEMY MINE
25-JUL-03 11:00 PM STARGATE SG-1 (LBX) ENEMY MINE
28-JUL-03 7:00 PM STARGATE SG-1 DIVIDE AND CONQUER
28-JUL-03 8:00 PM STARGATE SG-1 WINDOW OF OPPORTUNITY
28-JUL-03 9:00 PM STARGATE SG-1 WATERGATE
28-JUL-03 10:00 PM STARGATE SG-1 THE FIRST ONES FARSCAPE SCHEDULE:

06-JUL-03 12:00 AM FARSCAPE INTO THE LION'S DEN -PT2: WOLF IN SHEEP'S CLOTHING
13-JUL-03 12:00 AM FARSCAPE DOG WITH TWO BONES
20-JUL-03 12:00 AM FARSCAPE CRICHTON KICKS
27-JUL-03 12:00 AM FARSCAPE WHAT WAS LOST -PT 1: SACRIFICE
BABYLON 5/CRUSADE PHOTOSHOP PHOTOS









You do NOT have to pay the prices asked for over at e-bay! Here are photos of B5 and Crusade cast members at fantastic prices. Check out Photo Shop. Ordering is easy -- and you can't beat the prices! Just let me know which photos you want and I'll check to make sure they are still in stock.
---
BABYLON 5 TOONS
John Cook has a wonderful collection of cartoons -- many are take-offs from Babylon 5. Here's just one of them.

He has a cartoon caption contest going on as well. Try your hand at a punch line.

Go to http://contests.sev.com.au/index.php?contestid=1


SCI-FI CARTOONS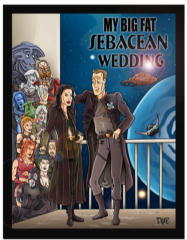 I love science fiction related cartoons and Tye Bourdony is one of the most talented artists out there. He has done dozens of toons for Babylon 5. Here is his latest -- for FARSCAPE fans.



BABYLON 5/CRUSADE CONVENTIONS
CONVENTION UPDATE
J. MICHAEL STRACZYNSKI: JMS will be at San Diego ComiCon this year -- July 17-20. From a post available in the B5 moderated newsgroup, JMS says he will be offering the last of the Sleeping in Light scripts with missing material that he had at Wondercon. This will be the last time they will be made available at a convention.
---
RICHARD BIGGS, JASON CARTER and ROBIN ATKIN DOWNES: You can catch up with these three at the GenCom Convention in Indianapolis, Indiana beginning July 24.
---
JASON CARTER: Jason has been added to the guest list for TORONTO TREK for July.

---
BILL MUMY: The folks at FarPoint are excited to announce that Bill Mumy will be joining them in February!
---
CONVENTION CALENDAR
Toronto Trek 2003
July 11-13, 2003
Place: Regal Constellation Hotel, Toronto, CA
B5 Guest: Julie Caitlin Brown, Jason Carter
Other guests: James Marsters-CANCELLED (Anthony Stewart Head replacing him), Gil Gerard, Erin Gray
For more information, visit their website at http://tcon.icomm.ca.
---



Shore Leave 25
July 11-13, 2003
Place: Marriott's Hunt Valley Inn
245 Shawan Rd., Hunt Valley, MD 21031
Tel. 410-785-7000
B5 Guest: Andrea Thompson (Talia)
Other Guests: Christopher Judge, Marina Sirtis, Marc Singer, Vaughn Amstrong, Carolyn Seymour, Alan Ruck, Phil Morris, BarBara Luna, Robert O'Reilly, J.G. Hertzler, Judson Scott, Denise Crosby
For more information, visit their website at http://www.shore-leave.com.
---



Vulkon
July 18-19, 2003
Place: Tampa, Florida
Tampa Airport Hilton
B5 Guest: Robin Atkin Downes
Other Guests: James Marsters, Mercedes Mcnab, Jeams C. Leary, Andy Hallett, Iyari Limon
For more information, visit their website at http://www.vulkon.com.
---



San Diego ComiCon
July 17-20, 2003
Place: San Diego Convention Center
B5 Guest: J. Michael Straczynski

For more information, visit their website at http://www.comic-con.org/.
---



GenCon Gaming Convention
July 24-26, 2003
Place: Indianapolis, Indiana
B5 Guest: Richard Biggs, Robin Atkin Downes, Jason Carter

For more information, visit their website at http://www.gencon.com/display.aspx?file=indy.
---



Official Star Trek Las Vegas Convention
August 1-3, 2003
Place: Las Vegas Hilton, 3000 Paradise Rd.
B5 Guest: Richard Biggs
Other Guests: William Shatner, Leonard Nimoy, James Doohan, Michael Dorn (a ton of ST stars)
For more information, visit their website at http://www.creationent.com/.
---



Bill Blair Birthday Celebrity Cruise
August 18-22, 2003
Ports of Call: Key West, Cozumel
Guest: Bill Blair, Peter "Chewbacca' Mayhew
For more information, visit Bill's website at http://www.BillBlairFanClub.com.
---



DragonCon
August 29-Sept. 1, 2003
Place: Atlanta, GA
B5 Guests: Stephen Furst, Peter David, Bruce Boxleitner, Mira Furlan, Walter Koenig, Peter Woodward, Brad Dourif, Julie Caitlin Brown, Bill Mumy
Other Guests: Luke Perry, Ray Bradbury, Christopher Judge, John Rhys-Davies, George Takei, Virginia Hey, Tony Amendola

For more information, visit their website at http://www.dragoncon.org.
---



Be sure to visit our Convention Calendar for a full listing of upcoming conventions featuring Babylon 5, Crusade and Legend of the Rangers cast members as guests.

If you would like to share your convention experience with your other Zocalo readers, send along a convention report. I will gladly post it for all to read. Got pictures? I'll post those as well.
ZOCALO TRADING POST
Do you have extra copies of B5, Amazing Spiderman, Midnight Nation or Rising Stars comics you'd like to trade? How about those extra trading cards or B5 magazines? There are a lot of fans looking for these items -- and the Trading Post can help you buy or sell them. To see what's available, just use this link to the Trading Post. To have items included in The Trading Post, send a note to The Zocalo. Please put Trading Post in the subject line.
PEN PALS
If you are looking for someone to talk about Babylon 5 and Crusade with, the Pen Pal section is for you! Check it out! Drop a note to someone who is feeling B5 withdrawal -- BIG TIME!

People thought a Pen Pal page was a good idea. If you would like to meet people who you could chat with or share your opinions of the show with, send along your e-mail or snail-mail address The Zocalo. It will be incorporated on the new Pen Page Page.
MAIL FOR CAST AND CREW
Here's a recent note from JMS on the subject:

Just an FYI to those who've been using the Ventura Blvd. mail drop for fan mail to actors....

As mentioned before, we're phasing out the forwarding of fan mail because we a) don't have the resources, complicated by b) the actors have scattered to the four winds, and it makes it very difficult to get everything to everybody in a timely fashion.

So, having provided prior notice...fan mail to actors coming to the Ventura Blvd. mail drop will be sent back. Mail to actors should be sent via their official fan clubs. I will still be taking mail there, since it's my mailbox, but that's it.

Just so's y'all know and save a few bucks on postage and returns.

JMS' mail can be sent to:

14431 Ventura Boulevard, PMB 260
Sherman Oaks, CA 91423

WARNER BROS:

Warner Bros. Address:

Warner Bros. Domestic Television Distribution
4000 Warner Blvd.
Burbank, CA 91522

Warner Home Video:

Mr. Douglas Wadleigh
VP for Marketing and Special Features
Warner Bros.
4000 Warner Blvd.
Burbank, CA 91522

SCIFI:
Bonnie Hammer, President
Sci-Fi Channel
1230 Avenue of the Americas
New York, NY. 10020-1513

Mr. Thomas Vitale
Senior VP of Acquisitions, Scheduling & Program-Planning
BACK ISSUES OF THE ZOCALO TODAY
The front page of the The Zocalo Today changes daily, so be sure to check the back issues to make sure that you haven't missed anything IMPORTANT! I don't want the front page getting too long so I shift information periodically into the archives. So if you aren't a regular visitor to The Zocalo Today, be sure to check out the back issues. Just use the button above!
---
Take care and I look forward to hearing from you.
Sandra Bruckner (sgbruckner@aol.com)
Editor/Publisher
The Zocalo Today
http://www.isnnews.net
Copyright - SBruckner, 1999-2003