[an error occurred while processing this directive]

The Zocalo Today

Welcome and thank you for dropping by. Babylon 5 brought many of us together -- and it remains with us, despite the fact that is no longer in production. The good thing is that the internet gives a LOT of ways to stay in touch. Don't be shy. Join in the discussion today or drop by my blog! You can also find me on FaceBook and Twitter.

If you have questions or items for the news, drop me a line at sgbruckner@aol.com.

Again, WELCOME!
SUNDAY, FEBRUARY 21, 2010
NEW DOCTOR WHO TRAILER
A new DOCTOR WHO will be reincarnated in the spring, and BBC America wants to remind you of the sci fi mayhem to come. In the latest trailer, a teaser without much actual series footage, we see Matt Smith, the 11th incarnation of the good doctor, speaking to his companion Amy Pond (played by Karen Gillan). It seems like the duo is stuck in a time vortex, which is a handy way of sneak previewing disparate elements from the upcoming season.

AWARD WATCH
AVATAR picked up two more trophies Saturday night at the Motion Picture Sound Editors' 57th annual Golden Reel Awards held at the Westin Bonaventure Hotel in Los Angeles. James Cameron's sci-fi film took home the prizes for best sound editing of music in a feature film as well as best sound effects and foley in a feature.
The animated UP was recognized for best sound effects, foley, dialog, ADR and music in an animated feature. The futuristic allegory DISTRICT 9, which was shot in South Africa and New Zealand, claimed the corresponding prize for a foreign film.
INGLOURIOUS BASTERDS, with its multilingual dialogue, was honored for best sound mixing of dialogue nd ADR in a feature. The Michael Jackson documentary THIS IS IT scored for best sound editing in a musical feature film.
The MPSE also honored Steven Spielberg with its 2010 Filmmaker Award.
On the TV side, the final episode of Syfy's BATTLESTAR GALACTICA earned two awards -- for long form dialogue and ADR and long form effects and foley.
An episode of THE PENGUINS OF MADAGASCAR called "What Goes Around" was the winner in the animation categories. Other programs that picked up trophies included TRUE BLOOD, HOUSE, M.D., SPECTACULAR! and GLEE.

FACES IN THE CROWD
Variety reports that Julian McMahon is set to headline the thriller FACES IN THE CROWD for Forecast Pictures, Minds Eye Entertainment and Radar Films.
The story revolves around a female murder witness (Milla Jovovich) who awakens from an accident with prosopagnosia (aka. face blindness), an impairment in the recognition of faces.
McMahon plays the woman's love interest who is also a detective. Julien Magnat will direct from his own script.

BIG RED
Real-life couple Ed Harris and Amy Madigan have joined the cast of the WWE family drama BIG RED which Mike Pavone is directing reports Variety.
Set in the mid-1960s, the story follows a bright 12-year-old forced to pair up on a project with his school's biggest outcast ("Big Red").
When the outcast fearlessly confronts a school bully, events are set in motion that changes their lives forever.
Harris will play the English teacher who brings the two boys together while Madigan will play the school's principal. Randy Orton stars as the bully's father.
Chase Ellison, Daniel Roebuck, Molly Parker and Mia Rose Frampton also star. Filming kicks off in New Orleans next week.
SATURDAY, FEBRUARY 20, 2010
CSI: MIAMI NEWS
Fans of this show will be happy to hear that Delko will be returning to the show full-time next season. Adam Rodriguez, who left the show after a few episodes this season, tweeted the news on Friday (Feb. 19), saying, "I have some news that I hope will make 'CSI:Miami' fans happy. Eric Delko will be back to the show full time 4 all of season 9!!!" CBS has also confirmed Rodriguez's return as a full-time cast member.
Rodriguez has appeared in a handful of "CSI: Miami" episodes this season, most recently on Feb. 1. He's also had a recurring part on "Ugly Betty," but now that the ABC show is ending its run, he's able to return to "Miami" for next season.
His character, Eric Delko, was written out following a series of traumatic events late last season and early this season. He's made two subsequent appearances -- first as a defense expert in a court case and then as an investigator for the Miami district attorney -- and will be back again in the March 1 episode, "L.A."
PAST LIFE GONE
Though FOX has not confirmed that their midseason reincarnation/crime drama PAST LIFE is officially canceled, it has definitely been yanked from the network's schedule. PAST LIFE aired this Thursday (Feb. 19), attracting just 3.5 million viewers after a "Bones" rerun which garnered about 5.7. FOX will replace PAST LIFE with Gordon Ramsay's "Kitchen Nightmares" for now. FRINGE will return to the time slot with new episodes on Thursday, April 1.
PRISONERS
According to Deadline Hollywood, Leonardo DiCaprio is looking to play the lead role in PRISONERS, a Warner Bros. Pictures suspense thriller that Antoine Fuqua was going to direct but has since dropped out of. In the film, written by Aaron Guzikowski, a desperate father turns vigilante and abducts the man he suspects is behind the disappearance of his eight year old daughter and her best friend, after cops fail to find the little girls and release the suspect. The script made the most recent Black List of best unproduced screenplays.
Alcon Entertainment partners Andrew Kosove and Broderick Johnson are producing with Kira Davis and Adam Kohlbrenner.
DiCaprio is currently starring in Martin Scorsese's SHUTTER ISLAND and this July in Christopher Nolan's INCEPTION. The actor is also narrating Hubble 3D, opening March 19th. He will likely take another project first before doing PRISONERS.
THE ADVENTURES OF TINTIN: SECRET OF THE UNICORN
In a recent interview with The Los Angeles Times, Steven Spielberg talked about directing THE ADVENTURES OF TINTIN: SECRET OF THE UNICORN, which was shot just like James Cameron's AVATAR. The big screen adaptation of the popular Hergé creation stars Jamie Bell, Daniel Craig, Andy Serkis, Simon Pegg, Nick Frost, Gad Elmaleh, Toby Jones and Mackenzie Crook.
Spielberg used the performance capture technique out of "my respect for the art of Hergé and wanting to get as close to that art as I could," he said. "Hergé wrote about fictional people in a real world, not in a fantasy universe," Spielberg added. "It was the real universe he was working with, and he used National Geographic to research his adventure stories. It just seemed that live action would be too stylized for an audience to relate to. You'd have to have costumes that are a little outrageous when you see actors wearing them. The costumes seem to fit better when the medium chosen is a digital one."
On the motion capture stage (called the volume), Spielberg could watch what the actors were doing -- in real time -- on a screen that showed them in the film universe. "When Captain Haddock runs across the volume, the cameras capture all the information of his physical and emotional moves," the director said. "So as Andy Serkis runs across the stage, there's Captain Haddock on the monitor, in full anime, running along the streets of Belgium. Not only are the actors represented in real time, they enter into a three-dimensional world."
THE ADVENTURES OF TINTIN: SECRET OF THE UNICORN is scheduled to hit theaters on December 23, 2011.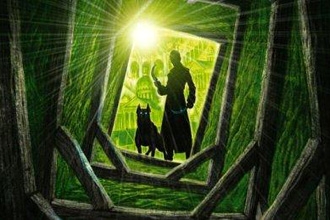 TUNNELS
CUBE director Vincenzo Natali is set to helm the film adaptation of best-selling children's novel series TUNNELS for Relativity Media.
Roderick Gordon and Brian Williams penned the book about a 14-year-old boy whose archaeologist father disappears. He soon finds himself drawn into the world of a secret subterranean civilization dominated by the sinister, vicious Styx. Two further books in the series have already been penned.
Simon Sandquist and Joel Bergvall are adapting the script while Ryan Kavanaugh, Mark Canton, Danny Davids and Neil Canton will produce.
Natali's most recent film, SPLICE, premiered at the Sundance Film Festival last month.
SCIENCE FICTION NEWS STORIES:
News from yesterday and the last couple of months can be found in the News Archive. Check it out to catch up on all that has been going on in the world of science fiction.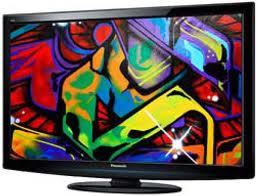 8:00pm FX
Armageddon (1998)
A NASA rep recruits an oil driller and his team of mavericks to save Earth from an oncoming asteroid. Bruce Willis, Billy Bob Thornton, Liv Tyler, Ben Affleck, Will Patton
8:00pm on Syfy
Children of Men (2006)
When infertility threatens mankind with extinction, a disillusioned bureaucrat becomes the unlikely champion in the fight for the survival of Earth's population. Based on the novel by P.D. James. Clive Owen, Julianne Moore, Michael Caine, Chiwetel Ejiofor, Charlie Hunnam
8:00pm on TNT
Independence Day (1996)
A fighter pilot, a computer whiz and others fight back after 15-mile-wide alien ships zap Earth's major cities. Will Smith, Bill Pullman, Jeff Goldblum, Mary McDonnell, Judd Hirsch
9:00pm on USA
Pirates of the Caribbean: The Curse of the Black Pearl (2003)
A swashbuckler must rescue a governor's daughter from a pirate and his mates, who turn into skeletons by moonlight. Johnny Depp, Geoffrey Rush, Orlando Bloom, Keira Knightley, Jack Davenport
CRUSADE: BEHIND THE SCENES
A new book is available that is a must-have for CRUSADE fans. CRUSADE: BEHIND THE SCENES is described in this way: "As-It-Happened" Interviews with the Actors, Designers, Directors, Producers and Writers Detailing the Creation (and Destruction) of the Babylon 5 Spin-off Series.
From the first frame of film until the last, these cast and crew interviews occurred "as-it-happened" so they are free of any revisionism. Nothing is forgotten. No detail spared.
Even better, the interviews in this book contain 70% never-before-seen material...and the 30% that was seen was published in UK-based magazines back in 1999.
Uncut.
Uncensored.
Nothing held back.

Price: $39.99
On Sale $29.99 - $10 off good through WED FEB 24 ONLY
This book will never be offered at a discount again.
For more information, go to www.B5books.com

FINAL NOTE
CRUSADE: Behind the Scenes does NOT contain any of the show's scripts. It is a compilation of interviews and images. The Crusade scripts, including those that were never filmed, will appear in J. Michael Straczynski's forthcoming 3-volume series, "CRUSADE: What the Hell Happened"
KEEPING UP WITH CAST AND CREW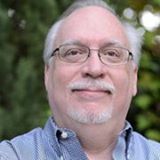 J. MICHAEL STRACZYNSKI'S SNOW WHITE
For anyone in the Indiana area, here's an announcement from the B5 moderated newsgroup you may want to be aware of:
Snow White by J. Michael Straczynski
This humorous take on a classic tale includes a bumbling prince, a very involved mirror and not just one, but three attempts on Snow White's life. Add seven dwarfs and a happily-ever-after ending and you have a great play for all ages.
Sunday, February 28, 2010 at 2:30 PM
Historic Monon Depot Theatre
313 North 5th Street
Lafayette, IN 47902
Phone: (765) 423-7529 (765) 423-7529
Website: www.lafayettecivic.org
E-Mail: steve@lafayettecivic.org

PETER WOODWARD
I hope a few of you caught Peter Woodward (Galen from CRUSADE) on the latest episode of NCIS. Peter plays a very rich businessman with a collection of antique cars.
DANIEL DAE KIM IN HAWAII FIVE-O
According to the Hollywood Reporter, LOST's (CRUSADE's Lt. Matheson) Daniel Dae Kim is staying in Hawaii with a lead role on CBS' HAWAII FIVE-0 remake.
In CBS' updated take on the classic cop series, from CBS Studios, Kim will play Detective Chin Ho Kelly, a role played in the original series by Kam Fong.
The part of Detective Steve McGarrett has not yet been cast, though "Moonlight" star Alex O'Loughlin continues to be in talks for it.
The new "Hawaii Five-0" hails from hot feature writers and "Fringe" co-creators Alex Kurtzman and Roberto Orci and "CSI: NY" executive producer/co-showrunner Peter Lenkov.
Kim, who played Jin Kwon on "Lost" for its six-season run, is the first actor from the show's core cast to book a new series project this pilot season as the ABC mystery drama heads to its May finale.
GARY COLE
According to the Hollywood Reporter, Gary Cole (Captain Gideon of CRUSADE) has been tapped as the lead in "Uncle Nigel," TBS' first hourlong comedy pilot. The casting lifts the contingency off the project, written and executive produced by "Monk" creator Andy Breckman.
"Nigel" centers on Nigel Wells (Cole), a veteran Philadelphia homicide detective who takes on his inexperienced, incompetent nephew as a partner.
"Nigel" is one of two hourlong cast-contingent pilots TBS ordered last month as part of the comedy-centered network's new programming strategy to expand its core lineup of half-hour sitcoms to include animated and hourlong series. The other project, "Glory Daze," is now casting.
Cole most recently recurred on HBO's "Entourage." He also voices a recurring character on Fox's "Family Guy."
JEFF CONAWAY
Ranger Don sent me the following information:
Here's the link to E-online news: http://www.eonline.com/uberblog/b162720_jeff_conaway_suffers_brain_hemorrhage.html?utm_source=eonline&utm_medium=rssfeeds&utm_campaign=rss_topstories
Headline was: Jeff Conaway in Surgery After Fall, Fears for His "Final Days"
ISN BLOG
Join me on the ISN News Blog at http://isnnews.blogspot.com. I'll put in stuff that I think is interesting for others to read about and I hope you will join in to discuss of the issues -- related to science fiction or not!




Here is a quote from J. Michael Straczynski about emotions.
I had this theory that the more important and intimate the emotion, the fewer words are required to express it.

First it's in dating: "Will you go out with me?" Six words.
"Honey, I care for you." Five words.
"You matter to me." Four words.
"I love you." Three words.
"Marry me." Two words.
But what's left? What's the one most important and intimate word you can ever say to somebody? It's "goodbye."

While Andreas Katsulas (G'Kar), Rick (Biggs) and Tim (Choate) are no longer with us, we will not forget their wonderful personalities and talent -- as well as their significant contributions to the BABYLON 5 universe. Be sure to visit In Memory Of for more information about memorial efforts.
Until we met again, in a place where no shadows fall.
BABYLON 5 BIRTHDAYS
Michael Beck - February 4
Ardwight Chamberlain - February 16
Karen Harrell - February 21
John Iacovelli - February 25
Bill Mumy - February 1
Matt Plummer - February 26
Majel Barrett Roddenberry - February 23 - she is greatly missed
John Schuck - February 4
Myriam Sirois – February 2

Have I missed anyone? If you know the birthday of someone connected with Babylon 5, pass the information along. We want to include everyone in our Happy Birthday Wishes.
BILL MUMY RADIO/IN CONCERT
Bill Mumy is inviting you to check out his brand new weekly radio show, "THE REAL GOOD RADIO HOUR with your host Bill Mumy".

We'll be listening to many different styles of music and learning about those who pioneered them.
"The Real Good Radio Hour" will air every Wednesday and Friday at 7 PM both Pacific and Eastern time and can be heard weekly on KSAV.org.

Bill has a new place on FaceBook as well http://www.myspace.com/billmumy

MARCH 6 GIG
Bill's band, THE JENERATORS, will be performing one set only on Saturday, March 6, 2010 at Rusty's Surf Ranch on the Santa Monica Pier at 9:00pm. The band members are: MIGUEL FERRER, TOM HEBENSTREIT, DAVE JOLLIFFE, BILL MUMY, CHRIS ROSS AND GARY STOCKDALE AS "THE PRINCESS"!
Call soon for reservations if you want a table (310) 393-7437.
TOP GEAR GIVEAWAY
Over at BBC America, you will find a wonderful giveaway offer -- TOP GEAR -Season 11 and Season 12.
These two seasons boast 14 full episodes, with Season 12 including over 2 hours of bonus features - like never before seen footage and all-new commentary. To really kick this into high gear, check out the BBC week long DVD giveaway at BBCAMERICA.com/TopGear starting today!
This is one of those fun series that I just can't get enough of. The show's hosts, Jeremy Clarkson, Richard Hammond and James May, make it more than just a motor show. What these guys do with vehicles is amazing -- and amusing!






ALICE IN WONDERLAND
Available on DVD: March 2, 2010
Official Site URL: www.bbcamericashop.com
Synopsis:
Fans of the upcoming ALICE IN WONDERLAND film starring Johnny Depp will revel in this surreal, gothic version of the Lewis Carroll fantasy directed by Jonathan Miller. Miller's masterpiece was filmed for the BBC in 1966 and stars acting legends Peter Sellers, John Gielgud, Michael Redgrave, Peter Cook and Leo McKern, with dreamlike music written and performed by Ravi Shankar. In this Alice, an enigmatic young girl wanders through a Victorian landscape populated by the most bizarre and astonishing characters. Alice gently questions each one in turn, subtly mocking their middle-class English values. Packed with extras from the BBC vault, this Alice in Wonderland is a feast for the imagination!
SCOOBY-DOO! ABRACADABRA-DOO
Release date: February 18, 2010
Official website: www.abracadabradoo.com
Synopsis:
In this brand-new adventure, Scooby-Doo and the Mystery Inc. gang set out on a trip to visit Daphne's sister Madelyn, who has been studying magic at the Whirlen Merlin Magic Academy. However, when the gang arrives, they learn that the school has been troubled with strange disturbances. Many of its students have fled after reporting sightings of a giant Gryphon that's frightened them. The gang smells trouble and sets out to investigate.
CLINT EASTWOOD: 35 FILMS 35 YEARS
There are few actors or movie makers with the staying power of Clint Eastwood. He is a master storyteller and one of the few actors who have made the transition to director successfully -- while continuing to act. Here is a wonderful documentary that chronicles Clint Eastwood's 35 years at Warner Bros. They have made so many classics together -- from Dirty Harry to The Changeling. You will go behind the scenes as films are made and be given a peek at the complex personality of Clint Eastwood.
Here are a few clips from the WB:
Bird EC - EC Piece: The Eastwood Factor - 0:46
http://raincloud.warnerbros.com/wbol/us/whv/med/eastwood_collection/clips/US-HEMAR-ECClip-TEFBird-CE35_qt_300.mov
Mystic River EC - EC Piece: The Eastwood Factor - 0:49
Scoring Stage EC - EC Piece: The Eastwood Factor - 1:29
http://raincloud.warnerbros.com/wbol/us/whv/med/eastwood_collection/clips/US-HEMAR-ECClip-TEFScoringStage-CE35_qt_300.mov
Unforgiven Rewrite EC - EC Piece: The Eastwood Factor - 0:38
http://raincloud.warnerbros.com/wbol/us/whv/med/eastwood_collection/clips/US-HEMAR-ECClip-TEFUnforgivenRewrite-CE35_qt_300.mov
Wardrobe EC - EC Piece: The Eastwood Factor - 1:24
http://raincloud.warnerbros.com/wbol/us/whv/med/eastwood_collection/clips/US-HEMAR-ECClip-TEFwardrobe-CE35_qt_300.mov
EDGE OF DARKNESS: THE COMPLETE BBC SERIES
Release date: January 30, 2010
Official website: www.bbcamerica.com

Synopsis:
Police detective Ronnie Craven investigates the killing of his own daughter and becomes embroiled in a vast conspiracy.
DVD Features:
- Alternate ending to the final episode
- Music-only audio option to isolate the Eric Clapton/Michael Kamen BAFTA-winning score
- Magnox: The Secrets of Edge of Darkness featuring interviews with the cast and crew
- "Did You See" featuring reviews of the original BBC broadcast
- Interview with Bob Peck from the BBC's Breakfast Time morning program
- Highlights from the BAFTA awards and Broadcasting Press Guild Awards including interviews with Bob Peck, Joe Don Baker, and producer Michael Wearing
- Photo gallery

Video clips
Nothing to do with revenge:
http://raincloud.warnerbros.com/wbol/us/whv/med/bbc/edgeofdarkness/clips/eode1_nothing_to_do_with_revenge_qt_300.mov
Nothing to do with anything:
http://raincloud.warnerbros.com/wbol/us/whv/med/bbc/edgeofdarkness/clips/eode2_do_you_know_anything_qt_300.mov

REVIEW
While this series was released in 1986, it holds up quite well. This thriller showcases the talent of Bob Peck as Detective Inspector Ronald Craven. It won both the Best Drama Serial and Best Original Music at the 1986 BAFTAs.
Not only is this an intense story that gives you a flavor of the British justice system, it has a hint of politcal activism and is a portrait of a father's search for the truth behind the shooting death of his daughter.
Each episode builds as Craven learns more about his daughter's activities and what could have led to her death. This is a top-rate story and production.

If the title sounds familiar, it's because the current movie out with Mel Gibson under the same name was based on this story.

SOUTHLAND: THE COMPLETE FIRST SEASON UNCENSORED
Release date: January 26, 2010
Official web site: www.southlanddvd.com

Synopsis:
L.A. is sandy beaches and Bel-Air mansions and flawless bodies. And it's gang bangers and drug deals gone wrong and apartments crammed with almost as many people as cockroaches. It's Southland, the place where a rookie cop and his savvier, veteran colleagues struggle to make a difference. Here in a 2-Disc Set are all seven Season One Episodes of the gripping, lightning-paced series about the men and women who live their lives – professional and personal – on a jagged edge, taking on criminals, victims and a sprawling city tainted by vice and seething with danger. It's hellish work. But, as one wised-up cop says, "Every once in a while, you get to take a bad guy off the street for good. And that, my friend, is God's work."

TOP GEAR SEASON 11 AND SEASON 12
Release date: January 12, 2010

Top Gear Starring: Jeremy Clarkson , Richard Hammond , James May
Season 11 Synopsis:
This season's highlights include a car chase in presenter-chosen old bangers for traffic cops, a race in the French Alps against extreme skiers, a race across Japan (a Nissan car versus public transport), a cross-country fox hunt (with Jeremy as the prey), and a Brits versus German Top Gear challenge.

Season 12 Synopsis:
The world's biggest car show returns, and this series kicks off with a crash, a bang and an overwhelming smell of burning when Jeremy, Richard and James buy second-hand trucks and turn their hands to being truck drivers - which turns out to be a lot harder than they thought. The boys travel to the USA to take three new generation big-engine 'muscle' cars on an epic road trip from San Francisco to the heart of Utah; are challenged to drive from the heart of Switzerland to the North West coast of England on just one tank of fuel and James travels to the frozen North to discover why the Finns are such good racing drivers.

Some Top Gear stat:
• Top Gear is the most popular car entertainment show worldwide
• As seen on BBC AMERICA– Now in over 64 million homes
• More than 500 million people worldwide have seen Top Gear
• Top Gear YouTube channel have over 184,000 subscribers and over 5.6 million views
• Top Gear is the most visited site on BBCAmerica.com
• 79% of all video viewed on BBCAmerica.com is from Top Gear

REVIEW
I just love this show!!!! Sometimes I don't get all the British humor or recognize all the names of people being thrown about, but these guys do have the best job on Earth! I normally don't like comedy shows of any kind. People acting stupid just don't do it for me, but these gentlemen are just hysterical! They will take cars and do some amazing things with them! In addition, their reviews of some of the new "muscle" cars is wonderful. They pull no punches in their review of Ferrari, Astin Martin, Alfa Romeo. On TOP GEAR 11, they race in the French Alps against extreme skiers, race across Japan (a Nissan car versus public transport), a cross-country fox hunt (with Jeremy as the prey), and a Brits versus German Top Gear challenge. Their race across Japan reminded me of times when I've been in foreign countries and couldn't read the road signs!
In TOP GEAR 12, the guys travel to the USA to take three new generation big-engine 'muscle' cars on an epic road trip from San Francisco to the heart of Utah; are challenged to drive from the heart of Switzerland to the North West coast of England on just one tank of fuel and James travels to the frozen North to discover why the Finns are such good racing drivers.
If you love cars, even if you don't, but enjoy good humor, you should pick up these DVDs. Top Gear 11's 2-disc set gives you about 6 hours of enjoyment. Top Gear 12's 4-discs provides you with 7 3/4 hours of fun.
Aside from all the car stuff, they also visit some of the most beautiful countries -- the photography is just outstanding!

ROBIN HOOD: SEASON THREE
Release date: January 12, 2010
Official website: www.bbcamerica.com

Synopsis:
The legend continues... With new allies and old enemies, Robin Hood returns for a third series full of thrilling adventures as Robin and his gang continue to outwit the dastardly Sheriff and his forces. As the series begins, the outlaws are in disarray. Marian is dead and Robin has split up the gang and launched a solo mission to avenge her and kill Gisborne. It is only the intervention of the mysterious Tuck that stops Robin joining Marian in an early grave. Which is bad news for Gisbourne and the Sheriff. Under pressure from Prince John, they must take down Robin Hood once and for all. When the prince, tired of their ineffectualness and bad leadership, arrives in Nottingham to reprimand the Sheriff and Gisbourne, it becomes clear that there is only room forone sidekick at his table,but which one?

REVIEW
I have loved this series from the very beginning. Jonas Armstrong is wonderful as Robin Hood -- and he has such good company in the role from Errol Flynn to Russell Crowe! There were a number of new twists in the story this season. Picturing Guy of Gisbourne as a good guy was a bit hard, but had the story continued, I think it might have worked out. Guy was indeed seeking power, but you see ocasions of hope for the true honest self to emerge. He is as haunted by Marion as Robin; so our two main characters have much in common. Richard Armitage, by the way, made a marvelous Guy of Gisbourne. Additions to the cast in this season were very worthwhile. Brother Tuck, David Harewood and Kate, Joanne Froggatt, added considerably to the enjoyment of this season. However, my favorite character was, and is, Much portrayed by Sam Troughton. The ever faithful right-hand man of Robin added a sense of humor and levity to the series.

ER: THE COMPLETE TWELTH SEASON
Release date: January 12, 2010
Official site: www.ertv.com

Synopsis:
Look who's checked in at County General: Dr. Victor Clemente arrives with a motor mouth, a load of talent, and a questionable past. Imposing, no-nonsense Eve Spellman takes charge (and almost takes over) as the new nurse manager. And hunky paramedic Tony Gates proves he's more than a guy on the make. Season 12 also brings spiraling drama and suspense to the lives of ER veterans. Abby and Kovacs share unexpected news. Gallant comes home from Iraq to be with Neela. Pratt goes to Darfur to work with Carter. And burn victims, stabbing victims, gunshot victims, assault victims--young and old, male and female, grateful and combative --keep the ER on edge. And sometimes over the edge.

REVIEW
This is one of those series that has had a number of ups and downs over its long run. When George Clooney left the series, there were predictions of cancellation -- but here it is, 12 years later -- still going. I can't say that this year has been as strong as some of the others. Many people have mentioned they didn't care for the Africa episodes featuring Dr. Carter (Noah Wyle). However, there were a number of wonderful episodes, which critics noted with emmy nominations to folks like James Woods.
Overall, a good season with varied stories and more of the internal turmoil between staff and management. There were some wonderful guest stars as well this season -- including Armand Assante, Ernie Hudson and John Stamos. Fans of the series will not want to miss an episode.
New DVDs are coming out all the time. Please visit the DVD page for more information and reviews. DVD NEWS AND REVIEWS .
NEW FAMILY DVDS
Looking for movies you can watch with your children? I have moved many of the family-oriented DVDs to a Family DVDs page. Here you will find wonderful DVDs you can enjoy with your entire family -- no matter the age. You will find background information about the DVD, but there are clips as well from Warner Bros. Enjoy!

GUEST REVIEW:
I try go get different points of view -- especially since these are "family" videos and there are certain issues parents need to be aware of "before" watching these videos with their children. Here is a guest review of several of the latest DVDs from the WB that fall into the "family video" category."

Review for PUBLIC ENEMIES, FIRST FLIGHT and WONDER WOMAN
First of all I would like to say that I enjoyed all three of the movies a lot. The quality of the DC movies really does surpass that of Marvel's Animation department. They were all well done and the stories were very faithful to the comics. I understand that they are PG-13 movies but was very disappointed at how kid unfriendly they were. The violence in WONDER WOMAN was the biggest set back that I found. Most of the inuendo would be lost on younger viewers but within the opening battle sequence there is a beheading.
In FIRST FLIGHT, the language was more apparent and the violence was not as bad except for the impalement of the Battika (spelling) and that of the rogue pirate.
PUBLIC ENEMIES I was just disappointed in the language. The violence was not over the top but in several situations another word could have been chosen to make it more acceptable. I enjoyed the movie and found it close to the comic storyline. The artwork was also rendered to closely resemble the original artists work. Nice job on the movies overall but it will be a while before the kids will be watching any of them.
JOHNNY QUEST has been fun to watch. A little different then the original Johnny I remember but the kids enjoy it regardless.
WARNER ARCHIVES
DYING ROOM ONLY
Offical website: at http://www.wbshop.com/Dying-Room-Only-1973-TV/1000120170,default,pd.html?cgid=

Dying Room Only – synopsis:
Acres of burning desert. A rundown diner. Hostile, close-mouthed locals. And an upscale L.A. couple just passing through. It's the perfect setup for suspense. Eight-time Emmy Award® winner Cloris Leachman leads a stellar cast that includes Ross Martin, Ned Beatty and Dabney Coleman in a smart, lean chiller scripted by acclaimed sci-fi/ fantasy writer Richard Matheson (I Am Legend). The story follows Jean Miller (Leachman), whose husband (Dabney Coleman) disappears after they stop at the dusty crossroads diner. No one – not even the sheriff (Dana Elcar) – will help her. So Jean desperately begins her own investigation, one that leads her straight into an ingenious web of mystery and murder.

REVIEW
Here is a DVD from the distant past with a number of very familiar faces in it. Cloris Leachman shows why she has so many Emmys in her closet with a stellar performance in DYING ROOM ONLY. Dana Elcar (McGyver) is a wonderful addition as the thoughtful sheriff who believes Jean about the disappearance of her husband. This is a good movie for a cold winter Sunday afternoon.

For more information on other DVDs that have just been released and reviewed, go to New DVDs
BABYLON 5 MUSIC VIDEOS AND TRIBUTES
I found this message on the Babylon 5 moderated newsgroup this morning and just had to post it so that others might enjoy the marvelous music videos created by John Hudgens.

+++++++++++++++++++++++++
As some of you may know, I was hired by Joe Straczynski back in the day to create Babylon 5 music videos for him to use at science fiction conventions, and later to promote the show to networks. Eight were produced over the run of the series, not including the memorial videos I did later for Rick Biggs and Andreas Katsulas.

For the longest time, the only way to see these was if Joe or I showed them at a convention, but now, after numerous requests from fans over the years, Joe has given me permission me to post these online.

Danger Zone: http://www.youtube.com/watch?v=xYNG0ow0G0k

I Need a Hero: http://www.youtube.com/watch?v=PFo3Lau2Occ

Requiem: http://www.youtube.com/watch?v=X7ckXY6yiVQ

Nobody's Side: http://www.youtube.com/watch?v=Wk9LvldiOf0

Welcome to the Third Age: http://www.youtube.com/watch?v=YT5q_ltXiY0

Keep Yourself Alive: http://www.youtube.com/watch?v=t0lRtpWR5lo

The Phantom B5 Video: http://www.youtube.com/watch?v=uV4GMNjDdYc

Third Age 2K: http://www.youtube.com/watch?v=HqIyY0PWjbI

Richard Biggs memorial: http://www.youtube.com/watch?v=HyD4L8yNtsA

Andreas Katsulas memorial: http://www.youtube.com/watch?v=h2UQ2l9NPIg

- This is the extended version that I did for Andreas' widow ater the original cut was released on the net. It's never been seen online until now.

For those of you who've never seen these, I hope you enjoy them - and for those that have (and emailed me many times over the years about releasing them), I hope they're as good as you remember. Working with Joe on these videos was one of the highlights of my career, and I'll be forever grateful to him for the doors these have opened for me. I'm proud to have them on my resume.

John Hudgens
www.zteamproductions.com
THE BRAVE AND THE BOLD #29
Written by J. Michael Straczynski, art and cover by Jesus Saiz.
A thing that lives...and fights for its soul! The shambling walking doll that is Brother Power, the Geek has been reborn in Gotham City without a home or purpose! Could destiny have something in store for this seemingly lost relic? And why does his appearance cut into Batman's.
32 pages, $2.99, in stores on Nov. 18.
RED CIRCLE: THE HANGMAN #1
Written by J. Michael Straczynski; Art by Tom Derenick and Bill Sienkiewicz; Cover by Jesus Saiz.
J. Michael Straczynski dives into the DC Universe, bringing four of the finest heroes of the Golden and Silver Ages with him! Completely reimagined for the modern world from their original appearances in Archie/MLJ publications, these four heroes will show you a side of the DC Universe you've never seen before! The Civil War claimed many lives…but one of those lives still hasn't ended! Union doctor Robert Dickering found himself on the wrong side of the battle lines, and despite his heroic treatment of a fallen enemy soldier, he also found himself on the wrong end of a noose! But a shadowy power stepped forth in the twilight moments between life and death and offered him a deal he couldn't refuse: to forever roam the Earth, saving the lives of innocents condemned like himself – or hastening the deaths of the guilty! But in taking the seemingly righteous mission of the Hangman, has he accepted God's work? Or has he become the vengeful fist of the Devil himself?





February 26-28, 2009
STEEL CITY CON
Place: Monroeville Convention Center
City: Monroeville, Pennsylvania
Guests: Martin Wood (Star Wars), John Schneider (Smallville), Mark Goddard (Lost in Space), Jake Busey (Starship Troopers) and Louise Robey (Friday the 13th)
For more information, go to http://www.steelcitycon.com
March 5-7, 2010
TWILIGHT CONVENTION
City: Atlanta, Georgia
Place: Westin Buckhead, 3391 Peachtree Rd. NE
Guests: Peter Facinelli, Gil Birmingham, Kiowa Gordon, Bronson Pelletier, Daniel Cudmore, Christopher Heyerdahl, Michael Welch
For more information, go to Creation Conventions
SPECIAL ANNOUNCEMENTS!
Creation Entertainment has a large number of conventions planned for the next several months. They include stars from TWILIGHT, SUPERNATURAL, STARGATE, FARSCAPE, XENA, SERENITY, STAR TREK, etc. Check out their calendar to see if one will be in your neighborhood soon. Don't miss their Videos page as well. It is full of some priceless video from a number of conventions.
Be sure to visit the referenced sites to see if there have been changes in dates/guests attending. Visit our Convention Calendar for a full listing of upcoming conventions.
BACK ISSUES OF THE ZOCALO TODAY
The front page of the The Zocalo Today changes daily, so be sure to check the back issues to make sure that you haven't missed anything IMPORTANT! I don't want the front page getting too long so I shift information periodically into the archives. So if you aren't a regular visitor to The Zocalo Today, be sure to check out the back issues. Just use the button above!
---
Take care and I look forward to hearing from you.
Sandra Bruckner (sgbruckner@aol.com)
Editor/Publisher
ISN News: The Zocalo Today
http://www.isnnews.net
Copyright - SBruckner, 1999-2009