[an error occurred while processing this directive]

The Zocalo Today

Welcome and thank you for dropping by. Babylon 5 brought many of us together -- and it remains with us, despite the fact that is no longer in production. The good thing is that the internet gives a LOT of ways to stay in touch. Don't be shy. Join in the discussion today or drop by my blog! You can also find me on FaceBook and Twitter.

If you have questions or items for the news, drop me a line at sgbruckner@aol.com.

Again, WELCOME!
MONDAY, MARCH 15, 2010
PETER GRAVES IS DEAD
Peter Graves, perhaps best known as Jim Phelps on the television program MISSION: IMPOSSIBLE, was found dead Sunday. It is believed as of press time that Graves died of natural causes.
The 83-year-old actor started working regularly in the 1950s, mostly in character roles. Graves replaced Steven Hill starting with the second season of the iconic TV program and the adventures of the Impossible Missions Force skirted the edges of science fiction—artificial viruses, brainwashing drugs and nuclear isotopes were themes—while bring grounded in the suspense/thriller genre.
Graves also appeared in a number of science fiction films, though truth be told the movies would have been utterly forgettable except for Graves' own work in them. Graves faced down giant grasshoppers in Beginning of the End, helped save the planet from a Venusian invasion in Roger Corman's It Conquered the World (well, It almost conquered the world!), and played the president-elect in Parts: The Clonus Horror. Parts, of course, may have inspired an even worse sci-fi flick: The Island.
These films and others were lovingly torn apart by the Mystery Science Theater 3000 crew, and Graves' voice over work for the A&E documentary program Biography was a frequent theme of the show's humor. All in all, Graves appeared in more than 70 films and TV shows. His distinctive voice also graced the 2010 video game Darkstar—an FMV science fiction mystery also featuring the voices of MST3K alums Frank Conniff and Trace Beaulieu.
He's survived by his wife, Joan Endress, and three daughters.

To relive some of the opening segments of MISSION: IMPOSSIBLE, use this link: http://www.youtube.com/watch?v=k55NuWQCh78&feature=player_embedded
24
Rumors are that the clock may be running out for 24 at Fox, but there's a new rumor that beleaguered NBC is considering picking it up for a ninth season.
That's what Entertainment Weekly's Michael Ausiello reports:
Multiple sources confirm to me exclusively that 20th Century Fox has approached NBC about picking up the series should Fox opt to cancel it—and the Peacock is considering it. "There's definitely some interest," says an insider close to the talks. ...
A move to NBC—while still considered somewhat of a long shot given the hefty price tag—would likely delay 20th's plans to launch a Jack Bauer film franchise.
Earlier this week, Variety speculated that other networks would be unlikely to pick up the show because of its dwindling ratings and rising production costs.
GREEN LANTERN UPDATE
Kiwi filmmaker/actor Taika Waititi and Kiwi actor Temuera Morrison, Jango Fett from the "Star Wars" movies, have joined the cast of Warner Bros. Pictures' Green Lantern.
Production begins this week in New Orleans on the 3D feature, which has Martin Campbell (Casino Royale, GoldenEye) directing Ryan Reynolds as the superhero.
Waititi plays the best friend of Hal Jordan, the test pilot who comes to wear the super-powered ring of the interplanetary police force known as the Green Lantern Corps.
Morrison is playing Abin Sur, a member of the Corps who is instrumental in Jordan becoming the superhero. The studio has set a June 17, 2011 release the comic book adaptation.
STARGATE UNIVERSE
The first photos and trailer for the second half of the first season of the "Stargate" spin-off have gone online. The photos can be found at Daemon's TV while the preview is here. The remaining ten episodes of SGU's initial season kicks off at 9pm on Syfy on Friday, April 2nd.
THE LEDGE
Christopher Gorham from UGLY BETTY is the latest to climb up on THE LEDGE.
He joins Charlie Hunnam, Terrence Howard, Liv Tyler and Patrick Wilson in writer-director Matthew Chapman's suspense thriller. The film tells the story of a man (Hunnam) standing on a high-rise ledge who insists he must jump by noon as the policeman below (Howard) tries to manage the situation. Gorham will play the distraught man's roommate, a television editor.
Michael Mailer ("Loverboy") and Foresight Unlimited's Mark Damon ("Monster") are producing the film, which began shooting last week in Baton Rouge, La. Howard, Moshe Diamant, Bobby Ranghelov and Tamara Stuparich De La Barra are exec producers.
Gorham next appears in the features "My Girlfriend's Boyfriend," "Trivial Pursuits" and "Somebody's Hero." He also stars opposite Piper Perabo in the USA series "Covert Affairs," which premieres during the summer. Gorham has been a regular on the series "Popular," "Felicity," "Jake 2.0" and "Harper's Island."
SCIENCE FICTION NEWS STORIES:
News from yesterday and the last couple of months can be found in the News Archive. Check it out to catch up on all that has been going on in the world of science fiction.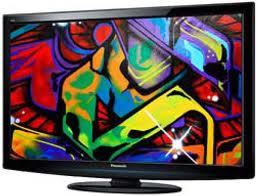 8:00pm on NBC
Chuck-Episode: Chuck Versus the Tic Tac (NEW)
Chuck and Sarah must break Casey out of jail and clear his name after he inadvertently commits treason; Ellie gets her dream fellowship.
9:00pm on NBC
Trauma-Episode: Protocol (NEW)
Glenn loses a patient; Rabbit and Nancy's relationship intensifies; Marisa gets a new partner.
9:00pm on Fox
24-Episode: Day 8: 3:00AM- 4:00AM (NEW)
Cole and Jack work together to protect New York from a threat; a hostage situation at CTU causes stress levels to rise.
10:00pm on ABC
Castle-Episode: A Rose for Everafter (First Aired: January 11, 2010)
While investigating the death of a bridesmaid at a wedding, Castle runs into an old flame (Alyssa Milano).
10:00pm on CBS
CSI: Miami-Episode: Hostile Takeover (First Aired: September 28, 2009)
Horatio must submit to a gunman's bizarre request in order to save hostages when the lab is attacked.
10:00pm on TNT
The Closer-Episode: Red Tape (First Aired: June 22, 2009)
Sgt. Gabriel shoots a murder suspect he believes is armed and firing at him.
ON SYFY TONIGHT
8:00pm
Ghost Whisperer-Episode: Shadow Boxer (First Aired: December 09, 2005)
The mother of an amateur boxer seeks Melinda's help to reunite her husband and son after her death causes a rift between them.
9:00pm
Ghost Whisperer-Episode: Undead Comic (First Aired: December 16, 2005)
A comic haunts a comedy club in which he used to perform, and Melinda helps him find closure following his suicide.
10:00pm
Ghost Whisperer-Episode: Friendly Neighborhood Ghost (First Aired: January 06, 2006)
Melinda's new neighbor is being haunted by his friend's dead grandfather, who suspects that the man killed his granddaughter.
ALICE IN WONDERLAND CAPS
With the much anticipated release this weekend of ALICE IN WONDERLAND, New Era Cap has designed and manufactured five Alice in Wonderland caps for the debut of the movie. These five caps; AllOver, Cheshire Cat, Eat me Drink me, Mad Hatter, and Off With Her Head commemorates most of the significant characters in the motion picture.
The All Overcap is a white 59Fifty style cap with a 360 degree sketched portraitwhich features Alice, Mad Hatter, March Hare, White Rabbit, Mouse, Caterpillar,and the Red Queen. On the top of the cap brim features the Cheshire Cat, and TweedleDee and TweedleDum on the inside of the brim.
The CheshireCat Cap is a black 59Fifty style cap with the Cheshire Cat's highlightinghis grinning expression. His eyes are bright blue giving the hat to stand outwith his detailed white grin. For the rest of the cap it displays strategically detailed designs which make the hat look like the Cheshire Cat's fur. On the back of the cap there is a spiraling saying "Most everyone'smad here. You may have noticed that I'm not all there myself."
Eat me Drink me. This black59Fifty style cap has the slogan "Eat me Drink me" on the front ofthe cap with a sketched table set as the background behind "Eat me"and a sketched whiskey bottle with a cork set as the background behind "Drink me". On the back of the cap, there is a skeleton shaped keyhole displayed.
MadHatter. The green59Fifty style cap has "The Mad Hatter" in white and orange text onthe front of the cap. On the back of the cap features a scroll like design with the text embroidered "Mad asa Hatter." The bottom of the brim is where the real art work is. The detailed sketched design of the Mad Hatteris seen with several of sketched hats placed around him.
Off With His Head cap. This black59Fifty style cap has the Red and White knights jousting with their spadedshaped spears (on front). On the back of the cap, splattered blood is seen withthe slogan "Off With His Head!" with the Queen of Hearts referenced.
Each cap has an SRP$35. Here is your chance to own one of these exclusive caps. If you are interested, send an e-mail message to Philip Crimaldi at philip_crimaldi@dkcnews.com.
CRUSADE: BEHIND THE SCENES
A new book is available that is a must-have for CRUSADE fans. CRUSADE: BEHIND THE SCENES is described in this way: "As-It-Happened" Interviews with the Actors, Designers, Directors, Producers and Writers Detailing the Creation (and Destruction) of the Babylon 5 Spin-off Series.
From the first frame of film until the last, these cast and crew interviews occurred "as-it-happened" so they are free of any revisionism. Nothing is forgotten. No detail spared.
Even better, the interviews in this book contain 70% never-before-seen material...and the 30% that was seen was published in UK-based magazines back in 1999.
Uncut.
Uncensored.
Nothing held back.

Price: $39.99
This book will never be offered at a discount again.
For more information, go to www.B5books.com

FINAL NOTE
CRUSADE: Behind the Scenes does NOT contain any of the show's scripts. It is a compilation of interviews and images. The Crusade scripts, including those that were never filmed, will appear in J. Michael Straczynski's forthcoming 3-volume series, "CRUSADE: What the Hell Happened"
KEEPING UP WITH CAST AND CREW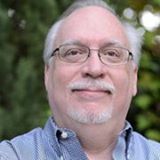 JMS INTERVIEW SERIES
Ranger Jim sent along this note regarding a series of interview with J. Michael Straczynski over at Newsrama. Here are the links:
Day 1: SUPERMAN: EARTH ONE
http://www.newsarama.com/comics/JMS-Week-Superman-Earth-One-100216.html
Day 2: BRAVE & THE BOLD and WORKING With DC
http://www.newsarama.com/comics/jms-brave-bold-dc-100217.html
Day 3: MARVEL COMICS & THE TWELVE
http://www.newsarama.com/comics/JMS-Week-MARVEL-100228.html
Day 4: His Secret Origin in Comics!
http://www.newsarama.com/comics/JMS-Week-Comics-Secret-Origin-100219.html
Day 5: MOVIES, TV, & Following Dreams
http://www.newsarama.com/film/JMS-Week-Movies-TV-100220.html
DANIEL DAE KIM IN HAWAII FIVE-O
According to the Hollywood Reporter, LOST's (CRUSADE's Lt. Matheson) Daniel Dae Kim is staying in Hawaii with a lead role on CBS' HAWAII FIVE-0 remake.
In CBS' updated take on the classic cop series, from CBS Studios, Kim will play Detective Chin Ho Kelly, a role played in the original series by Kam Fong.
The part of Detective Steve McGarrett has not yet been cast, though "Moonlight" star Alex O'Loughlin continues to be in talks for it.
The new "Hawaii Five-0" hails from hot feature writers and "Fringe" co-creators Alex Kurtzman and Roberto Orci and "CSI: NY" executive producer/co-showrunner Peter Lenkov.
Kim, who played Jin Kwon on "Lost" for its six-season run, is the first actor from the show's core cast to book a new series project this pilot season as the ABC mystery drama heads to its May finale.
ISN BLOG
Join me on the ISN News Blog at http://isnnews.blogspot.com. I'll put in stuff that I think is interesting for others to read about and I hope you will join in to discuss of the issues -- related to science fiction or not!




Here is a quote from J. Michael Straczynski about emotions.
I had this theory that the more important and intimate the emotion, the fewer words are required to express it.

First it's in dating: "Will you go out with me?" Six words.
"Honey, I care for you." Five words.
"You matter to me." Four words.
"I love you." Three words.
"Marry me." Two words.
But what's left? What's the one most important and intimate word you can ever say to somebody? It's "goodbye."

While Andreas Katsulas (G'Kar), Rick (Biggs) and Tim (Choate) are no longer with us, we will not forget their wonderful personalities and talent -- as well as their significant contributions to the BABYLON 5 universe. Be sure to visit In Memory Of for more information about memorial efforts.
Until we met again, in a place where no shadows fall.
BABYLON 5 BIRTHDAYS
Richard Biggs - March 18 (in loving memory)
Jesus Trevino - March 26
Ed Wasser - March 26

Have I missed anyone? If you know the birthday of someone connected with Babylon 5, pass the information along. We want to include everyone in our Happy Birthday Wishes.
BILL MUMY RADIO
Bill Mumy is inviting you to check out his brand new weekly radio show, "THE REAL GOOD RADIO HOUR with your host Bill Mumy".

We'll be listening to many different styles of music and learning about those who pioneered them.
"The Real Good Radio Hour" will air every Wednesday and Friday at 7 PM both Pacific and Eastern time and can be heard weekly on KSAV.org.

Bill has a new place on FaceBook as well http://www.myspace.com/billmumy
BABYLON PODCAST
Welcome to Show #191!

And finally, we've made it to Season 5 of the podcast, complete with the new season opener for the podcast. Many thanks to Gary for collecting the various clips, and to Tim for editing them together, with Summer finishing off the music cleanup.
Those many clips and happy memories are just a small sampling of all the fun and informative moments we've had on this show.
Deep Geeking: Tim, Summer, Jeffrey, and Bret embark on the emotional journey that is "Sleeping In Light".
Even after 12 years, the emotional impact of Sheridan realizing that his time is up, and that he has to say goodbye to Delenn still stings us.
We talk about the character changes that we have to imagine happened during the interim 18 years, the evolution of the friendships that might have occurred over time and over the separation of everyone across the galaxy.
Summer disagrees with Tim and Bret about the reasons behind the uncertainty over whether or not Garibaldi would have made the trip to that final dinner. If that had still been an issue, would they have worked that closely together five years after the end of "Objects at Rest" to create the Excalibur class explorer ships we have in "A Call to Arms"?
The gang also discusses how "Sleeping in Light" stacks up as a series finale compared to other series finales in years and shows gone by, the spots in the episode where the tears will always fall, and the impact the music had.
Feedback Wanted: Don't forget to let us know if you want to submit your formal theories about "Day of the Dead", pro or con, for a final theoretical debate on what really happened in that episode.
Submitting your own Feedback: If you have any suggestions or comments, please let us know! Call 206-338-2259, or just email us a comment you've recorded yourself!
Second Life Info: FarPoint Media's Second Life space can be found on the Third Life Books island in the Wind River Territory. Find the island here: http://slurl.com/secondlife/Wind%20River%20Territory/50/129/22
Babylon 5 Information Gathering: If you know of a dead or abandoned B5 related website that may be in need of a new home, let Summer know! Maybe we can mirror it here or house it on a sister site.
To catch up on all the previous Babylon 5 podcasts, go to www.babylonpodcast.com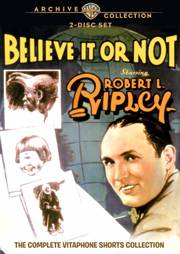 RIPLEY'S BELIEVE IT OR NOT
Release date: March 16, 2010
Official website: http://bit.ly/WAC_Ripley
Here is something unusual for you to consider. The all-new Warner Archive release of Ripley's Believe It Or Not; the 2-Disc DVD set contains all 24 theatrical shorts circa 1930-1932 starring Mr. Ripley as your host through the world of "Believe It or Not".
The collection is being made available for the first time ever on DVD by the Warner Archive starting March
. REVIEW
Everyone knows of Ripley's Believe it or Not, but I wonder how many have actually seen any of the episodes from the show. This recent release not only has Robert Ripley stalking about unbelievable things -- but showing you them through his drawings. As a cartoonist, Ripley also would draw to illustrate the item he was talking about. These new videos were part of the regular cinema entertainment prior to a major feature. Made in the 1930s, they were both entertaining and informative.
NINJA ASSASSIN
Release Date: March 16, 2010
Official website: http://ninja-assassin-movie.warnerbros.com/dvd/

Synopsis:
The filmmakers behind The Matrix and V for Vendetta bring new blood to martial arts movies in this smashing adventure. Korean pop star Rain plays heroic, deadly Raizo. Trained from childhood in the way of the Ozunu Clan ninja, he is stalked by fellow warriors and their dojo patriarch (martial arts legend Sho Kosugi)…and is on the run with a Europol agent (Naomie Harris) who has proof the clan sells assassination services to governments.

Video Clip:
http://www.youtube.com/watch?v=WQv1dk_dXIc

REVIEW
From the first opening sequence, with body parts and blood flying around the screen, you know that this is going to be an energetic movie about children taught to be assassins -- assassins like no other - Ninjas! Ninjas, an order of ancient warriors, move like ghosts, coming into a room like whisps of smoke!
I can see where men (age group 18-28) would love this movie. Rain does a wonderful job as Raizo -- a ninja that breaks with his clan and defends a research who is looking into ninja and the nine clans represented. The final battle between Raizo and martial arts legend Sho Kosugi is outstanding.

THE BROTHERS WARNER
Release date: March 9, 2010

REVIEW
The producer of this film, Cass Warner, is actually the granddaughter of Harry Warner, one of the four original Warner Brothers. This documentary focuses on the studio and the story of the four Warner Brothers themselves, starting back in the 19th century and their ventures into the entertainment industry that predate the forming of Warner Brothers the company by twenty years. It goes forward past the time that they exited the running of Warner Brothers the company and talks about the lives of the brothers themselves. Although there were real problems between the brothers in their own private lives, they were devoted to making movies. This is a very fascinating documentary for those interested in film history. Given Warner Bros. place in the movie industry today, it gives a different perspective on the movie industry from the early days through today.
THE BLIND SIDE
Release date: March 23, 2010

THE BLIND SIDE is a 2009 American drama–sports film written and directed by John Lee Hancock, and based on the 2006 book THE BLIND SIDE: EVOLUTION OF A GAME by Michael Lewis.[2][3] The storyline features Michael Oher, an offensive lineman who plays for the Baltimore Ravens of the NFL. The film follows Oher from his impoverished upbringing, through his years at Wingate Christian School (a fictional representation of Briarcrest Christian School in suburban Memphis, Tennessee[4]), his adoption by Sean and Leigh Anne Tuohy, and on to his position as one of the most highly coveted prospects in college football. For her performance, Sandra Bullock won the Golden Globe Award for Best Actress and a Screen Actors Guild Award for Outstanding Performance by a Female Actor in a Leading Role as well as an Academy Award for Best Actress. The film itself also received an Academy Award for Best Picture nomination.
The film stars Quinton Aaron as Michael Oher, Sandra Bullock as Leigh Anne Tuohy, Tim McGraw as Sean Tuohy, Oher's adoptive parents, and Kathy Bates as Miss Sue, Oher's tutor. The movie also features appearances by several current and former NCAA coaches, including SEC coaches Houston Nutt and Ed Orgeron (Oher's coaches in college, though Nutt represented Arkansas at the time and therefore does so in the film) and Nick Saban (who was at LSU at the time and represents them in the film), former coaches Lou Holtz, Tommy Tuberville, Phillip Fulmer, as well as recruiting analyst Tom Lemming.

REVIEW
If you are looking for a feel-good movie to watch with the whole family, check out THE BLIND SIDE. This heart-warming story teaches a number of lessons -- sharing, kindness, family! Sandra Bullock is awesome as Leigh Anne Tuohy, a Memphis Mom who takes in "Big Mike", a lumbering black youth who had no family but a big heart and a desire to belong somewhere. Along with his big size, he could play sports. The Tuohys took him in, opened up their hearts and home to him.
This is a wonderful, true story -- meant to be shared.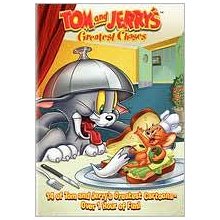 TOM AND JERRY'S GREATEST CHASES, VOLUME 4
Warner Home Video - 98 min - Region: 1 (USA & territories, Canada)

REVIEW
Parents rejoice! Another Tom & Jerry DVD is available for you and your children to enjoy! Since the 1940s, Tom and Jerry have provided cat and mouse antics for all ages. What kid hasn't enjoyed these characters created by William Hanna and Joseph Barbera? I enjoyed them when I was a kid; now my nieces & nephews and their children are enjoying these videos. The other advantage is that they are short, so they will hold the attention of the smallest children. The giggles that come from the room when I put on this DVD is pure pleasure talking!

Among some of my favorite shorts in this collection are:
"Little Quacker" (1950) and "Just Ducky" (1953), featuring Jerry's little friend duck
"Tom and Chérie" (1955) features Tom, Jerry, and Jerry's assistant Tuffy in the third "Mouseketeer" short (after "The Two Mouseketeers" (1952) and "Touche', Pussy Cat!" (1954))
"Jerry & Jumbo" (1953) featuring Jerry and his baby elephant friend Jumbo, who fell off a circus train
"Little School Mouse" (1954) entertains the notion of Jerry teaching Tuffy how to outwit cats and ends up with him needing to learn a thing or two himself
Watching these videos not only harkens back to a different time, but it presents a certain innocence to cartoons that I still love after after all these years. The only blood you'll see is the ketchup used to fool Tom into thinking he's bleeding every now and then. Try to find that in today's cartoons!
Be sure to look for Tom and Jerry's Greatest Chases, Volume 4. Share them with those you love -- laugh together! It's good for your health!

SCARECROW AND MRS. KING - SEASON ONE
Release date: March 22, 2010

It has been a LONG time coming, but this 1983 series has finally come to DVD. The series ran from October 3, 1983, to May 28, 1987 on CBS. The show starred Kate Jackson and Bruce Boxleitner as divorced housewife Amanda King and top-level "Agency" operative Lee Stetson who begin a strange association, and eventual romance, after encountering one another in a subway station.

REVIEW
Has it really been that long ago? I guess time has flown by, but it was still good to see this series finally hit DVD release. I know a lot of people have been waiting to see it!

This was one of those charming duos that had great chemistry. Bruce Boxleitner and Kate Jackson were marvelous together. Mrs. King was always getting embroiled in one adventure after another. It was comical watching her try to balance between her family and the "spy" business.

I think this DVD -- and the entire series -- will be a great addition to my library. There are a number of episodes I'll want to watch over and over again. The relationship between Lee Stetson and Mrs. King will remind you somewhat of other old classics -- Beauty and the Beast, for one!
JEREMIAH: SEASON 2:
Release date: March 2, 2010

Synopsis:
Jeremiah Season 2 (Amazon.com Exclusive): Season 2 of Babylon 5 creator J. Michael Straczynski's adaptation of French post-apocalyptic comic book finally makes it to DVD. Luke Perry, Malcolm-Jamal Warner, and Sean Astin headline the second season which expands on the story of the children who survived a plague that wiped out adults across the planet and who have now reached maturity and are trying to rebuild the world. The first season of this series that aired on Showtime from 2002 to 2004 has been available on DVD for several years and now this Amazon.com exclusive finally brings us the show's conclusion. This series made to John J. Joex's list of the Top 10 Science Fiction and Fantasy shows from the Past Decade. (Note that this product is manufactured on demand using DVD-R recordable media. Amazon.com's standard return policy will apply.) (Due out Mar 2nd)

ALICE IN WONDERLAND
Available on DVD: March 2, 2010
Official Site URL: www.bbcamericashop.com

Synopsis:
Fans of the upcoming ALICE IN WONDERLAND film starring Johnny Depp will revel in this surreal, gothic version of the Lewis Carroll fantasy directed by Jonathan Miller. Miller's masterpiece was filmed for the BBC in 1966 and stars acting legends Peter Sellers, John Gielgud, Michael Redgrave, Peter Cook and Leo McKern, with dreamlike music written and performed by Ravi Shankar. In this Alice, an enigmatic young girl wanders through a Victorian landscape populated by the most bizarre and astonishing characters. Alice gently questions each one in turn, subtly mocking their middle-class English values. Packed with extras from the BBC vault, this Alice in Wonderland is a feast for the imagination!

SCOOBY-DOO! ABRACADABRA-DOO
Release date: February 18, 2010
Official website: www.abracadabradoo.com

Synopsis:
In this brand-new adventure, Scooby-Doo and the Mystery Inc. gang set out on a trip to visit Daphne's sister Madelyn, who has been studying magic at the Whirlen Merlin Magic Academy. However, when the gang arrives, they learn that the school has been troubled with strange disturbances. Many of its students have fled after reporting sightings of a giant Gryphon that's frightened them. The gang smells trouble and sets out to investigate.

CLINT EASTWOOD: 35 FILMS 35 YEARS
There are few actors or movie makers with the staying power of Clint Eastwood. He is a master storyteller and one of the few actors who have made the transition to director successfully -- while continuing to act. Here is a wonderful documentary that chronicles Clint Eastwood's 35 years at Warner Bros. They have made so many classics together -- from Dirty Harry to The Changeling. You will go behind the scenes as films are made and be given a peek at the complex personality of Clint Eastwood.

Here are a few clips from the WB:

Bird EC - EC Piece: The Eastwood Factor - 0:46
http://raincloud.warnerbros.com/wbol/us/whv/med/eastwood_collection/clips/US-HEMAR-ECClip-TEFBird-CE35_qt_300.mov

Mystic River EC - EC Piece: The Eastwood Factor - 0:49
Scoring Stage EC - EC Piece: The Eastwood Factor - 1:29
http://raincloud.warnerbros.com/wbol/us/whv/med/eastwood_collection/clips/US-HEMAR-ECClip-TEFScoringStage-CE35_qt_300.mov

Unforgiven Rewrite EC - EC Piece: The Eastwood Factor - 0:38
http://raincloud.warnerbros.com/wbol/us/whv/med/eastwood_collection/clips/US-HEMAR-ECClip-TEFUnforgivenRewrite-CE35_qt_300.mov

Wardrobe EC - EC Piece: The Eastwood Factor - 1:24
http://raincloud.warnerbros.com/wbol/us/whv/med/eastwood_collection/clips/US-HEMAR-ECClip-TEFwardrobe-CE35_qt_300.mov
EDGE OF DARKNESS: THE COMPLETE BBC SERIES
Release date: January 30, 2010
Official website: www.bbcamerica.com

Synopsis:
Police detective Ronnie Craven investigates the killing of his own daughter and becomes embroiled in a vast conspiracy.
DVD Features:
- Alternate ending to the final episode
- Music-only audio option to isolate the Eric Clapton/Michael Kamen BAFTA-winning score
- Magnox: The Secrets of Edge of Darkness featuring interviews with the cast and crew
- "Did You See" featuring reviews of the original BBC broadcast
- Interview with Bob Peck from the BBC's Breakfast Time morning program
- Highlights from the BAFTA awards and Broadcasting Press Guild Awards including interviews with Bob Peck, Joe Don Baker, and producer Michael Wearing
- Photo gallery

Video clips
Nothing to do with revenge:
http://raincloud.warnerbros.com/wbol/us/whv/med/bbc/edgeofdarkness/clips/eode1_nothing_to_do_with_revenge_qt_300.mov
Nothing to do with anything:
http://raincloud.warnerbros.com/wbol/us/whv/med/bbc/edgeofdarkness/clips/eode2_do_you_know_anything_qt_300.mov

REVIEW
While this series was released in 1986, it holds up quite well. This thriller showcases the talent of Bob Peck as Detective Inspector Ronald Craven. It won both the Best Drama Serial and Best Original Music at the 1986 BAFTAs.
Not only is this an intense story that gives you a flavor of the British justice system, it has a hint of politcal activism and is a portrait of a father's search for the truth behind the shooting death of his daughter.
Each episode builds as Craven learns more about his daughter's activities and what could have led to her death. This is a top-rate story and production.

If the title sounds familiar, it's because the current movie out with Mel Gibson under the same name was based on this story.

SOUTHLAND: THE COMPLETE FIRST SEASON UNCENSORED
Release date: January 26, 2010
Official web site: www.southlanddvd.com

Synopsis:
L.A. is sandy beaches and Bel-Air mansions and flawless bodies. And it's gang bangers and drug deals gone wrong and apartments crammed with almost as many people as cockroaches. It's Southland, the place where a rookie cop and his savvier, veteran colleagues struggle to make a difference. Here in a 2-Disc Set are all seven Season One Episodes of the gripping, lightning-paced series about the men and women who live their lives – professional and personal – on a jagged edge, taking on criminals, victims and a sprawling city tainted by vice and seething with danger. It's hellish work. But, as one wised-up cop says, "Every once in a while, you get to take a bad guy off the street for good. And that, my friend, is God's work."

TOP GEAR SEASON 11 AND SEASON 12
Release date: January 12, 2010

Top Gear Starring: Jeremy Clarkson , Richard Hammond , James May
Season 11 Synopsis:
This season's highlights include a car chase in presenter-chosen old bangers for traffic cops, a race in the French Alps against extreme skiers, a race across Japan (a Nissan car versus public transport), a cross-country fox hunt (with Jeremy as the prey), and a Brits versus German Top Gear challenge.

Season 12 Synopsis:
The world's biggest car show returns, and this series kicks off with a crash, a bang and an overwhelming smell of burning when Jeremy, Richard and James buy second-hand trucks and turn their hands to being truck drivers - which turns out to be a lot harder than they thought. The boys travel to the USA to take three new generation big-engine 'muscle' cars on an epic road trip from San Francisco to the heart of Utah; are challenged to drive from the heart of Switzerland to the North West coast of England on just one tank of fuel and James travels to the frozen North to discover why the Finns are such good racing drivers.

Some Top Gear stat:
• Top Gear is the most popular car entertainment show worldwide
• As seen on BBC AMERICA– Now in over 64 million homes
• More than 500 million people worldwide have seen Top Gear
• Top Gear YouTube channel have over 184,000 subscribers and over 5.6 million views
• Top Gear is the most visited site on BBCAmerica.com
• 79% of all video viewed on BBCAmerica.com is from Top Gear

REVIEW
I just love this show!!!! Sometimes I don't get all the British humor or recognize all the names of people being thrown about, but these guys do have the best job on Earth! I normally don't like comedy shows of any kind. People acting stupid just don't do it for me, but these gentlemen are just hysterical! They will take cars and do some amazing things with them! In addition, their reviews of some of the new "muscle" cars is wonderful. They pull no punches in their review of Ferrari, Astin Martin, Alfa Romeo. On TOP GEAR 11, they race in the French Alps against extreme skiers, race across Japan (a Nissan car versus public transport), a cross-country fox hunt (with Jeremy as the prey), and a Brits versus German Top Gear challenge. Their race across Japan reminded me of times when I've been in foreign countries and couldn't read the road signs!
In TOP GEAR 12, the guys travel to the USA to take three new generation big-engine 'muscle' cars on an epic road trip from San Francisco to the heart of Utah; are challenged to drive from the heart of Switzerland to the North West coast of England on just one tank of fuel and James travels to the frozen North to discover why the Finns are such good racing drivers.
If you love cars, even if you don't, but enjoy good humor, you should pick up these DVDs. Top Gear 11's 2-disc set gives you about 6 hours of enjoyment. Top Gear 12's 4-discs provides you with 7 3/4 hours of fun.
Aside from all the car stuff, they also visit some of the most beautiful countries -- the photography is just outstanding!

ROBIN HOOD: SEASON THREE
Release date: January 12, 2010
Official website: www.bbcamerica.com

Synopsis:
The legend continues... With new allies and old enemies, Robin Hood returns for a third series full of thrilling adventures as Robin and his gang continue to outwit the dastardly Sheriff and his forces. As the series begins, the outlaws are in disarray. Marian is dead and Robin has split up the gang and launched a solo mission to avenge her and kill Gisborne. It is only the intervention of the mysterious Tuck that stops Robin joining Marian in an early grave. Which is bad news for Gisbourne and the Sheriff. Under pressure from Prince John, they must take down Robin Hood once and for all. When the prince, tired of their ineffectualness and bad leadership, arrives in Nottingham to reprimand the Sheriff and Gisbourne, it becomes clear that there is only room forone sidekick at his table,but which one?

REVIEW
I have loved this series from the very beginning. Jonas Armstrong is wonderful as Robin Hood -- and he has such good company in the role from Errol Flynn to Russell Crowe! There were a number of new twists in the story this season. Picturing Guy of Gisbourne as a good guy was a bit hard, but had the story continued, I think it might have worked out. Guy was indeed seeking power, but you see ocasions of hope for the true honest self to emerge. He is as haunted by Marion as Robin; so our two main characters have much in common. Richard Armitage, by the way, made a marvelous Guy of Gisbourne. Additions to the cast in this season were very worthwhile. Brother Tuck, David Harewood and Kate, Joanne Froggatt, added considerably to the enjoyment of this season. However, my favorite character was, and is, Much portrayed by Sam Troughton. The ever faithful right-hand man of Robin added a sense of humor and levity to the series.

ER: THE COMPLETE TWELTH SEASON
Release date: January 12, 2010
Official site: www.ertv.com

Synopsis:
Look who's checked in at County General: Dr. Victor Clemente arrives with a motor mouth, a load of talent, and a questionable past. Imposing, no-nonsense Eve Spellman takes charge (and almost takes over) as the new nurse manager. And hunky paramedic Tony Gates proves he's more than a guy on the make. Season 12 also brings spiraling drama and suspense to the lives of ER veterans. Abby and Kovacs share unexpected news. Gallant comes home from Iraq to be with Neela. Pratt goes to Darfur to work with Carter. And burn victims, stabbing victims, gunshot victims, assault victims--young and old, male and female, grateful and combative --keep the ER on edge. And sometimes over the edge.

REVIEW
This is one of those series that has had a number of ups and downs over its long run. When George Clooney left the series, there were predictions of cancellation -- but here it is, 12 years later -- still going. I can't say that this year has been as strong as some of the others. Many people have mentioned they didn't care for the Africa episodes featuring Dr. Carter (Noah Wyle). However, there were a number of wonderful episodes, which critics noted with emmy nominations to folks like James Woods.
Overall, a good season with varied stories and more of the internal turmoil between staff and management. There were some wonderful guest stars as well this season -- including Armand Assante, Ernie Hudson and John Stamos. Fans of the series will not want to miss an episode.
New DVDs are coming out all the time. Please visit the DVD page for more information and reviews. DVD NEWS AND REVIEWS .
NEW FAMILY DVDS
Looking for movies you can watch with your children? I have moved many of the family-oriented DVDs to a Family DVDs page. Here you will find wonderful DVDs you can enjoy with your entire family -- no matter the age. You will find background information about the DVD, but there are clips as well from Warner Bros. Enjoy!

GUEST REVIEW:
I try go get different points of view -- especially since these are "family" videos and there are certain issues parents need to be aware of "before" watching these videos with their children. Here is a guest review of several of the latest DVDs from the WB that fall into the "family video" category."

Review for PUBLIC ENEMIES, FIRST FLIGHT and WONDER WOMAN
First of all I would like to say that I enjoyed all three of the movies a lot. The quality of the DC movies really does surpass that of Marvel's Animation department. They were all well done and the stories were very faithful to the comics. I understand that they are PG-13 movies but was very disappointed at how kid unfriendly they were. The violence in WONDER WOMAN was the biggest set back that I found. Most of the inuendo would be lost on younger viewers but within the opening battle sequence there is a beheading.
In FIRST FLIGHT, the language was more apparent and the violence was not as bad except for the impalement of the Battika (spelling) and that of the rogue pirate.
PUBLIC ENEMIES I was just disappointed in the language. The violence was not over the top but in several situations another word could have been chosen to make it more acceptable. I enjoyed the movie and found it close to the comic storyline. The artwork was also rendered to closely resemble the original artists work. Nice job on the movies overall but it will be a while before the kids will be watching any of them.
JOHNNY QUEST has been fun to watch. A little different then the original Johnny I remember but the kids enjoy it regardless.
WARNER ARCHIVES
DYING ROOM ONLY
Offical website: at http://www.wbshop.com/Dying-Room-Only-1973-TV/1000120170,default,pd.html?cgid=

Dying Room Only – synopsis:
Acres of burning desert. A rundown diner. Hostile, close-mouthed locals. And an upscale L.A. couple just passing through. It's the perfect setup for suspense. Eight-time Emmy Award® winner Cloris Leachman leads a stellar cast that includes Ross Martin, Ned Beatty and Dabney Coleman in a smart, lean chiller scripted by acclaimed sci-fi/ fantasy writer Richard Matheson (I Am Legend). The story follows Jean Miller (Leachman), whose husband (Dabney Coleman) disappears after they stop at the dusty crossroads diner. No one – not even the sheriff (Dana Elcar) – will help her. So Jean desperately begins her own investigation, one that leads her straight into an ingenious web of mystery and murder.

REVIEW
Here is a DVD from the distant past with a number of very familiar faces in it. Cloris Leachman shows why she has so many Emmys in her closet with a stellar performance in DYING ROOM ONLY. Dana Elcar (McGyver) is a wonderful addition as the thoughtful sheriff who believes Jean about the disappearance of her husband. This is a good movie for a cold winter Sunday afternoon.

For more information on other DVDs that have just been released and reviewed, go to New DVDs
BABYLON 5 MUSIC VIDEOS AND TRIBUTES
I found this message on the Babylon 5 moderated newsgroup this morning and just had to post it so that others might enjoy the marvelous music videos created by John Hudgens.

+++++++++++++++++++++++++
As some of you may know, I was hired by Joe Straczynski back in the day to create Babylon 5 music videos for him to use at science fiction conventions, and later to promote the show to networks. Eight were produced over the run of the series, not including the memorial videos I did later for Rick Biggs and Andreas Katsulas.

For the longest time, the only way to see these was if Joe or I showed them at a convention, but now, after numerous requests from fans over the years, Joe has given me permission me to post these online.

Danger Zone: http://www.youtube.com/watch?v=xYNG0ow0G0k

I Need a Hero: http://www.youtube.com/watch?v=PFo3Lau2Occ

Requiem: http://www.youtube.com/watch?v=X7ckXY6yiVQ

Nobody's Side: http://www.youtube.com/watch?v=Wk9LvldiOf0

Welcome to the Third Age: http://www.youtube.com/watch?v=YT5q_ltXiY0

Keep Yourself Alive: http://www.youtube.com/watch?v=t0lRtpWR5lo

The Phantom B5 Video: http://www.youtube.com/watch?v=uV4GMNjDdYc

Third Age 2K: http://www.youtube.com/watch?v=HqIyY0PWjbI

Richard Biggs memorial: http://www.youtube.com/watch?v=HyD4L8yNtsA

Andreas Katsulas memorial: http://www.youtube.com/watch?v=h2UQ2l9NPIg

- This is the extended version that I did for Andreas' widow ater the original cut was released on the net. It's never been seen online until now.

For those of you who've never seen these, I hope you enjoy them - and for those that have (and emailed me many times over the years about releasing them), I hope they're as good as you remember. Working with Joe on these videos was one of the highlights of my career, and I'll be forever grateful to him for the doors these have opened for me. I'm proud to have them on my resume.

John Hudgens
www.zteamproductions.com
THE BRAVE AND THE BOLD #29
Written by J. Michael Straczynski, art and cover by Jesus Saiz.
A thing that lives...and fights for its soul! The shambling walking doll that is Brother Power, the Geek has been reborn in Gotham City without a home or purpose! Could destiny have something in store for this seemingly lost relic? And why does his appearance cut into Batman's.
32 pages, $2.99, in stores on Nov. 18.
RED CIRCLE: THE HANGMAN #1
Written by J. Michael Straczynski; Art by Tom Derenick and Bill Sienkiewicz; Cover by Jesus Saiz.
J. Michael Straczynski dives into the DC Universe, bringing four of the finest heroes of the Golden and Silver Ages with him! Completely reimagined for the modern world from their original appearances in Archie/MLJ publications, these four heroes will show you a side of the DC Universe you've never seen before! The Civil War claimed many lives…but one of those lives still hasn't ended! Union doctor Robert Dickering found himself on the wrong side of the battle lines, and despite his heroic treatment of a fallen enemy soldier, he also found himself on the wrong end of a noose! But a shadowy power stepped forth in the twilight moments between life and death and offered him a deal he couldn't refuse: to forever roam the Earth, saving the lives of innocents condemned like himself – or hastening the deaths of the guilty! But in taking the seemingly righteous mission of the Hangman, has he accepted God's work? Or has he become the vengeful fist of the Devil himself?





March 5-7, 2010
TWILIGHT CONVENTION
City: Atlanta, Georgia
Place: Westin Buckhead, 3391 Peachtree Rd. NE
Guests: Peter Facinelli, Gil Birmingham, Kiowa Gordon, Bronson Pelletier, Daniel Cudmore, Christopher Heyerdahl, Michael Welch
For more information, go to Creation Conventions
SPECIAL ANNOUNCEMENTS!
Creation Entertainment has a large number of conventions planned for the next several months. They include stars from TWILIGHT, SUPERNATURAL, STARGATE, FARSCAPE, XENA, SERENITY, STAR TREK, etc. Check out their calendar to see if one will be in your neighborhood soon. Don't miss their Videos page as well. It is full of some priceless video from a number of conventions.
Be sure to visit the referenced sites to see if there have been changes in dates/guests attending. Visit our Convention Calendar for a full listing of upcoming conventions.
BACK ISSUES OF THE ZOCALO TODAY
The front page of the The Zocalo Today changes daily, so be sure to check the back issues to make sure that you haven't missed anything IMPORTANT! I don't want the front page getting too long so I shift information periodically into the archives. So if you aren't a regular visitor to The Zocalo Today, be sure to check out the back issues. Just use the button above!
---
Take care and I look forward to hearing from you.
Sandra Bruckner (sgbruckner@aol.com)
Editor/Publisher
ISN News: The Zocalo Today
http://www.isnnews.net
Copyright - SBruckner, 1999-2009