[an error occurred while processing this directive]

The Zocalo Today

Welcome and thank you for dropping by. Babylon 5 brought many of us together -- and it remains with us, despite the fact that is no longer in production. The good thing is that the internet gives a LOT of ways to stay in touch. Don't be shy. Join in the discussion today or drop by my blog! You can also find me on FaceBook and Twitter.

If you have questions or items for the news, drop me a line at sgbruckner@aol.com.

Again, WELCOME!
SATURDAY, APRIL 10, 2010
SUPERNATURAL - 100 EPISODE - POSSIBLE SPOILERS
On Thursday, April 15, SUPERNATURAL will air its 100th episode. Now that Dean (Jensen Ackles) has decided to surrender to Heaven, things are about to get pretty tense between him and the little rogue angel on his shoulder, Castiel (Misha Collins).
This is a preview clip of the landmark episode, "Point of No Return."
Dean ditched Castiel and Sam (Jared Padalecki) at the end of the last episode to go say his last goodbyes before he "says yes" to allow the arch angel Michael to use his body as a vessel. Since Castiel rebelled against all of Heaven, losing a lot of his angel mojo, to keep Dean away from Michael, he's obviously not too thrilled by Dean's plan.

SPIELBURG GOES TO DISCOVERY
Discovery announced a science fiction-science fact miniseries to be developed by Steven Spielberg called FUTURE EARTH that will imagine what life on Earth would be like in 25, 50 or 100 years.
As the project is being produced by DreamWorks Animation, we're thinking it will have a CG component to it.
The miniseries won't be fiction, but rather will rely on futurists and scholars to examine various aspects of daily life as they might appear in the future.
No dates have yet been set for airing the new mini-series.
RIESE COMES TO SYFY
A mysterious wanderer named Riese has been on the run in an online futuristic fantasy-adventure series—and now she (along with her webisodes) has run all the way to Syfy. Syfy Digital has acquired the rights to the entire award-winning 10-part series with an eye toward possibly developing it for broadcast on air, just as the channel did with the Web series SANCTUARY.
Here's Syfy's official announcement.
SYFY DIGITAL ACQUIRES RIESE
ACCLAIMED, STREAMY AWARD- WINNING 10-PART FANTASY-ADVENTURE WEB SERIES FOR FALL 2010
Season One and The Never-Before-Seen Season Two To Be Streamed on Syfy Digital With Eye Towards Development for Broadcast
New York, New York - April 8, 2010 - Syfy remains on the forefront of cutting edge fantasy based digital entertainment with the acquisition of the highly acclaimed web series, Riese, it was announced today by Craig Engler, SVP and GM of Syfy Digital. Syfy Digital has acquired the rights to the entire 10-part series - which is distributed by Fireworks International, the television and digital distribution arm of ContentFilm plc - with an eye towards development for a broadcast air. Riese consists of two five-part episode seasons, with season two premiering fully for the first time exclusively on Syfy.com. Season one and two are both slated for a digital launch in the fall 2010.
"RIESE is a fantastic web series with a lot of room to grow, and we're excited to work with the very talented cast and crew to help them take the show to the next level, backed by the full promotional efforts that Syfy can bring to the table," said Engler. "At the same time we'll be working hand-in-hand with our TV development team to see if Riese has the potential to make the jump to TV, just like our hit show Sanctuary did."
RIESE recently scooped the Streamy Award for 'Best Cinematography in a Web Series' with a further three nominations for Best Sound Design, Best Foreign Series and Art Direction. The digital series starring Christine Chatelain (Sanctuary, Fringe), Sharon Taylor (Smallville, Eureka), Ben Cotton (Stargate Atlantis, Haper's Island), and Patrick Gilmore (Fringe, Stargate Universe), was shot in Vancouver, BC, and is created by Ryan Copple and Kaleena Kiff and produced by Galen Fletcher and Nicholas Humphries.
Jonathan Ford, Executive Vice-President, Digital Acquisitions and Distribution at Fireworks International added, "Syfy is highly regarded in the digital community with a fantastic background in identifying and securing the best in new multiplatform content. We are delighted to announce this significant deal for the important US market and look forward to working with the Syfy team on the web series as well as developing Riese for television."
RIESE is a fantasy-adventure based web series that chronicles a mysterious wanderer named Riese, (portrayed by Chatelain). A life-on-the-run from a world with a dim future, Riese and her trusted wolf companion, Fenrir flee their dying land of Eleysia in search of freedom as they are hunted by assassins of 'The Sect,' a terrifying religious entity. As she tries to piece together her mysterious past, Riese will take on a life and death journey with the balance and the fate of the world lying in the palm of her hands.
SCIENCE FICTION NEWS STORIES:
News from yesterday and the last couple of months can be found in the News Archive. Check it out to catch up on all that has been going on in the world of science fiction.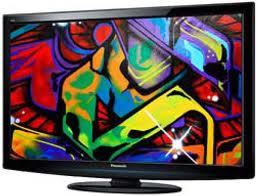 8:00pm on CBS
CSI: Miami-Episode: Kill Clause (First Aired: November 23, 2009)
Deadly jellyfish are used as a murder weapon; a mysterious woman from Jesse's past returns.
8:00pm on BBC America
Doctor Who-Episode: The End of Time (First Aired: January 10, 2010)
The Tenth Doctor's nemesis has been reborn; a shadow falls across the entire universe.
9:00pm on CBS
Criminal Minds-Episode: Parasite (First Aired: February 03, 2010)
The team follows a con artist whose crimes escalate as his mental health declines.
10:00pm on ABC
Castle-Episode: Sucker Punch (First Aired: January 18, 2010)
While investigating an Irish mobster's death, Beckett and Castle uncover a local turf war that may be connected to an infomercial guru and an international drug-smuggling operation; evidence causes the case to become personal for Beckett.
ON SYFY TONIGHT
9:00pm
Mega Piranha (2010)
Mutated Amazonian fish eat their way toward Florida.
Tiffany, Paul Logan, Barry Williams, Eric Forsberg, Eric Forsberg
CRUSADE: BEHIND THE SCENES
A new book is available that is a must-have for CRUSADE fans. CRUSADE: BEHIND THE SCENES is described in this way: "As-It-Happened" Interviews with the Actors, Designers, Directors, Producers and Writers Detailing the Creation (and Destruction) of the Babylon 5 Spin-off Series.
From the first frame of film until the last, these cast and crew interviews occurred "as-it-happened" so they are free of any revisionism. Nothing is forgotten. No detail spared.
Even better, the interviews in this book contain 70% never-before-seen material...and the 30% that was seen was published in UK-based magazines back in 1999.
Uncut.
Uncensored.
Nothing held back.

Price: $39.99
This book will never be offered at a discount again.
For more information, go to www.B5books.com

FINAL NOTE
CRUSADE: Behind the Scenes does NOT contain any of the show's scripts. It is a compilation of interviews and images. The Crusade scripts, including those that were never filmed, will appear in J. Michael Straczynski's forthcoming 3-volume series, "CRUSADE: What the Hell Happened"
KEEPING UP WITH CAST AND CREW
JMS UPDATE FROM FACEBOOK
J. MIchael Straczynski:
Demonstrating a serious lack of decorum on their part, the Orange County Screenwriters Association has invited me to talk about writing on May 22nd at the Regency South Coast Theater in Santa Ana. It's open to the public, with the first hour spent on general business before I show up. So the services start at 10 a.m...., the trouble begins at 11, and the first arrests should commence by noon.
DANIEL DAE KIM IN HAWAII FIVE-O
According to the Hollywood Reporter, LOST's (CRUSADE's Lt. Matheson) Daniel Dae Kim is staying in Hawaii with a lead role on CBS' HAWAII FIVE-0 remake.
In CBS' updated take on the classic cop series, from CBS Studios, Kim will play Detective Chin Ho Kelly, a role played in the original series by Kam Fong.
The part of Detective Steve McGarrett has not yet been cast, though "Moonlight" star Alex O'Loughlin continues to be in talks for it.
The new "Hawaii Five-0" hails from hot feature writers and "Fringe" co-creators Alex Kurtzman and Roberto Orci and "CSI: NY" executive producer/co-showrunner Peter Lenkov.
Kim, who played Jin Kwon on "Lost" for its six-season run, is the first actor from the show's core cast to book a new series project this pilot season as the ABC mystery drama heads to its May finale.
ISN BLOG
Join me on the ISN News Blog at http://isnnews.blogspot.com. I'll put in stuff that I think is interesting for others to read about and I hope you will join in to discuss of the issues -- related to science fiction or not!




Here is a quote from J. Michael Straczynski about emotions.
I had this theory that the more important and intimate the emotion, the fewer words are required to express it.

First it's in dating: "Will you go out with me?" Six words.
"Honey, I care for you." Five words.
"You matter to me." Four words.
"I love you." Three words.
"Marry me." Two words.
But what's left? What's the one most important and intimate word you can ever say to somebody? It's "goodbye."

While Andreas Katsulas (G'Kar), Rick (Biggs) and Tim (Choate) are no longer with us, we will not forget their wonderful personalities and talent -- as well as their significant contributions to the BABYLON 5 universe. Be sure to visit In Memory Of for more information about memorial efforts.
Until we met again, in a place where no shadows fall.
BABYLON 5 BIRTHDAYS
Christopher Franke - April 6
Maggie Egan - April 11
Tony Dow - April 13
Warren Takeuchi - April 19
Peter Jurasik - April 25

Have I missed anyone? If you know the birthday of someone connected with Babylon 5, pass the information along. We want to include everyone in our Happy Birthday Wishes.
BILL MUMY RADIO
Bill Mumy is inviting you to check out his brand new weekly radio show, "THE REAL GOOD RADIO HOUR with your host Bill Mumy".

We'll be listening to many different styles of music and learning about those who pioneered them.
"The Real Good Radio Hour" will air every Wednesday and Friday at 7 PM both Pacific and Eastern time and can be heard weekly on KSAV.org.

Bill has a new place on FaceBook as well http://www.myspace.com/billmumy
BABYLON PODCAST
Welcome to Show #192!

We welcome special guests Jim, Chuck and Sonny from the band Sci-Fried, joining us to talk about how B5 influenced them, inspired some of their music, and to chime in on the Geeking.
We also say farewell to Andrew Koenig, son of Walter Koenig, and our hearts and thoughts are with Walter and his family.
Deep Geeking: Tim, Summer, Bret, Jeffrey, and Chuck discuss "In the Beginning", the first of the Babylon 5 TV movies, and how it functions as a vehicle to introduce the series to a brand new audience coming in via TNT, and to the existing fans who may not have been able to see all of the previous four seasons due to inconsistencies in syndicated broadcast times.
Summer also tosses out the theory that some of the retconned information might have been made up by Londo to fill in the blanks in the story he was telling, and idea that hit upon her while we were chatting.
How do you feel about some of the retcons that were introduced in this movie? Do they bother you, or are they understandable given the need to incorporate the existing cast members in slightly different situations? Do the characters not remembering or acknowledging meeting each other concern you more or less than altering the details of Sheridan's destruction of The Black Star?
Feedback Wanted: Don't forget to let us know if you want to submit your formal theories about "Day of the Dead", pro or con, for a final theoretical debate on what really happened in that episode.
Submitting your own Feedback: If you have any suggestions or comments, please let us know! Call 206-338-2259, or just email us a comment you've recorded yourself!
Live Video Stream: Yes, the technology has progressed to the point where we can now play video voicemails into the video live stream. Check out the video stream of our live feed at Ustream.
Second Life Info: FarPoint Media's Second Life space can be found on the Third Life Books island in the Wind River Territory. Find the island here: http://slurl.com/secondlife/Wind%20River%20Territory/50/129/22.
Babylon 5 Information Gathering: If you know of a dead or abandoned B5 related website that may be in need of a new home, let Summer know! Maybe we can mirror it here or house it on a sister site.
To catch up on all the previous Babylon 5 podcasts, go to www.babylonpodcast.com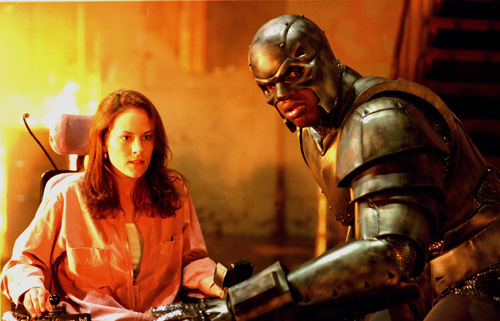 NEW RELEASES FROM THE WARNER ARCHIVE
STEEL
Available: April 7, 2010

Synopsis
Basketball superstar Shaquille O'Neal ("Kazaan") sheds his hi-tops for a dazzling suit of battle armor as the latest and greatest DC Comics superhero to wage war on crime. When evil scientist Judd Nelson ("Jay and Silent Bob Strike Back," "The Breakfast Club") begins selling top-secret weapons to LA's street gangs, former military researcher Shaq joins forces with a brilliant electronics expert to build an invincible suit of armor. Layered in his magnetic metal sheath and armed with his own hi-tech weaponry, Shaq transforms into his mythic alter-ego, "Steel." From a secret command center, Steel sets out on a high-powered silver motorcycle to confront Nelson and rid the city of crime. Co-starring Annabeth Gish ("Double Jeopardy," "Nixon") and the original urban crime-fighter, Richard Roundtree ("Shaft," "Seven"). Directed by multiple Emmy-winner Kenneth Johnson (TV's "Incredible Hulk," TV's "V"). Produced by Oscar, Emmy and Grammy-winning producer/composer/performer, Quincy Jones.

VIDEO CLIPS:
STEEL:
http://pdl.warnerbros.com/wbol/us/dd/med/steel/clips/steel_trouble_qt_700.mov

http://www.metacafe.com/watch/4384700/steel/

THE AMAZING CAPTAIN NEMO
Available: April 6, 2010

Synopsis
From hit making producer Irwin Allen (The Poseidon Adventure, The Towering Inferno) comes the triumphant return of the greatest adventurer of all (by way of Jules Verne)! Awakened from a 100-year cryogenic freeze, the legendary Captain Nemo (Academy Award® winner* José Ferrer) pursues a mad scientist (Burgess Meredith) who threatens to destroy Washington unless he's paid a billion dollars in gold. Co-written by Psycho's Robert Bloch, The Amazing Captain Nemo was originally conceived as a three-part pilot for a weekly TV series. Combining action, heroics and Emmy®-nominated special effects, The Amazing Captain Nemo is seagoing action and excitement that's simply under-and-out of this world!

VIDEO CLIPS:
THE AMAZING CAPTAIN NEMO
http://www.youtube.com/watch?v=uUMs2FY3yPc&feature=youtube_gdata

http://pdl.warnerbros.com/wbol/us/dd/mod/a/ADS_WB.com_AMAZING_CAPTAIN_NEMO-_THE__4_3_NTSC_E0050656_TRAILER_STEREO_2503702.flv

REVIEW
Jules Verne was the master of adventure stories and no one does underwater adventure like Irwin Allen. This DVD blends the two wonderfully and will take you back to the days when VOYAGE TO THE BOTTOM OF THE SEA ruled the airwaves! This movie has a wonderful cast: Burgess Meredith, Burr Debenning, Jose Ferrer, Linda Day George, Mel Ferrer, Tom Hallick.
HOLIDAY SPECIALS
THE FIRST EASTER RABBIT
Release date: April 9, 2010

In this magical animated feature, the beloved stuffed bunny of a small child miraculously becomes the first Easter rabbit. Burl Ives narrates.

REVIEW
Even though Easter has past, movies like this don't go out of style. Burl Ives is masterful in his telling of the story of Stuffy, a toy rabbit that is called upon to become the First Easter Rabbit. This enjoyable entry in the Rankin/Bass oeuvre has a simple charm that parents and children alike can appreciate. While the animation is quaint by today's standards, the story is the star here -- not the special effects.
Bugs Bunny's Easter Funnies
Release date: April 6, 2010

When the Easter Bunny calls Granny to tell her that he is sick & unable to distribute Easter Eggs. Granny thinks Bugs Bunny would be a good substitute, so she goes down to the Warner Brothers Studio where Bugs is filming 3 minute segments to complete his cartoons. Here she must sit through the various filmings & screenings of Looney Tunes Cartoon segments to try to talk to Bugs.

This collection includes cartoon clips used from:
1) Knighty Knight Bugs
2) Hillbilly Hare
3) Bully for Bugs
4) Tweety's Circus (Tweety & Sylvester)
5) Birds Anonymous (Tweety & Sylvester)
6) For Scent-Imental Reasons (Pepe Le Pew)
7) Rabbit Of Seville
8) Foghorn Leghorn cartoon
9) Robin Hood Daffy (Daffy & Porky)
10) Sahara Hare

REVIEW
This is a wonderful collection of all your Looney Tune favorites. These are very short segments, perfect for little kids with short attention spans. For those of us who just love watching Looney Tunes, you may find them too short, since these are more like clips from the original feature cartoons.
Regardless, this DVD is a lot of fun and should provide some wonderful enjoyment for you and your children.
GILMORE GIRLS - HD
The wity and sassy Gilmore Girls are back in HD! The beloved Gilmore Girls: The Complete Series makes its long-awaited debut this week For Download on iTunes with Seasons 3-7 available for the first time ever on any format in HD. Now the series can be re-experienced anywhere and any time from a computer, iPhone, iPad, and more – perfect for the sassy fan!

You can find the all-new official Gilmore Girls page on iTunes at http://bit.ly/iTunes_GilmoreGirls

Here is a video clip for your enjoyment:
http://www.youtube.com/user/warnerbrosonline?blend=1&ob=4#p/a/u/1/yi_3cPpeBG8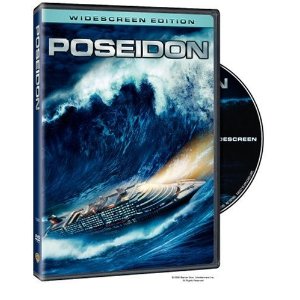 POSEIDON
Release date: April 6, 2010
Synopsis:
It's New Year?s Eve on the Poseidon. Partying voyagers toast the future. The future comes in a rush: a 150- foot rogue wave flips the cruise ship over?and a struggle to survive begins. Director Wolfgang Petersen (The Perfect Storm) returns to the sea with a thrill-packed, cutting-edge screen adaptation of Paul Gallico's novel The Poseidon Adventure. Josh Lucas, Kurt Russell, Richard Dreyfuss, Emmy Rossum and more play passengers who must rely on each other as they seek safety through the water, flames and wreckage of an upside-down world.
REVIEW
The special effects are the real stars of this movie. Wolfgang Peterson has pulled together a wonderful remake of the 1972 disaster movie THE POSEIDON ADVENTURE. However, this version is far more spectacular, with shocking digital effects, massive sets, amazing stunt-work and enough fire and water to fill five movies with challenging worst-case scenarios. A small group of survivors (including Josh Lucas, Kurt Russell, Emmy Rossum, and Richard Dreyfuss) begin their long climb climb upwards, to the ship's hull, in their treacherous quest for a safe exit. Unfortunately, not a lot of time was spent on character development for any of the principal characters. You are fed bits and pieces here and there, but you don't get close to any of them. However Petersen's handling of non-stop action is so slick and professional that you can't wait to see what obstacle will be put in front of the survivors next! The capsizing scenes are nothing less than awesome, with some effects so real (and so horrifying) that younger and more sensitive viewers may need to look away. Even without getting involved with a character, POSEIDON is certainly never boring.
FREE WILLY: ESCAPE FROM PIRATE'S COVE
Starring: Bindi Irwin, Beau Bridges Director: Will Geiger Rating: PG (Parental Guidance Suggested)r> SYNOPSIS:
Young Kirra (Bindi Irwin, daughter of the Crocodile Hunter and star of Bindi the Jungle Girl), leaves her Australian home to summer with her grandfather (Beau Bridges) in South Africa. Soon she discovers a baby orca stranded in the lagoon near her grandfather's rundown seaside amusement park. She names her new friend Willy - and embarks on a great quest to lead the whale back to his pod before her grandfather's greedy rival turns Willy into a money-making attraction at his slick theme park.

REVIEW
FREE WILLY has been a favorite movie of mine for years. I've watched all of the series so this one was also a must-see. Bindi Irwin is quite a talented young lady. She is quite natural in the role. Beau Bridges is marvelous as the cranky grandfather who runs an amusement park in South Africa and becomes the home for Kirra when her father is injured and unable to take care of her for the summer. Enter Grandpa Beau Bridges. Kirra eventually gets over being sent away and finds her Grandfather's amusement park a wonderful place for the summer. When Willy wanders into the cove during a storm, he quickly becomes a money-maker for Grandpa Gus and the money they make they use to fix up the aging amusement park.
As Willy gets familiar with everyone and Kirra begins to feed the little Orca, Gus startings marketing Willy -- t-shirts, stuffed animals, the works. The money bearly covers the fish bill though. As Willy gets bigger, the cove gets smaller and Gus doesn't now how Willy will survive. Enter the villain -- a competing amusement park owner. He wants to buy Willy and build an aquarium around him. While Gus doesn't want to sell Willy, he also knows that he can't continue to feed him as he gets bigger. The new aquarium would offer Willy a number of advantages -- a new trailer, steady diet, but not the people he loves.
In order to save Willy, Kirra sets out to find Willy's whale pod and hopes to return him to his family.
All in all, this is a very enjoyable movie; something to watch with your kids on a rainy afternoon - or quiet evening.

THE PRISONER
Key Actors: Jim Caviezel, Ian McKellen, Ruth Wilson, Jamie Campbell-Bower, Hayley Atwell, Lennie James
Release date: April 6, 2010

Synopsis:
The Prisoner miniseries is a reinterpretation of the British 1960s cult hit series that starred and was co-created by Patrick McGoohan. The Premise : A man, known as Six, finds himself inexplicably trapped in The Village with no memory of how he arrived. As he explores his environment, he discovers that his fellow inhabitants are identified by number instead of name, have no memory of any prior existence, and are under constant surveillance. Not knowing whom to trust, Six is driven by the need to discover the truth behind The Village, the reason for his being there, and most importantly -- how he can escape. Jim Caviezel (The Passion of the Christ, The Thin Red Line) plays the role of Six; and two-time Oscar nominee Ian McKellen (Lord of the Rings, The Da Vinci Code) co-stars as Two.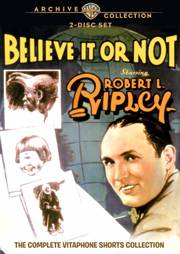 RIPLEY'S BELIEVE IT OR NOT
Release date: March 16, 2010
Official website: http://bit.ly/WAC_Ripley
Here is something unusual for you to consider. The all-new Warner Archive release of Ripley's Believe It Or Not; the 2-Disc DVD set contains all 24 theatrical shorts circa 1930-1932 starring Mr. Ripley as your host through the world of "Believe It or Not".
The collection is being made available for the first time ever on DVD by the Warner Archive starting March
. REVIEW
Everyone knows of Ripley's Believe it or Not, but I wonder how many have actually seen any of the episodes from the show. This recent release not only has Robert Ripley stalking about unbelievable things -- but showing you them through his drawings. As a cartoonist, Ripley also would draw to illustrate the item he was talking about. These new videos were part of the regular cinema entertainment prior to a major feature. Made in the 1930s, they were both entertaining and informative.
NINJA ASSASSIN
Release Date: March 16, 2010
Official website: http://ninja-assassin-movie.warnerbros.com/dvd/

Synopsis:
The filmmakers behind The Matrix and V for Vendetta bring new blood to martial arts movies in this smashing adventure. Korean pop star Rain plays heroic, deadly Raizo. Trained from childhood in the way of the Ozunu Clan ninja, he is stalked by fellow warriors and their dojo patriarch (martial arts legend Sho Kosugi)…and is on the run with a Europol agent (Naomie Harris) who has proof the clan sells assassination services to governments.

Video Clip:
http://www.youtube.com/watch?v=WQv1dk_dXIc

REVIEW
From the first opening sequence, with body parts and blood flying around the screen, you know that this is going to be an energetic movie about children taught to be assassins -- assassins like no other - Ninjas! Ninjas, an order of ancient warriors, move like ghosts, coming into a room like whisps of smoke!
I can see where men (age group 18-28) would love this movie. Rain does a wonderful job as Raizo -- a ninja that breaks with his clan and defends a researcher who is looking into ninja and the nine clans represented. The final battle between Raizo and martial arts legend Sho Kosugi is outstanding.

THE BROTHERS WARNER
Release date: March 9, 2010

REVIEW
The producer of this film, Cass Warner, is actually the granddaughter of Harry Warner, one of the four original Warner Brothers. This documentary focuses on the studio and the story of the four Warner Brothers themselves, starting back in the 19th century and their ventures into the entertainment industry that predate the forming of Warner Brothers the company by twenty years. It goes forward past the time that they exited the running of Warner Brothers the company and talks about the lives of the brothers themselves. Although there were real problems between the brothers in their own private lives, they were devoted to making movies. This is a very fascinating documentary for those interested in film history. Given Warner Bros. place in the movie industry today, it gives a different perspective on the movie industry from the early days through today.

THE BLIND SIDE
Release date: March 23, 2010
Blu-ray Combo Pack, DVD and Download, at http://bit.ly/blfduZ

THE BLIND SIDE is a 2009 American drama–sports film written and directed by John Lee Hancock, and based on the 2006 book THE BLIND SIDE: EVOLUTION OF A GAME by Michael Lewis.[2][3] The storyline features Michael Oher, an offensive lineman who plays for the Baltimore Ravens of the NFL. The film follows Oher from his impoverished upbringing, through his years at Wingate Christian School (a fictional representation of Briarcrest Christian School in suburban Memphis, Tennessee[4]), his adoption by Sean and Leigh Anne Tuohy, and on to his position as one of the most highly coveted prospects in college football. For her performance, Sandra Bullock won the Golden Globe Award for Best Actress and a Screen Actors Guild Award for Outstanding Performance by a Female Actor in a Leading Role as well as an Academy Award for Best Actress. The film itself also received an Academy Award for Best Picture nomination.
The film stars Quinton Aaron as Michael Oher, Sandra Bullock as Leigh Anne Tuohy, Tim McGraw as Sean Tuohy, Oher's adoptive parents, and Kathy Bates as Miss Sue, Oher's tutor. The movie also features appearances by several current and former NCAA coaches, including SEC coaches Houston Nutt and Ed Orgeron (Oher's coaches in college, though Nutt represented Arkansas at the time and therefore does so in the film) and Nick Saban (who was at LSU at the time and represents them in the film), former coaches Lou Holtz, Tommy Tuberville, Phillip Fulmer, as well as recruiting analyst Tom Lemming.

Video Clip:
http://www.youtube.com/watch?v=RVlLbYptsUs

REVIEW
If you are looking for a feel-good movie to watch with the whole family, check out THE BLIND SIDE. This heart-warming story teaches a number of lessons -- sharing, kindness, family! Sandra Bullock is awesome as Leigh Anne Tuohy, a Memphis Mom who takes in "Big Mike", a lumbering black youth who had no family but a big heart and a desire to belong somewhere. Along with his big size, he could play sports. The Tuohys took him in, opened up their hearts and home to him.
This is a wonderful, true story -- meant to be shared.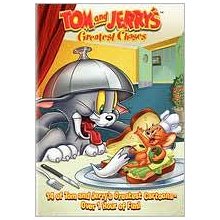 TOM AND JERRY'S GREATEST CHASES, VOLUME 4
Warner Home Video - 98 min - Region: 1 (USA & territories, Canada)

REVIEW
Parents rejoice! Another Tom & Jerry DVD is available for you and your children to enjoy! Since the 1940s, Tom and Jerry have provided cat and mouse antics for all ages. What kid hasn't enjoyed these characters created by William Hanna and Joseph Barbera? I enjoyed them when I was a kid; now my nieces & nephews and their children are enjoying these videos. The other advantage is that they are short, so they will hold the attention of the smallest children. The giggles that come from the room when I put on this DVD is pure pleasure talking!

Among some of my favorite shorts in this collection are:
"Little Quacker" (1950) and "Just Ducky" (1953), featuring Jerry's little friend duck
"Tom and Chérie" (1955) features Tom, Jerry, and Jerry's assistant Tuffy in the third "Mouseketeer" short (after "The Two Mouseketeers" (1952) and "Touche', Pussy Cat!" (1954))
"Jerry & Jumbo" (1953) featuring Jerry and his baby elephant friend Jumbo, who fell off a circus train
"Little School Mouse" (1954) entertains the notion of Jerry teaching Tuffy how to outwit cats and ends up with him needing to learn a thing or two himself
Watching these videos not only harkens back to a different time, but it presents a certain innocence to cartoons that I still love after after all these years. The only blood you'll see is the ketchup used to fool Tom into thinking he's bleeding every now and then. Try to find that in today's cartoons!
Be sure to look for Tom and Jerry's Greatest Chases, Volume 4. Share them with those you love -- laugh together! It's good for your health!

SCARECROW AND MRS. KING - SEASON ONE
Release date: March 22, 2010

It has been a LONG time coming, but this 1983 series has finally come to DVD. The series ran from October 3, 1983, to May 28, 1987 on CBS. The show starred Kate Jackson and Bruce Boxleitner as divorced housewife Amanda King and top-level "Agency" operative Lee Stetson who begin a strange association, and eventual romance, after encountering one another in a subway station.

REVIEW
Has it really been that long ago? I guess time has flown by, but it was still good to see this series finally hit DVD release. I know a lot of people have been waiting to see it!

This was one of those charming duos that had great chemistry. Bruce Boxleitner and Kate Jackson were marvelous together. Mrs. King was always getting embroiled in one adventure after another. It was comical watching her try to balance between her family and the "spy" business.

I think this DVD -- and the entire series -- will be a great addition to my library. There are a number of episodes I'll want to watch over and over again. The relationship between Lee Stetson and Mrs. King will remind you somewhat of other old classics -- Beauty and the Beast, for one!

ALICE IN WONDERLAND
Available on DVD: March 2, 2010
Official Site URL: www.bbcamericashop.com

Synopsis:
Fans of the upcoming ALICE IN WONDERLAND film starring Johnny Depp will revel in this surreal, gothic version of the Lewis Carroll fantasy directed by Jonathan Miller. Miller's masterpiece was filmed for the BBC in 1966 and stars acting legends Peter Sellers, John Gielgud, Michael Redgrave, Peter Cook and Leo McKern, with dreamlike music written and performed by Ravi Shankar. In this Alice, an enigmatic young girl wanders through a Victorian landscape populated by the most bizarre and astonishing characters. Alice gently questions each one in turn, subtly mocking their middle-class English values. Packed with extras from the BBC vault, this Alice in Wonderland is a feast for the imagination!

SCOOBY-DOO! ABRACADABRA-DOO
Release date: February 18, 2010
Official website: www.abracadabradoo.com

Synopsis:
In this brand-new adventure, Scooby-Doo and the Mystery Inc. gang set out on a trip to visit Daphne's sister Madelyn, who has been studying magic at the Whirlen Merlin Magic Academy. However, when the gang arrives, they learn that the school has been troubled with strange disturbances. Many of its students have fled after reporting sightings of a giant Gryphon that's frightened them. The gang smells trouble and sets out to investigate.

CLINT EASTWOOD: 35 FILMS 35 YEARS
There are few actors or movie makers with the staying power of Clint Eastwood. He is a master storyteller and one of the few actors who have made the transition to director successfully -- while continuing to act. Here is a wonderful documentary that chronicles Clint Eastwood's 35 years at Warner Bros. They have made so many classics together -- from Dirty Harry to The Changeling. You will go behind the scenes as films are made and be given a peek at the complex personality of Clint Eastwood.

Here are a few clips from the WB:

Bird EC - EC Piece: The Eastwood Factor - 0:46
http://raincloud.warnerbros.com/wbol/us/whv/med/eastwood_collection/clips/US-HEMAR-ECClip-TEFBird-CE35_qt_300.mov

Mystic River EC - EC Piece: The Eastwood Factor - 0:49
Scoring Stage EC - EC Piece: The Eastwood Factor - 1:29
http://raincloud.warnerbros.com/wbol/us/whv/med/eastwood_collection/clips/US-HEMAR-ECClip-TEFScoringStage-CE35_qt_300.mov

Unforgiven Rewrite EC - EC Piece: The Eastwood Factor - 0:38
http://raincloud.warnerbros.com/wbol/us/whv/med/eastwood_collection/clips/US-HEMAR-ECClip-TEFUnforgivenRewrite-CE35_qt_300.mov

Wardrobe EC - EC Piece: The Eastwood Factor - 1:24
http://raincloud.warnerbros.com/wbol/us/whv/med/eastwood_collection/clips/US-HEMAR-ECClip-TEFwardrobe-CE35_qt_300.mov

REVIEW
Clint Eastwood is a tremendous story teller. He has proven time and time again that he knows what stories to bring to life on the big screen. In this collection, you will share some special moments with Clint Eastwood -- watch him play piano, talk about some of his movies and watch him work as he directs some of his greatest movies. Even if you don't like Clint Eastwood, this collection of work is impressive in its breadth of subject matter. You go from Dirty Harry to Million Dollar Baby. The emotion that comes across the screen is unlike any other. "Do you feel lucky?" "Make My Day." These are just a few of the superb lines he delivers -- as only Clint Eastwood could. Go back in time a bit to relive the emergence of Eastwood as Harry Callaghan. See if one of your favorites is included in the mix!
EDGE OF DARKNESS: THE COMPLETE BBC SERIES
Release date: January 30, 2010
Official website: www.bbcamerica.com

Synopsis:
Police detective Ronnie Craven investigates the killing of his own daughter and becomes embroiled in a vast conspiracy.
DVD Features:
- Alternate ending to the final episode
- Music-only audio option to isolate the Eric Clapton/Michael Kamen BAFTA-winning score
- Magnox: The Secrets of Edge of Darkness featuring interviews with the cast and crew
- "Did You See" featuring reviews of the original BBC broadcast
- Interview with Bob Peck from the BBC's Breakfast Time morning program
- Highlights from the BAFTA awards and Broadcasting Press Guild Awards including interviews with Bob Peck, Joe Don Baker, and producer Michael Wearing
- Photo gallery

Video clips
Nothing to do with revenge:
http://raincloud.warnerbros.com/wbol/us/whv/med/bbc/edgeofdarkness/clips/eode1_nothing_to_do_with_revenge_qt_300.mov
Nothing to do with anything:
http://raincloud.warnerbros.com/wbol/us/whv/med/bbc/edgeofdarkness/clips/eode2_do_you_know_anything_qt_300.mov

REVIEW
While this series was released in 1986, it holds up quite well. This thriller showcases the talent of Bob Peck as Detective Inspector Ronald Craven. It won both the Best Drama Serial and Best Original Music at the 1986 BAFTAs.
Not only is this an intense story that gives you a flavor of the British justice system, it has a hint of politcal activism and is a portrait of a father's search for the truth behind the shooting death of his daughter.
Each episode builds as Craven learns more about his daughter's activities and what could have led to her death. This is a top-rate story and production.

If the title sounds familiar, it's because the current movie out with Mel Gibson under the same name was based on this story.

SOUTHLAND: THE COMPLETE FIRST SEASON UNCENSORED
Release date: January 26, 2010
Official web site: www.southlanddvd.com

Synopsis:
L.A. is sandy beaches and Bel-Air mansions and flawless bodies. And it's gang bangers and drug deals gone wrong and apartments crammed with almost as many people as cockroaches. It's Southland, the place where a rookie cop and his savvier, veteran colleagues struggle to make a difference. Here in a 2-Disc Set are all seven Season One Episodes of the gripping, lightning-paced series about the men and women who live their lives – professional and personal – on a jagged edge, taking on criminals, victims and a sprawling city tainted by vice and seething with danger. It's hellish work. But, as one wised-up cop says, "Every once in a while, you get to take a bad guy off the street for good. And that, my friend, is God's work."

TOP GEAR SEASON 11 AND SEASON 12
Release date: January 12, 2010

Top Gear Starring: Jeremy Clarkson , Richard Hammond , James May
Season 11 Synopsis:
This season's highlights include a car chase in presenter-chosen old bangers for traffic cops, a race in the French Alps against extreme skiers, a race across Japan (a Nissan car versus public transport), a cross-country fox hunt (with Jeremy as the prey), and a Brits versus German Top Gear challenge.

Season 12 Synopsis:
The world's biggest car show returns, and this series kicks off with a crash, a bang and an overwhelming smell of burning when Jeremy, Richard and James buy second-hand trucks and turn their hands to being truck drivers - which turns out to be a lot harder than they thought. The boys travel to the USA to take three new generation big-engine 'muscle' cars on an epic road trip from San Francisco to the heart of Utah; are challenged to drive from the heart of Switzerland to the North West coast of England on just one tank of fuel and James travels to the frozen North to discover why the Finns are such good racing drivers.

Some Top Gear stat:
• Top Gear is the most popular car entertainment show worldwide
• As seen on BBC AMERICA– Now in over 64 million homes
• More than 500 million people worldwide have seen Top Gear
• Top Gear YouTube channel have over 184,000 subscribers and over 5.6 million views
• Top Gear is the most visited site on BBCAmerica.com
• 79% of all video viewed on BBCAmerica.com is from Top Gear

REVIEW
I just love this show!!!! Sometimes I don't get all the British humor or recognize all the names of people being thrown about, but these guys do have the best job on Earth! I normally don't like comedy shows of any kind. People acting stupid just don't do it for me, but these gentlemen are just hysterical! They will take cars and do some amazing things with them! In addition, their reviews of some of the new "muscle" cars is wonderful. They pull no punches in their review of Ferrari, Astin Martin, Alfa Romeo. On TOP GEAR 11, they race in the French Alps against extreme skiers, race across Japan (a Nissan car versus public transport), a cross-country fox hunt (with Jeremy as the prey), and a Brits versus German Top Gear challenge. Their race across Japan reminded me of times when I've been in foreign countries and couldn't read the road signs!
In TOP GEAR 12, the guys travel to the USA to take three new generation big-engine 'muscle' cars on an epic road trip from San Francisco to the heart of Utah; are challenged to drive from the heart of Switzerland to the North West coast of England on just one tank of fuel and James travels to the frozen North to discover why the Finns are such good racing drivers.
If you love cars, even if you don't, but enjoy good humor, you should pick up these DVDs. Top Gear 11's 2-disc set gives you about 6 hours of enjoyment. Top Gear 12's 4-discs provides you with 7 3/4 hours of fun.
Aside from all the car stuff, they also visit some of the most beautiful countries -- the photography is just outstanding!

ROBIN HOOD: SEASON THREE
Release date: January 12, 2010
Official website: www.bbcamerica.com

Synopsis:
The legend continues... With new allies and old enemies, Robin Hood returns for a third series full of thrilling adventures as Robin and his gang continue to outwit the dastardly Sheriff and his forces. As the series begins, the outlaws are in disarray. Marian is dead and Robin has split up the gang and launched a solo mission to avenge her and kill Gisborne. It is only the intervention of the mysterious Tuck that stops Robin joining Marian in an early grave. Which is bad news for Gisbourne and the Sheriff. Under pressure from Prince John, they must take down Robin Hood once and for all. When the prince, tired of their ineffectualness and bad leadership, arrives in Nottingham to reprimand the Sheriff and Gisbourne, it becomes clear that there is only room forone sidekick at his table,but which one?

REVIEW
I have loved this series from the very beginning. Jonas Armstrong is wonderful as Robin Hood -- and he has such good company in the role from Errol Flynn to Russell Crowe! There were a number of new twists in the story this season. Picturing Guy of Gisbourne as a good guy was a bit hard, but had the story continued, I think it might have worked out. Guy was indeed seeking power, but you see ocasions of hope for the true honest self to emerge. He is as haunted by Marion as Robin; so our two main characters have much in common. Richard Armitage, by the way, made a marvelous Guy of Gisbourne. Additions to the cast in this season were very worthwhile. Brother Tuck, David Harewood and Kate, Joanne Froggatt, added considerably to the enjoyment of this season. However, my favorite character was, and is, Much portrayed by Sam Troughton. The ever faithful right-hand man of Robin added a sense of humor and levity to the series.

ER: THE COMPLETE TWELTH SEASON
Release date: January 12, 2010
Official site: www.ertv.com

Synopsis:
Look who's checked in at County General: Dr. Victor Clemente arrives with a motor mouth, a load of talent, and a questionable past. Imposing, no-nonsense Eve Spellman takes charge (and almost takes over) as the new nurse manager. And hunky paramedic Tony Gates proves he's more than a guy on the make. Season 12 also brings spiraling drama and suspense to the lives of ER veterans. Abby and Kovacs share unexpected news. Gallant comes home from Iraq to be with Neela. Pratt goes to Darfur to work with Carter. And burn victims, stabbing victims, gunshot victims, assault victims--young and old, male and female, grateful and combative --keep the ER on edge. And sometimes over the edge.

REVIEW
This is one of those series that has had a number of ups and downs over its long run. When George Clooney left the series, there were predictions of cancellation -- but here it is, 12 years later -- still going. I can't say that this year has been as strong as some of the others. Many people have mentioned they didn't care for the Africa episodes featuring Dr. Carter (Noah Wyle). However, there were a number of wonderful episodes, which critics noted with emmy nominations to folks like James Woods.
Overall, a good season with varied stories and more of the internal turmoil between staff and management. There were some wonderful guest stars as well this season -- including Armand Assante, Ernie Hudson and John Stamos. Fans of the series will not want to miss an episode.
New DVDs are coming out all the time. Please visit the DVD page for more information and reviews. DVD NEWS AND REVIEWS .
NEW FAMILY DVDS
Looking for movies you can watch with your children? I have moved many of the family-oriented DVDs to a Family DVDs page. Here you will find wonderful DVDs you can enjoy with your entire family -- no matter the age. You will find background information about the DVD, but there are clips as well from Warner Bros. Enjoy!
WARNER ARCHIVES
DYING ROOM ONLY
Offical website: at http://www.wbshop.com/Dying-Room-Only-1973-TV/1000120170,default,pd.html?cgid=

Dying Room Only – synopsis:
Acres of burning desert. A rundown diner. Hostile, close-mouthed locals. And an upscale L.A. couple just passing through. It's the perfect setup for suspense. Eight-time Emmy Award® winner Cloris Leachman leads a stellar cast that includes Ross Martin, Ned Beatty and Dabney Coleman in a smart, lean chiller scripted by acclaimed sci-fi/ fantasy writer Richard Matheson (I Am Legend). The story follows Jean Miller (Leachman), whose husband (Dabney Coleman) disappears after they stop at the dusty crossroads diner. No one – not even the sheriff (Dana Elcar) – will help her. So Jean desperately begins her own investigation, one that leads her straight into an ingenious web of mystery and murder.

REVIEW
Here is a DVD from the distant past with a number of very familiar faces in it. Cloris Leachman shows why she has so many Emmys in her closet with a stellar performance in DYING ROOM ONLY. Dana Elcar (McGyver) is a wonderful addition as the thoughtful sheriff who believes Jean about the disappearance of her husband. This is a good movie for a cold winter Sunday afternoon.

For more information on other DVDs that have just been released and reviewed, go to New DVDs
BABYLON 5 MUSIC VIDEOS AND TRIBUTES
I found this message on the Babylon 5 moderated newsgroup this morning and just had to post it so that others might enjoy the marvelous music videos created by John Hudgens.

+++++++++++++++++++++++++
As some of you may know, I was hired by Joe Straczynski back in the day to create Babylon 5 music videos for him to use at science fiction conventions, and later to promote the show to networks. Eight were produced over the run of the series, not including the memorial videos I did later for Rick Biggs and Andreas Katsulas.

For the longest time, the only way to see these was if Joe or I showed them at a convention, but now, after numerous requests from fans over the years, Joe has given me permission me to post these online.

Danger Zone: http://www.youtube.com/watch?v=xYNG0ow0G0k

I Need a Hero: http://www.youtube.com/watch?v=PFo3Lau2Occ

Requiem: http://www.youtube.com/watch?v=X7ckXY6yiVQ

Nobody's Side: http://www.youtube.com/watch?v=Wk9LvldiOf0

Welcome to the Third Age: http://www.youtube.com/watch?v=YT5q_ltXiY0

Keep Yourself Alive: http://www.youtube.com/watch?v=t0lRtpWR5lo

The Phantom B5 Video: http://www.youtube.com/watch?v=uV4GMNjDdYc

Third Age 2K: http://www.youtube.com/watch?v=HqIyY0PWjbI

Richard Biggs memorial: http://www.youtube.com/watch?v=HyD4L8yNtsA

Andreas Katsulas memorial: http://www.youtube.com/watch?v=h2UQ2l9NPIg

- This is the extended version that I did for Andreas' widow ater the original cut was released on the net. It's never been seen online until now.

For those of you who've never seen these, I hope you enjoy them - and for those that have (and emailed me many times over the years about releasing them), I hope they're as good as you remember. Working with Joe on these videos was one of the highlights of my career, and I'll be forever grateful to him for the doors these have opened for me. I'm proud to have them on my resume.

John Hudgens
www.zteamproductions.com
THE BRAVE AND THE BOLD #29
Written by J. Michael Straczynski, art and cover by Jesus Saiz.
A thing that lives...and fights for its soul! The shambling walking doll that is Brother Power, the Geek has been reborn in Gotham City without a home or purpose! Could destiny have something in store for this seemingly lost relic? And why does his appearance cut into Batman's.
32 pages, $2.99, in stores on Nov. 18.
RED CIRCLE: THE HANGMAN #1
Written by J. Michael Straczynski; Art by Tom Derenick and Bill Sienkiewicz; Cover by Jesus Saiz.
J. Michael Straczynski dives into the DC Universe, bringing four of the finest heroes of the Golden and Silver Ages with him! Completely reimagined for the modern world from their original appearances in Archie/MLJ publications, these four heroes will show you a side of the DC Universe you've never seen before! The Civil War claimed many lives…but one of those lives still hasn't ended! Union doctor Robert Dickering found himself on the wrong side of the battle lines, and despite his heroic treatment of a fallen enemy soldier, he also found himself on the wrong end of a noose! But a shadowy power stepped forth in the twilight moments between life and death and offered him a deal he couldn't refuse: to forever roam the Earth, saving the lives of innocents condemned like himself – or hastening the deaths of the guilty! But in taking the seemingly righteous mission of the Hangman, has he accepted God's work? Or has he become the vengeful fist of the Devil himself?





March 26-28, 2010
SALUTE TO SUPERNATURAL
LOS ANGELES, CA
Place: Marriott Los Angeles Airport
Guests: Jensen Ackles, Jared Padalecki (appearing Sunday), Misha Collins, Jim Beaver, A.J. Buckley, Travis Wester, Rob Benedict, Richard Seight, Jr., Kurt Fuller, Mark Pellegrino
For more information, go to Creation Conventions
April 9-11, 2010
Official Twilight Convention
Place: HOUSTON, TX Site: Westin Galleria Hotel
Guests: Peter Facinelli (Friday), Gil Birmingham (Saturday/Sunday), Charlie Bowley (Saturday), Christopher Heyerdahl (Saturday), Kiowa Gordon (Sunday), Michael Welch (Saturday), Tinsel Korey (Sunday)
For more information, go to Creation Conventions
April 15-18, 2010
Official Stargate SG-1/Atlantis Convention
City: VANCOUVER, B.C.
Site: Hilton Metrotown Vancouver
Guests: Michael Shanks, Joe Flanagan, Colin Cunningham, Cliff Simon, Dan Shea, David Hewlett, Brian Smith, James Bamford, Dan Payne, Christopher Heyerdahl, Rachel Luttrell, Andres Frizzell, David Blue, Elyse Levesque, N. John Smith
For more information, go to Creation Conventions
SPECIAL ANNOUNCEMENTS!
Creation Entertainment has a large number of conventions planned for the next several months. They include stars from TWILIGHT, SUPERNATURAL, STARGATE, FARSCAPE, XENA, SERENITY, STAR TREK, etc. Check out their calendar to see if one will be in your neighborhood soon. Don't miss their Videos page as well. It is full of some priceless video from a number of conventions.
Be sure to visit the referenced sites to see if there have been changes in dates/guests attending. Visit our Convention Calendar for a full listing of upcoming conventions.
BACK ISSUES OF THE ZOCALO TODAY
The front page of the The Zocalo Today changes daily, so be sure to check the back issues to make sure that you haven't missed anything IMPORTANT! I don't want the front page getting too long so I shift information periodically into the archives. So if you aren't a regular visitor to The Zocalo Today, be sure to check out the back issues. Just use the button above!
---
Take care and I look forward to hearing from you.
Sandra Bruckner (sgbruckner@aol.com)
Editor/Publisher
ISN News: The Zocalo Today
http://www.isnnews.net
Copyright - SBruckner, 1999-2009